New Age Islam News Bureau
28 Apr 2018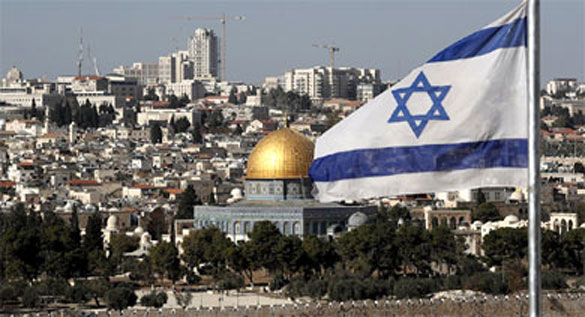 Israel Mulls Building 'Trump Town' for Foreign Embassies in Jerusalem
----
• It's High Time to Free 'AIMPLB from the Clutches of Political Brokers
• Delhi Government Denies Permission to Muslim School Teachers Going For Friday Prayers
• Bangladesh: Islamic Terrorists Are In the Historical Dhaka University
• Islamic State Releases Video Showing Execution of Iraq 'Election Advocators'
• Israel Plans 'Trump Town' For Foreign Embassies
• Cleric Urges Faithfuls to Embrace Politics for National Development
India
• It's High Time to Free 'AIMPLB from the Clutches of Political Brokers
• Delhi Government Denies Permission to Muslim School Teachers Going For Friday Prayers
• One Hundred Muslim and Hindu Interfaith Couples Listed On 'Love Jihad' Hit List
• RSS Seeks AMU VC's Nod to Open 'Shakha' In Campus, Student Union Opposes Move
• Islamic University In Iran Wants India's Help To Boost Yoga & Ayurveda
• India Has Moved Away From Babri Demolition, SC Told
• India's Jharkhand State People Rally for Recognition of Their Traditional Religions
• Religious freedom continued 'downward trend' in India in 2017: Report
• Pakistani Diplomat Visits Golden Temple in Amritsar, Meets CMs of Haryana and Punjab
--------
South Asia
• Bangladesh: Islamic Terrorists Are In the Historical Dhaka University
• 4 Civilians Killed, 7 Wounded As Suicide Car Bombing Rocks Helmand
• Afghan special forces kill 3 IS militants
• UN council visits Myanmar as it eyes action on Rohingya crisis
• Ghani, Pence discuss ANDSF with particular focus on Afghan Air Force
• NATO FMs reaffirm full support to Afghanistan including peace offer to Taliban
--------
Arab World
• Islamic State Releases Video Showing Execution of Iraq 'Election Advocators'
• Syria Blasts 'Takfiri Zionist' Occupation of Golan
• Sisi's regime is a breeding ground for terrorism
• Syrian Army Fends Off Terrorists' Attack in Hama
• Southern Damascus: ISIL Commanders Flee amid Syrian Army Advances
• Humeimim: ISIL Resumes Activities in Deir Ezzur after Receiving Aid
• 2 Terrorist Commanders Assassinated in Idlib
• Syria regime bombardment kills 17 civilians in south Damascus
• Saudi forces intercept Houthi missile fired toward Najran
--------
Mideast
• Israel Plans 'Trump Town' For Foreign Embassies
• Arab Coalition Strikes Kill 38 At Houthi Leadership Meeting In Sanaa
• Reports: Turkey detains 4 senior Islamic State militants
• Turkish Foreign Ministry summons German envoy over ex-PYD chair Muslim
• Three Palestinians killed in fresh Gaza-Israel border protests
• Israeli gunfire in spotlight after hundreds wounded in Gaza
• Turkish Army Launches Massive Attacks against Kurds in Hasaka
• UN envoy calls for action before new Israeli war engulfs Gaza
• Turkey detains four leading Daesh militants
--------
Africa
• Cleric Urges Faithfuls to Embrace Politics for National Development
• Boko Haram: Presidential Committee Visits Bama
• Four killed in Boko Haram attacks in Nigeria: authorities
• Malawi: Paipi's Remarks Divide Mangochi Muslim Community's Opinion
• Nine killed in suspected Boko Haram attack
• Somalia: Foreign forces clash with Al Shabaab
• Boko Haram: Six killed, 9 injured in attack on Maiduguri
--------
North America
• Muslim Group Asks Official to Apologize For Facebook Post
• Trump: I May Go To Israel to Open New US Embassy
• Canada, U.S., Europe seize servers used by Islamic State propaganda outlets
• Trump to Merkel: Iran won't 'be doing nuclear weapons'
--------
Pakistan
• 'Members of Banned Outfits Be Kept Under Surveillance Ahead Of Ramazan,' Say Official
• Sikh Community Express Their Issues at Open Court for Minorities
• Three killed, 30 injured in Waziristan bomb explosion
• Several JI workers held from protest against outages
• Pakistan moves Bin Laden doctor to safer location
• Suspected terrorist killed in Gujrat shootout
--------
Europe
• EU, US Police Cripple Islamic State Media Mouthpieces
• 4 Suspected Islamic State Group Members Detained Near Moscow
• Muslims living in continental Europe face political exclusion, report reveals
• Wartime Bosnian Muslim commander arrested on war crimes charges
--------
Southeast Asia
• Jailed Indonesian Cleric Denies He Inspired 2016 Jakarta Terror Attack
• Egypt's Al Azhar University to send lecturers to Indonesia's new campus
• Zakir Naik's lawyer among five to vie for Pandan
• Hadi: Kelantan's annual grants were delayed during Dr M's time
• Malaysia election: Sons of late PAS spiritual leader Nik Aziz fight in opposing camps
Compiled by New Age Islam News Bureau
URL: https://www.newageislam.com/islamic-world-news/its-high-time-free-aimplb/d/115083
--------
It's High Time to Free 'AIMPLB from the Clutches of Political Brokers
April 27, 2018
By Syed Zubair Ahmad
Some of the Urdu journalists dismayed over the recent developments in All India Muslim Personal Law Board have written an open letter to Maulana Wali Rahmani, the general secretary of All India Muslim Personal Law Board, asking him, through social media, to explain and clarify the accusations of a 'deal' which culminated in an MLC seat gifted to his close aide and an Urdu journalist moments after 'Deen Bachawo Desh Bachao rally finished in Patna on 15th April.
The letter alleged Khalid Anwar to be a person of dubious credentials, a land-mafia who grabs even graveyard plots, and that he is very close to Maulana Rahmani, since long.
Some of these articulations speculate a likelihood that a Nitish led "third-front", comprising Ram Vilas Paswan, Pappu Yadav, etc., will be floated to make a dent into 'secular' votes, and also to split the Muslim votes, thereby facilitating BJP's victory in Bihar; and that having befooled the Muslims, subsequently, the "third-front" will re-join NDA. Another speculation is: with this, Nitish may enhance his bargaining power within NDA.
Now it's clear that some "political brokers" have infiltrated in the All India of Muslim Personal Law Board and using its platform to further their 'political ambition'. It is also alleged in the Muslim circles that the Board's present general secretary has been "patronizing such persons of dubious credentials" and even "opposing" their expulsion from the Board.
The latest case in point is a huge rally organized by the Imarat-e-Shariah. The "Deen Bachao, Desh Bacho rally was actually organized by the All India Muslim Personal Board particularly its gen secretary Maulana Wali Rahmani.Now its official that the Nitish govt, spent at least 40 lakh rupees on the rally, but unconfirmed reports say 'at least 2 crore was spent by politicians close to Bihar CM Nitish Kumar in the mobilization of Patna rally and make it a success.
AIMPLB is considered as the only coherent platform of the Indian Muslims which represents every shade of religious school. However, these 'vested interested' have been using it for some political gain and to serve the interest of the present government which is only tarnishing the image of the Board.
The "sudden decision" of winding up of the women's campaign against the controversial Triple Talaq Bill by Maulana Wali Rahmani came under a cloud as it is said that some 'dubious members have been in touch with the present political masters.
Sources close to Board revealed that one member of the Board who is very close to Maulana Rahmani met with Zafar Sareshwala in Mumbai days before the announcement of 'winding up' agitations against Triple Talaq Bill.
Furthermore, on April 2, Mufti Aijaz Arshad Qasmi (who was inducted in Board on the insistence of Maulana Rahmani) along with some other Maulanas with dubious characters who appear frequently on TV screens met with home minister Rajnath Singh.
When an Urdu daily sought to confirm his meeting with the Home Minister he flatly said all such reports are baseless.
Meanwhile, on a WhatsApp group, the Board's women wing president was asked about the meeting with HM, she feigned ignorance about any such meeting.
On the same day at the evening, the Board issued a press release on behalf of Maulana Wali Rahmani which said 'all agitation by women against Triple Talaq Bill should be stopped at once: In the letter, Maulana Rahmani thanked all Muslim women who participated in agitation from the depth of heart.
The press release also said that 'Maulana has appealed to all prominent Muslim personalities to bring a maximum number of Muslim women to participate in April 4 protest and make that a grand success.
On April 5, probably when the meeting of Mufti Aijaz with Rajnath become 'Open Secret', a photo of the meeting was released to media with a clarification that 'keeping the Ramlila Maidan protest in view' the photo of meeting with Rajnath Singh was not released at that time, it might have adversely affected the protest program of April 4.'
The question arises, if the meeting with the HM was not approved by the Board, then why 'it took caution' in releasing the photo that was made public after the protest rally in Ramlila ground. Second, if the meeting was permitted by the general secretary, then why other members were kept in dark about it?
It is to mention here that Mufti Aijaz and Kamal Farooqui both are considered to be close to Maulana Rahmani who had met RSS Godman Ravi Shankar in Bangalore and Delhi last year.
When this issue was raised with Maulana Rahmani, he told Muslim Mirror that action will be taken against those members who met Ravi Shankar without the permission of the Board. However, no action taken had been taken against them. Moreover, when some prominent members of Board raised this issue during the executive committee meeting of the Board in Kolkata, it was only Maulana Rahmani who defended them Mufti Aijaz. This was revealed by some members who told MuslimMirror on the condition of anonymity.
When Muslim Mirror contacted Zafar Sareshwala to confirm the news about his meeting with a prominent Board member in Mumbai (who is also very close to Maulana Rahmani) Sareshwala neither confirmed nor denied about such meeting but added 'those who abuse me in public always meet me privately and become my guests'.
Mr. Sareshwala claimed that 'prior to Hyderabad meeting of Personal Law Board, three Board members met with me and requested to arrange a meeting with PM Modi and Law Minister, I said them if you want to solve the problem and present your point of views before PM or Law minister I can arrange a meeting but send your request officially on Board's letterhead."
Sareshwala further claimed that he told these members that "I know you won't send the request on Board's letterhead because you people don't want to solve the problem as it will be an end of your politics and that you never want."
Speaking to MuslimMirror. S Q R Ilyas said that he was not aware of such meetings; he came to know about it only through newspapers.
"I am aware that some persons with dubious characters have been inducted in Board and action must be taken against them. If a person Salman Nadvi can be shown the doors then what is the stature of these people," he added.
The Patna rally fiasco has exposed the faultiness in the Board and it is high time for the present mandarins of the Board to clean it from brokers before its too late. They should throw out such black ships from the rank of Board and save its credibility which is fading away very fast.
https://www.siasat.com/news/its-high-time-free-all-india-muslim-personal-law-board-clutches-political-brokers-1348056/
--------
Delhi Government Denies Permission to Muslim School Teachers Going For Friday Prayers
April 27, 2018
NEW DELHI: The Delhi government has told the Delhi Minorities Commission (DMC) that Muslim teachers cannot be allowed to go for Juma prayers during school hours, a senior official said on Friday.
DMC Chairman Zaraful Islam Khan told IANS that the Education Department of the Delhi government had in a written response said that teachers "can't leave their classes" and go for Juma prayers on Friday, as it would "harm the interests of students".
"They (Education Department) said that the rules can't be relaxed and teachers have to reach school by 12.45 (p.m) for classes which begin at 1 (p.m)," Mr Khan said.
Earlier, teachers had approached the Commission with a request to allow them to go for prayers on Friday, after which it had sought a response from the Education Department and the three municipal corporations on the issue.
The response from the municipal corporations was awaited, Mr Khan said.
"The teachers told us that there is a Union Home Ministry order of 1954 which says that employees can go for prayers after foregoing a certain amount from the salary. We have written to the Home Ministry to know whether the rule is still applicable," Mr Khan said.
The response from the Home Ministry is yet to come, according to Mr Khan.
https://www.ndtv.com/delhi-news/delhi-government-denies-permission-to-muslim-school-teachers-going-for-friday-prayers-1844028
--------
Bangladesh: Islamic terrorists are in the historical Dhaka University
Apr 27, 2018
Dhaka University of Bangladesh is a historical University. Even though it is not a top ranking University in the world, it is the only University which was the center of the language movement and freedom movement for a nation. Thousands of students of this University had sacrificed their lives for freedom struggle of Bangladesh. Their holy blood was mingled with the soil of the campus of this historical University. Not only the students' blood, the blood of the teachers was also mixed with dust and mud of this campus. So, this University is the icon of the country, even in the world; and it is not only the place of learning academic contents, it is the place for learning patriotism, it is the place of learning how to uphold the spirit of the nationality.
Given this context, every student of Dhaka University has a pride that they were the soldiers of the language movement, freedom movement, and restoring democratic movement. As the present students of this university think themselves as the vanguard of the freedom struggle's spirit of Bangladesh, they always try to uphold the circumstances of the University in a way that the Islamic fundamentalists cannot enter into this campus because the Islamic fundamentalists were the collaborator of Pakistani army, and they fought against the freedom fighters of Bangladesh in 1971 when huge numbers of Dhaka University students were fighting for freedom. Besides that, the very night when Sheikh Mujibur Rahman, the father of the nation of Bangladesh and the leader of the freedom struggle, declared the independence of Bangladesh, Pakistani Army along with their collaborators, the Islamic fundamentalist group, committed a genocide at Dhaka University. On that time, Jamat-E- Islam and their the then student organization Islamic Chatra Shangho (Islamic student organization) played the main role of killing the teachers of Dhaka University. Moreover, at the end of the freedom fight, when Pakistani army was going to surrender, the members of this student organization killed the intellectuals all over the country including the teachers of Dhaka University.
After the bloody birth of Bangladesh, most of those butchers were arrested and some fled away from the country. However, it is a matter of misfortune for Bangladesh that within three and a half years with the help of some military officers the fundamentalists succeeded to do a counterrevolution by assassinating Mujib and his entire family including most of the national leaders of the country. Although they killed Sheikh Mujib and succeeded to do a counterrevolution, the Jammat- E- Islami did not dare to start their student organization under their previous name as Islami Chatra Sangho. At first, they started their student organization in the name of Islami Chatra Sena, but now their name is Islami Chatra Shibir.
At the age of counterrevolution, Dhaka University passed much worst time, but the students of Dhaka University never forgot that they are the vanguard of the freedom's spirit, even they never forgot the fact that the campus of Dhaka University is a holy place for the nation, for the teachers, and for the students of the University because the blood of martyr's- students and teachers- is mingled with the soil of the campus. After the counterrevolution in Bangladesh, fundamentalists have become very much powerful, and they occupied many educational institutions, even they tried several times to enter in the Dhaka University, but the majority of the students resisted them and drove them away from this holy campus.
Since the progressive media was always with the progressive students, they played a vital role for driving the terrorist Chatra Shibir away from the holy campus of that University.
On a contrary, now a part of the media of Bangladesh is in dilemma about that terrorist Chatra Shibir, even they are supporting those terrorists. In Bangladesh, there is a reservation system in the government job for the successors of the freedom fighters. The successors of Pakistani collaborators, Islami Chatra Shibir, are against it from 1996, but in the second week of this month, they succeeded to bring a huge number of common students with them by using fake information and rumors through social media. However, the government has tackled that movement, and common students are now happy with the government and most of them now understand that they were fallen into a trap of Shibir. In this situation, by misguiding the common students, four Chtara Sibir leaders have entered into Dhaka University from the beginning of the movement. The progressive students and teachers could not understand first that they are Islamic terrorists, but in the meantime, they got their real identity that they are the members of terrorist Shibir though they could not drive them away from the holy campus. Because, if they went for driving them away on that time, the larger part of the media would portray the matter in a way that the government supporter's students are attacking the boys who are in the anti-reservation movement. That would give a wrong message to the common people. So, the patriot students have no other way but to keep patience, and they are tolerating an unbearable pain as the inheritors of the killer of their elder brothers and respected teachers are now showing their bloody teeth in this historical University campus. Basically, every day those notorious terrorists are moving at the holy and historical campus of Dhaka University. It is not only a matter of shame for the freedom fighter's spirit of Bangladesh, it is dangerous for the country. If terrorists are able to fix their roots in Dhaka University, it may be a cause of big debacle for Bangladesh.
https://www.slguardian.org/bangladesh-islamic-terrorists-are-in-the-historical-dhaka-university/
--------
Islamic State Releases Video Showing Execution of Iraq 'Election Advocators'
April 27, 2018
ISLAMIC State's Amaq News Agency released a video on Friday showing what they said was Islamic State militants shooting "two advocators" for next month's Iraqi parliamentary elections in the town of al-Tarmiyah, in the Salah al-Din governorate north of Baghdad.
Islamic State said earlier this week that it would attack polling stations in Iraq during parliamentary elections next month and that anyone who participated in the vote would be considered an infidel.
In an audio message released on April 22, the militant group's spokesman accused Iraq's Shi'ite-led government of being a proxy of Iran and warned that anyone who runs or votes in the May 12 election would be targeted.
Iraqi officials have said polling stations will be well protected.
Iraqi Prime Minister Haider al-Abadi declared victory in December over Islamic State, which seized a third of Iraq in 2014, but the hardline Sunni militants have reverted to insurgency tactics following the crumbling of their self-declared caliphate.
https://www.usnews.com/news/world/articles/2018-04-27/islamic-state-releases-video-showing-execution-of-iraq-election-advocators
--------
Israel plans 'Trump Town' for foreign embassies
Apr 27, 2018
Israel has given instructions to relevant bodies to enable construction of a "Trump Town" in the holy occupied city of Jerusalem al-Quds that would be housing foreign embassies.
Israeli Construction Minister Yoav Gallant said in New York that he had instructed the top officials in his ministry to begin the process of planning and approving the new quarter, The Jerusalem Post said.
He had initially called it "Embassy Town," but then said he might decide to name it after US President Donald Trump.
On December 6, Trump defied global warnings and said Washington formally recognized al-Quds as the "capital" of Israel and would begin the process of moving its embassy to the occupied city, breaking with decades of American policy.
Trump's declaration has sent shockwaves throughout the Muslim world and even prompted warnings from Washington's allies in the West that it would bring more chaos to the region.
The United Nations General Assembly on December 21 overwhelmingly voted in favor of a resolution that calls on the US to withdraw its controversial recognition of Jerusalem al-Quds as the Israeli capital.
Washington, however, says the diplomatic mission will be relocated from Tel Aviv to al-Quds next month to coincide with the anniversary of the day in 1948 when Israel was proclaimed as an entity after a catastrophic war with Arab nations.
Only, the Czech Republic, Romania, and Honduras have so far said they would be moving in US footsteps.
Also on Thursday, Romanian Prime Minister Viorica Dancila said she favored the embassy relocation, but she had insufficient backing at home for such a move.
"This is our wish, but unfortunately we do not have support from all parties as we would like," she said while meeting Israeli President Reuven Rivlin in Jerusalem al-Quds.
Sounding upbeat, however, Gallant claimed, "There is an apparent pattern of embassies moving to Jerusalem, and we have to start getting ready now."
"We might have to build dozens of embassies, and we would need new land ready for that purpose. I asked my ministry to vigorously take action as fast as possible," he added.
While Israel lays claim to the whole city as its so-called "capital," Palestinians have historically sought its eastern part as the capital of their future state.
http://107.189.40.42/Detail/2018/04/27/559844/Israel-Trump-Town-United-States-Jerusalem-embassy
--------
Cleric Urges Faithfuls To Embrace Politics For National Development
April 28, 2018
As Nigeria prepares for 2019 general elections, an Islamic scholar, Saheed Salman, charged Muslim faithful to get involved in the political process toward contributing to nation-building.
Salman gave the charge on Friday at a pre-Ramadan public lecture organised by The Muslim Congress (TMC) at the Railway Community Central Mosque, Ebute Meta, Lagos.
Salman, who is a Senior Assistant Registrar at Yaba College of Technology, said that religion and politics go together, contrary to the notion of secularism being promoted by some Nigerians.
He traced the genesis of the idea of labelling Nigeria as a secular state to the colonial era.
"The colonial masters divided the world among themselves.
"These colonial masters, whenever they want to leave a colonised country, always leave behind the evil ideology of separating spirituality from governance.
"Such ideology as secularism, which means that there is no relationship between religion and governance of the nation, is alien to the history of Islamic society," he said.
The Islamic scholar said that the colonialists left Nigeria with the myopic belief that whenever people worship God, it should be confined to the religious space.
"They insist that religion is personal between an individual and God, so you must take religion away from governance. This is the genesis of secularism,'' Salman said.
According to him, Islam places a lot of responsibility on those who professes the religion.
Quoting relevant portions from the Holy Qur'an and traditions of Prophet Muhammad (peace be upon him), the scholar said Islam revolved around all aspects of human endeavour.
"Faithfulness in God must manifest in all our dealings.
"All Muslims, who believe in Allah must always show perfection in whatever they do.
"Any Muslim that has strong faith will always strive towards doing well and reforming the society.
"Where there is a strong faith, there will be less corruption and there will be near perfect society.
Salman said a Muslim has responsibility to bring development to the society.
"It is when we take away God from our affairs that we are witnessing all the challenges facing our country.
" We must return back to Allah, be faithful in all our dealings and get involved in politics to impact the society positively with our faithfulness.
The TMC medical team provided free medical check up and drugs for various ailments to over 500 members of the Railway community at the occasion.
Among the common ailments treated at the event were malaria and hypertension.
https://www.pmnewsnigeria.com/2018/04/27/cleric-urges-faithfuls-to-embrace-politics-for-national-development/
--------
India
One hundred Muslim and Hindu interfaith couples listed on 'love jihad' hit list
Apr 28, 2018
A 21-year-old Hindu college student was having a quiet breakfast with her mother when her phone pinged with a terrifying message. Her name was on a hit list.
She and her Muslim boyfriend had been targeted publicly on Facebook along with about 100 interfaith couples – each of them Muslim men and their Hindu girlfriends. She immediately called her boyfriend to warn him.
The Facebook post included instructions: "This is a list of girls who have become victims of love jihad. We urge all Hindu lions to find and hunt down all the men mentioned here." At least two followers heeded the call.
The phrase "love jihad" is meant to inflame dark fears that Muslim men who woo Hindu women might be trying to convert them to Islam – a prejudice that the Hindu right has tried to stoke for nearly a decade. But use of the term has spread on social media with the rise of the Hindu nationalist party of prime minister Narendra Modi, at a time when religious hatred is growing on Facebook in India, its largest market.
Facebook is facing rampant criticism that hate speech spread on the platform has fuelled ethnic and religious violence in Asia, in places such as Myanmar and Sri Lanka.
During his appearances before Congress between 10 and 11 April, Facebook chief executive Mark Zuckerberg said the company was "working" on a way to remove hate speech within 24 hours of its appearance and adding dozens of new Burmese language content monitors.
"It's clear now we didn't do enough" to prevent the platform from being "used for harm", Mr Zuckerberg said in his statement.
But the company has said little about its prevention efforts in India, its largest market of more than 240 million users.
The list of Hindu-Muslim couples was posted by Satish Mylavarapu, a mild-looking sales and marketing manager in Bangalore who propagates militant Hinduism to thousands of followers in Facebook groups and elsewhere.
"It's a matter of Muslims taking over our blood and taking over our wombs – the wombs that would give Hindu children," he said.
Highly motivated Hindu extremist "volunteers" across India assembled the list by meticulously plotting the locations of mosques and girls schools and colleges around the country and combing young women's profiles for photos or posts that would link them with Muslim men.
"You cannot defend such a sick love," Mr Mylavarapu said. "This too is a kind of terrorism."
The young couple's romance began in the online space that would be its unravelling. They met in 2016 through a student Facebook group for the Communist Party, which is active in some parts of India. He was immediately enchanted by her blue eyes – contact lenses – and her earrings: silver circles with a likeness of Che Guevara that she made herself.
Their relationship soon blossomed in real life and they met in Kolkata's tea stalls or along its lovers' riverbank promenade, Prinsep Ghat, holding hands and even kissing.
"We don't believe in religion. We believe in humanity," says Ramiz, a 26-year-old English honours student, sitting in a coffee shop with his girlfriend at his side. "So there is no question of conversion." Because of the threat, Ramiz asked to be identified by only his first name and his girlfriend by her family nickname, Lisa.
Yet tension was unavoidable in a deeply traditional society riven by caste and religion. His parents, a clerk and a social worker, grudgingly accepted their relationship, although they made it clear they prefer a Muslim daughter-in-law; Lisa's mother lent her support only if Ramiz gets a good job.
Meanwhile, conservative Hindu groups supporting Mr Modi's powerful Bharatiya Janata Party began pushing into areas in India's east and south, traditionally dominated by other languages and regional parties, including the couple's home state of West Bengal.
In recent days, West Bengal has been roiled by riots between Hindus and Muslims that followed sword-waving devotees marching in honour of Lord Ram – a Hindu deity who is not normally worshipped in the region. At least four people died.
The couple, upset over the perceived threat that the Facebook hit list posed to India's secular ideals, filed a complaint with the Kolkata police's cyber division in February, saying they had been subjected to death threats.
"This has never happened in West Bengal," Ramiz says. "Bengal is very beautiful – our society, our culture. This is the place of poets. We don't believe in this kind of thing."
Facebook took down Mr Mylavarapu's threat page a few days after his 28 January post caused an uproar on social media, but took longer to track and remove hundreds of duplicate versions posted by others.
Civil society groups have charged that Facebook has not acted quickly enough in such instances to curb the hate speech that inflamed tensions throughout Asia, including Muslim-Buddhist riots in Sri Lanka and Myanmar's exodus of more than 850,000 Rohingya Muslims into Bangladesh. Facebook was dubbed the "beast" in that crisis by a United Nations monitor.
In India, a March study by the Observer Research Foundation, a think tank based in New Delhi, showed that religion is increasingly used as a basis of hate speech on Facebook, a jump of 19 to 30 per cent between 2016 and 2017.
"I don't think Facebook has a clue how to monitor hate speech," says Maya Mirchandani, a senior fellow who co-wrote the study. She says that more proactive text monitoring systems are not in place, including among its rapidly growing non-English speaking audiences.
"Maintaining a safe community for people to connect and share on Facebook is absolutely critical to us," a Facebook spokesperson said in a statement. "We have policies that prohibit hate speech and credible threats of harm, and we will remove this content when we're made aware of it."
About two weeks after they filed the police report, Ramiz says, he was coming home in the evening when two men grabbed him, roughed him up and tore his shirt collar. "Why did you report us?" they hissed, he says. And, "why are you dating a Hindu girl?"
Ironically, the couple have been dealing with relationship problems in the New Year. Lisa, who works part time at an event management company, wanted Ramiz to get a job, saying he was spending too much time smoking and talking politics with his friends.
"She wants somebody perfect, perfect and I am not," he says.
"We're still very good friends," Lisa says. "I'm not sure if we're in a relationship at the moment."
This was the type of tension that Mr Mylavarapu had hoped to provoke when he posted the list of names. He has been using Facebook to promote an extremist Hindu agenda since 2012, according to the Indian data and fact-checking website Boom Live.
Before Mr Mylavarapu was banned from Facebook "indefinitely" in February, he was the administrator of at least two Facebook pages, including Extreme Hinduism – The Only Way of Survival (11,000 members) and a member of Rearming Hinduism (156,000 members), an analysis from Boom Live showed. He remains active on Twitter.
He said in one post his favourite boots are made of "pure Sunni skin", a reference to the Sunni branch of Islam. In another, he urged Hindus to keep swords in their homes for protection and practice killing goats and chickens to get used to the sight of blood.
He warns of "love jihad", which until recently had been generally thought of as fearmongering and given little credence by police and courts.
But the idea that Muslims may be actively working to convert Hindus figured prominently in the recent debate over the case of a woman in the southern state of Kerala who converted to Islam and married a Muslim over the objections of her family.
On 8 March, India's Supreme Court upheld the woman's right to choose her faith and partner. But India's National Investigation Agency, which investigates and prosecutes terrorism, is continuing its investigation into the case, saying it has seen an "organised effort" by Muslim activists linked to Isis to convert Hindus, a spokesperson said.
Mr Mylavarapu is associated with a fringe Hindu group called Akhil Bharatiya Hindu Mahasabha, whose members revere the assassin of Mahatma Gandhi, whom they blame for the bloody 1947 partition that created the nations of India and Pakistan.
"He's a staunch Hindu and he's functioning because of our support," said the group's state president, N Subramanya Raju. "If there is any threat from a jihadi, we will protect his life."
Mr Mylavarapu said volunteers are continuing their online research into Hindu-Muslim couples and will hold on to the data they find until the next good opportunity. He said many of those on the original list have already split up.
Mr Mylavarapu said he relishes the demise of these relationships.
"We succeeded," he said in a tweet. "Their deceptive love could not withstand the pressure we created."
https://www.independent.co.uk/news/world/asia/muslim-hindu-couples-love-jihad-hit-list-facebook-interfaith-relationships-extremism-violence-a8325106.html
--------
RSS Seeks AMU VC's Nod to Open 'Shakha' In Campus, Student Union Opposes Move
April 28, 2018
In a move that could spark row, activists of Rashtriya Swayamsevak Sangh (RSS) have written a letter to Aligarh Muslim University (AMU) vice chancellor Tariq Mansoor seeking permission to allow to organise 'shakha' (camps) inside the varsity campus.
In the letter addressed to the VC, RSS activist Mohammad Ameer Rashid said that there is a misconception among the students of the minority community about the right-wing outfit.
"There is a dire need for the students to know the truth about the RSS. Many students are giving baseless statements against the organisation and spreading misinformation," Rashid said in the letter.
He said that RSS is dedicated towards the cause of the nation and said that it doesn't discriminate among people on the basis of religious beliefs.
He added that it is important to apprise the students about the real ideology of the RSS, hence they be allowed to organise camps within the university premises.
Full report at:
https://www.indiatvnews.com/news/india-rss-seeks-aligarh-muslim-university-vc-s-nod-to-open-shakha-in-campus-student-union-opposes-move-439657
--------
Islamic university in Iran wants India's help to boost yoga & ayurveda
SANYA DHINGRA
28 April, 2018
New Delhi: A university in Iran has approached India to start courses in yoga, ayurveda and unani medicine for its students.
In an invitation dated 24 April, the Iranian Embassy in India wrote to National Commission for Minorities chairperson Syed Ghayorul Hasan Rizvi, requesting him to visit the Al-Mustafa International University, which counts "disseminating Islamic teachings" as one its chief activities.
For this initiative, Rizvi is all set to go to Iran on a five-day visit starting 9 May. He is expected to discuss the logistics involved in starting these courses.
The vice-chancellor of the university recently met Rizvi for a preliminary discussion. "The university basically wants India to help Iran in the area of health," Rizvi said.
"After my visit, I will approach the AYUSH ministry to decide on the nature of courses."
Iran's suspicion-ridden relationship with yoga
While the potential tie-up would boost cultural ties between India and Iran, it is also significant given Iran's own tension-filled relationship with yoga. In 2014, attempts were made in the country "to raise awareness of 'satanic plots' and to 'safeguard the values and ideals of the revolution and religion'."
Yoga continues to be hugely popular in Iran, but there is scepticism about its history as an ancient spiritual practice with connections to Hinduism and Buddhism, especially among the Islamic orthodoxy.
The head of the country's Spiritual Health Institute had said yoga's "new age spiritualism was corrupting Islam". He had also reportedly warned Iranians of a 'Western conspiracy' behind the popularity of yoga.
"The new teachers of yoga are often not even Indian," he is reported to have said. "They're European or American."
Full report at:
https://theprint.in/governance/islamic-university-in-iran-wants-indias-help-to-boost-yoga-ayurveda/53467/
--------
India Has Moved Away From Babri Demolition, SC Told
Apr 28, 2018
Maintaining that India has moved far away from the events of 1992 when the disputed structure was demolished in Ayodhya, senior advocate Harish Salve on Friday requested the Supreme Court to decide the Ram Janmbhoomi-Babri Masjid dispute purely as a "property dispute".
"This country has moved far away from the events of 1992…And now, we are left with a property dispute…Let it be decided like that…Invitation to go back to 1992 is an invitation to destruction," Salve, who represented Gopal Singh Visharad in the case, told a three-judge Special Bench headed by Chief Justice of India Dipak Misra.
Salve asserted that political and religious sensitivities could not be a ground to refer the entire issue to a five-judge Bench. Visharad was among those who filed a civil suit in 1950 in the case.
"One party will get it or some other decision may come about, but to bring in what happened in 1992 when the suit was pending is not proper," Salve told the Bench which also included Justice Ashok Bhushan and Justice S Abdul Nazeer.
The SC is hearing cross-appeals against the September 30, 2010 verdict of a Full Bench of the Allahabad High Court dividing the 2.7-acre disputed land at the Ram Janmabhoomi-Babri Masjid site equally between Ram Lalla, Nirmohi Akhara and Sunni Wakf Board. All three chose to challenge the order before the top court. Besides, there are more than 10 other appeals as well.
Appeals against orders passed by a Full Bench of any HC have always come up for adjudication before a three-judge Bench of the Supreme Court instead of a two-judge Bench. Such appeals did not to a Constitution Bench, Salve said, requesting the Special Bench to go decide the "property dispute".
He opposed the submission of senior counsel Raju Ramachandran, representing a Muslim party in the case, that the entire case be referred to a larger Bench of five judges as it was a very important matter having ramifications for the entire country.
Salve was supported by senior advocate K Parasaran — representing Ram Lalla Virajman — and senior counsel Sushul Jain for Nirmohi Akhara. Both said the matter should be heard by a three-judge Bench only. The SC had on March 14 agreed to consider if its 1994 Constitution Bench verdict in the Ayodhya land acquisition case that the place of worship was not integral to Islam required reconsideration by a larger Bench. It had heard Dhavan on this point on March 23.
Full report at:
http://www.tribuneindia.com/news/nation/india-has-moved-away-from-babri-demolition-sc-told/580857.html
--------
India's Jharkhand State People Rally for Recognition of Their Traditional Religions
April 27, 2018
Thousands of indigenous people marched through the streets of Gumla town in India's Jharkhand state demanding recognition of their traditional religions.
The rally of about 10,000 people on April 24 aimed to put pressure on the eastern state's government run by the pro-Hindu Bharatiya Janata Party (BJP), which considers indigenous people as Hindus and refuses to give official status to the animist Sarna religions.
Church leaders and activists working for indigenous people said the rally succeeded in bringing together indigenous people of diverse groups and religions.
The government is counting Sarna followers as Hindus as part of a political game, said Father Cyprian Kullu, vicar general of Gumla Diocese, which supported the rally.
"It is certainly a positive move because this was the first time in the region that indigenous people of all religions have come on a single platform and demanded their rights," Father Kullu told ucanews.com.
He said the ruling government and Hindu groups worked to keep the state's indigenous people divided for political purposes and to weaken their efforts to assert their rights.
"The success of the mega rally proved that people have understood the agenda behind the politics of the divide-and-rule policy," Father Kullu said.
Leaders of indigenous groups claim the 2011 census undercounted their numbers because of seasonal migration. Officially, indigenous people form only 26 percent of Jharkhand's 33 million people, but the figure should be over 30 percent.
Church leaders have been supporting the demand for recognition of the Sarna religions in the central-eastern states of Bihar, Jharkhand, Chhattisgarh and Odisha. Sarna is the collective name for animist tribal religions.
Leaders like Father Kullu said official recognition of the centuries-old religion will help indigenous people establish their traditional practices and restore their original identity. But Hindu groups are working to demolish tribal identity in their goal to make India a Hindu-alone nation.
The government moved to change a law protecting tribal land rights but a massive protest supported by church groups forced the government to withdraw it.
The government said land acquisition would bring jobs and development for indigenous people but the church was opposed to it. Critics said the legal amendment aimed to take over land on behalf of large companies.
Father Vincent Ekka, who heads the department of tribal studies at the Indian Social Institute in New Delhi, said government policies were all aimed at annihilating the identity and resources of indigenous people.
"The government wants to end tribal identity and existence, but those who run the government also know they have to face an election next year. It is their tactic to use religion and ethnicity to win votes," the Jesuit priest said.
The 1.4 million Christians in Jharkhand almost come entirely from indigenous groups but are a minority in the state's official count of 8.5 million indigenous people.
However, considering that Christians form 4.3 percent of the state's population, double the national average, some pockets of Jharkhand are considered Christian strongholds. For example, Christians account for more than 20 percent of Gumla district's 1 million people.
Full report at:
https://www.ucanews.com/news/indias-indigenous-people-rally-for-religion/82161
--------
Religious freedom continued 'downward trend' in India in 2017: Report
Apr 27, 2018
Religious freedom conditions continued a "downward trend" in India last year as Hindu-nationalist groups sought to "saffronise" it through violence, intimidation, and harassment of non-Hindus and Hindu Dalits, a US federal government appointed commission has alleged.
The US Commission for International Religious Freedom (USCIRF) in its latest report has placed India in the Tier 2 countries of particular concern along with Afghanistan, Azerbaijan, Bahrain, Cuba, Egypt, Indonesia, Iraq, Kazakhastan, Laos, Malaysia and Turkey.
"Conditions for religious minorities have deteriorated over the last decade due to a multifaceted campaign by Hindu-nationalist groups like Rashtriya Swayamsevak Sang (RSS), Sangh Parivar, and Vishva Hindu Parishad (VHP) to alienate non-Hindus or lower-caste Hindus," the USCIRF said.
The victims of this campaign include Muslims, Christians, Sikhs, Buddhists, and Jains, as well as Dalit Hindus, who belong to the lowest rung in the Hindu caste system, the USCIRF said in its latest annual report on international religious freedom.
"These groups face challenges ranging from acts of violence or intimidation, to the loss of political power, to increasing feelings of disenfranchisement and otherness," it said.
"In 2017, religious freedom conditions continued a downward trend in India."
"India's history as a multicultural and multireligious society remained threatened by an increasingly exclusionary conception of national identity based on religion. During the year, Hindu-nationalist groups sought to 'saffronise' India through violence, intimidation, and harassment against non-Hindus and Hindu Dalits," it said.
Approximately one-third of state governments enforced anti-conversion and/or anti-cow slaughter laws against non-Hindus, and mobs engaged in violence against Muslims or Dalits whose families have been engaged in the dairy, leather, or beef trades for generations, and against Christians for proselytizing, it said.
"Cow protection" lynch mobs killed at least 10 victims in 2017. Forced conversions of non-Hindus to Hinduism through "homecoming" ceremonies (ghar wapsi) were reported, and rules on the registration of foreign-funded NGOs were used discriminatorily against religious minority groups, the report said.
At the same time, the report said that despite an overall deterioration of religious freedom conditions in 2017, there were positive developments.
"Some government entities have made efforts to counter increasing intolerance in the country," the USCIRF said.
The active and independent judiciary, exemplified by India's Supreme Court, decided several cases during the year that protect the rights of religious minorities, it said.
In its report, the USCIRF has urged the US government to integrate concern for religious freedom into bilateral discussions with India, including the framework of future Strategic Dialogues, at both the federal and state levels.
Full report at:
https://www.hindustantimes.com/india-news/religious-freedom-continued-downward-trend-in-india-in-2017-report/story-joK5EcNectvVY2LiKJ1VxO.html
--------
Pakistani Diplomat Visits Golden Temple in Amritsar, Meets CMs of Haryana and Punjab
April 28, 2018
NEW DELHI: Pakistan's High Commissioner to India Sohail Mahmood paid obeisance to the Golden Temple, Sikhdom's holiest shrine, this week.
According to a statement issued by the Pakistan High Commission on Friday, Mr Mahmood also met the chief ministers of Haryana and Punjab during visits to the states and underscored the importance of people-to-people contact and the unity of Saarc (South Asian Association for Regional Cooperation), of which India is the largest member.
Mr Mahmood paid an official visit to Haryana and Punjab from April 23 to 25, and had broad-ranging interaction with state dignitaries, academics, businessmen and representatives of the media.
While in Chandigarh, the high commissioner called on Haryana's Chief Minister Manohar Lal Khattar.
Separately, Mr Mahmood called on the chief minister of Punjab, Capt Amarinder Singh, and had an extended exchange of views during the luncheon hosted by the latter at the chief minister's official residence.
Mr Mahmood later visited the Punjab University in Chandigarh for interaction with Vice Chancellor Dr Arun K. Grover and other members of the faculty. A group of students also participated in the discussions. He also visited the office of the daily newspaper The Tribune, headquartered in Chandigarh. The newspaper, it may be recalled, was first established in Lahore more than 130 years ago.
During these interactions, views were exchanged on myriad aspects of Pakistan-India relations. Among other things, the need for reducing bilateral tensions including on the Line of Control, implementing confidence-building measures, reviving the structured dialogue process, peacefully resolving outstanding disputes and taking steps to promote socio-economic development at the regional level through the vehicle of Saarc was underscored.
Besides, the role of people-to-people contacts — in particular media, academia, sports and the youth — in changing perceptions and creating conducive environment for sustainable peace and stability was highlighted, the statement said.
The envoy underlined the importance of early repatriation of Pakistani prisoners who have completed their sentences.
In Amritsar, Mr Mahmood had interaction with members of the Confederation of Indian Industries and businessmen associated with Pakistan-India trade.
Full report at:
https://www.dawn.com/news/1404334/pakistani-diplomat-visits-golden-temple-in-amritsar-meets-cms
--------
South Asia
4 civilians killed, 7 wounded as suicide car bombing rocks Helmand
Apr 28 2018
At least five people were killed and ten others were wounded in a vehicle-borne improvised explosive device attack in southern Helmand province of Afghanistan.
The provincial government media office in a statement said a suicide bomber detonated a car bomb in Nad-e-Ali district of Helmand province at around 8 am near an army base.
The statement further added that the incident took place in Loy Bagh square and as a result four civilians were killed and seven others were wounded.
An Afghan police officer also lost his life in the attack and three others were wounded, the provincial government added.
In reaction to the attack, the provincial government leadership, said the militants carried out the cowardly attack at a time when they have been hardly suppressed in Nad-e-Ali and other districts of the province and have lost capabilities to face the security forces.
The statement also added that counter-terrorism operations are underway in different parts of Helmand and such attacks cannot deter the security forces to suppress the militants.
No individual or group has so far claimed responsibility behind the attack.
https://www.khaama.com/4-dead-civilians-7-wounded-as-suicide-car-bombing-rocks-helmand-05001/
--------
Afghan special forces kill 3 IS militants
April 28, 2018
KABUL:- The Afghan Special Operations Forces killed three Islamic State militants and captured three insurgent suspects in two separate operations, the command of special forces said Friday. Three members of IS terrorist group were killed following airstrikes in Shaygal and Shultan districts of eastern Kunar province on Thursday, Operational Coordination Group Afghanistan said in a statement. In Balkh province, three suspected militants were captured after the special forces waged an operation in Chimtal district on Thursday night.–Xinhua
https://nation.com.pk/28-Apr-2018/afghan-special-forces-kill-3-is-militants
--------
UN council visits Myanmar as it eyes action on Rohingya crisis
April 27, 2018
The UN Security Council will pay a visit to Bangladesh and Myanmar beginning Saturday as it weighs next steps to address one of the world's worst refugee crises, stemming from the forced exodus of Muslim Rohingya.
Myanmar has come under international scrutiny since a military campaign launched in August drove more than 700,000 Rohingya from their homes in northern Rakhine state and into crowded camps in Bangladesh.
The council is urging Myanmar to allow their safe return and take steps to end decades of discrimination that the Muslim minority has suffered in Buddhist-majority Myanmar.
The visit kicks off in the camps of Cox's Bazaar in Bangladesh where ambassadors will meet refugees, whose harrowing accounts of killings, rape and the torching of villages at the hands of Myanmar's military and militias have been documented in UN human rights reports.
Led by Kuwait, Britain and Peru, the four-day visit is expected to include a trip by helicopter to Rakhine to allow ambassadors to tour villages affected by the violence, including Pan Taw Pyin and Shwe Zar.
The council will hold talks with Myanmar's de facto leader Aung San Suu Kyi, who has been criticized for failing to speak out in defense of the Rohingya, and with Bangladesh's Prime Minister Sheikh Hasina.
Kuwait's Ambassador Mansour al-Otaibi said the visit was not about "naming and shaming" Myanmar, but that "the message will be very clear for them: the international community is following the situation and has great interest in resolving it."
"We are coming to see how can we help, how can we push things forward," he said, stressing that the current situation was "not acceptable."
"700,000 people have fled their country and they cannot go back. It's a humanitarian disaster."
After months of deliberations, Myanmar finally agreed this month to allow the council to visit as the government rejected accusations from the United Nations and Western countries that the attacks against the Rohingya were ethnic cleansing.
Myanmar has said the military operation in Rakhine is aimed at rooting out extremists.
British Ambassador Karen Pierce said it was "incredibly important" for the council to see the situation on the ground as it considers "what needs to be done next to help Myanmar develop as a modern, political and economic entity."
The United States and its European partners in the council have faced strong opposition to action on the Rohingya crisis from China, a supporter of Myanmar's former ruling junta.
The council adopted a statement in November that called on Myanmar to rein in its military, but there has been no resolution, a stronger measure that China would likely block as one of the veto-wielding permanent members.
"This trip represents an opportunity for the council to press the reset button," said Akshaya Kumar, UN deputy director for Human Rights Watch.
"They have taken almost no action," she said.
"So if this trip is what is needed to spur them to actually respond to the gravity of an ethnic cleansing on their watch, then we'll be waiting for a resolution when they return."
The president of the International Red Cross, which is providing aid to those affected by the violence in Rakhine, said the Myanmar government is rebuilding villages and taking steps to allow the Rohingya to return.
"But what we see is that people don't yet trust that this will give them safety and security," said Peter Maurer.
"We are at the beginning of the such a confidence-building process. It's a very long way to go," Maurer told reporters.
Full report at:
https://www.thedailystar.net/rohingya-crisis/un-council-visits-myanmar-it-eyes-action-rohingya-crisis-1568620
--------
Ghani, Pence discuss ANDSF with particular focus on Afghan Air Force
Apr 28 2018
The Office of the President, ARg Palace, says President Mohammad Ashraf Ghani and the US Vice President discussed the Afghan National Defense and Security forces (ANDSF) development with particular focus on Afghan Air Force.
The ARG Palace did not disclose further information in this regard but added that the two leaders discussed the ways to respond to the needs of the Afghan National Defense and Security Forces.
The leaders of the two countries also discussed a wide range of other issues including the US strategy for South Asia, fight against terrorism, peace and stability, elections, and other areas of bilateral cooperation between Kabul and Washington.
In regards to the elections, President Ghani said the government has taken all the necessary steps to hold the elections which have a top priority for the government.
He also thanked the US for the support to Afghanistan and said the United States remains a key partner of the country and the Afghan nation.
In his turn, Vice President Pence extended condolences of the American nation to President Ghani regarding the recent incidents in Afghanistan.
Pence also hailed the government leadership for their effort to ensure good governance, implement reforms, fight against corruption, elections, and peace and reconciliation.
Full report at:
https://www.khaama.com/ghani-pence-discuss-andsf-with-particular-focus-on-afghan-air-force-05003/
--------
NATO FMs reaffirm full support to Afghanistan including peace offer to Taliban
Apr 27 2018
The North Atlantic Treaty Organization (NATO) reaffirmed full support to Afghanistan including Afghan government's recent peace offer to Taliban group.
The alliance issued a statement following the Foreign Ministerial meeting in Brussels, stating that "As the Afghan Government of National Unity takes steps to uphold stability and security, and to promote peace, NATO reaffirms its commitment to the development of the Afghan security and defence forces through a conditions-based approach for our Resolute Support Mission. We recognise and highly appreciate the essential contributions that the men and women in uniform from Allied nations, and from our Resolute Support Mission (RSM) operational partners, have provided over many years of NATO presence in Afghanistan."
The statement further adds that "At the second Kabul Conference of 28 February, President Ashraf Ghani took a decisive step toward Afghan reconciliation by proposing peace talks between the Government of National Unity and the Taliban, without preconditions. NATO Allies are united in their support for this proposal of an Afghan-led and Afghan-owned process. We will respect and support a negotiated political settlement led by the Afghan Government which ends violence, cuts ties to terrorism and protects the human rights of all Afghan citizens. We also support the Afghan Government's intention to address all contested issues between the parties, including those relating to the future role of the international community in Afghanistan."
The NATO Foreign Ministers also urge the Taliban to respond favourably to this opportunity and participate in an Afghan-owned and Afghan-led peace process, emphasizing that the responsibility to bring an end to a long era of conflict is now in the Taliban's hands.
The statement also added that the alliance welcome the support for this proposal that was provided by countries within the region at the 27 March Tashkent Conference on Afghanistan. "Regional actors have a significant role to play in support of peace and stabilization in Afghanistan. Pakistan facilitates important logistical supply lines for the Resolute Support Mission. We believe Pakistan's role will be important to a peace process, including in encouraging the Taliban to change their calculus."
"We encourage Pakistan to act on its stated support for a political solution to the Afghan conflict, to close terrorist sanctuaries and to work to prevent terrorist financial flows and cross-border attacks, including by working with its neighbours," the statement said, adding that "We echo President Ghani's call on regional actors to cooperate more closely on fighting terrorism and to support the Afghan government's peace and reconciliation efforts. In this regard, we also encourage Iran and Russia to contribute to regional stability by fully supporting an Afghan-led and Afghan-owned peace process."
Pointing towards the upcoming elections, the alliance stated that fair, inclusive and timely parliamentary and presidential elections due in 2018 and 2019 respectively are essential for peace, stability, and the consolidation of democracy.
"NATO therefore welcomes the recent announcement by the Afghan Independent Election Commission in setting the date for parliamentary elections on 20 October 2018," the alliance's Foreign Ministers said, adding that "More broadly, we encourage Afghanistan to continue on the path to wider reform. The Government of National Unity will remain fully accountable for the commitments it made in this respect during the Brussels Conference on Afghanistan held on 4-5 October 2016, including the promotion of human rights, good governance, and combatting corruption in Afghanistan."
In regards to the ongoing counter-terrorism efforts, the alliance stated that "Allies are committed to strengthening Afghan security capabilities to tackle both internal security threats and terrorists who seek to use Afghanistan as a safe haven from which to plot attacks on other nations. NATO also supports the Afghan Government's determination to eliminate the threat of terrorism in all its forms, including that posed by ISIS/Daesh affiliates in Afghanistan."
Full report at:
https://www.khaama.com/nato-fms-reaffirm-full-support-to-afghanistan-including-governments-peace-offer-05000/
--------
Arab World
Syria blasts 'Takfiri Zionist' occupation of Golan
Apr 27, 2018
Syria has reaffirmed its sovereignty over the Golan Heights, which Israel occupied in 1967, saying the territory must be completely restored.
"Syria's sovereign right over the occupied Golan, till the line of June 4th 1967, is non-negotiable," Syria's UN Ambassador Bashar al-Jaafari was quoted as saying by Syrian Arab News Agency (SANA).
Al-Jaafari stressed that Syria's occupied territory should be completely returned. He made the remarks on Thursday at a UN Security Council meeting to discuss the situation in the Middle East.
The Israeli regime staged a full-scale war against Arab territories in 1967, occupying the West Bank, Lebanon's Shebaa Farms, and the mountainous Syrian region of Golan Heights.
The Syrian envoy noted that the "odious" Israeli occupation of Palestinian, Syrian, and Lebanese territories, its forced displacement of their people, confiscation of properties, and construction of settlements on occupied lands relied "on Takfiri Zionist creed," and was equal to "terrorism."
Damascus says Israel and its Western and regional allies are aiding the Takfiri terrorist groups, which are operating inside the Arab country. Tel Aviv has also carried out sporadic strikes against the Syrian forces and allies amid their advances against terrorists.
The Israeli regime has even set up field hospitals to treat wounded militants, who are evacuated from Syria or flee to the Golan Heights. It claims it would offer such treatment to those straying into its "territory."
Last June, The Wall Street Journal said Israel had been providing the Takfiri terrorists in the Golan Heights with a steady flow of funds and medical supplies.
The Syrian army has also repeatedly seized huge quantities of Israeli-made weapons and advanced military equipment from the foreign-backed militants inside Syria.
Jaafari said the West, in particular the US, has always protected the Israeli regime, granting it immunity from prosecution despite Tel Aviv's repeated violations of hundreds of UNSC resolutions, which demand it to end the occupation.
The West's protection has emboldened Israel "to perpetrate heinous crimes," Jaafari added.
The Syrian envoy referred to the regime's recent massacre of the Palestinians, who protested near the Gaza border against the Israeli occupation, and rallying for their right of return to their homeland.
http://107.189.40.42/Detail/2018/04/27/559828/Syria-Israel-Golan-Heights-Bashar-alJaafari
--------
Sisi's regime is a breeding ground for terrorism
27 April 2018
In 2006, Nasser al-Wuhayshi was among 23 people who tunnelled out of Sanaa's political security central prison, the most notorious in Yemen. Wuhayshi, who served as Osama bin Laden's secretary in the mountains of Tora Bora, arrived in Afghanistan as an ordinary Yemeni youth in the 1990s, but later became one of the world's most wanted men until his death more than two decades later in 2015.
Instead of repenting, ideologically recanting, collaborating or breaking under torture, he started a jihadist school inside the Sanaa prison - one of the seeds of what became, soon after Wuhayshi's great escape, al-Qaeda in the Arabian Peninsula (AQAP). Hundreds of millions of dollars were spent in a hunt for Wuhayshi by Yemen, Saudi Arabia, the UAE and the United States.
Unprecedented attacks
In 2009, as Wuhayshi was declared the chief of AQAP, Egypt's state security arrested an infamous smuggler in the Sinai Peninsula: Shadi al-Menei, a young descendant of the Sawarka tribe. Without trial or any legal procedures, Menei was transferred on an administrative detention warrant to the Burj al-Arab maximum security prison, one of Egypt's most notorious, west of Alexandria.
In the second half of 2010, the man who once tortured African migrants in the Sinai desert to extort money from their families walked out of prison sporting a beard and a prayer callus.
He soon became known as Abu Mosaab, and after the Egyptian revolution in January 2011, he became the prominent face of Ansar Bayt al-Maqdis, the terrorist umbrella group that attracted jihadists from as far away as Saudi Arabia, Yemen, Libya and Sudan. He committed some of the most unprecedented attacks in the history of Egypt, and later pledged allegiance to the Islamic State (IS).
Once again, the criminal Menei didn't transform into a law-abiding citizen and launch a community service project, but rather graduated from the radical jihadist schools operating inside Egypt's prisons, right under the eyes of the country's security apparatus.
These stories are not fiction; these events happened and will continue to happen, especially in Egypt over the next four years, under the presidency of military strongman Abdel Fattah al-Sisi. That is, of course, if Sisi abides by the constitution and steps down after his second term.
Torn by polarisation
"We fight terrorism on behalf of Egypt and the world," Sisi says repeatedly in his public appearances. But the truth is that the iron-fisted Sisi regime is fuelling one of the most dangerous radicalisation phenomena in the history of Egypt. What is taking place inside Egypt's prisons, and outside for that matter, is far more severe than the environment that once shaped Wuhayshi and Abu Mosaab.
In an Egypt already torn by polarisation and the turbulent aftermath of the January 2011 uprising and July 2013 coup, Sisi kicked off his rule of almost 100 million people by killing close to 1,000 on the streets of the capital Cairo, in broad daylight, in August 2013 - an incident rightfully described by international organisations as the worst act of mass killing in the modern history of Egypt. This alone converted hundreds of Muslim Brotherhood youth from reformist activists into ticking time-bombs seeking vengeance.
More than four years after the massacre, Sisi's regime clamped down on Egypt in an unprecedented fashion. Today, prisoners reel from life-threatening conditions in jails crammed with tens of thousands of inmates, most sentenced without due process or legal defence.
In December 2017 and January 2018, in reaction to terrorist attacks that the regime failed to counter, more than 20 inmates were executed, in a particularly disturbing act by Egypt's military regime.
Inside the walls of those prisons, and outside for that matter, jihadists and takfiri preachers have been enjoying an unprecedented opportunity to spread their call. The regime's brutal acts against the population provide terrorist organisations and extremist ideologues with the required narrative to attract infuriated civilians.
Sinai Province remains the prime example, with periodic messages focusing on the military policies of collective punishment in North Sinai, including the destruction of entire villages and acres of farms, and the extrajudicial execution of civilians.
Lethal crackdown on Islamists
Terrorism isn't new to Egypt. Ayman al-Zawahiri, his brother Muhammad, and a long list of the world's most infamous terrorists are Egyptian, were imprisoned in Egypt, and were influenced by or left their influence on jihadist schools inside the country's prisons - but the difference between Hosni Mubarak's Egypt and Sisi's, despite the waves of terrorism that hit both, is very stark.
Under Mubarak, despite the lethal crackdown on Islamist groups in the aftermath of the 1997 Luxor massacre, the regime understood that bullets alone wouldn't lead to a permanent solution or influence the views of those killing in the name of their extremist religious beliefs.
Ironically, it was Habib el-Adly, the former head of the death-under-torture State Security Investigations Service, who launched a dialogue with the top figures of Islamic Jihad and al-Jamaa al-Islamiyya, whose leader co-planned the assassination of President Anwar Sadat in 1981.
Some Islamists saw this dialogue as treason, while others believed it was an attempt to neutralise former militants to infiltrate the country's Salafist community - but the fact remains that this dialogue led to some of the most influential ideological recantations in the history of radical Islamist movements across the world.
Examples include Nageh Ibrahim, Islamic Jihad's top officer who personally massacred police personnel in 1981, and Sayyed Imam al-Sherif, al-Qaeda's revered preacher and one of the most influential figures in the global jihad movement, both of whom contributed significantly to the successful efforts to sway thousands of Egyptian Islamists away from militancy and violence.
Today, Sisi's regime gives the impression of being on a mission to do the exact opposite of counter-radicalisation, and in many cases it hunts anyone who dares to mention the words "dialogue" or "reconciliation" - let alone attempt to shed any light on the catastrophic impacts of the regime's policies.
Abdel Moneim Aboul Fotouh - the defected member of the Muslim Brotherhood who was black-balled by the group for being a reformist, and the founder of the Strong Egypt Party - was imprisoned on terrorism charges simply because of a television interview in which he discussed how Sisi's regime was wrecking the foundations of a stable Egypt and the cohesiveness of its institutions, including the military.
Aboul Fotouh's family recently announced that he received no medical attention after suffering a stroke in prison: "The regime is killing my father," his son, Ahmed, said in a Facebook post.
A state of desperation and hopelessness
It is people like Aboul Fotouh who can - without firing a single bullet, and certainly without torture and extrajudicial killings - stand in the face of the rising tide of radical and militant ideology that capitalises on the unprecedented injustice and humiliation that millions of Egyptian are subjected to, regardless of their backgrounds and beliefs. But these are also the ones who are most targeted by Sisi's regime.
"What the Egyptians would like to do is kill their way out of the problem," Kenneth Pollack, a resident scholar at the American Enterprise Institute, a Washington think tank, said in a recent interview about Sisi's military policies in Sinai. But the reality is far worse: Sisi's regime has been killing its way through every security, political, economic or social issue facing Egypt since 2013.
Sisi and his regime aren't fighting terror, neither on behalf of Egyptians nor on behalf of the world. They are creating and sustaining a state of desperation and hopelessness, crushing the already dwindling belief that change can be accomplished through peaceful means, and leaving a vacuum for terrorist groups to fill.
Full report at:
http://www.middleeasteye.net/columns/how-sisis-regime-creating-new-terrorists-420493323
--------
Syrian Army Fends Off Terrorists' Attack in Hama
Apr 27, 2018
The Syrian army units engaged in fierce clashes with the terrorists who had attacked the government troops' positions in al-Masasaneh village in Northern Hama.
Meantime, the Syrian army's artillery and missile units heavily pounded the terrorists' positions and movements in the towns of al-Hawijeh, al-Hawiz, Qala al-Maziq, Markabeh, al-Habit, al-Arbayeen, al-Tamaneh and Kafar Zita North and Northwest of Hama.
Meantime, a field source also pointed to the tough fight between the Syrian forces and the terrorists in Humeimem Front North of Hama, and said the Syrian troops killed a large number of terrorists and destroyed their military equipment.
In a relevant development on Thursday, field sources reported that Jama'at Haras al-Din, Jama'at Anaser al-Tawhid, Jeish al-Badiyeh, Jond al-Malahem, Jeish al-Sahel and other terrorist groups had sent a large number of militants and military equipment to Northwestern Hama and Southern Idlib in the past few days to launch massive attacks against the army.
The Syrian air force pounded the terrorists' positions and moves in the towns of Kafr Zita and Kafr Naboudeh and the villages of al-Zaka, al-Jaisat and al-Sakhar in Northern Hama and the towns of Ma'artaharmeh and Naqir in Southern Idlib, destroying a military convoy in al-Zaka and killing a large number of militants.
Also, the army's artillery units launched fierce attacks against the regions occupied by the terrorists in the town of al-Habit and the village of Tahtaya in Southern Idlib and other areas in Northern and Northwestern Hama, inflicting heavy damages on them.
Full report at:
http://en.farsnews.com/newstext.aspx?nn=13970207000275
--------
Southern Damascus: ISIL Commanders Flee amid Syrian Army Advances
Apr 27, 2018
The Syrian government troops, backed by the army's artillery and missile units, engaged in heavy clashes with the ISIL terrorists Northwest of Hajar al-Aswad region in Southern Damascus, and imposed control over several buildings in al-Joureh district.
The Syrian troops also advanced West of Hajar al-Aswad on a road in al-Madenieh region and secured control over several buildings.
In the meantime, the Syrian army troops also managed to take control of several new positions in al-Tazamon region to the Northeast of Hajar al-Aswad.
Field sources also reported that a number if ISIL terrorists, including ISIL mufti Aous Haydar, Wiam Khartabil and Kayed Qasem fled towards Yalda region.
In a relevant development on Thursday, the Syrian army advanced in Hajar al-Aswad region in Southern Damascus, destroying several key ISIL bases in the region.
The army forces, backed by air force and artillery fire, could advance in several fronts in Hajar al-Aswad region, the ISIL's most vital stronghold in Southern Damascus, during clashes with the militants.
The Syrian army units gained control of several networks of tunnels used by the terrorists as well as a number of buildings in Hajar al-Aswad region.
Other reports also said that a command center, an operations room and a communication center of the ISIL, located between the two regions of Hajar al-Aswad and Yalda in Southern Damascus, were smashed by the army troops, and several senior terrorist commanders were also killed in the battle.
Full report at:
http://en.farsnews.com/newstext.aspx?nn=13970207000250
--------
Humeimim: ISIL Resumes Activities in Deir Ezzur after Receiving Aid
Apr 26, 2018
Humeimim airbase announced in a statement on Thursday that satellite images show that the ISIL is recruiting and reinforcing itself in Deir Ezzur after receiving aid from the bordering areas in Eastern Syria in February.
Meantime, local sources reported that heavy infighting is underway among the ISIL terrorists in areas still under their occupation in Deir Ezzur, adding that the foreign members of the terrorist group seek to appoint a new commander to replace Abu Bakr al-Baghdadi.
They added that the Syrian and Iraqi members of the ISIL are strongly opposed to choosing a successor for Baghdadi, noting that one of the Tunisian ISIL commanders has been killed by the Iraqi members in Southeastern Deir Ezzur during the infighting.
A number of gunmen, including two senior commanders, were killed in a fresh round of clashes among ISIL terrorists in Southeastern Deir Ezzur on Sunday.
Abu As'ad Soudani along with two other ISIL militants were killed by a number of defected members of the terrorist group in the town of al-Sha'afa in Southeastern Deir Ezzur.
Abu Khalid al-Tunisi, another ISIL commander that had previously cut off relations with al-Baghdadi, was gunned down by some ISIL members in a small pocket of land that is still under ISIL's control Southeast of the province.
Full report at:
http://en.farsnews.com/newstext.aspx?nn=13970206000542
--------
2 Terrorist Commanders Assassinated in Idlib
Apr 26, 2018
A commander of Jeish al-Ahrar terrorist group, named Abu Salim Banash, was shot dead near the town of Banash in Northeastern Idlib after unknown raiders fired at him.
Also, reports said that a commander of Tahrir al-Sham Hay'at (the Levant Liberation Board or the al-Nusra Front) named Abu al-Ward Kafr Batikh was killed along with one of his comrades by unknown assailants North of Ma'arat al-No'eman in Idlib.
Meantime, unknown raiders' gunfire killed 3 foreign members of Tahrir al-Sham's Turkistani party near the town of Armanaz in Northwestern Idlib.
The developments came after Tahrir al-Sham, Syria's Tahrir Front and Soqour al-Sham terrorist groups had on Wednesday agreed to stop infighting in Aleppo and Idlib provinces.
Soqour al-Sham had threatened last week to kill Chief Commander of Tahrir al-Sham Hayat Abu Mohammad al-Joulani after the son of Soqour al-Sham's commander was killed in infighting in Northern Syria.
Soqour al-Sham that fought against Tahrir al-Sham along with Syria's Tahrir Front in Jabal al-Zawiyeh region in Idlib province threatened to killed al-Joulani.
Soqour al-Sham's decision came after Ahmad al-Sheikh, the son of Soqour al-Sham's commander, was killed in clashes with Tahrir al-Sham Hay'at in Jabal al-Zawiyeh.
Full report at:
http://en.farsnews.com/newstext.aspx?nn=13970206000786
--------
Syria regime bombardment kills 17 civilians in south Damascus
27 April 2018
Syrian regime air strikes and shelling killed 17 civilians including seven children on Friday in the Palestinian camp of Yarmuk in southern Damascus, a Britain-based monitor said.
Regime forces have pounded southern districts of the capital since April 19 to try to expel ISIS from the area, after the jihadists refused to leave under an evacuation deal. That bombardment intensified on Friday, the Syrian Observatory for Human Rights monitor said, as regime forces advanced against ISIS inside the districts.
"Army units backed by the air force and artillery have advanced on numerous axes" in southern Damascus, including the district of Hajar al-Aswad, "after breaking through terrorist defenses", state news agency SANA said.
The advance "inflicted great human and material losses" on the militants, it said. Syrian state television said the army has seized control of buildings and a "network of trenches and tunnels" from ISIS in Hajar al-Aswad.
In the adjacent neighborhood of Qadam, two children were killed in "mortar rounds fired by terrorist groups", it said. The Observatory said pro-government forces took control of "buildings and streets in Hajar al-Aswad and Qadam after attacking the districts at dawn".
Heavy shelling
Regime forces were locked in violent clashes with ISIS fighters on Friday morning, the monitor said. Heavy air strikes and shelling had targeted Yarmuk and the edges of Hajar al-Aswad and Qadam since the early morning.
ISIS has held parts of Hajar al-Aswad and Yarmuk since 2015 and seized Qadam last month. At least 74 regime personnel and 59 ISIS militants have been killed in eight days of fighting in southern Damascus, the monitor said.
The latest civilian deaths bring to 36 the number of non-fighters killed in regime bombardment in that same period, it said. Yarmuk and the surroundings are now ISIS's largest urban redoubt in Syria or neighboring Iraq.
The jihadists have lost much of the territory they once controlled in both countries since they declared a cross-border caliphate there in 2014. Yarmuk was once home to around 160,000 people, but today just a few hundred people remain, the United Nations' agency for Palestinian refugees has said.
Full report at:
https://english.alarabiya.net/en/News/middle-east/2018/04/27/Syria-regime-bombardment-kills-17-civilians-in-south-Damascus.html
--------
Saudi forces intercept Houthi missile fired toward Najran
April 27, 2018
JEDDAH: Saudi Arabia's air defense forces on Friday intercepted a missile fired by Houthi militias, days after their second-in-command was killed in an air raid by Riyadh and its allies.
The missile, the latest in a series of similar attacks, was heading toward Najran, the Saudi Press Agency reported.
Col. Turki Al-Maliki, the coalition's spokesman, said that at 12:46 p.m., the Royal Saudi Air Defense detected a ballistic missile launch from Sadah, Yemen, aimed at Saudi Arabia.
Al-Maliki reported that the ballistic missile was launched deliberately by the Iranian Houthi militia to target densely populated civilian areas, where the missile was intercepted and destroyed by the forces. The missile's fragments scattered over residential areas as a result, but no injuries or damages were reported.
He added: "This hostile act carried out by the Iranian Houthi militia proves that the Iranian regime is still providing the terrorist Houthi armed militia with qualitative capabilities, in flagrant defiance of UN Security Council Resolution 2216 and 2231, with the main objective of threatening Saudi Arabian, regional and international security."
Last Friday, Saudi air defense forces managed to intercept a ballistic missile fired by Houthi militias in the direction of Saudi Arabia's border province of Jazan.
Saudi Arabia launched a military coalition in 2015 to battle the Houthi militias in its southern neighbor and restore the internationally recognized Yemeni government to power.
The Houthis control Yemen's capital, Sanaa, as well as much of Yemen's north and the key Hodeida port on the country's western coastline.
Full report at:
http://www.arabnews.com/node/1292506/saudi-arabia
--------
Mideast
Arab Coalition strikes kill 38 at Houthi leadership meeting in Sanaa
28 April 2018
An Arab Coalition air strike on Yemen's Sanaa on Friday evening killed 38 Houthi militiamen, among them security supervisors, according to Al Arabiya sources.
The strike had targeted a meeting of commanders inside the Interior Ministry building in Sanaa, which the Houthis have taken over.
The meeting was held to discuss the burial of Saleh Al Sammad, the Houthi militia's second-in-command, killed in a coalition air strike last week.
According to Al Arabiya sources, the deputy interior minister of the Houthi government, Abdelhakim al-Khaiwani, who is known as Abu al-Karrar, is believed to be among the targets of Friday's strikes.
Among the commanders present at the meeting were high-profile Houthi leaders who go by the names of "Al-Marouni" and "Abu Ala."
Following the strikes, witnesses said the militias launched raids and arrested Yemeni soldiers, officers and citizens in the neighborhoods adjacent to the ministry building.
https://english.alarabiya.net/en/News/gulf/2018/04/28/Arab-Coalition-strikes-kill-38-at-Houthi-leadership-meeting-in-Sanaa.html
--------
Reports: Turkey detains 4 senior Islamic State militants
April 28, 2018
ANKARA, Turkey (AP) — Turkey's state-run news agency says Turkish authorities have detained four suspected senior Islamic State extremists in an operation in the Aegean coastal city of Izmir.
Anadolu Agency said Friday the suspects include the group's so-called "emir," or ruler, of Deir el-Zour, a major city in eastern Syria, and its environs. It described the other three suspects as senior operatives within the extremist group.
Hurriyet newspaper said the four were captured as part of a joint operation by Turkey's intelligence agency and police anti-terrorism units.
The suspects were hiding among a group of Syrian refugees planning to cross into Europe, the newspaper reported.
The four are being questioned by anti-terrorism police in Izmir.
Full report at:
http://www.dailyprogress.com/news/world/wire/reports-turkey-detains-senior-islamic-state-militants/article_74bce451-ac6c-5c89-9e57-bd5717c0a209.html
--------
Turkish Foreign Ministry summons German envoy over ex-PYD chair Muslim
April 27 2018
Turkey's Foreign Ministry summoned a German diplomat in Ankara on April 27 and asked German authorities to intervene in a meeting in Germany where former Democratic Union Party (PYD) co-chair Salih Muslim plans to deliver a speech.
The charge d'affairs of the embassy was summoned, as the German ambassador to Ankara was absent, and was asked to convey to Berlin Turkey's demand to have Muslim excluded from the event on May 19 in Ludwigshafen where he will deliver a speech, a Foreign Ministry official has told the Hürriyet Daily News.
The ministry reiterated they wanted German authorities to extradite Muslim.
Muslim was arrested on Feb. 25 in Prague following Turkey's request to the Czech Republic.
Two days later, he was released by a Czech court on the condition that he would not leave the European Union and appear in future hearings in the extradition case, an event that caused a diplomatic row with Ankara, which has accused Muslim of aggravated murder and disrupting the Turkish state.
Ankara, describing his release as a political decision against international law, swore to follow Muslim "wherever he goes."
On March 3, Turkish authorities said Muslim was spotted in Berlin, where he also participated in a demonstration organized by outlawed Kurdistan Workers' Party (PKK) supporters. Ankara had asked German authorities to extradite him.
Muslim, an influential figure of the PYD — a group Turkey considers as a terror network due to its links to the PKK — is being sought with a red notice by Turkey on suspicion of his involvement in the planning of a terrorist attack carried out in Ankara in 2016.
Full report at:
http://www.hurriyetdailynews.com/turkish-foreign-ministry-summons-german-envoy-over-ex-pyd-chair-muslim-131007
--------
Three Palestinians killed in fresh Gaza-Israel border protests
April 28, 2018
GAZA CITY - Three Palestinians were shot dead Friday as thousands demonstrated along the border between Gaza and Israel for a fifth consecutive week of rallies dubbed the Great March of Return.
More than 300 other people were hospitalised for gunshot wounds and tear gas inhalation, Gaza's health ministry said. Forty-four Palestinians have now been killed by Israeli fire since major protests began on March 30, with hundreds more wounded. No Israelis have been hurt. Marchers are demanding the right to return to their homes seized by Israel in 1948. Israel says that allowing the refugees in would mean the end of the Jewish state, and accuses Gaza's Islamist rulers Hamas of using the protests as a pretext for violence.
The protest movement is officially independent but has the backing of Hamas, which has fought three wars with Israel since 2008. On Friday protesters again gathered at five sites near the border fence, though numbers were down on previous weeks.
Dozens of young men burned tyres and threw stones a few hundreds metres from the border, with Israeli soldiers occasionally firing tear gas and live ammunition. Two men, who were not identified by the Palestinian health ministry, were shot dead east of Gaza City, while a third, 29-year-old Abdul Salam al-Bakr, was killed along the border in southern Gaza. Three journalists were among those injured, the Gaza Centre for Media Freedom said. The Israeli army said in a statement around 10,000 Palestinians had taken part in "riots."
"Attempts have been made to harm security infrastructure, roll burning tires, hurl rocks and fly kites with flaming objects attached to them." In response, it said, "troops have used riot dispersal means and have fired in accordance with the rules of engagement."
The decision has infuriated Palestinians, who see the annexed eastern half of the holy city as the capital of their future state. Amnesty International on Friday called for an arms embargo of Israel over the use of live fire.
The UN rights chief on Friday urged Israeli forces to stop using excessive force against Palestinian protesters and called for troops who have committed abuses "to be held accountable." "Every week, we witness instances of use of lethal force against unarmed demonstrators," the UN High Commissioner for Human Rights, Zeid Ra'ad Al Hussein, said in a statement.
"Warnings by the United Nations and others have seemingly gone unheeded, as the approach of the security forces from week to week does not seem to have changed," he added.
Meanwhile, Romania's President Klaus Iohannis called Friday for the resignation of Prime Minister Viorica Dancila amid a row sparked by the possible move of the country's embassy in Israel to Jerusalem. "Mrs Dancila is not up to the job of prime minister of Romania and as a result the government is becoming a liability for Romania. That is why I am publicly calling for Mrs Dancila's resignation," Iohannis said in a short statement.
Iohannis pointed to a secret memorandum adopted by the government last week with the aim of moving the embassy from Tel Aviv to Jerusalem. He is opposed to the move and says he was not informed beforehand.
President Donald Trump said Friday he is considering traveling to Israel next month to open the new US embassy, which he controversially ordered moved to Jerusalem from Tel Aviv. "I may go. I'm very proud of it," he said at a White House press conference alongside German Chancellor Angela Merkel.
, as he described nixing a $1 billion, 10-year plan for a new structure in favor of a $300,000 to $400,000 makeover of part of an existing US installation.
"It is going to be beautiful. And it will be somewhat temporary, but it could be for many years," he said.
Full report at:
https://nation.com.pk/28-Apr-2018/three-palestinians-killed-in-fresh-gaza-israel-border-protests
--------
Israeli gunfire in spotlight after hundreds wounded in Gaza
April 28, 2018
When Palestinian Mohammed al-Mughari was shot by an Israeli sniper on the Gaza border, it left a hole in his leg so big he says he could fit a finger into it.
Over a month into mass protests, more than 40 Palestinians have been killed and at least 1,500 wounded by Israeli fire during the "Great March of Return", a major protest movement along the border between Gaza and Israel.
Doctors are troubled by the high number of disabling wounds, especially to the legs and knees, with Israel facing questions over both its disproportionate use of force and the types of ammunition it is using against demonstrators.
Three weeks after being shot, 28-year-old Mughari's leg is propped up and wrapped in plaster, but he's not in the clear yet. He knows there is still a possibility it might need to be amputated.
The bullet destroyed "30 centimetres of bone in the leg", he told AFP from his hospital bed in Gaza City.
Since March 30, thousands of Palestinians have gathered every Friday at points along the border separating the besieged Gaza Strip and Israel.
The marchers are demanding the right to return to their homes seized by Israel in 1948.
While most of the crowd stands a few hundred metres (yards) from the border fence, smaller numbers have pushed closer to burn tyres and throw stones.
In response Israeli snipers have fired live ammunition.
Mughari declined to say whether he threw stones, but he thinks it may be years before he can return to his restaurant job.
"I was planning to get married soon. I'm not thinking about it anymore," he said.
The Israeli army says it fires live rounds only as a "last resort" to protect soldiers and the fence.
It has accused Gaza's Islamist rulers Hamas of exploiting the demonstrations and using the protesters as human shields.
Since the protests began, Israeli troops have shot more than 1,500 people. The vast majority are young men, and most of the wounded were hit in the legs, according to the health ministry in Gaza.
Twenty-one people have had limbs amputated.
Among those killed there have been two journalists and several teenagers.
'Unusual' wounds
The asymmetry of force has brought criticism of Israel's policies.
No Israelis have been injured since the protests began.
The European Union and others have called for an investigation into Israel's response, but the Jewish state has rejected the idea.
The United States, Israel's strongest backer, has blocked moves for a probe at the United Nations.
Doctors have reported unusually severe injuries.
"What is unusual is the lesions and the fact that the wounds are very wide, and the bones can be in many fragments," Marie-Elisabeth Ingres, head of the Doctors Without Borders mission (MSF) in the Palestinian territories, told AFP.
The charity has given nearly 600 people post-operative care since March 30.
Abdel Latif el-Hajj, director general of hospitals in Gaza, accused Israel of using types of ammunition aimed at permanently disfiguring their targets.
He told AFP the army was using "expanding bullets" that separate inside the body, "breaking the bones and blood vessels, causing severe rupturing of the tissue".
Amnesty International on Friday said some of the wounds appear consistent with bullets that expand inside the body.
Such ammunition is considered illegal in international warfare.
AFP could not independently confirm the claim.
"The nature of these injuries shows that Israeli soldiers are using high-velocity military weapons designed to cause maximum harm to Palestinian protesters that do not pose imminent threat to them," an Amnesty statement said.
It accused Israel of "deliberate attempts to kill and maim" protesters.
In a statement the Israeli army said it was only using "standard weapons and ammunition that are lawful under international law", and accused Gaza's health ministry of regularly spreading false information.
Gaza's severely limited medical facilities have been stretched thin by the number of injuries.
Hajj estimates they have only a few weeks of saline solution and antibiotics left.
They also have only around 50 orthopaedic devices, used to support damaged bones or replace destroyed ones.
"I suspect they will be gone in a week," he said
Ingres from MSF thinks hundreds of people will need costly treatment for months, if not years, with the risk of infection and further amputations if quality treatment is not given.
Full report at:
https://nation.com.pk/28-Apr-2018/israeli-gunfire-in-spotlight-after-hundreds-wounded-in-gaza
--------
Turkish Army Launches Massive Attacks against Kurds in Hasaka
Apr 26, 2018
Field sources in Hasaka reported that the Turkish army pounded the Kurds' positions in Mayseloun district Northeast of Qamishli in Northern Hasaka and near the borders with Turkey with heavy artillery fire on Wednesday night, killing and wounding several of them.
Meantime, a huge blast occurred in one of the Kurds' arms and ammunition cache in Qamishli near the borders with Turkey.
The Kurdish forces were immediately on alert and declared curfew in the region after the blast.
The Kurdish militias had last week boosted their defense capabilities in their positions along the border of Syria's Hasaka province and Turkey as war is raving between Ankara's army and the Kurds.
The Kurdish fighters reinvigorated their strongholds near the town of Tal Halaf West of the town of Ra'as al-Ein in Northern Hasaka at the border with Turkey.
The Kurdish militias have dug long tunnels along the border as well as long trenches around the border passageway and near the silos of the town of Ra'as al-Ein.
The Kurdish militants have also recently received a number prefabricated cement rooms made by the US-led coalition forces that they plan to place in a region between the town of Ra'as al-Ein in Hasaka and the town of Tal Abyadh in Northern Raqqa near the border with Turkey.
Military analysts believe that the move by the Kurdish militias is in line with the US plan to create Kurdish border guards in Syria.
Full report at:
http://en.farsnews.com/newstext.aspx?nn=13970206000706
--------
UN envoy calls for action before new Israeli war engulfs Gaza
Apr 27, 2018
The United Nations' top envoy to the Middle East has called on the international community to help prevent another war in the Gaza Strip, as Israeli military forces continue to brutally crack down on peaceful anti-occupation rallies near the border.
Nikolay Mladenov, the world body's Special Coordinator for the Middle East Peace Process, told the UN Security Council on Thursday that Gaza had turned into "a powder keg" and that the world "must do everything possible to prevent another war" between Israel and the Palestinians.
Such a military confrontation, he said, might go on to include other countries in the region.
Protests along the Gaza border since March 30 have led to clashes with Israeli forces, who have killed at least 38 Palestinians and injured hundreds of others.
The rally, dubbed the "Great March of Return," will last until May 15, which coincides with the 70th anniversary of Nakba Day (Day of Catastrophe) on which Israel was created.
Israel has already launched several wars on the besieged Palestinian coastal sliver, the last of which began in early July 2014. The military aggression, which ended on August 26, 2014, killed nearly 2,200 Palestinians. Over 11,100 others were also wounded in the war.
Mladenov warned that the new escalation had further dimmed the prospects for a solution to the Israeli-Palestinian conflict, "emboldening extremists and deepening polarization and mistrust on all sides."
Referring to the growing number of regional conflicts rooted in extremism, the UN envoy said, "The Israeli-Palestinian conflict remains a perpetual source of oxygen for militants and radicals across the Middle East."
Mladenov said there was no military solution to the conflicts across the Middle East, adding that de-escalation was critical "in this highly charged and dangerous environment."
He urged everyone in the region "to step back from the brink."
Every year on Nakba Day, Palestinians all over the world hold demonstrations to mark the anniversary of the forcible eviction of hundreds of thousands from their homeland by Israel on May 14, 1948.
More than 760,000 Palestinians were forced out of their homes on that day. Today, the number is estimated to have surpassed five million, including their descendants.
Israel has so far denied the Palestinians the right to return to their homeland, ignoring numerous UN resolutions and international laws.
Full report at:
http://107.189.40.42/Detail/2018/04/27/559825/UN-Mladnov-Palestine-Gaza-rallies-Israel
--------
Turkey detains four leading Daesh militants
April 27, 2018
ISTANBUL: Turkish police have detained four key members of the Daesh militants group, including an official in charge of Syria's Deir Ezzor province, the state-run Anadolu news agency said Friday.
Acting on a tip-off, counter-terror police caught the group's so-called 'emir' responsible for the eastern Syrian region and three high-ranking members in a raid in western Turkey backed up by the spy agency, Anadolu reported.
The emir, identified as K.E.H, was caught after trying to hide among refugees trying to flee to Europe, the agency said. He is said to be one of the closest aides of Daesh leader Abu Bakr Al-Baghdadi.
Full report at:
http://www.arabnews.com/node/1292741/middle-east
--------
Africa
Boko Haram: Presidential committee visits Bama
April 27, 2018
The Presidential Committee on Northeast Initiative (PCNI) was, on Thursday, in the reclaimed town of Bama, Borno state, where internally displaced persons were returning after three years of displacement.
The PCNI team, led by its deputy chairman, Tijjani Tumsa, took a tour of the entire town after which it concluded that the ravaged town that is currently being rebuilt by a combined force of government and non-government actors, still needs more support to fully bounce back.
Mr. Tumsa, who led in the tour of the battered community, met with some of the 73 ward heads of Bama, who he assured of federal government's support to palliate their sufferings.
The villagers had listed food, cash grants for business, agricultural implements and the repair of the badly damaged Bama-Maiduguri road, as some of their most pressing needs.
The PCNI team had earlier paid a courtesy call on the Emir of Bama, His Royal Highness, Kyari Ibn El-kanemi, in his temporary Maiduguri abode where the top monarch pleaded for more intervention to enable the state government complete the rebuilding of his domain so as to speed up the return of his subjects to their homes.
The royal father thanked President Muhammadu Buhari for the show of support to the troubled people of Borno, especially on the funding of the PCNI.
Mr. Tumsa, who represented the chairman of the PCNI, Theophilus Danjumma, told PREMIUM TIMES in an interview in Bama that he was impressed with the progress of work done in the town, especially the rebuilding of public infrastructure which the PCNI had been funding.
He noted that PCNI has apart from supporting the full renovation of the Bama General hospital which used to be an IDP camp, the committee has also provided modern hospital equipment worth about a billion (N1,000,000,000.) that would soon be fitted as soon as the renovation work is completed.
"We have been in Bama on several occasions in the past, but today's visit has to do with seeing how the returnees are settling back in their communities. I am very impressed with the commitment of the people to resettle back in their communities after many years of being outside.
"It is even more encouraging to note that the Borno state government and the PCNI are in sync with the commitment to resettling the people. And this development signifies, amongst other things that there has been success in the reclaiming of areas hitherto held by Boko Haram.
"So while we commend the military in doing excellent jobs, we will support the people in returning back by providing them with livelihood materials and also longer term plans that would sustain them," he said.
He said while longer term plans are being provided, the PCNI in conjunction with the Borno State government will provide food as an immediate and very important means of sustenance.
"But on longer term, we are also going to provide agricultural inputs so that they can have the means of proving food for themselves as well.
"We have the intention of calling on all the stakeholders, the state actors, including the international INGOs to the discussion table to fashion out a way that will sustain anybody that will return to Bama.
On the issue of Bama-Maiduguri road that has gone bad after years of being cratered by Boko Haram, the PCNI chieftain said, the committee will relate with the Borno state government to see how they could both see to the full rehabilitation of the road so that the residents of the Bama can have a very accessible road to their communities.
Mr Tumsa had earlier commiserated with the people over the recent suicide bomb attack on the that affected some lives during an early morning prayers.
"We have implored the people to also engage in community policing by being vigilant especially during the prayers times to avoid the recurrence of what took place last week," he said.
"The people must understand that we are in difficult times and life will never be like they use to know it, until after some times. So they need to also be in charge of their own personal security in such a way that they will complement the efforts of the military and the police.
He said the PCNI will do all within its powers to ensure that civil authority is fully restored in Bama so that the people can confidently return and remain in their homes.
"In any resettlement scheme, particularly the one that has the characteristics of what has happened to us here, security is of paramount concern. Therefore the PCNI is committed to ensuring that there restoration of civil authority in Bama town.
"To this end the PCNI will see to the return of the police, civil defence, immigration and other related security outfits. And this we intend to do by providing the requisite instrument and infrastructure for them to function properly. We all know that the police will need somewhere to stay while they are here; they will need some kind of functional mobility to go about their patrol as well as their communication gadgets. The PCNI will not only see to this being provided, but also in a very permanent and sustainable manner.
Civil-Defence
"The PCNI is particularly concerned about the civil populace returning and their security is of paramount concern to us. That is why we have been engaging the people to secure their homes and places of worship and not to let go their guards because we are no longer living in normal times," he said.
He said the PCNI will continue to partner with the Borno state government in making sure that the return of the IDPs is sustainable and in line with Mr Buhari's plan for the Northeast, adding that Bama, as the first place for return, will be a template for other areas that the state government may want to spearhead.
Earlier the military command in Bama, which was the first port of call in the town, had briefed the team on the security situation calling on the government to fast track the deployment of more paramilitary to the community.
The acting commander 21 Brigade Bama, A.B Nura, said the suicide on the mosque came as a huge shock to the military, having pulled all resources and men to make sure such did not happen. He however said a second attack was not successful because the military had taken further measure to secure the town.
The commissioner for reconstruction, rehabilitation and resettlement, Babagana Zulum, whose ministry is the one in charge of all the rebuilding efforts said the Borno state government has done its best in ensuring that 75 percent of the ongoing rehabilitation work is completed.
"But we seriously need support to close the existing gap," he said.
"And most importantly we are requesting for support to rehabilitate or reconstruct the (road) between Maiduguri and Bama which has been in bad shape. And there are a lot of other settlements apart from Bama town under Bama local government; villages like Gulumba, Kumshe, Darajamal, Ngurosoye etc, that also need additional support, so that we can equally support them to return to their villages.
The chairman of Borno State transition committee, Jato Muhammed, whose committee is in charge of the coordination of all movement or returnees to Bama said so far, over 3000 households have returned to Bama since the government gave the go ahead last month.
He said apart from the Borno State government, the PCNI is one of the major supporters that contributed to the rebuilding of Bama, ensuring that its people return safely and in dignity.
https://www.premiumtimesng.com/regional/nnorth-east/266438-boko-haram-presidential-committee-visits-bama.html
--------
Four killed in Boko Haram attacks in Nigeria: authorities
2018-04-27
At least four people were killed when Boko Haram suicide bombers attacked northeast Nigeria's biggest city, the emergency services said on Friday, as residents returned home.
Violence broke out on the outskirts of Maiduguri on Thursday night, with indications the jihadists were trying to reach the city's Giwa Barracks, where suspected militants are held.
The attack – and an announcement that 22 soldiers from a regional force have been killed in fighting this month – again underlined the threat posed by the Islamist insurgents.
Nigeria has repeatedly maintained the Islamic State group affiliate is a spent force and on the verge of defeat.
In Maiduguri, Bashir Garga, from the National Emergency Management Agency, said: "There were innocent citizens, four of them, who died.
"Very few people were injured and none of them seriously."
Five suicide bombers also died trying to detonate their explosives, he added.
The Borno state police gave a lower death toll of two, including a member of the civilian militia assisting the military with security against Boko Haram.
"The victims and corpses have been evacuated to the state specialist hospital in Maiduguri," said police chief Damian Chukwu.
"Normalcy has been restored in the area."
Thursday's attack, which was repelled with the arrival of troop reinforcements and air support, was a rare urban incursion by Boko Haram.
High casualties
Nigeria has been fighting Boko Haram in northern Borno around the shores of Lake Chad, which forms the border with Cameroon, Chad and Niger.
Troops from all four countries, and Nigeria's western neighbour Benin, have combined in a regional force to combat the cross-border threat from the group.
Colonel Timothy Antigha, spokesperson for the N'Djamena-based Multi-National Joint Task Force (MNJTF), said operations this month had made "substantial operational dividends".
But 22 soldiers have been killed and 75 others wounded since 5 April. The nationalities of the dead were not disclosed.
Force commander Major General Lucky Irabor attributed the high casualty rate to "indirect fire and vehicle-borne improvised explosive device attacks by terrorists", Antigha added.
In Maiduguri, people fled the Jiddari Polo area, which has been repeatedly hit in recent years, as the insurgents fired automatic weapons and rocket-propelled grenades at troops.
The police said the attack was repelled "after a fierce gun battle" and firing of tear gas. Two officers were injured while seven others were also wounded, he added.
Intelligence reports seen by AFP on Friday suggested more than 100 Islamist insurgents may have been involved in the attack.
Boko Haram fighters were pushed back to the Alidawari area on the outskirts of Maiduguri. Air strikes killed an unspecified number of jihadists as they fled, it added.
At least one member of the security forces was killed when a suicide bomber detonated his explosives near a military vehicle, the report added.
Full report at:
https://www.news24.com/Africa/News/four-killed-in-boko-haram-attacks-in-nigeria-authorities-20180427
--------
Malawi: Paipi's Remarks Divide Mangochi Muslim Community's Opinion
26 APRIL 2018
By Kondwani Magombo
Mangochi — Different Muslim leaders, groups and chiefs have reacted to the remarks allegedly made by Democratic Progressive Party (DPP) Regional Governor for the East, Julius Paipi with some clearing the embattled RG while others have faulted him, demanding an apology in the process.
Since the publication of the article in one of the weekly papers on Sunday, April 22, 2018 which purported that Paipi made 'insensitive' remarks at one of the party's public meetings in Makanjira and Namwera, a series of press conferences have been called by the Muslim community in Mangochi to react to the said remarks.
The first press briefing was held on Monday and it was led by a group called Forum for Justice and Peace in the district where the Secretary for the Forum, Cassim Kasinde cleared the Governor, saying he did not in any way despise Muslims in Malawi.
Kasinde said they had thoroughly investigated the matter and that there was no evidence that Paipi had made such remarks at any of the public meetings he addressed at the two venues.
"What we have established is that the Regional Governor was disputing Sidik Mia's claims that if (MCP) Malawi Congress Party would be voted into power, Mia would bring various developmental projects and scholarships," said Kasinde.
"Mr. Paipi was simply saying those developments have always been there and that we have seen people going to University of Medina, Sudan and Turkey even without Mia's influence in any capacity," Kasinde added.
Kasinde claimed that the DPP RG had added that Mia was soliciting aid from Saudi Arabia and other Islamic countries in the name of religion but diverts it to finance MCP.
Two press briefings followed on Tuesday with one in the morning by Muslim leaders from Namwera and Makanjira and another in the afternoon by Senior Chief Jalasi, Muslim leaders and members of the community where Paipi's name was also cleared.
The morning briefing comprised Sheikh Twaibu Idana of Majuni Mosque; Sheikh James Abdullahim Matwaya, Deputy Secretary for Namwera Islamic Information Bureau; Sheikh Ibrahim Yahaya Ahmed of Namwera Masimbi Village and Brother Kanoki Mbewe of Namwera Islamic Information Bureau.
Sheikhs from Makanjira included Imam Abdullah Kazembe and Shaibu Adam of Makanjira Central Mosque and Sheikh Abdullah Yusuf Mdala, Vice Chairman of Makanjira Dawa Group.
The leaders told journalists that Paipi did not utter any remarks despising Muslims or their faith, saying if he had done so, the Muslim community and their leaders could have reacted on the spot.
"I am the one who opened the Namwera DPP Bonanza event with a prayer and I followed everything to the end and nothing of the sort as the media reports claim was said," Sheikh Ibrahim Yahaya said.
"We know this is a political propaganda aimed at dividing us but we refuse to bow down to such attempts because we are and we have always been one community and we live in harmony with all Christians," the cleric added.
Sheikh Yahaya's remarks were echoed by Makanjira's Sheikh Mdala who also claimed that he was present at the Makanjira meeting and that he had a recorded speech of Paipi where nothing of the claimed sentiments were reflected.
The same was also said at Senior Chief Jalasi's Headquarters where the Chief, Muslim leaders and the community put their foot down, saying the Regional Governor never spoke any insensitive words warranting an apology.
"How could the Regional Governor make such remarks when he had just paraded a DPP parliamentary aspirant for the constituency, Abdallah Mdala, who is a Muslim? And Muslim community in Namwera, like all other such communities, love and protect the religion and faith such that no such remarks could go unnoticed," said Jalasi.
However, on Wednesday another group of 'Concerned Muslims told journalists at another press briefing held at Mangochi Boma that they had strong evidence that Paipi made insensitive remarks towards the Muslim community and that he (Paipi) and the DPP should apologize to people of Islamic religion.
The group of Concerned Muslims led by Sheikh Yahaya Hanafi said they had a recording of Paipi's speech where the Governor 'attacks a fellow Muslim by associating him with war simply because he visits Muslim countries where there is war.'
"Paipi's remarks have offended the entire Muslim community in Malawi because there is a Hadith that compels every faithful Muslim to protect a fellow Muslim when attacked in any way. So, we find Paipi's remarks an attack to a fellow Muslim and countries where there are Muslim communities," said Sheikh Hanafi.
He added: "We call upon the Regional Governor, and the DPP, to apologize to the Muslim community in Malawi and we appeal for his dismissal to prevent him from further attacks on our faith."
Full report at:
http://allafrica.com/stories/201804270543.html
--------
Nine killed in suspected Boko Haram attack
27 April 2018
At least nine persons, including five suicide bombers, were killed in a suspected Boko Haram attack in Nigeria's northeastern Maiduguri city, an official said on Friday.
In a statement, the military said the clash with the suspected Boko Haram militants took place after the latter stormed Jiddari-Polo, a highly-populated area, at around 5.15 p.m. local time (1615GMT) on Thursday.
Hundreds of residents were forced to flee their homes in nearly two-hour gun battle, said Maj. Gen. Rogers Nicholas, theatre Commander of counter-insurgency operation in northeastern region.
The military claimed that it repelled the attack, but National Emergency Management Agency (NEMA) said nine bodies were evacuated from the scene on Friday morning.
An aged man also died as a result of shock following panic created by the attack, local residents said.
Bashir Garga, NEMA northeast Coordinator, said the rescue workers did not see the body of the tenth person as he died in his house as a result of panic when the military forces were attempting to push the insurgents back from the city.
"There were five suicide bombers who died while trying to detonate IEDs, while four innocent citizens also lost their lives," Garga said.
In a statement, Edet Okon, spokesman for police in the area, said seven people were injured in the attack.
He said a police Armored Personnel Carrier was damaged in the gun battle with the insurgents.
No group has yet claimed responsibility but the military blamed Boko Haram for the attack.
Full report at:
http://www.worldbulletin.net/africa/201516/nine-killed-in-suspected-boko-haram-attack
--------
Somalia: Foreign forces clash with Al Shabaab
27th April 2018
John Snow
MOGADISHU – Heavily armed forces thought to be US military units have carried out raid on Al Shabaab bases in southern Somalia.
US forces swooped into Bar-sanguni area, near the coastal town of Kismayo, where believed to be Al Shabaab group's hideouts, sources said.
The armed group's fighters repulsed the attack, following hours of fighting, according to local residents, who spoke on anonymity condition.
Jubland security officer, who asked to be unnamed told Mareeg online that at least 2 militants had been killed in the raid, adding that several others escaped with injuries.
The Al Shabaab claimed bomb attack on US forces' vehicle near Kismayo.
United States military forces have carried out several air strikes in southern Somalia in recent months, targeting Al Shabaab bases, which successfully left several militants dead.
Full report at:
https://mareeg.com/somalia-foreign-forces-clash-with-al-shabaab/
--------
Boko Haram: Six killed, 9 injured in attack on Maiduguri
April 27, 2018
By Nsikak Nseyen
The Borno State Police Command on Friday disclosed that six persons were killed in an attack coordinated by Boko Haram terrorists at Jidari Polo area of Maiduguri on Thursday.
The Police Public Relations Officer (PPRO) in the state, Mr Edet Okon, said the victims included three civilians, a member of the Civilian Joint Task Force (CJTF) and two female suicide bombers.
The News Agency of Nigeria reports Okon as disclosing that two men of the Special Anti Robbery Squad (SARS) and seven other persons sustained injuries from gunshots and explosions in the attack.
He added that an Amoured Personnel Carrier of the police was damaged in the attack.
Okon said: "On Thursday April 26; at about 17: 00 pm, Boko Haram Terrorists launched a surprise attack at Jidari Polo area of Maiduguri near the Federal High court.
"The terrorists fired sporadically and detonated Improvise Explosive Devices (IEDs). The Borno State Police Command promptly deployed combat teams of SARS, PMF and EOD to support the Military and the Divisional Police Officer of GRA division who were already at the scene.
"The insurgents were successfully repelled by the security forces after fierce gun battle with profuse tear smoke application.
"There was no casualty on the side of the police apart from two SARS personnel that were injured in the battle. A police Amoured Personnel Carrier (APC) was also damaged by IED explosions. Seven other persons were severely injured.
"Four persons including a member of the CJTF and two female suicide bombers were killed in crossfire and IED explosions.
"The victims and corpses were evacuated to the Specialist Hospital, Maiduguri. Normalcy has been restored in the area".
The PPRO stated that preemptive deployments were being put in place to forestall further surprise attack.
Full report at:
http://dailypost.ng/2018/04/27/boko-haram-six-killed-9-injured-attack-maiduguri/
--------
North America
Muslim group asks official to apologize for Facebook post
April 27, 2018
MONROE, La. — A Muslim civil rights group is urging an elected official in north Louisiana to apologize for sharing a Facebook post that it says was Islamophobic.
The News-Star reports Ouachita Parish Police Jury member Jack Clampit wouldn't comment on the Council on American-Islamic Relations' request for an apology.
But Clampit told the newspaper that he can't "please everybody" and doesn't have time to research everything he posts on his personal Facebook page.
The Washington-based council said the post Clampit shared depicts a bearded man on the toilet and says Muslims use their hands instead of toilet paper.
Group spokesman Ibrahim Hooper said in a statement Thursday that public officials have a duty to promote "inclusion and unity, not bigotry and division."
In Louisiana, a police jury is a local governing board.
https://www.washingtonpost.com/national/religion/muslim-group-asks-official-to-apologize-for-facebook-post/2018/04/27/38d18514-4a46-11e8-8082-105a446d19b8_story.html?utm_term=.bfcd3accd41c
--------
Trump: I may go to Israel to open new US embassy
Apr 28, 2018
President Donald Trump says he may travel to Israel next month to open the new US embassy in the occupied city of Jerusalem al-Quds despite widespread Palestinian anger and global condemnation.
In December 2017, Trump officially declared the holy city as Israel's capital and said his administration would begin the process of moving the American embassy in Tel Aviv to the disputed city, which is expected to take years.
On Friday, he said he had no regrets about the decision which was a major shift by Washington that overturned decades of US foreign policy.
"I may go. I'm very proud of it," Trump told reporters at a joint press conference with German leader Angela Merkel.
None of previous US presidents, who had promised to move the embassy to Jerusalem al-Quds while running for election, could deliver on their promises.
"The embassy in Jerusalem has been promised for many, many years by presidents," Trump said. "They all made campaign promises and they never had the courage to carry it out. I carried it out."
Trump also said he had rejected a proposal to build the new embassy for $1 billion, noting it would be built for less than half a million dollars.
"The papers were put before me to sign an application for more than $1 billion to build an embassy," Trump said. "I had my name half-signed and I noticed the figure and I never got to the word 'Trump."'
He said that he called David Friedman, the US ambassador to Israel, and discussed the expenditure.
Friedman said, "I can build it for $150,000" by renovating part of a current US property in Jerusalem al-Quds, and "instead of 10 years from now, we can open it up in three months," according to Trump.
Trump said he had finally authorized $300,000 to $400,000 to be spent on the construction of the new embassy.
"It is going to be beautiful. And it will be somewhat temporary, but it could be for many years," he said.
"They were going to spend a billion dollars and we're going to spend much less than half a million dollars," he added.
The United Nations General Assembly on December 21 overwhelmingly voted in favor of a resolution that calls on the US to withdraw its controversial recognition of Jerusalem al-Quds as the Israeli capital.
Full report at:
http://107.189.40.42/Detail/2018/04/28/559903/US-Israel-Jerusalem-alQuds-Donald-Trump
--------
Canada, U.S., Europe seize servers used by Islamic State propaganda outlets
APRIL 27, 2018
Police in Europe, the United States and Canada have seized servers and data from Islamic State propaganda outlets in a multicountry operation aimed at tracking down radicals and crimping the group's ability to spread its violent message.
The two-day operation was the culmination of efforts that started in late 2015, after co-ordinated IS attacks killed 130 people in Paris, according to a statement from European police agency Europol.
Police notably targeted the IS-branded Aamaq news agency, as well as al-Bayan radio, and Halumu and Nasher news sites.
Aamaq spreads information online in at least nine languages and has been used to claim IS was behind attacks in multiple countries, from the 2016 nightclub attack in Florida to a deadly supermarket hostage-taking in southern France last month.
The operation was led by Belgian prosecutors and also involved authorities in the U.S., Canada, Britain, France, the Netherlands, Bulgaria and Romania.
Canadian officials were saying little Friday.
"Terrorist organizations like Daesh continue to use the internet to recruit new members and radicalize people to their violent ideology," said Dan Brien, a spokesman for Public Safety Minister Ralph Goodale, using the Arabic name for the Islamic State group.
"Identifying and removing this material is a priority for law enforcement agencies around the world. As this relates to an ongoing law enforcement operation, it would be inappropriate for me to comment further."
While Europol said the operation "punched a big hole in the capability of IS to spread propaganda online and radicalize young people in Europe," it didn't shut down the propaganda altogether.
For example, Nasher continued to share IS statements and Aamaq reports Friday through channels on encrypted messaging network Telegram.
The Islamic State group has used sophisticated and ever-changing communications tools to spread its apocalyptic message to disillusioned Muslims living in the West, to persuade them to reject Western ideals of pluralism and tolerance. High-quality videos, complete with thrumming beats and slick editing techniques, have unlimited reach thanks to social networks. Extremists with gentle American accents narrate radio broadcasts aimed at U.S. internet users.
European authorities involved in the operation Wednesday and Thursday said it showed the importance of international co-operation in fighting online radicalization, which has helped fuel deadly attacks in multiple countries in Europe and the U.S.
It aimed "to destabilize this apparatus by seizing and dismantling servers used to diffuse IS propaganda and to identify and arrest its administrators," the Belgian public prosecutor's office said.
Two prior international police operations, notably targeting Aamaq's mobile app and web infrastructure, paved the way for this week's raids. One led by Spain's Civil Guard that seized servers in Panama allowed authorities to identify radicals in 133 countries via their interaction with IS propaganda, according to Europol and a Civil Guard statement.
Full report at:
https://www.theglobeandmail.com/world/article-canada-us-europe-seize-servers-used-by-islamic-state-propaganda/
--------
Trump to Merkel: Iran won't 'be doing nuclear weapons'
Apr 27, 2018
US President Donald Trump says Iran will not acquire nuclear weapons amid speculation that he will pull out of the nuclear deal reached between Tehran and the P5+1 group in 2015.
Trump made the remarks at a joint press conference with German Chancellor Angela Merkel in Washington on Friday.
The president said that the US will ensure Iran will not get close to nuclear weapons, a goal Tehran has always denied pursuing.
"I don't talk about whether or not I would use military force…,but I can tell you this, they will not be doing nuclear weapons. That I can tell you. OK? They are not going to be doing nuclear weapons. You can bank on it."
Meanwhile, Merkel called the deal "a first step that has contributed to slowing down their activities in this particular respect," but added that she will continue to be in very close talks with the US over the issue.
"Europe and the United States ought to be in lock step on this," she added.
Trump has been a vociferous critic of the agreement known as the Joint Comprehensive Plan of Action (JCPOA), calling it the "worst deal ever" and even threatened to tear it up.
Back in January, he said he was extending the sanctions relief on Iran for the last time, giving the European signatories a May 12 deadline to fix what he claimed "flaws" in the agreement or he would refuse to waive those bans.
Iran insists there is no way it will renegotiate the nuclear pact, which was endorsed by UN Security Council Resolution 2231 in 2015.
During a joint press conference with French President Emmanuel Macron on Tuesday, Trump again reiterated his hostile stance on the JCPOA, describing it as a "bad" deal "with decayed foundations," noting, "Nobody knows what I'm going to do on the 12th."
US to continue pressure on North Korea: Trump
Elsewhere in his remarks, Trump said that he would keep pressure on North Korea ahead of his own unprecedented meeting with its leader Kim Jong Un.
This comes as the North Korean leader and the South's President Moon Jae-in met on Friday and held a historic summit at the border village of Panmunjom in the Demilitarized Zone.
The two leaders agreed to work with the US and China this year to declare an official end to the 1950s Korean War and establish "permanent" and "solid" peace on the Korean peninsula.
Trump, who had earlier raised expectations that his meeting with Kim will yield tangible results, expressed hope that the meeting would be productive.
The president, however, added: "We will not repeat the mistakes of past administrations. Maximum pressure will continue until denuclearization occurs."
Meanwhile, China hailed the two Korean leaders for engaging in the landmark meeting, describing their handshake at their borderline as "historic moment."
Trump wants 'reciprocal' trade relationship with EU
Trump also talked about a possible trade deal between the US and the European Union, saying he wants a "reciprocal" trade relationship with Germany and other European nations.
"We need a reciprocal relationship, which we don't have... We're working on it and we want to make it more fair and the chancellor wants to make it more fair," Trump said.
He fueled concerns of a potential trade war on March 8 when he officially announced steep tariffs on imported steel and aluminum, but exempted Canada and Mexico.
Now, with Trump poised to impose tariffs on steel soon that would impact European exports, Merkel said the decision whether to exempt the EU is in his hands.
"The president will decide. That's very clear," she said. "We had an exchange of views. The decision lies with the president."
In March, Trump renewed his demand that EU countries halt trade barriers to American products in order to spare his EU allies new tariffs on steel and aluminum.
Full report at:
http://107.189.40.42/Detail/2018/04/27/559897/US-Iran-Donald-Trump-Angela-Merkel-
--------
Pakistan
'Members of banned outfits be kept under surveillance ahead of Ramazan,' say official
Imtiaz Ali
April 28, 2018
KARACHI: A high-level police meeting on Friday reviewed the list of members of banned organisations across Sindh and recommended to the home department to put several persons on the Fourth Schedule of the Anti-Terrorism Act of 1997 so that their activities could be monitored ahead of the holy month of Ramazan.
The meeting was held at an office of the Counter-Terrorism Department (CTD) with Additional IG Dr Sanaullah Abbasi in the chair. It was attended by DIGs of three zones of Karachi and other senior officers.
The Fourth Schedule is a list of "proscribed" individuals who are suspected of terrorism or those who are affiliated with organisations suspected to be involved in terrorism or sectarianism.
"We have recommended 15 persons from South, 10 from East and 12 from West districts of Karachi to be kept under surveillance under Section 11EE of the ATA," said Mr Abbasi.
He pointed out that they, for the first time, recommended that the names of members of the organisations banned by the United Nations should also be kept under surveillance.
The participants of the meeting also decided to meet again next week to discuss names of persons from 18 other districts of Sindh to be put on the Fourth Schedule.
The Sindh CTD chief told Dawn that surveillance had paid dividends in creating, maintaining and consolidation of peace in the province.
He disclosed that they would also approach the State Bank of Pakistan to monitor financial transactions of these people, foreign and local visits, and sources of their livelihood etc.
Besides, Mr Abbasi revealed that the CTD was creating a databank of terror financing from lower to higher hierarchy of terror groups and their links with each other in and outside the country.
He believed that this money trail will provide valuable information to investigators and allow them to identify those involved in terror attacks.
The police officer pointed out that the terrorists needed money to buy and prepare weapons and explosives, and carry out their atrocities.
He added that the CTD had been mandated to directly summon persons placed on the Fourth Schedule for questioning or verification.
"CTD's responsibilities also include acquiring personal files of all fourth schedulers from district police, requesting the SBP to furnish details of bank accounts, seeking details of mobile connections or any other transaction by such persons," he maintained.
The department was supposed to submit its surveillance report regularly to the Sindh IGP along with recommendations.
The counter-terror force chief revealed that a special software programme had been developed to centralise the data of fourth schedulers which could be accessed by several important branches of the Sindh police.
"Besides, the counter-terror force in collaboration with the Special Branch is working for automation of the Fourth Schedule data as per directions of IGP A.D. Khowaja," he concluded.
https://www.dawn.com/news/1404266/members-of-banned-outfits-be-kept-under-surveillance-ahead-of-ramazan-say-official
--------
Sikh community express their issues at open court for minorities
APRIL 28, 2018
PESHAWAR: The Sikh community in the metropolis got a chance to put forward the issues they were facing, at an open court organised for the first time for minorities by the district administration at Gurdwara Bhai Joga Singh on Friday.
During the session, locals told Peshawar Deputy Commissioner Dr Imran Hamid that they lacked certain facilities in the area such as those pertaining to security. They demanded security for their community school, saying it has been attacked in the past but still lacked proper security and safety measures. They were talking about the gun attack on the school that happened a few months back.
For security, locals suggested that the personnel withdrawn from VIPs in Khyber Pakhtunkhwa should be provided to them instead. They were referring to the security claimed to have been withdrawn from influential people in KP over Chief Justice of Pakistan Mian Saqib Nisar's directives during his visit to Peshawar on April 19.
Sikh community members also spoke about hindrances they were facing in obtaining national identity cards, saying no officer attested their documents when they go for their NICs.
Besides, they added, the provincial government did not provide them the Sehat Insaf cards. The cards were issued to people of the province by KP government under its two-year health insurance scheme called Sehat Ka Insaf.
The locals also said stipend should be provided to caretakers of their gurdwaras just like a sum is allocated for prayer leaders of mosques. They also demanded a safe crematory ground to perform final rites of their deceased. "Even if it is a land of 20 marlas, we would accept it," said one of the locals.
Participants at the open court said they were facing issues in getting basic facilities despite being regular tax payers.
They also demanded that the Sikh marriage bill be passed in the KP Assembly as well, just like it was done in Punjab. The Punjab Assembly passed a bill on March 14, making Sikh community marriages legal.
Other than stating their grievances to the deputy commissioner, locals expressed their pleasure at his arrival for the first time to the gurdwara.
After listening to locals' concerns, the deputy commissioner promised their issues would be solved and formed a five-member community comprising district administration officials and Sikh community members.
The deputy commissioner said they would try their best to address the grievances as soon as they are communicated.
Full report at:
https://dailytimes.com.pk/233304/sikh-community-express-their-issues-at-open-court-for-minorities/
--------
Three killed, 30 injured in Waziristan bomb explosion
BY SHAMIM SHAHID
April 28, 2018
PESHAWAR: At least three people were killed and 30 injured when a wedding ceremony was bombed at village Saidgee of Tehsil Ghulam Khan in North Waziristan Agency at 12 am on Friday.
Women were also among the dead. Five children were injured and were shifted to Miran Shah and Bannu hospitals. Several others who were injured received critical injuries.
Officials in Miran Shah said that the attackers remain unknown. Hearing the bomb explosion, neighbouring tribesmen rushed to the site, participated in rescue activities. Civil administration officials said that the investigation is underway.
Full report at:
https://www.pakistantoday.com.pk/2018/04/27/three-killed-30-injured-in-waziristan-bomb-explosion/
--------
Several JI workers held from protest against outages
APRIL 28, 2018
KARACHI: Several workers of a politico-religious party were apprehended during a protest over the ongoing water and power crisis in the city.
Karachi has witnessed unscheduled outages as the K-Electric and Sui Southern remain untangled in a dispute over nonpayment of dues, resulting in reduced supply of gas to run the power company's plant to capacity.
On Friday, the city witnessed protests in over 20 locations including Sharah-e-Faisal, Shah Faisal Colony, Malir, Kala Board, University Road, Gulshan-e-Maymar, Lea Market, Lyari, Moosa Colony, Banaras, Gizri and Punjab Chowrangi as the Jamaat-e-Islami had announced a shutter down strike call for the day.
The protesters shouted slogans against prolonged load-shedding and water shortages, demanding discontinuation of electricity in the city. The protesters also blocked roads by putting tyres in the middle, causing traffic jam in various localities.
Full report at:
https://dailytimes.com.pk/233291/several-ji-workers-held-from-protest-against-outages/
--------
Pakistan moves Bin Laden doctor to safer location
April 28, 2018
The Pakistani doctor who helped the CIA track and kill Osama bin Laden has been moved by authorities from a prison in the country's northwest to an unknown safer location, an official and family member said Friday.
Shakil Afridi has been languishing in a prison in the city of Peshawar for almost seven years after his fake vaccination programme helped US agents track and kill the Al-Qaeda leader.
A top prison official in Pakistan's northwestern Khyber Pakhtunkhwa province, of which Peshawar is the main town, told AFP that Afridi was moved by intelligence officials to the safer place late Thursday.
When asked the reasons behind moving the doctor, the official told AFP, "I was informed in writing that they are moving him due to security reasons".
Jamil Afridi, the doctor's brother, confirmed to AFP that he had been informed by government officials that "Shakil has been moved to a safer place".
Afridi was sentenced to jail for 33 years in May 2012 after he was convicted of ties to militants, a charge he has always denied.
Some US lawmakers said the case was revenge for his help in the search for the Al-Qaeda chief.
Afridi, a former senior surgeon believed to be in his mid-50s, had been living in solitary confinement in a small room in Peshawar's Central Jail, his lawyer Qamar Nadim told AFP.
In 2016, a US threat to cut aid to Pakistan saw a tribunal slice 10 years off his sentence -- but since then US pressure for his release has tapered off.
US President Donald Trump vowed during his election campaign that he would order Pakistan to free Afridi.
"I'm sure they would let them (him) out. Because we give a lot of aid to Pakistan," Trump told Fox News at the time, adding that Pakistan "takes advantage like everybody else".
Full report at:
https://nation.com.pk/28-Apr-2018/pakistan-moves-bin-laden-doctor-to-safer-location
--------
Suspected terrorist killed in Gujrat shootout
April 28, 2018
GUJRAT:- The CTD killed a suspected terrorist during an operation carrying out here in the wee hours of Friday. According to CTD spokesperson, on a tip-of the lawmen raided a hideout near River Chenab. They, however, came across firing by the terrorists hiding in the area. In retaliation a suspected terrorist was killed while three others managed to escape. The deceased was identified as Khateeb was a facilitator of Mall Road Chairing Cross blast. The spokesperson said that the dead terrorist had also been involved in Wahgah Border, Qaddafi Stadium and Gulshan-e-Iqbal bomb blasts in Lahore. A large quantity of explosive material was also recovered from the spot.
https://nation.com.pk/28-Apr-2018/suspected-terrorist-killed-in-gujrat-shootout
--------
Europe
EU, US police cripple Islamic State media mouthpieces
27 April 2018
European and US police forces have struck at the heart of Islamic State's propaganda machine, seizing servers and "punching a hole" in its ability to spread its radical jihadist message online.
The transatlantic takedown was spread over eight countries and was coordinated by the EU's police agency in "a major operation over a two-year period", the head of Europol, Rob Wainwright, told AFP on Friday.
Wednesday and Thursday's operation was the latest in a campaign targeting in particular the Amaq news agency used by IS to broadcast claims of attacks and spread its message of jihad.
"With this takedown action, targeting major IS-branded media outlets like Amaq, but also al-Bayan radio, Halumu and Nasher news, IS's capability to broadcast and publicise terrorist material has been compromised," Europol said in a statement.
The "simultaneous multinational takedown" was coordinated by Europol from its headquarters in The Hague, and led by the Belgian federal prosecutor.
"Dozens and dozens" of police fanned out in their countries, seizing servers in the Netherlands, Canada and the United States as well as in Bulgaria, France and Romania.
'Technically challenging'
The goal was "to destabilise this apparatus by seizing and dismantling servers used to diffuse IS propaganda and to identify and arrest its administrators," the Belgian prosecutor said in a statement.
"With this groundbreaking operation we have punched a big hole in the capability of IS to spread propaganda online and radicalise young people in Europe," Wainwright said.
Britain's Counter Terrorism Internet Referral Unit was also involved in identifying "top-level domain registrars abused by IS", and the Bulgarian interior ministry confirmed "access was blocked to four servers, used for disseminating information" by Amaq in its country.
"It was so technically challenging that we were only really able to do it because of our experience in major cybercrime takedowns," Wainwright told AFP.
"We basically ran the cyber playbook against IS," he said, adding police forces around the world had spent years gathering intelligence to locate the servers being used by the jihadists.
'Squeezed' in battle and online
While a US-led international coalition has been combatting IS on the battlefields of Iraq and Syria taking back territory it had seized in 2014, nations have also warned that a multi-pronged effort was needed, including choking off funding and its online access.
"They've been squeezed on the battlefield, and now they've been really badly squeezed, badly hit, on the online platform as well," said Wainwright.
IS used Amaq to claim "every major attack since 2015 in Europe", he said, including the deadly assaults in Paris, Brussels, Barcelona and Berlin.
"The technical infrastructure which allows it to put these terrible propaganda videos and messages out has been knocked offline," Wainwright told AFP, speaking on his last day as Europol chief.
But Europol's investigation is still ongoing, and arrests could follow.
At its height, the IS media portfolio included smartphone apps for children, websites, and a glossy magazine, full of post-apocalyptic prophesies and articles declaring the "caliphate" was the only legitimate and viable home for Muslims.
But as IS's structure has crumbled, its media empire has waned too. Al-Bayan radio, which once broadcast on frequency mode and offered a wide range of statements, news and talks in several languages, had long moved online and reduced its activities.
On Friday, however, Nasher news — the main Telegram account on which Amaq statements are posted in the region — remained active, claiming jihadist fighters had damaged three Syrian army vehicles in fighting in southern Damascus.
"We are realistic in recognising that there still might be a retained possibility of re-establishing the network," Wainwright said, highlighting that this week's action was the third in a series of such takedowns.
"But we're getting stronger every time, and narrowing the space for them to re-create their online presence."
https://guardian.ng/news/eu-us-police-cripple-islamic-state-media-mouthpieces/
--------
4 Suspected Islamic State Group Members Detained Near Moscow
April 27, 2018
MOSCOW (AP) — RUSSIA'S main intelligence agency says it has detained four men from a Siberian oil town who are linked to the Islamic State group and are suspected of plotting terror attacks in Moscow.
The FSB agency said Friday that the four members of the suspected IS "sleeper cell" were detained in the Moscow region after they traveled from Novy Urengoi, an oil town in western Siberia. The FSB said the men plotted attacks in Moscow and were receiving orders from IS members in Syria via a messaging app.
Twenty people were detained in Novy Urengoi on suspicion of aiding the group.
Russia has been providing air cover for Syrian President Bashar Assad since 2015, while thousands of its own citizens went off to Syria to join IS in fighting against Assad's government.
https://www.usnews.com/news/world/articles/2018-04-27/4-suspected-islamic-state-group-members-detained-near-moscow
--------
Muslims living in continental Europe face political exclusion, report reveals
April 28, 2018
The political engineering that has been deployed against Muslim minorities by main political parties aggravates both the exclusion and the alienation of Muslims from national politics in much of continental Europe, a recent report revealed. Published by the Foundation for Political, Economic and Social Research (SETA), the report, titled "Political Engineering and the Exclusion of Religious Conservative Muslims in Europe," suggests that even the existence of numerous Muslim-origin representatives in various European parliaments does not translate into advocacy and support for Muslims' religiously specific rights, needs and demands.
"This is what I refer to as the lack of 'substantive representation' despite the existence of some 'descriptive representation,'" said the author of the report, Şener Aktürk.
"When faced with such systematic and multi-layered discrimination, including legal, political, popular and economic discrimination, one would expect a Muslim civil rights movement to erupt, but Muslim-origin politicians are unwilling to lead such a challenge," he added.
Stating that this exclusion of Muslims from politics is a historical phenomenon in historically Catholic, mostly Latin, European countries such as France, Italy, Spain, and Austria, Aktürk expressed that the violent exclusion of Muslims is actually a foundational element of national identity in these countries. "In the historically Protestant northern European countries, in contrast, the exclusion of Muslims does not have deep historical roots," he added while noting that the United Kingdom is an exception to this issue.
"That is why I qualify my statements by saying 'continental' European countries. What I mean, in fact, is European countries except the U.K.," Aktürk emphasized.
In terms of the influence of this exclusion on the everyday lives of Muslims, Aktürk underlined that economic discrimination and exclusion is probably the most harmful dimension of this situation. "It is destroying the everyday lives of Muslims, condemning them to a permanent lower class, a 'lumpenproletariat' status," he expressed. Socially, however, the problem is equally acute, in Aktürk's opinion. "There are not many political role models for disadvantaged European Muslims," he said, pointing at the fact that despite numerous legislative and even constitutional initiatives targeting all kinds of Islamic religious practices, massive economic discrimination affecting everyday life of Muslims and a historical memory of colo
nial brutality, there is still no Martin Luther King or Malcolm X among European Muslim politicians.
When it comes to what can be done to overcome this situation, Aktürk suggests that the first step should be raising awareness about the various forms of political, economic and social discrimination that Muslim minorities have been suffering in European countries.
"Mainstream political parties can be pressured to take into account the substantive representation of Muslim minorities' interests if Muslims' acquisition of citizenship and voter turnout increases and Muslim minorities may want to concentrate on the candidate nomination process within major political parties in order to gain representation," he further recommended, adding that, Muslim minorities may need to seek out the representation of their interests in the conservative sects, including Christian democratic and liberal parties, in order to avoid being a voting bloc captured by the leftist parties alone.
Full report at:
https://www.dailysabah.com/politics/2018/04/28/muslims-living-in-continental-europe-face-political-exclusion-report-reveals
--------
Wartime Bosnian Muslim commander arrested on war crimes charges
April 28, 2018
SARAJEVO: Police arrested Bosnian Muslim wartime commander Atif Dudakovic and 11 senior members of his Corps on Friday on suspicion of committing crimes against humanity during Bosnia's 1992-95 war.
The arrests were ordered as part of a long running major investigation into wartime abuses, the state prosecutor's office said in a statement.
Those detained are suspected of killing several hundred Bosnian Serb civilians and prisoners of war in 1995, it said.
The Dudakovic investigation includes interviews with more than 100 witnesses, video footage, wartime documentation and evidence from exhumations, it added.
Dudakovic has previously dismissed the accusations as politically motivated and said the video footage was fabricated.
Full report at:
https://www.pakistantoday.com.pk/2018/04/27/wartime-bosnian-muslim-commander-arrested-on-war-crimes-charges/
--------
Southeast Asia
Jailed Indonesian Cleric Denies He Inspired 2016 Jakarta Terror Attack
2018-04-27
A jailed cleric who has been widely described as Indonesia's most influential Islamic State-linked ideologue denied allegations on Friday that he masterminded the deadly 2016 terror attack in Jakarta or instructed followers to kill "heathens."
Aman Abdurrahman, 46, issued his first public rebuttal of the latest charges against him during testimony at the South Jakarta District Court, where he is facing the death penalty over allegations that he organized a series of terror strikes while behind bars.
Police said eight people died, including four militants, in two bomb explosions and shootings that unfolded during daylight hours on a busy avenue not far from Indonesia's Presidential Palace.
Prosecutors on Friday asked Aman if he was involved in the attack, the first terrorist act claimed by the Islamic State (IS) in Southeast Asia.
"I didn't instruct them to do it," Aman replied. "I learned about it from other inmates who saw the news on TV."
If convicted of charges that he plotted that attack, Aman could receive a life sentence or the death penalty, lawyers said.
Aman is the de facto leader of IS supporters in Indonesia, according to the U.S. Department of the Treasury. In January 2017 the U.S. government designated him a "global terrorist," alleging that he founded the militant group Jamaah Ansharut Daulah (JAD), composed of two dozen pro-IS groups.
Prosecutors said Aman had also inspired militants in a suicide attack that killed three police officers at a bus station in Jakarta last year and the Molotov cocktail blast that killed a 2-year-old and injured three other children at a church in Samarinda city in East Kalimantan province two years ago.
The attackers were inspired, prosecutors said, by Aman's writings about "heathen" countries, and his translations of sermons by al-Qaeda figures, on millahibrahim.net – a site now blocked by the Indonesian government.
Aman denied this.
"My view of heathenism does not authorize bloodshed," Aman told the court. "Like in Samarinda, that violates what I believe about how to behave towards Christians."
He said his writings assert that a Muslim living among "heathens" is forbidden to steal from or otherwise disturb them – or to have physical contact with those who have fallen into "idolatry."
"That's the thrust of millahibrahim," he said, apparently referring to the blocked website. "I never killed anyone."
Prosecutors said they had studied Aman's books and other writings known to have influenced militant groups, which were presented as evidence.
"There are orders to carry out jihad there," prosecutor Mayasari told the court.
Inspiring militants while behind bars
Aman was first sent to prison in 2004 for seven years for a failed terror plot in West Java, but he was released in 2008 for good behavior.
He was rearrested and again imprisoned in 2010 on charges that he set up a training camp for the now-disbanded militant group Jemaah Islamiah (JI) in Aceh province, at the northern end of Sumatra island.
His nine-year prison term on those charges was supposed to end in August 2017 as part of an Independence Day sentence-reduction scheme, but he was re-arrested a few days before his release after officials charged him of involvement in other terror attacks.
Aman's trial spotlighted the loopholes in Indonesia's overcrowded prison system, where terrorism plots are hatched and banned materials are smuggled in with ease, security analysts say.
"No question that Aman Abdurrahman is Indonesia's most important extremist ideologue, whose writings and sermons, disseminated online and over social media, influenced thousands," Sidney Jones, director of Jakarta-based think-tank Institute for Policy Analysis of Conflict (IPAC), told BenarNews.
Aman's ability to reach out to his followers declined, as did his access to news about developments, when prison officials placed him in an isolation cell and took away his cellphone after the January 2016 Jakarta attacks, Jones said.
In April 2016, prison officials moved Aman from the maximum-security prison complex in Nusakambangan island, to a special isolation cell at the national police special operations headquarters in Depok, West Java, a suburb of Jakarta, Jones said.
The decision to transfer Aman came after police discovered that the four militants who mounted the Jakarta attack in January had visited him at least three times, officials said.
Intelligence officials believe Aman also made phone calls from Nusakambangan to someone in Raqqa, Syria, which was then an IS stronghold.
The phone calls were uncovered after authorities examined 14 mobile phones found in a jail cell he shared with Iwan Darmawan Muntho, who is on death row for his role in the 2004 bombing of the Australian Embassy in Jakarta.
Aman, who was born in Sumedang, West Java, pledged allegiance to the militant group IS in 2014, according to court documents.
Aman attended Islamic boarding schools and studied at the Saudi-backed Islamic and Arabic College of Indonesia in Jakarta, also known as LIPIA, where he received a bachelor's degree and graduated cum laude, according to the nonprofit Counter Extremism Project (CEP).
Aman began his career as a university lecturer but was dismissed in early 2000 for adopting a radical interpretation of Islam, CEP said.
Aman rapidly rose to popularity in the country's low-tech extremist movement, security analysts told BenarNews.
Taufik Andrie, executive director of the Institute for International Peacebuilding, a Jakarta-based NGO, said Aman began promoting extremist views in 2004, after a court sentenced him to seven years in prison for bomb-making and terror activities.
While in prison, Aman apparently accessed writings attributed to Abu Muhammad al-Maqdisi, the Jordanian-Palestinian writer also known as Essam Muhammad Tahir al-Barqawi, a mentor of al-Qaeda leader Abu Musab al-Zarqawi.
"He became more active in interpreting al-Maqdisi's views and it was widespread," Taufik told BenarNews. "It helped Aman gain popularity and he often received invitations to speak in many places."
Solahudin, a terrorism researcher from University of Indonesia's Center for Terrorism Studies and Social Conflict, said Aman started as a preacher at As-Shofa mosque in South Jakarta, and might have started gaining wider recognition in mid-2003.
"He is smart. He can memorize all verses in the Quran," Solahudin told BenarNews.
On April 17, Solahudin told a court hearing that Aman was a source of knowledge for imprisoned IS sympathizers.
"The defendant is considered to be the most knowledgeable on IS ideology," he said.
'Those present chose an amir'
It was at the maximum-security Nusakambangan prison that Aman met Abu Bakar Bashir, the spiritual leader of the Jemaah Islamiyah terrorists who carried out the 2002 Bali bombings.
Prosecutors said that Aman later collaborated with the ageing cleric to establish a jihadist training camp in Aceh, western Indonesia. Abdurrahman was arrested for his activities later that year and sentenced to nine years in prison.
Indonesia, the most populous Muslim-majority nation, has 477 prison facilities housing more than 201,500 prisoners, including 220 who were convicted of terrorism, IPAC said in a 2016 report.
"The poor physical state of the Indonesian prison infrastructure and serious overcrowding facilitates radicalization," it said.
Navhat Nuraniyah, a research fellow at the Singapore-based S. Rajaratnam School of Internatonal Studies, described Aman as "one of Indonesia's most influential jihadi ideologues and a vocal promoter of ISIS," the other name for IS.
IPAC, in its February 2016 report, said about 100 members of Indonesia's pro-IS groups held a meeting on Nov. 20, 2015 at a hotel in Malang, East Java, and formed a new organization named Partisans of the Caliphate (Jamaah Ansharul Khilafah or JAK).
"Those present also chose an amir, but it remains unclear whether it is Aman Abdurrahman, although he is clearly the group's dominant figure," the report said. "Aman's lack of jihad experience was a possible disqualifier."
https://www.benarnews.org/english/news/indonesian/indonesia-militants-04272018171812.html
--------
Egypt's Al Azhar University to send lecturers to Indonesia's new campus
April 27, 2018
Al Azhar University in Egypt will send lecturers to teach at Indonesia International Islamic University (UIII), a new institution built by the Indonesian government in Cimanggis, Depok, West Java, a minister said.
The plan arose when Coordinating Human Development and Culture Minister Puan Maharani visited Egypt and met with Al Azhar's grand imam, Ahmed Muhammad Ahmed el-Tayeb, in Cairo on Thursday. The agenda was cooperation in the development of Islam.
Indonesia wants UIII to become the center of international Islamic studies, attracting both domestic and foreign students. It will be built on 142.5 hectares, however its development plan has been met with protests from heritage activists because it would demolish a historical building called Rumah Cimanggis, which was built between 1771 and 1775.
Puan said as quoted by kompas.com that UIII would need lecturers with competitive edge. She said the grand imam welcomed Indonesia's invitation. The grand imam also said he was happy to meet with a family member of Indonesian first president Sukarno.
According to government data, about 4,600 Indonesians has studied at Al Azhar in Egypt. Puan said she was proud because the alumni returned to Indonesia and became public figures.
Full report at:
http://www.thejakartapost.com/news/2018/04/27/egypts-al-azhar-university-to-send-lecturers-to-indonesias-new-campus.html
--------
Zakir Naik's lawyer among five to vie for Pandan
28 April 2018
AMPANG, April 28 — Lawyer Mohd Khairul Azam, who represented controversial televangelist Dr Zakir Naik in a recent civil suit, will be contesting as an independent candidate for the Pandan parliamentary seat against four others.
Khairul, also known as Buzze Azam, will be taking on PKR president Datuk Seri Dr Wan Azizah Wan Ismail, Parti Rakyat Malaysia's Jenice Lee Ying Ha, Barisan Nasional's Datuk Leong Kok Wee, and PAS' Mohamed Sukri Omar.
"I actually wanted to go against Rafizi Ramli but since he couldn't contest this election, I will still go ahead with my plan to champion the rights of the people," he told reporters, referring to the incumbent PKR MP.
"Regardless what the outcome is on May 9, I will still cut a cake and celebrate that day because it is my birthday," he said, referring to Polling Day.
When met, Dr Wan Azizah said regardless of the number of candidates eyeing the seat, she was confident of winning.
Acknowledging that Dr Wan Azizah was popular among voters because of her position with PKR, Leong said popularity would not necessarily yield results.
"I have been serving the people here for over 30 years and I believe the people will know who to choose when the time comes," he said.
For the Pandan Indah state seat, it will be a three-cornered fight between Selangor Parti Amanah Negara (Amanah) chief Izham Hashim, PAS' Datuk Iskandar Samad and BN's Datuk Mohd Haniff Koslan.
Full report at:
https://www.malaymail.com/s/1625131/zakir-naiks-lawyer-among-five-to-vie-for-pandan
--------
Hadi: Kelantan's annual grants were delayed during Dr M's time
28 April 2018
KUALA LUMPUR, April 28 — PAS president Datuk Seri Abdul Hadi Awang said Tun Dr Mahathir Mohamad caused Kelantan to receive its annual grants late during his tenure as prime minister.
Kosmo! reported that Hadi claimed this had been the case ever since PAS won the state in 1990.
"In comparison, the situation is different with the federal government under the leadership of Prime Minister Datuk Seri Najib Razak.
"The delay in distributing the annual grants, one of the many pressures placed upon the Kelantan state government, led to the disruption of paying the salaries of its personnel," Hadi said during a speech at Kompleks Latihan Islam Negeri Sembilan in Ampangan.
Hadi explained that the central government has to pay annual grants twice a year to each state government, as stipulated by the federal system. The grants are given in February or March, and then in July or August.
Full report at:
https://www.malaymail.com/s/1625092/hadi-kelantans-annual-grants-were-delayed-during-dr-ms-time
--------
Malaysia election: Sons of late PAS spiritual leader Nik Aziz fight in opposing camps
April 28, 2018
KOTA BARU (THE STAR/ASIA NEWS NETWORK) - Two sons of deceased PAS icon Nik Aziz Nik Mat will be contesting in opposing camps.
The late leader's eldest son Nik Omar Nik Aziz sprang a surprise at a nomination centre in Kelantan on Saturday (April 28), when he turned up to submit his nomination form to contest the Chempaka state seat as a candidate for Parti Amanah Negara.
He had earlier indicated that he won't be contesting.
Meanwhile, Nik Aziz's fourth son Nik Abduh is contesting the Bachok seat as a PAS candidate.
Amanah is the splinter party of Parti Islam SeMalaysia (PAS), and are bitter rivals.
Amanah is one of the four parties that make up opposition pact Pakatan Harapan (PH).
Cempaka was held by Datuk Nik Aziz until his death in February 2015 at the age of 84. The revered Nik Aziz was the spiritual leader of PAS and also former Kelantan menteri besar.
The Kelantan state assembly has since 1990 been led by a PAS government.
PAS, PH, and Barisan National, the main opposition party in Kelantan, are contesting all the 14 parliament and 45 state seats in Kelantan.
Nik Abduh was moved from the relatively safer Pasir Mas parliamentary seat to the risky Bachok seat where BN chieftain Datuk Awang Adek Hussin is vying to regain the seat he lost by razor thin vote-majority.
In a related development, PAS will issue a show-cause letter to Mr Nik Omar following his decision to contest the Chempaka state seat, said PAS secretary-general Takiyuddin Hassan.
Datuk Takiyuddin said Mr Nik Omar, who is still a PAS member, must give an explanation for his decision to contest there and confirm if he had joined another party.
"According to our party constitution, if any member decides to join another party, his PAS membership is automatically dissolved.
Full report at:
https://www.straitstimes.com/asia/se-asia/malaysia-election-sons-of-late-pas-spiritual-leader-nik-aziz-fight-in-opposing-camps
--------
URL: https://www.newageislam.com/islamic-world-news/its-high-time-free-aimplb/d/115083
New Age Islam, Islam Online, Islamic Website, African Muslim News, Arab World News, South Asia News, Indian Muslim News, World Muslim News, Women in Islam, Islamic Feminism, Arab Women, Women In Arab, Islamophobia in America, Muslim Women in West, Islam Women and Feminism