New Age Islam News Bureau
18 February 2021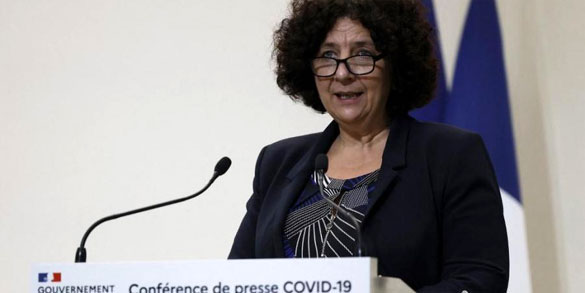 French Higher Education, Research and Innovation Minister Frederique Vidal. (Photo| AFP)
-----
• After Twitter Threat, Pakistani Nobel laureate Malala Yousafzai Asks Imran Why Pak Let Taliban Man Flee
• US President Joe Biden's counterpart in Saudi Arabia is King Salman not Crown Prince Mohamed bin Salman: White House
• Lebanese Singer-Turned-Militant Fadel Shaker Releases New Song, Sparks Outrage
• Jamiat Ulama-i-Hind to Be Heard On 'Love Jihad' Laws: Supreme Court
• Nigeria: Troops Kill 81 Terrorists in Borno
• NATO Meets for Post-Trump Talks As Afghanistan Pull-Out Deadline Looms
• Selangor Islamic Religious Council Launches e-Faraid to Facilitate Estate Management For Muslims
• FM's Aide: Iran Ready to Facilitate Syrian Refugees' Return
Europe
• 'Islamo-Leftism' Eating Away At Society, Universities, Says French Minister for Higher Education Frederique Vidal
• UK Ran Cyber Op to Cripple ISIS Communications: Services Chiefs
• Turkey to probe rising Islamophobia in Europe
• Germany's Merkel Tells Iran's Rouhani to 'Create Trust' With International Community
• Europe powers, US to hold talks on Iran nuclear deal: France
--------
Pakistan
• After Twitter Threat, Pakistani Nobel laureate Malala Yousafzai Asks Imran Why Pak Let Taliban Man Flee
• Pakistan unlikely to exit 'grey' list of global terror funding watchdog until June
• Pakistan police seek arrest of two Christians over blasphemy
• 'Egypt keen to enhance coordination with Pakistan on various regional issues,' Sisi tells Pakistani FM
• Would-be suicide bomber killed in Dera operation
--------
North America
• US President Joe Biden's counterpart in Saudi Arabia is King Salman not Crown Prince Mohamed bin Salman: White House
• After Long Wait, Israel's Netanyahu Has 'Warm' Phone Call with US President Biden
• US says there will be 'consequences for any group' responsible for Iraq attack
• Bolton: Iran has never abandoned idea of acquiring nuclear capability
• Khashoggi's fiancee pins hope on Biden to solve murder
--------
Arab World
• Lebanese Singer-Turned-Militant Fadel Shaker Releases New Song, Sparks Outrage
• Biden Administration Seeks Stable Iraq, Free of Islamic State
• First UAE Ambassador to Israel Tweets from New Official Account
• Peace guarantors stress respect for Syria sovereignty, cooperation on eradicating terror
• Killings surge in Syria camp housing Daesh families
• Arab Christian figures rebut argument for removing US sanctions on Syria
• Anti-Daesh coalition to set up military base along Turkish-Syrian border
• What Is Known About Group Claiming Attack on US Base in Irbil
--------
India
• Jamiat Ulama-i-Hind to Be Heard On 'Love Jihad' Laws: Supreme Court
• 'Land Jihad' To Feature in BJP's Manifesto for Assam Polls: Himanta Biswa Sarma
• Karnataka Government Will Move Bill Against Love Jihad in Budget Session
• Wanted To Inspire Communal Harmony: Chennai Muslim Bizman Who Donated For Ram Temple in Ayodhya
• Chhattisgarh CM Bhupesh Baghel hits out at BJP over 'Love Jihad'
• Why Owaisi's A Sticking Point in Congress-Left Plans to Ally with This Bengal Muslim Cleric
• SC allows MP, HP to be parties on plea challenging interfaith marriage laws
• Terrorist from Belgium, UK plan to eliminate farmer leader: Intelligence Bureau
• NIA Files Chargesheet against 11 Terrorists Of Jamaat-Ul-Mujahideen Bangladesh In Dacoity Cases In Bengaluru
• 46 cases cleared for seizure, attachment to restrict terror activities in J&K
--------
Africa
• Nigeria: Troops Kill 81 Terrorists in Borno
• Boko Haram kills 7 soldiers in northeast Nigeria
• Tunisia arrests 5 terror convicts
• Nigeria: 2 killed, 42 abducted as bandits raid school
• Libya marks tenth anniversary of 2011 revolution
• Libya: Attack on revolution commemoration kills child
• US navy seizes smuggled weapons off Somali coast
--------
South Asia
• NATO Meets for Post-Trump Talks As Afghanistan Pull-Out Deadline Looms
• Afghan Peace Process on the 'Brink Of Collapse'
• Five get death sentence for murdering US-Bangladeshi writer
• IED explosion kills 2 people in Kabul
• Russia favours 'transitional coalition government' in Afghanistan
• MoD operation claims 11 Taliban, wounds 4: Kandahar
• Sri Lankan government cancels Imran Khan's address to Parliament
--------
Southeast Asia
• Selangor Islamic Religious Council Launches e-Faraid to Facilitate Estate Management For Muslims
• Indonesian Church backs call to amend controversial cyberlaw
• Malaysian NGOs condemn killing of 13 Turkish citizens
--------
Mideast
• FM's Aide: Iran Ready to Facilitate Syrian Refugees' Return
• Leader: Action, Not Words, Needed to Satisfy Iran
• Iran: Assassination of Gen. Soleimani, Dr. Fakhrizadeh Proof of US-Israeli State Terrorism
• Palestine reports 93 pct voter registration for long-awaited elections
• Three intelligence agents, three Revolutionary Guards killed in southeast Iran
• So far, Biden has retained Trump's disgraceful maximum pressure policy: Zarif
• Middle East experts in favor of Biden's return to Iran nuclear deal in its current condition, new survey shows
Compiled by New Age Islam News Bureau
URL: https://www.newageislam.com/islamic-world-news/islamo-leftism-eating-away-society/d/124338
--------
'Islamo-Leftism' Eating Away At Society, Universities, Says French Minister for Higher Education Frederique Vidal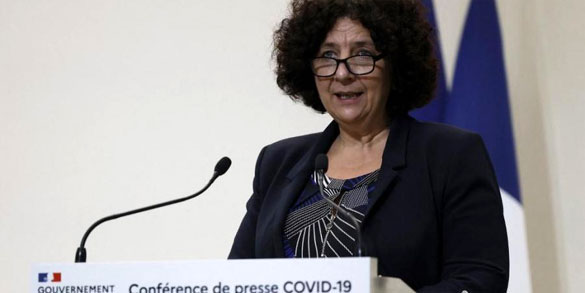 French Higher Education, Research and Innovation Minister Frederique Vidal. (Photo| AFP)
-----
February 17, 2021
PARIS: The French minister for higher education has sparked a backlash from university heads after warning about the spread of "Islamo-leftism" in the country's academic institutions.
The term "Islamo-leftism" is usually used in France by far-right politicians to discredit left-wing opponents they accuse of being blind to the dangers of Islamist extremism and overly worried about racism and identity.
"I think that Islamo-leftism is eating away at our society as a whole, and universities are not immune and are part of our society," Minister for Higher Education Frederique Vidal told the C-News channel on Sunday.
The comments came amid a highly divisive debate in France about what President Emmanuel Macron has termed "Islamist separatism", in which Islamists are said to be flouting French laws and fuelling terror attacks in closed-off Muslim communities.
The lower house of parliament approved a tough draft law on Tuesday that will extend the state's powers to shut down religious groups judged to be extremist.
Macron has recently been accused by critics of pandering to the far right ahead of presidential elections next year, which polls show could be a re-run of his 2017 duel with anti-immigration National Rally leader Marine Le Pen.
Interior Minister Gerald Darmanin caused unease inside the governing centrist party last Thursday after accusing Le Pen of "softness" on Islam during a televised debate.
In response to Vidal's comments, the Conference of University Presidents (CPU) issued a statement on Tuesday expressing "its shock at another sterile controversy over the issue of 'Islamo-leftism' at university."
Last October, Education Minister Jean-Michel Blanquer had also warned that "Islamo-leftism" was "wreaking havoc" in French academia.
The CPU group, which represents the heads of French universities, condemned the use of the ill-defined label which it said should be left to the far right "which popularised it".
Focus on race
Vidal also announced that she would order an investigation into the problem of researchers "looking at everything through the prism of wanting to fracture and divide", which she said included those focused on colonialism and race.
The issue was one of the top trending topics on Twitter on Tuesday, with many professors and researchers outraged at the prospect of an investigation that could restrict academic freedom.
Asked to comment further in parliament on Tuesday, Vidal said the investigation would determine "what is academic research and what is activism and opinion".
Movements against racism over the last year such as Black Lives Matter, which resonated in France after arriving from the US, have led to fears that the country is importing American racial and identity politics sometimes derided as "woke culture".
A new generation of younger French activists is also increasingly vocal about the problem of racism in France and the legacy of the country's colonial past in Africa and the Middle East.
Both Macron and Education Minister Jean-Michel Blanquer have spoken out about the danger of focusing on race and discrimination, which they see as creating divisions between communities and undermining France's founding ideal of a united society.
Mame-Fatou Niang, a black academic who studies race and identity in France, condemned Vidal's proposed investigation which she said would put those studying colonialism and racism under unfair scrutiny.
Writing on Twitter, she said that "minority researchers have been regarded as activists through the ages".
Vidal's announcement was well received by right-wing politicians who share her concerns, however.
Several MPs from the right-wing Republicans party demanded a parliamentary investigation last November into what they termed "ideological intellectual excesses in universities".
One of them, Julien Aubert, issued a statement on Tuesday "hailing" Vidal's comments.
Some French academics have also formed a group known as the "Observatory on De-colonialism and Identity Ideologies" to fight back against what they view as an unhealthy focus on race, identity and colonial history in academia.
https://www.freemalaysiatoday.com/category/world/2021/02/17/islamo-leftism-eating-away-at-society-universities-says-french-minister/
--------
After Twitter Threat, Pakistani Nobel laureate Malala Yousafzai Asks Imran Why Pak Let Taliban Man Flee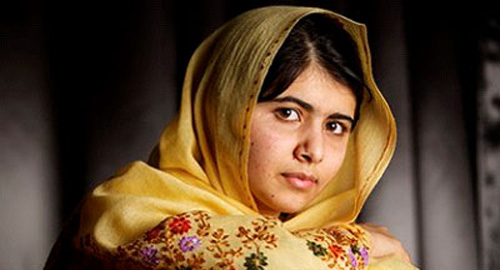 Pakistani Nobel laureate Malala Yousafzai
-----
Feb 18, 2021
ISLAMABAD: Pakistani Nobel laureate Malala Yousafzai has questioned PM Imran Khan and the military leadership about the escape of Ehsanullah Ehsan, once counted among the top functionaries of the Pakistani Taliban, from government custody. Yousafzai, 23, posed the question after being threatened on Twitter from an account purportedly belonging to Ehsan.
"Come back to your original home in Swat, we have special unfinished business with you and your father (Ziauddin Yousafzai). We will end what we had started this time around," the user of the micro-blogging site threatened.
"This is the ex-spokesperson of Tehreek-e-Taliban Pakistan, who claims responsibility for the attack on me and many innocent people. He is now threatening people on social media. How did he escape, Prime Minister Imran Khan and Inter-Services Public Relations Director General Major Gen Babar Iftikhar?" Malala responded.
Dr Arslan Khalid, PM's focal person on digital media, however, said that Ehsan's account on Twitter was a fake one.
"It's a fake account Malala and there is zero tolerance for extremism in Pakistan. Have forwarded this fake account to authorities and Twitter as such miscreants using fake accounts and spreading hate shouldn't be allowed on any social media platform," Dr Khalid said in a tweet, prompting the Twitter authorities to suspend the account.
Following Ehsan's escape from the custody of security agencies last year, he disclosed how he had surrendered to Pakistani security forces in 2017, and how he escaped from a military-run safe house in a posh neighbourhood of the northwestern city of Peshawar.
The former Taliban spokesperson was one of the most notorious Pakistani Taliban terrorists during the height of the group's bloody war against the Pakistani state, which saw more than 20,000 civilians killed in suicide bombings, IED blasts and other attacks, according to the South Asia Terrorism Portal (SATP). The group also killed more than 6,000 members of Pakistan's security forces, according to SATP data.
While the government offered no comment on Ehsan's imprisonment or escape since it occurred, although the former Interior Minister, Ijaz Shah, a retired brigadier, had confirmed last year in February that he was no longer in Pakistani custody.
In 2012, Ehsan claimed responsibility on behalf of the Pakistani Taliban for the assassination attempt on the then 14-year-old Malala Yousafzai in her native Swat Valley, threatening reporters after the attack for taking the victim's side and publishing "propaganda against Islam and the Taliban".
https://timesofindia.indiatimes.com/world/pakistan/after-twitter-threat-malala-asks-imran-why-pak-let-taliban-man-flee/articleshow/81079883.cms
--------
US President Joe Biden's counterpart in Saudi Arabia is King Salman not Crown Prince Mohamed bin Salman: White House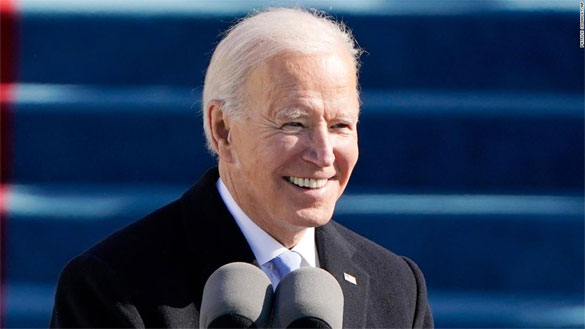 US President Joe Biden
-----
Servet Günerigök
16.02.2021
WASHINGTON
US President Joe Biden's counterpart in Saudi Arabia is King Salman not Crown Prince Mohamed bin Salman, a White House press secretary said Tuesday.
"We've made clear from the beginning that we're going to recalibrate our relationship with Saudi Arabia," said Jen Psaki at a news conference.
In response to a question whether Biden will speak to the crown prince, she said: "Part of that is going back to engagement counterpart-to-counterpart.
"The president's counterpart is King Salman," she added.
The two leaders will have a conversation at an "appropriate time," according to Psaki.
Saudi Arabia, under the rule of bin Salman, enjoyed a close relationship with former President Donald Trump's administration but Psaki's remarks suggest a reassessment of ties with the Kingdom.
Biden administration is "prepared" to release an unclassified report detailing its understanding of who is responsible for the murder of Washington Post columnist Jamal Khashoggi.
Khashoggi was brutally killed and likely dismembered inside the Saudi Consulate in Istanbul in October 2018, and while Saudi officials initially denied any role in his death they later sought to pin blame on what they said was a botched rendition operation.
That explanation has been widely rejected by both the UN, and US lawmakers, and the CIA reportedly concluded in its still classified report that Crown Prince Mohammed bin Salman directly ordered his killing.
During his time in office, Trump had consistently sought to shield the Saudi leader from repercussions amid widespread bipartisan outcry.
https://www.aa.com.tr/en/americas/bidens-counterpart-is-king-salman-white-house/2147318
--------
Lebanese singer-turned-militant Fadel Shaker releases new song, sparks outrage
17 February ,2021
Rawad Taha
After a nine-year absence from the music world, Lebanese singer-turned-extremist militant Fadel Shaker has released a new song that has sparked controversy on social media.
The Military Court in Lebanon had previously sentenced Shaker to two prison sentences of 22 years with hard labor and stripped him of his civil rights on charges of "interference in acts of terrorism," referring to his support for militant Islamist extremist groups that participated in battles against the Lebanese army.
Shaker had managed to evade capture by hiding after the battles with the Lebanese army. He is publicly known to be residing in Ain al-Hilweh's refugee camp.
The newly-released song topped YouTube's chart reaching nearly a million views in less than 24 hours.
Through an audio recording released by a local TV channel, Shaker considered that it is "shameful" that the Lebanese state issued a prison sentence of 22 years "against an artist like him."
"Go ask Fairouz on my behalf, and the great artists who know my value," he added.
The audio recording broadcasted by the local channel received backlash from users on social media who criticized it for offering a platform to someone they described as "an extremist."
A Twitter user said that the local channel "left everything in trouble in the country and is busy opening a way for a terrorist to see his page whitened while he is drowning in the blood of soldiers from the Lebanese army!"
https://english.alarabiya.net/News/middle-east/2021/02/17/Lebanese-singer-Fadel-Shaker-who-joined-an-extremist-group-releases-a-new-song
--------
Jamiat Ulama-i-Hind to Be Heard On 'Love Jihad' Laws: Supreme Court
18.02.21
The Supreme Court on Wednesday permitted the Jamiat Ulama-i-Hind to intervene in a batch of petitions challenging the anti-conversion laws in four BJP-ruled states after the organisation claimed that Muslims were being targeted through the legislation against "love jihad".
A bench of Chief Justice of India S.A. Bobe and Justices A.S. Bopanna and V. Ramasubramanian allowed the Jamiat, an organisation of Islamic scholars, to be heard in the case after initially questioning its locus standi. The four states whose "love jihad" laws have been challenged are Uttar Pradesh, Uttarakhand, Madhya Pradesh and Himachal Pradesh.
Ejaz Maqbool, appearing for the Jamiat, said "a large number of Muslims are being harassed all across the country" and the organisation wanted to assist the court in the matter as the Jamiat espouses the cause of Muslims on various issues.
Apart from allowing the Jamiat to intervene, the bench permitted the main petitioners — advocate Vishal Thakre and the NGO Citizens for Justice and Peace, founded by Gujarat-based activist Teesta Setalvad — to implead Himachal Pradesh and Madhya Pradesh.
In their separate appeals, the petitioners had questioned the constitutional validity of the Uttar Pradesh Prohibition of Unlawful Conversion of Religion Ordinance, 2020, and the Uttarakhand Freedom of Religion Act, 2018. Subsequently, states such as Madhya Pradesh and Himachal Pradesh have also come out with their own laws to curb "love jihad", an alleged practice according to the Right-wing to forcibly convert and indoctrinate through marriage.
Quoting media reports the Jamiat said that as on December 29, 2020, within one month of the promulgation of the ordinance, 51 people had been arrested in Uttar Pradesh alone, while 14 cases had been registered. Only two of the cases were based on complaints by the victims while the rest hinged on complaints by family members.
"At the most, the practice of converting religion just for the sake of marriage might at worst be termed as 'ethically objectionable' or 'immoral', however, the same cannot be criminalised," the Jamiat said.
In its intervention application the Jamiat said through its legal cell secretary Gulzar Ahmed Noor Mohammed Azmi: "In such circumstances, the applicant organisation wishes to raise the issue of fundamental rights of the Muslim youth, who are being targeted and demonised by using the impugned ordinance, which in itself is unconstitutional being violative of Articles 14 (right to equality), 21 (life and liberty) and 25 (freedom of religion)."
According to the organisation, the anti-conversion laws attempt to regulate a personal decision of a person by encroaching upon an individual's choice to convert to a religion of his or her choice and as such is a grave assault on personal liberty under Article 21 of the Constitution.
The Jamiat said the laws made conversion through "allurement" a criminal offence.
The term "allurement" has been defined in Section 2(a) of the Uttar Pradesh anti-conversion law as "…offer of any temptation in the form of: i. Any gift, gratification, easy money or material benefit either in cash or kind; ii. Employment, free education in reputed school run by any religious body; or iii. Better lifestyle, divine displeasure or otherwise."
The Jamiat said: "As can be seen from above, the term allurement has been defined very broadly, to include even providing a gift to the person who is sought to be converted. This means if a person belonging to one religion, say Islam, gifts a non-Muslim a book concerning the teachings of Islam and the said non-Muslim person who received the book after reading it decides to convert to Islam, the said conversion could be said to have taken place by 'allurement' since it occurred after a gift was given to the convert.
"Further the use of the words 'or otherwise' makes the definition of allurement even more ambiguous and encroaches upon the right to propagate guaranteed by Article 25 of the Constitution. For instance, if a preacher simply gives a discourse about the positive tenets of his religion, which prompts anyone hearing it to convert, it would amount to illegal 'allurement' under the ordinance."
However, the anti-conversion laws provide that "reconversion" to a person's previous religion is not illegal, even if it is vitiated by fraud, force, allurement, misrepresentation and so on.
The laws put the burden on the person carrying out the conversion to prove that it is not illegal, the Jamiat pointed out. The offence of illegal conversion is also "cognisable" and "non-bailable", which means that a police officer can arrest an accused without a warrant, and the accused may or may not be released on bail, which will be at the discretion of a court, the Jamiat said.
The effect of the laws "will be to bring a shadow of criminality over inter-faith marriages… (and) empowers disgruntled family members to slap criminal cases on couples who got married defying their diktats", the Jamiat said.
https://www.telegraphindia.com/india/jamiat-to-be-heard-on-love-jihad-laws-supreme-court/cid/1806972
--------
Nigeria: Troops Kill 81 Terrorists in Borno
16 FEBRUARY 2021
Maiduguri — No fewer than 81 Boko Haram terrorist fighters have been killed while a soldier paid the supreme price in a fresh onslaught against the insurgents by the Nigerian military in Sambisa general area.
LEADERSHIP yesterday gathered that the soldier died from a landmine attack while four others sustained various degrees of injuries, even as fleeing terrorists have continued to wreak havoc and razing villages in their escape routes.
According to report from military intelligence source, the troops of
Sector 1 comprising troops of 21 and 26 Brigades supported by the Multi-National Joint Task Force (MNJTF) cleared many villages of
terrorists in the axis including Garin Bello, Kwoche, Lawanti, Alfa Bula Hassan, and Alfa Cross among others.
" Nigerian troops inside Sambisa Forest encountered stiff resistance
from the terrorists who laid improvised explosive devices along the troops' axis of advance.
"The relentless troops destroyed the terrorists' camps and recovered
gun trucks and weapons as NAF aircraft continue to provide close air and interdiction support to the ground forces.
"Regrettably a soldier paid the supreme sacrifice with 4 other soldiers wounded in an improvised explosive devices incident," the intelligence officer added in a message to the troops on behalf of the chief of army staff, Major General Ibrahim Attahiru. The theatre commander Operation Lafiya Dole, Major General Farouk Yahaya who praised the gallantry of the troops urged them to sustain the tempo.
In a related development, our correspondent gathered that a large
number of fleeing Boko Haram terrorists invaded Zira and Gur villages in the Biu South local government area of Borno State.
The terrorists according to the report stormed the communities at
about 4:30 pm on Sunday, on motorcycles and gun trucks, and set ablaze
many houses, while residents scampered for safety. The NAF aircraft
later engaged the fleeing terrorists with air bombardments.
https://allafrica.com/stories/202102160427.html?utm_source=iterable&utm_medium=email&utm_campaign=2009926_
--------
NATO Meets for Post-Trump Talks As Afghanistan Pull-Out Deadline Looms
17 February 2021
NATO defense ministers have met to discuss the possibility of staying in Afghanistan beyond the May withdrawal deadline agreed between the Taliban militant group and the United States under the administration of former US President Donald Trump.
Key on the agenda at the two-day virtual conference in Brussels is the future of the US-led coalition forces in the war-torn country.
Speculation is that US Secretary of Defense Lloyd Austin will not make any firm announcement when the matter is discussed on Thursday.
The administration of President Joe Biden is reviewing whether to stick to a looming May 1 deadline to withdraw or risk a bloody backlash from the Taliban.
Other NATO members have also signaled a desire within the alliance for staying in Afghanistan beyond the deadline. They are willing to remain in Afghanistan, if Washington stays too.
German Defense Minister Annegret Kramp-Karrenbauer said on Wednesday that peace negotiations between the Taliban and the Afghan government "have not yet been concluded in such a way that the troops can now leave Afghanistan."
"We can already say that we are not yet in a position to talk about the withdrawal of international forces from Afghanistan," the German minister said as she arrived for the meeting.
"This also means a changed security situation, an increased threat for the international forces, also for our own forces. We have to prepare for this, and we will certainly discuss this."
A recent study mandated by the US Congress has called for a delay in the pullout, warning it would effectively hand the Taliban a victory.
Trump cut US troop numbers during his final days in office to 2,500, the lowest figure since the start of the war in 2001.
The former White House tenant reached an agreement with the Taliban in Doha in February 2020, under which the US and its NATO allies are expected to withdraw all troops in 14 months in exchange for the Taliban upholding their promises, including halting attacks on the coalition forces.
President Biden, however, has said his administration would not commit to a full withdrawal by May.
https://www.presstv.com/Detail/2021/02/17/645498/Afghanistan-NATO-US-troops
--------
Selangor Islamic Religious Council Launches e-Faraid to Facilitate Estate Management For Muslims
15 Feb 2021
SHAH ALAM, Feb 15 — The Selangor Islamic Religious Council (Mais) has launched an online system called Mais e-Faraid to facilitate estate management for Muslims in the state.
Mais secretary Dr Ahmad Shahir Makhtar said in a statement today, e-Faraid offered estate management services, calculation method for an inheritance according to the Faraid (Islamic inheritance) law, file management as well a channel for its managing officers to file their reports.
He said the system was the first of its kind developed by the state religious Islamic council through its jurisdiction provided under Subsection 5 (4), Administration of the Religion of Islam (State of Selangor) Enactment 2003.
It was launched by Mais chairman Tan Sri Abdul Aziz Mohd Yusof via the zoom meeting application here today.
"Users can use the Faraid calculator or K-Faraid that seeks to educate the community to understand the method of calculation and estate distribution according to the Faraid law," he said, adding that the system will display the distribution rate of inheritance for each of the heirs once the relevant information is entered.
He said through e-Faraid, Mais would implement estate management in a transparent, fair, and professional manner for the heirs according to Islamic law. — Bernama
https://www.malaymail.com/news/malaysia/2021/02/15/mais-launches-e-faraid-to-facilitate-estate-management-for-muslims/1949953
--------
FM's Aide: Iran Ready to Facilitate Syrian Refugees' Return
2021-February-17
Khaji made the remarks in a meeting with the Red Cross Director for Near and Middle East in Sochi city in Russia on Wednesday.
During the meeting, both sides discussed humanitarian issues, including the situation of the Syrian refugees, the displaced populations, lost people and captives.
They also stressed the need for cooperation of all sides to help the resolution of humanitarian issues, specially repatriation of the refugees.
Khaji, for his part, said that resolution of humanitarian issues should not be based on political ends.
In his visit to Russia, Khaji also held talks with the Russian President's Special Envoy for Syria Alexander Lavrentiev on the Syrian situation and peace process.
Khaji and Lavrentiev exchanged views on the latest developments in Syria and the pursuit of the peace process in the country as well as the political settlement of the crisis.
Iran's diplomat explained the outcome of his recent visit to Damascus, and underlined the necessity of fighting terrorism in Syria and helping the progress of the country's political situation within the framework of the Constitutional Committee.
The Russian diplomat, for his part, stressed the need for further coordination between Tehran and Moscow on the settlement of the Syria crisis.
In another meeting on Tuesday, Khaji met and talked with the UN Special Envoy for Syria Geir Otto Pedersen on the latest developments in Syria and expressed Iran's support for the UN efforts on the issue.
The Iranian delegation arrived in Moscow on Monday to take part in the expert meeting of Astana format countries on Syria.
Deputy foreign ministers of Turkey, Russia, and Iran, as well as representatives of the Syrian government and the opposition, have attended the 15th Astana talks in presence of Pedersen.
The participants exchanged views on the political process of Syria, noting that the Syrian Constitutional Committee must be active to this end.
The UN diplomat, for his part, thanked Iran for supporting him.
He called for a collective approach in a bid to resolve the Syrian crisis, and stressed building trust among Syrian sides and the international players.
https://www.farsnews.ir/en/news/13991129000846/FM%E2%80%99s-Aide-Iran-Ready-Faciliae-Syrian-Refgees%E2%80%99-Rern
--------
Europe
UK Ran Cyber Op to Cripple ISIS Communications: Services Chiefs
FEBRUARY 16, 2021
UK intelligence and military chiefs recently revealed details of a classified cyber operation they ran to weaken ISIS in 2016-17.
While the British government's signals intelligence agency GCHQ acknowledged the cyber mission three years ago, details have remained under wraps until now.
The multi-pronged operation involved weakening the terror organization by targeting it ideologically and operationally, the two services chiefs revealed in a Sky News podcast.
The operation included disabling the organization's drone capabilities, disrupting their communication by jamming their operatives' phones, and targeting servers to block online propaganda, the report added, citing Jeremy Fleming, director of GCHQ, and General Sir Patrick Sanders, head of UK Strategic Command.
ISIS Cyber Dependence
The operation was launched after it became clear that the group was chiefly relying on cyber technology to release propaganda, for recruitment, command and control, and planning, the report said.
"It was a very cheap and effective way of waging terrorist warfare," Sanders explained.
"What we wanted to do was to turn that strength, that dependence that they had on the cyber into a vulnerability, and also to undermine the credibility of their information campaign and of their ideology."
Crippling Group's Cyber Capabilities
The chiefs further revealed that UK operatives penetrated ISIS servers to get to the places where the terror group had "stored their material" for extremist propaganda.
"We wanted to ensure that when they tried to coordinate attacks on our forces, their devices didn't work, that they couldn't trust the orders that were coming to them from their seniors," Sanders added.
"We wanted to deceive them and to misdirect them, to make them less effective, less cohesive, and sap their morale."
The cyber offensives were reinforced by ground actions involving special forces, Iraqi military, and local resistance groups, Financial Times said without revealing any specific details.
The UK's New Cyber Force
The revelations come just two months after the British government confirmed the existence of the National Cyber Force (NCF), active since April last year, to counter threats from terrorists, criminals, and hostile states.
Apart from GCHQ and the ministry of defense, NCF also has MI6 officers working for them as part of a new unified command.
The new entity institutionalizes the role of cyber warfare as part of military operations.
https://www.thedefensepost.com/2021/02/16/uk-cyber-cripple-isis-communications/?utm_source=iterable&utm_medium=email&utm_campaign=2009926_
--------
Turkey to probe rising Islamophobia in Europe
Muhammet Emin Avundukluoğlu
18.02.2021
Turkey's parliament will form a subcommittee to probe rising levels of racism and Islamophobia in European countries, the head of its human rights committee said Wednesday.
"The racism in Europe is culturally transforming into Islamophobia, which expresses the fear and hatred of Islam and Muslims," Hakan Cavusoglu said in a statement.
The Council of Europe, Organization for Security and Co-operation in Europe (OSCE) and European Union have not been able to form a clear position on anti-Islamism, Cavusoglu said.
He said European countries have difficulty seeing Islamophobia as a form of discrimination.
"The subcommittee will make onsite examinations in European countries on the subject. It will hold talks with international institutions and organizations on this issue," he added.
The subcommittee will start its work after the member lawmakers have been assigned by the human rights committee.
https://www.aa.com.tr/en/europe/turkey-to-probe-rising-islamophobia-in-europe/2148745
--------
Germany's Merkel tells Iran's Rouhani to 'create trust' with international community
17 February ,2021
German Chancellor Angela Merkel on Wednesday held a rare telephone call with Iranian President Hassan Rouhani in which she voiced her "concern" over Tehran's non-compliance with the 2015 nuclear pact, her spokesman said.
"She expressed her concern that Iran continues to fail to meet its obligations under the nuclear agreement," her spokesman Steffen Seibert said in a statement.
The chancellor also said that "now was the time for positive signals that create trust and increase the chances of a diplomatic solution," he added.
The call came on the eve of crunch talks between three European countries and the United States on how to salvage the deal aimed at reigning in Iran's nuclear programme.
French Foreign Minister Jean-Yves Le Drian will host his German and British counterparts in Paris, with America's new top diplomat Antony Blinken joining via videoconference, the French foreign ministry said.
The three European signatories to the deal want to revive the agreement that former US president Donald Trump walked away from in 2018.
The administration of Trump's successor Joe Biden has said it could rejoin if Tehran returns to compliance.
Analysts have said that only a small window of opportunity remains to save the deal and world powers will have to act fast.
The West is concerned that violations of the accord mean Iran is moving faster towards having the "breakout" capacity for building an atomic bomb, while Iranian presidential elections in June add a major risk factor.
The Joint Comprehensive Plan of Action (JCPOA) was based on Iran providing safeguards that it would not make an atomic bomb, in exchange for a gradual easing of international sanctions.
But the return of sanctions after Trump left the deal prompted Tehran to retaliate by intensifying its nuclear work in repeated violation of the deal.
The UN nuclear watchdog said last week Iran had started producing uranium metal in a new violation of the accord, prompting the European powers to warn Tehran risks losing the chance of seeing the full benefits of the deal.
Rouhani has said that if sanctions are lifted, Iran will need only "a few hours" to verify the move and "then we will return to our commitments."
https://english.alarabiya.net/News/world/2021/02/17/Iran-nuclear-deal-Germany-s-Merkel-tells-Iran-s-Rouhani-to-create-trust-with-international-community
--------
Europe powers, US to hold talks on Iran nuclear deal: France
17 February ,2021
France said it will host talks Thursday between the top diplomats of European powers and US Secretary of State Antony Blinken focused on Iran, as they try to salvage a 2015 deal on Tehran's nuclear program.
French Foreign Minister Jean-Yves Le Drian will meet his counterparts Heiko Maas of Germany and Dominic Raab of Britain in Paris, with Blinken joining via videoconference, the French foreign ministry said Wednesday.
The European powers want to revive the nuclear deal that former president Donald Trump walked out of in 2018 but that the administration of Joe Biden has said it could rejoin if Tehran returns to compliance with the deal.
The announcement came after Iranian Supreme Leader Ayatollah Ali Khamenei on Wednesday said Iran wants to see "action not words" from parties to the country's 2015 nuclear deal.
"We have heard many nice words and promises which in practice have been broken and opposite actions have been taken. Words and promises are no good. This time (we want) only action from the other side and we will also act," Khamenei said in a televised speech.
Under the deal, sanctions were lifted in return for Iran agreeing curbs to its nuclear program. Since Trump ditched the deal and reimposed sanctions, Tehran has gradually breached the deal's terms.
https://english.alarabiya.net/News/world/2021/02/17/Iran-nuclear-deal-Europe-powers-US-to-hold-talks-on-Iran-nuclear-deal-France
--------
Pakistan
Pakistan unlikely to exit 'grey' list of global terror funding watchdog until June
Feb 17, 2021
ISLAMABAD: Pakistan is unlikely to exit the Financial Action Task Force's 'grey' list until June, despite its efforts to garner support from the member nations ahead of the plenary meeting of the global terror financing and money laundering watchdog next week, according to a media report on Wednesday.
The FATF's Plenary and Working Group meetings, scheduled to be held from February 21 to 26 in Paris, is all set to decide on Pakistan's grey list status.
Pakistan was placed on the FATF 'grey' list in June 2018 and given a timeline to address global concerns by implementing 27 action points.
The FATF, during its virtual plenary in October last year, concluded that Pakistan will continue in its 'grey' list till February 2021 as it has failed to fulfil six key obligations of the global money laundering and terrorist financing watchdog that include failure to take action against two of India's most wanted terrorists - Maulana Masood Azhar and Hafiz Saeed.
According to a report in The Express Tribune newspaper, although foreign minister Shah Mahmood Qureshi sounded optimistic about the outcome of the upcoming FATF meeting, officials admitted that Pakistan would remain in the 'grey' list at least until June.
However, it noted that ahead of the FATF plenary, Pakistan has been seeking the support of member countries for an on-site visit, a crucial step - if agreed - will brighten Islamabad's chances of formally exiting the 'grey' list by June.
"If agreed, the FATF on-site visit will help Pakistan come out of the grey list by June this year," a senior Pakistani official dealing with the matter was quoted as saying by the report.
"Over the past few days, the foreign office has been inviting ambassadors and diplomats of FATF-member countries to brief them about the 'substantive progress' made by Pakistan to implement the 27-point action plan," the report said, quoting officials familiar with the development.
Pakistan has requested the member nations to support its case and allow the on-site inspection by the FATF, a crucial step that leads to the removal of the country from the grey list, it said.
The FATF is an inter-governmental body established in 1989 to combat money laundering, terrorist financing and other related threats to the integrity of the international financial system.
The FATF currently has 39 members including two regional organisations - the European Commission and Gulf Cooperation Council. India is a member of the FATF consultations and its Asia Pacific Group.
Pakistan needs 12 votes out of 39 to exit the 'grey' list and move to the 'white' list. To avoid 'black' list, it needs support of three countries. China, Turkey and Malaysia are its consistent supporters.
Addressing a virtual press conference from Paris in October last, FATF president Marcus Pleyer had said that Pakistan's failure to fulfil six of the 27 mandates has resulted in the country's continuation in the 'grey' list.
"FATF will send a team for onsite visit once Pakistan complies with the remaining six conditions. Then only a decision will be taken if it comes out of the grey list or not," Pleyer said.
Pakistan's foreign office spokesman Zahid Hafeez Chaudhri in his weekly briefing on Friday last week had said the FATF had assessed Pakistan to have completed 21 of the 27 action items under the current Action Plan.
"In the remaining six partially addressed items, significant progress has been made by Pakistan, which is duly acknowledged by the wider FATF membership. Pakistan remains committed to completing its FATF Action Plan," he said.
Sources said the tasks in which Pakistan failed to fulfil include failure to take action against all UN designated terrorists like Jaish-e-Mohammed (JeM) chief Azhar, Lashker-e-Taiba (LeT) founder Saeed and the outfit's operational commander Zakiur Rehman Lakhvi.
Besides, sources said, FATF has noted that there was sudden disappearance of the names of more than 4,000 terrorists from its original list of 7,600 under Schedule IV of its Anti Terrorism Act.
Azhar, Saeed and Lakhvi are most wanted terrorists in India for their involvement in numerous terrorist acts, including 26/11 Mumbai terror attacks and bombing of a CRPF bus at Pulwama in Jammu and Kashmir last year.
With Pakistan's continuation in the 'grey' list, it is increasingly becoming difficult for Islamabad to get financial aid from the International Monetary Fund (IMF), World Bank, Asian Development Bank (ADB) and the European Union, thus further enhancing problems for the debt-ridden nation which is in a precarious financial situation.
https://timesofindia.indiatimes.com/world/pakistan/pakistan-unlikely-to-exit-grey-list-of-global-terror-funding-watchdog-until-june/articleshow/81058167.cms
--------
Pakistan Police Seek Arrest of Two Christians over Blasphemy
17th February 2021
LAHORE: Pakistan's police said Wednesday they were seeking arrest of two Christian men in the eastern city of Lahore on charges they allegedly used insulting remarks against Islam's holy book and it's Prophet Muhammad.
The case against the two men was registered last Saturday on the complaint of a Muslim local resident Haroon Ahmed, said Muratab Ali, a police investigator, who said the accused persons had yet to be arrested.
He provided no further details and only said they were still investigating to determine whether the two minority Christians made derogatory remarks about the Quran and Islam's Prophet during a discussion on religion.
Under Pakistan's blasphemy laws, anyone accused of insulting Islam or other religious figures can be sentenced to death if found guilty. While authorities have yet to carry out a death sentence for blasphemy, just the accusation of blasphemy can cause riots in Pakistan.
According to domestic and international human rights groups, blasphemy allegations in Pakistan have often been used to intimidate religious minorities and to settle personal scores. A Punjab governor was killed by his own guard in 2011 after he defended a Christian woman, Aasia Bibi, who was accused of blasphemy. She was acquitted after spending eight years on death row and left Pakistan for Canada to join her family after receiving threats.
https://www.newindianexpress.com/world/2021/feb/17/pakistan-police-seek-arrest-of-twochristians-over-blasphemy-2265285.html
--------
'Egypt keen to enhance coordination with Pakistan on various regional issues,' Sisi tells Pakistani FM
Ahmed Morsy
17 Feb 2021
Egypt's President Abdel-Fattah El-Sisi said on Wednesday that Cairo welcomes the development of bilateral cooperation with Pakistan, and is keen to enhance coordination on various regional issues so as to develop bilateral cooperation and exchange expertise in various fields.
This came, according to a presidential statement, during El-Sisi's meeting with Pakistan's Foreign Minister Shah Mahmood Qureshi in the presence of his Egyptian counterpart Sameh Shoukry.
El-Sisi also said that Egypt "is keen on strengthening coordination and consultation with Pakistan" on various regional issues and issues of common interest, at the top of which is combating terrorism and extremist ideology, which is one of the most important challenges facing the two countries.
Similar to Pakistan's war against terrorism in the Kashmir region, Egypt has been fighting an Islamist insurgency led by the Islamic State's branch in North Sinai, formerly known as Ansar Beit El-Maqdis, since 2013.
Earlier in the same day, during his press conference with Shoukry, Qureshi stressed that Egypt and Pakistan are able to establish a network to eradicate terrorism and intolerance.
El-Sisi and Qureshi reviewed the latest developments in the Middle East and the Islamic world.
They both emphasised the importance of continuing intensive coordination and pushing forward joint efforts to maintain regional and international peace and security and combat terrorism, the statement said.
They also agreed to intensify efforts to correct religious discourse and spread the true religion of Islam.
"Egypt considers Pakistan with great regard and appreciation as one of the largest Islamic countries," El-Sisi said.
Official invitation to visit Pakistan
Qureshi conveyed to El-Sisi a message from the Pakistani president that included an official invitation to visit Pakistan, the Egyptian presidency said.
The Pakistani minister said that this comes within the framework of the depth of relations between the two friendly countries and peoples, with the aspiration to explore new horizons for bilateral cooperation between Egypt and Pakistan. Qureshi also emphasised that "Egypt's stability is a pillar of stability in the Middle East and the Islamic world as a whole."
The Pakistani minister also conveyed the greetings of Pakistan's prime minister, who lauded the inspiring Egyptian experience, represented by the huge achievements Egypt has witnessed during the past years in various fields with the wise leadership and insightful vision of El-Sisi.
Such achievements start with combating terrorism and achieving security and stability, and the efforts to achieve comprehensive development through deep economic reform as well as establishing mega national projects, Qureshi said.
Pakistan looks upon the development experience of Egypt with admiration in light of the similarities of the situations in both countries and the common challenges facing them, Qureshi said.
El-Sisi asked Qureshi to convey his greetings to Pakistan's President Arif Alvi and Prime Minister Imran Khan, while hailing the historical relations between the two countries.
Egypt and Pakistan have had official diplomatic relations since 1948. Egypt was one of the first countries in the Middle East to open an embassy in Pakistan after its independence.
Boosting economic relations
Presidential spokesperson Bassam Rady said that El-Sisi's meeting with Qureshi also tackled strengthening the frameworks for bilateral cooperation between the two countries in a number of fields in a manner that is consistent with the status and potential of the two countries and that meets the aspirations of their peoples.
According to a Monday statement by the Pakistani foreign ministry, Qureshi's visit would include detailed consultations with Egyptian officials and with leading Egyptian businessmen and members of the Pakistani community. The visit is also expected to further strengthen and diversify Pakistan's bilateral ties with Egypt, the statement said.
While in his meeting with Shoukry earlier on Wednesday, Qureshi said that various agreements would be signed between the two countries during his visit.
Rady said that among the discussed fields of cooperation are security and economic cooperation, in addition to trade and investment exchange, including exploring horizons for economic cooperation between Pakistan's Gwadar Port and Egypt's Suez Canal Economic Zone (SCEZ) to establish integrated industrial projects within the framework of the Belt and Road Initiative.
Given the amount of traffic expected to hit the Pakistani port and Egypt's SCEZ in the coming years due to being two of the major spots on China's Belt and Road Initiative, observers believe that the Pakistani minister's visit to Cairo will boost economic relations and enhance the partnership between both countries.
In 2018, the Egyptian-Pakistani Forum explored the economic opportunities from the exact approach. The forum at the time was organised by Islamabad's South Asian Strategic Stability Institute in Egypt to mark the 70th anniversary of the beginning of relations between the two countries.
http://english.ahram.org.eg/News/404281.aspx
--------
Would-be suicide bomber killed in Dera operation
February 18, 2021
DERA ISMAIL KHAN/LOWER DIR: A would-be suicide bomber was killed in an intelligence-based operation on Dera-Tank Road, official sources said on Wednesday.
They said the security forces and police launched a joint operation after receiving information about the presence of a would-be suicide bomber in the area.
The sources said the alleged bomber was aged between 20 and 25 years. They said the security forces took the body of the suspect into custody.
An official of the bomb disposal squad, Inayatullah Tiger, told mediapersons that the terrorist was wearing a suicide vest with 4-5kg explosives and 300 to 400 ball bearings.
Meanwhile, the Counter-Terrorism Department on Wednesday claimed to have thwarted a terror bid by arresting three alleged ISIS militants and recovering arms and ammunition from them in Lower Dir.
In a statement the officials said the CTD Malakand region and security forces conducted a successful intelligence-based operation in Jangal Shaheed Kandao of Mayar.
It said three alleged militants, including Abdul Rehman of Jabagai Lal Qila, Azizun Nabi of Badwan and Fazal Qasim of Gul Maqam Chakdara were arrested. Three hand grenades, two pistols with 10 cartridges, 2.5kg explosives, eight detonators and three RPG shells were recovered from them.
The CTD registered a case against the accused under the Anti-Terrorism Act, 1997, and started investigation.
The arrested men were shifted to an undisclosed location for interrogation.
The CTD also claimed to have arrested a proclaimed offender wanted to police in two different cases during an intelligence-based operation.
https://www.dawn.com/news/1607925/would-be-suicide-bomber-killed-in-dera-operation
--------
North America
After long wait, Israel's Netanyahu has 'warm' phone call with US President Biden
17 February ,2021
Israeli Prime Minister Benjamin Netanyahu held a phone call with US President Joe Biden on Wednesday, Netanyahu's office and the White House said in separate statements.
"Together, the leaders discussed the importance of continued close consultation on regional security issues, including Iran," the White House said.
Biden also voiced his support for the recent normalization of relations between Israel and countries in the Arab and Muslim world.
"He underscored the importance of working to advance peace throughout the region, including between Israelis and Palestinians," the statement read.
As for Netanyahu, his office said "the conversation was very friendly and warm and lasted about an hour."
Netanyahu acknowledged on Monday his differences with US President Joe Biden, specifically over Iran and Palestine, but stressed the two enjoyed a "very strong" working relationship.
There has been speculation that the Democratic president could be signaling displeasure over the close ties Netanyahu forged with former President Donald Trump, who called Netanyahu two days after his inauguration in 2017.
"The two leaders noted their longstanding personal ties and said they would work together to further strengthen the strong relations between Israel and the United States," Netanyahu's office said on Wednesday.
https://english.alarabiya.net/News/middle-east/2021/02/18/US-foreign-policy-After-long-wait-Netanyahu-says-he-received-call-from-US-President-Biden
--------
US says there will be 'consequences for any group' responsible for Iraq attack
17 February ,2021
Washington said Wednesday that it would respond to those behind the rocket attack in Iraq's Erbil earlier in the week, killing a civilian contractor and injuring several others.
"It's fair to say that there will be consequences for any group responsible for this attack," State Department Spokesman Ned Price told reporters during a briefing.
According to the US-led coalition, a barrage of 14 rockets was fired at the US base. Three hit the base, killing one civilian contractor and nine others were injured, the coalition said.
The civilian contractor was not a US citizen.
On Tuesday, a Pentagon official told Al Arabiya that they would provide US President Joe Biden and his administration several options to respond to the rocket attack.
Unnamed Defense Department officials have hinted that Iran-backed groups were responsible for the attacks, but US officials have so far refrained from attributing blame to any specific group.
Asked about Iran and the US efforts to return to the Joint Comprehensive Plan of Action (JCPOA), Price called on Tehran to continue coordinating with the International Atomic Energy Agency (IAEA).
Price said Secretary of State Antony Blinken would participate in a virtual meeting on Thursday with the British, French and German foreign ministers. Discussions will touch on Iran and the nuclear deal, he said.
https://english.alarabiya.net/News/middle-east/2021/02/18/Iraqi-militias-US-says-there-will-be-consequences-for-any-group-responsible-for-Iraq-attack
--------
Bolton: Iran has never abandoned idea of acquiring nuclear capability
February 18, 2021
ATLANTA: John Bolton, former US President Donald Trump's national security advisor, said on Wednesday that while a return to the Iran nuclear deal appears to be a priority for the Biden administration, he doubts the sincerity of Tehran's promises not to pursue the development of nuclear weapons.
In an interview with Arab News he said he supports the inclusion of Arab Gulf states in any negotiations relating to Iran's nuclear program, describing it as a "positive idea."
He also stressed that while he is not calling for regime change in Tehran that involves foreign military intervention, he believes that an internal "popular opposition" will eventually topple the regime.
During a discussion that covered a range of issues that affect the Middle East, Bolton said he is not opposed in principle to the idea of US President Joe Biden re-engaging with Iran. He pointed out that Biden, during his time as vice president under Barack Obama, played an important role in the 2015 Iran nuclear deal, formally known as the Joint Comprehensive Plan of Action, so it is not surprising that a return to it is on the agenda. However he warned that Tehran remains determined to develop nuclear capability.
"I don't think the Iranian regime has ever made a strategic decision to give up the pursuit of nuclear weapons," he said.
Bolton said that Arab Gulf states have the right to be included when the international community enters into fresh negotiations with Iran, given their proximity to the country and the regime's aggressive activities in the region.
Distancing himself from previous comments in which he suggested that international military intervention should be on the table, Bolton said he now believes that change in Iran will most likely come from within in the form of an internal civilian and military uprising.
He said that the popularity of the regime among Iranians is at its lowest point because of its mismanagement of the economy the crippling sanctions imposed by the Trump administration.
"I think the regime in Iran is at its most unpopular point since the 1979 revolution," he said. "I think the most likely outcome is for the officers and the regular military — and even the Revolutionary Guards, whose families and friends are subjected to the ongoing economic crisis — to split. I think this is how the regime is coming down. I don't envision any outside intervention."
In terms of wider regional issues, Bolton praised Arab Gulf nations for resolving their long-running diplomatic dispute with Qatar. Saudi Arabia, the UAE and Bahrain, along with Egypt, agreed in January to restore relations with Doha. They severed ties in June 2017 over differences in regional policies. He said that a show of unity among Arab Gulf nations is important for their efforts to address the perceived Iranian threat to their interests.
However Turkey, under the leadership of President Recep Tayyip Erdogan, came in for criticism from Bolton for its military intervention in northern Syria. He also condemned Ankara's decision to purchase the S-400 missile system from Russia, which an adversary to NATO — an organization of which Turkey is a member.
Moving on to the Israeli-Palestinian conflict, Bolton said that a two-state solution that includes an independent Palestinian state in the occupied territories of the West Bank, Gaza and Arab East Jerusalem is no longer realistic.
The world should be paying more attention to the hopes and aspirations of the Palestinian people, he said. These are different from those of the Palestinian leadership, he added, which continues to pursue an "antiquated strategy" that might have been appropriate decades ago but is no longer relevant given the ways in which the world, and the Arab world in particular, has changed.
These changes should encourage the Palestinians to develop "new thinking" and move on from a two-state solution that he described as "broken."
As an alternative, Bolton said he believes in a "three-state solution" that would return the Gaza Strip to Egyptian sovereignty, as was the case before it was occupied by Israel in 1967. He suggested that Jordan and Israel should share sovereignty of the West Bank, which he said would lead to a "viable economic existence" for Palestinians.
https://www.arabnews.com/node/1811391/world
--------
Khashoggi's fiancee pins hope on Biden to solve murder
Davut Colak
18.02.2021
Hatice Cengiz, the fiancée of slain journalist Jamal Khashoggi, said she was hopeful that the new US administration will solve the murder case.
Speaking to the Norwegian public broadcaster NRK and the Danish newspaper Jyllands-Posten, Cengiz said she trusts that the new director of US national intelligence, Avril Haines, will release the CIA's report on the Khashoggi murder.
While admitting the complex relationship between the US and Saudi Arabia, she said she is optimistic that US President Joe Biden will stand by its goal of "promoting human rights and American values".
"Those who know the truth should tell the truth. And the US knows the truth. The Americans know who gave the order for the murder and who sent the killers to Istanbul," she said.
Adding that she has talked to politicians and leaders around the world to find who is responsible for her fiance's death, Cengiz said: "The arrows point to Saudi Arabia's powerful Crown Prince Mohammed bin Salman."
Asked about the Netflix decision to not show Brian Fogel's documentary The Dissident on Khasgoggi's murder, Cengiz said she believes there are economic and commercial reasons behind the decision.
"I still encourage everyone to watch the documentary from platforms where it can be rented and or be viewed," she said.
Khashoggi was brutally killed and likely dismembered inside the Saudi consulate in Istanbul in October 2018, and while Saudi officials initially denied any role in his death they later sought to pin blame on what they said was a botched rendition operation.
That explanation has been widely rejected by both the UN, and US lawmakers, and the CIA reportedly concluded in its still classified report that Bin Salman directly ordered his killing.
During his time in office, former President Donald Trump had consistently sought to shield the Saudi leader from repercussions amid widespread bipartisan outcry.
Haines committed during her confirmation hearing to providing Congress with the intelligence community's unclassified report on the murder.
https://www.aa.com.tr/en/jamal-khashoggi/khashoggis-fiancee-pins-hope-on-biden-to-solve-murder-/2149178
--------
Arab World
Biden Administration Seeks Stable Iraq, Free of Islamic State
By Margaret Besheer
February 16, 2021
The Biden administration laid out its priorities in Iraq on Tuesday, saying it wants a strategic partnership with a stable and democratic country, while preventing a resurgence of the Islamic State terror group there.
"The United States will remain a steady, reliable partner for Iraq, and for the Iraqi people – today and in the future," Deputy U.S. Ambassador Richard Mills told a virtual meeting of the U.N. Security Council on Iraq.
"The United States will seek to help Iraq assert its sovereignty in the face of enemies, at home and abroad, by preventing an ISIS resurgence and working toward Iraq's stability," he added, using an acronym for the terror group.
Mills said the new administration will support Iraq's anti-corruption and economic reform efforts and continue providing humanitarian assistance. Washington will also back efforts to control militias and Iran's destabilizing activities, while advising and assisting the Iraqi government's counterterrorism forces.
The envoy said stability requires credible national elections, which are planned for October.
"These scheduled elections will be critical in establishing a responsive and representative government," Mills said.
Iraq's parliament has adopted legislation to finance the elections and registration of candidates and voters has begun. The U.N. has urged parliament to finalize the Federal Supreme Court law, as that court will certify election results.
Baghdad has asked the U.N. mission, known as UNAMI, to provide election observers for the October vote. The request will be discussed by the Security Council and it will be up to the 15 members to approve the request.
"We support international observation of Iraqi elections to ensure that the elections are free, fair, and credible, and look forward to working with Iraq, the [Security] Council, fellow members, and the U.N. to determine the most feasible form such an effort can take," the U.S. envoy said.
The United States has already provided $9.7 million to the U.N. mission for election preparations in Iraq.
Mills reiterated U.S. condemnation of the deadly rocket attack Monday on the northern city of Irbil in the Kurdistan region, which killed at least one civilian contractor and injured several other people.
"One of the highest barriers to a conducive environment, however, is the presence of armed militias, violent extremists, and spoilers," he noted, while calling on Iraqi authorities to plan for tight election security.
https://www.voanews.com/middle-east/biden-administration-seeks-stable-iraq-free-islamic-state?utm_source=iterable&utm_medium=email&utm_campaign=2009926_
--------
First UAE ambassador to Israel tweets from new official account
17 February ,2021
The UAE's first ambassador to Israel took to Twitter Wednesday to express his excitement at his new role.
Tel Aviv and the UAE agreed to normalize diplomatic relations after last year's Abraham Accords were signed at the White House in a deal brokered by then-President Donald Trump.
"Delighted to launch my official account as the #UAE's first Ambassador to Israel," Mohamed Al Khaja tweeted.
He added: "I look forward to strengthening ties between Emiratis and Israelis by fostering peace, understanding and prosperity among our people and across the region. Marhaba, B'ruchim Haba'im, Welcome!"
Al Khaja posted the same tweet in Arabic and Hebrew.
The UAE Embassy in Israel also posted its first tweets on its new account.
Al Khaja was sworn in as the first UAE envoy to Israel last week after the UAE approved plans to establish an embassy in Tel Aviv.
This came after Israel announced the opening of its embassy in the UAE. Eitan Na'eh, a veteran Israeli diplomat, will be the head of mission, according to The Associated Press.
https://english.alarabiya.net/News/gulf/2021/02/17/UAE-government-First-UAE-ambassador-to-Israel-tweets-from-new-official-account
--------
Peace guarantors stress respect for Syria sovereignty, cooperation on eradicating terror
17 February 2021
Iran, Russia, and Turkey, the states that have been serving as the guarantors of an all-Syria ceasefire, stress the importance of respect for the Arab country's sovereignty and lay emphasis on the need to fight terrorism there until its complete eradication.
The countries made the recommendations in a statement on Wednesday at the end of two-day talks in the Russian resort city of Sochi.
Since January 2017, Moscow, Tehran, and Ankara have been mediating peace negotiations between representatives of the Syrian government and opposition groups in a series of talks held in the Kazakh capital Astana (now named Nur-Sultan) and other places, including Sochi.
The talks are collectively referred to as the Astana peace process.
The first round of the Astana talks commenced a month after the three states joined efforts and brought about the countrywide ceasefire in Syria and assumed the role of the truce's guarantors.
The negotiations have helped significantly reduce the violence gripping the Arab country by establishing de-escalation zones there, and also enabling the formation of the Constitutional Committee that is tasked with devising a new constitution for the Arab nation.
The talks that concluded on Wednesday marked the 15th edition of the negotiations within the Astana format.
The final statement comprised 17 segments, through which the guarantors primarily reiterated unfaltering commitment towards Syria's sovereignty, independence, and territorial integrity, and urged all others to do the same.
They reminded that Syria's crisis -- that began in 2011 after various Western and regional countries began funding terrorists and unleashing them onto the Arab nation -- could not be resolved through any military course of action.
The trio, therefore, reasserted their commitment to realization of a long-term and viable political solution for Syria that would be implemented by the Syrian people with the help of the United Nations.
They also insisted that the Constitutional Committee should be able to further its efforts towards devising the new constitution in the absence of all foreign pressure.
Idlib militants, Israeli strikes, oil theft
The guarantors expressed concern regarding an increase in militant activity in Idlib, insisting on preservation of the de-confliction zone that covers the northwestern Syrian province.
The statement also demanded cessation of the Israeli regime's continued strikes targeting the Arab territory, saying the attacks amounted to violation of international laws and a threat to regional security.
The Israeli regime that is technically at war with Syria due to its continued occupation of the latter's Golan Heights, has been taking the country under numerous aerial assaults since the beginning of the foreign-backed conflict. The attacks have been targeting the positions of the Syrian army and its allies in the counter-terrorism fight.
The statement, meanwhile, condemned confiscation and transfer of Syria's sources of oil income amid continued reports about militarization of the country's oil-rich areas by the United States, which has been maintaining an illegal presence in Syria since 2014.
Considering the humanitarian crisis that has resulted from the coronavirus' pandemic in Syria, the threesome states also condemned subjecting the nation to any foreign unilateral sanction regime amid the health scare.
The statement said the next round of negotiations within the Astana format would take place around the middle of this year.
Sochi statement signals agreement among guarantors
Ali Asghar Khaji, an Iranian deputy foreign minister, who represented the Islamic Republic in the talks alongside Iran's Ambassador to Moscow Kazem Jalali, hailed the final statement as a "good agreement on all the issues that pertained to" the Arab nation among the guarantors.
Such an agreement "will prove effective towards [ensuring] peace and stability" in Syria, added Khaji, who was speaking to IRNA.
The official said the talks also featured discussions among the trio's representatives and a delegation from the United Nations.
Khaji reminded how the Sochi meeting had followed his trip to Damascus and relevant talks with President Bashar al-Assad and other Syrian officials, stressing that Tehran sustained its support for political resolution of Syria's woes and urged continued operation of the Constitutional Committee.
Jalali, meanwhile, underlined that the Islamic Republic, along with Russia and Turkey, "are determined to strengthen their cooperation" within the Astana format towards realization and preservation of peace and stability in Syria.
https://www.presstv.com/Detail/2021/02/17/645480/Syria-Iran-Russia-Turkey-Sochi-Astana-talks
--------
Killings surge in Syria camp housing Daesh families
February 18, 2021
BEIRUT: The deaths stacked up: a policeman shot dead with a pistol equipped with a silencer, a local official gunned down, his son wounded, an Iraqi man beheaded.
In total, 20 men and women were killed last month in the sprawling camp in northeastern Syria housing families of the Daesh group.
The slayings in Al-Hol camp — nearly triple the deaths in previous months — are largely believed to have been carried out by Daesh militants punishing perceived enemies and intimidating anyone who wavers from their extremist line, say Syrian Kurdish officials who run the camp but say they struggle to keep it under control.
The jump in violence has heightened calls for countries to repatriate their citizens languishing in the camp, home to some 62,000 people. Those repatriations have slowed dramatically because of the coronavirus epidemic, officials say. If left there, the thousands of children in the camp risk being radicalized, local and UN officials warn.
"Al-Hol will be the womb that will give birth to new generations of extremists," said Abdullah Suleiman Ali, a Syrian researcher who focuses on militant groups.
It has been nearly two years since the US-led coalition captured the last sliver of territory held by the Daesh group, ending their self-declared caliphate that covered large parts of Iraq and Syria. The brutal war took several years and left US-allied Kurdish authorities in control of eastern and northeast Syria, with a small presence of several hundred American forces still deployed there.
Since then, remaining Daesh militants have gone underground in the Syrian-Iraqi border region, continuing an insurgency. Though attacks in Syria are lower than they were in late 2019, Daesh sleeper cells continue to strike Syrian government troops, forces of the Kurdish-led Syrian Democratic Forces and civilian administrators.
Al-Hol houses the wives, widows, children and other family members of Daesh militants — more than 80 percent of its 62,000 residents are women and children. The majority are Iraqis and Syrians, but it includes some 10,000 people from 57 other countries, housed in a highly secured separate area known as the Annex. Many of them remain die-hard Daesh supporters.
The camp has long been chaotic, with the hardcore militants among its population enforcing their will on others and seeking to prevent them from cooperating with Kurdish authorities guarding it.
Daesh cells in Syria are in contact with residents of the camp and support them, said a senior Kurdish official Badran Cia Kurd. "Anyone who tries to reveal these contacts or stops dealing with Daesh is subjected to death," he said.
The US-backed SDF tweeted last week that, backed by air surveillance from the coalition, they detained an Daesh family smuggler in the area of Hadadia near the camp.
"There are several reasons behind the increase of crime including attempts by Daesh members to impose their ideology in the camp against civilians who reject it," said Ali, the researcher.
Of the 20 killings at Al-Hol in January, at least five of the dead were female residents of the camp, according to the Rojava Information Center, an activist collective that tracks news in areas controlled by the SDF. All the victims were Syrian or Iraqi citizens, including a member of the local police force, and most were killed in their tents or shelters at night, RIC said.
Most of the victims were shot in the back of their heads at close range, according to RIC and the Syrian Observatory for Human Rights, a Britain-based opposition war monitor.
On Jan. 9, a gunman killed a policeman in the camp using a silencer-equipped pistol, then as other police chased him, he threw a hand grenade that seriously wounded the patrol commander, the Observatory said. The same day, an official with a local council dealing with Syrian civilians in the camp was shot to death and his son critically wounded.
In another case, an Iraqi camp resident was decapitated, his head found some distance from his body, RIC reported. It is believed he was killed on suspicion he was cooperating with authorities.
Kurdish security officials did not respond for questions from The Associated Press about the situation.
The immediate cause for the jump in killings was not known. In November, Kurdish authorities began an amnesty program for the 25,000 Syrian citizens in the camp, allowing them to leave.
Some speculate that, since those taking amnesty must register and work with authorities, the program may have prompted slayings to keep residents in line. Many Syrians fear leaving the camp because they may face revenge attacks in their hometowns from those who suffered under Daesh rule.
Whatever the cause, the bloodshed points to the Daesh strength within the camp. The local civilian Kurdish authority known as the Autonomous Administration of North and East Syria warned in late January that some sides are trying to revive Daesh and the authority cannot face this crisis on its own.
Daesh supporters in the camp carry out trials against residents suspected of opposing them and kill defendants, and authorities have uncovered several Daesh cells inside, it said. "Contacts are ongoing between the camp and Daesh commanders outside who direct their members inside," it said.
https://www.arabnews.com/node/1811461/middle-east
--------
Arab Christian figures rebut argument for removing US sanctions on Syria
February 17, 2021
NEW YORK CITY: When the time came for Bashar Jaafari, Syria's former UN permanent representative, to leave New York, only one person saw him off at JFK airport: his loyal office assistant.
The symbolism of the moment perhaps eluded the lady as she waved goodbye to the diplomat disappearing through the throng of travelers: Nothing more than Jaafari's lonely departure could embody the image of Bashar Assad's regime as it stands isolated on the world stage today.
Jaafari went back to Damascus where he would take up his functions as deputy minister for foreign affairs, back into the arms of a regime that was his sole supporter at the UN headquarters.
He had for years used the time allotted to him at the Security Council to blame the West for the misery Syrian people rile under. He once called Western nations "Ali Baba's thieves without borders," there only to pillage Syria's wealth, both material and cultural.
Jaafari's insults did nothing, however, to alter the member states' stance on what are now firmly established facts, regularly emphasized by the secretary-general's reports on Syria. In every council meeting, representatives called on Assad to come clean about his chemical weapons which, they repeated, he has used against his own people.
They rejected Assad's plans for "sham elections." And when the regime, backed by Russia, organized a conference designed to encourage Syrian refugees to return to "now safe" Syria, the Americans dismissed it as "a dog and pony show."
Apart from Russia, which reliably comes to the regime's defense, Security Council members seem to harbor no doubt that only the regime is behind the atrocities inflicted on Syrians, and that only the regime's corruption is able to account for the ever-worsening economic disaster.
Isolated and paralyzed by the Caesar Syria Civilian Protection Act's sanctions, the regime has been using every ruse in the book to find a way around them. The changing of the guard in Washington, coupled with the appointment of senior White House advisers keen on a thaw with Iran, may be just the break Assad and Hezbollah chief Hassan Nasrallah had been waiting for.
"We as Syrians are afraid of those advisers who have good ties with the Iranians," said Ayman Abdel Nour, a Syrian reformist. "Are they going to sell us out — like they did under (President Barack) Obama — as the icing on the cake of another nuclear accord?
A widely publicized letter sent to President Joe Biden on Jan. 21 by Michel Abs, secretary-general of the Middle East Council of Churches, and co-signed by Syriac Catholic Patriarch Ignace Joseph III Younan, Melkite Catholic Patriarch Joseph Absi and Syriac Orthodox Patriarch Ignatius Aphrem II, argued that "unilateral coercive measures imposed by the United States make the economic plight of the Syrian people worse."
The signatories include also other clerics besides officials and civil personalities with close ties to the Assad regime.
As scholars of modern Middle East history can attest, the Assad regime has a long history of using minorities as a means to burnish its image abroad while keeping its crimes under wraps.
When Hafez Assad came to power in 1970, he presented himself from day one as the "minority protector" and the antidote to rising Islamic fundamentalism. In the name of fighting radicalism, Assad the father erased entire towns, carried out brutal massacres, and tightened his minority Alawite regime's iron fist on the nation as its absolute ruler.
His son Bashar continues to use the Christian minority in his various attempts to get around the sanctions, and as he desperately tries to regain some sort of international recognition.
Thus, he sent four patriarchs to Washington in 2013 to meet with President Barack Obama. When the latter watched them repeat the same talking points from small paper notes hidden in their pockets, he was infuriated.
"It was a disaster, that meeting," remembers Abdel Nour, who met with the four patriarchs at their hotel lobby before their meeting with Obama.
"It was very clear that the patriarchs were the regime's intelligence messenger. So, when they returned the following year, Obama refused to meet with them."
Assad had more tricks up his sleeve, so to speak, as the sanctions' noose continued to tighten. In 2017, After he declared victory in Aleppo, he went on to seek the Vatican's public support.
In order to get it, he gave the Holy See two offers the latter could not refuse: The first was a license to build a Roman Melkite faculty of theology open to seminarians from all over the Middle East.
The second was a visit he personally paid to a Syriac Catholic youth camp. All smiles, he posed for the cameras that showed him buddying up with the Christian youths.
Patriarch Younan, who was appointed by the Vatican, was very pleased. He and his Roman Melkite counterpart sent Pope Francis telegrams lauding the generosity of the president and imploring him to send a delegation to meet with Assad.
"The pope could not say no. These are his two patriarchs for the whole Middle East, not just Syria," said Abdel Nour. "They have constituencies in Lebanon, Jordan and Palestine. So, he sent that delegation. And Assad used the photo-op to show the world that he has the Vatican's support."
Again, however, the Vatican quickly moved to distance itself from Assad's "actions."
Thus, when Abdel Nour, who is also the editor-in-chief of All4Syria, Syria's leading independent news outlet, got wind of the Jan. 21 letter, he was alarmed.
He says he picked up the phone and called the signatories. He learned that some had been coerced to sign; others had sought changes to the letter before agreeing to sign, but their names were added anyway without any changes made.
One signatory was on a hospital bed when Abdel Nour called him. The patient had not even heard of the letter, he said.
An examination of the background of one of the letter's signatories, SOS Chrétiens d'Orient (SOS-CO), reveals that the French NGO knowingly transferred money and equipment to the pro-regime National Defense Forces (NDF).
The Nov. 2020 report compiled by the UK-based Syrian Observatory for Human Rights (SOHR) also claimed there are close ties between SOS-CO's founders and NDF leaders.
The US Treasury Department defines the NDF as "a pro-Assad, Iranian-affiliated militia." It sanctioned one of its top leaders late last year for his alleged role in the massacre of more than 70 civilians.
What alarmed Abdel Nour most was the sophisticated, efficient language of the letter. It was written by highly respected Christian dignitaries who wrote a single, simple demand: that sanctions be lifted.
This is the kind of letter that gets attention in Washington, D.C. "They worked very hard on it. They started writing in December, two months before Biden took the oath of office," said Abdel Nour.
"And they submitted it to him on January 21, his second day in office, hoping to capitalize on the new momentum. The letter makes it look as though all the suffering of the Syrian people is due to the Caesar Act sanctions against the figures of the regime."
Something needed to be done, said Abdel Nour, who is president of the non-profit Syrian Christians for Peace. Work on a new letter then began. A response was written and signed by prominent Christian and Muslim figures from six Arab countries.
They included members of the Christian Arab Congress; the Jordanian diplomat Marwan Muasher; and Lebanese former MPs Fares Souaid and Ahmed Fatfat; in addition to Iraqi intellectuals and politicians, university rectors and famous writers.
The signatories wrote that, in Assad, the world is dealing with a leader who has been summoned by European courts for his war crimes and crimes against humanity.
They argued that Syrians are suffering indeed, but for reasons that have nothing to do with sanctions: The regime has found ways to steal humanitarian aid, sell the goods on the market and use the profits to finance its military operations against civilians.
They called for aid to be delivered directly to impoverished Syrian citizens living in refugee camps under the supervision of international organizations.
The letter also pushed to put a stop to any increase in humanitarian supplies, contending that it is not the quantity of aid that is the problem, but the way it is distributed. Instead, according to the signatories, it would be more than enough for the US to push for a full implementation of Resolution 2254, which called for a ceasefire and political settlement.
The letter apparently did not go unnoticed at the State Department. Anthony Blinken, who during his five-hour Senate confirmation hearing last month did not once mention Syria, called UN Secretary-General Antonio Guterres and discussed some of the letter's recommendations: Both reaffirmed their commitment to the political process under the Security Council Resolution 2254 and the extension of a cross-border authorization to deliver aid and help relieve the suffering of the Syrian people."
The issue again came up during a call between Blinken and his Turkish counterpart. "Blinken showed he is an official who has dignity," commented Abdel Nour. "He read a credible letter from a reputable group of signatories and he adopted it as policy."
Abdel Nour, whose podcast Risala Ila Sourriyyin (Letter to Syrians) has 1.5 million weekly listeners, said the US still has no strategy for dealing with the Syrian crisis, although the State Department is fashioning one. He believes it will not be separate from the strategy for the Middle East, which includes Iran.
In a list of recommendations that he was asked to share, Abdel Nour urged the State Department team to heed the lessons taught by the Obama-era 2015 nuclear accord: "The deal did not prevent the Iranian regime from expanding and taking control of Arab capitals. It put US allies (the GCC countries) in constant danger. The nuclear agreement should not be reinstated without first addressing the concerns of Arabs who live in the region. Then there is the case of Iran's ballistic missiles which, if developed, will reach European capitals."
That the nuclear agreement needs to be updated is, to be sure, Blinken's own stance. But in a Security Council that has been for years paralyzed by US-Russia sparring, is an updated deal a realistic option?
"I think so," replied Abdel Nour, "because in the past two years Iran has shown its hostile face. It has shown how much damage it can inflict on Saudi oil facilities using Yemen and Iraq. And that's very dangerous. What they also did against the American embassy in Iraq is unacceptable.
"This will not pass. There will be retaliation."
https://www.arabnews.com/node/1811261/middle-east
--------
Anti-Daesh coalition to set up military base along Turkish-Syrian border
February 16, 2021
ANKARA: The US-led anti-Daesh coalition is to establish a new military base along the Turkish-Syrian border to weed out any remnants of the terror organization — a key Middle East policy priority of American President Joe Biden's administration.
The base will be located in the Ain Dewar area of Syria's northeastern province of Hasakah.
Last month, Russian military police were deployed near a highway used by the US in Ain Dewar village, north of the city of Derik, to send logistic and military enhancements to its bases in Iraq.
The Syrian Observatory for Human Rights confirmed the arrival of the new convoy of the coalition, with more than 50 vehicles and trucks, to the Syrian territory last week.
The military convoy, carrying armored vehicles, logistical equipment, and weapons was reportedly seen crossing into northeastern Syria from the Kurdistan Regional Government-ruled area of northern Iraq.
The potential local cooperation with the Syrian People's Protection Units (YPG) in the fight against Daesh is expected to draw anger from Ankara as it considers the group a terror organization due to its links to the Kurdistan Workers' Party (PKK).
The US announced the formation of a broad international coalition to defeat Daesh in September 2014, and Turkey began taking part in the coalition the following year by opening its southern Incirlik airbase to coalition forces.
Nicholas Heras, director of government relations at the Washington-based Institute for the Study of War, said the location of a new base at Ain Dewar was a logical move if the US intended to have a long-term presence in northeast Syria.
"The base would be located near the most important entry point into northeast Syria from the Kurdistan Region of Iraq, which is where most of the ground lines of resupply and reinforcement for the counter-Daesh campaign enter Syria," he told Arab News.
Heras noted that the Americans could also potentially deploy air assets, such as drones, from the base, which would be useful for reconnaissance and for targeting remaining senior Daesh leaders.
"However, Ain Dewar is a forward operating base, it is not a base with the scale, facilities, and permanence of Incirlik," he added.
"Incirlik is a major facility that has been an important part of NATO planning for more than half a century. The purpose of Incirlik is strategic, to support NATO operations against a great power rival, especially Russia."
Heras pointed out that the Ain Dewar base was meant to support a specific campaign in a specific theater, a counterterrorism campaign in northeast Syria against Daesh.
"Incirlik is not necessary to reinforce Ain Dewar, which would likely be reinforced from the Erbil airport base," he said.
Navvar Saban, a military analyst from the Istanbul-based Omran Center for Strategic Studies, told Arab News that the new base was a must for the US strategy in the region.
"Following the withdrawal of several American troops, the US presence was being challenged by pro-Iranian militia and Daesh which were carrying out attacks. Therefore, it was a strategy to secure the area from the attack of terror groups," he said.
https://www.arabnews.com/node/1810576/middle-east
--------
What Is Known About Group Claiming Attack on US Base in Irbil
By Rikar Hussein
February 16, 2021
A Shi'ite militant group calling itself Saraya Awlia al-Dam claimed responsibility on Tuesday for a rocket attack against a U.S. base in Iraqi Kurdistan's capital city of Irbil that killed a U.S.-led coalition contractor and injured at least nine other people.
"We approached the base of the occupation, al-Harir, in Erbil at a distance of 7 km, and we were able to direct a devastating strike of 24 rockets, which hit their targets accurately, after the CRAM system and the occupiers' shells failed to intercept them," the group said in a social media statement obtained by SITE Intelligence Group.
What is Saraya Awlia al-Dam?
Little is known about the Shi'ite militant group calling itself Saraya Awlia al-Dam, or Guardians of Blood Brigade. The group first appeared in Iraqi local news in late August 2020 after it allegedly carried out two separate attacks against U.S. forces pulling out of Camp Taji north of Baghdad.
The group, via the Telegram messaging app, in late January also claimed responsibility for an operation against U.S. forces in Dhiqar province, followed by another attack on U.S. logistics in western Basra.
According to Phillip Smyth, an analyst on Shi'ite militants at the Washington Institute for Near East Policy, the little-known group has demonstrated it has access to the weaponry that Iran has access to and gives to its Shi'ite proxies in the region.
"These groups are fronts for the Iranian proxies in terms of their strength. It comes down to what packages the Iranian proxies are trying to show the United States, to Kurdish elements, and to other regional actors," Smyth told VOA.
In the past, attacks targeting American forces and its allies in Iraq were typically attributed to two known U.S.-designated Shi'ite radical groups, Asaib Ahl a-Haq and Kataib Hezbollah. However, analysts say more Shi'ite offshoot groups with similar anti-American rhetoric have appeared in Iraq since January 2020, when a U.S. airstrike killed Iranian top general Qasem Soleimani and Iraqi Shi'ite leader Abu Mahdi al-Muhandis.
"I think the bigger issue is what networks are the Iranians using. … There are front groups that utilize a number of different networks. So, you have different networks that are near Iraqi Kurdistan, which are run by Kataib Sayyid al-Shuhada or Kataib Hezbollah or the Badr Organization," Smyth added.
Kurds point to PMF
Kurdish officials have called the attack, which reportedly also injured three Kurdish civilians, a terrorist act conducted by "a group" linked to the Popular Mobilization Forces (PMF).
Mahmud Muhammad, the spokesman of ruling Kurdistan Democratic Party, said in a statement Tuesday that the attackers were "a lawless group on the side of PMF and with its capacity and uniform."
The PMF is an umbrella organization made up of tens of thousands of Iraqi Shi'ite fighters recruited mostly in 2014 to fight the Sunni militant Islamic State (IS). In late 2016, the Iraqi parliament enacted a law granting the PMF formal recognition as an autonomous branch of the Iraqi security forces and entitled it to government aid.
Nuri Hama Ali, the Kurdish peshmerga commander for Kirkuk-Pirde front, held the Iraqi government responsible for restraining "certain groups within PMF" who are targeting the KRG security.
"Irbil is safe for all our allies, as well as religious and ethnic groups living in Kurdistan. The city is respected and loved by its people. That is why our enemies cannot stand the capital of Kurdistan region," Ali told VOA.
Both PMF and its supporter, Iran, have publicly denied involvement in the attack.
Iranian foreign ministry spokesperson Saeed Khatibzadeh said in a statement quoted by Iranian state media outlet IRNA that he condemned "suspicious attempts to link the Irbil attacks to Iran."
https://www.voanews.com/extremism-watch/what-known-about-group-claiming-attack-us-base-irbil?utm_source=iterable&utm_medium=email&utm_campaign=2009926_
--------
India
'Land Jihad' to feature in BJP's manifesto for Assam polls: Himanta Biswa Sarma
Hemanta Kumar Nath
Guwahati
February 18, 2021
Assam Finance Minister and BJP leader Himanta Biswa Sarma said on Wednesday the Bharatiya Janata Party (BJP) will fight against "Land Jihad". He also said the issue will be a prominent part of the party's manifesto for the polls.
"We are against the concept of 'Land Jihad'. Now many of our land in lower Assam and middle Assam are being grabbed by certain elements including our monastery. This concept [of Land Jihad] will be reflected in our manifesto. We are against radicalism, communalism, fundamentalism and in our manifesto, you will get a lot of reflection on those," said Himanta Biswa Sarma.
"We are going to promise in our manifesto to bring a comprehensive bill on disclosure of confidentiality clause while engaging in a marriage ceremony. One has to first disclose his identity, religion, income - everything before marrying a girl," Himanta Biswa Sarma said.
Speaking about the anti-radicalism bill passed by France recently, Himanta Biswa Sarma said his government will read the law and try to collect all the positive things from the bill passed in France, Uttar Pradesh and Madhya Pradesh.Live TV
https://www.indiatoday.in/india/story/-land-jihad-feature-bjp-manifesto-assam-polls-himanta-biswa-sarma-1770323-2021-02-18
--------
Karnataka Government Will Move Bill Against Love Jihad In Budget Session
Feb 18, 2021
VIJAYAPURA/BENGALURU: The BS Yediyurappa government will introduce a bill against what is described as "love jihad" in the upcoming budget session, state BJP president Nalin Kumar Kateel said on Wednesday.
Two months ago, the cabinet appeared to be divided over the issue. The then law minister JC Madhuswamy said that there were no plans for a new law, whereas home minister Basavaraj Bommai maintained that Karnataka would frame rules on the lines of those considered or introduced by other BJP-governed states.
Kateel said that there was no confusion in BJP. "We have successfully enacted the cow slaughter ban after getting the bill passed in both the houses of the legislature. Now, we will enact a law against love jihad in the budget session," he said.
The governments of Uttar Pradesh, Madhya Pradesh, Uttarakhand and Himachal Pradesh proposed laws to prevent what they claim are attempts to draw Hindu women into relationships with Muslim men and convert them. The Supreme Court has decided to examine the legality of these laws, and on Wednesday, it permitted an NGO to make Himachal and MP parties to a petition that has challenged the measures.
Last year, Yediyurappa had said that Karnataka would plan strong measures to prevent religious conversions in the name of love and marriage and the BJP executive committee passed a resolution at its meeting in Belagavi. But the government has not even started drafting the bill. "It all depends on the court ruling," said a minister.
Meanwhile, Kateel backed water resources minister Ramesh Jarkiholi's claims that several opposition MLAs were looking to join BJP. He said that 15 to 20 Congress and JD(S) MLAs had reached out. "They are disappointed with their parties and want to join us, but we don't need them now," he added.
On Basanagouda Patil Yatnal's repeated criticism of Yediyurappa, Kateel said that the BJP disciplinary committee had sent a notice to the senior MLA. "Let him reply and we will see then. I will not respond to the issues Yatnal has mentioned. People concerned will respond to his allegations," he said.
Yatnal has alleged that BJP workers are not given suitable posts in corporations and Yediyurappa's son, BY Vijayendra, influences transfers. "Vijayendra is doing what he is supposed to do as the state vice-president of the party. The party has given him the responsibility of organising the party seeing his capability," Kateel said.
Https://Timesofindia.Indiatimes.Com/City/Bengaluru/Karnataka-Government-Will-Move-Bill-Against-Love-Jihad-In-Budget-Session/Articleshow/81082798.Cms
--------
Wanted to inspire communal harmony: Chennai Muslim bizman who donated for Ram temple in Ayodhya
Akshaya Nath
Chennai
February 18, 2021
AMuslim businessman from Tamil Nadu donated Rs 1 lakh for the construction of the Ram temple in Ayodhya. In an interview with India Today TV, he said his idea was to create social harmony.
WS Habib, the businessman, told India Today TV, "I have a friend named Ganpat. He is an RSS sympathiser and he asked me if I will contribute. I agreed immediately. It was purely to keep up with religious harmony."
Habib further said, "I told them not to click a picture. I live with the principle that the right hand shouldn't know what the left hand is doing. But my friend took the picture for his record and somehow it went viral. The whole idea was to create social harmony."
After reports about Habib's donation became viral, many people showered him with compliments.
"Many people thanked me and appreciated my gesture. A lot of my non-Muslim friends are calling me, saying they will contribute to the construction of the masjid and have been asking me to find the details," Habib said.
Habib went on to say that communal disharmony and division over religion need to end and his act was only to inspire harmony.
"There is a lot of hate against different religions that I see on social media and it has to end, and brotherhood needs to spread. This contribution has inspired many and I believe it will promote communal harmony," said Habib.Live TV
https://www.indiatoday.in/india/story/wanted-to-inspire-communal-harmony-chennai-muslim-bizman-donated-ram-temple-ayodhya-1770322-2021-02-18
--------
Chhattisgarh CM Bhupesh Baghel hits out at BJP over 'Love Jihad'
Hemanta Kumar Nath
Guwahati
February 18, 2021
Chhattisgarh Chief Minister Bhupesh Baghel has hit out at the Bharatiya Janata Party (BJP) over the issue of "Love Jihad", saying the party's own leaders are marrying after converting their own religion.
"Former MP Dharmendra also got married by converting his religion. Decide on it first then talk about others," Bhupesh Baghel said.
Hitting out at the BJP, Chhattisgarh Chief Minister Bhupesh Baghel said the BJP should share their views about the party's own senior leaders whose sons and daughters married into other religions.
Baghel further said an undeclared emergency has been imposed on the country.
Calling former Prime Minister Indira Gandhi an 'Iron Lady', Bhupesh Baghel said when she had declared an emergency in the country, the media was not banned. He said much more restrictions have been imposed now.
"Now no one can speak, no one can write. If someone speaks, action is taken. Today, the entire country is going through a terrible phase," Bhupesh Baghel said.Live TV
https://www.indiatoday.in/india/story/chhattisgarh-bhupesh-baghel-hits-bjp-love-jihad-dharmendra-1770324-2021-02-18
--------
Why Owaisi's a sticking point in Congress-Left plans to ally with this Bengal Muslim cleric
MADHUPARNA DAS
17 February, 2021
Kolkata: Muslim cleric Abbas Siddiqui and his Indian Secular Front (ISF) have become a sticking point in the Left-Congress alliance in West Bengal.
Siddiqui wants 70 of the 294 seats in the state and the Asaduddin Owaisi-led AIMIM to be part of the alliance, but the Congress is opposed to the AIMIM joining and feels that the ISF is being unrealistic with its constituency numbers. The Left parties, however, are receptive and are willing to make the concessions.
A crucial Left-Congress meeting late Tuesday evening failed to resolve the issue. As a result, teething issues remain in the alliance barely two months ahead of the assembly elections.
The 34-year-old Siddiqui, an influential cleric of the state's most prominent Islamic shrine, Furfura Sharif, is a political novice and only launched his ISF party last month.
He is, however, adamant on his demands.
"We want an alliance with secular parties like the Left Front and Congress, but they must not forget about our sizeable support or influence across the state," the cleric told ThePrint. "We should not be dubbed as a fringe player when the alliance talk is on."
The Congress is in no mood to accommodate the AIMIM though it has indicated that it is willing to accept the ISF. "We have all in-principle agreed to take the ISF in. But nothing about the number of seats has been fixed yet," state Congress president Adhir Ranjan Chowdhury said after Tuesday's meeting. "There should be a cumulative effort to get the alliance done."
On Wednesday, Chowdhury reiterated to ThePrint that the party will not ally with the AIMIM. "We have made it clear that we will not have the AIMIM on board with us. Moreover, the new entrants need to think before they put unrealistic demands about seats," Chowdhury told ThePrint.
The CPI(M) is more amenable as it needs access to Muslim votes in rural Bengal.
"We are trying to stitch an alliance of all stakeholders that want Trinamool and BJP to be defeated. There are certain holes, but we are trying to fill them," CPI(M) politburo member Mohammad Salim, who is the alliance pointsman dealing with the ISF, told ThePrint.
"We are looking for a quality coalition. We are assessing the winnability and credibility of every constituent when they want a particular seat. So, the process is still on," Salim added. "But we know that the ISF has sizeable support in some areas. Congress also has some issues. But we are trying to iron out the differences."
Demand after ground survey, says Siddiqui
Speaking to ThePrint, Siddiqui said his demand for 70 seats is the result of a ground survey that his party has conducted.
"We have done a ground survey, after which, we want to contest from certain seats in Malda, Murshidabad, Hooghly, East Midnapore, Nadia, South and North 24 Paragana," he said.
Malda and Murshidabad are Congress bastions and the party is in no mood to give up seats in both districts.
Siddiqui further said that he is yet to get a green signal from the alliance. "We are yet to get any positive response from them as of now. If they can give us a reasonable number of seats, we may join hands with them to avoid division of votes," he added.
"We know that Congress has put a condition. But, in a battle like this, we should set aside our differences and fight together. If they talk about conditions, I may have many other conditions," the cleric said.
"AIMIM supported us and gave me a free hand to do whatever I feel is right. About seat sharing between ISF and AIMIM, talks are still on."
Siddiqui also said he had been approached by the Trinamool Congress. "Mamata Banerjee sent her representatives to me asking for an electoral understanding," he said. "I had proposed 44 seats for us, it was rejected and the talks were over."
Development may aid Mamata, say analysts
Political analysts are divided over whether the ISF joining the Left-Congress combine may actually benefit Chief Minister Mamata Banerjee and her Trinamool Congress (TMC).
"An alliance between Left, Congress and ISF may minimise fragmentation of Muslim votes for Mamata Banerjee," said political analyst and researcher Prof Samir Das.
"With ISF on board, a section of Hindu voters may not vote for Left and Congress. On the other hand, a section of Muslim votes, that had started shifting to ISF from Trinamool Congress, may again return to Mamata Banerjee. This political experiment of the Left, Congress and ISF will also prevent division of minority votes."
Prof. Abdul Matin, another analyst, however said, "The BJP-Trinamool binary politics will break if ISF, CPM and Congress join hands. In some areas, it may hurt Mamata as the votes for the alliance will swell in Malda, Murshidabad and both the south and north 24 Paraganas. But in some areas, it may help her prevent divisions. Overall, it seems, Mamata will not gain much if the alliance happens."
https://theprint.in/politics/why-owaisis-a-sticking-point-in-congress-left-plans-to-ally-with-this-bengal-muslim-cleric/606744/
--------
SC allows MP, HP to be parties on plea challenging interfaith marriage laws
17.02.21
The Supreme Court Wednesday permitted an NGO to make Himachal Pradesh and Madhya Pradesh as parties to a pending petition challenging the controversial state laws regulating conversions due to inter-faith marriages.
A bench headed by Chief Justice S A Bobde also allowed Muslim body Jamiat Ulama-I-Hind to become a party to the petition on the ground that a large number of Muslims are being harassed under these laws across the country.
The apex court on January 6 had agreed to examine controversial new laws of Uttar Pradesh and Uttarakhand regulating religious conversions due to interfaith marriages.
The bench, also comprising Justices A S Bopanna and V Ramasubramanian, however refused to stay the controversial provisions of the laws and issued notices to both the state governments on the petitions.
The pleas, filed by advocate Vishal Thakre and others and an NGO 'Citizens for Justice and Peace', have challenged the Constitutional validity of the Uttar Pradesh Prohibition of Unlawful Religious Conversion Ordinance, 2020 and the Uttarakhand Freedom of Religion Act, 2018 which regulate religious conversions of interfaith marriages.
During the brief hearing, senior advocate C U Singh appeared for the NGO and sought impleadment of Himachal Pradesh and Madhya Pradesh as parties saying they have also framed laws on the lines of Uttar Pradesh and Uttarakhand.
The controversial UP ordinance was cleared by the state Cabinet and given assent by Governor Anandiben Patel on November 28.
The ordinance relates to not only inter-faith marriages but all religious conversions and lays down elaborate procedures for any person who wishes to convert to another religion.
The Uttarakhand law entails a two-year jail term to any person or persons found guilty of religious conversion through force or allurement .
The allurement can be in cash, in kind of employment, or material benefit.
Thakre and others in their plea have said that they are aggrieved by the ordinance which curtails the fundamental rights of the citizens of India which has been provided in the Constitution.
The plea said the laws passed by Uttar Pradesh and Uttarakhand against 'Love Jihad' and punishments thereof may be declared ultra vires and null and void, because they disturb the basic structure of the Constitution as laid down by the law.
It said they are against public policy and society at large.
The plea filed by Mumbai based NGO said that both the legislations violate Articles 21 and 25, as they empower the state to suppress an individual's personal liberty and the freedom to practice religion of one's choice.
Jamiat Ulama-I-Hind, in its application filed through advocate Ejaj Maqbool, raises the issue of fundamental rights of the Muslim youth who are being allegedly targeted and demonised by using the impugned ordinance, which in itself is unconstitutional being violative of Articles 14, 21 and 25.
The application said that besides Uttar Pradesh and Uttarakhand, Himachal Pradesh and Madhya Pradesh have also enacted similar legislations.
https://www.telegraphindia.com/india/sc-allows-mp-hp-to-be-parties-on-plea-challenging-interfaith-marriage-laws/cid/1806943
--------
Terrorist from Belgium, UK plan to eliminate farmer leader: Intelligence Bureau
FEB 17, 2021
A global conspiracy has been hatched by Khalistan Commando Force (KCF) to target farmers' leader protesting at Delhi's borders.
Central intelligence agencies-- R&AW and Intelligence Bureau -- are tracking such attempts of KCF, a terror outfit, and few days back a report has been prepared by the intelligence agencies on the same.
As per the report prepared by central intelligence agencies based on inputs, the conspirators are from Belgium and the United Kingdom who in coordinated manner have prepared a plan to eliminate a farmer leader protesting at Delhi's border.
The KCF's plan is also to settle score with the leader who was "alleged to have involvement in eliminating KCF cadres from Punjab in the past".
The KCF is a militant organisation involved in various assassinations in India. The outfit has members based in various countries like Canada, United Kingdom, Belgium and Pakistan.
A senior government official said there was a plan to eliminate a farmer leader, regarding which reliable input has been received. They have learnt that three KCF militants who are from Belgium and the UK have planned an assassination of a farmer leader currently protesting at a Delhi border.
According to the input, the farmer leader was allegedly involved in eliminating KCF cadres in the past in Punjab.
Information received by agencies also said the KCF perceived that the 'killing of the leader at this juncture could lead to increase in violence in India and onus of killing will be on government agencies or workers of a political party."
Khalistani separatists groups have been trying to gain ground through farmers' protest.
Also, more than 400 Twitter handles run from Pakistan had been narrowed down by Indian agencies who were active to add fuel to the fire.
On January 26 when farmers assembled around Red Fort, members of Khalistani separatist groups staged a protest outside the Indian embassy in Washington DC.
The protesters claimed that they had assembled to support the farmers protesting in New Delhi. Many in the mob held so-called 'Khalistan' flags and raised slogans.
https://www.hindustantimes.com/india-news/terrorist-from-belgium-uk-plan-to-eliminate-farmer-leader-intelligence-bureau-101613549717612.html
--------
NIA Files Chargesheet against 11 Terrorists Of Jamaat-Ul-Mujahideen Bangladesh In Dacoity Cases In Bengaluru
17 FEBRUARY 2021
Bengaluru, Feb 17 (PTI) The National Investigation Agency (NIA) on Wednesday filed a chargesheet against 11 terrorists of Bangladesh's outlawed JMB terror group for their alleged involvement in dacoity cases, an official said.
Najir Sheikh (25), Asif Ikbal (23), Adil Sheikh (27), Abdul Karim (21) and Mosaraf Hossain (22) of West Bengal''s Murshidabad, Kador Kazi (33), Mustafizur Rahman (39) and Habibur Rahaman SK (28) of the state''s Birbhum district, Mohammad Dilwar Hossain (28) of West Bengal''s Malda district, Arif Hussain (24) of Assam''s Barpeta, and Jahidul Islam (40) of Bangladesh''s Jamalpur were named in the chargesheet.
They have been charged with the relevant sections of the IPC and the UA(P) Act.
Four cases were re-registered on April 1 last year for the dacoities committed by the members of JMB (Jamaat-ul-Mujahideen Bangladesh) who, in the month of February 2018, hatched a conspiracy with an intention to raise funds for the cause of the JMB on the pretext of "Maal-e-Ganimat (war booty)", the NIA spokesperson said.
In furtherance of the conspiracy, JMB members committed dacoities at four places in Bengaluru in February-April 2020.
All accused were taken in police custody and were thoroughly interrogated.
Main accused Jahidul Islam, a Bangladeshi national, disclosed and pointed out all the hideouts where he along with his associates/JMB members had taken shelter and identified shops from where they had procured instruments for use in the same in dacoities and also the houses where the dacoities were committed from February to April 2019, the NIA official said.
Jahidul Islam, who is the main conspirator and leader of JMB -- a proscribed terrorist organisation -- was involved in promoting the activities of the terror group in India, the official said.
He is one of the prime accused in serial blasts in Bangladesh carried out by the JMB in 2005, the NIA official said, adding that he is also the main conspirator in the Burdwan bomb blast case and the Bodh Gaya blast case.
The investigation established the broad network forged by JMB terrorists in India for committing terror and subversive activities by procuring arms and explosives, recruiting youth and conducting training camps, the official said.
https://www.outlookindia.com/newsscroll/nia-files-chargesheet-against-11-terrorists-of-bangladeshs-jmb-in-dacoity-cases-in-bengaluru/2031704
--------
46 cases cleared for seizure, attachment to restrict terror activities in J&K
FEB 17, 2021
Jammu and Kashmir police has accorded permission in 46 cases for seizure/attachment of various moveable and immovable assets of individuals or associations to restrict terror activities in Jammu and Kashmir, said police.
"While the number of terrorists belonging to different terror outfits is neutralized in the sustained anti-terror operations, the handlers are using motor vehicles and the proceeds of terrorists for furthering their evil designs. Following the due procedures of the law, the Jammu and Kashmir Police has in (the) last couple of years or so accorded sanction for seizure/attachments of four wheelers, motorcycles, cash, land houses and shops through different orders to ensure that the terror activities are under check," the statement said.
The police statement said under this act 61 vehicles including trucks/trailer trucks, tippers, cars and SUVs, motorcycles, scooties, auto load carriers and vehicles used as ambulances were seized. These include the Creta car belonging to Sofi Fahmeeda, an associate of Asiya Andrabi, separatist leader and founder of banned outfit Dukhtaran-e-Millat.
Police also seized ₹370,000 in cash and ₹50 thousand in cheque besides immovable properties including the house of Mehmooda Begum, mother-in- law of Asiya Andrabi, six shops and one kanal, 6 marlas of land belonging to Nazir Ahmad Wani of Pulwama in a case registered under section 18, 19, 39 of ULA (P) Act, the statement said. An underground terror hideout was found last year at Wani's shop in Pulwama.
"In 2021 so far, PHQ has accorded sanction for seizure of eleven vehicles which include six four wheelers and five two wheelers. The permission for seizure has been granted under section 25 of Unlawful Activities (Prevention) Act 1967 that provides for the more effective prevention of certain unlawful activities of individuals and associations, and for dealing with terrorist activities, and for matters connected therewith," the statement added.
https://www.hindustantimes.com/india-news/46-cases-cleared-for-seizure-attachment-to-restrict-terror-activities-in-jk-101613559114881.html
--------
Africa
Boko Haram kills 7 soldiers in northeast Nigeria
Adam Abu-bashal
18.02.2021
At least seven Nigerian soldiers were killed in an ambush by Boko Haram terrorists in Borno state, reports said Wednesday.
According to the local press, troops with the 153rd Task Force Battalion in the Marte local government area were caught by surprise when the insurgents attacked them.
An armed clash erupted, during which seven soldiers died and many others were wounded.
The insurgents escaped following the attack, the reports noted.
Boko Haram launched a bloody insurgency in 2009 in northeastern Nigeria but later spread its atrocities to neighboring Niger, Chad and Cameroon, prompting a military response.
More than 30,000 people have been killed and nearly 3 million displaced in a decade of Boko Haram's terrorist activities in Nigeria, according to the UN Office for the Coordination of Humanitarian Affairs.
Violence committed by Boko Haram has affected some 26 million people in the Lake Chad region and displaced 2.6 million others, according to the UN Refugee Agency.
https://www.aa.com.tr/en/africa/boko-haram-kills-7-soldiers-in-northeast-nigeria/2148773
--------
Tunisia arrests 5 terror convicts
Yousri Ounas
17.02.2021
TUNIS, Tunisia
Security forces in Tunisia arrested five people convicted for having links to a terror group, the country's Interior Ministry said on Wednesday.
In a statement, the ministry said four of the convicts, arrested in the central Sidi Bouzid province, were sentenced to one year in prison.
In another statement, the ministry said that another convict was arrested in the southern Gafsa province. The convict was sentenced to six years in jail.
Earlier this month, four Tunisian soldiers were killed in a bomb explosion in a mountainous area in western Tunisia when they were carrying out an operation to hunt down militants.
Following the incident, both Tunisian President Kais Saied and Prime Minister Hicham Mechichi vowed to pursue efforts to combat terrorism.
Since 2011, Tunisia has suffered a number of terrorist attacks that claimed the lives of scores of security and military personnel and foreign tourists.
https://www.aa.com.tr/en/africa/tunisia-arrests-5-terror-convicts/2148565
--------
Nigeria: 2 killed, 42 abducted as bandits raid school
Ibrahim Garba Shuaibu
17.02.2021
KANO, Nigeria
Two persons, including a student and a watchman, were killed as armed bandits raided a school and abducted 27 schoolboys and 12 of their family members early Wednesday in Nigeria's the North Central state of Niger.
Abubakar Sani Bello, governor of the state, told reporters that 27 students, three staff members, and 12 family members were abducted when masked shooters in military uniforms invaded Government Science College, Kagara, in the Rafi local government area of Niger state at around 2 a.m. on Wednesday.
The governor also directed the immediate closure of other schools in the area. A search operation has been launched to rescue the abductees.
The abductions take place days after bandits kidnapped 21 bus passengers along Kotongora Road in Niger state.
In 2020, bandits abducted 344 schoolboys from Government Science Secondary School Kankara in Katsina before their release a week after the incident.
https://www.aa.com.tr/en/africa/nigeria-2-killed-42-abducted-as-bandits-raid-school/2148412
--------
Libya marks tenth anniversary of 2011 revolution
Mucahit Aydemir
17.02.2021
Libyans marked the tenth anniversary of the 2011 revolution on Wednesday which ended 42 years of rulership under Muammar Gaddafi.
Celebrations were held on streets and at squares in various cities, including Misrata, Zawiya, Zintan, Sabha, and in the capital Tripoli.
There were no official celebrations in the second city of Benghazi that saw the first protests against the Gaddafi regime during the Feb. 17 Revolution.
Benghazi also became the first city to be liberated from Gaddafi's forces in 2011.
The first anti-regime government, the National Transitional Council, was established in Benghazi which is currently under the control of the forces loyal to warlord Khalifa Haftar.
Meanwhile, a child was killed Wednesday when a shell struck a group celebrating the revolution in Sabha, according to the local government.
More than 10 people were injured, mostly children, Sabha Municipal Council spokesman Osaa al-Wafi told Anadolu Agency.
Al-Wafi called the attack a "heinous crime" and said authorities have launched an investigation.
No group has yet claimed responsibility for the attack.
A popular revolution ousted Gaddafi on Feb. 17, 2011. The country soon fell into a political deadlock, with Haftar seeking to seize power and overthrow the internationally recognized government.
Libya's rival political groups agreed Feb. 5, during UN-mediated talks in Geneva, to form an interim authority that will lead the country to elections in December.
https://www.aa.com.tr/en/africa/libya-marks-tenth-anniversary-of-2011-revolution/2148404
--------
Libya: Attack on revolution commemoration kills child
Walid Abdullah
17.02.2021
TRIPOLI, Libya
A child was killed on Wednesday when a shell struck a group of people marking the 10th anniversary of the Libyan revolution in the southern city of Sabha, according to a Libyan spokesman.
More than 10 people were also injured, mostly children, Osaa al-Wafi, a spokesman for the Sabha Municipal Council, told Anadolu Agency.
Al-Wafi called the attack a "heinous crime," saying that local authorities have launched an investigation into the shelling.
No group has yet claimed responsibility for the attack.
A popular revolution ousted strongman Muammar Gaddafi in 2011. Ever since, the country fell into political deadlock, with warlord Khalifa Haftar seeking to seize power and overthrow the internationally recognized government.
On Feb. 5, Libya's rival political groups agreed during UN-mediated talks in Geneva to form an interim authority to lead the country to elections this December.
https://www.aa.com.tr/en/africa/libya-attack-on-revolution-commemoration-kills-child/2148034
--------
US navy seizes smuggled weapons off Somali coast
Mohammed Dhaysane
17.02.2021
MOGADISHU, Somalia
The US navy said late Tuesday that its guided-missile destroyer the USS Winston S. Churchill seized illegal shipments of weapons and weapons components from two small ships during a maritime security operation in international waters off Somalia's coast.
The operation took place from Feb. 11-12.
"The weapons seized consisted of thousands of AK-47 assault rifles, light machine guns, heavy sniper rifles, rocket-propelled grenade launchers and crew-served weapons. Other weapon components included barrels, stocks, optical scopes and weapon systems," it said in a statement.
The source of the weapons has not yet been identified.
Somali officials who spoke to Anadolu Agency on condition of anonymity said the weapons may have been purchased by the Somali-based al-Qaeda affiliated militant group al-Shabaab, who have been fighting against the Somali government for over a decade.
"We are proud of the combined efforts of the AIT and Churchill crew members for executing dynamic and demanding boardings," said Lieut. Travis Dopp, assistant AIT leader aboard the Churchill, referring to the Advanced Interdiction Team.
"We are proud to have a positive impact on the safety and security of coalition forces by interdicting shipments of lethal aid," he added.
https://www.aa.com.tr/en/africa/us-navy-seizes-smuggled-weapons-off-somali-coast/2147424
--------
South Asia
Afghan peace process on the 'brink of collapse'
17 Feb 2021
Taliban's intense attacks during the winters have spurred the Afghan government to prepare for spring battles, which the international community fears will further endanger the peace process in Afghanistan.
Following the sharp increase in the Taliban offensives since the US-Taliban agreement, General Scott Miller, Commander of US forces and NATO-led resolute support mission told Reuters that "Taliban violence is much higher than historical norms," he added, It just doesn't create the conditions to move forward in what is hopefully a historic turning point for Afghanistan".
Clashes typically slow down during the snowy winter months before the Taliban's "spring offensives" around march, however, this winter battles have escalated.
Intensified clashes during the winter months are indicating that there would be a spring offensive, this war could be more fierce and acute which will be viewed against the spirit of Doha agreements, Reuters reported.
The peace negotiations have stalled in Doha and the Taliban leaders have left Qatar, leading to fears that intra-afghan talks could be on the brink of collapse, a senior state department official told Reuters.
Reuters quoted Miller, "If the violence isn't reduced, it's going to make a peace process very, very difficult; it would be very difficult for any side to make the necessary compromises,"
The Afghan government has instructed security forces to carry out a comprehensive troop restructuring and design operations to prepare for a "tough and hard" spring offensive, two government sources told Reuters.
Government sources in contact with Reuters indicated that the Afghan government has ordered security forces to carry out comprehensive military restructuring and design operations for "Tough and Hard" spring battles ahead, adding that "Afghanistan's special forces from different institutions such as the military and police are being streamlined to operate under one command. Highly experienced commanders have been appointed to key areas, and security forces were planning to conduct more airstrikes to avoid losses on the ground".
Though the Afghan security forces remain in active defense mode, an Afghan security council said that Afghan national and defense forces are "ready for any kind of war"
Four Taliban sources said that most of their commanders had in recent weeks cut short annual training sessions after being called back to the battlefield to prepare for intensive fighting.
Sources in the Taliban said their commanders had recently cut short annual training sessions after being called back to the battlefield to prepare for war.
Another Taliban member from the group's special force unit told Reuters pointing to foreign troops, "If they don't leave Afghanistan on the preset date then the USA, NATO and the world will face a dangerous war, a war that never happened in the past 20 years," he said.
Residents in north-eastern Afghanistan told Reuters that they noticed changes in the Taliban activities like the mass movement of the Taliban, meetings in mosques and they have begun food and recruitment drives.
"In the past two weeks the topics Taliban preachers preach, especially on Friday prayers… have changed," a tribal elder from Kunduz province who did not want to be named told Reuters, "They preach about… fighting against invasion, and they openly invite people to join them. It's a clear message that they are preparing for another fight this spring".
This comes as the new Administration is reviewing its plans for Afghanistan and the US-Taliban deal.
General Scott Miller stressed on international troops becoming Taliban targets if the deal is breached.
According to Reuters, experts see a vanishing window of opportunity for the Afghan peace process, although both sides express their commitment to peace talks.
"Talks seem already very close to falling apart," said Ashley Jackson, co-director of the Centre for the Study of Armed Groups at the Overseas Development Institute.
"The trouble is that (Washington) seems to grossly underestimate just how bad things could get and how quickly that could happen." Reuters quoted Ashley.
https://www.khaama.com/afghan-peace-process-on-the-brink-of-collapse-556655/
--------
Five get death sentence for murdering US-Bangladeshi writer
February 17, 2021
A court in Bangladeshi capital Dhaka has sentenced to death five members of a banned Islamic extremist group for murdering a Bangladesh-born US citizen writer for his books and writings on secularism and atheism.
Judge Md Majibur Rahman of the Anti-Terrorism Special Tribunal passed the death sentence on Feb. 16 for the killing of Avijit Roy, a prominent writer and founder of free-thinking blog site Muktomona, in 2015. Two militants were sentenced in absentia.
Roy, 42, was hacked to death on Feb. 16, 2015, with machetes by members of Ansar al-Islam, a homegrown extremist outfit. He and his wife came under attack as they were returning home from the annual Ekushey Book Fair near Dhaka University. Roy's wife Rafida Ahmed Bonya sustained severe injuries to her head and lost a finger as she tried to save him.
Judge Rahman observed in the verdict that Ansar al-Islam members committed the heinous crime because the author wanted to write and express himself.
In a statement on her verified Facebook page, Roy's widow said the court judgment was not satisfying.
Stories Transform Lives
"Simply prosecuting a few foot-soldiers — and ignoring the rise and roots of extremism — does not mean justice for Avi's death, nor for the deaths of the 'bloggers, publishers and homosexuals' before and after him as part of the serial killing. That's why this verdict will not bring peace to my family or theirs," Bonya said
She also noted that Bangladesh's government has become more autocratic since she and her husband were attacked.
Freedom of speech has been restricted further, secular writers, bloggers and activists were forced to leave the country, a harsher Digital Security Act has been enacted, and writers, bloggers and publishers have been persecuted for their writings on a regular basis, she said.
Bonya said Bangladesh's Prime Minister Sheikh Hasina is increasingly friendly with Hefazat-e-Islam, the Islamist group of madrasa teachers and students that "demanded the heads" of secular writers and bloggers in 2014.
Roy's brother Anujit Roy expressed satisfaction with the court's verdict and demanded a quick execution for the killers.
"The government should continue their efforts to arrest the two masterminds — sacked army major Zia and Akram Hossain. I'm personally satisfied with this judgment but we need quick executions and the arrest of the masterminds," Anujit told UCA News.
Lengthy and delayed probes and justice are the reasons behind a series of murders of secular writers and bloggers in Bangladesh, said Holy Cross Father Liton H. Gomes, secretary of the Catholic bishops' Justice and Peace Commission.
"The first blogger killed by extremists was in 2013. If the probe and judgment was quick, I believe it could stop other murders," Father Gomes told UCA News.
"The death penalty is not a solution. It could make militants crazy and the result might be even worse. The rule of law needs to be further consolidated and militants need to be brought back from that path of fundamentalism with positive motivations."
At least 10 atheist bloggers, writers, publishers, liberal academics and gay activists have been murdered by militants in Bangladesh since 2013.
In response, the government has launched a crackdown that has resulted in dozens of militants being killed in shootouts and hundreds arrested and facing trial.
https://www.ucanews.com/news/five-get-death-sentence-for-murdering-us-bangladeshi-writer/91450
--------
IED explosion kills 2 people in Kabul
18 Feb 2021
Security sources said Thursday, a corolla-type vehicle was targeted by a magnetic IED in Kabul city, in which one person is killed.
Kabul police spokesman, Ferdaws Faramarz said the blast occurred at around 11:25 a.m. on Thursday morning, near Kabul University.
According to police two people were killed in the explosion.
According to reports, one of the killed individuals was Mubashir Muslimyar, a Kabul University lecturer who had been arrested by NDS over allegations of promoting IS propaganda, killed by a bomb on his car near the university.
Kabul police said an investigation team had arrived at the scene to further look into the incident.
This is the second explosion in one Day in the capital of Afghanistan.
The first blast occurred in the Sarai Jaali area in PD10 of Kabul city, when a police vehicle was targeted by a magnetic mine, no individual was hurt or killed in the incident.
So far, no one has claimed responsibility for the blasts.
This comes as insecurity, magnetic IEDs, and targeted killings have intensified across Afghanistan, especially in Kabul, people on a daily basis are evident to blasts and killings.
https://www.khaama.com/ied-explosion-kills-2-people-in-kabul-445544/
--------
Russia favours 'transitional coalition government' in Afghanistan
17 Feb 2021
Zamir Kabulov, Russian Special Envoy for Afghanistan in an Interview with Sputnik said that Russia is in favor of an inclusive and transitional coalition government in Afghanistan.
Kabulov in his interview said the Taliban alleged agenda to take full control of Afghanistan, which would result in bad scenarios if the group insists on such an approach, however, he said Russia believes in the transitional coalition government in which the Taliban will have a status.
"In the first phase – there is a need for the establishment of a transitional coalition government which could be able to lead and control both parties – later, there is a need to form a new government to help resolve the problems," he said.
The Russian envoy said peace talks have failed in Doha and called for the process to proceed in Moscow format, where there is the presence of all parties US, Russia, China, and the neighboring countries of Afghanistan.
Talks in Doha are only about making contact, and not over the peace process, he added "I have been assigned a task by the leadership to facilitate the start of intra-Afghan talks by undertaking discussions within the framework of a (three-way party meeting) which includes Russia, the US, and China. We have agreed about such a meeting with the US Special Envoy Zalmay Khalilzad; there is a possibility that this meeting will be held in Moscow,".
The insistence of the Taliban on the return of emirate will jeopardize the entire peace process, "If the discussion is focused on taking complete control, this will be a bad scenario," Kabulov told Sputnik.
Russia Kabulov said Russia prefers the establishment of a transitional coalition government that also determines the Taliban's political status, he added, that delays in the main peace talks could lead to the expansion of Taliban influence in the area, who according to Kabulov currently controls 75 percent of Afghanistan.
But Abdullah Abdullah, Chairman of the High Council for National Reconciliation, said in response to Kabulov's remarks that an interim government in Afghanistan is not a solution and the decision depends on the people of Afghanistan.
HCNR Chairman in response to Kabulov said that interim government is not a solution but the decision depends on the People of Afghanistan.
"The people of Afghanistan sit at the negotiating table and set the path for themselves, the establishment of just an interim government cannot be the solution," ATN News quoted Abdullah.
During the inauguration of the Human Rights Commission of HCNR, Abdullah Abdullah raised concerns over escalated violence, targeted killings.
"If one side wants to show that they are more capable of killing innocent people by targeting human rights activists or civilians, I do not think this is a peaceful solution," Abdullah added.
https://www.khaama.com/russia-favors-transitional-coalition-government-in-afghanistan-3443455/
--------
MoD operation claims 11 Taliban, wounds 4: Kandahar
17 Feb 2021
Afghanistan's Ministry of Defense reports that 11 Taliban fighters have been killed in the Arghandab district of Kandahar province.
The ministry stated that Afghan national defense and security forces backed by the air force targeted Taliban fighters in the Babar areas of Arghandab district in Kandahar province.
Afghan forces also cleared "Babar school" from the Taliban militants, the school was reported to have been closed to students for a long time.
According to MoD 11 Taliban were killed and 4 others were wounded during the operations conducted by the Afghan security force members.
A motorcycle, ammunition, and some weapons also fell into the hands of government forces.
MoD stated that the Taliban had also planted 14 different types of IEDs in the area to target civilians and the security forces, the discovered IEDS were safely defused and no one was hurt.
This comes as Two police were killed and three others were injured when an ANP vehicle struck a roadside bomb in Herat province.
The incident happened on Wednesday on Islam Qala highway in Herat province, while a delegation was on its way to Herat's custom office in the border town to investigate the massive fire breakout incident that ruined more than 1,000 trucks loaded with tons of commercial goods, food, and other products.
No group have so far claimed responsibility for the incident.
https://www.khaama.com/mod-operation-claims-11-taliban-wounds-4-kandahar-334433/
--------
Sri Lankan government cancels Imran Khan's address to Parliament
Feb 18, 2021
ISLAMABAD: The Sri Lankan Parliament on Thursday has cancelled the planned address of Prime Minister Imran Khan during his upcoming visit to the island nation, reported Dawn.
This is being seen as a move by the Sri Lankan government to maintain ties with India.
It was being speculated that Khan would raise the Kashmir issue during his speech, which could have upset Delhi. Express newspaper ( from Sri Lanka) stated that giving an opportunity to the Pakistani prime minister could have been implied as giving Khan parity to Indian Prime Minister Narendra Modi, so the planned speech was cancelled.
It is significant to mention that Imran khan's speech at the Sri Lankan parliament had been included in PM's itinerary on the Pakistan government's request.
Imran Khan is scheduled to travel to Colombo on a two-day trip from February 22. He was to address the Sri Lankan parliament on February 24. He will also meet Sri Lankan President Gotabaya Rajapaksa and Prime Minister Mahinda Rajapaksa and attend an investors' conference, reported Dawn.
Imran's speech was added at the request of the Pakistan government. However, it was later cancelled, according to Sri Lankan media. Sri Lankan media have cited different reasons for the cancellation of Khan's address.
Sri Lanka's daily Express quoted Foreign Secretary Jayanath Colombage as having said that Speaker Mahinda Yapa Abeywardena had requested for cancellation on the pretext of COVID-19.
However, the same newspaper cited unnamed sources as saying that there were elements within the Sri Lankan government, who did not want the speech to take place as they feared that doing so could further harm ties with India, which have already been strained after the cancellation of a deal over the East Container Terminal in Colombo port, reported Dawn.
But, another speculation doing the rounds is that the Sri Lankan government was concerned about Khan speaking about the rights of Muslims in Sri Lanka, who have faced abuses at the hands of the Buddhist majority, rising anti-Muslim sentiments, and biased government actions, reported Dawn.
The Sri Lankan government had, moreover, made its compulsory cremation rule for those dying from COVID-19 applicable to Muslims in the country.
The government, however, earlier this month exempted the Muslims from cremation and allowed them to bury their dead after a global outcry over the issue. (ANI)
https://timesofindia.indiatimes.com/world/pakistan/sri-lankan-government-cancels-imran-khans-address-to-parliament/articleshow/81084582.cms
--------
Southeast Asia
Indonesian Church backs call to amend controversial cyberlaw
Ryan Dagur
February 18, 2021
A senior Indonesian Church official has welcomed a call by President Joko Widodo for the revision of several articles in a law regulating electronic information and transactions that activists claim are aimed at curbing civil liberties and ensnaring government critics.
The Electronic Information and Transactions Law (ITE Law) enacted in 2018 punishes anyone found guilty of distributing, transmitting or making accessible electronic content that contains insults, pornography, hate speech, threats or fake news.
Rights groups have criticized the law, saying there is an absence of clear guidelines for police and the judiciary to interpret such actions.
Widodo this week responded to the criticism.
"The initial spirit of the ITE Law was to keep Indonesia's digital space clean, healthy, ethical and productive. If its implementation creates a sense of injustice, then this law needs to be revised. Remove the articles which have multiple interpretations," he said on Feb. 15 during a meeting with police and military chiefs.
Stories Transform Lives
Father Paulus Christian Siswantoko, executive secretary of the Indonesian Catholic bishops' Commission for the Laity, called Widodo's statement a signal that he had "detected unrest among the people over the law."
He said such a law is important in the context that there are people who still need to learn how to use the internet wisely.
"It's so our nation will be better and action is taken against the misuse of electronic media for bad things, such as inciting hatred and spreading misleading information," he told UCA News on Feb. 17.
"However, it is important to craft a law so that its application does not actually curb civil liberties, such as taking action against people who convey criticism based on data or facts."
At the same time, people need to learn how to use communication tools more wisely, he said.
Usman Hamid, executive director of Amnesty International Indonesia, said the first step the president should take in following up on his own call is to release those locked up under the law for simply expressing their views peacefully.
"The government is obliged to respect and protect the right to freedom of expression and opinion, including those who have views contrary to the government," he said in a statement.
The government must also realize that protection of freedom of opinion and expression does not end with the revision of this law, he added.
"There are articles in other laws that are also often used to deny freedom of expression, such as the one on treason to punish Papuans who express their views peacefully. Ensuring justice in society must be carried out fairly and not in a discriminatory manner," Hamid said.
Amnesty International recorded at least 119 cases last year in which the right to freedom of expression was violated using the ITE Law. The cases involved 141 people including 18 activists and four journalists
Many of them were accused of violating the law after criticizing government policies, Hamid said.
https://www.ucanews.com/news/indonesian-church-backs-call-to-amend-controversial-cyberlaw/91459
--------
Malaysian NGOs condemn killing of 13 Turkish citizens
Pizaro Gozali Idrus
17.02.2021
A group of Malaysian organizations has joined the global condemnation of 13 Turkish nationals' brutal execution by the terrorist group PKK in northern Iraq.
The Malaysian Consultative Council of Islamic Organizations, an umbrella group of dozens of NGOs, late Tuesday said they consider "barbaric execution" of civilians "a total disregard for international law."
The group called for an independent investigation so that the perpetrators will be prosecuted.
Mohd Azmi Abdul Hamid, the council's head, said in a written statement that Turkey's cross-border military operations against the PKK in Iraq and Syria are Ankara's right to secure itself from cross-border attacks.
"We support Turkey's resolve to fight terrorism and foreign powers that are trying to undermine the sovereignty of Turkey," he added.
He rejected the violent approach by the PKK to disrupt peace in Turkey while demanding a separate state.
The Muslim Youth Movement Malaysia also condemned the killing, saying in a statement: "This is one of the series of atrocities committed towards Turkish civilians by the PKK, which has been labeled a terrorist organization at the international level."
The PKK "has been promoting violence and is rejected by the Kurdish community itself," said Muhammad Faisal Abdul Aziz, the movement's head.
Citing the PKK's abduction of children to turn them into terrorists, Azis said: "As an assertion, the international communities should firmly reject the violent movement organized by PKK and its alliances."
Meanwhile, the Movement for An Informed Society Malaysia, another NGO, also condemned the PKK's killing of Turkish citizens.
"We need to underline the fact that the silence of the international public, including the Western World, over the PKK massacre is indeed deafening," said Ahmad Azam Abdul Rahman, head of the group.
Rahman stressed that Turkey has a right to self-defense against cross-border PKK attacks on the military and civilians.
The head of the Palestinian Culture Organization of Malaysia also "expressed full solidarity with the Turkish people and government in these tough times."
"The murder of civilians is a heinous crime that should not be tolerated, and Turkey has full right to protect its people and security from such acts. Culprits should be brought to justice," said Muslim Imran.
The Malaysian Turkish Alumni Network, representing many Malaysian graduates from universities in Turkey, also condemned the "horrible crime and terrorist act in the strongest terms."
"We all sympathies and share in the pain of the Turkish people," the alumni network said in a statement to Turkish Ambassador to Malaysia Merve Kavakci.
Kavakci said: "We are grateful to see the unwavering support of the international community."
"Among them are People of Malaysia, standing in solidarity with the people of Turkey," she added, noting that several organizations from Malaysia "such as MAPIM [Malaysian Consultative Council of Islamic Organizations], ABIM [Muslim Youth Movement Malaysia], and WADAH [Movement for An Informed Society Malaysia] have shown their solidarity during these trying times."
The Malaysian Turkish Alumni Network voiced condolences and prayers to the families of the 13 Turkish citizens who were murdered, as well as to all Turkish people in the loss of their fellow citizens.
Turkish Defense Minister Hulusi Akar on Sunday said the bodies of 13 Turkish citizens were found during Operation Claw-Eagle 2, a Turkish counter-terrorism operation in Northern Iraq.
Turkish forces launched the operation on Feb. 10 to prevent the PKK and other terror groups from re-establishing positions used to carry out cross-border terror attacks on Turkey.
Operations Claw-Tiger and Claw-Eagle were launched last June to ensure the safety of Turkey's people and borders.
In its more than 30-year terror campaign against Turkey, the PKK — listed as a terrorist organization by Turkey, the US, and the EU — has been responsible for the deaths of 40,000 people, including women, children, and infants.
https://www.aa.com.tr/en/asia-pacific/malaysian-ngos-condemn-killing-of-13-turkish-citizens/2148184
--------
Mideast
Leader: Action, Not Words, Needed to Satisfy Iran
2021-February-17
"We have said a lot about the nuclear deal and the policies of the Islamic Republic. Words are uttered and promises are made. Today I want to say just one word; we have heard many good words and promises that were later violated. Words and promises are useless. This time just action; if we see action from the other side, we will act too. With words and promises, the Islamic Republic will not be satisfied this time like in the past," Ayatollah Khamenei said, addressing a meeting with Iranian people from East Azerbaijan Province via video conference on the occasion of the uprising of the people of Tabriz on Feb. 18, 1978, against the former Pahlavi regime.
Elsewhere, he lauded efforts of people of Tabriz which led to the victory of the Islamic Revolution in Iran, and said, "The Revolution was able to turn Iran, which was a scientifically backward country, economically dependent on the great powers and politically follower of certain countries, into an independent, beloved and highly successful country."
"Strengthening the country's military and defense forces was one of the achievements of the revolution," Ayatollah Khamenei said, adding, "Today, the military status of Iran is tens of times better than it was in the days before the Revolution, and we are a great regional power."
"The reason behind US and Israel conspiracies is that they see that the Revolution has not stopped and is moving forward," he noted.
"The enemy launches negative propaganda about our failures but it does not show our progress and hides it," Ayatollah Khamenei said.
In relevant remarks on February 7, Ayatollah Khamenei said that his country will not take steps to return to its nuclear deal undertakings unless it will be able to verify the US practical measures in removing the sanctions against Tehran.
"Iran has fulfilled all its obligations under the 2015 nuclear deal, not the US and the three European countries ... If they want Iran to return to its commitments, the US must lift all sanctions first," Ayatollah Khamenei said, addressing the Iranian Army Air Force commanders and staff on the anniversary of the historical pledging allegiance of Air Force commanders with late Imam Khomeini in 1979.
He underlined that the side with the right to set conditions to return to the JCPOA undertakings is Iran since it abided by all its commitments, not the US or the 3 European countries which breached theirs, adding, "If they want Iran to return, the US should lift all sanctions. We'll verify and if it's done properly, we'll return to our undertakings."
"This is the definite policy of the Islamic Republic and it is also agreed upon by the officials of the country and we will not return from this policy," Ayatollah Khamenei said, stressing that no one in Iran listens to what the US and European officials say about preconditions for lifting sanctions.
Iranian Foreign Ministry Spokesman Saeed Khatibzadeh said on Monday that his country will halt the voluntary implementation of the Additional Protocol to the Non-Proliferation Treaty (NPT) next week in case other parties continue to defy their nuclear deal undertakings.
"The Iranian government is required to suspend the voluntary implementation of the Additional Protocol next week, according to the parliament approval, if the obligations of the other parties have not been fulfilled by that day. This move does not take time and can be implemented in a day," Khatibzadeh told reporters in a press conference in Tehran.
"Accordingly, inspections beyond the safeguards agreements will be stopped, and this means the supervisions that Iran has accepted within the framework of the Additional Protocol and it does not mean stopping all supervisions. Iran will keep fulfilling some of the inspections, but the Additional Protocol will definitely be stopped," he added.
Yet, Khatibzadeh underlined that Iran's cooperation with the International Atomic Energy Agency (IAEA) will continue and will inform the IAEA of its moves in a letter, reiterating that all the actions done by Iran are easily reversible, provided that the other parties return to their obligations.
"Unfortunately, the US continues to follow the wrong path of the previous administration, and what is happening today is no different from what was underway before January 20, and the maximum pressure and crime against the Iranian people and disregard for international laws continues today too," he added.
https://www.farsnews.ir/en/news/13991129000484/Leader-Acin-N-Wrds-Needed-Saisfy-Iran
--------
Iran: Assassination of Gen. Soleimani, Dr. Fakhrizadeh Proof of US-Israeli State Terrorism
2021-February-17
"The cowardly assassination of Iranian General Qassem Soleimani and top nuclear scientist Mohsen Fakhrizadeh are clear instances of state terrorism by the US and Israel," Hatami told his Japanese counterpart Nobuo Kishi during a virtual talk on Tuesday.
He condemned the heinous assassination of Lieutenant General Qassem Soleimani by the US terrorist army and the dastardly assassination of Dr. Mohsen Fakhrizadeh by the Israeli elements.
The Iranian minister went on to say that state terrorism is the source of instability and insecurity in the region.
Nobuo Kishi, for his part, pointed to Japan's naval presence in Indian Ocean and the Sea of Oman, saying that it is not dependent on any alliance.
He said that the Japanese navy is trying to maintain security of the country's ships in West Asia, calling for Iran's cooperation in this regard.
The two sides exchanged views on expansion of cooperation, including in the Center for Maritime Safety in Indian Ocean located in Chabahar region in Southern Iran.
In relevant remarks on Tuesday, Spokesperson of the joint Iran-Russia naval exercises Rear Admiral Gholamreza Tahani said security of the sea lanes in the North of the Indian Ocean is among the most important goals of the exercise.
"We emphasize that the North Indian Ocean region is one of the safest maritime regions," Tahani said on Tuesday in the presence of the commanders of the navies of Iranian Army, Islamic Revolution Guards Corps and Russia, adding that one of the goals of the joint drills is to boost security of the North Indian Ocean region.
"The North Indian Ocean is one of the most important and strategic waterways in the world and plays an important role in world trade and shipping," he went on to say.
"The security of shipping lines in this region, especially in the area between the Strait of Hormuz, the Malacca Strait and the Bab al-Mandab Strait, guarantees the preservation of economic interests in the world, which requires the cooperation and convergence of different navies," the spokesman noted.
"Many countries navigate the Sea of Oman and the Indian Ocean, which are key areas of world trade, and therefore maintaining maritime security is crucial," Tahani stated.
He said that improving combat readiness, achieving collective security and exchanging experience in the field of counter-terrorism and piracy are important goals of this exercise.
Iran-Russia 'Marine Security Belt' drills are underway with the slogan "Collective Cooperation at Sea for the Security of Maritime Trade" in a 17,000-kilometer area with a message of peace and friendship.
https://www.farsnews.ir/en/news/13991129000601/Iran-Assassinain-f-Gen-Sleimani-Dr-Fakhrizadeh-Prf-f-US-Israeli-Sae
--------
Palestine reports 93 pct voter registration for long-awaited elections
17 February ,2021
Fifteen years after Palestinians last went to the polls, some 93 percent of eligible voters in the West Bank and Gaza have registered for long-awaited elections, official figures showed on Wednesday.
Palestinians over 18 were eligible to register online, by phone or in person for parliamentary elections planned for May 22 and a presidential vote set for July 31.
The Central Election Commission said 2.6 million out of 2.8 million eligible voters did so before a Tuesday deadline.
In the previous Palestinian election, in 2006, around 80 percent of 1.6 million eligible voters registered but only about one million cast ballots, the commission said.
There has been widespread skepticism that the ballots will actually go ahead, after years of enmity between the Palestinian Authority, which exercises limited self-rule in the Israeli-occupied West Bank, and Hamas Islamists, who run Gaza.
The 2006 ballot ended in a surprise win by Hamas, which was running for the first time in parliamentary elections. A power struggle ensued and in 2007 the militant group seized control of Gaza from forces loyal to Palestinian President Mahmoud Abbas.
Abbas, 85, is expected to run in the new presidential election.
Palestinians also plan for this year's ballots to take place in East Jerusalem, which Israel captured along with the West Bank and Gaza in a 1967 war and annexed in a move that has not won international recognition.
Israel allowed Palestinians to vote in East Jerusalem in 2006.
https://english.alarabiya.net/News/middle-east/2021/02/17/Palestine-reports-93-pct-voter-registration-for-long-awaited-elections
--------
Three intelligence agents, three Revolutionary Guards killed in southeast Iran
17 February ,2021
Yaghoub Fazeli
Three Iranian intelligence agents and three members of the Islamic Revolutionary Guard Corps (IRGC) were killed in two separate attacks in southeast Iran on Tuesday, authorities said.
The Ministry of Intelligence said Tuesday three of its members were killed while carrying out "intelligence operations on one of the organized crime gangs" in the south-eastern province of Sistan-Baluchestan.
It did not provide any further details about where in the province the incident took place.
Separately, an IRGC official said Wednesday three members of the force were killed and another was injured in an armed attack in the city of Nikshahr in Sistan-Baluchestan on Tuesday.
Two of the attackers were also killed in the clash, the semi-official ILNA news agency cited Qassem Hassanzadeh, head of the public relations office of an IRGC base in the province, as saying.
Sistan-Baluchestan, according to official figures, is Iran's poorest province.
Iranian security forces often clash with armed drug smugglers and Sunni militants in the area.
The province is mostly populated by Sunni ethnic Baluchis, a minority in the predominantly Shia Iran. Baluchi activists complain of ethnic and religious discrimination and accuse the regime of deliberately neglecting their region due to its population's Sunni faith.
https://english.alarabiya.net/News/middle-east/2021/02/17/Three-intelligence-agents-three-Revolutionary-Guards-killed-in-southeast-Iran
--------
So far, Biden has retained Trump's disgraceful maximum pressure policy: Zarif
17 February 2021
Foreign Minister Mohammad Javad Zarif says so far, the administration of US President Joe Biden has kept up his predecessor Donald Trump's "maximum pressure" policy towards Iran that has brought along nothing but defeat and disgrace for Washington.
"It has been a month now that the Biden administration has been continuing Trump's 'maximum pressure' policy of lawlessness, one-upmanship, and bullying," he said in Tehran on Wednesday on the sidelines of a meeting of the Iranian administration.
"If they believe that this policy has failed and made the US lose face, then its continuation is not going to help them out [any more] either, and will bring along the same failure and disgrace for them," Zarif added.
Under Trump, the US left a historic 2015 nuclear deal between Iran and the P5+1 group of countries that also included Washington's most prominent allies in Europe, namely the UK, France, and Germany. Trump then returned the sanctions that the deal had lifted and successfully pressured the European signatories into toeing the sanction line.
The US took all the illegal steps in the belief that Tehran would, in Washington's own terms, "return" to the negotiating table and even allow inclusion of its missile program and regional influence as new talking points.
The Islamic Republic, however, managed to withstand the economic pressure. It, meanwhile, kept reminding the US that it would not renegotiate a "done deal," and that its defensive work and regional might were never open to negotiation.
America's exit and the European non-compliance that ensued prompted Tehran to begin suspending its nuclear commitments in several phases in retaliation.
The latest round of Iran's countermeasures came when Majlis (the Parliament) set February 23 as the deadline beyond which the Islamic Republic would no longer adhere to the Additional Protocol of the Nuclear Non-Proliferation Treaty. The protocol that Tehran has been observing voluntarily, allows intrusive and short-notice inspections of the country's nuclear program.
Zarif reminded that despite stopping its commitment to the Additional Protocol, Tehran would still retain its routine cooperation with the International Atomic Energy Agency by allowing the UN nuclear watchdog to keep up its regular inspections of the country's nuclear work.
By sustaining its violations of the nuclear deal after the parliament's deadline, the US would, however, be inviting even more disgrace for itself, he said.
Nevertheless, if the sanctions were lifted, Iran too would resume its nuclear obligations and reverse its decision concerning the Additional Protocol, the top diplomat noted, echoing Leader of the Islamic Revolution Ayatollah Seyyed Ali Khamenei's opinion in the area.
The Leader has asserted on several occasions that the Islamic Republic would only return to its commitments in the nuclear deal, which is officially known as the Joint Comprehensive Plan of Action (JCPOA), once the bans were relieved in a way that could be verifiable by Tehran.
"If they think they can create a leverage for themselves by sustaining their already defeated policy, they should know this that in Iran too, some [counter]developments will take place on the ground [in return]," Zarif concluded, referring to how the country would take its nuclear counter-steps further if the counterparty continued its non-compliance.
https://www.presstv.com/Detail/2021/02/17/645495/Iran-United-States-Biden-Trump-maximum-pressure-nuclear-deal-sanctions
--------
Middle East experts in favor of Biden's return to Iran nuclear deal in its current condition, new survey shows
17 February 2021
A new poll shows experts on the Middle East want new US President Joe Biden to "immediately" return to the 2015 Iran nuclear deal in its current form and without any conditions.
According to the survey conducted by the Middle East Scholar Barometer, 67 percent of respondents said the US would most likely achieve "favorable results" in its foreign policy if Biden returned "immediately" to the current Iran nuclear agreement, officially known as the Joint Comprehensive Plan of Action (JCPOA), American news magazine Newsweek reported.
The survey also established that 75 percent of experts believed the US returning to the deal would contribute to non-proliferation within the next decade.
Meanwhile, Shibley Telhami, a Mideast scholar and the Anwar Sadat professor for peace and development at the University of Maryland who developed the survey, commented on requests for opening up negotiations with Iran on other issues to be included in the nuclear program.
He said that reopening the deal would result in certain "problematic" issues, including concerns that the prospect of reaching a new deal would even become impossible.
He added that it may also open up the possibility of "military escalation," which is largely opposed by the academic community, as only 1 percent of those surveyed supported military action against Iran.
A non-random sample of 521 experts participated in the survey, which was published on Tuesday, and was conducted from February 8 to 15 as a joint project between the University of Maryland Critical Issues Poll, and the Project on Middle East Political Science at George Washington University.
Only 4 percent in favor of 'maximum pressure'
According to the poll, only 4 percent of the respondents were in favor of the US continuing its so-called maximum pressure policy against Tehran, which Telhami said harmfully affects the people of Iran.
Former president Donald Trump pulled the US out of the landmark JCPOA in 2018 in defiance of International criticism, and reinstated the sanctions that had been lifted against Iran under the accord as part of its maximum pressure campaign against Tehran.
The US also imposed fresh sanctions against Iran in the final days of Trump's presidency in pious hope of brining Tehran to its knees.
Biden, who was vice president when the JCPOA was clinched, said during his presidential campaign that he intended to rejoin the deal. But he now says the US would not lift sanctions and return to the agreement until Iran stops its enrichment practices.
Iran took certain measures to suspend its commitments in several phases one year after it fully lived up to its obligations and when it saw no palpable action by the other signatories to the JCPOA to guarantee trade with Iran and protect it from US sanctions.
Although it was the US that unilaterally left the JCPOA, Biden has insisted it is Iran that should first return to full compliance before Washington takes a step.
Since Biden's inauguration on January 20, the international community has been eager to see how he would make good on his promise, but no concrete measure whatsoever has been taken to that goal.
Leader of the Islamic Revolution Ayatollah Seyyed Ali Khamenei said on Wednesday that Iran will not accept mere verbal promises in the case of the JCPOA and needs to see action on the part of the co-signatories.
"Concerning the JCPOA, I should just say one word. We have heard many nice words and promises that have been violated and have not been fulfilled in action," Ayatollah Khamenei said. "But this time around, [we accept] only actions!"
https://www.presstv.com/Detail/2021/02/17/645491/Biden-should-rejoin-Iran-nuclear-deal-without-preconditions-a-poll-shows-
--------
URL: https://www.newageislam.com/islamic-world-news/islamo-leftism-eating-away-society/d/124338
New Age Islam, Islam Online, Islamic Website, African Muslim News, Arab World News, South Asia News, Indian Muslim News, World Muslim News, Women in Islam, Islamic Feminism, Arab Women, Women In Arab, Islamophobia in America, Muslim Women in West, Islam Women and Feminism