New Age Islam News Bureau
17 Nov 2017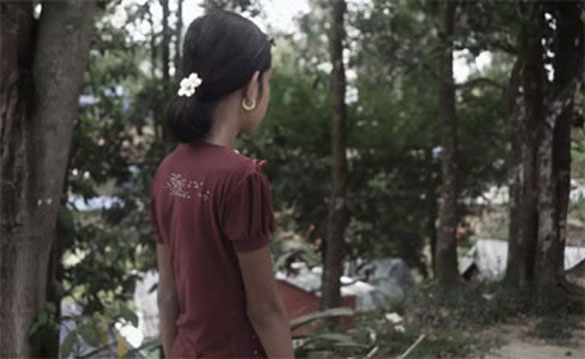 A camp psychologist says Kurshida has been left severely traumatised by what she saw Will Worley
------
• Islamism Is Deviation from True Islam: The Popular Front of India
• Traumatised Rohingya Muslim children describe the horrors they have witnessed fleeing Burma
• Pakistani Court Orders Trump Style Database of 'Non-Muslims'
• Israel Ready To Cooperate With S Arabia To Face Iran: Defence Chief
• China's Xi Offers Support for Saudi Arabia amid Regional Uncertainty
• Trump's Speech Causes More Anti-Muslim Hate Crimes than Terrorism, Study Shows
India
• Islamism Is Deviation from True Islam: The Popular Front of India
• Delhi High Court Seeks Centre's Reply on Plea against Title 'Shahi Imam' For Jama Masjid's Imam
• India Investigates ISIS Clip Urging Attacks at Religious Gatherings
• Muslims not against Ram temple: Sri Sri Ravi Shankar
• Al-Qaeda in Indian subcontinent goes vernacular with Tamil, Hindi and Bengali texts online
• Footballer joins Lashkar-e-Toiba, police appeal with parents, friends: Come back home
• Islamic State money trail from Gulf to Kerala: police
• Jawan injured as Pak Army violates ceasefire in Poonch
--------
South Asia
• Traumatised Rohingya Muslim children describe the horrors they have witnessed fleeing Burma
• Rohingya Can Return Only If Myanmar's 'Real Citizens' Accept: Army
• 14 dead in suicide hit outside Afghan political gathering
• 2,500 Facebook pages spread communal hatred in Bangladesh
• Taliban rejects involvement in Kabul suicide attack
• Dhaka speeds up diplomatic efforts to deal with Rohingya crisis
--------
Pakistan
• Pakistani Court Orders Trump Style Database Of 'Non-Muslims'
• Taliban Makes A Comeback In Pakistan's Tribal Areas
• Pakistan Passes New Law Challenging Voter Registration For Ahmadis
• Hassan: It's time to shine a light on Pakistan's blasphemy laws
• Islam Religion Of Tolerance, Peace, Has No Space For Terrorism: Punjab CM
• Afghanistan not 'doing enough' for peace in region, Pakistan tells US
• Taliban commander surrenders in North Waziristan
• Pak awaits India's response on offer to allow Jadhav's wife a visit
--------
Mideast
• Israel Ready To Cooperate With S Arabia To Face Iran: Defence Chief
• Hundreds Of Detainees In Yemen Tortured To Death In Houthi Prisons
• Turkey criticizes Greece for convicting Muslim clerics
• Turkish Delegation's Visit to Idlib Reveals Ties with Al-Nusra Front
• Mossad used Bosnian passports to kill drone expert: Hamas
• UN chief says Saudi war on Yemen 'stupid,' calls for lifting of blockade
• Iran blasts 'one-sided, biased' France views of regional crises
--------
Arab World
• China's Xi Offers Support for Saudi Arabia amid Regional Uncertainty
• Saudi Arabia Blackmailing Detained Princes to Fill State Coffers: Report
• Russia casts 10th UN veto on Syria action, blocking inquiry renewal
• Iran, 'enough is enough': Saudi foreign minister
• Syrian Army Repels ISIL's Heavy Offensive in Eastern Homs
• Defected SDF Spokesman Transferred from Syria to Turkey
• Syrian Army Seizes US, Israeli Arms from ISIL in Deir Ezzur
• Possibility for Clashes between Syrian Army, Kurds Raises in Deir Ezzur
• Syrian Army Repels Terrorists' Offensive in Eastern Damascus Again
• Japan asks UN council to extend Syria gas attacks probe for 30 days
• Saudi Foreign Minister Jubeir says Hezbollah hijacked Lebanon
• Three militant killed, 74 arrested in Egypt's raids in Sinai
--------
North America
• Trump's Speech Causes More Anti-Muslim Hate Crimes Than Terrorism, Study Shows
• IS Has Lost 95pc Of Its 'Caliphate': US-Led Coalition
• Saying God picked Trump, Nation of Islam leader Louis Farrakhan portrays him as both truth-talking hero and racist villain
• US warns of holiday terror threat in Europe
• 3,000 more US troops deployed to Afghanistan: Pentagon
• Canada 'concerned' about human rights abuses in Myanmar
--------
Southeast Asia
• Police in China's Xinjiang Raid Thousands of Muslim Kazakh Homes
• Borneo Christians Shocked At Islamic Council's Offer To Translate Bible
• No way to amend law on Islam as official religion of Sabah
• Non-Muslims Wary Of Najib's 'Wasatiyyah' Due To Islamophobia, Says Academic
• Indonesia unveils plan to roll out 1,000 eco-mosques by 2020
--------
Europe
• Hariri To Arrive In France On Saturday, Meet Macron, Says Elysee Source
• Muslim Charity To Give Out More Than 20,000 Coats To Homeless People Over Winter
• Russia vetoes US-drafted resolution on chemical attacks in Syria
• Russian foreign minister says US intervention in Syria illegal
• EU's Mogherini to visit Myanmar, Bangladesh
--------
Africa
• Suicide Bombers Kill 14 In Northeast Nigeria
• US prosecutor calls Benghazi suspect 'commander' of 2012 attack
• Zimbabwe calm as Mugabe is urged to step down peacefully
• Israel behind 2016 Tunisia assassination: Hamas
Compiled by New Age Islam News Bureau
URL: https://www.newageislam.com/islamic-world-news/islamism-deviation-true-islam-popular/d/113257
--------
Islamism Is Deviation From True Islam: The Popular Front Of India
NOVEMBER 16, 2017
The Popular Front of India (PFI) has denounced Islamism as a deviation from true Islam.
Addressing a public meeting here on Wednesday to explain its stand on the Islamic State in the wake of the arrest of some of its former workers for their alleged links with IS, PFI national executive member P. Koya said that Islamic State was anti-national because it was a deviation from Islam.
Exclusionary in nature
"Just as the Rashtriya Swayamsevak Sangh interprets Hinduism narrowly, IS interprets Islam in a similar fashion," he said.
Both the organisations were exclusionary, he added.
Referring to the reports of youths going to fight for IS, Mr. Koya said that courting martyrdom was not a basic tenet of Islam.
Work for marginalised
Instead of going to foreign lands to be martyrs, the youths should work for empowering marginalised communities in this country, he said. It might be possible that 10 or 15 former inactive members of the PFI had gone to join IS, he said. That could not be a reason for suppressing an organisation functioning lawfully, he added.
He also said that PFI was now being targeted because it saw 'right-wing Hindutva fascism' as its enemy.
The meeting organised by PFI district committee was presided over by district president V.K. Noufal. Rafeekh Kuttikattoor presented the topic.
PFI functionaries C.M. Naseer and N.P. Shakkeel were also present.
http://www.thehindu.com/todays-paper/tp-national/tp-kerala/islamism-is-deviation-from-true-islam-pfi/article20463040.ece
--------
Traumatised Rohingya Muslim children describe the horrors they have witnessed fleeing Burma
Nov 17, 2017
Sitting in a rare clearing in the crowded Balukhali refugee camp, little Kurshida* clutches the sides of her wooden chair. "When they slaughtered them, it sounded like a chicken being killed," she says quietly.
At just 12 years old, she witnessed up close the mass slaughter of her community in a village in Buthidaung Township, in Burma's western Rakhine state.
Up to 100 people may have been killed, but there is currently no way of knowing for sure. Kurshida's village is being kept secret to protect her identity, because of the risk of retribution if she ever returns home.
"They were shooting our neighbours all day," she says. The army is believed to have come to her village as part of a large-scale Burmese military operation, which has been likened to a "textbook example of ethnic cleansing" by the UN.
Burma's government claimed it was conducting a security operation against Rohingya militants. This could be why just the men in Kurshida's village were targeted, unusually, for a conflict where there have been so many accounts of gender-based violence.
The Burmese government has denied any abuses. The military, known as the Tatmadaw, cleared itself of any wrongdoing in an internal investigation, saying there were "no deaths of innocent people".
But Kurshida's account suggests otherwise. Her community was hiding in a large house when the soldiers arrived, Kurshida says, but they were discovered. The men and women were separated to adjacent rooms, and the soldiers began slaughtering the men indiscriminately.
Kurshida peered through a hole in the bamboo wall in the house to see the horror unfold next door. Some men were being shot by soldiers. Others met a different death. "They put them in masks, tied their hands and…" Kurshida draws her hand across her throat.
Their bodies were dumped outside in a courtyard.
While Kurshida cried, the other women around her recited the Koran. The only family member with her was her aunt, with whom she later fled to Bangladesh.
It isn't clear what happened to her father. Kurshida, evidently still shaken by her experience, tells The Independent he was one of the men whose throat was cut by troops. Her uncle, who had escaped the village before, says her mind has become mixed up in the chaos, and her father was shot dead beside him as they fled the soldiers.
Kurshida has been severely traumatised, according to Zahidul Islam, a psychologist who is working with her. "When she first came here, she just cried all the time," he says. "She can get better, but she needs a lot more work."
Kurshida is one of hundreds of thousands of Rohingya children who have been forced from their homes as a result of extreme violence, and left highly vulnerable in overcrowded refugee camps in southern Bangladesh.
Her testimony is not unique, and all the more concerning for that reason. A number of other harrowing accounts have been documented in a Save The Children report, released on Thursday, entitled "Horrors I will never forget: The stories of Rohingya children". It describes how other children like Kurshida, who did not make it to the relative safety of Bangladesh, were raped, killed or burned alive.
And the trauma for Rohingya children did not just in their villages.
Toyaba*, also just 12, says she and her family stayed inside their home for six days as the sounds of gunshots and rockets grew closer through the jungle.
"It went Boom! Boom! Boom!" says Toyaba's mother, Sobika*, 28. "I heard the sound of fighting and was scared it would be me next."
Then a rocket was launched from a nearby hilltop and the family home was set ablaze. They fled with nothing.
It is a journey that Toyaba will never forget. She lost all her toenails and her legs swelled up as she fled her village, trying to reach the border.
"It was very difficult," she says. "I had to take the walk tree by tree. We drank rainwater from puddles and ate leaves. It will be in my mind for the rest of my life."
Among the worst horrors Toyaba witnessed were on the path to Bangladesh. "I saw dead bodies in a paddy field on the way," she says. "I also saw the bodies of children who died on the road. I was scared the same would happen to me."
Rumours constantly circulated among the fleeing Rohingya, fuelling the anxiety that the military was coming to get them. Other refugees The Independent spoke to believed they had made the long journey safely, only to be shot at by Burmese troops near the border.
The family eventually made it to the Naf river, bordering Bangladesh, and crossed in a boat. They have been living in the sweltering Balukhali camp for around two months.
Toyaba's mother Sobika says they will never return to Burma, she would rather eat leaves in the jungle again. But she feels more secure in the camp, now that no one is trying to kill her family.
Meanwhile, Kurshida, despite her experiences, misses home.
"I want to go back to Burma," she says. "It's not good here, it's too hot, and it makes me sick. If the people go back there, I will go with them."
*Names changed to protect the children's identities
http://www.independent.co.uk/news/world/asia/rohingya-muslims-burma-rakhine-myanmar-save-the-children-report-trauma-massacre-a8059156.html
--------
Pakistani court orders Trump style database of 'non-Muslims'
EHSAN REHAN
November 16, 2017
A Pakistani court has ordered the government to create a database of non-Muslims employed by the Government. The order was given in response to a petition filed by an Islamic cleric.
In a petition submitted to Islamabad High Court, Islamic cleric Allah Wasaya of Tehreek-i-Khatm-i-Nabuwwat demanded that the court:
Direct the respondent No.3 [Federal Government] to maintain, henceforth, a separate database of individuals belonging to Qadiani group/Lahori group entering in civil service so that in future they may not be posted in offices involving sensitive matter(s) such as raised in the instant petition.
Ahmadis who claim to be Muslim are considered heretics by the majority of the Muslims and have been declared 'non-Muslim' under the Pakistani constitution. Responding to the request Justice Shaukat Aziz Siddiqui gave the federal government 14 days to submit a reply regarding the request for a database.
Wasaya filed the petition in reaction to a controversial change of oath in Pakistan's electoral law ─ which according to clerics like him would have allowed the Ahmadis to take part in the election process as Muslims, the government declared it a 'clerical error' and subsequently reversed the change.
Meanwhile, on Thursday member of Punjab's Provincial Assembly (MPA) Ilyas Chinioti, introduced a separate bill demanding a ban on recruitment of Ahmadis in the country's army, mentioned of religion on the identity card and to celebrate 7th September, the day Ahmadis were declared as non-Muslim, as a National Day. The petition was jointly submitted by MPA Ilyas Chinioti and MPA Ghulam Nizam-ud-Din Sialvi.
The court order wasn't received well in the Paksitani Twittersphere with one Twitter user claiming it was "abetting possible genocide".
https://www.rabwah.net/pakistani-court-orders-trump-style-database-non-muslims/
--------
Israel ready to cooperate with S Arabia to face Iran: Defence chief
November 17, 2017
JERUSALEM - Israel's military chief of staff said in an interview Thursday that his country was prepared to cooperate with Saudi Arabia to face Iran's plans "to control the Middle East."
His comments were the latest sign that behind-the-scenes links between Israel and Gulf countries may be occurring due to Iran , their shared enemy, even though they do not have formal diplomatic ties.
"We are ready to exchange experience with the moderate Arab countries and exchange intelligence information to face Iran ," Lieutenant General Gadi Eisenkot was quoted as saying by Elaph, a news website run by a Saudi businessman.
Asked whether any information had been shared recently with Saudi Arabia , he said "we are ready to share information if necessary. There are many common interests between us and them."
Israel's army confirmed the contents of the rare interview with Arabic-language media. According to Israel's army, it was the first interview of its kind since 2005.
Earlier this month, Lebanese prime minister Saad Hariri announced from Saudi capital Riyadh that he was quitting, citing Iran's "grip" on his country.
The leader of Hezbollah, the Lebanese group supported by Iran , has accused Saudi Arabia of pressing Israel to launch attacks against it.
Iranian President Hassan Rouhani made similar allegations this week.
Israel and Hezbollah fought a devastating war in 2006.
Eisenkot said in the interview that "we have no intention of initiating a conflict with Hezbollah in Lebanon and reaching a war, but we cannot accept strategic threats to Israel there.
"I am very happy with the calm on both sides of the border, which has lasted 11 years. On the other hand, we see Iranian attempts to escalate."
Israel and Arab countries are also concerned with Iran's influence in Syria, where Tehran and Hezbollah are backing President Bashar al-Assad's regime in his country's civil war.
Gulf Arab countries are also worried about the Islamic republic's support for Huthi rebels in Yemen.
Eisenkot referred to US President Donald Trump's attempt to find a path to Israeli-Palestinian peace by drawing in regional countries.
Trump's first trip abroad as president included stops in Saudi Arabia and Israel .
His son-in-law and adviser Jared Kushner has reportedly formed a bond with Saudi Crown Prince Mohammed bin Salman.
"With President Donald Trump, there is a chance for a new international alliance in the region and a major strategic plan to stop the Iranian threat," Eisenkot said.
Israeli Prime Minister Benjamin Netanyahu has been promoting the idea that his country's ties with Arab nations are improving, and some experts have said there are signs that shared concerns over Iran are indeed nudging them closer.
Formal ties do not seem likely due to Israel's continuing occupation of Palestinian territory and the lack of progress in peace efforts, but behind-the-scenes cooperation has opened up in various areas, a number of experts and officials have said.
Netanyahu has described relations with the Arab world as the "best ever", though without providing any details.
Leaders of Arab countries have not publicly made similar comments, however that does not necessarily mean they dispute Netanyahu's claim.
They face sensitivities within their own countries, where the Jewish state is often viewed with intense hostility.
Only two Arab countries - Egypt and Jordan - have peace treaties with Israel .
http://nation.com.pk/17-Nov-2017/israel-ready-to-cooperate-with-s-arabia-to-face-iran-defence-chief
--------
China's Xi offers support for Saudi Arabia amid regional uncertainty
17 November 2017
China supports Saudi Arabia's efforts to safeguard national sovereignty and achieve greater development, President Xi Jinping told Saudi Arabia's King Salman, at a time of regional tensions between Saudi Arabia, Iran, Lebanon and Yemen.
China has traditionally played little role in Middle East conflicts or diplomacy, despite its reliance on the region for oil. But it has been trying to raise its profile, with Salman visiting China in March.
Speaking by telephone, Xi told Salman that China's determination to deepen strategic cooperation with Saudi Arabia will not waver, no matter how the international and regional situation changes, China's Foreign Ministry said late on Thursday.
Remarking on the importance of maintaining close communication between the two countries' heads of state, Xi said China and Saudi Arabia are comprehensive strategic partners whose strategic mutual trust is deepening.
"China supports Saudi Arabia's efforts to safeguard national sovereignty and realize greater development," the ministry cited Xi as saying, without elaborating. The statement made no specific mention of issues like the resignation as Lebanon Prime Minister Saad al-Hariri.
Saudi-led forces, which back the government in Yemen, have also been targeting the Iran-allied Houthis in a more than two-year war there. The ministry statement said Xi and Salman also exchanged views on international and regional issues of common concern, but gave no details.
https://english.alarabiya.net/en/News/gulf/2017/11/17/China-s-Xi-offers-support-for-Saudi-Arabia-amid-regional-uncertainty.html
--------
Trump's Speech Causes More Anti-Muslim Hate Crimes Than Terrorism, Study Shows
By Cristina Maza
11/16/17
Muslims are more frequently assaulted in Trump's America than they were post-9/11, a new study of FBI crime data revealed.
The number of assaults rose precipitously within the past two years, eventually surpassing the peak reached in the aftermath of the September 11 terror attacks, according to the study from the Pew Research Center.
"There is a correlation between hate crimes and the rhetoric from the leadership, the Muslim ban, the insistence on attributing violence and extremism to all Muslims, and the refusal to recognize white supremacy," Qasim Rashid, spokesperson for the Ahmadiyya Muslim community in the U.S, told Newsweek.
"Islam has been part of the American fabric since the beginning, but there is a narrative being pushed that Muslims are foreign to America. So it becomes easier to strike fear in people who don't know Muslims," he added. A previous Pew study from 2014 revealed that 62 percent of Americans don't know a Muslim, a fact that makes it easier for many Americans to demonize Islam.
President Trump is now facing several lawsuits for campaign rhetoric that allegedly incited violence, according to the Southern Poverty Law Center.
"The significant increase [in hate crimes] over the last two years coincides with Donald Trump's racist, xenophobic campaign and its immediate aftermath. We reported a surge in hate crimes and other bias-related incidents—many of them carried out in Trump's name—in the days after the election," the Southern Poverty Law Center said in a statement.
"[Muslims were] repeatedly demonized by Trump, who during the campaign promised a 'complete and total shutdown' of Muslims entering the country."
Hate crimes of all kinds have been on the rise during this period, including the intimidation of Muslim groups and the vandalism of mosques and other places of worship. Rashid said his mosque has been shot at and vandalized.
The increase in the number of anti-Muslim hate crimes overall is staggering, the Pew report showed.
"Overall, there were 307 incidents of anti-Muslim hate crimes in 2016, marking a 19 percent increase from the previous year," the study reads. "This rise in hate crimes builds on an even sharper increase the year before, when the total number of anti-Muslim incidents rose 67 percent, from 154 in 2014 to 257 in 2015."
Experts say the true number could be even higher because so many crimes go unreported.
http://www.newsweek.com/trump-speech-anti-muslim-hate-crime-terrorism-study-713905
--------
India
Delhi High Court Seeks Centre's Reply On Plea Against Title 'Shahi Imam' For Jama Masjid's Imam
November 16, 2017
The Delhi High Court on Thursday sought the response of the Centre on a plea seeking to restrain the Waqf board from using title 'Shahi Imam' for Jama Masjid's Imam Maulana Syed Ahmed Bukhari. A bench of Acting Chief Justice Gita Mittal and Justice C Hari Shankar also issued notice to the Delhi Waqf Board on the plea seeking to stop the practice of referring to imams of other mosques here as 'Shahi'. The bench directed the authorities to file their reply before the next date of hearing — February 27 next year.
The application for removal of the title 'Shahi Imam' was moved in pending PILs that sought directions to the authorities to declare the historic Mughal-era Jama Masjid here a protected monument and remove all encroachments in and around it.
Petitioner Ajay Gautam also sought to restrain Syed Ahmed Bukhari and other persons from using title of 'Shahi Imam', working under control and supervision of the Delhi Waqf Board for any purpose or business.
He submitted that 'shahis' used to be appointed during the Mughal period.
"Shahi imam means officer appointed by the shah (emperor). Now, the Delhi Waqf Board is neither appointing a Shahi Imam nor maintaining any such record," the application said.
The plea said that Article 18 of the Constitution prevents the State from conferring any title to its citizens except military and academic distinction.
However, the Centre, during the brief hearing of the PILs, sought more time to place before the court the documents regarding its decision that the Jama Masjid should not be declared a protected monument.
The bench allowed the request made by the Centre, but asked it to place the records positively before the next date of hearing.
The court had sought the records after it had noted that in 2005 too, the Ministry of Culture was asked by the court to produce the records.
The Archaeological Survey of India (ASI) had in August 2015 told the court that former prime minister Manmohan Singh had assured the Shahi Imam that the Jama Masjid would not be declared a protected monument.
The court was also informed that as the Jama Masjid was not a centrally protected monument, it does not fall within the purview of the ASI.
"In 2004, the issue of notifying the Jama Masjid as a centrally protected monument was raised. However, former prime minister Manmohan Singh assured the Shahi Imam, vide his October 20, 2004 letter, that the Jama Masjid would not be declared as centrally protected monument," the ASI had said in its affidavit in the court.
It had filed a counter affidavit on PILs filed by Suhail Ahmed Khan, Ajay Gautam and advocate V K Anand, who have said that the Jama Masjid was a property of the Delhi Wakf Board and Syed Ahmed Bukhari as its employee could not appoint his son as the naib (deputy) imam.
They have also sought a CBI probe into the mosque's management.
http://indianexpress.com/article/india/delhi-high-court-seeks-centres-reply-on-plea-against-title-shahi-imam-for-jama-masjids-imam-4940666/
--------
India investigates ISIS clip urging attacks at religious gatherings
Nov 17, 2017
NEW DELHI - An audio clip, purportedly from an Islamic State in Iraq and Syria (ISIS) fighter, has surfaced, with a message that encourages sympathisers to carry out attacks at religious gatherings.
Its discovery has raised fears of lone wolf attacks in the South Asian country.
The clip in Malayalam, the language spoken in the southern state of Kerala, calls for Las Vegas-type terror attacks at crowded and popular festivals such as the Kumbh Mela and Thirssur Pooram, said reports in the Indian media.
A Kerala district police chief said they are trying to ascertain if the 10-minute clip is related to the arrest of five ISIS sympathisers last month in Kannur, one of 14 districts in the state.
The Kumbh Mela, the world's largest religious gathering with tens of millions of pilgrims turning out to take a holy dip in the river Ganges every four years, will next be held in 2019. The Thirssur Pooram, a popular annual Hindu temple festival held in Kerala, will take place in April.
A Kerala police official said the clip is being investigated by state and federal law enforcement and intelligence officials.
It came to the notice of authorities as it was being shared on multiple WhatsApp groups in Kerala. Media reports say it features a man's voice, saying, "Use trucks. Drive over them at Thirssur Pooram or at Maha Kumbh Mela. Islamic State Mujahideen are doing it in several parts of the world. In Las Vegas, one of our supporters killed many people at a music concert."
The American gunman had shot dead 58 concert-goers last month.
Kerala, where 26 per cent of the population is Muslim, is among India's more prosperous states. It scores high on all social indicators, from education to healthcare, and has 2.5 million people working in the Gulf nations who send back thousands of dollars in remittances every year. Religiously diverse, it has seen a more conservative strain of Islam emerging in the last few years.
Said Kannur's District Police Chief G.Siva Vikram: "This audio clip is a matter of concern. It is being shared on many WhatsApp groups. We cannot take this clip lightly."
At the same time, the authorities are ascertaining the audio's authenticity, he added. "We do suspect a person. Investigations are on.''
The National Investigating Agency and other state and federal agencies are investigating as well, he said.
ISIS does not have a direct presence in India nor has it been successful in large-scale recruitments from India.
But there have been reports of young people from the states of Kerala, Jammu and Kashmir, Tamil Nadu and Kerala travelling to Syria and Iraq to join the group.
India's home ministry said more than 90 ISIS sympathisers have been arrested by its security agencies in the last couple of years. Lately, the government has said it has intelligence linking some Rohingya Muslims in India to ISIS and expressed concern they could carry out terror attacks in India.
Analysts said though the ISIS caliphate had been dealt a body blow with the fall of Mosul in Iraq and Raqqa in Syria last month, lone wolf attacks remained a threat.
Said Dr Ajai Sahni, executive director of the Institute for Conflict Management in New Delhi: "This is something you can't predict but given the quantum of ISIS activity in India, it is not significant.
Full report at:
http://www.straitstimes.com/asia/south-asia/india-investigates-isis-clip-urging-attacks-at-religious-gatherings
--------
Muslims not against Ram temple: Sri Sri Ravi Shankar
Nov 17, 2017
FAIZABAD/AYODHYA: After a day-long effort to facilitate a consensus between Hindu and Muslim communities on the contentious Ayodhya issue, Art of Living founder and spiritual guru Sri Sri Ravishankar said on Thursday that "by and large", Muslims were not opposing construction of the Ram Temple at the disputed site.
"There might be a few people who would say that it's not true but after meeting with people from both the communities, I strongly believe that people of both communities can together arrive at an amicable and mutually acceptable solution," he told reporters here.
Speaking to reporters after meeting litigants from both Hindu and Muslim sides, he said: "By and large, Muslims aren't opposing Ram Mandir, but both sides need to come on the same page. I have received very positive signs from both the communities, who feel that we should come together and find a solution. Both communities have a goodwill and resolve to solve the issue amicably."
Several sadhus and litigants have, however, opposed his initiative. On that, Sri Sri said, "I haven't come here with an agenda... I've come to visit and hear everybody and evolve a long-term solution to this problem... I have never said I have a ready formula to solve this issue. I do not want to give a solution to this issue. I want people to come together and find a solution." Chief priest of Hanumangarhi temple Mahant Gyan Das refused to meet Sri Sri when he reached the former's Ashram.
Later, speaking to TOI, Das said Sri Sri had no stake or authority in the matter and was "befooling the public in the name of negotiations". Mahant Raju Das, another priest of Hanumangarhi temple and senior BJP leader, said, "Sri Sri knows that Ayodhya issue is very close to a peaceful resolution. He has jumped in only to take credit."
Full report at:
https://timesofindia.indiatimes.com/india/muslims-not-against-ram-temple-sri-sri-ravi-shankar/articleshow/61679840.cms
--------
Al-Qaeda in Indian subcontinent goes vernacular with Tamil, Hindi and Bengali texts online
by Praveen Swami
November 17, 2017
In the first organised campaign by a terrorist group to use the Internet to recruit support across India, Al-Qaeda in the Indian Subcontinent has begun online distribution of Tamil, Bengali and Hindi translations of key jihadists. The translations, obtained by The Indian Express, range from excerpts from magazines like al-Risalah and Inspire, to ideological tracts by the jihadist leadership.
The organisation's vernacular push reflects the increasing reliance of the jihadist movement on recruits from states in the southern, western and eastern regions — a phenomenon which first became evident with the Indian Mujahideen which, from 2005, carried out the most lethal urban terrorism campaign India has ever suffered.
For the most part, the translations appear to be targeting educated volunteers. The Tamil articles include one from issue 3 of al-Risalah, aimed at doctors and engineers. "I ask you, Doctor: are your services not better spent in patching the leg of that child who lost his limb in a barrel bomb in Aleppo rather than prescribing medication for an Islamophobe with you in your country," the article asks.
"We use the excuse of being watched by the enemy of Allah and our passports being flagged," the article goes on. "Do we not have trust in Allah? Did Prophet Muhammad not leave Mecca and migrate to Medina under the very eyes of the disbelievers?"
Another Tamil translation from al-Risalah tells the story of an elderly man who volunteered to fight despite having only one eye. "If I am incapable of fighting, at least I will increase the number of the army and would guard your luggage," he is claimed to have said.
In addition to speeches and messages from al-Qaeda chief Ayman al-Zawahiri, and his UP-born Karachi-trained subcontinent deputy Sami-ul-Haq, the Bengali-language material produced by al-Qaeda includes subtitled videos, telling the stories of jihadists fighting in Syria and Somalia.
Large numbers of Sami-ul-Haq's speeches have been translated into Hindi, notably his call to target IAS and IPS officers. "This is an organisation which is aware that many young Muslims cannot read Urdu," a police officer noted. "In earlier decades, material like this circulated clandestinely, through pamphlets and so on, but almost always in Urdu."
Fifty-five of 82 prosecutions involving the Islamic State — targeting much the same pool of educated middle and lower-middle class men al-Qaeda is now reaching out to — originated with individuals arrested in Karnataka, Kerala, Maharashtra, Tamil Nadu, Telangana and West Bengal, National Investigation Agency data shows. Maharashtra, with 16 prosecutions, has the highest number of Islamic State-related cases.
Less than a handful of al-Qaeda in the Indian Subcontinent members have been arrested. The organisation appears to want to use the online world to raise its image, as the Islamic State did.
In a statement issued in encrypted chat rooms in the summer of 2016, the Global Islamic Media Front, al-Qaeda's publicity division, said it would "publish and translate media releases (books, articles, videos, audios, and so forth) from other jihadi groups, and scholars, in addition to original media productions in Arabic, Bengali, English, Hindi, Urdu, Tamil, and more."
The statement noted that "the jihadi media from the Indian Subcontinent is becoming more prevalent, and (thus) the need for da'wah (call) to our brothers and sisters in that region is increasing in importance."
Earlier, in 2011, al-Qaeda had announced that a new organisation called al-Qadisiyyah Media, run by the organisation's Afghan affiliate, Markaz Sada al-Jihad, would "focus on releasing and translating materials into the languages of the Indian Sub-continent, among them Urdu, Hindi, Bangla, Pashto and Farsi".
"It would not be an exaggeration to say that in every war which has taken place in our present times, the military campaign has been preceded by a media campaign to gain the favour of the masses," the al-Qadisiyyah media release said.
No clear picture has emerged so far of the individuals translating material, even though several members of al-Qaeda's south Asian wing have been held. Though three ethnic-Tamil members of an al-Qaeda inspired group were arrested in November 2016, no individual speaking the language has so far been identified as serving with al-Qaeda's central leadership, intelligence officials in New Delhi said.
However, al-Qaeda is known to have numbers of Bangladesh nationals fighting with it in Pakistan and Afghanistan. In April, the organisation issued an obituary for a commander it identified by the single names "Tariq" and "Sohel".
Sami-ul-Haq-who uses the alias Maulana Asim Umar-wrote that "our beloved brother, who made hijrah to Waziristan after bidding farewell to the sparkling lights of Dhaka, Tariq Bhai (Sohel), head of Bangladesh affairs, passed away, his blood irrigating the desert of Kandahar."
Long dominated by Arabic-speaking cadre, al-Qaeda published its first English-language magazine, Inspire, in 2010, aimed at potential volunteers in the United States and United Kingdom. It contained advice on how to execute independent terrorist operations in the West, ranging from instructions to build a pressure-cooker bomb to techniques for mowing down pedestrians using a car — a tactic since used frequently in Europe.
Full report at:
http://indianexpress.com/article/india/aqis-al-qaeda-in-the-indian-subcontinent-goes-vernacular-with-tamil-hindi-and-bengali-texts-online-4941193/
--------
Footballer joins Lashkar-e-Toiba, police appeal with parents, friends: Come back home
by Mir Ehsan
November 17, 2017
Six days ago, when a young man from Anantnag town announced on Facebook that he was joining the militant ranks, it left many in south Kashmir stunned. Because they all recognised the youth carrying an AK 47 — he was Majid Arshid Khan, a promising goalkeeper who, when he was not playing for the local football team, used to work for a well-known charity that provides women and child care, and medical support.
Police said Majid made contact with overground militant workers and was now with the Lashkar-e-Toiba. On Thursday, a day after he showed up with an AK-47 at the funeral of a militant killed in an encounter in Khund, his family, friends and police urged him to return.
Muneer Ahmad Khan, Inspector General of Police, Kashmir, said: "He (Majid) has become a militant and our endeavour will be that he comes back. Even his family members are trying to get him back. We will second the efforts of the family. Not only Majid, all other youth who have joined militancy, police will do everything to bring them back and rehabilitate. It is our sincere endeavour that these misguided youth come back and join the mainstream."
Majid's friends say that the second-year commerce student — he studied at the Degree College in Anantnag — changed after Yawar Nissar, his closest friend, was killed in an encounter with security forces in south Kashmir in the first week of August. ''He attended the funeral of his friend and wept as they laid the body to rest. After that, he was a changed person,'' a friend said.
Ever since he announced he was picking up arms, his friends have been making frantic appeals via social media, urging him to return home for the sake of his parents. A video of Majid's mother Asyia Khan had gone viral. In the video, she is crying, asking her son to return.
Full report at:
http://indianexpress.com/article/india/jammu-and-kashmir-majid-arshid-khan-footballer-joins-lashkar-e-toiba-police-appeal-with-parents-friends-come-back-home-4941189/
--------
Islamic State money trail from Gulf to Kerala: police
by Shaju Philip
November 17, 2017
Kerala police have come across a money trail behind the migration of youths from Kannur to fight for the Islamic State in Syria.
Police sources said the money was handed over to the recruited persons by K O P Thasleem, a native of Pappinissery in Kannur. "All those who either migrated to Syria or tried to sneak into that country from Kannur have got financial assistance to the tune of $400 each. They were paid through Popular Front of India activist Thasleem, who channelled the funds from the Gulf through a hawala route. Thasleem has been in Sharjah for the last six months and we now suspect he has moved to Syria,'' a police source said.
Sources said documents seized from the houses of the arrested persons substantiated the money transactions. "We are yet to look into the sources who have channelled the money from the Gulf through Thasleem. The amount handed over to the recruited persons was meant only to meet their travel and other expenses. We have not come across any evidence to suggest that money was paid to lure youths to join the IS,'' the source said.
Full report at:
http://indianexpress.com/article/india/islamic-state-money-trail-from-gulf-to-kerala-police-4941051/
--------
Jawan injured as Pak Army violates ceasefire in Poonch
Nov 17, 2017
JAMMU: An Army jawan was injured as Pakistani troops violated the ceasefire by firing and shelling along the Line of Control (LoC) in Poonch and Jammu districts, drawing heavy retaliation from the Indian Army, an official said today.
Pakistani Army resorted to ceasefire violation for the third consecutive day today.
"Pakistan Army initiated unprovoked and indiscriminate firing of small arms, automatics and mortars from 0745 hours in Poonch sector along the Line of Control (LoC)," a senior Army officer said today.
Indian Army is retaliating strongly and effectively. The firing is still on, he said.
In another ceasefire violation, Pakistani troops fired on forward posts along the LoC in Khour belt of Akhnoor sector last night to Indian troops gave a befitting reply, the officer said.
An Army jawan sustained minor injuries in the exchange of fire, he said.
On Wednesday, Pakistani troops violated the ceasefire along the LoC in Poonch sector.
On November 2, a BSF jawan was killed when Pakistani Rangers attacked a patrol party along the International Border in Samba district.
A girl was injured when Pakistani troops opened fire from small arms along the LoC in Karmara belt of Poonch district on October 31.
Full report at:
https://timesofindia.indiatimes.com/india/jawan-injured-as-pak-army-violates-ceasefire-in-poonch/articleshow/61682888.cms
--------
South Asia
Rohingya can return only if Myanmar's 'real citizens' accept: Army
Nov 16, 2017
Rohingya refugees cannot return to Rakhine state until "real Myanmar citizens" are ready to accept them, the country's army chief said Thursday, casting doubt over government pledges to begin repatriating the persecuted Muslim minority.
More than 600,000 Rohingya are languishing in Bangladeshi refugee camps after fleeing a brutal Myanmar army campaign launched in late August.
The UN says the scorched-earth operation, which has left hundreds of villages burned to ash in northern Rakhine state, amounts to ethnic cleansing of the stateless minority.
But Myanmar's hardline army chief Min Aung Hlaing has steadfastly denied all allegations of abuse, insisting troops only targeted Rohingya insurgents.
He has also taken to Facebook throughout the crisis to fan anti-Rohingya sentiment among the Buddhist public, branding the Muslims as foreign interlopers from Bangladesh despite many having lived in Rakhine for generations.
On Thursday he signalled repatriation of the Rohingya was a long way off, saying their return must first be accepted by ethnic Rakhine Buddhists -- many of whom loathe the Muslim minority and are accused of aiding soldiers in torching their homes.
"Emphasis must be placed on wish of local Rakhine ethnic people who are real Myanmar citizens. Only when local Rakhine ethnic people accept it, will all the people satisfy it (sic)," the statement, written in English, said on his Facebook page.
The army commander also said Myanmar would not allow the return of all Rohingya in Bangladesh, a country that was already hosting hundreds of thousands of the minority from previous waves of persecution.
"It is impossible to accept the number of persons proposed by Bangladesh," the army statement said, after branding the refugees as "terrorists" who fled with their families.
The general's comments came a day after he met with US Secretary of State Rex Tillerson, who on Wednesday called on the army to support efforts to return "all refugees", adding that the reports of widespread atrocities by Myanmar's soldiers were "credible".
Bangladesh and Myanmar have agreed in principle to begin repatriation but are still tussling over the details.
Questions are mounting over how many Rohingya will be allowed to return, where they will live after they homes have been burned down and how they will coexist peacefully among ethnic Rakhine neighbours.
Tensions between the two groups have simmered for years, erupting into bouts of bloodshed in 2012 that pushed more than 100,000 Rohingya into grim displacement camps.
The Muslim minority has for years suffered under discrimination from a government that denies them citizenship and severely restricts their access to work, healthcare and education.
http://www.hindustantimes.com/world-news/rohingya-can-return-only-if-myanmar-s-real-citizens-accept-army/story-le7Vl0fUuvbe037qWvhZAK.html
--------
14 dead in suicide hit outside Afghan political gathering
November 17, 2017
KABUL - A suicide attacker blew himself up outside a political gathering in Kabul killing at least 14 people, officials said Thursday, highlighting the deepening divisions in the war-torn country.
The deadly attack, claimed by the Islamic State group in a brief message via its Amaq propaganda agency, was the latest to hit the Afghan capital, where insurgents have been stepping up assaults in a devastating show of force.
Supporters of Atta Mohammad Noor, the powerful governor of the northern province of Balkh and a vocal critic of Afghan President Ashraf Ghani, had been holding an event inside a wedding hall at the time of the blast.
Noor was not at the gathering , one of his aides told AFP. Ghani issued a statement condemning the attack as a "criminal act".
The bomber tried to enter the building but was stopped at the security checkpoint where he detonated his device, Kabul police spokesman Abdul Basir Mujahid told AFP. "A number of our police personnel are among the casualties," Mujahid said.
"As a result of today's suicide attack eight police and six civilians have been killed while a further 18 have been wounded."
Interior ministry spokesman Najib Danish had earlier put the death toll at nine, including seven policemen and two civilians. "The bomber detonated himself after he was identified by the police at the entrance gate," Danish said.
"After lunch as we were exiting the hall a huge explosion shook the hall, shattering glass and causing chaos and panic," Harun Mutaref, who was at the gathering , told AFP. "I saw many bodies including police and civilians lying in blood."
Mohammad Farhad Azimi, a member of parliament and supporter of Noor, said he saw "many casualties". "Some of my bodyguards have been injured," he added.
An AFP photographer said the windows of the wedding hall had been shattered by the force of the blast and a vehicle parked outside was on fire. Dozens of police and intelligence officers have swarmed the area and blocked access to the public.
Photos posted on Twitter purportedly from the attack showed multiple bodies of men lying on top of each other in a muddy street and in a drain, and people dragging away the wounded.
Noor, a senior leader of the Tajik-dominated Jamiat-e Islami party, has been an outspoken critic of Ghani and the National Unity Government. In a statement posted on Facebook, Noor blamed an "evil circle" inside the government for the attack.
"Our fight against terrorists and terrorism and for justice will continue and such actions, the perpetrators of which are known, will not deter us," he said.
It is not the first time that top officials in the Jamiat political group have been targeted by attackers.
Foreign Minister Salahuddin Rabbani, who heads Jamiat, survived an attack at a funeral in Kabul in June where suicide bombers tore through a row of mourners. Chief Executive Abdullah Abdullah also escaped unharmed.
Political and ethnic rivalries have been intensifying ahead of next year's long-delayed district and parliamentary elections, which would pave the way for the 2019 presidential ballot.
Noor has previously hinted that he may run for the country's highest office.
On Wednesday Ghani - who is a Pashtun, the largest ethnic group in Afghanistan - sacked the Independent Election Commission chief Najibullah Ahmadzai after technical and political bungling, fuelling speculation the vote will not go ahead.
That came after the recent firing of Education Minister Asadullah Hanafi Balkhi, who was considered a close ally of Noor, and one of Ghani's advisers Ahmadullah Alizai. Noor has recently called for the return of Vice President Abdul Rashid Dostum, a powerful ethnic Uzbek warlord who fled to Turkey in May after he was accused of raping and torturing a political rival in 2016.
Full report at:
http://nation.com.pk/17-Nov-2017/14-dead-in-suicide-hit-outside-afghan-political-gathering
--------
2,500 Facebook pages spread communal hatred in Bangladesh
November 16, 2017
Thousands of religious extremists were mobilized to take part in the November 10 attack on Hindus in Thakurpara village in Rangpur in two ways: through announcements over loudspeakers, and through Facebook
The Counter-Terrorism and Transnational Crime (CTTC) cyber unit has identified around 2,500 Facebook pages which are fanning communal hatred in Bangladesh by spreading hate speeches.
Security forces say these posts have led to communal attacks such as the recent torching of Hindu homes in Thakurpara village in Rangpur, and warn that they are also being used by militant organisations to recruit members.
However, the authorities have so far been powerless to prevent the spread of hate speeches on social networking sites such as Facebook.
"If you shut one page down, then three more pages crop up," CTTC cyber unit Deputy Commissioner Alimuzzaman said.
Home Minister Asaduzzaman Khan Kamal told the Dhaka Tribune that law enforcers had been directed to give top priority to deal with information on social media that may incite communal violence.
"The instigators should be arrested within the shortest possible time," he said, asking people to have patience and faith in the government.
He said the support of the media was needed in this regard.
"If they report more about the issue, people will become more aware and will not fall in any such traps. We can assure that anybody who spread hate speeches and instigate communal clashes will not be spared," the minister said.
What is hate speech?
Hate speech is any abusive or threatening use of language which advocates hatred against a particular group based on its religion, race or sexual orientation. In Bangladesh, religious and ethnic minorities are often the target of such inflammatory rhetoric.
Dhaka University law department Associate Professor Mahbubur Rahman said a speech in any form could be considered offensive based on six criteria: the context and purpose of the speech; the author and impact of his speeches; accuracy of the speech; the means of circulating the speech; and the probability of violence taking place as a result.
These criteria are included in the Rabat Plan of Action on the prohibition of the spread of national, racial or religious hatred, which was constituted in 2012.
"Social media posts, aiming to stir up hatred on the grounds of race, religion and sexual orientation can be considered as hate speeches," Mahbubur said. "Such speeches are becoming increasingly common in Bangladesh."
Fake Facebook posts
People who spread communal hatred often create fake social media accounts and post offensive contents to stir up tension.
Thousands of religious extremists were mobilized to take part in the November 10 attack on Hindus in Thakurpara village in Rangpur in two ways: through announcements over loudspeakers; and through Facebook.
The ringleader, Alamgir Hossain, came across a defamatory Facebook post shared from a fake ID under the name of Md Titu. But the profile contained a picture of Titu Chandra Roy, a resident of Thakurpara who is illiterate, according to his family.
Alamgir did not waste time. With the help of five of his friends and local mosque Imam, Sirajul Islam, successfully rallied locals into attacking Hindu houses last Friday.
Rangpur Range Deputy Inspector General of Police Khandoker Golam Faruk said another attempt was made a month earlier to incite people to carry out a communal attack in Lalmonirhat. But it was averted thanks to timely response of the law enforcers.
The 2012 communal attack on Ramu's Buddhist community and last year's attacks targeting the Hindu community in Brahmanbaria's Nasirnagar were also triggered by defamatory – but fake – Facebook posts.
Last year, at least 192 houses were vandalised, seven people were killed and 197 temples and monasteries were destroyed in communal attacks, according to Ain o Salish Kendra (ASK).
In the first nine months of this year, at least 29 houses were vandalised, 166 temples and monasteries were destroyed, and 57 people were injured in similar attacks.
Security forces grapple with fake IDs
A Facebook search revealed that home-grown militants and political activists use the network as an effective tool for rallying support and spreading their dogmas.
Militant groups such as Jama'atul Mujahideen Bangladesh and Ansarullah Bangla Team are using an unspecified number of Facebook pages and accounts to recruit members and instigate people.
Investigators said doctored images are spread through fake Facebook IDs and pages created only weeks or months before an attack.
The speeches of Ansarullah's spiritual leader, Jasim Uddin Rahmani, are available on several Facebook pages.
Facebook has recently shut down a number of such pages after getting requests from Bangladeshi law enforcers. But the number is still very low.
DC Alimuzzaman of the CTTC cyber unit said Bangladesh has around 25 million Facebook users.
"Police have so far identified 2,500 pages that spread communal hatred and instigate people," he said. "Our best option is to keep an eye on these accounts and shut them down when they post controversial content."
When asked about arresting people running these IDs, he said the admins were tech-savvy. "Most of them are operating these pages and IDs from outside the country (and) those staying in the country are constantly on the move," he said.
Investigators said many of these admins were staying in India, the Middle East and even in Europe. Currently, CTTC and CID are working closely to tackle the problem.
What is the solution?
Shah Alam, CID Additional DIG in-charge of forensic training institutions, told the Dhaka Tribune that people, especially the youth, need to be made aware against being influenced by these posts.
Peace and Conflict Studies Chairman Zahid Ul Arefin Choudhury was also in favour of raising awareness among students by instructing teachers of schools and colleges to give lectures on the issues.
DU Associate Professor Mahbubur said the best way to tackle the situation was to constantly monitor social media for hate speeches and punish those who are trying to spread them.
DU criminology teacher Syed Mahfujul Haque Marjan pointed out that people unconsciously get prepared for violent protests when going through Facebook posts defaming their religions.
"Preventing such posts all the time is not possible but identifying and putting the culprits on trial will be more effective," he said.
Marjan said the law enforcers could ratchet up negotiations with Facebook authorities to close down pages and profiles spreading communal hatred.
According to the Facebook, its response rate for Bangladesh was 24.5% and the emergency rate was 40% until December last year.
DUIT Associate Professor Shariful Islam said the law enforcers could use the help of Internet Service Providers to shut down such pages.
Full report at:
http://www.dhakatribune.com/bangladesh/2017/11/16/hundreds-facebook-pages-spreading-communal-hatred-bangladesh/
--------
Taliban rejects involvement in Kabul suicide attack
Nov 16 2017
The Taliban militants group in Afghanistan rejected the involvement of the group in today's suicide attack which apparently targeted a gathering support of Balkh governor Ata Mohammad Noor.
Taliban group spokesman Zabiullah Mujahid in a statement said the group has no links with the explosion which took place in Khair Khana area of the city today.
The incident took place at around 1:45 pm local time after a suicide bomber detonated his explosives near a wedding hall.
A security official said the suicide bomber detonated his explosives as people were coming out of the hotel after participating in a political gathering.
The source speaking on the condition of anonymity said the gathering was organized in support of Ata Mohammad Noor, the provincial governor of Balkh and chief executive of Jamiat-e-Islami.
The source further added that at least eighteen people were killed and ten others were wounded in the attack.
However, the Kabul police officials are saying that nine people including policemen were killed and around nine others were wounded.
Full report at:
http://www.khaama.com/taliban-rejects-involvement-in-kabul-suicide-attack-03863
--------
Dhaka speeds up diplomatic efforts to deal with Rohingya crisis
16 November 2017
SHEHAB SUMON
DHAKA: Bangladesh is focusing on strengthening diplomatic efforts to deal with the Rohingya refugee crisis.
The Bangladeshi envoys of 72 missions serving around the world have been summoned to Dhaka for an envoy conference to be held at the end of November, a senior official at the Foreign Ministry of Bangladesh confirmed to Arab News.
Dhaka is expecting the foreign ministers of China, Japan, Germany, and Sweden to arrive ahead of the Asia Europe Meeting (ASEM) in Naypyadaw, Myanmar. Two US Senate members are also scheduled to be in Dhaka by Friday midnight for the meeting.
"Bangladesh needs to address the issue through 'two track diplomacy' — one is bilateral discussion and the other is international. We need to keep the pressure on the Myanmar government by the international community," Ambassador Rashed Ahmed Chowdhury told Arab News.
"With this envoy conference, we can strengthen our effort to sensitize the international community on this issue. It will be tough to handle the issue by only focusing on bilateral diplomacy," the envoy said.
"Through this conference, the ambassadors and high commissioners will get the opportunity to share experiences from the field and to receive directives from the government," said Ambassador Munshi Faej Ahmed, the chairman of the Bangladesh International Institute of Strategic Studies (BIISS).
Bangladeshi Foreign Minister A.H. Mahmud Ali is scheduled to visit Myanmar on Nov. 19 to attend the ASEM foreign ministers' meeting. At that time, he is expected to have bilateral talks with Myanmar's state counselor, Aung San Suu Kyi.
"We expect that in this dialogue both parties will be able to sign an MOU to start the [refugee] repatriation process," said Ambassador Faej to Arab News.
While Dhaka is preparing to strengthen its international efforts to keep maximum international pressure on Myanmar through the envoy conference, some US senators are visiting Dhaka on Nov. 18-19.
German Foreign Minister Sigmar Gabriel, Swedish Foreign Minister Margot Willstrom, European Commission's Federica Mogherini, and US Senators Jeff Markley and Richmond Durbin represent their countries and organizations to witness the plight of Rohingya refugees in the camps of Cox's Bazar, Bangladesh.
Full report at:
http://www.arabnews.com/node/1194476/world
--------
Pakistan
Taliban makes a comeback in Pakistan's tribal areas
SANYA DHINGRA
17 November, 2017
Terror outfit operates in the guise of 'peace committee' in FATA region, bans cultural activities, women's movement outside their homes.
Prohibitions on cultural and social activities, music, traditional dance forms, use of narcotic drugs as well as restrictions on women's mobility — all have made a comeback in Wana, Pakistan, an erstwhile Taliban hotbed.
According to reports in the Pakistani media, Taliban has made a reappearance in this largest town of South Waziristan Agency in Pakistan's Federally Administered Tribal Areas (FATA) under the guise of a "peace committee".
The report comes at a time when the country is already engulfed in the larger debate of mainstreaming terror and extremist outfits.
According to the committee's guidelines, any activity that promotes immorality or violates Islamic teachings would be prohibited. In a series of pamphlets, the committee has particularly banned movement of women outside their homes without male members, warning that any violation could have serious repercussions.
"The movement of women outside their homes has been restricted and they would not be allowed to visit markets and clinics or faith healers without adult male members of their families, including husbands and brothers," the pamphlets read.
What is also of significance is that the committee is headed by Salahuddin alias Ayubi, a successor of Mullah Muhammad Nazir — an influential Taliban leader, who was killed in a US strike in January 2013.
It was in 2003 that Pakistani Taliban had first appeared in the South Waziristan Agency, the region becoming the hotbed of Talibanisation and Nek Muhammad Wazir emerging as its leader. Gradually, Talibanisation began to spread its roots in other tribal regions along the disputed Durand Line. In fact, the first ever US drone strike in Pakistan was carried out against Wazir, who was ultimately killed in the operation. Unfazed, the Taliban spread to the adjacent Khyber Pakhtunkhwa province – Swat Dir, Buner and suburbs of Peshawar.
The government, however, seems to be wary of taking a clear position on the issue. When the secretary of FATA's law and order was approached by Dawn to comment on reports of Taliban emerging in Wana, he only expressed ignorance over the issue.
"Are these committees, then, part of those former fighters who have been 'cleaned' and slowly incorporated into the mainstream," asks an editorial in Pakistan Today.
Only last week, six mainstream religious parties in the country — Jamaat-e-Islami, Jamiat Ulma-i-Islam-Fazal, Jamiat Ulma-i-Pakistan-Noorani, Markazi Jamiat Ahle Hadith, Jamiat Ulema-i-Islam-Samiual Haq and Islami Tehreek — decided to revive Muttahida Majlis-e-Amal (MMA) – an ultra-conservative, Islamist, religious, and far-right political alliance, which had dissolved a decade ago.
The alliance has been formed months after two religious outfits — Taheek Labaik Ya Rasul Allah and Jamat-ud-Dawah's Milli Muslim League — fared well in the by-poll in Lahore's NA-120.
It is not just the political arena, however, where extremism is spreading its tentacles. Only last month, a report by the Institute of Strategic Studies in Islamabad (ISSI) said that extremism in Pakistani universities is "far more complex and alarming than it appears".
https://theprint.in/2017/11/17/taliban-makes-comeback-pakistans-tribal-areas/
--------
Pakistan passes new law challenging voter registration for Ahmadis
17th November 2017
KARACHI: Pakistan's National Assembly has passed the Elections (Amendment) Bill 2017 to restore Khatm-i-Nabuwwat laws to their original form.
The amendment states that a separate voters list shall be created for Ahmadis as they will not be included in the list for Muslims.
"The new, amended bill will make the said sections more effective, where a separate voters list shall be created for Ahmadis as they will not be included in the list for Muslims," the Dawn quoted Pakistan Law Minister Zahid Hamid, as saying.
The bill was proposed by Law Minister Zahid Hamid, who assured the house that he and his family "were Muslims and believed in the finality of prophet-hood".
"My family and I are ready to lay our lives for the honour of Prophet Muhammad," Hamid added.
The Sections 7B and 7C of the Conduct of General Elections Order, 2002 were restored to their original form via the bill.
Section 7B states that the status of Ahmadis remains as stated in the Constitution of Pakistan, while section 7C states that if an enrolled voter's belief in the finality of Prophet Muhammad's prophet-hood is contended, they shall have to sign a declaration reaffirming their belief, failing which their "name shall be deleted from the joint electoral rolls and added to a supplementary list of voters in the same electoral area as non-Muslim."
The Khatm-i-Nabuwat declaration has also been restored to the original form in both English and Urdu, he assured.
The Elections Act 2017, which paved the way for Nawaz Sharif to return as Pakistan Muslim League (Nawaz) (PML-N) president, had become a cause of controversy when it was revealed that a declaration regarding the finality of prophet-hood had been modified somewhere during the process of its passage.
The government had claimed that the modification was the result of a "clerical mistake" and promised to restore the declaration to its original form.
An effort to immediately appease critics had been made last month by passing a bill, which, the government had then claimed, restored the declaration to its original form.
Full report at:
http://www.newindianexpress.com/world/2017/nov/17/pakistan-passes-new-law-challenging-voter-registration-for-ahmadis-1703392.html
--------
Hassan: It's time to shine a light on Pakistan's blasphemy laws
November 16, 2017
Canada's M-103 anti-Islamophobia motion is most certainly about blasphemy, despite claims to the contrary.
But Pakistan has laws that are unashamedly about blasphemy – and a whole lot more.
All the evidence about how the laws are applied confirms they often mask violent personal vendettas.
An accusation of blasphemy has become a useful tool to destroy individuals one doesn't like. The clergy class and the rabble that follow them merely need to be convinced that someone has committed a blasphemous offence and the mobs take care of the rest, inflicting vicious – often fatal – punishment on the strength of mere rumour.
If mobs don't mete out spontaneous "justice", the accused ends up in court and faces a death sentence upon being proven guilty.
Victims do not need to be non-believers. Close to seven hundred Muslims have been accused of blasphemous offences.
The blasphemy laws have provided an avenue for criminal-minded folk to get rid of their opponents in a convenient and often legal way. They just need to accuse someone of desecrating the Qur'an and let an angry mob of fundamentalists beat or burn the accused to death or let the current justice system take care of the vendetta.
This alone should be reason for the nation's civil society to convince diehard fundamentalists that Pakistan's blasphemy laws do not serve their purpose of protecting Islam.
This week at the Universal Periodic Review in Geneva, the United States and United Kingdom asked Pakistan to repeal its blasphemy laws in the face of these glaring human rights violations.
Non-Muslims are especially fearful.
Asia Bibi, a Christian mother of five, has been imprisoned since 2009 on charges of blasphemy. The calls to execute her grow louder by the day. What was initially just a tiff between her and her Muslim field workers turned ugly and resulted in her lengthy incarceration.
Such cases increased dramatically after the expansion of the laws in 1986. While they had already been on the books since the time of British rule in then undivided India, they were more egalitarian by holding criticism of all religions to be an offence.
The British colonizers had a vested interest in maintaining peace among all the different religious communities of subject people.
Zia al Haq, Pakistan's military dictator, expanded the scope of the laws by introducing stricter punishments for anyone accused of insulting Islam and the prophet Mohammad, or desecrating the Qur'an.
What exacerbates the horror of these laws is that no mens rea needs to be proven. Even inadvertent acts such as accidentally throwing a Qur'anic script in the garbage can be seen as a blasphemous act or used as a pretext to file a charge of blasphemy.
Section 295-C of Pakistan's criminal code states: "Whoever by words, either spoken or written, or by visible representation, or by any imputation, innuendo, or insinuation, directly defiles the sacred name of the Holy Prophet Muhammad (PBUH) shall be punished with death or imprisonment for life and shall also be liable for a fine."
Full report at:
http://torontosun.com/opinion/columnists/hassan-its-time-to-shine-a-light-on-pakistans-blasphemy-laws
--------
Islam Religion Of Tolerance, Peace, Has No Space For Terrorism: Punjab CM
Nov 17, 2017
LAHORE : Punjab Chief Minister (CM) Muhammad Shehbaz Sharif has said that Islam is a religion of tolerance, peace and tranquility. The Holy Prophet Hazrat Muhammad (Peace Be Upon Him) has given a message of tolerance, tranquillity and harmony through His immaculate character and the heart of every Muslim is filled with the purest love of Holy Prophet Muhammad (Peace Be Upon Him).
He stated this while talking to Minister of State for Religious Affairs and Interfaith Harmony Pir Amin-ul-Hasnat who called on him here on Thursday and discussed different matters of mutual interest, as well as promotion of interfaith harmony.
Shehbaz Sharif observed that need for interfaith harmony and tolerance is ever than before and it is the need of the hour to promote it at the grassroots. Pakistan has to be moved further by following the golden principles of brotherhood, unity and cohesion.
Full report at:
https://pakobserver.net/islam-religion-tolerance-peace-no-space-terrorism-cm/
--------
Afghanistan not 'doing enough' for peace in region, Pakistan tells US
NOVEMBER 17, 2017
ISLAMABAD: Chief of Army Staff (COAS) General Qamar Javed Bajwa told a US commander on Thursday that Pakistan had done its best for peace in the region but the same was not being reciprocated by Afghanistan.
"Peace in Afghanistan is more important for Pakistan than any other country," he was quoted as saying by the Inter-Services Public Relations (ISPR).
United States Central Command (US CENTCOM) Commander General Joseph L Votel had called on Gen Bajwa at the General Headquarters in Rawalpindi.
The statement came a day after Pakistan's civil and military leadership condemned the recent attacks on the Pakistan Army checkpost in Bajaur Agency and on police officials in Quetta, and expressed deep concern over the 'now increasingly exposed' activities of hostile intelligence agencies to destabilise the country.
Two servicemen, among them a captain, were martyred and up to 10 terrorists killed in a cross-border attack from Afghanistan on the Pakistan Army checkposts in Bajaur earlier this week.
Similarly, acting Superintendent of Police Muhammad Ilyas along with his wife, son and grandson were shot dead in the Nawa Killi area in Quetta on Wednesday.
Pakistan, the army chief said, had done its best despite constraints and shall continue efforts for the sake of its future, in line with aspirations of the Pakistani people.
Full report at:
https://dailytimes.com.pk/141225/afghanistan-not-enough-peace-region-pakistan-tells-us/
--------
Taliban commander surrenders in North Waziristan
Rehmat Mehsud
NOVEMBER 17, 2017
ISLAMABAD: Taliban Commander Khan Daraz of the Hafiz Gul Bahadur group on Thursday laid down his arms and surrendered to the security forces in North Waziristan Agency (NWA), sources said.
Daraz was the main fighter of Hafiz Gul Bahadur group, who had a final say in matters during the harsh Taliban's rule in North Waziristan, whose excruciating role saw thousands of families migrating.
Sources said that after the launch of Operation Zarb-e-Azb in the North Waziristan, Daraz had shifted to Afghanistan.
In the first week of this month, another notorious commander Abdul Khaliq Haqqani, along with his fighters surrendered to security forces in NWA. Haqqani was one of the leading Shura Council members of former Taliban head, Hafiz Gul Bahadur, in North Waziristan.
According to South Asia Terrorism Portal (SATP), an organisation which tracks terror incidents, there has been a marked decrease in terror-related incidents in Pakistan in 2017. It stated that till November 12, 2017, a total of 1,107 casualties were reported including civilians, security forces personnel and insurgents in terror-related incidents.
https://dailytimes.com.pk/141644/taliban-commander-surrenders-north-waziristan/
--------
Pak awaits India's response on offer to allow Jadhav's wife a visit
Nov 17, 2017
ISLAMABAD: Pakistan said on Thursday that India is yet to revert on its offer to allow Kulbhushan Jadhav's wife to visit him. It also said it has offered India to resume dialogue on Kashmir, Siachen, Sir Creek and other pending issues and is awaiting response.
"We are awaiting India's reply on our offer to allow Kulbhushan Jadhav to meet his wife," foreign office (FO) spokesperson Mohammad Faisal said during a weekly press briefing. Last Friday, Pakistan had informed the Indian high commission here about permitting Jadhav to meet his wife on humanitarian grounds.
Jadhav, a former Indian Navy officer, was sentenced to death by a Pakistani military court in April on charges of espionage and terrorism. The International Court of Justice in May halted his execution on India's appeal.
Pakistan has repeatedly denied India consular access to Jadhav on the ground that it was not applicable in cases related to spies.
Full report at:
https://timesofindia.indiatimes.com/india/pak-awaits-indias-response-on-offer-to-allow-jadhavs-wife-a-visit/articleshow/61680286.cms
--------
Mideast
Hundreds of detainees in Yemen tortured to death in Houthi prisons
16 November 2017
The Yemeni government announced on Thursday that hundreds of those who had been forcibly abducted have been tortured to death in Houthi prisons and camps.
A statement issued by the Yemeni Ministry of Human Rights, the United Nations Security Council, as well as other international organizations, called for pressuring Houthi militias and ousted President Ali Abdullah Saleh to stop their crimes against detainees and to release them. It further accused the insurgent militia of being solely responsible for the murder of the abductees.
The statement also said: "Militias at the origin of the coup are committing the most heinous crimes and violations against the detainees, of which the most recent is the crime of torture until death perpetrated against the detainee Ahmed Saleh Hussein al-Wahashi of the village of Mdouqin in the province of al-Bayda, who was arrested on October 15."
Wahashi was abducted and killed under torture by Houthi militias in a prison in Sanaa.
It was reported that Wahashi was taken by Houthi militia along with his nephew, who is still in prison.
Following Wahashi's abduction, the militia perpetrated all kinds of torture on him and broke his spine, which led to his death on October 28.
The Ministry of Human Rights confirmed that the crimes committed by the militias against civilians and detainees are in fact war crimes against humanity, and that the perpetrators will be punished and prosecuted both locally and internationally.
Of the crimes that have been reported, Yemeni human rights organizations count the killing of no less than 111 abductees in Houthi militia prisons under brutal torture. Yet, these numbers only refer to the crimes that have been disclosed, while similar violations of forced abductions, disappearances and torture are yet to be revealed or uncovered.
https://english.alarabiya.net/en/News/gulf/2017/11/16/Hundreds-of-detainees-in-Yemen-tortured-to-death-in-Houthi-prisons.html
--------
Turkey criticizes Greece for convicting Muslim clerics
16.11.2017
ISTANBUL
Turkish Deputy Prime Minister Bekir Bozdag on Thursday slammed Greece over the recent conviction of two Muslim clerics.
The elected mufti of the city of Xanthi (Iskece) in northern Greece, Ahmet Mete and the imam of the nearby village of Glafki (Gokcepinar), Erkan Azizoglu were each sentenced to seven months in prison by a court in Thessaloniki on Monday for disturbing a religious ceremony and usurping authority.
Mete and Azizoglu were convicted over an incident at the funeral ceremony of a conscript soldier last year, who was a member of the Muslim Turkish minority and lost his life in a swimming accident while on duty.
Mete took over the prayer service from the state-appointed mufti of Xanthi.
Speaking at an event in Istanbul, Bekir Bozdag slammed Greece for not letting a Muslim be buried in accordance with his religious beliefs, and by a mufti elected by the local community instead of one appointed by the state.
He said this was against the Lausanne Treaty. "Where is freedom of religion and conscience?" he asked.
Bozdag said the family of the dead soldier wanted Mete to head the funeral prayer.
"They [Greek authorities] breached the Lausanne Treaty, and ignored the elected mufti and appointed their own. The religion preached by that [appointed] mufti is the religion told by the Greek government, not the religion of Quran and Prophet [Mohammad]," he said.
The two clerics' prison sentences have been suspended, and they could be jailed if they commit another crime in three years.
Mete told Anadolu Agency that the conviction was a "medal of honor" for them.
"We will continue our struggle whatever the outcome may be. We will go to higher courts if necessary," he said.
A Turkish-origin Greek lawmaker from the Democratic Alignment party, Ilhan Ahmet called Mete's conviction "illegal".
"I don't understand what crime Mete was convicted of. The Greek state must respect the minority's preferences regarding the chronic mufti issue," Ahmet said.
Ibrahim Serif, who is the elected mufti of Komotini (Gumulcine) city and head of the Western Thrace Turkish Minority Advisory Board, criticized Greek authorities' ongoing negative attitude in this regard.
"The locals openly say that they do not want the appointed muftis. We expect Greece to recognize the religious leaders elected by the Muslim Turkish minority," he said.
Serif, like Mete, was also convicted previously for usurping authority. He later appealed to the European Court of Human Rights, which made a decision in his favor and found Greece guilty.
The 1923 Lausanne Treaty guarantees the religious freedoms of the Muslim minority in Greece.
The election of muftis by the Muslims in Greece was included in the 1913 Treaty of Athens between Greece and the Ottoman Empire and was included in Greek Act 2345/1920. However, Greece annulled this law in 1990 and started appointing the muftis itself.
The majority of Muslim Turks in Komotini (Gumulcine) and Xanthi cities do not recognize the appointed muftis and elect their own instead, who are not recognized by the Greek state.
Full report at:
http://aa.com.tr/en/todays-headlines/turkey-criticizes-greece-for-convicting-muslim-clerics/967496
--------
Turkish Delegation's Visit to Idlib Reveals Ties with Al-Nusra Front
Nov 16, 2017
The Arabic-language al-Hadath news website reported on Thursday that Governor of Hatay province Salib Mohammed Erish along with a number of other Turkish officials have traveled to Idlib city in Syria, visiting several districts.
Observers believe that their trip to al-Nusra Front (Tahrir al-Sham Hay'at or the Levant Liberation Board) main stronghold in Syria, Idlib, is suspicious, specially when Ankara, as one of the peace guarantors in Astana talks, has stressed the need for fighting the al-Nusra in Idlib under the agreement to create de-escalation zones in Syria.
They also said that the visit not only shows close ties between Ankara and al-Nusra but also indicates that Turkey doesn't intend to drive the terrorist group out of Idlib province.
In a relevant development on Wednesday, the Syrian Army troops continued to advance against the Al-Nusra Front towards Idlib province after winning control over several hills, towns and villages in Northeastern Hama.
The army men pushed Al-Nusra back from the small town of Mawilah, Tal (hill) Mahsar and the village of al-Jamileh North of the small town of al-Hamra.
The army soldiers also captured al-Banat hill North of the village of al-Rabi'eh.
Full report at:
http://en.farsnews.com/newstext.aspx?nn=13960825000778
--------
Mossad used Bosnian passports to kill drone expert: Hamas
Nov 16, 2017
Hamas says Israeli spy agency Mossad's agents used Bosnian passports last year to assassinate Mohamed Zawahri, a Tunisian drone expert who worked for the Palestinian resistance movement.
Senior Hamas figure Mohamed Nazzal said in Beirut on Thursday that an investigation found a number of agents from Mossad had operated in Tunisia over several months, pretending to be foreign journalists in order to get close to Zawahri.
Zawahri was under Mossad's close surveillance for four months prior to his killing on December 15 last year, he told a news conference at the Lebanese capital.
The two main assassins who entered the country before killing Zawahri were using Bosnian passports, Nazzal noted.
Zawahri, a 49-year-old Tunisian national, was shot 20 times at the wheel of his car outside his house in the North African country's port city of Sfax.
The procedure used to assassinate Zawahri, who had worked for Hamas for 10 years, was nothing unusual for Mossad that uses interviews as bait to carry out the killings.
Hamas said at the time that Israel was behind the assassination which prompted hundreds of Tunisians to take to the streets of the capital Tunis and condemn it.
Back in 2012, Israel admitted to the 1988 assassination of Abu Jihad, the second-in-command of the Palestine Liberation Organization, in a raid on the movement's headquarters in Tunis.
Mossad is widely believed to have been behind the 2010 assassination of Hamas leader Mahmoud al-Mahbouh in 2010, in which Israeli spies used British, Irish, Australian and other passports to assassinate him in Dubai.
Full report at:
http://www.presstv.com/Detail/2017/11/16/542440/Mossad-Hamas-Mohammed-Zawahri-Hamas-Tunisia
--------
UN chief says Saudi war on Yemen 'stupid,' calls for lifting of blockade
Nov 17, 2017
United Nations Secretary General Antonio Guterres has described Saudi Arabia's long-running war on Yemen as "stupid," saying the blockade on the impoverished country must come to an end.
Speaking to reporters on Thursday, the UN chief's spokesperson Stephane Dujarric said Guterres had written a letter to Saudi Arabia's UN envoy Abdallah al-Mouallimi, asking the Riyadh regime and its allies to reopen Yemen's sea and airports as well as borders.
"The secretary general is very much disappointed that we have not seen a lifting of the blockade," said Dujarric, underscoring Guterres' frustration with Saudi officials' disregard for international calls to remove the siege.
Guterres and his top aid officials are "heartbroken at the scenes we are seeing from Yemen and the risk of continued suffering of the Yemeni people," Dujarric added.
"This is a man-made crisis," he said of the unprovoked military campaign that has killed over 12,000 Yemenis since it began in March 2015, noting that Guterres had called it a "stupid war."
Earlier this month, Saudi Arabia announced that it was shutting down Yemen's air, sea, and land borders, after Yemeni fighters targeted an international airport near the Saudi capital.
This is while the UN has listed Yemen as the world's number one humanitarian crisis, where 17 million people are in dire need of food, seven million of whom are facing famine.
The war has also forced one of the world's worst outbreaks of cholera upon the impoverished country, killing over 2,200 people and leaving nearly one million people more infected.
In his letter to Mouallimi, Guterres called on the Saudi-coalition to allow UN flights to the Yemeni capital Sana'a as well as Aden, and to reopen the key ports of Hudaydah and Salif.
He also offered to send a UN team to Riyadh for talks on more thorough inspections at Hudaydah port, after Saudi Arabia claimed that ships docking there are used for smuggling arms into areas controlled by the Houthi Ansarullah movement.
Saudi Arabia began the war over two years ago in an attempt to reinstall Yemen's former president Abd Rabbuh Mansur Hadi, a staunch ally of Riyadh, and crush the Houthi Ansarullah movement.
Full report at:
http://www.presstv.com/Detail/2017/11/17/542475/UN-Saudi-Yemen-Guterres-Dujarric-Mouallimi
--------
Iran blasts 'one-sided, biased' France views of regional crises
Nov 17, 2017
Instead of taking "biased" stances that endanger peace and stability in the Middle East, France and other Western nations need to adopt a "realistic" approach that helps soothe tensions in the region, Iranian Foreign Ministry spokesman Bahram Qassemi says.
"Unfortunately, it seems like France has a one-sided and biased view towards the ongoing crises and humanitarian catastrophes in the Middle East," Qasemi said on Thursday.
And this view fuels regional conflicts, "whether intentionally or unintentionally," he added.
The remarks were a direct reaction to French Foreign Minister Jean-Yves Le Drian, who earlier in the day expressed concern about what he called Iran's "hegemonic" intentions in the Middle East.
"I'm thinking specifically about Iran's ballistic program," Le Drian said during a joint press conference with his Saudi counterpart Adel al-Jubeir during a trip to Saudi Arabia.
Emphasizing the need for stability and security in the region, Qassemi advised leaders of France and other nations to adopt a "realistic and responsible" approach.
The Iranian official also condemned weapons sales by "trans-regional countries" to Middle Eastern government, saying the deals have only led to "more instability and insecurity" in the region.
Citing Saudi Arabia's ongoing military aggression against Yemen as an example, Qassemi said the unconditional support had made the Riyadh regime and its regional partners more "insolent" in creating new conflicts.
According to the Control Arms Coalition, France, the world's fourth weapons exporter, authorized arms licenses worth $18 billion to Saudi Arabia in 2015 -- the year Riyadh launched its military campaign against Yemen -- followed by the United States at $5.9 billion and Britain's $4 billion.
Le Drian's visit was an extension of Paris' role as a self-proclaimed mediator between Saudi Arabia and Lebanon, which have come to blows ever since Lebanese Prime Minister Saad Hariri's strange resignation during a televised speech from Riyadh earlier this month.
While Saudis and Hariri himself claim that he made the decision on his own, Beirut insists that the PM was forced to step down and is now held in the Saudi capital against his will.
Days after Hariri's announcement, French President Emmanuel Macron headed to Saudi Arabia to discuss the matter with Saudi officials, including King Salman bin Abdulaziz Al Saud and Crown Prince Mohammad bin Salman.
Lebanese President Michel Aoun said in a statement on Thursday that Hariri and his family were heading to France before returning to Beirut to make the resignation official.
Full report at:
http://www.presstv.com/Detail/2017/11/17/542472/Iran-Qassemi-France-Le-Drian-Saudi-Arabia-Lebanon-Hariri
--------
Arab World
Saudi Arabia blackmailing detained princes to fill state coffers: Report
Nov 16, 2017
A new report says Saudi Arabia has offered deals to detained princes and businessmen to fill depleted state coffers.
According to a report published in The Financial Time on Thursday, Saudi authorities were negotiating settlements with individuals held over allegations of corruption at the Ritz-Carlton Hotel in Riyadh.
The report quoting people close to the negotiations said that some of the suspects were keen to secure their release by signing over cash and corporate assets.
"They are making settlements with most of those in the Ritz," said one adviser, adding, "Cough up the cash and you will go home."
People briefed on the discussions said one detained multi-billionaire businessman has been told to hand over 70 percent of his wealth to the state. One of his advisers said that he was inclined to pay.
Settlements for royals are likely to also include pledges of loyalty to Crown Prince Mohammed bin Salman.
Another detainee has told his staff that the authorities may be looking to take ownership of his main business.
"They are looking for ways to isolate the tainted shareholder and keep the business going," said the adviser.
Earlier this month, dozens of princes, ministers and former ministers were detained on the order of Saudi Arabia's so-called Anti-Corruption Committee headed by the crown prince, in a crackdown, which is widely believed to be aimed at consolidating his power.
The detained individuals are facing allegations of money laundering, bribery, extorting officials and misappropriation of public funds for personal benefits.
Prince al-Waleed bin Talal bin Abdulaziz, the chairman of investment firm Kingdom Holding Company, Nasser bin Aqeel al-Tayyar, the founder of Al Tayyar Travel Group, and Amr al-Dabbagh, the chairman of builder Red Sea International, are among the top business executives detained during the purge.
More arrests are likely as the government widens its graft probe.
The settlements come at a time when the Riyadh regime is grappling with a recession triggered by prolonged low oil prices and a budget deficit of $79bn last year.
The attorney general has said he is investigating allegations of corruption amounting to at least $100bn. The government wants to take back at least that figure, though the target may rise to as much as $300bn.
This comes as Saudi King Salman plans to relinquish power in favor of his son who is pursuing a self-promotion campaign under the cover of tackling high-level corruption.
Pundits believe the targeting of Saudi Arabia's long-standing elite represents a shift from family rule to a more authoritarian style of governance based on a single man.
The kingdom is currently struggling with plummeting oil prices as the Al Saud regime also faces criticism over its deadly military campaign against neighboring Yemen, which it launched in March 2015.
Many also see Riyadh's policies as a major cause of the crises unfolding in the region, especially in Syria and Iraq.
http://www.presstv.com/Detail/2017/11/16/542457/Saudi-Arabia-Riyadh-King-Salman-Mohammed-bin-Salman
--------
Russia casts 10th UN veto on Syria action, blocking inquiry renewal
17 November 2017
Russia cast its 10th veto on Thursday of United Nations Security Council action on Syria since the war began in 2011, blocking a US-drafted resolution to renew an international inquiry into who is to blame for chemical weapons attacks in Syria.
The mandate for the joint inquiry by the UN and the Organization for the Prohibition of Chemical Weapons (OPCW), which found the Syrian government used the banned nerve agent sarin in an April 4 attack, expires at midnight Thursday.
A resolution needs nine votes in favor and no vetoes by the United States, France, Russia, Britain or China to be adopted. The US draft text received 11 votes in favor, while Russia and Bolivia voted against it and China and Egypt abstained.
The vote sparked a war of words between Russia and the United States in the council, just hours after White House spokeswoman Sarah Sanders said President Donald Trump believed he could work with Russian President Vladimir Putin on issues like Syria.
The April 4 sarin attack on Khan Sheikhoun that killed dozens of people prompted the United States to launch missiles on a Syrian air base. US envoy to the UN Nikki Haley warned after the council vote on Thursday: "We will do it again if we must."
"The Assad regime should be on clear notice - the United States does not accept Syria's use of chemical weapons," she told the council, referring to Syrian President Bashar al-Assad.
Russian UN Ambassador Vassily Nebenzia said the US draft resolution was not balanced.
"We would like to remind our US colleagues and those who ... supported their unrealistic draft, we would like to remind you that you bear the burden of responsibility if the mechanism cannot be salvaged," Nebenzia told the council.
"Russia is doing everything possible to prevent that from happening," he said.
Vote on Russian draft
Syrian ally Russia withdrew its own rival draft resolution to renew the inquiry, formally known as the Joint Investigative Mechanism (JIM), after losing a rare procedural vote for its text to be considered after the council voted on the US draft.
Diplomats said the Russian draft text had little support among the 15-member council. After the council voted on the US draft, Bolivia then requested that the body vote on the Russian text. The vote was expected to take place later on Thursday.
Ahead of the council vote, Trump on Thursday urged the Security Council to renew the inquiry, saying it was needed to prevent Assad from using chemical weapons.
While Russia agreed to the 2015 creation of the JIM, it has consistently questioned its findings, which also concluded that the Syrian government used chlorine as a weapon several times.
Russia has now vetoed 10 resolutions on Syria, including blocking an initial US bid on Oct. 24 to renew the JIM, saying it wanted to wait for the release two days later of the inquiry's report that said the Syrian government used sarin.
"Russia has killed the Joint Investigative Mechanism ... Russia has undermined our ability to deter future attacks," Haley said, accusing Moscow of "playing games" with the council's attempt to renew the chemical weapons investigation.
"In effect Russia accepts the use of chemical weapons in Syria. How then can we trust Russia's support for supposed peace in Syria?" she said.
Full report at:
https://english.alarabiya.net/en/News/middle-east/2017/11/17/Russia-casts-10th-U-N-veto-on-Syria-action-blocking-inquiry-renewal.html
--------
Iran, 'enough is enough': Saudi foreign minister
November 17, 2017
RIYADH: Saudi Arabia's Foreign Minister Adel Jubeir said on Thursday the kingdom's actions in the Middle East were a response to what he called Iranian aggression and hinted at future action against Lebanon's Hezbollah.
Long-standing arch-rivals Riyadh and Tehran are waging a contest for power on several fronts across the region, notably in Yemen and Lebanon.
"(The Iranians) are the ones who are acting in an aggressive manner. We are reacting to that aggression and saying: 'Enough is enough. We're not going to let you do this anymore'," Jubeir told Reuters in an interview.
He said Saudi Arabia was consulting its allies about what leverage to use against Lebanese group Hezbollah — an Iranian ally — to end its dominance in the small Mediterranean nation and 'intervention' in other countries.
"We will make the decision when the time comes," he said, declining to detail what options were under consideration.
Saudi Arabia accused Lebanon last week of declaring war against it because of acts by Hezbollah, which is both a militant and political organisation represented in Lebanon's parliament and government.
Jubeir said Hezbollah, which he described as a subsidiary of Iran's Revolutionary Guard "doing Iran's bidding", must disarm for Lebanon to stabilise.
"Wherever we see a problem, we see Hezbollah act as an arm or agent of Iran and this has to come to an end," he said.
Jubeir said Iran had harboured terrorists, assassinated diplomats and interfered in other countries' affairs — charges Tehran denies.
"If you want us to deal with you as a good neighbour, act like one. But if you continue to act in an aggressive manner, we will push back," he said.
Lebanon
Since Crown Prince Mohammed bin Salman rose to power less than three years ago, Riyadh has struck a more aggressive posture towards Iran , launching a war in Yemen, leading a boycott of neighbouring Qatar in part for allegedly cosying up to Tehran, and ratcheting up its rhetoric against Hezbollah.
Saad al-Hariri, a Saudi ally, resigned as Lebanon's prime minister on November 4, citing an assassination plot and accusing Iran and Hezbollah of sowing strife in the region.
Lebanese officials say Hariri had come under pressure from Riyadh, which they accuse of holding him captive despite his denials. Hariri said on Thursday he would visit Paris "very soon" and is expected to then return to Lebanon.
Jubeir repeated Saudi denials that Riyadh had forced Hariri to resign or held him against his will. "He's a free man, he can do whatever he wants," Jubeir said.
Asked if Saudi wanted Hariri to withdraw his resignation, Jubeir said: "That is his decision to make."
Saudi's top diplomat said reigning in Hezbollah was the priority and the "facade" that the group needed to hold on to its weapons should be exposed.
"If they are to support the resistance, what are they doing in Syria fighting on behalf of the regime alongside the Iranian militias?" he said, referring to President Bashar al-Assad, who is battling rebels backed in part by Saudi Arabia .
"If they are there to protect Lebanon, what are they doing in Yemen?"
Yemen
Saudi Arabia is backing Yemen's internationally recognised government against the Iran-aligned Houthi movement in a two and a half-year-old war. The kingdom has been criticised for killing civilians in airstrikes there and blocking humanitarian aid.
Jubeir accused the Houthis, who control much of the country's north, of besieging civilian areas and preventing supplies from coming in or out.
A military coalition led by the kingdom has enforced a near-blockade on Yemen, which aid agencies say has contributed to unleashing famine and disease in the already impoverished country.
It closed all air, land, and sea access on November 6 following the interception of a missile fired towards Riyadh.
Saudi Arabia has since said that aid can go through "liberated ports" but not Houthi-controlled Hodeidah, the conduit for the vast bulk of imports into Yemen.
Jubeir said the ports of Aden, Mokha and Midi along with Aden airport had resumed operations.
The heads of three UN agencies on Thursday warned "untold thousands" would die if the blockade stayed in place.
Full report at:
http://nation.com.pk/17-Nov-2017/iran-enough-is-enough-saudi-foreign-minister
--------
Syrian Army Repels ISIL's Heavy Offensive in Eastern Homs
Nov 16, 2017
The army units clashed with ISIL militants who had attacked their positions from the Eastern and Southern fronts near the town of al-Sukhnah in Eastern Homs.
During the clashes, the Syrian army forces killed and wounded a number of terrorists, forcing others to flee the battleground.
Meantime, other army units clashed with the terrorists in the two regions of al-Hayl and Hamimeh in Northeastern al-Sukhnah, killing a number of them.
Also, the Syrian fighter jets launched repeated airstrikes on ISIL in Southeastern al-Sukhnah, West of the T2 Station and near the common borders with Deir Ezzur province, destroying several ISIL bases and military vehicles.
Early in August, the Syrian army troops won the street-battle against ISIL in the key town of al-Sukhnah, imposing full control over the town's neighborhoods.
Full report at:
http://en.farsnews.com/newstext.aspx?nn=13960825000873
--------
Defected SDF Spokesman Transferred from Syria to Turkey
Nov 16, 2017
News websites affiliated to the terrorists reported that the Turkish intelligence services played a role in Talal Salou's defection and took care of him upon arrival in regions controlled by the Ankara-backed Euphrates Shield Operation forces.
Salou is a Turkmen from the town of al-Ra'ei in Northern Aleppo who was the commander of Turkey-backed Lawa al-Salajeqah terrorist group four years ago.
Salou defected the SDF and moved to the town of Jarabulus in Northeastern Aleppo on Wednesday. Salou's move was done in coordination with the FSA in the region.
The SDF has not made any comment on the development yet.
Local sources reported on Tuesday that people in a town in Northeastern Aleppo took to the streets, opposing forced recruitment by the SDF.
The sources said that a large number of residents of the town of Kobani (Ein al-Arab) took to the streets, condemning the SDF's forced recruitment in the region.
The source said that the demonstration in Kobani was carried out to support the same move in the town of Manbij, adding that people in Kobani also condemned the SDF's intention to secede the region from Syria.
Full report at:
http://en.farsnews.com/newstext.aspx?nn=13960825000488
--------
Syrian Army Seizes US, Israeli Arms from ISIL in Deir Ezzur
Nov 16, 2017
The Arabic website of Sputnik news agency quoted a military source as saying on Thursday that during the operations to liberate the remaining districts of Deir Ezzur city which were under the ISIL occupation for almost three years, they discovered a large number of arms and ammunitions caches, including different types of Israeli, US and Western weapons.
The source added that in addition to seizing different types of rifles and M16 machineguns as well as TOW missiles in al-Sana'a, al-Hamidiyeh and Stadium districts and the regions near the public garden, they discovered the US-made artilleries of BRAMS 155 type which is considered as a heavy and long-range cannon.
The Syrian army units also seized Hummer armored vehicles used both for transferring forces and suicide attacks as well as Israeli spy drones and clothing special to engineering jobs.
In a relevant development on Wednesday, members of the Free Syrian Army (FSA) started heavy infighting in Quneitra province in Southwestern Syria over the distribution of Israeli-supplied aid packages, an Arab media outlet reported.
The Arabic-language al-Watan daily quoted dissident-affiliated websites as saying that a number of the FSA militants started infighting over how to distribute aid as they were receiving three Israeli vehicles with a cargo of flour bags from Commander of Tajamo al-Ahrar Abu Yazan al-Jabileh and Commander of Tajamo Abu Hamza al-Na'eimi Abu Tariq al-Qadir at gates of al-Dareeyat region.
It added that the Israeli missile units shelled the road connecting the villages of al-Ma'alaqa and al-Rafid in Southern Quneitra following the escalation among the FSA terrorists.
The road was cut off due to the heavy fire of Israeli forces, al-Watan added.
Israeli forces have been providing financial, logistic, weaponry and medical supports for the terrorists in Southern Syria.
Full report at:
http://en.farsnews.com/newstext.aspx?nn=13960825000654
--------
Possibility for Clashes between Syrian Army, Kurds Raises in Deir Ezzur
Nov 16, 2017
The Syrian Observatory for Human Rights reported on Thursday that the Syrian Democratic Forces (SDF) have advanced in the Eastern parts of Deir Ezzur province, gaining control of a village near the town of al-Shahil in the Eastern coasts of the Euphrates river.
They also advanced from al-Tanak oil field towards al-Kashmeh oil field near the village of al-Kashmeh, taking control of the oil field.
The Kurdish forces have now reached regions 20km away from Albu Kamal and 14km from Deir Ezzur's borders with Iraq.
Meantime, the Syrian army forces' presence near Albu Kamal have laid siege on the towns of al-Sokriyeh and Hamdan from East, South and West.
Also, other army troops want to complete the siege on the ISIL in Albu Kamal by advancing from the road linking al-Mayadeen in Southeastern Deir Ezzur to the strategic town.
Local sources confirmed on Wednesday that the ISIL continues to surrender its positions to the SDF within the framework of its earlier agreement on the territories that it holds in Eastern Syria.
The sources reported that the ISIL delivered the town of al-Shahil in Eastern Deir Ezzur to the SDF, adding that the ISIL has handed over the key town of al-Basireh to the US-backed forces.
Full report at:
http://en.farsnews.com/newstext.aspx?nn=13960825000590
--------
Syrian Army Repels Terrorists' Offensive in Eastern Damascus Again
Nov 16, 2017
The army troops continued clashes with the terrorists near their positions in the town of Harasta in Eastern Damascus, warding off their offensives again.
Meantime, the Syrian fighter jets heavily pounded the militants' bases and moves in Harasta and Modira regions.
Also, the army's artillery units targeted the terrorists' positions in the region.
A military source underlined that the attacks were launched with the participation of a large number of terrorists, and said they couldn't enter the army's positions.
Also, in Western Damascus, the Syrian army forces engaged in heavy clashes with the militants who had attacked the army's new positions in Hineh plain field and the hills near the towns of Kafar Hour and Beit Saber from Beit Jin and adjacent farms, repelling their offensive.
Also, on Wednesday, the Syrian army troops engaged in fierce clashes with terrorists in Eastern Ghouta, fending off their heavy offensive.
The army men warded off terrorists' offensive on the pro-government forces' positions in the town of Harasta, killing tens of militants and destroying their equipment.
The Syrian Army troops stormed again the positions of Al-Nusra Front (Tahrir al-Sham Hay'at or the Levant Liberation Board) in Eastern Ghouta on Monday, and seized control over several positions.
Full report at:
http://en.farsnews.com/newstext.aspx?nn=13960825000296
--------
Japan asks UN council to extend Syria gas attacks probe for 30 days
17 November 2017
Japan on Thursday asked the UN Security Council to renew for 30 days a UN-led investigation of chemical weapons attacks in Syria, according to a draft resolution obtained by AFP.
The request came after Russia vetoed a US-drafted resolution that would have extended for a year the Joint Investigative Mechanism (JIM) and a second Russian-proposed measure failed to win enough votes at the Security Council.
Japan's proposed measure would allow more time to negotiate a possible compromise to allow the panel to continue its work of identifying those responsible for toxic gas attacks in Syria.
The draft measure would renew the JIM mandate for 30 days and task UN Secretary-General Antonio Guterres with submitting to the council in 20 days "proposals for the structure and methodology" of the panel.
Japan requested a vote for Thursday, but diplomats said it was more likely that the council would consider the measure on Friday morning. Russia earlier cast its 10th veto on Syria at the top UN body, blocking the one-year extension of the JIM as proposed in a US-drafted resolution that won 11 votes.
A Russian-drafted resolution fell short of the nine votes required for adoption, garnering just four votes in favor. Russia has sharply criticized the JIM after its latest report blamed the Syrian air force for a sarin gas attack on the opposition-held village of Khan Sheikhun that left scores dead.
The attack on April 4 triggered global outrage as images of dying children were shown worldwide, prompting the United States to launch missile strikes on a Syrian air base a few days later. Syria has denied using chemical weapons, with strong backing from Russia.
Full report at:
https://english.alarabiya.net/en/News/middle-east/2017/11/17/Japan-asks-UN-council-to-extend-Syria-gas-attacks-probe-for-30-days.html
--------
Saudi Foreign Minister Jubeir says Hezbollah hijacked Lebanon
16 November 2017
Saudi Foreign Minister Adel al-Jubeir said Hezbollah is the root of the problem in Lebanon as it has hijacked the Lebanese system.
During a joint press conference with his French counterpart Jean-Yves Le Drian, Jubeir added that Hezbollah's continuous interferences in Arab countries' affairs will worsen the situation in Lebanon.
He also said that the Hezbollah militia is a weapon in Iran's hands, noting that Hezbollah's secretary general himself has acknowledged that.
Jubeir, whose meeting with Le Drian addressed Iranian interferences, combating terrorism and the Lebanese crisis, said Lebanon's resigned Prime Minister Saad Hariri lives in Saudi Arabia and the decision to return to Lebanon is his as it depends on security circumstances.
Commenting on Lebanese President Michel Aoun's statements that Hariri is detained in Saudi Arabia, Jubeir said these were false allegations as Hariri is an ally of the Saudi kingdom and a Saudi citizen.
The Saudi FM added that Hezbollah threatens the stability of Lebanon and the region and voiced the importance of finding means to deal with the party. He added that there were practical measures in this regards.
Jubeir also voiced his appreciation of France for condemning the act of firing a ballistic missile from Yemen towards Riyadh upon Hezbollah's support on November 4.
Meanwhile, Le Drian said he was thrilled to visit Saudi Arabia and noted that his visit falls within the context of the historical partnership between the two countries and aims to enhance bilateral relations.
Le Drian said his meeting with Jubeir focused on Lebanon and on France's concern to maintain Lebanon's stability and not interfering in its internal affairs.
He also voiced his desire for Saudi-French coordination in several affairs.
Regarding Yemen and other regional crises, Le Drian said: "We are committed to enhancing France's partnership with Saudi Arabia."
The French FM added that they also discussed the nuclear agreement with Iran and Tehran's policy in the region and voiced his country's worry of Iran's interferences and domination tendencies.
Full report at:
https://english.alarabiya.net/en/News/gulf/2017/11/16/Saudi-Foreign-Minister-Jubeir-says-Hezbollah-hijacked-Lebanon.html
--------
Three militant killed, 74 arrested in Egypt's raids in Sinai
Nov 16, 2017
Egyptian military has launched a major counter-terrorism operation in the restive Sinai Peninsula, killing three militants and arresting 74 others.
Military spokesman Colonel Tamer el-Rifai said Thursday that a number of raids had been carried out on the hideouts of militants in Sinai earlier in the day.
He said the military had also managed to destroy five four-wheel-drive vehicles and four bomb-making workshops while ammunition and fuel stocks were also targeted in the raid.
Sinai has seen massive militancy since the outer of former president Mohamed Morsi four years ago. Egypt has lost hundreds of its troops in the volatile region, where a branch of Daesh, a Takfiri terrorist group mainly active in Iraq and Syria, targets police posts as well as civilians.
The Egyptian military says hundreds of militants have been killed in the counter-terror operations in the region. However, the North African country still suffers from widespread militant attacks.
Some 16 police forces were killed last month when Egyptian forces launched an attack on militants in an area some 100 kilometers outside the capital, Cairo, in the western desert region. The government said militants that had entered Egypt from neighboring Libya, where various militant groups vie for power, were behind the attack on police forces.
Many blame the continued militancy in Egypt on policies of President Abdel Fattah el-Sisi, the former army chief who led the coup against Morsi in 2013.
Full report at:
http://www.presstv.com/Detail/2017/11/16/542452/Egypt-Sinai-militancy
--------
North America
IS has lost 95pc of its 'caliphate': US-led coalition
November 17, 2017
AMMAN - The Islamic State group has lost 95 percent of the cross-border "caliphate" it declared three years ago in Iraq and Syria, the US-led coalition fighting it has said.
"Since our coalition was formed in 2014, ISIS has lost 95 percent of the territory it once controlled in Iraq and Syria," Washington's envoy to the coalition, Brett McGurk, said late Wednesday after a meeting in Jordan, using an alternative acronym for IS.
The jihadist group swept across Syria and Iraq the same year, declaring a cross-border "caliphate" in territory roughly the size of Britain, attracting thousands of foreign fighters.
But several military offensives, including those backed by the US-led coalition, have since seen IS lose most areas it once controlled. "More than 7.5 million people have now been liberated from ISIS," McGurk said in a statement, adding that the group's finances are now "at their lowest levels to date".
With the jihadists' dreams of statehood lying in tatters following the battlefield defeats, Western attention is increasingly pivoting to trying to block foreign fighters from returning home to carry out attacks.
McGurk insisted that flows of foreign IS fighters into Syria have "nearly stopped", and that jihadists are increasingly being picked up as they cross borders.
"We are enhancing cooperation and border security, aviation security, law enforcement, financial sanctions, counter-messaging, and intelligence sharing to prevent ISIS from carrying out attacks in our homelands," he said.
http://nation.com.pk/17-Nov-2017/is-has-lost-95pc-of-its-caliphate-us-led-coalition
--------
Saying God picked Trump, Nation of Islam leader Louis Farrakhan portrays him as both truth-talking hero and racist villain
By Michelle Boorstein
November 16, 2017
Controversial firebrand Minister Louis Farrakhan Thursday invited journalists to a televised, 135-minute sermon to Donald Trump to clean up America's injustices, seeming to side with Trump as a fellow tell-it-straight ally who calls out everyone from Pope Francis to the media.
"God has him here!" the Nation of Islam leader said, referring to Trump during the morning event at the Watergate Hotel ballroom, which was filled to capacity with more than 500 people, mostly Nation members and other Farrakhan supporters. "What did you say, Farrakhan? Do you think God is not interested in who is president of the United States of America?! Especially when it's the time of evil?"
The talk was billed as a news conference because reporters were invited, but no public questions were taken after the address. And it was called a message to Trump. It was laid out as a detailed history of American wrongs, from slavery to war to hypocrisy, delivered to an unexpected and unlikely president whom Farrakhan painted as perhaps best able to address such problems.
"America needs to reflect on her sins! And who is bold enough, strong enough to say to America: 'You have been wrong for a long, long time and it is time now for you to actually see yourself as God sees you!' This is a final warning to the government and the people of the United States of America. It's written in the Bible, and I say this to our president: It is written that every knee will bow, and every tongue will confess."
The fiery talk focused on injustices against African Americans and Muslims and seemed to single out a longtime favorite target of the religious leader: Jews. Running through his story of America, he said Jews were the ones who stopped African Americans' initial progress. About 40 minutes into the talk, an assistant brought out a large poster of a Jewish star and an advertisement for a decades-old Nation of Islam-published book subtitled "How Jews Gained Control of the Black American Economy." The poster stood beside Farrakhan for the rest of the talk.
Farrakhan's comments about Jews, gays and lesbians and white people prompted the Southern Poverty Law Center, which tracks hate and extremist groups, to label the Nation of Islam a hate group. The Nation was formed in Detroit in the 1930s. Its theology entailed, in part, black superiority over whites. But the 84-year-old Farrakhan has also been held up as a civil rights leader by his followers and supporters.
"For black youth, this puts their struggle in perspective — for them to see they are the victims of circumstances," said Ishmael Muhammad, national assistant minister to Farrakhan. "They can redirect their anger and turn it into something more constructive."
But nothing and no one were outside Farrakhan's critique, with targets from Presidents Kennedy, Clinton, Nixon and both Bushes to his fellow African Americans and Muslims as well.
Thursday's talk was "a final call to black people that you must change the way you think and the way you act because the time has arrived for you to do better and be better or suffer the chastisement of God," he said, prompting many calls from the crowd of "Yessir!"
Trump was the stated audience for Farrakhan's plea, but he was both hero and villain in the story. He portrayed Trump as a warmonger who "tore up the White House" to eliminate any trace of the country's first black president. "You hate our shadow," Farrakhan said.
But time and again Farrakhan seemed to offer a fig leaf to Trump, using a Trump-like worldview suggesting hidden enemies and conspiracies keeping the decent American down.
Americans "expected a man to be like the other presidents. You wanted him to be more presidential. He's so transparent! Like thieves and robbers who dress in suits and tell lies — you wanted him to be like that. You're angry because he's your reflection."
Later he noted Trump got into a spat with the popular Pope Francis, who criticized then-candidate Trump for promising to build a wall with Mexico to keep immigrants out.
"What kind of a man is [Trump?] That he would argue with a man that every other president of the United States would go to Rome and kiss the ring! But not Donald Trump. The pope says, 'He's wrong because he's building walls.' But what about the pope himself, Farrakhan asked, noting the wall around the Vatican "that walls you off from the poor!"
After alleging the U.S. government was behind the 9/11 attacks, Farrakhan segued to a shared enemy. "When Trump talks about fake news, he knows what he's talking about! You say you're the Fourth Estate, I'd say you're in a hell of a state. You can't say what you know is true, unless it passes the muster of your bosses."
While the Nation of Islam is probably the best-known group of African American Muslims in the United States, according to Pew Research, just 3 percent of U.S.-born black Muslims identify with the Nation. About 45 percent of Muslims who are black say they are either Sunni or don't identify with any particular Islamic denomination.
To some, Farrakhan's core message of fighting for black self-empowerment and equality is worth the conspiracy theories and controversy. The crowd was dotted with local African American figures, including former NAACP leader Benjamin Chavis — one of the organizers of the historic Million Man March in 1995 — prominent D.C. Pastor Willie Wilson and others, including Anthony Shahid, a Nation member and St. Louis activist close to the family of Michael Brown, who was killed by police in Ferguson, Mo.
Full report at:
https://www.washingtonpost.com/news/acts-of-faith/wp/2017/11/16/saying-god-picked-trump-nation-of-islam-leader-louis-farrakhan-portrays-him-as-both-truth-talking-hero-and-racist-villain/?utm_term=.6c16b1335bc7
--------
US warns of holiday terror threat in Europe
Nov 17, 2017
The US government has updated its advice to American citizens travelling to Europe, warning of an increased terrorist threat over the Christmas and New Year holiday season.
The US State Department warned on Thursday that recent attacks in Britain, France, Russia, Spain, Finland and Sweden show that both the al-Qaeda and Daesh (ISIL) terrorist groups remain active and capable.
"Last year, mass casualty attacks occurred at a Christmas market in Berlin, Germany in December and a nightclub in Istanbul, Turkey on New Year's Eve," the latest warning noted.
"While local governments continue counterterrorism operations, the department remains concerned about the potential for future terrorist attacks," the statement said.
Washington has a long-standing warning to its citizens to beware terrorist attacks in European cities, and in recent years it has expressly warned of dangers at major events.
"US citizens should always be alert to the possibility that terrorist sympathizers or self-radicalized extremists may conduct attacks with little or no warning," the statement added.
Full report at:
http://www.presstv.com/Detail/2017/11/17/542473/US-Europe-terrorist-threat
--------
3,000 more US troops deployed to Afghanistan: Pentagon
Nov 16, 2017
The US Department of Defense has announced about 3,000 additional American troops have been deployed to Afghanistan under President Donald Trump's new war strategy for the country.
The Pentagon had previously said about 11,000 US forces were stationed Afghanistan. The new deployment has raised the number of American troops in the war-torn country to at least 14,000.
"We've just completed a force flow into Afghanistan," Joint Staff Director Lieutenant General Kenneth McKenzie told reporters at the Pentagon in Washington, DC, on Thursday.
"The new number for Afghanistan is now approximately 14,000. Might be a little above that, might be a little below that as we flex according to the mission," he added.
In August, Trump announced his controversial war strategy for Afghanistan. In a blatant U-turn from his campaign pledges to end the now 16-year occupation of Afghanistan, Trump said that his views have changed since entering the White House and that he would continue the military intervention "as long as we see determination and progress" in Afghanistan.
Trump authorized an increase of thousands of troops requested by US Army General John Nicholson, Commander of Resolute Support forces and American forces in Afghanistan.
Nicholson has said he needs about 16,000 troops in Afghanistan, and NATO countries have also pledged to help make up the difference.
The United States -- under Republican George W. Bush's presidency -- and its allies invaded Afghanistan on October 7, 2001 as part of Washington's so-called war on terror. The offensive removed the Taliban regime from power, but after more than one and-a-half-decade, the foreign troops are still deployed to the country.
After becoming the president in 2008, President Barack Obama, a Democrat, vowed to end the Afghan war -- one of the longest conflicts in US history – but he failed to keep his promise.
Trump, who has spoken against the Afghan war, has dubbed the 2001 invasion and following occupation of Afghanistan as "Obama's war".
Full report at:
http://www.presstv.com/Detail/2017/11/16/542465/3000-more-US-troops-deployed-to-Afghanistan
--------
Canada 'concerned' about human rights abuses in Myanmar
17 November 2017
Foreign Minister Chrystia Freeland issued a statement on Thursday welcoming the adoption of the United Nations General Assembly's Third Committee resolution about human rights violations in Myanmar.
Freeland said, "Today, Canada and the international community denounce the unconscionable human rights abuses being committed against the Rohingya people and other persecuted ethnic and religious minorities in Myanmar."
"States are responsible for protecting their people from ethnic cleansing and from human rights abuses. We urge the military and civilian authorities in Myanmar to do everything in their power to end the violence, to allow the delivery of humanitarian assistance and to fully implement the recommendations of the Kofi Annan-chaired Advisory Commission on Rakhine State.
"Canada calls on all parties to uphold their human rights obligations and to allow for a safe and voluntary return home by the Rohingya," she added.
Since Aug. 25, the military clampdown in Rakhine has seen security forces and Buddhist mobs kill men, women, and children, including babies, according to the UN. Rohingya homes have been looted and villages torched. The army has committed killings, tortures and rapes forcing more than 617,000 Rohingya to flee to bordering Bangladesh.
In September, Bangladeshi Foreign Minister Abul Hasan Mahmood Ali said around 3,000 Rohingya were killed in the crackdown.
In a recent report, UN investigators said such violations may have constituted crimes against humanity.
Full report at:
http://www.worldbulletin.net/america-canada/196005/canada-concerned-about-human-rights-abuses-in-myanmar
--------
Southeast Asia
Police in China's Xinjiang Raid Thousands of Muslim Kazakh Homes
2017-11-16
Chinese authorities in Tekes county in the northwestern region of Xinjiang have searched the homes of 30,000 members of the mostly Muslim Kazakh ethnic group in recent weeks, confiscating copies of the Quran, prayer mats and other religious items, RFA has learned.
An ethnic Kazakh resident of Tekes county, which is in the Ili Kazakh Autonomous Prefecture, said he recently returned to China from a visit to relatives across the border in Kazakhstan to find his hometown a mass of police guarded and mobile checkpoints. He said his name and ID card number have now been added to a police "wanted" list along with some 60 other ethnic Kazakhs, for "returning to China after a long absence."
"Between Oct. 25 and Nov. 1, the homes and residences of 30,000 Kazakhs were forcibly searched," the source said. "They were looking for Qurans, prayer mats and beads, and anything bearing the name of Allah or the prophet Mohammed."
He said Han Chinese in the area, an estimated 30,000 of whom also spend long periods of time in Kazakhstan, were ignored in the crackdown.
"They confiscated all kinds of religious items," he said.
An officer who answered the phone at the Tekes county police department on Thursday declined to comment.
"You'll have to come in person ... and ask that. We don't accept phone calls," the officer said.
A second source, a Kazakh-language interpreter, confirmed the first source's account.
"In Tekes county, 30,000 homes were searched by police for Qurans, prayer mats and also clothing bought in Kazakhstan, and anything sent by parcel from Kazakhstan," the source said. "The police confiscated all of it."
"I also heard that there are now 60 names on a police blacklist of people from Tekes county who went to visit relatives in Kazakhstan," he said.
Confiscating religious items
Sources said officials had warned people not to try to hide any items, because if they were subsequently turned up in police raids, "there would be severe consequences."
Local ethnic minorities are also under huge pressure to attend early morning flag-raising ceremonies, where people stand to attention and the national anthem is played, they said.
The raids in Tekes come after Chinese authorities in Xinjiang ordered ethnic minority Muslim families to hand in religious items including prayer mats and copies of the Quran to the authorities in September.
Officials across Xinjiang have been warning neighborhoods and mosques that ethnic minority Uyghur, Kazakh and Kyrgyz Muslims must hand in the items or face harsh punishment if they are found later, sources in the region told RFA at the time.
Earlier this year, Xinjiang authorities began confiscating all Qurans published more than five years ago due to "extremist content," according to local officials, amid an ongoing campaign against "illegal" religious items owned by mostly Muslim ethnic Uyghur residents.
The Qurans were appropriated as part of the "Three Illegals and One Item" campaign underway in Xinjiang that bans "illegal" publicity materials, religious activities, and religious teaching, as well as items deemed by authorities to be tools of terrorism—including knives, flammable objects, remote-controlled toys, and objects sporting symbols related to Islam, they said.
Chinese authorities have lately issued orders for ethnic Kazakh Chinese nationals to hand in their passports and Kazakh green cards in some parts of Xinjiang, and have detained hundreds of Kazakhs returning from overseas study or family visits to Kazakhstan, sending them for indefinite terms in "re-education" facilities.
Official figures show that there are around 1.5 million Kazakhs in China, mostly concentrated in and around the Ili Kazakh Autonomous Prefecture close to the Kazakhstan border.
China has previously welcomed Kazakhs who wished to relocate from Kazakhstan, with their numbers peaking at nearly 38,000 in 2006. But now many Kazakhs with Chinese nationality are heading back in the other direction.
http://www.rfa.org/english/news/china/kazkhs-crackdown-11162017160701.html
--------
Borneo Christians shocked at Islamic council's offer to translate Bible
17 Nov 2017
This was the response of Christian leaders in Sabah and Sarawak to the Selangor Islamic Religious Council's (Mais) suggestion that Dewan Bahasa dan Pustaka (DBP) produce "an official Malay translation" of the Bible to correct the allegedly erroneous use of the word "Allah" in the text.
Mais lawyer Mohamed Haniff Khatri Abdulla made the suggestion at the hearing of the suit brought by Jill Ireland Lawrence Bill against the Home Minister and government to uphold her constitutional right to use the word "Allah" in Christian publications.
Haniff claimed that the Christian community in Sabah and Sarawak had wrongly used "Allah" to mean God in Bahasa Malaysia, arguing that they should instead use "Tuhan" and that this would not deprive them of their rights.
Sabah Council of Churches president Bishop Melter Jiki Tais found Haniff's statement "very insulting" to Christians.
"We are indeed very much offended by his statement and demand an apology from him.
"Let it be known to Mohamed Khatri Abdulla that his suggestion that Dewan Bahasa can prepare a Bahasa Malaysia Bible reflects his ignorance of theology and the true and proper interpretation of the original language of the Bible.
"Let it also be known to him that we, the Christian community in Sabah, do not and will not accept any Bahasa Malaysia Bible prepared by Dewan Bahasa," the bishop told The Malaysian Insight in a text message.
He added that as far as the Christians are concerned, no individual or party should dictate to them how they should express their their faith in any language.
"We will continue to use the term 'Allah' for God verbally or in written form.
Mais is assisting the court in understanding the meaning and context of the word "Allah" in Islam.
Haniff had told the High Court that the government was also interested in allowing the publication of a Bahasa Malaysia version of the Bible.
He had said that Dewan Bahasa would prepare the translation, to be approved by the Christian community, for the Bahasa Malaysia Bible, if the government approved the publication.
"We would then not have this issue for generations to come," Haniff had said.
His statement also evoked a strong response from Sarawak Christian leaders.
Sidang Injil Borneo (SIB) Sarawak elder Liwan Lagang said the Bible was the word of God to the Christians, asking, who were these people in Mais and Dewan Bahasa who thought they could change the word of God?
"Would I want Mais or DBP to write a translation of my Bible?
"Definitely not," said Liwan, who is also Sarawak Assistant Minister of Water Supply.
Liwan said it was not right for anyone to change the words or the meaning of the Bible, which the Christians held to be the truth.
"That is why we have a panel of experts, the elders, our own pastors doing the translation," Liwan said.
SIB is one of the churches in Sarawak that uses the Malay language Bible.
"No. We don't need Mais to teach us our beliefs. Definitely not.
"We don't interfere in their (religious) affairs and definitely we don't want that to happen to us. No religion should dictate their belief to another religion."
Sarawak Deputy Chief Minister James Masing asked if Mais or DBP understood the essence of Christianity.
"I have a PhD. I have many books on Islam and I have read all of them. Does that make me qualified to write what Islam should be? But more importantly, would they agree? Would they allow it?
"I don't think so. Neither would Mais. They may have people with PhDs and whatnot in religion but they are not qualified to rewrite the Bible," Masing said.
Masing said it would be "the greatest mockery this country will ever make" if Mais was given the authority to translate the Bible.
Masing also brushed off Haniff's claim that Christians in the two Borneo states had wrongly used "Allah" for God, saying it was polemics.
"So who gave them (Muslims in Malaysia) the right to be the only people who can use the word Allah?
"The Arabs do not worry about it. Why should Muslims in Malaysia worry about it?"
He said it was highly unfortunate that Malaysia allowed such polemics, which had created animosity between Muslims and Christians.
PKR Sarawak chief Baru Bian was also adamant that the Dewan Bahasa has no business translating the Bible.
"That's fundamental. Those who translated our Bible were scholars," said Baru, formerly an SIB church elder.
The Ba Kelalan assemblyman said there should be no dispute over Christian usage of Allah because the word predated Islam.
Deputy Chief Minister 1 Douglas Uggah tersely brushed aside questions on the matter, calling the argument over who could and could not use the word Allah a "non issue".
"Don't create an issue," Uggah, who also chairs the state government's Unit for Other Religion (Unifor) said.
He said in Sarawak, religious and racial harmony are strong and people should preserve them.
Full report at:
"Sometimes I say 'insyallah' in my speeches and it offends no one." – November 17, 2017.
https://www.themalaysianinsight.com/s/23229/
--------
No way to amend law on Islam as official religion of Sabah
Nov 17, 2017
IT is impossible to amend the law which made Islam the official religion of Sabah as it would violate the constitution, acting PBS president Maximus Ongkili said.
"I know why Pandikar (Amin Mulia) is saying all this. He is trying to say that while it is easy to talk, the hardest part would be implementing it.
"He even said it would not be possible (to abolish the law) when PBS was in power in 1985.
"Provisions in the constitution stated that Islam shall be the religion of the federation. Now, how can we do the same law at the state level?
"(Usno president) Tun Mustapha made the enactment that Islam would be the official religion of Sabah, and by going against it would be suicidal as such an act is not aligned with the federal constitution," said Ongkili, adding that PBS can only formulate laws consistent with the constitution.
On Tuesday, Dewan Rakyat Speaker Pandikar said all state opposition parties should amend Article 5A of the state constitution, which states Islam as the official religion of Sabah, if they are truly trying to champion the Malaysia Agreement 1963.
The law, which Pandikar said, PBS failed to abolish or amend when it came to power in 1985, was based on the provision that there is no official state religion when Sabah agreed to form Malaysia.
Opposition leaders accused Pandikar of playing the religious card, stating that his tactics usually used by politicians from Barisan Nasional parties, especially Umno.
Ongkili said Pandikar already knew the outcome of doing this, as he had been the state assembly speaker when PBS was in power.
Full report at:
https://www.themalaysianinsight.com/s/23146/
--------
Non-Muslims wary of Najib's 'wasatiyyah' due to Islamophobia, says academic
Khairil Ashraf
November 16, 2017
BANGI: Islamophobia has been blamed for the scepticism some non-Muslims feel about the principles of wasatiyyah (moderation) promoted by the government, says an academic.
Professor Teo Kok Seong, who is part of the National Council of Professors, cited a survey carried out by academic Wan Kamal Mujani from the Islamic Studies Department of Universiti Kebangsaan Malaysia (UKM), that revealed many non-Muslims rejected the concept as they perceived it to be part of Islamisation.
"This is because non-Muslims and non-Malays have the wrong perception of Islam, be it as a religion or a way of life," Teo said at a seminar themed "Wasatiyyah in Malaysia's Development" at UKM here today.
Wasatiyyah, or the principle of taking the middle ground, has frequently been used in speeches by Prime Minister Najib Razak, both at home and abroad, to show the government's rejection of religious extremism.
In March, Najib said Putrajaya would incorporate the principle in the national education syllabus, adding that it would help preserve peace and harmony in the country.
Last month, the PM said Malaysia's rise as a modern and progressive Islamic nation was due to the use of wasatiyyah as the basis of its national administration.
Full report at:
http://www.freemalaysiatoday.com/category/nation/2017/11/16/non-muslims-wary-of-najibs-wasatiyyah-due-to-islamophobia-says-academic/
--------
Indonesia unveils plan to roll out 1,000 eco-mosques by 2020
NOV 16, 2017
KUALA LUMPUR (THOMSON REUTERS FOUNDATION) - W orshippers in Indonesia, the world's largest Muslim-majority country, are set to go green with a new initiative that aims to establish 1,000 eco-mosques by 2020.
Launched this week by Indonesian Vice-President Jusuf Kalla, the initiative will help the mosques to source renewable energy, manage their water and food needs sustainably, reduce and recycle waste and provide environmental education.
The project will see the top Muslim clerical body work with the private sector, the government's health and planning ministries, universities, and other religious groups in a bid to boost environmental awareness in communities across the country.
"Most Muslims in Indonesia listen more to religious leaders than the government," Hayu Prabowo, head of environment and natural resources at the Indonesian Ulema Council (MUI) told the Thomson Reuters Foundation. "If an Islamic leader says something they will follow but if the government says something, they may not."
Indonesia, with 250 million people, has a mixed environmental record.
The archipelago is the world's top thermal coal exporter and palm oil producer, which has led to the clearing and development of swathes of forest land and intense international pressure to limit deforestation.
Many of Indonesia's rural and poorest provinces suffer regular droughts due to climate change, while children's education is often hampered by the lack of regular power supply.
Hening Parlan, coordinator for environment and disaster management at Aisyiyah, the women's wing of Indonesia's second-largest Islamic organisation Muhammadiyah, said the idea of eco-mosques stemmed from asking how to make mosques the centre for environment and education within a community.
"For many Indonesians, their understanding of the environment only happens when they see the impact of climate change (rather than through education) ... if they suffer from floods or landslides for example," Parlan said.
She said the initiative would help mosques establish better water supplies and storage facilities, offer fundraising advice and provide funding to mosques to help them become environmentally friendly.
Solar power and biogas will also be promoted over fossil fuels and imams will teach better environmental awareness.
The eco-mosque initiative is not the first time MUI has taken the lead on the environment - it has also issued edicts, or fatwas, on forest fires and sustainable mining.
There are more than 800,000 mosques in Indonesia but officials hope to create more eco-mosques after the initial 1,000 are established and also include other places of worship.
Full report at:
http://www.straitstimes.com/asia/se-asia/indonesia-unveils-plan-to-roll-out-1000-eco-mosques-by-2020
--------
Europe
Hariri to arrive in France on Saturday, meet Macron, says Elysee source
16 November 2017
Lebanon's prime minister Saad al-Hariri will arrive in France on Saturday and meet French President Emmanuel Macron, a source inside the French presidency said.
Macron invited the Lebanese premier and his family to France on Wednesday, hoping to soothe a crisis triggered when Hariri announced his resignation 12 days ago.
https://english.alarabiya.net/en/News/2017/11/16/Hariri-to-arrive-in-France-on-Saturday-meet-Macron-says-Elysee-source.html
--------
Muslim charity to give out more than 20,000 coats to homeless people over winter
Nov 17, 2017
A British charity is aiming to collect 21,000 coats in a bid to keep rough sleepers living in the UK warm during the cold winter months.
Human Appeal, a Muslim faith-based charity, will donate the clothing to homeless people living on the streets of Manchester, Birmingham and Glasgow as part of their Wrap Up Campaign.
Coats will also be donated to rough sleepers in London via the organisation Hands On London, which is working with the charity.
The organisation, which also provides coats to charities who help the elderly in crisis, children in poverty and refugees, is calling on members of the public to donate any spare winter coats.
More than 300,000 people in Britain - one in every 200 - are officially recorded as homeless or living in inadequate homes, according to recent figures by the charity Shelter.
Freezing winter temperatures, as well as wind, rain and snow, leave those with nowhere warm to stay in a life-threatening situation, at risk of exposure and hypothermia.
"The winter months can be unforgiving for those sleeping rough or unable to afford a winter coat," says Othman Moqbel, Human Appeal's chief executive.
"We, in Human Appeal, want to not only offer a hand to those in desperate need of humanitarian aid, but to wrap an arm around those in desperate need of warmth.
"We aim to help people in need all across the world regardless of their race, religion, gender or location."
Coats are being collected at several Safestore Self Storage sites across London until Friday 24 November: Chiswick, Clapham, Notting Hill and Kings Cross.
Manchester Safestore collection points can be found in Old Trafford, Worsley, Altrincham, Stockport Bryant and Oldham.
Full report at:
http://www.independent.co.uk/news/uk/home-news/muslim-charity-human-appeal-homeless-thousands-coats-winter-london-manchester-wrap-up-campaign-a8058366.html
--------
Russia vetoes US-drafted resolution on chemical attacks in Syria
Nov 16, 2017
Russia has used its veto power in the United Nations Security Council to block a US-drafted resolution that sought to renew a "flawed" international inquiry into chemical weapons attacks in Syria.
While 11 members of the Security Council voted on Thursday to extend the mandate for a UN-led Joint Investigative Mechanism (JIM), which was due to expire by midnight, Russia and Bolivia voted against the initiative.
Russian UN envoy Vasily Nebenzya said prior to the voting that Russia supported the idea but the resolution had to first address the "systemic flaws" affecting the work of the current investigative mission.
"The UK ambassador said Russia has no place in the political process in Syria. Here it is. That is the real aim of this dirty plot — to cast doubt on Russia's role in the Syrian political settlement," Nebenzya told the UN Security Council on Thursday.
Russian Foreign Minister Sergei Lavrov had indicated in the past that Moscow would "strongly oppose" any attempts to accuse the Syrian government of having a role in chemical weapons attacks in the Arab country.
On April 4, dozens of people were killed in a chemical attack in the Syrian town of Khan Shaykhun in the northwestern province of Idlib. The US and its allies were quick to accuse Syrian government forces of carrying out the attack.
This is while the Syrian government handed over its entire chemical stockpile under a deal negotiated by Russia and the US back in 2013. The Organization for the Prohibition of Chemical Weapons (OPCW) oversaw the operation.
Before the vote, Russia withdrew its own draft resolution, which agreed with an extension of the JIM but called on the panel to re-evaluate its earlier findings. The initiative came back for a vote a short while later but failed to gain enough votes, according to Reuters.
US President Donald Trump had urged the UNSC to support the JIM's continued work.
US, France criticize Russia
The US ambassador to the UN, Nikki Haley, blasted Moscow's opposition to the US draft, saying it indicated that Russia had no problem with the use of chemical weapons in Syria's six-year conflict.
Full report at:
http://www.presstv.com/Detail/2017/11/16/542466/UN-US-Russia-Syria-chemical-attack-JIM-Haley-Nebenzya
--------
Russian foreign minister says US intervention in Syria illegal
Nov 16, 2017
Russian Foreign Minister Sergei Lavrov has slammed a US claim that Washington is conducting military operations in Syria under a UN mandate, saying the American intervention is illegal.
US Defense Secretary James Mattis was asked on Monday about the legal standing of his country's presence in Syria compared to that of Russia and Iran, which are both fighting terrorists at the Damascus government's request.
"You know, the UN said that … -- basically we can go after ISIS (Daesh). And we're there to take them out," Mattis said.
Lavrov rejected the claims at a joint press conference with his Argentinian counterpart Jorge Marcelo Faurie in Moscow on Thursday.
"It is quite interesting how the US justifies its presence there, which is illegitimate because it does not rely either on the decision of the UN Security Council or on the invitation of the legitimate government," he said.
The top Russian diplomat also noted that there was no Security Council resolution that allowed US troops on the Syrian territory.
Lavrov further said the US State Department had answered "incoherently" when questioned by Moscow on what kind of Security Council solutions Washington was using to justify its operations in Syria.
"They answered something incoherently, and it seemed the respondent clearly understood the absurdity of statements about the existence of allegedly legitimate grounds for finding the US armed forces in Syria."
Reacting to Mattis' remarks, Syria on Tuesday condemned the US military presence in the country as "an act of aggression."
Russia and Iran have been assisting the Syrian government in its counter-terrorism battle.
On the contrary, the US and its allies back militants fighting to topple the Syrian government. American warplanes have been bombing Syria since September 2014 without any authorization from Damascus or a UN mandate, which has seriously damaged the country's infrastructure.
Full report at:
http://www.presstv.com/Detail/2017/11/16/542438/US-Syria-Sergei-Lavrov
--------
EU's Mogherini to visit Myanmar, Bangladesh
16 November 2017
EU foreign policy chief Federica Mogherini will pay a two-day visit to Myanmar on Nov. 20 after a trip to Bangladesh on Nov. 19.
Mogherini will lead the European delegation at the 13th Asia-Europe Meeting (ASEM) of Foreign Ministers in Nai Pyi Taw, Myanmar, the EU said in a statement on Wednesday.
The ASEM meeting, whose theme is "Strengthening Partnership for Peace and Sustainable Development", will focus on security, economic and political issues of common interest to Asian and European foreign ministers.
"The Asian and European Foreign Ministers will also look to reinforce partnerships in areas such as sustainable development and climate change, as well as how to improve connectivity between Europe and Asia," the statement added.
Mogherini will also pay a working visit on Sunday to Bangladesh, where she will visit Rohingya refugee camps in the district of Cox's Bazar and meet with representatives of humanitarian organizations.
She will also meet Prime Minister of Bangladesh Sheikh Hasina to discuss the refugee crisis and the EU's support to the country about this issue.
On Tuesday the UN's migration agency warned of the trafficking, exploitation and sexual abuse of Rohingya refugees in Bangladesh.
International Organization for Migration (IOM) spokesman Joel Millman told a news conference in Geneva: "Desperate men, women and children are being recruited with false offers of paid work in various industries including fishing, small commerce, begging and, in the case of girls, domestic work."
Full report at:
http://www.worldbulletin.net/europe/195963/eus-mogherini-to-visit-myanmar-bangladesh
--------
Africa
Suicide bombers kill 14 in northeast Nigeria
16 November 2017
At least 14 people were killed and 29 injured Wednesday when four suicide bombers detonated their explosives in Nigeria's Maiduguri city.
The bombers targeted crowded parts of Muna Gari suburb.
The two female and two male bombers, who are suspected to be members of Boko Haram, killed themselves and 14 others, police spokesman Victor Isuku said.
"A total of 18 people, including the four suicide bombers, died in the multiple explosions," he said.
The first explosion occurred at a prayer ground, while the other explosions occurred at different locations in the community, he said.
He said the 29 injured in the blasts have been taken to public hospitals in the city.
No group has claimed responsibility, but police blame Boko Haram militants for the attacks and previous bombings in the area.
The militant group, which is seeking to carve out a territory for itself in northeast Nigeria, has carried out nearly seven years of attacks in the region.
http://www.worldbulletin.net/africa/195987/israel-behind-2016-tunisia-assassination-hamas
--------
US prosecutor calls Benghazi suspect 'commander' of 2012 attack
16 November 2017
Prosecutors are urging jurors to convict a man they say masterminded the 2012 attacks on US compounds in Benghazi, Libya, that killed four Americans, including Ambassador Chris Stevens.
In closing arguments on Thursday, Assistant US Attorney Michael C. DiLorenzo described Ahmed Abu Khattala as a terrorist bent on killing as many Americans as he could.
Khattala is charged with crimes including murder of an internationally protected person, providing material support to terrorists and destroying US property while causing death. His attorneys have tried to depict him as a "Libyan patriot" who believed he was attending a protest at the compound.
Full report at:
https://english.alarabiya.net/en/News/world/2017/11/16/US-prosecutor-calls-Benghazi-suspect-commander-of-2012-attack.html
--------
Zimbabwe calm as Mugabe is urged to step down peacefully
16 November 2017
Zimbabweans faced another day of uncertainty amid quiet talks to resolve the country's turmoil and the likely end of President Robert Mugabe's decades-long rule. Seizing on the political limbo to speak out, a range of voices urged Mugabe to step aside and for the country to transition into free and fair elections.
Mugabe has been in military custody, reportedly with his wife, and there was no sign of the recently fired deputy Emmerson Mnangagwa, who fled the country last week.
The military remained in the streets of the capital, Harare. Southern African regional officials were meeting on the crisis in neighboring Botswana, and South African ministers had arrived in Harare for talks with the military and Mugabe.
A joint statement by more than 100 civil society groups urged Mugabe, the world's oldest head of state, to peacefully step aside and asked the military to quickly restore order and respect the constitution. A joint statement by churches also appealed for calm.
Call for free elections
A Zimbabwean vice president who was fired in 2014, Joice Mujuru, called for "free, fair and credible elections" following a transition arrangement that draws from a range of communities. She told reporters she was heartened by assurances given so far that condemn violence and encourage peace. She said she has not been contacted by the military or Mnangagwa's people.
The Zimbabwean pastor whose #ThisFlag social media campaign last year led to the largest anti-government protests in a decade called on citizens to "stand up for peace."
"Should we just sit and wait or shall we at least be part of this transition process?" Evan Mawarire asked, urging that citizens not wait for regional leaders to broker the next phase.
Across the country, Zimbabweans were enjoying freedoms they haven't had in years. The shift to military control brought a kind of fresh air.
For once, Zimbabweans weren't contending with bribe-seeking police officers who mounted roadblocks every few kilometers.
Soldiers manning the few checkpoints on roads leading into downtown Harare greeted motorists with a smile, searching cars without hostilities and wishing motorists a safe journey.
Street vendors who endured police raids after Mugabe ordered their removal were working without hassles. Trade unions urged workers to go about their business.
"The situation is quite OK because they are now returning to their jobs," said one Harare resident, Clinton Mandioper.
Human rights groups urged respect for rights as the drama played out.
Full report at:
https://english.alarabiya.net/en/News/world/2017/11/16/Zimbabwe-calm-as-Mugabe-is-urged-to-step-down-peacefully.html
--------
Israel behind 2016 Tunisia assassination: Hamas
16 November 2017
Hamas on Thursday officially blamed Israel for last year's assassination in Tunisia of Mohamed al-Zawari, a Tunisian aviation engineer and a member of the group's armed wing.
The accusation was leveled by Mohamed Nazzal, a member of Hamas's political bureau, at a press conference convened in Beirut to announce the results of the group's ongoing probe into al-Zawari's murder.
According to Nazzal, Israel's Mossad intelligence service killed al-Zawari in collaboration with "other parties", which, Nazzal said, had provided logistical support for the operation.
He did not specify as to what "other parties" he was referring.
"Three different groups contributed to the [assassination] operation, which was supervised by a Mossad officer code-named Johann," Nazzal said.
"The first group provided logistics, the second was tasked with information collection, and the third was tasked with carrying out the hit," he added.
The Hamas official went on to assert that two assassins carrying Bosnian passports had used guns equipped with silencers to kill their target.
According to Nazzal, Hamas began investigating the incident immediately after al-Zawari's death last December with a view to identifying the perpetrators.
"We have already accused the Mossad [of committing the act] but now we have corroborating evidence," he said, without providing the nature of the evidence found.
"Now we must hold the terrorist Zionist entity [i.e., Israel], which always accuses others of committing terrorism, to account," he added.
"The Mossad has not stopped its terrorist activities against the [Palestinian] resistance," Nazzal said. "We will spare no effort in pursuing the Zionist entity, legally, politically and morally."
A Tunisian aviation engineer, al-Zawari was shot dead in late December outside his home in Tunisia's southeastern city of Sfax.
In the months since, Hamas has repeatedly blamed Israel for al-Zawari's death, saying the slain engineer had overseen the group's secret drone program.
Israel is widely believed to have killed numerous Palestinian resistance activists in the past, many of them overseas.
In 1997, Mossad agents in Amman tried -- and failed -- to kill Hamas's then political chief, Khaled Meshaal, by spraying poison into his ear.
Full report at:
http://www.worldbulletin.net/africa/196002/israel-behind-2016-tunisia-assassination-hamas
--------
URL: https://www.newageislam.com/islamic-world-news/islamism-deviation-true-islam-popular/d/113257
New Age Islam, Islam Online, Islamic Website, African Muslim News, Arab World News, South Asia News, Indian Muslim News, World Muslim News, Women in Islam, Islamic Feminism, Arab Women, Women In Arab, Islamophobia in America, Muslim Women in West, Islam Women and Feminism