New Age Islam News Bureau
23 October 2020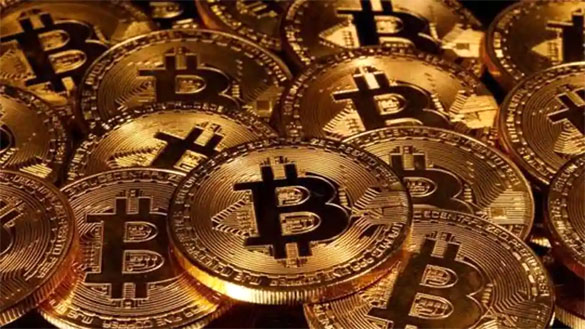 People familiar with the NIA probe said this may be the first time any terror activity in India has been linked to Bitcoins. (Reuters)
-----
• 'If They Abuse Prophet, Put Them behind Bars': controversial Islamic preacher Zakir Naik Incites Gulf Countries to Target Non-Muslim Indians
• Pakistan Ulema Council Chairman Made Special Envoy on Religious Harmony and Middle East
• Bangladeshi Court Issues Death Warrant against 1971 War Crimes Convict
• Canadian MPs Deem China's Actions Vs Uyghurs 'Genocide'
• UK: World Mustn't 'Turn Away' From Rohingya's Suffering
• Human Rights Watch Denounces Egypt's Mass Executions
• Iranian Speaker's Advisor Expects Future of Region without Israel, US
India
• Islamic State Operative Caught In Delhi Used Bitcoins to Fund Terror in India: Claims NIA
• UP Muslim Cop Suspended For Keeping Beard without Permission, He Says Plea Pending For A Year
• Delhi HC Directs Police To Erect Barricades At Least 10 Meters Away From 130-Year-Old Mosque Entrance In Delhi, For The Convenience Of The Devotees
• Pakistan still a haven for terror, India says on FATF decision eve
• Pakistan resorted to 3,800 ceasefire violations along LoC this year: MEA
• Aligarh Muslim University to extend tenure of two doctors 'terminated' for remarks on Hathras case
• BJP fields 17 Muslim candidates in civic polls in Rajasthan
--------
Southeast Asia
• 'If They Abuse Prophet, Put Them behind Bars': controversial Islamic preacher Zakir Naik Incites Gulf Countries to Target Non-Muslim Indians
• Loudspeaker Rule for Mosques, Suraus Being Politicised, Says Penang Mufti
• Orang Asli education programmes must involve community input, says think tank
• Govt policies on religion need to be constantly reviewed: Yaacob
• Regulators urged to create supportive environment for Islamic finance
--------
Pakistan
• Pakistan Ulema Council Chairman Made Special Envoy on Religious Harmony and Middle East
• IBA Karachi Cancels Dr Atif Mian's Lecture after 'Threats from Extremists'
• Karachi Incident Vindicated Nawaz's 'State above The State' Stance: Maryam
• Only democracy can resolve people's problems: Bilawal
--------
South Asia
• Bangladeshi Court Issues Death Warrant against 1971 War Crimes Convict
• Afghan air strike hits religious school as Taliban mount attacks, officials say
• Mortar Attack Claims 4, Hurts 10 in Faryab
--------
North America
• Canadian MPs Deem China's Actions Vs Uyghurs 'Genocide'
• How Iranian hackers were caught seeking to interfere in US elections
• US says Russia, Iran aim to influence November election
--------
Europe
• UK: World Mustn't 'Turn Away' From Rohingya's Suffering
• Turkey Sends Militants To Fight For Azerbaijan: Armenia's President to EU
• Mosques in Southern France Placed Under Protection amid Threats
• Turkey commemorates diplomat martyred in Vienna
• Turkey, Greece meet at NATO headquarters on daily basis
--------
Arab world
• Human Rights Watch Denounces Egypt's Mass Executions
• Lebanese criticize Saad Hariri as new Prime Minister-designate amid low vote-count
• Suspected Islamist was under observation on day of Dresden attack
• US sanctions Iranian ambassador to Iraq, two senior Hezbollah officials
• Senior mufti in Syria assassinated by car bomb: State media
• Car bomb explosion kills Damascus mufti west of Syria's capital
--------
Mideast
• Iranian Speaker's Advisor Expects Future of Region without Israel, US
• Palestinian lawyers to sue UK for Balfour Declaration
• Iran summons Swiss envoy over 2020 US election interference claim
• US allegations of Iranian interference is 'nothing but a scenario': Iran UN mission
• Israeli warplanes attack Gaza Strip
• Hamas decries Israeli decision to reduce charges against Palestinian's killer
• Iran's Rouhani: Karabakh crisis should be resolved through dialogue
--------
Africa
• African Union Slams Police Violence against Protesters In Nigeria
• Nigeria's president urges protesters to leave streets
• Nigeria: Buhari worried protests may turn into 'anarchy'
• 20 dead as terrorists storm Tanzania border region
Compiled by New Age Islam News Bureau
URL: https://www.newageislam.com/islamic-world-news/islamic-state-operative-caught-delhi/d/123240
--------
Islamic State Operative Caught In Delhi Used Bitcoins to Fund Terror in India: Claims NIA
Neeraj Chauhan
Oct 23, 2020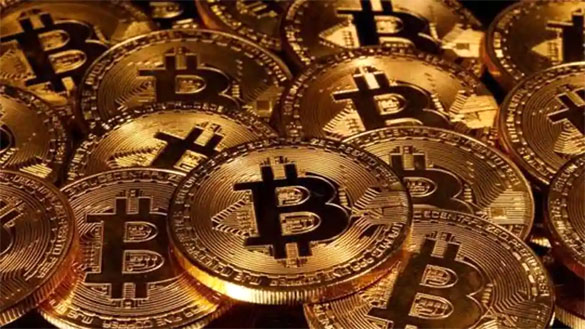 People familiar with the NIA probe said this may be the first time any terror activity in India has been linked to Bitcoins. (Reuters)
-----
The National Investigation Agency (NIA) has claimed in a charge sheet filed last month that Islamic State operative Jahanzaib Sami had arranged a Bitcoin wallet address, through a British contact, on which he asked associates to deposit funds -- the first documented allegation of the use of cryptocurrency in terror activity in India.
Sami, 36, and his wife Hina Bashir were arrested in Delhi on March 8 for allegedly planning to carry out attacks in India. According to the charge sheet, they received the Bitcoin address on Threema, an instant messaging app, from an account called Caged Pearls, which belongs to a British woman based in Syria.
"She had given her Bitcoin wallet address to Sami and requested him to deposit money in that account. He had asked his associates to deposit funds in this wallet address," reads the NIA charge sheet, which HT has reviewed.
He also got in touch with a Libya-based IS operative who possessed an ID 'Sech Tech', to discuss arranging funds through "blockchain technology". Cryptocurencies such as Bitcoins leverage a technology known as blockchain, a decentralised, distributed ledger that tracks transactions. These are anonymous and nearly impossible to track, and are commonly used in dark web transactions. The charge sheet said Sami discussed the possibility of using this to source weapons and explosives raw material.
According to the charge sheet, Sami planned to carry out 100 bombing in a single day.
Sech Tech, a member of IS's intelligence and media unit, told Sami that he works in dark web and provides Bitcoins for funding of the outfit, the NIA said.
"They also discussed arranging funds through stolen credit cards for procuring weapons," the charge sheet said.
The increasing use of cryptocurrency by terror organisations like IS and Al-Qaeda to fund their activities has worried security and intelligence communities across the world. The US Department of Justice, on August 13 said it seized millions of dollars' worth of cryptocurrency this year, and 300 of the accounts belonged to IS, Al-Qaeda, and the military wing of Hamas.
People familiar with the NIA probe said this may be the first time any terror activity in India has been linked to Bitcoins.
"We are trying to unearth more details," said an officer who asked not to be named.
The NIA charge sheet also alleges that Abdullah Basith, a key IS member lodged in Tihar jail since August 2018, was using smartphones inside the prison for almost 10 months between June 2019 and February this year to interact with Sami and several ISIS commanders abroad – including Maulvi Abdullah, head of Islamic State Khorasan Province (ISKP), handler Huzaifa-al-Bakistani, Abu Usman-Al-Kashmiri (Head of Indian affairs of ISKP), Abu Umar, Munasib Bhai and Abu Algama from inside Tihar jail.
Huzaifa and Umar were killed in Afghanistan while Afghan security forces arrested Kashmiri earlier this year after an attack on a Gurudwara in Kabul in March. NIA is investigating the Kabul attack as well and is likely to visit Afghanistan soon.
The charge sheet states that Basith, from Hyderabad, had strong connections in IS since 2016, and first procured a phone with a SIM belonging to an Indian service provider in June 2019. He used it to contact Abu Umar, the in-charge of Nida-e-Haq (the official Urdu media of IS) on Telegram app. This phone was detected by jail authorities in September and seized. Then, in November 2019, he was transferred from Jail number 8 to 3 where he obtained another phone with a SIM card. This phone was traced in February this year by jail authorities, according to charge sheet.
From jail, he radicalised some young Muslims selected by Sami, and motivated them to make graffiti at public places against CAA/NRC (Citizenship Amendment Act/National Register of Citizens), according to the charge sheet.
"Investigation also revealed that Basith's wife received funds sent by Huzaifa Al Bakistani while he was in jail," chargesheet said. While in jail, Basith had also told Sami that he had plans to radicalise Muslim persons in prison to join the ISIS, it added.
https://www.hindustantimes.com/india-news/nia-charge-sheet-alleges-bitcoins-used-by-is-operatives-to-fund-terror-activity/story-1qVgzJ5Ipj3t2DCrPmWpvO.html
--------
'If They Abuse Prophet, Put Them behind Bars': controversial Islamic preacher Zakir Naik Incites Gulf Countries to Target Non-Muslim Indians
Oct 23, 2020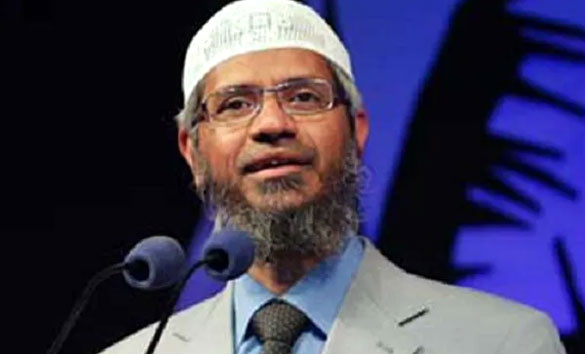 Zakir Naik incites Islamic nations to target non-Muslim Indians
-----
New Delhi: The controversial Islamic preacher Zakir Naik has instigated the gulf countries to put non-Muslim Indians in jail as and when they arrive there in case they insult Islam or the Prophet. He also asked them to create a database of such Indians so that they can be booked when the visit their countries.
In a video accessed by the Times Now, the Naik can be heard urging the Islamic countries to create a database of all the negative remarks and abuses from the non-Muslims in India and store in a computer.
"Next time if they come to a gulf country, whether it's Kuwait, Saudi Arabia, Dubai or Indonesia, check if they have abused the Islam or insulted Prophet and then bring them to the task and file a case against them and put them behind the bars," he said.
Adding that, "Make it public that we have a database and do not reveal names. The moment they come, arrest them, take them to the court of law and give them punishment. Believe me, most of the people who are BJP bhakts spreading venom against Islam and Muslims will get scared."
Zakir Naik, a fugitive economic offender, is facing charges of inciting communal disharmony and committing unlawful activities in India. The authorities here believe that the 53-year-old Islamic preacher has been "promoting enmity and hatred between different religious groups in India through public speeches and lectures."
The preacher has been living in Malaysia, where he has permanent residency since India started investigating him, but he has kept a low profile over the past few years amid criticism that he is a threat to peace in multi-ethnic Malaysia. Naik had fled India in the wake of Dhaka cafe blast of July 2016.
Earlier in September, the National Investigation Agency (NIA) had named Zakir Naik and two hardline preachers of Pakistan origin as accused in an FIR pertaining to a high-profile "love jihad" case.
The high-profile case involves the daughter of a Chennai-based businessman and the son of a top Bangladesh politician, belonging to former Prime Minister Khaleda Zia's Bangladesh Nationalist Party.
https://www.timesnownews.com/india/article/if-they-abuse-prophet-put-them-behind-bars-zakir-naik-incites-islamic-nations-to-target-non-muslim-indians/671616
--------
Pakistan Ulema Council Chairman Made Special Envoy on Religious Harmony and Middle East
23 Oct 2020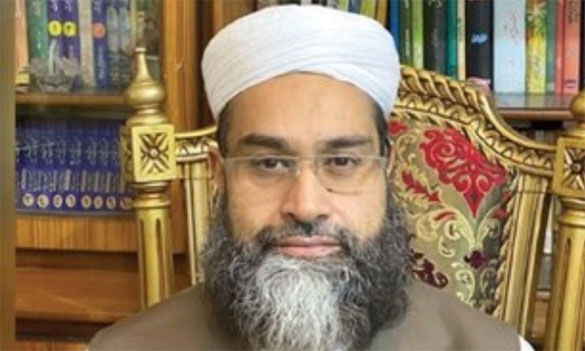 Pakistan Ulema Council (PUC) chairman Hafiz Tahir Mehmood Ashrafi
-----
ISLAMABAD: Pakistan Ulema Council (PUC) chairman Hafiz Tahir Mehmood Ashrafi was on Thursday appointed Special Repre­sentative of the Prime Minister on Religious Har­mony and the Middle East.
Talking to reporters, Hafiz Ashrafi said Pakistan wants unity of Ummah and it has brotherly relations with all Muslim as well as Arab countries.
He said more than five million Pakistanis are working in the Muslim countries and Prime Minister Imran Khan has assigned him the task of strengthening the country's relations with the Middle East countries and addressing the problems faced by the countrymen in these countries.
Hafiz Ashrafi speaks Arabic fluently and is among very few individuals in the country who has personal relations with the top leaders, including the Saudi crown prince, in the Muslim world, including Palestine and Turkey.
Sources said that the key task entrusted to Mr Ashrafi was to strengthen relations with member countries of the Gulf Cooperation Council bypassing the bureaucratic channels.
Hafiz Ashrafi said he would do his best to fulfil the responsibilities assigned to him. He said he would highlight Pakistan's stance on Kashmir, Islamophobia and Palestine.
He slammed those who were spreading baseless reports about strained relations between Pakistan and Arab countries.
"Pakistan has a stated policy to play reconciliatory role among all Muslim nations," he said.
Hafiz Ashrafi announced that he would soon coordinate with the leadership of Muslim countries and take steps on an emergency basis to strengthen Pakistan's relations with the Middle East.
In reply to a question, he refuted reports that Saudi Arabia had opposed Pakistan on the FATF issue.
https://www.dawn.com/news/1586572/ashrafi-made-special-envoy-on-religious-harmony-middle-east
--------
Bangladeshi court issues death warrant against 1971 war crimes convict
Oct 22, 2020
DHAKA: A special Bangladeshi tribunal on Thursday issued a death warrant for executing an opposition party leader for committing crimes against humanity by siding with Pakistani troops during the 1971 Liberation War.
Bangladesh's International Crimes Tribunal (ICT-BD) issued the death warrant against opposition Jatiya Party leader Syed Mohammad Qaiser, six years after his conviction in the crime.
The move comes a day after Qaiser lost his final appeal in Supreme Court's apex Appellate Division.
"The death warrant has been sent to prison authorities while its copies were dispatched to the home and law ministries and Dhaka's district magistrate," ICT-BD registrar Sayeed Ahmad told newsmen.
Qaiser had independently raised an armed militia group having uniforms and named it after himself in northeastern Habiganj and carried out atrocities against those who were supportive of the freedom fighters as the Liberation War was underway.
He challenged the death penalty before the Supreme Court's Appellate Division. Chief Justice Syed Mahmud Hossain chaired a four-member bench of the apex court and issued its verdict upholding the ICT-BD judgment on January 14 this year.
Qaiser now could seek a review of the final judgment by the apex court within next 15 days.
Qaiser would also get a chance to seek presidential clemency.
Bangladesh launched the process to expose to justice the war criminals in 2010.
https://timesofindia.indiatimes.com/world/south-asia/bangladeshi-court-issues-death-warrant-against-1971-war-crimes-convict/articleshow/78811767.cms
--------
Canadian MPs deem China's actions vs Uyghurs 'genocide'
Barry Ellsworth
22.10.2020
TRENTON, Canada
A Canadian parliamentary subcommittee on Wednesday labeled China's treatment of Uyghurs "genocide" and called for sanctions against top Chinese officials.
The House of Commons Subcommittee on International Human Rights said the approximately one million ethnic Uyghurs in China's northwestern Xinjiang Autonomous Region, most of whom are Muslim, are being held in nothing less than "concentration camps" and subjected to abuse.
"The Subcommittee unequivocally condemns the persecution of Uyghurs and other Turkic Muslims in Xinjiang by the Government of China," stated the subcommittee, composed of all three Canadian political parties, including the ruling Liberals.
"Based on the evidence put forward during the Subcommittee hearings, both in 2018 and 2020, the Subcommittee is persuaded that the actions of the Chinese Communist Party constitute genocide as laid out in the Genocide Convention," it said.
The subcommittee went on to recommend condemnation by the Canadian government of the Chinese government for action that "constitutes genocide."
But it was careful to point out that the condemnation is against the Chinese Communist government "and not the Chinese people."
It also recommended that the government of Prime Minister Justin Trudeau co-operate with other countries to lobby China to allow international observers access to the Uyghur camps in Xinjiang.
The labelling of the Uyghur treatment as genocide was applauded by the Justice for All Canada team, a Muslim advocacy organization.
"The Justice for All Canada team commends the Parliamentary Subcommittee…for releasing a list of actionable demands today for the Canadian government to condemn China's actions against Uyghur Muslims," the organization said in a press release.
The organization backed all the subcommittee recommendations, including sanctions.
"Impose sanctions under the Justice for Victims of Corrupt Foreign Officials Act on all Government of China officials responsible for the perpetration of grave human rights abuses against Uyghurs and other Turkic Muslims," it said.
https://www.aa.com.tr/en/americas/canadian-mps-deem-china-s-actions-vs-uyghurs-genocide-/2014654
--------
UK: World mustn't 'turn away' from Rohingya's suffering
Karim El-Bar
22.10.2020
LONDON
British Foreign Secretary Dominic Raab on Thursday urged the world not to "turn away from Rohingya's suffering" as he announced £47.5 million ($62 million) in UK aid to support 860,000 Rohingya refugees and help Bangladesh to deal with coronavirus and natural disasters.
The move follows UK sanctions on two generals in the Myanmar military who were found by an independent UN investigation to be responsible for what amounts to ethnic cleansing.
Hundreds of thousands of Rohingya have fled Myanmar since 2017 due to systemic violence.
The British aid money will support hundreds of thousands of vulnerable people with food, water, health care, and sanitation, as well as counselling for those who have suffered trauma from the violence inflicted upon them.
The aid will also improve access to education for 50,000 young people, and set up isolation and treatment centers for those suffering from coronavirus.
Raab's latest announcement brings the UK's aid commitment to the Rohingya crisis in Bangladesh to £300 million ($262 million).
Bangladesh will be supported as it hosts the highest number of Rohingya refugees. Around 860,000 Rohingya live in overcrowded camps in Cox's Bazar, Bangladesh.
As well as helping them deal with the coronavirus pandemic, the UK will also help Bangladesh become more resilient to natural disasters such as flooding.
Raab said in a statement: "The people living in Cox's Bazar face unimaginable hardship and many have been victims of violence. We have imposed sanctions on the perpetrators of this brutality, and this new funding will save lives in the camp and help Bangladesh become more resilient to disasters such as coronavirus.
"Today I urge the world not to turn away from the Rohingya's suffering and to take the action necessary to allow them to safely return to the homes they fled in terror."
The UK is co-hosting an international virtual conference on the Rohingya crisis alongside the US, EU, and the UN Refugee Agency, UNHCR, to raise funds for the humanitarian response.
The UN estimates that it needs $1 billion to help Rohingya refugees in Bangladesh this year, but less than half of that amount has been raised so far.
Lord Ahmad of Wimbledon, the UK minister for South Asia and the Commonwealth, will say at the conference that moves must be made to allow the voluntary, safe, and dignified return of Rohingya to their homes in Myanmar.
As well as those living in Bangladesh, there are up to 150,000 Rohingya refugees living in other countries in the region, and around 600,000 in Myanmar's Rakhine State.
The Rohingya, described by the UN as the world's most persecuted people, have faced heightened fears of attack since dozens were killed in communal violence in 2012.
According to Amnesty International, more than 750,000 Rohingya refugees, mostly women and children, fled Myanmar and crossed into Bangladesh after Myanmar's forces launched a crackdown on the minority Muslim community in August 2017, pushing their number in Bangladesh above 1.2 million.
https://www.aa.com.tr/en/europe/uk-world-mustn-t-turn-away-from-rohingya-s-suffering/2015536
--------
Human Rights Watch denounces Egypt's mass executions
22 October 2020
The Human Rights Watch (HRW) has strongly denounced Egyptian authorities for executing at least 49 prisoners, including two women, in just 10 days.
The New York-based rights group said in a statement on Thursday that it compiled the executions between October 3 and 13 from reports in pro-government newspapers.
According to the HRW, of the 49 killed, 15 were convicted of alleged involvement in political violence following the military overthrow in July 2013 of Egypt's first democratically elected president, Mohamed Morsi.
Some of the executed were found guilty in three separate cases, including 10 prisoners accused of carrying out attacks in 2014 for the armed group known as Soldiers of Egypt.
Another three were executed for their alleged role in a 2013 attack on a police station in a suburb of the capital Cairo, and two others for a violent protest in Alexandria the same year.
According to the group, over a dozen of this month's executions took place in Cairo's notorious supermax facility following clashes last month inside the death row ward that left four policemen and four inmates dead.
At the time, authorities said the four prisoners, who had been sentenced to death in separate terrorism-related cases, were killed during an escape attempt.
However, the HRW statement cited an anonymous human rights lawyer who challenged the government's account.
The lawyer said the four prisoners ambushed and fatally stabbed the guards during a routine inspection. Other inmates later saw security forces enter the cell and gunshots were heard.
Other prisoners put to death had been sentenced for a range of crimes, including murder and rape.
"Egypt has had a pattern of judicial and suspicious extrajudicial killings following attacks on security forces or civilians in recent years," the HRW statement said.
The rights organization also called on authorities to immediately halt carrying out death sentences, which are not typically announced – or even the prisoner's family is not informed.
HRW's Joe Stork called Egypt's killing of 49 prisoners in 10 days "outrageous".
"Egypt's mass executions of scores of people in a matter of days is outrageous," he said.
"The systematic absence of fair trials in Egypt, especially in political cases, makes every death sentence a violation of the right to life," he added.
Morsi hailed from the ranks of the Muslim Brotherhood. Since his removal, authorities have banned the group and rounded up most of its leaders, including the former president who died in June 2019.
Morsi collapsed in a court last year and later passed away – a death that rights activists said was evidence of the "inhumane living conditions" in Egyptian prisons.
Egypt's President Abdel Fattah el-Sisi has long been facing international condemnation for his crackdown on political and civil society groups since he took power in 2014, a year after a military coup spearheaded by him toppled Morsi.
https://www.presstv.com/Detail/2020/10/22/637002/Egypt-HRW-Joe-Stork-Morsi-Sisi-
--------
Iranian Speaker's Advisor Expects Future of Region without Israel, US
Oct 22, 2020
"The Persian Gulf littoral states have always welcomed Iranian initiatives on regional cooperation. But, KSA and one other state have repeatedly provoked the US to wage war against Iran. Iran is a reliable and stable state," Amir Abdollahian wrote on his twitter page on Wednesday.
He added that "Israel and America have no room in the future of the region".
In relevant remarks earlier this month, Amir Abdollahian described the US assassination of former IRGC Quds Force Commander Lieutenant General Qassem Soleimani as a big mistake, saying that the American forces should leave the region now.
The Americans must leave the region and if they do not end their presence today, tomorrow will be late and they will sustain serious damage in the region," Amir Abdollahian said, addressing the Fifth International Forum on Combatants Out of Homeland last Friday.
Elsewhere, he said that one of the characteristics of today's world is that the US is no longer an empire to create world order because it is facing many problems at home and abroad and is collapsing to zero.
Lieutenant General Soleimani was assassinated in a US drone strike on Baghdad International Airport in Iraq on January 3.
The airstrike also martyred Deputy Commander of Iraq's Popular Mobilization Forces (PMF) Abu Mahdi al-Muhandis. The two were martyred in an American airstrike that targeted their vehicle on the road to the airport.
Five Iranian and five Iraqi military men were martyred by the missiles fired by the US drone at Baghdad International Airport.
On January 8, the IRGC Aerospace Force started heavy ballistic missile attacks on US Ein Al-Assad airbase in Southwestern Iraq near the border with Syria and a US operated airbase in Erbil in retaliation for the US assassination of General Soleimani.
Ein Al-Assad is an airbase with a 4km runway at 188m altitude from sea levels, which is the main and the largest US airbase in Iraq. Early reports said the radar systems and missile defense shields in Ein Al-Assad failed to operate and intercept the Iranian missiles. Unofficial reports said the US army's central radar systems at Ein Al-Assad had been jammed by electronic warfare.
The second IRGC reprisal attack targeted a US military base near Erbil airport in Iraqi Kurdistan Region in the second leg of "Martyr Soleimani" reprisal operation.
Iraq said the attacks had not taken any toll from its army men stationed at these two bases. The US army had blocked entrance into Ein Al-Assad to everyone, including the Iraqi army.
It was the first direct attack on the US army ever since world war two.
The IRGC officials said none of the missiles had been intercepted.
Meantime, Iran announced in late June that it had issued arrest warrants for 36 officials of the US and other countries who have been involved in the assassination of the martyred General Soleimani.
"36 individuals who have been involved or ordered the assassination of Hajj Qassem, including the political and military officials of the US and other governments, have been identified and arrest warrants have been issued for them by the judiciary officials and red alerts have also been issued for them via the Interpol," Prosecutor-General of Tehran Ali Alqasi Mehr said.
He said that the prosecuted individuals are accused of murder and terrorist action, adding that US President Donald Trump stands at the top of the list and will be prosecuted as soon as he stands down presidency after his term ends.
https://en.farsnews.ir/newstext.aspx?nn=13990801000285
--------
India
UP Muslim cop suspended for keeping beard without permission, he says plea pending for a year
BISMEE TASKIN
22 October, 2020
New Delhi: A Muslim sub-inspector of Uttar Pradesh has been suspended for flouting dress code norms by keeping a beard without permission from his superiors. But the sub-inspector, Intsar Ali, posted at Ramala police station in Baghpat district, claims his plea has been pending with the authorities since last November, and that the beard was never a problem in his 25 years of service.
The police dress code manuals state that apart from those belonging to the Sikh community, other police personnel cannot keep a beard without permission from the authorities.
Baghpat SP Abhishek Singh said Thursday: "Ali was suspended yesterday as he kept his beard without permission and even after repeated instructions, he failed to comply with the dress code norms. Earlier, he was also issued a show cause notice on the matter. SI Ali has been suspended for indiscipline and a probe has been ordered against him."
The Baghpat police added in a statement, "Intsar Ali was earlier served with a notice for not following uniform protocol and trimming beard in the past. Despite this, Ali continued to flout dress code norms without any permission from the concerned authorities/irresponsibility towards his duties."
However, Ali told ThePrint, "I had written the letter seeking permission in November 2019. I have served the UP Police for 25 years, and until now, nobody had stopped me from keeping a beard."
The sub-inspector admitted that his seniors had told him to trim his beard multiple times since last year, but added, "I joined as a constable in 1994; at that time, I had a light beard. But over the last couple of years, I have always had a beard of this length. I had gone to ask for leave last year, and the SP at the time, Pratap Gopendra Yadav, questioned me over my beard. I have had postings in other places too, over so many years of service, but nobody has ever stopped me. I had given a letter seeking permission too, but I still haven't got it."
ThePrint reached SP Abhishek Singh to ask why the suspended SI's plea was pending, but was informed by PRO Manoj Singh that he was not available to comment.
"Till the time the inquiry is completed, Ali will not be on duty. After the probe, it will be decided if he should be reinstated," the PRO said.
Permission is necessary
Former IPS officer Abdul Rahman told ThePrint that it is mandatory for police personnel to take permission from seniors to keep a beard.
"Apart from Sikhs, no one else in the police services can keep a beard without seeking permission. This comes under the police uniform rule," Rahman said.
https://theprint.in/india/up-muslim-cop-suspended-for-keeping-beard-without-permission-he-says-plea-pending-for-a-year/528859/
--------
Delhi HC Directs Police To Erect Barricades At Least 10 Meters Away From 130-Year-Old Mosque Entrance In Delhi, For The Convenience Of The Devotees
Oct 22, 2020
NEW DELHI: The Delhi high court has directed city police to ensure that barricades are erected on the road at least 10 meters prior to the entrance of the 130-year-old mosque on Rao Tula Ram Marg in Delhi cantonment area, observing that there should not obstruction for the devotees to enter through the gate of the mosque.
"The police shall ensure that the barricades are erected on the road at least 10 meters prior to the entrance of the Mosque or ahead of the entrance of the Mosque,so as to ensure that in front of the Mosque there is no obstruction for the devotees, to enter through the gate of the Mosque," the court said in its order on Tuesday.
A single-judge bench of Justice Prathiba M Singh also directed the mosque management to ensure that there is no unauthorized construction or encroachment in the mosque area, and devotees to offer prayers only use the mosque area.
Besides this, the bench also directed that the administration of the mosque shall ensure that in the shops run outside, there is no gathering of a crowd that would create any obstruction to the commuters using the road, which is the exit from Vasant Vihar towards Gurgaon.
The court also asked the Delhi Police to ensure that if there is any checking of vehicles which is required, adequate number of constables are posted on the site so as to carry out the checking, either 10 metres before the vehicles enter the mosque or 10 meters after the gate of the mosque, without impeding the devotees from entering the mosque.
The High Court was hearing a petition filed by the Mohd Jafar, Secretary of the Basant Nagar mosque located on Rao Tula Ram Marg, Delhi Cantonment. Advocate Janak Raj Rana, appearing for Jafar, submitted that in the month of November 2019, barricades were placed in front of the mosque's entrance and three constables were posted to perform picketing duty, which is causing inconvenience to the devotees, to access the gate of the mosque.
The court relied on the photographs, placed on record and said that there seems to be some variance between the version being given by the police, and the Google Earth images which have been placed on record.
"Even going by the Google Earth images, the barricades have been placed in a zig-zag or staggered manner so as to ensure that each and every vehicle entering the Mosque can be checked. However, the photographs placed by the police show that the barricades are beyond the entrance of the Mosque," the bench observed.
https://timesofindia.indiatimes.com/city/delhi/delhi-hc-directs-police-to-erect-barricades-at-least-10-meters-away-from-130-year-old-mosque-entrance/articleshow/78812513.cms
--------
Pakistan still a haven for terror, India says on FATF decision eve
Oct 23, 2020
NEW DELHI: With the ongoing plenary of terror watchdog FATF likely to decide on Friday if Pakistan should remain in its grey list, India reiterated that Islamabad continued to provide safe haven to terrorist entities and individuals.
The government also said Pakistan had not yet taken any action against several terror entities and individuals, including those proscribed by UNSC like Masood Azhar, Dawood Ibrahim and Zakir-ur-Rahman Lakhvi. All indications are that Pakistan will remain in the grey list for not fulfilling all its commitments to check terror financing and money laundering.
As the MEA said in its statement, it's understood that Pakistan has addressed only 21 action items so far out of the 27-point FATF Action Plan.
"Six important action items are yet to be addressed," said spokesperson Anurag Srivastava, adding it was well known that Pakistan's a haven for terrorists. All six remaining points are said to be related to terror financing.
The issue of Pakistan's compliance is being looked at the virtual FATF plenary meeting that will get over on October 23. As the official said, Parisbased FATF makes public announcements of its decisions according to its rules and procedures after its Plenary meeting.
"FATF has well laid out standards and procedures for putting a country in its Black List and Grey List. After a country is put on a List, an action plan is given to it and the country concerned is expected to fully complete the action plan within the stipulated time. Those found wanting in implementing their obligations are held accountable and subjected to appropriate action," he said.
https://timesofindia.indiatimes.com/india/pakistan-still-a-haven-for-terror-india-says-on-fatf-decision-eve/articleshow/78818932.cms
--------
Pakistan resorted to 3,800 ceasefire violations along LoC this year: MEA
Oct 22, 2020
NEW DELHI: Pakistani troops have resorted to more than 3,800 incidents of unprovoked ceasefire violations along the Line of Control (LoC) in Jammu and Kashmir this year and even supported smuggling of arms and narcotic substances, including through drones and quadcopters, the Ministry of External Affairs (MEA) said on Thursday.
MEA Spokesperson Anurag Srivastava said Pakistani forces have continued to engage in unprovoked ceasefire violations, often from civilian areas, to support infiltration of terrorists across the LoC.
"This is a clear violation of the 2003 ceasefire understanding between the two sides. This year, till date, Pakistani forces have carried out more than 3,800 unprovoked ceasefire violations," he said at a media briefing.
The MEA spokesperson said there have also been attempts to drop arms and ammunition close to the LoC in the garb of civilian activities.
"We have also witnessed that Pakistan's aid and abetment to cross-border terrorism, smuggling of arms and narcotic substances have spilled over to the International Boundary including through usage of drones and quadcopters," he said.
Srivastava said such violations are regularly highlighted to Pakistan through diplomatic channels and at the regular DGMO- (Director General of Military Operations) level talks.
Asked about the possibility of the Financial Action Task Force (FATF) blacklisting Pakistan for failing to check terror financing, Srivastava said the global anti-terror watchdog has laid out standards and procedures for such action.
"It is understood that Pakistan has addressed only 21 action items so far out of the total 27 points in the FATF action plan. Six important action items are yet to be addressed," he said.
"As is well known, Pakistan continues to provide safe havens to terrorist entities and individuals and has also not yet taken any action against several terrorist entities and individuals including those proscribed by the UNSC such as Masood Azhar, Dawood Ibrahim, Zakir-ur-Rahman Lakhvi etc," Srivastava added.
The FATF began its three-day virtual plenary meeting on Wednesday.
The FATF had put Pakistan on its "grey list" in 2018 for failing to contain terror financing in the country. The global body has been periodically reviewing the implementation of the action plan it had recommended to Pakistan to curb financial activities of terror groups.
Notwithstanding the coronavirus pandemic in the region, Pakistan has been resorting to unprovoked ceasefire violations along the LoC and making concerted efforts to push militants into Kashmir.
Pakistani hostilities increased after India announced its decision to withdraw the special status of Jammu and Kashmir and divide the state into two union territories in August last year.
https://timesofindia.indiatimes.com/india/pak-resorted-to-3800-ceasefire-violations-along-loc-this-year-mea/articleshow/78811807.cms
--------
Aligarh Muslim University to extend tenure of two doctors 'terminated' for remarks on Hathras case
October 22, 2020
Aligarh: The Aligarh Muslim University has agreed to extend the tenure of two Jawaharlal Nehru Medical College doctors, whose services wereallegedly "terminated" for their remarks in connection with the case of alleged gang-rape and death of a Dalit woman in Hathras.
"On the request of the Chief Medical officer of the hospital, received on Wednesday, the university has given its nod to the proposal to extend the tenure of the two doctors," AMU spokesperson Omar Saleem Peerzada said over phone from Aligarh on Thursday.
The order ending the contract of the two doctors — Dr Mohamnad Azeemudin and Dr Obaid Imtiaz — was issued by Chief Medical Officer SA Zaidi on Tuesday, a day after the CBI team probing the gang-rape and death case visited the hospital.
The AMU authorities have denied the allegations of termination as "highly speculative" and said the two doctors were engaged "on a temporary one-month vacancy from 9 September".
The Resident Doctors Association (RDA) had written a letter to the AMU Vice-Chancellor on Wednesday and urged him to take immediate steps to withdraw the termination order.
The letter signed by RDA president Mohammad Hamza Malik and general secretary Mohammad Kaashif stated that the action against the two doctors smacked of "vendetta politics" and was aimed at muzzling the right to freedom of expression.
The two doctors told reporters on Tuesday that "they were quite taken aback by this step because they had not been given a chance to present their view to the authorities."
In response to a query by media persons, the two doctors had hinted that they might have paid a price for giving their opinion to some journalists who had visited the hospital in connection to the Hathras case.
The 19-year-old woman, who was assaulted and allegedly raped by four men, was under treatment at the hospital before being referred to Delhi. She died at a Delhi hospital later.
Reported comments of one of the doctors contradicted the Uttar Pradesh Police'sstand that the FSL report in the case found no traces of sperm, indicating that there was no rape. The doctor had reportedly claimed the FSL report had no evidentiary value as samples were collected 11 days after the crime.
Meanwhile, President of the Progressive Medicos and Scientific Forum (PMSF ) Dr Harjit Singh Bhatti also wrote to the AMU Vice Chancellor, demanding the "revocation of the termination order of two the Medical officers".
The letter, which was sent by mail on Thursday, states that it appears that the two doctors have "paid the price for providing factually correct and scientifically sound information pertaining to the samples of the Hathras rape victim "
The letter states that it is unfortunate that "the two doctors have been punished because their version contradicts the police version" of the alleged gang-rape.
The letter states that this episode comes at a time when universities across the country are "struggling hard to defend democratic values and the fundamental rights" of freedom of expression.
https://www.firstpost.com/india/amu-to-extend-tenure-of-two-doctors-terminated-for-remarks-on-hathras-case-8942671.html
--------
BJP fields 17 Muslim candidates in civic polls in Rajasthan
Oct 23, 2020
Jaipur: For the first time, BJP has given tickets to 17 Muslim candidates to contest in the municipal elections.
In 2014, four candidates were given tickets, but none of them was able to secure any seat in the elections. According to civic polls history, no Muslim candidate has ever won in Jaipur from BJP.
Delimitation has changed the ground situation in most of the wards with many turning out to be Muslim populated wards. Hence, both parties are now forced to give tickets to more candidates from the minority community.
Sajida Begum will be contesting from Ward No. 23 this year. There are 7,184 voters there out of which only 400 are non-Muslims. "Municipal elections are completely based on the liaison a candidate has in her/his area. Party politics doesn't play a role. You need to connect with people to get votes," said Sajida.
Many of these Muslims candidates belong from BJP Alpasankhyak Morcha. "This year BJP has given tickets to people working on the ground. Many candidates have worked in the party for a long time and this year they have been rewarded. I am sure that with more focused wards, victory will be ours," said Shaheed Painter, a candidate from Ward No. 89, Jaipur Heritage, where only 600 are from other communities.
Around 15 candidates were given tickets from Jaipur Heritage and one from Greater as most of the minority population wards come under Heritage.
A senior BJP leader said, "In urban body polls, most of our voters belong to Hindu community. Congress deliberately divided wards to keep the minority votes concentrated in one. Hence, we also have to give tickets to minority community members. Contrary to popular opinion, we have no shortage of minority candidates as our workers belong to every section."
This is been challenged by the opposition. Giriraj Khandelwal, former Congress councilor, said fear of losing in minority wards has forced BJP to give tickets to Muslims.
https://timesofindia.indiatimes.com/city/jaipur/bjp-fields-17-muslim-candidates-in-civic-polls/articleshow/78816488.cms
--------
Southeast Asia
Loudspeaker rule for mosques, suraus being politicised, says Penang mufti
Predeep Nambiar
October 23, 2020
GEORGE TOWN: Penang's mufti Wan Salim Mohd Noor today said a decision to allow loudspeakers at suraus and mosques to be used only for the azan (call to prayers) was to maintain peace and harmony.
His response came after a group of Muslim NGOs said they were planning to hold a protest against the order at the governor's residence at 3.30pm today.
They claimed the ban on loudspeakers being used for other purposes was an erosion of Muslim rights.
Speaking to FMT, Wan Salim said the ruling on the use of loudspeakers was being politicised by those who did not understand the reason for the ban, with some even claiming that the DAP and Penang government were meddling with fatwas.
He said the decision was made after those staying near mosques and suraus complained. "These people include those who are sick and elderly, young children and those studying."
In 2010, he said, Penang's Islamic authorities had issued a fatwa banning the use of loudspeakers for the reading of al-Quran and tarhim before Subuh prayers.
In 2015, an advisory to discourage tazkirah, ceramah and wirid to be broadcast through loudspeakers was issued by the authorities.
"But we have yet to gazette them as fatwas, as many Muslims are unable to grasp the reason for the ban.
"It must be reminded that Islam does not want to see its adherents being seen as troublesome to others, even in matters of carrying out prayers.
"Muslims are constantly being reminded of this, but there are some who do not understand, or plainly refuse to understand."
https://www.freemalaysiatoday.com/category/nation/2020/10/23/loudspeaker-rule-for-mosques-suraus-being-politicised-says-penang-mufti/
--------
Orang Asli education programmes must involve community input, says think tank
Imran Ariff
October 23, 2020
PETALING JAYA: A new report says that educational programmes for the Orang Asli must better involve community input to ensure the initiatives meet the unique needs of indigenous students.
The report by the Institute for Democracy and Economic Affairs (IDEAS) looked at current education programmes, assessed their limitations and recommended changes that IDEAS believes will allow for wider and more complete Orang Asli education.
Ya Shin Wan, social policy research manager at IDEAS and author of the report, said during an online presentation that indigenous consultation would allow education systems for the Orang Asli to be guided by those who know the community best.
"The voice of the community and their right to self-determination must be respected and included in the formulation of policies and programmes.
"We do see some consultation at the national level, but it's also important at the state, district and school levels to find ways to work with the communities."
She also said there were holes in the current programmes that fail to address the barriers faced by indigenous students, as tackling issues such as literacy and numeracy failed to solve the underlying problems.
IDEAS CEO Tricia Yeoh said there was a need for schools to adapt their values to align better with those of indigenous communities.
"There has been a mismatch between Orang Asli values and culture with mainstream education, so there should be a re-examination of the system which currently emphasises competition and competency. Competition may not necessarily be the thing that Orang Asli communities aspire towards," she said.
Ya said there was also a lack of emphasis on getting those who had never been to school to attend, as current evaluation methods only collected records on dropouts, numeracy and literature rates, which did not take into account the rate of students actually enrolling into schools.
Other suggestions included directing better resources and training for teachers at Orang Asli schools, auditing current programmes to make sure their targets and methods adapt to new changes and aligning teachings outcomes with Orang Asli values.
Yeoh said the paper laid the foundation for future research into Orang Asli education, with their next stage of research to involve engaging in surveys and primary research, and talking to Orang Asli communities with regard to the barriers they face in education.
https://www.freemalaysiatoday.com/category/nation/2020/10/23/orang-asli-education-programmes-must-involve-community-input-says-think-tank/
--------
Govt policies on religion need to be constantly reviewed: Yaacob
October 23, 2020
Policies put in place to maintain religious harmony need to be constantly reviewed amid societal changes like evolving views as seen among younger Singaporeans, said former Cabinet minister Yaacob Ibrahim yesterday.
He also said that faith-based debates that arise from time to time - for example, on why certain professions forbid the wearing of tudung - cannot be swept under the carpet but have to be managed in a way that does not compromise Singapore's national interest.
Professor Yaacob, who retired from politics earlier this year, was a panellist at a webinar on religious harmony organised by the Centre for Liveable Cities and the Institute of Policy Studies.
He outlined three trends that could impact the existing state of religious harmony in Singapore.
These include the "changing orientation of younger Singaporeans" on defining religious diversity.
"From their perspective, everyone who professes a religious belief, no matter how different to those in the mainstream, must have a seat at the table," said Prof Yaacob, who had helmed several ministries, including communications and information.
The former Minister-in-charge of Muslim Affairs also cited how segments of the Sunni group - to which most Muslims in Singapore belong - oppose the inclusion of a "small but growing number" of Shi'ite Muslims.
Fellow panellist Lily Kong, president of Singapore Management University, noted that different practices of the same religion could lead to "divergent, divisive relations".
Pointing to the increasing diversity of the Indian Hindu population in Singapore, she said it began with predominantly southern influences since colonial times but is now, owing to migration, encountering differing northern traditions and practices.
The social sciences professor also pinpointed the challenges posed by technological change - a trend Prof Yaacob had also highlighted.
"We all have greater exposure to what is happening elsewhere. This means that even without travelling somewhere else, there is the possibility that we'll import practices from other contexts into our environment," she said.
Prof Kong cited the emerging phenomenon of "halal-fication" in Malaysia and Indonesia, as well as among the Muslims in China.
Besides food, the halal concept is being expanded into daily-use items such as refrigerators, washing machines and even Internet browsers, as well as places like laundromats and gated communities.
Prof Yaacob cautioned that the spread of misinformation and the rise of "deepfakes" could have "devastating" consequences for Singapore's religious harmony.
The panellists were also asked how the Government could better manage issues like tudung-wearing for front-line officers.
In August, a woman was asked to remove her tudung to work as a promoter at Tangs department store. The decision was subsequently reversed.
Prof Yaacob said such efforts typically occur behind the scenes, with religious community groups having continual dialogue with the Government and private agencies.
Giving the example of a Malay nurse wearing a tudung, he said: "The lady wants to be a nurse but wants also to practise her beliefs. So how do you balance the two in such a way… without undermining whatever concerns that we have in society?"
Prof Yaacob, an engineering professor at the Singapore Institute of Technology, later told The Straits Times that even though he has left politics, people continue to ask him about the tudung issue.
"You need to explore it… but in a manner that preserves the trust and understanding that the (Muslim) community has reached with the Government," he said.
https://www.straitstimes.com/singapore/community/govt-policies-on-religion-need-to-be-constantly-reviewed-yaacob
--------
Regulators urged to create supportive environment for Islamic finance
22 Oct 2020
KUALA LUMPUR, Oct 22 — Regulators need to create a supportive environment for the Islamic finance industry to boost the industry further, a forum was told today.
Indonesia's Badan Pengelola Keuangan Haji (BPKH) executive board member for foreign investment and international relations, Hurriyah El Islamy, said the Islamic finance industry should make it less complicated for the people to transact using the Islamic platform.
"(This will help) the people to be at ease. Just to share one incident: when we were offering to come up with a sukuk structure for which a company would have better financial gains, the company chose to take conventional loans for the mere reason that the structure is too complicated," she said during a virtual panel discussion moderated by Lembaga Tabung Haji chief investment officer Mohamad Damshal Awang Damit.
The panel discussion was held during the Global Islamic Finance Forum 2020 organised by Bloomberg today. BPKH is an institution that manages hajj finance in Indonesia.
Meanwhile, Bank Islam Investment Management head of investment Abdul Razak Salimin said the stock market was driven by liquidity rather than by the real economy.
The surge in the stock market was driven by ample liquidity, especially when the blanket loan moratorium was extended to Malaysians to cushion the impact of the Covid-19 pandemic earlier this year, he noted.
Abdul Razak said that at the start of the outbreak in March this year, the stock market had plunged nearly 30 per cent for Malaysia and more than 30 per cent for the global stock market but it quickly recovered as players tended to look beyond six months.
He noted that the sukuk and bond markets had recovered as well, despite a weak real economy.
"There are multiple reasons why the stock market keeps on going up regardless of what is happening in the real economy. The biggest of them is abundant liquidity in the market.
"For Malaysia, we have been blessed with a loan moratorium from April until September. Where does the money go? They go everywhere but one of them is the stock market," he said.
Hong Leong Islamic Asset Management chief executive officer Noor Aini Shaik Awab stressed that investors' education was important to prevent the investors from making wrong decisions when investing, especially with the transformation of digitalisation and easy access to accounts for investment purposes.
"If investors' education is not emphasised, investors would tend to think that they now have liquidity and they just put it in the stock market, without looking at the fundamentals of the companies and the status of the economy at this moment," she added.
Noor Aini said young investors had more courage to venture into the stock market, whether in Malaysia or overseas.
"These are areas where we, fund managers, have concerns. And furthermore, I think (with) digitalisation, more millennials are using their e-wallets to go for investments.
"Based on that, the question being asked now is 'Is the increased performance of the stock market a true economic performance or is it because liquidity is now in surplus in the market and investors or the mass market don't know where to invest?' It is easy to go to any stockbroking house and decide what they want to do," she added. — Bernama
https://www.malaymail.com/news/money/2020/10/22/regulators-urged-to-create-supportive-environment-for-islamic-finance/1915372
--------
Pakistan
IBA Karachi cancels Dr Atif Mian's lecture after 'threats from extremists'
22 Oct 2020
The Institute of Business Administration (IBA) Karachi has cancelled a scheduled online seminar that was to feature celebrated economist Dr Atif Mian, the university announced on Thursday, allegedly due to pressure by "extremists".
"Dr Atif R. Mian's lecture 'Why has economic growth fallen behind in Pakistan?' scheduled on November 5, 2020, has been cancelled. Inconvenience is highly regretted," read a brief post by the IBA Karachi's official Twitter account.
In a tweet, Mian said he was sorry to report that the seminar, which was to take place over Zoom, had been cancelled "due to threats that the university administration was facing from extremists".
Read op-ed by Atif Mian: Fixing Pakistan's financial woes
"My very best wishes and prayers are with the students of IBA," the Princeton University economist wrote.
A spokesperson for IBA Karachi declined to comment when approached by Dawn.com.
Dr Mian became a widely discussed name in Pakistan in 2018 after the PTI government appointed him to the Prime Minister Imran Khan-led Economic Advisory Council (EAC), an 18-member panel set up to advise the newly-formed government on economic policy.
Less than a month after taking office, however, the government asked Mian to step down from the EAC amid mounting pressure from religio-political parties and a smear campaign launched on social media seeking his removal over his Ahmadiyya faith.
See: Atif Mian and the kingdom of clowns
In protest over Mian's exclusion, two other EAC members — Prof Dr Asim Ijaz Khwaja of the Harvard Kennedy School and London-based economist Dr Imran Rasul — had also resigned from the council.
Dr Mian has served as a professor of economics, public policy and finance at Princeton University and as director of The Julis-Rabinowitz Centre for Public Policy and Finance at Woodrow Wilson School. He is the only Pakistani to be considered among the International Monetary Fund's 'top 25 brightest young economists'.
Ahmadis were declared non-Muslims in Pakistan through a constitutional amendment passed on September 7, 1974, during the tenure of Zulfikar Ali Bhutto.
This measure was later followed with Gen Ziaul Haq making it a punishable offence for Ahmadis to call themselves Muslim or to refer to their faith as Islam.
'An opportunity lost'
Academics, journalists and others expressed regret over the cancellation of Mian's lecture at IBA Karachi.
"So terrible. What a loss! We are all hostages," wrote sociologist and academic Nida Kirmani in a tweet.
In a message of support, US-based political science professor Adnan Rasool termed Mian "a graceful and patient man".
"You have shown more poise in the face [of] hate than most would ever in their lifetime," he said.
Wendy Gilmour, Canada's high commissioner to Pakistan, said the development was "an opportunity lost for the students and wider interested community".
Journalist Zarrar Khuhro questioned why the university had arranged the Atif Mian lecture in the first place, saying it was "not rocket science" to predict that the programme would receive a backlash.
"Why do it if you cannot withstand pressure?" he wrote.
https://www.dawn.com/news/1586464/iba-karachi-cancels-dr-atif-mians-lecture-after-threats-from-extremists
--------
Karachi incident vindicated Nawaz's 'state above the state' stance: Maryam
23 Oct 2020
PML-N vice-president Maryam Nawaz on Friday said that former prime minister Nawaz Sharif's stance that there was a "state above the state" in Pakistan has been proven true through the Karachi incident".
She was referring to her husband Mohammad Safdar's arrest in Karachi early Monday morning — just hours after the Pakistan Democratic Movement's (PDM) successful rally — which brought Sindh's law enforcement agency and security establishment in direct conflict.
PPP chairperson Bilawal Bhutto Zardari, directly addressing the military leadership, had said on Tuesday: "I demand DG ISI Faiz Hameed and Chief of Army Staff Gen Bajwa investigate your institution [and] how it is operating in this province. All officers of Sindh police are wondering who were the people who surrounded the Sindh police chief's house in the early hours of Monday. Who were those two men who entered into his home at 4am in the morning and took him to an unspecified location?"
The army chief immediately took notice of the situation and ordered an inquiry into the "Karachi incident". The Sindh police hierarchy, that was in low morale following the Oct 19 episode and had submitted en masse requests for leave, set aside their applications for ten days.
"What happened in Karachi has shown who is actually running the government," Maryam said on Friday. "Imran Khan is not the government. He is simply a dummy occupying a seat and that dummy has been silent for three days.
"The Karachi incident has made it clear that Nawaz Sharif's stance — about 'state above the state' and Imran Khan being nothing more than a pawn — is correct. Nawaz Sharif only said it, you [Imran] proved it [...] showed the nation what a state above the state is," she claimed.
When asked about the inquiry into the incident — which both the army chief and Sindh government said would be carried out — Maryam said that in her opinion there was no need for an inquiry as everything was already known. "There is plenty of video footage," she said, adding that the provincial government was well aware of what had transpired.
"If there is an inquiry, it should be transparent so that the nation knows everything and the report should be made public."
She said that given the way in which the government appeared to be scared and was "hiding in Bani Gala", its tenure might be over even before January.
"In a democratic set-up, a notice should be taken by the government or the judiciary, no one else. And neither should an appeal be made to others to take notice," she added.
A day earlier as the war of words between the government and opposition continued over the Safdar episode, PML-N leader and former prime minister Shahid Khaqan Abbasi said institutions such as the Inter-Services Intelligence and Pakistan Rangers took orders from the prime minister and hence the responsibility of the whole Karachi incident fell on Prime Minister Imran Khan.
"This is the reality behind this incident [and] this is the reality that the country's premier gave the order to violate privacy," Abbasi said at a news conference in Islamabad.
Violation of privacy
Speaking about the manner in which the arrest was carried out, Maryam reiterated her allegation that the police had barged into her room and violated her privacy.
"They went against the law [...] without any concern that I was in the privacy of my room with my husband," she said. "You broke the lock of my door [...] you had Safdar's arrest warrant, not mine. This was illegal and you will have to answer for it."
She asked what sort of a government treats "daughters like this", adding that the PTI ministers where trying to cover their own helplessness by issuing statements.
Addressing a press conference in Islamabad shortly after, Information Minister Shibli Faraz said that contrary to Maryam's claims about her hotel door being broken down, video footage showed that Safdar was not agitated or distressed during his arrest.
"There was no anger on his face and his body language did not show that he was disturbed," the minister said, adding that it was hypocritical of the PML-N to talk about women's respect.
"Perhaps they have have forgotten how they fired at pregnant women in Model Town [and] threw pictures of Benazir Bhutto from helicopters." Did they not care about protecting the chaddor and chaar dewari at that time, he questioned.
He stated that the contradictory claims made by Maryam and the Sindh government made it seem as though PPP Chairman Bilawal-Bhutto Zardari had taken revenge for his mother.
"On one hand, Maryam says there is no need for an inquiry. Then she says she will present herself if an inquiry is conducted." The information minister added that members of the PML-N appear in front of the media every day to spew their lies.
It is in their DNA, he said, adding that this has always been the basis of PML-N's politics. "They talk about democracy but when they were in government, they were the ones to violate the sanctity of the vote." They forget about the people when they are in power, he said.
Faraz also stated that former premier Nawaz Sharif — who is currently abroad seeking medical treatment — would be brought back to the country by January 15.
"He will be back in Pakistan by January 15 in some jail," he said, adding that the PML-N supremo would not be allowed to escape without answering for his crimes.
Baloch students' protest
Maryam was speaking to the media during her visit to a camp set up outside the Punjab Assembly by more than three dozen Baloch students, who marched from Multan to the provincial capital for restoration of their scholarships and other academic demands.
As many as 40 Baloch students of the Bahauddin Zakariya University (BZU) Multan had started their march from Multan on Oct 10 and reached Lahore on Oct 21.
Their charter of demands includes restoration of scholarships for the students enrolled at the BZU on the reserved seats for Balochistan and withdrawal of a fee collection notification issued in this regard.
Maryam termed it "shameful" that the government was "neglecting the future of Pakistan".
"These students don't belong to a political party, they are the future of Pakistan. You [Imran Khan] may be incompetent but you can still try to do something for them and sort the students' issues."
She said the students' demands were legitimate and their right.
https://www.dawn.com/news/1586607/karachi-incident-vindicated-nawazs-state-above-the-state-stance-maryam
--------
Only democracy can resolve people's problems: Bilawal
23 Oct 2020
GILGIT: Pakistan Peoples Party chairman Bilawal Bhutto Zardari said here on Thursday that the incumbent government during the past two years not only ignored the people of Gilgit-Baltistan but also the entire country.
Addressing PPP workers convention in Saksa area of Ganche district, he said the federal government wanted to destroy Sindh as it had done with Khyber Pakhtunkhwa and Punjab. He said only democracy could resolve problems of the people.
The PPP leader has launched campaign for the upcoming elections from the district.
"PPP is still fighting for real democracy and against the hybrid system from the platform of Pakistan Democratic Movement," he said. He said that Gilgit-Baltistan lacked universities and hospitals because people sitting in Islamabad refused to listen to demands of the people.
He said the region was feeling pressure due to Covid-19 because it did not have a single tertiary medical facility. He added that if voted to power, PPP would establish hospitals in the region.
"We will have to make sure that education up to university level is available to everyone.
We will establish universities and campuses all over Gilgit-Baltistan so that the local youth can get education," said the PP leader.
Fruit processing plants and cold storages would be established in Gilgit-Baltistan to facilitate local growers, he said and criticised the government for what he called ignoring the growers of the country.
He said Shaheed Zulfikar Ali Bhutto provided passport to the people so that they could go abroad for employment to support their families. He added that Shaheed Benazir Bhutto visited Siachen despite being a woman.
The local elders, PPP workers including Mohammad Jafar, Ghulam Ali Haidari, Mohammad Ibrahim, Raja Liaquat, Yahya Bakhtiar, Engineer Mohammad Nazir and Ghulam Abbas participated in the convention.
The PPP leader was accompanied by Qamar Zaman Kaira, Senator Mustafa Nawaz Khokhar and Syed Nasir Shah.
Bilawal Bhutto said that PPP had established a network of hospitals in Sindh where heart and liver patients were treated free of cost.
He added that famous singer from Punjab Shaukat Ali was treated in a hospital in Gumbat, a small tehsil of Khairpur district in Sindh, free of cost.
https://www.dawn.com/news/1586597/only-democracy-can-resolve-peoples-problems-bilawal
--------
South Asia
Afghan air strike hits religious school as Taliban mount attacks, officials say
Oct 22, 2020
KABUL: An Afghan military air strike targeting Taliban fighters killed at least 12 people, including children, and wounded 14 in an attack that hit a religious school in the northeastern province of Takhar, provincial officials said on Thursday.
Hadi Jamal, a spokesman for an Afghan military unit confirmed the air strike on Wednesday evening but said it was "not clear if the attack had accidentally killed civilians and children" and an investigation had been launched. He did not elaborate on what kind of air attack had been carried out.
Taliban fighters had killed at least 37 government troops in attacks over the past 72 hours as the insurgents mounted an offensive to overrun Baharak district in Takhar, prompting government forces to call in air support, provincial officials said.
Abdul Qayoom Hayrat, head of the provincial health department in Takhar said that ten of the dead were members of an Afghan special forces.
A Taliban spokesman, Zabiullah Mujahid, confirmed the insurgents were engaged in fighting with government forces in Takhar.
Afghanistan is suffering heightened levels of violence while talks are underway in Qatar that could help the United States find a way out of its longest war.
The United States signed an agreement with the Taliban in February to promote a negotiated end to the 19-year-old conflict, and talks between the insurgents and the U.S.-backed government began more than a month ago, but have yet to yield any major breakthrough.
https://timesofindia.indiatimes.com/world/south-asia/afghan-air-strike-hits-religious-school-as-taliban-mount-attacks-officials-say/articleshow/78805991.cms
--------
Mortar Attack Claims 4, Hurts 10 in Faryab
By Mohammad Arif Sheva
22 Oct 2020
FARYAB, Afghanistan – At least four civilians were killed and further 10 were wounded in a mortar attack in northern Faryab province, local authorities confirmed Thursday.
Abdul Karim Yourish, a spokesman for the provincial police, said the incident occurred at around 11 a.m. after a mortar shell landed in a market in Shareen Tagab district of the province.
"The mortar was fired 'by the Taliban' to target the security forces, but all the victims are civilians who were at the market to shop," Yourish said.
No group or individual has immediately claimed responsibility for the attack.
https://www.khaama.com/mortar-attack-claims-4-hurts-10-in-faryab-445456/
--------
North America
How Iranian hackers were caught seeking to interfere in US elections
22 October 2020
Government analysts and private sector investigators were able to rapidly attribute to Iranian hackers a wave of thousands of threatening emails aimed at US voters because of mistakes made in a video attached to some of the messages, according to four people familiar with the matter.
Those failures provided a rare opportunity for the US government to identify and publicly announce blame for a malicious cyber operation in a matter of days, something that usually requires months of technical analysis and supporting intelligence.
For all the latest headlines, follow our Google News channel online or via the app.
"Either they made a dumb mistake or wanted to get caught," said a senior US government official, who asked not to be identified.
"We are not concerned about this activity being some kind of false flag due to other supporting evidence. This was Iran."
Attribution to Iranian hackers does not necessarily mean a group is working at the behest of the government there. Iranian officials denied the US allegations.
"These accusations are nothing more than another scenario to undermine voter confidence in the security of the US election, and are absurd," said Alireza Miryousefi, spokesman for Iran's mission to the United Nations in New York.
On Wednesday, US Director of National Intelligence John Ratcliffe said Russia and Iran have both tried to interfere in the campaign for the Nov. 3 election. US intelligence agencies are still analyzing exactly who in Iran commanded the operation and its intent, three of the sources said.
Within hours of the video being circulated this week, which purported to come from a American far-right group known as The Proud Boys, intelligence officials and major email platform providers, such as Alphabet's Google and Microsoft, began closely analyzing computer code that appeared in the hackers' video.
While the emails, which demanded that voters change their party affiliation to the Republican Party and vote for President Donald Trump or "we will come after you," appeared to come from info @officialproudboys.com, the address was inauthentic, security analysts said. In a statement to CNN, a Proud Boys spokesman said it "is definitely not" his group.
How security analysts used intelligence from the video to attribute the email scheme has not been previously reported.
A Microsoft spokesperson declined to comment on the company's collaboration with law enforcement. A Google statement on Wednesday night said the activity was "linked to Iran." A Google spokesperson said on Thursday the company was in contact with the FBI.
Attempts to blur
The hackers were unable to obfuscate all of the incriminating information despite their attempts to blur aspects of the video to hide their identity, the sources said.
The video showed the hackers' computer screen as they typed in commands to purportedly hack a voter registration system.
Investigators noticed snippets of revealing computer code, including file paths, file names and an internet protocol (IP) address.
Security analysts found that the IP address, hosted through an online service called Worldstream, traced back to previous Iranian hacking activity, the sources said.
Analysts then cross-referenced those clues left in the video with data from other intelligence streams, including communications interceptions, the government official said.
"This public disclosure of attribution to Iran by the government has been done with breakneck speed, compared to the usual process that takes months and often years," said Dmitri Alperovitch, a co-founder of cybersecurity company CrowdStrike.
Earlier this week, the US Justice Department blamed Russia for a host of malicious cyberattacks, some dating back to 2015.
Two cybersecurity experts, who spoke on condition of anonymity, independently said they had seen Iranian hackers use infrastructure from Dutch-based Worldstream to launch cyberattacks in recent months.
Worldstream's chief legal operations officer Wouter van Zwieten said in a statement that the account associated with the IP in question was suspended after Reuters got in touch and that the Dutch National Cyber Security Center was investigating.
"They've just informed us that the particular IP address is now officially registered by them and ready for investigation under Dutch Law," van Zwieten said. The Natiional Cyber Security Center did not immediately return an email seeking comment.
Van Zwieten said the server used by the hackers was only commissioned on Oct. 6 and had not drawn any complaints until now.
The company said it had no access to the content on its servers.
In addition to sending thousands of emails to voters in states including Florida, the hackers also attempted to share links to the video via fake accounts on Facebook and Twitter.
"We disrupted an attempt by a single fake account to seed information related to what appears to be an influence operation primarily focused on spreading false claims via email," Facebook said in a statement.
A Twitter spokeswoman said: "We acted quickly to proactively and permanently suspend a small number of accounts and limit the sharing of media specific to this coordinated campaign."
https://english.alarabiya.net/en/News/world/2020/10/23/How-the-US-caught-Iranian-hackers-seeking-to-interfere-in-US-elections
--------
US says Russia, Iran aim to influence November election
Servet Günerigök
22.10.2020
WASHINGTON
The US said Wednesday that Russia and Iran were attempting to influence the Nov. 3 presidential election, accusing the latter of sending "spoofed emails" to damage President Donald Trump.
"We would like to alert the public that we have identified that two foreign actors, Iran and Russia, have taken specific actions to influence public opinion relating to our elections," National Intelligence Director John Ratcliffe said during a press briefing along with FBI Director Christopher Wray.
Ratcliffe said Russia and Iran have separately obtained certain voter registration information which he said can be used by foreign actors to try to communicate false information to voters that they hope will "cause confusion and undermine your confidence in American democracy."
"We have already seen Iran sending spoofed emails designed to intimidate voters, incite social unrest and damage President Trump," he said. "You may have seen some reporting on this in the last 24 hours, or you may have even been one of the recipients of those emails."
He also accused Iran of "distributing other content to include a video that implies that individuals could cast fraudulent ballots even from overseas."
"This video and any claims about such allegedly fraudulent ballots are not true," Ratcliffe said.
Wray said there is coordination with the private sector and US election infrastructure remains strong against any interference.
"We are not going to tolerate foreign interference in our elections or any criminal activity that threatens the sanctity of your vote or undermines public confidence in the outcome of the election," he added.
https://www.aa.com.tr/en/americas/us-says-russia-iran-aim-to-influence-november-election/2014674
--------
Europe
Turkey sends militants to fight for Azerbaijan: Armenia's President to EU
Tamara Abueish
22 October 2020
Turkey has been sending militants to fight alongside Azerbaijan's forces in Nagorno-Karabakh, Armenia's President Armen Sarkissian told European Union Minister for Foreign Affairs Josep Borrell on Thursday, according to Armenian news agency Armenpress.
The two met to discuss the ongoing conflict in the Nagorno-Karabakh region, where Armenia and Azerbaijan have been locked in an armed battle since September 27.
For all the latest headlines follow our Google News channel online or via the app.
"Turkey is bringing militants to the region and this represents a serious threat to regional and international stability and security," the Armenian president said.
From his side, Borrell expressed his deep concern over the ongoing military action in the territory, according to Armenpress.
He stressed the need for peace, a ceasefire, and negotiations to be held.
https://english.alarabiya.net/en/News/world/2020/10/22/Turkey-sends-militants-to-fight-for-Azerbaijan-Armenia-s-President-to-EU-
--------
Mosques in southern France placed under protection amid threats
22 October 2020
Mosques in two southern French cities have been placed under the protection of security forces due to the spread of violent threats against Muslims across the country.
"Threats or acts of violence targeted the mosques of Beziers and Bordeaux, I asked the prefects of the departments concerned to protect these places of worship. Such acts are unacceptable on the soil of the republic," French Interior Minister Gerald Darmanin said in a post on Twitter on Wednesday.
The remarks came amid nationwide rallies to demand justice for a teacher who was allegedly beheaded outside his school in a suburb in the French capital, Paris. Samuel Paty, a history teacher, had raised controversy and provoked anger by showing blasphemous cartoons of Islam's Prophet Muhammad to his students.
Paty was murdered on Friday by an 18-year-old assailant, identified as Chechen Abdullakh Anzorov, who was shot dead by police soon after the killing.
Police have made arrests as part of an investigation into the incident, without providing any details.
French President Emmanuel Macron said Paty was murdered because he "taught freedom of expression."
Macron has recently come under fire for describing Islam as "a religion that is today in crisis all over the world." He made the remark on October 2 — before the alleged beheading of Paty.
French Muslims criticized the remark, voicing concern that the speech would trigger hate crimes against them.
As part of a crackdown against Muslims, French authorities have already ordered a six-month shutdown of the Grand Mosque of Pantin in a low-income Paris suburb.
https://www.presstv.com/Detail/2020/10/22/636946/Mosques-in-southern-France-placed-under-protection-amid-threats
--------
Turkey commemorates diplomat martyred in Vienna
Jeyhun Aliyev
23.10.2020
Turkey on Thursday commemorated its diplomat martyred in an Oct. 22, 1975 attack in Vienna, Austria.
"We remember with respect our martyr, Ambassador Danis Tunaligil, assassinated in a heinous attack by the terrorist organizations ASALA [Armenian Secret Army for the Liberation of Armenia] and JCAG [Justice Commandos of the Armenian Genocide] in Vienna on 22 October 1975," the Foreign Ministry said on Twitter.
Armenian terrorist organizations have martyred 31 Turkish diplomats and family members since the 1970s.
The vast majority of the attacks were conducted by the ASALA and JCAG terrorist organizations.
ASALA, founded in 1975, was the first Armenian terrorist group to wage war against Turkey.
It not only targeted Turkey but also other countries and became infamous for a 1975 bomb attack on the Beirut office of the World Council of Churches.
The JCAG was formed in 1975 in Beirut. However, it is nationalistic, not Marxist-Leninist like ASALA.
Claiming that it only received support from the Armenia diaspora rather than foreign partners, the JCAG only targeted Turkey because it believed that attacking other countries would damage the so-called "Armenian struggle."
https://www.aa.com.tr/en/europe/turkey-commemorates-diplomat-martyred-in-vienna/2016000
--------
Turkey, Greece meet at NATO headquarters on daily basis
Sena Güler
22.10.2020
NATO chief said Thursday that Turkey and Greece meet on a daily basis at NATO headquarters in an attempt to resolve disputes in the Eastern Mediterranean.
"Greece and Turkey meet on the daily basis here at the NATO headquarters. I think that's one of the advantages of NATO is that we provide a platform for our allies to meet and to discuss on a daily basis," Secretary-General Jens Stoltenberg told a news conference in Brussels following a virtual meeting of NATO defense ministers.
Noting that the talks on the deconfliction mechanism was developed during the technical meetings between the two neighboring countries, Stoltenberg said: "I think that's important because this is for us a technical military issue, where we need to make sure that you have the tools to prevent incidents and accidents."
He said that the ministers expressed "strong support for the NATO deconfliction mechanism" in the Eastern Mediterranean, and that avoiding loss of lives at sea and in the air "is a heavy responsibility" which should not be placed on the shoulders of captains and pilots operating in the region.
"It is for us as politicians to do everything we can to resolve these disputes at our level."
Recalling that the 24/7 hotline was established between the two countries using NATO safe and secure networks, Stoltenberg added: "We are now looking into how we can further expand and strengthen this mechanism."
He also welcomed the "flexibility" of Ankara and Athens to establish such mechanism.
Stoltenberg said the military deconfliction mechanism may not solve the disputes but that it can provide the "space for political discussion."
"And I hope it can pave the way for exploratory talks under German auspices as soon as possible," he said.
'Ready to meet Azerbaijani leader'
Referring to his meeting with Armenia's President Armen Sarkissian in Brussels on Wednesday, Stoltenberg said he told Sarkissian that NATO is not a part of the conflict in Nagorno-Karabakh, also known as Upper Karabakh.
He also told the Armenian president that Turkey is a valued ally of NATO.
Stating that when the president of a partner nation comes to Brussels and asks for a meeting, it is natural to meet that leader, Stoltenberg said he had also met Azerbaijan's President Ilham Aliyev previously at the headquarters.
"And of course, I'm ready to talk, to meet the President of Azerbaijan," he said, adding that in case Aliyev makes such a request.
NATO space center
Recalling that last year, NATO declared space as an operational domain for the alliance, Stoltenberg said another important step was taken during today's meeting.
"Ministers agreed to establish a new NATO Space Centre at Allied Air Command in Ramstein, Germany," he announced.
He said the center will help to coordinate the space activities of the allies, support NATO missions and operation from space -- including communications and satellite imagery -- and protect the Allied space systems by providing information about potential threats.
"What happens in space is very important for what we can do on the earth," he said, adding that "communications, navigation, cell phones, military communications, transmission of data, and a lot of activities" on Earth are dependent on capabilities in space.
"So this is important for our civilian societies, but also, of course, for military capabilities. And therefore, we have to make sure that we have safe and reliable systems in space."
https://www.aa.com.tr/en/europe/turkey-greece-meet-at-nato-headquarters-on-daily-basis/2015754
--------
Arab world
Lebanese criticize Saad Hariri as new Prime Minister-designate amid low vote-count
Rawad Taha
22 October 2020
Saad Hariri was appointed on Thursday as Lebanon's prime minister-designate just a year after his resignation from office during the October 17 uprising.
Hariri received the lowest number of votes approving his appointment in comparison to his former nominations. Neither of the two main Christian parties of the country, Samir Geagea's Lebanese Forces and their rivals President Aoun's Free Patriotic Movement (FPM), nominated Hariri.
Hariri received 64 number of votes for his nomination while 55 members of parliament did not name anyone at the consultations that took place in the presidential palace in Baabda. Hariri's nomination was primary pushed for by his own party Future Movement, the speaker of the parliaments' Amal Movement, and Sleiman Frangieh's parliamentary bloc.
In a brief statement following the consultations, Lebanese Forces clarified that they called for the formation of a totally independent government in September 2019 during a national dialogue table in the presidential palace. This was before nationwide protests began in October 2019, as well as before French President Emmanuel Macron's initiative this September.
FPM's Gibran Bassil also clarified in a short statement that the French initiative explicitly called for the formation of an independent government of experts, and Hariri being the head of a political party debunks that condition, and for that reason the party decided to not nominate him.
Resigned parliamentary member and member of the Kataeb party Elias Hankash re-emphasized his belief that Lebanon's establishment is merely engaging in a "lousy" cover up, despite the deep reforms needed to deal with the country's economic collapse and the Beirut port explosion.
"We need an independent government of experts which can deal with the crisis and lead the country towards transparent early elections, after which we resolve other issues such as illegal weapons, and finally we navigate to building a new political model," Hankash told Al Arabiya English.
"Hariri was toppled down by the uprising just a year ago. As if nothing happened, he wants to return. This will only lead to more cumulative failure, even after his designation, he will not be able to form a government, he has to wait for the US elections and for the new status quo, sadly this is what establishment did, they made Lebanon a struggle square for Iran and the US," Hankash added.
Multiple factions of the October 17 uprising – the name given to the nationwide protests that have gripped Lebanon sporadically since October 2019 – united to give a statement in which they stressed their commitment to the anti-government uprising.
"We renew our absolute rejection of reconfiguring this illegitimate power that deserves to be described as an occupation, and we stress that the only resolution is the formation of a transitional independent government with exceptional powers, a government of independent figures that enjoy the legitimacy of the people, a government capable of saving the country from inevitable collapse, [that will] recover the stolen money and lay down the criminals are all the criminals against the people from the war until the Beirut explosion in the face of accountability and justice," said Beirut Madinati, ReLebanon, Li Haqi, Marsad, and Minteshreen in a joint statement.
The statement pledged that the groups will continue to oppose the government and work collectively for a new, civil, democratic social contract to build the state of right and law.
Political activist and law graduate Leen Mneimneh said that probably the only "good" thing about Hariri if they let him form a government, will be the fact that he has good relations with the international community, which Lebanon desperately needs in its current crisis.
"Yet no trust, zero trust to Hariri who showed his continuous failure of leading a country over the years", she added.
https://english.alarabiya.net/en/News/middle-east/2020/10/22/Lebanon-crisis-Lebanese-criticize-Saad-Hariri-s-as-new-Prime-Minister-designate-amid-low-vote-count
--------
Suspected Islamist was under observation on day of Dresden attack
OCTOBER 22, 2020
BERLIN (Reuters) - A Syrian suspected of killing a tourist in the German city of Dresden early this month had been classified as a radical Islamist and was under observation on the day of the attack, security officials said on Thursday.
The 20-year-old man had been categorised in 2017 as likely to pose a threat to public safety, said Saxony state's head of police, Petric Kleine.
Some 600 suspected Islamists are in this category in Germany, according to authorities.
The Syrian was released from prison, where he had served more than two years for recruiting members to a terrorist organisation, only days before the attack.
In an assessment months before, authorities had said it was highly likely the man would commit more crimes once released, Kleine added.
He was under observation on the day of the attack and the two preceding days, said the head of the Saxony branch of the domestic intelligence agency, Dirk-Martin Christian.
He added that people just released from prison were not normally monitored 24 hours a day, but declined to give more details.
Investigators accuse the Syrian of attacking two tourists, one aged 53 and the other aged 55, from the western state of North Rhine-Westphalia with a knife. Both were severely injured and the 55-year-old later died.
The Syrian had come to Germany in October 2015 at the peak of the migrant crisis and was later granted refugee status, police said. He lost this status because of his criminal record in 2019, but could not be deported due to the civil war in his home country.
https://in.reuters.com/article/germany-security-suspect/suspected-islamist-was-under-observation-on-day-of-dresden-attack-idINKBN2772A1
--------
US sanctions Iranian ambassador to Iraq, two senior Hezbollah officials
Joseph Haboush
22 October 2020
The United States Thursday sanctioned Iranian Ambassador to Iraq Iraj Masjedi and two senior Hezbollah officials, the Department of Treasury announced.
"A close adviser to former IRGC-QF Commander Qassem Soleimani, Masjedi played a formative role in the IRGC-QF's Iraq policy," a statement from the Treasury Department said.
For all the latest headlines, follow our Google News channel online or via the app.
According to the statement, Masjedi has "overseen a program of training and support to Iraqi militia groups, and he has directed or supported groups that are responsible for attacks that have killed and wounded US and coalition forces in Iraq."
As ambassador, the Iranian diplomat conducted financial transfers to benefit the IRGC-QF, the US said.
In a separate statement, the Treasury Department said two members of Iran-backed Hezbollah's Central Council were also sanctioned.
"The Central Council is responsible for identifying and electing the group's highest decision-making body, the Shura Council, which formulates policy and asserts control over all aspects of Hezbollah's activities, including its military activities," Treasury said.
Secretary of Treasury Steve Mnuchin said that the group needed to continue to be held accountable for its "horrific actions as we approach the 37th anniversary of Hezbollah's bombing of the US Marine Barracks in Beirut, Lebanon."
"Hezbollah's senior leaders are responsible for creating and implementing the terrorist organization's destabilizing and violent agenda against US interests and those of our partners around the world," the US official said.
Protecting the Iraqi people and restricting Hezbollah's activities
US Secretary of State Mike Pompeo defended the move to sanction Masjedi.
"Today, the United States is taking another step to protect the Iraqi people from malign IRGC-QF influence by designating Iraj Masjedi, a senior IRGC-QF general in Iraq who also serves as Iran's ambassador to Iraq," he said in a statement.
Pompeo said the Iranian diplomat and IRGC general previously admitted to training militias in Iraq and Syria.
On the designations of the two Hezbollah officials, Pompeo said the group remains a terrorist threat to the US, its allies and its interests in the Middle East and globally.
Pompeo reaffirmed Washington's commitment to "take action to disrupt Hezbollah's operations and promote accountability for its terrorist acts."
"All responsible nations must take appropriate steps to restrict Hezbollah's activities and constrain its influence," he said, hours after Saad Hariri was designated to form a new government in Lebanon where the group exerts significant power over the political scene.
https://english.alarabiya.net/en/News/middle-east/2020/10/23/US-sanctions-Iranian-ambassador-to-Iraq
--------
Senior mufti in Syria assassinated by car bomb: State media
Joseph Haboush
22 October 2020
The Mufti of Damascus, one of the most senior Muslim leaders in Syria, was assassinated Thursday after a bomb was strapped to his car, state media reported.
"Sheikh Mohammad al-Afiouni, Mufti of Damascus and its outskirts, was martyred after a terrorist bombing targeted his car... in Damascus' Qudsaya town," the state-run Syrian Arab News Agency (SANA) reported.
SANA said that his vehicle was planted with a bomb. No other details were provided.
Sheikh al-Afiouni had been seen leading prayers with Syrian President Bashar al-Assad on multiple occasions.
The Syrian Observatory for Human Rights war monitor said he played a key role in reaching reconciliation deals with rebel fighters on the capital's outskirts during the country's nine-year war.
https://english.alarabiya.net/en/News/middle-east/2020/10/22/Senior-mufti-in-Syria-assasinated-by-car-bomb-State-media
--------
Car bomb explosion kills Damascus mufti west of Syria's capital
23 October 2020
A prominent Syrian Muslim cleric has lost his life when a bomb blast targeted his car outside the capital Damascus.
The explosion that killed Damascus Mufti, Sheikh Mohammed Adnan Afyouni, took place in the city of Qudsaya, located 7 kilometers (4.3 miles) west of Damascus, on Thursday evening, Syria's official news agency SANA reported.
The cleric was first reported wounded and then declared dead soon after.
It was not known who had planted the bomb, and no group immediately claimed responsibility.
Syrian Minister of Endowment and Religious Affairs, Mohammed Abdul-Sattar al-Sayed, denounced Afyouni's death, calling it a terrorist act.
"No matter how hard they (terrorists) would try through firepower and abhorrence, they would not be able to silence the voice of love which Sheikh Adnan projected across Damascus, its countryside and Syria. They cannot stifle true Islam, as well as the voice of truth and moderation…," he added.
Sayed highlighted that the war on Syria has not ended, and that his ministry and its scholars will do their utmost to shield all religious institutions and mosques from the invasion of extremism.
Sheikh Afyouni had apparently been a key figure in the Syrian government's reconciliation deals with foreign-sponsored terrorist groups on the capital's outskirts.
He was one of the mediators of the August 2016 deal under which militants in the city of Daraya, situated 8 kilometers (5 miles) southwest of Damascus, surrendered after a four-year bloody battle.
After the evacuation, Afyouni led prayers a month later there as President Bashar al-Assad made a rare public appearance to celebrate the Muslim Eid al-Adha holiday.
Assad appointed Afyouni in 2019 to head the newly-founded Islamic al-Sham Center to combat terrorism.
US-backed SDF militants killed in northern Syria
Separately, three militants affiliated with the so-called Syrian Democratic Forces were killed (SDF) in Syria's northeastern province of Hasakah as well as the northern province of Raqqa.
Local sources, requesting anonymity, told SANA that unknown gunmen opened fire on an SDF militant in al-Shaddadi town on Thursday, killing him on the spot.
Elsewhere in Raqqa, two SDF militants were killed when an explosion struck their convoy near al-Rashid Park in the city center.
Security conditions have been deteriorating in the SDF-controlled areas in Hasakah, Dayr al-Zawr and Raqqah provinces.
Local Syrians complain that the SDF's constant raids have generated a state of frustration and instability, severely affecting their businesses and livelihood.
Residents accuse the US-sponsored militants of stealing crude oil and refusing to spend money on service sectors.
Local councils affiliated with the SDF also stand accused of financial corruption.
https://www.presstv.com/Detail/2020/10/23/637031/Car-bomb-explosion-kills-Damascus-mufti-west-of-Syria%E2%80%99s-capital
--------
Mideast
Palestinian lawyers to sue UK for Balfour Declaration
22 October 2020
Palestinian lawyers on Thursday filed a complaint to sue the British government for the 1917 declaration setting out London's support for a national home for the Jewish people in Palestine.
The lawyers filed a complaint in the occupied West Bank town of Nablus that claimed "the suffering of the Palestinians" stemmed from this document.
For all the latest headlines, follow our Google News channel online or via the app.
The Balfour Declaration, signed by the then British foreign secretary Arthur James Balfour, is seen as a precursor to Israel's creation in 1948.
"The British mandate is at the root of the suffering of the Palestinian people and has paved the way for the violation of their rights and the plunder of their land," Munib al-Masri, head of the Federation of Independent and Democratic Trade Unions, told a news conference in Ramallah.
As well as the trade unions group, the complaint was filed on behalf of the International Commission to Support Palestinian People's Rights and the Palestinian Journalists' Syndicate.
The Balfour Declaration was published on November 2, 1917, a year before the end of World War I.
In one sentence it announced the British government's backing for the establishment within Palestine, then a region of the Ottoman Empire, of "a national home for the Jewish people."
It was a shock to the Arab world, which had not been consulted and had received vague promises of independence of its own in the post-war breakup of the defeated Ottoman Empire.
The Palestinians have always condemned the declaration, which they refer to as the "Balfour promise," saying Britain was giving away land it did not own.
With the Balfour Declaration, London sought Jewish support for its war efforts, and the Zionist push for a homeland for Jews was an emerging political force.
The British Mandate for Palestine was later set up in the wake of World War I and ran until Israel declared statehood in 1948.
https://english.alarabiya.net/en/News/middle-east/2020/10/22/Palestinian-lawyers-to-sue-UK-for-Balfour-Declaration
--------
Iran summons Swiss envoy over 2020 US election interference claim
22 October 2020
Iran summoned the Swiss envoy on Thursday to protest against what it called "baseless" US claims that Tehran has tried to interfere with the 2020 presidential election in November.
"Iran's strong rejection of American officials' repetitive, baseless and false claims was conveyed to the Swiss ambassador.. As we have said before, it makes no difference for Iran who wins the US election," Foreign
Ministry spokesman Saeed Khatibzadeh told state TV.
Switzerland represents US interests in Iran because Washington and Tehran have no diplomatic ties.
US Director of National Intelligence John Ratcliffe said on Wednesday that Russia and Iran have both tried to interfere with the presidential election taking place on November 3 have risen between longtime foes Tehran and Washington since 2018, when US President Donald Trump exited Iran's 2015 nuclear deal and stepped up sanctions on Tehran.
https://english.alarabiya.net/en/News/middle-east/2020/10/22/Iran-summons-Swiss-envoy-over-2020-US-election-interference-claim
--------
US allegations of Iranian interference is 'nothing but a scenario': Iran UN mission
22 October 2020
The United States' allegations of Iran's interference in its presidential elections are "nothing but a scenario aimed at undermining voters' confidence," the Iranian mission to the United Nations said on Thursday, according to the IRNA news agency.
US Director of National Intelligence John Ratcliffe had on Wednesday accused both Russia and Iran of attempting to interfere with the 2020 presidential election.
For all the latest headlines, follow our Google News channel online or via the app.
Just two weeks ahead of the election, the announcement showed the level of alarm among top US officials that foreign actors were seeking to undermine Americans' confidence in the integrity of the vote and spread misinformation in an attempt to sway its outcome.
"We have confirmed that some voter registration information has been obtained by Iran, and separately, by Russia," Ratcliffe said during the news conference.
Most of that voter registration is public. But Ratcliffe said that government officials "have already seen Iran sending spoofed emails designed to intimidate voters, incite social unrest and damage President Trump."
Ratcliffe was referring to emails sent Wednesday and designed to look like they came from the pro-Trump Proud Boys group, according to government sources.
https://english.alarabiya.net/en/News/middle-east/2020/10/22/US-allegations-of-Iranian-interference-is-nothing-but-a-scenario-Iran-UN-mission
--------
Israeli warplanes attack Gaza Strip
23 October 2020
The Israeli military has carried out several airstrikes against positions in the central and soutthern parts of the besiged Gaza Strip.
The Israeli army said through a statement that it had stricken two targets belonging to the Palestinian resistance movement of Hamas in the territory on Thursday night.
Russia's Sputnik news agency cited Palestinian sources as saying that the Israeli aggression targeted a number of facilities belonging to Gaza-based resistance fighters at the al-Nuseirat refugee camp that is located in the central part of the coastal sliver.
Israeli warplanes were also reported to have fired two rockets towards agricultural lands in the town of al-Qarara that is located to the northeast of the southern city of Khan Yunis in Gaza.
The Israeli regime claimed that the strikes were conducted shortly after two rockets were fired from the blockaded Palestinian enclave toward the occupied territories.
According to Israeli media reports, Israel's Iron Dome missile system had destroyed one of the rockets midair over the city of Ashkelon in the south of the occupied territories.
There have been no reports of casualties from either the alleged rocket strikes or the Israeli aerial assaults.
Israel took the territory under aerial assault earlier in the week too after similarly claiming that it had intercepted a rocket from Gaza.
According to the regime, the attack hit "an underground Hamas infrastructure."
The subterranean corridors serve to supply Gaza with vital items in the face of a 2006-present all-out blockade that the regime began enforcing against the enclave in response to Hamas' rise to power there.
The regime has also been taking the enclave under incessant fire ever since, including three wholesale wars in the 2000s that killed thousands of Palestinians.
https://www.presstv.com/Detail/2020/10/23/637017/Israel-Gaza-airstrikes-rocket-fire
--------
Hamas decries Israeli decision to reduce charges against Palestinian's killer
22 October 2020
Hamas has decried a decision by Israeli authorities to level a charge of unintentional murder against a police officer who shot dead an unarmed mentally ill Palestinian in the occupied Jerusalem al-Quds nearly five months ago.
Hamas spokesman Hazem Qasem on Thursday called on all competent international organizations to take action to hold accountable the Israeli regime's authorities who issue orders to kill defenseless Palestinians.
"The occupation, with its aggressive and criminal behavior, will continue to commit crimes against our people as long as it feels that it is above international law," the spokesman said.
Israeli prosecutors on Wednesday recommended charging a police officer with reckless manslaughter in the deadly shooting of Eyad al-Hallaq, an autistic Palestinian man, in Jerusalem al-Qud's Old City on May 30.
Qasem said the Israeli decision showed that "the Zionist regime's apparatuses were accomplices" in committing crimes against the Palestinians.
"Such a decision is not new to the institutions which are known for exonerating the murderers. They have already acquitted all those who committed massacres against our people," the spokesman said.
"The crime of killing al-Hallaq, who had an autism disorder, has confirmed the occupying regime's sadism," he added.
Al-Hallaq, a 32-year-old Palestinian, was shot by two Israeli officers in the vicinity of al-Asbat Gate, a main entrance to the al-Aqsa Mosque compound in the Old City of Jerusalem al-Quds. The slain man attended and worked at a school for people with special needs in the Old City.
Israel forces claimed in a statement following the killing that the Palestinian was allegedly "holding a suspicious object that appeared to be a gun."
Following the shooting, Israeli police sealed off the Old City and local media reported that medics were barred from entering the area. Palestinians said he was shot by several bullets and that he was left on the ground bleeding for a while until he died.
Al-Hallaq's body was transferred to the Abu Kabir Forensic Institute in Tel Aviv, which holds bodies of Palestinians killed in alleged attacks on Israelis. The institute is notoriously known as the place where Palestinian organs and body parts have been harvested.
Hallaq was diagnosed with low-functioning autism as a child and had trouble communicating with people. According to his father, Khairy Hallaq, his son had the mental capacity of an eight-year-old – and no concept of the dangerous reality of life under occupation around him.
The killing of an autistic Palestinian man by two Israeli police officers had prompted rare statements of international condemnation, but Palestinians had little faith an inquiry would result in any accountability.
Hallaq's cousin said at the time that the family was not optimistic about the police inquiry into the shooting.
"The news of Israeli authorities ordering an investigation into Eyad's murder means nothing to us," he said. "We know they'll twist the facts and we won't be surprised if they concluded that the officers fired at him out of 'self-defense'."
Khairi al-Hallaq, the victim's father, said Wednesday that he believed prosecutors had recommended an unintentional manslaughter charge only because the shooter was a Jew and the victim an Arab. Had it been the reverse, he said, the authorities would have urged a murder charge.
He also complained that the commanding officer on the scene, who was closely involved, had been cleared.
A number of local and international human rights groups have raised concerns that Israeli security forces have used excessive force when confronting Palestinians who carried out attacks or were suspected of doing so.
Opening fatal fire on Palestinians is not uncommon among Israeli forces. The shooting takes place on accusation that the targets attempt stabbing attacks.
Human rights groups have repeatedly criticized the Tel Aviv regime for its shoot-to-kill policy as a large number of the Palestinians killed at the scene of the alleged attacks did not pose serious threats to Israelis.
Israeli troops have on numerous occasions been caught on camera brutally killing Palestinians, with the videos going viral online and sparking international condemnation.
The developments come as Israel presses ahead with plans to annex large parts of the West Bank in line with US President Donald Trump's so-called Middle East plan, which strongly favors Israel and was rejected by the Palestinians.
The plan gives Israel the green light to annex Israeli settlements, illegal under international law, and strategic areas of the West Bank.
The Palestinian Authority has said it is no longer bound by past agreements with Israel and the US and is cutting off all ties, including long-standing security coordination – a controversial practice that has repeatedly been criticized by Palestinian rights groups.
https://www.presstv.com/Detail/2020/10/22/636984/Palestine-Hamas-Hazem-Qasem-Jerusalem-%C2%A0al-Quds-Eyad-al-Hallaq--
--------
Iran's Rouhani: Karabakh crisis should be resolved through dialogue
22 October 2020
Iran's president says the current crisis between the Republic of Azerbaijan and neighboring Armenia over the disputed Nagorno-Karabakh region must be resolved through dialogue, emphasizing that military conflict cannot help settle this issue.
Hassan Rouhani made the remarks in a Thursday phone call with his Turkish counterpart, Recep Tayyip Erdogan, during which the Iranian side highlighted the necessity of maintaining the security of Iran's border areas close to Azeri and Armenian territories.
"Our position on this issue is totally clear and we believe that war is not a solution and [the ongoing crisis] must be resolved through dialogue and negotiations," Iran's chief executive said.
As two "powerful regional countries," Rouhani said, Iran and Turkey can join their forces and help, in cooperation with Russia, to restore peace and security in the region so it can bear witness to establishment of calm on the back of respect for the international law and regional states' territorial integrity.
Nagorno-Karabakh is internationally recognized as part of Azerbaijan, but is populated by Armenians and sought after by the Armenian secessionists.
On September 27, the separatists sparked a firefight by targeting Azeri forces.
Around 1,000 have reportedly died from the two sides during the violence. The flare-up has proven the deadliest to erupt between the two sides since 1992, when Armenians invaded the region with Yerevan's backing and forced Azeris into a retreat.
Rouhani's call came a day after Armenia's prime minister alleged he could see no diplomatic resolution to the conflict at this stage. "There is victory and there is defeat. There is no middle ground," Nikol Pashinyan said in a televised address.
The Iranian president separately regretted that the country and Turkey's business ties have been suffering from the United States' illegal and unilateral sanctions targeting the Islamic Republic as well as the coronavirus pandemic. He hoped that bilateral trade would claw back its former level thanks to renewed increase in air and road freight between the two sides that would pay full notice to standing anti-virus protocols.
Turning to the issue of terrorism, Rouhani called the phenomenon "a great danger" for the region. He hoped that the countries' cooperation with Russia with the aim of remedying Syria's crisis help resolve the Arab country's woes, spell an end to terrorism, and restore Damascus' sovereignty to the entire Syrian territory.
Tehran, Ankara, and Moscow have been holding talks together with Syrian representatives in Kazakhstan's capital of Astana in order to help end the foreign-backed violence that has plagued the Arab nation since 2011. The talks have led to creation of four de-confliction zones in the violence-hit country towards bringing about an all-Syria ceasefire.
Erdogan, for his part, reiterated Ankara's support for Tehran in the face of Washington's pressure, saying his country would do its utmost to expand its commercial and economic ties with the Islamic Republic.
The Turkish head of state also expressed hope that the countries' cooperation would prove helpful towards restoring calm to Nagorno-Karabakh.
https://www.presstv.com/Detail/2020/10/22/636994/Iran-Turkey-Azerbaijan-Armenia-Nagorno-Karabakh
--------
Africa
African Union slams police violence against protesters in Nigeria
22 October 2020
The African Union has denounced deadly violence in Nigeria's biggest city of Lagos, urging all parties to "privilege dialog."
In a statement on Thursday, the office of African Union Commission Chairman Moussa Faki Mahamat said that he "strongly condemns the violence that erupted on October 20, 2020 during protests in Lagos, Nigeria, that has resulted in multiple deaths and injuries."
"The Chairperson appeals to all political and social actors to reject the use of violence and respect human rights and the rule of law," the statement said.
A growing wave of protests has rocked the African country since two weeks ago, when angry Nigerians first took to the streets over abuses and brutality by police's loathed Special Anti-Robbery Squad (SARS).
Mahamat's statement came as demonstrations escalated in Lagos after security forces earlier this week shot peaceful protesters who had also staged rallies against deep-rooted social grievances.
According to Amnesty International, at least 12 people were shot dead by the Nigerian troops and police in just two locations in Lagos on Tuesday. The rights organization also said that at least 56 people had lost their lives across Nigeria since the protests began on October 8. Some 38 people were killed nationwide on Tuesday alone.
"Evidence gathered from eyewitnesses, video footage and hospital reports confirm that between 6:45 p.m. (1745 GMT) and 9:00 p.m. (2000 GMT) on Tuesday October 20, the Nigerian military opened fire on thousands of people," Amnesty said in a statement on Wednesday.
Human Rights Watch (HRW), for its part, corroborated reports that the Nigerian army had opened fire on the crowd in "a shooting spree."
Anietie Ewang, an HRW Nigeria researcher, said that "the authorities should immediately withdraw the military from the streets."
The Nigerian police also maintain a heavy-handed crackdown on peaceful protests by the country's Shia Muslims. The demonstrators have been calling for the release of top cleric Sheikh Ibrahim Zakzaky, who has been in detention since December 2015 after his residence in the city of Zaria was raided by Nigerian forces.
https://www.presstv.com/Detail/2020/10/22/636969/AU-slams-police-violence-against-protesters-in-Nigeria,-urges-dialog
--------
Nigeria's president urges protesters to leave streets
Kola Olarewaju
23.10.2020
MAIDUGURI, Nigeria
Nigeria's president in a nationally televised broadcast Thursday called on youths protesting in cities throughout the country to leave the streets.
In his first official reaction to the ongoing violent protests against police brutality, Muhammadu Buhari said hoodlums have hijacked the genuine and well-intended protests of some of the nation's youth in parts of the country and destroyed public and private property.
"Human lives have been lost; acts of sexual violence have been reported; two major correctional facilities were attacked and convicts freed; public and private properties completely destroyed or vandalized," he said on Twitter.
He said the government heard the demands of the protesters for the scrapping of the Special Anti-Robbery Squad (SARS) police unit "loud and clear," asking them to end the protests, which have turned violent in some parts of the country.
The president also announced that he has directed the National Salaries, Incomes and Wages Commission to expedite action on the finalization of the new salary structure of members of the Nigeria Police Force and other incentives.
Buhari said the government recognized the rights of citizens to protest but warned protesters against infringing on the rights of others.
"I call on our youths to discontinue the street protests and constructively engage government in finding solutions," he said.
The mass protests, which began two weeks ago in the commercial capital Lagos, have turned violent. Protesters have attacked police stations, set inmates free at two prison facilities and torched a leading television station.
https://www.aa.com.tr/en/africa/nigerias-president-urges-protesters-to-leave-streets/2015976
--------
Nigeria: Buhari worried protests may turn into 'anarchy'
Kola Olarewaju
22.10.2020
MAIDUGURI, Nigeria
Nigerian President Mohammadu Buhari is concerned about the possibility of mass protests against security forces degenerating into "anarchy", a top aide said Thursday.
"This situation, we all know is a very, very grave situation, giving a lot of concern to everyone most, especially Mr. President," National Security
Adviser Babagana Monguno said at a news conference after a security meeting in Abuja.
Buhari called an emergency security meeting at the Presidential Villa with service chiefs as demonstrations across the country have turned violent.
Monguno said the president has directed that state governments should do "whatever is necessary" to bring about an "agreeable resolution" to this crisis.
Protesters in the commercial center of Lagos on Thursday looted a government-owned warehouse that houses packaging palliatives for the coronavirus.
At least five people were killed in the stampede that followed, according to The Sun newspaper.
Nigerians have condemned the use of force on protesters by state forces.
https://www.aa.com.tr/en/africa/nigeria-buhari-worried-protests-may-turn-into-anarchy/2015790
--------
20 dead as terrorists storm Tanzania border region
Kizito Makoye
22.10.2020
DAR ES SALAAM, Tanzania
Hundreds of terrorists infiltrating from northern Mozambique killed at least 20 civilians in Tanzania's southern Mtwara region, police and local media said on Thursday.
More than 300 Daesh/ISIS terrorists attacked civilians and damaged properties, forcing scores of people to abandon their homes.
A gruesome video circulating on social media showed the terrorists beheading a man believed to be Tanzanian.
One of them could be heard saying in Kiswahili language that they have nothing to do with the country's general elections, set to be held on Oct. 28.
Police said the attackers entered Tanzania via the Ruvuma river and raided Kitaya village, located on the border with Mozambique's troubled gas-rich Cabo Delgado province.
Without giving specific numbers, Simon Siro, Tanzania's police chief, said some terrorists have been arrested and others ran away.
He said the suspects are being interrogated and a manhunt has been launched for those who fled back to Mozambique.
He vowed that the police and other security forces will defeat the "vicious network of terrorists, who are Tanzanians and Mozambicans."
"If you kill Tanzanians, their blood cannot go in vain. We will do all we can to bring them to justice," said Siro.
Violence in northern Mozambique has intensified over the course of this year, with terrorists attacking important military targets and even seizing key towns.
Attacks around Tanzania's border with Mozambique have increased security risks for investors eyeing multibillion-dollar offshore gas projects.
https://www.aa.com.tr/en/africa/20-dead-as-terrorists-storm-tanzania-border-region/2015299
--------
URL: https://www.newageislam.com/islamic-world-news/islamic-state-operative-caught-delhi/d/123240
New Age Islam, Islam Online, Islamic Website, African Muslim News, Arab World News, South Asia News, Indian Muslim News, World Muslim News, Women in Islam, Islamic Feminism, Arab Women, Women In Arab, Islamophobia in America, Muslim Women in West, Islam Women and Feminism