New Age Islam News Bureau
5 May 2019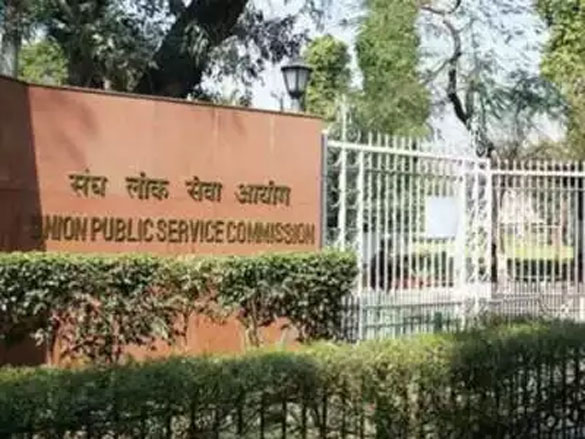 • 'Islamic State Ideology Has No Place in Islam': Several Scholars of Islam Have Come Out Against the Islamic State and the Perverts Who Follow the Ideology of Annihilation
• Hafiz ul Quran to IAS: How Madrasa Students Are Cracking Civils
• Sri Lanka: PM Orders Muslim Religious and Cultural Affairs Ministry to Regulate Madrasas
• Yoursay: Defending Islam Does Not Mean Denigrating Other Religions
• Blacklisting Muslim Brotherhood Could Radicalise Members: Analysts
• Nearly 400 Killed, 50,000 Displaced In Libya Conflict: UN
• Envoy Says US Ready for 'All Sides' To Lay Down Arms in Afghan War
India
• 'Islamic State Ideology Has No Place in Islam': Several Scholars of Islam Have Come Out Against the Islamic State and the Perverts Who Follow the Ideology of Annihilation
• Hafiz ul Quran to IAS: How Madrasa Students Are Cracking Civils
• 'Ramzan is month of prayers, request govt to declare ceasefire': Mehbooba Mufti
• 2 diplomats harassed, detained, says India in complaint to Pak
• Minorities Commission requests Government to ensure amenities during Ramzan
• Ban on SIMI stopped it from operating openly in state: Officer tells tribunal
• Mehbooba urges Centre, terrorists for Ramzan ceasefire
--------
South Asia
• Sri Lanka: PM Orders Muslim Religious and Cultural Affairs Ministry to Regulate Madrasas
• US ready for 'all sides' to lay down arms in Afghan war: Khalilzad
• Bangladesh urges Myanmar to ease Rohingya's return
• Afghan forces kill ISIS in-charge for North of Afghanistan, Central Asia
• 7 Taliban militants killed, drugs and weapons destroyed in Helmand raid
• Taliban militants suffer heavy casualties in clashes with the Afghan armed forces in Zabul
• Taliban commander kills the wife, son of an Afghan soldier after inviting them to his wedding ceremony
--------
Southeast Asia
• Yoursay: Defending Islam Does Not Mean Denigrating Other Religions
• No Hate Speech during Ramadan, Mujahid Tells Mosques
• Thousands March In Kuala Lumpur to Defend 'Sovereignty of Islam'
• DAP not anti-Islam, says Bukit Mertajam MP
• Police to call up organisers of 'Protect Islam' rally
• Two Terror Suspects Killed in Shootout with Police, Three Arrested
--------
Arab World
• Blacklisting Muslim Brotherhood Could Radicalise Members: Analysts
• US-Backed SDF Sends Military Convoy to Deir Ezzur to Suppress Popular Uprising
• Syrian Army, Russian Air Force Destroy Terrorists' Military Positions, Convoys in Hama, Idlib
• Hardline Egyptian Islamist receives five-year sentence for court siege case
• Damascus accuses Kurd-led alliance of 'treason'
• Asiri, Saudi mastermind of Khashoggi murder roaming freely
--------
Africa
• Nearly 400 Killed, 50,000 Displaced In Libya Conflict: UN
• Protest in Southwest Sudan Ends in Violence
• Tunisia police kills three militants in Sidi Bouzid
• Eight soldiers killed following armed attack on LNA camp in Libya's Sabha
• Boko Haram terrorists seizes military base in Nigeria's Borno state: Sources
--------
North America
• Envoy Says US Ready for 'All Sides' To Lay Down Arms in Afghan War
• Russia Warns Of US Plan to Set Up A Quasi-State In Syria
• Rouhani: Iranian non-oil exports, oil sales must counter US sanctions
• US ends training course for Afghan pilots due to high desertions
• US to extend key waivers linked to Iran's nuclear programme
--------
Pakistan
• Political Leaders of Pakistan Call for End to Child Marriages
• Govt changing economic team at IMF behest, claims PML-N
• Shuffle doesn't show Sharif brothers rift: PML-N
• Gen Bajwa warns enemies against aggression
• ISIS terror has become a bigger cr-ISIS for peace
--------
Mideast
• Islamic Jihad movement says two militants killed in Israeli strike on Gaza
• Fourth Palestinian killed by Israeli fire: Gaza ministry
• Four Turkish soldiers killed by cross-border Kurdish militant attacks
• Israeli military says at least 90 rockets fired from Gaza fall in south
• Gaza violence enters 3rd day, UN voices concern
• Turkey's Erdogan vows to keep up exposing Israeli crimes in Palestine
• 3 Turkish soldiers killed in mortar attack from Iraq
Compiled by New Age Islam News Bureau
URL: https://www.newageislam.com/islamic-world-news/islamic-state-ideology-no-place/d/118505
--------
'Islamic State Ideology Has No Place in Islam': Several Scholars of Islam Have Come Out Against the Islamic State and the Perverts Who Follow the Ideology of Annihilation
05th May 2019
By Arun Lakshman
THIRUVANANTHAPURAM: With the reports coming out on 60 Keralites under the scanner following the suicide bombings in Sri Lanka, killing more than 350 innocent people and injuring double the number, several scholars of Islam have come out against the Islamic State and the perverts who follow the ideology of annihilation.
Jiffry Muthukoya Thangal, supreme head of Samastha Kerala Jamiyyathul Ulama, while speaking to Express said, "Islam has never been a religion of violence and we strongly disown all those who carried out such mindless attacks.
"In all my sermons and preachings, I imply on this and disown all those who kill people in the name of religion and it was the pious nature and attitude of those who had come early that resulted in several people embracing Islam."
Kerala was in the news earlier also with several youths from Kasargod, Kannur, Palakkad and Malappuram districts migrating to Afghanistan and Syria to join the Islamic State and the National Investigative Agency (NIA) releasing a picture of these youths who include Abdul Rashid Abdulla, Yahiya, Eassa, their wives and friends. Fingers pointed at several schools of thought of Islam in the state resulting in these youths getting radicalised and moving over to foreign lands.
However, Islamic scholar M M Akbar refuted the allegations that the Islamic schools of thought in the state were behind the radicalisation of these youths and enabling them to fight for the IS.
Akbar, while speaking to Express, said, "The youths who are getting radicalised are getting unnecessary content from the internet and as far as religion is concerned one should look into the Holy Quran and beyond that local scholars are there to help."
"There seems to be a concerted effort on the part of some dark forces to create an atmosphere of fear and hatred and to denigrate Islam which is a peace loving religion and has nothing to do with murder and mayhem."
Muslim Youth League(MYL) state president Munavar Ali Shihab Thangal while speaking to Express said, "We have always decried these moves of certain youths who wanted more extreme ideas which are not at all correct as far as Islam is concerned.
"Who has given the licence to these people to murder innocents? "This is not Islam and the Muslim League has always vehemently objected to any moves to divide the society on religious and communal lines."
http://www.newindianexpress.com/states/kerala/2019/may/05/islamic-state-ideology-has-no-place-in-islam-1972789.html
--------
Hafiz ul Quran to IAS: How Madrasa Students Are Cracking Civils
May 5, 2019
Shahid Raza Khan was in Class 2 when his cash-strapped parents shifted him from a private school to a village madrassa in Bihar's Gaya district.
This year, the 27-year-old cracked the UPSC exams, securing 751st rank in his third attempt. "My brother, who is now a dentist, encouraged me to think about the civil services when I was 17. I had one general knowledge book at the madrassa, and my classmates would ask me why I was studying beyond my syllabus," says the PhD student in Delhi's JNU. With madrassas focusing on imparting a classic Islamic education, their students are often at a disadvantage when it comes to competitive exams. But now not only have madrassas in several states like UP modernised their curriculum, several non-profit coaching institutes are pitching in to help create tomorrow's doctors, engineers and civil servants.
Khan, for instance, was coached for the civils at Delhi-based NGO Zakat Foundation of India. Zakat, which provides free and subsidized tuition, coached 18 of the 27 Muslim candidates who cleared civils this year.
In Bidar, Karnataka, the Shaheen Group of Institutions has produced several doctors and engineers through its bridge course for madrassa-educated students in the last two decades.
Traditionally, the majority of madrassa-going children are admitted in the Shoba-e-Hifz (department of Quran memorisation) and thousands become 'Hafiz' (one who has memorised the Quran). Shaheen Group's founder Abdul Qadeer says, "The Huffaz (plural of Hafiz) have every right to gain more knowledge and education after completing their course. In fact, in early and medieval period, Huffaz also served as hakeems or doctors. Shaheen institutions have a course that connects Huffaz with modern education." Called 'Hifz Plus', the foundation and bridge course equips students to enroll in Class 10 of a Shaheen college. Other than Bidar, Shaheen offers this course in Hassan in Karnataka and six other branches across the country.
At 15, Hafiz Waheed Abdullah from Gorakhpur joined Shaheen after he read about the institute in a newspaper. He went on to get 579 marks in NEET and is now studying medicine at Aligarh Muslim University. Another madrassa product, Hafiza Rabia Basreen, studied at Bangalore Medical College and now works as a doctor in Hyderabad.
Syed Zafar Mahmood, founder of the NGO Zakat Foundation, says their coaching centre for the civil services exam takes 65 aspirants every year - five-six of them are madrassa educated. "I see no difference in their abilities and performance and that of students from mainstream institutes. Entry into our institute is gained through an exam, so they are at similar levels," he says.
Mahmood worked as an officer on the Sachar Committee report, which highlighted the socio-economic and educational backwardness of the Muslim community. Its findings prompted him to start the coaching centre. The lack of Muslim representation in fields like the civil services is a matter of concern, he says. This year, only 3.7% of those who made it were Muslims, he says. "Government data shows that Muslims are lagging behind, and there is only one place where they are larger in percentages - hospital queues. There is a lack of information, confidence and resources, and more affirmative action is needed to bridge the gap."
One example is the Haj Committee's IAS and Allied Services Coaching and Guidance cell, started in 2009 at its headquarters, the Haj House in Mumbai. "After the Sachar report, which painted a very grim picture, the Haj Committee of India decided to start two-year residential coaching for Muslim students," says Mohammed Owais, its CEO. One of their successful students, Shaikh Mohammed Zaib (rank 225) who is from Ahmadnagar and whose father works at the district court says: "This was my fourth attempt and it is the Haj Committee which gave me a good foundation."
Activist and former member of the Planning Commission Syeda Hameed says, "Madrassa students are very bright, but madrassas have begun to be regarded as breeding grounds for terrorism. This label has gotten stuck to these kids. The state needs to help modernize madrassas, as well as replicate the model of coaching institutes like Zakat on a larger scale."
Unlike some madrassa students who study maths and science along with religious studies, Khan did not have the advantage of doing a concurrent course in modern subjects. "When I started studying for the civils, I didn't have that base. I would have trouble understanding class 3 mathematics, so it took me a lot of work to get to the same level as others before I even joined any coaching institute. Even learning English was a challenge, I would have difficulty reading English newspapers."
But the rigour of the madrassa did help. "Learning the Quran taught me how to memorise and retain information. It also gave me a positive attitude towards life, but there are limitations," says Khan.
Shahid T Komath of Kozhikode studied in a madrassa for 12 years, and even taught at a couple for two years. "There are gaps in knowledge, but we learn compassion, empathy and hope. I failed my prelims five times consecutively, but I had been taught to be patient, consistent and not be frustrated with failure," says the 30-year-old, who made it to the information services last year, and hopes to improve his UPSC rank by taking the exam again. His madrassa also encouraged them to join mainstream education simultaneously through open learning programmes. Komath has a BA in English literature.
These success stories are inspiring many others in the community. Khan says his village has only five or six college graduates.
"There are very few opportunities available to my community because of financial constraints, especially for women," he says.
"After I've cleared the exam, people are filled with renewed hope for their kids' future. Many madrassa students are contacting me asking for advice. The myth that you can't even dream of such things has been broken."
https://timesofindia.indiatimes.com/india/hafiz-to-ias-how-madrassa-students-are-cracking-civils/articleshow/69181932.cms
--------
Sri Lanka: PM Orders Muslim Religious and Cultural Affairs Ministry to Regulate Madrasas
May 4, 2019
In the wake of the serial bomb attacks that rattled Sri Lanka killing over 250 people, Prime Minister Ranil Wickremesinghe on Friday ordered the Muslim Religious and Cultural Affairs Ministry to regulate madrasas, instead of the education ministry.
Education Minister Akila Viraj Kariyawasam told Daily Mirror that the Prime Minister stressed the need for the Muslim Religious and Cultural Affairs Ministry to look into the regulation of Madrasas, though the minister had earlier said the education ministry would take steps to regulate them.
"The Prime Minister wanted the Muslim Religious and Cultural Affairs Ministry to deal so as to prevent any controversy," Kariyawasam said.
Earlier, Megapolis and Western Development Minister Patali Champika Ranawaka said around 800 Foreign Islamic clerics were engaged in religious teaching at the Madrasas. These clerics had arrived on tourist visas and therefore they should be deported, the minister added.
Sri Lankan authorities are on high-alert after nine suicide bombers carried out a series of blasts that shook three churches and three high-end hotels on the Easter Sunday on April 21, killing 253 people and injuring more than 500.
The IS (Islamic State) or 'Daesh' terror group claimed the attacks, but the government has blamed local Islamist extremist group National Thowheeth Jamaath (NTJ), believed to be associated with the former, for the deadly attacks.
Wickremesinghe on Friday visited the Zion Church Batticaloa, which came under terrorist attack on Easter Sunday and discussed with the church authorities on the various matters related to security measures.
https://www.business-standard.com/article/news-ani/sri-lanka-pm-wickremesinghe-orders-muslim-religious-and-cultural-affairs-ministry-to-regulate-madrasas-119050400751_1.html
--------
Yoursay: Defending Islam does not mean denigrating other religions
May 5, 2019
'Perlis mufti Asri, there's none so deaf as those who will not hear.'
Constitutional Supremacy: Perlis mufti Mohd Asri Zainul Abidin's statement about Islam being undermined is unfair, as he provided no examples of Muslims not feeling "safe."
From day one, the Pakatan Harapan government has defended Islam and the Malay rulers. It has repeatedly stated that it will abide by the Federal Constitution and the rule of law.
Obviously, Asri is against this. He, like PAS president Abdul Hadi Awang, does not seem to want Islam to be subject to the constitution.
FairMalaysian: In a multi-religious society, there are bound to be frictions now and then. This has to be curtailed, and I believe the police are doing a good job in monitoring and taking action where necessary.
If my memory holds, there were a few who were charged with insulting Islam, and to the government's credit, it has set up a unit to monitor such incidents.
If the good mufti feels that action has not been taken against anyone who had insulted Islam, he can always go to the police. Being in an enviable position, surely he would have no problem in getting the matter across if indeed there has been any travesty.
What saddens me is that Asri and the other muftis should have come with guns blazing, figuratively speaking, when news came out on how Lembaga Tabung Haji had been financially scandalised under BN rule. Not a word from PAS and Umno either. The usually quicksilver Umno Youth chief Asyraf Wajdi Dusuki was surprisingly silent.
It is the Harapan government that has been managing Tabung Haji transparently and really sorting out the problems related to the fund. Show some appreciation, Asri.
That's why Dr Mahathir Mohamad and his ministers feel frustrated and upset. When the custodians of trust of a prime institution like Tabung Haji are putting their outstretched hands in the cookie jar, don't Muslim leaders like Asri and Hadi have a duty to speak out?
The non-Muslims, more than anything, appreciate the position of Islam as the religion of the federation as enshrined in the constitution. No right-thinking non-Muslim will ever want to transgress into an area which does not concern them, fully realising what the consequences will be if they do.
There may be some loose cannons around, and I believe the police have been doing their job to take them to task. Non-Muslims must be insane to even think of talking about something they well know will invite serious repercussions.
Of course, defending one's own faith is one's own business and right, but someone who talks ill of a religion he has left behind, like independent preacher Muhammad Zamri Vinoth Kalimuthu, can't just hide behind the fact that he is merely comparing the two.
If Asri is defending such a position, then he has to grow up. Indeed, he has to take lessons from Muslim leaders like Mahathir and Mohamad Sabu. And that is why they are leaders of Malaysia and he is not.
Managing a multi-racial and multi-religious Malaysia is a great challenge. And Mahathir has a point when he says that the mufti is "deaf" as he seems to listen and believe only what he wants to.
I do scratch my head when there are those going around saying Islam and Muslims are under threat. The prime minister, his deputy and most ministers are Muslims. It is more puzzling when such statements come from those who talk about threats to 'bangsa, agama dan negara' (race, religion and country).
This is a good country. Non-Muslims retain their names, have a vernacular education, and freedom of religion. The respect towards Muslims in public spaces by non-Muslims is always there.
So, why go and rock the boat when the leaders are facing a lot of problems in giving the rakyat a good life? This government, unlike the previous one, doesn't steal money from the people and has zero tolerance towards corruption.
Look at Mahathir, at his age, he is working his heart out. He is not buying expensive planes and hundreds of expensive handbags for his wife.
If anyone tells me that there is someone who has done more than Mahathir for the Malays, he or she must be crazy. He had even earned labels like 'Malay supremacist', 'Malay ultra', etc, in the past, but today, even non-Muslims acknowledge his work in building a cohesive multi-religious, multiracial Malaysia.
If any Malay believes that leaders who had no qualms or shame whatsoever from having long hands and pocketed deals through corruption are better than those who have no tolerance for the crime, then there can be no real progress expected or achieved.
This country is on a fine path, having chosen leaders who want the country to reach great heights. There is no hiding who will benefit most from this journey – it will be the Malays.
Whether they want this good thing to happen will entirely depend on whether they want to listen to a leader who says it is alright to be corrupt, or those who know to whom the wealth of this country belongs – the rakyat.
Gerard Lourdesamy: Defending Islam does not mean denigrating other religions. Contrary to Asri's unfounded allegations, those accused of insulting Islam and Prophet Muhammad have been arrested and charged in court, and in one instance, even jailed for 10 years. Others are out on bail pending trial.
The problem with people like Asri is that the whole world must accommodate their worldview as the only truth. The biggest threat to global peace, tolerance, acceptance and security at present is religious fundamentalism – not just from Muslims, but also Christians, Hindus, Buddhists, etc.
It is time that religion be put in its proper place, namely a private relationship between the believer and his creator.
Kangkung: Asri, who gives Kalimuthu the right to criticise other religions? It is great that he found Islam as his true religion, but that does not give him the right to run down other people's beliefs. Who gives him the right to say Hinduism is illogical?
Asri, we live in a multi-racial and multi-religious country so let's do our bit to make sure we respect one another's beliefs. Don't incite people with the threat of 'Muslim fears'.
As a religious leader, shouldn't you be the one to defuse any tension and be the person who works towards a better Malaysia despite our differences?
If we continue to argue and debate over who is right and who is wrong when it comes to our religious beliefs, then we are heading for a really dangerous path.
Shahzamani: This is fear mongering. Exactly what is it that Muslims in Malaysia are fearful of?
The Muslims control all levers of power, all key economic institutions, and all academic institutions. If Muslims are fearful given all the powers they have, then Malaysians of other faiths must have been living in absolute terror.
Since I know for a certainty that Muslims are not living in fear because Malaysians of other faiths are not living in terror – challenges yes, definitely not terror – I can only conclude that Asri is propagating fake fear to discredit Mahathir.
Roslan Jamil: I am a Muslim, I don't fear anyone except Allah.
https://www.malaysiakini.com/news/474882
--------
Blacklisting Muslim Brotherhood could radicalise members: Analysts
May 5, 2019
CAIRO: Washington is considering blacklisting the Muslim Brotherhood as a terrorist organisation, but experts warn the move would risk radicalising its members and further destabilising the Arab world.
A grassroots Islamist movement with affiliates in several countries including Turkey's ruling AKP party and Tunisia's Ennahda, the Brotherhood has militant offshoots but officially renounced violence in the 1970s.
Placing the movement on Washington's list of foreign terrorist organisations (FTOs) would ban its members from entering the United States and make it a crime for any American to assist the group.
Abdelrahman Ayyash, a researcher on Islamist movements, warned that the decision could escalate repression of the Brotherhood in Egypt and push its adherents towards more hardline groups.
"It would end up adding... more extremists to ISIS-like groups," he said, using an alternative acronym for the Islamic State group.
Founded by Egyptian scholar and schoolteacher Hassan al-Banna in 1928 as an Islamic charity and political movement, the Society of the Muslim Brothers grew rapidly, spawning offshoots from Morocco to Turkey, many of which are active today.
Despite repeated crackdowns over the decades, it remained a major political actor in Egypt (despite long being banned), before taking power in a 2012 election after president Hosni Mubarak was deposed the previous year.
But after the army's 2013 toppling of Mubarak's successor Mohamed Morsi, the country's first elected civilian president and a Brotherhood official, Cairo once more banned the movement and declared it a terror group.
The month after the Islamist president's ouster, security forces broke up two pro-Morsi protest camps in Cairo, killing at least 700 people.
President Abdel Fattah al-Sisi's government has since executed dozens of Brotherhood members and imprisoned thousands.
Sisi, who met President Donald Trump in April, reportedly urged him to blacklist the group.
The White House announced on Tuesday that the designation was "working its way through the internal process".
The move would allow US officials to impose sanctions on any person or organisation with links to it.
But Fawaz Gerges, a political science professor at the London School of Economics, said that while the move would isolate the Brotherhood, it would ultimately adapt.
"The movement's dominant narrative celebrates the pain and sacrifice of their members as part of their political DNA," he said.
That echoes the experience of one of the Brotherhood's key figures, Sayyid Qutb.
The American-educated Egyptian religious scholar was jailed under President Gamal Abdul Nasser in the 1960s.
He became increasingly hardline in prison, and his calls for a more violent strain of Islamism inspired future militant groups including Al-Qaeda.
Some Brotherhood members have reacted violently to Egypt's latest crackdown.
Armed Brotherhood affiliates Hasm and Liwaa al-Thawra emerged in 2016 and have since claimed responsibility for a string of deadly attacks, notably targeting judges and police officers.
The Brotherhood remains a diverse movement with a presence in many countries, according to Yehia Hamed, a Brotherhood member who was investment minister in Morsi's government.
He warned that blacklisting the movement could drive Muslim Brotherhood members to join the ranks of groups such as Al-Qaeda and IS.
"They will go to the young members and say: 'you are peaceful -- and still you are labelled a terrorist'," he said.
Hamed said he was planning to sue Trump as he would be personally affected by the blacklisting.
"This is a smear on my character and will prohibit me from moving freely to the United States or any other country," he said.
He accused the White House of trying to please Trump's strongman allies in the region, including Sisi, Saudi Arabia's Mohamed bin Salman and Abu Dhabi Crown Prince Mohamed bin Zayed.
Ayyash, who wrote a report last month on the Brotherhood's ideology and hierarchy, echoed that concern.
"Trump would be very shortsighted to disturb America's relations with many countries just to appease Egypt and the United Arab Emirates," he said.
But Khaled Okasha, an Egyptian ex-brigadier general and member of the country's National Council for Counter-Terrorism, said the Brotherhood poses a widespread threat.
"It's not only a problem for us, this is a global movement," he told AFP.
"Political Islam has failed and its dangers have been exposed."
Gerges warned that splintering the movement could exacerbate the "long civil war" across the region between Islamists and nationalists led by the military.
"Internally (in Egypt) and externally, the MB (Muslim Brotherhood) feels besieged and under attack," he said.
It "now faces a reckoning from within, with a new wave of defections and a serious revolt by radicalised members in Egypt."
Okasha called the move to blacklist the group "a positive one, albeit late, in getting rid of the Brotherhood's ideology once and for all".
But Gerges sounded a further note of caution.
"It would be premature to pen the obituary of the Muslim Brotherhood," he said.--AFP
https://www.nst.com.my/world/2019/05/485819/blacklisting-muslim-brotherhood-could-radicalise-members-analysts
--------
Nearly 400 killed, 50,000 displaced in Libya conflict: UN
May 4, 2019
The World Health Organization (WHO) says nearly 400 people have been killed and a lot more injured since Libya's renegade general Khalifa Haftar launched a major military offensive to seize the Libyan capital of Tripoli last month.
The Geneva-based organization, which is the specialized United Nations agency on international public health, announced on Friday that at least 392 people had been killed and 1,936 wounded since forces allied with the so-called Libyan National Army (LNA) led by strongman Haftar launched an offensive against the internationally-recognized Government of National Accord (GNA) in Tripoli on April 4.
The United Nations Office for the Coordination of Humanitarian Affairs (OCHA) also expressed concern about the alarming levels of displacement near the Libyan capital, saying more than 50,000 people had been displaced as a direct result "of the intensifying armed conflict in Tripoli."
Additionally, Othman Abdel Jalil, the GNA's education minister and the head of the government's crisis committee, said on Thursday that the conflict had displaced 55,000 people (some 11,000 families). Jalil added that 40 reception centers and 27 schools had opened their doors to render aid to those in need.
Earlier this week, the UN warned against the "continuing deterioration" of humanitarian situation in the North African country as fierce fighting rages on between rival forces for control of the capital.
Libya has been divided between two rival governments - the House of Representatives based in the eastern city of Tobruk and the GNA headed by Libyan Prime Minister Fayez al-Sarraj in Tripoli.
The 75-year-old Haftar, who enjoys the loyalty of a group of armed militia and backing from Saudi Arabia, the United Arab Emirates and Egypt, has taken upon himself to protect the government in Tobruk.
Armed forces and militia loyal to the GNA have been fighting back.
Libya's crisis began to escalate on April 4 when forces loyal to Haftar launched a deadly campaign to invade and conquer Tripoli.
The International Committee of the Red Cross (ICRC) has recently said that intensified fighting for control of Tripoli was turning the densely-populated residential areas of Tripoli into "battlefields."
Libya has been the scene of increasing violence since 2011, when former dictator Muammar Gaddafi was toppled from power after an uprising and a NATO military intervention.
His ouster created a huge power vacuum, leading to chaos and the emergence of numerous militant outfits, including the Daesh terrorist group.
https://www.presstv.com/Detail/2019/05/04/595054/World-Health-Organization-Libya-Khalifa-Haftar-Tripoli-LNA-military-offensive
--------
Envoy says US ready for 'all sides' to lay down arms in Afghan war
4 May 2019
The US special envoy tasked with forging a peace deal with the Taliban said Saturday that America stands ready for "all sides" to lay down arms in the 17-year conflict.
Peace envoy Zalmay Khalilzad is leading the latest round of talks with the Taliban in Doha, where the two foes are pursuing a deal that would see the withdrawal of foreign forces from Afghanistan in return for Taliban security guarantees.
"All sides laying down arms is the outcome of any peace process," Khalilzad tweeted.
"All sides agreeing to reduce violence is a necessary step toward achieving that outcome and the morally responsible choice to make. We stand ready."
Khalilzad's comments come a day after Afghan President Ashraf Ghani said he was prepared to call an "immediate" and "permanent" ceasefire -- but the Taliban appeared to rebuff the offer.
Ghani had also offered to release 175 prisoners as a goodwill gesture. His talk of a ceasefire comes as momentum builds in various Afghan peace talks.
Thousands of tribal elders, women and representatives met last week at a massive "loya jirga" peace summit in Kabul, which ended with a demand for a ceasefire between government and Taliban forces.
The talks between the Taliban and the US, who have met about a half dozen times in recent months, are taking place separately in the Qatari capital Doha.
Neither Khalilzad or the Taliban have said much about progress in their latest talks, but Taliban spokesman Zabihullah Mujahid on Friday tweeted that America should "forget about the idea of us putting down our arms" and "stop repeating failed strategies & expecting different outcomes."
Last year, the Taliban announced a three-day ceasefire at the end of Ramadan after Ghani declared a unilateral truce for eight days earlier in the month.
It was first formal nationwide ceasefire since the US-led invasion of 2001 and saw unprecedented scenes of reconciliation and jubilation across the country.
Meanwhile, Afghanistan's war rages on, with thousands of civilians and fighters being killed each year.
US forces continue to train Afghan partners on the ground and strike the Taliban from the air, in a bid to push the war to a political settlement.
https://english.alarabiya.net/en/News/world/2019/05/04/Envoy-says-us-ready-for-all-sides-to-lay-down-arms-in-Afghan-war-.html
--------
India
'Ramzan is month of prayers, request govt to declare ceasefire': Mehbooba Mufti
May 04, 2019
Former Jammu & Kashmir chief minister and People's Democratic Party president Mehbooba Mufti on Saturday appealed the central government to announce ceasefire and stalling of operations against militants in the month of Ramzan starting next week.
"After two days the month of Ramzan will begin. I request government of India that J&K is a Muslim majority state. People here are already facing hardships. Ramzan is the month of prayers ...So I request the government of India to announce ceasefire like last year. Crackdowns, search operations should stop so that people of J&K could pass the month peacefully,'' Mehbooba told mediapersons.
Mehbooba also urged militants against attacking the security forces during the month.
Last year, the Union home ministry had announced ceasefire in Kashmir ahead of Ramzan, however, the month had witnessed a spike in militant attacks. Despite requests from then CM Mehbooba Mufti, operations against militants resumed after Ramzan ended as Centre had refused to extend the ceasefire.
"...Modiji has been repeating that he believes in ideology and follows 'insaniyat' and democracy of Vajpayee ji. And for that,... the government of India should announce ceasefire," she said. "Whether it is the ban on Jamaat, JKLF, stopping of cross-LoC trade or the closure of national highway, the government of India is trying to destroy the economy of the state," she said accusing the Centre.
https://www.hindustantimes.com/india-news/ramzan-is-month-of-prayers-request-govt-to-declare-ceasefire-mehbooba-mufti/story-lCoV59DIcPp9k7VXT83ruI.html
--------
2 diplomats harassed, detained, says India in complaint to Pak
May 04, 2019
India has conveyed to Pakistan its concerns about the security of its high commission in Islamabad and complained about the harassment of two of its diplomats by intelligence personnel last month, people familiar with developments said on Saturday.
Concerns about the security of the high commission were conveyed in a demarche submitted to Pakistan's Foreign Office recently, the people said. They declined to go into the details of the security threat but indicated it was a serious matter.
In a separate note verbale sent to the Pakistani side on April 25, India protested about the harassment and detention of two of its diplomats at Sacha Sauda Gurdwara near Lahore on April 17.
The diplomats, who were at the shrine to facilitate Indian pilgrims, were locked up in a room for close to half an hour by about 15 Pakistani intelligence personnel, the people said. The intelligence operatives also questioned the diplomats and searched their belongings, they added.
Before letting the diplomats go, the intelligence personnel warned them not to come back to the area, the people said.
The note verbale asked the Pakistani side to conduct an inquiry into the matter and to ensure such incidents did not occur again.
Full report at:
https://www.hindustantimes.com/india-news/diplomats-harassed-in-islamabad-says-india-as-it-files-complaint-with-pakistan/story-RizWOceYIDHD3DBHbS0SWP.html
--------
Minorities Commission requests Government to ensure amenities during Ramzan
May 04, 2019
Reena Sopam
The Bihar State Minorities Commission has requested the government to ensure a better civic amenities like water, electricity supplies and cleanliness in state capital, especially in the areas having high Muslim population during the month of Ramzan.
In a letter written to the urban development department, the Bihar State Minorities Commission has asked the department to make proper water supply facility in these areas especially at the time of Sehri (pre-dawn meal).
Sehari is consumed before the dawn breaks by the people who observe Roza or the day long fast during Ramzan and is considered obligatory for the people on fast. The month long festival is to begin in couple of days.
"Often, the Sehri is observed at around 3 AM and during the time there is no water in the tap in many households in our city, as the municipal corporation starts supplying water at 6 AM," Prof Md Yunus Hussain Hakim, chairman of Bihar State Minorities Commission, said.
Faroque Zaman, an official from the Bihar State Minorities Commission, said that a large population in the city is still dependent upon government water supply facility.
"Considering their conveniences and requirements, the minorities commission has reminded
the urban development to ensure uninterrupted water supply, especially at the time of Sehri", he said. There are many areas in the city with substantially higher Muslim population which include Aalamganj, Sultanganj, Patna City, Sabzi Bagh colony, areas around Gol Ghar, Samanpura, Raja Bazaar, Deegha, Danapur, Maner, Zaman said.
Masod Iqbal, a local from Sultanganj locality, said water and electricity supplies in areas like Sultanganj, Aalamganj and Patna city often remain disrupted. "Instances of demonstrations, demanding to restore and regularise the water and electricity supplies are very common here. People demonstrate to press for the demands," he said.
"Irregular water supply is a big problem here and may prove to be very inconvenient for the local Muslims during Ramzan," he said.
Full report at:
https://www.hindustantimes.com/patna/minorities-commission-requests-government-to-ensure-amenities-during-ramzan/story-dSezrm8eSSxRHxMkDgX6YK.html
--------
Ban on SIMI stopped it from operating openly in state: Officer tells tribunal
May 5, 2019
On the second day of the hearing on the ban on Students Islamic Movement of India (SIMI), the State Intelligence Department (SID) argued before a special tribunal that if the ban was lifted, the organisation would start recruiting again to spread its network.
Nisar Tamboli, deputy commissioner of police at SID, Mumbai. made the statement while deposing on Saturday before the Unlawful Activities (Prevention) Tribunal constituted by the central government.
The tribunal, headed by Delhi High Court judge Mukta Gupta, has been holding hearings at the Savitribai Phule Pune University premises since Friday. The tribunal was constituted to decide whether there was sufficient cause for declaring SIMI an unlawful association.
Justifying the ban on SIMI, Tamboli told the tribunal that the outfit may operate under different names, but because of the ban, the organisation has not been able to carry out its activities openly in Maharashtra.
Tamboli also told the tribunal that 21 alleged operatives of SIMI, named in connection with various crimes in the state, were absconding. In his affidavit filed before the tribunal, Tamboli mentioned details of eight cases with SIMI links registered in different parts of the state.
He also mentioned Khalid Ahmed, an alleged SIMI operative arrested in 2008. Later, Ahmed escaped from a Bhopal prison and was killed in a police encounter. Searches at his residence had led to the recovery of material linked to SIMI, said the SID officer. During the hearing, Assistant Commissioner of Police Bhanupratap Barge submitted an affidavit before the tribunal regarding the investigation into a blast that took place near Faraskhana – Vishrambag police station in Pune on July 16, 2014. The investigation and CCTV footage had revealed the involvement of five alleged SIMI operatives in the blast, said Barge. Three of the accused had died in an encounter with police in Madhya Pradesh and two others had died in Telangana.
Founded in 1977, SIMI was banned by the Centre in 2001 over its alleged links with terror acts and the ban was subsequently extended multiple times.
The most recent ban, imposed in 2014 and valid for five years, came to end on January 31 this year. The Centre then issued a notification extending the ban on SIMI for five years starting February 1, under the Unlawful (Activities) Prevention Act.
Full report at:
https://indianexpress.com/article/india/ban-on-simi-stopped-it-from-operating-openly-in-state-officer-tells-tribunal-5710697/
--------
Mehbooba urges Centre, terrorists for Ramzan ceasefire
May 4, 2019
SRINAGAR: People's Democratic Party (PDP) president and J&K's former chief minister Mehbooba Mufti on Saturday appealed to the Government of India (GoI) and terrorists to observe ceasefire in the upcoming holy month of Ramzan to allow people to worship in peace.
"People pray day and night, and go to mosques (throughout the holy month). I would like to appeal to both the Government of India and the terrorists to hold back during this period. Just like there was a ceasefire during Ramzan last year, crackdowns and search operations should be stopped, so that people of J&K spend at least this one month in relief," she said.
While the Centre will be taking a call on Mehbooba's ceasefire request soon, sources in central security establishments said it was not likely to be accepted given the security situation in J&K.
Mehbooba blamed the Centre for making the lives of Kashmiris hell. She said if Prime Minister Narendra Modi's claim of following the policy of 'Insaniyat, Kashmiriyat and Jamhooriyat' vis-à-vis Kashmir was true, then he must stop all counter-militancy operations, arrests and harassment of people. That would be the biggest proof of 'Insaniyat and Jamhooriyat', she added.
Addressing a press conference here, Mehbooba said: "The Government of India has turned Kashmir into a war zone. They are at war with their own people. See the ban on Jamaat-e-Islami and JKLF, and complete suspension of cross-LoC trade along Srinagar-Muzafarabad road."
Citing a newspaper report, the former CM said the Government of India has again started intervening in the affairs of Jammu and Kashmir Bank regarding the posts of MD and chairman.
Full report at:
https://timesofindia.indiatimes.com/india/mehbooba-urges-centre-terrorists-for-ramzan-ceasefire/articleshow/69180167.cms
--------
South Asia
US ready for 'all sides' to lay down arms in Afghan war: Khalilzad
MAY 5, 2019
The US special envoy tasked with forging a peace deal with the Taliban said Saturday that America stands ready for 'all sides' to lay down arms in the 17-year conflict.
Peace envoy Zalmay Khalilzad is leading the latest round of talks with the Taliban in Doha, where the two foes are pursuing a deal that would see the withdrawal of foreign forces from Afghanistan in return for Taliban security guarantees.
"All sides laying down arms is the outcome of any peace process," Khalilzad tweeted. "All sides agreeing to reduce violence is a necessary step toward achieving that outcome and the morally responsible choice to make. We stand ready," he added.
Khalilzad's comments come a day after Afghan President Ashraf Ghani said he was prepared to call an 'immediate' and 'permanent' ceasefire – but the Taliban rebuffed the offer. Ghani had also offered to release 175 prisoners as a goodwill gesture. His talk of a ceasefire comes as momentum builds in various Afghan peace talks.
Thousands of tribal elders, women and representatives met last week at a massive 'loya jirga' peace summit in Kabul, which ended with a demand for a ceasefire between government and Taliban forces.
The talks between the Taliban and the US, who have met about a half dozen times in recent months, are taking place separately in the Qatari capital Doha.
Neither side has said much about progress in their latest talks, which continued on Saturday, but Taliban spokesman Zabihullah Mujahid on Friday tweeted that America should "forget about the idea of us putting down our arms".
The Doha talks focus on an eventual foreign troop withdrawal in exchange for the Taliban guaranteeing Afghanistan will never again be used as a safe haven for terror groups. Khalilzad has repeatedly stressed that nothing would be finalised until two other key issues – a ceasefire and dialogue between Afghan society and the Taliban – have been addressed. Suhail Shaheen, the Taliban's political spokesman in Doha, said that 'efforts are underway' to flesh out differences on the security and troop withdrawal issues. But in what appears to be something of an impasse with the Americans, Shaheen said the other key points of a comprehensive ceasefire and intra-Afghan dialogue could not be addressed until those first two points were agreed. Last year, however, the Taliban did announce a three-day ceasefire at the end of Ramazan after Ghani declared a unilateral truce for eight days earlier in the month. It was the first formal nationwide ceasefire since the US-led invasion of 2001 and saw unprecedented scenes of reconciliation and jubilation across the country. The insurgents have steadfastly refused to talk to Ghani, who they view as a US puppet, and talks thus far have cut out his government.
https://dailytimes.com.pk/388534/us-ready-for-all-sides-to-lay-down-arms-in-afghan-war-khalilzad/
--------
Bangladesh urges Myanmar to ease Rohingya's return
SM Najmus Sakib
04.05.2019
DHAKA, Bangladesh
Bangladesh has urged Myanmar to ensure the basic rights of Rohingya returnees and to take positive steps towards a "well-defined time-bound pathway" to citizenship that would encourage them to return voluntarily.
The suggestions were made Friday at the fourth meeting of the Joint Working Group on the repatriation of displaced Myanmar residents which was held in Myanmar's capital Naypyidaw.
Mahbub Uz Zaman, secretary (Asia & Pacific) at Bangladesh's foreign ministry, and U Myint Thu, permanent secretary at Myanmar's foreign ministry, led their respective countries at the meeting, according to a statement from Bangladesh's foreign ministry.
Bangladesh particularly stressed the need to remove legal and administrative barriers to ensure the rights of the returnees, including freedom of movement and guaranteeing their safety and security, said the statement.
The two sides also agreed to speed up the verification process of the Myanmar nationals.
Bangladesh also emphasized the need for allowing greater engagement of the international community -- including ASEAN and interested partners -- in improving the situation on the ground in Rakhine state and proposed an appropriate mechanism for the coordination of actions among those actors to create greater confidence.
Bangladesh Ambassador to Myanmar Manjurul Karim Khan Chowdhury told the local Dhaka Tribune daily that the meeting was held in a cordial atmosphere and both sides were positive.
Myanmar also appeared to be receptive to Bangladesh's proposal for a visit by a team from Naypyidaw to the Rohingya settlements in Cox's Bazar to speak to them directly about the conditions in Rakhine, the daily added.
Rohingya, described by the UN as the world's most persecuted people, have faced heightened fears of attack since dozens were killed in communal violence in 2012.
According to Amnesty International, more than 750,000 Rohingya refugees, mostly women and children, have fled Myanmar and crossed into Bangladesh after Myanmar forces launched a crackdown on the minority Muslim community in August 2017.
Since Aug. 25, 2017, nearly 24,000 Rohingya Muslims have been killed by Myanmar's state forces, according to a report by the Ontario International Development Agency (OIDA).
More than 34,000 Rohingya were also thrown into fires, while over 114,000 others were beaten, said the report, titled "Forced Migration of Rohingya: The Untold Experience."
Some 18,000 Rohingya women and girls were raped by Myanmar's army and police and over 115,000 Rohingya homes were burned down and 113,000 others vandalized, it added.
The UN has also documented mass gang rapes, killings – including of infants and young children – and brutal beatings and disappearances committed by Myanmar state forces.
Full report at:
https://www.aa.com.tr/en/asia-pacific/bangladesh-urges-myanmar-to-ease-rohingya-s-return/1470256
--------
Afghan forces kill ISIS in-charge for North of Afghanistan, Central Asia
04 May 2019
A top militant leader who was in charge of ISIS activities in northern Afghanistan and Central Asia was killed in an operation of the Afghan Special Forces in northern Baghlan province.
The Ministry of Interior (MoI) in a statement said the top militant leader identified as Mufti Uzbek was killed in an operation of the Afghan National Police Special Forces in Dahana-e-Ghori of Baghlan province on Friday night.
The statement further added that Mufti Uzbek was in charge of ISIS activities in northern parts of Afghanistan and was mainly involved in planning and organizing terrorist attacks.
According to MoI, Mufi Uzbek was also in charge of equipping and financing the terror group Central Asia.
At least three other ISIS militants were also killed during the same operation and some weapons and other military kits were confiscated, the Ministry of Interior added.
Full report at:
https://www.khaama.com/afghan-forces-kill-isis-in-charge-for-north-of-afghanistan-central-asia-03886/
--------
7 Taliban militants killed, drugs and weapons destroyed in Helmand raid
05 May 2019
At least seven Taliban militants were killed, some drugs and weapons were destroyed during a clash in southern Helmand province of Afghanistan.
"Seven Taliban fighters were killed during an Afghan Special Security Forces (ASSF) raid in Garm Sir and Nahr-e Saraj districts, Helmand province, May 03, 2019," the military source said Sunday.
The sources further added "During this operation, ASSF received small arms fire from multiple militants, forcing ASSF to respond with heavy machine gun fire, killing 7 Taliban fighters and destroying methamphetamine, refined drug product and weapons in Nahr-e Saraj district."
In the meantime, the Ministry of Defense in a statement said "Last night an operation was conducted by ANA Commandos in Garm Sir district of Helmand province, one Taliban group leader named Zarqawee along with his 8 comrades were killed."
The anti-government armed militants including Taliban have not commented regarding the operation so far.
Full report at:
https://www.khaama.com/7-taliban-militants-killed-drugs-and-weapons-destroyed-in-helmand-raid-03891/
--------
Taliban militants suffer heavy casualties in clashes with the Afghan armed forces in Zabul
05 May 2019
The Taliban militants have suffered heavy casualties in clashes with the Afghan armed forces in southern Zabul province, the Afghan military said earlier today.
The 205th Atal Corps in a statement said Afghan armed forces clashed with the Taliban militants in Shenkai, Arghandab, and Daichupan districts of Zabul province leaving at least 17 militants dead.
The statement further added at least 20 Taliban militants also sustained injuries during the same clashes.
The Afghan military has not disclosed further information regarding the possible casualies of the armed forces as a result of the clashes.
The anti-government armed militants including Taliban have not commented regarding the airstrike so far.
Full report at:
https://www.khaama.com/taliban-militants-suffer-heavy-casualties-in-clashes-with-the-afghan-armed-forces-in-zabul-03890/
--------
Taliban commander kills the wife, son of an Afghan soldier after inviting them to his wedding ceremony
04 May 2019
A Taliban commander has killed the wife and 13-year-old son of an Afghan soldier after inviting them to a wedding ceremony in South-eastern Paktia province.
The provincial government media office in a statement said the incident took place late on Friday afternoon in Ahmad Khel district.
The statement further added that the Taliban commander Qari Aziz had invited the wife and 13-year-old son of an Afghan soldier to a wedding ceremony and murdered the two after they participated in the wedding reception.
Deedar, the soldier whose wife and son were murdered had also helped with the wedding reception of Qari Aziz by contributing 30,000 Afghanis which he had taken as a loan from another friend, the statement added.
The security and intelligence forces have launched an operation to arrest Qari Aziz, the provincial government said, adding that the perpetrator will be handed over to the judiciary institutions so that he could be prosecuted for the crime he has committed.
Full report at:
https://www.khaama.com/taliban-commander-kills-the-wife-son-of-an-afghan-soldier-after-inviting-them-to-his-wedding-ceremony-03883/
--------
Southeast Asia
No hate speech during Ramadan, Mujahid tells mosques
May 4, 2019
PARIT BUNTAR: Stern action would be taken against those who sow hatred in mosques during the fasting month, Ramadan, which begins next week, said Minister in the Prime Minister's Department Mujahid Yusof.
He said such action was necessary to ensure mosques were free of politics which could divide Muslims and tarnish the government's image.
''We will act against those labelling a person deviant and calling others infidels because mosques must be free from political ideologies.
''We must not slander during Ramadan because it can create numerous problems which can break up families,'' said Mujahid, who is in charge of Islamic affairs.
He told reporters after launching a Ramadan event here today that the Perak Islamic Religious Department had issued circulars so that mosques and suraus would not hold religious lectures during Ramadan.
Mujahid, who is also the Parit Buntar MP, said allegations that the current administration did not defend Islam could negate Putrajaya's contributions to Islam.
"The government has taken action against those who insulted Islam.
"We have also acted against those who insulted the king and those who threatened the mufti. So who says we haven't done anything?" he said.
Separately, Mujahid said the government had increased the allocation for the Malaysian Islamic Development Department (Jakim) to RM1.2 billion from RM1.1 billion.
His ministry had also contributed RM30,000 to 30 mosques in the Krian district with each mosque getting RM1,000 for breaking-of-fast programmes during Ramadan.
https://www.freemalaysiatoday.com/category/nation/2019/05/04/no-hate-speech-during-ramadan-mujahid-tells-mosques/
--------
Thousands march in Kuala Lumpur to defend 'sovereignty of Islam'
May 04, 2019
KUALA LUMPUR - Thousands of Malaysian Muslims marched at a rally on Saturday (May 4) in Kuala Lumpur to defend the "sovereignty of Islam" following claims that their rights were being eroded by the Pakatan Harapan (PH) government.
The participants started gathering at the downtown KL mosque of Masjid Jamek, a popular gathering place for peaceful demonstrators, hours before the rally kicked off.
By the time the rally started at 2pm, the crowd had swelled to about 2,000 people, who then marched to the nearby Sogo shopping complex.
Many were clad in white T-shirts depicting the country's nine Malay rulers and the words "Daulat Tuanku" (Long live the King) emblazoned on it.
They also carried placards that called for respect to the country's royals as well as voicing support for the Johor Crown Prince for opposing the government over the signing of several international treaties.
Malaysian Prime Minister Mahathir Mohamad and Crown Prince Tunku Ismail Sultan Ibrahim have recently engaged in a war of words over the powers of the constitutional monarchy to interfere in political matters such as Kuala Lumpur's now-retracted decision to accede to the Rome Statute of the International Criminal Court (ICC) and on appointments to the state government.
"This rally is good to unite Malays and uphold Islam. The royalty are being insulted and so is the institution of Islam," rally participant Harun Yusof told news portal The Malaysian Insight.
The leaders of the country's two biggest Malay Muslim parties, Umno and Parti Islam SeMalaysia (PAS), were also spotted at the event and several of them made speeches denouncing PH's recent actions.
This includes the appointment of Tommy Thomas as the country's Attorney-General and PH's earlier intention to ratify the Rome Statute and the International Convention on the Elimination of All Forms of Racial Discrimination (ICERD).
The government decided not to accede to both treaties after receiving the full brunt of verbal attacks by opponents - including opposition politicians and the Johor palace - who claimed the treaty would render Malay rulers irrelevant and impact the status of Malays and Islam in Malaysia.
Umno Youth chief Asyraf Wajdi Dusuki said people cannot accept the royal institutions being belittled.
"Recently there is a claim that (a) Malay ruler is a robber at a forum which was also attended by Attorney-General Tommy Thomas," he said in reference to a talk last weekend where Mr Thomas made comments critical of the monarchy in relation to Kuala Lumpur's move not to accede to the Rome Statute.
"He is unworthy to be the Attorney-General where he allowed the rulers to be insulted," he was reported by the Malay Mail as saying.
Saturday's rally - which ended at 3.30pm due to rain - was organised by pro-Islam umbrella coalition Gerakan Pembela Ummah (Ummah) who said Muslims needed to come together to defend their rights, which the non-governmental organisation claimed are being eroded by the year-old PH government.
Ummah had last year organised a rally against ICERD.
PAS deputy president Tuan Ibrahim Tuan Man warned that Saturday's rally was a "warning and reminder" that Muslims will not stay silent when Islam is insulted.
"Stop the LGBT (lesbian, gay, bisexual and transgender) agenda. Stop the liberal movement that is making it seem as if religion is a personal matter and not an agenda for the country. Islam is the religion of the federation and must be respected," he was quoted as saying by The Malaysian Insight.
The PH government has been hit by accusations that it was eroding Muslim rights since it came to power and appointed non-Malays to powerful positions such as the finance minister and the Attorney-General, with such claims rising in frequency in recent months.
Umno and PAS have banded together in an informal opposition alliance, and placed race and religion at the forefront of their campaign to weaken PH.
In a media interview earlier this week, Home Minister Muhyiddin Yassin warned that stern police action would be taken against those who insult any religion, describing the gathering as a possible attempt to incite Muslims.
Full report at:
https://www.asiaone.com/malaysia/thousands-march-kuala-lumpur-defend-sovereignty-islam
--------
DAP not anti-Islam, says Bukit Mertajam MP
May 4, 2019
GEORGE TOWN: DAP respects the position of Islam as the religion of the Federation under the Constitution, and is not anti-Islamic as alleged by the opposition, said Bukit Mertajam Member of Parliament Steven Sim Chee Keong.
In a statement issued today, Sim was responding to recent media reports which quoted Perlis Mufti Datuk Dr Mohd Asri Zainul Abidin that the DAP was against the teachings of Islam.
"Dr Asri has told me that what was reported in the media was different from what he actually said," Sim said.
"In fact, DAP secretary-general Lim Guan Eng has also invited him (Dr Asri) for a meeting and he has agreed to accept the invitation," he added.
Sim said the DAP was always open to comments and advice for the sake of the common good.
He, however, said lies perpetuated by the opposition that it was against the teachings of Islam must be tackled.
He added that the Penang government under a Chief Minister from DAP has not only upheld the religion in the state through its policies for the religion, but also implemented various programmes including developing a halal industry by providing a 100-acre site as a Halal Hub.
"Among the achievements of these policies include the increase in the number of huffaz from 103 in 2008 to 600 now, which is 482 per cent, in 10 years," Sim said, adding that the state government was also in the process of developing the first Islamic digital library in Southeast Asia.
The achievement of Muslim students in Penang who attained the best KAFA results in the country for 2017 and 2018 was also something to be proud of, he said.
"The DAP has always respected the position of Islam as the religion of the Federation based on the country's constitution, but has been accused by the opposition as being anti-Islam, while they support kleptocrats and corrupt people.
Full report at:
https://www.nst.com.my/news/politics/2019/05/485592/dap-not-anti-islam-says-bukit-mertajam-mp
--------
Police to call up organisers of 'Protect Islam' rally
05 May 2019
KUALA LUMPUR, May 5 — Police will call up the organisers of the Rally to Defend the Sovereignty of Islam and the Constitution at Jalan Tuanku Abdul Rahman here yesterday, which was said to be without the approval of the authorities.
Without elaborating, Dang Wangi District Police Chief ACP Mohd Fahmi Visunathan Abdullah told Bernama that the organisers would be called up in the near future to assist investigation.
Yesterday, he was reported to have said that the notice from the organisers of the rally opposite a shopping centre was incomplete as the organisers, Gerakan Pembela Ummah (Ummah) had failed to submit the notice of approval from Kuala Lumpur City Hall (DBKL).
The rally which was reported to have been held following several latest issues including the ratification of the Rome Statute beginning from Masjid Jamek Kuala Lumpur and ended at 3.25pm due to heavy rain.
Full report at:
https://www.malaymail.com/news/malaysia/2019/05/05/police-to-call-up-organisers-of-protect-islam-rally/1749934
--------
Two Terror Suspects Killed in Shootout With Police, Three Arrested
MAY 05, 2019
Jakarta. Members of the National Police's elite anti-terrorism unit, Detachment 88, killed two suspected terrorists in an exchange of fire during a raid on a shophouse in Bekasi, West Java, early on Saturday and arrested three others in various locations in the city, state-run news agency Antara reported.
National Police spokesman Brig. Gen. Dedi Prasetyo said the suspects are believed to be linked to the Lampung branch of Islamic State-affiliated terror group Jamaah Ansharut Daulah (JAD).
Police identified those arrested by the initials S.L. (34), A.N. (20) and M.C. (28), but did not provide any information on the two reportedly killed during the dawn raid.
Dedi said S.L. was on the run after a foiled plan to attack police officers in Lampung during last month's simultaneous presidential and legislative elections. He added that the two others, A.N. and M.C., were allegedly involved in helping the fugitives evade arrest.
"The group planned to attack police personnel during the elections," the spokesman said.
According to information Antara received, two suspects were killed in the raid and that their bodies had been taken to a police hospital in East Jakarta. However, Bekasi City Police spokesman Adjutant Comr. Sunardi only confirmed that one was killed.
"Only one suspected terrorist was shot dead," he said, as quoted by Antara.
Residents of Pangkalan, a hamlet in Babelan, Bekasi, told Antara that the shophouse changed hands some months ago and that several people – men and women – sheltered there a few days after the April 17 elections. They apparently kept to themselves and did not communicate with members of the local community.
Full report at:
https://jakartaglobe.id/context/two-terror-suspects-killed-in-shootout-with-police-three-arrested
--------
Arab World
US-Backed SDF Sends Military Convoy to Deir Ezzur to Suppress Popular Uprising
May 04, 2019
Hundreds of civilians poured to the streets in the towns of al-Shahil, Zaman, al-Shanan, and Gharanij in Eastern Deir Ezzur to show their protest against the presence of the SDF in Eastern Syria, and called for their swift exit from the region, battlefield sources in Eastern Syria said Saturday.
The sources, meantime, pointed to the death of a jailed civilian in SDF prison after being tortured by the Kurdish forces, and said that the people resumed their protests after the SDF refrained from releasing the jailed civilians.
Meanwhile, the SDF targeted people's protests with live bullets after sending military convoys to the villages of al-Tayaneh and al-Shanan as well as the town of Zabian in Eastern Deir Ezzur.
In the meantime, tens of civilians in the SDF-occupied refugee camp in Southeastern Hasaka held rallies in protest at SDF and lack of facilities. Reports from witnesses near the camp said the SDF clashed with the civilians and arrested a number of women and children.
In a relevant development on Wednesday, the Arabic-language al-Watan newspaper reported that residents of different parts of Eastern Deir Ezzur have raised the demand in several contacts with the paper.
It underlined that residents of towns and villages of Deir Ezzur are highly dissatisfied with measures adopted by the occupying US forces and SDF, including detentions, torture of civilians and seizure of the civilian properties.
The newspaper said that the occupied areas in Hasaka and Deir Ezzur do not enjoy even the minimum living conditions, including electricity, adding that a large number of residents of the towns and villages in Eastern Deir Ezzur have been transferred to the Syrian army-controlled areas.
Meantime, residents of tens of towns and villages in Eastern Deir Ezzur have staged rallies in the past week against the SDF's actions against civilians and their hoarding of fuel and closed the roads, demanding for their withdrawal from the region.
http://en.farsnews.com/newstext.aspx?nn=13980214000624
--------
Syrian Army, Russian Air Force Destroy Terrorists' Military Positions, Convoys in Hama, Idlib
May 04, 2019
The Arabic-language version of the Russian Sputnik News Agency reported that the Russian and Syrian air forces in joint military operations conducted several attacks on the terrorist groups' movements in the towns of al-Latameneh, Kafar Zita, Kafar Naboudeh, al-Maziq Qala, al-Hawija, Jesr Basr al-Ra'as in Sahl al-Ghab in Northern and Northwestern Hama and Western Idlib.
The most important centers of the terrorists, including several command posts, arms and ammunition depots as well as their roads were destroyed in an area from Southern and Western Idlib to Hama.
Meantime, the Syrian Army's missile and artillery units pounded the movements and positions of Turkistani Party in al-Hawiz, al-Hawija, Bab al-Taqa and near al-Maziq Qala (al-Maziq Castle) in Northern Hama, destroying several of their positions.
The Syrian Army troops also engaged in fierce clashes with the National Liberation Front (NFL) terrorists who were trying to infiltrate into the Syrian Army's military points from al-Asar and al-Mavared near al-Maziq Qala in Northwestern Hama, inflicting heavy losses on them.
In a relevant development earlier this week, the terrorists stationed in Hama, launched tens of rocket attacks on residential areas in the town of al-Saqilbieh and the village of al-Khandaq in Sahl al-Ghab in Western Hama, killing and injuring several people.
In response to the terrorists' attacks, the Syrian Army's artillery and missile units heavily pounded the terrorists' military positions in the town of al-Sahrieh in Shahshabou in Northern Hama, destroying their military positions and hideouts as well as killing and injuring a number of them.
The Arabic-language al-Watan newspaper, meantime, reported that the Syrian and Russian air forces launched heavy attacks on terrorists' military positions and movements in al-Maziq Qala and al-Havash in Western Hama and around al-Bashireh village in Jisr al-Shoghour in Western Idlib which resulted in the destruction of several key targets, including an arms and military equipment depot.
In Western Aleppo, the Syrian Army troops engaged in heavy clashes with Tahrir al-Sham al-Hay'at (the Levant Liberation Board or the Al-Nusra Front) terrorists who were trying to penetrate into the army's military points from Family House axis, killing a large number of militants and destroying their military vehicles while making the remaining terrorists retreat from the battle scene.
In a relevant development last Sunday, the Syrian Army warded off the terrorists' attacks in Northern Syria, while foiling their offensives in Northern Hama and Southern Idlib, the Arabic-language media outlets said.
The terrorists, stationed in al-Ais town near Ankara-controlled observation post in Southwestern Aleppo, fired rockets and mortar rounds at al-Hazer town in Southwestern Aleppo, killing and wounding several civilians, the Arabic-language al-Watan newspaper reported.
It noted in the meantime that the Syrian Army units also foiled heavy attacks by the terrorists over the last month in Khalseh, al-Hawiz and Khan Touman at military positions in al-Harisheh and Mohit al-Thanieh in Southwestern Aleppo, inflicting heavy losses on them.
Meantime, the Syrian Army's artillery units backed by the Russian and Syrian air forces pounded the terrorists' military positions and movements in Kafar Zita, Horas Abedin, al-Latamaneh, Lahaya, Hasraya, al-Mostariheh, al-Karkat in Jabal Shahshabou, Kharbeh al-Naqous in North and Northwestern Hama, destroying several positions, hideouts and military vehicles as well as killing and injuring a number of them.
Full report at:
http://en.farsnews.com/newstext.aspx?nn=13980214000484
--------
Hardline Egyptian Islamist receives five-year sentence for court siege case
4 May 2019
Hardline Egyptian Islamist leader Hazem Salah Abu Ismail's five-year sentence for his involvement in besieging a court in Nasr City in 2012 has been upheld by the country's top appeals court.
A Cairo court sentenced Abu Ismail and five others in January 2017 to five years in prison over the case, but they appealed against their sentences.
Abu Ismail was jailed for inciting and participating in violent demonstrations at Nasr City court in northeast Cairo in December 2012 demanding the release of one of his supporters, who had been arrested in possession of an automatic weapon, according to the police.
He and his supporters blocked the court's entrance, barring anyone from entering or exiting, including prosecutors who were inside. The defendants used threats and violence against the prosecutors to try to coerce them into releasing the supporter, the prosecution said.
Earlier in 2012, Abu Ismail was disqualified from the presidential race that eventually brought Mohamed Mursi of the Muslim Brotherhood to power in June that year. Reports had emerged that Abu Ismail's late mother held a US passport, meaning he was not eligible to run for the presidency.
Full report at:
https://english.alarabiya.net/en/News/middle-east/2019/05/04/Hardline-Egyptian-Islamist-receives-five-year-sentence-for-court-siege-case.html
--------
Damascus accuses Kurd-led alliance of 'treason'
4 May 2019
The Syrian government has accused Kurdish leaders of "treason" for organizing a conference with allied Arab tribes to plot out the political future of territory under their alliance's control.
The Kurds and their Arab allies control a vast swathe of the north and northeast that makes up around a third of Syrian territory, much of which they captured in the long and costly campaign against ISIS.
Buoyed by its recapture of most of the rest of Syria, Damascus is now demanding that alliance-held areas to return to central government control.
Weakened by the decision of its main ally Washington to withdraw most of its troops following the defeat of the last vestige of ISIS's "caliphate" in March, the Kurdish-led alliance has opened talks with Damascus.
But its leaders are determined not to accept the negotiated surrender of a "reconciliation agreement" like those imposed by Damascus on various rebel groups, and on Friday convened a conference of Arab tribes to seek their support.
The state SANA news agency quoted a foreign ministry source as accusing organizers of the conference in the alliance-held but mainly Arab town of Ain Issa of "treason."
It claimed that the meeting in a town "held by armed militia dependent on the United States and some European countries" had ended in "failure" as a result of a "boycott by most of the tribes."
"Such gatherings are clear embodiments of the treason of their organizers, whatever their political, ethnic or racial allegiances," the source added.
In his address to Friday's conference, the leader of the Syrian Democratic Forces, Mazloum Kobani, said that Damascus would need to recognize the authority of the Kurdish administration in northeastern Syria as well as the "special status" of the alliance and its role in defending the region against ISIS.
He said there could be no going back to the situation before the civil war erupted in 2011 when the Kurds were denied any official recognition as a minority that accounts for some 15 percent of the population.
"It is not possible to reach a democratic and pluralistic Syria without full recognition of the rights of Syria's Kurds," he said.
Full report at:
https://english.alarabiya.net/en/News/middle-east/2019/05/04/Damascus-accuses-Kurd-led-alliance-of-treason-.html
--------
Asiri, Saudi mastermind of Khashoggi murder roaming freely
May 4, 2019
Saudi Crown Prince Mohammed bin Salman is said to have maintained close relationship with his former aide Ahmed al-Asiri, who is supposedly in prison over charges of leading a hit squad that murdered dissident journalist Jamal Khashoggi in Turkey last year.
Social media activists have recently shared pictures of Major General Asiri, showing the former deputy head of foreign intelligence celebrating with his nephew Omar, who just graduated from military college, during an event reportedly attended by the crown prince, also known as MbS, according to the press monitoring organization, the Middle East Monitor.
Tarek Cherkaoui
@tarek_cher
What a farce! Major General Asiri, adviser of #MBS who is supposedly in prison facing charges for leading the #Saudi hit squad that butchered #JamalKhashoggi, is caught on camera celebrating with his nephew Omar who just graduated from military college; an event attended by MBS.
22
9:36 PM - May 3, 2019
17 people are talking about this
Twitter Ads info and privacy
Online users said the picture, in which Asiri seems very comfortable, proves two things: "Either that Saudi law is thuggish and honors killers and thugs. Or that Asiri is really innocent and the person who was behind Khashoggi's murder was really Mohammed Bin Salman."
Asiri is one of the highest-profile figures implicated in the brutal assassination of Khashoggi, an outspoken critic of the heir to the Saudi throne, at Riyadh's consulate in Istanbul in early October 2018.
He was removed from his post after a Turkish investigation concluded there was "strong suspicion" that Asiri, along with another aide to MbS, Saud al-Qahtani, was among the masterminds of the murder plot.
Turkish officials have tied the murder case to the highest levels of Saudi leadership. The CIA is also reported to have concluded that bin Salman ordered Khashoggi's murder, a conclusion Riyadh has denied.
Earlier in January, a Saudi court held its first hearing on Khashoggi's case in which prosecutors are seeking the death penalty for five of the 11 suspects in the case.
Both Istanbul and Riyadh have been conducting an investigation into the murder, but the joint inquiry has made little progress, with the Turkish authorities considering their Saudi counterparts uncooperative.
Amani Al-Ahmadi | أماني الأحمدي
@amani_aal
A photo of Major General Ahmed al-Asiri with his graduating nephew went viral yesterday & here's why. Asiri is supposed to be in prison pending trial for #Khashoggi murder. This post was captioned to provoke the public with a saying "show your enemy's till you blind their eyes."
منذر آل الشيخ مبارك
✔
@monther72
أكحل عدوك لين تعمي عيونه، هذا الشبل من ذاك الأسد
Ankara wants the suspects in the case to stand trial in Turkey, but Riyadh refuses to extradite them.
Turkey, which said it was in possession of audio evidence of Khashoggi's murder soon after he failed to exit the consulate, has indirectly suggested that bin Salman was behind the journalist's killing.
After weeks of outright denial, Riyadh eventually acknowledged the "premeditated" murder but has attempted to shift the blame to bin Salman's underlings and away from the prince himself.
Full report at:
https://www.presstv.com/Detail/2019/05/04/595094/Saudi-Crown-Prince-Bin-Salman-Asiri-Khashoggi
--------
Africa
Protest in southwest Sudan ends in violence
5 May 2019
A protest in the South Darfur city of Nyala ended in violence on Saturday, with security forces launching tear gas at protesters and firing gunshots, state news agency SUNA and Sudan's main protest organizer said.
Around 5,000 protesters marched peacefully from the Atash camp for the displaced to a military installation housing the 16th Infantry Division, SUNA said, citing South Darfur's governor. Sudan has seen frequent protests near military buildings.
The agency said protesters attacked military personnel and tried to seize military vehicles in the town, some 1,100 km southwest of Khartoum.
However the Sudanese Professionals' Association (SPA), which spearheaded protests that led to the ouster of president Omar al-Bashir last month, said the protesters were peaceful, and made no mention of casualties.
South Darfur Governor Hashim Khalid Mahmoud said four military and Rapid Support Forces personnel were injured, SUNA reported. He said the joint forces fired live ammunition into the air and used tear gas, but said no demonstrators were hurt.
The SPA is locked in a standoff with the ruling Transitional Military Council over who will control a proposed joint civilian-military body to oversee the country until elections can be held. Protests have continued in a bid to push the council to cede power to civilians.
The SPA, part of the Declaration of Freedom and Change Forces (DFCF) alliance, called on people across Sudan to take to the streets "in rejection of the practices of the regime in its new version, its security apparatus and its militias, and condemning their attacks on the peaceful rebels in Nyala".
"Let us go out to the streets and rally at the sit-ins to support our brothers in Nyala, in support of them and their right to recapture their glorious sit-in in front of the 16th Infantry Division," the SPA said in a statement.
Mahmoud said he would "not allow again the presence of protesters" in front of the military's general command and the state government building in Nyala.
"They have to choose any other place to sit in," he said.
A widely circulated video that was shared live on Facebook from inside a hospital in Nyala showed several people with gunshot wounds to the limbs. Reuters could not immediately verify the footage.
https://english.alarabiya.net/en/News/middle-east/2019/05/05/Protest-in-southwest-Sudan-ends-in-violence.html
--------
Tunisia police kills three militants in Sidi Bouzid
5 May 2019
Tunisian police killed three Islamist militants in the central city of Sidi Bouzid on Saturday, a security source told Reuters.
Police seized weapons in the operation, the source added, without giving details.
The Interior Ministry said early on Saturday that the security forces foiled attacks planned in the holy month of Ramadan after they arrested "a dangerous terrorist" this week.
One of the Arab world's most secular nations, Tunisia became a target for militants after being hailed as a beacon of democratic change with an uprising against Zine Abidine Ben Ali in 2011.
Tunisia suffered three major attacks in 2015, including two against tourists, one at a museum in Tunis and the second on a beach in Sousse. The third targeted presidential guards in the capital. All three attacks were claimed by ISIS.
Full report at:
https://english.alarabiya.net/en/News/north-africa/2019/05/05/Tunisia-police-kills-three-militants-in-Sidi-Bouzid.html
--------
Eight soldiers killed following armed attack on LNA camp in Libya's Sabha
4 May 2019
Eight soldiers were killed on Saturday in an attack on a training camp belonging to the Libyan National Army (LNA) forces of Khalifa Haftar in the southern city of Sabha, the head of the local municipality said.
A source in Haftar's Libyan National Army blamed ISIS extremist group and Chadian militants for the attack.
ISIS extremist group is active in southern Libya where it has staged several hit-and-run attacks in recent months.
Full report at:
https://english.alarabiya.net/en/News/north-africa/2019/05/04/Eight-soldiers-dead-following-armed-attack-on-LNA-camp-in-Libya-s-Sabha-.html
--------
Boko Haram terrorists seizes military base in Nigeria's Borno state: Sources
May 4, 2019
Boko Haram Takfiri terrorists have raided and briefly seized a military post in Nigeria's northeastern province of Borno, stealing weapons before they were forced out, a week after terrorists similarly raided another army outpost in the volatile province. According to security forces and local residents on Saturday, a column of terrorists in trucks and on motorcycles stormed into a military base in the town of Magumeri, some 50 kilometers from the provincial capital Maiduguri late on Friday.
The Boko Haram terrorists overran the base for several hours, hauling away weapons before they were forced out by army soldiers.
"The terrorists dislodged troops from the base after an intense fight," AFP quoted an unnamed military officer as saying. "We lost weapons and equipment to the terrorists but it is not clear if there was any human loss," further said the officer, who spoke on condition of anonymity.
According to pro-government militia leader Gremah Kaka, terrorists came to the town about 5:00 p.m. local time (1600 GMT) and started an hour-long fight with the troops in the base before they "gained the upper hand and chased the troops away."
He further noted that Boko Haram terrorists overpowered the army soldiers and forced them to flee into the nearby woods, adding that the invaders stayed in the base for "more than four hours" before they were chased away by reinforcements from another base in Gubio, some 46 kilometres from Magumeri.
On April 26, Boko Haram terrorists stormed a military outpost in Mararrabar Kimba, some 135 kilometres from Maiduguri, killing five soldiers and stealing weapons, while some 30 troops were listed as missing.
The terror group has since July last year targeted dozens of military bases in attacks that saw the terrorists kill scores of troopers.
Full report at:
https://www.presstv.com/Detail/2019/05/04/595098/Nigeria-Boko-Haram-military-base-Magumeri-Borno
--------
North America
Russia warns of US plan to set up a quasi-state in Syria
May 4, 2019
Russia has denounced a recent meeting of tribes in Syria, organized by US-backed Kurdish militants, saying Washington is using the Kurds to split the Arab country and continue its illegal military presence there.
"The United States and its allies have been consistently carrying out a course towards settling the Syrian crisis only with the goal of ensuring its long-term presence in Syria," Russia's Foreign Ministry said in a statement Saturday.
To that aim, it added, Washington and its allies are using Kurdish militants who "are now seeking to set up a quasi-state on the eastern bank of the Euphrates River with the US assistance."
The statement came one day after the town of Ayn Issa, situated in Syria's northern Raqqah Province, hosted the so-called Syrian clans conference.
The event was organized by the so-called Syrian Democratic Council (SDC), the political wing of the Syrian Democratic Forces (SDF) - a US-backed anti-Damascus alliance of mainly Kurdish militants.
The Russian Foreign Ministry said the majority of Arab tribes' leaders in the Eastern Euphrates opposed the meeting, but the US used tactics such as force, blackmail and bribery to gather the participants.
The event's organizers had even recruited participants from refugee camps, including the al-Hawl camp in Hasakah Province, it added.
"This event, which is obviously aimed at splitting the country, blatantly violates the declared UN principles of preserving territorial integrity and state sovereignty of the Syrian Arab Republic, including those stipulated by Resolution 2254 of the UN Security Council," the statement read.
"The move is clearly aimed at undermining the efforts of the international community, the UN and guarantor states (Russia, Iran, Turkey) of the Astana format on settling the Syrian crisis as soon as possible," it added.
Syria has already condemned the Ayn Issa gathering as " a meeting of treason, treachery, and subjugation."
An official source at the Syrian Foreign Ministry said such events confirm that their "organizers are pursuing delusions that have been proven throughout history to be impossible to realize, especially during the final years of the terrorist war, regardless of how much foreign support they receive or how much they subjugate themselves to the US or others."
The source further warned Syria militants that "accepting the dictations" of the Americans or others would only bring them "shame and disgrace."
SDF rejects reconciliation with Damascus
In an address to the Ayn Issa meeting on Saturday, the SDF expressed its readiness to hold talks with Damascus over the future of the territory under its control in Syria's northeast, but rejected a government-prescribed reconciliation agreement.
"We are ready for dialogue with ... the central government, in order to reach a democratic solution for all of Syria, including the northeast" said SDF chief Mazloum Kobani.
However, "we cannot solve existing issues, and large problems in this region... through reconciliation" deals, he noted.
Back in March, Syrian Defense Minister Ali Abdullah Ayoub said SDF militants had to agree to "national reconciliation or the liberation of the areas that they control through force."
https://www.presstv.com/Detail/2019/05/04/595065/Russia-Syria-Kurd
--------
Rouhani: Iranian non-oil exports, oil sales must counter US sanctions
4 May 2019
Iranian President Hassan Rouhani said on Saturday Iran should boost non-oil exports and continue oil sales to counter US sanctions, saying Washington was targeting Tehran's hard currency reserves, state television reported.
"America is trying to decrease our foreign reserves ... So we have to increase our hard currency income and cut our currency expenditures," Rouhani said in remarks carried live on Iranian TV.
Full report at:
https://english.alarabiya.net/en/News/world/2019/05/04/Rouhani-Iranian-non-oil-exports-oil-sales-must-counter-US-sanctions-.html
--------
US ends training course for Afghan pilots due to high desertions
May 5, 2019
The US military has terminated a training program for Afghan pilots and maintainers in the United States due to high desertion rates among the trainees, the office of the Special Inspector General for Afghanistan Reconstruction (SIGAR) says.
Desertions among members of the Afghan military training in the US, who often complain that they or their family members have been threatened by Afghanistan's Taliban insurgency, have been a persistent problem for the American military and Immigration and Customs Enforcement (ICE), US-based Military.com news outlet reported Friday.
"The AC-208 pilot training classes that were underway in the United States were disbanded due to the number of trainees who were going absent without leave (AWOL)," SIGAR said in its latest quarterly report to Congress, released on Tuesday.
"Those students that did not go AWOL were pulled back to Afghanistan to complete their training. As a result, only one class graduated from the US-based program," the report further noted.
The news outlet also cited SIGAR's quarterly report in October 2017 as saying: "Given the deteriorating security situation in Afghanistan and the fact that Afghan trainees who violate the terms of their visas suffer virtually no consequences for going AWOL (deserting except for the possible return to Afghanistan), the AWOL rate is likely to either remain steady or increase."
According to the report, just in 2017 ICE stated that 152 Afghan trainees had deserted since 2005, and 83 of them either fled the country successfully -- often traveling to Canada to seek political asylum, or were still missing.
It added that SIGAR officials were initially unclear about the details of where the pilot training was taking place and the number of Afghan pilots enrolled, but said that the program to train the pilots on the AC-208 aircraft -- a military version of the single-prop Cessna 208 Caravan -- had been moved back to Afghanistan to an airfield near Kandahar.
SIGAR did not say how many pilots and maintainers were in the first AC-208 class but noted that 40 percent of them had deserted.
Full report at:
https://www.presstv.com/Detail/2019/05/05/595135/US-pilot-training-program-Afghan-pilots-high-desertions
--------
US to extend key waivers linked to Iran's nuclear programme
May 4, 2019
The Trump administration will renew several key waivers that allow Iran to keep operating a limited civilian nuclear program, a move that heads off a clash with European allies and Tehran over the fate of a 2015 deal that Trump abandoned last year.
The US is extending waivers the administration had previously granted allowing nations that remain in the deal to engage in nonproliferation activities and nuclear research at three sites - Fordow, Bushehr and Arak - without facing sanctions, Assistant Secretary of State Christopher Ford said Friday. Instead of granting the waivers for 180 days, the administration will shorten their term to 90 days.
Two other waivers, allowing Iran to ship surplus heavy water to Oman and to ship out any enriched uranium that exceeds a 300 kilogram limit in exchange for natural, or "yellowcake" uranium, will be revoked. The second of those revocations may be especially important because it would mean Iran will have a much harder time disposing of any uranium it enriches - thus adding to US pressure that it stop enrichment entirely.
"We are tightening restrictions on Iran's nuclear program as part of our pressure campaign," Brian Hook, the State Department's special representative for Iran, said in an interview. "Iran cannot have any path to a nuclear weapon."
The Friday decision likely will be welcomed by European allies including France, Germany and the UK, which had lobbied the White House to keep the waivers first allowed under the Joint Comprehensive Plan of Action (JCPOA), the 2015 accord that President Donald Trump withdrew from a year ago.
The US allies argued that the exemptions were instrumental in reducing the risk of nuclear proliferation from Iran and gave the International Atomic Energy Agency daily access to the sites.
The decision follows a fierce internal debate that's now become familiar with the Trump administration, between Secretary of State Michael Pompeo's staff and National Security Adviser John Bolton's team. The State Department had argued for all the waivers to remain in place, while Bolton, along with hawks on Capitol Hill, had said they should be either revoked or severely restricted.
One waiver that was extended applies to the facility in Bushehr, on the Persian Gulf, where Russia provides enriched uranium to power the reactor and removes spent fuel rods. Revoking that would have allowed Iran to say it deserved the right to enrich uranium. The move would have also made it impossible for China to work with Iran to redesign its reactor at Arak.
"Our leadership is not comfortable with any mechanism that allows uranium enrichment," Mr Ford said. "We don't want to give Iran a supposed excuse to continue to enrich."
When it renewed the waivers last November, the State Department said they would be continued to "lock in the nuclear status quo until we can secure a stronger deal that fully and firmly addresses all of our concerns." Mr Pompeo is still insisting that Iran meet 12 demands the US has laid out, including that it stop enriching uranium entirely and end what the US calls its "malign activity" in the Middle East.
Critics of the waivers had found little wrong with the Bushehr one but were particularly angry with the one covering Fordow. They point to information that came out after Israel exposed Iran's nuclear archive last year. That data showed Iran had built Fordow, near the holy city of Qom, solely to make weapons-grade uranium.
Arms control proponents who have faulted the administration's hard-line approach had argued that revoking the waivers would have been more significant than the administration's earlier moves to cut off Iranian oil revenue or designate the Islamic Revolutionary Guard Corps as a terrorist group.
That's because the nuclear waivers are at the very heart of the Iran nuclear deal, and denying them would make it all but impossible for Iran to keep abiding by its terms. It also would have raised the possibility of sanctions against Russia, China and the UK, which all play roles in Iran's limited nuclear program.
"Revoking these waivers, you're basically almost preventing the other JCPOA parties from providing the peaceful nuclear technical assistance that is the basis of Iran's nuclear commitments," said Kenneth Katzman, an Iran expert at the Congressional Research Service. "This is more dramatic than that - it's saying if you continue to participate in the JCPOA, you will be sanctioned."
Full report at:
https://www.thenational.ae/world/mena/us-to-extend-key-waivers-linked-to-iran-s-nuclear-programme-1.856960
--------
Pakistan
Political Leaders of Pakistan Call for End to Child Marriages
May 05, 2019
KARACHI: Days after a bill against child marriage divided political parties in the National Assembly, leaders of various parties took to various social media platforms on Saturday, calling for an end to the practice in the country.
Pakistan Peoples Party chairman Bilawal Bhutto-Zardari posted a picture of a minor bride with a 40-year-old on his Instagram page and wrote: "We in Sindh managed to save the 10-year-old girl above from marrying this man because we have banned child marriage. It's time for the rest of Pakistan to do the same."
Mr Bhutto-Zardari was referring to a recent attempt in the province to marry off a minor to a 40-year-old man. The police of the province, where the PPP is in power, arrested the groom and are in search of the girl's father.
On Monday, the Senate had passed the Child Marriage Restraint (Amendment) Bill, 2018, which proposes that the legal minimum age of marriage in the country should be set at 18.
A similar legislation was introduced in the National Assembly on Tuesday, but only after an intense discussion which exposed cracks within various parties on the issue.
Even though the bill was tabled by Dr Ramesh Kumar Vankwani of the ruling PTI, several of party legislators strongly opposed it. Religious Affairs Minister Noorul Haq Qadri and Minister of State for Parliamentary Affairs Ali Mohammad Khan while opposing the bill termed it un-Islamic.
The opposition PPP was the only party whose members voted in support of the bill in unison as the members of the main opposition Pakistan Muslim League-Nawaz (PML-N) also gave a divided vote.
The bill had been unanimously endorsed by the Senate Standing Committee on Human Rights and was passed by the upper house of parliament after PPP's Sherry Rehman tabled it amid a noisy protest by the members of religious parties.
The PTI had abstained from voting.
"The PTI says it's un-Islamic to ban child marriage," Mr Bhutto-Zardari wrote on his Instagram page, which was followed by a tweet on the topic.
"UAE marriage age is 18, Indonesia is 18 & Turkey is also 18. Are they not Muslim countries?" he tweeted. "Every 20 minutes a girl dies in Pakistan as a result of underage pregnancy. #EndChildMarriage," he added.
The campaign against child marriages then gained momentum on Twitter as various political leaders came out in support of the bill.
"As a parent, woman & Parliamentarian it is my foremost duty & obligt support the bill for increase in age of marriage to 18 years. As a humane & dem society, we cannot condone any attempts to vilify the rights of children. I would request all mbrs to support #EndChildMarriage," wrote PTI's Maleeha Bokhari.
"We at @wdf_pk support legislation on ending child marriage. 21% of girls in PK are married before age 18. PTI & PMLN, please don't walk away and don't use religion as political weapon. Its a question of future of millions of girls.History will not absolve you! #EndChildMarriage," tweeted Awami Worker Party's Ismat Shahjahan.
Science and Technology Minister Fawad Chaudhry also tweeted in favour of the bill: "Regardless of what party, religion or sect we belong to, for the sake of humanity it is our responsibility to raise our voice against merciless custom. #NoTo­ChildMarriages"
https://www.dawn.com/news/1480375/political-leaders-call-for-end-to-child-marriages
--------
Govt changing economic team at IMF behest, claims PML-N
Amir Wasim
May 05, 2019
ISLAMABAD: The main opposition Pakistan Muslim League-Nawaz (PML-N) has alleged that the government is changing its economic team at the behest of the International Monetary Fund (IMF) and declared that it will lodge a "strong protest" in the National Assembly over the move.
The PML-N leaders alleged that the finance minister, the governor of the State Bank of Pakistan (SBP) and the chairman of the Federal Board of Revenue (FBR) had been removed at the dictates of the IMF and they were now being replaced by the "representatives of the Fund".
"Pakistan has been made a colony of the IMF. I am forced to say that unfortunately the country's sovereignty has been sold out and we will lodge a strong protest in the National Assembly over it," said the PML-N's senior leader Ahsan Iqbal while talking to reporters in Lahore after attending a party meeting on Saturday.
Mr Iqbal, who had served as planning and development minister in the previous PML-N government, said it had never happened in the country's history that changes in the economic team had been linked to the IMF bailout package.
Rana Sanaullah, another PML-N leader, said the SBP governor's office had a constitutional cover and was a tenured post, but the government on the directives of the IMF had forced Tariq Bajwa to submit his resignation.
"How is the country being run? The servants of the IMF are being imposed on the country's economy," Mr Sanaullah added.
In a sudden move, the government removed SBP governor Tariq Bajwa and FBR chairman Jahanzeb Khan on Friday night at a time when the two officials were busy in talks with the IMF in Islamabad.
Both men seem to have been taken by surprise as the FBR chairman was scheduling meetings for Saturday till late Friday night when the news of his removal flashed across news TV screens.
The changes came two weeks after Prime Minister Imran Khan appointed Dr Abdul Hafeez Shaikh as his adviser on finance after removing finance minister Asad Umar days after his return from Washington where he had held negotiations with the IMF.
Political and journalistic circles have expressed surprise and concern over the timing of the latest development as an IMF team is already in Islamabad and holding talks with Pakistani officials on a bailout package.
PML-N spokesperson Marriyum Aurangzeb in a statement said the prime minister had "surrendered" the entire country to the IMF. She said first the county's finance minister was sacked to make way for the IMF's pick for the job and now the prime minister was about to appoint SBP governor and FBR chairman on the whims of the Fund.
"The clueless prime minister is so incompetent that he has no negotiation power anywhere which is why he had no choice but to bow down," she said.
Ms Aurangzeb said Imran Khan, who had pledged to commit suicide before living the embarrassing day when he had to ask the IMF for a loan, owed the people an apology or should admit that he was embarrassed over what he had said earlier.
"The arrogant and incompetent prime minister has snatched the last bite of food from the impoverished people of Pakistan with petrol price hike right before start of Ramazan," she said.
Meanwhile, Pakistan Peoples Party (PPP) Senator Mustafa Nawaz Khokhar also lashed out at the "failed economic policies" of the government, saying "Imran Khan's tsunami has flooded the country with the price hike."
Full report at:
https://www.dawn.com/news/1480346/govt-changing-economic-team-at-imf-behest-claims-pml-n
--------
Shuffle doesn't show Sharif brothers rift: PML-N
Zulqernain Tahir
May 05, 2019
LAHORE: The Pakistan Muslim League-Nawaz has dispelled the impression that those close to party supremo Nawaz Sharif have managed to get key posts in the current reshuffle while those allied with PML-N president Shahbaz Sharif have been sidelined, saying there is no grouping in the party and it stands united.
As the Sharif brothers on Friday appointed different leaders to senior positions in the party giving a top role to former prime minister Shahid Khaqan Abbasi, who is the sole senior vice-president under the new arrangement, it created an impression that those close to Nawaz Sharif had acquired important positions.
But Mr Abbasi does not see any rift in the party. "There are no Nawaz and Shahbaz teams. We work as one team," he said while talking to Dawn after attending the party's meeting held in Model Town on Saturday after appointment of new office-bearers. Punjab PML-N president Rana Sanuallah presided over the meeting which was also attended by central secretary general Ahsan Iqbal.
Mr Abbasi said all those given the new positions would work towards taking the party forward.
He said no discussion had been made in the party so far about replacing Opposition Leader in the National Assembly Shahbaz Sharif with him (Abbasi).
"Shahbaz Sharif is likely to return within two weeks after getting his medical tests done," he said. But sources in PML-N insist that "serious discussion" in this regard have been made in the party at top level and Shahbaz's quitting the top slot can not be ruled out.
Earlier, Shahbaz quit both offices of the Public Accounts Committee and prliamentary leader of his party in NA amid rumours that he was not returning to the country.
The PML-N under Nawaz Sharif nominated his (Nawaz) close aides Rana Tanvir Hussain and Khwaja Asif for PAC and parliamentary leader slots, respectively.
Mr Abbasi said there were no separate narratives of Nawaz Sharif and Shahbaz Sharif. "Both leaders and PML-N workers have only one narrative and that is respect should be given to the ballot as every Pakistani desires this."
Asked about any possibility of the return of former interior minister Chaudhry Nisar Ali Khan to the PML-N, Mr Abbasi said: "The party has not made any contact with Chaudhry Nisar. However, there is room for him in the party and our hearts."
Ahsan Iqbal believes that the appointment of Maryam Nawaz, daughter of Nawaz Sharif, as a vice-president of the PML-N, would give fresh impetus to the party.
However, Maryam Nawaz's conviction in the Avenfield corruption case may have legal implications for her new role in the party. There is an impression (in the party) that Nawaz Sharif wants a bigger role for her daughter in the party in the days to come and she may eventually lead the party one day.
Shahbaz Sharif's son, Hamza Shahbaz, who has been appointed opposition leader in the Punjab Assembly despite reservations by some senior leaders of the party, could not get a top position in the party's Punjab chapter despite his wish. The position was given to Nawaz Sharif's loyalist Rana Sanaullah and Hamza was appointed vice president of the party.
Replying to a question, Ahsan Iqbal said: "The party will get fresh impetus by Maryam Nawaz's appointment as vice president. Shahbaz Sharif is the opening batsman of Nawaz Sharif."
However, reacting to this development, Adviser to the Prime Minister on information Firdous Ashiq Awan said giving PML-N VP office to Maryam Nawaz was a violation of the rules of the Elections Commission as she was a convict.
Rana Sanaullah said he would reorganise the PML-N at the district and divisional level in Punjab and the party would be strengthened to send the government home.
He expressed disappointment over the Supreme Court's decision not to extend Nawaz Sharif's bail, saying he would himself go to jail on May 7 after expiry of his bail period.
Threat to democracy
Khaqan Abbasi said democracy was under threat because of constant failure of the Pakistan Tehreek-i-Insaf (PTI) government to deliver on economic and other fronts.
"(Prime Minister) Imran Khan needs to focus on the people's problems. I am afraid there will be anarchy in the country because of the way the PTI government is functioning, particularly its handling of economic affairs. When such a situation arises it provides a justification for wrapping up of the democratic system."
Earlier in the day Mr Abbasi cautioned PM Khan in this respect while addressing a conference in Narowal.
Asked whether he saw any immediate threat to democracy, Mr Abbasi said: "Today we see no governance under Imran Khan. The system is not working and no one at the helm of affairs finds any solution to get the country out of this [economic] mess. If this situation persists time is not far away when this set-up will be shown the door. Dictatorship gets an opportunity when there is constant political wrangling and problems of the masses keep on mounting. There is still time for Mr Khan to become prudent before it's too late."
The former prime minister said Imran Khan needed to understand there was no "personal enmity" in politics. "I want to tell Mr Khan that he has no power to give NRO to anyone. He must understand this," Mr Abbasi said and advised PM Khan to refrain from using the National Accountability Bureau for suppressing the opposition's voice.
Full report at:
https://www.dawn.com/news/1480347/shuffle-doesnt-show-sharif-brothers-rift-pml-n
--------
Gen Bajwa warns enemies against aggression
May 5, 2019
RAWALPINDI: Chief of Army Staff (COAS) General Qamar Javed Bajwa has said that the Pakistani troops are fully capable of defeating all threats 'irrespective of the front'.
He said this while visiting NLI (Northern Light Infantryman) Battalion along Line of Control (LoC) on Saturday, according to a statement issued by the Inter-Services Public Relations (ISPR).
Full report at:
https://www.pakistantoday.com.pk/2019/05/04/gen-bajwa-warns-enemies-against-aggression/
--------
ISIS terror has become a bigger cr-ISIS for peace
MAY 4, 2019
The Muslim world is not just facing rage from others but within themselves too. Muslim society, everywhere in the world, is fighting their identity of being Muslims or nationalist.
Religion is a very personal matter of anyone but as prescribed by the radical Islamist clerics it is not. In a public address in the month of March, a Pakistani radical Islamist cleric was dictating crowd of more than 50 thousand that religion is not at all a personal matter. If one distorts the religious teachings or values as per his understanding this is their duty to correct that mistake.
Shariah Law
There are some prophets who brought some law with them, they are called the law bearing prophets. World's major religions brought some law with them including Judaism, Islam, and Confucianism, etc. But the most dominant discussion is the Shariah Law known as the law of God by all Muslims.
There are 73 schools of thoughts in Islam (known as sects). Each of them believed to be the true follower of Prophet Mohammad and Islam. Every sect has some distinction in terms of religious and moral values. There are 2 main streams of Islam known to the present world; Shia Islam and Sunni Islam. Sunni Islam is more dominant in the world. Some of the schools of thoughts within Sunni Islam are very radical and teach practical brutality towards infidels too. Each sect claims to possess the true knowledge and wisdom of God and thus Shariah. In this situation, if somehow, they manage to convince others to affiliate Shariah Law then a new dispute will rise- which Shariah law is to be implemented? After all, each of them claims to be on the righteous.
The Ahmadiyya sect is one of the sects within Islam preaching brotherhood, harmony and more importantly loyalty to one's motherland as their religious values. Ahmadis are the only people who believe that Krishna is a prophet and this kind of teaching is never accepted by other mainstream Muslims either Sunni Muslims or Shiah Muslims. Today, this community is growing rapidly around the world. According to the World Christian Encyclopedia, the Ahmadiyya movement is the fastest growing Islamic group as of the early 21st century. Ahmadiyya Muslim community is not just a religious organization but a welfare foundation working in Africa and Asian countries to uplift the deprived class. But they are a heretic to other Muslims.
A strange kind of Muslims
Ahmadiyya Muslims are the most persecuted religious community around the world. In most of the Muslim majority nations, Ahmadiyyas are prohibited to follow the customs of Islam and even call themselves a Muslim. Pakistan is the foremost and pioneer of this brutal game. In 1974, there was a bill passed in the parliament purely against Ahmadis(infidels). Since then thousands of Ahmadis are imprisoned and hundreds are killed and don't know how many disappeared due to this religious and state-sponsored hate campaign.
Muslims in today's world has no contribution. There just one Nobel Prize in science which is given to an Ahmadi Muslim-Dr. Abdus Salam. Who doesn't know Mahershal Ali who won Oscar award twice 2017 and 2019, he is surprisingly an Ahmadiyya Muslim. Top Economists Under Age 45 by IMF Mian Atif is an Ahmadi Muslim. Jazz Musician-Usef Lateef, Grammy Lifetime Achievement Award winner Ahmad Jamal, Grammy Award Best Jazz Instrumental Performance- Art Blakey, Wage Rudolf Supratman, the songwriter who wrote both the lyrics and melody of the national anthem of Indonesia, former executive director and vice president of the World Bank- Mirza Muzaffar Ahmad. This list is endless with the contribution of this modern Islamic sect and growing community.
All these people are known to be infidels and non-muslims by the Sunni and Shiah Muslims around the world. This fire of hate is not limited to Pakistan, Indonesia or Saudi Arabia but all the middle-eastern countries, Malaysia, Sri Lanka and India too. Ahmadis face dual persecution; one being Muslims and other being Ahmadis(a heretic to Islam by other Muslims). This is a minority within a minority all across the globe.
Khatm-e-Nabuwat movement to cr-ISIS
As in my last article- Terrorism: Pak to ISIS – A retrospective approach, I tried to convey the root of Islamist terrorist groups. It is not just Pakistan but now, in many other Muslim majority nations, the fire of this kind is taking a new shape. Bangladesh, strategically a very important to the terrorist insurgency is no more isolated to this threat. Even the military of Bangladesh is affected and most powerful army officials are involved in the propagation of terror wings. A sacked Colonel Shahid Uddin Khan is a major accused of supporting ISIS in Bangladesh. He is now in self-exile living in the UK. There is a news that he has hands behind Sri Lanka terrorist attacks too.
The recent news shocked the world when ISIS published a new poster posing some youngsters with the notion "Coming Soon".
Full report at:
https://blogs.timesofisrael.com/isis-terror-has-become-a-bigger-cr-isis-for-peace/
--------
Mideast
Islamic Jihad movement says two militants killed in Israeli strike on Gaza
5 May 2019
Two militants of the Islamic Jihad movement were killed by an Israeli strike in the Gaza Strip early Sunday, the group said.
Mahmud Issa and Fawzy Bwadi were killed during an Israeli "bombardment in the central Gaza Strip," a statement said.
Six Palestinians and an Israeli have been reported killed since a flare-up in violence began Saturday, including a Gazan mother and baby in disputed circumstances.
Israel says some 430 rockets have been fired from the coastal enclave since Saturday and it has responded with waves or air and tank strikes.
https://english.alarabiya.net/en/News/middle-east/2019/05/05/Islamic-Jihad-movement-says-two-militants-killed-in-Israeli-strike-on-Gaza.html
--------
Fourth Palestinian killed by Israeli fire: Gaza ministry
5 May 2019
A Palestinian was killed by an Israeli strike in the Gaza Strip late on Saturday, the health ministry in the enclave said, bringing the Palestinian death toll for the day to four.
A spokesman for the health ministry told AFP Khaled Abu Qleiq, 25, was hit and killed by an Israeli strike in northern Gaza.
Israeli air and tank strikes were launched in response to some 250 rockets fired from the Gaza Strip at Israel, the army said.
The health ministry also confirmed that the pregnant mother of a one-year-old baby killed in an Israeli strike in the Gaza Strip has also died from her wounds.
The ministry said in a statement Falestine Abu Arar, 37, had died from the "Israeli targeting east of Gaza."
A ministry spokesman told AFP she was the mother of the baby who died in the same incident earlier as Israel carried out strikes in response to some 200 rockets fired from Gaza.
Full report at:
https://english.alarabiya.net/en/News/middle-east/2019/05/05/Fourth-Palestinian-killed-by-Israeli-fire-Gaza-ministry.html
--------
Four Turkish soldiers killed by cross-border Kurdish militant attacks
4 May 2019
Four Turkish soldiers were killed and two others wounded in two separate cross-border attacks by Kurdish militants on Saturday, the defense ministry said, adding that the army had retaliated in both cases.
One Turkish soldier was killed and another was lightly wounded after an attack by the Syrian Kurdish YPG militia in the mainly Kurdish-controlled northern Syrian region of Tel Rifaat, the defense ministry said in a statement.
The attack took place in a region where Turkey carried out a cross-border operation dubbed Euphrates Shield in 2016, aimed at driving ISIS militants and the YPG from its border with Syria, the ministry said.
It said the army had retaliated with artillery fire but gave no further details on the whereabouts of the attack.
Three other Turkish soldiers were killed and another wounded in the southeastern province of Hakkari, which borders northern Iraq, after Kurdish militants shelled the region, the defense ministry said in a separate statement.
It said the military had returned fire and launched a cross-border operation in the region backed by fighter jets to destroy the militant targets.
Turkey's military has regularly carried out air strikes against Kurdish militants in northern Iraq. It also shelled YPG positions in the Tel Rifaat region earlier this year, saying this was in response to YPG fire.
Tel Rifaat is controlled by Kurdish-led forces and is located some 20 km east of Afrin, which has been under the control of Turkey and its Free Syrian Army (FSA) allies since an operation last year to drive out the YPG.
Turkey, which has long been one of the main backers of rebel groups fighting against Syria's President Bashar al-Assad, has conducted patrols with Russia, one of Assad's main allies, in northern areas under agreements reached last year.
Full report at:
https://english.alarabiya.net/en/News/middle-east/2019/05/04/Turkish-soldier-killed-by-YPG-in-northern-Syria-says-defense-ministry.html
--------
Israeli military says at least 90 rockets fired from Gaza fall in south
4 May 2019
A barrage of at least 90 rockets were fired at Israel from Gaza on Saturday, witnesses said, and the Israeli military said it responded with an air strike targeting "two rocket launchers" in the Palestinian enclave.
The army said Saturday that sirens warning of incoming projectiles sounded several times in southern Israel.
In response, Israeli aircraft targeted two launch sites in northern Gaza. Local media reported three Palestinian casualties.
The deadly flare-up between Israel and Gaza militants enters a second day, shattering a month-long Egyptian-mediated easing of hostilities.
On Friday, Israel said two soldiers were wounded by gunshots from the Hamas-controlled territory. No group claimed responsibility for the shooting.
Israeli aircraft carried out retaliatory strikes, killing two Hamas militants. Two other Palestinians were killed during the weekly protests along the Israel-Gaza perimeter fence.
Full report at:
https://english.alarabiya.net/en/News/middle-east/2019/05/04/Israeli-military-says-50-Gaza-rockets-fall-in-south-.html
--------
Gaza violence enters 3rd day, UN voices concern
May 5, 2019
A fresh flare-up of violence in the Gaza Strip caused by deadly Israeli airstrikes and retaliatory Palestinian rocket attacks has entered its third day, prompting the United Nations to raise alarm at the "dangerous escalation."
Tensions erupted on Friday following the killing of four Palestinians, two in an Israeli air raid on southern Gaza and two during the regime's live fire at anti-occupation protesters near a fence separating the blockaded coastal enclave from the occupied territories.
The Israeli military claimed that its initial aerial assault had come in response to the wounding of two of its soldiers by Palestinian gunfire near the Gaza fence.
The latest rocket fire from Gaza killed a 60-year-old Israeli man. A total of some 83 Israelis have also been wounded.
The Tel Aviv regime says about 430 rockets have been fired at the occupied lands over the past few days. The Israeli army says its warplanes have targeted some 180 sites in the Gaza Strip.
A building housing the offices of the Turkish state-run Anadolu news agency in Gaza has also been targeted by Israel. The bombing of the premises has been condemned by the Turkish government.
The Israeli attacks have claimed the lives of a total of seven Palestinians, including Saba Mahmoud Abu Arar, a 14-month-old baby girl, and her 8-month pregnant mother.
Hamas holds Israel responsible
In a press release on Sunday, Hamas said Israel was to blame for the violence.
Hamas spokesman Fawzi Barhoum held "the Israeli occupation responsible for any repercussions of its crimes, violations, and rejection to implement the ceasefire understandings."
Separately, the Gaza Joint Chamber of Military Operations, which comprises various Palestinian resistance factions, said that the groups had "decided to respond to the occupation's crimes in the Gaza Strip in an unprecedented way."
"Given the insistence of the enemy to target civilians' homes, the resistance decided to respond in an unprecedented manner to the crimes of the occupation," it said, without providing further details.
UN expresses worries
The UN's Middle East envoy said he was "deeply concerned by yet another dangerous escalation in Gaza," adding that the world body and Egypt were attempting to broker an end to the fighting.
"The United Nations is working with Egypt and all sides to calm the situation. I call on all parties to immediately de-escalate and return to the understandings of the past few months. Those who seek to destroy them will bear responsibility for a conflict that will have grave consequences for all," Nikolay Mladenov said in a statement.
"Continuing down the current path of escalation will quickly undo what has been achieved and destroy the chances for long-term solutions to the crisis. This endless cycle of violence must end, and efforts must accelerate to realize a political solution to the crisis in Gaza," he added.
The Israeli regime carries out regular attacks on the Gaza Strip under the pretext of hitting positions belonging to the Hamas resistance movement.
Last month, Israel and Hamas reached ceasefire "understandings" brokered by Egypt after a round of hostilities earlier.
Palestine condemns Israeli aggression
Meanwhile, Palestinian President Mahmoud Abbas has strongly condemned the Israeli aggression on Gaza.
"The silence toward Israel's crimes and violations of international law encourages it to continue committing more crimes against our Palestinian people," he said in a press statement.
Zionist American coalition against the Palestinian people."
It also said that the Palestinian people were not in need of aid projects but rather a firm international position that enables them to exercise their right to self-determination.
The ministry further called on the UN Security Council to act immediately in order to stop the brutal Israeli aggression on the Palestinian nation.
The coastal sliver of land has been under a siege by Israel since 2007 and witnessed three wars since 2008.
Full report at:
https://www.presstv.com/Detail/2019/05/05/595140/Israel-Palestine-Gaza-violence-3rd-day
--------
Turkey's Erdogan vows to keep up exposing Israeli crimes in Palestine
May 4, 2019
Turkish President Recep Tayyip Erdogan has said that Israel's attack on state-run Anadolu agency's office in the Gaza Strip would not deter Ankara from exposing Israeli crimes and atrocities in the occupied Palestinian territories.
In a post on Twitter early late on Saturday, Erdogan issued a strong condemnation of the attack by Israeli regime forces on Anadolu office in Gaza, which took place several hours before.
"We strongly condemn Israel's attack against Anadolu Agency's office in Gaza," said the Turkish president.
"Turkey and Anadolu Agency will continue to tell the world about Israeli terrorism and atrocities in Gaza and other parts of Palestine despite such attacks," Erdogan added.
Recep Tayyip Erdoğan
✔
@RTErdogan
We strongly condemn Israel's attack against Anadolu Agency's office in Gaza.
Turkey and Anadolu Agency will continue to tell the world about Israeli terrorism and atrocities in Gaza and other parts of Palestine despite such attacks.
12.1K
1:15 AM - May 5, 2019
Twitter Ads info and privacy
4,202 people are talking about this
Anadolu's correspondent in the occupied Jerusalem al-Quds said on Saturday that Israeli forces had fired at least five rockets at the building used by the news agency in Gaza.
The attack was part of a series of airstrikes by the Israeli regime on the besieged enclave which left two people killed.
The airstrikes came a day after the Palestinian resistance movement Hamas targeted regime forces inside the occupied Palestinian territories, killing two of them.
Israel has repeatedly been irked by Turkey's support for Palestinians, especially since Erdogan restricted diplomatic ties with the regime in the wake of an attack in May 2010 on a Turkish flotilla trying to bring humanitarian help to the people in the besieged Gaza.
Ties were only restored after Israelis apologized for the attack in March 2013.
However, the Saturday attack on Anadolu office in Gaza could cause Ankara to adopt a stronger stance toward an ongoing crackdown on the Palestinians in the territory.
Mevlüt Çavuşoğlu
✔
@MevlutCavusoglu
Targeting of @AnadoluAgency #Gaza office is new example of Israel's unrestrained aggression. #Israeli violence against innocent people w/out distinction is a crime against humanity.Those who encourage Israel are also guilty. Will keep defending #Palestinian cause, even if alone.
954
12:04 AM - May 5, 2019
Twitter Ads info and privacy
548 people are talking about this
Turkish Foreign Minister Mevlut Cavusoglu said that the attack on the news agency was a proof Israel was continuously violating the rights of the Palestinians.
"Targeting of @AnadoluAgency #Gaza office is new example of Israel's unrestrained aggression," said Cavusoglu on Twitter.
Full report at:
https://www.presstv.com/Detail/2019/05/04/595124/Turkey-Erdogan-condemnation-Israel-attack-Anadolu-Gaza
--------
3 Turkish soldiers killed in mortar attack from Iraq
May 04, 2019
ISTANBUL, ANKARA : Three Turkish soldiers died on Saturday in a mortar attack by Kurdish militants launched from Iraqi territory, the Turkish Defense Ministry said.
"Three of our brothers in arms died as martyrs after mortar fire from northern Iraq by terrorists," the ministry said, in reference to the Kurdistan Workers Party (PKK).
A fourth soldier was wounded, it said in a statement. The attack took place in a region where Turkey carried out a cross-border operation dubbed Euphrates Shield in 2016, aiming to drive Daesh militants and the People's Protection Units (YPG) from its border with Syria, the ministry said.
The army had retaliated with artillery fire but gave no further details on the whereabouts of the attack, it said.
Fighting insurgency
The attack targeted a military base in the border province of Hakkari, according to the ministry.
The Turkish Army had responded with aerial bombardments and artillery fire. The PKK, branded a terrorist group by Turkey, the US and the EU, has waged an insurgency against the Turkish state since 1984. The conflict has claimed more than 40,000 lives, the ministry added.
The PKK's deployment in northern Iraq has been a constant source of tension between Baghdad and Ankara, with Turkey pressing Iraq to play a bigger role in fighting the group.
The Defense Ministry also said that another Turkish soldier had been killed on Saturday in northern Syria by the YPG, a Kurdish militia closely allied with the PKK.
Unlike the PKK, however, the YPG has the backing of Western powers in its fight against Daesh.
Turkish forces shelled YPG positions in the Tel Rifaat region earlier this year, saying this was in response to YPG fire.
Tel Rifaat is controlled by Kurdish-led forces and is located some 20 km east of Afrin, which has been under the control of Turkey and its Free Syrian Army (FSA) allies since an operation last year to drive out the YPG.
Turkey, which has long been one of the main backers of opposition groups fighting against Syria's Bashar Assad, has conducted patrols with Russia, one of Assad's main allies, in northern areas under agreements reached last year.
Full report at:
http://www.arabnews.com/node/1492576/middle-east
--------
URL: https://www.newageislam.com/islamic-world-news/islamic-state-ideology-no-place/d/118505
New Age Islam, Islam Online, Islamic Website, African Muslim News, Arab World News, South Asia News, Indian Muslim News, World Muslim News, Women in Islam, Islamic Feminism, Arab Women, Women In Arab, Islamophobia in America, Muslim Women in West, Islam Women and Feminism