New Age Islam News Bureau
21 January 2022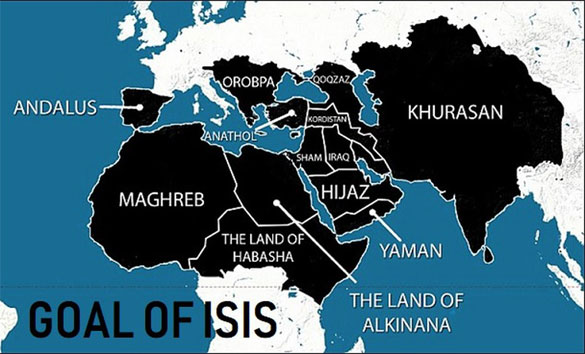 ISIS-KHORASAN (ISIS-K)/ Valiram&Ravi IAS Study Centre
----
• Hindutva Group Members of Allegedly RSS and Bajrang Dal 'Kill' Muslim Man Hours After Giving Anti-Muslim Speech in Karnataka
• Malaysian Islamic Groups Decry Call For Muslim Genocide In India
• Once Fringe Force In Afghanistan, ISIS Renews Push For Islamic Caliphate: Analysts
• French Parliament Officially Denounces China's 'Genocide' Against Uyghur Muslims
Pakistan
• Shia Hazara minority protests killings in Pak terror attacks
• 3 killed, 20 injured in bomb blast at Lahore's Anarkali market
• PM Imran blasts PML-N for 'using unfair tactics' to influence courts
• Terror rearing head due to 'flawed' policies: Nawaz
--------
India
• Karnataka Education Minister Calls Hijab 'Indiscipline' as Protesting Students Allege 'Torture'
• Udupi College Hijab Ban: We Want Our Fundamental Rights, Say Students
• Hindu seer Rishikumar Swami released on bail demands closure of Karnataka mosque, stirs controversy
• Bulli Bai case: Mumbai court refuses bail to all three accused
• Dharam Sansad: Bail petitions of Dasna priest & Rizvi rejected
• Bulli Bai case: Mumbai police arrest MBA graduate from Odisha
• Lashkar terrorist arrested in Kashmir's Budgam district
• Army vice-chief warns Pakistan over terror use
--------
Southeast Asia
• Cryptocurrency Is Haram, Tarjih Council and the Central Executive Tajdid of Indonesia Passes Fatwa
• Indonesia denies rumours of interaction with Israel
• US Lawmakers Say Tesla's Xinjiang Expansion 'Misguided'
• Thai Police Kill 2 Suspected Rebels in Pattani after Standoff Negotiations Fail
• Indonesian Militant Gets 15 Years in Prison Over Bali Attacks
--------
South Asia
• Reopening Schools For Girls Our Responsibility, Not World Pressure: Taliban
• Taliban root cause of Afghanistan's troubles; people face most difficult scenario in country's history: Expert
• UN provides $32 million cash aid to Afghanistan
• EU reopens embassy in Afghanistan: IEA
--------
Europe
• UK Law Firm Seeks Arrest Of Top Indian Officials For Kashmir 'War Crimes' Under The Universal Jurisdiction Principle
• UK police arrest two men over Texas synagogue hostage-taking
• World powers insist Iran deal still possible, but 'time running out'
--------
Mideast
• All Muslims Must Be Vigilant Against Danger Of Takfirism: Iranian President
• President Rayeesi: Evil Alliance of US, Terrorist Groups Clear to World
• President Rayeesi Calls for Increasing Iran's Share in Russian Market
• Iran Warns of Deteriorating Situation in Occupied Palestinian Territories
• Iran, Russia, China to stage Indian Ocean war games
• Israeli army detains 7 Palestinians including disabled man
--------
Africa
• Sudan Military Chief Burhan Announces Ministerial Appointments: Sovereign Council
• Thousands protest in Sudan against coup killings
• Mali revises its military agreements, signs new ones amid embargo
• Sudan agrees with US on 4 points to resolve its political crisis
• 'Tunisia's Supreme Judicial Council to keep working despite presidential decree'
--------
North America
• Council On American-Islamic Relations Asks Pentagon Officials To Resign For Botched Kabul Strike
• Not possible to unite Afghanistan under one govt, says Biden
• Democratic US lawmakers urge Biden to overhaul counterterror rules
--------
Arab World
• Saudi-Led Coalition Starts Operation In Yemen To 'Paralyze Houthis Capabilities'
• ISIS gunmen kill 11 soldiers in east Iraq: Military source
• ISIS attacks Syria prison, freeing militants: Monitor
• Shelling kills four people in Syria's Afrin
• Turkey, Qatar reached pending deal on Kabul airport security: Reuters
• Saudi Arabia's Crown Prince meets Russian special envoy for Syrian settlement
• Egypt denounces forced evictions of Palestinian families by Israel
• 4 civilians killed by YPG/PKK rockets on Syria's Afrin
Compiled by New Age Islam News Bureau
URL: https://www.newageislam.com/islamic-world-news/islamic-state-khorasan-ttp-khyber-pakhtunkhwa/d/126206
--------
Islamic State Group's Khorasan Chapter Bigger Threat Than Tehreek-i-Taliban Pakistan, says Khyber Pakhtunkhwa Police Chief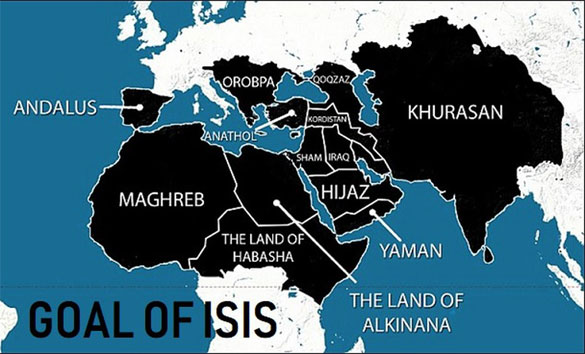 ISIS-KHORASAN (ISIS-K)/ Valiram&Ravi IAS Study Centre
----
Manzoor Ali
January 21, 2022
PESHAWAR: Khyber Pakhtunkhwa police chief Moazzam Jah Ansari has declared the militant Islamic State group's Khorasan chapter (IS-K) a bigger threat to peace in the province than the outlawed Tehreek-i-Taliban Pakistan (TTP).
"I see IS-K as a bigger threat to peace and security in the province compared to the TTP in near future," Ansari told Dawn.
The police chief said both IS-K and TTP were involved in the recent acts of terrorism in the provincial capital.
He, however, said the IS-K's hitmen were responsible for the recent spate of targeted killings of the police personnel in the provincial capital.
Says both militant outfits involved in recent terrorist acts in Peshawar
At least three police personnel were martyred in different parts of the provincial capital during the recent months of October and November.
Mr Ansari said following the martyrdom of their personnel, the police busted a cell of the IS-K in the capital on Dec 20 last year.
The police had claimed that the terrorists, who were 'neutralised' in the limits of Faqirabad police station, were involved in at least two incidents of targeted killings of the police personnel and one of the killings of Sikh hakim Satnam Singh near Charsadda Adda on Sept 30 last year.
However, there was another attack targeting a police official in Faqirabad area in the same evening. The three IS-K men were killed in the clash with police.
"These [militant] outfits are operating in small groups and the neutralisation of one cell does not end the possibility of another cell resorting to similar acts," he said.
Mr Ansari said there had been security issues in North and South Waziristan tribal districts but the police had acted swiftly to enforce the writ of the state.
Regarding the terrorist outfits operating in the region, he said the Hafiz Gul Bahadar Group was the major outfit in North Waziristan tribal district, while a mix of militant groups was active in South Waziristan tribal district.
He also said the TTP's Gandapur Group was active in Dera Ismail Khan and other areas.
The police chief, however, said the groups were not very organised and mostly operated in small cells and therefore, handling and tackling them required more sustained efforts.
He said terrorist groups were more transient in nature and their support base changed loyalty from one group to another with the passage of time.
Mr Ansari said at the same time, the provincial and federal governments were also focusing on development of tribal areas and creating employment opportunities for the youth.
"These efforts will motivate the people to support government efforts for peace," he said.
The police chief said his force had completed the training of 17,000 out of 27,000 Levies and Khasadar Force personnel of tribaldistricts after their absorption.
He said the training of the remaining 10,000 personnel would be completed by June this year.
Mr Ansari said the vehicles, wireless sets and other equipment had been provided to the police department in tribal districts.
He said 53 police buildings were being put up at the cost of Rs4 billion across tribal districts, while the police were extending the Special Branch and counter-terrorism department's setup to all parts of the region.
The police chief, however, said the introduction of a robust structure for the purpose would take at least two years.
He said the main focus of the police's efforts for putting a robust policing infrastructure in place in the erstwhile Fata was to enable them to take over the responsibility of internal security so that the military could be allowed to concentrate on its responsibility of external defence.
Mr Ansari said the CTD was working in close coordination with the armed forces for bringing peace back to tribal areas and several notorious terrorists were neutralised in several operations.
Source: Dawn
Please click the following URL to read the text of the original story:
https://www.dawn.com/news/1670641/kp-police-chief-calls-is-k-bigger-threat-than-ttp
--------
Hindutva Group Members of Allegedly RSS and Bajrang Dal 'Kill' Muslim Man Hours After Giving Anti-Muslim Speech in Karnataka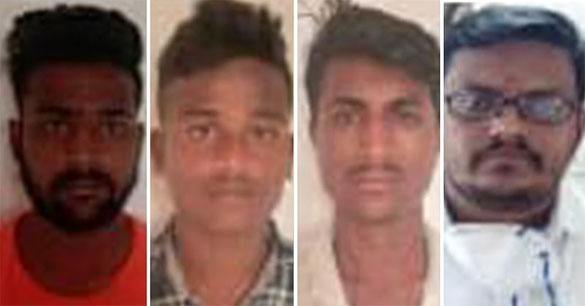 The arrested accused | Photo: Courtesy Gadag police
-----
Rabia Shireen
Jan 21, 2022
Bengaluru: Sameer Subhansaab Shahpur (20) and his friend Shamseer Khan Pathan (22), were going to a barber shop on a bike when they were attacked, allegedly by members of the Rashtriya Swayamsevak Sangh and Bajrang Dal on Monday, January 17. The alleged attack came only hours after the accused had delivered anti-Muslim speeches in Karnataka's Gadag district.
Ten to 12 Hindutva workers in Nargund town allegedly stabbed Shahpur in the chest with a knife and hit Pathan in the back with a knife as well as a rod.
Shahpur succumbed to his injuries at the Karnataka Institute of Medical Sciences (KIMS) in Hubli at around 6 am on Tuesday while his friend, Pathan remains there in critical condition.
On Wednesday, Nargund Police released a press statement in which they said that "communal conflicts" have been reported in the between Hindus and Muslims for the past two months and that students have been "inciting" each other since.
'Anti-Muslim speech'
On Monday morning, Bajrang Dal members had staged a protest in front of the Nargund police station, demonstrating against the cases that were being filed against their members for the communal clashes that had been taking place. Hate speeches were allegedly being made during the course of their protests.
Videos have surfaced online in which Bajrang Dal member Sanju Nalavadi is heard making inciteful speeches against the minority community.
In one of the videos, a police officer is also seen standing beside Nalavadi while he speaks against Muslims and tells the gathering that the Hindutva organisation would "protect them" and that even the police was "with them".
Amid chants of "Jai Shri Ram", the Hindutva leader said, "If they attack us or you (the police), we won't leave those terrorists. The organisation which protects you (police) is the Bajrang Dal."
Police sources in Nargund told The Wire that four persons have been arrested in the case: Sanju Nalavadi, Mallikarjun Hiremath, Channabasappa Akki and Sakrappa Kakanoor. "Several people are still absconding and the police are looking for them," the source said.
An FIR has been registered against the accused under IPC Sections 143 (unlawful assembly), 147 (rioting), 148 (Rioting, armed with a deadly weapon), 341 (wrongful restraint), 323 (voluntarily causing hurt), 324 (voluntarily causing hurt by dangerous weapons), 307 (attempt to murder) and 302 (murder).
Recordings of CCTV footage have been making the rounds on WhatsApp which shows a group of men waiting at the Nargund State Bank near Sangarwara where they stopped the duo and attacked them.
'My brother had no enmity with anyone'
Talking to The Wire, Shahpur's brother Sahil said, "My brother had no enmity with anyone. A few months ago, there were Hindu-Muslim fights between students in the college. Some Hindus had slid knives in a Muslim student's bag and later accused Muslims of carrying knives. That time, Shamseer clicked pictures of the incident; he was their target. My brother had nothing to do with it."
While Pathan works at a photo studio, the deceased worked at his uncle's roadside eatery with his two elder brothers, Sahil and Zubair.
"Sameer left at around 6.30 pm from our uncle's hotel, saying he's going to a barber's shop. He stopped at Shamseer's photo studio. They both closed the studio and were going on bike to the barber when the Bajrang Dal men attacked them," Sahil said.
After being stabbed, Shahpur called Zubair saying, "Please come immediately, I've been stabbed."
Zubair then reached the spot and took his brother to a government hospital, Sahil said, adding that Shahput got stitches on his chest where he was stabbed. However, he had already lost too much blood. "There was blood all over him. His shirt was soaked in blood," Sahil said.
"When I heard that Sameer, my little brother, was no more, I couldn't believe what I just heard. My brother was just going to a barber shop and this happened," Sahil said on the phone, breaking down. "More than my brother, he was my friend."
The deceased's family has filed an FIR with the Nargund police in the case.
"Whoever killed my brother shouldn't get bail. He must be punished. This shouldn't happen again in this town. Like I lost my brother, someone else's brother shouldn't be lost," Sahil said.
Meanwhile, local activist Syed Sarfaraz told The Wire, "Shamseer's family is in trauma and they are scared to talk to the media."
Speaking to The Wire over the phone, Karnataka Minister of Public Works Department and Nargund MLA C.C. Patil said, "RSS members are not like this, but it's very unfortunate that this incident happened. Police have arrested four people and an investigation is going on."
When asked about anti-Muslim speeches delivered by Bajrang Dal members, the BJP leader said, "Since many days such videos are circulating on social media. It is very unfortunate, the police are looking into the matter. Inquiry will be conducted fairly."
On Tuesday, Shahpur's Namaz-e-Janaza (Muslim prayer for the deceased) and funeral was attended by thousands of people in Gadag. Calls of "Ya Shaheed Assalam" (O Martyr, peace to you), a slogan expressing grief, rang out from the procession.
Ashwan Sadiq P., general secretary of the Campus Front of India issued a statement saying, "The RSS have brutally murdered a Muslim youth in Karnataka last night. This shows the necropolitical machinations of the Hindutva republic where structural Islamophobia, manifested in genocidal attacks against Muslims, is sanctioned by the state by creating a climate of impunity for criminals."
For the past few months, Karnataka has witnessed a rise in violence by Hindutva organisations who target minorities, including Muslims and Christians.
Source: The Wire
Please click the following URL to read the text of the original story:
https://thewire.in/communalism/karnataka-hindutva-group-members-kill-muslim-man-hours-after-giving-anti-muslim-speech
--------
Malaysian Islamic Groups Decry Call For Muslim Genocide In India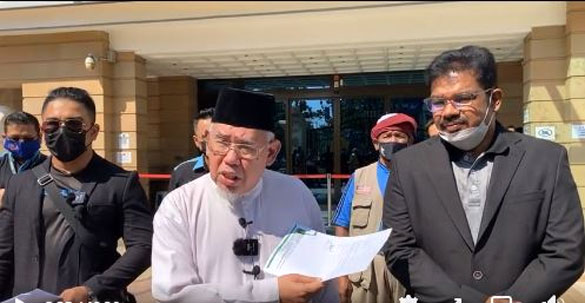 Malaysian Islamic Groups
-----
January 21, 2022
Kuala Lumpur, January 21 (KMS): Members of Malaysian Consultative Council of Islamic Organizations (MAPIM) and other organisations have called upon Indian government to prevent hate speeches and calls for the genocide of Muslims in India.
MAPIM submitted a memorandum to High Commissioner of India in Malaysia, B.N. Reddy, to be forwarded to Indian Prime Minister Narendra Modi. In the memorandum, they called Indian authorities to prevent hate speeches and calls for the genocide of Muslims in India.
The delegation that met B. N.Reddy was accompanied by MAPIM President Mohammad Azmi Abdul Hamid. In a video clip, shared on his Facebook account, he decried growing hatred against Muslims in India.
A three-day event was held between 17 and 19 December 2021 in Uttarakhand's Haridwar district. At the event, certain Hindu religious leaders called for the ethnic cleansing of Muslims and urged members of the Hindu community to make preparations for the same.
The local police have registered a case and arrested two persons so far. The arrested ones have been identified as Yati Narsinghanand and Jitender Narayan Singh Tyagi. Both of them have been continuously been making insulting remarks on Holy Prophet Hazrat Muhammad (peace be upon him), his companions (RA) and the Holy Quran.
Source: KMS News
Please click the following URL to read the text of the original story:
https://www.kmsnews.org/kms/2022/01/21/malaysian-groups-decry-call-for-muslim-genocide.html
--------
Once Fringe Force In Afghanistan, ISIS Renews Push For Islamic Caliphate: Analysts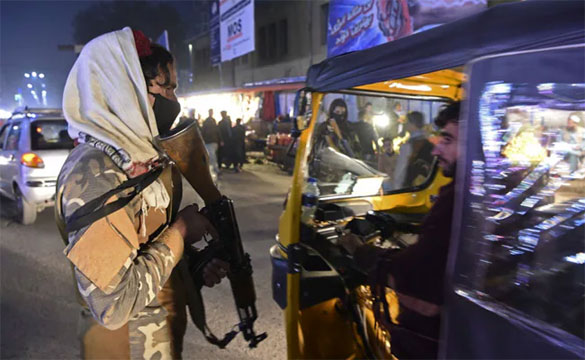 The Taliban say they recently sent 1,500 fighters to reinforce Jalalabad.
-----
January 21, 2022
Jalalabad, Afghanistan: The Taliban promised to bring peace, but fear reigns above all in the eastern city of Jalalabad, hit by ISIS group attacks and reprisals, and with corpses appearing mysteriously in rivers.
In the evening, the inhabitants of the trade hub in Afghanistan's Nangarhar province hurry home before night falls and the shooting starts, fearing both ISIS and the indiscriminate retaliation of the Taliban.
Once a fringe force in Afghanistan, analysts say the local chapter of ISIS has been increasingly active since the United States agreed to a deal in 2020 with the Taliban to withdraw foreign troops from the country.
The fundamentalist fighters, who are opposed to any compromise with the West, are believed to have about 2,000 to 4,000 fighters in Afghanistan, against 80,000 Taliban.
The biggest ideological difference between the two Islamist groups is that the Taliban sought only an Afghanistan free of foreign forces, whereas IS wants an Islamic caliphate stretching from Turkey to Pakistan and beyond.
The latter group was "strengthened" as the Taliban took control of the country and opened prisons, releasing many battle-hardened ISIS fighters, says Ibraheem Bahiss, an Afghanistan specialist at the International Crisis Group.
Since then, "violence against the Taliban has increased", even if they try to play it down, Bahiss says.
Different picture
At his headquarters guarded by dozens of heavily armed Taliban, the much-feared head of the Nangarhar intelligence services dismisses the threat.
ISIS "no longer exists" in the city or rest of the province, says the official, who goes by the name "Dr. Bashir".
But in the streets of Jalalabad, his fighters paint a different picture.
"These days, there is at least one attack a week," said Sajjad, a Taliban unit leader, adding his men are on high alert "at all times".
The attackers, he told AFP, "come in twos or threes... in a [motorised] rickshaw... and shoot at us with Kalashnikovs or pistols".
According to Abdul Sayed, an academic specialising in jihadist networks, the group is responsible for nearly 100 attacks since mid-September -- some 85 per cent aimed at the Taliban -- and Jalalabad is the front line.
The bloodiest, however, was a suicide bomb blast at Kabul airport as tens of thousands of Afghans clamoured to escape the country during a chaotic evacuation.
More than 200 people were killed in the August 26 attack, including 13 US service members.
The Taliban say they recently sent 1,500 fighters to reinforce Jalalabad.
"We are tracking down the jihadists day and night," said Sajjad.
Some 400 ISIS members have been arrested in recent months, says Dr. Bashir, although he adds he doesn't have a figure for those killed.
Dozens of corpses
The Taliban are accused of clandestinely eliminating their enemies, and the United Nations attributes at least 72 murders to them, including 50 suspected IS members in Nangarhar.
Macabre discoveries feed the suspicion -- such as the bodies found last month along a canal in the suburbs of Jalalabad.
A little way from the village of Bakhtan, a rickshaw washer told AFP he had seen "four or five" corpses recovered. A local entrepreneur says three were found.
Several sources across the province say up to 150 bodies have been found in rivers and streams.
Nangarhar has a strong Salafist bent -- an austere branch of Sunni Islam introduced to the area by Saudi jihadists such as Osama bin Laden during the war against the Soviet Union.
While Salafist elders do not deny the community has been a source of recruits for IS, they say they are now being collectively punished.
"Not all Salafists are members of the Islamic State," one elder told AFP.
"Very often, it is innocent people who are caught, and sometimes killed," says analyst Bahiss, who warns that this indiscriminate Taliban crackdown on Salafists risks strengthening rather than weakening ISIS.
And while he says ISIS does not yet have the capacity to operate beyond Afghanistan and Pakistan, "Western countries are watching the threat and taking it seriously."
In Jalalabad, the accusations against the Taliban have been silenced for fear of reprisals -- especially since there is little evidence and the mutilated corpses are not always identifiable.
The Taliban are blamed for the killings, but few dare speak out -- especially since the murder of activist Abdul Rahman Mawen in October.
"He was leaving a wedding, driving in Jalalabad with his two children, and armed men on a motorbike shot him dead", said a relative who asked not to be named for fear of reprisal.
While the attack was claimed by Islamic State, the relative has his doubts.
Local journalists are just as scared.
One posted on social media about an attack in Jalalabad, and shortly afterwards was visited by the Taliban.
"There would be no more warnings," he was told.
Source: ND TV
Please click the following URL to read the text of the original story:
https://www.ndtv.com/world-news/once-fringe-force-in-afghanistan-isis-renews-push-for-islamic-caliphate-2720805
--------
French Parliament Officially Denounces China's 'Genocide' Against Uyghur Muslims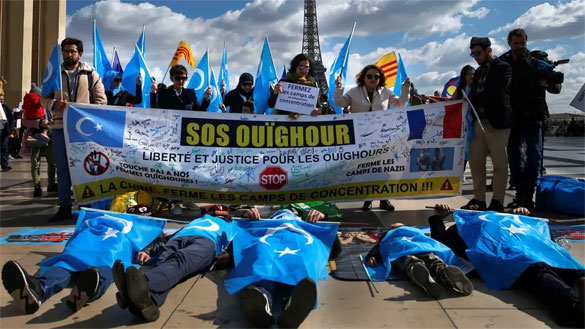 In this file photo taken on March 25, 2019, protesters of the French Uyghur Community shout slogans and hold flags of East Turkestan (or Uighur flags) during a demonstration over China's human rights record near the Eiffel Tower during a state visit of the Chinese president. (AFP)
-----
20 January ,2022
The lower house of France's parliament adopted a resolution on Thursday that denounced "genocide" by China against its Uyghur population, a minority Muslim group in the Xinjiang region.
The non-binding resolution, proposed by the opposition Socialists but also backed by President Emmanuel Macron's Republic on the Move party, was adopted almost unanimously just a few days before the start of the Beijing Winter Olympics.
It reads that the National Assembly "officially recognizes the violence perpetrated by the People's Republic of China against the Uyghurs as constituting crimes against humanity and genocide."
It also calls on the French government to undertake "the necessary measures within the international community and in its foreign policy towards the People's Republic of China" to stop Beijing's actions.
"China is a great power. We love Chinese people. But we refuse to submit to propaganda from a regime that is banking on our cowardice and our avarice to perpetrate a genocide in plain sight," Socialist party chief Olivier Faure said.
He recounted testimony to parliament from Uyghur survivors who told of conditions inside internment camps where men and women were unable to lie down in cells, subjected to rape and torture, as well as forced organ transplants.
China denies genocide in Xinjiang and has accused Uyghurs testifying overseas about conditions inside Xinjiang of being liars.
Beijing has turned down repeated requests from the UN High Commission for Human Rights to visit the region to investigate.
The United States has slapped sanctions on a growing list of Chinese politicians and companies over the treatment of the Uyghurs, as well as a diplomatic boycott of the upcoming Winter Olympics.
Source: Al Arabiya
Please click the following URL to read the text of the original story:
https://english.alarabiya.net/News/world/2022/01/20/French-parliament-officially-denounces-China-s-genocide-against-Uyghur-Muslims
--------
Pakistan
Shia Hazara minority protests killings in Pak terror attacks
January 21, 2022
Islamabad [Pakistan], January 21 (ANI): The Hazaras of Pakistan, a Shia minority regarded by extreme Sunnis as non-Islamic and persecuted for decades, and the diaspora in the United States, Canada, the United Kingdom, and Australia are commemorating the victims of two terrorist attacks in 2013 and 2021 this month, according to Bitter Winter, an online magazine.
Around 1,000 to 2,000 of the community people have been killed in Pakistan in the 21st century.
The history of Shia Hazaras is tragic and they called on the government of Pakistan to defend their fundamental rights and protect them from daily acts of slander, discrimination, beatings and killings.
On January 10, 2013, a series of bombs in Quetta, Pakistan's Balochistan province capital, killed 100 people in a mostly Hazara neighbourhood.
The total death toll was 130 since there were two bombings, the second of which killed police officers, rescue workers, and journalists who had entered the neighbourhood after the first, according to the magazine.
Lashkar-e-Jhangvi, a hardline Sunni Deobandi organisation that is part of a network of violent anti-Shia activities, claimed responsibility for the attacks.
The Hazaras are a Turkic people that settled in Afghanistan between the 16th and 17th centuries and embraced Shia Islam. They speak a Persian dialect.
In 1893, Afghan king Abdur Rahman Kang resolved to exterminate the Hazaras, both because they were "heretics" in his eyes as a strict Sunni ruler and because they campaigned for regional autonomy.
At least 100,000 Hazaras were slain, accounting for 60 per cent of Afghanistan's Hazara population, while more than 10,000 were sold as slaves. Most historians regard the events of 1893 as genocide, wrote Massimo Introvigne in an article for the magazine.
Since the late 19th century, many Hazaras have fled to British India as a result of tyranny in Afghanistan, which persisted through the Taliban era and continues today. Hazaras are now number one million in Pakistan. Afghanistan still has a population of four million people.
Source: Zee5
Please click the following URL to read the full text of the original story:
https://www.zee5.com/articles/shia-hazara-minority-protests-killings-in-pak-terror-attacks
--------
3 killed, 20 injured in bomb blast at Lahore's Anarkali market
Jan 20, 2022
LAHORE: At least three people were killed and 20 others injured on Thursday in a powerful blast at the Paan Mandi in Lahore's famous Anarkali market, where Indian commodities are sold, police said.
Lahore police spokesperson Rana Arif confirmed the death of three persons in the blast that shattered windows of nearby shops and buildings, Dawn newspaper reported.
According to police, the blast took place near the Paan Mandi, where Indian commodities are sold.
No group has claimed responsibility for the blast so far.
"We are ascertaining the nature of blast. Over 20 people have been injured in blast and shifted to hospitals," Deputy Inspector General Police Operation Dr Mohammad Abid told reporters at the site of the blast near Lahore's historic Walled City.
Abid did not rule out the possibility of a time device implanted in a motorcycle or placed at the market.
"The crater at the blast site indicated the possibility of a time device. However, at this stage we can't confirm this," he said.
The Counter Terrorism Department and Bomb Disposal Squad officials have reached the spot and are examining the nature of the blast, he said.
According to the Rescue 1122, the injured have been shifted to the Mayo Hospital where two succumbed to their injuries.
Source: Times Of India
Please click the following URL to read the full text of the original story:
https://timesofindia.indiatimes.com/world/pakistan/3-killed-20-injured-in-blast-at-lahores-anarkali-market/articleshow/89018034.cms
--------
PM Imran blasts PML-N for 'using unfair tactics' to influence courts
Syed Irfan Raza
January 21, 2022
ISLAMABAD: Prime Minister Imran Khan on Thursday lashed out at the main opposition Pakistan Muslim League-Nawaz (PML-N) for what he called "using unfair tactics" to influence courts.
Talking to a group of his spokespersons, he urged them to vehemently counter "controversies" being created by opposition leaders, especially in media.
While referring to the affidavit case of former chief justice of Gilgit-Baltistan Rana Shamim, the prime minister said the PML-N generated the controversy of the affidavit to pressurise the court which was hearing the case of its leaders Shehbaz Sharif and Maryam Nawaz.
A participant of the meeting, while talking to Dawn, quoted the prime minister as saying: "They [PML-N leaders] are mafias and they always influence courts when they feel that they are about to decide their cases."
Asks his spokespersons to counter 'controversies' created by opposition
He said the court has exposed the controversy hatched by the PML-N leaders by exposing that the affidavit of Mr Shamim was prepared in the office of PML-N supremo and former prime minister Nawaz Sharif.
Later, while chairing a meeting on projects under the Ravi Urban Development and the Central Business District, PM Khan said these projects would substantially reduce the pollution level by featuring green spaces, waste management, clean energy sources and eco-friendly international best practices.
Reviewing progress on the projects, he emphasised that they are very important for the country, particularly Lahore.
He said the government has no self-interest, rather it is working for the welfare of the citizens of Lahore.
The prime minister said that the incumbent government has vitalised dead capital to earn revenues and had initiated landmark construction projects that no previous government had planned over the past two decades.
He said disciplinary actions would be taken against officials who fail in completing these projects on time. He directed the Punjab government to actively pursue legal cases pending against these projects.
Earlier, the meeting was briefed that green spaces had been reserved in all projects and clean technologies would be used to ensure eco-friendly construction.
It was informed that seven international groups have participated in establishment of a waste treatment plant in the Ravi Urban Development project and agreements had been finalised with international organisations, including UN-Habitat to comply with international green standards.
The meeting was also briefed on the components of Ravi Urban Development Authority projects to be considered for inclusion in the China-Pakistan Economic Corridor.
It was informed that 1500 kanals Chaharbagh Residential project has been launched with 3,000 apartments and 1,000 low-cost apartments for which 17,500 applications have been received and that balloting would be held next month.
Source: Dawn
Please click the following URL to read the full text of the original story:
https://www.dawn.com/news/1670659/pm-imran-blasts-pml-n-for-using-unfair-tactics-to-influence-courts
--------
Terror rearing head due to 'flawed' policies: Nawaz
January 21, 2022
LAHORE: Former prime minister Nawaz Sharif has said terrorism is again rearing its head in the country because of 'flawed' policies of Imran Khan.
"I condemn the Lahore blast and pray for the recovery of the injured. Owing to wrong policies of (prime minister) Imran Khan terrorism has again reared its head in the country," the PML-N leader said in a tweet from London where he has been living since November 2019.
PML-N vice president Maryam Nawaz while condemning the blast and grieving over the loss of life, said in a tweet: "Three died and dozens injured in a bomb blast in Lhr today and guess what @ImranKhanPTI is talking about in his propaganda cell meeting? Sharifs! What is next? Blaming the victims for the tragedy."
"On a day when Lahore mourns and grieves, more of heartlessness & apathy than misplaced priorities," she said while commenting on uploaded images of PM Khan's comments on the Sharifs on her Twitter account.
Opposition leader in Punjab Assembly Hamza Shehbaz said he shared the grief of those lost their lives and injured. He said it was unfortunate that terrorism was again rearing its head in the country.
PPP senior leader Rehman Malik condemned the terrorist act in Anarkali saying it was typical style of TTP Pakistan & Daesh (the militant Islamic State group). "Kabul must use its influence to ensure to stop the use of Afghan soil against Pakistan," he said and added that Haji Wali Noor, emir of TTP, and his other hardcore terrorist commanders including Faqeer Mohammad should be handed over to Pakistan without any delay.
"It is in fact another act in Lahore after target killings in Islamabad. This is the new terrorism wave in Pakistan like Kabul. We need to find out terrorist sleeping cells in our country. It is not going to stop and hence we need to resort to practical preventive measures.
We condemn this heinous act and express regrets over the loss of precious lives in the attack and condole with the families," Malik said.
PPP: The Pakistan Peoples Party has condemned the Anarkali blast and loss of precious lives in the incident.
PPP Punjab president Raja Parvez Ashraf has demanded that the government provide the best possible treatment to those injured in the incident and offer financial aid for the heirs of those who lost their lives.
He said the National Action Plan should be implemented in letter and spirit for containing the wave of extremism and terrorism.
PPP General Secretary Syed Hassan Murtaza visited the injured at the Mayo Hospital and prayed for their early recovery. He expressed his concern over the spread of the terrorism wave as the terrorists hit Lahore after Peshawar and Islamabad.
Former Punjab chapter chief Qamar Zaman Kaira cautioned that if the government did not curtail the wave of terrorism, it would cause irreparable loss to the country.
SACM: Special Assistant to the Chief Minister on Information and Tourism Hasaan Khawar said it was yet too early to comment on the motives behind the tragic blast at Anarkali.
Source: Dawn
Please click the following URL to read the full text of the original story:
https://www.dawn.com/news/1670604/terror-rearing-head-due-to-flawed-policies-nawaz
--------
India
Karnataka Education Minister Calls Hijab 'Indiscipline' as Protesting Students Allege 'Torture'
JANUARY 21, 2022
Karnataka Education Minister B C Nagesh has dubbed the protest of six Muslim women against their institution's "no hijab" rule as a "political" move and called the norm of wearing a piece of cloth to cover the head as "indiscipline". The Government Girls Pre University College in Udupi of Karnataka has denied permission to six women to classrooms for wearing hijab on the premises.
Reacting to the controversy, Nagesh said, "There are over a hundred Muslim children studying in the institution who have no problems. Only these few students are choosing to protest. Schools and colleges should not turn into religious centres. Wearing hijab in the classroom would amount to indiscipline as other students may expect similar concessions."
Meanwhile, the students have decided to continue their protest until they are allowed to attend classes wearing hijab.
Eight students of the college have been protesting for months in the college campus for being denied entry into the classrooms for wearing hijab along with the uniform. Five of them are studying in II PUC and three students are studying I PUC.
The students are turning down the demands of shunning hijab and are firm on their stand that until the government gives them permission to wear hijab and attend classes, they will sit outside the classrooms and continue to protest. They maintain that it is their religious freedom and constitutional right to wear hijab.
The education minister stated that the decision had been taken by the School Development and Management Committee in 1985 with regards to uniforms in the campus. "So far, all children are following the rule. Whichever institution it is, if they make a rule, the students who want to study must be obliging. All these days the uniform rule was followed and why did they suddenly change?" he asked.
"Where has religious freedom all these days gone? It is political. What if others start wearing dresses according to their wishes? Do we have to allow them, the students will come in half dresses, do we have to allow them?" Nagesh questioned.
"If good things are implemented with a good thought we will support, if they are doing the opposite how can it be supported? They weren't aware of their religious freedom as well as constitutional rights all these days? All of this has been started just one year before the elections, We will take a decision at the level of government regarding the issue," he said.
"Do you want schools to be religious centres? There are more than 100 children belonging to Islam religion studying without any problem. Only a few of them have problems with wearing uniforms. School is not a place to preach the religion," he maintained.
'Students Facing Mental Torture'
Masood Manna, State Committee Member of Campus Front of India maintained that they are waiting for the government order. "It is a violation of the right of education and the right to practice religion. The students are not just fighting for themselves, but they are also fighting for coming generations to wear hijab while attending classes," he said.
"If there is no solution given we will stage a protest. The students are facing mental torture. They are asked to go out by themselves or else they will be pushed out of classes if they attend classes wearing hijabs," he said.
"Assistant Commissioner, Minority department officials and the Principal of the college have held a meeting on Wednesday in this regard. They have asked the students to come without hijabs. The protest will be staged under the banner of All Students Union in Udupi," he explained.
Source: News18
Please click the following URL to read the full text of the original story:
https://www.news18.com/news/india/karnataka-edu-min-calls-wearing-hijab-indiscipline-dubs-muslim-womens-protest-political-as-students-stand-firm-4681499.html
--------
Udupi College Hijab Ban: We Want Our Fundamental Rights, Say Students
by Kiran Parashar
January 21, 2022
For nearly a month, a government college in Karnataka's Udupi district has banned students from wearing hijab inside the classroom. Seven of the college's Muslim students, who demanded that they be allowed to attend classes while wearing a hijab, have been denied entry.
The principal of the Government Women's Pre-University College, Udupi, has said that the ban was being enforced to maintain "uniformity".
The college, built in 1985, has around 700 students, including 70 Muslim students, studying in the Science, Arts and Commerce branches.
Initially, there were 12 Muslim students who had demanded that they be allowed to wear the hijab during class hours, but the number has since reduced to seven. Those still resisting the ban say the others gave in to the college's threats of not issuing hall tickets for final exams.
According to college authorities, students are allowed to wear hijab until classes start. Classes are held between 9.30 am and 4 pm.
A protesting student, who did not want to be named, said, "We are asking for our fundamental rights and nothing else. The college is trying to portray us in a bad light for demanding our rights. We are not allowed inside the college till we fall in line. It has been 20 days, and they have marked us absent."
Speaking to The Indian Express, Rudre Gowda, principal of the college, said, "The girls are allowed to wear hijab and or burqa till they reach their desk, but once the class starts, they must remove it. Though there is no uniform policy or guidelines, it has been followed for the past 37 years. But now, these issues are polluting the college environment."
"We have already discussed (the issue) in meetings with parents, and many of them who have studied here were convinced. But students who are protesting did not bring their parents, but came with their relatives or members of students' organisations and continued it (the protest). This is not specifically a problem of this college, but also of other colleges too. I have already sent a report to the education department and have sought to bring a uniform policy," Gowda added.
Masood Manna, of the students' group Campus Front of India, said, "We have met the Udupi DC in this regard… but it is only the college principal who is against it (the entry of girls wearing hijab). He holds a meeting once in a while, which is an eyewash. But what stops them from allowing girls to enter with hijab. It is left to their choice."
This is not the first such incident in Karnataka in recent years. Similar incidents have been reported in Udupi, Dakshina Kannada and Chikkamagaluru districts.
In 2018, Hindu students in a government first grade college of Balagadi village in Chikkamagaluru district wore saffron scarves demanding that the college ban the entry of students wearing burqa and hijab inside the classroom. The principal, who held a meeting with parents, was able to convince them that hijab would be allowed, but not burqa. Again, in late December last year, the issue cropped up, but with the help of the local MLA and officials, it was resolved.
An officer in the state's Department Of Pre-University Education said the department would now be coming out with a uniform policy for students. "It is… disturbing the environment of the colleges. We will soon release the uniform policy," the official said.
Source: Indian Express
Please click the following URL to read the full text of the original story:
https://indianexpress.com/article/cities/bangalore/karnataka-hijab-ban-udupi-fundamental-rights-7734383/
--------
Hindu seer Rishikumar Swami released on bail demands closure of Karnataka mosque, stirs controversy
21st January 2022
MANDYA: Rishikumar Swami of Kali Mutt, who was arrested for giving a call to demolish the mosque of Srirangapatna town in Mandya district, has again kicked up a row by stating that the mosque has to be closed until a decision on whether it is a temple or a mosque is reached.
Rishikumar Swamiji made the remarks after being released on bail late on Wednesday night.
"I had visited Srirangapatna city many a times but had never near the mosque. But one day when I stopped, I noticed the pillars. Even a Hindu child will get provoked after seeing the pillars, platforms for Nag devtas. I am a sage. I was pained to see the condition of my temple. I have full faith in the judiciary. It's because of the judiciary that a Ram Mandir is being built in Ayodhya."
"For establishing the truth in case of Babri Masjid, the authorities had to dig beneath the mosque. But, in this case the authorities just need documents of the mosque. I request them to lock the mosque before next Hanuman Jayanthi. The speakers have to be vacated until then," he stated.
Action before has to be taken before any tragedy occurs. An affidavit has already been filed in the local court to decide on whether the structure is a mosque or a temple. Until the judgment comes, the mosque has to be closed and the status quo maintained, he asserted.
The issue is likely to be taken up by the ruling BJP which is striving hard to establish its roots in south Karnataka. Srirangapatna town is located in Mandya district, considered as the heartland of the dominant Vokkaliga community. It is considered as the bastion of JD (S).
Source: New Indian Express
Please click the following URL to read the full text of the original story:
https://www.newindianexpress.com/states/karnataka/2022/jan/21/hindu-seer-rishikumar-swami-released-on-bail-demands-closure-of-karnataka-mosque-stirs-controversy-2409525.html
--------
Bulli Bai case: Mumbai court refuses bail to all three accused
Jan 20, 2022
A Mumbai court on Thursday rejected the bail applications of Vishal Kumar Jha, Shweta Singh, and Mayank Rawat – all three of who were accused in the controversial 'Bulli Bai' case and arrested by the Mumbai Police in connection with the matter.
Earlier this week, the cyber cell of the Mumbai Police had opposed the bail pleas of the three, stating that the investigation suggested the accused were also involved in the 'Sulli Deals' app case.
The Bulli Bai app, which triggered an uproar across social media earlier this month for putting up photos of Muslim women online for a mock 'auction', is hosted on the code-sharing platform GitHub and is currently being investigated by the Mumbai Police. The app itself was named after derogatory references to the Muslim community and came one year after a similar fiasco involving another targeted harassment app, Sulli Deals, hit the headlines.
Hundreds of Muslim women, including vocal activists and top professionals, were listed for "auction" and had their photographs doctored and sourced without permission. While there was no actual "auction" or "sale", the purpose of the app seemed to be to humiliate and intimidate the targeted women, many of whom are active social media users.
The police investigating the case, have linked the creators of the contentious app to alt-right groups. They made four arrests in the matter – Vishal Kumar Jha (in Bengaluru), Shweta Singh (in Uttarakhand), Mayank Rawal (in Uttarakhand), and Niraj Bishnoi (in Assam's Jorhat), all of them being college students who allegedly came together to create the app.
A fifth person was also arrested from Odisha on Thursday, reports said. Identified as Neeraj Singh, the latest person to be accused in the case is said to be an MBA degree holder and was involved in the planning of the app with the main culprits.
Source: Hindustan Times
Please click the following URL to read the full text of the original story:
https://www.hindustantimes.com/india-news/bulli-bai-case-mumbai-court-refuses-bail-to-all-three-accused-101642673968546.html
--------
Dharam Sansad: Bail petitions of Dasna priest & Rizvi rejected
Sheo S Jaiswal
Jan 21, 2022
HARIDWAR: The bail application of Jitendra Narayan Tyagi, formerly Waseem Rizvi, one of the accused in the Dharam Sansad hate speech case, was rejected by a local court on Thursday.
The chief judicial magistrate had earlier in the day turned down the bail application of Dasna temple priest Yati Narasinghanand in the same case. Yati was one of the organisers of the Dharam Sansad in Haridwar recently. The case against Tyagi came up for hearing on Thursday morning and the verdict was announced late in the evening. On January 15, too, Tyagi's bail plea was rejected by chief judicial magistrate (CJM) Mukesh Chandra Arya.
Source: Times Of India
Please click the following URL to read the full text of the original story:
https://timesofindia.indiatimes.com/india/dharam-sansad-bail-petitions-of-dasna-priest-rizvi-rejected/articleshow/89027321.cms
--------
Bulli Bai case: Mumbai police arrest MBA graduate from Odisha
V Narayan
Jan 21, 2022
MUMBAI: The Mumbai cybercrime police on Thursday arrested an MBA graduate from Jharsuguda district in Odisha in connection with the Bulli Bai app case, which targeted Muslim women by putting up their images online for "auction". The accused, Neeraj Singh, is the fourth person to be arrested by Mumbai police, and the fifth overall.
Police claimed that he was involved in both Bulli Bai and Sulli Deals cases, and had planned and executed the two apps along with the creators, Neeraj Bishnoi (21) and Aumkareshwar Thakur (25). Singh was working in a private company in Noida before shifting to his hometown recently owing to the Covid pandemic.
On Thursday, Bishnoi and Thakur were produced before the Bandra court, which remanded them in police custody till January 27. The court also rejected the bail applications of Vishal Kumar Jha (21), a Bihar youth studying engineering in Bengaluru; and Uttarakhand residents Shweta Singh (18), a class XII passout, and Mayank Rawat (21), a BSc student, arrested in the Bulli Bai case.
A police officer said Neeraj Singh's name cropped up during the interrogation of Jha, Singh and Rawat. DCP (Mumbai cyber) Rashmi Karandikar confirmed Singh's arrest, but declined to comment further saying they have got his transit remand and will soon bring him to Mumbai.
Three days ago, Mumbai police were tipped off about Singh's presence in Bhubaneswar. They raided the place, but he was untraceable. Speculation is rife about Singh having worked in the office of a woman politician in Bhubaneswar. However, Singh's family said he was falsely implicated in the case. "The Mumbai police informed us that my brother was a member of the group that created the Bulli Bai app. But we know that he is innocent," Singh's brother, Nikesh (24) said. Singh's father runs a transport business.
Source: Times Of India
Please click the following URL to read the full text of the original story:
https://timesofindia.indiatimes.com/city/mumbai/bulli-bai-case-mumbai-police-arrest-mba-grad-from-odisha/articleshow/89028610.cms
--------
Lashkar terrorist arrested in Kashmir's Budgam district
M Saleem Pandit
Jan 21, 2022
SRINAGAR: Police on Thursday arrested an active terrorist affiliated with Lashkar-i-Taiba in Central Kashmir's Budgam district.
In a statement, the Jammu and Kashmir police said that they arrested an active terrorist of outfit LeT and recovered arms, ammunition and other incriminating materials from his possession.
Police said acting on specific information regarding the presence of a terrorist in Chadoora area of Budgam district, police along with the Army's 53 RR and 181 Battalion and CRPF launched a search operation in Gamander area of Chadoora.
During the search operation, an active terrorist affiliated with LeT was arrested. He has been identified as Jehangir Ahmad Naikoo, a resident of Memandar village in Shopian, he said.
Source: Times Of India
Please click the following URL to read the full text of the original story:
https://timesofindia.indiatimes.com/india/lashkar-terrorist-arrested-in-kashmirs-budgam-district/articleshow/89029363.cms
--------
Army vice-chief warns Pakistan over terror use
Jan 21, 2022
NEW DELHI: Countries with 'regressive thinking' like Pakistan, which use terrorism as a political tool, need to understand that terrorism is an equally big threat for them, said Army vice-chief Lt General C P Mohanty on Thursday.
"While terrorism in all its dimensions must be condemned equally, there is nothing as despicable as state-sponsored terror. We are taking necessary steps to address the elaborate nexus — the sources of radicalisation, those that propound ideological hatred, the complex web of finance, the communication network as also sanctuaries," he said. "When sources of terror receive state support, the consequences for the world are ominous. It is not entirely a coincidence, for example, that the world's foremost terrorist, Osama bin Laden, found sanctuary with our western neighbour," he added, addressing an international counter-terrorism conference organised by GCTC.
He dwelt extensively upon how terrorism was one of the most potent threats to global peace and security with advances in technology especially in the cyber domain, facilitating indoctrination and recruitment, real-time secure communications, and the flow of funds.
Source: Times Of India
Please click the following URL to read the full text of the original story:
https://timesofindia.indiatimes.com/india/army-vice-chief-warns-pakistan-over-terror-use/articleshow/89027792.cms
--------
Southeast Asia
Cryptocurrency Is Haram, Tarjih Council and the Central Executive Tajdid of Indonesia Passes Fatwa
Jan 21, 2022
Islamic group says crypto is haram.
Group gives two primary reasons why crypto use is forbidden for Muslims.
Govt. position clear on crypto, maintains crypto is legal in Indonesia.
The Tarjih Council and the Central Executive Tajdid (PP), an Islamic group based in Indonesia, has proclaimed that the use of cryptocurrency both as an investment tool and as a medium of exchange is haram (forbidden).
Tarih Muhammadiyah is the third Islamic organization to issue such fatwa against the use of cryptocurrencies in Indonesia.
Why crypto use is haram for Muslims – Indonesia group
CNBC Indonesia reports that in the new fatwa, the group holds that crypto use is haram basically for two reasons.
One is that digital assets like Bitcoin are speculative and highly volatile. Also, these currencies are not backed by any other assets such as gold and are believed to be "obscure," thereby making them unlawful under Islamic laws.
The group gave the second reason to be that digital currencies do not follow Sharia tenets for barter system or medium of exchange laws which need them to be legal tender and approved by the state, or in this case – the central bank, hence they don't pass as a lawful currency.
Amidst multiple fatwas, crypto legal in Indonesia
As said previously, Tarjih Muhammadiyah isn't the first Islamic group to pass a fatwa against cryptocurrencies in the Asian country.
However, despite previous preachings against digital assets in the country with the highest Muslim population globally, digital assets were legalized in September 2018. Indonesia's Ministry of Trade approved the trading of crypto assets as commodities.
Despite its legal status, fatwa's against the currency cannot be totally written off, especially with the dominance of Muslims in all nooks and cranny of the country. Decisions made by Muslim groups are not an official decree, nor do they imply an outright prohibition on cryptocurrency trading. But its far-reaching consequences in the Muslim country can not be ignored.
Source: Cryptopolitan
Please click the following URL to read the full text of the original story:
https://www.cryptopolitan.com/cryptocurrency-is-haram-indonesian-group/
--------
Indonesia denies rumours of interaction with Israel
January 20, 2022
JAKARTA: The Indonesian government on Thursday denied reports by Israeli media that officials from the two countries had recently held meetings in Tel Aviv.
Home to the world's largest Muslim population, Indonesia has no formal ties with Israel and has repeatedly called for an end to the Israeli occupation of Palestinian territories and for a two-state solution based on borders before the 1967 war.
Israel's Army Radio reported on Monday that a delegation of Indonesian officials had visited Tel Aviv to discuss strategies related to the coronavirus pandemic but gave no details about when the meeting had taken place.
Addressing a virtual press conference, Indonesian Ministry of Foreign Affairs spokesman, Teuku Faizasyah, said: "What we can emphasize here is that there was no interaction between officials of the two countries, because we do not have diplomatic relations."
He pointed out that despite the lack of formal ties, people-to-people interactions had taken place, including Indonesian pilgrims visiting religious sites in Jerusalem.
"But between governments, let me emphasize there are no formal interactions," he added. "Please differentiate things that are official in nature and business relations or people-to-people, which are out of the government's hands."
Faizasyah said Indonesia's stance on the Palestinian issue remained unchanged and its government was actively working "for Palestinian independence under the frame of a two-state solution."
Last year, the Israeli ambassador to Singapore said Tel Aviv would be willing to work toward establishing ties with southeast Asia's Muslim-majority nations — Indonesia, Malaysia, and Brunei — in the wake of the UAE, Bahrain, Sudan, and Morocco agreeing to normalize relations with Israel under US-brokered deals.
During a visit to Jakarta last month, US Secretary of State Antony Blinken discussed with Indonesian officials the possibility of normalization, a move Indonesia said it had declined to take.
Source: Arab News
Please click the following URL to read the full text of the original story:
https://www.arabnews.com/node/2008721/world
--------
US lawmakers say Tesla's Xinjiang expansion 'misguided'
January 21, 2022
WASHINGTON: The chairmen of two congressional panels on oversight and trade today assailed Tesla's expansion in China's far-western Xinjiang region, where detention camps have drawn heavy criticism, and asked the electric carmaker about its Chinese product sourcing.
"Your misguided expansion into the Xinjiang Uighur autonomous region sets a poor example and further empowers the (Chinese government)," Democrats Bill Pascrell and Earl Blumenauer, who head two House of Representatives ways and means subcommittees, wrote in a joint letter to Tesla chief executive Elon Musk.
Tesla made a New Year's Eve announcement that it opened a showroom in Xinjiang, becoming the latest foreign business caught up in tensions related to the region.
Xinjiang has become a significant point of conflict between western governments and China in recent years.
UN experts and rights groups estimate that more than a million people, mainly Uighurs and members of other Muslim minorities, have been detained in camps there.
The Chinese Embassy in Washington and Tesla did not immediately respond to requests for comment.
Pascrell and Blumenauer in the letter asked Musk whether Tesla sources any goods made or manufactured in Xinjiang and, if so, to identify them.
They also asked whether Tesla has any financial relationships with companies connected to Xinjiang and whether Tesla plans to expand into other regions in China.
The company operates a factory in Shanghai and is ramping up production there amid surging sales in China.
China has also become an export hub for Teslas bound for Europe and other markets.
President Joe Biden and US lawmakers have stepped up pressure on companies to distance themselves from Xinjiang.
Biden signed a law on Dec 23 barring imports of goods made in the region.
The two lawmakers said the questions to Musk were in part to "better understand Tesla's compliance" with the new law and other US trade regulations.
Source: Free Malaysia Today
Please click the following URL to read the full text of the original story:
https://www.freemalaysiatoday.com/category/business/2022/01/21/us-lawmakers-say-teslas-xinjiang-expansion-misguided/?__cf_chl_jschl_tk__=jK_Q1Rj7AnlOXv9Ta0iioTNAPAvI5pDyZsD41jpLws8-1642752552-0-gaNycGzNCyU
--------
Thai Police Kill 2 Suspected Rebels in Pattani after Standoff Negotiations Fail
2022-01-20
Two suspected rebels were killed and a Thai soldier was injured in a gunfight after negotiations failed during a standoff between insurgents and government authorities in Thailand's Deep South, the police commander in Pattani province said Thursday.
The incident occurred days after the Thai government and Barisan Revolusi Nasional (BRN), the main rebel group fighting a separatist insurgency in the Muslim-majority southern border region, resumed in-person peace talks in Malaysia for the first time in nearly two years.
On Thursday, police on the Deep South received a tip that a group of rebels was planning an ambush in Sai Buri district, authorities said. They asked government officials, religious leaders and community elders to help negotiate a surrender, said Maj. Gen. Narin Busaman, the Pattani provincial police chief.
"The negotiation went for more than four hours, but failed," he told BenarNews. "When the rebels left the house, they started firing at people who had gathered outside. In the ensuing gunbattle, Capt. Suriya Binyawang was shot in his left bottom, while the two insurgents were killed.
"We chose to negotiate, and the protocol strictly followed law and human rights principles," Kiattisak told reporters.
"Because the rebels opened fire, the officials were forced to respond. In the end, the criminals were killed at the scene."
He said the captain was sent to a local hospital and was out of danger.
Col. Kiattisak Neewong, spokesman for the border region's Internal Security Operations Command (ISOC-4), said the suspects were top-level insurgents.
"Since 2006, they have repeatedly committed crimes," he said, "killing and injuring a great number of people."
He blamed them for the deaths of the Kittiprapanan family in April 2021. A businessman, his daughter, and his nephew died when attackers sprayed their truck with bullets and then set it aflame in Pattani province.
Officials at the time claimed the attack was retaliation for the killing of a suspected insurgent and the arrest of two others.
'Fighters of God'
A relative of one of the dead men told BenarNews that officials could have taken them into custody, but chose to kill them.
"We are always forced to accept the consequences. We always have to endure the injustice and oppression," said the relative who spoke on condition of anonymity over safety concerns.
"We did the ceremony and buried our fighters. They are fighters of God. They will be recognized by God," the relative said.
"There were many people who came to the ceremony. Some we know and do not know – I don't know where they're from."
Last week at a hotel near Kuala Lumpur, representatives of the BRN rebels and Thai government officials agreed to form a Joint Working Group to find a peaceful solution to the decades-long insurgency in the Deep South.
A Malaysian official facilitated the meeting in Kuala Lumpur where the two sides discussed a three-point plan to reduce violence, allow for political participation and to establish a discussion mechanism in the Deep South.
Backlash over prisoner handover
On day two of the talks, Malaysian immigration authorities handed over three suspected Thai insurgents hiding in the country, the first official prisoner transfer related to the insurgency in about 25 years.
A Deep South civil society leader said the handover of the three suspected combatants had "raised doubt over Malaysia's role as an honest broker … at the negotiating table.
"The country risks becoming irrelevant in a role that requires them to be neutral and impartial," Artef Sohko, president of The Patani, a civil society group based in southern Thailand, said in a statement on Saturday.
On Thursday, Malaysian facilitator Rahim Noor said the handover of the three suspected rebels would not affect the peace talks. He said troops arrested the three who were handed over to immigration officials to be processed and deported to Thailand.
"I was not aware of the arrest. I only heard about it recently. BRN representatives also did not contact me to ask about it, nor did the Thai officials," Rahim Noor told BenarNews, adding, "This will not affect the discussion and my role as facilitator."
"That was what I heard. It is within the Immigration Department's jurisdiction. Do not ask me about their work, and they don't need to inform me about it," he said.
BenarNews was unable to reach BRN for comment on the prisoner handover.
Artef said that while no one had established a link between the peace talks and the handover, "one cannot deny the fact that the timing of the handover does not make Malaysia look good."
Source: Benar News
Please click the following URL to read the full text of the original story:
https://www.benarnews.org/english/news/thai/negotiations-fail-01202022154320.html
--------
Indonesian Militant Gets 15 Years in Prison Over Bali Attacks
By Niniek Karmini
January 20, 2022
An Islamic militant who eluded capture for 18 years was sentenced to 15 years in prison on Wednesday after an Indonesian court found him guilty of hiding information about the 2002 Bali bombings from authorities and harboring other suspects.
Prosecutors previously demanded a life sentence for Aris Sumarsono, 58, whose real name is Arif Sunarso but is better known as Zulkarnaen, for his role in the October 2002 Bali bombings that killed 202 people, mostly foreign tourists including 88 Australians and seven Americans.
However, the panel of three judges in East Jakarta District Court said they ignored the prosecutors' first charge because the prosecution period had expired, and they sentenced Zulkarnaen to 15 years in jail for harboring other suspects, including bomb-maker Upik Lawanga, and for hiding information from authorities about the deadly attacks.
Indonesia's Criminal Code stipulates that the authority to prosecute criminals is abolished after 18 years.
"The accused is found guilty in a legal and convincing manner of carrying out an act of terrorism of third charge," the presiding judge told the court in a session that was held remotely due to the pandemic, adding that Zulkarnaen knew about the terrorism attacks but "did not inform authorities; instead, he harbored a terror suspect."
Zulkarnaen has been detained since December 10, 2020. The judges ordered that the time he has already served be deducted from his sentence.
Prosecutors said they would appeal to a higher court, while Zulkarnaen said he accepted the ruling and would not appeal.
Police and prosecutors say Zulkarnaen is the former military commander of Jemaah Islamiyah, a Southeast Asian militant group with ties to al-Qaida. The group is widely blamed for the October 2002 nightclub bombings on the Indonesian resort island of Bali and attacks in the Philippines.
Zulkarnaen had eluded capture for 18 years after being named a suspect in the 2002 suicide bombings of Paddy's Pub and the Sari Club in Bali. He was arrested in 2020 in the same southern town on Sumatra island where Lawanga, a bomb-maker for the Jemaah Islamiyah network who eluded capture for 16 years, was arrested by counterterrorism police a week earlier. Lawanga was sentenced to life in prison last month.
Police were tipped off to their hideout after interrogating several suspected militants arrested in earlier raids.
Zulkarnaen argued that although he was a leader of the network's military wing, he was not involved in the operation of the Bali bombings, as he was focused on organizing his squad for sectarian conflicts in Ambon and Poso and in the southern Philippines.
"I didn't even know when the Bali bombings would take place," Zulkarnaen told the court in his plea last week.
During his trial, which began in September, other convicted militants in the 2002 Bali bombings, including Umar Patek and Ali Imron, who were sentenced to 20 years and life in jail, respectively, supported Zulkarnaen's claim, saying he knew about the plot but did not play a role in its operation.
Police previously said Zulkarnaen masterminded church attacks that occurred simultaneously in many Indonesian regions on Christmas and New Year's Eve in 2000 that killed more than 20 people. He was also the mastermind of a bomb attack on the official residence of the Philippine ambassador in Jakarta in 2000 that killed two people, and the architect of sectarian conflict in Ambon and Poso from 1998 to 2000.
Conflicts between Christians and Muslims in Ambon, the provincial capital of the Molluca islands, left more than 5,000 people dead and half a million displaced. The Muslim-Christian conflict in Poso, known as a hotbed of Islamic militancy on Indonesia's Sulawesi island, killed at least 1,000 people from 1998 to 2002.
Zulkarnaen was among the first Indonesian militants to go to Afghanistan in the 1980s for training. He later became an instructor at a military academy there for seven years, Indonesian police said.
Since May 2005, Zulkarnaen has been named on an al-Qaida sanctions list by the U.N. Security Council for being associated with Osama bin Laden or the Taliban.
The Security Council said that Zulkarnaen, who became an expert in sabotage, was one of al-Qaida's representatives in Southeast Asia and one of the few people in Indonesia who had had direct contact with bin Laden's network.
It said that Zulkarnaen led a squad of fighters known as the Laskar Khos, or Special Force, whose members were recruited from among some 300 Indonesians who trained in Afghanistan and the Philippines.
Zulkarnaen was appointed the head of Camp Saddah, a military academy in the southern Philippines established for fighters from Southeast Asia, the Security Council said. He spent a decade at the camp training other Jemaah Islamiyah members.
Source: The Diplomat
Please click the following URL to read the full text of the original story:
https://thediplomat.com/2022/01/indonesian-militant-gets-15-years-in-prison-over-bali-attacks/
--------
South Asia
Reopening schools for girls our responsibility, not world pressure: Taliban
Jan 21, 2022
KABUL: The Taliban-led government in Afghanistan has said that reopening schools for girls across the country was their responsibility and not due to world pressure.
The remarks were made by Acting Minister Maulaee Noorullah Muneer during his meeting with Deborah Lyons, the UN General-Secretary's special representative to Afghanistan, here on Thursday, Khaama Press reported.
Muneer said that getting an education is the right of girls and the Taliban government has the responsibility to provide it.
Taliban officials have announced that higher schools for girls and public universities for boys and girls will be reopened in the next educational year that begins in March.
At least 150 public universities for boys and girls and all public higher schools for girls have remained closed since the country's takeover by the Taliban in August 2021.
Source: Times Of India
Please click the following URL to read the full text of the original story:
https://timesofindia.indiatimes.com/world/south-asia/reopening-schools-for-girls-our-responsibility-not-world-pressure-taliban/articleshow/89030695.cms
--------
Taliban root cause of Afghanistan's troubles; people face most difficult scenario in country's history: Expert
Jan 21, 2022
KABUL: As people residing in Afghanistan face the horrors of Taliban atrocities since the fall of Kabul, an expert believes that the Taliban are the root cause of all of Afghanistan's troubles and under their rule people are facing the most difficult scenario in the country's history.
Red Lantern Analytica on Thursday hosted a webinar titled "Regional and Global Implications of Taliban Rule: Afghan Voices." The Red Lantern Analytica organized a panel featuring specialists in the fields of human rights, security, and geopolitics of South Asia.
Kabir Haqmal, an ex-spokesperson for the office of the National Security Council said, "The Taliban regime has brought upon a crisis which is a humanitarian crisis, a national crisis, as well as an economic crisis and a political crisis. This has been brought upon by the Taliban, which is backed by regional and some international powers."
Haqmal said that there is no conflict that may kill millions, but ordinary Afghans are forced to leave the nation while millions live below the poverty line. Also, millions of women lack access to education, and the Afghan community lacks trust in the Taliban regime.
He added that the Taliban's actions are backed by ISI operatives and the Pakistani and Chinese governments. Every day, women and members of Afghanistan's ethnic communities march on the streets, refusing to accept Taliban authority.
The Taliban's return has set the path for another catastrophe unprecedented in the country's history, necessitating another revolution. The Taliban are unwilling to work democratically because they reject public opinion and deny elections and media coverage, among many other things, Haqmal noted.
He further stated that the Taliban are the "root cause" of all of Afghanistan's troubles, and Afghans under their rule are facing the most difficult scenario in the country's history.
Talking about the humanitarian assistance provided to Afghanistan, Haqmal said that several foreign groups and organizations are attempting to provide assistance worth millions of dollars, but their efforts have proven largely ineffective.
"When a government that has operated democratically for two decades abruptly relinquishes power, these organizations cannot simply fulfil their responsibilities by infusing money into the country at a time when the Afghan administrative system has completely crumbled," he added.
According to Haqmal, the ideal form of help for Afghanistan would be for the international community to pressure the Taliban regime into accepting a "loya jorga" system (elections) for a certain term in order to construct a favourable administrative system for Afghans.
Afghans should have the right to vote, and the country should hold legitimate democratic elections. If fair elections were held, the Afghans would have ousted the Taliban, he added.
In response to a question on whether he could discuss Pakistan's involvement in causing the Taliban crisis, Haqmal stated that Pakistan is the "primary element" driving Taliban rule.
Major Amit Bansal, who addressed an Indian perspective on Afghanistan's violence and anarchy, as well as the Doha Agreement Factor, which was a big blunder in the making, stated the deal did not take the opinions of the Afghan people into consideration, and the agreement struck between the US and Afghanistan was a watershed moment.
Bansal continued discussing how the greatest threat to Afghanistan throughout the social spectrum is the humanitarian food crisis, which will only worsen as it spreads to the country's most marginalized parts.
He also discussed how Pakistan has been a significant impediment and has been responsible for building barriers in the movement of supplies and imports via its shared border with Afghanistan.
Bansal concluded by stating that the "only way to resolve these issues is for the Afghan people to take action. Rather than fighting and fleeing the country, the people must find a solution and unify through democratic protests."
Meanwhile, Nilofar Ayoubi, an Afghan journalist who touched briefly on the issues of women in Afghanistan, said that both the regional as well as the international community have turned a blind eye towards the plight of Afghan women.
Source: Times Of India
Please click the following URL to read the full text of the original story:
https://timesofindia.indiatimes.com/world/south-asia/taliban-root-cause-of-afghanistans-troubles-people-face-most-difficult-scenario-in-countrys-history-expert/articleshow/89033524.cms
--------
UN provides $32 million cash aid to Afghanistan
Jan 21, 2022
KABUL: The United Nations has provided $32 million humanitarian aid in cash to Afghanistan on Thursday which was delivered to Afghanistan International Bank (AIB), local media reported.
Central Bank of Afghanistan-Da Afghanistan Bank- said that UN aid to Afghanistan is going on and they received $32 million in cash, Khaama Press reported.
Da Afghanistan Bank in a statement said that the amount of money was delivered to Afghanistan International Bank (AIB).
According to the statement, they welcome all those humanitarian aids efforts that bring positive changes in the lives of people in most need.
The amount of money is part of the process based on which the UN provides to Afghanistan $20 million weekly until March 2022.
The Taliban took over control of Kabul on August 15 and following this the country has been battered by deepening economic, humanitarian and security crisis.
A combination of a suspension of foreign aid, the freezing of Afghan government assets, and international sanctions on the Taliban, have plunged a country already suffering from high poverty levels into a full-blown economic crisis.
Source: Times Of India
Please click the following URL to read the full text of the original story:
https://timesofindia.indiatimes.com/world/south-asia/un-provides-32-million-cash-aid-to-afghanistan/articleshow/89030098.cms
--------
EU reopens embassy in Afghanistan: IEA
21 Jan 2022
Foreign Ministry of the Islamic Emirate of Afghanistan on Thursday, January 20 announced that European Union officially reopened its diplomatic office in Kabul.
Spokesman of the Ministry Abdul Qahar Balkhi on the Twitter post said that the EU's diplomatic office has officially resumed its operations in Afghanistan.
"Following consecutive meetings and reaching an understanding with EU representatives, the European Union officially opened its embassy with a permanent presence in Kabul and practically commenced operations." Reads the Twitter post.
In the meantime, Abdul Qahar Balkhi said that the EU announced 268 million euro additional assistance apart from the 220 million euro humanitarian aid to Afghanistan.
He added that a portion of the money will be used for teachers and their salaries which he welcomed.
Source: Khaama Press
Please click the following URL to read the full text of the original story:
https://www.khaama.com/eu-reopens-embasy-in-afghanistan-iea-86856/
--------
Europe
UK Law Firm Seeks Arrest Of Top Indian Officials For Kashmir 'War Crimes' Under The Universal Jurisdiction Principle
Ahmet Gurhan Kartal
20.01.2022
LONDON
A UK-based legal investigation firm on Wednesday filed an application calling on the British police to arrest Indian government officials for "war crimes" in Indian-administered Jammu and Kashmir.
"A legal appeal for the arrest of two Indian government officials under the Universal Jurisdiction principle has been made to London's Metropolitan Police, following the release of a report which accuses the individuals of war crimes against Kashmiri Muslims," law firm Stoke White said in a statement.
India's army chief Gen. Manoj Mukund Naravane and Home Minister Amit Shah "could be liable for arrest by the Metropolitan Police's War Crimes Unit … on alleged war crimes in Jammu and Kashmir," the firm said.
A report by the law firm into alleged war crimes in the disputed Himalayan region suggests that "Indian security forces, headed by Naravane and Shah, have been responsible for the torture, kidnapping and extrajudicial killing of activists, journalists, and other innocent civilians, particularly targeting Muslims."
"This report is dedicated to the families who have lost loved ones without a trace, and who experience daily threats when trying to attain justice," said Khalil Dewan, the author of the report and head of Stoke White Investigations.
Hakan Camuz, director of Stoke White, said: "The fact that Kashmiri Muslims have only international law to turn to after decades of seeking justice in their own country and only being subjected to further violence for doing so, means Stoke White must begin the process of justice on their behalf, in a country that we understand respects the rule of law."
Camuz said in a press release that the application to the UK Met Police's war crimes unit is a "launchpad to investigate prime minister Narendra Modi's government ministers for war crimes."
Speaking to Anadolu Agency, Camuz said: "This is the first legal action against (Indian Prime Minister Narendra) Modi and his government officials and military officials for the war crimes committed in Kashmir.
"Our investigation is still ongoing and more information is coming out of atrocities taking place in. We will pursue justice as for the victims."
Indian authorities are yet to comment on the issue to Anadolu Agency.
Disputed region
Kashmir, a Muslim-majority Himalayan region, is held by India and Pakistan in parts and claimed by both in full. A small sliver of Kashmir is also held by China.
Since they were partitioned in 1947, India and Pakistan have fought three wars – in 1948, 1965 and 1971 – two of them over Kashmir.
Source: Anadolu Agency
Please click the following URL to read the full text of the original story:
https://www.aa.com.tr/en/europe/uk-law-firm-seeks-arrest-of-top-indian-officials-for-kashmir-war-crimes/2480397
--------
UK police arrest two men over Texas synagogue hostage-taking
January 21, 2022
LONDON: British police said on Thursday they have arrested two people in connection with a hostage-taking at a synagogue in Texas.
Counter Terrorism Police North West said one man was arrested on Thursday in Birmingham, central England, and another in the northern English city of Manchester. They are being held for questioning and have not yet been charged.
The force said it was continuing to support US authorities with their investigation into Saturday's hostage incident. Malik Faisal Akram, a 44-year-old British citizen, took four people hostage at a Texas synagogue in a 10-hour standoff that ended in his death. All four hostages were unharmed.
Police did not disclose details about the two people detained on Thursday. British police do not release names and details of detainees until they are charged. On Sunday, police arrested British teenagers in Manchester as part of the investigation. They were later released without charge.
Source: Dawn
Please click the following URL to read the full text of the original story:
https://www.dawn.com/news/1670624/uk-police-arrest-two-men-over-texas-synagogue-hostage-taking
--------
World powers insist Iran deal still possible, but 'time running out'
January 21, 2022
BERLIN: US Secretary of State Antony Blinken and European allies insisted it was still possible to revive the Iran nuclear deal but said "time is running out", after talks in Berlin on Thursday.
Blinken told reporters that negotiators working in Vienna to salvage the 2015 accord with Tehran had seen "modest progress in the last couple weeks" but were taking nothing for granted.
"My own assessment, talking to all of our colleagues, is that returning to mutual compliance, it remains possible," Blinken said.
Speaking at a joint news conference, German Foreign Minister Annalena Baerbock said "urgent progress" was needed in talks aimed at rescuing the deal.
"The window for finding a solution is closing," she said.
"The negotiations are in a decisive phase. We need urgent, urgent progress, otherwise we will not be successful in reaching a joint accord."
Her French counterpart Jean-Yves Le Drian, also in Berlin for talks focused primarily on the Ukraine crisis, warned that "the negotiations cannot go on so slowly" with Tehran.
He complained that the progress in the meetings was "partial, timid and slow", adding it was crucial to now "pick up the pace" or risk failure.
Blinken agreed it was a "decisive moment" in the negotiations, adding "time is running out" to reach a deal.
Their comments came a day after US President Joe Biden said it was "not time to give up" on the talks with Iran, insisting "there is some progress being made".
Negotiations to restore the landmark accord between Tehran and world powers — the United States, France, Britain, Russia, China and Germany — began last year but stopped in June as Iran elected ultraconservative President Ebrahim Raisi.
The talks on the accord known as the JCPOA resumed in November.
Blinken last week said there were only "a few weeks left" to save the deal and that the US was ready to look at "other options" if the talks collapse.
The deal offered Iran much-needed relief from sanctions that have crippled its economy, in return for curbs on its nuclear programme.
Source: Dawn
Please click the following URL to read the full text of the original story:
https://www.dawn.com/news/1670627/world-powers-insist-iran-deal-still-possible-but-time-running-out
--------
Mideast
All Muslims Must Be Vigilant Against Danger Of Takfirism: Iranian President
Jan 20, 2022
Speaking on Thursday during a meeting with Rawil Gaynutdin, Chairman of the Council of Muftis of Russia, Ebrahim Raiesi referred to the good relations between Iran and Russia, and said, "This trip will be a turning point in economic, political and especially cultural relations between the two countries".
The President added, "Relations with the Muslims of Russia are of special importance for the Islamic Republic of Iran".
Raisi pointed out, "One of the characteristics of Russia is that the followers of the divine and Abrahamic religions live together with their beliefs".
Raeisi emphasized the high position of the mosque in Islam, noting, "Mosques are the center of communication between Muslims, the centre of worship of God, a place to inform people about issues and a place to create hope".
He stated, "What we should be worried about today along with atheism is the issue of extremism. Extremism and takfir are detrimental to Muslims".
The President noted, "Some people have damaged the religion of God in the name of Islam, and we must be sensitive to the takfiri movement".
"Our position and that of Russia in Syria was not against the infidels, but against the agent of the Arrogance and the Zionist Regime", he added.
Raeisi also accepted the invitation of the Chairman of the Russian Mufti Council to visit the Moscow Grand Mosque and stressed the need to prevent deviation among Muslims.
Source: Mehr News
Please click the following URL to read the full text of the original story:
https://en.mehrnews.com/news/183100/All-Muslims-must-be-vigilant-against-danger-of-takfirism
--------
President Rayeesi: Evil Alliance of US, Terrorist Groups Clear to World
2022-January-20
The "evil alliance" of the US with terrorists is clear to the world, especially to the nations of West Asia, from Syria to Afghanistan, Rayeesi said, addressing a meeting of Russia's State Duma in Moscow on Thursday.
He warned of complex plots aimed at sending Takfiri terrorists on "new missions from the Caucasus to Central Asia", adding, "Experience has shown that it is pure Islamic thought that can prevent the formation of extremism and Takfiri terrorism."
The Iranian president emphasized that the resistance of nations is the main cause of the failure of the policy of military occupation and the United States' escape from Iraq and Afghanistan.
"The idea of resistance serves the independence of countries. In modern times, the concept of resistance plays a central role in deterrence equations," he stated.
He, meantime, said that the US is in the weakest position it has ever been, and that its "strategy of domination" is in disarray thanks to the "resistance" of independent nations such as Iran and Russia.
"The strategy of domination has now failed, and the United States is in its weakest position, and the power of independent nations is experiencing its historic growth," Rayeesi said.
"The important thing in this age, which requires vigilance, is that the desires for domination have not disappeared and new forms of domination are on the agenda," he added.
Rayeesi said the new forms of domination are meant to weaken independent countries, particularly through economic sanctions, and promote instability and insecurity. "In such a way that they try to change the place of the oppressor and the oppressed in public opinion," he said.
The president added that an international system based on domination has yielded no result but war, violence, insecurity and division among nations.
Rayeesi said Iran is determined to promote "maximum interaction" with all countries around the world, specially its neighbors and allies.
"The purpose and basis of this cooperation and interaction is the mutual interests of nations and the increasing formation of a 'civilized global community," he added, noting that such a goal can be achieved through cooperation among "independent countries with high cultures and attention to the principles of justice, morality and spirituality".
He said Iran's policy of maximum interactions with independent states are "original and will continue regardless of the developments in the international environment".
Reiterating Iran's will and readiness to expand relations with Russia, Rayeesi said there are very clear horizons for cooperation between Tehran and Moscow at bilateral, regional and international levels.
"Strengthening Iran-Russia relations in bilateral and multilateral forms will boost the economies of the two nations and strengthen regional and international security," the Iranian president added,
He said economic and trade capacities of Iran and Russia along with their power and influence in the geographical areas can strengthen the convergence between the regions.
He added that Iran and Russia have had a "successful" model of cooperation in Syria which has also "ensured the independence of the countries and the consolidation of regional security in the continuation of the resistance of the Syrian people and government".
Elsewhere in his address, Rayeesi said imposing sanctions on nations is a common form of new domination, stressing the importance of cooperation among independent states and a collective response to counter such a policy.
"Otherwise, sanctions will affect all countries, even US allies, under various pretexts," he added.
He noted that the United States claimed that it has imposed sanctions on Iran over the Islamic Republic's nuclear activities, although it is clear to all that Tehran's nuclear program is legal and under the constant supervision of the International Atomic Energy Agency (IAEA).
"But the reality is that in different historical periods of Iran's development, whenever our nation has raised the banner of nationalism, independence, or scientific development, it has faced sanctions and pressures of the Iranian nation's enemies," Rayeesi said.
In accordance with the fatwa of Leader of the Islamic Revolution Ayatollah Seyed Ali Khamenei, Iran does not look for a nuclear weapon, he added, emphasizing, "Such weapons have no place in our defense strategy".
The chief executive warned that the US seeks to oppose the Iranian nation's rights, saying, "Our philosophy is also clear: 'We do not relinquish the rights of our nation.'"
"We are not satisfied with anything less than our rights. The Islamic Republic of Iran is serious about reaching an agreement if the other parties are serious about lifting the sanctions effectively and operationally," Rayeesi said.
Iran, Rayeesi said, is the winner of two battlefields; one against terrorism and the other against the American campaign of maximum economic pressure.
The president said the country has "extensive economic potential, especially in the fields of energy, trade, agriculture, industry and technology, which pave the way for beneficial cooperation for any bilateral or multilateral interaction with different countries".
He noted that basic agreements which have been signed between Tehran and Moscow would set the stage for a significant leap in bilateral economic relations, serve both nations' interests and promote peace and stability of nations in different regions.
"The privileged geographical location of Iran, especially the north-south corridor, can make trade from India to Russia and Europe less expensive and more prosperous," Rayeesi said.
Source: Fars News Agency
Please click the following URL to read the full text of the original story:
https://www.farsnews.ir/en/news/14001030000484/Presiden-Rayeesi-Evil-Alliance-f-US-Terrris-Grps-Clear-Wrld
--------
President Rayeesi Calls for Increasing Iran's Share in Russian Market
2022-January-20
Addressing the Iranian traders residing in Russia, President Rayeesi stressed the need to reduce barriers to issuing export licenses, saying that Iran's share in the Russian market can definitely be improved.
After a three-hour meeting with Russian President Vladimir Putin on Wednesday, President Rayeesi delivered a speech in a ceremony held in the presence of the Iranian traders residing in Russia.
Travel for Iranian citizens and students abroad should be facilitated and their problems should be resolved, he said in this ceremony, calling on the Ministry of Health and Medical Education and Ministry of Science, Research and Technology to address the problems of the Iranian students.
All Iranians in any part of the world should do their best to achieve growth and development for their country, he also said, adding, "Great Iranian men and women in the fields of science, culture, and art, as well as the Resistance, made history that we can be proud of."
"If we want to introduce the hero of the fight against terrorism to the world, Lieutenant General Qassem Soleimani is the figure that we would name," President Rayeesi stressed.
Elsewhere in his remarks, he referred to his meeting with Putin, saying that common issues in the fields of economy, the strong role of Iran and Russia in the region, and the development of relations were discussed in the meeting.
Referring to the possible ways for creating a suitable platform for Iranian goods in the Russian markets, he said, "The Russian President also said that Iran's share in the Russian market can definitely be improved."
Source: Fars News Agency
Please click the following URL to read the full text of the original story:
https://www.farsnews.ir/en/news/14001030000295/Presiden-Rayeesi-Calls-fr-Increasing-Iran's-Share-in-Rssian-Marke
--------
Iran Warns of Deteriorating Situation in Occupied Palestinian Territories
2022-January-20
Addressing a Security Council meeting on "the situation in the Middle East including Question of Palestine", Takht Ravanchi condemned the UNSC's refusal to take the Israeli regime to task over its war crimes and crimes against humanity targeting the Palestinian people.
He catalogued a litany of the regime's criminal activities targeting the Palestinians and others in the region over the past year, before lambasting the Council's inertia concerning Tel Aviv.
"The situation in the Occupied Palestinian Territory continues to deteriorate, posing a threat to international peace and security," Takht Ravanchi said.
The official noted how the regime has slain as many as 341 Palestinians, including 86 children, across the Palestinian territories, adding that the number of the minors, who had perished as a result of the regime's brutality last year, was the highest since 2014.
"These measures constitute war crimes and crimes against humanity, for which the perpetrators of such crimes must be brought to justice," Takht Ravanchi asserted.
The regime had also razed down 894 Palestinian-owned structures in 2021, which resulted in displacing 1,179 people, he stated.
However, it was "the inaction of the Security Council [that] has emboldened the Israeli regime to continue its crimes against the oppressed people of Palestine," the envoy stated.
The Security Council must oblige the Israeli regime to put an immediate end to its systematic violations of human rights and international humanitarian law in the Occupied Palestinian Territory, Takht Ravanchi underlined.
In relevant remarks in December, Iranian Foreign Minister Hossein Amir Abdollahian in a phone talk with Politburo Chief of Palestinian Resistance Movement Hamas Ismail Haniyeh underlined that the fake regime of Israel is the root cause of the region's entire difficulties and problems.
Source: Fars News Agency
Please click the following URL to read the full text of the original story:
https://www.farsnews.ir/en/news/14001030000411/Iran-Warns-f-Deeriraing-Siain-in-Occpied-Palesinian-Terriries
--------
Iran, Russia, China to stage Indian Ocean war games
20 January ,2022
Iran, Russia and China will begin on Friday joint naval drills for three days in the Indian Ocean, seeking to reinforce "common security", an Iranian naval official said Thursday.
The announcement of the manoeuvres coincides with Iranian President Ebrahim Raisi's official visit to Moscow, where he said Tehran has "no limits for expanding ties with Russia".
The drills also come during talks in Vienna aimed at salvaging a 2015 nuclear deal between Iran and world powers, including Russia and China. That agreement had offered Tehran relief from crippling international sanctions in return for deep curbs to its nuclear program.
Then-US president Donald Trump unilaterally withdrew his country from the pact in 2018 and reimposed sanctions, leading Tehran to begin reneging on its commitments.
The spokesman for the exercises, Admiral Mustafa Tajeddini, told state television that they would include "the participation of 11 naval units from the armed forces of Iran, three units from the Revolutionary Guards' navy, three units from Russia and two units from China".
He added that they would take place over an area of 17,000 square kilometres (almost 6,600 square miles) in the northern Indian Ocean.
Tajeddini said they aim to "enhance capabilities and combat readiness, strengthen military ties between the Iranian, Russian and Chinese navies, ensure common security and counter maritime terrorism".
Source: Al Arabiya
Please click the following URL to read the full text of the original story:
https://english.alarabiya.net/News/world/2022/01/20/Iran-Russia-China-to-stage-Indian-Ocean-war-games-
--------
Israeli army detains 7 Palestinians including disabled man
Awad Rajoub
20.01.2022
RAMALLAH, Palestine
Israeli army on Thursday detained seven Palestinians, including a disabled man.
According to the Palestinian Prisoner Society (PPS), an NGO, the arrests took place in the West Bank city of Jenin and Jerusalem.
Eyewitnesses told Anadolu Agency that the army arrested a disabled man in Qabatiya town in Jenin.
"The Israeli army detained Abdul-Kader Khuzaymah, who is in his 60s and disabled. He was arrested with his son," eyewitnesses said.
The Israeli army often arbitrarily detains Palestinians in the occupied West Bank and East Jerusalem.
Source: Anadolu Agency
Please click the following URL to read the full text of the original story:
https://www.aa.com.tr/en/middle-east/israeli-army-detains-7-palestinians-including-disabled-man/2480584
--------
Africa
Sudan military chief Burhan announces ministerial appointments: Sovereign council
20 January ,2022
Sudan's military chief General Abdel Fattah al-Burhan appointed 15 ministers in the government, a statement from the Sovereign Council said on Thursday.
Burhan's appointments include Ali Sadek Ali for the foreign ministry and Mohammed Abdallah Mahmoud for the energy portfolio.
Source: Al Arabiya
Please click the following URL to read the full text of the original story:
https://english.alarabiya.net/News/middle-east/2022/01/20/Sudan-military-chief-Burhan-announces-ministerial-appointments-Sovereign-council
--------
Thousands protest in Sudan against coup killings
20 January ,2022
Thousands of Sudanese took to the streets Thursday in the capital to protest against the killings of dozens in a crackdown since last year's military coup, an AFP correspondent said.
The demonstrations, largely in Khartoum, were the latest since the October 25 coup led by General Abdel Fattah al-Burhan, which derailed a civilian-military power-sharing deal painstakingly negotiated in the wake of the 2019 ouster of autocrat Omar al-Bashir.
The latest protests come as the US has sought to bolster UN-led efforts to end the violence and resume dialogue aimed at reviving a transition to full civilian rule.
For the latest headlines, follow our Google News channel online or via the app.
On Wednesday, US Assistant Secretary of State Molly Phee and special envoy for the Horn of Africa, David Satterfield, held meetings with the bereaved families of people killed during the protests.
Protesters converged on Thursday from several parts of the capital onto a main artery in east Khartoum, according to the AFP correspondent.
At least 72 people have been killed -- including many by live rounds -- during the ongoing crackdown, according to a count by a pro-democracy group of medics.
Sudan's authorities have repeatedly denied using live ammunition against demonstrators, and insist scores of security personnel have been wounded during protests.
A police general was stabbed to death a week ago.
The coup has been met with wide international condemnation.
At least seven protesters were killed on Monday alone, the medics said, in one of the bloodiest days of anti-coup rallies.
Pro-democracy activists launched calls for civil disobedience which saw many shops closed, streets barricaded, and hundreds rallying across Sudan.
Prosecutors, judges, university professors, and doctors have also joined in the civil disobedience campaign, according to separate statements.
Phee and Satterfield met with members of the Sudanese Professionals Association (SPA), an umbrella of unions which were instrumental in the protests leading up to the ouster of Bashir in April 2019.
Source: Al Arabiya
Please click the following URL to read the full text of the original story:
https://english.alarabiya.net/News/middle-east/2022/01/20/Thousands-protest-in-Sudan-against-coup-killings-
--------
Mali revises its military agreements, signs new ones amid embargo
Aurore Bonny
21.01.2022
DOUALA, Cameroon
Mali's Interim President Assimi Goita discussed major reforms undertaken within the army while speaking at its 61st anniversary Thursday in Kati, a town hosting one of the country's largest military camps.
"New agreements have been signed, always with the essential objective of securing Malians and their property," said Goita, the head of the ruling junta.
The transitional authorities have also requested a review of certain military cooperation agreements, he said, without elaborating further.
Prime Minister Choguel Maiga made a similar announcement earlier this month in an interview on Malian state television, citing the need to review military cooperation agreements between Mali and France.
"We want to reread the unbalanced agreements that make us a state that cannot even fly over its territory without authorization from France," he said.
The announcements come at a time when the Economic Community of West African States (ECOWAS) has placed member country Mali under an embargo by imposing border closures and economic sanctions.
Even the European Union has suspended its budgetary support to the Malian government and has aligned itself with ECOWAS.
These blocs blame the junta, which has been in power since August 2020, for wanting to extend the transition period by five years, even though various related agreements provide for elections in February 2022.
The transition's leaders, in a country plagued by terrorism, have decided to take matters into their own hands without relying on certain partners, notably through these military adjustments.
Mali also refused to allow a German military transport plane to fly over its territory on its way to Niger, the German air force said Thursday on Twitter.
Maiga previously said that the country is looking for a partner and has turned to Russia, which provided 80% of its military equipment.
Source: Anadolu Agency
Please click the following URL to read the full text of the original story:
https://www.aa.com.tr/en/africa/mali-revises-its-military-agreements-signs-new-ones-amid-embargo/2481206
--------
Sudan agrees with US on 4 points to resolve its political crisis
Mohammed Amin
21.01.2022
KHARTOUM, Sudan
Sudan and the US agreed on four points to resolve the North African country's political crisis, the Sudanese Sovereign Council said Thursday.
The development came after US Assistant Secretary of State for African Affairs Molly Phee and David Satterfield, the US special envoy for the Horn of Africa, met with the head of the Sovereign Council, Abdel Fattah al-Burhan.
The four points include the commencement of an inclusive dialogue between all Sudanese political parties in order to reach a national consensus to resolve the crisis, the formation of a civilian-led government, amendments to the transitional constitution and the conducting of free and fair elections by the end of the transitional period, the Sovereign Council said in a statement.
The US embassy in Khartoum said the two diplomats warned that Washington would impose punitive measures on those who obstruct the realization of the agreed points.
"The assistant secretary and special envoy made it clear that the United States will consider measures to hold accountable those responsible for failure to move forward on these goals," the US embassy's statement read in part.
They also underscored that the US will not resume paused assistance to the Sudanese government "absent and end to violence and a restoration of a civilian-led government that reflects the will of the people of Sudan."
Source: Anadolu Agency
Please click the following URL to read the full text of the original story:
https://www.aa.com.tr/en/africa/sudan-agrees-with-us-on-4-points-to-resolve-its-political-crisis/2481179
--------
'Tunisia's Supreme Judicial Council to keep working despite presidential decree'
Yosra Ouanes
20.01.2022
TUNIS, Tunisia
Tunisia's Supreme Judicial Council announced that its members will "continue to carry out their duties regardless" of President Kais Saied's decree to end their privileges.
The statement comes following a decree by Saied on Wednesday evening to "put an end to the grants and privileges" granted to members of the Supreme Judicial Council, a constitutional body monitoring the proper functioning of the judiciary.
"We hope that this presidential order will not be a means of putting pressure on the Supreme Judicial Council," the head of the council, Youssef Bouzacher, said in a statement to local Shams FM radio, noting that the constitution grants the council "self-management".
Bouzacher said the council "will present its opinion on the decree" that "the constitutional structure of the judiciary cannot be compromised."
Concerns have been raised in Tunisia recently regarding the independence of the judiciary in light of Saied's statements that the judiciary is "a function of the state," and his allusion to the dissolution of the Supreme Judicial Council.
On July 25, Saied deposed the government, suspended parliament, and assumed executive authority.
Source: Anadolu Agency
Please click the following URL to read the full text of the original story:
https://www.aa.com.tr/en/africa/tunisias-supreme-judicial-council-to-keep-working-despite-presidential-decree/2480466
--------
North America
Council On American-Islamic Relations Asks Pentagon Officials To Resign For Botched Kabul Strike
20 January ,2022
Any Pentagon official directly involved in a botched air strike in Afghanistan last year should resign, including US Defence Secretary Lloyd Austin, a Muslim-American advocacy group has demanded.
The US-based Muslim body Council on American-Islamic Relations (CAIR) also called for the resignation of "any military officials who had a direct role in approving the drone strike that killed 10 civilians" in August.
CAIR National Deputy Director Edward Ahmed Mitchell said the video shows "the Pentagon launched a reckless attack that was guaranteed to kill innocent people in a densely-packed neighbourhood."
"This attack was not simply an honest mistake or a rare occurrence; it was the latest in a long line of reckless drone strikes that have killed innocent people at homes, weddings and funerals in Afghanistan, Pakistan, Yemen, and elsewhere," said Mitchell.
Pentagon releases video
The demand came a day after the Pentagon released a video of the attack.
The New York Times obtained the footage through a Freedom of Information Act lawsuit against US Central Command, which then posted the imagery to its website on Thursday.
It marks the first public release of video footage of the August 29 strike, which the Pentagon initially defended but later called a tragic mistake.
The videos include about 25 minutes of footage from what the Times reported were two MQ-9 Reaper drones.
The footage shows the scene of the strike prior to, during and after a missile struck a civilian car in a courtyard on a residential street.
Indistinct images show individuals moving in or near the attack zone.
"Any Pentagon leaders who played a direct role in approving the horrific massacre of these innocent people – including seven children – should take responsibility by stepping down. If secretary Austin was directly involved in approving the strike, he should resign," Mitchell added.
Source: Trt World
Please click the following URL to read the full text of the original story:
https://www.trtworld.com/asia/us-muslim-group-asks-pentagon-officials-to-resign-for-botched-kabul-strike-53900
--------
Not possible to unite Afghanistan under one govt, says Biden
Anwar Iqbal
January 21, 2022
WASHINGTON: US President Joe Biden said on Thursday that he withdrew his troops from Afghanistan because it's not possible to unify the war-torn country under one single government.
At a White House news conference, Mr Biden also said that the United States was "spending a billion dollars a week in Afghanistan for 20 years" and could not afford to do so indefinitely.
The Biden administration started pulling out troops from Afghanistan in August last year, leaving behind a vacuum, filled by the Taliban. Taliban troops entered Kabul on Aug 15 and replaced the US-backed government with their own. Since then Taliban have ignored US appeals to include other political forces into the government and to protect the rights of Afghan women and religious minorities guaranteed in the US-backed Afghan constitution.
"Let's take Afghanistan. I know you all would like to focus on that, which is legitimate," said President Biden while responding to his government's alleged incompetence.
"Raise your hand if you think anyone was going to be able to unify Afghanistan under one single government," he said. "It's been the graveyard of empires for a solid reason: It is not susceptible to unity."
He said when he took over the government in January last year he had to decide whether to "continue spending that much money per week in the state of Afghanistan, knowing that the idea that being able to succeed — other than sending more body bags back home — is highly, highly unusual." So, he decided to leave Afghanistan, he added.
However, opinion surveys conducted since the US withdrawal indicate that most Americans are unhappy with the decision. A recent survey showed that "two-thirds of all Americans and more than 7 in 10 veterans" were unhappy with the decision.
According to the Brookings Institution, there are about 775,000 Afghan war veterans in America, many with multiple tours of duty. "They are angry about the withdrawal, 73 per cent feel betrayed, and 67 per cent feel humiliated," the Brookings added.
Reaching out to those upset with his decision, President Biden said that there was no way to get out of Afghanistan easily after 20 years. "Not possible no matter when you did it. And I make no apologies for what I did," he added.
Source: Dawn
Please click the following URL to read the full text of the original story:
https://www.dawn.com/news/1670623/not-possible-to-unite-afghanistan-under-one-govt-says-biden
--------
Democratic US lawmakers urge Biden to overhaul counterterror rules
Michael Gabriel Hernandez
21.01.2022
WASHINGTON
A bicameral group of Democratic lawmakers urged President Joe Biden on Thursday to overhaul the US' international counterterrorism operations, including its drone targeting criteria, as he carries out a policy review.
"We strongly urge your Administration to review and overhaul U.S. counterterrorism policy to center human rights and the protection of civilians, align with U.S. and international law, prioritize non-lethal tools to address conflict and fragility, and only use force when it is lawful and as a last resort," the lawmakers said in a letter to the president.
The group of 11 senators and 39 from the House of Representatives who penned the letter includes a wide swathe of the Congressional Progressive Caucus, including Independent Senator Bernie Sanders who caucuses with the Democrats. The effort was led by congressman Ro Khanna and senators Elizabeth Warren and Chris Murphy.
The letter said the Biden's administration has "an opportunity to end" a repeated pattern of "civilian casualties arising from secretive and unaccountable lethal operations" that has spanned multiple administrations for the past two decades.
Instead, they wrote, Biden should pursue a "rights- based counterterrorism strategy that emphasizes the rule of law, with sufficient controls and limitations on the use of targeted strikes; leads with diplomacy, peacebuilding, and human rights; prioritizes the protection of civilians; and only uses lethal force when it is lawful and as a last resort."
"The continuation of status quo policies that have flouted Executive and Congressional oversight and resulted in devastatingly high numbers of civilian casualties would run contrary to the Biden Administration's commitments to end our forever wars, and promote human rights and our core democratic values," they said.
Source: Anadolu Agency
Please click the following URL to read the full text of the original story:
https://www.aa.com.tr/en/americas/democratic-us-lawmakers-urge-biden-to-overhaul-counterterror-rules/2481169
--------
Arab World
Saudi-led coalition starts operation in Yemen to 'paralyze Houthis capabilities'
20.01.2022
The Saudi-led Arab Coalition in Yemen on Thursday announced a large-scale military operation against Houthi rebels, state-run media said.
According to the official Saudi Press Agency, the coalition has launched a "widespread operation to paralyze the capabilities of the Houthis in a number of (Yemeni) provinces."
It said the military operation is being carried out in response to "the threat and the principle of military necessity to protect civilians from attacks."
The news agency added that the coalition is also "tracking the terrorist leaders responsible for targeting civilians," referring to Houthi leaders and commanders.
Meanwhile, the Houthi-run Saba News Agency said the coalition carried out four attacks on al-Hudaydah city in western Yemen, as well as six more on Sanaa.
The development comes days after the Iranian-backed Houthis claimed responsibility for a deadly drone attack in Abu Dhabi, the capital of UAE, a member of the Saudi-led coalition that has been fighting the rebels since 2015.
Source: Anadolu Agency
Please click the following URL to read the full text of the original story:
https://www.aa.com.tr/en/middle-east/saudi-led-coalition-starts-operation-in-yemen-to-paralyze-houthis-capabilities/2480559
--------
ISIS gunmen kill 11 soldiers in east Iraq: Military source
21 January ,2022
Gunmen from the ISIS extremist group attacked an army barrack in a mountainous area north of Baghdad on Thursday, killing 11 soldiers as they slept, Iraqi security officials said.
The officials said the attack occurred in the al-Azim district, an open area north of of Baqouba in the Diyala province.
he circumstances of the attack were not immediately clear, but two officials who spoke to The Associated Press said ISIS gunmen broke into the barracks at 3 a.m. local time and shot dead the soldiers.
The officials spoke on condition of anonymity as they weren't authorized to issue official statements.
Source: Al Arabiya
Please click the following URL to read the full text of the original story:
https://english.alarabiya.net/News/middle-east/2022/01/21/ISIS-terrorists-kill-11-soldiers-in-east-Iraq-Military-source
--------
ISIS attacks Syria prison, freeing militants: Monitor
20 January ,2022
ISIS attacked a Kurdish-run jail in northeast Syria on Thursday, freeing fellow militants, a war monitor reported without specifying how many escaped.
A car bomb hit the entrance of the Ghwayran prison and a second blast went off in the vicinity before ISIS militants attacked Kurdish security forces manning the facility, the Britain-based Syrian Observatory for Human Rights said.
"A number of prisoners managed to escape," said the Observatory which relies on a network of sources inside Syria. It did not specify how they managed to break out.
Ghwayran is one of the largest facilities housing ISIS fighters in northeast Syria, Observatory head Rami Abdul Rahman told AFP.
The Kurdish-led Syrian Democratic Forces confirmed the rare attack in a statement but did not mention any prisoners fleeing.
"A new insurgence and attempted escape by Daesh terrorists detained in Ghwayran prison in al-Hasaka in conjunction with an explosion of a car bomb," it said, using an Arabic acronym for ISIS.
It blamed the attack on "Daesh sleeper cells, who infiltrated from the surrounding neighborhoods and clashed with the internal Security Forces."
The Observatory said the SDF has dispatched reinforcements to the prison and cordoned off the area.
Aircraft belonging to the US-led international coalition battling ISIS hovered over the facility and dropped flares in its vicinity, the monitor added.
The coalition was not immediately available for comment.
The ISIS group's self-declared caliphate, established from 2014, once stretched across vast parts of Syria and Iraq and administered millions of inhabitants.
A long and deadly military fightback led by Syrian and Iraqi forces with backing from the United States and other powers eventually defeated the jihadist proto-state in March 2019.
Source: Al Arabiya
Please click the following URL to read the full text of the original story:
https://english.alarabiya.net/News/middle-east/2022/01/21/ISIS-attacks-Syria-prison-freeing-militants-Monitor
--------
Shelling kills four people in Syria's Afrin
20 January ,2022
At least four people were killed and more than a dozen injured in shelling on the Syrian city of Afrin and a separate rocket attack on its outskirts on Thursday, medics at a local hospital and civil defense rescue workers said.
They were the latest in years of attacks on the northwestern enclave controlled by Turkey and the Syrian rebels it backs. There was no immediate claim of responsibility for the assaults.
Turkey has blamed previous attacks there on the Syrian Kurdish YPG group, which held the Afrin area until Turkish forces seized the region in a cross-border military operation in 2018.
The shelling on Afrin city killed three people and wounded a dozen more people, the medics and rescue workers said.
The separate rocket attack on a car killed a woman and wounded three more people in the town of Maryamayn on the ouskirts of Afrin, they added.
Turkish forces responded by shelling Kurdish-held areas, media controlled by Turkey-aligned rebels reported.
Source: Al Arabiya
Please click the following URL to read the full text of the original story:
https://english.alarabiya.net/News/middle-east/2022/01/20/Shelling-kills-four-people-in-Syria-s-Afrin
--------
Turkey, Qatar reached pending deal on Kabul airport security: Reuters
20 January ,2022
Turkey and Qatar have reached an agreement on ensuring security at Kabul's main airport should they be awarded the mission amid ongoing talks with the Taliban government, Turkish diplomatic sources said on Thursday.
Kabul's international airport is landlocked Afghanistan's main air link to the world. Following the August takeover of Afghanistan by the hardline Taliban, Turkey has said it would be open to operating it with Qatar but only if its security demands are met.
Reuters has reported that the United Arab Emirates also held talks with the Taliban to keep the airport operational.
The sources told reporters on Thursday that Ankara and Doha had agreed on a security framework for the airport mission, but added talks continued on other aspects such as financing.
"It is expected for the Taliban to ensure security outside, and for whoever runs the airport to ensure it inside," one of the sources said. "The process is continuing constructively," the person said on condition of anonymity.
They added that a delegation of Turkish and Qatari officials were holding talks on the issue in Kabul this week.
Source: Al Arabiya
Please click the following URL to read the full text of the original story:
https://english.alarabiya.net/News/world/2022/01/20/Turkey-Qatar-reached-pending-deal-on-Kabul-airport-security-Reuters-
--------
Saudi Arabia's Crown Prince meets Russian special envoy for Syrian settlement
20 January ,2022
Saudi Arabia's Crown Prince Mohammed bin Salman has received Russian special envoy for Syrian settlement Alexander Lavrentiev, the official Saudi Press Agency (SPA) reported on Thursday.
The two reviewed the latest developments in Syria, as well bilateral relations between the two countries, according to SPA.
"The Russian envoy conveyed the greetings of [Russian] President Vladimir Putin to His Royal Highness Prince Mohammed bin Salman, Crown Prince, Deputy Prime Minister and Minister of Defense, while [the Crown Prince] conveyed his greetings to [Putin]," SPA reported.
Minister of State, Cabinet Member and National Security Adviser, Dr. Musaed bin Muhammad al-Aiban and the Chief of General Intelligence Khalid bin Ali al-Humaidan also attended the meeting.
Source: Al Arabiya
Please click the following URL to read the full text of the original story:
https://english.alarabiya.net/News/gulf/2022/01/20/Saudi-Arabia-s-Crown-Prince-meets-Russian-special-envoy-for-Syrian-settlement
--------
Egypt denounces forced evictions of Palestinian families by Israel
Diana Shalhub
20.01.2022
Egypt on Thursday expressed its "strong rejection" of the forced evictions of Palestinian families from their homes in East Jerusalem's Sheikh Jarrah neighborhood by Israeli authorities.
Egypt's Foreign Ministry denounced "Israeli authorities' demolition of a house and a building in the Sheikh Jarrah neighborhood," terming the Jewish state's "current attempts" to evict Palestinian families as "a violation of the decisions of international legitimacy and international humanitarian law, and a continuation of the policy of forced displacement of Palestinians."
The statement came after Israeli forces went to the home of the al-Salhiya family on Wednesday, assaulted its occupants and demolished the house after a forced evacuation.
The family said they had been living in the home since 1948 after they were expelled from the Ein Karen neighborhood.
Egypt reiterated its "steadfast position on rejecting the settlement policy in the Palestinian territories, whether through building new settlements or expanding existing ones, (as well as) confiscating lands and displacing Palestinians."
Cairo warned that the continuation of Israel's "unilateral measures undermines the chances of reaching a two-state solution, and contributes to disturbing any desired atmosphere for the establishment of a comprehensive and just peace in the region."
The Turkish Foreign Ministry on Wednesday condemned the eviction of the al-Salhiya family and other Palestinian families from their homes as contravening international law and human rights.
Source: Anadolu Agency
Please click the following URL to read the full text of the original story:
https://www.aa.com.tr/en/middle-east/egypt-denounces-forced-evictions-of-palestinian-families-by-israel/2481098
--------
4 civilians killed by YPG/PKK rockets on Syria's Afrin
Ömer Koparan, Ethem Emre Özcan
20.01.2022
AFRIN, Syria
Four civilians were killed and 10 others injured in rocket attacks by YPG/PKK terrorist group on Thursday in the Afrin district in northern Syria.
The terrorist organization staged its attacks from the Tal Rifaat city, which it continues to occupy.
One civilian was killed and two others injured when the terrorist group targeted their car in the Maryamin village of Afrin.
The attack was followed by six rockets targeting the streets of the Political Boulevard, Ziyadiye, and Raju in Afrin district center. According to initial reports, three civilians lost their lives and eight others were injured.
Since the liberation of Afrin, the terrorist group has continued to target it from Tal Rifaat, where a Turkish-Russian agreement signed in October 2019 requires its withdrawal.
In March 2018, the Turkish forces and the Syrian National Army managed, through Operation Olive Branch, to liberate the Afrin region from the grip of YPG/PKK terrorists after controlling it for six years.
Source: Anadolu Agency
Please click the following URL to read the full text of the original story:
https://www.aa.com.tr/en/middle-east/4-civilians-killed-by-ypg-pkk-rockets-on-syria-s-afrin/2480777
--------
URL: https://www.newageislam.com/islamic-world-news/islamic-state-khorasan-ttp-khyber-pakhtunkhwa/d/126206
New Age Islam, Islam Online, Islamic Website, African Muslim News, Arab World News, South Asia News, Indian Muslim News, World Muslim News, Women in Islam, Islamic Feminism, Arab Women, Women In Arab, Islamophobia in America, Muslim Women in West, Islam Women and Feminism