New Age Islam News Bureau
15 September 2022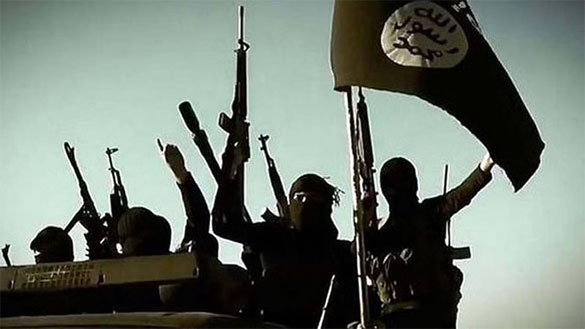 Representational image
----
• Hijab Ban: Majority Community Trying To Do Away With Islamic Practices, Petitioner Tells SC
• Taliban 'Looking Into' Video Showing Executions of an Afghan Insurgent Group
• Hamas Calls for 'Popular Mobilization' To Defend Al-Aqsa against Israeli Acts of Sacrilege
• Another Minnesota Mosque Attacked, FBI Investigating As Hate Crime
India
• Mosques Should Be Voluntarily Shifted Away From Temples: Uttar Pradesh Cabinet Minister
• UP: VHP Members Allegedly Harass Muslims for Offering Namaz Roadside in Shahjahanpur
• SCs, STs and Muslims Make Less Money in India than Others: Oxfam Report On Job Biases
• Uttar Pradesh: Axe Falls On Tabassum Khan, Joint Director, Health Department, Who Promoted Urdu
• Hijab Ban Would Force Muslim Girls to Go Back To Madrassas: SC Told
• India Rejects "Unwarranted" References to J&K by Islamic Nations Group at UN Human Rights Council
• Darul Uloom Nadwatul Ulama surveyed as part of survey of Muslim seminaries in UP
--------
South Asia
• 'Taliban Stopped Departure of Sri Guru Granth Sahib Saroops from Afghanistan'
• Pakistan Says Three Soldiers Killed in Attack across Afghan Border
• Opium Disguised as Raisins Seized at Kabul Airport: Taliban
• US Transfers $3.5 Billion in Afghan Assets to Swiss Trust
• Russian Embassy in Kabul Suspends Services after Embassy Bombing
--------
Mideast
• Iran Intends To Become Member of Russia, China-Led Bloc
• Palestinian teen killed by Israeli forces during raid in occupied West Bank
• Palestinian teen killed in West Bank clashes: Sources
• Iran signs 'memorandum of commitment' for full SCO membership
• Türkiye's new draft decree on appointing envoys 'ready,' includes Israel
--------
North America
• Another Minnesota Mosque Attacked, FBI Investigating As Hate Crime
• US Announces 'Afghan Fund' To Benefit People of Afghanistan
• US moves forward with military aid to Egypt despite concerns over its human rights violations
• Washington to send $756 million in additional aid to Syria
--------
Pakistan
• Taliban Deny Presence of Jaish-e-Mohammad Chief in Afghanistan
• Maulana Abdul Aziz Ghazi evacuates Lal Mosque after talks with district administration
• Panic grips Swat after spurt in TTP activities
• US expects Pakistan to keep up terror fight
• FATF on-site visit 'smooth', 'logical conclusion' expected: FO
• Fazl strongly denounces attacks on JUI leaders
--------
Europe
• Hamas Leader Haniyeh Meets Muslim, Christian Leaders in Moscow
• European rights court directs France to reconsider return of families of Daesh/ISIS fighters
--------
Southeast Asia
• Xi Lands in Kazakhstan on First Trip Abroad Since Covid
• Two-Thirds of IAEA Board Back Western Statement Pressuring Iran
• Is DAP as bigoted as Umno and PAS?
• Malaysia not in economic crisis, says Tengku Zafrul
• No PM can survive without Umno grassroots support, says Isham
--------
Africa
• Libya, Muslim Brotherhood Expected To Top Sisi's Agenda in Doha
• Saudi, Nigerian communication ministers discuss cooperation in digital economy
--------
Arab World
• Syria at Risk of 'Return to Large-Scale Fighting,' UN Warns In New Report
• Al-Azhar Grand Imam receives Astana International Prize in Kazakhstan
• UAE FM arrives in Israel for official visit marking two years since normalization
• Lebanon cites 'major progress' in demarcation talks with Israel
Compiled by New Age Islam News Bureau
URL: https://newageislam.com/islamic-world-news/islamic-state-southeast-asia-attacks-india/d/127954
--------
Islamic State Global Spokesperson Calls On Muslims in South and Southeast Asia to Unite For Attacks on India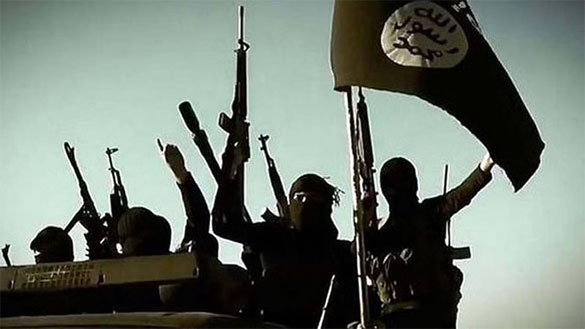 Representational image
----
Gaurvi Narang, Nikhil Rampal and Praveen Swami
14 September, 2022
New Delhi: The Islamic State is calling on Muslims in South and Southeast Asia to unite to stage attacks against India, the jihadist group's global spokesperson said in a statement released on encrypted social media feeds late Tuesday.
The spokesperson, who uses the pseudonym Abu Umar al-Mujahir, said the Islamic State was committed to protecting Islam in India, where he claimed it was "under attack from the government".
"Fear has eaten you so you have lost the courage to stand by your religion and fight its enemies," al-Mujahir says in the 32-minute Arabic-language speech, addressing Muslims in India, Pakistan, Bangladesh, Philippines, Malaysia, Indonesia and Singapore.
A separate video released shortly before the speech showed Islamic State jihadists executing Kurdish militia who were taken as prisoners-of-war, the latest in a series of savage execution movies the organisation has made since its inception.
The speech by al-Muhajir is the latest in a series of jihadist statements attacking India for persecuting Muslims, among them a videotaped message from slain al-Qaeda chief Ayman al-Zawahiri in April, first reported in ThePrint. The Islamic State also threatened violence to retaliate against Bhartiya Janata Party politician Nupur Sharma's purportedly blasphemous remarks on the Prophet Muhammad, and communal violence in New Delhi.
The so-called caliph of the Islamic State, Ibrahim Awwad al-Badri, had also named India among a list of enemy countries, in a key speech he made at the organisation's high-noon of military success in 2014. The speech was then the first reference to India in Islamic State propaganda.
And in an official Islamic State video released in 2016, several Indian jihadists in the caliphate announced their intention to return home to fight. "To those in the Indian state who wish to understand our actions," said an unidentified jihadist, "I say you have only three options: To accept Islam, to pay jizya [religious tax], or to prepare to be slaughtered."
"Hindus felt you were harmless so they humiliated you and your religion, and cursed your prophet," al-Mujahir says in the new message. "The cow worshippers defend their cows, the rat worshippers defend their rat, but you do not do the same for your Prophet." "The Hindus felt no fear from you, so they humiliated you and your religion, and cursed your Prophet."
In the message, al-Mujahir gave special praise to the Islamic State units which helped hundreds of jihadists to escape prison from Abuja, Nigeria, as well as a similar attack in Congo's Northern Kivu province. "The promise we made to Muslim prisoners stands," al-Mujahir says, "and in just one year we have liberated three prisons."
'There are individuals who want Islamic State to bow to West'
Large numbers of Islamic State prisoners housed in Iraq and Syria — who include several Indians, ThePrint revealed earlier this year — have repeatedly battled authorities seeking to escape. The prison camps have been subjected to jihadist attack, and are reported to be internally-policed by Islamic State hit-squads.
The Islamic State spokesperson also attacks the Taliban, claiming the rival jihadist group is collaborating with apostates in Afghanistan.
"There are groups and individuals who want the Islamic State to bow to the West and its allies," al-Mujahir claims, "and do not want to help in the fight against the enemies of the Muslims."
He also flags ongoing geopolitical competition, and argues Islam's enemies have been divided into "Western and Eastern factions that are at loggerheads with one another". The rulers of Islamic and Arab countries are drawn into this dispute, al-Mujahir continues, offering an opportunity to the Islamic State and its supporters.
Source: The Print
Please click the following URL to read the text of the original story:
https://theprint.in/world/islamic-state-global-spokesperson-calls-on-asian-muslims-to-unite-for-attacks-on-india/1128278/
--------
Hijab Ban: Majority Community Trying To Do Away With Islamic Practices, Petitioner Tells SC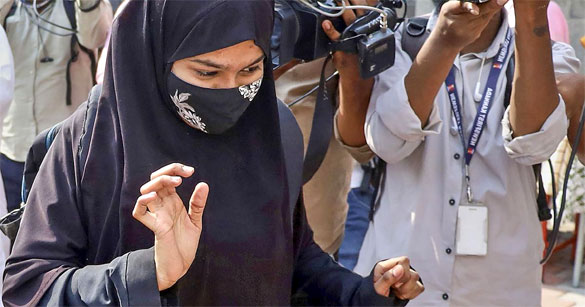 A student wearing hijab arrives to appear in the Karnataka SSLC board exams in Bengaluru on Monday, March 28, 2022. | PTI
-----
September 15, 2022
There is discontentment among members of the majority community to do away with practices related to Islam, the counsel for a petitioner in the hijab ban case told the Supreme Court on Wednesday, reported Bar and Bench.
"It is simply poking at one aspect of a religion [hijab], saying let's see if we can get this one aspect struck off," Senior Advocate Rajeev Dhawan told the court.
A bench of Justices Hemant Gupta and Sudhanshu Dhulia is hearing a batch of petitions challenging a Karnataka High Court order that had, in March, upheld the state government's ban on wearing hijab in educational institutions.
The development came after in December and January, a group of Muslim students of the Government Women's Pre-University College in Udupi city were not allowed to attend classes for being dressed in hijab. The students staged a protest, and similar demonstrations were held in other parts of Karnataka.
Hindu students and mobs of men protested against Muslim women wearing hijabs to educational institutes. At some colleges, Muslim students were heckled, while in another case, some men climbed up a flagpole to plant a saffron flag and broke into classrooms.
At Wednesday's hearing, Dhawan told the Supreme Court that the hijab ban case needs to be looked at in the perspective of discrimination against Muslims.
"This imposition [ban on hijab] came through the [school] development committees," he said. "The students were heckled and they were discriminated against. That is what the case is really about."
Dhawan argued that banning hijab was specific to Karnataka, and not a standard practice. The senior advocate also contended that if a religious practice is proven to be bona fide, it is permissible, reported Live Law.
Dhavan said that the High Court's contention that hijab is not mandatory in Islam as there is no punishment prescribed in the Quran is "puzzling". He said that High Court ignored the fact that millions of women wear the headscarf in a bona fide manner.
"According to the tenets of the faith, if something has been followed, it is allowed, if it is bonafide, you don't have to go back to the text," he argued. "We have to examine if the practice is prevalent and is bona fide. What is the dispute, whether it is an essential practice? If all over India, hijab is practiced, lordships will only see if it is a bona fide practice."
Dhavan pointed out that hijab is permitted in public places and questioned the basis of not allowing it in classrooms and saying that it could disrupt public order.
"When you say you can't allow burqa in school, it is reasonable, because you want to see the face," the senior advocate said. "But what reasonable objection can be there to the headscarf?"
Source: Scroll
Please click the following URL to read the text of the original story:
https://scroll.in/latest/1032856/hijab-ban-majority-community-trying-to-do-away-with-islamic-practices-petitioner-tells-sc
--------
Taliban 'Looking Into' Video Showing Executions of an Afghan Insurgent Group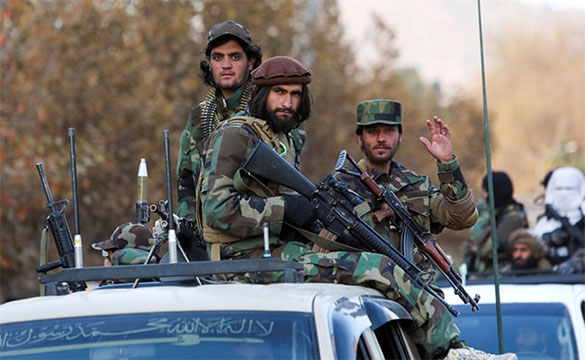 UN accused the Taliban of carrying out human rights violations in Afghanistan in July. (File)
-----
Sep 14, 2022
KABUL: The Taliban are "looking into" a video circulating on social media that appears to show its fighters executing captured members of an Afghan insurgent group, a government spokesman said Wednesday.
The National Resistance Front (NRF), a nascent group operating mainly out of the Panjshir Valley, said the video showed some of its fighters being executed, and accused the Taliban of "war crimes".
The video, being shared widely on social media, shows two groups of men squatting on a hillside with their hands tied behind their backs before being shot with automatic rifles by Taliban fighters.
The fighters can be heard shouting "Allahu Akbar", and a man is later heard saying "stop it, stop it" after the captives slump forward, apparently dead.
Checks by AFP's digital verification team show the first versions of the video only appeared online in the last 24 hours, and government spokesman Bilal Karimi said authorities were investigating.
"We are looking into it to know exactly when these videos were filmed and to know whether they are old," Karimi told AFP.
"But so far, we absolutely don't know about the place, timing of the videos, or who the people in them are."
The footage went viral a day after the Taliban said its forces had killed at least 40 NRF fighters in clashes in the Panjshir Valley.
The NRF said those shown being executed in the video were captured during fighting in the valley.
"The criminal Taliban committed a war crime again by shooting & martyring eight" members of the NRF, the insurgent group's spokesman Sibghatullah Ahmadi said on Twitter.
The scenic Panjshir Valley is famed for being the centre of Afghan resistance to the Soviet occupation of the 1980s and the Taliban's first stint in power in the late 1990s.
It was the last part of Afghanistan to hold out against the Taliban when they returned to power in August last year.
The NRF is headed by Ahmad Massoud, the son of legendary anti-Soviet and anti-Taliban fighter Ahmad Shah Massoud.
The elder Massoud, known as the Lion of Panjshir, was assassinated in 2001 by Al-Qaeda, two days before the September 11 attacks in the United States.
His son has since picked up the mantle against Taliban forces, repeatedly denouncing the Islamist regime as "illegitimate".
In July, the United Nations mission in Afghanistan accused the Taliban of carrying out hundreds of human rights violations, including extra-judicial killings and torture, since they seized power.
Many of the victims were former government officials and national security force members, the mission said, an accusation denied by the Taliban.
Source: Times Of India
Please click the following URL to read the text of the original story:
https://timesofindia.indiatimes.com/world/south-asia/taliban-looking-into-video-showing-executions/articleshow/94200196.cms
--------
Hamas Calls for 'Popular Mobilization' To Defend Al-Aqsa against Israeli Acts of Sacrilege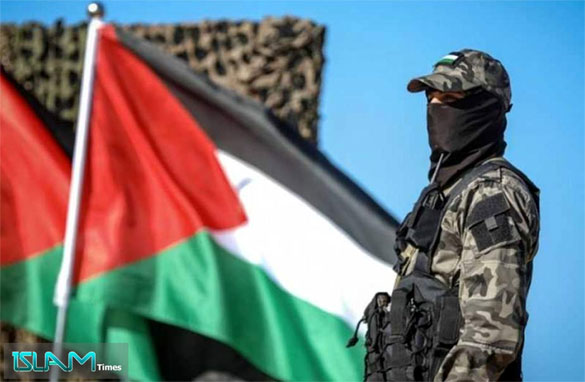 15 September 2022
Palestine's Hamas resistance movement has called on all Palestinians to mobilize to confront Israel's malicious conspiracies against the al-Aqsa Mosque in the occupied al-Quds and protect it against the regime's acts of sacrilege.
"Al-Quds [Palestinian] residents are the spearhead of the battle against the occupying Zionists and the nation's hope for defending the first Qibla of the Muslims," Mohammad Hamadeh, spokesman for the Hamas branch in occupied al-Quds, said on Wednesday.
The remarks followed yet another military-backed desecration of the al-Aqsa Mosque by Israeli settlers.
Palestinian media said over 230 settlers entered the mosque in groups via the al-Maghariba Gate and toured the courtyards. Israeli rabbis also delivered lectures and a number of visitors performed prayers at the site.
Radical Israeli groups are encouraging the settlers to visit the flashpoint holy site throughout the upcoming Jewish holidays later this month.
As per a long-standing agreement signed between Israel and the Jordanian government in the wake of Israel's occupation of East al-Quds in 1967, Jews may visit the al-Aqsa Mosque compound but are not allowed to pray there.
However, an uptick in visits by Israeli settlers to the mosque has angered Palestinian Muslims and led to protests, which are usually met with Israeli forces' brutal attacks on the protesters.
The Palestinians have repeatedly voiced concerns over the Israeli regime's plot to change the status quo of the third holiest site in Islam, including by dividing the site into Jewish and Muslim sectors or setting times for visits.
In May last year, frequent acts of violence against Palestinian worshipers at al-Aqsa Mosque promoted Gaza-based resistance groups to declare war against Israel in defense of their compatriots in the Israeli-occupied territories.
Source: Press TV
Please click the following URL to read the text of the original story:
https://www.presstv.ir/Detail/2022/09/15/689226/Hamas-calls-for-%E2%80%98popular-mobilization%E2%80%99-to-defend-al-Aqsa-Mosque
--------
Another Minnesota Mosque Attacked, FBI Investigating As Hate Crime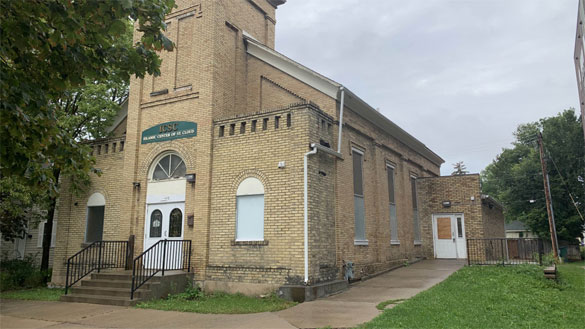 Saint Cloud Islamic Center. [Courtesy of Jaylani Hussein]
-----
14 September, 2022
The attack late last week on a mosque in Minnesota, which the FBI is now reviewing as a hate crime, is the latest in a state that is seeing a proliferation of such crimes.
The incident occurred Thursday when two people broke into the Islamic Center of Saint Cloud, one of the main mosques in the area, located about an hour's drive from Minneapolis.
They ransacked the premises, smashing a window, damaging floor tiles and leaving beer cans and cigarette butts inside the mosque. They also reportedly stole two copies of the Quran. They also left a note in blood.
"They didn't care about the sanctity of our space," Jaylani Hussein, executive director of the Council on American-Islamic Relations, told The New Arab.
The two perpetrators, a man and a woman from the Minneapolis area, both in their 20s, were arrested within hours of the attack after they'd dropped their hotel room keys around the crime scene.
"I'm really concerned that this has just happened again. When I got the text, I thought someone was asking about the other mosque," said Jaylani, referring to one in Minneapolis, which had been attacked just days earlier."
Right now, he said, "We are increasing our support for institutions, and we're looking to make sure security protocols are increased. Most importantly, we want to know why these attacks are coming."
Source: The New Arab
Please click the following URL to read the text of the original story:
https://english.alaraby.co.uk/news/another-minnesota-mosque-attacked-fbi-investigating
--------
India
Mosques Should Be Voluntarily Shifted Away From Temples: Uttar Pradesh Cabinet Minister
By Amit Sharma
September 15, 2022
Uttar Pradesh Cabinet Minister Sanjay Nishad on Wednesday said mosques should be voluntarily shifted from places wherever temples exist in their vicinity.
Talking to media persons in Baghpat, Nishad said, "Jahan bhi mandir hai, aur wahan masjid bani hui hai… saare masjidon ko, main toh chahunga un logon ne swatha jis tarah se Ram mandir se hatt gaya aur Ram mandir aaram se ban raha hai aur masjid alag se ban raha hai, waise har mandiron ke bagal se masjid hatt jaana chahiye… Hume hatne ki nahi, balki doosre Bharat ke sanskriti hai agar wo dharmik puja karna chahte hai toh kahin banakar puja kar sakte hai. (Wherever there is a temple and a mosque nearby, I want mosques to be shifted voluntarily just like what happened with the Ram Temple, where the temple is being constructed without a hitch and the mosque is being built in another place. We don't need to move; other religions of Indian culture can construct their places of worship wherever they want to)."
Nishad, who holds the portfolio of the fisheries department, is president of NISHAD Party, which contested the 2022 Assembly elections in alliance with the ruling BJP. The party won six seats.
Welcoming the government's decision to conduct survey of madrasas in the state, Nishad alleged that "terrorists and criminals are found to have links with madrasas". The minister also thanked Prime Minister Narendra Modi and CM Yogi Adityanath for "making the state free of riots".
Source: Indian Express
Please click the following URL to read the full text of the original story:
https://indianexpress.com/article/cities/lucknow/mosques-should-be-voluntarily-shifted-away-from-temples-nishad-8151812/
--------
UP: VHP Members Allegedly Harass Muslims for Offering Namaz Roadside in Shahjahanpur
September 15, 2022
New Delhi: Members from the Vishwa Hindu Parishad (VHP) allegedly harassed a group of Muslim men from West Bengal and handed them over to the police in Uttar Pradesh's Shahjahanpur district for offering namaz on the roadside.
The incident took place on September 11 but came to light after videos surfaced on social media on September 13. The group was on its way to Rajasthan's Ajmer Sharif.
According to the Times of India, they were offering namaz near a dhaba on the Lucknow-Delhi national highway.
Additional Superintendent of Police Sanjeev Vajpayee told news agency Press Trust of India on Wednesday, September 14, "Eighteen people who were on their way to Ajmer were brought to the Tilhar police station on Sunday night (September 11) with the complaint that they were offering namaz on the roadside. They were released after we received an apology [from them] in writing and issued a challan."
Meanwhile, local VHP leader Rajesh Awasthi, who reported the matter to the police, said, "I was on my way to someplace when I saw some men offering namaz on the roadside."
Awasthi said he told the men that they were in Yogi Adityanath's Uttar Pradesh, where offering namaz in the open was prohibited.
When asked what action was taken against the VHP members for allegedly assaulting the Muslim men, the police told the daily, "A fine was imposed on the bus driver as the vehicle was parked improperly on the highway."
However, no action was taken against those who harassed the Muslim men, the report said.
The station house officer of Tilhar police station, Virendra Singh, told TOI, "We spoke with both the parties and didn't get any evidence that namaz was offered publicly."
Singh added, "We do not know if the pilgrims were assaulted by anyone. We haven't seen any such video."
However, in the purported video clip, as per the newspaper, a man was heard saying, "The ones who offered namaz will have to go to jail." In another video, an elderly man can be seen apologising to the VHP leader.
In a video that went viral on social media, the VHP members can be heard asking some passengers of a bus to hold their ears and apologise, PTI reported.
After the incident, the bus with all its passengers left for Ajmer.
Criticising the right-wing group's action, many activists took to Twitter saying that when Hindus can conduct poojas in malls and colleges, why offering namaz was banned.
Source: The Wire
Please click the following URL to read the full text of the original story:
https://thewire.in/communalism/up-vhp-members-allegedly-harass-muslims-for-offering-namaz-roadside-in-shahjahanpur
--------
SCs, STs And Muslims Make Less Money In India Than Others: Oxfam Report On Job Biases
15 SEP 2022
People not belonging to the Scheduled Castes (SCs) and Schedules Tribes (STs) earn Rs 5,000 per month more than those from the two communities, while non-Muslims earn Rs 7,000 per month more than Muslims on an average, according to a new report by Oxfam India.
According to the 'India Discrimination Report 2022', which highlights bias in accessing jobs, livelihoods and agricultural credits among others, 15.6 per cent of the urban Muslim population aged 15 and above was engaged in regular salaried jobs whereas 23.3 per cent of non-Muslims were in regular salaried jobs, in 2019-20.
"The lower employment for urban Muslims attributes 68 per cent to discrimination. In 2019-20, 70 per cent of the difference between Muslim and non-Muslim engaged as salaried workers was due to discrimination," it said.
The report said self-employed SC/STs earn Rs 5,000 less than non-SC/STs and discrimination accounts for 41 per cent of this gap.
The rural SC and ST communities are facing a rapid increase in discrimination in casual employment, the report showed.
The data said unequal income among rural SC and ST casual wage workers was majorly -- 79 per cent -- because of discrimination in 2019-20, a sharp increase of 10 per cent from the previous year.
In rural areas, Muslims saw the sharpest increase in unemployment -- 17 per cent -- in the first quarter of COVID-19.
"For salaried workers during Covid, Muslims emerge as the most affected group for which the percentage figures went up from 11.8 to 40.9 in rural areas, the corresponding increase for SC/ST (5.6 to 28.3) and general category (5.4 to 28.1) being less than that," it said.
Muslims, in rural areas, recorded the maximum decline in earnings of 13 per cent, while it was close to 9 per cent for others, the report said.
In rural areas, in the self-employed category, Muslims had the highest fall in earnings by about 18 per cent against that of below 10 per cent for the SC/STs and others, it said.
In 2017, people belonging to bottom 20 per cent income group, who were from SC and ST communities got 1.7 times lesser hospital care compared to OBCs and others in the same income group.
Historically, oppressed communities such as Dalits and Adivasis along with religious minorities such as Muslims also continue to face discrimination in accessing jobs, livelihoods, and agricultural credits, the report said.
The mean income for SCs and STs in urban areas, who are regular employees, is Rs 15,312 as against Rs 20,346 for those belonging to the general category.
"This means the general category is earning 33 per cent more than SCs or STs according to the report. The average earning of self-employed workers is Rs 15,878 for non-SCs or STs and Rs 10,533 for SCs or STs. The rural SC and ST communities are facing an increase in discrimination in casual employment," the report said.
"Self-employed non-SC/ST workers earn a third more than their SCs or STs counterparts. Caste also acts as a major barrier while accessing credit for agriculture despite many agricultural labourers being from SC or ST communities. STs and SCs receive less than a quarter of the credit shares that the forward castes receive," the report said.
Muslims continue to face multidimensional challenges in accessing salaried jobs and income through self-employment as compared to non-Muslims.
The lower employment for urban Muslims was largedly -- 68.3 per cent -- due to discrimination, in 2019-20. The report showed that discrimination faced by Muslims in 2004-05 was 59.3 percent, indicating an increase in discrimination by nine per cent over 16 years.
Regular-salaried non-Muslims in urban areas earn Rs 20,346 on an average, which is 1.5 times higher than Muslims who earn Rs 13,672, the report said.
"This means non-Muslims are earning 49 per cent more than Muslims in regular employment," the report noted.
"Self-employed non-Muslims earn Rs 15,878 on an average, while self-employed Muslims earn Rs 11,421 despite the community's overrepresentation in urban self-employment. This means non-Muslims are earning a third more than Muslims in self-employment," it said.
Amitabh Behar, CEO of Oxfam India, said the fallout of discrimination in society is multi-faceted, not just social and moral but also economic, leading to adverse consequences.
These findings are based on the government data on employment and labour from 2004-05 to 2019-20.
Source: Outlook India
Please click the following URL to read the full text of the original story:
https://www.outlookindia.com/national/scs-sts-and-muslims-make-less-money-in-india-than-others-oxfam-report-on-job-biases-news-223449
--------
Uttar Pradesh: Axe Falls On Tabassum Khan, Joint Director, Health Department, Who Promoted Urdu
Piyush Srivastava | Lucknow
15.09.22
The Yogi Adityanath government has suspended Tabassum Khan, joint director in the health department, a week after she ordered that Urdu be used along with Hindi on the signboards of community and primary health centres and on nameplates of government doctors.
Raja Ganpati R, director (administration) of the health department, said Khan had been suspended for "dereliction of duty" but did not elaborate. Urdu has been Uttar Pradesh's second language since 1989 and the government would periodically issue reminders encouraging its use.
But these reminders stopped after Adityanath became chief minister in 2017, sources said. A senior health department official said on condition of anonymity Khan's suspension letter says "she has been punished for dereliction of duty as she didn't inform senior officers of her department before issuing the notice".
The official said: "Khan had sent the order to the chief medical officers and heads of community and primary health centres on September 1, 2022, when Mohammad Harun, a resident of Unnao district, submitted an application to her citing the Uttar Pradesh government order of October 1989 giving Urdu the status of second state language after Hindi, which was always the first language."
Khan's order was never implemented and was withdrawn within a week. Samajwadi Party patriarch Mulayam Singh Yadav was chief minister when Urdu was accorded the status of the second language of Uttar Pradesh. Scholars say Urdu had started developing between Lucknow and Punjab with its epicentre in Delhi in the 12th century.
When Urdu became a literary language in the 18th century, Lucknow, the Uttar Pradesh headquarters, and Delhi became the seats of the two standard forms of the language spoken in India.
Reacting to Khan's suspension, senior Congress leader Dwijendra Tripathi said: "The state government used to issue letters to its departments at regular intervals urging the use of Urdu as one of the two languages of communication. It used to put up notice boards and signboards in Urdu. Khan's letter was only in continuation of such letters. "Shailesh Krishna, the then principal secretary of the Uttar Pradesh government, had in 2015 issued a similar letter.
Source: Telegraph India
Please click the following URL to read the full text of the original story:
https://www.telegraphindia.com/india/uttar-pradesh-axe-falls-on-officer-who-promoted-urdu/cid/1886671
--------
Hijab ban would force Muslim girls to go back to madrassas: SC told
14th September 2022
By Shruti Kakkar
NEW DELHI: Relying on the contents of a report by the Public Union of Civil Liberties which dealt with the impact of Karnataka HC's verdict, Senior Advocate Huzefa Ahmadi for the Muslim students in the Karnataka hijab ban case on Wednesday told the bench of Justices Hemant Gupta and Sudhanshu Dhulia the ban had resulted in thousands of students abstaining from taking the exam.
Questioning the authenticity of the report, the bench said, "We don't want to say anything about reports. We didn't accept. The issue of the dropout rate was never raised before the HC. You are arguing for the first time here."
Ahmadi also argued that Muslim girls who were confined to madrassas earlier had broken stereotypes by joining secular education with a hijab but the GO which restrained students to wear the hijab, or customary Islamic headscarf to educational institutions took that away from them.
Taking exceptions to his submissions, the bench said, "There is no foundation of that in the writ petition read by Mr Mucchala that you are going to Madrassas, that it's not the case set up. HC has not discussed it."
The GO said it was to develop fraternity, but it is the antithesis of fraternity, Senior Ahmadi also argued. Stressing on the objective of the Karnataka Education Act which promotes unity in diversity, he said that the circular was the objective of the act.
"If somebody is getting proved by hijab, he should have a sense of brotherhood and fraternity," Ahmadi added.
Senior advocate Rajeev Dhavan for a 17-year-old girl GO targeted Muslim women without any sensitivity, was contrary to law and the Constitution.
"This is not a yes no issue. This is not an issue where you say we have a disciplinary code and you follow it. What are the obligations of the authority concerned to bring about a measure of inclusiveness and to apply the least restrictive approach. The GO is against hijab, it targets Muslims and Muslim women particularly. Violates article 14 & 15 and this Targeting without any sensitivity is contrary to law and the constitution," Dhavan submitted.
Pointing out the HC's judgment of Abdullah Yusuf Ali, Dhavan said, we don't want your lordships to be mailvies or pandits. The conclusion of HC is puzzling as it says that hijab is not mandatory due to absence of prescription of penalties which goes to the fundamentals, Dhavan said. He also said that if a believer holds the practice to be essential in good faith, it is considered to be essential to religion.
Stressing on the argument that courts were not equipped to interpret the Quran due to it not being sufficiently proficient in Arabic, Justice Gupta asked Dhavan, "You say that courts are not equipped but if there is an issue who will decide. If a dispute arises about a particular practice?"
"In this impugned judgment conclusion that has been reached is that it is a directory. What is the dispute, whether it is an essential practice. If all over India, hijab is practiced, lordships will only see if it is a bona fide practice," Dhavan responded.
Laying emphasis on the fact that ban of hijab was Karnataka specific and wasn't a standard practice to hijab, Dhavan said that across the Muslim world and non-Muslim world hijab was permitted.
"This is simply poking at one aspect of religion and then saying let's see if we can get this aspect struck by courts," he said.
Source: New Indian Express
Please click the following URL to read the full text of the original story:
https://www.newindianexpress.com/nation/2022/sep/14/hijab-ban-would-force-muslim-girls-to-go-back-to-madrassas-sc-told-2498211.html
--------
India Rejects "Unwarranted" References To J&K By Islamic Nations Group at UN Human Rights Council
September 14, 2022
New Delhi: India has rejected "factually incorrect and unwarranted references" to Jammu and Kashmir made by a grouping of Islamic nations, using its Right of Reply at UN Human Rights Council. Accusing Pakistan of "peddling malicious propaganda", India said Islamabad is "well-advised to put its own house in order".
Yesterday, the Organisation of Islamic Cooperation or OIC, with 57 member states including Pakistan, had alleged "illegal unilateral action to change the status of Kashmir" in the Rights Council and accused India of trying to make demographic changes in Kashmir. In a separate statement, Pakistan had alleged "human rights abuses" and "physical and digital iron curtain" in Jammu and Kashmir.
India said it rejects "factually incorrect and unwarranted references to India in the statement by OIC". "We regret that the OIC countries with whom we have close ties, have failed in preventing Pakistan from misusing OIC platform to push anti-India propaganda," India said.
"Pakistan has an abysmal record on promotion and protection of human rights of its people. Its shameful history of committing genocide in what was then East Pakistan and what is now Bangladesh, over 50 years back, is well known and needs no reiteration," India said.
"Pakistan has one of the worst records in ensuring the right to freedom of religion or belief for its minorities... Extrajudicial abductions, enforced disappearances, arbitrary detentions and tortures have been used by Pakistan as tools of State Policy to target human rights defenders, political activists, students, and journalists and to crush dissent. People in regions such as Balochistan have suffered political and other repression and persecution for decades," India added in its reply.
Pakistan has made multiple attempts to flag Jammu and Kashmir at the international forum since special status of Jammu and Kashmir was ended and it was bifurcated into two Union Territories. Much of it was done with OIC, which has been issuing statements slamming India.
Last month, on the third anniversary of Jammu and Kashmir's bifurcation, the OIC had accused India of "illegal unilateral action" and called on the international community to take steps to resolve the "dispute" through relevant UN resolutions.
"August 5, 2022 marks the third anniversary of the illegal and unilateral actions taken in the Indian Illegally Occupied Jammu and Kashmir, which were followed by additional unlawful measures including illegal demographic changes," OIC had also tweeted.
India said the statement "reeks of bigotry".
In May, pointing to the delimitation exercise in Jammu and Kashmir, OIC had released another statement expressing "concern" over India's attempts to redraw the electoral boundaries", alleging it is a violation of the rights of the Kashmiri people.
Source: ND TV
Please click the following URL to read the full text of the original story:
https://www.ndtv.com/india-news/india-rejects-factually-incorrect-and-unwarranted-references-on-jammu-and-kashmir-made-by-islamic-nations-grouping-3343636
--------
Darul Uloom Nadwatul Ulama surveyed as part of survey of Muslim seminaries in UP
Sep 15, 2022
A team from the Uttar Pradesh Board of Madarsa Education and the district administration on Thursday surveyed the Muslim seminary Darul Uloom Nadwatul Ulama in Lucknow days after the state government ordered a survey of "unrecognised" seminaries.
District minority officer Sone Kumar, who was part of the team, said the survey was aimed at collecting information about the seminary, its affiliation, etc. He added the affiliation was unknown to them so far.
Kumar said they collected information as per a 12-point proforma, which seeks information on the names and details of the organisations running a seminary, the year of establishment, facilities such as electricity, drinking water, the number of students, courses being offered, and funding sources.
The survey of Muslim seminaries began on Saturday for the first time in the state. Opposition parties have criticised the move with former chief minister Mayawati accusing the ruling Bharatiya Janata Party (BJP) of terrorising Muslims with such actions with "an evil intent".
Muslim organisations such as All India Muslim Personal Law Board and Jamiat Ulema-e-Hind have also opposed the survey.
Source: Hindustan Times
Please click the following URL to read the full text of the original story:
https://www.hindustantimes.com/india-news/darul-uloom-nadwatul-ulama-surveyed-as-part-of-survey-of-muslim-seminaries-in-up-101663223755560-amp.html
--------
South Asia
'Taliban stopped departure of Sri Guru Granth Sahib saroops from Afghanistan'
September 15, 2022
Sikh philanthropist and president of Indian World Forum, Puneet Singh Chandhok claimed Wednesday that the Taliban-led Afghanistan government restricted the departure of saroops of Sri Guru Granth Sahib from Afghanistan.
"It's unfortunate that the Taliban led Afghanistan Government has restricted the departure and ferrying of Sri Guru Granth Sahib ji out of Afghanistan. A group of 60 Afghan Sikhs was scheduled to arrive at Delhi on Saturday (September 11) along with saroops to pay obeisance at Sri Darbar Sahib, Amritsar. However, the Ministry of Foreign Affairs of Islamic Emirate of Afghanistan refused to facilitate the departure of Sri Guru Granth Sahib ji as per its religious sanctity and protocol. The officials of the Ministry informed the Sikh community in Kabul that an objection has been made by their Ministry of Information & Culture, thus conveying a ban on departure of Sri Guru Granth Sahib ji out of Afghanistan until and unless the restricting ministry conveys its clearance," said Chandhok.
"This issue has been shared with relevant authorities and we have asked them to abide by the rules," he said.
Source: Indian Express
Please click the following URL to read the full text of the original story:
https://indianexpress.com/article/cities/chandigarh/taliban-stopped-departure-of-sri-guru-granth-sahib-saroops-from-afghanistan-8151911/
--------
Pakistan Says Three Soldiers Killed in Attack across Afghan Border
By Saqalain Eqbal
14 Sep 2022
Three Pakistani soldiers were reportedly killed as a result of an armed confrontation across the border in Pakistan's Khyber-Pakhtunkhwa province, which the Pakistani army claimed was started by "terrorists" in Afghanistan.
Pakistan's military stated that their soldiers had been shot upon from Afghan soil in a statement released on Tuesday, the 13th of September, resulting in three fatalities from the Pakistani side.
The Express Tribune of Pakistan reported that Pakistani Army troops responded accordingly, quoting the Pakistani military's statement "As per credible intelligence reports, due to fire of own troops, terrorists suffered heavy casualties."
Three Pakistani troops, Muhammad Rehman, 32, Maweez Khan, 34, and Irfan Ullah, 27, were killed during the exchange of fire, according to the media wing of the Pakistani military.
In the statement, Pakistan vehemently condemned terrorists' use of Afghan territory for attacks against Pakistan and expressed the expectation that the Afghan government would forgo allowing future instances of such conduct.
Pakistan, according to The Express Tribune, is growing more concerned about the Taliban's interim administration's lack of action against such groups, and is very highly likely to complicate the relationship between Pakistan and Afghanistan.
Source: Khaama Press
Please click the following URL to read the full text of the original story:
https://www.khaama.com/pakistan-says-three-soldiers-killed-in-attack-across-afghan-border-456375/
--------
Opium Disguised as Raisins Seized at Kabul Airport: Taliban
By Saqalain Eqbal
14 Sep 2022
Authorities have seized approximately 125 cartons of opium drug disguised as black raisins at Kabul International Airport, in the Afghan capital, the Taliban Ministry of Finance said Wednesday.
A package of 125 cartons of opium packed with black raisins was discovered in the warehouse of Kabul International Airport, according to a newsletter released by the Taliban government's Ministry of Finance on Wednesday, the 14th of September.
The security authorities said that they have arrested several passengers who were attempting to smuggle drugs in connection with the case, while the investigations are ongoing.
Those arrested allegedly intended to transport this quantity of opium from Afghanistan to the United Arab Emirates.
Earlier on Tuesday, a supply of 25,000 liters of alcoholic beverages was discovered and seized from the Iranian-Afghanistan border, local Taliban government authorities in Herat province, in northwestern Afghanistan stated.
According to the spokesperson for the Taliban chief of police in Herat province, Mahmoud Shah Rasouli, this package was seized at the Islam Qala border.
Source: Khaama Press
Please click the following URL to read the full text of the original story:
https://www.khaama.com/opium-disguised-as-raisins-seized-at-kabul-airport-taliban-36754/
--------
US Transfers $3.5 Billion in Afghan Assets to Swiss Trust
By Saqalain Eqbal
14 Sep 2022
The US reportedly says it would transfer $3.5 billion in Afghan Central Bank assets frozen when the Taliban took power last year to a new Swiss-based trust fund.
According to international media reports, Afghan central bank assets will be moved to a new Swiss-based trust fund that will be protected from the Taliban and utilized to assist stabilize Afghanistan's collapsing economy.
The Afghan Fund, which is overseen by a board of trustees, will pay for necessary imports such as power, settle debt payments to international financial institutions, thereby preserving Afghanistan's eligibility for development assistance, and fund the printing of new currency, according to SWI, the international unit of Swiss Broadcasting Corporation.
According to US authorities, no funds would be transferred to the Afghan Central Bank, known as Da Afghanistan Bank (DAB), till it is "free of political interference."
The establishment of the new trust fund follows months of negotiations between the Taliban, who seek the release of billions of dollars in DAB assets held in the US and overseas, and the US President Joe Biden, Switzerland, and other parties.
The Central Bank of Afghanistan's foreign exchange holdings were frozen by the US when the Taliban seized control of the country, and talks to release them had been advancing in recent months. However, the death of Ayman al-Zawahiri put a temporary halt to these talks.
Source: Khaama Press
Please click the following URL to read the full text of the original story:
https://www.khaama.com/us-transfers-3-5-billion-in-afghan-assets-to-swiss-trust-54637/
--------
Russian Embassy in Kabul Suspends Services after Embassy Bombing
By Saqalain Eqbal
14 Sep 2022
The Russian embassy in Kabul, the Afghan capital, has stopped all consular services, including the issuance of visas and other documents, according to a statement released on Tuesday.
According to a message posted on the Russian embassy's Telegram channel, which announced the suspension of the consular services and visa issuance, requesting the applicants not to visit the embassy "until further notice."
"We are working on options for issuing documents accepted. No new applications are accepted, no consular services are provided, no new visas are issued," the Russian embassy's statement reads.
According to the statement, Russian citizens in Afghanistan are also requested to call the consular support line in cases of emergency.
Two members of the Russian diplomatic mission were killed after an explosive device was detonated by an unidentified insurgent early on September 5.
The explosion took place at the entrance of the Russian embassy, near the consular department in Kabul on Darulaman road also inflicting 10 other civilian casualties.
Source: Khaama Press
Please click the following URL to read the full text of the original story:
https://www.khaama.com/russian-embassy-in-kabul-suspends-services-after-embassy-bombing-67475/
--------
Mideast
Iran intends to become member of Russia, China-led bloc
14 September, 2022
Iran intends to pursue membership of a Chinese and Russian-led bloc that is meeting in Uzbekistan this week, President Ebrahim Raisi said Wednesday as he prepared to head to the summit.
The Shanghai Cooperation Organisation (SCO) -- made up of China, Russia, India, Pakistan and four ex-Soviet Central Asian countries -- was set up in 2001 as a political, economic and security organization to rival Western institutions.
The summit set for Thursday and Friday in the Uzbek city of Samarkand is the first entirely face-to-face leaders' meeting since the start of the coronavirus pandemic.
"One of the important acts of this summit will be the finalization of SCO (membership) documents and the legal process they will need to take in order to be signed by the foreign ministers of the member countries," Raisi said.
Iran, one of four SCO observer states, had applied for full membership in 2008 but its bid was slowed by UN and US sanctions imposed over its nuclear program.
Several SCO members did not want a country under international sanctions in their ranks.
At a conference in Dushanbe in September last year, members of the bloc endorsed Iran's future membership.
Tehran wants to "make the most of the economic power and the capacities of the region and of Asian countries for the benefit of the Iranian nation," Raisi said.
The Kremlin said Tuesday that this week's summit in Samarkand will showcase an "alternative" to the West.
The move comes as Iran and major powers have been struggling to revive a 2015 nuclear deal.
The original agreement promised Iran relief from crippling sanctions in return for tight limits to its nuclear activities verified by UN monitors.
Source: Al Arabiya
Please click the following URL to read the full text of the original story:
https://english.alarabiya.net/News/middle-east/2022/09/14/Iran-intends-to-become-member-of-Russia-China-led-bloc
--------
Palestinian teen killed by Israeli forces during raid in occupied West Bank
15 September 2022
Israeli forces have killed a Palestinian teenager during a raid near the city of Jenin in the northern part of the West Bank amid mounting tensions in the occupied territories stoked by the Israeli army's incursions, arrests, and arbitrary killings.
According to local sources, the 17-year-old victim, Uday Trad Salah, was shot by the Israeli forces in the head during their storming of the town of Kafr Dan, west of Jenin on Thursday at daybreak.
The young Palestinian boy later succumbed to his injuries at the hospital, the sources reported.
Moreover, the sources added, three other Palestinians were injured during the raid, one of whom is in a critical condition.
Following the raid, clashes erupted between the Palestinians and Israeli forces.
According to eyewitness accounts, special units and dozens of patrols stormed the town from all entrances, deployed reinforcements, and climbed the rooftops to set up sniper teams.
The sources reported that the forces raided the homes of two Palestinian men killed on Wednesday in the Jalama operation, and interrogated and arrested their family members.
Ahmad Ayman Abed, 23, Abdul Rahman Hani Abed, 22, and one Israeli trooper were killed during an exchange of fire in Jalamah located adjacent to the security barrier just north of Jenin.
Hazem Qassem, a spokesman for the Gaza-based Hamas resistance movement, said that the blood of two Palestinians killed at the Jalama would further nourish the Palestinian uprising and fight against the occupying Israeli regime, guaranteeing the victory and liberation of Palestine.
Israeli forces continue their near-daily raid-and-arrest operations in various parts of the West Bank, wounding or killing Palestinians.
Such raids are carried out while Israeli settlers also conduct acts of violence against Palestinians and their property.
Source: Press TV
Please click the following URL to read the full text of the original story:
https://www.presstv.ir/Detail/2022/09/15/689232/Palestinian-teen-killed-by-Israeli-forces-during-raid-in-occupied-West-Bank
--------
Palestinian teen killed in West Bank clashes: Sources
15 September, 2022
A Palestinian teenager was killed Thursday during clashes with the Israeli army near Jenin in the occupied West Bank, medical sources said.
Uday Salah, 17, was "killed by a bullet to the head fired by the Israeli occupation soldiers in Kafr Dan, Jenin governorate," the Palestinian health ministry said.
The Israeli army said its forces were "mapping out the homes of the terrorists who killed Major Bar Falah and arresting suspects throughout the West Bank."
Falah was killed on Wednesday in clashes near the Jalameh checkpoint, north of Jenin, which also killed Palestinians Ahmed Abed and Abdul Rahman Abed.
Palestinian news agency Wafa reported that soldiers had raided the family homes of both Ahmed and Abdul Rahman Abed, and arrested "Amer Taha Abed, who is the cousin of the martyr Ahmed Abed."
The Al-Aqsa Martyrs' Brigades, the armed wing of Palestinian president Mahmud Abbas's secular Fatah movement, had claimed responsibility for the Israeli major's death.
Jenin has suffered frequent violence in recent months, part of a deadly flare-up that began in mid-March following deadly attacks on Israeli targets, mostly by Palestinians.
In response, Israel has launched near nightly raids on West Bank towns and cities that have killed dozens of Palestinians, including fighters.
Source: Al Arabiya
Please click the following URL to read the full text of the original story:
https://english.alarabiya.net/News/middle-east/2022/09/15/Palestinian-teen-killed-in-West-Bank-clashes-Sources
--------
Iran signs 'memorandum of commitment' for full SCO membership
Syed Zafar Mehdi
15.09.2022
TEHRAN, Iran
Iran signed a memorandum of commitment Wednesday for its permanent membership in the powerful regional grouping the Shanghai Cooperation Organization (SCO).
Foreign Minister Hossein Amir-Abdollahian announced in a Twitter post late Wednesday that he signed the document for his country's full membership in the organization ahead of the SCO summit in Uzbekistan, which begins Thursday.
"Now we have entered a new stage of various economic, commercial, transit, energy, etc. cooperation," the top Iranian diplomat wrote.
He hastened to add that the organization's secretary general "congratulated" Iran for its permanent accession and called it an "important development."
The Eurasian political, economic and security alliance was founded by China, Russia, Uzbekistan, Kazakhstan, Kyrgyzstan and Tajikistan in 2001 and is recognized as the world's largest regional organization, with eight members and four observer states.
Iran acquired observer status in the organization in June 2005.
Its permanent membership in the powerful organization was approved in September last year during the summit in Tajikistan after a wait of almost 15 years.
The technical and legal processes, which generally take time, began soon after, with President Ebrahim Raisi hailing it as one of his government's diplomatic masterstrokes.
On Wednesday, he became the first Iranian president in 20 years to visit Uzbekistan, with his country set to end the lengthy wait.
Before leaving for the Uzbek city of Samarkand, where the SCO summit will be held, Raisi described the purpose of his visit as the "reinforcement of the policy of good-neighborliness, convergence, solidarity, and promotion of multilateralism."
"In the first step of developing the neighborhood policy, we were able to strengthen mutual political trust in the region," he said. "In the second step, we are pursuing the effective role of Iran and its active presence in the region."
On Iran's permanent membership in the SCO, he said his government had approved the documents following a review and the legal procedures were currently underway.
Raisi said Iran seeks to benefit from "the infrastructure that exists in Asia and the neighboring countries" as an SCO member.
Earlier on Wednesday, Iranian government spokesman Ali Bahadori Jahromi told reporters in Tehran that the draft outlining Iran's SCO membership had been submitted to the country's parliament for approval.
The SCO summit will be held Thursday and Friday and brings together top world leaders, including Russian President Vladimir Putin and Chinese leader Xi Jinping.
Source: Anadolu Agency
Please click the following URL to read the full text of the original story:
https://www.aa.com.tr/en/middle-east/iran-signs-memorandum-of-commitment-for-full-sco-membership/2685515
--------
Türkiye's new draft decree on appointing envoys 'ready,' includes Israel
Merve Aydogan
14.09.2022
Amid Turkish and Israeli moves to normalize relations, the Turkish foreign minister on Wednesday said a new decree including the appointment of an ambassador to Tel Aviv is ready to be presented to the president.
Speaking to reporters in Ankara, Mevlut Cavusoglu said the decree not only includes Israel but rather is a comprehensive measure. He gave no names of possible ambassadors.
Türkiye and Israel have been taking steps to normalize ties, including a decision on Aug. 17 to restore full diplomatic relations and reappoint ambassadors and consuls general after a four-year hiatus.
A cooperation agreement was also signed between the two countries in the field of aviation. Currently, Turkish aviation companies can organize flights to Israel.
Cavusoglu further announced that he will travel to London next Monday as Türkiye's official representative at the state funeral of Queen Elizabeth II.
After taking part in the 77th UN General Assembly in New York on Sept. 20-26, Cavusoglu is set to go to Japan to attend the official funeral of assassinated former Prime Minister Abe Shinzo on Sept. 27.
Armenia, Azerbaijan, visa delays
Asked whether the next meeting between Türkiye and Armenia will be held in either country as part of the normalization process, rather than a third country, Cavusoglu said Türkiye suggested such a move following the first meeting on Jan. 14 in Moscow.
After that meeting, he said Türkiye told Armenia that "there is no need to go to third countries for the meeting, it should be held in either Türkiye or Armenia," while Yerevan said it is not ready for that.
At that first meeting, both parties agreed to continue negotiations without any preconditions, according to a statement released afterward.
Saying that Armenia is "a bit hesitant" on the meeting location, Cavusoglu said: "There has been no clear and positive response from Armenia on this issue yet, but in the latest talks, they said it could be held. But, of course, the latest developments with Azerbaijan bothered us. Armenia needs to end these provocations."
Azerbaijan has accused Armenia of large-scale border provocations in recent days, which resulted in fatalities on both sides, including 50 Azerbaijani soldiers and 49 Armenian soldiers, according to official figures. In Monday's attacks by Armenia, two farmers were injured, leaving one in critical condition, according to Azerbaijani authorities.
Cavusoglu reaffirmed that Türkiye will not proceed with the normalization process independently of Azerbaijan, and that Armenia knows it.
"We are sincerely in favor of stability in the South Caucasus and if Armenia is sincere, there can be more positive developments," he added.
Asked whether there would be a meeting with Western ambassadors on unreasonable delays in visas for Turkish citizens, Cavusoglu said: "There are some envoys who are on vacation. We're awaiting their return."
Saying that such a meeting would be held after this month's UN General Assembly, he added: "My colleagues will arrange for ambassadors of Western countries, not just the US. We will convey the necessary warnings. Some countries have begun to accelerate (visa procedures). Problems persist in some countries."
In recent months many Turkish citizens have faced delays in the processing of visa applications, in some cases waiting months to get an appointment date.
Greece
Asked about Greek Prime Minister Kyriakos Mitsotakis' remarks on Tuesday challenging Türkiye, Cavusoglu said: "We do not think that we need to even comment on such remarks. We will decide when and where to go."
In a joint press conference with French President Emmanuel Macron, Mitsotakis said, citing an oft-repeated phrase by Turkish President Recep Tayyip Erdogan, "We are waiting for those who threaten to 'come suddenly one night in our islands' … (to come) in the light of day."
On Russian gas allegedly being exported via Greece, Cavusoglu called this "typical hypocrisy of Greece."
"On one hand, it complains at every meeting over Türkiye not participating in sanctions against Russia, but on the other hand it aids bypassing these sanctions," he said.
Saying once again that Türkiye will not take part in the sanctions but also not allow the sanctions to be bypassed via Türkiye, Cavusoglu said: "Indeed we do not (allow it). We implement the Montreux Convention."
"We closed our airspace to military planes going to Syria. We openly affirm that we will not allow Ukrainian grain to be sold to us by Russia. We even say that we will not allow ships that shut down the tracking system, except for a technical malfunction, to dock at Turkish ports," he said, adding that Greece is trying hard to bypass sanctions.
Affirming that there is no planned meeting with Greek officials or even any attempts for such a meeting, Cavusoglu said Athens' real trouble is that they are "disturbed over Türkiye recently becoming a very important actor."
Asked about a call for sanctions on Turkish banks and businesspeople on a website supported by Ukraine's Foreign Ministry, Cavusoglu said there is a misperception that only Turkish companies are mentioned, but actually companies from many countries, including the US and EU member states, are on the list.
"They've added many companies that do business with Russia. We're talking about 18,000 people and companies. Of course, our own companies concern us and we made contacts both in Kyiv and here in Ankara on the matter. We asked for it to be corrected as we asked for an explanation. They haven't responded yet. We're working on it," he added.
Source: Anadolu Agency
Please click the following URL to read the full text of the original story:
https://www.aa.com.tr/en/middle-east/turkiyes-new-draft-decree-on-appointing-envoys-ready-includes-israel/2685092
--------
North America
US announces 'Afghan fund' to benefit people of Afghanistan
Servet Gunerigok
14.09.2022
WASHINGTON
The US announced Wednesday the creation of a fund to benefit Afghans in coordination with its international partners.
"The United States remains committed to supporting the people of Afghanistan amidst ongoing economic and humanitarian crises," said State Department.
It said with an executive order, President Joe Biden set a policy of enabling $3.5 billion of Afghan central bank reserves to be used for the benefit of the Afghan people while keeping them out of the hands of the Taliban and other malign actors.
"The Afghan Fund will protect, preserve, and make targeted disbursements of that $3.5 billion to help provide greater stability to the Afghan economy," said the statement.
It stressed that the Taliban are not a part of the "Afghan Fund," which intends to address the acute effects of Afghanistan's economic and humanitarian crises.
"The Afghan Fund will maintain its account with the Bank for International Settlements (BIS) based in Switzerland," it said. "An external auditor will monitor and audit the Afghan Fund as required by Swiss law."
Wally Adeyemo, US deputy secretary of the Treasury, said the fund will help mitigate the economic challenges facing Afghanistan while protecting and preserving $3.5 billion in reserves from Da Afghanistan Bank (DAB), Afghanistan's central bank.
"Through this Fund, the United States will work closely with our international partners to facilitate use of these assets to improve the lives of ordinary people in Afghanistan," said Adeyemo.
Source: Anadolu Agency
Please click the following URL to read the full text of the original story:
https://www.aa.com.tr/en/americas/us-announces-afghan-fund-to-benefit-people-of-afghanistan/2685169
--------
US moves forward with military aid to Egypt despite concerns over its human rights violations
15 September 2022
The United States will provide Egypt with most of an allocated $300 million in conditional military aid, despite concerns about Cairo's human rights record.
US State Department officials said Wednesday that they would give Egypt $75 million in spite of calls from senior Democratic lawmakers and rights groups to withhold the full amount over its human rights record.
Secretary of State Antony Blinken said that Cairo had made some progress on political detentions and due process, according to the officials.
The North African country will also receive another $95 million under a statutory exception related to counterterrorism, border security and non-proliferation funding, added the officials.
Some Democratic allies of President Joe Biden have pressed for a cutoff of aid to Egypt, which rights groups estimate is holding more than 60,000 prisoners of conscience.
Senator Chris Murphy, Democrat of Connecticut made a similar demand to the president. "If you're going to be an ally of the United States, you shouldn't be locking people up for political speech," said Murphy.
In a separate move, seven lawmakers -- led by the chairman of the House Foreign Affairs Committee -- sent a letter to the State Department on Tuesday, raising concern "about the ongoing, pervasive and systemic violations of human rights in Egypt that risk destabilizing the country."
They noted the many political prisoners, including some US legal permanent residents, who are "subject to abuse and mistreatment such as torture and medical neglect."
Citing the State Department's 2021 country reports on Egypt's human rights abuses, the group urged the department to withhold the entire amount of aid, which for the coming year is $300 million.
President Joe Biden, however, decided to uphold only 10% of the $1.3 billion allocated for Egypt annually.
Egypt has been among the top recipients of US foreign aid.
The State Department's annual human rights report catalogues far-reaching violations by the Egyptian government, including arbitrary arrest, excessive pretrial detention and torture by government jailers.
President Abdel Fattah al-Sisi has faced international criticism for cracking down on civil society groups following the army's overthrow of then-President Mohamed Morsi, the country's first democratically-elected president.
Source: Press TV
Please click the following URL to read the full text of the original story:
https://www.presstv.ir/Detail/2022/09/15/689225/US-provides-Egypt-with-military-aid-despite-concerns-over-Cairo-s-human-rights-records
--------
Washington to send $756 million in additional aid to Syria
Sep 15, 2022
WASHINGTON: The US State Department on Wednesday announced it was sending $756 million in new humanitarian aid to Syria, where need remains "dire" after more than a decade of war.
The funds, which are in addition to a tranche of $808 million announced earlier this year, will go to "continue our unwavering support for the Syrian people", secretary of state Antony Blinken said in a statement.
He added that the US ambassador to the UN, Linda Thomas-Greenfield, had made the announcement earlier in the day at a UN Security Council meeting on Syria.
Blinken stressed the importance of an international agreement allowing the delivery of humanitarian aid across the border, calling it a "lifeline" for millions of Syrians.
"Cross-border deliveries ensure that life-saving aid including food, medicine, and other relief supplies reach people throughout northwest Syria, who rely on this aid to survive," Blinken said in the statement.
In July, the Council adopted a resolution extending a system for cross-border aid to Syria by six months, the duration demanded by Russia. Other members had sought a full year.
The aid delivery system across Turkey's border into rebel-held Syria -- in place since 2014 -- is the only way UN assistance can reach civilians without navigating areas controlled by Syrian government forces.
Source: Times Of India
Please click the following URL to read the full text of the original story:
https://timesofindia.indiatimes.com/world/us/washington-to-send-756-million-in-additional-aid-to-syria/articleshow/94211936.cms
--------
Pakistan
Taliban deny presence of Jaish-e-Mohammad chief in Afghanistan
September 14, 2022
KABUL: A spokesperson for the "Islamic Emirate of Afghanistan" has denied that Pakistan has demanded the handover of Jaish-e-Mohammad (JeM) chief Maulana Masood Azhar from Kabul.
"We've also seen this news in the media. But this is not true. Nobody has made such a demand from us," said Zabihullah Mujahid in an interview with Afghanistan's ToloNews, a day after a section of the Pakistani media reported that the Ministry of Foreign Affairs has written a letter to Kabul's new rulers seeking custody of Maulana Masood Azhar.
According to the letter, Azhar has been hiding somewhere in the eastern Afghan province of Nangarhar.
"Jaish-e-Mohammad chief is not in Afghanistan. Such organisations can operate on Pakistan's soil – and even under official patronage," Mujahid added. "We'll not allow anyone to use Afghanistan's soil against any other country."
A section of Pakistani media reported on Wednesday that MoFA had written a letter to the Afghan foreign ministry seeking Azhar's handover.
"We have written a one-page letter to Afghan foreign ministry, asking them to locate, report and arrest Masood Azhar, as we believe that he is hiding somewhere in Afghanistan," media reported quoting a top official privy to the development.
However, when approached, a Foreign Office spokesperson told The Express Tribune that "It is not true".
Source: Pakistan Today
Please click the following URL to read the full text of the original story:
https://www.pakistantoday.com.pk/2022/09/14/taliban-deny-presence-of-jaish-e-mohammad-chief-in-afghanistan/
--------
Maulana Abdul Aziz Ghazi evacuates Lal Mosque after talks with district administration
Israr Ahmad
September 15, 2022
ISLAMABAD - The former prayer leader Maulana Abdul Aziz Ghazi has evacuated Lal Mosque on Wednesday after a successful negotiation with the district administration, informed a police spokesman.
He added the former cleric of Lal Mosque Maulana Abdul Aziz Ghazi had left the mosque along with some of his men and proceeded to Jamia Hafsa located in G-7/3-2. He also added that Ume Hassan, Incharge Jamia Hafsa and widow of Maulana Abdul Rashid Ghazi, along with the seminary students also went to the seminary.
According to him, the meeting between the district government high ups, senior police officers and the former Khateeb of Lal Mosque was held peacefully during which the occupants left the mosque.
Talking to The Nation, a senior police officer said that they have restored peace in the area after holding a talk with the former prayer leader. He said that the officers of district administration including Deputy Commissioner also attended the meeting. A day earlier, firebrand speaker Maulana Abdul Aziz Ghazi along with 200 people, including seminary students, some teenagers and gunmen, had occupied Lal Mosque forcefully while putting the district administration and the police high ups on toes.
Source: Nation Pakistan
Please click the following URL to read the full text of the original story:
https://www.nation.com.pk/15-Sep-2022/maulana-abdul-aziz-ghazi-evacuates-lal-mosque-after-talks-with-district-administration
--------
Panic grips Swat after spurt in TTP activities
Hazrat Ali Bacha
September 15, 2022
SWAT:
The scenic Swat valley remained tense on Wednesday after a sudden spurt in the attacks by the militants from the Tehreek-e-Taliban Pakistan (TTP), the latest being an attack on a police post in the Matta Tehsil of the district.
The attack happened as the authorities recovered three more bodies from the site of Tuesday's remote-controlled explosion in Bura Banday area, raising the death toll from the blast to eight, including a local anti-Taliban leader, two policemen and two labourers.
Police said that the attack on the police post happened in the Sokhara area of the Matta Tehsil overnight. The militants attacked the post from three sides but there was no casualty, a police official said, adding that the attacker later fled from the scene.
The recent wave of attacks came after more extremists from the outlawed TTP entered Swat from Afghanistan. The locals said that the militants had established their hideouts in the hilly areas of the Matta Tehsil.
In a video message, taking rounds on social media purportedly from a Taliban commander, warned that the militants had entered Swat in large number and that they would not spare any Taliban opponent, particularly those affiliated with the Awami National Party (ANP).
Swat District Police Officer (DPO) Zahid Nawaz Marwat did not respond to repeated telephone calls for comments on the ongoing situation.
Blast death toll rises
In Bura Banday, where five people died in a blast on Tuesday, investigators recovered three more bodies, raising the death toll to eight. The dead included a local leader of Jamiat Ulema-e-Islam (JUI) Idris Khan and two policemen.
Also among the deceased were labourer brothers Afzal Shah and Ibrahim Shah. They died, while were working on installing marble in the house of Idris Khan. It was stated that one of the brothers was to get married on Sunday.
Khan had gone to inspect the work at his home. On his way back, the brothers joined him in his vehicle after completing the day's labour. They were sitting in Khan's car which hit the remote-controlled explosion. The funeral for the Shah brothers was held at Fazil Banday.
Kidnapping for ransom
In a further sign of deteriorating law and order situation in Swat, kidnappers demanded Rs100 million ransom for the release of two employees of a private cellular company. The two were part of a group of seven employees, who were abducted from the Matta Tehsil on Tuesday.
On Wednesday, the kidnappers released five of the employees and held back two in their captivity. The kidnappers also released the picture of one of the hostages along with the demand for Rs100 ransom.
The menace of kidnapping for ransom and extortion is on the rise in the district, from where the Taliban militant were driven out in a military operation about 13 years ago. After Tuesday's blast and attacks on police, several people have complained of receiving threatening calls.
Police registered a case on the complaint of Asif Sardar, son of Pakistan Muslim League-Nawaz (PML-N) member of Khyber-Pakhtunkhwa Assembly Sardar Khan. Sardar told the police that Taliban had warned his father of dire consequences if money was not paid to them.
Last month, too, extremists attacked the Chaparyal police station in the district. On the next day, a deputy superintendent of police and two other officers were kidnapped after a shootout in which the officers were injured.
The local population is worried over the recent wave of attacks. They say that these incidents have affected their businesses in the entire district. At present, roads in district are conspicuous for the absence of tourists.
The people are particularly worried about the news of the return of the extremists in Swat. The members of the civil society have severely criticised the Swat police, questioning how the militants re-entered Swat in the presence of thousands of policemen.
Source: Tribune Pakistan
Please click the following URL to read the full text of the original story:
https://tribune.com.pk/story/2376777/panic-grips-swat-after-spurt-in-ttp-activities
--------
US expects Pakistan to keep up terror fight
Anwar Iqbal
September 15, 2022
WASHINGTON: Formally announcing arrangements to service Pakistan's fleet of F-16 aircraft, the US State Department said that it views Pakistan as "an important counterterrorism partner" and expects it to "take sustained action against all terrorist groups".
Last week, the US State Department approved the potential sale of sustainment and related equipment to Pakistan in a deal valued at up to $450 million, with the principal contractor being Lockheed Martin Corp.
Responding to queries after his press conference on Tuesday, Spokesperson Ned Price said that as part of its longstanding policy, Washington provides "life cycle maintenance and sustainment packages for US-origin platforms".
Mr Price pointed out that the F-16 programme was "an important part of the broader US-Pakistan bilateral relationship, and this proposed sale will sustain Pakistan's capability to meet current and future counterterrorism threats by maintaining the F-16 fleet."
The fleet, he said, "allows Pakistan to support counterterrorism operations, and we expect Pakistan will take sustained action against all terrorist groups."
His response answers some of the questions raised in India that the F-16s would strengthen Pakistan's air capabilities, which goes against New Delhi's interests. The US official, however, made it clear that the new programme aims only at building Pakistan's strength to counter terrorism and should not be seen in India-Pakistan context.
However, the response did little to placate New Delhi, which is still concerned about the decision and the Indian defence minister conveyed as much to his American counterpart on Wednesday, Reuters reported.
"I conveyed Indias concern at the recent U.S. decision to provide a sustenance package for Pakistans F-16 fleet," Indian Defence Minister Rajnath Singh wrote on Twitter following what he called a "warm and productive" telephone conversation with US Secretary of Defence Lloyd Austin.
Included in the upgrade are US government and contractor engineering, technical and logistics services for follow-on support of Pakistan's F-16 fleet. It also includes modifications and support of aircraft and engine hardware and software as well as repair and return of the jets and engine spares, classified and unclassified software and software support among others.
During the press briefing, Mr Price was also asked about the ban on transmission of ARY News. "We continue to be concerned by significant restrictions on media outlets and civil society in Pakistan… We routinely raise our concerns about press freedom to all stakeholders around the world, including to our partners and our counterparts in Pakistan."
He told the ARY journalist who posed the question that Washington was "concerned that media and content restrictions, as well as a lack of accountability for attacks against journalists, undermine the exercise of freedom of expression, peaceful assembly and association."
He also mentioned that with regards to US assistance to Pakistan in connection with the flood emergency, a total of nine US Central Command flights had delivered more than half of the 630 metric tons of relief supplies from USAID's Dubai warehouse for the response to these massive floods.
"In total, CENTCOM will airlift more than 41,000 kitchen sets, 1,500 rolls of plastic sheeting, tens of thousands of plastic tarps, 8,700 shelter fixing kits – all in support of USAID's flood relief."
Source: Dawn
Please click the following URL to read the full text of the original story:
https://www.dawn.com/news/1710199/us-expects-pakistan-to-keep-up-terror-fight
--------
FATF on-site visit 'smooth', 'logical conclusion' expected: FO
Khaleeq Kiani
September 15, 2022
ISLAMABAD: Pakistan on Wednes­day expressed hopes the recent "smooth and successful" on-site visit of the Financial Action Task For­ce's (FATF) technical team would lead to a "logical conclusion" — its exit from the grey list next month.
A 15-member joint delegation of the FATF and its affiliate Asia Pacific Group paid an on-site visit to Pakistan from Aug 29 to Sept 2 to verify the country's compliance with a 34-point action plan committed in June 2018, when the country was placed on the list.
The authorities, which kept the countrywide visit of the delegation low profile for two weeks, said on Wednesday that "it was a smooth and successful visit" from Pakistan's perspective. In a statement, the foreign ministry said the FATF team held detailed discussions with Pakistani agencies.
A statement issued by the Foreign Office said the focus of the visit was to validate Pakistan's high-level commitment and sustainability of reforms in the anti-money laundering/combating the financing of terrorism (AML/CFT) reg­ime and that the meetings were held in "a constructive and positive atmosphere".
It said the FATF team's report would be discussed in FATF's ICRG (Inter­national Cooperation Review Group) and plenary meetings, scheduled to be held from Oct 18 to 22 in Paris and Pakistan was looking forward to a "logical conclusion".
Source: Dawn
Please click the following URL to read the full text of the original story:
https://www.dawn.com/news/1710192/fatf-on-site-visit-smooth-logical-conclusion-expected-fo
--------
Fazl strongly denounces attacks on JUI leaders
September 14, 2022
PESHAWAR: Chief of Jamiat Ulema-e-Islam (JUI-F) Maulana Fazl-ur-Rehman on Wednesday strongly denounced attacks on JUI leaders in Swat and Tank districts.
In a media statement, the JUI chief said that anti-state elements were once again targeting the leaders of JUI that was a matter of grave concern for the party and its leadership.
Maulana said the desire for the establishment of lasting peace in the region should not be considered as our weakness. "The JUI leaders were being targeted but sadly no arrest in this regard has so far been made."
After Waziristan and Bajaur, the incidents of terrorism in Swat and Tank were much deplorable and unacceptable. Such events, he said, were meant to undermine our efforts for the establishment of peace in the region.
Maulana maintained that people should not be compelled to take law in their hands and institutions responsible for their security should be more vigilant and responsive.
Offering Fateha for the souls of the departed persons, Maulana prayed that may Allah Almighty accept their sacrifice and grant them high place in the Heaven.
Source: Pakistan Today
Please click the following URL to read the full text of the original story:
https://www.pakistantoday.com.pk/2022/09/14/fazl-strongly-denounces-attacks-on-jui-leaders/
--------
Europe
Hamas leader Haniyeh meets Muslim, Christian leaders in Moscow
14 September, 2022
The head of Hamas's political bureau Ismail Haniyeh has held several meetings with religious and political figures in Russia, as part of an official visit lasting several days.
Haniyeh and his delegation met with Muslim and Christian religious officials in Moscow and discussed Israeli attacks on holy sites in Jerusalem "foremost of which are Al-Aqsa Mosque and the Church of the Holy Sepulchre" and Israeli plans for the "Judaisation" of occupied East Jerusalem, a statement by the Palestinian movement said.
The Hamas delegation said Russian Muslims could play an important role in "defending holy sites" in occupied East Jerusalem.
Frequent Israeli attacks centred around the Al-Aqsa Mosque in Jerusalem and the Sheikh Jarrah district in 2021 that spiralled into an 11-day Israeli assault on the Gaza Strip, as Hamas retaliated with rocket fire.
Israel captured East Jerusalem in 1967 and annexed it in violation of international law. It claims the whole of the city as its 'eternal capital' but this is rejected by Palestinians and most of the international community.
Among the meetings Haniyeh held were one with Sheikh Roshan Abbasov, the first deputy head of the Shura Council of Muftis of Russia and the Religious Administration of Muslims of the Russian Federation, at the Great Mosque of Moscow.
Haniyeh also visited the Danilov Monastery in Moscow and met with Sergey Zvonarev, the high priest and secretary of the Department of External Church Relations of the Moscow Patriarchate for Foreign Affairs.
On Saturday, he met with Russian Foreign Minister Sergei Lavrov and passed on a message to President Vladimir Putin.
Israel has expressed anger at previous visits to Moscow by the Hamas leader.
Source: The New Arab
Please click the following URL to read the full text of the original story:
https://english.alaraby.co.uk/news/hamas-leader-meets-muslim-christian-leaders-moscow
--------
European rights court directs France to reconsider return of families of Daesh/ISIS fighters
Rabia Iclal Turan
14.09.2022
The European Court of Human Rights on Wednesday ruled that France must re-examine repatriation requests by two French families whose daughters traveled to Syria and joined the Daesh/ISIS terror group.
The French government's refusal to consider applicant's requests is a "violation of their right to enter national territory," the court based in Strasbourg ruled in the landmark case.
"French Government would be expected to promptly re-examine the applicants' requests and, in doing so, afford them appropriate safeguards against any arbitrariness," the court said.
A large number of foreign fighters traveled to Syria and Iraq to join the Daesh/ISIS terror group.
As the terror group lost control of territories, the foreign fighters, including women who were married to Daesh/ISIS terrorists and gave birth to children, were put in prisons run by the YPG/PKK terror group in northern Syria.
Source: Anadolu Agency
Please click the following URL to read the full text of the original story:
https://www.aa.com.tr/en/europe/european-rights-court-directs-france-to-reconsider-return-of-families-of-daesh-isis-fighters/2685053
--------
Southeast Asia
Xi lands in Kazakhstan on first trip abroad since Covid
September 14, 2022
NUR-SULTAN: China's president Xi Jinping landed in ex-Soviet Kazakhstan today, AFP journalists in the capital Nur-Sultan said, in the Chinese leader's first trip abroad since the early days of the coronavirus pandemic.
During Xi's three-day visit to Central Asia, he is scheduled to attend a leaders' summit of the Shanghai Cooperation Organisation (SCO) in Uzbekistan, where he is expected to meet with Russian leader Vladimir Putin.
Xi, whose plane touched down around 8.30am, was greeted on the red-carpeted runway by Kazakh president Kassym-Jomart Tokayev.
Both leaders and their respective delegations – as well as the guard of honour that met Xi on arrival – were wearing masks.
"China is willing to work with Kazakhstan to deepen cooperation in law enforcement, security and defence," Xi wrote in an article for Kazakh media that was republished by Chinese state broadcaster CCTV.
He added that Beijing also wanted to work with Kazakhstan to combat drug trafficking and transnational organised crime as well as what China calls the "three evils".
China's government has previously used the term "three evils" – defined as terrorism, separatism and religious extremism – to refer to its crackdown in its far western region of Xinjiang, which borders Kazakhstan.
Source: Free Malaysia Today
Please click the following URL to read the full text of the original story:
https://www.freemalaysiatoday.com/category/world/2022/09/14/xi-lands-in-kazakhstan-on-first-trip-abroad-since-covid/
--------
Two-thirds of IAEA board back Western statement pressuring Iran
September 15, 2022
VIENNA: Two-thirds of the UN nuclear watchdog's 35-nation board of governors endorsed a non-binding statement by the US, Britain, France and Germany on Wednesday pressing Iran to explain why uranium traces were found at three undeclared sites.
At its last quarterly meeting in June the International Atomic Energy Agency's (IAEA) board of governors passed a resolution expressing "profound concern" that the traces remain unexplained due to insufficient cooperation by Iran, and calling on Tehran to engage with the watchdog "without delay".
The Vienna-based IAEA says there has been no progress and no engagement by Iran since then.
Rather than pass a new resolution at this week's board meeting, the four countries behind June's resolution – the US, Britain, France and Germany – issued a joint statement reaffirming support for that text and sought to get as many other countries as they could to sign up it.
"We call upon Iran to act immediately to fulfil its legal obligations and, without delay, take up the (IAEA) director-general's offer of further engagement to clarify and resolve all outstanding safeguards issues," the joint statement presented by Germany to the board said.
A list of countries provided by Germany showed that 23 countries on the board supported it. The 12 that did not included Argentina, Brazil, Mexico, Egypt, South Africa, India, Pakistan, Malaysia, Senegal and Vietnam.
That is fewer supporters than the 30 countries that voted in favour of the June resolution, which only Russia and China opposed. Those two did not back Wednesday's joint statement, either. India and Pakistan abstained in June. Libya went from abstaining on the resolution to supporting the joint statement.
A resolution passed by the board of governors carries the weight of a formal decision by the IAEA's top policy-making body that meets more than once a year. Countries banding together to issue a statement without submitting and passing a resolution are merely expressing an opinion.
The issue of the unexplained uranium particles has become an obstacle in wider talks to revive Iran's 2015 nuclear deal with world powers since Tehran is now seeking a closure of the IAEA's investigation as part of those negotiations, Western powers say.
Source: Free Malaysia Today
Please click the following URL to read the full text of the original story:
https://www.freemalaysiatoday.com/category/world/2022/09/15/two-thirds-of-iaea-board-backs-western-statement-pressuring-iran/
--------
Is DAP as bigoted as Umno and PAS?
September 13, 2022
DAP is as bigoted as Umno and PAS if it's true what Penang MCA chairman Tan Teik Cheng says about his party's nemesis.
Tan said DAP is stoking fears among Chinese voters in Penang that if they don't vote for DAP in the fast-approaching GE15 they risk winding up with having a Malay as chief minister.
He denounced this campaign as "vicious and irresponsible", arguing that it is a political convention of the state that the chief minister's post is held by a Chinese.
DAP has long griped about Umno's whispering campaign that DAP is anti-Malay, anti-Islam and anti-royal. No substantive proof has been adduced to convict DAP of this triad of anathemas.
Recently, DAP led the campaign of lodging multiple police reports against the patently racist view of PAS president Abdul Hadi Awang that in Malaysia corruption is a non-Malay phenomenon.
Police have called up Hadi for questioning but charges against him are yet to be preferred.
Hadi said he will reply to the charge of him being anti-non-Malay if and when he is charged in court, which he is virtually saying he expects not to be charged.
DAP has done well over the years to fend off accusations that it is hostile to Malays, Islam and the royals.
And it did well to lead the campaign to have Hadi carpeted for his asinine claim about non-Malay responsibility for corruption.
After battling bigotry for years, one would think DAP would refrain from stooping to commit it, as the Penang MCA leader claims they have done in the campaign that has unofficially begun for GE15.
DAP ought to waste no time in disavowing the MCA claim, even if some of the party's lesser lights in Penang have been campaigning along the racist lines attributed to them by MCA.
The evolution of its "Malaysian Malaysia" ideology ought to have enabled DAP to arrive, more than a half-century since the party's formation, at the point when they could argue that individual capability rather than ethnicity should be the major point about who is to be Penang's chief minister.
That may be too idealistic an expectation to have about DAP, but it's certainly not too much to expect that it refrains from stoking fear over the possibility of a Malay chief minister for Penang, stemming from an Umno-BN victory in the coming polls.
DAP should not stoop to this baseness, particularly when racial and religious bigotry are keeping this country from attaining the excellence that the party's inspiration, Lim Kit Siang, constantly reminds a nation at the confluence of the Malay, Chinese and Indian civilisations, to strive for.
Source: Free Malaysia Today
Please click the following URL to read the full text of the original story:
https://www.freemalaysiatoday.com/category/opinion/2022/09/13/is-dap-as-bigoted-as-umno-and-pas/
--------
Malaysia not in economic crisis, says Tengku Zafrul
September 13, 2022
KUALA LUMPUR: Malaysia is not experiencing an economic crisis just because the ringgit is trading at a low level against the US dollar, said finance minister Tengku Zafrul Aziz.
He said the ringgit's performance should be viewed holistically, not just in comparison with the US dollar, as the local note had strengthened against other currencies.
"While the ringgit has depreciated by 7.5% against the US dollar since the beginning of 2022, many currencies in the region and developed countries have also fallen against the greenback.
"For example, the Japanese yen has slid 19.2%, the lowest in 24 years; the pound sterling has dropped 14.4%, the lowest in 37 years; and the euro has weakened by 11.7%, the lowest in 20 years," Tengku Zafrul said in a video posted on his social media page.
Although the currencies of these countries have declined in value against the US dollar, they – including the European Union and Japan – are not experiencing an economic crisis, he said.
The ringgit has strengthened compared with the currencies of Malaysia's other trading partners, he added.
Among others, the ringgit has risen by 14.2% against the Japanese yen, 8.2% versus the pound sterling, 4.5% vis-a-vis the euro, 3.9% compared with the New Zealand dollar, and 7.2% against the South Korean won.
"The important thing is, as an exporting country, the low ringgit against the US dollar has a positive effect on the country's export revenue.
"So do not look at just one aspect. Ask Malaysian exporters … they are all happy as their exported products have become more competitive," he said.
Additionally, economic fundamentals that have continued to strengthen are important in determining the robustness of the ringgit, the minister said.
"What are the proofs (that our economy is on a solid footing)? Firstly, Malaysia's gross domestic product (GDP) has grown for three consecutive quarters. The GDP grew by 3.6% in the fourth quarter of 2021, 5.0% in the first quarter of 2022 and 8.9% in the second quarter," he said.
Tengku Zafrul said the country's unemployment rate of 3.7% in July 2022, the lowest since the Covid-19 pandemic hit the country, was further proof that the country was not experiencing an economic crisis.
He also pointed to the industrial production index which rose by 12.5% year-on-year (y-o-y) in July 2022, and the sales value of the wholesale and retail trade which surged 41% to RM130.7 billion in the same month.
"For the first seven months of this year alone, wholesale and retail trade was valued at RM882.1 billion, 19% higher than last year," he said.
Tengku Zafrul also noted that the country's exports increased by 38% y-o-y to RM134.1 billion in July.
He added that net foreign investment in the local stock market had amounted to more than RM8 billion and net retail investment had reached RM1.8 billion year-to-date.
The country's inflation rate is also manageable at 2.8% for the first seven months of 2022 due to price control measures, particularly through the provision of subsidies of almost RM80 billion this year.
Source: Free Malaysia Today
Please click the following URL to read the full text of the original story:
https://www.freemalaysiatoday.com/category/nation/2022/09/13/malaysia-not-in-economic-crisis-says-tengku-zafrul/
--------
No PM can survive without Umno grassroots support, says Isham
Danial Azhar and Anne Muhammad
September 13, 2022
PETALING JAYA: No prime minister can remain in office without the support of Umno's grassroots, a party leader said today.
It was important for Umno to clear out "traitors" within the party, or risk having an internal conflict, said Umno Supreme Council member Isham Jalil in an interview.
"There is no prime minister who will ever survive without Umno's base (of supporters) and grassroots," he said.
Not even Dr Mahathir Mohamad could remain in office after Pakatan Harapan's 22 months in power, because he was disliked by Umno's grassroots members.
"The same also applied to Muhyiddin Yassin, who only lasted 17 months," he added.
He said it was best that the party be transparent with its grassroots about any internal matters or risk a repeat of the 1988 Umno crisis, when the party split between Mahathir, then president, and a faction led by Tengku Razaleigh Hamzah.
Isham said the coming months were crucial for the party after its former president Najib Razak was jailed late last month on corruption charges.
Source: Free Malaysia Today
Please click the following URL to read the full text of the original story:
https://www.freemalaysiatoday.com/category/nation/2022/09/13/no-pm-can-survive-without-umno-grassroot-support-says-isham/
--------
Africa
Libya, Muslim Brotherhood expected to top Sisi's agenda in Doha
14/09/2022
Egyptian President Abdel Fattah al-Sisi began a two-day visit to Qatar on Tuesday, his first since Cairo and Doha restored relations last year following a regional diplomatic rift.
The Egyptian presidency said Sisi would discuss "bilateral and regional issues" with Qatar's ruler, Emir Sheikh Tamim bin Hamad al-Thani, who had already visited Egypt in June.
Egypt, Saudi Arabia, the United Arab Emirates and Bahrain had boycotted Qatar from 2017 over charges it supported Islamic extremism and kept close ties to Iran. An agreement to end the row was struck early last year and Qatar and Egypt have moved quickly to rebuild relations.
Economic cooperation will not be absent from Sisi's talks in Doha however, frank discussion of the situation in Libya and the Qatari position on the Muslim Brotherhood is expected to top the agenda of his discussions with the emir, analysts say.
The results of the visit, they believe, will determine the shape of the relationship between Cairo and Doha in the immediate future.
Former Egyptian Assistant Foreign Minister Hassan Haridi told The Arab Weekly that Sisi's visit aims to anchor reconciliation between the two countries against the background of the decisions of the Al-Ula summit in Saudi Arabia, in January 2021.
He added that Sisi will focus on moving ahead with the process of normalising bilateral relations but will also raise regional concerns, including the means of preventing escalation in Libya, calming tensions in Syria and issues related to the upcoming Arab summit scheduled for November in Algiers.
The Egyptian president, Cairo analysts say, wants to explore the limits of Doha's involvement in the Libyan crisis where the Qataris have intensified their contacts with protagonists at a time when other international efforts to help settle the crisis seem to be a state of flux.
During the past few days, Doha has welcomed Interim Prime Minister Abdulhamid Dbeibah, then Parliament Speaker Aguila Saleh, who supports the rival government of Fathi Bashagha, whom Qatar could be also receiving soon.
Experts say Doha is likely to be preparing a new formula for a settlement in Libya.
Egypt's Libyan role seems to be stuttering as its efforts towards unifying the Libyan military have not produced a breakthrough by ending division between rival forces and so laying the ground for reconciliation and the holding of presidential and parliamentary elections.
In the meanwhile, Turkey has recently opened channels with Libyan political actors in both the east and west of the country and received leaders from various camps. Ankara is seen as leveraging its continued military presence in Libya, its strong connections to mercenaries and armed militias as well the absence of a clear international vision to resolve the country's crisis.
Analysts say Cairo could find in any active Qatari involvement in Libya a means to contain Turkish encroachment. From that perspective, Sisi may encourage Doha to carry on with its mediation in the Maghreb country's crisis.
Egypt still has misgivings, however, about Qatar's ties to regional political Islam, even though it has tended to overlook the issue in its continued focus on improving relations with Doha.
Qatar has seemed reluctant to make a major concession to Cairo on this vital issue, as it still embraces Egyptian Islamist leaders, although it has moderated the critical tone of Egyptian authorities by the Doha-sponsored Al Jazeera channel. However, sharp criticism of Cairo is a key feature of the programmes of another Qatari-owned channel, Al Araby TV, which has recently moved its headquarters from London to Doha.
Economic concerns will be dwarfed by regional policy consideration but nevertheless not totally ignored.
During his visit, Sisi will meet Qatari companies and the Egyptian-Qatari business council, Egyptian diplomatic sources said.
Egypt and Qatar signed three memomoranda of understanding, including one between the two nations' sovereign wealth funds, the Egyptian presidency announced on Wednesday.
Since resuming relations, rEguypt and Qatar have struck deals worth up to $5 billion.
Financial pressure on Egypt sharpened after Russia's invasion of Ukraine in February because of the flight of portfolio investment, a loss in tourism revenue and rising global commodity prices.
Cairo has been negotiating for a new loan with the International Monetary Fund for several months.
Source: The Arab Weekly
Please click the following URL to read the full text of the original story:
https://thearabweekly.com/libya-muslim-brotherhood-expected-top-sisis-agenda-doha
--------
Saudi, Nigerian communication ministers discuss cooperation in digital economy
September 15, 2022
RIYADH: Saudi Arabia's Minister of Communications and Information Technology Abdullah Al-Swaha met on Wednesday with his Nigerian counterpart, Dr. Isa Ibrahim, on the sidelines of the activities of the second Global Artificial Intelligence Summit, which is being hosted by the capital, Riyadh.
During their meeting, the two sides discussed expanding the existing cooperation between the two countries, the investment opportunities available in both countries' markets, and supporting the growth of the digital economy.
Source: Arab News
Please click the following URL to read the full text of the original story:
https://www.arabnews.com/node/2162791/saudi-arabia
--------
Arab World
Syria at risk of 'return to large-scale fighting,' UN warns in new report
14 September, 2022
Syria's simmering 11-year war is at risk of boiling up once again with a return to large-scale combat after several frontlines across the country flared up in recent months, the United Nations warned on Wednesday in a new report.
"Syria cannot afford a return to larger-scale fighting, but that is where it may be heading," said Paulo Sérgio Pinheiro, chair of the UN's Syria commission.
Hundreds of thousands of people died and millions were made homeless since protests against President Bashar al-Assad in 2011 escalated into a civil war that drew in foreign powers and left Syria carved into zones of control.
Fighting has cooled in recent years after Iran and Russia helped Assad recapture 70 percent of Syrian territory, the United States backed Kurdish fighters that defeated ISIS militants, and Turkey set up a buffer zone near its border. But the United Nations said fault lines between various areas are now starting to heat up again.
"We had an idea at some point that the war was completely finished in Syria," Pinheiro told journalists in Geneva, adding that incidents documented in the report proved this was not the case.
The 50-page report found that "grave violations of fundamental human rights and humanitarian law" had increased across the country in the first six months of this year.
They included fighting and aerial bombardments in the country's northeast and northwest that left dozens of civilians dead and restricted access to food and water, the report said.
In government-held areas, the Commission documented the deaths of former opposition leaders, house raids and continued torture and ill-treatment in detention centers.
Russian air strikes over opposition-held areas had increased even further in the last few months, said commissioner Hanny Megally.
"We are seeing increasing violence," Megally told reporters.
It also documented more than a dozen Israeli strikes across Syria in the first six months of 2022, including an attack on Damascus International Airport that put the site out of commission for nearly two weeks.
Source: Al Arabiya
Please click the following URL to read the full text of the original story:
https://english.alarabiya.net/News/middle-east/2022/09/14/Syria-at-risk-of-return-to-larger-scale-fighting-UN-warns-in-new-report
--------
Al-Azhar Grand Imam receives Astana International Prize in Kazakhstan
14 Sep 2022
This came during the opening session of the Seventh Congress of Leaders of World and Traditional Religions being held in the Kazakh capital Nur-Sultan on 14-15 September, according to a statement by Al-Azhar, Sunni Islam's highest seat of learning.
El-Tayyeb is "the most inspiring and influential Islamic figure in humanitarian causes, and his presence in Kazakhstan is important and appreciated," Al-Azhar institution quoted the Kazakhstani president as saying.
Tokayev said the Kazakh people appreciate El-Tayyeb's great efforts in the field of peace and interfaith dialogue.
"We," the Kazakhstani president said, "are all concerned with achieving peace and reconciliation in the post-pandemic period, and there is no way to do that except through dialogue and acceptance of the other."
El-Tayyeb's visit started on Monday evening to participate in the Seventh Congress of Leaders of World and Traditional Religions, held under the title 'The Role of Religious Leaders in the Spiritual and Social Development of Humanity in the Post-Covid-19 Pandemic Period."
The religious congress – which is held once every three years in the capital of Kazakhstan – was first held in 2003 with the aim of achieving mutual respect and tolerance between religions, nations, and ethnic groups, as well as establishing peace, harmony, and tolerance as the unshakable principles of human existence.
The grand imam, who is leading a high-level Egyptian delegation of Al-Azhar scholars, had received an official invitation from President Tokayev and both held a meeting on Tuesday, when the president expressed appreciation to the efforts of the grand imam in spreading the sound image of Islam, confronting extremism, and promoting the principles of human fraternity regionally and globally.
Tokayev also indicated that the whole world, not only Muslim countries, is aware of the value of Al-Azhar, noting that Egypt, through Al-Azhar, has provided great support for Kazakhstan in adopting moderate Islam, a separate statement by Al-Azhar said on Tuesday.
This support has been provided to Kazakh students enrolled at Al-Azhar and who returned home to promote the values they had learned in their community, he said.
"This moderate Islam is based on respect for the other, promoting the values of coexistence among all, and renouncing violence, hatred, and intolerance," Tokayev added.
El-Tayyeb meets with secretary-general of Religions for Peace
El-Tayyeb met on Tuesday with Azza Karam, the secretary-general of Religions for Peace — the largest multi-religious leadership platform with 92 national and six regional interreligious councils, Al-Azhar reported.
Karam noted that partnership with Al-Azhar and the Muslim Council of Elders (MCE), which is headed by El-Tayyeb, is significant for the support of the platform's efforts.
The MCE, the grand imam said, promotes peace and fraternity and enforces the role of youth in building interfaith bridges of communication and respect, according to Al-Azhar.
This partnership, Karam said, helps the platform move forward in launching initiatives and adopting humanitarian projects, adding that the platform is about to announce the launch of a number of projects in cooperation with the MCE that aim at influencing young religious leaders of different faiths.
She added the world is now in dire need for the grand imam's vision on promoting world peace as a substitute for intolerance and hatred. She noted that his co-signing of the Human Fraternity Document with His Holiness Pope Francis represented a key historical moment at a critical juncture.
Pope Francis and El-Tayyeb signed the Document of Human Fraternity for World Peace and Living Together in Abu Dhabi in February 2019.
The document invites "all persons who have faith in God and faith in human fraternity to unite and work together so that it may serve as a guide for future generations to advance a culture of mutual respect in the awareness of the great divine grace that makes all human beings brothers and sisters."
More than 100 delegations from 50 countries are attending the two-day event in Nur-Sultan, including Pope Francis.
Grand Imam receives High Representative for UN Alliance of Civilisations
On Tuesday, El-Tayyeb also met with Miguel Ángel Moratinos, the High Representative for the United Nations Alliance of Civilisations. Moratinos hailed the Human Fraternity Document that became a joint global declaration promoting a culture of dialogue and coexistence. He also praised the role of the Muslim Council of Elders in promoting peace.
The Document of Human Fraternity, with its religious symbolism -- represented by the Grand Imam and Pope Francis -- came during a critical time, especially in light of the wars, fighting, and conflicts the world is seeing, and the spread of the diseases of intolerance and hatred, and the primacy of individual interest and materialism, said Moratinos.
The global interest in the document proves the urgent need for the world to unite at the present time, the UN representative said.
El-Tayyeb stressed the importance of strengthening the identity of each society. Attempts by some countries to impose a specific culture or lifestyle on the whole world, targeting religious and moral values, will ruin family and society, he said.
Source: Ahram
Please click the following URL to read the full text of the original story:
https://english.ahram.org.eg/News/476084.aspx
--------
UAE FM arrives in Israel for official visit marking two years since normalization
14 September, 2022
The UAE's foreign minister Sheikh Abdullah bin Zayed arrived in Tel Aviv for an official visit to Israel marking the two-year anniversary of normalizing ties.
The UAE's ministry said the visit will last for several days and the minister was accompanied by a high-level economic delegation.
The UAE's top diplomat will discuss with senior Israeli officials a number of issues of common interest related to bilateral ties and prospects of Emirati-Israeli cooperation.
Israel's Prime Minister Yair Lapid is scheduled to meet with the UAE's FM, to be followed by a press conference later, the Times of Israel reported.
The UAE normalized ties with Israel in September 2020 through signing the US-brokered Abraham Accords. Bahrain, Morocco and Sudan also followed suit.
Source: Al Arabiya
Please click the following URL to read the full text of the original story:
https://english.alarabiya.net/News/gulf/2022/09/14/UAE-foreign-minister-arrives-in-Israel-for-official-visit
--------
Lebanon cites 'major progress' in demarcation talks with Israel
Wassim Seif El Din
14.09.2022
BEIRUT, Lebanon
Lebanese President Michel Aoun on Wednesday cited "major progress" in US mediation efforts on a maritime border dispute with Israel.
"The completion of the southern sea border demarcation file will enable Lebanon to launch the process of exploring for oil and gas in the specified fields within the Exclusive Economic Zone," Aoun said in a statement.
"This will give the Lebanese economy a positive impetus to begin exiting the crisis it has been reeling under for years," he added.
The Lebanese leader said contacts to finalize the demarcation file "have made major progress, in which Lebanon has achieved what enables it to exploit its resources in its waters."
"There are technical details that are currently being studied in order to realize Lebanon's interest, rights and sovereignty," he added.
On Tuesday, Israeli public broadcaster KAN said, citing an Israeli official, that Tel Aviv has "especially cautious optimism" that a deal can be reached with Lebanon on their disputed maritime border.
Last week, US mediator Amos Hochstein expressed optimism over reaching a border demarcation agreement between Lebanon and Israel soon.
Lebanon and Israel are locked in a dispute over a maritime area of 860 square kilometers (332 square miles), according to maps sent by both countries to the UN in 2011.
Source: Anadolu Agency
Please click the following URL to read the full text of the original story:
https://www.aa.com.tr/en/middle-east/lebanon-cites-major-progress-in-demarcation-talks-with-israel/2685192
--------
URL: https://newageislam.com/islamic-world-news/islamic-state-southeast-asia-attacks-india/d/127954
New Age Islam, Islam Online, Islamic Website, African Muslim News, Arab World News, South Asia News, Indian Muslim News, World Muslim News, Women in Islam, Islamic Feminism, Arab Women, Women In Arab, Islamophobia in America, Muslim Women in West, Islam Women and Feminism