New Age Islam News Bureau
19 Dec 2017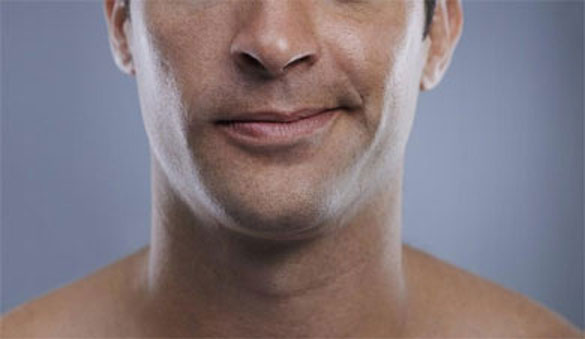 Beardless men might be mistaken for women, prompting 'indecent thoughts' – Turkish cleric
-----
• Islamic Preacher in Turkey Says Men without Beards May Cause 'Indecent Thoughts'
• America Urges Pakistan to Prove Responsible Stewardship of Nukes
• Myanmar Burned Rohingya Villages despite Refugee Deal: HRW
• Muammar Gaddafi's Son Saif Al-Islam Gaddafi Plans to Run for President in Libya
• 45 Al-Nusra Gunmen Executed by Rival Terrorists in Eastern Damascus
Mideast
• Islamic Preacher in Turkey Says Men without Beards May Cause 'Indecent Thoughts'
• Yemen's Houthis Execute 30 Fighters Attempting to Surrender near Saudi Border
• Trump's al-Quds decision 'blatant violation' of Palestinians' rights: PUOICM
• Saudi warplanes attack civilian target in Yemen, kill five civilians
• Israeli leaders present death penalty draft bill for Palestinian fighters
--------
Pakistan
• America Urges Pakistan to Prove Responsible Stewardship of Nukes
• No Leader in Muslim World Can Dare To Wage Jihad to Liberate Jerusalem: Hafiz Saeed
• Attack on church in Quetta against Islamic teachings: NSC
• Shocking! After release, Hafiz Saeed actively pursuing jehadi agenda in Pakistan
• US drone targets compound in Kurram
• Fazl 'conditionally agrees' to Fata merger into KP
--------
South Asia
• Myanmar Burned Rohingya Villages despite Refugee Deal: HRW
• Could Suu Kyi Face Rohingya Genocide Charges: Zeid Ra'ad Al Hussein
• Islamic State Attacks Afghan Intelligence Compound in Kabul
• Karzai doubtful about Washington's new approach towards Pakistan
• Jamiat-e-Islami condemns Ghani's decision regarding Balkh governor
• Taliban suffer heavy casualties in Sar-e-Pul airstrikes: Shaheen Corps
--------
Africa
• Muammar Gaddafi's Son Saif Al-Islam Gaddafi Plans to Run for President in Libya
• Muslims in Nigeria Kill Two Christians, Force Churches to Shut Down
• Mayor of Libya's Misrata abducted and killed
• Over 60 dead after days of violence in Ethiopia's Oromiya region
• Nigeria: A Case for Able-Bodied IDPs to Fight Boko Haram
--------
Arab World
• 45 Al-Nusra Gunmen Executed by Rival Terrorists in Eastern Damascus
• US Continues to Send Modern Arms, Ammunition to Kurds in Northern Syria
• Egypt security forces kill five suspected militants in north
• SDF accuses Assad of opening Syria to international terrorism
• Egyptians find solace in Sufi sessions
• Protesters torch political party offices in Kurdistan
• Ansarullah Asks for Int'l Investigation on Saudi-Led Coalition's Blind Bombing of Yemen
• Citizens Urge Army's Return to Restore Rule of Law in SDF-Held Towns
• US-backed Kurdish armed militants 'traitors' to Syria: President Assad
• Protesters set fire to offices of Kurdish parties in northern Iraq
--------
India
• Hindus in Meerut Locality Protest against Sale of House to Muslim
• Indian Muslims Should Stay Away From Religious Extremists: Veteran Saudi Journalist
• Agra: Muslim Clerics Call Modi's Triple Talaq Bill an Interference with Islamic Laws
• BJP Bastion Falls as 3 Muslim Candidates Win
• Ayodhya dispute: Shia cleric urges Adityanath to hold talks with Sunni waqf board
--------
North America
• US Vetoes UN Resolution Rejecting Trump's Jerusalem Decision
• Trump's Decision an Attack on Every Muslim, Every Christian — Jerusalem Awqaf
• CIA chief holds talks with Saudi king in Riyadh
• Ex-police officer convicted of trying to aid Islamic State
--------
Southeast Asia
• China Jails Blogger for 'Islamophobia' as Muslim Uighurs Complain of 'Digital Police State'
• Saying 'I'm Also a Practising Muslim', UM Don Invites Critics to Dialogue
• Terengganu sets up security unit in mosques to curb crime
• The rise of Indonesia's FPI and its push for syariah law
• Indonesia Rallies International Support for Palestine
• Malaysia will help safeguard Islam's interests in the Middle East, Hishammuddin says
--------
Europe
• Spain Provides €2 Million Support for Palestinians
• Twitter bans Britain First leaders after anti-Muslim videos shared by Donald Trump
• German journalist Mesale Tolu released in Turkey
Compiled by New Age Islam News Bureau
URL: https://www.newageislam.com/islamic-world-news/islamic-preacher-turkey-says-men/d/113622
--------
Islamic preacher in Turkey says men without beards may cause 'indecent thoughts'
December 18 2017
An Islamic preacher in Turkey has drawn a backlash after suggesting that clean-shaven men sometimes "cannot be distinguished from women" and can cause "indecent thoughts."
Speaking on the private religious station Fatih Medreseleri (Madrasahs) TV on Dec. 16, preacher Murat Bayaral blasted beardless men and said there is no need to receive permission from wives for a man to shave his beards.
"Men should grow beards. One of the two body parts that separate men from women is the beard," Bayaral said.
"For example, if you see a man with long hair from afar you may think he is a woman if he does not have a beard. Because nowadays women and men dress similarly. God forbid! You could be possessed by indecent thoughts," he added.
http://www.hurriyetdailynews.com/islamic-preacher-in-turkey-says-men-without-beards-may-cause-indecent-thoughts-124306
--------
America urges Pakistan to prove responsible stewardship of nukes
Anwar Iqbal
Daecember 19, 2017
WASHINGTON: The Trump administration's first foreign policy — announced on Monday — urges Pakistan to demonstrate that it's a "responsible steward" of its nuclear assets and warns that the fear of a nuclear conflict with India remains a key concern in Washington.
The new policy also insists that Pakistan take action against militants on its soil and intensify its counterterrorism efforts if it wants to continue its partnership with the United States.
"The United States will also encourage Pakistan to continue demonstrating that it is a responsible steward of its nuclear assets," says an official copy of the new policy released by the White House.
"The prospect for an Indo-Pakistani military conflict that could lead to a nuclear exchange remains a key concern requiring consistent diplomatic attention," it warns.
Trump administration's first foreign policy announced
In a reference to the alleged presence of militant hideouts inside Fata, the Trump administration says: "We will insist that Pakistan take decisive action against militant and terrorist groups operating from its soil" as the United States "continues to face threats from transnational terrorists and militants operating from within Pakistan."
Reminding Islamabad that "no partnership can survive a country's support for militants and terrorists," the Trump administration adds: "We will press Pakistan to intensify its counter-terrorism efforts, who target a partner's own service members and officials."
The document also tells Islamabad that US interests in the region include countering terrorist threats that impact the security of the US homeland and its allies.
The US also wants to prevent "cross-border terrorism that raises the prospect of military and nuclear tensions," adds the document while pledging to prevent "nuclear weapons, technology, and materials from falling into the hands of terrorists."
The document says that the Trump administration seeks an American presence in the region, which is proportionate to threats to the homeland and US allies.
"We seek a Pakistan that is not engaged in destabilizing behavior and a stable and self-reliant Afghanistan," says the document, adding that US interests in Pakistan are not confined to terrorism alone.
"In Pakistan, we will build trade and investment ties as security improves and as Pakistan demonstrates that it will assist the United States in our counter-terrorism goals," it adds.
The new policy also stresses US commitment to supporting the Afghan government and security forces in their fight against the Taliban, Al Qaeda, ISIS, and other terrorists.
"We will bolster the fighting strength of the Afghan security forces to convince the Taliban that they cannot win on the battlefield and to set the conditions for diplomatic efforts to achieve enduring peace," it says.
The new strategy also promises to continue promoting anti-corruption reform in Afghanistan to increase the legitimacy of its government and reduce the appeal of violent extremist organizations.
The document also pledges to help South Asian nations in dealing with a looming threat from China. "We will help South Asian nations maintain their sovereign as China increases its influence in the region," it says.
The new policy relies heavily on India for achieving these targets. "We will deepen our strategic partnership with India and support its leadership role in Indian Ocean security and throughout the broader region," it says.
"We will encourage the economic integration of Central and South Asia to promote prosperity and economic linkages that will bolster connectivity and trade. And we will encourage India to increase its economic assistance in the region."
The Trump administration says that in Central Asia, it seeks states that are resilient against domination by rival powers, are resistant to becoming jihadist safe havens, and prioritize reforms. "We will work with the Central Asian states to guarantee access to the region to support our counterterrorism efforts," it adds.
https://www.dawn.com/news/1377461/america-urges-pakistan-to-prove-responsible-stewardship-of-nukes
--------
Myanmar Burned Rohingya Villages despite Refugee Deal: HRW
Dec 19, 2017
Yangon: Myanmar's army burned down dozens of Rohingya homes within days of signing a refugee repatriation deal with Bangladesh, showing the agreement was a mere "public relations stunt", Human Rights Watch said today.
The rights group, citing analysis of satellite imagery, said buildings in 40 villages were destroyed in October and November, increasing the total to 354 villages that had been partially or completely razed since last August.
Dozens of buildings were burned the same week Myanmar and Bangladesh signed a memorandum of understanding on November 23 to begin returning refugees from Bangladesh within two months, HRW said in a report.
"The Burmese army's destruction of Rohingya villages within days of signing a refugee repatriation agreement with Bangladesh shows that commitments to safe returns were just a public relations stunt," said Brad Adams, HRW's Asia director, in the report, adding safety pledges for returnees could not be taken seriously.
Deadly attacks by Rohingya insurgents on August 25 prompted a ferocious military crackdown on the Muslim minority living in the north of Myanmar's Rakhine state.
More than 655,000 of them have fled across the border to Bangladesh since then, bringing horrific accounts of rape, extrajudicial killing and arson.
The US and United Nations have described the process as ethnic cleansing. The UN rights chief has suggested the operation contains "elements of genocide".
Responding to international pressure, Aung San Suu Kyi's civilian government inked an agreement with Bangladesh in late November to start the repatriation of Rohingya refugees within two months.
But HRW said it was difficult to believe this could be carried out responsibly.
"Myanmar is playing the most cynical of games, with Aung San Suu Kyi and her team signing a refugee repatriation deal that contains no real guarantees of protection to returnees, while on the ground the security forces continue their campaign of torching the villages the Rohingya want to return to," Phil Robertson, deputy director of HRW's Asia division, told AFP.
Aid groups have said they will boycott any new camps set up in northern Rakhine.
Last week the group Doctors Without Borders released a survey which found that nearly 7,000 Rohingya had been killed in the Rakhine violence.
The military has put the number in the hundreds and denied targeting civilians or committing atrocities, while Suu Kyi said major security operations stopped in early September.
Myanmar has in the past blamed fires in villages on insurgents.
http://zeenews.india.com/world/myanmar-burned-rohingya-villages-despite-refugee-deal-hrw-2067680.html
--------
Muammar Gaddafi's Son Saif Al-Islam Gaddafi Plans To Run For President In Libya
18 December 2017
The son of the late Libyan leader Muammar Gaddafi plans to run for president in the country's 2018 elections, a family spokesman has said.
Saif al-Islam Gaddafi has prepared a platform and will announce his plans to run soon, family spokesman, Basem al-Hashimi al-Soul said.
The former leader's second oldest son was seen by some as a potential reformist successor to his father in the years before 2011 and remains a key figure for Gaddafi loyalists.
Seeking to rebuild their influence, they present Saif as someone who can help reconcile the country's rival factions, though he was imprisoned for alleged war crimes for five years.
'The platform includes some procedures that Saif al-Islam hopes the United Nations would adopt to help Libya move from the incumbent transitional period to stability,' al-Soul said.
He told Egypt Today: 'Saif al-Islam plans to impose more security and stability in accordance with the Libyan geography and in coordination with all Libyan factions.'
Saif, who was initially convicted of war crimes and sentenced to death in 2015, was released from prison in June.
His release came six years after an uprising in 2011 that ousted and killed his father and plunged Libya into anarchy.
The large North African country has been in turmoil since Gaddafi's downfall opened up space to Islamist militants and smuggling networks that have sent hundreds of thousands of migrants across the Mediterranean to Europe.
Saif, 45, is the most prominent of the late leader's children, and was touted by some as a reformist successor before the uprising
Gaddafi had ten children, two of whom were adopted. Saif al-Islam is his second oldest son.
Three of Gadaffi's sons were killed in the uprising, including former National Security Adviser Mutassim Gaddafi, who died on the same day of his family.
Gaddafi's eldest son, Muhammad, was also regarded as a possible successor as Libya's leader but is reporedly uninterested in the role.
His third son, Al-Saadi, is the a former footbal player who was arrested in Niger in 2014 annd faces murder charges in connection to the death of another football player.
His daughter Ayesha is a former Libyan mediator and military official who was put under a travel ban and stripped of her UN titles following the 2011 uprising.
Presidential elections are expected to be held in mid-2018.
Also rumored to be running for president is Libya's military strongman Khalifa Hifter.
In a televised address earlier Sunday, Hifter strongly hinted that he might step in to fill the void, although he stopped short of saying clearly that he would run in presidential elections if a vote is held next year, or that he might take the reins before that.
His address appeared to deliberately leave all options open.
Hifter, leading the so-called National Libyan Army, has been fighting Islamic militants in the east and occasionally threatening to march on the rest of the country. He is backed by Egypt and the United Arab Emirates.
The presence of two rival governments and a strongman with military muscle attest to the chaos prevailing in Libya following the 2011 uprising against Gadhafi's rule.
Alongside the two rival administrations, mostly Islamic militias wield considerable influence and control large swathes of territory in the vast North African nation.
The United Nations is supporting the voter registration process as it seeks to reconcile rival factions and relaunch a political transition that would lead to new polls.
The UN Libya mission has previously said it hopes elections can be held by the end of next year, but has also acknowledged complex security, political and legislative challenges to organising a vote.
Libya last held elections in 2014 but the results were disputed, deepening divisions that emerged after the country's 2011 uprising.
The poll led to an escalation of armed conflict and to rival parliaments and governments being set up in the capital and the east.
Some Libyan political figures have called for elections as a way to break the deadlock after the stalling of a UN-backed peace deal signed in late 2015, with a new UN push to amend that deal so far producing no breakthrough.
Meanwhile, foreign ministers of Egypt, Tunisia and Algeria met in Tunisia on Saturday to discuss security and political developments in Libya.
http://www.dailymail.co.uk/news/article-5190227/Muammar-Gaddafis-son-plans-run-president-2018.html
--------
45 Al-Nusra Gunmen Executed by Rival Terrorists in Eastern Damascus
Dec 18, 2017
The news websites reported that Jeish al-Islam has executed 45 A-Nusra terrorists, including 7 non-Syrians, captured by the former in Eastern Ghouta in Damascus province.
The websites further said that Mull Abu Bakr, one of the Al-Nusra's bomb-making experts trained in Afghanistan's al-Zarqawi base, was among the executed terrorists.
They went on to say that the executions happened two months ago when Jeish al-Islam attacked the Al-Nusra positions in al-Ash'ari region.
Jeish al-Islam and Tahrir al-Sham Hay'at reached an agreement on Saturday. According to the deal, Jeish al-Islam should release Al-Nusra's captured members to give them a chance to leave Eastern Ghouta for Idlib along with their comrades.
The websites reported last week that the Al-Nusra Front was to exit Eastern Ghouta and move towards militant-held regions in Northern Syria following an agreement with Russia.
The websites reported that the Al-Nusra militants were to leave Eastern Ghouta for Northern Syria in the coming days after the militant group and the Russian reconciliation center reached an agreement over the relocation of the Al-Nusra fighters to other militant-held regions.
The websites went on to say that while a large number of terrorists were waiting for the start of the plan, a fresh wave of disunity has surfaced among them.
In the meantime, a source close to the Al-Nusra said that some of the foreign members of the group and commanders were just due to leave the region.
The total number of the Al-Nusra terrorists in Eastern Ghouta stood at 500 based on field estimates.
http://en.farsnews.com/newstext.aspx?nn=13960927000702
--------
Mideast
Yemen's Houthis execute 30 fighters attempting to surrender near Saudi border
18 December 2017
The Iran-allied Houthi militia in Yemen has executed more than 30 of its own militiamen in the district of Midi located near the Saudi border area of Jizan, local sources told Al Arabiya on Monday.
The militiamen were allegedly killed after they attempted to surrender themselves to the Yemeni army and the Saudi-led Arab coalition.
The source added that some were executed by small arms, and others by RPGs, after refusing to stand in the frontlines against the Yemeni army, and attempting to surrender.
The militia is now trying to block the Midi front, as they are losing a lot of fighters in battles there, while the Yemeni army and Arab coalition continue to move forward, according to the sources.
https://english.alarabiya.net/en/News/gulf/2017/12/18/Yemen-s-Houthis-execute-their-militiamen-in-Midi-district.html
--------
Trump's al-Quds decision 'blatant violation' of Palestinians' rights: PUOICM
Dec 18, 2017
US President Donald Trump's decision to recognize Jerusalem al-Quds as Israel's "capital" is a "blatant violation" of the Palestinian people's rights, the Palestinian Committee of the Parliamentary Union of the Organization of Islamic Cooperation Member States (PUOICM) says.
On December 6, Trump defied global warnings and said Washington formally recognized Jerusalem al-Quds as the "capital" of Israel and would begin the process of moving its embassy to the occupied city, breaking with decades of American policy.
Trump's declaration has sent shock waves throughout the Muslim world and even prompted warnings from Washington's allies in the West that it would bring more chaos to the region.
In a statement issued following its extraordinary meeting in the Iranian capital, Tehran, on Monday, the PUOICM's Palestinian Committee urged accelerated implementation of the Palestinian national reconciliation agreement.
Palestinian resistance movement Hamas said on October 12 it had reached a national reconciliation deal with rival party, Fatah, aimed at ending a decade-long political rift mainly over the governance of the Gaza Strip.
According to United Nations Security Council Resolution 478, adopted in 1980, all attempts by the Israeli regime to alter the character and status of Jerusalem al-Quds are null and void, PUOICM's statement added.
The participants at the meeting firmly dismissed the US president's decision on Jerusalem al-Quds, warning that it would intensify tensions in the Middle East, provoke anger among regional nations and cause more chaos.
They urged all Muslims and Arab nations to defend Jerusalem al-Quds and support the Palestinian uprising (Intifada) through every possible means.
The dramatic shift in Washington's policy vis-à-vis the city triggered demonstrations in the occupied Palestinian territories, Iran, Turkey, Egypt, Jordan, Tunisia, Algeria, Iraq, Morocco and other Muslim countries.
Representatives from 57 OIC members attended an extraordinary summit in Istanbul, Turkey, on December 13 on Washington's contentious declaration on Jerusalem al-Quds.
Jerusalem al-Quds is under Israel's control. The international community views the regime's grip on the eastern part of the city, which came after the Six-Day War of 1967, as illegal, and urges talks to decide the fate of the entire city in any future peace deal.
Full report at:
http://www.presstv.com/Detail/2017/12/18/546038/Quds-PUOICM-Palestinian-Committee-Trump-Tehran
--------
Saudi warplanes attack civilian target in Yemen, kill five civilians
Dec 18, 2017
At least five civilians have been killed when Saudi military aircraft carried out an airstrike against a residential area in Yemen's western province of Hudaydah as the Saudi regime presses ahead with an atrocious military campaign against its crisis-hit southern neighbor.
Local sources, speaking on condition of anonymity, said five people lost their lives and ten others sustained injuries on Monday evening, when Saudi fighter jets bombarded a residential building in the al-Tafsah area of al-Khawkhah district.
Saudi military aircraft also carried out two aerial attacks against civilian targets in the Mondabah area of Yemen's northwestern province of Sa'ada.
Additionally, Saudi warplanes hit a vehicle in the Baqim district, and launched an airstrike in the al-Malahit area of al-Dhaher district.
There were, however, no immediate reports about the number of possible casualties and the extent of damage caused.
Yemeni sharpshooters kill two Saudi troops in Jizan
Meanwhile, two Saudi soldiers were killed when Yemeni army soldiers and fighters from the allied Popular Committees launched two separate attacks against the kingdom's southwestern border region of Jizan in retaliation for the Riyadh regime's campaign against the impoverished Arab country.
An unnamed military source, speaking on condition of anonymity, told Arabic-language al-Masirah television network that Yemeni snipers fatally shot a soldier in the al-Dokhan military base of the region, located 967 kilometers southwest of Saudi Arabia's capital Riyadh, on Monday afternoon.
Yemeni sharpshooters killed another Saudi soldier in the al-Karas military base of the same Saudi region.
The artillery units of Yemeni forces also shelled the gatherings of Saudi forces in the Marwah district of Jizan, though no reports of casualties were immediately available.
Furthermore, Yemeni soldiers and Popular Committees fighters fired a medium-range Qaher M-2 ballistic missile at a position of Saudi-backed militiamen loyal to resigned Yemeni president Abd Rabbuh Mansur Hadi in Yemen's northern province of al-Jawf, leaving scores of them dead and injured.
Saudi Arabia has been incessantly pounding Yemen since March 2015 in an attempt to crush the popular Houthi Ansarullah movement and reinstate the former Yemeni president, Abd Rabbuh Mansur Hadi, a staunch ally of the Riyadh regime.
More than 12,000 people have been killed since the onset of the campaign more than two and a half years ago. Much of the Arabian Peninsula country's infrastructure, including hospitals, schools and factories, has been reduced to rubble due to the war.
The Saudi-led war has also triggered a deadly cholera epidemic across Yemen.
According to the World Health Organization's latest count, the cholera outbreak has killed 2,167 people since the end of April and is suspected to have infected 841,906.
On November 26, the United Nations children's agency (UNICEF) said that more than 11 million children in Yemen were in acute need of aid, stressing that it was estimated that every 10 minutes a child died of a preventable disease there.
Additionally, the UN has described the current level of hunger in Yemen as "unprecedented," emphasizing that 17 million people are now food insecure in the country.
It added that 6.8 million, meaning almost one in four people, do not have enough food and rely entirely on external assistance.
A recent survey showed that almost one third of families had gaps in their diets, and hardly ever consumed foods like pulses, vegetables, fruit, dairy products or meat.
Full report at:
http://www.presstv.com/Detail/2017/12/18/546075/Saudi-warplanes-attack-civilian-target-in-Yemen-kill-five-civilians
--------
Israeli leaders present death penalty draft bill for Palestinian fighters
Dec 18, 2017
Israel's governing coalition has agreed to submit a draft bill to parliament ordering capital punishment for Palestinians involved in attacks on Tel Aviv.
Minister of military affairs Avigdor Lieberman's Yisrael Beitenu party said in a statement that the leaders of the six political parties that form the governing coalition endorsed the draft bill on Sunday.
Although the statement's wording was not explicit, the bill is aimed at Palestinian fighters in line with Lieberman's previous bids.
"The legislation should be very simple and very clear - a terrorist who comes to kill innocent civilians will be sentenced to death," the Hebrew-language announcement said.
According to the statement, Lieberman claimed that if passed into law the bill would be a powerful deterrent to Palestinians.
"We must not allow terrorists to know that after a murder they have committed, they will sit in prison, enjoy the conditions and may be released in the future," Lieberman wrote.
In the most recent such deal, over 1,000 Palestinian prisoners were released by Israel in 2011 in exchange for Gilad Shalit, an Israeli soldier kept in Gaza for more than five years.
Over the past few years, the territories have been witnessing what is widely referred to as the Third Intifada or Palestinian uprising against the Israeli occupation.
The tensions broke out in August 2015 when Tel Aviv introduced restrictions on the entry of Palestinian worshipers into the al-Aqsa Mosque compound in East Jerusalem al-Quds.
Israeli forces have been confronting the Palestinian protesters with unremitting aggression, killing more than 300 of them since October that year, when the clashes intensified.
Israel's aggression and expansion activities in the occupied territories of the West Bank and East al-Quds are seen by Palestinians as a means of gradual annexation of their lands.
Member of Israel's parliament (Knesset) Nachman Shai censured the draft bill, saying that "the death penalty will bring with it international pressure that Israel will not be able to withstand at this time."
He noted that it aims to maintain "the survival of the coalition."
Full report at:
http://www.presstv.com/Detail/2017/12/18/546022/Israel-death-penalty-bill-Palestinian
--------
Pakistan
No leader in Muslim world can dare to wage jihad to liberate Jerusalem: Hafiz Saeed
Dec 19, 2017
Jamaat-ud-Dawah chief and the Mumbai attack mastermind Hafiz Saeed is actively pursuing his jehadi agenda with impunity in Pakistan after his release from a ten- month house arrest under anti-terror and public safety laws.
Addressing a conference to condemn Donald Trump's recognition of Jerusalem as the capital of Israel here, Saeed yesterday asked the US president to take back his decision. The founder of Lashkar-e-Taiba, who carries a USD 10 million bounty on his head, said that declaring Jerusalem as Israel s capital means declaration of a crusade war. "It is an open war against Muslims," he said, claiming that the next target of the Jewish lobby would be Muslim holy places - Mecca and Madina in Saudi Arabia.
"We do not have to look upon the government but to awake the people of Pakistan to raise this issue. Today, the Muslim world needs a leader like Salahuddin Ayubi as no ruler can dare to wage Jihad to liberate Jerusalem," he said, referring to a 12th century military commander who led the Muslim campaign against the Crusader states.
Early this month, Trump announced his decision to recognise Jerusalem as the capital, marking a major departure from decades of American diplomacy on the Palestinian issue. Saaed also reiterated that Kashmiris will continue their struggle for freedom and India can no more suppress it. Soon after Saeed's release last month, the White House had asked Pakistan to immediately re-arrest and prosecute the Mumbai attack mastermind.The White House had also warned Pakistan that it will have an impact on bilateral relationship.
Saeed, who is accused of having masterminded the November 2008 Mumbai attack, was placed on the terrorism black list by the United Nations in December 2008. The US too has designated him as a global terrorist. His JuD was declared as a foreign terrorist organisation by the US in June 2014.
http://www.dnaindia.com/world/report-no-leader-in-muslim-word-can-dare-to-wage-jihad-to-liberate-jerusalem-hafiz-saeed-2568666
--------
Attack on church in Quetta against Islamic teachings: NSC
Dec 19, 2017
ISLAMABAD: The National Security Committee (NSC) in its meeting on Monday condemned the recent attack on a church in Quetta, with Chief of Army Staff General Qamar Javed Bajwa due to brief Senate on national security, including terrorism, on Tuesday
The top security huddle condemned Sunday's terrorist attack on the Bethel Memorial Methodist Church in Quetta and termed it to be "against the fundamental tenets of peace and tolerance taught by Islam".
The NSC also reviewed the situation arising out of US President Donald Trump's decision to declare Jerusalem (Al-Quds) as Israel's capital and said that Pakistan could not accept the unilateral decisions taken by the Trump administration on Jerusalem (Al-Quds).
The meeting said that Pakistan would continue to impress upon the United States its moral and political responsibility towards a just and fair resolution of the issue.
The committee said that Pakistan could not accept the unilateral decisions taken by the Trump administration on Jerusalem and that the country would continue to impress upon the United States its moral and political responsibility towards a just and fair resolution of the issue.
The sixteenth meeting of the National Security Committee was chaired by Prime Minister Shahid Khaqan Abbasi. Interior Minister Ahsan Iqbal, National Security Advisor Lt General (retd) Nasser Khan Janjua, Joint Chiefs of Staff Committee Chairman General Zubair Mehmood Hayat, Chief of the Army Staff General Qamar Javed Bajwa, Chief of the Naval Staff Admiral Zafar Mahmood Abbasi, Chief of the Air Staff Air Chief Marshal Sohail Aman, and senior civil and military officials attended the meeting.
The committee viewed that Pakistan would also continue to impress upon the US administration the need to revoke the steps taken in this regard.
The foreign secretary briefed the meeting on the OIC's extraordinary summit and Council of Foreign Ministers meetings on Jerusalem held in Istanbul on December 13, following the decisions are taken by the Trump Administration to recognise Jerusalem as Israel's capital and its announcement to shift US Embassy from Tel Aviv to Jerusalem.
Observing that these two decisions had created an incomprehensible situation not just for the Muslim Ummah but also for the international community in general, the committee emphasised that the establishment of a sovereign Palestinian state remained a major objective of the Muslim Ummah.
The committee also reviewed the rapidly evolving security situation in the Middle East as well as the latest developments in Pakistan's relations with the GCC states and Iran. After thorough analysis, the meeting reaffirmed that Pakistan would continue to work for the unity and solidarity of the Ummah, for which it shall intensify its efforts in view of the growing challenges.
The interior secretary apprised the committee of the progress made in each of the twenty areas of the National Action Plan (NAP). The committee observed that while fair progress had been made in the implementation of the NAP, certain areas, such as policy and institutional reforms, needed more commitment and attention.
The committee also observed that as a responsible member of the international community, Pakistan would continue to fulfil its obligations under the Financial Action Task Force (FATF) framework, which would be shared in due course with the FATF. The NSC tasked the national security advisor to finalise the National Security Policy at the earliest after taking all stakeholders on board.
Meanwhile, Chief of the Army Staff General Qamar Javed Bajwa is due to brief the Senate Committee of the Whole House tomorrow.
Full report at:
https://www.pakistantoday.com.pk/2017/12/18/pakistan-cant-accept-uss-unilateral-decision-on-jerusalem-nsc/
--------
Shocking! After release, Hafiz Saeed actively pursuing jehadi agenda in Pakistan
Dec 19, 2017
Lahore: It has come to light that Jamaat-ud-Dawa Chief and Mumbai attack mastermind Hafiz Saeed is actively pursuing "jehadi" agenda in Pakistan, after being released from house arrest.
Addressing a conference to condemn Donald Trump's recognition of Jerusalem as the capital of Israel here, Saeed yesterday asked the US president to take back his decision.
The founder of Lashkar-e-Taiba, who carries a USD 10 million bounty on his head, said that declaring Jerusalem as Israel is capital means declaration of a crusade war.
"It is an open war against Muslims," he said, claiming that the next target of the Jewish lobby would be Muslim holy places - Mecca and Madina in Saudi Arabia.
"We do not have to look upon the government but to awake the people of Pakistan to raise this issue. Today, the Muslim world needs a leader like Salahuddin Ayubi as no ruler can dare to wage Jihad to liberate Jerusalem," he said, referring to a 12th century military commander who led the Muslim campaign against the Crusader states.
Early this month, Trump announced his decision to recognise Jerusalem as the capital, marking a major departure from decades of American diplomacy on the Palestinian issue.
Saaed also reiterated that Kashmiris will continue their struggle for freedom and India can no more suppress it.
Soon after Saeed's release last month, the White House had asked Pakistan to immediately re-arrest and prosecute the Mumbai attack mastermind.
The White House had also warned Pakistan that it will have an impact on bilateral relationship.
Saeed, who is accused of having masterminded the November 2008 Mumbai attack, was placed on the terrorism black list by the United Nations in December 2008.
Full report at:
http://www.timesnownews.com/india/article/after-release-terror-mastermind-hafiz-saeed-actively-pursuing-jehadi-agenda-in-pakistan/179279
--------
US drone targets compound in Kurram
December 19, 2017
PESHAWAR: A US drone fired a missile at a compound in the Mata Sangar area near the Afghan border in Kurram Agency on Sunday night, sources said.
They said that the missile was fired at the compound at around 9pm, but no casualty was reported. Mata Sangar, a hamlet, lies near Ghuzgarhi south of Parachinar.
Locals said that the missile hit a mosque which was also used as a 'resting' place.
They said that planes had been hovering over the area for the last three days.
The sources said that the compound, which came under attack on Sunday night, belonged to militant 'commander' Bashrat Khan, affiliated with the banned Tehreek-i-Taliban Pakistan.
It was the fourth drone strike in the Ghuzgarhi area since October that left around 40 suspected militants dead, including some fighters belonging to the Haqqani network.
Officials believed that the area had a concentration of Pakistani and Afghan Taliban and was inaccessible.
Full report at:
https://www.dawn.com/news/1377496/us-drone-targets-compound-in-kurram
--------
Fazl 'conditionally agrees' to Fata merger into KP
December 19, 2017
ISLAMABAD - On the persuasion of Prime Minister Shahid Khaqan Abbasi, JUI-F chief Fazlur Rehman has conditionally agreed to the government plan of merging Fata into Khyber-Pakhtunkhwa.
Sources in the government claimed that soon after attending the National Security Committee meeting the prime minister, along with Federal Minister for SAFRON Abdul Qadir Baloch and his National Security Advisor Lt-Gen(r) Nsair Khan Janjua, drove to Fazlur Rehman's residence in the Ministers' Colony to convince him on Fata reforms.
For the past one week the opposition parties have been boycotting National Assembly proceedings to protest the government decision of dropping the Fata issue from the house agenda.
Sources in the ruling PML-N informed that last week the government had dropped Fata Reforms Bill from the agenda of National Assembly due to the divergent viewpoint of two coalition partners Fazal led faction of Jamiat Ulema-i-Islam and Pakhtukhwa Milli Awami Party (PkMAP).
Both these parties were against the KP-Fata merger. JUI-F leadership wanted a referendum on the issue while the PkMAP chief Mehmood Khan Achakzai wanted to see Fata as a separate province.
On the direction of former premier Nawaz Sharif, PM Abbasi approached Fazl to convince him on the reforms agenda so that the matter could be settled and the reforms bill passed from the Parliament with consensus.
PML-N sources informed that tomorrow [Tuesday] the prime minister would also be meeting with Achakzai to placate him on the issue.
They informed that Abbasi in the meeting with Fazl also conveyed the sentiment of military leadership, which also wanted to see the Fata reforms implemented without any further delay. The army believes the delay would waste the gains made by them against terrorists through long and tedious military operation in the restive tribal areas. Sources in JUI-F informed that the party was not opposed to Fata reforms but they were just averse to its immediate merger with KP, and wanted deferment of the plan beyond 2018 elections.
Sources further said that government wanted immediate abolition of Federal Crimes Regulation and extension of superior judiciary to these areas. Similarly, the government wanted to introduce rapid development to these areas by its merger in Khyber Pakhtunkhwa.
Sources informed that prime minister to a great extent has succeeded in convincing JUI-F chief. He assured Fazl that the will of the people of the area would be given preference while making decision about their fate and future.
Sources said Prime Minister Abbasi also briefed the JUI-F chief on the National Security Committee meeting held earlier in the evening and decisions on containing the menace of terrorism by effective and tight implementation on all the areas of National Action Plan.
JUI-F chief a few days back showed flexibility on his stand on Fata reforms and its merger into KP when at the time of revival of MMA the matter was referred to steering committee comprising the members of the component parties.
Full report at:
http://nation.com.pk/19-Dec-2017/fazl-conditionally-agrees-to-fata-merger-into-kp
--------
South Asia
Could Suu Kyi Face Rohingya Genocide Charges: Zeid Ra'ad Al Hussein
December 18, 2017
Zeid Ra'ad Al Hussein is determined that the perpetrators of the horrors committed against the Rohingya face justice.
Zeid Ra'ad Al Hussein, head of the UN's watchdog for human rights across the world, has told the UN Human Rights Council that the persecution and atrocities committed against the Rohingyas in Myanmar meant that genocide could not be ruled out.
He does not rule out the possibility that the civilian leader Aung San Suu Kyi and the head of the armed forces Gen Aung Min Hlaing could find themselves in the dock on genocide charges some time in the future.
The UN human rights chief has also called for an international investigation into the perpetrators of what he has called "shockingly brutal attacks" against the Muslim ethnic minority of the Rakhine state, reports the BBC.
He had earlier urged Suu Kyi to take action to protect the Rohingyas six months before the military crackdown in late August.
He said he had spoken to Suu Kyi after his office published a report in February documenting appalling atrocities committed during an episode of violence that had begun in October 2016.
Recognizing her limited power over the military, he believes Suu Kyi could have done more to stop the military campaign.
He thought Myanmar's military was emboldened when the international community took no action against them after the violence in 2016.f
The Myanmar government has said the military action was a response to terrorist attacks in August which killed 12 members of the security forces.
But BBC Panorama has gathered evidence that shows that preparations for the continued assault on the Rohingyas began well before that.
They say Myanmar had been training and arming local Buddhists. Within weeks of last year's violence, the Myanmar government offered Rakhine nationals a chance to protect their state by becoming members of the local armed police.
Mathew Smith, chief executive of the human rights organisation Fortify Rights, has said that this decision was made to effectively perpetrate atrocities against the civilian population.
That view is borne out by refugees in the vast camps in Myanmar who saw these volunteers in action, attacking their Rohingyas neighbours and burning down their homes.
By summer, shortages were widespread in north Rakhine. From mid-August, the authorities had cut off virtually all food and other aid.
And the army brought in reinforcements. On August 10, two weeks before the militant attacks, it was reported that a battalion had been flown in.
The UN human rights representative for Myanmar was so concerned she issued a public warning, urging restraint from the Myanmar authorities.
But when the Arakan Rohingya Salvation Army (ARSA) launched attacks on 30 police posts and an army base, the military response was huge, systematic and devastating.
Almost four months on from those attacks and Zeid Ra'ad Al Hussein is concerned the repercussions of the violence are not yet over. He fears this "could just be the opening phases of something much worse."
He worries jihadi groups could form in the huge refugee camps in Bangladesh and launch attacks in Myanmar, perhaps even targeting Buddhist temples. The result could be what he called a "confessional confrontation" – between Buddhists and Muslims.
Over 650,000 Rohingyas have fled to Bangladesh from Myanmar after the crackdown by the Myanmar military began in late August.
https://www.dhakatribune.com/world/2017/12/18/suu-kyi-face-rohingya-genocide-charges/
--------
Islamic State Attacks Afghan Intelligence Compound in Kabul
Dec. 18, 2017
KABUL, Afghanistan (AP) — Islamic State gunmen stormed a partially constructed building near an intelligence training center in the Afghan capital on Monday, triggering a gun battle with security forces.
Nasrat Rahimi, deputy spokesman for the Interior Ministry, said the fighting ended when Afghan security forces shot and killed the three attackers without suffering any casualties.
He said the gunmen, who launched their assault with a car bomb and rocket-propelled grenades, appear to have been wearing police uniforms. The militants took up positions at the construction site in order to fire down on the training center.
The Islamic State group claimed the attack in statement carried by its Aamaq news agency, saying two fighters had attacked an intelligence center in Kabul.
A powerful IS affiliate has emerged in Afghanistan in recent years that is largely made up of disgruntled former Taliban insurgents. The group is not as large or well-entrenched as the Taliban, but has carried out a number of deadly attacks, mainly targeting minority Shiites and security forces.
IS has also clashed with the Taliban. The two groups are fiercely divided over ideology, tactics and leadership.
In another attack on Monday, in the southern Helmand province, a suicide car bomber struck a police convoy, killing two people and wounding 29 others, including civilians, said Abdul Salam Afghan, spokesman for the provincial police chief.
No one immediately claimed the attack, which took place in the provincial capital, Lashkar Gah.
In the eastern city of Mihterlam, capital of the Laghman province, two separate blasts killed an intelligence service agent and a civilian, according to Sarhadi Zwak, spokesman for the provincial governor. Another six people were wounded in the second attack, including children. No one immediately claimed responsibility for either blast.
A Taliban attack on a police post in the western Badghis province on Sunday killed a police officer and wounded three others, said Gulam Haydar Sarwari, the province's deputy police chief. The slain officer was the district police commander, he added.
Full report at:
https://www.usnews.com/news/world/articles/2017-12-18/afghan-official-attack-underway-on-afghan-forces-in-kabul
--------
Karzai doubtful about Washington's new approach towards Pakistan
Dec 18 2017
The former Afghan President Hamid Karzai has once again expressed doubts regarding the latest approach of Washington towards Pakistan as he criticized the two nations for remaining reckless regarding the terror safe havens.
In an interview with the local newspaper, The Hindu, Karzai said offered his views regarding the recent US officials remarks about Pakistan and the terror safe havens in the country.
"This is an area of the greatest disappointment in U.S-Afghan relations. We have heard these words over the past 16 years, repeatedly from the U.S on terror sanctuaries within Pakistan. But we also see the U.S talking of Pakistan as an ally, and being protective of Pakistan," Karzai said.
He also added "During my tenure, U.S officials called the Haqqani network the "veritable arm" of ISI. But what has happened? Now too, they pointed fingers at Pakistan and then within months they gave them another $ 750 million in appreciation of their fight against terrorism."
The former Afghan President further added " We have no ill-will towards U.S, or Pakistan. One is our partner, the other our neighbour. But we all know how U.S and Pakistan came together to fund extremist groups in the 1980s during Soviet times."
Full report at:
https://www.khaama.com/karzai-doubtful-about-washingtons-new-approach-towards-pakistan-04075
--------
Jamiat-e-Islami condemns Ghani's decision regarding Balkh governor
Dec 18 2017
The Jamiat-e-Islami led by acting foreign minister Salahuddin Rabbani strongly condemned the decision of President Mohammad Ashraf Ghani regarding the acceptance of Balkh governor Ata Mohammad Noor's resignatin.
The party in a statement said the decision regarding Balkh governor's resignation has been taken hastily and called it a irresponsible move and against the stability and current sitaution of the country.
The statement further added that Jamiat-e-Islami strongly condemns the decision and calls it a move against the principles of the agreement of the government of national unity.
This comes as the Office of the President in a statement had earlier said Mr. Noor had resigned from his position as the governor of Balkh province a while ago.
The statement further added that President Ghani has approved his resignation and Engneer Mohammad Daud has been appointed as the new governor of Balkh province.
Earlier reports had emerged suggesting that the Balkh governor Ata Mohammad Noor is under pressures to resign from his position.
The Jamiat-e-Islami certain sources had said Noor is under pressures of the presidential palace but he has not accepted to step down.
Full report at:
https://www.khaama.com/jamiat-e-islami-condemns-ghanis-decision-regarding-balkh-governor-04074
--------
Taliban suffer heavy casualties in Sar-e-Pul airstrikes: Shaheen Corps
Dec 18 2017
The Taliban insurgents have suffered heavy casualties during the airstrikes conducted in support of the Afghan during the operations in northern Sar-e-Pul province of Afghanistan, the 209th Shaheen Corps of the Afghan army said Monday.
According to a statement by the Shaheen Corps, the airstrikes were conducted in Sancharak district of the province, leaving at least 50 militants dead.
The statement further added that 36 militants were also wounded during the operations and a Humvee armored personnel carrier along with two soft skin vehicles and several motorcycles were destroyed.
The Shaheen Corps also added that the deputy shadow district chief of the group for Sancharak Qari Sher Mohammad and many other commanders were also among those killed.
The Afghan security forces also confiscated several weapons along with some other type of military kits and motorcycles during the operation, the Shaheen Corps added.
The anti-government armed militant groups including the Taliban insurgents have not commented regarding the report so far.
The security situation in Sar-e-Pul province has started to deteriorate during the recent years amid rampant insurgency led by the Taliban and other insurgent groups.
Full report at:
https://www.khaama.com/taliban-suffer-heavy-casualties-in-sar-e-pul-airstrikes-shaheen-corps-04073
--------
Africa
Muslims in Nigeria Kill Two Christians, Force Churches to Shut Down
Dec 18, 2017
The latest in a series of Muslim Fulani attacks on a village in northern Nigeria has killed a Christian's two adult sons, closed churches and sent residents fleeing the area.
"We pray God will convict our attackers and make them to repent from these evil acts against us," Madami Agiya, 60, told Morning Star News. "Pray for us, as we have been forced to abandon our homes. We do not know what to do, as security agencies in Kaduna State are unable to stop the attacks on us."
Agiya, his sons Eli Madami, 30, and 25-year-old Hassan Madami, and other family members were sitting in their home in Kwanti village, 19 miles south of the city of Kaduna, capital of Kaduna state, when the Fulani on Nov. 21 attacked the village near midnight.
"They started shooting, and as we made efforts to run out of the house they shot and killed two of my sons," he said.
Both brothers were members of the Assemblies of God Church, Kwanti.
The armed Muslim Fulanis also kidnapped Agiya's wife, Martha Madami, 50, and niece, 22-year-oldl Chili. They released the women on Dec. 3, after the family paid a ransom of 5 million naira (US$13,770), Agiya said.
"During the attack, the armed Fulani kidnappers took away mobile phones belonging to my two sons they shot dead," he said. "It was these two mobile phones that they used in communicating with us and giving instructions to us as to how and where to drop the ransom for the women."
His sons had paid a ransom when the Agiya himself was abducted in March, he said.
"The Fulani kidnappers came to my house around 2 a.m. in the month of March, on a date I cannot now remember," he said. "They shot into the air and dragged me out of the house. They took me away and held me in a forest for five days before they released me after my children paid a ransom. I don't know how much my children paid to get me released from captivity, but I know that the kidnappers demanded 10 million naira [US$27,530] as ransom."
Four churches have been shut down in Kwanti village in northern Nigeria's Kaduna state following repeated attacks on the Christian community that have claimed four lives of church members and resulted in the kidnapping of 15 Christians released only after ransoms were paid, sources said.
The four closed churches are the Assemblies of God Church, Roman Catholic Church, EKAS Church, and Baptist Church.
Ghost Town
The few surviving Christians who spoke to Morning Star News said they too were relocating, unable to bear the attacks any longer.
After Agiya was kidnapped in March, the armed Fulanis returned in May, killing Elisha Samaila, 35, a member of EKAS Church, Kwanti. They also kidnapped Agyiya's daughter, Suzie Madami, 20, and Abigail Isuwa, both members of Assemblies of God Church, Kwanti, as well as Yohanna Sarki, 60, a member of EKAS Church. That attack occurred at about 1 a.m.
The kidnappers returned to Kwanti on July14 at about 10 p.m., this time killing Ayigyehu Adamu, 18, a member of the Baptist Church, Kwanti. They kidnapped Assemblies of God members Garba Ajiya, 70; Paulina Hassan, 28; Gbahi Hassan, 7; Yewayan Isuwa, 29; Kumatu Isuwa, 3; and Maigishi Isuwa, 2, Madami told Morning Star News.
The Muslim Fulani attacks on Kwanti village began in 2016 one morning in November, Agiya said.
"Three members of this community had gone to the farm," he said. "The armed Muslim Fulani captured them and tied them to trees. The three Christians were my son Hassan Madami [killed in the last attack], Sabade Musa, 35, and Peter Mai'angwa, 21, all members of Assemblies of God Church. We had to pay ransom before they were released."
Madami said they are helpless in the face of the onslaughts, and that their pastors have fled the village.
EKAS Church pastor Emmanuel Abu, 30, who fled Kwanti to Kaduna city, told Morning Star News that he and the other three pastors in Kwanti had to leave because all their members had fled.
"We had to leave too because we were not safe," Abu said. "There are pastors that were kidnapped in other places too around here, and so if we had not left the village we would have become victims too."
He said his church had 85 members, and that all are now gone.
"Out of the 85 members of my church, one was killed, and five were kidnapped by the Muslim Fulani kidnappers this year alone," he said.
Another resident of Kwanti village, 25-year-old Ibrahim Yohanna, told Morning Star News that three of his relatives were kidnapped and his family had to pay various sums before they were released.
"Yohanna Sarki was kidnapped, and we had to pay 600,000 naira [US$1,650] as ransom to secure his release from the Fulani kidnappers," Yohanna said. "So also, Emmanuel Yohanna was in March last year kidnapped, and we had to pay a ransom of 150,000 naira [US$413] to get him released. In November 2016, again one of my relatives, Bala Yohanna, was kidnapped, and we had to pay a ransom of 100,000 naira [US$275] to the Fulani kidnappers to get him released."
In August the Muslim Fulanis phoned his brother, Hosea Yohanna, demanding 59,000 naira (US$162) or they would come to his house and kill him, he said.
"I was the person that took the money to the spot where the kidnappers instructed me to drop it for them," Yohanna said. "In fact, they even told me the type and color of dress I should wear to enable them identify me. I did as instructed, and after which we had leave the village. I only rushed down here to take few belongings and then leave."
Area Violence
John Garba, a resident of nearby Kankomi village, told Morning Star News that he knows of five other Christian villages besides Kwanti recently attacked by Fulani kidnappers: Rimi, Bauta, Kunuko, Ronu and Taso.
"In Rimi village, the son of the Baptist pastor there, the Rev. Nathan Maidoya, was shot dead when the Fulani kidnappers could not find the pastor at home," Garba said. "This pastor left the village immediately after his son was killed."
Also in Rimi village, a Christian identified only as Mr. Habila was shot and killed by the kidnappers, he added.
In Taso village, the pastor of an Assemblies of God Church was kidnapped and brutally tortured, Garba said.
"He was disfigured by machete cuts wounds; when the kidnappers released him, he packed out of the village," Garba also told Morning Star News.
Kaduna state officials declined to speak to Morning Star News on the kidnappings and violence in the area.
Christians make up 51.3 percent of Nigeria's population, while Muslims living primarily in the north and middle belt account for 45 percent.
Full report at:
http://www.gospelherald.com/articles/71737/20171218/muslims-nigeria-kill-two-christians-force-churches-shut-down.htm
--------
Mayor of Libya's Misrata abducted and killed
December 19, 2017
TRIPOLI : The mayor of Libya 's third-largest city Misrata has been killed by unidentified assailants who abducted him as he returned from an official trip overseas, a security source said on Monday.
Mohamad Eshtewi's body was found dumped in the street after he was kidnapped after leaving the airport in the western coastal city late Sunday, the source said.
The city hospital said it had received the mayor 's body bearing gunshot wounds. His brother was with him in the car and was wounded in the attack, the security source said.
Eshtewi was returning from an official visit to Turkey with other members of the city council, who were all elected in 2014 for four years.
UN envoy for Libya Ghassan Salame on Twitter denounced the killing and expressed his "profound sadness" over the news. Britain's ambassador to Libya , Peter Millett, said he was "deeply saddened by (the) senseless murder".
"He worked hard to serve his people," he said on Twitter.
Home to some 400,000 people, Misrata is considered one of Libya 's safest cities.
Its powerful militias played a major role in expelling the Islamic State group from the coastal city of Sirte last year.
In October, four people were killed in a suicide bombing claimed by IS at the main court building in Misrata.
Full report at:
http://nation.com.pk/19-Dec-2017/mayor-of-libya-s-misrata-abducted-and-killed
--------
Over 60 dead after days of violence in Ethiopia's Oromiya region
Dec 18, 2017
At least 61 people have been killed in clashes between different ethnic groups in Ethiopia's Oromiya region, officials said, the latest bout of violence to highlight increasing instability in a province racked by bloody protests in 2015 and 2016.
From Thursday, 29 ethnic Oromos were killed by ethnic Somali attackers in the region's Hawi Gudina and Daro Lebu districts, regional spokesman Addisu Arega Kitessa said.
The violence triggered revenge attacks by ethnic Oromos in another district, resulting in the killing of 32 Somalis who were being sheltered in the area following a previous round of violence.
"The region is working to bring the perpetrators to justice," the spokesman said in a statement.
The cause of the latest violence was not known, but it followed protests in Oromiya's Celenko town where the region's officials said 16 ethnic Oromos were shot dead on Tuesday by soldiers trying to disperse the crowd.
"We do not know who ordered the deployment of the military. This illegal act should be punished," said Lema Megersa, the region's president.
The clashes are likely to fuel fears about security in Ethiopia, the region's biggest economy and a staunch Western ally.
Lema's comments also illustrate growing friction within Ethiopia's ruling EPRDF coalition, since unrest roiled the Oromiya region in 2015 and 2016, when hundreds of people were killed.
At that time, the violence forced the government to impose a nine-month state of emergency that was only lifted in August.
The unrest was provoked by a development scheme for the capital Addis Ababa that dissidents said amounted to land grabs and turned into broader anti-government demonstrations over political and human rights.
Full report at:
http://www.presstv.com/Detail/2017/12/18/545998/Ethiopia-Violence-Death-Toll
--------
Nigeria: A Case for Able-Bodied IDPs to Fight Boko Haram
19 DECEMBER 2017
By Mohammed Bukar Sabo
IS stands for Islamic State. Other names associated with this vicious group are: ISIL, Islamic State in Iraq and the Levant or, more befittingly, Daesh, Arabic word meaning "one who crushes something underfoot". It aimed at forcefully creating an "Islamic caliphate". At the peak of its murderous campaign it seized large expanse of land in both Iraq and Syria triggering millions of refugees' unseen in the history in the Middle East. Thousands of lives were wasted by this death cult with mindless destruction of civilization.
IS has succeeded in globalizing terrorism. Its affiliates, sleeper cells and even lone wolves have wrecked havoc globally with claims of deadly attacks around the world. According to sources, IS has conducted attacks in more than 29 countries other than Iraq and Syria with over 200,000 fatalities.
It was once rated as the richest militant group with an estimated wealth running into billions of dollars. Islamic State's sources of revenue were from the oil and gas fields it seized, ransoms from kidnappings, bank robberies, smuggling and taxes.
How did IS spread? Who are behind it? Though it emerged in Iraq as a result of resistance against America's occupation, its phenomenal spread begs for critical examination.
It is now apparent that the Saudis, US and Israel are bent on reshaping the Middle East. Saudi's infamous intervention in Syria and Yemen, the crisis it ignited with Qatar and recently in Lebanon hasn't helped the Muslim world. The Saudis are desperately in alliance with Israel to confront Iran. The Middle Eastern states are essentially weakened by war/instability and ripe to reshape it in America's interest.
The Russian intelligence communities and US observed that between 30-40,000 foreign fighters fought for IS in Iraq and Syria. Ironically the chicken is coming home to roost, as IS fighters are returning back to Europe to continue with their murderous campaigns.
Since the collapse of Communism, Islam is tagged the new enemy in global power configuration. Now that IS is being decimated, the old Shia-Sunni friction is once again taking the front burner with the alliance of Trump, Israel and Saudis beating war drums against Iran.
However, from 2016 IS suffered series of defeats in both Iraq and Syria. It is also instructive to note that neither Iraq nor Syria took the battles against IS with levity and Nigeria must learn to crush a terrorist group no matter its size with the sledgehammer. According to sources the Iraqis mobilized 54,000 security forces, 40,000 Kurdish militia, 14,000 para military, 14000 Sunni/Christians/Yazidis volunteers and 500 US service members just to retake Mosul.
Similarly, the Syrians took the threat of IS and militant groups seriously. Besides the Syrian army and volunteers, Russia, Turkey, Iran, Hezbollah and to a limited extent Lebanon are all fighting the IS menace. A combination of these forces have radically degraded IS to the point of decimation. The fight against BH must be everybody's business in Nigeria. Instead of quarantining able-bodied men and women in camps, Government should train them to fight to retake their ancestral homes. In fact they know the terrain better than the Nigerian army.
It is very pertinent to ask what happens "the day after IS" especially for Nigeria's war against Boko Haram (BH). These wandering Jihadists will hardly go back to their countries and as President Buhari rightly observed, they may gravitate towards weaker states.
Already IS has moved towards South East Asia with deadly war in Marawi in Philippines. The recent killing of 305 Muslim worshippers in a mosque in Sinai, Egypt is attributed to IS. What is more alarming to yours sincerely from Borno state is the US intelligence linking the recent killing of four of its soldiers in TongoTongo in Niger to IS. The Mali-Niger corridor is heating up with IS members from Libya. There is need for vigilance along Niger and Chad borders.
It is well known that the BH faction led by Al Barnawi has sworn allegiance to the late Caliph of IS Abubakar Al Baghdadi so IS is already in Nigeria. Sources claimed that this faction is in northern Borno and the Libya-Niger corridor could be used to smuggle in both fighters and weapons. But sadly, Chad and Cameroon are losing steam in the war against BH.
One could also ask of what use are the military presence of America, France and the UK in Niger and Chad?
Full report at:
http://allafrica.com/stories/201712190138.html
--------
Arab World
US Continues to Send Modern Arms, Ammunition to Kurds in Northern Syria
Dec 18, 2017
The sources reported that three US arms shipments that included the advanced US-made anti-tank TOW missiles were sent by the Pentagon to the Syrian offshoot of the Kurdistan Workers' Party (PKK), the PYD, in Syria's Afrin, through the Hasaka route over the past 20 days, to be used against Turkish Armed Forces (TAF) in the event of a possible Afrin operation.
The number of state-of-the-art BGM-71 TOW missiles delivered to the PKK has reached 70.
The TOW missiles, which have been part of the US army's arsenal since 1970, have been sent through the Hasaka-Manbij-Safira route, which has been used extensively against the TAF throughout the Euphrates Shield Operation frontline.
The US-made TOW missiles have been used by both the PKK and ISIL against the Turkish Armed Forces since the launch of the Euphrates Shield Operation on Aug. 24, 2016.
The PKK relies heavily on TOW missiles as they fortify their position in Afrin in preparation for a possible Turkish operation.
The PKK received training on how to operate TOW missiles in seven camps established across PKK-held regions in Syria.
Full report at:
http://en.farsnews.com/newstext.aspx?nn=13960927001024
--------
Egypt security forces kill five suspected militants in north
18 December 2017
Egyptian security forces on Monday killed five suspected militants and arrested 10 others in raids in the north of the country, the interior ministry said in a statement.
The suspects had planned attacks against public infrastructure and Christians and had links with militants in North Sinai, it said. The raids took place in Alexandria and Qalyubiya provinces.
Egypt has regularly carried out arrest raids and reported the killing of militant suspects in recent months as it fights a years-old militant insurgency in the remote North Sinai region.
President Abdel Fattah al-Sisi ordered the army and security forces to restore order in Sinai within three months after an attack on a mosque in November that was the deadliest in Egypt's modern history. ISIS is suspected to have conducted the attack in which more than 300 worshippers died.
Full report at:
https://english.alarabiya.net/en/News/middle-east/2017/12/18/Egypt-security-forces-kill-five-suspected-militants-in-north.html
--------
SDF accuses Assad of opening Syria to international terrorism
19 December 2017
The Syrian Democratic Forces accused Assad and his regime of opening the borders to international terrorism, following Assad's claim that the Kurdish militants are traitors for their cooperation with Washington.
In a statement, SDF said that Assad is the last to speak of treason and its manifestations.
SDF added that the Syrian regime opened the gateways into the country for the hordes of foreign terrorism, who came from all parts of the earth.
They accused the Syrian president of releasing the terrorists from the prisons to feed on the blood of the Syrians, according to the statement.
The Syrian president, Bashar al-Assad, in new statements, has accused of treason anyone who works under the leadership of any foreign country.
Full report at:
https://english.alarabiya.net/en/News/middle-east/2017/12/19/SDF-accuses-Assad-of-opening-Syria-to-International-terrorism.html
--------
Egyptians find solace in Sufi sessions
December 18, 2017
Cairo: The evening prayers are over. Most worshippers have just departed from the mosque named after Zainab, the granddaughter of the Prophet Mohammad (PBUH).
About two dozen remain in the elaborately decorated mosque located in the Islamic Cairo quarter.
With white caps on their heads, the faithful briskly rise to their feet. They stand in rows and start their Dhikr session, a devotional practice by Sufi Muslim mystics. They symmetrically move their heads forward and backward while chanting God's different names in a practice they say is aimed at attaining spiritual tranquillity and purity.
"Since I was a young child, I used to come here with my father to attend the Dhikr and remember Allah," says Al Sayed Fathi, a herbs merchant. "It makes me feel I'm close to Allah and cleanse my heart of the burdens of life. During the Dhikr, you feel you are floating in the air and forget about worldly concerns," adds the 38-year-old man, who is a follower of Al Shazlia, a major Sufi order in Egypt.
Fathi denies claims that the Sufi rituals are alien to Islam.
"The extremists are the ones who propagate these lies. Like any other Muslims, we pray, observe fasting in Ramadan, pay zakat and go on Haj. In addition, we do other things that reflect the true spirit of Islam as a religion of love, forgiveness and purity," he told Gulf News.
"Do we deserve to be killed for this?"
Last month, suspected extremist militants killed 310 worshippers in an attack on a mosque in North Sinai, marking the deadliest assault in Egypt's modern history. The targeted mosque is affiliated to a local Sufi order. Extremists regard Sufis as apostates.
In the aftermath of the attack, Egyptian authorities tightened security around mosques frequented by Sufis.
"We are not afraid of terrorists. No one dies before his date [of death]," added Fathi.
The word "Sufism" is believed to have originated from "Suf", an Arabic word for "wool", which refers to woollen clothes worn by early Muslim mystics. Some linguists believe that 'Sufism' suggests 'purity'.
Sufis account for about 15 million of Egypt's mostly Muslim population of nearly 95 million. They are followers of 73 orders spread across the country.
Sufism devotees in Egypt revere Muslim 'saints' by visiting their shrines and celebrating their birthdays at festivals where they chant religious hymns in their praise. Extremists see these practices as heretical.
In a gesture of defiance to militants, several Sufi orders staged traditional street marches and celebrations in several parts of Egypt to mark the Prophet's birthday that fell this year a few days after the Sinai attack.
The Waqfs Ministry, which is in charge of mosques in Egypt, launched a drive this month aimed at promoting Sufism against what it called "attempts by hardliners to distort" it.
Days ago, senior Muslim clerics gathered in a Cairo mosque in defence of Sufism.
'Islamic Sufism is a creed of moderation and good behaviour," Ahmad Hashem, a member of Sunni Islam's seat of learning Al Azhar, told the gathering. "Sufism is a constructive, not destructive call," he added.
Echoing the discourse, Abdul Hadi Al Qasbi, a leading Sufi, told the same gathering: "Sufism is about love, forgiveness and the complete application of Allah's book [the Quran] and the Prophet's sunna [traditions]."
Al Qasbi, the head of the Supreme Council for Sufi Orders, struck a defiant note. "We will not close any Sufi shrine or mosque for fear of terrorism. The attack on Al Rawdah mosque did not target Sufis only," he said, referring to last month's assault in Sinai.
Full report at:
http://gulfnews.com/news/mena/egypt/egyptians-find-solace-in-sufi-sessions-1.2143018
--------
Protesters torch political party offices in Kurdistan
December 19, 2017
SULAIMANIYAH, Iraq : Protesters in Iraqi Kurdistan on Monday torched offices of the main political parties and security services as anger at the authorities boiled over in the wake of a failed independence push.
Furious demonstrators set fire to buildings in the Piramagrun area of Sulaimaniyah province as they demanded the resignation of the autonomous region's leadership, an opposition party official said. Abdel Razak Sharif, a leader of the Goran party, told AFP there were no casualties. Tensions have soared in Iraqi Kurdistan over the calamitous fallout from an independence referendum vote in September that was opposed by the central government in Baghdad.
In the wake of the vote - which was pushed through by veteran regional leader Massud Barzani - federal forces retook swathes of disputed territory from the Kurds. The loss of the oil-rich areas dealt a body blow to Kurdish coffers, pushing the region into dire financial straits and dashing long-held dreams of becoming a viable state.
Several thousand people across the region took to the streets on Monday to air their ire over the situation, including in the major city Sulaimaniyah and some parts of Arbil province.
Protesters shouted "down with the thieves", "death to Barzani" and "down with the government that lost the disputed regions".
Regional president Barzani announced he was stepping down in late October after the independence vote backfired spectacularly.
Full report at:
http://nation.com.pk/19-Dec-2017/protesters-torch-political-party-offices-in-kurdistan
--------
Ansarullah Asks for Int'l Investigation on Saudi-Led Coalition's Blind Bombing of Yemen
Dec 18, 2017
"The Saudi coalition commits the biggest crimes against the Yemeni women and children and the elderly and bombing of Harib al-Qaramish region in Ma'arib province is the latest instance of the Saudi crimes," al-Houthi said on Sunday.
He blamed the UN for its indifference to the Saudi-led coalition's crimes against the Yemeni civilians.
The Saudi-led coalition has long imposed a blockade of Yemen's air and sea ports and borders and has intensified the siege after the missile was fired at Riyadh, citing concerns that weapons were being smuggled into Yemen.
The siege has pushed the impoverished country into a humanitarian catastrophe.
A recent survey showed that almost one third of families have gaps in their diets, and hardly ever consume foods like pulses, vegetables, fruit, dairy products or meat.
More than 3 million pregnant and nursing women and children under 5 need support to prevent or cure malnutrition.
The United Nations has also warned that 8.4 million people in war-torn Yemen are "a step away from famine", as Saudi Arabia and its allies are ceaselessly pounding the impoverished country.
"The lives of millions of people, including 8.4 million Yemenis who are a step away from famine, hinge on our ability to continue our operations and to provide health, safe water, shelter and nutrition support," Jamie McGoldrick, the UN's humanitarian coordinator for Yemen, said in a statement on Monday.
"The continuing blockade of ports is limiting supplies of fuel, food and medicines, dramatically increasing the number of vulnerable people who need help," he added.
The United Nations had warned that millions of people will die in Yemen, in what will be the world's worst famine crisis in decades, unless the Saudi-led military coalition ends its devastating blockade and allows aid into the country.
Saudi Arabia has been striking Yemen since March 2015 to restore power to fugitive president Mansour Hadi, a close ally of Riyadh. The Saudi-led aggression has so far killed at least 15,300 Yemenis, mostly civilians.
Despite Riyadh's claims that it is bombing the positions of the Ansarullah fighters, Saudi bombers are flattening residential areas and civilian infrastructures.
Full report at:
http://en.farsnews.com/newstext.aspx?nn=13960927001638
--------
Citizens Urge Army's Return to Restore Rule of Law in SDF-Held Towns
Dec 18, 2017
Secretary of the National Pioneer Front and Head of Arab Authors Union Eid al-Darwish said that the residents of the SDF-held regions in Northern Syria have called for army's return to ensure security and opening of government offices in their region after a fresh wave of defections started among SDF fighters.
Al-Darwish said that the SDF members, including Arabs or Kurds, have cut off relations with the SDF and have returned to normal life.
He further said that a large number of residents in the Northern parts of Raqqa province have joined Jeish al-Ashayer affiliated to the army, adding that Jeish al-Ashayer (Army of Tribes) believes in the sole power and authority of the Syrian Army.
Al-Darwish said that eruption of clashes between the army and the SDF is unlikely because the move would end up confrontation between the US and Russia.
A large number of the Kurds that had previously cooperated with the US have defected the SDF and joined the Syrian army after they came to believe that the US had deceived them.
An Arab media outlet reported in October that rifts widened among members of the SDF as hundreds of fighters said they plan to defect the group.
The Arabic-language al-Watan daily reported that growing internal differences led hundreds of SDF gunmen in Hasaka province to plan to defect the group.
Al-Watan quoted a defected member of PYD Command, the backbone of the SDF, as saying that the SDF dispatched Arab members to the first line of clashes, where they faced with bomb-laden suicide vehicles and landmines planted by the ISIL terrorists.
The source told al-Watan that hundreds of Arab fighters were waiting for a suitable opportunity to walk away form PYD, adding that the SDF intelligence forces intensified monitoring measures, attacking on the houses of the defected members.
Full report at:
http://en.farsnews.com/newstext.aspx?nn=13960927000964
--------
US-backed Kurdish armed militants 'traitors' to Syria: President Assad
Dec 18, 2017
Syrian President Bashar al-Assad says all US-backed Kurdish armed militants are "traitors" to the Syrian nation, ramping up the rhetoric particularly against the Kurdish People's Protection Units (YPG), which are mainly active in northeastern areas of the Arab country through receiving vital substantial air and armament support from Washington.
The Syrian leader made the remarks in a meeting with a high-profile official and economic delegation from Russia, led by Russian Deputy Prime Minister Dmitry Rogozin, in the Syrian capital of Damascus on Monday, Syria's official news agency, SANA, reported.
"When we talk about those referred to as 'the Kurds', they are in fact not just Kurds. All those who work for a foreign country, mainly those under American command... are traitors" regardless of their names, Assad said.
The YPG is the main part of a larger coalition of fighters — the so-called Syrian Democratic Forces (SDF) — which was engaged in operations aimed at liberating Raqqah, the former de facto capital of the Daesh Takfiri terrorist group in the war-torn country. Washington considers the SDF, which also includes Arab militants, as its main proxy force fighting on the ground in Syria.
Damascus regards the Kurdish militia coalition as an illegitimate foreign force operating on the Syrian soil, just as is the case with the so-called US-led military coalition that has been conducting airstrikes against purported Daesh targets since September 2014 without any authorization from the Damascus government or a UN mandate.
In contrast, Russian jets have been conducting air raids against Daesh targets and those of other terror outfits inside Syria at the Damascus government's request since September 2015. The airstrikes have helped Syrian forces advance against anti-Damascus militants, who have been wreaking havoc in the Arab country since 2011.
President Assad further said Washington tried to focus the international community's attention solely on Daesh in an attempt to distract the world's attention from other terror groups, the most prominent of them being the Jabhat Fateh al-Sham Takfiri terrorist group, which was formerly known as al-Nusra Front. He noted that Takfiri terrorists were still wreaking havoc in Syria due to the support they received from the West.
The Syrian leader also touched upon the issue of Syria's next year presidential election, saying that he would welcome any United Nations role in the Syrian vote as long as it was linked with the country's sovereignty.
He also called Russia a friendly country to the Syrian nation, saying Moscow adopted an honorable stance towards Syria and its people during the past six years of fighting against brutal militancy inside the Arab country. Assad also noted that it was natural for Russia to be an important partner in the process of reconstruction of Syria in various sectors.
Rogozin, for his part, underlined the considerable progress in Damascus-Moscow economic cooperation and the efforts made by a Syrian-Russian joint committee for expanding this cooperation further to benefit the two countries. The Russian official said that the joint initiative would also include exploitation of a Syrian phosphate deposit.
Rogozin promised that his respective country would be fully prepared to help Syria rebuild its energy facilities.
The Russian delegation included deputy ministers of foreign affairs, defense, economic development, energy, transport, industry, and trade, in addition to the Russian envoy in Damascus and directors of major Russian companies.
The meeting was also attended by Syrian deputy prime minister and Foreign Minister Walid al-Muallem, along with the Syrian ministers of finance, petroleum, electricity, and transport.
Assad: France standard bearer for supporting terrorism in Syria
In an interview following his meeting with the Russian delegation, Assad took France to task for supporting terrorist groups that have been wreaking havoc in Syria since 2011, noting that Paris was in no position to talk about peace in the country.
"France has been the standard bearer of support for terrorism in Syria since the early days of the conflict," he said, adding, "It is in no position to evaluate a peace conference."
"Whoever backs terrorism has no right to talk about peace or to interfere in Syrian affairs," the Syrian president emphasized.
Full report at:
http://www.presstv.com/Detail/2017/12/18/546047/Syria-Russia-US-Bashar-alAssad-Dmitry-Rogozin-YPG-Daesh-economy
--------
Protesters set fire to offices of Kurdish parties in northern Iraq
Dec 18, 2017
Thousands of protesters demanding the resignation of Iraq's semi-autonomous Kurdistan Regional Government (KRG) have torched the offices of main Kurdish political parties and security services.
The angry protesters on Monday set fire to buildings in Piramagrun area, which is located 30 kilometers northwest of the provincial capital of Sulaymaniyah.
Social media footage showed that the angry demonstrators burnt a building belonging to the ruling Kurdish Democratic Party (KDP). They also set fire to the offices of the Patriotic Union of Kurdistan (PUK), the KDP's coalition partner in government, as well as to those of two other regional parties.
A security services building was also torched by the protesters across the troubled region.
Several people were wounded during the protests, the Iraqi News website reported.
A medical source at the Sulaymaniyah emergency hospital said that six people had arrived suffering from suffocation with tear gas fired by police.
However, Abdel Razak Sharif, a leader of the Goran party, told AFP there were no casualties.
At least 3,000 protesters, angered by years of austerity and unpaid public sector salaries, took part in the Monday protest.
Teachers, hospital workers and other public sector employees demanded their wages from the KRG, with some saying they had not been paid in over three years.
Tensions have soared in Iraqi Kurdistan since an independence referendum vote on September 25 that was opposed by the central government in Baghdad.
Following the vote, the central government in Baghdad imposed certain measures against the KRG.
The Iraqi government conducted a military campaign to retake the areas overrun by the Kurdish militants in the course of the fight with Daesh terrorists while it banned direct flights to the semi-autonomous region and demanded control over border crossings.
On November 6, Iraq's Supreme Federal Court ruled that no region or province can break away from the mainland.
The KRG has recently said that it would respect the order and expressed hope that the decision would set the stage for Baghdad-Erbil dialog.
Full report at:
http://www.presstv.com/Detail/2017/12/18/546040/Iraq-Kurds-Sulaymaniyah-KDP-PUK
--------
India
Hindus In Meerut Locality Protest Against Sale Of House To Muslim
Dec 19, 2017
Residents of Hindu-dominated Maliwara locality in Meerut on Sunday night allegedly prevented a Muslim from taking possession of a house he purchased from a Hindu jeweller.
Inspector, Kotwali, Yashveer Singh said it was a matter of sale and purchase of property and both the sides reached a compromise after the police intervened in the matter.
He said it was decided that the payment made by the buyer would be returned to him by February 18 next year.
Deepak Sharma, an office-bearer of the city unit of the Bharatiya Janata Yuva Morcha (BJYM), came out in support of the residents. "Many Hindu-dominated localities like Shyam Nagar, Baniyapara, Tiwari quarters and Bank colony have become Muslim areas in the last few years. We cannot allow this to go on," Sharma said.
He said a Hindu buyer would be searched to purchase the property and the money taken from the previous buyer would be returned to him.
Local corporator Sandeep Goel also supported the local residents in their protest. A jeweller Sanjay Rastogi had sold his house to Noman, a resident of Ismail Nagar, for Rs 28 lakh.
On Sunday night, when Rastogi reached his house to give the possession of the property to Noman, residents of the area objected to it and staged a protest.
Kotwali police reached the spot and tried to resolve the issue.
Pradeep, a resident of Maliwara, said Noman agreed not to take possession of the house if his money was returned within two months.
Rastogi said he had been telling the residents for the last two months that he wanted to sell his house but no one came forward to help him. Noman was not available for comments and his phone was found to be switched off.
http://www.hindustantimes.com/india-news/in-meerut-hindus-protest-against-sale-of-house-to-muslim-in-their-locality/story-rqakQPy0ntWQ2YZT8MdHKL.html
--------
Indian Muslims Should Stay Away From Religious Extremists: Veteran Saudi Journalist
Dec 19, 2017
RIYADH — Veteran Saudi journalist and editor at large of Saudi Gazette Khaled Almaeena urged Indian Muslims to stay away from the influence of religious extremists as they pose the great threat to the community.
Almaeena, who was the keynote speaker at an event organized in Riyadh, emphasized the need for moderation while practicing Islam.
Addressing the 97th foundation of Jamia Millia Islamia (JMI) organized by Jamia Millia Islamia Alumni Riyadh Chapter at Golden Tulip Hotel, Almaeena called on Indian Muslims to keep their mind open while following their faith.
He said education is an important tool to face the challenges in the world rather than following mullahs and being confined in a ghetto. Indian Muslims should come out and confront the world with an open mind.
Almaeena said India is a great country with many religions and all practicing their religions peacefully. India offers equal opportunities to all Indians and Indian Muslims can utilize these opportunites only when they are fully equipped with education.
He cited examples of the Supreme Court judgments where a non-Muslim judge praised Prophet Muhammad (peace be upon him) saying that he was a great character in the history who respected women.
He recalled another ruling where it was said that Qur'an is a women friendly holy book.
Regarding the US recognition of Jerusalem as its embassy, Almaeena said that nothing could be achieved by protest on streets or by burning buses and other public properties. As the decision of US President was opposed by most of the countries, it should be legally dealt at the United Nations.
Dr. Suhel Ajaz Khan, the deputy chief of the mission at the Indian Embassy, who was also chief guest at the event, said Delhi is a heart of India whereas Jamia represents heart of India and it also represents the composite culture of India and we all are proud of it.
Jamia Millia Islamia is a great institution, which carries the legacy of luminaries, like Moulana Abul Kalam Asad, Dr. Zakir Hussain, Muqtar Ansari, Hakeem Ajmal Khan and others who established this great institution.
Dr. Suhel said that education is an important tool, which can change your worldview and make you a better person in the society. He said that universities could play an important role in strengthening Indo-Saudi relations by scholar exchange programs.
Jamia Millia Islamia had an honor to host the two Kings of the Kingdom of Saudi Arabia.
Guest of honor Dr.Hifzur Rahman Azmi, first Secretary, said that students of Jamia played an historic role in the struggle of the freedom of India. He introduced the chief guest Dr. Suhel Ajaz Khan and keynote speaker, Khaled Almaeena to the audience.
Earlier President, Jamia Millia Islamia Alumni Riyadh Chapter, Aneesur Rehman welcomed the gathering.
Former President Ghizal Mahdi presented directory to the guests. Tarana of Jamia played by the boys and girls of Jamaities.
On behalf of Jamia Millia Islamia Alumni Riyadh Chapter Aneesur Rehman and Layeeq Ahmad, Vice President, presented memorable plaques to the guest's. Dr.Hifzur Rahman presented plaques to sponsors.
Dr.Suhel Ajaz Khan presented plaque to the members of JAMIA Alumni and Engr. Ali Mohammed; pass out 1969 senior student of Jamia who come from Delhi to attend this function.
Mohammed Viquaruddin recited the verses of holy Quran, Abdul Rahman Umri conducts the proceedings and Rahbar proposed vote of thanks.
Full report at:
http://www.saudigazette.com.sa/article/524399/SAUDI-ARABIA/Indian-Muslims-should-stay-away-from-religious-extremists
--------
Agra: Muslim Clerics Call Modi's Triple Talaq Bill an Interference with Islamic Laws
December 16, 2017
Siraj Qureshi
With the Modi cabinet finalising the draft of the law on triple talaq which contains a provision of up to three years in prison and fine for offenders, Muslim clerics are coming out openly against this law, claiming that it is an interference with the Islamic law.
Talking to India Today, Mufti Mohd Mudassir Khan Quadri, secretary Tanzeem Ulema-e Ahle Sunnat, Agra, said, "Muslims will not tolerate interference of the Modi government in the Islamic law. If Modi had to prepare a law to restrict triple talaq, he should have consulted Islamic clerics first ." He further said that even now it wasn't too late and Modi could still call a meeting with the clerics for their inputs on the law before placing it before the Parliament.
Qadri warned that if the government does not make an announcement in this regard soon, it will be treated as an anti-Muslim step of the government and be dealt with accordingly. He said that it is clear that Modi wants to polarize the majority of Hindus in his favor before the 2019 parliamentary elections by showing his anti-Muslim character through such laws.
Bhartiya Muslim Vikas Parishad chairman Sami Aghai welcomed the formation of a draft law on triple talaq and said that it would have been better if the Modi government had not been using the triple talaq issue as a political tool to advance its own electoral agenda. He said that so far, this law appears more like a hurried attempt to gain Hindu approval instead of a genuine vision towards improving the life of Muslim women. Aghai said that the government should have taken the advice of Muslim clerics before finalizing the draft of this law.
Social activist Mohd. Arif Advocate said that it appears that the Modi government is wooing Muslim women in the name of triple talaq law, for the 2019 parliamentary elections, because till now the Muslims have been maintaining a distance from the BJP. If the Congress had taken such a step, it would have been termed as appeasement.
Jaiyat-e-Ulema-Hind spokesman Sageer Ahmed said, "The BJP is in majority and can for any law. Whether the triple talaq law will bring any social change, it still hard to say. So far it only appears more like a political stunt."
Full report at:
http://indiatoday.intoday.in/story/agra-muslim-clerics-modi-triple-talaq-law-islamic-laws/1/1111599.html
--------
BJP Bastion Falls as 3 Muslim Candidates Win
Dec 19, 2017
AHMEDABAD: During his campaign for the 2017 Gujarat elections, Rahul Gandhi's temple run mostly skirted areas where the minority vote lay. Even when passing through such areas, he breezed through, waving at crowds from his vehicle. The BJP, on the other hand, actively wooed Muslim voters in the spirit of the much-hyped 'Sadbhavana (goodwill) Mission' launched by Narendra Modi in 2011, when he was Gujarat chief minister.
Nevertheless, the Congress showed greater goodwill in supporting the candidature of Muslims, giving them six tickets in the 2017 polls; the BJP offered none, citing factors such as winnability and caste.
Of the six Muslim candidates fielded by the Congress, three have won. In 2012, there were only two Muslim MLAs, both from the Congress, in the Gujarat assembly. In 1980, the number had peaked at 12 but the rise of Hindutva progressively brought the figure down.
In the 2017 elections, Imran Khedawala won Jamalpur-Khadia; Gyasuddin Shaikh in Dariapur and Mohammed Pirzada in Wankaner. Khedawala registered the biggest victory, winning by 29,339 votes against the BJP's Bhushan Bhatt and ending the BJP's 42-year reign over the constituency. The BJP bastion was once held by Bhushan's father, late Ashok Bhatt. After delimitation in 2012, Muslims constituted 61% of the electorate.
Shaikh retained Dariapur with a margin of 6,187 votes, while Pirzada scraped through, winning by 1,361votes. The Congress candidates who lost are: Adam Chaki in Bhuj, Iqbal Patel in Surat (West), and Suleman Patel in Vagra.
Muslims comprise around nine per cent of the electorate and over the past few years, the BJP has been cozying up to the community, especially the moderate, business-oriented sects such as Bohras and Khojas. In this election, the party had pinned its hopes on garnering the support of Muslim women following the NDA-government's clearance of a bill that makes triple talaq a criminal offence.
In his speeches during the campaign, Prime Minister Modi highlighted that he was warned against taking a stand on triple talaq because it could adversely impact the BJP's prospects in the elections. "But I did not pay heed as I am concerned about the welfare of my mothers and sisters in the Muslim community," Modi said in one of his campaign rallies. BJP national president Amit Shah kickstarted 'Mann ki Baat, Chai ke saath' outreach from Dariapur and Danilimda constituencies, the only two of the 16 in Ahmedabad city which were not with the BJP after 2012. They still aren't.
In Gujarat, there are 35 seats where the Muslim population is 15% or more. Interestingly, the Muslim factor has given equal advantage to the Congress and the BJP this time, with both winning 17 each of such seats. Vadgam, a seat with 28.5% Muslim voters, has elected Dalit leader Jignesh Mevani who is a Congress-supported candidate.
In fact, after Ahmed Patel won the Bharuch Lok Sabha seat in 1984, no Muslim has won in the general elections in Gujarat. In 1998, the saffron party gave a ticket to a Muslim for the first time. But that candidate, Abdul Ghani Qureshi, lost miserably in Vagra. The party never again gave mandate to a Muslim.
From that period to the dawn of Sadbhavana, the BJP campaigns were unabashed in the use of polarizing rhetoric. For Modi, 'Miyan' became a term of derision for enemies. Modi attacked 'Miyan Musharraf' in 2002, and 'Miyan Ahmed Patel' in 2012. Allusions to Sohrabuddin Sheikh, who was killed in an encounter, were pressed into service by Modi in 2007.
Full report at:
https://timesofindia.indiatimes.com/india/bjp-bastion-falls-as-3-muslim-candidates-win/articleshow/62129583.cms
--------
Ayodhya dispute: Shia cleric urges Adityanath to hold talks with Sunni waqf board
Dec 17, 2017
Lucknow (Uttar Pradesh) [India], December 17 (ANI): Shia cleric Maulana Kalbe Jawad on Sunday urged Uttar Pradesh Chief Minister Yogi Adityanath to hold talks with Sunni Waqf Board too in connection with Ram temple-Babri Masjid dispute.
"I have requested the chief minister to talk to the Sunni Waqf Board over the Babri Masjid matter to resolve the issue. I want to solve the matter through peaceful means," the Shia Cleric told media after holding a meeting with Adityanath at his residence here.
However, the cleric also said the Uttar Pradesh Sunni Central Waqf Board chairman, Zufar Ahmed Farooqui, was not a trustworthy person and he has conveyed the same to the chief minister.
During the meeting, as informed by Jawad, cow vigilante violence was also discussed.
"The chief minister said the state government has issued orders in this regard that strict action would be taken against those who do so (violence). He has also said that if someone does this (cow smuggling), then the public should not take law into their own hands, but instead inform the police," Maulana Jawad.
Reportedly, president of Shia Gau Raksha Dal, Shamil Shamsi and Bharatiya Janata Party (BJP) leader Amil Shamsi were also present there. (ANI)
https://www.aninews.in/news/national/general-news/ayodhya-dispute-shia-cleric-urges-adityanath-to-hold-talks-with-sunni-waqf-board201712171754180001/
--------
North America
US vetoes UN resolution rejecting Trump's Jerusalem decision
December 19, 2017
UNITED NATIONS - The United States on Monday vetoed a draft UN resolution rejecting President Donald Trump's decision to recognize Jerusalem as Israel's capital, after all 14 other Security Council members backed the measure.
The veto cast by US Ambassador Nikki Haley highlighted Washington's isolation over Trump's announcement that the US embassy will be moved from Tel Aviv to Jerusalem, effectively ignoring Palestinian claims on the city.
The policy shift by the Republican president, announced earlier this month, broke with international consensus, triggering protests and strong condemnation. Key US allies Britain, France, Italy, Japan and Ukraine were among the 14 countries in the 15-member council that backed the measure asserting that any decisions on the status of Jerusalem "have no legal effect, are null and void and must be rescinded."
"The United States will not be told by any country where we can put our embassy," Haley told the council after the veto.
"What we witnessed here today in the Security Council is an insult. It won't be forgotten," she said, describing the measure as "one more example of the United Nations doing more harm than good in addressing the Israeli-Palestinian conflict."
Egypt put forward the draft resolution , which insists that Jerusalem is an issue "to be resolved through negotiations" between Israel and the Palestinians and expresses "deep regret at recent decisions concerning the status of Jerusalem" - without specifically mentioning Trump's move.
The United States along with Britain, China, France and Russia can veto any resolution presented to the council, which requires nine votes for adoption. "Thank you, Ambassador Haley," Israeli Prime Minister Benjamin Netanyahu said on Twitter. "On Hanukkah, you spoke like a Maccabi. You lit a candle of truth. You dispel the darkness. One defeated the many. Truth defeated lies. Thank you, President Trump . Thank you, Nikki Haley."
US Vice President Mike Pence will visit Jerusalem on Wednesday, wading into the crisis over one of the most controversial issues in the Israeli-Palestinian conflict. Israel seized control of the eastern part of the city in the 1967 Middle East war and sees all of Jerusalem as its undivided capital. The Palestinians view the east as the capital of their future state.
The draft resolution had included a call on all countries to refrain from opening embassies in Jerusalem, reflecting concerns that other governments could follow the US lead. It also demanded that all member-states not recognize any actions that are contrary to UN resolutions on the status of the city.
Washington's closest allies, France and Britain, came out ahead of the vote to declare their backing for the measure, which they said was in line with the positions enshrined in previous UN resolutions. French Ambassador Francois Delattre praised the Egyptian draft as a "good text" and argued that "without an agreement on Jerusalem, there will be no peace accord" between Israel and the Palestinians.
The status of the city must be decided through negotiations and "not by the unilateral decision of a third country that would bring us back a century," said the French envoy. Despite outrage over the US decision, the United States "will continue to play an extremely important role in the search for peace in the Middle East," said British Ambassador Matthew Rycroft.
Several UN resolutions call on Israel to withdraw from territory seized during the 1967 war and have reaffirmed the need to end the occupation of that land. The Palestinians had sought tougher language in the draft resolution that would have directly called on the US administration to scrap its decision, but the final version was softened to draw maximum support.
Backed by Muslim countries, the Palestinians are expected to turn to the UN General Assembly to adopt a resolution rejecting the US decision after the US veto. No country has the power to veto resolutions at the 193-nation assembly. While Haley considers "the veto a source of pride and strength, we will show her their position is isolated and rejected internationally," Palestinian foreign minister Riyad al-Malki said in Ramallah.
Palestinian president Mahmud Abbas has scrapped a meeting with Pence in protest at the Jerusalem announcement, and will instead head to Saudi Arabia to meet King Salman and Crown Prince Mohammed Bin Salman. Turkey meanwhile said it hopes to soon open an embassy to Palestine in East Jerusalem.
http://nation.com.pk/19-Dec-2017/us-vetoes-un-resolution-rejecting-trump-s-jerusalem-decision
--------
Trump's decision an attack on every Muslim, every Christian — Jerusalem Awqaf
Dec 18,2017
Following is the full text of Director General of Jerusalem Awqaf Department Sheikh Azzam Al Khatib's remarks during His Majesty King Abdullah's meeting with Christian religious leaders and figures from Jordan and Jerusalem on the occasions of Christmas and the New Year at the Baptism Site (Bethany beyond the Jordan) on Sunday:
Your Majesty King Abdullah II Bin Al Hussein, Custodian of holy sites in Jerusalem,
Peace, God's mercy and blessings be upon you,
I am honoured to stand here to convey to Your Majesty the greetings and pride of your soldiers: the imams, staff and guards of the holy Al Aqsa Mosque/Al Haram Al Sharif and those who stand strong to protect Al Aqsa Mosque; and to renew the pledge to Your Majesty that we will sacrifice our lives, children and money to defend the First Qibla of Muslims and the stepping stone of the Israa (the nocturnal journey from Mecca to Jerusalem) of your great-grandfather, the Hashemite Arab Prophet Mohammad, peace be upon him.
This is a great responsibility that you, Your Majesty, carry on behalf of the entire Muslim nation, based on religion, prophecy, history and the blood of the martyrs of your Arab Army on the walls of Al Aqsa. You continue to write the pages of history in defending Jerusalem and holy sites. May God grant you victory, support your armies, and reward you on behalf of all Muslims for your good deeds.
Your Majesty,
Jerusalem, now, faces grave dangers, exacerbated recently by US President Donald Trump's ominous decision to recognise Jerusalem as the capital of the state of Israel, an occupying power, and to move the US embassy to Jerusalem. It is an unjust decision that we have rejected in the strongest terms, as it represents a violation of the divine definition of Al Aqsa Mosque and ignores the presence of churches in Jerusalem. It is an attack on every Muslim and on every Christian; on every Jordanian and every Palestinian, and on all those who stand against colonialism, occupation, and bigotry.
The most dangerous aspect in Trump's decision, in our view at the Jerusalem Awqaf Department, is that it legitimises and encourages the Judaisation of the heritage of Jerusalem, changes the status quo, and eliminates its historical and legal character, in a manner that threatens our Islamic and Christian holy sites. There are daily Judaisation violations against the Islamic and Christian holy sites and waqf and Christian property, including the confiscation and tampering with the ownership of property, through dishonest and illegal means, like what happened with some church property. This, under your directives, has called upon the Jerusalem Awqaf Department, in turn, to stand by our Christian brothers and to work with them to uncover illegal attempts targeting this property, and to expose and counter forgery and fraud by utilising the documents preserved by the Awqaf Department, and which confirm the ownership rights of these Christian endowments.
Your Majesty,
The targeting of the Christian holy sites by Jewish extremists, and the arson and vandalism of over 53 churches in Jerusalem and Palestine, in so-called price tag attacks is no different than the dozens of times that the graves of Muslims have been defaced, and thousands of fake Jewish tombs have been planted on Islamic waqf land. These violations are clear evidence that the objective is to remove every holy site and heritage that is not Jewish in the holy city, and Al Aqsa Mosque lies at the heart of danger, in terms of the number and nature of these attacks.
Your Majesty,
We reaffirm our commitment to the Pact of Omar, which stipulates that we must protect our Christian brothers and defend them, their holy sites and property. We consider any attack against Christian endowments to be an attack against Al Aqsa Mosque and the Islamic Awqaf.
Your Majesty,
You have warmed the hearts of all Jerusalemites with your historic statement at the Organisation of Islamic Cooperation's Extraordinary Summit in Istanbul, when you said: "The right of Muslims and Christians to Jerusalem is eternal", because it is a statement that affirms Islamic-Christian unity based on the Pact of Omar and a divine promise that the Al Aqsa Mosque/Al Haram Al Sharif is for Muslims just like the Church of the Holy Sepulchre is for Christians alone, and God's promise is greater than the promises of Trump and Balfour.
Your Majesty,
Your people in the city of Jerusalem look to your Custodianship of holy sites with great hope, because you are the great supporter after God Almighty, protecting and looking after Islamic and Christian holy sites, and supporting the perseverance of its people. We pledge to Your Majesty that we will remain in Jerusalem, Muslims and Christians, as loyal guards ready to give our lives to defend holy sites and your Custodianship over them.
Full report at:
http://www.jordantimes.com/news/local/trump's-decision-attack-every-muslim-every-christian-—-jerusalem-awqaf
--------
CIA chief holds talks with Saudi king in Riyadh
18 December 2017
Saudi King Salman bin Abdulaziz on Monday held talks with Mike Pompeo, the director of the U.S. Central Intelligence Agency (CIA), in capital Riyadh, according to the official Saudi Press Agency.
Discussions tackled bilateral relations and recent developments in the region, the SPA reported.
Monday's meeting was also attended by the king's son, Prince Khalid bin Salman, who also serves as the kingdom's ambassador to Washington, along with Foreign Minister Adel al-Jubeir, intelligence chief Khalid al-Humaidan and royal court chief Khalid al-Issa.
Pompeo is the first high-level U.S. official to visit the region since U.S. President Donald Trump on Dec. 6 recognized Jerusalem as Israel's capital, drawing angry reactions from across the Arab and Muslim world.
At an extraordinary summit of the Organization of Islamic Cooperation (OIC), held last week in Istanbul, participants responded to the U.S. move by formally recognizing East Jerusalem as the capital of Palestine.
Full report at:
http://www.worldbulletin.net/america-canada/196998/cia-chief-holds-talks-with-saudi-king-in-riyadh
--------
Ex-police officer convicted of trying to aid Islamic State
Dec 18, 2017
ALEXANDRIA, Va. (AP) — The first police officer charged in the United States with attempting to support the Islamic State group was convicted on Monday.
The U.S. Attorney's Office says Nicholas Young was found guilty by a federal jury of attempting to provide material support to the militant organization.
Prosecutors said Young bought gift cards he thought would be used by the Islamic State. But the person he gave the cards to was working for the FBI. Now he faces up to 60 years in prison at his sentencing Feb. 23.
Young, 38, was a police officer for the transit system in the U.S. capital region when he was arrested last year after being targeted in a sting operation.
"Nicholas Young swore an oath to protect and defend, and instead violated the public's trust by attempting to support ISIS," Dana J. Boente, U.S. Attorney for the Eastern District of Virginia, said in a statement.
The trial revealed Young had been under federal surveillance since 2010.
Young argued he was entrapped.
The trial featured testimony from two undercover informants who met with Young dozens of times over the years. They used pseudonyms and testified from behind a large screen in the courtroom.
One, who testified as "Khalil Sullivan," said Young came under surveillance because of his associations with other FBI targets, including Zachary Chesser, who was convicted of trying to travel to Somalia to join the militant group al-Shabab, and of threatening the creators of the "South Park" cartoon series for episodes Chesser thought insulted Islam.
The second informant, who went by "Mo," was the primary figure in the sting operation. Mo portrayed himself as a recent convert to Islam who traveled overseas to join the Islamic State. As part of the sting, Mo and an FBI agent went to Turkey in 2014 to make the story authentic. An FBI agent testified he was concerned Young could use his connections as a police officer to find out whether Mo had really taken an international flight.
Prosecutors highlighted Young's fascination with Nazis, a fact prosecutors said meshed with his radical Islamic views because of a shared anti-Semitism.
Full report at:
https://pilotonline.com/news/nation-world/national/ex-police-officer-convicted-of-trying-to-aid-islamic-state/article_3fa2548f-6649-5367-ae97-45b7976e89e3.html
--------
Southeast Asia
China Jails Blogger for 'Islamophobia' as Muslim Uighurs Complain of 'Digital Police State'
18 Dec 2017
China's government has managed the impressive authoritarian feat of oppressing both Muslims and people critical of Islam at the same time, jailing a blogger for criticizing Islam while simultaneously silencing the Muslim Uighur minority of Xinjiang province.
This seeming contradiction is easily explained by the state-run Xinhua news agency's report on Li Zhidong, a Han Chinese blogger sentenced to two and a half years in prison for "inciting ethnic hatred": in a nutshell, Beijing demands national unity and is prepared detain anyone who jeopardizes it. China's 2016 Cybersecurity Law criminalizes anything contrary to national unity, including "ethnic hatred, discrimination, and spreading violent and obscene content online."
According to the Communist Party newspaper Global Times, Li was "first detained in September 2009 for inciting ethnic hatred, but was later released on bail, and was arrested again in June 2016, on the same charge." He was also the subject of a petition complaining about his "negative social influence."
A rash of stories in English-language Asian media and Western newspapers last spring warned about the growing problem of "Islamophobia" in China. The South China Morning Post, for example, reported on concerns that since China's famously censorious government was not cracking down hard on anti-Muslim sentiment, a message was being sent that attacking Islam was tacitly acceptable.
The Chinese Communist Party's traditional hostility to religion, in general, was also cited as one reason many Han Chinese went overboard with online criticism of Islam, some of which includes calls for killing Muslims. For example, a proposal to establish nationwide regulations for halal food (i.e. the Islamic diet) was criticized as an example of a particular religion was exercising undue influence over the atheist Chinese state. Conversely, there were reports of Muslims attacking halal restaurants opened by Han Chinese entrepreneurs.
The Washington Post found in May that some Chinese Internet users hold negative views of the Uighur Muslims due to continuing unrest in Xinjiang province, while others complain about special privileges extended by the Chinese government to Uighurs, including economic benefits and exemptions from China's strict family planning policies. Chinese communities are generally nervous about the idea of allowing mosques to open nearby, or permitting instruction on Islam to be offered in their schools.
The Chinese government was as heavy-handed and one-sided as ever when dealing with Xinjiang separatist forces over the past few years, creating a strongly negative impression of Uighur Muslims in the public mind, and it also went predictably over the top in congratulating itself for all the wonderful benefit Beijing was extending to the poor folk of Xinjiang.
The result of all this government propaganda was a nasty brew of contempt and envy for the Uighurs in the imagination of many citizens, few of whom have any direct contact with actual Muslims. "It's let the genie out of the bottle," professor James Leibold of La Trobe University in Australia said of the Chinese government's role in fomenting anti-Muslim sentiment.
Of course, like everything else in China, the crusade against "incitements to racial hatred" has been corrupted for crass political purposes, such as accusing pesky activists of incitement in order to silence them.
Even as Chinese authorities crack down on hate speech, they are still heavy-handed in dealing with Uighur unrest. Uighurs complain of a "digital police state" taking shape in Xinjiang province, combining pervasive electronic surveillance with sudden arrests and incommunicado detention camps.
Ironically, even as the government makes a show of cracking down on "Islamophobia," Uighurs say they are all treated as de facto terrorism suspects, a policy of official suspicion that grew with reports of Uighurs heading to Syria and linking up with extremist groups, and the decision of countries like Egypt to deport large numbers of Uighurs back to China.
Those suspected of incipient terrorism are tossed into "vocational training" programs that look an awful lot like re-education camps. Skyrocketing spending on public security has been employed to construct a maze of law enforcement depots and checkpoints. Some observers describe it as dystopia on par with Soviet-era East Germany, complete with networks of secret informers that are tearing families apart.
Official discrimination is so crude in Xinjiang that activists showed the Associated Press a government evaluation that form that knocks 10 percent off a citizen's score simply for being a Uighur, and another 10 percent for praying daily. It probably comes as little comfort to the Uighurs that China's thought police are also cracking down on people who say mean things about them on the Internet.
http://www.breitbart.com/national-security/2017/12/18/china-jails-blogger-islamophobia-uighurs-complain-digital-police-state/
--------
Saying 'I'm also a practising Muslim', UM don invites critics to dialogue
BY DANIAL DZULKIFLY
December 18, 2017
PETALING JAYA, Dec 18 — Prominent law lecturer Datuk Shad Saleem Faruqi invited today his critics from a Muslim research organisation that cast doubt over his religious credentials to an intellectual discourse with him.
An emeritus professor with Universiti Malaya, Shad Shaleem confirmed with Malay Mail that a police report had been filed against him by the Islamic Strategic Research Centre of Malaysia (IKSIM), although details of the complaint was not known.
"I am more than happy to have a dialogue with them and would prefer to solve the matter peacefully if they too feel the same way.
"I am more than ready to show that I am also a practising Muslim just as they are and would rather have an intellectual and Islamic discourse with them," he said.
Shad Saleem also clarified he is ready to assist in the police investigation if and when called upon.
Earlier today, outspoken human rights lawyer Siti Kasim announced in her Facebook post that Shad Shaleem is under a criminal defamation investigation after IKSIM filed a police report against the law professor.
The organisation had previously issued a statement on December 13 alleging certain individuals of accusing it of being radical and extremist.
Full report at:
http://www.themalaymailonline.com/malaysia/article/saying-im-also-a-practising-muslim-um-don-invites-critics-to-dialogue#gEWAylb2TdycD04d.97
--------
Terengganu sets up security unit in mosques to curb crime
December 19, 2017
KUALA TERENGGANU, Dec 19 — A security unit dubbed, 'Polis Rakan Masjid' will be set up at every mosque in Terengganu with the cooperation of Royal Malaysia Police (PDRM), to prevent crime at the premises.
State Communications, Multimedia and Special Functions Committee chairman Ghazali Taib said the move would hopefully reinforce security at the mosques, in addition to the closed circuit television (CCTV) cameras and security guards.
"It is regrettable that thieves would prey on the 'jemaah' when they should rightly be coming to the mosque to pray to Allah," he told reporters when met after launching a Work Culture and Integrity Course for imam and bilal, organised by the Terengganu Islamic Religious Affairs Department here yesterday.
Recently, a theft occurred at the women's prayer hall of a mosque in Wakaf Tembesu, Kuala Nerus while worshippers were performing 'solat Subuh'.
The incident recorded on the mosque's CCTV showed the culprit disguising himself as a woman wearing a prayer veil.
Meanwhile, Ghazali, who is also Ajil assemblyman, said the state still lacked about 800 imam.
To this end, the state government would conduct interview sessions from time to time to fill the vacancies.
He said the low allowance was probably a factor in getting suitable candidates, particularly to serve in remote villages.
"Also the criteria for an imam or a bilal are not simple. We want to be really sure that those who serve are acceptable to the community, with good moral background and religious knowledge.
Full report at:
http://www.themalaymailonline.com/malaysia/article/terengganu-sets-up-security-unit-in-mosques-to-curb-crime-video#8pP8alPLFML2k2RM.97
--------
The rise of Indonesia's FPI and its push for syariah law
18 DECEMBER, 2017
FPI - the Islamic Defenders Front known by its Indonesian name Front Pembela Islam has gained renewed attention after organising a series of demonstrations against former Jakarta Governor Basuki Tjahaja Purnama between November 2016 and May 2017.
These protests, attended by approximately two to three million protesters, helped to contribute to his re-election defeat and subsequent conviction for allegedly committing a religious blasphemy.
FPI's success in organising the demonstrations marked another milestone in its 20-year history as a hardline Islamist organisation.
Long perceived as no more than a vigilante group which uses Islamic symbols to promote its socio-political agenda, it has become a political movement with a clearly defined ideology.
Despite its relatively small membership of approximately 200,000 members nationwide, it commands significant influence among other hardline Islamist groups and politicians wanting to capitalise on the group's extensive grassroot networks to further their electoral ambitions.
FPI has developed an alliance with both the Islamic Community Forum (FUI) and Hizbut Tahrir Indonesia (HTI) since at least 2008, when the three Islamist organisations put pressure on the Indonesian government to issue a decree that limits the activity of the Ahmaddiyah, a sect originated in Pakistan which is considered to be deviant by mainstream Muslims.
Even though the decree did not fully prohibit the Ahmadis from operating in Indonesia, it severely restricted its activities and made it subjected to local prohibitions and forced closures of its mosques authorised by local authorities done to enforce this decree.
FPI unveiled its ideology called the Unitary State of Republic Indonesia under Islamic (syariah) Law (NKRI Bersyariah) in 2013.
It was developed by FPI leader Habib Rizieq Shihab and FUI's general secretary Muhammad al-Khatnath. This ideology states that in contrast to established Indonesian history, Indonesia's national ideology Pancasila is derived from the Jakarta Charter, a document proposed by a number of Islamic leaders who sat in the Committee for Investigation and Preparatory Work for Indonesian Independence in 1945.
FPI believes syariah law is compatible with the Indonesian state founded on NKRI principles. Accordingly, it should follow Islamic principles and all of its leaders, starting from the president, must be practising Muslims. This position differs from the interpretation of other hardline Islamist groups like HTI, which argues that the NKRI is illegitimate because it was founded based upon liberal secularist principles and only recognised Indonesia as part of a global caliphate.
FPI believes that seven decades after Indonesia gained its independence in 1945, it has strayed away from Islamic to secularist principles, which contributes to the rise of immorality within the Indonesian society, from political corruption to increased crime and drug usages.
To resolve these problems, FPI calls for the reintroduction of the original interpretation of the Jakarta Charter, which mandates all Indonesian Muslims to observe the syariah, both nationally and locally.
This suggestion is widely supported by other hardline groups and some politicians who aligned themselves closely with the group.
Together with FUI and other hardline groups, it has actively campaigned for the enactment of local syariah regulations throughout Indonesia, arguing that the enactment of local regulations can serve as a springboard for the enactment of national syariah regulations later.
Thanks to their networks both within political parties and security officials, FPI has gained influence in many provincial and regional local government elections.
Their ability to mobilise support from hardline Islamist voters from low to middle income background have attracted numerous local politicians from both Islamic and secular political parties who developed alliances with the group, in exchange for a pledge from the politicians to help enact local shariah regulations once they are elected as local executives or legislators.
An example of this arrangement was made between FPI and West Java governor Ahmad Heryawan during his 2013 re-election campaign as the province's governor.
He was forced to retract it once it was made public by a number of news media reports. More recently, FPI has been involved in the campaign to replace current West Kalimantan governor Cornelis, who is not eligible to run for re-election in 2018.
Cornelis, a Dayak Christian, has strongly condemned FPI actions in Jakarta and has prohibited the organisation from operating within his province. In retaliation, FPI has supported several likely gubernatorial candidates with pious credentials in exchange for their support to enact Islamic regulations within the province.
Thanks to their success to influence local politics, FPI leaders have concluded that their goal to enact NKRI Bersyariah is nearly complete.
FPI leaders interviewed indicated that according to their interpretation, syariah is applicable for all citizens. Non-Muslims also need to abide by it as the majority of Indonesian Muslims wanted the syariah to be implemented as law. However, there is adequate protection for non-Muslims in the syariah to guarantee their civil rights would be protected within an Islamic state.
The FPI is no longer a group of vigilantes or brigands with no ideological convictions. Instead, it has become an Islamist organisation that commands significant political influence, due to its networks with other Islamist groups and opportunistic politicians.
Will they, as a collective force, constitute a significant challenge to the integrity of the Indonesian state as envisioned in the Pancasila, which declares all Indonesians as members of one nation irrespective of their ethnic and religious backgrounds?
Full report at:
http://www.todayonline.com/commentary/rise-indonesias-fpi-and-its-push-syariah-law
--------
Indonesia Rallies International Support for Palestine
December 18, 2017
Jakarta. Indonesia will strategically use its communication channels to continue gathering international support for Palestine, as part of the country's campaign against the United States decision to recognize Jerusalem as the capital of Israel, the country's foreign minister said on Monday (18/12).
"The Palestine issue is not a religious issue. It is not only the interest of Indonesia to support Palestine, but it is in the interest of the world that justice could be implemented – justice works, justice matters, and we have to show that," Foreign Minister Retno Marsudi said during a seminar in Jakarta.
Indonesia has been actively courting support for Palestine in the wake of US President Donald Trump's Jerusalem move, which marked the beginning of the process to relocate the US embassy in Tel Aviv to the contested Holy City.
Last week, the Organization of Islamic Cooperation – of which Indonesia is a member – called on the United States to reverse its decision recognizing Jerusalem as the capital of Israel and urged its member states to impose political and economic restrictions on the world's biggest economy.
During the meeting, President Joko "Jokowi" Widodo said a two-state solution is the only solution, and added that OIC member states with embassies in Tel Aviv should ignore the US call to move their missions to Jerusalem.
"The president invited all countries who do not recognize Palestine to do so immediately, because we need more and more support from the international community to recognize Palestine," Retno said.
She added that increased economic and technical support for Palestine is also important.
Last week, the foreign minister visited Brussels, Belgium, to meet with the European Union High Representative and Vice President Federica Mogherini.
"This is also the commitment of Mogherini, [who said] that the EU will not take steps taken by the United States," Retno told reporters.
In a statement issued by the EU delegation to Indonesia and Brunei Darussalam, Mogherini said that she and Retno agreed to "create the right international framework to accompany the relaunching of direct negotiations."
Retno said that she has been in close communication with other foreign ministers, including those from the United Kingdom, Australia, Italy and Germany, and will continue to "capitalize" on available means of communication to continue conveying Indonesia's position on the issue and rallying support for Palestine.
"We will use all available channels and opportunities to continue the fight for this issue on Jerusalem. The road ahead will be bumpy, but we will keep trying," Retno said.
The United Nations Security Council is set to vote on a draft resolution calling for the US to withdraw its decision on Monday. But it is likely that the draft will be vetoed by the United States.
Full report at:
http://jakartaglobe.id/news/indonesia-rallies-international-support-palestine/
--------
Malaysia will help safeguard Islam's interests in the Middle East, Hishammuddin says
BY SYLVIA LOOI
December 19, 2017
LUMUT, Dec 19 ― Malaysia is not sending soldiers to the West Bank for war but to ensure peace and stability in the Middle East region, Defence Minister Datuk Seri Hishammuddin Hussein said today.
He said the presence of Malaysian soldiers will also ensure the image of Islam is not tainted by unscrupulous parties.
"During the recent OIC meeting, we have collected the latest information… what is important, do not sensationalise [the matter] that can turn the situation uncontrollable," he told reporters after opening the transformed Kompleks Mutiara Armada here.
"That is what the enemies of Islam want… they want us to fight among ourselves," he said.
He added that Malaysia is respected by the international community as an Islamic country.
"Our wasatiyyah concept… our stand will not change if it touches the religion," he said.
Earlier, Hishammuddin said he just returned from the Middle East where he obtained the views of leaders there.
"The developments there are being monitored closely," he said.
Full report at:
http://www.themalaymailonline.com/malaysia/article/malaysia-will-help-safeguard-islams-interests-in-the-middle-east-hishammudd#aS3zHBLl1vwEwhBd.97
--------
Europe
Spain provides €2 million support for Palestinians
19 December 2017
The Spanish government has supported the UN Relief and Works Agency for Palestine Refugees with €2 million ($2.35 million), a UN agency said Monday.
According to the UN Relief and Works Agency (UNRWA), "the Spanish government, through the Spanish International Cooperation Agency, has provided €2 million to be used in UNRWA's activities in the areas of protection, health, aid and social services".
The aid will be used for more than 5.3 million Palestinian migrants and for the education of over 500,000 children in UNRWA's activity regions, it said in the statement.
Last week, the agency urged its partners and donors to maintain their support "until a just and lasting solution [to the Israel-Palestine dispute] has been found".
According to data from UNRWA, the Spanish government has provided a total of €94.4 million ($111 million) to the agency since 2007.
UNRWA, which in recent years has struggled with chronic funding shortfalls, provides education and health services to more than 5 million Palestinian refugees.
http://www.worldbulletin.net/europe/197011/spain-provides-2-million-support-for-palestinians
--------
Twitter bans Britain First leaders after anti-Muslim videos shared by Donald Trump
James Titcomb
18 DECEMBER 2017
Twitter has suspended Jayda Fransen, the deputy leader of far-right group Britain First, whose anti-Muslim videos caused a diplomatic storm when they were shared by Donald Trump last month.
Fransen's account was banned on Monday along with a number of other far-right individuals as the social media company introduced a new policy on hate speech.
The official Britain First Twitter account, that of its leader Paul Golding, the American white nationalist Jared Taylor and the American Nazi party were also suspended in a major crackdown. Twitter has been repeatedly criticised for failing to deal with abuse and hate speech online, but has vowed to do more in recent months.
In November, Fransen posted three unverified anti-Muslim videos including ones titled "Muslim Destroys a Statue of Virgin Mary!" and "Muslim migrant beats up Dutch boy on crutches!" They were retweeted by the US president, leading to international condemnation, including from Theresa May.
The incident threatened to imperil US-UK relations when Mr Trump then hit back at the Prime Minister. "Theresa, don't focus on me, focus on the destructive Radical Islamic Terrorism that is taking place within the United Kingdom. We are doing just fine!" he wrote at the time.
Suspending an account means all of their tweets are deleted. The profile itself is no longer available and the retweets no longer show up on Trump's timeline.
Twitter had faced criticism not only because the accounts remained online, but because they were verified, receiving a blue tick that confirms their identity and has been seen as a mark of endorsement.
On Monday, Twitter started enforcing a new policy that bans incitements to violence and hateful images, and crucially takes into account an individual's offline behaviour, not merely what they post on Twitter. It said it would take an "aggressive" approach.
Full report at:
http://www.telegraph.co.uk/technology/2017/12/18/twitter-bans-britain-first-account-whose-anti-muslim-videos/
--------
German journalist Mesale Tolu released in Turkey
Dec 19, 2017
An Istanbul court has released German journalist Mesale Tolu pending trial, after eight months in prison, but banned her from leaving Turkey.
She was released from prison on Monday, along with five others who are also accused of "terrorism" in the same case, according to the state media.
The court ordered the six to stay in Turkey and register once a week at the police station nearest to their residences.
Tolu was detained in late April in Istanbul while working for a left-leaning media organisation.
Relations between Ankara and Berlin have been tense since the last year's failed coup, as a result of imprisonment of German journalists and activists in Turkey on "terror" charges, among other reasons.
Germany and other EU member states have condemned the Turkish government's detentions and purges of tens of thousands of people after the July 2016 incident.
Yucel remains jailed
Deniz Yucel, a prominent German journalist and critic of the Turkish government, is among the German citizens who remain imprisoned in Turkey on "terror" charges after the coup attempt.
Local and international rights groups accuse the government of using the coup attempt as a pretext to silence opposition in the country.
The government says that the purges and detentions aimed to remove from state institutions and other parts of society the supporters of Fethullah Gulen, a US-based, self-exiled religious leader on whom Ankara blames the attempted coup.
German Chancellor Angela Merkel, speaking to reporters in Berlin following the release of Tolu, called the ruling "good news", but stressed that the trial was not over.
"It is good news given that she will be freed, but not completely so, because she can't leave the country and the trial continues," Merkel told reporters.
German Foreign Minister Sigmar Gabriel said on Twitter: "We welcome the release of Mesale Tolu from prison. Although this is not the end of the trial it is an important step forward."
Full report at:
http://www.aljazeera.com/news/2017/12/german-journalist-mesale-tolu-released-turkey-171219064835908.html
--------
URL: https://www.newageislam.com/islamic-world-news/islamic-preacher-turkey-says-men/d/113622
New Age Islam, Islam Online, Islamic Website, African Muslim News, Arab World News, South Asia News, Indian Muslim News, World Muslim News, Women in Islam, Islamic Feminism, Arab Women, Women In Arab, Islamophobia in America, Muslim Women in West, Islam Women and Feminism