New Age Islam News Bureau
15 November 2020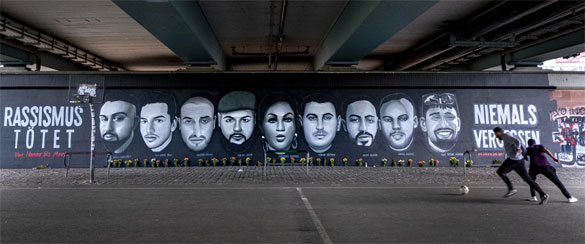 Austrian Interior Minister Karl Nehammer
-----
• Islamic Extremists Have Threatened To Murder Austrian Interior Minister Karl Nehammer And His Family Following A Crackdown On Political Islam
• Mufti of Jerusalem and Palestine Warns Against Allowing Jewish Fanatics More Time at Al-Haram Al-Sharif, By The Israeli Authorities
• Muslim Influencer Says She Was Removed From Flight After Passenger Said He Felt 'Uncomfortable'
• Niger Reportedly In Secret Discussions With Zionist Regime About Normalizing
• Taliban Oppress Civilians, Plunder Cash in Badakhshan: Local Authorities
• Iran Could Harbour False Hopes After Biden Victory
Europe
• Radical Islamic Extremists Have Threatened To Murder Austrian Interior Minister Karl Nehammer And His Family Following A Crackdown On Political Islam
• Five anti-Islamic Danish far-right activists arrested for plotting to burn holy Quran
• Austrian Muslims concerned over rising Islamophobia
• Australia central bank plans to license country's first 100% digital Islamic bank in 2021
• Kyrgyzstan has More Mosques Per Capita than Any Other Central Asian Country, Usenov Says
• Austria: Security forces arrest 30 radical Islamists as Chancellor Kurz declares ban on political Islam
• As France moves to target extremism, some Muslims see a broader agenda
• Most UK Labour Muslim MPs Do Not Trust Leadership Over Islamophobia
-----
Arab World
• Mufti of Jerusalem and Palestine Warns Against Allowing Jewish Fanatics More Time at Al-Haram Al-Sharif, By The Israeli Authorities
• Arab Parliament Speaker Values Custodian of the Two Holy Mosques' Call to Prevent Iran Acquiring Nuclear Weapon
• Jordan Denounces Israeli Violations Of The Sanctity Of Al-Aqsa Mosque
• Will Sudan hand over Islamists to Egypt?
-----
North America
• Muslim Influencer Says She Was Removed From Flight After Passenger Said He Felt 'Uncomfortable'
• Coloradans Elect First Muslim, First African Immigrant To State Legislature
• Joe Biden advised against Bin Laden raid
• US elections: Thousands of Americans hold rally in support of Donald Trump in Washington
• Two killed as huge pro-democracy protests continue in Peru
-----
Africa
• Niger Reportedly In Secret Discussions With Zionist Regime About Normalizing
• Terrorism: Nigeria and USA committed to defeating ISIS, Boko Haram and others – NSA
• Boko Haram: Zulum unveils 25-year-old recovery development plan for Borno
• Adhan resounds in historical mosque of Shusha after 28 years
• Protestors Cut Off Tripoli Road In Protest Against Mosque Attack In Jbeil
• Residents of historic island in Africa seeks Turkish help with mosque
------
South Asia
• Taliban Oppress Civilians, Plunder Cash in Badakhshan: Local Authorities
• Most Cited Researchers: 26 From Bangladeshi Institutions In Top 2pc: Stanford University Research On Metascience[N1]
• Ahmad Shafi was 'murdered by Jamaat-Shibir men'
• AAF Foils Taliban Attack in Zabul Province
------
Mideast
• Iran Could Harbour False Hopes After Biden Victory
• Al-Qaida's No. 2, Accused In US Embassy Attacks, Secretly Killed In Iran
-----
Southeast Asia
• Malaysian Prime Minister Affirms Firm Support For Palestine
• Framework on TVET empowerment-tahfiz required to produce individuals with Islamic-based skills
• Health Ministry: Four new Covid-19 clusters identified today in Sabah and Penang
----
India
• Indian, Pakistani troops exchange fire, at least 15 killed
-----
Pakistan
• Opposition's allegations of pre-poll rigging in GB rejected
• Case alleging Nawaz involvement in PTI workers' killing dismissed
• Capital's entry points blocked to stop TLP rally
• Rashid warns politicians of RAW-sponsored terror attacks
Compiled by New Age Islam News Bureau
URL: https://www.newageislam.com/islamic-world-news/islamic-extremists-threatened-murder-austrian/d/123472
------
Radical Islamic Extremists Have Threatened To Murder Austrian Interior Minister Karl Nehammer And His Family Following A Crackdown On Political Islam
Remix News Staff
November 14, 2020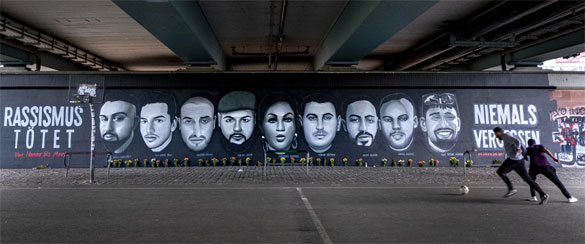 Austrian Interior Minister Karl Nehammer
-----
Radical Islamic extremists have threatened to murder Austrian Interior Minister Karl Nehammer and his family following a crackdown on political Islam which, so far, have seen multiple mosques closed and raids carried out against radical Islamist groups.
Due to the death threats, the interior minister, his wife, and two children have all been placed under 24-hour police protection and are being guarded by EKO Cobra, an elite anti-terrorism tactical unit, Nehammer told the Austrian newspaper Kronen Zeitung
While admitting that he had received many death threats in the past, Nehammer said that threats against his family were something entirely new. Nehammer added that neither he nor his family would be intimidated by such threats.
In the aftermath of the Vienna terror attack which left four people dead, Chancellor Sebastian Kurz on Wednesday announced plans to enact new anti-terror laws that would allow for the criminal prosecution of individuals who propagate political Islamic ideologies.
The new legislation will also give the government the power to send terror suspects to preventive detention, revoke the citizenship of convicted terrorists, strip driver's licenses, and impose more stringent checks on the firearm purchases.
The Austrian Chancellor took to social media on Wednesday to announce the plan, writing, "In the fight against political Islam, we will create a criminal offense called 'political Islam' in order to be able to take action against those who are not terrorists themselves, but who create the breeding ground for it.
"There will be further possibilities for the closure of the places of worship, the introduction of an imams register… and measures will be taken to drain the financial streams used to fund terrorism, Kurz added.
Austria isn't the only western European country to recently have its people slaughtered by radical Islamic terrorists. In France, the month of October saw two exceptionally gruesome terror attacks — both of which were inspired by Islam.
On Oct. 9, 47-year-old French history teacher Samuel Paty was beheaded by a Chechen migrant after he showed images of the Islamic prophet Muhammad during a course on freedom of expression.
Weeks later, an illegal boat migrant from Tunisia murdered three parishioners, nearly decapitating one of them, in the Notre-Dame-de-l'Assomption basilica in the center of Nice. Along with the murder weapon — a 17-centimeter knife — police discovered a Quran near the perpetrator's cell phone at the scene of the gruesome killings.
https://rmx.news/article/article/austria-islamists-threaten-to-murder-interior-minister-and-his-family-after-crackdown-on-political-islam
----------
Mufti of Jerusalem and Palestine Warns Against Allowing Jewish Fanatics More Time at Al-Haram Al-Sharif, By The Israeli Authorities
14/November/2020
M.K.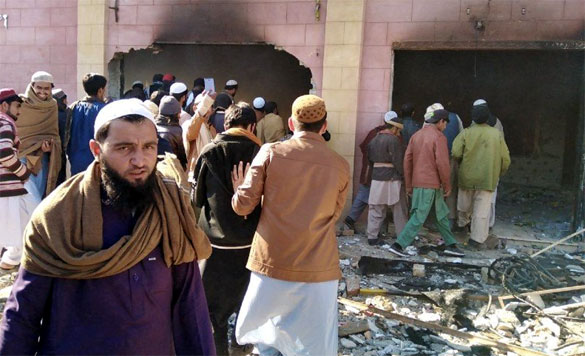 Israeli Jewish fanatics taking a stroll at the Muslim holy site, Al-Haram Al-Sharif, in Jerusalem. (File photo)
-----
JERUSALEM, Saturday, November 14, 2020 (WAFA) – The Mufti of Jerusalem and Palestine, Mohammad Hussein, today warned against a decision by the Israeli authorities allowing Jewish fanatics more time to be on the premises of Al-Haram Al-Sharif Mosque in Jerusalem, one of Islam's top holy places in the world.
Hussein, the highest Muslim cleric in Palestine, told Voice of Palestine radio that giving the fanatics extra 45 minutes every day to be on the premises of the walled Al-Haram Al-Sharif, which includes Al-Aqsa Mosque and the Dome of the Rock, "affects the religious, legal and historical status quo" at the Mosque, and that "the fanatics do not hide their intention toward the Mosque."
He said the fanatics have been openly calling on Israel to take over and run the Muslim holy compound in place of the Islamic Waqf, which is a Jordanian government department that has been in charge of the Muslim compound for generations.
The Mufti expressed concern that Israel is trying to divide Al-Haram Al-Sharif between Muslims and Jews, which could result in serious trouble and religious strife, urging Muslims to be present at their holy site all the time in order to protect it against attempts to change its status as a Muslim-only holy place.
https://english.wafa.ps/Pages/Details/120968
----------
Muslim Influencer Says She Was Removed From Flight After Passenger Said He Felt 'Uncomfortable'
By Marina Pitofsky
11/14/20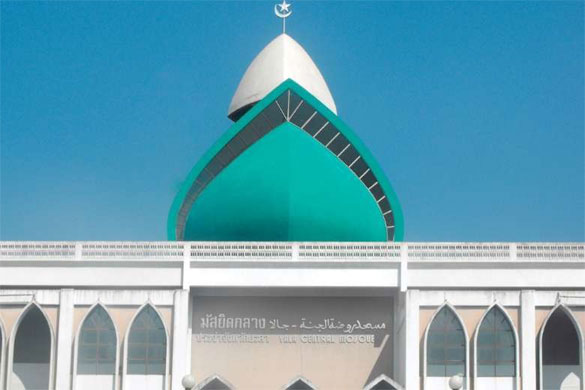 A Muslim media influencer and author alleged on Saturday that she was arrested and removed from an American Airlines flight in New Jersey
-----
A Muslim media influencer and author alleged on Saturday that she was arrested and removed from an American Airlines flight in New Jersey after a fellow passenger made a complaint that he "felt uncomfortable."
"I had the craziest experience in TSA this morning. An entitled white man behind me insisted on cutting me in line because I was 'still taking my shoes off,'" Amani al-Khatahtbeh, the founder of the website Muslim Girl, tweeted Saturday.
Al-Khatahtbeh alleged that the man shoved his belongings before hers and ran through security at the airport, sharing that "Y'all know if I, a VEILED MUSLIM WOMAN, had the audacity to throw a temper tantrum and run through TSA security, I would have gotten BODIED. I would have been detained, missed my flight, possibly gotten charged, etc."
She later said the man made a complaint about her and alleged that she made him feel "uncomfortable." She was removed from the flight and "arrested for the first time" over the incident.
Al-Khatahtbeh was removed from the plane by the officers from the Port Authority Police, the New Jersey Herald reported. She was released later on Saturday, and the Port Authority's independent inspector general has opened an investigation.
American Airlines said in a statement to The Hill that they are "actively investigating" the incident and that they have reached out to al-Khatahtbeh and the man who made the accusation against her, as well as crew members on the plane and other passengers.
"Initial witness accounts indicate the conflict began during TSA screening. Both PreCheck and non-PreCheck screening were consolidated into one open lane. Our understanding is that Ms. al-Khatahtbeh believed the other passenger, who is enrolled in PreCheck, was getting favorable treatment because he was allowed to proceed through security while she was removing her shoes," American Airlines said.
"This led to a verbal altercation that continued through the terminal and on the plane where Ms. al-Khatahtbeh confronted the passenger and began filming him before taking her seat," the statement continued.
CAIR National Executive Director Nihad Awad said in a Saturday statement that "The airline must immediately explain why it singled out Amani by contacting the police and ejecting her from a flight based on the word of a man who had allegedly harassed her."
https://thehill.com/blogs/blog-briefing-room/news/526018-muslim-influencer-says-she-was-removed-from-flight-after
-----------
Niger reportedly in secret discussions with Zionist regime about normalizing
November 15, 2020
Source : Press TV
Niger is reportedly in secret discussions with the regime of Israel about normalizing their relations, months after the United Arab Emirates (UAE), Bahrain and Sudan signed agreements to establish full diplomatic ties with the Tel Aviv regime.
According to a report published by the Israeli Hebrew-language Yedioth Ahronoth daily newspaper on Friday, speculations are rife in the Israeli ministry of foreign affairs that Niger – the largest Muslim country in West Africa – is likely the next Arab country to normalize ties with Israel.
The news comes in light of Israeli media reports in recent weeks that Saudi Crown Prince Mohammed bin Salman is encouraging Niger's officials to take the measure.
The Yedioth Ahronoth noted that the Israeli regime ministry of intelligence believed there would be a breakthrough in secret communications to conclude the normalization agreement between Israel and Niger if former interior minister and president of the Nigerien Party for Democracy and Socialism (PNDS-Tarayya) Mohamed Bazoum won the December 27 presidential election.
The newspaper cited Israeli intelligence minister Eli Cohen as saying that the forthcoming election in Niger will be essential in terms of moving forward normalization between the Tel Aviv regime and Niamey.
US President Donald Trump announced on October 23 at the White House that Sudan and Israel had agreed to normalize relations.
Trump sealed the agreement in a phone call with Israeli prime minister Benjamin Netanyahu and his Sudanese counterpart Abdalla Hamdok and chairman of the Sovereignty Council Lieutenant-General Abdel Fattah Abdelrahman al-Burhan, senior US officials said.
Sudan's acting Foreign Minister Omar Gamareldin, however, later said the accord would depend on approval from its yet-to-be formed legislative council.
https://en.abna24.com/news//niger-reportedly-in-secret-discussions-with-zionist-regime-about-normalizing_1086221.html
----------
Taliban Oppress Civilians, Plunder Cash in Badakhshan: Local Authorities
By Mohammad Arif Sheva
15 Nov 2020
BADAKHSHAN, Afghanistan – The Taliban militants are oppressing civilians in areas under their control for days now, according to local authorities, plundering cash and available foods from the residents in Khadira village of Shaki district.
While security in Northern provinces of Afghanistan remains critical, local authorities – including residents – fear losing main cities to the militants' hand.
"The group has been collecting cash and food from the general public for several days in the village of Khadira in the Shaki district of Badakhshan," said local authorities in a Facebook post Saturday evening.
According to the statement, about 100 families are living in the village who are mostly farmers and retailers.
https://www.khaama.com/taliban-oppress-civilians-plunder-cash-in-badakhshan-local-authorities-345345/
---------
Iran could harbor false hopes after Biden victory
Kersten Knipp
14.11.2020
Last Saturday, it became clear that Joe Biden had won the US presidential elections. Three days later, Iranian Foreign Minister Mohammad Javad Zarif sent the leaders of Iran's neighboring states a "sincere message."
Trump would be gone in 70 days, he wrote on Twitter. "But we'll remain here forever," he said. He went on: "Betting on outsiders to provide security is never a good gamble. We extend our hand to our neighbors for dialog to resolve differences."
Zarif wrote his tweet before setting off for a two-day visit to Pakistan. But Tehran's joy at finally being rid of a US president who, from Iran's point of view, was very difficult and completely uncompromising and at now entering a dialogue with the country's neighbors could be much more short-lived than the triumphant tone of the tweet suggests. That is because Iran has many neighbors that are US allies. Pakistan is one of them. Its head of government, Imran Khan, was very quick to congratulate Biden and the vice president-elect, Kamala Harris.
"We will … continue to work with US for peace in Afghanistan & the region," Khan wrote on Saturday along with congratulations for Biden and Harris.
Zarif's message was not well-received in Saudi Arabia, either, which is Iran's most powerful regional rival. At almost the same time as the Iranian foreign minister sent his tweet, Saudi King Salman was outlining his ideas on regional relations in a speech.
He indicated that Iran was still in Riyadh's bad books and that threats from the northern neighbor were still one of his biggest concerns. The king said Iran supported terrorism and fomented sectarian tensions in the region.
King Salman did not mention Trump's successor by name. But he will have known that his words were being heard by the future resident of the White House.
Biden made repeated and detailed statements on Iran ahead of the elections. He also often spoke of the requirements of US allies. "[W]e will continue to push back against Iran's destabilizing activities, which threaten our friends and partners in the region," he wrote in an op-ed on CNN in September of this year. "But I am ready to walk the path of diplomacy if Iran takes steps to show it is ready too," he wrote.
A current confidential report by the International Atomic Energy Agency (IAEA) could give an opportunity to do this. The report says that Iran has still not adequately explained where certain small amounts of undeclared enriched uranium come from that were discovered back in 2019 in a facility near Tehran. If Tehran were to provide detailed clarification on this specific point, it could be the first small step Biden has called for.
"The incoming US president has stated again and again that he is prepared to take a flexible stance on Iran," says Günter Meyer, the head of the Center for Research on the Arab World at the University of Mainz. "This concerns both Iran's handing of its nuclear program and the way it deals with its neighbors."
Biden has often said that he wants to put US-Saudi relations on a new footing as well. In particular, he criticized the military intervention by a Saudi-led coalition in Yemen.
The ongoing war there is seen as a proxy war between Saudi Arabia and Iran. But if Biden were to put pressure on the Saudi government to withdraw from Yemen, Iran could exploit the vacuum to build up its presence in the impoverished country. The new US president will have to very carefully consider what steps he can demand of his Saudi partners that will not strengthen its biggest rival.
In Syria, the second regional war zone where Iran is involved, the situation is different. The yearslong presence of Iranian troops there is costly both financially and in human terms. Iran has given considerable help to the Assad regime to stay in power but has had few obvious returns for its efforts. In fact, quite on the contrary.
"At the moment, Russia, which has up to now been Tehran's most important partner in Syria, is trying to minimize Tehran's influence in Syria and push it out of the country as much as possible," says Günter Meyer from Mainz University.
And Biden has made clear the American stance on Lebanon and its Hezbollah movement, which is equipped and financed by Iran: Iran and Hezbollah, he warned, could feel encouraged to use their positions in Syria to launch attacks on Israel from the Golan Heights and other places. But, he said, he would not allow that: "America will also work closely with Israel to ensure it can defend itself against Iran and its proxies," he wrote in his op-ed for CNN.
https://www.dw.com/en/iran-could-harbor-false-hopes-after-biden-victory/a-55602031
----------
Europe
Five anti-Islamic Danish far-right activists arrested for plotting to burn holy Quran
November 14, 2020
Five Danish far-right activists suspected of planning to provoke Muslims in Belgium by burning a holy Qur'an have been arrested and ordered out of the country, officials said Thursday.
According to their group's Facebook page, those arrested are members of "Stram Kurs" or "Hard Line" — a group led by Danish anti-Islam and anti-immigration militant Rasmus Paludan. According to the site, Paludan himself was arrested in neighboring France and has also been expelled.
Stram Kurs is known in Scandinavia for acts of provocation and Belgian authorities believe the group planned a Qur'an burning in Molenbeek, a Brussels district with a large Moroccan population.
The alleged plan forms part of the case sent by the police to the public prosecutor's office in Brussels, a source close to the investigation told AFP.
Sammy Mahdi, Belgium's secretary of state for asylum and migration and himself the son of an Iraqi refugee, welcomed the five arrests.
"The stay was refused because these men represent a serious threat to public order in Belgium. Another man was recently arrested in France for the same reason," the statement continued.
The statement did not identify Paludan by name, but added: "Germany has also taken a similar decision with regard to this man, considered by the security services a preacher of hatred."
In August, clashes broke out in Malmo in southern Sweden when far-right provocateurs burned a Qur'an. Residents protested by attacking the police and several officers were hurt.
Paludan, a lawyer by training who lives in Denmark, was initially expected to attend the demonstration, but Swedish authorities prevented him from entering the country.
In a Facebook post on October 30, Paludan said he had informed the French consulate in Copenhagen of his intention to burn a holy Quran at the Arc de Triomphe in Paris on November 11.
https://en.abna24.com/news//five-anti-islamic-danish-far-right-activists-arrested-for-plotting-to-burn-holy-quran_1086055.html
----------
Australia central bank plans to license country's first 100% digital Islamic bank in 2021
Source : Global Finance
November 15, 2020
Delayed by Covid-19, the central bank of Australia plans to license the country's first Islamic bank in early 2021. The Islamic Bank of Australia (IBA) will offer sharia-compliant home and SME financing. The new lender will be fully digital except for HQs in Sydney.
"We have a low-cost approach and are primarily cloud-focused, therefore we can keep our costs low and get to profit faster," CEO Dean Gillespie told Islamic finance online media Salaam Gateway.
Gillespie says there is already a long waiting list of clients. IBA will target Australia's growing Muslim population but also non-Muslims who are looking for ethical financing tools.
Australian Muslim investors brought 50% of IBA's $14.6 million seed capital while anonymous UAE-based investors provided the rest. The new bank is in the process of raising more capital from the Middle East and Asia.
Australia already welcomes $2 billion of sharia-compliant assets. Some local banks offer Islamic products and services, notably home mortgages.
https://en.abna24.com/news//australia-central-bank-plans-to-license-country%e2%80%99s-first-100-digital-islamic-bank-in-2021_1086223.html
----------
Kyrgyzstan has More Mosques Per Capita than Any Other Central Asian Country, Usenov Says
Paul Goble
November 14, 2020
Staunton, November 12 – In 1991, there were only 39 mosques in Kyrgyzstan. Now, there are 2669, an explosive growth that reflects both the underlying religiosity of the population and Bishkek's tolerance for the activities of religious activists from abroad, according to Arsen Usenov.
As a result, the Bishkek political scientist says, Kyrgyzstan now has more mosques per capita than any other Central Asian country and has a population which reacts to events that roil Muslims such as the Charlie Hebdo scandal in France just as harshly as almost any Islamic country in the world (caa-network.org/archives/21022).
This religiosity has generally restrained the rise of secular nationalism in Kyrgyzstan, Usenov says; and the country to this day remains far behind other Central Asian countries in that regard. It hasn't sought to oust Russian as a language or take other steps that could spark additional conflicts with minorities or neighbors.
But "unfortunately," he continues, "the growth of religiosity in the country has occurred in a chaotic manner." Many of those attracted to Islamic missionaries know little about their faith and so accept as true almost anything someone coming from abroad says. Any extremism, Usenov argues, is a product of this and to a lesser extent of economic problems.
"The processes of religious rebirth and re-Islamization in Kyrgyzstan have become defining factors of the political consciousness of the population, the majority of whom are Muslims." And believers often taken their lead from mullahs who bless this or that politician or party who has built and supports their mosque.
This has meant that many politicians in Kyrgyzstan are very much interested in investing in the construction of mosques because they can be sure that the mullahs who operate them will speak out on their behalf. Indeed, this synergy is one of the reasons that there are now so many mosques in Kyrgzyzstan.
Another misfortune arising from the increasing religiosity of the population, however, is that ever more Kyrgyz accept some extremely backward ideas about healthcare and refuse to have their children immunized or get the medical care they need. That must be overcome, but a push for secular nationalism would be dangerously counterproductive.
Nationalism among the titular nationality is something Kyrgyzstan must avoid at all costs, Usenov says. If it takes off, it will almost certainly prove to be beyond the ability of the state to control and lead to conflicts at home and wars with the country's neighbors. Despite all the problems it creates, a common Islamic faith limits that risk.
http://windowoneurasia2.blogspot.com/2020/11/kyrgyzstan-has-more-mosques-per-capita.html
-----------
Austria: Security forces arrest 30 radical Islamists as Chancellor Kurz declares ban on political Islam
REMIX NEWS STAFF
November 14, 2020
On Monday morning, just two days before Austrian Chancellor Sebastian Kurz announced plans to enact new laws that would allow for the criminal prosecution of those who propagate political Islamic ideologies, security forces arrested 30 suspected Islamists in a series of predawn raids which saw more than 60 residences searched.
The raids, named Operation Luxor, followed last week's deadly terror attack which saw a convicted Islamic State supporter gun down four people in the Vienna's city center, and targeted the Muslim Brotherhood, Austrian branches of the Palestinian militant organization Hamas, and other international groups which openly advocate for Sharia law in Austria.
Those arrested during the sweeps, which took place across the states of Vienna, Styria, Carinthia, and Lower Austria, are alleged to have been involved in money laundering activities, the financing of terrorism, and the formation of a terrorist association, the Daily Mail reports.
Security forces seized laptops, smartphones, large amounts of cash, documents, but found no weapons of explosives during the searches of the residences. Additionally, bank accounts and financial assets were frozen so that investigators can trace flows of cash which "may be relevant with regard to the financing of terror", the state prosecutor in Graz said.
On Wednesday, Austria's head of state Sebastian Kurz announced on social media that his coalition government would be establishing a new criminal offense called "political Islam" which will be used prosecute those who help to "create a breeding ground" for radical Islamic terrorism.
"In the fight against political Islam, we will create a criminal offense called 'political Islam' in order to be able to take action against those who are not terrorists themselves, but who create the breeding ground for it," the Austrian chancellor wrote in a tweet after a Cabinet meeting.
In a subsequent tweet, Kurz wrote: "There will be further possibilities for the closure of the places of worship, the introduction of an imams register… and measures will be taken to drain the financial streams used to fund terrorism."
Following last week's bloody massacre which took place in the heart of the nation's capital city, Kurz urged EU leaders to take bold and decisive action to eliminate the growing threat radical Islamic ideologies pose to all Europeans.
In an interview with the liberal cosmopolitan German newspaper Die Welt, the Austrian premier said, "Now, it is important that we resolutely continue the fight. Not only against Islamist terrorism but also against the ideological basis behind it — that is, against political Islam and radical Islamism."
"The European Union must lead the fight against Islamist terrorism, but especially against the political base behind it — that is to say, political Islam, with all determination and unity," Kurz added.
Earlier this week on Tuesday, the Austrian chancellor traveled to Paris to meet with French President Emmaneul Macron as the two leaders look to assemble a united European front against the unchecked rise of political Islam and radical Islamic terrorism, which both leaders have linked to flows of illegal migrants into Europe. Kurz and Macron also discussed the task at hand with German Chancellor Angela Merkel and the German president of the European Commission, Ursula von der Leyen.
https://rmx.news/article/article/austria-security-forces-arrest-30-radical-islamists-as-chancellor-kurz-declares-ban-on-political-islam
------------
As France moves to target extremism, some Muslims see a broader agenda
By JAMES MCAULEY
November 14, 2020
PARIS — The French government is bristling at international criticism of its response to recent Islamist terrorist attacks, accusing foreign leaders and journalists of misrepresenting an attempt to target extremist violence on French soil as a crackdown on Islam. But some French Muslims say the government's own mixed messaging is to blame.
In the wake of the beheading of Samuel Paty, a middle school teacher who had shown his students caricatures of the prophet Muhammad, and the stabbing of three people inside a basilica in Nice, the French government has closed a mosque and is investigating more than 50 Muslim organizations it has accused of fomenting violence.
The actions follow a broader initiative unveiled by President Emmanuel Macron in early October to combat "Islamist separatism" and to "reform" the practice of Islam in France, mostly by targeting foreign funding for Muslim community organizations and by creating certificate programs for French-trained imams.
But in so doing, Macron called Islam a religion "in crisis all over the world" and said he seeks to create an "Islam of the Enlightenment," comments that raised eyebrows in the Muslim world.
Amid the furor, the government has rejected accusations that it is Islamophobic and voiced exasperation at what it perceives as a smear campaign that amounts to little more than victim-blaming in a time of national mourning.
"We have no problem whatsoever with Islam, none at all," said a diplomatic adviser to Macron who, like other aides, spoke on the condition of anonymity in keeping with protocol of the Élysée presidential palace. "This is about fighting Islamist separatism, and, frankly, it's absurd that the message has not been transmitted, especially after four people have been killed in less than a month."
Macron has taken particular aim at the foreign media, accusing it of presenting a distorted view of France's relationship with Muslims. The Élysée struck back especially hard against critical op-eds published in the Financial Times and Politico, both written by Muslims. Both pieces have since been taken down, replaced by rebuttals from Macron and his surrogates.
French observers abroad say their country's struggle with Islamist terrorism – more than 260 people have been killed in terrorist attacks in France since 2012, including 130 people in the devastating Paris attacks of Nov. 13, 2015 – is being discussed in ways that miss the point entirely.
"American friends often make this a debate about abstract principles – about secularism, about identity. But that's not the issue at all," said Benjamin Haddad, an expert in transatlantic relations at the Atlantic Council in Washington. "They don't know the situation on the ground. It's just about what behaviors you consider acceptable in society, and someone was actually beheaded."
In his response to the Financial Times piece, Macron underscored France's commitment to free expression but also appeared to delineate some boundaries. "We can do without media articles that divide us," he wrote. "I will not allow anybody to claim that France, or its government, is fostering racism against Muslims."
Prominent French Muslim faith leaders and intellectuals have largely endorsed Macron's anti-separatism campaign, reiterating that there is no official discrimination against Muslims in France and speaking out in favor of France's unique brand of state secularism, or laïcité. But some of these same voices note that members of Macron's own cabinet have undermined his message on Islam with comments that come across as doublespeak.
After the beheading in the Paris suburb of Conflans-Sainte-Honorine, Interior Minister Gérald Darmanin took aim at stores selling halal and kosher meats, identifying them as "communitarian cuisine" that fosters precisely the kind of "separatism" Macron has pledged to fight.
"That's [Darmanin's] opinion, not the line of the government," a Macron aide said. But Darmanin is in charge of the government's crackdown on Muslim organizations suspected of supporting terrorism, and Macron has not publicly reprimanded him.
That kind of comment, said Tareq Oubrou, the chief imam of Bordeaux and one of France's leading voices for an integrated French Islam, "creates a confusion between religious practices and the fundamentalism that leads to terrorist violence."
Oubrou said it represents "a confusion present for a long time – on the difference between Islam and Islamism. Many people think that practicing Muslims who don't eat pork and who don't drink alcohol are somehow Islamists. That's just the practice of Islam."
Likewise, French Education Minister Jean-Michel Blanquer has railed against what he called "Islamo-leftism" in French academia, which he cast as an unwelcome importation of the "Critical Race Theory" popular on certain U.S. university campuses.
The Élysée has sought to distance Macron from the term, saying he has never used it. But Macron has also not publicly disavowed it or discouraged his ministers from repeating it.
Rachid Benzine, a French Moroccan writer and advocate for a liberal Islam, said such comments reflect the political elite's ignorance about the reality of the Muslim faith, the second-largest religious group in France.
"Simply put, it's stupidity. I don't have any other word for it than stupidity," Benzine said. When ordinary Muslims hear such comments, he said, "they are injured."
"There's a misunderstanding of a religion, but also of an entire portion of the population," Benzine said. France's Muslim population is estimated to be approximately 6 million, believed to be the largest in Europe.
"There is broad agreement on both sides that extremism has to be addressed," said Rim-Sarah Alouane, a French legal scholar and expert in religious freedom. "But what is concerning is the lack of nuance from the government that results once again in Muslims feeling as if they are guilty until proven innocent."
Valérie Pécresse, president of the Paris region, said in an interview with France Info after the recent violence that "all our Muslim compatriots" should publicly declare that the attacks "were not in their name."
Amid a mounting security threat, Macron aides are doubling down on their strategy against separatism even as they take aim at international press coverage that they view as biased and myopic.
Stephen Brown, editor of Politico Europe, said in a statement that he withdrew the piece in question because it "did not meet our editorial standards." The piece was written by a French Muslim academic and said "France's extreme form of secularism and its embrace of blasphemy" were fueling "radicalism among a marginalized community."
The Financial Times said it pulled its op-ed – which argued that Macron's stance on fighting Islamist violence "serves the far right and its electoral interests" – because of factual inaccuracies discovered after publication.
The French Senate last month went so far as to pass an amendment that would curtail certain academic freedoms to "align with the values of the republic." The proposed amendment will still have to face scrutiny in the National Assembly, but the debate was enough to sound the alarm in prominent French universities.
"The defense of democracy in the face of jihadist-inspired terrorism and fundamentalist temptation cannot consist of a witch-hunt based on the gruesome assumption that terrorists have been guided by 'postcolonial studies,' " read an open letter in Le Monde, signed by some leading intellectuals, including Thomas Piketty and Pierre Rosanvallon.
https://www.stripes.com/news/europe/as-france-moves-to-target-extremism-some-muslims-see-a-broader-agenda-1.652153
----------
Most UK Labour Muslim MPs do not trust leadership over Islamophobia
By News desk
November 15, 2020
More than half of Muslim members of the UK's main opposition Labour Party question its leaders' ability to tackle Islamophobia, a new survey has found.
The study, conducted by the Labour Muslim Network, revealed that 55 percent of Muslim members said they do not "trust the leadership to tackle Islamophobia effectively."
A further 59 percent, including supporters outside the party, said they do not feel "well represented by the leadership."
The survey also found that more than a quarter of Muslims have experienced Islamophobia within the party. About 48 percent of Labour's Muslim members said they do not have confidence in the party's ability to deal with complaints "effectively."
The survey also found that 44 percent think that Labour is failing to take Islamophobia "seriously."
Labour has said it will meet with the LMN to find a solution to the "scourge" of Islamophobia. "We thank the LMN for this important report, as well as their work to ensure our Muslim members are represented, included and heard," Labour leader Keir Starmer and deputy leader Angela Rayner said in a statement, reports Arab News. "Islamophobia has no place in our party or society and we are committed to rooting it out. We look forward to working with the LMN to implement their recommendations."
https://pakobserver.net/most-uk-labour-muslim-mps-do-not-trust-leadership-over-islamophobia/
---------
Arab World
Arab Parliament Speaker Values Custodian of the Two Holy Mosques' Call to Prevent Iran Acquiring Nuclear Weapon
2020/11/14
SPA
Cairo, Nov 14, 2020, SPA -- The Speaker of the Arab Parliament Adel bin Abdulrahman Al-Usumi valued the call of the Custodian of the Two Holy Mosques King Salman bin Abdulaziz Al Saud to confront Iran's attempt to acquire nuclear weapon, exhorting the international community, its pertinent institutions and world parliaments, as well, to seriously act and positively respond to the call.
In a statement issued here today, Al-Usumi hailed the contents of the Custodian of the Two Holy Mosques speech, delivered during the inauguration of the Shura Council's workings, pointing to the King stress on the jeopardy of the Iranian regime regional enterprise.
The King has also highlighted Iran's interference in the internal affairs of other countries, backing up terrorism and extremism and perpetuating sectarian flames through several stooge arms, urging the world to confront Iran's seeking out to acquire nuclear weapon, Al-Usumi drew attention.
Arab parliament has set up a strategy to deal with Iran, he stated, tackling the danger of Iran's regional interventions against the sovereignty and security of the Arab countries and the importance of setting forth a joint Arab stance to deal with Iran, in order to thwart off its danger, Al-Usumi concluded.
https://www.spa.gov.sa/viewfullstory.php?lang=en&newsid=2157881
----------
Jordan denounces Israeli violations of the sanctity of Al-Aqsa Mosque
14/November/2020
M.N
AMMAN, Saturday, November 14, 2020 (WAFA) – The Jordanian Ministry of Foreign Affairs today denounced the continuing Israeli violations of the sanctity of the Al-Aqsa Mosque in Jerusalem, the latest of which was allowing Israeli settlers more time to be on the premises of the holy site, one of Islam's top holy places in the world.
Foreign Ministry spokesman Daifallah al-Fayez said in a statement that allowing entry of Israeli fanatics to the holy compound was a blatant disregard of the historical and legal status quo, which gives Jordan the sole right to run the affairs of the compound and organize Muslim prayers there.
He demanded Israel to respect the historical and legal status quo at Al-Aqsa Mosque and all its 144-dunum walled compound, which is a purely Islamic holy place, stressing that the Islamic Waqf department, which is a Jordanian government department, is the sole authority responsible for it and for overseeing who enters it.
Al-Fayez called upon the international community to pressure the Israeli occupation to end its provocative policies in Jerusalem and the holy sites in the city.
https://english.wafa.ps/Pages/Details/120971
---------
Will Sudan hand over Islamists to Egypt?
Azza Guergues
Nov 14, 2020
CAIRO — Discussions on the fight against terrorism and the handover of members of the outlawed Muslim Brotherhood to Cairo overshadowed the latest meeting held on Oct. 27, between Egypt's President Abdel Fattah al-Sisi and the head of Sudan's Sovereign Council, Abdel Fattah Abdelrahman al-Burhan, in the Egyptian capital Cairo.
Hundreds of Muslim Brotherhood members fled to Sudan after the overthrow of Islamist President Mohammed Morsi in 2013 — although there are no official numbers. Soon after, Egypt declared the organization a terrorist group, launched a crackdown on its supporters and put thousands of them on trial for terrorism-related charges.
Since the uprising against former Sudanese President Omar al-Bashir in 2019, Egypt has repeatedly called on Sudan to hand over members of the Islamist organization, including three leaders of the Brotherhood's Shura Council.
According to Al-Arabiya channel, the case of handing over members of the outlawed group was on the table during the meeting between Sisi and Burhan on Oct. 27. "The extradition of these Islamists is likely to happen in the coming days," the Saudi channel stated without stating a specific time period.
In February, the Sudanese Prosecutor's Office announced the arrest of five members of a "terrorist network affiliated with the Egyptian Muslim Brotherhood" in the country. The state news agency SUNA reported that the detainees had arrived in Sudan with the help of smugglers holding forged Syrian passports and were planning to carry out terrorist attacks inside Sudan.
Sources from the Brotherhood told Al-Araby website that there were negotiations to hand over the detainees to the Egyptian authorities. According to the London-based news site, the vast majority of the group's leaders in Sudan left for other countries following the overthrow of Bashir and the rapprochement between the leaders of the Sudanese army and the regime of Egypt's Sisi.
Sudan became a haven for many Islamists and dissidents after Morsi's overthrow, who fled to Sudan via the southern border with the help of smugglers. From there, some of them managed to travel to Turkey, Qatar and Malaysia. "But a group of them that does not exceed a few hundred is still in the country," Hani Raslan, an expert on Sudanese affairs at the state-run Al-Ahram Center for Political Studies, told Al-Monitor.
Raslan said Sudan has already handed over some extremists, especially those affiliated with violent Brotherhood groups like Hasm, and that there are discussions to deport more of them. He pointed out that the media did not publish details of these deportees and that the entire case was addressed "confidentially" by the security services of the two countries.
"During Bashir's rule, the leaders of many Islamic groups were welcomed in Khartoum, especially members of violent radical organizations such as the Jihad Organization, the Islamic Group and others, and then Sudan would hand them over to other countries. Sometimes the regime in Sudan took advantage of this; for example, they offered to hand over the documents of [Osama] bin Laden, who lived in Sudan between 1991 and 1996, to the United States after the Sept. 11 [attacks]," Raslan added.
The talks between Egypt and Sudan on the extradition of the Islamists came a few days after Washington's decision to remove Sudan from the State Sponsors of Terrorism list, in a move praised by Egypt.
Egypt's Foreign Ministry welcomed the decision and said in an Oct. 20 statement, "It will end many years of political and economic isolation to which Sudan has been subjected as a result of its inclusion in the list of countries sponsors of terrorism."
Muhammad Habib, a former Brotherhood deputy general guide, told Al-Monitor that Brotherhood members went to Sudan to escape the crackdown against them. "Sudan was a suitable refuge during the Bashir government, but the situation is changing now with the new government," he said.
When Habib was a member of the International Organization of the Muslim Brotherhood in the 1990s, he witnessed how Islamists in Sudan and, until a few years ago, enjoyed some stability, "a situation that no longer exists, especially under the current transitional government, which leans more in favor of civil rights and moves away from the Islamic rule of Bashir," he noted.
There is a power-sharing agreement between civilians and the military in Sudan, "but the army has more authority in the country, is also aware of the country's national security interests and is closer to Egypt, unlike the civilian component in the current government," Raslan said.
In recent months, the Sudanese authorities have toughened their stance on the members of the Muslim Brotherhood present in the country, arresting some of them and seizing the businesses of others, according to Raslan, who also predicted broader cooperation between Sudan and Egypt in the fight against terrorism.
But following the US election result, analysts expect sharp criticism of the human rights situation in Egypt. Especially since President-elect Joe Biden criticized in a tweet in July the arrest of dissenters in the country, saying, "No more blank checks for Trump's 'favorite dictator,'" in reference to Sisi.
Raslan also expects a shift in relations with the United States, a change that always occurs when the administration changes but remains within the "negotiation process that includes give and take." As for the issue of the Islamists, no effect is expected, "because those in Sudan are accused of carrying out terrorist attacks against the security forces, and there are arrest warrants against them."
https://www.al-monitor.com/pulse/originals/2020/11/egypt-sudan-handover-islamists-muslim-brotherhood.html
-----------
North America
Coloradans elect first Muslim, first African immigrant to state legislature
By SAJA HINDI
November 14, 2020
First-time voter and Aurora resident Nawal Elsayad was sitting with her dad in front of the TV around 10 p.m. on election night, watching the results as they came in.
Elsayad was fixated on the screen for updates on the presidential election, but there was one local race that was particularly important to her: Colorado House District 41. The legislative seat represents parts of southwestern Aurora and unincorporated Arapahoe County.
Her dad refreshed Democratic candidate Iman Jodeh's Facebook page and read a post aloud to his daughter: "We did it! I ran to make the #AmericanDream a reality for Everyone. I am a proud #Muslim, #PalestinianAmerican, & #firstgeneration American. And I am proud to be able to represent my communities & the people of #hd41 in the #Colorado state legislature! Now, let's get to work."
The 18-year-old yelled in excitement, making sure her mom heard the news. The first Muslim and Arab woman had been elected to the Colorado General Assembly.
Colorado gained national recognition in the 2018 election for its record-breaking number of women elected to the General Assembly, with women holding more seats than men in the legislature. This year, Colorado House Democrats added three more women to their roster, but much of the focus has been on Democratic groups working to get more people of color elected to statewide offices to not only better reflect Colorado's population but also give more of a voice to underrepresented communities.
Jodeh, who will replace term-limited Democratic Rep. Jovan Melton of Aurora, won more than 66% of the vote in her race against Republican opponent Robert Andrews. She's part of a House Democratic caucus that is touted for its diversity. Also joining the caucus next year is Democratic candidate Naquetta Ricks, the first African immigrant elected to the statehouse, to represent District 40 in Aurora.
After President Donald Trump was elected in 2016, Elsayad didn't expect that just four years later, a Muslim Arab-American woman would be representing her even at the state level.
"It was something so relevant to me," she said of Jodeh's win. "I was so excited to see somebody who looks like me in office. … I was also very excited to see we're making big changes, and I knew she was a big change to any district."
Standing in the kitchen of her childhood home in Aurora on Thursday, Jodeh was helping her mom prepare a traditional Palestinian lunch for her family. She values the multiple facets of her identity.
Jodeh is a community activist and started her own nonprofit called Meet the Middle East. She's taught classes about Palestine and has worked as a spokesperson for the Colorado Muslim Society, which her late father co-founded after immigrating to the United States.
"When you have my identity markers — I am a practicing Muslim Palestinian-American woman of color — you don't know anything other than activism," Jodeh said.
That, combined with people's misunderstanding of Muslims displayed through threatening phone calls her family used to receive and the feeling of being the "other" after 9/11, conditioned her to become an advocate, she said.
She remembers brushing her teeth the morning after the election in 2016, and as she looked in the mirror, thinking she would have to leave the U.S. with her mother who wears the hijab to protect her.
She ran to fill the Senate District 26 vacancy seat in 2019 and lost. She expected it, she said, but it helped her get name recognition as she ran for the House seat this year.
Her mother, Siham, is proud. She said her husband had wanted to get involved in politics, but she used to say she didn't want that kind of tension in the house. So, it was no surprise that Iman Jodeh followed in his footsteps.
"It's just an amazing, amazing feeling," Siham Jodeh said of hearing the results. "It's indescribable. Thank God for everything."
Outgoing Colorado House Speaker KC Becker, a Boulder Democrat, has seen the value of a more diverse legislature, including how the House dealt with the sexual harassment allegations against former Rep. Steve Lebsock amid the growing MeToo movement.
But she said it was also clear in the types of legislation passed such as equal pay and how the processes for legislation have played out.
"Largely, I think it's in the general approach that women bring, which tends to be really collaborative and inclusive," she said.
Emerge Colorado works to get more Democratic women, particularly those from nontraditional backgrounds elected to state and local offices. Nine of the 25 women from the program who won offices this year are people of color, seven in the statehouse.
"Those experiences are going to make the policy that much better for communities that are often left out of the room," said executive director Michal Rosenoer.
What the statehouse has seen in the past couple of years with more women in office is legislation for working class families around issues such as child care, health care costs and clean air, she said. That will be even more important during COVID and the economic crisis, she added.
Nationally, Republican women have made gains in elected offices including in Colorado's 3rd Congressional District with Lauren Boebert's win, but the GOP didn't do as well in its statehouse races this year.
State Rep. Janice Rich, a Grand Junction Republican, was elected by her caucus to serve as the House GOP caucus chair this week. Rich said she loves seeing women get elected and joked that she was breaking up the "boys' club" getting a leadership role.
She credited the new GOP leadership for coming from various parts of the state, but she doesn't see a need to focus on getting specific groups of people elected. Instead, she said the party should center its efforts on recruiting the most qualified candidates.
One thing Becker said she tried to stress as House speaker for her caucus is the real-life implications bills have. And that is even more clear, she said, when representatives share their own experiences. She noted how a speech by Rep. James Coleman, a Denver Democrat, about growing up as a Black man in America helped colleagues understand where he was coming from when he advocated for the police reform bill this year, Senate Bill 217.
That's what Ricks plans to do for her district. She first ran for the Board of Regents in 2014 and for City Council before winning her statehouse seat.
Nearly a fifth of Aurora residents were born in another country, according to the U.S. Census Bureau, so Ricks hopes to use her immigrant experience as she crafts bills. The Liberian-American immigrated to Colorado in 1980 as a refugee at the age of 13 to escape a civil war.
"I don't think I set out to be the first (African immigrant), but I definitely set out to be a voice at the table," she said. But, "I'm hoping that by breaking the glass ceiling, more people will see that is possible," she added.
Ricks also brings experience as a small business owner — she co-founded the African Chamber of Commerce of Colorado — and she wants to help those struggling during the pandemic among other issues.
Rep. Serena Gonzales-Gutierrez, D-Denver, was elected assistant majority leader in the House last week. She noted that more representation in statewide offices and leadership roles brings to light issues affected by those communities, which can be backed by personal experience.
Beyond that, representation matters for young people, she said. Gonzales-Gutierrez is a Latina mother, and they're often not seen as the typical candidates for the role.
"For me part of that is being that role model and hoping that young people are seeing not only the number of us that are doing this work, the variety (and) a lot of diversity within all of us," she said.
https://www.denverpost.com/2020/11/14/colorado-legislature-diversity-first-muslim-african-immigrant/
---------
Joe Biden advised against Bin Laden raid
2020-11-13
Shafaq News
(The Guardian) The then vice-president suggested Obama wait before ordering the mission that killed the al-Qaida leader in 2011, new memoir says.
Joe Biden advised Barack Obama to wait to order the raid that killed Osama bin Laden, the former president writes in his new memoir.
"Joe weighed in against the raid," Obama writes in A Promised Land, about discussion of the Navy Seals mission, which he ordered to go ahead as intended in Abbottabad, Pakistan, on the night of 1-2 May 2011.
Obama's book will be published on Tuesday. Guardian US has seen a copy. Obama writes that his vice-president, who will follow him to the White House in January, immediately supported his decision to proceed with the Bin Laden raid.
Whether Biden advised against the raid has been a contentious issue in US politics. During this year's election, Republican attack ads claimed Biden opposed taking Bin Laden out altogether.
Biden has said that during group discussion of whether to order the raid, he advised Obama to take more time, saying, "Don't go." He has also said he subsequently told Obama to "follow your instincts".
In his memoir, Obama echoes the accounts of other senior aides present in the White House Situation Room nine years ago who have said Biden counselled caution.
Like the defense secretary, Robert Gates, Obama writes, Biden was concerned about "the enormous consequences of failure" and counselled that the president "should defer any decision until the intelligence community was more certain that bin Laden was in the compound".
In the event, a Navy Seal team flew from Afghanistan to Pakistan and shot dead the al-Qaida leader, the mastermind of the 9/11 attacks.
"As had been true in every major decision I'd made as president," Obama writes, "I appreciated Joe's willingness to buck the prevailing mood and ask tough questions, often in the interest of giving me the space I needed for my own internal deliberations."
Gates, Obama writes, reminded him "that no matter how thorough the planning, operations like this could go badly wrong. Beyond the risk to the team, he worried that a failed mission might adversely impact the war in Afghanistan."
Biden was a US senator from Delaware from 1973 to 2009, then Obama's vice-president until 2017. Though Donald Trump is refusing to concede defeat in this year's election, Biden has achieved a clear victory in the electoral college as well as the popular vote and will be inaugurated as the 46th president on 20 January.
He also writes that amid intense discussion in the Situation Room, with the Seal team waiting in Jalalabad, Afghanistan, he himself characterised the raid as "a 50-50 call".
The CIA chief, Leon Panetta, homeland security adviser, John Brennan, and chairman of the joint chiefs of staff, Adam Mike Mullen, favoured mounting the raid, Obama writes. Hillary Clinton, then secretary of state, thought it was a "51-49 call" – and "came down on the side of sending in the Seals".
Obama does not write about any subsequent conversation with Biden. But in his account of the immediate aftermath of the mission, he writes: "As the helicopters took off, Joe placed a hand on my shoulder and squeezed.
https://shafaq.com/en/World/Joe-Biden-advised-against-Bin-Laden-raid
---------
US elections: Thousands of Americans hold rally in support of Donald Trump in Washington
Scroll Staff
15-11-2020
Tens of thousands of supporters of United States President Donald Trump on Saturday marched through Washington DC, echoing his unsubstantiated claims of election fraud as he pushes ahead with a flurry of legal moves to overturn President-elect Joe Biden's victory, Reuters reported.
A week after his Democratic rival clinched the election, Trump has refused to concede to Biden and his administration has rejected any appearance of assisting with the transfer of power. Instead, he continues to claim, without evidence, that there has been a multi-state conspiracy by Democrats to rig the vote tally. Although counting of votes in the United States is still underway, Biden holds a sizeable lead and there has been no indication of improperly counted votes so far that would shift the outcome.
"Stop the steal!" and "We are the champions!", they shouted as they marched from Freedom Plaza near the White House to the US Supreme Court building on Capitol Hill. At one point, supporters swarmed Trump's motorcade as he drove past on his way to his golf course.
The demonstrations were organised under different names, including Million MAGA March – using the acronym for Trump's Make America Great Again slogan – as well as the March for Trump, and Stop the Steal DC, according to BBC.
Members of the far-right Proud Boys clad in black with some wearing helmets and ballistic vests, were among the marchers, while conspiracy theorist Alex Jones addressed the crowd.
The crowd sang the national anthem, sporadically erupting in cheers for the president. A large number of protesters had travelled across the country – from Los Angeles and Seattle – to show their support for Trump. One group, with the banner "Korean Americans Support 2020 President Trump", told The Guardian they came in from South Korea for the election and had showed up to support Trump again on Saturday.
By evening, the protest turned violent as skirmishes broke out among Trump supporters and counter-protesters critical of the administration, including members of the loose movement known as antifa.
Near the Supreme Court, some counter-protesters carried black umbrellas and makeshift shields, while others formed a line of bicycles to prevent pro-Trump protesters from approaching their group. They called Trump supporters "Nazis".
DC police bicycle officers stood in between the the opposing groups as the Marchers walked past restaurant patios with Trump supporters eating pic.twitter.com/DGB7J6moIG
In one instance, several counter-protesters near Union Station attacked a Trump supporter, who fell to the ground and received medical care after suffering a cut to the head. The city's police department had made 10 arrests by mid-afternoon, a Washington police spokesperson told Reuters, including four for firearms violations, two for assault and one for assaulting an officer.
Videos on social media showed fistfights breaking out, the police trying to keep the groups apart by forming barricades with their bikes, and protesters near Freedom Plaza, where people lit small fires.
https://scroll.in/latest/978555/us-elections-thousands-of-americans-hold-rally-in-support-of-donald-trump-in-washington
----------
Two killed as huge pro-democracy protests continue in Peru
Dan Collyns
15 Nov 2020
Two protesters have been killed in massive pro-democracy demonstrations in Peru, the first deaths in nearly a week of unrest over the controversial removal of Martín Vizcarra as president and his replacement by a de facto government, seen by many Peruvians as a coup.
Protests have mounted demanding the resignation of Manuel Merino, the former speaker of congress who was sworn in as president on Tuesday, with tens of thousands of people filling the streets of Lima and dozens of towns and cities.
Jorge Amoros, the manager of Lima's Guillermo Almenara hospital, confirmed on Saturday that one of the dead had apparently been shot at close range with a police firearm.
Police detained at least 30 protesters on Saturday amid multiple reports of heavy-handed repression against largely peaceful demonstrators. The health ministry reported that more than 30 people were being treated for injuries.
Images from the massive protests on Saturday showed tanks, hundreds of riot police and clouds of teargas being used against protesters, as well as helicopters flying overhead in downtown Lima.
"There was irrational, abusive use of force in Lima. I demand that the president of the republic shows his face and gives explanations to the country," said Peru's human rights ombudsman, Walter Gutiérrez.
Erika Guevara, Americas director for Amnesty International, said: "We demand an end to the repression and the investigation and punishment for all the human rights violations which are being registered."
The current speaker of congress, Luis Valdéz, called a multi-party meeting for Sunday morning to discuss Merino's resignation, according to the twitter account of the Peruvian congress.
As the news of the first death spread, spontaneous pot-banging protests known as cacerolazos and shouts of "Merino Out" spread through neighourhoods in Lima. The abrupt replacement of the popular president by Merino, a little-known politician with a questionable track record, has caused uproar across the Peruvian capital, sparking some of the largest demonstrations in more than a decade.
George Forsyth, the leading presidential candidate, demanded Merino's immediate resignation, saying in a tweet that his "hands were stained with blood". He said that the congress should choose a new president from the 19 lawmakers who voted against Vizcarra's impeachment over unproven bribery allegations. Out of 130 members of congress, 105 voted to remove the centrist leader on Monday.
The former president expressed his sadness over the deaths. "I deeply regret the deaths caused by the repression of this illegal and illegitimate government," Vizcarra wrote.
"My condolences to the families of these civil heroes who, exercising their right, went out in defence of democracy and in search of a better country. The country will not allow the death of these brave young people to go unpunished."
https://www.theguardian.com/world/2020/nov/15/two-killed-as-huge-pro-democracy-protests-continue-in-peru
----------
Africa
Terrorism: Nigeria and USA committed to defeating ISIS, Boko Haram and others – NSA
By William Ukpe
November 15, 2020
The Office of the National Security Adviser (ONSA) announced that Nigeria and the United States of America are committed to leading a global coalition in the fight against terrorism.
The virtual meeting was co-hosted by Nigeria and the USA, with the Africa Union, European Union, ECOWAS, and G5 Sahel in attendance.
"The session, moderated by U.S. Special Envoy for the Sahel, Ambassador J. Peter Pham, had panelists from Global Coalition members – Cameroon, Chad, Guinea, Niger, and co-host Nigeria, providing key perspectives on the evolution of ISIS affiliates and their troubling activities in West Africa," ONSA said.
"The panelists also provided useful ways the Global Coalition could enhance efforts to curb the expanding influence of ISIS in the West Africa and the Sahel.
"Discussions also centered on lessons learnt from the fight against ISIS in Iraq and Syria and reviewing of potential lines of efforts, including the use of battlefield evidence and border security measures and how these lessons and lines of efforts could be applied in West Africa and the Sahel," it stated.
ONSA disclosed that the meeting revealed terrorists globally exploit metrics like economic inequality and ethnic marginalisation to recruit youths to their cells and that the meeting ended with Nigeria and USA confirming their commitment to fighting terrorism.
"It was stressed that terrorists across the globe exploit some drivers, including economic imbalance and marginalization, amongst other local grievances to penetrate the local population.
"The meeting called for more measures to counter radicalization, recruitment of gullible individuals, and concerted global efforts to defeat ISIS.
"At the end of the meeting, the co-host, Nigeria and USA, as well as the 82-member global coalition, reaffirmed full commitment to defeating ISIS and other terror groups including ISWAP and Boko Haram in Nigeria.
"Nigeria also expressed her readiness to seek for more support and partnership within the activities and mandates of the Global Coalition against ISIS to enhance its ongoing operations against terrorism in the North East and efforts in preventing and countering violent extremism in the country."
https://nairametrics.com/2020/11/15/terrorism-nigeria-and-usa-committed-to-defeating-isis-boko-haram-and-others-nsa/
---------
Boko Haram: Zulum unveils 25-year-old recovery development plan for Borno
November 14, 2020
By Duku JOEL
As part of efforts to rebuild a crisis ravaged state due to the over a decade of Boko Haram insurgency, Borno State Gov. Babagana Umara Zulum on Saturday unveiled a 25-year-old development plan that will launch the state into a successful recovery.
Gov. Zulum who announced this at the Multi-Purpose Hall of the Government House Maiduguri during the launch of the plan said it is embellished with strategic immediate, medium and long implementation phases, stressing that, "all activities of Government will henceforth be executed according to the development plan."
The governor warned any individual or group that would want to sabotage the plan just as he called on all Development Partners, International, and Local Non-Governmental Organization to key into the program for their good and the good of Borno State.
He added that his administration as part of the recovery plan will ensure relocation and resettlement of all IDPs back to their ancestral communities and all IDP Camps in Maiduguri will be shut down completely at the latest May 2021.
His words: "We need our partners to support the MDAs that they would work closely with our civil servants. There will be a robust monitoring and evaluation mechanism to track the level of implementation; this administration under my leadership will not allow any individual to sabotage this very good initiative.
"I wish to call development partners and good people of Borno state to rally round this good initiative in respective of political operation because this is a development, not politics -this plan represents our future not our fact, Borno state is a state in Nigeria, therefore, our independence is key to all member nations.
"Therefore the 25 years development plan is presented not only to the people of Borno state but to the partners, anybody or organizations who is willing to invest in Borno state must follow these plans that is something that is important to all of us.
"We are currently having 192 NGOs in Borno State, we welcome all their development, they have been with us through tough and thick, we are grateful unto them, what the Borno government is wishing from them is that they should buy into our development plans, we want to identify who is working in Borno State, we want to know where you are working and what you are doing in Borno State? This is fundamental to us.
"The most critical element for us to achieve this is security, we shall strengthen the resilience of our people by empowering them especially the Civilians JTF, Vigilantes and local hunters, to open more communities to ensure their security on our farmers.
"We shall ensure the movement of people and goods without escort to Banki and Gomboru in December, we resume fishing activities, like rearing and farming in the shore of Lake Chad especially Ngrow, Marte, Monguno, Baga, Damasak, Mallam Fantori, Damboa among others will take place next year. We shall ensure the reopening of Damboa road, all key towns have to reopen on or before 31th of this month," Gov. Zulum said.
Also speaking at the occasion, the Minister of Finance, Budget and National Planning, Zainab Shamsuna Ahmed who joined the event via zoom was however physically represented by the Permanent Secretary, Mr. Aliyu Shinkafi said Borno State is on course with her development plan while calling on the state government to partner with the Federal Government.
The Minister of Communications and Digital Economy, Dr. Isa Pantami, former Governors of Borno State, Kashim Shettima and Ali Modu Sheriff, serving and former National Assembly members, traditional rulers led by the Shehu of Borno, representatives from the international community, members of Borno Assembly and executives, party leaders and diverse stakeholders were physically present at the event.
The Governor of Kwara State, AbdulRahman AbdulRazaq, and NNPC's GMD Mele Kyari were among high profile persons that joined via a zoom link.
Before a documentary on the comparative advantage of the Borno State Government was presented at the event, the Adviser on Sustainable Development, Partnerships, and Humanitarian Responses, Dr. Mairo Mandara gave a presentation that laid the background for the Development Plan.
The team she explained was directed by Gov. Zulum to interact with all stakeholders including the grassroots, Ministries, and Agencies of Government to collate views on immediate, medium, and long term needs of communities in all the 27 Local Government Areas of Borno State, as well as how the State can speed up its recovery from destructions caused by Boko Haram, and explore its full potentials to become world-class in years to come.
The team, using an inclusive and participatory approach that included a consultative workshop to define the objectives and priorities, came up with a strategic development plan.
Dr. Mandara in her remarks gave an overview of the plan which has the slogan: 'our Borno, our Success', a document preceded by thorough planning and analysis, with a vision to ensure that in the next ten years, that is by 2030, Borno transforms the insurgency ravaged society into a peaceful, stable and self-reliant society with over 70% productive population, while by 2045, the State hopes to deliver a prosperous society that is a leading regional agri-business & commercial hub that connects & supplies the markets of Central Africa and Northern Africa, reclaiming the glory of old Borno Empire as the stabilizing power in tropical Africa.
The plan she said is anchored on five critical pillars of Human Capital Development, Leadership in Agriculture, Healthy Citizenry, Sustainable Environment, and Regional Trade Hub for Commerce that will provide jobs and prosperity to the citizens.
Other speakers who spoke at the launch are – Ministers of Communication – Pantami, Finance – Zainab, and former Governor Kashim Shettima.
The Secretary to Borno Government, Usman Jidda Shuwa, and Chief of Staff, Prof. Isa Hussaini Marte, in their separate remarks welcome and thanked guests for gracing the occasion.
They both affirmed the commitment of stakeholders at the executive level, to actualizing Zulum's lofty goals for Borno.
The highpoint of the occasion was the presentation of a documentary on the comparative development advantage of Borno State, the unveiling and display of copies of the development plan by the Permanent Secretary, Federal Ministry of Finance, Budget and National Planning, who represented the Finance Minister in Maiduguri while she joined via zoom.
https://thenationonlineng.net/boko-haram-zulum-unveils-25-year-old-recovery-development-plan-for-borno/
----------
Adhan resounds in historical mosque of Shusha after 28 years
Source : IQNA, ABNA
November 14, 2020
For the first time after 28 years, Adhan (call to prayers) was recited in Yukhari Govhar Agha Mosque in the city of Shusha, the Republic of Azerbaijan's Karabakh region.
In a footage released in social media, an Azeri soldier is seen reciting Adhan at the minaret of the mosque.
Shusha is a part of the Karabakh region of Azerbaijan that was under Armenian control for two decades but was recently liberated.
The city is a major cultural and historical place and also has strategic importance for its geographic position.
Leaders of Azerbaijan, Armenia, and Russia signed a statement on ending the war in the disputed Nagorno-Karabakh earlier this week.
Azerbaijan and Armenia had been fighting over Nagorno-Karabakh since September.
Karabakh is internationally recognized as part of Azerbaijan, but it is held by ethnic Armenian separatists backed by Armenia since 1992, when they broke from Azerbaijan in a war that killed some 30,000 people.
https://en.abna24.com/news//adhan-resounds-in-historical-mosque-of-shusha-after-28-years-video_1085905.html
----------
PROTESTORS CUT OFF TRIPOLI ROAD IN PROTEST AGAINST MOSQUE ATTACK IN JBEIL
4 Nov 2020
R.K.
NNA - A number of Tripli residents' cut off the lanes leading to Tripoli's Abdel-Hamid Karami "Al-Nour" Square with burning tires, in protest against Friday's attack on Sultan Ibrahim bin Adham Mosque in the city of Jbeil, amidst massive deployment of units of Lebanese Armed Forces and Internal Security Forces.
http://nna-leb.gov.lb/en/show-news/122096/Protestors-cut-off-Tripoli-road-in-protest-against-Mosque-attack-in-Jbeil
---------
Residents of historic island in Africa seeks Turkish help with mosque
November 14 2020
DAKAR
The only mosque located on a UNESCO-protected island off Dakar, the capital of Senegal, is waiting for a helping hand from Turkish authorities to increase its capacity and its restoration.
The mosque, built in 1825, one of the country's oldest buildings, is the only place of worship on the tiny island, Goree, and is known for its centuries-long role in the Atlantic slave trade.
The story of the mosque began when a Christian local named Silmane Ngom made his new-built home available to Muslims, a small community on the island at that time.
During the French West Africa period, it took about 40 years for the few Muslims on the island to convert the building from a hut to a mosque.
Although the mosque, with a capacity of nearly 100 people, was in danger of collapse due to coastal erosion, it managed to survive thanks to the stone wall built by the people as a temporary solution.
But now, residents of the island want the historic mosque restored with Turkish help, as currently, it is insufficient to meet local Muslims' needs.
Augustin Senghor, the Mayor of Goree, also pointed out that the mosque could no longer withstand coastal erosion and asked Turkey to help with its restoration.
"I especially call on Turkey to protect this historical mosque. Its capacity is very insufficient, especially on Fridays," Senghor said, adding that the structure urgently needs maintenance.
The people of the island also reached the Turkish ambassador of the time, Nihat Civaner, in 2018 and demanded the mosque's restoration from the Turkish authorities.
https://www.hurriyetdailynews.com/residents-of-historic-island-in-africa-seeks-turkish-help-with-mosque-160004
----------
South Asia
Most Cited Researchers: 26 From Bangladeshi Institutions In Top 2pc: Stanford University Research On Metascience
November 15, 2020
Zyma Islam
Twenty-six researchers from 17 Bangladeshi institutions were among the top two percent of the most cited researchers throughout their careers, found a research on metascience by Stanford University.
Stanford University professor John Ioannidis worked alongside US-based Kevin W Boyack and the Netherlands-based Jeroen Baas to release the exhaustive list of 1,59,683 scientists of various disciplines.
The database, which analyses the career-long impacts by researchers, was published publicly in mid-October in the journal PLoS Biology.
Some of the 17 Bangladeshi institutions hosting these top researchers include International Centre for Diarrhoeal Disease Research Bangladesh (ICDDR,B), Jahangirnagar University, Gono Bishwabidyalay, University of Dhaka, BRAC University, Bangabandhu Sheikh Mujibur Rahman Agricultural University, Bangladesh Agricultural University, Sher-e-Bangla Agricultural University, Independent University Bangladesh, Rajshahi University, Noakhali Science and Technology University, Bangabandhu Sheikh Mujibur Rahman Science and Technology University, BRAC and North South University.
Dr John D Clemens, former executive director of ICDDR,B, holds the position of most citations, with 20,130 of them between 1996-2019, while eminent scientist Dr Firdausi Qadri came in second with 14,423 citations. Dr Firdausi Qadri, head of the Mucosal Immunology and Vaccinology unit at ICDDR,B, had won the L'Oréal-UNESCO For Women in Science Award (Asia-Pacific region) this year. Her research focuses on infectious diseases affecting children in developing countries.
However, authors opined that just looking at the number of citations does not truly measure the impact of the researcher, since some fields are more vibrant with research than others.
Their database, they argue, "allows the inclusion of more comprehensive samples of top-cited scientists for fields that have low citation densities and therefore would be less likely to be found in the top 100,000 when all scientific fields are examined together."
Judging by rank, Dr AA Mamun, professor of the Physics department at Jahangirnagar University tops the list of Bangladesh-based researchers -- ranked at 14,338.
To compare, the rank number 1 in the database is held by Swiss scientist Michael Grätzel, pioneer in photonics from Swiss Federal Institute of Technology Lausanne -- potentially making him the most impactful scientist in the world according to the database. The second position is held by American physician Walter Willett from Harvard University.
Meanwhile the research also evaluated the impact made by researchers in a single year. Looking at just 2019, 56 researchers from 32 Bangladeshi institutions made it to the top two percent most cited authors in their fields.
In addition to those mentioned above, other institutions that topped the 2019 list include American International University Bangladesh, Bangladesh University of Engineering and Technology, Daffodil International University, Dhaka Shishu Hospital, East West University, International Maize and Wheat Improvement Center, Jashore University of Science and Technology, Khulna University, Khulna University Environmental Science Discipline, Mawlana Bhashani Science and Technology University, Patuakhali Science and Technology University, Pulp and Paper Research Division, Rajshahi University, Rajshahi University of Engineering and Technology, Shahjalal University of Science and Technology, Southeast University Dhaka, University of Chittagong and Uttara University.
It is to note that although three BUET researchers were among the top two percent in 2019, none were on the list of those with the most career-wide impact.
This list however does not classify by nationality, but rather the country where the researcher is located, which means that it was not possible for this newspaper to estimate just how many eminent Bangladeshi citizens located outside of Bangladesh or in foreign universities across the world are on the list of the top two percent.
https://www.thedailystar.net/frontpage/news/most-cited-researchers-26-bangladeshi-institutions-top-2pc-1994925
---------
Ahmad Shafi was 'murdered by Jamaat-Shibir men'
November 15, 2020
Staff Correspondent
Former Hefajat-e Islam chief Shah Ahmad Shafi was murdered by Jamaat-Shibir men for his stance against anti-liberation forces, claimed his brother-in-law Moin Uddin.
While attending a press conference at Chattogram Press Club yesterday, Moin made the statement and urged Prime Minister Sheikh Hasina to conduct a judicial probe into the matter.
At the press conference, under the banner of Hefajat-e Islam, followers of Ahmad Shafi demanded cancellation of Hefajat-e Islam representatives' conference which is scheduled to be held today.
Hefajat-e-Islam Joint Secretary General Moinuddin Ruhi spoke at the conference attended by six members of Hefajat central body and Shafi's grandson Maolana Kaisar.
Moin Uddin claimed that Shafi's son Anas Madani was also supposed to attend the press conference but failed as he was compelled to remain absconded due to life threats.
In his written statement, Moin Uddin also mentioned that Jamaat-Shibir men attacked Hathazari Madrasa in 1985 with an intention of killing Shafi and taking control of the madrasa.
There was anger among Jammat-Shibir men against Shafi as the later used to speak and write books against anti-liberation forces, he added.
The plot to kill Shafi was being made ever since he escaped the trap of BNP-Jamaat in the capital's Shapla Chattar on May 5, 2013, he claimed.
He also claimed that miscreants snapped the oxygen supply of Shafi several times to deteriorate his condition that led him to go into coma.
Attending a press conference at the Jatiya Press Club, Hefajat Joint Secretary General Mufti Foyzullah claimed that an identified quarter killed Shafi to materialise their vested agenda.
https://www.thedailystar.net/frontpage/news/ahmad-shafi-was-murdered-jamaat-shibir-men-1994909
----------
AAF Foils Taliban Attack in Zabul Province
By Mohammad Arif Sheva
15 Nov 2020
ZABUL, Afghanistan – Afghan Air Force (AAF) foiled an attempted attack against the security post in Shamalzoi district of Zabul province in south Afghanistan, said the Ministry of Defense in a statement Sunday morning.
Officials did not provide further details on the status of the operation carried by AAF but said at least 10 Taliban militants have been killed and further eight have been wounded during clashes.
"10 Taliban were killed and 8 others were wounded in Shamalzoi district of Zabul province, last night," said the MoD in a tweet.
According to the statement, Afghan National Defense and Security Forces (ANDSF) had been the main target, but forces were able to foil the Taliban's ominous plot.
"They were planning to attack #ANDSF positions when targeted by #AAF," the tweet added.
https://www.khaama.com/aaf-foils-taliban-attack-in-zabul-province-34534/
---------
Mideast
Al-Qaida's No. 2, accused in US embassy attacks, secretly killed in Iran
NYT News Service
Nov 14, 2020
WASHINGTON: Al-Qaida's second-highest leader, accused of being one of the masterminds of the deadly 1998 attacks on US embassies in Africa, was killed in Iran three months ago, intelligence officials have confirmed.
Abdullah Ahmed Abdullah, who went by the nom de guerre Abu Muhammad al-Masri, was gunned down on the streets of Tehran by two assassins on a motorcycle on August 7, the anniversary of the embassy attacks. He was killed along with his daughter, Miriam, the widow of Osama bin Laden's son Hamza bin Laden.
The attack was carried out by Israeli operatives at the behest of the United States, according to four of the officials. It is unclear what role if any was played by the United States, which had been tracking the movements of al-Masri and other al-Qaida operatives in Iran for years.
The killing occurred in such a netherworld of geopolitical intrigue and counterterrorism spycraft that al-Masri's death had been rumored but never confirmed until now. For reasons that are still obscure, al-Qaida has not announced the death of one of its top leaders, Iranian officials covered it up, and no country has publicly claimed responsibility for it.
Al-Masri, who was about 58, was one of al-Qaida's founding leaders and was thought to be first in line to lead the organization after its current leader, Ayman al-Zawahri.
Long featured on the FBI's Most Wanted Terrorist list, he had been indicted in the United States for crimes related to the bombings of the US embassies in Kenya and Tanzania, which killed 224 people and wounded hundreds. The FBI offered a $10 million reward for information leading to his capture, and as of Friday, his picture was still on the Most Wanted list.
Although al-Qaida has been overshadowed in recent years by the rise of the Islamic State, it remains resilient and has active affiliates around the globe, a UN counterterrorism report issued in July concluded.
Some American analysts said al-Masri's death would sever connections between one of the last original al-Qaida leaders and the current generation of Islamist militants, who have grown up after bin Laden's 2011 death.
"If true, this further cuts links between old-school al-Qaida and the modern jihad," said Nicholas J. Rasmussen, a former director of the National Counterterrorism Center. "It just further contributes to the fragmentation and decentralization of the al-Qaida movement."
https://timesofindia.indiatimes.com/world/middle-east/al-qaidas-no-2-accused-in-us-embassy-attacks-secretly-killed-in-iran/articleshowprint/79219592.cms
-----------
Southeast Asia
Malaysian Prime Minister affirms firm support for Palestine
Source : Wafa News
November 15, 2020
Malaysian Prime Minister Tan Sri Muhyiddin Yassin affirmed his country's firm support for Palestine and the legitimate struggle of the Palestinian people for statehood and independence.
"Malaysia remains steadfast in supporting against the oppression of the Palestinians. Malaysia remains in strong solidarity with the Palestinians," Muhyiddin Yassin said during an intervention before the 15th East Asia Summit (EAS), as quoted by Malaysian state-run Bernama agency.
"Our consistent and firm support for Palestine remains solid and stands by its position that the only viable solution to the Israel-Palestine conflict is through the two-State solution," he said at the summit, held within the 37th ASEAN Summit and related meetings.
The Malaysian Prime Minister also called on the United Nations Security Council to "act as an honest broker to the Israel-Palestine conflict to ensure lasting peace, security and stability in the region."
https://en.abna24.com/news//malaysian-prime-minister-affirms-firm-support-for-palestine_1086263.html
----------
Framework on TVET empowerment-tahfiz required to produce individuals with Islamic-based skills
14/11/2020
PUTRAJAYA, Nov 14 --The National Skills Development Council (MPKK), at its meeting yesterday, proposed that the Ministry of Human Resources draw up a framework on Technical and Vocational Education and Training (TVET) Empowerment - Tahfiz to encourage the involvement of more individuals in Islamic-based skills.
Deputy Human Resource Minister Awang Hashim said the meeting also, among others, suggested that the number of accredited centres that implement Islamic-based skills programmes to be increased to match the number of tahfiz centres in the country.
He said that as of last Oct 31, a total of nine National Occupational Skills Standards (NOSS) pertaining to Tahfiz Management and Teaching, as well as Mosque Management, had been developed, and skills training for NOSS had been implemented at 22 accredited centres nationwide.
"NOSS will be implemented through the skills training platform at the accredited centres of the Accredited Training Programme System (SlaPB) , as well as skills training using the National Dual Training System (SLDN)," he said in a statement today.
He said it was also decided at the meeting yesterday for the NOSS Document to be used as the main reference for skills training providers in developing a skills training curriculum to produce skilled workers.
The NOSS Document comprises 14 new NOSS and 19 revised NOSS that are developed based on competencies required by the industry, he added.
https://www.bernama.com/en/general/news.php?id=1901208
---------
Health Ministry: Four new Covid-19 clusters identified today in Sabah and Penang
BY SHAHRIN AIZAT NOORSHAHRIZAM
14 Nov 2020
KUALA LUMPUR, Nov 14 - Health director-general Tan Sri Dr Noor Hisham Abdullah said today that four new clusters have been identified in Sabah and Penang.
"The index patient of the Istimewa cluster was detected through hospitalisation screening on October 20 and is currently receiving treatment in Duchess of Kent hospital," he said in a statement.
He added that close contact screenings were conducted and 15 more cases have been identified and admitted to Sibuga Sports Complex Low Risk Quarantine Centre.
As of 12pm today, 54 individuals have been screened under the Istimewa cluster, with 16 tested positive for Covid-19, 27 tested negative and the remaining 11 still awaiting results.
"We have conducted close contact screenings and found 22 more positive cases, all patients were sent to Low Risk Quarantine Centre Queen Elizabeth hospital," Dr Noor Hisham said.
Until 12pm today, 317 individuals had been screened under the Alila cluster and found 23 positive for Covid-19, 27 tested negative and the remaining 294 still waiting for results.
Meanwhile in Seberang Perai, Penang, the Assumption cluster was found to have originated from a Covid-19 positive case discovered through symptomatic screening on November 11.
As of 12pm today, 66 individuals have been screened under the Assumption cluster and found 10 more positive cases, and the remaining 56 await for results.
Another cluster involving Penang dubbed Rajawali was found to have originated from a Covid-19 positive case on November 6, after undergoing individual screening.
From close contact screenings under Rajawali cluster, nine more positive cases were detected and all have been sent to Penang hospital.
As of 12pm today, 90 have been screened under the Rajawali cluster and found 10 more positive cases, 25 tested negative and the remaining 65 await for results.
Dr Noor Hisham added that two more clusters have ended today, which are the Bah Lunas cluster in Kedah and Bah Bemban cluster in Terengganu and Sabah.
https://www.malaymail.com/news/malaysia/2020/11/14/health-ministry-four-new-covid-19-clusters-identified-today-in-sabah-and-pe/1922685
----------
India
Indian, Pakistani troops exchange fire, at least 15 killed
Source : Reuters
November 14, 2020
At least 10 civilians and five security personnel were killed in cross-border shelling between India and Pakistan on Friday, in one of this year's deadliest days along the heavily militarized frontier separating the nuclear-armed rivals, officials said.
Indian officials said the barrage of mortars and other weapons along several parts of the Line of Control -- the de-facto border -- began after Indian troops foiled an infiltration attempt from Pakistan in northern Kashmir.
Indian officials said six civilians, three soldiers and a border guard were killed on their side. The Pakistan military said four civilians and one soldier were killed on the Pakistani side.
Both India and Pakistan claim Kashmir in full. Each rules part of the region, with New Delhi long accusing its neighbor of fueling an insurgency, which Pakistan denies.
Indian and Pakistani troops regularly exchange fire across the mountainous border, but the shelling on Friday was particularly intense, according to Indian officials. Both sides also accused the other of firing at civilian areas.
"As usual they targeted civilian populations without any remorse," said Syed Shahid Qadri, a government official in Pakistan-controlled Kashmir, where a woman was among the dead and 27 others were injured.
Across the border in Indian-ruled Kashmir, officials said an 8-year-old child was among those killed in the shelling that started in the morning and continued late into the evening.
Mukhtar Ahmad, a resident of Uri in Indian Kashmir said there was panic in the hillside town after loud explosions were heard from areas closer to the de facto border.
More than 40 civilians have been killed in firing between Indian and Pakistani troops this year, according to official data, with both sides suffering similar fatalities.
https://en.abna24.com/news//indian-pakistani-troops-exchange-fire-at-least-15-killed_1085904.html
----------
Pakistan
Opposition's allegations of pre-poll rigging in GB rejected
Kalbe Ali
15 Nov 2020
ISLAMABAD: Rejecting allegations of pre-poll rigging in Gilgit-Baltistan, Information Minister Senator Shibli Faraz said on Saturday that the opposition had already conceded its defeat in the GB elections being held on Sunday (today).
Addressing a press conference at the Press Information Department here, he said the opposition's allegation was proof that it was trying to find an excuse for its "imminent defeat".
He said the GB people wanted to know about the development projects the opposition parties had been claiming they had launched in the region during their tenure in office.
The minister appreciated the GB people for actively participating in the election campaign in a peaceful manner. He also thanked the GB people for welcoming and responding to messages of the leaders and candidates of the ruling PTI.
"The people want to know why the opposition has not been able to resolve the issues that they themselves have highlighted during the election campaign," he added.
He said the enthusiastic response of the GB people reflected that they had given their verdict in PTI's favour. The people of the region during their participation in the campaign expressed their desire to take part in the development of GB.
Mr Faraz alleged that the opposition parties which ruled the region in the past did nothing for the prosperity of its people. He criticised the Pakistan Muslim League-Nawaz (PML-N), saying that it had completely ignored the GB people when it was ruling the region. The tenure of the PML-N government ended recently, he said, adding now the people wanted to know what it would do for them in the future.
The information minister claimed the opposition had conceded its defeat in the GB elections as now it was raising a hue and cry over alleged rigging as an excuse for its defeat in the polls.
Answering a question about the allegations of rigging by the opposition parties, the minister said that the PTI was a party which struggled for free and transparent elections in the past and even staged a long sit-in for this purpose. He said the PTI led efforts for legislation which could ensure transparent elections in the country and it forced the previous PML-N government to introduce electoral reforms. A special electoral committee was formed to introduce reforms for ensuring transparency in the election process, he added.
The information minister requested the media to extensively cover the GB elections. "The election campaign has proved that the GB people have expressed their love for Imran Khan," he said, adding, "Prime Minister Imran Khan is the future of Pakistan".
Mr Faraz criticised the opposition parties, saying that they were not democratic parties. Without naming anyone, he said the leadership of a political party was asking a state institution to help it in sending an elected government home. This political party which claimed to be a democratic party wanted to insult the public mandate. Calling the PML-N a "hereditary party", he said its claim of being a democratic party was "fake".
The minister claimed that the country's economy was on the right path and that good news on economic fronts would come soon. Even during the Covid-19 pandemic the country's economic situation showed a significant improvement, he said, adding that prices of petroleum products were moving down, industrial production was improving and the local currency was gaining ground.
https://www.dawn.com/news/1590435/oppositions-allegations-of-pre-poll-rigging-in-gb-rejected
----------
Case alleging Nawaz involvement in PTI workers' killing dismissed
Malik Asad
15 Nov 2020
ISLAMABAD: The Anti-Terrorism Court of Islamabad has quashed the complaint filed by Foreign Minister Shah Mehmood Qureshi against former prime minister Nawaz Sharif that had blamed the top leadership of the Pakistan Muslim League-Nawaz (PML-N) for the killing of some Pakistan Tehreek-i-Insaf's (PTI) workers in violence during the 2014 sit-in in Islamabad.
Terming the complaint baseless, a detailed verdict of the court quashed it and highlighted that after its filing, Mr Qureshi did not pursue the case with the police nor did he ever provide a list of evidence to substantiate allegations against the PML-N leadership, including then prime minister Nawaz Sharif, former ministers Chaudhry Nisar Ali Khan and Khawaja Saad Rafique and former chief minister of Punjab Shehbaz Sharif. Others who were named in the complaint included former acting inspector general of Islamabad Police Khalid Khattak and other officials of the police and the district administration of Islamabad.
The court noted that the "matter was thoroughly interrogated and the police came to the conclusion that there was an intention to occupy state buildings and attack security officials on the part of the protesters, who resorted to assault. As a consequence several police personnel sustained injuries. The application/complaint was found baseless, without merit."
ATC Judge Raja Jawad Abbas Hassan further noted in the court verdict that "notice of the cancellation report was given to complainant Shah Mehmood Qureshi, however, despite repeated service complainant failed to put up appearance before the court.
"The record indicates that despite repeated notices under section 160 criminal procedure code neither the complainant appeared before the investigation officer nor produced evidence in support of allegations levelled in the complaint," the order said, adding that the list of witnesses or evidence could not be produced before the ATC.
It observed that "no evidence whatsoever was placed before investigation officer to establish presence of accused persons at scene of crime. Furthermore, nothing ostensible has come on record to establish that accused persons resorted to any kind of firing upon political workers or used their authority to order direct firing upon the political workers gathering at D-Chowk."
"The cancellation [of complaint] report submitted… on April 27, 2015, however, till to date complainant party or their accomplices had not challenged the veracity of said order before the appropriate forum," the court verdict stated.
Moreover, the court order stated that the complainant did not bring to record anything to substantiate the allegations of police's mala fide.
"All the above mentioned facts and circumstances have brought this court to the conclusion that no incriminating material in shape of cogent evidence having intrinsic value has been brought on record to indicate commission of crime. This court finds itself in agreement with the cancellation report," the order said.
https://www.dawn.com/news/1590433/case-alleging-nawaz-involvement-in-pti-workers-killing-dismissed
----------
Capital's entry points blocked to stop TLP rally
The Newspaper's Staff Reporter
15 Nov 2020
ISLAMABAD: Blockades are being installed at different entry points of the capital, including Faizabad, with the deployment of police and the paramilitary force to stop the protest rally of Tehreek-i-Labbaik Pakistan (TLP) from entering the city.
The TLP has announced the 'Tahafuz Namoos-i-Risalat' march from Liaquat Bagh Rawalpindi to Faizabad in Islamabad on Sunday (today) in protest against publication of blasphemous caricatures in France.
Earlier, the politico-religious party approached the capital administration and sought security cover for the rally to be led by Khadim Hussain Rizvi. In response, the administration held talks with the party leaders to convince them to call off the rally."
So far, talks have remained unsuccessful and the TLP leaders are determined to hold the protest rally," said an officer. But the party leaders are still in contact with the administration officials and efforts are underway to get the protest cancelled or find a middle way, he added.
When contacted, Deputy Inspector General of Police (Operations) Waqaruddin Syed told Dawn that so far the police have orders not to let them enter the limits of the capital.
About 300 containers have been arranged and put on roads in different localities, including Faizabad, around Red Zone, Tarnol and Rawat, he added.
Besides, 4,000 police officials, including the Anti-Riot Unit, Counter-Terrorism Force, Anti-Terrorism Force and police reserve along with contingents from Rangers and Frontier Constabulary (FC), are being deployed in the city, the DIG said.
Containers are placed on and around Faizabad Interchange where police have also been deployed to stop the protesters from entering the capital, he said.
Police and other law enforcement agencies detained 181 leaders and activists of the TLP in different parts of Rawalpindi and sent 65 of them to Adiala jail after producing them in courts.
The district administration and police have also placed containers to block all roads leading to Islamabad to stop the protesters from entering the federal capital.
City Police Officer (CPO) Mohammad Ahsan Younas held a meeting with traders' unions and requested them to close businesses on Murree Road on Sunday.The meeting was attended by representatives of Markazi Anjuman-i-Tajiran, including Malik Shahid Ghafoor Paracha, Nadim Minhas and Abrar Ahmed Sheikh.
The CPO also met representatives of hotel owners and directed them not to rent rooms to activists of the party.Earlier, a meeting was convened by Regional Police Officer (RPO) Imran Ahmer in his office. The meeting decided that all roads leading to Islamabad from Rawalpindi would be sealed by placing containers.
https://www.dawn.com/news/1590426/capitals-entry-points-blocked-to-stop-tlp-rally
----------
Rashid warns politicians of RAW-sponsored terror attacks
Staff Reporter
15 Nov 2020
LAHORE: Minister for Railways Sheikh Rashid has warned the politicians of the possible terror attacks in the country sponsored by India, advising them to be careful with their security.
He claimed the Pakistan Tehreek-i-Insaf would be the winner in the Giligit Baltistan election, followed by the PPP, independents and the PML-N.
"Today's press briefing by the ISPR DG and the foreign minister has revealed India's plans of damaging our country through terror attacks for which some groups have been constituted. India is doing this since it knows that it cannot compete with our armed forces at border, Line of Control (LoC)," Rashid told journalists at a press conference here on Saturday.
"So I ask the politicians to take care of their life by having adequate security. Since I also faced three suicide attacks in the past, I think that our politicians' life may be in danger due to Indian intelligence agency — Research and Analysis Wing (RAW)," he warned.
"This is my political analysis that the PTI would be No 1 [in GB polls], followed by the PPP, independent candidates and the PML-N. And right after the election results, they [the opposition parties] would be making a noise about rigging," he predicted.
Indirectly referring to the rallies planned by 11-party opposition alliance, the Pakistan Democratic Movement (PDM), The minister urged the people to avoid going into "gatherings" since the Covid-19 was showing an upward trend.
Commenting on the recent interview Maryam Nawaz had with the BBC, he said PML-N vice president had taken "a different line" from his father when she talked about the possibility of talks with the army.
He said under the PDM's umbrella, the PML-N wanted a dialogue (with the establishment) now since they have understood that Nawaz's narrative was not correct.
"Actually they [PML-N] want to enjoy two benefits with one ticket. But, why she [Maryam] didn't think it is unconstitutional when she asked army to first remove Imran's government[as a precondition for talks]," the minister deplored.
"Maryam is taking all decisions, undermining politics of Shehbaz Sharif. But I tell you that this government is going nowhere," he maintained.
https://www.dawn.com/news/1590399/rashid-warns-politicians-of-raw-sponsored-terror-attacks
---------
URL: https://www.newageislam.com/islamic-world-news/islamic-extremists-threatened-murder-austrian/d/123472
New Age Islam, Islam Online, Islamic Website, African Muslim News, Arab World News, South Asia News, Indian Muslim News, World Muslim News, Women in Islam, Islamic Feminism, Arab Women, Women In Arab, Islamophobia in America, Muslim Women in West, Islam Women and Feminism