New Age Islam News Bureau
17 Nov 2013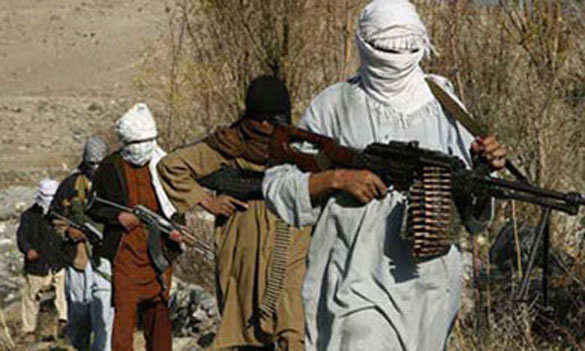 The TTP had reportedly agreed to be one-on-one with the SIC clerics in Lahore if they ask three parties including the JI and the PTI to guarantee an enabling environment amid security. — File Photo
------------
Arab World
• Islamic Block Chief on Meeting With Myanmar's Rohingya: 'I Was Crying'
• Two civilians, 6 militants killed in Iraq attacks
• Saudi Grand mufti backs police action on foreign workers
• Iraqi Kurdish leader urges support for peace process in Diyarbakır rally with Turkish PM
• Former Egypt official says Morsi contacted Africa Jihadists without FM's knowledge
• Thousands of Syrian refugees flood into Lebanon
Pakistan
• Sunni Council asks Taliban to contact parties including the Jamaat-i-Islami, on its own
• Rawalpindi violence kills nine; curfew back on after 4-hour-break
• PTI postpones sit-in against NATO supply routes
• 'Sectarian' clashes: Expose the third force if it exists, Mufti Muneeb demands
• Law enforcers kill 4 suspected gang members in Lyari
• Six custom officials abducted from Balochistan
• Two policemen killed in Swabi check post attack
South Asia
• Abdulla Yameen, who fought on Islam plank, wins Maldives' Presidential run-off
• 6 contractors found beheaded in Afghanistan
• Islamist groups blamed for Bangladesh Hartal anarchy
• Hefazat not linked to any political party or alliance: Chief
• China says Xinjiang police station attacked by axe, knife-wielding mob, 11 dead
• Death toll rises to 12 in Afghan bombing
India
• When Jinnah took on Congress at Patna's Gandhi Maidan
• Bangladesh to handover Indian militants
• Kabul should be in picture in talks with Taliban, says Afghanistan Ambassador
• India in talks with other countries on Bangladesh situation
Africa
• Nigeria military says 29 Islamists killed in two battles
• 100 dead in tribal fighting, Sudan's state radio declares
• Libya's Zeidan urges calm, more militia clashes erupt
Europe
• Bus bomber's husband, several other suspected militants in Dagestan
• 20,000 march in Berlin to demand the Kurdistan Workers' Party ban lifted
• France's Hollande heads to Israel ahead of Iran talks
Southeast Asia
• Indonesia Vice-President Plays Down Australia Disputes
• Pakatan's stand on religious issues is a smart move, say political analysts
• Utusan calls for stern action to be taken against those who questioned Allah ruling
Mideast
• Egypt border closure disregards Palestinian suffering: Hamas
• Israeli president warns over nuclear-armed Iran
• Israel holds 165 Palestinians without trial
• Syrian air defences 'harass' Turkish aircraft by putting them under radar lock: General Staff
• Israel blocks witness in US anti-terrorism case
North America
• California school to keep 'Arabs,' may change mascot
• US seeks to build prison in Yemen for Guantanamo detainees
• US urges all sides in Libya to 'exercise restraint'
Compiled by New Age Islam News Bureau
URL: https://www.newageislam.com/islamic-world-news/new-age-islam-news-bureau/islamic-block-chief-on-meeting-with-myanmar-s-rohingya---i-was-crying-/d/34446
------------
Arab World
Islamic Block Chief on Meeting with Myanmar's Rohingya: 'I Was Crying'
By ROBIN McDOWELL / AP / November 17, 2013
YANGON, Myanmar (AP) — The secretary general of the world's largest bloc of Islamic countries said emotional visits with members of the long-persecuted Rohingya Muslim community — chased from their homes in Myanmar by Buddhist mobs and arsonists — brought him to tears.
''I've never had such a feeling,'' Ekmeleddin Ihsanoglu said late Saturday, as he and other delegates from the Organization of Islamic Cooperation wrapped up a three-day tour to Myanmar that included talks with the president, government ministers, interfaith groups and U.N. agencies.
But he said it was the huge, emotional crowds living in trash-strewn camps outside the Rakhine state capital, Sittwe that made the biggest impression.
''I was crying,'' Ihsanoglu said.
Myanmar, a predominantly Buddhist nation of 60 million, emerged from a half-century of military rule in 2011, but its transition to democracy has been marred by sectarian violence that has left more than 240 people dead and sent another 240,000 fleeing their homes.
Most of the victims have been Rohingya. Though many of their families arrived generations ago, all have been denied citizenship by the government.
Many children in displacement camps have not gone to school for more than a year. Those who wish to leave — for medical treatment or otherwise — have to pay hefty bribes. Humanitarian aid workers face constant threats by Buddhist Rakhine, who accuse them of being biased in favour of Rohingya.
Ihsanoglu said that while visiting the Sittwe camps, he and other members of the IOC delegation were met by crowds of 5,000, but due to the language barrier, they were unable to communicate.
''They were desperate. They were afraid. They were happy we were there, but it was a happiness expressed in crying,'' he said, adding that he was eventually able to offer the Islamic greeting, ''Assalam Alaikum,'' or ''May God grant protection and security,'' and the crowd responded in kind.
''I can't explain the feeling I had,'' he said. ''It was very moving.''
The OIC visit to Myanmar was marred by frequent demonstrations, with thousands turning out to meet the delegates when they landed in Yangon and then Sittwe, some carrying banners that said ''OIC get out'' or chanting ''Stop interfering in our internal affairs.''
Still, Ihsanoglu called it a success — mostly because it came at the invitation of a government that has largely remained silent about the repeated attacks on minority Muslims.
He said he received assurances that the government was seeking to resolve issues of citizenship for its 800,000 Rohingya, but gave no details.
''If this issue is not solved, it will be a big problem,'' he said.
Rohingya, excluded from Myanmar's 135 recognized ethnic groups, have for decades endured systematic discriminatory and exclusionary policies, restricting movement, access to education and jobs.
Opposition leader Aung San Suu Kyi — who has said little in defense of the religious minority — declined to meet with the OIC delegation.
http://www.boston.com/news/world/asia/2013/11/17/oic-chief-meeting-with-rohyinga-was-crying/aQp5v6b3HytCz4YSGnCVpI/story.html
-------
Two civilians, 6 militants killed in Iraq attacks
Nov 17, 2013
Baghdad: Violence in Iraq killed two people on Sunday, officials said, while six militants also died in a series of attempted attacks, the latest in a nationwide surge in unrest.
Mired in its worst bloodshed since 2008, Iraq has been forced to appeal for international help to combat militancy only months before its first general election in four years.
On Baghdad's southern outskirts, gunmen launched a pre-dawn attack on a local tribal militia leader, sparking clashes that left the militiaman's brother and two of the attackers dead, police and a medical source said.
From late 2006 onwards, tribal militias, known as the Sahwa, turned against their co-religionists in Al Qaida and sided with the US military, helping to turn the tide of Iraq's insurgency.
But militants view them as traitors and frequently target them.
North of the capital, a bombing targeting an army patrol killed one soldier and wounded three others, officials said, while clashes between police and militants in the disputed city of Kirkuk left a gunman dead while another was arrested and a third escaped.
Three insurgents also died in the northern town of Tuz Khurmatu when a car bomb they were moving to an attack site went off by mistake with the militants inside, town Mayor Shallal Abdul said.
A fourth militant, also inside the vehicle, was wounded.
"God foiled a massacre that was about to happen today," Abdul said.
Before the bomb went off, the attackers detonated "sound bombs" in a bid to distract security forces.
The unrest is the latest in a protracted surge in bloodshed that has pushed violence to its highest level since 2008, when Iraq was recovering from the worst of its Sunni-Shi'ite sectarian war.
Prime Minister Nouri Al Maliki has called for Washington's help in the form of greater intelligence sharing and the timely delivery of new weapons systems in an effort to curb the bloodshed.
http://gulfnews.com/in-focus/iraq-anniversary/two-civilians-6-militants-killed-in-iraq-attacks-1.1256045
------------
Saudi Grand mufti backs police action on foreign workers
Nov 17, 2013
Grand Mufti Sheikh Abdul Aziz Al-Asheikh has defended the measures taken by security forces to maintain law and order after groups of undocumented foreign workers rioted in Riyadh and Jeddah.
"Providing shelter to illegals reflects the weak faith of a person," the mufti said while delivering his Friday sermon. "Nobody should be allowed to create chaos and engage in criminal activity," he said.
Sheikh Abdul Aziz highlighted the good things that Saudi Arabia has been doing to foreign workers. "Millions of foreigners have been living in the Kingdom peacefully. Their life, honor and wealth are protected. No taxes are imposed and they are allowed to transfer whatever amount they want to their home countries," he said.
http://www.arabnews.com/news/478831
------------
Iraqi Kurdish leader Barzani urges support for peace process in Diyarbakır rally with Turkish PM
Nov 17, 2013
The leader of the Iraqi Kurdish Regional Government, Masoud Barzani, has lent his full support to the Turkish government's peace bid during a joint rally with Prime Minister Recep Tayyip Erdoğan in Diyarbakır today.
"My request from my Kurdish and Turkish brothers is to support the peace project. I want to tell them that we support the peace process with all our force," Barzani told the crowd during his first official visit to southeastern Turkey.
"The time in the Middle East for living together has come. We can carry our people to happier days if we follow the methods of living together. Wars have been tried. The days when the blood of a young Turkish man was spilled by a Kurdish youth or the blood of a young Kurdish man was spilled by a Turkish youth are over," Barzani said.
The Iraqi Kurdish leader finished his speech with a few words in Turkish. "Long live Turkish and Kurdish brotherhood. Long live peace. Long live freedom," Barzani said.
A new Turkey 'where prisons empty'
For his part, Erdoğan begun his speech by commemorating Barzani's father, a religious leader, who found refuge in the eastern district of Şemdinli district 81 years ago after villages in northern Iraq were bombed.
"Just like your father and your uncles, welcome to the Turkish Republic, the land of your brothers," Erdoğan said, addressing Barzani. Erdoğan also welcomed Kurdish musician Şivan Perwer and cited Ahmet Kaya, another iconic Kurdish musician who died 13 years ago to the day in forced exile after being demonized in Turkey for announcing that he would include a Kurdish song in a new album.
"I wish one person could have been here too, another voice of this land could have been among us," Erdoğan said, reciting the lyrics of one of Kaya's most known – and saddest - folk tunes, "Diyarbakır Türküsü."
Erdoğan also pronounced the word "Kurdistan" for the first time as he greeted the people "of the Kurdistan region in northern Iraq."
During his speech, Erdoğan stressed the difficulties in and resistance to solving the Kurdish issue and asked the Kurdish population to support the ongoing resolution process.
"We will witness a new Turkey where those in the mountains come down, the prisons empty and the 76 million [citizens of Turkey] become one," Erdoğan said, hinting to a general amnesty demaned by many Kurdish groups, including the Peace and Democracy Party (BDP).
"In Diyarbakır, the city of brotherhood, we are brothers from time immemorial. We are not fellow travelers, we also share the same faith," Erdoğan said.
"What can cause more indignation than a mother unable to speak with her child in her own language? I know how Perwer's records were hidden and listened to in secret. I have heard a lot stories of unsolved murders or exile," Erdoğan said, vowing the government's determination to solve the Kurdish issue.
"I have one request. If you support this process, believe me, it will become bigger. If you look after this spring, it will become permanent. If Diyarbakır looks after this hope, the little trees will become sycamores. Don't forget, words are more effective than guns, politics are more effective than violence," Erdoğan said, stressing that the Kurdish population should feel like it is part of the republic.
"This republic belongs as much as to Diyarbakır residents as to İzmir, Istanbul or Ankara residents. This state is your state. This flag is your flag. You are true citizens of this country, the owner of this state. Nobody can treat you as a second-class citizen, Nobody can assimilate you," he said.
Today's visit is expected to revive a stalled Kurdish peace process and deal with the latest developments in northern Syria, were the Kurdish Democratic Union Party (PYD) has announced the establishment of a constituent assembly as a "first step" toward an autonomous administration. Both Ankara and Arbil have criticized the stance of the Syrian Kurdish organization, which is ideologically close to the Kurdistan Workers' Party (PKK).
Earlier, Erdoğan made his first visit in 11 years to Mayor Osman Baydemir at the Diyarbakır Metropolitan Municipality. Prominent politicians such as independent Diyarbakır deputy Leyla Zana, independent Mardin deputy Ahmet Türk and Peace and Democracy Party (BDP) lawmakers Sırrı Sakık and Altan Tan also participated in the meeting.
Baydemir said the meeting had been very fruitful. "This meeting is contributing to peace based on the brotherhood law which is needed by us all."
Baydemir, who will not run in the upcoming local elections, added that he joked with Erdoğan on his project ideas. "I said we could have asked him for ideas for projects had he come earlier," Baydemir told reporters.
Erdoğan then visited the governor's office, where he was joined by Barzani and Perwer, who came this morning with a convoy from Arbil.
Deputy Prime Ministers Bülent Arınç, Beşir atalay and Bekir Bozdağ joined Erdoğan during the visit. Foreign Minister Ahmet Davutoğlu, who returned from Myanmar yesterday, was also in Diyarbakır after postponing a visit to Washington that was due to start today.
http://www.hurriyetdailynews.com/iraqi-kurdish-leader-barzani-urges-support-for-peace-process-in-diyarbakir-rally-with-turkish-pm.aspx?pageID=238&nID=58028&NewsCatID=338
------------
Former Egypt official says Morsi contacted Africa Jihadists without Foreign Ministry's knowledge
Nov 17, 2013
Ousted Egyptian president Mohamed Morsi allegedly communicated with Jihadist groups in Africa without the knowledge of the Ministry of Foreign Affairs, according to Ambassador Mona Omar, former foreign minister aide for African affairs.
"There was direct contact between these Jihadist groups and the Egyptian presidency, especially in Mali," Omar said on a Saturday night interview broadcast on Dream TV 2.
The Ministry of Foreign Affairs, the ambassador added, had informed Morsi's presidency that the groups in question were separatist movements aiming to divide Mali, to which the presidency replied that they were liberation, not separatist, movements.
Full report at:
http://english.ahram.org.eg/NewsContent/1/64/86680/Egypt/Politics-/Former-Egypt-official-says-Morsi-contacted-Africa-.aspx
----------
Thousands of Syrian refugees flood into Lebanon
AP | Nov 17, 2013
BEIRUT: Thousands of Syrians are fleeing from border towns where a high-stakes battle is raging, walking across valleys and ridges to reach safety in neighboring Lebanon, witnesses and the UN said on Sunday.
They are packing into wedding halls and waiting for makeshift tents as they flee the steadily intensifying fighting battle that began on Friday, said Bassel Hojeiri, former mayor of the border town of Arsal where most of the refugees have headed.
He estimated some 10,000 people had fled to the town, saying an influx of Syrians during the past three years of conflict in that country had caused the population to nearly double. Dana Sleiman of the United Nations High Commission for Refugees put the total number of refugee arrivals over the weekend at around 1,000 families. She counted families, not individuals.
A Syrian government offensive in the rugged Qalamoun hills, which stretch from Damascus to neighboring Lebanon, seeks to cut rebel supply lines to opposition-held enclaves around the capital.
Full report at:
http://timesofindia.indiatimes.com/world/middle-east/Thousands-of-Syrian-refugees-flood-into-Lebanon/articleshow/25941328.cms
------------
Pakistan
Sunni Council asks Taliban to contact parties including the Jamaat-i-Islami, on its own
2013-11-17
LAHORE: The Sunni Ittehad Council on Saturday asked the leadership of the Tehreek-i-Taliban Pakistan to directly contact political parties including the Jamaat-i-Islami and seek their guarantee for facilitating holding of a Manazra (debate) in Lahore on sensitive religious issues.
On the other hand, the JI leadership has refused to become part of the SIC-TTP debate on these issues, describing it as a futile exercise.
The TTP had reportedly agreed to be one-on-one with the SIC clerics in Lahore if they ask three parties including the JI and the PTI to guarantee an enabling environment amid security.
Full report at:
http://www.dawn.com/news/1056685/sic-asks-taliban-to-contact-parties-on-its-own
------------
Rawalpindi violence kills nine; curfew back on after 4-hour-break
AGENCIES and DAWN.COM
2013-11-17
ISLAMABAD: A spokesperson for the Punjab government announced on Sunday that there would be no relaxation in the curfew that has been imposed in Rawalpindi and urged the residents of the city to remain indoors, DawnNews reported.
Moreover, Section 144 was also imposed in the city in addition to the already imposed curfew. Section 144 of the law bans all political gatherings, pillion riding and display of weapons in the city.
In order to prevent violent attacks and maintain law and order ahead of the funerals of Friday's victims today, curfew was imposed again in Rawalpindi after a four-hour break from 9pm Saturday to 1am Sunday.
According to details, violence erupted when an Ashura procession coincided with a sermon at a nearby mosque in Raja Bazaar area on Friday killing at least nine and wounding at least 50 others.
Full report at:
http://www.dawn.com/news/1056553/rawalpindi-violence-kills-nine-curfew-back-on-after-4-hour-break
------------
PTI postpones sit-in against NATO supply routes
013-11-17
PESHAWAR: Pakistan Tehrik-i-Insaf (PTI) and political parties in the coalition decided, on Sunday, to postpone a sit-in scheduled to take place on Nov 20, against NATO supply routes because of the sectarian clashes in Rawalpindi, DawnNews reported.
The announcement was made during a press conference in Peshawar.
PTI Chief Imran Khan had vowed to block NATO supplies from crossing through Khyber Pakhtunkhwa in response to the US drone strike that killed Pakistani Taliban chief Hakimullah Mehsud on November 1 and "sabotaged" peace talks.
Full report at:
http://www.dawn.com/news/1056764/pti-postpones-sit-in-against-NATO -supply-routes
------------
'Sectarian' clashes: Expose the third force if it exists, Mufti Muneeb demands
November 17, 2013
KARACHI: If a 'third force' is involved in carrying out and inciting sectarian clashes in Pakistan as claimed by many, it should be exposed, Mufti Muneebur Rehman said on Sunday.
He was addressing a press conference in Karachi. Rehman criticised the media for quickly labeling the incident a sectarian clash and said such a portrayal should be avoided or limited.
The cleric said the Rawalpindi incident could have been avoided if those involved in Karachi's Boulton Market attack in 2009 were brought to justice.
Full report at:
http://tribune.com.pk/story/632836/sectarian-clashes-expose-the-third-force-if-it-exists-mufti-muneeb-demands/
------------
Law enforcers kill 4 suspected gang members in Lyari
November 17, 2013
KARACHI: Four suspected gang members were killed in Karachi's Lyari area during a joint Rangers and police operation, Express News reported.
Law enforcers started the targeted operation on Saturday evening as rising tensions between two gangs in Lyari forced residents to move out. The Rangers and police have been targeting areas dominated by notorious gangster, Noor Muhammad aka Baba Ladla.
Full report at:
http://tribune.com.pk/story/632810/law-enforcers-kill-4-suspected-gang-members-in-lyari/
------------
Six custom officials abducted from Balochistan's Jiwany area
2013-11-17
QUETTA: Six officials of Pakistan customs were kidnapped by unknown persons on Sunday from Balochistan's coastal city of Jiwany, DawnNews reported.
The kidnappers also reportedly made away with the vehicle and weapons of the custom officials.
Authorities were clueless about the incident. No one had claimed responsibility for the kidnapping till the filing of this report.
Jiwany is the coastal border area between Iran and Pakistan and lies in the restive Balochistan province's Gwadar district.
Full report at:
http://www.dawn.com/news/1056761/six-custom-officials-abducted-from-balochistans-jiwany-area
------------
Two policemen killed in Swabi checkpost attack
2013-11-17
SWABI: Militants attack on a security checkpost in Swabi district the home town of new deputy amir of the outlawed Tehreek-i-Taliban Pakistan (TTP) left two policeman dead while the militants also set the checkpost ablaze.
The Swabi police confirmed that two motorcylists targeted the Darand police chekpost in Barmola Police Station jurisdiction in the afternoon killing two policemen, Nadir and Sajjad.
Swabi is the hometown of the new TTP amir Khalid Haqqani, and presently also the acting amir of the TTP in the absence of Mullah Fazlullah who is in Afghanistan.
Full report at:
http://www.dawn.com/news/1056763/two-policemen-killed-in-swabi-checkpost-attack
------------
South Asia
Abdulla Yameen, who fought on Islam plank, wins Maldives' Presidential run-off
Sagnik Chowdhury
Nov 17 2013
Male : Abdulla Yameen, the man who projected himself as the defender of Islam in the Maldives, swept to unexpected victory in the presidential run-off election on Saturday, defeating Mohamed Nasheed, the former president who was forced out of power last year.
The run-off result turned on its head the trend in the first round of voting held on November 9, at which Nasheed had reached close to outright majority with 46.93 per cent of the vote. Yameen's Progressive Party of the Maldives (PPM) had secured 29.73 per cent.
"Although we have not announced the results yet, there are just two ballot boxes left to be counted, and the result is obvious. Yameen leads Nasheed by around 6,000 votes. One of the ballot boxes remaining is from London which has only around 200 votes, and the other is from Maafannu in Male," Ali Mohammed Manik, commissioner of the Maldivian Elections Commission, told The Sunday Express around 9.30 pm local time (10 pm IST).
Full report at:
http://www.indianexpress.com/news/yameen-who-fought-on-islam-plank-wins-in-maldives/1195897/
------------
6 contractors found beheaded in Afghanistan
November 17, 2013
KABUL: Afghan police say the decapitated bodies of six government contractors were found in a southern province, apparent victims of Taliban insurgents who regularly target state projects.
Kandahar police spokesman Ahmed Durrani says villagers found the bodies on Sunday. He said the men were involved in building police compounds and checkpoints. Kandahar, the birthplace of the Taliban, is racked by a stubborn insurgency.
Meanwhile, an official in northern Afghanistan says a suicide bomber attacked a convoy carrying a deputy provincial governor, killing a civilian.
Full report at:
http://www.dailystar.com.lb/News/International/2013/Nov-17/238069-6-contractors-found-beheaded-in-afghanistan.ashx#ixzz2kxbDLxEO
------------
Islamist groups blamed for Bangladesh Hartal anarchy
Nov 17, 2013
Eminent citizens of the country has condemned several Islamist political groups for the latest wave of violence in the country, saying these clashed were aimed towards achieving a country driven by communal strife and religious fanaticism.
They also called on the government to slap ban on Bangladesh Jamaat-e-Islami and its other organisations, under the Anti-terrorism Act 2009.
The observations came in a written statement issued by a recently formed civil platform, Bangladesh Rukhe Darao which was signed by 24 eminent citizens of the country.
Professor Emeritus Anisuzzaman, Academic MM Akash, Ajoy Roy, Sarwar Ali and Salahuddin Ahmed, former advisor to the caretaker government Akbar Ali Khan, Rasheda K Chowdhury, Sultana Kamal, Journalist Kamal Lohani and Abed Khan, lawyer Rana Dash Gupta, Artist Kaiyum Chowdhury and actor Ramendu Mazumder were among the notable sigNATO ries of the statement.
Full report at:
http://www.dhakatribune.com/politics/2013/nov/17/islamist-groups-blamed-hartal-anarchy#sthash.B9gSGc5t.dpuf
------------
Hefazat not linked to any political party or alliance: Shafi
Nov 17, 2013
'Hefazat will continue its activities for the Islam and the country keeping its non-political stance unchanged,' says Shafi
Shah Ahmad Shafi, ameer of Islamist group Hefazat-e-Islam Bangladesh, has said Hefazat has been a non-political organisation since the beginning and it will not be associated with any political party or alliance.
"Hefazat will continue its activities for the Islam and the country keeping its non-political stance unchanged," he said in a statement on Saturday urging the media people not to link Hefazat to any political party or alliance.
Full report at:
http://www.dhakatribune.com/politics/2013/nov/17/hefazat-not-linked-any-political-party-or-alliance-shafi#sthash.2ZUAcD6z.dpuf
------------
China says Xinjiang police station attacked by axe, knife-wielding mob, 11 dead
November 17, 2013
BEIJING: Eleven people were killed and two injured in China's troubled far-west region of Xinjiang when a group of people armed with axes and knifes attacked a police station on Saturday, state media reported on Sunday.
"Nine mobs holding knives and axes attacked a police station at Bachu county, killing two auxiliary policemen and injuring another two policemen," according to a report on xinhuanet.com, which cited a web report from the Xinjiang government.
"The nine mobs were gunned down on the site and local social orders restored to normal," said the report, which identified one of the attackers with an apparent Uighur name.
Many Uighurs call Xinjiang East Turkestan, and the government often blames the frequent outbreaks of violence there on extremists agitating for an independent state.
Full report at:
http://tribune.com.pk/story/632812/china-says-xinjiang-police-station-attacked-by-axe-knife-wielding-mob-11-dead/
------------
Death toll rises to 12 in Afghan bombing
AP | Nov 17, 2013
KABUL: The death toll from a suicide vehicle bomb attack on the site of a key national council in Afghanistan's capital has risen to 12, officials said on Sunday.
The Taliban meanwhile took credit for the blast the day before outside the huge tent where next week's Loya Jirga is to be held later this week.
Elsewhere, in the insurgency-racked south, villagers discovered the beheaded bodies of six government contractors and a service member from the international coalition died when his vehicle hit a roadside bomb, officials and NATO said.
Full report at:
http://timesofindia.indiatimes.com/world/middle-east/Death-toll-rises-to-12-in-Afghan-bombing/articleshow/25949608.cms
------------
India
When Jinnah took on Congress at Patna's Gandhi Maidan
Nov 17 2013
Patna : Serial bomb blasts at Patna's Gandhi Maidan may have drowned BJP's 'Hunkar' for change in the country's regime, but 75 years ago, the same historic venue had hosted Muhammad Ali Jinnah, whose fiery speech against Congress had lifted the fortunes of his Muslim party.
At the 26th Annual Session of the All-India Muslim League from December 26-29, 1938, Jinnah's voice echoed through the Maidan as he took on Congress while spelling out a roadmap for his party ahead.
"So far as the masses were concerned, and so far as my dear young friends the Muslim youth were concerned, they were all hypnotised by the Congress falsehood. The youth believed their slogans and catchwords. They were caught right in the net...
"They were led to believe that the question was really an economic one and that they were fighting for Dal bhat (food), for the labour and the Kisan (farmers). Their pure, untutored minds became easy victims of the Congress net," Jinnah had said in his presidential address at the session.
Full report at:
http://www.indianexpress.com/news/when-jinnah-took-on-congress-at-patna-s-gandhi-maidan/1196015/
------------
Bangladesh to handover Indian militants
SYED SAJJAD ALI
Nov 17, 2013
First Integrated Check Post on Bangladesh border opened
Bangladesh Home Minister Muhiuddin Khan Alamgir on Sunday said his country would handover extremists and criminals wanted in India to respect the recently signed extradition treaty between two neighbouring countries. He said top leader of United Liberation Front of Assam (ULFA) Anup Chetia cannot be extradited now because of his appeal pending in the Supreme Court.
"Mr Anup Chetia has completed his term in jail over his illegal stay in Bangladesh. However he has moved our Supreme Court against his possible deportation elsewhere and the court is yet to settle the plea", Dr Alamgir told newsmen after opening of the Integrated Check Post (ICP) at Akhaura border in Agartala.
Full report at:
http://www.thehindu.com/news/national/bangladesh-to-handover-indian-militants/article5361016.ece
----------
Kabul should be in picture in talks with Taliban, says Afghanistan Ambassador
SANDEEP DIKSHIT
Nov 17, 2013
'India, Afghanistan closely engaged on beefing up security ties'
Afghanistan has frowned on intelligence agencies of various countries contacting Taliban leaders independently, without taking Kabul into confidence. "This approach takes us nowhere. This has been proved in the past as well," Afghanistan Ambassador Shaida Abdali said here on Saturday.
Mr. Abdali was responding to questions at the Press Club of India about Taliban leader Abdul Salam Zaeef having been granted a visa to India amidst reports that intelligence agencies wanted to understand the situation in Afghanistan and explore India's role in the unfolding situation.
Full report at:
http://www.thehindu.com/news/national/kabul-should-be-in-picture-in-talks-with-taliban-says-abdali/article5358803.ece
------------
India in talks with other countries on Bangladesh situation
HAROON HABIB
Nov 17, 2013
India on Saturday said it was discussing with other countries, including the U.S., the situation in Bangladesh.
To a reporter's query, Indian High Commissioner in Dhaka Pankaj Saran said: "We are discussing the Bangladesh situation with different countries, which have interest in peace and stability in Bangladesh, and, of course, with the USA."
This is the first time an Indian diplomat has admitted to such discussions. The disclosure comes as the two major political parties remain at loggerheads over the government that will oversee the next general election, to be held before January 24.
Full report at:
http://www.thehindu.com/news/international/south-asia/india-in-talks-with-other-countries-on-bangladesh-situation/article5359298.ece
------------
Africa
Nigeria military says 29 Islamists killed in two battles
Nov 17, 2013
Nigerian troops have killed 29 suspected Islamist militants in two days of fighting in the northeast, where President Goodluck Jonathan's forces are trying to stamp out Boko Haram's four-year-old insurgency, the military said on Saturday.
A raid late on Friday targeted a Boko Haram base in the town of Bita in the Gwoza hills along the Cameroonian border, where the Islamists have set up camp after being pushed out of semi-desert areas further north.
"During the encounter, 20 Boko Haram terrorists were killed, scores of vehicles and 50 motorcycles were destroyed. A soldier was killed and three other soldiers were wounded in the operation," said Lieutenant Colonel Muhammad Dole, a spokesman for Nigerian forces in the northeasterly Borno state.
"We are closing in on the insurgents."
In a separate shootout on Thursday in the Damboa region of the same state, the military said it had killed nine militants.
Boko Haram has killed thousands during its struggle to try to impose Sharia or Islamic law on religiously mixed Nigeria.
Full report at:
http://english.ahram.org.eg/NewsContent/2/10/86645/World/Africa/Nigeria-military-says--Islamists-killed-in-two-bat.aspx
------------
100 dead in tribal fighting, Sudan's state radio declares
AFP | Nov 17, 2013
KHARTOUM: Fighting between rival Arab tribes in Sudan's Darfur region has killed 100 people, state radio said on Saturday.
"The number of casualties has grown to 100", after battles between the Misseriya and Salamat tribes, Radio Omdurman said in a brief bulletin sent by SMS.
http://timesofindia.indiatimes.com/world/rest-of-world/100-dead-in-tribal-fighting-Sudans-state-radio-declares/articleshow/25905549.cms
------------
Libya's Zeidan urges calm, more militia clashes erupt
Nov 17, 2013
Libyan Prime Minister Ali Zeidan urged rival militias to stay out of Tripoli on Saturday in an attempt to keep the peace a day after the worst street fighting in the capital since the fall of Muammar Gaddafi killed more than 40 people.
Libya's government and weak armed forces are struggling to control militias, Islamist militants and other former fighters who refuse to surrender their arms two years after helping to oust Gaddafi in a NATO -backed revolt.
Friday's violence broke out when militiamen from the coastal city of Misrata opened fire on protesters who had marched on their brigade quarters in Tripoli to demand they leave.
Clashes spread to other parts of Tripoli and at least 42 people were killed, health officials said.
Full report at:
http://english.ahram.org.eg/NewsContent/2/8/86625/World/Region/Libyas-Zeidan-urges-calm,-more-militia-clashes-eru.aspx
------------
Europe
Bus bomber's husband, several other suspected militants in Dagestan
Nov 17, 2013
MOSCOW — Russian police killed the main suspect in last month's bombing of a bus in Volgograd and several other suspected militants in Dagestan on Saturday, media reports said.
Five militants, including the husband of the suicide bomber who detonated the bus bomb, were killed in a shootout after hours of armed stand-off at a house in Makhachkala, capital of the violent North Caucasus region of Dagestan.
Dmitry Sokolov had told police during the siege at the house that he had made the bomb set off in Volgograd by the woman authorities have named as Naida Asiyalova, media said.
In Dagestan, the centre of the insurgency, bombings and shootings occur almost daily. The bombing, the deadliest attack outside the North Caucasus for nearly three years, raised fears of more extremists' violence as Russia prepares to host the 2014 Winter Olympics in the Black Sea resort of Sochi, near the mainly Muslim region.
http://www.saudigazette.com.sa/index.cfm?method=home.regcon&contentid=20131117186885
------------
20,000 march in Berlin to demand the Kurdistan Workers' Party ban lifted
Nov 17, 2013
Some 20,000 people marched through central Berlin on Saturday to demand the German government lift its 20-year ban on the Kurdistan Workers' Party (PKK), organisers said.
Under a heavy police presence, the protest passed off peacefully with demonstrators marching under the banner: "Support the peace process, lift the ban on the PKK."
Despite the ban on the PKK, in place in Germany since 1993, the organisation enjoys considerable support there, with an estimated 500,000 Kurds in the country -- the majority of Turkish origin.
Full report at:
http://english.ahram.org.eg/NewsContent/2/9/86637/World/International/,-march-in-Berlin-to-demand-PKK-ban-lifted.aspx
------------
France's Hollande heads to Israel ahead of Iran talks
Nov 17, 2013
French President Francois Hollande heads to Israel on Sunday hoping to give a push to stalled peace talks with the Palestinians despite Israel's preoccupation with negotiations over Iran's nuclear programme.
Hollande, who is flatlining in opinion polls at home, will also use his three-day visit to try to boost trade with the Jewish state, which stood at 2.3 billion euros ($3 billion) in 2011.
He is accompanied by the heads of Alstom, Arianespace and Vinci as well as French Foreign Minister Laurent Fabius, a key participant in talks on curbing Iran's nuclear programme which ended in deadlock last weekend.
Full report at:
http://timesofindia.indiatimes.com/world/middle-east/Frances-Francois-Hollande-heads-to-Israel-ahead-of-Iran-talks/articleshow/25937752.cms
------------
Southeast Asia
Indonesia Vice-President Plays Down Australia Disputes
Nov 17, 2013
Sydney. Indonesia's vice president on Sunday played down suggestions of a rift with Australia, shrugging off disputes over asylum-seekers and spying as normal neighborly problems.
Since Tony Abbott's conservative government took office in September, relations between the strategic allies have been strained, mainly over how to deal with asylum seekers heading for Australia via Indonesia.
They also took a hit after claims that Canberra's overseas diplomatic posts, including in Jakarta, were involved in a vast US-led surveillance network.
But Vice President Boediono denied the relationship had been damaged.
"It's normal for next-door neighbors to have problems," he said in an interview with the Australian Broadcasting Corporation.
"I think Australians and Indonesians are quite committed to the long-term interests of both countries."
Full report at:
http://www.thejakartaglobe.com/news/indonesia-vice-president-plays-down-australia-disputes/
------------
Pakatan's stand on religious issues is a smart move, say political analysts
Nov 17, 2013
With the many religious controversies taking place in the country now, political analysts described the stand taken by Pakatan Rakyat in reacting, rather than taking pro-active measures, as "smart".
They felt that by reacting to the issues, rather than coming out with a clear policy on religious issues, PR lawmakers have avoided walking into a Barisan Nasional trap.
Recently, the opposition lawmakers have been very vocal on the controversial Allah ruling, the slaughter of cows in schools and the demolition of the 101-year-old Sri Muneswarar Kaliyaman Hindu temple in the city centre.
Full report at:
http://www.themalaysianinsider.com/malaysia/article/pakatans-stand-on-religious-issues-is-a-smart-move-says-political-analysts
------------
Utusan calls for stern action to be taken against those who questioned Allah ruling
NOVEMBER 17, 2013
As it has now become a national issue, Umno-owned Utusan Malaysia wants the authorities to take action against those who questioned the Court of Appeal ruling on the "Allah" case.
"Awang hopes that the authorities will take stern and more preemptive action because it is now a national security issue," said Awang Selamat, the pseudonym for the paper's collective editorial team, today, while hailing the Sultan of Selangor's uncompromising stance in calling on non-Muslims in the state to not refer to God as Allah.
"Awang is very disturbed by the reaction of certain non-Muslims who have challenged the ban, even though it has already been decided by the Court of Appeal on October 14.
"This provocation is expected to continue in various forms. How long must the Muslims be patient? Their patience has its limits," he said in the weekend edition of the paper, Mingguan Malaysia.
Full report at:
http://www.themalaysianinsider.com/malaysia/article/utusan-calls-for-stern-action-to-be-taken-against-those-who-questioned-alla
------------
Mideast
Egypt border closure disregards Palestinian suffering: Hamas
Nov 17, 2013
Hamas has repeated its condemnation of Egypt's closure of the border crossing between Rafah and the Gaza Strip.
"The closure of the Rafah border for the tenth day is worsening the humanitarian situation in Gaza and disregards the suffering of its residents," Ihab El-Ghosein, a spokesperson for the Islamist group that rules the strip, said in a press statement on Sunday.
El-Ghosein called on Egypt to re-open the crossing because the suffering of Palestinians was now unbearable, Al-Ahram Arabic news website reported.
"What good does the closure of the crossing do to Egypt?" El-Ghosein asked.
He asked global and regional states to take a stand against the policy.
Egypt's ambassador in the West Bank, Yasser Othman, rejected Hamas' accusation and said, "Egypt is bigger than that and we will not engage in rivalry with a small faction," Palestinian daily Al-Ayyam reported.
Full report at:
http://english.ahram.org.eg/NewsContent/1/64/86672/Egypt/Politics-/Egypt-border-closure-disregards-Palestinian-suffer.aspx
------------
Israeli president warns over nuclear-armed Iran
November 17, 2013
PARIS: Countries across the Middle East will want to acquire nuclear weapons if Iran is allowed to develop an atomic bomb, Israel's president told a French newspaper ahead of a meeting Sunday with his French counterpart.
Shimon Peres said he appreciated France's firm stance in negotiations earlier this month on Iran's nuclear programme, adding that there should be "no let-up" in the international pressure on Tehran.
"We are convinced that if Iran manufactures its bomb, all the countries of the Middle East will want to follow suit," the Israeli president told French weekly Le Journal du Dimanche.
Peres will meet Francois Hollande on Sunday when the French president begins a three-day visit to Israel amid renewed efforts by the West to curb Iran's contested nuclear programme.
Full report at:
http://tribune.com.pk/story/632799/israeli-president-warns-over-nuclear-armed-iran/
------------
Israel holds 165 Palestinians without trial
Nov 17, 2013
RAMALLAH — Israel is holding 165 Palestinians in administrative detention without trial, a Palestinian organization said on Saturday.
The Palestinian Prisoners Club (Nadi Al-Asir) said that the Israeli occupation authorities intensified the administrative detention against Palestinian activists from various Palestinian movements in recent months.
The organization said that Israel holds the Israel holds the 165 prisoners in the Negev prison in the Negev Desert, Ofer military camp to the west of Ramallah and the Majido prison in northern Israel.
Full report at:
http://www.saudigazette.com.sa/index.cfm?method=home.regcon&contentid=20131117186884
------------
Syrian air defenses 'harass' Turkish aircraft by putting them under radar lock: General Staff
Nov 17, 2013
Syrian air defense systems harassed three Turkish jets flying over the southern province of Hatay by placing them under a radar lock, the Turkish General Staff said in a statement on its website today.
The three F-16 jets, which took off in succession from İncirlik Airbase in Adana and the Merizfon Airbase in the northern ANATO lian province of Amasya, were each put under a radar lock for 10 seconds by Syrian missile systems while flying in Turkish airspace over Hatay's Dörtyol district, the statement said.
Full report at:
http://www.hurriyetdailynews.com/syrian-air-defenses-harass-turkish-aircraft-by-putting-them-under-radar-lock-general-staff.aspx?pageID=238&nID=58031&NewsCatID=359
------------
Israel blocks witness in US anti-terrorism case
AP | Nov 17, 2013
JERUSALEM: The Israeli government prohibited a former security official from testifying in a landmark anti-terrorism case in the United States, court documents showed on Saturday, drawing accusations from victims of Palestinian violence that the country was caving in to political pressure from China.
In a petition to an American federal court, the government asked to quash the deposition subpoena issued to the witness, who could have tipped the scales in a case filed by families of victims of suicide bombers who accuse the Bank of China of facilitating terrorist funding via branches in the United States.
Full report at:
http://timesofindia.indiatimes.com/world/middle-east/Israel-blocks-witness-in-US-anti-terrorism-case/articleshow/25909690.cms
--------
North America
California school to keep 'Arabs,' may change mascot
Nov 17, 2013
THERMAL, California: School officials in Southern California say a high school's "Arabs" nickname name is here to stay, but its the divisive costumed mascot may undergo a facelift.
The Coachella Valley Unified School District held a special meeting Friday night to address the recent dispute over the Coachella Valley High School Arabs and their bearded, snarling mascot with a large hooked nose who wears a traditional head covering,
Superintendent Darryl Adams said changing the "Arabs" name used since the 1920s by the school in this town east of Palm Springs is off the table, the Desert Sun newspaper reported.
"It is a name we will keep," Adams said during the board meeting.
District officials planned to meet next week with the American-Arab Anti-Discrimination Committee, a group that has said the mascot is offensive and wants it tossed. The group launched an online petition in an effort to pressure the school to abandon the mascot. So far, 900 people have signed the petition.
Full report at:
http://www.dailystar.com.lb/News/International/2013/Nov-17/238068-calif-school-to-keep-arabs-may-change-mascot.ashx#ixzz2kxaoxEvk
------------
US seeks to build prison in Yemen for Guantanamo detainees
Nov 17, 2013
NEW YORK // The Obama administration is in talks with Yemen to build a prison near Sanaa to house Yemeni detainees held at Guantanamo Bay, but deteriorating security in Yemen and disagreements over funding threaten the plan.
The facility would hold the 88 Yemeni terrorism suspects, many of whom have not been charged with any crime, still detained at the US military prison in Cuba. Yemenis make up more than half of the 164 men held at Guantanamo, and their stalled repatriation is a key obstacle to closing the prison.
Full report at:
http://www.thenational.ae/world/middle-east/us-seeks-to-build-prison-in-yemen-for-guantanamo-detainees#ixzz2kxN7JYQ7
------------
US urges all sides in Libya to 'exercise restraint'
Nov 17, 2013
The United States called for calm in Libya, amid clashes that have killed at least 43 people in Tripoli and injured hundreds more.
"We are deeply concerned by the death and injury of many Libyans in recent clashes in Tripoli," US Secretary of State John Kerry said in a statement. "We condemn the use of violence in all its forms and urge all sides to exercise restraint and restore calm."
http://english.ahram.org.eg/NewsContent/2/8/86655/World/Region/US-urges-all-sides-in-Libya-to-exercise-restraint.aspx
------------
URL: https://www.newageislam.com/islamic-world-news/new-age-islam-news-bureau/islamic-block-chief-on-meeting-with-myanmar-s-rohingya---i-was-crying-/d/34446