New Age Islam News Bureau
14 March 2018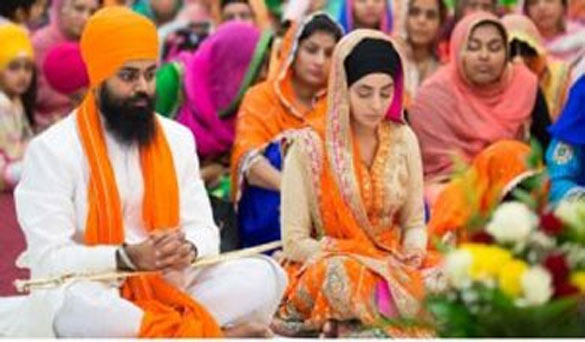 The Sikh community of Punjab may receive good news as a bill to regularise the marriages of couples hailing from the community is likely to be passed by the Punjab Assembly, Pakistan
-----
• Islam, Reform Should Not Appear In Same Sentence: Diyanet Head
• Fighting Odd Fatwas: Egypt to Rule Out Unlicensed Preachers
• Bangladesh: Why Was Science Fiction Writer Zafar Iqbal Attacked?
• KP Govt Reportedly Oblivious To Thousands of Seminaries across Province: Report
• Indonesia, Kazakhstan Expected To Represent Peaceful Islam
• Muslim MPs in UK Targeted With Suspicious Packages
Mideast
• Islam, Reform Should Not Appear In Same Sentence: Diyanet Head
• Bomb Targets Palestinian PM's Convoy in Rare Gaza Visit
• Suicide bombing kills at least 10 in Yemen's Aden
• Palestinians boycott White House meeting on Gaza
• Several Houthi militants killed in clashes with Yemeni army
• Four Turkish soldiers killed in Turkey's southeast, Syria's Afrin
--------
Arab World
• Fighting Odd Fatwas: Egypt to Rule Out Unlicensed Preachers
• Major Plot Twist for Students at Saudi Arabia's First Cinema School
• Report: Qatar's spying on US officials more dangerous than Russia or Iran
• Turkish forces 'surround' Syrian Kurdish city
• Northern Syria: US Agrees with Withdrawal of Kurds from Manbij
• Syrian Army Repels Heavy Offensive of Terrorists in Hama Province
• Over 125 Turkish Forces, Allied Militants Killed in Clashes with Kurds in Northern Syria
• Rebel group vows to fight and not leave Syria's Ghouta
• Baghdad ends air blockade of Kurdistan, Iraqi PM announces
• After 7 years of war, here are the shocking statistics on Syria's children
--------
South Asia
• Bangladesh: Why Was Science Fiction Writer Zafar Iqbal Attacked?
• Taliban Stops Short Of Rejecting Afghan President's Peace Plan
• Maldives crisis an internal matter like Kashmir, India should trust us to resolve it, says Minister Mohamed Shainee
• 10 Jamaat leaders including acting chief remanded in Rajshahi
• BD court sentences 39 to death for murdering official
• Taliban suffer heavy casualties in Helmand airstrikes
• Car bomb explosion rocks Helmand province
--------
Pakistan
• KP Govt Reportedly Oblivious To Thousands of Seminaries across Province: Report
• Sikh Marriages to Get Legal Status as PA Likely To Pass Historic Bill Today
• Hafiz Saeed's Milli Muslim League to Launch Manifesto on 23 March, Days after Court Clears Way for Its Registration
• FIRs Registered Against Manzoor Pashtain, One Other Over "Anti-State Speeches" In Balochistan
• Four alleged militants killed in Lyari in operation following grenade attack
• Nacta gears up to fight hate speech with app
--------
Southeast Asia
• Indonesia, Kazakhstan Expected To Represent Peaceful Islam
• Islamists in Indonesia Flog 'Blasphemous' Christians, Shutter Churches
• Philippines Muslim Leaders 'Tired Of Waiting' For Bangsamoro Law
• 249 Nabbed For Recruiting Potential Terrorists on Social Media
--------
Europe
• Muslim MPs In UK Targeted With Suspicious Packages
• EU Calls On Assad Regime to Stop Attacks On East Ghouta
• Vienna knife attacker had radical Islamist sympathies, Austria says
• Five arrested in anti-terrorism raid in eastern France: report
--------
India
• Ceasing Of Hostilities between India, Pakistan Must Be On Indian Terms: Gen Rawat
• NIA Chargesheets Four People From Tamil Nadu, Telangana for Links to ISIS
• Jamaat-e-Islami Refused To Help Me When I Approached Them to Convert To Islam: Hadiya
• A Gujarat Village Divided Further After Death in Attack by a Group of Bajrang Dal Youth
• Babri Masjid Action Committee Member, Haji Mehboob, Supports Sri Sri's Initiative
• After Indian diplomats targeted, Pakistan puts out Delhi incident video
--------
North America
• Mike Pompeo, Trump's Pick to Replace Tillerson, Has Long Worried Muslim Advocates
• US Intelligence Official: Gains Against IS in Iraq, Syria Fragile
• Muslim immigrants' ID cards used to build a 'wall of defiance'
• Head of US Central Command signals support for Iran nuclear deal
• US in no place to set conditions for Iran nuclear deal: Zarif
• 3 Suspects in Bombing of Minnesota Mosque Face Weapons Charges
• Mosque finally approved in US city after Muslim group sues
--------
Africa
• Nigeria: Govt Blocks Boko Haram Access to Explosive Devices
• Somalia: Jubbaland Forces Launch Offensive against Al Shabaab Bases
• Boko Haram survivors say fresh clothes help with fresh start
• New Majengo mosque will fight extremism, sheikh says
Compiled by New Age Islam News Bureau
URL: https://www.newageislam.com/islamic-world-news/islam-reform-appear-same-sentence/d/114592
--------
Islam, Reform Should Not Appear In Same Sentence: Diyanet Head
March 13 2018
Turkey's Directorate of Religious Affairs (Diyanet) head Ali Erbaş has said the words Islam and reform should not appear in the same sentence, but that the interpretation of Islamic jurisprudence, referred to as "fiqh," could be updated.
"It is not correct to put the words of Islam and reform next to each other in any way. But Fıqh is always subject to update and needs to be updated," he said on March 12 during a program broadcasted by CNN Türk.
"There are constants in Islam and there are also variables. With time, judgements may also change. We indicate that judgements may sometimes change because there is a need for that," Erbaş said, emphasizing that time required updates in "fiqh," but not in "Islam."
Indicating that the most important two sources of Islam were the Quran and the teachings of the Prophet Muhammed, referred to as "Sunnah," he said these two sources would preserve their "universality," "inalterability" and "stability."
Erbaş's comments came after President Recep Tayyip Erdoğan's comments on the necessity for an "update" of Islamic regulations.
"You cannot implement provisions dating back 14 or 15 centuries … Carrying out the regulations and traditions of a specific society at a specific date can only spoil them," Erdoğan said on March 8. But one day later, on March 9, the president said that it was not "reform that was sought" in Islam, but rather he had tried to underline the importance of "adapting" religious practices to current historical and social conditions.
Both Erdoğan's and Erbaş's comments came amid criticisms of specific Islamic preachers, who recently made the headlines about their controversial remarks prompting violence against women.
"We, as the Directorate of Religious Affairs, reject every kind of interpretation and thought that condones violence against women. A woman is a mother and she is the most important creature, someone who stands by a human in every point [in their lives] and helps them. There is not one single source in either our Prophet's teachings or in Islam that condones violence against women," he said.
http://www.hurriyetdailynews.com/islam-reform-should-not-appear-in-same-sentence-diyanet-head-128673
--------
Fighting Odd Fatwas: Egypt to Rule Out Unlicensed Preachers
By Marina Gamil Wed
Mar. 14, 2018
CAIRO – 14 March 2018: A draft law on regulating fatwas (Islamic edicts), which Parliament's Religious Committee will call for consideration in the next plenary session, might put an end to a series of groundless fatwas issued by unlicensed and unqualified preachers in the media. The move aims to further reform religious discourse.
This is a part of Egypt's efforts to fight terrorism, extremist ideology and odd fatwas that incite sedition.This is in light of the recent increase in the number of edicts issued and the number of people preaching about religious habits on everything in social media. A mishmash of opinions has raised some controversies and questions among Egyptians.
In a statement before the conference entitled "The role of fatwas in stabilizing the society" from October 17 to 19, Grand Imam of Al-Azhar Ahmed al-Tayeb said that Egypt nowadays is facing an unprecedented wave of distortion of Islam's teachings issued by unlicensed persons.
"Unfortunately, some have been allowed to issue flawed fatwas that distort Islamic Sharia and violate Islam's true teachings," said Tayeb.
A look at the draft law that will regulate fatwas
Hence, Parliament's Religious Committee is calling for a discussion on the draft law to regulate fatwas in the upcoming plenary session in order to fight the chaos of odd fatwas.
Article 1 in the draft law stipulates that it is prohibited to deal with any fatwa unless it is issued by Islamic clerics from the Council of the Grand Scholars of Al-Azhar, Dar Al-Iftaa (Egypt's central authority for issuing religious rulings), the Islamic Research Complex or the General Fatwa Department at the Ministry of Religious Endowments, or whoever is licensed to do so in accordance with the procedures specified in the draft law's executive regulations.
According to Article 2, religious learning and preaching at Al-Azhar cannot be considered fatwas.
Furthermore, Article 3 stresses that the members of the above institutions can deliver fatwas only via licensed media outlets, and any violators can be jailed and fined.
The religious committee issued the draft law in May 2017 to establish unified standards for pronouncing fatwas, but it has not been discussed in the plenary session.
Osama El-Abd, head of Parliament's Religious and Endowments Affairs Committee, told Egypt Today that there is no reason for delaying the review of the draft law in the plenary session, and that the committee is issuing other draft laws.
Abd stressed that the draft law complies with all religious institutions, and Egypt's Grand Mufti Shawki Allam, Secretary-General of the Islamic Research Academy Mohie Ed-deen Afifi Ahmed Abdel-Majeed and the Religious Endowments Minister Mohamed Mokhtar Gomaa attended the discussion of the draft law with the committee.
Controversial fatwas in Egypt
The most controversial fatwas that have recently appeared in Egypt varied from endorsing necrophilia to intercourse with animals.
These fatwas have been debated and have caused some backlash. In response, Deputy Minister of Religious Endowments Fouad Abdel Azim said that these fatwas are odd and aim only to stir controversy among the public.
Abdel Hamid Al-Atrash, former head of the Edicts Committee at Dar Al-Iftaa, stirred controversy when he declared that any person who could find any treasure or antiquity can keep it.
This fatwa was refused by many Muslim scholars, as it encouraged illegal excavation and thievery of Egypt's heritage.
In the political field, Al-Azhar University Professor Sheikh Mahmoud Shaaban issued a controversial fatwa in 2013 that any opposition that aims to bring down a leader elected by the public should be punished by death.
Later, the Public Prosecution opened an investigation against him.
In addition, Grand Mufti Shawki Allam declared that trading in the cryptocurrency Bitcoin is unlawful in accordance with Islamic Sharia.
The most recent fatwa stirring controversy was against footballer Mohamed Salah. A Salafist preacher, Hisham al-Bayli, called on Salah to leave football for conversion, describing his prostration after scoring goals as illegitimate and away from Islamic teachings.
In response, Parliament's Religious Committee refused this fatwa, referring that it cannot be considered a fatwa as it is not issued by Al-Azhar, Dar Al-Iftaa, or any licensed institution or individual.
What is a Fatwa?
Fatwas are Islamic religious rulings issued by a recognized religious authority or individual based on the Holy Quran and the Prophet's teachings for guidance on the routine of daily life subjects such as marriage and inheritance.
In Egypt, Dar Al-Iftaa, under the Ministry of Justice, is the official institution devoted to providing fatwas on its website, along with the clerics of specialized offices at Al-Azhar, Egypt's top religious authority. For example, all court sentences of death must be approved by Dar Al-Iftaa.
Bids to fight odd fatwas
To resolve this problem and limit fatwas in Egyptian television, Al-Azhar and Dar Al-Iftaa are set to prepare a list of only 50 scholars and clerics who are permitted to issue fatwas on Egyptian television and media.
Al-Azhar set up fatwa kiosks in Cairo metro stations to offer religious advice to commuters and fight extremist ideas. It focused on daily life such as marriage, divorce and inheritance, as well as correcting misinterpretations of Islam.
Under the leadership of President Abdel Fatah al-Sisi, Egypt has set a strategy to fight extremism. In 2014, Dar Al-Iftaa launched a department to monitor Islamist edicts spreading across Islamic countries.
In August 2015, Dar Al-Iftaa held an international conference, "Fatwas: The Realities, Challenges and Prospects for the Future", in August 2015 to confront the "chaos of fatwas," which brought together 50 muftis from across the Islamic world.
https://www.egypttoday.com/Article/2/45191/Fighting-odd-fatwas-Egypt-to-rule-out-unlicensed-preachers
--------
Bangladesh: Why Was Science Fiction Writer Zafar Iqbal Attacked?
By Faisal Mahmud
March 14, 2018
Muhammad Zafar Iqbal, a celebrated Bangladeshi author and academic, was stabbed in the back on March 3, while attending a programme at a university in the northeastern district of Sylhet.
The lone attacker, Foyzur Rahman, was caught before he could continue stabbing Iqbal from behind. The 24-year-old attacker later said he wanted to kill Iqbal because he believed the academic was an "an enemy of Islam".
Iqbal, who has authored more than 200 books, is now out of danger and is recuperating at the Combined Military Hospital (CMH) in the capital, Dhaka, according to his wife, Yasmin Haque.
The stabbing has brought back memories of a series of fatal attacks against secular bloggers in Bangladesh nearly three years ago.
Investigators have made progress in probing the knife attack in which Iqbal sustained injuries to his head, back and left hand.
The Counter Terrorism and Transnational Crime Unit (CTTC), a special unit of the Bangladesh Police who took charge of the investigation, have found some evidence that links Rahman with a right-wing forum named Dawah Ilallah.
Dawah Ilallah is an internet forum run by the banned Bangladeshi outfit Ansarullah Bangla Team (ABT) and Ansar al-Islam, which were blamed for the spate of deadly attacks against secular bloggers.
Terming the matter "an ongoing investigation", an official of the CTTC, who preferred anonymity, told Al Jazeera that the forum labelled Iqbal an atheist, and held frequent discussions on possible ways to kill him.
After Rahman volunteered, "some users" of the forum, which one can join by invitation only, guided Rahman to carry out the attack, the CTTC official said.
Abdul Mannan, Additional Deputy Commissioner of CTTC, told Al Jazeera that, at this point, they are not making any "conclusive decision" about Rahman's affiliation with any armed outfit.
"The style of the attack, however, indicated a link with ABT, as this outfit attacks people whom it believes to be an enemy of Islam," he said, adding that Iqbal had long been on the hit-list of ABT.
"We are not yet sure whether Rahman acted alone or as a part of the group," said Mannan.
The case of Zafar Iqbal
On March 5, at a protest meeting in Dhaka's Shahbagh, Haque said her husband wrote more than 200 books and none of those has "anything that goes against the Islamic sentiment".
"Had he [Rahman] read any of his books, he wouldn't have done anything like that," Haque said at the rally.
While Iqbal has never styled himself as an atheist or was believed to have said anything that goes against Islam, he has been a staunch critic of Islamist politics and growing intolerance in Bangladeshi society.
His father, who worked as a police officer in what was then Eastern Pakistan, was killed during the 1971 liberation war.
He comes from a family of writers. His elder brother, late Humayun Ahmed, is the most popular and highest-selling Bangladeshi writer of all time. His younger brother Ahsan Habib is a satire writer and the editor of Bangladesh's only monthly satire magazine, Unmad, which means "madman".
After his PhD from the University of Washington, he went on to work as a scientist at the renowned Bell Laboratory in California.
In the early 2000s, he came back to Bangladesh to join Shahjalal University of Science and Technology in the northeastern Sylhet district as a professor of electrical and electronics engineering.
"Zafar Iqbal left a high-salaried job at a very prestigious research lab in the US and got back to his homeland to work for it," said Mohammad Kaykobad, a friend of Iqbal.
Kaykobad, a professor of computer science and engineering at Bangladesh University of Engineering Technology (BUET), has co-authored several popular science books with Iqbal.
As advocates of popularising science education, both Iqbal and Kaykobad helped launch the national level Mathematics Olympiad and Computer Programming contest in the South Asian country of 150 million.
"Prof Iqbal has contributed a lot to the education sector of Bangladesh. He genuinely cares and has tremendous belief in the talent and power of Bangladeshi people," Kaykobad told Al Jazeera.
"Many of us don't talk … as we fear repercussions. But he didn't," said the BUET Professor, alluding to Iqbal's outspoken nature.
Why was he attacked?
Since Sheikh Hasina of the Awami League party became prime minister in 2009, Iqbal has been an active advocate of the War Crime Tribunal, which was set up to punish those accused of committing atrocities during the 1971 liberation war from Pakistan.
The Tribunal has handed out capital punishments to a number of senior leaders of Jamaat-e-Islami - the largest Islamist party - and the Bangladesh Nationalist Party (BNP) of former Prime Minister Khaleda Zia.
The Jamaat, which has since been banned from contesting elections, has accused the Hasina government of politicising the Tribunal, while the International Commission of Jurists has stated that the tribunal does "not adhere to international standards of a fair trial and due process".
The author became a household name through his books that included science fiction, children's stories, and other fiction and non-fiction, but in recent years he has received criticism, particularly on social media, for his stand against Islamist politics.
Bangladeshi political analyst Zia Hassan says he "personally in many ways opposes the rhetoric of Professor Iqbal, which looks at the country through the simplistic narrative of pro versus against Liberation War".
This perspective has now been used as a shield to protect the incumbent government's numerous misdeeds, Hassan said, adding that he, however, would like to condemn the attack on him [Iqbal] "strongly".
Hassan said a lot of people have genuine concerns about the state of the nation and how the ruling party has suppressed dissent.
"Since [Zafar] Iqbal is sympathetic with the ruling party and blind to its misdeeds, he has now become a foremost target and there has been a concerted effort to vilify him for the things he is not responsible for."
Every person is entitled to have his political view and "those who oppose Iqbal can oppose him through debates - which we have done. The government must take efforts to protect him", Hassan said.
The Bangladeshi author's perception as "anti-Islamist" is also due to his writings, says Asif Shibgat Bhuiyah, a popular Bangladeshi blogger known for his advocacy on Islamic scholarship.
"A lot of Iqbal's writings, especially the ones written for children, are of propagandist nature," Bhuiyah told Al Jazeera.
In many of his books, a bearded or pious man is ultimately represented as a bad person or a villain, he said.
Such action from Iqbal has earned criticism because people "expected a rational and impartial attitude from a person of such intellect and capacity as Iqbal," said Bhuiyah
The blogger says the attack on Iqbal is an outcome of blind and blatant hatred that some people acquire in a highly divisive society like Bangladesh.
"I fear, this will harm the Bangladeshi society in a severe way."
Source: aljazeera.com/indepth/features/bangladesh-science-fiction-writer-zafar-iqbal-attacked-180313093958357.html
--------
KP govt reportedly oblivious to thousands of seminaries across province: report
March 14, 2018
PESHAWAR: Despite numerous claims about mainstreaming the seminaries through the allocation of millions of funds to selected institutions, the Khyber Pakhtunkhwa (KP) government seems to be oblivious to thousands of madrassahs operating in the province, reported a local English newspaper.
According to details by Auqaf and industries departments, there are 3,000 seminaries registered with the government but officials have no data of the students enrolled in registered and unregistered seminaries.
The government also has no information about the faculty or curricula of these seminaries.
https://www.pakistantoday.com.pk/2018/03/14/kp-govt-reportedly-oblivious-to-thousands-of-seminaries-across-province-report/
--------
Indonesia, Kazakhstan expected to represent peaceful Islam
March 14, 2018
Jakarta (ANTARA News) - President Joko Widodo (Jokowi) expects Indonesia and Kazakhstan, as the world`s largest Muslim countries, will represent Islam through the dissemination of religious teachings that can bring peace and prosperity to all people.
The statement was made by the House`s Inter-Parliamentary Cooperation Committee Chief Nurhayati Ali Assegaf while elaborating on the discussion between President Jokowi and Kazakhstan`s parliamentary delegation of senators at the Merdeka Palace on Tuesday.
According to Assegaf, President Jokowi is optimistic of both countries cooperating to help realize Palestinian independence.
The president also sought support from Kazakhstan for Indonesia`s nomination as a non-permanent member of the UN Security Council for the 2019-2020 period.
"President Jokowi also invited Kazakhstan to participate in the upcoming trade expo in Indonesia in October, which had received a positive response from our guests," Assegaf pointed out.
Meanwhile, chairman of the Kazakhstan`s parliamentary delegation of senators Kassym-Jomart Tokayev delivered an invitation to President Jokowi to travel to Kazakhstan on Oct 10 to attend the Political Religious Meeting Conference in Astana on October 10-11, 2018.
The president was urged to deliver a speech representing Indonesia, as a country, with a wealth of diverse cultural tribes and the largest Muslim population.
This year marks 25 years of diplomatic relations between Indonesia and Kazakhstan.
Tokayev remarked that various fields of cooperation between the two countries have vast potential to be improved.
https://en.antaranews.com/news/114954/indonesia-kazakhstan-expected-to-represent-peaceful-islam
--------
Muslim MPs in UK targeted with suspicious packages
By Aditi Khanna
March 14, 2018
London, Mar 13 (PTI) Four Muslim MPs in the British Parliament have been targeted with similar suspicious packages containing a mysterious sticky liquid and a letter calling for Punish a Muslim Day.
Bangladeshi-origin MPs Rushanara Ali and Rupa Huq and their Pakistani-origin colleagues Afzal Khan and Mohammad Yasin are the four Labour party MPs to receive the same kind of package in their parliamentary offices within the Palace of Westminster over the last two days.
"It is worrying that these things are getting through security screening because I know its very vigorously screened. Someone out there thinks it is open season on Muslims," said Huq, who represents Ealing Central and Acton in south-west London.
One of her staff members who was hospitalised after coming in contact with the package has since been released. On Monday, two staff members from Yasins office had also been briefly hospitalised as a precautionary measure.
A parliamentary spokesperson said on Tuesday that two items of mail containing suspicious substances were investigated by the Metropolitan Police and were not found to be hazardous.
"The affected areas were temporarily cordoned off but no evacuation was necessary. One person attended hospital as a precaution," the spokesperson said.
Scotland Yard confirmed that specialist officers had been sent to the scene to assess the packages, which were deemed non-hazardous.
Parliament has emailed all staff, warning them to "be on the alert for suspicious items of mail".
Meanwhile, Britains counter-terrorism officers continue to investigate after similar "Punish a Muslim Day" letters were sent to a string of locations across the country.
The letter incites verbal abuse and assaults on Muslims, as well as attacks on mosques, declaring April 3 as Punish a Muslim Day. It asks people to carry out violent acts including verbal abuse, removing a womans hijab or head-scarf, physical assault and using acid as a weapon.
"The letter calling for attacks on Muslim is just the latest example of rising Islamaphobia and deplorable hate crimes in this country," said Pakistani-origin Labour MP Yasmin Qureshi, who raised an urgent question in the House of Commons yesterday calling on the UK government to do more to tackle such "incitement to violence and help prevent the growth of such extreme views".
In response to the urgent question on the letters, UK Home Office minister Victoria Atkins told MPs that the government condemns the content of the letters as "clearly abhorrent, with no place in decent society". PTI AK UZM UZM
https://www.indiatoday.in/pti-feed/story/muslim-mps-in-uk-targeted-with-suspicious-packages-1188864-2018-03-13
--------
Mideast
Bomb targets Palestinian PM's convoy in rare Gaza visit
March 14, 2018
GAZA CITY - A bomb blast targeted Palestinian prime minister Rami Hamdallah's convoy during a rare visit to the Gaza Strip on Tuesday, leaving him unhurt but provoking outrage over what officials called an assassination attempt.
The attack is likely to further increase tensions between Hamas - which denied any involvement - and president Mahmud Abbas's Fatah, with a reconciliation agreement between the two all but dead.
Palestinian intelligence chief Majid Faraj was also in the convoy but was not injured in the explosion, which occurred shortly after they entered the territory.
At least six people were wounded, with none of their injuries believed to be life-threatening.
A security source in Gaza said the convoy was also fired on by unknown gunmen at the time of the explosion, before Hamas security forces sealed off the area.
After the attack, Hamdallah briefly appeared at the opening of a wastewater treatment facility in Gaza before cutting short his visit and returning to the Israeli-occupied West Bank, where his government is based.
"It was a very well-planned attempt. It was a roadside bomb about two metres into the ground," Hamdallah said at his office upon his return.
A statement on official Palestinian media said Abbas considered it a "cowardly targeting" of Hamdallah's convoy and held Hamas responsible. There was no immediate claim of responsibility.
Radical Islamists opposed to Hamas also operate within the Gaza Strip and have regularly been behind unrest. The Hamas interior ministry said they had arrested three suspects and begun an investigation.
A statement from Hamas condemned the attack, saying it was done by the "same hands" responsible for the assassination of one senior Hamas figure, Mazen Faqha, and the attempted assassination of another last year.
Hamas blamed the killing of Faqha on Israel. The second attack, an explosion targeting Hamas's head of security in Gaza, is widely believed to have been the work of radical Islamists.
Hamas criticised Abbas's accusation, saying it "achieved the goals of the criminals."
Another senior official, Tawfiq Abu Naim, said "whoever who did this only serves the (Israeli) occupation and is doing what the occupation demands."
The explosion came a few hundred metres (yards) after Hamdallah's convoy crossed through the Palestinian Authority-run checkpoint into Hamas-controlled territory.
Two cars with blown-out windows were being removed from the scene of the explosion shortly afterwards, an AFP correspondent reported.
The visit came as reconciliation efforts between Hamas and Abbas's Fatah party have faltered.
Hamas seized Gaza from the Fatah-dominated Palestinian Authority (PA) in a 2007 near civil war and multiple attempts at reconciliation have since failed.
Hamas and Fatah signed a deal in October that was supposed to see the Islamists hand back power in Gaza, but it has all but collapsed.
While Hamas did hand over control of Gaza's borders to the PA, it maintains full control of the rest of Gaza, with its police force and armed wing still operating throughout the territory.
The future of that armed wing, which has fought three wars with Israel since 2008, has proved one of the largest sticking points in implementing the reconciliation agreement.
Hamdallah's government is recognised by the international community, while Hamas is blacklisted as a terrorist organisation by the European Union and the United States.
The prime minister called for Hamas to allow his government to take control in Gaza.
"We are talking about internal security - the police and the civil defence," he said. "Without security there won't be a government."
The UN envoy to the Middle East peace process, Nickolay Mladenov, condemned the attack and said "Hamas has the responsibility to ensure that the government is able to carry out its work in the strip without fear of intimidation, harassment and violence."
Mladenov has warned of the consequences of the desperate humanitarian suffering in the strip, saying in January that Gaza "risks exploding in our face again."
The White House is due to hold a conference on the deteriorating humanitarian situation in Gaza on Tuesday, but no Palestinian officials are expected to attend despite an invitation.
The Palestinians were enraged by President Donald Trump's decision to break with longstanding US policy by recognising Jerusalem as Israel's capital and have refused to meet with his peace envoys since.
Israel has maintained a blockade of Gaza since 2007, which it says is necessary to isolate Hamas, while Egypt has also kept its border with the enclave largely closed.
US State Department spokeswoman Heather Nauert said on Twitter that "Palestinians in Gaza need a real government that will provide basic services - not today's attack on PA officials trying to inaugurate a water treatment plant desperately needed in Gaza."
https://nation.com.pk/14-Mar-2018/bomb-targets-palestinian-pm-s-convoy-in-rare-gaza-visit
--------
Suicide bombing kills at least 10 in Yemen's Aden
13 March 2018
A suicide bombing hit Yemeni troops in the government bastion of Aden on Tuesday, killing at least 10 people and wounding more than a dozen, witnesses said.
On February 24, twin suicide bombings claimed by ISIS hit a base of an Aden counter-terrorism unit, killing five people, including a child.
https://english.alarabiya.net/en/News/middle-east/2018/03/13/Suicide-bombing-kills-at-least-10-in-Yemen-s-Aden-.html
--------
Palestinians boycott White House meeting on Gaza
Mar 14, 2018
The Palestinian Authority (PA) has refused to take part in a meeting hosted by the White House on the situation in the Gaza Strip, with officials from Israel and Arab countries, including Saudi Arabia, in attendance.
The Tuesday meeting was the first of its kind to be hosted by the White House. It was joined by representatives from Israel and 17 countries, including Saudi Arabia, the United Arab Emirates, Egypt, Bahrain, Oman, Jordan, Qatar, Canada, and several European states.
Gaza, which hosts roughly two million Palestinians, is facing a humanitarian crisis, driven by Israel's 2006-present siege of the territory, and its incessant attacks and wholesale wars.
The United Nations has said the enclave could become "uninhabitable" by 2020. Tel Aviv, however, says it has to employ the blockade to pile up pressure on the Palestinian resistance movement of Hamas, which runs and defends the enclave in the face of the regime's aggression.
The White House meeting was, however, boycotted by the PA, which is outraged by US President Donald Trump's move last December to recognize the occupied holy city of Jerusalem al-Quds as Israel's "capital."
Trump's declaration prompted PA President Mahmoud Abbas to formally declare that Palestinians would no longer accept the US as a mediator to resolve the decades-long Palestinian-Israeli conflict as Washington is "completely biased" towards Tel Aviv.
Ever since, Abbas has been turning to the European Union, the African Union, Russia, China, and the Arab League to join efforts aimed at resolving the conflict.
Although it has alienated the Palestinians, the US administration insists on intervening in the process.
Washington is devising a so-called Middle East "peace plan," and US officials said the Tuesday conference was integral to "future negotiations," which Washington should seek to be held based on the plan.
According to The Jerusalem Post, the plan is "designed to cement a burgeoning alliance between the Sunni Arab world" and Israel.
Led by Saudi Arabia, many of the Arab states have been increasingly reversing their traditional policy of representing themselves as Israel's enemies and upholders of the Palestinian cause of ending Israeli occupation.
In response to Abbas' position, the Trump administration said in January that it would withhold $65 million of a $125 million aid installment to the United Nations Relief and Works Agency for Palestine Refugees (UNRWA).
"We regret that the Palestinian Authority is not here with us today," Jason Greenblatt, Trump's special envoy for the so-called peace process between Israelis and Palestinians, said at the meeting, which was also attended by Jared Kushner, Trump's son-in-law and senior adviser.
Greenblatt echoed Israel's assertions of holding Hamas accountable for whatever happens inside Gaza, saying the group "bears responsibility for Gaza's sufferin."
Full report at:
http://www.presstv.com/Detail/2018/03/14/555391/Palestine-Israel-White-House-Gaza-Strip-Hamas-Jerusalem-Greenblatt-Kushner
--------
Several Houthi militants killed in clashes with Yemeni army
14 March 2018
DUBAI: Nine Iranian-backed Houthi militants were killed in fierce clashes with the Yemeni army north of the southern province of Dali on Wednesday, Saudi state-news channel Al-Ekhbariya reported.
A Yemeni military source told the official Yemeni news agency that "the battles took place following an attack by the Houthi militia on areas where the army is stationed in the Maris Front, the army was able to repel the attack and killed nine of its members and wounded six others."
http://www.arabnews.com/node/1265941/middle-east
--------
Four Turkish soldiers killed in Turkey's southeast, Syria's Afrin
March 14 2018
Four Turkish soldiers were killed and four were injured on March 13 in separate outlawed Kurdistan Workers' Party (PKK) and People's Protection Units (YPG) attacks in Turkey's southeastern province of Diyarbakır and Syria's northwestern district of Afrin. Three soldiers were killed after an improvised explosive device planted by PKK militants detonated in Diyarbakır, according to the provincial governor's office.
The incident occurred during a Turkish operation against PKK militants in Diyarbakir's Dicle district, the office said.
Two soldiers lost their lives at the scene.
Five soldiers, including two in serious condition, were sent to the Selahaddin Eyyubi State Hospital, and one later succumbed to his wounds.
Full report at:
http://www.hurriyetdailynews.com/four-turkish-soldiers-killed-in-turkeys-southeast-syrias-afrin-128711
--------
Arab World
Major plot twist for students at Saudi Arabia's first cinema school
14 March 2018
JEDDAH: Student Sama Kinsara adjusts her camera at Saudi Arabia's only cinema school, her dream of seeing her work on the big screen coming into focus after the lifting of the country's 35-year ban on cinema.
"Everything is about to change," the first-year student of "visual and digital production" at Effat University in Jeddah told Reuters.
Her course is to be renamed "cinematic arts," dropping the deceptive title employed originally to help stay under the radar of religious police and local communities opposed to the idea of men teaching women how to make movies.
Kinsara and her classmates on the four-year, women-only course have been able to film outside the university grounds for the first time.
"A girl carrying a camera and shooting in the streets is pushing boundaries," said Mohamed Ghazala, head of Effat's Visual and Digital Production Department, which began the course in 2013.
The changes follow the lifting of restrictions by reform-minded Crown Prince Mohammed bin Salman over the last year.
Authorities hope that by opening 300 cinemas and building a film industry, more than $24 billion can be added to the economy and 30,000 jobs created.
Cinema is one of several new avenues for Saudi women, who can now attend soccer matches, take part in sport, and in a few months will be allowed to drive cars.
For film student Qurratulain Wahab, the chance to get off the university campus and film with her classmates is welcomed.
"Before, there was a problem if we had a camera in the malls; we were not allowed to enter the malls but things are getting smoother now when we have access," she said
"When we have permissions it gets easier, it gets better and people are more accepting. They want to see what we're doing."
http://www.arabnews.com/node/1265806/saudi-arabia
--------
Report: Qatar's spying on US officials more dangerous than Russia or Iran
13 March 2018
Despite the fact that Qatar is tiny compared to Russia "it's enormously wealthy and beneath its façade of moderation, it seeks to export Islamic supremacism around the world," according to an analyst.
According to a report by Daniel Greenfield, a Shillman Journalism Fellow at the Freedom Center, and a New York writer focusing on radical Islam, Qatar is far more of a threat than it was on 9/11due to its close ties to terror.
These links have made it a pariah nation in the region causing neighboring countries to take a unanimous stance to boycott it.
The report states that according to intelligence community, they have been suspicions over the years that Qataris played a larger role in 9/11, and spying on Americans as part of their plot to interfere in the United States' domestic affairs.
The report details Qatar's history of spying and harboring terrorists listing examples including how the mastermind of the 9/11 attacks was transported away on a special Qatari government jet with blacked out windows, when the FBI arrived in Qatar to arrest him.
Greenfield refers to Qatar as the main patron of the Muslim Brotherhood, an international Jihadist network, with close ties to Iran and how it spreads terrorist propaganda through Al Jazeera channel "to influence American policy through think tanks like Brookings while spying on Americans."
He considers Russia's backing for the Shiite axis in Iran, Syria, Lebanon and Yemen not nearly as destabilizing as Qatar's backing for the Islamist militias that wrecked Syria, Yemen, Libya, Egypt and much of the region.
He sums up Qatar's role in destabilizing the region with the support of Iran saying that "Qatar's Iranian allies may be the final winners of the Arab Spring's humanitarian catastrophe, but it was Qatari propaganda and weapons that kickstarted the region's unholy wars."
According to him, Qatar has the world's most influential hostile state propaganda service, far more so than Russia's RT, adding that: "It hasn't given up on influencing Americans."
With regards to influencing the US elections, Greenfield says: "Obama administration colluded with Qatar's arms shipments to terrorists by instructing NATO forces not to interdict these shipments which later ended up in the hands of Jihadists in Libya and Mali. Qatar bought weapons from the genocidal Muslim Brotherhood regime in Sudan, whose leader is wanted by the ICC for crimes against humanity, and shipped them to Jihadists in Syria through the terror state of Turkey."
Qatari espionage against Americans
He said that instead of investigating the role of Qatar in influencing American elections, Special Counsel, Robert Mueller, a former Director of the Federal Bureau of Investigation (FBI) assigned to look into Russian interference in the 2016 United States elections; He is reportedly taking the "Qatari propaganda at face value" and directing his investigation accordingly.
He pointed out that US President Trump has been critical of Qatar and if Mueller uses Qatari opposition research to undermine a sitting president on behalf of a terror state, he will actually be doing what Trump has been accused of.
According to Greenfield's report, "Mueller had been accused of covering for the Muslim Brotherhood's activities in America before. But now he risks being guilty of colluding with the Brotherhood's Qatari backers to bring down an anti-Qatari president for the terror state that shielded the mastermind of the September 11 attacks."
Thus he believes: "There could be no greater act of treason than that."
He says that Qatar passed damaging information produced by espionage to Mueller through the media.
"Mueller needs to make it clear that he won't be colluding with Qatar. If he employs material produced by Qatari espionage on Americans as part of their plot to interfere in our domestic affairs, he's the one who needs to be investigated for collusion," Greenfield added.
He warns that the media in the United States hardly ever runs stories critical of Qatar, and if Qatar's terror backing and fake news operations have been supplemented by a domestic spying and blackmail operation against Americans, this cannot be tolerated.
Full report at:
https://english.alarabiya.net/en/News/world/2018/03/13/Report-Qatar-s-spying-on-US-officials-more-dangerous-than-Russia-or-Iran.html
--------
Turkish forces 'surround' Syrian Kurdish city
March 14, 2018
BEIRUT - Turkey said Tuesday its army and allied rebels had surrounded the Kurdish city of Afrin in northern Syria, raising the prospect of another devastating siege in the country's long conflict.
Syria's war enters its eighth year this week with clashes raging on several fronts, including Afrin and the besieged rebel pockets of Eastern Ghouta, which saw their first medical evacuations of civilians on Tuesday.
While attention in recent weeks has focused on a ferocious regime assault on Ghouta, Turkish forces and allied Syrian rebels have steadily advanced against the northern Kurdish enclave of Afrin.
In a statement Tuesday, the Turkish military said it had completely encircled Afrin city, home to some 350,000 people and defended by a well-armed Syrian Kurdish militia, the People's Protection Units (YPG).
Birusk Hasakeh, a YPG spokesman inside Afrin, denied the city had been totally besieged but said the last route leading out of it was being shelled heavily. "If they do encircle the city, we will be ready for a long fight. We will resist," he told AFP.
The Syrian Observatory for Human Rights said Turkish forces were within firing range of that route, which leads to a pair of regime-held towns - essentially encircling Afrin and 90 villages to its west.
France warns Ankara
Sealing off Afrin city would be major for Turkey's "Olive Branch" operation, launched on January 20 and aimed at ousting the YPG, a vital partner for a US-backed coalition against the Islamic State group, but seen by Ankara as "terrorists".
The assault has worried world powers, who fear it could detract from the fight against IS and was indiscriminately hurting civilians.
French Foreign Minister Jean-Yves Le Drian warned Turkey on Tuesday that the scale of its offensive may be disproportional.
"If Turkey's concerns over the border are legitimate... this absolutely does not justify the action by Turkish troops deep inside the Afrin area," he told parliament.
It remains unclear what Turkey's next move will be, but it may lay siege to Afrin while allowing civilians to leave to avoid a high-casualty offensive.
Abu Jaafar, a commander in the pro-Ankara forces waging Operation Olive Branch, said rebels were considering leaving an "exit route" for civilians. "We will allow civilians... to leave so they will not be hurt in case (Kurdish) fighters hold out in the villages, neighbourhoods, or buildings inside Afrin," he told AFP. Hundreds of civilians were seen fleeing Afrin on Monday, with cars and buses piled high with personal belongings heading to regime-held areas further east.
'Monstrous indifference'
Forces loyal to President Bashar al-Assad have meanwhile been pressing an assault to retake Eastern Ghouta, the last major rebel stronghold near Damascus.
Since February 18, Russian-backed regime forces have recaptured more than 60 percent of the enclave, whittling down rebel territory to three isolated pockets.
The UN Security Council passed a resolution last month calling for a 30-day truce to allow for aid deliveries and medical evacuations from the enclave, but the ceasefire demand went unheeded.
The area has been under government siege since 2013, leaving hospitals too strapped to treat people properly.
The UN has said more than 1,000 people in Ghouta were in desperate need of being taken out of the area for medical care.
On Tuesday, around 150 civilians, including people with medical conditions, were evacuated from Ghouta's largest town of Douma to regime-held territory.
Douma resident Umm Imad al-Ayyubi told AFP she had been waiting for two years to be brought out of Douma for medical treatment.
"I am sick and had heart surgery. I'm coming to Damascus for a follow-up," said the 65-year-old woman. Jaish al-Islam, which controls Douma, had earlier announced some "critical medical cases" would be evacuated.
More than 1,180 civilians have been killed since the Ghouta assault was launched. On Tuesday, the UN Deputy High Commissioner for Human Rights Kate Gilmore voiced concern for some 125,000 children trapped in Ghouta.
"Is it not tantamount to a monstrous indifference to the suffering of children that Security Council resolutions for ceasefires are flouted?" Gilmore asked.
The United States presented a new draft resolution to the Security Council on a ceasefire to halt what France has called a "bloodbath" in Ghouta.
More than 350,000 people have died since Syria's conflict broke out in 2011. With Russia's help, Assad has retaken most of the territory he had lost in the early years of the uprising.
Syrian troops have used siege tactics in several areas, sealing off rebel-held territory and pressing a military operation before securing an evacuation deal.
Full report at:
https://nation.com.pk/14-Mar-2018/turkish-forces-surround-syrian-kurdish-city
--------
Northern Syria: US Agrees with Withdrawal of Kurds from Manbij
Mar 13, 2018
The Turkish-language Hürriyet Daily News quoted diplomatic sources as saying that the US has agreed on the gradual withdrawal of the Kurdish gunmen from Manbij in two days of talks between delegations from Washington and Ankara on March 8-9.
It further said that a final agreement over the plan could be reached during a meeting between Turkish Foreign Minister Mevlüt Çavuşoğlu and US Secretary of State Rex Tillerson in Washington scheduled for March 19.
Other Turkish sources said that the US tried to discuss a halt in Operation Olive Branch by the Turkish forces in Northern Syria during the talks with Ankara officials as a precondition for the Kurdish retreat from Manbij.
No independent source has yet confirmed the revelation.
Local sources reported on Saturday that people in the town of Manbij in Northeastern Aleppo took to the streets and protested against the Kurdish fighters' rule over civilians.
The sources said that a large number of people gathered in a main square in the town of Manbij and protested against the Syrian Democratic Forces (SDF), calling for the deployment of the government forces in their region.
The sources said that forced recruitment and several cases of arrests were the main causes behind the uprising against the Kurds.
The Arabic-language website of Russia's Sputnik news agency quoted a security source as saying last month that Damascus and the Kurds agreed on the deployment of army troops in Manbij that is now under the control of the SDF.
It added that the Syrian soldiers would enter the town in coming days.
Full report at:
http://en.farsnews.com/newstext.aspx?nn=13961222001023
--------
Syrian Army Repels Heavy Offensive of Terrorists in Hama Province
Mar 13, 2018
The sources said that the army men exchanged fire with a group of terrorists in Hawsh Qabibat and Qabibat al-Asi in Southern Hama and repelled the attack, inflicting major losses on the militants.
In the meantime, the army's artillery units pounded terrorists' movements in Satahiyat region West of the town of al-Salamiyah, preventing them from breaking through the army's defense lines.
Also, the Syrian Air Force carried out several rounds of combat flights over the positions of the Al-Nusra Front (Tahrir al-Sham Hay'at or the Levant Liberation Board) near Kafr Zita region and close to the village of al-Arbaeen in Northern Hama, killing tens of the militants.
In a relevant development last week terrorists stormed the Syrian government forces' positions in Sheir al-Sahab, al-Bahsa and al-Masharee al-Zirayah regions along the provincial border region connecting Northwestern Hama to Northeastern Lattakia.
Full report at:
http://en.farsnews.com/newstext.aspx?nn=13961222000728
--------
Over 125 Turkish Forces, Allied Militants Killed in Clashes with Kurds in Northern Syria
Mar 13, 2018
The SDF said that over 125 Operation Olive Branch forces were killed in heavy fighting with the Kurdish fighters in Afrin region in Northwestern Aleppo.
It added that a military vehicle of the army forces was also destroyed in the Kurdish militants' attack in the village Jalbara in Shirawa region.
Field sources said on Monday that Deputy Commander of Ahrar al-Sham in Northern Aleppo Mohammad Abu Abdul was killed in clashes between the forces of Operation Olive Branch and the Kurdish combatants near the town of Afrin.
Full report at:
http://en.farsnews.com/newstext.aspx?nn=13961222000642
--------
Rebel group vows to fight and not leave Syria's Ghouta
13 March 2018
The largest rebel group in the besieged suburbs of the Syrian capital Damascus has vowed not to leave the area and to continue fighting advancing government forces.
The Jaish al-Islam group was responding to some local reports that said it is negotiating with the Syrian government and its Russian backers to leave the area known as eastern Ghouta.
Hamza Bayraqdar, the group's chief military spokesman, said in a video statement posted online that "our revolutionary ideology does not allow us to sell the blood of the holy warriors who liberated Ghouta."
Syrian government forces have recently captured more than half of eastern Ghouta and laid a siege on the group's stronghold of Douma.
Full report at:
https://english.alarabiya.net/en/News/middle-east/2018/03/13/Rebel-group-vows-to-fight-and-not-leave-Syria-s-Ghouta.html
--------
Baghdad ends air blockade of Kurdistan, Iraqi PM announces
13 March 2018
Iraq has lifted the ban on international flights to the semi-autonomous Kurdistan Region's airports, Prime Minister Haider al-Abadi said in a statement on Tuesday.
"Kurdistan's regional airports will be under the command of the Federal Ministry of the Interior," the statement said.
The ban on international flights was part of sanctions imposed on the Kurdistan Region after it conducted a referendum in September on Kurdish independence in defiance of Baghdad's wishes.
https://english.alarabiya.net/en/News/middle-east/2018/03/13/Baghdad-ends-air-blockade-of-Kurdistan-Iraqi-PM-announces-.html
--------
After 7 years of war, here are the shocking statistics on Syria's children
13 March 2018
After seven years of war in Syria, the United Nations has one thing to say: Stop the war on children. The numbers speak for themselves.
Of Syria's estimated 10 million children, 8.6 million are now in dire need of assistance, up from about half a million after the first year of war. Nearly 6 million children are displaced or living as refugees, and about 2.5 million are out of school. Over 3 million children are exposed to the hazards of unexploded ordinance and land mines, even in areas where the conflict has died down. Some 40 percent of those killed by land mines are children.
While the U.N. has verified about 2,500 children killed between 2014 and 2017, it says the actual numbers are far higher.
The Britain-based Syrian Observatory for Human Rights, which has tracked the war since it began, has documented as many as 19,800 children killed since the conflict began in March 2011. A study published in the Lancet in January shows that children are increasingly bearing the brunt of the fighting, making up 23 percent of the civilian casualties in 2016, compared to 8.9 percent in 2011. The Lancet study reported at least 13,800 children have been killed from 2011 through 2016.
And in the first two months of 2018, more than 1,000 children have been killed or injured, according to the U.N.
"The war is going on unabated with an incredible, unacceptably brutal impact upon children," Geert Cappelaere, UNICEF's regional director for the Middle East and North Africa told The Associated Press. "This is a war on children. ...Thousands of children have been killed, continue to be killed. Tens of thousands of children have been seriously injured. Many of them are going to carry scars for life. Thousands of children have been disabled by war."
And despite moves to establish "de-escalation" zones by the parties to the conflict, the violence has only worsened. Nearly 400,000 of civilians are trapped in the rebel-held Damascus suburbs of eastern Ghouta as the government and allied forces wage a relentless bombing and shelling campaign to retake the area.
Save the Children, in a report issued on Monday, said that its partners on the ground have described an "apocalyptic" bombing campaign that has targeted homes, more than 60 schools, 24 hospitals and other medical facilities and forced thousands to live in underground shelters.
Further north, hundreds of thousands in the Kurdish district of Afrin are also squeezed amid a Turkish offensive to expel a U.S.-backed local Kurdish militia.
"For hundreds of thousands of children in Syria, this is the worst point of the conflict so far," Save the Children said in its report.
Calls for cease-fires and humanitarian pauses have been ignored and the few aid convoys allowed into eastern Ghouta have had medical supplies removed before they depart for the rebel-held enclave. "Yet again, the words of world leaders are ringing hollow to children and parents trapped in basements or stuck in squalid camps," the children's aid group said. De-escalation zones have "actually become escalation zones."
In its report, Save the Children said the number of people displaced has grown by 60 percent since the de-escalation zones were announced last July, with up to 250 children fleeing their homes every hour.
Cappelaere of UNICEF called for "the senseless war to stop for the sake of children."
In a reminder of the horrific toll of Syria's civil war, an exhibit in Beirut of poetry written by Syrian refugee children and illustrated by Lebanese and Syrian artists captured the pain the children grapple with.
Ola Mohammed, an 11-year-old girl from the province Rif near Damascus, seemed haunted by images of Aylan Kurdi, a 3-year-old Syrian boy whose body was washed ashore in Turkey in 2016 after the boat he and his parents were fleeing in capsized and came to represent the horrific toll of Syria's civil war. "I blame you, oh Sea ... Why did you swallow my friend?" she wrote.
Noting that during seven years of war, not a single party to the conflict has shown any respect for the "sacred principle of protection of children," Cappelaere said that he fears for the future of Syria.
"However, when I speak to the ... boys and girls and hear their dreams and aspirations and what they want to become in life and when I hear their resilience and their determination to fight for a better, brighter future I do very much believe that Syria has a future ahead," he said.
At a conference Monday organized by UNICEF in Beirut, Bassel Mokdad, a 17-year old paralyzed from the waist down by an injury he suffered in Syria's southern Daraa province in 2013, performed on his violin for an audience of mostly journalists.
Mokdad, who now uses a wheelchair, said after fighting depression and a brief period of self-imposed isolation following his injury, he decided to embrace the future and find a goal. If he can't make a musical career, he will try photography, he said.
Full report at:
https://english.alarabiya.net/en/features/2018/03/13/After-7-years-of-war-here-are-the-shocking-statistics-on-Syria-s-children-.html
--------
South Asia
Taliban stops short of rejecting Afghan president's peace plan
14 March 2018
KABUL: The Taliban's muted response to Afghan President Ashraf Ghani's offer of peace talks last month reflects an internal debate over the merits of engaging with a government that the group has long viewed as illegitimate, analysts say.
In the two weeks since Ghani's offer, the Taliban has posted a statement and an unsigned commentary on its Alemarah website, pouring cold water on the plan hailed by US officials as "courageous."
But security experts say the proposal has placed the Taliban, Afghanistan's largest militant group, in a bind.
An outright refusal to talk to Ghani's administration would give Afghan and US forces justification to ramp up air strikes against the militants.
Acceptance, on the other hand, would undermine the group's long-held position that the Afghan government is a puppet of the United States and risk damaging its own credibility among its fighters.
"That won't sit well with many members in the trenches," Borhan Osman, a senior analyst with the International Crisis Group, told AFP.
The Taliban's silence has provoked repeated calls for a direct response to Ghani's proposal made at an international conference in Kabul on February 28. The Afghan leader also called for a cease-fire after which the Taliban could become a political party. "It's not an easy decision. If they reject the offer they will give the government the upper hand," an Afghan security source told AFP.
The unsigned commentary, posted Tuesday, reiterated the Taliban was prepared to negotiate, but only with Washington — not with Kabul, referring to Ghani's government as the "slave regime" of the "American invaders."
The taunts follow a statement released late last week where the Taliban described the Afghan government as "illegitimate" and its peace process efforts as "deceptive."
That message also called for a boycott of an Islamic scholars' conference in Jakarta set to discuss peace prospects in Afghanistan.
"What the statement is saying is 'we haven't heard enough to come to talks'," a Western diplomat in Kabul told AFP.
A senior figure in the Taliban leadership council — known as the Quetta Shoura — confirmed the militants were not treating Ghani's peace plan "seriously."
"We have said that we would talk with America. The Afghan government is a puppet government," he told AFP on the condition of anonymity, in apparent reference to the Taliban's earlier call for direct negotiations with the United States.
But not everyone in the Taliban leadership shares that view.
"Some think they should talk, some think they shouldn't talk to the Afghans, and there are some who think they shouldn't talk at all," a Western official in contact with the Taliban told AFP.
A former Taliban commander in the southern province of Kandahar said some fighters were "really tired" but could not surrender because their families were in Pakistan.
"They will do whatever Pakistan tells them to do because of their families," he said.
Pakistan has long been accused of supporting the Taliban and providing safe haven to its leaders — charges Islamabad denies.
More than 16 years into its insurgency, the Taliban appears to have few reasons to discuss peace with Kabul, which has been repeatedly lambasted over its failure to protect ordinary Afghans.
The Taliban has been resurgent since the withdrawal of US-led NATO combat troops at the end of 2014, taking back territory and devastating Afghanistan's beleaguered security forces.
In October, insurgents controlled or influenced nearly half of Afghanistan's districts — double the percentage in 2015, the US government's office of the Special Inspector General for Afghanistan Reconstruction said in January.
Over the same period, the watchdog said, the number of districts under Afghan government control or influence fell to its lowest level since December 2015.
"So long as the Taliban continues to believe it's winning the war and so long as US troops remain in Afghanistan, I can't see it becoming seriously interested in talks," Michael Kugelman of the Wilson Center in Washington, DC told AFP.
Fierce fighting over the winter, when freezing temperatures and snow usually bring a lull in combat, fueled speculation the Taliban was feeling the pressure from the US-led aerial bombing campaign.
Air strikes have intensified under President Donald Trump's new strategy announced in August that gave American pilots more leeway to target militants.
"I don't think they feel under huge military pressure," the Western official said. "A number of them probably feel they are doing quite well."
Emily Winterbotham, a senior research fellow at the UK-based Royal United Services Institute for Defense and Security Studies, said the Taliban might change their tune if there was "a real shift in Pakistan support or a real gap in their financing."
But Brig. Gen. Michael Fenzel, planning director for NATO's mission in Afghanistan, said Tuesday the Taliban's silence was "encouraging."
"Normally whenever there's been an offer... it's been rejected out of hand," he told reporters.
http://www.arabnews.com/node/1265971/world
--------
Maldives crisis an internal matter like Kashmir, India should trust us to resolve it, says Minister Mohamed Shainee
by Arun Janardhanan
March 14, 2018
The political crisis in the Maldives, like the "Kashmir issue", is an "internal" matter and India should trust the local government to solve the problem on its own, a senior minister of the island nation said Tuesday.
"Why haven't we gone into the Kashmir issue… and asked to be an intermediary in the issue? Because they are internal matters," said Mohamed Shainee, a senior minister and chairman of all-party talks to resolve the impasse.
Shainee said that India should trust the Maldives, which "may be a small country", but is "independent and patriotic".
Asked about the role the Maldives government expected India to play at this juncture, Shainee said that "a third party" has started negotiations to resolve the crisis. He refused to reveal the identity of the third party, but said it was neither India nor China.
Shainee was part of a delegation of ministers who addressed reporters from India at the Maldives capital.
Dismissing allegations levelled by former president Mohamed Nasheed that the Maldives government was moving closer to China, the delegation said their country will never cause "a threat to India" and would still follow its 'India First' policy. "Maldives continues to consider India as a big brother, not China," said Shainee.'
Asked about investments made by China over the last five years and the Maldives's decision to allow two Chinese warships to dock last year, Shainee said, "India is a very strong country. We will never sound like a threat to India. We will never do that. If the question is being raised on two Chinese warships, we have similarly hosted US and Saudi warships, too."
Describing India and China as "well wishers", Shainee said, "We are eager to do business (with China) but portraying that China is the major investor in Maldives is against facts. India, Saudi Arabia, United States and many international funding agencies are actively part of major infrastructure, tourism projects happening right now."
The political crisis in the Maldives reached a flashpoint on February 5, when President Yameen declared a 15-day state of Emergency, which was extended by 30 days on February 20. Emergency was imposed after the Maldives Supreme Court ordered the immediate release of high-profile prisoners, including former presidents Nasheed and Maumoon Abdul Gayoom. It also reinstated 12 Members of Parliament who had earlier been stripped of their seats.
Minister of Legal Affairs at the President's office, Aishath Azima Shakoor, claimed that the February 1 order of the Supreme Court was beyond its Constitutional powers. She said that the nation's Constitution, which is 10 years old, is being reviewed by experts in the European Union and Singapore.
Full report at:
http://indianexpress.com/article/india/maldives-crisis-an-internal-matter-like-kashmir-india-should-trust-us-to-resolve-it-says-minister-mohamed-shainee-5096964/
--------
10 Jamaat leaders including acting chief remanded in Rajshahi
March 14, 2018
'They were holding a clandestine meeting at a building in Hatemokha'
A Rajshahi court on Tuesday granted one day remands for 10 leaders of Jamaat-e-Islami Bangladesh, including acting chief Prof Mujibur Rhaman.
Rajshahi Metropolitan Magistrate's Court-1 Justice Mahabubur Rahman approved the remand orders.
Police arrested the Jamaat leaders while they were allegedly holding a secret meeting in a building at the Hatemokha area of Rajshahi on Monday.
The arrestees are acting amir of the Jamaat Central Committee Prof Mujibur Rahman, Amir (Rajshahi East) Rezaur Rahman, Amir (Rajshahi West) Rezaur Rahman, Amir Abdul Khalek, Metropolitan unit chief Abul Hashem, Secretary Siddik Hossain, Rajshahi Jamaat member Rokon Mojibur Rahman and Chaiapnawabganj District unit chief Abujar Gifari, as well as Jamaat's Rokon Muhammad Rafiqul Islam, Moynul Hossain (Rajshahi East), and Tayeb Ali of Godagarhi thana.
Detective Branch (DB) of Rajshahi Metropolitan police (RMP) Inspector Rashedul Islam said the accused were produced before the court with prayers for 10 day remands on Monday, with the court approving one day remands on Tuesday.
"They were holding a clandestine meeting at a building in Hatemokha. Police raided the location acting on a tip-off. Later, a case was filed against them with Boalia thana," the inspector added.
Full report at:
http://www.dhakatribune.com/bangladesh/nation/2018/03/14/10-jamaat-leaders-including-acting-chief-remanded-rajshahi/
--------
BD court sentences 39 to death for murdering official
March 14, 2018
DHAKA - A Bangladesh court Tuesday sentenced dozens of men to death for the brazen daylight murder of a ruling party official in 2014, officials said.
Ekramul Haque, the then Awami League leader in eastern Feni district, was dragged from his vehicle by a mob and hacked with machetes before being shot at point blank range.
The 47-year-old was then placed back inside his vehicle, which was torched. A number of those travelling with the local party leader were injured in the brutal assault. Court inspector Nojibul Islam told AFP that a judge in Feni district Tuesday sentenced 39 men to death by hanging for the crime. Sixteen others were acquitted. "We will go to appeal in the higher court against the order," said defence lawyer Rana Das Gupta. Bangladesh has a history of delivering death sentences in mass trials. In November, a court upheld death sentences against 139 soldiers for the grisly murders of dozens of senior army officers in a 2009 mutiny. Last August, 10 Islamist militants were sentenced to death over a failed plot to assassinate Prime Minister Sheikh Hasina by detonating a bomb at one of her rallies.
https://nation.com.pk/14-Mar-2018/bd-court-sentences-39-to-death-for-murdering-official
--------
Taliban suffer heavy casualties in Helmand airstrikes
Mar 14 2018
The Taliban militants have suffered heavy casualties in a series of airstrikes conducted in southern Helmand province of Afghanistan.
The provincial government media office said late on Tuesday that the US Air Force carried out a series of air raids on Taliban hideouts in Marjah district, leaving at least six dead.
The statement further added that a commander of the militants identified as Wafa was also among those killed and four of their hideouts were destroyed along with two vehicles.
According to the governor's office, another senior member of the group identified as Waris was also among those kille.d
In the meantime, the Afghan Air Force also carried out a series of airstrikes on Taliban hideouts in Nad-e-Ali district that left four dead and two others wounded.
A commander of the Taliban identified as Haroon was also among those killed and two others were wounded while a number of motorcycles were destroyed, the source added.
The provincial government said the Afghan Air Force has also carried airstrikes in Lashkargh city, the provincial capital Helmand on Tuesday.
A number of the militants were killed or wounded during the airstrikes, the provinicial government said, adding that the exact number will be disclosed later.
Full report at:
https://www.khaama.com/taliban-suffer-heavy-casualties-in-helmand-airstrikes-04644/
--------
Car bomb explosion rocks Helmand province
Mar 14 2018
A suicide bomb blast rocked the southern Helmand province of Afghanistan this morning amid reports a number of police forces have lost their lives in the attack.
Provincial governor's spokesman Omar Zwak confirmed the incident has taken place in Nad-e-Ali district.
He said a suicide bomber detonated a vehicle packed with explosives close to the police forces, leaving at least two of them dead.
However, another source said at least six policemen have lost their lives in the attack.
No individual or group has so far claimed responsibility behind the attack.
Helmand is among the volatile provinces in the South where the anti-government armed militant groups are actively operating in its various districts and often carry out insurgency activities, including coordinating and car bomb attacks.
Full report at:
https://www.khaama.com/car-bomb-explosion-rocks-helmand-province-04642/
--------
Pakistan
Sikh marriages to get legal status as PA likely to pass historic bill today
March 14, 2018
LAHORE: The Sikh community of Punjab may receive good news as a bill to regularise the marriages of couples hailing from the community is likely to be passed by the Punjab Assembly during the ongoing 34th session today, Pakistan Today has learnt.
'The Punjab Anand Karaj Bill' was introduced in the house on October 24, 2017, during the 32nd session of the assembly by the only Sikh MPA from Punjab Ramesh Singh Arora and the bill will appear on the agenda item scheduled for today. The said bill after becoming an act would help Sikh couples to register their marriages and dissolutions at the Union Council (UC) level.
Speaking to Pakistan Today, Arora said that it would be a historic moment for the people of Punjab when the bill would be passed in the house as the country would get global recognition because it would be the first of its kind legislation in the whole world.
"Although it is a Private Member Bill, I have the support of my party, the Pakistan Muslim League-Nawaz (PML-N) and I am quite sure that no one from the opposition benches would oppose it keeping in view the importance of the bill," Arora said while expressing confidence that the bill would be passed unanimously.
It is worth mentioning here that Arora was seen visiting the opposition benches in order to seek the support from the opposition parties the day when he introduced the bill some four months ago and therefore his bill got a smooth sailing in the house.
He further added that he had invited the people from civil society and the representatives of the Pakistan Sikh Gurdwara Prabandhak Committee to get their input on the much important bill for the Sikh community during the meetings of the Standing Committee on Human Rights and Minorities Affairs of the Punjab Assembly that is headed by Arora himself.
"The Sikh community living in London, Canada and the United States while acknowledging my efforts is continuously in contact with me since I introduced the bill that after becoming an act would also help them as they would easily get the registration certificates of their marriages from Pakistan and the document would be very beneficial for them," said Arora, who after the elections of 2013, became the first Sikh MPA of Punjab since 1947.
"Earlier, our marriages were registered under an act that was introduced by the British in 1909, but it got redundant after the partition of 1947," said Arora.
According to Arora, he has talked to the federal law secretary as well as his party desired that the bill should also be passed by the National Assembly to spread its spectrum in the whole country that has a population of some 25,000 people of Sikh community.
"The marriages of our community in India are registered under the Hindu Marriage Act despite the fact that India claims to be the largest secular state. This legislation of the Punjab Assembly would set a great precedent worldwide," he added.
Shunila Ruth, a minority MPA of the opposition benches hailing from the Pakistan Tehreek-e-Insaf told Pakistan Today that her party would not oppose the bill as she herself was a member of the committee who made deliberations on the bill.
"Such bills should be introduced in the National Assembly instead of being introduced in the provincial assembly and I also gave this suggestion during the meeting of the Standing Committee on Human Rights and Minority Affairs," she said while adding that the bill would be passed unanimously keeping in view its importance for the Sikh community.
However, she was quite worried regarding the quorum of the house as the treasury miserably failed to meet the quorum during the past two weeks. "The bill might be marred with the perennial quorum problem of the government," said Ruth.
https://www.pakistantoday.com.pk/2018/03/13/sikh-marriages-to-get-legal-status-as-pa-likely-to-pass-historic-bill-today/
--------
Hafiz Saeed's Milli Muslim League to launch manifesto on 23 March, days after court clears way for its registration
Mar 13, 2018
Lahore: Milli Muslim League (MML), JuD chief and 26/11 Mumbai attack mastermind Hafiz Saeed's new political party, on Tuesday said it will launch its manifesto on 23 March, following a Pakistani court's decision upholding its registration as a political party ahead of polls in 2018.
Saeed, who has kept a low profile after the government has apparently taken over all the movable and immovable assets of his Jamaat-ud-Dawah and Falah-i-Insaniyat Foundation (FIF) and frozen their bank accounts in the country, is likely to unveil the manifesto of his party.
The Islamabad High Court (IHC) last week set aside the decision of the Election Commission of Pakistan (ECP) to reject the application of the MML for registration as a political party.
The ECP will decide the fate of the MML after hearing it in the coming days.
Earlier, the ECP had rejected MML's application to register it (as a political party) on the interior ministry's recommendation saying the "MML has links with banned militant outfits".
In a statement issued on Tuesday, MML president Saifullah Khalid said after the court's decision there is no "legal hurdle" left in the way of its registration as a political party.
"Now we will launch MML manifesto on 23 March on its first founding day," he said.
Referring to the court verdict, Khalid termed it a victory of the "Pakistan ideology", saying the court has ordered that the MML be given a chance to play its role in national politics.
About the forthcoming general election, the MML president said it has decided to field its candidates for all national and provincial Assembly seats in the polls.
"The MML will select those candidates who can not only afford electioneering expenses but also enjoy personal vote bank in the constituencies," he said and added such candidates must believe in "supporting the Kashmiris' freedom struggle".
Despite the Pakistani government's claims of having taken over all assets of the JuD and FIF and frozen their bank accounts in the country, Saeed and other leaders and activists of these banned organisations are still freely using its headquarters and offices.
The government had initiated action against Saeed's organisations in pursuance of an ordinance issued by the president Mamnoon Hussain in February amending the Anti-Terrorism Act of 1997, and allowing the state to proscribe UN Security Council-listed organisations, some of which had been exempt from prosecution.
The move had also come in the backdrop of a meeting of the Financial Action Task Force (FATF), an intergovernmental money-laundering watchdog, that put Pakistan on its 'grey' list due to the country's failure to control financing of terror groups.
At the FATF meeting in Paris in February, Saeed and his "charities" were top on the list of the groups that the FATF wanted Pakistan to act against.
The US Department of the Treasury has designated Saeed as a global terrorist.
Saeed, who is accused of having masterminded the November 2008 Mumbai attack, was also placed on the terrorism black list by the UN in December 2008.
Full report at:
http://www.firstpost.com/world/hafiz-saeeds-milli-muslim-league-to-launch-manifesto-on-23-march-days-after-court-clears-way-for-its-registration-4388647.html
--------
FIRs registered against Manzoor Pashtain, one other over "anti-state speeches" in Balochistan
March 14, 2018
QUETTA: Police have registered two separate cases in Qila Saifullah and Zhob against Manzoor Pashtain, chief of the newly formed organisation Pakhtun Tahafooz Movement (PTM), and former minister of Nawab Zehri's cabinet Nawab Ayaz Khan Jogezai for anti-state speeches in public meetings to provoke their sentiments against the state.
After holding more than a week-long sit-in in Islamabad, the PTM leaders had moved into Balochistan's Pakhtun areas, holding public rallies for what they believed to be atrocities against Pakhtuns in Pakistan.
The FIRs copies read that "Manzoor Pashtain, Nawab Ayaz Jogezai and other speakers have attempted to ignite people's sentiments against the state including Pak Army and Law Enforcement Agencies".
https://www.dawn.com/news/1395126/firs-registered-against-manzoor-pashtain-one-other-over-anti-state-speeches-in-balochistan
--------
Four alleged militants killed in Lyari in operation following grenade attack
March 14, 2018
At least four suspected militants were killed in Lyari's Ali Mohammad Mohalla in an exchange of fire with the Rangers who were conducting a search operation in the area in the wee hours of Wednesday after a grenade attack martyred one personnel.
Earlier, on Tuesday night, a Rangers vehicle on routine patrol had come under a grenade attack in which one official was martyred while four others were injured. One alleged militant was also killed in the attack and hand grenades, a 9mm pistol and magazines were recovered from his possession, the paramilitary force claimed.
While the Rangers were conducting a search operation following the attack, militants allegedly opened fire. Four alleged militants were killed in the paramilitary force's retaliatory fire and four Kalshinkov rifles were recovered from their possession, DawnNewsTV reported.
A large contingent of Rangers and the police has been deployed to the area as panic and fear continues to engulf Zikri Para of Ali Mohammad Mohalla.
Lyari, which suffered for years as a result of gang war before an operation in the city initiated in 2015 restored peace, recently faced a spike in grenade attacks and demands for extortion.
Full report at:
https://www.dawn.com/news/1395196/four-alleged-militants-killed-in-lyari-in-operation-following-grenade-attack
--------
Nacta gears up to fight hate speech with app
Tooba Masood
March 14, 2018
KARACHI: In order to report and fight hate speech in the country, the National Counter Terrorism Authority (Nacta) has launched a smartphone app 'Chaukas' under its Tat'heer programme, a cyber counterterrorism drive that includes mapping radical content available on the internet.
The app was launched at the Nacta headquarters on Monday by Interior Minister Ahsan Iqbal. The app has been launched under Tat'heer's Surfsafe portal.
The main aim of the app, according to Nacta, is to help people identify hate content, giving the user options to send a photograph, video, banners and activities or written material which will then be passed on to the relevant law enforcement agencies. Tat'heer, which means "to sanitise", has been conceived to counter radicalism and extremism on the internet — which roughly 35 million Pakistanis have access to.
According to the app's introduction page, it is an online reporting portal for Pakistanis to report extremist online content freely, securely and anonymously. Apart from the community, netizens and e-scouts, the academia, intelligentsia, NGOs/INGOs and independent consultants may also step forward.
However, Digital Rights Foundation's Nighat Dad claimed that the app was not easy to use.
"When we heard about the app, we downloaded it and checked it out," she said while talking to Dawn, adding that they were cautious while installing the app as it could not be accessed without sharing a phone number or signing in through social media. [The Nacta website, on the other hand, suggests that users can log in anonymously].
Ms Dad claimed that the app did not mention any privacy policies or data protection.
"Sure, someone can record an audio or send them a video — these are good features — but it doesn't offer anything in terms of what describes hate speech or the law...there's nothing there about protecting the complainants.
"The user is very visible. They claim that they will forward complaints to LEAs. What if a person complains and they are called to the police station? How does it work? What law is applicable here? It seems like a parachute solution," she added.
According to Ms Dad, there is an option to log out but there is no option to delete data from their database. "They can use my phone number and give it to the telecom company and find my real time location and LEAs have the privilege to ask for these things in case it is related to national security," she explained.
Nacta's national coordinator Ihsan Ghani said that the procedure was pretty straight forward.
"Anything that is reported to us will then be passed on to a committee which will look at the content and see if it falls into the category of hate speech. Since we are not an enforcement agency, we will then forward the complaint to the Federal Investigation Agency or others," he said.
"Hate speech is a very real problem here and it is also a part of the National Action Plan. I had been thinking about it in terms of our helpline [1717] which had an option for people to report hate speech, but we didn't get that good a response. I wanted to take reporting hate speech into the public sphere and this is when the minister [Ahsan Iqbal] suggested that we should come up with an app," he said.
Full report at:
https://www.dawn.com/news/1395131/nacta-gears-up-to-fight-hate-speech-with-app
--------
Southeast Asia
Islamists in Indonesia Flog 'Blasphemous' Christians, Shutter Churches
13 Mar 2018
The vulnerability of Indonesia's Christians, as well as other religious minorities, is exponentially increasing as radical Islam tightens its grip on the country.
The risks faced by non-Muslims were dramatically revealed in late February by a shocking, widely viewed video in which two Christians were publically flogged in front of a mocking crowd.
The Wall Street Journal reported, "Two Indonesian Christians were publicly whipped for gambling, a rare case of non-Muslims being punished here under Islamic law, as the country shifts toward a more politicized brand of the religion associated with the Middle East.
"The man and woman are residents of Aceh province on the northern tip of Sumatra island, a province that has imposed strict Shariah law. They were whipped at least six times each on Tuesday by a robed man wearing a mask and wielding a rattan cane. Hundreds of onlookers jeered them as the punishment was carried out on a stage next to a mosque in the provincial capital, Banda Aceh."
Their "gambling," according to the TheGuardian.com, involved "playing a long-standing game at a children's entertainment complex that lets users exchange coins for prizes or vouchers, including cash."
Indonesia boasts the largest Muslim population in the world. For many years, particularly under the influential religious and political leadership of former Indonesia President Abdurrahman Wahid, the Southeast Asian archipelago was known for its religious tolerance.
Wahid served as leading Muslim figure for decades, and was Indonesia's president from 1999 to 2001, during which his deep dedication to religious freedom enhanced the Southeast Asian nation's peaceful reputation.
Islam, it was often said in those days, "came to Indonesia on a breeze, not a bullet."
President Wahid was a courageous man. Despite his lifelong commitment to Islam, he visited Israel six times, and openly defended his relationships there.
In 2004, he explained, "I always say that China and the Soviet Union have or had atheism as part of their constitution, but we have long-term relationships with both these countries. So then Israel has a reputation as a nation with a high regard for God and religion — there is then no reason we have to be against Israel."
Unfortunately, Wahid died in 2009. And since then, times have certainly changed in Indonesia. The former president's tolerant influence seems to have been drowned out by a tsunami of Saudi Arabian money pouring into Indonesia's coffers. Predictably, this has led to a surge in Islamist extremism.
Random stories of terrorist attacks have been reported for years. The grisly beheading of three Christian schoolgirls in 2005 shocked the world.
Attacks on churches including arson, incendiary devices, defilement of sanctuaries, and harassment of churchgoers are not unusual. In fact, an act of vandalism took place just days ago in Seberang Ulu, near the provincial capital of South Sumatra.
According to Asia Times, "A group of six vandals blew a hole through the wall of the church, consecrated just last March 4 by Msgr. Aloysius Sudarso. The strangers then destroyed a statue of the Virgin and stacked some chairs setting them on fire.
"The noise woke the faithful who live nearby. They rushed to extinguish the flames, while the thugs fled from the place of worship."
Mohammed Ismail Yusanto, a spokesman for Hizbut Tahrir Indonesia, a banned Islamic group, proudly told an NPR reporter in November that some 1,000 Indonesian churches have been shuttered in the last decade.
But perhaps even more foreboding than attacks on churches or individual non-Muslims, is Indonesia's blasphemy law. The application of such laws — as is so tragically evident in Pakistan — is far too often abused.
In fact, unlikely as it seems, in May 2017 the governor of Jakarta — a popular Chinese Christian — was jailed for blasphemy, a vague crime that can easily be manipulated to serve as a weapon against one's rivals.
The Guardian reported, "Jakarta's Christian governor has been sentenced to two years in prison after a trial that was widely seen as a measure of religious pluralism in Indonesia, the world's largest Muslim-majority country.
"Basuki Tjahaja Purnama, better known as Ahok, was 'found to have legitimately and convincingly conducted a criminal act of blasphemy, and because of that we have imposed two years of imprisonment,' the head judge, Dwiarso Budi Santiarto, told the court.'"
An appeal has been filed on Ahok's behalf, but he remains in prison today, having served about half of his excessive two-year sentence.
What lies ahead for the world's largest Islamic land? Moderation in the tradition of Abdurrahman Wahid? Or increasing Islamist persecution and violence against Christians and other minorities, often underwritten by governments like Saudi Arabia?
I spoke to Hillel Fradkin, director of Hudson Institute's Center on Islam, about Indonesia's future path.
"In the past, Saudi Arabia's vast Wahabist investments in various Muslim countries have quickly led to intensified radicalization," Fradkin explained. "This clearly has been the case in Indonesia, and particularly in Aceh Province.
"Recently, however, Saudi's powerful Crown Prince Mohammed bin Salman has been introducing a new, moderate Saudi face to the world. He has repeatedly called out to Muslim leaders to practice modernization and de-radicalization.
"His words resonate well. But will Saudi Arabia actually stop its international funding for radical Islamist mosques and organizations?
"If so," Fradkin concluded, "it will indicate that the Crown Prince's message signals a genuine move toward moderation. And that, in turn, will bode well for religious freedom — both in Indonesia and beyond."
https://www.newsmax.com/lelagilbert/islamists-indonesia-christians-blasphemy/2018/03/13/id/848380/
--------
Philippines Muslim leaders 'tired of waiting' for Bangsamoro law
March 14, 2018
Leaders of the Philippines' largest Muslim rebel group have warned of a growing frustration in the southern island of Mindanao over the delay in the implementation of a 2014 peace agreement it signed with the government.
Ghazali Jaafar, vice chairman of the Moro Islamic Liberation Front (MILF), told a constitutional reform panel on Tuesday, that Muslim groups are "tired of waiting" to achieve real autonomy for their people.
"This is precisely why some of our former comrades bolted from us, and how they are fighting with us because they are frustrated, so to speak, with the way the government is handling the negotiation," Jaafar, who is one of the main authors of a proposed Muslim autonomy law, was quoted as saying by local news.
The senior MILF leader's statement comes as government troops launched an offensive against the breakaway armed group, Bangsamoro Islamic Freedom Fighters (BIFF) last week, killing at least 44 of its fighters and wounding 26 others in Mindanao's Maguindanao province.
For Ghazali, the proposed law is "the most civilised and peaceful way" to end the decades-long conflict in the country's south, and prevent more clashes, such as those against the BIFF, from breaking out.
"We are fed up, to be truthful to you," he said. "We are tired of corruption, we are tired of nepotism and all things that hold back our Muslim homeland."
He pleaded to give the Muslim minorities a chance to catch up with the rest of the country in terms of economic progress.
Stalled law
President Rodrigo Duterte has committed to support the autonomy law, and promised to press Congress to approve it.
The rebels, who dropped their secessionist bid in exchange for broader autonomy, signed a pact with the government to establish a region with more powers and funding for minority Muslims in the south of the predominantly Roman Catholic nation and end a decades-long bloody rebellion.
The peace pact would have been a major legacy of Duterte's predecessor, Benigno Aquino III, but the legislation stalled in Congress in 2015 after some rebels from the 11,000-strong MILF became entangled in fighting that killed 44 police commandos during a government operation in the town of Mamasapano.
The commandos managed to kill top Malaysian "terror" suspect Zulkifli bin Hir, who had long been wanted by the United States, but the large number of police deaths sparked public outrage and prompted politicians to stall passage of the autonomy bill.
Last year, MILF Chairman Al Haj Murad Ebrahim had said the delay in the passage of the autonomy law paved the way for the emergence of other armed groups in Mindanao.
During the Duterte administration, the passage of the autonomy law was stalled anew after armed fighters belonging to the Abu Sayyaf Group and Maute group, which had pledged allegiance to the Islamic State of Iraq and the Levant (ISIL, also known as ISIS) group, launched a siege of a major city in Mindanao.
The siege of Marawi lasted for five months and left about a thousand people killed, including over a hundred soldiers.
The conflict has left about 150,000 people dead and stunted development in the resource-rich but poverty-wracked region.
Full report at:
https://www.aljazeera.com/news/2018/03/philippines-muslim-leaders-tired-waiting-bangsamoro-law-180313082611504.html
--------
249 nabbed for recruiting potential terrorists on social media
March 13, 2018
KUALA LUMPUR: Authorities have arrested a total of 249 locals and foreigners suspected of recruiting members for terrorism via social media, the government revealed today.
Deputy Home Minister Masir Kujat said 240 had recruited members via Facebook, eight through Twitter and one through Instagram.
"Some 3,871 Facebook accounts were also monitored with 800 accounts blocked. On Twitter, 76 individuals were monitored and nine accounts blocked while on Instagram, 72 individuals are being monitored," he told the Dewan Rakyat here today.
He was replying to a supplementary question from Shabudin Yahaya (BN-Tasek Gelugor) on the government's efforts to curb the spread of terrorism on social media.
When replying Shabudin's original question earlier, Masir said to date, 19 individuals including a foreigner were undergoing a deradicalisation programme under the Prevention of Terrorism Act 2015 (Pota).
The deradicalisation programme is based on a module that covers several aspects including religion, psychology, family and moral values.
"The success of this programme will soon be seen as the released prisoners will return to the community and be no longer involved with terrorism," he said.
Full report at:
http://www.freemalaysiatoday.com/category/nation/2018/03/13/249-nabbed-for-recruiting-potential-terrorists-on-social-media/
--------
Europe
EU calls on Assad regime to stop attacks on East Ghouta
14 March 2018
The EU's foreign policy chief on Tuesday called on the Bashar al-Assad regime to stop attacks on Syria's Eastern Ghouta enclave completely.
Speaking at the European Parliament's General Assembly meeting, Federica Mogherini pointed out that a proposal by Russia for a five-hour daily humanitarian "pause" to ensure the distribution of humanitarian supplies and civilian evacuations is important as a first step but is not enough.
"The regime has consciously bombed civilians and medical facilities in Eastern Ghouta and escaping civilians were targeted by snipers," she said.
"The Geneva Process offers a fair and long-lasting political solution for Syria. There will be a conference in Brussels to discuss Syria's future at the end of April," she added.
Eastern Ghouta, a Damascus suburb, has been under siege for the last five years and humanitarian access to the area, which is home to some 400,000 people, has been completely cut off.
In the past eight months, forces of the Assad regime have intensified their siege of Eastern Ghouta, making it nearly impossible for food or medicine to get into the district and leaving thousands of patients in need of treatment.
On Feb. 24, the UN Security Council adopted a resolution calling for a 30-day ceasefire in Syria without delay.
http://www.worldbulletin.net/europe/199778/eu-calls-on-assad-regime-to-stop-attacks-on-east-ghouta
--------
Vienna knife attacker had radical Islamist sympathies, Austria says
MARCH 13, 2018
VIENNA (Reuters) - The man who stabbed a soldier outside the residence of the Iranian ambassador to Austria sympathized with radical Islamist ideology but it is too early to say what his motive was, the Interior Ministry said on Tuesday.
The 26-year-old attacker in Sunday's stabbing was an Austrian of Egyptian origin. He was shot dead by the soldier who was stationed outside the residence in a Vienna suburb. The soldier was injured but not seriously.
The attacker's home was searched and his online activity was being reviewed, Director General of Public Security Michaela Kardeis told a joint news conference with Interior Minister Herbert Kickl.
"All that can be established is that he clearly had sympathy for political Islam," Kardeis said, later making clear that she was referring to forms of radical Islamism.
Vienna has so far been spared deadly Islamist militant attacks like the ones in Paris, Brussels and Berlin in recent years. Although only the assailant was killed in this attack, a connection with radical Islamism would be a concern for Austrian officials.
"I therefore deliberately used the term 'sympathize' with political Islam and did not say he was a jihadist, (or) he was radicalised, but this interest and a certain sympathy emerge from .... his interest in surfing (the Internet)," she added.
Full report at:
https://www.reuters.com/article/us-austria-attack/vienna-knife-attacker-had-radical-islamist-sympathies-austria-says-idUSKCN1GP1E4
--------
Five arrested in anti-terrorism raid in eastern France: report
2018-03-14
PARIS, March 13 (Xinhua) -- French police on Tuesday conducted a raid in the southeastern French city of Isere, arresting five people on alleged links with terrorist cell, according to local media report.
Those arrested -- four men and a woman -- were suspected of recruiting jihadists to join insurgents in Syria and Iraq in 2014 and 2015, the daily newspaper Le Parisien said.
Some detainees were believed to collect money to finance jihadists' stay in the zone of war, it added. Aged between 18 and 53 years, they were placed into custody.
France has become a major target of frequent terrorist attacks following its military operations in Syria, Iraq and the Sahel region.
A wave of attacks, claimed by the Islamic State, had broken several times the calm in France with the bloodiest was at Paris where a series of explosives and shootings left 130 victims three on Nov. 2015.
On October 2017, French President Emmanuel Macron signed anti-terrorism law which he said was necessary to muscle security at home to combat high terrorism menace.
Full report at:
http://www.xinhuanet.com/english/2018-03/14/c_137036977.htm
--------
India
Ceasing of hostilities between India, Pakistan must be on Indian terms: Gen Rawat
Mar 13, 2018
Ceasing of hostilities between India and Pakistan along the LoC in Jammu and Kashmir must be on Indian terms, Army chief Bipin Rawat on Tuesday said, noting that Pakistani forces have been feeling the "pain" of Indian Army's offensive along the border.
He alluded to a rise in cross-border firing by India as part of a larger strategy to put pressure on Pakistan.
"So, we have raised the ante by resorting to cross border firing which is leading to violations of ceasefire.
"Earlier, the burden was only on us to man the border and remain alert and now the Pakistan Army is facing the same pain. They also have to now remain alert on the border," the Army chief said.
Rawat said Pakistani posts supporting infiltrators must be "punished" and asserted that the increase in the ceasefire violations had compelled Pakistan to deploy more forces along the Line of Control, which was earlier in the hinterland or peace postings. Recalling the time when borders were relatively calm and the ceasefire agreement was not being violated, Rawat said despite this the infiltration continued and there was no pressure on the Pakistani Army who aided and abetted infiltration across the LoC.
The Army chief was speaking at an event organised by the Vivekanda International Foundation.
"Let me assure you, it is not just the Indian Army which is (alone) facing the brunt. People sitting across the LoC are suffering far more damage than what we are suffering," the Army chief said.
Government intelligence sources last year had said the Indian Army killed 138 Pakistan Army personnel in 2017 in tactical operations and retaliatory cross-border firings along the LoC.
In a response to a question in the Lok Sabha last year, Minister of State for Home Hansraj Gangaram Ahir had said in 2017, Pakistan violated ceasefire 881 times along the LoC and the IB in Jammu and Kashmir, killing 30 people.
This was little less than double the ceasefire violations in 2016.
The truce between India and Pakistan along the International Border and the LoC came into force in November 2003.
When asked about the continuing infiltration despite Indian forces showing deterrence, Rawat termed it as a "cheap option" by Pakistan.
He, however, cautioned that if Islamabad raised the "threshold", New Delhi would have the option of going to the next level.
"And I think Pakistan is just about ensuring that they do not raise the threshold, but then the call as to when we want to raise the threshold rests with us. It is is in our hands to raise it, depending on how high we want to do it," he said.
The ceasefire between India and Pakistan must come on Indian terms which means Pakistan has to stop supporting infiltration, the Army chief said.
"You want a ceasefire and we are willing to go for a ceasefire but you stop supporting and infiltrating terrorists into our country. If you stop doing that we are willing to do that," he said.
"So it must come on our terms. And those terms will come when they find that we have the potential to raise the ante. Gradually, if this does not work, (then) we can keep calibrating and raising the ante, till they find it that they cannot take it longer," Rawat said.
https://www.hindustantimes.com/india-news/ceasing-of-hostilities-between-india-pakistan-must-be-on-indian-terms-gen-rawat/story-2MzQNQ3WTsKinhyVNMVc7J.html
--------
NIA chargesheets four people from Tamil Nadu, Telangana for links to ISIS
Mar 13, 2018
The NIA on Tuesday filed a charge sheet against four people for allegedly organising training camps and mobilising funds on behalf of terror group ISIS in Tamil Nadu and Telangana, officials said here.
The agency filed the charge sheet against Haja Fakkurudhen, a Singapore citizen of Indian origin, Khaja Moideen, Shakul Hameed and Ansar Meeran under various sections of Indian Penal Code and anti-terror UAPA law, the officials said.
The NIA has accused them of allegedly promoting activities of Islamic State of Iraq and Syria or Daesh, hatching a criminal conspiracy and forming a terrorist gang that raised and received funds, organised camps, recruited and trained some people besides facilitating their travel to Syria to join the ISIS.
The case was registered by the NIA in January last year following a directive from the Home Ministry to investigate information that eight people from Tamil Nadu and one from Telangana were allegedly indulging in furthering the activities of the ISIS in the country.
The NIA claimed that the prime accused, Fakkurudeen, had organised and attended several conspiracy meetings in India with his associates for raising funds and to recruit people.
He had subsequently joined the ISIS in Syria along with his family during the last week of January, 2014 and was featured in a propaganda video released by the terrorist organisation on social media websites in December, 2016.
Fakkurudeen had visited Chennai three times in as many months in late 2013 and held conspiracy meetings at Chennai, Keelakarai in Ramanathapuram district and Parangipettai in Cuddalore district of Tamil Nadu besides in Bangalore, along with co-accused Khaja Moideen, Shakul Hameed, Ansar Meeran and Mohammed Thabraze.
With the intention of recruiting the other accused people to ISIS, Fakkurudeen had last visited India in December 2013 along with his family and had then left for Turkey on January 22, 2014, before crossing over to Syria and joining the Islamic State.
The NIA alleged that Khaja Moideen, Shakul Hameed and Ansar Meeran had knowingly and wilfully assisted Fakkurudeen in joining the ISIS in Syria in January, 2014.
In pursuance of the criminal conspiracy, Shakul Hameed had later radicalised and recruited Abu Thahir to the ISIS and travelled along with him to Turkey during August, 2015 with the intention of joining the terror group.
Full report at:
https://www.hindustantimes.com/india-news/nia-chargesheets-four-people-from-tamil-nadu-telangana-for-links-to-isis/story-i4iQu9S7xRDMyESopXP9cM.html
--------
Jamaat-E-Islami Refused To Help Me When I Approached Them to Convert To Islam: Hadiya
March 13, 2018
Kozhikode: Kerala-based Hadiya, who was being projected by media and intelligence agencies as 'victim of LOVE JIHAD' has given a big jolt to the conspirators of LOVE JIHAD and punctured the conspiracy theory in her own style.
Addressing the media persons on Sunday she said 'I grateful to the Supreme Court for allowing me to reunite with my husband.'
Days after the apex court set aside a Kerala High Court order annulling her marriage with a Muslim man, Hadiya told reporters that the order was one that gave freedom to her to stand by a faith which she believed was right.
No other person in the country should experience the pain and suffering like the one she underwent, Hadiya said.
Flanked by her husband Shafin Jahan, Hadiya said she got freedom and justice from the apex court and thanked all those who stood by her during the legal battle.
"There were some reports in the media that I demanded compensation from my parents. That is absolutely wrong. I sought compensation from the state government," she told.
"My legal struggle lasted roughly for two years and the six months I spent with my parents were horrible. I was literally under house arrest. I lost two precious years of my life. I don't think my parents would want to harm me but they were under the influence of some anti-national forces, they are using them (parents) for political benefits," she added.
Narrating her experience at her house, Hadiya said all those who visited her wanted her to return to Sanatan Dharma.
The apex court had on March 8 set aside a Kerala High Court order annulling her marriage to Jahan.
Hadiya is pursuing her mandatory house surgeon internship at the Sivaraj Homeopathic Medical College and Research Institute in Tamil Nadu's Salem district for completing her Bachelor in Homoepathy Medicine and Surgery (BHMS) course.
The apex court had in August last year asked the National Investigation Agency to probe the case of conversion and marriage of Hadiya, as the agency claimed a "pattern" was emerging in Kerala.
The matter came to the fore when Jahan had challenged a Kerala High Court order annulling his marriage with her and sending the woman to her parents' custody.
On November 27 last, the Supreme Court had freed Hadiya from her parents' custody and sent her to college to pursue her studies, even as she had pleaded that she should be allowed to go with her husband.
The high court had in May last year annulled the marriage terming it as an instance of 'love jihad', following which Jahan had approached the apex court.
After returning from Delhi on Saturday Hadiya stirred up a controversy by lashing out at two Muslim organisations Jamaat-e-Islami and Tarbiyyath which didn't support her in fulfilling her will to embrace Islam.
"Both Jamaat-e-Islami and Tarbiyyath refused to help me when I approached them with my desire to embrace Islam. It was only PFI which came out in my support and stood by me and helped us fight the case legally in the apex court,"
When I decided to embrace Islam as my religion, I approached a lot of Muslim bodies to help me. Even when my issue became a controversy, these Muslim bodies joined my criticisers," she told reporters after calling on the Popular Front of India (PFI) leaders here along with her husband Shafin Jahan.
Referring to that controversy Hadiya's Husband Shafin Jahan told MuslimMirror.com that "there should be no more controversies over it , but the fact is that Jamat e Islami didn't give any help to Hadiya when she needed .
He also told that now many Muslim organizations have offered their support to us including Jamat e Islami.
Full report at:
http://muslimmirror.com/eng/jamaat-e-islami-refused-help-approached-convert-islam-hadiya/
--------
A Gujarat Village Divided Further After Death In Attack By A Group of Bajrang Dal Youth
By Satish Jha
March 14, 2018
A DAY after Farnaz Saiyed, 33, died in Ahmedabad's VS Hospital, days after he was beaten up by a group of youths, allegedly owing allegiance to the Bajrang Dal, half-a-dozen policemen stood deployed outside the family's home in Chhatral, a village in Kalol taluka of Gandhinagar district, on Tuesday. More than a dozen men in uniform patrolled elsewhere in the village, most of them deployed near a dairy office, located close to the schools and panchayat office. "There is tension in the village but the situation is under control," a policemen said.
There is a reason for extra deployment outside the dairy office. It lies in the "Hindu area" of the village, residents said. Mohammad Hussain Saiyed, 70, a farm labourer, and Farnaz's father, said he sold his eight buffaloes over the last two months due to the festering tension between the communities. He has also stopped going to deposit milk at the milk collection centre — it is in the Hindu area, and he is scared, he admitted.
In the attack on the morning of March 5, Saiyed's wife Roshan Bano, in her sixties, was also beaten up – three of her fingers were chopped off. She is still in hospital. Like Saiyed, almost everyone from the Muslim community has stopped selling milk at the collection centre, a fact confirmed by a policeman posted outside the dairy office.
There are about 250 to 300 Muslim households and nearly 2,000 Hindu households in Chhatral, situated on Gandhinagar-Mehsana Highway. Due to the tension many Muslim children have stopped going to school, as both the primary and the higher secondary sections are in the Hindu area. On Monday, the first day of the Board examination, 13 students from the minority community reached A L Zaveri High School escorted by the police to sit for their papers.
"We heard there is tension and that's why we have made all arrangements for their safety. They appeared in the exams on Monday peacefully," school principal Mahendra Bavariya said. "There has been a decline in the number of Muslim students' attendance but meritorious students never skipped classes."
"We have completely stopped going to the Hindu locality which has the village's schools, post offices, dairy and panchayat offices. Although there is no obvious threat per se, we don't send our children to school out of fear," said Fakruddin Saiyed, 43, who lives close to Farnaz's house.
In the last two weeks, 13 youths have been arrested —- seven of them Hindus, including children of sarpanch and deputy sarpanch, booked for murder, and six Muslims, including son of a businessman, accused of attempt to murder. Senior police officers said tension between the communities stems from a case of atrocity lodged in 2014 against one Akram by Ankit Nadia, who was among those arrested from Goa on Monday. There have been attempts to withdraw the case when it came up for trial but the negotiations turned violent due to involvement of the sons of community leaders, locals said.
With many houses in the Hindu and Muslim neighbourhoods sharing walls, residents said there was no tension in the past – that they lived peacefully even in 2002 post-Godhra riots. There are misgivings galore since then. Muslim residents alleged that there is a "surge of activities of Bajrang Dal and VHP, which has led to the current situation." Hindu villagers, however, said these organisational activities have always existed.
Muslim residents claim that the ongoing bout of tension started following a Bajrang Dal procession in the first week of December last year, allegedly to commemorate the Babri Masjid demolition. They said it performed a deeksha celebration where trishuls (tridents) were distributed.
But Bajrang Dal leaders said they have organised this event for several years. "Ankit Nadia was beaten up by Akram and others in 2014 and last year the case came up for trial. Since then, Nadia is being harassed to withdraw the case. We are supporting Nadia, who is a Dalit…he is poor," said Piyush, a young man associated with Bajrang Dal who refused to disclose his surname.
Full report at:
http://indianexpress.com/article/india/a-gujarat-village-bajrang-dal-divided-further-after-death-in-attack-5097035/
--------
Babri Masjid Action Committee Member, Haji Mehboob, Supports Sri Sri's Initiative
March 14, 2018
Ayodhya (Uttar Pradesh): A member of the Babri Masjid Action Committee on Tuesday said spiritual guru Sri Sri Ravi Shankar's initiative for an out of court settlement of Ayodhya dispute is certainly good.
Talking to ANI, Haji Mehboob said, "Sri Sri's initiative for an out of court settlement is certainly good. Everyone will get their right to live and speak which will make things peaceful."
His comments came a day before when the Supreme Court is scheduled to hear the Ram Janambhoomi- Babri Masjid dispute a.ka. Ayodhya dispute case on Wednesday.
Sri Sri has been trying to take all the stakeholders in the Ayodhya dispute on board for an out of court settlement. Last year in November, the spiritual guru grabbed headlines when he visited Lucknow and Ayodhya to mediate between Muslim and Hindu stakeholders in the long-pending dispute.
In February, some members of the All India Muslim Personal Law Board (AIMPLB) met Sri Sri in Bengaluru.
On February 9, then executive member of AIMPLB Maulana Salman Husaini Nadvi on told ANI, "We held meeting so that all issues around the matter especially that of Ram Temple and Babri Masjid are discussed and we look for a solution which sends message across the nation. Our priority is to join hearts of people."
Hinting at out of the court settlement, Nadvi said the courts do not join people's heart as the verdict is always in favour of one and against the other.
But, the AIMPLB sacked Nadvi for stand on the issue. It surprised Sri Sri, who took to Twitter and said, "Maulana Salman Husaini Nadwi's expulsion from the AIMPLB comes as a surprise, as several members of the board have met with me & expressed their commitment to foster amity amongst Hindus & Muslims & to peacefully resolve this issue."
On February 9, the Supreme Court set March 14 as the next date of hearing in the Ayodhya dispute as some of the documents and translations were yet to be filed before the apex court.
The court is hearing a total of 13 appeals filed against the 2010 judgment of the Allahabad high court in four civil suits. They challenge the Allahabad high court verdict that mandated a three-way division of the disputed 2.77 acre site.
The Lucknow bench of Allahabad high court had ruled in favour of partitioning the land equally among three parties-the Sunni Waqf Board, Nirmohi Akhara and the 'Ram Lalla' (infant Lord Ram), represented by the Hindu Mahasabha.
Ram Janambhoomi- Babri Masjid dispute is century old point of tussle between Hindus and Muslims.
Full report at:
https://www.siasat.com/news/babri-masjid-action-committee-member-supports-sri-sris-initiative-1329412/
--------
After Indian diplomats targeted, Pakistan puts out Delhi incident video
March 14, 2018
Amid allegations of intimidation and harassment of Indian and Pakistani diplomats and their families in recent weeks, the Pakistan High Commission circulated a video Tuesday, showing a diplomat's car being blocked by a slow-moving car in New Delhi.
The Pakistanis claimed the incident took place while the diplomat was returning to his home in Vasant Vihar. High Commission officials alleged that this was done by Indian security and intelligence agencies. The video shows a white Maruti car driving slowly, in front of the Pakistan diplomat's car, blocking the way. This chokes the traffic and drivers from other vehicles are seen asking those in the Maruti car to speed up. Two persons on a scooter are also seen blocking the way, and asking other car drivers to move on.
This video was shot by the Pakistani diplomat in the car. A man taking photographs was also clicked by the Pakistani diplomat. This comes days after several complaints of harassment of Indian diplomats in Islamabad.
The Pakistan High Commission in New Delhi has written four note verbale to the Ministry of External Affairs, alleging specific incidents of harassment of diplomats, their family members and Indian workers in the High Commission.
One of the allegations pertains to children of a Pakistan counsellor who were allegedly "harassed, obstructed and blocked" by "unknown persons… while they were on their way from British School to home". Tuesday's incident has also been reported to the Ministry of External Affairs in New Delhi. There was no official comment from the Ministry of External Affairs.
According to sources, the Indian High Commissioner's car was recently stopped by Pakistani agencies in the middle of a busy road to prevent him from attending a lunch hosted by the Bohra community in Karachi, where he had gone to attend a literature festival. Sources said Indian diplomats and officials in Islamabad were being subjected to increased hostility, harassment and intimidation and this had been intimated to Pakistan's Ministry of Foreign Affairs.
Sources said that the Pakistan government was placing roadblocks in completion of the Indian High Commission's residential complex in Islamabad. Indian diplomats and families, sources said, continue to reside in different parts of Islamabad, compromising their security and safety. In view of such an atmosphere, many families have returned to India.
Meanwhile, The Indian Express has learnt that the application of Indian High Commissioner to Pakistan, Ajay Bisaria, for membership of the Islamabad Club has been stalled by the Pakistan government since it wants membership of Delhi Gymkhana and Delhi Golf Club for its diplomats in New Delhi.
Full report at:
http://indianexpress.com/article/india/after-indian-diplomats-targeted-pak-puts-out-delhi-incident-video-5096919/
--------
North America
Mike Pompeo, Trump's pick to replace Tillerson, has long worried Muslim advocates
By Michelle Boorstein
March 13, 2018
Mike Pompeo, the former Kansas lawmaker and CIA director President Trump unveiled Tuesday as his pick to run the State Department, has long worried Muslims and human rights groups for his sweeping statements about Islam.
There have been rumors for months that Trump would do what he did Tuesday — fire Rex Tillerson and replace him with Pompeo — and Muslim leaders and their allies have expressed concern about Pompeo's singling out of and suspicious posture toward Muslim Americans. Pompeo has been honored by and has appeared with U.S. advocacy groups that have criticized Islam.
After the Boston Marathon bombings in 2013, Pompeo — then a member of Congress — falsely accused American Muslim organizations of not condemning terrorism. Despite a steady stream of such condemnations since the Sept. 11 attacks — including many in the hours after the Boston attacks — Pompeo accused American Muslims of being "potentially complicit." On the House floor, weeks after the Boston attacks, he said condemnations hadn't been sufficient. "It casts doubt on the commitment to peace by adherents of the Muslim faith."
Trump went further during his presidential campaign, repeatedly accusing American Muslims of knowing about terrorists in their midst.
As a lawmaker, Pompeo co-sponsored a bill to ban the Muslim Brotherhood, an Egypt-based Islamist organization that conspiracy theorists on America's far right have accused of plotting to infiltrate the government. Washington Post Muslim and Arab affairs reporter Abigail Hauslohner reported last year:
"Lawmakers have for years introduced such legislation, though previous administrations — as well as counterterrorism analysts and political scientists who study the Brotherhood — have not viewed the group, which has held elected political offices across the Middle East, as a threat, preferring to engage it diplomatically.
"Muslim advocacy groups and Middle East experts have warned that adding the Brotherhood to a terrorist list would set a dangerous precedent — by appearing to target a group for its ideology, rather than its actions — and could easily be used to go after American Muslim organizations and individuals. President-elect Donald Trump, his supporters say, sees things differently."
Advocates for American Muslims, a very small population experiencing a wave of criticism, were alarmed right after the 2016 election about the pick not only of Pompeo but also of Lt. Gen. Michael T. Flynn as national security adviser. Flynn, who served briefly under Trump and pleaded guilty in December to lying to the FBI about contacts with the Russian government during Trump's transition, has repeatedly referred to Islam as a "cancer," claimed that a "fear of Muslims is rational" and warned — despite a lack of evidence — that Sharia or Islamic law is spreading throughout the United States, The Post's Joby Warrick and Hauslohner reported in 2016.
In other, earlier, forums, Pompeo sought to create distinctions:
In a 2015 speech to the Republican Pachyderm Club in Kansas, then-Rep. Pompeo told a group about a Middle East trip from which he'd just returned:
"You don't find many Thomas Jeffersons over there," The Wichita Eagle quoted Pompeo as saying. "Once you accept that … the line needs to be drawn between those who are on the side of extremism and those who are fighting against them, of whatever faith we may find them."
The story noted Pompeo had just voted in favor of a bill to pause the flow of refugees fleeing the Islamic State. The bill said people had to be certified "no security threat" — a standard President Barack Obama called impossible. In that GOP talk, Pompeo said Obama was right, but that he — Pompeo — just wanted to find the highest possible standard.
Tillerson as secretary of state seemed to work at tempering the sweeping statements Trump made about Islam as a candidate. A year ago, after the president visited Saudi Arabia, Tillerson told reporters traveling on Air Force One that he hoped Trump's views on Islam "are going to continue to evolve."
"Nothing helps you learn and understand people better than coming to their homes, where they live and seeing them face to face, seeing their families, and seeing their communities," Tillerson was quoted as saying by USA Today. "We all share the same wants and desires for ourselves and our people, and our families.
"We want our children to grow up without fear. That's such a strongly held view around the world, certainly among the Muslim world certainly among the non-Muslim world."
Amid rumors Pompeo was being considered as a Tillerson replacement, the Atlantic in November noted the CIA director's alliances with anti-Muslim activists including Brigitte Gabriel and Frank Gaffney.
"Gabriel, who has said a 'practicing Muslim, who believes in the teachings of the Koran, cannot be a loyal citizen to the United States of America,' runs ACT for America, an organization that scours textbooks in an effort to eliminate references that equate Islam with Judaism and Christianity, and urges its members to protest the sale of halal food. In 2016, Pompeo won ACT's 'highest honor,' the National Security Eagle Award. Gabriel has called him a 'steadfast ally'," the Atlantic reported.
"Pompeo is also a steadfast ally of Frank Gaffney, President of the Center for Security Policy, who has argued that adherence to Islamic law—far from being protected by the First Amendment—should be considered 'an impermissible act of sedition, which has to be prosecuted.' Pompeo spoke at the Center for Security Policy's 'Defeat Jihad' summit in 2015. And as a member of Congress, he appeared on Gaffney's radio show over 20 times," the Atlantic reported.
When Pompeo was picked after the election to lead the CIA, Post national security reporter Greg Miller said the then-U.S. representative "has no meaningful experience in espionage issues beyond his relatively brief stint as a member of the House Intelligence Committee. But he has earned a reputation as a serious student of national security issues who finished first in his class at the U.S. Military Academy at West Point, served as a cavalry officer in the Army and earned a law degree from Harvard."
https://www.washingtonpost.com/news/acts-of-faith/wp/2018/03/13/sweeping-comments-by-trumps-state-dept-pick-about-islam-have-long-worried-muslim-advocates/?utm_term=.8b6106a0623f
--------
US Intelligence Official: Gains Against IS in Iraq, Syria Fragile
March 13, 2018
WASHINGTON —
The U.S.-led coalition against the Islamic State has been able to decimate the terror group's self-proclaimed caliphate in Iraq and Syria but these gains could be easily undercut by continued instability, a U.S. intelligence official warned Tuesday.
"In the near term, I worry about a loss of gains in Syria and Iraq," David Cattler, of the Office of the Director of National Intelligence said Tuesday at the Washington Institute for Near East Policy.
"There is still a lot of work that needs to be done there," he said.
The Islamic State terror group has lost thousands of fighters and has been expelled from more than 98 percent of territory it held for over three years in Iraq and Syria.
Last year the group was pushed out of its self-proclaimed capital of Raqqa in Syria and declared defeated in Iraq.
Now the coalition is helping the Syrian Democratic Forces to finish off IS remnants in eastern Syria near the Iraqi border.
IS global ideology
Cattler said IS ideology continues to resonate globally as it tries to adjust to the losses in the region.
In Syria, he warned that gains are threatened by increased complexity in the battlefield where allies and enemies compete for influence.
"The United States, Iran, Hezbollah, and Russia are all combating ISIS. We are fighting the same enemy as our adversaries. As such, they too will likely reap the benefits of a 'peace dividend,'" Cattler said.
Meanwhile, Turkey and the Kurds, both U.S. allies, have turned on each other, thereby diverting attention from IS, he added.
Sunni Shiite dynamics
In Iraq, he said, gains are endangered by increased political instability fueled by reconstruction challenges and lack of trust between Sunni residents and the Shiite-dominated central government.
"Even if these do not lead to the group's resurgence, fears of reprisals and Sunni grievances due to political marginalization, discrimination, and delays in reconstruction may hamper the reconciliation necessary for a sustained peace, which is a key U.S. objective," he said.
Islamic State is believed to have exploited Sunni fears of Shiite domination to seize large swaths of predominantly Sunni regions in 2014. Sunni leaders have already accused the Shiite Popular Mobilization Forces of committing crimes in Sunni areas retaken from IS and have asked for the disbanding of the group.
But the Shiite leaders reject those claims and say the group needs to be given an institutionalized role as an effective fighting force to prevent the re-emergence of IS.
Last Thursday the Iraqi Prime Minister Haider al-Abadi issued a decree formalizing the incorporation of the Shiite paramilitary group into the country's official security forces.
Reconstruction challenges
Meanwhile, the Iraqi government has another daunting task to complete: the post IS reconstruction of the country. The government says the reconstruction and normalization of war-torn areas is a priority, but an impossible task to undertake without international support.
An international conference in Kuwait last month collected about $30 billion mostly in credit facilities and investment to help rebuild Iraq's economy and infrastructure. But that amount felt short of Baghdad's appeal which said it needed $88 billion to recover from three years of war.
The delayed reconstruction efforts have also pushed millions of people to stay in refugee camps. The UN Migration Agency estimates some 3.5 million Iraqis have returned to their homes but over 3 million people remain internally displaced.
Norwegian Refugee Council, an aid group helping internally displaced Iraqis, last month reported that Iraqi authorities were forcing many civilians to return to their homes despite the risk of death from booby-traps or acts of vigilantism.
Full report at:
https://www.voanews.com/a/us-intelligence-official-says-gains-against-is-in-iraq-syria-fragile/4297777.html
--------
Muslim immigrants' ID cards used to build a 'wall of defiance'
March 14, 2018
US President Donald Trump's hardline immigration policies have been at the centre of debate not only in the United States, but worldwide.
And one artist in Washington has built her own wall - to highlight the faces, fears and faith of America's Muslim immigrants.
Artist Sobia Ahmad transferred ink from Muslim American immigrants' ID photos onto ceramic tiles for her wall installation.
https://www.aljazeera.com/news/2018/03/muslim-immigrants-id-cards-build-wall-defiance-180313121305137.html
--------
Head of US Central Command signals support for Iran nuclear deal
Mar 14, 2018
A senior Pentagon official has expressed support for the 2015 nuclear deal between Iran and the P5+1 group of countries, saying that the agreement is still in the best interests of the United States despite US President Donald Trump's threats of withdrawing from it.
US Central Command Chief General Joseph Votel, speaking at a hearing before the Senate Armed Services Committee on Tuesday, said the landmark deal had played an important role in addressing Iran's nuclear program.
Votel added that if the accord, formally known as the Joint Comprehensive Plan of Action or JCPOA, fell apart, Washington would have to find another way to deal with what he called Tehran's nuclear weapons program.
Votel's idea agrees with that of Defense Secretary Jim Mattis and the Chairman of the Joint Chiefs of Staff General Joseph Dunford, who have already maintained that staying in the JCPOA is in the national security interest of the US.
When a lawmaker asked whether he agreed with Mattis and Dunford's position on the deal, Votel said, "Yes, I share their position."
Mattis said late last year that Washington should consider staying in the agreement unless it was proven Tehran was not complying or that the deal was not in the US national interest.
Iran and the five permanent members of the United Nations Security Council – the US, France, Britain, Russia and China – plus Germany signed the nuclear agreement on July 14, 2015 and started implementing it on January 16, 2016.
Under the JCPOA, Iran undertook to put limits on its nuclear program in exchange for the removal of nuclear-related sanctions imposed against Tehran.
Trump has repeatedly described the JCPOA, which was negotiated under his predecessor, Barack Obama, as "the worst and most one-sided transaction Washington has ever entered into," a characterization he often used during his presidential campaign, and threatened to tear it up.
Trump on January 12 reluctantly agreed to waive sanctions against Iran that were lifted as part of the landmark deal, but said it would be the last time he issued such a waiver unless conditions were met.
The US president said he wanted America's European allies to use the 120-day period before sanctions relief again came up for renewal to agree to tougher measures and new conditions, otherwise Washington would pull out of the deal.
Trump signed an executive order on Monday, continuing a national emergency with respect to Iran first announced by former US President Bill Clinton in 1995.
He extended sanctions against Iran for another year, claiming that the Islamic Republic continues to pose "an unusual and extraordinary" threat to America.
Trump has threatened to pull out of the JCPOA unless Congress and America's European allies help "fix" it with a follow-up agreement within a 120-day deadline before before May 12.
Full report at:
http://www.presstv.com/Detail/2018/03/14/555370/US-Pentagon-Joseph-Votel-JCPOA-Iran-nuclear-deal
--------
US in no place to set conditions for Iran nuclear deal: Zarif
Mar 13, 2018
Iranian Foreign Minister Mohammad Javad Zarif says the United States is "in no position" to set conditions for the 2015 nuclear agreement between Iran and the P5+1 group of countries.
Zarif, who is currently on an official visit to Pakistan, made the remark in a post on his official Twitter account on Tuesday after speaking to Geo News anchorperson Hamid Mir on 'Capital Talk'.
"[US President] Mr [Donald] Trump has made habit of being unpredictable and thus unreliable for anybody to engage with," the Iranian foreign minister said.
"Nobody will be interested in reaching any agreement with the White House if US signature only good for 4-8 yrs," he added.
Iran and the five permanent members of the United Nations Security Council – the US, France, Britain, Russia and China – plus Germany signed the nuclear agreement on July 14, 2015 and started implementing it on January 16, 2016.
Under the JCPOA, Iran undertook to put limits on its nuclear program in exchange for the removal of nuclear-related sanctions imposed against Tehran.
Trump has repeatedly described the JCPOA, which was negotiated under his predecessor, Barack Obama, as "the worst and most one-sided transaction Washington has ever entered into," a characterization he often used during his presidential campaign, and threatened to tear it up.
Trump on January 12 reluctantly agreed to waive sanctions against Iran that were lifted as part of the landmark deal, but said it would be the last time he issued such a waiver unless conditions were met.
The US president said he wanted America's European allies to use the 120-day period before sanctions relief again came up for renewal to agree to tougher measures and new conditions, otherwise Washington would pull out of the deal.
Trump signed an executive order on Monday, continuing a national emergency with respect to Iran first announced by former US President Bill Clinton in 1995.
He extended sanctions against Iran for another year, claiming that the Islamic Republic continues to pose "an unusual and extraordinary" threat to America.
In his latest report on March 5, Director General of the International Atomic Energy Agency (IAEA) Yukiya Amano once again confirmed Iran's compliance with the nuclear agreement, warning that any collapse of the deal would be a "great loss."
"As of today, I can state that Iran is implementing its nuclear-related commitments…If the JCPOA were to fail, it would be a great loss for nuclear verification and for multilateralism," Amano added.
Earlier in February, Zarif rejected as "improper" the conditions set by the United States for upholding the multilateral nuclear agreement, urging Washington to immediately fulfill its commitments under the deal.
Full report at:
http://www.presstv.com/Detail/2018/03/13/555346/Zarif-Trump-JCPOA-Twitter-Hamid-Mir
--------
3 Suspects in Bombing of Minnesota Mosque Face Weapons Charges
By MATT STEVENS
MARCH 13, 2018
Three men charged Tuesday with illegally possessing a machine gun are suspected of bombing a mosque in Minnesota and attempting to bomb an abortion clinic in Illinois last year, federal officials said.
While the complaint does not charge the men with crimes related to the bombing episodes, the authorities said that they had gathered evidence indicating that the men were responsible for them. The investigation is continuing, they said.
One of the men, Michael McWhorter, admitted to the police that he participated in the bombing in Bloomington, Minn., on Aug. 5 and the attempted bombing in Illinois on Nov. 7, a federal affidavit said. Mr. McWhorter said that he and the two other men involved did not intend to kill anyone, but had chosen to bomb the mosque to "scare" Muslims "out of the country" and to signal that they were "not welcome here," according to the affidavit.
The men — Mr. McWhorter, 29, Michael B. Hari, 47, and Joe Morris, 22 — believed that Muslims "push their beliefs on everyone else," the affidavit said. It was unclear whether the men had lawyers.
"Because of the nature of this case, we've seen an overwhelming level of support from our community for the Dar Al Farooq Community Center and the Muslim community in Bloomington," Chief Jeff Potts of the Bloomington Police Department said at a news conference on Tuesday. "We think that was outstanding. We're very, very pleased with the progress of this investigation."
Agents from the Federal Bureau of Investigation arrested Mr. McWhorter, Mr. Hari, Mr. Morris and a fourth man — Ellis Mack, 18 — on Tuesday morning. The authorities say that the men, who are all from Clarence, Ill., were illegally in possession of assault rifles from October 2017 to March 2018.
The affidavit describes a tangled, hateful criminal enterprise in which the four men from a rural part of Illinois, more than 500 miles from Bloomington, Minn., hoarded high-powered guns, made bombs and committed robberies at a drug dealer's house and three Wal-Mart Stores.
The explosion on Aug. 5 rocked the Dar Al Farooq Islamic Center early on a Saturday morning. No one at the Minnesota mosque was injured, but the building sustained minor damage.
Soon after the explosive device was thrown in, the mosque's executive director, Mohamed Omar, said, a member of the congregation rushed outside and saw a truck driving away from the mosque's parking lot.
Mr. McWhorter told law enforcement officials that he and the two other men had been driving a Nissan Frontier, which Mr. Hari had rented. He claimed that it was Mr. Hari's idea to target the mosque and that Mr. Morris had smashed the mosque's window with a sledgehammer, according to the affidavit. Mr. Morris later told a confidential law enforcement source that Mr. Hari had promised to pay him and Mr. McWhorter $18,000 to participate.
Mr. McWhorter also admitted igniting what he called a "black powder bomb" and throwing it inside the mosque; after he did so, he saw a man who had looked "directly at him," according to the affidavit.
At the news conference, Chief Potts said that the authorities hoped the arrests would represent "a significant portion of the healing process for Dar Al Farooq."
Later Tuesday, the executive director of the Minnesota chapter of the Council on American-Islamic Relations said that there were still many questions that need answering. But the executive director, Jaylani Hussein, added, "We are grateful that at least the individuals who have bombed our mosque today are apprehended."
According to the affidavit, Mr. McWhorter told a law enforcement official that during the attempted bombing at the Women's Heath Practice in Champaign, Ill., Mr. Morris had been dropped off at the clinic in the middle of the night, smashed the clinic window and thrown an explosive device inside.
Full report at:
https://www.nytimes.com/2018/03/13/us/minnesota-mosque-bombing-suspects.html?mtrref=www.google.co.in&gwh=45B51EBB16840854F3E8C471729A443E&gwt=pay
--------
Mosque finally approved in US city after Muslim group sues
March 14, 2018
A US city finally gave approval for the construction of a mosque in the state of New Jersey, ending a saga that started last year when the local government rejected the effort and a group of Muslims sued in response.
The approval late on Monday came after the two-year effort to convert an abandoned warehouse into a mosque and Islamic community centre in Bayonne, a working-class city across the harbour from New York City.
According to the lawsuit, the effort for the mosque was met by virulent attacks against the Muslim religion and was then unfairly voted down by the city's zoning board.
"We are very pleased to have received a unanimous approval from the zoning board and look forward to welcoming Bayonne residents of all faiths to the city's first mosque," said Adeel Mangi, a lawyer for the Muslim group, told The Jersey Journal.
Attacks against the mosque effort included flyers calling for boycotts of Muslim-owned businesses with references to the September 11 attacks, and anti-Muslim graffiti on the walls of the church the Muslim community rented for prayer services.
Signs saying "Save Bayonne" and "Stop the mosque" were displayed around the town.
At one zoning board hearing, a person argued the mosque should be denied because people would become "radicalised" and kill others, the lawsuit said.
Full report at:
https://www.aljazeera.com/news/2018/03/mosque-finally-approved-city-muslim-group-sues-180313193359508.html
--------
Africa
Nigeria: Govt Blocks Boko Haram Access to Explosive Devices
13 MARCH 2018
By Isiaka Wakili
The Federal Government has put in place, strategic measures to block Boko Haram terrorists' access to substances used for making explosive devices.
The National Security Adviser, Babagana Monguno, disclosed this in Abuja yesterday at commencement of the National Chemical Security Training Conference, with the theme "Towards a Secured Importation, Distribution, Storage and Use of Chemicals in Nigeria."
Monguno, who was represented by Yamin Ehinnomen Musa, said explosive attacks had become an integral part of the Boko Haram terrorist tactics.
He said his office had investigated series of explosive devices (IEDs) incidents by terrorists and had been able to identify the prevalent types of explosives, accessories, fertilisers and precursor chemicals used in the preparation of the IEDs.
Monguno said his office, in collaboration with relevant ministries, departments and agencies, had put in place, strategic measures to control the importation, transportation, storage and use of these sensitive substances, "thereby taking them out of the reach of criminal elements."
He said the National Agency for Food and Drug Administration and Control had been engaged for chemical control; the Ministries of Mines and Steel Development, explosives and accessories control; and the Ministry of Agriculture and Rural Development, fertiliser control.
http://allafrica.com/stories/201803130059.html
--------
Somalia: Jubbaland Forces Launch Offensive Against Al Shabaab Bases
13 MARCH 2018
Jubbaland state forces have launched an offensive against Al Shabaab bases in Lower Jubba region on Tuesday, authorities said.
The state troops engaged in a heavy gunfight with the militants in Wirkoy village, located near the southern port city of Kismayo, the interim seat of Jubbaland.
Local officials said at least five people were killed and 10 others wounded during the hours-long gun battle between Jubbaland state soldiers and the Al Qaeda-linked militants.
Al Shabaab has not yet released its own statement regarding the clashes and the reported casualties on its fighters in Wirkoy, a small strategic town located on the outskirts of Kismayo.
Full report at:
https://allafrica.com/stories/201803130760.html
--------
Boko Haram survivors say fresh clothes help with fresh start
14 March 2018
NEW YORK, March 14 (Thomson Reuters Foundation) - Sometimes, a change of clothes can make all the difference.
For young women who have survived kidnappings and rapes by Boko Haram in Nigeria, fresh clothing is critical to helping shed their status as victims and resume normal lives, survivors said on Tuesday.
Hauwa and Ya Kaka - identified for their protection only by their first names - were abducted four years ago in northeast Nigeria by militants who have waged an insurgency since 2009 to carve out an Islamic state.
They now act as advocates for Boko Haram captives and survivors.
The conflict has left at least 20,000 people dead and more than two million displaced. Last month, 110 more girls were taken by suspected Boko Haram militants in the town of Dapchi.
As captives, Hauwa and Ya Kaka said they were raped repeatedly, gave birth and eventually escaped.
But survivors are looked down upon, shunned and feared as potential bombers, they said.
Boko Haram has used dozens of children as suicide bombers, according to the U.N. children's agency UNICEF.
Girls who escape Boko Haram are easily identifiable by their ragged appearance, they said, speaking through an interpreter on the margins of the United Nations' session of the Commission on the Status of Women.
"Almost every displaced girl escaped with only a set of clothes," Hauwa, 17, told the Thomson Reuters Foundation.
"So the moment the girl is seen on the street unkempt, poorly dressed, they all know that she is a displaced person," Hauwa said.
With new clothes, however, "they look like a normal girl," said Ya Kaka, 18. "They have lost that bad identity."
Ya Kaka said once she escaped, she begged in the streets, wearing her lone ragged dress.
The non-profit group Too Young to Wed gave her clothes and enrolled her in school, she said.
Too Young To Wed provides scholarships for survivors and sends some girls to tailoring schools where they learn to make clothes for other escapees, said Stephanie Sinclair, founder of the United States-based group.
Hauwa and Ya Kaka were kidnapped in 2014, the same year Boko Haram abducted about 270 schoolgirls in the Nigerian town of Chibok.
Ya Kaka was abducted with her sister, then age 5, and her brother, then age 6. She has not seen them since, she said.
Forced to sweep the Boko Haram compound naked, she was constantly raped, she said.
Also repeatedly raped, Hauwa was nine months pregnant when she decided to flee.
She slipped away and trekked for a week before giving birth to a daughter, who fell ill within days, she said.
"At first I thought she was sleeping. Later I realized her body was becoming so stiff," she said. "I knew she died. So I dug a hole, buried the child and continued moving."
Full report at:
https://news.trust.org/item/20180314071119-f3c2y
--------
New Majengo mosque will fight extremism, sheikh says
MARCH 14 2018
A modern mosque has been opened in Majengo, Mombasa County with the sole purpose of deradicalising youths who have fallen prey to extremist teachings.
While unveiling the mosque on Tuesday, East Africa Sufi Council chairman Abdulkadir Al-Ahdal urged Muslim faithful and preachers to use mosques and madrasa to counter extremist narratives.
COEXISTENCE
"We must reach out to young people and stop them from falling into the trap of radicalisation and violence. We will teach them about peace, unity and coexistence," Sheikh Al-Ahdal said.
He urged Muslim religious leaders and scholars to promote the true teachings of Islam.
Fiery Muslim preachers Aboud Rogo and Abubakar Shariff 'Makaburi' were accused of promoting extremist views and recruiting youth into terrorist organisations.
GUNMEN
They preached at Musa, Sakina and other mosques where they had a large following.
In August 2012, unknown gunmen killed Rogo, who used to preach at Masjid Musa. State officials had accused of him recruiting and raising funds for al-Shabaab.
In April 2014, "Makaburi" was shot dead by unknown gunmen.
Full report at:
https://www.nation.co.ke/counties/mombasa/Majengo-mosque-to-fight-extremism/1954178-4339852-rau0sfz/index.html
--------
URL: https://www.newageislam.com/islamic-world-news/islam-reform-appear-same-sentence/d/114592
New Age Islam, Islam Online, Islamic Website, African Muslim News, Arab World News, South Asia News, Indian Muslim News, World Muslim News, Women in Islam, Islamic Feminism, Arab Women, Women In Arab, Islamophobia in America, Muslim Women in West, Islam Women and Feminism