New Age Islam News Bureau
7 Sept 2018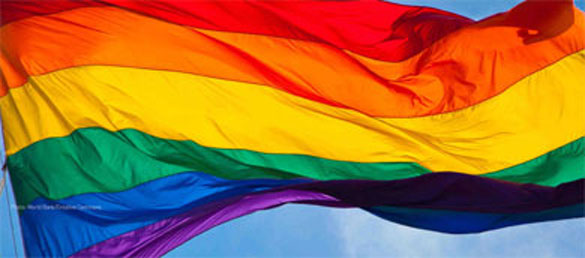 SC decriminalises Section 377
-----
• Islam Forbids Homosexuality, Says Darul Uloom Deoband
• Islam and the Holy Quran Stresses To Save Human Lives, Serve Humanity: Speakers
• Afghan Policeman Kills 8 Fellow Officers, Burns Their Bodies before Joining Taliban Militants
• Details of Last Encounter between Baghdadi and Jailed ISIS Commander Emerge
• Yemenis in South Rap Economic Woes Rooted In Saudi War
India
• Islam Forbids Homosexuality, Says Darul Uloom Deoband
• Ulema, Hindu Mahasabha Fume At SC Verdict on Section 377
• Section 377: Muslim Organisations Decry 'Degenerate' Verdict
• Pakistan focussed to undermine India's territorial integrity through terrorism: India at UN
• Days after Hizbul Mujahideen swap, Vaid out as Jammu & Kashmir DGP
• Muslim Leaders Meet Gurugram Deputy Commissioner Over Mosque Loudspeaker Row
• Stop exporting terror, US-India joint statement tells Pakistan
• Pakistan's Imran Khan Government caves in to first brush with Islamic fundamentalists - and how
--------
Pakistan
• Islam and the Holy Quran Stresses To Save Human Lives, Serve Humanity: Speakers
• India, US Ask Pakistan to Act against Terror Emanating From Its Soil
• Imran Khan likely to go soft on religious right in Pakistan
• Govt asks economist Atif Mian to step down from Economic Advisory Council
• Senate panel airs reservations over Trump's South Asia policy
• Senior PTI leaders planning to seek acquittal in terrorism cases
• Fazl considers PTI govt 'a sham', demands CEC's resignation
• Relations between Pakistan, Uzbekistan to be further strengthened during PTI tenure: Rasheed
--------
South Asia
• Afghan Policeman Kills 8 Fellow Officers, Burns Their Bodies before Joining Taliban Militants
• ICC Says It Has Jurisdiction Over Myanmar Crimes against Rohingya
• Airstrike Targets Taliban Leader's Compound in Faryab Province
• Taliban Militants Kill 8 Policemen with Insider Help in Takhar Province
• Death Toll Climbs to 26 in Kabul Bombings, 91 Others Are Wounded: MoI
• ISIS claims deadly bombings in Kabul that left scores dead, wounded
• Myanmar Official Says 'Totally Underestimated' Economic Impact of Rohingya Crisis
--------
Arab World
• Details of Last Encounter between Baghdadi and Jailed ISIS Commander Emerge
• Iraq's Sadr Urges 'Radical' Solutions after Deadly Unrest
• 10 Ankara-Backed Militants Killed, Wounded by Kurds in Afrin
• ISIL Terrorists Flee in Large Groups as Army Advances in Badiyeh of Sweida
• Bodies of More Civilians Killed in US Attacks Unearthed in Raqqa
• US Setting Up New Military Base in Deir Ezzur
• Turkey to Attack Kurdish-Occupied Areas in Syria Concurrent with Idlib Operations
• Kurds Dispatch Large Number of Military Equipment to Raqqa after Uprising
• Syrian Army Pounds Tahrir Al-Sham Positions in Hama
• ISIL Further Withdraws from Last Bastion in Deserts of Sweida
--------
Mideast
• Yemenis in South Rap Economic Woes Rooted In Saudi War
• UN 'Must Condemn' Houthis Over Najran Missile Attack
• Muslim, Arab world hails Paraguay's Israel embassy move
• Houthi commander, 16 militiamen dead after Arab Coalition air raids in Hodeidah
• Iran: US abusing UNSC to divert attention from Israeli violations of intl. law
• 37 Saudis injured in Yemeni missile attack on military camp
• US, Israel failed to advance plots for Mideast: Hezbollah leader
• Turkish-Western diplomacy intensifies over Idlib
• Families of Israelis missing in Gaza demand their return
--------
Southeast Asia
• Malaysian PM Says Caning Of Lesbians Counter to "Compassion of Islam"
• Malaysia never supported UN declarations protecting LGBT, claims activist
• The Bumiputera congress and Azmin's New Malay
--------
Africa
• UN Envoy: Libya Risks Becoming Safe Haven for Foreign Armed Groups
• Muslims Groups Demand Holiday for Islamic New Year
• Shabaab persecutes Kenyan fighters for spying, backing Islamic State
• Cameroon Reopens Schools Threatened by Boko Haram
• Lost childhood: Boko Haram victims gripped by thoughts of revenge
--------
North America
• US envoy: Syria's Golan may remain under Israeli occupation 'forever'
• US: Florida man sentenced for only 48 months for threatening to bomb mosque
• Ahmadiyya Muslim Community Honoured With Jamaica Street Renaming
--------
Europe
• Germans Fear Donald Trump More Than Terrorism: Survey
• French Right-Wing Cell Planned To Attack Muslims
• Germany: Merkel vows support for Turkey's economy
• France ready to strike Syria if chemical weapons used
• Russia to US: Reveal your targets for possible Syria attack
• Russia 'to fight terrorists in Syria until their obliteration'
Compiled by New Age Islam News Bureau
URL: https://www.newageislam.com/islamic-world-news/islam-forbids-homosexuality-says-darul/d/116314
--------
Islam Forbids Homosexuality, Says Darul Uloom Deoband
September 6, 2018
New Delhi: One of the leading Islamic institutions of India, the Darul Uloom Deoband on Thursday slammed the Supreme Court's decision to decriminalise homosexuality. The top court had decriminalised homosexuality between consenting adults by declaring Section 377, the penal provision which criminalised gay sex, as "manifestly arbitrary".
Deoband's Ulema Mufti Maulana Asad Quasmi said, "According to Shariat, homosexuality is haram and illegitimate. This decision is against natural behaviour and anyone with their right mind will not accept this decision because Islam forbids homosexuality." (sic)." (ALSO READ: Government Has no Space in Bedrooms, Says Shashi Tharoor)
A five-judge Constitution bench headed by Chief Justice Dipak Misra termed the part of Section 377 of the Indian Penal Code which crimiminalises unnatural sex as irrational, indefensible and manifestly arbitrary.
The verdict sparked celebrations in the LGBTIQ (lesbian, gay, bisexual, transgender/transsexual, intersex and queer/questioning) community across India. Many of the community members who had assembled outside the apex court jumped in joy and distributed sweets.
The top court delivering separate but concurring judgments said it is the constitutional and not social morality which will prevail. The verdict sparked celebrations amongst the LGBTIQ (lesbian, gay, bisexual, transgender/transsexual, intersex and queer/questioning) community across India.
Chief Justice Dipak Misra, also speaking for Justice A.M. Khanwilkar, said attitude and mentality have to change to accept the others' identity and accept what they are and not what they should be. Justice Rohinton Nariman, Justice D.Y. Chandrachud and Justice Indu Malhotra delivered concurring judgments thereby making the verdict of the five-judge bench a unanimous one.
The Bench had been hearing pleas challenging the validity of Section 377 of the Indian Penal Code (IPC). This year, in July 2018, the Bench had re-opened the issue, saying a section of people could not live in fear of the law. The apex court heard the writ petitions filed by dancer Navtej Jauhar, journalist Sunil Mehra, chef Ritu Dalmia, hoteliers Aman Nath and Keshav Suri and business executive Ayesha Kapur and 20 former and current IIT students. They had sought decriminalization of consensual sex between two consenting adults of the same sex by declaring section 377 of IPC as illegal and unconstitutional. On July 17, the Bench had asserted that it will not wait for a "majoritarian government" to decide on enacting, amending or striking down a law that tends to violate the fundamental rights.
http://www.india.com/news/india/darul-uloom-deoband-slams-supreme-court-377-verdict-says-islam-forbids-homosexuality-3277424/
--------
Islam and the holy Quran stresses to save human lives, serve humanity: speakers
SEPTEMBER 7, 2018
Speakers at Humanitarian Service Awards 2018 referring to the Islamic teachings and Quranic verses, stressed saving human lives and serving humanity.
They expressed these views while addressing the Humanitarian Service Awards 2018, Expo, Conference, Exhibition & Round Table Policy Dialogue held on Thursday.
It was participated in by a number of national and international organisations including National Disaster Management Authority (NDMA), National Institute of Disaster Management (NIDM), Pakistan Red Crescent Society (PRCS), National Bank of Pakistan, Pakistan Biological Safety Association, Akhuwat Foundation, National Rural Support Programme, Kaus-e-Kazah Welfare Organisation, Network for Human & Social Development (NHSD), Pakistan Centre for Philanthropy, Punjab Emergency Services Rescue 1122, Pakistan Poultry Association, Saylani Welfare Trust, Hashoo Foundation, Fire & Safety, Government Vocational Training Institute Narowal, Liger Security (Private) Limited, Fire Protection Association of Pakistan, Social Welfare Society of Chakwal, Federal Directorate of Education, Poverty Eradication Initiative, National Book Foundation, Department of Special Education, Kuchlak Welfare Education Society Balochistan, Jubilee Life Insurance, Zulqarnain Fire & Safety, Progressive Education Network, Silver Line Education System Bhakkar, Ghais Welfare & Educational Institute, Fazilia Trust Pakistan, Capital Development Authority Islamabad, Madina Institute and many other philanthropy, humanitarian, educational, welfare and other organisations.
NIDM and NDMA was represented by Colonel (r) Nadeem Ahmed and Bushra Hasaan. Both the representatives actively contributed in all sessions in a meaningful manner.
This fabulous event was organised jointly by NHSD and Liger Security. Inauguration session held in the morning was participated by many leading figures from around the country. The session was opened by Syed Muhammad Ayub Shah from NIDM.
In his opening address, Syed Muhammad Ayub talked about the leading principles of Islam guiding humanity to save lives and serving people at large without discrimination. He referred to the Quranic verse stating, "The one who saved a single life saved humanity," and "The best amongst you is the one who is beneficial for the people."
He further expressed that this recognition and honouring of the people who are serving humanity is but contributing to the cause in a learned manner making this most honourable undertaking and prime cause sustainable and progressive with lasting impact on future generations to come.
The NIDM representative expressed hope that such events and such undertakings will keep going further and will attract more such contributors in days to come. He praised organisers specially Dr Fauzia Mughees and Major Khalid Hussain for organising such a wonderful event. He also thanked all participants for whole hearted participation and contributions.
Earlier, NHSD Executive Coordinator Dr Fauzia Moghees expressed her gratitude to the participants and contributors and highlighted the importance of the event in going a long way. She expressed hopes of forming linkages for development and humanitarian service.
The event was also attended by volunteers of PRCS and other national organisations. The expo part of the event showcased contributions by all participating organisations.
https://dailytimes.com.pk/294097/islam-and-the-holy-quran-stresses-to-save-human-lives-serve-humanity-speakers/
--------
Afghan Policeman Kills 8 Fellow Officers, Burns Their Bodies before Joining Taliban Militants
Sep 6, 2018
An Afghan policeman has killed and burned the bodies of eight fellow officers before taking their weapons to join the Taliban militants.
The insider attack took place in Takhar province, north-eastern Afghanistan, on Thursday morning, provincial police spokesman Khalil Asir said.
The policeman, he said, had opened fire on his colleagues sleeping in a checkpoint in Khwaja Ghar district, and then set their bodies on fire.
The spokesman said the attacker was apparently linked to the Taliban as he took the dead fellows' weapons and fled to join the militants.
The attack came a few days after a similar incident, in which an Afghan policeman killed an American soldier in Logar province, east of Afghanistan, increasing the number of US troopers killed in insider attacks in Afghanistan this year to two.
Forty-seven insider attacks were carried out from December 2017 to May 2018 in various parts of the war-torn country, leading to the deaths and injuries of numerous Afghan police forces.
A Pentagon report released in June shows the casualties of the so-called "green-on-green" (Afghan forces attacking fellow Afghan officers) and "green-on-blue" (Afghan forces attacking US troopers) attacks have increased by 50 percent.
Overall, 3,555 US-led troops, including 2,414 American soldiers, have been killed since the US war on Afghanistan began in 2001 following the 9/11 terrorist attacks, according to iCasualties website.
The US invaded Afghanistan in 2001 with the declared aim of toppling the Taliban. The war removed the militant group from power but some 17 years on the Taliban are still active in two-thirds of the country and involved in widespread militancy, killing thousands of civilians as well as Afghan and US forces despite the presence of foreign troops.
Last year, the US added thousands of additional troops to Afghanistan. Washington claims the American troops are deployed to train Afghan forces and conduct counter-terrorist missions against militant groups.
https://www.presstv.com/Detail/2018/09/06/573350/Afghanistan-insider-attack
--------
Details of last encounter between Baghdadi and jailed ISIS commander emerge
6 September 2018
Details concerning the audio recording released recently by Abu Bakr al-Baghdadi, leader of the terrorist organization, a year after his disappearance, have emerged from a jailed ISIS commander. The statement issued by Ismail al-Ithawi, Minister of Ifta and member of the Shura council of ISIS, revealed that al-Baghdadi is trying to bring together the remnants of the organization and regain the sympathy of the fugitive elements in the face of the divisions threatening ISIS.
The Mufti of the terrorist organization dismissed the idea that al-Baghdadi might have included some encrypted messages or specific instructions to the sleeping cells of the organization, in his recent audio.
This information was revealed in the coming new episode of "The death industry" which airs on Al Arabiya news channel program, where reporter Majid Hamid met with jailed Ismail al-Ithawi, who was captured in a joint operation coordinated between the Iraqi intelligence, the US-led International coalition and the Turkish security apparatus.
Ithawi provided new information on the health and psychological state of Baghdadi in the final stages before the fall of Syria's Raqqa.
He said that he had met him for the last time in a deserted area near the city of Mayadeen. The meeting was limited to senior leaders and Ithawi noted at the time that al-Baghdadi was not wounded, contrary to what was rumored.
The ISIS commander added that Baghdadi was nevertheless in a deteriorating health condition, looking thin and took many medicines during the meeting, especially for diabetes and blood pressure.
Ithawi noted that Baghdadi's beard seemed very white and he couldn't decide whether it was a disguise or the result of nervous and physical pressure.
The jailed ISISI figure said that what was surprising to him, was al-Baghdadi asking him during this meeting, on the details of the plan to develop the educational curriculum in the schools run by ISIS, despite the military collapse of the terrorist group.
In the interview, Ithawi revealed other information regarding the close circle around al-Baghdadi and the potential candidate who might succeed him.
https://english.alarabiya.net/en/News/middle-east/2018/09/06/Details-of-last-encounter-between-Baghdadi-and-jailed-ISIS-commander-emerge.html
--------
Yemenis in south rap economic woes rooted in Saudi war
Sep 6, 2018
Forces loyal to former Yemeni president Abd Rabbuh Mansur Hadi have clashed with people protesting against economic woes and the brutal Saudi war on the impoverished country, killing one demonstrator.
For a third consecutive day, Yemenis on Wednesday took to the streets of the southern provinces of Hadarmaut and Aden, which are controlled by pro-Hadi forces.
The demonstrators voiced anger at the worsening economic situation in Yemen, including rising prices and the collapse of the national currency.
They also chanted slogans against Saudi Arabia and the UAE, which have been leading an offensive, code-named Operation Decisive Storm, on Yemen since March 2015 in an attempt to reinstall Hadi, a staunch ally of Riyadh, and crush the Houthi Ansarullah movement.
Hadi had resigned as Yemen's president and fled to Riyadh before the launch of the Saudi-led campaign.
The protests, however, turned ugly as pro-Hadi forces opened fire on the protesters to disperse them, killing one of them in the city of Mukalla in Hadarmaut.
Yemen's southern areas—which are controlled by Saudi-backed officials of the former Yemeni government—have been the scene of protests over the past days, with the demonstrators calling for a rise in their salaries.
Some chanted, "Pay our salaries in dollars like you take yours in dollars," a reference to the self-proclaimed officials living abroad amid a domestic currency crisis.
After demonstrations paralyzed Aden a day earlier, Hadi's self pro-claimed government ordered a package of economic measures, but it failed to satisfy the protesters.
The ex-president then headed to the US earlier this week for "medical treatment."
The abrupt visit to Washington comes ahead of a new session of peace talks between Yemen's warring sides in Geneva, Switzerland.
The broader state affairs are being run by Yemen's Houthi Ansarullah movement from the capital, Sana'a, in the absence of an effective government.
The movement, backed by allied forces, is also defending the country against the Saudi-led aggression.
UN envoy hopeful about upcoming talks
Separately on Wednesday, the United Nations special envoy for Yemen voiced confidence in the planned negotiations despite a delay as the delegation representing the Houthis remains stranded at the Sana'a airport.
Speaking at a press conference in Geneva, where the peace talks are expected to be held, Martin Griffiths said that delays are common for discussion on Yemen.
"If you look back at previous negotiations on Yemen, there's always been a delay to begin. I don't take it very seriously. We'll make it happen, we're finalizing arrangements," he said.
Griffiths also noted that "formal consultations" with the representatives of the Hadi administration started on Wednesday night.
"So we're not going to waste time. And we're looking forward to getting our friends from Sana'a here and participating fully in the consultations. I know they want to do it. I've spent a lot of time talking to them and their leaders, and I know they want to be here. And we're going to make sure they can come here and do that," he said.
The remarks came after Yemen's al-Masirah television network reported that the Houthi representatives had been stranded at the Sana'a airport unable to "secure authorization" from the Saudi- led coalition for a plane to transport its delegation and injured fighters.
Houthi spokesman Mohammed Abdulsalam tweeted on Tuesday that the UN had "made promises on facilitating the transport of the wounded... abroad," but had stalled the process.
Elsewhere in his comments, the UN envoy said that the Geneva talks offered a "flickering signal of hope" to the people of Yemen after years of conflict gripping the Arabian Peninsula country.
The last round of Yemen peace talks collapsed in 2016 despite more than three months of negotiations in Kuwait.
Houthis: No talks in Geneva until UN meets our demands
However, the Houthis on Thursday slammed the UN for failing to meet the three conditions they had previously agreed.
Hameed Assem, a member of the Houthi delegation, said Ansarullah's representatives are "ready" to travel to Geneva when those conditions are met.
The conditions include the transport of wounded Ansarullah fighter to Oman, the repatriation of the fighter who have already received treatment there and a guarantee that the Houthi delegation would be allowed to return to Sana'a after the talks.
Following Houthis' announcement, Yemeni government delegation in Geneva reacted by saying that Houthis had 24 hours to get to the Swiss city. The delegation added that if Houthis failed to meet the deadline, it would also leave Geneva.
'Saudis not after peace'
University lecturer Colin Cavell told Press TV that the Riyadh regime does not want peace in Yemen and is preventing the Houthi delegation from attending the Geneva talks.
"There [are] two parties to a conflict, if they want peace they get together and talk. If they don't want peace then they don't get together. What is happening here is the corrupt Saudi regime does not want the Yemeni people to have a delegation in Geneva to discuss peace. Why? because the Saudi regime does not want peace," he said.
"They are … trying to retain Western hegemony in the Arabian Peninsula and they want to destroy the Houthi movement, they want to destroy the freedom movement of the Yemeni people and they will not let their delegation come to Geneva – why - because simply they do not want peace and the entire world should know that the Saudis started this war, they are continuing this war and they do not want war to end," he added.
Houthis conduct retaliatory attacks
On Thursday, reports said the Yemeni army and its allied Houthi fighters had launched a drone attack on the Abha airport in Saudi Arabia's southwestern Asir region.
The Yemeni unmanned combat aerial vehicle was of Qasef-1 (Striker-1) type.
The strike was conducted in retaliation for the Saudi Arabia's deadly military campaign on Yemen.
Additionally, the Yemeni army's air defense system managed to shoot down an Apache helicopter belonging to the Saudi-led coalition in Hudaydah Province.
The Saudi aggression initially consisted of a bombing campaign, but was later coupled with a naval blockade and the deployment of ground forces into Yemen.
The imposed war, however, has so far failed to achieve its goals, thanks to stiff resistance from Yemeni troops and allied Houthi fighters.
Several Western countries have been supplying Saudi Arabia with advanced weapons and military equipment.
https://www.presstv.com/Detail/2018/09/06/573326/Yemen-Saudi-Arabia-Geneva
--------
India
Ulema, Hindu Mahasabha Fume At SC Verdict on Section 377
Sep 6, 2018
Muzaffarnagar: Hours after Supreme Court on Thursday decriminalised gay sex in India, Muslim clerics and Hindu outfits joined the cause against the verdict. While Deoband-based clerics termed it against Islam and Sharia laws, Hindu Mahasabha declared it a sinister campaign to "destroy Indian ethos and values".
Soon after the apex court passed the verdict, Deoband clerics issued a statement on homosexuals. Maulana Salim Qasmi, vicechancellor of a seminary in Deoband said, "God provided a system for increasing the population of humanity, a relationship between husband and wife, for all communities on earth. Any other kind of sexual relationship is forbidden and illegal.
Homosexuality is dirty, filthy and against nature. No right-thinking person will accept this kind of relationship. Supreme Court has the right to pass orders, and it is up to people to decide whether they want to have this kind of relationship, but Islam certainly does not permit it."
Hindu organisations have also expressed negative views on homosexuality after the verdict. Uttar Pradesh president of Akhil Bharatiya Hindu Mahasabha, Yogendra Kumar Verma said, "It is a conspiracy to destroy Hindu culture and all the values important for us. We should not cross limits and accept what is unnatural. God has created men and women for each other.
Homosexuality, whether between men or between women should be considered a crime."
https://timesofindia.indiatimes.com/city/meerut/ulemas-hindu-mahasabha-fume-at-sc-verdict-on-section-377/articleshow/65710964.cms
--------
Section 377: Muslim organisations decry 'degenerate' verdict
Sep 7, 2018
KOZHIKODE: Muslim organizations in Kerala have come out strongly against the Supreme Court order which declared that gay sex is not a criminal activity, saying it will lead widespread moral degeneration.
Sunni Yuvajana Sangham state general secretary Abdul Hameed Faizy Ambalakkadavu said homosexuality is a grave sin in Islam like adultery.
"The city of Sodom attracted the wrath of God for indulging in homosexuality," he said.
Gay sex is unnatural as the sexuality is meant to give pleasure men and women and produce progenies. 'Homosexuality is against nature which cannot be allowed under any circumstances. We fear the Supreme Court order would lead to moral anarchy in the society," said the Sunni leader.
Hussein Saqafi Chullikkode, vice-chancellor of Markazu Saqafathi Sunniyya and scholar in the Kanthapuram faction of Sunnis, said the court order will lead to a situation where no objectionable action would be considered as crime.
"It is assumed that such an order will end discrimination and harassment of the sexual minorities as it will remove stigma attached to them. But this will only lead to increase in crimes because it is the social stigma that prevents many crimes.
Punishment acts as a deterrent to stop further crimes," he said.
Full report at:
https://timesofindia.indiatimes.com/city/kozhikode/section-377-muslim-organisations-decry-degenerate-verdict/articleshow/65713886.cms
--------
Pakistan focussed to undermine India's territorial integrity through terrorism: India at UN
Sep 6, 2018
UNITED NATIONS: Pakistan's focus for decades has been to undermine India's territorial integrity through the "explicit use of terrorism" as a state policy, New Delhi said in a stern response after Islamabad raked up the Kashmir issue at the UN.
Pakistan's Ambassador to the UN Maleeha Lodhi yet again raised the issue of Kashmir while addressing the High Level Forum on the Culture of Peace in the UN General Assembly Wednesday.
She said "foreign occupation and the denial of fundamental rights including the right to self-determination exacerbate the sense of injustice among the occupied and the oppressed".
"Nowhere is this more apparent than in the pain and suffering" of the people in Kashmir and Palestine, she said, citing the recent report on Kashmir issued by former UN High Commissioner for Human Rights Zeid Ra'ad Al Hussein.
Minister in India's Permanent Mission to the UN Srinivas Prasad said that a culture of peace is not just an abstract value or principle to be discussed and extolled in conferences, but needs to be actively built into global relationships between and among nation states.
"It rests on good relations between neighbors and a respect for the territory and the governing systems and principles of other states," he said.
In a stern response, Prasad said it is ironic that Pakistan, "whose focus over the decades has been undermining India's territorial integrity through the explicit use of terrorism as a state policy, has chosen to use this platform, to claim the Indian territory under the guise of a supposed concern for 'justice and self-determination' by quoting a report that not a single member state had asked for or has supported".
He asserted that Jammu and Kashmir is and will remain an integral part of India.
"As a democracy, India has always abided by the choices of the people and will not allow this freedom to be undermined by terrorism and extremism," he said.
Prasad further said that one of India's enduring principles has been 'Vasudheva Kutumbakam' or the concept that 'the world is one family'.
Quoting Mahatma Gandhi, he said a "non-violent revolution is not a programme of seizure of power. It is a programme of transformation of relationships".
"From the Vedic age in the distant past to the great teachers like Mahavira and Buddha to Gandhiji, India's message has always been about the need for a Culture of Peace. It is, may be, this heritage (of a Culture of Peace) that has made India home to different cultures and religions," Prasad said.
He said India is the birthplace of Lord Buddha as well as home to the second-largest Muslim community in the world.
Full report at:
https://timesofindia.indiatimes.com/world/pakistan/pakistan-focussed-to-undermine-indias-territorial-integrity-through-terrorism-india-at-un/articleshow/65697177.cms
--------
Days after Hizbul Mujahideen swap, Vaid out as Jammu & Kashmir DGP
Sep 7, 2018
J&K police chief SP Vaid was removed late on Thursday and posted as transport commissioner. Dilbagh Singh, DG of prisons, was directed to hold the charge additionally, an official order said. The reshuffle comes days after arrested relatives of Hizbul Mujahideen terrorists were set free to secure the release of kidnapped family members of policemen.
https://timesofindia.indiatimes.com/india/days-after-hizbul-mujahideen-swap-vaid-out-as-jammu-kashmir-dgp/articleshow/65713606.cms
--------
Muslim leaders meet Gurugram deputy commissioner over mosque loudspeaker row
Sep 07, 2018
A group of Muslims met deputy commissioner Vinay Pratap Singh on Thursday, police said a day after a group of Hindus from the area had approached the police to protest against the use of loud speakers at a local mosque.
Haji Shehzad Khan, chairman of Muslim Ekta Manch, said that they met the deputy commissioner on Thursday over the issue and also filed a police complaint about a group of Hindus raising slogans outside the mosque on Wednesday night.
Narender Kumar, station house officer of Sector 5 police station, confirmed that he has received the complaint. "We will inquire into the complaint tomorrow (Friday)," he said.
Residents said a group of around 40 men allegedly raised "Jai Shri Ram" slogans outside the mosque in Sheetla Mata Colony, though the police arrived within minutes and dispersed the crowd.
Thirty-nine-year-old MD Mustakeen, the imam of the mosque, said, "I was inside the mosque with my wife and three children. On hearing the voices, I got scared and locked the gate from inside."
Another resident, Shiv Singh (23), said that including him more than 100 residents had gone to the Sector 5 police station to complain against the mosque on Wednesday evening. They also asked the police to seal the place stating that it was "illegal", said BP Singh (52), a resident of the area and one of the complainants.
"As we did not find any solution by 9pm, around 40 of us, on 15 motorcycles, left the police station and came here (at the mosque) and raised a few slogans and went home," Shiv said.
The deputy commissioner did not respond to multiple calls from the Hindustan Times for comment on the matter.
Full report at:
https://www.hindustantimes.com/gurugram/muslim-leaders-meet-gurugram-deputy-commissioner-over-mosque-loudspeaker-row/story-btf2GHxLtlCw4RnPpFMo6K.html
--------
Muslim leaders meet Gurugram deputy commissioner over mosque loudspeaker row
Sep 07, 2018
A group of Muslims met deputy commissioner Vinay Pratap Singh on Thursday, police said a day after a group of Hindus from the area had approached the police to protest against the use of loud speakers at a local mosque.
Haji Shehzad Khan, chairman of Muslim Ekta Manch, said that they met the deputy commissioner on Thursday over the issue and also filed a police complaint about a group of Hindus raising slogans outside the mosque on Wednesday night.
Narender Kumar, station house officer of Sector 5 police station, confirmed that he has received the complaint. "We will inquire into the complaint tomorrow (Friday)," he said.
Residents said a group of around 40 men allegedly raised "Jai Shri Ram" slogans outside the mosque in Sheetla Mata Colony, though the police arrived within minutes and dispersed the crowd.
Thirty-nine-year-old MD Mustakeen, the imam of the mosque, said, "I was inside the mosque with my wife and three children. On hearing the voices, I got scared and locked the gate from inside."
Another resident, Shiv Singh (23), said that including him more than 100 residents had gone to the Sector 5 police station to complain against the mosque on Wednesday evening. They also asked the police to seal the place stating that it was "illegal", said BP Singh (52), a resident of the area and one of the complainants.
"As we did not find any solution by 9pm, around 40 of us, on 15 motorcycles, left the police station and came here (at the mosque) and raised a few slogans and went home," Shiv said.
The deputy commissioner did not respond to multiple calls from the Hindustan Times for comment on the matter.
Full report at:
https://www.hindustantimes.com/gurugram/muslim-leaders-meet-gurugram-deputy-commissioner-over-mosque-loudspeaker-row/story-btf2GHxLtlCw4RnPpFMo6K.html
--------
Stop exporting terror, US-India joint statement tells Pakistan
Sep 7, 2018
NEW DELHI: The first 2+2 India-US dialogue - which saw foreign minister Sushma Swaraj and defence minister Nirmala Sitharaman engaging with their US counterparts Mike Pompeo and Jim Mattis - resulted in a rap on the knuckles for Pakistan.
In a joint statement, the two countries named and called upon Pakistan to ensure its territory wasn't used to launch terror attacks on other countries.
Official sources here described the "reprimand" as one of the important takeaways from the meeting which saw India and the US agreeing to further intensify counter-terror cooperation.
"The ministers denounced any use of terrorist proxies in the region, and in this context, they called on Pakistan to ensure that the territory under its control is not used to launch terrorist attacks on other countries,'' said the joint statement.
Ahead of the 10th anniversary of the 26/11 Mumbai attacks, India and US also called on Pakistan to bring to justice expeditiously the perpetrators of the Mumbai, Pathankot, Uri, and other "cross-border terrorist attacks".
Welcoming the recent designations of Lashkar-e-Taiba terrorists by the US, Swaraj said it underscored the international community's scrutiny over the threat of terrorism emanating from Pakistan, which had affected India and the US alike. "India supports President Trump's South Asia policy. His call for Pakistan to stop its policy of supporting cross-border terrorism finds resonance with us," said Swaraj. Pompeo didn't mention Pakistan in his remarks though.
The two sides welcomed the launch of a bilateral dialogue on designation of terrorists in 2017 which, they said, is strengthening cooperation and action against terrorist groups, including al-Qaida, Islamic State, Lashkar-e-Taiba, Jaish-e-Mohammad, Hizb-ul Mujahideen, the Haqqani Network, Tehrik-i-Taliban Pakistan, DCompany and their affiliates.
The US and India welcomed the expansion of bilateral counter-terrorism cooperation with the ministers announcing their intent to increase information-sharing efforts on known or suspected terrorists and to implement UN Security Council Resolution 2396 on returning foreign terrorist fighters. The two countries are also discussing the possibility of bringing another resolution at the UN for a ban on Jaish-e-Mohammed chief Masood Azhar. It is important though for them to ensure that China drops its opposition to the ban. China has twice earlier blocked a UN ban on Azhar.
Full report at:
https://timesofindia.indiatimes.com/india/stop-exporting-terror-us-india-joint-statement-tells-pakistan/articleshow/65712516.cms
--------
Pakistan's Imran Khan government caves in to first brush with Islamic fundamentalists - and how
Sep 7, 2018
NEW DELHI: New Pakistan PM Imran Khan's government stuck it out for a few days there saying "we will not bow to extremists", but that position didn't last very long and under pressure from Islamic fundamentalists it told an economist to step down from a key economic group, reported Pakistan media.
Why? Because the Princeton University economist Atif Mian is an 'Ahmadi'.
The 'Ahmadi' sect, or the 'Ahmadiyyas', are a highly persecuted Islamic sect in Pakistan. And no matter that Mian is a highly-regarded international economist who could help pull Pakistan out of the financial mess it's in, the fact that he's an Ahmadi means he had to go. Ahmadiyyas are reviled, chiefly by the orthodox Sunni Muslims of Pakistan, because they don't believe that Mohammad is the last prophet sent to guide mankind.
Khan's Pakistan Tehreek-i-Insaf (PTI) government's appointment of Mian+ was opposed by several individuals and groups, including the extreme Islamist group, the Tehreek-i-Labbaik Pakistan (TLP). Yes, the same TLP that brought Islamabad to a standstill last November to protest what it believed was a watering down of the country's stringent blasphemy laws.
It appeared that for Khan and the PTI, economist Mian's faith was a private matter, and that it believed the state should have nothing to do with it, and that it really didn't matter. It's economics they were dealing with, not theology.
The PTI government firmly defended its choice and made strong statements about Pakistan being equally for minorities as it is for the majority groups.
"Should minorities in Pakistan be thrown out? What kind of people say things like this?" wondered Khan's minister of information Fawad Chaudhary at a public event, even as a vicious online campaign targeting Mian for being Ahmadiyya, reported newspaper Dawn earlier this week.
Chaudhry didn't stop there and expressed his scorn even more strongly.
"This is a man who the entire world is saying will receive a Nobel Peace Prize in the next five years. He has been appointed to the economic advisory council, not the Council of Islamic Ideology or something else," said Chaudhry.
"I don't think anyone should have objections (to Mian's appointment), and those who do, they are basically extremists and we will not bow to extremists...Pakistan belongs as much to minorities as it does to the majority," asserted the minister.
Chaudhry even posted a message on Twitter saying Pakistan's founding father Muhammad Ali Jinnah too appointed an Ahmadi, Muhammad Zafarullah Khan, as the country's foreign minister.
"We'll follow the principles of Mr Jinnah not of extremists," tweeted Chaudhry. The government's minister of human rights Shireen Mazari also came out in support and commended Chaudhry. "Exactly. Well put indeed. Time to reclaim space for the Quaid's Pakistan!"
The Princeton academic did get some support from people on social media. But the fundamentalists just wouldn't back down.
Just days later, on Friday, Khan's government capitulated to the extremists.
A PTI senator, Faisal Javed Khan, on Friday morning, tweeted saying Mian has agreed to give up his position on the council.
Even minister Chaudhry, who mere days earlier, vociferously supported a pluralistic Pakistan, appeared to have had a huge change of heart going by his tweets Friday.
In fact, Chaudhry tweeted (in Urdu) - as translated by Dawn - even referring specifically to Mian's faith.
He said that Prime Minister Khan and his cabinet believe that the ideal state is Madina and hold the Prophet Muhammad in high esteem.
Full report at:
The capitulation was complete. https://timesofindia.indiatimes.com/india/pakistans-imran-khan-government-caves-in-to-first-brush-with-islamic-fundamentalists-and-how/articleshow/65717946.cms
--------
Pakistan
India, US ask Pakistan to act against terror emanating from its soil
Sep 6, 2018
NEW DELHI: India and the US on Thursday asked Pakistan to ensure that its territory is not used to launch terror attacks and expeditiously bring to justice the perpetrators of cross-border terror strikes, including those on Mumbai, Pathankot and Uri.
The stern warning to Pakistan came after India and the US held their first 2+2 dialogue here during which external affairs minister Sushma Swaraj and defence minister Nirmala Sitharaman held wide-ranging deliberations with US secretary of state Michael R Pompeo and defence secretary James Mattis.
"The ministers announced their intent to increase information-sharing efforts on known or suspected terrorists and to implement UN Security Council Resolution 2396 on returning foreign terrorist fighters," a joint statement issued after the talks said.
"The ministers denounced any use of terrorist proxies in the region, and in this context, they called on Pakistan to ensure that the territory under its control is not used to launch terrorist attacks on other countries," it said.
Ahead of the 10th anniversary of the 2008 Mumbai attack, they also called on Pakistan to expeditiously bring to justice the perpetrators of the Mumbai, Pathankot (2016), Uri (2016), and other cross-border terrorist attacks, the statement said.
Addressing a joint press conference, Sushma Swaraj said the Indo-US counter-terrorism cooperation has acquired a new "qualitative edge and purpose".
"We welcomed the recent designations of Lashkar-e-Taiba terrorists by the United States. They underscore the international community's scrutiny over the threat of terrorism emanating from Pakistan, which has affected India and the United States alike.
"In the 10th anniversary of the 26/11 attacks, we recognised the importance of justice and retribution for the masterminds behind this terrorist attack," she said.
Sitharaman, in her remarks, said India and the US were committed to work together to combat the "persistent threat of terrorism" and other shared security challenges.
The ministers committed to enhance their ongoing cooperation in multilateral fora such as the UN and Financial Action Task Force (FATF), and reaffirmed their support for a Comprehensive Convention on International Terrorism that will advance and strengthen the framework for global cooperation and reinforce the message that no cause or grievance justifies terrorism, the joint statement said.
"The ministers welcomed the launch of a bilateral dialogue on designation of terrorists in 2017, which is strengthening cooperation and action against terrorist groups, including al-Qaida, ISIS, Lashkar-e-Taiba, Jaish-e-Mohammad, Hizb-ul Mujahideen, the Haqqani Network, Tehrik-i-Taliban Pakistan, D-Company, and their affiliates," it said.
The two sides further reaffirmed their commitment to ongoing and future cooperation to ensure a stable cyberspace environment and to prevent cyber attacks.
Swaraj said India recognises the value of the Terrorists Designations Dialogue established last year as well as other mechanisms to promote cooperation in counter-terrorism and homeland security.
"We also discussed the situation in South Asia in some detail. India supports President Trump's South Asia Policy. His call for Pakistan to stop its policy of supporting cross-border terrorism finds resonance with us," she said.
Swaraj said the efforts by India and the US in promoting an Afghan-led, Afghan-owned and Afghan government-controlled reconciliation process were also discussed.
https://timesofindia.indiatimes.com/world/pakistan/india-us-ask-pakistan-to-act-against-terror-emanating-from-its-soil/articleshow/65706706.cms
--------
Imran Khan likely to go soft on religious right in Pakistan
By VIVEK KATJU
SEPTEMBER 6, 2018
In his victory speech after the July 25 Pakistan national elections, Prime Minister Imran Khan said, "When I came into politics, I wanted Pakistan to become the kind of country that our leader Muhammad Ali Jinnah wanted." If it's his sincere intent to drive Pakistan toward its founder's ideals, he has to ask himself some hard questions.
Would Jinnah have wanted religious groups and parties to develop the social power, clout, political influence and reach that they possess in contemporary Pakistan? Would Jinnah have bent over backward to accommodate, if not actively promote, sharper, exclusionary and puritanical interpretations of the Islamic faith as all Pakistani leaders after him have done?
There is no indication that Khan is willing to pose these difficult questions. His government's response to the Tehreek-e-Labbaik Pakistan (TLP) protest march against far-right-wing Dutch member of Parliament Geert Wilder's intention to hold a cartoon competition on the Holy Prophet of Islam is a defining point.
Wilder's proposed cartoon competition was provocative and insensitive. There is a conviction in many parts of the world that freedom of speech cannot be stretched to the extent that it offends deeply held religious convictions or revered religious figures.
Thus a feeling of outrage among many Pakistani Muslims and the government's condemnation of Wilder's decision were not unnatural. It was also appropriate that Foreign Minister Shah Mehmood Qureshi conveyed his country's feelings to his Dutch counterpart and asked that the competition be called off. In the end, Wilder received death threats and abandoned the competition.
What is questionable is the manner in which Imran Khan responded to TLP leader Khadim Hussain Rizvi's mobilization of street power. Certainly, Muhammad Ali Jinnah, Pakistan's founder, would not have preferred that the matter be agitated against even though he would have been in sympathy with the demand of canceling the cartoon competition.
Jinnah would also have been alarmed at people like Rizvi's participation in public life and the political support coming their way. In the July National Assembly election, all of the religious parties together secured more than 5.5 million votes, representing a 9.5% vote share. An analysis of the vote is instructive, for it reveals a significant trend in Pakistan's religious politics.
The traditional Pakistani religious parties, Jamaat-e-Islami (JI) and the Jamiat Ulema-e Islam of Maulana Fazlul Rehman, went into coalitions with other religious parties in the Muttahida Majlis-e-Amal (MMA) – a political alliance comprising conservative, Islamist and religious parties. They secured around 2.5 million votes and 12 seats in the National Assembly – a significant decline from the 59 seats they had won in 2002. However, those elections were during the rule of military dictator General Pervez Musharraf when the traditional secular parties were on the ropes. Unlike the decline of the MMA coalition parties, the TLP's electoral performance was impressive, enabling it to become the country's fifth-largest party.
Rizvi had mobilized Muslims to support Mumtaz Qadri, the guard who had murdered the governor of Punjab province, Salmaan Taseer, for publicly showing sympathy to a Christian woman falsely accused of blaspheming the Prophet Muhammad. Qadri was hanged and his grave is now a hallowed place for Rizvi and his followers. Rizvi showed his strength last year when his followers marched in thousands in support of the assertion that Muhammad is the final Prophet of Allah.
That is a basic tenet of Islam. Rizvi's followers camped across an important arterial junction of the capital, throwing its life completely out of gear. The reason for Rizvi's action was a change in the wording of the oath affirming the final Prophethood of Muhammad. The state caved in. The old formulation was restored and the concerned minister resigned. Significantly, the army stood as a guarantor of the Rizvi-government agreement.
The TLP contested 178 National Assembly seats; it did not win any but got more than 2.2 million votes. According to one estimate, many voters who had formerly supported the Pakistan Muslim League (Nawaz) switched loyalties and favored the TLP. Thus it made a major impact on the electoral fortunes of the PML-N. While it remains to be seen if the TLP will be able to build on the political support it has received, what is sure is that it now has substantial street power, and Imran Khan is unlikely to do anything to curb it.
The July election also witnessed Jamaat-ud-Dawa leader Hafiz Saeed's participation. His Milli Muslim League was refused registration by the Pakistan Election Commission, so his followers contested through the Allah-o-Akbar Tehreek. It put up 265 candidates but failed to win any seat; it secured fewer than 200,000 votes in all. This shows that he is unlikely to be an electoral factor in Pakistan. However, his true constituency lies in the Pakistani establishment, and that is intact. Imran Khan has given no indication that he would press for action in keeping with the United Nations that designated Saeed as a global terrorist.
Conceding that electoral influence of extremist groups may not become critical, Zahid Hussain, a well-known Pakistani columnist, warned after the elections that "allowing such groups to operate freely and participate in elections could be disastrous." Wondering how Imran Khan's party would deal with these parties and groups, he said, "Given its soft stance towards the religious right, fears are that such groups may get greater space."
Full report at:
http://www.atimes.com/imran-khan-likely-to-go-soft-on-religious-right-in-pakistan/
--------
Govt asks economist Atif Mian to step down from Economic Advisory Council
Fahad Chaudhry
September 07, 2018
The Pakistan Tehreek-i-Insaf (PTI) government has asked Princeton University economist Atif R. Mian to step down from the Prime Minister Imran Khan-led Economic Advisory Council (EAC), PTI Senator Faisal Javed Khan announced on Friday.
The decision follows mounting pressure from religiopolitical parties against the appointment of Dr Mian, who is an Ahmadi.
According to a tweet by Senator Javed, Mian has agreed to give up his position on the council. A replacement will be announced later, he added.
Minister of Information Fawad Chaudhary later confirmed the development, saying the government has decided to withdraw the nomination of Dr Mian from the EAC because it wants to avoid division.
"The government wants to move forward alongside scholars and all social groups, and it is inappropriate if a single nomination creates an impression to the contrary," he tweeted.
In a second tweet, Chaudhry said the ideal state, according to Prime Minister Khan, is of Madina and that the premier and members of his cabinet hold Prophet Muhammad (PBUH) in high esteem.
"Khatm-i-Nabuwwat [belief in the finality of the prophethood] is a part of our faith and the recent success achieved by the government in the matter of blasphemous sketches is reflective of the same connection," he wrote.
The appointment of Dr Mian of Princeton University (Department of Member Economics and Woodrow Wilson School of Public Policy) to the 18-member EAC set up to advise the government on economic policy was opposed by some individuals and groups, including Tehreek-i-Labbaik Pakistan (TLP), who objected to his Ahmadi faith.
The news of his removal from the body comes as a surprise since the PTI government had only three days ago defended the academic's nomination, saying in categorical terms that it will "not bow to extremists".
"Pakistan belongs as much to minorities as it does to the majority," Information Minister Chaudhary had told a press conference in Islamabad, amidst a vicious online campaign targeting Dr Mian for his Ahmadiyya faith.
Chaudhry had taken to Twitter to recall that "Quaid e Azam Mohammad Ali Jinnah appointed Sir Zafar Ullah [also an Ahmadi] as Foreign minister of Pakistan; we'll follow [the] principles of Mr Jinnah, not of extremists."
His thoughts were echoed by Minister of Human Rights Shireen Mazari, who tweeted: "Exactly. Well put indeed. Time to reclaim space for the Quaid's Pakistan!".
The first meeting of the recently reconstituted EAC was presided over by Prime Minister Imran Khan on Thursday, but it could not be attended by three international economists of Pakistani origin, including Dr Mian, because of technical reasons.
"They could not make it because our web-link was down," an official told Dawn.
The three members were Dr Atif R. Mian of Princeton University and Woodrow Wilson School of Public Policy, Dr Asim ljaz Khawaja, Sumitomo-FASID professor of Member International Finance and Development at the Harvard Kennedy School, and Dr lmran Rasul, professor of Economics at University College, London.
Smear campaign
A social media smear campaign had erupted against the economist's appointment, with many calling for his removal.
A call-to-attention notice had also been submitted in the Senate by opposition parties against Mian's inclusion in the EAC. The notice bore the signatures of the PML-N, Muttahida Majlis-i-Amal and the Pakhtunkhwa Milli Awami Party members.
No member of the PPP had signed the document, with the party making it clear that it would not be part of a witch-hunt based on someone's faith.
Full report at:
https://www.dawn.com/news/1431495/govt-asks-economist-atif-mian-to-step-down-from-economic-advisory-council
--------
Senate panel airs reservations over Trump's South Asia policy
Ikram Junaidi
September 07, 2018
ISLAMABAD: Members of the Senate Foreign Affairs Committee have expressed serious reservations over President Donald Trump's South Asia policy, which they said is geared at Pakistan's expense to promoting India as a counterbalance to Chinese influence in the region.
They also expressed their concern over Indian activities in Afghanistan, which they said were not in the best interests of Pakistan.
The in-camera meeting, which was held at Parliament House, was chaired by Senator Mushahid Hussain Sayed and attended by Senators Mohammad Javed Abbasi, Asif Kirmani, Nuzhat Sadiq, Asad Junejo, Rehman Malik, Sherry Rehman, Anwarul Haq Kakar and Sitara Ayaz.
According to a statement issued from the Senate Secretariat, Foreign Minister Makhdoom Shah Mehmood Qureshi, along with the foreign secretary and his team, gave a two-and-a-half-hour briefing to the committee on various issues ranging from the visit of the United States Secretary of State Mike Pompeo, to the meetings with the Iranian foreign minister. The briefing also touched on the important matters of the Financial Action Task Force, Pakistan's relations with the Muslim world, the China-Pakistan Economic Corridor (CPEC), Afghanistan and India.
Mr Qureshi said that the CPEC was a key national project formed with overarching consensus and that the government was committed to taking it forward. He also said that he would be visiting Afghanistan soon and next week, foreign ministers of China and Turkey were scheduled to visit Pakistan.
He said that he would be looking for guidance from the foreign affairs committee to help him formulate policy, and promised to take the lead from parliament and the committee.
Considering the meeting was held on the Defence Day of Pakistan, the members also offered Fateha prayers for the many brave soldiers who have, over the years, laid down their lives for the nation and its defence. Senator Mushahid said that the entire nation saluted the martyrs who gave their precious lives to defend the country. The members also offered Fateha for Syed Ahmad Kirmani, father of Asif Kirmani, who was a distinguished leader of the Pakistan Movement.
Full report at:
https://www.dawn.com/news/1431468/senate-panel-airs-reservations-over-trumps-south-asia-policy
--------
Senior PTI leaders planning to seek acquittal in terrorism cases
Malik Asad
September 07, 2018
ISLAMABAD: The senior leadership of the ruling PTI is planning to move an application seeking acquittal in three cases registered against them under terrorism charges for 'inciting' violence during the 2014 sit-in in Islamabad.
Ali Bukhari, the counsel for the PTI leaders including President-elect Dr Arif Alvi, told Dawn that the previous government had registered baseless cases against the party leadership and he was going to file an application seeking their acquittal.
The capital police booked Dr Alvi, PTI Chairman Imran Khan, Asad Umar, Shah Mehmood Qureshi, Shafqat Mehmood and Raja Khurram Nawaz on the charge of inciting violence during the sit-in. The cases were registered against them under various sections of Pakistan Penal Code (PPC) and the Anti-Terrorism Act (ATA). The ATC will resume proceedings on Sept 11.
Mr Bukhari said he would file the application under section 265-K of the Criminal Procedure Code (CrPC) seeking acquittal.
Dr Alvi can avail constitutional immunity to avoid the trial proceeding. His counsel, Ali Bukhari, is also of the view that being the president it was not possible for his client to appear before the court on each and every date of proceeding.
According to Article 248(2) of the Constitution, "No criminal proceeding whatsoever shall be instituted or continued against the President or a Governor in any court during term of office."
But about seeking immunity, the president-elect tweeted on Thursday: "Aw Come on. I don't intend to. The accused in this case are also my PM @ImranKhanPTI and Ministers @Shafqat_Mahmood @Asad Umar and @SMQureshiPTI. How can I seek immunity? Will consult my lawyers."
His lawyer was of the opinion that the president should not appear before the court in criminal proceedings.
Another PTI lawyer, Faisal Hussain Chaudhry, said Dr Alvi was a respected and honest person and would get better advice when he would consult his lawyers.
Mr Chaudhry said: "In my opinion constitutional immunity is given to offices not to individuals in order to ensure dignity and prestige attached with the most esteemed offices of the state."
Mr Chaudhry is also representing PTI workers who were booked in the cases.
As per the prosecution, the sit-in protest was not peaceful and the PTI leaders had approached the court for bail after a period of three years. The prosecution admitted that the police should have arrested them earlier, adding the suspects were educated people but had violated the Constitution and incited people to topple the government.
Three people were killed, 26 others injured while 60 were arrested, the prosecution said, adding it had submitted to the court 65 photos, sticks, cutters etc., to establish its case.
On August 31, 2014, the PTI and Pakistan Awami Tehreek (PAT) workers marched towards the Parliament House and Prime Minister House and clashed with the police at the Constitution Avenue.
Full report at:
https://www.dawn.com/news/1431379/senior-pti-leaders-planning-to-seek-acquittal-in-terrorism-cases
--------
Fazl considers PTI govt 'a sham', demands CEC's resignation
Sep 07, 2018
PESHAWAR: Jamiat Ulema-e Islam-Fazl (JUI-F) chief Fazlur Rehman on Thursday called the newly-sworn Pakistan Tehreek-e-Insaf (PTI) government "a sham" and demanded resignation from the chief election commissioner over alleged rigging in polls.
Addressing a press conference in Peshawar, the JUI-F leader said that all political parties had reservations over the general election.
"Parties have not accepted the result of the polls. There is still time for the Election Commission to accept its failure and the chief election commissioner to tender his resignation," Rehman said.
The JUI-F leader added that Muttahida Majlis-e-Amal (MMA), a coalition of Islamist, far-right political parties, will soon begin campaigning to raise public awareness on the issue.
"The present government is a sham, the prime minister and the chief ministers are a sham," Rehman told the media.
Fazlur Rahman condemned the PTI government for being unable to defend the country.
"The present government does not have diplomatic manners. The government has been handed over to the ineligible lot. The country needs to be saved now. We are ready to sacrifice everything for national freedom," he said.
"The country's armed forces are fully capable of defending the motherland. We pay tribute to the armed forces; the nation stands united with them," said Rehman.
Talking about the recently held presidential election, he revealed that the opposition parties were ready to oppose PTI, however, the Pakistan People's Party (PPP) refused to vote for Shehbaz Sharif.
Full report at:
https://www.pakistantoday.com.pk/2018/09/06/fazlur-rehman-considers-pti-government-a-sham/
--------
Relations between Pakistan, Uzbekistan to be further strengthened during PTI tenure: Rasheed
September 7, 2018
Naveed Ahmad Khan
Ambassador of Uzbekistan to Pakistan Furkat Sidikov hosted a grand reception to mark the 27th Independence Day of his country at a local hotel in Islamabad.
Federal Minister for Railways Sheikh Rasheed Ahmed was the chief guest while Noor-Ul-Haq Qadri, Federal Minister of Religious Affairs and Inter-faith Harmony, Dean of the Diplomatic Corps and Ambassador of Turkmenistan Atadjan Movlamov and former National Security Adviser Lt Gen (retd) Nasser Khan Janjua were the participants of the reception.
The reception was a well-attended affair with many senior diplomats and Pakistanis from different walks of life attending the function to congratulate him and members of his embassy. Concurrently with the reception an exhibition of photographs of famous Muslim scantiest
Federal Minister for Railways Sheikh Rasheed Ahmed has said Uzbekistan and Pakistan are great friends and these relations will further be strengthened during the tenure of PTI government. The Federal Minister expressed these views while speaking on the occasion of 27th anniversary of Independence Day of Uzbekistan.
The federal minister further said, Uzbekistan is very important country in the region and Pakistan attached huge importance to its relations with Uzbekistan. He hoped relations with Uzbekistan would grow further in the coming days also.
Earlier the Ambassador of Uzbekistan Furqat Sidiqov addressed the gathering. In his remarks he said Pakistan was among the first countries to recognize Uzbekistan's independence.
He said, People of Uzbekistan and Pakistan have deep-rooted relations and share a common culture, traditions, history and religion
Evolving relations in cultural and humanitarian sphere are of great significance in strengthening of Uzbek-Pakistani cooperation. "Uzbekistan-Pakistan" Community has been successfully acting since 1991.
He said, in 2016 Pak-Uzbek Forum was established in Pakistan by group of prominent people in Pakistan, including business, academic and artistic communities with the support Uzbekistan and Pakistan relations..
Representatives of science, culture and art of the two countries regularly participate in scientific conferences, festivals and other events. In particular, the Pakistani artists are traditional participants of the International Music Festival "Sharq taronalari" in Samarkand. Zaheerud Din Baber, founder of the Mughal dynasty in subcontinent was from Uzbekistan and from the descendent of Amir Taimoor who is the national hero of Uzbekistan. Zaheerud Din Baber by establishing Mughal dynasty in the subcontinent, he made first the foundation of Pakistan which is a great contribution from Uzbekistan to Pakistan. Islam to subcontinent came through Central Asia and especially from Uzbekistan that is the real strong bond between the two nations and the two countries. Uzbekistan is a land locked country and could be benefited by the Gawadar port and economic corridor which could be extended to Tashkent. Uzbek is a great nation with a great history and has very special relations with Pakistan.
Full report at:
https://pakobserver.net/relations-between-pakistan-uzbekistan-to-be-further-strengthened-during-pti-tenure-rasheed/
--------
South Asia
ICC says it has jurisdiction over Myanmar crimes against Rohingya
Sep 6, 2018
The International Criminal Court says it has jurisdiction to probe the forced deportations of Rohingya Muslims from Myanmar to neighboring Bangladesh as a possible crime against humanity.
The Hague-based tribunal said in a statement on Thursday that the ICC's "pre-trial chamber... decided by majority the court may exercise jurisdiction over the alleged deportations of the Rohingya people from Myanmar to Bangladesh."
A three-judge panel said in a written summary of its decision that "the Court has jurisdiction over the crime against humanity of deportation allegedly committed against members of the Rohingya people."
"The court may also exercise its jurisdiction with regard to any other crime set out in article 5 of the statute, such as the crimes against humanity of persecution and/or other inhumane acts."
Although Myanmar is not a member of the court, Bangladesh is and the cross-border nature of deportation is enough basis for jurisdiction, the court said.
"The reason is that an element of this crime - the crossing of a border - took place on the territory of a State party (Bangladesh)."
Prosecutors had asked judges for an advisory opinion on whether such actions could fall under the tribunal's jurisdiction. They have not launched any formal case related to alleged deportations from Myanmar.
The ICC's chief prosecutor Fatou Bensouda in April asked judges at the world's only permanent war crimes court to rule whether she can investigate the deportations as a crime against humanity.
She likened the deportations to "a cross-border shooting", arguing that the crime "is not completed until the bullet (fired in one state) strikes and kills the victim (standing in another state)".
The latest decision at the ICC court paves the way for Bensouda to further examine whether there is sufficient evidence to file charges in the case.
The Thursday decision comes just days after UN-mandated investigators said Myanmar's military had carried out mass killings and gang rapes of Muslim Rohingya in Rakhine state with "genocidal intent".
The UN investigation team reported that Myanmar's top generals should face prosecution for crimes against humanity and war crimes in Rakhine.
The mission has also said the de facto leader Aung San Suu Kyi should have resigned over her silence on the campaign of terror.
In June, Human rights group Amnesty International said Myanmar's top military officials must be tried at the ICC for crimes against humanity over atrocities against the Rohingya Muslim minority in the Buddhist-majority country.
Members of the Rohingya Muslim community have been killed, arbitrarily arrested, and raped by Myanmar's forces and extremist Buddhists, who have also burned and destroyed Rohingya villages in mass arson attacks.
More than 700,000 members of the minority Muslim group have fled the state-sponsored violence to southeast Bangladesh over the past months.
The UN has described the campaign as a textbook example of ethnic cleansing, saying it possibly amounts to genocide as well.
For years, Myanmar's government has refused to allow UN investigators to enter Rakhine and Suu Kyi has virtually done nothing to stop the crimes.
https://www.presstv.com/Detail/2018/09/06/573372/ICC-UN-Myanmar-Rohingya-Rakhine
--------
Airstrike targets Taliban leader's compound in Faryab province
Sep 06 2018
An airstrike was carried out on Taliban leader's compound in northern Faryab province of Afghanistan, leaving several militants dead or wounded.
The 209th Shaheen Corps of the Afghan Military in the North said the airstrike was carried out in the vicinity of Sayad Koh area in Sherin Tagab district.
A statement by 209th Shaheen Corps said at least 13 militants were killed in the airstrike and four others sustained injuries.
The compound used by the Taliban leader Qari Rahmatullah was also destroyed in the airstrike, the statement by 209th Shaheen Corps added.
The 209th Shaheen Corps said at least 7 militants were killed and 3 others sustained injuries during a separate clash in Zoryan area of Qaisar district.
At least two Afghan soldiers also sustained injuries during the clashes with the Taliban militants, the statement added.
The anti-government armed militant groups including Taliban militants have not commented regarding the report so far.
Full report at:
https://www.khaama.com/airstrike-targets-taliban-leaders-compound-in-faryab-province-05909/
--------
Taliban militants kill 8 policemen with insider help in Takhar province
Sep 06 2018
The Taliban militants have set on fire the dead bodies of at least eight policemen who were killed in an attack on a check post in northeastern Takhar province
Provincial police spokesman Asir confirmed the incident and said the policemen were killed after the militant attacked their check post in Khwaja Ghar district.
Asir further added that the incident took place late on Wednesday night in the vicinity of Kandahar Qeshlaq area of the district.
According to Asir, the Taliban militants carried out the attack with the support of one of the policemen who had links with the militants.
He also added that the Taliban militants escaped from the area after attacking the killing the policemen and snatching the policemen arms.
The Taliban group spokesman Zabiullah Mujahid confirmed the attack and claims that nine policemen were killed in the attack.
Takhar has been among the relatively calm provinces in northeastern parts of Afghanistan since the fall of the Taliban regime.
Full report at:
https://www.khaama.com/taliban-militants-kill-8-policemen-with-insider-help-in-takhar-province-05912/
--------
Death toll climbs to 26 in Kabul bombings, 91 others are wounded: MoI
Sep 06 2018
The death toll from a coordinated suicide attack in capital Kabul has climbed to at least 26 people, the Ministry of Interior (MoI) officials confirmed.
Deputy spokesman for the Ministry of Interior Nusrat Rahimi said at least 91 people have also sustained injuries in the two back to back suicide attacks.
The Islamic State of Iraq and Syria Khurasan (ISIS-K), the offshoot of ISIL terror group in Afghanistan, has claimed responsibility behind the deadly bombings in Kabul that left scores of people dead or wounded.
The group in a statement said the first attack was carried out by a suicide bomber named Sabir al-Khurasani while the second attack was carried out using a vehicle-borne improvised explosive device targeting the gathering of people, including journalists. The first explosion took place at around 6pm local time after a suicide bomber detonated his explosives inside a wrestling club.
Full report at:
https://www.khaama.com/death-toll-climbs-to-26-in-kabul-bombings-91-others-are-wounded-moi-05911/
--------
ISIS claims deadly bombings in Kabul that left scores dead, wounded
Sep 06 2018
The Islamic State of Iraq and Syria Khurasan (ISIS-K), the offshoot of ISIL terror group in Afghanistan, has claimed responsibility behind the deadly bombings in Kabul that left scores of people dead or wounded.
The group in a statement said the first attack was carried out by a suicide bomber named Sabir al-Khurasani while the second attack was carried out using a vehicle-borne improvised explosive device targeting the gathering of people, including journalists. The group also claims that the attack has left more than 150 people dead or wounded.
Taliban spokesman Zabiullah Mujahid in a statement had earlier said the group has no links with the recent attack in Kabul city, claiming that Taliban strongly condemns attack on ordinary civilians.
The security officials and the Ministry of Public Health say the death toll from the back to back explosions in Dasht Barchi area has reached to at least 21 people.
The first explosion took place at around 6pm local time after a suicide bomber detonated his explosives inside a wrestling club.
The second blast took place almost 40 minutes after people had gathered in the area to help the victims.
Full report at:
https://www.khaama.com/isis-claims-deadly-bombings-in-kabul-that-left-scores-dead-wounded-05908/
--------
Myanmar Official Says 'Totally Underestimated' Economic Impact of Rohingya Crisis
September 06, 2018
Singapore. A Myanmar foreign investment official said on Wednesday (05/09) that he "totally underestimated" the economic damage of the Rohingya crisis, adding that the outcry over the jailing of two Reuters reporters would also have some impact on his country's reputation.
Asked at an investor forum in Singapore what impact the crisis had on Myanmar's economy and investment, the director general of the Directorate of Investment and Company Administration (DICA), which promotes private sector development and investment, said previously the government had been able to control outbreaks of communal tension.
But the crisis in Rakhine State was different.
"I totally underestimated," the official, Aung Naing Oo, told the forum, referring to the impact of an eruption of violence in 2016, which snowballed in 2017.
"But after two years ... now you can see that FDI in Myanmar is heading down, it is declining," he said, referring to foreign direct investment, though adding that he was confident the government could stabilize the situation.
Approved foreign investment into Myanmar has fallen in 2016 and 2017, according to data issued by the DICA, which operates under the Ministry of National Planning and Economic Development, and last year was the lowest since 2013.
Myanmar's government spokesman, Zaw Htay, contacted by telephone, responded with a message to say he not immediately able to take any questions.
More than 700,000 Rohingya Muslims have fled from Myanmar's Rakhine State into Bangladesh since a military crackdown that began a year ago after Rohingya insurgents attacked security posts.
A UN mandated fact-finding mission said last week that Myanmar's military carried out mass killings and gang rapes of Rohingya with "genocidal intent" and called for top generals to be prosecuted. Myanmar rejected the findings.
The government of Nobel laureate Aung San Suu Kyi has been criticized for failing to speak out against the military crackdown in Rakhine, and investors have voiced concern that sanctions that long hobbled the economy for years under military rule could be reinstated over it.
In addition, the conviction this week of two Reuters journalists, Wa Lone, 32, and Kyaw Soe Oo, 28. They were jailed for seven years on Monday after being found guilty of breaching a law on state secrets.
They denied wrongdoing and their conviction drew international condemnation.
The reporters were investigating a massacre of Rohingya villagers by security forces at the time of their arrest in December. The military later confirmed that a massacre had taken place and punished several soldiers.
Aung Naing Oo, who has played a major role in drafting business laws, said the reporters' case had attracted widespread media coverage and their treatment would be a factor Western businesses would consider when making investment decisions.
Full report at:
http://jakartaglobe.id/international/myanmar-official-says-totally-underestimated-economic-impact-rohingya-crisis/
--------
Arab World
Iraq's Sadr urges 'radical' solutions after deadly unrest
September 06, 2018
BAGHDAD: Iraqi Shiite leader Moqtada Sadr has called for "radical" solutions to a health crisis which has sparked mass rallies and left seven protesters dead this week.
Thousands of demonstrators have taken to the streets in the southern city of Basra, angry at pollution of the water supply which has put 30,000 people in hospital.
Seven demonstrators have been killed in clashes with security forces since Tuesday, while protesters set fire to part of the provincial government headquarters.
Sadr, whose political bloc won the largest number of seats in May elections, on Thursday called for a special parliamentary session to address protesters' concerns.
Prime Minister Haider Abadi, along with the ministers of interior, health, housing, water resources and electricity, must all attend along with officials from Basra province, Sadr said.
"We will be uncompromising and you have been warned, be ready," said Sadr, whose successful campaign in the May election focused on tackling Iraq's endemic corruption.
Politicians must present "radical and immediate" solutions at the meeting or step down if they fail to do so, he said.
Abadi responded shortly afterwards, saying he was "ready to attend a parliamentary session with the ministers and officials concerned, to discuss the situation and the needs of Basra province."
The premier is trying to hold onto his post in the future government through forming an alliance with Sadr, a former militia chief who has called for Iraq to have greater political independence from Iran and the US.
Despite Iraq holding elections nearly five months ago, Parliament reconvened for the first time on Monday after claims of fraud triggered a vote recount.
The session was brief and lawmakers are not scheduled to meet again until Sept. 15, in order to allow the various political blocs time to agree on alliances and on a candidate for parliamentary speaker.
Electricity shortages
Ahead of Abadi and other top officials meeting to discuss the social unrest, Sadr called for "protests expressing anger peacefully" in Basra and said plans for such rallies would be announced soon.
As well as the water supply, demonstrators have protested against incompetent officials who have failed to tackle chronic electricity shortages and high unemployment in their oil-rich but marginalized province.
At least 22 people have been killed in demonstrations since they erupted in Basra on July 8, before spreading across southern Iraq.
Protesters stormed and set fire to a provincial government building in Basra, despite a curfew imposed by authorities on Thursday to try and quell demonstrations.
The protests showed no sign of abating Thursday evening as hundreds of young men took to the streets, shouting: "Peaceful, peaceful."
Several government buildings have been attacked in the past few days of protests that have spread throughout the city.
A provincial official with state-run Iraqi Ports Co. said authorities closed the vital Um Qasr port on the Arabian Gulf since late Wednesday, fearing sabotage. The official would not say when operations will resume.
Brig. Gen. Saad Maan, Interior Ministry spokesman, announced a curfew in Basra starting at 3 p.m. on Thursday, citing "intelligence reports of possible attacks on government offices."
The government has said the protesters' demands are legitimate, while blaming the violence on saboteurs. The curfew announcement was ignored.
http://www.arabnews.com/node/1368076/middle-east
--------
10 Ankara-Backed Militants Killed, Wounded by Kurds in Afrin
Sep 06, 2018
The Kurdish-language Hawar News reported on Thursday that the Kurds destroyed a military vehicle of Ankara-backed fighters in the village of Dikmadash in Afrin, killing and injuring at least 4 of them.
It added that a booby trap by Kurds in the village of Mariman in Shara region also killed 5 of the Turkey-backed militants, smashing their military vehicle.
The Kurdish forces also launched military operations in Jandaris-Afrin road, killing one fighter affiliated to the Turkish army.
Based on reports, 4 Turkish army forces were also killed in the Kurds' operations on September 3.
Relevant reports said on Tuesday that the Syrian Democratic Forces (SDF) killed tens of terrorists backed by the Turkish government in several military operations in Northwestern Aleppo during the past week.
The SDF has conducted more than 10 military operations against the Turkish Army and its allied militants in Afrin and its countryside in Northwestern Aleppo in the last week, killing at least 100 and wounding over 200 others, the Arabic-language al-Watan newspaper quoted an SDF field commander as saying.
Full report at:
http://en.farsnews.com/newstext.aspx?nn=13970615000693
--------
ISIL Terrorists Flee in Large Groups as Army Advances in Badiyeh of Sweida
Sep 06, 2018
The army units engaged in heavy clashes with the ISIL terrorists in Northwestern Taloul al-Safa, advancing in Qa'a al-Banat region and regaining control of several points.
Meantime, the Syrian army forces killed tens of ISIL terrorists in a high rocky land, taking back military control of the militants' water resources.
A field source referred to the army troops' advances in Taloul al-Safa region, and said the terrorists fled to the depth of the region in groups and abandoned their weapons and equipment as the army advanced in the area.
In a relevant development on Tuesday, the Syrian army men managed to drive ISIL out of more lands in Taloul al-Safa region in the Eastern deserts of Sweida.
The army soldiers engaged in fresh battle with ISIL Northeast of Taloul al-Safa in Eastern desert of Sweida, advancing 7km in the depth of terrorists' positions.
In the meantime, the army's artillery and missile units and aircraft pounded the positions and movements of ISIL in the same region, inflicting major losses on the terrorists.
Full report at:
http://en.farsnews.com/newstext.aspx?nn=13970615000608
--------
Bodies of More Civilians Killed in US Attacks Unearthed in Raqqa
Sep 06, 2018
The sources in Raqqa reported on Thursday that the civil workers in the city found corpses of 5 civilians from the rubbles of a building in al-Badou district.
They added that the building was destroyed in the US-led airstrikes in Raqqa city, saying that the search operations continue to discover more bodies.
Given the huge volume of destructions in the US attacks in Raqqa, operations to pull out the corpses of victims still continue.
In a relevant development on Tuesday, a sum of thirteen bodies of the civilians killed in the US warplanes' attacks on Raqqa city were discovered.
Members of the Civil Team in Raqqa discovered the bodies of six civilians from under the debris of buildings in al-Badou neighborhood in Raqqa city that were destroyed in the US warplanes' bombardments.
Also, six more bodies of civilians were found in al-Atiq Mosque's yard.
Full report at:
http://en.farsnews.com/newstext.aspx?nn=13970615000565
--------
US Setting Up New Military Base in Deir Ezzur
Sep 06, 2018
The London-based pro-opposition Syrian Observatory for Human Rights (SOHR) reported on Thursday that the US-led coalition is setting up a military base in a region 3km away from al-Souseh region in Deir Ezzur province.
It added that the American forces have also transferred one of their temporary bases to a region near Hajin in Deir Ezzur.
The US-led coalition is strengthening its positions in Northeastern Syria by sending extensive military and logistic equipment.
In a relevant development on Sunday, the US Army dispatched a long convoy of military vehicles from its bases in Iraq to the regions controlled by the Syrian Democratic Forces (SDF) on the Eastern bank of the Euphrates River on Syria territory.
The SOHR said that the US-led coalition forwarded a sum of 150 vehicles carrying military-logistic equipment to the SDF-held regions on the Eastern bank of the Euphrates River via Simalka passageway at Iraq-Syria border.
It further said that the convoy has been sent to the coalition bases in Raqqa, Aleppo, Hasaka and Deir Ezzur provinces, adding that more convoys will be sent to the US bases in Syria in coming days.
The Arabic-language al-Watan daily quoted opposition sources as reporting on Sunday that the US-led coalition has reinvigorated its military presence on the Eastern bank of the Euphrates River in the second half of the current year via setting up 18 bases in the Northeastern and Eastern provinces of Syria.
The US-run bases are in Ein al-Arab (Kobani), Kharab Ashak, Manbij, Ein Issa, Raqqa and Tabaqa in Raqqa province, al-Shadadi, al-Houl, Tal Tamar, Tal Bidar and Romeilan in Hasaka province and al-Amr oilfield and al-Bahrah region in Deir Ezzur province, al-Watan went on to say, adding that some of the bases have runways for the take-off and landing of military aircraft.
Full report at:
http://en.farsnews.com/newstext.aspx?nn=13970615000497
--------
Turkey to Attack Kurdish-Occupied Areas in Syria Concurrent with Idlib Operations
Sep 06, 2018
Local sources in Northern Aleppo reported on Thursday that the Turkish army has strengthened its military positions in areas near Tal Rafa'at, adding that a large number of Turkish military vehicles and equipment have been dispatched to the region.
Meantime, Syria's al-Watan newspaper quoted a source affiliated to the dissidents as saying that the Turkish army forces are preparing to attack Tal Rafa'at once the Syrian army starts military operations in Idlib province.
It added that Turkey has ordered its affiliated militants to start attacking Tal Rafa'at once the Syrian army kicks off assault in Idlib.
Reports said in the past few days that the Syrian army has dispatched its military equipment to Tal Rafa'at and Tadef in Northern Aleppo.
A Turkish media reported on Wednesday that the country's army dispatched more convoys of troops and military equipment to the borders with Syria as Damascus troops are standing orders to start a major assault on Idlib.
The Turkish media reported that Ankara has dispatched a long convoy of advanced tanks and a large number of military trucks to the Kelis region in Southern Turkey near the border with Syria.
They said that the Turkish army's military convoy comprising 25 military and armored vehicles is now in al-Bayli city along the Turkey-Syria border.
Meantime, a Turkish military convoy carrying tanks was sent to the city of Hatay near the border with Syria.
Full report at:
http://en.farsnews.com/newstext.aspx?nn=13970615000361
--------
Kurds Dispatch Large Number of Military Equipment to Raqqa after Uprising
Sep 06, 2018
Local sources in Raqqa reported on Thursday that the SDF has dispatched an unprecedented amount of military equipment to Raqqa city and the adjacent areas and declared curfew in the region.
They added that the measure was adopted after a large number of residents of the village of al-Khatouniyeh in Western Raqqa rallied against the SDF and "their corrupt commanders who rule the region", saying that over 50 people have been captured.
Meantime, the SDF's security forces in Raqqa city detained several young people for writing slogans on the walls in support of the Syrian army.
Tensions and clashes between the SDF and civilians have recently increased in Raqqa.
A fresh wave of public rage against the SDF has covered the region after the US-backed militia group started looting private and public assets, enforced compulsory conscription, shut down schools that used government currirulum and captured dozens of protestors.
Last month, the SDF gunmen opened fire at civilians in Raqqa that had demonstrated against the occupiers in Baq Rashid neighborhood.
The SDF kept fighters on alert in Baq Rashid and seized over ten civilian vehicles.
In the meantime, the Arabic-language al-Manar TV reported that three SDF militias were killed after a bomb planted by ISIL terrorists on the way of the SDF fighters went off in the village of Jadidah Baladiyah East of al-Karama in Eastern Raqqa.
Full report at:
http://en.farsnews.com/newstext.aspx?nn=13970615000257
--------
Syrian Army Pounds Tahrir Al-Sham Positions in Hama
Sep 06, 2018
The army forces on Thursday pounded the terrorists' positions with heavy artillery and missile attacks in the towns of al-Janabareh and al-Latamineh in Northern Hama as well as the town of Kharbat al-Naqous and the adjacent areas, al-Zayarah, Beit al-Ra'as, the road linking al-Huwaijah to al-Hawash and the areas near the village of al-Tuwaineh in Western Sahl al-Qab in Northwestern Hama.
Meantime, a field source reported that during the Syrian army attacks against the terrorists' positions in Northern and Northwestern Hama a large number of terrorists were killed and wounded and their military equipment and positions were destroyed.
He added that the Syrian army's artillery attacks against the terrorists' positions in Hama and Idlib have intensified, and said that the offensives are in line with preparations to launch military operations codenamed "Fajr (Dawn) of Idlib" in Idlib province.
In a relevant development on Tuesday, the Russian and Syrian fighter jets carried out massive bombing raids on terrorists' positions in Northwestern Hama and Western Idlib, inflicting major losses on the terrorists.
The Arabic-language Moraseloun news website reported that the fighter jets conducted a heavy bombing on terrorists' positions in a large region stretching from Southern Idlib to the al-Ghaab Plain in an introduction to the upcoming ground assault.
Full report at:
http://en.farsnews.com/newstext.aspx?nn=13970615000209
--------
ISIL Further Withdraws from Last Bastion in Deserts of Sweida
Sep 06, 2018
The army units engaged in heavy clashes with ISIL militants in Hawa Hussain in Taloul al-Safa, advancing in a nearly 2-km impassable region.
Meantime, the army's artillery and missile units as well as the air force targeted the terrorists' positions and moves in Taloul al-Safa with heavy attacks, destroying several positions and killing a number of militants.
The army forces also killed 15 terrorists who wanted to attack the Syrian army positions and break the siege on Taloul al-Safa.
A military source referred to the Syrian army's advance in several pivots in the depth of Eastern Badiyeh of Sweida, saying that the Syrian army forces have retaken control of several tall hills overlooking the terrorists' base in Taloul al-Safa.
Meantime, the ISIL terrorists withdrew from unlevelled and rocky regions in Taloul al-Safa as the Syrian army is advancing.
In a relevant development on Tuesday, the Syrian army men managed to drive ISIL out of more lands in Taloul al-Safa region in the Eastern deserts of Sweida.
The army soldiers engaged in fresh battle with ISIL Northeast of Taloul al-Safa in Eastern desert of Sweida, advancing 7km in the depth of terrorists' positions.
In the meantime, the army's artillery and missile units and aircraft pounded the positions and movements of ISIL in the same region, inflicting major losses on the terrorists.
Full report at:
http://en.farsnews.com/newstext.aspx?nn=13970615000143
--------
Mideast
UN 'must condemn' Houthis over Najran missile attack
September 06, 2018
JEDDAH: A missile attack on Najran by the Iran-backed Houthis on Wednesday has caused outrage in Saudi Arabia.
Col. Turki Al-Maliki, spokesman for the Arab coalition fighting to restore the legitimate government to power in Yemen, and the Saudi Civil Defense, said 32 people, including children, were injured by "falling scattered fragments" after Saudi defenses shot down the missiles before they could reach their target.
A total of 19 cars and 15 houses in the area were damaged. The debris left a crater on the road. Members of four families, whose houses were damaged, were relocated.
Saudi Arabia's defence forces also intercepted a missile fired by the Houthis towards Jazan on Thursday.
Experts have urged the UN to step in and condemn the Houthi aggression.
"The Houthis have fired no fewer than 190 missiles toward Saudi Arabia. Where is the UN?" asked Dr. Hamdan Al-Shehri, a Riyadh-based Saudi political analyst and international-relations scholar.
"Where is the international community? Where is their condemnation? Thankfully, most of the missiles have been intercepted by the Saudi anti-missile batteries, but God forbid if one slips through, one can imagine the disaster that would ensue."
Al-Shehri said there is a discrepancy between the international community's reaction to incidents when Yemeni civilians have been mistakenly targeted by the Arab coalition and its reaction to Houthi attacks on Saudi Arabia.
"When Saudi civilians and densely populated Saudi cities are under attack, there is no word from the UN, human rights organizations or the global community," he said. "This clearly indicates their bias toward Iran and the Houthis."
Al-Shehri said the UN must immediately condemn Houthi attacks and take the lead in implementing its own resolution on Yemen.
Passed by the Security Council in April 2015, Resolution 2216 "demanded that all parties in the embattled country, in particular the Houthis, immediately and unconditionally cease all violence and refrain from further unilateral actions that threatened the political transition."
Al-Shehri said Saudi Arabia and its allies are carrying out the mandate of the UN. "It is the job of UN to restore the rightful government (of Abed Rabbo Mansour Hadi) in Yemen and to disarm the Houthis. This tiny minority — which is armed to the teeth by Iran — has held Yemenis hostage. It has plundered the country. Restoring order in Yemen is the job of the whole international community, not just the Saudi-led Arab coalition."
Coalition spokesman Al-Maliki claimed the Houthis' missile attacks prove the Iranian regime's continued involvement in supporting the terrorist group in explicit defiance of UN Resolutions 2216 and 2231.
Fahad Nazer, international fellow at the Washington-based National Council on US-Arab Relations, said the attack should be unequivocally condemned by the international community, and specifically the UN.
"The almost daily targeting of civilian centers in Saudi Arabia by the Houthi militia demonstrates beyond doubt that they are not serious about ending the conflict in Yemen," he told Arab News. In fact, the Houthis seem intent on prolonging and expanding the conflict, he said.
"They have fired thousands of mortars and 190 ballistic missiles at Saudi Arabia since the beginning of the conflict, leading to many civilian casualties.
"This latest missile attack toward Najran, which injured 32 people, including children, should be condemned by the international community and the UN Security Council and is yet another reminder that the Houthis and their Iranian patrons remain the main obstacle standing in the way of ending the conflict," Nazer concluded.
http://www.arabnews.com/node/1367906/saudi-arabia
--------
Muslim, Arab world hails Paraguay's Israel embassy move
06.09.2018
ANKARA
Muslim and Arab states and organizations on Thursday hailed Paraguay's decision this week to relocate its Israel embassy back from Jerusalem to Tel Aviv.
Salim Zanoun, speaker of the Palestinian National Council, said Paraguay's "brave" decision was based on the country's "respect for international law".
He went on to describe the move as "a victory for the Palestinian cause" and a signal of the Latin American country's rejection of Washington's recent decision to move its Israel embassy from Tel Aviv to Jerusalem.
The Lebanese Foreign Ministry also welcomed Paraguay's decision.
In a Thursday statement, the ministry called on all states that have moved their embassies to Jerusalem -- or were planning to do so -- to reconsider the decision.
The Jeddah-based Organization for Islamic Cooperation (OIC) likewise praised the decision taken by Paraguay.
In a statement, OIC Secretary-General Yousef al-Othaimeen stressed the illegality of "any action that prejudices Jerusalem's legal status".
He called on international capitals to adopt policies "that support the prospects of peace in the Middle East based on a two-state solution".
The Cairo-based Arab League, meanwhile, said that Paraguay's move "reflects the will of the international community" as regards Jerusalem.
Saeed Abu Ali, deputy league secretary-general for Palestine affairs, said the decision "should serve as a model for all countries in the face of Israeli scheming and U.S. pressure".
On Wednesday, Paraguayan Foreign Minister Luis Alberto Castiglioni announced that the country's Israel embassy -- which was earlier moved from Tel Aviv to Jerusalem -- would be relocated back to the former city.
Israel responded angrily to the move, announcing plans to close its embassy in Paraguayan capital Asuncion.
Palestinian Foreign Minister Riyad al-Maliki, for his part, said that Palestine plans to open its own embassy in Asuncion at the earliest possible date.
In a phone call with his Paraguayan counterpart Luis Alberto Castiglion, Turkish Foreign Minister Mevlut Cavusoglu thanked Paraguay for their decision, saying the move proved the country's commitment to international law.
"Paraguay's decision will contribute to the efforts aiming to bring fair and permanent peace to the Israel-Palestine row," Cavusoglu said, adding that the move would be exemplary for other countries.
Full report at:
https://www.aa.com.tr/en/middle-east/muslim-arab-world-hails-paraguays-israel-embassy-move/1248167
--------
Houthi commander, 16 militiamen dead after Arab Coalition air raids in Hodeidah
7 September 2018
Houthi commander of the 190th brigade Mohammed Abdul-Malik Atif was killed in Hodeidah following an air raid by Arab Coalition Apache fighter jets.
Sources confirmed that Atif was targeted near a naval college in the city. Alongside him was another Houthi commander as well as 16 other militiamen who were also killed in the air raid.
The source added that the coalition is continuing its air raid operations with its Apache fighter jets targeting Houthi gatherings in Hodeidah.
https://english.alarabiya.net/en/News/gulf/2018/09/07/Houthi-commander-16-militiamen-dead-after-Arab-Coalition-air-raids-in-Hodeidah.html
--------
Iran: US abusing UNSC to divert attention from Israeli violations of intl. law
Sep 6, 2018
Iran has censured US President Donald Trump's latest decision to chair a United Nations Security Council (UNSC) meeting against the Islamic Republic, saying such a meeting is meant to divert the world's attention from American and Israeli violations of international law and the very same Council's resolutions.
In a press release published on Wednesday, the Permanent Mission of the Islamic Republic of Iran to the UN accused the US of trying to impose its unilateral decisions on the UNSC during its presidency of the chamber this month.
US Ambassador to the UN Nikki Haley announced on Tuesday that the UNSC session, scheduled for September 26, will address "violations of international law and general instability Iran sows throughout the entire Middle East region."
She also noted that Iran's President Hassan Rouhani could speak at the council meeting if he chooses to.
In response, the Iranian mission said Washington is seeking to misuse the UNSC's decades-long agenda item entitled "the Middle East" and render the world body ineffective in bringing an end to Israel's occupation of Palestine.
"While the occupation of Palestine is the main cause of all conflicts in the Middle East, the US continues to be the main supporter of the occupying regime of Israel and its illegitimate expansionist policies and oppressive practices in blatantly violating the rules of international law and the basic principles of humanity," it said.
"Now, a meeting of the Council to be held on 26 September 2018 is yet a further attempt by the US to divert attention away from Israeli brutalities and to remove the issue from the Council agenda; however, such actions are doomed to fail," the statement added.
The Iranian mission also warned that Trump's "irresponsible" decision would further "undermine the Council's credibility" and "erode the trust and confidence" in the world body.
"In the absence of a consensually adopted program of work, the US abuses its positions both as a permanent seat-holder of the Council, and as its president, to impose this unilateral decision on this organ. This undoubtedly is a clear act of resorting to coercion, intimidation and bullying in international relations," it added.
Although Tehran is complying with all its obligations under the 2015 nuclear deal, called the Joint Comprehensive Plan of Action (JCPOA), Washington "not only unilaterally and unlawfully withdrew from the accord, but also now openly invites all UN member states to either violate or ignore resolution 2231 or face punishment," the mission pointed out.
It further described the US as "a menace to Middle Eastern security" given its destabilizing role in Iraq, Afghanistan, Syria and Yemen.
Earlier on Wednesday, Iran's Foreign Minister Mohammad Javad Zarif slammed Trump's "chutzpah" for calling a Security Council meeting to discuss Iran.
In recent months, the US president has stepped up his hostile rhetoric against Iran.
He pulled his country out of the JCPOA in May despite objections from the other signatories and three months later re-imposed the anti-Iran sanctions which were lifted under the nuclear agreement.
Full report at:
https://www.presstv.com/Detail/2018/09/06/573310/Iran-UNSC-Palestine
--------
37 Saudis injured in Yemeni missile attack on military camp
Sep 6, 2018
In a rare announcement, Saudi Arabia has admitted that at least 37 people have been injured in a Yemeni missile attack carried out in response to the kingdom's military aggression against the impoverished neighbor.
The Yemeni army and popular committees backed by the Houthi Ansarullah movement fired the missile at a Saudi National Guard camp in the southern province of Najran on late Wednesday.
Saudi officials said they had "intercepted" the missile and the injuries were caused by shrapnel, Saudi-owned news channel Al Arabiya reported on Thursday night.
According to the report, 23 of the injured were taken to hospital while the remaining 14 were treated on site. The debris also damaged 19 cars and 15 buildings.
Dozens of people were evacuated as a result of the attack, the report added.
The latest strike by Yemeni forces brings the tally of missile attacks to 185 since the beginning of the war in March 2015, the Saudi coalition says, adding that at least 112 people have been killed in the attacks. This is among the very few official figures that Riyadh has allowed to be released on its own death toll throughout the war.
Saudi Arabia and its regional allies, including the United Arab Emirates, have been ruthlessly pounding Yemen's infrastructure over the course of the war, killing and injuring over 600,000 people.
They have also effectively put Yemen under siege by blocking all major aerial and maritime gateways to the country, worsening a severe shortage of food and medicine that has led to widespread famine and disease outbreaks.
Since 2016, more than 2,000 Yemenis have died in what the World Health Organization has called the worst cholera outbreak ever recorded.
In late 2017, the organization estimated that one million Yemenis, 600,000 of them children, were likely to contract the disease by the year-end.
The imposed war entered a new chapter several weeks ago, when the Saudi-led coalition attacked Yemen's western port city of Hudaydah in coordination with militant groups faithful to the country's fugitive former president, Abd Rabbuh Masour Hadi.
Saudis say the war is aimed at reinstating Hadi and removing the Houthis from power.
The Houthis, however, have pledged to step up and continue their missile attacks against Saudi military bases and oil facilities in retaliation for the years-long carnage.
Full report at:
https://www.presstv.com/Detail/2018/09/06/573384/Yemen-missile-attack-Saudis-injured-Najran-military-base
--------
US, Israel failed to advance plots for Mideast: Hezbollah leader
Sep 6, 2018
The secretary general of the Lebanese Hezbollah resistance movement says the US and Israel have failed in all the plots they hatched to advance their own agenda for the Middle East region.
Sayyed Hassan Nasrallah said on Wednesday that the US and its allies attempted to destabilize regional countries, including Yemen, Syria, Iraq and Lebanon to cleanse the Middle East of Shia Muslims.
They created Takfiri terror groups to massacre Shia Muslims in different countries as part of a campaign of "genocide" against Shia Muslims, Nasrallah said.
The Hezbollah leader further pointed to the Saudi regime's US-backed war against Yemen as another example of attempts aimed at Shia Muslims.
The Saudis unsuccessfully sought to introduce the Yemen campaign as a war between Shia and Sunni Muslims, said Nasrallah, adding, however, that the offensive faced defeat and failed to achieve its goals.
Nasrallah referred to Israel's 33-day military onslaught against Lebanon in 2006, in which the Hezbollah resistance movement inflicted heavy losses on the regime's military.
He further touched on the Western-backed militancy gripping Syria since 2011, which also failed to fulfill the goal of toppling the government of President Bashar al-Assad – thanks to the support of Hezbollah, Iran and Russia for the Arab nation.
Having suffered defeat in all their plots, the US, Israel and their vassal states – particularly Saudi Arabia – are now seeking to take the war to Iran by putting sanctions and economic pressure on the Islamic Republic.
He was pointing to Washington's hostile policies against Iran, which have intensified under President Donald Trump.
Back in May, Trump pulled his country out of the 2015 nuclear deal and re-imposed the anti-Iran sanctions which were lifted under the agreement.
Full report at:
https://www.presstv.com/Detail/2018/09/06/573335/Hezbollah-Saudi-Israel-Iran
--------
Turkish-Western diplomacy intensifies over Idlib
September 06, 2018
ANKARA: There has been heavy diplomatic traffic between Ankara and its Western allies since Russian warplanes began bombing Syria's Idlib province, which borders Turkey and is home to more than 3 million civilians.
James Jeffrey, US special representative to Syria and a former ambassador to Turkey, visited Ankara on Tuesday, as did German Foreign Minister Heiko Maas on Wednesday. They met their counterparts to discuss Syria.
US Secretary of State Michael Pompeo spoke with his Turkish counterpart Mevlut Cavusoglu on Wednesday.
"Both agreed any Assad regime military offensive in Idlib would be an unacceptable, reckless escalation of the conflict in Syria," said State Department spokeswoman Heather Nauert.
As Ankara and Berlin try to mend ties, Maas tweeted in Turkish upon his arrival that Turkey is a partner of Germany.
There are fears that an assault on Idlib could lead to 700,000 Syrians fleeing to Turkey and trying to go to Europe from there.
The Syrian regime, with the backing of Iran and Russia, is gearing up for a major military offensive in the province, which is controlled by various armed opposition groups.
Turkish President Recep Tayyip Erdogan recently warned of a potential massacre if missiles are fired into Idlib.
During a joint press conference with Maas, Cavusoglu condemned Russia's bombing of the province, and said the Turkish and German positions on Syria overlap.
Nicholas Danforth, a senior policy analyst at the Bipartisan Policy Center's National Security Project, told Arab News: "The looming regime assault on Idlib represents an ideal opportunity for the US, Europe and Turkey to work together to forestall a strategic and humanitarian disaster."
He added: "While none are eager to see extremist groups remain in control of the territory, all three have more to lose from a regime takeover that sends militants and refugees flooding into Turkey and perhaps on to Europe."
Without Western military and diplomatic backing, Turkey would seem to have little choice but to accept, if not help facilitate, the Syrian regime's plans, Danforth said.
With a trilateral summit between Turkey, Russia and Iran set to take place on Friday, Ankara's stance on Idlib diverges from that of Moscow and Tehran. The province was originally designated a "de-escalation zone" by the three countries.
Kerim Has, a Moscow-based analyst on Turkish-Russian relations and Eurasian affairs, said Ankara's increasing contacts with its Western partners may have little, if any, impact on Russian policy in Syria.
"Other than the US and UK, the leading European countries don't have a strong presence on the ground in Syria," he told Arab News.
"Europeans' negotiations with Turkey are mostly related to a possible new refugee influx and a transfer of the jihadist threat to Europe," he said.
"I think Russia and the EU have similar perspectives on eliminating the terrorist and jihadist threat on the ground without causing mass migration into Turkey and so on."
The US and UK "may try to disrupt Moscow's plans in Idlib and Russian-Turkish relations in general, but preventing the Idlib operation doesn't seem to be a priority for them," Has said.
He anticipates that at the trilateral summit, Erdogan will ask Moscow for more time to persuade the Hayat Tahrir Al-Sham jihadist alliance to lay down its arms, to prevent Syrian regime forces from entering the center of Idlib, and to permit the creation of a safe zone along Turkey's border with the province for refugees and Ankara-backed rebels.
Full report at:
http://www.arabnews.com/node/1367831/middle-east
--------
Families of Israelis missing in Gaza demand their return
September 06, 2018
JERUSALEM: The families of two Israelis believed to be held captive in Gaza by its Hamas rulers demanded Thursday that the Islamist movement return their loved ones.
Ethiopian-born Avera Mengistu was filmed by an Israeli security camera climbing the frontier fence with the Gaza Strip in September 2014.
Human Rights Watch said it was told by an Israeli official that Hisham Al-Sayed, a Muslim Bedouin, was picked up by monitoring equipment as he crossed the border into Gaza in April 2015.
Both are said to be mentally unstable.
"Hisham's problem is he is sick psychologically," his father Shaaban Al-Sayed told a press conference on Thursday.
"We want to send a message to the Palestinian people in Gaza to speak to Hamas, put pressure on Hamas," to free him, he said in Arabic.
Ilan Mengistu appealed to Hamas' Gaza leader Yahya Sinwar to "act like a human being, to consider my brother Avera's mental condition, to consider the family's suffering, and to release Avera and Hisham today."
He said that his brother was being held as a bargaining chip to try and win the release of Hamas prisoners held by Israel.
"A man with special needs is being held hostage," Mengistu said in Hebrew. "How cruel."
Israel does not allow its citizens to enter Gaza, partly over fears that they may be used as leverage to demand concessions.
Two Israeli soldiers, Oron Shaul and Hadar Goldin, are believed to have been killed in the 2014 war in Gaza and their remains held by Hamas.
The movement has suggested it is willing to trade the bodies in a deal similar to the 2011 swap that saw Israeli soldier Gilad Shalit freed in exchange for more than 1,000 Palestinians in Israeli prisons.
Full report at:
http://www.arabnews.com/node/1368006/middle-east
--------
Southeast Asia
Malaysian PM says caning of lesbians counter to "compassion of Islam"
September 06, 2018
KUALA LUMPUR: Malaysian Prime Minister Mahathir Mohamad on Thursday denounced the caning of two Muslim women for attempting lesbian sex, a sentence that sparked outrage and raised fears about the treatment of the lesbian, gay, bisexual and transgender (LGBT) community.
The women had pleaded guilty to charges under Islamic laws forbidding lesbian sex. They were caned on Monday in front of dozens of people at a sharia court in Terengganu, a conservative state in the east, prompting an outcry from human rights activists, who described the punishment as torture.
Mahathir's government has appeared divided about the LGBT community, while the premier himself had been silent on the caning and recent attacks on transgender people and marginalized groups in the Muslim-majority country.
In a video posted on his Twitter account, Mahathir said the caning "did not reflect the justice or compassion of Islam."
It was the women's first offense, he said, which warranted a lighter sentence, such as counseling.
"This gives a bad impression of Islam," the 93-year-old leader said. "It is important that we show Islam is not a cruel religion that likes to impose harsh sentences to humiliate others."
The LGBT community is routinely persecuted in Malaysia, where it is seen as a threat to conservative values.
Mahathir's government swept into power in May after campaigning on a reform agenda, but has been unconvincing in its handling of matters relating to race, religion and minorities in the multi-racial country.
The caning followed a series of incidents in recent weeks that civil rights groups say illustrate growing hostility against gay and transgender people.
Last month, a gay bar in Kuala Lumpur was raided by police and religious enforcement officials, while a transgender woman was beaten up by a group of assailants in Seremban, near the capital.
The minister in charge of Islamic affairs also came under fire, including from other ruling party lawmakers, after he ordered the removal of portraits of two LGBT activists from an art exhibition.
Malaysia describes oral and anal sex as against the order of nature. Civil law stipulates jail for up to 20 years, caning and fines for offenders, although enforcement of the law is rare.
Muslims are also governed by state-level Islamic laws, most of which carry provisions outlawing same-sex acts.
http://www.arabnews.com/node/1367636/offbeat
--------
Malaysia never supported UN declarations protecting LGBT, claims activist
06 September 2018
IPOH, Sept 6 — Malaysia has never signed United Nations (UN) declarations that prohibited discrimination based on sexual orientation or gender identity, a conservative Muslim rights activist said today.
Dr Rafidah Hanim Mokhtar, who is president of the anti-LGBT WAFIQ women's group, claimed that UN's Universal Declaration of Human Rights (UDHR), which Malaysia signed, did not specify sexual orientation or gender identity as a characteristic protected from discrimination.
However, Article 2 of the UDHR clearly states that everyone is entitled to human rights regardless of their "sex", race, or religion, among other traits.
"People say that we have signed the declarations and we must follow everything in it. The only thing we signed was the 1948 declaration," Dr Rafidah said during a "Wacana Kesejagatan Ummah" discourse at the Ipoh Town Hall here today.
"We always opposed the subsequent declarations which called for additional rights. We didn't agree to them because they must deal with our cultural sensitivities and our own domestic law," added the head of the academy of lesbian, gay, bisexual and transgender (LGBT) study at Universiti Sains Islam Malaysia's World Fatwa Management and Research Institute.
Dr Rafidah said that in 2011, a resolution was passed by UN's Human Rights Council against violations based on sexual orientation and gender identity, which she claimed was the first resolution touching on sexual orientation and gender.
She said 23 countries supported the resolution while 19 countries were against it — including Malaysia. Three countries abstained from the vote.
"And in 2016, the UN adopted a resolution to mandate the protection against violence and discrimination based on sexual orientation, and gender identity," Dr Rafidah said.
"Some of the things in the resolution were not a problem, like protecting individuals against violence from homophobia and transphobia.
"But the resolution also urged UN members to abolish criminal laws related to homosexuality and transgenders. It also called on members to guarantee the LGBT community's freedom of expression and association."
Despite this, Dr Rafidah said the LGBT community still had unalienable rights.
She said the LGBT community should not be victims of violence or denied access to healthcare, adding that they also deserved job opportunities — with the condition that they follow the necessary dress codes.
"But to me, even if we say they should not be discriminated against, this must be done in accordance with the law," she told reporters after her speech.
Full report at:
https://www.malaymail.com/s/1670025/malaysia-never-supported-un-declarations-protecting-lgbt-claims-isma-activi
--------
The Bumiputera congress and Azmin's New Malay
September 7, 2018
If someone were to ask me what I thought about the recent Congress on the Future of the Bumiputeras and Nation 2018, I would have shot back a question: who was it meant for?
If it was meant for Pakatan Harapan (PH) to assure the Malays and fend off Umno and PAS who are rallying the Malays under their "Malays are being threatened" mantra, I think Umno and PAS will be losing more members pretty soon, particularly those who are contractors and "kaki bodek" (sycophants).
The message of the congress was loud and clear: PH will still support affirmative action in the economy to "help" the Malays achieve what was started in the New Economic Policy (NEP). This time, however, there will be no hanky-panky "Ali Baba Bujang Lapuk" stories about the implementation.
If the congress was a clarion call to position Prime Minister Dr Mahathir Mohamad and Economic Affairs Minister Mohamed Azmin Ali as the new "money men" who would ward off an Anwar Ibrahim-Rafizi Ramli gamble for power, it was a powerful statement of whose hands to kiss.
But if the congress was to paint a picture of a "New Malay", as Azmin said, the whole thing was pathetic at best and embarrassing at worst. Why do I not share the euphoria of heralding the "Melayu Baru"? Simple. The "Melayu Baru" is soon to be "Melayu Lama". Same old, same old.
My first salvo against the congress is the question on every non-Malay's mind and that of the few thinking Malays. Didn't the NEP of the previous government under our present leader Mahathir have any checks and double checks against the Ali Baba scenario? Were there not enough checks to ascertain whether the computer labs or stadiums could stand structurally? Is Mahathir admitting to his own carelessness or indifference?
Is the congress now trying to convince taxpayers that Malays are, again, to be given the trust to carry out projects with new measures of checks and double checks?
I may not be an administrator or a contractor but I know enough to say that there are, even now, procedures upon procedures for purchasing materials and awarding contracts. What happened then was that greedy, opportunistic Malays – including civil servants, elected officials and even professionals – took cuts and everybody became happy, even though the roofs of stadiums and laboratories collapsed.
As a taxpayer, I am not buying the assurances of Azmin or Mahathir regarding affirmative action for the "Melayu Baru". To me, the only difference between the Melayu now in government and the Melayu then in power is the colour of their party symbols. My crystal ball says that the Melayu PH will be no different from the Melayu BN. Dua kali lima saja (the same).
My second salvo is my extreme disappointment that the congress did not outline the new values of the "Melayu Baru". The speeches of Mahathir and Azmin and the question and answer session with Mahathir were one big fat near-zero on the values that would make the Malays a more civilised, enlightened and caring citizenry – a citizenry that others can look up to as well as have deep respect for.
Only in Anwar's speech was there some inkling of this, but I will deal with that in my last point. I was hoping the congress might talk about the "Melayu Baru" having values of "keterbukaan" or openness. The Malays should be more open to new ideas of work culture, new interpretations of religious texts other than those of ignorant ustazs and officials, and new values of other cultures that can be adopted.
The opposite of this value is "kejumudan" which means the closing of the mind to new ideas and thoughts.
I would also have liked it if the congress had touched on the values of "kesederhanaan" or humility in which the Malays must get away from their superiority mindset. The opposite of this value is "ketakburan" or "kebongkakan" which signifies arrogance where one feels superior in every way to others. If a race feels like that, it will never learn anything from others.
Mahathir himself urged the Malays to learn from the Japanese work culture and the industrious nature of the Chinese. One weak point about Mahathir is that he is quick to isolate the traits he wants of a culture but does not recognise the underlying values stemming from that religion and that culture's belief system.
Malays, for instance, always look to their version of Islam as their guide and shun other thoughts and principles such as those in the Tao Te Ching or the Bhagavad Gita or Shintoism. But this is where the values of those cultures come from.
A good trait in a culture or community cannot be seen in isolation from its value system.
This is also one reason why the NEP failed to distribute in a more meaningful manner the wealth cultivated by the few BN warlords.
I would also like to see the value of "keihsanan" or compassion towards all life becoming part of the everyday life of the "Melayu Baru".
Do Azmin and company view projects and efficient management as the only key to the success of the economy of the New Malays? Any economic guru would point out that "keterbukaan", "kesederhanaan" and "keihsanan" play a major role in how the economy is managed.
Mahathir himself alluded to the problem of education when he said our children were being taught to memorise information but possessed no real values to turn the information into meaningful products because religion was taught in a manner that had little value. The value of "keberusahawanan" as opposed to "ke-Ali-Babaan" has been touched on many times by Mahathir, who is genuinely disappointed with the Malays who cannot follow his own personal work-hard ethos.
How will the Malays react to being part of a multiracial nation after the congress? Only Anwar alluded to it but he was given the least attention and time. Anwar is the author of the book "The Asian Renaissance". I read it cover to cover 20 years ago when PKR was formed. I previously asked leaders of the party why they did not use the book as their "bible". The answer is obvious after 20 years. The Malays are not ready for the new idea of a global civilisational construct based on the spiritual values of Eastern faiths.
Ninety nine percent of Malays want to be like Muhyiddin Yassin who once declared "I am Malay first, Malaysian second". I think Anwar has the solution to the New Malays and it is in the book "The Asian Renaissance". The first person who should read the book is Rafizi, followed by his lieutenants.
We Malays now have the wealth, intelligence and raw materials but we lack a wholesome value system which will make us a formidable global player. Alas, the Malays in PH, Umno and PAS want to be "jaguh kampung" (village champions) and stay safe and snug under their own "tempurungs" (shells).
Full report at:
https://www.freemalaysiatoday.com/category/opinion/2018/09/07/the-bumiputera-congress-and-azmins-new-malay/
--------
Africa
UN envoy: Libya risks becoming safe haven for foreign armed groups
6 September 2018
The UN envoy for Libya said the country has lurched from one emergency to another in recent weeks and warned that ISIS is expanding its operations and Libya could become a refuge for terrorist groups of all persuasions.
Ghassan Salame told the Security Council Wednesday that "the status quo in Libya is untenable."
He urged council members to help address the "looming threat" from the spread of extremist groups, and support economic reforms and efforts to advance the political process and move toward national elections.
Libya slid into chaos after the 2011 uprising that overthrew long-ruling dictator Muammar Gaddafi and led to his death. The country is currently governed by rival authorities in the capital Tripoli and the country's east, each of which are backed by an array of militias. Other armed groups have carved out fiefdoms across the country, with many profiting from smuggling and extortion.
Salame said violence that consumed the capital starting Aug. 26 "shattered the facade of calm that had prevailed in Tripoli since May 2017." Tanks and heavy artillery were deployed in residential neighborhoods leaving 61 Libyans dead and nearly 160 injured, many of them civilians including children, he said.
Tripoli was "on the brink of all-out war" until the UN brokered a fragile cease-fire between the major parties on Sept. 4 which it is now trying to help take root as a first step toward peace, he said.
"This crisis is but the latest in a series of crises that have engulfed Libya," Salame stressed.
ISIS safe haven
He pointed to events in Libya's oil-rich crescent in June and July that "effectively threatened to split the country," ISIS's expanding presence and operations, and over 1,000 Chadian government and opposition forces fighting in recent weeks from bases in southern Libya.
This risks "the south becoming a regional battleground and safe haven for foreign armed groups," he said.
Salame also pointed to hunger strikes in eastern and western Libya by refugees and asylum seekers in detention centers protesting their bleak living conditions.
On an upbeat note, he said, "In crisis lies the opportunity to tackle the underlying causes."
"To restore stability to Libya there is a strong and urgent need to establish strong and unified civilian and military institutions which work for the benefit of all citizens," Salame said.
In May, Fayez Serraj, prime minister of the UN-backed government in Tripoli, and Field Marshal Khalifa Hifter, commander of the self-styled Libyan National Army in the east, agreed on a roadmap aimed at restoring order in the country. It calls for parliamentary and presidential elections, scheduled for Dec. 10.
But UN experts said in a report last month that "predatory behavior" by armed groups in Libya posed a direct threat to forming a national government and ending lawlessness that has fueled Islamic militancy, human trafficking and instability in the wider region.
National elections
Salame told the Security Council that "for national elections to take place a number of conditions must be met" which "will require great efforts to achieve - but they are achievable."
He was highly critical of the House of Representatives, which has failed to deliver on promised legislation for a referendum and elections.
"They simply have no intention of relinquishing their positions," Salame said. "They have put in place legal provisions to maintain their authority in perpetuity. ... And for the personal ambitions of a few, all Libyan citizens have paid a steep price."
He said any rapprochement between the two legislative houses must be directed toward advancing the political process, "not to ensure their own longevity."
"If legislation is not produced soon, we will close the chapter on this approach," Salame warned.
"There are other ways to achieve peaceful political change, and we will embrace them with no hesitation, indeed with enthusiasm," he said, without elaborating.
https://english.alarabiya.net/en/News/middle-east/2018/09/06/-UN-envoy-Libya-risks-becoming-safe-haven-for-foreign-armed-groups.html
--------
Muslims groups demand holiday for Islamic New Year
September 6, 2018
Some Islamic groups have called on federal and state governments to declare the first day of the Islamic calendar as a public holiday.
In separate Hijrah messages to mark the first day of the Islamic calendar, the groups said declaring Muharram 1 as public holiday would be in line with fairness and justice to Nigerian Muslims.
The groups included Muslim Media Practitioners of Nigeria (MMPN), Obafemi Awolowo University Muslim Graduates Association (UNIFEMGA) and Muslim Community of Oyo State (MUSCOYS).
Others were Muslim Consultative Forum (MCF), Federation of Muslim Women in Nigeria (FOMWAN) and Muslim Students' Society of Nigeria (MSSN).
The groups said that declaring Muharram 1 as public holiday would also give Muslims a sense of belonging.
"Muharram 1, in the Islamic calendar, is equivalent to January 1, which is observed as a public holiday in Nigeria.
"Muslims worldwide will usher in the new Islamic year Hijrah 1440 A.H. on Tuesday Sept. 11.
"Muharram 1, is our own January 1, we want both the federal and state governments alike to declare it as such in the interest of religious harmony in the country", said MMPN President, Abdurrahman Balogun
UNIFEMGA, in a message signed by Abdulwaheed Odeyimka, its National President, called on the government at various levels to recognise the Hijrah calendar and use it side by side with the Gregorian calendar.
It congratulated Muslims and non-Muslims alike for witnessing another new Islamic year and urged them to reflect on their deeds and activities during the past year.
Odeyimka also demanded an end to the strikes in the education sector in the interest of the students and educational advancement in Nigeria.
In his message, Alhaji Ishaq Sanni, Chairman, Muslim Community of Oyo State, said the recognition of Hijrah was long overdue and called for its immediate implementation.
Sanni called on the leadership of Nigerian Supreme Council for Islamic Affairs (NSCIA) to enter into dialogue with the Nigerian government on the issue.
He commended the bold steps of governors of Oyo and Osun states in recognizing the first day of new Islamic year by declaring it work free day and urged other states in the South West to emulate them.
FOMWAN, through its National leader, Halimah Mustapha, called for stringent legislation against rapists, saying it was getting too rampant in the country because culprits got a slap on the wrist.
The Muslim women also decried the ban on hijab in some government schools in line with the dictates of their faith as enshrined in the Nigerian constitution.
They equally commended Federal government for restoring religious studies in schools curriculum, saying such would assist in reducing moral decadence among students.
On its part, the Muslim Consultative Forum (MCF) implored Muslims to rededicate themselves to the cause of building an egalitarian society by joining hands with other Nigerians in moving the nation forward.
Full report at:
https://www.dailytrust.com.ng/muslims-groups-demand-holiday-for-islamic-new-year.html
--------
Shabaab persecutes Kenyan fighters for spying, backing Islamic State
Sep. 06, 2018
Al Shabaab has increasingly been persecuting Kenyan fighters over spying allegations, attempted desertions and pledging allegiance to the Islamic State.
This has instilled fear among them, leading to more divisions between Muhajireen (foreign fighters) and Answar (native Somalis).
On April 2, Ahmed Yusuf Hassan and Ahmed Nur Osoble, both Kenyan fighters, were executed by al Shabaab firing squad at Buq Aqable in Hiraan region.
They were accused of collaborating with the Somalia government and Amisom forces.
Other Kenyan militants executed recently by their al Shabaab masters over spying claims include former Moi University student Jared Mukaya Omambia alias Abdulaziz.
Abdulaziz is a Nairobi recruit, while Abdallah Talal Musa alias manman and Faraj Abdulmajid are from Mombasa.
Credible security sources indicate the terror group is looking for a key Kenyan commander who disappeared after being deployed for operations along the Kenya-Somalia border.
Related: Broken promises force al Shabaab recruits to return home
Moulid Mohammed Bilal is in hiding to evade capture and possible execution by the Somalia-based terror group.
Bilal, a Kenyan Ogaden from Abdalla Abdi Karim sub-clan, was born in December 1972 at Hulugho in Garissa. He is married to two wives.
Before joining al Shabaab Bilal was a Duksi (Madrassa) teacher at Tumtish and Garabey.
He is reported to have recruited some of his students and Ogaden clansmen into the terrorist organisation.
Al Shabaab leadership made him a commander because of his background and knowledge of Garissa.
Security and media reports indicate another senior Kenyan commander Ahmed Iman Ali has fallen out with his terror bosses. He is seeking to defect from the group or pledge allegiance to the Islamic State.
In August last year, al Shabaab's second in command Mukhtar Robow defected to the Somali government.
Full report at:
https://www.the-star.co.ke/news/2018/09/06/shabaab-persecutes-kenyan-fighters-for-spying-backing-islamic-state_c1814629
--------
Cameroon Reopens Schools Threatened by Boko Haram
September 06, 2018
LIMANI, CAMEROON —
Children at the Government Primary School Limani dance with joy as they meet each other in class for the first time in several years.
Cameroon has re-opened 40 schools on its northern border with Nigeria that were sealed four years ago because of threats from Boko Haram insurgents. But while students are happy returning, many of their teachers are absent and have been replaced by troops from the Multinational Joint Task Force still fighting the Islamist group.
The children's school in Limani is one of the forty near northern Cameroon's border with Nigeria that authorities reopened this week, citing improved security.
Cameroon closed around sixty schools in the area beginning in December 2014 because of the threat from Boko Haram.
The Islamist militant group, whose name roughly translates as "non-Islamic education is a sin," had launched an all-out assault on villages near the Lake Chad area.
Cameroon says hundreds of Boko Haram fighters attacked and torched schools, including the Limani primary school.
Ibrahim Nassourou was nine years old when the school was shut. He and his parents fled to a neighboring village where Nassourou was unable to attend school.
He says when he was told that their school in Limani had been reopened he shouted with joy because he can now again persue an education.
Cameroon authorities are touting the absense of a major Boko Haram attack for the past year and are urging parents to return their children to the re-opened schools. Troops are protecting the schools, they say.
But parents are reluctant to trust promises of safety. Only about 20 percent of the students have come back.
Teachers are also noticeably absent.
At the Limani Primary School's Class Five, troops from the Multinational Joint Task Force have traded their weapons for teaching manuals and chalk.
Cameroon-born staff corporal Blaise Fonkon says teaching is part of their social outreach program.
"We have [a] humanitarian line of operation. In that humanitarian line of operation, we have of course the school situation. Through their school, if they actually know what they are supposed to do here, they will be engineers, they will be teachers, they will be doctors and I am sure that they will change this country," Fonkon said.
Classroom teacher Edison Abunaw says despite assurances of their safety, most of his teaching colleagues do not wish to return.
And between Boko Haram's attacks and kidnappings, and villagers hiding in fear, he says, the fate of many former students is still not known.
"We used to have about 500 to 600 pupils, but we have about two hundred [now]. Most of the parents, they don't tell us what happened to their children so we are confronted with situations where we cannot easily explain what happened to the child," Abunaw said.
Abunaw notes classes only started September 3, so he says it is too early to say if more teachers and students will return.
Cameroon is giving absent teachers two weeks to come back to their jobs.
Mayor of Fotokol town Abouzari Mahamat says the government has promised to rebuild schools that Boko Haram damaged.
He says the engineering corps of the Multinational Joint Task Force, which is fighting Boko Haram, has promised to construct new classes and repair those that were destroyed. Mahamat says, thanks to the presence of the troops, peace is returning and children can now go to school.
Full report at:
https://www.voanews.com/a/cameroon-reopens-schools-threatened-by-boko-haram/4560529.html
--------
Lost childhood: Boko Haram victims gripped by thoughts of revenge
by Chika Oduah
5 Sept 2018
Yola, Nigeria - The field is wide and scorching under dry midday heat. Dozens of children kick up the sand underneath their sandals.
Their shrieks echo as they roll their heads back in carefree laughter. They're playing, but not with toys or balls.
They are playing a game called "Boko Haram versus soja (soldier)".
They scamper around screaming, "shoot!", ramming their fingers into each other's bodies. Their pointed fingertips are supposed to be the barrels of rifles or blade of swords.
They are pretending to kill each other.
Some "die", falling over like felled trees.
One child collapses with his hand pressed over his heart as imaginary blood gushes out.
A tall boy jumps over the "dead" body and runs into another with a yellow t-shirt, who aims straight for his head.
"Boom!" the boy shouts, a gunshot.
This is playtime at a private primary school organised by a local NGO called Education Must Continue Initiative (EMCI) in Yola, the capital of Adamawa state in northeastern Nigeria.
All of the children are now displaced after fleeing their home communities to escape from Boko Haram.
'I saw Boko Haram chop my grandfather's head'
These children have seen the brutality of the armed group firsthand.
"Boko Haram, I see them use knife, chop my grandfather's head," said Ibrahim Daniel, a 13-year-old boy from Gwoza in neighbouring Borno State.
Gwoza was, and is still, a notorious hideout for the fighters. Boko Haram captured the town of nearly 300,000, in August 2014, and declared it the headquarters of what it called its Islamic Caliphate.
The group's black flags were mounted around the town and underneath them, Boko Haram members executed anyone who failed to obey their rules, dumping corpses in wells and streams.
Hundreds hid in the Gwoza Hills, a set of rocky outcrops on the northeastern end of the volcanic Mandara Mountains that straddle the Nigerian-Cameroonian border.
The Nigerian army flushed Boko Haram out of Gwoza nine months later, but Daniel is still too afraid to go back.
"The Boko Haram is something that you won't like to see," the young teenager says in a gruff voice.
Speaking in Nigerian slang English, he continues: "I'd like to be a soldier because anything that them [Boko Haram] do, I'd like to do back to them. If me, I see them, me I go carry them. Me I kill am."
The other kids huddle around Daniel, laughing at his last remark about killing Boko Haram. Many of them want to become soldiers, too.
They have seen the fighters invade their villages and they want revenge.
"I can help government. I can help my parents with being soja," says Chinda John in the same slang, sitting beside Daniel.
Across the Lake Chad region, where Boko Haram's campaign is approaching its tenth year, a generation of young people are dreaming of becoming soldiers, nurturing their hopes of inflicting bloody vengeance on the group for its atrocities, which includes killing at least 30,000 people, kidnapping thousands and setting ablaze untold numbers of villages.
Operating on its manifesto that condemns Western education, Boko Haram has destroyed nearly 1,400 Western-style schools, killed more than 2,000 teachers and caused $9bn worth of destruction.
The transnational group carries out attacks in Nigeria, Cameroon, Niger, Chad and in the islands on Lake Chad. A faction of the group boasts of an affiliation with the Islamic State of Iraq and the Levant (ISIL, also known as ISIS).
Dreams of being a soldier
The growing thirst for revenge from children worries Rebecca Gadzama, the cofounder of EMCI.
She launched the NGO with her husband in the wake of the February 2014 Chibok Girls abduction. Reaching more than 1,600 children. EMCI has set up two schools for internally displaced children and partners with six existing schools in central Nigeria.
She stops by to visit the EMCI school in Yola, entering a math class where Daniel, John and other students are learning about ratios. When she walks into the classroom everyone stands up.
"Good morning, grandmother," they say in unison.
"How are you?" Gadzama replies.
She stands in the doorframe and asks how they're doing, and how many of them want to become doctors. One student raises his hand.
"Who wants to be an economist? I am one," she asks. No one raises a hand.
"Who wants to be a soldier?"
Most of the students in the classroom raise their hand while giggling.
Gadzama lifts her head, looking around the room. Then she speaks again, gently yet firm.
"Before you grow up, you need to learn that even if you kill Boko Haram, will it bring back what you lost? Will it change what has happened to you? How many lost their parents to Boko Haram? How many people lost their loved ones?" she asks the children.
Everyone looks around. The room buzzes with tension. One by one, hands go up, one in the rear, another by the window, the kid sitting by the teacher, also.
'They need psycho-social support'
Boko Haram's campaign has had an acute impact on children.
Some of the nine-year-old students have been hearing the words Boko Haram ever since they were born.
Out of the 2.6 million people who fled their homes in fear of Boko Haram, 1.4 million of them were children, according to the United Nations Children's Fund (UNICEF).
The agency also reports that nearly one out of four suicide bombers is a child.
For many children in the area, fear is a daily part of their lives. But the fear is often hidden under complex emotional layers.
"Some children are very shy," said Marzia Vigliaroni from the Italian organisation Cooperazione Internazionale. The group partnered with UNICEF in Niger to help rehabilitate local communities attacked by Boko Haram. "They won't speak or participate in our activities; they need psychosocial support."
Apart from dreaming of killing Boko Haram, children draw pictures of them, too.
In a 2015 UNICEF report called Missing Childhoods, Vigliaroni said: "We ask them to make drawings of their experience during the attack. They draw people with slit throats and people drowning in the river."
Danladi Saleh, a medical doctor from Chibok where Boko Haram carried out its most infamous kidnapping, said many children see the violence as something fun that they want to be a part of.
"With gunshots and explosions, naturally you will find people running away and hiding but I have observed children in this part of Nigeria running with joy and jubilation towards it, the violence. It is highly abnormal. They want to see the explosion; they want to see Boko Haram; they want to see the fight. So the whole thing is fun for them," Saleh explains to Al Jazeera.
For years, Saleh has helped to coordinate psychosocial counselling in the area.
When a volunteer counter-Boko Haram civilian group called the Civilian Joint Task Force (CJTF) emerged in the northeastern Nigerian city of Maiduguri - where Boko Haram began - in 2013, adolescents eagerly joined. Amateur videos of CJTF operations showed adolescents and teenagers beating people with guns.
Saleh said he remembers what he saw on the day when the CFTF had successfully repelled Boko Haram when the fighters tried to enter Maiduguri.
"You can see a child who looked to be 12 years old carrying the head of a Boko Haram member, the head of a human being, a Boko Haram member," Saleh explains. "Imagine the future of a child who is carrying a human head and the psychological impact of that child. What will his future look like?"
The CJTF signed an agreement with UNICEF in 2017 to prevent children from participating.
Rehabilitation, psychosocial support and de-radicalisation programmes are cropping up, but mental trauma is often misunderstood, particularly in children.
Nigeria's war against Boko Haram continues with no end in the near future. In recent weeks, the fighters have killed Nigerian security forces and stolen military equipment. But the government has downplayed these incidents, opting to present stories of military might and success against Boko Haram.
In this false narrative, children are growing up believing that being a soldier means being invincible, observers have noted.
Back in Yola, Gadzama winces at the sight of students wielding imaginary guns and throwing bombs.
Full report at:
https://www.aljazeera.com/indepth/features/lost-childhood-boko-haram-victims-gripped-thoughts-revenge-180904181123951.html
--------
North America
US envoy: Syria's Golan may remain under Israeli occupation 'forever'
Sep 6, 2018
The US ambassador to Israel says Washington could recognize the occupied side of Syria's Golan Heights as Israeli territory, as the administration of President Donald Trump speeds up its support for the regime's widely-criticized land theft policies.
In fresh controversial comments to Israel's Hayom daily, David Friedman said he expects the Golan Heights could remain under Israel's grip "forever."
"I cannot honestly imagine a situation in which the Golan Heights is not part of Israel forever," Friedman said in the interview the excerpts of which were released on Thursday, adding, "I cannot imagine a situation in which the Golan Heights is returned to Syria."
Friedman's remarks contradicted those by US National Security Advisor John Bolton, who said late last month that the Trump administration was not discussing possible US recognition of Israel's annexation of the occupied Syrian territory.
Asked about that contradiction, the US envoy said Bolton was describing the current situation and not the future stance of the US on this issue.
Israel seized some two thirds of the rocky plateau in southwestern Syria during the 1967 Six-Day War.
Syria once tried to retake the territory in 1973, but it failed to do so despite inflicting heavy losses on the Israeli military. The two sides signed an armistice a year later while a UN peacekeeping force was deployed to the region to monitor the ceasefire.
In 1981, Israel unilaterally annexed the occupied territory in a move not recognized by the international community.
The regime has over the past decades built some 30 settlements – with an estimated 20,000 settlers -- on the Golan Heights in defiance of international calls for the regime to stop its construction activities on occupied land.
Syria has repeatedly reaffirmed its sovereignty over the Golan Heights, saying the territory must be completely restored to its control.
Since 2011 – when foreign-sponsored militancy first broke out across Syria – the Israeli regime has been using Golan to prop up the terrorists fighting to topple the Damascus government.
The UN mission pulled out of Golan in 2014, when al-Qaeda-linked terrorists overran the area and kidnapped dozens of Fijian peacekeepers.
Friedman's comments came only days after the Israeli army admitted, for the first time, that it provided large amounts of cash, weapons and ammunition to the terrorists operating in the occupied Golan Heights.
In recent months, the Syrian army, backed by Russia and Iran, has dealt heavy blows to those Takfiri terror groups operating in areas near the occupied Golan Heights. It is now on the verge of fully liberating southern Syria from Tel Aviv-backed militants, prompting serious concerns in Israel.
With the return of relative stability to those regions, Syria and the UN are in talks on the redeployment of peacekeepers to Golan.
Highly emboldened by Washington's relocation of its embassy from Tel Aviv to the occupied Palestinian city of Jerusalem al-Quds, the regime is widely reported to be pushing the Trump administration to recognize its annexation of Syrian soil.
Yisrael Katz, Israel's intelligence minister, told Reuters in May that Washington's recognition of Tel Aviv's illegal annexation of Golan is "topping the agenda" in talks with the US.
https://www.presstv.com/Detail/2018/09/06/573373/US-Israel-Golan-Heights-Annexation
--------
US: Florida man sentenced for only 48 months for threatening to bomb mosque
7th Sep 2018
By Umar Farooq
WASHINGTON (AA): A man in the state of Florida was sentenced Thursday to only 48 months in prison for threatening to blow up a mosque, an officer of the court told Anadolu Agency.
Dustin Allen Hughes, 26, from Cutler Bay, just outside of Miami, called the Jamaat Ul Muttaqeen Mosque of Pembroke Pines on May 5 and left a hate-filled and Islamophobic bomb threat message on the mosque's voicemail.
"I planted a bomb in your temple, I'm gonna blow your fucking temple up you f—— Muslim. Where you guys have your sanctuary and worship Allah, I'm gonna blow that mother f—– up. I have a detonator…[Y]ou guys are all gonna be up in flames after I'm done with you!" the voicemail said.
Hughes was arrested May 15. On June 28, he pleaded guilty to one count of obstructing the free exercise of religious beliefs with the threatened use of an explosive device.
Hughes called in the threat to scare the members of the mosque, according to the Justice Department.
After serving his sentence, Hughes will face a three-year period of supervised review, the court officer at the U.S. courthouse in Miami told Anadolu Agency. He will also have to pay $1,800 in restitution.
U.S. Attorney Benjamin Greenberg confirmed the country's commitment to religious freedom and safety, in a statement after Hughes pleaded guilty.
"Our office is committed to protecting the right to freely exercise one's religious beliefs," Greenberg said. "Obstructing this right, by force or threat of force, constitutes a hate crime that we will continue to prosecute to the fullest extent of the law."
Anti-Muslim incidents have been on the rise in recent years. Last year, the Council on American Islamic Relations (CAIR), the nation's largest Muslim civil rights group, reported hate crimes against Muslims rose 15 percent.
Full report at:
http://muslimnews.co.uk/news/islamophobia/us-florida-man-sentenced-48-months-threatening-bomb-mosque/
--------
Ahmadiyya Muslim Community Honoured With Jamaica Street Renaming
By Carlotta Mohamed
SEPTEMBER 7, 2018
It was a joyous occasion for the Ahmadiyya Muslim community in Holliswood last week as they celebrated the unveiling of their official street sign "Ahmadiyya's Way."
"As you know our community strives to build bridges," said Imam Mahmood Kauser of the Ahmadiyya Muslim Community Masjid. "It is our goal to establish peace and just imagine in the wake of the recent increase of Islamophobia look at how beautiful New York City is. Today they're honoring a street with a Muslim name — the first of its kind."
City Councilman Barry Grodenchik (D-Holliswood) along with other elected officials and community members unveiled the sign at the street renaming ceremony last Friday at the southeast corner of the Grand Central Parkway and 85th Road, adjacent to the Ahmadiyya Muslim Community Masjid at 188-15 McLaughlin Ave.
"You know once you have a street sign in your name, you've made it," said Grodenchik.
Last year, Community Board 8 voted to approve the co-naming because of the Ahmadiyya Community's longstanding presence, significant contributions and positive impact. The co-naming was then approved by the City Council in June.
"One of the joys of this job are street renamings," said City Councilman Daneek Miller (D-Jamaica). "It is really how we tell our story as communities transform, as people come and go, as we attempt to cultivate and grow our next generation in leadership as they come through our community and wonder who those folks are...we get to tell our story."
Mahmood added that Ahmadiyya's Way is a great victory for Islam in general and for New York City, showing that there is tolerance.
The Ahmadiyya Muslim Community, a fast-growing international revival movement within Islam, has held interfaith forums to foster peace and understanding as well as helping the elderly and those in need by hosting successful blood drives.
According to Mahmood, the Ahmadiyya Muslim Community has been able to form a relationship with residents of Holliswood by keeping their mosque doors wide open.
"All of our mosques are wide open, anyone and everybody is welcomed," said Mahmood. "We've launched a 'Coffee Cake and True Islam' weekly meetup at our mosques around the country, and the key is let to people come and know who we are."
Mahmood said the Ahmadiyya Muslim Community has also launched a Muslim for Peace campaign to combat radicalization and misconceptions of Islam, a Muslim for Life Campaign to honor the victims of Sept. 11, and an annual blood drive held every year across the country.
The Ahmadiyya Muslim Community was founded in 1889 by leader Mirza Ghulam Ahmad as a revival movement within Islam, emphasizing its essential teachings of peace, love, justice, and sanctity of life, according to Al Islam, the official website of the Ahmadiyya Muslim Community.
The AMC spans over 200 countries with membership exceeding tens of millions with its headquarters in Britain. The Ahmadiyya Muslim Community in the United States, established in 1920, is America's largest Muslim organization under one leader.
Full report at:
https://www.timesledger.com/stories/2018/36/ahmadiyyastreet_2018_09_07_q.html
--------
Europe
Germans fear Donald Trump more than terrorism: Survey
06.09.2018
BERLIN
Germans are more afraid of U.S. President Donald Trump's policies than terrorist attacks or political extremism, according to a survey published on Thursday.
69 percent of those surveyed by the insurance company R+V Versicherung said they were mostly worried that Trump's policies would make the world a more dangerous place.
Fear from refugee crisis was the second biggest worry of Germans this year, with 63 percent saying that they feared from Germany being overwhelmed by the refugee influx, and a same percent of respondents expressed fears about social tensions.
Some 59 percent of Germans named "terrorism" as their biggest worry, down from 73 percent in 2016, and 71 percent in 2017.
The representative survey was conducted in June and July.
https://www.aa.com.tr/en/americas/germans-fear-donald-trump-more-than-terrorism-survey-/1248157
--------
French right-wing cell planned to attack Muslims
Sep 07, 2018
France has not known anti-Muslim violence comparable to what has occurred in Chemnitz, Germany, in recent days. But the dismantling by French police of an ultra right-wing network that planned to attack Muslims provides a chilling indication of the antagonism unleashed by the jihadist massacres of 2015 and 2016 in France.
Action des forces opérationelles was founded in August 2017 by a retired police officer called Guy Sibra, and had close to 100 members, most of whom used pseudonyms to avoid detection. Sibra called himself "Richelieu". Names from the 17th-19th centuries were popular with other AFO militants. Some were disillusioned followers of Marine Le Pen's Front National (recently renamed the Rassemblement National). Some were traditionalist Catholics.
Thirteen leading members of AFO, ranging in age from 32 to 69, were arrested between June 24th and July 23rd, after the group was infiltrated by an undercover agent. Four are still in custody.
Based on transcripts of police interrogations of the suspects, the newspaper Le Monde on Wednesday published a detailed, two-page description of the organisation.
Privileged backgrounds
Three of the 10 suspects are women. Most are from relatively privileged backgrounds. They include a nurse, a restaurant owner, a former soldier in Afghanistan and a mathematician who had worked in the arms industry. Many of their monthly meetings were held in a brasserie opposite the Pont Neuf in Paris.
The suspects said they were motivated by the November 13th, 2015 attacks, in which 130 people were killed by extremists from Islamic State, which is also called Isis. "I had the impression that the state could not protect me and my family," a plumber who used the name "Olies" told police.
Most of the suspects now claim that their plans were hare-brained schemes which they had no intention of carrying out. Yet the head of the Paris section, identified as Bernard S, "reminded us at the end of every meeting that we had to recruit more, identify targets, etc. Every half hour, he repeated the same thing, over and over," one of the suspects said.
The AFO organised itself in "regional commands" with colour-coded members. "Whites" were sympathisers who contributed to the website. "Greys" organised training in, for example, self-defence, map-reading and radio communications. "Blacks" were meant to take action.
In the event of further jihadist attacks in France, the AFO intended to stage "massive, unforeseen" retaliation in multiple locations, according to a document found in the home of a suspect.
AFO seemed to mirror the methods of Islamic State: encrypted communications; plans for synchronised attacks; the murder of religious leaders and arbitrary targeting based on religious affiliation.
Assassination campaign
Every member of AFO was asked to identify at least one "fundamentalist" imam. Clerics in the Paris suburbs of Nanterre and Sevran were mentioned as possible targets. "It was mad," a 54-year-old telephone operator for a taxi company told police. He said the assassination campaign was really a "marketing" strategy to attract new recruits.
The group toyed with the idea of poisoning halal food in supermarkets in neighbourhoods with strong Muslim populations. Female members of AFO planned to wear full-length veils called niqabs to avoid arousing suspicion, then use syringes to inject food containers with poison. They intended to carry out tests on animals in August, and reconnoitred supermarkets in Paris suburbs. "It wasn't meant to kill anyone, just make them sick," the head of the Paris regional section told police.
The third plan was to throw grenades at Muslims praying in the streets, at mosques or Salafist bookshops. A variation would have been for an AFO militant on a scooter to drive through traffic, looking for Muslims in cars.
A suspect called Daniel R, aged 32, built a makeshift explosives laboratory where he filled recreational noise grenades intended for use in war games with triacetone triperoxide or TATP, the unstable, home-made explosive used by Isis suicide bombers. In telephone conversations, Daniel R referred to explosives as "tomatoes".
"Fermat" was the code name for the 62-year-old mathematician who had worked for the weapons company Thales and the directorate general of armaments. He is suspected of inventing a remote device for detonating grenades from 200m.
Revelations about the AFO have coincided with the beginning of the 10-day trial of three skinheads charged with involvement in the violent death of Clément Méric, an 18-year-old student and anti-fascist militant, in June 2013.
One of the accused, Esteban Morillo, now 25, has since removed a tattoo saying travail-famille-patrie from his forearm. Morillo claims he did not know it was the motto of the Vichy collaborationist regime. He also claims to have forgotten that he "liked" Hitler's Mein Kampf on his Facebook page.
Full report at:
https://www.irishtimes.com/news/world/europe/french-right-wing-cell-planned-to-attack-muslims-1.3620992
--------
Germany: Merkel vows support for Turkey's economy
06.09.2018
BERLIN
Germany has a "strategic interest" in a sound economic development in Turkey, Chancellor Angela Merkel said Thursday.
In an interview with German RTL television, Merkel said Germany and Turkey should enhance dialogue and cooperation, despite their differences on a number of political topics.
"Germany has a strategic interest in a sound economic development in Turkey. If we behave in a way that would weaken Turkey, that would not be in our interest," she said.
Erdogan's visit to Germany
Merkel also dismissed criticism by German opposition parties on Turkish President Recep Tayyip Erdogan's planned visit to Berlin on Sept. 28-29.
"We cannot always think of the world in black and white terms. That is not the reality," she said.
Intensified talks between Berlin and Ankara are important to overcome current problems, she added.
Merkel underlined that German-Turkish relations were "special" thanks to more than 3 million people of Turkish origin living in Germany.
Growing worries over Idlib
Asked about growing worries over a large-scale military offensive by the Syrian regime in Idlib, Merkel stressed that "everything must be done to prevent a humanitarian catastrophe" in the city controlled by the opposition forces.
Merkel said she had telephone calls with Turkish President Erdogan and Russian President Vladimir Putin to discuss the situation.
"[...] The civil population must be protected," she stressed.
Located near the Turkish border, Idlib province is home to more than 3 million Syrians, many of whom fled from other cities following attacks by regime forces.
The Syrian regime has recently announced plans to launch a major military offensive to the area.
Full report at:
https://www.aa.com.tr/en/europe/germany-merkel-vows-support-for-turkey-s-economy/1247910
--------
France ready to strike Syria if chemical weapons used
06.09.2018
PARIS
France is prepared to carry out military strikes on Syrian regime targets if chemical weapons were used in a recent government offensive to retake the northern province of Idlib, France's top military official said on Thursday.
Located near the Turkish border, Idlib is home to more than 3 million Syrians, many of whom fled from other cities following attacks by regime forces.
The Syrian regime has recently announced plans to launch a major military offensive to the area, which is controlled by various armed opposition groups.
On Tuesday, the UN's humanitarian chief Mark Lowcock warned that such an offensive would lead to the "worst humanitarian catastrophe in the 21st century".
According to French daily Le Figaro, Armed Forces Chief Francois Lecointre told reporters he expected the final pockets of Daesh resistance in Iraq and Syria to be eradicated by the end of November.
Full report at:
https://www.aa.com.tr/en/europe/france-ready-to-strike-syria-if-chemical-weapons-used-/1247824
--------
Russia to US: Reveal your targets for possible Syria attack
Sep 7, 2018
Russia has called on the United States to reveal the list of the targets that it will attack in response to what it claims to be an upcoming chemical attack by the Syrian government.
Speaking at a Thursday United Nations Security Council meeting about the use of chemical weapons in Syria's years-long war against foreign-backed militancy, Russia's UN envoy Vasily Nebenzya said Washington and its military allies, the UK and France had to reveal where they were going to attack.
"Reveal the list of targets, which, as was reported, the Pentagon has chosen for a possible airstrike by the three nations," he said.
"If you believe that those locations are related to the storage of chemical weapons, then show some respect to the international law and forward this information to the OPCW [Organization for the Prohibition of Chemical Weapons]," he added.
Syria and Russia have been preparing to mount an offensive on the northwestern province of Idlib, the last major stronghold of anti-government terrorists in the Arab country.
The White House has warned that the United States and its allies would not hesitate to respond "swiftly and vigorously" if the Syrian armed forces use chemical weapons in the upcoming offensive.
Nikki Haley, the US ambassador to the UN, said at the UNSC meeting that Russia and other members of the council should be in "deep shame" for siding with Syrian President Bashar al-Assad in the conflict.
"So we want to take this opportunity to remind Assad and his Russian and Iranian partners: you don't want to bet against the United States responding again," she said, referring to Washington's reaction to previous alleged chemical attacks in Syria.
Iran and Russia have both assisted Assad in purging terrorists from large parts of Syria.
The US has time and again accused Syria of carrying out chemical attacks against its own people.
Jim Jeffrey, who was named last month as US Secretary of State Mike Pompeo's special adviser on Syria, echoed those remarks earlier in the day, saying there was "lots of evidence" that Damascus was preparing chemical weapons for the attack.
This is while both Russia and Syria have warned of suspicious activity in terrorist-controlled areas that show the anti-government militants are preparing to mount chemical attacks in Idlib and then blame it on the army.
Last year, when over 80 people died in the April 4 purported gas attack on Khan Shaykhun, US warships fired 59 Tomahawk cruise missiles from two warships in the Mediterranean Sea at the Shayrat airfield in Syria's central province of Homs.
The attacks continued this year, when early on April 14, the US, Britain and France carried out a string of missile airstrikes against Syria over a suspected chemical attack against the Syrian town of Douma, near the capital Damascus.
Syria's envoy to the UN, Bashar al-Jaafari, told the council that the three Western countries were among the main supporters of terror groups in the country.
Full report at:
https://www.presstv.com/Detail/2018/09/07/573400/Russia-US-Syria-Idlib-chemical-attack-Haley-Nebenzia
--------
Russia 'to fight terrorists in Syria until their obliteration'
Sep 6, 2018
Russia has stressed that it will continue to fight terrorist forces in Syria until "their total elimination," as a full-scale liberation operation against remaining militants concentrated in Syria's northwestern province of Idlib draws close.
"We consider it Russia's duty to strictly adhere to the agreements [concerning the de-escalation zone in Idlib], and it will continue the fight against terrorists until their ultimate and total elimination," Russian Foreign Ministry spokesperson Maria Zakharova said at a press conference in the capital, Moscow, on Wednesday, Russia's TASS news agency reported.
Zakharova's comments came a few hours after the Russian Defense Ministry said in a statement that its fighter jets had bombed the positions of the Takfiri Jabhat Fateh al-Sham terrorist group — formerly known as al-Nusra Front — in Idlib. It also dismissed allegations that the strikes had struck civilian areas.
Zakharova, too, stressed that the airstrikes were hitting terrorist positions only.
"The Russian Aerospace Forces are conducting strikes on Idlib not for 'aggressive' purposes, but for exterminating terrorist objects that are used in the increasing attacks on the Syrian army's positions and the civilian population, as well as in the attacks on the Russian military, whose presence in Syria is requested by the lawful government of the country," she said.
Russia started an aerial bombardment campaign against militants in Syria on a request from Syria's elected government in September 2015.
Together with Iranian advisory military assistance, the Russian campaign has helped the Syrian military retake almost the entire country from militants. Idlib is a final flash point, where a mix of militant groups has been shuttled to under previous agreements.
Early this week, US President Donald Trump, whose country has had unauthorized military presence in Syria for several years, claimed the offensive on Idlib would lead to a humanitarian crisis.
This is while the Russian and Syrian militaries are only targeting militant positions.
Russia flatly dismissed Trump's claim.
Elsewhere in her Wednesday remarks, Zakharova said Moscow found the calls to suspend the offensive on terrorists in Idlib for an unspecified amount of time "unacceptable."
"All this imploring comes down to this: leaving the terrorists holding millions of people hostage in Idlib... indefinitely, and it is unacceptable," she said, stressing that there could be no "peace" as long as terrorists were still in Idlib.
Terrorists "cannot be allowed the opportunity to export terror across the region and the whole world, while remaining in safety," Zakharova said.
She said Russia's partners "should not hinder this process by contradictory signals," in an apparent reference to the US.
Full report at:
https://www.presstv.com/Detail/2018/09/06/573332/Russia-Syria-Idlib-offensive
--------
URL: https://www.newageislam.com/islamic-world-news/islam-forbids-homosexuality-says-darul/d/116314
New Age Islam, Islam Online, Islamic Website, African Muslim News, Arab World News, South Asia News, Indian Muslim News, World Muslim News, Women in Islam, Islamic Feminism, Arab Women, Women In Arab, Islamophobia in America, Muslim Women in West, Islam Women and Feminism