New Age Islam News Bureau
25 Jul 2017
• ISIS Used Funeral Participants as Human Shield to Attack Afghan Forces
• Kerala: Eight Months after Muslim Convert's Murder, Siblings Embrace Islam
• 8 'Ghost' Schools, 15 Teachers Uncovered In Balochistan's Khuzdar
• Israel to Replace Metal Detectors at Al-Aqsa Compound with Smart Surveillance
• UK Police Rule Out Terrorism in Manchester Truck Attack
South Asia
• ISIS Used Funeral Participants as Human Shield to Attack Afghan Forces
• 40 ISIS Militants Killed, Wounded In East of Afghanistan
• Taliban Suicide Car Bomber Kills Dozens in Kabul
• Enlightenment Movement cancel protests hours before deadly suicide attack
• Hekmatyar says recent deadly attacks planned outside the country
• Awami League has always supported Islam, says Hasina
• Court sentences 3 JMB men for 2005 bomb blasts
• Taliban militants have reportedly captured Jani Khel district in Paktia
--------
India
• Kerala: Eight Months after Muslim Convert's Murder, Siblings Embrace Islam
• Samjhauta Blast: SIMI Man's Narco Test 'Nails' Pak Angle
• Terror Funding: NIA Arrests Seven Separatist Leaders
• Can't say if 39 Indians alive: Iraqi minister
• 'Lashkar Operative' Attended Camp in Pakistan with LeT Chief Lakhvi: ATS
--------
Pakistan
• 8 'Ghost' Schools, 15 Teachers Uncovered In Balochistan's Khuzdar
• 26 Killed In Blast near Lahore's Ferozepur Road
• PTI called for scrutiny of the accounts political-religious parties
• Some quarters in Kabul, US undermining anti-terror efforts: COAS
• UN Secretary-General condemns heinous Lahore blast
--------
Mideast
• Israel to Replace Metal Detectors at Al-Aqsa Compound with Smart Surveillance
• Israel's Attacks Continue and Al-Aqsa Mosque without Prayer for the Tenth Day in a Row
• UN warns of catastrophic outcome of al-Aqsa tensions
• Saudi, allies blacklist 'terrorist' Yemeni, Qatari groups
• UN says Jerusalem crisis must end as Trump sends envoy
• Anti-Erdogan journalists tried in Turkey on 'terror' charges
• Trump aide to visit Israel in bid to ease tensions
• Coalition waged heaviest air strike against Houthis in Sanaa and Saada
• Security of Iran, Afghanistan intertwined, inseparable: Shamkhani
--------
Europe
• UK Police Rule Out Terrorism in Manchester Truck Attack
• Russia Creates Military Posts to Monitor Ceasefire in Safe Zone in Syria
• Syrian rebels fear Bashar Assad benefits from Trump-Putin truce
• Moscow ready to mediate in Persian Gulf crisis: Russian FM
--------
Africa
• Nigeria: Islamic Scholars Tasked on Providing Solutions to Nation's Social Injustice
• Libyan Army Commander Commands Over Execution Of ISIS Militants
• Libya's coastguard rescue 278 Europe-bound migrants
• Al-Shabaab free 7 aid workers in Somalia
• Attack kills 8 on border between Sudan, South Sudan
• Iran to hold course for teachers of Islamic schools in Uganda
• Sudan: 'Disarmament in Darfur Will Start This Year' - Sudan V-P
--------
North America
• Trump: Syrian Rebel Aid Program Was 'Dangerous And Wasteful'
• US judge halts deportation of more than 1,400 Iraqi nationals
• Russia sanctions bill that defies Trump is set for key vote
--------
Southeast Asia
• Indonesia Calls for OIC Special Meeting on Al Aqsa Issue
• Indonesia Urges Granting of Worship Rights in Al Aqsa
• Indonesian Boy Scouts Movement Called For Sharia Law
• Malay Culture Or Islamic Brainwashing? Kelantan's Public Caning Bill Finds Support In Shah Alam
• DPM denies 1.5 million Bangladeshis heading to Malaysia
--------
Arab World
• Syria: Al-Nusra Brings Idlib City under Control
• Hezbollah Wins Control of 80 Percent of Heights at Lebanon-Syria Border
• Lebanese military finds Syrian deaths in custody 'not a result of violence'
• Seven killed by car bomb in north Sinai: Egypt army
• Iraqi troops found dozens of bodies in Old Mosul mass grave
• Syrian Soldiers, Hezbollah Cut off Terrorists' Supply Lines from Lebanon to Syria
• Hezbollah says seizes strategic valley from militants at Syria-Lebanon border
• Boycotting countries announce new list of terrorism backed by Qatar
• The nine individuals added to the Qatar-backed terror list
• Iraq seeks 'susbtantial' Russian military, political presence: Maliki
• Kuwait's extremist lawmaker proposes jail terms for Hezbollah backers
Compiled by New Age Islam News Bureau
URL: https://www.newageislam.com/islamic-world-news/isis-used-funeral-participants-human/d/111959
--------
ISIS used funeral participants as human shield to attack Afghan forces
Jul 25 2017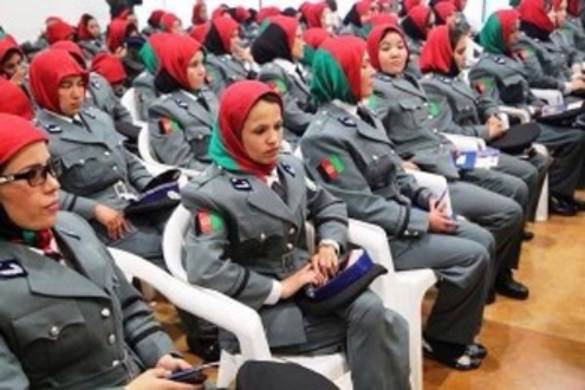 Soon after Faisal's death, his mother Meenakshi converted to Islam. (Representational image/AP Photo/Mukhtar Khan)
-----
A probe into the deadly operations against the ISIS terrorists in eastern Nangarhar province has confirmed the civilian casualties besides scores of ISIS insurgents were killed or wounded.
The probe team was found after reports emerged that several civilians sustained casualties in the raid conducted in Haska Mina district.
According to the findings of the probe team, the ISIS militants had taken shelter inside a house where a funeral ceremony was held, taking scores of civilians as hostages and using them as human shields.
The members of the probe team said the ISIS insurgents immediately launched an attack on the security personnel after hostage takings, prompting the security personnel to respond to the fire with the support of airpower.
At least 25 ISIS militants were killed and 15 others were wounded in the operation that lasted for several hours.
The provincial government in a statement said the probe team included high level government officials including officials from the 4th brigade of the army, police commandment, intelligence directorate and other related government institutions.
In the meantime, the local residents reaffirmed their support to the security personnel and institutions in their fight against the militants of the terror group in this province, the probe team members said.
http://www.khaama.com/isis-used-funeral-participants-as-human-shield-to-attack-afghan-forces-03220
--------
Kerala: Eight months after Muslim convert's murder, siblings embrace Islam
By Shaju Philip
July 25, 2017
Eight months after a Muslim convert in Malappuram district was hacked to death allegedly by RSS activists, his siblings and their families have also embraced Islam. Anil Kumar alias Faisal, 30, was killed on November19 last year near Tirur in Malappuram. Faisal, who converted to Islam in 2015, had reportedly faced a threat from the local Sangh Parivar. Those arrested in connection with the murder include Faisal's brother-in-law Vinod, police said. Soon after Faisal's death, his mother Meenakshi converted to Islam. Last week, two sisters and one brother-in-law also converted after performing the rituals at Maunathul Islam Sabha in Ponnani. Later they moved to another centre to study about the religion.
After Faisal's death, the local Muslim community provided protection for his wife and three minor children, all of whom converted last August. The local Muslim community has also mobilised funds for the construction of a new house for Faisal's family, the police said.
A local Muslim leader said one of Faisal's sisters had divorced her husband after he was arrested in the murder case. Now the sister too has converted. Faisal's uncle, his wife and two daughters had converted several years ago.
Twelve RSS/BJP workers, including Faisal's brother-in-law Vinod, had been arrested in the murder case. The prime accused Madathil Narayan, 47, has been RSS karya vahak at Tirur in Malappuram. He had been an accused in the murder of another Muslim convert, Yasir, in 1998. It was in July last year that the Supreme Court acquitted him in the case.
http://indianexpress.com/article/india/kerala-eight-months-after-muslim-converts-murder-siblings-embrace-islam-4765815/
--------
8 'ghost' schools, 15 teachers uncovered in Balochistan's Khuzdar
Syed Ali Shah
July 24, 2017
The Government of Balochistan has uncovered eight 'ghost' schools employing 15 'ghost' teachers in Tehsil Zehri of Khuzdar district, DawnNews reported on Monday.
The provincial government has initiated a crackdown against ghost schools and teachers in Balochistan after media reports highlighted the issue.
Balochistan Chief Minister Sanaullah Zehri had ordered the probe after reports that there were over 1,500 ghost schools and teachers across the province. "I have started action against ghost schools in my own district", Zehri said in a statement.
Khuzdar Deputy Commissioner Sohailur Rahman visited the area on Monday and visited the ghost schools. The school premises had been turned into stores and livestock could be seen tethered inside the buildings.
The salaries being paid out to the teachers, as well as the funds allocated to the schools, will be stopped, the deputy commissioner said.
https://www.dawn.com/news/1347377/8-ghost-schools-15-teachers-uncovered-in-balochistans-khuzdar
--------
Israel to replace metal detectors at Al-Aqsa compound with smart surveillance
July 25, 2017
JERUSALEM: Israel decided on Tuesday to remove metal detectors it had placed at the entrance to a holy site in Jerusalem's Old City and replace them with smart, less obtrusive surveillance means, a Cabinet statement said.
Israel installed metal detectors at entry points to Al-Aqsa mosque compound in Jerusalem after two police officers were fatally shot on July 14, triggering the bloodiest clashes between Israelis and Palestinians in years.
The spike in tensions and the deaths of three Israelis and four Palestinians in violence on Friday and Saturday have triggered international alarm and prompted the United Nations Security Council to convene a meeting to seek ways of calming the situation. Prime Minister Benjamin Netanyahu's Cabinet voted to remove the metal detector gates after a meeting lasting several hours convening for a second time on Monday after it had broken off discussions a day earlier.
A statement issued after the forum of senior ministers concluded their meeting said they had decided to act on the recommendation of the security bodies and replace the metal detectors with "smart checking" means.
Reuters witnesses in the Old City saw municipal workers installing metal beams above some of the narrow stone paved streets for closed-circuit TV cameras. Israeli media said there were plans to invest in advanced camera systems.
The Cabinet statement added that it had allocated 100 million shekels (about $28 million) for the equipment and for additional police officers.
Tuesday's decision to remove the metal detector gates was an about-turn after the rightist Netanyahu, wary of being seen to capitulate to Palestinian pressure, said on Sunday the devices would stay put.
But on top of the outbreak of violence mainly in the Jerusalem area, a Palestinian move on Friday by President Mahmoud Abbas to suspend official contacts and international criticism put pressure on Israel.
Netanyahu was further hampered following a fatal shooting incident at the Israeli embassy in Jordan on Sunday when an Israeli security guard was attacked and shot dead two Jordanians.
Jordan is the custodian of Jerusalem's Muslim holy sites, which Jews revere as the vestige of their two ancient temples and which was among East Jerusalem areas Israel captured in a 1967 war and annexed as its capital in a move not recognized internationally.
http://nation.com.pk/international/25-Jul-2017/israel-to-replace-metal-detectors-at-al-aqsa-compound-with-smart-surveillance
--------
UK police rule out terrorism in Manchester truck attack
25 July 2017
British police are appealing for information after a truck drove at a group of pedestrians in Manchester city center Sunday night.
The authorities are not treating the incident as terror-related.
Police were called shortly after 11.20 p.m. after a "red truck was seen deliberately driving into pedestrians on Well Street in the city center," according to Greater Manchester Police.
Police believed it was "a targeted attack" but have ruled out terrorism.
A man who was hit by the truck left the scene but was later found without any serious injuries.
"When this call first came in we were obviously concerned but we quickly established that this was not terror related," Chief Inspector Gareth Parkin said. "Thankfully there were no serious injuries, we could have been dealing with a much more serious situation."
The U.K. has been on high alert since a number of recent terrorist attacks involving the use of vehicles as weapons against pedestrians.
On June 19, a van drove into Muslim worshippers outside an Islamic center in Finsbury Park, north London. Makram Ali, 51, died in the incident; a post-mortem suggested the cause of death was multiple injuries.
Darren Osborne, 47, is alleged to have driven the van into the crowd and has since charged with terrorism-related murder and attempted murder, according to the U.K.'s Crown Prosecution Service.
http://www.worldbulletin.net/europe/192187/uk-police-rule-out-terrorism-in-manchester-truck-attack
--------
South Asia
40 ISIS militants killed, wounded in East of Afghanistan
Jul 24 2017
At least 40 militants affiliated with the Islamic State of Iraq and Syria (ISIS) terrorist group's offshoot, ISIS Khurasan, were killed during the operations in eastern Nangarhar province of Afghanistan.
The provincial government media office in a statement said the militants were killed or wounded during the ground operations and airstrikes in Haska Mina district.
The statement further added that 25 militants including their three commanders were killed and 15 others were wounded.
The militants were killed after they launched an attack on the Afghan forces during a clearance operation in Miaji Baba area of Haska Mina district, the statement said, adding that the Afghan forces were busy in clearance operations in Rod Khana, Char Wazi, Dand Khana, Mariz and Miajji Baba areas when the clashes started.
According to the local officials, the clashes started after the ISIS militants engaged the security forces from the residential houses where they had taken shelter.
The operations were conducted with the support of the airpower, the provincial government said, adding that the local residents and security personnel did not suffer any casualties during the clashes.
The anti-government armed militant groups have not commented regarding the report so far.
Both the Afghan and US forces conducted regular strikes against the loyalists of the terror group in this province.
The increased raids, usually involving drone strikes, by the US forces followed a broader role granted by the Obama administration earlier last year.
The broader role was granted amid concerns that the loyalists of the terror group are attempting to expand foothold in the country and turn the eastern Nangarhar province into a regional operational hub for its fighters.
https://www.khaama.com/40-isis-militants-killed-wounded-in-east-of-afghanistan-03213
--------
Taliban suicide car bomber kills dozens in Kabul
July 25, 2017
KABUL - A Taliban suicide attacker detonated a car bomb in the western part of Kabul on Monday, killing up to 35 people and wounding more than 40, government officials said, in one of the worst attacks in the Afghan capital in recent weeks.
Police cordoned off the area, located near the house of the deputy government Chief Executive Mohammad Mohaqiq in a part of the city where many of the mainly Shi'ite Hazara community live.
Monday's suicide bombing, which targeted government personnel, continued the unrelenting violence that has killed more than 1,700 civilians in Afghanistan so far this year.
The Taliban, which is battling the Western-backed government and a Nato-led coalition for control of Afghanistan, has launched a wave of attacks around the country in recent days, sparking fighting in more than half a dozen provinces.
"I was in my shop when suddenly I heard a terrible sound and as a result all of my shop windows shattered," said Ali Ahmed, a resident in the area of Monday's blast.
Acting Interior Ministry spokesman Najib Danish said at least 24 people had been killed and 40 wounded but the casualty toll could rise further.
Another senior official, speaking on condition of anonymity because he was not authorised to talk about the incident with the media, said the toll stood at 35 killed. That was in line with a claim on Twitter by Taliban spokesman Zabihullah Mujahid, who said 37 "intelligence workers" had been killed.
Mujahid said in a tweet claiming responsibility for the attack the target had been two buses that had been under surveillance for two months.
Government security forces said a small bus owned by the Ministry of Mines had been destroyed in the blast but the National Directorate for Security, the main intelligence agency, said none of its personnel had been hit.
Three civilian vehicles and 15 shops were destroyed or damaged in the blast, the Interior Ministry said in a statement. At least 1,662 civilians had already been killed in Afghanistan in the first half of the year.
Kabul has accounted for at least 20 percent of all civilian casualties this year, including at least 150 people killed in a massive truck bomb attack at the end of May, according to United Nations figures.
The Islamic State group claimed an attack on a mosque in the capital two weeks ago that killed at least four people.
On Sunday, dozens of Afghan troops were under siege after Taliban fighters overran a district in northern Faryab province, a spokesman for the provincial police said.
There was also fighting in Baghlan, Badakhshan, and Kunduz provinces in Afghanistan's north, and Kandahar, Helmand, and Uruzgan in the south, according to officials.
The resurgence of violence also coincides with the US administration weighing up its strategic options for Afghanistan, including the possibility of sending more troops to bolster the NATO-led training and advisory mission already helping Afghan forces.
AFP adds: Afghan presidential spokesman Shah Hussain Murtazawi put the toll at 26 dead and 41 wounded. At a press conference, Murtazawi also said at least 35 people were killed in the hospital attack over the weekend.
All the victims were civilians, Murtazawi said, without specifying if they were patients or staff. "This is a cruel crime against humanity," he added.
He did not elaborate, and officials say phone lines are down in Taywara district, captured by the militants over the weekend. The Taliban have denied the claim and reports they torched the hospital, though a spokesman said parts of the building were damaged in fighting. Ghor is a poor, mountainous province that has been relatively safe in the past but shares a border with the Taliban-infested provinces of Helmand and Farah.
Afghan forces control 59.7 percent of the country, according to a US watchdog's report issued in May after the winter lull in fighting, up slightly from the previous quarter. But the insurgents have ramped up their offensive across the country since launching their so-called "spring offensive" earlier this year.
Monday's attack in Kabul came as the Hazara community had planned to hold a demonstration in the same neighbourhood to mark the one-year anniversary of twin bombings that killed 84 people in an attack claimed by Islamic State.
Full report at:
http://nation.com.pk/national/25-Jul-2017/taliban-suicide-car-bomber-kills-dozens-in-kabul
--------
Enlightenment Movement cancel protests hours before deadly suicide attack
Jul 24 2017
The enlightenment movement cancelled a demonstration due for Kabul today hours before a deadly suicide attack rocked Kabul city, leaving scores of people dead or wounded.
Presidential spokesman Shah Hussain Murtazawi informed regarding the cancellation of the demonstration while briefing reporters today.
He said President Ghani has thanked the movement for their decision to cancel the protests and demonstrations.
Murtawazi further added that a technical commission will be formed to assess the demands of the protesters.
The demonstration by enlightenment movement was apparently planned to mark the anniversary of the deadly attack last year that left nearly 90 people dead and hundreds more wounded.
This comes as a suicide attack rocked the west of Kabul city earlier this morning, the area where the demonstrations were supposed to kick off from.
According to the security officials, at least 24 people were killed and 42 others were wounded in the attack for which the Taliban group claimed responsibility for.
Full report at:
http://www.khaama.com/enlightenment-movement-cancel-protests-hours-before-deadly-suicide-attack-03217
--------
Hekmatyar says recent deadly attacks planned outside the country
Jul 24 2017
The leader of Hezb-e-Islami Gulbuddin Hekmatyar has said the recent deadly attacks were planned outside the country.
Apparently gesturing towards the recent bombings in Kabul city, Hekmatyar made the remarks during a meeting with a group of the youths in his residence.
He said the foreigners are seeking their personal interests with the persistent violence and war in the country, insisting that the recent bombings were planned outside the country and no Afghan or a Muslim would carry out such attacks.
Hekmatyar further added that the Afghan people will never carry out attacks inside the mosques or on funeral ceremonies.
The remarks by Hekmatyar came as more than 150 people were killed in a deadly bombing near the embassy of Germany in Kabul late in May and a coordinated suicide attack targeted a funeral ceremony few days later that also left nearly one hundred people dead or wounded.
No group or individual has so far claimed responsibility behind the attacks.
Full report at:
http://www.khaama.com/hekmatyar-says-recent-deadly-attacks-planned-outside-the-country-03216
--------
Awami League has always supported Islam, says Hasina
2017-07-22
A total of 127,198 Bangladeshis will travel for hajj this year. This year's journey will kick off on Monday as 418 Bangladeshis set off for Jeddah.
The prime minister discussed the measures adopted by her father, Bangabandhu Sheikh Mujibur Rahman, to support Islam during his reign.
"During his three years in office, the Father of the Nation took steps to develop hajj programmes. He bought the ship, Hijbul Bahar, to provide a low-cost option for hajj pilgrims."
Hasina also spoke of her experiences of performing the hajj several times.
"Since I lost everyone, including my mother and father, I have to perform the pilgrimage for them as well."
The prime minister said she had taken several measures to ease the journey of hajj pilgrims and promised that these arrangements would continue in future.
Hasina said that more Bangladeshi pilgrims were going for hajj this year than in any previous year. She also expressed her hope for their safe return.
The prime minister also spoke on the topic of militancy during the speech.
"Let there be no killing of innocents in the name of religion. Innocent Muslims must suffer harassment because of them and some even lose their lives. The whole Muslim world is in danger because of the actions of a few men with erroneous ideas."
Full report at:
http://bdnews24.com/bangladesh/2017/07/22/awami-league-has-always-supported-islam-says-hasina
--------
Court sentences 3 JMB men for 2005 bomb blasts
July 25, 2017
Iqbal was awarded eight years of imprisonment and fined Tk50,000, in default of which he would have to serve six months more in jail
A Dhaka court on Monday awarded three members of the banned militant outfit Jama'atul Mujahideen Bangladesh (JMB) to different terms of imprisonment in a case filed for bombs blasts in Farmgate during a series bomb blasts across the country on August 17, 2005.
Judge Md Kamrul Hossain Molla of Dhaka Metropolitan Sessions Judges court passed the order in presence of the convicts, Abdullah-al-Fattah Shakil, Md Tarek Iqbal and Md Rezaul Karim Reza.
Shakil and Reza were given 17 years in jail and fined Tk50,000 each, in default of which they would have to serve six months more in prison.
Iqbal was awarded eight years of imprisonment and fined Tk50,000, in default of which he would have to serve six months more in jail.
The court sent the three JMB men to jail after delivering the verdict.
A total of 18 out of 47 prosecution witnesses testified before the court in the case.
On August 17, 2005, around 500 bombs went off at 300 different locations in 63 districts across the country. JMB, the banned Islamist militant outfit, claimed responsibility for the blasts.
According to the case, these criminals set off bombs in front of Ananda Cinema Hall at Farmgate and Moakhali bus stands.
A case was filed with Tejgaon police station under the Explosive Substances Act over the incident.
Full report at:
http://www.dhakatribune.com/bangladesh/court/2017/07/25/court-sentences-3-jmb-men-2005-bomb-blasts/
--------
Taliban militants have reportedly captured Jani Khel district in Paktia
Jul 25 2017
The Taliban insurgents have reportedly captured the control of Jani Khel district in southeastern Paktia province of Afghanistan.
Certain local officials have confirmed that the control of the district fell into the hands of the Taliban insurgents after days of heavy gun battle between the security forces and the insurgents.
The officials are saying that the Taliban insurgents once again launched a major attack on the security posts in the early hours of Tuesday morning and managed to seize the control of the district center.
However, the provincial police chief Toryalai Abadyani says the Afghan security forces are still in control of several check posts in the district.
He said heavy gun battle is underway and rejected that the control of the district has fully fallen to Taliban insurgents.
In the meantime, the Taliban group spokesman Zabiullah Mujahid claimed that the group's fighters have taken full control of the district and heavy casualties have been incurred to the security forces of the government.
This comes as the Taliban insurgents managed to take control of Taywara district in northwestern Badghis province and Kohistan district in northern Faryab province of Afghanistan.
Full report at:
http://www.khaama.com/taliban-militants-have-reportedly-captured-jani-khel-district-in-paktia-03218
--------
India
Samjhauta blast: SIMI man's narco test 'nails' Pak angle
Madhavdas Gopalakrishnan
Jul 25, 2017
A video of the narco-analysis interrogation of Safdar Nagori accessed by Times Now shows the former Simi chief and terrorist admitting on tape that the Samjhauta Express blasts were carried out by those trained in Pakistan. He names Simi operative Adbul Razzak as the person responsible for the explosions that killed 68 people on February 18, 2007.
The video shows the interrogator asking him, "Who ordered the Samjhauta blasts?" Nagori answers, "Abdul Razzak did this. He is from Indore. He told me, 'You cannot do anything, you are a politician now.' He would say, 'You have retired from SIMI. They give you money and you keep eating and drinking.' He once told me, 'You have become a politician, you cannot do jihad, you need a quality life. I will do something or the other now.'"
When asked about Razzak's contacts in Pakistan, Nagori says, "He has relatives in Pakistan." Nagori adds, "Abdul Razzaq used to say he could do this on his own. He was in SIMI, he was with Misbah ul Islam Calcuttawala. Abdul Razzaq, he said he could do it on his own. He was SIMI incharge of Indore."
Nagori says the LeT operative may have given arms to other SIMI members. "Nasir may have had other contacts. He may have delivered to others. Had he given it to any SIMI members connected to me, I would know. But because I don't know, I can't say. He may have given it to some other group or he may have given it to another group of SIMI. SIMI has two groups. He could have given it to them. The other group has Imran Ansari and Abdul Razzak. If he has given it to SIMI in Indore, then it must be the second group. He said he will bring it to us but he got arrested."
Adding that he met Nasir in 2007 October, Nagori says he was unhappy with his arrest and encounter as he knew him since he was a young boy. "I met him for the first time in his house in Hyderabad. We knew he had gone to Pakistan for training. Nasir came to meet me and told me himself he has gone to Pakistan. Before that we thought he had gone for umrah. His sister stays in Jeddah and we thought he is with her."
"I told him I want to target individuals who demolished Babri masjid, Gujarat, Meerut Hashimpora and Mumbai riots where women were raped, stripped, womb was torn, foetus were removed and shown, people were burnt alive. Those who have done such heinous crimes, that was my target (sic). I told Nasir about my target, that was individuals (sic)," Nagori says in the video.
http://timesofindia.indiatimes.com/india/samjhauta-blast-simi-mans-narco-test-nails-pak-angle/articleshow/59747809.cms
--------
Terror Funding: NIA Arrests Seven Separatist Leaders
Jul 24, 2017
SRINAGAR: The National Investigation Agency (NIA) on Monday arrested seven people, including the son-in-law of separatist leader SAS Geelani+ , for allegedly funding terror groups in Kashmir.
The seven are Altaf Shah, Ayaz Akbar, Peer Saifullah, Mehraj Kalwal, Shahid-ul-Islam, Naeem Khan and Bitta Karate.
Shah is the son-in-law of hardline Hurriyat leader Geelani, Islam is a close aide of moderate Hurriyat leader Mirwaiz Umar Farooq and Akbar is the spokesperson for the Geelani-led Hurriyat. Geelani suspended Khan from the basic membership of Hurriyat conference in May, days after a sting operation surfaced in which he purportedly confessed to receiving funds from Pakistan to create unrest in the Kashmir Valley.
Hafeez Saeed, the Pakistan-based chief of the Jamaat-ud Dawa, the front of the banned Lashker-e-Taiba, has been named in the FIR as an accused, in addition to organisations such as the Hurriyat Conference (factions led by Geelani and separatist Mirwaiz Farooq), Hizbul Mujahideen and Dukhtaran-e-Milat.
NIA had last month raided the Srinagar house of Shah, who is the son-in-law of separatist leader SAS Geelani. Apart from being the son-in-law of Geelani, Shah is perceived to be influential in the evolving the policies of the Tehreek-e-Hurriyat.
The NIA had also searched the premises of others like Shahid-ul-Islam, an aide of Farooq's, who heads the moderate faction of the Hurriyat Conference.The raids were part of the NIA's efforts to clamp down on separatist groups allegedly receiving funds for subversive activities in the Valley.
The NIA had recovered some account books, Rs 2 crore in cash and letterheads of banned terror groups, including the LeT and the Hizbul Mujahideen, during its searches. The agency's investigation seeks to identify the chain of players behind the financing of terrorist activities, including pinpointing those who pelted stones at security forces, burnt down schools and damaged government establishments.
This is the first time since the rise of militancy in Kashmir in the early 1990s, that a central probe agency has carried out raids in connection with the funding of separatists.
Full report at:
http://timesofindia.indiatimes.com/india/terror-funding-nia-arrests-seven-separatist-leaders/articleshow/59736878.cms
--------
Can't say if 39 Indians alive: Iraqi minister
Jul 25, 2017
NEW DELHI: Iraq has no conclusive evidence to prove that the 39 Indian construction workers abducted from Mosul three years ago are either alive or dead, Iraq's foreign minister Ibrahim Al Jafari said on Monday.
Al Jafari, who met his counterpart Sushma Swaraj on what is his first visit to India, also said there was no "absolute proof" that the missing Indians were in Badush jail near Mosul when it was under the control of the so-called Islamic State.
"We don't know if they are dead or alive," said Al Jafari while interacting with journalists. "The jail of Badush is in the control of the Iraqi government. There are no prisoners there," he added. He, however, clarified that the jail was under IS control for a while.
The remarks by Iraq's foreign minister Ibrahim Al Jafari is significant because Swaraj had said last week that, according to information available with the Indian government, the Indians were probably lodged in the Badush jail. This information was made available by MoS V K Singh who travelled to both Erbil and Baghdad after news broke out that Mosul had been freed from terror group IS.
Al Jafari, however, sounded ambivalent about whether or not any such information about the Indians being in Badush was provided by Iraqi authorities to India.
"It may or may not have been. Daesh (IS) is known to transfer people from one place to another and it's possible that an Iraqi government source conveyed that information but no one knows if that was the final destination," said Al Jafari.
Full report at:
http://timesofindia.indiatimes.com/india/cant-say-if-39-indians-alive-iraqi-minister/articleshow/59746977.cms
--------
'Lashkar operative' attended camp in Pakistan with LeT chief Lakhvi: ATS
By Manish Sahu
July 25, 2017
Alleged Lashkar-e-Toiba (LeT) operative Mohammad Saleem Khan, who is being interrogated by the UP Anti-Terrorist Squad (ATS), has reportedly claimed that LeT operation chief Zakiur Rehman Lakhvi had also attended special sessions at the LeT training camp in Muzaffarabad in Pakistan in 2007. Saleem had allegedly attended the camp then. Lakhvi is the prime accused in the 26/11 Mumbai attack in 2008.
"Saleem claimed during interrogation that Zakiur Rehman Lakhvi had visited the camp and given lecture at the training camp in Muzaffarabad. Saleem has so far denied his involvement in any of the terror incidents in India," said IG, ATS, Asim Arun. He added that Saleem claimed to have undergone training for about a year in Pakistan.
"Saleem claimed that he developed interest in attending training camp in Pakistan and contacted an UAE cleric, who used to give taqreer (religious sermons) at a mosque in UAE. He allegedly arranged his visit to Pakistan," said an ATS officer, who is part of the interrogation team. "When he reached Karachi Airport, an ISI agent took him to a place where he stayed for two days. He was then taken to Bahawalpur city where he met a senior ISI agent identified as Mohammad Ahmed. Later, Ahmed arranged Saleem's stay in Bahawalpur for 10 days. Ahmed then sent him with a man to Muzaffarabad on a motorcycle," added the officer.
Full report at:
http://indianexpress.com/article/india/lashkar-operative-attended-camp-in-pakistan-with-let-chief-lakhvi-ats/
--------
Pakistan
26 killed in blast near Lahore's Ferozepur Road
July 24, 2017
At least 26 people, including nine policemen, were killed while 58 others were injured in a bombing attack near the Arfa Karim IT Tower on Lahore's Ferozepur Road on Monday afternoon.
Lahore's DIG Operations Dr Haider Ashraf said that the blast, which occurred at around 3:55pm, was a "suicide attack" and that "police were the target". The Tehreek-i-Taliban Pakistan (TTP) claimed responsibility, stating that a "suicide attacker" had used a motorcycle bomb to target police officials.
A CTD spokesperson confirmed that nine policemen were killed in the blast. The injured included at least six policemen.
Rescue 1122 teams shifted the injured to nearby hospitals, where an emergency had been imposed.
Punjab government spokesperson Malik Mohammad Ahmed said the attack had occurred at an old vegetable market in the Kot Lakhpat neighbourhood in Lahore. The area is a busy locality and the office of the Punjab chief minister is located nearby.
Another police officer, Kashif Aslam, said the bombing targeted policemen who were providing security for the Lahore Development Authority, which was involved in demolition work targetting encroachments nearby. Anti-riot police had been deployed for the activity.
Police and other law enforcement personnel had reached the site of the incident soon after the bombing and cordoned off the area. Forensics teams had also collected evidence from the blast site to determine the nature of the explosion.
Condolences pour in
Condolences poured in following the blast. Prime Minister Nawaz Sharif, Punjab CM Shahbaz Sharif, Army Chief Gen Qamar Bajwa and others expressed their grief over the loss of lives in the attack.
Lahore has been targetted by terrorists in recent months.
Another blast, targeting a census team in April, had resulted in the deaths of six people, including five forces personnel.
A suicide blast on February 13 had ripped through a camp of protesting chemists in front of the Punjab Assembly, leaving 13 people dead and 70 others wounded.
Last year, in a terrorist attack in Iqbal Park targeting those celebrating Easter, 72 people had died and over 300 had been injured.
Provincial Law Minister Rana Sanaullah, while talking to the media after Monday's attack, said that the incumbent government has overcome the menace of terrorism by "70 to 80 per cent".
"We have started an operation against terrorist organisations and the situation is much better as compared to what it was in 2011-12," Sanaullah added.
Scenes from the attack
https://www.dawn.com/news/1347364/26-killed-in-blast-near-lahores-ferozepur-road
--------
PTI called for scrutiny of the accounts political-religious parties
25 July, 2017
ISLAMABAD: The Pakistan Tehreek-i-Insaf has called for scrutiny of the accounts and funds of all political parties, specifically the religious parties.
Claiming that the PTI has submitted complete record of the party funds and accounts as well as a list of all donors to the Supreme Court, PTI spokesman Fawad Chaudhry said that now it was the turn of other political parties, including the ruling Pakistan Muslim League-N (PML-N) and religious parties, to disclose their sources of funds.
Speaking at a news conference along with the party's former information secretary Naeemul Haq here on Monday, the PTI spokesman asked the country's intelligence agencies to find out the sources of funds of the religious parties.
"We have presented our record. We hope that the Election Commission of Pakistan (ECP) and other institutions will now ask (about the source of funding) from other parties," he said, adding that instead of treating overseas Pakistanis with suspicion, secret agencies and other institutions should probe "funding of the PML-N and religious parties with keen eye".
Fawad Chaudhry, who is one of the legal advisers of PTI chief Imran Khan, alleged that Jamiat Ulema-i-Islam (JUI-F) had been receiving funds from Libya whereas there were parties which received funds from Saudi Arabia and Iran.
The PTI leader said his party had been asked to provide details of its accounts and funds only for the period between 2010 and 2013, but they had submitted the seven-year record till March 2017.
Showing the bulk of documents, he claimed that the party had submitted the list of more than 30,000 Pakistanis living in the US who had contributed to the party funds. Over the past seven years, he said, the party had received more than $3 million and all transactions had been made through "official banking channel". He said that under the US laws, individuals could not donate funds directly to parties, so the PTI had to hire services of "agent companies" for the purpose.
Fawad Chaudhry claimed that all members of the board of governors of these companies were overseas Pakistanis and their details had also been provided to the Supreme Court, adding that that 99 per cent of the donors had donated the amount between $10 and $15. He said the PTI did not have big donors like Osama bin Laden who, he alleged, had provided billions of rupees to the PML-N.
On the other hand, he said, the Joint Investigation Team, which probed the money laundering allegations against the Sharif family, had revealed that Prime Minister Nawaz Sharif had donated Rs145m to the PML-N. But, he claimed, there was no mention of this amount in the accounts details of the PML-N.
"Where has this money gone? This shows that Nawaz Sharif has used the PML-N for money laundering," he said, criticising the ECP and other financial institutions for not taking action against the ruling party.
He criticised Defence Minister Khawaja Asif for accusing Imran Khan of misusing the charity money and said the minister had not been able to even establish a dispensary in his hometown Sialkot, but always remained active in criticising the projects like Shaukat Khanum Cancer Hospital.
Naeemul Haq claimed that the PTI had not violated any law of the country while receiving funds from abroad. He said the PTI had also submitted to the court details of the accounts of other political parties so that it could make a comparison.
Money trail documents
PTI secretary general Jahangir Tareen posted on his official Twitter account images of the documents which Imran Khan had submitted to the Supreme Court to prove the money trail for the purchase of his flat in London.
Mr Khan, while speaking at a news conference on Sunday, had shown some of the documents to journalists and said he had provided complete details of his banking transactions to the court and money trail for not only his London flat, but also Banigala property.
PPP rebuttal
Spokesman for the Pakistan People's Party Senator Farhatullah Babar on Monday rejected the PTI's allegation that the party had received funds from abroad.
Full report at:
http://paktribune.com/news/PTI-called-for-scrutiny-of-the-accounts-political-religious-parties-279146.html
--------
Some quarters in Kabul, US undermining anti-terror efforts: COAS
25-Jul-17
RAWALPINDI: Chief of Army Staff (COAS) Gen Qamar Javed Bajwa on Monday raised Pakistan's concerns over a "blame game perpetrated by some quarters in Afghanistan and US to undermine Pakistan's contributions" in the war against terrorism. The concerns were shared in a meeting with the Commander, Resolute Support Mission (RSM) and United States Forces in Afghanistan, Gen John W Nicholson.
"It is not a coincidence that this theme is being played at a time when a policy review is being undertaken in the US," Gen Bajwa told Gen Nicholson, according to a statement issued by Inter-Services Public Relations (ISPR).
"Pakistan will continue to act positively despite provocations," he said. The ISPR statement said that Gen Nicholson had appreciated the professionalism of the Pakistan Army and expressed his admiration for the resilience of the Pakistanis. The two generals also agreed on the need for "continuous engagement and coordination for peace and stability in the region," ISPR said. US Ambassador to Pakistan David Hale was also present. On July 22, the ISPR announced the successful completion of the first phase of Operation Khyber-4.
Full report at:
http://dailytimes.com.pk/pakistan/25-Jul-17/some-quarters-in-kabul-us-undermining-anti-terror-efforts-coas
--------
UN Secretary-General condemns heinous Lahore blast
July 25, 2017
NEW YORK: United Nations Secretary-General, Antonio Guterres yesterday strongly condemned the heinous terrorist attack in the eastern Pakistani city of Lahore and he called for proper investigation so that those involved in this crime can be brought to justice.
The deputy spokesman of Guterres said in a statement that the secretary-general has extended his deepest condolences to the families of the deceased and prayed for speedy recovery of the victims of the blast.
"He supports the efforts of the Government of Pakistan to fight terrorism and violent extremism with full respect for international human rights norms and obligations," said the spokesperson.
At least 26 people were killed and dozens injured when the suicide blast took place in a busy vegetable market near Arfa Karim Technology Park on bustling main Ferozepur Road in the south of Lahore.
The area was busy with police at the time because officers had been sent to the market to clear stalls that had illegally spilt onto the road.
Provincial law minister Rana Sanaullah said the blast had appeared to target the vegetable market, which was crowded with shoppers.
Full report at:
http://nation.com.pk/national/25-Jul-2017/un-secretary-general-condemns-heinous-lahore-blast
--------
Mideast
Israel's attacks continue and Al-Aqsa Mosque without prayer for the tenth day in a row
25 July 2017
For the 10th day in a row, the Palestinians have not been able to hold prayers inside Al Aqsa mosque. In protest of the Israeli occupation forces installing electronic gates outside, Palestinians held their prayers in the vicinity of the sacred monument.
At the same time, protests are escalating in various parts of the West Bank and Gaza. The Israeli occupation forces have moved into al-Bireh and wounded four Palestinians in Bir Zeit. The Israeli army announced that it will maintain the electronic gates in the vicinity of Al-Aqsa despite Palestinian protests and international demands.
The tension in Jerusalem coincides with the arrival of the US envoy to the Middle East peace process Jason Greenblatt in Tel Aviv to discuss developments and push for an agreement between the Israelis and the Palestinians under Jordanian supervision.
The UN envoy warned that the issue of the Al-Aqsa Mosque could have "a catastrophic cost beyond the walls of the old city," calling for a solution to the Al-Aqsa Mosque before Friday so as not to escalate the situation.
For its part, the Organization of Islamic Cooperation (OIC) is holding an emergency meeting in Jeddah to discuss Israel's violations in the Al-Aqsa Mosque.
The UN Security Council is meeting tonight to discuss developments in the situation at the invitation of France, Egypt and Sweden.
In the same context, the Palestinian President Mahmoud Abbas reiterated the need to stop coordinating with Israel until it repeals the decision to set up electronic gates.
According to Reuters, Israeli Prime Minister Benjamin Netanyahu held a close security meeting with the Council of Ministers; meanwhile the right-wing government is afraid to look like it is surrendering to Palestinian pressure.
An Israeli minister told the Army Radio that the e-gates will remain, adding that if the Palestinians do not want to enter the mosque then it will be on them.
On the ground, the Israeli army closed the road between Ramallah and the northern West Bank, shooting at demonstrators and injuring several of them.
Birzeit University students demonstrated at the northern entrance of Ramallah, near the settlement and El Beit checkpoint.
https://english.alarabiya.net/en/News/middle-east/2017/07/25/Israel-s-attacks-continue-and-Al-Aqsa-Mosque-without-prayer-for-the-tenth-day-in-a-row.html
--------
UN warns of catastrophic outcome of al-Aqsa tensions
Jul 25, 2017
The UN has warned that recent tensions caused by restrictions imposed on the al-Aqsa Mosque may have a catastrophic outcome.
"I call on the parties to refrain from provocative actions, show restraint and work towards finding a solution. It is extremely important that a solution to the current crisis be found by Friday this week. I think the dangers on the ground will escalate if we go through another cycle of Friday prayer without a resolution to this current crisis," said United Nations Middle East Envoy Nickolay Mladenov on Monday.
Tensions began to soar after the Tel Aviv regime's imposition of restrictive measures on the entry of worshipers into the al-Aqsa Mosque compound. The new restrictive measures have seen the regime in Israel install metal detectors at entry points of the al-Aqsa Mosque compound in the Old City of the occupied Jerusalem al-Quds.
"Nobody should be mistaken that these events are localized events. In fact, they may be taking place over a couple of hundred square meters but they affect millions, if not billions, of people around the world. They have the potential to have catastrophic costs well beyond the walls of the Old City, well beyond Israel and Palestine, well beyond the Middle East itself," he added.
Israel to remove metal detectors
Meanwhile, the Tel Aviv regime has announced that it will remove the metal detectors it had placed at the entrance of al-Aqsa and replace them with other surveillance means.
The announcement was made following a cabinet vote over the subject for the third time in five days.
Palestinians have said that the removal of the detectors does not fulfill all of their demands, stressing that they will carry on with their protest until all restrictions are removed from the holy site.
Jordan urges Israel to cancel Aqsa security measures
Earlier, Jordan's King Abdullah II called on Israeli Prime Minister Benjamin Netanyahu to remove the security measures placed at the complex.
The call was made during a phone conversation with Netanyahu in which the king stressed "the need to find an immediate solution and remove the reasons for the ongoing crisis at the Haram al-Sharif compound."
Accordion to a statement released by Jordan's royal palace, Abdullah called on Netanyahu to stop the "new measures taken by Israel since the start of the latest crisis."
Full report at:
http://www.presstv.ir/Detail/2017/07/25/529587/un-israel-palestine-jordan-aqsa
--------
Saudi, allies blacklist 'terrorist' Yemeni, Qatari groups
July 25, 2017
Saudi Arabia and its allies on Tuesday announced that they had blacklisted certain charity groups and individuals with ties to Yemen, Qatar and Libya over suspected ties to extremism.
Saudi Arabia, the United Arab Emirates, Bahrain and Egypt released a joint statement naming nine charity organisations and nine individuals "directly or indirectly linked to Qatari authorities" as "terrorist", according to a statement carried by the SPA state news agency.
Last month, the four Arab states suspended ties with Qatar over allegations that the Gulf state bankrolled Islamist extremism — an accusation Doha has consistently denied.
The four states recalled their ambassadors from Doha, banned Qatar from using their airspace and ordered all Qataris to repatriate.
Among the demands of Riyadh and its allies are the closure of Qatari broadcast giant Al-Jazeera, which has been banned in Saudi Arabia and the UAE.
Three organisations in Yemen and six based in Libya were accused of ties to Al Qaeda and a Syrian affiliate of the group in Tuesday's statement.
The statement also said three Qatari nationals, three Yemenis, two Libyans and a Kuwaiti citizen were involved in "fundraising campaigns to support Jabhat al-Nusra and other terrorist militias in Syria".
Kuwait has not joined the states boycotting Qatar and is leading mediation efforts to resolve the crisis, the worst to hit the Gulf since the establishment of the Gulf Cooperation Council in 1981.
Saudi Arabia and the UAE lead an Arab military coalition allied with the Yemeni government in a violent war against Yemen's Iran-backed Huthi rebels.
Full report at:
https://www.dawn.com/news/1347555/saudi-allies-blacklist-terrorist-yemeni-qatari-groups
--------
UN says Jerusalem crisis must end as Trump sends envoy
July 25, 2017
JERUSALEM - The UN warned Monday that the crisis over new security measures at a volatile Jerusalem holy site must be swiftly resolved, as a top US official arrived in Israel to try to ease tensions.
The crisis, which saw a weekend of deadly violence, was also discussed by Israeli Prime Minister Benjamin Netanyahu and King Abdullah II of Jordan, a day after an Israeli guard at its embassy in Amman shot two Jordanians dead after an attack.
UN Middle East envoy Nickolay Mladenov's warning and the visit by US President Donald Trump's top aide Jason Greenblatt come after more than a week of tensions over the Haram al-Sharif mosque compound, known to Jews as the Temple Mount and central to the Israeli-Palestinian conflict.
Israel installed metal detectors at entrances to the site, which includes Al-Aqsa mosque and the Dome of the Rock, after an attack on July 14 that killed two policemen. "It is extremely important that a solution to the current crisis be found by Friday this week," Mladenov said after briefing the UN Security Council, which met to discuss how to defuse the tension.
"The dangers on the ground will escalate if we go through another cycle of Friday prayer without a resolution to this current crisis," he said, warning that violence there could spread "beyond the Middle East itself".
Palestinians view the new security measures as Israel asserting further control over the site. They have refused to enter the compound in protest and have prayed in the streets outside instead.
Israeli authorities say the metal detectors are needed because the July 14 attackers smuggled guns into the site and emerged from it to shoot the officers.
Clashes have broken out during protests over the measures, leaving five Palestinians dead.
Three Israelis were also killed when a Palestinian sneaked into a house in a West Bank settlement and stabbed them.
Netanyahu, Abdullah II speak
Greenblatt was meeting with Netanyahu along with US envoy to Israel David Friedman Monday, an Israeli official told AFP.
In Amman, Jordan was insisting on questioning an Israeli embassy security guard who according to Israeli officials shot dead a Jordanian attacker Sunday night, killing a second Jordanian at the time as well, apparently by accident.
Israel insisted the guard had diplomatic immunity and was seeking his swift return home.
In a phone conversation with Netanyahu, King Abdullah reiterated Jordan's demand that Israel remove all the recent security measures at the Al-Aqsa compound, an official Jordanian statement said.
Jordan is the official custodian of Muslim holy sites in Jerusalem.
The king stressed "the need to find an immediate solution and remove the reasons for the ongoing crisis at the Haram al-Sharif compound", the statement said.
The two leaders had held a previous conversation on July 16, two days after the deadly shooting at the site.
The head of Israel's Shin Bet, Nadav Argaman, visited Amman Monday to try to calm the situation, the internal security agency told AFP.
Netanyahu's office said negotiations with Jordan have been taking place over the past day in "an atmosphere of cooperation".
"There has been no Jordanian demand to bind the guard's return (to Israel) with the removal of the metal detectors at the Temple Mount," a statement read, rebuffing media reports to that effect.
In another incident, police said a Palestinian stabbed an Israeli in Petah Tikva near Tel Aviv on Monday morning before being arrested.
Israeli officials have signalled they may be open to changing the measures at the holy site. Cameras have been installed at entrances in a possible indication of an alternative to the metal detectors.
'Playing with fire'
Arab League chief Ahmed Abul Gheit has accused Israel of "playing with fire" with the new security measures, and Turkish President Recep Tayyip Erdogan called them an insult to the Muslim world.
Friday's main weekly Muslim prayers - which typically draw thousands to Al-Aqsa - brought the situation to a boil.Clashes erupted between Israeli security forces and Palestinians around the Old City, elsewhere in annexed east Jerusalem and in the occupied West Bank, leaving three Palestinians dead.
They continued on Saturday, leaving two more Palestinians dead.
Friday evening also saw a Palestinian break into a home in a Jewish settlement in the West Bank during a Sabbath dinner and stab four Israelis, killing three.
The Israeli army said the 19-year-old Palestinian had spoken in a Facebook post of the holy site and of dying as a martyr.
The holy site in Jerusalem has served as a rallying cry for Palestinians.
Full report at:
http://nation.com.pk/international/25-Jul-2017/un-says-jerusalem-crisis-must-end-as-trump-sends-envoy
--------
Anti-Erdogan journalists tried in Turkey on 'terror' charges
July 25, 2017
Directors and journalists from one of Turkey's most respected opposition newspapers went on trial Monday in a case which has raised new alarm over press freedoms under President Recep Tayyip Erdogan.
The defendants from the Cumhuriyet daily were detained from October last year under a state of emergency imposed after the July 2016 failed coup blamed on US-based preacher Fethullah Gulen and charged with terror-related offences.
A total of 17 Cumhuriyet staff -- including writers, cartoonists and executives -- went on trial at the imposing palace of justice in Istanbul inside a courtroom crammed with supporters, an AFP journalist said.
Supporters released dozens of multicoloured balloons outside the courthouse, chanting: "Don't be silenced! A free media is a right!"
If convicted, the defendants face varying terms of up to 43 years in jail.
The opposition fears the state of emergency has been used to go after anyone who dares defy the government and the trial is seen as a test for press freedom under Erdogan.
Turkey ranks 155th on the latest Reporters Without Borders (RSF) world press freedom index, below Belarus and the Democratic Republic of Congo.
According to the P24 press freedom group, there are 166 journalists behind bars in Turkey, most of whom were arrested under the state of emergency.
Erdogan, however, insisted in an interview earlier this month there were just "two real journalists" behind bars in Turkey.
In an extraordinary coincidence, the trial opened on Turkey's annual national day of the press, marking the end of censorship in the Ottoman Empire in 1908.
- Blank columns -
Cumhuriyet (Republic), which was set up in 1924 and is Turkey's oldest mainstream national title, has been a thorn in the side of Erdogan in recent years.
It is one of the few genuine opposition voices in the press, which is dominated by strongly pro-government media and bigger mainstream dailies that are increasingly wary of challenging the authorities.
Those appearing in court include some of the best known names in Turkish journalism including the columnist Kadri Gursel, the paper's editor-in-chief Murat Sabuncu and the respected cartoonist Musa Kart.
Also being tried in the case is the investigative journalist Ahmet Sik who in 2011 wrote an explosive book "The Imam's Army" exposing the grip Gulen's movement had on the Turkish state.
Eleven of the 17 including Gursel, Sabuncu, Kart and Sik, are held in custody, while the other six are free.
"This trial is a test for Turkey," Aydin Engin, one of the writers on trial who was freed after his initial arrest. "Erdogan says justice is balanced in Turkey. Now we will see."
Being tried in absentia is the paper's former editor-in-chief Can Dundar, who was last year sentenced to five years and 10 months in jail over a front-page story accusing the government of sending weapons to Syria.
He has now fled Turkey for Germany.
Those held have been detained for 267 days, with the exception of Sik, who has been held for 206 days.
Since their arrests, Cumhuriyet has continued publishing the columns of the jailed journalists but with a blank white space instead of text.
"This is a case is about criminalising journalism. It is about punishing those who speak out and if it works... then they will do it again and again," Steven Ellis, director of advocacy at the International Press Institute, said outside the court.
- 'Turkish journalism on trial' -
The 17 are charged with supporting in the newspaper's writings no less than three groups considered by Turkey as terror outfits -- the Kurdistan Workers' Party (PKK), the ultra-left Revolutionary People's Liberation Party-Front (DHKP-C) and Gulen's movement, which Ankara calls the Fethullah Terror Organisation (FETO).
But supporters insist the paper has always been bitterly critical of the three groups, including Gulen's organisation. Gulen denies any link to the failed coup.
Filiz Kerestecioglu, an MP from the opposition Peoples' Democratic Party (HDP), commented: "According to the government, all of the opposition are terrorists. The only ones that are not terrorists are themselves."
The indictment accuses Cumhuriyet of beginning a "perception operation" with the aim of starting an "asymmetric war" against Erdogan.
"It's journalism in Turkey, not just Cumhuriyet, that is being put on trial," said RSF secretary general Christophe Deloire.
Full report at:
http://nation.com.pk/international/24-Jul-2017/anti-erdogan-journalists-tried-in-turkey-on-terror-charges
--------
Trump aide to visit Israel in bid to ease tensions
24 July 2017
A top aide to US President Donald Trump was due in Israel Monday in a bid to ease tensions over new security measures at a highly sensitive Jerusalem holy site, a US official said.
"President Trump's special representative for international negotiations Jason Greenblatt departed for Israel last night to support efforts to reduce tensions in the region," the official said on condition of anonymity. Further details on his trip were not immediately available.
Metal detectors were installed at entrances to the site, which includes Al-Aqsa mosque, following an attack on July 14 that killed two Israeli policemen.
Also read: Two Jordanians killed in Israeli embassy incident in Amman
Palestinians view the move as Israel asserting further control over the site. They have refused to enter the compound in protest and have prayed in the streets outside. Israeli authorities say the July 14 attackers smuggled guns into the site and emerged from it to shoot the officers.
Full report at:
https://english.alarabiya.net/en/News/middle-east/2017/07/24/Trump-aide-to-visit-Israel-Monday-in-bid-to-ease-tensions.html
--------
Coalition waged heaviest air strike against Houthis in Sanaa and Saada
25 July 2017
In the last few hours, the Arab Coalition fighters launched the heaviest aerial bombardment against Houthi targets, military sites and barracks of the militias in the capital Sanaa and the governorates of Saada and Amran in northern Yemen.
According to local sources in Sanaa, a national security camp located in the north-east suburb of the capital was bombed with five raids at dawn along with the Republican Guard camp south of the capital which was bombed with three raids by the coalition aircrafts.
In Saada, the main stronghold of the Houthi militia, the coalition aircrafts targeted dozens of raids against Houthi locations in the districts of Zaher, Shada, Sahar, Saqin and Ghamr as well as al-Salem and al-Baqaa in the Kitaf district and Jaamala area in the district of Majz. It also targeted militia barracks in Saada city, including the government compound building, the Special Security Forces camp, and the Sifi camp.
Full report at:
https://english.alarabiya.net/en/News/gulf/2017/07/25/Coalition-waged-heaviest-air-strike-against-Houthis-in-Sanaa-and-Saada.html
--------
Security of Iran, Afghanistan intertwined, inseparable: Shamkhani
Jul 24, 2017
A senior Iranian official says the security of the Islamic Republic is "intertwined with and inseparable from" that of Afghanistan, stressing the need for more bilateral consultations and exchange of experience to fight the causes of insecurity.
"Preventing the emergence and spread of Takfiri terrorist groups requires coherent and coordinated measures by all neighboring countries," Secretary of Iran's Supreme National Security Council (SNSC) Ali Shamkhani said in a meeting with Afghanistan's National Security Advisor Mohammad Hanif Atmar in Tehran on Monday.
He expressed concern over the continuation of financial, arms and intelligence assistance provided by some reactionary countries in the region to Takfiri and terrorist groups under the guise of establishing religious schools and social institutions.
Shamkhani added that such moves by the reactionary states would increase insecurity as well as religious and sectarian rifts and undermine the Afghan government's efforts for the country's development.
The SNSC secretary emphasized that further consultations between Tehran and Kabul would boost stability and peace along the border between the two countries and prepare the ground for the two sides to benefit from lasting and common interests.
Need for more Iran-Afghanistan cooperation
Atmar, for his part, said Iran had played a constructive role in the establishment of the national unity government in Afghanistan, adding that Tehran and Kabul must hold more negotiations on ways to strengthen the Afghan government.
He added that the escalation of insecurity and political discord in Afghanistan would spread terrorism and insecurity into other countries in the region.
Afghanistan has been gripped by violence and insecurity since the United States and its allies invaded the country as part of Washington's so-called war on terror in 2001. Many parts of the country remain plagued by militancy despite the presence of foreign troops.
During the past 16 years, the Taliban militants have been conducting terrorist attacks across the country, killing and displacing civilians.
Full report at:
http://www.presstv.ir/Detail/2017/07/24/529558/Iran-Afghanistan-Ali-Shamkhani-Hanif-Atmar
--------
Europe
Russia creates military posts to monitor ceasefire in safe zone in Syria
Jul 24, 2017
The Russian army says it has established military posts in order to monitor the ceasefire in a safe zone in the eastern suburbs of Syrian capital Damascus.
Colonel General Sergei Rudskoi, the head of the Russian General Staff's Main Operations Department, made the remarks in a press conference on Monday, saying Moscow had set up two check-points and four monitoring posts in the area known as the Eastern Ghouta district near Damascus.
Rudskoi's comments came a week after the Russian Defense Ministry said that the Syrian army and the armed opposition groups had reached an agreement on the exact boundaries of the de-escalation zone.
Back in early May, Iran, Russia and Turkey signed an agreement, proposed by Moscow, on creating four de-escalation zones in four areas in northern, central and southern Syria, where the most intense fighting is underway between the Syrian government and different militant outfits.
The four safe regions are situated across eight of Syria's 14 provinces. The first zone includes the northwestern province of Idlib, the western province of Latakia, the west-central province of Hama, and the northern province of Aleppo.
The second zone covers the northern parts of the central Homs Province. The third zone encompasses the Eastern Ghouta district near the capital Damascus, while the fourth zone includes southern Syria, particularly Dara'a and Quneitra provinces.
The four zones are only safe for the so-called armed opposition factions and exclude the Takfiri terrorist groups of Daesh and the Jabhat Fateh al-Sham, formerly known as al-Nusra Front.
Under the agreement, Syrian warplanes would halt sorties over designated areas across the war-torn country.
Elsewhere in his remarks, Rudskoi said that since June 1, the Syria Arab Army had regained control over 150 kilometers of border with Iraq, and further restricted the capabilities of the Takfiri Daesh terrorist group in movement of its militants and arms. He added that during the previous two months some 20,000 square meters of the Arab country's territory had been liberated from the clutches of the terror group.
"In the northeast of Aleppo province, in the area of the Euphrates River, the Syrian armed forces continue an offensive against the Daesh terrorists. At least 55 populated areas were liberated in the region since June 1," Rudskoi further said.
Moscow launched its campaign against Daesh and other terror outfits in Syria at the Damascus government's request in September 2015. Its airstrikes have helped Syrian forces advance against militant groups fighting to overthrow President Bashar Assad's government.
Syria has been fighting different foreign-sponsored militant and terrorist groups since March 2011. UN Special Envoy for Syria Staffan de Mistura estimated last August that more than 400,000 people had been killed in the crisis until then.
http://www.presstv.ir/Detail/2017/07/24/529555/Russia-Syria-ceasefire-military-posts-safe-zone-Ghouta-Daesh
--------
Syrian rebels fear Bashar Assad benefits from Trump-Putin truce
July 24, 2017
CAIRO — Diaa Sroor recently watched as Russian troops move to the outskirts of his hometown of Daraa in southwest Syria, supposedly to act as observers under a cease-fire agreement recently struck between President Trump and Russian President Vladimir Putin at their much-anticipated Group of 20 meeting in Germany this month.
The Syrian acknowledged in an interview to having mixed feeling about the deal from the start.
"The airstrikes have stopped," said Dr. Sroor, 35, a medical doctor, "but the regime artillery units are still active outside the de-escalation zone."
Daraa is the fourth and most recent area of Syria covered by "de-escalation agreements" — a series of cease-fire arrangements brokered since May by the U.S., Syria's Sunni Muslim neighbors Jordan and Turkey, Iran's Shiite Islamic Republic, Syrian President Bashar Assad and his Russian backers. Mr. Trump has repeatedly pointed to the cease-fire accord he and Mr. Putin reached in their lengthy G-20 meeting, in part to bolster his argument that engaging with Moscow can deliver real-world results despite the deep doubts of the Washington foreign policy establishment.
The agreements have been embraced by officials in Amman and Ankara grappling with refugees and violence spilling over from the 6-year-old Syrian civil war.
But Syria's anti-Assad rebels and their supporters are disappointed by the patchwork nature of truce agreements and fear they could allow Mr. Assad to further reclaim the approximately 15 percent of Syrian territory held by the opposition after six years of brutal civil war. Mr. Assad and his key backers, Iran and Russia, stand to be the big winners from the truce, they fear.
"We agreed to do this because we want to improve the humanitarian situation," said Maj. Issam al-Reis, Southern Front spokesman for the Free Syrian Army, a major rebel force. "But it worries us that it's not for all areas in Syria."
The opposition's concerns have only heightened with reports late last week that Mr. Trump is ending a troubled covert program begun under President Obama of support for armed rebel groups fighting Mr. Assad, a move long sought by Mr. Assad and Mr. Putin.
For those on the ground in Syria, the stability of the cease-fire is more than an exercise in international geopolitics. Lives are at stake, and fears are rising that Mr. Assad and his allies, especially Iran, will use the respite to cement and extend their control.
Dr. Sroor admitted that Daraa residents face health risks ranging from poor sanitation to shortages of food and medical supplies, but he said "people in rebel-held areas have a greater level of freedom, and we owe that to [the] bloodshed of our sons."
About 70 percent of Syrians are Sunni. Mr. Assad is from the minority Alawite sect, and his political base includes Syria's Shiites. Dr. Sroor said he and his neighbors fear that the cease-fire will give Iran-backed Shiite militias and the Russians more time to bolster Mr. Assad's positions.
"People here see the cease-fire as a strategic tactic for Assad's forces to have a rest and rebuild their fronts to re-attack the city later," said Dr. Sroor, particularly given Russian support for Mr. Assad even as Mr. Trump pulls back.
"If the Russians and regime continue to attack in all the other regions, these agreements will be in danger," said Maj. al-Reis.
For nearly six years, the Jordanian military has allowed Maj. al-Reis and other Free Syria Army officers to run an operations center in the kingdom.
But since 2015 Jordan's focus has been turned from undermining Mr. Assad to fighting the Islamic State, a trend that accelerated since the jihadis savagely burned alive Muath Safi Yousef Al-Kasasbeh, a Jordanian pilot whose F-16 fighter aircraft crashed over Raqqa, then the Syrian stronghold of the self-proclaimed caliphate.
"King Abdullah personally started flying missions against Islamic State after they killed Al-Kasasbeh," said Shehab Al Makahleh, the Jordanian founder of international security consultancy Geostrategic Media. "Abdullah saw the scourge of Islamic terrorism under the black banner of the Islamic State as a greater danger than the Damascus regime."
U.S.-Russian deal
U.S. and Russian negotiators secured a de-escalation pact in Syria's Quenitra province in Jordan at the same time they agreed on Daraa.
Quneitra province borders the Golan Heights — territory Israel captured from Syria during the 1967 Six-Day War. Neither Jordan nor Israel wanted violence to escalate in those regions, especially in case the Islamic State got involved in the fighting as Mr. Assad's fortunes have improved in the past year.
"The emergence of terrorists within the armed opposition groups became a threat," said Jordanian retired Gen. Jamal Madain, an analyst at NAMA Strategic Intelligence Solutions in Amman. "Now we want to avoid any military confrontation in southern Syria that would lead to additional refugees or the growth of terrorist groups."
The Jordanian-brokered de-escalation zone in southern Syria follows a May arrangement for the northwestern province of Idlib, where Turkey has backed a deal with Iran and the Russians aimed at constricting both the Islamic State and Kurdish separatists, whom Ankara has accused of seeking to establish an independent country carved in part out of Turkish territory.
"Without a political settlement, Ankara will find itself facing increasingly disgruntled military groups that have the capacity to go deep into Turkey," said Ammar Khaff, executive director at Istanbul-based Syrian think tank Omran Dirasat. "The de-escalation zones are a way to better position Turkey politically."
Many rebel factions, including Hayat Tahrir al-Sham, a group formerly affiliated with al Qaeda, are based in Idlib. Infighting between those groups resulted in the deaths of more than a dozen militants on July 19, according to Sunni opposition sources.
Still, an Omran Dirasat analysis of the de-escalation process published last week estimated that since March, there has been an 88 percent reduction in military operations in Idlib province, suggesting de-escalation is bearing fruit.
The Idlib figure contrasts starkly with a 45 percent decrease in violence for the east Damascus suburban zone of Ghouta, which is still subjected to shelling and airstrikes. Mr. Assad and Russian officials reached a de-escalation agreement in the area last week.
"Within the last 24 hours, the Russian party of the Russia-Turkey Commission on violations of the joint agreement has registered three cases of firing in the province of Damascus," said the Russian Defense Ministry spokesman on Sunday.
On Saturday the Russians said they had reached an agreement with the rebels to more clearly draw boundaries in Ghouta and establish delivery routes for humanitarian aid.
"Since the war started, many people were killed just because they were walking in the wrong place at the wrong time, and many bodies still are under the destroyed buildings in Idlib," said Abd Elrezzak Al-Taweel, a 43-year-old mosaic tile craftsman. "We're experiencing a kind of peace after this cease-fire, but we're not comfortable because Assad still is living in his palace, and we're in this destroyed area."
Mr. al-Taweel just returned to Idlib in May after spending six years in notorious government-run prisons, including the Adra jail and the detention center at Mazah air force base outside Damascus. Widespread use of torture and "disappearances" of prisoners at both facilities have been widely documented by Syrian and international human rights groups.
"Most of the detainees did nothing to be arrested, but the issue was not addressed in any of the de-escalation talks," said Mr. al-Taweel.
The failure in any of the cease-fire talks or political negotiations to obtain the release of an estimated 107,000 prisoners in Mr. Assad's jails has raised objections from the Syrian Network for Human Rights, a monitoring group based in the Qatari capital of Doha.
The detainees' plight is just another example of how the cease-fires benefit Mr. Assad, said the network's chairman, Fadal Abdul Ghany.
Full report at:
http://www.washingtontimes.com/news/2017/jul/24/syria-rebels-fear-bashar-assad-benefits-from-trump/
--------
Moscow ready to mediate in Persian Gulf crisis: Russian FM
Jul 24, 2017
Russia has expressed its readiness to help mediate, if approached, in a mounting political crisis in the Persian Gulf region between a Saudi-led quartet of Arab countries, the so-called siege states, and Qatar, as the unprecedented diplomatic rift further deepens.
Russian Foreign Minister Sergei Lavrov made the remarks in an interview with the Kurdish television channel Rudaw, transcripts of which published on the foreign ministry's website on Monday.
"We are interested in this crisis being overcome, taking into account mutual concerns and finding solutions which will be acceptable for all participants of this process," the Russian top diplomat further said.
The growing rift occurred on June 5, when Saudi Arabia, Bahrain, the United Arab Emirates (UAE) and Egypt severed ties with Qatar, officially accusing Doha of supporting "terrorism" and destabilizing the Middle East, allegations that Qatar says are unjustified and stem from false claims and assumptions.
To further pressure Qatar, Saudi Arabia has totally closed its land border with its tiny neighbor, through which much of Qatar's food supply crossed.
Later in June, the four Arab countries urged Qatar to abide by a 13-point list of demands if it wanted the crippling blockade lifted. The demands included shutting down the Doha-based Al Jazeera broadcaster, scaling back cooperation with Iran, closing the Turkish military base in Qatar, and paying an unspecified sum in reparations.
The defiant Doha government, however, strongly refused to comply, calling the wide-ranging demands "unrealistic, unreasonable and unacceptable." In return, the four feuding countries vowed to impose further sanctions on Doha.
A number of attempts to mend the unprecedented rift have so far turned to be futile, including those of US Secretary of State Rex Tillerson and Kuwaiti Emir Sabah al-Ahmad al-Jaber Al Sabah, whose country has been playing the role of a key mediator since the beginning of the crisis.
"We support the mediating efforts which are being made by the emir of Kuwait ... If, as part of those efforts or in addition to them, all sides think that Russia could also do something useful, we will be ready to respond to such appeals," Lavrov added.
The latest of such efforts carried out by Turkish President Turkish President Recep Tayyip Erdogan, whose three-nation Persian Gulf tour ended on Monday after holding talks with Emir of Qatar Sheikh Tamim bin Hamad Al Thani.
The Turkish leader had met with Saudi King Salman bin Abdulaziz Al Saud, Saudi Crown Prince Mohammed bin Salman and his father's heir, and emir of Kuwait on Sunday. It is not yet clear whether Erdogan's two-day tour was successful.
On Friday evening, Qatar's emir said in a live TV address that the recent blockade by the Saudi-led group of Arab countries against Doha was "a pre-planned smearing campaign."
"Its planners planted statements to mislead public opinion and the countries of the world" Emir Sheikh Tamim said, while reasserting Doha's position that it would not capitulate under pressure.
Full report at:
http://www.presstv.ir/Detail/2017/07/24/529573/Russia-Qatar-Saudi-Arabia-Kuwait-crisis-Persian-Gulf-US-Turkey
--------
Africa
Nigeria: Islamic Scholars Tasked on Providing Solutions to Nation's Social Injustice
July 25, 2017
Gen Abdulsalami Abubakar, the former Head of State has urged Islamic scholars to provide workable solutions to the problems of social injustice in the country so that peace and security is guaranteed.
Abubakar made the call on Monday in Keffi while declaring open the 2ndAnnual International Conference with the theme "Islam, Social Justice and Sustainable Development in Nigeria" organized by the faculty of Islamic Studies, Nasarawa state Univeristy, Keffi, Nasarawa state.
Abubakar, who was represented by a former minister of Finance, Alhaji Ismail Usman, called for collective efforts and public engagement of religion and theology in order to address the nation's social injustice in the interest of peace and national development.
"Religion should be one of the vehicles to be used in entrenching unity in diversity as it launches man in to wide horizons of truth and goodness acquainting him with God and the rest of the universe," he said.
The former head of state identified some of the social injustices in Nigeria to include bribery and corruption, tribalism, nepotism, discrimination, poverty, youth restiveness and poor education, among others.
READ: Islamic jihadists have infiltrated herdsmen to foist evil agenda on West Africa – Oyedepo
"We should struggle to keep Nigeria one and to a large extent, promote its unity and oneness regardless of our ethno-cultural and religious diversity.
"Therefore whatever is morally justified to keep Nigeria together as one indivisible and indissoluble nation such as the theme of this significant conference is cherished and embraced.
"This conference should, therefore, ensure that that issues on social justice and sustainable development as enunciated in the glorious Qur'an and Sunnah that will move Nigeria forward are brought to lime light.
"Therefore, I urge this conference to look in to these observations to find out the real cause of social injustice in Nigeria with a bid to finding workable solutions to such problems from the Islamic paradigm," he said.
The former Head of State also urged Nigerians to continue to live in peace and tolerate one another in the overall development of the country.
Earlier,Dr.Abdullahi Adamu Sulaiman, the Head of Department of the Islamic Studies said that the conference was organized in order to look at issues and provide solutions to challenges of social justice and sustainable development in the country.
Sulaiman reiterated the commitment of the department to continue to key in to good policies and programmes that have direct bearing on the lives of Nigerians.
https://www.pmnewsnigeria.com/2017/07/25/islamic-scholars-tasked-providing-solutions-nations-social-injustice/
--------
Libyan army commander commands over execution of ISIS militants
24 July 2017
A few days ago, the commander of the of the Libya's army special forces General Mahmoud al-Warfali, executed a number of ISIS militants by shooting them in a shocking scenario that has drawn similarities to the scene of an execution of Egyptian Copts in Libya two years ago.
A video shows the execution of 20 ISIS militants as they sat in four rows, all wearing orange uniforms and their faces covered in black cloth while they were handcuffed. There were a number of Libyan soldiers, in addition to Warfali, who ordered them to shoot at their heads execution style.
Warfali justified the execution "after it was proven that they were involved in the killing, kidnapping, torture, bombing and slaughter of the sons of the military institute specifically, and the Libyan people in general".
A number of Libyans praised what Warfali's actions, with some considering it as a legitimate reaction in revenge for the crimes committed by ISIS against the Libyans.
Others, however, considered that some of the leaders of the Libyan army fell into the trap of ISIS militias and are carrying out justice without due process by replicating ISIS' methods, referring to the incident of the slaughtering Egyptian Copts two years ago by extremists.
Full report at:
https://english.alarabiya.net/en/features/2017/07/24/VIDEO-Libyan-army-commander-commands-over-execution-of-ISIS-militants.html
--------
Libya's coastguard rescue 278 Europe-bound migrants
25 July 2017
Libya's coastguard in two separate operations on Monday rescued at least 278 migrants as they tried to reach Europe, naval officials said.
In one operation, 150 migrants, mostly Africans, ran into trouble when their inflatable boat broke down and began sinking off the coast of Sabrata, 70 kilometers west of Tripoli, Navy spokesman Ayoub Qassem said. Those aboard included two women and four children, he said.
A rescue mission was launched after a Tripoli coastguard patrol was informed of the boat's plight, patrol commander Colonel Abu Ajela told AFP. A witness said people traffickers had taken the migrants out to sea and left them there after removing the engine on the inflatable boat and replacing it with another that quickly broke down.
The migrants were brought ashore to a naval base in Tripoli where authorities gave them food, water and medical assistance before handing them over to a detention center.
Between Sabrata and Tripoli
Also on Monday, a coastguard patrol from Zawiya port between Sabrata and Tripoli rescued 128 migrants including 14 women, Qassem told AFP. He said they were rescued by two coastguard vessels including one that had been repaired in Italy and handed over to Libya in mid-May. "This was its first outing at sea on a rescue mission," he said.
Human traffickers have exploited years of chaos in Libya since the 2011 uprising that toppled and killed Muammar Qaddafi to boost their lucrative but deadly trade.
Tens of thousands of migrants have resorted to paying people smugglers to help them cross the Mediterranean Sea from Libya to what they hope will be a better life in Europe.
Full report at:
https://english.alarabiya.net/en/News/north-africa/2017/07/25/Libya-s-coastguard-rescue-278-Europe-bound-migrants.html
--------
Al-Shabaab free 7 aid workers in Somalia
25 July 2017
Seven Somali humanitarian workers were released by the al-Qaeda-affiliated insurgent group al-Shabaab after eight days in captivity on Monday, authorities said.
The aid workers were abducted on July 16 near the city of Baidoa 250 kilometers (155 miles) southwest of the capital Mogadishu.
Mohamed Isak Ibrahim, National Intelligence and Security Agency (NISA) director in Baidoa, said that seven aid workers had been released by al-Shabaab on Monday.
"Seven local humanitarian workers were freed on Monday and they came in Baidoa city safely. Theere are two women and five men" Isak said.
The hostages were released after the kidnappers received weapons as a ransom, a police officer told Anadolu Agency speaking on condition of anonymity due to restrictions on taking to the media.
http://www.worldbulletin.net/africa/192204/al-shabaab-free-7-aid-workers-in-somalia
--------
Attack kills 8 on border between Sudan, South Sudan
24 July 2017
At least eight people were killed in an attack by an armed group in the disputed Abyei region on the border between Sudan and South Sudan, according to the UN peacekeeping force in the region.
In a statement on Monday, the UN Interim Security Force for Abyei (UNISFA) said its forces could not arrest the attackers.
"UNISFA calls for restraint and calm among communities in the Abyei area following the violent incident," it said.
"UNISFA troops have conducted search operations, as well as an investigation of the incident, but the perpetrators have proved elusive so far," it added.
There was no claim of responsibility for the attack.
South Sudan seceded from Sudan in an acrimonious split following a 2011 referendum.
Full report at:
http://www.worldbulletin.net/africa/192194/s-africa-publisher-withdraws-mandela-book-off-shelves
--------
Iran to hold course for teachers of Islamic schools in Uganda
July 24, 2017
According to the website of the Islamic Culture and Relations Organization (ICRO), the "Madinatul Ilm" school in Buwenge town in the eastern region of Uganda hosted the educational program.
Characteristics of a teacher in Islam, principles and methods of managing a school, methods of treating children, and methods of teaching, research and evaluation were among the themes of the course.
Fifty teachers and principals of Islamic schools took the course, according to the report.
Ali Bakhtiari, Iranian cultural attaché in Uganda, Roshan Zamir, member of the scientific board of an Iranian university, Yusuf Munir Makanga, director of "Imam Sadeq (AS)" Educational-Cultural Center, and Kisigi Abdul, expert in educational management from Makerere University taught the course.
Uganda is a Christian-majority country in central Africa.
Full report at:
http://en.abna24.com/news/africa/iran-to-hold-course-for-teachers-of-islamic-schools-in-uganda_843906.html
--------
Sudan: 'Disarmament in Darfur Will Start This Year' - Sudan V-P
24 JULY 2017
Darfur — The second vice-president of Sudan has announced the collection of weapons in Darfur and the reorganisation of the country's armed forces before the end of this year. Seven people were killed, two wounded, and four kidnapped in separate incidents in the country's western region last week.
"We will leave weapons in Darfur only for certain purposes," Second Vice-President Hasabo Abdelrahman said in a speech at the closing session of a Sufi conference of the El Tijaniya in El Fasher, capital of North Darfur, on Sunday.
He called on the Sufi leaders to spread tolerance and compassion among the population and denounce conflicts and extremism.
"We do not believe in Shia or Islamic State,"he said. "There is no compulsion in religion. Moderation is our style and culture."
He further explained that the collection of illegal arms in the conflict-torn western region will be voluntary in the beginning, and become compulsory in a later stage.
The Minister of Defence recently announced a reform of "the supporting forces of the army", by which the various government militias would be dissolved and its members join the country's main militia, the Rapid Support Forces.
Violence
Last week, four people, including a child, were killed and two were wounded in a shooting by gunmen on a group of Arab nomads near Hashaba, west of Gireida, in South Darfur.
"On Thursday afternoon, a group of gunmen opened fire at a group of Misseriya nomads who were on their way from El Nadeef to Um Dawanban in the area of Hashaba, 10 km west of Gireida," a listener reported to Radio Dabanga.
"Mohamed Ali Mousa (39), Fatouma Mohamed Sayed (39), Mahdi Ali (20), and Ahmed Mousa Yagoub (10) were fatally hit, while Saeed Ali and Yasin Adam were wounded."
He said the gunmen fled, taking with them about 100 cows.
On Wednesday, a group of 13 militiamen on camels and horses stormed the village of Kukulo Fago, near Golo in Jebel Marra, firing in the air.
"Halima Ibrahim Mousa and her child were killed instantly. The attackers seized about 70 goats and fled," the coordinator of the Central Darfur camps for the displaced, El Shafee Abdallah, reported.
In North Darfur, a guard was shot dead in an ambush by gunmen on motorcycles on three commercial lorries loaded with onions, en route from Birkat Seira in Saraf Omra to the state capital of El Fasher on Friday.
Abducted
Four people were abducted from the villages of Termo and Darlo belonging to the Abta administrative unit north-east of Zalingei in Central Darfur on Saturday.
The coordinator of the Central Darfur camps reported on Sunday that gunmen kidnapped Abdelaziz Eisa Hammad and his son Abulkheirat from Termo on Saturday, while on the same day, Jammaa Adam and El Fereet Mandi were abducted from Darlo village.
"The kidnappers claimed that the four killed one of their relatives in 1970," El Shafee Abdallah said. "However the men who were abducted were born in 1976, 1980, and 1985, while Abdelaziz arrived to Termo village in 1990."
He said that that the four victims were taken towards the area of Teigi, west of Kabkabiya in North Darfur, and called on Unamid to intervene.
Meanwhile, Zakariya Mousa Osman and Bahreldin Jabir who were abducted from Saraf Omra in end June are still held hostage by the paramilitary Border Guards.
Full report at:
http://allafrica.com/stories/201707250101.html
--------
North America
Trump: Syrian rebel aid program was 'dangerous and wasteful'
25 July 2017
US President Donald Trump on Monday announced he had ended a program to support rebels fighting against Syrian President Bashar al-Assad because it was "massive, dangerous, and wasteful."
The comments came days after General Tony Thomas, the head of US special operations confirmed that the four-year-old operation was brought to a close but denied the decision was motivated by a desire to placate Russia, which backs the Assad regime.
"The Amazon Washington Post fabricated the facts on my ending massive, dangerous, and wasteful payments to Syrian rebels fighting Assad....." Trump tweeted.
The missive appeared to be a response to an article by the newspaper published hours earlier and titled "Cooperation with Russia becomes central to Trump strategy in Syria."
It quoted anonymous officials as saying "the United States and its proxies would concede Assad's control of most of central and southern Syria" in return for Moscow and its allies steering clear of US coalition operations against the Islamic State group.
The United States and Russia agreed on creating de-escalation zones in southern Syria at their first meeting at the G20 in Hamburg earlier this month.
Former president Barack Obama approved the rebel aid program in 2013 as various insurgent groups sought external support in a general uprising against the Assad regime.
Thousands of Syrian anti-government fighters were trained and armed. But the US commitment remained ambiguous amid doubts in some quarters that the rebels could actually manage to depose Assad and as attention turned to the rising power of the Islamic State group in Syria and Iraq.
Support for the program further eroded last year after the rebels lost the areas they held in the Syrian city of Aleppo under a brutal Russian-backed government assault. US officials said last week that some of the anti-Assad forces could be absorbed into US military-supported groups fighting ISIS.
https://english.alarabiya.net/en/News/middle-east/2017/07/25/Trump-Syrian-rebel-aid-program-was-dangerous-and-wasteful-.html
--------
US judge halts deportation of more than 1,400 Iraqi nationals
25 July 2017
A federal judge in Michigan halted on Monday the deportation of more than 1,400 Iraqi nationals from the United States, the latest legal victory for the Iraqi nationals facing deportation in a closely watched case.
US District Judge Mark Goldsmith granted a preliminary injunction requested by lawyers from the American Civil Liberties Union, who argued the immigrants would face persecution in Iraq because they are considered ethnic and religious minorities there.
Goldsmith said the injunction provides detainees time to challenge their removal in federal courts. He said many of them faced "a feverish search for legal assistance" after their deportation orders were unexpectedly resurrected by the US government after several years.
Goldsmith wrote, in his 34-page opinion and order, that the extra time assures "that those who might be subjected to grave harm and possible death are not cast out of this country before having their day in court." The decision effectively means no Iraqi nationals can be deported from the United States for several months.
It was not immediately known whether Goldsmith's ruling would be appealed by the US government. A representative for the US Attorney's Office in Detroit did not immediately respond to a request for comment.
Deportation orders
There are 1,444 Iraqi nationals who have final deportation orders against them in the United States, although only about 199 of them were detained in June as part of a nationwide sweep by immigration authorities.
The ACLU sued on June 15 to halt the deportations of the detainees. They argued the Iraqis could face persecution, torture, or death because many were Chaldean Catholics, Sunni Muslims, or Iraqi Kurds and that the groups were recognized as targets of ill-treatment in Iraq.
Those arrested by immigration authorities had outstanding deportation orders and many had been convicted of serious crimes, ranging from homicide to weapons and drug charges, the US government said.
Goldsmith sided with the ACLU, expanding on June 26 an earlier stay which only protected 114 detainees from the Detroit area to the broader class of more than 1,400 Iraqi nationals nationwide. Goldsmith's Monday decision came hours before that injunction was set to expire.
Government documents
The ACLU argued many Iraqi detainees have had difficulty obtaining critical government documents needed to file deportation order appeals, and also that the government has transferred many detainees to facilities in different parts of the country, separating them from their lawyers and families.
"The judge is giving them a realistic and meaningful opportunity to make their cases," ACLU attorney Miriam Aukerman said after the decision.
The roundup of Iraqis in the Detroit area followed Iraq's agreement to accept deportees as part of a deal that removed the country from Trump's revised temporary travel ban on people from six Muslim-majority countries.
Full report at:
https://english.alarabiya.net/en/News/middle-east/2017/07/25/Trump-Syrian-rebel-aid-program-was-dangerous-and-wasteful-.html
--------
Russia sanctions bill that defies Trump is set for key vote
23 July 2017
The Republican-led House is set to vote soon on a sweeping Russia sanctions package that defies the White House by demanding that President Donald Trump get Congress' permission before lifting or easing the economic penalties against Moscow.
Lawmakers are scheduled to consider the sanctions package as early as Tuesday, and the bill could be sent to Trump before Congress breaks for the August recess. The legislation is aimed at punishing Moscow for meddling in the presidential election and its military aggression in Ukraine and Syria.
Congressional Republicans and Democrats announced Saturday that they'd settled lingering issues with the bill, which also includes stiff economic penalties against Iran and North Korea. The sanctions targeting Russia, however, have drawn the most attention due to Trump's persistent push for warmer relations with President Vladimir Putin and ongoing investigations into Russia's interference in the 2016 campaign.
"North Korea, Iran and Russia have in different ways all threatened their neighbors and actively sought to undermine American interests," according to a joint statement by California Republicans Kevin McCarthy, the House majority leader, and Ed Royce of California, the Foreign Affairs Committee chairman. The bill the House will vote, they said, "will now exclusively focus on these nations and hold them accountable for their dangerous actions.".
https://english.alarabiya.net/en/News/world/2017/07/23/Russia-sanctions-bill-that-defies-Trump-is-set-for-key-vote.html
--------
Southeast Asia
Indonesia calls for OIC special meeting on Al Aqsa issue
July 25, 2017
JAKARTA: Indonesia on Monday urged the Organisation of Islamic Cooperation to convene a special meeting immediately to discuss the restrictions imposed by Israel on the faithful visiting the Al Aqsa Mosque in Jerusalem.
Foreign Minister Retno Marsudi was quoted as saying by online media that Indonesia had contacted OIC secretary-general Dr Yousef Ahmad Al-Othaimeen to express Indonesia's concern about the ongoing developments in Palestine and urge the OIC to convene a special meeting immediately.
The online media also reported that Retno had contacted her counterparts in several OIC member countries on the matter.
"I started working on this matter five days ago by first communicating with the Foreign Minister of Jordan," she said.
Last Friday, Israel imposed a ban on Muslims below the age of 50 from attending prayers at the mosque and installed metal detectors at the third holiest site in Islam after the holy cities of Makkah and Madinah.
The restrictions angered the people of Palestine and several of them were killed in Israeli soldiers' attacks on demonstrating Palestinians.
http://english.astroawani.com/world-news/indonesia-calls-oic-special-meeting-al-aqsa-issue-150265
--------
Indonesia Urges Granting of Worship Rights in Al Aqsa
25 JULY, 2017
TEMPO.CO, Jakarta - The Indonesian government has urged to grant worship rights to Muslims in Palestine at the Al Aqsa Mosque following an entry restriction imposed by the Israeli authority.
"We continue to discuss technical matters as part of our concern, so that worship rights can be restored after the Israel authority restricted Muslim people from offering prayers in the Al Aqsa Mosque," Indonesian Foreign Affairs Minister Retno Marsudi noted on Monday.
During her communication with US Secretary of State Rex Tillerson, Marsudi conveyed that Al Aqsa is a holy mosque for Muslim people.
Read: Indonesia Urges Al Aqsa Mosque to be Reopened
Marsudi also highlighted the importance of restoring worship rights in Al Aqsa to Indonesias friendly countries that are part of the UN Security Council.
"The Al Aqsa was the first qibla for Muslims. Thus, Muslim countries pay high attention to the area," Marsudi noted.
The minister cautioned that some potentially wider impacts could be witnessed if the UN Security Council failed to reduce the high tension in Palestine.
Indonesia is urging all parties to lower the escalation in Palestine, Marsudi noted.
"I will communicate with the Jordanian government to deliver what we have discussed with the Turkish foreign affairs minister, the US secretary of state, and the OIC secretary general," she added.
Marsudi noted that some countries understood the necessity of handling problems in Palestine. The US government has also agreed on the necessity of a status quo in the Al Aqsa Mosque complex.
Palestines independence is one of the values of the Indonesian foreign policy.
Full report at:
https://en.tempo.co/read/news/2017/07/25/055894124/Indonesia-Urges-Granting-of-Worship-Rights-in-Al-Aqsa
--------
Indonesian Boy Scouts Movement Called For Sharia Law
July 25, 2017
The Indonesian government has suspended support for the Boy Scouts movement after its chairman expressed support for Hizb-ut Tahrir, the banned pro-Islamic caliphate group.
Youth and Sports Minister Imam Nahrawi said yesterday ­financial assistance for the Scouts movement, known as Pramuka, had been suspended pending clarification from its chairman Adhyaksa Dault, a former sports minister, over his presence at a Hizb-ut Tahrir rally in 2013.
"The bottom line is: all civic, youth and student organisations, managed by anti-Pancasila officials will not receive financial support by us," the minister said, referring to the Indonesian state ideology.
Indonesian President Joko Widodo enacted a regulation this month that allows the government to disband all civic bodies deemed to be anti-Pancasila.
The new authority was swiftly exercised last week, when the government disbanded Hizb-ut Tahrir in a move seen as calculated to stem the momentum of an Islamist opposition force ahead of the 2019 election.
The Indonesian chapter of Hizb-ut Tahrir is part of an international organisation committed to removing all governments in the Muslim world in favour of a pan-Islamic theocracy. In Indonesia, it is estimated to have up to 3.5 million members.
Hizb ut-Tahir is banned in many countries, including Germany, China and Egypt.
The group vowed to challenge the ban in the Constitutional Court, Indonesia's highest judicial authority.
Mr Adhyaksa, a minister under president Susilo Bambang Yudhoyono, admitted he attended the 2013 rally and gave an interview to a Hizb-ut Tahrir videographer. Footage of the interview has gone viral since the Islamist group was disbanded.
"I came as an invitee, not as a member or a sympathiser," he told The Australian. "As a religious nationalist, I support every religious movement aimed at building youths' spirituality. If I am invited, I will come. It is heartless to accuse me of being anti-Pancasila just because I came to a Hizb ut-Tahrir event.
"I have written a letter to Mr Imam Nahrawi. I hope to see him personally and explain myself as well as ask for his apology. Check my resume. Check my life's work. I was a student activist, I became a minister for five years. If anyone wants to change Pancasila I will be at the frontline fighting them."
But the video showed Mr ­Adhyaksa expressing support for Islamic theocracy to be implemented in Indonesia.
"Caliphate is the teaching of the Prophet. If God is willing, with or without our help, the caliphate will rise. Our ways may be different but our goal is the same. That is why I'm here," he told the interviewer at the rally while holding and waving a Hizb-ut Tahrir flag. "We keep making small changes. We have to make big changes. World order must be changed. We must impose sharia."
Full report at:
http://www.theaustralian.com.au/news/world/indonesian-boy-scout-leader-called-for-sharia-law/news-story/889feb92be1eefc9f06412fb6387363a
--------
Malay Culture Or Islamic Brainwashing? Kelantan's Public Caning Bill Finds Support In Shah Alam
July 25, 2017
KELANTAN's move to allow shariah caning in public resonates with urban Muslims in Shah Alam, the capital of Malaysia's richest state Selangor, whose Muslim-majority population mirrors Kota Baru's. Some even think the rest of the country should follow suit.
Interviews with Shah Alam residents found that several welcomed the Kelantan assembly's passing of amendments to the state's shariah Criminal Procedure Enactment 2002 (Amendment 2017) Bill on July 11 to allow for caning outside prison walls.
It may not be too surprising as Shah Alam is home to a large Muslim population from Malay heartland states like Kelantan, Terengganu and Kedah. Shah Alam is Malaysia's first planned city after independence and there were even plans to make it an "Islamic City" in terms of its planning, architecture and design. Although it has a number of western-style shopping malls, entertainment centres like cinemas are only allowed in the outskirts.
Muhammad Zaidi Rosli, 29, said public caning was meant to serve as a lesson to others and to discourage people from repeating the same offences.
"I'm okay with Kelantan's plan to enact public caning because it will serve as a deterrent. And if you are not committing any wrongdoing, you shouldn't be afraid of this kind of punishment," he said.
A retiree who has lived in Shah Alam since 1984 said public caning was part of Islamic laws that needed to be implemented.
"I don't understand why people are against it because it is good that we are applying islamic law. This thing should have been done long time ago and I have no qualms even if they want to implement it in here," Che Man, 68 said.
Mohamad Zin, who runs a sundry shop in Shah Alam's oldest shopping complex, Kompleks PKNS, said Kelantan had moved in the right direction by implementing shariah laws, something other states, including Selangor, should emulate.
"This matter (public caning) only involves muslims, it will not interfere with our multiracial society. Those who disagree will say caning is a form of punishment practised in ancient times. It means they don't understand Islam because they can't differentiate between shariah caning and civil caning," he said.
Another Shah Alam resident, Azman said religious authorities had the right to enforce moral policing on muslims as offences like 'khalwat' (close proximity) could be curbed.
"Shariah-related offences are not private matters. It all related to islamic law, which must be upheld in Malaysia. We have to do this even though some people don't understand it," Azman said.
To teach or to humiliate?
Although the Kelantan legislature has passed the bill, public caning cannot be implemented unless a federal law, the Shariah Courts (Criminal Jurisdiction) Act 1965 (also called RUU 355) is amended in Parliament.
If that were to happen, Kelantan would be the first state to conduct shariah caning in public, a move which mufti of other states and some ministers have praised and defended, with assurances to non-Muslims that the punishment is only meant for Muslims.
Kelantan is led by Islamist party PAS, which has introduced segregation of sexes in supermarket queues and public seating, and banned traditional Malay theatre such as wayang kulit and dikir barat. Aside from Quran recitals, public performances by women are also prohibited.
Deputy Kelantan Menteri Besar Mohd Amar Nik Abdullah had said that the state would gazette venues for public caning but it was up to the shariah courts to decide whether offenders should be punished in or outside prison. He said shariah caning would not necessarily be carried out in public spaces like stadiums.
He also said public demonstrations of caning under shariah would also show people the difference between the Islamic and "secular" ways of caning. The cane used in shariah caning is said to be thinner and lighter, and less force is used.
In 2010, three Malaysian women were caned under shariah law for committing illicit sex. The punishment was carried out at the Kajang prison and all three, aged between 18 and mid-20s said the caning did not leave physical scars on their bodies. They were the first women in Malaysia to receive such punishment under shariah law.
One Shah Alam resident, however, was sceptical of Kelantan's move, saying it wasn't the right time to implement public shariah caning.
Kamalia Ramlan, 30, said the roots of social problems and certain offences should be understood first.
"They have to educate people first. The religious authorities need to know the issues affecting Muslims and why they commit certain offences, before punishing them with something that might humiliate them.
"Moreover, our society is really judgemental. I don't know about the effectiveness of public caning when our society is so quick to judge people. And I'm not saying 'no' to public caning just because I'm against it, but we have to know the real reasons that cause them to do something that is not allowed in Islam," she said.
'Part of Islam'
Universiti Kebangsaan Malaysia Inter-ethnic relations expert Prof Mansor Mohd Noor said whether one was an urban or rural Muslim may not matter as much as the belief that Islamic laws and public caning were important parts of the religion.
Such a view may be among the reasons why many were in support of amending RUU 355 to enhance shariah punishments, even though they lived in the city.
"In religious and Asian culture, public (punishment) is to shame the social transgressor and is seen as an effective way to deter future criminal behaviour."
Mansor said the the influence of the Iranian revolution in the late 1970s that that resulted in the world's first Islamic state has transformed the way Islam is practiced as a way of life. Despite modernisation, Malaysian Muslims still think about and practice their faith with a deep rootedness in ethnic and religious identity.
"If we accuse Malays who support RUU 355, hudud and public caning of religious intolerance, what's the difference between them and the overzealous Mandarin speaking Chinese of the DAP and the Chinese community, and so too the Indians," he said.
Mansor added that inter-religious dialogues among Malaysians should be held so that people understood what shariah penalties were about.
"As each ethnic group has their own interpretation of religion, Malaysians should have more religious dialogues and when there is disagreement, they should resort to mediation and not politicise religion," he said.
Senior lecturer at the Socio-Cultural Department in the Academy of Malay Studies, University of Malaya, Assoc Prof Dr Awang Azman Awang Pawi said urban Muslims might support the idea of public caning for its educational and deterrent function.
This was not so different from western penal laws where corporal punishment was meted out for certain offences.
"That's why a country like us, Brunei and Singapore have corporal punishment," Awang Azman said, adding that corporal punishment was first introduced by the British here in the 19th century.
Full report at:
http://www.malaysia-chronicle.com/malay-culture-or-islamic-brainwashing-kelantans-public-caning-bill-finds-support-in-shah-alam/
--------
DPM denies 1.5 million Bangladeshis heading to Malaysia
July 24, 2017
KUALA LUMPUR: Deputy Prime Minister Ahmad Zahid Hamidi today explained that 1.5 million Bangladeshis had registered with their government to work abroad but not all of them were headed to Malaysia.
He said the number of Bangladeshis coming to Malaysia depended on the needs of local companies.
"There is no one company appointed to bring them in.
"Potential employers can apply online to secure the workers directly without having to go through agents or companies," he told the Dewan Rakyat.
Zahid was replying to a question from Dr Wan Azizah Wan Ismail (PKR-Permatang Pauh) who wanted to know the details of the company bringing in what she claimed to be 1.5 million Bangladeshi workers.
On another matter, Zahid dismissed as untrue a recent foreign media documentary alleging that millions of foreigners were working without work permits in the country.
He said an investigation showed that the recording was made six months ago and the documentary was broadcast as a series.
Full report at:
http://www.freemalaysiatoday.com/category/nation/2017/07/24/dpm-denies-1-5-million-bangladeshis-heading-to-malaysia/
--------
Arab World
Syria: Al-Nusra Brings Idlib City Under Control
Jul 24, 2017
The Arabic-language al-Mayadeen news network quoted informed sources affiliated to the terrorist groups as saying that Tahrir al-Sham has gained full control over Idlib city and has driven the entire members of Ahrar al-Sham out of the city.
The network added that regardless of the ceasefire, fierce clashes between Tahrir al-Sham and Ahrar al-Sham are underway to take control of passageways and command centers.
In the meantime, media activists said that Al-Nusra's superiority over Ahrar al-Sham in Idlib seems to be against its interests because it has increased the possibility of imminent military operations against them by Damascus, Moscow and even Ankara.
Arab media outlets reported on Sunday that the ceasefire between Ahrar al-Sham and Tahrir al-Sham Hay'at (the Levant Liberation Board or the Al-Nusra Front) was possibly nothing but a break for reinforcement, adding that the rival terrorist groups are likely to resume infighting soon after Ahrar receives Turkish back up.
The Arabic-language al Sharq al Awsat daily quoted an opposition source in Northern Syria as saying that Tahrir a-Sham Hay'at captured over 70 percent of Idlib province in recent clashes with Ahrar al-Sham.
The source said that the deal over Bab al-Hawa border-crossing between the two rival groups was concluded by Ankara's mediation, but Turkey's final plan was to support Ahrar al-Sham to start battling Tahrir al-Sham.
Based on the agreement, Bab al-Hawa's revenues must be distributed between Ahrar al-Sham and Tahrir al-Sham.
The sources also said that the security situation in Idlib was getting worst, as despite the earlier pause in clashes, Tahrir al-Sham started attacking positions of Ahrar al-Sham and other militant groups.
http://en.farsnews.com/newstext.aspx?nn=13960502000506
--------
Hezbollah Wins Control of 80 Percent of Heights at Lebanon-Syria Border
Jul 24, 2017
The Arabic-language al-Mayadeen news network said that the resistance forces have thus far imposed control over almost 80 percent of Arsal heights adjacent to the town of Arsal after four days of non-stop battle with terrorists.
Terrorists are only in five regions of Wadi al-Kabir, Wadi Hamid, Khirbet Unin, Sahal Ajram and al-Malahi regions in Arsal heights, al-Mayadeen added.
In the meantime, the commanders of Hezbollah forces in Arsal called on the remaining pockets of the terrorists in Arsal heights to hand over their arms and surrender to the relevant officials to prevent more bloodshed.
Earlier reports said that the Lebanese Hezbollah troops stormed the positions of the Al-Nusra Front (also known as Fatah al-Sham Front or the Levant Liberation Board) in Arsal heights from several directions and managed to impose control over more positions.
The resistance fighters carried out a large-scale offensive hitting one of the most important strongholds of Al-Nusra in Wadi al-Kheil in Arsal heights and drove the terrorists out of the region.
In the meantime, the Hezbollah fighters continued their advances and won back Wadi al-Ma'isarah position and Qal'ah al-Hassan overlooking al-Zamarani-Wadi Ma'arouf triangle, Wadi Kahil, Wadi Za'arour, Wadi al-Dam and Wadi al-Daqaeq.
Full report at:
http://en.farsnews.com/newstext.aspx?nn=13960502001298
--------
Lebanese military finds Syrian deaths in custody 'not a result of violence'
24 July 2017
Local Lebanese media reported on Monday that forensic doctors found that the four Syrians who died in the custody of the Lebanese military a few days after their arrest did not die due to violence.
Human Rights Watch questioned the findings, as many questions remained unanswered, according to the organization.
"Leaking a short summary of the doctors' report does not address Human Rights Watch findings that photos of the bodies showed marks consistent with torture," said Nadim Houry, terrorism and counterterrorism terrorism director at Human Rights Watch.
"The Lebanese military should make public the full results of its investigation, and address allegations of torture and reports that a fifth Syrian, Toufic al Ghawi, also died in custody."
The four Syrians were among hundreds arrested during a military raid in the border town of Arsal. Lebanese soldiers stormed two refugee camps earlier this month near the town, but were met with a string of suicide attacks and grenades.
"An internationally renowned doctor with expertise in documenting torture reviewed photos of these detainees for Human Rights Watch and concluded that the bodies bore injuries consistent with physical torture, and that any claim they died of natural causes would be inconsistent with the photos of the bodies," HRW researcher Bassam Khawaja told Al Arabiya English.
Full report at:
https://english.alarabiya.net/en/News/middle-east/2017/07/24/Lebanese-military-finds-Syrian-deaths-in-custody-not-a-result-of-violence-.html
--------
Seven killed by car bomb in north Sinai: Egypt army
25 July 2017
Seven civilians, including two children, were killed when a car bomb exploded near a military checkpoint in North Sinai, the Egyptian army said Monday.
The explosion happened 200 meters from its military target, "when an Egyptian soldier used a tank to stop the vehicle," according to the army statement.
The victims - three men, two women and two children -- "happened to be in the area in front of the ambush during the blast," the statement added, without saying when the incident happened.
"The explosion was large, carrying about 100 kilograms of high explosives," an army spokesman said in the statement.
Egypt's military is battling a local affiliate of ISIS that has waged a deadly insurgency in the northern Sinai, killings hundreds of members of the security forces.
Since December, ISIS has also targeted Christians in other parts of the country, including in Cairo, killing dozens.
The extremists have threatened to carry out further attacks on Christians, who make up about 10 percent of Egypt's 90 million people.
Full report at:
https://english.alarabiya.net/en/News/middle-east/2017/07/25/Seven-killed-by-car-bomb-in-north-Sinai-Egypt-army-.html
--------
Iraqi troops found dozens of bodies in Old Mosul mass grave
Jul 24, 2017
Iraqi forces have reportedly found a mass grave in the Old City of Mosul, containing the bodies of at least 60 people, mostly members of security forces, who were slain by Takfiri Daesh terrorists as they were fighting the extremists to recapture the country's second largest city.
Captain Ahmad al-Obeidi of Nineveh Provincial Police told Basnews news agency on Monday that there were signs of torture on the bodies discovered in the al-Maidan neighborhood of the Old City of Mosul.
Obeidi added that the victims had apparently been shot in the head at point blank, noting that 44 of the corpses belonged to members of Nineveh provincial police.
On July 10, Iraqi Prime Minister Haider al-Abadi formally declared victory over Daesh extremists in Mosul, which served as the terrorists' main urban stronghold in the conflict-ridden Arab country.
In the run-up to Mosul's liberation, Iraqi army soldiers and volunteer fighters from the Popular Mobilization Units, commonly known by the Arabic name Hashd al-Sha'abi, had made sweeping gains against Daesh since launching the operation on October 17, 2016.
The Iraqi forces took control of eastern Mosul in January after 100 days of fighting, and launched the battle in the west on February 19.
An estimated 862,000 people have been displaced from Mosul ever since the battle to retake the city began eight months ago. A total of 195,000 civilians have also returned, mainly to the liberated areas of eastern Mosul.
'Daesh holding over 250,000 civilians captive in Anbar'
Separately, a member of Anbar provincial council, says more than 250,000 civilians are trapped in Daesh-held areas in the embattled western Iraqi province.
Farhan al-Dulaimi told Arabic-language al-Maalomah news agency that Daesh Takfiris are holding them captive in the towns of Anah, Rawa and al-Qa'im, located near the border with war-ravaged Syria and approximately 400 km northwest of the capital Baghdad.
Full report at:
http://www.presstv.ir/Detail/2017/07/24/529562/Iraqi-forces-uncover-mass-grave-Old-City-Mosul-Daesh-terrorists
--------
Syrian Soldiers, Hezbollah Cut off Terrorists' Supply Lines from Lebanon to Syria
Jul 24, 2017
The army troops and the Hezbollah fighters continued their tough battle against the Al-Nusra and imposed full control over Faliteh heights in Syria, pushing back terrorists from the region.
A military source confirmed that the Al-Nusra's supply routes between Syria and Lebanon have been cut off after Faliteh was captured by the army men and Hezbollah.
In the meantime, the resistance forces engaged in fierce clashes with terrorists in Arsal heights and imposed control over the heights of Sha'abat al-Sharaf, Heqab Wadi al-Kheil, Zalil Wadi al-Reihan and Wadi al-Reihan and Haqab al-Tabah positions.
Also, the Hezbollah fighters drove the terrorists out of the al-Nahlah Sha'abah height and reached the Central part of Arsal heights, imposing control over Wadi al-Ma'isarah positon.
Field sources reported that nearly 70 percent of Arsal heights has come under Hezbollah's control now.
Relevant reports said on Sunday that the resistance forces engaged in heavy fighting with Al-Nusra in Arsal heights and took control of Wadi al-Oweni region that was one of the most vital centers of the Al-Nusra.
In the meantime, the Hezbollah fighters imposed full control over Sho'abah al-Qal'ah East of Jaroud Arsal and seized control over Wadi al-Dab and Wadi al-Reihan regions.
A military source in the region said that 46 members of Al-Nusra have been killed and tens of others have been wounded on the third day of the Hezbollah's operation in Arsal heights, adding that 23 terrorists were also killed in Flaiteh heights in Western Qalamoun.
Full report at:
http://en.farsnews.com/newstext.aspx?nn=13960502000375
--------
Hezbollah says seizes strategic valley from militants at Syria-Lebanon border
24 July 2017
Hezbollah said its forces seized a strategic valley on Monday, the latest advance in an offensive to oust militants from their last foothold along the Syria-Lebanon border.
Hezbollah said it had advanced from several directions in the Wadi al-Kheil valley in Juroud Arsal, a barren mountainous border zone that has served as a base for militants linked to al Qaeda and ISIS.
The advance gave Hezbollah control over what had been "the most important base for Nusra Front" in the area, Hezbollah's military media unit said in a statement. The offensive, launched on Friday by Hezbollah and the Syrian army, has so far focused on militants from al Qaeda's former Syria branch, previously called the Nusra Front.
Rapid advances
Hezbollah has reported rapid advances against Nusra fighters. The next target will be territory held by ISIS militants, local media have reported. The Syrian army and Hezbollah recaptured the area around the town of Fleita on the Syrian side of the border on Sunday, the Syrian state news agency SANA said.
The offensive has so far killed 19 Hezbollah combatants and more than 130 Sunni militants, according to a security source. Hezbollah has played a critical part in previous campaigns against Sunni insurgents along Lebanon's border, part of its wider role backing President Bashar al-Assad in Syria's six-year-old civil war.
Full report at:
https://english.alarabiya.net/en/News/middle-east/2017/07/24/Hezbollah-says-seizes-strategic-valley-from-militants-at-Syria-Lebanon-border.html
--------
Boycotting countries announce new list of terrorism backed by Qatar
25 July 2017
Saudi Arabia, the United Arab Emirates, Bahrain and Egypt declare that in their firm and solid commitment to fight terrorism, cut off sources of funding, prosecute those who are involved in it, combat extremist ideologies and hate speech incubators; and in continuous assessment, the four countries have announced the designation of 9 entities and 9 individuals on the lists of terrorist groups:
Entities:
1-AL- Balagh Charitable Foundation - Yemen
2-Al-Ihsan Charitable Society – Yemen
3-Rahma Charitable Organization – Yemen
4-Benghazi Revolutionaries Shura Council– Libya
5-Al-Saraya Media Center– Libya
6-Boshra News Agency – Libya
7-Rafallah Sahati Brigade – Libya
8-Nabaa TV – Libya
9-Tanasuh Foundation for Dawa, Culture and Media – Libya
Individuals:
1-Khalid Saeed al-Bounein (Qatari Citizen)
2-Shaqer Jummah al-Shahwani (Qatari Citizen)
3-Saleh bin Ahmed al-Ghanim (Qatari Citizen)
4-Hamid Hamad Hamid al-Ali (Kuwaiti Citizen)
5-Abdullah Mohammed al-Yazidi (Yemeni Citizen)
6-Ahmed Ali Ahmed Baraoud (Yemeni Citizen)
7-Mohammed Bakr al-Dabaa (Yemeni Citizen)
8-Al-Saadi Abdullah Ibrahim Bukhazem (Libyan Citizen)
9-Ahmed Abd al-Jaleel al-Hasnawi (Libyan Citizen)
The terrorist activities of the aforementioned entities and individuals have direct and indirect ties with the Qatari authorities.
The three Qatari individuals on the list, along with a Kuwaiti individual, have engaged in fund-raising campaigns to support Al- Nusra Front and other terrorist militias in Syria. The three Yemeni individuals and the three organizations in Yemen, have provided support to al-Qaeda, and have conducted actions on its behalf, mainly by using significant funding from Qatari charities, which are designated by the four states as terrorist entities. The two Libyan individuals and the six terrorist entities, affiliated with terrorist groups in Libya, have received substantial financial support from the Qatari authorities and played an active role in spreading chaos and devastation in Libya, despite serious international concern over the destructive impact of such practices.
While noting that the Qatari authorities had previously signed a memorandum of understanding with the United States to stop terror financing and then announced that it was amending its terror combating laws, the four states consider this step, even if it is a submission to the tough demands to combat terrorism and one of many awaited steps to achieve the Qatari authorities' return to the right track, not enough.
Qatar's 2004 law neither led to combating extremism, terrorism, hate speech, nor did it end its financing and harboring of extremist individuals and groups. To the contrary, these individuals and groups have expanded their presence and activity in and through Doha. The Qatari authorities have a long history in breaking all signed and binding agreements and legal obligations, the latest of which was the 2013 Riyadh Agreement and the 2014 Supplemental Agreement. Moreover, it continued harboring terrorists, financing attacks and promoting hate speech and extremism.
The next long awaited practical step is taking an urgent action by the Qatari authorities to make legal and practical actions to prosecute terrorist and extremist individuals and entities, especially those on this current list and the previous one, which was announced on the 8th of June 2017 so as to confirm the credibility of its seriousness in renouncing terrorism and extremism, and its engagement in the international community fighting terrorism. To that end, the four states, along with their international partners, will monitor the Qatari authorities' commitment in not harboring terrorist, supporting and financing terrorism, ending promoting of extremist and hate speech, and financing of extremists inside and outside Qatar.
The four countries also affirm the continuation of their current measures, and possible future measures that might be taken, until the Qatari authorities are committed to fulfilling all the just demands, which ensure countering terrorism and maintaining security and stability in the region.
https://english.alarabiya.net/en/News/gulf/2017/07/25/Boycotting-countries-announce-new-list-of-terrorism-backed-by-Qatar.html
--------
The nine individuals added to the Qatar-backed terror list
25 July 2017
Saudi Arabia, the United Arab Emirates, Bahrain and Egypt declare that in their firm and solid commitment to fight terrorism, cut off sources of funding, prosecute those who are involved in it, combat extremist ideologies and hate speech incubators; and in continuous assessment, the four countries have announced the designation of 9 entities and 9 individuals on the lists of terrorist groups, these are the individuals:
Khalid Saeed al-Bounein: Qatari
Khalid Saeed al-Bounein was a Doha-based fundraiser for terrorist militants in Syria, leading fundraising initiatives with UN and US sanctioned al-Qaeda facilitators Saad bin Saad al-Kabi and Abd al-Latif bin Abdullah al-Kuwari. Khalid al-Bounein served as a point of contact for the fundraising campaign in Qatar between 2012 and 2014.
In 2016, Khalid Saeed al-Bounein participated in a Qatar Charity delegation to Iraq that included Qatar Charity official and designated supporter of terrorist militants in Syria, Mohammed Jassim al-Sulaiti, who was designated in the list issued by the four countries calling for combating terrorism.
Saleh bin Ahmed al-Ghanim: Qatari
Qatari national Saleh bin Ahmed al-Ghanim worked with UN and US sanctioned al-Qaeda facilitator Saad bin Saad al-Kabi to raise funds for terrorist militants in Syria. In 2013, Saleh al-Ghanim participated in a Qatar-based fundraising event for terrorist militants in Syria alongside UN and US sanctioned al-Qaeda facilitators Khalifa Muhammad Turki al-Subaiy and Saad al-Kabi, and al-Qaeda supporters Abdul Aziz bin Khalifa al-Attiyah and Wagdy Ghoneim, who are sanctioned by the four countries calling for combating terrorism. Saleh al-Ghanim also solicited support for the fundraising campaign on social media. Saleh bin Ahmed al-Ghanim has used social media to express support for al-Qaeda and Usama bin Laden.
Saleh al-Ghanim was a founding member of the board of directors for the al-Rayyan Sports Club in Qatar, which was headed by Qatar's former Interior Minister and terrorist supporter Abdullah bin Khalid Al Thani (sanctioned in June 2017).
Shaqer Jummah al-Shahwani: Qatari
Qatari national Shaqer Jummah al-Shahwani was identified as a representative in Qatar for UN and US designated al-Qaeda facilitator Hajjaj bin Fahd al-Ajmi and his fundraising initiatives for terrorist militants in Syria. Shaqer al-Shahwani organized events for Hajjaj al-Ajmi in Qatar, where Hajjaj al-Ajmi encouraged followers to support terror in Syria. In 2013, Shaqer al-Shahwani was identified as a point of contact in Qatar for donations to terrorist fighters in Syria.
Shahwani is an accredited scholar of the Qatari Ministry of Endowments and has delivered lectures at state-run religious institutions. Shaqer al-Shahwani has held positions in and led projects for Qatari organizations Eid Charity, RAF Foundation and Qatar Charity, which are sanctioned by the four countries calling for combating terrorism.
Hamid Hamad Hamid al-Ali: Kuwaiti
Hamid Hamad al-Ali was sanctioned by the UN and the US government in 2014 for raising funds, recruiting and facilitating the travel of fighters looking to join al-Nusra Front in Syria. According to the UN, Hamid Hamad al-Ali attempted to mediate a reconciliation between the leaders of al-Nusra Front and Daesh (ISIS), and has traveled to Syria several times to meet with al-Nusra Front leader Abu Mohammed al-Jawlani and Daesh leader Abu Bakr al-Baghdadi. Hamid Hamad al-Ali referred to himself as an "al-Qaeda commando."
Hamid Hamad al-Ali assisted al-Qaeda led fundraising campaigns in Qatar. In 2013, Hamid Hamad al-Ali solicited donations for terrorist militants in Syria alongside Qatari nationals Saad bin Saad al-Kabi and Abd al-Latif al-Kawari, UN and US sanctioned al Qaeda facilitators.
Also in 2013, Hamid Hamad al-Ali endorsed the Ansar al-Sham Campaign which raised funds in Qatar for the procurement of weapons, artillery and aid to terrorist militants in Syria. The Ansar al-Sham campaign solicited donations on social media from Qatar-based supporters for al-Nusra Front.
Hamid Hamad al-Ali supported deceased al-Qaeda leader Muhammad Yusuf Uthman Abd al-Salam (aka Abu Abdalaziz al-Qatari) and his Jund al-Aqsa militia in Syria. Abu Abdalaziz al-Qatari found refuge in Qatar after he fled Iraq around 2004, having been identified as a leader of al Qaeda in Iraq along with Abu Musab al Zarqawi. In Qatar, Abu Abdalaziz al-Qatari was a financial and logistical facilitator for terrorist fighters in Iraq, according to a biography published by his supporters. Abu Abdalaziz al-Qatari later moved to Syria to establish the US sanctioned Jund al-Aqsa militia.
Abdullah Mohammed al-Yazidi: Yemeni
In May 2016, Abdullah Mohammed al-Yazidi was detained by local Yemeni security forces for providing support to AQAP. AQAP condemned the arrest of al-Yazidi and advocated for his release.
Abdullah al-Yazidi is the President of al-Ihsan Charitable Society in Yemen (designated herein), a partner of US sanctioned AQAP charity Rahma Charitable Organization (also designated herein). In 2016, Qatar's Eid Charity and Qatar Charity sponsored projects in Hadramout province in Yemen alongside al-Ihsan Charitable Society and Abdullah al-Yazidi, according to local media reporting on the projects.
Abdullah al-Yazidi was a member of AQAP's Hadhrami Domestic Council while the group was in control of Mukalla, Yemen in 2015. In June 2017, the US government identified the Hadhrami Domestic Council as a "prox[y] or cover organization" established by AQAP to "help govern territories it controls, and to manage issues such as administration, economics, security, and building relationships with citizens" in Yemen. The Hadhrami Domestic Council was established by AQAP in Mukalla, Yemen in April 2015 after AQAP took control of the city that same month, and prior to Mukalla's liberation by Yemeni and Saudi-led coalition forces in mid-2016.
Abdullah al-Yazidi is a founding member of the Global Anti-Aggression Campaign, led by UN and US sanctioned Qatari al-Qaeda financier Abd al-Rahman bin Umayr al-Nuaimi and other sanctioned al-Qaeda facilitators.
Ahmed Ali Ahmed Baraoud: Yemeni
In May 2016, Ahmed Ali Ahmed Baraoud was detained by Yemeni security forces for providing support to AQAP. AQAP condemned the arrest of Ahmed Baraoud and advocated for his release.
Ahmed Baraoud was a manager of US sanctioned AQAP charity Rahma Charitable Organization (also designated herein). In February 2014, Qatar's Eid Charity sponsored an event in Hadramout province that featured Ahmed Baraoud, according to local media coverage of the event. Baraoud worked in establishing a school in Hadramout.
Ahmed Baraoud was a member of AQAP's Hadhrami Domestic Council while the group was in control of Mukalla in 2015. In June 2017, the US government identified the Hadhrami Domestic Council as a "proxy or cover organization" established by AQAP to "help govern territories it controls, and to manage issues such as administration, economics, security, and building relationships with citizens" in Yemen.
Mohammed Bakr al-Dabaa: Yemeni
Mohammed Bakr al-Dabaa is a senior official for the al-Ihsan Charitable Society (designated herein) in Hadramout province. In January 2016, Mohammed al-Dabaa inaugurated projects in Hadramout province sponsored by Qatar's Eid Charity and Qatar Charity, alongside AQAP supporter Abdullah al-Yazidi (designated herein), according to local media reporting of the events.
In late 2015, Mohammed al-Dabaa worked with AQAP's Hadhrami Domestic Council and its leadership to oversee projects and activities in Mukalla while the city was under AQAP control. In June 2017, the US government identified the Hadhrami Domestic Council as a "proxy or cover organization" established by AQAP to "help govern territories it controls, and to manage issues such as administration, economics, security, and building relationships with citizens" in Yemen.
Al-Saadi Abdullah Ibrahim Bukhazem: Libyan
Al-Saadi Abdullah Ibrahim Bukhazem (aka "Al-Saadi al-Nawfali") is a founder and leader of the Benghazi Defense Brigades in Libya -- a terrorist militia designated by the four countries calling for combating terrorism in June 2017.
Al-Nawfali fought with al-Qaeda militants in Iraq before returning to Libya to serve as a commander in Ansar al-Sharia. Al-Nawfali was involved in a March 2017 attack by terrorist militants on Libyan oil facilities west of Benghazi. Al-Nawfali is an associate of al-Qaeda leader Mokhtar Belmokhtar. In 2015, Mokhtar Belmokhtar was targeted in a US airstrike near Benghazi at a gathering of Ansar al-Sharia and other militant leaders at a farm belonging to Al-Saadi al-Nawfali, according to regional media reporting.
Ahmed Abd al-Jaleel al-Hasnawi: Libyan
Full report at:
https://english.alarabiya.net/en/features/2017/07/25/The-nine-individuals-added-to-the-Qatar-backed-terror-list.html
--------
Iraq seeks 'susbtantial' Russian military, political presence: Maliki
Jul 25, 2017
Iraqi Vice President Nouri al-Maliki has called for "substantial" Russian military and political presence in the terror-ravaged country, saying this would bring "balance" to the entire region.
"It's well known that Russia has historically strong relations with Iraq, therefore we would like Russia to have a substantial presence in our country, both politically and militarily," said the senior Iraqi official during a Monday meeting with speaker of Russia's upper house of parliament, Valentina Matviyenko, in Moscow, RT reported.
"This way, a balance would be established that would benefit the region, its peoples and its countries" added Maliki, saying his country believes "in Russia's role in solving most of the key international issues as well as improving stability and balance in our region and worldwide."
Matviyenko, in turn, welcomed Baghdad's desire to boost ties with Moscow and said, "Russia is also determined to expand its interaction with Iraq both politically and economically as well as in the military-technical sphere, and, of course, on the parliamentary level."
Maliki had earlier in the day held talks with Russia's Foreign Minister Sergei Lavrov, and is due to meet Russian President Vladimir Putin in St. Petersburg on Tuesday.
On Saturday, Maliki criticized the US role in Iraq, saying Washington had in the first place contributed to the emergence of the Daesh terrorist group.
Washington now seeks to establish military bases on Iraqi territory in a bid to maintain influence in the region, he said.
"ISIL (Daesh) resembles the Taliban which was created by the US administration to counter the USSR in Afghanistan. The same way, ISIL was created to counter the Iraqi stance, which did not agree to blockade Syria, was against no-fly zones in Syria and against American military bases," said the Iraqi vice-president in an interview with Russia's RIA Novosti news agency.
Full report at:
http://www.presstv.ir/Detail/2017/07/25/529599/Iraq-VicePresident-Nouri-alMaliki-Russia-ties-Moscow-Valentina-Matviyenko-Sergei-Lavrov
--------
Kuwait's extremist lawmaker proposes jail terms for Hezbollah backers
Jul 24, 2017
A member of Kuwaiti parliament has proposed legislation calling for supporters of Lebanon's Hezbollah resistance movement to be sentenced to up to 20 years in jail.
The draft legislation, submitted to parliament by lawmaker Waleed al-Tabtabai, well-known for his extremist views, stipulates a jail term of between 10 and 20 years for members of Hezbollah and anyone who shows any form of loyalty to the resistance movement.
It also proposes jail terms of up to five years for anyone displaying any symbol associated with the Lebanese resistance group.
The lawmaker also proposed that Hezbollah be classified a "terrorist organization."
The developments come after the Supreme Court in Kuwait last month convicted 21 Shia Muslims of forming a "terrorist cell" with ties to Hezbollah and plotting attacks in the Persian Gulf state.
Around a third of Kuwait's native population of 1.35 million are Shia Muslims.
In March, Kuwait revoked the residency visas of more than 60 Lebanese individuals over their alleged links with Hezbollah.
The move came after the Persian Gulf Cooperation Council (GCC), under the influence of the Saudi regime, branded Hezbollah a "terrorist" organization on March 2. Arab League foreign ministers, except those of Iraq and Lebanon, later followed suit.
The GCC — comprising Saudi Arabia, Qatar, the United Arab Emirates, Oman, Bahrain and Kuwait — however, did not provide any evidence for the accusation. The first three monarchies themselves stand accused of supporting extremists and terrorists in the region.
Hezbollah had earlier denounced the decision.
Saudi Arabia and its allies in the council have opposed Hezbollah's presence in Syria and its assistance to the government of President Bashar al-Assad in the fight against Takfiri terrorists. Hezbollah says its aid to Assad is necessary to stop the spillover of violence into Lebanon.
Also in August 2015, Kuwait said it had busted a 26-member cell closely associated to Hezbollah.
Kuwaiti courts convicted members of the so-called "Abdali cell" of working for the resistance movement.
They received sentences ranging from a few years in prison to, in one case, the death penalty, though the latter sentence was later reduced to life imprisonment.
Full report at:
http://www.presstv.ir/Detail/2017/07/24/529567/Kuwait-Lebanon-Hezbollah-Waleed-alTabtabai
--------
URL: https://www.newageislam.com/islamic-world-news/isis-used-funeral-participants-human/d/111959
New Age Islam, Islam Online, Islamic Website, African Muslim News, Arab World News, South Asia News, Indian Muslim News, World Muslim News, Women in Islam, Islamic Feminism, Arab Women, Women In Arab, Islamophobia in America, Muslim Women in West, Islam Women and Feminism