New Age Islam News Bureau
10 March 2015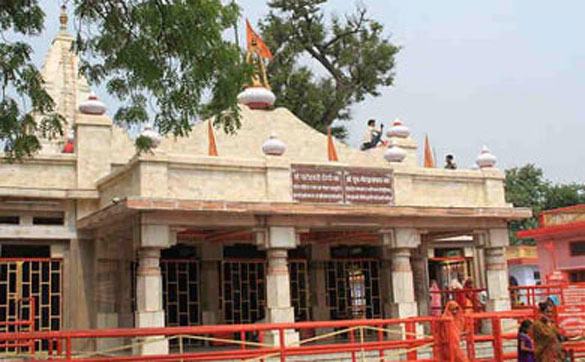 A Shining Example of Communal Harmony: A Muslim Village Head Has Constructed a Temple
-----------
Arab World
• ISIS Launched Their Own 'Caliphate Book' On Social Media
• IS Militants Execute 28 in Iraq, Libya
• Kurdish Forces Drive IS Back From Kirkuk
• ISIS infighting kills nine in Syria: monitor
• Sisi calls for regional coalition to fight ISIS
• Saudi defence agreement stirs controversy in Sweden
• 95 captives escaped from ISIS prison in Syria
• Arab League calls for multinational force to fight militants
• ISIS seizes foreigners in Libya: Austria
• Syrian refugee living his own 'Turkish dream'
• Under new king, Saudi Arabia may diverge from Egypt on Muslim Brotherhood
• ICC hands Bashir case to U.N. after Sudan fails to arrest leader
• Egypt opens Gaza crossing after 2 months
----------
Africa
• Boko Haram under Attack by 4 Armies Led By Nigeria
• Regional Troops Retake Nigerian Town from Boko Haram
• Boko Haram Gains New Power by Aligning With ISIS, Say Experts
• Mali vows not to surrender to terror after killing of militants
• Africa's radical groups exploit ungoverned spaces
• Muslim Brotherhood condemns execution of Mahmoud Ramadan
• Celebrating all things Somali at the U of M
• U.N. puts Libya request for weapons on hold
----------
Southeast Asia
• Philippine Military Says 73 Muslim Rebels Dead In Offensive
• Islam's Position in Malaysia Must Not Be Disputed: King
• Fears for Missing Indonesians Turn to Islamic State Speculation
• Islamic State is terrorist or extremist, not Islamic: advisor to Malaysian Govt.
• Rights Commission Won't Apologize to Police for 'Abusive' Announcement
• Suhakam chief says almost quit after hurtfully labelled an ignorant Muslim
-----------
Pakistan
• Ulema Resent Linking Madressahs with Terrorism
• The Court Delivered Half Justice to My Client, Mumtaz Qadri
• Imran announces 'final fight' against Sharifs' regime
• Court issues arrest warrant for Musharraf in Lal Masjid case
• Govt drafting Halal food authority bill
• MQM can abstain from election of Senate chairman: Altaf
• Grenade attack at residence of KP minister, no injuries
• Pakistan test-fires nuclear-capable ballistic missile
• Tension as Modi objects to Kashmiri leader's release
• No differences between govt, army: Nawaz
----------
India
• A Shining Example of Communal Harmony: A Muslim Village Head Has Constructed a Temple
• Masarat Alam an extremist, not a political prisoner: BJP
• Pakistan has more nukes than India, shows new infographic
----------
South Asia
• Isis Spreading To Afghanistan, Pakistan, Csis Director Warns
• Religion Misinterpreted to Stop Women's Progress: PM
• Jamaat leader arrested with bombs in Chittagong
• New deadline to submit summaries for Nizami appeal hearing Mar 31
• Hamid Karzai: Afghanistan in danger of sliding 'under thumb' of Pakistan
• Preserving History: Lessons from Afghanistan and Iraq
• Afghanistan: Five Tasks for Ghani's Crucial U.S. Visit
-----------
Mideast
• Path to Join Islamic State Winds through Porous Turkish Border
• Turkish Academics Voice Objection to 'Idiosyncratic' Presidential System
• Al Qaeda attacks an army base in Yemen
• Russia to supply Iranian nuclear plant with fuel
• U.S. offers $5m for return of ex-FBI agent missing in Iran
• Palestinians arrest dozens of Hamas members in West Bank
• Iran Assembly of Experts appoints Yazdi as new chairman
• Iran sees no UN cooperation in anti-drugs campaign: Minister
• Palestinian Authority urges Lieberman's arrest over beheading remarks
-----------
Europe
• France Wants U.N. Security Council Meeting On Minorities In Mideast
• Russian Commentators Dismiss Islamic Link to Nemtsov Murder
• French police arrest 4 linked to Paris terror attacks
• Three Arrested As Tajik Opposition Tycoon Buried In Istanbul
• Are European fears of the Islamization grounded in reality?
• Prime suspect says Nemtsov killed over 'negative comments on Muslims' – report
----------
North America
• Muslim Ad Campaign Targets Radicals
• Trudeau says Harper government deliberately stoking prejudice against Muslims
• The Gargoyle – Kenney tweets misleading photos of Muslim women in chains
• An Accredited Academic Address for Muslims in America
-----------
Australia
• Australian Jews denounce Muslim leader's call to jihad
Compiled by New Age Islam News Bureau
URL: https://www.newageislam.com/islamic-world-news/new-age-islam-news-bureau/isis-launched-their-own--caliphate-book--on-social-media/d/101894
----------
Arab World
ISIS Launched Their Own 'Caliphate Book' On Social Media
March 10, 2015
Dubai- Facing a ban from mainstream online social networks Facebook and Twitter, supporters of the Islamic State appear to have launched their own "caliphate book."
But 5elafabook.com was offline on Monday just a day after its launch and its Twitter account was suspended, highlighting the challenges faced by backers of the ultra-violent militants based in Iraq and Syria in spreading their message and recruiting online.
The amateur page showed a map of the world dotted with Islamic State's trademark Arabic insignia and was crafted by Socialkit, a program that lets users produce do-it-yourself social networks.
It was unclear who created the site or how many members it attracted. A banner message in its current form said it had temporarily suspended operations to "protect the information and details of its members and their safety."
"5elafabook is an independent site and not sponsored by the Islamic State. We reiterate that the purpose of launching the site was to clarify to the whole world that we do not only carry guns and live in caves as they imagine ... we advance with our world and we want advancement to become Islamic," it added.
Online supporters of the group wondered in an web forum whether platforms like 5elafabook could be trusted or whether they could be used by IS's many enemies to gain intelligence, according to militancy watchdog SITE Intelligence Group.
"There is no secure website, even if it did belong directly to the Islamic State, because the servers are controlled by the governments, which can take all the IP addresses of those who visited the website," said a user calling himself Taqni Minbar.
IS militants have relied heavily on social media networks for coordination and communication, and the militants use them to publish shocking videos of beheadings and other violent acts against their enemies.
Twitter Inc. and United States law enforcement are investigating alleged threats against the company's employees by the group's online backers, the company said last week, as Twitter and Facebook work to close accounts spreading IS's message.
http://nation.com.pk/international/10-Mar-2015/isis-launched-their-own-caliphate-book-on-social-media
----------
IS militants execute 28 in Iraq, Libya
9 March 2015
KIRKUK, Iraq/TRIPOLI, Libya: Islamic State jihadists have executed 28 people in Iraq and Libya, authorities said on Monday.
Twenty of the victims were killed because they wanted to fight against them in the northern Iraqi province of Kirkuk, an Iraqi police official said .
The killings of the men, who wanted to join anti-IS paramilitary forces known as Popular Mobilization units, took place in the town of Hawijah, a police intelligence officer and two local officials said.
The executions could not be independently confirmed, but a gruesome series of photos posted online and shared on social media are evidence that they took place.
The photos show the bodies of more than a dozen different men strung by their feet from light poles, what appears to be a communications or electricity tower, and under a massive sign featuring the IS flag and name.
Captions under the photos said the men were members of the Popular Mobilization units and used a derogatory term that could either refer to the units' Shiite leadership, or indicate that the men were believed to be Shiites.
IS spearheaded a sweeping offensive last June that overran large parts of the country north and west of Baghdad, including in Kirkuk province.
Security forces backed by militia are battling to regain ground, with support from a US-led coalition and Iran.
The Popular Mobilization units — which are dominated by Shiite militia groups but also include other volunteers, including Sunnis — have played a key role in the anti-IS fight, shoring up the government's flagging troops.
----------
Kurdish forces drive IS back from Kirkuk
March 10th, 2015
ARBIL: Kurdish forces drove the self-styled Islamic State (IS) group's militants back from Kirkuk in Iraq on Monday, in an attack backed by heavy air strikes from a US-led coalition.
Speaking to a local television channel near the frontline, Kirkuk Governor Najmaldin Karim said the purpose of the offensive was to secure Kirkuk, which the Kurds have held since last summer.
Kurdish Peshmerga fighters began shelling IS positions at dawn before advancing along an approximately 30km front southwest of the city, seizing several villages and gaining around 5km in some places.
"This morning we launched an attack on three axes," Maj Gen Omar Saleh Hassan told Reuters from the frontline near Tel Ward. "Our advances are continuing."
He said his forces faced little resistance from militants who are also fighting to hold the city of Tikrit around 110km southwest of Kirkuk, as Iraqi forces close in.
Just north of Tikrit, home city of executed former president Saddam Hussein, Iraqi security forces and Shia militia fighters began an offensive to regain control over the town of Al Alam.
Military commanders said some of the attacking personnel were ferried across from the west bank of the Tigris river, while others were approaching from other directions.
"We have confirmed information from inside Al Alam that a few IS fighters are still inside, mostly 'suiciders' and this is why we attacked them from multiple directions in order not to give them time to catch their breath," Al Alam Mayor Laith al Jubouri said.
The mayor said clashes were continuing in the south, west and north of the town.
In the Kirkuk offensive, elite Kurdish counterterrorism units were taking part and one official said they had managed to detonate four vehicles rigged with explosives by firing on them from a distance.
The Kurds took full control of Kirkuk last August as the Iraqi army collapsed in the north and IS militants overran almost a third of the country.
The gains bring the Peshmerga closer to the IS stronghold of Hawijah, where black-clad militants recently paraded the bodies of what they said were Shia militiamen they had killed.
http://www.dawn.com/news/1168533/kurdish-forces-drive-is-back-from-kirkuk
----------
ISIS infighting kills nine in Syria: monitor
10 March 2015
At least nine members of Islamic State of Iraq and Syria (ISIS) were killed during infighting in northwestern Syria after some of them tried to flee over the Turkish border, a group monitoring the conflict said on Monday.
The fighters clashed on Saturday near the town of al-Bab, 30 km (20 miles) south of the Turkish frontier, the Britain-based Syrian Observatory for Human Rights said. Five of the escapees and four of those trying to prevent them were killed.
Those trying to escape included one Tunisian and nine European fighters, the Observatory's Rami Abdulrahman said, adding it was not clear exactly which members of that group had been killed.
It is not the first time that ISIS, which controls tracts of Syria and Iraq, has killed its own members. The Observatory reported in December that the group had killed more than 120 of its fighters in two months, most of them foreigners trying to return home.
The fighting on Saturday erupted when 10 ISIS combatants broke out of a prison run by the group. They had tried to escape Syria previously and had been jailed, Abdulrahman said, citing sources on the ground.
The five escapees who were not killed were recaptured by the group, the Observatory said.
Thousands of foreigners from across the world have joined the group, an offshoot of al-Qaeda, which last year declared a caliphate in territory it controls.
http://english.alarabiya.net/en/News/middle-east/2015/03/10/ISIS-infighting-kills-nine-in-Syria-monitor.html
----------
Sisi calls for regional coalition to fight ISIS
10 March 2015
Egypt's president called for increased U.S. military aid and creation of a regional coalition to fight Islamic State in an interview with Fox News that aired on Monday, just days before the United States sends its top diplomat to the country.
"It is very important for the United States to understand that our need for the weapons and for the equipment is dire, especially at the time when the Egyptians feel they are fighting terrorism and they would like to feel the United States is standing by them in that fight against terrorism," said
President Abdel Fattah al-Sisi.
U.S. Secretary of State John Kerry will meet with Sisi after he arrives in Egypt on Thursday for the Egypt Economic Development Conference, the State Department said on Monday.
Kerry will also meet with other senior Egyptian leaders to discuss "a range of bilateral and global issues," including efforts against Islamic State militants, Libya and Syria's crisis, according to the department.
As the region grapples with the rise of Islamic State, which has seized parts of Syria and Iraq, political leaders of the five Gulf Arab states, Jordan, Egypt and Turkey have been meeting to forge unity and work together.
"The region is facing very tough circumstances now," Sisi said through a translator. "The public opinion wants to see a big response from capable countries - countries that are able to provide assistance to it."
The United States has been leading an international air coalition that has been striking Islamic State positions in Iraq and Syria.
http://english.alarabiya.net/en/News/middle-east/2015/03/10/Sisi-calls-for-regional-coalition-to-fight-ISIS-.html
----------
Saudi defence agreement stirs controversy in Sweden
March 10, 2015
Stockholm- The fate of a defence cooperation accord with Saudi Arabia has triggered a dispute between Swedish business, including powerful arms exporters, and the country's new centre-left government which favours a foreign policy focused on human rights. Despite its traditional neutrality - it is not a member of NATO - Sweden is the world's 12th biggest arms exporter and has a renewable five-year accord with Saudi Arabia to cooperate on military systems, training and transfers of technology.
The accord, which netted 4.8 billion crowns ($567 million) for Swedish firms in 2011-2014, expires in May. It was first signed in 2005 and was renewed by the previous centre-right government in 2010.
The Green Party, junior partner in Swedish Prime Minister Stefan Lofven's minority government, has called for the accord to be scrapped, prompting an angry response from leading business executives who say trade can help promote human rights.
The row has also coincided with Saudi anger over increased Swedish criticism of its human rights record which led Riyadh on Monday to block Foreign Minister Margot Wallstrom giving a speech to the League of Arab States.
"Trade is important for promoting the development of human rights and democracy," more than 30 business executives said in an open letter published on Friday in the Dagens Nyheter daily.
Full report at:
http://nation.com.pk/international/10-Mar-2015/saudi-defence-agreement-stirs-controversy-in-sweden
----------
95 captives escaped from ISIS prison in Syria
March 10, 2015
Beirut- Around 95 captives have escaped an Islamic State-run prison in northern Syria, a group monitoring the war said on Tuesday, saying the escapees included about 30 Kurdish fighters.
The jailbreak happened in the town of al-Bab, 30 km (20 miles) south of the Turkish frontier, the Britain-based Syrian Observatory for Human Rights said.
Al Qaeda offshoot Islamic State controls tracts of territory across northern Syria and runs its own prisons, courts and other facilities in what it describes as an Islamic caliphate extending into Iraq.
Kurdish fighters backed by U.S.-led air strikes have been trying to drive back Islamic State across northern Syria.
Full report at:
http://nation.com.pk/international/10-Mar-2015/95-captives-escaped-from-isis-prison-in-syria
----------
Arab League calls for multinational force to fight militants
9 March 2015
The Arab League called for the creation of a regional force to combat militants as countries face a growing threat from Islamic State and other groups.
The ultra-radical group has taken over swathes of Iraq and Syria and splinter groups in other countries like Egypt and Libya have pledged allegiance to it. Yemen's al Qaeda in the Arabian Peninsula is also very active.
The United States leads a coalition that is fighting Islamic State in Iraq and Syria. Washington says Saudi Arabia, Qatar, Jordan and Bahrain have participated in or supported air strikes in Syria. Iran is also playing a major role in fighting Islamic State in Iraq.
Egypt, the most populous Arab state, struck Islamic State targets in Libya last month after the militants beheaded 21 Egyptians.
Full report at:
http://english.alarabiya.net/en/News/middle-east/2015/03/09/Arab-League-calls-for-multinational-force-to-fight-militants.html
----------
ISIS seizes foreigners in Libya: Austria
9 March 2015
Islamic State of Iraq and Syria (ISIS) militants in Libya seized a group of foreigners at the al-Ghani oilfield last week, a spokesman for the Austrian foreign ministry said citing "secure information" on Monday, adding that they were alive when taken.
There has been no sign since of the nine oil workers from Austria, the Czech republic, Bangladesh, the Philippines and at least one African country who went missing, the spokesman said.
"We know that they were not injured when they were transported away from the al-Ghani oilfield," the spokesman said, adding Austria had information the group was taken by ISIS militants.
Full report at:
http://english.alarabiya.net/en/News/africa/2015/03/09/ISIS-seizes-foreigners-in-Libya-Austria.html
----------
Syrian refugee living his own 'Turkish dream'
March/10/2015
He is only one in the hundreds of thousands of Syrian refugees in Turkey who fled in the recent years from the civil war in Syria. But he has a different profile from other Syrian refugees struggling to survive on their own in a different country. Mohammed Nizar Bitar, a 49-year-old Syrian refugee cook who fled the Syrian civil war, has started his life from scratch in Istanbul, setting up a restaurant and bakery chain in the city.
Bitar, a father of five, started his business four years ago by manufacturing food for other Turkish restaurants in a small basement in Aksaray. Now he owns five restaurants and two bakeries along with 22 partners, 18 of whom are Syrians. Bitar, who opened the latest restaurant in his chain in Taksim last week, employs more than 300 Syrian refugees in his restaurants and bakeries.
"I used to live in Damascus and had a mosaic factory there. I also used to have a fish restaurant in the touristic town of al-Zabadani; most of the times I was cooking there myself. However, I had to close down the restaurant after the uprisings started in Syria. The regime was arresting everybody and if I had not escaped, I would have been arrested," Bitar said.
Name taken from Ottoman
His first restaurant, called "Tarbuş" (meaning "Fez" in Ottoman), opened in Aksaray in 2012. "Back then, I didn't have enough money to open a restaurant. A Syrian man I knew offered me a partnership in opening a Syrian restaurant in Istanbul. It immediately became known among the Syrians living in Istanbul. We made good money and we opened a second restaurant just across the street six months later," Bitar said.
The number of both restaurants and partners has increased over time. Bitar has opened new branches of Tarbuş in Yalova, Fındıkzade and Taksim, along with two bakeries in Fatih and Bayrampaşa where they produce lavash made from corn flour.
Full report at:
http://www.hurriyetdailynews.com/syrian-refugee-living-his-own-turkish-dream.aspx?pageID=238&nID=79418&NewsCatID=341
----------
Under new king, Saudi Arabia may diverge from Egypt on Muslim Brotherhood, foreign policy
March 09, 2015
CAIRO – Under its new monarch, Saudi Arabia appears to be moving to improve relations with Turkey and Qatar and soften its stance against the Muslim Brotherhood with the aim of weakening Iran. The shift could lead to pressure on its ally Egypt to reconcile with them as well.
The pressure, however, threatens to open frictions within the alliance between Egypt and Saudi Arabia, two of the Middle East's strongest Sunni countries. Under the late Saudi King Abdullah, who died in January, the two nations increased their cooperation against militants, the Brotherhood and the influence of Shiite Iran in Iraq, Syria, Lebanon and Yemen.
Egyptian President Abdel-Fattah el-Sissi — so far — has appeared to resist any reconciliation with Turkey and Qatar, the two top regional backers of el-Sissi's No. 1 nemesis, the Muslim Brotherhood. El-Sissi rose to the presidency after, as army chief, he led the military's 2013 ouster of Mohammed Morsi, a Brotherhood leader elected Egypt's president a year earlier. Since the ouster, el-Sissi has led a fierce crackdown on Islamists, crushing the Brotherhood and branding it a terrorist organization, while Egyptian media have depicted Turkey and Qatar as trying to destabilize Egypt by backing the group.
The new Saudi king, Salman, who rose to throne after his half-brother Abdullah's Jan. 23 death, appears to view the greater threat as Iran or extremist groups like al-Qaida and the Islamic State group. Turkey and Qatar both could give a boost to a front against those opponents.
Full report at:
http://www.foxnews.com/world/2015/03/09/under-new-king-saudi-arabia-may-diverge-from-egypt-on-muslim-brotherhood/
----------
ICC hands Bashir case to U.N. after Sudan fails to arrest leader
9 March 2015
Sudan has failed to arrest its long-time leader Omar al-Bashir for genocide and war crimes, the International Criminal Court ruled on Monday, referring the matter back to the U.N. Security Council.
Bashir, 71, is wanted by The Hague-based ICC, the world's only permanent court, for his role in the western Sudanese region of Darfur where insurgents rose up in 2003 in an ongoing conflict that has left more than 300,000 people dead.
He faces five counts of crimes against humanity including murder and torture, three of genocide and two of war crimes including attacking a civilian population.
The ICC in 2009 and 2010 issued two warrants against Bashir, but he continues to travel across the African continent despite a legal obligation by ICC member states to arrest him.
Sudan itself has not signed up to the ICC's founding treaty, the Rome Statute, but has been a member of the United Nations since 1956.
The Security Council referred the Darfur situation to the ICC for investigation in a 2005 resolution and Sudan, as a UN member is therefore obliged to cooperate, the tribunal judges said.
Full report at:
http://english.alarabiya.net/en/News/africa/2015/03/09/ICC-hands-Bashir-case-to-U-N-after-Sudan-fails-to-arrest-leader-.html
----------
Egypt opens Gaza crossing after 2 months
10 March 2015
GAZA CITY: Egypt temporarily opened a crossing with the Gaza Strip on Monday, allowing students, patients seeking medical care and dual nationals to leave the territory for the first time in nearly two months.
It was the first time Egypt opened the crossing since an Egyptian court last month declared Hamas a terrorist organization.
Full report at:
http://www.arabnews.com/middle-east/news/716181
----------
Africa
Boko Haram Under Attack by 4 Armies Led by Nigeria
March 9, 2015
Even if the allies hit Boko Haram hard militarily, it will still have the potential to launch terrorist attacks
With army trucks bristling with weapons, and soldiers boasting that they would catch Boko Haram militant leader Abubakar Shekau alive, military forces from Niger and Chad crossed into northeastern Nigeria on Monday to open new fronts in a war against an insurgent group that has wreaked havoc in the region for several years. Residents from both Nigeria and Niger described door-rattling booms of fighter-jet missiles and the stutter of artillery fire as troops zeroed in on Boko Haram enclaves near the border. Nigerian army spokesman Colonel Sami Usman Kukasheka crowed to BBC World that the joint effort "will definitely see to the end of the insurgency in Nigeria." What he didn't say is that it is unlikely to be anytime soon.
Analysts estimate that Boko Haram controls some 20,000 sq km in Nigeria's northeast, forming a rough square bordered by Niger, Chad and Cameroon. Though Boko Haram originates in Nigeria, much of its strength comes from its ability to cross borders in pursuit of sanctuary. No longer. The multipronged effort, with troops massing on all three sides, appears designed to encircle the group, cutting off supply lines and escape routes, says J. Peter Pham, a Nigeria expert and director of the Atlantic Council's Africa Center. It's not the first time the four countries have worked together to tackle Boko Haram, but this offensive, says Pham, may prove to be the most effective yet. With forces from Niger advancing into Nigeria for the first time, from two different locations on the northwestern border, and with Chadian and Cameroonian forces holding the frontier to the northeast and southeast, Boko Haram fighters have nowhere to go. "The noose is tightening around Abubakar Shekau, and if one looks at the map, it is clear that the ultimate goal is to isolate Boko Haram from" cross-border sanctuaries, says Pham.
Full report at:
http://time.com/3737439/boko-haram-offensive/
----------
Regional troops retake Nigerian town from Boko Haram
March/09/2015
Troops from Chad and Niger have retaken the northeastern Nigerian town of Damasak from Boko Haram as part of a regional offensive to combat the militants who have pledged allegiance to the Islamic State group.
Boko Haram had held the town near the Niger border since November, part of a swathe of territory it had seized in Nigeria's northeast, where the group's six-year insurgency has been based.
"The offensive has allowed for control to be taken of Damasak," a Chadian security source said on Monday.
According to the source, some 200 Boko Haram fighters were left dead in the offensive that began Sunday, while 10 Chadian soldiers were killed and 20 wounded.
There was however no independent verification of the casualty figures. A hospital source in Niger's Diffa, across the border from Damasak, spoke of 33 soldiers wounded, without providing their nationalities.
A Niger official in Diffa also said Damasak had been retaken after heavy fighting.
The offensive, which followed a sustained build-up of troops in southern Niger, opened up a new front in regional efforts to wipe out the Islamist group, whose six-year insurgency has spread across borders.
It also came after Boko Haram leader Abubakar Shekau pledged allegiance to the Islamic State group in Iraq and Syria in an audio message at the weekend.
More than 200 vehicles, some of them with machine guns, as well as tanks, ambulances, water tankers and transport trucks, were seen moving towards the border on Sunday, Diffa-based radio station Anfani reported.
Aircraft targeted Boko Haram positions on Saturday and early Sunday, it added, while a Diffa resident and aid worker said Sunday that troops were seen heading to the border and heavy gunfire was heard.
More than 13,000 people have been killed and some 1.5 million made homeless in the Boko Haram conflict since 2009, while recent cross-border attacks have increased security fears.
On Friday, the African Union endorsed the creation of an additional regional force of up to 10,000 men to join the fight against Boko Haram.
The regional coalition already operating has given renewed vigour to the previously lacklustre counter-insurgency against Boko Haram.
Full report at:
http://www.hurriyetdailynews.com/regional-troops-retake-nigerian-town-from-boko-haram-.aspx?pageID=238&nID=79416&NewsCatID=357
----------
Boko Haram gains new power by aligning with ISIS, say experts
By Malia Zimmerman
March 10, 2015
By joining ISIS, Nigerian-based Islamic terror group Boko Haram has likely gained unprecedented power, resources and reach, according to intelligence experts.
Boko Haram, which has driven some 3 million people from their homes in northeast Africa over the last five years, slaughtering whole villages, taking women and children slaves, and setting off lethal explosions in densely populated areas, made the announcement it was joining the Middle Eastern group on March 7 on an audio track translated into French and English. Leading terror experts in the U.S. and Africa said the announcement to become a part of ISIS, a group that has horrified the world by beheading, crucifying, stoning, pushing to their death and even burning alive innocent civilians across Syria, Iraq, Libya, Algeria, the Sinai Peninsula, and other parts of the Middle East, has far greater implications than just being a mere symbolic act.
"Boko Haram has entered the realm of international jihadism, and by so doing will gain prestige among the vast supporters of Islamic State," said Veryan Khan, editorial director of Terrorism Research & Analysis Consortium (TRAC).
Conversely, ISIS, also known as Islamic State, will gain its first real step into Africa beyond mere cells, individual loyalties, and smaller less well-known groups, she said.
"Given the fact that Boko Haram not only controls large swaths of territory, holds hundreds and hundreds of hostages, and is the most successful terror operation out of Africa right now, ISIS has gained a real foothold," Khan said.
The Islamic State must officially accept Boko Haram's "bay'ah" or pledge of allegiance to the Islamic State, though it is unlikely that ISIS leader Abu Bakr al-Baghdadi will deny it, considering his strategy of world expansion and control, said Jasmine Opperman, TRAC Director of African Operations.
Full report at:
http://www.foxnews.com/world/2015/03/09/boko-haram-gains-new-power-by-aligning-with-isis-say-experts/
----------
Mali vows not to surrender to terror after killing of militants
March 10th, 2015
BAMAKO: Mali vowed on Monday not to surrender to terror and to punish the jihadists behind a deadly nightclub attack in the capital, as local and French investigators joined forces to hunt the killers.
Bamako has been on high alert since a heavily-armed gunman burst into La Terrasse, a popular venue among expatriates, early on Saturday and killed five people, including a French national and a Belgian.
A counter-terrorism team arrived from Paris overnight to join the investigation, with the assailant and a suspected accomplice still at large despite a huge manhunt and stepped-up vehicle checks across the capital.
Read: Peacekeeper, two children die in attack on UN base in Mali
"We are still standing," President Ibrahim Boubacar Keita said in a defiant first public reaction after visiting La Terrasse and eight people wounded in the attack, including two Swiss nationals.
Full report at:
http://www.dawn.com/news/1168504/mali-vows-not-to-surrender-to-terror-after-killing-of-militants
----------
Africa's radical groups exploit ungoverned spaces
March 10, 2015
by Abdullahi Boru Halakhe
On Feb. 7, Nigeria's Independent National Electoral Commission announced a six-week postponement of national and state elections scheduled for February. It was meant to address the threats posed by Boko Haram.
Nigeria's inability to project force outside certain regions has created a vacuum that has been filled by nonstate actors. Boko Haram controls the northeastern part of the country, effectively hampering the delivery of services there. This threat has extended beyond Nigeria and become a regional problem. Last month the African Union authorized a multinational force to fight Boko Haram in a conflict that could metastasize across the region.
The challenge posed by nonstate actors is not limited to Nigeria. The gap between the center and the periphery has been widening in most African states since their independence. This ever-expanding chasm has led to a deficit in governance that political scientists refer to as the ungoverned space.
States tend to devote most of their resources to high return areas, an excuse for allocating resources to certain places on the basis of ethnic nepotism, to the exclusion of others. This practice has led to the creation of pockets of long-standing disenfranchisement across Africa, making them a fertile breeding ground for radicalization.
Transitional groups such as Boko Haram and the Somali armed group Al-Shabab have created safe havens in these regions by exploiting the central state's semipresence or near or total absence. In Somalia, for example, the rise of Al-Shabab has required intervention by other countries in the region. The African Union mission in Somalia boasts a 22,126-strong force drawn from Burundi, Djibouti, Kenya, Sierra Leone, Ethiopia and Uganda.
The concept of Africa's ungoverned space has gained traction in the post-9/11 era. As a result, Western powers have increased their footprints in Africa, making the continent more militarized than at any other time since the end of the Cold War.
Full report at:
http://america.aljazeera.com/opinions/2015/3/africas-extremist-groups-exploit-ungoverned-spaces.html
----------
Muslim Brotherhood condemns execution of Mahmoud Ramadan
09 March 2015
The Muslim Brotherhood condemns the execution of Mahmoud Ramadan. Mahmoud was hanged in Cairo at 7am on Saturday 7 March by the Egyptian military backed government.
Dr. Amr Darrag, spokesman of the Muslim Brotherhood's new Administration managing affairs outside Egypt stated that the execution came despite an urgent letter from the African Commission addressed to Abdel Fatteh al-Sisi dated 26 February 2015 to immediately suspend Mahmoud Ramadan's death penalty. By executing Mahmoud Ramadan the Egyptian government has clearly challenged the authority of the African Union and acted in violation of international law.
Mahmoud's execution is the first execution of the many hundreds of prisoners that it has sentenced to death since the military coup overthrew Egypt's first democratically elected President in June 2013.
Egypt came under international criticism when it decided to sentence to death hundreds of prisoners following mass trials that were condemned as being far below internationally acceptable standards. The then UN Human Rights chief, Navi Pillay, described the trials as "obscene and a complete travesty of justice".
The Muslim Brotherhood has worked with leading international lawyers to try to prevent Egypt's military government carrying out the death penalties. In April 2014 the Muslim Brotherhood submitted legal papers to the African Commission of Human and Peoples' Rights requesting that the African Commission intervene in the death penalties. Mahmoud's case was one of many that were added to that complaint.
The African Commission accepted the case and on 24 April 2014 and wrote to the Egyptian President detailing Interim Measures that Ordered him to suspend the death penalties with immediate effect and investigate the unfair legal processes that led to hundreds of death penalties being issued simultaneously.
Full report at:
https://www.middleeastmonitor.com/news/africa/17406-muslim-brotherhood-condemns-execution-of-mahmoud-ramadan
----------
Celebrating all things Somali at the U of M
By Jim Walsh
03/09/15
On Feb. 22, CBS Evening News reporter Jeff Pegues concluded his report about East African terrorist groups and ramped-up security at the Mall of America with, "Al-Shabaab has found sympathizers in Minneapolis' large Somali-American population, where more than 20 people have been charged with trying to join the group."
The fact is, only a dozen Americans have been confirmed as ever being jihadi recruits. But beyond the stereotypes and media fear-mongering – and after a week of listening to ESPN's Joe Soucheray on #blacklivesmatter versus the Mall of America (Souch is on the side of the law and order, period), and just hours after President Barack Obama's Selma speech — a couple hundred Somali-American students at the University of Minnesota gathered in Coffman Union's Great Hall Saturday night to celebrate all things Somali:
Ahmed Abdulle and Ali Omar. "I'm studying IT here at the U; I identify more with Somali culture than western culture," said Abdulle. "The biggest difference is the level of conservatism. Somali culture is a little more conservative; we don't show off a lot our body, we're kind of modest. We don't try to put ourselves out there, and we're not so individualistic, and we think each one of us plays a particular role in our society and our family. Like, going to school, we don't just study what we want to study, we study what will help us and our families in the long run. We look at ourselves as more of gear pieces in a collective.
"My family and I watched the [Obama] speech today, and it was a moment for us to think about because our families were not there at the time, we were in a completely different part of the world, but at the same time had that [the civil rights movement] not happened, we would not have the opportunities we have now. So coming from the outside, we can definitely see the opportunities that we have and can take far more advantage of that and forget about the rationale or reasoning that happened because of [slavery and racism]. I have a friend who is African-American and whose family has been here for generations on end, and when they see themselves they see themselves in a very particular way. He's not OK going to a city that's full of white guys because of his and his family's history, whereas Somali persons, when we see white people, we don't have that hesitation."
Full report at:
https://www.minnpost.com/arts-culture/2015/03/celebrating-all-things-somali-u-m
----------
U.N. puts Libya request for weapons on hold
10 March 2015
Libya's request for U.N. approval to buy fighter jets, tanks and other weaponry to fight ISIS militants has been put on hold at the request of seven Security Council members led by Spain, diplomats said Monday.
Libya had asked a Security Council committee for an exemption to an arms embargo to make the purchases from defense contractors in the Czech Republic, Serbia and Ukraine.
Spain asked that the request be put on hold as U.N. envoy Bernardino Leon held talks on forming a unity government that could spearhead the battle against the ISIS jihadists, diplomats said.
His request was supported by Britain, France, Chile, Lithuania, New Zealand and the United States in line with demands that reaching a power-sharing agreement be given priority.
Libya had asked U.N. approval for deliveries of eight helicopters, six fighter jets, four fighter-bombers, 150 tanks, 150 personnel carriers mounted with machine guns, 10,000 automatic grenade launchers, 1,000 sniper rifles along with ammunition and mortar shells.
Libya's Ambassador Ibrahim Dabbashi told the council that the weaponry would help the internationally-recognized government protect oil fields and monitor borders.
The request came less than two weeks after Libya asked the council to fully lift the arms embargo imposed in 2011 when the country descended into violence after the uprising against Muammar Qaddafi.
Diplomats told AFP that the request for the arms shipments was put on hold, but that no date was set for a decision at a later time.
Full report at:
http://english.alarabiya.net/en/News/africa/2015/03/10/U-N-puts-Libya-request-for-anti-ISIS-arms-on-hold-.html
----------
Southeast Asia
Philippine military says 73 Muslim rebels dead in offensive
MARCH 9, 2015
MANILA, Philippines (AP) — Philippine forces have killed 73 hard-line Muslim rebels and a suspected foreign militant in a three-week offensive in the restive south, where 44 anti-terror police commandos were killed in January in a clash with insurgents, the military said Monday.
Military spokesman Lt. Col. Harold Cabunoc said six soldiers had been killed and 29 others have been wounded in the assaults that started Feb. 25 and have displaced about 25,000 villagers in a marshy region in the boundary of Maguindanao and North Cotabato provinces.
Military chief of staff Gen. Gregorio Pio Catapang ordered the assault against the Bangsamoro Islamic Freedom Movement rebels after they attacked civilian villages. The rebels also have been implicated in the Jan. 25 killings of 44 commandos during a raid to hunt a suspected terrorist in Maguindanao.
Numbering a few hundred, the insurgents broke off a few years ago from the main Moro Islamic Liberation Front, which signed a new Muslim autonomy deal with the government last year. The breakaway rebels vowed to continue fighting for a separate Muslim homeland.
"We have degraded their capability to conduct atrocities. They are running out of ammunition," Cabunoc told reporters.
The breakaway rebels have played down such military reports of battle gains in the past, branding them as propaganda.
Full report at:
http://www.utsandiego.com/news/2015/mar/09/philippine-military-says-73-muslim-rebels-dead-in/
----------
Islam's position in Malaysia must not be disputed: King
MARCH 10, 2015
KUALA LUMPUR — The position of Islam as the federal religion should not be questioned, said Malaysia's Sultan Abdul Halim Mu'adzam, the Yang di-Pertuan Agong or King, who also called for religious tolerance among the people and vigilance against Islamic militant groups.
"We would like to reiterate the position of Islam as the religion of the federation, which must be upheld and not questioned, while other religions may be practised freely," he said in his royal address at the opening of the third session of Parliament yesterday morning.
The King said a multiracial country such as Malaysia thrived on peace and harmony among its citizens of various races, religions and cultures, and expressed his unhappiness that there were isolated parties that did not subscribe to such values.
"Therefore, we advise these groups to stop their irresponsible actions, and we hope the authorities continue to take appropriate measures," he said.
Race and religious relations frayed further after the Malaysian General Elections last year when the ruling Barisan Nasional (BN), fuelled by Malay-Muslim groups seeking more puritanical Islamic laws across Malaysia, blamed its heavier loss on the Chinese minority.
Malay rights groups such as Perkasa and Ikatan Muslimin Malaysia had claimed that Malay rights were being threatened, but their often inflammatory statements and actions have been denounced.
Full report at:
http://www.todayonline.com/world/asia/islams-position-malaysia-must-not-be-disputed-king
----------
Fears for Missing Indonesians Turn to Islamic State Speculation
Mar 09, 2015
Jakarta/Solo. Experts have urged the government to step up its efforts in fighting Islamic radicalism at home, in light of the recent disappearance of 16 Indonesian citizens in Turkey who are believed to have crossed over to Syria to join the extremist group Islamic State.
The missing 16 have been identified as members of three extended families from Surabaya, East Java, and Solo, Central Java. Consisting of seven men, four women, four children and an infant, the group was registered as part of a 25-member tour group organized by local travel company Smailing Tour.
However, upon arrival at Turkey's Istanbul Ataturk Airport on Feb. 24, they immediately separated from the rest of the group, saying they planned to visit relatives and would rejoin the tour group two days later in Pamukkale, southern Turkey.
The family never appeared at the meeting point and the tour group had no choice but to return to Indonesia without them last Wednesday.
National Police spokesman Sr. Comr. Rikwanto announced on Monday that investigators believed the missing group had joined IS "based on the analysis made by Turkish authorities."
Officers are conducting background checks on each of the 16 citizens.
"We have also reached out to other law enforcement agencies, including Interpol, to help us investigate the matter," Rikwanto said.
A special investigation unit was dispatched to Turkey on Monday to track the whereabouts of the missing Indonesians, according to Lalu Muhammad Iqbal, director of protection for Indonesian citizens at the Foreign Ministry.
The team will work closely with the Turkish authorities, he added.
Full report at:
http://thejakartaglobe.beritasatu.com/news/fears-missing-indonesians-turn-islamic-state-speculation/
----------
Islamic State is terrorist or extremist, not Islamic: advisor to Malaysian Govt.
March 10, 2015
PUTRAJAYA: The so-called Islamic State or IS militant group should be referred to as a terrorist or extremist group, instead of what it is called now, said socio-cultural advisor to the government, Rais Yatim.
He said the 'Islamic State' was a crucial term and it gave a sinful connotation to an Islamic state itself.
"One cannot accept IS as referring to Islamic State just like that. It (IS militant group) is evil. An Islamic state is not evil. An Islamic state is dictated by syariah law."
Rais, who is also Perdana Global Peace Foundation (PGPF) advisor, said this in his closing address at the one-day International Conference on 'The New World Order – A Recipe for War or Peace' at the Putrajaya International Convention Centre, here, yesterday.
Rais said the word Islamic State was widely used because the United States used the word.
"Because the United States uses that word, we use that word as well," he added.
At a news conference later, PGPF president Mahathir Mohamad said the IS militant group was not an Islamic state but a bunch of terrorists.
Full report at:
http://www.freemalaysiatoday.com/category/nation/2015/03/10/islamic-state-is-terrorist-or-extremist-not-islamic/
----------
Rights Commission Won't Apologize to Police for 'Abusive' Announcement
Mar 09, 2015
Jakarta. The National Commission on Human Rights, or Komnas HAM, has rebuffed demands from the police for an apology after the rights body publicly announced that police had allegedly committed a rights abuse while interrogating an antigraft official in January.
Komnas HAM commissioners held a meeting on Sunday to discuss how they would respond to the subpoena, sent last month.
Police accuse the commission of violating the law by disclosing to the media the results of its probe into alleged rights abuse by police officers during the arrest and interrogation of Bambang Widjojanto, a deputy chairman of the Corruption Eradication Commission (KPK), in January.
Komnas HAM has declared that it found an indication of rights abuse in the police's treatment of Bambang. He was reportedly treated as though he were a terrorist suspect, handcuffed and guarded by heavily armed officers before being taken away to the National Police headquarters for questioning.
Bambang is accused of directing witnesses to commit perjury during his time working as a defense lawyer in a local election dispute in 2010. It is widely believe that the naming of Bambang as a suspect is an attempt to criminalize KPK leaders after they named National Police chief candidate Comr. Gen. Budi Gunawan a suspect in a bribery case in mid-January.
Fredrich Yunadi, a lawyer appointed by the police, expressed his anger that Komnas HAM failed to respond immediately to the subpoena, sent on behalf of the directorate for economic and special crimes under the National Police's detectives' unit, or Bareskrim.
Bareskrim is headed by Insp. Gen. Budi Waseso, a known close aide of Budi Gunawan's.
"Because there has been no response, we have reported this case to the Jakarta Police," Fredrich said, according to Indonesian news portal Tempo.co.
Full report at:
http://thejakartaglobe.beritasatu.com/news/rights-commission-wont-apologize-police-abusive-announcement/
----------
Pakistan
Ulema resent linking madressahs with terrorism
March 10th, 2015
KARACHI: Prominent religious scholars and administrators of madressahs have expressed resentment over linking seminaries with terrorism and called upon all religio-political parties to hold a grand convention of ulema to chalk out a strategy to launch a movement to safeguard the honour of the Prophet (peace be upon him).
Speaking at the Hurmat-i-Rasool Ulema Convention at Markaz-i-Taqva Gulshan-i-Iqbal organised by the Jamaatud Dawa (JuD), they said that if 40 heads of states could gather in France to express solidarity with the magazine that published controversial caricatures, why Muslim rulers could not get united to protect the honour of their Prophet (peace be upon him).
Know more: Terror suspicions draw spotlight on Pakistan's madrassahs
JuD chief Prof Hafiz Mohammad Saeed called upon ulema and leaders of religious parties to put pressure on Muslim rulers to force them to play their role against rising incidents of blasphemy.
He said that adoption of a resolution in the National Assembly against the French magazine was not enough and said if the rulers took a firm stand on the issue then they should not fear anything for Allah be with them.
The ulema — Zar Wali Khan, Moahmmad Naeem, Shah Ovais Noorani, Asadullah Bhutto, Abdul Karim Abid, Khwaja Abdul Mannan, Amir Hamza, Shaikh Afzal Haider and Shaikh Anas Madani — said the enemy wanted to pit Muslims against Muslims over frivolous issues to keep them divided. Muslim rulers should play their role to protect the interests of Muslim ummah, they said.
Defunct MMA irked by action against seminaries
Jamiat Ulema-i-Islam-Fazl's Sindh chapter secretary general Maulana Rashid Mehmood Soomro has said that dividing the nation on religious, ethnic and provincial lines is a global agenda and unity of religious forces is the need of the hour.
Full report at:
http://www.dawn.com/news/1168470/ulema-resent-linking-madressahs-with-terrorism
----------
The court delivered half justice to my client, Mumtaz Qadri
MALIK ASAD
ISLAMABAD: Within minutes of the verdict, a celebratory sense enveloped the Islamabad High Court (IHC) premises where Mumtaz Qadri's supporters distributed sweetmeats to anyone who was willing to share their joy.
Their happiness was shared by those who defended Mumtaz Qadri in the court.
While the IHC upheld the murder case against Qadri for killing former governor Salman Taseer, his lawyers was happy the terrorism charges against Qadri had been dropped, thanks to their efforts.
Mumtaz Qadri, who was employed to provide security to Taseer, killed the latter in January 2011 in Islamabad. He was convicted by the Anti Terrorism Court (ATC) in October the same year, under both section 7 of the Anti Terrorism Act (ATA) and under section 302 of Pakistan Penal Code (PPC) respectively.
With the terrorism charges dropped, glorifying Qadri will no longer be a crime
IHC division bench comprising Justice Noorul Haq N. Qureshi and Justice Shaukat Aziz Siddiqui set aside his conviction under section 7 of the ATA but upheld the death sentence under 302 of the PPC. This means that Qadri is guilty of murder but not terrorism.
Following the announcement of the verdict, Qadri's lawyers gathered in the office of the president of Islamabad High Court Bar Association (IHCBA).
They congratulated retired Justice Mian Nazir Ahmed, the senior counsel of Mumtaz Qadri, and distributed sweetmeats among the lawyers.
Full report at:
http://www.dawn.com/news/1168607/the-court-delivered-half-justice-to-my-client
----------
Imran announces 'final fight' against Sharifs' regime
March 10, 2015
LAHORE - Pinning all hopes on the decision of election tribunal regarding alleged rigging in NA-122, PTI Chairman Imran Khan has announced to start 'final phase' of agitation against government after one month.
Speaking at the party's women wing-organised function in connection with International Women Day at Aiwan-e-Iqbal on Monday, Khan said he believed the decision on Lahore's constituency, which he lost in the general election against Speaker National Assembly Ayaz Sadiq, will be in favour of Pakistan Tehreek-e-Insaf and it would badly expose overall rigging in the election held in May 2013.
The election tribunal has already ordered verification of votes from Nadra within one month as requested by the PTI chairman.
Khan said verification of votes from Nadra would not only expose the rigging in the constituency but also reveal an overall picture of the massive-scale wrongdoing which the PML-N done in the election.
Khan, in the packed gathering of female party workers who were shouting Go-Nawaz-Go slogan, announced to bring 'Azadi Bus" to Lahore after a month and start protest from the provincial metropolis and later on to spread it countrywide.
He called upon the party women and youth to get ready for taking part in the final fight against the 'rigged regime of Sharifs.
' However this time, he did not mention to send rulers to home through protests rather he demanded of the formation of a judicial commission to probe into the alleged rigging.
"We will not rest till we expose the rigging in the general election.
I'm demanding the formation of a judicial commission to probe the rigging but the government is not serious.
"
He criticised Nawaz Sharif, Ishaq Dar and Asif Ali Zardari for having their assets and money abroad.
Full report at:
http://nation.com.pk/national/10-Mar-2015/imran-announces-final-fight-against-sharifs-regime
----------
Court issues arrest warrant for Musharraf in Lal Masjid case
SHAKEEL QARAR
March 10th, 2015
ISLAMABAD: A local court has issued a bailable arrest warrant against former military ruler Gen (r) Pervez Musharraf regarding the murder case of Lal Masjid cleric Ghazi Abdul Rasheed.
Islamabad's Additional Sessions Judge Wajid Ali Khan presided over the hearing and rejected four requests issued by the former president's counsel and adjourned the hearing till April 2.
Musharraf's counsel had previously questioned the jurisdiction of the court as a case regarding Lal Masjid is already pending in Supreme Court. He had also requested exemption from appearing in court for this case.
Also read: Musharraf summoned over Lal Masjid cleric's murder
In 2013, police registered a case against Musharraf over the alleged murder of cleric Ghazi Abdul Rasheed and his wife during the Lal Masjid military operation.
Musharraf faces a string of court cases dating back to his 1999-2008 rule, including the death of Ghazi, one of more than 100 people killed after Pakistani troops stormed the Red Mosque in Islamabad on July 10, 2007.
Full report at:
http://www.dawn.com/news/1168625/court-issues-arrest-warrant-for-musharraf-in-lal-masjid-case
----------
Govt drafting Halal food authority bill
IKRAM JUNAIDI
March 10th, 2015
ISLAMABAD: Ministry of Science and Technology is weighing options for introduction of a bill to establish an authority to ensure supply of Halal food in the market and to keep an eye on imported food items.
This was stated by a ministry official, at the meeting of National Assembly Standing Committee on Science and Technology, on Monday.
The bill will be called 'The Pakistan Halal Authority Bill 2015'.
The committee chairman, Tariq Bashir Cheema, decided to form a sub-committee to finalise the draft bill.
Read: Haram ingredients in most of imported food items
On February 23, a senior government official informed the standing committee that a number of imported packed food items being sold in the markets contained 'Haram' ingredients.
The authority will keep a check on supply of Haram food items in the market
Additional secretary to the ministry, Mian Ijaz, also presented a list of 19 imported food items which were found containing 'Haram' ingredients. Briefing the committee members, the official said the ministry was not mandated to stop sale or purchase of such products in the country.
However, he said, its affiliated organisations such as Pakistan Standards and Quality Control Authority (PSQCA) provided services with regard to setting of standards, accreditation of testing labs to the federal and provincial regulatory authorities.
Also read: Halal food authority?
The official said currently 78 items, including 37 food or edible items, were covered under the Compulsory Certification Marks Scheme announced by the PSQCA.
The 19 products listed as containing 'Haram' ingredients include two brands of Chicken Tonight (imported from Holland); Bubblicious (UK); Chupa Bubble (Holland); Pascual Yogikids (Spain); three brands of Skittle Fruit (UK); Picnic Chicken (US); Slima Soup (UK); Knorr Chicken Soup (France); Cup A Soup (UK); Tulip Chicken (Denmark); Rice Chicken Broccoli (US); Pasta Chicken Broccoli (US); Pasta Creamy Chicken (US); Heinz Dinner Chicken (England); Jell-O (US) and Pop Tarts (US).
Full report at:
http://www.dawn.com/news/1168578/govt-drafting-halal-food-authority-bill
----------
MQM can abstain from election of Senate chairman: Altaf
March 10th, 2015
KARACHI: Muttahida Qaumi Movement (MQM) Chief Altaf Hussain has said that the party can abstain from the upcoming elections of Senate chairman and Deputy chairman in case the PPP and PML-N fail to ensure the fulfillment the MQM's demands.
In a statement issued on the MQM's official website Tuesday, Altaf Husain says that he has empowered the party's Rabita Committee to take the decision in this regard.
Following the Senate elections held on Mar 5 and marred by rigging allegations, the ruling Pakistan Musim League - Nawaz (PML-N) and main opposition Pakistan Peoples Party (PPP) got almost equal representation in the Upper House of Parliament over the next three years.
Also read: Senate election and its set of controversies
Despite winning the most seats, the Pakistan Muslim League - Nawaz (PML-N) will continue to remain a minority government in the Senate with 26 senators as the PPP has maintained its position as the single largest party with 27 senators.
Also read: PML-N seeks Q's support for top Senate posts
This left the race for the coveted slots of chairman and deputy chairman wide open giving smaller parties like the MQM a pivotal role in the process.
Both — PML-N and PPP — have boosted their efforts and established smaller parties in order to gain their support for the coveted offices of Senate chairman and deputy chairman.
http://www.dawn.com/news/1168627/mqm-can-abstain-from-election-of-senate-chairman-altaf
----------
Grenade attack at residence of KP minister, no injuries
SIBGHATULLAH MUGHAL
March 10th, 2015
DERA ISMAIL KHAN: Unknown persons on Tuesday hurled a hand grenade at the residence of Khyber Pakhtunkhwa's Revenue Minister Ali Amin Khan Gandapur in Cantonment police area of Dera Ismail Khan.
The motorcycle-riding men managed to escape from the scene after launching the attack on the minister's residence who belongs to the Pakistan Tehreek-i-Insaf (PTI).
Security and emergency teams reached the attack site, while police personnel cordoned off the area as the search for the attackers went underway.
Police sources told DawnNews that there was no loss of life or property reported in the incident. The sources added that the provincial minister was not present at his residence at the time of attack.
Full report at:
http://www.dawn.com/news/1168621/grenade-attack-at-residence-of-kp-minister-no-injuries
----------
Pakistan test-fires nuclear-capable ballistic missile
March 10, 2015
ISLAMABAD - Pakistan on Monday conducted a successful test of Shaheen-III surface-to-surface Ballistic missile capable of carrying nuclear and conventional warheads to a range of 2750 kilometres.
A statement from the Inter-Services Public Relations (ISPR) said that the test launch was aimed at validating various design and technical parameters of the weapons system at its maximum range.
The successful launch with its impact point in the Arabian Sea was witnessed by senior officers from the Strategic Plans Division, strategic forces, scientists and engineers of strategic organisations.
Director General Strategic Plans Division, Lieutenant General Zubair Mahmood Hayat, while congratulating the scientists and engineers on achieving yet another milestone, termed it a major step towards strengthening Pakistan's deterrence capability.
Full report at:
http://nation.com.pk/national/10-Mar-2015/pakistan-test-fires-nuclear-capable-ballistic-missile
----------
Tension as Modi objects to Kashmiri leader's release
March 10, 2015
SRINAGAR/NEW DELHI/ISLAMABAD - A ruckus over the release from prison of a man who led one of the biggest revolts against the Indian military in Kashmir is adding to mounting problems for Narendra Modi.
The lower house of parliament was temporarily adjourned on Monday after opposition parties demanded to know why freedom leader Masarat Alam Bhat was released at the weekend by Kashmir's state government, which Modi's nationalist party supports.
Chief Minister of Indian-occupied Kahsmir, Mufti Mohammad Sayeed, on the other hand said that dialogue with Pakistan is essential to achieve sustainable peace in the Kashmir region.
Prominent Kashmiri freedom movement leader Syed Ali Geelani, in a meeting with Pakistan's High Commissioner to India Abdul Basit on Monday, appealed the governments of India and Pakistan to come out of the traditional dialogue and adopt a serious and farsighted approach towards lasting solution of Kashmir dispute, bringing more pressure on India to make the dialogue with Pakistan meaningful.
PM Modi told the parliament in the face of heckling from opposition MPs that he had no role in the release of Alam Bhat.
The 43-year-old leader was released late on Saturday after 52 months in jail under a draconian law that allows India's government to detain anyone without trial.
Alam Bhat was detained in 2010 after he spearheaded widespread street protests across Kashmir against Indian rule.
The demonstrations met with a harsh crackdown by government forces, which killed more than 100 people when they opened fire on demonstrators.
"I am angered and condemn the release, just like other lawmakers… Whatever decisions are taken in Jammu and Kashmir, neither the BJP nor the central government has been consulted," Modi told the fellow parliamentarians.
"We will not tolerate anything which undermines the unity, integrity or security of the country.
Full report at:
http://nation.com.pk/national/10-Mar-2015/tension-as-modi-objects-to-kashmiri-leader-s-release
----------
No differences between govt, army: Nawaz
March 10, 2015
MULTAN: Prime Minister Nawaz Sharif on Monday said the national consensus, achieved against terrorism, was an opportunity to carve out a national development agenda for country's bright future.
He was addressing the inaugural ceremony of modern Multan International Airport completed with over 9 billion rupees and set to boost exports from this city,besides providing opportunity for international travel to the people of South Punjab. Premier Sharif said both political and military leadership were on the same page in the commitment to eliminate terrorism and the national action plan was being implemented in a flawless manner to root out terrorism.
Nawaz Sharif said that this political consensus can be instrumental in devising a national development agenda.In this context, he called upon all the political parties to come up with a national action plan on development and lend support for country's development and prosperity. Prime Minister said that the newly constructed well equipped terminal of Multan internatonal airport would link Southern Punjab with rest of the world and have a positive impact on national economy. Nawaz Sharif also highlighted the need for continuity of development process,saying that it should remain unchanged even after change of succcessive governments.
Full report at:
http://www.dailytimes.com.pk/national/10-Mar-2015/no-differences-between-govt-army-nawaz
----------
India
A Shining Example of Communal Harmony: A Muslim Village Head Has Constructed a Temple
March 9, 2015
His gesture is being lauded by people not only in Sahaar, where the temple has been built, but also those in neighbouring areas.
In a shining example of communal harmony, a Muslim village head has constructed a temple in Sahaar village of Muthura district.
The construction of the temple started about eight months ago and religious ceremony relating to the opening of the temple was performed on Sunday.
"Pran Pratishtha (religious ceremony) of deity Shiv Ji and Hanuman Ji was performed amidst chanting of Vedic hymns on Sunday," Ajmal Ali Sheikh, the Sahaar village head who has constructed the temple said on Monday.
"Few rooms adjacent to temple for the use of priest and other visitors would be constructed shortly," Sheikh said, claiming that he had spent over Rs. four lakhs from his pocket for the construction.
Full report at:
http://www.thehindu.com/news/national/other-states/muslim-village-head-builds-temple-in-mathura-district/article6974780.ece
----------
Masarat Alam an extremist, not a political prisoner: BJP
March 10, 2015
Bharatiya Janata Party (BJP) said top separatist leader Masarat Alam is not a political prisoner but an "extremist with Rs 10 lakh bounty" on his head.
"Masarat Alam does not fit into the definition of a political prisoner. He is a criminal, separatist and extremist for India. He carries a Rs 10-lakh bounty on his head," BJP leader and spokesperson Vijay Sonkar Shastri said here.
On People's Democratic Party (PDP)'s contention that releasing "political prisoner" was one of the points agreed upon in the Common Minimum Programme of PDP-BJP alliance government in J-K, he said "such an extremist is released without consulting the alliance partner, the BJP. It is a transgression of the alliance dharma (on the part of PDP)," he said after taking part in a VHP programme here.
Full report at:
http://www.financialexpress.com/article/miscellaneous/masarat-alam-an-extremist-not-a-political-prisoner-bjp/51886/
----------
Pakistan has more nukes than India, shows new infographic
Mar 10, 2015
WASHINGTON: Pakistan had about 120 atomic weapons, 10 more than India, in its nuclear arsenal last year, according to a new interactive infographic unveiled by the Bulletin of the Atomic Scientists.
Designed by the Bulletin, founded in 1945 by University of Chicago scientists who had helped develop the first atomic weapons in the Manhattan Project, the infographic tracks the number and history of nuclear weapons in the nine nuclear weapon states.
The Nuclear Notebook Interactive Infographic provides a visual representation of the Bulletin's famed Nuclear Notebook, which since 1987 has tracked the number and type of the world's nuclear arsenals.
Having reached a peak of over 65,000 in the late 1980s, the number of nuclear warheads has dropped significantly to a little over 10,000, but more countries now possess them, it shows.
According to the infographic, the United States and Russia both have about 5,000 weapons each.
France has 300, China 250, the United Kingdom 225 and Israel 80. North Korea has only conducted nuclear tests in 2006, 2009 and 2013.
"I don't think people truly understand just how many of these weapons there are in the world," said Rachel Bronson, executive director of the Bulletin.
"The Interactive is a way to see, immediately, who has nuclear weapons and when they got them, and how those numbers relate to each other. It is a startling experience, looking at those comparisons."
Full report at:
http://timesofindia.indiatimes.com/world/pakistan/Pakistan-has-more-nukes-than-India-shows-new-infographic/articleshow/46513011.cms
----------
South Asia
ISIS spreading to Afghanistan, Pakistan, CSIS director warns
Mar 09, 2015
ISIS is spreading to Libya, Afghanistan and Pakistan, the head of Canada's spy agency warned at the Senate defence committee today.
At the same time, Michel Coulombe, the head of the Canadian Security Intelligence Service, urged senators not to forget longer-running foes like al-Qaeda as Canada turns its focus to the Islamic State in Iraq and Syria.
"ISIS started in Iraq and Syria, but what we're seeing now, and you've seen it in media, it's spreading in Libya, Afghanistan, Pakistan," Coulombe said.
"Boko Haram just pledged allegiance to ISIS. So there's also this phenomenon of ISIS spreading."
Canada's top security officials are appearing before the Senate defence committee today over the government's plans to extend the reach of CSIS overseas.
Coulombe and Public Safety Minister Steven Blaney kicked off the meeting. Other top security officials, privacy commissioner Daniel Therrien and former CSIS assistant director of intelligence Ray Boisvert will also be there.
CBCNews.ca is carrying the committee meeting live.
The officials discussed Bill C-44, proposed legislation that would let CSIS work outside of Canada and better protect the confidentiality of its sources.
Right now, CSIS is barred from working outside Canada.
Full report at:
http://www.cbc.ca/news/politics/isis-spreading-to-afghanistan-pakistan-csis-director-warns-1.2987027
----------
Religion Misinterpreted to Stop Women's Progress: PM
2015-03-08
"There are some who want to confine women in the name of Islam. What they forget is, it's Islam which has ensured women's right," she said on International Women's Day.
Speaking at the state celebrations of the day in Dhaka, she said Islam as a religion has never hindered women.
Those who want to create obstacles for women today may intentionally overlook the real meaning of Islam, added the prime minister.
She referred to Bibi Khadiza, the first ever to convert to Islam upon calls by Prophet Mohammad.
"The first martyr for Islam was also a woman. So, it's Islam which has ensured rights for women and we need to keep that in mind."
Stressing the equal roles of man and woman for building up a society, Hasina said:"No society or country can develop by leaving behind a part of it."
Full report at:
http://bdnews24.com/bangladesh/2015/03/08/religion-misinterpreted-to-stop-womens-progress-pm
----------
Jamaat leader arrested with bombs in Chittagong
2015-03-10
BGB Chittagong area Additional Director Major Tanvir Mahmud said 'Imran', 40, aka 'Mithu', had been arrested from his house on the Chandagaon Aman Ali road on Monday night.
BGB officials have also recovered four crude bombs and five petrol bombs from the house.
He told reporters that they had raided the house on the basis of a tip-off.
Full report at:
Ten of those arrested are Jamaat activists and one belongs to the BNP.
http://bdnews24.com/bangladesh/2015/03/10/jamaat-leader-arrested-with-bombs-in-chittagong
----------
New deadline to submit summaries for Nizami appeal hearing Mar 31
2015-03-10
A four-member bench, led by Chief Justice Surendra Kumar Sinha, passed the order on Tuesday after Nizami's lawyers sought more time on Monday.
Nizami contested the verdict in the Appellate Division on Nov 23, seeking acquittal.
The court said it will wait until Mar 31 and then proceed with the hearing even if the summaries were not submitted.
The bench had on Feb 25 given two weeks for the submission, a deadline that expired on Tuesday.
Nizami contested the verdict in the Appellate Division on Nov 23, seeking acquittal.
The time plea by Nizami's lawyers were heard after the matter came up in the cause list.
The state had not also submitted its summary.
Full report at:
http://bdnews24.com/bangladesh/2015/03/10/new-deadline-to-submit-summaries-for-nizami-appeal-hearing-mar-31
----------
Hamid Karzai: Afghanistan in danger of sliding 'under thumb' of Pakistan
9 March 2015
Afghanistan's historic struggles against British imperialism and Soviet invasion will have been in vain if the country succumbs to pressure from neighbouring Pakistan, Hamid Karzai has warned in an interview with the Guardian.
The former president of Afghanistan made his remarks at a time when his successor, Ashraf Ghani, has overturned the country's traditionally hostile relationship with Pakistan in the hope of enlisting its help in brokering a peace deal with the Taliban.
Several once-unthinkable concessions made to Pakistan in recent months have horrified Karzai and many of the men who helped him rule for more than a decade.
"We want a friendly relationship but not to be under Pakistan's thumb," he said.
It is a view many think Ghani cannot afford to ignore, given how many people agree with Karzai, a familiar and charismatic figure who remains in the thick of Afghan politics.
The man who famously never took a holiday while in power rushed back early from a recent break in China to his new home and office complex in Kabul, a scaled-down version of the capital's 19th-century presidential palace.
As well as maintaining many of the trappings of the head of state, he continues to behave like one, receiving a daily stream of officials, foreign ambassadors and tribal delegations from across the country.
Karzai rejected any suggestion he is at the centre of what one of his former colleagues describes as an emerging "pocket of opposition" to Ghani.
"Yes, I have differences, but I will not say anything," Karzai said. "I will keep mum, giving advice to President Ghani in private. I absolutely support this government."
Despite professing loyalty, Karzai sharply criticised some of Ghani's key innovations, such as the decision last month to send six army cadets to Pakistan for officer training. Karzai's willingness to send men to India while spurning Pakistan enraged Pakistan's generals, who believed the future leaders of the Afghan army were being indoctrinated by their mortal enemies.
Full report at:
http://www.theguardian.com/world/2015/mar/09/hamid-karzai-if-we-give-up-control-of-our-foreign-policy-pakistan-taliban-ashraf-ghani-india
----------
Preserving History: Lessons From Afghanistan and Iraq
By Jack Detsch
March 10, 2015
The Islamic State's bulldozing of statues, walls, and a castle in the ancient Assyrian capital of Nimrud drew international condemnation last week.
Writer Mohammad Rabia Chaar, speaking with Anne Barnard of The New York Times, was particularly sickened. "Daesh wants people wit no memory, with no history, with no culture, no past, no future," Chaar said, referring to an Arabic derivation of the group's name. ISIS even destroyed the winged bulls that adorn Iraqi currency, calling the statues "false idols."
This is nothing new for militant groups. A week before the Nimrud attack, ISIS tore through Mosul, ransacking the city's museum, library, and Nirgal Gate, taking sledgehammers to ancient Assyrian treasures, some which dated back to the 13th century. Before American forces drove Taliban militants out of Afghanistan in March 2001, Mullah Omar ordered the destruction of the Buddhas of Bamiyan, relics of the ancient Gandhara civilization, which inhabited the region in the sixth century CE.
But it's not just armed militants that are destroying the treasures of antiquity. In Afghanistan, farmers, merchants, and vandals venture to the northern city of Balkh, once the crossroads of traders and conquerors like Genghis Khan and Tamerlane, in hopes of digging up ancient relics to bring to the illicit marketplace.
Full report at:
http://thediplomat.com/2015/03/preserving-history-lessons-from-afghanistan-and-iraq/
----------
Afghanistan: Five Tasks for Ghani's Crucial U.S. Visit
By Tamim Asey
March 09, 2015
Afghan President Ashraf Ghani is about to embark on his first official visit to the U.S. as head of state. He will be hosted at the White House along with his former rival and now partner in the National Unity Government (NUG), Abdullah Abdullah. Both leaders inherit a bumpy legacy of U.S.-Afghan relations. Ghani's predecessor Hamid Karzai had a rocky relationship with U.S. President Barack Obama and his national security team. That deep distrust, together with Karzai's very public outbursts at U.S. policies, has cost Afghanistan dearly in terms of both image and goodwill amongst the U.S. public and its policymakers. According to recent polls, Afghanistan no longer ranks among the top foreign policy priorities for the United States.
President Ghani and his team have a major task ahead of them reversing the damaged relationship between the two countries and rebuilding goodwill in the United States. Besides repairing the damaged relationship, the Afghan delegation should try to secure long-term economic assistance and security guarantees from the United States. Without them, Afghanistan will fast descend into chaos, with repercussions for the entire region. The cost of inaction will be far greater than a long-term commitment to peace and stability.
Specifically, Ghani and his delegation should try to accomplish the following five tasks.
1. Rebuild Afghanistan's image and its relations with the U.S.
Karzai was the darling of the West during his first term in office. It was his sense of insecurity and some misguided tactics by the late Richard Holbrooke and his team in trying to unseat Karzai during the 2009 elections that cultivated deep resentment and distrust. With Karzai's outbursts, bilateral relationships soured and the interest of the U.S. public in the Afghan war and economic assistance waned.
Ghani and his delegation must convince the American public and policymakers that Afghanistan is worth the fight and that the sacrifices the U.S. has made should not be for nothing. The national security interests of both countries are at stake.
Meanwhile, Afghanistan should bolster its diplomatic presence in Washington and New York with competent diplomats and interlocutors to handle this strategic relationship. The existing diplomatic presence is inept, incompetent, and highly politicized with little to show for the past few years. Afghanistan requires a more effective diplomatic team in both Washington and New York.
Full report at:
http://thediplomat.com/2015/03/afghanistan-five-tasks-for-ghanis-crucial-u-s-visit/
-----------
Mideast
Path to Join Islamic State Winds Through Porous Turkish Border
March 10, 2015
GAZIANTEP, TURKEY: Under pressure from its allies in the West, Turkey has made it harder for would-be jihadis to slip across the border and join the ranks of the Islamic State group at its base in northern Syria.
But it has been unable - or unwilling - to halt the flow as the group, also called ISIS or ISIL, continues to replenish forces depleted in battle.
Smugglers from border villages who have long earned a living ferrying pistachios, sugar, cigarettes and fuel across the border say they are compelled by the Islamic State to traffic in jihadis, under the threat of death or the end of their livelihoods. Sometimes they receive a late night phone call from an Islamic State commander inside Syria directing them to receive a recruit at a luxury hotel in this city and bring him across the border.
"Things have become more difficult because Turkey has stricter procedures on the border," one smuggler who gave only his first name, Mustafa, said in an interview at a cafe in Kilis, a border town.
Even so, he said, he always finds a way, and sometimes the Turkish border guards in his village, who know him, look the other way. The increased pressure means the frenetic days of 2012 are over.
Foreign jihadis, with long beards and trademark fanny packs who once filled the cafes and streets in border towns, now slip quietly through Turkey, trying to attract little attention. Military supply shops, which once openly sold black headbands printed with Islamist slogans, body armor and sometimes weapons to foreigners on their way to Syria, have taken their business into back rooms.
So far nearly 20,000 foreigners, including about 3,400 Westerners, have joined the Islamic State in Iraq and Syria, according to Nicholas Rasmussen, director of the National Counterterrorism Center in Washington. The majority of them have traveled through Turkey, underscoring, Western officials said, both the difficulty of patrolling a porous border and a degree of ambivalence among Turkish officials who do not see the Islamic State as a primary enemy.
Full report at:
http://www.ndtv.com/world-news/path-to-join-islamic-state-winds-through-porous-turkish-border-745390
----------
Turkish academics voice objection to 'idiosyncratic' presidential system
March 10 2015
A group of veteran academics has raised its voice against the prospect of building a "Turkish-style" presidential system, emphasizing that increasing the efficiency of parliament within the framework of the separation of powers and providing judicial independence is a precondition for assuring rights and freedoms.
Some 30 leading academics, mainly from the fields of law and political science, released a statement on March 9 titled "Respect for the constitution and democratic processes." The release came on the same day as President Recep Tayyip Erdoğan hosted his second cabinet meeting as head of state, in a further sign of his determination to keep a firm grip on power.
"Today, Turkey's level of democracy and its constitution have not reflected its true background," the statement read.
It added that several studies have been conducted over last few years in order to fill this "democratic vacuum," saying it prioritized increasing the efficiency of parliament within the framework of the separation of powers and securing judicial independence as a precondition for assuring rights and freedoms.
Full report at:
http://www.hurriyetdailynews.com/turkish-academics-voice-objection-to-idiosyncratic-presidential-system.aspx?pageID=238&nID=79420&NewsCatID=338
----------
Al Qaeda attacks an army base in Yemen
March/09/2015
At least two militants and two soldiers died in an al Qaeda assault on an army base in southern Yemen early on March 9, officials and residents said, in another sign of unravelling security.
The assault on the base in Mahfad in Abyan province was a setback for the country's splintered military which, alongside local militiamen, had largely expelled Al Qaeda from the area's towns in 2013.
Local sources told Reuters the battle was ongoing and army reinforcements backed by dozens of the armed "popular committees" had come to the soldiers' aid. Al Qaeda in the Arabian Peninsula (AQAP), one of the most active arms of the global militant group, has grown more powerful since "Arab Spring" uprisings rocked Yemen in 2011 and led to splits in its military. Divisions deepened when Shi'ite Muslim Houthi rebels seized the capital Sanaa in the north with the apparent blessing of some army units in September, causing president Abd-Rabbu Mansour Hadi and Defence Minister General Mahmoud al-Subaihi to flee and set up a rival administration in the southern port city of Aden.
Full report at:
http://www.hurriyetdailynews.com/al-qaeda-attacks-an-army-base-in-yemen-.aspx?pageID=238&nID=79432&NewsCatID=352
----------
Russia to supply Iranian nuclear plant with fuel
09 March 2015
The head of the Atomic Energy Organisation of Iran (AEOI) has revealed that Russia has agreed to provide nuclear fuel for the Bushehr plant in the south of the country.
According to Iran's Fars news agency, Ali Akbar Salehi said that a memorandum of understanding has been signed with the Russians to provide fuel. "Iran signed an agreement with Russia in 1995," he added. "This states that if Iran establishes four fuel pools annually and 26 fuel complexes within a maximum ten years either by itself or with the help of others, Russia will evaluate them and install them in the reactor if there were no technical problems."
Full report at:
https://www.middleeastmonitor.com/news/europe/17403-russia-to-supply-iranian-nuclear-plant-with-fuel
----------
U.S. offers $5m for return of ex-FBI agent missing in Iran
10 March 2015
The United States announced a $5 million increased reward Monday for information leading to the return of former FBI agent Robert Levinson, as it marked the eighth anniversary of his mysterious disappearance in Iran.
The FBI had previously issued a $1 million reward for Levinson's return in 2012, five years after he went missing.
"Today, we mark eight years since Bob disappeared in Iran, and we are increasing the reward for his location and safe return to his family," said FBI Director James Comey.
"We ask anyone with information to contact the FBI. It is long past time for Bob to come home."
The National Security Council took to Twitter to say it was "committed to the safe return of Bob Levinson to his family & appreciate the support and assistance from our international partners."
"We ask the government of the Islamic Republic of Iran to work cooperatively on investigation into Levinson's disappearance so we can ensure his safe return," the NSC added.
Levinson, who turns 67 on March 10, retired from the FBI 17 years ago. He disappeared on March 9, 2007 during a visit to the Iranian island of Kish.
The Washington Post and Associated Press revealed in 2013 that Levinson had been paid by the CIA to gather information during his visits to Iran. He had been hoping to meet an informant during his trip to Iran who could provide information about Tehran's disputed nuclear program.
Full report at:
http://english.alarabiya.net/en/News/middle-east/2015/03/10/U-S-offers-5m-for-return-of-ex-FBI-agent-missing-in-Iran.html
----------
Palestinians arrest dozens of Hamas members in West Bank
10 March 2015
Palestinian security forces in the West Bank arrested dozens of members of the Islamist movement Hamas on Monday, sources on both sides said.
The Palestinian Authority (PA), which has its headquarters in Ramallah, has regularly detained Hamas members, including MPs, over the past few years.
But the ongoing crackdown is a sign of the failure of a nearly year-old unity deal between Hamas, which controls the Gaza Strip, and the rival Fatah which dominates the PA.
"We received information that 60 members of Hamas were arrested throughout the West Bank," a source from the Hamas headquarters in the territory, who asked to remain anonymous, told AFP without elaborating.
Full report at:
http://english.alarabiya.net/en/News/middle-east/2015/03/10/Palestinians-arrest-dozens-of-Hamas-members-in-West-Bank-.html
----------
Iran Assembly of Experts appoints Yazdi as new chairman
Mar 10, 2015
Ayatollah Mohammad Yazdi has been appointed as the new chairman of Iran's Assembly of Experts.
The cleric, who served as Iran's Judiciary chief between 1989 and 1999, was elected as the new head of the body on Tuesday by winning 47 out of 73 votes. Chairman of Iran's Expediency Council Ayatollah Akbar Hashemi Rafsanjani took 24 of the votes and two of the ballots were void.
Ayatollah Yazdi, 84, is also a member of the Guardian Council, the body tasked with vetting legislative and presidential candidates, supervising elections and overseeing the bills passed in the Iranian parliament (Majlis) for conformity with Islamic principles. He has also been a member of the Iranian parliament.
Full report at:
http://www.presstv.in/Detail/2015/03/10/401142/Yazdi-chosen-as-Assembly-Experts-head
----------
Iran sees no UN cooperation in anti-drugs campaign: Minister
Mar 10, 2015
The Iranian interior minister says the Islamic Republic has not seen any cooperation whatsoever from the UN and other countries in its fight against drug trafficking, Press TV reports.
"We have seen no kind of cooperation from the UN or other countries [in the fight against drug smuggling]," Abdolreza Rahmani Fazil told a Press TV correspondent on the sidelines of the 58th annual session of the Commission on Narcotic Drugs (CND) in Vienna, Austria.
The senior official also said that anti-Iran sanctions are hampering the country's efforts to tackle the crisis.
"In fact, the opposite is true. We face a lot of difficulties regarding the purchase and transfer of equipment like X-ray machines because of the sanctions imposed on Iran," Rahmani Fazli said.
He added that Iran expects realistic, logical and objective cooperation from the world in the campaign against narcotics.
The 58th annual session of CND organized by the United Nations Commission on Narcotic Drugs (UNODC) convened in Vienna to tackle a range of issue, including drug smuggling.
The Iranian interior minister delivered a speech at the forum, where he warned against selective and politically-motivated approaches towards fighting narcotics.
On the sidelines of the UN meeting, the Iranian minister held talks with Pakistani and Afghan officials, which were also attended by the UNODC executive director as part of the so-called Triangular Initiative to discuss action against illicit drugs.
Full report at:
http://www.presstv.in/Detail/2015/03/10/401125/Iran-gets-no-intl-aid-in-drugs-fight
----------
Palestinian Authority urges Lieberman's arrest over beheading remarks
Mar 10, 2015
The Palestinian Authority (PA) has demanded the arrest and trial of the Israeli foreign minister over his recent call for the beheading of those Palestinians who are not loyal to Tel Aviv.
In a strongly worded statement on Monday, the PA's Foreign Ministry said Avigdor Lieberman should be arrested "because he poses a threat to humanity."
It said Lieberman's remarks were "very dangerous," adding that the "smugness of the killer Lieberman would surely be one of the cases brought before the International Criminal Court [ICC] so that he would stand trial for his crimes."
The ministry said the remarks were part of an "official Israeli call for ethnic cleansing and an extension of the fascist policies of the [Israeli] settlers."
Meanwhile, Palestinian Knesset member Ahmad Tibi has likened Lieberman to the Takfiri ISIL terrorists, who follow a practice of beheading.
Lieberman said on Sunday that all Arabs who reside in occupied Palestine and oppose Israel for its discriminatory policies against the Palestinians should be decapitated.
"Those against us, it cannot be helped, we must lift up an ax and behead them - otherwise we will not survive here," hawkish Lieberman said.
Several former Israeli diplomats, including Alon Liel, who is an ex-ambassador to South Africa and a former foreign ministry director general, as well as former ambassador to France Daniel Shek have spoken out against Lieberman.
Full report at:
http://www.presstv.in/Detail/2015/03/10/401143/Arrest-Lieberman-Palestinian-Authority
----------
Europe
France wants U.N. Security Council meeting on minorities in Mideast
10 March 2015
France is calling for a U.N. Security Council meeting on March 27 to discuss the situation of minorities in the Middle East, Foreign Minister Laurent Fabius said on Monday.
Fabius told a news conference in Rabat he would chair the meeting which would discuss the problems of Christians and other minorities in the region.
Militants belonging to the Islamic State of Iraq and Syria (ISIS) have killed hundreds of Iraq and Syrian Yazidis and Christians, burying some alive and taking hundreds of women as slaves.
Last month, Islamist militants loyal to ISIS released a video that appeared to show the beheading of 21 Egyptian Christians in Libya.
Full report at:
http://english.alarabiya.net/en/News/middle-east/2015/03/10/France-wants-U-N-Security-Council-meeting-on-minorities-in-Mideast.html
----------
Russian Commentators Dismiss Islamic Link to Nemtsov Murder
BY DAMIEN SHARKOV
3/9/15
Official claims that the murder of Russian opposition leader Boris Nemtsov was an Islamist attack over which five Chechen men were arrested this weekend have been dismissed by Nemtsov's allies and by one of Russia's foremost Islamic scholars.
"The suspicion that Nemtsov was killed by radical Muslims for his negative comments about Islam has become the official version of the investigation, it seems" Ilya Yashin, a friend of Nemtsov and leader of liberal political movement Solidarnost wrote on his Facebook page today.
"This is not only a lie," Yashin wrote, "to me it is obvious that this version has come about as a result of a political instruction by the Kremlin. This version is completely convenient for authorities."
"Nemtsov never spoke badly of Islam. He was a very religiously tolerant man. Of course he criticised the terrorists who shot up the offices of Charlie Hebdo in Paris. However, many public figures criticised them. Nemtsov criticised the killers but he never said a bad word against Islam," Yashin says.
According to Yashin, Nemtsov's killing exposes Russian president Vladimir Putin's "bandit government" and its "Byzantine politics".
After it emerged that Zaur Dadayev, who confessed to being involved in the Nemtsov killing, had also previously served in the internal Chechnya's internal army, Yashin said the case may cause "some small problems" for Chechen president and Putin-ally Ramzan Kadyrov but neither Putin nor Kadyrov's image would suffer. Five men appeared in court in Moscow yesterday in connection with Nemtsov's killing, two of whom were charged with murder. A sixth man blew himself up with a grenade in a confrontation with police in Grozny, the Chechen capital.
Full report at:
http://www.newsweek.com/russian-commentators-dismiss-islamic-link-nemtsov-murder-312355
----------
French police arrest 4 linked to Paris terror attacks
Mar 9, 2015
Four people have been apprehended in relation to the January attacks on a satirical magazine and a supermarket in Paris, which left 17 people dead.
A French policewoman and three others thought to have links with Amedy Coulibaly, the main suspect of the attacks, have been taken into custody and placed under formal investigation, state-run BBC reported on Monday.
One of the arrested suspects, identified only as Amar, was arrested over drug charges in January, but data collected from his phone showed that he was near the supermarket just before the attack.
Police believe that Amar, a close friend of Coulibaly, may have been carrying out surveillance on the supermarket.
The arrested police officer is Amar's partner, who was working at an intelligence center in the Paris suburbs.
Full report at:
http://www.presstv.in/Detail/2015/03/09/401088/France-arrests-4-linked-to-Paris-attacks
----------
Three Arrested As Tajik Opposition Tycoon Buried In Istanbul
09.03.2015
Tajik opposition politician and businessman Umarali Quvatov was buried on March 9 in Istanbul, where media reports said three Tajik men were arrested on suspicion of involvement in his killing last week.
Quvatov's relatives told RFE/RL that the burial at the Kilyos cemetery followed the janaza, the Islamic funeral prayer ceremony, conducted at the Fatih Mosque in Istanbul's Fatih district.
Mourners unfurled a banner that said: "The killer of Tajik opposition leader, martyr Umarali Quvatov, is dictator Emomali Rahmon," the Tajik president.
Quvatov's wife, Kumriniso Hafizova, told RFE/RL on March 8 that her husband had been shot in the head on a street in Istanbul by an unidentified attacker last week.
Hafizova confirmed earlier reports saying that on March 5, she, Quvatov, and their two sons had been invited for dinner at the house of Sulaimon Qayumov, a 30-year-old Tajik citizen who has been residing in Istanbul for several months.
Hafizova said that she, Quvatov, and their sons felt sick after consuming food offered by Qayumov and rushed out for fresh air. An ambulance eventually arrived at around 10:30 p.m.
When they were outside, Hafizova said, an unidentified man approached Quvatov from behind and fired a single shot to his head before fleeing.
Quvatov died at the scene.
Hafizova and her two sons were hospitalized and diagnosed with poisoning. She was later released to take care of three other children who remain at home, while her two sons continue to receive treatment in the clinic.
According to Hafizova, an autopsy concluded that Quvatov was poisoned before being shot. It is not clear what substance was used to poison Quvatov and his family members.
Amnesty International issued a statement on March 6 calling on Turkish authorities to "lead an impartial, effective, and prompt investigation into" Quvatov's "unlawful killing, reveal the full truth, and bring the perpetrators to justice."
Turkish media reports said on March 9 that three Tajik men, including Qayumov, had been arrested on suspicion of involvement in Quvatov's killing.
Full report at:
http://www.rferl.org/content/slain-tajik-opposition-tycoon-to-be-buried-in-istanbul/26889471.html
----------
Are European fears of the Islamization grounded in reality?
MAR 10, 2015
BERLIN – The headlines would suggest Europe is under siege: Thousands of Germans march against the continent's "Islamization." French readers flock to read a novel about a Muslim president who imposes Shariah law on their country. Commentators warn darkly about an encroaching age of "Eurabia" in the wake of the Paris terrorism attacks.
But is Europe actually heading toward Islamization?
Research shows that Europe's Islamic population has indeed risen sharply over the last two decades, and continues to grow. But the numbers fall far short of any possibility of Europe becoming predominantly Muslim.
And there are little signs that Islamic culture is spreading beyond the boundaries of Muslim communities — let alone becoming dominant in Europe.
The Pew Forum published research in 2011 predicting that Europe's Muslim population will almost double to nearly 57 million by 2030, from just under 30 million in 1990. That may seem like a lot, but it still means that Europe's Muslim population would only increase from 4.1 percent to 7.8 percent, according to the Pew paper. Moreover, the Pew report says that the period of greatest growth in Islamic populations is already past.
"As Muslims become more integrated, they tend to have fewer children," said Brian J. Grim, president of the Religious Freedom & Business Foundation, who worked on the Pew report. "Based on the demographic data, Europe cannot be Islamized, if by that is meant demographic dominance."
If population trends don't point toward Islamization, could there be a cultural change with the same result? In London, Paris, Berlin and other major European cities, anti-Muslim sentiment is frequently directed against the growth of mosques, halal butchers and Islamic dress in the streets — with many seeing them as infringements on European norms.
Following major Islamist terrorism attacks in London and Paris, anxieties are soaring in Europe about the rapid growth of a culture that, its critics say, simply refuses to adopt the values of the host country. Ordinary people across Europe are increasingly wary of the insular-looking Islamic communities that have cropped up in major European cities, and feel that its members are hostile to the European mainstream.
A stream of news stories about homegrown Islamic youths traveling to Syria to wage jihad with Islamic State has tended to put the entire Muslim community under a pall of suspicion. Meanwhile, the attack in Paris on a Jewish supermarket following the murder spree against cartoonists at the satirical weekly Charlie Hebdo has caused many Jews to consider fleeing Europe and moving to Israel.
Kathrin Oertel, one of the founders of the group Patriotic Europeans against the Islamization of the West, or PEGIDA, and one of the key figures behind the rallies in the German state of Saxony, says Muslims are eroding German cultural identity.
Full report at:
http://www.japantimes.co.jp/news/2015/03/10/world/are-european-fears-of-the-islamization-grounded-in-reality/#.VP6TiHyUd5s
----------
Prime suspect says Nemtsov killed over 'negative comments on Muslims' – report
March 09, 2015
Zaur Dadaev, who had reportedly confessed involvement in Nemtsov's murder, said he organized the crime in revenge for the opposition leader's "negative comments on Muslims and Islam," according to Rosbalt's source in law enforcement.
Dadaev is one of five suspects arrested in connection with the politician's assassination. The judge Natalia Mushnikova said on Sunday that Dadaev confessed his involvement in the crime to the investigators. The accused didn't comment on this during the court session.
The Rosbalt news agency claims its source in the law enforcement knows exactly what Dadaev said during interrogation.
In January 2015, the suspect allegedly "learnt that Boris Nemtsov more than once allowed himself negative comments on Muslims living in Russia, prophet Mohammed and Islam," according to the news agency.
"As a matter of fact, Dadaev acknowledged having organized this crime," Rosbalt's source said.
It has not been specified which of Nemtsov's words in particular angered his alleged killers.
Following the Charlie Hebdo attack in Paris, the politician wrote in his blog that the world was witnessing a "medieval Islamic inquisition."
He also said the Chechen leader, Ramzan Kadyrov, "made everyone sick with his threats" and should be "put in jail."
Hundreds of thousands in the Chechen capital of Grozny participated in a rally against the publication of Prophet Mohammed cartoons by the Charlie Hebdo magazine shortly after the terrorist attacks in Paris.
The opposition has been skeptical of Islamist motives behind Nemtsov's murder.
Ilya Yashin, the co-leader of Nemtsov's liberal opposition party RPR-Parnas described the theory as "absurd."
Full report at:
http://rt.com/news/238945-nemtsov-murder-motive-islam/
----------
North America
Muslim Ad Campaign Targets Radicals
BY TERRY DAVIDSON
MARCH 09, 2015
TORONTO - An outspoken voice in Toronto's Muslim community has launched an anti-terrorism ad campaign, vowing to protect Canadians and "do whatever it takes to guarantee" their safety.
The campaign, started by the group Muslims against Terrorism, was recently launched with the placement of a large poster on the wall of the southbound platform of the Dundas subway station.
"Any Muslim who hurts Canada or a Canadian is an enemy of Islam," states the poster. "We, the Muslims of Canada, want you the Canadian to know that we will watch your back. We will do whatever it takes to guarantee your safety."
The group's president, Steve Rockwell — a local imam who appears regularly on radio and TV debating religion and the state of Islam — said the messages of the fledgling campaign are to counteract negative stories in the press portraying Islam as a faith based on terrorism.
"I think Muslims in this country should not sit back and let the twisted view of Islam fly," said Rockwell. "From all the violence perpetrated by ISIS and the Taliban and Boko Haram, these are sensationalized by the media ... and with the few Muslims that are responding to them positively and joining (groups like ISIS), it gives a twisted view of Islam, and that is not what Islam is all about."
Full report at:
http://www.torontosun.com/2015/03/09/muslim-ad-campaign-targets-radicals
----------
Trudeau says Harper government deliberately stoking prejudice against Muslims
March/09/2015
OTTAWA — Justin Trudeau is accusing the Harper government of deliberately stoking fear and prejudice against Muslim Canadians — employing the same kind of rhetoric that led to some of Canada's most shameful displays of racism in the past.
The Liberal leader drew a parallel Monday between the current government's rhetoric about Muslims and other "dark episodes" in Canada's history: the internment of Ukrainian, Japanese and Italian Canadians during the two world wars, the turning away of boatloads of Jewish and Punjabi refugees and the imposition of residential schools for aboriginal children.
Since two Canadian soldiers were murdered by men with radical Islamist sympathies last October, Trudeau said the government has been blurring the line between the genuine threat terrorism posed to national security and "simple prejudice."
"I believe they have done it deliberately and I believe what they have done is deeply wrong," Trudeau said in the text of a speech delivered in Toronto to the McGill Institute for the Study of Canada.
"We all know what is going on here," he added.
"It is nothing less than an attempt to play on people's fears and foster prejudice directly toward the Muslim faith. This is not the spirit of Canadian liberty, my friends."
Over the past several weeks, Trudeau said the governing Conservatives' rhetoric has escalated as they promote new anti-terrorism legislation and decry a court ruling that struck down a law that banned a Muslim woman from wearing a face-covering niqab while taking the oath of citizenship.
Full report at:
http://www.thespec.com/news-story/5468086-trudeau-says-harper-government-deliberately-stoking-prejudice-against-muslims/
----------
The Gargoyle – Kenney tweets misleading photos of Muslim women in chains
March 9, 2015
Defence Minister Jason Kenney used the occasion of International Women's Day to rally support for the war against ISIS by tweeting photographs of Muslim girls and women covered in black and being led off in chains.
"On #IWD2015, thank-you to the @CanadianForces for joining the fight against #ISIL's campaign to enslave women & girls," he tweeted along with the pictures on Sunday.
One image shows a group of girls, dressed in burqas and chained at the wrists, being with taken away in pairs. Another shows four women with faces covered, also chained together.
To the casual viewer, these appear to be compelling photographic evidence of the mistreatment of women in some parts of the Muslim
And, read with Kenney's reference to ISIS, they suggest to the reader that these scenes occurred under the terror group's watch in Iraq or Syria.
But Kenney did not explain that the first image is actually from a ceremonial Shia Ashura procession that celebrates the heroism of the prophet Mohammad's grandson, Hussein, and his family. The girls and women in the photo Kenney tweeted symbolize Hussein's sister, who was taken in chains to Damascus after he was beheaded.
That is to say, the girls in the photos are actors in a play that depicts events said to have occurred 1,300 years ago. They are not a depiction of the current enslavement of Muslim women. There are thousands of images of these ceremonies online.
A Christian equivalent does not readily come to mind, but Kenney's use of the images against ISIS might be compared to presenting photographs of annual re-enactment of the Crucifixion in a tweet denouncing Romans or Jews.
Full report at:
http://ottawacitizen.com/news/politics/the-gargoyle-kenney-tweets-misleading-photos-of-muslim-women-in-chains
----------
An Accredited Academic Address for Muslims in America
3/9/15
March 4th, 2015 stands as a historical date for American Muslims as the WASC Senior College and University Commission granted initial accreditation to Zaytuna College,; thus, becoming the first Muslim liberal arts college to be accredited in the United States. The Commission's letter commended the "institution's achievements" and praised Zaytuna leadership for "implementing a variety of robust quality assurance measures" that propelled the vote of confidence reflected in granting the initial accreditation. At a time of such extreme negative news cycle focusing on Muslims, the initial accreditation vote is a most positive development for a community that has been battered for more than a decade.
Zaytuna College was founded in 2007 in Berkeley, California by Imam Zaid Shakir, Shaykh Hamza Yusuf and myself with the expressed mission, "to educate and prepare morally committed professional, intellectual, and spiritual leaders who are grounded in the Islamic tradition and conversant with the cultural currents and critical ideas shaping modern society." As a UC Berkeley lecturer, a committed participants in teaching and designing American Cultures courses and theorizing about the meaning of Community Engaged Scholarship; Zaytuna College is illustrative of the critical role that can and must be played by the university in helping build and establish formal relations with community based institutions.
The celebration of the 50th anniversary of the Selma to Montgomery march is an important reminder that those who walked and struggled on the bridge in 1965 and years before made it possible for all of us to arrive at a more diverse and inclusive America. Indeed, much work is still ahead in civil and human rights but Zaytuna College success reflects a positive development for the American Muslim community at a time of extreme difficulties.
What is unique about Zaytuna College is a curriculum that re-centers Muslim intellectual pursuit in the contemporary world with a robust and a broad conceptualization of Adab which "includes decency, comportment, decorum, etiquette, manners, morals, proprietary, and humaneness." The purpose of Zaytuna education (and I would argue of Muslim intellectual pursuit) is to bring forth a conscious human being possessing agency that is directly and foundationally connected to the Divine.
Full report at:
http://blogs.berkeley.edu/2015/03/09/zaytuna-college-an-accredited-academic-address-for-muslims-in-america/
----------
Australia
Australian Jews denounce Muslim leader's call to jihad
03/09/2015
By SAM SOKOL
A Jewish communal group has turned to the Australian government to complain about calls for jihad by a local Muslim leader during last summer's Operation Protective Edge.
New South Wales Jewish Board of Deputies CEO Vic Alhadeff turned to the NSW Anti-Discrimination Board Monday demanding action be taken against Ismail al-Wahwah, the head of the Australian branch of Hizb ut-Tahrir, an Islamist organization, the Sydney Morning Herald reported.
During an event protesting Israel's operation in the Gaza Strip last July, Wahwah lambasted the Jews, asserting that the "entire world suffers from the children of Israel today and complains about them."
"Who will set the world free from the children of Israel so that the world will be able to say that it has rid itself of that hidden evil?" he asked.
"This mission will be accomplished by none but you, O Muslims… The ember of jihad against the Jews will continue to burn… Judgment day will not come until the Muslims fight the Jews," he said. "Tomorrow you Jews will see what will become of you – an eye for an eye, blood for blood, destruction for destruction."
In a statement on the NSWJBD website, Alhadeff complained that such "unrestrained venom and hatred" could conceivably have "inspired another Mohammad Merah, Dzhokhar Tsarnaev, Mehdi Nemmouche, Said Kouachi, Amedy Coulibaly or Omar El-Hussein – the terrorists who murdered innocents in Toulouse, Boston, Brussels, Paris and Copenhagen."
"The problem we face as Australians today is not just violent Islamic extremism, it is also nonviolent extremism. There are authorities tasked with recognizing and countering those who engage in violent extremism," he stated.
Full report at:
http://www.jpost.com/Diaspora/Australian-Jews-denounce-Muslim-leaders-call-to-jihad-393425
----------
URL: https://www.newageislam.com/islamic-world-news/new-age-islam-news-bureau/isis-launched-their-own--caliphate-book--on-social-media/d/101894