New Age Islam News Bureau
30 Sept 2015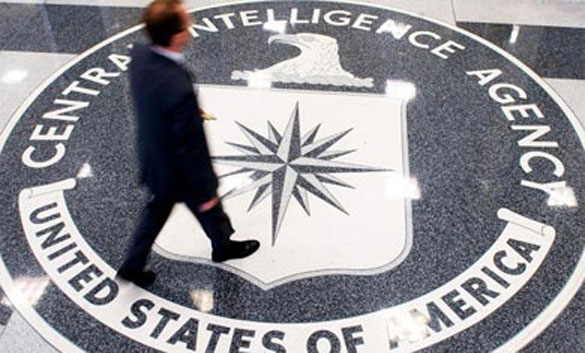 In this August 14, 2008 file photo shows a man as he crosses the Central Intelligence Agency (CIA) logo in the lobby of CIA Headquarters in Langley, Virginia. (AFP)
India
• ISIS Has Generated Lot of Interest in Assam; We Are Alert and Worried, Police Say
• Muslim Organizations Launch Campaigns Against 'Un-Islamic' ISIS
• Islamic State May Target Delhi during Dussehra and Diwali
• 12 Terrorists Have Entered Gujarat: IB Alert
• 2006 Mumbai train blasts: Death for 5 bombers, life term for 7
• Man lynched over cow slaughter rumour; UP govt announces Rs 10L relief
• Militant hideout busted in Kupwara
• Haj pilgrims return with tales of trauma, lucky escape
• Tipu Sultan a misunderstood patriot: Historians
• Beef ban row: J&K govt rushes to SC
• Muslim student dropouts higher than SCs/STs
---------
Arab World
• Iraqi Official: Riyadh Plotted Mina Tragedy to Abduct Iranian, Iraqi Officials
• US Judge Drops Saudi Arabia from 9/11 Lawsuit
• Mina Tragedy Death Toll Exceeds 4,000
• Yemeni Forces Take Control of Saudi Post, Village in Jizan
• Saudi FM: Assad must go or face 'military option'
• Coalition denies role in Yemen wedding bombing that killed 131
• 1,100 died during Haj, not just in Mina: S. Arabia
• High rate of civilian deaths in Syria fuelling refugee crisis
• Arab states rap bid to 'politicize' stampede
• Iran 'key reason for war in Yemen': Saudi Minister
• Turks kidnapped in Iraq promise their release
• More than 1,000 sick pilgrims in Makkah hospitals
---------
South Asia
• 30 People Killed, Over 200 Injured In Kunduz Clashes
• Afghan Army Readying to Launch Massive Military Operations to Retake Kunduz
• NATO troops reach Kunduz to support Afghan forces
• NDS chief apologizes to nation for the occurrence of Kundoz attack
• Nangarhar Police Chief: ISI leading Daesh in Nangarhar
• Rights group defends locals amid Rohingya refugees'
---------
Mideast
• Iran's Top Security Official: Saudi Arabia Only Second to ISIL in Harming Muslim States
• Pilgrims Say Riyadh Tried Hard to Convince Iranians Bury Crush Victims in Mecca
• President Rouhani Warns S. Arabia over Mina Cartoons
• Palestinians forced out of Aqsa compound
• Palestinians, Israeli forces clash amid holy site tensions
• Palestinians to raise flag at UN for first time
------------
Europe
• Russian Pilots Launch First Airstrikes in Syria, Officials Say
• First French Strike on Daesh in Syria Killed 30 Militants: Monitor
• Charlie Hebdo Moves Into New High-Security Offices
• Soros Obliges Europe to Adopt Million Muslim Migrants A Year
• Hungary asks U.N. for global quotas on migrants
• Europe's Migrant Crisis Is Simply Muslim History vs. Western Fantasy
• Russian parliament grants Putin right to deploy troops in Syria
---------
Pakistan
• Pakistan Says Occupation of Afghan Territory By Any Group 'Unacceptable'
• TTP Group Involved In Attock Suicide Bombing
• IMF announces immediate disbursement of $504m to Pakistan
• Mina stampede: LHC summons record of Pakistani casualties
• Ex-Minister: Nearly 300 Pakistanis Killed in Hajj Stampede in Mecca
----------
North America
• CIA, JSOC Cooperate To Take Out Radicals in Syria and Iraq
• US Includes IS-Khorasan into Latest Terror Watch-List
• Obama says Assad must go; pushes campaign against Daesh
• Obama vows to defeat terror
• U.S. stops sending new Syria recruits to troubled rebel training program
----------
Southeast Asia
• Indonesian Haj Death Toll Rises To 57
• Japan Pledges $1.5bn for Syria, Iraq Refugees, Peace Efforts
• Indonesian Trafficking Victims in Malaysia Repatriated
------
Africa
• 'Spirit and Matter: Masterpieces from the Keir Collection of Islamic Art'
• Christian and Muslim killings in Central African Republic
---------
Compiled by New Age Islam News Bureau
URL:https://www.newageislam.com/islamic-world-news/new-age-islam-news-bureau/isis-has-generated-lot-of-interest-in-assam;-we-are-alert-and-worried,-police-say/d/104754
-----
India
ISIS Has Generated Lot Of Interest In Assam; We Are Alert And Worried, Police Say
Sep 30, 2015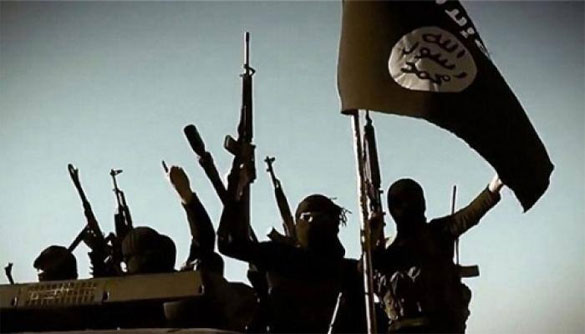 GUWAHATI: Following a rise in jihadist activities, Assam Police are worried about international Islamist terrorist outfits like the ISIS (Islamic State) making inroads into Assam, a senior police official said.
Assam's director general of police (DGP) Khagen Sarma said this during a news conference held at the Assam Police headquarters here on Tuesday.
He said though no one from Assam had joined the ISIS so far, yet people's interest in the terror organization was on the rise.
"We have not seen anyone joining the ISIS so far in Assam but a lot of interest has generated in the outfit in Assam. We are alert and worried," Sarma said.
"Many people have visited the ISIS websites through Internet and the hits recorded by these websites indicate that it is more than curiosity. It is on the higher side like in Jammu & Kashmir or in Andhra Pradesh," the official said.
"We do not have the expertise and equipment to monitor this but the National Technical Research Organization (NTRO) is monitoring all these developments," the DGP said, adding the cyber cell of the criminal investigation department (CID), Assam Police, is also working on it.
He said there was a threat to the state from the fundamentalist forces "both the Hindu right-wing fundamentalist and Islamist fundamentalist outfits".
While the actions of the Islamist fundamentalist forces are visible in the state the Hindu fundamentalist groups are not yet active.
"Recently we arrested 24 members of the Jamaatul Mujahideen, Bangladesh (JMB), a Bangladesh-based Islamist terror outfit, who have spread to Assam and some other states in India after the Bangladesh government launched a crackdown against them", Sarma said.
"We have also arrested members of Harkat-ul-Jihad-al-Islami (HuJI) from Assam in the past," he added.
http://timesofindia.indiatimes.com/india/ISIS-has-generated-lot-of-interest-in-Assam-we-are-alert-and-worried-police-say/articleshow/49154532.cms
---------
Muslim Organizations Launch Campaigns Against 'Un-Islamic' ISIS
Neeraj Chauhan, TNN | Sep 30, 2015
NEW DELHI: After over a thousand muftis and imams across the country issued a fatwa against Islamic State earlier this month, several Muslim organisations have now started a strong campaign against the outfit asserting that "it was justifying terrorist actions by distorting Islamic symbols as well as history".
Muslim organisations in Kozhikode, Jodhpur, Ajmer, Lucknow, Thiruvananthapuram, Delhi and other cities have organised conclaves, press conferences, public meetings and youth conferences which hundreds of Muslim youngsters/men have attended in the past few weeks. The leaders of these organisations, during discussions, have called IS' activities "unIslamic". MHA has prepared a report in this regard and officials say that such a campaign is in the interest of the country.
While urging Muslims to unite to counter the proliferation of IS ideology, T P Abdulla Koya Maudani (President of Kerala Navduthul Mujahideen-Kerala) said, "IS was distorting ideologies related to 'Jihad and Khilafat".
'ISIS has penetrated Maldives, Bangladesh'
Indian intelligence agencies have informed the ministry of home affairs that Islamic State has penetrated substantially into neighbouring Maldives and Bangladesh, which is a serious concern for security agencies. Intelligence Bureau and Research & Analysis Wing are keeping a close tab on the activities of IS. The government is worried especially with the news from Bangladesh since it has a porous border with India and illegal immigration is a major problem there.
http://timesofindia.indiatimes.com/india/Muslim-bodies-label-IS-unIslamic/articleshow/49160035.cms
---------
Islamic State may target Delhi during Dussehra and Diwali
Raj Sekhar,TNN | Sep 30, 2015
NEW DELHI: Security agencies have alerted Delhi and Rajasthan police about possible terror strikes in their areas by the Islamic State during the festival season.
Sources said Delhi Police's intelligence unit had forwarded the alert to the special cell, which is now developing leads on the basis of the inputs. In Delhi, intercepts suggest the attack could be carried out by a "lone wolf", or a single member of the outfit. However, with the possibility of SIMI members working for IS, an attack involving two-three men cannot be ruled out either.
SIMI was always known to be operating in small groups and this modus operandi was later adopted by Indian Mujahideen.
Delhi's vulnerability has grown manifold with the merger of Islamic State and AuT, which has been voicing its plans to target India for some time. TOI has recently reported about threats being posed by these terror groups to the national capital.
In September last year, AuT had even threatened to avenge the 2008 Batla House encounter and termed the slain terrorists as martyrs on the social media.
An offshoot of Indian Mujahideen, AuT was launched a few years ago. It comprises jihadi elements from the Af-Pak region and IM operatives who had rebelled against the leadership of Riyaz and Iqbal Bhatkal to fight in Afghanistan. AuT is now throwing its weight behind IS.
Besides, agencies have been warning Delhi Police of impending threats and possible recruitments by IS. A few months ago, agencies had communicated to the police commissioner about an online recruitment drive being undertaken by IS.
IS has been extensively using social media to radicalise youths and has tapped nearly 30 youngsters in north India in recent months.
"Agencies have a list of youths who were contacted by IS and AuT. They have written to us to keep a watch on the online activities of these outfits. Last year, AuT uploaded video messages from various IS operatives, including the Friday sermon of its chief Abu Bakr Al-Baghdadi in which he called for a jihad against India," said an officer.
Apart from this, Delhi also faces threats from Lashkar-e-Taiba (LeT) and Jaish-e-Mohammed. However, with the special cell lying dormant for the past few months, Delhi's security doesn't seem foolproof for the time being.
http://timesofindia.indiatimes.com/city/delhi/Islamic-State-may-target-Delhi-during-Dussehra-and-Diwali/articleshow/49159522.cms
---------
12 Terrorists Have Entered Gujarat: IB Alert
Manju V, TNN | Sep 30, 2015, 07.52 AM IST
MUMBAI: Twelve to thirteen armed terrorists have gained entry into Gujarat through the Arabian Sea between Friday night and Saturday morning, an Intelligence Bureau alert had warned on Saturday.
The alert, which was sent to airports across the country, added that these are "trained terrorists" and "they may target vital installations and/or crowded areas". What makes it more critical is that it comes as a kind of confirmation of an earlier IB warning issued four months ago, in May.
"Saturday's IB alert is very specific in that it states that these 12-13 terrorists have entered Gujarat and that they are armed," said a source.
http://timesofindia.indiatimes.com/india/12-terrorists-have-entered-Guj-IB-alert/articleshow/49161807.cms
-------
2006 Mumbai Train Blasts: Death for 5 Bombers, Life Term For 7
Swati Deshpande & Rebecca Samervel,TNN | Sep 30, 2015
MUMBAI: A special court on Wednesday sentenced to death five of the 12 people convicted for the 2006 Mumbai serial train blasts that killed 188 people and injured 829 commuters. Seven convicts were sentenced to life in jail. The sentences come two weeks after the 12 were found guilty.
The prosecution had sought the death penalty for eight of the convicts and life imprisonment for four of them, for the seven, serial train blasts on July 11, 2006, on Mumbai's packed suburban trains.
A Special Maharashtra Control of Organised Crime Act (MCOCA) court judge, Yatin Shinde sentenced to death Ehtesham Sidduiqui, Asif Khan, Faisal Shaikh, Naveed Khan and Kamal Ansari, for planting the bombs on the trains.
Tanveer Ansari and Mohammed Ali, who provided the premises in Govandi for assembling the bombs, and Sajid Ansari, who made the timers and the electric circuits used to set off the bombs were given life sentences. Special Public Prosecutor Raja Thakare they should be sentenced to life until the end of their lives and in no case for less than 60 years.
Soon after the conviction verdict on September 11 -- at which time one of the accused was acquitted -- the defence, in an unusual move, sought to examine witnesses who deposed on the mitigating circumstances in favour of the convicts. It then examined nine such witnesses. Among them were family members of the convicts, Nadeem Akhtar, a fellow inmate and another accused in the 13/7 Mumbai serial blasts, a university teacher lodged in Arthur Road Jail and Arun Ferreira, a writer and social activist, who was acquitted on charges of being involved in Naxal activities.
On September 21, the advocate for the defence, Yug Chaudhary, referred to injuries and brutalities inflicted on the then-accused, during police custody> He also said they underwent forced narco-analysis tests performed by a bogus doctor against whom a police report was registered. He also said that the accused were kept in solitary confinement despite it being illegal even for those against whom death sentence is confirmed.
In his final arguments on September 23, Thakare said that none of the accused presented any mitigating circumstances that qualified them to seek leniency; not their ages, not their educational qualifications or their family situation and the conditions during their pre-trial incarceration. Chaudhary referred to alleged mastermind LeT operative Azam Cheema as the architect of the crime and the accused as mere labourers. Pointing to convict Zameer Shaikh, the defence said that in his confession he had said that while first being indoctrinated, he had said that killing innocent people was wrong. "However, continuous indoctrination made him change his mind," he said.
"They are the merchants of death," Thakare said, while seeking the death penalty for eight of them. "Thinkers pose a question and even public cry is that why honest taxpayers should be burdened into paying for the convicts' maintenance and upkeep while they are imprisoned for the next 40-50 years of their lives."
http://timesofindia.indiatimes.com/city/mumbai/2006-Mumbai-train-blasts-Death-for-5-bombers-life-term-for-7/articleshow/49164388.cms
---------
Man Lynched Over Cow Slaughter Rumour; UP Govt Announces Rs 10L Relief
TNN | Sep 30, 2015
NEW DELHI: The UP government on Wednesday announced Rs 10 lakh compensation for the family of a 58-year-old man who was allegedly beaten to death and his son injured by a mob following rumours that their family was involved in the slaughter of a cow.
UP chief minister Akhilesh Yadav has announced an ex-gratia compensation of Rs 10 lakh to the family of the victim.
He also instructed the district magistrate and senior superintendent of police, Noida to provide full protection to the family of the victim.
Massive security has been deployed in the village following tension in the area.
The man was killed by a mob in Greater Noida's Bisada village on Monday night following rumours of cow slaughter in his house. As tension gripped the village and spread to nearby areas, another mob went on the rampage on Tuesday morning in Ooncha Amirpur - barely 5km from Bisada - demanding death penalty for those involved in cow slaughter. The mob clashed with the police after six people were arrested for the murder.
There were also reports that trouble started on rumours that the victim had consumed beef. But there was no confirmation.
Kiran S, SSP, Gautam Budh Nagar, earlier, said, "Around 800 armed forces, including a battalion of Provincial Armed Constabulary and police from Ghaziabad, Bulandshahr and Hapur, have been deployed in the village and the areas around it."
Family members of Iqlakh, the murdered Bisada villager, denied slaughtering any cow in their small house and claimed the story was cooked up to target them. They also claimed neither the cops reached on time nor their neighbours came to their rescue. Iqlakh lived there with his 70-year-old mother Asgari, 52-year-old wife Ikraman, younger son Danish (21) and daughter Sahista (16). His elder son Sartaz works with the Indian Air Force and is currently posted in Chennai. Danish suffered serious injuries in the attack.
"Hundreds of people gathered in front of our house on Monday night and started abusing us," Asgari told TOI. "A heated argument followed for 10 minutes after which the agitators turned violent and broke open the main gate. They misbehaved with my daughter-in-law and grand-daughter. They did not even spare me. I had locked myself in the washroom but they broke open the washroom door and thrashed me."
Asgari added, "The attack continued for nearly half an hour, but no one came to our rescue. They brutally thrashed my son and grandson. They, then dragged my son's body to the road and fled after dumping it there."
SP (rural) Sanjay Singh said Iqlakh's body has been handed over to his family after an autopsy, the report of which suggested that he died due to severe blood loss and haemorrhage. He also said an FIR had been filed against 10 people, six of whom were nabbed and put behind bars. They have been identified as Rupender, Vivek, Sree Om, Sandeep, Saurabh and Gaurav, all in their late 20s.
"All accused are from Bisada," Singh said. "They have confessed. We recovered some meat from their possession. The accused claimed it was beef that they recovered from the deceased's home. It has come to our knowledge that the mob held a meeting in a temple in the middle of the village, where they decided to teach the deceased a lesson for slaughtering cows. The mob then rushed to the victim's home and attacked the family," he added.
BJP district president Thakur Harish Singh blamed the police for the incident. "The police did not react on time. The locals gave samples of meat to cops but they did not take it seriously. Then some people got agitated. We urge people to restore peace," he said.
A man named Rahul Yadav reportedly sustained a bullet injury on his left hip during Tuesday's clash in Ooncha Amirpur. Yadav is being treated in a private hospital. A magisterial probe has been ordered into the clash.
Gautam Budh Nagar's district magistrate N P Singh announced financial assistance of Rs 50,000 for the treatment of Danish. "We have also recommended financial help for the family. We have formed peace committees to restore amity in the area. Senior administration officials are coordinating with the peace committees," he said.
http://timesofindia.indiatimes.com/city/noida/Man-lynched-over-cow-slaughter-rumour-UP-govt-announces-Rs-10L-relief/articleshow/49167960.cms
----
Militant Hideout Busted In Kupwara
PTI | Sep 30, 2015
SRINAGAR: Security forces on Wednesday busted a major militant hideout in Kupwara district of north Kashmir and claimed to have recovered a huge cache of arms and ammunition.
Based on a specific input, a joint search operation of Army and police was launched in the forest area near village Boban Watsar of Handwara this morning, a defence spokesman said.
He said a concerted search of the area resulted in busting a hideout from where two Sniper Rifles, one Under Barrel Grenade Launcher (UBGL), one Pistol and large quantity of assorted grenades and ammunition were recovered.
However, no arrests were made during the operation, the spokesman added.
http://timesofindia.indiatimes.com/india/Militant-hideout-busted-in-Kupwara/articleshow/49168580.cms
-----
Haj Pilgrims Return With Tales Of Trauma, Lucky Escape
Arunav Sinha,TNN | Sep 29, 2015
LUCKNOW: Six-year-old Adnan, a resident of Ambedkarnagar was elated to spot his grandparents, who arrived at Lucknow's Amausi airport after successfully completing their Haj. And as soon as Mohd Israeel and Zubia Khatoon came out from the airport building, Adnan ran towards them, and hugged them for almost a minute or so. It was only when the old couple told their grandson that their body is still paining because of the flight that he relented, and asked his father in a lighter vein, "Father, when are we going to have a big party?"
Recalling the tragedy, which struck during the ritual of stoning the devil, Zubia said, "I thank God from the bottom of my heart that we were able to save ourselves from the tragedy, although, in an attempt to save ourselves, we sustained minor injuries, and the trauma of the tragedy is still fresh in our mind. We are too tired to continue speaking, please excuse us. After all, it (tragedy) was the will of Allah." Seventy year-old Mohommad Yusuf, a resident of Sultanpur, who was the first Haji to come out of the airport, said the experience of his first Haj was rather frightening, as a major tragedy struck the venue, barely few days before the festival. "I was barely able to save myself, as when the tragedy struck, I was in my tent, and I had opted another route, while going to perform the ritual. Thank God, I am safe," said Yusuf.
Mushtaq Ahmed and Ishrat Jahan of Kakori, became emotional, while recalling the incident, which they narrowly escaped. In a choking voice, Ishrat, said, "It was the will of Allah, and no one could intervene. After the tragedy, we could see only police and ambulance." Mohd Shareef of Jhansi, while recalling the day said that after offering Namaz and stoning the devil, he returned to his tent at around 7.00 am, while the tragedy struck at 11.00 am local time.
Recollecting the incident of tragedy, Azadar Husain of Ambedkarnagar, said, "A part of the crane that fell had caused the tragedy. We were near the incident, and as soon as we got the news, which went near the walls, to escape any possible injury." Similar views were also expressed by Abdul Wahab and Aamna Khatoon of Pratapgarh, Musharaf Khan (of Bareilly) and Saeed Mohd (of Jhansi). Bareilly's Saeeda Beghum and Kausar Iqbal said that when the crane ancillary had fallen, they got information about it, and postponed their plans. During the same time, there was thunder storm and rains.
However, things were not so rosy for Mohammed Ali, Shahjahan Beghum and Kaloo Miyan (father-in-law of Mohammed Ali). Narrating their ordeal, Mohammed Ali, said, "After reaching Jeddah, we moved to Medina, from where we had to go to Mecca. But, when we reached Mecca, we were shocked to know that our luggage is yet to arrive. There was cash in the luggage, but more importantly medicines. Then we called up one of our relatives in Lucknow, who got in touch with Khalid Rashid Farangi Mahali. Following Farangi Mahali's call made to the Indian consulate, the officials intervened, and after waiting for 10-12 days, we got back our belongings."
http://timesofindia.indiatimes.com/india/Haj-pilgrims-return-with-tales-of-trauma-lucky-escape/articleshow/49158627.cms
-----
Tipu Sultan A Misunderstood Patriot: Historians
Shalini Umachandran, TNN | Sep 30, 2015
In the town of Kombai at the foothills of the Western Ghats in Theni district, it is common to see Muslim women taking part in temple festivals during which men from the community are honoured. The presiding deity of the main temple is Lord Ranganathar, but what's unusual about it is that the idol was sent by Tipu Sultan from Srirangapatna in present-day Karnataka.
"When Hyder Ali and Tipu Sultan were invading the south, the zamindars of Kombai, who are Kannada-speaking Vokkaligas, presented Tipu with Combai dogs for their army," says S Anwar, a documentary filmmaker with an interest in history. The dogs, known for their ferocity, were trained to rip the hamstrings of enemy horses. To show his gratitude, Tipu sent the town an idol of Ranganathaswamy .
Full Report at:
http://timesofindia.indiatimes.com/india/Tipu-a-misunderstood-patriot-Historians/articleshow/49168694.cms
-----
Beef ban row: J&K govt rushes to SC
Dhananjay Mahapatra, TNN | Sep 30, 2015
NEW DELHI: Already stretched to the limits in containing law and order problems created by separatist elements and militants in the state, the Jammu and Kashmir government rushed to the Supreme Court complaining that it did not want the judiciary to add to its problem in maintaining peace in the state.
The problem before the BJP-backed PDP government headed by Mufti Mohammad Sayeed was the two conflicting orders passed by the high court — one banning sale of beef in the state and other scrapping the law that barred slaughter of bovine animals.
The HC's Jammu bench on September 8 directed the police to enforce the Ranbir Penal Full Report at:
http://timesofindia.indiatimes.com/india/Beef-ban-row-JK-govt-rushes-to-SC/articleshow/49161544.cms
---------
Muslim student dropouts higher than SCs/STs
Syed Mohammed, TNN | Sep 30, 2015
HYDERABAD: Muslim students from Telangana lag behind scheduled caste, scheduled tribes and other backward classes due to very high drop-out rates (ADOR), says the National University of Educational Planning and Administration (NUEPA).
While the general ADOR among students pursing secondary education in the state in 2013-14 period stood at 17.43 per cent, the ADOR in the Muslim community was almost twice as high, recorded at 30.95 per cent. This is much higher than the ADOR of 16 per cent seen in the SCs, 15.58 per cent witnessed among the STs and 18.69 among the OBCs.
The trend of Muslims dropping-out in higher secondary stage of education was similar. Data recorded shows that while the general ADOR stands at 13.43 per cent, the rate is much higher in the Muslim community which has been recorded as 16.35 per cent. This, again, is significantly higher than the ADOR seen in SCs, which stands at 9.93 per cent, the STs at 13.56 per cent, and OBCs, recorded as 10.18 per cent.
A gender-wise glance at figures show that boys from the Muslim community tended to drop-out of school more than those from the SCs and STs. The annual drop-out rate in the secondary state of education among the Muslim community stood at 32.29 percent while the rate seen among the SCs was 16.78 per cent, STs was 16.28 per cent and among OBCs it was recorded as 19.3 per cent. A similar pattern was observed among girl students from the Muslim community. The report also recorded that the annual drop-out rate among boys from the Muslim community was higher that that of girls from the same community.
The enrolment of Muslims students in the primary and upper primary stages of education in the undivided state of Andhra Pradesh in 2013-14 lagged behind the SCs, STs and OBCs. While the percentage of SC enrolment in primary and upper primary classes stood at 17 per cent and 19.6 per cent respectively, the enrolment of Muslim students in primary and upper primary classes was recorded at 12.1 per cent and 10.9 per cent respectively. This is also lower than the enrolment rate of the OBCs which stood at 41.4 per cent in primary and 45.3 per cent in upper primary classes.
Speaking to TOI over the phone, NUEPA's Dr A C Mehta, who is associated with the study said that data was collected from all kinds of schools, including government, private aided and even unrecognised schools. "The study was recently released. We have considered all kinds of schools. However, we have not delved into the reason for students dropping out," he said.
Meanwhile, educationalists opined that one of the reasons behind the high ADOR in the Muslim community was on account of financial constraints. "It is usually seen that boys from weaker sections in the Muslim community are pulled out of school to augment the family's income. They are put to work in small garages as the helpers of mechanics, among other things. When the family cannot afford two meals a day, how will they pay school or college fee," an expert said.
Times View
The Centre must take note of the high drop-out rate among Muslim students. It should also seriously consider the long standing demand of making pre-matric and post-matric scholarships demand driven as against the present system of budgetary allocation. This would encourage a larger number of students to apply for and avail scholarships. As a consequence, education would be more accessible to those from the weaker sections.
http://timesofindia.indiatimes.com/home/education/news/Muslim-student-dropouts-higher-than-SCs/STs/articleshow/49165696.cms
----------
Arab World
Iraqi Official: Riyadh Plotted Mina Tragedy to Abduct Iranian, Iraqi Officials
Wed Sep 30 2015
TEHRAN (FNA)- A senior Iraqi politician described the tragic Mina incident as a plot by the Saudi regime to abduct the Iranian and Iraqi officials who were participating in This year's Hajj rituals during the chaos that followed the stampede.
"The Mina disaster was an engineered tragedy (by Saudi Arabia) to kidnap the Iraqi and Iranian officials on the pretext of the Mina incident," Head of Iraq's Sadeqoun Coalition Hassan Salem said on Tuesday.
Salem said that Saudi Arabia is not qualified to host the Hajj pilgrimage due to its support for terrorism.
The Iraqi official reiterated that the Hajj pilgrims also suffered from the Saudi terrorism in Mina and the convoy of Saudi Crown Prince Mohammad Bin Salman caused the death of thousands pilgrims, and said, "Many of these pilgrims are the Iraqi and Iranian officials who have been abducted."
Full Report at:
http://english.farsnews.com/newstext.aspx?nn=13940707001697
---------
US judge drops Saudi Arabia from 9/11 lawsuit
Sep 30, 2015
NEW YORK: Saudi Arabia was dismissed Tuesday as a defendant in lawsuits brought by the families of victims of the September 11 attacks by a judge who said lawyers had failed to show sufficient evidence linking the country to the attacks.
United States District Judge George Daniels said in a written ruling that lawyers for the plaintiffs had failed to show facts sufficient to overcome Saudi Arabia's sovereign immunity.
He also dismissed as a defendant the Saudi High Commission for Relief of Bosnia & Herzegovina on the grounds that the charity is an instrument of Saudi Arabia and thus covered as well by sovereign immunity.
Full Report at:
http://www.dawn.com/news/1209919/us-judge-drops-saudi-arabia-from-911-lawsuit
---------
Mina Tragedy Death Toll Exceeds 4,000
Sep 30, 2015
TEHRAN (FNA)- Saudi Arabia's deputy health minister confirmed the death toll of the Thursday Mina tragedy hit 4,173.
A stampede during one of the last rituals of the Hajj season killed more than 2,000 people and left 2,000 wounded, earlier reports said. But now Saudi officials eventually acknowledged that the figure is way beyond what was thought before.
Saudi deputy health minister confirmed on the ministry's website that at least 4,173 have been killedi in the crush in Mina.
Full Report at:
http://english.farsnews.com/newstext.aspx?nn=13940707001286
---------
Yemeni Forces Take Control of Saudi Post, Village in Jizan
Sep 30, 2015
TEHRAN (FNA)- The Yemeni army and the Popular Committees gained control of a Saudi military post and a village in the border region of Jizan, reports said Tuesday.
The Yemeni forces took control of the Saudi military post of Ka'b al-Jaberi and the village of Mohannad in Jizan, leaving a group of Saudi soldiers dead and injured.
Meanwhile, a spokesman for the Saudi Interior Ministry said that a member of the ministry was killed by a mortar shell fired from Northern Yemen on the border between the two countries.
"Military shells fired from the Yemeni territory killed Ali Bin Fahad Abu Mahasen, a member of the mujahideen administration branch in Jizan region," the spokesman said in a statement.
Saudi Arabia has been striking Yemen for 188 days now to restore power to Hadi, a close ally of Riyadh. The Saudi-led aggression has so far killed at least 6,469 Yemenis, including hundreds of women and children.
Hadi stepped down in January and refused to reconsider the decision despite calls by Ansarullah revolutionaries of the Houthi movement.
Despite Riyadh's claims that it is bombing the positions of the Ansarullah fighters, Saudi warplanes are flattening residential areas and civilian infrastructures.
http://english.farsnews.com/newstext.aspx?nn=13940707001599
---------
Saudi FM: Assad must go or face 'military option'
Syrian leader Bashar al-Assad must leave office or face being removed by force, Saudi Foreign Minister Adel al-Jubeir said, rejecting Russia's bid to build support for its ally.
Speaking in New York after meeting Saudi Arabia's allies, Jubeir on Tuesday dismissed Russia's call for a coalition to defend Assad against ISIS as a "non-starter."
He warned that other countries would step up support for rebels from Syria's moderate opposition, leaving Assad with no choice but to step down or face what he called the "military option."
Sometime between the formation of [an executive] council and elections - whether it's a day or a week or a month, I don't know - President Assad would sail into the sunset.
And he scorned Iran's involvement in Russia's putative alliance, describing Tehran as an "occupying power" in Syria and accusing it of fomenting "terrorism and extremism" across the region.
"There is no future for Assad in Syria, with all due respect to the Russians or anyone else," Jubeir told reporters in New York after meetings with Saudi Arabia's allies.
He spoke of only two possible outcomes for a settlement in Syria, saying a transitional council reached through a political process would be the "preferred option."
A second, military option "could be a more lengthy process and a more destructive process, but the choice is entirely that of Bashar al-Assad," the Saudi foreign minister said.
Jubeir would not be drawn on specifics of what the military option would look like, but noted that Saudi Arabia is already supporting "moderate rebels" in their battle against Assad.
"Whatever we may or may not do we're not talking about," he said, but quickly added: "There is a Free Syrian Army that is fighting against Bashar al-Assad.
"There is a moderate Syrian opposition that is fighting against Bashar al-Assad and this opposition is getting support from a number of countries," he noted. "And we expect that this support will continue and intensify."
Jubeir said the best solution would be for Assad to accept the principles of the Geneva I agreement signed at a peace conference in 2012, laying the groundwork for a transitional government.
Under this plan, he said, Assad would immediately cede power to an executive council with full powers made up of both members of his regime and opposition figures.
"And, sometime between the formation of this council and elections - whether it's a day or a week or a month, I don't know - President Assad would sail into the sunset," he said.
Russia's President Vladimir Putin and Iran's President Hassan Rowhani came to the UN General Assembly in New York this week to urge the world to support Assad and defeat the ISIS.
Putin proposed a Security Council resolution to govern foreign military action in Syria, but Saudi Arabia, a key member of the existing US-led coalition against the ISIS rejects this.
"I think if the Russians were serious about fighting Daesh, they could join the existing international coalition," Jubeir said, using the Arabic acronym for the ISIS.
https://english.alarabiya.net/en/News/middle-east/2015/09/30/Saudi-FM-Assad-must-go-or-face-military-option-.html
---------
Coalition denies role in Yemen wedding bombing that killed 131
Tuesday 29 September 2015
SANAA: The Saudi-led anti-rebel coalition denied on Tuesday that its warplanes were behind the bombing of a wedding in southwestern Yemen as the toll soared to 131, including women and children.
UN Secretary General Ban Ki-moon condemned Monday's air raid, saying intentional attacks on civilians were considered a "serious violation of international humanitarian law."
Residents said the Arab coalition, which launched an air war on the Houthi Shiite rebels in late March, was behind the attack on the wedding in Wahijah village near the Red Sea city of Mokha.
But the spokesman for the Riyadh-based coalition, Brig. Gen. Ahmed Al-Assiri, denied any involvement.
"The coalition did not conduct any air strikes in the area over the past three days," he said. "This is completely false."
The coalition called for an independent investigation into the incident.
"We can prove by satellite that we did not fly over that zone," a coalition source said.
The death toll rose to 131 on Tuesday after "more bodies were taken overnight to hospital and many of the wounded succumbed to their injuries," a local health official told AFP, requesting anonymity.
Previously the toll had been at least 40 dead and dozens wounded.
A doctor at Mokha's Al-Reefi Hospital, Mayaz Al-Hamadi, confirmed that 131 bodies, including women and children, had been brought in.
"Many bodies are laid on the floor because the hospital does not have the means" to accommodate the large number of fatalities, he said.
The United Nations said it was trying to verify the death toll.
Deadliest incident
"If the numbers are as high as suggested, this may be the single deadliest incident since the start of the conflict," Rupert Colville, spokesman for the UN High Commissioner for Human Rights, told reporters in Geneva.
Colville said that more civilians were being killed in the fighting in Yemen amid "an increasing number of air strikes targeting bridges and highways."
According to new UN figures, 151 civilians were killed, including 26 children and 10 women, in the conflict between September 11 and 24.
A total of 2,355 civilians have been killed in the war since late March, and 4,862 have been wounded, Colville said.
Ban urged all rival sides in Yemen "to immediately cease all military activities and resolve all differences through peaceful negotiations."
President Abedrabbo Mansour Hadi returned from nearly six months of exile in Saudi Arabia to Yemen's southern port city of Aden last Wednesday.
On Sunday, as he left for the UN General Assembly, Hadi urged the rebels to lay down their arms and resume dialogue to end the conflict.
Human rights watchdogs have repeatedly criticized the coalition's aerial bombardment of Yemen, saying they have struck areas without any military targets.
They have also accused the rebels of war crimes for what they have called "indiscriminate" shelling of civilian-populated areas.
http://www.arabnews.com/middle-east/news/812956
---------
1,100 died during Haj, not just in Mina: S. Arabia
Sep 30, 2015
MAKKAH: Saudi Arabia said on Tuesday that the nearly 1,100 photos distributed to foreign diplomats to help identify nationals who died in Haj were from the entire pilgrimage and not just a stampede near Makkah.
Officials in Pakistan and India had said a day earlier that Saudi officials gave their diplomats some 1,090 pictures of those killed in last Thursday's tragedy in Mina, where two waves of pilgrims converged on a narrow road, causing hundreds of people to suffocate or be trampled to death.
But Saudi Interior Ministry spokesman Maj Gen Mansour al-Turki said the pictures included those of people who died of natural causes. Many were pilgrims who were residing in the kingdom and performing the Haj without legal permits. Some were labourers from South Asian countries who chose to work in the kingdom in order to perform the Haj.
The list included unidentified victims from the 111 people who died when a crane tipped over into Makkah's Grand Mosque on Sept 11.
The Saudi Health Ministry says the death toll for the incident in Mina on Sept 24 remains 769 people, with another 934 injured in the incident. It was the worst disaster to strike the annual pilgrimage in a quarter-century.
Faisal Alzahrani, the ministry's director general for communications, said on Tuesday that this figure remained unchanged. He said civil defence authorities would be responsible for announcing any new death toll, though most recently they relied on the Health Ministry statistics.
Civil defence officials could not be immediately reached. Indonesia criticised what it called Saudi Arabia's slow response to the incident in Mina, saying its diplomats only received full access to the dead and injured on Monday night, four days after the disaster.
That access included seeing forensic records like fingerprints, said Lalu Muhammad Iqbal, an official in Indonesia's Foreign Ministry. Those fingerprints might prove critical as many of the victims lost their ID bracelets in the crush, he said.
Mr Iqbal said 46 Indonesian pilgrims died, 10 were injured and 90 went missing.
Lukman Hakim Saifuddin, Indonesia's religious affairs minister, said in a statement on Monday that Indonesians did not have free access to hospitals to search for those injured. "The Saudi Arabian government has its own regulation, tradition, culture and procedures in dealing with such cases," he said from Makkah.
"This has not allowed us enough freedom in our effort to identify" the victims.
Iran has also criticised the kingdom over the deaths. At least 239 Iranian pilgrims were killed in the stampede, while 241 went missing, state television reported.
http://www.dawn.com/news/1209864/1100-died-during-haj-not-just-in-mina-s-arabia
---------
High rate of civilian deaths in Syria fueling refugee crisis
PTI | Sep 30, 2015
PARIS: A quarter of the more than 200,000 civilians killed in Syria's conflict since 2011 have been women and children, and the high rate of non-combatant deaths has likely fueled the refugee crisis, a study released today said.
The proportion and cause of these civilian deaths differed in government-held and rebel areas, said the study, published in the British medical journal.
In zones governed by the regime of Syrian president Bashar al-Assad, 23 percent of civilians who died were children. In areas held by either the Islamic State or other opposition groups, the corresponding figure was 16 percent.
When it comes to cause of death, however, the contrast is sharper.
Full Report at:
http://timesofindia.indiatimes.com/world/middle-east/High-rate-of-civilian-deaths-in-Syria-fueling-refugee-crisis/articleshow/49165406.cms
---------
Arab states rap bid to 'politicize' stampede
Wednesday 30 September 2015
NEW YORK: Arab foreign ministers attending a UN meeting in New York have slammed Iran and other countries for trying to exploit the tragic death of pilgrims in Mina for political purposes.
During a coordination meeting on the sidelines of the 70th session of the UN General Assembly meeting in New York on Monday, the ministers also praised the Kingdom for its efforts to help the Yemeni people, and restore the legitimate government of President Abed Rabbo Mansour Hadi.
The Arab ministers also discussed the Israeli attacks on Islamic holy sites in East Jerusalem, and said there is a need to place more pressure on the Israeli government to respect international resolutions and agreements.
In addition, they urged an end to the killing of the Syrian people.
Saudi Foreign Minister Adel Al-Jubeir, Deputy Foreign Minister for Multilateral Relations Prince Turki bin Mohammed, and Saudi representative to the UN Abdullah Al-Alami attended the meeting.
Full Report at:
http://www.arabnews.com/featured/news/813431
---------
Iran 'key reason for war in Yemen': Saudi Minister
MOHAMMED AL-SULAMI
Wednesday 30 September 2015
NEW YORK/JEDDAH: Foreign Minister Adel Al-Jubeir has accused Iran of fomenting regional strife by supporting terrorist groups.
Responding to Iranian President Hassan Rouhani's address at the 70th session of the UN General Assembly, the Saudi minister said the Iranian president should be the last person to discuss democracy in Syria.
"If it was not for Iran, there would not be the destruction and killing we see today in Syria," the minister said in an interview with Al-Arabiya TV.
He said that Iran supports Bashar Assad by sending thousands of militants into the country and fueling sectarianism between Sunnis and Shiites.
Responding to Rouhani's comment that Iran was willing to contribute to a political solution in Yemen, Al-Jubeir said Iran was one of the main reasons behind the war in Yemen.
He said Iran was smuggling weapons to the Houthis in violation of UN Resolution 2216. "Their last attempt was on Saturday when an Iranian ship loaded with weapons was intercepted," he was quoted as saying.
Full Report at:
http://www.arabnews.com/featured/news/813436
---------
Turks kidnapped in Iraq promise their release
Tuesday 29 September 2015
BAGHDAD: Sixteen Turkish workers abducted in Baghdad earlier this month have appeared in an online video promising their release, days after the United Nations backed a deal to extricate Syrian villagers under siege from rebels supported by Ankara.
The men were kidnapped on Sept. 2 from a stadium they were building on the outskirts of the capital along with two others who were released earlier in the southern city of Basra.
The video released late on Sunday showed the men sitting below the same slogan, clean-shaven and wearing T-shirts.
Full Report at:
http://www.arabnews.com/middle-east/news/812766
---------
More than 1,000 sick pilgrims in Makkah hospitals
September 30, 2015
MAKKAH — More than 1,000 pilgrims are still confined to a number of hospitals in Makkah for treatment of various ailments, Health Ministry's spokesman Faisal Al-Zahrani said.
He said the patients include some pilgrims who were injured in the crane crash in the Grand Mosque on Sept. 11 and others who sustained injuries during the Mina stampede.
Zahrani said a total of 352 pilgrims who were injured during the stampede were transported to specialist hospitals outside the holy sites.
Giving a breakdown of the number of the pilgrims who were treated during Haj, the spokesman said the health centers and outpatient clinics in hospitals received 386,072 cases.
He said as many as 405,542 pilgrims visited emergency wards, 1,115 were admitted for various diseases, 607 had sunstrokes, 885 suffered from heat exhaustion and five deliveries were made.
Zahrani said 22 open-heart surgeries were conducted in addition to 668 catheter operations, 2,213 kidney dialysis sessions and 31 various endoscopic operations.
Around 10 pilgrims who were injured during the stamped were discharged from King Abdullah Medical Complex in Jeddah after receiving treatment.
Saeed Hamad Al-Ghamdi, executive director, said the complex received 46 injured pilgrims, of whom 24 were admitted to the intensive care unit.
Ghamdi said the hospital also provided the sick pilgrims with new clothes and other accessories and provided their relatives with rooms to be near them.
Meanwhile, 99 pilgrims who died during the stampede were buried in Al-Moaissem cemetery on Monday after funeral prayers were held for them in the Grand Mosque.
http://www.saudigazette.com.sa/index.cfm?method=home.regcon&contentid=20150930258178
---------
South Asia
30 People Killed, Over 200 Injured In Kunduz Clashes
Wed Sep 30 2015
Kunduz clashesThe Ministry of Public Health (MoPH) said at least 30 people have been killed and over 200 others have been wounded after the Taliban militants launched coordinated attack on Kunduz city earlier on Monday morning.
MoPH spokesman, Wahidullah Mayar, said around 90 percent of those killed or injured are civilians.
The casualties toll could be more than reported by the Ministry of Public of Health of Afghanistan as the United Nations Assistance Mission in Afghanistan (UNAMA) expressed concerns regarding the reports of extrajudicial executions, including of healthcare workers.
The top UN envoy in Afghanistan Nicholas Haysom called the reports as 'particularly disturbing' with the UN Humanitarian Coordinator for Afghanistan Mark Bowden calling on Taliban and Afghan security forces to prevent civilian casualties.
The Taliban militants seized control of Kunduz city on Monday evening after launching coordinated attacks on the city earlier that morning.
Clashes are still reported in parts of the city as the Afghan security forces are trying to retake the control of the city.
Taliban militants also launched an attack on Kunduz airport late on Tuesday night and tried infiltrate inside the airport but the attack was repelled after airstrikes was called by the security forces.
Taliban group's shadow governor for northern Kunduz province Maulavi Salam was killed in the airstrike along with deputy and a member of Lashkar-e-Taiba who was identified as Haris and was hailing from Punjab province of Pakistan.
The Afghan Intelligence – National Directorate of Security (NDS) said the airstrike was carried out in the vicinity of the airport.
http://www.khaama.com/30-people-killed-over-200-injured-in-kunduz-clashes-1585
---------
Afghan Army Readying to Launch Massive Military Operations to Retake Kunduz Wednesday
Sep 30, 2015
TEHRAN (FNA)- A senior Afghan legislator announced that the army is preparing to start a new round of large-scale operations on Wednesday to regain control of the Northern city of Kunduz from Taliban.
"The Afghan forces' commanders will end their planning tonight and possibly, a massive counteroffensive will start tomorrow morning," Shayestehbaz Nasseri told FNA on Tuesday.
"The mop-up operations will begin soon," he added.
Noting that the Afghan forces also had an attack on the Taliban positions on Tuesday, Nasseri said that they could regain control of key regions, including the new command building and the city prison.
Afghan forces started an operation to retake the city of Kunduz, after suffering a military reverse when it was seized by the Taliban on Monday.
The president said security forces were "retaking government buildings" and inflicting "heavy casualties".
The Taliban had forced Afghan troops and officials to retreat to the airport and freed hundreds from jail, in one of their biggest assaults since 2001.
The attack on the Northern city came as President Ashraf Ghani completed a year in office. In a televised address on Tuesday, he vowed to retake Kunduz and accused the Taliban of "using civilians as shields".
"The government of Afghanistan is a responsible government and it cannot bomb its people and compatriots inside the city and will not do so," he said.
http://english.farsnews.com/newstext.aspx?nn=13940707001517
----------
Nato troops reach Kunduz to support Afghan forces
Wednesday 30 September 2015
KABUL: Nato special forces have reached Kunduz to bolster Afghan troops after the Taliban seized the strategic northern city, the military coalition said Wednesday.
"Coalition special forces are on the ground in Kunduz advising their Afghan counterparts," a National-Atlantic Treaty Organization (Nato) spokesman said.
The forces are comprised of the United States (US), British and German troops, a Western military source told AFP on condition of anonymity, without specifying the number.
Nato said US forces had also carried out three air strikes in total since Tuesday — two on the outskirts of Kunduz and one near the city's airport, which is currently under attack by Taliban insurgents.
After years of costly involvement in Afghanistan, most Nato troops pulled back from the frontlines by the end of 2014, although a residual force of around 13,000 remains for training and counter-terrorism operations.
The Taliban's incursion into Kunduz, barely nine months after the Nato combat mission ended, raises troubling questions over the capacity of Afghan forces as they battle militants largely on their own.
It has also renewed questions about Washington's plan to withdraw most US forces next year.
http://www.dawn.com/news/1209950/nato-troops-reach-kunduz-to-support-afghan-forces
---------
NDS chief apologizes to nation for the occurrence of Kundoz attack
Wed Sep 30 2015, 12:10 pm
Nabil-Appointed-As-Acting-Head-of-NDSRahmatullah Nabil, director of the National Directorate of Security (NDS) – Afghanistan's intelligence agency – has apologized to the nation for the occurrence of Kundoz attack.
While talking at the Lower House of Parliament or Wolesi Jirga, where Nabi was summoned to answer questions of the lawmakers regarding the fall of Kundoz, he said militants had already Surrounded areas there but government did not launch operation for unknown reasons.
Nabil said that the incident of Kundoz is not something new. He said concerns existed from before, adding that he had received information that Chardara and Dasht-e-Arche districts would become terrorism strongholds.
Nabil further said that Taliban have established educational centers in these districts with the regional support.
Nabil added that he had already informed the representatives of Kundoz and Badakhshan that if a strict action is not taken these provinces could become international concerns.
Taliban launched coordinated attack on Kundoz city from 3-4 sides late on Sunday night or in the wee hours of Monday and by evening they took control of several parts of the city.
Security forces backed by US air support have launched a large-scale operation to retake the city from Taliban.
Local government officials say Taliban have suffered heavy casualties the operation.
Other reports suggest that dozens of security forces and civilians have also embraced martyrdom or wounded since the turmoil started.
http://www.khaama.com/nds-chief-apologizes-for-occurrence-of-kundoz-attack-3964
---------
Nangarhar Police Chief: ISI leading Daesh in Nangarhar
Wed Sep 30 2015
Daesh2The police chief of eastern Nangarhar province says that Pakistan' spy agency Inter-Service Intelligence (ISI) is leading the Daesh militant group in his province.
Fazal Ahmad Shirzad said that 90 per cent fighters of the group are Pakistani nationals.
Shirzad's comments come as Daesh is extending its activities in remote areas of Nangarhar province.
The group carried out two large-scale attacks on security posts in Achin District of this province in three days.
Both of these attacks were rebuffed by security forces by killing more than hundred of the group's fighters.
One attack was carried out on Sunday which lasted about eight hours but ultimately security forces repelled the attack and at least 90 militants were killed.
The second attack was carried out early on Wednesday morning in which 100 militants were killed and as many wounded.
http://www.khaama.com/nangarhar-police-chief-isi-leading-daesh-in-nangarhar-3960
---------
Rights group defends locals amid Rohingya refugees'
Wed, September 30 2015
A human rights organization denied on Wednesday an accusation of rapes and beatings of Rohingya refugees in Aceh by locals, arguing that the volunteers and security officers had just inspected refugees who were allegedly in possession of sharp weapons.
"The information that we got from the field differed [from the claims of abuse]. The report saying that nine women were raped and beaten is not true," Sylviani Abdul Hamid, executive director of the Solidarity Network for Human Rights (SNH) told thejakartapost.com.
More than 200 ethnic Rohingya stormed out of their camp in Aceh on Tuesday as tensions erupted following the reports of rape and torture at the site where members of Myanmar's long-persecuted minority have been held since arriving four months ago by boat.
The incident occurred after authorities forced a female detainee to go to a hospital. Other Rohingya did not want her to leave, fearing she could be abused more if separated from the group, said Steve Hamilton, deputy chief of mission at the International Organization for Migration, who was at the scene.
Four females and six males, aged 14 to 28, said they were attempting to flee the camp on Monday night because they wanted to go to neighboring Malaysia, where a large community of Muslim Rohingya exists, Hamilton said.
According to Sylviani, after being examined by local volunteers and security officers, the refugees were returned to the camp in Lhoksemawe. She said the refugees then provoked their friends by inventing stories of rape and violence.
"As a result of the provocation, they banded together and broke out of the camp, heading to Blang Mangat city in Lhokseumawe before being arrested by joint security forces and taken back to the camp," Sylviani said.
In Aceh, Lhokseumawe Police chief Adj. Snr. Com. Anang Triarsono has not made any official statement yet, saying only that police are still investigating the incident.
"We are still waiting for the results [of the investigation]," Anang said.
Four months ago, under international pressure, Indonesia and Malaysia finally allowed the boats carrying the migrants to land and said they would temporarily host those on board until a more permanent solution could be found.
Hundreds of Rohingya ended up in Indonesia, but it was never their intended destination. They are being held in camps, are unable work and are separated from family members, including many living in Malaysia.
http://www.thejakartapost.com/news/2015/09/30/rights-group-defends-locals-amid-rohingya-refugees-rape-claims.html#sthash.d6PYjXcg.dpuf
---------
Mideast
Iran's Top Security Official: Saudi Arabia Only Second to ISIL in Harming Muslim States
September 30, 2015
TEHRAN (FNA)- Iran's top security official said Saudi Arabia has been harming Islam and Muslims' reputation so badly and deeply that it stands second only to ISIL in this regard.
"It does not seem that the Mina incident was deliberate, but the incapability (of the Saudi regime) in holding the ceremonies was so acute that it raised the doubts that it was deliberate action," Secretary of Iran's Supreme National Security Council (SNSC) Ali Shamkhani told FNA on Tuesday.
He reiterated that the Saudi regime was so engrossed in the war with Yemen that it could not administer Hajj affairs, and said, "On the other hand they were too sensitively focused on stopping any kind of motto chanting by the pilgrims against the US and Israel (to take note of anything else); that is why they did not pay attention to the security of Hajj rituals."
Shamkhani said that Saudi Arabia has harmed Islam the most and is only second to the ISIL in this regard, and underlined that the perpetrators of the Mina tragedy should be introduced.
In relevant remarks on Monday, Shamkhani underlined that the Hajj stampede incident showed the climax of the Saudi officials' inability to manage the Hajj ceremony, and said Riyadh's attempts to conceal the tragedy through rumor-mongering and media ballyhoo are fruitless.
"The Saudi government acted with utmost inability, incompetency and weakness in the three stages of the preliminary planning, the Hajj ceremony and management of the crisis and this catastrophe cannot be hidden behind this government's rumormongering," Shamkhani said in the Central province of Markazi.
He underlined that the Iranian government will use all its possibilities to restore the rights of those killed in the incident and guarantee that such catastrophes will not happen in future in again.
Full Report at:
http://english.farsnews.com/newstext.aspx?nn=13940707001426
---------
Pilgrims Say Riyadh Tried Hard to Convince Iranians Bury Crush Victims in Mecca
Sep 30, 2015
TEHRAN (FNA)- The first group of the pilgrims who returned to Tehran from the Hajj pilgrimage said that Saudi officials tried much to convince their Iranian counterparts to allow them bury the bodies of those killed in the Mina stampede in Mecca.
"Saudi officials have increased the temperature of the containers where the bodies are being kept in bid to cause some deformities and swelling of the bodies to make them unidentifiable," an eyewitness of the Mina tragedy said.
He added that the Saudi officials insisted much on keeping 130 bodies of the dead pilgrims and did whatever they could in order to prevent their return to Iran.
"The temperature of the containers should be below 20 degrees centigrade in order to preserve the corpses, but the Saudi officials had increased the temperature to minus 4 degrees centigrade to force the Iranian officials to accept the bodies to be buried in Saudi Arabia," he added.
Full Report at:
http://english.farsnews.com/newstext.aspx?nn=13940707001639
---------
President Rouhani Warns S. Arabia over Mina Cartoons
September 30, 2015
TEHRAN (FNA)- Iranian President Hassan Rouhani warned Riyadh that animations and cartoons of the Mina stampede tragedy released by the Saudi media is an insult to all Muslims.
"I referred to this point in my two speeches at the UN General Assembly meeting and the annual conference that in our view, the incident is not natural and normal and cannot be compensated by money and it is more important than what is stated now," Rouhani told reporters in Tehran on Tuesday after returning from New York where he participated in the UN General Assembly meeting.
"Saudi Arabia should act upon its legal and international responsibilities vis a vis the foreign nationals and Hajj pilgrims and the aspects of the incident should be clarified precisely," he added.
Full Report at:
http://english.farsnews.com/newstext.aspx?nn=13940707001195
---------
Palestinians forced out of Aqsa compound
Sep 30, 2015
Israeli settlers have once again stormed their way into the al-Aqsa Mosque compound in the occupied East al-Quds (Jerusalem), forcing Muslim worshipers out of the site, Press TV reports.
The Israelis entered the al-Aqsa Mosque early Wednesday morning and took by force the worshippers who were in the compound and forced them out.
The Palestinians were, therefore, forced to perform their prayers outside the mosque. The Israelis continue to prevent Palestinians under the age of 50 from entering the compound.
It is the third day of the Israeli Jewish holiday known as Sukkot, and Tel Aviv authorities are expecting that hundreds of Israeli settlers will force their way through the al-Aqsa Mosque compound.
Full Report at:
http://www.presstv.in/Detail/2015/09/30/431366/Israel-Aqsa-Mosque-Palestinian-Sukkot
---------
Palestinians, Israeli forces clash amid holy site tensions
Wednesday 30 September 2015
RAMALLAH: Palestinian demonstrators clashed with Israeli troops across the West Bank on Tuesday, while three tourists were lightly wounded by Palestinian stone throwers as tensions remained high following days of violence at Jerusalem's most sensitive holy site.
The hilltop compound, revered by Muslims as the Noble Sanctuary and by Jews as the Temple Mount, was largely quiet Tuesday. About 600 tourists and 100 Israelis visited the site without serious incident.
Israel has barred Muslim men under the age of 50 from entering the compound in recent days to ease tensions.
Full Report at:
http://www.arabnews.com/middle-east/news/813241
---------
Palestinians to raise flag at UN for first time
Sep 30, 2015
UNITED NATIONS: The Palestinians will raise their flag at the United Nations (UN) on Wednesday in what president Mahmud Abbas calls a beacon of hope at a time of growing despair of achieving an independent state.
UN Secretary-General Ban Ki-moon and Abbas will preside over the 15-minute ceremony in the rose garden, to begin at 1:00pm shortly after the Palestinian leader addresses the General Assembly.
Abbas, 80, called it "our moment of hope," in an op-ed published by The Huffington Post on the eve of the ceremony.
Rain is forecast for much of the day, which could put a damper on an occasion condemned by Israel and the United States (US) as a symbolic gesture that would not serve the cause of peace.
Hundreds of world leaders are invited, but an official at the Palestinian mission to the UN could say only that "a large" number would attend.
The General Assembly voted September 10 to allow the flags of Palestine and the Vatican — both have observer status — to be raised at the world body alongside those of member states.
Full Report at:
http://www.dawn.com/news/1209929/palestinians-to-raise-flag-at-un-for-first-time
-------------
Europe
Russian Pilots Launch First Airstrikes in Syria, Officials Say
By NEIL MacFARQUHAR SEPT. 30, 2015
MOSCOW — President Vladimir V. Putin of Russia escalated the stakes in his contest with the West over influence in the Middle East on Wednesday, as Russian pilots carried out their first airstrikes in Syria.
Russian warplanes dropped bombs near the central city of Homs, according to American officials in Washington, who spoke on the condition of anonymity because they were not authorized to make a public statement. Moscow informed American officials in advance, they said.
The attack came hours after Mr. Putin pushed a measure through the upper house of Parliament approving the use of Russian military forces abroad.
Russian officials and analysts portrayed the move as an attempt both to fight Islamic State militants and to try to ensure the survival of President Bashar al-Assad of Syria, Russia's main ally in the Middle East. But Russian intervention would most likely prolong and complicate the war, as it would keep Mr. Assad in office and would add Russian forces to the already complicated patchwork of forces deployed there.
Full Report at:
http://www.nytimes.com/2015/10/01/world/europe/putin-military-syria.html?emc=edit_na_20150930&nlid=71783194&ref=headline&_r=0
-------
First French strike on Daesh in Syria killed 30 militants: monitor
September 30, 2015
BEIRUT — France's first air strike on Daesh (the so-called IS) group in Syria killed at least 30 militants, including 12 child soldiers, a monitoring group said on Wednesday.
"The French air strike (on Sunday) on an Daesh training camp in eastern Syria killed at least 30 Daesh fighters including 12 from the 'Cubs of the Caliphate,'" said Rami Abdel Rahman of the Syrian Observatory for Human Rights.
Daesh calls its child soldiers "Cubs of the Caliphate".
Abdel Rahman said foreign Daesh fighters were also among the dead, and that the strike had wounded around 20 people.
Full Report at:
http://www.saudigazette.com.sa/index.cfm?method=home.regcon&contentid=20150930258243
---------
Charlie Hebdo moves into new high-security offices
AFP — 30.09.15
PARIS: Nine months after the Charlie Hebdo attack in which some of France's most celebrated cartoonists were shot dead, the satirical magazine began moving Tuesday into new high-security offices in southern Paris, sources said.
The remaining members of the editorial team have left their temporary home at the Paris offices of the French daily Liberation, which took in the survivors of the gun attack at Charlie Hebdo in January.
Full Report at:
http://www.dawn.com/news/1209963/charlie-hebdo-moves-into-new-high-security-offices
--------
Soros obliges Europe to adopt million Muslim migrants a year
29.09.2015
The American billionaire George Soros, who owns the Soros Fund, offered Europe his own way to tackle refugees problem.
He believes that the EU countries should adopt up to a million Muslim migrants annually.
Soros noted that if Europe is ready to carry it out, he will support this initiative and allocate his funds to the European governments as long-term bonds.
According to him, the Muslim refugees, that arrive to Europe, may choose jobs and further accommodation on their own, as well as claim social safety net along with other citizens.
The United Nations states the current influx of 8,000 refugees per day entering the continent is merely "the tip of the iceberg."
http://english.pravda.ru/news/world/29-09-2015/132188-soros-0/#sthash.rmzzM2Yn.dpuf
----------
Hungary asks U.N. for global quotas on migrants
Wednesday, 30 September 2015
Hungary called Tuesday for the United Nations to set global quotas on accepting migrants, saying it was unfair for Europe to take so many refugees fleeing Syria.
Hungary, whose hardline approach on migrants has been widely criticized by other governments and rights activists, said it would make the proposal formally on Wednesday at the United Nations.
"We suggest that all major players should bear some burden. We should introduce some world quotas," Hungarian Foreign Minister Peter Szijjarto told reporters.
"The major sources of this mass popular movement are countries which became unstable because of international political decisions. They were not made only by Europe."
U.N. Secretary-General Ban Ki-moon, who has criticized Hungary's sealing of its borders, has called on Europeans to do more and has convened a meeting for Wednesday on the crisis.
Full Report at:
https://english.alarabiya.net/en/News/world/2015/09/30/Hungary-asks-U-N-for-global-quotas-on-migrants.html
--------
Europe's Migrant Crisis Is Simply Muslim History vs. Western Fantasy
By Raymond Ibrahim
September 29, 2015
The world as understood by Islamic nations varies wildly from the Western nations' understanding of the world. Whereas Muslims see the world through the lens of history, the West has jettisoned or rewritten history to suit its ideologies.
This dichotomy of Muslim and Western thinking is evident everywhere. When the Islamic State declared that it will "conquer Rome" and "break its crosses," few in the West realized that those are the verbatim words and goals of Islam's founder and his companions as recorded in Muslim sources — words and goals that prompted over a thousand years of jihad on Europe.
Most recently, the Islamic State released a map of the areas it plans on expanding into over the next five years. Not only are Mideast and Asian regions included, but the map includes European lands: Portugal, Spain, Hungary, the Czech Republic, Slovakia, Greece, parts of Russia, Bulgaria, Ukraine, Romania, Armenia, Georgia, Crete, and Cyprus.
The reason for this is simple. According to Islamic law, once a country has been conquered (or "opened," as the euphemistic Arabic words it), it becomes Islamic in perpetuity.
This, incidentally, is the real reason Muslims despise Israel. The motivation is not sympathy for the Palestinians — if it was, neighboring Arab nations would've absorbed them long ago, just as they would be absorbing all of today's Muslim refugees. No, Israel is hated because the descendants of "apes and pigs" — according to the Koran — dare to rule land that was once "opened" by jihad and therefore must be returned to Islam. (Read more about Islam's "How Dare You?" phenomenon to understand the source of Islamic rage.)
Full Report at:
http://pjmedia.com/blog/europes-migrant-crisis-is-simply-muslim-history-vs-western-fantasy/
---------
Russian Parliament Grants Putin Right To Deploy Troops In Syria
Sep 30, 2015
MOSCOW: The Russian parliament on Wednesday unanimously granted its President Vladimir Putin the right to deploy the country's military in Syria, a move a top Kremlin aide said related only to the air force.
Russia has been building up its military presence in Syria, where it supports the government forces of Syrian President Bashar al-Assad in a conflict that pits him against Islamic State militants and Western-backed rebels.
Sergei Ivanov, the head of the Kremlin administration, said after the vote in the Federation Council, the Russian parliament's upper chamber: "It is about Syria."
He said the vote did not mean that Russian ground forces would be engaged in conflict and that the move referred to the use of the air force only.
There have some media reports from the Middle East that Russian military jets have already started carrying out air strikes in Syria. The Kremlin has declined to confirm that.
The last time the Russian parliament granted Putin the right to deploy troops abroad, a technical requirement under Russian law, Moscow seized Crimea from Ukraine last year.
http://timesofindia.indiatimes.com/world/europe/Russian-parliament-grants-Putin-right-to-deploy-troops-in-Syria/articleshow/49165780.cms
---------
Pakistan
Pakistan says occupation of Afghan territory by any group 'unacceptable'
Wednesday 30 September 2015
NEW YORK: Commenting on the capture by the Taliban of the Afghan city of Kunduz, Foreign Secretary Aizaz Ahmed Chaudhry said on Wednesday that the occupation of a part of Afghanistan by any group was "unacceptable" to Pakistan.
"Afghanistan is being run by a democratically elected and legitimate government and occupation of its territory by any group is unacceptable," the top diplomat told reporters at a news briefing.
"Pakistan believes that the solution to the Afghan issue lies in further cooperation between Pakistan and Afghanistan," he said. "We should avoid blame game and find means to a lasting solution between the two countries."
Chaudhry said Pakistan stands for Afghan reconciliation and a peacefully negotiated settlement of all issues.
Full Report at:
http://www.dawn.com/news/1209946/pakistan-says-occupation-of-afghan-territory-by-any-group-unacceptable
-----
TTP Group Involved In Attock Suicide Bombing
MALIK ASAD | MOHAMMAD ASGHAR — 30 09 15
RAWALPINDI: A group of the outlawed Tehreek-i-Taliban Pakistan (TTP) based in Attock was involved in the suicide attack which killed Punjab home minister Shuja Khanzada along with 18 other people on August 16, a security source told Dawn on Tuesday.
He said the involvement of Qari Sohail Group in the attack was unearthed by the Inter Services Intelligence (ISI), adding that one of the facilitators who was aware of the conspiracy behind the attack had also been arrested.
However, the Counter-Terrorism Department (CTD) claimed that the facilitator, identified as Qasim Muavia, had been tracked down jointly by the CTD and the ISI though the latter had a major role in it.
The source said Muavia was one of the members of the Qari Sohail Group and had been on the 'most wanted list' of the CTD for his alleged involvement in target killings in the Attock district.
Qari Sohail, who belonged to the Domel village of tehsil Jhand in Attock, used to organise militant groups, the security source said, adding that some members of his group had been arrested by the Attock police early this year.
Full Report at:
http://www.dawn.com/news/1209867/ttp-group-involved-in-attock-suicide-bombing
------
IMF announces immediate disbursement of $504m to Pakistan
Sep 30, 2015
WASHINGTON: The International Monetary Fund on Tuesday announced "immediate disbursement" of $504.8 million to Pakistan.
On Sept 28, the IMF Executive Board completed 8th review of a 36-month extended fund facility for Pakistan. Tuesday's disbursement brings total disbursements to Pakistan to about $4.54 billion.
In completing the review, the board also approved the authorities' request for waivers of non-observance of the end-June 2015 performance criteria on the ceiling on overall budget deficit and the ceiling on net government budget borrowing from the State Bank of Pakistan. The waivers also cover modification to adjust the end-September 2015 performance criterion on net domestic assets of the SBP target.
Take a look: Pakistan and the IMF: The ties that bind
Full Report at:
http://www.dawn.com/news/1209862/imf-announces-immediate-disbursement-of-504m-to-pakistan
---------
Mina stampede: LHC summons record of Pakistani casualties
IMRAN GABOL
Sep 30, 2015
LAHORE: The Lahore High Court (LHC) on Wednesday directed the federal government to provide the exact number and related record of Pakistani pilgrims who died in the stampede in Mina, outside the holy city of Makkah on August 24.
The court had taken up a petition filed by a citizen Arif Idrees through Advocate Azhar Siddique. In the application, the petitioner requested the court to take action against the Haj director general for 'concealing facts' about the death of Pakistani pilgrims in the Mina tragedy.
Full Report at:
http://www.dawn.com/news/1209938/mina-stampede-lhc-summons-record-of-pakistani-casualties
----------
Ex-Minister: Nearly 300 Pakistanis Killed in Hajj Stampede in Mecca
Sep 30, 2015
TEHRAN (FNA)- Hamed Saeed Kazzemi, Former Pakistani minister of religious affairs, underlined that the number of his country's pilgrims killed in the Hajj stampede in Mina, Mecca, is much higher than Islamabad has announced.
"According to credible sources nearly 300 Pakistani pilgrims have been killed in the Mina incident, but Pakistan's government and media lied to the people when they announced that 40 Pakistanis have been killed," Kazzemi told FNA on Tuesday.
He called on the Pakistani government to declare the true number of the victims and avoid secrecy.
Full Report at:
http://english.farsnews.com/newstext.aspx?nn=13940707001208
---------
North America
CIA, JSOC cooperate to take out radicals in Syria and Iraq
Tuesday 29 September 2015
WASHINGTON: With no regular American presence in the war theater, the US has struggled to answer basic intelligence questions about the situation in Syria and Iraq, including the Daesh group's fighting strength. And the US-led bombing campaign has failed to dislodge the group from its self-declared caliphate across both countries.
But one element is seen as a growing intelligence and military success: The combined effort by the CIA and the military's Joint Special Operations Command (JSOC) to find and kill "high value" targets from both Al-Qaeda and Daesh.
Full Report at:
http://www.arabnews.com/middle-east/news/812761
---------
US includes IS-Khorasan into latest terror watch-list
Wed Sep 30 2015, 11:20 am
The United States has announced the inclusion of the Islamic State's affiliate in Afghanistan and Pakistan IS-Khorasan in latest terror watch-list.
The State Department issued a statement on Tuesday regarding the designation of 10 individuals and five groups, imposing sanctions against key IS leaders and financial figures.
It also amended the designations of two additional groups as Specially Designated Global Terrorists.
The Treasury Department also announced sanctions against 15 IS figures, including supporters and facilitators.
The latest watch-list includes groups and individuals from Pakistan, Saudi Arabia, Tunisia, Indonesia and other countries. They also include four British and three French nationals.
A senior official in the Obama administration said the fight against IS was a global fight and that made not only US actions important but also actions by UN and other countries around the world.
IS or Daesh which was operating in Iraq and Syria for years emerged in Afghanistan and Pakistan months before under the name of the 'Province Khorasan'
Most of the leaders of the group are former Tehreek-i-Taliban Pakistan (TTP) commanders including its leader Hafiz Sayed Khan. The group is trying to establish a foothold in the region.
http://www.khaama.com/us-includes-is-khorasan-into-latest-terror-watch-list-3962
---------
Obama says Assad must go; pushes campaign against Daesh
Tuesday 29 September 2015
UNITED NATIONS, United States: US President Barack Obama said Tuesday that Syrian President Bashar Assad must go if the Daesh is to be defeated, as he rallied world leaders to reinvigorate the coalition campaign against the jihadists.
A day after clashing with Russian President Vladimir Putin over how to handle the crisis in Syria, Obama hosted a counter-terrorism summit at the United Nations to take stock of the one-year air war against Daesh fighters in Iraq and Syria.
"In Syria (...) defeating Daesh requires, I believe, a new leader," Obama told the gathering of some 100 leaders, held on the sidelines of the UN General Assembly.
Russia snubbed the meeting, sending a low-level diplomat after Putin stole the limelight with his UN speech calling for a broad coalition to fight Daesh that would include Syria's army.
Full Report at:
http://www.arabnews.com/world/news/813016
----------
Obama vows to defeat terror
Wednesday 30 September 2015
NEW YORK: US President Barack Obama has pledged all possible tools — military, intelligence and economic — to defeat the Daesh group, but acknowledged the extremist group has taken root in Syria and Iraq, is resilient and continues to expand.
The US government announced sanctions Tuesday against 25 people and five groups connected to the Islamic State, disclosing intelligence that depicts a sprawling international organization with tentacles across Europe, Asia and the Middle East.
The moves by the Treasury and State departments are aimed at disrupting the activities of Islamic State financial, logistical and recruiting operatives who may not be suitable targets of American bombs or drone strikes. Many of them reside outside the theaters of war in Iraq and Syria.
Full Report at:
http://www.thejakartapost.com/news/2015/09/30/new-us-sanctions-illustrate-sprawling-islamic-state-network.html#sthash.mtEXej1l.dpuf
----------
U.S. stops sending new Syria recruits to troubled rebel training program
Wednesday, 30 September 2015
The United States has stopped pulling new recruits from the battlefield in Syria for training outside the country as the U.S. military program to forge a force of moderate rebels undergoes review, a Pentagon spokesman said on Tuesday.
The program has been troubled from its inception, with some of the first class of less than 60 fighters coming under attack from al-Qaeda's Syria wing, al-Nusra Front, in their battlefield debut. Some were killed or captured, and the whereabouts of 18 fighters in the first class are unknown, a U.S. military spokesman said this month.
Some of the U.S.-trained rebels handed over some of their equipment to Nusra last week in return for safe passage, in violation of program guidelines.
Despite the problems, the Pentagon said the program was still active, with recruiting and training ongoing.
"As we review the program, we have paused the actual movement of new recruits from Syria," said Peter Cook, the Pentagon spokesman.
"We also continue to provide support for current forces on the ground and to train the cohorts currently in the program."
https://english.alarabiya.net/en/News/middle-east/2015/09/30/U-S-stops-sending-new-Syria-recruits-to-troubled-rebel-training-program.html
---------
Southeast Asia
Indonesian haj death toll rises to 57
The Indonesian death toll from Thursday's stampede tragedy in Mina, Saudi Arabia, reached 57 people on Wednesday morning.
According to the head of the Religious Affairs Ministry's Saudi office, Arsyad Hidayat, there were still five containers of corpses not yet opened, four of which had been brought to Jeddah.
On Tuesday, the ministry announced that the country's death toll was 46 people; 42 of them having traveled from Indonesia and four being residents of Mecca.
The additional victims on Wednesday were identified using fingerprints since their physical condition had worsened.
Eleven new names of Indonesian pilgrims killed in the stampede, as announced at a press conference on Wednesday morning, are:
Full Report at:
http://www.thejakartapost.com/news/2015/09/30/indonesian-haj-death-toll-rises-57.html#sthash.eAT6NYFW.dpuf
---------
Japan pledges $1.5bn for Syria, Iraq refugees, peace efforts
Wednesday, 30 September 2015
Japanese Prime Minister Shinzo Abe on Tuesday pledged $1.5 billion in aid at the United Nations to help refugees from Syria and Iraq and to support peace efforts in the Middle East and Africa.
The package includes $810 million to assist refugees from and people displaced within Syria and Iraq -- triple the amount Japan provided last year, and $750 million for peace building in the Middle East and Africa.
Full Report at:
https://english.alarabiya.net/en/News/middle-east/2015/09/30/Japan-pledges-1-5bn-for-Syria-Iraq-refugees-peace-efforts.html
---------
Indonesian trafficking victims in Malaysia repatriated
September 30 2015
The Indonesian Embassy in Kuala Lumpur repatriated 35 Indonesian citizens on Wednesday who had been living there without correct documentation, 28 of them victims of human trafficking.
The embassy said in a statement as quoted by Antara news agency that prior to the repatriation, the 28 trafficking victims had been accommodated in Rumah Perlindungan Khas Wanita (RPKW), a women's safe house belonging to the Malaysian government.
It was said that 27 out of the 28 were victims of a trafficking network led by Iyadh Mansour, who was attempting to smuggle them to the Middle East before Malaysian security authorities foiled the attempt.
Full Report at:
http://www.thejakartapost.com/news/2015/09/30/indonesian-trafficking-victims-malaysia-repatriated.html#sthash.9iZyQzNn.dpuf
---------
Africa
'Spirit and Matter: Masterpieces From the Keir Collection of Islamic Art'
By LEE LAWRENCE
Sept. 30, 2015
First came the headlines: One of the world's leading private collections of Islamic art was headed to the Dallas Museum of Art as a 15-year, renewable loan. It was a coup. After the death of collector Edmund de Unger (1918-2011), almost 2,000 of the seventh- through 19th-century works he acquired over some 50 years seemed destined for Berlin's venerable Pergamon Museum. But his heirs and the museum parted ways, and the Keir collection (named after De Unger's London home) veered west to Texas, thanks greatly to the efforts of Sabiha Al Khemir, the DMA's senior adviser for Islamic Art.
Full Report at:
Ms. Lawrence writes about Asian and Islamic art for the Journal.
http://www.wsj.com/articles/spirit-and-matter-masterpieces-from-the-keir-collection-of-islamic-art-1443564306
-------------
Christian and Muslim killings in Central African Republic
Tue 29 Sep 2015
By Hannah Tooley
It has been reported that 21 people have been killed in a majority Christian neighbourhood in the Central African Republic.
Reports claim it was a counter-attack by Islamic militants after the body of a Muslim was found dumped by the airport.
The country has been in the grips of violence since political problems took hold after the majority-Muslim Séléka group drove out President Francois Bozizé in a coup two years ago.
Thousands of people have been killed and thousands more displaced in the region since 2013.
Full Report at:
http://www.premier.org.uk/News/World/Christian-and-Muslim-killings-in-Central-African-Republic
--------
URL: https://www.newageislam.com/islamic-world-news/new-age-islam-news-bureau/isis-has-generated-lot-of-interest-in-assam;-we-are-alert-and-worried,-police-say/d/104754