New Age Islam News Bureau
12 May 2019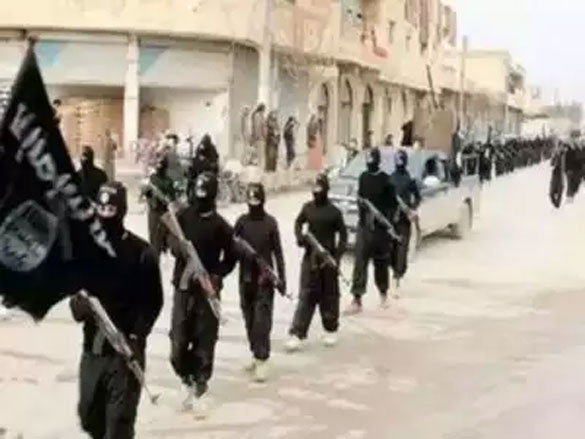 Representative image
------
• ISIS Announces Its New 'Province' To Focus on Indian Subcontinent
• Political Parties Avoid Wooing Muslim Voters In India
• Latest Sri Lanka Arrest Throws Spotlight on Wahhabism in Eastern Hotbed
• Pakistan Believes Chinese Muslims Enjoy Their Due Rights: Alvi
• Pakistan Bans 11 Groups For Having Links With JuD, Jem Terror Groups
• Seventy Saudi Imams Preach Against Terror In 35 Countries
• Pentagon Shifting $1.5 Billion from Afghan Forces to Border Wall Construction
• Ahed Tamimi Addresses Pro-Palestine Rally In London
India
• ISIS Announces Its New 'Province' To Focus on Indian Subcontinent
• Political Parties Avoid Wooing Muslim Voters In India
• 2 terrorists killed in encounter in J&K's Shopian
• Militant From group inspired by ISIS Killed
--------
South Asia
• Latest Sri Lanka Arrest Throws Spotlight on Wahhabism in Eastern Hotbed
• Airstrikes kill 24 Taliban militants in Paktika, Ghazni and Herat provinces
• Won't runaway, won't be intimidated, won't resign till I crush terrorism: Sri Lanka President Maithripala Sirisena
• Sri Lanka Catholics hold 1st Sunday Mass since attacks
• Landmine explosion kills seven children in Afghanistan
• Taliban bomb kills eight children in Ghazni province
• 19 Taliban militants killed in Special Forces operations in Kunduz and Khost provinces
• Taliban fighters double as reporters to wage Afghan digital war
--------
Pakistan
• Pakistan Believes Chinese Muslims Enjoy Their Due Rights: Alvi
• Pakistan Bans 11 Groups For Having Links With JuD, Jem Terror Groups
• Reformist Australian Shia Cleric, Tawhidi's Attempt To Defame Islam, Pakistan Backfires
• Fawad calls for ending monopoly of 'specific group' in mosques
• Pakistan attack: Gunmen storm five-star hotel in Balochistan
• Pakistan leading Muslim world in space science: Fawad
• US transfers funds meant for Pakistan for building Mexico border wall
• Customs introduces policy to curb terror financing
• Five suspected militants killed in US drone attack near Pak-Afghan border
--------
Arab World
• Seventy Saudi Imams Preach Against Terror In 35 Countries
• Khalsa Aid Wins Hearts by Gifting Quran to Iraqi Refugee Camp during Ramzan
• Tahrir Al-Sham's Ringleader Al-Jolani Admits Losing Bases in Hama after Civilians' Resistance
• Al Jazeera Journalist Mehdi Hasan's Jihadist Connection Exposed
• People Set Ablaze SDF Base in Popular Uprising in Deir Ezzur
• Turkish Army Soldiers, Allied Militants Killed in Kurds' Operations in Aleppo
• Tens of US Arms Loaded Trucks Arrive in SDF-Controlled Areas in Eastern Syria
• Eight terrorists of recently-formed cell killed in Saudi Arabia's al-Qatif
• Iraq 'will not stand idle' if US steps up anti-Iran campaign: Influential Iraqi figure
• Syrian army finds Israeli-made arms, medicine in ex-militant redoubt in Quneitra
--------
North America
• Pentagon Shifting $1.5 Billion from Afghan Forces to Border Wall Construction
• NYT Report Gives Look into Assad's Torture Prisons
• Ex-US defence/spy chief warns of early Afghan troop pull-out, China policy
• Trump's carrier deployment to Mideast is 'dangerous strategy': Analyst
• US to send Patriot missile battery to Middle East
--------
Europe
• Ahed Tamimi Addresses Pro-Palestine Rally In London
• Rights Campaigners Condemn UK Queen For Hosting King Of Bahrain
• UK police launch probe into shooting attack on London mosque
• French FM warns Iran nuclear deal reactions could lead to 'bellicose spiral'
• Turkish defence minister says Syria regime must halt Idlib attacks
--------
Mideast
• Tens of Iranian Sunni Clerics Condemn Beheading of Saudi Nationals in Letter to UN Chief
• Israel reopens Gaza crossings as calm restored
• Hodeidah governor calls Houthi withdrawal from Yemen ports 'theatrical act'
• Yemen's Ansarullah urges UN to press ex-govt. to withdraw forces from key ports
• Houthis begin unilateral withdrawal from Hudaydah ports
• UN says Yemen's Houthis agreed to begin Hudaydah withdrawal
--------
Africa
• Sudan's Protest Movement: Military Calls for New Round of Talks
• Dozens of migrants drown off Tunisia coast after leaving Libya
• Daesh storms town on motorbikes in Nigeria, kills 11 soldiers
• Battle for Libya's Tripoli gives chance to Daesh
• Splinter Boko Haram group claims to have killed 11 Nigerian soldiers
--------
Southeast Asia
• Dr M billed among world's most influential men
• Indonesian police hunt inmates after mass prison break
Compiled by New Age Islam News Bureau
URL: https://www.newageislam.com/islamic-world-news/isis-announces-its-new-province/d/118570
--------
ISIS Announces Its New 'Province' To Focus on Indian Subcontinent
May 12, 2019
NEW DELHI: The so-called Islamic State has announced a separate province that would focus on the Indian subcontinent while releasing a picture and claiming that the terrorist Ishfaq Ahmed Sofi, who was shot dead by security forces in Kashmir on Friday, was one of their own.
The IS statement talked about "Wilayah-e-Hind" (Indian province), but didn't mention the Islamic State in J&K, as the group was identified by some of its members during interrogation by forces. Given the absence of any territory under IS control, or even influence, the claim is an overstatement.
However, in keeping with IS chief Abu Bakr al-Baghdadi's recent video, in which he spoke of new areas of influence, the IS statement cannot be dismissed either. In recent weeks, IS has shown a renewed focus on the Indian subcontinent, promising plans for Bangladesh. The Baghdadi video also referred to the Easter bombings in Sri Lanka, indicating that the targets were in keeping with IS instructions to go after followers of "infidel" faiths.
Intelligence agencies have noted the development and are analysing its implications.
A source in an anti-terror unit termed it "significant" and said that the terror outfit was reiterating its intent to step up actions in India and neighbouring nations. Given its success in radicalising followers online and then leading them step by step to planning attacks and assembling bombs, IS in some aspects is seen to be more insidious than older jihadi groups like Jaish-eMuhammed and Lashkar-e-Taiba.
"Till now, the affairs in this side of the world were controlled by Khorasan province (ISKP). This means that the central IS will now be directly dealing with their operatives in J&K," the source added.
The move is similar to that of Baghdadi announcing provinces in Turkey and Congo in a passing reference in the recently released video.
The presence of IS in Kashmir was first noted towards mid-2016. In 2017, ISKP started claiming attacks against security forces and several members have been killed in encounters since then.
Last year in March, IS hailed the "martyrdom" of three "brother" terrorists killed in an encounter in Anantnag. The IS identified the "emir", Essa Fazili, as Abu Yahya al Ishtashadi, Syed Owaid as Abu Barra al Kashmiri, and Taufeeq, aka Sultan al Hyderabadi, as Abu Zar al Hindi. Radicalised through social media, the trio had joined IS in Kashmir by contacting handlers on Facebook.
The claim was made by al-Qarar, the channel of communication for IS in South Asia and J&K. It had also called upon Kashmiris to desire for shahadat (martyrdom) and replace every slain IS fighter in the Valley with two.
In the last one year, the special cell of Delhi Police has busted at least two big IS-inspired terror modules operated by youths from Kashmir. The men were nabbed after they contacted a UP-based arms dealer to procure weapons.
https://timesofindia.indiatimes.com/india/is-announces-its-new-province-to-focus-on-indian-subcontinent/articleshow/69287667.cms
--------
Political parties avoid wooing Muslim voters in India
Syed İftikhar Gilani
11.05.2019
Muslims in India form nearly 14% of the country's 1.3 billion population with the capacity to overturn results in 145 parliamentary seats. Yet political parties during the current poll campaign showed no enthusiasm to woo them fearing right-wing Hindu reaction.
As the 2019 election marathon in India enters its final phase, political parties have been fearing that courting the largest minority, would cost them the majority Hindu vote bank, in the face of the worst-ever communal polarization and division.
The Muslim electorate in the past formed a backbone for the larger secular consolidation.
Major political parties would approach student leaders for electoral favors not only at world-famous Aligarh Muslim University but also Muslim religious-cultural organizations and the Imam of Delhi's historic Jama Masjid. But no one reached out to them during this year's campaign.
Leaders of the ruling Bharatiya Janata Party (BJP) led by Prime Minister Narendra Modi rue that Muslims do not vote for them. Therefore, their cadres find no attraction to visit their localities to seek votes. Secular parties like the Congress and other regional parties, on the other hand, have taken their vote for granted -- expecting them to vote in their favor -- to keep the BJP away.
Muslim kingmakers
The 180-million-strong Muslim community constitute the majority in the state of Jammu and in Kashmir, and account for one-fourth of the population in the northeastern states of Assam and West Bengal and also in the southern province of Kerala.
In the electorally crucial state of Uttar Pradesh – which alone accounts for a fifth of the 543 seats in the lower house of Indian parliament -- Muslims constitute 18% of the population.
According to a polling agency, the Centre for Voting Opinion and Trends in Election Research, also known as C-Voter, there are 145 parliamentary seats, where Muslim votes constitute 11-20%, which makes it significant to overturn results in the wake of multiple candidates and smaller margins. In 35 seats, they constitute more than 35% of the electorate.
Despite, this power, their weakening political clout could be gauged by the fact that the BJP has fielded just seven Muslim candidates in the ongoing general election. It is contesting 437 seats in the 545-member lower house of parliament. The opposition Congress, however, has fielded 32 Muslims out of 423 candidates.
Yashwant Deshmukh, head of C-Voter, believes that Muslims could be a significant factor in roughly 70 seats.
Insecurity and ideological onslaught
Asked why Muslims have been voting against the BJP, Maulana Shahid al Hussaini, rector of Mazahir Uloom Madrassa in the western Indian city of Saharanpur, told Anadolu Agency that it was not just due to the insecurity that has ingrained in Muslim minds, but to prevent the ideological onslaught launched on Muslim traditions.
Mazahir Uloom is an old historic seminary established in 1866. Its library is a treasure trove of ancient Hindu and Muslim manuscripts.
"A situation has been created to put up Hindu majority population against the Muslim minority. We are being demonized by media with the active support of the current government," he said.
Factchecker.in, which tracks hate crimes in India, reported that of a total of 79 fatal incidents recorded since 2009, 76 occurred in the past five years.
Hussaini added he did not feel threatened by communal riots or hate crimes, but the attempts of demonization and attack on Islamic Sharia law.
Referring to a law approved by the lower house of parliament early this year making instant divorce or triple talaq a criminal offense, he said the government did not bother to consult even Islamic Fiqa [jurisprudence] Academy of India, before drafting such a law. This Academy was chosen by South Africa and many other countries to formulate their personal laws.
"Several government decisions have created a difficult and unnerving atmosphere for Muslims," he said.
He believes that a decision by various provincial governments to introduce compulsory Surya Namaskar (sun worship) in schools, the introduction of yoga in the curriculum, Ghar Wapasi (forcible conversion to Hinduism) and encroachments on Muslim Wakf properties are issues of concern.
"Introducing Surya Namaskar compulsory in schools goes against our religion. We cannot worship anything except our life giver. The sun is not worshipped by us," he said.
The Ghar Wapasi program has been launched by the right-wing forces against Muslims and Christians.
At another seminary in the city of Bareilly, revered by Sunni Barelvi Muslims, Mohammad Mannan Raza Khan, says the situation was being created to tell Muslims quietly that you are no more needed in the country.
No choice for community
The leading figure of Deoband town that houses world-famous seminary of Darul Uloom Deoband, Maulana Nadeemul Wajdi says there was hardly any choice for the community, in the wake of statements issued by the BJP leaders.
He rues that instead of voting on issues related to the development and their welfare, Muslims are forced to vote with an insecure mindset.
"Muslims have been pushed into such a situation, where BJP knows, they will not vote, so they hardly campaign in our localities and have nothing to offer. At the same time, these secular parties, know, they [Muslims] cannot go anywhere, so they also don't bother about our progress," said Wajdi.
In the run-up to the 2014 polls, Prime Minister Modi had promised progress for all. In an interaction, he wanted Muslims to hold the Holy Quran in one hand and the computer in the other.
But the Muslim intellectuals say the prime minister did not walk the talk over the past five years. Even his decision to ban high currency notes also hit the Muslims, who are mostly small traders and artisans.
Uttar Pradesh province for over centuries had famed itself as a "skill state" with its every region specializing in a particular proficiency. The handloom skill of Mubarakpur in Azamgarh district, furniture, and wood carving in Saharanpur, horn craft of Sambhal, brassware of Moradabad, glassware of Firozabad, carpet weaving in Mirzapur, lock manufacturing in Aligarh, knives, and cap making in Rampur and zardozi works of Bareilly are calling for attention.
These trades mostly held by Muslims were once the backbone of the country's economy.
Urdu promotion
Admitting electoral animosity of Muslims, BJP leaders on the ground said the community needs a deep introspection for repeatedly siding with their "secular tormentors".
"We were not in power for the past 60 years. It was these secular parties, whom they vote repeatedly, who are responsible for their economic plight," says Thakur Kunwar Brajesh, a BJP leader, who represents Deoband in the Uttar Pradesh provincial assembly.
A government official also dispels the notion that the Modi government is anti-minority.
Auqil Ahmed, director of the government-owned National Council for Promotion of Urdu Language (NCPUL), says that the BJP government had increased budget for the promotion of Urdu language by 88%, much more than what the previous secular Congress-led government used to allocate.
Urdu is believed to be culturally linked to Muslims in South Asia. Prime Minister Modi increased allocations to 3.3 billion rupees [$47 million] from 1.7 billion rupees [$25 million].
Hindu right-wing not always hostile
But the Hindu right wing was not always hostile to Muslims.
Tracing the history, professor Aktarul Wasey, vice-chancellor of Maulana Azad University, Jodhpur, says that the BJP started distancing itself from Muslims after 1984. It decided to adopt a hardline Hindutva stand when its strength in the parliament was reduced to just two parliamentary seats in 1984 polls.
The party's earlier incarnation Bharatiya Jan Sangh (BJS) had several Muslims as its members and at top positions. Noted Urdu literati Imdad Sabri had represented the BJS in Delhi Metropolitan Council and rose to become its mayor.
Maulana Ikhlaq Hussain Qasmi, a cleric and writer, was vice-president of Delhi unit of the BJS. Angry at the atrocities heaped during emergency days (1975-77), by the Congress government led by Indira Gandhi, Muslims had overwhelmingly voted for the Jan Sangh in 1977 elections
Wasey believes that there was the case for introspection for both the Muslims as well as the BJP.
"The party should introspect, why a large section of the population is afraid of it and why its leaders are creating an atmosphere of fear in the nation that not only Muslims but even the secular Hindu get scared," he said.
The architect of Northern Ireland Peace Process, Lord Paterson, once said even a microscopic 2% population can become a perpetual national security problem if it feels disempowered and left out from the system.
Similarly, there is a case for Indian Muslims to come out of siege mentality and political parties as well, to seek votes on the issues of development and progress of the country, rather allowing a community to walk toward polling booths with an insecure mind.
https://www.aa.com.tr/en/asia-pacific/political-parties-avoid-wooing-muslim-voters-in-india-/1475630
--------
Latest Sri Lanka arrest throws spotlight on Wahhabism in eastern hotbed
May 12, 2019
KATTANKUDY (SRI LANKA): Sri Lankan authorities have arrested a Saudieducated scholar for what they claim are links with Zahran Hashim, the suspected ringleader of the Easter Sunday bombings, throwing a spotlight on the rising influence of Salafi-Wahhabi Islam on the island's Muslims.
Mohamed Aliyar, 60, is the founder of the Centre for Islamic Guidance, which boasts a mosque, a religious school and a library in Zahran's hometown of Kattankudy, a Muslim-dominated city on Sri Lanka's eastern shores.
"Information has been revealed that the suspect arrested had a close relationship with ... Zahran and had been operating financial transactions," said a police statement late on Friday.
The statement said Aliyar was "involved" with training in the southern town of Hambantota for the group of suicide bombers who attacked hotels and churches on Easter, killing over 250 people.
A police spokesman declined to provide details on the accusations.
Calls to Aliyar and his associates went unanswered. Reuters was unable to find contact details for a lawyer.
The government says Zahran, a radical Tamil-speaking preacher, was a leader of the group.
Two Muslim community sources in Kattankudy told Reuters his hardline views were partly shaped by ultra-conservative SalafiWahhabi texts that he picked up at the Centre for Islamic Guidance's library around 2-3 years ago. The sources are not affiliated with the centre.
"I used to always run into him at the centre, reading Saudi journals and literature," said one of the sources.
During that time, Zahran started criticising the practice of asking God for help, for instance, arguing that such pleas were an affront to pure Islam.
"That kind of teaching was not in Sri Lanka in 2016, unless you read it in Salafi literature," the source added, requesting anonymity to avoid repercussions in Kattankudy.
Salafism, a puritanical interpretation of Islam that advocates a return to the values of the first three generations of Muslims and is closely linked to Wahhabism, has often been criticised as the ideology of radical Islamists worldwide.
Wahhabi Islam has its roots in Saudi Arabia and is backed by its rulers, although Crown Prince Mohammed bin Salman has committed the kingdom to a more moderate form of Islam.
Other than the fact that Zahran visited the centre, the sources in Kattankudy said they did not know of any personal ties between him and Aliyar.
Aliyar founded the centre in 1990, a year after he graduated from the Imam Muhammad ibn Saud Islamic University in Riyadh, in what one resident said marked a key moment in the spread of Salafi doctrine in Kattankudy. The centre was partly funded by Saudi and Kuwaiti donors, according to a plaque outside.
Troublemaker
Reuters spoke to three members of the centre's board before Aliyar's arrest. They asked to remain anonymous, citing security concerns amid a backlash against some Muslims.
They said Zahran was a troublemaker and that they had warned authorities about his extremist views. The members said they thought Zahran frequented the library around a decade ago, but had no recollection of him visiting recently and denied that any of its books were to blame for his views.
Funding for the center came from local donations, student fees, and private donors who were classmates of Aliyar's in Riyadh, the centre's sources said. Reuters was unable to immediately determine further details about the funding of the centre.
The Saudi government communications office in Riyadh did not respond to requests for comment on the funding of the centre.
https://timesofindia.indiatimes.com/world/south-asia/latest-sri-lanka-arrest-throws-spotlight-on-wahhabism-in-eastern-hotbed/articleshow/69290050.cms
--------
Pakistan believes Chinese Muslims enjoy their due rights: Alvi
May 12, 2019
ISLAMABAD: President Dr Arif Alvi on Saturday said Pakistan believes that Muslims in China enjoy religious freedom and their fundamental rights are well protected.
"We do not think anyone is stopping Muslims from fasting in China. This is just propaganda that Muslims in Xinjiang and other parts of the country are not able to practice religion with liberty and being stopped from fasting too," Alvi said in an interview with a radio channel.
The president further said that Pakistan is impressed by the leadership of Chinese President Xi Jinping. He is a visionary leader who attaches high importance to the basic rights of the common man, he added.
About Chinese citizens arrested in Pakistan, the president said such incidents make no difference to Pakistan-China friendship as Pakistan and China both want to finish criminals. Therefore Pakistan's reaction to such criminals isn't against the mutual benefits of both the countries.
China's friendship is very good both economically and socially, he remarked.
The president also praised China's growth and development in the reign of president Xi Jin Ping. Presently China's accumulative growth's 38% and it is due to the digital economy.
Replying to a question, Dr Arif Alvi said, there is no debate going on to have a presidential system in the country. Pakistan's parliamentary system is very strong and presidential system if comes can give birth too many new problems and issues.
The rights given to provinces under 18th amendment cannot be taken back and Pakistan is used to this system now. We can discuss the presidential system but cannot implement it in Pakistan, he added.
About inflation and the price hike in Pakistan, Dr Arif Alvi said as Pakistan had a lot of debt and this government wishes to finish all the debt as soon as possible without keeping dollar stable with artificial measures so this time is hard for a while for a better and stable economy without any debts.
It's time to return all the debt to have better economic progress and our friendly countries especially China, Saudi Arabia, and UAE have been a great support in this regard.
https://www.pakistantoday.com.pk/2019/05/11/pakistan-believes-chinese-muslims-enjoy-their-due-rights-dr-alvi/
--------
Pakistan bans 11 groups for having links with JuD, JeM terror groups
May 11, 2019
ISLAMABAD: The Pakistan government has banned 11 Lahore-based organisations for having links with proscribed outifts JeM led by global terrorist Masood Azhar, JuD of 2008 Mumbai attack mastermind Hafiz Saeed and the FIF.
Pakistan-based Jaish-e-Muhammed (JeM) chief Azhar was designated as a global terrorist by the United Nations on May 1.
The JeM claimed responsibility for the Pulwama suicide attack that killed 40 CRPF soldiers and led to a spike in military tensions between India and Pakistan.
Pakistan in February banned Saeed-led Jamat-ud-Dawa (JuD) and its charity wing Falah-e-Insaniat Foundation (FIF) amidst intense global pressure to rein in the militant groups.
The decision to ban the 11 organisations was taken during a meeting between Pakistan's Prime Minister Imran Khan and interior minister Ijaz Shah on Friday.
After the February 14 Pulwama attack, in which 40 Indian security personnel were killed by a suicide bomber of the Pakistanbased JeM, Khan had said Islamabad would not spare any group involved in terrorism or using Pakistani soil for any kind of terror activity against other countries.
Pakistan's National Counter Terrorism Authority (NACTA), which works under the ministry of interior, announced on its website that seven groups have been banned for their affiliation with the JuD, which was proscribed in March by the Pakistan government.
The organisation which have been proscribed are Al-Anfal Trust, Idara Khidmat-e-Khalaq, Al-Dawat ul Irshad, Mosques & Welfare Trust, Al-Medina Foundation, Mazz-Bin-Jabel Education Trust and Al-Hamad Trust, the statement said.
All these groups are Lahore-based.
Pakistan's ministry of interior took the action on the government's directive to speed up implementation of the National Action Plan of 2015 to eliminate terrorism and extremism from the country's soil.
Apart from the seven, Lahore-based Al-Fazal Foundation/Trust and Al-Easar Foundation were also banned for having links with the FIF, the NACTA said.
The FIF, like JuD, was also banned in March by the Pakistan government.
According to the NACTA, Bahawalpur-based Al-Rehmat Trust Organization and Karachi-based Al-Furqan Trust were also banned on Friday for having links with the JeM, which was banned in January 2002.
Recently, the government announced to take control of more than 30,000 religious seminaries.
https://timesofindia.indiatimes.com/world/pakistan/pakistan-bans-11-groups-for-having-links-with-jud-jem-terror-groups/articleshow/69286341.cms
--------
Seventy Saudi Imams Preach Against Terror In 35 Countries
May 12, 2019
RIYADH: Seventy Saudi imams delivered Friday sermons in 35 countries around the world as part of a Kingdom-led initiative condemning extremism and violence.
The international project, aimed at promoting Islam's values of moderation and tolerance, was run under the Saudi Ministry of Islamic Affairs, Dawah and Guidance's overseas imamate program.
The Kingdom's Minister of Islamic Affairs Sheikh Abdullatif Al-Asheikh, who oversaw the event, said the program helped to enlighten Muslims about their religion.
During their sermons, the imams emphasized the importance of fasting, praying and reading the Qur'an during the holy month of Ramadan and they called on Muslims around the world to unite against those who wished to cause division among faiths.
Communities lauded the Friday sermons, many of which were broadcast on state television channels, for helping to bring Muslims together under the banner of moderation while refuting all forms of extremism and terrorism.
http://www.arabnews.com/node/1495816/saudi-arabia
--------
Pentagon shifting $1.5 billion from Afghan forces to border wall construction
May 11, 2019
The US Defense Department is shifting $1.5 billion in funds originally targeted for support of the Afghan security forces and other projects to help pay for construction of nearly 80 miles (130 kilometers) of wall at the US-Mexican border.
Acting US Defense Secretary Patrick Shanahan approved the transfer, a spokesman at the US Defense Department said Friday.
The $1.5 billion would be used to "undertake fence replacement" in and around Tucson, Arizona, and El Centro, Texas, Pentagon spokesman Tom Crosson, said.
It follows the Pentagon's decision in March to transfer $1 billion from Army personnel budget accounts to support border wall construction.
The combined total of $2.5 billion is in response to President Donald Trump's declaration of a national emergency at the border, activating executive powers provided under the National Emergencies Act to utilize the armed forces and construction powers to build a border barrier.
Trump had previously threatened to declare a national emergency if Congress did not pass his entire desired program for a wall on the US–Mexican border by February 15.
In all, the Pentagon is expected to shift about $6 billion to help build a border wall, including about $3.6 billion from military construction projects, some of which will be delayed.
Some Democratic lawmakers in Congress have been highly critical of the Pentagon shifting money not originally authorized for border security.
"Once again, the president has shamefully ignored his oath of office to preserve, protect and defend the Constitution of the United States and stolen $1.5 billion in Pentagon funds to pay for his ineffective border wall," said Representative John Garamendi, a California Democrat who is chairman of the House Armed Services readiness subcommittee.
To piece together the $1.5 billion for additional wall construction, the Pentagon is shifting funds from several programs where it says it found savings. The biggest chunk, $604 million, is from the Afghan Security Forces Fund, which funds Afghanistan's army and other security forces in the war-torn country.
Removing the $604 million means the Afghan Security Forces Fund in the current Defense Department budget is reduced from the $4.9 billion approved by Congress to about $4.3 billion.
Trump has made toughening immigration policies a central tenet of his presidency and has vowed to build a wall along the US-Mexico border to combat illegal immigration and drug trafficking.
https://www.presstv.com/Detail/2019/05/11/595651/US-Defense-Department-15-billion-border-wall-Mexico-
--------
Ahed Tamimi addresses pro-Palestine rally in London
May 12, 2019
Palestinian activist Ahed Tamimi attended a pro-Palestine rally in London on Saturday, where she addressed the crowd of demonstrators.
Tamimi can be seen next to her father at the rally, while demonstrators marched through central London carrying Palestinian flags and placards.
"I don't wish to speak today about our suffering and Israeli colonialism. I don't want for our story to be written as one as victimhood, and I refuse to be defined by it. We choose to struggle for freedom and justice, we choose to be freedom fighters, injustice anywhere, injustice everywhere. From the river to the sea, Palestine will be free," Tamimi said to the cheers of those in attendance.
Tamimi became the face of Palestinian resistance after slapping an Israeli soldier and spending eight months in prison.
https://www.presstv.com/Detail/2019/05/12/595709/Ahed-Tamimi-addresses-proPalestine-rally-in-London
--------
India
2 terrorists killed in encounter in J&K's Shopian
May 12, 2019
SRINAGAR: Two terrorists were on Sunday killed in an encounter with security forces in Shopian district of Jammu and Kashmir, an army official said.
Security forces launched a cordon and search operation in Hindsitapur area of Shopian district in south Kashmir following specific information about the presence of militants there, the official said.
As the forces were conducting the search operations, the militants fired upon them, which led to a gun battle in which the two militants were killed, he said.
Jammu & Kashmir: Exchange of fire underway between security forces and terrorists in Hind Sita Pora area of Shopian… https://t.co/829QiFdiUN
— ANI (@ANI) 1557623411000
Weapons and other materials have been seized from the site of the encounter, the official added.
He said the operation is in progress.
https://timesofindia.indiatimes.com/india/2-terrorists-killed-in-encounter-in-jks-shopian/articleshow/69288501.cms
--------
Militant From group inspired by ISIS Killed
May 11, 2019
A militant from an Islamic State-inspired group was killed in a gun battle with security forces in south Kashmir's Shopian district on Friday, police officials said.
The slain militant, identified as Ishfaq Ahmad Sofi alias Umar, belonged to the Islamic State of Jammu and Kashmir (ISJK), police claimed.
So far, the central government and security agencies have maintained that there is no connection between ISJK and the terror outfit, Islamic State that operates in Iraq and Syria. In February, Union minister, Hansraj Gangaram Ahir, had said in a written reply in Lok Sabha that "seven local youths have joined ISJK through "self-proclamation". Of these, four terrorists were killed on June 22, 2018 at Anantnag, two were held and one is currently active in the Valley".
"He [Sofi] died as a member of ISJK. We can't say [whether] he was the last member of the group [or not]," said Atul Kumar Goel, deputy inspector general of police, south Kashmir.
Full report at:
https://www.hindustantimes.com/india-news/militant-from-group-inspired-by-isis-killed/story-bN3VmPu6X67cBLhKOStYGJ.html
--------
South Asia
Airstrikes kill 24 Taliban militants in Paktika, Ghazni and Herat provinces
12 May 2019
At least 24 Taliban militants were killed in latest airstrikes which were conducted in Paktika, Ghazni, and Herat province.
According to informed military sources, at least 20 of the militants were killed in Zurmat and Bermal districts of Paktika province.
The sources further added that 2 Taliban fighters were killed in Andar district of Ghazni province and two more were killed in Farsi district of Herat province.
The anti-government armed militants including Taliban have not commented regarding the airstrikes so far.
The Afghan National Defense and Security Forces have stepped up operations against the anti-government armed militants who are attempting to carry out terrorist related activities as part of their spring offensive.
The U.S. forces based in Afghanistan also conduct airstrikes in support of the Afghan National Defense and Security Forces.
https://www.khaama.com/airstrikes-kill-24-taliban-militants-in-paktika-ghazni-and-herat-provinces-03947/
--------
Won't runaway, won't be intimidated, won't resign till I crush terrorism: Sri Lanka President Maithripala Sirisena
May 11, 2019
COLOMBO: Sri Lankan President Maithripala Sirisena on Saturday said he won't step down and leave or be intimidated in crushing the terrorism from the country and those responsible for the April 21 bomb blasts, in which over 250 people were killed, would be brought to justice.
Speaking at a public event in the eastern district of Ampara, he also said that after receiving the interim report on the lapses by the officials that led to the Easter Sunday blasts, he suspended the police chief and also replaced the secreatry to the defence ministry.
Over 250 people, including 44 foreigners 10 of whom were Indians, were killed and 500 others injured in the blasts in three churches and as many hotels on April 21. The Islamic State terror group claimed the attacks, but the government blamed local Islamist extremist group National Thawheed Jammath (NTJ).
Sri Lanka banned the NTJ and arrested over 100 people in connection with the blasts. A state of emergency was imposed in the country since the attacks and sweeping powers were given to soldiers and police to arrest and detain suspects for long periods.
"I won't resign, I won't go home or be intimidated, I will not rest until I crush terrorism," the President said addressing a public event in the eastern district of Ampara on Saturday.
Attacking the opposition demanding his resignation following the blasts, Sirisena said almost all European capitals were attacked by the ISIS terrorists but "people in those countries never asked their leaders to step down or resign."
Sirisena came under sharp criticism for failing to prevent the terror attack by the NTJ as the minister of defence and the commander-in-chief of the defence forces, despite receiving tip-off from Indian intelligence agencies.
The lapse was also blamed on the power struggle within the government where Sirisena and Prime Minister Ranil Wickremesinghe do not see eye to eye.
Sirisena said that the security forces have almost crushed the threat from the terrorists and asked the people to carry out their normal business.
The President said he effected a revamp of the security establishment after the attacks and appointed a new secretary to the defence ministry in addition to suspending the police chief.
Full report at:
https://timesofindia.indiatimes.com/world/south-asia/wont-runaway-wont-be-intimidated-wont-resign-till-i-crush-terrorism-sri-lanka-president-maithripala-sirisena/articleshow/69286405.cms
--------
Sri Lanka Catholics hold 1st Sunday Mass since attacks
May 12, 2019
COLOMBO: The Catholic Church in Sri Lanka has held the first regular Sunday Mass since the Easter suicide bombings of churches and hotels killed more than 250 people.
Military forces and police armed with assault rifles are patrolling the streets leading to churches and standing guard outside the compounds.
Everyone entering is required to produce identity cards and is body searched.
Parking is banned near the churches and officials have requested worshippers to bring along only minimum baggage.
Full report at:
https://timesofindia.indiatimes.com/world/south-asia/sri-lanka-catholics-hold-1st-sunday-mass-since-attacks/articleshow/69289756.cms
--------
Landmine explosion kills seven children in Afghanistan
May 11, 2019
GHAZNI, AFGHANISTAN: A landmine explosion killed seven children and wounded two others in southern Afghanistan on Saturday, officials said, as war ordnance again claimed civilian lives.
The blast occurred in Ghazni province, south of the capital Kabul, when the children stepped on a landmine while playing near a main road, provincial spokesman Aref Noori told AFP.
"The mine was planted by the Taliban on a main road to inflict casualties on security forces," he said.
The Taliban did not immediately respond to a request for comment.
The insurgents often use roadside bombs and landmines to target Afghan security forces, but the lethal weapons also inflict casualties on civilians.
Amanullah Kamrani, a member of Ghazni provincial council, said the children were aged between seven and nine and at least four of them belonged to one family.
Years of conflict have left Afghanistan strewn with landmines, unexploded mortars, rockets and homemade bombs - and many are picked up by curious children.
Last month, seven children were killed and 10 more wounded in the eastern province of Laghman when a mortar shell exploded while they were playing with it.
Full report at:
https://timesofindia.indiatimes.com/world/south-asia/landmine-explosion-kills-seven-children-in-afghanistan/articleshow/69284802.cms
--------
Taliban bomb kills eight children in Ghazni province
11 May 2019
At least eight children were killed in a roadside bomb explosion in South-eastern Ghazni province of Afghanistan, security sources said.
The incident took place at around 8:00 am local time in Muqer district of the province.
The provincial government media office in a statement confirmed the incident and said the explosion also left two other children wounded.
The statement further added the children were busy playing in Chambaran area of the district when they struck an Improvised Explosive Device planted by Taliban militants.
The anti-government armed militants including Taliban have not commented regarding the incident so far.
Full report at:
https://www.khaama.com/taliban-bomb-kills-eight-children-in-ghazni-province-03942/
--------
19 Taliban militants killed in Special Forces operations in Kunduz and Khost provinces
11 May 2019
At least 19 Taliban militants were killed in separate operations of the Afghan Special Forces which were conducted in South-eastern Khost and northern Kunduz provinces.
"Afghan Special Forces conducted an operation in Chahar Darah district of Kunduz killing 15 Taliban fighters and wounding 5 others," the military officials said Saturday.
The officials further added that the operation also led to the discovery and destruction of 4 pressure plate IEDs and 20 pounds of homemade explosives.
The Afghan Special Forces conducted a similar raid in Sabari district of Khost province leaving 4 Taliban fighters dead while 4 others were detained.
Full report at:
https://www.khaama.com/19-taliban-militants-killed-in-special-forces-operations-in-kunduz-and-khost-provinces-03944/
--------
Taliban fighters double as reporters to wage Afghan digital war
11 May 2019
Zabihullah Mujahid, the Taliban's chief spokesman and editor-in-chief of the insurgent group's daily news bulletin, starts every day by collecting reports of overnight fighting with US and Afghan forces.
Mujahid says he gets his team of writers to cross-check facts shared by some of the hardline extremist groups' fighters, who double as reporters in the 34 provinces across the country.
The writers prepare press statements in five languages and gather footage and photographs shot on smartphones.
The editor-in-chief then approves final drafts of the reports - highlighting the group's claimed victories in its war aimed at toppling the US-backed Afghan government - before they are published by IT specialists based outside the country.
While some Afghan journalists say its accuracy is patchy, and its opponents accuse it of spreading "fake news," the Taliban's slick media operation has emerged as a key weapon in the information war that often leaves the Western-backed government and its US partners struggling to catch up.
Last month, for example the Taliban was swift to deny involvement in a suicide attack on the communications ministry in Kabul later blamed on ISIS, while information from the government was slower to emerge.
Taliban spokesmen say they have also stepped up their outreach as the pace of direct talks between its negotiators and the United States on ending the war in Afghanistan has picked up in recent months. They are often quicker than US officials to give their read-out from the talks - the sixth round of which wrapped up in Qatar on Thursday.
"Whatever developments occur during the Doha talks, we share it with journalists," said Mujahid, adding that the messages were aimed at domestic and international audiences.
Online presence
Mujahid and his colleague Qari Yousaf Ahmadi, two Taliban spokesmen based in Afghanistan, say they are authorized to interact with journalists, issue statements and tweet. They generally respond to text or voice messages from Reuters correspondents based in Kabul within an hour.
While their location cannot be verified, they use Afghan phone numbers to access WhatsApp. The names they use are pseudonyms assigned to them by the Taliban leadership.
"We are not authorized to reveal our real names, the two pen names are used to retain uniformity," Mujahid, who has more than 42,000 Twitter followers, told Reuters in a telephone interview.
In 2011, the Taliban leadership started posting regularly on Twitter, a surprise move by the radical extremist movement that once banned most forms of modern entertainment.
They now communicate on messaging apps WhatsApp, Viber and Telegram in English, Pashto, Dari, Arabic and Urdu.
"We understand the importance of spreading information about our jihad and our determination to re-establish the Islamic Emirate in Afghanistan," said Mujahid, who says he draws a monthly salary of 14,000 Afghani ($180), plus $128 for internet and mobile expenses.
"Now many diplomats from various countries seek an audience with our leaders and follow us on social media," he added.
"After 17 years of struggle we are winning the actual war and the digital war against infidels and the puppet regime established by the Americans to govern Afghanistan," Mujahid said.
Afghan and Western officials dispute both statements. Government forces and their military allies, they say, are inflicting heavy casualties on the Taliban on the battlefield, and continue to launch air strikes to destroy their camps. The Taliban's media operation is dismissed as misinformation.
"Their false claims and exaggerated reports have reached an absurd style beyond any reason," said Colonel Knut Peters, the spokesman for NATO-led Resolute Support in Afghanistan, who closely tracks Taliban statements.
"They are obviously trying to boost their own self-confidence while their fighters are dying in large numbers," he added.
Since October, US and Taliban officials have held talks aimed at preparing the ground for US forces to withdraw from Afghanistan in return for a Taliban guarantee that the country will not be used as a base for militant attacks elsewhere.
In recent months, the Taliban have repeatedly rejected calls to declare a ceasefire, and instead intensified their attacks on Afghan forces and government offices.
Taliban newsroom
Afghan journalists who have been covering the Taliban since the 1990s said before the advent of social media the group sent out hand-written pamphlets and news reports to Afghan reporters based in Pakistan and Afghanistan.
Javed Hamim Kakar, a senior editor with Pajhwok Afghan News, the country's oldest private news agency, said the insurgent group has since created a complex network to disseminate news.
But a tendency to exaggerate casualties inflicted undermines the Taliban news operation's credibility, he said.
In April, for example, the Taliban reported its fighters had carried out a successful attack on Bagram, the largest US air base in Afghanistan about 50 km (30 miles) north of Kabul, in which it said dozens of foreign service personnel were killed or wounded.
US officials in Kabul denied the attack had taken place.
"If you send them a query they respond very fast, but accuracy is always a question. Propaganda is part of fighting, the Taliban are very good at it," Kakar said.
Mujahid and Ahmadi accept there have been numerous instances when they have published unsubstantiated claims of attacks and that sometimes fighters have presented an exaggerated version.
"There are allegations that our communication is rife with sensationalism and embellishment but we never abandon the truth," said Ahmadi. "We correct it immediately."
The government is also often accused of inflating its battlefield reports. A senior defence official familiar with the situation acknowledged the government often under-reports casualties among Afghan forces, while readily providing numbers for Taliban militants they say they have killed.
There is no independent confirmation of the figures given by either side, making it impossible to fully assess the on-the-ground situation.
The Taliban's communications operation, which is now run at an annual cost of 25 million Afghanis ($323,000), started out as a small office in Kabul when the extremists ruled the country from 1996 to 2001 and has expanded since they were ousted.
It now publishes six magazines in Pashto, Dari, Urdu and Arabic, and posts news reports on 10 websites in five languages, as well as operating smaller websites that offer theological guidance, videos, and war poetry written by fighters.
Full report at:
https://english.alarabiya.net/en/features/2019/05/11/Taliban-fighters-double-as-reporters-to-wage-Afghan-digital-war.html
--------
Pakistan
Reformist Australian Shia Cleric, Tawhidi's Attempt To Defame Islam, Pakistan Backfires
MAY 12, 2019
Attempts by a self-described reformist Australian Shia cleric of Iranian origin to preach hate against Islam, Pakistan and Pakistan Army has backfired as people have refused to buy his blinded efforts to make Pakistan seem like a regressive country filled with extremists.
Reacting to his racist, anti-Islam and anti-Pakistan comments circulating on social media, a huge number of users have termed Imam Tawhidi aka 'Imam of Peace' a 'bogus Imam' who is a 'useful idiot for Islamophobes and racists alike'.
A friend of Tariq Fateh, a Canadian journalist, secularist and liberal activist of Pakistani origin, Tawhidi is believed to be working on the agenda of pro-Israel, pro-India, anti-Islam and anti-Pakistan lobbies who want to paint a bleak picture of Pakistan and the Muslims as a whole.
Recently many social media users were found sharing a video of him saying that Kashmir is a 'Hindu land', with titles and captions claiming that the video is of Saudi crown prince Mohammed bin Salman talking about Kashmir. However, later it was found that the person claimed to be Saudi crown prince is actually Tawhidi.
Little is known about Tawhidi or his followers. His centre named the 'Islamic Association of South Australia' was only set up last year and there is little to no information available about the centre and its attendees. The Australian National Imams Council (ANIC), the official representative body of all Imams across Australia with over 250 members, all Imams, also does not recognise him as an Imam, Shaikh or even a Muslim leader.
https://dailytimes.com.pk/392586/tawhidis-attempt-to-defame-islam-pakistan-backfires/
--------
Fawad calls for ending monopoly of 'specific group' in mosques
May 12, 2019
ISLAMABAD: Federal Minister for Science and Technology Fawad Chaudhry has called for ending the monopoly of a "specific group" in mosques and recommended that grade 14 to grade 16 level jobs should be offered to clerics instead.
He added that such measures enhance discipline and urged provincial ministers to fulfill their responsibilities.
"Instead of allocating resources for a very small group, the State should offer Grade 14-16 jobs to the Imams of the mosques. This will put an end to the monopoly of a specific group and also bring discipline. The higher provincial ministers should fulfill their responsibilities in this regard," he stated in a tweet.
Fawad recently stated that it was unwise to spend Rs4 million for sighting the moon and added that he respected clerics but such issues were decided voluntarily.
"I have given my opinion, it's not necessary that everyone has to agree with me, however, there is no wisdom in spending around Rs4 million."
He further constituted a five-member committee to finalise exact dates of Ramzan, Eidul Fitr, Eidul Azha and Muharram for the next five years.
Full report at:
https://www.pakistantoday.com.pk/2019/05/11/end-monopoly-of-specific-group-in-mosques-fawad-chaudhry/
--------
Pakistan attack: Gunmen storm five-star hotel in Balochistan
May 12, 2019
Three gunmen who stormed a five-star hotel in the restive Pakistani province of Balochistan, killing at least one guard, have been shot dead by security forces, officials say.
The attack and subsequent siege, which targeted the Zaver Pearl-Continental Hotel in the strategic port city of Gwadar, lasted several hours.
A hotel spokesman said there were no guests and few staff due to Ramadan.
The separatist Balochistan Liberation Army said it carried out the attack.
The group said that the hotel, the centrepiece of a multi-billion-dollar Chinese project, was selected in order to target Chinese and other investors.
Militants in Balochistan oppose Chinese investment, saying it is of little benefit to local people.
What do we know about the attack?
The gunmen stormed the hotel, usually popular with top government officials and foreign visitors, at around 16:50 local time (11:50 GMT), killing at least one security guard who tried to stop them at the entrance.
Security forces entered the hotel and took part in a gun battle with the militants, before cornering them in a staircase leading to the top floor, officials said.
Due to the Muslim holy month of Ramadan, the hotel had no guests and a very limited number of staff, a Zaver Pearl-Continental spokesperson told the BBC.
However, earlier reports suggested that hotel guests had been evacuated safely.
The hotel sits on a hilltop overlooking the Gwadar port on the Arabian Sea, which is being developed by China as part of the China-Pakistan Economic Corridor (CPEC), a network of roads, railway and pipelines between the two countries.
On Twitter, the Chinese embassy in Pakistan condemned the attack, which comes just weeks after gunmen killed 14 people, including 11 military personnel, in the region.
Gwadar is a city with a heavy military presence. It is viewed by both Chinese and Pakistani officials as the lynchpin of the CPEC, aiming to connect western China with the Arabian Sea.
When I visited the port city in late 2017 with other international journalists, we travelled in convoys guarded by armed escorts, and stayed in the same hotel that was targeted.
This attack will therefore be seen as a worrying breach of security, and it is not the first time Chinese interests have been targeted by this militant group. Last year the Balochistan Liberation Army (BLA) carried out an attack on the Chinese consulate in Karachi.
After that attack, both Pakistani and Chinese officials stressed that violence would not derail their close co-operation. But militant activity in Balochistan remains one of the major concerns about the viability of the CPEC project.
What is the situation in Balochistan?
Home to a long-running insurgency, Balochistan is Pakistan's poorest and least developed province.
It shares a large, porous border with Afghanistan and Iran.
Its economy is dominated by natural resources, particularly natural gas, and is being transformed by major Chinese infrastructure projects on the CPEC, part of the ambitious Belt and Road initiative.
Full report at:
https://www.bbc.com/news/world-asia-48238759
--------
Pakistan leading Muslim world in space science: Fawad
May 12, 2019
KARACHI - Federal Minister for Science and Technology Fawad Chaudhry has said that Pakistan is ahead of Muslim countries in the field of space science. Talking to the media, he said the scientific committee formed by the government to resolve the moon-sighting issue was preparing a mobile application to sight the moon for the masses. He asked the opposition parties to acknowledge the leadership of Prime Minister Imran Khan who was the only national leader in the country.
He was speaking at the press briefing held at Dr Panjwani Centre for Molecular Medicine and Drug Research (PCMD) at the University of Karachi on Saturday.
Prof Dr Atta-ur-Rahman, chairman of Prime Minister's Task Force on Technology Driven Knowledge Economy, was also present on the occasion.
Earlier, Fawad Chaudhry and Prof Dr Atta-ur-Rahman chaired the meeting of Task Force on Technology Driven Knowledge Economy at the Dr Panjwani Centre. Dr Atta-ur-Rehman made a detailed presentation on transformation towards technology driven economy in the meeting.
The meeting was well attended by many national experts and scholars, including Prof Dr Muhammad Iqbal Choudhary, director of International Centre for Chemical and Biological Sciences; Captain (R) Nasim Nawaz, secretary of the Ministry of Science and Technology; Syed Yawar Ali and Prof Dr Naveed A Malik, former rector of the Virtual University of Pakistan.
Talking to the media, the federal minister said that the calendar to indicate the exact dates of Islamic festivals, including Ramazan, Eidul Fitr, Eidul Azha and Muharram, will be finalized by the 15th of Ramazan. He said that now masses would be able to sight moon from their 'mobile application' which was being prepared for sighting the moon. Not a single qualified cleric voiced against me for setting up the scientific committee, he said.
To a query, he said that in 1962 Pakistan became the second country in the world after Russia to send a rocket into space. He reiterated that Pakistan still had dominance in the field of space science in the Muslim world. He pointed out that formation of science and technology based economy, and the governance were two important challenges for PTI government, adding that the government focused not only on the establishment of Technology Driven Knowledge Economy but also strengthening of large science and research institutions in the country.
Talking about the current political development, he pointed out that Imran Khan was the only national leader in the country. He maintained that this was the phenomenal fact which required the opposition parties to wait patiently for five years until PTI government ended its tenure. The leaders of opposition parties, who disfigured the national economy, must stop fake crying on account for crises linked with the economy, he said. Responding to the issue of dual nationality, he said that criticism against the cabinet member who owned dual nationality was worthless, as they were the national assets.
Full report at:
https://nation.com.pk/12-May-2019/pakistan-leading-muslim-world-in-space-science-fawad
--------
US transfers funds meant for Pakistan for building Mexico border wall
Anwar Iqbal
May 12, 2019
WASHINGTON: The United States is transferring $1.5 billion meant for Afghanistan and Pakistan to a fund to build the Mexican border wall, says acting Defence Secretary Patrick Shanahan.
The funds have been reprogrammed despite an increase in attacks inside Afghanistan and a complaint by the US chief negotiator that peace talks with the Taliban are not moving at a sufficient pace.
"We reprogrammed $1.5 billion towards the construction of more than 120 miles of border barrier without impacting readiness," Mr Shanahan said in a statement released late Friday.
More than $600 million of these funds come from an Afghan security forces account while an unspecified amount was taken from the funds previously meant for Pakistan.
"The funds were culled from a variety of sources, to include unexecuted prior year funds, the suspension of reimbursements to Pakistan, and costs reductions in a series of contracts," Secretary Shanahan said.
The Pentagon announced that the reprogrammed money will be used to build more than 120 miles of barriers along the US-Mexico border.
Ambassador Zalmay Khalilzad, who heads the US team negotiating a peace deal with the Taliban, said on Friday that the peace talks were not only moving at a slow place but had also failed to halt increasing attacks on civilian and military targets.
"We made steady but slow progress on aspects of the framework for ending the Afghan war. We are getting into the nitty gritty. The devil is always in the details," he wrote in a tweet.
"However, the current pace of talks isn't sufficient when so much conflict rages and innocent people die. We need more and faster progress. Our proposal for all sides to reduce violence also remains on the table," he added.
US and Taliban representatives have held six rounds of direct talks since October in Doha, Qatar, to end the 18-year war in Afghanistan. The latest round of negotiations with the Taliban ended on Thursday.
The Afghan government, however, is not involved in the talks as the Taliban refused to sit with Kabul, after calling it a US "puppet". Taliban spokesman Zabihullah Mujahid, however, has called the current round of talks "positive", adding that "progress" was made on some points but others were "yet to be finalised".
The talks have, so far, focused on two key points: the full withdrawal of foreign forces from Afghanistan and ensuring that Afghanistan is not used as a base to harm other countries.
Full report at:
https://www.dawn.com/news/1481738/us-transfers-funds-meant-for-pakistan-for-building-mexico-border-wall
--------
Customs introduces policy to curb terror financing
Mubarak Zeb Khan
May 12, 2019
ISLAMABAD: Ahead of the Financial Action Task Force (FATF) review in June, Pakistan Customs has introduced a string of policy measures to counter terrorism financing through transfers with the help of cash carriers and develop profiles of currency traffickers.
These measures include drastic changes in the procedures and better enforcement to curb smuggling, particularly currency smuggling, through entry/exit points of the country. One of the major initiatives is the establishment of the directorate of cross-border currency movement mainly responsible for developing a national-level profile of currency traffickers.
On Friday, the Federal Board of Revenue (FBR) asked customs investigating officers to conduct an initial probe into currency smuggling cases related to any trans-national terrorist network or United Nations-designated entities and individuals. The Customs department has arrested 144 people in currency smuggling cases in the last five years, more than 30 of them during the current year.
The Customs investigation officers were asked to consult the list of proscribed individuals available on the website of the interior ministry to ascertain whether any accused had been enlisted as a proscribed person.
These and other directives were issued to Customs officers to determine whether those involved in currency trafficking had any link with terrorist organisations or not.
The officers were further directed to identify the end use of cash smuggling proceeds and investigate travel history of the arrested persons to ascertain whether the money being generated through cash smuggling was used by proscribed entities and individuals. In case, any link is found with terror financing, the information will be shared with the Customs intelligence directorate and other law enforcement agencies.
One of the FATF's major recommendations for the Pakistan Customs is to effectively deal with currency smuggling, a source of trade-based money laundering and terror financing, particularly at entry and exit points of the country and to install a system for tracking the money trail.
On the enforcement side, Pakistan Customs has seized currency worth Rs440.6 million between July 2018 and April 19 2019 as against Rs153.07m seized over the corresponding period of last year. It shows that since July 2018, the enforcement drive has produced desired results in the wake of effective enforcement of measures to curb smuggling.
In the last five years, the total amount of currency confiscated stood at Rs911m in 118 cases. In the prosecution of arrested 144 people, 65 were convicted and 19 acquitted by the court. The court imposed Rs18.01m fine in these cases. "We have arrested several currency smugglers recently," a senior customs official told Dawn.
To further investigate the cases, 15 cases have been sent to customs departments of foreign countries with which the Pakistan Customs has signed a memorandum of understanding (MoU) for sharing information. "We have written to them to share with us about the profile of currency smugglers," the official said.
Under the MoU, the Customs departments will share the profile of the arrested currency smugglers in their home country.
For enhancing international cooperation in controlling smuggling, the Pakistan Customs has so far signed 22 MoUs/agreements with foreign governments/customs administrations for mutual cooperation in customs matters. Under these agreements, requests for mutual legal assistance have been sent to foreign counterparts for identification of linkages in currency seizures.
On the enforcement side, the customs official said, the Currency Declaration System had been put in place at 24 airports where every outgoing and incoming passenger would have to declare the cash they possessed on voluntarily basis.
"We are going to make it mandatory for passengers to declare currency from July 1," the official said. "This will give us further help to keep on monitoring and then targeting the criminal activity."
Pakistan Customs has also linked its system with those of the Emirates Airlines and Pakistan International Airlines through a software called Global Traveller Assessment System at Karachi and Islamabad. The system helps in passenger data screening and analysis for enhancing global security. "We will extend this system to other airlines in near future," the official said.
Full report at:
https://www.dawn.com/news/1481727/customs-introduces-policy-to-curb-terror-financing
--------
Five suspected militants killed in US drone attack near Pak-Afghan border
May 12, 2019
PESHAWAR: At least five suspected militants were killed in a drone strike on the Afghanistan side of the Pak-Afghan border.
According to sources, the drone fired two missiles at a house in the Laman area of Afghanistan. Those killed in the drone strike were affiliated with the Hafiz Gul Bahadur group, including a commander Asadullah alias Shingri.
Earlier this month, US President Donald Trump revoked a policy that required the Central Intelligence Agency (CIA) to account for civilian deaths from drone strikes.
The move reversed a two-year-old order by his predecessor Barack Obama, who came under pressure for greater transparency after sharply increasing the use of drones for targeted attacks in military and counter-terrorism operations.
It could give the CIA greater latitude to conduct strikes as Trump increasingly relies on the spy agency, rather than the military, for lethal drone operations.
Rights groups immediately criticised the move, saying it reverses a hard-fought effort for transparency and accountability in drone strikes, which became central to US strategy in the wake of the September 11, 2001 Al-Qaeda attack on the United States.
Trump's action rescinded the July 1, 2016 order by Obama requiring the US director of national intelligence to report annually the number of strikes taken against "terrorist targets" outside of active war zones, and give an assessment of combatant and civilian deaths that resulted.
Trump's move though applied only to strikes by non-defense department agencies — the CIA, in effect.
Full report at:
https://www.pakistantoday.com.pk/2019/05/11/five-suspected-militants-killed-in-us-drone-attack-near-pak-afghan-border/
--------
Arab World
Khalsa Aid wins hearts by gifting Quran to Iraqi refugee camp during Ramzan
May 10, 2019
As Muslims around the world celebrate the holy month of Ramzan commemorating the first revelation of the Holy Quran to prophet Muhammad, Sikh charitable group Khalsa Aid is earning praise for a touching gesture. The UK-based philanthropic group recently gifted copies of the Holy Quran to people living in a refugee camp in Iraq.
The Sikh group has made headlines in the past for helping refugees in the Middle-East and Europe by providing them with essential supplies, and also making festivals special for them. In Iraq, the group presented five copies of the holy book to the camp's manager near Mosul.
The volunteers were distributing food packs for iftar to the camp's residents when the manager asked if they could arrange for the Quran. The group's volunteers obliged and a video of the poignant moment when it was handed over is going viral.
Many on social media lauded Khalsa Aid for their act of kindness.
The volunteers of the Sikh group also distributed free meals during iftar at a mosque in Nairobi.
https://indianexpress.com/article/trending/trending-globally/khalsa-aid-gifts-quran-to-iraq-refugee-camp-during-ramadan-wins-hearts-online-5721172/lite/?fbclid=IwAR0U2sI0sGo1OqBle1K8uoT2YCUbBhY9MOosq30IkyYZZQP1qZur1hB7xfA
--------
Tahrir Al-Sham's Ringleader Al-Jolani Admits Losing Bases in Hama After Civilians' Resistance
May 11, 2019
Al-Jolani held a meeting with 50 representatives of different terrorist groups and some media activists in Idlib on Friday, pro-militant sources said, adding that during the meeting al-Jolani admitted to Syrian Army's control over two key towns of Kafar Naboudeh and Qala al-Maziq and said that the two towns fell due to weak backup and resistance of the residents of the towns against a reinforcement of militants' positions there.
Meantime, the sources underlined that the tribal leaders of the cities of Khan Sheikhoun, Ma'arat al-Numan and several other towns are trying to hand over these regions to the Syrian Army concurrent with the Syrian Army's advances in Northern Syria.
In a relevant development in late April, Al-Jolani threatened other terrorist groups to avoid handing over Syria's occupied territories to the Damascus Army.
Al-Jolani held a meeting with eight senior commanders of other terrorist groups, including Islamic Turkistani Party, Harasuddin and Jeish al-Izza, in Atmaeh town near the border with Turkey, the Arabic-language service of the Russian Sputnik News Agency quoted local sources in Idlib province as saying.
Tahrir al-Sham's ringleader who attended the meeting under tight security measures strongly warned commanders of other terrorist groups that they would be regarded as traitors if they hand over any region under any agreement to the Syrian Army, warning of Tahrir al-Sham's revenge and lethal blow.
Meantime, al-Jolani also asked other terrorist commanders to put their militants on a state of full alert and keep their bomb-laden suicide vehicles prepared for operation.
Al-Jolani, who was attending his first meeting after two months, was accompanied by three Turkish-speaking militants in the meeting with other notorious terrorist commanders.
Al-Jolani was critically wounded in twin explosions in the Center of Idlib city in late February and went into a state of coma.
"One of those injured in Idlib blasts was severely suffering from brain injury and he was transferred to a government hospital in Antakia City in Hatay region," Sputnik quoted a medical source in Turkey as saying.
Full report at:
http://en.farsnews.com/newstext.aspx?nn=13980221000423
--------
Al Jazeera journalist Mehdi Hasan's jihadist connection exposed
May 12, 2019
Damsana Ranadhiran
For past few weeks, a controversial article published in the terror network Al Jazeera and another interview of Dr. Gowhar Rizvi, Foreign Affairs Adviser to the Bangladesh Prime Minister had accorded scope to several anti-Bangladesh and pro-Islamist elements including a sacked military officer who along with his family had obtained immigrant status in the United Kingdom with dirty money. The man named Md. Shahid Uddin Khan, along with his wife Farjana Anjum and daughters namely Shehtaz Munasi Khan and Parisa Pinaz Khan had smuggled out millions of dollars from Bangladesh and invested in various dubious business ventures in United Arab Emirates and United Kingdom. In 2009, the family invested two million pounds in the United Kingdom in exchange of obtaining immigrant status under Visa Tier 1, vide VAF No. 511702. Later the family had laundered an unknown amount of money and brought that into the United Kingdom.
On January 17, 2019, Dhaka residence of Md. Shahid Uddin Khan was raided by the members of the Counter Terrorism and Transnational Crime (CTTC) unit of Bangladesh Police. CTTC, based on secret information, raided House No. 184, Road No. 2, Baridhara DOHS in Dhaka, Bangladesh on January 17, 2019. This house is owned by Md. Shahid Uddin Khan and was allegedly used as a warehouse for arms, explosives and propaganda materials of Islamic State (ISIS). During the raid, large volume of weapons, detonator, counterfeit Bangladesh currency notes and jihadist materials of ISIS were recovered by the CTTC unit.
Following this recovery, three separate cases against ISIS-funder Md. Shahid Uddin Khan, his wife Farjana Anjum, daughters and other accomplices were lodged. The cases are: Cantonment PS, Case no 10, Section-6(2)/7/11/12 of Anti Terrorism Act 2009 (amendment 2013); Cantonment PS, Case no 11, Section-25-A, Special Power Act 1974; and Cantonment PS, Case no 12, Section-19-A of Arms Act 1878.
It is learnt from credible sources, Md. Shahid Uddin Khan has been providing financial assistance to several ISIS brides, while he has been actively pushing the agenda of establishing Caliphate in Bangladesh. He has also funded the recent blasts in Sri Lanka during the Easter Sunday.
A marriage between anti-Bangladesh forces:
Ever since he fled Bangladesh in August 2018, Md. Shahid Uddin Khan and his family members were afraid that their connections with the Islamic State might be exposed as Bangladeshi security agencies were extremely vigilant in tracking any of the movements of the jihadists. Being a sacked military officer on charges of corruption and moral turpitude, Mr. Khan also was greatly concerned of his criminal and militancy activities being exposed and his entire family was afraid of legal consequences, as Bangladesh adopted a 'zero tolerance' policy towards corruption and militancy. Md. Shahid Uddin Khan and his family members were aware of the anti-militancy drives conducted by the Directorate of Forces Intelligence (DGFI). For this reason, they had adopted an agenda of tarnishing the image of this organization by manufacturing fictitious allegations. They had ready-support from a British journalist who connected this ISIS funder family to another journalist named Mehdi Hasan.
Mehdi Hasan, a British citizen is also the editor of the UK version of Huffington Post is trying to get some propaganda materials published in the prestigious news outlet against Bangladesh and DGFI. Sitting in Britain, he and another British journalist also are trying to promote Shahid Uddin Khan's plot of ousting the democratically elected government in Bangladesh through Venezuela-type civil-military revolt.
Who is Mehdi Hasan?
A Shia Muslim, Mehdi Raza Hasan, during a sermon delivered in 2009, quoting a verse of the Quran, said to an audience: "The kuffar, the disbelievers, the atheists who remain deaf and stubborn to the teachings of Islam, the rational message of the Koran; they are described in the Koran as "a people of no intelligence", Allah describes them as not of no morality, not as people of no belief – people of "no intelligence" – because they're incapable of the intellectual effort it requires to shake off those blind prejudices, to shake off those easy assumptions about this world, about the existence of God. In this respect, the Koran describes the atheists as "cattle", as cattle of those who grow the crops and do not stop and wonder about this world."
In response to criticism over the use of the term "cattle" to describe non-believers, Hasan wrote in his New Statesman blog: "The Quranic phrase 'people of no intelligence' simply and narrowly refers to the fact that Muslims regard their views on God as the only intellectually tenable position, just as atheists (like Richard Dawkins or Sam Harris) regard believers as fundamentally irrational and, even, mentally deficient." Hasan returned to this issue in August 2012 following criticism from the columnist Peter Hitchens. Hasan wrote: "the entire 45-minute speech is primarily an attack on Muslim extremists who try and justify violence against non-Muslims on an 'ends justify the means' basis", but noted of his 2009 comments that his "phraseology was ill-judged, ill-advised and, even, inappropriate".
Hasan has made several statements in opposition to the Saudi government, including challenging a statement made by Donald Trump, in which he claimed that he himself had no financial interests in Saudi Arabia, an allegation which Trump called "fake news". Hasan challenged Trump's statements in a video essay published by The Intercept in October 2018.
In February 2019, during a debate organized by Intelligence Squared in London, Hasan stated that the West should cut ties with Saudi Arabia, saying
"It's time we make clear that the West needs to cut its ties with Saudi Arabia, especially military ties, arms exports, weapons, bombs,"
Mehdi Hasan, by terming "The kuffar, the disbelievers, the atheists" as "cattle" has indirectly legitimized their slaughter by the Islamist militants. On the other hand, his bias against Saudi Arabia and Donald Trump evidently proves his loyalty towards terror-patron Iran.
Mehdi Hasan's habit of twisting facts:
Recently, a pregnant woman was killed during a rocket attack by mega-terror outfit Hamas. Immediately after this incident, although Palestinian Islamic Jihad in a news item catered by Hamas' Al Risala news via Telegram said ""A leak from the heroes of the [Islamic Jihad's] Sarayat al-Quds (Jerusalem Brigades) on the circumstances of the death of the baby Saba Abu 'Arar indicates that a rocket of the resistance exploded inside the family's home due to a technical failure, and prematurely exploded."
It added, "There is a claim that the technical failure was caused by low-grade explosives in the rocket. There is no doubt that the baby's death has nothing to do with the enemy's [Israel's] planes".
But twisting this fact, Mehdi Hasan, as part of his vendetta, tweeted "A pregnant Palestinian woman and her baby niece were killed in Gaza – do you condemn their deaths and their (Israeli) killers, Senator? If not, why not?" He further tweeted "I see the Israeli army is blaming an alleged Hamas 'misfire' in this particular incident. The IDF has a long history of covering up war crimes in Gaza. But even if they're correct, wider point stands: why are US senators not condemning Israeli attacks on Palestinian civilians?"
This is a crude example of mischievous 'journalism' of Mehdi Hasan. The reason of his vendetta against Israel is because of its continuous struggle against radical Islamic militancy. This man has the same reason for having grudge against DGFI, because this organization has been effectively confronting religious extremism and militancy.
Full report at:
https://www.weeklyblitz.net/news/al-jazeera-journalist-mehdi-hasans-jihadist-connection-exposed/
--------
People Set Ablaze SDF Base in Popular Uprising in Deir Ezzur
May 11, 2019
A large number of residents of the towns and villages of Abu Hardoub, Zabian, al-Zaman, al-Basira, al-Hawayej, al-Sweidan and Al-Shahil in Eastern Deir Ezzur held protest rallies against the SDF's measures and called for expulsion of the Kurdish fighters from the areas they have occupied.
The popular uprising took place after six civilians were killed and four others were injured in a new round of crimes by the SDF and the US-led coalition against civilians in the town of al-Shahil.
Citizens in the town of al-Shahil set ablaze an SDF centers in this region.
Meantime, the residents of al-Basireh and Sweidan towns attacked the SDF posts and drove them out of the region.
Moreover, a large number of residents of the town of Olveh al-Shamsani in Southern Deir Ezzur also revolted against the SDF fighters.
In a relevant development earlier this week, the residents of a region in Raqqa province expelled the US-backed Syrian Democratic Forces amid intensified popular protests by civilians against the SDF, local sources said.
The people in the village of Jadideh Kahit East of al-Katameh town in Eastern Raqqa clashed with a group of Syrian Democratic Forces who were arresting civilians in the region and expelled from the region, local sources in Raqqa said.
The sources pointed to intensified differences and tensions among civilians and Kurdish forces in Raqqa, and said two SDF militants were killed in a bomb blast carried out by unknown assailants in al-Shaher village in Eastern Raqqa.
In Deir Ezzur province, meantime, the residents of the towns of Sweidan Jazira, Geranij, al-Mavilah and al-Hasin as well as the villages of Jadid Akidat and Jadid Bekareh in Eastern and Southeastern Deir Ezzur revolted against the SDF and their plundering of oil reserves.
Full report at:
http://en.farsnews.com/newstext.aspx?nn=13980221000501
--------
Turkish Army Soldiers, Allied Militants Killed in Kurds' Operations in Aleppo
May 11, 2019
The Kurdish-language Hawar News reported that the Kurdish 'Afrin Liberation Forces' pounded a gathering of the Turkish Army soldiers in the village of Kimar in Shirawa region of Afrin in Northwestern Aleppo, killing two Turkish soldiers and injuring four others as well as destroying their military vehicle.
Meantime, the Kurdish fighters also destroyed a drilling vehicles of the Ankara-backed militants, while it was building a road block in Kimar town in Afrin, destroying a military vehicle and killing three Ankara-backed militants.
The Kurdish fighters also targeted and pounded a military vehicle carrying militants of Jbahat al-Shamia in Kaljabrin in Izaz region in Northwestern Aleppo, destroying a vehicle and injuring three terrorists.
In a relevant development in late February, the Syrian Democratic Forces (SDF) conducted a military operation against Turkish Army and its allied militants in the surrounding areas of Manbij city in Northeastern Aleppo, killing a number of the Ankara-backed militants and that country's soldiers in Afrin region.
Hawar News reported that clashes intensified between members of Al-Bab Military Council affiliated to the SDF and Ankara-backed Euphrates Shield militants in Qart-Viran, Karhiuk and Kavkoli regions West of Manbij city and East of al-Bab city.
It said that the clashes broke out after the Ankara-backed terrorists' artillery units pounded the SDF-controlled areas in the region.
Hawar News reiterated that sporadic clashes still continue between the two sides in Afrin region in Northwestern Aleppo.
It said that at least three Ankara-backed militants were killed and five others were severely wounded in a battle between the two sides in a region between Basouteh and Karzileh villages in Afrin region.
Full report at:
http://en.farsnews.com/newstext.aspx?nn=13980221000593
--------
Tens of US Arms Loaded Trucks Arrive in SDF-Controlled Areas in Eastern Syria
May 11, 2019
The sources in Eastern Syria reported that a US military convoy comprising 50 trucks carrying the US-led military and logistical aids has arrived in SDF-controlled regions in Northeastern Syria via Simalka crossing to the city of Malekieh.
The pro-militant Baladi news website also announced that a US military convoy has entered the SDF bases in the city of Ein Issa in Northern Raqqa province.
Meantime, the US Army still continues dispatch of its military convoys to the SDF-controlled areas in Eastern Syria despite declaring war on ISIL in Eastern Euphrates.
In a relevant development earlier this week, the Syrian Observatory for Human Rights (SOHR) noted that a sum of 1,010 trucks carrying military equipment have been sent to Eastern Syria by the US during the last few months.
Meantime, battlefield sources in Hasaka province reported that a US military convoy comprising several military vehicles and logistic supplies as well as four covered trucks was dispatched from the same region to a US-controlled military base in Ain al-Arab (Kobani) in Northern Aleppo.
The SOHR had also revealed in April that Washington dispatched new military aid to the SDF in Eastern Euphrates after it said mission had been accomplished in the war on ISIL.
It reported that the US-led coalition had sent new military convoys, including tens of trucks carrying military aid and logistical equipment, from Iraqi Kurdistan region to areas occupied by the SDF in Eastern Euphrates.
Full report at:
http://en.farsnews.com/newstext.aspx?nn=13980221000329
--------
Eight terrorists of recently-formed cell killed in Saudi Arabia's al-Qatif
11 May 2019
A security operation in the town of Tarut in the eastern Saudi province of al-Qatif has led to the deaths of eight extremists belonging to a recently-formed terrorist cell, according to a spokesman of the Kingdom's Presidency of State Security.
According to the spokesman, members of the recently-formed cell were planning to carry out terrorist attacks against public and security sites in the region.
Investigations led authorities to determine the cell's hideout location at an apartment in the Sanabis neighborhood in the town of Tarot of al-Qatif.
"Authorities then launched a pre-emptive security operation on Saturday under which the site was cordoned off at 10 am local time by security forces, who had ordered the terrorists to surrender. The terrorists did not respond to the orders and began firing at the security forces, who then returned fire to neutralize the risk and preserve the lives of others in the vicinity of the apartment," the spokesperson was quoted as saying by the Saudi Press Agency.
The operation led to the deaths of all eight terrorists, while no building occupants, pedestrians or members of the security forces were harmed.
On April 21, the Saudi authorities have foiled an attempted terrorist attack on the General Directorate of Investigation's Center in al-Zulfi suburb around 250 km north of the capital.
Full report at:
https://english.alarabiya.net/en/News/gulf/2019/05/11/Wanted-fugitives-killed-in-a-security-operation-in-Saudi-Arabia-s-al-Qatif.html
--------
Iraq 'will not stand idle' if US steps up anti-Iran campaign: Influential Iraqi figure
May 11, 2019
Iraqi Shia cleric and leader of the National Wisdom Movement, Ammar al-Hakim, has warned that the country will "not stand idle" as Washington's unabashedly aggressive and hawkish policies against Tehran risk jeopardizing Iraq.
"We have to protect Iraq from any potential fallouts of this conflict because when the call for war is made, reason and logic is forgotten," said al-Hakim.
The US has recently announced military deployments in the region in a bid to counter "threats from Iran".
"The United States' push to cut Iran's oil exports to zero signals a transition from a policy of pressure to a policy of suffocating Iran, its government and people. This move will have very dangerous and tragic implications for the region, specifically Iraq," Hakim said.
Al-Hakim further urged the Iraqi government to adopt what he described as a responsible position to prevent a "tragedy" and act as mediator between the two countries.
The comments come after the US announced earlier this week that the it was deploying an aircraft carrier strike group and a bomber task force to the Middle East in a bid to send a "message" to Iran.
On Friday, the Pentagon announced that it will further reinforce its Middle East deployment with an amphibious assault ship and a Patriot missile battery further counter the "Iranian threat".
Iranian officials have, however, dismissed the provocations as being part of the Trump administration's "psychological warfare" against the country.
Addressing Washington's recently heightened rhetoric, Commander of the Iranian Army's Ground Forces Brigadier General Kiomars Heidari said on Friday "no danger" threatens the country.
He said Iran's adversaries know that any move against the country will result in a swift response.
Washington's recent measures against Iran have, nonetheless, prompted concern among Iraqi officials, whose country still faces an ongoing US military presence.
Trump has in the past described the US' mission in Iraq as a bid to "watch Iran", drawing the condemnation of Iraqi figures from across the country's varying political landscape.
Last week, Hakim strongly rejected any use of the country's territory "for aggression against other states". He made the remarks in a meeting with US Assistant Secretary of State David Satterfield in Iraq.
Former Iraqi Prime Minister Nouri al-Maliki also slammed Washington's moves on Friday.
"The use of coercive measures and threats against our neighboring country Iran is a clear violation of international law," said Maliki, adding that the US was seeking to challenge a "resilient Muslim nation".
The former prime minister added that Washington's provocations also risked destabilizing Iraq, noting that the country was still recovering from the Daesh menace.
Hassan Salim, an Iraqi lawmaker and member of the al-Bana coalition in the parliament, said an American attack on Iran will lead to the fall of Washington's international standing and will hasten "the dissolution of the Zionist regime".
He said that such an aggression was equivalent to an attack on all Muslim countries, "regardless of the hostile positions held by some Arabic and Muslim states against Iran".
Iran has greatly assisted its regional neighbors in their fight against foreign-backed terrorists, especially in Syria and Iraq where Daesh captured large swathes of territory after 2014.
Following US allegations of Iranian threats in the region, spokesman of Yemen's Houthi Ansarullah movement Mohammad al-Qebaly met with Iraq's Harakat Hezbollah al-Nujaba representative Ali al-Asadi in the Iraqi capital of Baghdad on Friday.
Full report at:
https://www.presstv.com/Detail/2019/05/11/595653/Iraq-Iran-US
--------
Syrian army finds Israeli-made arms, medicine in ex-militant redoubt in Quneitra
May 11, 2019
Syrian government forces have carried out a string of clean-up operations in the country's southwestern province of Quneitra near the Israeli-occupied Golan Heights, discovering a substantial amount of Israeli-made munitions and medical supplies from a former stronghold of foreign-backed Takfiri terrorists.
An unnamed military source told Syria's official news agency SANA that Syrian soldiers launched operations in the outskirts of the provincial capital city of Quneitra on Saturday to clear the area of hidden explosive devices and ordnance left behind by the militants.
The source added that the weapons included machine guns, anti-tank rocket-propelled grenade launchers, telecommunication devices and binoculars.
Stocks of Israeli-made medicine and medical equipment for surgical operations were found at the site as well.
Separately, Syrian army units have carried out intense strikes on militant positions in the southern countryside of the country's northwestern province of Idlib.
Earlier in the day, nearly a dozen people sustained injuries when a car rigged with explosives went off in the southern al-Zahera neighborhood of the capital Damascus.
A police source, speaking on condition of anonymity, said the explosion struck at about 4 a.m. local time (0100 GMT) as worshipers were leaving the Umayyad Mosque after morning prayers.
Full report at:
https://www.presstv.com/Detail/2019/05/11/595672/Syrian-army-finds-Israelimade-arms-medicine-in-exmilitant-redoubt-in-Quneitra
--------
North America
NYT report gives look into Assad's torture prisons
Umar Farooq
12.05.2019
WASHINGTON
The New York Times offered special insight into the secret torture facilities of Bashar al-Assad's regime in Syria, in a report published Saturday.
While the Assad regime's army has been fighting the rebel forces over territory, his government was waging an all-out war against its own civilians.
The exact number of civilians detained in these prisons is unknown, however, 128,000 Syrians are either considered to be detained or dead, according to the Syrian Network for Human Rights. Nearly 14,000 were killed from torture.
"The millions of relatives of missing detainees float in a social and psychological limbo," The Times wrote.
Now, as the regime is nearing the end of a brutal and bloody eight-year conflict, the rate at which people are being detained in the country is increasing.
"Last year the Syrian Network recorded 5,607 new arrests that it classifies as arbitrary — more than 100 per week and nearly 25 percent more than the year before," The Times wrote in the report.
The newspaper found that government memos reveal that Syrian officials close to Assad had ordered mass detention and knew all about the atrocities taking place.
Syria has been locked in a vicious civil war since early 2011, when the Bashar al-Assad regime cracked down on pro-democracy protests.
Since then, hundreds of thousands of people have been killed and more than 10 million others displaced, according to UN officials.
In the past few months, the Assad regime has acknowledged the deaths of hundreds inside detention facilities, in what is a tactical strategy aimed at sending the message "We won, we did this, and no one will punish us," according to the founder of the Syrian Network Fadel Abdul Ghany.
Cases of torture
The newspaper documented numerous cases of torture at the hands of the regime.
Many of these cases took place at Saydnaya Prison, which is known in Syria as the place where prisoners were sent in mass to face executions.
One of the extreme cases was of Muhannad Ghabbash, a student from Aleppo, who was arrested multiple times in the beginning of Syria's civil war.
After his third arrest, he faced a harsh series of beatings, and would sometimes "wake up naked in a freezing hallway," and have a gun put into his mouth by an officer.
Another torture survivor said he witnessed "a teenager take 21 days to die after interrogators doused him with fuel and set him alight."
One guard, who called himself Hitler, would organize a "sadistic dinner entertainment" in which he would force inmates to act as animals, making them bark like dogs or crow like roosters.
"The dog has to bark, the cat meow, the rooster crow," Ghabbash told The Times. "Hitler tries to tame them. When he pets one dog, the other dog should act jealous."
Inside the walls of these secret prison facilities, rape and sexual assault are also rampant.
Last year, a UN human rights commission report said that women and girls had been raped and sexually assaulted in at least 20 intelligence branches in the country, and men and boys in 15 branches.
The women who were not raped had reported facing groping, sexual insults, threats of rape, and cavity searches, according to the Times.
The UN has also noted that the unhealthy conditions of the detention centers are so extreme and systemic that "they amounted to extermination, a crime against humanity."
Any hopes at holding the Assad regime accountable remain bleak, however, there is an increase in the movement to find justice through European courts. International arrest warrants for Ali Mamlouk, Assad's national security chief, and Air Force intelligence director Jamil Hassan were issued by French and German authorities over the cases of torture and death in these prisons.
https://www.aa.com.tr/en/americas/nyt-report-gives-look-into-assads-torture-prisons/1476137
--------
Ex-US defence/spy chief warns of early Afghan troop pull-out, China policy
May 12, 2019
Former US defense chief and CIA director Robert Gates has expressed concerns over the "real risk" of Taliban militants taking over Afghanistan in case American troops are withdrawn from the war-ravaged nation, further insisting that Washington lacks a long-term strategy to deal with China.
In remarks during a Saturday interview with CBS News due to be aired on Sunday, Gates emphasized that Washington must be assured of a stable Afghan government prior to pulling out the 12,000 US troops still occupying Afghanistan, 18 years after initiating a massive invasion of the nation in a purported bid to stamp out terrorism and topple the Taliban regime ruling there at the time.
"I think that the circumstances under which you bring them home matter. And I think trying to give the Afghan government the best possible shot at survival is really important for the future of Afghanistan," Gates said in the interview with "Face the Nation" news program that airs Sunday morning.
The remarks came as the Trump administration is currently negotiating with the Taliban terrorist group in efforts to bring an end to the destructive war in Afghanistan, although representatives of the Afghan government have not been included in the talks, intensifying a rift between Washington and Kabul.
While Gates commended the administration for trying to end the prolonged conflict, he underlined that the outcome of any agreement will eventually be out of Washington's hands.
"So the question is, can you negotiate an arrangement whereby the Taliban agrees to operate under the Afghan Constitution, becomes a part of the political process?" asked the former defense chief.
Gates further emphasized, "If they agree to any kind of a compromise deal, it's really up to the other Afghans at the end of the day to- to resist any moves, to get rid of those changes, to go backward, if you will."
"I think it's up to us after all this time to at least try and put the Afghan government in as positive a position for that contest that will come at some point as we can, he added. "But at the end of the day, you've got to admit, it's going to be up to the Afghans themselves."
Gates went on to proclaim that there are potentially grave consequences to a premature withdrawal, including what he referred to as "significant risks to women's rights in the country."
This is while the US invaded Afghanistan with the specific, stated aim of "war on terror," which has led to sitting at the negotiating table with the very terrorists they waged a war to dismantle. Observers, meanwhile, scoff at Gates' expression of concern about what secular Washington regards as "women's rights" in the predominantly Muslim nation, saying it seems to be yet another objective of the US establishment in the Asian country.
'Washington lacks long-term China strategy'
The former US spy chief also commented on Washington's persisting row with China, saying that he believes the Chinese have an advantage in the ongoing trade stalemate between the two economic powers, because "we really don't have a strategy" for how to deal with Beijing in the long term.
"They have set goals. They have a strategy for achieving those goals," Gates said during the interview, referring to Chinese initiatives on artificial intelligence (AI) and robotics.
The Chinese government has been pursuing an aggressive initiative, Made in China 2025, to provide subsidies to Chinese companies to gain dominance in ten high-tech fields, including robotics and AI.
As for the US, Gates stressed: "We really don't have a strategy. We haven't had a strategy in quite awhile."
He further underlined that this is not just a problem for the Trump administration, which imposed additional tariffs on $200 billion in Chinese imports on Friday, suggesting that several recent presidents have struggled to counter China's rise on the global stage.
"I don't think, basically, that the recent U.S. administrations have had a strategy for how to deal with China long-term," Gates added, blaming the hectic pace of events in Washington, where "long-term planning is a week from Thursday."
"Washington is so consumed all the time by the issue of the moment that it's very difficult to have -- to get senior people to set aside the time to think about, 'Where do we want to be in five years with this country or that country or in terms of some of our own objectives,'" Gates pointed out.
He further emphasized that the National Security Council, headed by hawkish John Bolton, is supposed to plan for long-term scenarios, but in his opinion recent councils have not done so.
Meanwhile, US President Donald Trump announced on Friday that the "process is in place" to levy an expanded round of tariffs on most Chinese imports, totaling $325 billion.
Full report at:
https://www.presstv.com/Detail/2019/05/12/595716/US-Robert-Gates-former-defense-secretary-Afghanistan-troop-pullout-China-strategy
--------
Trump's carrier deployment to Mideast is 'dangerous strategy': Analyst
May 11, 2019
US President Donald Trump's deployment of an aircraft carrier and other military equipment to the Middle East is a "dangerous strategy" that may push events beyond the brink of active conflict., says an American writer and former professor.
"I don't think he [Trump] wants war with Iran," said E Michael Jones, the current editor of Culture Wars magazine.
"Trouble with this kind of think; its called brinkmanship…it can lead to unintended consequences," Jones said Friday in an interview with Press TV.
"I think that is the explanation of his strategy and I think we're also seeing the dangers involved in that strategy," he added.
Earliest this week, hawkish US National Security Adviser John Bolton announced that the US was deploying an aircraft carrier strike group and a bomber task force to the Middle East in a bid to send a "message" to Iran.
Jones also said that Trump's invitation for Iran's leadership to call him and talk with him about Tehran's civilian nuclear program is an intimidation tactic to force Iran to the negotiating table.
"He thinks he can intimidate people up to the point of actual negotiations…intimidate them by making outrageous claims; trying to get them to be fearful of the consequences," he said.
The White House has contacted Swiss authorities to share a telephone number with Iran in hopes that Tehran will contact US President Donald Trump, CNN reported Friday.
The White House contacted the Swiss on Thursday, the same day Trump publicly appealed to Iran to call him amid heightened tensions, the news organization reported, citing an unnamed diplomatic source.
The source, however, said Iran was "highly unlikely" to demand the number from Swiss authorities.
The Swiss embassy represents US interests in Tehran, where Washington has had no mission since 1980.
Full report at:
https://www.presstv.com/Detail/2019/05/11/595670/US-Iran-Trump-E-Michael-Jones
--------
US to send Patriot missile battery to Middle East
Umar Farooq
11.05.2019
WASHINGTON
U.S. Acting Defense Secretary Patrick Shanahan authorized the deployment Friday of a Patriot missile battery and a Navy amphibious transport dock ship to the Middle East, citing intelligence concerning threats from Iran.
The Pentagon said the deployment was "in response to indications of heightened Iranian readiness to conduct offensive operations against U.S. forces and our interests".
It follows the deployment of the USS Abraham Lincoln Carrier Strike Group and a bomber task force to the region earlier this week.
Washington's move is the latest in a series of actions designed to exert pressure on Iran. While it previously used economic pressure, the U.S. is now militarily threatening Tehran with new deployments to the Central Command region.
The U.S. administration re-imposed sanctions on Iranian oil exports in November after President Donald Trump pulled out of the 2015 Iran nuclear deal between Tehran, Washington and five other countries.
The administration has also ended sanctions waivers for countries buying Iranian oil.
"The United States does not seek conflict with Iran, but we are postured and ready to defend U.S. forces and interests in the region," the Pentagon said in a statement.
Full report at:
https://www.aa.com.tr/en/americas/us-to-send-patriot-missile-battery-to-middle-east/1475581
--------
Europe
Rights campaigners condemn UK queen for hosting king of Bahrain
May 11, 2019
Rights campaigners have furiously criticized Britain's Queen Elizabeth II for the warm welcome she is offering to Bahrain's King Hamad bin Isa al-Khalifa, saying the king has led a massive crackdown on the dissent in his small country.
Ali Mushaima, the son of a jailed Bahraini activist, said he would hold a vigil outside the Windsor castle, where the queen is hosting Hamad for horse show this weekend.
The activist argued that the queen is providing Hamad and his increasingly repressive regime with a public relations opportunity.
Mushaima's father and thousands of other Bahrainis have been in jail merely due to their contribution to a peaceful movement for democracy which started in 2011.
"Yet while the king socializes with dignitaries, my ageing father languishes in a cell in Bahrain, denied access to medical treatment for a range of serious illnesses," said Mushaima in an article for the Guardian newspaper.
"He is not alone: thousands of political prisoners fill the overcrowded cells of Bahrain's prisons, and many others are deliberately denied medical care," he wrote.
Britain has largely ignored calls for adopting a tougher policy in dealing with Bahrain, a small Persian Gulf country which has witnessed a harsh repression for most of the decade.
London has continued to support the regime in Manama with various arms and weapons while it also established a new naval base worth 40 million pounds in the country last year.
Hamad regularly attends the five-day Royal Windsor horse show, a main event in the annual calendar of the British queen.
The two monarchs have shown a great degree of closeness during the meetings and have even gifted each other horses.
https://www.presstv.com/Detail/2019/05/11/595664/UK-queen-criticism-Bahrain-king-visit
--------
UK police launch probe into shooting attack on London mosque
May 11, 2019
The police in the British capital London are investigating a shooting attack on a mosque in an eastern neighborhood of the city.
Scotland Yard said on Saturday that a masked man had fired his gun just outside Seven Kings Mosque late on Thursday when worshippers were holding prayer ceremonies marking the early days of the holy month of Ramadan.
Police said worshippers had engaged the gunman when he was entering the mosque and forced him out before he started shooting.
They said the gun used in the event was blank-firing and no one had been hurt.
"At this early stage, ballistic evidence recovered from the scene suggests that the weapon was a blank-firing handgun," said the police, adding, "Officers will continue to work closely with representatives from the mosque and are providing reassurance to the local community."
The mosque's imam Mufti Suhail urged people not to speculate over the gunman's motives.
"There was a firearm incident outside Seven Kings Mosque tonight during Ramadan night prayers," said Suhail, "The suspect ran from the scene when stopped by brothers standing guard at the mosque."
The attack comes amid heightened concerns about the safety of Muslims in British mosques, especially during Ramadan when places of worship are normally crowded.
It also comes after several minor assaults on mosques and Muslims in Britain which were allegedly inspired by a mass shooting of Muslims in two mosques in Christchurch in New Zealand last month.
A total of 50 Muslims were killed in those attacks, prompting massive concerns that Muslim minorities in Western countries could face more harassment and abuse in future.
Full report at:
https://www.presstv.com/Detail/2019/05/11/595667/UK-police-probe-attack-mosque-London
--------
French FM warns Iran nuclear deal reactions could lead to 'bellicose spiral'
May 12, 2019
French Foreign Minister Jean-Yves Le Drian has warned against a bellicose spiral of reactions on an international agreement on Iran nuclear activities.
In an interview published online by Le Parisien on Saturday, Le Drian said it was a pity that the United States was not complying with the terms of the deal signed between Iran and six major global powers in 2015 in Vienna, admitting the move prompted Iran to retaliate by suspending parts of its commitments.
"It is a pity that the United States is not honoring its commitments," he said while stressing the "responsibility" of the Americans and the importance of dialogue with Tehran on the issue.
The comments came after Iran announced on Wednesday that it will halt implementing some terms of the nuclear deal, known as the Joint Comprehensive Plan of Action (JCPOA), until parties to the deal other than US take action to mitigate the negative impacts of US decision in May 2018 to withdraw from the agreement.
Iranian President Hassan Rouhani has set a two-month deadline for the parties to either do the necessary actions to save the JCPOA or face Iran resuming a nuclear enrichment program which had been suspended as part of the deal in return for lifting of international sanctions on Tehran.
Le Drian warned that the chain of reactions on JCPOA could intensify into a "bellicose spiral".
The top French diplomat described Iran decision to suspend sale of excess uranium and heavy water as a "bad reaction" in response to a similar "bad decision" by Washington to not honor its commitments.
Full report at:
https://www.presstv.com/Detail/2019/05/12/595711/France-Le-Drian-Iran-nuclear-deal-US-reactions
--------
Turkish defence minister says Syria regime must halt Idlib attacks
May 11, 2019
urkey's defence minister said Syrian government forces need to halt attacks in northwestern Syria, state-owned Anadolu Agency reported on Friday.
Syria's army, backed by Russian air power, launched ground operations this week against the southern flank of a rebel zone consisting of Idlib and parts of adjacent provinces.
Turkish Defence Minister Hulusi Akar said Syrian forces should return to territories agreed in an international deal in Kazakhstan to reduce hostilities and casualties.
"Humanitarian problems grow each day and it is increasingly showing a tendency to turn into a catastrophe," he said.
Mr Akar also said the attacks pose a threat to the security of Turkey's observation posts in the northwest, where Turkey carries out patrols.
"We expect Russia to take effective and determined measures to make regime forces stop their attacks on the south of Idlib and immediately return to the borders set by the Astana agreement," Mr Akar said, referring to the Kazakh capital by its previous name.
On Thursday, Russian Deputy Foreign Minister Sergei Vershinin said the operation was a reaction to terrorists in the area, and was being carried out "in coordination with our Turkish partners," Tass news agency reported.
The United Nations Security Council was briefed behind closed doors on Friday on the situation in northwest Syria. Afterward, 11 the 15 members – including the United States, France and Britain – jointly condemned the killing of civilians and warned of a possible humanitarian catastrophe in Idlib.
Full report at:
https://www.thenational.ae/world/mena/turkish-defence-minister-says-syria-regime-must-halt-idlib-attacks-1.859922
--------
Mideast
Tens of Iranian Sunni Clerics Condemn Beheading of Saudi Nationals in Letter to UN Chief
May 11, 2019
The letter which has been signed by over 215 prominent Sunni clerics, members of the Assembly of Experts, provisional Friday Prayers leaders and Sunni religious school teachers was written to Guterres after the UN inaction towards the recent beheading of 37 people by the Saudi government.
They called on the world body and its chief to effectively protest and condemn the crime and apply the necessary mechanism to precisely and independently investigate into the issue to prevent repetition of such catastrophes in future.
Last month, the Saudi Interior Ministry announced that it had executed 37 citizens for their alleged "adoption of extremist, terrorist ideology and forming terrorist cells to corrupt and disturb security, spread chaos and cause sectarian discord". At least 33 of the victims belonged to Saudi Arabia's Shiite minority, according to Human Rights Watch.
The beheading was the largest in Saudi Arabia since January 2016, when 47 men were executed in a single day, including outspoken Shiite cleric Sheikh Nimr Baqir al-Nimr.
The mass execution sparked widespread condemnations amid reports that the convictions were based on unfair trials and that confessions were extracted through torture.
The UN human rights chief called Saudi Arabia's mass executions of 37 men "shocking" and "abhorrent", joining a growing chorus of condemnation by rights groups and activists.
"I strongly condemn these shocking mass executions across six cities in Saudi Arabia yesterday," UN High Commissioner for Human Rights Michelle Bachelet said in a statement.
"It is particularly abhorrent that at least three of those killed were minors at the time of their sentencing," she added.
Bachelet stressed that the executions were carried out despite repeated warnings from rights officials and UN rapporteurs about lack of due process and fair trial guarantees amid allegations that confessions were obtained through torture.
The UN official urged Saudi Arabia to review its counterterrorism legislation, expressly prohibit the death penalty for minors.
http://en.farsnews.com/newstext.aspx?nn=13980221000513
--------
Israel reopens Gaza crossings as calm restored
12 May 2019
Israel reopened Sunday its crossings with the blockaded Gaza Strip after closing them during a deadly escalation earlier this month, an official said, as a fragile truce held.
Both the Erez crossing for people and Kerem Shalom crossing for goods were open and operating, a spokeswoman for COGAT, the defense ministry unit that oversees the crossings, said in a statement.
Both had been closed on May 4, when Gaza rulers Hamas and its ally Islamic Jihad fired hundreds of rockets at Israel, with the army striking dozens of targets in Gaza in response.
Four Israeli civilians and 25 Palestinians, including at least nine militants, were killed in the two-day flare-up, which ended on Monday in a tentative truce.
Palestinian officials said Israel had agreed to ease its crippling decade-long blockade of the impoverished enclave in exchange for calm.
Israel did not publicly confirm the deal, but on Friday lifted the ban it had imposed on Palestinian fishing boats operating off Gaza.
Israel says its blockade is necessary to isolate Gaza's Islamist rulers Hamas, with whom it has fought three wars since 2008.
Full report at:
https://english.alarabiya.net/en/News/middle-east/2019/05/12/Israel-reopens-Gaza-crossings-as-calm-restored.html
--------
Hodeidah governor calls Houthi withdrawal from Yemen ports 'theatrical act'
11 May 2019
Yemen's Houthi militias have started to redeploy from Saleef and Ras Isa ports in Hodeidah province under a United Nations-sponsored peace deal that had been stalled for months, an Al Arabiya correspondent reported.
UN teams were overseeing the Houthi movements at the ports.
The governor of Hodeidah, al-Hassan al-Taher, stated that the move did not comply with the agreed upon terms of the Stockholm Agreement. This stipulated that the government be part of the redeployment monitoring teams, and that the Houthis clear all landmines before redeployment.
"We will not accept this theatrical act and we will remain the main party in any agreement," al-Taher said.
Full report at:
https://english.alarabiya.net/en/News/gulf/2019/05/11/Hodeidah-governor-calls-Houthi-withdrawals-from-Yemen-ports-theatrical-act-.html
--------
Yemen's Ansarullah urges UN to press ex-govt. to withdraw forces from key ports
May 11, 2019
Yemen's Houthi Ansarullah movement has urged the United Nations and its Security Council to pressure Yemen's Saudi-backed former government to pull out its forces from the city of Hudaydah and two other Red Sea ports after Houthi fighters unilaterally began withdrawing from two of the ports according to a UN-brokered agreement.
The movement's spokesman Mohammed Abdulsalam on Saturday strongly called on the UN and the UNSC to "prove, even once," their "credibility on the ground" by pressuring the so-called government, led by Yemen's ex-president Abd Rabbuh Mansur Hadi, to pull out its forces from the key ports of Hudaydah, Salif and Ras Isa.
The movement, which has been significantly helping the Yemeni army against a Saudi-led military coalition for the past four years, signed a UN-brokered truce deal with Hadi's so-called government in the Swedish capital of Stockholm on December 13.
According to the agreement, Houthi fighters, who are in control of the three port cities, and Hadi's militia, who have laid a tight siege on Hudaydah since June 2018, must withdraw their forces from the ports, particularly from Hudaydah, through whose docks more than 70 percent of Yemen's imports used to pass.
On Friday, Lt. Gen. Michael Lollesgaard, who heads the Redeployment Coordination Committee (RCC), a UN mission to monitor the deal, said that Houthis would make an "initial unilateral redeployment" of their forces from the three key ports between May 11 and May 14.
Later on Saturday, Mohammed Ali al-Houthi, the head of Yemen's Supreme Revolutionary Committee, said that Houthi fighters began withdrawing from Salif and Ras Isa ports in Hudaydah province.
However, al-Hasan Taher, the so-called governor of Hudaydah province and an ally of Hadi, claimed hours later that Houthis' withdrawal from the port cities were "fake" and the process were allegedly "were merely reshuffling personnel."
His comments came a day after Hadi's information minister said that the report on the Houthis' redeployment offer "is inaccurate and misleading."
He claimed that the reported redeployment offer was "unacceptable" because a required joint monitoring and verification mechanism as stipulated in the December pact was not foreseen in the UN's Friday arrangement.
Abdulsalam's statement on Saturday is considered as a response to both Hadi's officials and also to denounce Hadi's refusal to pull out his forces from the key ports according to the truce deal.
"We stress the need for the United Nations to pressure the aggressor to take similar steps to contribute to the implementation of the Stockholm Agreement and the achievement of peace," he said, adding, "The redeployment step comes at a time when the Alliance of Aggression continues to postpone and obstruct the implementation of its commitments with a view to thwarting" the peace deal.
Leading a coalition of its allies, Saudi Arabia invaded Yemen in March 2015 in an attempt to reinstall Hadi, who had resigned amid popular discontent and fled to Riyadh, and to crush the Houthis.
The imposed war initially consisted of an aerial campaign, but was later coupled with a naval blockade and the deployment of ground mercenaries to Yemen. Furthermore, armed militia forces loyal to Hadi, in line with invaders, launch frequent attacks against Yemeni people in regions held by Houthis.
The aggression is estimated to have left 56,000 Yemenis dead.
The Saudi-led war has also taken a heavy toll on the country's infrastructure, destroying hospitals, schools, and factories. The UN has said that a record 22.2 million Yemenis are in dire need of food, including 8.4 million threatened by severe hunger. According to the world body, Yemen is suffering from the most severe famine in more than 100 years.
Full report at:
https://www.presstv.com/Detail/2019/05/11/595698/Yemen-Hudaydah-Houthis-UN-UNSC-Hadi-deal
--------
Houthis begin unilateral withdrawal from Hudaydah ports
May 11, 2019
Yemen's Houthi forces have started unilateral withdrawal from Saleef and Ras Isa ports in Hudaydah province under a United Nations-sponsored peace deal, a news agency says.
Reuters quoted witnesses as saying Saturday that UN teams were overseeing the withdrawal, breathing a fresh lease of life into the peace deal which had been stalled for months.
Mohammed Ali al-Houthi, the head of Yemen's Supreme Revolutionary Committee, said in Twitter post earlier Saturday that the withdrawal would begin at 10 a.m. local time (0700 GMT).
He said the intention to unilaterally redeploy from the ports was due to the Saudi coalition's refusal to implement the truce agreement reached between Yemen's warring sides in Stockholm last December.
Under the deal, representatives from the Houthis and Yemen's Saudi-backed former government agreed to withdraw their troops from Hudaydah's main port and two other nearby ports, as well as Hudaydah city and allow deployment of UN monitors.
Yemen faces a humanitarian catastrophe amid a Saudi war and blockade which does not allow the country to import and distribute vital food, fuel and medicines.
Al-Houthi said he holds the UN responsible for the humanitarian crisis in Yemen because of its failure to put an end to the blockade, the closure of Sana'a airport and disruption of salary payments.
On Friday, the UN's Redeployment Coordination Committee (RCC) said the Houthis would make an "initial unilateral redeployment" between May 11 and May 14 from three Yemeni ports.
The redeployment, it said, should allow the UN to take "a leading role in supporting the Red Sea Ports Corporation in managing the ports" and to enhance checks on cargoes.
The process, it emphasized, must be followed by "the committed, transparent and sustained actions of the parties to fully deliver on their obligations."
In Stockholm, it was hoped that the redeployment would take place in January, but its implementation has repeatedly been stalled due to a lack of trust between the rival parties.
Yemen's former information minister Moammar al-Eryani said on Friday the Houthis' redeployment offer was "misleading" and unacceptable if it did not allow for "joint monitoring and verification".
Hudaydah, a lifeline for millions of Yemenis, has seen some of the heaviest fighting in the four-year Saudi aggression against the impoverished nation.
Saudi Arabia and the UAE launched the Hudaydah offensive in June 2018, but they have faced strong resistance put up by Yemeni armed forces – led by the Houthis -- and the city's residents.
The Saudi-led coalition claims that the Houthis are using the port city for weapons delivery, an allegation the fighters reject.
Full report at:
https://www.presstv.com/Detail/2019/05/11/595637/Yemen-Houthi-ports-Hudayadah
--------
UN says Yemen's Houthis agreed to begin Hudaydah withdrawal
May 11, 2019
The United Nations says Yemen's Houthi Ansarullah movement has agreed to unilaterally pull out its forces from three key ports over the next four days, a necessary step for the implementation of a ceasefire deal the warring sides reached in Sweden in December.
Lt. Gen. Michael Lollesgaard, who heads the Redeployment Coordination Committee (RCC), a UN mission to monitor the deal, said in a statement on Friday that the movement would make an "initial unilateral redeployment" of its forces from Yemen's three key ports of Hudaydah, Salif and Ras Isa between May 11 and May 14.
The movement, which has been significantly helping the Yemeni army against a Saudi-led military coalition for the past four years, and the country's former Saudi-backed government, led by ex-president Abd Rabbuh Mansur Hadi, signed a UN-brokered truce deal in Stockholm on December 13.
More than 70 percent of Yemen's imports used to pass through the docks of Hudaydah, a lifeline for the war-ravaged country's crippled economy. However, since June last year, forces of the United Arab Emirates, a significant ally of Saudi Arabia in its war against Yemen, and Hadi's militia have laid a tight siege to the city, which is under the control of Houthi fighters.
The redeployment of forces from the three port cities is a critical part of the ceasefire deal, aimed at averting a full-scale assault on Hudaydah, but has so far failed to materialize on the ground.
The statement said the redeployment must be followed by "the committed, transparent and sustained actions of the parties to fully deliver on their obligations."
It also stressed that the redeployment of forces should allow the UN to take "a leading role in supporting the Red Sea Ports Corporation in managing the ports" and to increase UN checks on cargoes.
Following the UN statement, the ex-president's information minister said in a twitter post that the report on the Houthis' redeployment offer "is inaccurate and misleading."
He claimed that the reported redeployment offer was "unacceptable" because a required joint monitoring and verification mechanism as stipulated in the December pact was not foreseen in the UN's Friday arrangement.
No response has been released yet either from the RCC or the Houthi Ansarullah movement, which has repeatedly complained about Saudi Arabia's repeated violation of the ceasefire in Hudaydah.
Leading a coalition of its allies, Saudi Arabia invaded Yemen in March 2015 in an attempt to reinstall Hadi, who had resigned amid popular discontent and fled to Riyadh, and to crush the Houthis.
The imposed war initially consisted of an aerial campaign, but was later coupled with a naval blockade and the deployment of ground mercenaries to Yemen. Furthermore, armed militia forces loyal to Hadi, in line with invaders, launch frequent attacks against Yemeni people in regions held by Houthis.
The aggression is estimated to have left 56,000 Yemenis dead.
The Saudi-led war has also taken a heavy toll on the country's infrastructure, destroying hospitals, schools, and factories. The UN has said that a record 22.2 million Yemenis are in dire need of food, including 8.4 million threatened by severe hunger. According to the world body, Yemen is suffering from the most severe famine in more than 100 years.
Full report at:
https://www.presstv.com/Detail/2019/05/11/595621/Yemen-UN-RCC-Hudaydah-Houthis-ceasefire-Hadi-Saudi-Arabia
--------
Africa
Sudan's protest movement: Military calls for new round of talks
11 May 2019
Sudan's military rulers have invited protest leaders for a new round of talks on transferring power to a civilian administration, the protest movement said Saturday.
The call came as thousands of demonstrators remain camped outside army headquarters in central Khartoum, vowing to force the generals to cede power just as they forced veteran president Omar al-Bashir from office exactly a month ago.
Talks on the protesters' key demand for a civilian-led body to oversee a four-year transition have been deadlocked for days, with the military insisting on holding a majority in any new ruling body.
"We received a call from the military council to resume negotiations," the Alliance for Freedom and Change said in a statement.
Late last month, the alliance, which brings together protest organizers and opposition and rebel groups, handed the generals its proposals for a civilian-led transition.
But the generals have expressed "many reservations" over the alliance's roadmap,
They have singled out its silence on the constitutional position of Islamic sharia law which was the guiding principle of all legislation under Bashir's rule but is anathema to secular groups like the Sudanese Communist Party and some rebel factions in the alliance.
"We have identified the points of contention with the military council and ... decisive talks will revolve around (them) in each meeting," the alliance said in its statement.
"We want to hold the talks quickly and sort out all these points in 72 hours," it said without specifying when the negotiations would resume.
https://english.alarabiya.net/en/News/middle-east/2019/05/11/Sudan-s-protest-movement-Military-calls-for-new-round-of-talks.html
--------
Dozens of migrants drown off Tunisia coast after leaving Libya
11 May 2019
At least 65 migrants drowned on Friday when their boat capsized in the Mediterranean Sea off the Tunisian coast after they had left Libya hoping to reach Europe, the UN refugee agency UNHCR said.
The state-run Tunis Afrique Presse agency gave a death toll of at least 70 people. It was one the deadliest shipwrecks involving migrants trying to reach Europe this year.
"This is a tragic and terrible reminder of the risks still faced by those who attempt to cross the Mediterranean," UNHCR Special Envoy for the Mediterranean Vincent Cochetel said in a statement.
In the first four months of 2019, 164 people are known to have died on the route, a smaller number but higher death rate than in previous years, with one dying for every three who reach European shores, UNHCR said.
UNHCR said the sunken boat had taken to the sea on Thursday from neighboring Libya, where renewed warfare between rival factions has gripped the capital Tripoli in the past five weeks.
The Tunisian navy brought 16 survivors to the coast at Zarzis, where one was immediately taken to hospital and the others awaited permission to disembark, UNHCR said.
The Tunisian agency said the boat had sunk 40 miles off the coast of Sfax, south of the capital Tunis and that fishing boats had rescued the survivors.
Full report at:
https://english.alarabiya.net/en/News/north-africa/2019/05/11/Dozens-of-migrants-drown-off-Tunisia-coast-after-leaving-Libya.html
--------
Daesh storms town on motorbikes in Nigeria, kills 11 soldiers
May 12, 2019
Daesh terrorists, riding motorbikes, have stormed a town in northeastern Nigeria and killed 11 soldiers in barracks, the Takfiri group and local sources say.
The attack on the town of Gajiganna in Borno state took place on Friday, after which the assailants fled when the military called in air force support and reinforcements.
The terrorist group claimed the attack through its news agency AMAQ on Saturday and published pictures of burned barracks and dead bodies it claimed belonged to the soldiers.
Local sources, including a hospital warden, confirmed the attack. They said the attackers stormed the town in the afternoon and opened fire on residents and the military.
The militant group, which calls itself the West Africa province (ISWAP) branch of Daesh, has carried out a string of attacks in Nigeria in recent months.
In 2016, ISWAP separated from Boko Haram which has waged a reign of terror in northeast Nigeria for a decade, but there are reports the two groups might be merging back together.
Nigeria's army chief warned last month of an ISWAP-Boko Haram alliance to carve out a Takfiri enclave stretching from Nigeria's northeast into the wider Lake Chad region.
Since 2009, attacks by Boko Haram terrorists have left at least 27,000 dead and made over 2.6 million others homeless. The Takfiri group pledged allegiance to Daesh in 2015.
Boko Haram has used terror as a weapon of war, killing and abducting thousands of women and young girls as well as men and young boys.
The violence has spread to neighboring Niger, Chad and Cameroon, prompting a regional military coalition against the terrorists.
On April 14, 2014, Boko Haram gunmen stormed a girls' boarding school in the Nigerian town of Chibok, kidnapping 276 pupils aged 12-17. Five years after the kidnap, 112 girls are still missing.
Last year on the fourth anniversary of the Chibok kidnapping, the UN Children's agency said more than 1,000 other children had been kidnapped by the Takfiri terrorists since 2013.
Full report at:
https://www.presstv.com/Detail/2019/05/12/595723/Nigeria-Daesh-Borno-Gajiganna-Soldiers
--------
Battle for Libya's Tripoli gives chance to Daesh
May 11, 2019
TRIPOLI: The battle for Tripoli between rival Libyan forces both championing the fight against "terrorism" has created a security vacuum, allowing the Daesh group a chance to re-emerge, analysts warn.
Libya expert Emad Badi says the fighting has given Daesh "the opportunity to reorganize, recruit and strike alliances with other groups (and organize attacks) to show they are still around."
Extremist groups capitalized on Libya's descent into chaos after the 2011 uprising that killed veteran dictator Muammar Qaddafi to establish a presence in the North African country.
Daesh had its main stronghold in Qaddafi's hometown of Sirte, east of Tripoli, until it was expelled from the Mediterranean coastal city in December 2016.
The group's demise came at the hands of forces loyal to the Tripoli-based internationally recognized Government of National Accord (GNA), especially fighters from the western city of Misrata.
Those fighters are among pro-GNA forces now battling the self-styled Libyan National Army of military strongman Khalifa Haftar who launched an assault on Tripoli on April 4.
Haftar has vowed to "cleanse" Libya of jihadists and presents himself as the country's savior.
In 2017, he drove hard-line militants out of second city Benghazi after a three-year battle and ousted extremists from Derna, also in the east.
Then in January he launched an operation to "purge the south of terrorist and criminal groups" before setting his sights on Tripoli.
But despite being weakened, the extremists still pose a threat in oil-rich Libya, where they were blamed for around 20 attacks last year.
And over the past week Daesh has carried out two deadly assaults targeting Haftar's forces — on a training camp in the southern city of Sebha on May 4 that left nine dead and an attack Thursday in Ghodwa, also in the south, that killed two civilians.
Instability has reigned over Libya since the 2011 uprising, with rival political and military forces vying for power and fighting for the country's oil wealth and cities.
Extremist groups such as Daesh have fed on this chaos to grow, and divisions that persist as reflected by the battle for Tripoli only serve to bolster them, analysts say.
"The divisions give terrorists an unexpected opportunity to mobilize and reorganize," said Khaled Al-Montasser, a professor of international studies who lectures at Libyan universities.
After losing Sirte and Derna, Daesh was weakened but not totally defeated as its fighters withdrew to the country's remote and vast desert in the south or infiltrated coastal communities.
The threat militants pose was highlighted in a statement Thursday by the GNA, which also blamed Haftar's offensive for giving groups like Daesh another chance to regroup.
"GNA forces continue to repel the Haftar militias but their attacks... destabilize our country and allow terrorist groups like IS to re-emerge," it said.
Karim Bitar, director of research at the French Institute for International and Strategic Affairs, draws a parallel with Syria and Iraq, where Daesh built a "caliphate" after a lightning offensive in 2014.
"In Libya, as in Iraq and Syria before it, IS took advantage of a vacuum... and the collapse of the state's structures to anchor itself," he said.
Full report at:
http://www.arabnews.com/node/1495496/middle-east
--------
Splinter Boko Haram group claims to have killed 11 Nigerian soldiers
May 12, 2019
A splinter group of Boko Haram claims to have killed 11 Nigerian soldiers in an attack on the northeastern town of Gajiganna.
The terrorist organisation said the attack on the soldiers took place in the town in northeastern Borno state on Friday.
Three sources, including one hospital source, confirmed the attack.
They said the militants stormed the town on a motorbike and opened fire on residents and the military in sporadic shootings.
The militants fled after the military called in air force support and reinforcements from a battalion in a neighbouring town.
The Daesh affiliated Islamic State West Africa Province (ISWAP) has carried out a string of attacks in Nigeria in recent months.
Full report at:
https://www.trtworld.com/africa/splinter-boko-haram-group-claims-to-have-killed-11-nigerian-soldiers-26565
--------
Southeast Asia
Dr M billed among world's most influential men
12 May 2019
KUALA LUMPUR (Bernama): In just a year of his tenure as Malaysia's seventh prime minister, Tun Dr Mahathir Mohamad (pic) has been recognised as one of the world's most influential men.
In fact, earlier in January, he was named the Muslim Man of the Year by The Muslim 500, a ranking of the world's 500 most influential Muslims.
In April, Dr Mahathir was ranked among the 100 most influential individuals in the world for the year 2019 by international news magazine 'Time'.
And earlier this month, international portal, Fortune.com, ranked Dr Mahathir 47th in its 'World's 50 Greatest Leaders' list.
As the oldest prime minister in the world, many know Dr Mahathir as a bold and vocal leader, who always stands firm in his decision, trustworthy and has a high level of discipline, especially in terms of punctuality.
With a modest and tranquil look, Dr Mahathir is highly respected by many and regarded as a credible leader with a sharp mind and who is not afraid of giving or receiving criticism.
In his speech at the 73rd United Nations (UN) General Assembly in New York on Sept 29 last year, Dr Mahathir made a bold call for a reform of the world body and suggested that a veto should not be by just one permanent member but by at least two and backed by three non-permanent members of the UN Security Council.
He also captured the world's attention when he condemned the Myanmar government for the massacre of Rohingyas in Rakhine, and Israel for breaking international laws and moral codes.
In November last year, Dr Mahathir was also conferred the "Grand Cordon of the Order of the Paulownia Flowers" by Emperor Akihito of Japan. The conferment of Japan's highest award followed the contributions by the Prime Minister in strengthening the bilateral ties between Malaysia and Japan.
Universiti Putra Malaysia (UPM) Faculty of Modern Language and Communication lecturer Dr Syed Agil Alsagoff said Dr Mahathir was recognised as a credible leader as his thoughts and ideas had been appreciated and praised by many world leaders.
The premier, who had also held the chair of the Organisation for Islamic Cooperation (OIC), had formulated various strategies for the unification of Arab nations to break away from the influence of the US and Israel.
"His criticisms of the Israeli occupation of Palestine and the US invasion of Iraq in 2003, had also encouraged and motivated the Arab nations to support his leadership and recognised him as a respected world leader.
"Dr Mahathir's success in transforming Malaysia from a third world country into a developing country also attracted the West Asian countries to emulate his political leadership. In fact, East Asian countries have also made him an exemplary model in their economic and political empowerment," he said.
Syed Agil said Dr Mahathir was also regarded as a Muslim statesman who transformed Malaysia into a model for the Muslim world and would always be remembered as a Malaysian leader who had channelled various assistance to Bosnia and Herzegovina to rebuild itself after the Balkan country was involved in a war in the 1990s.
Dr Mahathir's success in bringing together both the third world and the developing countries through the Langkawi International Dialogue (LID) consultative council and in becoming the driving force behind the cooperation between those third worlds and the Islamic countries through the OIC has made him a highly respected and exceptional leader in the international political arena, he said.
According to Universiti Utara Malaysia lecturer in politics and international relations Prof Dr Azizuddin Mohd Sani, Dr Mahathir had been consistent in championing world issues including those involving the Palestinians, the Rohingyas as well as developing or underdeveloped countries.
As a man who despises brutality, he said Dr Mahathir had established the Kuala Lumpur War Crimes Tribunal to 'put on trial' leaders of the countries involved in Iraq war in 2003 which had claimed the lives of 1.4 million civilians.
"He is also anti-race assassination. That is why when his bid to ratify the Rome Statute failed, he got so angry at those who caused the failure.
"By his boldness in voicing out his opinions, we can see that Dr Mahathir obviously wants Malaysia to continue being the Asian Tiger who is not afraid of voicing out global issues," he said.
At the same time, he said West Asian leaders continued looking up to Dr Mahathir to the extent of regarding him as their 'voice' in fighting Western oppression.
Dr Mahathir is also well-known as a dedicated, principled Prime Minister and always making reforms and transformation in the country's administration.
Syed Agil said it had 'opened the eyes' of other countries to emulate Malaysia, especially after it was able to make political transformation under the leadership of a former prime minister appointed for the second time to hold the highest political office.
"Dr Mahathir is regarded as the driving force of reforms and transformation in the country's administration since the first time he was appointed as prime minister and held the post for 22 years.
"The nature of Dr Mahathir's simplicity in observing political culture with the interests of the people during that period caused the people to be moved by his determination in transforming Malaysia from a third world country into a successful developing country," he said.
Dr Mahathir has also been regarded as a visionary leader who could steer the country to progress further in economic and social areas.
During his tenure as Malaysia's fourth prime minister from 1981 to 2003, Malaysia experienced excellent transformation, particularly in infrastructure and socioeconomic development, hence spurred the success of the country in becoming a regional economic power and in facing several global financial crises.
Syed Agil was also of the opinion that the seriousness of Dr Mahathir's ideas and thoughts in terms of national and economic development especially when liberating Malaysia from the 1997-1998 economic crisis by pegging the ringgit to the US dollar, had prompted many other countries to seek his advice.
Whereas Azizuddin believed that Dr Mahathir was re-elected to lead the government as the people wanted Malaysia to become a prosperous country.
"His vast experience is badly needed. Malaysians respect him as a great statesman.
"Besides romanticism, Malaysians who have seen the economic prosperity he brought to Malaysia in the 1990s also believe he definitely can do it again," he added. - Bernama
https://www.thestar.com.my/news/nation/2019/05/12/dr-m-billed-among-worlds-most-influential-men/
--------
Indonesian police hunt inmates after mass prison break
May 11, 2019
JAKARTA: More than 100 inmates escaped from an Indonesian jail on Sumatra island on Saturday, police said, in the latest breakout to hit the country's creaking prison system.
The prisoners fled the jail in Siak district on Sumatra island early in the morning after rioting and a fire broke out at the detention center.
Footage on local TV stations showed the facility engulfed in flames.
Authorities launched a massive manhunt and 115 prisoners had been recaptured by late morning, Riau province police chief Widodo Eko Prihastopo said.
Dozens of detainees from a prison population of more nearly 650 remained at large, he added.
"Police with assistance from the army and surrounding community are still searching for the rest," Prihastopo said.
The rioting was triggered after guards beat several inmates who were caught using methamphetamine, police said.
Three detainees suffered stab wounds and a policeman was shot during the rioting, the local health office told AFP.
Jailbreaks are common in Indonesia, where inmates are often held in unsanitary conditions at overcrowded prisons.
Full report at:
http://www.arabnews.com/node/1495521/world
--------
URL: https://www.newageislam.com/islamic-world-news/isis-announces-its-new-province/d/118570
New Age Islam, Islam Online, Islamic Website, African Muslim News, Arab World News, South Asia News, Indian Muslim News, World Muslim News, Women in Islam, Islamic Feminism, Arab Women, Women In Arab, Islamophobia in America, Muslim Women in West, Islam Women and Feminism