New Age Islam News Bureau
9 March 2012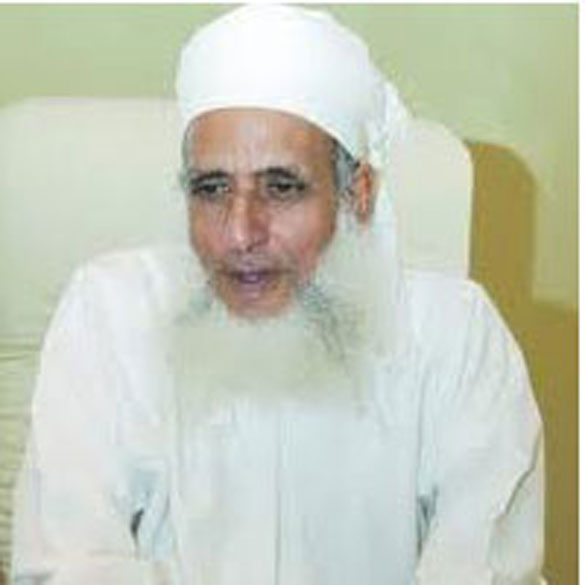 • Use Knowledge Approach to Disseminate Islamic Message: His Eminence, Grand Mufti of Oman
• Pakistani activist gets US' Women of Courage Award
• Zimbabwe: Do All Muslims Represent Islam?
• Peace TV finalizes plan to launch 24-hour Arabic channel
• Pakistan Taliban demand release of bin Laden's widows, threaten attacks
• Pakistan appoints new spy chief
• India walks diplomatic tightrope as traders head to Iran
• US troops gone, al Qaeda makes Iraq peace elusive
• Kashmir issue not on backburner: Pakistan
• Pakistan say seven troops 'killed in Taliban ambush'
• Syria crisis: Kofi Annan's calls for talks spark anger
• Libya's Jalil rejects calls for Cyrenaica autonomy
• US deal to hand Bagram and other prisons to Afghans
• I will visit Pakistan this summer: Indian Foreign Minister
• Pakistan: Lt Gen Islam appointed new ISI chief
• Thousands welcome released Bosnian war criminal
• Muslim Brotherhood leaning toward IMF loan
• Far more Christian than Muslim migrants worldwide
• Culture war brews between new Islamist movement and secularists in Tunisia
• Pakistan's Iran pipeline plan further strains ties with U.S.
• Free speech, insults and Islam
• War drums from Iran and Israel drown out rich past
Complied by New Age Islam News Bureau
Photo: Shaikh Ahmed bin Hamed al Khalili, Grand Mufti of Oman
URL: https://www.newageislam.com/islamic-world-news/new-age-islam-news-bureau/iranian-women-strip-to-slam-repression/d/6816
----------
Iranian Women Strip to Slam Repression
09 March, 2012
Iranian women living in exile in Europe have stripped off for a video to promote their nude calendar in an effort to fight sexual oppression in their home country.
"My nudity is a 'no' to stoning to death," say the defiant women in the YouTube video, posing topless to scream against "a society of violence, racism, sexism, sexual harassment and hypocrisy."
In analysts' opinion, nudity is a powerful protest tool in the Islamic world, where women cover every part of body, except the face and hands, with loose shadow-proof robes. In Iran, a Muslim woman wearing shorts may spend up to four months in jail.
The controversial promo is set to boost sales of the Nude Photo Revolutionary Calendar released for global sales on International Woman's Day. The calendar honors an Egyptian blogger, Aliaa Magda Elmahdy. In November Elmahdy, outraged with a ban on nude models in Egyptian universities and books, set the Arab world on fire by posting a full length picture of her naked self on the web.
In the late 1970's Egyptian official art schools saw a social ban on the tradition of nude models. Besides hindering arts studies, the ban brought certain censorship into mainstream arts, including cinema.
"Islamism and the religious right are obsessed with women's bodies. They demand that we be veiled, bound, and gagged," sighs Maryam Namazie, the human rights activist behind the nude calendar featuring Iranian women.
Namazie's initiative sends one more message of homage – to the Iranian actress Golshifteh Farahani. After posing topless in Madame Le Figaro magazine, the actress received a phone call from the Iranian government, who warned her against returning home.
"Islamists want us covered up, hidden, and not seen and not heard; we refuse to comply," Namazie writes in her blog.
In Iran, the nude calendar and promotional video stirred controversy even among local feminists.
Azar Majedi, of the Organization of Women's Liberation in Iran, has slammed the initiative for exploiting women's nudity for profit, just as the tabloids do, reports The International Business Times.
Majedi adds that the calendar is an "absurd caricature" of Aliaa Magda Elmahdy, as fighting for Muslim women's rights in tolerant Europe is nothing compared to raising your head in Egypt.
http://rt.com/news/iran-women-nude-video-calendar-175/
---------
Use knowledge approach to disseminate Islamic message: His Eminence Shaikh Ahmed bin Hamed al Khalili, Grand Mufti of Oman
MUSCAT — 09 March 2012,The caller to Islam has to have the mentality of today and has to update his knowledge of knowing the different environments so that he directs his speech according to what suits the recipients, His Eminence Shaikh Ahmed bin Hamed al Khalili, Grand Mufti of the Sultanate, said recently during an interview with the religious cadres.
His Eminence said "all creatures on this earth are not created aimlessly. The human is created to carry the heavy role that the heavens and the earth and the mountains couldn't carry. This duty is to worship Allah and to obey Him in all that He commanded or forbade. This duty is mutual among people but it differs according to the conditions of each person. The ruler of a country for example has the duty of taking care of the nation, the father has to take care of his house and children, and every position holder has a responsibility in front of Allah on the Judgement Day.
He pointed out that calling for Islam must be based on knowledge and fiqh in the religious affairs. The caller has to know the way to make his words and actions go directly to the hearts of the recipients. Those words can have the impact of changing the direction of people's lives from evil to good, from corruption to goodness and from the darkness into the light. This word is the real duty of humans.
He has demanded to search for the right way to deliver it as he must take into account the circumstances and time. People vary in everything, even if they have the same culture but their moods and style vary so the caller must be well introduced to all of these things.
Ahmed bin Hamad al Farsi, Director-General for Management and Finance Affairs, Chairman of the Main Committee of the Forum, said "the forum is a cognitive tributary of cadres through educating them a series of articles, lectures and to enable them to contact with their colleagues and equip them with practical and scientific experience. There is also a moral tributary to break the routine of nature of the work and change the environment that would renew the determination and activity. There is a social importance as well as through enabling the cadre to contact with other officials and colleagues.
Dr Ismail bin Saleh al Aghbari, advice and guidance expert, the Chairman of the Supervisory Committee and scientific training, assured on the qualitative assessment and regulations of selecting the workshops presented at the forum.
He said that the cadres' forum is a step forward that indicates the awareness in the Sultanate, and the care given to those cadres. It shows the care and the desire of officials in connecting the cadres with reality and the social environment. The religious cadres are part of the community and they contribute to the process of building the country at various levels.
http://main.omanobserver.om/node/86289
----------
Pakistani activist gets US' Women of Courage Award
WASHINGTON - 9th March 2012
By APP
A Pakistani political rights activist Shad Begum and an Afghan women's radio station owner are among 10 honorees chosen by the U.S. State Department as 2012 International Women of Courage.
The recipients were honored at a ceremony in Washington led by first lady Michelle Obama and Secretary of State Hillary Clinton.
Clinton said each of the honored women had persisted in their work "in the face of adversity, often under the threat of violence."
"They come from diverse and distant places, but in one important way, they all walk the same path," Clinton said. "They, too, are working tirelessly for justice. They are working for accountability. They are working for freedom and they are working tirelessly to improve the lives of women and girls."
This year's honorees include five Muslim women, from Saudi Arabia, Pakistan, Afghanistan, Sudan, and Libya, and women from Turkey, Brazil, Colombia, the Maldives, and Burma.
Maryam Durani of Afghanistan is a member of the Kandahar Provincial Council and the owner of a radio station that broadcasts information about women's rights. Clinton said Durani, who has survived attempts on her life for speaking out, ensures that "the message of equality and inclusion is heard loudly and clearly" in her community.
​​Shad Begum from Pakistan is regularly threatened for her work, which tries to engage women in political participation. Clinton praised Begum for "fearlessly championing Pakistani women's political and economic rights, and working to empower the disadvantaged and oppressed."
Other honorees include Samar Badawi of Saudi Arabia, the first woman to sue her father for abusing the guardian system and preventing her from marrying the suitor of her choice. She is also the first woman to file a lawsuit against the government demanding the right for women to vote.
Zin Mar Aung of Burma was imprisoned for 11 years for her political activism and has dedicated her life to promoting democracy, women's empowerment, and conflict resolution.
First lady Michelle Obama praised the women for standing up and saying "the things that no one else could say, or would say. Year after year, they endured hardships that few of us could bear."
"These women come from all different corners of the globe; they have taken very different journeys to this moment," she said. "But they are all here today because somewhere along the line they decided they could no longer accept the world as it is. And they committed themselves to fighting for the world as they know it should be.
"They saw corruption and they worked to expose it. They saw oppression and they worked to end it. They saw violence, poverty, discrimination, and inequality, and they decided to use their voices and risk their lives to do something about it."
The State Department gives out the awards every year on International Women's Day on March 8.
http://www.aaj.tv/2012/03/pakistani-activist-gets-us%E2%80%99-women-of-courage-award/
----------
Zimbabwe: Do All Muslims Represent Islam?
BY SHEIKH ABDULLAH MAKWINJA,
8 MARCH 2012
Muslims, are very popular in the media nowadays. Worldwide debates rage about various topics that invariably involve Muslims. Almost continuous media exposure means that there is hardly a person left in the world that has not read or seen something about Islam or Muslims, or both.
In addition, most people have an opinion. Many base their opinions on misconceptions or misunderstandings about Islam. Many base their opinions on the actions or words of people who call themselves Muslims but actually have very little knowledge about their religion.
Thankfully, many base their opinions on sound knowledge and research. However, in a media saturated century it is only fair to ask the question, do all Muslims represent Islam?
I thought it to be the appropriate moment especially this time when Muslims are celebrating the birth anniversary of the Prophet Muhammad to show how the Holy Prophet lived and interacted with followers of other divine revealed religions such Christianity.
Prophet Muhammad was described as a "Mercy for all the Worlds", as God said in the Quran: "We have sent you as a mercy for all the worlds." (Quran 21:107)
The recipients of this quality were not limited to just the Muslim nation, but also extended to non-Muslims, some of who spent all their effort trying to harm the Prophet and his mission. This mercy and forgiveness is clearly demonstrated by the Prophet who never took revenge on anyone for personal reasons and always forgave even his staunch enemies.
The Arabian Peninsula during the time of the Prophet was a region in which various faiths were present. There were Christians, Jews, Zoroastrians, polytheists, and others not affiliated with any religion.
Looking into the life of the Prophet, one may draw many examples that portray the high level of tolerance shown to people of other faiths. At times the Prophet would permit Christians to conduct their prayers in the Mosque. Islam is a religion revealed by God for the benefit of humankind and it wholeheartedly forbids harming innocent people in any way.
This includes their bodies, wealth, or honour.
Islam teaches Muslims to treat everybody, no matter their religion, ethnicity, colour or social status, with respect and kindness. Islam forbids oppression and safeguards rights and it commands the Muslims to live in peace and harmony and uphold justice even towards one's enemies and even in times of war.
When Islam is called the religion of peace it is meant literally. Islam comes from the root word "sa-la-ma", as do the words Muslim (one who follows the message of Islam) and which among many meanings also denotes peace, security, safety and implies submission and surrender to Almighty God.
Peace and security are inherent in the submission to the One God. The Quran was revealed for all of humankind and Prophet Muhammad was sent as a mercy to all humankind. Each person is entitled to sustenance, shelter, and security and if some are denied their God given rights, it is the responsibility of the rest of humankind, to restore those rights, not blatantly take them away.
Therefore when atrocities that defy belief and defy the teachings of Islam are committed, it is important to remember that not all Muslims represent Islam.
Groups such as the Boko Haram, Al-Qaida, Al-Shabab etc cannot possibly claim to speak or act on behalf of all Muslims. Not all Muslims represent Islam and not all Muslims understand and follow their religion. Culture often dictates action. Knowing this, it becomes essential to recognise that just because a person, a group or country is known as Islamic, does not mean that it is automatically a perfect follower of the laws sent down by God.
To understand and judge this tolerance, one must look into the period in which Islam was a formal state, with the specific laws laid down by the Prophet in accordance with the tenets of religion. Even though one can observe many examples of tolerance shown by the Prophet in the 13 years of his stay in Mecca, one may incorrectly think that it was only due to seeking to raise the profile of the Muslims and the social status of Islam and in general.
The discussion will be limited to the period which commenced with the migration of the Prophet to Medina, and specifically once the constitution was set.
When the Prophet migrated to Medina, he laid laws to ensure harmony and stability in a society which once had been distraught by decades of war, one which must ensure the peaceful coexistence of Muslims, Jews, Christians and polytheists. The Prophet laid down a "constitution" which detailed the responsibilities of all parties which resided in Medina, their obligations towards each other, and certain restrictions which were placed on each.
All parties were to obey what was mentioned therein, and any breach of its articles was regarded as an act of treachery. All were considered members and citizens of Medina society regardless of religion, race, or ancestry. Since the upper hand was with the Muslims, the Prophet strictly warned against any maltreatment of people of other faiths.
Individual tribes, who were not Muslims, were allowed to refer to their own religious scriptures and their learned men in regard to their own personal affairs. Each was allowed to practice their beliefs freely without any hindrances, and no acts of provocation would be tolerated.
http://allafrica.com/stories/201203080821.html
-----------
Peace TV finalizes plan to launch 24-hour Arabic channel
By RIYADH: GHAZANFAR ALI KHAN, ARAB NEWS STAFF
RIYADH:Mar 9, 2012, Internationally renowned scholar Dr. Zakir Naik, who is founder and president of the India-based Islamic Research Foundation (IRF), said in Riyadh yesterday that the IRF-owned Peace TV has finalized plans to launch a 24-hour Arabic-language Islamic channel.
"The Arabic channel, to air in mid-2013, will be dedicated especially for Arabic-speaking viewers around the world," said Naik.
Peace TV is a major Islamic satellite television network with a record global viewership exceeding more than 100 million.
Naik, who has delivered more than 1,500 public lectures across the world, including some 220 in Saudi Arabia alone, on comparative religion, said Peace TV Arabic channel would not be just another Islamic channel.
"There are more than 60 Arabic channels today but the Peace TV channel will be unique in content and technology," said the IRF chief.
Naik, who will inaugurate a branch and bookstore of Darussalam International Publications Company in Riyadh today, was felicitated at a dinner reception hosted in the capital on Wednesday night by Rashid Ali Sheikh, an Indian businessman and social worker.
Another reception in honor of this Islamic scholar, to be attended by a large number of diplomats, businessmen and Saudi as well as non-Saudi officials and guests, will be hosted by Abdul Malik Mujahid, Darussalam managing director, in the capital tomorrow.
Naik said he was happy to attend the opening ceremony of Darussalam branch in Riyadh. "Darussalam is probably the biggest publisher of Islamic books in the world," he added.
Entry to Darussalam's inaugural program at the Riyadh Avenue Mall (Lulu Hypermarket) is open to all. A raffle draw will be organized on the sidelines of the opening ceremony, said Mustafa Habib Siddiqui, Darussalam media manager.
Asked about the uniqueness of the proposed Peace TV's Arabic channel, the IRF chief added: "It will be far superior to existing channels."
The new channel will have access to the world's 300 million native Arabic speakers, he added. He said the new channel would be a respected global media outlet presenting Islam and removing misconceptions about Muslims and the Islamic world.
Asked about the popularity of the Peace TV programs, he said viewership is growing and his presence on the channels was about 17 to 18 percent in terms of airspace. He pointed out that Peace TV has had a large number of speakers and presenters, including many from Saudi Arabia and the Middle East. Sheikh Asim Al-Hakeem and Sheikh Ahmed bin Saifuddin, who have been associated with the channel for the last several years, are some of them.
Naik said he had no plans to deliver public lectures during this trip to the Kingdom. The Islamic scholar in his interview also spoke about the lawsuit he had filed against the UK government after it imposed an exclusion order on his visa/entry into the UK a couple of years ago. He also explained how his statements were often construed without any substance to be in favor of social persecution and for political action abroad.
Naik made it clear that he does not support any act of terrorism, but his Islamic speeches, especially when he criticizes Western powers for their interventions in the affairs of the Muslim countries, are often taken out of context to blame him as a supporter of "terrorism and extremism."
On the ban imposed by the UK since June 2010, he said the term "exclusion" means authorities will not grant him a visa to travel to the country. "But my books and reading materials are freely available in the UK," he added.
Naik, who earlier challenged his exclusion in a UK court, has approached the France-based European Court of Human Rights, which will now decide whether he will be allowed into the UK or not. Naik said he has never been prevented from entering any country in the past.
Naik's popularity can be gauged from the fact that "The Indian Express", one of India's top daily newspapers, listed him recently as the country's 89th most powerful person, ahead of Nobel Laureate economist Amartya Sen and eminent lawyer and former attorney general Soli Sorabjee.
The Islamic scholar said the IRF had planned to open two world-class international Islamic schools in Riyadh and Jeddah. These schools will be run based on the model of his Mumbai-based school, he noted.
http://arabnews.com/saudiarabia/article585180.ece
----------
Pakistan Taliban demand release of bin Laden's widows, threaten attacks
By Saud Mehsud
DERA ISMAIL KHAN, Pakistan,Mar 9, 2012, (Reuters) - The Pakistan Taliban will attack government, police and military officials if three of the late al Qaeda leader Osama bin Laden's widows are not released from Pakistani custody, a spokesman for the militant group said on Friday.
Pakistan's government has charged bin Laden's three widows with illegally entering and staying in the country, Interior Minister Rehman Malik said on Thursday.
"If the family of Osama bin Laden is not released as soon as possible, we will attack the judges, the lawyers and the security officials involved in their trial," Ehsanullah Ehsan of the Tehrik-e-Taliban Pakistan (TTP) told Reuters.
"We will carry out suicide bombings against security forces and the government across the country."
Malik did not specify which court was dealing with the case. The three women will have to stand trial, but it was not clear what punishment they face if convicted.
Bin Laden was killed in a secret U.S. raid in the northern Pakistani garrison town of Abbottabad in May last year.
The al Qaeda leader's body was flown out by American special forces, but his three wives and an undisclosed number of children were among the 16 people detained by Pakistani authorities after the raid.
Two of the wives are Saudi nationals, and one is from Yemen, according to the Pakistani foreign ministry.
Pakistan had previously said that it would repatriate the women after a government commission probing the bin Laden raid had completed its questioning.
The commission has interviewed the family members for clues about how the al Qaeda chief managed to stay in the country undetected.
The TTP vowed revenge after bin Laden's death last year, and carried out high-profile attacks across Pakistan. It bombed an American consulate convoy, laid siege to a naval base and killed paramilitary cadets.
Formed in 2007, the TTP is an umbrella group of various Pakistani militant factions operating in Pakistan's unruly northwestern tribal areas along the porous border with Afghanistan.
TTP's spokesman also threatened attacks against Shad Begum, a women's rights activist based in the northwestern city of Peshawar.
The U.S. State Department honoured Begum with the 2012 International Women of Courage award at a ceremony in Washington on Thursday.
"She works for a secular and infidel system in Pakistan," Ehsan said. "That is why America has given her this prize."
(Writing by Qasim Nauman; Editing by Chris Allbritton and Daniel Magnowski)
http://in.reuters.com/article/2012/03/09/pakistan-militants-binladen-idINDEE82808S20120309
-----------
Pakistan appoints new spy chief
By CHRIS BRUMMITT, Associated Press
DERA ISMAIL KHAN (AP) — March 9, 2012, Pakistan's prime minister has appointed a new head of the country's powerful intelligence agency to replace the current chief, who is retiring later this month.
The prime minister's office announced Friday that Lt. Gen. Zaheerul Islam will be the new head of the Inter-Services Intelligence agency.
Islam currently serves as the ISI chief in the southern city of Karachi.
THIS IS A BREAKING NEWS UPDATE. Check back soon for further information. AP's earlier story is below.
ISLAMABAD (AP) — An American missile attack killed 12 militants on the Pakistani side of the Afghan border on Friday, one of only a handful of such strikes this year, Pakistani officials said.
The missile struck in the Mandao district of South Waziristan, a rugged militant stronghold where the Pakistani army has staged offensives in the past, the officials said, giving no further details. The officials did not give their names because they were not authorized to speak to journalists.
It took place hours after al-Qaida confirmed that a strike last month in North Waziristan killed one of its commanders — a success in a CIA-led campaign, but a major source of tension plaguing the relationship between Washington and Islamabad.
The strikes, which began in earnest in 2008, have killed scores of militants, including foreign al-Qaida members involved in plotting attacks on the West. Their frequency increased in 2010, when they hit militants widely seen as being proxies of the Pakistani army, causing friction between the U.S and Pakistan.
Reflecting the tensions, the number of attacks dropped in 2011, and they were cut back even more after November, when U.S. aircraft mistakenly killed 24 Pakistani troops on the Afghan border. Pakistan blocked U.S. supply routes into Afghanistan in protest and said it was renegotiating its ties with Washington as a result.
Friday's attack was the eight this year. In contast, in 2010, there were more than 150 such strikes.
Faced with strong public anger over the drone attacks, Pakistani officials publicly condemn them as an unacceptable violations of sovereignty that boost support for extremism. Privately, the program has long had some level of official sanction and even cooperation.
The confirmation of the death of militant commander Badr Mansoor is significant, because he was believed to be behind many of the suicide attacks that have killed scores of Pakistani civilians in recent years. It could be used by supporters of the campaign in Washington and Islamabad as an example of how drone attacks benefit both countries.
The U.S.-based SITE monitoring service said on Friday that the confirmation of Mansoor's death came in a video statement by Ahmad Farooq, al-Qaida's head of media and preaching in Pakistan. The video was released on an Internet jihadist forum.
Local Taliban fighters previously said Mansoor was killed in the Feb. 9 strike, but there was no confirmation from the U.S. or Pakistan. A militant video eulogizing the dead is considered the most reliable way of knowing when a top commander has been killed.
In the nine-minute video, which featured photos of Mansoor alive and dead, Farooq accused Pakistan of collaborating with the strikes.
"America is now more eagerly attacking the Pakistani government's targets," he said. "The drone program is being run with the full consent, permission and cooperation of the Pakistani government."
The issue of drone strikes — their frequency, targeting and whether Pakistan should be informed ahead of them — is key to ongoing, back-channel negotiations to restart U.S.-Pakistani relations, which are important for America's hopes of withdrawing from Afghanistan.
Mansoor was said to have run a militant camp in North Waziristan region, an al-Qaida and Taliban stronghold where the Pakistani army doesn't launch offensive operations, giving the militants a safe haven — aside from the drone strikes.
Mansoor was from Pakistan's largest province, Punjab, and moved to North Waziristan in 2008, where he led a faction of some 230 fighters, local insurgents have said. The enlistment of Punjabis in the Pakistani Taliban has been a serious concern for the government, because it makes it easier for the militants to export violence from the border to the heart of the country, where most Punjabis live.
Also Friday, suspected militants attacked a vehicle carrying Pakistani security forces in North Waziristan, killing seven troops, army and intelligence officials said.
The security forces returned fire, killing eight militants, the officials said, speaking on condition of anonymity because they were not authorized to talk to reporters.
Ishtiaq Mahsud contributed to this report from Dera Ismail Khan, Pakistan.
http://www.google.com/hostednews/ap/article/ALeqM5gG4lI5SlEOazEXQhWkdP9hBFlCkg?docId=53ad5de0cd9c42408b44c0140d5214a6
---------
India walks diplomatic tightrope as traders head to Iran
AFP
NEW DELHI: Mar 9, 2012, A major Indian trade delegation headed to Iran on Friday to explore "huge" commercial opportunities created by US-led sanctions against the Islamic republic over its disputed nuclear plans.
The mission sees India walking a diplomatic tightrope as it seeks more business from Iran while managing a growing partnership with the United States and maintaining good relations with Israel, a key arms supplier.
US lawmakers and pro-Israel groups have accused New Delhi of undermining American and European efforts to isolate Tehran and force it to abandon its nuclear programme.
An attack that severely injured an Israeli diplomat in New Delhi last month -- blamed by Israel on Iran -- has further complicated matters.
The trade team will be in Iran until March 14 and expects "a lot of business" from the trip, said Anand Seth, spokesman for the government-backed Federation of Indian Export Organisations, which is leading the delegation.
"It's a big market for Indian exporters," Seth told AFP.
But the federation declined to name the firms taking part in the visit and a source close to the delegation said the companies involved were worried about potential US reprisals.
The delegation, of around 70 companies and top government officials, wants to boost exports to improve India's trade balance with Iran, which runs at a huge deficit as the Islamic republic supplies 11 percent of its oil imports.
Under the plan, India would pay for up to 45% of those imports in rupees that would stay in the country and be used in turn to fund Iran's purchases of Indian goods.
The move would sidestep Western sanctions that have made it difficult to continue paying for Iranian crude in dollars, Seth said.
Indian commerce secretary Rahul Khullar said this month there are "huge opportunities" in Iran for exports such as textiles, tea, rice, wheat and other foods, as well as pharmaceuticals, auto components and factory machinery.
Iran is India's second-largest oil supplier after Saudi Arabia, and while India has diversified to cut its dependence on the country in recent years, New Delhi says replacement of "all Iranian oil imports" is not "a realistic option".
"From India's side, their stand is very much a case of practicality. Iranian oil is not easily replaceable," Subhash Agrawal, political analyst and editor of India Focus, told AFP.
"But America sees India's move as a disappointing signal for their strategic friendship," he said. "Also this is US election year and for Americans, Iran is the number one security issue. They're hyper-sensitive on the sanctions issue."
India has said it will abide only by UN sanctions and will not implement others imposed unilaterally by the United States and European Union.
Indian officials also insist recent events should not overshadow the country's historic "rich civilisational" ties with Iran, seen in New Delhi as a vital regional counter-balance to arch-rival Pakistan.
India, which has one of the world's largest Muslim populations, is also uneasy about joining a US-led drive against the Islamic republic that could have domestic political repercussions, analysts say.
Earlier this week, the Indian embassy in Washington said accusations that New Delhi was playing sanctions spoiler "overlook the imperative of India's dependence on oil imports from Iran to serve the energy needs of its people."
More than 400 million Indians do not "have access to commercial energy", it said.
Two-way trade between India and Iran is around $13.7 billion annually, of which Indian exports account for just $2.74 billion, but Indian experts estimate bilateral trade could reach $30 billion a year by 2015.
Annual trade with Israel currently stands at $5 billion and the two countries are negotiating a free-trade agreement.
The investigation into last month's bomb attack on an Israeli diplomat resulted in its first arrest this week.
Police detained a 50-year-old Indian freelance journalist who is thought to work part-time for the Iranian news agency IRNA. Foreign nationals are suspected of being behind the bombing.
A senior Delhi police source, speaking to AFP on condition of anonymity, said investigators probing the case "at this point of time cannot say for sure who are these foreign nationals".
http://timesofindia.indiatimes.com/india/India-walks-diplomatic-tightrope-as-traders-head-to-Iran/articleshow/12198297.cms
---------
US troops gone, al Qaeda makes Iraq peace elusive
BAGHDAD: Reuters, Mar 9, 2012 If Iraqis were hoping that the withdrawal of US forces last year would finally mean the end of war, al Qaeda and its Sunni militant allies are determined to prove otherwise.
Daily bombings and shootings remain an endemic feature of life. In the past three months, al Qaeda-linked fighters have been blamed for attacks that have killed at least 250 people.
In a particularly poignant reminder of militants' potency this week, gunmen in unauthorized uniforms of special commandos drove from checkpoint to checkpoint in the western town of Haditha before dawn, gunning down police. They killed 27 including two officers dragged from their homes and slain in the street.
A return to the all-out sectarian slaughter that killed tens of thousands of Iraqis in 2006-07 is unlikely. Nor are al Qaeda fighters threatening to again impose their rule over whole swathes of Iraq as they did in the early years after the US invasion that toppled Saddam Hussein.
But unlike Shi'ite militia groups - which have largely declared they are ready to lay down arms now that US troops have left - al Qaeda and other Sunni groups have shown no sign of giving up the fight. And Iraq's security forces show little sign of the wherewithal to vanquish them once and for all.
Al Qaeda will continue to be a menace until security forces have better intelligence, are more technologically sophisticated and can gain the public's trust in those pockets where the militants still have support.
In the absence of American troops to oppose, al Qaeda and its allies in Iraq have hewed to explicitly sectarian rhetoric, calling on all Sunnis to join them in battle against the Shi'ite-led government in Baghdad.
"Know that the coming stage is a stage of real confrontation and war against the despicable (Shi'ites), whether you like it or not," the al Qaeda-affiliated Sunni group Islamic State of Iraq said after claiming responsibility for attacks on Iraqi security forces that killed 60 people on February 23.
Ibrahim al-Shimari, spokesman for the Islamic Army, another militant group, said it would keep fighting as long as "the effects" of the former US occupation still exist.
"We are continuing to defend the Iraqi people and this weapon is the guarantee of the security of the Iraqi people."
Iraqi authorities insist they have the situation under control. Deputy Interior Minister Adnan al-Asadi says attacks have fallen by more than 80 percent compared to past years, with the remaining violence a sign of terrorist groups trying to "prove they are still on the scene".
"After the tightening that happened against al Qaeda and other groups and the heavy blows they received, the detentions of many leaders and members that contributed to cells breaking up, ... sanctuaries and sources of finance are much more restricted," Asadi told Reuters. "That has led these groups to, from time to time, prepare an attack to signify their identity."
Iraq's branch of al Qaeda is only loosely linked to the wider organization founded by Osama bin-Laden, but shares its strong anti-Western ideology and its aim of restoring the strict Sunni Muslim caliphate that ruled the mediaeval Arab world.
In the early years after the fall of Saddam, al Qaeda fighters took control of cities and towns in Sunni-dominated western and central Iraq, resisting the US presence and imposing a stark interpretation of Islamic law.
They also fought Shi'ites, who make up the majority in Iraq but are denounced by al Qaeda as apostates from true Islam.
Eventually al Qaeda's extreme violence and rigid rule alienated Sunni tribes, who teamed up with US troops to drive them out, first from their stronghold in Anbar province and then from other areas. Since 2008 the fighters have no longer controlled significant territory.
Having fought to drive the militants out, Iraqi villages and towns are unlikely to welcome al Qaeda back, Asadi said.
For Full Report:
http://timesofindia.indiatimes.com/world/middle-east/US-troops-gone-al-Qaeda-makes-Iraq-peace-elusive/articleshow/12198997.cms
--------
Kashmir issue not on backburner: Pakistan
ISLAMABAD: 9 MAR, 2012, , Pakistan today said it is not putting the "core issue" of Kashmir on the backburner as it works to normalise ties with India, and any final settlement between the two sides would be linked to realising the "aspirations of the Kashmiri people".
"The Jammu and Kashmir dispute is about the people of Kashmir and their inalienable right to self-determination. Therefore, there is no question of freezing this issue or putting this core dispute on the backburner," Foreign Office spokesman Abdul Basit said.
"Doubtless, we are taking steps on the path to normalise Pakistan-India relations but reaching the final destination will inevitably be contingent upon realisation of Kashmiris' aspirations," he said during the weekly news briefing in response to a question on whether Pakistan is willing to set aside the Kashmir issue while normalising ties with India.
Basit remarked that the UN Special Rapporteur on the situation of human rights defenders had recently urged the Indian government to repeal the Armed Forces (Special Powers) Act and the Jammu and Kashmir Public Safety Act.
Replying to another question on the need for India and Pakistan to work together to settle the Siachen issue in order to minimise damage to the environment, Basit said Islamabad wanted the matter to be "resolved as quickly as possible".
The military standoff on Siachen is one of the subjects being discussed in the resumed dialogue process and Islamabad's effort "continues to be to seek early resolution of this issue, like all other issues between Pakistan and India, particularly the core issue of Jammu and Kashmir", Basit said.
Responding to yet another question, Basit said he was unaware of any Track-II discussions that were part of efforts to resolve issues between India and Pakistan.
"I am not aware of any such discussions as part of Pakistan's policy decisions but these contacts have been made, discussions are being held but perhaps in their private capacity.
"There is no government policy as far as these discussions are concerned," he said.
India and Pakistan last year resumed their peace process after a break of over two years in the wake of the 2008 Mumbai terror attacks.
Since then, the two sides have taken several steps to normalise relations in various fields, particularly trade.
http://economictimes.indiatimes.com/news/politics/nation/kashmir-issue-not-on-backburner-pakistan/articleshow/12198061.cms
---------
Pakistan say seven troops 'killed in Taliban ambush'
(AFP)
MIRANSHAH, Pakistan, March 09, 2012 — Taliban militants armed with guns and rockets ambushed a Pakistani military convoy Friday, killing seven soldiers in the militant stronghold of North Waziristan, officials said.
The attack took place at Khar Qamar, 30 kilometres (18 miles) west of Miranshah, the main town in the district that has become the most notorious Taliban and Al-Qaeda stronghold on Pakistan's border with Afghanistan.
The Pakistani security officials said nine militants were also killed in the attack, but there was no independent confirmation of the toll.
"At least seven soldiers were martyred when militants fired machine guns and rockets on a military convoy," a senior security official told AFP.
Other security officials in Peshawar, the biggest city in northwest Pakistan, confirmed the attack and that the toll had risen from four to seven.
"After the ambush, Pakistani military helicopters and troops retaliated and there were reports of deaths of nine militants," an intelligence official said.
Pakistan has for years battled homegrown insurgents in the tribal belt on the Afghan border. It says more than 3,000 soldiers have died but has resisted US pressure to carry out a sweeping offensive in North Waziristan.
US and Afghan officials say Taliban use Pakistan's semi-autonomous tribal belt as a rear base in their 10-year insurgency against Kabul and US troops.
http://www.google.com/hostednews/afp/article/ALeqM5gZO11ZDble4YRue5lEc7zDu08hGA?docId=CNG.ed3fc3e016a720a3286d8f3516f0c011.2d1
--------
Syria crisis: Kofi Annan's calls for talks spark anger
March 9, 2012
Syrian opposition activists have angrily rejected calls by Kofi Annan, the UN and Arab League envoy to Syria, for dialogue with the government.
The leader of the main opposition, Burhan Ghalioun, said the comments were "disappointing" when Syrians were being "massacred every day".
Mr Annan, who is due in Syria on Saturday, had said a solution lies in a "political settlement".
He also said further militarisation "would make things worse".
Meanwhile UN humanitarian chief Valerie Amos said the Syrian government had agreed to a "limited assessment" of the situation in the country.
At a news conference in the Turkish capital, Ankara, Baroness Amos said she had asked the Syrian government for unhindered access to the worst-hit areas, but the government asked for more time to consider the request.
She has been touring camps on the Turkish-Syrian border to see the situation for around 11,000 Syrian refugees. Earlier in the week she visited Homs, which witnessed heavy fighting.
Tens of thousands of people were again reported to be on the streets across Syria on Friday, protesting against the regime of President Bashar al-Assad.
Activists say Syrian troops are massing in northern Idlib province and fear another major assault, as happened in Homs.
The Local Co-ordination Committees group said another 35 people were killed across Syria on Friday, including 13 in Homs, nine in Idlib, three in Hama, two in Damascus and one each in Lattakia and Aleppo.
'Pointless'
Mr Ghalioun, speaking to Associated Press, said: "These kind of comments are disappointing and do not give a lot of hope for people in Syria being massacred every day. It feels like we are watching the same movie being repeated over and over again.''
Activists fear the Free Syrian Army in Idlib could be the next major target
He added: "Any political solution will not succeed if it is not accompanied by military pressure on the regime."
For Full Report:
http://www.bbc.co.uk/news/world-middle-east-17312040
----------
Libya's Jalil rejects calls for Cyrenaica autonomy
7 March 2012
Libya's national unity will be defended with force if necessary, the head of the governing National Transitional Council (NTC) has said.
Mustafa Abdel Jalil called on regional leaders to engage in dialogue, a day after senior figures in oil-rich eastern Libya called for semi-autonomy.
He warned that remnants of the Gaddafi regime were "infiltrating" their ranks.
Civic leaders in the east say they have experienced decades of neglect from Tripoli-based governments.
Leaders from the region, which was once called Cyrenaica, made their call for more autonomy in a document issued after a meeting in Benghazi, which was the focal point of the revolution that toppled Muammar Gaddafi.
They demanded a regional parliament, and control over the police force and courts, but stopped short of advocating a division of the country.
They agreed that foreign policy, among other responsibilities, should be left to the government in Tripoli.
But Mr Jalil said he would not allow a divided Libya.
"We are ready to deter them, even with force," he said in a speech shown on national television.
Other NTC members have claimed that the authors of the Benghazi declaration were trying to hijack the revolution and did not fully represent the region.
However, correspondents say the declaration has significant popular support among people in Benghazi.
Libya's three regions enjoyed federal power following the country's independence in 1951, until the country became a unitary state in 1963.
Cyrenaica stretches from the central coastal city of Sirte to the Libyan-Egyptian border in the east - containing two-thirds of the country's oil reserves.
The people of Cyrenaica, known as Barqa in Arabic, felt particularly marginalised and neglected under Gaddafi, who focused much of the development on the west.
The city of Benghazi was the seat of the uprising that eventually toppled the former dictator.
http://www.bbc.co.uk/news/world-africa-17284313
--------
US deal to hand Bagram and other prisons to Afghans
9 March 2012
Afghanistan and the US have reached a deal to transfer US-run prisons in the country to Afghan control.
The largest and most controversial of these is Bagram jail, which holds 3,000 detainees, including terror suspects.
Under the deal the US will cede control of Bagram over six months. Reports say they will retain access and be able to block the release of certain detainees.
Handing over US-run jails has been a key demand of Afghan President Hamid Karzai ahead of Nato's withdrawal.
Analysts say the issue has cast a shadow over negotiations on Nato's withdrawal of all of its combat forces by the end of 2014 and the long-term relationship with Afghanistan.
Bagram prison, officially known as the Parwan Detention Centre, is located in one of the largest military bases for Nato-led forces in Afghanistan. It has been at the centre of a number of prisoner abuse allegations in recent years.
Nato is also under intense pressure after days of protests and targeted killings across Afghanistan - over the inadvertent burning of Korans at Bagram - left at least 30 people dead.
The US repeatedly apologised over the incident but that failed to quell public anger.
Ongoing US support
Correspondents say the deal is the first stage of a mechanism which is still being worked out but will eventually see US-run jails handed over to full Afghan control.
US military officials in Kabul told the media that the Afghan government would take charge of about 500 prisoners at the detention centre within 45 days.
There are some 3,000 Afghan and 50 non-Afghan prisoners there. US mentors will continue to provide a logistical support role to their Afghan counterparts.
But observers say serious concerns remain over the Afghan government's ability to secure its prisons. They cite two major jail breaks in Kandahar last year, which resulted in the escape of hundreds of Taliban leaders and commanders.
Analysts say rampant corruption in the government, poor training and low morale in the security forces have made the task of securing prisons even more difficult.
Along with night raids, the transfer of detention facilities has been a major stumbling block in negotiations.
The Memorandum of Understanding (MOU) signed by the US and Afghanistan comes after the US missed a deadline Mr Karzai set in January to hand over such jails.
He then gave the US another month to reach an agreement - that deadline was set to expire on 10 March.
On signing the agreement, Gen John Allen, Nato's commander in Afghanistan lauded it as " yet another example of the progress of transition".
Under the terms of the agreement, the US would provide support and advice to the Afghan commander at Bagram for up to a year.
"This MOU illustrates our commitment to Afghan sovereignty, our mutual obligations under international law, and our enduring partnership," a statement released by the US embassy reads.
"We have had our challenges and there will be challenges ahead as we continue negotiation on the framework for our strategic partnership, but this MOU marks an important step forward," it says.
The US has previously handed over responsibility for about 300 detainees at Bagram but said the Afghan government was not ready to fully take control of the prison, the Associated Press news agency reports.
http://www.bbc.co.uk/news/world-asia-17312911
---------
I will visit Pakistan this summer: Indian Foreign Minister
PTI
SINGAPORE: Mar 9, 2012, Noting that India and Pakistan have made "major strides" in reducing their trust deficit, external affairs minister S M Krishna today said he will visit Islamabad this summer.
"Over the past two years, we have made major strides in reducing the 'trust deficit' between India and Pakistan.
"I hosted the foreign minister of Pakistan Hina Rabbani Khar in New Delhi in July last year, and plan to visit Islamabad myself this summer," Krishna said in his address at a seminar organised here by the Institute of South Asian Studies.
Krishna said both Khar and he affirmed the importance of carrying forward the dialogue process with a view to resolving peacefully all outstanding issues through constructive and result oriented engagement.
"We agreed that terrorism poses a continuing threat to peace and security and reiterated the firm and undiluted commitment of our two countries to fight and eliminate this scourge in all its forms and manifestations," he said.
Krishna said New Delhi welcomed Pakistan's efforts to normalise trade relations with India by moving from positive to negative lists, and their eventual elimination.
Recalling the meeting between Prime Ministers of both countries during the Saarc meet last year, Krishna said both reaffirmed that people are at the heart of the relationship between two countries and that people-to-people contacts and cultural exchanges should be promoted.
http://timesofindia.indiatimes.com/india/I-will-visit-Pakistan-this-summer-SM-Krishna/articleshow/12199827.cms
--------
Pakistan: Lt Gen Islam appointed new ISI chief
Islamabad: Mar 09, 2012, Lt Gen Zaheerul Islam was on Friday appointed the chief of the powerful ISI by Pakistan government, ending months of speculation about a third extension to incumbent Lt Gen Ahmed Shuja Pasha whose tenure ends on March 18.
56-year-old Islam, currently the military commander in Karachi, is considered close to army chief Gen Ashfaq Parvez Kayani. He served as Deputy ISI Director from 2008 to 2010.
"Prime Minister Yousuf Raza Gilani has appointed Lt Gen Zaheerul Islam, Corps Commander Karachi, as the new Director General of the Inter-Services Intelligence," said a brief statement from the Premier's office.
His appointment ended speculation about a further extension to Pasha, who had been in the post since 2008 and got two extensions after reaching the age of retirement in 2010. Pasha is now due to retire on March 18.
Islam, who is due to retire in October 2014, comes from a military family of Punjab province. During his earlier stint in the ISI, he reportedly headed a section that dealt with domestic and counter-intelligence matters.
In his capacity as the head of the Karachi Corps, Islam played a key role in operations by security forces to control widespread ethnic and political violence in the financial hub of Karachi last year.
In the past few weeks, media reports had said several generals were in the running for the post of ISI chief, including Maj Gen Sahibzada Isfandiyar Ali Khan Pataudi, a Deputy Director General in the spy agency and an uncle of Bollywood star Saif Ali Khan.
However, sources said that Islam had emerged as a front-runner several weeks ago after it became clear that both the military and civilian leadership were not keen on granting another extension to Pasha.
Pasha had come under a cloud after US special forces mounted an operation to kill al-Qaeda chief Osama bin Laden in the garrison town of Abbottabad in May last year.
He reportedly offered to resign during a special joint session of Parliament that was especially convened to discuss the raid against bin Laden.
The current ISI chief also faced criticism for his role in the memo scandal that strained relations between the civilian government and the powerful military last year.
Pasha reportedly travelled to London without the permission of the government to meet American businessman Mansoor Ijaz, who made public the mysterious memo that had sought the US help to stave off a feared coup in Pakistan after the killing of bin Laden.
Ijaz subsequently told the media that Pasha had toured several countries, including Arab states, to seek support for a military takeover in Pakistan.
The military used Ijaz's revelations about the memo to ask the Supreme Court to order a probe into the issue but dismissed his allegations that Pasha had visited other countries to seek backing for a coup.
--------
Thousands welcome released Bosnian war criminal
(AFP)
PULA, March 09, 12 — Some 3,000 supporters of a convicted Bosnian Muslim war criminal welcomed him on Friday as he left a Croatian prison where he had served most of his 15-year jail term.
Fikret Abdic, 72, left the prison in the northern Adriatic port of Pula on being granted early release after serving more than two-thirds of his sentence.
During Bosnia's 1992-1995 war, Abdic was a militia leader and set up a self-proclaimed state known as the "Autonomous Region of West Bosnia."
He was sentenced for imprisoning some 5,000 people in detention camps, at least three of whom died of maltreatment. Abdic fled to Croatia in 1995 following his military defeat and obtained dual citizenship.
His supporters, who came mostly from the northwestern Bosnian town of Velika Kladusa and who affectionately call him 'Babo' (Papa), gathered outside the prison in the early morning hours.
"We are Babo's, Babo is ours!" chanted his supporters who arrived aboard some 30 buses and hundreds of cars.
They still nostalgically remember the days when the communist-era Agrokomerc agriculture enterprise in Velika Kladusa boomed under Abdic's management. At the time it provided employment for 13,000 people in the region.
Agrokomerc was also linked to one of the biggest scandals in the years before the break-up of the former Yugoslavia, as Abdic was accused of issuing promissory notes without the backing of collateral.
But he enjoyed great popularity among Bosnia's population until his conflict with the government in Sarajevo.
In 2002, a Croatian court sentenced him to 20 years in prison. His sentence was reduced on appeal to 15 years.
Abdic and his son Ervin also face a trial in Croatia over financial frauds, that opened in October 2011.
http://www.google.com/hostednews/afp/article/ALeqM5j0A4pk8wvrOogi7FQw0dbyk7IYKw?docId=CNG.ed3fc3e016a720a3286d8f3516f0c011.1a1
--------
Muslim Brotherhood leaning toward IMF loan
By Patrick Werr and Marwa Awad/Reuters
CAIRO: March 9, 2012,The Egyptian Muslim Brotherhood's political wing supports Egypt's request for an IMF loan, but first it wants the government to produce a coherent plan to battle corruption and get costs under control, its economic policymakers say.
The government said earlier this year it had formally requested a $3.2 billion International Monetary Fund loan to stave off a financial crisis after more than a year of political and economic turmoil.
The IMF has asked Egypt to draw up an economic reform plan with benchmarks and targets, line up aid pledges from other donors and sell the plan to the country's political forces, especially the Brotherhood's Freedom and Justice Party (FJP), which won nearly half the seats in the new parliament.
Analysts say any reservations the Brotherhood has about the IMF are largely based on concerns of a public backlash against the Washington-based lender, which in the 1990s imposed liberalization policies that were later blamed for hurting the poor.
The Brotherhood may have no choice but to accept an agreement in the end, but it seems to be following a strategy of delaying as long as possible while calling for austerity and emphasizing it is not opposed to foreign borrowing.
"We are not for the agreement nor against it. This is the responsibility of the government," said Saad Al-Hoseiny, a member of the FJP and chairman of parliament's Planning and Budget Committee.
"The government will take this step, and we will not prevent it. But we want to be certain that it goes along a sound economic path and does not resort to borrowing as the easy way out," he told Reuters in an interview this week.
The IMF said on Thursday it was studying a document the Egyptian government had given it and expected to send a mission to Cairo in the second half of March.
The Brotherhood, whose members include entrepreneurs and established businessmen, broadly supports a market economy, although it says it wants greater social justice.
No interference
Ahmed Alnaggar, a member of the FJP's internal economic committee, said the program outlined by IMF regional director Masood Ahmed in a meeting with FJP leaders in January had no demands that touched on Egypt's sovereignty.
"The terms (of the loan) are good. The interest rate is 1.1 percent. There are no conditions that we see as interfering in internal politics. The IMF stressed that fully in the meeting," he said.
The IMF told the FJP it had changed its approach to lending to be more efficient and to bolster its image in developing countries.
Since then, the FJP had only received a summary of the government's 18-month reform plan, not the whole document, he said. It got more details in a broad policy statement that Prime Minister Kamal El-Ganzoury read out to parliament on Feb. 28.
Hoseiny said the government had also been meeting with parliament to build support for an IMF loan.
"Our reply to this loan will be part of our reply to the government program as a whole in parliament," he said, adding that he expected a vote within three weeks.
owever, the FJP would move more quickly if the government submitted its reform plan before then.
"We're here sitting," Hoseiny said.
The FJP wanted the government to streamline expenditures, improve security in the country and make a serious attempt to combat corruption, which was a drain on the budget and was dampening the political will for a loan, he said.
The FJP also wanted the government to exhaust all other options to increase its revenue, including selling Islamic sukuk bonds to foreign institutions and plots of land to Egyptians living abroad, Hoseiny said.
If properly done, the sukuk sales could raise as much as $10 billion, far more than the central bank's estimate of $2 billion, and the land sales as much as $15 billion, he said.
Government plan
"If we see that there are clear plans and ideas, that they pledge to deliver, then okay, we will agree," Hoseiny said.
Alnaggar said the FJP wanted to see the actual program the government would present to the IMF and not a hypothetical one or a summary.
"We have no problem with the IMF," Alnaggar said in the interview. "We are a member country and it is our right to take out a loan, especially since the IMF was set up to intervene to resolve urgent balance of payments deficits."
"We have an urgent balance of payments deficit, and therefore we have a right to use it."
Egypt has spent more than $20 billion in foreign reserves since last year's uprising to prop up its currency. Reserves now stand at a worryingly low $15.7 billion, including $4 billion in gold bullion the government would be loath to draw down.
For Full Report:
http://thedailynewsegypt.com/economy/muslim-brotherhood-leaning-toward-imf-loan.html
-------
Far more Christian than Muslim migrants worldwide
By Tom Heneghan
Agency: Reuters
Paris, March 9, 2012, Christians far outnumber Muslims as migrants around the world, including in the European Union where debates about immigration usually focus on new Muslim arrivals, according to a new study issued on Thursday.
Of the world's 214 million people who have moved from their home country to live in another, about 106 million (49%) are Christians while around 60 million (27%) are Muslims, the study by the Pew Forum on Religion and Public Life said.
Only 3.6 million Jews around the world have moved across international borders, the study said, but that is 25% of the world's Jewish population, by far the highest proportion on the move of any faith group.
"Many experts think that, on the whole, economic opportunities - better jobs and higher wages - have been the single biggest driver of international migration," it said.
"At the same time, religion remains a factor in some people's decisions to leave their countries of birth and their choices of where to go."
The study defined migrants as people living in another country in 2010 for over a year, including estimates of illegal immigrants and long-term refugees including Palestinians and their descendants.
"Perhaps contrary to popular perception,...Christian immigrants outnumber Muslim immigrants in the European Union as a whole," the report said, indirectly referring to far-right parties that have long campaigned against Muslim newcomers.
Of the 47 million migrants in the EU, 26 million (56%) are Christians, double the 13 million Muslim migrants, who make up only 27% of the total, it said.
The gap narrows when intra-EU migration - for example, Christian Greeks to Germany or French-born Muslims to Britain - is excluded, but Christians migrating from outside the EU still outnumber non-EU Muslim migrants by about 13 million to 12 million.
The United States is the leading destination for Christian migrants, who account for 32 million (74%) of its 43 million-strong foreign-born population. Two-thirds of them are from Latin America. "The United States has received about as many immigrants from Mexico alone (more than 12 million, including both legal immigrants and unauthorised ones) as any other nation has received from all sources combined," the study said. The US is also the world's top destination for Buddhists, many from Vietnam. "About five percent of US immigrants are Muslims, a much lower share than in Europe," it added.
Saudi Arabia is the top destination for Muslim migrants, mostly workers from other Arab countries, the Indian subcontinent, Indonesia and the Philippines. While nearly half of all Muslim migrants come from the Asia-Pacific region, the largest single group - over five million - is made up of migrants and their descendants from the Palestinian territories, the study said.
Israel takes in the most Jewish migrants, many of them from Russia and Ukraine, followed far behind by the US, Canada and Australia. The United Nations estimates that about three percent of the world's population are migrants.
"If the world's 214 million international migrants were counted as one nation, they would constitute the fifth most populous country on the globe, just behind Indonesia and ahead of Brazil," the study said.
http://www.dnaindia.com/world/report_far-more-christian-than-muslim-migrants-worldwide_1660332
-------
Culture war brews between new Islamist movement and secularists in post-revolution Tunisia
By Associated Press,
March 9, 2012
TUNIS, Tunisia — Every Friday, bearded men in shin-length robes demonstrate in Tunisia's capital against perceived insults to Islam in a country once known for its aggressive secularism. They have occasionally turned violent, attacking secular intellectuals and harassing women for their style of dress.
This emerging movement of believers known as Salafis has seemingly appeared out of thin air — and prompted fears of a culture war in this North African country of 10 million.
Since the overthrow of President Zine El Abidine Ben Ali in January 2011 unleashed a string of Arab uprisings, Islam has blossomed in Tunisia in a way it wasn't allowed to do for half a century.
New religious freedoms have also opened the way for the Salafis, who are now in a daily battle for hearts and minds with equally hardline secular elements entrenched in the media and the elite. Television stations, Western embassies and government offices have all felt the conservatives' wrath.
In the middle are the moderate Islamists who won Tunisia's first free elections and are trying to build a democratic model for countries that followed Tunisia down this still uncertain revolutionary path.
The Salafis say they are just reclaiming rights long denied.
"Tunisians are thirsty for religious knowledge," said Mohammed Bedoui, a young adherent of the Hizb al-Tahrir, or Liberation party, which calls for the return of the Islamic caliphate. "The regime of Ben Ali neglected the religious universities and the Tunisian imams just can't answer to the demand."
The war of words is taking place against a backdrop of armed radical movements just over the porous borders in neighboring Algeria and Libya, and there are worries that Tunisia's aggressive demonstrations could evolve into an armed struggle if the competing demands are not handled carefully.
Secular intellectuals describe the Salafis as backward and engaging in a wholesale assault against freedom of expression and Tunisia's progressive traditions. The religious conservatives — distinctive with their mustache-less beards, short robes and sneakers — counter that their religion is under daily attack.
"The demonstrations are a response to the provocations of the secularists and the leftists, particularly the polemic against the niqab (face-covering veil) in universities," said Bedoui.
The Salafis cite the broadcast of blasphemous movies, publication of seminude photos of models in newspapers and bans on women wearing the veil as attempts to target and provoke them. They call the secularists leftover supporters of the old dictator.
In one of their most high profile sit-ins, demonstrators stalled exams at a university near Tunis for weeks protesting a ban on female students wearing the niqab during exams.
In October's elections, the moderate Islamist party Ennahda dominated the polls, though most believe that people voted for them not out of religious conviction but because they trusted them to do away with the old system and get the country back on track.
http://www.washingtonpost.com/world/middle_east/culture-war-brews-between-new-islamist-movement-and-secularists-in-post-revolution-tunisia/2012/03/09/gIQAsAQe0R_story.html
---------
Pakistan's Iran pipeline plan further strains ties with U.S.
By Alex Rodriguez, Los Angeles Times
Reporting from Islamabad, Pakistan— March 8, 2012, As the U.S. and Pakistan struggle to patch up frayed ties, plans for a Pakistani-Iranian natural gas pipeline further threaten the fragile partnership.
Pakistan desperately needs new energy sources and has made it clear that it plans to forge ahead with the pipeline to bring in natural gas from Iran, despite warnings from the U.S. that Islamabad could be hit with economic sanctions if it follows through with the project.
"If built, [it] could raise serious concerns under the Iran Sanctions Act. We have made that absolutely clear," Secretary of State Hillary Rodham Clinton said at a congressional hearing last month. "We believe that actually beginning the construction of such a pipeline, either as an Iranian project or as a joint project, would violate our Iran sanctions law."
The imposition of sanctions "would be particularly damaging to Pakistan because their economy is already quite shaky," she said.
Pakistan's leaders appear unmoved. At a news conference last week, Foreign Minister Hina Rabbani Khar said talk of sanctions wouldn't deter Islamabad from ramping up its cooperation with Iran.
"We cannot afford to be selective about where we receive energy from," Khar said.
More than half of Pakistan's manufacturers use natural gas to power their factories, and no other country relies as heavily on natural gas to fuel its cars, buses and trucks. About 21% of the country's vehicles run on compressed natural gas.
Yet Pakistan produces only 30% of the natural gas it needs. Neighboring Iran, meanwhile, has the world's second-largest natural gas reserves, topped only by Russia. The proposed 1,300-mile pipeline would deliver to Pakistan more than 750 million cubic feet of gas per day from Iran's South Pars gas field in the Persian Gulf.
The U.S. has touted an alternative pipeline project that would transport natural gas from Turkmenistan through Afghanistan and into Pakistan and India. But with Afghanistan mired in a 10-year-old war with Taliban insurgents, experts in Pakistan doubt that pipeline will ever be built.
"A lot of people might be huffing and puffing, but no one is coming up with a viable alternative," said Safiya Aftab, a columnist with the Friday Times, a Pakistani weekly newspaper. "Running a pipeline through Afghanistan in the current conditions is not going to happen."
The U.S. is trying to persuade Pakistan to drop the Iranian pipeline project at a time when its government is taking stock of its relations with Washington after the errant American airstrikes that killed 24 Pakistani soldiers near the Afghan border in November.
Pakistanis have also been deeply frustrated with the continuation of U.S. drone missile strikes against militants in Pakistan's tribal areas, and with Washington's decision not to inform Islamabad before launching the commando raid that killed Al Qaeda head Osama bin Laden in the military city of Abbottabad in May. Islamabad's government is under heavy pressure from a vehemently anti-American public to reduce its dependence on Washington and assert its own agenda.
For Full Report:
http://www.chicagotribune.com/news/nationworld/la-fg-pakistan-iran-pipeline-20120309,0,1716716.story
----------
Free speech, insults and Islam
BY: IDA LICHTER From: The Australian March 09, 2012 12:00AM
PROFESSOR Ekmeleddin Ihsanoglu, the eminent Turkish Secretary General of the Organisation of Islamic Cooperation was recently welcomed in Europe, the US and Australia.
However, this organisation has an agenda to criminalise criticism of Islam, which threatens to strangle dissent and reform.
http://www.theaustralian.com.au/news/world/free-speech-insults-and-islam/story-e6frg6ux-1226293822139
----------
War drums from Iran and Israel drown out rich past
By Joe Sterling, CNN
March 8, 2012
The saber-rattling between Iran and Israel conjures fears of mass casualties and a nuclear arms race in the Middle East.
Israel has threatened to attack Iran to stop it from obtaining nuclear weapons. Iran says its nuclear program is for peaceful purposes and has threatened to strike first against enemies who threaten its national interests.
The tough talk makes it easy to forget that Israel and Iran have not always been enemies. The Jews of Israel and Persians of Iran have had a rich and nuanced relationship dating back thousands of years.
They have enjoyed an "overwhelmingly positive connection" for centuries, said Trita Parsi, president of the National Iranian American Council and author of "Treacherous Alliance: The Secret Dealings of Israel, Iran, and the United States."
In fact, Israeli Jews grow up reading a Bible story about the Persian leader Cyrus the Great, who is said to have liberated Jews and allowed them to return from exile to rebuild the temple in Jerusalem, said David Menashri, an Israeli expert on Israeli-Iranian relations.
Feinstein on Iran: 'Israel will attack' IAEA chief: Iran 'not telling everything' Cleanup seen at Iran military site
"In the back of the historical memory of the Israelis, when you speak about Iran, Iran is considered to be a good friend of Israel," he said.
After the birth of the nation of Israel in 1948, the countries enjoyed a "honeymoon" that lasted until just before the 1979 Islamic revolution, said Menashri, professor emeritus of Tel Aviv University and president of the Academic Center of Law and Business in the Israeli city of Ramat Gan.
Before the revolution, when the shah-led monarchy governed Iran, Israel and Iran shared a pro-Western bent. They cooperated overtly and covertly on economic, political and security issues.
Israel viewed Iran as part of its strategy to develop ties with non-Arab states on the region's periphery, such as Turkey and Ethiopia. It also saw Iran as an important way station for Jews fleeing persecution in Iraq, said Uri Bialer, a professor at Hebrew University of Jerusalem.
Israel's ties with Iran were chiefly motivated by "a single word with three letters -- O-I-L," he said.
Iran earned money selling oil to the Jewish state. The shah also saw in Israel another pro-American ally with influence in the United States.
For Full Report:
http://edition.cnn.com/2012/03/08/world/meast/israel-iran-relations/
---------
URL: https://www.newageislam.com/islamic-world-news/new-age-islam-news-bureau/iranian-women-strip-to-slam-repression/d/6816