New Age Islam News Bureau
02 December 2022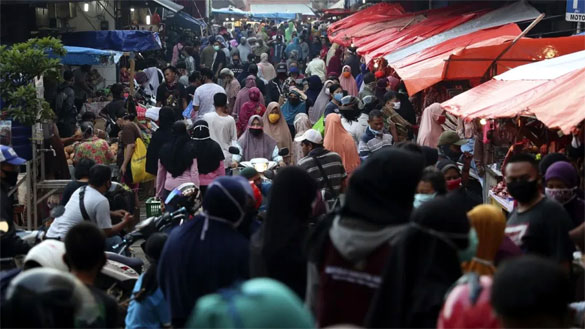 Photo: Yahoo News
----
• Saudi Arabia's Booming Music Industry Offers New Possibilities For Regional Artists
• US Brands South Asian Al-Qaeda, Pakistani Taliban Militants As Global Terrorists
• Karnataka CM Says No Plan To Open Colleges For Muslim Girls, Rejects Waqf Board Claim
• Iran Offers Muslim Nations Co-optation In Field Of Science, Technology
Southeast Asia
• Mat Sabu Says Worried About Muslims Declaring One Another Infidels Amid Post-GE15 Tensions
• Terengganu Govt To Enforce Unisex Hair Salon Ban, Warns Offenders Of Fines, Licence Revocation
• Kuala Lumpur Forum to Discuss Quranic Solutions for Contemporary Challenges
• Tengku Zafrul's reappointment bad for Anwar's govt, says ex-MP
• Indonesia's top Islamic clerics object to US LGBTQ rights envoy's visit
--------
Arab World
• 'The sky is the limit': Expats praise UAE's visionary leadership on 51st National Day
• UAE President looks to a future 'of hope and optimism' in 51st National Day speech
• Muslim World League Signs Pact With Columbia University, Launches 'International Religions Lab'
• YPG/PKK rocket attack kills 2 civilians in northern Syria
• Syria Kurds halt joint operations with US-led coalition after Turkish attacks
• Turkish strikes halt joint operations of Syrian Kurds, US-led coalition: Report
• Syria raps EU for hoodwinking intl. community with claims of chemical weapons use
• Lebanese MPs fail to elect president for eighth time as 'external' factors fuel stalemate
• Bahrain opposition group decries new charges against jailed rights activist, demands his release
--------
North America
• US Engages With Anti-Taliban Group As Global Frustration Rises Against Regime In Afghanistan
• US Representative to Undertake Regional Visit to Consult on Situation of Afghanistan
• US issues Hezbollah-related sanctions against three Lebanese men, two companies
• Biden, Macron pledge cooperation in Middle East and preventing Iranian nuclear weapon
• Ex-US diplomats urge Biden to stop providing arms to new Israeli regime
--------
India
• VHP Announces Month-Long Nationwide Campaign To Raise Awareness On 'Love Jihad,' Demands Anti-Conversion Laws
• Accused by ABVP of promoting fundamentalism, 6 teachers taken off duty in Indore
• 12% Muslims in Telangana, zero percent prominence
• Varanasi court to hear plea seeking worship of 'Shivling' in Gyanvapi mosque complex on Friday
• Shah Rukh Khan Performs Umrah In Mecca, Fans Say 'May Allah Accept Him'
--------
Mideast
• Israel Mulls Barring UN Envoy From Entering Occupied Territories Over Anti-Regime Remarks
• Palestinian resistance groups say Israel to pay dearly after deadly raid
• Raisi urges Iranian to thwart 'enemy' on visit to Kurdistan protest hub
• Iranian man shot dead by security forces while celebrating World Cup loss: Report
• Anadolu Agency Obtains Footage Of Operation In Which Daesh/ISIS Ringleader Was Allegedly Killed
• Killing of Iranian youth who celebrated World Cup loss against US sparks outcry
• OIC welcomes UN resolutions on Palestinian cause
--------
Pakistan
• Interior Minister Says No To Formal Talks: Vowed For A Crushing Response By Pakistani Security Forces Against The TTP
• Pakistani Taliban Carry Suicide Bombing Days After Announcement
• Govt Taking Measures To Promote Islamic Banking In Pakistan: Dar
• US Citizen Moves Peshawar High Court To Claim Pakistani Nationality
• Mohsin Dawar flays own govt over 'civilian supremacy'
• Member states discuss draft OIC convention on child rights
• New COAS Asim Munir to appoint engineer as ISPR head
• Amin's admission shakes property claim against Altaf
• 52pc rise in terror attacks since regime change, claims Fawad
--------
South Asia
• Northern Afghanistan Seminary Explosion Sparks National and International Reactions
• Rohingya Adopt Family Planning In Bangladesh Camps
• Resistance Front Commander Allegedly Surrenders to Authorities in Afghanistan
• Afghan Taliban Bans Voice of America, Radio Free Europe For "One-Sided Broadcasts"
• Children's opportunities to study, flourish plummeted to 24 pc since Taliban takeover: Survey
--------
Africa
• At Least 40 Al-Shabaab Terrorists Killed In Somalia In Fresh Operation
• Arabs cheer Morocco as it becomes last Arab team in World Cup
• Tunisia's spicy Harissa gets UNESCO heritage status
• Trial of suspects in Ivory Coast beach resort terrorist attack continues: Reports
• Burkina Faso's transition leader confirms coup attempt: Media
• In Ethiopia, UN chief calls for peace in Africa
--------
Europe
• UN Urges Taliban To Investigate Reports Of Extrajudicial Killings
• UN General Assembly votes in favour of commemorating Palestinian Nakba Day
• Alleged Islamic State Recruiter Extradited to Australia
• Türkiye rescues 82 irregular migrants after illegal Greek pushbacks
• Independent inquiry launched into death of 5-year-old British Muslim
Compiled by New Age Islam News Bureau
URL: https://newageislam.com/islamic-world-news/indonesia-penalise-sex-marriage-law/d/128548
--------
Indonesia Set To Penalise Sex Outside Marriage In Law Overhaul In Line With Indonesian Values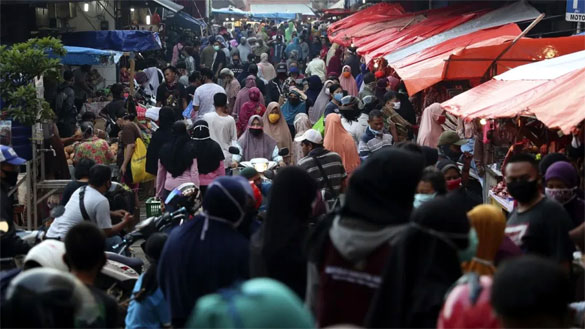 Photo: Yahoo News
----
December 2, 2022
JAKARTA: Indonesia's parliament is expected to pass a new criminal code this month that will penalise sex outside marriage with a punishment of up to one year in jail, officials have confirmed.
The legislative overhaul will also ban insulting the president or state institutions and expressing any views counter to Indonesia's state ideology. Cohabitation before marriage is also banned.
Decades in the making, the new criminal code is expected to be passed on Dec 15, Indonesia's deputy justice minister, Edward Omar Sharif Hiariej, told Reuters.
"We're proud to have a criminal code that's in line with Indonesian values," he told Reuters in an interview.
Bambang Wuryanto, a lawmaker involved in the draft, said the new code could be passed by as early as next week.
The draft has the support of some Islamic groups in a country where conservatism is on the rise, although opponents argue that it reverses liberal reforms enacted after the 1998 fall of authoritarian leader Suharto.
A previous draft of the code was set to be passed in 2019 but sparked nationwide protests. Tens of thousands of people demonstrated at the time against a raft of laws, especially those seen to regulate morality and free speech, which they said would curtail civil liberties.
Critics say say minimal changes to the code have been made since then, although the government has in recent months held public consultations around the country to provide information about the changes.
Some changes that have been made include a provision that could allow the death penalty to be commuted to life imprisonment after 10 years of good behaviour.
The criminalisation of abortion, with the exception of rape victims, and imprisonment for "black magic", remain in the code.
According to the latest draft dated Nov 24 that was seen by Reuters, sex outside marriage, which can only be reported by limited parties such as close relatives, carries a maximum one-year prison sentence.
Insulting the president, a charge that can only be reported by the president, carries a maximum of three years.
Indonesia, the world's most populous Muslim-majority nation, has hundreds of regulations at the local level that discriminate against women, religious minorities, and LGBT people.
The changes to the code would be a "huge a setback to Indonesian democracy", said Andreas Harsono of Human Rights Watch.
The deputy justice minister dismissed the criticism, saying the final version of the draft would ensure that regional laws adhered to national legislation, and the new code would not threaten democratic freedoms.
A revised version of the criminal code has been discussed since Indonesia declared its independence from the Dutch in 1945.
Source: Free Malaysia Today
Please click the following URL to read the text of the original story:
https://www.freemalaysiatoday.com/category/world/2022/12/02/indonesia-set-to-penalise-sex-outside-marriage-in-law-overhaul/
--------
Saudi Arabia's Booming Music Industry Offers New Possibilities For Regional Artists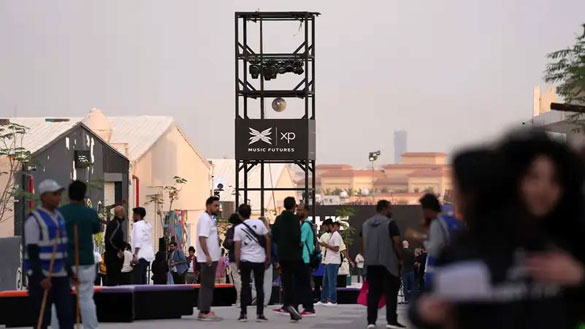 People attend the XP Music Futures conference in Riyadh, Saudi Arabia. (Supplied)
-----
02 December ,2022
Saudi Arabia's evolving music industry is providing artists and musicians across the region with new possibilities to not only pursue musical careers seriously, but to also grow their reach internationally, industry experts told Al Arabiya English.
The Middle East's biggest music conference wrapped up in Riyadh on Wednesday ahead of the highly anticipated SOUNDSTORM festival, which kicked off on December 1.
XP Music Futures – which took place in JAX District in Riyadh from November 28 to 30 – saw 194 speakers come together in the Kingdom to discuss the key factors that can propel the region's music industry forward. Among the stellar list of global artists to make an appearance at the event were DJ Khaled, David Guetta, Elyanna, Hardwell, and Astrojack.
After the successful launch of the SOUNDSTORM music festival for the first time in 2019, entertainment company MDLBEAST realized that there was an astounding number of talented youths in the country who wanted to launch musical careers but had no accessible platforms or opportunities to do so.
Speaking to Al Arabiya English, MDLBEAST Chief Creative Officer Ahmad al-Ammary – who is widely known as Baloo – said: "Saudi Arabia's music scene is evolving - but it is evolving at a crazy pace. People are very inspired. Everyone is passionate about creating music labels. Everyone's passionate about building their music collection."
"What we are trying to do is help develop this. So, how do we regulate this? How do we make the specific licenses for the underground scene? How do we tackle the transition from private events to public event? Because there is a whole journey that needs to happen."
To have a sustainable and viable music industry, Saudi Arabia needed to offer opportunities to not only showcase talent, but to nurture, develop, and train that talent as well.
"We realized there's a lot of like opportunities in the industry. And in addition to that, we realized there are a lot of gaps, especially when it comes to having an ecosystem. There are a lot of youth who are interested in learning about music and who are interested in pursuing it as a career," Nada al-Helabi, XP Program Director at MDLBEAST, told Al Arabiya English.
In 2016, Saudi Arabia's Crown Prince Mohammed bin Salman unveiled the Kingdom's Vision 2030 plan. The plan seeks to transform the country from a nation that heavily relies on oil exports to one that places the creative economy, youth, and women at the center of its initiatives.
"With Vision 2030, there is a lot of focus on the creative industry and the creative economy. XP Music Futures is an accelerator to help to do that now. We want to help a lot of people to consider music as a career. We want to help them to be more skillful and professional. Through this conference and these gatherings, we are bringing the international experts in and continuing the conversation throughout the year," al-Helabi said.
XP Music Future's program was designed with four main pillars in mind: Talent, Impact, Scene, and Innovation. Of the 76 sessions that have taken place at XP Music Futures, 36 of them have covered the Talent pillar, 14 the Scene pillar, and 16 the Impact pillar. Ten sessions were held covering Innovation.
The range of discussions, workshops, performances, and networking opportunities were intended to help grow talent, build the regional scene, and advance the creative economy.
With the aim of providing regional talent with opportunities to thrive, MDLBEAST also launched a record label to help amplify artists' voice and give them the credibility they need to expand their reach globally.
"We are all about building that ecosystem. We need to create that full ecosystem for our talent to thrive. The MDLBEAST record label is an essential part of this because this is where we give them the platform to have all their creative output there. This is where we nurture them, develop them from a creative perspective, push their sounds and make them compete or be on a global stage," Product Manager at MDLBEAST Records Munira al-Muammar told Al Arabiya English.
"The MENA region is the music industry's fastest-growing region. We are seeing so much growth. We are not yet there, but this is what we are trying to do here with the XP conference. We are trying to provide all the support and all the tools so that in the future we will be in a position where we are competing with the big guys," al-Muammar said.
Source: Al Arabiya
Please click the following URL to read the text of the original story:
https://english.alarabiya.net/features/2022/12/02/Saudi-Arabia-s-booming-music-industry-offers-new-possibilities-for-regional-artists
--------
US Brands South Asian Al-Qaeda, Pakistani Taliban Militants As Global Terrorists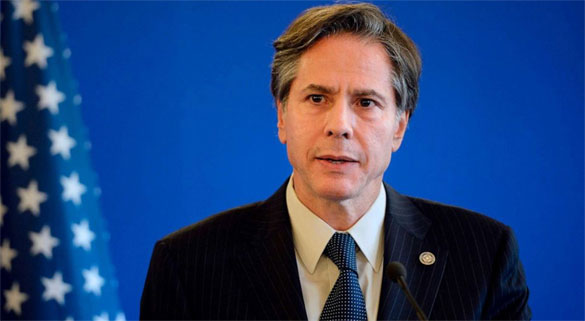 US Secretary of State Antony Blinken (Image: ABC News)
-----
December 2, 2022
The United States on Thursday announced it was designating South Asian Al-Qaeda and Pakistani Taliban leaders as terrorists, vowing action as alarms grow over Afghanistan.
The targeted militants including four leaders of Al-Qaeda in the Indian Subcontinent (AQIS), a regional branch of the jihadist network, including its self-styled "emir" Osama Mehmood.
The United States also designated the number two of the Pakistani Taliban, Mufti Hazrat Deroji, also known as Qari Amjad, whose 15-year campaign of violence has stepped up since the Taliban seized control in neighbouring Afghanistan last year.
US officials say Deroji has overseen operations in Khyber Pakhtunkhwa, one of two border areas that have borne the brunt of violent attacks.
The designations are "part of our relentless efforts to ensure that terrorists do not use Afghanistan as a platform for international terrorism," Secretary of State Antony Blinken said in a statement.
"We will continue to use all relevant tools to uphold our commitment to see to it that international terrorists are not able to operate with impunity in Afghanistan," Blinken said.
The State Department and Treasury Department listed the four as Specially Designated Global Terrorists, making it a crime in the United States to engage in transactions with them and blocking any assets they have in the country.
President Joe Biden withdrew US troops from Afghanistan after two decades, saying that no more could be achieved and that the United States could fight militants without boots on the ground.
The United States on July 31 fired two missiles that killed Al-Qaeda's leader Ayman al-Zawahiri, who had moved into Kabul.
The United States accused the Taliban of violating assurances it would not offer sanctuary to Al-Qaeda — the initial trigger for the invasion after the September 11, 2001 attacks — although the Taliban separately have been at odds with the even more extreme Islamic State group.
The founder of AQIS, Asim Umar, was killed in a September 2019 raid in Afghanistan's Helmand province jointly conducted by US forces and the then government.
Source: Dawn
Please click the following URL to read the text of the original story:
https://www.dawn.com/news/1724285/us-brands-south-asian-al-qaeda-ttp-militants-as-global-terrorists
--------
Karnataka CM Says No Plan To Open Colleges For Muslim Girls, Rejects Waqf Board Claim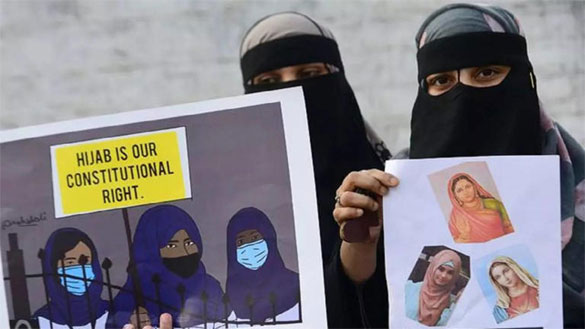 Girls quitting colleges following hijab row in karnataka; waqf board to open 10 shariat-compliance colleges
© Provided by Times Now
------
Dec 01, 2022
Bengaluru: Karnataka chief minister Basavaraj Bommai on Thursday rejected the claim by Karnataka Waqf Board chairman Maulana Shafti Saadi that the government has given consent to the board to open 10 colleges for girl students in the state.
"It might be his personal view. This is not discussed at the government level and it is not the stand of my government," Bommai said, referring to Waqf Board chairman Saadi's statement on Wednesday that the Board was planning to set up schools and colleges, exclusively for girls.
On Wednesday, Saadi had said 10 colleges will be opened for girls. "We have decided to start 10 colleges for girls in various districts in the state at a cost of ₹2.5 crore per college. The government has given consent to this project."
According to the Waqf board chairman, the schools and colleges will be self-funded and will be set up at Mangaluru, Shivmogga, Hassan, Kodagu, Bijapur and Hubballi. The board has identified 16 acres of land in Dakshina Kannada district, he had said. "A total of ₹25 crore have been allotted for the educational institutions. There would be no autonomous rules for these colleges and they would follow the board and universities' rules," Saadi said.
The announcement had caught attention as the ban on hijab in educational institutes is in effect in the state. With the waqf board opening the schools and rules allowing private educational institutions to set up their own uniform codes, the announcement was looked at as a relief by the Muslim community.
Saadi said on Thursday the discussions have taken place at the Wakf Board level and the matter has not reached the government yet. "The proposal is still getting ready and will be sent to the government in the days to come."
Since the controversy over the hijab in Karnataka, particularly the coastal region of the state, more than 16% of Muslim students studying in colleges affiliated to Mangalore University (MU) have taken transfer certificates. As per the data provided by Mangaluru University, in response to a query filed under Right to Information (RTI), these dropouts were reported in government and aided colleges affiliated to MU.
As many as 145 out of the total 900 Muslim girl students who had enrolled for various courses in 2020-21 and 2021-22 had collected TCs in government, aided and constituent colleges of MU in Dakshina Kannada and Udupi districts, according to the data.
A closer look at the data shows that a higher number of TCs were reported in government colleges, while the number were lower in aided colleges. There are 39 government and 36 aided colleges in Dakshina Kannada and Udupi districts.
When compared with the data across the state, the number of Muslim students who got TC in Udupi district was 14% while in Dakshina Kannada district the percentage was 13%. Both districts were at the epicentre of the controversy.
In Dayananda Pai government college in Mangaluru, where a confrontation took place between two groups of students when some Muslim students came to the college wearing hijab, 35 out of 51 Muslim girl students collected their TCs. In Government First Grade College in Haleangadi, 20 girl students sought transfer. Government First Grade College in Ajjarkad, the epicentre of the hijab row, saw nine students collecting their TCs.
Among the government-run colleges, Muslim female students have collected the highest number of TCs from Wazir's SDM College (11) and Kundapur's Bhandarkar College (13).
According to local media, while some students have taken admission in colleges where hijab is allowed, others have dropped out due to reasons like inability to pay the fee. However, in Kodagu district, all 113 Muslim girl students continue studying in their colleges. There are 10 government, aided and constituent colleges of MU in Kodagu district.
In December last year, at least eight Muslim students were stopped from entering class wearing the hijab. On January 1, the college development council (CDC) passed an order banning the hijab inside campuses, leading to students sitting outside the college building, but within the campus, in protest.
College authorities maintained that the hijab was never allowed inside classrooms. By February, as the controversy spread across the state, there were counter-protests with some students wearing saffron shawls. On February 3, a video of the government PU college principal shutting the gates on at least 25 hijab-wearing students in Udupi's Kundapura turned the issue into a wider movement.
Source: Hindustan Times
Please click the following URL to read the text of the original story:
https://www.hindustantimes.com/india-news/cmsays-no-plan-to-open-colleges-for-muslim-girls-rejects-waqf-board-claim-101669919009483.html
--------
Iran Offers Muslim Nations Co-optation In Field Of Science, Technology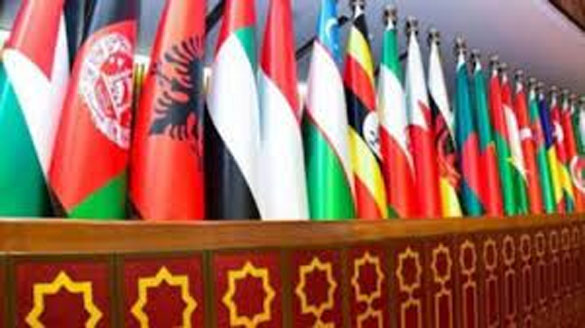 Photo: Pars Today
----
02 December 2022
Pakistan has hosted a dialogue platform for the OIC member states to boost cooptation among them in the field of science and Technology.
Senior officials representing Iran, Kazakhstan, Tunisia, Qatar, Malaysia, Indonesia, and Pakistan attended the meeting, while Saudi Arabia, Morocco, Turkey, Azerbaijan, United Arab Emirates, and Cameroon participated via video-conference. The first senior officials meeting of the OIC forum was aimed at strengthening scientific cooperation and encouraging major technological initiatives.
Iran's deputy science minister Payman Salehi told the meeting that OIC was established to strengthen unity and collaboration among Islamic countries. He offered the participants Iran's cooperation in the field of science and technology.
The Iranian minister further said that despite the sanctions imposed by the west, Iran is self-sufficient in the field of science & technology and has invested big in its infrastructure and commercialization of technology.
The presence of Iranian officials in the OIC meeting shows that Iran is not dependent on the east or the west and it's ready to boost its political and scientific cooperation with various countries across the globe.
Source: Press TV
Please click the following URL to read the text of the original story:
https://www.presstv.ir/Detail/2022/12/02/693754/Pakistan-Iran-OIC
--------
Southeast Asia
Mat Sabu Says Worried About Muslims Declaring One Another Infidels Amid Post-GE15 Tensions
By Shahrin Aizat Noorshahrizam
Thursday, 01 Dec 2022
KUALA LUMPUR, Dec 1 — Parti Amanah Negara president Mohamad Sabu has expressed his concern about the prevalence of Takfiri among Muslims, or the act of declaring one an infidel due to a difference in opinion, saying this would ruin the country.
According to Malay daily Utusan Malaysia, the Pakatan Harapan (PH) deputy chairman popularly known as Mat Sabu said Malaysia should heed the lessons from Syria, Iraq and Somalia.
"Recently, Malaysia has been plagued with unpleasant notions. I can criticise Umno, I can bash Barisan Nasional (BN), I can criticise or bash DAP... but don't let it come to the point we are declaring Umno as infidels.
"I am worried that the concept of takfiri is re-emerging now. We see countries in the world that are destroyed because of the belief of takfiri. Like we disbelieve them when they do not agree with us, we lead the people astray, eventually it happened like in Syria, in Iraq, in Somalia.
"If you look at Somalia for more than 40 years no solution could be reached; (for) Iraq and Syria it has been 10 years and (they) have yet to resolve the conflict between them, between tribes, tribes and sects," he was quoted as saying during a political ceramah in Rompin yesterday.
He also said that he has visited Baghdad, Iraq for a special conference and had seen how the country that has regressed despite having the fourth largest oil resources had been plagued with civil war caused by the conflict.
Mohamad cited recent videos of May 13 riots being repeated that were disseminated on a social media platform as an example and which should not happen again.
"Why stoop to that level of making accusations against the opposing party? It is dangerous in the short and long term," he added.
Mohamad's remark came amid PAS president Tan Sri Abdul Hadi Awang's comparison of himself with the Prophet Muhammad.
Hadi compared himself to the Prophet who had opposed the oppressive Meccan Quraisy tribe, drawing parallels to non-Muslims in Malaysia.
"Unfortunately today, when offered the position of prime minister, mentri besar, exco and so on, they accepted it and were willing to compromise their principles. Who do we actually learn from?
"So, the people who see and understand must reject these type of leader. Let's all support the Perikatan Nasional (PN) to make changes and build national leadership in a sustainable manner based on the guidance of Allah," the PN deputy chairman said.
Abdul Hadi also alleged PH leaders of being liberals who would legitimise issues that are prohibited in Islam, giving examples such as recognising the LGBT and bribes.
Prior to the election, Hadi had caused backlash for suggesting that non-Muslims are the roots behind corruption.
Yang di-Pertuan Besar of Negri Sembilan Tuanku Muhriz Tuanku Munawir decreed yesterday for political leaders to cease and desist from raising religious issues to flame public anger after chairing the 260th Conference of Rulers.
Source: Malay Mail
Please click the following URL to read the full text of the original story:
https://www.malaymail.com/news/malaysia/2022/12/01/mat-sabu-says-worried-about-muslims-declaring-one-another-infidels-amid-post-ge15-tensions/42918
--------
Terengganu govt to enforce unisex hair salon ban, warns offenders of fines, licence revocation
December 1, 2022
KUALA LUMPUR: The Terengganu government is sticking to its ban on unisex hair salons in the state and operators who flout the gender-segregation licensing regulation will incur a fine of between RM500 and RM1,000.
State executive councillor Datuk Dr Alias Razak said this was not an implementation of a new rule, but was an existing licensing regulation under the jurisdiction of the state government.
"Hair salons or barbershops, whether operated by Muslims or non-Muslims, are not allowed to provide haircut services for both men and women in the same premises," he was reported as saying by a local news portal.
Alias, who is in charge of the state Housing and Local Government Committee, warned that operators who flout the licensing regulations will be fined or risk having their licences revoked.
"There are no exemptions for hair salons or barbershops that are operated by non-Muslims. This is because if we were to allow non-Muslim female hairdressers to provide haircuts for male customers, there is a possibility that Muslim men will go and patronise them too," he said.
During a debate session of the state assembly sitting on Tuesday, assemblyman Zuraida Md Noor had sought for stern action to be taken to ensure that barbershops and spas in the state comply and adhere to Syariah requirements and gender-segregation regulations.
She had stressed that barbershops for men should be run by men and hairdressing salons for women must only be run by women.
Source: NST
Please click the following URL to read the full text of the original story:
https://www.nst.com.my/news/nation/2022/12/856735/terengganu-govt-enforce-unisex-hair-salon-ban-warns-offenders-fines
--------
Kuala Lumpur Forum to Discuss Quranic Solutions for Contemporary Challenges
December 02, 2022
The Warisan Ummah Ikhlas Foundation (WUIF) is organizing the event with the participation of experts from several countries.
The speakers will be from Malaysia, Indonesia, Bangladesh, Egypt, the United States and Palestine.
The Perdana Hall MTI in Kuala Lumpur will host the convention from 8:30 AM to 6:30 PM tomorrow.
The messages of Surah As-Sajdah (32) and the solutions it provides in facing various challenges of life will be the main theme of the gathering.
According to the foundation's CEO, Marhaini Yusoff, people are facing four challenges today, namely financial, career, family and social or spiritual (development) and they need to be overcome with the help of God.
She added that the foundation is holding the international event to try to find ways to tackle challenges of life based on the teachings of the Holy Quran.
Source: IQNA
Please click the following URL to read the full text of the original story:
https://iqna.ir/en/news/3481492/kuala-lumpur-forum-to-discuss-quranic-solutions-for-contemporary-challenges
--------
Tengku Zafrul's reappointment bad for Anwar's govt, says ex-MP
December 2, 2022
PETALING JAYA: A former MP has cautioned that the reappointment of Tengku Zafrul Aziz as the finance minister would be bad for Prime Minister Anwar Ibrahim and the government he leads.
This comes amid increasing speculation that Tengku Zafrul could be reappointed to the post.
He served as the finance minister in the governments led by former prime ministers Muhyiddin Yassin and Ismail Sabri Yaakob.
"It won't speak well for Anwar or the Cabinet, not least because Anwar and those closely aligned to him had made clear their thoughts on Tengku Zafrul's performance while in power," said the former MP who asked not to be named.
On the campaign trail for the 15th general election (GE15), Anwar was reported to have said that Tengku Zafrul was not even fit to serve as an MP.
According to a Utusan Malaysia report, he had said this citing Tengku Zafrul's description of the depreciation of the ringgit as normal.
"When I was the finance minister, when the ringgit fell, I would call for an emergency meeting to find out why it happened," Anwar had been quoted as saying.
"I did that because I did not want the people to suffer as a result of the ringgit's depreciation."
The source also questioned why Tengku Zafrul's name was suddenly in the mix.
"He does not even have Barisan Nasional's support to be the finance minister. BN wants Johari Ghani.
"There had been so much criticism of Tengku Zafrul during the pandemic and after. Imagine, even Najib Razak once told Ismail to ignore Tengku Zafrul over his stand against allowing the second round of EPF withdrawals," the source said.
The former MP was referring to the time when Najib, the former prime minister, was pushing for a second round of EPF withdrawals to cushion the impact of the pandemic.
According to a Malaysia Gazette report, Najib had described Tengku Zafrul as "outdated" and said that Ismail, who was the prime minister at the time, should ignore him and instead listen to the plight of the people.
Earlier, it was reported that netizens had taken to social media to voice their concern over the possibility that Tengku Zafrul would be reappointed to the post.
Source: Free Malaysia Today
Please click the following URL to read the full text of the original story:
https://www.freemalaysiatoday.com/category/nation/2022/12/02/tengku-zafruls-reappointment-bad-for-anwars-govt-says-ex-mp/
--------
Indonesia's top Islamic clerics object to US LGBTQ rights envoy's visit
2022.12.01
Indonesia's top Muslim clerical body on Thursday spoke out against a planned visit by the American LGBTQ rights envoy, saying it would not welcome a guest "whose intention is to undermine our nation's cultural and religious values."
Same-gender sex is not a criminal offense in Indonesia except in its Aceh province, but the world's most populous Muslim-majority nation has seen growing anti-LGBTQ sentiment.
Jessica Stern, the U.S. special envoy to advance the rights of LGBTQI+ persons, is scheduled to visit Indonesia on Dec. 7, after trips to Vietnam and the Philippines, the State Department said. LGBTQI+ stands for lesbian, gay, bisexual, transgender, queer and intersex persons.
During her Southeast Asia trip, Stern will reportedly meet with government officials and civil society representatives to discuss "advancing the human rights of LGBTQI+ persons," the department said on its website.
The Indonesian Council of Ulema (MUI) Deputy Chairman Anwar Abbas said the organization "categorically rejects the visit by the special envoy."
The MUI "cannot welcome a guest whose purpose in coming here is to damage and undermine the noble religious and cultural values of our nation," Anwar said, calling homosexual behavior "dangerous."
"If this behavior is tolerated, it will lead to humanity's extinction, because if men marry men and women marry women, they will not reproduce," he said.
MUI Chairman Cholil Nafis, a board member at Nahdlatul Ulama, the country's largest Islamic organization, tweeted that Indonesian officials should "not to take the time to meet the LGBT envoy."
Indonesian Foreign Ministry spokesman Teuku Faizasyah said he had no details on Stern's visit and declined to comment about the opposition to her trip.
Although same-gender sex is not illegal, discrimination against the LGBTQ community appears to be on the rise in the Southeast Asian country.
In May, the government summoned the United Kingdom's envoy after the British embassy came under fire from conservative Muslim groups and politicians here for flying a rainbow flag in support of sexual minorities.
In Aceh, the only province that applies Islamic law in Indonesia, same-gender couples have been caned after sharia courts found them guilty of being intimate.
The Indonesian military, which bans same-gender sex as "inappropriate behavior," recently imposed seven-month prison sentences on two soldiers for having physical relations, according to Agence France-Presse news agency. In addition, the soldiers were kicked out of the army.
Meanwhile, rights activists are concerned about the new draft criminal code bill set to pass this month that could criminalize so-called deviant sexual behavior and sex out of wedlock.
MUI's statement 'disrespectful'
Indonesia is not just the MUI, said Dede Oetomo, a university lecturer and LGBTQ rights advocate, who added that he had been invited to an online audience with the U.S. envoy next week.
"Indonesia is diverse. There are also people who are gay," Dede told BenarNews.
He called the MUI's statement on Stern's visit "disrespectful" and "not in accordance with the etiquette of international relations."
Andreas Harsono, an Indonesia researcher for the New York-based Human Rights Watch (HRW), said the MUI had no power to stop Stern from visiting Indonesia.
Source: Benar News
Please click the following URL to read the full text of the original story:
https://www.benarnews.org/english/news/indonesian/indonesia-us-lgbt-envoy-visit-12012022125233.html
--------
Arab World
'The sky is the limit': Expats praise UAE's visionary leadership on 51st National Day
02 December ,2022
Expatriates in the United Arab Emirates have praised a country of growth and opportunity as the UAE marks its 51st National Day; an annual nation-wide spectacle to mark the unification of the seven emirates.
It was on December 2, 1971, that the rulers of Abu Dhabi, al-Ain, Dubai, Ajman, Sharjah and Umm al-Quwain agreed to unite their emirates into one country, under the guidance of the UAE's founding father and first president Sheikh Zayed bin Sultan Al Nahyan.
Ras al-Khaimah decided to join the union later in February 1972, becoming the seventh emirate.
On this day each year, UAE citizens and residents celebrate both at home and on the streets, with decorations in red, white, black and green – colors resembling the Gulf country's national flag.
After last year's lavish Golden Jubilee celebration, UAE residents say they excited to rejoice once more, with a long weekend of jam-packed with events, activities, and firework displays across the country.
'Making dreams come true'
Twenty-eight-year-old Egyptian expat and entrepreneur Mohamed el-Magairy said that after four years in the UAE, he was excited to see what the future held for him in the country as Dubai's burgeoning business ecosystem continues to grow.
"Dubai offers people the best opportunities for growth, especially for younger generations," he said. "I have seen a lot of young people here starting up their own businesses and succeeding, and making their dreams come true."
"Next year will be my fifth year in the UAE and I am really happy here. I love it because it is the perfect mix of Western culture and Arabic tradition, which is something I have really grown to appreciate over the years."
He added that the UAE offered him a sense of safety that cannot be found in any other country.
"The UAE's leadership is amazing, they have shown true leadership of how a country should be led and this is reflected in the sense of security we feel here as residents."
The UAE recently topped the list of countries where people feel safe walking alone at night. A 2021 Gallup report found that 95 percent of residents felt safe in the Gulf country.
"The security level in Dubai, and the whole of the UAE, is very high. I feel very safe and secure, especially because my mother, who is almost 60, lives here and I have that peace of mind knowing that she is safe. This is a feeling that you don't get anywhere else in the world and this is because of the country's leadership."
He added that he was excited to watch the fireworks this weekend, and was looking forward to other events in Dubai Festival City.
Italian expat, fitness influencer and comedian, Stefania Totolo, 33, also said that she initially moved to Dubai two years ago because of its large fitness community, offering her "many opportunities" for career growth.
In fact, a wellbeing study released last week found that the UAE was among the fittest countries in the world, surpassing Spain, the United Kingdom, the US, Australia and China.
"I love it here, I love that people are smiling to each other, always ready to help if you need that. Dubai is very clean - I love that," Stefania said, adding that the high standard of living in the city has motivated her to stay and continue to pursue her career.
'Tolerance and diversity'
Peaceful coexistence, diversity and tolerance are intrinsic to Islamic culture, aspects that are heavily reflected in the UAE. Pakistani expat Mohiuddin Akbar, 38, told Al Arabiya English that these were an integral reason why he decided to settle in the UAE.
"Tolerance and diversity! UAE is probably the most cosmopolitan place in the region, if not the world. I love to meet people from diverse cultures and backgrounds [and] UAE offers this opportunity every day.
"Sometimes you get to meet people from countries you haven't even heard about and get to know about different cultures and values," Mohiuddin, who works as a Sales Manager in the Energy sector, said.
"UAE leadership has shown great commitment towards country and society. They have instilled the society with values of diversity, tolerance & unity. Love and respect for UAE Leadership."
'Sky is the limit'
Lebanese expat Mabelle el-Koreh, 29, moved to Dubai in March 2020 due to the financial crisis in her country.
Echoing Mohamed's sentiment, she said that one of the main reasons why she enjoys living in the UAE is the sense of safety.
"The UAE leadership should be an example for every country. They are determined to provide the best for their people and for expats, they made almost everything possible with all the limitations like [its desert] nature and weather," she said.
"They are in constant progress and evolution, they're ambitious and the sky is their limit," Mabelle said, adding that she was particularly impressed with how their ambition is reflected "on so many levels," especially in the fields of business and medicine.
The success of the country's medical sector is important to her because she works as a Psychomotor therapist and hopes to one day open her own business in the UAE.
'Truly blessed'
Ray Tinston is a British expat living in Dubai.
"I love the UAE as it has given me the freedom to experience life in a way which would never have been possible back in the UAE," he told Al Arabiya English.
Dubai resident Monty Guhathakurta, 40, said the UAE is a country "where dreams become reality."
"UAE is the land which rich cultural values, rich traditions and modernity," he told Al Arabiya English. "Dubai my home away from home and I'm glad to have lived in this city for the last 15 years."
"As an expatriate here, I am truly blessed to live in this amazing country that provides us with the best lifestyles."
"What I love about this amazing country is that we can celebrate various festivals. When it comes to enjoying your sport, the UAE hosts various sporting events such as the cricket T20 Asia cup, the Dubai Rugby 7s, Formula 1 in Abu Dhabi, the Dubai Duty Free Tennis Championships and many more sporting competitions so that people from different nations can enjoy their sport. All in all, I love the UAE as it is the most peaceful country in the world."
"I would like to wish the UAE a Happy 51st National day and long live the UAE and it's people."
Dubai expat Natasha Hatherall, who hails from the UK, said the UAE - where she set up her PR business - is now her home.
"As a resident of the UAE of 13 years, not a year goes by when I do not feel a sense of amazement at all this country achieves and the opportunities it provides us with," she told Al Arabiya English. "I have personally achieved more in this country than I ever could have imagined, and I am super grateful every day for the safe and wonderful lifestyle it provides us with."
"As a business owner and property owner, I am glad that the new visa options and law updates mean I can now stay and plan a long-term life here too."
Rafat Shawe has lived in the UAE for more than two decades.
"The UAE has been my home for 21 years and I love how I do not feel like an expat and how I am made to feel at home and have so many opportunities for an amazing life allowing me to support my family," he said. "This brilliant country brings so many nationalities and cultures together and also gave me my wife, whom I would never have met otherwise."
An exceptional quality of life
The UAE has long offered expats an exceptional quality of life, with modern facilities, a fast-growing economy full of opportunities for the ambitious, and a hub for business and tourism positioned at the nexus between the East and West.
Mauritanian expat Sidahmed Kerkoub, 27, told Al Arabiya English that he particularly enjoys his lifestyle and the quality of services in the UAE.
Having left Geneva to move to Dubai in 2019 to pursue a master's degree at Hult International Business School, he initially did not plan on staying in the country after his graduation. But after the pandemic's onset, his plans changed, and he decided to launch his own startup – a brokerage in oil and gas and construction – through which he found great success.
"I think I am from the minority of people who didn't know anything about Dubai before coming here. But when I came, I was so surprised about many things. I visited basically all the Emirates by now and I discovered there are also many common things between here and my country," Sidahmed explained.
Mauritania, like the UAE, is a relatively new nation since it was only founded in 1958. The UAE's evolution over the last 51 years has "inspired" Sidahmed to think of how much his country could have achieved within this timeframe, as the UAE continues to "attract tourism," "break records worldwide," and build magnificent buildings.
The 27-year-old added that compared to countries in Europe, the UAE offers a host of services that should be provided everywhere, but aren't, such as valet parking and being able to get things delivered to your home at any time for free.
"The lifestyle here is more comfortable… and as a Muslim, I like the mix between the modern and the religious. For example, here you have clubs and bars, and at the same time mosques, and you can eat halal everywhere. There's a mix between all kinds of religions, so everyone can find themselves."
Source: Al Arabiya
Please click the following URL to read the full text of the original story:
https://english.alarabiya.net/News/gulf/2022/12/02/-Sky-is-the-limit-Expats-praise-UAE-s-visionary-leadership-on-51st-National-Day
--------
UAE President looks to a future 'of hope and optimism' in 51st National Day speech
01 December ,2022
United Arab Emirates President Sheikh Mohamed bin Zayed said the country's 51st National Day is a time to look to the future with hope, optimism and confidence, recall lessons of the past, and look at the present with awareness and contemplation.
"Taking care of our citizens and opening up all avenues of development, creativity and self-affirmation before them has been, and will always remain, our top priority and we will spare no effort to achieve this goal," he said in a speech, state news agency WAM reported on Thursday.
He went on to assure that the UAE will remain a key partner and supporter of everything that brings about progress and development for humanity, and enhances the world's ability to meet its challenges, foremost of which are climate change, food security, diseases, epidemics and poverty.
"The National Day is an occasion filled with pride and joy. It is also an opportunity to reenergize and look into the year ahead with a renewed sense of vision and determination."
"Brothers and sisters, the UAE is precious to us all – a nation formed by our founding fathers and its legacy continues through us all and the generations to come who will carry the flag forward. Our responsibility to the nation, and our past and future generations is to preserve this beloved country with all the strength, effort and determination that God has bestowed upon us."
Sheikh Mohamed also paid tribute to the late UAE President Sheikh Khalifa bin Zayed Al Nahyan, who passed away in May.
"He left in our hearts, and the hearts of many across the world, the cherished memory of his good journey, after he placed indelible imprints on every corner of the UAE. He was by the side of the late founder Sheikh Zayed bin Sultan Al Nahyan at every step in building the UAE we all know today."
He said the UAE's past 50 years has seen the country through many stages in its triumphal journey from establishment to empowerment, each stage with its goals, facets and mechanisms of action.
Looking to the future
"God willing, the UAE will continue its steadfast approach of construction and development, of consolidating gains and raising its ambitions to make an even greater development leap."
"The UAE will continue to focus on science and technology and capitalise on opportunities in these areas so that current and future generations can benefit. It is working to achieve the maximum investment of our most valuable resource, our people, and in their best interest, deepening the partnership between the public and private sectors. The UAE is meticulously defining development priorities, and making a qualitative leap in the outputs of the educational process by enhancing this sector as it is our main way to achieve all our goals and ambitions. We must make learning a lifetime pursuit for us all, so we can contribute intellectually, socially, and morally as global citizens. The UAE is also diversifying its sources of income, building a knowledge-based and globally competitive economy."
"In order to achieve all that we aspire to, the main focus of the next stage must be doubling the effort and giving, as well as raising the value of work, efficiency and dedication to one's duty. Brothers and sisters, the next stage is one of work, grit, courage and perseverance, and there is no room for complacency, because great ambitions require even greater determination."
"The UAE is fully aware of the nature of the transformations around it, and the challenges and opportunities it enjoys. We are leveraging these opportunities and will address any challenges with a clear, effective and comprehensive approach."
He continued to say that taking care of the UAE's citizens and opening up all avenues of development, creativity and self-affirmation before them has been, and will always remain the country's top priority.
"We will continue to develop and implement plans that revolve around empowering citizens and expanding the opportunities available to them in all fields without exception, because empowerment is not an interim policy with a specific time frame, but rather an ongoing approach."
"At the heart of this, the youth enjoy exceptional interest in our vision for the present and future of our country, because they represent a creative energy for bringing about development and progress, and they have proven their worth in all fields of national action during the past years. The future of this young nation is in the next generation's hands—which is why we must support and empower them."
Sheikh Mohamed said during the next stage of the country's development the role of Emirati women will be strengthened in all fields.
"No society can advance to the level it aspires to without the participation of women," he said. "During the next stage, reliance on educated and qualified youth will become entrenched as they are the most important elements of national wealth, and the main factor in ensuring progress towards the future. At the same time, our country will continue to attract talents, competencies and bright minds from all over the world, and welcome every hand that builds and innovates, to contribute to our development process and to work and live on our land in dignity and peaceful coexistence. Diversity built this nation, and our journey of inclusivity must shape its future."
Sheikh Mohamed said, despite the adverse consequences of COVID-19 and other regional and global crises, including an economic downturn, the UAE economy has progressed rapidly.
"Our indicators of global competitiveness, strength of influence, economic growth, optimism for the future and others have improved from what they were before the pandemic, according to reports by specialised international institutions. This a unique achievement by all standards because this came about in an adverse global environment."
"This reinforces the status of the 'Emirati exception' not only in the region, but in the whole world, due to the strength of the foundations on which the state was built, its long-term and wise vision for the future, its efficiency in dealing with crises of all kinds, and directing its resources optimally to achieve sustainable development for current and future generations."
He said that the UAE will remain a key partner and supporter of everything that brings about progress and development for humanity, and enhances the world's ability to meet its challenges, foremost of which are climate change, food security, diseases, epidemics and poverty, among others.
Source: Al Arabiya
Please click the following URL to read the full text of the original story:
https://english.alarabiya.net/News/gulf/2022/12/01/UAE-President-looks-to-a-future-of-hope-and-optimism-in-51st-National-Day-speech
--------
Muslim World League Signs Pact With Columbia University, Launches 'International Religions Lab'
01 December ,2022
The Secretary-General of the Muslim World League (MWL), Chairman of the Association of Muslim Scholars, Dr. Mohammad bin Abdulkarim Al-Issa, witnessed the signing of a partnership agreement by the MWL and the launch of the 'International Religions Laboratory' with Columbia University in New York City, USA, on Wednesday, reported the Saudi Press Agency (SPA).
The signing took place in the presence of university leaders, and the Cardinal of the Great Cathedral in New York Timothy Dolan, Chief Rabbi Arthur Schneier, and members of the US Congress.
The "International Religions Lab" aims to build capabilities against the concepts of hatred, violence and civilizational clash, and it will be a global platform for research and training in protecting societies from all forms of hatred.
In his speech, Dr. Al-Issa expressed his happiness at Columbia University hosting the lab project to address forms of hatred, racism and violence around the world, through multiple tools, foremost of which are research and training, indicating that the problems of the world today can be summed up in the absence of agreed common values, which leads to the absence of logic, justice, and reason.
Source: Al Arabiya
Please click the following URL to read the full text of the original story:
https://english.alarabiya.net/News/gulf/2022/12/01/MWL-signs-pact-with-Columbia-University-launches-International-Religions-Lab-
--------
YPG/PKK rocket attack kills 2 civilians in northern Syria
Esref Musa and Ethem Emre Ozcan
01.12.2022
TEL ABYAD, Syria
Two civilians were killed and two others injured in a rocket attack by YPG/PKK terrorist group in northern Syria on Thursday, according to local sources.
YPG/PKK terrorists mounted a rocket attack in the town of Tuffaha in Tel Abyad city, the sources said.
One of the rockets hit a civilian house, the sources added.
The injured were transferred to the Tel Abyad hospital for medical attention.
Tel Abyad was cleared of YPG/PKK in October 2019 with Türkiye's Operation Peace Spring.
Since 2016, Ankara has launched a trio of successful anti-terror operations across its border in northern Syria to prevent the formation of a terror corridor and enable the peaceful settlement of residents: Euphrates Shield (2016), Olive Branch (2018), and Peace Spring (2019).
Source: Anadolu Agency
Please click the following URL to read the full text of the original story:
https://www.aa.com.tr/en/middle-east/ypg-pkk-rocket-attack-kills-2-civilians-in-northern-syria/2753212
--------
Syria Kurds halt joint operations with US-led coalition after Turkish attacks
December 02, 2022
QAMISHLI: The Syrian Democratic Forces, a US-backed group that helped defeat Daesh terrorists in Syria, has stopped all joint counter-terrorism operations as a result of Turkish bombardment on its area of control, a spokesman said Friday.
Turkiye has ramped up its shelling and air strikes on northern Syria in recent weeks and is preparing a ground invasion against Syrian Kurdish fighters that it dubs terrorists but which make up the bulk of the US-supported SDF.
The SDF has long warned that fighting off a new Turkish incursion would divert resources away from protecting a prison holding Daesh fighters or targeting Daesh sleeper cells still waging hit-and-run attacks in Syria.
Aram Henna told Reuters that "all coordination and joint counter-terrorism operations with the coalition" as well as "all the joint special operations we were carrying out regularly" had had been halted.
Pentagon spokesman Brig. Gen. Patrick Ryder earlier told reporters that operations against Daesh had not stopped.
SDF head Mazloum Abdi earlier this week told Reuters he wanted a "stronger" message from Washington after seeing unprecedented Turkish deployments along the border.
Source: Arab News
Please click the following URL to read the full text of the original story:
https://www.arabnews.com/node/2209751/middle-east
--------
Turkish strikes halt joint operations of Syrian Kurds, US-led coalition: Report
02 December 2022
A spokesman for the so-called Syrian Democratic Forces (SDF) says all joint military operations with the US-led coalition have been put on hold as a result of Turkish bombardment on its area of control in northern Syria.
"All the joint special operations we were carrying out regularly" have been halted, Aram Henna was quoted as saying on Friday.
Pentagon spokesman Brigadier General Patrick Ryder earlier told reporters that operations had not stopped.
Turkey has ramped up its bombardment of northern Syria in recent weeks following the deadly November 13 bomb attack in Istanbul that Ankara blames on Kurdistan militants
Ankara blames the Kurdistan Workers' Party (PKK) and its Syrian affiliate of the YPG militant group – which is the backbone of the SDF – for the attack, which killed six people and injured more than 80.
No group has claimed responsibility for the Istanbul blast and both the PKK and the YPG have denied involvement in it.
Speaking on Saturday in an online news conference in Hasaka, SDF commander Mazloum Abdi acknowledged that the militant attacks against remnants of Daesh had stopped following Turkish airstrikes.
"The forces that work symbolically with the international coalition in the fight against Daesh are now targets for the Turkish state and therefore anti-Daesh military operations have stopped," Abdi was quoted as saying at the time.
He also claimed that Ankara is preparing to launch a ground offensive on northern Syria, saying its goal is to "destroy the infrastructure of this region to pave the way for a ground attack".
"The Turkish state is preparing itself for a ground attack. [President Recep Tayyip] Erdogan repeatedly says that they want to attack Kobane, Manbij, and Shahba. Also, they are preparing their forces on the ground - the Syrian groups affiliated to them - for an attack," he said.
Turkish media also reported on Sunday that the country's military would "soon" launch a cross-border offensive in Syria's northern region.
Turkish daily Yeni Safak cited the country's defense minister Hulusi Akar as saying in a secret meeting that Turkey will "soon" start a "ground operation" in Syria's north.
Meanwhile, Erdogan vowed on Tuesday to launch the country's fourth illegal ground operation in Syria "soon," the most direct threat of the kind he has issued since May when he started warning of such an invasion.
Last month, the Turkish military carried out a series of airstrikes across the Syrian provinces of Aleppo and Hasakah, targeting several towns and villages throughout those provinces following the Istanbul attack.
The Turkish defense ministry said it carried out airstrikes on the outlawed Kurdish militant bases in northern Syria, including Kurdistan Workers Party (PKK) and the Syrian Kurdish YPG militants, which Turkey regards as a wing of the PKK.
Turkey has since 2016 conducted three incursions into northern Syria against Kurdish militants and has deployed forces there in violation of the Arab country's sovereignty and territorial integrity.
Ankara-backed militants were deployed to northeastern Syria in October 2019 after Turkish military forces launched a long-threatened cross-border invasion in a declared attempt to push YPG fighters away from border areas.
Ankara views the YPG, which controls swathes of Syria's northern border region, as a terrorist organization tied to the homegrown Kurdistan Workers' Party, which has been seeking an autonomous Kurdish region in Turkey since 1984.
Source: Press TV
Please click the following URL to read the full text of the original story:
https://www.presstv.ir/Detail/2022/12/02/693768/Turkish-strikers-lead-to-halt-joint-ops-SDF-US-coalition
--------
Syria raps EU for hoodwinking intl. community with claims of chemical weapons use
02 December 2022
Syria has dismissed the latest remarks by the European Union foreign policy chief in which he accused Damascus of non-compliance with the Chemical Weapons Convention (CWC), calling it an attempt to hoodwink the international community.
"Certain Western states and EU officials have gone too far in deceiving the international community over the alleged use of chemical weapons by Syrian and Russian forces," Syria's ministry of foreign affairs and expatriates said in a statement on Thursday.
"Such attempts are meant to tarnish the image of the two countries in favor of the West's colonial schemes," it hastened to add, noting that some EU member states and other Western nations have themselves used chemical weapons across the world.
The ministry strongly refuted the claims that the Arab country has used such weapons but added that such weapons have been used by West-aligned terrorist groups in the war-ravaged country.
"Damascus has not and will not use such weapons, even though they have been used by terrorist groups and operatives of Western intelligence agencies in Syria… The Syrian government also stresses that it emphatically rejects the use of such munitions at any place and time," it stressed.
On November 30, Josep Borrell, the EU's high representative for foreign affairs and security policy, issued a statement published on the website of the EU Council, condemning the Syrian government over its alleged use of chemical weapons.
"The European Union reiterates its strong condemnation of the use of chemical weapons by the Syrian Arab Republic and its failure to respect its international obligations under the Convention, as substantiated through comprehensive and thorough investigations carried out by the United Nations and the OPCW," it said.
It is worth noting that on April 14, 2018, the United States, Britain, and France carried out a series of airstrikes on Syria over a suspected chemical weapons attack on the city of Douma, located about 10 kilometers northeast of the capital Damascus.
That attack was reported by the White Helmets group, which published videos showing them purportedly treating survivors.
Washington and its allies blamed Damascus for the Douma attack, an allegation strongly rejected by the Syrian government.
The White Helmets group, which claims to be a humanitarian NGO, is known for its coordination with terror outfits in Syria to carry out false flag chemical attacks to incriminate Syrian government forces and fabricate pretexts for military strikes by a US-led military coalition present in Syria since 2014.
The Western media and governments have repeatedly accused the Syrian government of using chemical weapons against its own citizens.
Source: Press TV
Please click the following URL to read the full text of the original story:
https://www.presstv.ir/Detail/2022/12/02/693763/EU-seeking-to-deceive-intl--community-through-claims-about-chemical-weapons-use-in-Syria--Foreign-Ministry
--------
Lebanese MPs fail to elect president for eighth time as 'external' factors fuel stalemate
02 December 2022
The Lebanese parliament failed to elect a new president on Thursday for the eighth time amid deepening political deadlock and talks about foreign players backing different "initiatives" to break the logjam.
The state-owned National News Agency cited local sources as saying that various Lebanese blocs failed to reach a consensus on an agreement to elect the president, as 52 blank ballots were cast with only 111 of the parliament's 128 lawmakers showing up for the vote.
Michel Moawad, a candidate backed by the Lebanese Forces and considered close to Washington, got 37 votes, falling short of the figure needed to win the first round. Miscellaneous names appeared on other ballots, while 4 ballots were canceled.
Parliament Speaker Nabih Berri adjourned the session till Thursday, December 8, since a quorum was missed. The previous seven sessions to elect the next president were held on a weekly basis without any success.
Lebanese media reports said on Friday that the failure to elect a president creates an impression that there are external "obstacles" that prevent the end of the political stalemate in the Arab country.
Foreign meddling and external dictated deadlock
According to the al-Akhbar newspaper, parliamentarian sources pointed out the situation has reached a "dangerous stage" since none of the local parties or blocs gave an absolute mandate to any of the contenders as the country flounders in a deep economic and social crisis.
A well-informed source told al-Akhbar newspaper that France, which has been playing the role of proxy for the US, confirmed that it rejects linking the presidential file to the government file and that they should be dealt with separately.
France has been reportedly pushing to end the presidential deadlock by promoting a West-leaning candidate that may also be confirmed by Hezbollah.
It is worth noting that the United States seeks to fuel political instability and economic crisis in Lebanon to weaken the country's resistance as a favor for the Israeli regime, the key US ally in the region.
A statement issued by the White House on Thursday, following the meeting of French President Emanuel Macron with his US counterpart, claimed that Paris and Washington are "determined to sustain joint efforts to urge Lebanon's leaders to elect a president and advance critical reforms."
Meanwhile, information obtained by al-Akhbar indicates that Saudi Arabia seeks a "comprehensive settlement" in Lebanon.
The Saudi position is a bit vague, according to the source. Riyadh neither "gave their blessing" to electing the head of the Marada party Salman Franjieh as President nor has shown a negative stance towards naming him.
The source also underscored disagreement between the Saudis and the Western camp. While Riyadh prefers naming Ambassador Nawaf Salam as the prime minister in any future government, Paris and Washington back former PM Najib Mikati for the premier's post.
Meanwhile, based on information obtained from meetings held in Lebanon and other countries, the source told the al-Akhbar newspaper that "major players" are ready to provide guarantees to all political parties if they support the candidacy of the Lebanese army commander Gen. Joseph Aoun.
Qatar has also emerged as a player in the Lebanese elections. A senior official in Doha explicitly said in front of his Lebanese guests that his country "is ready to strongly take action to end the deadlock if all sides agree on electing the army commander".
The official pointed out that such Qatari support would come in light of "an American and French blessing and direct patronage from the Maronite Patriarchate in Lebanon."
Syria and Iran: our allies are reliable
In a move that some analysts say amounts to "respect for Lebanon's independence", the al-Akhbar source said Syria and Iran are distancing themselves from the Lebanese arena, as Tehran and Damascus entrust the matter to Hezbollah as a legitimate member of the Lebanese parliament and as a "reliable ally".
They also confirmed that Syrian President Bashar al-Assad has repeated in a few meetings with his guests that Damascus is very interested in the Lebanese file, but considers Hezbollah as the most capable of evaluating the situation.
As for Russia, sources told the al-Akhbar newspaper that Moscow has confirmed that "there is a serious need for presidential elections to take place quickly."
The Lebanese constitution stipulates that a candidate must receive the approval of two-thirds of the parliament's 128 members. If the MPs fail to elect a president during the first session, the second session will only require the candidates to receive 65 votes (50%+1).
Earlier in November, the deputy speaker of the Lebanese parliament, Elias Bou Saab said no Lebanese party has the majority to elect a president.
"Therefore, there must be a consensus between the parties," expecting that "internal and external pressures related to the election of a President will increase at the end of the year or early next year," he was quoted as saying.
In his interview with Reuters in October following the signing of a maritime deal with the Israeli regime, the outgoing Lebanese President Michel Aoun credited Hezbollah for its "useful" role in acting as a "deterrent" against any Israeli attacks.
He ruled out peace with the "Israeli enemy" and rejected any sort of normalization with the apartheid regime.
Lebanon and the Israeli regime have technically been at war for decades. Israel invaded Lebanon in 1982 during the civil war and occupied Lebanese territory until 2000. Israel's last military aggression against Lebanon was in the summer of 2006.
Israeli army hysteria at the borders
Meanwhile, in a new development at the borders with occupied Palestine in South Lebanon, the al-Ahed Lebanese news website released a report saying that the Israeli regime has been restlessly upping its military measures at the borders with Lebanon.
"There has been hysteria of engineering works, fortification, and reinforcement of the so-called defensive lines of the Israeli occupation army at the borders with Lebanon, by order of the Israeli ministry of military affairs," said the report.
This, it hastened to add, is due to the rapid growth of Hezbollah's capabilities, its ability to infiltrate the borders anytime it wants which reveals the fragility of the Israeli occupation army measures since 2000, including the concrete walls and deployment of remote detection devices and the interception of communication in the region.
The report showed large numbers of bulldozers, tanks, and various vehicles along the borders of South Lebanon, extending over 12 towns at least.
Last week, the Israeli occupation army began five-day maneuvers in the north of its territory, near the border with Lebanon.
Source: Press TV
Please click the following URL to read the full text of the original story:
https://www.presstv.ir/Detail/2022/12/02/693761/Lebanese-parliament-fails-to-elect-president-in-8th-session-external-obstacles-dictate-stalemate-
--------
Bahrain opposition group decries new charges against jailed rights activist, demands his release
01 December 2022
A Bahraini opposition protest movement has censured fresh charges against the country's prominent human rights defender and political activist Abdulhadi al-Khawaja, who is already serving a life sentence, over his protests from prison, demanding his immediate and unconditional release.
"We strongly condemn the verdicts issued by the Criminal Court and the Judiciary of Bahrain on the basis of two separate charges against Abdulhadi al-Khawaja," said a statement by the February 14 Youth Coalition, which takes its name from the date when the popular uprising against the ruling Manama regime roared into life.
It added that the rulings handed down to the 61-year activist are because of his brave, uncompromising and humane stance on supporting human rights in Bahrain.
The February 14 Youth Coalition also said, "The Al Khalifah regime wants to exterminate the opposition leaders of Bahrain by means of such harsh sentences and bitter accusations."
The opposition group then described Khawaja as a legend of steadfastness and tolerance.
Last month, a series of fresh charges were leveled against Khawaja, who has been imprisoned for 12 years and subjected to torture and medical neglect during his detention, which has left him with chronic pain.
Rights groups say they believe the charges are an attempt to intimidate Khawaja and other prisoners who speak up from jail.
Among the new charges brought against him was insulting Israel after he spoke against Bahrain's normalization of diplomatic relations with the occupying regime.
Khawaja, the former president and co-founder of the Bahrain Center for Human Rights (BCHR), was arrested and put on trial on April 9, 2011, as part of a campaign of repression by Bahraini authorities following pro-democracy protests in the Persian Gulf kingdom. He was sentenced on June 22 that year, along with eight other activists, to life imprisonment.
Khawaja has gone on a series of hunger strikes while serving his life sentence, in protest at political conditions in Bahrain.
Demonstrations have been held in Bahrain on a regular basis since the popular uprising began in the Arab country in mid-February 2011.
People demand that the Al Khalifah regime relinquish power and allow a just system representing all Bahrainis to be established.
Source: Press TV
Please click the following URL to read the full text of the original story:
https://www.presstv.ir/Detail/2022/12/01/693739/Bahrain-opposition-group-decries-new-charges-against-jailed-rights-activist,-demands-his-release
--------
North America
US engages with anti-Taliban group as global frustration rises against regime in Afghanistan
PRAVEEN SWAMI
2 December, 2022
New Delhi: Engaging in public with anti-Taliban resistance leaders for the first time since the fall of Kabul, a senior United States diplomat has said that the superpower intends to remain committed to the stabilisation of Afghanistan, regional media reported. Karen Decker, the head of the United States embassy to Afghanistan — which is based in Doha — spoke at a conference in Tajikistan on Tuesday.
The conference — the tenth round of a series organised by the Afghan Institute of Security Studies, and the first held since the fall of the Afghan republic last year — was attended by several senior members of the Tajikistan-based National Resistance Front (NRF), a group resisting the Taliban regime in Afghanistan through armed insurgency.
Former Inter-Services Intelligence (ISI) chief Lieutenant-General Asad Durrani was among several prominent figures from Pakistan to attend the conference, together with experts and scholars from across the world.
Ahmad Massoud — head of the National Resistance Front and son of slain Afghan leader Ahmad Shah Massoud — spoke at the conference, calling for elections to be held in the country. "Let the people decide for themselves which kind of government they want," he said.
Two former foreign ministers who served under former president Hamid Karzai – Rangin Spanta and Zalmay Rassoul – and former intelligence chief Rahmatullah Nabil, were among the important Afghan figures who spoke at the conference.
Following her comments in Tajikistan's capital Dushanbe, an Indian official said that Decker left for Delhi to attend the latest in a series of meetings being held across the region.
" After having let loose the Taliban and affiliated radical forces in Afghanistan," an Indian participant suggested, "the United States wants to support opposition to contain, may be reverse the mistake."
The United States remains the largest single provider of foreign aid to Afghanistan, contributing some $450 million to the poverty-torn country even though it has not recognised the Taliban regime.
Cooling ties between Taliban & its allies
The conference comes amid an NRF push for global diplomatic recognition, in the midst of cooling relations between the Taliban and its allies. Last month, Pakistan's special envoy on Afghanistan, Muhammad Sadiq, assailed the Taliban at a multilateral conference in Moscow.
The international community has consistently urged the interim Afghan government to promote greater political inclusivity," he said. "Unfortunately, there is little to show on this count."
Kremlin envoy Zamir Kabulov was also critical of the Taliban, saying it would be recognised only when they "start fulfilling the expectations of the international community on human rights and inclusion".
Insurgents owing allegiance to Massoud have carried out multiple insurgent attacks against the Taliban, most of them in the mountainous district of Panjshir.
However, a study by the United States Congressional Research Service assessed earlier this year that the NRF "does not appear to have either the military capabilities or the broad-based public support that would likely be necessary to seriously threaten the Taliban's position."
Few countries have been enthused by the prospect of financing an insurgency against the Taliban regime, fearing it could empower the Islamic State, and plunge the country into chaos.
Earlier this year, a similar conference of anti-Taliban leaders held in Vienna — including several of those who spoke in Tajikistan — did not draw officials from the United States. The NRF has, however, engaged lobbyists in the United States, as part of a push to secure diplomatic recognition.
Source: The Print
Please click the following URL to read the full text of the original story:
https://theprint.in/world/us-engages-with-anti-taliban-group-as-global-frustration-rises-against-regime-in-afghanistan/1245143/
--------
US Representative to Undertake Regional Visit to Consult on Situation of Afghanistan
By Saqalain Eqbal
December 1, 2022
Thomas West, the US Special Representative for Afghanistan, stated that he will visit India, Japan, and the United Arab Emirates to discuss the situation in Afghanistan.
According to a press release from the US Department of State, and the US official's Twitter handle, West will visit the regional countries from December 1- December 8 to consult with interlocutors.
The US special representative for Afghanistan stated that during his visit, he will engage with US and Afghan partners to defend Afghans' rights and address common security concerns.
In addition to that, Thomas West is set to discuss the economic crisis and humanitarian crisis in Afghanistan.
According to a Department of State statement, Special Representative West will also consult with Afghan diaspora figures, including human rights, business, political, and media leaders, on ways to address the current challenges.
The Hindustan Times of India has reported that West will visit officials of the Indian External Affairs Ministry and National Security Council, during his visit to India.
The visit will allow West to provide the latest US perspective on Afghanistan to Indian officials, while the Indian side will be able to brief him on its perceptions on the ground since New Delhi re-established a diplomatic presence in Kabul.
Source: Khaama Press
Please click the following URL to read the full text of the original story:
https://www.khaama.com/us-representative-to-undertake-regional-visit-to-consult-on-situation-of-afghanistan-45645/
--------
US issues Hezbollah-related sanctions against three Lebanese men, two companies
01 December ,2022
The US issued new Hezbollah-related sanctions on Thursday against three individuals and two companies in Lebanon for providing financial services and weapons to the Iran-backed group.
"These designations target individuals and companies that manage and enable Hezbollah's overarching financial apparatus operating throughout Lebanon, including Al-Qard Al-Hassan (AQAH) and Hezbollah's Central Finance Unit," a statement from the US Treasury Department said.
Both units deal with Hezbollah's finances, and the latter oversees the group's budget at the direction of Hassan Nasrallah, the secretary-general.
"Their public personae as financial professionals and institutions is just another way Hezbollah hides its abuse of the financial system to support its destabilizing agenda," said Under Secretary for Terrorism and Financial Intelligence Brian Nelson.
The Treasury Department said Thursday's sanctions underscore how Hezbollah remains "at its core, a terrorist organization determined to procure weapons that undermine Lebanon's security and stability even as the country suffers a dire financial crisis."
Adel Mohamad Mansour and his company Al-Khobara were both sanctioned. According to the Treasury Department, Hezbollah aided Al-Khobara's employees in dealing with Lebanon's Finance Ministry regarding tax payments.
Auditors is the second Lebanese company sanctioned, as it allegedly provides financial services to Hezbollah's Central Finance Unit.
Naser Hasan Neser and Hassan Khalil were the other two individuals designated.
Source: Al Arabiya
Please click the following URL to read the full text of the original story:
https://english.alarabiya.net/News/middle-east/2022/12/02/US-issues-Hezbollah-related-sanctions-against-three-Lebanese-men-two-companies
--------
Biden, Macron pledge cooperation in Middle East and preventing Iranian nuclear weapon
01 December ,2022
US President Joe Biden and his French counterpart Emmanuel Macron devoted a significant part of their joint statement on Thursday to the Middle East, vowing to prevent Iran from developing a nuclear weapon and committing to engaging with allies in the region.
"France and the United States are determined to work closely in support of peace and prosperity in the Middle East," the statement read after Biden invited Macron for the State Visit under his presidency.
Washington and Paris have coordinated closely on a wide range of issues in the Middle East, specifically in Iraq and Lebanon.
The pair welcomed the launch of the Negev Forum, which was formed under the Biden administration to usher in a new era of cooperation in the region between Israel and other states.
Under former President Donald Trump, the UAE, Bahrain and Morocco signed a historic peace deal with Israel named the Abraham Accords.
The Negev Forum is Biden's work to build upon and try to expand peace between Arab states and Israel.
Biden and Macron also highlighted their coordination to mediate the maritime border demarcation between Lebanon and Israel in October.
"They are determined to sustain joint efforts to urge Lebanon's leaders to elect a president and advance critical reforms," the US and French presidents said about the crisis-struck Mediterranean state.
On Thursday, Lebanese politicians failed to elect a president for the eighth time since Michel Aoun's term ended in October.
As for Iraq and Syria, Biden and Macron said they were committed to the counterterrorism missions in Iraq and Syria as members of the Global Coalition to Defeat ISIS. They added that they would work to improve the "grave" humanitarian situation faced by the Syrian people and continue working to find a solution to the Syrian conflict.
While tensions continue to boil in the region, Paris co-organized the Baghdad Summit last summer to ease these tensions.
Macron and Biden said there would be a follow-up on the August 2021 summit.
Iran
On Iran, the leaders expressed their respect for the protests and the protesters who have been taking the streets since the killing of 22-year-old Mahsa Amini after being detained for improper hijab.
"The Presidents also express their respect for the Iranian people, in particular women and youth, who are bravely protesting to gain the freedom to exercise their human rights and fundamental freedoms, which Iran itself has subscribed to and is violating," the joint statement read on Thursday.
Further criticizing the Iranian regime, Biden and Macron said they were determined to ensure that Iran "can never develop or acquire a nuclear weapon."
They said that the two countries would continue highlighting Iran's nuclear escalation and its destabilizing activities in the Middle East.
Most urgent is Iran's transfers of missiles and drones to non-state actors, including in Yemen, Lebanon, Iraq and as far as Russia.
Source: Al Arabiya
Please click the following URL to read the full text of the original story:
https://english.alarabiya.net/News/middle-east/2022/12/01/Biden-Macron-pledge-cooperation-in-Middle-East-and-preventing-Iranian-nuclear-weapon
--------
Ex-US diplomats urge Biden to stop providing arms to new Israeli regime
01 December 2022
Two former American diplomats have called on the administration of US President Joe Biden to no longer provide offensive weapons or military aid to Israel's new regime, expressing fear that the far-right extremists would further aggravate the situation in the occupied cities of al-Quds and the West Bank.
Former US ambassador to Israel, Daniel Kurtzer, and former US State Department negotiator, Aaron David Miller, made the remarks in an opinion article published in the Washington post on Wednesday, following the victory of Israeli Prime Minister Benjamin Netanyahu at the general election early this month.
Kurtzer and Miller-- who have worked on the so-called Palestinian-Israeli peace process--further stressed that while Washington should continue to support Tel Aviv's "legitimate security needs," it should oppose efforts to change the status of the West Bank, the al-Aqsa Mosque Compound and illegal settlement outposts.
They also expressed concern that the incoming regime will increase settlement activity, settler violence and allow the use of force by the Israeli security forces, arguing that such actions would lead to the end of the two-state solution.
The comments came after the appointment of Otzma Yehudit leader, Itamar Ben-Gvir, as National Security Minister, and Religious Zionist Party leader, Bezalel Smotrich, as Finance Minister.
Netanyahu is serving his sixth term after returning from over a year out of office. This time, though, he has further allied with the extremist elements, having campaigned on the promise to return to a "full right" regime with the support of the far-right Religious Zionism bloc.
The two former US officials further urged the Biden administration to set terms to Israel that it will have no dealings with Ben-Gvir, Smotrich or their ministries, and that Washington's support for international forums such as the UN and international courts is limited.
The US annually provides the occupying regime with $3.3 billion in Foreign Military Financing (FMF), "including $500 million for cooperative programs for missile defense."
According to a report by the Congressional Research Service (CRS) in February, "the United States has provided Israel $150 billion in bilateral assistance and missile defense funding to date."
Israel is also a purchaser of many US-made defense products. According to the CRS, the US has sold 50 F-35s to Israel in three separate contracts, funded with US aid.
This is while Israeli forces have been recently conducting near-nightly raids and killings in the northern occupied West Bank, mainly in the cities of Jenin and Nablus, where new groups of Palestinian resistance fighters have been formed.
More than 150 Palestinians have been killed by Israeli forces in the Israeli-occupied territories since the start of the year, including 51 in the besieged Gaza Strip during Israel's three-day assault in August.
Source: Press TV
Please click the following URL to read the full text of the original story:
https://www.presstv.ir/Detail/2022/12/01/693706/US-diplomats-Israel-military-aid-Biden-administration-West-Bank-al-Quds-settlements-violence-
--------
India
VHP Announces Month-Long Nationwide Campaign To Raise Awareness On 'Love Jihad,' Demands Anti-Conversion Laws
01 DEC 2022
The Vishva Hindu Parishad (VHP) on Thursday launched a nationwide public "awareness campaign", claiming that "love jihad" and illegal religious conversions are taking place across the country.
Awareness campaigns, valour march
The month-long 'Jan Jagran Abhiyan' by the RSS affiliate seeks to create "a deterrent force" against "love jihad", a term used by right-wing organisations alleging that Muslim men are luring Hindu women into relationships to convert them to Islam.
The outfit's nationwide campaign also seeks to drum up support in favour of its demand for enactment of a central law against illegal conversions and 'love jihad'.
As part of the campaign, the Bajrang Dal -- the VHP's youth wing -- will take out 'Shaurya Yatra' (valour march) in every block of the country from Thursday to December 10, VHP joint general secretary Surendra Jain told reporters at a press conference. "The Bajrang Dal will take out the Shaurya Yatra across all blocks in the country so that a sense of 'shaurya' is developed among the youth and nobody dares to make our sisters and daughters victim of love jihad," he added.
Jain said the VHP will carry out 'Dharma Raksha Abhiyan' from December 21 to December 31.
Meanwhile, Durga Vahini, the VHP's women's wing, will also carry out a campaign to make girls aware of the love jihad and alert them against falling in "such traps", the VHP leader said. "Through Durga Vahini, a deterrent force will be created by spreading awareness among the girls," he added.
'Love jihad most cruel form of religious conversion'
Announcing the launch of the campaign, Jain said while religious conversion is a nationwide concern, "love jihad is the most heinous, cruel and inhuman form of religious conversion."
Jain also released a list of more than 400 cases, registered by police in various states including Bihar, Uttar Pradesh, Madhya Pradesh, Haryana, Kerala and Delhi over the past 10 years, and alleged that all these cases were related to 'love jihad'. "They are just tip of the iceberg as they are not even 10 per cent of the total incidents of love jihad," he claimed.
The VHP leader said the role of social organizations, along with the government, is "very important in mitigating" such a situation. "In view of the scenario, we are announcing the launch of the VHP's nationwide Jan Jagran Abhiyan today," he said.
VHP demands anti-conversion laws
Jain said a total of seven states have anti-conversion laws but they are not enough to deal with the menace of illegal conversion and love jihad across the country.
"Cases of love jihad have come to light because of some states having anti-conversion laws. There is a strong need for enactment of a stringent central law to check love jihad and illegal religious conversions in the country," he said, appealing to the Union government to consider bringing such a law.
Love jihad in Shraddha Walkar murder
This comes after the VHP and the ruling Bharatiya Janata Party have demanded a probe of the 'love jihad' angle in the Shraddha Walkar murder case. In fact, Assam Chief Minister Himanta Biswa Sarma on Thursday said that there exists solid 'evidence' of love jihad in the case.
"I see it (ignoring love jihad) as a politics of appeasement by some. It is a concern for security of women. There is evidence of love jihad. Even in Aaftab Poonawala's polygraph test, it is said that he revealed his actions will take him to jannat. There are reports on it," Sarma said.
Walkar's live-in partner Aaftab Amin Poonawala has been arrested by the Delhi Police and is accused of killing her. Poonawala (28) allegedly strangled Walkar in May this year and cut her body into 35 pieces which he kept in a fridge for almost three weeks at his residence in south Delhi's Mehrauli before dumping them across the national capital over several days past midnight.
Source: Outlook India
Please click the following URL to read the full text of the original story:
https://www.outlookindia.com/national/vhp-announces-month-long-nationwide-campaign-to-raise-awareness-on-love-jihad-demands-anti-conversion-laws-news-241652
--------
Accused by ABVP of promoting fundamentalism, 6 teachers taken off duty in Indore
Dec 02, 2022
A government-run law college here has taken six teachers, including four Muslims, off duty temporarily after the Akhil Bharatiya Vidyarthi Parishad (ABVP) accused them of promoting fundamentalism and "negative thoughts" about the government and Army.
These teachers would not teach classes for five days while a judicial inquiry is conducted into the allegations of the RSS-affiliated student union, the college principal said on Thursday.
Activists of the ABVP, the student wing of the Rashtriya Swayamsevak Sangh (RSS), created a ruckus on the campus of Shasakiya Navin Vidhi Mahavidyalay (Government New Law College) on Thursday, demanding action against four Muslim and two Hindu teachers.
Dipendra Thakur, head of the ABVP unit at the college, alleged in a complaint to principal Dr Inamur Rahman that some teachers promoted "religious fundamentalism and negative thoughts about the government and the Army" among the first-year students.
Source: Hindustan Times
Please click the following URL to read the full text of the original story:
https://www.hindustantimes.com/cities/indore-news/accused-by-abvp-of-promoting-fundamentalism-6-teachers-taken-off-duty-in-indore-101669951437573.html
--------
12% Muslims in Telangana, zero percent prominence
1st December 2022
Hyderabad: The indolence of the Muslims of Telangana can be gauged from the fact that despite the non-implementation of the announcements made by the Chief Minister of Telangana for the Muslims, there is no one to complain about the attitude of the government or officials. Muslims make up 12 percent of the total population in Telangana, however, they do not have any prominence or power. In the United Andhra Pradesh, despite having a 9% Muslim population, there are no such examples of injustice witnessed against them as in the separate state of Telangana.
In the United Andhra Pradesh, there used to be accountability for the non-implementation of announcements or plans for the development of minorities, but the Telangana government is not even accountable for minority affairs and welfare.
The development and prosperity of the Muslims were expected after the formation of the Telangana state, but only the ears of the Muslims were made happy with mere announcements from the state government.
The government announced a sub-plan for Muslims, the establishment of an Islamic cultural center on the outskirts of the city, the establishment of the Telangana Waqf Commissionerate but none of them were implemented. The t-pride scheme for Muslims was also announced on par with the T-pride scheme for Dalits but it was also not implemented.
For the pilgrims of Ajmer Sharif, steps were announced by the state government for the construction of Rubat, but so far this construction could not be started and no steps were taken to purchase the land.
Recently, the state government announced giving 10 lakh rupees per person to 100 poor families in each assembly constituency by starting the Dalit Bandhu scheme for Dalits and it is being implemented. Chief Minister had promised to start the Muslim Bandhu scheme, but no steps have been taken in this regard yet.
Announcing the plan to promote Dargah Hazrat Jahangir Piran as a religious tourist destination, a grand ceremony was organized, but no progress has been made so far.
The chief minister of Telangana had announced in the assembly to regularize the services of the employees of Makkah Masjid and Shahi Masjid Public Garden, but no official orders were issued. There is not even a peon available in the Shahi Masjid public garden and it is being claimed that the affairs of the mosque are being run by the Minority Welfare Department.
Source: Siasat Daily
Please click the following URL to read the full text of the original story:
https://www.siasat.com/12-muslims-in-telangana-zero-percent-prominence-2469763/
--------
Varanasi court to hear plea seeking worship of 'Shivling' in Gyanvapi mosque complex on Friday
02nd December 2022
VARANASI: A court here is likely to hear on Friday a plea seeking worship of 'Shivling' in the Gyanvapi mosque complex, Assistant District Government Counsel Sulabh Prakash said.
On November 17, the fast-track court rejected the Gyanvapi Masjid committee's objection to a petition seeking the right to worship the 'Shivling' claimed to have been found in the mosque complex and fixed December 2 for hearing the case.
Fast-track court Judge Mahendra Kumar Pandey found the petition filed by Kiran Singh worth hearing and fixed December 2 for taking up the matter, The court rejected the objection filed by the Anjuman Intezamia Masjid Committee questioning the maintainability of Singh's plea.
The mosque committee had objected to the plea citing the Places of Worship (Special Provisions) Act, 1991.
The Act states that the religious character of any place of worship as it existed on August 15, 1947, must be maintained.
Source: New Indian Expres
Please click the following URL to read the full text of the original story:
https://www.newindianexpress.com/nation/2022/dec/02/varanasi-court-to-hear-plea-seeking-worship-of-shivling-in-gyanvapi-mosque-complex-on-friday-2524376.html
--------
Shah Rukh Khan Performs Umrah In Mecca, Fans Say 'May Allah Accept Him'
By Nivedita
02 DEC 2022
Bollywood superstar Shah Rukh Khan's videos from Mecca have gone viral on social media. In the viral videos and photos, one could see Shah Rukh Khan dressed in white and surrounded by a number of people around him performing as he performs Umrah in the holy city.
As soon as the photos surfaced online, SRKians rushed to the comment section to react to them. "This just made me so happy.. May Allah accept his prayers and guide us all," a user wrote. Another one said, "Neither King nor beggar everyone is equal when they are in front of Almighty Allah." "Masha'Allah so proud of him and love him more fillah for this.. May Allah bless, protect and guide him to the straight path Insha'Allah," a third one wrote. Several others dropped heart emojis on the post.
Shah Rukh Khan was in Saudi Arabia for the shooting of his upcoming film, 'Dunki'. As he wrapped the shooting of the film there, he posted a video from the shoot location on Instagram and thanked the Saudi Arabia Ministry of Culture and the film's team for making it a successful project.
In the video, Shah Rukh Khan is seen in a black coat while also sporting black sunglasses to match with his attire. He appeared to be in the middle of the Arabian desert. He said, "There's nothing more satisfying than completing a shooting schedule as is with Dunki here in Saudi."
The actor then thanked director Rajkumar Hirani along with the entire cast and crew members involved in the making of 'Dunki'. He added that it was "lovely" shooting 'Dunki' and further thanked the government for letting them film at the "spectacular locations" of their country.
Source: Outlook India
Please click the following URL to read the full text of the original story:
https://www.outlookindia.com/art-entertainment/shah-rukh-khan-performs-umrah-in-mecca-fans-say-may-allah-accept-him--news-241690
--------
Mideast
Israel mulls barring UN envoy from entering occupied territories over anti-regime remarks
02 December 2022
The Israeli regime is reportedly mulling over denying entry to the Special Rapporteur on the situation of human rights in the Palestinian territories occupied since 1967 amid a spike in the regime's aggression against Palestinians in the occupied West Bank.
According to the Israeli media outlet Israel National News, the regime is considering a ban on Francesca Albanese, an international lawyer and researcher who has worked extensively on the Palestinian issue, for making anti-Israeli remarks.
The newspaper claimed that Albanese took part in a conference last week in the Gaza Strip, which was also attended by Hamas and Islamic Jihad officials, and told the participants that "you have the right to resist this occupation."
Organized by the Council on International Relations-Palestine, the conference was titled "16 Years of Siege on Gaza: Impacts and Prospects" which aimed to shed light on the repercussions of the siege on the besieged enclave, the Palestinian Chronicle reported.
Albanese is not the first UN representative to be denied access to the occupied territories by the Israeli authorities. Her predecessors Michael Lynk and Richard Falk, among others, were repeatedly prevented from visiting due to their critical stance on the regime's atrocities.
In a report on October 18, Albanese strongly condemned the Israeli regime's "apartheid practices" in the occupied Palestinian territories, saying its actions against Palestinians amount to "persecution."
"Realizing the inalienable right of the Palestinian people to self-determination requires dismantling once and for all the Israeli settler-colonial occupation and its apartheid practices," she asserted.
In the report, Albanese called for a paradigm shift to "overcome this situation".
"This can only be resolved by respecting the cardinal norm of peoples' right to self-determination and the recognition of the absolute illegality of the settler-colonialism and apartheid that the prolonged Israeli occupation has imposed on the Palestinians in the occupied Palestinian territory," the report read.
Israel to deport rights activist
Meanwhile, the regime is set to deport Salah Hamouri, a Palestinian-French human rights lawyer and resident of occupied East al-Quds, according to reports.
Lea Tsemel, Hamouri's lawyer, was informed of the decision on Wednesday, the Palestinian Chronicle reported.
The 37-year-old activist was arrested in March by Israeli forces and placed in administrative detention, a notorious practice in which a person is held indefinitely without a charge or trial.
The Israeli interior ministry officially revoked Hamouri's residency status in October 2021.
Israel has accused Hamouri of being an "active" member of the Palestine Front for the Liberation of Palestine (PFLP), branding it as a "terror" organization.
The developments come as, since the start of 2022, Israeli troops have killed more than 200 Palestinians, including more than 50 children, in the occupied West Bank and East al-Quds as well as the besieged Gaza Strip.
According to the United Nations, the number of Palestinians killed by Israel in the occupied West Bank this year is the highest in 16 years.
Source: Press TV
Please click the following URL to read the full text of the original story:
https://www.presstv.ir/Detail/2022/12/02/693758/Israel-considering-ban-on-entry-UN-Special-Rapporteur
--------
Palestinian resistance groups say Israel to pay dearly after deadly raid
01 December 2022
Palestinian resistance groups have condemned the killing of two Palestinians by Israeli military fire during a raid in the occupied West Bank's Jenin refugee camp, stressing that the Israeli enemy will certainly pay dearly for its criminal acts.
The Islamic Jihad resistance movement said in a statement that "its members will not spare any sacrifices on the path to final victory," adding that Mohammed Ayman al-Saadi and Naeem Jamal al-Zubaidi embraced martyrdom after treading the path of resistance against the occupying regime and confronting the enemy.
"Such pure blood will further invigorate the resistance front, will deal a stinging blow to the enemy and will awaken it to the extent of its heinous crimes," the movement noted.
"This crime will not go unanswered, and resistance forces will make the enemy pay a heavy price. The Jenin Battalion will continue to carry out its sacred duty concerning defense of Palestinian lands and sanctities," further said the statement.
Moreover, senior Hamas leader Ismail Radwan said, "The blood of latest martyrs will not be in vain, and will strengthen the resistance campaign against the occupying regime. The targeted killings that took place in Jenin will not go unpunished."
"Resistance groups will figure out a proper way to respond to the crime, and will not allow the enemy to continue its crimes against holy places," he said.
Radwan also called for increased battle against the occupying regime.
Additionally, the Popular Front for the Liberation of Palestine (PFLP) pointed to the upsurge in Israeli crimes against the Palestinian nation, and emphasized that "the resistance front will take revenge for the Occupation's criminal acts."
"The increasing number of raids on Palestinian camps proves that they are a fortress for resistance forces. The Zionist regime's crimes will only boost up the strength and resilience of our people against such assaults," the organization stated.
The Jenin Battalion of Islamic Jihad's al-Quds Brigades said 27-year-old Zubaidi and 26-year-old Saadi were two of its leaders.
The bodies of the two men were carried by Palestinian crowds from Ibn Sina Hospital through the streets of the Jenin refugee camp.
Israeli forces have recently been conducting overnight raids and killings in the northern occupied West Bank, mainly in the cities of Jenin and Nablus, where new groups of Palestinian resistance fighters have been formed.
Since the start of 2022, Israeli troops have killed more than 200 Palestinians, including more than 50 children, in the occupied West Bank and East al-Quds as well as the besieged Gaza Strip.
According to the United Nations, the number of Palestinians killed by Israel in the occupied West Bank this year is the highest in 16 years.
Source: Press TV
Please click the following URL to read the full text of the original story:
https://www.presstv.ir/Detail/2022/12/01/693724/Israeli-enemy-will-certainly-pay-dearly-for-its-criminal-acts,-Palestinian-resistance-groups-say
--------
Raisi urges Iranian to thwart 'enemy' on visit to Kurdistan protest hub
01 December ,2022
Iran's president paid a visit Thursday to Kurdistan province, the cradle of protests over Mahsa Amini's death, and urged people to thwart the "enemy" which his government accuses of stoking the unrest.
The Islamic Republic has been gripped by protests that erupted when Amini, a 22-year-old Iranian of Kurdish origin, died in custody on September 16 after her arrest for an alleged breach of the country's dress code for women.
It accuses its sworn enemy the United States and its allies, including Britain and Israel, of fomenting the street violence that an Iranian general said this week had so far killed more than 300 people.
Ultra-conservative President Ebrahim Raisi traveled on Thursday to Sanandaj city in Kurdistan, Amini's home province and an epicenter of the protests, for the launch of a drinking water project.
"During the recent riots, the enemies miscalculated in believing that they could cause chaos, insecurity, and riots," he said in a televised speech.
"But they did not know that Kurdistan had sacrificed the blood of thousands of martyrs and that its inhabitants had in the past defeated the enemy," he added, referring to the 1980-88 Iran-Iraq war.
"People are facing economic and social problems, but they know how to face the enemy with their solidarity," Raisi said.
"The new generation, who live in this region, like their mothers and fathers who foiled the plans of the enemy, will do the same and prove that they will not follow the will of the enemies, especially the United States."
Raisi's visit to Kurdistan, which borders Iraq, comes at a time of heightened tensions in the western province after more than two months of protests sparked by Amini's death.
It was a theme also brought up on Thursday by the head of Iran's Islamic Revolutionary Guard Corps.
"Today, they (the enemies) are all trying to sow the seeds of despair in the hearts of the youth," Major General Hossein Salami was quoted as saying by state news agency IRNA.
"We must take measures to serve the people, because poverty and misery are also part of the enemies of the country," he said during a trip to the southern city of Shiraz.
Since the nationwide protests erupted, Iranian officials have accused Kurdish opposition groups exiled in northern Iraq of fueling the unrest and the Islamic Republic has repeatedly launched deadly cross-border strikes.
On Monday, Brigadier General Amirali Hajizadeh of Iran's Revolutionary Guards said "more than 300 martyrs and people" had been killed in the Amini protests.
Oslo-based non-governmental organization Iran Human Rights said on Tuesday that at least 448 people had been "killed by security forces in the ongoing nationwide protests."
Source: Al Arabiya
Please click the following URL to read the full text of the original story:
https://english.alarabiya.net/News/middle-east/2022/12/01/Raisi-urges-Iranian-to-thwart-enemy-on-visit-to-Kurdistan-protest-hub
--------
Iranian man shot dead by security forces while celebrating World Cup loss: Report
01 December ,2022
A man in northern Iran was shot dead by security forces while celebrating the Iranian national football team's defeat against the US in the World Cup, a rights group said Wednesday.
Mehran Samak, 27, was killed after being shot in the head by security forces while at a gathering celebrating Iran's loss and subsequent elimination from the World Cup in the city of Bandar Anzali, the Oslo-based rights group Iran Human Rights (IHR) said.
An Iranian judiciary official on Thursday confirmed Samak's death, saying he died after being shot by birdshot following the US-Iran match.
"As soon as this suspicious incident happened, a court case was filed to deal with the issue and the prosecutor of Bandar Anzali is handling the case," the semi-official ISNA news agency quoted the official as saying.
The US beat Iran 1-0 on Tuesday, progressing to the knockout stage at the expense of Iran who were eliminated from the competition.
Iranians took to the streets in several cities early Wednesday to celebrate the Iranian team's defeat, videos circulating on social media showed.
Many Iranians have turned against their national football team amid ongoing protests in the country. They see the team as representing the regime rather than the people of Iran.
Some in Iran had also celebrated Iran's 6-2 defeat in its opening World Cup match against England, posts on social media showed.
Protests have swept across Iran since September 16 when 22-year-old Iranian Kurdish woman Mahsa Amini died three days after collapsing in police custody.
Demonstrators have been calling for regime change in the protests which have become one of the boldest challenges to the Islamic Republic since its establishment in 1979.
Source: Al Arabiya
Please click the following URL to read the full text of the original story:
https://english.alarabiya.net/News/middle-east/2022/12/01/Iranian-man-shot-dead-by-security-forces-while-celebrating-World-Cup-loss-Report
--------
Anadolu Agency obtains footage of operation in which Daesh/ISIS ringleader was allegedly killed
Omer Koparan and Mehmet Burak Karacaoglu
01.12.2022
Anadolu Agency has obtained a video of an operation carried out by the military opposition in Syria's province of Daraa in which Daesh/ISIS terror group's ringleader Abu al-Hassan al-Hashimi al-Qurayshi was allegedly killed.
The footage shows moments of the raid with heavy weapons on the house where the Daesh/ISIS leader was allegedly located.
On Oct. 15, the military opposition in Syria announced that they neutralized a group of Daesh/ISIS members in Daraa.
The opposition group, when contacted by Anadolu Agency, said that they carried out an operation at three different locations in Daraa on Oct. 14-15 and they neutralized about 30 Daesh/ISIS members.
On Wednesday, US Central Command (CENTCOM) said that a former Daesh/ISIS leader was killed in Syria's Daraa province last month.
Abu al-Hassan al-Hashimi al-Qurayshi was killed in mid-October during a Free Syrian Army operation, the command said, noting "ISIS remains a threat to the region."
"CENTCOM and our partners remain focused on the enduring defeat of ISIS," spokesman Col. Joe Buccino said in a statement.
Source: Anadolu Agency
Please click the following URL to read the full text of the original story:
https://www.aa.com.tr/en/middle-east/anadolu-agency-obtains-footage-of-operation-in-which-daesh-isis-ringleader-was-allegedly-killed/2753443
--------
Killing of Iranian youth who celebrated World Cup loss against US sparks outcry
Syed Zafar Mehdi
01.12.2022
Mehran Samak, a 27-year-old man was killed in Iran's northern Gilan province on Tuesday, shortly after the country's football team was knocked out of the FIFA World Cup following a 2-0 defeat against the US.
The incident occurred in the port city of Anzali, situated along the Caspian Sea when Samak and his friends drove through the streets celebrating Iran's loss.
Some reports suggested that he was hit by security forces for honking and celebrating Team Melli's defeat, which prevented them from advancing to the knockout stage of the marquee football competition.
Tensions have been running high in the Islamic republic amid sweeping protests triggered by the death of Mahsa Amini in the custody of morality police in mid-September.
National team players have also been under tremendous pressure during the tournament with many protesters urging them not to play.
After Iran's 2-0 loss to the US, there were reports of celebrations in many cities of Iran, including Anzali.
Samak's killing has drawn widespread anger and outrage, including from one of the members of Iran's national football team.
Police have denied reports that Samak was killed in their firing, saying "based on available evidence," he was killed by a "hunting weapon," adding that "a number of suspects were immediately detained."
Col. Syed Jafar Jawanmardi, a police officer in Anzali, was quoted as saying by local media that "considering the sensitivity of the matter and the possibility of abuse by some elements and instigators," an investigation was started with the coordination of judicial authorities.
Prosecutor's office in Gilan confirmed that the young man was killed by bullet wounds.
"As soon as this suspicious incident happened, a court case was filed to deal with the issue and the prosecutor of Bandar Anzali is handling the case," prosecutor Fallah Miri said in a statement.
Gen. Amirali Hajizadeh, aerospace commander of Iran's Islamic Revolutionary Guard Corps, in remarks on Tuesday acknowledged for the first time that more than 300 people have been killed in months-long protests marred by violence.
Human rights watchdogs, however, have put the number of fatalities at more than 500, including civilians and security forces.
Source: Anadolu Agency
Please click the following URL to read the full text of the original story:
https://www.aa.com.tr/en/middle-east/killing-of-iranian-youth-who-celebrated-world-cup-loss-against-us-sparks-outcry/2753372
--------
OIC welcomes UN resolutions on Palestinian cause
December 02, 2022
JEDDAH: The Organization of Islamic Cooperation (OIC) welcomed the UN General Assembly's adoption of five crucial resolutions on Palestine and the Middle East, including a text that calls on Israel to cease all actions aimed at 'altering the demographic composition, character and status of the Occupied Palestinian Territory.'
The Assembly adopted resolutions related to the mandate and work of the Committee on the "Inalienable Rights of the Palestinian People, the Division of Palestinian Rights in the United Nations Secretariat," the media program on the Palestinian cause and the basic principles of a "peaceful solution" to the Palestinian cause.
It also adopted a resolution to commemorate Nakba Day, when Palestinians were driven from their homes in 1948 following the foundation of Israel.
The Permanent Observer for the State of Palestine said, during the debate that Israeli exceptionalism has only emboldened Israel's worst instincts, a UN Assembly noted.
"Today the Assembly will finally acknowledge the historical injustice that befell the Palestinian people, adopting a resolution that decides to commemorate in the Assembly Hall the seventy-fifth anniversary of the Nakba," it added.
Source: Arab News
Please click the following URL to read the full text of the original story:
https://www.arabnews.com/node/2209701/middle-east
--------
Pakistan
Interior Minister Says No To Formal Talks: Vowed For A Crushing Response By Pakistani Security Forces Against The TTP
Dec 02, 2022
A day after an attack claimed by Tehreek-i-Taliban Pakistan (TTP) terror outfit resulted in killings of four people in Balochistan's Quetta, Interior Minister Rana Sanaullah said that Islamabad will not initiate formal talks with the outfit. Instead, Sanaullah vowed for a crushing response by Pakistani security forces against the TTP.
Sanaullah said that the government had not reached a settlement with the TTP and it had not initiated any "formal dialogue" in the past either. Reports, however, suggest a pattern of consistent engagement between TTP and Pakistani Army, latter widely perceived as the 'real power' that runs Pakistan.
Shrouded in secrecy, the Pakistani Army has concealed both the aims of the negotiations as well as what it is willing to offer the TTP. A report by Islam Khabar in August this year claimed that Pakistani military negotiators offered to accommodate the TTP with a safe passage back to Pakistan from Afghanistan in exchange for the TTP agreeing to a long-term ceasefire by dissolving itself and beginning to join mainstream politics.
Contradicting his denial about formal engagement between the Pakistani state and the TTP, Sanaullah later clarified that the military leadership had been authorised to hold dialogue with the TTP under the Constitution, but only with those who were ready to lay down arms and peacefully become a part of society.
He said the doors will remain open for those interested in peace and dialogue and at the same time terrorism will be crushed with full force. He said military operations were underway against the TTP and the army had the capacity to defeat terrorism.
Asked about former Prime Minister Nawaz Sharif's return to Pakistan, the minister said that Sharif will be available to lead the election campaign for Punjab's provincial assembly scheduled for later this year.
About Tehreek-i-Taliban Pakistan
The group is a by-product of al-Qaeda's jihadi politics in Afghanistan and Pakistan after 9/11. The TTP aims to establish an Islamic political system in Pakistan based on its extreme interpretation of Sharia law. During the US invasion of Afghanistan, many terrorists that Pakistan hosted and subsequently sent over to India's Jammu and Kashmir turned against Pakistan for its support of the US operations against Taliban in Afghanistan. TTP subsequently began giving refuge, armed and economic support to Afghan Taliban, Al-Qaeda and other such groups fleeing Afghanistan during post-9/11 events.
Pakistani government eventually cracked down on the TTP safe havens in its FATA province but its military operations eventually prompted these Pakistani jihadists to band together and more formally ally with al-Qaeda and the Afghan Taliban. This led to the establishment of the TTP in 2007.
Source: WIO News
Please click the following URL to read the full text of the original story:
https://www.wionews.com/south-asia/pakistan-hit-by-strong-ttp-challenge-as-minister-says-no-to-formal-talks-539311
--------
Pakistani Taliban Carry Suicide Bombing Days After Announcement
By Arif Ahmadi
December 1, 2022
ISLAMABAD, Pakistan – At least three people were killed and further 23 injured Wednesday when a suicide bomber targeted a police truck in Quetta, Pakistan, according to local officials.
The attack came days after Pakistani Taliban announced the group will no longer abide by a month-long ceasefire with the government, urging fighters to resume attacks in retaliation towards a continuous military campaigns.
Tehreek-e-Taliban Pakistan (TTP), commonly known as the Pakistani Taliban, claimed responsibility for the attack.
Senior police official Azhar Mehesar told AFP the blast targeted a police team preparing to escort polio vaccinators in the city of Quetta, where at least a policeman, a woman and a child were killed.
In a statement to AFP, the TTP claimed responsibility for the attack and said it would soon share further details.
On Monday, Pakistani Taliban announced they no longer abide by a month-long ceasefire with the government, urging fighters to resume attacks in retaliation towards a continuous military campaigns.
This came at a time the Afghan Taliban have been facilitating peace talks between local militants and the Pakistani government since late last year.
Mohammad Khurasani, a spokesman for the militant group Tehreek-e-Taliban Pakistan (TTP) told Reuters in a text message that its leadership had decided to end the ceasefire with Pakistan, as India Express reported.
According to a statement, the TTP leadership urged its fighters to resume attacks in retaliation towards a continuous military campaign against them.
The Pakistani military has carried out several offensives against the militants in their strongholds in remote lawless districts bordering Afghanistan.
There was no immediate response from the government.
Who are Pakistani Taliban
Tehrik-i-Taliban Pakistan (TTP) – commonly known as the Pakistani Taliban – is an umbrella organization of various Islamist armed militant groups operating along the Afghan–Pakistani border.
Formed in 2007 by Baitullah Mehsud, its current leader is Noor Wali Mehsud, who has publicly pledged allegiance to the Afghan Taliban (Islamic Emirate of Afghanistan).
Most Taliban groups in Pakistan coalesce under the TTP. Among the stated objectives of TTP is resistance against the Pakistani state. The TTP's aim is to overthrow the government of Pakistan by waging a terrorist campaign against the Pakistan armed forces and the state.
Source: Khaama Press
Please click the following URL to read the full text of the original story:
https://www.khaama.com/pakistani-taliban-carry-suicide-bombing-days-after-announcement/
--------
Govt taking measures to promote Islamic Banking in Pakistan: Dar
November 30, 2022
Finance Minister Ishaq Dar has said that federal government is serious in promoting Islamic Banking in Pakistan and several steps are being taken with the cooperation of all the stakeholders in this regard.
Addressing a seminar about Islamic Banking in Karachi on Wednesday, he said that we respect the Shariat Court's decision about interest-free banking.
Ishaq Dar said we have already withdrawn all the appeals against this decision.
He said we need to promote the Islamic Banking in every sector and make it people friendly so the people could turn towards it.
Pointing out the efforts of PML(N) government, Ishaq Dar said we had started working to promote Islamic Banking in 2013 and had also constituted a standing committee in this regard.
He said, however, the earlier efforts did pay off and the Islamic Banking was promoted more than 10 percent in the last few years.
The Minister said we must also introduce insurance and other perks in the Islamic Banking following the Islamic setup to enhance its reach among the people.
Addressing the seminar, Ameer of Jamiat Ulema-e-Islam Maulan Fazl-ur-Rehman said there must be no law that goes against the constitution of Pakistan.
Source: Radio
Please click the following URL to read the full text of the original story:
https://www.radio.gov.pk/30-11-2022/govt-taking-measures-to-promote-islamic-banking-dar
--------
US citizen moves Peshawar High Court to claim Pakistani nationality
December 2, 2022
PESHAWAR: A US national has moved the Peshawar High Court seeking orders for the federal government to grant him Pakistan's nationality for marrying a local woman over two years ago.
The petition was jointly filed by him and his Pakistani wife praying the court to declare him entitled to the country's citizenship.
The petitioners also sought interim relief from the court requesting to direct the relevant officials of the federal government, including interior secretary, director general (immigration and passport) and National Database and Registration Authority chairman, to initiate work to grant him citizenship until the final disposal of the case.
The petition is filed through senior advocate Saifullah Muhib Kakakhel, who has contended that the US national had converted to Islam from Christianity before marrying the other petitioner, who currently lives in Peshawar.
He married local woman over two years ago
The American citizen said that he wanted to get Pakistani nationality with his religion as Islam so that he could go to Saudi Arabia to perform Haj and Umrah.
He said that his current US passport still declared Christianity as his religion.
The couple contended that every person born in Pakistan or married to a Pakistani man or woman was entitled to nationality by virtue of international law on the subject to which Pakistan, too, was a signatory.
They said that they got married in Karachi on March 6, 2020, and had a daughter from the wedlock, who was born on April 20, 2022.
The petitioners that they had moved to Khyber Pakhtunkhwa due to the poor 'law and order situation' in Karachi.
The petition said that as the US citizen had converted to Islam, he could not adjust anymore in the US society and his baby girl was also secure here.
They said the man was given the Pakistan Origin Card by the government in June 2021 after thorough scrutiny by the government and its agencies, but as the POC was valid for certain period of time, he had invoked the jurisdiction of the high court for getting Pakistani citizenship.
The petitioners contended that the Federal Shariat Court had already declared unconstitutional and against Quran and Sunnah Section 10(2) of the Citizenship Act, 1951, under which the wife of a Pakistani national was entitled to the country's citizenship but the same was denied to the foreign husband of a Pakistani woman.
They added that on the same analogy, the high court recently passed a judgement in favour of a petitioner, who also faced the same issue.
The petitioners contended that by signing the Convention on the Elimination of All Forms of Discrimination against Women, Pakistan had committed to eliminating gender-based discrimination, but the federal government didn't make any changes to the Citizenship Act even though the FSC had issued directives for the purpose in clear terms.
Source: Dawn
Please click the following URL to read the full text of the original story:
https://www.dawn.com/news/1724158/us-citizen-moves-high-court-to-claim-pakistani-nationality
--------
Mohsin Dawar flays own govt over 'civilian supremacy'
Amir Wasim
December 2, 2022
ISLAMABAD: The coalition government on Thursday faced an embarrassing moment in the National Assembly when a treasury member termed the situation in the country with respect to civilian supremacy "worse" than the previous Pakistan Tehreek-i-Insaf (PTI) regime, as he protested the Federal Investigation Agency's (FIA) refusal to let him travel abroad, despite having the federal cabinet's permission.
Besides North Waziristan MNA Mohsin Dawar's hard-hitting speech, the lower house also witnessed uproar when a vocal opposition member, Saira Bano, "condemned" Jamiat Ulema-i-Islam (JUI-F) chief Maulana Fazlur Rehman for passing objectionable remarks about women in public gatherings - prompting members from the PML-N and the JUI-F to come to his defence.
As soon as Ms Bano, who belongs to the Grand Democratic Alliance (GDA), took her seat after criticising the Maulana, PML-N MNA Sheikh Rohale Asghar and Federal Minister for Religious Affairs Mufti Abdul Shakoor took the floor asked her if she dared criticise the PTI for "disrespecting" women at their sit-ins and protests.
GDA member criticises Fazl's remarks about women
Ms Bano wanted to respond to the points raised by the two treasury members, but the speaker did not give her the floor despite her repeated insistence. The speaker gave the ruling that under the rules, the members could not speak about a person not present in the house to defend himself and, therefore, the GDA member could not talk about the Maulana.
This compelled Ms Bano to lodge a protest and point out quorum, which was clearly lacking, forcing the speaker to adjourn the sitting without taking upthe remaining agenda items till Friday morning (today).
At the outset of the sitting, Mr Dawar - who also chairs the house committee on foreign affairs - took the floor and informed the house about the incident when he was stopped by the FIA officials from boarding a plane at the Islamabad airport en route Tajikistan, where he had been invited to attend a security conference.
The FIA official gave no justifiable reason for the act and simply said that he had been directed to do so by the "high-ups", the MNA said, adding that perhaps he had received the orders from a 'Havaldar', a reference normally used for the military establishment.
"We have not supported the vote of no confidence [against former prime minister Imran Khan in April] to get perks and privileges and some positions. Imran Khan was offering us more [positions]. We had supported the move because Imran Khan was trampling civilian supremacy under his feet and surrendered the people's power.
We had not supported the new government only to replicate the previous regime," said Mr Dawar.
"The new government is ahead of them [the PTI govt] in this regard as stated by Magsi Sb", declared Mr Dawar while mentioning Balochistan Awami Party (BAP) leader Khalid Magsi who was sitting in front of him.
Mr Dawar was later supported by PPP's Shazia Marri, PML-N's Rohale Asghar and Mufti Shakoor after the speaker had already referred the matter to the committee.
Source: Dawn
Please click the following URL to read the full text of the original story:
https://www.dawn.com/news/1724202
--------
Member states discuss draft OIC convention on child rights
1 Dec 2022
ISLAMABAD, Dec 1 (APP): The second meeting of the open-ended OIC Intergovernmental Group of Experts considering the OIC Convention on the Rights of the Child in Islam was held at the OIC General Secretariat.
The meeting was meant to conclude consideration of the draft convention for onward submission to the next session of the Council of Foreign Ministers in Nouakchott, Mauritania, for adoption, said a press release received here Thursday.
In his opening remarks OIC Secretary-General, Hissein Brahim Taha, read on his behalf by the Assistant Secretary-General for Humanitarian, Cultural and Social Affairs Ambassador Ali Tarig Bakheet, reviewed the stages through which the drafting of the convention has passed.
He mentioned that the second draft of the convention was prepared in coordination between the OIC General Secretariat and the Independent Permanent Human Rights Commission, with the aim of incorporating and revising Member States' views so that discussions on it would be concluded at this meeting.
The secretary-general called for concerted efforts and cooperation by member states to protect the rights of the child and to translate into concrete reality those rights guaranteed for the child by Islam and international regimes and instruments.
This, he said, is to be achieved by strengthening coordination mechanisms among national institutions on the one hand and between those institutions and the OIC organs and institutions on the other, and by taking important steps to implement the convention.
He also urged the participants to consider ways to enhance the role of relevant OIC institutions in exchanging expertise, setting standards and mechanisms and following up of implementation of the convention.
For his part, the chairman of the meeting Ambassador Rezwan Sheikh, Permanent Representative of the Islamic Republic of Pakistan to the OIC, as Pakistan is the current chair of the Council of Foreign Ministers, made a presentation on the development of the draft convention.
He underscored the need to benefit from best practices from member states and from national, regional and international human rights conventions and instruments on the child.
Source: APP
Please click the following URL to read the full text of the original story:
https://www.app.com.pk/national/member-states-discuss-draft-oic-convention-on-child-rights/
--------
New COAS Asim Munir to appoint engineer as ISPR head
Baqir Sajjad Syed
December 2, 2022
ISLAMABAD: Two days after taking command, Chief of Army Staff General Asim Munir on Thursday made his first major reshuffle, with a surprise pick from the corps of Electrical and Mechanical Engineering (EME) to lead the army's media wing.
Multiple sources in the military said that Maj-Gen Ahmed Sharif has been appointed Inter-Services Public Relations director general, replacing Lt Gen Babar Iftikhar.
But Inter-Services Public Relations has not officially confirmed Gen Sharif's appointment.
Gen Sharif was previously heading the Defense Science and Technology Organisation (DESTO) — a secretive organisation engaged in scientific and technical research and the development of weapons systems in the disciplines of aerodynamics, propulsion and propellants, and avionics. He has reportedly also served in the Military Operations directorate.
The appointment of an engineer as ISPR chief is not unprecedented, although Maj Gen Sharif will be the first officer from the EME Corps to take up the mantle.
Earlier in 1991, Maj Gen Jehangir Nasrullah from the corps of engineers served in this position.
The appointment of the new ISPR DG is being viewed with great interest as many took it as a signal that the new army chief could bring major changes in the functioning of the military's media wing.
The change was on the cards as the ISPR DG's position is for an officer of major general or two-star rank and Lt Gen Iftikhar was promoted to the rank of three-star general last month.
Source: Dawn
Please click the following URL to read the full text of the original story:
https://www.dawn.com/news/1724214/new-coas-asim-munir-to-appoint-engineer-as-ispr-head
--------
Amin's admission shakes property claim against Altaf
Atika Rehman
December 2, 2022
LONDON: Muttahida Qaumi Movement-Pakistan (MQM-P) leader Aminul Haque surprised a UK court on Thursday when he admitted to having submitted an 'incorrect document' in the case he and others have brought against party founder Altaf Hussain, over the ownership of seven London properties.
Mr Haque, who is a claimant in the case initiated in 2019, gave testimony in court via video link, alongside MQM-P leader and ex-mayor Waseem Akhtar.
He told the court during cross-examination that he had included with his claim a document purported to be the 2015 party constitution. It emerged a year later, by Mr Haque's own admission, that the document was fake and should be discounted.
Instead, the federal IT minister beseeched the judge to consider a document which contained the MQM-P's constitution from 2016, which disassociated the party from Mr Hussain.
He said he realised after a year that he had made a mistake, and that he had tried to rectify it.
Claims 'wrong MQM constitution' attached when case filed in 2019
The MQM split into two factions; MQM-London and MQM-Pakistan, in August 2016, after a speech made by Mr Hussain triggered violence in Karachi. Earlier, a group led by former Karachi mayor Mustafa Kamal had already separated to form the Pak Sarzameen Party in March 2016.
A new constitution was then created by MQM-P, which the claimants are relying on for the possession of the London properties.
Waseem Akhtar was also cross-examined by Mr Hussain's lawyer about the 2015 constitution, but said that he was unaware of how it was drafted and disseminated.
MQM-London leader Altaf Hussain has thus far appeared confident ahead of each hearing, and expressed his views in video interviews outside court.
A video of a party member warding off the evil eye by holding cash and waving three customary circles around Mr Hussain ahead of his court appearance was shared on Twitter, in which Mr Hussain smiled and expressed his confidence in the British justice system.
Dr Farooq Sattar, who also gave evidence via video link, defended the steps taken ahead of removing Mr Hussain from the party. In his testimony, Dr Sattar had said he was under no pressure from the paramilitary force to break away from the main party, and that he did so of his own volition.
Former MQM convener Nadeem Nusrat, who is also in the UK to give evidence in the case, also insists he has been dragged into the case and did not initiate it. Mr Nusrat has been granted special security measures, and was allowed by the judge to give his testimony via video link while seated away from the main courtroom.
Interestingly, in a press conference held in Karachi on Thursday, Dr Sattar distanced himself from the case, saying he was not in favour of bringing such matters to court from day one.
Source: Dawn
Please click the following URL to read the full text of the original story:
https://www.dawn.com/news/1724200/amins-admission-shakes-property-claim-against-altaf
--------
52pc rise in terror attacks since regime change, claims Fawad
Ikram Junaidi
December 2, 2022
ISLAMABAD: Pakistan Tehreek-i-Insaf's (PTI) Senior Vice President Fawad Chaudhary on Thursday said that terrorism incidents in the country had increased by 52 per cent since "Operation Regime Change", a euphemism his party uses to refer to the ouster of its government through a no-trust vote in April.
Expressing grief over the loss of precious lives in Wednesday's suicide attack near Quetta, he said the operation regime change had been carried out to topple "a well-performing PTI government" and replace it with an "imported inept government".
The PTI leader claimed that during the tenure of the current government, 270 people, including security personnel, had lost their lives in terrorism-related incidents and hundreds others had suffered injuries.
He said the main reason for rise in acts of terrorism was non-existence of a "serious and competent" government in Islamabad. He said the current government had ruined the "fast thriving economy" besides destroying the governance altogether.
Think-tank's data indicates number of attacks decreased from Oct to Nov
He said the Afghan policy was also in a shambles as no one was paying attention to counter-terrorism, fearing they might lose the hard-earned achievements after 2018.
On the other hand, an Islamabad-based think tank, the Pakistan Institute for Conflict and Security Studies (PICSS), claimed that the number of militant attacks had gone down by 12pc in November compared to October of this year.
In November, the militants carried out 34 attacks in which 42 people were killed, including 17 security forces personnel and 25 civilians. In these attacks, 49 people were also injured, including 35 security forces personnel and 14 civilians, PICSS said in a report.
In October, the militants carried out 39 attacks in which 33 people were killed and 41 injured. At the end of the month, the proscribed militant group Tehreek-i-Taliban Pakistan announced ending its so-called ceasefire and intensifying attacks. Within 48 hours of the announcement, the group carried out a suicide attack in Quetta.
November witnessed two suicide attacks — one in erstwhile Fata and the other in Quetta.
Source: Dawn
Please click the following URL to read the full text of the original story:
https://www.dawn.com/news/1724216/52pc-rise-in-terror-attacks-since-regime-change-claims-fawad
--------
South Asia
Northern Afghanistan Seminary Explosion Sparks National and International Reactions
By Saqalain Eqbal
December 1, 2022
The deadly Al-Jihadi seminary explosion of Wednesday in the northern Afghan province of Samangan, which according to the Ministry of Interior Affairs resulted in 10 deaths, sparked national and international reaction and condemnation.
The US Special Representative for Afghanistan, Thomas West, reacted to the Samangan seminary explosion on his Twitter handle where he condemned the attack that targeted civilians and called it "senseless."
"Children among those killed and injured in an attack on a religious school," West wrote. "All Afghan children have the right to go to school without fear."
According to Amnesty International, this tragic incident stands as yet another reminder to the rest of the globe that the Afghan people's suffering is far from over.
"This shows the absolute failure of the Taliban to take any measures to protect education, especially those who get targeted in schools, mosques, centers, and public places," Amnesty International wrote in a tweet.
According to Amnesty International, it is imperative that the world take decisive action to protect the people of Afghanistan and see to it that those involved are prosecuted in fair trials.
In its response to the Al-Jihadi religious school explosion, the United Nations International Children's Emergency Fund (UNICEF), stated that children were among the explosion casualties and that the UN agency is appalled by the explosion.
According to UNICEF, at least 288 children in Afghanistan have been killed or injured in assaults on schools and other learning spaces during the first half of this year.
The Religious School Blast Also Spurred Reactions at National Level
The explosion at the religious school in Samangan has been strongly denounced by Mawlawi Abdul Kabir, the Afghan Deputy Prime Minister in Political Affairs, who also called it an "unforgivable crime" that violated both Islamic and humanitarian values.
His letter reads as follows: "By targeting the students of the Quran and Sunnah, the enemies of Afghanistan and Islam revealed their enmity and hatred toward Islam. I assure you that the perpetrators of this crime will not remain unanswered."
The Head of the High Council for National Reconciliation of the fallen government, Dr. Abdullah Abdullah, condemned the Samangan explosion on his official Facebook page.
Attacking worshipers, students, religious schools, mosques, and places of worship is against Islamic and human values, Dr. Abdullah wrote.
The former president of Afghanistan, Hamid Karzai, also strongly condemned the explosion and referred to it as being against both Islamic and human values.
The Al-Jihadi seminary in Bandar Road of Aybak city, the provincial capital of Samangan province was the scene of a fatal explosion on Wednesday, which according to Abdul Nafi Takor, the spokesperson of the Interior Ministry, resulted in the deaths of 10 students and injuries of others.
Source: Khaama Press
Please click the following URL to read the full text of the original story:
https://www.khaama.com/northern-afghanistan-seminary-explosion-sparks-national-and-international-reactions-76545/
--------
Rohingya adopt family planning in Bangladesh camps
December 02, 2022
Rohingya cleric Abdur Rashid still believes children are divine gifts, but life in a Bangladeshi refugee camp with six little mouths to feed has left him and his wife unwilling to accept another heavenly blessing.
Earlier this year, his wife Nosmin asked doctors to fit her with a contraceptive implant, a decision that cultural norms among the persecuted and largely Muslim minority would have rendered unthinkable a few years ago.
But since fleeing a military crackdown in Myanmar five years ago, life in the overcrowded refugee settlements of their reluctant hosts has prompted the couple and many other families to limit the size of their households.
Roughly two-thirds of Rohingya couples are now using some form of birth control -- up from virtually none five years ago, according to figures from the UN refugee agency.
"Children are blessings from God and he's the one who arranges necessities for them -- but we have been stuck in this squalid camp for years now," Rashid told AFP.
"I prefer not to bring in any more life in the face of this hardship."
Islam takes no uniform view of birth control -- a practice endorsed by some Muslim communities and abhorred by others.
A few short years ago, many Rohingya believed birth control was against the tenets of their faith.
That taboo has withered, with Rashid among hundreds of religious leaders within the refugee community delivering sermons in mosques in support of contraceptive use.
He and others have volunteered for a dedicated public health campaign that aid workers and Bangladeshi authorities say has brought a sweeping change in attitudes towards family planning.
Around 190,000 family planning visits were made in the first six months of the year from among the million or so Rohingya refugees living in the Bangladesh camps, including many women seeking abortions.
"Eventually, I may want one more baby. But not right now," said mother-of-two Noorjahan Begum, 25.
Begum spoke to AFP after walking through the day to her nearest clinic, carrying her six-month-old son, to ask doctors to terminate her latest pregnancy.
Dependent on humanitarian aid to survive, Begum said she lacked the resources to adequately feed and shelter another baby.
"God willing, I will take permanent birth control measures after my third child," she added.
Family planning has a fraught history for the Rohingya, about 750,000 of whom fled their homes in Myanmar five years ago after a crackdown by security forces now subject to a UN genocide investigation.
Before that exodus, the Rohingya were subject to decades of discriminatory policies by Myanmar authorities who considered them illegal immigrants from Bangladesh, despite their long-established presence.
Myanmar's government denied them citizenship and prevented them from moving freely in an effort to confine the population to a remote corner of the country.
It also attempted to forbid Rohingya women from having more than two children and made a written pledge to that effect a condition of issuing marriage licenses to Rohingya couples.
Since 2017, Bangladesh has struggled to support its immense refugee population, for whom the prospects of a wholesale return to Myanmar or resettlement elsewhere are vanishingly remote.
Efforts to ease overcrowding in the camps have seen thousands of refugees moved to a flood-prone island -- a policy criticized by rights groups, which said many had been relocated against their will.
Bangladesh has also been unnerved by resentment and protests from those living close to the camps, where refugees outnumber the local population two-to-one.
Yet public health experts say the most enthusiastic backers of the family planning campaign have been the refugees themselves.
Source: UCA News
Please click the following URL to read the full text of the original story:
https://www.ucanews.com/news/rohingya-adopt-family-planning-in-bangladesh-camps/99609
--------
Resistance Front Commander Allegedly Surrenders to Authorities in Afghanistan
By Saqalain Eqbal
December 1, 2022
A resistance front commander, resisting the current administration in Afghanistan, reportedly surrendered and joined the government along with 12 of his men.
The state-run Bakhtar News Agency reported on Thursday, December 1, citing security sources in Panjshir province of northern Afghanistan that a National Resistance Front (NRF) commander relinquished to the new government.
"Twelve rebels led by commander Baz Mohammad and his brothers Mohammad Arez and Nek Mohammad joined the Islamic Emirate," Bakhtar reported quoting security officials in Panjshir province.
Mawlawi Mohammad Mohsen Hashemi, the governor of Panjshir province, hailed the surrender of the resistance front commander and stated that the current administration does not favor "bloodshed."
The authorities in Afghanistan refer to the current administration adversaries as "rebels", especially the NRF. The NRF is led under the leadership of Ahmad Massoud, the son of the late resistance front commander Ahmad Shah Massoud when the Afghan capital collapsed in mid-August last year.
Source: Khaama Press
Please click the following URL to read the full text of the original story:
https://www.khaama.com/resistance-front-commander-allegedly-surrenders-to-authorities-in-afghanistan-46653/
--------
Afghan Taliban Bans Voice of America, Radio Free Europe For "One-Sided Broadcasts"
December 02, 2022
Kabul: The Taliban on Thursday banned the FM radio broadcasts streaming from Voice of America (VOA) and Radio Free Europe/Radio Liberty (RFE/RL) Afghanistan stations, saying that they are stopped due to non-compliance with journalistic principles and one-sided broadcasts.
Taking to Twitter, Abdul Haq Hammad, who oversees broadcasting for the Ministry of Information and Culture of the incumbent Afghan administration, said, "Radio Azadi (RL), which started broadcasting after the American occupation, was stopped due to non-compliance with journalistic principles and one-sided broadcasts," Khaama Press reported.
According to a tweet from Hammad, the Radio Azadi broadcasts have been banned in 13 Afghan provinces.
Meanwhile, VOA also reported that a new directive from the Afghan Ministry of Information and Culture has placed a ban on VOA's broadcasts, effective from December 1.
The Voice of America television program, known as Ashna TV, which had previously been broadcast on the Tolo TV, TOLONews, and Lamar TV channels, was suspended on March 27 this year by the authorities in Afghanistan.
According to the VOA, the ban came a day after the Taliban's ministry of information and culture said it had received complaints about programming content but shared no specifics.
It is unclear whether the ban will apply to other international broadcasters that have used the same system for FM broadcasts in Afghanistan.
"Afghanistan has press laws, and any network found repeatedly contravening these laws will have their privilege of reporting from and broadcasting within Afghanistan taken away," Abdul Qahar Balkhi, who looks the incumbent Afghan administration's foreign department, said in written comments to VOA.
"VOA and Azadi Radio failed to adhere to these laws, were found as repeat offenders, failed to show professionalism and were therefore shut down," VOA quoted Balkhi as saying.
Voice of America began airing radio programs in Dari and Pashto in Afghanistan in October 1980 and July 1982, respectively. Radio Azadi officially started broadcasting in Afghanistan in 2002.
There were 547 media outlets in Afghanistan during the previous administration, according to Reporters Without Borders, but 219 print, aural, and visual media were shut down after the Taliban assumed power, according to Khaama Press.
Since taking over last year, the Taliban has placed a number of limitations on the media and journalists in Afghanistan, including mandating female presenters to cover their faces while on air.
Source: ND TV
Please click the following URL to read the full text of the original story:
https://www.ndtv.com/world-news/afghan-taliban-bans-voice-of-america-radio-free-europe-for-one-sided-broadcasts-3570959
--------
Children's opportunities to study, flourish plummeted to 24 pc since Taliban takeover: Survey
2 December, 2022
Kabul [Afghanistan], December 1 (ANI): The economic and political situation of Afghanistan has only gone worse since the Taliban took control of the country in mid-August last year while the Afghans' viewpoints of children's opportunities to study and flourish plummeted to 24 per cent, a Gallup survey said on Thursday.
A year after the country's political upheaval, the people of Afghanistan have given up hope for themselves and future generations, according to the findings of the survey, Khaama Press reported.
According to the survey, less than one-fifth of Afghans (19 per cent) are satisfied with their educational system or schools in 2022, tying the lowest level of satisfaction reported in any country Gallup has polled in 16 years.
With widespread poverty and unemployment in Afghanistan, the situation for the country's future generation, the children, have deteriorated as some are forced into marriages for dowries while others are forced to work as children.
According to the survey findings, only 27 per cent of Afghans believe children are treated with the dignity and respect they deserve, while gender inequality has grown in response to reports of gender persecution, according to Khaama Press.
Afghanistan is currently grappling with a serious humanitarian crisis as according to international assessments, the country now has the highest number of people in emergency food insecurity in the world, with more than 23 million in need of assistance and approximately, 95 per cent of the population having insufficient food consumption.
Moreover, the situation of human rights in Afghanistan has worsened since the collapse of the Afghan government and the Taliban's return to power in August last year.
Additionally, the Ukraine crisis has had a massive impact on the rise in food costs and how it was out of reach for many Afghans.
Source: The Print
Please click the following URL to read the full text of the original story:
https://theprint.in/world/childrens-opportunities-to-study-flourish-plummeted-to-24-pc-since-taliban-takeover-survey/1244921/
--------
Africa
At Least 40 Al-Shabaab Terrorists Killed In Somalia In Fresh Operation
Mohammed Dhaysane
01.12.2022
MOGADISHU, Somalia
At least 40 al-Shabaab terrorists were killed and several others wounded in a fresh operation in Somalia's Middle Shabelle region on Thursday, authorities said.
The operation in the rural area of Mahaday town was conducted by the Somali army, and intelligence and security agency, and supported by international partners, according to the Information Ministry.
The fresh operation came days after al-Shabaab, an al-Qaeda-affiliated terrorist group, attacked the Villa Rays hotel near the presidential palace in the capital Mogadishu that killed at least eight civilians.
On Wednesday, Somali Prime Minister Hamza Abdi Barre said the government has waged a multipronged assault on al-Shabaab militants militarily, financially, and ideologically.
"The security operation has thus far neutralized thousands of Kharijite combatants – 600 killed and 1,200 wounded within three months," he said.
The government, Barre said, has for the first time succeeded in forming common ground among major religious scholars in countering the militant ideologies of all terrorist groups.
Somalia's President Hassan Sheikh Mohamud, who was re-elected for the second term in office earlier this year, declared an "all-out war" against the terrorist group.
The government forces backed by local clan militias have liberated large swathes of territories from the group.
Somalia has been plagued by insecurity for years, with al-Shabaab being one of the main threats.
Since at least 2007, al-Shabaab has waged a deadly campaign against the Somali government and international forces, claiming thousands of lives.
The UN has also warned of growing instability in the country, with its periodic reports on Somalia this year detailing attacks by al-Shabaab and pro-Daesh/ISIS groups.
Source: Anadolu Agency
Please click the following URL to read the full text of the original story:
https://www.aa.com.tr/en/africa/at-least-40-terrorists-killed-in-somalia-in-fresh-operation/2753344
--------
Arabs cheer Morocco as it becomes last Arab team in World Cup
01 December ,2022
Moroccan fans celebrated on Thursday as their country became the only Arab nation to reach the knockout rounds of the first World Cup held in an Arab country, dancing and cheering in the stadium in Qatar and on the streets back home.
Morocco beat Canada 2-1 to finish top of their group in a stadium thronged with their supporters. In earlier matches they had tied with Croatia and scored a surprise win over Belgium, the second-ranked team in the world.
"This team can go all the way in this World Cup!" shouted a young woman draped in a Moroccan flag, leaning from the window of a packed car in Rabat as people rushed towards a central district to join street celebrations.
In Qatar, where the home team along with Saudi Arabia and Tunisia have already been knocked out, Morocco now carries the mantle for an Arab world that has cheered victories by Arab teams against some of the tournament favorites.
Hundreds of fans crowded outside the stadium, some pushing and shoving and others trying to climb a fence to get in even after the game had begun, a Reuters journalist there said. Many lacked tickets but hoped to see the game.
"Fans crowded here because they can't enter the stadium. Almost all these fans have no ticket and they love Morocco and want to get in," said one, Abdulmajid Mohammed, from Saudi Arabia.
The crowding also left some fans who said they had tickets unable to enter. "We have tickets but they closed all the doors and are not letting people in," said Mohammad Abdelhadi from Libya, who said his group's tickets each cost more than $200.
FIFA and Qatar's World Cup organizers, the Supreme Committee for Delivery and Legacy, did not immediately respond to a Reuters request for comment on the crowding outside the stadium.
'Day of celebration'
The deafening support has been a 12th man for the side.
"They proved on the pitch that they are lions... honestly as a Saudi we lost yesterday but we made up for that loss with Morocco's win," said Talal Ahmed Obeid, watching at a fan zone in Casablanca.
While Morocco is a proud member of the Arab League, the country has also in recent decades embraced its African identity and Berber lineage, enshrining Amazigh as an official language.
"We hope to fly the flag of African football high," said Morocco coach Walid Regragui on Wednesday.
Mohamed Tahiri, a lawyer out celebrating in Rabat among crowds waving flags and honking car horns despite the rainy weather, said Morocco was the only team left for Arabs to identify with.
"This is a day of celebration not only for us Moroccans but for all Arabs and for all the Amazigh North Africans too," he said.
People had already been out looking for cafes with televisions to watch the game hours before kick-off.
"My generation is experiencing this for the first time," said Oufae Abidar, 38, a company employee. She was a toddler when Morocco last reached the knockout phase in 1986. Morocco's last World Cup appearance, four years ago, ended in the group stage.
Source: Al Arabiya
Please click the following URL to read the full text of the original story:
https://english.alarabiya.net/sports/2022/12/01/Arabs-cheer-Morocco-as-it-becomes-last-Arab-team-in-World-Cup
--------
Tunisia's spicy Harissa gets UNESCO heritage status
01 December ,2022
UNESCO on Thursday added Tunisia's spicy national condiment Harissa to its list of intangible cultural heritage, saying it was part of the North African country's identity.
The United Nations' cultural agency is meeting in Morocco to examine proposals for its list of Intangible Cultural Heritage, which aims to protect cultural traditions, practices and knowledge.
"Just inscribed on the #IntangibleHeritage List: Harissa, knowledge, skills and culinary and social practices," it tweeted on Thursday.
Harissa is a paste made with sun-dried hot peppers, freshly prepared spices and olive oil, which preserves it and slightly reduces its spiciness. It is found in almost every restaurant in Tunisia and also exported worldwide.
Tunisia's application for the status notes that Harissa is "an integral part of domestic provisions and the daily culinary and food traditions of Tunisian society," usually prepared in a family or community setting.
"Harissa is used as a condiment, an ingredient, and even a dish in its own right, and is well-known throughout Tunisia, where it is consumed and produced, particularly in the regions where chili peppers are grown," it said.
"It is perceived as an identifying element of national culinary heritage, and a factor of social cohesion."
The 2003 Convention for the Safeguarding of the Intangible Cultural Heritage aims to safeguard and raise awareness about the "intangible cultural heritage of the communities, groups and individuals concerned."
UNESCO stresses that the list honors traditions, practices and knowledge and all such forms of culture that are "human treasures" that must be protected.
Source: Al Arabiya
Please click the following URL to read the full text of the original story:
https://english.alarabiya.net/News/north-africa/2022/12/01/Tunisia-s-spicy-harissa-gets-UNESCO-heritage-status-
--------
Trial of suspects in Ivory Coast beach resort terrorist attack continues: Reports
James Tasamba
02.12.2022
KIGALI, Rwanda
The trial of 18 people accused of being responsible for the March 2016 attack at the Grand Bassam beach resort in Ivory Coast resumed Thursday at a court in the city of Abidjan, according to local media reports.
At least 19 people were killed, including three soldiers, and 33 wounded when terrorists opened fire at the beach resort, located around 40 kilometers (25 miles) from Abidjan.
Al Qaeda in the Islamic Maghreb (AQIM) claimed responsibility for the attack.
Four of the 18 defendants appeared in court when the trial opened Wednesday, local media reported.
Kounta Abdallah, aka Kounta Dallah, the alleged mastermind of the operation, who was absent, and 17 others are accused of assassination, attempted assassination, acts of terrorism and concealment of criminals, according to the public prosecutor.
During the opening of the trial, the "defense counsel asked the court to find that their clients benefit from 'automatic freedom,'" said the Abidjan.net news portal.
The defense counsel argued that the defendants, who have been in prison since 2016, were illegally being detained because under the code of criminal procedure, pre-trial detention must not exceed 24 months, it said.
"Our clients are in detention in violation of Article 167 of the Code of Criminal Procedure. We ask the court to note that our clients have automatic freedom. Even when people are prosecuted for terrorism, their rights should not obviously be violated," Eric Saki, a defense lawyer, was quoted as saying.
However, the public prosecutor, Adou Richard Christophe, objected to the request, indicating that "we are still within the deadlines."
When the court declared the opening of the substantive hearings, Cisse Mohamed, the first defendant on the stand, denied having participated in the Grand Bassam attack but admitted to accompanying Kounta Dallah to Abidjan airport the day after it took place and was headed to Mali, according to the report.
Source: Anadolu Agency
Please click the following URL to read the full text of the original story:
https://www.aa.com.tr/en/africa/trial-of-suspects-in-ivory-coast-beach-resort-terrorist-attack-continues-reports/2753606
--------
Burkina Faso's transition leader confirms coup attempt: Media
James Tasamba
02.12.2022
KIGALI, Rwanda
Burkina Faso's military leader Captain Ibrahim Traore spoke out Thursday on a recent attempted coup against his government, confirming that some elements of the army wanted to seize power, according to local media reports.
Last weekend, there was speculation after rumors circulated on social media networks of a coup attempt against the transitional government.
On Sunday night and Monday, demonstrators presenting themselves as Traore's supporters gathered in the capital to protest against the alleged attempted coup.
Addressing civil society organizations and religious leaders in the capital Ouagadougou, Traore said he knows the perpetrators, but he prefers dialogue instead of arresting them, local Radio Omega reported.
The president asked for the support of everyone because some "forces" are trying to sabotage the government's efforts and undermine morale, it said.
"The president openly told the participants there was an attempted coup against his government last weekend. He said he knew the perpetrators but preferred not to arrest them in favor of dialogue," the report said, quoting a participant who attended the meeting.
"The captain asked the participants to be vigilant and to be ready because the path to democratic rule will not be easy."
The president reportedly claimed that there is money being distributed to influence certain elements to destabilize the government and asked those in the meeting not to fall for it.
Source: Anadolu Agency
Please click the following URL to read the full text of the original story:
https://www.aa.com.tr/en/africa/burkina-faso-s-transition-leader-confirms-coup-attempt-media/2753599
--------
In Ethiopia, UN chief calls for peace in Africa
Andrew Wasike
01.12.2022
The UN Secretary-General chief, who is currently in Ethiopia, on Thursday called for peace across the African continent.
Antonio Guterres was speaking to the media after a meeting with the chairperson of the African Union Commission, following the sixth Africa Union-United Nations (AU-UN) annual conference in Addis Ababa, Ethiopia.
"Today, we discussed how our organizations are working to ensure peace across the continent; Africa deserves and needs peace," Guterres said.
He said that what is "dear to his heart" is a vision of peace in Africa.
"We need to make sure that we ensure robust African peace enforcement and counter-terrorist operations, mandated by the UN Security Council under Chapter VII of the UN Charter, and with stable and predictable funding through assessed contributions. Peace is never easy — but peace is always necessary," he added.
The two organizations talked about how conflict has affected African states from the Sahel to the Great lakes and initiatives taken to resolve those conflicts.
Among their joint initiatives includes an independent assessment of security and development in the Sahel, forging a negotiated settlement in Ethiopia, supporting stability in Somalia and the transition in Libya, and restoring constitutional order in Burkina Faso, Chad, Guinea, Mali and Sudan, to a joint weapons-collection campaign in Madagascar, Niger and Uganda.
The UN and AU are also supporting the Nairobi process — led by the East African Community — to bring peace and security to the Democratic Republic of the Congo.
President Moussa Faki Mahamat and Guterres Thursday also met briefly for talks with Prime Minister Abiy of Ethiopia.
"We held fruitful discussions on a number of issues, I look forward to our strengthened collaboration," Abiy said in a brief statement.
Source: Anadolu Agency
Please click the following URL to read the full text of the original story:
https://www.aa.com.tr/en/africa/in-ethiopia-un-chief-calls-for-peace-in-africa/2753514
--------
Europe
UN urges Taliban to investigate reports of extrajudicial killings
December 2, 2022
KABUL: The United Nations' mission to Afghanistan said on Thursday they had asked the Taliban to hold a 'credible investigation' into reports of extrajudicial killings, including of children, in northern Daikundi province.
The Taliban have said that a gunfight in Daikundi between security force members and suspected armed rebels had resulted in deaths but denied that children had been killed.
The UN mission (UNAMA) said it was working to establish what had happened.
"(There are) very serious reports of civilian casualties, with extrajudicial killings, at least eight fatalities, including children," the mission said in a tweet.
"UNAMA has engaged Taliban on the need for credible investigation and accountability." Interior ministry spokesperson Abdul Nafi Takor said earlier this week that armed rebels had been identified in the area and security forces had asked local elders to intervene.
He added that after the men did not follow the elders' request to lay down their weapon, security forces entered a property where the suspected rebels were present and there was firing from both sides.
"Nine armed people were killed and four people were injured in the mutual firing. The dead people were all armed and trying to rebel, it is not true that children were killed, or any other harm was done there," he said.
Source: Dawn
Please click the following URL to read the full text of the original story:
https://www.dawn.com/news/1724235/un-urges-taliban-to-investigate-reports-of-extrajudicial-killings
--------
UN General Assembly votes in favour of commemorating Palestinian Nakba Day
01 December 2022
The United Nations General Assembly has voted in a favor of a pro-Palestinian resolution to commemorate the Nakba (Catastrophe) Day, which marks the Israeli regime's claiming existence in 1948.
The Assembly adopted the resolution on Wednesday, with 90 votes in favor, 30 negative votes, and 47 abstentions.
The initiative was sponsored by Egypt, Jordan, Senegal, Tunisia, Yemen and the Palestinians and was approved despite the opposition of the United States, UK and Israel.
Australia, Austria, Canada, Denmark, Germany, Greece, Hungary, Italy, the Netherlands were also among the countries that voted against it.
The UN resolution calls for a "commemoration of the seventy-fifth anniversary of the Nakba, including by organizing a high-level event at the General Assembly Hall" in May 2023. It also urges the "dissemination of relevant archives and testimonies."
Nakba Day or "Day of Catastrophe" falls on May 15 each year. The date commemorates events that led to the Israeli regime forcibly expelling hundreds of thousands of Palestinians from their homes to make way for Israeli settlers 74 years ago.
Every year Palestinians and their supporters across the globe mark the anniversary of Nakba Day.
Many historians have referred to Nakba Day as climax of ethnic cleansing of Palestinians.
UN adopts resolution concerning Syria's Golan Heights
Separately on Wednesday, the UN General Assembly adopted a resolution regarding the Syrian Golan Heights, which the Israeli regime has been occupying for more than half a century, demanding the withdrawal of the regime from the area.
The anti-Israeli resolution was adopted by 92 votes in favor, eight votes against and 65 abstentions.
The resolution called on Israel to implement the resolutions of the Security Council and withdraw from the Golan to the line of June 4, 1967.
It also declared that Israel has failed to comply with Security Council Resolution 497 of 1981, which demands the occupying regime rescind its decision to impose its laws, jurisdiction and administration in the occupied area.
The United Nations Security Council resolution 497, adopted unanimously on 17 December 1981, declares that the Israeli annexation of the occupied Golan Heights is "null and void and without international legal effect" and further calls on the Tel Aviv regime to rescind its action.
Source: Press TV
Please click the following URL to read the full text of the original story:
https://www.presstv.ir/Detail/2022/12/01/693715/Palestine-UN-resolution-Nakba-Day-Israel-Golan-Heights-Syria
--------
Alleged Islamic State Recruiter Extradited to Australia
DECEMBER 02, 2022
An Islamic State fighter who featured heavily in the jihadist group's recruiting propaganda will be charged with "serious terror offences" after being extradited to Australia from Turkey, federal police said Friday.
Neil Christopher Prakash, 31, was arrested in Turkey in 2016 after crossing into the country from Syria.
Prakash was sentenced in 2019 to seven years imprisonment by a Turkish court, which found him guilty of belonging to a terrorist organisation.
Australian Federal Police said Prakash arrived in Australia by plane on Friday morning.
"An investigation started in 2016 when the man was alleged to have travelled to Syria to fight with Islamic State," it said in a statement.
"The AFP will allege in court that the man committed a range of serious terrorism offences."
Authorities have estimated some 230 Australians travelled to Iraq and Syria to take up arms since 2012 — Prakash being one of the most prominent examples.
He featured in IS recruiting videos in which he urged Australians to "wake up" and join the group.
Prakash was described by former conservative prime minister Malcolm Turnbull as one of the "key financiers or organisers" for Islamic State in the Middle East.
Former Australian attorney-general George Brandis in 2016 said Prakash had been killed in Iraq following a targeted US air strike.
Source: News18
Please click the following URL to read the full text of the original story:
https://www.news18.com/news/world/alleged-islamic-state-recruiter-extradited-to-australia-6517357.html
--------
Türkiye rescues 82 irregular migrants after illegal Greek pushbacks
Sabri Kesen
02.12.2022
The Turkish Coast Guard said it rescued 82 irregular migrants Thursday after Greek authorities pushed them into Turkish territorial waters.
Teams were dispatched off the coast of Datca district in western Mugla province after the agency received information that there were irregular migrants in rubber boats. A total of 27 people were rescued, it said.
In a separate operation, Coast Guard units rescued 12 irregular migrants off the coast of Ayvacik in northwestern Canakkale province after they were pushed back by Greek forces into Turkish territorial waters.
And Coast Guard teams rescued 43 irregular migrants in two rubber boats off the coast of the Seferihisar district of Izmir province.
All of the migrants were transported to provincial migration offices.
Türkiye has been a key transit point for irregular migrants wanting to cross into Europe to start new lives, especially those fleeing war and persecution.
Human rights groups and media outlets have frequently reported on illegal pushbacks and other human rights breaches by Greek authorities.
Source: Anadolu Agency
Please click the following URL to read the full text of the original story:
https://www.aa.com.tr/en/europe/turkiye-rescues-82-irregular-migrants-after-illegal-greek-pushbacks/2753575
--------
Independent inquiry launched into death of 5-year-old British Muslim
December 02, 2022
LONDON: An independent investigation will be carried out into the death of a five-year-old boy who died after he was sent home from an allegedly understaffed and underequipped hospital.
Yusuf Mahmud Nazir had a severe throat infection but Rotherham Hospital in South Yorkshire, in the north of England, refused to admit him. His uncle, Zaheer Ahmed, said he "begged" staff to do more to help his nephew but was told the children's ward had "not got the doctors" and "not got the beds."
Ahmed told the British media that Yusuf took ill with a sore throat on Nov. 13 and was given antibiotics by the family's doctor. But his condition quickly got worse and he was taken to Rotherham Hospital, where staff said they could not admit him and sent him home.
On Nov. 18, Yusuf was unable to speak, eat or drink and was taken by ambulance to Sheffield Children's Hospital where he was treated immediately but, despite being given intravenous antibiotics, he died on Nov. 23.
Rotherham Hospital initially said it would carry out an internal investigation but Dr. Richard Jenkins, the hospital's chief executive, on Thursday said investigators from outside South Yorkshire will review the case. In a letter to local MP Sarah Champion, he said he was working with NHS England to "identify appropriate independent investigators."
Champion said: "I'm so relieved that the wants and needs of the family have been listened to and we are going to get this independent inquiry. Independent is the key bit. It has to be really robust and independent."
Jenkins said he spoke to Yusuf's uncle to "directly express my condolences and to apologize to the family."
Source: Arab News
Please click the following URL to read the full text of the original story:
https://www.arabnews.com/node/2209621/world
--------
URL: https://newageislam.com/islamic-world-news/indonesia-penalise-sex-marriage-law/d/128548
New Age Islam, Islam Online, Islamic Website, African Muslim News, Arab World News, South Asia News, Indian Muslim News, World Muslim News, Women in Islam, Islamic Feminism, Arab Women, Women In Arab, Islamophobia in America, Muslim Women in West, Islam Women and Feminism