New Age Islam News Bureau
12 Jun 2012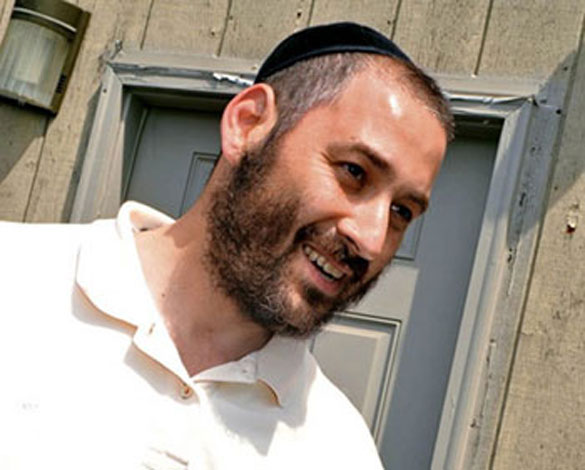 Southeast Asia
• Indonesia: 20 churches in Aceh face threat of demolition
• The rising crescendo of racial rhetoric in Malaysia
North America
• An Orthodox Jew Fired From NYPD over Beard Length
• US top court rejects appeals by Guantanamo prisoners
• Ball in Pakistan's court on resumption of negotiations: US
• US pulls negotiators from Pakistan, no NATO supply deal
• 'No silver bullet' for situation in Syria: Leon Panetta
Arab World
• Syria on UN's 'list of shame' for killing, sexually attacking children
• They want to kill me in prison: Mubarak
• UN, US concerned at escalation in Syria as 100 more die
• Hosni Mubarak's heart stopped twice: Prison source
• Syria Meeting to 'Give Teeth' to Annan Plan
• NATO Chief Sees Parallels between Syria and Balkans
• Number of Syrians Fleeing to Northern Iraq Growing
• U.N. Fears for Civilians as Heavy Fighting Continues in Syria
• Bahrain 'protest boy' Ali Hasan freed from prison
India
• 'Israeli soldiers partying in Goa are dehumanised'
• Muslim League MLA named accused in twin murder case
• Centre cheated us on quota: Muslim leaders
• Separatist shutdown evokes partial response in Kashmir
• India exempted from Iran oil sanctions following compliance
• Mumbai terror attacks: Convicted Tahawwur Rana loses retrial plea
• Zero line fencing on Indo-Bangla border a boon to shop-owners
• No forward movement on Siachen standoff between India-Pak
• Saudi Arabia govt mum on Fasih's arrest, Centre tells SC
• Why government ousted NGO worker from J&K
Pakistan
• Pak man adds gold and gems to Indian flag to promote peace
• Peace militia chief among two killed in Khyber bombing
• Pakistan Inquiry Says Former Envoy Sought Help From U.S.
• Husain Haqqani did write memo to US, 'not loyal' to Pakistan: Probe panel
• Memo commission report political and one sided: Haqqani
• 'Bomb- like' proof against Pak CJ's son
• Suicide attack kills security guards in Pakistan
South Asia
• 100 feared dead in Afghanistan after tremors trigger landslide
• Maldives: Ruling coalition demand MDP "stop use of black magic, sexual and erotic tools"
• Muslim Rohingyas Set Adrift After Fleeing Myanmar Strife
• Second Taliban bombing kills eight in Afghanistan: officials
• Ethnic strife between Muslims and Buddhists continues in western Myanmar
Mideast Asia
• Yemeni troops seize Al Qaeda munitions factory, kill 26 gunmen
• Jibril Underlines Iran, Syria's Key Role in Resistance against Zionist Regime
• Graffiti in Israel: 'Thank you Hitler for Holocaust'
• Iran agrees to discuss nuclear proposal in Moscow: European Union officials
Africa
• Al Qaeda Says Tunisia's Constitution Violates Quran
• Libyan jihadist Group claims US consulate attack: SITE
• Salafi Islamists, Police Clash in Tunis
• Kenya Seeking US Aid for Attack on Al-Shabab Town
• Al-Qaida Blames Germany for Nigeria Hostage Death
• Nigerian air crash: Relatives of victims reject mass burial
• Pressure on Libya to release ICC delegates
• AU summit moved to Addis Ababa over Bashir row: official
• British envoy's convoy ambushed in Libya, two wounded
• Nigeria gang in deadly 'revenge' attack on village
Europe
• United Nations confirms top US Middle East diplomat to take UN post
Compiled by New Age Islam News Bureau
Photo: An Orthodox Jew Fired From NYPD over Beard Length
URL: https://www.newageislam.com/islamic-world-news/new-age-islam-news-bureau/indonesia--20-churches-in-aceh-face-threat-of-demolition/d/7602
------------
Southeast Asia
Indonesia: 20 churches in Aceh face threat of demolition
06/12/2012
Twenty churches in Singkil regency, Aceh, have been closed down and are likely to be demolished by the local administration.
According to a lawmaker from House of Representatives Commission III on human rights, Eva K. Sundari, the commission received complaints about the forced closure of 20 churches from the United North Sumatra Alliance on Monday.
The core of the problem is the contradictory regulations between the 2007 gubernatorial decree on the guidance of the construction of houses of worship and the 2006 joint ministerial decree governing the construction of houses of worship.
"Under the ministerial decree, a house of worship can only be built if it has secured the approval of 90 worshipers while the gubernatorial decree requires the approval of 150 worshippers," Eva said Tuesday as quoted by kompas.com.
The ministerial decree also requires the approval of 60 local residents of different faiths.
Worse still, Eva said, was a local edict that forbade Muslims from approving the construction of houses of worship other than mosques, which made it impossible for the churches to fulfill the requirements.
Not only have new churches been forced to close but also the Pakpak Dairi Protestant Church, which was established in 1932. It too is likely to be demolished, she said.
"Guidance from the home minister is needed so that the local consultative forum and the police can be fair and neutral for all citizens and not bow down to intolerant groups," she said.
http://www.thejakartapost.com/news/2012/06/12/20-churches-aceh-face-threat-demolition.html
---------
The rising crescendo of racial rhetoric in Malaysia
06/12/2012
Chinese Malaysian girls waving the white moon flag of Parti Islam SeMalaysia (PAS), Malay boys wearing the red rocket T-shirt of the Democratic Action Party – these were some of the stories told about the campaign during the 2008 general election.
The anecdotes were meant to illustrate the point that Malaysians had finally cast aside their racial loyalties to join hands in political battle against the ruling Barisan Nasional (BN) coalition.
In reality, the outcome was far more complex. Race has not vanished as a factor in Malaysian politics, far from it.
In the years after the 2008 polls, which saw the opposition alliance Pakatan Rakyat (PR) wrest an unprecedented five states from BN, race has become stridently noticeable, in political discourse as well as the way government policies are targeted.
No doubt, a strong swing to the PR by all races in 2008 led to the BN's stunning losses at state level and in the federal Parliament. But it was not a uniformly strong swing, and it would be wrong to say the PR's multiracial message finally trumped BN's model of race-based parties led by a dominant Malay component in Umno.
A closer look at the results showed that the ethnic minority support from Chinese and Indian voters had swung the most, followed by a much more modest Malay swing.
Ong Kian Ming, a political analyst with UCSI University, said his analysis found that in 2008, Chinese support for the BN had fallen to 36 percent from 65 percent in the 2004 general election, and the Indian vote fell from 83 percent to 48 percent.
The Malay vote fell by a smaller margin, from 65 to 58 percent, suggesting that the community's support for the existing set-up of a Malay-dominated coalition is far stronger than for the minority races, and that disillusionment with the coalition on issues other than race is likely the reason for the drop in Malay support.
The analysis suggests there is no basis for saying that the 2008 general election was a watershed event that saw Malaysians rising above race.
It also suggests there is room for much volatility in the coming general election that has to be called by early next year, and much of that will be determined by how the race card is played.
"Race is still a very important issue in Malaysia, and I don't think most people are ready to see beyond it yet," says political analyst Khoo Kay Peng, who runs his own consultancy.
This was why, he said, the political strategy of BN parties like Umno and the Malaysian Chinese Association is still to harp on racial or religious issues in hopes of solidifying the support of their core constituencies.
Further, in the last four years, new groups like the ultra-Malay Perkasa have emerged to raise the pitch of the race rhetoric.
There is no escaping politics as seen through the prism of race; it is woven into Malaysia's race-based political structure and is the outcome of government policies that have been in force for more than 40 years.
The BN is a coalition of 13 race-based parties, of which only a handful are ostensibly multiracial but are still dominated by one particular race.
The PR is made up of three parties, of which only one – Parti Keadilan Rakyat – is truly multiracial.
Khoo noted that while the opposition has chosen a multiracial platform to provide a distinct alternative to the BN, it was still conscious of racial perspectives. PAS, for instance, is appealing to the loyalties of its conservative Malay-Muslim base by pledging to implement Islamic hudud law in Kelantan.
On the other hand, Prime Minister Najib Razak has sought to undercut PR's multiracial appeal with his 1Malaysia slogan and reforms to win over the Chinese and Indian communities.
But he is constrained by the fact that Umno is a Malay-based party, and he cannot stray too far from its fundamental mission to protect Malay rights.
Despite Datuk Seri Najib's best efforts, question marks remain over the strength of the Chinese support.
According to the independent Merdeka Centre surveys, Chinese support for Najib had climbed to a high of 58 percent in the middle of 2010 before slipping to a low of 38 percent a year later. It climbed again to the 50s but has now fallen again to the 30s.
The Chinese support appears to climb relatively high when Najib is pushing his economic and political reforms that promise to address some longstanding grievances such as the lack of a level playing field.
But it plunged both times after the two chaotic electoral reform rallies in July last year and April this year, as the government appears to be backtracking on its reform promises.
Going by the by-elections since 2008, Chinese support for the BN appears to hover around 20 percent. This is supported by the latest Merdeka survey which found that only 18 percent of the Chinese say they are satisfied with the government.
Race will undoubtedly feature in the upcoming elections but its impact will be affected to some extent by other trends that have begun to emerge.
"Like any other general election, race will be the dominant lens of analysis but I think other trends are also important," said Ong.
One to watch for would be the urban-rural divide.
The last general election as well as the Sarawak state election last year highlighted that the urban versus rural voting pattern is becoming an increasingly important factor.
The Sarawak state election in April last year showed that the opposition gains were almost wholly in the urban areas, with only small inroads into the rural seats.
Analysts say this trend can be expected in Peninsular Malaysia as well, although to a smaller extent because West Malaysia has more developed infrastructure.
"The urban-rural factor was already present in the 2008 elections, and I think a similar trend will continue where on the whole, the urban voter will go for the opposition and the rural areas will plump for the BN," Ong said.
This is partly because the urban electorate has greater access to opposition news via the Internet, although these days, the Internet has also become part of the rural landscape.
But it is not just information that counts. Rural communities still tend to rely heavily on government assistance like subsidy schemes, are more conservative and closely knit, all of which make them more supportive of the BN.
The other factor to watch is that of age.
According to electoral analysis done by Ong, the 2008 elections showed that voters aged between 25 and mid-40s tended to vote opposition, while the BN gets more votes from those younger and older than that. This is significant as two million more voters, mostly below 35, have been added to the electoral roll, making it 12.6 million in all.
It is the reason why the BN Youth, led by Umno Youth chief Khairy Jamaluddin, has been working overtime to woo the youth vote, through programmes like job fairs, music contests and other youth-related events.
Umno Youth believes that the youth vote is not set in stone after a survey that it carried out two years ago, which showed that many of the young are actually fence-sitters with no strong partisan loyalty. They vote according to the issues of the day, and on the issues that affect them.
With the BN campaigning hard for the youth vote, the opposition has also belatedly taken up youth causes such as its recent campaign for free tertiary education.
For now, it is hard to say which voting pattern will dominate. And as the 2008 general election showed, while the general trends are discernible, the unexpected can happen, and even a small swing – at that time it was the Malay vote away from BN – can set off a tsunami.
http://www.thejakartapost.com/news/2012/06/12/the-rising-crescendo-racial-rhetoric-malaysia.html
----------
North America
An Orthodox Jew Fired From NYPD over Beard Length
06/09/12
NEW YORK -- An Orthodox Jew who was weeks away from becoming a New York City police officer said he has been kicked out of the police academy for refusing to trim his beard.
Litzman is Hasidic and believes that cutting his beard is forbidden by God.
NYPD rules usually require officers to be clean-shaven. The department makes exceptions for beards kept for religious purposes, but even then only allows 1 millimetre worth of growth.
"I don't understand what the problem would be," Litzman said.
NYPD spokesman Paul Browne said the department's rules are reasonable and Litzman was aware of them when he signed up.
Litzman was first cited in January for his unkempt beard. He was a month away from receiving his shield when he was fired.
"I always wanted to be a police officer," said Litzman, a 38-year-old father of five who speaks Hebrew and Yiddish and was once a paramedic.
His attorney, Nathan Lewin, said the police department knew when Litzman applied that he would not trim his beard.
And now, Lewin said, it's a case of religious discrimination.
"We're going to be deliberating and considering what the steps are that we're going to take," Lewin told The Associated Press on Saturday night.
The department hired its first Hasidic officer in 2006 and the force now has at least two dozen Orthodox Jewish officers.
Like observant Muslim and Sikh officers, Hasidic officers are allowed to keep their beards for religious reasons but must keep them neat and trimmed.
Manhattan Borough President Scott Stringer issued a statement Saturday saying he was "deeply troubled" by the firing.
"While the NYPD can exercise control over the personal appearance of its force in order to ensure that all officers are capable of performing their duties, they are also required to make a reasonable accommodation for religious beliefs," Stringer said.
He urged the police commissioner to reconsider the case.
http://www.huffingtonpost.com/2012/06/09/hasidic-jew-fired-from-nypd_n_1583394.html?ref=religion
------------
US top court rejects appeals by Guantanamo prisoners
June 12, 2012
* Obama administration opposed prisoner appeals for release
* Centre for Constitutional Rights executive director expresses disappointment over court's action
WASHINGTON: The United States (US) Supreme Court on Monday refused to reconsider challenges by Guantanamo Bay prisoners against their years-long detention at the US military base in Cuba, an issue that prompted a landmark ruling four years ago.
The high court sided with the Obama administration and rejected appeals by seven detainees who lost their bid for freedom in cases before US federal judges in Washington, DC. The court issued no statement with its order and no justice publicly dissented.
In its 2008 decision the Supreme Court ruled the prisoners had a legal right to go before a judge in challenging the legality of their detention and in seeking their release.
Attorneys for the prisoners in the latest appeals challenged the admissibility of certain evidence, including US government intelligence reports and other hearsay evidence based on second-hand information. They said the evidence was unreliable.
The attorneys said a US appeals court incorrectly ordered trial judges to use a standard that has been too accepting of the government's evidence. They said the appeals court denied the detainees what the Supreme Court promised in its 2008 ruling - a meaningful review of the lawfulness of their detention.
US Justice Department attorneys opposed the appeals and told the Supreme Court sufficient evidence existed justifying that each of the detainees should remain in military detention.
In one of his first acts on taking office in January 2009, US President Barack Obama, a Democrat, vowed that within a year he would close the Guantanamo prison, which had drawn broad international condemnation, including from US allies. Republicans in Congress objected and the prison, which is at a US military base in Cuba, is expected to remain open indefinitely.
The prison was set up in January 2002 to hold foreign terrorism suspects captured mainly in Afghanistan after the September 11, 2001 attacks. At one point during George W Bush's presidency, it held nearly 800 suspected al Qaeda and Taliban operatives. It now holds 169 detainees.
In New York, Vincent Warren, the executive director of the Centre for Constitutional Rights, which has represented many of the prisoners, said on Monday he was extremely disappointed by the court's action and called on Obama to fulfil his promise to close the facility.
A Justice Department spokesman has said there are about 90 remaining unresolved cases of prisoners seeking their release. He said 32 prisoners have been ordered released while 27 have had their petitions rejected after the appeals court acted.
Nearly all release orders occurred early in the litigation, including 17 members of China's Muslim Uighur minority.
One case the Supreme Court turned down on Monday involved Adnan Latif, a Yemeni man captured near the border of Afghanistan and Pakistan in late 2001. He claimed he went to Pakistan for medical treatment.
The appeals court ruled the trial judge failed to give sufficient weight to US government intelligence reports that Latif probably was seeking military training in an al Qaeda camp. The trial judge initially ordered Latif's release.
The appeals court ruled the reports in Latif's case should be presumed to be accurate unless there was clear contrary evidence. His attorneys challenged that finding and said the appeals court was improperly substituting its own analysis of the evidence for that of the trial judge.
Another case involved Uthman Abdul Rahim Muhammad Uthman of Yemen, who initially was ordered, released in a decision the appeals court overturned. The appeals court cited a 'plethora of damning circumstantial evidence' that he was part of al Qaeda.
A third case involved Hussain Salem Muhammad Almerfedi, another Yemeni held at Guantanamo since 2003. The appeals court again overturned the trial judge and ruled he could be detained based on his al Qaeda ties.
The high court denied all the appeals without any comment.
The Supreme Court cases are Tofiq Nasser Awad al-Bihani v. Obama, No 10-1383; Uthman Abdul Rahim Muhammad Uthman v. Obama, No. 11-413; Hussain Salem Muhammad Almerfedi v. Obama, No. 11-683; Adnan Latif v. Obama, No 11-1027; Fayiz Al Kandari v. United States, No. 11-1054; Musa'ab al-Madhwani v. Obama, No. 11-7020; and Moath al-Alwi v. Obama, No. 11-7700.
http://www.dailytimes.com.pk/default.asp?page=2012\06\12\story_12-6-2012_pg7_9
------------
Ball in Pakistan's court on resumption of negotiations: US
Jun 12, 2012
WASHINGTON: As the US pulled out its negotiating team out of Pakistan, the Obama administration said it is now up to Islamabad to resume negotiations on reopening of the supply routes to Afghanistan.
"Most of the technical arrangements have been worked out, but there are still several issues outstanding. We believe that all can be resolved, and we remain ready to conclude this agreement as soon as Pakistan is ready," the White House press secretary, Jay Carney, told reporters at his daily news conference.
"We are prepared to conclude this agreement when the Pakistani government is ready to do so," he said.
"We saw it as the right move to withdraw...those technical consultations have been completed largely, and so it was determined that they could return home," he added.
"We are ready to send officials back to Islamabad when the Pakistani government is ready to conclude the agreement. And it certainly remains our goal to complete an agreement as soon as possible, and I would note that the Pakistani government has said the same thing," he said in response to a question.
Full report at:
http://timesofindia.indiatimes.com/world/pakistan/Ball-in-Pakistans-court-on-resumption-of-negotiations-US/articleshow/14053784.cms
------------
US pulls negotiators from Pakistan, no Nato supply deal
June 11, 2012
The United States is withdrawing its team of negotiators from Pakistan without securing a long-sought deal with Islamabad to allow trucks to again supply Nato troops in neighboring Afghanistan, the Pentagon said on Monday.
The decision is the latest sign of troubled ties with
Islamabad and was announced just days after defence secretary Leon Panetta said the United States was reaching the limits of its patience because of the safe havens Pakistan offered to insurgents.
Pakistan's envoy to the United States had warned that Panetta's comments last Thursday in Kabul were unhelpful to efforts to narrow the differences between the two countries and came at a critical moment in negotiations.
Pentagon spokesman George Little said the decision to withdraw the negotiating team was not imposed by Pakistan. He said the team of negotiators had been there for about six weeks and deserved a rest.
"I believe that some of the team left over the weekend and the remainder of the team will leave shortly," Little told reporters.
"This was a US decision."
Full report at:
http://www.hindustantimes.com/world-news/NorthAmerica/US-pulls-negotiators-from-Pakistan-no-Nato-supply-deal/Article1-869713.aspx
------------
'No silver bullet' for situation in Syria: Leon Panetta
Jun 12, 2012
WASHINGTON: US defense secretary Leon Panetta said on Monday there is "no silver bullet" to fix what he called a tragic, complex situation in Syria, but renewed calls for the regime to relinquish power.
Speaking to members of the American-Turkish Council, Panetta said President Bashar al-Assad's forces had perpetrated "outrageous violence."
"From every angle the situation in Syria is enormously complex and tragic. There is no silver bullet," said Panetta, according to a prepared text of his speech.
His remarks suggested the Pentagon chief and President Barack Obama's administration remained reluctant to back military intervention in Syria.
Panetta said Washington "will continue to work together with Turkey and the international community to bring pressure on Assad to step down, to bring about an orderly political transition in Damascus, and to bring an end to the Syrian people's suffering."
Violence has intensified in Syria despite a truce that was supposed to take effect in April, with activists saying more than 14,100 people had been killed since Damascus launched a crackdown on protests in March last year.
Full report at:
http://timesofindia.indiatimes.com/world/us/No-silver-bullet-for-situation-in-Syria-Leon-Panetta/articleshow/14044023.cms
------------
Arab World
Syria on UN's 'list of shame' for killing, sexually attacking children
Jun. 12 2012
A UN report released Monday includes Syrian government forces and their allied "shabiha" militias for the first time on a list of 52 governments and armed groups that recruit, kill or sexually attack children in armed conflicts.
In Syria, it said, children as young as 9 years old have been victims of killing and maiming, arbitrary arrest, detention, torture, and sexual violence, and have been used as human shields.
"In almost all recorded cases, children were among the victims of military operations by government forces, including the Syrian armed forces, the intelligence forces and the shabiha militia, in their ongoing conflict with the opposition, including the Free Syrian Army," the report said.
Secretary-General Ban Ki-moon's annual report on children and armed conflict during 2011 names 32 "persistent perpetrators" that have been on the list for at least five years, including the security forces of seven countries. That's double the number in 2010, and Ban expressed grave concern at "the unacceptably high, and growing, number" of long-term abusers of children.
Radhika Coomaraswamy, the UN special representative for children and armed conflict, said that while new crises erupted in 2011 "with a heavy toll on children such as in Syria, and also in Libya, violations against girls and boys have come to an end in other parts of the world."
But the so-called "list of shame" with 52 names — including four new parties in Syria, Yemen and Sudan — is still too long, she said in a statement.
A resolution adopted by the UN Security Council in 2005 took the first major step to prevent the victimization of young people in war zones by addressing the exploitation of children as combatants and identifying governments and armed groups that recruit child soldiers. In 2009, the council voted to also name and shame countries and insurgent groups engaged in conflicts that lead to children being killed, maimed and raped.
The secretary-general said the United Nations has received reports of "grave violations" against children in Syria since March 2011, when protests against President Bashar al-Assad's government began.
The report quoted a former member of the Syrian armed forces saying that in December, during protests in Tall Kalakh, his commander gave an order to shoot during the break-up of the demonstrations and he saw three girls, who appeared to be between 10 and 13 years old, killed. A former member of the intelligence forces was quoted as saying he witnessed the killing of five children in a secondary school during demonstrations in Aleppo in the last quarter of 2011.
The report said the Syrian military and the shabiha used children as young as 8 on at least three occasions last year.
In an attack on the village of Ayn l'Arouz in Idlib province on March 9, 2012, it quoted a witness as saying several dozen boys and girls between the ages of 8 and 13 were forcibly taken from their homes and "used by soldiers and militia members as human shields, placing them in front of the windows of buses carrying military personnel into the raid on the village."
The United Nations also has collected dozens of accounts of eyewitnesses from children as young as 14 years old who were tortured in detention, as well as from former members of the Syrian military who were forced to witness or carry out acts of torture, the report said.
Most child victims of torture described being beaten, blindfolded, subjected to stress positions, whipped with heavy electrical cables, scarred by cigarette burns and in one case subjected to electrical shock to the genitals, the report said. One witness reported seeing a boy about 15 years old die as a result of repeated beatings. Another 15-year-old repeatedly beaten with heavy electrical cables during interrogation reported at least 20 other children his age or younger being held in detention, it said.
The report detailed many other serious human rights violations against children across the globe.
For example, in Somalia, the UN documented 7,799 child casualties of conflict last year, just in the three main hospitals in the capital Mogadishu. It also documented the recruitment of 948 youngsters by the Islamic militant group Al-Shabab and 242 cases of rape and sexual violence.
In Afghanistan, the report said 1,325 children were killed or injured in 2011, 30 percent by improvised explosive devices placed by armed groups. It said 316 cases of underage recruitment were reported, the majority by armed groups notably the Taliban as well as the Haqqani network and Hezb-e-Islami.
"In 2011, 11 children, including one 8-year-old girl, were killed while conducting suicide attacks" in Afghanistan, the report said. "Some children unknowingly carried explosive packages."
In Iraq, the report said 146 children were reportedly killed and 265 injured as a result of violence last year, mainly by armed groups including al-Qaeda and the Islamic State of Iraq. The UN said 294 children were also indicted or convicted of terrorism-related charges.
Since the uprising in Libya began in February 2011, the report said the presence of children in armed forces and armed groups "was broadly reported" along with numerous grave violations. It said child casualties were not systematically document but it said 129 cases of killing and 247 cases of maiming of children were recorded.
In Ivory Coast, the UN registered 271 cases of sexual violence, including six against boys.
On a positive note, the report said parties to conflicts in Nepal and Sri Lanka were taken off the list after they successfully completed Security Council-mandated programs to end the recruitment and use of children. It said five parties in Afghanistan, the Central African Republic, Chad and South Sudan entered into similar agreements last year.
http://www.theglobeandmail.com/news/world/syria-on-uns-list-of-shame-for-for-killing-sexually-attacking-children/article4250262/
------------
They want to kill me in prison: Mubarak
June 11, 2012
Egypt's ailing ousted president Hosni Mubarak, now serving a life sentence in a Cairo prison over the killing or protesters, said the authorities "want to kill" him in jail, his lawyer said on Monday.
"He says: 'They want to kill me. Save me, Mr Farid, find me a solution,"
said Farid al-Deeb, his chief lawyer in the murder and corruption trial which ended this month with his sentencing.
Mubarak's health has deteriorated since his incarceration on June 2, and he was defibrillated twice to revive his heart on Monday, a prison hospital source said.
"His condition is very critical," Deeb said. "I appeal through Agence France-Presse to all world leaders and NGOs: save Mubarak."
Earlier, an interior ministry source told AFP Mubarak's condition was "critical but stable", as officials weighed transferring him to a military hospital in the capital.
The 84-year-old former strongman was sentenced to life behind bars for suppressing a revolt against his rule in early 2011 in which nearly 850 protesters were killed.
He is currently being held in an intensive care wing of the prison.
Prison authorities agreed on Monday to allow his son Alaa, also jailed in the same prison on corruption charges, to join him and his other son Gamal.
Full report at:
http://www.hindustantimes.com/world-news/Africa/They-want-to-kill-me-in-prison-Mubarak/Article1-869756.aspx
------------
UN, US concerned at escalation in Syria as 100 more die
June 12, 2012
DAMASCUS: United Nations leader Ban Ki-moon on Monday demanded UN access to the Syrian city of Al-Heffa, as regime helicopters fired on rebel stronghold towns, leaving more than 100 people dead.
On the political front, the newly elected leader of Syria's exiled opposition urged President Bashar al-Assad to hand over power to his deputy, in line with a plan based on a UN-backed transition in Yemen.
The Syrian Observatory for Human Rights said nationwide violence cost the lives of at least 106 people on Monday, including 77 civilians and 23 Syrian troops.
Reports of high daily death tolls are becoming the norm in Syria where over 14,000 people have been killed since an anti-regime revolt erupted in March 2011, according to the British-based Syrian Observatory.
UN leader Ban said in a statement released by his office that "intensive military operations" by government forces against Homs and firing from helicopters on other towns had caused heavy civilian casualties.
Full report at:
http://dawn.com/2012/06/12/un-us-concerned-at-escalation-in-syria-as-100-more-die/
------------
Hosni Mubarak's heart stopped twice: Prison source
Jun 11, 2012
CAIRO: Ousted Egyptian president Hosni Mubarak, who has been in critical condition since moving to prison, was defibrillated twice after his heart stopped on Monday, a prison hospital source told AFP.
Mubarak's "heart stopped twice. Doctors had to use a defibrillator. He has been in and out of consciousness and has been refusing food," the source said.
Earlier, an interior ministry source told AFP his condition was "critical but stable", as officials weigh transferring him to a Cairo hospital.
The 84-year-old former strongman was sentenced to life behind bars for suppressing a revolt against his rule in early 2011 during which nearly 850 protesters were killed.
His medical condition deteriorated and he suffered an emotional breakdown after being moved to Tora prison on the outskirts of Cairo on June 2, where he remains in intensive care in the prison hospital.
Full report at:
http://timesofindia.indiatimes.com/world/middle-east/Hosni-Mubaraks-heart-stopped-twice-Prison-source/articleshow/14029547.cms
------------
Syria Meeting to 'Give Teeth' to Annan Plan
June 12, 2012
GENEVA (Reuters) - An international "contact group" on Syria will meet soon to discuss how to make Syria's government and opposition groups abide by a peace plan brokered by Kofi Annan, his spokesman Ahmad Fawzi said on Tuesday.
"The objective of creating this group is to give teeth to the plan, to convince the parties to implement the plan in its entirety. It is not to create a new plan," Fawzi told a regular U.N. media briefing.
The contact group meeting has been in doubt because of U.S. opposition to Iran's involvement.
Iran, along with Russia and China, which both blocked early U.N. Security Council efforts to put pressure on Syria, backs Syria's government, despite U.N. human rights investigators accusing it of committing crimes against humanity.
Although the list of participants and the venue for the meeting have yet to be agreed, Annan was hopeful, Fawzi said.
"He is encouraged by signs that member states are taking it very seriously, in fact we have heard that the Russians are calling on (U.N.) member states with influence to get together," he said. "It is coming together. Diplomacy has intensifed."
http://www.nytimes.com/reuters/2012/06/12/world/middleeast/12reuters-syria-crisis-meeting.html?ref=middleeast&gwh=4593D14B83A5C5C3EC1013A2CD8BF854
------------
NATO Chief Sees Parallels Between Syria and Balkans
By PAUL GEITNER
June 12, 2012
BRUSSELS — The secretary general of the NATO alliance, Anders Fogh Rasmussen, said on Monday that the wars in the Balkans in the 1990s illustrated what might befall Syria unless Russia and the West agreed on a "unified, clear message" to the Syrian government to stop the violence.
In an interview, Mr. Rasmussen said that alliance members were disappointed by the failure of President Bashar al-Assad's government to comply with the peace plan promoted by Kofi Annan, the special envoy for the United Nations and the Arab League.
Mr. Rasmussen said he agreed with the British foreign secretary, William Hague, who told Sky News over the weekend that the crisis in Syria was starting to resemble the sectarian warfare in Bosnia two decades ago, another time when Russia and the West were at odds over how to stop the violence.
Full report at:
http://www.nytimes.com/2012/06/12/world/middleeast/nato-chief-sees-parallels-between-
------------
Number of Syrians Fleeing to Northern Iraq Growing
June 12, 2012
BAGHDAD (AP) — An aid agency says more than 5,000 Syrian refugees fleeing a bloody government crackdown have now crossed into northern Iraq and their numbers are growing. Iraq's Kurdish autonomous region is seeking help in coping with them.
The International Organization for Migration said Tuesday that most refugees are ethnic Kurdish Sunni Muslims, some paying around $300 to be smuggled into Iraq by car or by foot.
It said a refugee camp has grown to 3,500 in the past month and local officials have sought help with sanitation and supplies. About 800 more are staying in mosques.
Activists say more than 13,000 have been killed in Syria since the uprising began in March 2011. Europe's humanitarian aid commissioner has said there are 95,000 refugees, mostly in Turkey, Lebanon and Jordan.
http://www.nytimes.com/aponline/2012/06/12/world/middleeast/ap-ml-iraq-syria.html?ref=global-home&gwh=C8CDBDBB3A8F3A519CCC9D014EAE185E
------------
U.N. Fears for Civilians as Heavy Fighting Continues in Syria
By RICK GLADSTONE
June 12, 2012
The United Nations reported intense fighting between the Syrian military and opposition forces in multiple locations across Syria on Monday and expressed alarm about civilians trapped in besieged rebel strongholds in the central city of Homs and northwestern village of Al Heffa.
The fighting was reported to be continuing on Tuesday, with activist groups saying a mortar round hit anti-government protesters as they were dispersing after a demonstration in the eastern town of Deir al-Zour, killing 10 people soon after a car bomb attack late on Monday in which a dozen people died, according to news reports.
United Nations cease-fire monitors reported artillery shelling and machine-gun fire in the Khaldiyeh section of Homs as well as the towns of Rastan and Talbiseh, to the north. The monitors also reported the military's use of helicopter gunships — a relatively new tactic employed by the Syrian Army, first observed by antigovernment activists in attacks on armed rebels around the major port of Latakia a week ago. The helicopter attacks are regarded as a significant escalation by the government side in the conflict.
Kofi Annan, the special envoy from the United Nations and Arab League whose peace plan that placed the cease-fire monitors into Syria has been basically ignored since its start two months ago, exhorted the antagonists to "take all steps to ensure that civilians are not harmed."
Full report at:
http://www.nytimes.com/2012/06/13/world/middleeast/violence-in-syria-continues-as-
-----------
Bahrain 'protest boy' Ali Hasan freed from prison
11 June 2012
An 11-year-old Bahraini boy jailed for taking part in an anti-government protest has been set free.
Ali Hasan was allowed to go home, but he was ordered to appear in court again on 20 June to face charges including joining an illegal gathering.
He had spent a month behind bars after being arrested on 14 May outside the capital, Manama.
Protests have been taking place since February 2011 in Bahrain, and it is claimed more than 50 people have died.
Ali Hasan was allowed to take his final school exams while in prison.
The AFP news agency quoted Noura Al-Khalifa, Bahrain's chief prosecutor for juveniles, as saying the boy was arrested while blocking a street with rubbish containers and wood planks.
She said he claimed he and his friends were paid by somebody for the task.
An unnamed lawyer was quoted by the news agency as saying the release was granted to allow time to review a report on the boy prepared by a social worker.
http://www.bbc.co.uk/news/world-middle-east-18399321
----------
India
'Israeli soldiers partying in Goa are dehumanised'
11 JUNE 2012
The Church in Goa termed Israelis, who visit the State to relax after a three-year military stint, as 'dehumanised' while also hitting out at Israel and expressing solidarity with Palestinian Christians persecuted by the Israelis.
In a spontaneous letter written to the Jerusalem Inter-Church Centre and Kairos in Palestine, the Council of Social Justice and Peace, the social arm of the Church in Goa, has pledged to make a tangible difference to the 'sufferings' of the Palestinians.
"Three years ago for the first time, we sprung into action when we decided to study the issue of Israelis who had completed their term in the IDF and who turned up on the shores of Goa to overlook and disregard their actions while on military duty," CSJP executive secretary Maverick Fernandes said in his open letter, copy of which has been issued to the media.
"Our study revealed how dehumanised these young people had become and how, because of an oppressive and cruel system of illegal military occupation, even the victimisers had turned casualties and victims of their own cruelties," he further said in the letter.
The Church in Goa had done a 'study' with the help of seminarians who toured the state's night scene undercover and reported back their inputs which were compiled in the basis of a study. "The night here never ends. They (Israelis) just party with trance music and get intoxicated with drugs and alcohol. They kiss and touch each other openly. They also appear to switch partners," according to Brother Manuel D'Souza, who was a part of the "under cover survey".
Full report at:
http://dailypioneer.com/nation/72402-israeli-soldiers-partying-in-goa-are-dehumanised.html
------------
Muslim League MLA named accused in twin murder case
11 JUNE 2012
The Kerala Police on Monday named PK Basheer, an MLA of the Muslim League, second largest constituent of the Congress-led ruling UDF, as sixth accused in a case pertaining to the murder of two brothers on Sunday night at Kuniyil near Areacode in Muslim-majority Malappuram district. There are a total of 11 accused in the case.
Basheer has been charged with conspiracy and incitement to murder on the basis of a complaint filed by the relatives of the murdered men. Basheer had made an "inflammatory" speech earlier this month in which he allegedly called for taking revenge on the two men, accused in a case related to the murder of Hateeq Rahman (35), a Muslim League activist, on January 5.
The two brothers, Kulakkadan Azad and Kulakkadan Aboobacker, were attacked by a gang of masked men at Kuniyil at about 8.30 pm Sunday. Though the two were admitted to the hospital, they succumbed to the hack injuries after midnight. The police have already seized the car used by the gang to carry out the attack.
Azad and Aboobacker, out on bail, were standing at New Bazaar Kuniyil where Hateeq Rahman was murdered when the gang of masked men attacked them. Hateeq was stabbed to death on January 5 in a clash that followed a dispute between two football clubs.
Basheer had made his "inflammatory" speech allegedly laden with open threats against the accused in Hateeq Rahman murder case, on June 3. The murdered brothers' relatives said in the complaint that the MLA's role in the twin murders could not be ruled out. They alleged that Basheer had played a part in the conspiracy for the murders.
Basheer, a first-time MLA of the Muslim League from Eranad constituency in Malappuram district, said in Thiruvananthapuram where he was attending the Assembly session, said he was ready to face any probe. "All I want is this: The truth should come out. I will cooperate with any probe," said Basheer, son of late Muslim League leader Seethi Haji.
http://dailypioneer.com/nation/72399-muslim-league-mla-named-accused-in-twin-murder-case.html
------------
Centre cheated us on quota: Muslim leaders
Jun 12, 2012
NEW DELHI: Muslim leaders slammed the Centre for not being serious about the community's development after the Supreme Court pulled up the government for its casual handling of 4.5% sub-quota for minorities within the 27% OBC reservation in central educational institutions like IITs. However, some community leaders reserved their comment till Wednesday, when the case comes up for hearing next in SC.
Jamiat Ulama-i-Hind leader Mahmood Madani said neither the government of India nor the AP government did anything to defend the 4.5% sub-quota for minorities in court. "This is betrayal by the government. Muslims feel cheated by the government's casual approach," said Madani.
Dr Zafarul Islam Khan, president of All India Muslim Majlis-Mushwarat, an umbrella body of Indian Muslim organizations, criticized the Centre for lack of preparation to defend the sub-quota in court. "In Andhra Pradesh high court, too, the state government sent a junior lawyer. It only shows the Congress is not serious about the sub-quota," he said.
All India Muslim Personal Law Board members Kamal Faruqui echoed similar views. "The Supreme Court was right when it said people who announced the sub-quota have not done their homework," he said.
Full report at:
http://timesofindia.indiatimes.com/india/Centre-cheated-us-on-quota-Muslim-leaders/articleshow/14037121.cms
------------
Separatist shutdown evokes partial response in Kashmir
12 JUNE 2012
Normal life was adversely hit in Kashmir on Monday as a separatist-sponsored shutdown to commemorate the deaths of civilians in an uprising in 2010 summer evoked considerable response.
Educational institutions remained largely shut and government offices received skeletal staff due to non-availability of public transport. The shops and business establishments were closed in many parts of Srinagar city and major towns of the Valley.
A faction of Hurriyat Conference led by Syed Ali Geelani had called for the shutdown to begin "Martyr's remembrance week", in memory of the civilians shot dead by police and paramilitary forces during an uprisng in 2010 summer. Geelani's call was backed by pro-Pakistan militant outfit Hizbul Mujahideen.
Full report at:
http://dailypioneer.com/nation/72414-separatist-shutdown-evokes-partial-response-in-kashmir.html
------------
India exempted from Iran oil sanctions following compliance
Jun 12, 2012
WASHINGTON: India will enter the 3rd round of its strategic dialogue with the United States this week with the shadow of Iran-related sanctions off its back. The Obama administration on Monday announced exempting India, South Korea, and five other countries from Iran oil sanctions.
Word of the sanctions relief came even as human resources development minister Kapil Sibal and his team is scheduled to begin a high education dialogue with secretary of state Hillary Clinton and her team on Tuesday, followed by the formal strategic dialogue on Wednesday. The possibility of sanctions, although remote, hung over the engagements.
Clinton herself announced the exemptions even as Indian cabinet ministers and high officials trooped into Washington. "Today I have made the determination that seven economies — India, Malaysia, Republic of Korea, South Africa, Sri Lanka, Turkey and Taiwan--have all significantly reduced their volume of crude oil purchases from Iran. They join the 11 countries for which I made this determination in March. As a result, I will report to the Congress that sanctions pursuant to Section 1245(d)(1) of the National Defense Authorization Act for Fiscal Year 2012 will not apply to their financial institutions for a potentially renewable period of 180 days," she said in a statement.
Full report at:
http://timesofindia.indiatimes.com/india/India-exempted-from-Iran-oil-sanctions-following-compliance/articleshow/14035996.cms
------------
Mumbai terror attacks: Convicted Tahawwur Rana loses retrial plea
Jun 12, 2012
CHICAGO: A Chicago court has dismissed a retrial plea by Pakistan born Canadian Tahawwur Rana, convicted of providing material support to Pakistan based terrorist group Lashkar-e-Taiba (LeT), blamed for November 2008 Mumbai terror attack. His sentencing was set for Dec 4.
While a jury acquitted Rana on June 10, 2011 of involvement in the 26/11 attack that killed more than 160 people, it found him guilty of helping LeT for an aborted plot to bomb a Danish newspaper for publishing cartoons of Prophet Muhammad in 2005.
Rana's trial featured testimony from the government's star witness -- his boyhood friend, David Coleman Headley, who has confessed to his role in the Mumbai attack and the Denmark plot. Son of a Pakistani father and an American mother, Headley changed his given name Daood Sayed Gilani, to scout targets for the Mumbai. He was arrested and found guilty much before Rana, but his sentencing is yet to be announced.
Full report at:
http://timesofindia.indiatimes.com/world/us/Mumbai-terror-attacks-Convicted-Tahawwur-Rana-loses-retrial-plea/articleshow/14048451.cms
------------
Zero line fencing on Indo-Bangla border a boon to shop-owners
Jun 12 2012
Agartala : The Bangladesh government's recent decision to allow India to erect barbed wire fencing along the zero line has saved the shop-owners in Mohanpur market, near the international border, a lot of trouble.
They were asked to relocate by the BSF as the market falls within the 150 yards of the international border.
There are many such markets along the border in Tripura.
As per the Indira-Mujib pact of 1972, no permanent structure can be built within the 150 yards of the border.
In 1975, a guideline for the management of the 4000-km-long Indo-Bangla border was formulated by the two countries which also agreed not to construct any permanent structure within the 150-yard limit.
Full report at:
http://www.indianexpress.com/story-print/960941/
------------
No forward movement on Siachen standoff between India-Pak
Jun 12 2012
Islamabad : Indian and Pakistani officials have made no forward movement on resolving the military standoff on the Siachen glacier, with both sides sticking to their stated positions in two-day talks, diplomatic and official sources said today.
During talks yesterday between an Indian delegation led by Defence Secretary Shashikant Sharma and a Pakistani team led by Defence Secretary Nargis Sethi, the two sides "explained their respective stances" and reiterated stated positions, sources from both sides told PTI.
The second day of the talks today was largely devoted to working out a joint statement to be issued to the media, official sources said.
According to Pakistani media reports, the Pakistani side reiterated its call for demilitarising the Siachen glacier and pulling back troops to the positions in 1984.
The Pakistani side further called for the resolution of the issue in the light of arrangements discussed in 1989 and 1992.
The Indian government has made it clear that any settlement must include the authentication and demarcation of current military positions on Siachen.
The move is aimed at thwarting the possible re-induction of troops by Pakistan after any demilitarisation of the glacier.
Full report at:
http://www.indianexpress.com/story-print/961003/
---------
Saudi Arabia govt mum on Fasih's arrest, Centre tells SC
Jun 11, 2012
NEW DELHI: The Union government on Monday told the Supreme Court that the Saudi Arabian authorities had neither confirmed nor denied the alleged arrest of Fasih Mehmood, whose wife had alleged that there was no news of her husband since his arrest jointly by local police and Indian sleuths on May 13.
Additional solicitor general Gourab Banerji informed a bench of Justices K S Radhakrishnan and J S Khehar that despite intense diplomatic efforts both in New Delhi and Riyadh, the Saudi Arabia's "official response is neither a confirmation nor a denial".
Fasih's wife Nikhat Parveen had alleged that Saudi Arabian police accompanied by plain-clothed Indian intelligence personnel had arrested him from their Al Jubair residence on May 13 and since then there had been no news of him save a single brief phone call conveying that he had been arrested.
Full report at:
http://timesofindia.indiatimes.com/india/Saudi-Arabia-govt-mum-on-Fasihs-arrest-Centre-tells-SC/articleshow/14030197.cms
------------
Why government ousted NGO worker from J&K
Jun 12, 2012
SRINAGAR: Walking towards the immigration counter at the Indira Gandhi Airport on a cool March day, Usmaan Raheem Ahmad, a plump, pleasant-faced US citizen, had little idea of what awaited him. An Intelligence Bureau team whisked him aside to give him the news: his Indian visa stood cancelled and he was to be put on the next flight to the US.
The next few hours at the airport went by in a flurry of calls: from senior politicians in Srinagar to top bureaucrats and journalists in Delhi. One by one they reported back, they could do nothing. The decision to deport Usmaan had been taken at the "highest levels".
It was a sudden fall for a man who since December 2005 had led a charmed life in Kashmir. Usmaan Rahim ran an American NGO, Mercy Corps, in Srinagar. He was a bit of a mystery — an American citizen who claimed Kashmiri ancestry. He was said to be close to chief minister Omar Abdullah and police officials, broke bread with Hurriyat leaders and had a special interest in potato and bee farming.
Full report at:
http://timesofindia.indiatimes.com/india/Why-government-ousted-NGO-worker-from-JK/articleshow/14036491.cms
------------
Pakistan
Pak man adds gold and gems to Indian flag to promote peace
Jun 12 2012
Islamabad : A Pakistani goldsmith has fashioned a collection of flags of different countries, including India, with a combination of gold and gems to send out a message of peace to the world community.
Kalim Sheheryar displayed his collection of unique flags at the National Press Club.
"I want to create a soft image of my country and give a message of peace, love and harmony to other countries," he told reporters.
He said the painstaking project of making the flags of Pakistan, India, China, Saudi Arabia, United Arab Emirates, Kuwait, Japan, Britain, the US and Canada took almost a decade.
Sheheryar said he was hopeful his work will promote mutual respect among different faiths and countries.
He said he planned to organise an exhibition of the flags next month.
He further said he planned to sell the flags to raise funds for setting up a hospital.
"I want to establish a hospital in Rawalpindi and money coming from the sale of these works will be spent on that project," he said.
http://www.indianexpress.com/story-print/961014/
------------
Peace militia chief among two killed in Khyber bombing
June 12, 2012
PESHAWAR: Remote-controlled bombs on Monday killed two people, including a commander of Aman Lashkar (peace militia), in the Mastak area of Khyber Agency. According to a police source, one bomb was planted along a road. A van was destroyed completely and a man died on the spot. When an investigative team reached the scene, another bomb exploded, as a result, the peace militia commander died and two scouts sustained injuries. The injured were shifted to a hospital. Security forces cordoned off the area.
http://www.dailytimes.com.pk/default.asp?page=2012\06\12\story_12-6-2012_pg7_6
------------
Pakistan Inquiry Says Former Envoy Sought Help From U.S.
By DECLAN WALSH
June 12, 2012
ISLAMABAD, Pakistan — A judicial commission has ruled that Pakistan's former ambassador to the United States secretly approached the Obama administration last year requesting help to stave off a possible military coup.
After months of politically charged hearings that stoked tensions between Pakistan's civilian and military leaders, the commission submitted its findings to the Supreme Court on Tuesday.
It found that the former ambassador, Husain Haqqani, sent a secret memo to Adm. Mike Mullen, then chairman of the Joint Chiefs of Staff, in May 2011 in the acrid aftermath of the death of Osama bin Laden, seeking American help to avert a possible military takeover.
Mr. Haqqani has denied any link to the controversial memo and challenged the legality of the commission. Speaking by phone from the United States, he described the findings as "political and one-sided."
"I am being hounded for the perception that I was pro-American," he said. "The inquiry commission is not a court and those claiming it have determined guilt or innocence are wrong."
Full report at:
http://www.nytimes.com/2012/06/13/world/asia/pakistans-husain-haqqani-said-to-seek-
------------
Husain Haqqani did write memo to US, 'not loyal' to Pakistan: Probe panel
Jun 12, 2012
ISLAMABAD: A Pakistani judicial commission has concluded that the country's former ambassador to the US, Husain Haqqani, was behind a mysterious memo that sought US help to stave off a feared coup and said he was "not loyal" to the country while serving as an envoy.
The Supreme Court-appointed commission's findings were made public as a nine-judge bench headed by Chief Justice Iftikhar Chaudhry began examining the panel's report this morning.
After the sealed report was presented to the bench, the Chief Justice asked attorney general Irfan Qadir to read out its recommendations.
The report said Haqqani was "not loyal" to Pakistan while serving as the envoy in the US and had sought to undermine the security of the country's nuclear assets, the armed forces, the Inter-Services Intelligence and the constitution.
The panel further concluded that the alleged memo was authentic and was drafted on Haqqani's instructions.
It concluded that Haqqani had sought US support through the memo and that he had wanted to head a new national security set-up.
The panel further said Haqqani had not accounted for USD two million spent from a secret fund of the Pakistani Embassy in Washington.
The apex court adjourned the matter for two weeks and directed Haqqani to appear in person at the next hearing. It also issued notices to all parties involved in the case.
The bench directed authorities to make the judicial commission?s report public.
Haqqani, currently in the US, was forced to quit after Pakistani-American businessman Mansoor Ijaz made the memo public last year.
http://timesofindia.indiatimes.com/world/pakistan/Husain-Haqqani-did-write-memo-to-US-not-loyal-to-Pakistan-Probe-panel/articleshow/14052295.cms
------------
Memo commission report political and one sided: Haqqani
Jun 12 2012,
Washington : In a veiled attack on the judiciary and his detractors, Pakistan's former ambassador to the US, Husain Haqqani, today dismissed the memo commission's report as "political and one-sided", hours after the findings were made public.
The commission had concluded that Haqqani was behind a mysterious memo that sought US help to stave off a feared coup and said he was "not loyal" to the country while serving as an envoy.
In a statement issued here, Haqqani said his lawyers would address the legal flaws of the process relating to the creation and proceedings of the Commission before the Supreme Court.
"The Commission's report has been released to distract attention from other more embarrassing developments," he said alluding to the allegations relating to the Chief Justice's son Arsalan Chaudhry.
Full report at:
http://www.indianexpress.com/story-print/960970/
------------
'Bomb- like' proof against Pak CJ's son
June 12, 2012
ABUSINESS tycoon has told the Pakistan Supreme Court that he would present evidence against the Chief Justice's son that will be like bombs.
The case involves Chief Justice Iftikhar Chaudhry's son Arsalan, who has been accused of having been paid up to 400 million ( Pakistani rupees) by a real estate tycoon Malik Riaz Hussain, said to be under treatment in London.
The money was allegedly paid to influence cases in the SC. When the case broke out, the tough Chief Justice took suo motu notice of the allegations and set up a three- member bench to hear the case.
Initially, he headed the bench and later recused himself.
Arsalan on Monday filed an application in the apex court seeking registration of FIR against Hussain, owner of Bahria Town real estate firm, for alleging he possessed proof of his visit to London that was paid for by the tycoon's relatives.
Arsalan described the allegations as character assassination and sought security and directions for registration of FIR against the tycoon. The court registry directed him to make application to the bench hearing the case.
Mail Today
--------
Suicide attack kills security guards in Pakistan
June 12, 2012
PESHAWAR: A suicide bomber targeted an anti-Taliban tribal elder in northwest Pakistan on Tuesday, killing two of his security guards and wounding two others, police said.
The attack took place in Bazidkhel village on the outskirts of Peshawar a day after a bomb hidden in a toy killed a mother and wounded three young children in the Nasir Bagh area on the edge of the city.
The presumed target, Muhammad Fahim, who heads a local anti-Taliban militia, was not in the vehicle at the time of the attack and so was not hurt, police said.
"A suicide bomber blew himself up near the vehicle of Muhammad Fahim, head of the local anti-Taliban peace force, killing his two security guards and wounding two others," senior local police official Shafiullah Khan said.
Another local police official, Shaukat Khan, confirmed the attack and casualties, and said all four security guards were policemen.
http://dawn.com/2012/06/12/blast-in-peshawar-kills-two/
------------
South Asia
100 feared dead in Afghanistan after tremors trigger landslide
Jun 12, 2012
KABUL: As many as 100 people are feared dead in an earthquake and landslide that buried more than 20 houses in northern Afghanistan on Monday, officials said.
Rescuers have so far pulled two women's bodies from the rubble of the landslide in Baghlan province, said provincial governor Abdul Majid. The UN confirmed one other death and said houses were destroyed across five districts.
A massive landslide of mud and rocks buried houses so deep in the remote mountain village of Sayi Hazara that rescuers gave up trying to use shovels to dig through the buried buildings, said Jawed Basharat, a spokesman for the provincial police chief who was part of a team that examined the village after the slide.
There were no visible signs of the buildings underneath . "We need bulldozers or other machinery to remove all this earth and get the bodies out, or the survivors if there are any," he said.
They knew how many houses were buried only from information provided by area residents, who said between 25 and 30 houses disappeared in the landslide.
An earthquake measuring a magnitude 5.4 struck the Hindu Kush region Monday morning, followed by a 5.7 quake, the US Geological Survey said. Both were felt as far away as the Afghan capital, Kabul, where buildings shook.
Baghlan province's Burka district, the site of the landslide, is a remote collection of mountain villages. It takes more than two hours to drive the approximately 40 kilometers from the provincial capital of Pul-e-Khumri to the area.
The police led a team of rescue workers and medics from Pul-e-Khumri , but discovered on arrival that they could be of little use.
http://timesofindia.indiatimes.com/world/south-asia/100-feared-dead-in-Afghanistan-after-tremors-trigger-landslide/articleshow/14040982.cms
------------
Maldives: Ruling coalition demand MDP "stop use of black magic, sexual and erotic tools"
By JJ Robinson
June 4th, 2012
Parties in the ruling coalition presented the ousted Maldivian Democratic Party (MDP) with a list of 30 demands to "resolve the problem of public disturbances", during the weekend's All-Party Talks.
Resolving the country's political turmoil was the first item on the six point agenda for the talks, which were to conclude with setting a date for fresh presidential elections.
The MDP has demanded early elections following the police-and-military led mutiny on February 7 that led to the resignation of President Mohamed Nasheed in what the party alleges was a "coup d'état" orchestrated by parties loyal to former President Maumoon Abdul Gayoom.
The list, obtained by Minivan News, includes demands that the MDP "stop practicing black magic and sorcery", "stop the use of sexual and erotic tools", and "not walk in groups of more than 10".
The list also demands that the MDP "not keep crows and other animals in public areas", "not participate in protests in an intoxicated condition", and "not defame the country both domestically and internationally".
MDP representative at the talks, former Tourism Minister Dr Mariyam Zulfa, said other parties involved in the talks "were adamant from the beginning that under no circumstances would there be early elections. There was a lot of rhetoric and mockery against the MDP," she said.
"It was up to the party leaderships to ensure that the people who were present [at the talks] were open minded. MDP was the only party to go into the talks with any sort of professional preparation – we had our national leadership committee prepare a way forward for all items on the agenda," she said.
Full report at:
http://minivannews.com/politics/ruling-coalition-demand-mdp-stop-use-of-black-magic-
------------
Muslim Rohingyas Set Adrift After Fleeing Myanmar Strife
June 12, 2012
COX'S BAZAR, Bangladesh (Reuters) - Hundreds of Rohingya Muslims have tried to flee sectarian violence in Myanmar by boat into Bangladesh but have been pushed back by authorities, border officials said on Tuesday, deepening a crisis threatening Myanmar's nascent democracy.
The United States and European Union urged calm to prevent a derailing of Myanmar's fragile reforms after four days of unrest between Buddhists and Muslims in Rakhine state, where a state of emergency has been declared to quell a spree of arson and machete attacks in which least eight people have been killed.
Bangladeshi paramilitaries, police and coastguard pushed back 12 wooden boats on Monday carrying 300 Rohingyas, mostly women and children, and witnesses said three more with some 150 people on board were drifting in waters close to the border.
Witnesses said they saw just 20 Rohingyas who had made it into Bangladesh, about half of whom were injured, but their whereabouts were not known. A Bangladeshi official on St Martin's island said the remaining boats had tried to reach the shore but were turned back.
"The boats moved around for a couple of days trying to land on this island but eventually were driven out of our water this morning," Mohammed Nurul Amin, head of a district council, told Reuters by telephone.
Full report at:
http://www.nytimes.com/reuters/2012/06/12/world/asia/12reuters-myanmar-
---------
Second Taliban bombing kills eight in Afghanistan: officials
June 12, 2012
KABUL: Taliban bomb attacks killed at least eight people, including women and children, in Afghanistan on Tuesday, officials said.
A suicide bomber on a bicycle targeted a police patrol in the main market of Chahar Bolak, a small town in the northern province of Balkh, regional police spokesman Lal Mohammad Ahmadzi told AFP.
The interior ministry in Kabul confirmed the incident, saying three civilians were killed and five police officers were wounded.
Hours earlier, a roadside bomb ripped through a minibus in the central province of Wardak, killing five civilians, an official said.
Provincial government spokesman Sahidullah Shahid said a mine exploded under the minibus, killing five civilians, including women and children. "Two others are injured," Shahid said.
Four other passengers survived the explosion in the restive province's Sayed Abad district, he said.
Authorities blamed both attacks on the "enemies of Afghanistan", a phrase commonly used by Afghan officials to refer to Taliban and other insurgents.
On Monday, a roadside bomb killed five people in northern Afghanistan and last week twin suicide bombings killed 23 people in the south.
Taliban insurgents regularly use improvised roadside bombs to target Afghan and Western military forces, but they often kill civilians who use the same roads.
For the past five years the number of civilians killed in the war has risen steadily, reaching a record 3,021 in 2011 — the vast majority caused by insurgents, the United Nations says.
The Taliban are still fighting a bitter insurgency more than a decade after being toppled from power by the 2001 US-led invasion.
http://dawn.com/2012/06/12/minivan-hits-roadside-bomb-killing-five-afghans/
------------
Ethnic strife between Muslims and Buddhists continues in western Myanmar
June 12, 2012
Gunshots rang out and residents fled burning homes on Tuesday as security forces in western Myanmar struggled to contain deadly ethnic and religious violence that has displaced thousands of people.
The conflict pitting ethnic Rakhine Buddhists against Rohingya Muslims has left at least a dozen civilians dead and hundreds of homes charred since it began in coastal Rakhine state on Friday.
President Thein Sein has declared a state of emergency and deployed Army troops to restore stability, warning that the unrest could threaten the fragile nation's recent democratic reforms as it emerges from half a century of military rule.
On Tuesday in the regional capital, Sittwe, police fired live rounds into the air to disperse a group of Rohingyas, who could be seen burning homes in one neighbourhood. Much of the port city remained calm, however, including the main street. Schools, banks and most shops were closed, though some opened briefly to sell fish and vegetables early in the morning to residents who braved the tense streets.
"Tensions are still very high and it is very dangerous," said Tha Zan Hla, an ethnic Rakhine.
On Monday, U.S. Secretary of State Hillary Clinton urged a halt to the violence and called on authorities to conduct a quick, transparent investigation.
The United Nations said it had temporarily relocated 44 of its 150 personnel in Rakhine state. Local state television said cargo and passenger boats to Sittwe were suspended.
http://www.thehindu.com/news/international/article3519298.ece
------------
Mideast Asia
Yemeni troops seize Al Qaeda munitions factory, kill 26 gunmen
11 JUNE 2012
Yemeni troops on Monday seized control of an Al Qaeda munitions factory in the southern Abyan province as battles for control of the restive region killed 26 militants, local and military officials said.
The bodies of 12 militants were discovered inside the factory which lies on the outskirts of the Al Qaeda stronghold of Jaar, a military official told AFP on condition of anonymity.
A Yemeni air raid on Al Qaeda positions in Jaar meanwhile killed six jihadists, a local official said.
In the nearby town of Shaqra, where many of the local Al Qaeda leadership is believed to be hiding, fierce clashes between troops and militants killed eight militants, a military official said.
Five soldiers were also wounded in the battles, the official added on condition of anonymity.
Yemeni forces launched an all-out offensive on May 12 aimed at reclaiming towns and cities lost to Al Qaeda during the past year, including Abyan's capital Zinjibar.
Since the beginning of the attack, 483 people have been killed, according to an AFP tally combined from different sources. This includes 368 Al Qaeda militants, 70 soldiers, 26 local armed men, and 19 civilians.
http://dailypioneer.com/world/72343-yemeni-troops-seize-al-qaeda-munitions-factory-kill-26-gunmen.html
------------
Jibril Underlines Iran, Syria's Key Role in Resistance against Zionist Regime
2012-06-11
TEHRAN (FNA)- Secretary General of the People's Front for the Liberation of Palestine Ahmad Jibril in a meeting with Iranian Foreign Minister Ali Akbar Salehi stressed Iran and Syria's important role in resistance against the plots hatched by the Zionist regime against the regional nations.
During the meeting on Sunday, Jibril praised Iran's position in supporting the Palestinian nation, saying that Iran's position is the cause of pride for the entire "Islamic and Arab Ummah."
Referring to the conspiracies by Israel and the global arrogance to create division in the resistance front, he emphasized on the pivotal role of frontline countries like Iran and Syria in resistance against the Zionist enemy.
Jibril said despite all regional and international pressures, Iran is advancing in all military, political and economic fields and is playing an effective role in various regional and international issues, particularly in supporting the Palestinian issue and the resistance front.
Jibril had earlier in a meeting with Secretary of Iran's Supreme National Security Council (SNSC) Saeed Jalili praised Tehran's spiritual and material support for Palestine, and described Iran as a strategic hope for the Palestinian nation.
"Iran is the Palestinian nation's strategic hope," Jibril said during the meeting in Tehran on Sunday.
He pointed to the Zionist regime's concerns about the increasing power and potentials of the Muslim world, and said, "Certain powers' pressures against the Islamic Republic of Iran indicate that regional developments and the spreading domain of the Islamic Awakening have increased the Islamic Republic of Iran's capabilities against the US and the Zionist regime."
http://english.farsnews.com/newstext.php?nn=9103081682
------------
Graffiti in Israel: 'Thank you Hitler for Holocaust'
Jun 12, 2012
JERUSALEM: Hebrew graffiti thanking Hitler for the Holocaust and denouncing Zionism was sprayed at Jerusalem's Yad Vashem Holocaust museum on Monday, with suspicion falling on ultra-Orthodox opponents of the state of Israel.
"Thank you Hitler for your wonderful Holocaust that you arranged for us, it's only because of you that we got a state at the United Nations," read one of 10 slogans daubed on walls at the museum, sparking shock in the Jewish state which came into being just three years after the end of World War II.
The graffiti was denounced as "a callous expression of burning hatred" by Yad Vashem director Avner Shalev, who pointed the finger at ultra-Orthodox extremists who are adamantly opposed to the existence of the modern state of Israel.
Several slogans were sprayed on the red-brick Wall of Remembrance in Warsaw Ghetto Square, one of which read: "The Zionist leadership wanted the Holocaust," while the other said: "If Hitler hadn't existed, the Zionists would have invented him."
More graffiti was found on the walls near the cattle car memorial, which remembers how millions of Jews were transported from all over Europe to Nazi death camps.
http://timesofindia.indiatimes.com/world/middle-east/Graffiti-in-Israel-Thank-you-Hitler-for-Holocaust/articleshow/14040025.cms
------------
Iran agrees to discuss nuclear proposal in Moscow: European Union officials
Jun 12, 2012
BRUSSELS: European Union officials said on Monday that Iran has agreed to discuss a proposal from six world powers to curb its production of high-grade uranium at a meeting in Moscow next week in an apparent de-escalation of tensions ahead of the talks.
The development follows more than two weeks of wrangling between Iranian diplomats and Western negotiators over preparations for the closely-watched round of nuclear talks which had cast some doubts over what can be achieved in Moscow.
A tense exchange of letters between EU diplomats, who deal with Iran on behalf of the six powers, and Iranian officials had earlier appeared to suggest Tehran may be backtracking on its expressed willingness to discuss their most pressing concern - high-grade uranium enrichment even in broad terms.
But on Monday, Iran's chief nuclear negotiator Saeed Jalili agreed to focus on the six powers' demands at the Moscow meeting, during a one-hour phone conversation with EU foreign policy chief Catherine Ashton.
Full report at:
http://timesofindia.indiatimes.com/world/europe/Iran-agrees-to-discuss-nuclear-proposal-
----------
Africa
Al Qaeda Says Tunisia's Constitution Violates Quran
June 12, 2012
Tunis, Jun 12 (IANS/AKI): Tunisia's ruling Islamist party has "violated" the Quran by accepting a constitution that is not based solely on Islamic law, Al Qaeda chief Ayman al-Zawahiri has said in a new message.
A 12-minute Al Qaeda audio-tape posted on jihadist websites accused Tunisia's ruling Ennahda party of being a western stooge that "allows nudist beaches and night clubs".
"Tunisia's Islamic party 'Ennahda' violates the sacredness of the holy Muslim Quran and the teachings of the Prophet Mohammad by accepting a constitution that does not have Islamic law as its sole basis," says a male voice, purportedly that of Zawahiri.
"Ennahda's Islam is that of the US State Department, the European Union and the Gulf Cooperation Council," the message said.
In October last year, Ennahda won the first democratic elections since the uprising, taking 37 percent of the vote or 90 seats in the 217-member assembly.
The assembly was tasked with rewriting the constitution, appointing a president and forming a caretaker government. Ennahda's nearest rival, the secularist Congress for the Republic, won 30 seats.
Since the ouster in January 2011 of long-time leader Zine al-Abidine Ben Ali, there has been a resurgence of hardline Islamists in the country.
Some radical groups have been holding demonstrations to demand an introduction of the Islamic Sharia law in the country.
In May, a group attacked bars and other places selling alcohol in Sidi Bouzid, the town where the Tunisian revolution began. They also attacked a police station with clubs and Molotov cocktails in Jendouba.
http://www.daijiworld.com/news/news_disp.asp?n_id=140071
------------
Libyan jihadist Group claims US consulate attack: SITE
Jun 12 2012
Washington: An alleged Libyan jihadist group has claimed responsibility for last week's bombing of the US consulate in Libya's main eastern city of Benghazi, the SITE monitoring service said.
The "Brigades of the Imprisoned Sheikh Omar Abdul Rahman" said the attack was to avenge the death of Al-Qaeda number two Abu Yahya al-Libi in a drone strike in Pakistan, said the US-based SITE, which monitors jihadi websites.
The Brigades also said the June 6 bomb attack at the US diplomatic mission - in which one person was wounded – had come in response to the use of "American drones flying in Libyan skies," SITE said.
The group said it had "planted an explosive device in a wall of the consulate, targeting a group of 'Christian overseers' who were preparing to receive one of the 'heads of instigation' from the State Department, SITE said.
The statement added that the group - which also claimed responsibility for a May attack on the Benghazi offices of the International Committee of the Red Cross - would soon release its footage of the consulate attack.
The group is named after Abdel Rahman, 73, who received a life sentence in the United States for his involvement in plots to hit New York targets and a plan to assassinate former Egyptian president Hosni Mubarak.
Abdel Rahman, known as the "Blind Sheikh," is also cited as one of the inspirations for the first attack on the World Trade Center, which killed six people and injured more than 1,000 in 1993.
The US State Department had earlier said there was no reason to suspect the attack was in retaliation for a US drone strike in Pakistan that killed a Libyan citizen.
The same group - which is named after an Egyptian sentenced to life in prison in the United States - claimed a May 22 attack on the offices of the International Committee of the Red Cross, the security official said.
Deputy Interior Minister Unis al-Sharef last week said the attack had been claimed by the "Prisoner Omar Abdelrahman Group", but downplayed the significance of the organization.
"These are religious groups and these acts are just reactions. There are not coordinated operations," he stressed.
http://www.indianexpress.com/story-print/960945/
------------
Salafi Islamists, Police Clash in Tunis
June 12, 2012
TUNIS (Reuters) - Hundreds of Salafi Islamists, angered by an art exhibition they say insults Muslims, clashed with police in Tunis on Tuesday, raising religious tensions in the home of the Arab Spring.
Protesters blocked streets and set tyres alight in the working class Ettadamen and Sidi Hussein districts of the capital overnight, hurling petrol bombs at police in some of the worst confrontations since last year's revolt ousted Zine al-Abidine Ben Ali and began the Arab Spring.
An Interior Ministry official told Reuters 86 people had been detained overnight and seven members of the security forces had been wounded as they tried to quell the rioting by using tear gas and firing into the air.
By morning, protests had spread to a number of residential districts, with young men preventing trams from passing through the Intilaqa district of the capital, where shops remained closed. There was evidence of looting in some areas, where shop windows were smashed.
The clashes come a day after a group of Salafis, who follow a puritanical interpretation of Islam, forced their way into an art exhibition in the upscale La Marsa suburb and defaced works they deemed offensive.
The work that appears to have caused the most fury and polarised Tunisians, spelt out the name of God using insects.
"These artists are attacking Islam and this is not new. Islam is targeted," said a youth, who gave his name as Ali and had removed his shirt and was preparing to confront police in Ettadamen.
Full report at:
http://www.nytimes.com/reuters/2012/06/12/world/africa/12reuters-tunisia-salafis-
------------
Kenya Seeking US Aid for Attack on Al-Shabab Town
June 12, 2012
NAIROBI, Kenya (AP) — Kenya is seeking U.S. and European assistance to aid in its planned attack on a militant port town in southern Somalia, Kenya's prime minister said Tuesday.
Raila Odinga said that Kenyan forces are preparing for a "final onslaught" on the Somali port town of Kismayo by August, when the U.N. mandate of Somalia's transitional government expires. Kismayo is controlled by al-Shabab militants who get a significant portion of their operating expenses by levying "taxes" on the port.
Kenyan forces moved into Somalia last October and have been slowly moving toward Kismayo.
"Without controlling Kismayo, it's very difficult to completely neutralize al-Shabab," Odinga told a gathering of foreign correspondents. "It has taken time because our forces felt that to move in otherwise would have cost a lot of lives, both civilian and military."
Odinga said Kenya has asked the U.S. for financial assistance in the operation. He said the U.S. has previously "resisted" providing funds until Kenyan forces formally joined the African Union force known as AMISOM. The formal transfer of Kenyan forces to AMISOM command happened earlier this month.
Full report at:
http://www.nytimes.com/aponline/2012/06/12/world/africa/ap-af-kenya-somalia.html?ref=global-home
------------
Al-Qaida Blames Germany for Nigeria Hostage Death
June 12, 2012
LAGOS, Nigeria (AP) — Al-Qaida's North Africa branch has blamed Germany for the death of a German engineer killed during a military raid in Nigeria, though authorities in Europe apparently complied with at least one of the terrorist group's demands by releasing a prisoner it wanted freed.
German Edgar Fritz Raupach, kidnapped in January by gunmen in the north Nigeria city of Kano, died May 31 as soldiers launched a raid against the house where his abductors held him. Nigeria's military later said it had no idea gunmen held Raupach inside the home and that kidnappers stabbed him to death as the raid began.
Al-Qaida in the Islamic Maghreb, the terrorist group that claimed it held Raupach, issued a statement on an Internet forum this week saying the hostage's death came only after the German government refused to negotiate with it.
"Your government gave the green light for the operation," the message posted late Monday night reads.
Full report at:
http://www.nytimes.com/aponline/2012/06/12/world/africa/ap-af-nigeria-
------------
Nigerian air crash: Relatives of victims reject mass burial
11 JUNE 2012
Kin of victims of the Nigerian Dana Air crash that killed at least 153 passengers and crew on board, including an Indian, have rejected mass burial of corpses.
The plane plunged into two residential buildings in Lagos on June 3, also killing an unspecified number of persons on ground.
The governor of Southern state of Lagos, Babatunde Fashiola, held a meeting with the relatives and suggested the option against a more time consuming choice of conducting DNA tests to identity corpses.
Journalists were barred from the meeting but one of the participants, Johnson Akanbi, told PTI that the mass burial suggestion was rejected at the meeting as all the victims' relations demanded that the bodies be released.
"The state government actually proposes an idea of mass burial and that an inter-denominational funeral service should be organised for the victims," Akanbi said.
"All families of the victims are not willing to go with the option, especially when a suggestion that the remains of the victims can be exhumed after the DNA test result is released. But the suggestion was rejected outright," he added.
http://dailypioneer.com/world/72338-nigerian-air-crash-relatives-of-victims-reject-mass-burial.html
------------
Pressure on Libya to release ICC delegates
ATUL ANEJA
June 12, 2012
Libyan authorities have jailed four members of the International Criminal Court (ICC) on suspicion of spying after they had been allowed access to Saif al-Qadhafi, son of the slain Libyan leader Muammar Qadhafi, who is being held by a local militia in Zintan.
"A decision was made to put them in preventive detention for 45 days while investigations are conducted," AFP quoted an official at the Libyan attorney general's office as saying.
Mr. Qadhafi is being held by the so-called Zintan brigade, whose head, Ajmi al-Atiri, said the four officials "were transferred yesterday [Sunday] to a prison on the orders of the prosecutor-general". The surprising detention has raised questions about enforcement of rule of law in Libya, and brought into focus the fragility of the State, which seems incapable of asserting its authority over armed militias and war-lords.
Jolted by the unforeseen detention, the ICC President Sang-Hyun Song has issued a strong statement calling for the immediate release of the officials. "These four international civil servants have immunity when on an official ICC mission. I call on the Libyan authorities to immediately take all necessary measures to ensure their safety and security and to liberate them." On Sunday, a special team from the ICC landed in Tripoli to seek their immediate release.
Full report at:
http://www.thehindu.com/news/international/article3516204.ece
------------
AU summit moved to Addis Ababa over Bashir row: official
Jun 12 2012
Addis Ababa : Next month's African Union summit has been moved to Ethiopia after scheduled host Malawi refused to welcome Sudanese President Omar al-Bashir, a war crimes suspect, an AU official said.
"The summit was supposed to be held in Malawi but now it has been changed. It will be held in headquarters in Addis Ababa," the chairman of the AU's permanent representatives committee, Ferdinand Montcho, told reporters.
Malawi on Friday cancelled its hosting of next month's summit after a row over the pan-African bloc's insistence on inviting Bashir, who is wanted by the International Criminal Court (ICC).
The summit's scheduled July 9-16 dates are unchanged.
Malawi's decision was hailed by Sudan's foreign ministry, shortly after it was announced, as a "great victory" for Sudanese diplomacy.
"Sudanese diplomacy has achieved a great victory in resisting the plans of the ICC, which has tried to limit the movements of President Bashir," it said in a statement carried by the official SUNA news agency.
The AU official accused the the Hague-based court on yesterday of interfering in African affairs.
Full report at:
http://www.indianexpress.com/story-print/960937/
------------
British envoy's convoy ambushed in Libya, two wounded
Jun 12 2012
Benghazi, Libya: A convoy carrying Britain's ambassador to Libya was hit by a rocket-propelled grenade on Monday, injuring two of his bodyguards in the most serious of a spate of assaults on foreign targets.
The attackers ambushed the ambassador's convoy metres (yards) from the consulate in the eastern city of Benghazi, firing the weapon at the front of one of the vehicles and blowing out the windscreen, local security officials said.
It was the fourth attack in three months on a foreign mission in the city, the birth-place of the revolt which last year overthrew Muammar Gaddafi. Some analysts say the violence is the work of Islamist militants exploiting the security vacuum left after Gaddafi's fall.
"A convoy carrying the British ambassador to Libya was involved in a serious incident," said a spokeswoman for the British embassy in the Libyan capital, Tripoli.
"Two close protection officers were injured in the attack but all other staff are safe and uninjured ... We are working with the Libyan authorities to establish who was responsible for the attack."
Full report at:
http://www.indianexpress.com/story-print/960954/
---------
Nigeria gang in deadly 'revenge' attack on village
11 June 2012
A gang of armed robbers has killed 27 people in remote villages in northern Nigeria, witnesses and police say.
An eyewitness told the BBC that about 80 people on motorbikes had attacked the villages of Dan-Gulbi and Guru in Zamfara state.
Some victims had their throat cut, according to reports.
The attack is believed to be in revenge for the killing of a suspected group of armed robbers by villagers and vigilante groups last year.
A policeman was said to be among the dead, who were primarily from the village of Dan-Gulbi.
Villagers had been preparing for a local market day when the killers struck, the Associated Press news agency reports.
Full report at:
http://www.bbc.co.uk/news/world-africa-18404325
-------------
Europe
United Nations confirms top US Middle East diplomat to take UN post
Jun 12, 2012
UNITED NATIONS: The United Nations confirmed on Monday that Jeffrey Feltman, until recently the top US diplomat for the Middle East, will soon take up a senior post at the United Nations.
UN spokesman Martin Nesirky said Feltman would replace American Lynn Pascoe as U.N. under-secretary-general for political affairs, a key position at the world body. He will be the highest-ranking US official in the UN secretariat.
Feltman "brings to the position over 26 years of political and diplomatic experience within the United States Folereign Service, mostly handling Eastern European and Middle Eastern affairs," the UN press office said in a statement.
In his new position, Feltman will help to formulate U.N. policy in negotiations on the Middle East peace process and other conflicts and to oversee U.N. mediation efforts. Feltman is expected to take up the post this summer.
The US state department said last month that Feltman would retire from the U.S. government.
Full report at:
http://timesofindia.indiatimes.com/world/us/United-Nations-confirms-top-US-Middle-East-
------------
URL: https://www.newageislam.com/islamic-world-news/new-age-islam-news-bureau/indonesia--20-churches-in-aceh-face-threat-of-demolition/d/7602