New Age Islam News Bureau
05 September 2020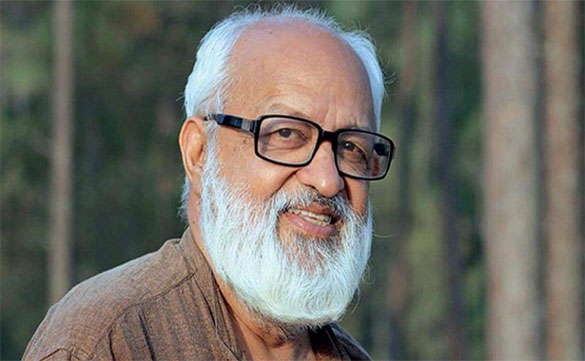 Pushesh Pant of JNU
-----
• Muslim Volunteers Help Husband Perform the Final Rites of Hindu Blind Poetess In Pune
• Supreme Court of Pakistan Sees No Honour in Honour Killings in the Name of 'Ghairat'
• Saudi Arabia Sentences More Human Rights Activists to Jail As Crackdown Widens
• British Artist Sells Fairuz Prints to Raise Money for Hungry Lebanese
• Malaysia's New Govt Says it Won't Hand Over Uyghur Refugees to China
• Palestinian Man Likens His Arrest To That Of George Floyd, Says He Was Nearly Paralyzed
• Experts: Boko Haram Recruiting Children as Soldiers, Suicide Bombers
India
• Indo-Islamic Cultural Foundation: JNU Prof Pushpesh Pant Consultant Curator of Ayodhya Mosque Archival Museum
• Muslim Volunteers Help Husband Perform the Final Rites of Hindu Blind Poetess In Pune
• Muslims Being Targeted In UP, Framed in False Cases: Mayawati
• 35 Foreign Members of Tablighi Jamaat Move Court Over Order to Frame Charges
• Court Overturns Ban on Assamese TV Serial Accused of Promoting 'Love Jihad'
• Pakistan violates ceasefire in Jammu and Kashmir's Poonch
• 3 terrorists killed, major, 2 policemen injured in ongoing encounter in Baramulla
--------
Pakistan
• Supreme Court of Pakistan Sees No Honour in Honour Killings in the Name of 'Ghairat'
• Imran 'Satisfied' With Bajwa's Reply on Offshore Assets, Rejects Resignation
• At least 4 injured in blast outside mosque in Quetta
• Charlie Hebdo protests grow across Pakistan
• 'Non-Muslim' sanitation job advert draws flak in Pakistan
--------
Arab World
• Saudi Arabia Sentences More Human Rights Activists to Jail As Crackdown Widens
• Organization of Islamic Cooperation, Muslim World League sign deal to combat Islamophobia
• World Bank cancels $224M loan to Lebanon over government failures
• One month after the deadly Beirut port explosion, how is Lebanon coping?
--------
Europe
• British Artist Sells Fairuz Prints to Raise Money for Hungry Lebanese
• Huge Library of Online Daesh Propaganda Uncovered
• Turkey supports military talks initiative with Greece
• Dutch politician found guilty of insulting minorities
• Greece lied on NATO's E.Med meeting proposal: Turkey
--------
Southeast Asia
• Malaysia's New Govt Says it Won't Hand Over Uyghur Refugees to China
• Indonesia Condemns Series Of 'Provocative' Actions Against Muslims In Foreign Countries
• Malaysian group decries reprinting of Muhammad cartoons
• Sabah leaders sue PAS MP over insensitive Bible remark
--------
Mideast
• Palestinian Man Likens His Arrest To That Of George Floyd, Says He Was Nearly Paralyzed
• Disrespect of Quran Incompatible with Global Fight against Extremism
• Hamas urges Bahrain, Saudi Arabia to stop helping UAE implement deal with Israel
• Israeli regime has no future in Palestinian territories: Hamas
• Hamas inflicts embarrassing political defeat upon Israeli regime
• Iran allows UN nuclear watchdog to inspect one of two sites after pressure
• Al-Qaeda joining Saudi-led forces in Ma'rib province: Yemeni govt.
• Palestine: Serbia moving embassy to Jerusalem illegal
--------
Africa
• Experts: Boko Haram Recruiting Children as Soldiers, Suicide Bombers
• Boko Haram Terrorists Kill 20 Nigerian Soldiers In Borno Attacks
• 5 killed in suspected Boko Haram raids in Cameroon's Far North region
• Somalia says two senior Al-Shabaab leaders killed in joint operation
• Sudan Transitional Government, Rebel Group To Resume Peace Talks
--------
North America
• Donald Trump Urges Iran Not To Execute Wrestler Navid Afkari
• Turkey's Syrian mercenaries in Libya 'degrade security', US report says
• What is the US aiming for by lifting the Cyprus arms embargo?
--------
South Asia
• 11 Dead After 6 Air Conditioners Explode in Bangladesh Mosque
• Officer Dies after Afghan Border Clashes
Compiled by New Age Islam News Bureau
URL: https://www.newageislam.com/islamic-world-news/indo-islamic-cultural-foundation-jnu/d/122796
--------
Indo-Islamic Cultural Foundation: JNU Prof Pushpesh Pant Consultant Curator of Ayodhya Mosque Archival Museum
Sep 5, 2020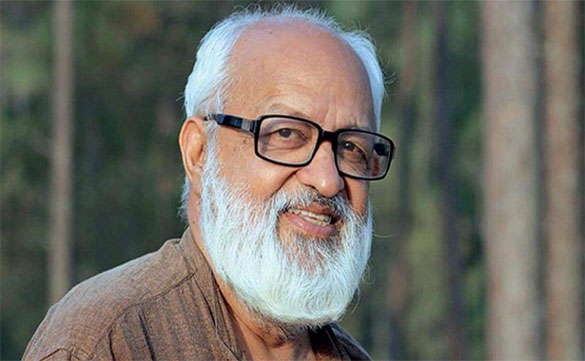 Pushesh Pant of JNU
-----
AYODHYA: The Indo-Islamic Cultural Foundation, the Trust constituted by Sunni Waqf Board to build a mosque in Ayodhya in lieu of Babri masjid, has appointed renowned historian, international relations expert and chronicler of Indian cuisine Prof Pushpesh Pant, 73, as consultant curator of its archival museum, which will be part of the Indo-Islamic Cultural Research Centre on the 5acre plot mandated by Supreme Court.
The mosque complex at Dhannipur village in Ayodhya will also include a hospital, school and community kitchen. Pant, a retired JNU professor and recipient of Padma Shri told TOI "the true spirit of India is embodied in its multicultural fabric that we call the Ganga-Jamuni Tehzeeb. We will develop a centre that will heal and feed humanity in the true spirit of Islam".
The community kitchen in the mosque complex will serve the finest Awadhi cuisine, he said.
"The menu may include 'Gosht-Roti', Tehri and Puri-Sabzi. We will incorporate the taste of Awadh from Lucknow to Faizabad and from Jaunpur to Banaras," said Pant.
Talking about the upcoming museum, he said, "We will develop a centre that will represent the syncretic culture of India in which Hindus and Muslims live in harmony and are tied by a strong thread of brotherhood. It will represent India's illustrious history in which a Hindu can serve at a mosque and Muslims patronize temples. The museum will showcase the legacy of Sufis to Muslim rulers who embraced Indian culture."
Talking to TOI, Athar Hussain, secretary of the mosque Trust, said, "We are honoured to have Pushpesh Pant as a consultant. He's a noted academic, food critic, historian and India's leading expert on international relations and Indian cuisine. His book, India: The Cookbook (2011), was named by The New York Times as one of the best cookbooks of the year.
https://timesofindia.indiatimes.com/city/lucknow/prof-pant-curator-of-mosque-museum/articleshow/77940981.cms
--------
Muslim Volunteers Help Husband Perform the Final Rites of Hindu Blind Poetess In Pune
Abhay Khairnar
Sep 04, 2020
PUNE: The final rites of blind poetess and social activist Pratibha Moreshwar Bhole was performed by her husband with the help of a social group run by a Muslim activist. The poetess passed away due to diabetes and kidney ailment at Deenath Mangeshkar Hospital on September 1. She was 64.
As the family and relatives of the couple, mostly senior citizens, did not come forward due to fear of Covid-19 infection, Sunil Parmar, Pratibha's husband, took the help of a Muslim activist for performing the final rites.
"My wife's friend circle is big, but most of them are above 60 years of age and it is not advisable for them to venture out because of the Covid situation. When I told one of my friends that it is not possible for me to perform the final rites alone, he asked Muslim Mulnivasi Manch's Anjum Inamdar for help. Later, I got a call from Inamdar and the group's volunteers reached the hospital and made arrangements."
Parmar, who hails from Mumbai before settling in Pune and is into printing business, said, "Some ambulance drivers agreed to carry the body to crematorium, but denied to help in performing the final rites saying that they have to attend to many calls from hospitals. At least four persons are required at the crematorium and the Muslim volunteers managed everything."
Inamdar said, "Since the first virus case was reported in the city, our organisation has been voluntarily performing the final rites of Covid and non-Covid deaths when relatives are not coming forward. We came to know that that the deceased was a blind poetess and social activist from her husband when we were performing the final rites."
The senior couple lived at Sadashiv peth area near Bharat Natya Mandir auditorium.
"Prathibha became blind due to an accident when she was in Class 10. She was interested in literature from childhood. She has written two books and aired over 50 programmes on radio. She has received many awards for her poetry, including those presented by former Maharashtra governor PC Alexander and Nationalist Congress Party chief Sharad Pawar," Parmar said, adding that they got married in 2009 and do not have any children.
Prathibha used to work at Union Bank of India as telephone operator and remembered phone details of 4,000 people, according to Pawar, who said that she was an active social worker and organised many programmes for the disabled.
https://www.hindustantimes.com/cities/muslim-volunteers-help-husband-perform-the-final-rites-of-hindu-blind-poetess-in-pune/story-NPI3jr3TPqIt06rMZneOsI.html
--------
Supreme Court of Pakistan Sees No Honour in Honour Killings in the Name of 'Ghairat'
Nasir Iqbal
05 Sep 2020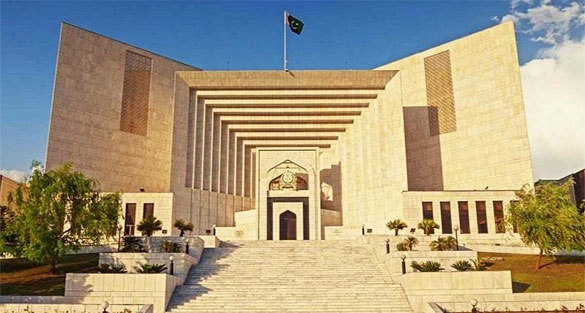 A two-judge bench headed by Justice Isa had taken up the jail appeal of Mohammad Abbas against the Sept 8, 2015 verdict of the Lahore High Court in the murder case of his wife, Saima Bibi. — Photo courtesy Supreme Court website/File
-----
ISLAMABAD: The Supreme Court on Friday observed that the killing of women in the name of honour had never been an honourable practice, saying such murders should not be categorised as honour killings.
"It will help deter such killings if the term 'Ghairat' is not used to describe them," observed Justice Qazi Faez Isa in a judgement he authored while hearing a jail petition.
A two-judge bench headed by Justice Isa had taken up the jail appeal of Mohammad Abbas against the Sept 8, 2015 verdict of the Lahore High Court in the murder case of his wife, Saima Bibi.
Justice Isa regretted that not enough was being done to discourage crimes against women as extremism and violence have permeated through Pakistani society and it has been brutalised.
Justice Isa says not enough is being done to discourage crime against women
Mohammad Abbas was facing the allegation of killing his wife over suspected infidelity. Saima Bibi was the sister of Mohammad Asghar, the complainant who reported to police that his sister was killed by her husband. The crime was stated to have been committed at 1am on May 17, 2009 and an FIR was registered at the Baraghar police station, Nankana Sahib district.
Mohammad Abbas was tried by the sessions judge of Nankana Sahib who convicted and awarded death sentence to the accused for qatl-i-amd (murder) of his wife. He was also directed to pay compensation of Rs50,000 to the legal heirs of the deceased and in default of the payment he would face six-month simple imprisonment.
The high court, however, reduced the sentence of death to imprisonment for life because the accused had fired only once at the deceased.
The Supreme Court, however, dismissed the jail appeal on the grounds that there was no reason justifying the grant of leave as the trial court determined that the petitioner killed his wife while the high court upheld the conviction though reduced the sentence to life imprisonment.
Referring to honour killing, Justice Isa explained that it was inaccurate to translate Urdu word 'Ghairat' into English as 'honour', adding that the Urdu word did not have an exact English equivalent.
A more accurate translation of the trait of 'Ghairat' would be 'arrogance' and the one with such a trait is an 'arrogant' person.
Pakistan has one of the highest, if not the highest per capita honour killings in the world and predominantly the victims are women, Justice Isa regretted, adding that by stating that murder was committed on the pretext of ghairat (honour) the murderer hopes to provide some justification for the crime.
It may also elevate the murderer's social status with those not familiar with what Almighty Allah commands in the Holy Quran, Justice Isa observed.
This is unfortunate, more so because there is no honour in such killings, Justice Isa observed, adding that the parliament was rightly concerned with the prevalence of such killings and enacted legislation to dissuade, if not stop, such crimes.
It did so by ensuring that offenders do not avail of the benefit of section 302(c) PPC, for which the maximum punishment is twenty-five years imprisonment but which does not prescribe a minimum punishment, Justice Isa recalled.
https://www.dawn.com/news/1578016/supreme-court-sees-no-honour-in-honour-killings
--------
Saudi Arabia Sentences More Human Rights Activists To Jail As Crackdown Widens
05 September 2020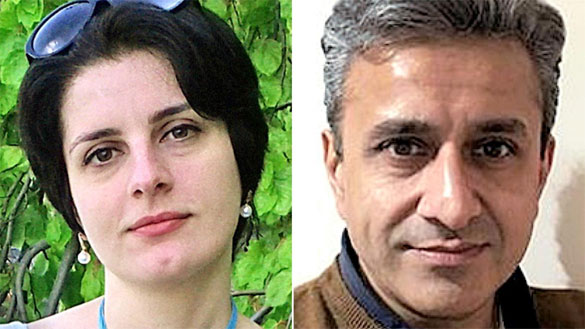 Imprisoned Saudi human rights advocate Dr. Fahd al-Saneedy
----
A court in Saudi Arabia has sentenced six more activists to up to seven years in prison as a crackdown led by Crown Prince Mohammed bin Salman widens despite the kingdom's much-touted social reforms.
The Prisoners of Conscience, an independent non-governmental organization advocating human rights in Saudi Arabia, announced in a post on its official Twitter page that the so-called Specialized Criminal Court in the capital Riyadh passed the verdicts against the pro-democracy male activists, mainly writers, academics and journalists, earlier this week.
🔴 BREAKING 2 (continued)
The so-called Saudi Specialized Criminal Court issues prison sentences against some of the September-2017's detainees as follows:
3- Sheikh Ahmad al-Swayyan 3 years
4- writer Abdullah al-Malki 7 years pic.twitter.com/ZdXLokTrkd
— Prisoners of Conscience (@m3takl_en) September 3, 2020
They were arbitrarily detained under a campaign launched in November 2017. Critics called the measure a shakedown and power play by Prince Mohammed.
The post noted that Abdullah al-Malki, a writer who defended members of the civil rights group Saudi Civil and Political Rights Association (ACPRA), was tried under a counter-terrorism law and sentenced to seven years.
While Dr. Ibrahim al-Harthi and Dr. Yousef al-Qassem were sentenced to five years under charges of freedom of speech, Dr. Khaled al-Ajeemy and Dr. Ahmad al-Swayan received 44 months and three years respectively in jail under the same charges.
Also, Dr. Fahd al-Saneedy was sentenced to three years and 6 months in prison on charges relating to freedom of speech, after he was found to have defended pro-democracy uprisings in the Arab world and to have posted "inciting tweets".
🔴 BREAKING 3 (continued)
The so-called Saudi Specialized Criminal Court issues prison sentences against some of the September-2017's detainees as follows:
5- Dr. Ibrahim al-Harthi 5 years
6- Dr. Yousef al-Qassem 5 years pic.twitter.com/sU5ENRtJOh
— Prisoners of Conscience (@m3takl_en) September 3, 2020
Late last month, the London-based group ALQST, which is an independent non-governmental organization advocating human rights in Saudi Arabia, announced that Saudi authorities had arrested a writer, a journalist and an activist after they expressed great sympathy over the death of distinguished activist Abdullah al-Hamid.
Hamid was imprisoned several times for calling for the establishment of a constitutional monarchy in Saudi Arabia. He died in custody on April 23, after suffering a stroke and going into a coma.
Ever since bin Salman became Saudi Arabia's de facto leader in 2017, the kingdom has arrested dozens of activists, bloggers, intellectuals and others perceived as political opponents, showing almost zero tolerance for dissent even in the face of international condemnations of the crackdown.
Muslim scholars have been executed, women's rights campaigners – including Loujain al-Hathloul – have been put behind bars and tortured, and freedom of expression, association and belief continue to be denied.
Bin Salman also stands accused of being directly involved in the cruel murder of well-known Saudi journalist and dissident Jamal Khashoggi at the kingdom's consulate in Istanbul on October 2, 2018, after he entered the premises to obtain paperwork for a planned marriage with his Turkish fiancée Hatice Cengiz.
Turkish officials say his body was dismembered by the Saudi killers and his remains are yet to be found.
https://www.presstv.com/Detail/2020/09/05/633352/Saudi-Arabia-sentences-more-human-rights-activists-to-jail-as-crackdown-widens--
--------
British artist sells Fairuz prints to raise money for hungry Lebanese
04 September 2020
A British artist is selling prints of legendary Lebanese singer Fairuz as part of a crowdfunding project set up to help families now facing poverty buy essential goods.
Abu Dhabi-based The National reported that the artist is seeking to raise 2,000 British pounds ($2,651) that will be donated to families in Lebanon's second largest city Tripoli who can no longer buy basic goods.
The number of families that can no longer buy necessities in Lebanon has shot up as the country continues to face its worst economic crisis since the end of the 15-year civil war in 1990.
For all the latest headlines, follow our Google News channel online or via the app.
Tripoli, known for its poverty before the crisis set in, has been hard hit by the deepening economic troubles.
According to 2015 United Nations figures, 57 percent lived at or below the poverty line in Tripoli and 26 percent suffered extreme poverty.
Now, unemployment has gone up, as well as the poverty rate. The prices of basic goods has skyrocketed, and the devaluation of the local currency has seen the value of people's incomes plummet. The coronavirus has dealt an additional heavy blow.
Funds will be delivered through local NGO Menna w Fina, run by Abdul Rahman Harrouk, and the British artist, Rachel Smith, designed a lino print of the iconic singer Fairuz, the National reported.
After the devastating explosion at the Port of Beirut that destroyed some 40 percent of the Lebanese capital, French President Emmanuel Macron has visited the city twice, and on his second visit, he met with the singer.
A month after the blasts, the country is still reeling, and tensions are high. The government headed by Prime Minister Hassan Diab stepped down a week after the blast, and diplomat Mustapha Adib has been designated as the new premier.
Per Macron's recently unveiled reform plan, the country, which has failed to make reforms across various sectors for years, has two weeks to form a cabinet – a process that typically takes years – and has three months to demonstrate that it is making progress to electricity reform and is taking serious steps to crack down on corruption.
https://english.alarabiya.net/en/features/2020/09/04/British-artist-sells-Fairuz-prints-to-raise-money-for-hungry-Lebanese
--------
Malaysia's New Govt Says it Won't Hand Over Uyghur Refugees to China
2020-09-04
Malaysia's new government will not extradite ethnic Uyghurs to China if Beijing requests it and will allow them safe passage to a third country, a cabinet member told parliament recently, responding to questions from a lawmaker concerned that the policy could damage relations with China.
Although the government believes every country has the right to solve its internal problems as it chooses, the government also believes Uyghurs are being oppressed in China, so it won't send them back there, said Redzuan Md Yusof, minister in the Prime Minister's Department.
"[I]n the matter of Uyghur refugees, the government is of the stand not to interfere in the internal affairs of China," Redzuan said in his written response. "However, if any Uyghur refugees flee to Malaysia for protection, Malaysia has decided not to extradite them even if China requests it," Redzuan said.
"Malaysia believes every nation has the right to solve its internal problems without any interference from other countries. [But] the issue of oppression against Muslims around the world, including of the Uyghurs in Xinjiang in China, does exist and must be admitted by all parties," he said.
Redzuan further said that any Uyghurs would "be allowed to go to a third country" via Malaysia because "they have valid fears about their safety and about persecution against them in their own country."
Redzuan's comments mark the first time that the government of Prime Minister Muhyiddin Yassin has publicly articulated a stance on the Uyghurs since coming to power in Muslim-majority Malaysia six months ago.
The previous government, led by Mahathir Mohamad, had also said it wouldn't extradite Uyghurs to China.
The minister's comments outlining the Muhyiddin government's policy on Uyghurs were in response to written questions posed by opposition parliamentarian Chan Foong Hin in July-August. The minister's replies were published on the parliament's website on Friday.
The opposition lawmaker told BenarNews that he had questions about Uyghur refugees in Malaysia because he wanted to know what the new government's stance was and what its implications would be for Sino-Malaysian relations.
"As far as I am concerned, I recalled that the government extradited Uyghur refugees to China during the Najib [Razak] administration, but Mahathir's administration altered the previous policy and refused to extradite them to China, though there was a request from China," said Chan.
"I am really concerned about it as the changes in policy could have implications for Malaysia and China bilateral relations."
Human rights group Amnesty International Malaysia, however, lauded the new government's position on Uyghur refugees.
"We are glad that the authorities have stated on record that they will not violate the principle of non-refoulement in international law, prohibiting the return of refugees to their country of origin where they may face violence and persecution," Katrina Maliamauv, executive director of the rights group, told BenarNews.
"The plight of Uyghur refugees in China has gone on for far too long and the government's recognition of Uyghurs' refugee status is a positive step forward."
Maliamauv also said the refuges must be able to seek asylum.
"To uphold the principle of non-refoulement also means that refugees must be allowed to seek asylum."
On Friday, officials at the Chinese Embassy in Kuala Lumpur did not immediately respond to requests for comment from BenarNews about the minister's statement to parliament.
Beijing has been accused of committing mass atrocities against Uyghur and other Muslim minorities in northwestern China's Xinjiang Uyghur Autonomous Region (XUAR). Chinese authorities are believed to have held up to 1.8 million people in a vast network of internment camps in the region since April 2017.
Beijing describes the network of camps as voluntary "vocational centers," but reporting by Radio Free Asia (RFA) – a sister agency of BenarNews – and other media outlets shows that detainees are mostly held against their will in poor conditions, where they are forced to endure inhumane treatment and political indoctrination.
China's government has also defended its policies in the region as part of an official bid to combat extremism.
Policy shift
The move by a senior official from Muhyiddin's government to say that it will safeguard Uyghurs from extradition to China is significant because governments in Malaysia have often shied away from commenting on the plight of that community. At the same time, though, they have been vocal about criticizing the mistreatment of the Rohingya Muslims by Myanmar, and have also supported the Palestinians in the Middle East.
The change began with the Mahathir government, even though the veteran politician told BenarNews last year that many Muslim countries' leaders tend to be silent on the Uyghurs "because China is a very powerful nation."
In October 2018, the Mahathir government sent 11 Uyghur refugees from Xinjiang to Turkey after dropping immigration charges against them, in defiance of a request by Beijing that they be returned.
In doing so, Mahathir distanced himself from the previous Najib administration, which wanted to extradite the 11 Uyghurs who had entered Malaysia illegally after they escaped from a Thai prison in Nov 2017.
"They have done nothing wrong in this country, so they are released," Mahathir told media days after the Uyghurs were sent to Turkey, Reuters reported.
Mahathir took a firmer stand on the Uyghurs a year later.
"The issues of oppression against Islam worldwide, including the Uyghurs, exist and must be acknowledged by all parties," Mahathir said in parliament in December 2019, even as he reiterated that his government wouldn't interfere in China's internal affairs.
"If Uyghurs are fleeing to Malaysia to seek asylum, Malaysia will not extradite them even if there is an application from China. They are allowed to go to the third country because they have valid fears over their safety."
https://www.benarnews.org/english/news/malaysian/Uyghurs-09042020182238.html
--------
Palestinian man likens his arrest to that of George Floyd, says he was nearly paralyzed
04 September 2020
A Palestinian whose videotaped brutal arrest by Israeli soldiers went viral earlier this week has said that he was nearly paralyzed during the event, likening his arrest to that of George Floyd, who died while being arrested by US police in May.
In an interview published by the Ruptly video news agency on Friday, Palestinian activist Khairy Hanoun recounted how the arrest happened after he went out to take part in an anti-occupation protest in the Palestinian town of Tulkarm in the West Bank.
He explained that he had sought to tell an Israeli soldier not to point his weapon at Palestinian children looking at the protest.
"But he refused, so I tried to pull the weapon. Of course, I did not want to take the weapon from his hand, but the rope of the weapon only," he said.
The 65-year-old activist was then subject to a brutal arrest. Footage of the incident was widely shared among English and Arabic-speaking social media users.
"What surprised me was that he put his foot on my neck, I am old, lying on the ground, almost paralyzed after the incident, I was not resisting," he said.
"What came to my mind that moment is the American policeman who killed the black citizen in the United States," he added in reference to Floyd whose death has led to more than three months of anti-racism protests in the US.
"If you step on his neck, you are trying to kill him," he noted.
Many observers have highlighted the similarity in tactics used by American police and Israeli forces in suppressing protests.
According to the UK-based rights group, Amnesty International, police from across the US have been receiving training from Israeli forces on issues such as "crowd control, use of force, and surveillance".
https://www.presstv.com/Detail/2020/09/04/633329/Palestine-George-Floyd-Israel
--------
Experts: Boko Haram Recruiting Children as Soldiers, Suicide Bombers
By Sirwan Kajjo, Hassan Maina Kaina
September 04, 2020
ABUJA/WASHINGTON - The militant group Boko Haram continues to recruit children and use them in battlefields across Nigeria, Cameroon, Niger and Chad, officials and experts say.
While it has suffered major military losses in the Lake Chad Basin, the extremist group seems to be adopting new strategies to revive its influence in the region, according to the experts.
Officials with the Multinational Joint Task Force (MNJTF), a regional military alliance fighting the Boko Haram insurgency, say one strategy of the group is to step up child recruitment.
"Information on this disturbing development was brought in by human intelligence sources and corroborated by concerned individuals and groups," said Colonel Timothy Antiga, a spokesman for the MNJTF.
"Boko Haram terrorists themselves further confirmed the atrocious acts when they posted pictures of children dressed in military fatigues and holding assault rifles in a video released during a celebration of the Muslim holiday Eid al-Adha," he told VOA in a recent interview.
The Nigerian military official added that the recruitment of child soldiers "is the latest in a retinue of brutal and inhuman tactics deployed by Boko Haram" since it began its insurgency a decade ago. Boko Haram has been fighting to create an Islamic caliphate based in Nigeria.
Long-standing practice
Boko Haram has long engaged in mass abduction of schoolgirls, sexual enslavement of women and the mass murder of innocent civilians, officials and rights groups say.
In July, the United Nations Special Representative for Children and Armed Conflict presented a report to the U.N. Security Council in which it described "gruesome violations against children" in Nigeria's northeast, Boko Haram's main stronghold, and other countries where the militant group has an active presence.
"The children of Nigeria and neighboring countries continued to endure horrendous violations by Boko Haram, and the expansion of the group's activities across the Lake Chad Basin region is a serious concern for the secretary-general," said Virginia Gamba, the special representative of the secretary-general for children and armed conflict.
According to the report, which documented violations between January 2017 and December 2019, the recruitment and use of children accounted for the greatest number of verified violations, with a total of 3,601 boys and girls affected.
Boko Haram was responsible for the recruitment and use of 1,385 children, mainly through abduction, used in direct combat and other support roles, including as sexual slaves, the report said.
In 2014, Boko Haram militants kidnapped 276 female students from their school in the Borno state town of Chibok.
The kidnappings gained international attention when many world leaders campaigned for the release of the schoolgirls. Some of the girls escaped or were rescued by Nigerian military forces. Currently, the militants are believed to be holding about 112 of the girls.
New York-based Human Rights Watch (HRW) recently said Boko Haram militants used child suicide bombers in an early August attack on a site for displaced people in northern Cameroon, killing at least 17 civilians, including five children and six women.
"Using apparent children as suicide bombers to attack displaced people is a grossly repugnant war crime," Ilaria Allegrozzi, senior Africa researcher at HRW, said in a statement.
Exploiting victims of conflict
John Campbell, a senior fellow for Africa policy studies at the Council on Foreign Relations in Washington, says while Boko Haram has been using children between the ages of 5 and 8, the militant group has also relied on older children whose families have been killed during the conflict.
"The small children are being used as suicide bombers and having absolutely no idea whatsoever what is going on," he told VOA, "but if you take older children, 13, 14 and 15 years old, particularly girls, as far as we can tell they are very often orphans."
"They are very often promised immediate entrance into heaven as martyrs, and their position in this earthly life is pretty terrible," he added.
Campbell, who is a former U.S. ambassador to Nigeria, said, "We have to consider that in some cases what they're doing may be voluntary."
"Talking about older and female suicide bombers, there is also the question of the extent to which they are trying to avenge family members, spouses and so forth that have been killed by security services," he said.
Terrorism expert Mohammed Tukur Baba, who teaches at the Federal University of Birnin Kebbi in Nigeria, says while the use of child soldiers is nothing new in Africa, regional governments should increase their efforts to create better lives for children, in order to dissuade them from joining armed groups.
Tukur Baba added that such efforts "have to be regional so that we get these children out of the street and on to schools and meaningful activities."
https://www.voanews.com/extremism-watch/experts-boko-haram-recruiting-children-soldiers-suicide-bombers
--------
India
Muslims being targeted in UP, framed in false cases: Mayawati
Sep 4, 2020
LUCKNOW: Bahujan Samaj Party chief Mayawati on Friday alleged that besides Brahmins and Dalits, Muslims are being being targeted in the BJP regime in Uttar Pradesh. She also flayed incidents of idols of B R Ambedkar being broken in the state and asked the government to take appropriate steps.
"In the SP government, Brahmins and Dalits were oppressed selectively. Now in the present BJP government, along with them, there is a lot of oppression of Muslims as well. They are being framed in false cases, which is very sad," Mayawati charged in a series of tweets in Hindi.
"Idols of the messiah of Dalits-Baba Saheb Dr. Bhimrao Ambedkar- great saints and gurus were broken in SP government, and names of districts and institutions etc. named after them (Dalit icons) changed considerably...In the same way now the present BJP government is also running," she alleged.
"Now even the idol of Baba Saheb Dr. Bhimrao Ambedkar is being broken. The incidents of Varanasi and now in Jaunpur are extremely condemnable. The government should take appropriate steps in these matters," Mayawati said.
https://timesofindia.indiatimes.com/city/lucknow/muslims-being-targeted-in-up-framed-in-false-cases-mayawati/articleshow/77930130.cms
--------
35 Foreign Members Of Tablighi Jamaat Move Court Over Order To Frame Charges
September 04, 2020
New Delhi: Thirty-five foreigners from various countries, who have been charged for attending Tablighi Jamaat congregation in Delhi, moved a criminal revision petition in the sessions court challenging framing of charges order against them by the magistrate court.
The revision Petition moved through Advocate Ashima Mandla and Mandakini Singh, seeking to set aside the order of the Chief Metropolitan Magistrate dated August 24, stating that no prima facie evidence is found against these people and they were forced to take shelter at Markaz due to circumstances.
Chief Metropolitan Magistrate Gurmohina Kaur of Saket Court had recently framed charges against these foreign nationals for attending Tablighi Jamaat congregation for allegedly being negligent and disobeying the government guidelines issued in wake of COVID-19 pandemic in the country.
The magistrate court, while passed order on framing charges to start a trial against these foreigners, said the statements of the witnesses, especially the health officials prima facie, showed that there was no social distancing being followed.
The plea stated that CMM-SE order of framing charges under section 3 of the epidemic diseases act, Section 188/269 of the Indian Penal Code (IPC) and 51 of the disaster management act on the grounds that no prima facie evidence is made out qua accused persons and seeking shelter at Markaz was a mere force of circumstance.
However, the court also said there was no iota of evidence to suggest that the present accused had in any manner professed or propagated the principles and doctrines of the Tablighi Jamaat or had indulged in Tablighi work as alleged and discharged eight foreigners of all charges.
The Saket Court had framed charges against several foreigners under sections 188 (disobedience to order duly promulgated by public servant), 269 (negligent act likely to spread infection of disease dangerous to life) of the Indian Penal Code and Section 3 (disobeying regulation) of Epidemic Act, 1897.
PromotedListen to the latest songs, only on JioSaavn.com
The charges were also framed under section 51 (obstruction) Disaster Management Act, 2005.
The prosecution has levelled unsubstantiated allegations qua foreign nationals in connection with Tablighi Jamaat by making inaccurate, statements alleging foreign nationals from Indonesia, Malaysia and other countries to have attended the religious congregation at Markaz and allegedly acting as coronavirus carriers, read the plea.
https://www.ndtv.com/india-news/35-foreign-members-of-islamic-sect-move-court-over-order-to-frame-charges-2290398
--------
Court overturns ban on Assamese TV serial accused of promoting 'love jihad'
Utpal Parashar
Sep 04, 2020
The Gauhati High Court has overturned a ban imposed on an Assamese television serial last month and allowed its telecast as long as it doesn't hurt religious sentiments.
A single judge bench of Justice Suman Shyam on Thursday, acting on a petition by AM Television and its managing director Sanjive Narain, lifted the two-month ban imposed by Guwahati police commissioner MP Gupta on 'Begum Jaan', telecast by Rengoni TV, on the ground the order didn't follow laid down rules.
Based on four complaints from Hindu Jagaran Manch that the serial hurt religious sentiments and used content derogatory towards one religion, the police commissioner had banned it on August 24 for two months and issued a show cause notice to AM Television.
The complainants had alleged that the serial promoted 'love jihad'. The charge was denied by Narain who told journalists that it was "about a Hindu girl who gets into trouble in a Muslim locality and is saved by a Muslim boy".
Challenging the ban issued on recommendation of a monitoring committee, the petitioners informed the court that the order violated guidelines issued by Government of India as the committee didn't include a representative from electronic media.
The petitioners also informed the court that while the GoI guidelines require hearing versions of both parties before such a ban is imposed, in the present case it was not followed and the petitioners were not provided copies of the complaints or given a chance to air their views.
After examining records, the court found both contentions of the petitioners to be true and castigated the police commissioner for issuing the ban without following laid down guidelines.
"The respondent number 4 (Guwahati police commissioner) was clearly not justified in suspending telecast of the serial by an ex parte blanket order without giving an opportunity of hearing to the petitioners to explain their stand or recording any cogent reason for doing so," the order read.
The court disposed of the petition by setting aside the order issued by the police commissioner and sent back the matter to the authority concerned for a "fresh decision on the complaints in accordance with law" allowing the petitioners to view the complaints and file replies to them.
The television company, the court said, would be able to telecast the serial provided any content which could disrupt communal harmony or hurt religious sentiments of any community is deleted before it is aired.
"It is made clear that violation of the above condition, in any manner, shall be viewed seriously by this court," the order read.
https://www.hindustantimes.com/india-news/court-overturns-ban-on-assamese-tv-serial-accused-of-promoting-love-jihad/story-ecO4VkvNQxGUaSDpferVDK.html
--------
Pakistan violates ceasefire in Jammu and Kashmir's Poonch
Sep 5, 2020
POONCH, JAMMU AND KASHMIR: Pakistan violated ceasefire in Shahpur, Kirni and Degwar sectors in Poonch district on Saturday morning.
The ceasefire violation began at 9.15am by firing with small arms and intense shelling with mortars along the Line of Control.
Indian Army is retaliating befittingly.
https://timesofindia.indiatimes.com/india/pakistan-violates-ceasefire-in-jammu-and-kashmirs-poonch/articleshow/77944083.cms
--------
3 terrorists killed, major, 2 policemen injured in ongoing encounter in Baramulla
Sep 4, 2020
SRINAGAR: Three terrorists were killed and an Army major and two policemen injured in an anti-terrorist operation at Yadipora, in Pattan area of north Kashmir's Baramulla district.
An official said the encounter occurred when a joint team of the police, the Army's 29 RR, CRPF's 176 Bn and SSB's 02 Bn launched a cordon-and-search-operation in Yadipora. As the team encircled the spot where the terrorists were suspected to be hiding, they were fired upon. The forces returned fire.
IGP (Kashmir range) Vijay Kumar said the joint operation was based on specific inputs regarding the presence of terrorists in Pattan area of Baramulla.
"The terrorists were given the opportunity to surrender. However, they refused to surrender and instead held two families, comprising 12 members, including children, hostage. It was after strenuous efforts by the joint force that all the family members were rescued and evacuated," IGP Kumar said.
He said the major and two police personnel were evacuated to a hospital for treatment and are stable, he said. He added that the identities and affiliations of the three slain terrorists were being ascertained.
The last rites of the slain terrorists shall be performed after conducting medico-legal formalities, including collection of their DNA. In case any family claims the slain terrorists were their kin, they could come forward (before PCR Baramulla) for identification and participation in the last rites, the IGP added.
Meanwhile, the security forces busted three Jaish-e-Muhammed militant hideouts on Friday and recovered incriminating material in Tral area of Awantipora, in south Kashmir's Pulwama district.
https://timesofindia.indiatimes.com/india/3-terrorists-killed-major-2-policemen-injured-in-ongoing-encounter-in-baramulla/articleshow/77937944.cms
--------
Pakistan
Imran 'satisfied' with Bajwa's reply on offshore assets, rejects resignation
Sep 4, 2020
ISLAMABAD: Pakistan prime minister Imran Khan on Friday refused to accept the resignation of his special assistant (SAPM) on information and broadcasting, retired Lt Gen Asim Saleem Bajwa, claiming he was "satisfied" with his aide's explanation about his family's assets.
Last week, a Pakistani investigative journalist Ahmed Noorani broke the news on the 'Fact Focus' website alleging that Bajwa had used his offices, since 2002, when he was a lieutenant colonel, in setting up off-shore businesses of his wife, sons and brothers.
Noorani provided documentary evidence of Bajwa and his brothers getting rich in the US and gave details of their pizza franchises and other companies in the US, the UAE and Canada.
After days of silence, Bajwa, a former director general of Inter-Services Public Relations (ISPR), the army's media wing, responded by announcing his resignation as the PM's aide on Thursday evening. He, however, vowed to continue to work as chairman of the over $60 billion China-Pakistan Economic Corridor (CPEC) Authority.
In his clarification, Bajwa said he possessed all documents about his family's assets and was ready to present them and the money trail before any judicial forum. "My resignation as SAPM is not linked to the questions about my family's assets. It is because of the attention required by CPEC," Bajwa told journalists.
"Prime minister Imran Khan has decided not to accept resignation of Asim Bajwa from SAPM (Info and Broadcasting) post and has given instructions to continue working," Senator Faisal Javed posted on Twitter. According to local media, the PM further told Bajwa that he was satisfied with the evidence of assets and explanation that had been provided by the former military official.
In his defence, Bajwa further said that the news report about his alleged corruption had been filed to "tarnish my image" and claimed that his wife had divested herself of her shareholdings in foreign companies a few weeks prior to his declaration of his assets as SAPM and he had not "lied" on his declaration form.
In his official declaration of assets, according to the article published by Fact Focus, Bajwa did not record his wife's ownership of shares in franchises of Papa John's Pizza and other companies, including real-estate and marketing services. According to documents provided by Noorani, Bajwa's wife Farrukh Zeba, is a shareholder in these companies.
Ever since the story of Bajwa's family assets went viral, a campaign against Noorani and other dissident journalists has been run on the mainstream media, alleging that it was a conspiracy against CPEC by India's Research and Analysis Wing (RAW).
https://timesofindia.indiatimes.com/world/pakistan/imran-satisfied-with-bajwas-reply-on-offshore-assets-rejects-resignation/articleshow/77937894.cms
--------
At least 4 injured in blast outside mosque in Quetta
Ghalib Nihad
04 Sep 2020
At least four people were injured in a blast outside a mosque on Quetta's Sariab Road on Friday, police said.
The wounded were shifted to the Civil Hospital for treatment. The incident took place after Friday prayers.
A video showed worshippers coming out of the mosque as an explosion was heard and plumes of smoke rose from a motorcycle on fire.
Quetta Deputy Inspector General Abdul Razzaq Cheema said the nature of the explosion could not be immediately ascertained and police were investigating if explosives were planted on a bike or if the vehicle caught fire.
But another police official told DawnNewsTV that 1-1.5 kilogrammes of explosive material was left in a bag next to a motorcycle parked outside the mosque. He said the blast was caused after the detonator blew up but the explosives themselves didn't catch fire.
More destruction would have been caused if the explosive material had gone off, the official added.
Police cordoned off the area as the probe into the blast went underway.
According to state-run APP news agency, shops were shut down as panic gripped the area following the blast. Rescue services were also dispatched to the site.
https://www.dawn.com/news/1577897/at-least-4-injured-in-blast-outside-mosque-in-quetta
--------
Charlie Hebdo protests grow across Pakistan
Sep 4, 2020
ISLAMABAD: Thousands of Islamist protesters rallied in anti-France demonstrations across Pakistan on Friday as anger swelled over a French magazine's decision to republish cartoons of the Prophet Mohammed.
Earlier this week satirical French weekly Charlie Hebdo -- the target of a massacre by Islamist gunmen in 2015 -- reprinted the controversial images to mark the beginning of the trial of the alleged accomplices in the attack.
The publication's move sparked condemnation from Pakistan's foreign ministry along with calls from Islamists to hold protests following Friday prayers, spurring thousands to mass in cities where they called for boycotts and the French ambassador's expulsion.
"We need to send a strong message to the French that this disrespect to our beloved prophet will not be tolerated," protester Muhammad Ansari said during a demonstration in the eastern city of Lahore.
Images of the Prophet are proscribed in Islam. Insulting religion under Pakistan's strict blasphemy laws can carry the death penalty.
In the past, politicians have been assassinated, European countries threatened with nuclear annihilation and students lynched over blasphemy allegations.
Friday's demonstrations were largely led by the hardline Islamist party Tehreek-e-Labbaik Pakistan, which has organised huge and often violent protests over alleged blasphemy in the past.
The group paralysed much of Pakistan in 2018 with riots after a Christian woman accused of blasphemy was acquitted by the country's supreme court.
Twelve people, including some of France's most celebrated cartoonists, were killed on January 7, 2015, when brothers Said and Cherif Kouachi went on a gun rampage at the Charlie Hebdo offices in Paris.
On Friday, the paper said its Wednesday edition sold out the first day, prompting it to print 200,000 more copies that will hit newsstands in the coming days.
https://timesofindia.indiatimes.com/world/pakistan/charlie-hebdo-protests-grow-across-pakistan/articleshow/77934430.cms
--------
'Non-Muslim' sanitation job advert draws flak in Pakistan
Zahid Hussain
September 04, 2020
A human rights group has slammed the government of Pakistan's Sindh province for a job advertisement that invited applications from non-Muslims for a sanitation post.
The Karachi-based government job advertisement was published in widely circulated Urdu newspaper Jang on Sept. 2. Among other posts, the job specified only "non-Muslims" for the post of sanitary worker.
"HRCP [Human Rights Commission of Pakistan] deplores the continuing practice of advertising posts that specify that #religiousminorities should apply for sanitation jobs," the rights body said in a statement on Sept. 3.
"Such ads infringe on human dignity and violate the constitutional guarantee of equality for all citizens because they deem religious minorities as only fit for work that is traditionally looked down on."
It also called on the Sindh government to recall the advert and ensure that religious minorities are encouraged to apply for any post they wish.
This is not the first time that Christian activists and rights groups have pointed out what they describe as a discriminatory job policy that further marginalizes and belittles the country's tiny minority population.
In June last year, the Pakistan army was forced to pull a job advertisement seeking applications only from Christians for sanitation jobs after social media outrage from religious minorities.
In 2016, Punjab's government struck down the policy of recruiting only non-Muslims for sanitation jobs. Even so, government advertisements continue to display sweeper jobs only for Christians.
According to World Watch Monitor, an organization tracking persecution of Christians worldwide, the minority representation in sanitation jobs in Pakistan is over 80 percent even though Christians constitute just 2 percent of the population.
As a result of this continued practice in many parts of the country, many in Pakistan refer to Christians as Churha (dirty), a highly offensive and derogatory term.
https://www.ucanews.com/news/non-muslim-sanitation-job-advert-draws-flak-in-pakistan/89404
--------
Arab World
Organization of Islamic Cooperation, Muslim World League sign deal to combat Islamophobia
September 05, 2020
JEDDAH: The Organization of Islamic Cooperation (OIC) and the Muslim World League (MWL) signed a memorandum of understanding (MoU) on Friday.
The MoU aims to achieve common goals in a number of areas, most notably combating radicalism, extremism and Islamophobia; supporting the values of dialogue and tolerance; and introducing the right values of Islam, which are based on moderation, coexistence and respect for others' culture.
The MoU was signed by OIC Secretary-General Dr. Yousef Al-Othaimeen and MWL Secretary-General Dr. Mohammed bin Abdulkarim Al-Issa.
https://www.arabnews.com/node/1729711/saudi-arabia
--------
World Bank cancels $224M loan to Lebanon over government failures
04 September 2020
The World Bank announced Saturday that it had canceled a $224 million loan to Lebanon's government due to "non-completion of the tasks that are preconditions" to starting construction of the Bisri Dam.
"The canceled portion of the loan is US$244 million and the cancellation is effective immediately," a statement from the World Bank said.
Activists have long demonstrated against the project, which would have seen one of Lebanon's biggest natural valleys destroyed. Civil society groups have dubbed the potential dam an "ecological massacre."
Ancient archeological sites are situated alongside thousands of trees and wildlife in the area. There have also been warnings against the dam's construction, which would sit on two seismic fault lines.
In June, the World Bank suspended part of the project because of the Lebanese government's lack of progress in responding to concerns over the "successful implementation."
Among other concerns, the contractor for the construction of the dam had still not been mobilized at the worksite, according to the World Bank.
"In sum, as of the agreed deadline of Sept. 4, 2020, the World Bank has not received satisfactory evidence that the three required actions have been achieved. Consequently, the above-mentioned cancellation has entered into effect," the statement said.
Following the deadly Aug. 4 Port of Beirut explosions, the World Bank maintained its preparedness to work with the Lebanese government, "to see how the existing portfolio, including undisbursed amounts from the canceled Bisri project, could be used most effectively to respond to the emerging needs of the Lebanese people."
Protesters have been calling for early parliamentary elections in Lebanon after growing frustrated with the country's ruling elite. French President Emmanuel Macron recently threatened officials with sanctions if they fail to follow through on a roadmap for reform by the end of the year.
A senior US diplomat recently visited Beirut, but refused to meet with any officials in a clear sign of disappointment with Beirut's leaders.
https://english.alarabiya.net/en/2020/09/05/World-Bank-cancels-224M-loan-to-Lebanon-over-government-failures
--------
One month after the deadly Beirut port explosion, how is Lebanon coping?
Fatima Al Mahmoud
04 September 2020
"The brain does not forget." Those were the words of one doctor when talking about the August 4 Beirut port explosion.
One month on, Lebanese are still reeling from the blast caused by a fire that ignited 2,750 tonnes of ammonium nitrate stored at the port. People are still putting lives and homes back together, and on Friday, the search still continued for survivors. In a country accustomed to war and violence, Lebanese are now trying to cope with a new kind of emotional trauma.
The explosion is largely regarded as the result of government negligence, where subsequent governments knew that the chemical substance had been stored at the port since 2014, and a paper trail shows that all who knew failed to act.
Dr. Georges Karam, Chairman of the Department of Psychiatry and Clinical Psychology at Saint George Hospital, was in the Gemmayze neighborhood near the port when the ammonium nitrate exploded, shaking Beirut to its core. The blast, felt in Cyprus some 200 km away, killed 191 people, injured over 6,500, and left tens of thousands, potentially hundreds of thousands, of people homeless.
No number of days, months, or years could wipe out the memory of the catastrophe that decimated Lebanon's capital on that fateful Tuesday.
Just like 30 years were not enough for Karam to overcome his own trauma from the Lebanese Civil War that lasted 15 years, ending in 1990, Karam fears no amount of time will allow Lebanese to forget the events of August 4. The blasts, for Karam, triggered his own troubled relationship with the war and resurfaced nightmares.
As a mental health professional, he understood the urgency of seeking help to process the explosion and the unimaginable losses wrought by it.
In partnership with the Institute for Development, Research, Advocacy and Applied Care (IDRAAC), the first non-governmental organization dedicated to mental health in Lebanon, the Department of Psychiatry and Clinical Psychology at Saint George Hospital launched a free walk-in mental health clinic.
In the first ten days after the blast, the clinic was receiving up to 20 patients per day. Today, an average of 8 to 10 people are still coming into the clinic, with common symptoms being anger and irritability, lack of sleep, recurrent nightmares, loss of appetite, survivor guilt, dissociation, numbness, depression, and more, according to Karam.
Post-traumatic stress disorder, or PTSD, is a real concern for those in Beirut. Medically speaking, those who do not see symptoms subside within 30 days are at risk of developing PTSD, according to Karam.
He estimated that 15 percent of people will still be emotionally scarred in the following months and will need to come into the clinic for follow-ups and medical treatment.
What about the physical scars?
While the emotional scars from the blast are invisible to the naked eye, the deformed faces, missing eyes, and amputated limbs are a permanent reminder of what many consider the crime committed by Lebanese authorities against their own people.
In the past 30 days, plastic and reconstructive surgeon Dr. Joe Baroud has operated on more than 150 patients free of charge. Cases ranged from wound infections to improperly sutured injuries to surgeries to minimize scars.
"Once the initial shock passed, we were left with complications that had to be attended to," he explained.
Many patients were treated hastily in the blast's immediate aftermath. As hospitals were overwhelmed, hospitals, parking lots and streets turned to operating areas as bloodied people staggered in and exhausted healthcare personnel worked relentlessly to save as many lives as possible, while simultaneously processing their own trauma.
More than half of the hospitals in Beirut were damaged, and emergency rooms, operating rooms, and intensive care units were at full capacity just moments after the blast. Outside one hospital, doctors treated patients in the street as the hospital lost electricity. A newborn, baby George, was even delivered with the aid of cell phone light.
Today, third year digestive surgery resident Dr. Christian Mouawad tells us that these floors and units at Saint Joseph Hospital in Dora, a suburb just 7 minutes away from Beirut port, and Hôtel-Dieu de France University Hospital in Achrafieh, one of the oldest neighborhoods east of Beirut, are almost empty of blast victims, and that the hospitals have cleared the material damages.
What about the city?
While the Beirut port is now fully operational again, according to its newly appointed director Bassem Al Qaisi, businesses and homes have yet to be rebuilt.
At the end of 2019, more than 465 restaurants and cafes had closed due to the economic crisis and subsequent diminished purchasing power, the Syndicate of Owners of Restaurants, Cafes, Night-clubs and Pastries in Lebanon reported.
The coronavirus pandemic and the blast destroyed the last bit of life in Beirut, and the sector is now on its knees. According to president of the syndicate Tony Ramy, financial losses in the sector are estimated to be around $1 billion, with no one to bear the brunt besides already-struggling business owners.
For restaurants who were able to pull themselves up and reopen their doors, business is slow and government aid is nowhere to be found. In the aftermath of the explosion, citizens picked up brooms and took to clean up their city where the government was absent.
Huwaida Rajab, co-owner of Orenda, a vegan eatery in the Mar Mikhael neighborhood that was hit hard from the port explosion, told Al Arabiya English how reconstruction efforts for the restaurant were supported through a fundraiser.
"No one from the government reached out," she said. "No one at all."
Other cafés and restaurants have launched similar fundraisers to help rebuild.
Rajab and her partner Mirna Harb knew they had to do something and that they couldn't sit idly by. Despite sustaining major damages to both their business and their home, they reopened Orenda, investing once again in the homey cafe. While the duo is still in shock, they're trying to adapt to the new "normal" and pick up where they left off.
This, according to Chief Psychiatry Resident at Saint Georges Hospital, Dr. Tatiana Warakian, is another common response to crises.
How are people coping?
This "resilience," Dr. Warakian pointed out, was noted in the attitude of volunteers who took to the streets the morning after the blast. Slowly going back to work, to school, to the site of the blast, and to simple activities that Lebanese once enjoyed is part of the grieving process.
She explained that exposure is much more beneficial than avoidance, adding "the earlier you process the incident, the better."
By re-telling her story, Rayan Khatoun, Human Resources Manager, is trying to do exactly that. Khatoun experienced the blast first-hand when she was in Gemmayze, another hard-hit area adjacent to Mar Mikhael, and was left with multiple injuries on her back, arms, face, and head.
After many sleepless nights and personal efforts to provide disaster relief, she is now emotionally well and physically healing. But even though she has the choice to go back to "normal" now, she refuses to do so.
"If I do, it means I am alright with what was done to me and to hundreds of others," she said. "I refuse to forget. I refuse to be beaten to within an inch of my life, left with tens of millions in car damage bills and medical bills, and then one day wake up and say 'Oh, it's fine now.' It's not."
Despite slowly settling into a new normal, Khartoun and many others are still waiting for an apology and for those responsible – largely regarded as the government – to be held accountable.
On August 5, Lebanese President Michel Aoun gave an investigation committee five days to find answers and present them to the judiciary. While arrests have been made, there has been no formal announcement of the findings, and a month on, Lebanese are still waiting to find out who holds culpability.
https://english.alarabiya.net/en/features/2020/09/04/One-month-after-the-deadly-Beirut-port-explosion-how-is-Lebanon-coping-
--------
Europe
Huge library of online Daesh propaganda uncovered
September 04, 2020
LONDON: One of the biggest collections of extremist online material belonging to Daesh has been uncovered by researchers at a London-based anti-extremism think tank.
The digital library, which was discovered by the Institute of Strategic Dialogue (ISD), is visited by around 10,000 different visitors per month, the BBC reported.
Most of those visiting the library are 18 to 24-year-old males in the Arab world, with 40 percent of the traffic coming from social media including YouTube.
It contains more than 90,000 items and provides a way to continually add to extremist content on the Internet, the British broadcaster said.
However, taking the material down is proving difficult because it is not stored in a single location.
It continues to grow despite counter-terrorism authorities in Britain and the US being alerted to the growing collection, which was discovered after the death of Daesh chief Abu Bakr Al-Baghdadi, in October 2019.
After his death, many social media posts supporting the militant organization contained a short link that led to documents and videos in nine different languages.
They included details of the Manchester Arena bombing in 2017, the 7/7 London bombings in 2005 and the 9/11 attacks in the US.
"[There's] everything you need to know to plan and carry out an attack," ISD deputy director Moustafa Ayad, who discovered the archive, told the BBC. "Things that teach you how to be a better terrorist essentially."
The collection's data is spread across a decentralized system and anyone can share the content via servers based at multiple locations, researchers discovered.
This makes is hard to take the library offline, and it continues to provide extremist content to its readers.
Researchers found that various methods are used to make the material available online.
Targeting and hijacking Twitter accounts belonging to celebrities and athletes and using them to promote the material is one method.
Another way is to add material to social media comments pages and spreading it via bot accounts.
https://www.arabnews.com/node/1729556/world
--------
Turkey supports military talks initiative with Greece
Erdogan Cagatay Zontur
04.09.2020
Turkey supports an initiative on talks between military officials of Turkey and Greece, following the meeting between the Turkish president and NATO chief, the country's defense minister said in the capital Ankara on Friday.
"After the meeting of Turkish President [Recep Tayyip Erdogan] and NATO Secretary-General [Jens Stoltenberg], there is an initiative to start talks [on the Eastern Mediterranean] between the military officials [of Turkey and Greece], which we support," Hulusi Akar said at a graduation ceremony at the National Defense University in Ankara.
France's statements on the Eastern Mediterranean and Iraq "do not contribute to the spirit of the alliance, nor to peace or dialogue," Akar said.
On Thursday, Stoltenberg announced that Turkey and Greece agreed to enter into technical talks at NATO to reduce the risk of incidents and accidents in the Eastern Mediterranean.
Greece has disputed Turkey's current energy exploration in the region, trying to box in Turkish maritime territory based on small islands near the Turkish coast.
Turkey -- the country with the longest coastline on the Mediterranean -- has sent out drill ships to explore for energy on its continental shelf, saying that Turkey and the Turkish Republic of Northern Cyprus (TRNC) have rights in the region.
https://www.aa.com.tr/en/europe/turkey-supports-military-talks-initiative-with-greece/1963552
--------
Dutch politician found guilty of insulting minorities
Abdullah Asiran
04.09.2020
Dutch far-right politician Geert Wilders was found guilty of insulting a minority group during his 2014 election campaign by a court on Friday.
The Court of Appeal in The Hague however acquitted him from the charges of inciting discrimination and hatred.
A previous conviction by a lower court was overturned which fined him for €5,000 ($5,900).
In 2014, the politician stated that he wanted to work for people who want fewer Moroccans in The Hague.
After his election victory in March of that year, Wilders repeated his statement in a room full of far-right Freedom Party (PVV) supporters. He asked: "Do you want more or less Moroccans in this city and in the Netherlands?" The audience chanted "less, less". Wilders responded with: "Then we will arrange that."
https://www.aa.com.tr/en/europe/dutch-politician-found-guilty-of-insulting-minorities/1963307
--------
Greece lied on NATO's E.Med meeting proposal: Turkey
Merve Aydogan
04.09.2020
The Turkish foreign minister on Friday said his Greek counterpart denied agreeing to NATO's proposal for an unconditional meeting on tensions in the Eastern Mediterranean.
"It is noteworthy that Greece lied about NATO Secretary General [Jens Stoltenberg]. They [Athens] initially agreed then told they did not. It is in fact Greece that is lying and not the secretary general," Mevlut Cavusoglu said at a news conference in the capital Ankara.
On Thursday, NATO chief Stoltenberg announced that Turkey and Greece agreed to enter into technical talks at NATO to reduce the risk of incidents and accidents in the Eastern Mediterranean.
Greece once again showed they are not in favor of dialogue, Cavusoglu added.
He also criticized France for provoking Greece against Turkey and called on France to end its "hysterical acts" as it "ridicules itself."
Greece has disputed Turkey's current energy exploration in the Eastern Mediterranean, trying to box in Turkish maritime territory based on small islands near the Turkish coast.
Turkey -- the country with the longest coastline on the Mediterranean -- has sent out drill ships to explore for energy on its continental shelf, saying that Turkey and the Turkish Republic of Northern Cyprus (TRNC) have rights in the region.
https://www.aa.com.tr/en/europe/greece-lied-on-nato-s-emed-meeting-proposal-turkey/1963020
--------
Southeast Asia
Indonesia condemns series of 'provocative' actions against Muslims in foreign countries
Budi Sutrisno
September 4, 2020
The Indonesian government has strongly criticized a series of acts targeting Islamic symbols that occurred in at least three foreign countries recently. They include the destruction of the Quran in Sweden and Norway as well as the republication of cartoons mocking the Prophet Muhammad by a French magazine. "These acts are irresponsible and provocative and have offended hundreds of millions of Muslims in the world," Foreign Minister Retno LP Marsudi said on Friday. "They are contrary to the principles and values of democracy and may potentially disunite religious communities, just when the world needs unity to tackle the COVID-19 pandemic." Last Friday, a demonstration of about 300 people led to at least 10 people being arrested and several police officers being injured in the Swedish city of Malmo, foreign media reported. The violence was triggered by an illegal protest earlier that day in Rosengard, a largely migrant neighborhood, where far-right activists burned a copy of the Quran.
The leader of Danish far-right anti-immigration party Stram Kurs, Rasmus Paludan, was expected to attend that rally, but was stopped by the police at the Swedish-Danish border and subsequently banned from entering Sweden for two years. Last year, Paludan was in the spotlight after burning a Quran wrapped in bacon. In June, he was sentenced to three-months' imprisonment in Denmark over racism and defamation. Following Paludan's detention last Friday, members of anti-Islam group Stop the Islamization of Norway (SION) held a protest in the Norwegian capital of Oslo on Saturday, where protesters tore out pages of the Quran and spat on them. Meanwhile, on Wednesday, the French satirical magazine Charlie Hebdo republished controversial caricatures of Prophet Muhammad. The cover of the special edition showed the controversial cartoons of the Prophet Muhammad along with the headline: "All that for that." The cover was published to mark the start of the trial of the alleged accomplices of the Islamist gunmen who attacked the magazine's offices in 2015 and killed 12 of its staffers.
https://www.thejakartapost.com/news/2020/09/04/indonesia-condemns-series-of-provocative-actions-against-muslims-in-foreign-countries.html
--------
Malaysian group decries reprinting of Muhammad cartoons
Pizaro Gozali Idrus
03.09.2020
A group of Muslim organizations in Malaysia has strongly condemned French satirical magazine Charlie Hebdo for republishing offensive caricatures of Islam's Prophet Muhammad.
Mohamad Azmi Abdul Hamid, president of the Malaysian Consultative Council of Islamic Organizations (MAPIM), described the move as "deliberate intimidation" and "an uncivilized action."
"It wants to create rifts between religious communities under the name of what is seen as freedom according to the law of France," he told Anadolu Agency on Thursday.
He said the publication seems to be part of a hate campaign attacking the sanctity of religions, particularly Islam, and warned that the move was equivalent to declaring a showdown with Muslims.
"We register our unequivocal objection to the French law that does not prohibit such attacks on religions," said Hamid.
The alliance urged the French government to stop the publication of the controversial cartoons, saying such use of the freedom of expression was sparking tensions between communities and even making an impact beyond France's borders.
The magazine has previously published inflammatory caricatures of Prophet Muhammad in 2006, 2011, and 2012.
https://www.aa.com.tr/en/asia-pacific/malaysian-group-decries-reprinting-of-muhammad-cartoons/1961788
--------
Sabah leaders sue PAS MP over insensitive Bible remark
04 Sep 2020
BY JULIA CHAN
KOTA KINABALU, Sept 4 ― Two Sabah Christians from Parti Solidariti Tanah Airku (STAR) today filed a lawsuit against Pasir Puteh MP Nik Muhammad Zawawi Salleh for his statement that the Bible has been distorted.
Tanjung Aru Sabah STAR division chief Marcel Jude Joseph and a Tambunan member of the party Margaret Binsing said Nik Zawawi's comments are blasphemous and in breach of the Constitution, which allows everyone to practice and manage their own religion.
In a writ of summons filed at the Kota Kinabalu High Court here today, the two sought an injunction to restrain Nik Zawawi from making defamatory, malicious, injurious, blasphemous remarks about the Christian faith and religion.
"The statement of the defendant is in contravention or unlawful interference of the Plaintiff's right to freedom of religion under Article 11 of the Federal Constitution," they said in their statement of claim.
Marcel and Binsing claimed in their court papers that Nik Zawawi's statement contained contemptuous, reviling and scurrilous or ludicrous matter relating to God, Jesus Christ and the bible.
They said that the law does not interfere in the bona fide opinion of the religion, but only if couched in decent and temperate language.
The duo is also seeking damages for unlawful interference with their constitutional right to freedom of religion under Article 11 of the federal Constitution.
The court has fixed October 5 as the date of mention.
Nik Zawawi sparked public outrage with his comment made during a debate on a transportation Bill in Parliament's Lower House last week.
While debating the Road Transport (Amendment) Bill 2020 to propose heavier fines for drink-driving offences, the Pasir Puteh MP asserted that the Bible had been perverted or corrupted, which immediately drew condemnation from other members of the hall.
Nik Zawawi was later reported saying that he had no reason to apologise since his statement was "a fact", and suggested that the community had "no right to be offended."
He has since been criticised by political leaders from both sides.
https://www.malaymail.com/news/malaysia/2020/09/04/sabah-leaders-sue-pas-mp-over-insensitive-bible-remark/1900181
--------
Mideast
Disrespect of Quran Incompatible with Global Fight against Extremism
Sep 04, 2020
"Insult to Quran, Muslims' holy book, is not compatible with understandings about freedom of expression and respect for people's rights and beliefs," the university said in a message.
"The act of burning a copy of the holy Quran during anti-Islam rally, in the city of Malmo in Southern Sweden, hurt the feelings of all freethinkers," the message noted.
The university message added that desecration of religious sanctities is strongly condemned by all religions and intellectuals.
"Impudence, stemming from blind terrorism against the beliefs of over 1.5 billion Muslims, is provocative and unforgivable," the message highlighted.
The message of Al-Mustafa International University further stressed that if such a sacrilegious move does not receive an effective response by global communities, it will institutionalize aggression, creating rift among religious communities and shaking the basis of peaceful coexistence.
"Al-Mustafa International University explicitly states that Islam is a religion of peace and friendship," the message said, adding that Islam follows respect for others' rights.
At the end of the message, Al-Mustafa International University urged global communities to take due measure as soon as possible to prevent from repetition of such shameful moves.
During an illegal gathering on Friday, supporters of right-wing Danish politician Rasmus Paludan, who leads the anti-Islamic group Tight Direction (Stram Kurs), burned a copy of Holy Qur'an in the Southern Swedish city of Malmo.
In relevant remarks, Senior Shiite Muslim cleric Ayatollah Mohammad Javad Fazel Lankarani in a statement on Thursday condemned sacrilege of the holy Quran in Sweden, and asked the Iranian foreign ministry for strong reaction to the move.
Ayatollah Fazel Lankarani issued a statement on Thursday, and urged the Iranian government, especially the Foreign Ministry to take the strongest actions against Insulting the Holy Quran in Sweden.
"The very tragic incident of insulting the Holy Quran and the sanctities of Muslims that occurred in Sweden has saddened the hearts of Muslims and followers of all heavenly religions," the statement said.
"The Swedish government must know that this incident has angered all the freedom-seeking people and Muslims. Prophet of Islam is the identity of all the Muslims and insulting him is violating the rights of one billion people," it added.
"It is a matter of regret to see the silence of Islamic countries which indicates their disbelief in the Holy Quran. We strongly urge the government of the Islamic Republic, especially the Foreign Ministry to take the strongest approach regarding this issue," the statement said.
In similar remarks, Iranian Foreign Ministry Spokesman Saeed Khatibzadeh strongly condemned the insult to Prophet Mohammad (PBUH) by the ill-reputed French Magazine Charlie Hebdo, stressing that the move has injured the feelings of all Muslims in the world.
Khatibzadeh said any irreverence to the Prophet of Islam or other prophets is totally unacceptable.
He noted that the provocative move, under the disguise of freedom of speech, has hurt the feelings of all monotheists in the world and also disrespected Islamic values and the beliefs of more than one billion Muslims.
Charlie Hebdo is a French magazine with a very black record of publishing anti-Islamic content. It had published caricatures of Holy Prophet Muhammad (PBUH) in 2012 and 2015 that sparked million-strong rallies of Muslims around the globe.
In early January 2015, the ISIL terrorist group attacked the weekly after it released a cartoon of ISIL leader Abu Bakr Al-Baqdadi. At least 12 people were killed when masked gunmen stormed the Paris offices of Charlie Hebdo and opened fire.
Iranian officials condemned the attack, but warned that the incident should not be used as a pretext for accusing Islam or pressuring the Muslim community in the West, reminding that ISIL is not an Islamic group.
The same day, the former Foreign Ministry Spokeswoman Marziyeh Afkham condemned the attack, and said any act of terrorism against innocent people is opposed to Islamic teachings.
https://en.farsnews.ir/newstext.aspx?nn=13990614000189
--------
Hamas urges Bahrain, Saudi Arabia to stop helping UAE implement deal with Israel
04 September 2020
The Palestinian resistance movement of Hamas has called on Saudi Arabia and Bahrain to stop helping the United Arab Emirates (UAE) implement its normalization deal with Israel, which would embolden the Israeli regime to "commit more crimes."
Hamas spokesman Hazem Qassem made the remarks on Friday after Bahrain and Saudi Arabia opened their airspaces to flights between Israel and the UAE, shortening the route length and making flights less costly.
Qassem said that backing the UAE in implementing the deal would embolden Israel in carrying out its expansionist policies in the region.
All countries should ban the UAE from implementing the normalization accord, he told the Turkish Anadolu Agency.
US President Donald Trump said on August 13 that Israel and the UAE had reached a deal to normalize their relations.
Bahrain's state news agency BNA on Thursday quoted an official source at the Ministry of Transportation and Telecommunications as saying that the country would "allow all flights coming to and departing from the United Arab Emirates" to all destinations to cross over Bahraini territory.
The move came a day after Saudi Arabia's aviation authority opened the country's airspace to all flights to and from the UAE.
The first direct flight between Israel and the UAE was conducted on Monday through Saudi airspace.
Palestinians have denounced the UAE-Israel deal as a betrayal of the Palestinian nation and the Palestinian cause.
https://www.presstv.com/Detail/2020/09/04/633324/Hamas-Israel-UAE-normalization-deal-Bahrain-Saudi-Arabia-help
--------
Israeli regime has no future in Palestinian territories: Hamas
04 September 2020
Ismail Haniyeh, the head of the Palestinian resistance movement of Hamas' political bureau, says the Israeli regime has no future in Palestinian territories.
Speaking in the Lebanese capital of Beirut on Friday, Haniyeh said Palestinian resistance would continue until the complete liberation of all occupied Palestinian lands and the return of refugees.
He said the Palestinian nation would not cede an iota of its land to the Israeli regime, which he also said Hamas would never recognize.
"Israel is our enemy, and our only choice is all-out resistance," Haniyeh said.
Haniyeh also said that the meeting paved the way for strengthening Palestinian unity.
He said the meeting "defined our strategic priorities, the first of which is that we will not give up the right of return" for Palestinian refugees.
Haniyeh also vowed to retaliate against all Israeli crimes, saying the regime wouldn't be able to get away with those crimes.
He said the resistance had extended the range of its missiles. "Our missiles can reach Tel Aviv and beyond," he added.
The Thursday meeting was joined by Ziyad al-Nakhalah, the leader of Islamic Jihad — another Palestinian resistance group, which like Hamas is headquartered in the Israeli-blockaded Gaza Strip. Palestinian President Mahmoud Abbas also addressed the gathering via video-link from the city of Ramallah in the Israel-occupied West Bank.
The meeting took place after Israel and the United Arab Emirates last month reached a normalization deal, which has been denounced by the Palestinians as a betrayal of their cause.
https://www.presstv.com/Detail/2020/09/04/633338/Hamas-Haniyeh-Israel-no-future
--------
Hamas inflicts embarrassing political defeat upon Israeli regime
04 September 2020
By Robert Inlakesh
For 19 days Israel bombed the Gaza Strip and for 17 days closed the sole humanitarian aid crossing into the besieged coastal enclave. But how did the latest round of escalations begin and what political underpinnings did this round of hostilities hold?
The recent escalation of violence started when Israel decided to change its rules of engagement with the resistance factions inside the Gaza Strip, returning missiles for balloons sent over the separation fence between Israeli territory and Gaza.
Israeli Failed "Terror Balloons" Propaganda
Following the decision to renew the flying of "firing-object-laden balloons", primarily flown by Gazan youth, over the separation fence into Israeli regime held land, Israel began using this explanation for its use of excessive force and collective punishment of Gaza's civilian population. The first batch of balloons, began on the 10th of August, and were not the work of military movements, but instead ordinary teenagers and young adults.
The "terror balloons" as Israel described them, managed to burn thousands of dunams of land held by Israel and presented a problem for the Israeli government as settlers would complain about the fires. A donum is a unit of area used for land measurement in Israel and usually equal to 1,000 square meters.
Israel also mobilized its military to deal with the fires and allocated resources to using laser-beam technology to confront the balloons. This technology, which has in recent years been promoted by Israel as a breakthrough in technology, which they presented as ideally being capable of confronting ballistic missiles, anti-tank munitions and rockets. However, this technology failed to even burst party balloons filled with helium and resulted in Israeli soldiers having to fire bullets from their semi-automatic weapons at the balloons.
In the early hours of the 11th of August, Israel began what became a 19-day long campaign of daily/nightly airstrikes against the Gaza Strip. As the flaming balloons continued to fly, on the 13th of August Israel closed off Gaza's sole humanitarian aid crossing, preventing fuel from entering Gaza and closed off the fishing waters. The prohibiting fuel getting into Gaza meant that Gaza's semi-functional power-plant stopped working and caused a 36hr blackout.
Despite the fact that even 'The Guardian' newspaper featured the Israeli propaganda term 'balloon bombs" in their headline when covering the bombing of Gaza, the propaganda did not seem to stick as the staunch difference between a balloon and a tank munition was too stark. Also, the numbers were disproportionate as not a single Israeli civilian was injured or killed by the balloons. Despite the portrayal of the balloons as being "bomb balloons", the large majority had no explosives attached to them and the Israeli military admitted as much. As for the balloons that were carrying explosives, the explosives were small and appeared to be handmade.
On top of this, as an occupying power, Israel committed an active war crime by bringing collective punishment upon the people of Gaza, for the actions of a few people who chose to take to - what has been described as - primitive means, in order to resist their occupier.
The decision to allow the balloons to be flown, that is from the Hamas government in Gaza, was done in order to apply pressure to the Israeli regime. But what virtually all international press left out of their coverage, was the message relayed from the Egyptian mediating delegations to Israeli media, that being that Hamas was aiming to achieve more aid for its people and to secure funds to be transferred to it from Qatar. The resistance also reiterated that it wished for Israel to end the siege, a call which is endorsed by the United Nations as well as all the respected international human rights organizations.
At first Israel chose to confront the new method of demanding an easing of conditions for Gaza's civilian population, with bombs and the closure of the aid crossing, but it later bowed to the demands of the resistance
Israel backed down from military confrontation with the resistance
The Israeli regime's military claims that within 19 days, it had struck 100 "Hamas targets", including 35 military complexes, 30 underground infrastructures and 20 military observation posts. What they forgot to include in their report is that they also struck a UNRWA school and injured a pregnant woman, as well as two small children, whilst striking open farmland. Israel's claims are massive, but the evidence for such destruction of significant sites is non-existent.
In reality Israel struck soft targets, not killing or injuring any member of any armed group in Gaza. It was careful to not strike anything of real value, this has been confirmed by journalists on the ground in Gaza, who have proven that nothing significant was struck. This could be for one of two reasons, either Israel does not know where to strike or it held back from certain key positions because they were afraid of an escalation with the resistance.
On at least five occasions within the 19 days of bombardments, the resistance factions fired rockets in retaliation for Israeli airstrikes, with Hamas and Islamic Jihad threatening to escalate into full military confrontation. Israel backed down and resorted to even more insignificant bombings. The bombardments mostly affected farmers and worked to psychologically take a toll on the civilian population of Gaza, we can also see this to be the case as the strikes almost exclusively would take place in the early hours of the morning or at night.
After rocket fire, in retaliation for Israeli airstrikes, over 10 Israeli injuries had been reported from less than a total of 10 rockets fired. The injuries resulted from one rocket which had managed to by-pass Israeli air defenses and also another which was hit by Israel's Iron Dome Anti-Air Systems and fell onto a settler house in Sderot.
Usually Israeli airstrikes would intensify immensely following rocket fire and result in excessive amounts of civilian casualties in Gaza, but this time Israel was hesitant. Following these exchanges, Israel had focused its efforts on opening fire on Palestinian fisherman and dangerously harassing Palestinian boats.
In response, the Al-Qassam Brigades (armed wing of Hamas) had filmed one such harassment of fishermen who defied Israel's lockdown of the seas, threatening to strike Israeli vessels if such an event occurred again. In response to this, Israel backed down and decided to ease off on its confrontations of Palestinian fishermen.
COVID-19 spread in Gaza and Israel's humiliation
Following the announcement of the first four cases of COVID-19 last week in Gaza, Israel had continued to prevent Palestinians from having access to fuel and most goods, intended to enter Gaza via the Kerem Salem crossing. The blackouts had caused a great crisis for Gaza's hospitals, only carrying a total of just under 70 ventilators.
Gaza's government continued negotiations with Qatar and talks with the Egyptians, yet for days Israel would not budge. Then finally a deal was struck with Qatar on the 31st of August, which put an end to the possibility - for now - of a military escalation. With Qatari aid money, international aid and COVID-19 aid, being allowed to enter Gaza. This coming in exchange for the Hamas government in Gaza stopping young people from flying the balloons across the separation fence.
According to polls taken across Israeli media, just under 70% of Israelis were not satisfied with the way the regime had dealt with the balloons. Israel also failed to install new rules of engagement. On top of this the resistance was able to secure more aid for its people and embarrassed the Israeli regime's military as some of its equipment was shown to be faulty. The resistance ultimately proved to have deterred the Israeli navy and also achieved being able to instill enough fear in the Israeli regime, of the resistance's capabilities, that it did not wish to at this time engage with the resistance.
Robert Inlakesh is a journalist, writer and political analyst, who has lived in and reported from the occupied Palestinian West Bank. He has written for publications such as Mint Press, Mondoweiss, MEMO, and various other outlets. He specializes in analysis of the Middle East, in particular Palestine-Israel. He also works for Press TV as a European correspondent.
(The views expressed in this article do not necessarily reflect those of Press TV.)
https://www.presstv.com/Detail/2020/09/04/633299/Palestinian-Hamas-Israel-conflic
--------
Iran allows UN nuclear watchdog to inspect one of two sites after pressure
04 September 2020
Iran has let the UN nuclear watchdog inspect one of the two sites it agreed last week to grant access to after a protracted standoff, while Tehran's stockpile of enriched uranium has risen further, quarterly reports by the agency said on Friday.
The International Atomic Energy Agency inspected one of the sites and took environmental samples there, one of the two reports obtained by Reuters said, referring to samples aimed at detecting traces of nuclear material that may have been present.
For all the latest headlines, follow our Google News channel online or via the app.
The agency's inspectors will visit the other site "later in September 2020 on a date already agreed with Iran, to take environmental samples", the report said.
The other report said that Iran's stock of low-enriched uranium (LEU) rose by 534 kg in the most recent quarter, roughly the same amount as in the previous three months, to 2,105.4 kg.
That is more than 10 times the 202.8 kg limit set by Iran's 2015 nuclear accord with big powers, which Iran has been breaching in response to Washington's withdrawal from the deal in 2018 and reimposition of sanctions against Tehran.
The stockpile, however, remains far below the many tonnes of enriched uranium Iran had accumulated before the 2015 deal.
Tehran is enriching up to a fissile purity of 4.5 percent, which while above the deal's 3.67 percent limit is still far short of the 20 percent level it achieved before the deal. Roughly 90 percent purity is considered weapons-grade, suitable for an atomic bomb.
Iran agreed on Aug. 26, during the first visit to Tehran by IAEA Director General Rafael Grossi, to allow access for UN inspectors to two sites suspected of once hosting covert uranium conversion and nuclear testing activities.
While the IAEA says it has the right to examine such sites without permission, Iran objected because at least some of the information about them came from a trove of documents on its past activities that Tehran's main Middle East adversary, Israel, says it seized inside Iran.
https://english.alarabiya.net/en/News/middle-east/2020/09/04/Iran-allows-UN-nuclear-watchdog-to-inspect-one-of-two-sites-after-pressure
--------
Al-Qaeda joining Saudi-led forces in Ma'rib province: Yemeni govt.
04 September 2020
The deputy foreign minister of Yemen's National Salvation Government based in Sana'a has warned that al-Qaeda forces are joining Saudi-led mercenaries in the strategic central Ma'rib province.
"The redeployment of al-Qaeda forces in Ma'rib is a major mistake that will serve no one and will cause a catastrophe that no side can avoid," Hussein al-Ezzi warned in a tweet on Friday.
"[Former president Abd Rabbuh Mansur] Hadi and the [affiliated] Islah Party have to abandon such coward policies and malicious type of thinking," he added.
According to Yemeni media reports, a large number of al-Qaeda affiliated forces have joined Saudi-led and pro-Hadi forces in Ma'rib from various provinces as the Saudi coalition braces for a looming Yemeni operation that seeks to liberate the strategic region.
Hadi resigned and fled the country to Riyadh in 2015 amid a political crisis. Saudi Arabia, along with certain allied states such as the United Arab Emirates, invaded Yemen in an attempt to restore him and crush the popular Houthi Ansarullah movement.
The Saudi war, however, failed to achieve its "objectives", leaving tens of thousands of Yemenis dead and pushing the entire Arab country close to the brink of outright famine.
With the Saudi campaign mired by a quagmire, tensions have also erupted between Saudi-backed militants and UAE-backed separatists in southern Yemen, leading to violent clashes between them.
UAE-affiliated drones strike Hadi forces
The Saudi-led coalition's push to recruit al-Qaeda forces against Yemeni troops in Ma'rib comes as infighting between UAE and Saudi-affiliated forces has increased in recent days.
According to local media, drones affiliated to the UAE-backed and separatist Southern Transitional Council (STC) targeted troops loyal to the Saudi-backed Hadi near Zinjibar, the capital of the southern Abyan province late on Thursday.
The strikes resulted in a number of injuries among the pro-Hadi troops.
Infighting among the Saudi coalition has also led to some major defections among Saudi-led figures and mercenaries, with many previous pro-Hadi officials slamming the Saudi Arabia for seeking to partition Yemen.
https://www.presstv.com/Detail/2020/09/04/633302/Al-Qaeda-Saudi-Ma-rib-Yemen
--------
Palestine: Serbia moving embassy to Jerusalem illegal
Mustafa Talha Öztürk
05.09.2020
BELGRADE, Serbia
The announcement by Serbia to move its embassy from Tel Aviv to Jerusalem is contrary to international law and UN resolutions, Palestine's ambassador to Belgrade said Friday.
Mohammed Nabhan's remarks came after Washington announced Serbia is committed to moving its embassy.
"That is, as far as it happens, contrary to international law and to
UN resolutions relating to the Palestinian question and to Jerusalem as an occupied city and that it harms the rights of the Palestinian People to exercise its state in all the territories that Israel occupied in 1967 including Jerusalem," said a statement from the embassy.
Harmful to Serbia-Palestine friendship
Nabhan said the decision would strain relations between the two countries.
"There is no doubt that this would harm the traditional friendship between Palestine and Serbia and would not serve this development," said Nabhan, adding that he is considered a friend to Serbia and the Serbian people and he is hoping friendly Serbia would distance itself from statements form Washington.
Serbian and Kosovar leaders met in a US-sponsored two-day dialogue in Washington where they reached an historic milestone -- agreeing to normalize economic ties.
Serbia and Kosovo signed separate agreements with the US in which Serbia agreed to move its embassy to Jerusalem. Kosovo and Israel agreed to normalize relations and establish diplomatic ties.
https://www.aa.com.tr/en/europe/palestine-serbia-moving-embassy-to-jerusalem-illegal/1963692
--------
Africa
Boko Haram Terrorists Kill 20 Nigerian Soldiers In Borno Attacks
SEP 03, 2020
At least 20 Nigerian soldiers have been killed and several others remain missing after two separate attacks by Boko Haram's Islamic State-backed faction, military sources have told SaharaReporters.
Sources said the fighters from the Islamic State West Africa Province in trucks fitted with machine guns overran a military position in Magumeri late on Tuesday, killing about 10 soldiers.
"We lost 10 soldiers in the ambush, five were wounded and several are missing, their fate still unknown," a military officer told SaharaReporters.
The officer said the terrorists burnt three vehicles at the base including an armoured tank and an excavator.
At Garin Giwa Village in Kukawa Local Government Area of the state, sources said a notorious jihadist known as Umar Lene on Wednesday led two other Boko Haram commanders to attack Nigerian troops stationed in the town, killing about 10 of them.
Two guntrucks were reportedly taken from the troops, who were on a routine patrol when their convoy came under attack.
In the past months, soldiers have been targeted by the insurgents, who lay ambush on their path.
The Boko Haram insurgency in Northern Nigeria has caused over 30,000 deaths and displaced millions of individuals mainly in Adamawa, Borno and Yobe states.
http://saharareporters.com/2020/09/03/boko-haram-terrorists-kill-20-nigerian-soldiers-borno-attacks
--------
5 killed in suspected Boko Haram raids in Cameroon's Far North region
September 1, 2020
Suspected members of terror group Boko Haram killed five civilians and injured several others on Monday night in raids on the remote localities of Kouyape and Talakachi of Cameroon's Far North region, according to local authorities.
In Talakachi, one person was killed and three others injured after the militants attacked the house of a respected community figure, officials said.
In Kouyape, the militants raided a camp for internally displaced persons (IDP) who were asleep, killing four people and wounding several others, according to several security sources, who said the attackers probably used an improvised explosive device on the IDPs.
The attack on the IDPs was the second of its kind in about a month in the volatile region.
In early August, at least 18 IDPs were killed when assailants threw an explosive device, thought to be a grenade, on a site hosting about 800 IDPs near the village of Nguetchewe, in the region, according to Cameroon army.
https://africa.cgtn.com/2020/09/01/5-killed-in-suspected-boko-haram-raids-in-cameroons-far-north-region/
--------
Somalia says two senior Al-Shabaab leaders killed in joint operation
September 4, 2020
The Somali National Army (SNA), backed by international partners, killed two Al-Shabaab commanders and injured three others in an operation Thursday (3 September) in the southern region of Middle Juba, a military officer confirmed on Friday.
"Two senior Al-Shabab commanders in charge of security of the Middle Juba region were killed and three others injured in an airstrike conducted by the partners. Our forces are now pursuing the remnants who fled to the forest," said Isma'il Abdi Malik Ma'alin, commander of the SNA's 16th Unit.
He said the army will maintain operations targeting militant hideouts in the region, where extremists have been hiding in the rural areas and conducting ambushes and planting landmines.
https://www.somaliaffairs.com/news/somalia-says-two-senior-al-shabaab-leaders-killed-in-joint-operation/
--------
Sudan transitional government, rebel group to resume peace talks
04 September 2020
Sudan's transitional government and a powerful rebel group that controls large swaths of the country's restive south said Friday they have agreed to resume peace talks, a development that boosts hopes of ending the country's decades-long civil wars.
The commitment comes days after the government reached a deal with other rebel groups to quell conflicts stemming from the rule of ousted autocrat Omar al-Bashir.
For all the latest headlines, follow our Google News channel online or via the app.
The Sudan Liberation Movement-North, led by Abdel-Aziz al-Hilu, and Sudanese Prime Minister Abdalla Hamdok signed a joint letter of intention late on Thursday in the Ethiopian capital of Addis Ababa, stressing the "necessity" of finding "a comprehensive and just political solution" to the conflicts. It did not specify when the talks would restart.
Negotiating an end to the rebellions in Sudan's far-flung provinces has been a crucial goal for the transitional government, which took power after the military overthrew al-Bashir in April last year, following months of pro-democracy protests. Cash-strapped authorities are keen to slash military spending, which takes up 80% of the national budget.
Al-Hilu's faction of the Sudan Liberation Movement-North, also known as SLPM-North, is Sudan's single largest rebel group. It engaged in previous rounds of peace talks but remained skeptical of the country's ruling Sovereign Council, comprised of both civilian leaders and military generals, including some from al-Bashir's tenure.
Along with another major rebel group, the faction skipped the signing of the agreement earlier this week in South Sudan between the government and a rebel alliance known as the Sudan Revolutionary Front, dimming prospects for meaningful change on the ground.
UN Secretary-General Antonio Guterres welcomed Thursday's signing, calling the agreement "a positive step," especially in light of the initialing of a peace agreement earlier this week, UN spokesman Stephane Dujarric said.
The UN chief urged another rebel group, the Sudan Liberation Movement-Abdul Wahid Al-Nur, "to join the peace process so that a comprehensive solution can be found" and reiterated his commitment to support all efforts to achieve sustainable peace in Sudan, Dujarric said.
The SLPM-North has also threatened to call for self-determination in the vast areas it controls if its demands are not met. Just days ago, al-Hilu accused the transitional government of adopting the "evasive" tactics of al-Bashir's administration throughout tortuous peace negotiations that have dragged on for nearly a year.
To lay the groundwork for a future deal, al-Hilu and Hamdok agreed in principle on a range of political issues that have frustrated efforts to reach a deal in the past.
Sudan's constitution "should be based on the principle of separation of religion and state," the statement said, acknowledging a long-held demand of the ardently secularist SLPM-North. The sides also agreed to let the rebel group retain its weapons until they ink an accord calling for new security arrangements.
Al-Hilu's movement controls large chunks of territory in the war-scarred Blue Nile and South Kordofan provinces, home to a significant Christian minority that long complained of discrimination under al-Bashir.
During al-Bashir's 30 years in power, the Khartoum government extended Islamic rule in Sudan and fanned tensions between the Muslim majority north and mainly Christian and animist south, precipitating brutal wars and ultimately, the secession of South Sudan in 2011.
https://english.alarabiya.net/en/News/north-africa/2020/09/04/Sudan-transitional-government-rebel-group-to-resume-peace-talks
--------
North America
Donald Trump urges Iran not to execute wrestler Navid Afkari
Joyce Karam
September 4, 2020
US President Donald Trump on Thursday urged Iran not to execute wrestling star Navid Afkari.
Mr Trump made the request to the Iranian government on Twitter.
"Hearing that Iran is looking to execute a great and popular wrestling star, 27-year-old Navid Afkari, whose sole act was an anti-government demonstration on the streets," he wrote.
"To the leaders of Iran, I would greatly appreciate if you would spare this young man's life and not execute him."
Iran last week sentenced the wrestling champion to two death sentences and 74 lashes for his role in the 2018 protests, Iran Human Rights said.
"The sentences were upheld by the Supreme Court and as their request for a retrial has been denied, Navid Afkari is in danger of execution," the rights group said on Wednesday.
Mr Trump's request to Iran follows an indirect diplomatic movement between Washington and Tehran.
On Wednesday, the State Department said US Secretary of State Michael Pompeo called Swiss Foreign Minister Ignazio Cassis to discuss Iran and US hostages in the country.
"Secretary Pompeo thanked Foreign Minister Cassis for Switzerland's continued and constructive role as our protecting power in Iran and for its assistance in caring for and repatriating US citizens wrongly imprisoned by the Iranian regime," the department said.
Mr Cassis is due to arrive in Tehran on Saturday and hold talks with its leaders.
Mr Trump's tone was softer than usual in addressing the Iranian government, with whom he has clashed repeatedly.
He has pursued a strategy of maximum pressure against Tehran, taking the US out of a landmark 2015 nuclear deal negotiated by his predecessor, Barack Obama.
Mr Trump also ordered the killing of prominent Iranian general Qassem Suleimani in January, sparking weeks of sky-high tension in the region.
https://www.thenational.ae/world/the-americas/donald-trump-urges-iran-not-to-execute-wrestler-navid-afkari-1.1072658
--------
Turkey's Syrian mercenaries in Libya 'degrade security', US report says
September 3, 2020
A US report said thousands of Syrian mercenaries sent by Turkey to Libya to fight on the side of the Tripoli government were likely to degrade security and cause a backlash from the Libyan public.
The US Defence Department's inspector general also said in a new report that he was concerned about the growing presence of Russian mercenaries fighting for the rivals of the Tripoli-based government in the Libyan war.
The report, which was released on Tuesday, said Turkey sent to Libya at least 5,000 Syrian mercenaries who had worked closely with Ankara in Syria's civil war.
They were sent to help government militias fight the forces of eastern-based Field Marshal Khalifa Haftar.
Turkey also sent hundreds of regular troops to Libya, including operators and technicians for Turkish air defence systems in western Libya, the report said.
While the Syrian mercenaries bolstered the government's position, "their continued presence will continue to negatively affect the overall security situation in Libya", said the report, which covers the second quarter of 2020.
Libya was plunged into chaos when a Nato-backed uprising in 2011 toppled longtime dictator Muammar Qaddafi, who was later killed.
The country has since split between rival administrations in the east and west.
Fighting has died down in recent weeks, but both sides are preparing for a possible battle over the strategic city of Sirte, the gateway to Libya's major oilfields and export terminals controlled by Field Marshal Haftar's forces.
The chaos has worsened in recent months as foreign backers increasingly intervene, despite pledges to the contrary at a high-profile peace summit in Berlin this year.
Thousands of mercenaries are fighting on both sides of the conflict.
The US Africa Command, or Africom, described the Syrian mercenaries fighting with the Tripoli-based government as "inexperienced, uneducated, and motivated by promises of considerable salary".
It said Turkish private military company Sadat has overseen supervision and payment to the mercenaries.
Increasing reports of theft, sexual assault and misconduct by Syrian mercenaries in western areas are likely to further degrade the security situation and cause backlash from the Libyan public, Africom said.
The report says extremists with militant links have been involved in the fighting, although "it is possible they were fighting for financial and personal reasons, rather than ideological reasons".
Protests took place over deteriorating economic conditions last month in the capital and elsewhere in western Libya, which is controlled by forces loyal to the Tripoli government.
Militias opened fire on demonstrators with rifles and lorry-mounted guns and abducted some protesters.
https://www.thenational.ae/world/mena/turkey-s-syrian-mercenaries-in-libya-degrade-security-us-report-says-1.1072419
--------
What is the US aiming for by lifting the Cyprus arms embargo?
September 05, 2020
ANKARA: A new element has been introduced to ongoing disputes in the Eastern Mediterranean, with US Secretary of State Mike Pompeo announcing on Tuesday that a 1987 arms embargo on Cyprus was being partially lifted.
Experts are divided about Washington's motive and whether this decision is connected to Ankara's maneuvers in contested waters where it is drilling for gas.
The US decision, which was strongly criticized by Turkey's Foreign Affairs Ministry on Wednesday, gives the green light for non-lethal weapons sales to Cyprus for a year. Turkey made it clear that it would take unilateral action if Washington did not reconsider its decision.
Ankara said that the US move might discourage Greek leaders from engaging in long-standing reunification talks with the Turkish side of Cyprus.
But for Aaron Stein, who is director of the Middle East program at the Foreign Policy Research Institute, the US decision was about Russia rather than Turkey.
"There is a strain of American thinking that is pushing for a US effort to begin to push back against Russian influence on the island," he told Arab News.
Under the 2019 Eastern Mediterranean Security and Energy Partnership Act, Washington has boosted ties with Greece and Cyprus and provided them with security assistance in a bid to stop Russian military vessels from docking and refueling at Cyprus' Limassol Port.
According to Stein, Turkey is so unpopular that it has no support in US Congress to stop these efforts. "So, the US State Department folks that were pushing this line were able to get it through," he added.
In the meantime, NATO Secretary-General Jens Stoltenberg announced late Thursday that Greece and Turkey had agreed to enter into technical talks under NATO auspices to "establish deconfliction mechanisms and reduce the risk of incidents and accidents" in the eastern Mediterranean.
Joe Macaron, a Middle East foreign policy analyst at the Arab Center, thought there were growing voices inside the US administration that were pressuring President Donald Trump to push back against Turkish policy in the Eastern Mediterranean.
"And this pressure will only increase now that Turkey has signed a contract to deliver the second batch of Russia's S-400 anti-aircraft missile systems," he told Arab News.
In late August Ankara and Moscow reportedly signed a contract to deliver a second consignment of air defense systems to Turkey, making it the first NATO member to buy such a system from Russia.
Macaron said that the pressure was evident in the recent US condemnation of President Recep Tayyip Erdogan's meeting with Hamas, and now this partial lifting of the arms embargo on Cyprus. Both were issued by the US State Department not the White House, which meant Trump wanted to keep the lines open with Erdogan.
"The US is taking some distance from Turkey without necessarily siding with France in the Eastern Mediterranean tensions, as this decision is valid for 1 year only and is restricted to nonlethal military equipment," Macaron said.
Greece and Turkey, which are both conducting extensive research for energy in the eastern part of the Mediterranean, have conflicting understandings of maritime boundaries together with the long-standing quarrel between Turkey and Cyprus over offshore gas reserves around the divided island since 1974.
Ozgur Unluhisarcikli, Ankara office director of the German Marshall Fund of the United States, agreed that the US decision was part of an effort to distance Cyprus from Russia.
"The timing may be related to the upcoming US elections as there are around 1.4 million Americans with Greek descent as opposed to around 350,000 Americans with Turkish descent," he told Arab News.
Nevertheless, Unluhisarcikli added, while this move would not change the military balance on the island in any way, the timing was unfortunate as it may be perceived by Greek Cypriots as an endorsement of their current policy and disincentivize the start of dialogue with the Turkish Republic of Northern Cyprus on the exploitation of the island's energy resources.
In the meantime, Brussels is expected to discuss a list of possible sanctions against Turkey during a leaders' meeting later this month.
https://www.arabnews.com/node/1729736/middle-east
--------
South Asia
11 dead after 6 air conditioners explode in Bangladesh mosque
Sahidul Hasan Khokon
September 5, 2020
At least 11 people were reported dead on Saturday after six air-conditioners exploded at a mosque in Narayanganj's Fatullah in Bangladesh.
At least 50 Muslim worshippers sustained burn injuries in the explosions on around 9 pm on Friday, Dhaka Tribune reported.
"None of the hospitalised after the incident is out of danger yet," Samanta Lal Sen, coordinator of Dhaka Medical College and Hospital (DMCH) burns unit, told reporters on Saturday.
An official said that a pipeline of Titas Gas passes beneath the mosque. He suspected: "Gas had leaked from the pipeline and accumulated inside as the windows were closed."
The official said that the explosion was probably triggered due to sparks when someone tried to switch on or off the ACs or fan
The explosion took place when the Muslim worshippers were about to end their Isha prayers.
"Most of the victims have burns covering 60 to 70 per cent of their bodies," Dhaka Tribune quote Fatullah police station OC Aslam Hossain as saying.
https://www.indiatoday.in/world/story/dead-gas-leak-air-conditioners-explode-bangladesh-mosque-1718850-2020-09-05
--------
Officer Dies after Afghan Border Clashes
By Mohammad Arif Sheva
04 Sep 2020
NANGARHAR, Afghanistan – At least one Afghan Border Force killed and further three wounded in a shootouts with Pakistani forces in Durand Line in eastern province of Nangarhar, local authorities confirmed.
Attaullah Khogyani, spokesman to the Nangarhar Governor, said among the victims are three civilians who bore injuring during the one-hour clashes.
The clashes begin as Pakistani forces started to violate the international border, according to Khogyani.
In May, at least four Afghan border forces were killed in a similar shootouts in Spin Boldak district in southern province of Kandahar, leaving 23 injured.
According to the Afghan Defense Ministry, on July 31 at least nine civilians were killed and 50 others were wounded in Pakistani forces artillery attacks on "residential areas" in Spin Boldak district.
The clash came hours after a telephonic conversation between Acting Foreign Minister Mohammad Haneef Atmar and Pakistan's Foreign Minister Shah Mehmood Qureshi who stressed his country's support to the Afghan peace process, according to a statement by Foreign Affairs Ministry as reported by local media.
https://www.khaama.com/border-clashes-claim-1-abf-member-hurts-3-34534/
--------
URL: https://www.newageislam.com/islamic-world-news/indo-islamic-cultural-foundation-jnu/d/122796
New Age Islam, Islam Online, Islamic Website, African Muslim News, Arab World News, South Asia News, Indian Muslim News, World Muslim News, Women in Islam, Islamic Feminism, Arab Women, Women In Arab, Islamophobia in America, Muslim Women in West, Islam Women and Feminism