New Age Islam News Bureau
16 February 2022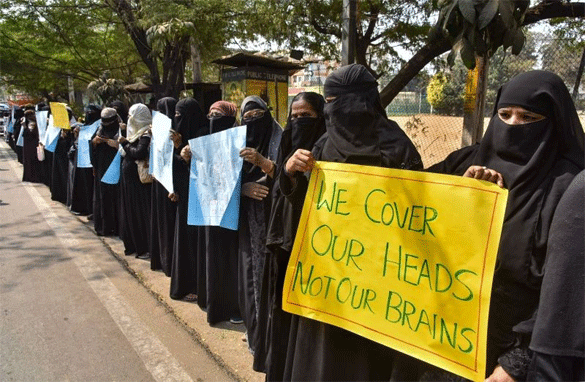 Muslim women hold placards while wearing burqa and hijab in a peaceful protest in support of female Muslim students and against the Karnataka government, in Hyderabad on February 15. (PTI Photo)
-----
India
• Organisation of Islamic Cooperation Voices Hijab Concern Over the "Harassment of Muslim Women", Delhi Hits Back
• Karnataka Muslim Legislators Seek Action against Those behind Hijab Row
• 10 'overground workers' of Jaish-e-Mohammed terror group arrested in J&K: Police
• When SRK expressed his wish to perform Hajj with his kids
• Saudi, Indian armed forces strengthen ties with key Delhi visit
--------
Pakistan
• Altaf Hussain found 'not guilty' of encouraging terrorism in Karachi
• Mian Channu lynching accused to meet same fate as Sialkot lynch mob, says Ashrafi
• Religious scholars condemn Khanewal lynching incident
• Pakistan should continue to be placed in FATF Grey List, says report
• Imran Khan's 'naya Pakistan' pitch becomes 'gaya Pakistan' amid flawed policies
• Pakistan asks UNSC to help stop attacks from Afghanistan
• Recognition of Taliban government has to be 'collective effort': Imran
--------
South Asia
• Pakistan denies ISI chief meeting Afghan Jihadi leaders in Turkey
• IRC urges US, Europe to reset their policies towards Afghanistan before humanitarian crisis kills more Afghans
• 9/11 unrelated to Afghans, we should not compensate for its victims: protestors in several Afghan provinces
• 'Imran Khan Fears global pushback if Pakistan becomes first country to recognise Taliban govt'
• Bangladesh Govt. For Sending More Imam, Muezzin To Qatar
• Taliban's rise can revive terrorism in Asia and Africa, India tells UN
• Taliban says they did not allow Pakistan to continue fencing along Durand Line
--------
Europe
• The Quiet Flight of Muslims from France
• German broadcaster Deutsche Welle fires 2 more Arab employees
• Russian defence minister visits Syria
• Russia sends 2 fighter jets with hypersonic missiles to Syria
--------
Arab World
• Russia sends hypersonic-armed fighter jets to Syria for naval drills: Report
• Erdogan calls on UAE's private sector to invest in Turkey
• YPG/PKK rocket attack kills 4 civilians in Azaz, Syria
• UN special envoy for Yemen condemns Houthi attacks on UAE
• Israel's PM Bennett concludes historic visit to Bahrain to deepen ties
--------
Mideast
• Yemen's Ansarullah Chief: Alliance with US, Israel Represents 'Greatest Hazard' to Muslim World
• Israeli Flag Set on Fire as Bahrainis Protest Bennett's Visit, Normalization
• Islamic Jihad: Resistance Not To Remain Silent on Israeli Crimes in Sheikh Jarrah
• Israel lobbying US on behalf of UAE to re-blacklist Yemen's Ansarullah
• Israel sends diplomats to Vienna for nuclear talks, Iran says 'obstacle to progress'
• Turkey sending senior officials to Israel ahead of Herzog visit
• Yemen releases footage of drone attacks on targets deep inside Saudi Arabia, UAE
--------
North America
• Saudi Cabinet Says Supports US Efforts to Prevent Iran from Acquiring Nuclear Weapons
• US congressional delegation to travel to Israel, Germany, UK
• Effect and influence of the Iranian revolution on global geopolitics
--------
Southeast Asia
• 14 Muslim Separatists Surrender To Philippine Govt
• Philippine Police Say Foiled Hamas Plot To Target Israelis
• Lawyer: Woman seeking to have 'Islam' removed from IC not renouncing faith, only reversing unilateral child conversion
• A mother's appeal: I will even convert to Islam, just give me back my children
--------
Africa
• Islamic group tackles ASUU over comments on Pantami's Professorship
• More than 100 Sudanese detainees start hunger strike, including politicians
• Gunfire, explosions rock Somalian capital in militant attacks
• Libyan crisis deepens as Tobruk-based parliament chooses new premier
• Algeria president announces youth unemployment benefit
Compiled by New Age Islam News Bureau
URL: https://www.newageislam.com/islamic-world-news/indian-secularism-hijab-religious-jingoism-/d/126384
--------
Indian Secularism 'Positive', Wearing Hijab Not a Display of Religious Jingoism, Argue Muslim Girls in Karnataka High Court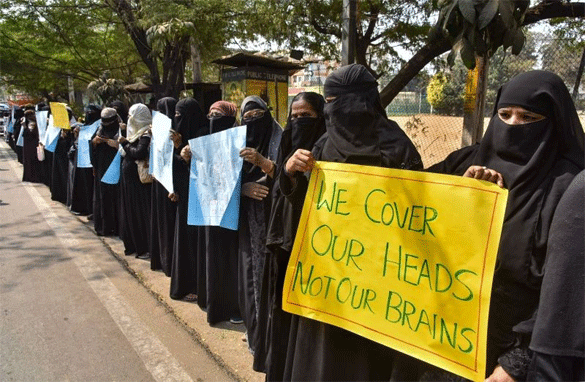 Muslim women hold placards while wearing burqa and hijab in a peaceful protest in support of female Muslim students and against the Karnataka government, in Hyderabad on February 15. (PTI Photo)
-----
FEBRUARY 15, 2022
The Muslim girls who have moved the Karnataka High Court against a ban on Hijab on Tuesday argued that the Indian brand of secularism was a 'positive' one, unlike that of Turkey, and submitted that wearing the headscarf was an innocent practice of faith and not a display of religious jingoism. They contended before a three-judge bench that secularism in India was not like 'Turkey secularism' but a positive one where all religions are recognised as true.
The girls requested the court to make a leeway to attend classes with headscarves as the court's interim order had suspended their 'fundamental rights'. Referring to 'hecklers veto', senior counsel Devadatt Kamat, appearing for the Muslim girl students from Udupi pre-university college, said such practices of denying someone their right on the ground that they do not like the person was not good.
In this context, he reminded the court that when it passed the interim order, it had secularism in the mind. Explaining secularism, Kamat argued, "Our secularism is not Turkey secularism. Ours is a positive secularism where we recognise all religions as true." Dwelling on Article 25 of the Indian constitution before the bench, he said it speaks about 'freedom of conscience'.
"This (freedom of conscience) has a lot of depth in that term. The essence of Article 25 is it protects the practice of innocent faith and not a mere display of religious identity or jingoism," Kamat told the full bench of the High Court comprising Chief Justice Ritu Raj Awasthi, Justice J M Khazi and Justice Krishna M Dixit, constituted to hear the Hijab row following commotion and violence on campuses as it turned out into a Hijab versus saffron row. Article 25 deals with "Freedom of conscience and free profession, practice and propagation of religion." The Muslim girls have challenged the Karnataka government's February 5 order which restricted students from wearing cloths that could disturb peace, harmony and law and order.
According to the counsel, wearing Rudraksha or putting a Nama (Tilak or vermillion on the forehead) was similar innocent faith as people who put it feel protected by the divine and a connect with the creator. "To counter that (Hijab), if somebody wears a (saffron) shawl, they will have to show whether it is a display of religious identity alone or is it something more. If it is sanctioned by Hinduism by our Vedas, Upanishads, our scriptures, our lordships are duty bound to protect it. If not, then the Article 25 does not protect," Kamat argued.
The senior lawyer also cited Sunali Pillay case in South Africa where she had challenged in the court the school's order restricting her from wearing a nose ring stating that if they allowed it the school will become 'a parade of the horribles'. The school had argued Pillay can exercise her right outside the institution. However, the Chief Justice did not agree with the argument and observed that the removal for a short time will send a symbolic message that Pillay and her religion and culture were not welcome in the country.
The girl later won the case in the court of law in that country, Kamat recalled. Citing the South African court judgment, he told the court that Pillay's case is not about the uniform but about exemption to existing uniform.
"The display of religion and culture in public is not a parade of horribles but a pageant of diversity, which will enrich our schools and in turn our country", Kamat quoted the portion of judgment in Sunali Pillay case. Stating that the an innocuous practice of wearing head scarf and not changing the uniform was a facet of freedom of speech and expression, he sought an exemption to wear headscarf as it was in line with right to freedom of speech and expression.
Kamat also questioned the argument of the government banning clothes that could lead to commotion saying that it was an impermissible argument. Quoting the Supreme Court verdict in Aruna Roy case, he explained that the secularism in India is from a Vedic point of view of 'Sarva Dharma Samabhava'.
He pleaded before the bench not to continue its interim order restricting the students from wearing Hijab or saffron scarves as it "suspends the fundamental rights" of the Muslim girls. Arguing on behalf of Muslim girls, advocate Ravi Varma Kumar said his clients were restricted entry on December 28 citing code of conduct of the institution.
According to him, the government has not yet taken a decision on the uniform dress code. Kumar further said the government order on February 5 did not speak about Hijab per se. Referring to the Karnataka Education Act, he said the College Development Committee is a non-existent body under the said Act.
"It is an extra-legal authority, which is now endowed with the power to prescribe the uniform," the lawyer argued. The court adjourned to Wednesday further hearing of the case.
Source: News18
Please click the following URL to read the text of the original story:
https://www.news18.com/news/india/indian-secularism-positive-wearing-hijab-not-a-display-of-religious-jingoism-argue-muslim-girls-in-ktaka-hc-4776305.html
--------
Pakistan Prime Minister Denounces Lynching Following Qur'an Burning In Khanewal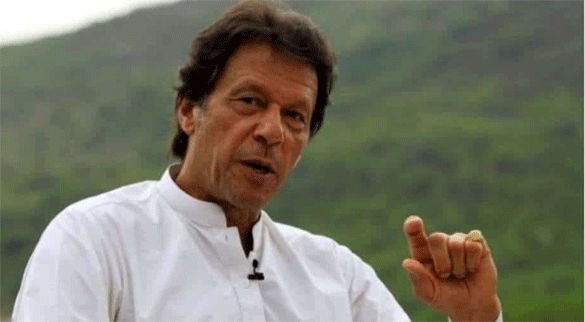 Prime Minister of Pakistan, Imran Khan
----
FEBRUARY 14, 2022
The Prime Minister of Pakistan, Imran Khan, announced Sunday that he had ordered full action be taken against a mob who lynched a mentally ill man for burning pages of the Qur'an in Khanewal district of Punjab last week.
The man was arrested for a violation of Pakistan's strict anti-blasphemy laws, which penalize defiling a Qur'an with life imprisonment and penalize the use of derogatory language against the Prophet Muhammad with death. However, the man had reportedly been known to be mentally ill for several years, and it is unclear whether Pakistani police would press charges against him. He was in police custody when a mob of more than 80 people seized him and lynched him, later delivering his body to his family for a funeral.
Saying that his government had "zero tolerance for anyone taking the law into their own hands", Prime Minister Khan said that mob lynchings would be prosecuted with the "full severity" of the law and ordered the Punjab Inspector-General for a full report of the prosecution efforts being made against the perpetrators.
In accordance with this order, the Punjab police announced on Twitter that 112 people suspected of involvement in the lynching had been arrested as of Tuesday, with 31 main suspects scheduled to appear in a special anti-terrorism court.
Source: Jurist
Please click the following URL to read the text of the original story:
https://www.jurist.org/news/2022/02/pakistan-prime-minister-denounces-lynching-following-accused-quran-burning/
--------
Both al-Qaida and ISIS-K Building Support in Afghanistan, Report Says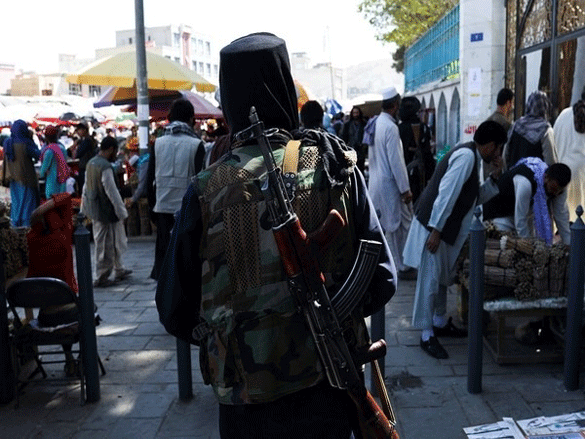 Representative Image/ANI
----
February 15, 2022
WASHINGTON —
Despite lingering concerns among some officials in Washington that Afghanistan is on its way to once again becoming a terrorist haven, recent U.S. defence and intelligence assessments seem to indicate that at least for now, groups like Islamic State and al-Qaida are not ready to use the country as a launch pad for attacks against the West.
The appraisal from U.S. Central Command, the Defence Intelligence Agency and others is part of a just-released report by the Defence Department Inspector General examining the potential threats emanating from Afghanistan following the U.S. withdrawal from the country six months ago.
It runs contrary to concerns voiced since October by top Pentagon officials, who warned IS-Khorasan could be ready to strike at the West and at the U.S. in as little as six months, with al-Qaida regenerating the same capacity in as little as a year.
"Both al-Qaida and ISIS-K have the intent to conduct external operations," Colin Kahl, Defence Department undersecretary for policy, told the Senate Armed Services Committee at the time, using an acronym for Islamic State's Afghan affiliate.
The new assessments agree the intent is still there, just that leaders from both terror groups have other priorities.
IS-Khorasan Province, as the IS affiliate is also known, in particular seems more focused on solidifying its support within Afghanistan instead of preparing to strike at enemies further afield.
"The DIA assessed that ISIS-K is prioritizing attacks within Afghanistan over external operations," the report said, noting a series of attacks against Taliban security checkpoints, as well as a deadly attack in November at a military hospital in Kabul that killed at least 25 people and wounded more than 50.
"ISIS-K's targeted attacks on critical infrastructure highlighted the Taliban regime's inability to provide basic security and worked to delegitimize the Taliban with the local population," the report said.
It added that the DIA assessed IS-Khorasan "has probably exploited anti-Taliban sentiment and governance shortfalls to boost its recruitment, especially among marginalized populations."
The report also warned that the group "maintains connections to fighters from countries across Central and South Asia, probably making the group a threat to U.S. interests in those countries."
Intelligence shared by United Nations member states for a report issued earlier this month warned that IS-Khorasan has almost doubled in size since the U.S. withdrawal to nearly 4,000 fighters, and that the group again controls limited territory in the eastern part of the country.
Taliban officials have launched several efforts to crack down on IS-Khorasan, though a number of analysts have noted the various operations have met with limited success.
The same U.N. member states warned that al-Qaida, which has a longer history in Afghanistan, has enjoyed a "significant boost" since the U.S. withdrawal, noting "some of its closest sympathizers within the Taliban now occupy senior positions in the new de facto Afghan administration."
The inspector general report, however, says U.S. agencies believe the Taliban are still keeping al-Qaida officials somewhat isolated.
"The Taliban has not permitted al-Qaida members to play a significant role in its so-called "interim government" and will likely aim to prevent al-Qaida attacks on the United States as it attempts to gain international legitimacy," the report states, citing CENTCOM and the DIA.
But U.S. officials also assess that Taliban leaders are in no rush to sever ties with the terror group, despite their assurances to Washington as part of the Doha Agreement.
"The Taliban very likely will allow al-Qaida elements in Afghanistan to maintain a low profile within the country to preserve legacy relationships and avoid upsetting the most militant Islamic elements within the Taliban," according to the inspector general report.
U.N. officials estimate the al-Qaida core has several dozen officials living in Afghanistan, including the group's leader, Ayman al-Zawahiri.
Al-Qaida in the Indian Subcontinent, a key affiliate, is thought to have up to 400 fighters in Afghanistan, some embedded with Taliban units.
Source: VOA News
Please click the following URL to read the text of the original story:
https://www.voanews.com/a/islamic-state-al-qaida-building-support-in-afghanistan-report-says-/6443700.html
--------
Hundreds Of Massacres Committed In Bosnia: Genocide Researcher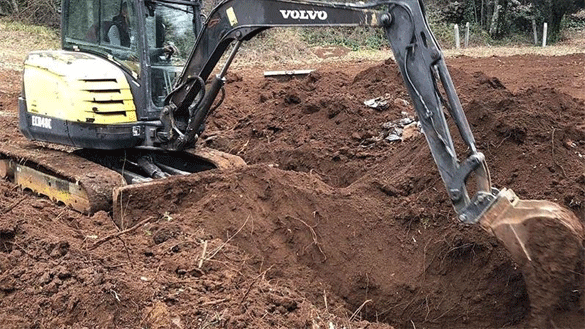 Representative Image/aa.com
----
Mustafa Talha Öztürk
16.02.2022
BELGRADE, Serbia
Hundreds of massacres were committed during the Bosnian War between 1992 and 1995, and people were burned alive, said a genocide researcher.
Hikmet Karcic provided his assessment to Anadolu Agency about the massacres and number of dead in the war.
"Many innocent people lost their lives. Visegrad is among the cities that witnessed these massacres,'' said Karcic.
Karcic pointed out that many of those responsible for the massacre were not even brought to justice.
In 1992, more than 140 Muslim Bosnians were forcibly herded into the houses of Adem Omeragic and Meho Alijic in the city of Visegrad and set on fire, he said.
Speaking about another massacre called the Bijeli Potok massacre near the city of Zvornik, Karcic said it was one of the most brutal massacres.
''700 Bosniaks were killed in this massacre. All the victims were buried in the mass graveyard called 'Crni Vrh,' where some of the victims of the 1995 Srebrenica massacre were also buried,'' he said.
He added that the perpetrators have still not been prosecuted.
Karcic said this mass graveyard in Zvornik is the largest mass grave to be found before the Tomasica cemetery near the city of Prijedor.
"This shows us that the perpetrators of the massacres in Zvornik and Srebrenica were the same people. Many massacres have been committed throughout Bosnia and Herzegovina that have not been the subject of research until now. Genocides and crimes against humanity were often the most notable, but hundreds of massacres were committed, the exact number of which is unknown."
Karcic said the list of places where massacres were committed is very big.
''Between 120 and 150 people were killed in the Karaterm concentration camp. Later, massacres took place in the Gacko and Nevesinje regions. Dozens of civilians were massacred in the Gorazde region. Also, massacres were carried out in the villages of Rizvanovici, Hambarine and Cerokovo near the Sana River," Karcic said, adding that approximately 200 people were killed and buried in mass graves in the village of Biljani in the city of Kljuc.
"On Oct. 23, 1993, 38 Bosniak civilians were killed by Croatian Defense Council forces in Stupni Do district, near the city of Vares. Again by the same forces, 17 women, five children and many elderly people were killed in Kiseljak and 11 people were set on fire. The youngest victim killed here was a 2-year-old girl named Sabina Likic."
Karcic said the entire village was looted after 58 houses and a mosque were burned in the same region.
On the morning of April 16, 1993, the military forces of the Croatian Defense Council made a sudden raid on the village of Ahmici, where 116 Bosniaks were killed. The youngest victim in Ahmici was a three-month-old baby.
The Bosnian War began on March 1, 1992 and lasted until December 14, 1995.
The war lasted for more than three years, more than 100,000 people lost their lives, and around 2 million people were forced to migrate.
Bosnia and Herzegovina experienced great pains during its independence war between 1992 and 1995, including the siege of Sarajevo and the Srebrenica genocide, Europe's worst atrocity since World War II.
The siege of the capital Sarajevo began on April 5, 1992. It took 1,425 days in total and a total of 11,541 people in Sarajevo, 1,601 of whom were children, were killed.
More than 50,000 civilians were injured from about 500,000 shells dropped on the city.
An average of 329 mortar shells were fired into the city every day.
More than 8,000 Bosnian Muslim men and boys were killed when Bosnian Serb forces attacked Srebrenica in July 1995, despite the presence of Dutch peacekeeping troops.
Source: Anadolu Agency
Please click the following URL to read the text of the original story:
https://www.aa.com.tr/en/europe/hundreds-of-massacres-committed-in-bosnia-genocide-researcher/2503775
--------
Israel's Bennett Discusses Regional Stability With Bahraini King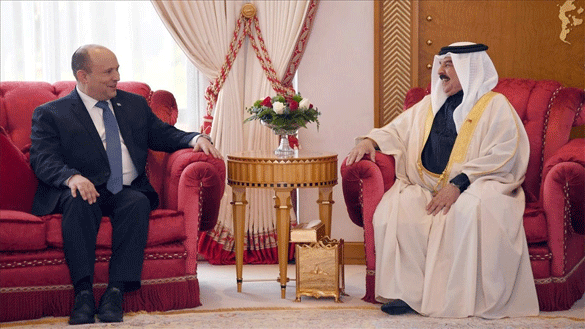 Israeli Prime Minister Naftali Bennett (L) meets with King of Bahrain Hamad bin Isa Al Khalifa (R) in Manama, Bahrain on February 15, 2022. ( Israeli Gov't Press Office - Anadolu Agency )
-----
Zain Khalil AND Ibrahim al-Khazen
15.02.2022
JERUSALEM
Israeli Premier Naftali Bennett discussed bilateral relations and regional stability with Bahrain's King Hamad bin Isa Al-Khalifa on Tuesday.
King Hamad "reviewed (with Bennett) diverse aspects of cooperation between both countries and means to enhance them, particularly in vital sectors of common interest," according to the Bahrain News Agency (BNA).
The Israeli Yedioth Ahronoth newspaper said Bennett discussed with King Hamad ways to build new bridges for a more strong and stable region.
BNA also quoted Bennett as "voicing happiness about visiting the Kingdom of Bahrain to continue bolstering bilateral cooperation."
Earlier, Bennett met Bahraini Crown Prince Salman bin Hamad Al-Khalifa and discussed ways to strengthen ties and cooperation between their countries. He also met Brad Cooper, commander of the US Fifth Fleet stationed in Bahrain.
BNA said the meeting at the Guddaibiya Palace in the capital, Manama, reviewed important international and regional issues of common interest.
The Bahraini crown prince also highlighted his country's commitment, along with its allies, to regional peace and stability.
Bennett arrived Monday in Bahrain on his first-ever visit to the Gulf nation.
Bahrain is among four Arab countries that signed US-sponsored agreements to normalize relations with Israel in 2020.
Source: Anadolu Agency
Please click the following URL to read the text of the original story:
https://www.aa.com.tr/en/middle-east/israel-s-bennett-discusses-regional-stability-with-bahraini-king/2503567
--------
India
Organisation of Islamic Cooperation Voices Hijab Concern Over The "Harassment Of Muslim Women", Delhi Hits Back
16.02.22
India on Tuesday reacted sharply to the Organisation of Islamic Cooperation (OIC) expressing concern over the "harassment of Muslim women" in Karnataka for wearing the hijab and calls for genocide; stating that the communal mindset of the OIC "does not allow for proper appreciation" of Indian realities including the "constitutional framework" and "democratic ethos".
Responding to media queries for a reaction to the OIC's remarks including a call to the international community to take "necessary measures", external affairs ministry spokesman Arindam Bagchi billed the OIC general secretariat's comments as "yet another motivated and misleading statement" on matters pertaining to India.
"Issues in India are considered and resolved in accordance with our constitutional framework and mechanisms, as well as democratic ethos and polity. The communal mindset of the OIC secretariat does not allow for a proper appreciation of these realities. OIC continues to be hijacked by vested interests to further their nefarious propaganda against India. As a result, it has only harmed its own reputation," Bagchi said.
On Monday, OIC had tweeted that its general secretariat "expresses deep concern over recent public calls for #genocide of #Muslims by the '#Hindutva' proponents in #Haridwar in the state of #Uttarakhand and reported incidents of harassment of #Muslim #women on social media sites as well as banning of Muslim girl students from wearing #hijab in the state of #Karnataka".
Further, it called upon the "international community, especially the #UN mechanisms and Special Procedures of the #HumanRights Council, to take necessary measures in this regard". It also urged India "to ensure the safety, security & wellbeing of the #Muslim community while protecting the way of life of its members & to bring the instigators & perpetrators of acts of violence and hate crimes against them to justice".
Source: Telegraph India
Please click the following URL to read the full text of the original story:
https://www.telegraphindia.com/india/organisation-of-islamic-cooperation-voices-hijab-concern-delhi-hits-back/cid/1852064
--------
Karnataka Muslim Legislators Seek Action Against Those Behind Hijab Row
February 15, 2022
Bengaluru: A delegation of Muslim legislators, met Chief Minister Basavaraj Bommai on Tuesday and demanded merciless action against organisations or forces behind the Hijab row in the state.
The delegation also sought more grants and allocations for the minority community in the upcoming state budget.
The delegation consisted of Congress legislators- Saleem Ahmed, UT Khader, Tanveer Sait, Zameer Ahmed Khan, Nazeer Ahmed, Rahim Khan, NA Haris, Rizwan Arshad, Kaneez Fatima, among others.
"We have told the Chief Minister that some organisations, some unseen hands and forces are behind the Hijab row and merciless action should be taken against them," MLC and KPCC Working President Saleem Ahmed said.
Speaking to reporters after the meeting in Bengaluru, he said, the Chief Minister pointing that the matter is before the court, noted that he would discuss it and instruct officials in this regard.
MLC Nazeer Ahmed said, they have brought it to the notice of the Chief Minister that the court's interim order states that it is applicable for educational institutions in which uniform has been codified by its development committees, and despite that students wearing Hijab are not being allowed to attend classes.
"It is a fault on part of the administration, we have brought it to the notice of the Chief Minister, and he has said that he will issue instructions," he said.
MLA and former Education Minister Tanveer Sait said protection of girls and their academic progress should be the priority of any government and there should be no differentiation between religion and caste in this.
Noting that the Supreme Court has said that parents have the right to choose educational medium and institution for their children, he said, "we have told the Chief Minister not to allow outside forces to influence these issues (Hijab issue), let parents and managements of the institutions sit together and decide. Let such things don't disturb the progress and harmony in the state."
"The (Hijab) matter is before the court, once the order comes, whether to accept it or file an appeal can be decided, but let's not continue the issue and let things go on as it was earlier and status quo be maintained. We have told this to the Chief Minister," he added.
Further stating that the delegation also urged the Chief Minister for more grants and allocations in the upcoming budget, Saleem Ahmed said, they have requested him to give more stress on education and employment.
Source: ND TV
Please click the following URL to read the full text of the original story:
https://www.ndtv.com/india-news/karnataka-muslim-legislators-meet-chief-minister-seek-action-against-those-behind-hijab-row-2769930
--------
10 'overground workers' of Jaish-e-Mohammed terror group arrested in J&K: Police
Feb 16, 2022
SINGAPORE: China may take advantage of the Ukraine crisis and do something "provocative" in Asia while Western powers are focused on defusing tensions with Russia, a US general warned Wednesday.
Russia's deployment of more than 100,000 troops on Ukraine's border has triggered fears in Washington and other Western capitals of a looming invasion.
General Kenneth Wilsbach, the head of US Pacific Air Forces, noted that China had aligned itself with Russia in the crisis, raising questions about own intentions in Asia.
"From the standpoint of will China see what's happening in Europe and... try to do something here in the Indo-Pacific -- absolutely yes, that's a concern," Wilsbach said, using an alternative term for the Asia-Pacific region.
"I do have my concerns that they would want to take advantage," he added, speaking to reporters on the sidelines of the Singapore Airshow.
"It won't be surprising if they tried something that may be provocative, and see how the international community reacts."
Wilsbach said that when Beijing expressed support for Russia in the Ukraine standoff, he held talks with his staff and other "entities" in the region about its implications.
Based in Hawaii, Wilsbach's command would play a central role if conflict erupts in the Pacific.
Over the years, Beijing has been blamed for stoking tensions in the region as it has steadily cemented control of key islands and atolls in the South China Sea.
Beijing claims almost the entirety of the sea, but that overlaps with those of Taiwan and four Southeast Asian countries -- Brunei, Malaysia, the Philippines and Vietnam.
While the United States and other Western nations have no claims there, they fear Chinese control would infringe on freedom of navigation in the strategic waterway.
In recent months, China has also ramped up pressure on Taiwan -- which it sees as its territory -- by sending fighter jets into the island's air defence identification zone.
Wilsbach said that when China looks at crises, it considers whether "this is an opportunity for gain".
Source: Times Of India
Please click the following URL to read the full text of the original story:
https://timesofindia.indiatimes.com/india/10-overground-workers-of-jaish-e-mohammed-terror-group-arrested-in-jk-police/articleshow/89609648.cms
--------
When SRK expressed his wish to perform Hajj with his kids
15th February 2022
Mumbai: He came, he saw and he conquered! Shah Rukh Khan aka Badshah of Bollywood is not just a name, it is rather an institution of talents who is known for his incredible screen presence and stupendous dialogue delivery. The actor married his ladylove Gauri Khan on October 25, 1991. They have been together for over two decades and the couple are doting parents to their three children Aryan Khan, Suhana Khan and the youngest AbRam Khan.
It is quite evident to all that Shah Rukh Khan is known for enjoying a secular household. He has always been vocal about secularism.
SRK is a muslim by birth, but he believes in worshipping and respecting all other religions. In a 2005 documentary — The Inner and Outer World of Shah Rukh Khan, Khan revealed that his kids are open to all religions and that they recite Gayatri mantra and offer Namaz with equal faith and enthusiasm.
What SRK had said about his Hajj plans?
Do you know that SRK has once expressed his desire to perform Hajj with his kids Suhana and Aryan?
In one of his old interviews with Times of India, Shah Rukh Khan was asked why he hasn't gone on the pilgrimage so far. To this, the DDLJ actor replied and said, "Hajj is definitely on my agenda. I would like to go there with my son Aryan and daughter Suhana."
'I am a Muslim, my wife is a Hindu and my kids are Hindustan'
SRK has once revealed that any religion is not discussed at his house, adding that his children write "Indian" in forms where they need to mention their religion.
During his visit to the sets of Dance Plus 5 that was aired Saturday night, Shah Rukh said, "Humne koi Hindu-Musalman ki baat hi nahi ki. Meri biwi Hindu hai, mai Musalman hoon. Aur mere jo bacche hain, wo Hindustan hain."
He continued, "Jab wo school gae to school me wo bharna padta hai ki religion kya hai. To jab meri beti choti thi, usne aa ke pucha bhi mujhse ek baar, 'papa hum kaun se religion ke hain?' Maine usme ye likha ki hum Indian hi hain yaar, koi religion nahi hai. Aur hona bhi nahi chahiye. (We have never discussed Hindu-Muslim. My wife is Hindu, I am a Muslim and our kids are Hindustan. When they went to school, they had to write their religion. My daughter came to me once and asked 'what is our religion?' I simply wrote in her form that we are Indian, we do not have a religion.
Source: Siasat Daily
Please click the following URL to read the full text of the original story:
https://www.siasat.com/when-srk-expressed-his-wish-to-perform-hajj-with-his-kids-2276191/
--------
Saudi, Indian armed forces strengthen ties with key Delhi visit
February 15, 2022
JEDDAH: In a historic first, Royal Saudi Land Forces commander Lt. Gen. Fahd bin Abdullah Mohammed Al-Mutair arrived in New Delhi on Monday.
Both Saudi Arabia and India share common security concerns and strive to be strategic defense partners by being major regional players.
On Tuesday, India's Chief of Army Staff Gen. M.M. Naravane received Lt. Gen. Al-Mutair in the South Block lawns of India's Ministry of Defense, where the latter was presented with a customary guard of honor.
The chiefs, along with their respective delegations, held discussions to review the present state of military cooperation and issues of mutual interest.
Al-Mutair also met with officials of the Indian Armed Forces.
Building on relations following the historic visit of the chief of the Indian Army in December 2020, both commanders have spoken regularly to monitor the progress of a mutually agreed-upon roadmap of bilateral relations.
Defense relations between the two countries have seen a notable upswing in the last year with a series of high-level interactions and the first bilateral naval exercise, "Al-Mohed Al-Hindi," conducted in August 2021 in Jubail, in the Eastern Province.
Despite COVID-19 travel restrictions, officers from both the Royal Saudi Armed Forces and the Indian Armed Forces are undergoing training in various military institutes of the two countries.
"This year, we expect more exchanges and training activities to be conducted between the two friendly countries," said India's Ambassador to Saudi Arabia Dr. Ausaf Sayeed.
"New areas of cooperation are being mutually identified, including intelligence sharing, counter-terrorism, artificial intelligence and cyber security, in addition to conducting the first-ever land forces exercise in the second half of 2022," he said.
Source: Arab News
Please click the following URL to read the full text of the original story:
https://www.arabnews.com/node/2025491/world
--------
Pakistan
Altaf Hussain found 'not guilty' of encouraging terrorism in Karachi
February 15, 2022
LONDON: The Muttahida Qaumi Movement (MQM) leader Altaf Hussain has been found not guilty of encouraging terrorism in Karachi from London contrary to section 1(2) of the Terrorism Act 2006.
At the Kingston Crown Court, a majority of the jury (10 out of 12) declared before Mrs Justice May that they had found Altaf Hussain not to be in violation of the UK's Anti-Terrorism laws on 22nd August 2016 when he made two speeches from London to his followers in Karachi.
Altaf Hussain had been charged with two counts of encouraging terrorism contrary to section 1(2) of the Terrorism Act 2006.
These relate to two speeches Hussain made on 22n August – first in the morning UK Time and second in the afternoon UK Time – in which he had been alleged by the Crown to have published speeches to crowds "gathered in Karachi, Pakistan the contents of which were likely to be understood by some or all of the members of the public to whom they were published as a direct or indirect encouragement to them to the commission, preparation or instigation of acts of terrorism and, at the time he published them, intended them to be so encouraged, or was reckless as to whether they would be so encouraged".
The CPS had alleged that Altaf Hussain had asked his followers to attack the offices of Geo, ARY and Samaa and shut down the transmission of Geo and other channels for not publishing his pictures, videos and statements after being banned by the Lahore High Court.
Geo News and Jang newspaper's names came up during the proceedings repeatedly as Altaf Hussain mentioned in his speeches that Geo and other channels should be questioned and held accountable for not airing his speeches.
The prosecution had alleged that Altaf Hussain urged violence in his morning speech and asked his followers to bring out DG Rangers Bilal Akbar from the Rangers HQ and also asked his followers to be prepared for violent acts.
The prosecution said that the actual violence took place when Hussain made speech in the afternoon to the hunger strike camp of his party set outside the Karachi Press Club from where the MQM followers marched towards offices of television channels and violence took place outside ARY's office where one MQM worker died, several people were injured and vehicle were put on fire.
The prosecution presented Brighton University teacher Dr Nichola Khan as its main expert witness on Karachi and MQM's politics. She told the court that MQM was a victim of the state violence and there was no doubt that Altaf Hussain's followers were killed, kidnapped, disappeared and tortured and that the law enforcement agencies operated with impunity and were involved in human rights violations.
She also told the court that in turn the MQM was also involved in violence and maintained a militant wing that was never publicly owned and accepted by the party leadership.
After the prosecution case was over, the MQM leader decided not to stand in the witness box for cross-examination by the prosecution. The prosecution told the jury that Altaf Hussain did not "answer, apologise, explain" his innocence or give answers to obvious questions because he doesn't "doesn't have an answer".
Altaf Hussain's lawyer Rupert Bowers QC had told the jury that it didn't make sense that Altaf would stand in the dock over events which took place six years ago. He stressed to the jury that Altaf didn't have anything to hide from the jury and the fact that he apologised on Twitter after his two speeches clearly demonstrated his regret about what happened following his speeches. He stressed, however, that Altaf Hussain's apology should not be construed as an admission of guilt or wrongdoing.
This was the same stance Altaf Hussain adopted when he was interviewed by the police in 2019 when arrested before being charged. He had told the police that he did nothing wrong and stood by the words of his speech.
Mrs Justice May had given directions to the jury that while convicting Mr Hussain, the jury has to be completely satisfied that Hussain published a speech, that his statements were likely to be understood by a reasonable person hearing them of encouraging terrorism and that Mr Hussain either intended or was reckless as to whether members of the public would be encouraged to commit acts of violence after hearing those broadcast speeches.
The judge had directed that the prosecution does not have to prove that terrorist acts actually occurred. The judge directed that when considering the act of terrorism, the jury must consider the type of act, its design and purpose. To convict, the jury must be persuaded that the act was done to further a religious, political, ideological or racial cause, regardless of whether the cause was justified or not.
The prosecution's case was that what Altaf Hussain asked of his MQM followers were acts of terrorism, designed to influence the government, and that they were done for a political objective and for that Mr Hussain encouraged violence and that the "whole tone, content and method used" in his speeches "was designed to get the crowd to do something".
The defence lawyer Rupert Bowers QC had told Kingston Crown Court that Mr Hussain is not a terrorist and should not be convicted of two counts of encouraging terrorism.
The QC had said the jury has been asked by the prosecution not to measure Altaf's case against cultural yardstick of Pakistan but the yardstick of the law of England and Wales is not same as the yardstick applies in Pakistani context.
Source: Pakistan Today
Please click the following URL to read the full text of the original story:
https://www.pakistantoday.com.pk/2022/02/15/altaf-hussain-found-not-guilty-of-encouraging-terrorism-in-karachi/
--------
Mian Channu lynching accused to meet same fate as Sialkot lynch mob, says Ashrafi
February 15, 2022
Special Assistant to Prime Minister on Religious Harmony Maulana Tahir Ashrafi has said that the government will deal with the accused involved in the Mian Channu lynching in the same manner as it did with suspects responsible for the Sialkot lynching.
While addressing a press conference on Tuesday, Ashrafi, who also heads the Pakistan Ulema Council (PUC), said that the prime minister, Punjab chief minister and the Punjab police chief are actively involved in the investigations, adding that the police have detained 112 accused, including all prime suspects.
He further said that 10 prime accused have been identified. "No one will be allowed to take the law into their hand," he said.
Last week, a mob in Punjab's Khanewal district tortured and killed a man accused of desecrating the Holy Quran.
As per details, the local police, in order to prevent themselves, allegedly allowed the accused to leave the police station in Mian Chunnu where the mob was present.
Source: Pakistan Today
Please click the following URL to read the full text of the original story:
https://www.pakistantoday.com.pk/2022/02/15/mian-channu-lynching-accused-to-meet-same-fate-as-sialkot-lynch-mob-says-ashrafi/
--------
Religious scholars condemn Khanewal lynching incident
February 16, 2022
FAISALABAD - Scholars and religious leaders have unanimously condemned the Khanewal lynching incident and termed it against the teachings of Islam and the Holy Quran. They said incident had damaged the soft image of the nation, and demanded to bring to justice those who were responsible for the incident.
Delivering a sermon at Gol Masjid Ghulam Muhammad Abad Faisalabad in the backdrop of recent lynching incident in Talamba, district Khanewal, Molana Zahid Mehmood Qasmi, Chairman Markezi Ullema Council Pakistan strongly condemned the incident and that it was very unfortunate which had damaged the soft image of the country. He said, "Though we are Muslims, but unfortunately, the people do not study Quran and Hadith due to which they often act upon wrongs".
He said that law enforcing departments existed in the country, but the people had lack of patience and endurance owing to which they did not hesitate from taking law into hands. He said that law and the constitution were existing in Pakistan. If anyone commits blasphemy, people should take them to task through law enforcing departments.
He said that it was not right to take law into hands when the police, administration and government agencies were present to deal with matters of all kinds. In their presence, neither Islam nor Qur'an allow killing and manslaughter rather Qur'an says, "Whoever kills a believer intentionally, his punishment is Hell". In this regard, a unanimous national statement – Paigham-e-Pakistan - was signed by the scholars and religious leaders of all schools of thought. At the moment, this statement needs to be promoted at a large scale.
It also needs to be implemented in true letter and spirit so that no one could dare to take the law into his own hands, he added.
He said that sectarianism, extremism and terrorism, all these evils were not only detrimental but fatal also for the country. It is imperative to avoid these evils, he said.
Ulema and sheikhs of all religious groups should come forward and play their dynamic role in eradicating narrow-mindedness and extremism from the society, he added.
Dr. Raghib Hussain Naeemi, ex-Member Council of Islamic Ideology and Mohtamim Jamia Naeemia Lahore also condemned Talamba Khanewal incident and demanded strict action against those involved in extra-judicial killing.
He said that Khanewal incident was very tragic in which the mob after becoming 'plaintiff and judge' at their own brutally tortured and killed a mentally retarded person.
"The incident is very embarrassing for Pakistanis and we need to learn from the previous incidents of such nature to ascertain that when it is not permissible for the public to take law into hand and be involved in killing or punishing anyone in any way. Why the people commit such offenses and what thing motivates them to do so", he added.
He said that law enforcing departments should also concentrate on how to stop the recurrence of such like incidents in future.
The Ulema and Mashaikh as religious leaders must strongly condemn such incidents and reform and improve the attitude of general public so that they could avoid from such heinous crimes, he added.
He appealed to the people to desist from doing such like barbaric acts because now all steps would be taken for punishment of those who were involved in such extra-judicial incidents. "May Allah Almighty guide us the right path and bestow us correct and true understanding of the religion", he added.
Maulana Yaseen Zafar, General Secretary Wafaq-ul-Madaris al-Salafia Pakistan and Principal Jamia Salfia Faisalabad, condemned the Khanewal incident and said that it promoted bad image of the country at international level.
He said that such incidents introduced a new culture of lynching in the country. The government and law enforcement agencies should take appropriate steps to control such incidents in future.
He also demanded deterrent punishment for those who were involved in Khanewal lynching incident. Allama Arif Wahidi, Vice President Shia Ulema Council, also condemned the Talamba, Khanewal incident and said that some elements still existed in Pakistan, who wanted to promote extremism in the country.
The government should immediately take steps to control extremism in Pakistan so that Sialkot and Khanewal like incidents could not occur again, he added. Allama Zia Ullah Shah Bukhari, Amir Muttahida Jamiat Ahle Hadith Pakistan & Member Council of Islamic Ideology Pakistan, condemned the incident and said that the mob lynched a mentally retarded man by taking law into hands which was very condemnable.
The government should take appropriate steps to control such brutal incidents in future; he said and also appealed to the general public to understand Islamic teachings before taking any step.
Source: Nation Pakistan
Please click the following URL to read the full text of the original story:
https://nation.com.pk/16-Feb-2022/religious-scholars-condemn-khanewal-lynching-incident?985ABA19-670C-154B-A55E-62FC55010A96_kis_cup_C6FA3ED5_6D17_47D1_B6E2_F4B02CC905E0_
--------
Pakistan should continue to be placed in FATF Grey List, says report
February 15, 2022
Pakistan should continue to be in the Financial Action Task Force (FATF) "grey list" on the upcoming Plenary Session scheduled in Paris from 21 February to 4 March this year, according to a media report.
Paris-based money-laundering watchdog, FATF placed Pakistan on the "grey list" in June 2018 for its failure to address the problem of terrorism financing.
Since then, Pakistan's performance has been under periodic review. But every time, it is found to be deficient in its efforts, reported Islam Khabar.
In the last meeting of the FATF in October 2021, Pakistan was once again retained on the "grey list" because it failed to prosecute and confiscate the assets of United Nations-designated terrorists.
FATF officials had also noted that Pakistan was still failing to effectively implement the global FATF standard across several areas, creating a high risk of money laundering.
Commenting on the action plan devised in 2018 which focused on terror financing, the FATF President had said that Pakistan was still assessed to have largely addressed 26 out of 27 items, Islam Khabar reported.
"Pakistan has taken a number of important steps but needs to further demonstrate that investigations and prosecutions are being pursued against the senior leadership of UN-designated terror groups," he said.
Given this situation, Pakistan will once again present its case before the FATF when the body holds its Plenary Session in Paris from 21 February to 4 March 2022.
The main effort will be to convince the FATF that it has delivered on all the high-level commitments it had made, not just in terms of tightening the domestic laws and regulations but also in terms of successfully prosecuting and punishing people involved in money laundering and terror finance.
There is a simple reason for Pakistan being in the "grey list" that Pakistan's deep state, led by the ISI and the Army, is at the forefront of carrying out illegal terrorist activities and promoting terror globally.
The latest emerging news from the UK, which was published in Dawn on January 28, to know what Pakistan is up to.
Source: Business Standard
Please click the following URL to read the full text of the original story:
https://www.business-standard.com/article/international/pakistan-should-continue-to-be-placed-in-fatf-grey-list-says-report-122021501370_1.html
--------
Imran Khan's 'naya Pakistan' pitch becomes 'gaya Pakistan' amid flawed policies
15 February, 2022
Islamabad [Pakistan], February 15 (ANI): The idea of "new Pakistan" under Imran Khan-led country's government seems to have turned into "Gaya Pakistan" (a Gone Pakistan) as Imran Khan has failed to provide better policies to Islamabad.
According to Islam Khabar, the flip-flops on Pakistan policies, dalliance with terrorist groups, a campaign to silence the media, lack of vision on economic matters and growing stand-off with the military and the calculated pause on the appointment of ISI chief, made Imran Khan unpopular among the people of Pakistan.
Apart from it, when Imran Khan began punching beyond his weight in all kinds of affairs, especially in Afghanistan and other key international alliances, he began fumbling and faltering rapidly.
The Pakistan Prime Minister was exultant when the Taliban took over Kabul and refused to heed his government's advice on crucial matters, including on anti-Pakistan groups like TTP.
Islam Khabar reported that Imran Khan's newfound love for Turkey and China has not done much to help bolster his or his country's image.
Within the country, the Prime Minister is fast losing his poise and popularity. With minorities on the edge of despair and a large section of the society struggling to make their ends meet, Khan has run out of new slogans to entice them. His party's recent losses in the local elections in Khyber Pakhtunkhawa are a clear signal, according to Islam Khabar.
Meanwhile, Pakistan's joblessness has jumped from 5.8 per cent in 2017-18 to 6.9 per cent in 2018-19, according to the Labour Force Survey (LFS) published by the Pakistan Bureau of Statistics (PBS).
Source: The Print
Please click the following URL to read the full text of the original story:
https://theprint.in/world/imran-khans-naya-pakistan-pitch-becomes-gaya-pakistan-amid-flawed-policies/832415/
--------
Pakistan asks UNSC to help stop attacks from Afghanistan
Anwar Iqbal
February 16, 2022
UNITED NATIONS: Pakistan has urged the UN Security Council to hold accountable the "masterminds" who continue to support, finance, and sponsor cross-border terrorist attacks into its territory.
Pakistan raised the issue of cross-border terrorism from Afghanistan after India used the UN forum on Monday to accuse Pakistan of sponsoring terrorism in occupied Kashmir.
The Indian initiative turned the annual meeting of the UN Counter-Terrorism Committee (CTC) in New York into a battle of words between South Asia's two nuclear powers. This was the committee's first briefing since January when India assumed its chair.
Last week, Pakistani security forces repulsed two attacks at their camps in Balochistan. At least13 terrorists were killed in the fight while seven soldiers and an officer embraced martyrdom.
Islamabad raised the issue after Delhi accused it of sponsoring terrorism in India-held Kashmir
Last month, a similar attack in Kech, Balochistan, resulted in the martyrdom of 10 soldiers.
Earlier this week, the Inter-Services Public Relations (ISPR) announced that Pakistan had intercepted communications between those who conducted the attacks in Balochistan and their handlers in Afghanistan and India.
Initiating a diplomatic broadside against Pakistan, Indian representative Rajesh Parihar indirectly blamed Islamabad for encouraging terrorism in the region. He cited the 2016 Pathankot attack, and the 2019 Pulwama attack to support his claim.
Using a similar, indirect approach, a Pakistani representative Umer Siddique urged the UN body to ensure that Afghanistan's territory was not used for launching attacks into Pakistan.
The Pakistani representative reminded committee members that more than once Pakistan shared with the UN Security Council irrefutable evidence of external (Indian) involvement in terrorist attacks inside its territory.
"We all know who has been supporting and financing" terror groups like the Tehreek-i-Taliban Pakistan (TTP) and Jamaat-ul-Ahrar (JuA)," Mr Siddique said.
The Pakistani representative also emphasised the need to separate terrorism from legitimate struggles for basic human rights, such as the struggle for right of self-determination in Kashmir.
"We must not allow the hijacking of technical bodies such as this to serve bilateral programmes of hate and aggression," Mr Siddique said.
He also called out India for opposing UN initiates to address the rising number of terrorist attacks at Muslims in India and urged it not to mainstream Islamophobia.
Mr Siddiqui welcomed the UN Security Council's recognition of terrorist threats arising from xenophobia, racism and other forms of intolerance and called for greater focus on the issue.
He referred to a recent global survey, which acknowledges Pakistan's progress in this regard and cites Pakistan as one of the states which regularly conducts frequent or focused threat risk assessments.
Pakistan assured the world body that it has taken concrete steps to assess its terrorism-financing risk since 2019, including conducting a Terrorist Financing Risk Assessment (TFRA), as well as National Risk Assessment on money-laundering and terrorism financing.
Pakistan informed the UN committee that it has made significant progress in countering terrorist financing by amending laws, improving regulatory frameworks and enhancing inter-agency coordination.
Source: Dawn
Please click the following URL to read the full text of the original story:
https://www.dawn.com/news/1675317/pakistan-asks-unsc-to-help-stop-attacks-from-afghanistan
--------
Recognition of Taliban government has to be 'collective effort': Imran
February 16, 2022
ISLAMABAD: Prime Minister Imran Khan on Tuesday said the government will not recognise the Taliban government unilaterally as the recognition of the Taliban regime has to be a "collective effort by the countries in the region".
In an interview with a French media outlet Le Figaro, the premier said: "If Pakistan is the first to grant recognition, the international pressure will become too much for us as we try to turn our economy around."
"We could no longer pay our debts. We can only recover if we have good relations with the international community. To be isolated by becoming the only state [to recognise the Taliban regime] would be the last thing we would want," the newspaper cited the PM as saying.
He said, "as for the conditions for such recognition, there is an international consensus that there must be an inclusive government in Afghanistan. There is also the issue of human rights and women's rights. The Taliban government has made promises on these two issues. What more is needed to make the world satisfied? That is the question."
According to the prime minister, the Taliban delegation that visited Pakistan in December did not give any "concrete answers" about their commitment to abide by their promises to ensure basic rights for women and minorities.
"There were no concrete answers. They gave an agreement in principle…You can't force them. There is a limit to what foreign pressure can do to a government like the Taliban. Afghans should not be expected to respect women's rights as Westerners understand them."
About girls' education, the Taliban said they needed time, Imran added.
In a question about the consequences of the Afghan Taliban return to power and its impact on Pakistan's national security, especially in the light of the recent spike in the attacks claimed by the Tehrik-i-Taliban Pakistan (TTP), Imran said a stable regime in Afghanistan will weed out terror groups.
"We believe that the more stable the Afghan government is, the less these groups can operate. That is why we are so concerned about the stability of Afghanistan," he said, adding that the Pakistani government trusted the Afghan Taliban "when they say they will not let militants strike from their territory".
"It is in their interest that regional trade develops from Central Asia through their territory to the Indian Ocean," PM Imran said, adding that in the 90s, Pakistani transporters were operating freely in Afghanistan.
About a UN report on links between al Qaeda and the Taliban, Imran said: "If terrorists operate from [the] Afghan soil, the Taliban will suffer. It is in their interest to stop international terrorism."
In response to a question over the US government's plan to strike terror groups in Afghanistan through an air corridor, Imran said, "we will be partners with the US in peace, not in war."
Speaking about dialogue with India, Imran said Pakistan wanted good ties with India but talking to New Delhi without restoration of Kashmir's autonomy would be tantamount to betrayal of Kashmiri people.
"The attitude of the BJP government and the RSS (a right-wing Hindu fundamentalist group) towards Pakistan and Kashmir is worrisome. We are dealing with a government that is not rational, whose ideology is based on hatred of religious minorities and Pakistan. We can't talk to them. We are at a dead end."
About Uighurs' treatment in China, Imran said, "Xinjiang is part of China…It is natural that we would raise our voice in defence of the Kashmiris, especially as one-third of the territory is in Pakistan. Kashmir is directly a matter of concern for Pakistan" as opposed to Xinjiang.
Source: Pakistan Today
Please click the following URL to read the full text of the original story:
https://www.pakistantoday.com.pk/2022/02/16/recognition-of-taliban-government-has-to-be-collective-effort-imran/
--------
South Asia
Pakistan denies ISI chief meeting Afghan Jihadi leaders in Turkey
15 Feb 2022
Pakistan's embassy based in Kabul denied the meeting of the chief of the country's spying agency with Afghan Jihadi leaders- Atta Muhammad Noor, Abdul Rashid Dustom, and Muhammad Muhaqiq- in Turkey.
Diplomats in the embassy dubbed the news as "fake" adding that no Pakistani official has met with Afghan Jihadi leaders in Turkey.
Earlier, rumors had it that Lieutenant-General Nadeem Anjum, chief of Inter-Services Intelligence (ISI) has met with a number of Afghan Jihadi leaders and has discussed the establishment of an inclusive government in Afghanistan.
Source: Khaama Press
Please click the following URL to read the full text of the original story:
https://www.khaama.com/pakistan-denies-isi-chief-meeting-afghan-jihadi-leaders-in-turkey-76586/
--------
IRC urges US, Europe to reset their policies towards Afghanistan before humanitarian crisis kills more Afghans
15 Feb 2022
International Rescue Committee has expressed concern over the deteriorating humanitarian situation of Afghan people and called on the US and Europe to reset their policies towards Afghanistan before it kills more people.
The committee said Afghanistan's catastrophe is driven by policies of the international community neither by conflict nor by natural disaster.
IRC expressed worried about the halt of foreign aid to Afghanistan and economic sanctions that affected the lives of millions of people and have led to a situation where people across Afghanistan survive on humanitarian aid.
IRC Director Afghanistan, Vicki Aken said that Afghanistan's current population suffering from the humanitarian crisis is the largest population on earth.
"Afghan people are forced into a more and more desperate measure of survival. Mother and their children are sitting in snowfall, begging for money; parents are forced to sell their daughters into early marriage to bring cash for their families." Said Aken.
Source: Khaama Press
Please click the following URL to read the full text of the original story:
https://www.khaama.com/irc-urges-us-europe-to-reset-their-policies-towards-afghanistan-before-humanitarian-crisis-kills-more-afghans-87587/
--------
9/11 unrelated to Afghans, we should not compensate for its victims: protestors in several Afghan provinces
15 Feb 2022
Hundreds of people took to the streets of Kabul on Tuesday, February 15, 2022, and condemned US president Joe Biden's decision over Afghanistan's funds and asked him to stop enmity with the Afghan people.
Protestors said that 9/11 has no relation with the Afghan people thus; they should not pay the compensation of the victims of the attacks.
They asked for the executive order of Joe Biden to be dissolved as the assets belong to the Afghan people not to any government.
Meanwhile, a similar demonstration was staged by common people, money exchangers, and investors in Jalalabad city of the eastern Nangarhar province in which people condemned the US decision.
Source: Khaama Press
Please click the following URL to read the full text of the original story:
https://www.khaama.com/9-11-unrelated-to-afghans-we-should-not-compensate-for-its-victims-protestors-in-several-afghan-provinces-875786/
--------
'Imran Khan fears global pushback if Pakistan becomes first country to recognise Taliban govt'
15 February, 2022
Islamabad [Pakistan], February 15 (ANI): Pakistan Prime Minister Imran Khan is wary of adverse international pressure if Pakistan becomes the first country in the world to recognise the Taliban's interim government in Afghanistan, stating that good ties with the global community are necessary for Islamabad to recover from financial challenges, a recent media report said.
"If Pakistan is the first to grant recognition, the international pressure will become too much for us as we try to turn our economy around," said Imran Khan in an interview with French media outlet Le Figaro.
The Pakistan Prime Minister also conveyed the country's inefficiency in paying back loans. "We could no longer pay our debts. We can only recover if we have good relations with the international community."
"To be isolated by becoming the only state [to recognise the Taliban regime] would be the last thing we would want," he added.
Imran Khan also referred to the international perspective over the recognition of the Taliban, saying the countries and global organisations have sought for an inclusive government in Kabul and demanded the Taliban to respect human rights and women rights, according to The Express Tribune.
"As for the conditions for such recognition, there is an international consensus that there must be an inclusive government in Afghanistan. There is also the issue of human rights and women's rights. The Taliban government has made promises on these two issues. What more is needed to make the world satisfied? That is the question," said Pakistan PM.
Imran also conveyed that the new rulers in Kabul did not give any concrete promises on the issue of women's rights during a Taliban delegation's visit in December. "There were no concrete answers. They gave an agreement in principle…You can not force them. There is a limit to what foreign pressure can do to a government like the Taliban. Afghans should not be expected to respect women's rights as Westerners understand them."
The Pakistan Prime Minister also said that the Taliban have sought more times on the issue of girls education.
Imran also stressed a more stable government in Kabul when asked about the consequences of the Taliban's return to power and impact on Pakistan as TTP scaled up attacks recently, according to The Express Tribune.
Source: The Print
Please click the following URL to read the full text of the original story:
https://theprint.in/world/imran-khan-fears-global-pushback-if-pakistan-becomes-first-country-to-recognise-taliban-govt/833201/
--------
Bangladesh Govt. For Sending More Imam, Muezzin To Qatar
15 Feb 2022
DHAKA, Feb 15, 2022 (BSS) – The government wants to send more imam and muezzin to Qatar.
Bangladesh Ambassador to Qatar Md Jashim Uddin came up with the issue during a meeting with Qatar's Religion Affairs Minister Ghanim Shaheen Al-Ghanim on Sunday, said a press release here today.
During the meeting Bangladesh Ambassador Md Jashim Uddin said if Qatar is interested, it can recruit more imam and muezzin from Bangladesh.
He extended thanks to Qatar's government for amending their labour law and taking various welfare measures for migrant workers.
Qatar's religious affairs minister Ghanim Shaheen Al-Ghanim praised Bangladeshi imam and muezzin working in Qatar.
Source: BSS News
Please click the following URL to read the full text of the original story:
https://www.bssnews.net/news-flash/44822
--------
Taliban's rise can revive terrorism in Asia and Africa, India tells UN
Feb 15 2022
By Ateet Sharma
New Delhi, Feb 15: The leaders of terrorist organisations in South Asia region continue to spread hatred against India through internet platforms and social media and raise funds through fake charities, crowdfunding and by portraying themselves as humanitarian NGOs and non-profit organisations, India told the Counter-Terrorism Committee (CTC) of the United Nations' Security Council on Monday.
The CTC open briefing started with remarks from Ambassador T S Tirumurti, the Permanent Representative of India to the United Nations who is also the chief of the Counter-Terrorism Committee.
It was attended by officials from the UN Counter-Terrorism Committee Executive Directorate (CTED), INTERPOL, the UN Office on Drugs and Crime and representatives from the Member States of South and South-East Asia.
India's statement was delivered by Rajesh Parihar, Counsellor at India's Permanent Mission to the UN in New York, who, at the very outset, reminded the attendees about the 40 brave men of Indian security forces who were martyred in a dastardly terrorist attack carried out by Pakistan-based Jaish-e-Mohammad in Pulwama, exactly three years ago on February 14, 2019.
As members deliberated on counter-terrorism approach, India said that there is an urgent need for the UN Monitoring Team and Financial Action Task Force (FATF) to focus on non-traditional aspects of terror financing.
"From the past few years, the UN member-States have been ringing alarm bells about terrorists having access to modern and emerging technologies such as internet, on mobile devices, social media, encrypted messaging services and using them to spread hatred, radical propaganda, fake narratives and carry out recruitment and terror activities," said the Indian representative.
New Delhi reiterated that the UN-designated terrorist groups, such as Lashkar-e-Taiba, Harkat-ul-Mujahidin, and Jaish-e-Mohammad, as well as their aliases and proxies continue to operate in the region targeting civilians, security forces, places of worship, soft targets and critical infrastructure.
"The growth of extremist ideology in our neighbouring state is bolstered by their patronage of radical outfits. The mainstreaming of radicalism and communal ideology by the State has also provided a fertile environment for the growth of terror infrastructure in the region," Parihar told the gathering.
Urging the Counter Terrorism Committee, CTED, and the Analytical Support and Sanctions Monitoring Team to pay a "close attention" to the terrorist threat emerging from Al-Qaida, particularly, their affiliates, Lashkar-e-Taiba and Jaish-e-Mohammed, India also raised concerns about the return of Taliban in Afghanistan.
"In South Asia, under the Taliban, Afghanistan once again is at the risk of becoming a safe haven for Al-Qaida, ISIL and a number of other UN-designated terrorist groups, including Lashkar-e-Taiba and Jaish-e-Mohamed," said Parhiar.
He reminded everyone that the 2021 report of the Taliban Sanctions Committee and other reports have recognised the continuation of links between Taliban, especially through the Haqqani Network, and Al Qaida and other terrorist groups in India's neighbourhood.
Tirumurti, in his opening statement, also mentioned how the Taliban's rise to power in Afghanistan poses a complex security threat outside the region, "particularly in parts of Africa", where terrorist groups may try to emulate the Taliban's example.
The CTC head mentioned the linkages between the Taliban, Al-Qaeda, and terrorist entities proscribed by the Security Council, such as Lashkar e-Tayyiba and Jaish-e-Mohammed, are a further source of concern.
All of this, he said, raises serious concerns about Afghanistan becoming a safe haven for Al Qaida and a number of terrorist groups in the region.
Source: Daiji World
Please click the following URL to read the full text of the original story:
https://www.daijiworld.com/news/newsDisplay?newsID=927010
--------
Taliban says they did not allow Pakistan to continue fencing along Durand Line
February 16, 2022
Durand Line has been a bone of contention between Afghanistan and Pakistan. Taliban on Tuesday said that it did not allow the Pakistani government to continue fencing along the Durand Line.
Taliban's acting Defense Minister Mohammad Yaqoob Mujahid said that consultations are currently ongoing among high-ranking officials within the Islamic Emirate, reported Tolo News.
Earlier, Pakistan's interior minister Sheikh Rashid Ahmed said that fencing along the Durand Line was more than 90 per cent complete and he pledged it would be completed, but the Afghan acting defense minister in an interview with National Radio and Television of Afghanistan (RTA), said that so far Pakistan has not been allowed to complete the fencing.
"We have proposed this issue to the Council of Ministers, as well as to the leadership. Consultations are underway on this issue, and we will act on any guidance given to us by the leadership. We have not allowed anyone to fence so far," he said.
Meanwhile, residents who are living near the Durand Line areas say they do not consider fencing on the Durand Line acceptable and they called on the Taliban to take serious actions to prevent fencing the de facto border with Pakistan, reported Tolo News.
Muhibullah Gharwal is a resident of one of the most remote villages of Kunar near the Durand Line. He says the fencing along the line is being done unilaterally and Pakistan should not be allowed to complete the fencing.
According to residents, Pakistan not only continues to fence along the line but also regularly attacks their villages with artillery, which has made life difficult for people living in border villages near the Durand Line, reported Tolo News.
"Occasionally Pakistani forces launch rocket attacks on these villages, which has caused many problems for the people of Kunar," said Muhibullah Gharwal, resident of Marwah district of Kunar.
"This is an illegal and non-diplomatic act, the Afghans have never accepted this line and will not accept it," said Ahmad Khan Andar, a political analyst.
Source: The Statesman
Please click the following URL to read the full text of the original story:
https://www.thestatesman.com/world/taliban-says-not-allow-pakistan-continue-fencing-along-durand-line-1503046320.html
--------
Europe
The quiet flight of Muslims from France
February 14, 2022
Written by Norimitsu Onishi and Aida Alami
France's wounded psyche is the invisible character in every one of Sabri Louatah's novels and the hit television series he wrote. He speaks of his "sensual, physical, visceral love" for the French language and of his attachment to his hometown in southeastern France, bathed in its distinctive light. He closely monitors the campaign for the upcoming presidential elections.
But Louatah does all that from Philadelphia, the city that he began considering home after the 2015 attacks in France by Islamic extremists, which killed scores of people and deeply traumatized the country. As sentiments hardened against all French Muslims, he no longer felt safe there. One day, he was spat on and called "dirty Arab."
"It's really the 2015 attacks that made me leave because I understood they were not going to forgive us," said Louatah, 38, the grandson of Muslim immigrants from Algeria. "When you live in a big Democratic city on the East Coast, you're more at peace than in Paris, where you're deep in the cauldron."
Before elections in April, President Emmanuel Macron's top three rivals — who are expected to account for nearly 50% of the vote, according to polls — are all running anti-immigrant campaigns that fan fears of a nation facing a civilizational threat by invading non-Europeans. The issue is top of their agenda, even though France's actual immigration lags behind that of most other European countries.
The problem barely discussed is emigration. For years, France has lost highly educated professionals seeking greater dynamism and opportunity elsewhere. But among them, according to academic researchers, is a growing number of French Muslims who say that discrimination was a strong push factor and that they felt compelled to leave by a glass ceiling of prejudice, nagging questions about their security and a feeling of not belonging.
The outflow has gone unremarked upon by politicians and the news media even as researchers say it shows France's failure to provide a path for advancement for even the most successful of its largest minority group, a "brain drain" of those who could have served as models of integration.
"These people end up contributing to the economy of Canada or Britain," said Olivier Esteves, a professor at the University of Lille's center on political science, public law and sociology, which surveyed 900 French Muslim émigrés and conducted in-depth interviews with 130 of them. "France is really shooting itself in the foot."
French Muslims, estimated at 10% of the population, occupy a strangely outsize place in the campaign — even if their actual voices are seldom heard. It is not only an indication of the lingering wounds inflicted by the attacks of 2015 and 2016, which killed hundreds, but also of France's long struggle over identity issues and its unresolved relationship with its former colonies.
They are being linked to crime or other social ills through dog-whistle expressions like "zones of non-France," used by Valérie Pécresse, the center-right candidate now tied with the far-right leader, Marine Le Pen, for second place behind Macron. They are singled out for condemnation by far-right television pundit and candidate Éric Zemmour, who has said that employers have the right to deny jobs to Black and Arab people.
The tenor of the race has stoked dread as they watch it from abroad, say Louatah and others who have left, speaking with a mix of anger and resignation of their home country, where they still have family and other strong ties.
The places he and others have settled, including Britain and the United States, are not paradises free of discrimination for Muslims or other minority groups, but those interviewed said they nevertheless felt greater opportunity and acceptance there. It was outside France that, for the first time, the simple fact that they are French was not questioned, some said.
"It's only abroad that I'm French," said Amar Mekrous, 46, who was raised in a Paris suburb by his immigrant parents. "I'm French; I'm married to a Frenchwoman; I speak French; I live French; I love French food and culture. But in my own country, I'm not French."
Finding the suspicion surrounding French Muslims oppressive after the 2015 attacks, Mekrous settled with his wife and three children in Leicester, England.
In 2016, he created a Facebook group for French Muslims in Britain, which now has 2,500 members. Newcomers to Britain surged before Brexit, he said, adding that they were mostly young families and single mothers who found it difficult to find jobs in France because they wore the Muslim veil.
Only recently have academic researchers begun to form snapshots of French Muslims who have left. They include the research project into the emigration of French Muslims led by academics affiliated with the University of Lille, a leading French university, and the National Center for Scientific Research, the French government's main research institution.
Separately, researchers at three other universities — the University of Liège and K.U. Leuven in Belgium, and the University of Amsterdam in the Netherlands — have been working on a joint project looking at the emigration of Muslims from France, as well as from Belgium and the Netherlands.
Jérémy Mandin, a French researcher involved in the study at the University of Liège, said many young French Muslims had been disillusioned "that they had played by the rules, done everything that was asked of them, and ultimately been unable to lead a desirable life."
Elyes Saafi, 37, a marketing executive at the London operations of StoneX, an American financial firm, grew up in Remiremont, a town in eastern France, where his parents settled after arriving from Tunisia in the 1970s. His father operated a spinning machine at a textile factory.
Like his own parents, Saafi ended up making a new life in a new country. In London, he met his wife, Mathilde, who is French, and found an easygoing diversity unimaginable in France.
"At corporate dinners, there might be a vegetarian buffet or a halal buffet, but everybody mingles," he said. "The CEO shows up, and he has a turban on his head, and he mixes with his employees."
The Saafis miss France, but they decided not to return partly because of worries about their 2-year-old son.
"In Britain, I'm not worried about raising an Arab child," Mathilde Saafi said.
In 2020, anti-Muslim acts in France rose 52% over the previous year, according to official complaints gathered by the government's National Human Rights Commission. Incidents have risen in the past decade, rising sharply in 2015. A rare official investigation in 2017 found that young men perceived as Arab or Black were 20 times more likely to have their identities checked by police.
In the workplace, job candidates with an Arab name had a 32% less chance of being called for an interview, according to a government report released in November.
Despite her degrees in European law and project management, Myriam Grubo, 31, said she was never able to find a job in France. After a half-dozen years abroad — first in Geneva at the World Health Organization and then in Senegal at the Pasteur Institute of Dakar — she is back in Paris with her parents. She is looking for work — abroad.
"To feel like a stranger in my country is a problem," she said, adding that she just "wanted to be left alone" to practice her faith.
Rama Yade, a junior minister for human rights during the presidency of Nicolas Sarkozy, said that France's denial of problems like police violence had made matters worse. She saw the current backlash in France against "wokisme" — or supposedly "woke" American ideas on social justice — as "nothing else but a pretext to no longer fight discrimination."
When Yade — born in Senegal in a Muslim family — was appointed a junior government minister in 2007, she believed it would be a "starting point." But after an unsuccessful bid for the presidency in 2017, she left for the United States.
"My glass ceiling was political," said Yade, 45, who is now senior director of Africa at the Atlantic Council, a Washington-based think tank.
To her, the presidential race's focus on immigration was the "consecration of 20 years of deterioration" in a political culture obsessed with national identity. She had quit her political party — for which Pécresse is now the candidate — because, Yade said, it had become "very hostile to anything that did not represent a fantasy version of French identity."
Source: Indian Express
Please click the following URL to read the full text of the original story:
https://indianexpress.com/article/world/france-muslims-islam-macron-7772937/
--------
German broadcaster Deutsche Welle fires 2 more Arab employees
15.02.2022
BERLIN
Two Palestinian journalists were sacked Tuesday from Germany's international broadcaster, Deutsche Welle, for alleged antisemitic comments.
The dismissals come one week after the news organization let go of five Arabic staffers.
The dismissals of Zahi Alawi and Yasser Abu Muailek came after social media posts from 2014 surfaced that were allegedly antisemitic, according to reports in German media.
The posts in question referred to Facebook posts by Alawi and Abu Muailek that condemned the Israeli offensive on the blockaded Gaza Strip in 2014.
"What the terrorist state of Israel is doing to the Palestinians is a repeated Holocaust," Alawi wrote on his Facebook page in July 2014.
Deutsche Welle announced last week that it fired five journalists from its Arabic service after a two-month investigation into allegations of antisemitism.
The organization has long been criticized for biased coverage of the Israeli-Palestinian conflict.
But management at Deutsche Welle has argued that Germany bears special responsibility for the country, due to Nazi crimes committed against Jews during World War II.
Source: Anadolu Agency
Please click the following URL to read the full text of the original story:
https://www.aa.com.tr/en/europe/german-broadcaster-deutsche-welle-fires-2-more-arab-employees/2503694
--------
Russian defence minister visits Syria
Elena Teslova
15.02.2022
MOSCOW
The Russian Defense Ministry announced Tuesday that its chief, Sergey Shoygu, arrived in Syria to supervise a military drill in the Mediterranean Sea.
Shoygu visited military objects rented by Russia from Syria -- Khmeimim Air Base and naval point in Tartus – according to the ministry.
He also visited the capital, Damascus, and had a meeting with Bashar al-Assad, at the instruction of Russian President Vladimir Putin.
"Sergey Shoygu and Bashar Assad discussed different questions of military and technical cooperation of the countries in the framework of the joint fight against the leftover of bands of international terrorists, as well as separate issues of providing humanitarian assistance by Russia to the population of Syria, suffering from restrictive sanctions of the US and Western countries," it said.
In January, the Russian Defense Ministry announced a series of large-scale military drills "in all areas of responsibility" for the Russian Navy.
The drills will be held in the waters of the seas adjacent to Russian territory, as well as in "operationally important areas of the World Ocean," it said in a statement. "Separate exercises will be held in the waters of the Mediterranean, Northern, Okhotsk Seas, in the northeastern part of the Atlantic Ocean and in the Pacific Ocean."
Source: Anadolu Agency
Please click the following URL to read the full text of the original story:
https://www.aa.com.tr/en/europe/russian-defense-minister-visits-syria/2503625
--------
Russia sends 2 fighter jets with hypersonic missiles to Syria
Elena Teslova
15.02.2022
MOSCOW
The Russian Defense Ministry said Tuesday it redeployed two fighter jets with hypersonic missiles to Syria.
The Tu-22M3 and MiG-31K aircraft successfully landed at the Khmeimim Air Base that Russia rents from Syria, the ministry said in a statement.
The planes will take part in a Russian Navy military drill in the eastern part of the Mediterranean Sea, it said.
"The crews of the Russian Airspace Forces carried out a flight from the points of dislocation, covering over 1,500 kilometers (932 miles). During the drill, the pilots of long-distance aviation will perform assigned tasks," according to the ministry.
The drill will be held in the waters of the seas adjacent to Russian territory, as well as in "operationally important areas of the World Ocean," it said. "Separate exercises will be held in the waters of the Mediterranean, Northern, Okhotsk Seas, in the northeastern part of the Atlantic Ocean and in the Pacific Ocean," it said.
More than 140 warships and support vessels, over 60 aircraft, 1,000 units of military equipment and about 10,000 military personnel will be engaged in the exercises, it added.
Source: Anadolu Agency
Please click the following URL to read the full text of the original story:
https://www.aa.com.tr/en/europe/russia-sends-2-fighter-jets-with-hypersonic-missiles-to-syria/2503459
--------
Arab World
Russia sends hypersonic-armed fighter jets to Syria for naval drills: Report
15 February ,2022
Russia has deployed MiG-31K fighter jets with hypersonic Kinzhal missiles and long-range Tupolev Tu-22M strategic bombers to its air base in Syria for naval exercises, Interfax news agency reported on Tuesday, citing the defence ministry.
The aircraft dispatched to Russia's Hmeimim air base will take part in exercises in the eastern Mediterranean, part of a surge of Russian military activity amid a standoff with the West over Ukraine and security in Europe.
Moscow announced on Jan. 20 that its navy would stage an array of exercises involving all its fleets from the Pacific to the Atlantic, drawing on 10,000 servicemen, 140 warships and dozens of planes.
Syrian President Bashar al-Assad's Damascus has been a staunch ally of Moscow since Russia launched an air strike campaign in Syria in 2015. Apart from the Hmeimim air base, Russia also controls the Tartus naval facility.
Russia sent fighter jets with Kinzhal missiles for the first time last year after expanding the runway at the base to handle such aircraft, said Rob Lee, a military analyst at the US-based Foreign Policy Research Institute.
He said the deployments pointed to Russia's growing military presence in the Middle East and its ability to operate in different regions and to project power.
Source: Al Arabiya
Please click the following URL to read the full text of the original story:
https://english.alarabiya.net/News/middle-east/2022/02/15/Russia-sends-hypersonic-armed-fighter-jets-to-Syria-for-naval-drills-Report
--------
Erdogan calls on UAE's private sector to invest in Turkey
15 February ,2022
Turkish President Recep Tayyip Erdogan urged private companies from the United Arab Emirates to invest in Turkey following a long period of regional friction.
"Our common goal is to take our bilateral relations to a much higher level in every domain," Erdogan said on Tuesday during a televised news conference in Abu Dhabi.
Turkey and the UAE signed a series of cooperation agreements ranging from defense industry to trade and economy on Tuesday.
Source: Al Arabiya
Please click the following URL to read the full text of the original story:
https://english.alarabiya.net/News/gulf/2022/02/15/Erdogan-calls-on-UAE-s-private-sector-to-invest-in-Turkey
--------
YPG/PKK rocket attack kills 4 civilians in Azaz, Syria
Omer Koparan
15.02.2022
AZAZ, Syria
Four civilians were killed in northwestern Syria due to a rocket attack by the YPG/PKK terrorist group.
According to initial reports, 12 more people were injured in the opposition-held town of Azaz, which was the target of rockets fired from the nearby city of Tal Rifaat.
The injured were transferred to a nearby hospital amid fears that the number of casualties could rise.
Opposition forces responded to the attack with artillery fire on the terror group's positions in Tal Rifaat.
Source: Anadolu Agency
Please click the following URL to read the full text of the original story:
https://www.aa.com.tr/en/middle-east/ypg-pkk-rocket-attack-kills-4-civilians-in-azaz-syria/2503544
--------
UN special envoy for Yemen condemns Houthi attacks on UAE
February 15, 2022
LONDON: The UN special envoy for Yemen Hans Grundberg echoed the Secretary-General's condemnation of recent Houthi attacks on the UAE on Tuesday.
Speaking at a Security Council meeting, Grundberg said that following Houthi attacks on the UAE last month, including a drone attack in Abu Dhabi that killed three people, "it should be obvious to everyone just how high the stakes have become."
He continued: "The Secretary-General has condemned these attacks and I echo that condemnation."
He added that Houthi attacks on Saudi Arabia and the UAE "indicate how this conflict risks spiralling out of control unless serious efforts are urgently made by the Yemeni parties, the region, and the international community to end this conflict."
The Yemen envoy added that ending the war in Yemen is a choice and is possible despite the challenges.
"There is a way out of this war, allowing the war to continue is a choice, and so is ending it," he told the council.
"We all know that ending it will not be easy, but I firmly believe that it is possible," he added.
He said that dialogue and compromise are required if Yemenis are not to be left suffering until parties to the war are tired of fighting.
"A political process under UN auspices is our best way forward," he said.
Grundberg said that he is developing a framework that will set out his plan to move towards an inclusive political settlement, including the establishment of a multi-track process.
Source: Arab News
Please click the following URL to read the full text of the original story:
https://www.arabnews.com/node/2025576/middle-east
--------
Israel's PM Bennett concludes historic visit to Bahrain to deepen ties
February 16, 2022
LONDON: Bahrain agreed to step up cooperation with Israel on Tuesday, hosting a first visit by its leader Naftali Bennett.
The Israeli premier concluded a two-day visit to Manama, home to the US Navy's Fifth Fleet and several international naval task forces, in a first by any Israeli leader following the 2020 normalization of bilateral relations.
Bennett held talks with King Hamad earlier on Tuesday to discuss strengthening strategic and security relations to address regional challenges, including nuclear threats, terrorist activity, religious extremism, poverty and social issues, Bahraini news agency BNA reported.
"The two sides also discussed at length ways to enhance civil, economic and commercial cooperation between the two countries to secure peace and achieve prosperity," BNA said.
King Hamad said Bennett's visit will be "fruitful and successful" due to his "determination and leadership toward an integrated joint effort" to achieve the best interests of both countries.
Bennett described his trip as a chance to forge a common stand against Iran and its allies including Yemen's Houthis, whose attacks on the United Arab Emirates this year jarred the oil-producing region.
"We are trying to form a new regional architecture of moderate countries (to) provide stability, economic prosperity and to be able to stand strong against enemies who are fomenting chaos and terror," Bennett told reporters.
The two countries agreed to expedite negotiations on investment protection agreements and jointly work to expedite a tax agreement that would provide the infrastructure to promote safe trade cooperation, a joint statement said.
They also agreed to support and encourage trade and mutual visits of senior officials, and deepen ties between their two peoples through cultural exchange and educational and academic cooperation.
The two governments agreed on a process of building a bilateral plan dubbed the "Warm Peace Strategy" that would prioritize several sectors including food security, water, sustainable energy, trade and investment.
Bahraini Crown Prince Salman bin Hamad Al-Khalifa has accepted an invitation to visit Israel, the Gulf state's Foreign Minister Abdullatif Al Zayani said, adding the trip should happen in "the near future."
Bennett met with government ministers and members of Bahrain's Jewish community on Tuesday. In a town hall with Bahraini civil servants and journalists, Bennett stressed the need to increase trade and other links.
"We don't have enough trade, we don't have enough tourism — and that is what this visit is all about," Bennett said.
"I'm going to be your ambassador there (in Israel). I want to 'sell Bahrain'," he added.
Bennett also met with the US commander Vice Admiral Brad Cooper, the premier's office said, stressing the fleet's role in maintaining regional stability in the face of threats.
The US Navy is considering adding unmanned Israeli boats to its joint Middle East operations, a US official said earlier in the day, a move that could deepen Israel's military involvement in the Gulf and further anger Tehran.
Israel is due to become the 29th country to post an attache to the Fifth Fleet's Manama headquarters, officials said, adding the as-yet unnamed envoy would likely be of navy captain or commander rank.
"It's about keeping the lines of communication open" bilaterally between Israel and the fleet, a US official said, referring to the plan to station the envoy in the Gulf kingdom.
Israel has not formally confirmed the appointment.
Source: Arab News
Please click the following URL to read the full text of the original story:
https://www.arabnews.com/node/2025671/middle-east
--------
Mideast
Yemen's Ansarullah Chief: Alliance with US, Israel Represents 'Greatest Hazard' to Muslim World
2022-February-15
"The most serious hazard to Muslim nations is association with their implacable and bitter enemies, namely the United States and Israel," Abdul-Malik Al-Houthi said at a ceremony in the capital Sana'a on Monday evening as he received a group of tribal leaders from the Al-Jubah and Al-Abdiyah districts of the central Yemeni province of Ma'rib. Presstv reported.
He said the enemies are trying to strike the Muslim Ummah (community) from within, adding that Saudi Arabia and the United Arab Emirates (UAE) are playing the leading role in pursuit of the foes' goals.
"Our main duty is to unite the Ummah and foster brotherhood among Muslims," Houthi pointed out.
He made clear that "those who have opted to side with enemies and joined their ranks have actually committed an act of high treason against their homelands and nations".
"Anyone who sides with Saudis and Emiratis has in fact allied himself with the US and Israel," the Ansarullah chief noted.
Earlier this month, Houthi warned against forging an alliance with the United States.
"Anyone who thinks they will be victorious by allying themselves with the Americans is seriously wrong and their certain destiny is loss [and defeat]," he was quoted as saying on February 3.
The Ansarullah leader also called the UAE "Americans' primary tool" in the ongoing Yemen war, stressing that the Abu Dhabi regime has upped the ante by launching more airstrikes against Yemen under orders from the US, Britain, and the Israeli regime.
Saudi Arabia and a number of its regional allies, backed by the United States and European powers, launched the war on Yemen in March 2015, with the goal of bringing the government of former Yemeni President Abd Rabbuh Mansour Hadi back to power and crushing the popular Ansarullah resistance movement.
The war has left hundreds of thousands of Yemenis dead and displaced millions more. It has also destroyed Yemen's infrastructure and spread famine and infectious diseases there.
Source: Fars News Agency
Please click the following URL to read the full text of the original story:
https://www.farsnews.ir/en/news/14001126000531/Yemen%E2%80%99s-Ansarllah-Chief-Alliance-wih-US-Israel-Represens-%E2%80%98Greaes?A2C99146-4EB3-4247-99C1-3CD6C29050E8_kis_cup_C6FA3ED5_6D17_47D1_B6E2_F4B02CC905E0_
--------
Israeli flag set on fire as Bahrainis protest Bennett's visit, normalization
15 February 2022
Bahraini protesters have set the Israeli flag on fire during fresh protests against a two-day visit by the Tel Aviv regime's prime minister Naftali Bennett to the tiny Persian Gulf island.
Pictures and footage that emerged from the Tuesday rallies in the capital Manama and elsewhere across the country showed protesters setting the flag ablaze, trampling on it, and holding up placards that read, "Naftali go out."
The rallies took place amid strict security measures adopted by the country's security forces.
The security forces cracked down on the demonstrations in the eastern Bahraini island of Sitra, arresting a number of the protesters.
The participants in al-Musalla near the capital chanted slogans against the kingdom's ruling Al Khalifah regime and demanded an end to normalization of the country's relations with the occupying regime.
Bennett's trip, which started on Monday, marked the first visit by an Israeli premier since Manama and Tel Aviv established ties under a 2020 United States-sponsored normalization deal.
Bahrainis had taken to the streets across the country on Monday to protest the Israeli official's trip and mark the anniversary of the country's 2011 revolution against the island's ruling regime.
Source: Press TV
Please click the following URL to read the full text of the original story:
https://www.presstv.ir/Detail/2022/02/15/676915/Bahrain-protests-Israeli-flag-fire-Naftali-Bennett
--------
Islamic Jihad: Resistance not to remain silent on Israeli crimes in Sheikh Jarrah
15 February 2022
The Palestinian Islamic Jihad movement says it will not stand idly by as Israeli military forces and Jewish settlers brutalize Palestinians in the occupied East al-Quds neighborhood of Sheikh Jarrah.
Khaled al-Batsh, a member of the Islamic Jihad's Politburo, said in an interview with Palestine Alyoum news website on Tuesday that the resistance group was capable and ready to start a new battle if necessary in response to the ethnic cleansing taking place in Sheikh Jarrah.
The Islamic Jihad member warned about what is happening in Sheikh Jarrah, stressing that the resistance group would not remain silent on what was going on in the occupied East al-Quds neighborhood and would not stand idly by if the abuses and ethnic cleansing against the women and men of Palestine continued.
Batsh put emphasis on the unity of Palestinians and resistance groups against the Israeli occupation forces and said, "If the enemy wants to transfer the battle to Gaza in order to take legitimacy, the resistance is capable of moving the battle into the depths of the entity."
Batsh added that, "The resistance will bring down [Israeli Prime Minister Naftali] Bennett's government, and he will pay the price for his crimes against Sheikh Jarrah, as happened with the criminal Benjamin Netanyahu."
Batsh called on the people of the occupied West Bank and East al-Quds to take urgent action to support the people of Sheikh Jarrah, prevent the demolition of their homes, and stop the organized ethnic cleansing taking place in the neighborhood.
Tensions heightened across the Palestinian territories on Sunday, when Israeli forces and illegal settlers renewed their attacks against the Palestinians in Sheikh Jarrah.
Sheikh Jarrah has been the scene of frequent crackdowns by Israeli regime forces on the Palestinians protesting against the threatened expulsion of dozens of families from their homes in favor of Israeli settler groups.
Source: Press TV
Please click the following URL to read the full text of the original story:
https://www.presstv.ir/Detail/2022/02/15/676910/Palestinian-Islamic-Jihad-movement-Israeli-military-forces-Sheikh-Jarrah
--------
Israel lobbying US on behalf of UAE to re-blacklist Yemen's Ansarullah
16 February 2022
At the United Arab Emirates' behest, Israel has reportedly been lobbying the administration of US President Joe Biden to designate Yemen's popular Anasarullah movement as a "terrorist group."
Former US president Donald Trump added Anasarullah to the State Department's list of foreign terrorist organizations during his final days in office, but his successor, Biden, reversed the decision.
Last year, the US Department of State reversed a last-minute decision by the ex-administration, which put the Houthis on the US list of "foreign terrorist groups" and subjected them to sanctions.
Following the escalation in Yemen's counterattacks against the UAE last month, Biden said a re-designation of Ansarullah was "under consideration."
On Tuesday, an Israeli official told The Times of Israel that Abu Dhabi has stepped up its lobbying for the blacklisting of the Yemeni group and enlisted Tel Aviv in the effort.
Israel has told American officials that re-imposing the designation would curb Iran's regional influence, the official added. "We're not doing this only for the Emiratis. We believe such a step is in everyone's interest."
Additionally, an Israeli source familiar with the matter said that the US National Security Council has warmed to the idea of re-designating Ansarullah, while others in the Biden administration remain more hesitant.
Democratic Congressman Gregory Meeks, who heads the US House Foreign Affairs Committee, said he was looking "very carefully" at the re-designation issue and was in conversation with other officials.
However, many rights groups have warned that such a move could jeopardize humanitarian work in Yemen and endanger the population.
Saudi Arabia launched a devastating war on its southern neighbor in March 2015 in collaboration with a number of its allied states and with arms and logistics support from the US and several Western countries.
The aim was to return to power the former Riyadh-backed regime and crush the popular Ansarullah movement which has been running state affairs in the absence of an effective government in Yemen.
Source: Press TV
Please click the following URL to read the full text of the original story:
https://www.presstv.ir/Detail/2022/02/16/676933/Israel-US-UAE-Ansarullah
--------
Israel sends diplomats to Vienna for nuclear talks, Iran says 'obstacle to progress'
15 February ,2022
Israel sent a delegation to Vienna to make its voice heard regarding the ongoing Iran nuclear talks for the first time, an action that displeased Tehran
The delegation is headed by Joshua Zarka, the deputy director general for strategic Affairs at the Israeli Foreign Ministry, according to the Times of Israel.
Zarka met with Mikhail Ulyanov, Russia's envoy to talks on the nuclear pact, and International Atomic Energy Agency (IAEA) Director General, Rafael Grossi.
Ulyanov tweeted: "Israeli colleagues from the capital and their Permanent Mission in Vienna visited us today. We discussed #IAEA-related issues." Zarka responded by thanking Ulyanov for a "frank and important discussion."
Israel's delegation is also scheduled to meet with US officials taking part indirectly in the nuclear negotiations, as well as all parties to the abandoned 2015 nuclear pact - China, France, Germany, and UK, all except for Iran.
Iran's Nour News, affiliated with the country's top national security body, tweeted a response to Israel's presence in Vienna saying: "The unexpected presence of the Zionists in Vienna is undoubtedly an obstacle to the current sensitive situation."
It added: "The discussions of the representatives of the Zionist entity with Grossi and Ulyanov, whatever their purpose, will only be a step towards the role that this entity plays in its self-destruction."
Currently, tensions are high over whether or not the Vienna talks to revive the abandoned nuclear accord would succeed.
As Iran's long-time foe, Israel strongly opposes the 2015 nuclear deal and doesn't want the US to return to it under Joe Biden's presidency.
Source: Al Arabiya
Please click the following URL to read the full text of the original story:
https://english.alarabiya.net/News/middle-east/2022/02/15/Israel-sends-diplomats-to-Vienna-for-nuclear-talks-Iran-says-obstacle-to-progress-
--------
Turkey sending senior officials to Israel ahead of Herzog visit
15 February ,2022
A team of senior officials from Turkey will travel to Israel ahead of President Isaac Herzog's planned trip to Ankara, the Turkish foreign ministry said on Tuesday, as the regional rivals work to repair ties after years of animosity.
President Recep Tayyip Erdogan's chief foreign policy adviser Ibrahim Kalin and Deputy Foreign Minister Sedat Onal, will lead a delegation on February 16-17, the foreign ministry said, adding the officials would also meet Palestinian authorities.
For the latest headlines, follow our Google News channel online or via the app.
Israel and Turkey expelled ambassadors in 2018 and relations have remained tense, but Ankara has since worked to mend strained ties with several regional countries in a charm offensive launched in 2020.
Ankara, which supports a two-state solution to the Israeli-Palestinian conflict, has condemned Israel's occupation of the West Bank and policy towards Palestinians. Israel has called on Turkey to drop support for the militant Palestinian group Hamas, which runs Gaza.
Foreign Minister Mevlut Cavusoglu has said Ankara would not turn back on support for Palestinians for the rapprochement.
Israel's presidency and foreign ministry said Kalin and Onal would visit to coordinate Herzog's planned visit and hold talks with officials following discussions in Turkey in December.
The delegation was also expected to meet Palestinian officials including President Mahmoud Abbas, the foreign ministry said.
Herzog will visit Turkey from March 9-10, Turkish media said on Tuesday.
The two countries are also at odds over policies in the east Mediterranean, namely over energy resources in the region. While often engaging in insults and accusations, trade and commercial ties between Turkey and Israel have remained intact.
Erdogan has said energy cooperation could be discussed during Herzog's visit.
Source: Al Arabiya
Please click the following URL to read the full text of the original story:
https://english.alarabiya.net/News/middle-east/2022/02/15/Turkey-sending-senior-officials-to-Israel-ahead-of-Herzog-visit
--------
Yemen releases footage of drone attacks on targets deep inside Saudi Arabia, UAE
16 February 2022
Yemen's Armed Forces have released new footage depicting their retaliatory drone attacks on targets deep inside Saudi Arabia and the United Arab Emirates.
Yemen's War Media outlet issued the footage on Tuesday, hours after the Armed Forces' spokesman Yahya Sare'e announced its release.
The exact date of the reprisal counterattacks in the footage is not clear.
The Yemeni forces have recently escalated their missile and drone attacks against the Persian Gulf countries, which are arch-allies in a 2015-present war on the impoverished Arab country.
For more than six years, the Riyadh-led war on the besieged Arab country, aimed at re-installing the regime of Abd Rabbuh Mansour Hadi, has spawned the most horrible humanitarian disaster.
The protracted war has killed hundreds of thousands of Yemeni civilians and turned the largely mountainous country into the scene of the world's worst humanitarian crisis.
The United States, first under Barack Obama and later under Donald Trump and Joe Biden, has been the Saudi-led coalition's partner in the devastating war that has left hundreds of thousands of Yemenis dead and displaced millions more.
The US and its Western allies, especially the UK, have backed the horrific war in Yemen by supplying lethal arms to Riyadh and its allies, chief among them the UAE, as well as logistical and political support.
Despite the global conspiracy to crush the Yemeni resistance forces, they have only grown stronger, leaving Riyadh and its allies, most notably the United Arab Emirates, bogged down with losses.
The Yemeni forces have recently staged at least three major rounds of retaliatory strikes against the UAE in the space of a single month, and conduct similar counter-raids against Saudi Arabia on an almost daily basis.
Source: Press TV
Please click the following URL to read the full text of the original story:
https://www.presstv.ir/Detail/2022/02/16/676924/Yemen-video-counterstrike-Saudi-Arabia-UAE
--------
North America
Saudi cabinet says supports US efforts to prevent Iran from acquiring nuclear weapons
15 February ,2022
Saudi Arabia's government expressed on Tuesday its support for "US efforts to prevent Iran from acquiring a nuclear weapon," state news agency SPA reported.
The government also thanked the US for supporting the Kingdom defending its territory against attacks by Yemen's Iran-backed Houthi militia, SPA said, citing a statement issued after a cabinet meeting.
Source: Al Arabiya
Please click the following URL to read the full text of the original story:
https://english.alarabiya.net/News/gulf/2022/02/15/Saudi-cabinet-says-supports-US-efforts-to-prevent-Iran-from-acquiring-nuclear-weapons
--------
US congressional delegation to travel to Israel, Germany, UK
Servet Gunerigok
15.02.2022
WASHINGTON
A US congressional delegation led by House of Representatives Speaker Nancy Pelosi will travel to Israel, Germany and the UK, her office said Tuesday.
The trip will focus on security, economy and governance, the office said in a statement.
She said the first stop would be Israel, where they will meet Israeli leaders and leaders in the civic community to discuss the prospects for a two-state solution and regional security.
"At the Munich Security Conference, our delegation will reaffirm America's ironclad commitment to the transatlantic partnership, especially in the face of worldwide challenges to democracy and the rise of autocratic threats.
"In London, our delegation will deepen our interparliamentary dialogue on how we can continue to work together to counter antidemocratic forces and advance our shared values and interests in the global arena," she added.
Source: Anadolu Agency
Please click the following URL to read the full text of the original story:
https://www.aa.com.tr/en/americas/us-congressional-delegation-to-travel-to-israel-germany-uk/2503555
--------
Effect and influence of the Iranian revolution on global geopolitics
Tuesday, 15 February 202
Iran's Islamic revolution came about mostly in response to US influence in the country. That is not to say that America was the greater evil in the league of successive modern super powers.
But this was the power running the show in this country according to comments by an embittered US diplomat.
The comments were made days after Ayatollah Ruhollah Khomeini returned to Iran in February 1979 when demonstrators briefly attacked the US Embassy in Tehran.
As he prepared to leave Iran the US diplomat said: "We used to run this country. Now we do not even run our own embassy".
The trends continued to a point where the Iranian revolution could be called a movement against the American world order.
This is evident in the regional and global geopolitical change that has come about since the revolution, which was conceived as a dialogue determined to change Iranian society, politics and economy,
With the British withdrawal from the Persian Gulf in 1971 Iran had become the cornerstone of America's security architecture for protecting Western interests in the region.
As both the pivot in the price hike and the sole regional leader willing to break the Arab oil embargo, the Shah had made himself equally consequential for energy markets and the global economy, according to the Brookings Institute.
To both the British and Americans Persia, or Iran, was literally a geopolitical gold mine; rich in oil, it lay between Russia (the USSR) and the warm waters of the South leading to India.
And from an East West perspective, Iran still remains the nexus between Asia and Europe.
In the aftermath of the Second World War, a bipolar system was formed gradually by which the world was economized by the powers, the US and the Soviet Union, capitalism versus communism.
It was almost as if no nation could even imagine independence.
However, some might involve themselves in serving dependent seeking movements from time to time; their endeavors would merely result in them going under the influence of the Soviets instead of the Portuguese.
Many examples of this could be seen at that time in the world.
Javad Mansouri, Historian
However and from whichever angle you look at it, the Islamic Revolution of Iran brought immense political loss and shock to the Anglo Saxon 'empire'.
What comes as a surprise, however, is how anyone might have been shocked by the revolution when rumblings of trouble in Iran had been evident for years, especially in 1978, the year running up to the revolution.
Yet, the then US President, Jimmy Carter, who was fully aware of the ongoing trouble called Iran an island of stability in a turbulent corner of the world.
That was in 1978 the year before the revolution and the final flight of the Shah from Iran.
The Iranian revolution may have come as something of a surprise since, unlike most revolutions, it occurred when the state was far from weak by any stretch of the imagination.
The outcome of the revolution was unimaginable for them.
Reports released by various American entities during the revolution, both the US Central Intelligence Agency, the CIA, and the State Department, indicated that things had happened in Iran and developments were underway, but not as fast as they had surmised.
Some of the reports even conjectured that the Pahlavi regime would remain in power, at least for the next decade.
This is in effect indicative of the fact that the American equations had failed to predict the developments in Iran.
Mahdi Fazaeli, Political Analyst
A study published in the CIA's in house journal concluded that it wasn't insufficient information causing the fiasco of US policy towards Iran from 1978 to 1979.
In fact, the US had compiled a substantial amount of accurate information and analyses regarding major events in Iran, particularly the anti Shah protest marches and riots.
Despite everything America was taken by surprise when the unrest actually grew into a large scale sweeping revolution, which left US President Jimmy Carter with a new reality.
Recently declassified information has documented the Carter administration's efforts to broker a peaceful transition directly with Imam Khomeini, founder of the Islamic Revolution of Iran, after the Shah of Iran, Mohammed Reza Pahlavi, had left, did not get him or anyone else very far.
This brings to the fore a lingering question as to whether Imam Khomeini made use of support by external powers, whether left or right, to gain power then carry out his own agenda, or whether he had no such support to begin with.
Neither the Americans nor anyone else expected a revolution of such epic proportions, at least not so suddenly and not so soon or to have such nationwide support its founder.
At home, for many an American, the uprising in Iran intensified the sense of futility surrounding America's role in the world.
The Islamic Revolution has faced the enmity of superpowers from the very beginning. They built a front against it. When we say superpowers we mean that the then Soviet Union joined America against us.
While differing on numerous issues, these two superpowers accompanied each other on confronting the Islamic Republic, the Islamic Revolution and the system [which] emerged from Imam Khomeini's efforts.
The European powers and their followers such as the regional rogue states and others are the same. They built a front against the Islamic Revolution.
What is the reason for this enmity? We should never forget this point. The reason for this enmity was simply that the Islamic system had rejected the norms of the domineering regime.
Ayatollah Seyyed Ali Khamenei, Leader of the Islamic Revolution
One of the outstanding features of the nature of the revolution has been remains fighting arrogance. When the revolution succeeded, the most formidable US base in the region was crushed. The base the Americans revered as the paragon of stability.
Based on research by American scholars that have been released as books, even as early on as in November 1978, almost 100 days before the victory of the Islamic Revolution, this outcome wasn't unimaginable for them.
When the Pahlavi regime was toppled and the greatest US stronghold in one of the world's most sensitive regions, both in terms of energy supply and geopolitics, American grandeur was hit severely and Washington was badly struck.
Mahdi Fazaeli, Political Analyst
Against other modern powers, whether before or parallel to it, America, one could say was a benevolent power, so why did the Imam think to revolt against the Shah and the American order?
Back in 1964 Imam Khomeini never spoke of a revolution what he sought was primarily a reform movement. He even advised the Shah, telling him to stop being a US lackey and practice dignity. He would also advise the army, he would never support armed resistance.
Every time armed insurgents sought the Imam's advice on armed conflicts, he would overrule such conflicts outright. I was witness to many such occasions.
So it is very safe to say that Imam began as a reformist back in the early 60s. Later on, the Imam sought Islamic vigilance as an approach.
This might be a term used these days but it is a fact that the Imam's movement was substantially seeking vigilance by which people would be awakened towards Islamic matters or national interests and confront the Shah, with such vigilance.
Hossein Kanani Moghadam, International Anti-Zionism Association
Carter himself finally acknowledged this, lamenting: "Iran was not ours to lose in the first place. We don't own Iran, and we have never had any intention or ability to control the Internal Affairs of Iran".
What the US was left with was a black swan national security crisis, with a catastrophic impact on American domestic and foreign politics, Instead of merely seeking to deter Soviet influence via regional allies adjacent to the Soviet Union or socialists, greater Russia.
The United States would now have to contend with a hostile power in this strategically vital region.
At home, for many an American, the upheaval in Iran intensified the sense of futility surrounding America's role in the world.
This feeling had become prominent since the aftermath of the Vietnam War.
The New York Times, in an article published in March 1979, questioned how the Shah, a monarch who commanded more tanks than the British Army, more helicopters than the United States First Cavalry in Vietnam, could be pressured so neatly out of power?
In effect, we demonstrated the world with a new model of revolution which is relying on the informed masses. The political, revolutionary, Shia Islam, which values martyrdom and relying on the leadership of political and religious Marja, which gave birth to a new source of power in the world.
Maybe some people still don't understand the power of these three elements. When joined together, this power has literally dismantled the basics of the West's ideology both before and after the Islamic Revolution.
Javad Mansouri, Historian
When Iranian sentiments were stirred by uncalled for US interference during what has come to be known as the 1953 coup, which ousted the democratically elected oil nationalization era Prime Minister, Dr Mohammad Mossadegh, to strengthen the position of the Shah.
Declassified documents released in 2017 revealed the CIA's central role in that coup via Operation Ajax, the UK also plays its part under Operation Boot.
The Americans replaced the British after the 1953 Iranian coup d'état. Since then, the Iranian people grudgingly remember the presence of Americans in the country.
More than 40,000 military advisors were in our country from the US with Americans involved in almost all the key sectors of the country and actually manipulated them.
Besides, the Shah himself was completely manipulated by them.
Under the dictatorship, and the conditions created by the SAVAK in Iran, with all the torture and disregard for human rights, such things were viewed by the Iranian public as being supported by the USA.
Mahdi Fazaeli, Political Analyst
After Iraqi dictator Saddam Hussein's attack on the recently established Islamic republic of Iran in 1980, America's physical presence in the Middle East or West Asia took on new colors.
It was cause to enter the region in support of Saddam especially since the war had spread through the Persian Gulf and threatened the oil pipelines.
Arab monarchies south of the Gulf sided with Saddam in their fear of an Iran that was both a regional power and now, a revolutionary regional power with a zest for toppling kings.
Much later with Saddam Hussein's terrible error in judgment, taking the bait and attacking Kuwait. Since then the US is grip became enduring in the Middle East.
The string of attacks in this region started in 2001 with Afghanistan.
The main point of interest here is how a capitalist power such as the US, previously happy to interfere and exploit the country economically in return for services and even technology, albeit without a user or service manual, was now having to come in guns blazing.
The string of invasive US military undertakings appears to have been a struggle by Washington to hold on to its interests rather than a show of complacent and titled power.
Former British Prime Minister Margaret Thatcher once said, quite rightly, that nothing is more dangerous than a falling empire. Perhaps the best example of this in modern times would be the devastating US wars in Afghanistan and Iraq.
Iran's revolution appears to have created courage also in the people throughout the region to revolt where they see fit when facing dictatorship, i.e. the Arab Spring that was triggered in 2010.
The emergence of Hezbollah in Lebanon, the moral boost provided to Shia forces in Iraq, the regional Cold War against Saudi Arabia and Israel, lending an Islamic flavor to the anti imperialist, anti American sentiment in the Middle East.
This was the most important byproduct of the Iranian Revolution, according to Mehrzad Boroojerdi, Professor of Political Science at Syracuse University.
Iran created Hezbollah in Lebanon opening the second front against Israeli ambitions, which has always been to take over everything from the Nile to Euphrates.
Recently, Israel has actually been voicing how it wants the Middle East to break down into small states. It appears that Israel has forgotten that it is itself an uninvited guest in this region.
The Imam (Ayatollah Khomeini) was an anti-Zionist figure right from when he said the Zionists were a cancerous tumour. Likewise, we do see that the anti Zionist resistance forces have performed in the region. And this is one of the ambitions of Imam that has been achieved as he had imagined, and today we have the Global Quds Day,... Imam was anti apartheid, anti racism and his foreign policy approach in dealing with South Africa, the regional issues and anti USSR when he sent a message to Gorbachev.
All these showed the structural transformation in East West relations.
Hossein Kanani Moghadam, International Anti-Zionism Association
As for the impact of various wars on Iran's extraterritorial influence, interestingly, Saddam's attack on Iran strengthened the revolution, giving it a firm base to export its message beyond Iranian borders because the Iranians united in their fight against an external threat.
The irony of the success of US attacks on this region in the early 2000s, on the other hand, is that the United States invasion of Iraq and Afghanistan eliminated Iran's two biggest rivals in the region, the Taliban and Saddam Hussein, and left Iran as the most important player in the region, which is why the Arabs are so scared. This all started with the revolution.
The Islamic Republic of Iran has no doubt changed regional and global politics. Before the fall of communism there was a West versus East scenario with players lining up on either side to win the support of either America or the Soviet Union.
But Iran came up with a scenario of neither East nor West. This appeals to an international audience watching and listening as Iran went from modernizing to attempting to adopt the simple lifestyle of the Prophet Muhammad.
Our revolution is a dynamic movement en-route to materialize its ambitions.
Theoretically, in every revolution various methods are adopted in order to reach an evolution, one such method is revolution within a revolution. As you see, the Imam occasionally named certain moves as a revolution bigger than the first revolution, like the takeover of the US Embassy.
So this means we are on the path to completion. We can never say the revolution is fulfilled.
Hossein Kanani Moghadam, International Anti-Zionism Association
How the early days of the revolution unfolded in Iran was that initially authority was inherited from Iran's final monarchy by a coalition of Muslim clerics, as well as leftists, and to a lesser degree, liberals, and the Islamic Republic that was established in the months following the revolution has held fast as a clerical system of governance.
Not surprisingly, it's swept in with a message of independence from foreign interference and oppression for Iranians and the world. And this appears to have given rise to, as well as inspired, Islamic and Muslim movements ever since.
After the victory of the revolution we witnessed a wave of Islamism throughout the globe.
Even in the region the wave is different in various countries, but both given the existence of the Zionist regime and their agenda, and given the conditions of the regional regimes in terms of their governance, the revolution's ambitions, which are human ambitions, are not limited to the geography of Iran.
As we and many scholars maintain that the French Revolution was not just a French Revolution, the Islamic revolution was also not just an Iranian revolution but an Islamic movement whose ambitions may be welcome anywhere in the world.
Mahdi Fazaeli, Political Analyst
The Iranian revolution can be seen as an anti American movement, which despite its confrontation with the world's largest military power, has been able to gradually reach a point where militarily the courage to confront Iran has vanished.
Also, economically Iran is turning a corner and once it passes that corner there should be no other special weakness left for the Americans to exploit in its endeavors against this country.
After the 2009 sedition regarding certain signs within the country that were transmitted to the Americans, the new US strategy was maximum pressure, as it felt that the Islamic Republic of Iran had weak points in this field [sic].
They believe by putting pressure on the weak points, they would have reached their goals and defeated the Revolution by placing people before the establishment.
Such economic pressure would end people's resistance, in which case, they would stand against the revolution and the US goals would be reached from within the country. This never happened.
Of course, we did witness events which were primarily caused by a lack of prudence on the part of the previous administration, like the gas related events and the like. Anyhow, the results pursued by the Americans wouldn't be realised.
As I told you, the American State Department spokesman explicitly announced that Washington's maximum pressure policies had failed terribly and the three goals designed by Trump for the policies had also failed.
Mahdi Fazaeli, Political Analyst
Looking at the way things are going, Iran's economy might soon grow by five to 7% or inflation might come down to 20%. So we're at the source of an economic turning point.
Would you say that the economic war the US has waged against us is going to pay off for the US henceforth?
Since the year 2000 the Americans have been pursuing a hybrid war against Iran; there is an intelligence war, physiological war, economic war, economic terrorism, military war, terrorist groups as well as cultural and scientific war.
They are working on all fronts, some time the maximum pressure policies that are introduced by Obama and then Trump and then Biden only change the severity of the indices of the wars, while some times the control index is stronger while economic aspect of the war come slower, other times the economic war becomes stronger and the military war becomes weaker.
Source: Press TV
Please click the following URL to read the full text of the original story:
https://www.presstv.ir/Detail/2022/02/15/676875/Effect-and-influence-of-the-Iranian-revolution-on-global-geopolitics
--------
Southeast Asia
14 Muslim separatists surrender to Philippine govt
Joseph Peter Calleja
February 15, 2022
Fourteen members of the Bangsamoro Islamic Freedom Fighters (BIFF) separatist group swore allegiance to the Philippine government on Feb. 14 after having handed themselves in to authorities in Mindanao following a series of such surrenders this year.
The formal surrender was attended by senior military officials at a military camp in Midsayap, Cotabato province.
"They expressed their desire to live peaceful lives. So, as a sign of their allegiance to the Philippine flag, they surrendered their AK-47 assault rifles and B40 anti-tank rockets," army spokesman Major General Juvymax Uy said on Feb. 15.
He said the rebels had surrendered a few days earlier in Maguindanao province.
The group included three children who claimed they had been indoctrinated into fighting for an independent Mindanao state.
"They were aged 14 to 17 years. They know how to handle firearms because they underwent special training," Uy added.
The children will be placed under the care of the Social Welfare Department and will not face prosecution.
The BIFF is a separatist organization that has continued a long-running insurgency in the southern Philippines to achieve an independent Muslim state.
The group broke away from the Moro Islamic Liberation Front (MILF), which struck a 2012 peace deal with the government under late President Benigno "Noynoy" Aquino in return for greater autonomy in the region.
BIFF fighters, however, together with the Abu Sayyaf group, remained adamant that they would only accept an independent Muslim state governed by strict Muslim laws.
Abu Sayaff has been responsible for a series of kidnappings and beheadings over the years, including those of two Canadian tourists in 2015.
It has also targeted Catholic priests. In 2007, the group kidnapped Father Giancarlo Bossi in Zamboanga del Sur province in Mindanao. He was later released following reports of a ransom being paid. Irish priest Father Michael Sinnott was abducted in the same province in 2009 and released a few months later.
Source: UCA News
Please click the following URL to read the full text of the original story:
https://www.ucanews.com/news/14-muslim-separatists-surrender-to-philippine-govt/96116#
--------
Philippine police say foiled Hamas plot to target Israelis
February 15, 2022
MANILA: Philippine police said on Tuesday they have uncovered an alleged "terror" plot by Palestinian group Hamas designed "to wage a proxy war" in the Southeast Asian country.
The Philippine National Police said Hamas attempted to "establish a foothold in the Philippines" by pledging financial support to local threat groups and recruiting Filipinos to "carry out terrorist activities" against Israeli nationals.
"The police intelligence community has uncovered attempts by a known foreign terrorist organization to wage a proxy war in the country," the PNP said in a statement.
In a video message, Brig. Gen. Neil Alinsangan, director of the PNP's Intelligence Group unit, identified Fares Al-Shikli, also known as Bashir Hisham, as the Hamas operative in charge of recruiting militants in the Philippines.
"Our Filipino source identified the Hamas operative as 'Bashir' who was reportedly attempting to establish a foothold in the Philippines with pledges of financial support to some local threat groups including militant extremists with links to the international terrorist organizations," Alinsangan said.
Filipino authorities further cited the unnamed source as saying that Al-Shikli is currently residing in Turkey. The alleged Hamas operative is believed to be responsible for identifying new areas of activity for Hamas and strengthening the group's activities globally and was allegedly involved in developing Hamas military infrastructure in Libya and Sudan.
Alinsangan said the source had met Al-Shikli during trips to Malaysia between 2016 and 2018, where they "discussed the possibility of mounting attacks against Israeli nationals" in the Philippines.
"Their meetings in Malaysia…include [discussions] on recruitment of Filipinos that will be utilized to kill Jews present in the country, conduct rallies at the Israeli embassy, and spread major propaganda against Israel," Alinsangan said.
The source also told the police that Al-Shikli had introduced theoretical bomb-making training during one of their meetings.
Alinsangan said Hamas had previously attempted to stage activities in the Philippines, pointing to the 2018 arrest of Iraqi national Taha Mohammed Al-Jabouri, "a chemist with knowledge of explosives," who was accused of having links to the Palestinian organization. However, Al-Jabouri was arrested due to his expired visa and was later deported from the Philippines.
Source: Arab News
Please click the following URL to read the full text of the original story:
https://www.arabnews.com/node/2025371/world
--------
Lawyer: Woman seeking to have 'Islam' removed from IC not renouncing faith, only reversing unilateral child conversion
15 Feb 2022
BY KENNETH TEE
KUALA LUMPUR, Feb 15 — A lawyer representing a Malaysian Chinese woman, who was unilaterally converted to be a Muslim as a child and wants the court to restore her as a Buddhist, has insisted her case was not of "renunciation" of Islam.
In the judicial review fixed for full hearing today, lawyer Shamsher Singh Thind told the High Court that her conversion to Islam by her father when she was 10 years' old was "void from the beginning".
Shamsher said his client, now 42, held on to the Federal Court's decision in a case involving Hindu mother M Indira Gandhi's successful bid to quash her Muslim convert ex-husband's unilateral conversion of their three children to Islam without their knowledge and without her consent.
The Federal Court decided in that case said the term "parent" in the Federal Constitution's Article 12(4) referred to both parents if they were still alive and capable of giving consent to a child's religion.
Article 12(4) states that a minor's religion shall be decided by his "parent or guardian" in matters involving Article 12(3), namely religious instruction or religious worship. Article 12(3) holds that "no person shall be required to receive instruction in or to take part in any ceremony or act of worship of a religion other than his own".
"She has never recited the Shahadah (the proclamation of faith to convert to Islam) until today. Therefore, she cannot be considered a Muslim.
"The requirement under Section 117 of the Administration of the Religion of Islam (Selangor) enactment is not fulfilled," Shamsher said, in referring to the state enactment where it is clearly stated that both the mother and the father must agree to their children's conversion.
Senior federal counsel Ahmad Hanir Hambaly, who is representing the National Registration Department (NRD), told the court that the government agency had only acted based on evidence produced at the material time in rejecting the woman's bid to obtain a new personal identification card without the word "Islam".
He argued that the agency's action consequently could not be construed as unconstitutional or unlawful based on the circumstances at that time.
"The NRD had asked her for the Shariah Court order, but the evidence submitted to the department was merely her statutory declaration in rejecting the word 'Islam' as well as her conversion certificate.
"We are not the authority or expert to determine the status of her religion," he said, adding that the NRD is willing to give the woman a new MyKad if she can show evidential proof of her renouncing the religion.
Lawyer Datuk Kamaruzzaman Muhammad Arif, who was appearing for Selangor Islamic Religious Council (Mais), affirmed that any individual wishing to remove "Islam" from their identification card must obtain a Shariah Court order and present it to the NRD.
"Legally she is a Muslim. This is a renunciation case. She was given an adult MyKad with the word 'Islam' on it when she turned 18 years' old.
"There was no challenge before and after she became an adult to question the conversion until she was 42 years old," he said.
After hearing submissions from parties, High Court judge Datuk Noorin Badaruddin then fixed March 22 to deliver her decision on the woman's legal challenge.
Born in Singapore in 1980 to a Chinese couple both of the Buddhist faith, the woman said that her father in February 1990 converted to Islam and in October 1990 registered her with the Selangor Islamic Religious Department (Jais) as a Muslim when she was aged 10 and that she was then given a new name.
However, the woman said that her mother had never become a Muslim, and that her mother had never given permission to the father to change her religion as a child from Buddhism to Islam. The couple later divorced in 1993. The woman said the Selangor Islamic Religious Council (Mais) did not ask her mother's consent before registering her as a child as a Muslim.
Since turning 18 or becoming an adult in 1998, the woman said she has been practising Buddhism and is also living with her mother.
The woman said she had never professed or practised the Islam faith and that she had never uttered the "shahadah" or the Muslim proclamation of faith when one embraces Islam, while also saying that the NRD does not have records to show that she had became a Muslim after turning 18.
On August 24, 2020, the woman said she had renounced the use of her current name and had made a statutory declaration to seek for a new MyKad to restore her original name and had also sought for the word "Islam" to be dropped from the replacement identity card.
On August 28, 2020, the woman applied at the NRD's Ipoh branch in Perak for the replacement identity card, but an NRD counter officer refused to accept and process the application unless she produced orders from the Shariah High Court.
After receiving no response from the NRD to an October 2020 letter of demand seeking for the new identity card, the woman on November 12, 2020 filed for judicial review against the NRD director-general, the Malaysian government and the Mais.
The Attorney General's Chambers (AGC) had previously objected to the woman's application for leave for judicial review, citing three reasons, including that her challenge was allegedly out of time as it should have been filed within three months from her October 1990 conversion to Islam.
The AGC had also objected to the woman's lawsuit by saying that the civil High Court has no jurisdiction to grant her the court orders due to the Federal Constitution's Article 121 (1A), arguing that the matter is allegedly tantamount to a declaration of someone no longer being a Muslim that would fall under the Shariah court's jurisdiction.
Source: Malay Mail
Please click the following URL to read the full text of the original story:
https://www.malaymail.com/news/malaysia/2022/02/15/lawyer-woman-seeking-to-have-islam-removed-from-ic-not-renouncing-faith-onl/2041791
--------
A mother's appeal: I will even convert to Islam, just give me back my children
15 Feb 2022
BY OPALYN MOK
SEBERANG PERAI, Feb 15 — Single mother and chef Loh Siew Hong said she was desperate to have her children back home, and that she would even embrace Islam if this was needed.
The 35-year-old said today that she was willing to convert if this meant she would be reunited with her three children, aged between 10 and 14.
"All I want is to have my children home with me. Yesterday, when I met my children, my daughter asked me to convert to Islam and I told her that I don't mind, I will become a Muslim as long as they can come home with me," she told a press conference held with Tamilar Kural Malaysia president David Marshel today.
She said her children were already hugging her and willing to go home with her when she visited them at a children's home in Kedah under the care of the Perlis Welfare Department.
Loh said she had entrusted the welfare department with her children yesterday after meeting them for the first time in three years at the Kangar district police headquarters.
"I told the welfare officer to contact me if they needed anything and I will get it for them but I never expected that they would not allow me to visit them today," she said.
"I was told to get my Covid-19 tests done with the results so I prepared everything and was going to visit them when the welfare officer called me at about 12.40pm today to say that I am not allowed to visit them due to the increase in Covid-19 cases in the country," she added in between tears.
She said the welfare officer told her yesterday she only needed to take daily RTK antigen tests and show negative results before being allowed to visit her children so she did what was necessary.
"I only want to see my children so that they can come home with me soon," she said.
According to David, his sources claimed that the welfare department had again shifted the three children to another home in Arau, Perlis.
"Using the rise in Covid-19 cases as an excuse is unacceptable because even now, all schools remain open, all kindergartens under the welfare department remain open, all economic sectors are open and even the state elections are allowed, so why can't a mother be allowed to visit her children?" he asked.
He stressed that Loh has a court order granting her full custody of her three children, meaning there was no valid reason for the welfare department to prevent her from visiting her children.
"She only allowed her children to be placed under the welfare department's care temporarily pending her habeas corpus application at the Kuala Lumpur High Court on February 21 for the children to be officially handed back to her," he said.
He demanded that the Perlis Welfare Department explain why Loh was not allowed to visit her children.
"I also want the women, family and community development minister, Rina Harun, to explain as the welfare department is under her ministry," he said.
He said the minister has remained silent over the whole issue and demanded that the minister do something about this.
He said they will give the Perlis Welfare Department and the ministry one day to explain why Loh was blocked from visiting her children.
"If we don't get an explanation from the department or ministry, we will lodge more police reports against all the parties involved and demand for action to be taken including returning the three children to their mother," he said.
He said Loh is on unpaid leave and has been living with a friend in Butterworth since February 10 to find and get her children back.
"This is not a religious issue at all, this is about a mother wanting her children back with her," he stressed.
Source: Malay Mail
Please click the following URL to read the full text of the original story:
https://www.malaymail.com/news/malaysia/2022/02/15/a-mothers-appeal-i-will-even-convert-to-islam-just-give-me-back-my-children/2041786
--------
Africa
Islamic group tackles ASUU over comments on Pantami's Professorship
February 15, 2022
By Seun Opejobi
The Muslim Rights Concern, MURIC, has tackled the Academic Staff Union of Nigeria, ASUU, regarding the ministerial appointment of the Minister of Communications and Digital Economy, Professor Ibrahim Ali Pantami.
MURIC's Director, Ishaq Akintola, said ASUU was yet to learn its lessons, stressing that the body's stance on Pantami's professorship was the joke of the century.
ASUU had yesterday declared Pantami's Professorship as 'illegal.'
The academic body had vowed to sanction its members in the Federal University of Technology Owerri, FUTO, and the University's Vice-Chancellor over the minister's appointment.
National President of ASUU, Prof. Emmanuel Osodeke, said it is impossible to be a Minister and a lecturer at the same time.
Osodeke had said the minister's promotion would encourage illegality.
The union gave Pantami the option of quitting his job as a Minister, saying he is currently not qualified to be treated as a professor.
Osodeke had disclosed this during a press conference in Lagos yesterday.
Frowning at ASUU's stance, MURIC said the academic body was yet to learn its lesson.
The Islamic organization said ASUU lacked the "locus standi" to declare an appointment and promotion ratified by the university's council illegal.
In a statement he signed, Akintola said: "The Academic Staff Union of Universities yesterday declared Professor Pantami's professorial appointment as illegal. It is the joke of the century.
"It is trespass. ASUU national should know its limits. Again, is there any section of the ASUU constitution that empowers it to override appointments made by universities? This is an affront. No more, no less."
The Islamic organization wondered when ASUU began to wade into procedures for "promotion or appointment of the academia in any Nigerian university?"
"Is ASUU dancing to the gallery by championing the hate campaign of a section of the country? But will ASUU be able to carry all its branches along? For instance, will Northern universities see things the way ASUU national sees them? ASUU national will divide this body again if it continues this way. Remember that many other universities have formed other lecturers' associations because of bullying from the centre.
"One expects ASUU national to have learnt its lesson by now. There is a world of difference between fighting the collective cause of all members and fighting your own member or fighting a particular branch. This is a fight you cannot win. What came out of the conflict between ASUU national and its UnIlorin branch? Who blinked first? Ilorin dealt with ASUU national and got away with it.
"It is quite amusing that ASUU national threatened to sanction those who participated in the process that led to what ASUU called 'illegal' appointment. It is an empty threat. Unions are not held together by the force of threats. They are kept alive by good leadership, tolerance and sacrifice.
Source: Daily Post Nigeria
Please click the following URL to read the full text of the original story:
https://dailypost.ng/2022/02/15/islamic-group-tackles-asuu-over-comments-on-pantamis-professorship/
--------
More than 100 Sudanese detainees start hunger strike, including politicians
15 February ,2022
More than 100 Sudanese detainees, including high-profile politicians, began a hunger strike on Tuesday, allied lawyers and doctors said.
The detainees are part of the protest movement against an October 25 army coup that ended a civilian-military power-sharing arrangement that followed the overthrow of long-ruling autocrat President Omar al-Bashir in 2019.
The coup prompted mass protests during which 81 people have been killed, most recently two on Monday, and more than 2,000 injured, according to the Central Committee of Sudanese Doctors.
"More than 100 unlawful detainees in Soba prison entered today in an open hunger strike due to their unjustified and illegal detention," the Defense Committee for the Unlawfully Detained and Martyrs of Arbitrary Killings said in a statement.
The group said separately that one suspect in the killing of a police brigadier-general had been tortured while another was in solitary confinement. Reuters was trying to reach officials for comment on the allegation.
Civilian politicians Khalid Omer Yousif and Wagdi Salih were taking part in the hunger strike, said Abdelqayom Awad, a member of Yousif's Sudanese Congress Party.
Along with former Sovereign Council member Mohamed al-Faki Suleiman who was arrested on Sunday, the men face corruption charges apparently stemming from their work on a taskforce dismantling the network of Bashir.
The Sovereign Council was a body of civilian politicians and military men set up after Bashir's overthrow to lead a transition to democracy.
It was dissolved after the October coup, setting back those plans. Military leaders say the coup was necessary due to political infighting and for the country's security, but they say they are still committed to elections in mid-2023.
Source: Al Arabiya
Please click the following URL to read the full text of the original story:
https://english.alarabiya.net/News/middle-east/2022/02/15/More-than-100-Sudanese-detainees-start-hunger-strike-including-politicians
--------
Gunfire, explosions rock Somalian capital in militant attacks
16 February ,2022
Gunfire and explosions went off in Somalia's capital Mogadishu in the early hours of Wednesday as al-Shabaab militants attacked police stations and security check points, the internal security minister said.
Al-Qaeda-linked al-Shabaab, which aims to topple the central government and impose its severe interpretation of Islamic law, carries out frequent attacks against the government, including attacking a minibus carrying election delegates last week.
"The terrorists attacked the suburbs of Mogadishu and targeted our police stations and check points," Abdullahi Nor, the minister, wrote on Twitter.
"Our security defeated the enemy."
Source: Al Arabiya
Please click the following URL to read the full text of the original story:
https://english.alarabiya.net/News/world/2022/02/16/Gunfire-explosions-rock-Somalian-capital-in-militant-attacks
--------
Libyan crisis deepens as Tobruk-based parliament chooses new premier
Aydoğan Kalabalık
15.02.2022
TRIPOLI, Libya
The crisis in Libya has deepened with the Tobruk-based House of Representatives (HoR) parliament in the country's east choosing former Interior Minister Fathi Bashagha as prime minister last Thursday, while current Prime Minister Abdul Hamid Dbeibeh has vowed to continue in the post.
The failure to hold discussions on the legitimacy of Libya's Government of National Unity, originally scheduled on Dec. 24, has led to differences of opinion in the west of the country as well.
Arriving at Tripoli's Mitiga Airport late Thursday, Bashagha was greeted by a group of supporters. No legal sanctions were imposed on him and he did not encounter any obstacles.
Dbeibeh on Friday went to Misrata, his and Bashagha's hometown located east of Tripoli, and held talks with local administrations and some military officials there.
Following that, it was announced that a military force from Misrata would head toward Tripoli on Saturday to bolster the legitimacy of the state and force the parties to hold presidential and parliamentary elections.
Later, a written statement from the 21 brigades in Misrata, reacted to the election of Bashagha as prime minister. The statement said the HoR parliament acting alone on the political and constitutional process is unacceptable.
On Saturday, around 200 heavily armed military vehicles, including two Turkish-made Kirpi, arrived in Tripoli from Misrata in the evening. A group that introduced themselves as the "Libyan army support force" in Martyrs' Square condemned the decision of the HoR parliament to elect Bashagha as the new prime minister.
The group denounced "the state of absurdity that contradicts the outcomes of the political dialogue forum and wants the country to enter new transitional stages."
Decisions taken in the House of Representatives in its last meeting in Tobruk were not "in accordance with fair and transparent procedures," it said.
It voiced "strong support for parliamentary elections, the referendum on the constitution, and presidential elections as soon as possible".
Evaluation from Libyan streets
Khaled al-Mishri, president of the High Council of the State of Libya, said the evaluation meeting, which should be held after the election of the new prime minister, was postponed and they did not take a final position on the issue. Al-Mishri said he would accept the objections in the next session of the council.
Evaluations from the Libyan streets indicate that if al-Mishri had also announced support for Bashagha as prime minister, the Dbeibeh government would have fallen.
Following the remarks of al-Mishri, Dbeibeh, who does not look kindly on the fact that the elections will be held shortly, said he would change his stance and make a statement on Feb. 17 on the elections coinciding with the anniversary of the revolution.
The HoR parliament had announced that Khaled Bibas, who was Bashagha's only rival in the elections, had withdrawn from the race.
However, Bibas denied having withdrawn and accused Libyan parliament Speaker Aguila Saleh of having lied by announcing his withdrawal.
Different scenarios
Different scenarios are emerging regarding the situation in the west of the country.
The first scenario is that the Dbeibeh government will continue to work but Bashagha also establishes a parallel government.
In this case, the possibility of Bashagha forming the government in Sirte, the hometown of ousted leader Muammar Gaddafi, to avoid the possibility of armed conflict is being discussed because some names, especially those who supported the eastern part of the country, had expressed their opinion about moving the capital to Sirte.
The possibility of Dbeibeh withdrawing from the race is also being discussed. But it is considered a weak possibility. Dbeibeh is seen as the prime minister who has served and invested the most in the country in a year since protests that started in 2011. He has quite high popular support in the west of the country.
The third possibility is that Mohamed al-Manfi, the chairman of the Libyan Presidential Council, dissolves the HoR parliament, the Libyan State Supreme Council and the government and declares a state of emergency.
It is considered difficult for former ambassador al-Manfi and his assistants to show the will to take such a decision, and even if they do, the stable environment in the west of the country may deteriorate again.
Source: Anadolu Agency
Please click the following URL to read the full text of the original story:
https://www.aa.com.tr/en/africa/libyan-crisis-deepens-as-tobruk-based-parliament-chooses-new-premier/2502743
--------
Algeria president announces youth unemployment benefit
February 15, 2022
ALGIERS: Algerian President Abdelmadjid Tebboune said Tuesday that the government would introduce youth unemployment benefits as the North African nation struggles with a jobless rate of almost 15 percent.
The payments will be made "to preserve the dignity of young people," Tebboune said in an interview broadcast on Algerian television.
Algeria will offer its jobless a monthly grant of 13,000 dinars (around $100), a decision aimed at alleviating the economic crisis,d Tebboune told reporters.
The allowance — equivalent to nearly two-thirds the minimum wage of 20,000 dinars ($142) — will begin in March.
It will be accompanied by medical benefits, while some taxes on consumer products will also be suspended, Tebboune said.
Algeria, Africa's biggest gas exporter with around 45 million people, earns some 90 percent of its state revenues from hydrocarbons.
Tebboune said the youth payments were part of the 2022 budget.
In November, lawmakers voted to scrap generous state subsidies on basic goods that had long helped maintain social peace, but that had strained state budgets as energy revenues fell.
Meanwhile, the Algerian leader also said that an Arab League summit will be held in the fourth quarter of this year, after previously announcing that it would be postponed.
Source: Arab News
Please click the following URL to read the full text of the original story:
https://www.arabnews.com/node/2025611/middle-east
--------
URL: https://www.newageislam.com/islamic-world-news/indian-secularism-hijab-religious-jingoism-/d/126384
New Age Islam, Islam Online, Islamic Website, African Muslim News, Arab World News, South Asia News, Indian Muslim News, World Muslim News, Women in Islam, Islamic Feminism, Arab Women, Women In Arab, Islamophobia in America, Muslim Women in West, Islam Women and Feminism