New Age Islam News Bureau
8 Apr 2020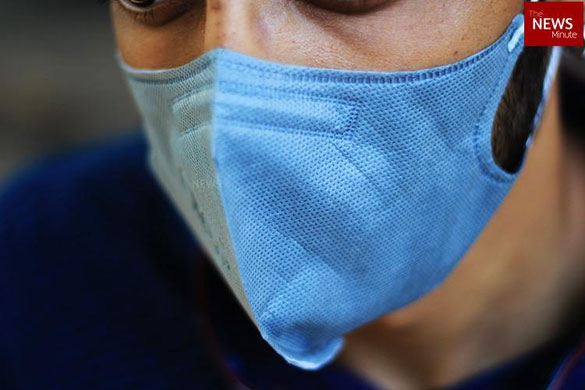 CORONAVIRUS
----
• Indian Profs, Lawyers, Social Workers Issue Statement Against Communalisation Of COVID-19
• No Transport, Muslim Men Carry Hindu Woman's Bier for Cremation In Indore
• UP Shia, Sunni Waqf boards ask Muslims not to visit graveyards on Shab-e-Barat
• 'Stigmatising Minorities Unacceptable': US 2nd Tough Message for India
• Indonesian People Asked to Scrap Joint Iftar Plans, Mass Idul Fitri Prayers
• Egypt To Ban Ramadan Gatherings to Counter Spread of Coronavirus
• Muslims Should Still Fast Ramadan Despite Coronavirus: Al-Azhar Committee
• As A Muslim, I Consider It My Duty To Pray For Boris Johnson. I'm Shocked By My Peers Who Don't Think The Same
• Taliban Halts Negotiations with Afghan Government Over Release of Prisoners
• How Pandemic Has Altered Muslims Daily Call to Prayer
• European Expertise To Help Restore Ancient Mosque In Iran
---------
India
• Indian Profs, Lawyers, Social Workers Issue Statement Against Communalisation Of COVID-19
• No Transport, Muslim Men Carry Hindu Woman's Bier for Cremation In Indore
• UP Shia, Sunni Waqf boards ask Muslims not to visit graveyards on Shab-e-Barat
• Jamaat-e-Islami Hind, Hyderabad Donates PPE To Doctors
• "Not Wrong to Shoot" Islamic Sect Members Evading Quarantine: BJP MLA
• Muslim vendor forced to shut shop in Haldwani after 5 Jamaatis test positive; FIR filed
• Two more held for attacking Jind Muslims
• Muslim Gujjars targeted in Hoshiarpur, DC issues warning
• Muslim families in Ropar face Covid bias
• 3 arrested for making fake charges of spitting, beating against a Muslim in Meerut
-------
North America
• 'Stigmatising Minorities Unacceptable': US 2nd Tough Message for India
• Prospect of Coronavirus Flare-Up During Ramadan Sparks Health Concerns
• COVID Disrupts Passover, Easter, Ramadan And Vaisakhi, But Worshippers Adapt In Creative Ways
• Kaie Kellough, Doyali Islam among Canadian nominees for Griffin Poetry Prize
• Trump attacks WHO over coronavirus, threatens to withhold funding
• US pushes back on call by OPEC+ to join big oil output cuts
-----
Southeast Asia
• Indonesian People Asked to Scrap Joint Iftar Plans, Mass Idul Fitri Prayers
• 42 Thai Muslims Return from Indonesia Mosque With COVID-19
• Govt to announce decision whether to extend MCO on Friday
• Mitigating Covid-19 infection risks at your premises
• Latest casualty attended gathering in Sulawesi
• Jakarta will impose stronger mobility restrictions on Friday. Here's what you need to know.
-------
Arab world
• Egypt To Ban Ramadan Gatherings to Counter Spread of Coronavirus
• Muslims Should Still Fast Ramadan Despite Coronavirus: Al-Azhar Committee
• Mosques to Remain Closed, Charity Iftar Tables Banned In Ramadan
• Iraq's PM-Designate to Basnews: Shia Factions Have No Alternative To Me
• Egypt: The Failure of the Muslim Brotherhood
• SBA announces huge line-up of 90 shows during Ramadan
• Number of coronavirus cases in Saudi Arabia could hit 200,000, says health minister
• Saudi Arabia to host virtual meeting of G20 energy ministers to discuss market stability amid coronavirus pandemic
------
Europe
• As A Muslim, I Consider It My Duty To Pray For Boris Johnson. I'm Shocked By My Peers Who Don't Think The Same
• CAIR to Host Online Webinar on the Coronvirus Stimulus Package for Maryland Muslim Communities
• Muslim firefighter contracts coronavirus after Jewish teenager 'deliberately sneezed' on him
• Far-right racists in US are 'Zoombombing' Muslim groups during coronavirus lockdown meetings
------
South Asia
• Taliban Halts Negotiations with Afghan Government Over Release of Prisoners
• Pompeo Travelled to Kabul To Deliver Harsh Message of Trump to Ghani And Abdullah
• 9 Pakistani Muslim preachers in Rautahat quarantined
• 44 killed, wounded in a deadly clash between Taliban, militiamen in North of Afghanistan
• U.S. welcomes Ghani's decision for reversing decree to dismember finance ministry
• Bangladesh urges global partners to honour terms of RMG purchasing contracts
• First coronavirus case confirmed in Tangail
• High Commission arranging flight to take Australians home from Dhaka
• Chinese property tycoon and Xi critic under investigation
------
Africa
• How Pandemic Has Altered Muslims Daily Call to Prayer
• Abia govt to distribute lockdown palliatives through churches, mosques
• Why Central Asian Jihadists are Inspired by the US-Taliban Agreement?
------
Mideast
• European Expertise To Help Restore Ancient Mosque In Iran
• Muslims in Turkey to observe Barat, Islam's holy night of fate and forgiveness
• Iran ready to cooperate with Turkey on fight against coronavirus: Zarif
• Yemen's Ansarullah agrees to UN offer for large-scale prisoner exchange with Saudi-backed ex-govt.
• Turkish forces, allied militants shell villages in Syria's Hasakah: Report
-------
Pakistan
• Seven Terror Suspects Killed in Two Operations In KP
• Punjab can conduct 3,100 virus tests daily: Buzdar
• Commanders asked to help govt in supplying essentials
• Court extends Jang chief editor remand for 11 days
• Capital admin struggling to enforce lockdown in rural areas
• NAB seeks detail of Shahbaz's 'foreign assets, businesses'
• Lockdown affects routine immunisation of children
• Fakhar Imam takes oath as federal minister, Babar Awan notified as adviser
Compiled by New Age Islam News Bureau
URL: https://www.newageislam.com/islamic-world-news/indian-profs-lawyers-social-workers/d/121522
------
Indian profs, lawyers, social workers issue statement against communalisation of COVID-19
APRIL 07, 2020
Over a hundred people from different walks of life have issued a statement condemning the communalisation of COVID-19 as has happened in the aftermath of the Tablighi Jamaat event in Nizamuddin, Delhi, and the spurt in cases since then.
The signatories included professors, lawyers, anthropologists, political scientists, sociologists, scientists, researchers of technology, food activists, NGO workers in the fields of gender, development and education.
While acknowledging that the event should have been cancelled, much like any other public events amid the pandemic, the signatories point out that the jamaat's event was organised before the COVID-19 restrictions against congregations were announced. "[…] the fact that other religious gatherings occurred without eliciting a similar response, the move by the Delhi police to file an FIR against members of the Jamaat is unacceptable," the statement says.
"The Delhi police's directive to evacuate the premises came only on March 24th; following the janata curfew, it became difficult for people to disperse in the light of the tightened security and travel restrictions. Besides, the Delhi government did not give clear instructions in its order of 13th March on what was banned: while sports and conference events were banned, there was no mention of religious congregations. The Delhi police did not attempt to remove the attendees or stop the event while it was being organised," it adds.
The signatories also argue that singling out Tablighi Jamaat attendees ignored other large gatherings that happened around the same time. Many were even attended by politicians such as the swearing in ceremony of Madhya Pradesh Chief Minister Shivraj Singh Chauhan on March 23, and Karnataka Chief Minister attending a wedding on March 15 with over a thousand people present.
In contrast, the Tablighi Jamaat event has been communalised to fan islamophia, the statement points out. "It is alarming to see how the mainstream media has used this incident to fan anti-Muslim rhetoric. Muslims are being blamed for the spread of the virus across the country. They are being called 'corona bombs', and 'enemies of the nation' on TV channels, and anchors are mouthing phrases like 'corona jihad'. One channel even ran a banner with the Islamophobic catchphrase "Corona aaya, maulana laaya." It is not only TV channels that have partaken of this hate fest; Amit Malviya in his tweets clubbed the Shaheen Bagh protests and the Markaz Nizamuddin congregation as 'an Islamic insurrection of sorts'. Delhi's BJP chief, Manoj Tiwari called the congregation a conspiracy and asked for an investigation into the event that allowed people who came on a tourist visa to carry out religious activities."
"The moves to brand Muslims as 'superspreaders' of the disease are particularly abhorrent given that they are staged to coincide with a massive infrastructural and administrative failure to deal with the unspeakable tragedy of migrants losing lives on account of travelling across states on foot. Coming on the back of the hate-filled rhetoric constructed around the anti-CAA protests and the targeted violence against Muslims in North Delhi, this only serves to expose them to even greater harm and potential violence," it adds.
Condemning the Islamophobia and communalisation of the pandemic, the signatories say that the need of the hour is to facilitate adequate access to testing, contact tracing, community testing, and for people to refrain from criminalizing any particular community. It is also important to create "safe exceptions for migrants to move within controlled conditions to avoid further loss of life and health hazards," the statement says.
The signatories have appealed to the Indian government and media establishments to refrain from using Muslims and other minorities as 'scapegoats' on the pretext of COVID-19 safety measures.
https://www.thenewsminute.com/article/indian-profs-lawyers-social-workers-issue-statement-against-communalisation-covid-19-122044
-----
No Transport, Muslim Men Carry Hindu Woman's Bier For Cremation In Indore
April 07, 2020
New Delhi: Unable to find a vehicle amid the nationwide lockdown, a Hindu woman's bier was carried by her Muslim neighbours to a cremation ground in Madhya Pradesh's Indore. The young men also helped the woman's sons with her last rites as most of her relatives did not participate in the funeral due to fears of coronavirus. Videos and photos, that have been widely shared on social media, show the woman's bier being carried by the young men.
Wearing masks, the youths made arrangements for the funeral and carried the elderly woman's bier on their shoulders to the cremation ground around 2.5 kms away, state Congress spokesman Narendra Saluja told news agency PTI.
The 65-year-old woman died on Monday after a prolonged illness. She is survived by two sons who could come home much after her death due to lockdown restrictions.
Senior Congress leader and former chief minister Kamal Nath applauded the gesture of the Muslim youths,saying they have set an example in society.
"It is praiseworthy that people from the Muslim community along with the woman's two sons carried the body on their shoulders for her last rites. This has set an example in society. It reflects our Ganga-Jamuni culture and such scenes enhance mutual love and brotherhood," he said in a tweet in Hindi.
India has been under lockdown since March 24 to fight the spread of the deadly novel coronavirus that has affected over 4,000 people in India alone.
https://www.ndtv.com/cities/no-transport-muslim-men-carry-hindu-womans-bier-for-cremation-in-indore-2207889
-----
UP Shia, Sunni Waqf boards ask Muslims not to visit graveyards on Shab-e-Barat
Apr 07, 2020
Clerics of both Shia and Sunni sects on Tuesday urged members of Muslim community to not visit graveyards on the upcoming occasion of Shab-e-Barat in view of the lockdown imposed due to the coronavirus outbreak in the country.
Shab-e-Barat, also known as the night of forgiveness, will be observed on April 9. On the day, members of the Muslim community visit graveyards to pay homage to their dead kin.
President of UP Shia Central Waqf Board, Waseem Rizvi in a press statement, said the board has decided to keep all their graveyards closed to avoid congregation of people.
He has appealed to members of the sect to offer prayers at home and said illumination at the graveyard like lighting of candle at every grave will be done by the waqf staff.
Prominent Sunni cleric Maulana Khalid Rasheed Farangi Mahali too appealed to the community members to stay indoors and offer prayers on the day.
https://www.hindustantimes.com/lucknow/up-shia-sunni-waqf-boards-ask-muslims-not-to-visit-graveyards-on-shab-e-barat/story-2EW5TFTyMCxQRx2N5WVTTN.html
-----
'Stigmatising minorities unacceptable': US 2nd tough message for India
07 April, 2020
New Delhi: A senior US State Department diplomat dealing with Central and South Asia, Alice G Wells, has called "targeting of ethnic and religious minorities" over covid-19 unacceptable.
In a tweet she said, "Stigmatizing ethnic or religious minorities is unacceptable, at any time & at any place. Let's not let anxiety & fear of #COVID19 divide us..."
According to a News 18 report, this comes after the US Ambassador at Large for International religious Freedom, Sam Brownback, said on Friday that hashtag 'CoronaJihad' trending in India was "unfortunate".
"This is wrong by governments to do this. It is — the governments really should put this down and state very clearly that this is not the source of the coronavirus. It's not the religious minority communities," he said.
While putting the onus on the government, he said, "We hope it gets pushed back aggressively by those host governments." But he also added that he had not had any specific conversation with Indian officials yet, on the matter.
After a cluster spread of covid-19 was reported from Delhi's Nizamuddin where a religious congregation had taken place in the first half of March, a backlash was reported not just against the Tablighi Jamaat members who participated in the event but reports of Muslims being harassed over it started surfacing.
Social media saw a surge in fake news related to how the minority community in India was deliberately spreading covid-19, so much so, that police had to start debunking these reports officially on social media too. Hashtag 'CoronaJihad' started trending on micro-blogging site Twitter.
There were also cases of discrimination against people from the North East of the country. In one case, a girl posted pictures of herself on social media having been spat on for "spreading the infection".
News18 had reported of how students from the north east were not allowed to buy grocery from a store in Mysuru lest they "infect others". The owner of the store was taken into custody over this racially discriminatory behaviour towards the students.
https://inquest.org.in/stigmatising-minorities-unacceptable-us-2nd-tough-message-for-india
------
Indonesian People Asked To Scrap Joint Iftar Plans, Mass Idul Fitri Prayers
Nina A. Loasana
April 8 2020
The Religious Affairs Ministry has issued prayer and worship guidelines for Ramadan, asking people not to hold gatherings and adhere to the physical distancing policy to curb the spread of COVID-19.
Ramadan, expected to start on April 23 and end May 23, traditionally includes gatherings, such as breaking-of-the-fast, or iftar, dinners and tarawih (Ramadan night prayers), usually held at mosques.
"These worship guidelines can help prevent the spread of COVID-19 and protect Muslims in Indonesia from the risk of contracting the disease," Religious Affairs Minister Fachrul Razi said in a statement on Monday.
The guidelines, issued in the form of a circular, have been distributed to the ministry's regional offices throughout the archipelago.
As the COVID-19 pandemic ravages the globe with more than 1.2 million infections and 70,000 deaths, the ministry has ad.
https://www.thejakartapost.com/news/2020/04/08/people-asked-scrap-joint-iftar-plans-mass-idul-fitri-prayers.html
------
Egypt to ban Ramadan gatherings to counter spread of coronavirus
April 07, 2020
CAIRO: Egypt will ban any public religious gatherings during the holy Muslim fasting month Ramadan starting in around two weeks to counter the spread of the new coronavirus, a government statement said on Tuesday.
Muslims usually break the fast at sunset together with their families, go to the mosque to pray and spend maximum time with relatives.
But with health experts recommending social distancing measures during the global coronavirus crisis, Egypt will ban any gatherings and public iftars, or fast-breaking meals, as well as collective social activities, the ministry of Islamic endowments said in a statement.
Typically mass iftars are held for poor people.
The ban will also apply to the seclusion of Itikaf when Muslims spend the last 10 days of the month in mosques to pray and meditate, the ministry said.
Egypt has reported more than 1,300 confirmed cases of the coronavirus with more than 250 deaths, according to a Reuters tally.
Egypt is home to some 100 million people and also the seat of the Al-Azhar university, Egypt's highest religious authority and one of the world's most eminent seats of Sunni Muslim learning.
Ramadan will start around April 23 depending on the sighting of the moon marking the start of the month.
Egypt already last month ordered mosques and churches to shut their doors to worshippers. Prayer calls are broadcast via loudspeakers.
https://www.arabnews.com/node/1654931/middle-east
------
Muslims should still fast Ramadan despite coronavirus: Al-Azhar committee
Tuesday 7 Apr 2020
Muslims should fast during Ramadan regardless of the coronavirus outbreak, an Al-Azhar committee said in an urgent session on Tuesday, amid concerns that the pandemic would affect affect the Islamic fasting month, which is set to begin on April 23.
Al-Azhar's jurisprudence committee said in an official statement that there was "no scientific evidence yet of a link between fasting and contracting the virus."
"Sharia rulings on fasting remain unchanged that fasting is an obligation for all Muslims, except those exempted from the fasting with a valid excuse," it said.
The statements come amid debate on social media over whether the pandemic will affect Ramadan, and uncertainty over the effect on the hajj pilgrimage, which is normally undertaken by over 2 million pilgrims.
The Egyptian authorities have said that all congregational religious activities, including communal prayers in mosques, will continue to be suspended during Ramadan.
Other public activities planned for Ramadan, such as public banquets for the needy to break their fast, have also been suspended.
Egypt suspended prayers at mosques and church services last month in a move aimed at curbing the outbreak of the novel coronavirus in the Arab world's most populous country.
Egypt has so far registered 1,322 coronavirus cases, including 85 deaths. The number of coronavirus patients who have retested negative for the virus has reached 396, 259 of whom have fully recovered and left isolation hospitals.
http://english.ahram.org.eg/NewsContent/1/64/366821/Egypt/Politics-/Muslims-should-still-fast-Ramadan-despite-coronavi.aspx
-------
As a Muslim, I consider it my duty to pray for Boris Johnson. I'm shocked by my peers who don't think the same
Ali-Asghar Abedi
17 hours ago
As a TV writer specializing in political satire, I'll look for any opportunity to ridicule the powerful. In fact, I recently wrote a sketch about Boris Johnson that was set to be broadcast in the coming days. But when the news broke over the weekend that Boris had been admitted to hospital, we decided to pull this sketch.
I was immediately concerned about Boris' hospitalisation as Downing Street communications tend to be a lagging indicator under such circumstances. I wasn't convinced by Number 10's suggestion that the PM's hospitalization was entirely a precautionary measure; so I privately prayed for BoJo.
Then yesterday the news broke that Boris had been admitted to the ICU — a deeply worrying turn of events. With a heightened sense of concern about Boris, I encouraged my Muslim friends and family to pray for the prime minister. However, this request generated some significant pushback. People who opposed Boris's politics and policies had decided that praying for his health wasn't on their agenda, something which I frankly found shocking.
To be clear, I oppose Boris' politics. For example, his position and disingenuity on Brexit and undercutting of the NHS are not policies I can ever support. Even though I no longer reside in Britain, I voted against him in the last general election. Beyond his policies, I'm offended by Boris' politics; especially his casual (and well-documented) racism. After all, this is a public figure who has asserted that Islamophobia is a "natural reaction" to Islam and that Africans have "watermelon smiles". That sort of rhetoric could easily appear on Breitbart.
But I'm also offended by the pushback I got, fed by the idea that Boris's rhetoric and policies make him a villainous character who does not deserve prayer. This argument represents a frighteningly basic form of reasoning that essentially categorizes people into goodies and baddies and doesn't recognise political leaders as complex characters. For example, it's perfectly possible to recognise that Winston Churchill presided over some horrific policies in India but also acknowledge that he heroically guided Britain to victory in the Second World War. There's no inconsistency in recognizing both of these aspects of Churchill's leadership. Doing so is, in fact, historically sensible and appropriate.
Praying for the man leading Britain's fight against a deadly disease in his moment of need shouldn't be remotely controversial. How incredulous it is that educated people in civilised society need to be convinced that Boris Johnson's survival is good for every single person in Britain, no matter what your political preferences are?
Heaven forbid, if we lose Boris to coronavirus it would be an unmitigated disaster. In the short run, the cabinet would be operating without a leader in a high-stress environment, which risks infighting and a lack of clear direction at a time when every hour counts. Longer term, losing the chief executive could derail Britain's continued public health and economic response to the coronavirus. Given the stakes of this moment, policy decisions made today will have ramifications for years to come.
Those on the left frequently (and often fairly) decry the callous nature of Conservative politics: Theresa May's bungled reaction to the Grenfell disaster springs to mind. But indifference to Boris's struggles with Covid-19 is callous too and smacks of hypocrisy if it's coming from those who lament Tory policies.
Even if you oppose Boris on Brexit, immigration, healthcare or any other matter as I do, losing him doesn't change the policy agenda of this Tory government. The Tories will forge ahead with the core of their political agenda, whoever is in charge. There's also a personal element: it's tough to see any individual struggle with and/or succumb to this virus, but in Boris's case the stakes are even higher, as he has a baby on the way.
Some may argue that the prime minister's decision-making has exacerbated coronavirus in Britain; that he should have enforced a lockdown far earlier. I'd agree that Britain should have acted earlier but would add that Britain's response has been far better than that of the US, where I currently reside. No Briton was forced to hear the nation's chief executive promote potentially fatal measures as cures for coronavirus. In fact, Boris' Treasury has responded to coronavirus admirably, with a bailout for affected individuals and enterprises. Sadly, here in the US, the $2 trillion bailout tilted in favour of large corporations, so is set to exacerbate inequality which is already worryingly high.
To me, praying for Boris isn't remotely controversial, as it is so very clearly the right thing to do. I will continue to pray for the prime minister and urge you to do the same. Get well soon, Boris. Britain is counting on you to lead us through this challenge. I look forward to voting against you at the next election. Godspeed.
https://www.independent.co.uk/voices/boris-johnson-coronavirus-health-muslim-pray-intensive-care-a9452876.html
-----
Taliban halts negotiations with Afghan government over release of prisoners
07 Apr 2020
The Taliban group announced that it has stopped negotiations with the Afghan government over the release of Taliban prisoners with effect from today.
"We sent a technical team of the Prisoner's Commission to Kabul for verification and identification of our prisoners as release of prisoners was to start as per the signed agreement and the promise made (to us)," Suhail Shaheen, a spokesperson for Taliban's political office said in a Twitter post.
Shaheen further added "But, unfortunately, their release has been delayed under one pretext or another till now. Therefore, our technical team will not participate in fruitless meetings with relevant sides starting from tomorrow."
The director of the Independent Directorate for Local Governance Abdul Mateen Baig had earlier said the Taliban group is attempting to release those Taliban commanders who had major role in suicide attacks.
Speaking to reporters in Kabul, Mr. Baig said the Taliban group has presented a list of 15 prisoners and demand their release in the first phase of the release of prisoners.
Baig further added that some of the prisoners have serious cases and were involved in some major attacks including in the attacks on Intercontinental Hotel and the NDS Hospital in Kabul.
The Taliban delegation arrived in Kabul late last month to negotiate the release of 5,000 prisoners which was included in the peace deal between the United States and Taliban.
The release of the prisoners was expected to pave the way for the launch of intra-Afghan talks.
https://www.khaama.com/taliban-halts-negotiations-with-afghan-government-over-release-of-prisoners-04624/
------
How pandemic has altered Muslims daily call to prayer
08th Apr 2020
Long before police began storming churches to flush out worshipers in the wake of coronavirus, Muslims had already heeded the call to stay home.
Yet the Muslim call to prayer or the Adhan faithfully rings out from the majestic towers of the mosques daily.
So what did the Muslims do right to still faithfully pray without congregating, and in so doing make an invaluable contribution in preventing the spread of Covid-19?
This is what they did: Observant Muslims and non-Muslims have noted the slight but significant alteration of the Muslim call to prayer or Adhan.
The adhan, recited by the muezzin or muadhin (caller to prayer), traditionally from the mosque's towers, summons Muslims to the five obligatory prayers (salat).
Recited five times a day, the adhan serves as a brief summary of the Islamic faith whilst urging faithful to congregate for prayers, mostly, in the mosque.
Traditionally salat or swalat in the mosque is obligatory for adult males. But Prophet Mohamed advised that women who wish to participate in congregational prayers should not be denied the chance.
But in line with government directives on combating coronavirus and advice by Muslim leaders and scholars, Muslims found a unique way of still praying together without congregating in mosques.
Like other aspects of Muslim prayer, the adhan has undergone some slight change to accommodate changed circumstances, and Muslims are no longer urged or obligated to congregate for prayers in mosques.
As soon as coronavirus was reported in Kenya, Islamic leaders and scholars immediately searched and found jurisprudence for not congregating, derived from the Koran, which is the primary source, and hadith (the recorded words and actions of Prophet Mohamed).
They found that this accommodates slight but lifesaving changes to the adhan, thus addressing the anxieties of Muslims who may have felt like they are descending into sin for not congregating in mosques.
Additionally, this jurisprudence was derived from the experience of early Muslims and the Prophet when they encountered circumstances like extreme weather and disease that would hinder them from performing the obligatory salat.
In brief, the muezzin recites that Arabic words hayya 'ala salah (hasten to the prayer), hayya 'ala falah (hasten to the salvation).
In the wake of the Covid-19 outbreak, the doctrine of necessity, which is permissible in Islam has compelled a slight rendition of the adhan.
According to Sheikh Hassan Omar, the national treasurer of the Council of Imams and Preachers of Kenya, Muslims have, historically, since the day of Prophet Mohamed, been advised to pray from home in times of danger or during any other calamity that requires people to seek safety at home.
The Friday sermon is an opportunity to advise the faithful on current affairs, which would have been the ideal platform to sensitise the public against the pandemic.
Besides, Muslims observe ritual purification or wudhu using water before engaging in prayer. This involves washing of hands, mouth, feet, face and ears which in themselves are touted as among the best practices against the spread of the disease.
Situations that require quarantine are not new in Islam. One hadith states that Khalifa Umar, a close companion of Prophet Mohamed, was on an excursion when he and his companions came across a town whose citizens were suffering from a contagious disease.
One companion, however, narrated that he had overheard the Prophet say, "If you hear a contagious disease exists in a country, do not travel there," he reported.
Khalifa Umar ordered that they return to Madina on the strength of that hadith whereupon one of the companions asked him: "Are you running away from the qadar (predestination) of Alah ya amiirul Muumineen (leader of the faithful)?"
Another hadith states that Abdul Rahman bin Awf, who was also a companion of the Prophet, narrated that he heard the Prophet say: "If you hear of a plague in a land, do not go there, and if it breaks out in a land where you may be, do not leave."
One hadith says a blind person went to the prophet and told him there was no one to guide him to the mosque. He asked the Prophet whether for those reasons he could be exempted from swalah. The prophet initially agreed, but after angel Jibreel (Gabriel) immediately spoke to him on the matter, he called the blind man and told him, "Do you hear the adhan?"
The man said he did. The prophet then said to him, "If you hear the call, answer it by going to the mosque."
https://www.standardmedia.co.ke/article/2001367273/how-pandemic-has-altered-muslims-daily-call-to-prayer
-----
European expertise to help restore ancient mosque in Iran
April 7, 2020
TEHRAN – Several European professionals have announced readiness to share expertise and offer advice for partially restoring Jameh Mosque of Qazvin, which is one of the oldest congregational mosques in Iran.
"The European experts are affiliated with an experienced scientific group in the field of restoration and rehabilitation of historical monuments, which [their competence] is endorsed by [Iran's] Ministry of Cultural Heritage, Tourism and Handicrafts," provincial tourism chief Alireza Khaza'eli announced on Monday, CHTN reported.
The official, however, did not provide any further details on the experts but said the project will be launched after the coronavirus pandemic is contained.
Locally known as the Masjid-e-Jameh Atiq, the mosque is originally built on the site of a Sassanid fire temple, it was subsequently developed and expanded over several different periods. Its construction was first ordered in 807 CE (192 AH) by the Abbasid Caliph Harun Al-Rashid. Under the Seljuk leaders (1038-1194), two iwans were added to its north. After a renovation in the eleventh century, the twelfth century saw the construction of the main prayer hall, a dome, a courtyard, and a religious school. Under the Safavids (1501-1732), the southern and western iwans and arcades were added, and the Qajar period (1779-1924) witnessed a major renovation and expansion.
The mosque follows the four-iwan typology; each iwan is centered on a large courtyard with a central fountain. This courtyard is one of the largest mosque courts in Iran, measuring nearly four thousand square meters. Its two main prayer halls are located along the north and south sides of the court. Two narrow arcaded halls, five meters wide, run along the east and west.
The mosque is constructed of brick, which is clad with tiles and inscriptions in some areas. The main prayer hall is the most ornamented part of the mosque. Both its mihrab and minbar are made of stone, and the upper part of the walls is ornamented in different floral patterns and small polychrome tiles.
Half-dome roofing the south iwan also has a double-shell structure. The two northern minarets are clad with colorful tiles in floral patterns. The interior of the iwans are decorated with muqarnas; in the north iwan, these muqarnas are stuccoed, while those in the southern iwan are of exposed brick.
https://www.tehrantimes.com/news/446587/European-expertise-to-help-restore-ancient-mosque-in-Iran
------
India
Jamaat-e-Islami Hind, Hyderabad Donates PPE To Doctors
Apr 8, 2020
Hyderabad: The Jamaat-e-Islami Hind, Hyderabad, donated a hundred personal protective equipment (PPE) to doctors at Chest, Niloufer and Fever hospitals on Tuesday.
The kits were handed over to principal of Osmania Medical College P Shashikala Reddy by Hamed Mohammed Khan, state president of Jamaat-e-Islami Hind (JIH).
JIH said the city chapter of Doctors Association for Relief and Education (DARE) , which was working closely with resident doctors, identified and decided to fulfil PPE requirements of medical staff by approaching different organisations.
"Healthcare personnel in the state must have adequate PPE," Khan said. TNN
https://timesofindia.indiatimes.com/city/hyderabad/muslim-body-donates-ppe-to-doctors/articleshowprint/75037061.cms
-------
"Not Wrong To Shoot" Islamic Sect Members Evading Quarantine: BJP MLA
April 08, 2020
New Delhi: It is "not wrong to shoot" Tablighi Jamaat members who are "purposely evading" screening to check for signs of COVID-19 infection, a Karnataka BJP MLA told reporters on Tuesday.
In a shocking statement the MLA also accused Tablighi Jamaat members - who have been linked to over 1,400 cases of novel coronavirus nationwide after a religious gathering in Delhi's Nizamuddin held last month despite social distancing protocols - of "anti-national" activities and called them "traitors".
"... one thing is true, some of those who had been to (the) congregation at Nizamuddin, despite appeal made by Prime Minister Narendra Modi and (Delhi) Chief Minister Arvind Kejriwal, are purposely evading citing religious reasons," MP Renukacharya was quoted by news agency PTI.
"... those who attended the congregation and have not come out for treatment and escaped, government should not protect them... it is not wrong to shoot them with a bullet," he declared.
In his fierce tirade against the Jamaat Mr Renukacharya also charged the members with "anti-national" deeds and said it was correct to say they were participating, indirectly, in terror activities.
MP Renukacharya, who is also Political Secretary to Karnataka Chief Minister BS Yediyurappa, claimed he was not blaming all Muslims.
"I request them to come voluntarily to the doctors and district magistrates. Not all minorities are terrorists, not all of them are anti-nationals," he was quoted by news agency ANI.
His comments came a day after the Chief Minister warned of action against those blaming the entire Muslim community for isolated incidents.
In January the same MLA caused a controversy after accusing Muslims of storing lethal weapons, including swords, knives and soda bottles, in mosques across the state.
"Instead of offering prayers (namaz), Muslims are storing weapons and their priests (khazis) are giving fatwas instead of sermons," he claimed at a pro-citizenship law rally in his constituency.
Mr Renukacharya wasn't the only BJP leader from the state to call for action against missing Jamaat members. BJP Karnataka General Secretary Arvind Limbavali said: "Enough time has been given... those who have not come out, arrest them in 24 hours".
Across India there are more than 5,000 confirmed cases of COVID-19 infection, with at least 1,445 of them linked to the Tablighi Jamaat. In addition, more than 25,500 people - either local workers of the group or those who came in contact with them, have been isolated.
The Nizamuddin neighbourhood in which the gathering was held - in a 100-year-old mosque complex - has been declared a coronavirus hotspot (one of three in Delhi) and a containment zone.
By the time the scale of the crisis was realised late last month - after Indonesia nationals who had attended the event tested positive in Telangana - thousands had dispersed across the country.
In Karnataka around 920 Jamaat attendees have been identified so far, the state government has said. Of these 27 tested positive for the virus and 623 are negative. Results for the rest are awaited.
The Karnataka government has urged Jamaat members yet to be traced to voluntarily identify themselves, be screened for signs of infection and go into quarantine, if necessary.
https://www.ndtv.com/india-news/coronavirus-tablighi-jamaat-karnataka-not-wrong-to-shoot-islamic-sect-members-evading-quarantine-bjp-2208073
-----
Muslim vendor forced to shut shop in Haldwani after 5 Jamaatis test positive; FIR filed
Apr 08, 2020
Six people were booked in Uttarakhand's Haldwani for asking a fruit vendor from the minority community to shut shop in the wake of five members of Tabhligh Jamaat testing positive for coronavirus disease Covid-19.
The police said that the case was registered after a video of the incident, which took place on Monday, went viral on social media.
"In the video of the incident, six accused identified as Manish Khati, Kamal Negi, Manoj Singh, Harendra Goswami, Rakesh Tapola and Chaman Goswami - all residents of Haldwani - could be seen inquiring about the names of the fruit vendors in the area. And when they come to know about a Muslim vendor hailing from Banbulpura area of the town from where five jamaatis tested positive, they asked him to close his shop and open it only after the pandemic gets over," said Sanjay Kumar, station house officer of Haldwani Kotwali police station.
https://www.hindustantimes.com/india-news/muslim-vendor-forced-to-shut-shop-in-haldwani-after-5-jamaatis-test-positive-fir-filed/story-gRz4rtKFK3aAyYuOkmMcYJ.html
-----
Two more held for attacking Jind Muslims
Apr 8, 2020
JIND: Police on Tuesday arrested two more persons for attacking their Muslim neighbours who did not honour the Prime Minister's appeal to switch off lights at 9pm on April 5. On Monday, cops had arrested four men in the case.
Four men were injured in Sunday's attack and one with serious injuries on his nose was referred to PGIMS, Rohtak, for treatment. The arrested accused have been identified as Sanjay, Ramniwas , Binu, Purshotam, Saurabh and Sandeep - all residents of Thathrath village in Jind.
In his police complaint, Sadik Khan (34), who was one of the injured, alleged that they were at home in Thatharth village when their neighbours used objectionable language against them. "They asked why our electricity was not switched off when others had honoured the PM's advice and attacked us with sharp-edged weapons. They inflicted caused injuries to us, including my three brothers," he said.
Pillu Khera police station investigation officer Rajbir Singh said a case has been registered under sections 341 (wrongful restraint), 148 (rioting, armed with deadly weapon), 149 (unlawful assembly), 506 ( criminal intimidation) and 188 (disobedience to order duly promulgated by public servant) of the IPC against the accused. "We trying to trace the two unknown accused. Situation is under control in the village and a police control room vehicle has been deputed in front of the victim's house," he said.
https://timesofindia.indiatimes.com/city/chandigarh/two-more-held-for-attacking-jind-muslims/articleshowprint/75039424.cms
-----
Muslim Gujjars targeted in Hoshiarpur, DC issues warning
Apr 8, 2020
Jalandhar: Muslims Gujjars are facing discrimination because of their religion in villages of Mukerian and Chabbewal areas of Punjab's Hoshiarpur district and are not being allowed to supply milk.
The community has been accused of spreading novel coronavirus due to unfounded rumours about their links with Tablighi Jamaat. Some of the community leaders also alleged that they have not been allowed to even buy groceries.
The issue took such a serious turn that Hoshiarpur deputy commissioner Apneet Riyait had to issue a warning on Monday that discrimination on basis religion was simply not acceptable and that the district administration would act tough in case this continues.
"Communal discrimination would not be allowed at any cost," the DC said adding that she had received several complaints that Gujjars were being stopped from supplying milk in Punjab.
It has come to my notice that some cooperative milk societies have also refused to accept milk from people of a particular community which was very unfortunate. No society would discriminate or they can face strict legal action," she said.
"After Tablighi Jamaat issue on coronavirus got to the centrestage, rumours were spread in the villages that Gujjars were linked to Tablighi Jamaat and could spread coronavirus infection. Our people were not allowed to enter villages to supply milk and for a few days we had to waste our entire milk production. Even our cattle were blocked from grazing and we were not even allowed to collect of fodder for them. Owners of grocery shops also refused to sell essentials to our people and we have been facing a social and economic boycott," said Bashir Ali, a resident of Fuglana village and general secretary of Doaba unit of BC wing of Shiromani Akali Dal (Badal). "In Rajpur Bhaiyaan, there was a lot of trouble and in villages of Chabbewal and Mukerian areas, our people complained of similar problems," he said. "Things have started improving after the DC's warning," Bashir Ali added.
Haji Kaasam Deen Khataana, a resident of Jeevan Waal village in Hajipur block of Mukerian sub-division said his community was solely dependent on rearing cattle and supplying milk. Their entire milk production went waste in the last few days, he said. "Our people have been even denied sale of medicines and groceries. We have never ever faced any discrimination and this is the first time that we are facing such a situation," he said.
"Rumours have been spread about our community that we are carriers of corona infection," he added.
https://timesofindia.indiatimes.com/city/chandigarh/muslim-gujjars-targeted-in-hoshiarpur-dc-issues-warning/articleshowprint/75039388.cms
------
Muslim families in Ropar face Covid bias
Apr 8, 2020
Ropar: Muslim ftamilies in a few villages and towns of Ropar district have claimed that they have been facing discrimination from locals due to a large number of Tablighi Jamaat members testing positive for coronavirus (Covid-19).
The district administration has got complaints of discrimination against Muslim families, said Ropar deputy commissioner Sonali Giri. She said the administration was now planning to make announcements in villages to counter the phobia.
In Kotla Ranewal village, a Muslim Gujjar family said it faced discrimination at the hands of villagers and panchayat. The family said their relatives from Jammu and Kashmir got stuck in their house due to the curfew, but they were asked to leave the village by panchayat members.
A relative of the family who came from Jammu and Kashmir, Sharif, said he and his family had come to his younger brother's house in Kotla Ranewal for the marriage of his daughter in Samrala. "We reached on March 19. The very next day, there was a lockdown and then curfew in Punjab. My daughter's marriage was fixed for March 25 and we postponed it indefinitely. We continued staying in the house and we did not find it feasible to leave. However, the sarpanch is now harassing us, fearing that we are fro m Tablighi Jamaat and could spread the virus. We were asked to undergo a test. We had made it clear to the panchayat that we do not belong to Tablighi Jamaat and had not gone to attend any congregation in Nizamuddin, Delhi. They asked us to leave the village. Where will we go in this lockdown?" he said.
Kotla Ranewal sarpanch Shamsher Singh said the family was changing statements and they had asked them for their documents. "We reported them to the police and asked them to get a health check-up done to ensure are not infected as their family members are also at risk," he said.
In Dulchi Majra village, another Muslim Gujjar family could not take a pregnant woman to the hospital for hours for a regular check-up after neighbours objected to them moving out of village and feared they belonged to Tablighi Jamaat. The family claimed that it was only after village sarpanch intervened they were able to go to the hospital. Dulchi Majra sarpanch Avtar Singh said emergency services could not be stopped. "From Wednesday, we will get announcements made in villages from gurudwaras, asking people not to discriminate on the basis of religion," the DC said.
https://timesofindia.indiatimes.com/city/chandigarh/muslim-families-in-ropar-face-covid-bias/articleshowprint/75039073.cms
------
3 arrested for making fake charges of spitting, beating against a Muslim in Meerut
April 7, 2020
Swati Sharma
Three persons have been arrested for making fake charges of spitting and beating against a Muslim in village Lakhwaya of district Meerut.
This is the second case in the last 24 hours in the region in which fake charges were made against people from this minority community which has been exposed by the police.
In village Lakhwaya of Kankerkhera police station in Meerut Shopkeeper Arun Kumar had lodged a complaint against Naemuddin on Saturday night. He accused Naemuddiun who also resides in the same village of spitting on him to infect him with Corona and also charged him of thrashing.
https://www.thestatesman.com/coronavirus/3-arrested-for-making-fake-charges-of-spitting-beating-against-a-muslim-in-meerut-1502874943.html
------
North America
Prospect of coronavirus flare-up during Ramadan sparks health concerns
April 8, 2020
BY DANIEL SIRYOTI
April 8, 2020 / Israel Hayom) Israeli officials on Tuesday expressed concern that the Muslim holy month of Ramadan, which hundreds of millions of Muslims worldwide will mark starting on April 24, will cause a flare-up of coronavirus (COVID-19) infections.
Israeli authorities have made sure to make information and every form of assistance available to the Arab sector, but compliance with the Ministry of Health's prevention directives, especially with respect to social distancing, has been slow. As of Tuesday, the number of confirmed coronavirus cases in Israel was 9,248. Sixty-five Israelis have died from COVID-19, the disease caused by the SARS-CoV-2 virus, and 770 have recovered from it.
Israeli Health Ministry officials have expressed concerns that the considerable efforts Israel has invested to "flatten the curve" of infections will be severely compromised if Ramadan customs are observed as usual during the pandemic. Large gatherings for prayer, and particularly family gatherings for the breaking of the daily Ramadan fast, are a key part of Muslim tradition during the holiday, as is the custom of visiting the elderly—a group particularly vulnerable to the virus.
A senior Arab-Israeli official told Israel Hayom that it was only in recent days that the Health Ministry began to consult with senior officials in the sector about how to successfully weather Ramadan with minimal impact on religious customs but maximum compliance with public health directives. Joint Arab List Knesset members were also weighing in on the issue, said the official, who added that there is a consensus about the need for a comprehensive information campaign.
Still, at this time, no government plan has been devised to address the challenge that Ramadan poses with respect to the pandemic.
"What we're seeing in Bnei Brak is nothing compared to what can happen in the Arab sector during Ramadan," warned the official, referring to the ultra-Orthodox city in central Israel under military-enforced quarantine. The measure proved necessary after the city's residents refused to adhere to Health Ministry directives, and the community turned into a coronavirus hotspot.
Ministry officials said this week that at least 75,000 people of the 200,000 who reside in Bnei Brak could be infected.
Many European and Arab countries share similar concerns, fearing that the Muslim public will flout social-distancing directives, which would inevitably lead to higher morbidity and mortality rates.
Some Arab media outlets have called on senior Muslim clerics to issue edicts prohibiting mass prayer services in mosques and scaling back any Ramadan-related events.
https://www.jns.org/prospect-of-ramadan-coronavirus-flare-up-sparks-concern/
----
COVID disrupts Passover, Easter, Ramadan and Vaisakhi, but worshippers adapt in creative ways
April 7, 2020
For Nasreen Khan and her family the month-long Ramadan holiday that starts this month is going to look much different from years past.
"My children are already disappointed we won't be breaking our fast in our community every night," said Khan, whose family as members of the Masjid Al-Salaam would normally observe the holiday by fasting until sundown and then breaking the fast and performing the communal Tarawih prayers at the Burnaby mosque.
And seniors in the community who usually spend Ramadan, which this year begins around April 23, preparing the food for the gatherings and for the Eid al-Fitr feast to mark the end "now they will be sort of out of jobs," she said.
Nasreen, her husband, Shaheem, their children Nylah and Shoayb, and Shaheem's parents, Mehtab and Aslam, are among the millions of British Columbians whose religious observances are affected by stay-at-home orders.
Also this month are the nine-day Jewish Passover beginning Wednesday and Christianity's holiest of days, Easter, on Sunday. The Sikh Vaisakhi festival and parades in Vancouver on April 18 and in Surrey on April 25 have both been cancelled because of COVID-19. Last year 500,000 people took in the Surrey parade.
B.C. provincial health officer Dr. Bonnie Henry, Health Minister Adrian Dix and Premier John Horgan had a conference call with religious leaders Tuesday and Henry said in her daily address to gather even in groups smaller than the maximum of 50 would put the vulnerable elderly at risk of becoming infected.
Henry also is "really imploring people" this long weekend to avoid all non-essential travel, including to cottages, because smaller communities aren't equipped to deal with extra sick people or medical emergencies.
Religious leaders are preaching the stay-at-home order, and worshippers are getting the message to pray at home with only immediate family or online.
Nasreen said praying at home is difficult because "not all of us have the Holy Qur'an memorized. We depend on the imams who do have it memorized to lead us and we follow behind."
An important part of Passover for religious Jews is the communal two-night Seder dinner that involves special foods and special prayers.
"For many people, this will be one of the first Seders they've ever done," said Shanken, who was on his way to deliver to a family a "Seder in a box" from a caterer who said they prepared more than 500 boxes.
Catholic churches have been offering services online-only for weeks, with 52,000 attending mass online last weekend, said Roman Catholic Archdiocese spokeswoman Melissa Godbout.
The stay-at-home order means the cancellation this weekend of baptisms or receptions for 500 adults and First Holy Communion for 2,700 children, she said.
"I was actually a bit shocked (when I heard the services were cancelled)," said Brittany Howard, 21, who has been studying to join the church since last September and is among the catechumens whose baptism was postponed until her church reopens after the pandemic. "I thought church could never close and I was disappointed until I understood why."
All religious leaders said an important part of the holidays is charitable work and the cancellation of communal gatherings meant to include the needy is making that difficult.
The Union Gospel Mission (UGM) traditionally serves 2,500 meals at Easter each year in Vancouver's Downtown Eastside, said the UGM's Jeremy Hunka.
And the Catholic Charities' DTES soup kitchen, the Door is Open, will serve takeout dinners to hundreds with food donated by Global Gourmet Foods of Richmond, which sponsors the Easter dinner each year, said the charity's organizer, Frances Cabahug.
"Many of the other places (serving food in the DTES) aren't able to stay open because they don't have the windows like we have to serve people," she said. "The onus is really on us to go above-and-beyond" to serve the homeless.
https://theprovince.com/news/local-news/covid-disrupts-passover-easter-ramadan-and-vaisakhi-but-worshippers-adapt-in-creative-ways/wcm/239219c4-5144-4ebd-873f-136f74e48c44
------
Kaie Kellough, Doyali Islam among Canadian nominees for Griffin Poetry Prize
16 HOURS AGO
Kaie Kellough is among this year's Canadian nominees for the $65,000 Griffin Poetry Prize.
The Montreal-based, Calgary-raised writer is shortlisted for his third collection, "Magnetic Equator," a continent-spanning exploration of identity.
Also in the running is Doyali Islam, the Toronto-based editor of Arc Poetry Magazine, for "Heft," which examines rupture and resilience.
Rounding out the Canadian short list is Vancouver-based Chantal Gibson for her debut book of poetry, "How She Read."
The international contenders are "How to Dress a Fish" by Colorado-based Abigail Chabitnoy; "Arias" by New York-based Sharon Olds; Sarah Riggs for her translation of "Time," written in French by Beirut-born Etel Adnan; and Natalie Scenters-Zapico, who grew up on the U.S.-Mexico border, for "Lima :: Limon."
The Canadian and international winners, who will each receive $65,000, will be announced on Griffin's social media channels on May 19.
Organizers cancelled this year's readings and gala dinner because of concerns over COVID-19.
The Globe has five brand-new arts and lifestyle newsletters: Health & Wellness, Parenting & Relationships, Sightseer, Nestruck on Theatre and What to Watch. Sign up today.
https://www.theglobeandmail.com/arts/books/article-kaie-kellough-doyali-islam-among-canadian-nominees-for-griffin-poetry/
-----
Trump attacks WHO over coronavirus, threatens to withhold funding
08 April 2020
US President Donald Trump has blamed the World Health Organization for getting every aspect of the coronavirus "wrong," threatening to pull back funding from the international organization.
Speaking at a White House press conference Tuesday, Trump said that "they did give us some pretty bad play calling ... with regard to us, they're taking a lot of heat because they didn't want the borders closed, they called it wrong. They really called, I would say, every aspect of it wrong."
He criticized the organization as being "very China-centric" for condemning his Jan. 31 travel ban, which led to foreign nationals, who had traveled to China within the last 14 days, being barred from entering the US.
"Take a look, go through step by step. They said there's no big deal, there's no big problem. There's no nothing, and then ultimately when I closed it down, they said I made a mistake in closing it down and it turned out to be right."
The WHO, the United Nations' health agency, began to sound the alarm on the outbreak of a new coronavirus in Wuhan, China in mid-January.
Later on January 30, it designated the COVID-19 pandemic as a global health emergency after there had been only 8,200 cases in 18 countries across the world.
Paramedics take a patient into emergency center at Maimonides Medical Center during the outbreak of the coronavirus disease (COVID-19) in the Brooklyn borough of New York City, New York, US, April 7, 2020. (Reuters photo)
So far, the virus has affected over 1,430,000 worldwide and killed more than 82,000, according to worldometers.info. In the United States, more than 400,000 people have tested positive and 12,000 have died.
The US president also said on Tuesday that Washington would put a "very powerful hold" on money it sends to the WHO. However, when asked if it was the right thing to do amid the ongoing crisis, he said, "I'm not saying I'm going to do it, but we will look at ending funding."
According to the WHO's most recent notice of assessment, the United States was expected to pay $115,766,922 to the agency for the biennium of 2020-2021.
Trump's criticism of the WHO came while the agency itself disapproved of some of his policies and practices surrounding the virus.
The organization has urged people against calling COVID-19 the "Chinese virus" as Trump has done, arguing that it could unintentionally result in racial profiling.
US President Donald Trump insists on calling the novel coronavirus a "Chinese" one, arguing that it refers to where it is from and "not racist."
"Viruses know no borders and they don't care about your ethnicity, the color of your skin or how much money you have in the bank. So it's really important we be careful in the language we use lest it lead to the profiling of individuals associated with the virus," Dr. Mike Ryan, the executive director of WHO's emergencies program, said on March 18 at a news conference when asked about Trump's remarks inciting violence against Asians.
Executive Director of the World Health Organization's (WHO) emergencies program Mike Ryan speaks at a news conference on the novel coronavirus (2019-nCoV) in Geneva, Switzerland February 6, 2020. (Reuters photo)
President Trump has removed, Glenn Fine, the inspector general tasked with overseeing the government's $2 trillion in emergency coronavirus funding.
Fine was named last week to chair the Pandemic Response Accountability Committee, a committee acting as a sort of uber-watchdog over the federal government's response to the new coronavirus, including health policy and the largest economic relief package in US history.
The decision to remove Fine, the acting inspector general for the Defense Department, from his post fueled concerns in Congress about oversight of the relief package.
"We will continue to exercise our oversight to ensure that this historic investment of taxpayer dollars is being used wisely and efficiently," she said in a statement.
Trump has attacked the US Health Department's inspector general Christi Grimm over a report that shows American hospitals are suffering shortages on the frontlines of the coronavirus outbreak.
The president described as a "fake dossier" the findings that confirmed hospitals nationwide had insufficient capacity to handle the surge of coronavirus patients as reported by governors, mayors and local health officials.
An overflowing trash can including personal protective equipment (PPE) is seen on a sidewalk outside Maimonides Medical Center during the outbreak of the coronavirus disease (COVID-19) in the Brooklyn borough of New York City, New York, US, April 7, 2020. (Reuters photo)
Trump accused the inspector general of being politically motivated, asking why she had not spoken to admirals, generals, the vice president or other relevant authorities before working on the report.
According to an HHS OIG spokeswoman, the office "approached this survey with the same integrity and quality standards as we have in previous work."
The spokeswoman also said that staff had interviewed "knowledgeable professionals at more than 320 hospitals across 46 states."
Hospitals have complained about major challenges in testing and treating patients, reporting having sufficient capacity to handle the increase in needed care, the HHS inspector general said in the report which is based on 323 hospitals surveyed from March 23 to 27.
https://www.presstv.com/Detail/2020/04/08/622562/US-coronavirus-pandemic-Donald-Trump-WHO
----
US pushes back on call by OPEC+ to join big oil output cuts
08 April 2020
Saudi Arabia, Russia and allied oil producers will agree to deep cuts to their crude output at talks this week only if the United States and several others join in with curbs to help prop up prices that have been hammered by the coronavirus crisis.
However, the US Department of Energy noted in a statement on Tuesday that US output is already falling without government action, in line with the White House's insistence that it would not intervene in the private markets. That decline, however, would take place slowly, over the course of the next two years.
Global oil demand has dropped by as much as 30%, or about 30 million barrels per day (bpd), as measures to reduce the virus' spread have caused demand for jet fuel, gasoline and diesel to crash.
While Saudi Arabia, Russia and other members of the group known as OPEC+ have expressed willingness to return to the bargaining table, they have made their response conditional upon actions by the United States and other countries that are not members of OPEC. No agreement has yet been formalized.
"Before any meeting between OPEC and non-OPEC there needs to be an agreement on production numbers for any country that will reduce production," Iran's Oil Minister Bijan Zanganeh tweeted on Tuesday, adding that the United States and Canada need to play a role in determining production cuts.
OPEC+ is due to hold a video conference on Thursday at 1,400 GMT, after US President Donald Trump said last week that Riyadh and Moscow had agreed to cut an unprecedented 10 million to 15 million bpd, or about 10% to 15% of global supply. He has not committed to any actions by US companies.
"With regards to media reports that OPEC+ will require the United States to make cuts in order to come to an agreement: The EIA report today demonstrates that there are already projected cuts of 2 (million bpd), without any intervention from the federal government," the US Energy Department said.
After the OPEC+ talks, Saudi Arabia will host a video conference on Friday for energy ministers from the Group of 20 (G20) major economies to alleviate the effects of the pandemic on energy markets, the group said in a statement on Tuesday.
"The scale of this challenge is so large that OPEC+ cannot solve it," said Jason Bordoff, director of Columbia University's Center on Global Energy Policy and a former Obama administration official. "Only some and not all of the world's producers have the willingness and ability to limit production."
Riyadh and Moscow are trying to overcome the rancor stemming from March's talks, when a deal to extend production cuts fell apart. Since then, Saudi Arabia has been flooding the market with extra crude, and it has insisted it would no longer carry what it considered an unfair burden of output cuts.
Three-plus years of production curbs by OPEC+ left an opening for the United States to gain market share as it boosted shale production to push national output to 13 million bpd, the most worldwide.
The US success in growing crude output has frustrated some members of the production-cut pact, most specifically Russia, whose oil companies have bemoaned giving up market share to the United States.
US Department of Energy projections now show US oil output averaging 11 million bpd in 2021, which correlates to about a 2 million bpd decline from the late 2019 peak.
US antitrust laws prohibit oil producers in the United States from taking steps to push up oil prices. Output curbs would be legal if state regulators or the federal government set lower production levels, experts say.
Trump has threatened to impose tariffs on imports of Russian and Saudi crude, while two Republican US senators have introduced legislation that would remove US forces from ally Saudi Arabia.
Saudi Arabia, with by far the world's biggest reserve of extra capacity and some of the lowest production costs, said it had raised crude output to 12.3 million bpd on April 1 and planned to export more than 10 million bpd.
Russian President Vladimir Putin has said any output cuts should be made from levels in the first quarter, before Saudi Arabia and others hiked production. OPEC sources said Riyadh wanted cuts to be calculated from its current higher level.
The OPEC source said there was no consensus between Riyadh and Moscow on the baseline for any reductions. Russian TASS news agency said cuts could last three months starting from May.
The head of top US oil firm Exxon Mobil Corp, Darren Woods, said on Tuesday he supported "free trade and low tariffs", when asked about the cuts. However, his firm cut investment by a third to $23 billion, mainly in US shale fields.
Occidental Petroleum, another large US producer, argued in a letter to Texas regulators that mandated cuts would be short-sighted. Texas is the largest-producing US state and regulators there are meeting next week to consider production cuts.
Other oil producers outside the OPEC+ group have already indicated a willingness to help, though private producers in Canada, home to the world's third-largest oil reserves, were already reducing output due to the sharp fall in prices.
https://www.presstv.com/Detail/2020/04/08/622550/us-OPEC-oil-output-cuts
------
Southeast Asia
42 Thai muslims return from Indonesia mosque with COVID-19
Apr 8, 2020
More than half of the nearly 80 Thai muslims who returned from a religious gathering in Indonesia were found infected with COVID-19, health officials said Wednesday.
The 42, part of 111 new cases announced this morning, had returned from an unspecified religious ceremony before testing positive for the coronavirus. They are now being treated at hospitals, said Taweesilp Wissanuyothin of Department of Disease Control at this morning's daily briefing.
The group of 76 reportedly returned to Thailand from Indonesia on Monday. Officials would not say where exactly the event was held, but Indonesia hosted at least one large gathering late last month in South Sulawesi province that drew about 10,000 pilgrims from throughout the region.
The infected include residents of Songkhla, Narathiwat, Pattani, Yala and Satun provinces. Satun saw the most infections – 16 people. Those who tested negative were ordered into isolation as well as their flight's cabin crew, Taweesilp said.
It comes after dozens of Thai muslims were infected at another mosque gathering in late February in Kuala Lumpur that saw hundreds of travelers return to their home nations infected.
Thailand on Wednesday reported new 111 COVID-19 cases and three deaths, bringing the official tally to 2,369 infections and 30 fatalities since January. Due to testing limitations, the actual numbers are likely much higher.
Correction: An earlier version of this story misidentified the location of last month's gathering in Indonesia. It was in South Sulawesi, not East Java.
https://coconuts.co/bangkok/news/42-thai-muslims-return-from-indonesia-mosque-with-covid-19/
-----
Govt to announce decision whether to extend MCO on Friday (April 10)
08 Apr 2020
KUALA LUMPUR (Bernama): On Friday (April 10), the public will know whether the movement control order (MCO), enforced since March 18, will be further extended to curb the spread of Covid-19.
The MCO was initially enforced until March 31, but extended to April 14 and this Friday (April 10), the government is expected to make the much-awaited announcement on whether it will be further extended.
Many people are hoping the MCO, which enters its 22nd day Wednesday (April 8), will not be further extended so that they could return to their normal lives, but it will all depend on the Covid-19 situation in the country and the government will certainly not place the health of its people at stake.
A total of 170 new Covid-19 cases, with one death, were announced as of noon Tuesday (April 7), bringing the accumulated Covid-19 cases in the country to 3,963, with a total of 63 deaths.
The country's crime index has dropped by 70% since the MCO was enforced, but the number of individuals caught for defying the MCO increased to 6,451 people as of Tuesday.
On public sanitation, Senior Minister (Security Cluster) Datuk Seri Ismail Sabri Yaakob said the government, through the Housing and Local Government Ministry, had conducted 666 sanitation operations in 79 zones, including all 18 Red Zones.
The operation is important because there is a new location has been placed under the enhanced MCO, namely the Malayan Mansion and Selangor Mansion buildings here.
Prior to that, the enhanced MCO was enforced in three areas - Simpang Renggam, Kluang, Johor; Sungai Lui, Hulu Langat, Selangor, and City One Tower, Jalan Munshi Abdullah here.
Apart from efforts by the government, the public and corporate companies have also joined forces to help curb the Covid-19 outbreak, including by donating to the Covid-19 Fund, which has reached RM22.6mil.
Prime Minister Tan Sri Muhyiddin Yassin, through a posting on his Facebook page, stated that as of Monday (April 6), a total of RM5.68mil from the fund was channeled to the National Welfare Foundation (YKN) for the purchase of daily necessities to be donated to those affected by the outbreak.
As such, Malaysia needs the cooperation and support of all the people during this MCO period to prevent Covid-19 from further spreading.
Citizens have been urged to comply with the rules of the MCO, to not spread fake news, including on social media, and to appreciate the role of the frontline personnel in protecting the people's lives and security in the country. - Bernama
https://www.thestar.com.my/news/nation/2020/04/08/govt-to-announce-decision-whether-to-extend-mco-on-friday-april-10
-------
Mitigating Covid-19 infection risks at your premises
08 Apr 2020
On March 11, the World Health Organisation declared Covid-19 a pandemic and many countries started restricting movement of people to mitigate the disease's exponential spread.
Mitigating the risks of Covid-19 infection in workplaces or business premises and assisting in contact tracing are examples of how technology can bridge the gaps to battle the virus.
"As a leading provider of integrated IT solutions in Asia with a track record of success spanning over 60 years, HKBN JOS has yet again harnessed technology as part of the response to battle Covid-19, " said HKBN JOS (Malaysia) Sdn Bhd managing director Steven Soo.
"HKBN JOS's Smart IoT Thermal Detection Solution helps businesses across industries to mitigate the risks of Covid-19 infection at their premises."
HKBN JOS has a strong heritage in the region and has earned customers' trust through a reputation of high quality and always taking the long-term view in their best interests.
Currently, the country is under a movement control order (MCO) which involves social distancing, avoiding mass gathering, closing of schools, working from home and reducing unnecessary travel.
Business hours are also restricted. These include sundry shops, convenience stores, supermarkets, restaurants and food and beverage (F&B) outlets in hotels (dine-in service is banned, only takeaways and deliveries are allowed), vehicle workshops and shops selling spare parts.
The health ministry is also working closely with the United Nations High Commission for Refugees (UNHCR) to mitigate the spread of Covid-19 within the community, including contact tracing for health screening.
Meanwhile, 409 government buildings have been gazetted as quarantine stations nationwide to house Malaysians who return from Covid-19 hotspots overseas.
As of April 7, the number of positive Covid-19 cases in Malaysia rose by 170, bringing the total to 3,963. While 1,321 patients have recovered so far, there were 63 deaths reported.
The health ministry director-general has also cautioned of a rise in new cases and added that Covid-19 could reach its peak in mid-April.
Soo believes organisations can play a role by conducting stringent temperature checks for employees and customers in offices and retail spaces as the first line of defence.
It is a cost-effective and well-timed service that uses advanced internet of things (IoT) and artificial intelligence (AI) thermal tracking technologies to detect abnormal body temperatures.
This convenient contactless body temperature tracking solution supports real-time monitoring, smart alerts and record uploads via WiFi or 4G mobile network. With this solution, staff members don't need to manually conduct thermal checking and avoid close proximity with those who may be infected.
https://www.thestar.com.my/business/business-news/2020/04/08/mitigating-covid-19-infection-risks-at-your-premises
--------
Latest casualty attended gathering in Sulawesi
08 Apr 2020
PUTRAJAYA: Malaysia's latest Covid-19 casualty is a 71-year-old man who had attended a religious gathering in Sulawesi, Indonesia last month.
Identified as Patient 3764, he took part in the event from March 17 to 24, said Health director-general Datuk Dr Noor Hisham Abdullah (pic).
"The man from Perlis was treated at Hospital Enche' Besar Hjh Kalsom, Johor on April 5. He was declared dead at 11pm on April 6, " he said yesterday.
An estimated 83 Malaysians were present in the tabligh gathering, which was attended by about 8,000 people from all over the world.
Dr Noor Hisham also announced 170 new cases as well as 80 more recoveries yesterday. So far, 1,321 patients have been discharged since the outbreak began, with the recovery rate for Malaysia currently at 33.33%.
Meanwhile, Dr Noor Hisham said out of nearly 4,000 Covid-19 cases in the country, 69 had been identified as sporadic cases in which the source of their infection is not known.
He said these were detected from tests conducted on patients who have ILI (influenza-like illness) and SARI (Severe Acute Respiratory Infection).
"For ILI and SARI patients, we have run 8,025 tests to detect whether they are carriers of the virus. We have found from such tests that 69 cases were positive while the rest tested negative.
Other significant clusters that have been identified are the Bandar Baru Bangi wedding gathering, the Kuching church gathering and the Italy "imported cluster" also found in Kuching.
https://www.thestar.com.my/news/nation/2020/04/08/latest-casualty-attended-gathering-in-sulawesi
------
Jakarta will impose stronger mobility restrictions on Friday. Here's what you need to know.
Rizki Fachriansyah
April 8, 2020
Jakarta Governor Anies Baswedan is set to issue within the next two days a gubernatorial decree on large-scale social restrictions (PSBB) to further limit people's movement in the capital city – the country's epicenter of the novel coronavirus outbreak.
The forthcoming decree is meant to officially enforce anticipatory measures that have been in place for the past few weeks -- now set to be coupled with sanctions for violators -- as Jakarta reports an ever-increasing number of confirmed COVID-19 cases.
As of Tuesday afternoon, authorities had confirmed at least 1,369 COVID-19 cases in Jakarta, making up nearly half the country's official tally of 2,738 cases. More than 100 fatalities from the disease have been reported in the capital out of a nationwide death toll of 221 on Tuesday.
But what will such stronger physical distancing measures mean? Here are several key takeaways expected in the upcoming decree detailing the PSBB, which will be imposed in Jakarta starting Friday.
Students will continue to learn from home as schools remain closed due to the pandemic. Access to other public spaces, such as state-owned and privately owned entertainment venues, public parks, gyms and museums will also continue to be restricted.
"The same [restrictions] apply to social and cultural events. We will also limit them. Wedding ceremonies [may still be held], but only if they take place at the religious affairs office," Anies said in a press conference on Tuesday evening.
Such restrictions are in line with Article 13 of Health Ministerial Decree No. 9/2020 on PSBB guidelines, which stipulates that large-scale social restrictions consist of closing schools and offices, limiting religious gatherings, public facilities, social and cultural activities and other matters related to defense and security, as well as transportation.
Public transportation services will limit passenger numbers to 50 percent of their normal capacity and restrict operational hours from 6 a.m. to 6 p.m., Anies said.
Private vehicles will still be allowed to pass through Jakarta's streets, as well as in and out of the capital, albeit with a limited number of passengers in each vehicle.
According to the Health Ministry's PSBB guidelines, app-based motorcycle taxis are also not allowed to transport passengers, although they are still permitted to transport goods.
Furthermore, gatherings of more than five people will also be prohibited to minimize the risk of coronavirus infection, Anies said.
Eight industry sectors that provide products and services considered to be essential will remain fully operational to cater to the everyday needs of the public amid the public health emergency, Anies said.
These include companies and organizations in the sectors of health, food, energy (including water supply, gas and fuel stations), communications (including telecommunication providers and media), finance (including banks and stock market), delivery of logistics, daily needs retailers (including grocery stores and minimarkets), as well as strategic sectors in the capital.
"So all businesses, except these eight sectors, are urged to work from home. The health sector, for instance, is still allowed to resume normal operations. The sector is not only limited to hospitals or clinics; companies that produce soap and disinfectants, for example, which are very relevant to the current situation will not cease [their operations]," Anies told the press.
In addition, NGOs that manage relief funds and community initiatives related to the ongoing mitigation efforts will also be allowed to carry on with their activities.
That said, the aforementioned companies and organizations must still comply with the established mitigation procedures.
"They all need to operate in accordance with the COVID-19 mitigation procedures, which means physical distancing, making it obligatory [for employees] to wear masks and providing access to hand-washing facilities," he said.
As of Tuesday, more than 3,300 companies across the capital have issued work-from-home policies for some 1.2 million employees in response to the outbreak, according to the Jakarta Manpower, Transmigration and Energy Agency.
Anies said the administration, in cooperation with the central government, would provide aid to low-income families, as well as those considered most vulnerable to poverty during the implementation of large-scale social restrictions.
"The Jakarta administration, along with the police and the military, will facilitate the distribution of Sembako [the nine basic commodities] to people residing in densely populated areas starting this Thursday," he said, adding that he hoped the efforts would help low-income families fulfill their daily needs during the crisis.
Anies ensured that markets would also remain accessible during the self-isolation period as city-owned market operator Pasar Jaya was already providing a home shopping service involving sellers in 150 markets.
https://www.thejakartapost.com/news/2020/04/08/jakarta-will-impose-stronger-mobility-restrictions-on-friday-heres-what-you-need-to-know.html
-------
Arab world
Mosques to remain closed, charity iftar tables banned in Ramadan
April 7, 2020
The Ministry of Endowments announced on Tuesday that it will continue the suspension of all group religious activities during Ramadan, including prayer in mosques and large charity iftar tables, as a precautionary measure against the coronavirus outbreak in Egypt.
The Supreme Council for Islamic Affairs also called on the Ministry of Interior and the Cairo Governorate authorities to cancel the Islamic Thought Forum, held annually during Ramadan at the Imam Hussein Mosque Square this year, and to also ban all religious public gatherings or symposiums in any of the directorates during the holy Islamic month.
The ministry stressed that mosques would remain closed as long as Egypt continues to record new coronavirus cases and as long as a ban on gatherings is in force in Egypt.
Egypt's Religious Endowments Ministry issued an order on March 21 to halt Friday prayers and congregational prayers, closing all mosques and their attachments starting for roughly two weeks.
Azhar's Senior Scholars Authority, and Egypt's Dar al-Iftaa have earlier allowed the suspension of Friday prayers and congregation prayers as part of measures against the virus.
Dar al-Ifta said it was forbidden to continue holding prayers in mosques, even if they are usually obligatory, as preserving human health is one of the most important goals of Islamic law.
Islam orders its own issuance of laws to prevent diseases and epidemics, implement quarantine principles and preventive measures, and prohibit contact with infected people.
Egypt on Monday confirmed seven additional deaths and 149 new coronavirus cases, bringing the country's number of confirmed total cases so far to 1,322.
https://www.egyptindependent.com/mosques-to-remain-closed-charity-iftar-tables-banned-in-ramadan/?__cf_chl_jschl_tk__=fdb145c186c17984ff01ca69f2e115de5c9f8e85-1586334757-0-Afb8ycNHdP3LDiErEGc5itYx3i4fETxbYVpE3CvCgyFAH2aLVU_h31I82_0x1ftkiZK8oFMbJDAHSu0ouviJy-9Uh0_irRNOY0zEXTEW8issvojTR0QCiG80o6dOJLg7XO4HUil7wASOqtylXEaYqi7syhy48SXpfPuIt8LjNxEtXfmrKNd1ntW4QGFafuh8PiUci90t-MBDop1zE8kHcaVp2eWPNAmzlSy9JH2PlW78XNhJ3yQeglcyTZItJQG46rytMTJvHYs7xRLumhgv9FDNGuw9hEgADMxXv8bxSBLeq1a7y00829uXIe9LG5b8qiSxweJHMOdOxEVWah2RboxTOTAYnabrFJg5-SfBVtob
-----
Iraq's PM-designate to BasNews: Shia Factions Have no Alternative to Me
07/04/2020
ERBIL - Iraq's Prime Minister-designate Adnan al-Zurfi told BasNews on Tuesday that the Shia factions had no alternative to him, refuting any claims in this regard.
Earlier on Sunday, an Iraqi source claimed that the Shia political factions of Fatah Alliance, Hikmah Movement, and State of Law Coalition had jointly decided to boycott a parliamentary session slated to vote on Zurfi.
Meanwhile, Hamid Maala, a leading member of Hikmah Movement, also said that the leaders of the three Shia factions had agreed to nominate Mustafa Kadhemi, the head of Iraq's intelligence service, instead of Zurfi.
However, the premier-designate said that all the claims that there was a figure to replace him, "are far from the truth," and that "no names by anyone has been sent to the Iraqi president."
This also came after Falah Khafaji, an Iraqi lawmaker and member of the Victory Alliance, said in a statement that the Shia factions were collecting signatures to replace Zurfi with another figure.
http://www.basnews.com/index.php/en/news/iraq/594577?__cf_chl_jschl_tk__=b30e20b1a47b0f22fadbafde4294e72b1f3e3893-1586334434-0-AYy46tCDEL6SL9_NlJZpbj0Qy3FOwwWr32iOcH148QDsIM0sXHTVtHyD1SptdpPWFMD_6nhXMacbSf-dL4N6oXrULLtauo7FxjOGBPr_kJ5nCJgiaVm5Grf6SMql1_HlKeRZRhcA0-jLlZZ2oicmyITMJQlHeIMTIwrr7ClohOcHEUZ58H54H7X0oKSqRVsiNZgy9cf3J1hOHQxt787mJ_Mb1NZfsloXdxNjwYso-gG2ffDJ84p6YllUXO5HXAcCRiAUNoH1P0jV3PmbdhNMlwQ_nxJsU3S-TJK-RIzJOjhGFiqMs1AFcWQTu1X9eedtyA
------
Egypt: The Failure of the Muslim Brotherhood
The Muslim Brotherhood failed to consolidate the power they obtained in 2011. Stephan Roll analyzes why.
Mohammed Morsi's presidency is history. The mass protests, which spread across the country on the anniversary of Morsi's inauguration and the ultimatum given by the military leadership paved the way for the removal of Egypt's first freely elected president at the hand of the country's armed forces. Morsi's own failure is also a failure of the Muslim Brotherhood, which is standing behind him, and the leaders of which are now being arrested together with the deposed president. The group did not manage to consolidate the power it gained in 2011. Three central factors were crucial for this.
First, the Muslim Brotherhood neglected to open up to the population. After the fall of the Hosni Mubarak regime in 2011, the Brotherhood leadership attempted, through the founding of the Freedom and Justice Party (FJP), to transform its political arm into a catch-all party. Indeed, the FJP managed to organize a majority and to win elections. The reason was that the party, in contrast to other political parties in Egypt, had a good organizational structure. The FJP, however, did not turn into a catch-all party. Instead of integrating as many political factions as possible and having an open debate, party positions were mostly discussed within the Brotherhood's leadership bureau, Maktab al-irshad. In this non-transparent executive board, a small group of ideologically like-minded "conservative pragmatists" who were part of the inner circle of Kheirat al-Shater, the deputy leader of the Brotherhood, kept things firmly in their hands.
Liberal-minded members of the Muslim Brotherhood, like Abdel Moneim Aboul Fotouh, who managed to achieve a decent result in the 2012 presidential election, have been successively pushed out of the governing body of the group. The lack of appreciation for transparency is also mirrored in Morsi's governing style. The president often did not even try to explain his decisions to the population. This lack of willingness to communicate was coupled with an uncharismatic and largely unknown Morsi, until his election.
Second, the Muslim Brotherhood was unable to unite the Islamist spectrum in Egypt. The Brotherhood, like foreign observers, was caught by surprise by the political success of the Salafis. The Salafist al-Nour Party (Party of light) was clearly the second strongest force in Egypt with 22% of votes during the first free parliamentary elections in 2011. Ever since, the party has developed further and has increasingly set itself apart from the Brotherhood and the FJP.
Although it is more conservative regarding socio-political positions, al-Nour showed a greater willingness to engage with the opposition. The party did not participate in the mass demonstrations against Morsi, but stressed the legitimacy of the elected president. However, it unequivocally asked Morsi to set new elections and until then to form a technocratic cabinet. It remains to be seen whether this strategy will pay off for al-Nour. In any case, the Islamist camp is split because of this, and the Muslim Brotherhood will have a harder time portraying the calls for Morsi's resignation as an attack against the "Islamic identity of the country" — a formula which they were able to successfully deploy in the past in order to mobilize for its goals.
Third, the Muslim Brotherhood was not successful in coming to an agreement with important state actors. They only managed to bring about a power-sharing agreement, apparently in the form of a "gentlemen's agreement," with the military leadership. The military accepted the civilian president and, in return, it was awarded significant autonomy through the new constitution, pushed through by the Muslim Brotherhood.
The Brotherhood leadership apparently believed naively that through the agreement with the military, it could gain control over other established state institutions, like the internal security services and the judiciary. This was not the case; although the media, often critical with respect to the Muslim Brotherhood, decried an "Ikhwanization," an infiltration of institutions by the Brotherhood.
Due to a lack of control over the interior ministry, the organization did not manage to start an urgently needed reform of the security apparatus and to break the informal networks and structures of the Egyptian police. The judiciary laws proposed by the Muslim Brotherhood, such as a change in the electoral law, were successfully blocked.
The coming days will show how the Brotherhood will be able to regroup with many of its leaders in prison or on the run, and which path they will chose for the new political process that started with the military's interference. This could be dependent on how successful the Brotherhood will be in mobilizing its members and supporters, and how intact its internal structure still is. On this point, it is completely unclear on how many supporters the Brotherhood can count – information ranges from several hundred thousand to several million people. It is also unclear to what extent these supporters could be mobilized for nationwide demonstrations – or whether there will be internal resistance against the leadership's policy. During the last several months, there have been repeated reports of criticism against the movement's governing style, coming from within the Muslim Brotherhood. Then again, the military crackdown against the leadership could close the cracks that have opened during the Brotherhoods 12 months in power. In the coming weeks, organization's internal cohesion could tip the scale for the brotherhood, and the democratic process in Egypt altogether.
https://www.swp-berlin.org/en/point-of-view/egypt-the-failure-of-the-muslim-brotherhood/
------
SBA announces huge line-up of 90 shows during Ramadan
12 hours ago
The Sharjah Broadcasting Authority (SBA) has lined up more than 90 programmes covering a range of topics to be broadcast on its radio and television channels during the holy month of Ramadan this year. The announcement came at a virtual press conference held on Tuesday.
Aligning with the UAE's directives for social distancing to combat the novel Coronavirus disease (COVID-19), SBA announced its Ramadan package will include 11religious, 28social and cultural programmes, 20 entertaining dramas and soap operas featuring the best of Arab TV stars, in addition to entertaining competitions, and a variety of radio shows and segments.
The virtual press conference saw the participation of Sheikh Sultan Bin Ahmed Al Qasimi, Chairman of Sharjah Media Council (SMC); HE Mohammed Hassan Khalaf, Director General of SBA; Directors of the SBA'sradio and TV stations, and over 30local and international reporters.
In his speech, Sheikh Sultan Bin Ahmed Al Qasimi stressed the important role of the mass media particularly in times of crisis. He said, "The media today has become an essential partner for social development, providing a window for people not only to the distant world, but also to the near. Now more than ever, the media's responsibility is to support the community, by providing credible information, guiding people towards positive practices, helping them understand and be aware of the situation, and reassuring them."
"Reaffirming our commitment to the nation's social distancing directives, we meet virtually today to announce SBA's Ramadan's lineup of programmes. The authority is keen on providing meaningful programming that embraces education and entertainment for Emirati and Arab families and is accessible to all people all around the world," added Sheikh Sultan Bin Ahmed Al Qasimi.
For his part, Mohammed Hassan Khalaf said, "In times of crisis, the media's role and efforts must multiply to meet the demands of the public. Managing a crisis of this magnitude means that media outlets should display a high sense of responsibility, ethics and professionalism.
At SBA, we continue our efforts with faith in our wise leadership to overcome this crisis, and commit to providing audiences quality and creative content through our TV channels and radio stations during the holy month of Ramadan," Khalaf added.
During Ramadan, Sharjah TV channel will launch six new educational, cultural, entertainment and religious programmes, as well as three TV dramas suitable for all family members.
Al WoustaTV from Al DhaidWith a special fous on the emirate of Sharjah's central region, its traditions and culture, Al Wousta TV from Al Dhaid will run three new programmes covering the region's historical landmarks, social topics, oral history and a traditional food show, in addition to two TV dramas. Al Sharqiyah TV from KalbaAl Sharqiyah TV from Kalba has nine social, cultural and cookery programmes lined up, in addition to five new TV dramas.
The radio station has lined up nine spiritual and religious programmes, 15 programmes that cover a wide range of literary, cultural and educational topics, and four radio dramas. Sharjah Radio's daily morning talk show Al Atheer will continue throughout the holy month.
The Holy Quran Radio in Sharjah will boost its religious offerings with 15 Ramadan-focused programmes and segments, that delve into the history, meanings and tafseer of the different Suras and verses of Holy Quran.
Sharjah's first English-language radio station will launch a new daily talk show titled 'Night Karak', covering news, sports and inspiring stories and presenting various competitions every Wednesday during Ramadan.
Pulse 95 Radio will also broadcast various 1-minute segments covering topics related to Ramadan and fasting, meant to educate the non-Muslim English-speaking community in the UAE on some essential Ramadan practices. It also announced modified timings of its regular shows The Morning Majlis, Life Beats, Future Talk, and Yalla Home.
https://www.gulftoday.ae/news/2020/04/07/sba-announces-huge-line-up-of-90-shows-during-ramadan
-----
Number of coronavirus cases in Saudi Arabia could hit 200,000, says health minister
April 07, 2020
RUBA OBAID
JEDDAH: The eventual number of coronavirus cases in Saudi Arabia could be as low as 10,000 or as high as 200,000 depending on compliance with curfews and social distancing, the Kingdom's health minister said on Tuesday.
"We stand today at a decisive moment as a society in raising our sense of responsibility and contributing together with determination to stop the spread of this pandemic," Tawfiq Al-Rabiah said in a rare televised address.
The Kingdom has reported 2,795 virus cases and 41 deaths, the highest in the six Gulf states.
Four studies by infectious disease experts suggested the number of cases would reach between 10,000 and 200,000, the minister said.
New 24-hour curfews imposed on Monday night were required because some people were not taking the danger of infection seriously but were leaving their homes and gathering in groups, he said, and road traffic was at 46 percent of normal, which was too high, he said.
In areas not already under 24-hour lockdown, the Interior Ministry brought forward the start of the daily curfew from 7 p.m. to 3 p.m.
https://www.arabnews.com/node/1654886/saudi-arabia
------
Saudi Arabia to host virtual meeting of G20 energy ministers to discuss market stability amid coronavirus pandemic
April 07, 2020
LONDON: Saudi Arabia will host a virtual meeting on Friday April 10 of energy ministers from the Group of 20 major economies in a bid to ensure "market stability" amid the coronavirus pandemic.
"The Saudi G20 presidency will hold an extraordinary G20 energy ministers' virtual meeting on Friday... to foster global dialogue and cooperation to ensure stable energy markets," said a statement released Tuesday.
"The G20 energy ministers will also act, alongside invited countries, and regional and international organisations, to alleviate the impact of the COVID-19 pandemic on the energy markets," it added.
The meeting comes a few weeks after the extraordinary virtual summit of G20 leaders which was hosted by King Salman on March 26.
Also on Tuesday, Saudi Arabia's Cabinet said in a statement that its call for an OPEC+ meeting is an extension to its previous efforts to achieve market balance and stability.
"Saudi Arabia's call for OPEC+ and a group of other countries to hold an urgent meeting, seeking to reach a fair agreement to restore the desired balance to oil markets, is an extension to the Kingdom's previous efforts to achieve market balance and stability, and to continue its enduring endeavors to support global economy in this exceptional circumstance", the statement said.
https://www.arabnews.com/node/1654921/business-economy
-----
Europe
CAIR to Host Online Webinar on the Coronvirus Stimulus Package for Maryland Muslim Communities
April 7, 2020
(Baltimore, Md., 4/7/20) – The Council on American-Islamic Relations (CAIR), the nation's largest Muslim civil rights and advocacy organization, will hold a webinar this evening to break down the Coronavirus stimulus package (CARES Act) and what it entails for individuals, mosques, and small business owners. Topics that will be discussed include direct payments, unemployment insurance, WIC and SNAP benefits.
La misión de CAIR es proteger las libertades civiles, mejorar la comprensión del Islam, promover la justicia, y empoderar a los musulmanes en los Estados Unidos.
cair.com/press_releases/tonight-cair-to-host-online-webinar-on-the-coronvirus-stimulus-package-for-maryland-muslim-communities/
https://www.cair.com/press_releases/tonight-cair-to-host-online-webinar-on-the-coronvirus-stimulus-package-for-maryland-muslim-communities/
-----
Muslim firefighter contracts coronavirus after Jewish teenager 'deliberately sneezed' on him
7 April, 2020
A Muslim-American firefighter was tested positive for the novel coronavirus just days after three teenagers allegedly taunted him while on duty about the disease and sneezed in his face, the New York Post reported.
Omar Sattar was inspecting a hydrant on 18 March in Borough Park, Brooklyn when the group of Hasidic Jewish teenagers were said to have deliberately infected the firefighter.
The government employee was "taunted" by the trio and "asked him if he was afraid of the coronavirus", according to a letter of complaint sent to the FDNY's chief of operations, Thomas Richardson.
"After repeated attempts to keep [his] distance from the boys, one of them sneezed into his face and they ran off," the letter, written by Lt. Kasey Koslowski, continued.
The firefighter began showing symptoms of Covid-19, four days after the incident, testing positive for the virus on 27 March.
It's sickening how the media portrays muslim victims in their articles. This is a new york firefighter who literally was serving his community when he was approached by 3 jews that coughed on him and yet they're still trying to make him look bad....
Though the incident cannot scientifically be directly linked to his positive testing, it shows a "lack of disregard" for New York's lockdown, the letter added.
"In a time when personal space and social distancing is at an all-time high, it is going to take a cumulative effort from everyone to defeat this virus, including the residents of [Borough] Park," it said.
Meanwhile, social media users on Twitter mobilised against what was described as Islamophobic reporting of the story, with many slamming the initial report for highlighting convictions attributed to the firefighters father.
"@nypost take responsibility and stop trying to make him look bad when he did absolutely NOTHING," one Twitter user said.
"Now he has coronavirus. but the article wants to highlight things which are irrelevant, the article wants to talk about the victims father, and trying to relate the father's actions/past to the son's (victim) present. Trash," the user added.
The Covid-19 virus, which was first detected in China's Wuhan in December, has killed more than 76,383 people worldwide, while over 1,363,123 infections have been confirmed.
The majority of those that infected with Covid-19 experience only mild or moderate symptoms, including fever and a dry cough.
There are still no known treatments for the virus, though more than 293,839 have already recovered from the infection.
https://english.alaraby.co.uk/english/news/2020/4/7/muslim-firefighter-contracts-coronavirus-after-jewish-teenager-deliberately-sneezed
------
Far-right racists in US are 'Zoombombing' Muslim groups during coronavirus lockdown meetings
7 April, 2020
Far-right and racist groups in the US are using the video meeting platform Zoom to spread Islamophobic hate, as millions of people are forced to rely on the app due to the novel coronavirus lockdown.
Dubbed "zoombombing" by The New York Times following an extensive investigation into these spaces, there has been an increase in incidents of individuals and groups "raiding" Zoom meetings.
The Times found 153 Instagram accounts as well as Twitter profiles and private chats on Reddit and 4Chan message boards organising Zoom harassment campaigns.
This included a campaign of "sharing meeting passwords and plans for sowing chaos in public and private meetings".
It comes after a right-wing group infiltrated a Zoom call organised with the Concordia Forum, a global network of Muslim leaders who had been discussing ways to maintain spirituality and wellbeing during the coronavirus lockdown.
Zahed Amanullah told the publication that he had paused the meeting after he noticed a cursor begin to draw a racial slur across one of the slides.
Comment: "Help us fight #coronavirus, then go back to where you came from" https://english.alaraby.co.uk/english/comment/2020/4/1/help-us-fight-coronavirus-but-dont-expect-to-stay …
Shortly after, the person who had hacked into the call began to screen-share a pornographic video and repeating the racial epithet verbally.
"We were all caught off guard," said Mr. Amanullah, a resident senior fellow at the Institute for Strategic Dialogue in London. "We had no clue where it was coming from."
In response, Zoom released a statement stating it "strongly condemns harassment of this kind and we have been reporting instances of this to various social platforms in order for them to take appropriate action".
Harassers have targeted Alcoholics Anonymous groups with a GIF of a person drinking alcohol, and sent racist images as messages in a meeting of the American Jewish Committee in Paris.
The frequency of the incidents is such that the FBI issued a warning on Tuesday, stating that it had "received multiple reports of conferences being disrupted by pornographic or hate images and threatening language" worldwide.
https://english.alaraby.co.uk/english/news/2020/4/7/far-right-groups-are-zoombombing-muslims-in-the-us
-----
South Asia
Pompeo traveled to Kabul to deliver harsh message of Trump to Ghani and Abdullah
08 Apr 2020
The State Secretary Mike Pompeo traveled to Kabul to deliver a harsh message of the U.S. President Donald Trump to Ashraf Ghani and Abdullah Abdullah, it has been reported.
Citing a former senior official and foreign diplomat, the NBC News reported that Pompeo delivered a message from Trump to the feuding leadership of the Afghan government, telling them they should resolve their differences and broker a deal with the Taliban or the president could not only cut $1 billion in financial aid to Afghanistan but also could pull all U.S. troops out of the country.
The State Department earlier announced that Washington is cutting $1 billion in economic assistance to Afghanistan in reaction to ongoing political impasse.
According to a statement released by State Department, Washington is prepared to further reduce its assistance to Afghanistan by additional $1 billion next year.
The statement further added "The United States deeply regrets that Afghan President Ashraf Ghani and former Chief Executive Abdullah Abdullah have informed Secretary Pompeo that they have been unable to agree on an inclusive government that can meet the challenges of governance, peace, and security, and provide for the health and welfare of Afghan citizens."
"Because this leadership failure poses a direct threat to U.S. national interests, effective immediately, the U.S. government will initiate a review of the scope of our cooperation with Afghanistan," the State Department said, adding that "Among other steps, we are today announcing a responsible adjustment to our spending in Afghanistan and immediately reducing assistance by $1 billion this year. We are prepared to reduce by another $1 billion in 2021."
Tensions still remain high on political level following the controversial announcement of presidential election results.
Both Abdullah and Ghani held oath taking ceremonies in capital Kabul on 9th of March, further fueling political tensions amid ongoing efforts to find a negotiated political settlement to ongoing violence in the country.
https://www.khaama.com/pompeo-traveled-to-kabul-to-deliver-harsh-message-of-trump-to-ghani-and-abdullah-04627/
------
9 Pakistani Muslim preachers in Rautahat quarantined
April 07, 2020
RAUTAHAT: As many as nine Pakistani Muslim preachers have been staying in quarantine at a local masjid in Rauthat district in the wake of coronavirus crisis in Nepal.
A nine-member team, who landed in Nepal last month from Pakistan with the objective of preaching their religion to native people visited many districts before arriving in Rautahat district, has been staying at a local masjid in Karuniya of Dewahi Gonahi Municipality-2 in the district.
After staying for three days at Muktam Masjid Idgaha in Yamunamai Rural Municipality-1 of Saptari district, from there they moved to the Karuniya in Rauathat district. They have been staying there since March 20.
Pakistani nationals–Mohammad Yusuf Khan, Jainullah, Samsullah Khan, Mohammad Fawad, Rais Khan, Gurfandin, Asgar Khan, Gulam Rasul and Halimullah—were kept in masjid under the recommendations of local Muslim preachers.
"We did not force them to stay in quarantine as they had arrived in Nepal under a missionary visa prior to lockdown. Though they are under our supervision in the masjid," said the Chief District Officer (CDO) Basudev Ghimire.
Meanwhile, locals raised their eyebrows after the administration led the foreigners to stay in masjid despite setting up 836 quarantine beds at 18 different locations in the district.
https://thehimalayantimes.com/nepal/9-pakistani-muslim-preachers-in-rautahat-quarantined/
------
44 killed, wounded in a deadly clash between Taliban, militiamen in North of Afghanistan
08 Apr 2020
A deadly clash erupted between Taliban militants and local militiamen in northern Samangan province of Afghanistan which left more than 40 people dead or wounded.
The 209th Shaheen Corps in a statement said the Taliban militants attacked the security posts of the local militiamen in Dara-e Suf district of Samangan province.
The statement further added that the attack sparked fierce clash which resulted in to the killing of 15 Taliban militants.
The local militiamen also wounded 22 Taliban militants during the clash, the statement said, adding that 2 local militiamen also lost their lives during the clash and 5 others sustained injures.
https://www.khaama.com/44-killed-wounded-in-a-deadly-clash-between-taliban-militiamen-in-north-of-afghanistan-04626/
------
U.S. welcomes Ghani's decision for reversing decree to dismember finance ministry
08 Apr 2020
The United States welcomed President Mohammad Ashraf Ghani's decision for reversing his decree to dismember the ministry of finance of Afghanistan.
"Welcome media reports that President @ashrafghani reversed his decree dismembering Afghanistan's Ministry of Finance. Donor confidence depends on responsible and inclusive leadership," Alice Wells, the Principal Deputy Assistant Secretary for South and Central Asia said in a Twitter post.
The acting minister of finance Abdul Hadi Arghandiwal on Monday said that the president has issued a new decree, reversing the previously taken decision to dismember the ministry of finance.
Speaking to reporters in Kabul, Arghandiwal said the president issued a decree at the request of the finance ministry to prevent the dismemberment of key parts of finance.
The U.S. Institute of Peace had earlier reported that the Afghan government is eviscerating the ministry—carving out key constituent parts, putting them directly under the presidential palace, and gravely weakening one of the country's most effective institutions.
The report by USIP further added that "It's a move that's bad for Afghanistan's governance and financial viability."
"The ministry's dismemberment began on February 19 when—amid the ongoing dispute over the results of the presidential election—President Ashraf Ghani issued a decree instituting major changes in its administrative structure and reporting arrangements," the report said.
https://www.khaama.com/u-s-welcomes-ghanis-decision-for-reversing-decree-to-dismember-finance-ministry-04625/
-----
Bangladesh urges global partners to honour terms of RMG purchasing contracts
April 08, 2020
UNB, Dhaka
Bangladesh and five other countries have urged global brands, retailers and traders to consider all potential impacts on workers and small businesses in the supply chain while taking significant purchasing decisions.
Nine textile and garment business associations of STAR Network (Sustainable Textile of Asian Region) from six producing and export countries also called on their global partners to honour the terms of purchasing contracts, fulfil obligations therein, and not re-negotiate price or payment terms.
This joint statement was made by Bangladesh Garment Manufacturers and Exporters Association (BGMEA), Bangladesh Knitwear Manufacturers and Exporters Association (BKMEA), China National Textile and Apparel Council (CNTAC), Garment Manufacturers Association in Cambodia (GMAC), Myanmar Garment Manufacturers Association (MGMA), Pakistan Hosiery Manufacturers and Exporters Association (PHMA), Pakistan Textile Exporters Association (PTEA), Towel Manufacturers Association of Pakistan (TMA) and Vietnam Textile and Garment Association (VITAS).
They called for taking delivery or shipment, and proceeding with payment as agreed upon for goods already produced and currently in production with materials ready, and not cancelling orders that are already in production.
The joint statement said during this unprecedented time, responsible business has become more important than ever for the whole world to survive and recover from the crisis.
Especially, responsible purchasing practices of brand companies, retailers and traders of the global textile and apparel supply chains will bring enormous impacts on the fundamental rights of millions of workers and the livelihood of their families in the supplier end, the statement reads.
The organisations said it is time for global businesses to uphold and honour their commitment to labour rights, social responsibility and sustainable supply chains.
They called for putting no responsibility on suppliers for delay of delivery or shipment and for claiming no compensation for such delays and no further improper pressure on suppliers by additional costs, rushing orders or unnecessary visits and audits.
The organisations sought all efforts and engage with local stakeholders for a better understanding of the local situation and contexts.
They underscored the need for dialogue and collaborative settlement to ensure mutually acceptable solutions to disputes.
The organisations sought support for business partners on supply chain as much as possible, and aim at long-term strategy of business continuity, supply chain unity and social sustainability.
"We appreciate the understanding, collaboration and support of our business partners and other stakeholders, and we are ready to work and walk with all responsible buyers globally to get through this crisis, towards a shared bright future," said the joint statement.
https://www.thedailystar.net/business/news/bangladesh-urges-global-partners-honour-terms-rmg-purchasing-contracts-1890838
------
First coronavirus case confirmed in Tangail
April 08, 2020
A medical assistant of a private clinic has tested positive for coronavirus in Mirzapur upazila of Tangail, making it the district's first confirmed case.
Institute of Epidemiology, Disease Control and Research (IEDCR) confirmed it to the upazila administration last night, our Tangail correspondent reports quoting Mirzapur Upazila Health and Family Planning officer Maksuda Khanam.
Soon after being informed, a team led by Mirzapur Upazila Nirbahi Officer (UNO) Abdul Malek went to the house of the infected man and sent him to the Kuwait-Bangladesh Maitree Hospital in Dhaka, said the official.
The 47-year-old man came to his village home in Mirzapur from Narayanganj with coronavirus-like symptoms such as fever, cold and cough on April 5. On information, some officials of upazila health and family planning office collected samples and sent those to IEDCR for test, Maksuda added.
Meanwhile, the local administration asked the family members of the patient for home quarantine and placed 35 houses nearby the patient's house under lockdown.
Narayanganj, which is now under complete lockdown, is one of the hotspots of the spread of coronavirus in Bangladesh with 38 people found infected with the virus yesterday. Among them, 15 tested positive for the virus in the last 24 hours.
https://www.thedailystar.net/country/coronavirus-update-in-bangladesh-first-case-confirmed-in-tangail-1890850
-----
High Commission arranging flight to take Australians home from Dhaka
April 08, 2020
The Australian High Commission in Bangladesh has arranged a non-scheduled commercial flight to take back the Australians currently in Bangladesh.
A message from Australian High Commissioner Jeremy Bruer, posted on the official Facebook page of the high commission in Dhaka on Tuesday, says this.
"The Australian High Commission in Dhaka is pleased to announce that, through Sri Lankan Airlines, a non-scheduled commercial flight has been arranged to bring Australians home from Bangladesh," the message reads.
The post also contains instructions regarding the registration process, encouraging all Australians in Bangladesh to make use of this opportunity to depart, as "we may not be in a position to organise a further non-scheduled flight," the post reads.
"While we will endeavour to provide enough seats for everyone who wishes to return home, those who have registered already will be prioritized," the post adds.
An Australian high commission official today told The Daily Star that it is in the process of finalising things in this regard.
https://www.thedailystar.net/bangladesh/news/high-commission-arranging-flight-take-australians-home-dhaka-1890862
-----
Chinese property tycoon and Xi critic under investigation
April 8, 2020
An outspoken Chinese Communist Party critic and millionaire property tycoon, Ren Zhiqiang, has been placed under investigation for "serious violations of discipline and law", an anti-graft watchdog said.
The Beijing Commission for Discipline Inspection announced late on Tuesday that the 69-year-old former chairman of the state-owned real estate developer Beijing Huayuan Group was under investigation.
Rights campaigners accuse President Xi Jinping and the Communist Party of using charges such as "disciplinary violations" -- often considered to refer to corruption -- as a way to silence dissent.
Beijing has stepped up its crackdown on civil society since Xi took power in 2012, tightening restrictions on freedom of speech and detaining hundreds of activists and lawyers.
Ren disappeared from the public eye in March, shortly after penning an essay that was fiercely critical of Xi's response to the coronavirus outbreak.
His essay has been scrubbed from China's internet, which regularly censors content that challenges the authorities, but it has been shared online outside China and a copy has been saved by news aggregator China Digital Times.
"This epidemic has revealed the fact that the Party and government officials only care about protecting their own interests, and the monarch only cares about protecting their interests and core position," Ren wrote, without referencing Xi by name.
Nicknamed "Big Cannon" for his fiery rhetoric, Ren formerly enjoyed close links with major figures in China's political establishment, including his former classmate Vice President Wang Qishan.
A Communist Party member for decades, Ren was also an influential blogger on the Twitter-like Weibo platform, where he had millions of followers.
Yaqiu Wang, China researcher at Human Rights Watch, said the probe against Ren fitted a pattern of the Communist Party using charges such as "disciplinary violations" to silence its critics.
"It is quite clear that the Chinese government is punishing Ren for his speech critical of President Xi Jinping and Chinese government under the veneer of law," Wang said.
Human rights lawyer Li Fangping said the announcement was deliberately timed to minimize its public impact, coming just hours before travel restrictions were lifted in Wuhan, the city at the center of the coronavirus epidemic.
https://www.thejakartapost.com/news/2020/04/08/chinese-property-tycoon-and-xi-critic-under-investigation-.html
------
Africa
Abia govt to distribute lockdown palliatives through churches, mosques
April 7, 2020
By Chijindu Emeruwa
Abia State Governor, Dr. Okezie Ikpeazu, has approved the distribution of cash and food/relief materials as palliatives to vulnerable persons in the State following the total lockdown of activities.
This was contained in a press statement signed by the State Commissioner for Information, John Okiyi Kalu and issued to reporters in Umuahia, on Tuesday.
The Items are to be delivered to churches and mosques in the state through their representatives according to the schedule adopted by the COVID-19 Committee.
It also added, "The designated representatives of the Churches and Mosque are to come to the Government House food store located within the Office of the Wife of the Governor, with vehicles to collect the food and other palliative items for immediate distribution to their identified widows, indigents and vulnerable members
"Each Church will receive the following items: bags of rice, bags of beans, bags of Garri, tubers of yam, hand sanitizers, face masks and cash to take care of vulnerable persons among their members. The designated representatives have already been contacted".
Continued, the Statement disclosed, "The state geriatric services agency will immediately commence visits to senior citizens who are above 70 years to deliver food, drugs, face masks and hand sanitizers on behalf of the government.
"There will also be a mop-up exercise of the distributions to include those who might have missed out in the initial phases of the deliveries. Such people will be reached through the traditional rulers, community president generals, and ward leaders".
The Abia government has further restated its determination and focus in ensuring the safety of lives of the people over the spread of COVID-19 pandemic which had led to the economic and social lockdown.
It further stated, "We remain confident that distributing these relief materials through our fathers in the faith, Abia widows, orphans, indigents and other vulnerable persons will be reached through a structured and effective process that will not compromise the already established protocols in the efforts against the coronavirus pandemic".
https://dailypost.ng/2020/04/07/abia-govt-to-distribute-lockdown-palliatives-through-churches-mosques/
------
Why Central Asian Jihadists are Inspired by the US-Taliban Agreement?
April 8, 2020
By Uran Botobekov
Al-Qaeda-backed Central Asian Salafi-Jihadi groups were highly encouraged by the US-Taliban agreement which was signed in February 2020, aiming to bring peace to Afghanistan. Some Uzbek groups such asKatibat Imam al-Bukhari (KIB), Katibat Tawhid wal Jihad (KTJ), the Islamic Jihad Union (IJU), and Tajik militants of Jamaat Ansarullah (JA), and Uighur fighters of Turkestan Islamic Party (TIP) from China's Xinjiang region, have already expressed their clear opinion about this particular deal through their respective Telegram accounts. Some of the groups congratulated the agreement, while others dedicated emotional eulogies to the Taliban.
The KIB which is formed primarily from Uzbek, Tajik and Kyrgyz militants from Central Asia's Ferghana Valley, was one of the first organizations to congratulate the Taliban, denominating as a "the great victory of the Islamic Ummah". On February 29, 2020, Abu Yusuf Muhajir, the leader of KIB's Syrian wing, in his congratulatory letter said: "The US and NATO forces, who imagine themselves to be the rulers of the entire world and the divine judges of human destinies, and claim divinity on earth have stunned the world with their humiliation, disgrace, and failure of the crusade."
The KIB leader proceeds by saying that "the Americans were forced to sign an agreement with the Islamic Emirate of Afghanistan, which they considered a helpless crowd and below their dignity, but they [the Taliban] survived all difficulties with the support of Allah and gained strength."
Then Abu Yusuf praises the Taliban's former Amir, Mullah Mohammed Omar, "who did not flinch at all when America, intending to extinguish the beam of Allah, had attacked Afghanistan." The Uzbek jihadist leader quotes Mullah Omar's words: "Allah has promised us victory, and Bush [US President George W. Bush] has promised to defeat us, so we, slaves of Allah, shall see which of the two promises will be fulfilled."
"Despite the fact that the whole world helped Kafirs-invaders, today they experience the bitterness of defeat, because Allah was against them" he continues. Further Abu Yusuf Muhajir continues to extol the Taliban: "Neither the attacks of the infidels nor the arrests of the Mujahideen [holy warriors] could force the Taliban to abandon the path of Sharia.[UB1] If the Taliban complied with the slightest condition of infidels [he means US condition for the Taliban to extradite Osama bin Laden], they could remain in power. But the Taliban's leaders and glorious Mujahideen did not bow their heads to the Kafirs."
At the end, he congratulated the Islamic Ummah for the Taliban's 'victory' and attached to his letter a congratulatory poem, "My Dear Taliban." The author glorifies the Taliban with such phrases:
It should be noted that KIB's chief terrorist Abu Yusuf Muhajir is distinguished by his relentless oratory, reciting eloquently Surah and Ayahs of the Quran during Juma Khutbah [preaching].
Also, the ideologists and militants of KTJ in Syria, which swore allegiance to al-Qaeda in 2015, enthusiastically praised the Taliban's "successes". Today, KTJ's Uzbek jihadists are fighting alongside the former al-Qaeda affiliate Hayat Tahrir al-Sham (HTS), the largest Sunni jihadist group in Idlib, against the Bashar al-Assad's forces. One of KTJ's propagandists on Telegram posted a short message that "today is a great day for entire Ummah because, after the 18-year war in Afghanistan, America humiliatingly acknowledged its defeat from the Lions of Islam. This victory came at the behest of Allah, who subordinated the chief Shaitan to Mujahideen."
The Uighur TIP on its radio Voice of Islam, published on its Muhsinlar.net website on March 7, 2020, praised the Taliban's victory and described the Afghan government as traitor.
Thus, the US-Taliban "Agreement for Bringing Peace to Afghanistan", designed to put an end to the 18-year war, sharply raised the morale of Central Asian Salafi-Jihadi groups. They did not hide their cheery emotions on social media, and even further posted gushing praises to the Taliban and widely expressed 'Takbir' ["Allah is greater", used in prayer, as well as to express victory, celebration or distress].
The reason for the delight of Central Asian Salafi-Jihadi groups is apparent as many of them, such as the KIB, TIP, IJU, KTJ and IMU, have long-drawn and tight ties with both the Taliban and al Qaeda. They have a common goal in aiming to establish an Islamic government in Afghanistan, Central Asia and Chinese region Xinjian, which would be governed by Sharia law, under the Hanafi school of Islamic jurisprudence.
Many Uzbek, Tajik, Kyrgyz and Uighur extremists,persecuted by government forces in their homeland, were forced to flee and found refuge in Afghanistan during the Taliban's rule from 1996 until 2001. The ideological views of the Central Asian Muhajireen were formed and crystallized under the influence of al Qaeda and the Taliban, which portrayed itself as an exemplary Ansar [local fighters]. It was this that predetermined the further fate of the Taliban when a U.S.-led invasion toppled its regime for providing refuge to al Qaeda and its leader Osama bin Laden. Then the Central Asian jihadists so deeply integrated into the ranks of al Qaeda, which today has become the Taliban's Achilles' heel in its relations with Washington.
The main point of the Doha agreement is the Taliban's obligation to sever ties with al Qaeda and other Central Asian terrorist groups and disallow them to threaten the security of the US and its allies using Afghan soil. However, the agreement lacks specific mechanisms, timelines and evidence of breaking the Taliban's ties with al Qaeda.
Judging by their reactions, the Central Asian jihadists are not at all concerned about the Taliban's commitment to break ties with al Qaeda. For them, the withdrawal of the US military from Afghanistan, the Taliban's return to power and the establishment of Islamic Emirate based on Sharia law were a long-awaited treasured dream that could come true anytime from now. They are sure that after 18 years of joint jihad against "the Western crusaders" and when the sacred goal is just around the corner, the Taliban will not leave them.
Since July 2018, the UN Security Council has published several reports by monitoring teams responsible for assessing the status of al Qaeda, ISIS and other terrorist organizations. These reports document the ongoing and close relationship of Central Asian terrorist groups with both the Taliban and al-Qaeda. For instance, according to a new report released by the UN Security Council in 2020, "in Afghanistan continuing activity by the Eastern Turkistan Islamic Movement [former name of TIP], Jamaat Ansarullah, KTJ, IJU, KIB and the Islamic Movement of Uzbekistan (IMU). Approximately 400 foreign terrorist fighters from China, Tajikistan, Uzbekistan now plan to continue hostilities in conflict zones, transfer trained fighters to various countries to carry out terrorist acts and disseminate propaganda via the Internet."
Regarding the ideological views on jihad and Sharia policy, the KIB is the closest group to the Taliban among the Salafi-Jihadi movements of the post-Soviet area. The Uzbek KIB, which publicly swore allegiance [Bayat] to the Taliban in 2014, has openly identified itself as an integral part of the Taliban. The group officially refers itself "the Islamic Emirate of Afghanistan — Katibat Imam al Bukhari" and has the same emblem as the Taliban. KIB operates in both Afghanistan and Syria. The leader of the KIB's Syrian wing is the aforementioned Abu Yusuf Muhajir, who congratulated the Taliban in poetic form.
KIB was sent to Syria from Afghanistan by the Taliban and Sirajuddin Haqqani, one of the Taliban's top deputies and leader of the powerful al Qaeda-linked Haqqani Network. According to the UN Security Council, "the leader of the Afghan wing of KIB, which mainly operates in the northern Afghan province of Faryab, is Jumaboi Aka, a former member of IMU." The US State Department designated KIB to the list of global terrorist organizations affiliated with al Qaeda on March 22, 2018. The UN Security Council particularly concerned that "KIB leaders view Afghanistan as a new staging ground to project attacks against neighboring Central Asia countries."
It is a well-known that the al Qaeda-affiliated TIP and the Taliban have a long and trusted relationship based on the general principles of Jihad. The UN Security Council confirms that "the ETIM/TIP's leadership and Uighur militants remain present in Afghanistan." The TIP's emir, Abdul Haq al-Turkistani, who is a steadfast brother in arms of Ayman al-Zawahiri and Haibatullah Akhunzada, periodically claims his unfailing allegiance to both al Qaeda and the Taliban. The TIP's top leader, who was even appointed a member of al Qaeda's elite Shura Council in 2005, has ardently criticized ISIS as an 'illegitimate' Caliphate and tried to maintain the unity of Sunni Salafi-Jihadi groups under the leadership of the Taliban. Abdul Haqlater followed the example of his ideological patron, Osama bin Laden, who had personally sworn bayat to Mullah Omar, the Taliban's leader.
Al Qaeda-affiliated jihadist groups IJU, KTJ and IMU, which are mainly comprised of Uzbeks, Tajiks and Kyrgyz, also fight under the auspices of the Taliban in Afghanistan. The UN Security Councilstated that "IMU is now integrated into Taliban forces operating in the Provinces of Faryab and Zabul", while "IJU, led by Ilimbek Mamatov, is operating primarily in the Afghan Provinces of Badakhshan, Sari Pul and Takhar." Almost all of the Central Asian terrorist groups in Afghanistan via Telegram channel reported that they had participated in Taliban's "Al-Fath Jihadi Operations" last year.
The statement of Taliban leader Haibatullah Akhunzada after the Doha agreement, posted on the Taliban's website, saying "the termination of occupation of Afghanistan…is the collective victory of the entire Muslim and Mujahid nation", became a compass for Uzbek and Uighur militants. Thus, the UN reports show clearly the ongoing and close relationship between the Taliban and Central Asian terrorist groups. Therefore, it is clearly seen why there is a common thrill of the US-Taliban peace agreement which they labelled as "Victory".
Now that the US has legitimized the Taliban by concluding a "peace" deal with them, five Central Asian governments will be forced to build bridges with the Taliban. Prior to this, only Uzbekistan had informal contacts with the Taliban, organizing an Afghanistan peace conference in March 2018 in Tashkent.
Post-Soviet nations know that the Taliban will control Afghanistan in the future. For them, the main security challenge remains al Qaeda-linked Central Asian Salafi-Jihadi groups and the remnants of the Islamic State Khorasan (IS-K) operating in Afghanistan, who dream of building an Islamic Emirate in the Ferghana Valley of Central Asia.
The US-Taliban deal has already inspired Uzbek and Uighur militant groups fighting in Afghanistan and Syria. Their propaganda, as we witnessed above, claims that the Taliban vanquished the Americans and already forces them out of Afghanistan. KIB and IJU used the US-Taliban deal to recruit new militants from Central Asia. On April 2, 2020, Uzbek Jihadists media center Khorasan Ovozi (Voice of Khorasan) on the Telegram channel posted that "the Mujahideen managed to break the invincible US army, tomorrow we will come to you, but today you can make hijra [migration] to Khorasan and join our ranks."
The Taliban factor also could provide inspiration and a morale boost to underground radical Islamists inside Central Asia and encourage them to raise arms against secular regimes. If in the future the Taliban comes to power and establishes Sharia rule in Afghanistan, this could increase the activity of the Islamic opposition in the Five "Stans".
There are no illusions that the Taliban will so easily and quickly abandoned al Qaeda and Central Asian Salafi-Jihadi groups, who are closely aligned with the Bayat, which means the sacred Quranic Oath for all of them. Moreover, the Taliban's structure is rather fragmented and networked, among which there are many local armed leaders who respect the relationship with Muhajireen. Therefore, it should be expected that their relationship will develop in an secretive manner until the US leaves the country.
Therefore, Central Asian pro-Moscow authoritarian regimes must seriously prepare for a new redistribution of power and resources in Afghanistan after the withdrawal of US troops, which could be accompanied by hostilities and felt far beyond Afghanistan's borders and for several years to come. The "peace" agreement strengthened the Taliban's already strong position, who demonstrates its clear desire by forcing to seize power and not to share with anyone. After the deal, they intensified the attack on government forces.
If the US will not retain control to keep the Taliban on a shorter leash, then soon the main actors in the conflict may return to the battlefield and Afghanistan may again relive its four decades of civil war story. As the bitter experience of Afghanistan, Syria, and Iraq has shown, al Qaeda, ISIS and other Central Asian terrorist groups take root only in war-torn soil.
https://moderndiplomacy.eu/2020/04/08/why-central-asian-jihadists-are-inspired-by-the-us-taliban-agreement/
------
Mideast
Muslims in Turkey to observe Barat, Islam's holy night of fate and forgiveness
APR 07, 2020
Muslims across Turkey will observe the night of Barat (Laylat al-Barat), Islam's night of forgiveness and salvation, in their homes with heavy hearts this year, instead of congregating together in mosques due to the coronavirus. However, despite all the hardships posed by the public health threat, thousands seem to hang on to their faith, praying for the good of all humanity.
In his message, Erbaş prayed for all humanity to overcome the coronavirus pandemic. "Let's follow all the measures announced by the authorities. Let us all continue to strive with hope, devotion and determination to eliminate this nuisance."
Underlining that Barat is considered auspicious in the Islamic tradition, Erbaş urged everyone to consider this holy night an opportunity to "beg forgiveness with the determination and consciousness of not repeating the same mistakes, by repenting to all mistakes we have done knowingly or unknowingly, and the sins we have committed, with sincere regret."
He also called on everyone to join a common prayer, set to be broadcast on state-run TRT 1 and Diyanet TV channels on Tuesday night, after Isha'a or the night-time prayer, for those risking their lives on the frontlines, notably health care personnel, fighting the coronavirus pandemic.
The night of Barat is one of the five holy nights in Islam. Although these nights aren't marked by public holidays in Turkey, the minarets of mosques across the country are illuminated and special prayers are recited for the occasion. These nights are usually known as "kandil geceleri" in Turkish because Muslims used to light oil lamps called "kandils" in mosques on these days. And although most people weren't out on the streets this year, waiting in line in front of bakeries and pastry shops for the traditional kandil bagels, due to the coronavirus pandemic, some households baked their own.
https://www.dailysabah.com/life/religion/muslims-in-turkey-to-observe-barat-islams-holy-night-of-fate-and-forgiveness
-----
Iran ready to cooperate with Turkey on fight against coronavirus: Zarif
April 7, 2020
AhlulBayt News Agency (ABNA): Iran's Foreign Minister Mohammad Javad Zarif said on Tuesday that Tehran is ready to cooperate with Ankara on the fight against the outbreak of the coronavirus disease (COVID-19).
Zarif made the remarks speaking during a phone conversation with his Turkish counterpart Mevlut Cavusoglu.
Zarif sympathized with the Turkish government and nation over the deaths due to the spread of the virus in the country, signaling Iran's readiness to assist the neighboring country and cooperate with it in this regard.
The two foreign ministers also discussed bilateral cooperation on transportation and transit of commodities.
https://en.abna24.com/news//iran-ready-to-cooperate-with-turkey-on-fight-against-coronavirus-zarif_1023509.html
------
Yemen's Ansarullah agrees to UN offer for large-scale prisoner exchange with Saudi-backed ex-govt.
07 April 2020
Yemen's Houthi Ansarullah movement has reportedly agreed to an offer by the United Nations to implement a major prisoner swap with Saudi-sponsored Yemeni militiamen loyal to the country's former president Abd Rabbuh Mansur Hadi.
"After the prisoner swap agreement signed in the Jordanian capital city of Amman on February 16 failed to be put into practice, the UN suggested that we execute the agreement in two stages," the head of the Houthi-affiliated National Committee for Prisoners Affairs (NCPA), Abdulqader al-Mortada, said in a post published on his official Twitter page on Monday.
He added, "The first phase of the deal includes the release of 1,030 prisoners from the two sides, while the remaining 390 prisoners will be exchanged in the second phase."
Separately, the Lebanon-based Arabic-language al-Mayadeen television news network reported that Yemeni army troops, backed by allied fighters from Popular Committees, had established full control over the strategic al-Khanjar camp in Yemen's northern al-Jawf province following fierce battles with Hadi loyalists and as Saudi-led coalition forces.
Back on March 18, the spokesman for the Yemeni Armed Forces said the country's troops, supported by allied fighters from Popular Committees, had retaken Jawf province from Hadi loyalists.
Brigadier General Yahya Saree highlighted that the liberation of the territory took place during an operation codenamed "God Overpowered them," and that the achievement proved the ability and prowess of Yemen's armed forces to impose new equations in a different geographical terrain, and on more than one front in a very short period of time.
The spokesman for Yemeni Armed Forces says the country's army troops and their allies have fully liberated the northern province of al-Jawf.
"Our forces efficiently carried out all their operational tasks after having been able, with God's help, to move from the defense stage to the offense one through a comprehensive military strategy," he added.
Also on Tuesday, Yemeni army soldiers and Popular Committees fighters repelled an attack by Saudi-paid militiamen in the Dhubab district, also known as the Bab al-Mandab district, of Yemen's southern coastal province of Ta'izz.
Scores of the mercenaries were killed and injured in the process, and a considerable amount of their military hardware was destroyed as well.
Moreover, a human rights organization has condemned Saudi-led forces over storming a complex housing internally displaced persons in the Dar Sad district in the southern Yemeni province of Aden, detaining the men and raping the women and children.
Entesaf Organization for Women and Child Rights denounced in a statement the shameful international silence on the crimes, which it described as prevalent in Aden and other territories occupied by Saudi-led forces, and flagrant violation of the international law, humanitarian covenants, the law of war and religious principles by Saudi mercenaries.
The organization stressed that the acts could be characterized as war crimes and crimes against humanity according to the international law.
Yemeni army and popular committees purge areas in eastern al-Jawf Province and uncover homes-turned-prisons run by the Daesh terrorist group.
"The coalition of aggression led by Saudi Arabia and the United Arab Emirates (UAE) bears full responsibility for all crimes against (Yemeni) women and children over the past five years," it said.
The organization then called on the international community, international organizations and human rights bodies to assume their legal and humanitarian responsibilities towards the abhorrent violations and massacres that occur against Yemeni people.
Saudi Arabia and a number of its regional allies launched the devastating war on Yemen in March 2015 in order to bring Hadi back to power and crush Ansarullah movement.
Saudi Arabia conducts a rocket attack on a border district in Yemen's northwestern Sa'ada Province, killing all members of a family.
The US-based Armed Conflict Location and Event Data Project (ACLED), a nonprofit conflict-research organization, estimates that the war has claimed more than 100,000 lives over the past five years.
Saudi Arabia and the United Arab Emirates have purchased billions of dollars' worth of weapons from the United States, France and the United Kingdom in their war on Yemen.
Riyadh and its allies have been widely criticized for the high civilian death toll resulted from their bombing campaign in Yemen.
The UN says over 24 million Yemenis are in dire need of humanitarian aid, including 10 million suffering from extreme levels of hunger.
https://www.presstv.com/Detail/2020/04/07/622533/Yemen-Ansarullah-agree-UN-offer-prisoner-exchange
-------
Turkish forces, allied militants shell villages in Syria's Hasakah: Report
07 April 2020
Turkish army forces and militants allied to Ankara have attacked several villages in Syria's northeastern province of Hasakah, a report says.
The attacks against a number of villages in the vicinity of Tal Tamr and Abu Rasin towns started at dawn on Tuesday, inflicting material damage on the property of villagers, Syria's official news agency SANA said in a report.
Citing civil sources in the region, the report added that Ankara-backed militants had been positioned at Turkish observation points in the villages of Enq al-Hawa and Tel Mendel and from there began firing mortar shells against villages around Tal Tamr and Abu Rasin.
Turkish military forces later joined the militants in attacking the rural areas along the common border by firing artillery shells from inside Turkish territory.
The Syrian Foreign Ministry says Turkish forces and their allied militants are using water as a weapon against civilians in the Arab country's northeastern province of Hasakah.
On Saturday, Turkish forces also caused damage on a power station in Hasakah by shelling the electricity lines in Tal Tamr, SANA reported at the time.
This came a few days after the Turkish forces cut off the water supply to local residents in the city of Hasakah and surrounding residential neighborhoods for at least two consecutive days.
According to SANA, Turkish army troops and their militant allies have been attacking villages in Hasakah, Raqqah, and Aleppo with artillery shells and various other heavy weapons since their cross-border offensive into Syrian territory in October last year and the subsequent occupation of a long swath of the border with the Arab country.
https://www.presstv.com/Detail/2020/04/07/622538/Syria-Turkey-militants-Hasakah-villages-Tal-Tamr
------
Pakistan
Seven terror suspects killed in two operations in KP
April 08, 2020
Bureau Report
PESHAWAR: Security forces killed seven suspected terrorists in North Waziristan and Mohmand tribal districts in two operations spread over Monday night and Tuesday.
According to the Inter Services Public Relations, security forces cordoned off North Waziristan's Idel Khel village after being tipped off about the "presence of terrorists". Four of the suspects were shot dead when they tried to escape the cordon.
In the other operation, security forces killed three terror suspects during a raid in Mohmand tribal district, according to ISPR.
The security forces recovered improvised explosive devices (IEDs), night vision goggles, hate material and Indian medicines from the hideout.
https://www.dawn.com/news/1547329/seven-terror-suspects-killed-in-two-operations-in-kp
------
Punjab can conduct 3,100 virus tests daily: Buzdar
April 08, 2020
LAHORE: Punjab has achieved the capacity of conducting 3,100 Covid-19 tests daily, which will be increased to 5,000 tests in the next few days, says Chief Minister Usman Buzdar while presiding over a video-link meeting of the cabinet committee for eradication of coronavirus here on Tuesday.
As many as 1,785 people were tested on Monday, he said and added that "around 19,000 diagnostic kits are available in the province and 2,000 more will be received from the National Disaster Management Authority (NDMA) by Wednesday (today)."
Meanwhile, the chief minister said testing laboratories were being established in Lahore and other districts of the province, and directed the officials to make functional eight labs at the earliest.
He also ordered strict enforcement of Section 144 in the province. "Violation of government orders will not be tolerated as these steps are being taken to protect the lives of citizens," he maintained.
Stressing the need for early screening of suspected patients, he said: "The health authorities should complete the procurement of necessary equipment as soon as possible. All patients in the quarantine facilities or isolation wards will be tested again after 14 days and those testing negative [for Covid-19] will be allowed to go home."
The chief minister sought establishment of separate wards for coronavirus-affected pregnant women in Lahore and other districts' hospitals. He said the patients should be provided with every necessary facility in quarantine centres.
He ordered provision of Personal Protective Equipment (PPE) to doctors and nurses on a priority basis, besides resolution of their other issues by the government.
Provincial ministers Dr Yasmeen Rashid, Mian Aslam Iqbal, chief secretary, inspector general of police, secretaries of health, information, finance and agriculture departments and military officials attended the meeting at the chief minister's office. Finance Minister Hashim Jawan Bakht, senior member of Board of Revenue, additional chief secretary (Home), relevant secretaries and other high officials participated in the meeting through video link.
Meanwhile,Chief Secretary Azam Suleiman called on the chief minister at his office and presented Rs1.2 billion cheque for Chief Minister Fund for Corona Control.
This amount has been donated by Punjab government employees to support the governmental efforts for overcoming the coronavirus pandemic.
Government employees from grade 1 to 16 have donated their one-day salary, while those in grade 17 to grade 19 donated two-day salary for the fund. Similarly, three days' salary of government officers in grade 20 to grade 22 has been donated for the purpose.
Talking on this occasion, the chief minister appreciated the employees' passion and assured them that this amount would be utilised transparently for helping the coronavirus patients.
"The Punjab government is standing with the affected people and the poor will not be left alone. The government employees have set a high example and every penny [of the donation] will be spent on the welfare of the deserving people. I am monitoring the relief activities and there would be no delay in this regard," he said.
https://www.dawn.com/news/1547352/punjab-can-conduct-3100-virus-tests-daily-buzdar
-------
Commanders asked to help govt in supplying essentials
April 08, 2020
Baqir Sajjad Syed
ISLAMABAD: Army Chief Gen Qamar Bajwa on Tuesday directed his commanders to assist the civilian administration in uninterrupted supply of essential items to remote regions.
Chairing the 231st Corps Commanders' Conference, the army chief, according to the ISPR, asked the commanders to "extend maximum assistance in moving critical resources and reaching out to mitigate suffering of people in far-flung areas including GB, AJ&K, Interior Sindh and Balochistan".
The corps commanders participated in the conference through a video link from their respective corps headquarters. The conference extensively discussed the situation in the country due to the Covid-19 pandemic.
Maintaining supply of basic food items and medical equipment has emerged as one of the major challenges in the ongoing Covid-19 crisis.
The army chief in a statement before the conference reminded that even the "most advanced nations/ governments are finding it extremely difficult to fight this pandemic". He assured that the government was striving hard to acquire and supply the required resources. "In this hour of distress we must remain patient and steadfast," he added.
Prime Minister Imran Khan, during his visit to the National Command and Operation Centre (NCOC) for Covid-19 last Friday, had also stressed the need for uninterrupted supply of essential items during the countrywide preventive restrictions on movement of people and transport because of the pandemic. "There must be no compromise on availability of essential food items and sustainability of supply lines throughout the country," Mr Khan had said back then.
A source, while talking separately to Dawn about the availability of essential commodities, said that while there was presently no shortage of basic food items (wheat flour, cooking oil/ghee, pulses and sugar), there was, however, a need to keep an eye on the availability of flour.
Meanwhile, he said that there were sufficient stocks of fuel in the country. However, logistics for continuing their uninterrupted supplies to far-off areas like Gilgit-Baltistan, border areas of Baloch¬istan, interior Sindh and Azad Jammu and Kashmir was proving to be challenging.
The other major priority is the provision of medical supplies and protective gear for the doctors and paramedics. The ISPR had earlier in the day tweeted that "emergency supplies of medical equipment including PPEs [are] being dispatched to Quetta on orders of COAS to help medical staff fight Covid-19 effectively in Balochistan".
The source said that a detailed plan for maintaining the supply chain of critical goods would be deliberated by the NCOC on Wednesday for preparing recommendations for the National Coordination Committee, the main government body overseeing the activities related to managing the Covid-19 crisis.
"Every citizen counts as we strive to scale this calamity. Being a nation with vibrant youth and resilient people ready to share & sacrifice, we will emerge stronger from this challenge, Inshaallah," Gen Bajwa said at the conference.
The participants of the conference praised the doctors, paramedics and other health workers as the country's "frontline" in the fight against Covid-19 under a "challenging environment".
The military top brass also paid tribute to the Kashmiri people who are fighting the pandemic under Indian atrocities and struggling for their just cause of self-determination.
https://www.dawn.com/news/1547337/commanders-asked-to-help-govt-in-supplying-essentials
-----
Court extends Jang chief editor remand for 11 days
April 08, 2020
LAHORE: An accountability court on Tuesday extended physical remand of Jang group editor-in-chief Mir Shakilur Rehman for another 11 days in a 34-year-old land allotment case, while the Lahore High Court dismissed two identical petitions for his bail and quashment of the remand.
Earlier, the National Accountability Bureau (NAB) produced Mr Rehman before the trial court on expiry of his previous remand and also sought his further custody on the pretext of further investigation.
Initially, Presiding Judge Jawadul Hassan put off the hearing of the remand to wait a decision by the LHC on the petitions for the suspect's release.
After the judge resumed hearing, Special Prosecutor Asim Mumtaz stated that a two-judge LHC bench dismissed the petitions filed by the suspect and his wife against the remand and for his release.
Persuading the court to grant further remand of the suspect, the prosecutor said most of the case record had been collected, while the investigators awaited a copy of original map of the Johar Town housing scheme to be furnished by the Lahore Development Authority (LDA).
Asked about the role of then chief minister Nawaz Sharif in the case, the prosecutor said the then chief executive of Punjab had extended unprecedented concession to the suspect in allotment of the plots.
The prosecutor said the suspect had been in Karachi on a transit remand for a week following death of his brother. Therefore, he said, there had been no progress in the investigation. He said the suspect was yet to be confronted with then director general of the LDA and other officials.
The judge, however, allowed the NAB to keep the media mogul in custody for another 11 days and present him before the court again on April 18.
On the other side, Barrister Aitzaz Ahsan argued before the high court that his client Mr Rehman was not going to flee, so he should be released on bail subject to surety bonds. He said the NAB itself admitted that the inquiry was not completed so far.
The bench comprising Justice Sardar Ahmad Naeem and Justice Farooq Haider dismissed the petitions.
https://www.dawn.com/news/1547347/court-extends-jang-chief-editor-remand-for-11-days
------
Capital admin struggling to enforce lockdown in rural areas
April 08, 2020
Munawer Azeem
ISLAMABAD: The capital administration is struggling to implement its lockdown and social distancing measures in rural parts of Islamabad to prevent the spread of the coronavirus.
In addition, the number of quarantine centres in the capital has been increased to 13, and more than 50 houses have been sealed because of confirmed cases of Covid-19.
Theadministration believes that the next two weeks will be crucial, and if the rural residents do not practice social distancing, the coronavirus could spread sharply among them.
Local politicians, religious leaders and influential residents have been approached by the administration to convince them to take safety measures such as practicing social distancing and avoiding gatherings.
Islamabad Deputy Commissioner Mohammad Hamza Shafqaat told Dawn that the next two weeks are crucial, and any relaxation in precautionary measures against the virus would result in a massive increase in positive cases in the capital.
Next two weeks will be crucial and coronavirus could spread rapidly if rural residents do not practice social distancing, DC says; police asked to patrol rural areas
He said most urban residents have taken measures such as social distancing, but the response in rural areas is not encouraging. Mr Shafqaat said that despite warnings and requests, people in rural areas have been gathering and have not been keeping a distance from each other.
In light of the situation, the administration has sought assistance from local politicians including MNAs, as well as religious leaders and notable residents, to educate people on the issue and to emphasise the importance of social distancing in order to prevent an outbreak. He said everyone approached responded positively to the request.
The administration has also directed police to patrol rural areas to keep people in their homes and implement the lockdown, Mr Shafqaat said.
Law enforcement officials have been asked to remain vigilant at rural areas' points of exit and entry, and to seek assistance from volunteers if needed to prevent unnecessary public movement.
No one in the capital has died of the disease, as the woman who died at the Pakistan Institute of Medical Sciences was a resident of Rawalpindi.
A total of 14 Covid-19 patients are in hospital, while 69 are isolated in their homes in rural and urban parts of the capital, he said. Between 50 and 55 have been sealed and declared quarantines after Covid-19 cases were reported there. A hostel in G-7 has also been sealed and declared a quarantine after one of its residents tested positive, he said.
Mr Shafqaat said the number of quarantine centres in the capital has also reached 13. The Pak-China Friendship Centre, Hajj Complex and OGDCL rest house in I-10 have been declared quarantine facilities, along with 10 hotelsthat the administration has taken over due to rising needs.
Mr Shafqaat said that more than 350 people are being housed at these centres, along with 22 positive cases who travelled to the capital from Turkey. People are being tested for the virus and reports in this regard are awaited, he said.
He added that there is a massive shortage of paramedical staff and doctors at quarantine centres, with just nine doctors and a few paramedics available.
He said that 150 passengers are scheduled to arrive in the capital from Baghdad, Iraq. Although the flight was delayed due to protests by pilots, arrangements to quarantine the passengers have been made.
Capital administration officials told Dawn that the need for quarantine centres is gradually increasing because all of the flights bringing Pakistanis back from abroad are scheduled to land in the capital.
Assistant commissioners, magistrates and revenue department officials have been asked to look for more hotels, motels, inns and rest houses that could be suitable for quarantine facilities, so passengers and suspected patients can be housed there.
They said such facilities are also being sought in Rawalpindi, and it has been decided to approach the railways ministry to ask for arrangements to bring coaches and bogies to the capital so quarantine centres can be set up in them.
An area where these coaches and bogies could be kept are not been selected, they said, but they could be placed at the Islamabad Dry Port or the Golra or Margalla railway stations.
Mr Shafqaat also announced on Twitter that the administration has also allowed private clinics can open and private hospitals can open outpatient departments as long as they follow standard operating procedures and take precautionary measures.
https://www.dawn.com/news/1547288/capital-admin-struggling-to-enforce-lockdown-in-rural-areas
-----
NAB seeks detail of Shahbaz's 'foreign assets, businesses'
April 08, 2020
LAHORE: The National Accountability Bureau (NAB) has asked PML-N President and Opposition Leader in the National Assembly Shahbaz Sharif to bring with him complete detail of his foreign assets and other businesses on his appearance before the NAB's combined investigation team on April 17 in money laundering case.
In a fresh questionnaire sent to Shahbaz, NAB Lahore said multiple call-up notices, along with questionnaires, were issued to him but his replies were found "unsatisfactory, incomplete and evasive".
"In this regard, you are once again required to provide details (value, nature, name and location) of assets received as a result of family settlement. A complete detail of your foreign assets along with year of acquisition/disposal and source of personal/bank loans along with details of loan repayment and current outstanding loan should be provided," it reads.
The bureau further sought details of the land gifted to his wife Nusrat Shahbaz in Kasur and the gifts he received from other members of his family or he gave to any of them. He was also asked to submit details of agriculture income
he received during 2008 and 2019 and tax paid if any. He was also asked to explain his "nature of relationship" with two other suspects – Ali Ahmed Khan and Nisar Ahmed Gill --in the money laundering case.
Besides, Mr Shahbaz has been asked to provide complete details of his business income as claimed before the Federal Board of Revenue (FBR), along with investment and its volume and expenditures incurred during the period when his Model Town residence was declared the chief minister house/camp office.
The NAB inquired about the PML-N leader's "sources of huge cash deposits in the personal bank accounts of his family members and "unexplained cash deposits" in the businesses held in their name. Details of rental agreement of house number 41-S, DHA, Lahore, and period of tenancy, along with the amount paid in rent was also sought.
The former chief minister was asked to explain that how during 1998-2018 the assets acquired and possessed by him and his family members "increased from Rs23.7 million to Rs3.5bn" as the growth had been found "disproportionate" to the declared sources of income.
The NAB had already served a call-up notice on Mr Shahbaz, asking him to appear before a joint investigation team on April 17 at its provincial headquarters at Thokar Niaz Beg to record his statement.
According to the PML-N, the "NAB-Niazi" alliance (alleged nexus between the government and the bureau) was once again targeting the opposition leader and was trying to implicate him in a fabricated case.
https://www.dawn.com/news/1547353/nab-seeks-detail-of-shahbazs-foreign-assets-businesses
-----
Lockdown affects routine immunisation of children
April 08, 2020
Ashfaq Yusufzai
PESHAWAR: The lockdown enforced by government as part of preventive strategy against spread of Covid-19 has been affecting adversely immunisation of children in the province, according to sources.
Despite the closure of OPDs, there are about 1,230 centres of expanded programme on immunisation (EPI) but their 2,880 technicians have been deputed to either track the travellers to foreign countries or have been made part of the rapid response teams during multiple shifts.
The Pakistan Paediatric Association is concerned over the situation with regard to child health and wants the government to ensure immunisation of children against 10 vaccine-preventable childhood ailments.
It said that the annual target of the province for the year 2020 was to fully immunise 1.2 million children but the lockdown was obstructing vaccination.
The association said that in the absence of immunisation, children would be exposed to deadly preventable diseases like measles, diarrhoea, pneumonia, tuberculosis, pertussis etc. It has request the government to restore routine immunisation services, observing all necessary precautions.
At the end of 2019, the coverage of the fully immunised children was 78 per cent, up from 69 per cent at the end 2018, which is likely to drop if the immunisation activities remain suspended or stayed low.
Before the lockdown, the health department had planned to further scale up coverage of children up to 90 per cent by end of 2020 but it seemed a far dream now, according to paediatricians.
They said that EPI centres remained opened but workers were busy in Covid-19 related assignments and very few children were being vaccinated due to lockdown.
There are some reports that the polio staff, including employees of WHO and Unicef, are engaged in immunisation activities but in fact most of them work from home and attend offices either through teleconference or video-conference.
Sources said that they were just collecting data about Covid-19 from the districts and communicating the same to the federal government.
Experts said that government should have deployed the polio staff for routine immunisation as it was more important to safeguard children against the preventable diseases.
Senior officials in health department told Dawn that the government was likely to issue directives regarding withdrawal of notification of non-provision of other health services in the hospitals to pave way for resumption of full immunisation activities.
There have been no outreach sessions for one month. During the outreach activities, the vaccinators cover children. Routinely, the children are brought to EPI centres located at the hospitals, which has been stopped since enforcement of lockdown.
The overall EPI coverage varies from district to district but it has dropped everywhere in March 2020 compared to February 2020.
PPA provincial president Prof Afzal Khan said that although they endorsed the "social distancing measures" yet due to closure of all OPDs and private clinics, parents were constrained to get treatment for the routine and at times severe illnesses of their children.
He said that there was anecdotal evidence that in such circumstances, quackery and self-medication were on the rise that may have dire consequences for child health.
"It is therefore requested that limited and controlled non-Covid-19 child health services should be allowed in secondary and tertiary health care facilities. While providing these services, the hospital authorities should take necessary steps to ensure social distancing and avoid spread of coronavirus," said Dr Afzal Khan.
He said that It was also noted with concern, that immunisation services in the hospitals were suspended while they already had a very low immunisation coverage.
He added that suspension of services would lead to drop outs and further deterioration of the situation.
https://www.dawn.com/news/1547293/lockdown-affects-routine-immunisation-of-children
-----
Fakhar Imam takes oath as federal minister, Babar Awan notified as adviser
Apr 07 2020
ISLAMABAD: PTI-lawmaker Syed Fakhar Imam was sworn in as federal minister today.
President Dr Arif Alvi administered the oath to him at a ceremony held in the lawns of the Presidential House.
On Monday, Prime Minister Imran Khan replaced Makhdoom Khusro Bakhtiar with Syed Fakhar Imam as Federal Minister for National Food Security after the former was named in an inquiry report on the sugar price hike.
In other changes made by PM Imran, MQM-P's Syed Aminul Haq was appointed as minister for IT and telecommunication. However, due to unavailability of flights, Haq was unable to take oath today.
While talking to Geo News, Haq said: "I have informed the authorities of the situation. Looking forward to work with the government for the better."
Meanwhile, Babar Awan has been appointed as prime minister's Advisor for Parliamentary Affairs. A notification in this regard was issued today after President Alvi approved the summary.
The prime minister shuffled the portfolios of several key ministers on Monday and removed Shahzad Arbab as Advisor on Establishment following a damning inquiry report on sugar and wheat crisis in the country.
https://www.geo.tv/latest/281422-fakhar-imam-takes-oath-as-federal-minister-babar-awan
------
URL: https://www.newageislam.com/islamic-world-news/indian-profs-lawyers-social-workers/d/121522
New Age Islam, Islam Online, Islamic Website, African Muslim News, Arab World News, South Asia News, Indian Muslim News, World Muslim News, Women in Islam, Islamic Feminism, Arab Women, Women In Arab, Islamophobia in America, Muslim Women in West, Islam Women and Feminism