New Age Islam News Bureau
26 March 2018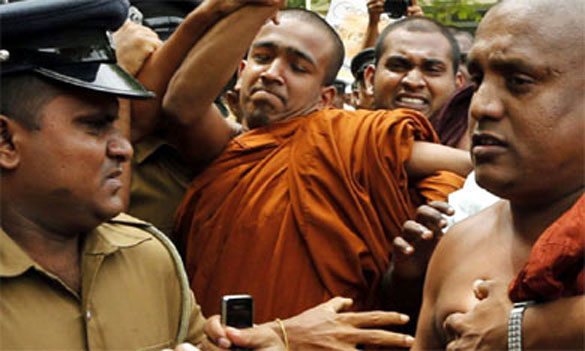 Police and politicians backed by the country's former strongman President Mahinda Rajapaksa joined anti-Muslim riots that rocked Sri Lanka's Kandy district this month, according to witnesses, officials and CCTV footage reviewed by Reuters.
-----
• Indian Muslims Need More Institutes to Literate Their Huge but Pauperized Community
• Islam Religion of Peace: UK Judge
• Hefazat-Tabligh Jamaat rift deepens in Chittagong
• Paigham-e-Pakistan Timely Step for Spreading Islam's True Message: Egypt's Grand Mufti
• Head of the Muslim World League: Malaysia a Great Example of Moderation
• Terrorism Must Be Fought At Ideological, Financial Roots: Iran
India
• Indian Muslims Need More Institutes To Literate Their Huge But Pauperized Community
• Tehreek-e-Hurriyat Chief Refuses To Call Back Son from Hizb Ranks
• Jordan Prince Ali Bin Al Hussein Says He Expects India To Play Key Role In Resolving Syrian Refugee Crisis
• In Raids across 3 States, UP Cops Bust LeT Funding Ring
• Netanyahu hopes for direct flights to Mumbai over Saudi Arabia
• Shia-Sufi conference organises in Lucknow
--------
Europe
• Islam Religion of Peace: UK Judge
• Islam Poised to Pass Anglicans as Preferred Religion of Britain's Young Adults
• More Mosques Being Given Heritage Status In UK To Celebrate History Of Muslim Communities
• France pays tribute to victims of jihadist attack
• Four Killed in French Terror Attacks
• 20 kids taken into UK state care over parents' ISIS links: Report
• Christians, Muslims come together to mourn victims of France attack
• Poll shows most French oppose arms sales to Saudi-led Yemen coalition
• Belgian-Moroccan author pens 'Jihad for Love' book as 'response to terrorists'
--------
South Asia
• Hefazat-Tabligh Jamaat rift deepens in Chittagong
• CCTV Shows Sri Lankan Police Aid Anti-Muslim Riots
• Blast near mosque in western Afghan city of Herat
• Bangladesh: Increased cooperation with Saudi Arabia is key to growth
• Taliban and civilians among 7 killed, wounded in Nangahar explosions
• Afghan army and Taliban suffer heavy casualties in Uruzgan clashes
--------
Pakistan
• Paigham-e-Pakistan Timely Step for Spreading Islam's True Message: Egypt's Grand Mufti
• Pakistan Anti-Corruption Watchdog to Investigate Musharraf's Assets
• Islamabad seeks political solution to Afghan conflict in Tashkent
• Indian Sikhs Visiting Pakistan on 'Individual Yatra': Report
• Naqeeb's 'friend' shot dead in Karachi
• JI wants Dr Qadir to be caretaker PM: Siraj
• Terrorism on the way out: DG ISPR
• PML-N govt determined to maintain peace in Karachi: PM
--------
Southeast Asia
• Head of the Muslim World League: Malaysia a Great Example of Moderation
• Religious Harmony Remains Strong in Indonesia: Observer
• Arrested IS militants targeted Johor police officers, says Malaysian police chief
• 2 Malaysians arrested for terror plot nabbed in Singapore
• Mosque in Indonesia has Papuan Christians seething
• Malaysia detains 7 militants planning to kidnap, kill cops
--------
Mideast
• Terrorism Must Be Fought At Ideological, Financial Roots: Iran
• Report: Iran Supplies Sophisticated LEDs to Houthi Militias
• Turkey begins operation in Iraq's Sinjar, Erdogan says
• Turkey detains students after Erdogan's 'terrorist' rebuke
• Netanyahu lauds US law to curb Palestinian aid
• More than 30 Houthi militias killed or injured in fierce Yemen battles
• Yemen army targets King Khalid International Airport in Riyadh
• Saudi airstrikes leave 600,000 civilians dead, injured: Yemeni ministry
--------
Africa
• U.S. Strikes Qaeda Target in Southern Libya, Expanding Shadow War There
• Nigeria Holds Peace Talks With Jihadist Group
• Four killed in Mogadishu car bomb attack
• HRW slams Jordan halt of healthcare subsidies for Syria refugees
• US air strike in Libya kills two militant 'leaders'
• Chad soldier, 20 Boko Haram militants killed in clashes
• Nigeria: Govt Confirms Ceasefire Talks With Boko Haram
--------
North America
• US Sanctions Pakistani Companies over Nuclear Trade
• Technology Research Deals Signed During Saudi Crown Prince Visit To Boston
--------
Arab World
• Russia, Syria in Talks with Militants to Leave Dara'a without Bloodshed
• Syrian Army Gives Last Ultimatum to Jeish Al-Islam to Leave Douma
• Egypt kills six militants from group it accuses over Alexandria bombing
• Saudi forces shoot down 7 Houthi missiles; one expat killed in attack
• Iraq: Islamic State Group Says It Killed 10 Policemen
• Syrian rebels Jaish al-Islam refuse to leave Ghouta: spokesman
• Saudis intercept seven Yemeni rebel missiles in deadly escalation
• 2 Senior FSA Commanders Killed in Quneitra
• Over 800 Terrorists, Family Members Leave Eastern Ghouta, More than 500 Civilians Flee towards Army-Held Areas
Compiled by New Age Islam News Bureau
URL: https://www.newageislam.com/islamic-world-news/indian-muslims-need-more-institutes/d/114721
--------
Indian Muslims need more institutes to literate their huge but pauperized community
March 25, 2018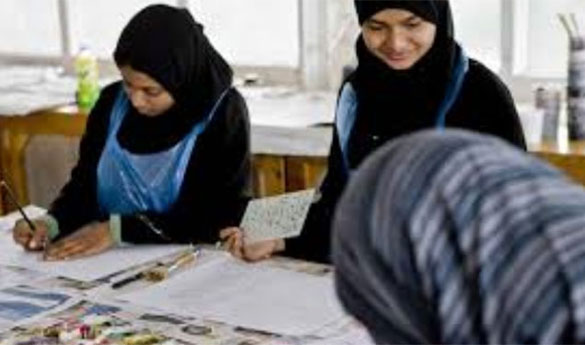 Muslims are second largest religious community after Hindus in India, accounting about fifteen percent of the total population. As a Muslim community they are second only to Indonesia. They are present in every region of India, in the state of Jammu and Kashmir, West Bengal, Asam and in Kerala they are substantial in number. But when viewed as per representation in different government departments in India they are extremely poorly represented. In highest decision making and implementation agencies they are about 02 to 03 percent. In judicial body about 07 percent, in different state's police forces about 04 percent. While in Politics they have 04 to 05 percent of representation.
As we know in present democracy of the world, power is vested in certain departments such as in legislative bodies, in executive bodies, in judiciary, security forces, army and inIntelligence agencies. And to have share in these bodies education is indispensable. But to utter dismay, Muslims in India do not have adequate numbers of educational institutions to literate their huge but pauperized community. For modern contemporary education they have access only to Aligarh Muslim University (AMU), Jamia Millia Islamia (JMI) New Delhi, Maulana Azad National Urdu University (MANUU), Hyderabad and few others. Among these very few institutions, AMU and Jamia are still fighting cases in Apex court for their right to be Minority Institutions as per Constitutional provision of India.
Beside this, Muslims do have seats of education in the form of Madaris, wide spread in every corner of the country but limitation with them is that they are reluctant to add contemporary worldly science education in their curriculum. Owing to this attitude most Muslims are reluctant to send their wards to these educational seats. As per Sachar committee report pertaining to educational status of Muslims in India only 04 percent of Muslims students opt for Madaris, and one reason for this is their parents' poverty.
There are several good and world-class educational institutions in India such as Model Schools (at district level), Jawahar Navoday School (in village areas), chain of Delhi Public Schools, affiliated to CBSE, and various Christian missionaries convent schools. But owing to poor educational status and of poverty Muslims do not have access to these quality schools barring few.
Now only option left to them is AMU, Jamia, and MANUU but these institutions have their own limitations to cater the demanding needs of the poor Muslims. Ever since partition of India, Muslims were forced to bear the guilty conscious of partition in 1947. And almost every government failed deliberatelyor otherwise to provide the due share to the biggest minority community. Now world economy has drastically changed to manufacturing and service sectors which calls for professional education where Indian Muslims lag behind critically.
After oil exploration in Gulf countries a lot of economic opportunities were available but owing to poor education, Indian Muslims failed to reap barring few. Instead, they were employed there as manual labour, driver, and plumbers or to some Semi-skilled professions. Same is the case with Economic reforms in 1991 in India which paved the way for multi-national firms. They demanded professional education, but here too Indian Muslims failed to avail economic liberalisation benefits. Instead, traditional crafts in India poorly hampered due to economic reforms in which Muslims had good share, but now fate of traditional crafts in India is in doldrums.
Now the call of the day is that Muslim community must come together to ensure schools, such as Christian Missionaries and Delhi Public Schools, in order to open a pan India chain up to higher secondary level to ensure quality education. It is pertinent to avail higher education, in case base is not strong to excel in higher education is next to impossible.
This is the pressing need of the Muslims in India. But Indian mass media instead is busy in demonizing the community through TV debates on the uncalled for, issues of Triple Talaq, terrorism , Masjid – Mandir debate mere to satisfy the small chunk of majority community's interest.
http://www.ummid.com/news/2018/March/25.03.2018/indian-muslims-dont-have-enough-institute-toteach.html
--------
Islam religion of peace: UK judge
March 26, 2018
LONDON: A teenage Iraqi asylum seeker who planted a homemade bomb on a rush-hour London underground train has been jailed for life with a recommendation that he serve a minimum of 34 years, reports The Guardian.
Ahmed Hassan, who claims to be 18, was convicted of attempted murder after the device partially detonated at Parsons Green, west London, in September last year.
"Your desire and intention that morning was to kill as many members of the British public as possible," Mr Justice Haddon-Cave told Hassan. "I am satisfied that you were determined to cause as much death and carnage as possible."
Describing the way in which Hassan had slipped off the train before the device was due to explode, the judge said: "You wanted to save your own skin and were not prepared for shahada [martyrdom]. You will have plenty of time to study the Quran in prison in the years to come. You should understand that the Quran is a book of peace, Islam is a religion of peace. You have violated the Qur'an and Islam by your actions, as well as the law of all civilised people. It is to be hoped that you will come to realise this one day."
Hassan had carried out the attack with "ruthless determination and almost military efficiency", said the judge. "There is no doubt in my mind that you are a very dangerous and devious individual."
More than 50 people were injured when a fireball swept through the carriage, burning passengers' skin, hair and clothing, or suffered crush injuries as people fell over each other while trying to escape.
Survivors spoke of feeling their faces being simultaneously burned and cut by flying glass. Alison Morgan, prosecuting, told the court that Hassan intended to commit mass murder on a crowded tube train.
He was living with foster parents in Sunbury-on-Thames, Surrey, and admitted making the bomb by creating triacetone triperoxide (TATP), a powerful but unstable explosive. He made an initiator using a halogen bulb.
Around the device he had packed 2.2kg of shrapnel, including five kitchen knives, two screwdrivers, nails and screws. Hassan had denied attempted murder and causing an explosion, telling the London court that he had made the bomb because he was "very bored, very depressed, very confused" and wanted to draw attention to himself.
The jury heard that both Hassan's parents were dead by the time he was six, and he told one of his college lecturers that he believed he had "a duty to hate Britain", which he blamed for the death of his father in an air raid on Baghdad. He had also complained about the ongoing airstrikes against Iraq, sending a text message to the same lecturer in which he said: "Your country continues to bomb my people daily."
The court heard that Hassan had told Home Office immigration officials he was abducted by Islamic State in Iraq, and had spent three months "being trained how to kill". He had then made his way to Britain via Istanbul, Paris and Calais, entering the country in October 2015 as a 16-year-old stowaway in the back of a lorry.
Hassan told the court, however, that he had had no contact with Isis, and had fabricated this account in an attempt to win sympathy and secure leave to remain in the UK. The judge said he believed both that Hassan had been associated with Isis, and that he was older than 18. After his trial, it emerged that he had been a subject of the Prevent counter-radicalisation programme, and appeared to be making good progress after receiving educational and mental health support. Police say they believe him to be a "cunning and devious" individual who intended to kill a large number of people.
https://www.thenews.com.pk/print/296688-islam-religion-of-peace-uk-judge
--------
Hefazat-Tabligh Jamaat rift deepens in Chittagong
March 25, 2018
The rupture in ties deepened when Majlis-e-Shura member Mufti Kefayetulah of Hathazari Madrasa went to deliver a sermon on March 20 at Love Lane mosque, which is known as Tabligh headquarters
Followers of Hefazat-e-Islam Bangladesh and Islamic preaching group Tabligh Jamaat's top leadership are in strong disagreement over the formation of an eight-member Majlis-e-Shura, a top decision making body, for conducting preaching activities in Chittagong.
The rupture in ties deepened when Majlis-e-Shura member Mufti Kefayetulah of Hathazari Madrasa went to deliver a sermon on March 20 at the Love Lane mosque, which is known as Tabligh headquarters in Chittagong.
Mufti Kefayetulah had to leave without delivering his sermon as the followers of Tabligh's chief Moulana Saad Kandhalvi allegedly barred him from delivering sermon.
The followers of Moulana Saad Kandhalvi, a Delhi-based cleric who heads the Tabligh movement, wanted that Abdul Halim, a veteran of Tabligh Jammat in Chittagong, conduct preaching activities.
The Tabligh Jamaat is an Islamic ideological movement that emphasizes spiritual enlightenment and preaching activities. The group has traditionally shunned politics. But the madrasa-based group Hefazat has been seeking to exert influence over the movement's preaching activities.
As tensions mounted over the dispute, additional policemen were deployed to the mosque on Thursday (March 22). Weekly sermon is delivered on this day.
Jasim Uddin, officer-in-charge of Kotwali police station, said additional policemen were deployed at the request of two senior leaders of Tabligh Jammat fearing attack.
"There was a dispute among them over the formation of a committee. We deployed addition forces as a precaution. However, no untoward incident took place and we withdrew the force around 9:30pm on Thursday," said the OC.
Mainuddin Ruhi, central joint secretary general of Hefazat-e-Islam, said that their chief Shah Ahmed Shafi recently formed an eight-member Majlis-e-Shura of Tablig's Chittagong headquarters Love Lane so that every decision taken by Tabligh Jamaat was in conformity with basic principles of Islam.
"In most cases the senior leaders of Tabligh Jamaat are not Islamic scholars. Sometimes it becomes difficult to make any decision conforming to Islam if the person is not an Islamic scholar.
"There is chance to deviate from tenets of Islam unwittingly if Tabligh Jamaat activities are run by people with general education," said Ruhi, adding that there was no harm in reforming any committee if it is comprised of Islamic scholars.
Replying to a query, Ruhi said: "On Tuesday, Mufti Kefayetullah went to deliver his sermon but he was intercepted by some overzealous people of Tabligh Jammat. Later, he quit the place."
http://www.dhakatribune.com/bangladesh/2018/03/25/hefazat-tabligh-jamaat-rift-deepens-chittagong/
--------
Paigham-e-Pakistan timely step for spreading Islam's true message: Egypt's Grand Mufti
Mar 26, 2018
ISLAMABAD: Grand Mufti of Egypt Dr Shawki Ibrahim Abdel Karim Allam has said that collective efforts for dissemination of true message of Islam are imperative, and the narrative of 'Paigham-e-Pakistan' is a timely step to peruse this goal.
The Grand Mufti stated this while addressing an international seminar held here at Allama Iqbal Auditorium of the Faisal Mosque Campus of International Islamic University Islamabad (IIUI) on Sunday.
The seminar was jointly organised by Islamic Research Institute (IRI), Dawah Academy and Iqbal International Institute for Research and Dialogue (IRD), IIUI.
Dr Shawki Ibrahim lauded the efforts of Pakistan against extremism and said that Paigham-e-Pakistan should be spread across the globe to eradicate the extremist mindset. He stressed that modern tools of information for spreading information like social media and social networks should be used to counter the radicalism.
The Grand Mufti further said that formulation of a national narrative on similar lines was also under process in Egypt which will be endorsed by clerics there.
He added that extremism is not the message of Islam as it is a religion of peace and humanity.
IIUI Rector Professor Dr Muhammad Masoom Yasinzai urged to promote harmony among various sects of Islam and called for implementing Paigham-e-Pakistan. He hoped the narrative would help Muslim countries to build peace across the world.
IIUI President Professor Dr Ahmed Yousif Al Draiweesh also spoke on the occasion and said that role of Ulema was imperative in preparation of Paigham-e-Pakistan, and all Muslim Ummah should endorse the decree for spreading the true image of Islam in the entire globe.
The Grand Mufti of Egypt also visited the historic gallery of IRI where he inked the visitors' book and also inaugurated book exhibition at Faisal Mosque Campus.
https://www.pakistantoday.com.pk/2018/03/25/paigham-e-pakistan-timely-step-for-spreading-islams-true-message-egypts-grand-mufti/
--------
Head of the Muslim World League: Malaysia a Great Example of Moderation
By A JALIL HAMID
March 26, 2018
RIYADH: Malaysia is a great example of national harmony in the world despite its multi-ethnic and multi-cultural society, the head of the Muslim World League said.
The Malaysian success also reflects the moderation (wassatiyah) approach as espoused by the true teaching of Islam, Mohammad Abdul Karim Al-Issa, the grouping's secretary-general, said.
"Without any doubt, Malaysia is an example of wassatiyah," he told a group of visiting Malaysian editors.
Issa said Prime Minister Datuk Seri Najib Razak made a wise move in introducing wassatiyah, which would ensure there was no element that could threaten the nation's harmony.
"Malaysia and Saudi Arabia are together in this endeavour. We should not allow any extremist thoughts in our countries. Malaysia is one of the countries with an advanced stage of moderation."
"Malaysia, if it is not a moderate country, will not be as successful as it is today."
He said moderation had given rise to wisdom and peaceful co-existence in social, political and economic and other aspects.
Peaceful co-existence can be achieved by adopting moderation as a way of life steeped in the search for justice, equilibrium and equity.
Issa said Muslims and non-Muslims could co-exist peacefully, respect each other and be united, as shown by Malaysia.
He also said extremism and terrorism had no place in Islam.
He said young Muslims supporting or joining the cause of the Islamic States had no awareness of the religion.
"They don't even know how to read the al-Quran properly. These 20-25-year olds just accept ISIS blindly."
Issa said Western society had a misconception of Islam.
"It is against the tenet of Islam to encourage terrorism and extremism."
He said Saudi Arabia wanted to live a modern life and would sustain the concept of moderation.
Saudi ruler, King Salman, has won praises from the Muslim world in serving and defending Islamic causes.
They appreciated his generous stances in highlighting the moderate approach and cultural dimension of Islam through the establishment of the King Salman Centre for Global Peace, the Global Centre for Combating Extremist Ideology and the Saudi Ideological War Centre.
Moderation, justice and tolerance were key features reflected by Islam and Prophet Muhammad, Issa said.
He said the Muslim World League not only bears the concerns of the Islamic world, but of humanity at large as Islam's message is global.
Issa also spoke strongly against Iran, which he said tried to "create chaos" in the guise of Islam to seek political expansion in the region.
"It is clear that Iran is a danger to the world," he said.
"A very good example is Yemen. The world should be united to counter the onslaught."
Teheran has repeatedly denied that it has any involvement in the war in Yemen.
Saudi Arabia has led a military coalition in support of Yemen's legitimate government since 2015, during which thousands of people have died and three million displaced.
https://www.nst.com.my/news/nation/2018/03/349391/muslim-league-malaysia-great-example-moderation
--------
Terrorism must be fought at ideological, financial roots: Iran
Mar 24, 2018
Iranian Foreign Ministry Spokesman Bahram Qassemi has once again warned that terrorism poses a threat to the entire international community, stressing the importance of fighting the scourge at its roots.
"The only way to uproot this global threat is to confront the sources and main ideological, financial and promotional roots of terrorism," Qassemi said on Saturday.
He condemned the terrorist attacks in France, Afghanistan and Egypt over the past two days and expressed sympathy with the bereaved families of the victims.
The Iranian spokesperson said the geographical dispersion of such terrorist attacks show that "terrorism is a global problem and has a global solution."
An explosion in Egypt's coastal city of Alexandria on Saturday killed two people, including a policeman, the Egyptian Interior Ministry said.
The explosion occurred in the district of Roshdi when the head of the Alexandria Security Directorate was passing by. No group has claimed responsibility for the blast yet.
At least five people, including the gunman, were also killed after a gunman claiming allegiance to the Daesh terrorist group fired shots and took hostages in southern France on Friday.
The incidents occurred at a supermarket in Trebes and the nearby town of Carcassonne.
Meanwhile, an explosion killed and injured scores of people in the city of Lashkar Gah in Afghanistan's restive south, officials said on Friday.
"A car bomb blast happened at the entrance gate to the sports stadium in the first Police District of Lashkar Gah city," Helmand province's police spokesman Salam Afghan said.
Helmand governor spokesman Omar Zwak said the blast killed at least 14 people and injured 47 others.
http://www.presstv.com/Detail/2018/03/24/556415/Qassemi-Alexandria-Trebes-Carcassonne-Lashkar-Gah
--------
India
Tehreek-e-Hurriyat chief refuses to call back son from Hizb ranks
M Saleem Pandit
Mar 25, 2018
SRINAGAR: Even as security forces gunned down a Lashkar-e-Taiba (LeT) terrorist of North Kashmir at Arizal village in Budgam during an encounter on Saturday night, Ashraf Sehrai, the newly appointed chief of Tehreek-e-Hurriyat, rejected the advice of state director general of police (DGP) SP Vaid, urging him to recall his son Junaid Khan to shun militancy.
On Saturday, Vaid had urged Sehrai to prevail upon his son Junaid to come back to the mainstream after reports of his joining terror outfit Hizb-ul-Mujahideen trickled in.
Sehrai on Sunday claimed that the J&K Police detained his elder son Rashid Khan after he rejected the DGP's suggestion to call back Junaid, who had joined the terror outfit on Friday.
While rejecting the advice of Vaid, the Tehreek-e-Hurriyat chief said it was his son's choice to join militant ranks to fight 'occupational forces'. However, he claimed that the police on Sunday picked up Rashid, who had filed a missing complaint about Junaid at the Saddar police station on Friday.
Meanwhile, the police have identified the militant who was killed in the Budgam encounter as Shafat Hussain Wani, son of Mohammad Akbar Wani, a resident of Wagoora, Baramulla.
"The slain militant had been affiliated to LeT since April 2017," a police spokesperson said, adding that arms and ammunition, mobile phones and Rs 30,000 had been recovered from his possession.
According to his family, Shafat was in his 30s and was working as a teacher in a private educational institute before joining militant ranks.
https://timesofindia.indiatimes.com/india/tehreek-e-hurriyat-chief-refuses-to-call-back-son-from-hizb-ranks/articleshow/63455722.cms
--------
Jordan Prince Ali bin Al Hussein says he expects India to play key role in resolving Syrian refugee crisis
Mar 25, 2018
Amman: India should play a major role in resolving the vexed Syrian refugee crisis, Jordan Prince Ali bin Al Hussein has said, citing the plight of millions in dire need of humanitarian assistance.
Prime Minister Narendra Modi had met Jordan's King Abdullah II during his visit to the West Asian country last month during which both the sides held extensive talks on different issues including security.
India and Jordan enjoy friendly ties since diplomatic relations were established in 1950.
Ali, ahead of the second Laureates and Leaders for Children Summit 2018 in Amman, said that India and Jordan have very good diplomatic relations.
"Prime minister Modi had recently visited Jordan during which both the countries had vowed to step up cooperation on a number of areas and held talks on several issues. India is a fast-growing economy and a powerful country. So we expect India to play a key role in resolving the Syria refugee crisis and other such issues," Ali told reporters on Saturday.
The summit, to be held from 26 to 27 March, will bring together Nobel laureates and world leaders with youth from around the world to deliberate and develop a plan of action to address the challenges faced by children.
Ali is the co-organiser of the summit.
Nobel Peace Prize winner Kailash Satyarthi said that India is the world's largest democracy. It is the land which gives the message of peace and humanity.
"India is home to the world's third-largest Muslim population where people have been living peacefully for the last several decades. Peaceful co-existence is India's heritage. So, it becomes the responsibility of the people and the Indian government to spread this message to the other parts of the world. These ideas can go a long way in resolving the Syria crisis," Satyarthi said.
India has been extending a helping hand to many countries including Afghanistan, Nepal and South Sudan, he said.
Abdullah II had visited India for three days last month, nearly three weeks after Modi travelled to Jordan as part of his trip to West Asia, including Palestine.
After extensive talks between the two leaders in New Delhi, the two sides had signed 12 agreements in a wide range of areas including defence, health and medicine.
Prince Ali said that Jordan has been playing a major role in tackling the refugee crisis in West Asia. Jordan's place is the second in the list of countries accepting most of the refugees.
"We hope to come up with great solutions to the issues of migrants including children in the Summit," Ali said.
Established by Satyarthi, the second edition of the Laureates and Leaders for Children Summit 2018 will be held at the King Hussein Bin Talal Convention Centre on the historic banks of the Dead Sea in Jordan.
More than 5.6 million Syrians have fled the country as refugees, according to the UN. Half of the people affected are children.
Healthcare centres, schools, and water and sanitation systems have been damaged during the course of the war between the Syrian government troops and the rebels.
An estimated 2.75 million Syrians are registered in Turkey, around 3.5 percent of the country's population, according to International Crisis Group, an independent body working to prevent wars and shape policies for a more peaceful world.
Full report at:
http://www.firstpost.com/india/jordan-prince-ali-bin-al-hussein-says-he-expects-india-to-play-key-role-in-resolving-syrian-refugee-crisis-4404661.html
--------
In raids across 3 states, UP cops bust LeT funding ring
Mar 26, 2018
LUCKNOW: The Uttar Pradesh police Anti-Terrorist Squad (ATS) has busted a Lashkar-e-Taiba (LeT) terror funding network and arrested 10 people from various districts of Uttar Pradesh, Madhya Pradesh and Bihar late Saturday night. The ATS also recovered Rs 42 lakh, fake passbooks, Aadhaar cards, laptops, mobiles and a country-made pistols from their possession.
"Ten people have been arrested from Gorakhpur, Lucknow, Pratapgarh in UP and Rewa in Madhya Pradesh. They were involved in terror funding and were acting on the directives of their handlers in Pakistan, both from Lashkar as well as ISI," Asim Arun, ATS IG, told reporters on Sunday.
"The 10 accused had links with LeT. Some of the accused had assumed fake names, others were working as second-line feeders for their handlers based in Lahore," Arun said.
"A LeT operative used to ask them to open bank accounts in fake names. He used to tell them how much money was to be transferred to which account. The accused used to get 10%-20% commission. So far, a total transaction of over Rs 1 crore has been detected," the IG said.
UP DGP OP Singh told TOI that initial interrogation revealed that the accused had connections in five other states. "Police are verifying details of the network's operation in other states," he said.
The ATS busted the network following interrogation of 11 people arrested from Satna district in MP and an ISI agent from Punjab last year. Officials said two ISI operatives arrested from Jammu and Kashmir in 2016 had been in touch with the accused.
Full report at:
https://timesofindia.indiatimes.com/india/in-raids-across-3-states-up-cops-bust-let-funding-ring/articleshow/63457859.cms
--------
Netanyahu hopes for direct flights to Mumbai over Saudi Arabia
Mar 25, 2018
JERUSALEM: Israeli Prime Minister Benjamin Netanyahu today hoped that Israel's flag carrier El Al could soon start direct flights from Tel Aviv to Mumbai using Saudi airspace, days after Air India's maiden flight from New Delhi flew over the Gulf kingdom to Israel's economic hub, substantially reducing travel time.
Netanyahu in a Cabinet meeting indicated that the next goal is to allow direct flights over Saudi Arabia from Tel Aviv to Mumbai by Israeli flag carrier El Al.
El Al currently has four direct flights from Tel Aviv to Mumbai, but it must take a circuitous route to avoid Saudi airspace, and a flight that should take just under five hours, ends up taking about eight.
On Thursday, Air India's maiden flight to Israel landed in Tel Aviv, reducing the travel time substantially after Saudi Arabia for the first time allowed a commercial flight to use its airspace, indicating a thaw in relations between the Arab kingdom and the Jewish state.
State-run Air India introduced the direct thrice-a-week flight from New Delhi to Tel Aviv, heralding a new beginning in people-to-people contacts and diplomatic ties between India and Israel.
Saudi Arabia permitted Air India to use its airspace, enabling it to take a shorter route that covers the distance in 7.25 hours, about 2.10 hours less as compared to El Al, the only other airline that flies between Israel and India.
Though he did not mention El Al by name, Netanyahu said that following the Air India flights, "the goal that I hope we set for ourselves is that the next flight or flights will also include direct flights from Tel Aviv to Mumbai in five hours, less time than Tel Aviv to London. The significance of that would be enormous," the Jerusalem Post reported.
Saudi Arabia, while granting overflight rights to Air India for flights to and from Israel, has so far been unwilling to do the same for El Al.
Netanyahu characterised Air India's inaugural flight as "historic" saying "the significance of this is clear to everyone".
"Israel's economy will grow in two ways - either with new products or through new markets," he said, adding "What we did here is break through to huge new markets, and this is a very big change".
Full report at:
https://timesofindia.indiatimes.com/india/netanyahu-hopes-for-direct-flights-to-mumbai-over-saudi-arabia/articleshow/63456373.cms
--------
Shia-Sufi Conference Organises In Lucknow
Mar 25 2018
Lucknow, Mar 25 (UNI) Islamic-Sufi clerics from different parts of the country along with some foreign countries will gather here on Sunday for Shia-Sufi conference, organised to spread real teachings of Islam, said renowned Muslim cleric and Shia leader Kalbe Jawad.
Mr Jawad told UNI "Islam teaches us peace but some so called religious heads misguide youth and promote terrorism in the name of Islam".
We will gather here to send clear message that terrorism is not accepted in any religion including Islam and massacre at the name of religion cannot be justified, he pointed out.
"Jihad is the spiritual struggle within oneself against sin and not killing others for religion" Mr Jawad underlined adding that the conference will send strong message of anti-terrorism and appeal to youth to take right way of Islam which never says to hurt anybody.
Full report at:
http://www.uniindia.com/shia-sufi-conference-organises-in-lucknow/states/news/1178993.html
--------
Europe
Islam Poised to Pass Anglicans as Preferred Religion of Britain's Young Adults
25 Mar 2018
Islam has been gaining on Christianity for years in Great Britain and is now only one percentage point behind Anglicanism among the share of the population aged 16 to 29.
An astonishing new report out of St. Mary's University in Twickenham has revealed that only seven percent of young adults in the UK self-identify as Anglicans, compared to six percent who say they are Muslims. If current trends continue, Islam will soon pass the Church of England, despite the latter's privileged status as the official religion of the state.
It will be a while longer before adherents of Islam exceed Christians outright among the younger generation, but the UK is headed for that as well. At present only 21 percent of British young adults self-identify as Christians.
The study, titled Europe's Young Adults and Religion, found a slight variation based on gender, with 7 percent of females aged 16-29 self-identifying as Muslims but only 4 percent of males in this group calling themselves followers of Islam. Similarly, only 5 percent of British males in the same age group identify as Anglicans, while nearly double that—nine percent—of females identify members of the Church of England.
The number of young adult Catholics has already overtaken that of the Church of England, with some 10 percent of British between the ages of 16 and 29 professing the Catholic faith.
Among those who identify as having no religion, 20 percent—or one in five—were raised in a religious household and subsequently abandoned the faith of their upbringing. Significantly, seven-eighths of these young adults have abandoned some denomination of Christianity, while an insignificant number (less than one percent) left Islam.
This means that among young adults, Muslims in the UK have far greater staying power than Christians generally, and are far less likely to leave their faith to become non-religious ("nones").
Moreover, the UK has a significant gap in fertility rates between Muslims and non-Muslims, with Muslim women having an average of 2.9 children compared to the 1.8 had by non-Muslims.
This means that not only are Muslims less likely to abandon the faith of their upbringing, they are also having many more children than Christian couples.
Overall, however, young adults in the United Kingdom are among the least religious in post-Christian Europe, with approximately 70 percent self-identifying as having "no religion," the report found.
The author of a report, Stephen Bullivant, said that all the data indicate that religion in Europe is "moribund."
"With some notable exceptions, young adults increasingly are not identifying with or practising religion," said Bullivant, a professor of theology and the sociology of religion at St Mary's.
"The new default setting is 'no religion,' and the few who are religious see themselves as swimming against the tide," he said.
http://www.breitbart.com/london/2018/03/25/islam-poised-pass-anglicans-preferred-religion-britains-young-adults/
--------
More mosques being given heritage status in UK to celebrate history of Muslim communities
25 March 2018
The British government has decided that it is important to architecturally protect mosques in the UK and recognize their historic and cultural importance.
Five mosques now find themselves on the National Heritage List for England (NHLE) and one of them has had its protection upgraded so that it is on par with Buckingham Palace, Queen Elizabeth's home in the capital.
Two London mosques – the London Central Mosque and Islamic Cultural Centre in Regent's Park and the Fazl Mosque in Southfields – have found a place for the first time on the list and will be given Grade II status.
The Abdullah Quilliam Mosque in Liverpool in west England, which is believed to be the first fully-functioning mosque in the country has also now got a Grade II status.
The Howard Street Mosque in Bradford in north England, a town with a large Muslim population from the Indian sub-continent, has had its entry on the heritage list upgraded.
While the Shah Jahan Mosque in Woking, 23 km southwest of London and believed to be the first purpose-built mosque in the country has had its listing upgraded to Grade I, the highest protection any building can get. The NHLE is the official register of all nationally protected historic buildings and sites in England.
'The List'
"The List" originated in 1882, when the first powers of protection were established, and today holds almost 400,000 entries across the country. An organization called Historic England continuously updates The List and curates it for the Department for Digital, Culture, Media and Sports (DCMS).
Once a building or landscape is on The List then its character cannot be changed without specific permission from the planning department and the DCMS. Even maintenance and repairs need to abide by the strict guidelines laid down.
The new and upgraded listing are a result of research carried out by Historic England for a new book called The British Mosque. There are around 1,500 mosques in Britain and nearly one million Muslims are believed to visit them per week.
The author of the book, Shahed Saleem, an architect, highlights a number of them including the ones which are listed. The Shah Jahan Mosque dates back to 1889 and has been upgraded from Grade II and becomes the only Grade I listed mosque in England.
Built in the Orientalist style, it was founded by Dr Gottlieb Leitner, a Hungarian scholar who had then recently retired as the first Registrar of the University of Punjab in Lahore in undivided India. Queen Victoria's Indian secretary Abdul Karim and other Indian Muslim servants were known to use the mosque when the Queen stayed at Windsor Castle nearby.
The Abdullah Quilliam Mosque on 8 Brougham Terrace in Liverpool began functioning as a mosque in 1889 and has had its status upgraded to reflect its importance in telling the story of the emergence of Islam in England.
The Georgian terraced house was bought as a home for the Liverpool Muslim Institute founded in 1887 by an influential Muslim convert William Henry Quilliam, and also doubled up as a mosque for prayers. It was neglected in the early 2000s and is now being restored.
The London Central Mosque and Islamic Cultural Centre in Regent's Park is new to The List at Grade II. The fund for this mosque was first set up in 1910 and the government under Winston Churchill offered the prime land in the 1940s in recognition of the importance of Islam in the British Empire.
However, construction did not start till 1970 and was completed in 1977. The mosque which has become the center point for Muslims in London and a landmark of the faith in Britain has a prayer hall which can hold several thousand worshippers at the same time.
Designed by British architect, Sir Frederick Gibberd, it has a golden dome and a 44metre (144ft) high minaret combining British modernism and historic Islamic forms.
The Fazl Mosque is also new to The List and has been given a Grade II status. Constructed in 1925, it was the first purpose-built mosque in London and the funds for it were raised by the Ahmadiyya community in India and supported by voluntary labor.
With the fusion of Indian Mughal architecture and contemporary British trends it has a spherical dome on a buttressed square base.
'House mosque'
The Howard Street Mosque in Bradford was already listed at Grade II, but it has had its entry updated to reflect its importance as a 'house mosque' converted from a home into a place of worship.
The Heritage Minister Michael Ellis said by listing the mosques "we are not only preserving the important places of worship, but also celebrating the rich heritage of Muslim communities in England".
Linda Monckton, head of Communities Research at Historic England said the organization had made a 'decisive shift' away from focusing solely on churches in order to fairly reflect the importance of buildings from other faiths.
Full report at:
https://english.alarabiya.net/en/perspective/features/2018/03/25/More-mosques-being-given-heritage-status-in-UK-to-celebrate-history-of-Muslim-communities.html
--------
France pays tribute to victims of jihadist attack
25 March 2018
Mourners packed a church in a rural French town rocked by a deadly Islamist attack for a Sunday service in tribute to the victims, who included a policeman hailed as a hero for offering himself in place of a hostage.
Lieutenant-Colonel Arnaud Beltrame, 44, was shot and stabbed after taking the place of a woman whom Radouane Lakdim had been using as a human shield during his attack Friday at a supermarket in the town of Trebes.
The sleepy town of 5,000, located on the picturesque Canal du Midi, is just eight kilometres from the famed medieval walled city of Carcassonne, where a silent march is planned next Saturday, the eve of Easter Day.
The bishop of Carcassonne and Narbonne celebrated the mass in Trebes' Church of Saint-Etienne to honour the four killed and three wounded in the attacks claimed by the Islamic State group.
"We want this to stop," said Jean-Pierre Bordeaux, who came with his wife Henriette from the nearby village of Capendu to attend the remembrance mass.
"We aren't safe from anything anywhere."
Parish priest Philippe Guitart warned against blaming Muslims in general for jihadist attacks. "We must... help people to learn to live together," he said.
Representatives from the Muslim community attended the mass, which had an overflow crowd listening to the service through loudspeakers outside the small church as armed police stood by.
"We have had a long friendship with them," Bishop Alain Planet said. "They are very aware of this sadness, which affects them as well."
People laid bouquets of white roses outside the town hall in Trebes, with one message reading "Stop the violence, stop, stop".
A national tribute will be held at a later date for Beltrame, who President Emmanuel Macron said had "died a hero" and deserved "the respect and admiration of the whole nation".
Beltrame's brother Cedric said the policeman would have known all too well the risk he was taking. "He certainly knew he didn't stand a chance," he said.
"He gave his life for another."
Following the worst jihadist attack of his presidency, Macron has called a meeting later this week of the security services who monitor individuals suspected of radicalisation.
Lakdim, 25, a petty criminal, was on a watchlist, but authorities had concluded the Moroccan-born French national did not pose a threat.
Investigators found notes referring to Islamic State (Isis) at Lakdim's home in Carcassonne, a legal source said, including a hand-written letter in which he claimed allegiance to the jihadist group.
Lakdim, who was armed with a gun, knife and homemade explosive devices according to a security source, was shot dead as police moved in to end his siege of the Super U supermarket where he had holed up after a shooting spree in Carcassonne.
Earlier Friday the gunman had hijacked a car in Carcassonne and shot the two people inside, killing the passenger and leaving the Portuguese driver in a critical condition.
He also shot and wounded a police officer out jogging.
Lakdim had already shot dead the supermarket's butcher and a customer when Beltrame offered to take the place of a woman he had taken hostage.
Lakdim shot and stabbed the policeman before he was himself killed by anti-terror officers.
Beltrame died of his wounds early Saturday, becoming the fourth victim in the shooting spree.
The shootings come as France, part of the US-led coalition fighting Isis, remains on high alert following a string of deadly attacks that have killed more than 240 people since 2015.
Lakdim fit a familiar profile as a petty criminal who had turned to extremism.
A small-time drug-dealer, his rap sheet included convictions for carrying a banned weapon and for drug use. He spent a month in jail in 2016.
His girlfriend and a 17-year-old friend were in custody.
According to a source close to the investigation, Lakdim had hinted at travelling to Syria in 2014, but did not go.
During the attacks, he demanded the release of certain prisoners -- notably, according to a security source, Salah Abdeslam, the prime suspect in the November 2015 Paris terror attacks.
Full report at:
https://www.thelocal.fr/20180325/france-pays-tribute-to-victims-of-jihadist-attack
--------
Four Killed in French Terror Attacks
March 25, 2018
Four people were killed and 16 others injured in three terrorist attacks carried out by the same terrorist in France on Friday morning. The string of attacks ended in a three-hour standoff in a supermarket when the gunman took hostages.
The gunman reportedly shouted "Allahu Akbar" (God is greatest), an Islamic slogan which has become the signature call of jihadists when they strike. He also pledged allegiance to the Islamic State.
ISIS claimed responsibility for the attack.
The terrorist was identified as 25 year-old Redouane Lakdim. A suspected accomplice was also arrested, according to the BBC.
The first attack took place in Carcassone at 10 am, when Lakdim flagged down a car, shot and killed a passenger and seriously wounded the driver. He then drove off in the car to a military barracks. After waiting briefly at the barracks, he drove to a riot police barracks. There he fired at a group of officers before driving off, injuring at least one.
His final stop was a Super U supermarket in the nearby town of Trebes. He shot and killed one customer and one shop worker before taking hostages.
"You are killing people in Syria. Now you're going to die," he yelled, according to witness testimony.
He demanded the release of Saleh Abdeslam, one of the jihadi terrorists responsible for the 2015 Paris attacks. Abdeslam is the only survivor of that group and is in French custody.
As the siege dragged on, Lakdim released all the hostages except one woman. One of the gendarmes (armed police) negotiating with Lakdim offered to take the place of the hostage. Lakdim agreed to the swap, but what he didn't know was that the gendarme, 44-year-old Arnaud Beltrame, kept his cell phone on in his pocket so that the other officers could hear what was going on outside.
They heard Lakdim fire shots, presumably at Beltrame, and promptly stormed the building, killing him. Beltrame was seriously injured from being shot three times and later died of his injuries. Before he passed away, he married his fiance with whom he had planned a June wedding. Father Jean-Baptiste, who married the couple in the hostipal, said, "I gave him the sacrament of marriage, and the sacrament of the sick."
Two other officers were injured as they entered the supermarket.
Interior Minister Gerard Collomb praised Beltrame as a hero.
Lakdim was previously known to French authorities. According to state prosecutor François Molins, he had been monitored in 2016 and 2017 for "radicalism and proximity to Salafist movements." He has been on a terror watchlist since 2014, and was arrested in 2011 and 2015 for petty crimes.
Full report at:
https://clarionproject.org/three-killed-in-french-terror-attack/
--------
20 kids taken into UK state care over parents' ISIS links: Report
Mar 25, 2018
LONDON: As many as 20 children, including a one-year-old boy, have been taken into state care in the UK over their parents' alleged links with the Islamic State (ISIS) terrorist network, a media report said today.
The children were placed in foster care or with relatives and in some cases reunited with their families only on condition that the parents wear an electronic tag to deter them from fleeing to Syria, 'The Sunday Times' reported.
The newspaper's investigation focuses on British youngsters who have been exposed to extremism by their families.
It analysed hundreds of pages of transcripts from nearly a dozen cases heard by the secretive family courts in Britain relating to Syria. The findings raise fears of what has been dubbed "Generation Jihad" of radicalised children in the UK.
In one case, a two-year-old boy who was taken to Syria by his mother to live under ISIS reportedly showed a marked interest in guns and "shooting people" on his return to Britain.
The boy, who cannot be identified for legal reasons and is referred to as "Y", was made to pose alongside an AK-47 assault rifle and dress in ISIS-branded clothing for propaganda during his brief stay in Raqqa, the defacto capital of ISIS. He was assessed by a social worker and a doctor on his return to Britain in 2015.
In a judgment later handed down at the Royal Courts of Justice in London, Justice Russell said: "The evidence of the social worker is that Y is all too aware of what a gun is and becomes overexcited by the suggestion of guns and shooting, and runs around mimicking shooting and makes noises of gunfire."
The boy, who is now four, has been removed from his mother and lives with a grandparent. He is among a small number of British children who have come back from Syria so far, although British officials are expecting an influx as ISIS gets defeated in its main strongholds.
In details of some of the other cases unearthed in the report, a young girl from Yorkshire was made to chant a pro-jihadist mantra linked to Osama bin Laden by her parents and the court was told that her mother's phone pin code was "0911" in reference to the September 11, 2001 attacks on the World Trade Centre in New York.
A young girl from east London who was prevented from boarding a Syria-bound flight by counter-terror police had allegedly watched so much terrorist propaganda that she became "immune to brutality and death".
"She gave some of the most disturbing evidence I have ever heard from a child or, for that matter, an adult," said Justice Hayden, who presided over her case.
"She told me how violent beheadings, point-blank shootings through the brain and images of mass killings no longer had any impact on her," he said.
Full report at:
https://timesofindia.indiatimes.com/world/uk/20-kids-taken-into-uk-state-care-over-parents-isis-links-report/articleshow/63453385.cms
--------
Christians, Muslims come together to mourn victims of France attack
Mar 25, 2018
The bells of the Saint-Etienne church rang out under the grey sky in Trebes on Sunday as hundreds of mourners, both Christian and Muslim, came together to pay their respects to the people who died in the deadly shooting that shook the tiny rural French community two days ago.
"Everyone knows each other here. It's a small village, The people who were killed, they were our friends," said a pensioner, Louis, his eyes filled with tears.
He was one of more than 100 people who could not fit into the packed church, but stood instead in the biting cold to listen to the mass via loudspeakers on the square outside.
Heavily-armed gendarmes patrolled in front of and around the Gothic church and guarded the barriers set up to keep the teams of reporters and camera crews away from the grief-stricken mourners making their way to the memorial service bearing olive or laurel branches.
Among the mourners was Sarah, 23, a former employee of the Super U supermarket where the attacker, Radouane Lakdim, shot dead two people on Friday.
Wearing a veil and an abaya, she said she feared being shunned, but had decided to attend the service nevertheless.
"It's important to be here. I knew the victims," she said.
"God is for everyone. We're all human beings. His House is open to everyone," said Rabiha, a Muslim from the nearby village of Carcassonne, where, before laying siege to the supermarket, Lakdim hijacked a car, killing the passenger and leaving the Portuguese driver in a critical condition.
An 81-year-old villager called Solange expressed similar sentiments.
"It takes a very deep faith to accept all this, this fighting between religions. It is the same god we worship, Muslims, Christians and Jews."
Official representatives of the Muslim community were among the congregation inside the church, their faces tight and drawn.
"Your presence tell us that the creators of hatred will not win," said the Bishop of Carcassonne and Narbonne, Monsignor Alain Planet, during the service.
- 'Islam has been stabbed' -
The Muslim community, and even Islam itself, have been "stabbed by the people who use the symbols that are close to our hearts," said the Imam of the Carcassonne mosque, Mohamed Belmihoub, as he left the service.
"'Allah Akbar', is a symbol of the adoration of God. It means that God is greater than hate," he said, adding: "We cannot find the words. We are in shock."
The Imam said he attended the service "to prove that France is mother to everyone. We're part of this country. It is multi-coloured, multi-faith France. Everyone has to get this into their heads. We have to live together and fight these lost sheep."
The service was held on Palm Sunday, the start of Holy Week for Christians, which culminates in Easter next weekend.
Bishop Planet paid tribute to Lieutenant-Colonel Arnaud Beltrame, 44, who was shot and stabbed by Lakdim, after taking the place of a woman hostage whom the attacker had been using as a human shield.
"At the beginning of this Holy Week, and as we watch Christ take our place to save us from death, (Beltrame's) gesture takes on a very special meaning, and I'm sure that he was not unaware of it when he made it," the clergyman said.
Full report at:
https://www.hindustantimes.com/world-news/christians-muslims-come-together-to-mourn-victims-of-france-attack/story-ksMI9k1FavTDxtoithVvXO.html
--------
Poll shows most French oppose arms sales to Saudi-led Yemen coalition
March 26, 2018
Seventy-five percent of French people want President Emmanuel Macron to suspend arms' exports to countries, including Saudi Arabia and the United Arab Emirates, involved in the Yemeni war, a YouGov poll showed on Monday.
Pressure has been mounting on Macron to scale back military support for the two Gulf Arab states over concerns that French weapons are being used in the offensive, which marks its third year on Monday.
The two Gulf Arab states are leading a coalition fighting the Iran-aligned Houthi group that controls most of northern Yemen and the capital Sanaa. The conflict has killed more than 10,000 people and displaced more than three million.
The poll showed that 88 percent of respondents believed their country should stop arms exports to all countries where there is a risk they could be used against civilian populations and specifically 75 percent for those operating in Yemen.
Seven in 10 people said the government should stop exporting weapons to Saudi Arabia and the UAE.
"On the occasion of the third anniversary of Saudi Arabia's war in Yemen, it is high time for the (French) government to hear this message," said Eoin Dubsky, campaign manager for the SumOfUs NGO, which commissioned the survey.
"Emmanuel Macron, who presents himself to the world as a humanist president, must pass from words to deeds."
The poll comes as some European states, notably Germany, have curtailed ties with the Saudi-led military coalition. France, Britain and the United States have not followed suit.
France is the world's third-biggest arms exporter and counts Saudi Arabia and the UAE among its biggest purchasers.
Unlike many of its allies, French export licensing procedures have no parliamentary checks or balances, making the system particularly opaque.
The poll showed that 69 percent of people wanted to see a strengthening of the role of the French parliament in controlling arms sales.
Full report at:
https://nation.com.pk/26-Mar-2018/poll-shows-most-french-oppose-arms-sales-to-saudi-led-yemen-coalition
--------
Belgian-Moroccan author pens 'Jihad for Love' book as 'response to terrorists'
25 March 2018
"Writing, for me, was inevitable. It was an outlet, it was necessary. Writing was my way of immortalizing Loubna. Her name and her memory will survive. I want people to remember her," said Mohamed el Bachiri, a Belgian citizen of Molenbeek.
Bachiri lost his wife Loubna Lafquiri during the Maelbeek metro station attack on March 22, 2016. Lafquiri, a dynamic and always-smiling sports teacher, was in the metro on her way to the school where she taught when a bomb exploded inside the train car she was in.
After his tragic loss, Bachiri, a 38 years old man of Moroccan origin, started writing.
"I was not able to sleep after the Brussels terrorist attacks. I started writing every night in bed as soon as my children were sleeping. I wrote small texts and poetries on my phone. I was expressing my thoughts. I wrote with my heart and my means," he said.
Bachiri 's book 'A Jihad of Love' has now become a huge success in Belgium and the Netherlands. The book, translated into four languages so far, will soon be adapted for the theatre. Following an interview on Flemish television at the end of 2016, Bachiri met with David Van Reybrouck, a Flemish writer and historian. They had the idea to compile and structure Bachiri's thoughts and writings into a short and easy-to-read book in which the author speaks about various topics such as his personal life, his family, his roots, society, religion, etc.
"I wanted to send a universal message of love. The only way to answer the terrorists is with love. This is all they hate. This is the worst thing for them. Calling for violence and revenge would be just being like them," Bachiri said.
Since the attacks, Bachiri said he encountered many difficulties on his way back to normality.
He had worked for the Brussels public transport company as metro driver from 2005 to 2016. Following the trauma of losing his wife during the Maelbeek metro attack, Bachiri was unable to ride the metro again and could not report back at work.
Since the death his wife, Bachiri said he could not sleep and was forced to take medication. He is now a single-father of three sons aged four, nine and 11-years-old. "Now in our life, everything is deconstructed. My children are suffering. The younger one didn't understand yet that their mother was gone. He is still asking for her. But my aim is to fill them with happiness in order to honor their mother," he said tearfully.
Bachiri found a lot of support in Belgium and Morocco following his loss. His family is closely assisting him. He receives hundreds of messages on social media daily and said he was very thankful for that. But still he considered himself as "heavy burden on his relatives". And at the end he is fully conscious that he bears the full responsibility of his three young sons.
Bachiri says he is one example of many Europeans of Muslim and Arab origins who, during the part extremist attacks in Europe, found themselves justify their presence to others. "I am seen by some people as a threat and in the same time I lost my wife in a terrorist attack," he said.
"It's sad that it needs to have Muslims victims in the terrorist attacks in Europe to prove that we, as Muslims, are also victims of terrorism. We are victims twice over. It's sad that we always have to show that we have nothing to do with such criminal and sectarian groups," he added.
Following the attacks, Bachiri said he fully understood the role he could play given that he hails from Molenbeek, a neighborhood where many of those responsible for the Paris and Brussels attacks came from or lived before carrying out their crimes. Bachiri said he knows the issues that young people and communities are facing in such neighborhoods.
"These young people have a lot of frustration and anger and they need to express it. But they need to express it with love and not with violence and hate. I want to encourage them to write, to express themselves, to show wisdom despite the discriminations they are facing," he stressed.
He underlined the necessity for politicians, imams and parents to understand these youngsters and the need to speak to them in their own language. But Bachiri confesses that young people from his area nowadays lack models to look up to.
The Molenbeek local defined himself as a citizen of the world and fully assumes his many identities. "I am Belgian, Moroccan, Muslim and from Molenbeek. I am a citizen of the world. But here with people of Maghreb (North African) origin, there is a problem of identity and integration. This is obvious," he said.
Bachiri and his sons were invited by King Mohammed VI of Morocco in July 2016. The King spoke about Lafquiri as a model of integration. "She was an emancipated woman, an extraordinary woman. She was sports teacher, she loved her job. She was very active and sporty. She had a lot of friends, she was smiling all the time. Her loss has caused a huge sadness to everyone" he confessed almost moved to tears".
"Through the book, I wanted to immortalize Loubna. My book is a testimony of love for my wife and children. It is an ode to life, for humanity, a call for openness, a message against extremism and fundamentalism," he said.
Full report at:
https://english.alarabiya.net/en/features/2018/03/25/Belgian-Moroccan-author-pens-Jihad-for-Love-book-as-response-to-terrorists-.html
--------
South Asia
CCTV shows Sri Lankan police aid anti-Muslim riots
Mar 26, 2018
Police and politicians backed by the country's former strongman President Mahinda Rajapaksa joined anti-Muslim riots that rocked Sri Lanka's Kandy district this month, according to witnesses, officials and CCTV footage reviewed by Reuters.
Scores of Muslim mosques, homes and businesses were destroyed as mobs ran amok for three days in Kandy, the central highlands district previously known for its diversity and tolerance. The government declared a state of emergency and blocked social media platforms for a week to control the unrest.
Police role
The role of police and some local Buddhist politicians in the Islamophobia rampage points to the depth of the problem that Muslims face in Sri Lanka. It also shows that the government has no control over some of its police and security personnel, and that the violence was more than a spontaneous outbreak fueled by fringe Buddhist fighters and hate-speech spread on social media.
Rajapaksa has denied that he or other leaders of his party were involved. Police said the allegations against officers and politicians were being investigated.
Victims and witnesses, whose accounts were partly backed by CCTV footage seen by Reuters, described members of an elite paramilitary police unit, the Special Task Force (STF), assaulting a Muslim imam and leaders. Local STF commanders declined to comment. "They came to attack," said A H Ramees, an imam at a mosque where worshippers say they were beaten by police who were supposed to be protecting them. "They were shouting. There was filthy language. They said all the problems were because of us, that we were like terrorists."
Ruwan Gunasekera, a spokesman for the national police force, including the STF, said a special investigation unit was "probing the deficiencies of the police in the incident". A second unit was examining the role of political actors, he said.
Buddhist nationalism
The riots were the latest example of rising Buddhist nationalism and Islamophobia in the region and have unnerved Sri Lanka's multi-ethnic coalition government, which removed Rajapaksa in an election in 2015, according to analysts and two sources familiar with the government's deliberations.
Buddhists make up about 70 percent of Sri Lanka's 21 million people. Tamils, most of whom are Hindu, account for 13 percent, while Muslims make up about 9 percent of the population.
Sri Lanka's Law and Order Minister Ranjith Madduma Bandara has said the violence in Kandy was "well organised" and pointed the finger at members of Sri Lanka Podujana Peramuna (SLPP), a political party backed by Rajapaksa that scored a huge victory in local elections last month.
At a press conference flanked by senior leaders earlier this month, Rajapaksa said the accusations were politically motivated. In fact, the government fomented the violence to "get the Muslim vote" and to distract from its inadequacies, he said.
CCTV footage
An excerpt of CCTV footage from the first day of attacks, reviewed by Reuters, showed police letting a large group of men through the cordon protecting the Noor Jummah mosque in Digana, a Kandy township.
The men rush into a multi-story building opposite the mosque. A local SLPP politician, Samantha Perera, can be seen pointing at the higher floors of the building.
Perera confirmed he was the person shown in the footage. He said he was trying to calm the rioters and only found out later the mosque had been attacked. "I am a good Buddhist. I am not instigating violence against anybody," he told Reuters.
Cabinet spokesman Rajitha Senaratne said Perera was under investigation for "attacking Muslim-owned shops and mosques with stones". At least three other SLPP politicians, including a national politician, were being investigated and another SLPP councillor has been arrested for setting fire to a mosque, he said. All deny any involvement in the violence.
"There's a political motive to discredit me, Mahinda Rajapaksa and the party," Perera said.
Islamophobia
Islamophobia has surged in Sri Lanka since 2009, when a long civil war against Tamil fighters was brutally ended by Rajapaksa, amid charges by a United Nations panel of experts of human rights violations, including extrajudicial killings by the military and STF.
As in Myanmar, from where 700,000 Rohingya Muslims have fled an army crackdown in recent months, Buddhist hardliners in Sri Lanka have argued that Islam is a threat to the Buddhist way of life.
Though the level of violence is not comparable, the Sri Lankan Secretariat for Muslims, a civil society group, logged more than 600 attacks and threats to Muslims in the past five years, according to director Hilmy Ahamed, who added that the rate of anti-Muslim violence had accelerated in recent years.
"The fear that Muslims are going to take over, are going to deprive you of your welfare, is so widespread," he said.
Veteran political analyst Jayadeva Uyangoda said Buddhist chauvinism in Sri Lanka was a "monster beyond control", as local activists draw inspiration from Buddhist elements in Myanmar and Hindu ones in India hostile to Muslims.
'Can you believe it'
About 10 minutes after the incident near the Noor Jummah mosque shown in the CCTV footage, the mob returned via a back road, out of the line of sight of the mosque's exterior cameras, and threw a petrol bomb into the mosque's first floor office, according to witnesses Mohamed Niyaskhan, who said he was beaten and left bloodied, and the mosque secretary M I M Shukry.
The men burned Korans during 45 minutes of looting and destruction, they said.
Niyaskhan said earlier that day he had prepared food and drinks for STF members protecting the mosque, but they had left shortly before the attack.
"No STF, no police were there," he said. "They had gone around the corner. Can you believe it?"
Later that day, eight to 10 members of the STF rushed the Hijrapura mosque, also in Digana, according to scholars and worshippers.
The police assaulted worshippers with batons, according to Ramees, the imam.
CCTV footage shows police in riot gear striking Ramees and another scholar, M S M Nizam, four times with batons. A local Buddhist monk, Gerendigala Chanda Wimala, told Reuters he saw the men being manhandled by police and successfully demanded their release.
At about the same time, a local Muslim politician, Abdul Saleem Mohamad Fazil, and a friend, Mohamad Faizal, were also attacked by members of the elite police unit, according to the victims and a witness, Father Christy Paul, the prelate at Digana's Catholic church.
"Three STFs came through the back entrance of the house and started beating us," said Fazil, who suffered a deep head wound and said he spent a night in prison after being refused medical treatment.
"They grabbed some bottles from the landing and put them in a bag and said we were making petrol bombs."
Father Christy said he heard the men's screams and saw the police hitting them with batons. The men were cowering on the ground and not offering any resistance to the police, he said.
A local STF commander, asked about the incidents described to Reuters, declined to comment, citing restrictions on talking to the media. The law and order ministry referred to the police special investigation into alleged abuses.
Police say they have arrested more than 300 people involved in the riots.
https://www.aljazeera.com/news/2018/03/cctv-shows-sri-lankan-police-aid-anti-muslim-riots-180325160133845.html
--------
Blast near mosque in western Afghan city of Herat
March 25, 2018
A suicide attack near a Shi'ite mosque in the Western Afghan city of Herat killed at least one person and wounded eight others, police and health officials said on Sunday.
Militant group Islamic State claimed responsibility for the attack, which followed another blast claimed by the group in Kabul last week, which killed around 30 people near a Shi'ite shrine as the city celebrated Nawruz, the Persian new year.
Deputy police chief Aminullah Amin said two bombers had tried to enter the mosque but were challenged by guards at the site who opened fire on them.
Health officials said one person was confirmed dead, with eight wounded but the final casualty figure may change.
Herat, one of the most prosperous cities in Afghanistan, has seen periodic episodes of violence but has not suffered the same level of attacks as the capital Kabul.
While sectarian violence in mainly Sunni Muslim Afghanistan was previously rare, a series of attacks over recent years, many claimed by Islamic State, have killed hundreds of Shi'ites, many from the Hazara ethnic minority.
Full report at:
https://nation.com.pk/25-Mar-2018/blast-near-mosque-in-western-afghan-city-of-herat
--------
Bangladesh: Increased cooperation with Saudi Arabia is key to growth
25 March 2018
RIYADH: The deep-rooted relationship between Saudi Arabia and Bangladesh is set to scale ever greater heights thanks to enhanced developments in trade and investment.
"We are positive that the bilateral relations will forge ahead under Saudi Vision 2030 in the coming years," Bangladeshi Ambassador Golam Moshi said on the eve of today's celebrations for 47th anniversary of his country's Independence Day.
"Both countries should opt for transformation of their respective economies for the bright future of their peoples. Bangladesh is ready to have a strategic partnership to promote Saudi Vision 2030, which will be beneficial for the people of the two brotherly countries and the Muslim Ummah," he added, using the Arabic word for community.
"The people of Bangladesh consider King Salman and his government a true and tested friend of Bangladesh, and regard the Kingdom as leader of the Muslim Ummah under his wise leadership.
"We also applaud the visionary role of Crown Prince Mohammed bin Salman, Deputy Premier and Minister of Defense, for his extraordinary efforts in boosting the Saudi economy, including the formulation of the Kingdom's Vision 2030, under the wise and dynamic leadership of King Salman."
Moshi said that the UN declaration on March 15 this year that Bangladesh met the criteria for graduating from the status of lower developing country (LDC) to that of developing country was a joyous occasion for all Bangladeshi nationals, at home and abroad. It was achieved, he added, thanks to the visionary leadership of Bangladeshi Prime Minister Sheikh Hasina over the past nine years.
"Under her leadership, Bangladesh followed pragmatic development strategies that resulted in inclusive economic growth, structural transformation and remarkable social progress," said Moshi.
Bangladesh met all three criteria for graduation from LDC: its per capita gross national income is $1,610, well above the UN's lower limit of $1,230; the human asset index is 72.9, compared with the UN target of 66 and the economic vulnerability index is 24.8, below the UN's upper threshold of 32.
As a result, Bangladesh is emerging on the world stage as an important country offering plenty of opportunities for trade and investment.
The ambassador highlighted two recent official visits by Hasina to the Kingdom, first in June 2016 for bilateral talks, then in May 2017 to attend the Arab Islamic American Summit in Riyadh. "Both visits created a new dimension for our bilateral relations," said Moshi.
During the 2016 meeting, King Salman described Bangladesh as a leading Islamic country, with respect to the relationship between the nations. He also praised the role played by Bangladesh in maintaining peace and stability as party of UN peace-keeping operations.
Hasina attended the summit in Riyadh the following year to express solidarity with the Kingdom as a member of the Islamic Military Alliance in the fight against terrorism and extremism.
Bangladesh is now a role model for the developing world in poverty reduction, Moshi added, having achieved success in the areas of health and education, in fighting climate change, for which it has a UN accolade, and as a major contributor of UN troops for peacekeeping operations around the world.
"Bangladesh is maintaining a 'zero tolerance' policy toward the menace of terrorism and violent extremism in its all forms and manifestations," said Moshi.
"Bangladesh is now well regarded by international community, with excellent relations with important countries of the world, including Saudi Arabia."
Both countries increasingly recognize the mutually beneficial potential to expand economic cooperation in a range of areas.
During Hasina's visit in June 2016, the Jeddah Chamber of Commerce and Industry hosted a business session featuring leading Saudi and Bangladeshi businessmen.
During the meeting, Hasina called for increased investment and the further exploration of business opportunities in Bangladesh.
She also offered a special economic zone, one of 100 such zones, to Saudi investors. Responding to her call, the economic adviser to the royal court expressed keen interest in investing in "commercially viable projects" in Bangladesh through the Public Investment Fund.
As a follow-up, a 21-member high-level Saudi business delegation visited Bangladesh, led by Moshabab Abdulla Alkahtani, president of International Marketing Investment Company Group, and including representatives from the construction, real estate, agriculture, tourism, and food and beverage sectors.
To further boost relations between the countries, the 12th session of the Bangladesh-Saudi Arabia Joint Economic Commission was held in Riyadh on March 14 and 15 this year.
Participants discussed ways to boost cooperation in manpower and human-resource development, consular affairs, international affairs, customs cooperation, economic cooperation, trade, investment, civil aviation, agriculture, education, health, the service sector, and social and legal affairs. The gathering ended with a commitment to foster bilateral relations.
Coinciding with the joint commission meeting, a joint technical committee on labor issues, including domestic workers, was held in Riyadh this month in the presence of senior officials from the Saudi Ministry of Labor and Social Development, and Bangladesh's Ministry of Expatriates Welfare and Overseas Employment.
Participants agreed to introduce transparent procedures, provide adequate training for Saudi-bound Bangladeshi workers, and reduce of the cost of migration. The Saudis pledged to make swift arrangements for the repatriation of bodies of deceased Bangladeshis, and properly compensate workers.
Bangladesh, with its winning combination of a competitive market, business-friendly environment and competitive cost structure, has the potential to richly reward investors.
"It is an ideal destination for Saudi entrepreneurs as it has a very dynamic, young, talented Muslim population (almost 90 percent of population is Muslim) with attractive incentives," said Moshi.
"Potential investors might explore the enormous potential in investment opportunities in different sectors, such as tourism, IT, shipbuilding, pharmaceuticals, et cetera in Bangladesh."
He added that Saudi Arabia recently opened up investment opportunities for Bangladeshi entrepreneurs, who can invest solely or with Saudi partners in joint-venture projects in many sectors, including aquaculture and fisheries, construction, human-resources training, and tourism.
Moshi also pointed out that the governor of the Saudi Arabian General Investment Authority had expressed his willingness to support Bangladeshi investors in the Kingdom.
He said his country had taken the pragmatic measure of building a new embassy building in Riyadh and the existing mission would move there this year.
Full report at:
http://www.arabnews.com/node/1273556/saudi-arabia
--------
Taliban and civilians among 7 killed, wounded in Nangahar explosions
Mar 26 2018
At least seven people including armed militants and ordinary civilians were killed or wounded in separate explosions triggered by the Improvised Explosive Devices in eastern Nangarhar province.
The provincial government media office in a statement said at least one civilian was killed and four others were wounded in an explosion in Khogyani district.
The statement further added that the incident took place at around 9 am local time after explosives planted a cart went off in Chamtal Township.
According to the provincial government, the wounded individuals have been shifted to hospital and their health condition has been reported as satisfactory.
In the meantime, the 201st Silab Corps in the East said at least one Taliban insurgent was killed and another one was wounded in a premature bomb explosion in Shirzad district.
The source further added that the militants were busy planting roadside mine in Dando area when the incident took place, leaving a militant dead and one more wounded.
Full report at:
https://www.khaama.com/taliban-and-civilians-among-7-killed-wounded-in-nangahar-explosions-04721/
--------
Afghan army and Taliban suffer heavy casualties in Uruzgan clashes
Mar 25 2018
The Taliban militants and Afghan armed forces suffered heavy casualties during a coordinated attack that sparked heavy gun battle in southern Uruzgan province of Afghanistan.
According to the local officials, the incident took place late on Saturday night in the vicinity of Chora district of Uruzgan.
Provincial administrative chief Aminullah Khaleqi confirmed that nine Taliban insurgents were killed and at least eleven others were wounded during the clashes.
He said an Afghan army soldier also lost his life during the clashes and seven others were wounded.
The anti-government armed militant groups including Taliban insurgents have not commented regarding the report so far.
Uruzgan is among the relatively volatile provinces in the south where the anti-government armed militant groups are actively operating in its various districts and often carry out insurgency activities.
This comes as counter-terrorism operations are underway in various parts of Uruzgn province to suppress the militants who are attempting to expand their insurgency activities.
An Afghan military source in Uruzgan said nearly two weeks ago that a series of airstrikes were carried out in the vicinities of Khas Uruzgan and Chora districts which resulted into the killing of at least 28 militants while more than 15 others were wounded during the airstrikes.
Full report at:
https://www.khaama.com/afghan-army-and-taliban-suffer-heavy-casualties-in-uruzgan-clashes-04719/
--------
Pakistan
Pakistan anti-corruption watchdog to investigate Musharraf's assets
26 March 2018
ISLAMABAD: Pakistan's anti-corruption watchdog, the National Accountability Bureau (NAB), he opened an inquiry into former President Gen. (retd) Pervez Musharraf for having assets beyond his known sources of income.
Confirming the investigation to Arab News, NAB said it was acting on a complaint by a retired army colonel, Inamul Rahiem, against Musharraf. The bureau said it would complete its investigation in a couple of months before filing a corruption reference against the former army chief.
"We are pursuing the matter and will share complete details of the inquiry against Musharraf with the media in the next couple of days," Nawazish Ali, an NAB spokesperson, told Arab News.
NAB rejected a complaint by Rahiem in 2013, saying the National Accountability Ordinance, 1999, did not allow it to initiate an inquiry against a former head of state and ex-army chief.
Rahiem later filed a petition in the Islamabad High Court, seeking directions for NAB to investigate Musharraf for "making assets beyond his known sources of income."
The court ruled in early February this year that a member of the armed forces who was also remained Pakistan's president could not claim immunity or exemption from NAB laws.
The court ruling also said that a member of the armed forces after retirement or resignation could be tried under these laws since his immunity finished at the end of his service.
Rahiem told Arab News that he had sought the investigation against Musharraf on two counts: Misuse of authority and accumulation of assets beyond his means.
Quoting Musharraf's book, "In the Line of Fire," which was published in September 2006, the complainant said the former army chief had said that his administration had handed over 700 Pakistanis to the US and earned millions of dollars in bounty.
"Gen. Musharraf violated his oath by handing over Pakistanis to the US and he must be held accountable for it," Rahiem said.
The former army chief had disclosed his assets in his nomination papers submitted to the Election Commission of Pakistan in 2008 to contest election from Islamabad, and those assets were beyond his known sources of income.
Rahiem said that Musharraf had declared more than a dozen properties in Pakistan, the UK and UAE, as well as foreign bank accounts holding millions of dollars.
"Being an ex-army chief and president of Pakistan, he didn't have the resources to buy all these properties and deposit millions of dollars in his foreign bank accounts," Rahiem said.
The complainant also claimed that Musharraf had neither disclosed his assets to the Federal Board of Revenue nor paid any taxes against these resources.
"I have done my duty, provided enough evidence to NAB against Musharraf," he said. "It is up to the bureau now to conduct a fair inquiry to hold the ex-army chief accountable."
However, Shahzad Arbi, a spokesperson for Musharraf's All Pakistan Muslim League party, rejected the corruption allegations against Musharraf and said that the former president would cooperate with the NAB inquiry.
"Gen. Musharraf earned millions of dollars by delivering lectures in the US, UK and other European countries, besides earning huge revenues from his book," he said.
"He (Musharraf) made all his assets abroad from his hard-earned money, and NAB will not find anything illegal to hold him accountable," Arbi told Arab News.
http://www.arabnews.com/node/1273661/world
--------
Islamabad seeks political solution to Afghan conflict in Tashkent
TAHIR KHAN
26 March 2018
ISLAMABAD: Pakistan will press for a political solution to the Afghan conflict in the two-day international peace conference on Afghanistan in Tashkent, a Pakistani official said on Sunday.
Foreign Minister Khawaja Muhammad Asif will represent Pakistan in the conference on "Peace Process, Security Cooperation and Regional Connectivity."
The forum in the Uzbek capital will begin on March 26, and will be attended by global and regional powers as well as Afghanistan's neighbors, the foreign office said.
A Paksitani senior official, a member of the Pakistani delegation to the Tashkent conference, told Arab News that the main agenda is "peace and stability in Afghanistan by promoting cooperation for Afghan reconciliation and in counterterrorism and counter-narcotics.
"Our effort is that the conference should focus on the peace effort. We will plead that regional counterterrorism cooperation should be based on engagement, not criticism," he said.
An Uzbek foreign ministry's statement said Afghan President Ashraf Ghani will deliver a keynote speech at the opening ceremony of the conference.
The conference comes weeks after Ghani unveiled his peace strategy for talks with the Taliban insurgents. The plan includes recognition of the Taliban as a political party, allowing the group to open an office in Kabul, removing the names of Taliban leaders from the UN sanction list, and releasing Taliban prisoners.
The Taliban played down Ghani's peace overture and in two letters to the American people and congressmen last month called for direct dialogue with the US to end the Afghan war, saying increased US military airstrikes under Trump's new strategy have not "retaken even a single inch of land" from the insurgency.
Central Asian states have had only limited involvement in the Afghan issue, but the growing threat of Daesh and the prolonged war in Afghanistan have forced them to play an active role.
Uzbekistan says President Shavkat Mirziyoyev has organized the Tashkent conference jointly with the Afghan side as an important part of the country's strategy to provide regional security and stability.
International and regional initiatives have failed to broker any peace negotiations between Kabul and the Taliban.
Besides the Kabul process, other initiatives include Moscow Format, the Heart of Asia — Istanbul Process, the Quadrilateral Coordination Group of Afghanistan, China, Pakistan and the US, the International Contact Group on Afghanistan, the SCO-Afghanistan Contact Group and the Regional Economic Cooperation Conference on Afghanistan (RECCA).
Pakistani officials believe Uzbekistan is trying to "please both the US and Russia" in view of its relationship with both countries.
"The US and Afghanistan are seeing it as continuation of the Kabul process, while Russia is trying to use its influence over Uzbekistan to bring its point of view," an official said.
A Pakistani official who is privy to the consultations underway in Tashkent said there will be no mention in the conference declaration of the presence of the foreign troops.
"The declaration will not talk about it," he told Arab News.
An Uzbek foreign ministry statement said the conference will adopt the "Tashkent declaration" to suggest the peace process should be Afghan-led and Afghan-owned and in accordance with the provisions of resolutions and decisions of the UN General Assembly and Security Council.
Full report at:
http://www.arabnews.com/node/1273666/world
--------
Indian Sikhs visiting Pakistan on 'individual yatra': report
Mar 26, 2018
LAHORE: Around 49 Sikhs from India entered Pakistan on Sunday, in order to pay a visit to their sacred places in the country, according to a local media outlet.
During the week-long visit, the pilgrims will visit their religious sites in Lahore, Narowal, Hassanabdal and Nankana Sahib.
The Punjab Rangers and Evacuee Trust Property Board sources told the publication that this pilgrimage is on an individual basis as they had not received any letter or schedule from the Foreign Ministry in this regard. The pilgrims were allowed to cross after clearance from the immigration department.
According to the publication, security has not been particularly arranged for the pilgrims as no such instructions were received by the concerned departments from the Foreign Affairs Ministry, and their plan was not confirmed. Last week, the Indian government had not issued visas to Pakistani pilgrims for visiting the shrine of Khwaja Moinuddin Chishti in Ajmer.
Full report at:
https://www.pakistantoday.com.pk/2018/03/26/indian-sikhs-visiting-pakistan-on-individual-yatra-report/
--------
Naqeeb's 'friend' shot dead in Karachi
March 26, 2018
KARACHI: A young man stated to be a 'friend' of Naqeeb Ullah Mehsud was shot dead over some 'personal monetary' dispute in Quaidabad early on Sunday morning, police said.
They added that Manal Khan Mehsud was travelling in a car when armed men attacked him in Gulshan-i-Buner. He sustained critical bullet wounds and died on the spot.
The body was taken to the Jinnah Postgraduate Medical Centre for medico-legal formalities.
"The murder appears to be an outcome of some monetary dispute amounting to over Rs20 million," said City SSP Adeel Hussain Chandio. He added that the victim had a trucking business and belonged to the Mehsud tribe and the suspects also belonged to the same tribe.
Malir SSP (Investigation) Abid Qaimkhani, who is also the investigation officer of the Naqeeb case, also said that he had also seen his (the deceased) picture with Naqeeb probably seated during a marriage ceremony.
Full report at:
https://www.dawn.com/news/1397502/naqeebs-friend-shot-dead-in-karachi
--------
JI wants Dr Qadir to be caretaker PM: Siraj
March 26, 2018
SIALKOT: Jamaat-i-Islami Emir Senator Sirajul Haq says his party has presented the name of prominent scientist Dr. Abdul Qadeer Khan as caretaker prime minister.
Addressing a public meeting at Sambrial near Sialkot on Sunday, he said: "The Jamaat has okayed and forwarded the name of Dr. Abdul Qadeer Khan for the slot of caretaker prime minister of Pakistan."
Sirajul Haq hoped: "Now, the next turn is of MMA to be in power with the power of the votes by the masses."
He said the MMA's top agenda would be to ensure the promotion of 'Islamic democracy' and elimination of the western culture as well.
Full report at:
https://www.dawn.com/news/1397541/ji-wants-dr-qadir-to-be-caretaker-pm-siraj
--------
Terrorism on the way out: DG ISPR
MARCH 25, 2018
RAWALPINDI: Director General (DG) Inter-Services Public Relations (ISPR) Maj Gen Asif Ghafoor on Sunday said that terrorism imposed on the country is on its way out.
In a Twitter message prior to the Pakistan Super League (PSL) final, Maj Gen Asif Ghafoor said: "Terrorism imposed on us is on the way out and we are on the way to our rightful destination of enduring peace and stability."
DG ISPR also congratulated the Pakistan Cricket Board (PCB), cricketers, supporters and related security authorities for helping in the revival of cricket in Pakistan.
PSL final is being played between first season winners Islamabad United and defending champions Peshawar Zalmi at National Stadium in Karachi.
https://dailytimes.com.pk/219524/terrorism-on-the-way-out-dg-ispr/
--------
PML-N govt determined to maintain peace in Karachi: PM
March 26, 2018
Prime Minister Shahid Khaqan Abbasi said that the successful conduct of PSL Final in Karachi is the result of positive policies of the government, reported Radio Pakistan.
Talking to a delegation of business community in Karachi, he said, "The government has established peace in the city and this will maintain it in future."
He said that the business community plays a vital role in the development process of the country and the stability of economy and establishment of peace in the country is the main objective of the government.
He also emphasized that continuity in the policies should be ensured to sustain the confidence of investor.
He said the government will take all possible steps to ensure the economic growth of the country.
Commenting on the energy crises, the prime minister said that the government has taken bold measures to decline the energy shortage in the country.
Full report at:
https://nation.com.pk/26-Mar-2018/pml-n-govt-determined-to-maintain-peace-in-karachi-pm
--------
Southeast Asia
Religious Harmony Remains Strong in Indonesia: Observer
26 MARCH, 2018
TEMPO.CO, Jakarta - Religious harmony and tolerance remain strong in Indonesia and considered better than in other countries, said an observer.
It could also be a model for other countries to learn from, given the Indonesia constitution provides for freedom of religion and the government generally respects the freedom of the six officially recognised religions of Islam, Protestantism, Catholicism, Hinduism, Buddhism, and Confucianism.
In the light of this, Jakarta State Islamic University Former Rector, Azyumardi Azra even said the religious harmony in Indonesia is among the best in the world.
Despite frequent cases of intolerance in the country, Azyumardi said it was isolated.
With diverse cultural tolerance and inclusive traditions, Indonesia is considered to have an important role in globally enforcing human rights.
As a result, the former rector asserted that the case of casuistic and isolated intolerance cannot reflect the condition of Indonesia as a whole.
"Optimistic things about religious tolerance and harmony in Indonesia like this should be disclosed globally, "Azyumardi said in a discussion held by the Ministry of Religious Affairs in Jakarta on Thursday.
Azyumardi pointed out that some countries in Europe were formed due to the incidents of intolerance, both ethnically and religiously, while Indonesia has never had a religious war.
Recognising religious harmony in Indonesia as among the best, Foreign Affairs Minister Retno Marsudi has invited Russian Muslims to work with their Indonesian counterparts to spread the values of peace and tolerance.
Marsudi recently met with Deputy Chairman of the Russian Federation of the Muslim Assembly, Damir Gizatullin, at the Moscow Grand Mosque.
A Foreign Affairs Ministry`s press statement said the Indonesian foreign affairs minister urged Muslims in Russia to work with Indonesian Muslims to spread the values of peace and tolerance.
"Indonesia has the world`s largest Muslim population, and Russia has a significant number of Muslims, so it would be good if they improve their relations to disseminate the values of peace and tolerance together," Marsudi told Gizatullin.
The Grand Mosque of Moscow is one of the largest in Russia and Europe. It was first built in 1904. In 1956, President Soekarno also set aside time to visit the Great Mosque of Moscow.
To accommodate the growing congregation, the mosque was demolished and rebuilt in 2011 and inaugurated the day before Eid al-Adha in September 2015 by President Vladimir Putin.
The Great Mosque of Moscow has a land area of 18,900 square meters, with six floors, and can accommodate about 10 thousand worshipers. The Great Mosque of Moscow also houses a school to educate and prepare priests and preachers.
The Indonesian foreign affairs minister made a proposal to the vice-chairman of the Muslim Council of the Russian Federation to exchange of priests between Indonesia and Russia.
Furthermore, Marsudi elaborated on a plan to hold a cross-trust meeting between Indonesia and Russia by the end of this year and sought support from the Russian Mufti Council.
Religious tolerance is closely linked to human rights, and so long as human rights are concerned, Indonesia is known to have high tolerance and cultural diversity.
Hence, the French Ambassador for Human Rights, Francois Croquette has encouraged Indonesia to be more active in the global dialogue on human rights.
During a recent press conference in Jakarta, Croquette expressed his desire for Indonesia to be more active in enforcing human rights in the United Nations Security Council, and join a coalition and apply various traditions in the handling of human rights issues.
For him, Indonesia is one of the important partners to work with in a global environment that is constantly confronted with the challenges of human rights enforcement.
During his recent visit to Indonesia, the French ambassador for human rights also met with representatives from the Ministry of Justice and Human Rights, the Ministry of Foreign Affairs, the National Commission on Human Rights (Komnas HAM), the Supreme Court, and non-governmental organisations to discuss issues related to the death penalty, and rights of lesbian, gay, bisexual, and transgender (LGBT) communities.
Human Rights Watch works for lesbian, gay, bisexual, and transgender peoples` rights, and with activists representing multiple issues.
Abuses based on sexual orientation and gender identity worldwide, including torture, killing and executions, arrests under unjust laws, unequal treatment, censorship, medical abuses, discrimination in health and jobs and housing, domestic violence, abuses against children, and denial of family rights and recognition were also documented and exposed.
In a regional context, Croquette also discussed the humanitarian crisis in Myanmar last year which became one of the biggest human rights violations to attract the attention of the world.
Although Myanmar and Bangladesh are currently in the process of repatriating Rohingya refugees back to Rakhine State, it is not enough to resolve the conflict in the country.
Hence, Croquette expects the international community to participate and contribute to finding solutions to the long-running conflict that sparked "ethnic cleansing" in Myanmar.
https://en.tempo.co/read/news/2018/03/26/055916981/Religious-Harmony-Remains-Strong-in-Indonesia-Observer
--------
Arrested IS militants targeted Johor police officers, says Malaysian police chief
26 MARCH, 2018
KUALA LUMPUR — Johor police personnel were the target of six Islamic State (IS) members who were recently arrested in the southern Malaysian state, national police chief Mohamad Fuzi Harun was reported as saying on Monday (March 29).
The country's top cop said police are hunting down remnants of the militant group still at large, adding that the situation is under control.
"We cannot reveal who their (actual) targets were, but I can confirm they were targeting a few police personnel and officers in Johor," English daily The Star quoted Mr Fuzi as saying.
"The police got the situation under control by nabbing the militants before they could strike."
Seven suspected terrorists, two of whom were working as janitors in Singapore, were arrested by the Malaysian police in multiple operations spanning between Feb 27 and March 15.
In a statement on its Facebook page on Saturday (March 24), the Malaysian police said six of the suspects were Malaysian members of an IS cell who were arrested in Johor for allegedly planning attacks on non-Muslim places of worship in the Malaysian state, and plotting to kill police personnel.
The seventh suspect, a Filipino who is an Abu Sayaf member, was arrested in Sabah.
Two of the suspects – in their 20s – were arrested on March 1. They were working in Singapore as janitors prior to their arrests. One of the suspects was found to have acted as an intermediary in the purchase of firearms for the terrorist cell, while the other was arrested to help the police with investigations.
A police source told The Star that the suspected militants were caught "mere days" before they could launch simultaneous attacks on non-Muslim houses of worship, as well as kidnapping and killing police personnel.
Full report at:
https://www.todayonline.com/world/arrested-militants-targeted-johor-police-officers-says-malaysian-police-chief
--------
2 Malaysians arrested for terror plot nabbed in Singapore
25 Mar 2018
SINGAPORE: Singapore authorities nabbed two Malaysians who were said to be involved in terrorist plots in Malaysia, after they received information from Malaysian authorities, the Ministry of Home Affairs (MHA) said in a statement on Sunday (Mar 25).
The pair, who were working as janitors in Singapore, were among six Malaysians arrested for allegedly planning attacks on non-Muslim places of worship in Johor Bahru and plotting to kill police personnel.
"Both men were handed over to the Malaysian authorities after our investigations showed that they did not pose a security threat to Singapore," MHA added.
The suspects, aged 23 and 22, were arrested on Mar 1, the Malaysian authorities earlier confirmed.
Full report at:
https://www.channelnewsasia.com/news/singapore/2-malaysians-arrested-for-terror-plot-nabbed-in-singapore-10075148
--------
Mosque in Indonesia has Papuan Christians seething
March 26, 2018
The height of a minaret at a Muslim mosque in Indonesia's predominantly Christian Papua province has Protestants and Catholics hot under the collar as they claim it is being built to deliberately overshadow nearby churches.
The Protestant Communion of Churches in Jayapura district, known as the PGGJ, has called for the minaret in the city of Sentani to be pulled down, a call backed by a local Catholic priest who called opposition to the tower a move to counter intolerance.
"Construction of Al-Aqsha mosque's minaret must be halted and demolished, while the mosque itself must lowered to the same height as church buildings in the area," Protestant Church leaders said in a statement sent to the government and Muslim leaders.
They also said their protest underlined their concern among Papuan Christians over the growing influence of Islam in Papua province.
Franciscan Father Hendrikus Nahak from Redeemer Parish in Sentani told ucanews.com on March 22 that the Protestant protest was a move to counter intolerance, which was being displayed through ego and the need by the mosque's builders to overshadow nearby churches.
"Ego makes people fall into pride. Pride makes the faithful more concerned with the accessories of faith rather than the substance of faith, and people try to show it in life," said the priest whose church is about 100 meters away from the mosque.
"Accessories should not negate the substance of faith," he said. "Even a small building, which appreciates other believers, is not really a problem."
Referring to the growing influence of Islam, Father Nahak, who has served the area for about ten years, claimed the number of Muslims particularly in cities has increased.
"It can be seen in the construction of mosques and mushola [small mosques] everywhere. In Jayapura district this is very obvious," he said.
About 1.9 million of Papua's 2.8 million population are Protestants, 0.5 million Catholics and 0.4 million Muslims. The rest are Confucians, Buddhists and Hindus, according to the last census.
PGGJ chairman Reverend Robby Depondoye said their protest is also to try and buck a trend that is taking place across Papua.
"Old mosques are demolished and rebuilt to a design similar to the Al-Aqsha mosque," he said.
According to Marianus Yaung, a member of the PGGJ's law and education desk, the under-construction minaret is about 30-meters high while church buildings are only 15-meters high on average.
The Protestant group also called for a ban on the building of mosques in residential areas.
Muhammad Taufik, who manages Al-Aqsha mosque, refused to comment.
Full report at:
https://www.ucanews.com/news/mosque-in-indonesia-has-papuan-christians-seething/81878
--------
Malaysia detains 7 militants planning to kidnap, kill cops
March 25, 2018
Malaysia has detained seven militants suspected of planning attacks in the country, in several raids in Johor and Sabah.
Members of a clandestine terror cell, which included two men working as janitors in Singapore, were planning to kidnap and kill policemen and attack non-Muslim houses of worship, police said in a statement yesterday (March 24).
The plot was uncovered after Malaysian counter-terrorism police, aided by their Singaporean counterparts, detained the terror suspects in a series of swoops between Feb 27 and March 15.
The order to kidnap and kill policemen was the first of its kind, according to an intelligence source.
"This cell is extremely cautious... they are vengeful against the police, especially those from E8 (counter terrorism)," an intelligence source told The Straits Times.
In a statement yesterday, Malaysia's police chief Mohamad Fuzi Harun said six suspects who were detained in Johor were members of an Islamic State in Iraq and Syria (ISIS) cell.
In the first round of arrests on Feb 27, three men were nabbed, with the main suspect being a 37-year-old technician who masterminded the plans to attack places of worship in Johor Baru. He was also actively recruiting new militants.
Police picked up another three members of the same cell in follow-up sweeps on Feb 28.
He said: "The fourth suspect, a 25-year-old waiter, had been ordered by the mastermind to kidnap and kill policemen.
"Two others, aged 23 and 22, were arrested on March 1 and worked as janitors in Singapore. "
According to a Malaysian intelligence source, the two were arrested by Singaporean counterparts before they were handed over to the Malaysian police.
"Singapore was informed of the duo's alleged involvement in terrorism by Malaysia. They then tracked down and arrested the men before handing them over to the authorities here," the source said.
The seventh suspect was a 31-year-old, said to be a "trusted lieutenant" in the Abu Sayyaf group in the Philippines. He was detained in Sabah on March 15.
"The Filipino man is a trusted lieutenant to Furuji Indama, the group's leader based in Basilan.
"We believe the suspect has connections to Malaysian militant, Dr Mahmud Ahmad, and is also wanted by the Philippine authorities for involvement in a kidnap-for-ransom syndicate. He is an expert in making improvised explosive devices and had planned to attack several locations in Sabah," Mr Fuzi said.
Malaysia has arrested nearly 400 people since 2013 for suspected links to terrorism.
The Muslim-majority nation faces threats from self-radicalised ISIS sympathisers at home, and regional militant groups which seek funding and refuge in South-east Asia.
Full report at:
http://www.thejakartapost.com/seasia/2018/03/25/malaysia-detains-7-militants-planning-to-kidnap-kill-cops.html
--------
Mideast
Report: Iran Supplies Sophisticated LEDs to Houthi Militias
26 March 2018
LONDON: Sophisticated improvised explosive devices camouflaged as rocks are Iran's latest contribution to Houthi forces in Yemen, according to a report by a weapons-tracking group.
Based on six missions to Yemen over the last year, and comparisons with similar devices documented elsewhere in the Middle East, Conflict Armament Research (CAR) said the radio-controlled bombs were evidence of a "recent influx of technology."
"Improvised weapons used by Yemen's Houthi forces have been manufactured using the same, identically configured components as those recovered from Iranian-backed groups in Bahrain," said James Bevan, executive director of the group. "CAR's latest findings confirm consistencies in Iran's military support, not only to Houthi forces but also to its proxies across the wider region."
The Saudi-led coalition intervened in Yemen in 2015 against Iran-aligned Houthis after they seized control of the capital and other provinces, forcing the government to flee. The civil war has killed an estimated 10,000 people and displaced more than 2 million people.
CAR, based in the UK, said most IEDs found in Yemen were rudimentary in design but there was an increase in more sophisticated devices. Its report presented comparative findings on explosively formed projectiles (EFPs) documented by CAR in Yemen and similar devices documented by field investigation teams elsewhere in the Middle East.
The IEDs recovered in Yemen featured EFPs, which were camouflaged to resemble natural rocks. These devices were armed by radio control and initiated using passive infrared switches, so they could be classed as RCIEDs.
CAR also found that the EFPs concealed in synthetic rocks resembled in design and construction other devices recovered in Iraq and Lebanon and which had been forensically linked to Iran.
"Multiple strands of evidence suggest that Iran orchestrated the transfer of technology and materiel to Houthi forces in Yemen to assist in the manufacture of RCIEDs," the report, published today, said.
CAR said material it seized in Yemen was identical to components previously taken from the Jihan 1, an Iranian ship laden with arms and seized by Yemeni authorities in 2013. US and Yemeni officials said it carried a large cache of weapons, including surface-to-air missiles being smuggled from Iran to insurgents in Yemen.
"This confirms widespread assertions that the vessel was destined for Houthi forces in Yemen and would suggest that Iranian support to Houthi forces began as early as January 2013," the report said.
CAR also pointed to large-scale production, saying that "identical construction, and the use of hand-annotated, serialized components, suggest that the electronics kits used in the Yemen RCIEDs were constructed in bulk and potentially in the same workshop."
Tim Michetti, CAR's head of regional operations for the Gulf, said the presence of these EFPs should not be a surprise given they had been found in other conflict areas. "The underlying thread connecting them is Hezbollah or other Iranian proxy groups," he said.
The supply of weapons from Iran to Yemen has escalated tensions between Arab countries and Tehran.
Saudi Arabia and the US accuse Iran of exporting ballistic missiles to the Houthis, which are then fired at the Kingdom. In December, the US presented fragments from missiles fired at Riyadh's King Khalid International Airport in November, which it says came from Iran in violation of UN resolutions.
Previous research by CAR has provided evidence of shipments of weapons on dhows from Iran to the Houthi militias.
http://www.arabnews.com/node/1273631/middle-east
--------
Turkey begins operation in Iraq's Sinjar, Erdogan says
25 MARCH 2018
President Tayyip Erdogan said on Sunday that Turkey had begun operations in Iraq's Sinjar region, an area where it has threatened a military incursion, two days after sources said Kurdish PKK militants would withdraw from the area.
"We said we would go into Sinjar. Now operations have begun there. The fight is internal and external," Mr Erdogan told a crowd in the Black Sea province of Trabzon, without elaborating on what operations he was referring to.
Iraq's Joint Operations Command denied that any foreign forces had crossed the border into Iraq.
"The operations command confirmed that the situation in Nineveh, Sinjar and the border areas was under the control of Iraqi security forces and there is no reason for troops to cross the Iraqi border into those areas," it said in a statement.
Sources in Sinjar said there was no unusual military activity in the area on Sunday.
The Kurdistan Workers Party (PKK) has waged an insurgency against the Turkish state for decades. President Erdogan said last week they were creating a new base in Sinjar, and that Turkish forces would attack if necessary.
Sources in northern Iraq said on Friday the PKK would withdraw from Sinjar, where it gained a foothold in 2014 after coming to the aid of the Yazidi minority community, who were under attack by Islamic State militants.
The PKK, considered a terrorist organisation by Turkey, the European Union and the United States, has for decades been based in Iraq's Qandil mountain range, near the border with Iran.
Turkish troops and their rebel allies swept into northwest Syria's Afrin town this month, the culmination of an eight-week campaign to drive Syrian Kurdish YPG fighters from the region. Turkey sees the YPG as terrorists and an extension of the outlawed PKK.
Erdogan has vowed to extend the military operation along the Syrian border and on Sunday said the Turkish-led forces would take control of the town of Tel Rifaat.
Many civilians and YPG have gathered in and around Tel Rifaat after Turkey seized control of Afrin. It is a Kurdish-controlled enclave, cut off from a larger expanse of Kurdish territory in the northeast of Syria.
Full report at:
https://www.telegraph.co.uk/news/2018/03/25/turkey-begins-operation-iraqs-sinjar-erdogan-says/
--------
Turkey detains students after Erdogan's 'terrorist' rebuke
March 26, 2018
ISTANBUL : Turkish police on Sunday were holding seven students from a prestigious Istanbul university after President Recep Tayyip Erdogan accused them of behaving like "terrorists" for staging an action opposing his military campaign in Syria.
Police stormed a students' dormitory and a house at Bogazici University around dawn Sunday and detained three students - two men and one woman, lawyer Inayet Aksu told AFP.
With the latest detentions, the number of students being held by the police rose to seven, he added.
Erdogan on Saturday had slammed anti-war students at Bogazici University as "terrorists" as tensions rose on the campus over divided views of Turkey's cross-border military campaign in Syria.
A group of students this week opened a stand handing out sweets or Turkish delight they had dubbed "Afrin delight" in memory of the fallen soldiers in the army's almost two-month operation to capture the city from a Syrian Kurdish militia force.
In a show of protest, another group of students unfurled anti-war banners.
Aksu told AFP the detentions began on Thursday, based on the video recordings.
"An (anti-war) expression could disturb certain quarters but it cannot be considered a crime under the Turkish penal code," he said.
In his blistering attack, Erdogan labelled the anti-war students as "communists" and "terrorists" and the other group as "believers".
"While this youth was distributing sweets there, that communist, traitor youths dared to storm their stand," Erdogan said to his Justice and Development Party (AKP) at a provincial congress in Samsun on the Black Sea.
Erdogan said an investigation was being launched and vowed to identify the anti-war students.
- 'Dangerous endeavour'-
Ankara in January launched an offensive in the enclave of Afrin in Syria to root out the Kurdish People's Protection Units (YPG) militia, which Turkey brands a terrorist group.
On March 18, Turkish forces and their rebel allies took full control of Afrin, with the YPG largely withdrawing without a fight.
In Turkey, police have detained over 500 people for social media posts and protests speaking out against the military offensive in Syria.
The crackdown - which has also targeted the national medical association - has raised alarm bells over the state of freedom of expression under Erdogan who has blasted opponents of the Syria campaign as "traitors."
Full report at:
https://nation.com.pk/26-Mar-2018/turkey-detains-students-after-erdogan-s-terrorist-rebuke
--------
Netanyahu lauds US law to curb Palestinian aid
25 March 2018
Israeli Prime Minister Benjamin Netanyahu is praising the US government for passing a law that suspends some financial aid to the Palestinians over the stipends paid to families of Palestinians killed or jailed in fighting with Israel.
The Taylor Force Act, named after an American killed in Israel by a Palestinian in 2016, was folded into a $1.3 trillion spending bill signed by President Donald Trump.
On Sunday, Netanyahu called the law a "powerful signal by the US that changes the rules" by cutting "hundreds of millions of dollars for the Palestinian Authority that they invest in encouraging terrorism."
The Palestinians say the families are victims of violence. Palestinian official Nabil Abu Rdeneh condemned the law, saying it doesn't "allow for the creation of an atmosphere conducive to peace."
https://english.alarabiya.net/en/News/middle-east/2018/03/25/Netanyahu-lauds-US-law-to-curb-Palestinian-aid.html
--------
More than 30 Houthi militias killed or injured in fierce Yemen battles
25 March 2018
More than 30 Houthi militiamen were killed or injured following fierce battles with the legitimate Yemeni army east of al-Bayda in Yemen.
Civilian sources said the battles took place between the districts of al-Malagem and Nateh.
Battles also broke out between the Popular Resistance and the Houthi militia in al-Homeikan in the al-Zaher district southwest of al-Bayda.
With the support of the Arab Coalition, the Yemeni army had regained control over a military camp and a series of mountainous locations northwest of al-Jawf. The Arab Coalition had provided Apache fighter jets and helicopters to help in this operation.
Full report at:
https://english.alarabiya.net/en/News/gulf/2018/03/25/Over-30-Houthis-killed-injured-in-fierce-al-Bayda-battles.html
--------
Yemen army targets King Khalid International Airport in Riyadh
Mar 25, 2018
emen's Ansarullah fighters and allied army units have carried out more retaliatory missile attacks against Saudi Arabia, targeting several positions in the kingdom.
Yemen's military targeted King Khalid International Airport in Riyadh and as well as Abha, Najran and Jizan Regional Airports with ballistic missiles. The Saudi air force intercepted some of the missiles over the northeastern part of the capital Riyadh late on Sunday night, Saudi state television said.
According to SPA news agency, Yemeni forces fired seven missiles into the kingdom, killing an Egyptian resident and wounding two other Egyptian nationals.
Saudi coalition's spokesman Colonel Turki al-Malki said the death and injuries occurred in a residential house and were caused by falling debris.
The missile attacks come on the third anniversary of Saudi Arabia's onslaught against its southern neighbor.
According to international institutions, the continuation of Yemen's air, sea, and land blockade by Saudi Arabia has led to the worst humanitarian situation in the world, putting more than 20 million Yemenis on the verge of famine and hunger.
More than 14,000 people have been killed since the onset of Saudi Arabia's military campaign against Yemen in March 2015. Much of the Arabian Peninsula country's infrastructure, including hospitals, schools and factories, has been reduced to rubble due to the war.
According to a report by Yemeni Ministry of Human Rights on Sunday, the ongoing Saudi-led military campaign against Yemen has killed and injured over 600,000 civilians, including more than a quarter of a million children.
More than 247,000 children have lost their lives due to severe malnutrition, and 17,608 civilians have died because of inability to travel abroad to seek medical treatment.
Full report at:
http://www.presstv.com/Detail/2018/03/25/556519/Yemen-targets-King-Khalid-International-Airport-in-Riyadh
--------
Saudi airstrikes leave 600,000 civilians dead, injured: Yemeni ministry
Mar 25, 2018
The Yemeni Ministry of Human Rights says the ongoing Saudi-led military campaign against the impoverished and conflict-plagued Arab country has killed and injured over 600,000 civilians, including more than a quarter of a million children.
The ministry, in a statement released on Sunday, announced that aerial assaults being conducted by the Saudi-led coalition since March 2015 have claimed the lives of more than 38,500 people.
A total of 2,949 children and women in addition to 8,979 men have either sustained injuries or been maimed as a direct result of the airstrikes as well.
The statement further noted that the Saudi military aggression has also indirectly caused the death of 296,834 people.
More than 247,000 children have lost their lives due to severe malnutrition, and 17,608 civilians have died because of inability to travel abroad to seek medical treatment.
The ministry went on to say that 1,200 people died of kidney failure, another 2,236 of cholera. A total 450 pregnant women also suffered miscarriages.
The statement said criminal acts by Saudi-backed militiamen loyal to Yemen's resigned president, Abd Rabbuh Mansur Hadi, have also left 2,361 civilians killed and injured.
The Yemeni Ministry of Human Rights explained that the Saudi-led war has also destroyed 271 factories, killed dozens of fishermen, and targeted 93 fish landing centers, destroyed 4,586 fishing boats, and deprived more than 50 thousand fishermen from fishing in the Red Sea in addition to the Arabian Sea.
Saudi-led air raids have destroyed nine civilian airports, 14 ports, 5,000 kilometers of roads, 95 bridges, 400 public and private telecommunications facilities, 420 power stations and transmission towers, 450 oil and gas installations and tankers plus 85 sports stadiums.
Moreover, 19 radio and television stations were destroyed, and 28 broadcasting masts were brought down.
The statement highlighted that the Saudi-led military campaign against Yemen has left 2,641 educational centers in ruins, leaving 2.5 million students unable to attend schools and universities.
In the agricultural sector, Saudi-led airstrikes have destroyed 660 food storages and 200 food factories.
The attacks have also targeted 1,016 farms, 535 central grocery markets, 40 rural grocery markets and 81 sub-markets.
The Yemeni ministry concluded that the Saudi-led aggression has destroyed 600 mosques and tourist facilities, and damaged 393 archaeological sites.
The United Nations says a record 22.2 million Yemenis are in need of food aid, including 8.4 million threatened by severe hunger.
A high-ranking UN aid official recently warned against the "catastrophic" living conditions in Yemen, stating that there is a growing risk of famine and cholera there.
"After three years of conflict, conditions in Yemen are catastrophic," John Ging, the UN director of aid operations, told the UN Security Council on February 27.
He added, "People's lives have continued unraveling. Conflict has escalated since November driving an estimated 100,000 people from their homes."
Full report at:
http://www.presstv.com/Detail/2018/03/25/556492/Saudi-airstrikes-Yemeni-ministry
--------
Africa
U.S. Strikes Qaeda Target in Southern Libya, Expanding Shadow War There
By DECLAN WALSH and ERIC SCHMITT
MARCH 25, 2018
BENGHAZI, Libya — The United States military carried out its first ever drone strike against Qaeda militants in southern Libya this weekend, signaling a possibly significant expansion of the American counterterrorism campaign in the North African nation.
Until now, the Pentagon had focused its counterterrorism strikes in Libya almost exclusively on Islamic State fighters and operatives farther north — eight since President Trump took office. In 2016, the military conducted nearly 500 airstrikes in the coastal city of Surt over several months to destroy the Islamic State's stronghold there.
But the attack on Saturday that the military's Africa Command said had killed two militants — later identified by a spokeswoman as belonging to Al Qaeda's branch in northwestern Africa — took place in the country's southwest, a notorious haven for a deadly mix of Al Qaeda and other extremist groups that also operate in the Sahel region of Niger, Chad, Mali and Algeria.
"This appears to be the continuation of expanding AFRICOM activity in Libya's ungoverned areas," said Deborah K. Jones, who served as United States ambassador to Libya from 2013 to 2015, referring to the Africa Command.
A missile fired by the American drone struck a house in Ubari, 435 miles south of Tripoli, in an area close to major oil fields that was wracked by violent ethnic feuding in 2015. Pictures in Libyan news media outlets showed a mutilated corpse lying in the rubble of a house, and a pair of shrapnel-ridden vehicles nearby. Local residents were quoted by the media outlets as saying the house had been frequented by foreigners.
In a statement, the military's Africa Command said the strike had targeted militants with Al Qaeda in the Islamic Maghreb, an affiliate also known as AQIM, and had been carried out in coordination with the United Nations-backed unity government in Tripoli. "At this time, we assess no civilians were killed in this strike," the statement said.
The strike came as the Trump administration has been reassessing the American military commitment in North and West Africa after the ambush in Niger last fall that killed four American soldiers. The Pentagon has been preparing to fly armed drone missions from Niger's capital, Niamey, a step that diplomats and analysts say could further widen the Pentagon's shadow war in this part of the continent.
In a sign of how the Pentagon has sought to obscure its operations in Libya and other parts of northwestern Africa, the Africa Command did not announce the strike on Saturday.
It responded to questions from The New York Times late Saturday with a terse statement after media reports about the strike circulated in Libya. The statement did not identify where the drone had originated.
Earlier this month, in response to a Times query, the Pentagon acknowledged for the first time that Green Berets working with government forces in Niger had killed 11 Islamic State fighters in a firefight in December. No Americans were hurt in that fight, the Pentagon said.
Ubari is at the intersection of the powerful criminal and jihadist currents that have washed across Libya in recent years. Roughly equidistant from Libya's borders with Niger, Chad and Algeria, the area's seminomadic tribesmen are heavily involved in the smuggling of weapons, drugs and illegal migrants through the lawless deserts of southern Libya.
Some have allied with Islamist militias, including Al Qaeda in the Islamic Maghreb, which operates across Algeria, Mali, Niger and Libya.
The area erupted into conflict in 2014 when a century-old peace treaty between the Tuareg and Tebu ethnic groups collapsed over a dispute about control of the fuel smuggling trade. The fighting, which occurred independently of the broader struggle for control of Libya after the 2011 overthrow of Col. Muammar el-Qaddafi, raged for a year, killing hundreds and leaving many families displaced.
The Tebu and Tuareg eventually struck a peace agreement, and a neutral militia currently keeps the peace in Ubari, but tensions remain. In November, Turkish engineers working at the city power station were kidnapped by unidentified gunmen, as was a Pakistani engineer at the station who went missing this month, according to local news media reports.
While some Tebu groups have allied with the United Nations-backed government in Tripoli, Tuareg factions have allied with Qaeda, which is also believed to have profited from the trade in smuggled fuel.
In the statement on Saturday, Robyn M. Mack, a spokeswoman for the United States Africa Command, said that it was still assessing the results of the strike and that the purpose had been "to deny terrorists freedom of action and degrade their ability to reconsolidate."
But the command did not answer several other questions: Who were the two dead militants, and why were they important enough to kill with an airstrike? What role, if any, did France play in a region of Libya in which it has also conducted counterterrorism operations? And, most significantly, to what extent is the attack the start of an escalating campaign against a broad spectrum of extremists in northwestern Africa, or a one-off strike against high-profile Qaeda operatives?
"Beginning a concerted strike campaign against AQIM or other AQ elements in the Sahel, akin to what we are doing in Yemen and Somalia, would mark a significant expansion of our counterterrorism efforts," said Luke Hartig, a former senior director for counterterrorism at the National Security Council during the Obama administration.
"If this is going to be the start of a broader campaign, it would be helpful to hear more from the administration about the threat posed by AQIM and why it merits putting our people in harm's way and conducting strikes," Mr. Hartig said.
A senior French security official said France had played no role in the strike, but added that Paris was "very happy of this continued commitment of the U.S. to counterterrorism in Libya."
Questions about whether the American military, under the Trump administration, is seeking to blur the expanding scope of operations in Africa were raised this month when it was revealed that the United States had carried out four airstrikes in Libya between September and January that Africa Command did not disclose at the time. The military has said it will acknowledge such missions if asked about them, even if it does not affirmatively disclose them in a news release.
Ms. Mack said that Saturday's attack was the first airstrike the United States had conducted against Al Qaeda in Libya. In fact, the United States conducted an airstrike in eastern Libya in June 2015 against Mokhtar Belmokhtar, the mastermind of the 2013 terrorist seizure of an Algerian gas plant that left 38 foreign hostages dead. Mr. Belmokhtar was a longtime Qaeda operative with ties to senior Qaeda leadership in Pakistan. Western intelligence officials today remain divided over whether he is dead.
American efforts to hunt down Islamists in Libya's vast deserts rely heavily on surveillance and airpower but also on alliances with the armed groups vying for control of Libya. Mohamed El Sallak, a spokesman for the United Nations-backed unity government, said on Twitter that the attack in Ubari on Saturday was part of the "strategic cooperation between Libya and the United States in the fight against terrorism."
But in Ubari, armed Tebu and Tuareg groups have sided with different sides in Libya's chaotic struggle, and the unity government is by no means the dominant player.
Some control a stretch of southern border, while others have allied with militias from the coastal cities of Misurata and Benghazi. The rising force now in the south is Field Marshal Khalifa Hifter, the commander of the Libyan National Army based in Benghazi.
Since his forces ousted the last Islamist militias from Benghazi in December, Mr. Hifter has focused on the south, where he exerts influence through his fleet of aging warplanes and alliances with local armed groups.
In Sebha, the largest southern city, Mr. Hifter and the rival United Nations-backed government are vying for control through local proxies. In Ubari, 110 miles to the west, Mr. Hifter has allied with an ethnically mixed militia that is composed of former Qaddafi loyalists and more recent recruits.
Declan Walsh reported from Benghazi, and Eric Schmitt from Washington. Suliman Ali Zway contributed reporting from Berlin.
https://www.nytimes.com/2018/03/25/world/middleeast/us-bombs-qaeda-libya.html?mtrref=www.google.co.in&gwh=6B79C7964EC2D602123C3365A80F48B2&gwt=pay
--------
Nigeria Holds Peace Talks With Jihadist Group
March 25, 2018
DAPCHI, Nigeria—Nigeria said it is holding peace talks with a local Islamic State faction, in a test of whether a secular government can reach an accord with an offshoot of one the world's most infamous international jihadist networks.
For more than a year, Nigerian envoys have met with representatives of Islamic State West Africa Province, Information Minister Lai Mohammed said Sunday. The discussions are being facilitated by the Swiss government, other officials said.
"Unknown to many, we have been in wider cessation of hostility talks with the insurgents for some time," Mr. Mohammed said in a statement.
ISWAP, as the Islamic State chapter here is called, was once part of Boko Haram, the insurgency whose decadelong war with Nigeria's secular state has left more than 30,000 people dead. Both groups remain active, launching near daily attacks on civilians.
People involved say the previously undisclosed talks—which call for a preliminary ratcheting down of airstrikes and suicide bombings—have gone beyond any others attempted by Africa's most populous country.
ISWAP hasn't commented on the talks.
Last week, the discussion yielded a breakthrough: ISWAP released nearly all of the 110 girls, some as young as 10, that it had abducted in February from a boarding school in the frontier town of Dapchi. It was a goodwill gesture by a camp of jihadists interested in laying down arms, people close to that agreement said.
"Different conflicts have different ways of ending," said one person involved. "It is a difficult situation but we could get there."
There are reasons to be skeptical of the development. Some senior officials in Nigeria's military and intelligence service are distrustful of the group and disinclined to reach a deal with terrorists who have killed tens of thousands of people and forced millions to leave their homes.
In addition, Nigeria's Islamist insurgents are fragmenting, splitting into vying camps, and some officials and people close to the groups' thinking said the ISWAP faction in negotiations may not represent the entirety of ISWAP, let alone the Boko Haram rebellion it broke from.
Boko Haram isn't in the peace talks, two people close to the discussions said.
President Muhammadu Buhari is up for reelection—the retired general came to power in 2015 on a promise to wind down the conflict in Nigeria's northeast. "This is significant... but it's not clear whether we can really believe them," said Matthew Page, a former State Department official now with London-based think tank Chatham House. "The other key point here is the political calculus: There are elections coming up."
The negotiations represent a trial run with global ramifications, exploring whether a secular and at times repressive state can find a common ground for reconciling with a militancy publicly allied with Islamic State.
Since Islamic State emerged from the battlefields of Iraq and Syria five years ago, declaring a caliphate and war on the West, Washington has taken an uncompromising line against the terror group. A U.S.-led coalition launched an air campaign in 2014, pushing the jihadists from their strongholds in the Iraqi city of Mosul and the Syrian city of Raqqa.
Western allies in the Middle East have previously negotiated small battlefield agreements—such as allowing fighters and civilians to cross front lines, or creating safe zones for humanitarians to work. They are exceptions to an otherwise hard-line approach.
By contrast, Nigeria's president has recently signaled his willingness to engage with the local fighters loyal to ISIS, aided by a Swiss government branch devoted to helping organize conflict talks. On Friday, Mr. Buhari told reporters he was prepared to offer amnesty to surrendering fighters.
"We are ready to rehabilitate and integrate such repentant members into the larger society," he said. "This country has suffered enough."
As part of its preliminary terms of the talks, ISWAP has asked Nigeria's military to dial down airstrikes on the group. The government in turn has asked ISWAP to cease attacks on civilians and end the use of children as suicide bombers—a common tactic across the northeast.
That dovetails with ISWAP's attempts to rebrand itself as the less brutal of the two jihadist insurgencies in Nigeria. Boko Haram, led by the warlord Abubakr Shekau, is committed to a more violent strategy: strapping preteen girls with suicide bombs, shooting up mosques, churches, markets, and schools, while retaining more than 10,000 kidnapped boys as soldiers in his army.
Boko Haram launched its uprising against Nigeria's secular government in 2009, furious over the police execution of its spiritual leader. Since then, the government has proposed—and at times, retracted—peace offers, repeatedly struggling to establish credibility with the evolving Islamist insurgency.
In recent months, a series of successful hostage negotiations has seeded confidence between the Nigerian state and its adversaries, after years of broken agreements.
Between October 2016 and May 2017, Nigeria's state, with help from the Swiss government, brought home 103 of the 276 schoolgirls kidnapped from the school of Chibok in 2014. The deal involved a multimillion-dollar ransom paid to the Boko Haram faction that held them, the group led by Shekau.
Since then, it has brokered the release of oil workers, university lecturers, and police women kidnapped by Nigerian jihadists. There is no public record of the terms of those deals.
Last month, ISWAP kidnapped 110 schoolgirls from the town of Dapchi, a kidnapping that recalled the Chibok abduction. Within a month, Nigeria's government—in talks once again organized by the Swiss government—worked out a hostage release agreement with ISWAP, which returned the girls to their hometown last week.
There was no ransom involved in that deal, say people familiar with its terms, who describe it as a confidence-building step by the two sides.
A driving force behind these talks has been one of the world's quiet global peace brokers, Switzerland's Human Security Division, a branch of its foreign ministry that organizes talks and hostage releases in some of the world's thorniest conflicts.
The group has flown to Switzerland insurgents that other countries consider terrorists—from Colombia's FARC rebels to Hamas fighters in the Gaza Strip. In Nigeria, it has repeatedly helped the government structure peace talks with a group that in 2015 was the world's deadliest terrorist group.
In Dapchi, the trading town upended by last month's mass kidnapping, the optimism has yet to reach the local Christian community. One of their church members didn't come home.
When the insurgents drove back into the town, in pickup trucks packed with hostages set to be freed, they were greeted by a cheering crowd of villagers.
The Sharibu family raced through the throng to look for their 15-year-old daughter, Leah.
She wasn't there: Leah had refused to convert to Islam, the fighters said.
In the throng of reuniting Muslim families, her mother fainted.
Full report at:
https://www.wsj.com/articles/nigeria-holds-peace-talks-with-jihadist-group-1522012198
--------
Four killed in Mogadishu car bomb attack
March 26, 2018
MOGADISHU: At least four people were killed Sunday in a suicide car bomb attack in central Mogadishu, police and witnesses said.
"There was a blast at a checkpoint close to the interior ministry. Four people were killed including two members of the security forces," Abdulahi Mohamed, a police officer in the capital, told AFP. The other two victims were civilians.
"We don't have the details yet but the indications show that a bomber was involved trying to pass by the security checkpoint," he added.
According to the official and witnesses, the car blew up before the security forces were able to inspect it. "I saw the bodies of two soldiers and two civilians," eyewitness Cise Abdurahman said.
"The explosion was significant and the car was reduced to pieces. It exploded between two concrete barriers" at the checkpoint, he added.
It was the second car bomb attack this week in the Somali capital after one blew up Thursday outside a popular hotel, killing 14 people.
Thursday's attack was immediately claimed by Al-Qaeda-affiliated Shabaab jihadists, and it is likely that Shabaab was involved in Sunday's attack.
Mogadishu is regularly hit by bomb attacks carried out by Shabaab which is fighting to overthrow Somalia's internationally-backed government.
In February twin car bombings left 38 people dead in the Somali capital.
In October last year, Somalia suffered its deadliest-ever attack in which more than 500 people were killed in a truck bombing in a busy part of the city.
Full report at:
https://nation.com.pk/26-Mar-2018/four-killed-in-mogadishu-car-bomb-attack
--------
HRW slams Jordan halt of healthcare subsidies for Syria refugees
25 March 2018
Human Rights Watch criticized on Sunday Jordan's decision to end medical protections for Syrian refugees residing outside of camps in the kingdom.
Jordan, which hosts hundreds of thousands of Syrians who have fled war in their country since 2011, took a "step forward" and another "step back for urban refugees", granting them legal status while revoking health subsidies, HRW said.
On March 4, Jordan began to regularize the status of thousands of vulnerable refugees who live outside camps, a move aimed at protecting them from arrest and facilitating better access to education and employment opportunities.
The decision came less than two months after authorities in January moved to revoke the eligibility of Syrians living outside camps to receive subsidized healthcare.
"The move to regularize the status of Syrian refugees in Jordan's urban areas means that they no longer have to live underground, promising a better future for their children," said Bill Van Esvald, senior children's rights researcher at HRW.
"Jordan and its international donors should not undermine these improvements by pulling the rug out from under refugees on health care that families are already struggling to afford."
Syrian refugees in Jordan had access to free healthcare from 2012 to 2014. Since then they had received the same subsidies as uninsured Jordanians, the watchdog said.
January's decision, which is expected to affect 30,000-50,000 Syrians, will require refugees in urban areas to pay the same rates as other foreigners at public hospitals "with 80 percent up-front", HRW said.
Jordanian officials have not explained the reasons for the change in their medical protection policy, but have in the past pointed to the exorbitant cost of providing healthcare services to refugees, it said.
From the beginning of the Syrian conflict in 2011 through 2016, Jordanian authorities spent nearly $2.1 billion (1.7 billion euro) on health services for Syrians, the rights group said.
More than 650,000 Syrian refugees are registered with the UN High Commissioner for Refugees (UNHCR) in Jordan while Amman says the kingdom is hosting more than one million refugees from Syria.
Funds provided by international donors for Syrian refugee medical care in Jordan met only 66 percent of what was needed for 2017, HRW estimated.
Full report at:
https://english.alarabiya.net/en/News/middle-east/2018/03/25/HRW-slams-Jordan-halt-of-healthcare-subsidies-for-Syria-refugees-.html
--------
US air strike in Libya kills two militant 'leaders'
25 March 2018
A US air strike hit a house in southern Libya on Saturday where militant "leaders" were meeting, killing two of them, the spokesman of the Libyan prime minister said.
Spokesman Mohamed El Sallak, in a statement on his Twitter account, said the strike was "coordinated" with the UN-backed Government of National Accord (GNA) of Prime Minister Fayez al-Sarraj.
The raid targeted "a meeting of terrorist leaders" in a house in the Ubari region, 1,000 kilometers south of the Libyan capital, Tripoli, said Sallak.
He later told AFP he was not immediately able to identify the militants targeted in the air strike.
The United State has carried out frequent raids on the ISIS group in southern Libya.
Libya has been gripped by chaos since a NATO-backed uprising toppled and killed dictator Moamer Gaddafi in 2011, with rival administrations and multiple militias vying for control of the oil-rich country.
Militants and people-traffickers have taken advantage of the chaos to gain a foothold in the North African country.
ISIS seized Gaddafi 's hometown of Sirte in June 2015 but were driven out of the coastal town in December the following year by pro-GNA forces with US air cover.
The militants are still active, however, in central and southern Libya.
ISIS has claimed several attacks in Libya, the latest in February when a suicide car bombing against the forces of Libyan strongman Khalifa Haftar killed three militiamen.
Full report at:
https://english.alarabiya.net/en/News/north-africa/2018/03/25/US-air-strike-in-Libya-kills-two-militant-leaders-.html
--------
Chad soldier, 20 Boko Haram militants killed in clashes
Mar 24, 2018
A Chadian soldier and 20 militants from the Nigeria-based Takfiri group Boko Haram have been killed in a clash in the volatile Lake Chad region.
A Chadian military officer said Saturday that the incident took place on Friday on an islet named Tchoukou Hadje, adding that five soldiers were injured.
"Twenty Boko Haram members were killed and a large amount of weapons was recovered," the officer said. "The Chadian army lost one member."
Two Chadian soldiers including a captain were killed in an ambush in the area a month ago in the first attack by the Nigerian militant group on Chadian soil since May last year in which nine soldiers died.
Chad is a member of a multinational task force combating Boko Haram across its border with Nigeria, Niger and Cameroon. The force has been created with the aim of preventing a spillover of the militancy to those countries from Nigeria.
Boko Haram has been largely pushed out of its main strongholds in northern Nigeria, according to the country's military and government. The group, however, is still active in its Sambisa Forest enclave in Borno and launches sporadic attacks on civilians and security forces from there.
More than 20,000 people have been killed and hundreds of thousands displaced in more than eight years of insurgency by Boko Haram in Nigeria, Chad, Cameroon and Niger. The group pledged allegiance to the Takfiri Daesh group in 2015.
Full report at:
http://www.presstv.com/Detail/2018/03/24/556428/Chad-Nigeria-Boko-Haram-clash-Lake-Chad-Daesh
--------
Nigeria: Govt Confirms Ceasefire Talks With Boko Haram
26 MARCH 2018
By Tobi Soniyi, Paul Obi and Michael Olugbode with Agency Report
The federal government has disclosed that it is in talks with the Islamist terror group, Boko Haram, on a possible ceasefire, with the ultimate aim of securing a permanent cessation of hostilities.
This is the first time in years the government has said it is talking to Boko Haram about a ceasefire in an insurgency that has killed tens of thousands of people and ravaged the North-east of Africa's biggest economy.
President Muhammadu Buhari's government has, however, repeatedly said it was willing to hold talks with the terrorists.
The talks on a ceasefire was disclosed by the Minister of Information and Culture, Lai Mohammed in an email to Reuters, outlining the background to the release of more than 104 schoolgirls returned last week by the group after their kidnapping on February 19 from Government Girls' Science and Technical College (GGSTC), Dapchi, Yobe.
It was the biggest mass abduction since Chibok four years ago when the same group took 276 girls from a school in neighbouring Borno State, sparking global outrage over the kidnapping.
But Boko Haram stunned Dapchi's residents last Wednesday when they drove into the town and returned the girls, who said five of their group had died in captivity and one had not been freed.
The minister's revelation on the ceasefire talks came on the heels of the open letter written by civil society group, Socio-Economic Rights and Accountability Project (SERAP), to the president urging him to drop the proposed policy to grant amnesty to members of Boko Haram.
"Unknown to many, we have been in wider cessation-of-hostility talks with the insurgents for some time now," said Mohammed. "We were able to leverage on the wider talks when the Dapchi girls were abducted."
"The ultimate aim is the permanent cessation of hostilities," he later told Reuters by telephone.
Mohammed said the week-long ceasefire, starting on March 19, had been agreed to enable the group to drop off the girls.
Also, at a press briefing yesterday in Lagos on the Dapchi girls, the minister said there should be a criterion for withdrawing the registration of the opposition Peoples Democratic Party (PDP) over its allegation last week that the abduction and return of the Dapchi students was stage-managed by the federal government.
Mohammed, who was obviously still smarting over the PDP allegation, also debunked the conspiracy theories that have made the rounds since the girls' return last week.
"Indeed, there should be a new criterion for withdrawing the registration of a party like the PDP which has failed both as a ruling and an opposition party! If a party cannot rule and cannot be in opposition, what else can it do?"
For the umpteenth time, Mohammed also revised the exact number of persons who were kidnapped from Dapchi last month, saying contrary to government's earlier statement that 110 students were kidnapped, the actual number of students kidnapped was 111 while total number of those abducted on February 9 was 113.
According to him, "A total of 113 persons were abducted from the school in Dapchi on February 9, of which 111 were students of the Government Girls' Secondary and Technical College.
"That means one student was not captured on the list of 110 abducted students that was compiled by the school, on the basis of which the federal government gave the number of abducted schoolgirls as 110.
"Also kidnapped were two other persons, who are not students of the college. They include a primary school boy who came to the school to sell water and another primary schoolgirl. That brings the total number of abducted persons on that day to 113.
"So far, a total of 107 persons, comprising 105 Dapchi schoolgirls and the two non-students, have been released by the insurgents.
"Six Dapchi schoolgirls are yet unaccounted for. All efforts are being made to secure their release," Mohammed said.
Five of the girls remain unaccounted for and are suspected to have died during their abduction.
Another is Leah Sharibu, a Christian, who was said to have been held back by her abductors due to her refusal to convert to Islam.
Mohammed insisted that girls were released as a result of intense back-channels engagement aimed at securing their quick and safe release.
This, he said, was done in concert with a friendly country, an international organisation and trusted facilitators, whom he failed to name.
Mohammed further maintained that the government did not pay a dime to secure their release.
"The insurgents brought the girls back to the location of the kidnapping themselves as an apparent gesture of goodwill, following relentless efforts by the government to find long-lasting solutions to the conflict," he said.
Responding to enquiries on how the insurgents brought the girls back to Dapchi without being arrested by the Nigerian troops, the minister said: "Unknown to many, we have been in wider cessation-of-hostility talks with the insurgents for some time now.
"The talks helped to secure the release of the police officers' wives and the University of Maiduguri lecturers recently. And the talks did not stop thereafter."
The minister said government leveraged on the wider talks when the Dapchi girls were abducted.
He said the insurgents decided to return the girls to where they picked them from as a goodwill gesture.
"All they demanded was a ceasefire that will grant them a safe corridor to drop the girls. This is not new. Even in larger war situations, safe corridors are usually created for humanitarian and other purposes.
"Consequently, a week-long ceasefire was declared, starting from Monday, 19 March. That is why the insurgents were able to drop the girls.
"This counters the conspiracy theories being propounded in some quarters concerning why it was so easy for the insurgents to drop off the girls without being attacked by the military," he explained.
The minister said the girls were returned so early because of the firm instruction given to the military service chiefs and the Inspector General of Police by the president.
He noted that whereas it took the immediate past administration of Goodluck Jonathan 18 days to acknowledge the kidnap of the Chibok girls, the current administration was responsive and not in denial.
He said: "No stone was left unturned to secure the release of the girls. For the record, the following actions were taken: the president sent the federal government delegation twice to Dapchi and Damaturu within four days, to engage on a fact-finding mission and to condole with the government and people of Yobe State and the families of the abducted girls. I was on both delegations.
"The president ordered the service chiefs and the Inspector General of Police to take direct charge and brief him on a daily basis on the efforts to bring back the girls.
"The president ordered the re-strengthening of a joint operational base involving the relevant agencies and services to coordinate the rescue mission.
"Consequently, the service commanders established a unified command centre in Maiduguri and the military also raised several rescue teams to comb the forests in the North-east theatre of operation.
"The Nigerian Air Force maintained aerial surveillance of the area all through."
In castigating the PDP for attacking the government after the girls were returned, Mohammed said the opposition party had turned what called for non-partisan celebrations to "thoughtless politics, bad, despicable politics that has no place in any democracy".
The minister observed that during national tragedies, countries unite and wondered why the PDP refused to join the government to celebrate the girls' return.
"Let me encapsulate my reaction to the disgraceful and insensitive politics that the PDP has been playing with the Dapchi girls by quoting the statement of the president when he received the Dapchi girls last Friday: 'May I also warn against those elements who have chosen to make political fortune of our citizens' misfortune. Government would not tolerate any attempt by any person or group to trivialise or politicise security issues for politically motivated ends. Accordingly, the security agencies would not hesitate to decisively deal with such unscrupulous characters.'"
The minister said the PDP and its co-travellers did not understand that terrorism was a global problem.
He also threw the conspiracies theory back at the PDP saying: "Perhaps we should ask the PDP what indeed the party knows about the abduction of the Dapchi girls, going by its statement that their abduction and release were stage-managed.
"The party made itself a laughing stock within and outside Nigeria with that statement. Don't they know that our international friends were involved in the process that led to the release of the girls?
"Indeed, there should be a new criterion for withdrawing the registration of a party like the PDP which has failed both as a ruling and an opposition party! If a party cannot rule and cannot be in opposition, what else can it do?"
'No Amnesty for Terrorists'
However, a civil society group, SERAP, has written an open letter to Buhari urging him to "drop the proposed policy to grant amnesty to members of the Boko Haram terrorist group in the interests of justice", warning that any amnesty programme for the group would be counter-productive and entrench impunity for their members, which could only continue to undermine peace and stability in the country.
The organisation said the government should instead "prioritise justice for the victims of Boko Haram and help them to rebuild and get on with their lives, rather than pushing to remove accountability for the mass atrocities committed against millions of Nigerian women, men, children and the elderly, and allowing those responsible to escape justice".
In the letter dated March 23, 2018 and signed by SERAP deputy director Timothy Adewale, the group said: "Boko Haram should not be allowed to escape the consequences of their crimes if the authorities are to prevent a cycle of revenge leading to further violence and conflict.
"We believe that granting amnesty to Boko Haram would be an open violation of the Nigerian Constitution of 1999 and international law and would entail a virtual denial of justice for victims."
According to SERAP, the international community is pushing for accountability for those who commit the worst of human crimes, and is no longer tolerant of amnesty for war crimes, crimes against humanity or other gross violations of human rights.
The letter read in part: "Any amnesty for Boko Haram would take away the rights of the victims to justice, ignore the needs of the internally displaced persons, and never bring closure to the mass atrocities committed by the group against Nigerians.
"The victims need to know the truth about what happened, and the alleged complicity of our armed forces and security services in the atrocities committed by the group. The offer of amnesty would prevent the government from addressing these fundamental issues.
"Indeed, both individual victims and Nigeria would be disadvantaged by any amnesty to Boko Haram. Besides depriving the country of its opportunity to bring perpetrators to justice, it would also help to create a culture of impunity where perpetrators can anticipate immunity and thus jeopardise the governing power of the authorities in the future.
"We contend that impunity for international crimes and systematic and widespread violations of fundamental human rights is a betrayal of solidarity with the victims of Boko Haram to whom the authorities owe a duty of justice, remembrance, and compensation.
"The pursuit of justice and accountability fulfils fundamental human values, helps achieve peace, and contributes to the prevention and deterrence of future violence. Thus to grant amnesty to Boko Haram is to choose expedience over lasting goals and more enduring values."
SERAP is seriously concerned about the government's offer of amnesty to 'repentant members of the Boko Haram sect willing to surrender their arms and embrace peace'.
"We note that any amnesty for Boko Haram members involved in serious human rights violations would be contrary to Nigeria's international obligations and commitments, including under the Rome Statute of International Criminal Court, the International Covenant on Civil and Political Rights, and the African Charter on Human and People' Rights.
"We contend that any amnesty for Boko Haram with blood stained hands would serve no public interests in terms of the actual reduction of impunity for human rights crimes or deterrent effect.
"The authorities would never be able to get to the root of the causes of Boko Haram. Nigerians would not know the truth about the factors that continue to fuel the activities of Boko Haram if the authorities go ahead to grant members of the terrorist group amnesty.
"We also contend that every state, including Nigeria, has clear obligations to investigate, prosecute and punish or extradite individuals accused of crimes under international law, who are present in a territory under its jurisdiction.
"We are concerned that the proposed amnesty for Boko Haram would have the effect of restricting such important international norms.
"We look forward to engaging with your government on the steps it is taking to take forward the above proposed recommendations to ensure that justice for the victims of Boko Haram is not forsaken for amnesty and impunity for perpetrators."
Girls Reunite with Their Families
Meanwhile, the 105 Dapchi schoolgirls who were freed last week were reunited yesterday with their families amidst celebrations.
Parents, relatives and well-wishers trooped out into the streets of Dapchi as the girls arrived in the luxury buses that brought them back from the Nigerian Air Force (NAF) base in Maiduguri.
It was celebration galore as the girls, parents, relations danced along the streets of the town to celebrate the girls' safe return.
The girls were handed over to the state government by a federal government delegation led by the Minister of State for Foreign Affairs, Khadijah Abba Ibrahim.
Yobe governor Alhaji Ibrahim Gaidam, represented by his state Commissioner for Information, Alhaji Mala Musty, commended Buhari for securing the return of the girls.
Residents also thanked the president for securing their freedom and appealed to the federal government not to relent until the release of the remaining girl still in the custody of the insurgents.
Buhari on Friday met with the 105 rescued Dapchi schoolgirls and two other children returned by the terrorists.
He assured them of their safety and said efforts were being made to rescue the remaining Chibok girls and other Nigerians in captivity of the terrorists.
Before they arrived Dapchi, the Nigerian Air Force had airlifted the Dapchi schoolgirls and two other children from Abuja to Maiduguri, the Borno State capital.
According to NAF spokesman, Air Vice Marshal Olutokunbo Adesanya, a C-130 Hercules aircraft flew the girls to their community after they were received by Buhari and other top government officials on Friday.
"The Nigerian Air Force (NAF) C-130 Hercules aircraft today, 25 March 2018, airlifted the Dapchi girls back to Maiduguri from where they would be transported to Dapchi under armed air escort to reunite with their families.
"The return of the girls to their community took place after President Muhammadu Buhari and other top government officials had received them at the Government House in Abuja on 23 March 2018."
Adesanya added that all the girls, including a boy and three teachers from the girls' school, boarded the aircraft.
He recalled that after their return by the Boko Haram terrorists last Wednesday, personnel of the Air Task Force of Operation Lafiya Dole as well as other officers of the Theatre Command received the girls at the NAF Base, Maiduguri.
"At the NAF Base, personnel of the Air Task Force were already waiting to give refreshments to the girls.
"After the refreshments, the girls were airlifted aboard a NAF C-130 Hercules aircraft to Abuja, where senior government officials received them."
But even as the Dapchi girls were reunited with their parents and family members, residents of the town waited expectantly for word on the release of the last schoolgirl, Leah Sharibu, who has remained in captivity.
Leah, a Christian, was one of the 111 girls kidnapped by Islamists, but was not released because, according to her fellow students, she refused to convert to Islam, arousing public outrage even among Muslim groups in the country.
"There is so much expectation in the town following the news that the last remaining girl will be released," Kachalla Bukar, father of one of the schoolgirls recently freed, told AFP late Saturday by phone from Dapchi.
"We were told she was on her way but she has not yet been brought," said Kachalla, who is the spokesman of the abducted schoolgirls' parents union.
The authorities had asked shopkeepers to close Saturday afternoon in anticipation of her arrival.
Also, soldiers deployed in Dapchi disappeared from the town's checkpoints on Saturday, raising hopes for Leah's imminent release.
"The sudden withdrawal of soldiers from checkpoints is a clear sign the girl is coming," said Dapchi resident Sanda Masida. "We believe the news of the girl's release is true because the body language of the security personnel, police and military, indicates the girl is on her way home," said another resident, Tijjani Goni.
"The town is in high spirits and full of anticipation," Goni said.
Buhari had vowed on Twitter to do "everything in our power to bring Leah back safely".
Hopes were also raised at the weekend when the Inspector General of Police, Mr. Ibrahim Idris said she would be released yesterday, only for her not to surface.
Idris said he cancelled a visit to Dapchi to avoid any "security hitch" in the town before Leah's arrival, without providing further details. But yesterday, the spokesman for Nigeria Police, Jimoh Moshood, said Idris' comment had been "misunderstood and misquoted".
"The misunderstanding may be as a result of the already released Dapchi schoolgirls expected back home in Yobe State today but could not arrive due to weather conditions," Moshood said in a statement.
"The police reiterates that they have no information yet on the release of the last Dapchi schoolgirl," he said.
According to witnesses contacted by AFP, the Dapchi girls, before their return last week, were held on an island on Lake Chad, which is a known stronghold for fighters loyal to Boko Haram factional leader Abu Mus'ab al-Barnawi.
The Dapchi kidnapping revived painful memories of the April 2014 abduction of over 276 schoolgirls from Chibok, a town in neighbouring Borno State.
While some of the Chibok girls have been freed in exchange for ransom and the release of top Boko Haram commanders, a total of 112 remain in captivity.
Boko Haram has repeatedly targeted schools giving a so-called Western education in the mainly-Muslim region as part of an insurgency that has killed at least 20,000 people and displaced more than 2.6 million since 2009.
Full report at:
https://allafrica.com/stories/201803260030.html
--------
North America
US sanctions Pakistani companies over nuclear trade
26 March 2018
ISLAMABAD: The United States has imposed sanctions on seven Pakistani companies over suspicion they have links to the nuclear trade, potentially hurting Pakistan's ambitions to join the Nuclear Suppliers Group (NSG).
Pakistani government spokesmen could not be immediately reached for comment on Monday.
Relations between the United States and Pakistan have been strained in recent years over Pakistan's alleged support for Islamist militants waging war in Afghanistan, something Pakistani officials deny.
The US Bureau of Industry and Security, Commerce imposed the sanctions on the Pakistani companies on March 22 by placing them on its "Entity List."
The companies had been "determined by the US government to be acting contrary to the national security or foreign policy interests of the United States," the bureau said in a report on a US government website.
The Department of Commerce's Entity List does not freeze assets but requires that US and foreign companies doing business with those on the list first obtain a license.
Companies placed on the Entity List will need special licenses to do business in the United States.
None of the seven sanctioned Pakistani companies, which are not well known, could be immediately reached for comment, nor could a Singapore-based company which the bureau said was linked to one of the Pakistani companies.
Pakistani officials have in the past been accused of handing over nuclear secrets to North Korea. The government has denied the accusations though Pakistan has a poor record on nuclear proliferation.
The Pakistani scientist lionized as the father of Pakistan's atomic bomb, Abdul Qadeer Khan, in 2004 said he had sold nuclear secrets to North Korea.
A UN nuclear watchdog said in 2008 that Khan's network smuggled nuclear weaponization blueprints to Iran, Libya and North Korea and was active in 12 countries.
SANCTIONED COMPANIES
Of the latest companies to be sanctioned, Singapore-based Mushko Logistics and Pakistan-based Mushko Electronics "procured items for several Pakistani entities on the Entity List," the US bureau said in its report.
Another company, Solutions Engineering, "has been involved in the procurement of US-origin items on behalf of nuclear-related entities in Pakistan that are already listed on the Entity List."
Three of the companies — Akhtar & Munir, Proficient Engineers and Pervaiz Commercial Trading Co. (PCTC) — were on the list due to "involvement in the proliferation of unsafeguarded nuclear activities that are contrary to the national security and/or foreign policy interests of the United States."
Marine Systems was placed on the Entity list for helping other already-sanctioned bodies obtain items without a license, while Engineering and Commercial Services (ECS) was sanctioned for "involvement in supplying a Pakistani nuclear-related entity on the Entity List."
The sanctions could deal a blow to Pakistan's application to join the NSG, a 48-nation club dedicated to curbing nuclear arms proliferation by controlling the export and re-transfer of materials that could foster nuclear weapons development.
Nuclear-armed Pakistan applied to join the NSG in 2016 but little progress has been made.
The United States has been concerned about Pakistan's development of new nuclear weapons systems, including small tactical nuclear weapons, and has been trying to persuade Islamabad to make a unilateral declaration of "restraint."
http://www.arabnews.com/node/1273706/world
--------
Technology research deals signed during Saudi Crown Prince visit to Boston
26 March 2018
During Saudi Crown Prince Mohammed bin Salman's visit to Boston, a number of agreements were signed in the technical and research fields as follows:
- A cooperation agreement between Saudi Aramco and Massachusetts Institute of Technology (MIT) in the field of the sustainable development in the energy sector.
- A cooperation agreement between SABIC and Massachusetts Institute of Technology (MIT) in the field of pyrolysis research of natural gas.
- A cooperation agreement between King Abdulaziz City for Science and Technology and Massachusetts Institute of Technology (MIT) to establish a research center in complex engineering systems.
- A cooperation agreement between King Abdulaziz City for Science and Technology and Brigham Women's Hospital in the interest of Center of Excellence in Biomedicine.
- A Partnership between King Abdulaziz City for Science and Technology, King Abdullah University of Science and Technology and Research Product Development Company to establish Vaccine and Biotech Production Center at King Abdullah University of Science and Technology.
- Ibn Khaldun Fellowship between Massachusetts Institute of Technology (MIT) and King Abdulaziz City for Science and Technology.
Full report at:
https://english.alarabiya.net/en/News/gulf/2018/03/26/Technology-research-deals-signed-during-Saudi-Crown-Prince-visit-to-Boston.html
--------
Arab World
Russia, Syria in Talks with Militants to Leave Dara'a without Bloodshed
Mar 25, 2018
The Arabic-language al-Hadath news reported on Sunday that the head of the Russian Center for Reconciliation in Southern Syria has held talks with a number of representatives terrorist groups that have occupied a number of towns and cities in Dara'a.
Based on the report, the negotiations which are aimed at implementing the peace plan to avoid war in the Southern province, include such terms as surrendering weapons to the Syrian army and a ban on the presence and movement of terrorist groups in regions that have joined the peace plan.
Earlier reports said that the Syrian army units will conduct purging operations in Dara'a after the end of military operations in Eastern Ghouta of Damascus.
The Russian Center for Reconciliation declared on its facebook page on Sunday that Moscow will support the Syrian army's air and ground operations in the Southern parts of the country still under terrorists' occupation.
Meantime, the center said in another report that it is still too early to discuss a date for the Dara'a operation as negotiations with militants are underway to end their presence, and the army is still in operation against the terrorists in Eastern Ghouta.
Earlier this month, the Syrian army forwarded a large number of fresh forces and a large volume of military hardware to the Southern province of Dara'a as the terrorist groups are preparing for an imminent operation against the government forces in the region, field sources reported.
The sources said that a large number of fresh soldiers and military equipment have been sent to the regions that are under the army's control in Dara'a.
The sources went on to say that most of the army soldiers deployed in the neighborhoods of Shamal al-Khat, al-Sahari, al-Matar, al-Sabil and al-Soqour have been put on alert amid the army's preparation for an imminent operation in Dara'a.
The army's move to send more troops to Dara'a came after the Free Syrian Army (FSA) terrorists started plans to storm the army positions in Dara'a to provide back up for their comrades in Eastern Ghouta in Damascus province.
The Syrian army is advancing rapidly against terrorist groups in Eastern Ghouta.
http://en.farsnews.com/newstext.aspx?nn=13970105000768
--------
Syrian Army Gives Last Ultimatum to Jeish Al-Islam to Leave Douma
Mar 25, 2018
Military sources reported on Sunday that the army has given the last ultimatum to Jeish al-Islam to evacuate its forces from Douma and deliver its control to Damascus.
The sources said Jeish al-Islam has not accepted the Syrian army's demand yet, and the army is preparing to launch an offensive on the city if the terrorists continue denying the proposal.
Meantime, Jeish al-Islam commander Osam Bawizani sadi that the group will not retreat from Eastern Ghouta, and asked other terrorist groups to help Jeish al-Islam by launching massive operations against the army.
The army has gained control over 90% of Eastern Ghouta and Douman is the only town in the Northern parts of the region that is still under the terrorists' occupation.
Other militant groups have conceded failure and left the region after frequent defeats.
The Syrian army forces have ensured control over 90% of Eastern Ghouta by rapid and extensive advances during military operations in the region, military sources said.
Military sources confirmed on Saturday the army's control over the terrorists' key bases in Eastern Ghouta, including Harasta, saying that the Syrian army troops have succeeded in gaining control over 90% of Eastern Ghouta during their operations in the past month.
They added that the army has also tightened the noose on terrorists' other strongholds in Hazeh and Ein Tarma.
Reports also said that based on a preliminary agreement with Faylaq al-Rahman terrorist group, the al-Nusra Front (Tahrir al-Sham Hay'at or the Levant Liberation Board) and Faylaq al-Rahman militants will leave Arabayn, Zmelka and Jobar regions in the Southern parts of Eastern Ghouta for Idlib.
Full report at:
http://en.farsnews.com/newstext.aspx?nn=13970105000328
--------
Egypt kills six militants from group it accuses over Alexandria bombing
25 March 2018
Egypt's police killed on Sunday six militants belonging to the group the interior ministry accuses of carrying out a bombing in the coastal city of Alexandria that targeted a security chief a day earlier.
"The interior ministry has dealt an effective blow to the armed wing of the Muslim Brotherhood, the Hasam movement, on the dawn of March 25. The ministry uncovered a terrorist den ... and exchanged fire with its elements which led to the killing of six," it said in a statement.
The Muslim Brotherhood says it rejects violence.
Full report at:
https://english.alarabiya.net/en/News/middle-east/2018/03/25/Egypt-kills-six-militants-from-group-it-accuses-over-Alexandria-bombing.html
--------
Saudi forces shoot down 7 Houthi missiles; one expat killed in attack
25 March 2018
RIYADH: Saudi air defenses intercepted seven ballistic missiles fired by Houthi militia in Yemen toward various targets in Saudi Arabia on Sunday night, the Arab Coalition helping Yemen's legitimate government said.
Three of the missiles were fired toward Riyadh, two toward Jazan, and one each toward Khamis Mushayt and Najran, Saudi state news channel Al Ekhbariya quoted a coalition spokesman as saying.
Missiles were targeted at residential areas and one Egyptian civilian worker was killed and two were injured, said the news channel. It did not mention which place the casualties were based.
Witnesses reported loud explosions and bright flashes in the sky in Riyadh, apparently caused by missiles being shot down. No casualties have been reported.
Since November, Yemen's Iran-aligned Houthi militias have fired multiple missiles into Saudi Arabia, all of which Saudi forces had successfully intercepted without causing any damages to lives or properties.
The Houthis launched a missile at Riyadh on Nov. 4, targeting King Khalid International Airport. Royal Saudi Air Defense forces intercepted the missile and shot it down, and there was no damage.
Full report at:
http://www.arabnews.com/node/1273566/saudi-arabia
--------
Iraq: Islamic State Group Says It Killed 10 Policemen
March 25, 2018
BAGHDAD (AP) — The Islamic State group has claimed responsibility for abducting and killing 10 policemen.
Pictures posted online late Saturday by the extremist group showed eight men in civilian clothing on their knees in an open area with militants pointing rifles at their backs. Another picture showed two men flanked by militants brandishing knives.
Two police officers said on Sunday that only nine troops from the federal police were kidnapped on Tuesday by militants disguised in government-sanctioned paramilitary forces uniforms. They said the slain troops were on leave when the militants stopped their SUV taxi at a checkpoint on a highway between the northern Kirkuk and Salaheddin provinces.
Both spoke on condition of anonymity as they were not authorized to brief reporters.
Full report at:
https://www.usnews.com/news/world/articles/2018-03-25/iraq-islamic-state-group-says-it-killed-10-policemen
--------
Syrian rebels Jaish al-Islam refuse to leave Ghouta: spokesman
MARCH 26, 2018
BEIRUT (Reuters) - Jaish al-Islam, the last rebel faction in control of territory in eastern Ghouta, said on Sunday it would not withdraw to other opposition-held parts of Syria as other rebel groups have done under deals negotiated with Syrian government ally Russia.
After a month-long ground and air offensive and deals under which rebel fighters agreed to be transported to northern Syria, pro-Syrian government forces have taken control of most of what had been the last major rebel stronghold near the capital Damascus.
Only the town of Douma, the most populous part of eastern Ghouta, remains under rebel control.
Jaish al-Islam is currently negotiating with Russia over the future of the area and the people in it.
"Today the negotiations taking place ... are to stay in Ghouta and not to leave it," Jaish al-Islam's military spokesman Hamza Birqdar told Istanbul-based Syrian radio station Radio al-Kul via Skype from eastern Ghouta.
Birqdar accused the Syrian government of trying to change the demographic balance of the eastern Ghouta by forcing out locals and replacing them with its allies.
He said in the negotiations with Russia Jaish al-Islam is asking for guarantees that what remains of the local population will not be forced out.
Both Ahrar al-Sham and Failq al-Rahman, two other rebel groups formerly in charge of pockets of the eastern Ghouta, have accepted deals under which they withdraw to opposition-held Idlib in northwest Syria.
Full report at:
https://www.reuters.com/article/us-mideast-crisis-syria-ghouta-jaish/syrian-rebels-jaish-al-islam-refuse-to-leave-ghouta-spokesman-idUSKBN1H10Y4
--------
Saudis intercept seven Yemeni rebel missiles in deadly escalation
March 26, 2018
Saudi forces intercepted seven Yemeni rebel missiles on Sunday, including over the capital Riyadh, in a deadly escalation on the eve of the third anniversary of the Saudi-led coalition's intervention in Yemen.
One Egyptian was killed and two of his countrymen were wounded by falling shrapnel in Riyadh, authorities said, with residents reporting loud explosions and bright flashes in the sky shortly before midnight.
The Huthi rebels fired three missiles at Riyadh and four others at the southern cities of Khamis Mushait, Jizan and Najran, with the coalition saying they all targeted populated areas.
"This aggressive and hostile action by the Iran-backed Huthi group proves that the Iranian regime continues to support the armed group with military capabilities," coalition spokesman Turki al-Malki said.
"The firing of multiple ballistic missiles towards cities is a serious development."
The Huthi-run Al-Masira television channel claimed the rebels had targeted Riyadh's King Khalid International Airport as well as other airstrips in the south of the kingdom.
The strikes come after the US defence secretary last week urged Saudi Crown Prince Mohammed bin Salman during his visit to Washington to pursue "urgent efforts" to end Yemen's wrenching conflict.
The Huthi rebels have fired dozens of missiles into Saudi Arabia since last year, all of which Saudi forces claim to have intercepted, underscoring their capacity to strike deep within the kingdom amid a stalemated war in Yemen.
The latest attack could further escalate the coalition's military campaign.
A major attack targeting Riyadh international airport on November 4 triggered the tightening of a longstanding Saudi-led blockade of Yemen — already on the verge of famine.
Another strike on December 19 targeted Riyadh's Yamamah palace, the official residence of King Salman.
Humanitarian crisis
Saudi Arabia has accused its arch foe Iran of supplying the missiles to the rebels, a charge Tehran strongly denied.
The Huthis expelled pro-government forces from the capital in September 2014 and went on to seize swathes of the impoverished Arabian peninsula country.
This prompted a military coalition led by Saudi Arabia to intervene in Yemen on March 26, 2015, to help the government push back the Shia rebels.
Since then, around 10,000 people have been killed and 53,000 wounded in Yemen, triggering what the United Nations has called the world's worst humanitarian crisis.
Huthi rebel chief Abdelmalik al-Huthi on Sunday said his fighters were ready to make more "sacrifices" against the Saudi-led coalition, in an address marking the war's third anniversary.
The Huthis plan a huge rally in Sanaa on Monday to mark the anniversary.
The UN says living conditions in the war-scarred country have reached catastrophic levels and that 8.4 million people face imminent famine.
The UN urgently needs $350 million for humanitarian projects in Yemen, a senior agency official said on Sunday, insisting it was mere "peanuts" compared with the cost of the country's war.
Saudi Arabia and its allies — aided by billions of dollars worth of military equipment from the US and Britain — could stand guilty of war crimes, Amnesty International said on Friday.
Full report at:
https://www.dawn.com/news/1397644/saudis-intercept-seven-yemeni-rebel-missiles-in-deadly-escalation
--------
2 Senior FSA Commanders Killed in Quneitra
Mar 25, 2018
The dead body of one of the senior commanders of Jahbat Ansar al-Islam terrorist group affiliated to FSA named Abu Bilal was found South of the province.
The body of deputy commander of the so-called National Front to Liberate Syria affiliated to the FSA named Mohammed al-Akhtabout who was earlier abducted near al-Jamous checkpoint in Southern Quneitra was also discovered.
The terrorist-held areas in Southern Syria have recently witnessed repeated assassination of militant commanders by rival groups.
In a relevant development in Idlib province, two senior commanders of Tahrir al-Sham Hay'at (the Levant Liberation Board or the Al-Nusra Front) terrorist group were assassinated as internal tensions heightened with Syria's Tahrir Front.
Field sources reported on Saturday that one of Tahrir al-Sham commanders namely Ahmed Abu Homam al-Qadfeh was killed along with a number of militants after they came under attack by unknown assailants near the town of Ma'rat al-No'eman in Southern Idlib.
Full report at:
http://en.farsnews.com/newstext.aspx?nn=13970105000633
--------
Over 800 Terrorists, Family Members Leave Eastern Ghouta, More than 500 Civilians Flee towards Army-Held Areas
Mar 25, 2018
Field sources reported on Sunday that the second group of people consisting of 889 Faylaq al-Rahman and al-Nusra terrorists and their family members left their bases in Jobar, Zmelka, Arabayn and Ein Tarma on 15 buses through Arabayn corridor.
They added that over 500 civilians have also fled Douma in Eastern Ghouta towards the army-held regions through the humanitarian corridor in al-Wafideen camp.
More than 1,700 people have managed to flee from Eastern Ghouta along the humanitarian corridor leading to the village of Al-Wafideen in 24 hours, Major General Yuri Yevtushenko, chief of the Russian center for reconciliation of warring sides in Syria, said.
"Through the humanitarian corridor near the populated locality of Al-Wafideen, 1,717 people have left in the past 24 hours," he said. "Since February 28, a total of 23,398 people have left the town of Douma along that corridor."
Full report at:
http://en.farsnews.com/newstext.aspx?nn=13970105000790
--------
URL: https://www.newageislam.com/islamic-world-news/indian-muslims-need-more-institutes/d/114721
New Age Islam, Islam Online, Islamic Website, African Muslim News, Arab World News, South Asia News, Indian Muslim News, World Muslim News, Women in Islam, Islamic Feminism, Arab Women, Women In Arab, Islamophobia in America, Muslim Women in West, Islam Women and Feminism