New Age Islam News Bureau
3 Oct 2019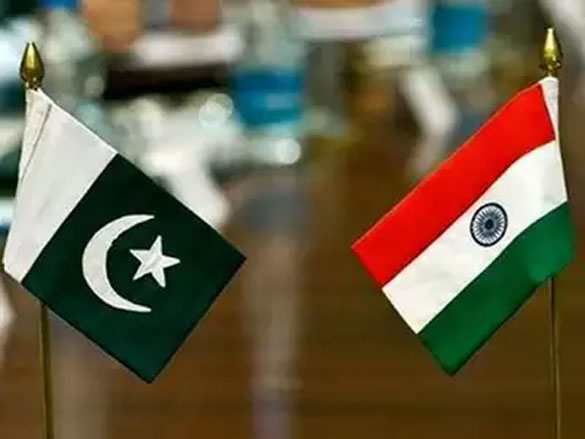 • Jaipur: Meet Aaftab, The Muslim Director Of Ramleela
• Pakistan National Assembly Rejects Bill To Allow Non-Muslims To Become Country's President, Prime Minister
• New Revelations About Islamic Reform Schools In Nigeria Paint Horrifying Picture Of Physical, Sexual Abuse
• An Islamist Dilemma After Rise Of Populists In Tunisia
• Daesh Makes Resurgence In Syria, Captures Town, Attacks Kurdish And Russia Forces
• Ahead Of Modi, Xi Jinping Meet In Chennai, China To Host Pakistan PM Imran Khan
• 'Islamic State' Returnees In Kosovo Guided Back Into Society
• Afghanistan Tells Taliban: Peace Or We Will 'Fight'
India
• India-Pakistan Nuclear War Could Kill 100 Million: Report
• Jaipur: Meet Aaftab, The Muslim Director Of Ramleela
• Ayodhya Case: Judges In Distinct Roles To Adjudicate Dispute
• Sheikh Hasina In India: Amid Some Challenges, Celebrating A Special Friendship
• India, Hyderabad Nizam heirs win UK court battle with Pakistan for £35m
• Modi follows Saudi Prince in detaining Kashmiri leaders
• J&K: Suspected Pakistani intruder apprehended by BSF
• 'Radicalisation of Hindus also dangerous'
• J&K courts defy fidayeen threats, attendance surges
• Pakistani intruder held in Jammu; BSF responds to Pak firing along LoC, IB
• Delhi Police conduct raids after alert over potential terror strikes: Report
• Kashmir to be among most developed states in next 10 years: Shah
• Radicalisation of Hindus as dangerous as of Muslims: Digvijay Singh
• Pakistan sends 3 consignments of arms and ammunition to Punjab within 12 days
--------
Pakistan
• Pakistan National Assembly Rejects Bill To Allow Non-Muslims To Become Country's President, Prime Minister
• Launch 'Mera Bacha Alert' In 14 Days To Tackle Child Sexual Abuse: PM Imran
• PM Imran telephones Bangladeshi counterpart Sheikh Hasina
• Want Pakistani youth to be 'all-rounders of contemporary, religious education': PM Imran
• Non-bailable arrest warrants issued for PTM leader Gulalai Ismail
• Royal couple advised to eat spicy Pakistani cuisine and forget about gaining weight
• In meeting with tycoons, Army chief stressed 'intimate' link between national security, economy: ISPR
• Penal code suggests no specific span for life imprisonment, observes CJP
• '65 properties of four banned groups seized under anti-terror financing laws'
• Balochistan continues to be shortchanged politically: HRCP
• PM Imran says multilingual education system divided society into classes
• Taliban 'ready to hold talks' with US peace envoy in Pakistan
--------
Africa
• New Revelations About Islamic Reform Schools In Nigeria Paint Horrifying Picture Of Physical, Sexual Abuse
• An Islamist Dilemma After Rise Of Populists In Tunisia
• Saudi Arabia accused of sponsoring Boko Haram
• Attack on Mali army camps kills 25 troops, 60 missing
• 2000 Days Of Chibok Schoolgirls In Boko Haram Captivity: President Buhari Keeps Mum
• Kenya says it kills three militants planning attacks in Mombasa
• Somalia: Twin bomb blasts kill 6 outside Mogadishu
--------
Arab World
• Daesh Makes Resurgence In Syria, Captures Town, Attacks Kurdish And Russia Forces
• Internet access cut across much of Iraq
• Iraqi forces foil suspected ISIS attack on Shia pilgrims south of Baghdad
• Explosions heard within Baghdad's Green Zone
• Iraq declares curfew in Baghdad to protect residents
• Criticism of Saudi crown prince grows following Aramco attacks: Report
• Syria's Kurds protest exclusion from constitutional committee
• Saudi Arabian courts hear eight sessions on Jamal Khashoggi killing
• Ambassador sees Germans coming soon to Saudi Arabia 'in large numbers' as Kingdom opens doors to world tourists
• Foreign Isis fighters in Syria 'should face war crimes tribunal'
• Iraqi intelligence arrest Islamic State jihadist in Anbar
• Saudi Arabia Reiterates Solidarity with Egypt in War on Terrorism
• Eleven killed in southern Iraq protests overnight, including policeman
• Iraq protest toll rises to seven dead, including police officer
• Misk Conference reaffirms the importance of Saudi Arabian youth
• Arab Coalition in Yemen confirms Sanaa blood bank was bombed by mistake
--------
Southeast Asia
• Ahead Of Modi, Xi Jinping Meet In Chennai, China To Host Pakistan PM Imran Khan
• Malaysia Slams News Article on China's Uyghur Camps
• MWL to establish branch of Prophet's museum in Jakarta
• Thai PM says no Islamic State ties to Thailand as Egypt arrests student
• Penang Deputy CM Clarifies No Christian Prayers At Mission School Nor Ban Against Muslim Dua
• 'Kongres Maruah Melayu' organising university denies political bent, says only seeking Malay unity
--------
Europe
• 'Islamic State' Returnees In Kosovo Guided Back Into Society
• Darwin, Islam: Kosovo imam expelled for accepting both
• 'Fundamental Threat': Australian Muslims Call For Extra Protections In Religious Discrimination Bill
• British Ice Cream Seller Who Joined Islamic State in Syria Begging to Come Home
• 1 dead, 10 injured after 'violent attack' at vocational college in Finland
• New Zealand mosque attack accused drops bid to move trial
• Turks in Europe face systemic racism: Turkish FM
--------
South Asia
• Afghanistan Tells Taliban: Peace Or We Will 'Fight'
• Huji Was Being Reorganised
• 22 Taliban militants killed, wounded in Faryab province
• Taliban Attack Kills At Least 11 Police In Northern Afghanistan
• Bangladeshi police arrest 45 suspected Rohingya
• Deputy PC Chief of Baghlan clash with ALP commander in Pul-e Khumri city, MoI confirms
• Airstrikes kill 11 Taliban and ISIS militants; destroy 3 car bombs in 4 provinces
• 4 Pakistani militants killed after crossing Durand Line and engaging in gunfight with NDS forces in Khost
--------
Mideast
• Yemen's Houthi Rebels Deny Entry To Top UN Rights Official
• IRGC Commander: Ghost of War against Iran Fades Away
• Khamenei: Iran will reduce nuclear commitments until 'desired result' reached
• Israel begins Netanyahu's pre-indictment corruption hearing
• Iran's Soleimani claims he and Nasrallah barely escaped Israeli air raid in 2006
• Iranian tanker delivers oil to Syria despite Zarif's assurances: Mike Pompeo
• Ships with one mln tons of grain stuck outside Iran's ports in payment crisis
• Israel begins Netanyahu's pre-indictment corruption hearing
• Harassment and imprisonment: Life as a persecuted Christian in Iran
• Iran to welcome Saudi policy change if it understands buying arms can't guarantee security: Zarif
• 73 Palestinian detainees have died due to torture in Israeli jails since 1967: Prisoners' group
• Iran's Rouhani says French plan for talks broadly is acceptable
--------
North America
• Homeland Security Dept. Affirms Threat of White Supremacy After Years of Prodding
• U.S. Government Confirms New Aircraft Cybersecurity Move Amid Terrorism Fears
• Khashoggi's colleague reveals new dimensions of press censorship in US
• US: Candlelight vigil held to remember Saudi journalist
• US reopens embassy in Somalia after 28 years
Compiled by New Age Islam News Bureau
URL: https://www.newageislam.com/islamic-world-news/india-pakistan-nuclear-war-kill/d/119903
--------
India-Pakistan nuclear war could kill 100 million: Report
Oct 3, 2019
WASHINGTON: The year is 2025 and terrorists have attacked India's parliament, killing most of its leaders. New Delhi retaliates by sending tanks into the part of Kashmir controlled by Pakistan.
Fearing it will be overrun, Islamabad hits the invading forces with its battlefield nuclear weapons, triggering the deadliest conflict in history - and catastrophic global cooling, with temperatures not seen since the last Ice Age.
This scenario was modelled by researchers in a new paper published on Wednesday, which envisaged more than 100 million immediate deaths, followed by global mass starvation after megatons of thick black soot block out sunlight for up to a decade.
It comes at a time of renewed tensions between the two South Asian rivals, which have fought several wars over Kashmir and are rapidly building up their atomic arsenals.
They currently each have about 150 nuclear warheads at their disposal, with the number expected to climb to more than 200 by 2025.
"Unfortunately it's timely because India and Pakistan remain in conflict over Kashmir, and every month or so you can read about people dying along the border," Alan Robock, a professor in environmental sciences at Rutgers University, who co-authored the paper in Science Advances, told AFP.
Prime Minister Narendra Modi scrapped+ the autonomy of the part of Kashmir controlled by New Delhi in August, with his Pakistani counterpart Imran Khan warning the United Nations last week the dispute could escalate into nuclear war.
The two countries last fought a border conflict in February, but they pulled back from the brink after Pakistan returned a downed pilot to India.
India has a "no first strike" policy, but reserves the right to mount a nuclear response to any hit by weapons of mass destruction.
Pakistan has declared+ it would only use nuclear weapons if it could not stop an invasion by conventional means or were attacked first with nuclear weapons.
The authors wrote that although their scenario had Pakistan pulling the trigger first, they did not mean to imply they believed this was more likely.
Based on their current populations and the urban centres that would be likely targeted, the researchers estimated up to 125 million could be killed if both countries expended the bulk of their highest yield weapons.
Around 75-80 million people were killed in World War II.
This most extreme scenario would involve the use of 100 kiloton weapons, more than six times as powerful as the bombs dropped on Hiroshima.
A single airburst from such a bomb could kill two million people and injure 1.5 million - but most of the deaths would occur from the raging firestorms that followed the blast.
"India would suffer two to three times more fatalities and casualties than Pakistan because, in our scenario, Pakistan uses more weapons than India and because India has a much larger population and more densely populated cities," the paper said.
As a percentage of its urban population, though, Pakistan's losses would be about twice those of India.
But nuclear Armageddon would be only the beginning.
The research found that the firestorms could release 16 million to 36 million tons of soot (black carbon) into the upper atmosphere, spreading around the world within weeks.
The soot in turn would absorb solar radiation, heating the air up and boosting the smoke's rise.
Sunlight reaching the Earth would decline 20 to 35 percent, cooling the surface by 3.6 to 9 degrees Fahrenheit (2 to 5 degrees Celsius) and reducing precipitation by 15 to 30 percent.
Worldwide food shortages would follow, with the effects persisting up to 10 years.
"I hope our work will make people realize you can't use nuclear weapons, they are weapons of mass genocide," Robock told AFP, adding the paper lent more evidence to support the 2017 UN Treaty on the Prohibition of Nuclear Weapons.
Johann Chacko, a columnist for Quartz India and doctoral student at SOAS in London, said the work "helps the global community evaluate the cost of nuclear war for everyone, not just the combatant nations," particularly its climatic impacts.
But, he added: "There's very little in the history of Indo-Pakistan kinetic conflict to suggest that leadership on either side would continue escalating until they annihilated the other."
https://timesofindia.indiatimes.com/world/pakistan/india-pakistan-nuclear-war-could-kill-100-million-report/articleshow/71417968.cms
--------
Jaipur: Meet Aaftab, the Muslim director of Ramleela
Oct 3, 2019
JAIPUR: Meet 43-year-old Aaftab Ahamad who shuffles between Bikaner and Ratangarh, a distance of more than 250km, daily during Navratra to direct Ramleela.
Aaftab, who has been following this arduous routine for the past 27 years, knows each and every dialogue of Ramleela and has a massive fan following in his hometown Ratangarh in Churu district, especially at the railway colony where the play is staged during the nine days.
Aaftab, a contractor by profession, does not have non-veg food and fell in love with Ramleela when he was just 17. Interestingly, the artistes of the play have a 70:30 Hindu-Muslim ratio.
"I reach Ratangarh at 9.30pm daily and head to the railway colony community room where Ramleela is being staged for the past 50 years. I have been directing the play for the past 26 years," said Aaftab, adding that he returns to Bikaner around 1.30am after the show gets over.
"My father was a train guard working at Ratangarh. At that time, there was no Internet and TV. Ramleela was wholesome entertainment during Navratras and Hindu and Muslim railway workers used to participate. When I was 17, I too started taking interest and learnt all the dialogues of every artiste by heart."
"We have an actor by the name of Firoz Khan who plays the character of Raja Dashrath with confidence and perfection. People get teary-eyed when he delivers the dialogues, especially the ones before Lord Ram goes to Vanwas," he added.
"Jab artist log dialogue bhool jaatey hain, main yaad dilla deta hun (When artists forget their dialogues, I help them to remember)," he said.
"One should come to Ratangarh and see the communal harmony and our Ramleela. During the show when the actors are in their gears, people even touch their feet. Some thank me by touching my feet," he said.
https://timesofindia.indiatimes.com/city/jaipur/meet-aaftab-the-muslim-director-of-ramleela/articleshow/71414232.cms
--------
Pakistan National Assembly rejects Bill to allow non-Muslims to become country's President, Prime Minister
Oct 02, 2019
Islamabad: While Pakistan Prime Minister Imran Khan claims that his government does not discriminate against the minority community, a recent decision by the country's National Assembly has exposed its hypocrisy.
The National Assembly has rejected a Bill that sought to allow a non-Muslim to become the President and the Prime Minister of Pakistan.
Naveed Aamir Jeeva, a lawmaker and a Christian belonging to the Pakistan People's Party (PPP) introduced the bill in the National Assembly, The News International reported.
However, the bill was blocked by the National Assembly, with majority voice on Tuesday.
The lawmaker proposed an amendment to Article 41 and Article 91 of the Constitution to allow non-Muslims to become Prime Minister and President of Pakistan.
In Pakistan, only a Muslim can be elevated to the posts of President and Prime Minister.
According to Article 91 of the Pakistani Constitution, the National Assembly is empowered to elect one of its Muslim members to be the Prime Minister. Similarly, Article 41 of the country's Constitution says that a person shall not be qualified for election as President unless he is a Muslim.
Pakistan PM has times and again said that the minorities in his country are enjoying complete freedom, security, and their rights are being protected.
https://www.timesnownews.com/india/article/pakistan-national-assembly-rejects-bill-to-allow-non-muslims-to-become-country-s-president-prime-minister/498901
--------
New Revelations About Islamic Reform Schools In Nigeria Paint Horrifying Picture Of Physical, Sexual Abuse
OCTOBER 2, 2019
Kano, Nigeria — Horrific revelations of torture and abuse at a compound billing itself as a Koranic reform school in northern Nigeria have shone a spotlight on Islamic institutes unregulated by the authorities.
Last week police in the city of Kaduna raided a building to find hundreds of men and boys—some reportedly aged as young as 5 — held in atrocious conditions at a facility proprietors described as a religious school and rehabilitation centre.
Inmates were discovered chained to metal railings and with their hands and feet shackled together. Some bore scars from alleged beatings while other recounted being sexually abused.
"If they caught you if you want to run away from this place, they would hang you, they would chain you," one of the victims Abdallah Hamza said.
The shocking revelations made headlines but activists insisted they were symptomatic of abuses that have long-riddled a system beyond official control. Private Islamic schools — known locally as Almajiri schools — are widespread across mainly Muslim northern Nigeria, where poverty levels are high and government services often lacking.
The authorities have estimated that there are more than nine million students enrolled at the institutions.
"The latest example from Kaduna represented the worst of the system and very inhumane conditions," Mohammed Sabo Keana, team lead at the Abuja-based Almajiri Child Rights Initiative NGO, told AFP.
"But they are a clear manifestation of what a lot of children go through —including being made to beg on the streets, subjected to violence, sleeping in the worst conditions imaginable and living with terrible sanitation levels."
"A place of human slavery"
Activists have long pushed the government to reform or end the Almajiri system, arguing that it fails to provide children with the basics of an education. In June Nigeria's presidency said that it wanted ultimately to ban the schools, but insisted it would not be doing so anytime soon for fear of creating "panic or a backlash."
Now calls for change look likely to grow in the wake of the latest scandal. In a statement on the case the office of President Muhammadu Buhari — himself a Muslim from northern Nigeria — denounced the facility "as a house of torture and a place of human slavery."
"We are glad that Muslim authorities have dismissed the notion of the embarrassing and horrifying spectacle as (an) Islamic School," the statement said.
But it steered clear of mentioning any move to prohibit the schools and insisted that enforcing free compulsory education was a "panacea."
"To stop unwanted cultural practices that amount to the abuse of children, our religious and traditional authorities must work with the federal, state and local governments to expose and stop all types of abuse that are widely known but ignored for many years by our communities," it said.
"Stay in line"
Defenders of the Almajiri system argue that it can offer poor families services the Nigerian state woefully fails to provide. Millions of children in the country go without any education despite primary school nominally being free.
Retired civil servant Yusuf Hassan runs the Almajiri Foundation in the northern city of Kano that has looked to improve the system. He insisted that most schools are not like the one uncovered in Kaduna and instead blamed so-called "rehabilitation centers" where families send relatives considered delinquent or drug addicts.
"Some parents who have children that are difficult to manage at home take them to such rehabilitation centers," he said. "Some of the centres end up chaining the kids because they know they will run away."
Hassan blamed a lack of any government medical or psychiatric care to help tackle widespread drug addiction in northern Nigeria and said a first step should be to separate rehab centres from schools.
But even some of those who have lived through the brutal treatment meted out in such institutions have argued they can be a force for good. Mohammed Usman was chained up in one when his family took him there to get over a drug addiction in his twenties.
"Of course students were flogged when they misbehave which made us to mind our manners and stay in line," Usman, now 45 and a high school teacher, told AFP.
He said he was taught about religion, morality and "respect" and eventually managed to get clean.
"I was there for nine months and when the teachers were satisfied with my rehabilitation I was released and returned home. Ever since, I have never used drugs."
https://www.cbsnews.com/news/nigeria-private-islamic-schools-in-kaduna-new-details-of-sexual-and-physical-abuse-emerge/
--------
An Islamist dilemma after rise of populists in Tunisia
October 02, 2019
By Mohammed Argoubi and Angus McDowall
AL-ALIA, Tunisia (Reuters) - The annoyance among voters in the hilltop town of al-Alia shows the dilemma facing Tunisia's moderate Islamist Ennahda party as it seeks to win Sunday's parliamentary election after years of sharing power with the secular political elite.
Ennahda's fate will not only resonate in Tunisia. Its effort to chart a moderate path is being watched across an Arab world that has for decades failed to peacefully accommodate its Islamist and nationalist movements.
"Ennahda's sympathizers abandoned it because of its concessions and only its own people are left," said Mohammed Amin, 35, a truck driver sitting under a tree near an Ennahda election stand opposite the town hall.
Ennahda's national vote share has steadily fallen since Tunisia's first free election in 2011, raising questions over its strategy and ideology as it seeks to recover from a presidential vote last month in which it came third.
Where once it could rely on the support of Tunisia's socially conservative, less developed interior, it now faces a challenge from populist outsiders who challenge the main parties over poverty.
Having disappointed Islamists by rebranding itself a "Muslim democrat" party, and poor Tunisians by joining governments that failed to improve their lot, it is trying to woo back its base.
But after years in government making the compromises it saw as necessary to maintain social order and tackle deficits, it cannot easily regain its old, popular image as a party of revolution without rejecting its own recent history.
It has embraced Kais Said, a socially conservative law professor who as an independent candidate got most votes in the first round of the presidential election, formally backing him in the Oct. 13 second-round runoff.
In doing so, it is also positioning itself against Said's opponent, the television mogul Nabil Karoui, who faces trial for tax evasion and money laundering, which he denies.
Karoui has for years used his television station and his anti-poverty charity to develop an image as the champion of Tunisia's poor, though his rivals paint him corrupt for his personal wealth and ties to the old ruling elite.
CONCESSIONS
In al-Alia, a party stronghold in one of the regions where its vote has fallen most steeply, Ennahda activists blamed Karoui for their problems.
"He worked for three years targeting poverty and he is what led to the reverses for all parties, not just Ennahda," said party member Mehdi al-Habib.
Last week veteran Ennahda leader Rached Ghannouchi ripped into Karoui at a news conference, promoting the advantages of any future alliance between Said and Ennahda MPs.
The parliamentary election has long been Ennahda's focus because the party that gets most seats stands the best chance of choosing a prime minister and forming a government, while the president's powers are relatively limited.
Banned before the 2011 uprising, Ennahda emerged afterwards as the strongest party, seen by opponents as reactionary and dangerous, and by supporters as the voice of the revolution.
However, its election victory that year with 1.5 million votes, 37% of the total, led secular Tunisians to push back, unnerved by hardline Islamist attacks and the example of Egypt where the Muslim Brotherhood had taken charge.
With Tunisia dangerously polarized, and facing an economic crisis, Ennahda adopted moderate social positions and joined secular parties in a series of coalitions that tried to tackle public debt.
Party leaders believe those decisions helped avert unrest of the kind that accompanied the Brotherhood's rise and fall in Egypt, and economic disaster. But they also diluted its identity and tied it to unpopular government policies.
By 2014 Ennahda's share in the parliamentary election was down to 28%, with 947,000 votes, and last month its presidential candidate took only 12%, with 434,000 votes.
REVOLUTIONARY FORCES
At al-Alia's weekly market, Ennahda was one of several parties to have set up a stall, blasting music and slogans from loudspeakers and handing out fliers.
One group of young men distributing election bumf were themselves former Ennahda voters, but were now standing for a new party focused on agricultural development.
Surrounded by fields and neat lines of olive trees, al-Alia is a farming district and its inhabitants see themselves as cut off from the wealth of the capital Tunis.
Hassan al-Majoubi, who voted for Ennahda in 2011, no longer supports it for economic reasons. "It did not keep its promises," he said.
When Zoubeir Choudi, a senior Ennahda leader, resigned last week and called for Ghannouchi to also step down, it pointed to the depth of its internal divisions.
Still, for all its troubles, Ennahda remains Tunisia's best-organized political movement, competing against an array of ever-changing, fly-by-night rivals.
It has a good chance of coming first in Sunday's parliamentary vote, with polls showing it and Karoui's Heart of Tunisia party with most support.
Ghannouchi, seeking to capitalize on the populist, outsider mood, last week swore to only enter coalition with other "revolutionary forces" after the election.
But depending on the outcome, he may have little choice but to again share power with secular parties in a government that will still face the difficult fiscal choices of recent years.
Voters like Amin, a strong believer in Islamist politics, have already abandoned Ennahda. He wants "an Islamic president who sticks to his principles".
Caught between the unpopular necessities of governance and the irrelevance of opposition, Ennahda stands little chance of winning him back.
https://kfgo.com/news/articles/2019/oct/02/an-islamist-dilemma-after-rise-of-populists-in-tunisia/943148/
--------
Daesh makes resurgence in Syria, captures town, attacks Kurdish and Russia forces
October 1, 2019
Daesh has conducted manoeuvres to make a resurgence in Syria today by besieging Russian and regime forces, attacking a prominent Kurdish militia and capturing a town in the east of the country, fulfilling recent predictions of the extremist group's recuperation in the conflict.
Daesh militants attacked a gathering of regime militias and Russian special forces in the ancient town of Palmyra through the use of a booby-trapped car filled with explosives, as well as surrounding a Russian convoy and besieging it. The militant group's own media outlet named Amaq News Agency then allegedly reported that planes launched heavy shelling on its positions in an attempt to break the siege.
In the Raqqa countryside – home to Daesh's former capital – the group claimed responsibility for killing and wounding five members of the Kurdish-led Syrian Democratic Forces (SDF) in an attack on the militia's positions. A Syrian Democratic Forces (SDF) vehicle was also reportedly destroyed by an explosive device near the town of Haws.
In what is the most determinative operation undertaken by the group, however, Daesh has captured and taken full control of the town of Al-Sukhna in the eastern countryside of Homs governate following a series of battles and skirmishes with regime militias in the area. According to Amaq News Agency, Daesh originally took control of Al-Sukhna on Sunday before withdrawing under the pressure of Russian air strikes, but retook control of the town today. Twenty regime militia members were allegedly killed during its recapture, and regime forces continue to be pushed out of the town's surroundings.
The resurgence of Daesh – also known as the Islamic State of Iraq and Syria – comes amid recent warnings from a variety of international sources that the group would soon make a resurgence and that it has been planning a comeback, particular through the use of its imprisoned fighters throughout the region.
Two years after its rapid expansion in 2014 and its capture of vast swathes of the Levant, the lost group lost significant territory as a result of an international coalition in which saw both local and foreign actors fight against it. It gradually lost control of its major strongholds including Mosul in Iraq and Raqqa in Syria. Only scattered sleeper cells now exist around the region.
The group's re-emergence is particularly seen in the light of US President Donald Trump's announcement in December last year that US troops will be withdrawn from Syria due to the alleged defeat of Daesh and the recapture of its strongholds in the region. This complacency on the part of the president was met with widespread disagreement among US political and military figures, as well as the Kurdish groups who rely on Washington for military support, insisting that there would be a risk of Daesh re-emerging if American forces pulled out of the region.
A Pentagon report released in early August warned the group is recuperating and regathering forces, and that "Despite losing its territorial 'caliphate' the Islamic State in Iraq and Syria (ISIS) solidified its insurgent capabilities in Iraq and was re-surging in Syria."
https://www.middleeastmonitor.com/20191001-daesh-makes-resurgence-in-syria-captures-town-attacks-kurdish-and-russia-forces/
--------
Ahead of Modi, Xi Jinping meet in Chennai, China to host Pakistan PM Imran Khan
Oct 2, 2019
NEW DELHI: Chinese President Xi Jinping is likely to visit the historic city of Mahabalipuram in Chennai for his second informal summit with Prime Minister Narendra Modi next week.
India is yet to formally announce the dates of the meeting.
Meanwhile, according to reports, China will host Pakistan Prime Minister Imran Khan on October 8, which comes ahead of the summit between Modi and Jinping. This will be Khan's third visit to China after assuming office.
Xi's visit to India comes at a time when China has expressed concern over the reorganisation of Jammu and Kashmir and termed the decision to abrogate Article 370 "unilateral". Beijing had also asked the United Nations Security Council on the behest of Pakistan to hold a closed-door meeting over Kashmir.
From early this year, India and China were in touch for the second informal summit between Modi and Xi. In August, external affairs minister S Jaishankar had also visited China to prepare the ground for the second informal summit between the two leaders.
Modi and Xi had met last year in Wuhan, China, for an informal summit in order to deepen bilateral cooperation. That meeting came following the 73-day standoff in Bhutan's Doklam plateau in 2017, which strained bilateral ties between the two countries.
At Wuhan, Modi had expressed hope that such informal summits would become a tradition between the two countries.
https://timesofindia.indiatimes.com/world/china/ahead-of-modi-xi-jinping-meet-in-chennai-china-to-host-pakistan-pm-imran-khan/articleshow/71404069.cms
--------
'Islamic State' returnees in Kosovo guided back into society
02.10.2019
Mensur Hoti chain smokes. In a cafe in the Kosovar capital, Pristina, the country's director of public security reveals the secret operation that took place in the early morning hours of April 20. Hoti was responsible then when a chartered plane landed in Pristina under cover of darkness. On board: 110 Kosovar citizens — returnees from the so-called Islamic State (IS), who had last lived as prisoners in Kurdish camps in northern Syria. Not even the relatives of the returnees knew anything.
Return from Syria at night
Coordinating the complex logistics of the repatriation left him sleepless for days, Hoti recalls, taking a sip from his coffee cup. His country has no official relations with the Kurdish contingent of the Syrian Democratic Forces (SDF), which controls a large area in northern Syria. US forces, which are allied with the Kurdish-led military coalition and have stationed troops in the area, made Kosovo's repatriation of the former IS adherents possible.
The Pristina airport was shut down to the public when the 32 women, 74 children and four men were brought back to Kosovo in April and transported on dimmed buses shortly thereafter. Men were sent to the high-security prison Podujeve; women and children for medical and psychological examination in the Vranidol arrival center.
"We should have in mind that in the last months they suffered a lot. They were in the camps with a lot of problems: No food, no hygiene, and other issues," Hoti reports. But the hardest part of working with the IS returnees, he says, is still ahead for Europe's youngest state: "The ideology part — it will be a challenging process to deal with all of them."
The caliphate of the mind
This becomes clear at the meeting with Vlora. Like the other Kosovo returnees, she has been back home for almost half a year. Vlora is an assumed name — she cannot reveal her real one. Like all other returnees, she is under surveillance and remains under house arrest on her parents' farm in a small Kosovar farming village. She sits in the shade of an oak tree as roosters crow, a cat roams around, and sunflowers sway in the wind. The scene looks idyllic. But the broken windows of her parents' house bear witness to poverty.
The other women in the family wear airy, colorful skirts. But not Vlora. All you can see of her is what is visible under a narrow slit for her eyes. The rest of the slight 22-year-old disappears under a black veil that covers her from head to toe. During the conversation, she constantly rubs her hands.
For five years Vlora lived in the terrorist "caliphate." She does not want to take off her full veil, the niqab, even at home. Religion still plays a big role in her life, she says, as her two-year-old child trudges around the garden with too-big shoes. The family asks DW to keep the child's sex secret to avoid the public drawing conclusions.
Twice-widowed at 22
The little one will never get to know his/her father. "I was close by when he died," says Vlora. "We were together just before it happened. Then he went out and was hit by a rocket." He was the second of the three IS fighters Vlora has married in her young life.
The Kosovar national with whom she moved to IS territory at age 17 also died for the terrorist militia. At that time Vlora lied to her father, saying she wanted to go on vacation in Turkey. Her third husband is still alive and is being held by Kurdish authorities in a northern Syrian camp. He comes from the Balkans, but not from Kosovo. Vlora does not want to talk about him.
When she came home in April, her child was so weak that he/she could not even stand. The months they spent in the Kurdish camp Al Hol were bad. It was even worse in the final phase of IS fighting, when the jihadis' rule shrank to the village of Baghouz on the Syrian-Iraqi border. There, Vlora recalls, in the end there was nothing left to eat. At times, they lived on just one date per day and ate grass out of desperation.
Between regret and ideology
Vlora now says that joining IS was a mistake. However, she does not understand why she and other returnees will soon face charges in Kosovo for membership in a terrorist organization. "We were only at home and did not do anything," is her justification. "We had no bad intentions and only followed our men." It is an argument that keeps cropping up among the wives of IS militants.
She does not want to hear about the executions or other atrocities committed by IS; all she saw was wartime destruction, she says. Above all, Vlora sees herself as a victim and hopes that she will be spared imprisonment. She wants to reintegrate into society, she says. At the same time, however, she expects "people to accept me as I am and accept that I wear the niqab."
It was only through a friend calling him that Vlora's father learned of his daughter's return in April. Remembering that moment of relief brings tears to his eyes. At the same time he seems distraught: His daughter is now living with him again, but he does not seem to be able to really reach her. "She is still very closed," he tells DW. In the past, she did not wear a headscarf. "Now it is strange for me that Vlora prays so much and practices her belief so strictly."
Psychological damage ongoing
Valbona Tafilaj knows Vlora and the other returnees. With a team of 20 psychologists and psychiatrists, Tafilaj accompanies the returnees on their way back into Kosovar society. Everyone was traumatized upon their arrival, says the lively psychologist. "They came from a war zone. They experienced cruel crimes and heavy bombardments."
Tafilaj's main task is to win the confidence of the returnees. Once a month she visits the women at home in a process also designed to involve the families and neighbors in the process of reintegration. For their therapeutic sessions, however, the women and children have to travel to Tafilaj's office in the psychiatric center of the Pristina University Clinic.
The psychologist proudly reports that all children over the age of six were able to start school in September. To prepare for school life, there have been trips to amusement parks and climbing gyms to test whether the children are already ready for school life. Because their mothers are under house arrest, the children are also restricted in their freedom of movement. When asked whether she considers one of the 32 IS returnees to still be dangerous, Tafilaj refuses to answer on grounds of medical confidentiality.
The terrorist hunter
But do the returnees pose a security risk? And if so, to what extent? It is a question that consumes Fatos Makolli, the leading anti-terrorism official in Kosovo. The small Balkan state has less than 2 million inhabitants, but no other European country has seen such a high number per capita leave to join the so-called caliphate — in the case of Kosovo, the figure is estimated to top 400 individuals.
For comparison: Germany has 82 million inhabitants, from which an estimated 1,050 jihadists left to join IS. Germany, the UK and France continue to oppose efforts to bring back their citizens from formerly IS-held territories in Syria and Iraq. There have only been a few occasional exceptions granted for children.
In his office on the eighth floor of the government building in the center of Pristina, Makolli explains why his small homeland, of all places, has chosen to take a different approach. He says that already last October, when the military end of the self-proclaimed caliphate was foreseeable, intensive discussions took place on how to deal with the Kosovar IS supporters. Pristina's stance was that the ex-jihadis would probably not be able to stay under the supervision of the Kurds forever, and that a real danger of escape and recidivism existed.
"As a government we decided that we should repatriate them," says the anti-terrorism fighter. "We should take some risk, which is controllable. We know where the people are, we prosecute people that have committed crimes. and we do our best to try to reintegrate them, rehabilitate others."
According to Makolli, Kosovo has experience with legal proceedings against Islamist extremists. Since 2014, over 150 IS supporters have been arrested, and more than 80 sentenced.
Influence campaigns on the young
More than 95% of Kosovars are Sunni Muslims. Traditionally, they follow a liberal Islam, and many live a secular existence. But after the Kosovo War in 1999, the influence of conservative currents grew. Makolli blames Saudi Arabia and other Gulf states for this influence. There was a clear intention to "revive Islam in Kosovo," he says, and to politicize it by training imams. Arab aid organizations have rushed work with children, he says.
In the mid-2000s, the effects of the Wahhabi and Salafi ideologies became apparent: Family conflicts started materializing, including children "not talking to the women, not attending their family events, not agreeing with their parents, claiming that they are not proper Muslims. [Saying that] in order to be a Muslim, you have to follow this strict way of practicing Islam."
The high level of unemployment, lack of future prospects for the predominantly young population and escalating corruption did the rest: Kosovo became a focal point for radicalization.
Kosovo as prototype for repatriation?
While acknowledging that general public opinion on the issue is divided, public security official Hoti stresses that taking the returnees back "was the only way to deal with all these problems. They were our citizens and we are obliged by our Constitution to take care of all citizens, wherever they are."
The German position seems to be the opposite. The Foreign Office in Berlin still retains the argument that there are no diplomatic relations with either the Assad regime or the Kurds in northern Syria. Therefore, no German citizens could be brought back.
This was not a problem for Kosovo, Hoti emphasized in a conversation with DW. "Like your country [Germany], we don't have diplomatic relations or report with anyone in Syria right now. But if we look carefully, we see that the local authorities in Syria have made the request for all countries to take back their own citizens. And this process for us was not a problem. It was not too difficult."
This is also the view of the US, without whose help the Kosovar return action would hardly have been possible. Under President Donald Trump, the US government has urged Europe take back its citizens to relieve the Kurds of the responsibility. The press release issued by the US Embassy in Pristina following the overnight secret operation read: "With this repatriation, Kosovo has set an important example for all members of the global anti-IS coalition and the international community."
Hoti echoes the US statement. "It's well known now — we had great help and support from United States of America to bring our citizens back." If the political will is there and mechanisms are in place such as those Kosovo has set up, "this logistical part can be arranged" by other countries, he underlines.
https://www.dw.com/en/islamic-state-returnees-in-kosovo-guided-back-into-society/a-50668479
--------
Afghanistan Tells Taliban: Peace Or We Will 'Fight'
October 01, 2019
As the smoke gradually cleared from an Afghan presidential election riled by Taliban threats over the weekend, the country's national-security adviser, Hamdullah Mohib, issued a message to the hard-line Islamic insurgents that the government won't back down from them.
Speaking at the UN General Assembly's general debate in New York on September 30, Mohib said: "To the Taliban and their foreign sponsors, hear this now, a message from the Afghan people: Join us in peace, or we will continue to fight. This is a fight we can win."
For the Afghan people, Mohib said, "peace is our common objective, and terrorists are our common enemy."
However, peace cannot be rushed "at the risk of empowering" terrorists, he said.
His speech came two days after a little more than 2 million people voted in the presidential election, which was marred by a spate of militant attacks across the country and reports of problems at polling stations.
At the UN, Mohib said many people were deprived of their right to vote on September 28 because the country faced problems securing polling stations against the Taliban -- the militants control or exert influence over about half the country and issued warnings to potential voters.
For those who did, Mohib said he was "proud," saying they risked the "threat of terrorism" and their lives, while some voters had their fingers cut off by the Taliban during prior elections.
Afghan President Ashraf Ghani and the country's chief executive, Abdullah Abdullah, have both claimed victory in the election, whose outcome is expected to be announced on November 7.
Yet the election transcended politics, Mohib said.
"We all voted not just for a president, but we also voted for democracy," he said. "We voted for our constitution. We voted for freedom and sovereignty. We voted for prosperity and connectivity. We voted for peace. We voted for the Islamic Republic of Afghanistan."
In a country where a generation has grown up knowing only war and not peace, "the opportunities afforded to us through the gains of the past 20 years have allowed us to change hope into something much more powerful -- belief," Mohib said.
Fighting continues in a war that is nearly 18 years old as peace remains elusive ever since the United States earlier in September withdrew from a lengthy series of talks with the Taliban whose main component was sealing a truce.
Still, Mohib thanked the country's Western backers, "particularly NATO-member countries," who have "stood by us over the past two decades as we recovered from war, as we rebuilt, as we reimagined a new Afghanistan."
Their sacrificed lives were acknowledged as well.
"You invested heavily and dearly in our vision for an Afghan democracy, even with the lives of your own countrymen and women," Mohib said.
https://gandhara.rferl.org/a/afghanistan-tells-taliban-peace-or-we-will-fight-/30192738.html
--------
India
Ayodhya case: Judges in distinct roles to adjudicate dispute
October 2, 2019
For nearly two months, the five-judge Constitution bench headed by the Chief Justice has been occupied in the intense hearing of a politically vexed case in recent history -- the Ramjanmabhoomi-Babri Masjid title dispute.
The sharp exchanges between the judges and the counsels, identical to a debate, have become the centrepoint of all activity in the apex court. Large volumes of advocates, often not involved in the matter, fill the visitors' area inside the courtroom to hear the intertwined argument on religious faith and its association with the law.
The five judges have apparently in an innovative methodology transitioned into distinct roles, portraying different skill-sets, in adjudicating the 70-year-old Ayodhya title dispute. Chief Justice Ranjan Gogoi has heard the arguments from both sides with immense patience, and gave a free-hand to counsels to argue their case.
Gogoi has also been upright in getting order in the courtroom. Though, he abstains from asking probing questions, but often engages other judges on the bench on several critical aspects in the case. He also drew a plan to wrap up the arguments by October 18, enabling the bench to produce the judgment before he retires on November 17.
Gogoi designed time-management framework where counsels of Ram Lalla Virajman, Nirmohi Akhara and Sunni Waqf Board have been specifically allocated time-period to complete their respective arguments. On Tuesday, as tempers grew stronger inside the court, he intervened to remind the Muslim parties that the Hindu parties have to be given equal opportunity to present their reply.
"We are being told same thing again and again. What you think there is no application of mind on this side (five judges on the bench). We have explained it many times. Let him (Hindu parties' counsel) argue," said Gogoi in a strong tone to Muslim parties interrupting the arguments while repetitively mentioning their stand.
Gogoi has made it clear all sides have to stick to schedule formalized with their consent in the cross-appeals for the ownership of 2.77 acre dispute land.
Justice S.A. Bobde, second in seniority, have asked probing questions on the belief and faith of parties involved in the case. He had queried the Muslim parties on the essence of their holiest place and lately, queried the Hindu parties for relevance of attaching divinity to the birthplace of the god.
Bobde's line of questioning has not been wavered by the high-pitch of the arguments. He had asked one of the Muslim counsels, if they accept Ram Chabutra as birthplace of Lord Ram, and queried him later after he retracted from this statement in the court. Bobde also smoothly handled barrage of arguments from Muslims parties attacking the ASI report and terming it inconclusive.
"We will test the validity of the inferences drawn from the ASI report. Both sides have relied on it, as there are no eyewitnesses," he had told the Muslim parties.
Justice D.Y. Chandrachud has scrutinized the aspect of faith from a legal perspective, and often tested both parties on the relevance of their arguments in the realm of the existing legal regime. Apparently, Justice Chandrachud has most questions to both parties. He had even quoted references from the 6000-page judgment of the Allahabad High Court, and tested the validity of the arguments advanced by parties in the cross-appeals.
He plainly told the Muslim parties that the ASI report has been prepared by "studied minds, who have cultivated knowledge on archaeology" and it cannot be junked abruptly. The ASI was commissioned by the Allahabad High Court to conduct excavation in the area, and it concluded to a structure bearing resemblance of a Hindu temple below the mosque.
Justice Ashok Bhushan seems thorough with the High Court judgment, and often asked pointed queries. He has been dexterous in pulling out relevant information from the cross-examination of the witnesses, and often probed the counsels on the component of faith attached in the matter. His queries often made counsels uncomfortable, Rajeev Dhavan, appearing for Sunni Waqf Board, snapped saying, "I could see aggression".
Later, Dhavan apologised to the bench. Bhushan has also minutely examined the picture evidence, 1950 pictures of the structure, in the case. He had scrutinized Muslims parties seeking clarification on various images found inside the disputed structure and then contextualised it with faith.
Justice S.A. Nazeer has patiently heard the counsels in the case. He reprimanded the Muslim parties' counsel on the ASI report. "You cannot equate the Commissioner's report (ASI) to any other ordinary opinion. He conducted the dig at the disputed site on the directions of the judge. It is not just an opinion," said Nazeer.
While the counsel was deriding the report referring to it just an opinion with minimum evidentiary value, Justice Nazeer replied, "How are you applying Section 45 of the Evidence Act, if it (archaeology) is not science from your point?" It is most likely the judges will continue to examine intense arguments from the parties, as the October 18 deadlines approaches.
https://www.indiatoday.in/india/story/ayodhya-case-judges-in-distinct-roles-to-adjudicate-dispute-1605581-2019-10-02
--------
Sheikh Hasina in India: Amid some challenges, celebrating a special friendship
by Ashikur Rahman
October 3, 2019
Bangladesh and India's bilateral ties have rarely been a linear affair. That is why Prime Minister Sheikh Hasina's visit to India beginning October 3 is a much-anticipated political event. There is little doubt that when India assisted Bangladesh to attain independence in 1971, many believed that Bangabandhu Sheikh Mujibur Rahman and Mrs Indira Gandhi would forge a partnership rooted in progressive ideals and a common vision for their nations in South Asia and the world, one that would last for generations.
Trust and engagement
The assassination of Mujib and most of his family members in 1975, which resurrected the political, Islamic and military leaders from the political right between 1975 and 1996, meant that Bangladesh could not structure any lasting partnership with India. Its relationship with India reached an all-time low when the BNP and Jamaat-e-Islami coalition government between 2001 and 2006 allowed Bangladeshi territory to host insurgent activities against the Northeastern states of India. This unfortunate nosedive in the Bangladesh-India relationship was decisively reversed after the electoral victory of the Awami League and Prime Minister Sheikh Hasina in December 2008. There is little disagreement today that Bangladesh-India ties have greatly benefited since then.
That is why, since 2009, Bangladesh and India have peacefully navigated many contested issues that had remained unresolved since 1947. In 2015, the Indian government led by the BJP ratified the 1974 Land Boundary Treaty which executed a land swap of enclaves, settling historical anomalies dating back to the Partition of the subcontinent. Bangladesh and India also peacefully obtained an international court ruling that allowed the two nations to explore resources in the Bay of Bengal without stepping on each other's toes. These milestones show that a partnership based on trust and a willingness to engage on equal terms can help sovereign nations resolve historical disagreements.
Rivers and credit lines
The upcoming trip of Prime Minister Sheikh Hasina can be viewed as an effort to re-invest in the special friendship that Bangladesh and India have developed during her premiership. It will likely touch on a wide range of issues that will require improvisation and cooperation from both governments to find new solutions to old problems.
Specifically, Prime Minister Hasina is likely to request New Delhi's cooperation for an improved management of all rivers that Bangladesh and India share, so that a better framework is created to ensure their equitable distribution. The pending dispute over the Teesta river has shown how difficult it is for India's central government to offer amicable solutions on such matters. Finalisation of an efficient and mutually acceptable river management framework will test imaginations and capacities of the governments on both sides.
Dhaka is also likely to seek New Delhi's cooperation in upgrading its railways, roads, and shipping infrastructure, and might ask for the export of more electricity to Bangladesh. As of 2017, India had extended three lines of credit worth approximately $7.4 billion; however, the execution of projects under these credit pipelines has been very slow. Less than 10% of the cumulative commitments have been disbursed so far, while almost no money from the third line of credit promising $4.5 billion has been utilised. Dhaka might seek both prompt disbursements of the existing commitments and, perhaps, an additional line of credit to finance infrastructure projects in the pipeline.
NRC and the Rohingya
Refuelling of the development partnership aside, some areas of concern too, are likely to be taken up during the deliberations. It remains unclear how the NRC saga will ultimately play out in Indian politics, and the implications it might have for Bangladesh. For now, it has definitely added an extreme level of suspicion about India among ordinary Bangladeshis. And while Prime Minister Modi has assured Prime Minister Hasina during a meeting at the UN that the NRC will have no implications for Bangladesh, this commitment needs continuous reiteration, because an element of noise has been added to the partnership.
Many among the Bangladeshi intelligentsia believe that if the NRC wave gets more air from communal political currents in India, politicians in India might fail to ensure that this wave does not reach international shores. Given that politicians often create forces that they cannot contain — most people are now familiar with the term "unintended consequences" in international policy literature — the NRC is likely to remain a real concern for both neighbours, and Bangladesh is likely to keep a close watch on it irrespective of Prime Minister Modi's assurances.
Many in India are also concerned about Bangladesh's growing partnership with China. This, by any standards, is a misplaced fear. Prime Minister Hasina's China diplomacy is focused to structure a win-win economic cooperation to address Bangladesh's developmental aspirations — and so far, there is no indication that this relationship has any possibility of adding a military dimension to it. This balancing act by Bangladesh is especially important because it needs the support of both China and India to mitigate the ongoing Rohingya refugee crisis. Given India's historical friendship with Bangladesh, New Delhi bears the responsibility of going a few steps further than Beijing on the Rohingya crisis. To what extent Dhaka can convince New Delhi to make the maximum effort to push for a peaceful repatriation of the Rohingya, however, remains to be seen.
Full report at:
https://indianexpress.com/article/explained/sheikh-hasina-in-india-amid-some-challenges-celebrating-a-special-friendship-6049708/
--------
India, Hyderabad Nizam heirs win UK court battle with Pakistan for £35m
Oct 2, 2019
LONDON: The UK high court on Wednesday ruled in favour of India and the titular 8th Nizam of Hyderabad and his younger brother in a case they had been fighting against Pakistan relating to who has the rights to £35m (Rs 306 crore) stashed away in a British bank account since Partition.
India and the titular 8th Nizam and his brother, who are the grandsons of the 7th Nizam, have a confidential settlement on how to split the money.
It was the second high-profile victory for Harish Salve while representing India in a case since he won a reprieve for Kulbhushan Jadhav at the International Court of Justice (ICJ). Khawar Qureshi QC was Pakistan's barrister in both cases.
The more than 70-year-old dispute centred on a corpus of £1 million and one guinea that on September 20, 1948, had been transferred by the 7th Nizam of Hyderabad's finance minister, Nawab Moin Nawaz Jung, from a government bank account to another in London held by Pakistan's then high commissioner to the UK, Habib Ibrahim Rahimtoola. This was during the Indian annexation of the princely state of Hyderabad.
The grandson of the 7th Nizam, Turkey-based Mukkaram Jah, and his younger brother Muffakham Jah have laid claim to the fund, saying it had been gifted to them in a trust set up by their grandfather on April 24, 1963. The Pakistan government, on the other hand, says it was a payment made by the erstwhile princely state to Pakistan for arming Hyderabad when it was about to be invaded by India.
On July 8, 1954, the 7th Nizam together with the state of Hyderabad issued a writ before the UK high court against Pakistan and Rahimtoola, asking for the £1 million to be returned to them. On July 19, 1955, Rahimtoola got the writ set aside on the premise that the English courts were interfering with Pakistan's sovereign immunity. The money has stayed frozen in a British bank account ever since and grown to £35 million in the span of seven decades.
"In 2013, Pakistan felt that with the distance of time, it would bring action against the bank and the bank would pay and it would walk away. But the bank said there were two other claimants — the princes and India. Pakistan issued a notice of discontinuance, but we argued it was against the interests of justice to withdraw and the case came back. Whether they will appeal, I don't know," Salve said after the verdict.
He praised Justice Marcus Smith for drawing up a 140-page judgment on such a complex case in just three months. The two-week trial had ended in June.
"We had a good case. We won both times," Salve said, referring to the ICJ verdict on Jadhav.
Full report at:
https://timesofindia.indiatimes.com/india/india-hyderabad-nizam-heirs-win-uk-court-battle-with-pakistan-for-35m/articleshow/71413142.cms
--------
Modi follows Saudi Prince in detaining Kashmiri leaders
October 03, 2019
New Delhi: Soon after assuming important responsibilities in Saudi Arabia, Prince Mohammed bin Salman arrested many princes of the family and detained them in five-star hotels so as to curb opposition voices.
Kashmir
It seems that PM Modi learned a lesson from this incident and detained important Kashmiri leaders including former Chief Ministers and kept them in five-star hotels.
People are drawing parallels in both these events.
Article 370
Full report at:
https://www.siasat.com/modi-follows-saudi-prince-detaining-kashmiri-leaders-1647266/
--------
J&K courts defy fidayeen threats, attendance surges
Oct 3, 2019
NEW DELHI: The Jammu & Kashmir high court has informed Supreme Court that it weathered suicide (fidayeen) attack threats after the Centre's August 5 decision to abrogate the state's special status under Article 370 in order to maintain normalcy in disposal of cases.
HC Chief Justice Geeta Mittal has sent two reports to the SC detailing steps taken to keep the judiciary — district courts and the HC — functioning at optimum level despite "large sections of advocates and society fearing for their life on account of threats by forces interested in destabilising functional institutions. A large section of members of HC Bar Association, Srinagar, has been abstaining from court appearances for this and several reasons".
The high court report said, "On September 7, posters threatening suicide attacks on the judiciary were found pasted in the HC complex at Srinagar. Security of all courts in the state was immediately taken up with state security agencies." Employee attendance in HC has slowly improved from a thin 8% on August 5 to 63% on September 25, it said.
Since August 5 till September 27, Srinagar wing of the HC heard 11,391 cases while Jammu wing took up 14,073 cases. Jammu wing disposed of 1,153 cases against a fresh filing of 1,043 cases, while Srinagar wing disposed of 498 cases against filing of 487 cases.
Mittal's report said, "So far as habeas corpus petitions are concerned, between August 5 and September 27, 284 such petitions were filed in Srinagar wing of the HC." This means 58% of fresh pleas filed before Srinagar wing of HC in this period were challenging detention of persons under Public Safety Act and other laws. "These cases have been listed before and heard by different benches of the HC," it said.
Full report at:
https://timesofindia.indiatimes.com/india/jk-courts-defy-fidayeen-threats-attendance-surges/articleshow/71415115.cms
--------
Pakistani intruder held in Jammu; BSF responds to Pak firing along LoC, IB
October 3, 2019
A Pakistani national was apprehended from Jammu and Kashmir's Akhnoor sector during the wee hours of Thursday when he crossed over to this side of the International Border.
According to sources, the 16-year-old has been handed over to the police for questioning. The apprehension came amid unprovoked mortar shelling and firing by Pakistan along the Line of Control (LoC) and International Border (IB) in the state.
On Wednesday night, the Indian Army and the BSF retaliated to Pakistan's firing along the LoC in Rajouri's Keri sector and IB in Kathua's Manyari area.
A kuchha hut was damaged in cross border shelling. The personal belongings of a family in the area were also gutted in fire after a bullet from Pakistan's side entered the house.
Meanwhile, to have first-hand knowledge of the situation on the ground, Kathua Deputy Commissioner Dr Raghav Langer, along with the Commanding Officer of BSF local battalion Satyendra Giri, spent the entire night at a BSF forward post in Manyari.
Full report at:
https://indianexpress.com/article/india/pakistani-intruder-held-in-jammu-and-kashmir-6050118/
--------
Delhi Police conduct raids after alert over potential terror strikes: Report
Oct 03, 2019
The special cell of Delhi Police is searching several locations in the Capital over inputs of likely terror strikes, news agency ANI reported on Thursday.
Delhi Police had sounded an alert on Wednesday after getting information from central intelligence agencies that some Kashmiri insurgents could carry out terror strikes in the city during the festival season.
The deputy commissioners of police (DCP) of all 15 districts have been directed to step up security at vital installations and ensure maximum mobility of police personnel on streets to avoid any such terror strikes.
An official said that anti-terrorist measures at railway and Metro stations and places with high footfall such as markets and malls have been intensified. Footage of CCTV cameras was being examined to monitor suspicious activities, the official added.
Full report at:
https://www.hindustantimes.com/india-news/terror-alert-in-capital-delhi-police-conduct-raids-says-report/story-KlvObbNO26YTZaBUGuvKmL.html
--------
Kashmir to be among most developed states in next 10 years: Shah
by Qayam
October 03, 2019
New Delhi: Flagging off the second semi-high speed indigenous Vande Bharat train from the national capital to Katra in Jammu and Kashmir, Union Home Minister Amit Shah on Thursday announced that Kashmir would be in the "list of most developed Indian states in next 10 years and a beginning in that direction had been made today by the railway".
Shah said the hurdles in the development of Kashmir had been erased with the abrogation of Article 370 that gave the erstwhile state a special status. "With the scrapping of Article 370, Kashmir has become a part of India like the other states," he said.
The Minister said Article 370, which was scrapped on August 5, was not only a hurdle in country's unity and integrity but also the biggest obstacle in the development of Jammu and Kashmir, which has now been bifurcated into two Union Territories — Jammu and Kashmir with an Assembly and Ladakh without one.
"I have firm belief that we will gain success in complete eradication of terrorism and terrorist ideology from Kashmir after the abrogation of Article 370. Our Kashmir would be mentioned in the list of most developed Indian states within 10 years," Shah said.
The Minister said the Vande Bharat train, which has been manufactured at a Chennai-based factory, was a gift to the countrymen from Prime Minister Narendra Modi. .
"A new history is being created through Vande Bharat, which will be a great medium of tourism to Jammu and Kashmir," he added.
Full report at:
https://www.siasat.com/kashmir-be-among-most-developed-states-next-10-years-shah-1647384/
--------
Radicalisation of Hindus as dangerous as of Muslims: Digvijay Singh
by Neha
October 02, 2019
Indore: Senior Congress leader Digvijaya Singh said on Wednesday that radicalisation of Hindus is as dangerous as the radicalisation of the Muslims.
Speaking at a seminar on 150th birth anniversary of Mahatma Gandhi, Digvijaya Singh said that it is not easy to put the ghost of communalism back in the bottle if it comes out.
Singh referred to "extreme radicalisation" by former Pakistan President Zia-ul-Haq and then mentioned the present Prime Minister Imran Khan.
"The Islamophobia and radicalisation that Pakistan Prime Minister Imran Khan is talking of…the radicalisation of Hindus is a counter to that. And it is as dangerous as the radicalisation of Muslims. If communalism of the majority happens in India, it will not be easy to save the country from it," Singh said.
The Congress leader said that former Prime Minister Jawaharlal Nehru had said that "communalism of the majority community is more dangerous than the communalism of the minority community".
He also targeted Prime Minister Narendra Modi alleging that the BJP was seeking to spread disharmony.
Singh referred to slogan "har har Modi, ghar ghar Modi" and alleged that "Modi and this ideology were spreading hatred in every household of the country".
"People of ideology that killed Mahatma Gandhi are telling their workers to do 'padayatra' in every panchayat for a month. I would like to ask them what will they do there and how will they project Gandhiji? Will you put across Gandhi's side or Godse's side?" he asked.
Singh also attacked Modi over the economic slowdown and incidents of mob-lynching and said only visiting other countries and attending events will not lead to development.
He alleged that mob-lynching incidents had not stopped. "If this continues no new investments will come to the country and unemployment will rise. Only truth, non-violence and harmony will lead to a bright future," Singh said.
Full report at:
https://www.siasat.com/radicalisation-hindus-dangerous-muslims-digvijay-singh-1646630/
--------
Pakistan sends 3 consignments of arms and ammunition to Punjab within 12 days
Manjeet Sehgal
October 2, 2019
Khalistani and Islamic terrorist groups have sent three consignments of 16 assault rifles and 9 hand grenades along with satellite phones to India in the last 12 days.
The arms and ammunition came in three consignments, which were sent by Khalistani terror group bosses, including Khalistan Zindabad Force chief Ranjeet Singh Neeta and Khalistan Liberation Front (KLF) chief Harmeet Singh PHD.
The latest consignment, seized by the police on September 24, was sent by KLF chief Harmeet Singh PHD. It included five AK 47 rifles, 10 magazines and 200 cartridges. These weapons were recovered from the Mumdot area of Firozpur Cantonment.
However, the arrests, in this case, were made on Tuesday after a brief encounter in Jandiala. The weapons were found wrapped in a Pakistani newspaper attributing the origin of the ammunition.
Police sources say weapons were meant to be delivered to gangsters Sukhpreet Singh Satta and Sukhda Khariwal, who were in contact with Harmeet Singh PHD.
Earlier on September 22, the police recovered five AK 47 rifles with 16 magazines and 472 rounds, four Chinese-made point 30 bore pistols with eight magazines and 72 rounds, nine hand grenades, five satellite phones, two mobile phones and two wireless sets besides counterfeit currency of Rs 10 lakh from the possession of four Khalistan Zindabad Force (KZF) terrorists, including Balwant Singh alias Nihang, Akashdeep Singh alias Akash Randhawa, Harbhajan Singh and Balveer Singh. The police arrested the three from Chohla Sahib area in Tarn Taran.
This was the second consignment of weapons sent from Pakistan.
The first consignment of illegal weapons, including Four AK 56 Rifles, two AK 47 rifles 180 rounds, six magazines and 11000 bullets were seized from a truck at Lakhanpur, Kathua on September 12.
This consignment is believed to have been airdropped by the Khalistani terrorists with the help of ISI in Punjab. While the origin of this consignment is still shrouded in mystery, it has already been proved it was first sent to Punjab and was meant for the Jaish terrorists.
The police had arrested three Jaish terrorists, including Jahangir Ahmed, Ubaid-ul-Islam and Sabeel Ahmed Baba from Lakhanpur. The police are yet to arrest the people who supplied or handed over the weapons to them.
After the heightened security on the Indo-Pak border, Jammu and Kashmir ISI, Jaish and Khalistani terrorists are using Punjab route to smuggle weapons, ammunition, narcotics and counterfeit currency. The two Khalistani terror groups are not only sending the arms and ammunition to gangsters and terrorists based in Punjab, but are also helping Islamic terror groups based in Jammu and Kashmir with regular supplies of arms.
Investigations have revealed that Khalistani and Islamic terror groups are working together under the directions of ISI, which wants to revive terrorism in Punjab while perpetuating the separatist activities in the Valley.
Full report at:
https://www.indiatoday.in/india/story/pakistan-sends-3-consignments-of-arms-and-ammunition-to-punjab-within-12-days-1605714-2019-10-02
--------
Pakistan
Launch 'Mera Bacha Alert' in 14 days to tackle child sexual abuse: PM Imran
October 2, 2019
ISLAMABAD: The new mobile application called "Mera Bacha Alert" should be launched in a two-week period, Prime Minister Imran Khan said Tuesday, directing officials to ramp up efforts to effectively tackle the cases of childrens' abduction, sexual abuse, and murders in Pakistan.
By registering missing children on the "Mera Bacha Alert" app, the kids' details would soon be made available to the provincial inspectors-general of police (IGPs) and other senior police officers.
The "Mera Bacha Alert" app would be connected with the Pakistan Citizen Portal app so that the progress on any case — including the recovery of child — can be monitored, a press release issued by the PM Office said.
https://www.thenews.com.pk/latest/535391-launch-mera-bacha-alert-in-14-days-to-tackle-child-sexual-abuse-pm-imran
--------
PM Imran telephones Bangladeshi counterpart Sheikh Hasina
October 3, 2019
ISLAMABAD: Prime Minister Imran Khan on Wednesday telephoned his Bangladeshi counterpart Sheikh Hasina to enquire about her health and conveyed his best wishes.
PM Imran underscored the historic and fraternal relations between the two countries and reiterated his commitment to strengthening bilateral ties, according to a statement issued by the PM Office.
https://www.thenews.com.pk/latest/535406-pm-imran-telephones-bangladeshi-counterpart-sheikh-hasina
--------
Want Pakistani youth to be 'all-rounders of contemporary, religious education': PM Imran
October 2, 2019
ISLAMABAD: Prime Minister Imran Khan on Wednesday expressed his wish for the Pakistani youth to become "all-rounders of contemporary plus religious education" as he addressed a prize-distribution ceremony for madrassah (religious seminaries) students here at the PM House.
PM Imran said he wanted the country's youth to excel and prove their mettle before the world with confidence. "The youth — which has a strong knowledge of both modern sciences and religion and also realises the objective of Pakistan's creation — can lead the country at international arena."
The PM said the system at present failed to let the majority excel; however, a single curriculum was necessary for the Pakistani people to become one nation.
He also criticised the present education system, noting that the purpose of educating youth was not to make money only. He expressed his wish for the madrassah students to be taught about religious and worldly affairs.
Separately, the Imran Khan also spoke about Kashmir and bilateral relations with other friendly, Muslim-majority countries.
Full report at:
https://www.thenews.com.pk/latest/535386-want-pakistani-youth-to-be-all-rounders-of-contemporary-religious-education-pm-imran
--------
Non-bailable arrest warrants issued for PTM leader Gulalai Ismail
Oct 3, 2019
An additional district and sessions court on Tuesday issued non-bailable arrest warrants for Pashtun Tahaffuz Movement (PTM) leader Gulalai Ismail in a case pertaining to maligning of state institutions.
The court ordered that if the suspect does not appear before it on Oct 21, the process to declare her a proclaimed offender could be initiated.
Ismail, who was booked over seditious speeches in May, mysteriously escaped from Pakistan after her passport was confiscated and is currently seeking political asylum in the United States.
In an informal talk with the New York Times on Sept 20, the self-proclaimed human rights activist on the run refused to reveal how she got out of Pakistan without any passport and other valid travel documents.
"I didn't fly out of any airport," she said, adding: "I can't tell you any more."
In March this year, the Islamabad High Court (IHC), while hearing her petition, directed the interior ministry to remove her name from the Exit Control List (ECL).
The court, however, allowed the ministry to take appropriate action against her, including the confiscation of her passport, based on the recommendations by the Inter-Services Intelligence (ISI).
In November last year, the IHC was informed that the ISI recommended putting the rights activist's name on the ECL for her anti-state activities and reported linkages with foreign spy agencies.
In her petition, she sought the retrieval of her passport and travel documents which the Federal Investigation Agency (FIA) had confiscated upon her arrival in Pakistan on Oct 12 when she was briefly detained at the Agency's Islamabad office.
According to the petition, Ismail is the chairperson of a non-governmental organisation (NGO), "Aware Girls", and has received national and international acclaim for her work on empowering Pakistani women.
The petition said that the FIA, on Oct 12, detained her when she returned from the UK in connection with her association with the Pashtun Tahaffuz Movement and for "delivering anti-state speeches".
Ismail argued in her petition that the federal government placed her name on the ECL and the FIA confiscated her passport without giving her an opportunity to defend herself.
She requested the court to order the removal of her name from the ECL and return her passport.
Full report at:
https://www.pakistantoday.com.pk/2019/10/02/non-bailable-arrest-warrants-issued-for-ptm-leader-gulalai-ismail/
--------
Royal couple advised to eat spicy Pakistani cuisine and forget about gaining weight
Murtaza Ali Shah
October 2, 2019
LONDON: The Duke and Duchess of Cambridge have said they are excited to visit Pakistan to meet its people and to witness and experience its beautiful culture, although the Duke of Cambridge is wary of spicy food and the Duchess likes spicy food!
Prince William and Kate Middleton were speaking to around 70 select Pakistanis at the Aga Khan Centre at an exclusive reception hosted for them by His Highness the Aga Khan in association with Pakistan High Commission.
The royal couple visited the centre for two hours ahead of their Royal Highnesses' official visit to Pakistan, which will take place between Monday 14 and Friday, 18 October.
Pakistan's High Commissioner to the UK Nafees Zakaria and the Aga Khan welcomed the royal couple when they arrived for the visit of the centre. While the Duke and Duchess of Cambridge, both 37, mingled with the guests, a Pakistani musician played tabla in the background.
The couple were seen going round to the guests and asked them questions about Pakistan and the work they did.
The Aga Khan, 82, told the guests he was hosting the Royal Couple at the centre to showcase them the contribution Pakistanis are making to the cultural diversity of Britain.
Speaking briefly to this correspondent, Prince William said he looked forward to visiting Pakistan as he has heard so many wonderful things about Pakistan.
The food for the guests was cooked by Saliha Mahmood Ahmed, the MasterCheff 2017 winner. She told Geo News that the Duke and Duchess of Cambridge asked her about Pakistani food and sought tips on what to eat.
Saliha said: "They asked me about Pakistani culture, they wanted to know about Pakistani food. They are very excited to visit Pakistan. I recommended that they should eat tradition food of Pakistan. I told them that don't worry about putting on fats, you can exercise later on and burn the fats!".
Saliha said the duchess likes spicy food and the duke is wary of it, but both looked forward to enjoying the local cuisine.
Writer and broadcaster Sarfraz Manzoor told that the Duke said he likes medium spice but "I don't think it exists in Pakistan".
Producer and composer Naughty Boy (Shahed Khan) said the royal couple asked him how bansri and tabla is played and that they looked forward to enjoying Pakistani music during their visit.
Lord Zameer Choudrey said he welcomed the royal couple and banker Arif M. Ali said the couple asked him how he helped Pakistan. "They were eager to know more about my work for Pakistan and wanted to know in what ways I helped Pakistan's economy."
Mahmood H. Ahmed of Aga Khan Foundation said that the event was organised to showcase modern Pakistani culture and the royal couple were able to meet a range of people from Pakistan, including community leaders, those involved in British and Pakistani business, and key figures within the diaspora community, including musicians, chefs and artists.
He said the Aga Khan Development Network (AKDN) has been working in Pakistan for over a century to improve the quality of life, promote pluralism, and enhance civil society.
High Commissioner Nafees Zakari said: "The Royal Couple are very excited to visit Pakistan. I told them that the whole Pakistan awaits them with excitement. I think this will be a great visit. This visit will boost relations between the two countries and will project the real soft image of Pakistan before the world. The visit will draw attention of many people towards Pakistan."
Full report at:
https://www.thenews.com.pk/latest/535383-royal-couple-advised-to-eat-spicy-pakistani-cuisine-forget-about-gaining-weight
--------
In meeting with tycoons, Army chief stressed 'intimate' link between national security, economy: ISPR
October 03, 2019
The military's media wing on Thursday issued a formal statement about the much-talked-about meeting a day earlier between the army chief and some of Pakistan's most powerful business tycoons.
According to Inter-Services Public Relations (ISPR), army chief Gen Qamar Javed Bajwa has reportedly told a group of businessmen that the country's "improved internal security environment" has "created space for increased economic activity".
ISPR said Gen Bajwa had made the remarks while addressing the business community and the government's economic team at the concluding session of a series of discussions and seminars titled 'Interplay of economy and security'.
The event had been held at the Army Auditorium in Rawalpindi, ISPR said. News media had reported that the businessmen had met the army chief at a dinner reception hosted by the latter.
The chief of army staff briefed the business community and the government's economic team over the improved security situation in the country, saying: "National security is intimately linked to the economy while prosperity is a function of a balance in security needs and economic growth."
"Accessibility and responsiveness of the government economic team to the business community and the displayed understanding between public and private institutions is a good sign for the desired positive trajectory in economic activity," Gen Bajwa, who is also part of the National Development Council, was reported to have told the audience.
The ISPR said that the seminars and discussions in question were held "in order to bring stakeholders on one platform to formulate recommendations for a synergistic way forward".
The government's economic team, on the other hand, had apprised the attendees about the initiatives and measures being taken by the government to facilitate business and stabilise the economy.
The business community also pitched in with its suggestions to improve ease of doing business.
The businessmen assured that they would cooperate with the authorities to ensure that government policies are implemented and would "play their part" by paying taxes and investing in a "socially and economically responsible manner".
The meeting had been a topic of much discussion on social media, with some questioning why the businessmen had approached the chief of army staff directly instead of approaching the civilian managers of the economy.
Full report at:
https://www.dawn.com/news/1508749/in-meeting-with-tycoons-army-chief-stressed-intimate-link-between-national-security-economy-ispr
--------
Penal code suggests no specific span for life imprisonment, observes CJP
Nasir Iqbal
October 03, 2019
ISLAMABAD: Chief Justice Asif Saeed Khosa on Wednesday questioned how the 'prison rules' could determine the imprisonment of convicts for life, ie 25 years.
"Under what basis has it been written under Rule 140 and 198(b) of the Pakistan Prisons Rules that life term for the convict will be for 25 years when the Pakistan Penal Code (PPC) does not suggest any specific life span," observed the chief justice, heading a larger seven-judge bench.
The bench was constituted specially to settle the question of what should be the length of life imprisonment — either 25 years of incarceration, or sending the guilty behind bars for life. It is for the legislature to clarify by removing the confusion, the chief justice observed.
The issue caught the attention of the Supreme Court earlier when the chief justice, while heading a different bench, took up a case relating to the award of life imprisonment in the case of a man, Haroon Rashid, who was sentenced to life imprisonment 12 times in two different cases, but the question before the court was to determine whether the punishment should run consecutively or concurrently.
Rasheed has been in jail since 1997 and has served a 22-year sentence. According to Rashid's lawyer Zulfikar Maluka, the court had allowed different sentences to be served concurrently. On Wednesday, the Supreme Court postponed further proceedings when the counsel expressed the desire to withdraw the petition since he still has a window of opportunity in moving a review petition in one of the two cases, though the review petition in another stands concluded.
The court asked the counsel to move an application seeking to condone the delay till when he will eventually file the review petition, adding that the court is not inclined to impair jurisprudence developed by the courts — otherwise there would be no end to litigation.
"How can we calculate the duration of life imprisonment of a convict when nobody knows how long he will survive," the chief justice observed, adding that Indian courts had developed a concept by declaring it 'judicial innovation' and saying that after 14 years of incarceration, the convict will qualify for remission in his sentence. But in Pakistan's jurisprudence, it is 15 years, the chief justice said, adding it was the right of the executive to grant remissions but it is the jurisdiction of the courts to award sentence.
Senior counsel Ahsan Bhoon and Azam Nazeer Tarar also pleaded before the apex court that they had been approached by different bar associations and therefore wanted to represent the point of view of the Pakistan Bar Council (PBC) before the SC in determining the issue.
The PBC was not under notice but wanted to join current proceedings since people are "crying in jails as the quality of food served in prisons is very low and even medicines are not available", Mr Tarar said.
Meanwhile, Additional Advo­cate General, Punjab, Qasim Nawaz Chowhan presented a brief before the apex court explaining that the terms 'imprisonment for life' or a 'life sentence' has never been defined in any law of Pakistan though the words 'life' and 'imprisonment' have been explained separately.
Section 45 of the PPC defines 'life' as the 'life of the human' and should therefore be read in the context of Section 45 of the PPC which ordinarily means imprisonment for the full or complete span of life.
Even so, a misconception in public and in certain corners of academics exists that 'life imprisonment' is for 15 years or 25 years. This misconception has developed because of the misreading of Section 57 of the PPC which, if read in isolation, will say that life imprisonment will be reckoned as equivalent to 25 years, the brief states.
Full report at:
https://www.dawn.com/news/1508704/penal-code-suggests-no-specific-span-for-life-imprisonment-observes-cjp
--------
'65 properties of four banned groups seized under anti-terror financing laws'
October 03, 2019
KARACHI: Measures taken by the Sindh government to stop terror financing were discussed in a meeting held between Sindh Chief Minister Syed Murad Ali Shah and a US congressional delegation here on Wednesday at CM House.
The chief minister told the delegation that the Sindh government had seized/frozen 65 properties of four banned organisations under the United Nations Security Council (UNSC) Act 1948 and UNSC Freezing & Seizure Order 2019.
The delegation comprised US Congressmen Jim Himes, Sean Patrick Maloney, US Congressman and Member of the House Permanent Select Committee on Intelligence, Consul General of USA Robert Silberstein, Deputy Consul General Darian Arky and other American officials. Mr Shah was assisted by Home Secretary Kazi Kabir and principal secretary to chief minister Sajid Jamal Abro.
The chief minister said that 59 properties of Jamaatud Dawa, Falah-i-Insaniat Foundation and Jaish-i-Mohammad and six properties of Tehreek-i-Taliban Afghanistan had been seized/frozen under UNSC Act 1948 and UNSC Freezing & Seizure Order 2019.
"The existence of any proscribed organisation or entity has not been traced here in Sindh, and therefore no arrest or prosecution of any individual in connection with UN Sanction Regime 1267 and 1373 has been made," he added.
Talking about terror financing-related cases, he said that 47 [terror financing] cases had been registered and were being investigated by Counter-Terrorism Department of Sindh police.
Talking about non-profit organisations (NPOs), the chief minister said that 527 or 11.5 per cent of all active NPOs' survey was conducted to assess their vulnerability regarding terror financing.
The survey data has also been shared with ministry of interior, government of Pakistan.
He added that 4,693 inactive or non-functional NPOs had been de-registered, whereas further 2,828 inactive NPOs were in process of de-registration by the social welfare department.
He went on to say that 1,613 NPOs registered with industries and commerce department were also in process of de-registration in the first phase.
Mr Shah said that there were 25,426 NPOs registered in Sindh — 14,834 with industries department and 10,592 NPOs with the social welfare department.
The chief minister disclosed that 19 NPOs were under investigation in Sindh, out of that 14 NPOs were affiliates of proscribed organisations such as JuD, FIF and JeM, whereas five NPOs were being investigated for their terror financing vulnerability.
He also said that after enactment of the Sindh Charities Act 2019, action against unregistered NPOs would be started.
He said draft law had been approved by the provincial cabinet.
Mr Shah said that various policies such as NPOs' registration and standard operating procedures regarding collection of sacrificial skins and hides had been issued and enforced to plug the implementation gaps in order to address terror financing-related issues.
Steps against money laundering
Talking about anti-money laundering action taken by the Sindh government, he said that he had constituted a taskforce on anti-money laundering under the home secretary.
The taskforce has directed stakeholders such as Pakistan Customs, Airport Security Force and Federal Investigation Agency for establishment of Currency Detection Units at major airports to deter and detect currency smuggling.
The visiting delegation appreciated the efforts made by the government to control terror financing.
'Sindh govt has no funds for defunct Fata uplift'
Murad Ali Shah has said that under 18th Constitutional Amendment responsibilities of provinces have increased manifold, therefore the provincial government(s) could not spare funds from their shares in the National Finance Commission for defunct Federally-Administered Tribal Areas (Fata).
"The federal government has the capacity to allocate special funds from its share for the development of defunct Fata," he added.
The chief minister stated this on Wednesday while responding to a question raised by a member of an inter-provincial parliamentary delegation visiting Sindh on the invitation of Democracy Reporting International (DRI) here at CM House. The delegation was led by Javed Malik of DRI.
The interaction was attended by provincial ministers Saeed Ghani, Imtiaz Shaikh and adviser to CM Murtaza Wahab.
The delegation members were MPAs from Balochistan: Qadir Nail, Ahmed Nawaz, Shakeela Qazi, Bushra Rind, Nasrullah Bareach and Runina Khan.
Khyber Pakhtunkhwa MPAs: Somi Falak Naz, Rabia Basri, Zeenat Bibi, Shafiq Afridi, Naeema Kishwar and Saeed Iqbal Mian.
Punjab MPAs: Shamsa Ali, Faiza Malik, Abdullah Warraich, Nadeem Abbas and Farha Yousaf.
The chief minister said that the federal government, just to squeeze the provinces, had deliberately raised the issue of curtailing three per cent funds from the share of provinces for development of defunct Fata.
"This is totally unjustified and people of the provinces would not allow their chief minister to give away their rightful share at the cost of their development," he said and added the federal government had an ample share in NFC therefore it should finance development by itself.
Responding to another question, Mr Shah said in 2010 the PPP government had given NFC award on multiple criteria despite the fact that it had different governments in provinces. In Punjab PML-N was in power, in Khyber Pakhtunkhwa ANP had government, in Balochistan a coalition government was formed by the PPP and in Sindh the PPP had its government.
"It was a gigantic task to develop consensus for the first time to award NFC on multiple criteria," he said and added its credit went to former president Asif Ali Zardari.
Replying to a question asked by a Balochistan MPA, the chief minister said that the Sindh government had never usurped water share of Balochistan but on the contrary Balochistan was given water from Guddu Barrage and Sukkur Barrage Right Bank NW Canal.
He added that at Sukkur Barrage there was a technical issue; the right bank canal couldn't take water until a certain water level developed in the river.
To another question of a KP MPA, the chief minister said that the Pakhtuns living in Karachi had merged in Sindh.
He assured the MPA that the Pakhtuns living in Karachi were quite happy in terms of their financial and social status.
Full report at:
https://www.dawn.com/news/1508667/65-properties-of-four-banned-groups-seized-under-anti-terror-financing-laws
--------
Balochistan continues to be shortchanged politically: HRCP
Oct 3, 2019
ISLAMABAD: The Human Rights Commission of Pakistan (HRCP) has released a detailed report titled, Balochistan: Neglected Still, after a fact-finding mission to Balochistan, saying the province "continues to be shortchanged politically".
Incidents of enforced disappearance continue: in most cases, victims' families say they are afraid of communicating their cases to the authorities.
A disconcerting trend is that of women being 'disappeared' in certain areas, such as Dera Bugti and Awaran. Yet these cases tend not to be reported or recorded.
HRCP's investigation also reveals that hundreds of coal mines are being operated by people who possess neither the financial resources nor the technological skills to provide for operational safety or deal with emergencies.
The mission found that security agencies impose an unofficial security charge on per ton production from coal mines, which mine owners and labour unions alike have deemed extortion.
The HRCP believes that the level of the Frontier Corps' presence in Balochistan and its degree of control undermines provincial government and civilian administration.
The unwarranted involvement and permanent presence of security personnel in educational institutions, like Balochistan University, must also end.
HRCP strongly feels that the provincial government and civilian administration must run the affairs of the province without any undue interference.
Full report at:
https://www.pakistantoday.com.pk/2019/10/02/balochistan-continues-to-be-shortchanged-politically-hrcp/
--------
PM Imran says multilingual education system divided society into classes
Oct 3, 2019
ISLAMABAD: Prime Minister Imran Khan on Wednesday said the government is planning to synchronize the multilingual education system to create social harmony among different classes.
He was addressing a prize distribution ceremony for madrassa students who earned distinction in the exams of contemporary education boards and religious seminaries exams.
The prime minister said reforms are being introduced in the education system, which will help uplift the lower strata of the society with the provision of equal opportunities to prosper.
He said a uniform curriculum is being designed so that all the graduates have equal opportunities to grow in practical life. He said the new education system will give an understanding of religion, contemporary knowledge and science and technology to the graduates.
Prime Minister Imran noted that currently three parallel education systems are being practiced, which is leading to injustices and divisions in the society.
He said the PTI government had decided in its early days that the students of religious seminaries will be imparted contemporary modern education so that they too can get important positions in different professions.
Underlining the importance of education, the prime minister said Islam has laid special emphasis on education. He observed Muslims around the globe are backward and vulnerable mainly due to lack of education.
Referring towards occupied Kashmir, he said eight million Kashmiris have been locked in the "open jail" of occupied Kashmir for almost two months.
Coming towards the proposed news channel, the premier reiterated that Pakistan, Malaysia and Turkey have decided to launch an English language channel to advance the point of view of Muslims to the world and project a positive image of Islam to the victims of Islamophobia.
He revealed the three Muslim countries have also decided to collaborate to make films on Muslim history and heroes of Islam.
Speaking on the occasion, Minister for Education Shafqat Mahmood said the PTI government has been working on various initiatives to eliminate injustice in the society on the basis of education.
He said a uniform curriculum is being prepared for the government and private schools as well as Madrassas, and primary level curriculum will be prepared by March next year.
Full report at:
https://www.pakistantoday.com.pk/2019/10/02/pm-imran-says-multilingual-education-system-divided-society-into-classes/
--------
Taliban 'ready to hold talks' with US peace envoy in Pakistan
October 02, 2019
ISLAMABAD: A high-level delegation from the Afghan Taliban will hold talks on "important issues" with US peace envoy Zalmay Khalilzad in Pakistan, the insurgent group's political spokesman said on Wednesday, though a US official denied Khalilzad's visit to Islamabad was part of the formal peace process.
The Taliban delegation, led by Mullah Abdul Ghani Baradar, the group's cofounder, was expected to reach Pakistan on Wednesday, a day after Khalilzad — the top US diplomat involved in talks with the militants — arrived in Islamabad.
The Ministry of Foreign Affairs in Islamabad confirmed in a statement on Wednesday that Pakistan has officially extended an invitation to the Taliban Political Commission (TPC) in Doha.
"The visit will provide an opportunity to review the progress made under US-Taliban peace talks so far, and the possibilities of resuming the political settlement process in Afghanistan," the statement said.
The Taliban's visit is the latest stop on a tour of regional powers and comes after efforts by the militants and the US to reach a deal allowing for the withdrawal of US-led foreign forces from Afghanistan.
Last week, US President Donald Trump also met Pakistani Prime Minister Imran Khan in America and discussed the Afghan peace process.
"We have stated on several occasions that we are ready for the resumption of the talks with Khalilzad in Pakistan if he is willing," Taliban spokesman Suhail Shaheen said via phone from Doha, where the group's political office is based. "There is no problem from our side."
A spokesperson from the US Embassy in Islamabad said that Khalilzad this week was "participating in consultations with Pakistani counterparts. These consultations follow discussions held between the United States and Pakistan during the United Nations General Assembly in New York last week."
The US has long considered Pakistani cooperation as crucial to ending the decades-long war in Afghanistan.
Trump last month halted peace talks with the Taliban aimed at striking a deal allowing US and other foreign troops to withdraw in exchange for Taliban security guarantees, following the death of a US soldier and 11 others in a Taliban bomb attack in Kabul.
Sediq Sediqqi, a spokesman for Afghan President Ashraf Ghani, said on Twitter that the Afghan government should be involved in any peace process: "No progress will be imminent if a peace process is not owned and led by the Afghan government," he said.
Full report at:
https://www.arabnews.com/node/1563281
--------
Africa
Saudi Arabia accused of sponsoring Boko Haram
October 3, 2019
By Ifreke Inyang
Former president of Benin Republic, Nicephore Soglo, has accused Saudi Arabia and Qatar of funding Boko Haram.
Boko Haram, along with Islamic State in West Africa Province (ISWAP), which is an affiliation of the Islamic State in the Middle-East, has become a major security threat in the West African region.
Soglo, who spoke at the constitutional term limits summit in Naimey, Niger Republic, said Africans must stand united to solve their own problems.
"Boko Haram is funded by our friends from Saudi Arabia and our friends from Qatar.
"Are we friends or not? Let's tell ourselves the truth. We have to stand together.
"I'm optimistic we are going to win if we stand together," Soglo said.
https://dailypost.ng/2019/10/03/saudi-arabia-accused-sponsoring-boko-haram/
--------
Attack on Mali army camps kills 25 troops, 60 missing
James Tasamba
02.10.2019
BAMAKO, Mali
At least 25 Malian soldiers were killed and 60 others have been missing after a suspected al-Qaeda-linked attack targeted two army camps in central Mali on Monday, the government said.
"Among the ranks of the FAMA (Malian armed forces) the provisional death toll is 25, with four wounded -- around 60 missing and heavy equipment losses," the government said in a statement on Tuesday.
Local media said military posts at Boulkessi and Mondoro were targeted in the latest attacks this year orchestrated by militant groups with links to al-Qaeda.
The statement said the army launched a joint operation with forces from neighboring Burkina Faso, which was backed up by French troops stationed in the region.
Tensions erupted in Mali in 2012 following a failed coup and a Tuareg rebellion that ultimately allowed al-Qaeda-linked militant groups to take over the northern half of the country.
In 2015, a peace deal was signed between the government and some insurgent groups.
Political and community disputes continue to fuel tensions in northern Mali, thus undermining the implementation of the peace agreement.
Full report at:
https://www.aa.com.tr/en/africa/attack-on-mali-army-camps-kills-25-troops-60-missing/1599614
--------
2000 Days Of Chibok Schoolgirls In Boko Haram Captivity: President Buhari Keeps Mum
OCT 02, 2019
Today is exactly 2,000 days since the abduction of 276 schoolgirls from Government Girls Secondary School in Chibok, Borno State, on April 14, 2014, but President Muhammadu Buhari and his regime have said no word on concrete plans to bring back the remaining schoolgirls.
Daily Trust reports that the town of Chibok has never been the same since the infamous abduction of schoolgirls that attracted global attention to it over five years ago.
While some of the schoolgirls have been found, at least 113 are still missing, and it is not yet clear if they are still alive.
It is also not clear whether they have been married off, or under whose custody they are, considering the changes that occurred in the ranks of the Boko Haram, the violent group that abducted them during the sole leadership of Abubakar Shekau.
Hours after the abduction on April 14, 57 of the girls found their way back home, and some years later, a few others escaped captivity, while the government negotiated with the abductors and freed over 100. A group, the Abducted Girls Parents' Movement for Rescue, in its relentless effort to secure freedom of the remaining 113 captives, has been reaching out to relevant authorities and non-governmental organizations that played one role or the other in the previous negotiations.
Women leader of the group, Mrs. Yana Galang, whose daughter is among the 113 still in captivity, lamented that concerned authorities are allegedly not much concerned about freeing their daughters. "We were frequently being invited to Abuja for talks while the government was facilitating negotiations that led to the freedom of those over 100 girls," she said.
"But since a batch of 83 girls was released two years ago, nobody has ever contacted us again for any talks about rescuing the remaining ones," she said. "I have suffered a lot from insurgency," Rachael Daniel, mother of Rose who is still in captivity, said.
"My husband, Daniel, was first killed along Dikwa highway. And later, my daughter, Rose Daniel, 17, was kidnapped at GSS Chibok. "Life is frustrating; I think life is not fair to me; I am always depressed," she said.
Mr. Ayuba Alamson doubles as a guardian of his abducted sister and spokesman for parents of Chibok girls.
The sister, Hadiza Kwagui, was, however, among the first set of escapees while been led into Sambisa forest by their abductors on the fateful day.
Alamson expressed another form of grief and dejection suffered by the freed girls and their parents, following the government's alleged failure to fulfil its promise of sponsoring their education.
His sister, Hadiza, sat for her secondary school examination, full of hope that the government was sponsoring her higher education.
"Unfortunately, since they wrote their WAEC and NECO at Bethel International School in Jos, they have been abandoned to date," Alamson said.
"In fact, Hadiza is in the village now and some of her friends have gotten married out of frustration. Some of these girls are now farming in the village despite what we heard that they had been offered scholarships to study up to degree level," he lamented.
However, Yana Galang, who is the woman leader of the parents' association of the abducted Chibok girls, thanked the federal government for securing the release of more than 100 of the abducted schoolgirls but said those who are yet to see their daughters are still grieving.
Full report at:
http://saharareporters.com/2019/10/02/2000-days-chibok-schoolgirls-boko-haram-captivity-president-buhari-keeps-mum
--------
Kenya says it kills three militants planning attacks in Mombasa
Joseph Akwiri
OCTOBER 1, 2019
MOMBASA (Reuters) - Kenyan police shot dead three men suspected of planning militant attacks in the coastal city of Mombasa on Tuesday, ahead of national day celebrations to be hosted in the city this month, according to a senior official.
The suspects were killed in a raid on a house in Majengo Mapya, a suburb in the city's south, said Paul Leting, director of criminal investigations in the coast region. Seven other suspects were detained.
"That house was a hideout for planning attacks and other criminal activities," Leting told journalists at a press conference in Mombasa.
Weapons including a grenade, 1,700 rounds of ammunition, a rifle and 15 pistol holders were seized in the raid, Leting said. Police also recovered two bullet-proof jackets, Quran journals, police and military uniforms, military face masks, eight machetes and gun oil from the suspects' hideout.
Two security sources who asked not to be identified said the slain suspects were on Kenya's terrorism watch-list and had been trailed for a while.
A terrorism alert from police last month warned that fighters from the al Shabaab Islamist group in neighboring Somalia were planning attacks at targets including churches, universities, hospitals and schools in Kenya's coast region.
Full report at:
https://www.reuters.com/article/us-kenya-security/kenya-says-it-kills-three-militants-planning-attacks-in-mombasa-idUSKBN1WG492
--------
Somalia: Twin bomb blasts kill 6 outside Mogadishu
Mohammed Dhaysane
02.10.2019
MOGADISHU, Somalia
At least six government soldiers were killed and several others wounded when twin roadside explosions targeted a military convoy outside the Somali capital Mogadishu on Wednesday, officials said.
The attack took place near Elasha Biyaha, 15 kilometers (9 miles) southwest of the capital Mogadishu.
Ibrahim Elmi, a police sergeant in the area, told Anadolu Agency that the attacks were double land mine blasts that targeted a military convoy traveling between Mogadishu and the town of Afgoye in the Lower Shabelle region.
Police officers secured the area and an investigation is underway, he added.
No group has yet claimed responsibility for the twin attacks on Wednesday but Somali-based insurgents group al-Shabaab have claimed responsibility for many attacks in the Horn of African Nation.
Full report at:
https://www.aa.com.tr/en/africa/somalia-twin-bomb-blasts-kill-6-outside-mogadishu-/1600455
--------
Arab World
Internet access cut across much of Iraq
3 October 2019
Internet access has been cut off across much of Iraq including the capital Baghdad with connectivity falling below 70 percent, internet blockage observatory NetBlocks said, amid renewed anti-government protests that turned violent and spread nationwide.
Earlier on Wednesday social media platforms Facebook, Twitter, and Instagram, as well as messaging application WhatsApp all appeared to be have been disabled across Iraq except in the semi-autonomous Kurdistan Region which has a separate internet infrastructure.
The services were only accessible by using a VPN, which effectively disguises the location of a device.
A police officer and another protester were killed on Wednesday night in southern Iraq, a health official said, bringing the death toll in two days of violent protests to seven.
Al Arabiya English
✔
@AlArabiya_Eng
Three more people were killed and at least 115 wounded in renewed nationwide clashes between demonstrators and Iraqi security forces, the largest display of public anger against PM Adil Abdul Mahdi's year-old government.https://english.alarabiya.net/en/News/middle-east/2019/10/02/Three-more-Iraqis-killed-as-violent-protests-spread-nationwide.html …
Embedded video
10
11:01 PM - Oct 2, 2019
Twitter Ads info and privacy
See Al Arabiya English's other Tweets
https://english.alarabiya.net/en/News/middle-east/2019/10/02/Ships-with-one-mln-tons-of-grain-stuck-outside-Iran-s-ports-in-payment-crisis.html
--------
Iraqi forces foil suspected ISIS attack on Shia pilgrims south of Baghdad
October 01-2019
ERBIL (Kurdistan 24) – Iraq's Counter-Terrorism units said on Tuesday that it had foiled a suspected Islamic State attack on Shia pilgrims south of Baghdad.
The incident comes as millions of Shia Muslims prepare to go to the city of Karbala to perform the Arbaeen rituals, which mark the anniversary of the death of Imam Hussein.
In a statement on its official Facebook page, the Counter-Terrorism units said its forces had carried out "an inspection in one of the agricultural areas south of Baghdad."
During the operation, 20 bags of explosive material (TNT), weighing 750 kilograms, were found, the statement added.
"A terrorist cell belonging to the ISIS terrorist organization was planning to target the visitors of the upcoming Arbaeen rituals."
At least three million people are expected to make their way to Karbala during the Arbaeen ceremony, which begins on Oct. 19.
The so-called Islamic State has often carried out attacks against Shias, most recently claiming a deadly minibus bombing in Iraq's Karbala.
The assault was one of the largest the Islamic State has claimed since its military defeat in Iraq in 2017.
Full report at:
https://www.kurdistan24.net/en/news/32aaba29-6824-49c4-bff2-13dc2bdf7021
--------
Explosions heard within Baghdad's Green Zone
3 October 2019
Explosions heard inside Baghdad's Green Zone in Iraq following several rocket attacks, Al Arabiya's correspondent reports.
One rocket landed close to the Turkish embassy inside the Green Zone while another struck close to the al-Harthiya bridge.
The fortified Green Zone houses government buildings and foreign embassies in the Iraqi capital.
Prime Minister Adel Abdul Mahdi on Wednesday declared a curfew in Baghdad until further notice after at least seven people were killed and more than 400 injured during two days of nationwide anti-government protests.
https://english.alarabiya.net/en/News/middle-east/2019/10/03/Explosions-heard-within-Bagdad-s-Green-Zone.html
--------
Criticism of Saudi crown prince grows following Aramco attacks: Report
Oct 2, 2019
A number of Saudi royal family members have expressed frustration over Crown Prince Mohammed bin Salman's ability to lead the kingdom following a devastating attack by the Yemeni army on the country's oil sites, Reuters reported on Wednesday.
According to a senior foreign diplomat and five sources close to the ruling family, all of whom spoke on condition of anonymity, the missile-and-drone attack by Yemen has sparked anger among several prominent members of the Al Saud family and also some in elite circles who maintain the young crown prince has adopted an exaggeratedly aggressive foreign policy towards Iran.
"There is a lot of resentment" about MbS' leadership, said one of the sources. "How were they not able to detect the attack?"
This person also added that some people in elite circles have "no confidence" in the crown prince, an assertion that was echoed by the other sources.
Yemeni army forces and allied fighters from Popular Committees deployed as many as 10 drones to bomb Abqaiq and Khurais oil facilities run by the Saudi state-owned oil company Aramco on September 14.
The unprecedented attack knocked out more than half of Saudi crude output, or five percent of global supply, prompting Saudi and US officials to claim without any evidence that it probably originated from Iraq or Iran.
According to experts, it might take months for Saudi oil production to return to normal. Earlier estimates had suggested it could take weeks.
Since coming to power, MbS has been pressuring rich families in Saudi Arabia to buy shares of Aramco in a bid to provide the money he needed for his ambitious economic plans.
However, those families have shown no real interest in the Aramco's IPO scheme due to growing uncertainties about the future of the company.
Analysts and bankers had believed before the Yemeni attacks that Aramco's valuation at $2 trillion was unrealistic, saying $1.5 trillion would be more achievable.
However, further devaluation caused by the attacks would mean that bin Salman and the Saudi government would earn nothing more than $10 billion in an initial floating of Aramco which would include a sell-off of one percent of the company's shares.
Saudi Arabia and a number of its regional allies launched an all-out campaign against Yemen in March 2015, with the goal of bringing the government of former president Abd Rabbuh Mansur Hadi back to power and crushing Ansarullah movement.
The US-based Armed Conflict Location and Event Data Project (ACLED), a nonprofit conflict-research organization, estimates that the war has claimed more than 91,000 lives over the past four and a half years.
Full report at:
https://www.presstv.com/Detail/2019/10/02/607723/Mohammed-bin-Salman-Saudi-Arabia-Yemen-Aramco
--------
Syria's Kurds protest exclusion from constitutional committee
October 02, 2019
QAMISHLI: Hundreds of Kurds demonstrated in northeast Syria on Wednesday in protest at their minority community's "exclusion" from a United Nations-backed committee tasked with drafting a new constitution for the war-devastated country.
Carrying placards, demonstrators gathered in front of UN offices in the Kurdish-majority city of Qamishli.
"It's our right to participate in the drafting of the constitution," read one sign.
The United Nations on September 23 announced the long-awaited formation of the committee to include 150 members, split evenly between Syria's government, the opposition and Syrian civil society.
Individual Kurdish representatives linked to the Syrian opposition or civil society groups are part of the constitutional committee.
But the Kurdish administration in northeast Syria that controls nearly 30 percent of the country has said its exclusion was "unjust."
Talaat Younes, a Kurdish administration official, stressed the need to include "all components of Syrian society."
Around him, men and women carried portraits of Kurdish fighters who had died battling the Daesh group in Syria.
Syria's Kurds led the US-backed fight against IS in northern and eastern Syria, expelling the jihadist group from their last major redoubt in the country in March.
"Our military force has achieved significant success. We must have representatives on this committee," said Hashem Shawish, one of the protesters.
Long marginalized, Syria's Kurds have largely stayed out of Syria's eight-year civil war, instead setting up their own institutions in areas under their control.
They have been sidelined from UN-led peace talks as well as a parallel Russian-backed negotiation track, mainly due to objections by Turkey, which considers them to be terrorists.
Full report at:
https://www.arabnews.com/node/1563116
--------
Saudi Arabian courts hear eight sessions on Jamal Khashoggi killing
Oct 2, 2019
Saudi Arabia's courts have heard eight sessions related to the investigation of journalist Jamal Khashoggi's killing in the year since it happened in the kingdom's consulate in Turkey.
"The judiciary is still considering the case that took place at the Saudi consulate in Istanbul on October 2, 2018," the Saudi Arabian-owned Asharq Al Awsat newspaper reported.
"The courts are in constant communication with the public prosecutor about any developments in the case, new evidence and statements."
Members of the UN Security Council and Turkish and Saudi Arabian human rights organisations attended the sessions.
Official reports of the trial of 11 suspects, which began in January, did not detail who was included in the case.
But they said Khashoggi was killed in a "rogue operation" led by former deputy intelligence chief Ahmed Al Assiri and former royal court adviser Saud Al Qahtani.
Both men were sacked from their positions after the incident.
"Some defendants confessed to killing Jamal Khashoggi during the trial," Asharq Al Awsat reported. "The prosecution ordered the death penalty for five of the accused men."
The journalist's son, Salah Khashoggi, said he had full confidence in the kingdom's judicial system.
"A year has gone by since the passing of my beloved father," Mr Khashoggi said.
"During this time, opponents and enemies in the East and West sought to exploit his case to undermine my country and leadership.
"I will not accept that his memory and case be taken advantage of to achieve that after his passing."
Saudi Crown Prince Mohammed bin Salman firmly denied having played any part in the operation.
"Absolutely not," Prince Mohammed said in an interview broadcast on CBS programme 60 Minutes on Sunday evening.
"As a leader, I must take responsibility. It's a heinous crime that took place in a Saudi consulate."
He stressed the need to hold all of those involved in Khashoggi's murder accountable.
"Today, investigations are being carried out," Prince Mohammed said.
Full report at:
https://www.thenational.ae/world/mena/saudi-arabian-courts-hear-eight-sessions-on-jamal-khashoggi-killing-1.918231
--------
Ambassador sees Germans coming soon to Saudi Arabia 'in large numbers' as Kingdom opens doors to world tourists
JÖRG RANAU
October 03, 2019
RIYADH: Saudi Arabia and Germany share longstanding political ties underpinned by a deep friendship between Saudis and Germans. Our relations are diverse and strong. The manifold forms of cooperation and the common outlook on many of today's challenges are a testimony to our strong ties.
Ninety years ago, Germany and the Kingdom of Hejaz and Nadj concluded a treaty of friendship. A consulate was established in Jeddah to promote bilateral ties and 65 years ago, in 1954, Germany and Saudi Arabia established diplomatic relations. Today, shared interests regarding security, stability and a common perception of the challenges of the 21st century — be it in the fields of health, education, or sustainable economic growth — are pillars of an intense political partnership.
People-to-people ties have also reached an unprecedented level. A large number of Saudis spend their summer vacations in Germany. Businessmen and ever more businesswomen travel back and forth. In fact, Saudi Arabia came fifth in the global ranking for visas to Germany in recent years.
As the Kingdom has opened its doors to tourists from all over the world, I am confident that Germans will soon be coming to Saudi Arabia in large numbers. Being a nation of keen travelers, we are eager to explore destinations away from the well-trodden paths and to be among the first to see the unique landscapes and authentic cultural heritage Saudi Arabia has to offer.
In the face of the rising tensions in the Middle East, Saudi Arabia and Germany share a common interest in preserving stability. Germany has condemned in the strongest terms the Sept. 14 attacks on oil facilities in Abqaiq and Khurais. It is clear to us that Iran bears responsibility for this. There is no other plausible explanation.
In view of these attacks, a collective effort toward regional stability and security becomes all the more important. Germany remains committed to the Joint Comprehensive Plan of Action and we urge Iran to return to full compliance with this. At the same time, Iran needs to agree to negotiations on a long-term framework for its nuclear program, as well as on issues related to regional security, including its missiles program and other means of delivery. We are also committed to finding a political solution to the ongoing conflict in Yemen.
Germany remains a committed partner in the fight against Daesh. Here, our focus is to ensure sustainable development by stabilizing liberated areas, facilitating the return of internally displaced persons and tackling the root causes of Daesh. German contributions to stabilization support, development cooperation and humanitarian aid since 2014 add up to a total of €1.3 billion ($1.4 billion) in Iraq and €1.23 billion in Syria. This year alone, Germany will provide €130 million for humanitarian aid in Yemen.
In the economic domain, the implementation of the Saudi Vision 2030 offers the opportunity to develop our trade-based relationship into a much broader partnership fostering investment, localization and qualification of the Saudi workforce.
About 200 German companies have a local presence in Saudi Arabia. Many of them are small- and medium-sized enterprises — often world-beaters in their respective fields. Germany and her companies have particular strengths in research and training. Both of these are essential for achieving a successful transformation to a knowledge-based society.
Be it in the field of digitalization, renewable energy, healthcare or manufacturing and artificial intelligence, Germany has a lot to offer and we stand ready to contribute in these and other fields for the realization of Vision 2030.
In the fields of education and research, cooperation between Saudi Arabia and Germany has a long history. Outstanding examples include the partnership between the Saudi Commission for Tourism and National Heritage and the German Archaeological Institute for excavations in Tayma, and the joint Attosecond Science Lab at King Saud University with the Max Planck Society and the University of Munich. The new film by Haifa Al-Mansour, "The Perfect Candidate," which is a Saudi-German coproduction, is just one example of our increasingly dynamic cultural cooperation.
Full report at:
https://www.arabnews.com/node/1563316
--------
Foreign Isis fighters in Syria 'should face war crimes tribunal'
Dan Sabbagh in Qamishli
2 Oct 2019
Foreign Islamic State fighters held in overcrowded prisons and lawless refugee camps in north-east Syria – including about 60 Britons – should be put on trial there as part of an international effort to de-radicalise the region, according to senior local officials.
Politicians and soldiers from the Kurdish-led region said they needed western help to deal with the prisoners locally, including setting up a recognised war crimes tribunal, amid warnings that Isis could otherwise rebuild.
Images emerged this week of the insanitary conditions in makeshift prisons where people of more than 50 nationalities were held in packed cells, sometimes 20 to a room. Meanwhile, local politicians admitted they had lost control of the refugee camps to Isis radicals.
Dr Abdulkarim Omar, the de facto foreign secretary of the self-styled Autonomous Administration of North and East Syria, and the co-chair of its foreign affairs committee, said: "We call for the establishment of an international tribunal to prosecute those fighters here in our region.
"Those people, the Isis criminals, committed their crimes in our region and against our communities. Evidence, proof and witnesses against them are in this region, and we can prosecute them."
Omar, speaking before pictures of the prison interiors were published in the Times, admitted his administration was struggling with the postwar legacy. Omar said the region only received "5% of the resources it needs" from the international community to help. Officials repeatedly described the prisons and camps as a "ticking time bomb".
Estimates of the number of Isis fighters in detention vary. The administration puts the figure at 6,000, including 1,000 foreigners, but others say the true number is double that. Some have been in custody for two or more years without trial after Isis sustained a series of battlefield defeats.
Refugee camps hold in excess of 100,000 people, mostly women and children, with the largest, the al-Hawl camp, holding more than 70,000.
Isis lost the last of its territory in March, defeated by the primarily Kurdish members of the Syrian Democratic Force (SDF) with military support from a US-led coalition, marking the end of an eight-year war that killed 12,000 troops. What was initially a Kurdish territory on the Turkish border has become a multi-ethnic region of 5 million people, east of the Euphrates River, and separate from the areas controlled by President Bashar al-Assad.
British sources estimate that just over 60 adult Britons – an equal mix of men and women – are being held in detention or are living in camps in north-east Syria. The UK has made little effort to repatriate them.
In two high-profile cases, the UK has stripped citizenship from Shamima Begum and Jack Letts. Two others accused of murdering western hostages – Alexanda Kotey and El Shafee Elsheikh – may be extradited to the US.
Two British MPs who went on a fact-finding mission to north-east Syria last month, including a visit to a refugee camp, said the UK had a "debt of honour" to help those who fought Isis on the ground, and said the situation in the prisons and camps was critical.
Lloyd Russell-Moyle, a Labour MP who chairs the parliamentary group on north-east Syria, said the local authorities needed western help: "The time bomb of captured Isis fighters and radicalised families is beyond the capacity of north-east Syria to address. Failure to prioritise this would be international security negligence of the first order."
The MPs also criticised the UK for not recognising north-east Syria politically, with ministers refusing to meet administration officials when they visited London earlier this year.
Another member of the delegation, the Conservative MP and former prisons minister Crispin Blunt, said: "So far the shirking of our nation's responsibility has been wholly shameful." He called on Boris Johnson to "reverse this position with due urgency".
The lack of local control has prompted concerns that there could be a repeat of what happened in Iraq in the aftermath of the US invasion, where Isis leaders congregated in, and were further radicalised at Camp Bucca. Last month, Isis's leader, Abu Bakr al-Baghdadi, released an audio message calling on Isis fighters to liberate prisoners and those living in refugee camps.
The US, which has 1,000 troops in the region, is opposed to the creation of a local war crime tribunal. It wants foreign fighters to be repatriated and put on trial in their home countries.
Whitehall sources argue that problems with collecting evidence that could stand up in a British court mean it may only be possible to charge returnees with membership of a banned organisation, which carries a maximum 10-year sentence.
Control of refugee camps, such as al-Hawl, is increasingly in the hands of "radical women" from Tunisia, Somalia and Russia. On their recent visit, the MPs heard aid workers report that their tents were burned down and they are regularly pelted with stones.
Sixteen British families are among the 12,700 people from outside Syria and Iraq living in al-Hawl, according to the local administration, though there is limited evidence that any sustained effort has been made to establish details about who is in the camp. "They haven't done any fingerprinting or any ID," one of the British politicians said.
Conservative dress codes were strictly enforced. Members of the SDF guarding the camp said a mother killed her daughter with a hammer for not wearing the chador and her body was left out in the camp as a warning to others.
Local politicians said the UK and other countries should be prepared to repatriate children born to Isis members, as part of a deradicalisation programme. "These children are victims, their only guilt is that they belong to parents who joined Isis," Omar said.
Describing the children in the camp, who are from 55 countries beyond Syria and Iraq, as "the cubs of the caliphate", Omar said: "If we do not address this problem and provide rehabilitation for some of them, we expect a future of terrorists."
Full report at:
https://www.theguardian.com/world/2019/oct/02/foreign-isis-fighters-in-syria-should-face-war-crimes-tribunal
--------
Iraqi intelligence arrest Islamic State jihadist in Anbar
by Mohammed Ebraheem
Oct 1, 2019
Anbar (IraqiNews.com) – Iraqi military intelligence forces announced on Tuesday the capture of an Islamic State terrorist during a military operation in Anbar province.
In a press release carried by Iraqi website Ayn Al Iraq, the Iraqi Military Intelligence Directorate said that its troops arrested an Islamic State terrorist in Ramadi district in Anbar.
The arrest of the IS militant was based on intelligence information, added the directorate.
The militant took part in the fight against security forces during the group's three-year capture of vast swathes of Iraqi territories, the statement.
Iraq declared the collapse of Islamic State's territorial influence in November 2017 with the recapture of Rawa, a city on Anbar's western borders with Syria, which was the group's last bastion in Iraq.
Full report at:
https://www.iraqinews.com/iraq-war/iraqi-intelligence-arrest-islamic-state-jihadist-in-anbar/
--------
Saudi Arabia Reiterates Solidarity with Egypt in War on Terrorism
1 October, 2019
The Saudi cabinet reiterated on Tuesday the Kingdom's solidarity with Egypt in its fight against terrorism.
Custodian of the Two Holy Mosques chaired the cabinet meeting that was held at the al-Salam Palace in Jeddah.
The cabinet hailed the latest measures taken by the armed forces and police in northern Sinai.
The ministers then reviewed the latest Arab, regional and international developments, highlighting Saudi Arabia's address before the 74th United Nations General Assembly in New York last week. The address urged the international community to stand united and firmly to exercise the greatest pressure to put an end to Iran's terrorist and hostile behavior, which for 40 years has known nothing but bombings, destruction and assassinations throughout the world.
The cabinet lauded the participating countries at the General Assembly for their stances of support with Saudi Arabia and condemnation of Iran over last month's attack against Aramco oil facilities in Abqaiq and Khurais.
The cabinet highlighted Saudi Arabia's fulfilment of its commitment to donate $500 million to the relief effort in Yemen, $50 million to the United Nations Relief and Works Agency for Palestine Refugees (UNRWA) and $10 million in relief to Rohingya Muslims. The commitments are an extension of its humanitarian principles and refection of its support for the stability of peoples in need.
Full report at:
https://aawsat.com/english/home/article/1927141/saudi-arabia-reiterates-solidarity-egypt-war-terrorism
--------
Iraq protest toll rises to seven dead, including police officer
2 October 2019
A police officer and another protester were killed on Wednesday night in southern Iraq, a health official said, bringing the death toll in two days of violent protests to seven.
Domestic instability coupled with regional tensions could prove to be the final nail in the coffin of Prime Minister Adil Abdul Mahdi's fragile coalition government, sworn in last year as a compromise between rival factions after an inconclusive election. The protests, which started on Tuesday over unemployment, corruption, and poor public services, have escalated, with many chanting for the "fall of the regime," a slogan first popularized during the 2011 Arab Spring uprisings.
Al Arabiya English
✔
@AlArabiya_Eng
Three more people were killed and at least 115 wounded in renewed nationwide clashes between demonstrators and Iraqi security forces, the largest display of public anger against PM Adil Abdul Mahdi's year-old government.https://english.alarabiya.net/en/News/middle-east/2019/10/02/Three-more-Iraqis-killed-as-violent-protests-spread-nationwide.html …
Embedded video
10
11:01 PM - Oct 2, 2019
Twitter Ads info and privacy
See Al Arabiya English's other Tweets
"We are demanding a change, we want the downfall of the whole government," said one protester in Baghdad who declined to identify himself for fear of reprisal.
Iraq is imposing a curfew in the southern cities of Nassiriya, Amara and Hilla, according to police sources. Abdul Mahdi then announced a complete curfew in Baghdad as of 5 am Thursday until further notice, according to a statement.
Three more people were killed or died from their wounds on Wednesday, taking the toll to at least five after as least two people were killed and 200 wounded on Tuesday.
An Interior Ministry spokesman said one child was killed on Wednesday when a protester threw a bottle filled with gasoline at a vehicle carrying civilian passengers in Zafaraniya district of southeast Baghdad.
A protester was shot dead in the southern city of Nassiriya when police opened fire to disperse demonstrators, local health sources told Reuters.
Another protester died of their wounds, police and health sources said.
Police and the army opened fire and launched tear gas canisters to disperse hundreds of protesters all over Baghdad.
Protests also erupted all over southern Iraq - heartland of the Shiite Muslim majority who after years of voting along sectarian lines are turning on their political leaders for failing to deliver jobs and basic services.
Protesters set fire near the municipality building in Nassiriya and police used live fire to disperse them.
In Kut, protesters tried to break into the municipality building, and hundreds were out on the streets of Hilla and Diwaniya while dozens gathered in the Shiite holy city of Najaf.
Thousands gathered in the oil-rich city of Basra in front of the provincial administration building but so far protests there were peaceful.
There were peaceful protests in Samawa.
Small protests also took place in the northern cities of Kirkuk and Tikrit, as well as the eastern province of Diyala.
Emergency meeting
Abdul Mahdi on Wednesday chaired an emergency meeting of the national security council, which later issued a statement regretting deaths on injuries on both sides during Tuesday's protests and affirming the right to protest and freedom of expression.
It made no mention of Wednesday's protests.
"The council affirms the right to protest, freedom of expression, and the protesters' legitimate demands, but at the same time condemns the acts of vandalism that accompanied the protests," it said.
Appropriate measures to protect citizens, public, and private property would be taken, it added.
Security forces blocked several roads in Baghdad, including a bridge that leads to the fortified Green Zone, which houses government buildings and foreign embassies, as part of tightened security measures, a security source said.
"Our demands? We want work, we want to work. If they do not want to treat us as Iraqis, then tell us we are not Iraqi and we will find other nationalities and migrate to other countries," said one protester in eastern Baghdad.
In a bid to cool tempers, Abdul Mahdi on Tuesday promised jobs for graduates. He instructed the Oil Ministry and other government bodies to include a 50 percent quota for local workers in subsequent contracts with foreign companies.
Oil-rich Iraq has suffered hardships for decades, from rule by Saddam Hussein including years subject to UN sanctions, to the 2003 US invasion and civil war it unleashed, and then the battle against Islamic State, which was declared won in 2017.
Graft is widespread and basic services such as power and water are lacking.
A government statement on Tuesday said 40 members of the security forces were among those injured and blamed "groups of inciting riots" for the violence.
At least six members of security forces were injured in Baghdad on Wednesday and five in Nassiriya.
Full report at:
https://english.alarabiya.net/en/News/middle-east/2019/10/02/Three-more-Iraqis-killed-as-violent-protests-spread-nationwide.html
--------
Misk Conference reaffirms the importance of Saudi Arabian youth
3 October 2019
The importance of Saudi Arabia's youth was reaffirmed at the recent Majlis Misk conference in Riyadh, which discussed young people's potential to drive the transformation of the Kingdom in line with the Vision 2030 reform plan.
The conference was hosted in September by the Mohammed bin Salman Foundation (Misk Foundation), chaired by Saudi Crown Prince Mohammed bin Salman, and featured discussions and talks centered on Saudi Arabia's human capital and national development.
"I believe that Saudi Arabia's greatest resource is not oil. Rather it is its human capital in the form of the Kingdom's aspirational young people who are more than willing to participate in the decision-making process," said Mark Thompson, an associate professor at King Fahad University of Petroleum and Minerals.
The government should ensure that young Saudis feel that they can contribute to the changes and be heavily involved in the decision-making processes related to Vision 2030 plans, the associate professor said in his speech.
More than half of the Saudi Arabian population is currently under 25. The Kingdom's youth are a central part of Vision 2030, the sweeping set of programs and reforms announced in 2016 which are set to liberalize the economy and reduce dependence on oil revenues. The project aims to create new jobs for Saudi Arabian youth in key sectors including tourism and entertainment, which the Kingdom is rapidly developing.
"If young nationals understand they can make meaningful contributions to national development, then in all probability, many will contribute," added Thompson.
Thompson's remarks were based on his research for his book "Being Young, Male, and Saudi: Identity and Politics in a Globalized Kingdom," which was published September 30, 2019. His research is supported by a recent survey of young Saudi Arabians on their attitudes to the Kingdom's transformation.
Findings from the 11th annual ASDA'A BCW Arab Youth Survey released in April revealed that the vast majority of young Saudi Arabians say their country is headed in the right direction, the economy is on the right track, and the government is effectively addressing issues most important to young people.
The survey is based on 3,300 face-to-face interviews conducted by international research firm PSB between January 6 and 29, 2019 with young Arab nationals aged 18-24 in 15 states in the Middle East and North Africa, with a 50:50 male female split.
Nearly nine-in-ten (89 per cent) are confident that Vision 2030 will succeed in securing the future of the Saudi Arabian economy and nearly as many (83 per cent) say their government has the right policies to address the issues most important to young people.
In contrast, only 54 per cent of young Arabs across the region express confidence in their respective government's policies on issues key to young people.
Thompson said that given Saudi Arabia's demographic reality, "failure to engage with and consult young nationals about issues that impact their lives is no longer just an option: It is a necessity."
Full report at:
https://english.alarabiya.net/en/features/2019/10/03/Misk-Conference-reaffirms-the-importance-of-Saudi-Arabian-youth.html
--------
Arab Coalition in Yemen confirms Sanaa blood bank was bombed by mistake
NOOR NUGALI
October 03, 2019
RIYADH: The Arab coalition in Yemen has admitted accidentally bombing the National Center for Blood Transfusion and Research in Sanaa.
According to a report by Yemen's National Committee for the Investigation of Allegations of Human Rights Violations, the medical facility was struck on April 27 this year by a concrete bomb that destroyed part of the building and much of the equipment inside.
The incident was one of four reviewed by Coalition forces. The results of the reviews were announced on Wednesday by Mansour Al-Mansour, a spokesman for the Coalition's Joint Incident Assessment Team (JIAT).
He said that investigators had examined the scene of the airstrike at the blood transfusion center and taken statements from medical and administrative staff who work in the building, which is about 200 meters from a gas station at a Yemeni Special Security Forces camp.
A defect in the bomb was blamed for the mistake and he added that Coalition nations will provide assistance to repair the damage caused by the bomb.
Al-Mansour said that JIAT refuted the remaining three allegations. In the first, it was claimed that a farmhouse had been bombed in Aslan, in the Baqim district of Saada governorate, on Nov. 2, 2017, killing seven members of the farmer's family, including three children.
Al-Mansour said JIAT found that Coalition forces carried out only one air mission that day, which targeted a legitimate military target: a building used as a weapons depot by Houthis, located 3.8 kilometers from Baqim.
Coalition forces were also accused of striking a house near Al-Nasr school in the Qabbaytah district of Lahj governorate on June 21, 2016. There was no mention of any injuries or deaths. Al-Mansour said that JIAT reviewed all air missions on that date and established that the coalition was not responsible for the attack.
The third alleged coalition incident involved an air strike in Sanaa on May 27, 2018 that injured an unknown number of civilians, including children, according to the UN High Commissioner for Human Rights.
Full report at:
https://www.arabnews.com/node/1563311
--------
Southeast Asia
Malaysia Slams News Article on China's Uyghur Camps
2019-10-02
Malaysia expressed "serious displeasure" Wednesday over a foreign news report quoting a diplomat from the country as criticizing internment camps for ethnic Uyghurs in China's Xinjiang region.
Malaysia's Ministry of Foreign Affairs was referring to a New York Times article last week that published quotes from a "private account" by the Malaysian diplomat who had visited some of the camps in two Xinjiang cities.
China has come under fire for placing more than one million Uyghurs and other Muslims minorities in a vast network of internment camps since April 2017, accusing them of harboring "strong religious views" and politically incorrect ideas.
Beijing has been calling these camps boarding schools and vocational centers.
"Delegates could actually sense fear and frustration from the students," the Malaysian diplomat wrote after his December visit with a dozen other diplomats from mostly Muslim nations, the New York Times reported.
"China may have legitimate reasons to implement policies intended to eliminate the threat of terrorism, especially in Xinjiang. However, judging by its approach, it is addressing the issue wrongly and illegitimately, e.g. preventing Muslim minors from learning the Quran," the diplomat was quoted saying in his report.
The diplomat referred to the once-bustling Kashgar and Hotan cities in Xinjiang as "zombie towns," saying the streets were virtually empty and that China was probably "using the threat of terrorism as an excuse to 'sanitize' Uighur Muslims until they become acceptable Chinese citizens."
The Malaysian foreign ministry said in a statement that the New York Times report "appears to carry malicious intent," adding that it "expresses serious displeasure at and disapproves" of the article.
"The ministry does not comment on the specifics of its internal communications, which are a matter of strict confidentiality," the statement said, underscoring close ties between Malaysia and China. "Those communications are not meant to be made public."
In its report titled "China wants the world to stay silent on Muslim camps," the Times raised questions on China's claim that its state-mandated detention camps, surrounded by high walls and watchtowers, are central to its fight against Muslim extremism.
Beijing has described them as boarding schools, explaining that detainees are in the camps voluntarily, the Times report said, as it explained how China would generally handpick visitors, including journalists from friendly countries who are then often quoted in the state-run Chinese news media offering flattering comments.
But such trips "do not always go as planned," the Times article said. It quoted two reports – one from European Union officials and another from a Malaysian diplomat who visited Kashgar and Hotan cities in Xinjian last year with a dozen other diplomats from mostly Muslim nations.
The report quoted the Malaysian as saying that delegates in the trip "could actually sense fear and frustration from the 'students'" in the internment camps.
In July, Malaysia's Islamic Affairs minister came under sharp criticism after describing a Uyghur internment camp that he visited in China as a "training and vocational center," contradicting U.S. officials and rights groups that have likened such facilities to concentration camps.
"The Center is running industrial training activities with various skills such as sewing, legislation, art, flower arrangement and et cetera," said a caption for one of the photos posted on June 26 on Minister Mujahid Yusof Rawa's Facebook page. The official declined to disclose the location of the Uyghur camp that he had visited in China.
Chinese authorities label the camps as centers for "transformation-through-education" but most people refer to them simply as "re-education camps," according to Amnesty International.
Prime minister questioned about Uyghurs
The statement issued by Malaysia's foreign office on Wednesday came days after Prime Minister Mahathir Mohamad told BenarNews, during an interview in New York, that China's diplomatic and economic power may have prevented Muslim nations from criticizing its repression of the ethnic Uyghur minority.
Mahathir, a champion of issues affecting the Muslim community, has been relatively quiet on Beijing's repression in Xinjiang, where it has been accused of holding more than 1.5 million Uyghurs and other Muslim minorities in a vast network of internment camps and systematic surveillance since April 2017.
Asked about the apparent contradiction and the Muslim world's general reluctance to criticize Beijing over the Uyghur issue, Mahathir cited what he described as the power wielded by China.
"Because China is a very powerful nation," the 94-year-old leader told BenarNews. "You don't just try and do something which would anyway fail, so it is better to find some other less violent ways not to antagonize China too much, because China is beneficial for us."
But China's sweeping confinement of Uyghurs has spurred criticisms from human rights groups, which have criticized Mahathir and the 57-nation Organization of Islamic Cooperation (OIC) for not speaking up for the Uyghurs when countries such as the United States had described Beijing's actions in Xinjiang as "the stain of the century."
https://www.benarnews.org/english/news/malaysian/Malaysia-china-10022019163056.html
--------
MWL to establish branch of Prophet's museum in Jakarta
October 2, 2019
JEDDAH – The Makkah-based Muslim World League (MWL) is establishing the largest historical and civilizational museum on the biography of Prophet Muhammad (peace be upon him) and Islamic civilization in Jakarta. MWL Secretary General Sheikh Mohammed Al-Essa and Indonesia's Minister of Civil Service and Reform Dr. Safaruddin Campo signed an agreement in this regard in Jeddah.
The museum will be the first overseas branch of the museum on the biography of the Prophet (pbuh) and Islamic civilization, which was inaugurated in Madinah last Ramadan by Emir Prince Faisal Bin Salman. The MWL has received requests from 24 countries to open the museum's branches in their respective countries, with promising full support, including allocation of land and removing all procedural bottlenecks.
Around four million people are expected to visit the museum annually and its construction work is expected to start in the most populous Muslim country within a few months.
Al-Essa said that approval was accorded for establishing the museum's branch in Jakarta in response to a request from the Indonesian government as the MWL attaches great importance to preserve the rich legacy of the Prophet's biography and Islamic civilization. "Indonesia's capital Jakarta has become the first branch museum of the Madinah international museum. The museum will showcase the contents of the Prophet's biography and Islamic civilization, and will host multiple events, including debates and training sessions, as well as conferences, forums and seminars.
For his part, Indonesian Minister Campo expressed happiness over the signing of the agreement. He conveyed the gratitude and appreciation of Indonesia's president and people to MWL secretary general and those in charge of the museum project. "The whole world has witnessed the signing of this agreement, which will be launched like a ray of light throughout Indonesia and neighboring countries," he said.
Full report at:
http://saudigazette.com.sa/article/578834/SAUDI-ARABIA/MWL-to-establish-branch-of-Prophets-museum-in-Jakarta
--------
Thai PM says no Islamic State ties to Thailand as Egypt arrests student
OCTOBER 1, 2019
The Thai student, who has not been identified, was taken into custody by Egyptian authorities on Sept 24 in Cairo after a video clip circulated online that showed him voicing support for an "Islamic revolution" in an interview.
Photos allegedly linked to IS were also discovered on his mobile phone, the Thai embassy in Cairo said on its official Facebook page.
However, Thai Prime Minister Prayuth Chan-ocha played down any IS links and said he had instructed relevant agencies to follow the case and provide assistance to the student.
"There has been constant monitoring and there are no links here with any foreign group," Prayuth told reporters.
"The Thai ambassador in Cairo has met with the Egyptian deputy foreign minister asking for help and the Egyptian promised to follow up the case and cooperate with Thailand, we will not leave anyone behind," he said.
The arrested student has previously been detained in Sudan and had moved to Egypt because he could not continue his studies in Sudan, said deputy prime minister Prawit Wongsuwan, who oversees security and intelligence agencies. Prawit added that there are currently no IS activities in Thailand.
Thailand is predominantly Buddhist except in the three southern provinces of Pattani, Yala, and Narathiwat, which are 80 percent Muslim. There are also pockets of Muslim communities in large Thai cities.
The three provinces, and a small part of neighboring Songkhla province, were historically part of a Malay Muslim sultanate annexed by Thailand in 1909 and a separatist tensions have simmered since then.
Full report at:
https://www.reuters.com/article/us-thailand-egypt-islamicstate/thai-pm-says-no-islamic-state-ties-to-thailand-as-egypt-arrests-student-idUSKBN1WG3MC
--------
Penang deputy CM clarifies no Christian prayers at mission school nor ban against Muslim Dua
02 Oct 2019
BY OPALYN MOK
GEORGE TOWN, Oct 2 — Sekolah Kebangsaan Methodist did not forbid its Muslim students from reciting their prayers contrary to claims, Penang Deputy Chief Minister II P. Ramasamy said today.
He also clarified that no religious prayers were said during the school's Outstanding Students 2019 ceremony recently.
"There were no prayers during that event, neither Christian nor Muslim, there was only a unity speech," he told a press conference at Penang Chief Minister Chow Kon Yeow's office in Komtar here.
Ramasamy said the school board decided to have unity speeches on that day as it had noticed some subtle segregation among students of different races and religions at the school.
"The lack of mingling and subtle segregation among students of different races and religions has proved to be worrisome to the school officials, both to the management as well as the school board," he said.
He said the school board decided to introduce unity speeches by Christians and Muslims during its event to promote unity.
In the September 27 event, a Christian member of the board gave a unity speech, while a Muslim member who was supposed to give a unity speech failed to do so as the person did not prepare it on time, he explained.
He said the unity speech by the Christian member had only called for understanding and cooperation in a multi-racial and multi-religious society like Malaysia.
"The programme as a whole was a success as the intention was to bring about some level of unity or togetherness among the young students of different races and religions," he said.
He said the school board was surprised when police reports were lodged against it with allegations that it had allowed Christian prayers while denying Muslim prayers being held in a school event.
The Education Ministry also issued a warning to the school and threatened to punish it.
"Which is why my advice to the Education Ministry and the Education Department was that they should find out the details of the case first, do not punish the school without finding out the details of the case," he said.
Ramasamy went on to point out that the primary school is a mission school even though it comes under the Education Act.
"Mission schools are not exactly national schools, they were established long before national schools made their appearance," he said.
He said there are circulars that acknowledged the special character, tradition and ethos of these schools that were established in the country during the colonial period.
"All depending on the student population, it is perfectly alright for the school to have Christian and Muslim prayer recitals when the occasion demands," he said.
He said the curriculum for both mission and national schools may be the same but the tradition, the different kinds of emphasis on teaching and the importance of Christian prayers distinguish these from national schools.
Ramasamy, who is also the state education committee chairman, said he has sent a message to the acting director of the Penang Education Department to schedule a meeting.
Full report at:
https://www.malaymail.com/news/malaysia/2019/10/02/penang-deputy-cm-clarifies-no-christian-prayers-at-mission-school-nor-ban-a/1796416
--------
'Kongres Maruah Melayu' organising university denies political bent, says only seeking Malay unity
03 Oct 2019
BY IDA LIM
KUALA LUMPUR, Oct 3 — A local university that is among organisers of this Sundays' Kongres Maruah Melayu (Malay Dignity Congress) has denied that it was being used by political parties and insisted that it merely wants to unite the Malays to return the ethnic group to its former glory.
Universiti Pendidikan Sultan Idris (UPSI) vice-chancellor Prof Datuk Dr Mohamad Shatar Sabran asserted that his university and the three others — Universiti Malaya (UM), Universiti Teknologi MARA (UiTM) and Universiti Putra Malaysia (UPM) — that were co-organising the event were not doing so based on anyone's political agenda.
"This is not an issue of being manipulated or us being used as a stepping stone, as the role of education institutions is to provide a reminder and UPSI as an education institution has the responsibility to remind the Malays to unite under the education platform," he was quoted saying to local daily Berita Harian yesterday.
According to Berita Harian, Mohamad Shatar said the Kongres Maruah Melayu event was not racial in nature and not intended to negate the rights of other ethnic groups.
He insisted that it was due to the realisation that Malays were allegedly being weakened by disunity and to urge them to be united again to restore their fading glory.
"This congress is based on the goal of giving a reminder and uniting the Malay, Muslim community.
"History proves that among the formula for the glory of the Melaka Sultanate was due to the strong unity between the Malay community and leaders.
"After 60 years of the country being independent, unity among the Malays has been getting weaker. Therefore, through the organising of this congress, we wish to restore the Malays' glory," he was quoted saying.
Saying that the intention was to restore the Malays' glory on the five platforms of education, politics, economy, religion and culture, he was quoted saying that each of the four universities would be presenting resolutions after discussions on these five platforms.
BH said UM will handle politics, UiTM will handle the economic issue, UPSI education while UPM would focus on culture and religion.
The event's secretariat chief executive Zainal Kling previously claimed that the it was being held in response to some "non-Malay" quarters alleged challenging and belittling of Malay rights and related issues, but said the discussion of Malay-centric issues would be done in an intellectual manner and not emotional manner at the event.
On September 30, former higher education minister and Umno vice-president Datuk Seri Mohamed Khaled Nordin questioned why public universities were organising the event, noting that they should be pro-Malaysian in general and focused on developing and expanding knowledge instead of championing Malays and their exclusive interests.
Mohamed Khaled had also suggested that the public universities are being manipulated by Parti Pribumi Bersatu Malaysia (Bersatu) politicians.
Prime Minister Tun Dr Mahathir Mohamad, who is also PPBM chairman, has been touted to have been invited to speak at the event, while PAS had on October 1 confirmed that PAS president Datuk Seri Abdul Hadi Awang will be attending the event following an invitation to attend.
Full report at:
https://www.malaymail.com/news/malaysia/2019/10/03/kongres-maruah-melayu-organising-university-denies-political-bent-says-on/1796695
--------
Europe
Darwin, Islam: Kosovo imam expelled for accepting both
03/10/2019
When not leading prayers in his village mosque in western Kosovo, imam Drilon Gashi was scribbling some unorthodox thoughts on social media -- like his belief in the theory of evolution.
Eventually, the embrace of both Islam and Darwinism cost him his job.
The 31-year-old was unceremoniously expelled from his post by top clergy last month, in what he says is evidence of the growing threat to Kosovo's traditionally moderate brand of Islam.
"Living creatures are created by evolution, but this evolution is led by God," Gashi told AFP of his theory of how Islam and science can work in tandem.
"Science reveals natural phenomena as God created them," he added.
The political future of Kosovo, a young and troubled democracy on the EU's fringe, will be decided in a general election this Sunday -- the fourth since the former Serbian province declared independence in 2008.
But behind the headlines is a different battle for the soul of its dominant faith.
Embracing the theory of evolution would not seem that unusual in Kosovo, whose population of 1.8 million has long been known for its moderate flavour of Islam.
More than than 90 percent of Kosovars identify as Muslim, according to the 2011 census.
Yet alcohol flows freely and abundantly, the people are famous for an ardent love of all things American, and most do not wear religious dress.
This identity has shifted over the past two decades, however, with a religious revival in the late 1990s opening a schism between traditional practitioners and a new wave of imams trained abroad.
After the 1998-99 independence war with Serbia, an influx of Gulf charity money built hundreds of mosques in Kosovo, spread new teachings and gave imams scholarships to study abroad in places like Saudi Arabia and Egypt.
- 'Modern opinions' -
Gashi was one of those beneficiaries, studying in Medina.
But he didn't take to the ultra-conservative doctrine practiced there, and the religious establishment did not like his "modern opinions", he told AFP.
Back in Kosovo, whose Muslim roots date back to Ottoman rule, he took up his mandate in a new, Dubai-funded mosque in Vitomirice, a village of around 5,000 people.
On social media and in comments to the local press, he aired his controversial views.
For the Islamic Community of Kosovo (BIK), the top clerical body, this constituted a "gross violation".
"His principles are contrary to the principles of Islam and our internal regulations," Ahmet Sadriu, a BIK spokesperson, told AFP after his expulsion in September.
Globally, views vary on Darwin's theory in the Muslim world. Some scholars say the Koran is less explicit on creation than the Bible's book of Genesis.
Xhabir Hamiti, a professor of Islamic studies, said Gashi's beliefs may be controversial but "it would be better and more useful if we had a debate" on the topic in Kosovo.
For Gashi's fans, the sacking was the latest sign of a shrinking space for moderates.
"Congratulations Drilon! You know far more than these ignorant and conservative religious representatives," one Facebook user wrote in support.
- Radicalisation -
Visar Duriqi, a journalist who covers religious affairs, says he personally found the imam's views on evolution a step too far.
But he drew a contrast between Gashi's treatment and support given by the Islamic Community to some radical imams accused of recruiting jihadists to Syria and Iraq.
The Islamic Community "is not tough at all with imams who were investigated" on terrorism charges, and they continue to "keep the most radical imams in the most influential mosques", he said.
Kosovo's role as a breeding ground for extremism emerged several years ago, when it became Europe's highest per-capita contributor of jihadists to foreign conflicts.
Of 400 Kosovar citizens who went abroad, around 70 were killed and 200 are estimated to have returned.
More than 50 people, including 10 well-known imams, have been prosecuted on terrorism-related charges in recent years.
While at least one was sentenced to 10 years in jail, others were acquitted, including the former imam of Pristina's Grand Mosque, who is now teaching Islamic law.
As Kosovo authorities juggle how to crush the extremist fringe and de-radicalise returnees, a debate continues about the place of religion in society.
The secular government has for instance held a ban on headscarves for civil servants and in schools, despite cries of Islamophobia.
Gashi, for his part, is not sure he sees a future for himself in Kosovo any more.
He recently updated his Facebook profile, changing his status to "jobless".
https://www.france24.com/en/20191003-darwin-islam-kosovo-imam-expelled-for-accepting-both
--------
'Fundamental threat': Australian Muslims call for extra protections in religious discrimination bill
By Judith Ireland
October 2, 2019
Australia's Muslim community is urging the Morrison government to redraft its religious discrimination laws to include an anti-vilification provision, saying incitement of hatred and violence is a "fundamental threat to Australian Muslims".
A coalition of about 150 Muslim groups say Australian Muslims are vulnerable because they are "readily identifiable" by their names, appearance and dress and the places they worship. The groups, which include the Australian National Imams Council, the Australian Federation of Islamic Councils and the Lebanese Muslim Association, say anti-Muslim content has become "mainstream" online, which in turn, makes it "normal" to attack Muslim Australians.
In a submission to the government's consultations on the religious discrimination laws, they say the new bill must include extra measures to allow them to express their religious identity and feel safe.
"Australians Muslims - and people of minority faiths more generally - need a form of recourse to challenge those who openly vilify them," they say.
The submission says there have been worrying Islamophobic attacks since the deadly Christchurch mosque shooting earlier this year. It points to the Holland Park Mosque in Brisbane which was vandalised last month with the words "St Tarrant", in reference to the Christchurch shooter, as well as a Nazi swastika.
It also says harmful content about Muslims has become "mainstream" online.
"[This is] radicalising potentially violent individuals and making it 'normal' to attack other Australians in public places because they are readily identifiable as Muslim."
The groups say Muslim Australians do not have the same level of protection as some other religious groups - such as Jewish people and Sikhs - because they get extra protections under the Racial Discrimination Act as ethno-religious communities, from behaviour designed to "offend, insult, humiliate or intimidate".
Public submissions on the government's proposed new religious discrimination bill closed on Wednesday. The bill, as it currently stands, makes it unlawful to discriminate against someone on the basis of their religion. The Australian Muslim community wants a new provision to also make it unlawful to "harass, vilify, or incite hatred or violence" against a person on the grounds of their religious belief or activity.
An upcoming Charles Sturt University report on Islamophobia in Australia is expected to show Australian Muslims experience attacks on mosques and Islamic schools, as well as verbal assaults, posters and graffiti and physical attacks.
Full report at:
https://www.smh.com.au/politics/federal/fundamental-threat-australian-muslims-call-for-extra-protections-in-religious-discrimination-bill-20191002-p52wuy.html
--------
British Ice Cream Seller Who Joined Islamic State in Syria Begging to Come Home
KATHERINE RODRIGUEZ
1 Oct 2019
A British ice cream seller who fled to join the Islamic State (ISIS) in Syria five years ago is begging to come home because he misses his mother and his former life in Cardiff, Wales.
Aseel Muthana left Wales in February 2014 to join the jihadist group along with his brother Nasser and another friend, Reeyad Khan. His family feared he had been killed, but Muthana has resurfaced at a northern Syria prison camp and is now pleading to come home.
All three were featured in one of the first propaganda videos ISIS used to attract western recruits.
Muthana, who is now 22 years old, claimed in an ITV interview that he joined ISIS and traveled to Syria to "help the poor."
"Back then when I first came to ISIS, you have to understand I came way before the caliphate was pronounced," he said. "Before all of these beheading videos, before all of the burnings happened, before any of that stuff."
"We came when ISIS propaganda and ISIS media was all about helping the poor, helping the Syrian people," Muthana added.
The widely publicized ISIS beheadings came later in 2014 when ISIS militants beheaded journalist James Foley and others, broadcasting their murders in widely disseminated propaganda videos.
Nasser Muthana, Aseel's brother, appeared in one of those propaganda videos in 2014 where he said, "The UK is afraid I've come back with the skills I've acquired." It is unclear what Nasser's fate has been since then.
Full report at:
https://www.breitbart.com/middle-east/2019/10/01/british-ice-cream-seller-who-joined-islamic-state-in-syria-begging-to-come-home/
--------
1 dead, 10 injured after 'violent attack' at vocational college in Finland
By Yuliya Talmazan and Nick Bailey
Oct. 1, 2019
One person was killed and 10 were injured Tuesday in an attack by a man with a sword and a firearm at a vocational school in central Finland, police said.
The attacker was wounded after police opened fire, and he was taken into custody.
The suspect was a Finnish student at Savo Vocational College, near a shopping mall in the city of Kuopio, police said. They did not give an age but said he was born in 1994 and did not have a criminal record.
Kuopio University Hospital tweeted that they were treating the 10 injured, among whom authorities said are students and staff members. Injuries to two were described as severe.
Police did not reveal a possible motive for the attack.
Full report at:
https://www.nbcnews.com/news/world/one-dead-10-injured-after-violent-attack-vocational-college-finland-n1060661
--------
New Zealand mosque attack accused drops bid to move trial
3 October 2019
The man accused of murdering 51 Muslim worshippers in March's New Zealand mosque attacks on Thursday dropped a bid to move his trial from the city where the massacre occurred.
The High Court held a pre-trial hearing in Christchurch to consider an application from alleged gunman Brenton Tarrant to shift the trial venue from the South Island city.
But judge Cameron Mander announced at the beginning of proceedings that the defense had decided not to pursue the application, which was originally lodged in August.
No reason was given for the decision.
The 28-year-old Australian has pleaded not guilty to 51 counts of murder, 40 of attempted murder, and engaging in a terrorist act.
His trial will begin on June 2 next year in Christchurch.
The South Island city was the scene of the worst mass shooting in modern New Zealand history on March 15, when Tarrant allegedly opened fire at two mosques while livestreaming his actions on social media.
Full report at:
https://english.alarabiya.net/en/News/world/2019/10/03/New-Zealand-mosque-attack-accused-drops-bid-to-move-trial.html
--------
Turks in Europe face systemic racism: Turkish FM
Ayhan Şimşek
02.10.2019
BERLIN
Turkish migrants increasingly face discriminatory policies and systemic racism in Western Europe, Foreign Minister Mevlüt Cavusoglu said on Wednesday.
"We are worried over growing discrimination faced by Turkish communities in Western Europe," Cavusoglu said during a meeting in the western German city of Dusseldorf, stressing that discriminatory and racist policies were increasingly becoming systemic, and backed by officials at various levels in those countries.
Turkey's top diplomat met with Turkish Consul Generals serving in European cities for a special gathering to discuss various problems faced by Turkish communities in Europe and possible measures to enhance consular services.
Cavusoglu urged Turkish diplomats to give utmost importance to incidents of racist discrimination, xenophobic attacks and Islamophobic crimes, provide support for the victims and raise concerns in talks with the relevant authorities.
"As Consul Generals you are not only talking with our citizens, but also with politicians in the countries you serve," he said.
"Political leaders should act with common sense, they should refrain from a divisive rhetoric, shouldn't use religious or ethnic differences for propaganda. This kind of othering rhetoric, using discriminatory rhetoric, creates a climate of hate which emboldens racist attacks. Please tell this during your meetings with interlocutors," he said.
Europe has witnessed growing number of cases related to racism and Islamophobia in recent years, triggered by the propaganda launched by far-right parties.
According to a report by Ankara-based think tank SETA, 676 Islamophobic incidents were documented in France in 2018, against 446 in 2017 with a 52% rise.
In Austria, 540 cases of Islamophobic incidents were recorded last year, compared to 309 cases in 2017.
In Germany, police recorded 813 hate crimes against Muslims last year, including insults, threatening letters, physical assaults and attacks against mosques.
More than 100 mosques and religious institutions were attacked.
Full report at:
https://www.aa.com.tr/en/europe/turks-in-europe-face-systemic-racism-turkish-fm/1600006
--------
South Asia
Huji was being reorganised
October 03, 2019
Mohammad Jamil Khan
A top leader of Harkat-ul-Jihad al-Islam Bangladesh was attempting to reorganise the banned outfit after returning from Dubai, said CTTC officials after arresting him and two others yesterday.
They were trying to bring their absconding members back to the Islamist outfit and was in touch with family members of imprisoned Huji leaders, the officials of Counter Terrorism and Transnational Crime Unit said.
They intended to run their activities with an NGO as a front, officials who interrogated them said, adding that a Malaysian multilevel marketing company's banner was to be used.
Afghan-war returnee Md Atikullah alias Asadullah alias Julfiqar, 49, came to Bangladesh from Dubai in March, investigators said, adding that they detained him at Khilgaon along with Nazim Uddin alias Shamim, 43, secretary of the outfit's Dhaka city south, and Md Borhan Uddin, 45, in charge of the outfit's Feni, following a tip off.
Julfiqar is in charge of international relations of Huji, officials claimed.
Saiful Islam, deputy commissioner of CTTC, told The Daily Star that they had information that Huji men gathered at a playground near a mosque in Khilgaon to have a secret meeting.
Four other members, however, managed to flee during their arrest drive.
He said they gleaned information from the arrestees about Huji men on the run and were scrutinising those.
The arrestees during primary interrogation admitted that they were involved in Huji and were trying to reorganise the outfit, Saiful said.
Huji was launched in a press conference in Dhaka on April 30, 1992, by a number of returnees of the Afghan war.
Activities of Huji became less prevalent after the 2004 grenades attack on an Awami League rally, sources in law enforcement said asking not to be named.
However, it appeared active until 2009.
Before 2004, the outfit was found responsible for at least 18 grenade and bomb attacks, the first of which was the 1999 attack on an Udichi programme in Jashore.
The government banned the militant group on October 17, 2005.
Investigators said Julfiqar fled the country in 2006 during an anti-militancy crackdown following Jama'atul Mujahideen Bangladesh's bomb attacks in 2005.
He was Huji's central committee's organising secretary in 1996. Then Huji president Mawlana Abdus Salam and Secretary Sheikh Farid are now in jail.
According to the first information report (FIR), filed with Khilgaon Police Station following yesterday's arrests, the arrestees were trying to make new recruits by getting in touch with absconding and detained Huji.
Julfiqar had links with foreign militants, an official said.
Meetings were held in Dhaka, Chattogram and Feni, said a high official of CTTC, requesting anonymity.
A CTTC official who interrogated Julfiqar said he went to Afghanistan with a 42-member team from a Pakistani madrasa. He allegedly had meetings with most wanted militants in Afghanistan.
He also fought with a militant group in another country.
In 1998, he returned to Bangladesh and started working for the outfit.
"We have information about the outfit's leadership from the arrestees and are now conducting drives to arrest them," Towhidul Islam, additional deputy commissioner of CTTC, told The Daily Star.
https://www.thedailystar.net/backpage/news/huji-was-being-reorganised-1808518
--------
22 Taliban militants killed, wounded in Faryab province
03 Oct 2019
The Afghan forces killed 10 Taliban militants and wounded 12 others in two districts of Faryab province, the Afghan military said.
The 209th Shaheen Corps said late on Wednesday that the Afghan forces killed 4 Taliban militants and wounded 5 others after ambushing a group of Taliban militants Khawaja Mosahi area of Pashtun Kot district.
According to a statement released by 209th Shaheen Corps, the security forces also clashed with Taliban militants in Qazal Village of Khwaja Sabzposh district, killing 6 Taliban militants and wounding 7 others.
Full report at:
https://www.khaama.com/22-taliban-militants-killed-wounded-in-faryab-province-04178/
--------
Taliban Attack Kills At Least 11 Police In Northern Afghanistan
October 01, 2019
A Taliban attack on a district headquarters in Afghanistan's northern Balkh Province has killed at least 11 police officers, Afghan officials say.
Munir Ahmad Farhad, a spokesman for the provincial governor, said the attack started early on October 1, sparking a gunbattle that is still under way around the Shortepa district headquarters.
Taliban spokesman Zabihullah Mujahid said the insurgents had overrun the district, but Farhad denied this. The spokesman said reinforcements were on their way to Shortepa.
The chief of the Balkh provincial council, Muhammad Afzel Hadid, said he feared the toll could rise further unless reinforcements arrived promptly, as the district is in a remote area.
Full report at:
https://gandhara.rferl.org/a/taliban-attack-kills-at-least-11-police-in-northern-afghanistan/30192868.html
--------
Bangladeshi police arrest 45 suspected Rohingya
Md. Kamruzzaman
02.10.2019
DHAKA, Bangladesh
Bangladesh police detained 45 suspected Rohingya from a house in southeastern Chattogram district late on Wednesday, according to local police.
"All of them were young men, aged between 18 and 25, and they didn't have any documents to confirm that they are residents of Rohingya refugee camps in Cox's Bazar district," Shamim Sheikh, a police officer in Chattogram city, told Anadolu Agency.
Sheikh said that considering their language and primary documents, police confirmed that they are Rohingya. "They confessed in primary interrogation that they have come from Myanmar's Maungdaw town," he added.
"All of them don't understand our language and are behaving like newcomers," Sheikh said, adding the already stayed Rohingya refugees are lightly familiar with Bangla language.
"We are not sure whether they are fresh Rohingya who entered Bangladesh, but they seem to be new here," he added.
After primary interrogation, the suspected Rohingya have been produced before a local court as "illegal foreigners", the police officer added.
Persecuted people
The Rohingya, described by the UN as the world's most persecuted people, have faced heightened fears of attack since dozens were killed in communal violence in 2012.
According to Amnesty International, more than 750,000 Rohingya refugees, mostly women and children, have fled Myanmar and crossed into Bangladesh after Myanmar forces launched a crackdown on the minority Muslim community in August 2017, pushing the number of persecuted people in Bangladesh above 1.2 million.
Since Aug. 25, 2017, nearly 24,000 Rohingya Muslims have been killed by Myanmar's state forces, according to a report by the Ontario International Development Agency (OIDA).
More than 34,000 Rohingya were also thrown into fires, while over 114,000 others were beaten, said the OIDA report, titled "Forced Migration of Rohingya: The Untold Experience."
Full report at:
https://www.aa.com.tr/en/asia-pacific/bangladeshi-police-arrest-45-suspected-rohingya/1600111
--------
Deputy PC Chief of Baghlan clash with ALP commander in Pul-e Khumri city, MoI confirms
03 Oct 2019
The Deputy Provincial Council Chief of Baghlan clashed with the Provincial Commander of the Afghan Local Police Forces in Pul-e Khumri city on Wednesday evening.
Nasrat Rahimi, a spokesman for the Ministry of Interior confirmed that the clash took place between Deputy Provincial Chief of Baghlan and Amin Aka Khel, the Commander of the Afghan Local Police forces.
According to Rahimi, the clash took place at around 6:30 pm local time in Pul-e Khumri city and as a result the brother of Aka Khel lost his life.
Rahimi further added that the Deputy Provincial Council Chief and ALP Commander Aka Khel sustained injuries during the clash.
Full report at:
https://www.khaama.com/deputy-pc-chief-of-baghlan-clash-with-alp-commander-in-pul-e-khumri-city-moi-confirms-04177/
--------
Airstrikes kill 11 Taliban and ISIS militants; destroy 3 car bombs in 4 provinces
02 Oct 2019
A series of airstrikes killed 11 Taliban and ISIS Khurasan militants and destroyed three car bombs in four provinces.
The military officials said Wednesday airstrikes killed 6 militants of ISIS Khurasan terrorist group in Khugyani district of Nangarhar.
The officials further added that similar airstrikes killed 3 Taliban militants in Shorabak district of Kandahar.
Airstrikes in Nahr-e Saraj district of Helmand killed 2 Taliban militants, the officials added.
Full report at:
https://www.khaama.com/airstrikes-kill-11-taliban-and-isis-militants-destroy-3-car-bombs-in-4-provinces-04176/
--------
4 Pakistani militants killed after crossing Durand Line and engaging in gunfight with NDS forces in Khost
02 Oct 2019
The NDS Special Forces killed 4 Pakistani militants who crossed the Durand Line and engaged the security forces in Tanai district of Khost.
The National Directorate of Security said in a statement that the Pakistani militants crossed the Durand Line and engaged the NDS Special Forces in Tanai district of Khost.
The statement further added that the militants were looking to launch attacks on security posts in Tanai district.
Full report at:
https://www.khaama.com/4-pakistani-militants-killed-after-crossing-durand-line-and-engaging-in-gunfight-with-nds-forces-in-khost-04174/
--------
Mideast
Yemen's Houthi rebels deny entry to top UN rights official
Oct 1, 2019
The Houthi rebels in Yemen have denied entry to the top UN human rights official and ordered his plane to take off from the capital, Sanaa, just after landing, officials said on Tuesday.
The development followed a damning report by experts commissioned by the Office of the High Commissioner for Human Rights detailing abuses by the rebels in Yemen's civil war, including sexual violence against women in rebel-run prisons.
Just after the UN representative, Elobaid Ahmed Elobaid, landed in Sanaa on Monday, rebel security officers boarded the plane, withdrew his travel permit and ordered the plane to leave, officials told AP.
The UN agency's Rupert Colville confirmed Mr Elobaid's expulsion from Sanaa but would not elaborate.
The decision came a day after the UN welcomed the rebels freeing hundreds of prisoners in a move it said could revive the stalled peace process, which includes a proposed prisoner swap agreed on at peace talks in Stockholm last year.
The Iran-aligned Houthis agreed in December with Yemen's Saudi-backed government to swap prisoners as a confidence-building step.
But the arrangement has been stalled as the sides struggled to agree on implementation. Each side was meant to release about 7,000 prisoners.
The Houthis said on Monday they were releasing "350 prisoners and detainees" drawn from the list prepared for the deal, including three Saudis.
The UN special envoy for Yemen, Martin Griffiths, welcomed the initiative.
"I hope this step will lead to further initiatives that will facilitate the exchange of all the conflict-related detainees as per the Stockholm Agreement," Mr Griffiths said.
The Arab Coalition led by Saudi Arabia and including the UAE intervened in Yemen in March 2015 after the Houthis ousted the Yemeni government in 2014.
Houthi officials have claimed to have captured as many as 2,000 pro-government soldiers. But this figure has been denied by the government.
The rebels also claimed responsibility for massive September 14 attacks on Saudi oil installations that knocked out half of its production and sent shockwaves through world energy markets.
But the US and Saudi Arabia blamed Iran, saying the strikes were carried out with weaponry that was beyond the capability of the Houthis.
https://www.thenational.ae/world/mena/yemen-s-houthi-rebels-deny-entry-to-top-un-rights-official-1.917785
--------
IRGC Commander: Ghost of War against Iran Fades Away
Oct 02, 2019
"Today, the balance of power has changed and the shadow of war has become useless," General Hajizadeh said, addressing the IRGC commanders in Tehran on Tuesday afternoon.
He said if enemies dare to target Iranian drones, even if they make it to intercept the aircraft, they will be forced to fire air defense missiles worth $5mln against Iran's $25,000 worth ultra-advanced drone.
"No matter it hits the drone or not, they will be beaten and they will be the losing side in this confrontation," General Hajizadeh said.
"Today, in addition to the trans-regional states' bases, we have made their warships in the sea useless for a distance of 2,000km," he added.
In relevant remarks on Tuesday, Commander of the IRGC Quds Force Major General Qassem Soleimani stressed that the IRGC had shattered the US military awe before the world people's eyes.
"The IRGC has shattered the awe of the biggest and most equipped army of the world, i.e. the US army, and displayed its empty nature to the world people," General Soleimani said, addressing the IRGC commanders in Tehran.
He said the way had been paved for Iran to overcome its enemies, adding that Tehran has crippled the enemy and defeated it through different strategies in the past 20 years.
Also, in July, General Hajizadeh said the shooting down of a US spy drone over Iranian territorial waters by the IRGC disturbed the US military awe.
"The operation to shoot down the US drone in Iran's sky was successful in every aspect. The operation shattered the awe of the world arrogant power (US) and displayed the rotten and cracked skeleton of the arrogant powers to everyone," General Hajizadeh said in the Northeastern city of Mashhad.
He added that different dimensions of the operation would come in light throughout time.
The IRGC Aerospace Force shot down an American spy drone over the territorial waters of Iran near the Strait of Hormuz at dawn on June 20.
After the incident, US President Donald Trump said the US air force was "cocked and loaded" to attack three Iranian targets, but he called off the strike with 10 minutes to spare after being told that the airstrike might kill as many as 150 people.
Trump said in a series of tweets that he decided that the death toll was not a proportionate response to the Iranian shooting down of a US spy drone off the Iranian coast.
After Trump's remarks, General Hajizadeh said that his forces could have shot down a US P8 aircraft with 35 on board which was violating Iran's airspace, but decided to shoot down the drone to only send a message to Washington.
"We intended to send a message to American terrorists in the region," Brigadier General Hajizadeh said, adding that his forces had also traced a military P8 aircraft violating the airspace of Iran.
"Along with the American drone was an American P8 aircraft with 35 on board, and it was also violating our airspace and we could have downed it too," he said, adding, "But we did not do (shoot down) it, because our aim was to warn the terrorist forces of the US."
General Hajizadeh also stressed that Iran was not after war but was fully ready to defend itself, adding that the fate of the downed US spy drone was waiting for any intruding flying object.
"Our response to anything trespassing Iranian territory is like this, and if such acts of aggression are repeated, our response will also be the same," General Hajizadeh said.
"We don't embrace war but we are ready to fully defend the country," he said.
"We possess a collection of US drones which is a proof that US has violated Iran's airspace and shows that they don't want to respect the international law," General Hajizadeh said.
"If such an aggression is repeated, we will add other US (military) products to complete this collection," he noted.
"The US measure was in violation of international law and we acted according to our legitimate responsibility," General Hajizadeh said, adding, "It is possible that a US general or some operators were behind this American aggression, we don't know that. But that measure (intruding into Iranian airspace) is a violation of international aviation rules by a spy drone which then received our natural response."
Also, Iranian Foreign Minister Mohammad Javad Zarif said that his country had retrieved parts of the spy drone that was shot down from the country's territorial waters, rejecting Washington's claim that the aircraft was targeted in international waters.
"(The) US drone took off from UAE in stealth mode and violated Iranian airspace," Zarif wrote on Twitter, adding that the drone "was targeted near... Kouh-e Mobarak" region in the Central district of Jask in Hormuzgan province after the aircraft violated Iran's airspace.
Zarif even provided the coordinates where the US aircraft was intercepted, and added, "We've retrieved sections of the US military drone in OUR territorial waters where it was shot down."
Meantime, IRGC Commander Major General Hossein Salami stressed that the move should alert Washington officials to stay away.
The incident sent "a clear message" to the US and other enemies that Iran will show a firm and crushing response to any aggression, Salami stated.
"Borders are our red lines and any enemy which violates them will not go back home and will be annihilated. The only way for enemies is to respect Iran's territorial integrity and national interests," the major general noted.
Also, earlier this month, General Salami said Iran's military power and might had taken the military option off the table for the US, stating that the US was fearful of war against Iran.
"We have completely blocked the road to the enemies in the military field and we have reversed the balance. Under the current situation, it is the enemies who are concerned about war and this concern is displayed in their physical and tactical behavior," General Salami said, addressing the commanders and personnel of Khatam al-Anbia base in Tehran.
He said the US exercised a similar offensive strategy in the political field first, but "eventually, they announced that they didn't intend to go for a confrontation and called it a quit; in fact, this was a retreat to give them a chance to save themselves from a bottleneck they had created themselves."
Full report at:
https://en.farsnews.com/newstext.aspx?nn=13980710000406
--------
Khamenei: Iran will reduce nuclear commitments until 'desired result' reached
2 October 2019
Iran will continue reducing its commitments under its 2015 nuclear deal until it reaches the "desired result," Supreme Leader Ayatollah Ali Khamenei said on Wednesday, according to his official website.
"We will continue the reduction of commitments," Khamenei said in a meeting with commanders of the elite Revolutionary Guards.
"The responsibility is with the Atomic Energy Organization and they must be carry out the reduction ...in a precise, complete and comprehensive way and continue until the time we reach a desired result."
https://english.alarabiya.net/en/News/middle-east/2019/10/02/Khamenei-Iran-will-reduce-nuclear-commitments-until-desired-result-reached.html
--------
Israel begins Netanyahu's pre-indictment corruption hearing
2 October 2019
Israeli Prime Minister Benjamin Netanyahu's long-awaited pre-indictment hearing has begun.
Netanyahu's lawyers arrived Wednesday at the Justice Ministry in Jerusalem to argue that pending corruption charges against him should be dropped.
Israel's attorney general has recommended charging Netanyahu with bribery, fraud and breach of trust in three separate cases.
Netanyahu has denied wrongdoing, calling them part of a media-orchestrated witch hunt. He's long promised he'd clear his name in the hearing.
The sessions are expected to extend over four days. It could take several weeks for the attorney general to render his final decision.
Full report at:
https://english.alarabiya.net/en/News/middle-east/2019/10/02/Israel-begins-Netanyahu-s-pre-indictment-corruption-hearing.html
--------
Iran's Soleimani claims he and Nasrallah barely escaped Israeli air raid in 2006
1 October 2019
The head of the Quds Force of Iran's Revolutionary Guard Corps on Tuesday claimed that Israeli aircraft targeted him and Hezbollah leader Hassan Nasrallah in Beirut during the Second Lebanon War in 2006.
Qassem Soleimani made the comments during his first major interview, a lengthy one-on-one that was screened on Iranian television.
Soleimani described his role in overseeing fighting against Israel, from Beirut, during the Second Lebanon War thirteen years ago, and specified that he reported to Tehran on a daily basis and was in constant contact with Khamenei.
Soleimani said he spent almost the entire duration of the 34-day conflict in Lebanon, which he entered from Syria alongside Imad Mughniyeh, a commander of the Iran-backed Shiite movement Hezbollah who was assassinated in 2008.
"Israeli spy planes were constantly flying overhead" in the Dahiyeh neighborhood of Beirut, a Hezbollah stronghold, Soleimani said.
The Iranian-backed Hezbollah "had a situation room" in the heart of the area, he said, and the Israelis were "watching every movement."
Late one night, Soleimani said he and Mughniyeh — who was assassinated in an operation ascribed to Israel and the CIA — felt they needed to evacuate Nasrallah from the operations room.
He said they took Nasrallah to a second building, and shortly after they got there, two Israeli bombardments hit nearby.
"We were feeling that these two bombings were about to be followed by a third one … so we decided to get out of that building. We didn't have a car, and there was complete silence, just the Israeli regime aircraft flying over Dahiyeh," he recounted.
He said he and Nasrallah tried to hide from what he described as heat-tracking drones under a tree while they waited for Mughniyeh to find a car, but the car was also being tracked by a drone, so they used underground garages to switch cars and lose Israel's tail.
According to his account, after ferrying Nasrallah to safety, he and Mughniyeh returned to the command center.
An analyst for Israel's Channel 13 news said the interview seemed designed to send a message to the Muslim world that there would be no surrender to the West, the US and Israel. Soleimani, who is responsible for armed Iranian activities outside the country's borders, also appeared to be attempting to place himself at the head" of the Iranian hierarchy alongside Supreme leader Ayatollah Ali Khamenei.
The broadcast of the interview, carried out by Khamenei's office, comes days after it published a photo showing Nasrallah next to Khamenei and Soleimani, in an apparent recent meeting between the three in Tehran.
The IRGC's commander Major General Hossein Salami said on Monday that destroying Israel was now an "achievable goal." Four decades on from Iran's Islamic revolution, "we have managed to obtain the capacity to destroy the impostor Zionist regime," Salami was quoted saying by the IRGC's Sepah news site.
Earlier Tuesday, Soleimani asserted that Iran had "defeated" the US military before the world, the Tasnim news agency reported.
The IRGC Quds Force chief may have been referring to Tehran's downing of an American drone in June, an event for which US President Donald Trump approved a retaliatory strike, before calling it off at the last minute.
Soleimani, speaking at conference of IRGC commanders, also said the Guards had "paved the way" to defeat the nation's enemies in the region.
Tensions have risen in the Persian Gulf since May last year when Trump unilaterally abandoned a 2015 nuclear deal between major powers and Iran and began reimposing crippling sanctions in a campaign of "maximum pressure." Iran has responded in recent months by reducing its own commitments under the deal and the US deployed military assets to the region.
Things escalated further after last month's attacks on Saudi oil facilities that halved the kingdom's oil output.
Yemen's Houthi rebels have claimed responsibility for the strikes but the US says it has concluded the attacks involved cruise missiles from Iran and amounted to "an act of war."
Saudi Arabia, which has been bogged down in a five-year war across its southern border in Yemen, has said Iran "unquestionably sponsored" the attacks.
Iran has denied responsibility for the September 14 drone and cruise missile attack.
Salami has said any country that attacks Iran will become the "main battlefield" in the ensuing conflict.
Full report at:
https://www.timesofisrael.com/irans-soleimani-claims-israeli-uav-targeted-him-nasrallah-mughniyeh-in-2006/
--------
Iranian tanker delivers oil to Syria despite Zarif's assurances: Mike Pompeo
October 02, 2019
DUBAI: The Iranian tanker Adrian Darya 1 is still delivering oil to Syria, despite Iran's Foreign Minister Javad Zarif's promises to Britain, US Secretary of State Mike Pompeo said on Wednesday.
In a tweet, Pompeo shared a satellite image of the tanker near the Syrian coast, accusing Iran of breaking its assurances not to sell crude oil to the country, after it was previously detained on July 4 by British forces for breaching European Sanctions.
Pompeo added in the tweet: "Will the world hold Iran accountable if this oil is delivered to Syria?"
Secretary Pompeo
✔
@SecPompeo
Despite Iran FM Zarif's promise to the UK that the #AdrianDarya1 would not deliver oil to Syria, it is now transferring oil off the Syrian coast. Will the world hold Iran accountable if this oil is delivered to Syria?
View image on Twitter
5,861
10:00 AM - Oct 2, 2019
Twitter Ads info and privacy
3,671 people are talking about this
Gibraltar released the tanker, previously named Grace 1, weeks after receiving written assurances from Iran that it would not deliver its 2.1 million-barrel cargo of oil in Syria.
Britain's Foreign Office said the tanker had sold its crude oil to the Assad regime and that the oil had been transferred to Syria.
Iran's envoy to Britain has since denied the accusations, saying the tanker's cargo was sold at sea to a private company. He also said the private buyer of the oil "sets the sale destination."
Pompeo's tweet came weeks after the US State Department said it had evidence the ship had offloaded its crude oil to Syria.
Full report at:
https://www.arabnews.com/node/1562961
--------
Ships with one mln tons of grain stuck outside Iran's ports in payment crisis
2 October 2019
More than 20 ships carrying around one million tons of grain are stuck outside Iranian ports as US sanctions create payment problems and hamper the country's efforts to import vital commodities, sources directly involved in the trade said.
Trading companies such as Bunge and China's COFCO International have been hit by payment delays and additional costs of up to $15,000 a day as the renewed US restrictions stifle the processing of transactions, trade sources said.
Food, medicine and other humanitarian supplies are exempt from sanctions Washington re-imposed after US President Donald Trump said he was walking away from a 2015 international deal over Iran's nuclear program.
But the US measures targeting everything from oil sales to shipping and financial activities have deterred several foreign banks from doing any Iranian business, including humanitarian deals such as food shipments.
The few remaining lenders still processing Iranian business face multiple hurdles to facilitate payments as financing channels freeze up.
Six Western and Iranian sources said the situation was contributing to the cargoes being held up for more than a month outside Iran's biggest ports for goods, Bandar Imam Khomeini and Bandar Abbas.
The ships are carrying cargoes including soybeans and corn mostly from South America, the sources said. The grain vessels are also visible through ship tracking data.
"There are no restrictions on humanitarian business, but you can't get paid for it," one European source said. "You can be waiting for months to get a payment."
Another source said: "There is nervousness among traders about making more sales to Iran before the backlog (of ships) is cleared."
A senior Iranian port official, who declined to be named, told Reuters there had been problems since US sanctions were imposed on its financial system in November 2018.
"What has changed is that now the number of banks, traders that are staying away from doing business with Iran is increasing," the official said.
Separate US sanctions imposed in September on Iran's central bank - following attacks on oil facilities in Saudi Arabia that US officials blamed on Tehran - have added to difficulties with transactions.
The Iranian port official said these latest sanctions would scare away banks.
"Some small banks that we used to work with have informed us that they will no longer do business with us," he added, declining to name the banks.
An official with Iran's agriculture ministry said separately that Tehran had since the 1980s aimed to ensure the country had sufficient stocks of grain.
"We have increased the amount of stockpiles because of Trump's policy towards Iran and tensions in the past months," the official said. "It is becoming more and more difficult because of the sanctions."
The United Nations Food and Agriculture Organization (FAO) estimated last month that Iran's total cereal stocks in 2019 would total 5.1 million tons, falling to 4.8 million tons in 2020, versus 9.9 million tons in 2016.
Pressure on ports
Trade sources said Iranian ports were also struggling to process ships due to a lack of available berths.
Of the vessels still anchored, at least 20 dry bulk ships were waiting outside Bandar Imam Khomeini, Refinitiv data showed. A further two vessels had managed to discharge their cargoes after waiting for weeks, the data showed.
Separate data from shipping intelligence platform MarineTraffic showed a similar number of ships stationary for more than a month.
A separate Iranian government official confirmed that ships were waiting but declined to give details.
Trade sources said Turkey's Halkbank - one of the main banks that Iran has relied on for such humanitarian trade - had not been able to process payments fast enough because of the complexity of the process and in some cases did not complete transactions with suppliers. Halkbank declined to comment.
Suppliers have been left with additional costs, known as demurrage, of up to $15,000 a day as they wait to unload.
Trade sources said US agribusiness group Bunge and China's COFCO International were among the companies affected, together with smaller Turkish and Iranian suppliers.
COFCO International declined to comment.
Bunge spokesman Frank Mantero said: "While we don't comment on or confirm commercial contracts, Bunge exports agricultural commodities in accordance with all applicable legislative frameworks."
Two sources said the increasing difficulties had prompted US agribusiness company ADM to halt trading with Iran since August. An ADM spokeswoman declined to comment.
Trade sources told Reuters in December that Bunge and rival US group Cargill as well as other suppliers had halted new food supply deals to Iran due to payment issues.
Cargill said in a statement: "In certain countries where international sanctions exist, we provide that food using the humanitarian exception for medicine and food."
A US Treasury spokesperson said Washington designated Iran's central bank under its counter-terrorism authorities, adding that the broad exceptions to the sanctions such as for humanitarian trade that once applied to transactions involving the central bank no longer applied.
Full report at:
https://english.alarabiya.net/en/News/middle-east/2019/10/02/Ships-with-one-mln-tons-of-grain-stuck-outside-Iran-s-ports-in-payment-crisis.html
--------
Israel begins Netanyahu's pre-indictment corruption hearing
October 02, 2019
JERUSALEM: Israeli Prime Minister Benjamin Netanyahu faced a hearing into corruption allegations against him Wednesday while at the same time plotting how to remain premier following an election stalemate, with unity government talks at a dead end.
The hearing came as deadlocked results from a September 17 general election threatened Netanyahu's bid to continue his reign as Israel's longest-serving prime minister.
To do so, he will have to navigate the twin challenges of a potential corruption indictment against him in the weeks ahead and election results that give neither him nor his challenger Benny Gantz a clear path to a majority coalition.
Both collided Wednesday, when Israel's attorney general convened the first of four days of pre-indictment hearings for Netanyahu after having said he intends to charge him with bribery, fraud and breach of trust.
Only Netanyahu's lawyers and not the premier himself attended the closed-door hearing, which gives him a final chance to convince Attorney General Avichai Mandelblit he should not be indicted.
The hearing covers three separate cases in which Netanyahu is accused of acting on behalf of wealthy supporters and businessmen in exchange for gifts or favourable news coverage.
Netanyahu, who denies all the allegations, asked that the hearing be broadcast live because he has "nothing to hide".
Mandelblit dismissed the request in no uncertain terms, saying the hearing was intended to convince the legal authorities, not the public.
Following the hearing, the attorney general's deliberations on whether to issue the indictments are expected to continue for weeks.
His lawyers expressed confidence as they entered the hearing.
"The prime minister is not above the law, but neither is he below it," said Netanyahu lawyer Ram Caspi.
While the hearing was under way, Netanyahu met with right-wing allies as he considered whether to inform President Reuven Rivlin he is unable to form a government after being tasked with doing so a week ago.
Negotiators for Netanyahu's Likud had intended to meet with Gantz's centrist Blue and White on Wednesday as part of so far unsuccessful efforts to hammer out a unity government.
Netanyahu had also sought to meet Gantz later the same day.
But Blue and White announced late Tuesday there was no reason for either meeting since "pre-conditions" it sought for further talks were not met.
Both sides held out hope for a change of heart by their opponents, but Netanyahu had already labelled Wednesday's talks a "last effort".
Following Netanyahu's meeting with the right-wing and religious parties backing him in parliament, Likud said no decision had been taken on whether to return to the president without a result.
The party added, however, that Netanyahu planned to meet ex-defence minister Avigdor Lieberman on Thursday morning.
Lieberman's nationalist Yisrael Beitenu party, which won eight seats, could end up playing a kingmaker role in efforts to form a government.
Lieberman has declined to endorse either Netanyahu or Gantz for now.
Should Netanyahu follow through with the negotiating tactic and tell Rivlin he cannot form a government, the president must decide whether to ask Gantz to try.
Alternatively, Rivlin could call on parliament to agree on a candidate for prime minister with a vote of at least 61 of 120 members in the house.
Netanyahu and Gantz have traded blame over their failure so far to reach a deal.
They are divided on a range of issues, but one major point stands out: who would be prime minister first in a unity government.
Gantz argues that since his party finished as the largest, with one seat more than Likud, he should be prime minister first under any rotation arrangement.
He also says Blue and White cannot be part of a government with a prime minister facing indictment.
Netanyahu says though Likud has fewer seats, more of the smaller parties in parliament back him.
He wants to negotiate based on a compromise Rivlin proposed, which could see him remain prime minister for now but step aside if indicted while retaining the title.
Gantz would step in as acting prime minister in the interim.
Both are engaged in a game of "chicken" and the result could be yet another election -- a third in the space of a year after April polls also ended inconclusively, said Gideon Rahat of the Israel Democracy Institute think-tank.
In that case, much will depend on who the public blames for causing a third vote, he said.
"In the game of chicken, sometimes the result is that both drivers are killed," said Rahat.
Though weakened, Netanyahu may still emerge victorious, at least temporarily, said Rahat.
Full report at:
https://www.arabnews.com/node/1562971
--------
Harassment and imprisonment: Life as a persecuted Christian in Iran
2 October 2019
Dabrina Tamraz grew up as the daughter of a pastor living under the Iranian regime. Alongside church services and bible studies, her childhood memories are tainted by government surveillance, harassment, interrogation, and detention. In an exclusive interview with Al Arabiya English, Tamraz tells the story of life as a persecuted Christian in Iran.
"Our family was being followed all the time by Iranian authorities. They even broke into our house. We had spies within the church and at times soldiers standing in front of it. I was detained so many times I've lost track of the number," said Dabrina Tamraz in an exclusive interview with Al Arabiya English.
For 40 years her father, Pastor Victor Tamraz, preached in spite of the persecution. He was frequently arrested and interrogated by Iranian authorities on Sundays just before his scheduled church service. The Tamraz family's church, the Assyrian Pentecostal Church in Tehran, was shut down in 2009 for offering services in the national language of Farsi –prohibited for churches in Iran.
Now Tamraz's father is banned from the pulpit. He was arrested in 2014, kept in solitary confinement for 65 days, and sentenced to a 10-year imprisonment for "conducting evangelism" and "illegal house church activities," acts which the Iranian regime considers threats to national security. Tamraz's mother was arrested for allegedly training church leaders and pastors to act as spies and is appealing a five-year prison sentence. Her brother was arrested for joining a house church and sentenced to a four-month term.
Their detention has drawn international attention to Iran's persecution of religious minorities. US Vice President Mike Pence publicly called on the Iranian regime during a speech at the US State Department in July to release Tamraz's father, saying the pastor was sentenced "on contrived charges" related to "his peaceful religious activities."
Tamraz, who escaped Iran nine years ago and now lives in Europe, says her message to Iran's leadership is to free detained Christians and drop the sentences of her family members.
"I would say to [Iran's President Hassan] Rouhani that freedom of religion is a foundational right for all your citizens," said Dabrina Tamraz.
During his first term in office, Rouhani expressed his intent to address religious freedom in the country. Now in the second term of his presidency, Rouhani has yet to propose any policy that addresses religious freedom for the country's minorities.
The constitution of Iran recognizes Shi'i Islam as the official religion. It states that Christians, Jews, and Zoroastrians are protected religious minorities free to perform their rites "within the limits of the law."
But the law comes with many limits. While Iran is home to nearly 300,000 Christians, this population is not free to worship, observe, practice, or teach their faith.
According to the US Commission on International Religious Freedom's 2019 report, the Iranian regime sentences Christians to prison terms for holding private Christmas gatherings, organizing and conducting house churches, and constructing and renovating houses of worship.
The report, which mentions the persecution of the Tamraz family, found there has been a dramatic uptick in arrests of Christians. At least 171 Christians were arrested in 2018. Over 40 have been arrested this year.
"As Christians we are seen as cooperating with America to take the throne from Iran. This is something they [the authorities] say," said Tamraz.
Iran's government denies that religious minorities face repression. Rouhani has claimed that "Christians have the same rights as others do," according to Iran's official IRNA news agency. This year President Rouhani publicly congratulated Iranian Christians on their New Year. Meanwhile authorities were cracking down on the Christian community in Iran. In the first week of December alone, 114 Christians were arrested in Iran.
Iran has repeatedly arrested Christians ahead of the holiday season. The Tamraz family's house was raided by Iranian security officers during a Christmas celebration in 2014. The officers arrested all attendees, seized their Bibles and confiscated personal items. The participants signed forms committing to never gather together again.
Tamraz says she feels devastated thinking about her family and Christians in Iran, but is grateful to US President Donald Trump and his administration for being "a loud voice" in raising awareness about their persecution.
"America has an influence on Iran and can effect change. I'm aware that Trump administration officials are mentioning cases of Christian persecution in Iran in their negotiations. Religious freedom is a topic of focus for President Trump," said Tamraz.
Tamraz met with Trump in the White House in July, alongside 27 survivors of religious persecution from all over the world, and asked the president to raise the issue facing her family and other Christians in Iran. Trump said he would, and has recently raised the issue of religious freedom publicly.
During his recent speech to the UN General Assembly, Trump highlighted America's commitment to protecting religious freedom.
"This fundamental right is under growing threat around the world. Americans will never tire in our effort to defend and promote freedom of worship and religion. We want and support religious liberty for all," said Trump.
Trump said that one "ironclad American commitment" is to protect religious leaders. Tamraz herself is now a religious leader; following in her father's legacy she became a Christian pastor, but in Europe, where she does not face imprisonment.
She said that she still holds out hope for religious freedom in her home country of Iran.
Full report at:
https://english.alarabiya.net/en/features/2019/10/03/Misk-Conference-reaffirms-the-importance-of-Saudi-Arabian-youth.html
--------
Iran to welcome Saudi policy change if it understands buying arms can't guarantee security: Zarif
Oct 2, 2019
Foreign Minister Mohammad Javad Zarif says Iran will welcome Saudi Arabia's change of policy "with open arms" if it comes to the realization that it cannot buy security though arms purchases and extra-regional help.
"We have always said that we seek understanding with our neighbors and we are not after tensions," Zarif told reporters on Wednesday on the sidelines of a cabinet meeting.
"If the Saudi government comes to the conclusion that it cannot provide its security through arms purchases and delegating its sovereignty to the others and moves toward [promoting relations with the countries of] the region, it will definitely be met with Iran's open arms," he added.
Zarfi made the remarks in response to a question about reports that Saudi Arabia had given the green light to a third country to arrange a meeting with Iran.
This came a day after an Iraqi official said that Saudi Arabia had agreed that Iraq's Prime Minister Adil Abdul-Mahdi help set the stage for a meeting with Iran.
"The Saudis have given the green light in this matter, and Mr. Abdul-Mahdi is working on it," Abbas al-Hasnawi, an official in the Iraqi premier's office, told the Middle East Eye (MEE) news portal on Tuesday.
He said that the Iraqi premier was mediating between the leaderships in Riyadh and Tehran and had communicated each side's conditions for talks to the other.
Last week, Abdul-Mahdi held talks with Saudi officials during a visit to Jeddah. After the trip, the Iraqi premier told Al Jazeera that Saudi Arabia was looking to de-escalate tensions with Iran.
Meanwhile, earlier this week, the spokesman for Iranian President Hassan Rouhani's administration said that Saudi leaders have been sending messages to Iran's president through a head of state, though refraining to give any details on the nature of those messages.
Ali Rabiei made the remarks during his weekly press briefing in Tehran on Monday, when he was asked about reports denoting that the Saudi leadership has been sending messages to Iran's chief executive.
"Yes, this is true that they have sent messages to Mr. Rouhani through a head of state," Rabiei noted, adding, "We must see signs of it [Saudi's goodwill] without any ambiguity, and the first sign of it is to stop the aggression against Yemen and put an end to the massacre of Yemenis."
Reiterating that Iran would welcome a "genuine" change in Saudis' behavior, Rabiei noted, "If they genuinely sought to change their behavior, we would welcome that."
Meanwhile, Adel al-Jubeir, the kingdom's minister of state for foreign affairs, has denied that Saudi Arabia had sent messages to Iran's president through other countries.
The remarks came amid heightened tension between Iran and Saudi Arabia over the latter's accusations that Iran was involved in the September 14 air raids on two Aramco installations, which were claimed by Yemen's Houthi Ansarullah movement.
Iran has rejected the allegations of any involvement and said the attack was a legitimate act of self-defense by Yemen, which has been under incessant strikes by the Saudi-led coalition since 2015.
Macron's four-point document not reflecting Iran's viewpoint
Elsewhere in his remarks, Zarif was asked about a four-point document brokered by French President Emmanuel Macron on reducing tensions between Iran and the US. He said the plan does not reflect the stances of the Islamic Republic correctly.
"The four-point plan brokered by Macron is the one that is [written] in his language and does not include our viewpoints. We have clarified that the Islamic Republic of Iran is not after nuclear weapons," Zarif said.
"Iran's stances are not properly reflected in Macron's four-point. It is essential that negotiations should continue so that the issues will be clearly reflected. We will keep our contact and we are in contact with France," the top Iranian diplomat said, stressing that the French president was "earnestly" following up on the issue too.
Macron has been seeking to play a mediatory role aimed at easing Washington-Tehran tensions, which have been on the rise since the US withdrawal from a 2015 multilateral nuclear deal in May 2018.
Shuttling between Iran and the US in a bid to forge a deal to ease tensions, Macron brokered a four-point document in New York, where he attended the 74th session of the United Nations General Assembly and reportedly tried to broker a meeting between the Iranian American presidents.
Macron's document states: "Iran will never acquire a nuclear weapon" and will "fully comply with its nuclear obligations and commitments and will accept a negotiation on a long-term framework for its nuclear activities." It would also "refrain from any aggression and will seek genuine peace and respect in the region through negotiations."
Also as part of the plan, the United States would agree to "lift all the sanctions re-imposed since 2017" and "Iran will have full ability to export its oil and freely use its revenues," according to the text.
Zarif said that Tehran's move to reduce its commitments under the 2015 nuclear deal was a remedial act in response to US violations and the Europeans' failure to ensure that Iran would reap the befits of the deal.
He stressed that Iran has not violated any of the agreed clauses of the agreement, officially known as the Joint Comprehensive Plan of Action.
In response to the US's withdrawal from the JCPOA and its reimposition of sanctions, Iran has so far rowed back on its nuclear commitments three times in compliance with articles 26 and 36 of the deal.
Full report at:
https://www.presstv.com/Detail/2019/10/02/607706/Iran-Saudi-Arabia-Aramco-Macron-Rouhani-Trump-meeting
--------
73 Palestinian detainees have died due to torture in Israeli jails since 1967: Prisoners' group
Oct 2, 2019
A Palestinian human rights group says dozens of Palestinian prisoners have lost their lives since 1967 after being exposed to various forms of brutal torture at the hands of their interrogators in Israeli prisons and detention centers.
The Palestinian Prisoners' Club (PPC) said in a report on Tuesday that Israeli authorities use various methods of torture, both physically and psychologically, against Palestinian prisoners, humiliate their personality and most notably pressure them to sign confessions extracted during their interrogation, the Palestinian Arabic-language Shehab news agency reported.
The PPC then pointed to the case of Palestinian prisoner Arafat Jaradat, who was killed at Megiddo Prison in 2013 only five days after his arrest as a result of being severely tortured.
Israeli urban warfare-trained infantry forces, better known as Nahshon, killed prisoner Ra'ed al-Ja'bari after torturing him physically in 2014.
Palestinian detainee Yassin al-Saradih was also badly tortured in Eichel Prison. He was transferred to an Israeli hospital, where he passed away on May 20, 2018.
In September of that year, 24-year-old Palestinian man Muhammad Zaghloul al-Khatib al-Rimawi died shortly after he was severely beaten by Israeli soldiers at his home in the occupied West Bank village of Beit Rima.
The Palestinian human rights group further highlighted that the concept of torture is not limited to the use of violence against Palestinian prisoners during their arrest and interrogation, but all the appalling procedures that they go through inside detention centers fall within the framework of torture.
The most notorious of these methods include solitary confinement, detention of prisoners in harsh and compelling conditions that do not meet the minimum health standards, torturous transfers as described by prisoners, and the policy of medical negligence. The PPC said Israeli forces exercise psychological and physical torture against Palestinian detainees from the very first moment of their arrest, by beating them with rifle butts on different parts of their bodies, without any consideration to the injury of some detainees. This practice has resulted in severe injuries, which has caused amputations and diseases that accompanied the prisoners even after their release.
Sleep deprivation through continuous interrogation sessions of up to 20 hours, restricting the detainees during their interrogation, tightening restrictions to prevent blood circulation from reaching their hands, beatings, slapping, kicking, verbal abuse, intentional humiliation, as well as threats to arrest a family member or family house demolition, threats of sexual assault, denial of toilet use, denial of bathing or changing clothes for days or weeks, exposure to extreme cold or heat, constant noise and verbal abuse are among other methods of torture.
There are also other methods of torture known under the so-called military investigation, where the detainee is either forced to lean back over a chair, causing him to suffer immense back pains. An extreme pressure is alternatively used on various parts of the Palestinian prisoner's body, or they are subjected to violent shaking and strangulation by several means.
More than 7,000 Palestinians are reportedly held at Israeli jails. Hundreds of the inmates have apparently been incarcerated under the practice of administrative detention, a policy under which Palestinian inmates are kept in Israeli detention facilities without trial or charge.
Some Palestinian prisoners have been held in administrative detention for up to eleven years.
Palestinian inmates regularly stage hunger strikes in protest at the administrative detention policy and their harsh prison conditions in Israeli jails.
Full report at:
https://www.presstv.com/Detail/2019/10/02/607697/Palestinian-detainees-have-died-due-to-torture-in-Israeli-jails-since-1967-Prisoners-group
--------
Iran's Rouhani says French plan for talks broadly is acceptable
October 02, 2019
GENEVA: A plan for talks presented to the United States and Iran by French President Emmanuel Macron is broadly acceptable to the Islamic Republic, President Hassan Rouhani said on Wednesday during a cabinet meeting that was broadcast live on state TV.
He said some wording needed to be changed in the plan, which would require Iran not to pursue nuclear weapons and to help the security of the region and its waterways, while Washington would have to remove all sanctions. It would also allow Iran to immediately resume oil sales.
But Rouhani also told the cabinet that mixed messages about sanctions received from the United States while he was attending the United Nations General Assembly in New York last week had undermined the possibility of talks.
He said it was unacceptable for US President Donald Trump to say publicly that he would intensify sanctions while European powers told Iran in private that he was willing to negotiate.
"The American president on two occasions ... said explicitly that we want to intensify sanctions. I told these European friends, so which part should we accept? Should we accept your word that you say America is ready?" Rouhani said.
"Or the words of the president of America who in 24 hours said explicitly twice ... that I want to intensify sanctions? [The Europeans] didn't have a clear answer."
European powers were continuing efforts to arrange talks, Rouhani said. Germany, Britain and France were among signatories to Iran's 2015 nuclear pact with world powers, which Trump quit last year.
Iran's foreign minister Mohammad Javad Zarif said Macron's four-point plan for talks was "presented in his words and does not contain our viewpoints" but that work would continue.
"It's necessary that these negotiations continue until the issues are presented in a clear way. We will continue these contacts," Zarif was quoted as saying by the official IRIB news agency, insisting that Iran is not pursuing nuclear weapons.
Separately, Supreme Leader Ayatollah Ali Khamenei said Iran would continue reducing its commitments under the 2015 nuclear deal until it reaches a "desired result," according to his official website.
Full report at:
https://www.arabnews.com/node/1563036
--------
North America
Homeland Security Dept. Affirms Threat of White Supremacy After Years of Prodding
By Zolan Kanno-Youngs
Oct. 1, 2019
WASHINGTON — The Department of Homeland Security is beginning to address white supremacist terrorism as a primary security threat, breaking with a decade of flagging attention after bigoted mass shooters from New Zealand to Texas took the lives of nearly 100 people in the last six months.
In a little-noticed strategy document published last month to guide law enforcement on emerging threats and in recent public appearances by Kevin K. McAleenan, the acting secretary of homeland security, the department is trying to project a new vigilance about violent white nationalism, beating back criticism that the agency has spent a decade playing down the issue.
"I would like to take this opportunity to be direct and unambiguous in addressing a major issue of our time. In our modern age, the continuation of racially based violent extremism, particularly violent white supremacy, is an abhorrent affront to the nation," Mr. McAleenan said during an address last month, describing white nationalism as one of the most dangerous threats to the United States.
The department's new stance contrasts that of President Trump, who has repeatedly dismissed white supremacy as an insignificant fringe movement. But beyond words and documents, many officials trying to combat the threat throughout the country remain skeptical that the full weight of federal law enforcement is finally being used to give bigoted domestic terrorism the attention it deserves.
Mike Sena, who manages one of 79 information-gathering "fusion centers" across the country partially funded by the Department of Homeland Security, said he has witnessed the rise of hate speech and white supremacist terrorism on the internet — and the reluctance of some in local law enforcement to pursue it.
"If it's ISIS, they're jumping to it and saying, 'I got this,'" said Mr. Sena, the president of the National Fusion Center Association. "But if it's not, they say, 'What do I have to do with this?'"
Local police officials in turn hope the belated admission by the Homeland Security Department will lead the agency to share more and richer information on the threat.
Mr. Sena said the department's moves are a good sign. "This is a huge affirmation for what we've been trying to do the last 18 years," he said.
The department's new public stance is a break with the skepticism that has been rooted within the federal government for years and that Mr. Trump has openly expressed — most prominently, after the fatal white supremacist march in Charlottesville, Va., and the deadly rampage at two mosques in New Zealand. (He did denounce white supremacy after the mass shooting this summer in El Paso.)
While the Islamic State and Al Qaeda can still inspire homegrown terrorism in the United States, the "Strategic Framework For Countering Terrorism and Targeted Violence" asserts that the leadership at Homeland Security must adapt to the rise of domestic terrorism. The department will invest in counter-messaging campaigns and engage the private sector to combat hateful rhetoric online, according to the report.
Highlighting domestic terrorism is a major shift for a Homeland Security Department that has been accused of underplaying the threat in the aftermath of the department's 2009 report that warned that economic dislocation and the election of a black president could fuel right-wing extremism and identified newly discharged service members as potential recruits. The political backlash was fierce, and the report was withdrawn.
An earlier recognition of the white supremacist threat could have been felt in communities across the country, according to Daryl Johnson, a former senior analyst for the department who wrote the 2009 report. Such a decision by the department, he said, might have led to trainings for local police departments to scout indicators of potential threats, undercover operations focused on the white nationalist movement and additional investment into organizations that reach out to those who have shown signs of committing violent acts.
Instead "the backlash to my report created a chilling effect across government at all levels," Mr. Johnson said. "Everyone was kind of afraid or hesitant or didn't even want to look at this issue."
Even as the threat shifted from foreign-born terrorist cells to those inspired by racist propaganda on the internet, the department cut resources for programs that former officials say were tasked with analyzing the emerging threat and supporting outreach organizations.
The Department of Homeland Security does not take the lead in terrorism investigations. The agency's role is rather to analyze data, inform local law enforcement agencies of emerging threats and issue grants to local law enforcement to combat terrorism. The fusion centers are key to its information sharing.
Under the current administration, former and current homeland security officials have expressed concern that the agency formed to combat terrorism in the wake of the Sept. 11, 2001, attacks has been relegated largely to enforce Mr. Trump's restrictive immigration agenda.
"You would think D.H.S. is really just the department of the southwest border," said Janet Napolitano, a former homeland security secretary under President Barack Obama. "The responsibilities are so much broader than that, and they include both foreign terrorism and also now domestic terrorism."
Current department leaders acknowledge an exclusive focus on immigration will not keep the country safe.
"Border security cannot stop violence originating from within America," the department's new mission report states.
The domestic terrorism threat has grown clearer as Homeland Security's capacity to address it has atrophied. Christopher A. Wray, the F.B.I. director, told Congress in July that the bureau had arrested as many domestic terrorists as foreign terrorists this year and many of them were white supremacists.
The department's mission report also highlights recent attacks committed by white supremacists, including mass shootings at synagogues in Pittsburgh and Poway, Calif., the Christchurch mosque massacre in New Zealand and the deadly shooting at a Walmart in El Paso.
It remains unclear how the Department of Homeland Security will translate its recognition of the threat into action to combat it. Agency officials said they will release an implementation plan in the coming months, and Mr. McAleenan has committed to making it public. But law enforcement officials say simply identifying the threats in an official terrorism report was needed — and overdue.
After Ms. Napolitano rescinded the 2009 report on right-wing extremism, Obama administration officials feared legitimizing white supremacists' views with more attention. Under the Trump administration, the office tasked with paying out grants and coordinating local police departments to prevent threats has shriveled.
That office, which has been renamed multiple times, went from a budget of more than $20 million in the Obama administration to less than $3 million, according to the House Appropriations Committee and former homeland security officials. A department official said the $20 million figure was mostly grants and other funds that were not part of the program's core budget.
A midyear budget request by Mr. McAleenan earlier this year was held up by Democrats who worried the administration would use the added resources to target Muslims.
Mr. Johnson, who tried to sound the alarm in 2009, said the new agency document gave him a "glimmer of hope."
Attacks by White Extremists Are Growing. So Are Their Connections.
A New York Times analysis identified more than 350 white extremist attacks in Europe, North America and Australia since 2011. Perpetrators of the deadliest attacks engaged with extremist content online.
"Better late than never, but we've had a threat that's been around for 10 years, and if we acknowledged this and my report was released, we would be much more ahead on strategies," he said.
In addition to clearly identifying white nationalism as a pressing threat, the department also warns of the rise of "targeted violence" by those who do not display a clear motivation or hatred for a particular group of people.
The report highlights how hateful posts on the internet, including those that are part of disinformation campaigns by foreign states, have incited violent acts in the United States. Officials said they hope the report cements a resolve in police agencies to better investigate leads issued by fusion centers, even if they do not yet meet the definition of probable cause or do not fall into the traditional definition of terrorism.
Chuck Wexler, the executive director of the Police Executive Research Forum, which represents the police departments that would be on the receiving end of the information gathered by the Homeland Security Department, said calling out domestic terrorism merely brings the department and its fusion centers to the current reality.
"What's evolved is a recognition that it doesn't matter if somebody is ideologically driven or just targeting people. We need to know who they are," Mr. Wexler said. "The challenge in a democracy is the First Amendment. People say things on the internet." Law enforcement officials said the Homeland Security Department now needs to give police departments more latitude with grants often seen as restricted to combating foreign-born terrorism.
Some police officials have requested additional federal investment in research to identify warning signs of potential attackers and organizations that conduct outreach to those who may espouse hateful views — no easy task for investigators who must weigh First Amendment rights with public safety.
While officials remained skeptical that the Trump administration would truly invest in combating the new threat, Mr. Sena is optimistic.
"This gives us the ability to look at the threats across America," he said. "It's not just finding the terrorist with the pipe bombs and two end caps, the guy espousing Al Qaeda rhetoric."
https://www.nytimes.com/2019/10/01/us/politics/white-supremacy-homeland-security.html
--------
U.S. Government Confirms New Aircraft Cybersecurity Move Amid Terrorism Fears
Oct 3, 2019
Aircraft security is under the spotlight after the U.S. government confirmed a move to protect citizens from cyberattacks targeting aviation. It comes amid growing concern that aviation is a major target for terrorists, who could use cyberattacks to threaten planes and passengers.
The Department of Home Security is leading the revived program alongside the Pentagon and Transportation Department that aims to test airliners' vulnerability to hacking, according to the Wall Street Journal. Few details are available, but DHS confirmed that the program would include testing actual aircraft for vulnerabilities.
The program is focusing on protecting the electronic systems of new and old airliners from cyberattacks. Concerns have been growing after cyberattacks on other connected so-called critical infrastructure such as power grids. A U.S. government program is in place to focus on power grids via the SEIA Bill, which mandates the use of specific technologies to help protect the systems underpinning them.
The issue of airplane security is certainly being taken very seriously. Separately, the U.S. Air Force will also be taking a bigger role in identifying security problems in commercial aviation systems–many of which are used by the military.
"If we don't probe first, our adversaries will," Will Roper, assistant secretary for acquisition, technology, and logistics, told the Wall Street Journal. "We've been a little complacent in not trying to attack all of the parts of the airplane."
So far, cyberattacks targeting airlines have focused on the IT systems rather than aircraft themselves. U.K. airline British Airways is facing a huge fine after passenger data from around 380,000 bookings was breached, including bank card numbers along with cvv codes.
But in the future, this could change. "The U.S. Airforce and most other airforces use airframes and systems that are often the same as their civilian counterparts," says Philip Ingram, MBE, a former colonel in British military intelligence. He says the restarting of the program suggests "that secret intelligence has identified nation state and non-nation state actors potentially looking at vulnerabilities in aircraft."
Meanwhile, Ingram says the threat from terrorism is real, but the main players have not found a way of hacking aircraft yet: "If terrorists could find a way of hacking an aircraft to bring it down, they would. The ISIS Cyber Arm, the Cyber Caliphate Shield has lots of ambitions to carry out these sorts of attacks, but they don't have the technical capabilities."
Modern aircraft are essentially "flying data centers in the sky," says Ian Thornton-Trump, security head at AMTrust Europe. "It's natural for the Air Force to apply its cyber defensive and offensive skills in order to insure the logistical and refuelling fleet is robust when it comes to physical and cybersecurity. I believe this is a great idea and the Airforce is about to pick up the cybersecurity ball after the FAA–for a lot of reasons–either dropped it or had it taken away."
He points out that the Airforce's mission of "fly, fight and win in air, space and cyberspace"' cannot be achieved "if the civilian platforms they have prove vulnerable to cyberattack."
Aircraft cyberattacks: Addressing with urgency
It's a major issue—The consequences of cyberattacks targeting commercial aircraft could be "devastating" and put peoples' lives in danger, says Andrea Carcano, co-founder of Nozomi Networks. "Airlines therefore need to develop security strategies where vulnerabilities are monitored and mitigated continuously."
The aviation sector is facing cybersecurity challenges as it moves away from isolated, bespoke solutions and becomes increasingly connected and digitally-enabled, says Nigel Stanley, CTO of TUV Rheinland. "Separating key systems with 'air gaps' is no longer enough to prevent attackers accessing a system. A risk-based approach to aviation cybersecurity is needed so that manufacturers, systems integrators and aviation operators embed cybersecurity risk into their products from the very start."
The threat from cyberattacks on critical national infrastructure such as aircraft and power grids is growing as adversaries including terrorist and nation state actors realize the damage that can be done.
Full report at:
https://www.forbes.com/sites/kateoflahertyuk/2019/10/01/us-government-confirms-new-aircraft-cybersecurity-move-amid-terrorism-fears/#7675ac8f69e1
--------
Khashoggi's colleague reveals new dimensions of press censorship in US
Oct 3, 2019
A senior Arab journalist has disclosed how he and his family members had been pressured and threatened over his bid to condemn the Saudi government in US media for killing his dissident colleague Jamal Khashoggi.
Just one year ago on October 2, Khashoggi entered the Saudi consulate in Istanbul to obtain papers to marry his fiancée but never exited the building. Audio tapes that the Turkish government later shared with the world verified that he had been killed and then dismembered by 15 Saudi hitmen.
On the first anniversary of his death, Arab journalist Hassan Hassan – a co-author of best-selling 2015 book 'ISIS: Inside the Army of Terror' and a leading columnist – sent a series of tweets to disclose how Saudi operatives in the US pressure journalists to discourage them from publishing articles against Riyadh, and how such censorship has become normal in the US media.
"This is one of the last messages Jamal Khashoggi sent to me before his murder. On the anniversary of his killing, I want to reveal a couple of things related to both the conversation and his death," Hassan said in his first tweet on Wednesday.
"This is the first time I tell my story in DC, on censorship, and also on how [Persian] Gulf operatives target and try to silence folks like me."
Hassan Hassan
✔
@hxhassan
This is one of the last messages Jamal Khashoggi sent to me before his murder.
On the anniversary of his killing, I want to reveal a couple of things related to both the conversation & his death.
This thread involves a UAE newspaper & an American university. And much more:
View image on Twitter
2,669
8:18 PM - Oct 2, 2019
Twitter Ads info and privacy
1,385 people are talking about this
"I was drafting the piece [about Saudi role in the murder] when the person who connected me to the [George Washington University] Program advised me to speak to its director Lorenzo Vidino, saying he may not be happy about it. I messaged Lorenzo about it, and he made it clear I shouldn't write it. He was out of office, in NY at the time."
Hassan says even his family members living in the UAE and Saudi Arabia were put at risk after he finally published his article regarding Riyadh's role in the assassination of Khashoggi.
"Later, when Saudi Arabia confirmed the news, I went ahead and wrote a piece for The Atlantic. Pressure to scrutinize and 'clear' my articles intensified quickly," he added.
The journalist says Arab operatives, including a "senior" official, even pressured his new American employer, The Atlantic, not to hire him because of his critical articles about Saudis and Emiratis.
"This time last year, I'd thought I was now free: I was working for an American academic institution & writing for an American magazine. But not so fast: Things reached their limit after I published this article about the UAE and Saudi Arabia leading an authoritarian axis in the MENA region."
Hassan Hassan
✔
@hxhassan
• 16h
Replying to @hxhassan and 5 others
On the first day at the office, the director told me he received an angry call from a "senior" Gulf person about hiring me. The person said I'd switched sides lately & was writing critically about the Saudis & Emiratis. Director refused to tell me details about who the person was
Hassan Hassan
✔
@hxhassan
Also, only later did I see stories like this. https://www.middleeastmonitor.com/20171109-exclusive-uae-works-to-defeat-voices-of-islamism-in-the-west-reveal-leaked-emails/ …
This time last year, I'd thought I was now free: I was working for an American academic institution & writing for an American magazine.
But not so fast.
EXCLUSIVE: UAE works to 'defeat voices of Islamism' in the West, reveal leaked emails
The United Arab Emirates is working to influence the narrative on Islam in the West, leaked emails sent by UAE Ambassador to the US Yousef Al-Otaiba, have revealed. The emails in question have been...
middleeastmonitor.com
161
8:33 PM - Oct 2, 2019
Twitter Ads info and privacy
50 people are talking about this
"I woke up in the morning to see an 'URGENT' email from the Program director to The Atlantic asking them to urgently remove the mention of the program from the 'problematic' article," he writes of how his anti-Saudi article outraged the University of George Washington, which Hassan resigned from after these developments.
"It didn't end there, [Persian] Gulf diplomats and their operatives/stooges/employees in DC started to spread rumors I was working for the Qataris, and would harass everyone I worked or wrote for. Some of those I worked for had no choice but to bow to the pressure," he said.
Hassan then slams the activity of "well-connected operatives with extensive contacts" in Washington DC, and that "their rumors would go far and wide".
"Those have been paying millions upon millions to nurture contacts to amplify their messages," he said, adding that the Saudi and Emirati operatives in the US threaten and seize the opportunities of many vulnerable writers and analysts who have to bow to the pressure.
Full report at:
https://www.presstv.com/Detail/2019/10/03/607728/Khashoggi-us-press-freedom-saudi-arabia-journalism-hassan
--------
US: Candlelight vigil held to remember Saudi journalist
Servet Gunerigok
03.10.2019
WASHINGTON
A candlelight vigil was held Wednesday in Washington, D.C. to mark the first anniversary of Saudi journalist Jamal Khashoggi's murder.
The vigil outside the Saudi embassy was organized by the Committee to Protect Journalists (CPJ) organization along with Reporters Without Borders, Pen America and Amnesty International, among others.
Speaking at the event, Courtney Radsch, the advocacy director for the CPJ, said the planned brutal execution happened because Khashoggi had been publicly critical of the Saudi regime.
"Now it has been a year since his murder and no one has been brought to justice," said Radsch, who criticized U.S. President Donald Trump over his inaction in the wake of the murder.
"Trump views Saudi Arabia and [Saudi Crown Prince] Mohammad bin Salman as two valuable business partners, and this inaction has sent a message to governments around the world that killing a journalist is acceptable. It is not," she said.
"We stand here tonight to recognize the loss of a great journalist and remind the world we will not rest until there is justice for his murder."
Rep. Jamie Raskin, a Maryland Democrat, called Khashoggi's killing "a political hit by a tyrant."
"People of the world will never forget the murder and who killed him," said Raskin.
Khashoggi, a U.S. resident and columnist for The Washington Post newspaper, was killed and dismembered on Oct. 2, 2018 after visiting the Saudi consulate in Istanbul, where he was making arrangements for his wedding.
The U.S. Central Intelligence Agency (CIA) assessed that bin Salman ordered Khashoggi's murder. UN expert Agnes Callamard has described his death as a "premeditated execution" and called for bin Salman and other high-ranking Saudis to be investigated.
Officials in Riyadh, who initially said Khashoggi had left the premises unharmed, said the journalist was killed in a rogue operation that did not involve bin Salman. Activists have called for accountability in Khashoggi's death.
Radsch said the public deserves to know the truth about Khashoggi's murder and governments around the world must know the murder of journalists will not go unpunished.
Earlier in the day at the same spot, the Council on American-Islamic Relations (CAIR), Code Pink, Nonviolence International and American Muslims for Palestine held a news conference to commemorate Khashoggi's murder.
Full report at:
https://www.aa.com.tr/en/americas/us-candlelight-vigil-held-to-remember-saudi-journalist/1600688
--------
US reopens embassy in Somalia after 28 years
03.10.2019
MOGADISHU, Somalia
The U.S. reopened its embassy in war-torn Somalia on Wednesday after 28 years.
"The United States is proud to announce the reestablishment of the United States Embassy in Mogadishu," the United States Mission to Somalia said in a statement on its website.
It said despite closing the embassy, the U.S. has never ignored Somalia or ceased dealing with the country.
"Since the closure on January 5, 1991, the United States has maintained its partnership with the Somali people, including the re-establishment of a permanent diplomatic presence in Mogadishu in December 2018 with the U.S. Mission to Somalia."
The statement noted that the reestablishment of the embassy in Mogadishu is another step forward in the resumption of regular U.S.-Somali relations, "symbolizing the strengthening of U.S.-Somalia relations and advancement of stability, development, and peace for Somalia, and the region."
Ambassador Donald Yamamoto, who officiated the event, said that "today we reaffirm the relations between the American people and the Somali people, and our two nations. It is a significant and historic day that reflects Somalia's progress in recent years, and another step forward in regularizing U.S. diplomatic engagement in Mogadishu since recognizing the federal government of Somalia in 2013."
-Qatar affirms relations with Somalia
Qatar on Wednesday also vowed that it would continue its relief and development assistance to Somalia.
The announcement was made by Saif bin Muqaddam Al Buainain, advisor to the Minister of Foreign Affairs for Political Affairs and head of the delegation of the State of Qatar to the meetings of the Somalia Partnership Forum, which kicked off in Mogadishu on Tuesday and ended Wednesday.
"Buainain underlined that the State of Qatar will continue to implement the $200 million grant to support Somalia's vital infrastructure and to build on the support which has exceeded $220 million since 2010 in the field of development, charity and humanitarian in coordination with international partners and specialized UN agencies," Qatar said in a statement Wednesday.
Full report at:
https://www.aa.com.tr/en/africa/us-reopens-embassy-in-somalia-after-28-years/1600669
--------
URL: https://www.newageislam.com/islamic-world-news/india-pakistan-nuclear-war-kill/d/119903
New Age Islam, Islam Online, Islamic Website, African Muslim News, Arab World News, South Asia News, Indian Muslim News, World Muslim News, Women in Islam, Islamic Feminism, Arab Women, Women In Arab, Islamophobia in America, Muslim Women in West, Islam Women and Feminism