New Age Islam News Bureau
12 Sept 2018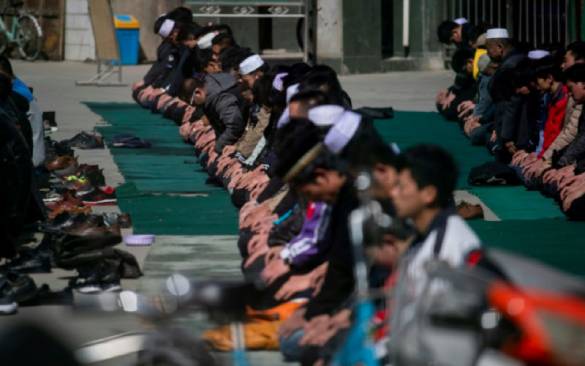 The new online rules would only allow members of officially licensed organisations to post certain kinds of religious content. (AFP pic)
----------------
• India Gay Sex Court Ruling Sets Stage For Cultural Battle
• China Mulls Censoring Online Religious Content
• Trump Salutes 'Heroes' Of Flight 93 on 9/11 Anniversary
• Church Abhors 'Blasphemous' Pakistan Facebook Post
• Taliban Rejects Bombing That Left 160 Dead, Wounded In Nangarhar
• Ayman al-Zawahiri: Moving Embassy to Jerusalem Is Proof the US Is Enemy of Islam
India
• India Gay Sex Court Ruling Sets Stage For Cultural Battle
• Will Protect Spirit of Constitution: Maharashtra OBC Muslim Meet
• Killings by 'unidentified' gunmen put Valley on edge
• India regrets Kashmir issue being raised at UNHRC
• No Shorts, Slippers Outside Room, Says Aligarh University Advisory to Men
• MoU Signed To Give Facelift to Ajmer Dargah
• Civilian injured after suspected terrorists open fire at police post on Jammu-Srinagar highway
• Modi extends condolences over Kulsoom Nawaz's death
--------
Southeast Asia
• China Mulls Censoring Online Religious Content
• Christian Leaders Rally Support for Mindanao Muslim Region
• Rights groups insist Putrajaya can prevent repeat of Terengganu caning
--------
North America
• Trump Salutes 'Heroes' Of Flight 93 on 9/11 Anniversary
• US Starts Training Terrorists in Al-Tanf Base in Southern Syria
• US warns Iran it will respond to attacks by Tehran allies in Iraq
• US is using chemical weapons to justify military aggression on Syria: Muallem
• Protected by anti-Muslim ruling, Trump defeats protesters in lawsuit
--------
Pakistan
• Church Abhors 'Blasphemous' Pakistan Facebook Post
• US To Support Efforts for Pak-India Talks
• Pompeo said US won't block Pakistan plea for IMF bailout: Fawad
• IHC surprised at 'lapse' by NAB in Avenfield case
• Pakistanis on death row in Iran: LHC gives last chance to ministries for reply
• CPEC is economic future of Pakistan: COAS
• Nawaz Sharif, his daughter and son-in-law to be granted parole to attend Kulsoom's funeral
--------
South Asia
• Taliban Rejects Bombing That Left 160 Dead, Wounded In Nangarhar
• 95 Militants Killed, Wounded In Paktia Operations: 203 Thunder Corps
• Rohingya crisis: Bangladesh urges global pressure on Myanmar
• UN says Myanmar waging campaign against journalism
• Afghans barred from entering Peshawar city for 10 days
• Fresh operations kick off against ISIS militants in Chaparhar district
• Taliban preparing for new peace talks with the United States
--------
Mideast
• Ayman al-Zawahiri: Moving Embassy to Jerusalem Is Proof the US Is Enemy of Islam
• Iranian FM Blasts White House for Good Ties with Masterminds of 9/11
• Palestinians renew ICC push against Israel despite US pressure
• Turkey says alarmed by US move to shut Palestinian mission
• Arab Coalition: We provided all assistance for Houthi delegation to reach Geneva
• US incites Kurds to break promise, assault Iranian soil: Top commander
• Houthis suffer heavy casualties in Yemen's Al-Bayda
• Destroyed Gaza airport symbolizes grounded peace hopes
--------
Europe
• Hate Preacher's Release Will Pose 'Genuinely Dangerous' Threat to British Public
• Macron Wants To Create 'French Islam' To Align Muslims With Secular Society
• Terrorists Begin Filming Staged Chemical Attack in Syria's Idlib: Russian MoD
• UK extremely concerned over escalating action in Idlib
• Italian minister meets Libyan commander after 'enemies' accusation
--------
Arab World
• Geneva Talks: Syria Guarantors, UN Agree On Constitutional Body Candidates
• Egypt Freezes Assets of Muslim Brotherhood Charities
• Organization of Islamic Cooperation Urges All Afghan Factions to Join the Peace Process
• Fight to Retake Last ISIS Territory Begins
• IS ambush kills 21 regime fighters in southern Syria
• US-Backed Militias Arrest Almost 300 Civilians in Northeastern Syria
• Syrian Army Drives ISIL out of More Points in Sweida Deserts
• Syrian Army Kicks off Operation to Purge Deir Ezzur Deserts of ISIL
• Iraqis volunteer to repair damage in Basra as Iran reopens consulate
--------
Africa
• Muslims Resolved to Promote Peace, Fight Extremism
• Libya's Haftar Threatens To 'Spread War' To Algeria
• Muslims in Liberia Resolve to Fight Extremism, Vow to Promote Peace, Tolerance, Unity
• Over hundred dead after two migrant boats sank off Libya
• Tunisia FM rules out holding Libyan elections this year
• Rockets fired at Libyan capital's only working airport, flights diverted
• ISIS claims deadly attack on Libya oil company
Compiled by New Age Islam News Bureau
URL: https://www.newageislam.com/islamic-world-news/india-gay-sex-court-ruling/d/116357
--------
India gay sex court ruling sets stage for cultural battle
Amy Kazmin
Sep 12, 2018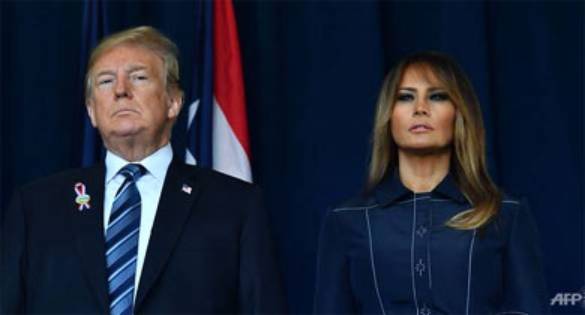 US President Donald Trump and First Lady Melania Trump at the site of a new memorial in Shanksville, Pennsylvania. (Photo: AFP/Nicholas Kamm)
-----
Within minutes of India's Supreme Court decriminalising homosexuality last week, jubilant LGBT activists — and the Hindu nationalists who consider themselves the arbiters of Indian identity — were already squaring up for the next round of their bitter culture war.
Keshav Suri, a 36-year-old gay hotelier, said he would fight for gay marriage and all the privileges that marital union bestows on heterosexual couples.
Meanwhile, Rashtriya Swayamsevak Sangh, an influential group with strong links to prime minister Narendra Modi's ruling party, warned against further steps to legitimise what it called "unnatural" homosexual relationships.
The contrasting reactions to the landmark Supreme Court verdict reflect the powerful cross-currents playing out in India as a young urbanising society chafes against traditional social strictures and insists on the right to live in the manner of its choosing.
While Mr Modi's government harks back to an idealised vision of Indian society, where primacy was given to religion, family, festivals, gurus and caste, many Indians are fighting for the right to live outside traditional boundaries.
Inter-caste or interfaith marriages are on the rise, often provoking a fierce backlash from their families and communities, and rightwing Hindu political groups.
Women are challenging sexual harassment in the workplace, and their right to safely access public spaces. Unapologetic single mothers are taking on dual roles as breadwinners and primary care givers.
Two years ago, for example, New Delhi changed its passport rules, after 115,000 people signed a Change.org petition mounted by a single mother, who challenged an official requirement that the name of her daughter's absentee father, who had abandoned them when the baby was a few months old, be included in the child's passport.
"Change is happening at such a rapid pace," said Parmesh Shahani, head of the Godrej India Culture Lab, a space for dialogue on contemporary Indian society.
"Some people are participants in the change, and some people are feeling left out or don't understand, which is why they cling on to ideas that might be bigoted but give them comfort."
In this clash of ideas, India's Supreme Court has come down, mostly, on the side of the liberal values of individual rights and personal freedom, enshrined in the country's progressive constitution.
In 2017, a rare nine-judge Supreme Court bench ruled unanimously that the constitution establishes a fundamental right to privacy, creating a zone of personal autonomy, within which the state cannot intrude.
That landmark judgment, which paved the way for last week's decision to decriminalise homosexuality, was considered a major step forward for India and a rebuke to an overbearing state seeking to prescribe how Indians should live.
"To me, modernity is about agency and self-worth," Mr Shahani said. "The state preferably doesn't intervene in a person's life at all. It focuses on building an infrastructure of enablement, and we go ahead and fulfil our manifest destiny."
Earlier this year, the Supreme Court upheld the right of a young woman, who had converted to Islam from Hinduism, to marry the man of her choice, over her parents' objections, overturning a lower-court ruling that annulled the marriage.
In ending the 158-year-old, Victorian-era ban on "carnal intercourse against the order of nature" last week, the Supreme Court acknowledged widespread public disapproval of homosexuality, but said that this could not be grounds for depriving the LGBT community of their core constitutional rights.
"Fundamental rights do not depend on the outcome of elections," wrote Justice RF Nariman. "Constitutional morality always trumps any imposition of a particular view of social morality by shifting and different majoritarian regimes."
Pratap Bhanu Mehta, vice-chancellor of Ashoka University, said the ruling demonstrated that "the constitutional project of expanding liberty continues".
While India's LGBT community is still absorbing the impact of its legal victory, activists say the fight for full equality and acceptance in society, including in corporate settings which have expressed token support for the gay community, is just beginning.
"The judgment paves the way for us to ensure that public institutions and private institutions make space to provide for inclusive policies," said Danish Sheikh, director of the Centre for Health Law, Ethics and Technology at the Jindal Global Law School. "Litigation should be a last resort."
Ashis Nandy, a sociologist at the Centre for the Study of Developing Societies, said that the anti-gay attitudes of socially conservative groups were not even authentically Indian but rather colonial-era imports from Britain.
"Traditionally, there was a much greater degree of acceptance," he said. "The colonial Raj brought in Victorian values and the Indian middle class began to pick up these things. Even now, the most conservative elements come from the middle class. Villagers are much less bothered about this kind of thing."
Regardless of where India's homophobia originated, Mr Shahani, author of the 2008 book Gay Bombay: Globalisation, Love and (Be)longing in Contemporary India, agrees that LGBT activists must now focus on winning "hearts and minds" of the public.
"I don't think India is homophobic as much as it's ignorant and we are also fixated on the idea of heterosexual marriage," he said. "It's about widening people's minds to the idea of love in all its forms."
https://www.ft.com/content/8a8cbd02-b5c5-11e8-b3ef-799c8613f4a1
--------
China mulls censoring online religious content
September 11, 2018
BEIJING: Chinese authorities have drafted sweeping new regulations that would severely restrict religious content online, including images or even descriptions of religious activities from praying and chanting to burning incense.
The move comes as Beijing tightens the screws on religion, especially for followers of Islam and Christianity.
The new rules would only allow members of officially licensed organisations to post certain kinds of religious content, according to a draft document published online Monday by the bureau of religious affairs.
Individuals would be forbidden from posting photos, videos and even text related to religious activities, or sharing links related to preaching.
Organisations that break the rules could be shut down, the document said, but it did not detail penalties for individuals, beyond saying any violations would be handled "according to law".
China's officially atheist government is wary of any organised movements outside its own control, including religious ones, and analysts say oversight of such groups has tightened under President Xi Jinping.
While Beijing officially recognises five religions, it imposes strict controls on how they may be practised — regulating everything from who can attend services to what can be said by religious leaders.
The regulations are intended to promote "social stability" and stop religious fraud, cults and appeals to "extremism", the document said.
The propagation of religious information within China by any "overseas individuals and organisations" would also be banned.
As written, the regulations could make it illegal to publish information about virtually any kind of religious activity – even pictures from a wedding ceremony – according to Jeremy Daum, an expert on Chinese law.
"As they currently read, the measures cast the net far too wide," he said, adding that "even parts of traditional Chinese culture over which the Party is rightly proud will be excluded".
The country's top leaders recently called for religious practices to be brought in line with "traditional" Chinese values and culture, sparking concern among rights groups.
State supervision of religion has increased in a bid to "block extremism", and in areas with significant Muslim populations, authorities have removed Islamic symbols, such as crescents, from public spaces.
In the far-western region of Xinjiang, Uighurs and other Turkic Muslim minorities are harshly punished for violating regulations banning beards and burqas, and even for the possession of unauthorised Korans.
Up to a million minorities are believed to be held in extrajudicial re-education camps in Xinjiang, rights groups say.
Many of them were detained for posting "extremist" religious content – everything from Islamic State group videos to holiday greetings – on social media.
https://www.freemalaysiatoday.com/category/world/2018/09/11/china-mulls-censoring-online-religious-content/
--------
Trump salutes 'heroes' of Flight 93 on 9/11 anniversary
September 12, 2018
SHANKSVILLE, - US President Donald Trump paid tribute Tuesday to the "heroes" who fought back against hijackers on September 11, 2001, vowing America would never flinch in the face of evil and that he would do whatever it takes to keep the country safe.
Under a grey sky in Shanksville, Pennsylvania, Trump praised the courage of the 40 men and women aboard Flight 93 who rushed the four hijackers who had diverted the plane and were targeting Washington.
"The passengers and crew members came together, took a vote, and they decided to act," Trump said. "They attacked the enemy. They fought until the very end. And they stopped the forces of terror and defeated this wicked, horrible evil plan."
He said the "brave patriots turned the tide on our nation's enemies and joined the immortal ranks of American heroes."
After calling their loved ones to say final farewells, many passengers aboard Flight 93 are believed to have charged the hijackers and prevented it from striking the US capital. The plane crashed into a field in the rural Pennsylvanian town, where a permanent memorial called the "Tower of Voices" has been erected.
"This memorial is now a message to the world. America will never, ever submit to tyranny," Trump said, noting that nearly 5.5 million Americans have joined the US military since 9/11.
"As commander-in-chief, I will always do everything in my power to prevent terrorists from striking American soil," the president added, while also paying tribute to the nearly 7,000 US service members who have been killed "facing down the menace of radical terrorism."
A short while earlier in Trump's native New York, at Ground Zero, there was a minute's silence at 8:46 am (1246 GMT), the moment the first of two hijacked airliners struck the World Trade Center.
In what has become an annual tradition, relatives began reading out the long list of those who were killed, saying a few words about those who died, in a ceremony that takes longer than three hours.
In all, four planes were hijacked by Al-Qaeda militants who used them to topple the trade center's twin towers and hit the Pentagon.
Flight 93 was the fourth plane.
With 2,996 people killed and more than 6,000 injured, the attacks remain the deadliest ever on US soil.
They plunged the United States into a chain of rolling wars against militants.
At the Pentagon, a huge American flag was unfurled over the building's western side at sunrise, marking the spot where Flight 77 smashed into the military headquarters.
All 59 passengers and crew aboard the flight were killed, along with another 125 personnel working in the Pentagon.
During a ceremony at the Pentagon's 9/11 memorial site, where the names of the fallen are etched into a series of benches, Vice President Mike Pence touted Trump's support for the military.
"Last year, President trump signed the largest increase in our national defense in a generation," Pence said.
"And with that renewed support, we are giving our men and women in uniform and their commanding officers the resources and rules of engagement they need to fight and win where the perpetrators of this attack found safe haven."
In addition to those killed on September 11, thousands of first responders, construction workers and residents have since developed illness, many of them terminal, as a result of inhaling toxic fumes.
https://nation.com.pk/12-Sep-2018/trump-salutes-heroes-of-flight-93-on-9-11-anniversary
--------
Church abhors 'blasphemous' Pakistan Facebook post
September 11, 2018
Church officials in Pakistan have filed a complaint with the Federal Investigation Agency against four Muslims for sharing a Facebook post deemed offensive to the Christian minority.
The controversial photo showed Pakistan army chief Gen. Qamar Javed Bajwa standing beside Prime Minister Imran Khan and his wife Bushra Maneka.
The First Lady is seen clad in her signature white burqa, an all-covering traditional garment, with the caption "The Father, the Son and the Holy Ghost."
Imran Titus Bhatti, national coordinator of the Church of Pakistan, filed an application on Sept. 10 to launch a case over the post with the cybercrime wing of the investigation agency in the city of Lahore, capital of Punjab province.
"The trinity is among the foundational doctrines of the Christian faith," he said. "The titles in this blasphemous post insult my faith. It has caused religious hatred. The further sharing of this post is hurting our feelings."
The Church of Pakistan requested authorities to block the Facebook post and take strong action against what it branded "religious terrorism."
Blasphemy is a highly sensitive issue in the Islamic-majority nation and Pakistan's Penal Code stipulates imprisonment of up to 10 years, a fine or both for outraging the religious feelings of any group.
However, religious minorities accuse authorities of generally ignoring insulting remarks about religions other than Islam.
In 2016, a disfigured picture of Leonardo da Vinci's classic 15th century mural of The Last Supper circulated on social media. It depicted the faces of Jesus and his disciples swapped with the faces of former prime minister Nawaz Sharif and his ministers against a backdrop of Pakistan's parliament.
The Christian community has taken to social media to condemn the recent Facebook photo and to post Biblical verses against such mockery.
In a video message issued Sept. 11 on social media, Rev. Amjad Niamat, convener of the Pakistan Christian Action Committee, urged Christians to peacefully record their objections to what was lamentable behaviour.
He demanded that both the government and military act against what he described as miscreant elements.
Catholic activist Khalid Shahzad urged Muslims to give equal respect to the Christian faith.
"A Christian believes in the trinity just like you believe in the finality of Prophethood," he said. "The Muslim community has imprisoned many illiterate Christians in Punjab jails for blasphemy."
Affected families and lawyers attending court hearings had also been threatened.
"The majority attacks us and pillages our property," Shahzad said. "Alleged blasphemers are often burned alive. We are also faithful and belong to Pakistan. We are taught to forgive, but Muslims should also remain peaceful."
https://www.ucanews.com/news/church-abhors-blasphemous-pakistan-facebook-post/83298
--------
Taliban rejects bombing that left 160 dead, wounded in Nangarhar
Sep 11 2018
The Taliban militants group in Afghanistan rejected the group's involvement in today's deadly attack in eastern Nangarhar province that left at least 160 dead or wounded.
Taliban spokesman Zabiullah Mujahid in a statement said the Taliban group has no role in today's attack in Nangarhar province.
Mujahid went on to claim that the group never attacks the civilian targets and strongly condemns attacks on ordinary civilians.
No individual or group has so far claimed responsibility behind today's attack in Nangarhar province.
The provincial government media office in a statement said the incident took place in Dak area of Momandara district, targeting a gathering of the protesters.
The statement further added that the attack left at least 32 dead while 128 others sustained injuries.
The incident took place at around 1pm local time on Jalalabad-Torkham highway in the vicinity of Dak area as the residents of Shenwar area were protesting and a suicide bomber detonated his explosives near a tent where dozens of protesters had gathered, the statement added.
https://www.khaama.com/taliban-rejects-bombing-that-left-160-dead-wounded-in-nangarhar-05941/
--------
Ayman al-Zawahiri: Moving Embassy to Jerusalem Is Proof the US Is Enemy of Islam
11 September 2018
CAIRO — Marking the 17th anniversary of the Sept. 11 attacks, the leader of al-Qaeda on Tuesday called on Muslims to wage war against the United States throughout the world.
In a 30-minute speech released Tuesday, Ayman al-Zawahiri went to great lengths to portray the United States as a religious enemy of Muslims, using Washington's transfer of its embassy in Israel from Tel Aviv to Jerusalem as evidence of that enmity.
The Washington-based SITE group, which monitors media material by militants across the world, released an English transcript of the speech.
"America [is] the number one enemy of Muslims … despite of its professed secularism," al-Zawahiri said in the video. He listed 14 directives to fight the United States, including an appeal for Muslim unity and jihadists close ranks.
Al-Zawahiri succeeded Osama bin Laden, a founder of al-Qaida who masterminded the September 11, 2001 attacks that killed more than 3,000 Americans. He was killed by US special forces in Pakistan in 2011.
On Tuesday US, President Donald Trump paid tribute to the "heroes" who fought back against hijackers on September 11, 2001, vowing America would never flinch in the face of evil and that he would do whatever it takes to keep the country safe.
Under a grey sky in Shanksville, Pennsylvania, Trump praised the courage of the 40 men and women aboard Flight 93 who rushed the four hijackers who had diverted the plane and were targeting Washington.
"This memorial is now a message to the world. America will never, ever submit to tyranny," Trump said, noting that nearly 5.5 million Americans have joined the US military since 9/11.
"As commander-in-chief, I will always do everything in my power to prevent terrorists from striking American soil," the president added, while also paying tribute to the nearly 7,000 US service members who have been killed "facing down the menace of radical Islamic terrorism."
It's not the first time al-Zawahiri has linked the US embassy move to Jerusalem to the call for war against the US.
In a speech in May al-Zawahiri said America's decision to shift its Israeli embassy to Jerusalem was evidence that negotiations and "appeasement" have failed Palestinians as he urged Muslims carry out jihad against the United States.
In a five-minute video entitled "Tel Aviv is Also a Land of Muslims," the Egyptian doctor referred to the Palestinian Authority as the "sellers of Palestine" while urging followers to take up arms.
Trump "was clear and explicit, and he revealed the true face of the modern Crusade, where standing down and appeasement does not work with them, but only resistance through the call and jihad," Zawahiri said, according to a transcript provided by the SITE monitoring agency.
He argued that Islamic countries had failed to act in Muslims' interests by entering into the United Nations, which recognizes Israel, and submitting to Security Council and General Assembly resolutions instead of sharia (Islamic law).
Trump announced on December 6, 2017, that he was recognizing Jerusalem as the capital of Israel and would move the embassy to the city from Tel Aviv.
The development delighted the Israeli government, but angered Palestinians who want the eastern part of the city as the capital of a future Palestinian state.
Most European countries have slammed Trump's move as not in line with international consensus, preferring to wait on recognizing the city until the status of Jerusalem is finalized in talks with the Palestinians.
https://www.timesofisrael.com/al-qaeda-leader-moving-embassy-to-jerusalem-is-proof-the-us-is-enemy-of-islam/
--------
India
Will Protect Spirit Of Constitution: Maharashtra OBC Muslim Meet
September 11, 2018
Ahead of the 2019 Lok Sabha elections, All India Muslim OBC Organisation conference on Tuesday resolved that it would "resist and prevent" any moves to change the Constitution or tamper with its basic tenets.
"We will not allow the Constitution to be changed. It will not happen," said AIMOBCO President Shabbir A. Ansari, addressing the Samvidan Samman Sammelan.
He pointed out that threats to the Constitution are now new and it has been manipulated or disturbed since the early days of Indian democracy.
"Many of the total 123 amendments made to the Constitution have hit its basic spirit and essence of religious equality, intended to help the party in power or to support a particular segment of the population," Ansari said.
He referred to the example of a Presidential order of August 10, 1950 which said that no person professing any religion other than Hinduism would be deemed to belong to a Scheduled Caste.
According to Ansari, that was 'patently anti-secular and grossly anti-democratic' which was strongly resisted by the Sikh and Neo-Budhist Dalits.
After strong protests, the Indian state was compelled to extend the SC status to the Sikh and Neo-Buddhist Dalits, but the same continues to be denied to Christian and Muslim Dalits, he said.
This was a clear violation of the Constitutional rights of these groups comprising millions of people and tantamount to discrimination on the basis of religion by the Indian state itself, revealing a pro-Hindu bias, Ansari claimed.
Senior Nationalist Congress Party (NCP) leader and former Deputy Chief Minister Chhagan Bhujbal said the country is going through a critical phase and is witnessing "a state of undeclared Emergency."
"The Constitution is in the wrong hands. If the current dispensation (BJP) manages to win the next elections, they will end democracy. Now is the time for all like-minded parties to unite and fight the upcoming general elections," said Bhujbal, who is president of the Mahatma Phule Samata Parishad, a powerful body of OBCs.
Speaking on the occasion, Maharashtra Fisheries Minister Mahadev Jankar concurred that Muslim OBCs are not entitled to benefits extended to Hindu OBCs.
"For this, it is imperative for both communities to sit together and work out a solution," the minister suggested.
Jankar said the representation of Backward Classes in local governments, assemblies and parliament is very low as compared to their (OBCs) population.
"Political parties must ensure that they nominate OBC candidates in those constituencies with substantial OBC voter population and work for their victory, while the government must take care of proportionate OBCs representation in all committees and other bodies," Jankar urged.
Other speakers called upon the government to ensure that the true spirit of the Constitution, as envisaged by its architect, Babasaheb Ambedkar, is adhered to and any attempts to change or manipulate it must be strongly condemned and rejected.
https://www.business-standard.com/article/news-ians/will-protect-spirit-of-constitution-maharashtra-obc-muslim-meet-118091101049_1.html
--------
Killings by 'unidentified' gunmen put Valley on edge
by Bashaarat Masood
September 12, 2018
THREE KILLINGS over the last three days — all shot in the head, from point-blank range, by "unidentified" gunmen. As police blame militants, and separatists allege the role of security agencies, the sudden spurt of killings in the Valley has triggered fear and panic.
* The latest victim was Abdul Ahad Ganai (42), a resident of Kupwara in North Kashmir. Ganai was shot while he was travelling in his vehicle, in Khanyar neighbourhood of Srinagar, on Monday night. Ganai was pursuing his doctorate from Aligarh Muslim University (AMU) and was also working as a teacher at a private institute in Srinagar. Police blamed militants for his death.
* On Saturday morning, Hakeem-ur-Rehman Sultani (45) was shot by unidentified gunmen in Bomai village of Sopore. The police claimed he was killed by Liqayat Ahmad Lone, a Lashkar-e-Toiba (LeT) militant who was killed in an encounter in Handwara on Tuesday.
Sultani was an activist of the Syed Ali Shah Geelani-led Hurriyat Conference and had been released only recently, after spending 20 months in jail under the Public Safety Act. He was shot in the neck and chest from point-blank range. A cloth merchant who spearheaded a successful campaign for removal of an Army camp from his village, Sultani is survived by his wife and five daughters.
* Asif Nazir Dar (22), a resident of Panzgam in Pulwama, South Kashmir, died on the spot after he was shot in the head at Naseem Bagh, in Hazaratbal, Srinagar, on Saturday. Police said Dar had joined militancy a year ago, and was first associated with Hizbul Mujahideen, but later switched to the Islamic State Jammu and Kashmir (ISJK). The police blamed his death on militants, saying "it seems like this is one group against the other".
Besides the three deaths, a woman was injured when the vehicle she was travelling in came under fire in Pulwama, South Kashmir, on Saturday. While the Islamic State has claimed credit for Ganai's death, calling him an "Indian intelligence officer", militants and separatists have blamed security agencies for the killings.
Full report at:
https://indianexpress.com/article/india/killings-by-unidentified-gunmen-put-kashmir-on-edge-5351487/
--------
India regrets Kashmir issue being raised at UNHRC
September 12, 2018
India has expressed regret that the Kashmir issue is being raised at the UN Human Rights Council (HRC) after mentions of it by Michelle Bachelet, the new UN Human Rights High Commissioner, and by Pakistan at its current session.
"Terrorism is the biggest scourge and greatest violator of human rights and we hope that you will address it more emphatically in the coming years," Rajiv K Chander, India's Permanent Representative to the UN in Geneva, told Bachelet on Tuesday at the HRC meeting in Geneva.
He told the HRC, "We regret that reference has been made to the Indian state of Jammu and Kashmir. Our views on the matter have been made abundantly clear in the Council."
It is important that "human rights issues are handled constructively" and with regard to national sovereignty and territorial integrity in a transparent and credible manner, he added.
In an apparent reference to the Supreme Court striking down the British colonial law criminalising same-sex relations as an example of the capability of Indian legal bodies to deal with human rights issues, Chander said, "From recent developments it is evident our institutions are responsive and capable of meeting the aspirations and needs of the vast and thriving milieu of people."
On Monday, in her first address to the HRC, Bachelet had said the recent human rights report on Kashmir had not been followed up and emphasised that her office would continue monitoring and reporting on the situation there.
The strongly-worded report released by her predecessor, Zeid Ra'ad Al Hussein in June, outlined what it said were human rights abuses on both sides of the line of control and called for an international commission to investigate the human rights situation.
He had also repeatedly asked India to allow human rights monitors to visit Kashmir, which New Delhi has refused asserting that happenings in Kashmir were its internal affairs and there could be no external intervention.
Bachelet said that there has not been "even open and serious discussions on how the grave issues raised (in the report) could be addressed" and added that her office would continue to request permission to visit both sides of the line of control.
"The people of Kashmir have exactly the same rights to justice and dignity as people all over the world, and we urge the authorities to respect them," she said.
She balanced the criticism of India by hailing last week's Supreme Court decision to decriminalise same-sex relations and declared, "I very much hope other countries around the world will look to India's example in this respect."
On Tuesday, Farukh Amil, Pakistan's Permanent Representative to the UN in Geneva, told the HRC in his national capacity that Pakistan shares Bachelet's "anguish" over Kashmir and endorsed her call for implementing the report's recommendations.
Since the report was released, "the plight of Kashmiris has only worsened with 60 civilians killed," he asserted.
Islamabad was willing to allow a Human Rights Commissioner's team to visit the area of Kashmir under its control only if New Delhi would also give a similar access, Amil said.
He also brought up the 70-year-old resolutions of the Security Council and said that a plebiscite should be held under them, even though Islamabad had not kept its agreement to withdraw from the occupied areas to facilitate it.
He had another opportunity to speak to the HRC on behalf of the 53-member Organisation of Islamic Cooperation when he made a passing reference to Kashmir, lumping it with the Palestine and the Rohingya issues.
Full report at:
https://indianexpress.com/article/india/india-regrets-kashmir-issue-being-raised-at-unhrc/
--------
No Shorts, Slippers Outside Room, Says Aligarh University Advisory To Men
September 11, 2018
NEW DELHI: Aligarh Muslim University (AMU) has asked residents of its men's hostels at the Sir Shah Sulaiman Hall to not step outside their rooms in shorts and slippers, and wear black sherwani or kurta-pyjama during important occasions and university functions.
Asserting that freshers usually indulge in activities which are "anathema" to the residential life of the university, the university administration has issued an advisory listing the "basic traditions" of AMU.
"Step out of the hostel in proper dress. No going out of the hall premises in kurta and pyjama wearing slippers. The same rules apply for dining room, common room and reading room. Bermudas, shorts and slippers are strictly forbidden. Black shervani or kurta pyjama should be worn on all important occasions and university functions," the advisory read.
Other "traditions" which have been listed in the advisory include calling dining hall attendants as "miyaa" or "bhai", addressing fellow hostel mates as "partner", payment of the bill by a senior if a senior and a junior are eating together, and treating everyone who comes to see them off when they are going home or outside to "see-off tea".
Knocking on the door and waiting for an answer before entering anyone's room, and sharing food brought from home with fellow residents have been listed in the advisory.
"While any ignorance in this regard is very painful for the seniors as well as for the hall administration, it is also undesirable for the freshers as they lose out on a chance to imbibe some good habits," hostel Provost Sadaf Zaidi said in the advisory.
Full report at:
https://www.ndtv.com/india-news/no-shorts-slippers-outside-room-says-aligarh-university-advisory-to-men-1915003
--------
MoU signed to give facelift to Ajmer dargah
SEPTEMBER 04, 2018
The historical dargah of Sufi mystic Khwaja Moinuddin Chishti in Ajmer is all set to get a facelift as a memorandum of understanding has been signed by the Dargah Committee, the Ajmer Municipal Corporation and Hindustan Zinc for spending ₹5.68 crore to clean and manage the shrine.
The 13th-century dargah has been included among the Swachh Iconic Places, a clean-up initiative focused on iconic heritage, spiritual and cultural places through a multi-stakeholder approach model. The campaign was initiated under the Swachh Bharat Abhiyan in 2016.
Select 100 SIPs across the country will be cleaned and developed at a higher level of sanitation and facility management in collaboration with corporates and leading public sector units as part of the initiative.
In Ajmer, the Collector will act as the project's nodal agency with the Dargah Committee and 'khadims' (workers) being the primary stakeholders. An amount of ₹5.68 crore will be invested in the project's first phase for establishment of two flower compost making machines, cleaning and basic repair of the Jhalra pond, re-flooring in select areas, procurement of machines for cleaning the floors, risk management system plan, conservation of Shahjahani Gate and initial plans for Nizam Gate.
More amenities
The MoU was signed in Ajmer on Saturday in the presence of Union Minister for Minority Affairs Mukhtar Abbas Naqvi. Mr. Naqvi said the project would help in the dargah's upkeep and provide more facilities to the pilgrims coming during the Urs and in other seasons.
Full report at:
https://www.thehindu.com/news/national/other-states/mou-signed-to-give-facelift-to-ajmer-dargah/article24859033.ece
--------
Civilian injured after suspected terrorists open fire at police post on Jammu-Srinagar highway
September 12, 2018
A 52-year-old civilian was injured on Wednesday morning as suspected terrorists opened fire on a police naka at Jhajjar Kotli along the Jammu-Srinagar national highway. The injured has been identified as Ganesh Dass, an employee of the Sericulture Department. He has been brought to Government Medical College Hospital in Jammu.
Sources said that the suspected terrorists were travelling in a truck and they opened fire when police naka party signalled it to stop for checking. Thereafter, they fled towards Udhampur side. Reinforcements of police and paramilitary forces have rushed towards the area.
According to SSP Jammu, Vivek Gupta, police have seized the truck and arrested three people including its driver and cleaner. An AK rifle sling with some ammunition have been seized from the vehicle, he said, adding the hunt is on for absconding militants.
The latest terrorist attack along the Jammu-Srinagar national highway has come seven months after three terrorists attacked Sunjwan military station in Jammu killing half a dozen people including five soldiers before getting killed. In 2015, two terrorists had attacked a BSF convoy at Narsoo, at nearly 30 kms from Jhajjar Kotli, along the national highway near Udhampur. In the exchange of fire, while one terrorist was killed, another was captured alive.
Full report at:
https://indianexpress.com/article/india/kashmir-terrorist-attack-police-jammu-srinagar-highway-5351724/
--------
Modi extends condolences over Kulsoom Nawaz's death
SEPTEMBER 11, 2018
ISLAMABAD: Indian Prime Minister Naredra Modi has expressed grief over the demise of former prime minister Nawaz Sharif's wife Kulsoom Nawaz today.
In a letter to the former prime minister, Modi expressed sorrow over the death of Kulsoom.
"I pray to the Almighty to grant eternal peace to Begum Sahiba and strength to you and the bereaved family to bear this irreparable loss," the letter read further.
Begum Kulsoom Nawaz has died of cancer in London's Harley Street clinic today.
She had been battling with lymphoma (throat) cancer since August 2017. According to reports, her health deteriorated last night after which she was placed on life support earlier today.
The former first lady will be laid to rest in Raiwand on Friday.
Leaders of all political parties, politicians, journalists and celebrities from all over the world have extended sorrow and grief over the sad demise of the former first lady.
Full report at:
https://dailytimes.com.pk/296362/modi-extends-condolences-over-kulsoom-nawazs-demise/
--------
Southeast Asia
Christian leaders rally support for Mindanao Muslim region
September 12, 2018
Christian groups in the southern Philippines are gathering support for the establishment of a new autonomous Muslim region after voter registration for a special plebiscite on the issue began in Mindanao on Sept. 11.
The plebiscite is scheduled for Jan. 21, 2019, to decide whether to ratify the Bangsamoro Organic Law, which is part of a 2014 peace deal between the government and Moro rebels.
The ratification of the law will establish the Bangsamoro Autonomous Region in Muslim Mindanao, which will replace the current autonomous region.
Edgardo Ramirez, deputy governor for Christians in the region, appealed to non-Muslim voters to register.
"This is our obligation in a democratic society. Our united voice should come out in the plebiscite," Ramirez told ucanews.com.
The autonomous Muslim region, which straddles the provinces of Maguindanao, Lanao del Sur, Basilan, Sulu, and Tawi-Tawi, has a population of about four million people.
Muslims comprise 90 percent of the population while the rest belong to various Christian denominations, the majority of them Catholic.
Cardinal Orlando Quevedo of Cotabato has voiced support for the creation of the new autonomous Muslim region, saying it "responds to the age-old aspiration of the Bangsamoro for authentic political and fiscal autonomy."
"It will enable them to chart their own development and destiny.... To a significant degree, it redresses historic injustices against the Bangsamoro," said the prelate.
The vast majority of the 40,000-strong rebel Moro Islamic Liberation Front is expected to register to vote, said Von Al Haq, spokesman of the group's armed wing.
"It is important for the combatants to register so they can exercise their right of suffrage," he told ucanews.com.
In past elections, the rebels have observed a "stay-away policy."
Al Haq said ratification of the law and the creation a new autonomous region will see the "centuries-old quest of the Bangsamoro people for recognition realized."
He said at least "99 percent" of the rebel group's 40,000 fighters would register for the plebiscite.
Ray Sumalipao, an election official in the region, said his office wants to get as many potential voters involved in the plebiscite.
Rebel leader Al Haj Murad Ebrahim has been actively campaigning for ratification of the law even as he warned of "major challenges," especially in transforming the 40,000 rebels from fighters to "productive civilians."
Murad has been chosen to be chief minister of the Bangsamoro Transition Authority, which shall be the interim government following ratification until the first regular elections in new region are held in 2022.
Murad says the task of running the new region would be difficult because it would be totally different to what he is used to doing.
"I am a veteran of a thousand and one battles, but I am a neophyte in the art of governance," said the rebel leader who once served as the rebel group's vice chairman for military affairs.
https://www.ucanews.com/news/christian-leaders-rally-support-for-mindanao-muslim-region/83303
--------
Rights groups insist Putrajaya can prevent repeat of Terengganu caning
12 September 2018
KUALA LUMPUR, Sept 12 — The government can overrule state enactments that are in conflict with federal laws and the constitution, said Joint Action Group for Gender Equality (JAG).
Rejecting the argument that Shariah laws came solely under the individual states, the coalition of rights group said this did not apply when a state law results in a violation of federal legislation, even if the former is religious in nature.
"It is untrue and inaccurate that the federal government's hands are tied and it cannot do anything.
"If anything the government can reduce the sentencing capabilities of Shariah courts just as it can be increased," said constitutional lawyer Honey Tan during a press conference held by the 13-organisations group.
Tan, who is also a member of the Persatuan Kesedaran Komuniti Selangor, pointed out that state Shariah enactments were subordinate to the Syariah Courts (Criminal Jurisdiction) Act 1965 also known as Act 355.
She urged the Attorney-General's Chambers to determine if any state laws were in need of amendment to make them consistent with federal legislation and prevent a repeat of the Terengganu incident.
On August 12, the Terengganu Shariah court sentenced two alleged lesbians to a fine of RM3,300 and six strokes of the cane each for attempted same-sex relations.
Controversy arose after the state authorities implemented the corporal punishment in public and on the two women who were not inmates at the time, in violation of the country's civil laws.
Since then, rights group have come out to demand the government abolish all forms of corporal punishment in the country, deeming these to be cruel and humiliating.
Proponents of the Shariah version of caning insist that the physical punishment was not harmful, but Sisters In Islam executive director Rozana Isa rejected this today as illogical.
"There is nothing compassionate about what is tantamount to a state-orchestrated public spectacle, nor is it compassionate to defend and normalise such violence and humiliation as a means to educate," she said.
Justice For Sisters co-founder Thilaga Sulathireh expressed grave concern over the discrepancies between Malaysia's civil law and its Shariah counterpart, claiming the latter systematically denied accused persons access to justice, especially in morality-related cases.
Human Rights Commission of Malaysia commissioner Datuk Lok Yim Pheng reiterated the call for a moratorium on corporal punishment as an immediate first step.
Full report at:
https://www.malaymail.com/s/1671711/rights-groups-insist-putrajaya-can-prevent-repeat-of-terengganu-caning
--------
North America
US Starts Training Terrorists in Al-Tanf Base in Southern Syria
Sep 11, 2018
The Arabic-language Qatar 21 news website quoted commander of Maqawir al-Thowrah terrorist group, affiliated to the Free Syrian Army (FSA), as disclosing that the US marines have launched training his forces in al-Tanf base at border with Iraq.
The website further said that a large volume of the US's military equipment has also arrived in al-Tanf.
News sources had announced last week that over a hundred US marines were dispatched to Syria to implement a drill using real ammo.
On Sunday, over 100 US Marines were sent as reinforcements to the military base in al-Tanf in Syria after Russia allegedly revealed intentions of launching precision strikes on an area under the US-led coalition's control.
While the official statement by the Pentagon did not mention that the reinforcements had been sent as a precautionary measure to the alleged threats, chief Central Command spokesman, Captain William Urban, said that the troops flown to the area would conduct multiday drills using live ammunition, Task & Purpose reported.
"Our forces will demonstrate the capability to deploy rapidly, assault a target with integrated air and ground forces and conduct rapid exfiltration," Task & Purpose cited him as saying.
According to the report, US officials tackling the Syria issue have recently claimed that "the administration is now resolved to stay in Syria longer than President Donald Trump previously indicated", purportedly referring to POTUS's March speech, when he suggested that the United States would leave the war-torn country "very soon".
The news came on the heels of a CNN report about Moscow' s alleged warnings of an impending attack on militants in the area protected by US troops.
The media outlet's report also claimed that US Defense Secretary James Mattis and Chairman of the Joint Chiefs of Staff General Joseph Dunford were aware of the latest intelligence, adding that US troops in Syria "have the right of self-defense if they are attacked and would not need to ask permission from higher levels of the government before acting".
"The United States does not seek to fight the Russians, the government of Syria or any groups that may be providing support to Syria in the Syrian civil war. However, the United States will not hesitate to use necessary and proportionate force to defend US, coalition or partner forces," CNN quoted an anonymous insider.
The Russian Ministry of Defense hasn't commented on the claims so far.
Slightly over a week ago, Syrian government forces captured two militants near Palmyra, claiming that they were members of the Lions of the East group, the Russian Defense Ministry announced. They also confessed that they had been trained and armed by American instructors in a camp near the al-Tanf military base.
Following the statement, Sputnik reached out to a spokesperson for Operation Inherent Resolve who dismissed the aforementioned allegations as "malign propaganda", adding that "there is no terrorist camp within the al-Tanf de-confliction zone, which runs in a 55k diameter around the Coalition's al-Tanf Garrison".
The US-led coalition has been carrying out airstrikes against what it referred to as Daesh targets in Syria without either a UN mandate or Damascus' authorization. Currently, some 2,000 US troops are said to be deployed in the war-ravaged country. The Syrian government considers their presence illegal. Syrian authorities, meanwhile, officially asked Russia to assist the country's forces in fighting terrorist groups operating on the territory of the Mideast country.
http://en.farsnews.com/newstext.aspx?nn=13970620000925
--------
US warns Iran it will respond to attacks by Tehran allies in Iraq
12 September 2018
The United States warned Iran on Tuesday it will "respond swiftly and decisively" to any attacks by Tehran's allies in Iraq that result in injury to Americans or damage to US facilities.
The statement by the White House press secretary accused Iran of not preventing attacks in recent days on the US Consulate in Basra and the American Embassy compound in Baghdad.
"Iran did not act to stop these attacks by its proxies in Iraq, which it has supported with funding, training, and weapons," the statement said.
"The United States will hold the regime in Tehran accountable for any attack that results in injury to our personnel or damage to United States Government facilities. America will respond swiftly and decisively in defense of American lives," the statement said.
On Friday, three mortar bombs landed inside Baghdad's heavily fortified Green Zone, where the US Embassy is located, but they caused no casualties or damage, the Iraqi military said.
The mortar attack was the first such one in several years on the Green Zone, which houses parliament, government buildings and many foreign embassies.
The US Consulate in Basra is near the airport, which was attacked by rockets on Saturday. No damage or casualties were reported.
Full report at:
https://english.alarabiya.net/en/News/world/2018/09/12/US-warns-Iran-it-will-respond-to-attacks-by-Tehran-allies-in-Iraq.html
--------
US is using chemical weapons to justify military aggression on Syria: Muallem
Sep 11, 2018
Syrian Foreign Minister Walid al-Muallem says the United States is using internationally-banned chemical weapons to invent a pretext for a military campaign against his conflict-plagued Arab country.
Speaking in an exclusive interview with English-language al-Hayat magazine, Muallem said it is not the first time that chemical attack claims have been used to justify an attack on Syria.
He noted that the Damascus government does not possess any chemical warfare, and that the so-called White Helmets aid group has on occasions staged mock chemical attacks to serve as proof that the Syrian government has conducted the assaults.
The top Syrian diplomat said the cession of foreign intervention in Syria's domestic affairs will help the settlement of the Syrian conflict, stressing that intra-Syrian negotiations will produce a political solution to the ongoing crisis once such meddling is completely halted.
Muallem further noted that drafting a new Syrian constitution is in its early stages as special focus is being given on reaching an agreement on the formation of committee tasked with the job.
He emphasized that there is not a unified Syrian opposition, but rather a number of groups whose leaders are insisting on advancement of agendas of countries where they have taken refuge.
The opposition cannot take decisions independently, and its delegates cannot pursue their own desires and interests in peace talks with representatives from the Syrian government, Muallem highlighted.
The Syrian foreign minister then called on Syrian refugees displaced because of terrorism to return, and assign a high priority to the reconstruction of their homeland.
Muallem went on to say that Syria has relied on its strategic allies Russia and Iran concerning the reconstruction activities, adding that a number of friendly states like China, India, Malaysia, Brazil and South Africa have also expressed their desire to be part of the process.
Full report at:
https://www.presstv.com/Detail/2018/09/11/573868/US-is-using-chemical-weapons-to-justify-military-aggression-on-Syria-Muallem
--------
Protected by anti-Muslim ruling, Trump defeats protesters in lawsuit
Sep 11, 2018
US President Donald Trump has won a lawsuit by protesters abused at a campaign rally in 2016 after he repeatedly urged his supporters to "get 'em out of here."
A federal appeals court on Tuesday shot down a lawsuit filed by protesters Henry Brousseau, Kashiya Nwanguma and Molly Shah, who say they were aggressively ejected from a rally in Louisville, Kentucky in March 2016.
Judges David McKeague and Richard Griffin cited a 2015 ruling in which an anti-Muslim protest was constitutionally protected.
They argued in an opinion that Trump did not actually call for violence.
"In the ears of some supporters, Trump's words may have had a tendency to elicit a physical response, in the event a disruptive protester refused to leave, but they did not specifically advocate such a response," it read. "As to how the offensive words were said, we know, most relevantly, by plaintiffs' own allegations, that the words were accompanied by the admonition, 'don't hurt 'em.' That this undercuts the alleged violence-inciting sense of Trump's words can hardly be denied."
The protesters named Trump as defendant along with three of his supporters, including a white supremacist in attendance.
"The same can be said of Trump's speech in this case: not a single word encouraged violence or lawlessness, explicitly or implicitly," read the opinion. "It follows that if Trump's speech is protected — because it, like that of the Bible Believers, did not include a single word encouraging violence — then the fact that audience members reacted by using force does not transform Trump's protected speech into unprotected speech. The reaction of listeners does not alter the otherwise protected nature of speech."
The third judge, Helene White, did not support the argument that Trump's call to oust the demonstrators was protected by the First Amendment.
Full report at:
https://www.presstv.com/Detail/2018/09/11/573861/Protected-by-antiMuslim-ruling-Trump-defeats-protesters-in-lawsuit
--------
Pakistan
US to support efforts for Pak-India talks
September 12, 2018
WASHINGTON: The United States will be "very supportive" if conditions are created for productive talks between India and Pakistan, says senior US diplomat Alice G. Wells.
Ms Wells, who heads the bureau for South and Central Asian affairs at the State Department, also said at a news briefing on Monday that the United States had sent a two-pronged message to Pakistan: a desire to engage constructively and an emphasis on the need for Pakistan to implement its promises to fight all terrorist groups.
Asked if Pakistan had sent a message through US Secretary of State Michael Pompeo on India-Pakistan dialogue and if that was raised during Mr Pompeo's meeting with the Indian foreign minister, she did not say if such a message was received and delivered.
Secretary Pompeo visited both Islamabad and New Delhi last week. In Islamabad, he met Prime Minister Imran Khan, other members of the new government and Army Chief Gen Qamar Javed Bajwa.
In New Delhi, he participated in the Two-plus-Two talks between India and the United States. The US military chief, Gen Joseph Dunford, accompanied him on both the visits.
Apparently, the two visits were not linked but media reports claimed that Islamabad did ask Mr Pompeo to convey its desire to Indian leaders for restarting talks between the two neighbouring states.
"In general, the United States supports dialogue between India and Pakistan that can reduce tensions," said Ms Wells, without confirming or denying if Islamabad had sent such a message.
"We understand and had frequent conversations with the Indian partners on the expectations that there would be demonstrable reduction in cross-border terrorism or infiltration that would help create the confidence for dialogue to take place," she added.
Ms Wells said the US had also welcomed the positive messages that were exchanged between Prime Minister Khan and Prime Minister Narendra Modi after Mr Khan's election and deferred to the two governments on how they could build on what were already existing structures.
She also identified the channels of communication that the two neighbours were already using, such as the dialogue between their national security advisers and the DGMOs, and the people-to-people ties that have been sustained through a bus service.
"And so, this is if the conditions can be created for productive bilateral conversation, obviously we would be very supportive," she said.
Asked if Secretary Pompeo had returned with the impression that Pakistan had the intention to fight terrorism, Ms Wells said the secretary's visit to Islamabad was an opportunity to meet the new civilian leadership early in its tenure to "describe the aspirations we have for the bilateral relationship".
Secretary Pompeo, she said, also described to the new Pakistani leadership how the US would like to work with Pakistan to establish stability and a political settlement in Afghanistan.
"And [explained to them] that the nature and quality of our bilateral relationship was obviously going to be a function of whether we saw Pakistan take meaningful steps to halt support for the terrorist proxies that operate on its soil."
Ms Well said that Secretary Pompeo also conveyed "our concern that we haven't seen since the President [Donald Trump's] announcement of the South Asia strategy, the kind of decisive steps and sustained steps we believe are necessary to provide the appropriate incentives to convince the Taliban to go to the negotiating table", she said.
She added that Secretary Pompeo appreciated the constructive conversations that he had in Islamabad, but "the emphasis is on seeing action, beyond rhetoric into actions that are understandable and measurable by the US and all the other 40 countries involved in Resolute Support Mission" in Afghanistan.
https://www.dawn.com/news/1432440/us-to-support-efforts-for-pak-india-talks
--------
Pompeo said US won't block Pakistan plea for IMF bailout: Fawad
September 12, 2018
ISLAMABAD: US Secre­tary of State Mike Pompeo assured Pakistan last week Washington would not try to block any request for a bailout from the International Monetary Fund (IMF), Information Minister Fawad Chaudhry said on Tuesday.
The remarks, which the minister said Mr Pompeo made during his visit to Pakistan on Wednesday, came in stark contrast to the US secretary's warnings in July that the United States had serious reservations about the IMF giving money to Pakistan due to concerns Islamabad would use the cash to pay off Chinese loans.
Those comments rattled Islamabad, which is facing a financial crisis and may have no option but to turn again to the IMF to prop up its foreign currency reserves.
Mr Chaudhry said that relations between the United States and Pakistan were "broken" before Mr Pompeo's trip to Islamabad but the visit had "set many things straight" and re-invigorated ties.
"He assured Pakistan that... if Pakistan opted to go to IMF for any financial help, the USA will not oppose it," he said.
The US embassy in Islamabad did not have any immediate comment on the matter.
The government of Prime Minister Imran Khan, who took office in August, is trying to avert a currency crisis caused by a shortage of dollars in an economy hit by a ballooning current account deficit and dwindling foreign currency reserves.
Pakistani officials say they are discussing taking drastic measures to avert seeking a bailout from the IMF, which has come to Pakistan's rescue 14 times since 1980, including most recently in 2013.
Pakistan's relations with the United States have soured in recent years over the war in Afghanistan. Ties dropped to a new low when President Donald Trump in January accused Pakistan of "lies and deceit by playing a double game on fighting terrorism".
Islamabad denies aiding militants in Afghanistan and lashed out against Mr Trump's remarks, which were followed up by Washington suspending US military aid.
At the United States' urging, a group of Western countries in February convinced a global body to put Pakistan on a terrorism financing watch list, a move that triggered concerns the United States might also seek to block Islamabad in other forums.
In July, Mr Pompeo said there was "no rationale" for the IMF to bail out Pakistan. His worries that Islamabad would use the IMF money to pay off Chinese loans echoed concerns by other US officials that China was saddling many emerging market countries with too much debt. Beijing staunchly denies such claims.
Full report at:
https://www.dawn.com/news/1432441/pompeo-said-us-wont-block-pakistan-plea-for-imf-bailout-fawad
--------
IHC surprised at 'lapse' by NAB in Avenfield case
September 12, 2018
ISLAMABAD: The Islamabad High Court (IHC) on Tuesday expressed surprise over an alleged lapse by the National Accountability Bureau (NAB) when the lead defence counsel informed the bench that the investigation officer did not know who had prepared a cash-flow chart to show the income of former premier Nawaz Sharif in the Avenfield properties reference.
The defence counsel, Khwaja Haris Ahmed, stated this while advancing his arguments before the IHC at the hearing of petitions seeking suspension of the sentences awarded to former PM Sharif, his daughter Maryam Nawaz and son-in-law retired captain Mohammad Safdar by an accountability court in the Avenfield reference.
He informed the IHC division bench comprising Justice Athar Minallah and Justice Miangul Hassan Aurangzeb that it was not clear how NAB counted the income of the ex-premier to compare it with the value of the London flats. He said NAB's investigation officer produced the cash-flow chart to show the income of the ousted prime minister at the time of purchase of London apartments.
When Justice Minallah asked who had prepared this chart, Advocate Haris said the IO did not know who had prepared the document that the Joint Investigation Team (JIT) had annexed in its report. The counsel further argued that JIT head and star prosecution witness Wajid Zia, too, did not say anything about this chart while recording his testimony before the accountability court.
"How could such a lapse occur in such a crucial case?" asked Justice Minallah.
NAB's special prosecutor Mohammad Akram Qureshi responded that he had noted this point and would assist the court on his turn. He later argued that the JIT had submitted this cash-flow chart before the Supreme Court, which then referred it to NAB. "The Supreme Court had referred this to NAB for proper investigation," he informed the IHC bench.
Mr Haris pointed out that the judgement of the trial court did not mention value of the London property to compare it with the alleged cash-flow.
The bench observed that the trial court did not award maximum punishment to the convicts and surely there would be for some cogent reason for it. It also noted that NAB did not file an appeal, indicating that the prosecution was satisfied with the trial court's verdict.
Earlier, Mr Haris was asked to satisfy the IHC for taking up petitions seeking suspension of the sentences when the alternative remedy of appeal against the conviction was available. The bench asked why the petitioners sought relief under Section 426 of the criminal procedure code related to grant of bail when Section 32 of the National Accountability Ordinance (NAO) 1999 provided that the appeal be decided within a month.
The defence counsel said the timeframe mentioned in the NAO for disposal of appeal had already lapsed. He said since the SC had set a six-week deadline for the accountability court to conclude the pending trial in Al-Azizia and Flagship Investment and he was supposed to plead the references on a day-to-day basis before the accountability court, it was not possible for him to argue on an appeal before the IHC.
He said the SC had also ordered the trial court to conclude the references first. The orders of the apex court were binding upon all courts, he said, adding that the appeals might be deferred till the completion of the trial in pending references in order to comply with the SC direction.
The NAB's special prosecutor argued that it was not a valid excuse for postponing the filing of an appeal, as proceeding in the trial court should not be given preference over the hearing of cases in the high courts. However, Justice Minallah said: "Since the Supreme Court has given direction to conclude references in the accountability court within the stipulated timeframe, therefore, we cannot suggest the counsel for the petitioners to pursue the appeals first."
Full report at:
https://www.dawn.com/news/1432387/ihc-surprised-at-lapse-by-nab-in-avenfield-case
--------
Pakistanis on death row in Iran: LHC gives last chance to ministries for reply
LAHORE: The Lahore High Court (LHC) Tuesday directed federal ministries — Foreign Affairs, Interior and Overseas Pakistanis and Human Resource Development — for filing reply to a petition about Pakistani citizens on death row in Iranian jails.
During the proceedings, the court took serious note of non-filing of reply by the respondents despite passage of a period of five months.
Justice Shahid Waheed heard the petition, filed by Justice Project Pakistan (JPP), seeking details of Pakistanis imprisoned in Iran and the actions taken by the government in order to get their death sentences reviewed under recently amended Iranian drug laws.
Reacting to a request for grant of more time for filing the reply, the court observed that there were so many Pakistanis languishing in Iran's jails. "Don't you care about them?" he asked.
The court directed the respondent ministries for filing their replies and a list of Pakistanis on Iran's death row in two weeks. "No further adjournment will be granted after this period," the court added.
The petitioner had requested the court to direct the Government of Pakistan to make immediate and forceful representations, as required by law, on behalf of Pakistani citizens on death row in Iran, both to secure reviews of their death sentence under the Amendment, and to ensure their extradition to Pakistan.
The JPP submitted that new Iranian drug laws entitled prisoners sentenced to death under previous standards to filing reviews; however, the Ministry of Foreign Affairs and Pakistan embassy in Tehran had not taken any steps to facilitate the Pakistani prisoners.
In January 2018, the Supreme Court of Iran announced that those sentenced to death for drug crimes would have their sentences commuted only if they apply for such a commutation.
Full report at:
https://www.pakistantoday.com.pk/2018/09/11/pakistanis-on-death-row-in-iran-lhc-gives-last-chance-to-ministries-for-reply/
--------
CPEC is economic future of Pakistan: COAS
SEPTEMBER 11, 2018
RAWALPINDI: Chief of Army Staff (COAS) General Qamar Javed Bajwa in a meeting with the Chinese Ambassador to Pakistan H.E Yao Jing said that China Pakistan Economic Corridor (CPEC) is the economic future of Pakistan and its security shall never be compromised.
The Chinese ambassador appraised the efforts of Pakistan in conduct of a fruitful visit of Chinese prime minister to Pakistan.
The army chief's statement regarding CPEC came a day after Financial Times (London-based) newspaper said that Pakistan reconsidered its agreement with China for One Belt One Rode (OBOR) initiative.
The story published in FT had claimed that Pakistani ministers and advisers said the newly-elected Pakistan Tehreek-e-Insaf (PTI) government will review 'BRI investments and renegotiate trade agreements signed more than a decade ago that it says unfairly benefits Chinese companies'.
Full report at:
https://dailytimes.com.pk/296350/cpec-is-economic-future-of-pakistan-coas/
--------
Nawaz Sharif, his daughter and son-in-law to be granted parole to attend Kulsoom's funeral
Sep 11, 2018
LAHORE: Pakistan's jailed former prime minister Nawaz Sharif, his daughter Maryam and son-in-law Captain (retd) Muhammad Safdar would be released on parole for a day to attend the funeral of Begum Kulsoom Nawaz, sources said on Tuesday.
Kulsoom, the wife of Sharif, died on Tuesday in London after a long battle with cancer. She was 68. Her body will be brought back here and buried in Jati Umra Lahore residence of the Sharif family.
Sources told PTI that Sharif, Maryam and Safdar are being released on parole to attend the funeral.
"Prime Minister Imran Khan has ordered to facilitate the Sharif family regarding bringing back the body of Kulsoom and other matters," they said, adding that the government may free the father and the daughter for a day.
"The Sharif family has sought at least a three-day parole," they said.
A request is necessary for parole to be granted.
Pakistan Muslim League-N spokesperson Maryam Aurangzeb told PTI that the party president Shehbaz Sharif had gone to meet his elder brother Nawaz Sharif and niece Maryam at the Adiala Jail in Rawalpindi to take instructions from them regarding the burial of Kulsoom.
"Her body will be brought back and buried at the Sharif's Jati Umra residence," she said.
She said Shehbaz would leave for London to bring the body to Lahore.
To a question whether her sons -- Hasan and Hussain -- would return to Lahore to attend her funeral prayer, she said: "No decision has been taken as yet."
Full report at:
https://timesofindia.indiatimes.com/world/pakistan/nawaz-sharif-his-daughter-and-son-in-law-to-be-granted-parole-to-attend-kulsooms-funeral/articleshow/65772967.cms
--------
South Asia
95 militants killed, wounded in Paktia operations: 203 Thunder Corps
Sep 11 2018
At least 95 militants were killed or wounded during the military operations in southeastern Paktia province of Afghanistan.
The 203rd Thunder Corps of the Afghan Military in the Southeast said the militants were killed or wounded during the operations in Zurmat district.
According to a statement released by the 203rd Thunder Corps, the Afghan forces killed at least 35 militants during the operations Thunder-2 in Chona area of Zurmat.
The statement further added at least 60 militants also sustained injuries and the dead bodies of at least 8 militants were left behind.
In the meantime, the U.S. forces based in Afghanistan carried out airstrikes in Nawa district of Ghazni province leaving at least 17 militants dead, the statement added.
According to 203rd Thunder Corps, the airstrikes were carried out in the vicinity of Jamal village and as a result a large number of militants were also wounded.
Paktia has been among the relatively calm provinces in southeastern parts of the country during the recent years but the security situation of the province has deteriorated during the recent months.
https://www.khaama.com/95-militants-killed-wounded-in-paktia-operations-203-thunder-corps-05937/
--------
Rohingya crisis: Bangladesh urges global pressure on Myanmar
September 11, 2018
Bangladesh on Tuesday urged the international community to put more pressure on Myanmar to provide a permanent solution to the Rohingya refugee crisis and ensure their safe return.
Over 700,000 members of the mostly-Muslim Rohingya minority fled sectarian violence in Rakhine state in western Myanmar in August 2017 following a Rohingya rebel attack on government outposts and a subsequent military crackdown.
"Our past experiences suggest that Myanmar does not fulfil its obligations unless pressurized by the international community," Bangladesh's deputy minister for foreign affairs Shahriar Alam said during the presentation of a report on Rohingyas by Oxfam in Dhaka, Efe news reported.
The report was titled "One Year on: Time to put Women and Girls at the Heart of the Rohingya Response".
"We believe the strong public opinion around the world that seeks accountability of the perpetrators would help Myanmar address the root causes of the Rohingya problem and take effective measures for ensuring basic needs of the Rohingyas when they return to their homes," he said.
International pressure led Myanmar and Bangladesh to sign a deal on November 23 to repatriate Rohingyas, according to which the return of the refugees should have started on January 23.
The formal repatriation process has yet to start nine months since the deal was inked.
"The Myanmar authorities must demonstrate a strong political will as well as visible actions to address the discrimination against the Rohingyas," Alam said.
The minister said that the international community needed to keep applying pressure on Myanmar in order to gain access to Rakhine state so that the needs of Rohingya women and girls can be adequately addressed once they return to their homes.
Full report at:
https://www.business-standard.com/article/news-ians/rohingya-crisis-bangladesh-urges-global-pressure-on-myanmar-118091100855_1.html
--------
UN says Myanmar waging campaign against journalism
Sep 12, 2018
GENEVA • Myanmar, facing international outrage over the jailing of Reuters journalists for their reporting on a massacre of Rohingya Muslims, is conducting a political campaign against independent journalism, the United Nations has said.
A fresh report from the UN rights office yesterday decried "the instrumentalisation of the law and of the courts by the government and military in what constitutes a political campaign against independent journalism".
It slammed the "failure of the judiciary to uphold the fair trial rights of those targeted".
The rights office pointed to the "particularly outrageous" and high-profile example of the conviction of Reuters journalists Kyaw Soe Oo and Wa Lone, also known as Thet Oo Maung.
Last week, a judge jailed the two - both Myanmar nationals - for seven years under a draconian state secrets Act over their reporting of the Rohingya crisis.
Around 700,000 of the stateless Rohingya Muslim minority were driven into Bangladesh by a Myanmar army-led crackdown in August last year.
The UN report said there were many other examples of detentions and prosecutions of journalists and their sources, indicating "wider trends of suppression of freedom of expression".
According to the report, laws on telecommunications, official secrets, unlawful association, electronic transactions, import-export and aircraft have been used against journalists in a number of cases.
It pointed to one case, where three journalists were arrested in June last year after covering a "drug burning" ceremony in connection with the International Day Against Drug Abuse and Illicit Trafficking.
The event took place in an area under the control of the Ta'ang National Liberation Army in northern Shan state.
Even though the journalists were covering events unrelated to the armed conflict, they were charged under the so-called unlawful association Act. The report pointed out that the Act is "routinely used to allege that any contact with an ethnic armed group is tantamount to a criminal offence".
In Myanmar, it has become "impossible for journalists to do their job without fear or favour", it said.
UN rights chief Michelle Bachelet warned in a statement yesterday that the situation was "hardly conducive to a democratic transition" in Myanmar.
She called on the authorities in the country to "cease the legal and judicial harassment of journalists and to initiate a review of ill-defined laws that facilitate attacks on the legitimate exercise of freedom of expression".
The sentencing of Wa Lone and Kyaw Soe Oo sent shock waves through the small community of journalists in Myanmar, a nation that had only recently started to taste democratic freedoms after nearly half a century of military rule.
In his reasoning, the judge pointed to information and contact details of armed ethnic groups found on the pair's phones.
Outraged journalists are staging protests and have started a Facebook campaign, changing profile pictures to photos of the jailed duo and sharing a logo depicting a reporter with arms outstretched, daring the authorities to come for him as well.
Full report at:
https://www.straitstimes.com/asia/se-asia/un-says-myanmar-waging-campaign-against-journalism
--------
Afghans barred from entering Peshawar city for 10 days
Sep 12 2018
The authorities in Pakistan have announced a new ban on Afghan nationals to visit Peshawar city as the country is busy taking security precautions for the Day of Ashura.
The latest move is apparently aimed at maintiang law and order in Peshawar city, the provincial capital of Khyber Pakhtunkhwa province.
According to the local media reports, Peshawar's district administration has barred Afghan nationals from entering the provincial capital while people have been prohibited from standing on rooftops along the procession routes and Imambargahs for 10 days.
The ban was imposed by Peshawar's Deputy Commissioner Dr Imran Hamid Shaikh through a notification issued on Tuesday, according to The News.
This comes as numerous incidents involving attacks on Shi'ite targets during the Ashura Day by the extremist groups have been reported in the past years.
Full report at:
https://www.khaama.com/afghans-barred-from-entering-peshawar-city-for-10-days-05943/
--------
Fresh operations kick off against ISIS militants in Chaparhar district
Sep 11 2018
The Afghan armed forces have launched fresh operations to eliminate the militants affiliated with the Islamic State of Iraq and Syria (ISIS) terrorist group in Chaparhar district of Nangarhar province.
The provincial government media office in a statement said the public order police forces, national police forces, Afghan intelligence, Afghan commandos, and armed forces from the 4th brigade have taken part in the operations.
The statement further added that the operations kicked off at around 2am local time on Tuesday and a number of areas including Separi, Abdul Rahmani, Spin Jumt, Shulana, Geratik, Lalma, Sulaiman Khel, Sangina, Pul Dago, Ghulam Dak have been cleared from the presence of the militants.
The provincial government also added that five ISIS militants were killed and as many were wounded during the operations conducted with the support of the artillery fire and airstrikes.
A Ak-47, 4 magazines, and some other types of munitions were also confiscated during the same operations, the provincial government said, adding that the security forces and the local residents have not suffered any casualty during the operations so far.
The Commander of the 4th Brigade of the Afghan army Gen. Mohammad Karim Niazi who leads the operations said the operations will continue until the district is fully cleared of the militants.
Full report at:
https://www.khaama.com/fresh-operations-kick-off-against-isis-militants-in-chaparhar-district-5940/
--------
Taliban preparing for new peace talks with the United States
Sep 11 2018
The Taliban group leadership is preparing for new peace talks with the United States amid reports the political leaders of the group are engaged in talks to appoint a delegation for the negotiations.
Sources privy of the development within the Taliban ranks have told Reuters that the leaders of the group were meeting to discuss the makeup of the three- or four-person delegation and the subjects to be discussed.
They said the Taliban would like to discuss an exchange of prisoners and could hold another meeting soon if the United States showed seriousness in talks by releasing prisoners.
"This meeting will determine the future talks and we would see if the U.S. is serious and sincere in negotiation," one of the officials involved said.
"We would hand over a list of prisoners languishing in jails across Afghanistan. If they set free our prisoners then we would meet again for another great cause," the sources added.
The Afghan and U.S. officials have not formally commented regarding the latest development so far.
This comes as a senior U.S. diplomat met with the Taliban political representatives over a month ago to seek ways for the revival of peace talks.
The U.S. Secretary of State Mike Pompeo confirmed last week that the former U.S. Ambassador Zalmay Khalilzad has been officially appointed as the Special U.S. Adviser on Afghanistan.
Full report at:
https://www.khaama.com/taliban-preparing-for-new-peace-talks-with-the-united-states-05936/
--------
Mideast
Iranian FM Blasts White House for Good Ties with Masterminds of 9/11
Sep 11, 2018
"17 years after 9/11, Iran – (the) 1st Muslim nation to condemn tragedy, mourn victims and take real action against al-Qaeda and its offshoots including, the ISIS and Nusrah (Tahrir al-Sham Hay'at or the Levant Liberation Board) - has been fined $11bn and its citizens banned from US," Zarif wrote on his twitter page on Tuesday.
He referred to the friendly ties between Washington and Riyadh, and said, "All while White House auctions off foreign policy to terror sponsors (Saudi government) whose citizens perpetrated 9/11."
A large number of Western political activists, lawyers and university professors in a letter in late May dismissed allegations of Iran's involvement in the September 11, 2001, terrorist attacks against the US, stressing preparedness to testify in support of the Islamic Republic at the court.
The letter to the Iranian justice and foreign ministries was written after the Southern District Court's ruling "found the Islamic Republic of Iran, the Islamic Revolutionary Guard Corps, and The Central Bank of the Islamic Republic of Iran" liable for the deaths of more than 1,000 people as a result of the September 11 attacks. Judge George B Daniels of the Southern District Court of New York said that Iran is ordered to pay "$12,500,000 per spouse, $8,500,000 per parent, $8,500,000 per child, and $4,250,000 per sibling" to the families and estates of the deceased. Iran has dismissed the allegations and has merely two days to appeal to the court ruling.
Although the investigation of the attacks on the World Trade Center's twin towers revealed that the two airplanes were hijacked by a group consisting of Saudis, Egyptians, Lebanese and citizens of the UAE. The commission investigating the terror attack failed to find any evidence proving that Iran had helped the terror group.
http://en.farsnews.com/newstext.aspx?nn=13970620001015
--------
Palestinians renew ICC push against Israel despite US pressure
September 12, 2018
RAMALLAH - The Palestinians announced a fresh push against Israel at the International Criminal Court on Tuesday, a day after the United States said it was closing their Washington mission partly over the campaign.
Saeb Erekat, secretary general of the Palestine Liberation Organization (PLO), said it had submitted a new complaint over an Israeli "war crime" against a Palestinian village in the occupied West Bank, expected to be demolished by the Israeli army in the coming days.
The dossier "included a focus on the war crimes facing Khan al-Ahmar, specifically the crimes of forcible displacement, ethnic cleansing and the destruction of civilian property," Erekat said.
He added that the PLO had also asked the ICC's prosecutor to speed up a preliminary probe into other alleged Israeli war crimes. Khan al-Ahmar is in a key location near Jerusalem.
International powers say its demolition could enable Israeli settlement expansion that would eventually cut the West Bank in two, further threatening the prospects of an independent Palestinian state.
It could be demolished in the coming days, following an Israeli high court ruling that it was built without the necessary permits. Five European countries have urged Israel not to raze a Palestinian Bedouin village in the occupied West Bank, where authorities are allowed to move ahead with the demolition as early as Wednesday.
France, Germany, Italy, Spain and Britain on Monday issued a renewed call for Israel not to demolish the village of Khan al-Ahmar, where around 200 people live.
"The consequences a demolition and displacement would have on the residents of this community, including their children, as well as on the prospects of the two-state solution would be very serious," the countries said in a joint statement. The Palestinians submitted a similar complaint regarding the village in July.
The latest submission came a day after the US confirmed it would close the PLO's office in Washington, the highest Palestinian representation in the country, amid worsening relations between the two.
The White House cited the Palestinians' ICC campaign and what it said was their unwillingness to negotiate. The Palestinian leadership cut off contact with the administration of President Donald Trump after he recognised the disputed city of Jerusalem as Israel's capital in December.
Trump's administration has also cut more than $500 million in aid to Palestinians, including to the UN agency for Palestinian refugees, since January.
Palestinian leaders say the administration is blatantly biased in favour of Israel and is seeking to blackmail them into accepting the White House's moves.
On Monday, John Bolton, national security adviser to Trump, attacked the ICC, threatening to sanction judges and other officials if they moved against US soldiers or those of key allies.
"The US threats against the ICC (are) a coup against the rules-based international system," Erekat.
"If you worry about courts, you should not threaten the courts - you should stop committing crimes or aiding and abetting crimes."
The ICC launched a preliminary probe in 2015 into allegations of war crimes and crimes against humanity in Israel and the Palestinian territories, in the wake of the Gaza war the previous year.
It has yet to move to the next stage and open a full-blown investigation which could possibly lead to charges. Turkey expressed alarm Tuesday over the United States shuttering the Palestinian Liberation Organisation (PLO) mission in Washington, saying it showed America could no longer be an impartial player in the peace process.
The State Department announced Monday it would close the mission, accusing the Palestinians of refusing to engage with the United States or Israel and of rejecting outright a still-unseen US peace plan.
But the PLO said it was being blackmailed by a White House blatantly biased in favour of Israel.
Full report at:
https://nation.com.pk/12-Sep-2018/palestinians-renew-icc-push-against-israel-despite-us-pressure
--------
Turkey says alarmed by US move to shut Palestinian mission
September 11, 2018
Turkey expressed alarm on Tuesday over the United States shuttering the Palestinian Liberation Organisation (PLO) mission in Washington, saying it showed America could no longer be an impartial player in the peace process.
The State Department announced Monday it would close the mission, accusing the Palestinians of refusing to engage with the United States or Israel and of rejecting outright a still-unseen US peace plan.
But the PLO said it was being blackmailed by a White House blatantly biased in favour of Israel.
"The decision is worrying and it is another sign that the US is not an impartial party in the Middle East peace process," Turkish Foreign Ministry spokesman Hami Aksoy said.
The announcement would "only embolden" those who want to destroy the two-state solution, Aksoy added in a statement.
The PLO is regarded as the representative of the Palestinians by the international community and its chairman is Palestinian president Mahmud Abbas.
Turkish President Recep Tayyip Erdogan, who regards himself as a champion of the Palestinians, has bitterly criticised the current US administration for its stance on the conflict between Israel and the Palestinians.
Erdogan led the international outcry when US President Donald Trump recognised the disputed city of Jerusalem as the capital of Israel and moved the US embassy there from Tel Aviv, twice holding summits of Muslim leaders in Istanbul.
And while Turkey, unlike most majority Muslim countries, maintains full relations with Israel, Erdogan has repeatedly lashed out at the government of Prime Minister Benjamin Netanyahu.
Ankara ordered out Israel's ambassador in May after Israeli soldiers killed dozens of unarmed protestors along the border with the Gaza Strip.
Full report at:
https://nation.com.pk/11-Sep-2018/turkey-says-alarmed-by-us-move-to-shut-palestinian-mission
--------
Arab Coalition: We provided all assistance for Houthi delegation to reach Geneva
11 September 2018
The spokesman for the Arab Coalition supporting legitimacy in Yemen, Colonel Turki al-Maliki, said that the coalition provided all assistance for the Houthi delegation to travel to Geneva.
In a press conference on Tuesday, Maliki added that the coalition has taken all measures to secure maritime navigation from Houthi threats.
The coalition spokesman said that six ballistic missiles targeting civilian areas in Saudi Arabia were intercepted, adding that a large number of these missiles fall on Yemeni land. He stated that most of these were intercepted, contrary to what Houthi media is reporting.
Maliki listed the latest field gains for the Yemeni army with the support of coalition forces, adding that there were fierce battles in the southern city of Dalea. He added that the Yemeni army and Arab Coalition forces are working on cutting off Houthi supply lines between Sanaa and Hodeidah.
"The Houthi militias continue to move booby-trapped boats to target international navigation. We are taking all measures to stop the Houthi threat on international navigation," Maliki said.
"There must be international pressure on the Houthi militias to participate in efforts towards a political solution. The Duraihmi directorate is besieged from all sides and Houthi supply lines have been cut from that area," Maliki added.
Full report at:
https://english.alarabiya.net/en/News/gulf/2018/09/11/Arab-Coalition-We-provided-all-assistance-for-Houthi-delegation-to-reach-Geneva.html
--------
US incites Kurds to break promise, assault Iranian soil: Top commander
Sep 11, 2018
Iran's top military commander says the United States has been provoking terrorists based in Iraq's semi-autonomous Kurdistan region over the past year to launch assaults on Iranian soil despite an earlier promise not to do so.
Speaking on Tuesday, Chairman of the Chiefs of Staff of the Iranian Armed Forces Major General Mohammad Baqeri referred to a missile strike by the Islamic Revolution Guards Corps (IRCG) at a gathering of terrorists in Kurdistan, saying the Iranian nation reserves the right to defend itself.
Over two decades ago, officials from Iraqi Kurdistan and the outlawed Kurdistan Democratic Party had "made a written commitment not to conduct operations in Iran, but they have been breaking that promise over the past year due to US provocations," he said.
"This was not acceptable to us and thus we repeatedly cautioned them," he added.
The IRGC issued a statement confirming that it had fired seven short-range surface-to-surface missiles at a gathering of terrorist commanders in Kurdistan on Saturday, dealing a heavy blow to them.
The terrorists, the statement read, had been seeking to create insecurity and carry out acts of sabotage in the Iranian provinces of West Azarbaijan, Kordestan and Kermanshah.
The Iranian general said that the Iraqi government in Baghdad and the Kurdistan Regional Government (KRG) should not allow the establishment of such anti-Iran bases and rather extradite the remnants of "criminal" elements to Iran or deport them.
If insecurity persists, Baqeri warned, more counter-measures would be taken against terrorist commanders in self defense.
Iranian forces reached all their goals in the missile attack, he said. "It is not coincidental that the missiles hit the meeting, and we hope that we will not need to repeat this."
'No appeasement policy'
Separately on Tuesday, Foreign Ministry spokesman Bahram Qassemi said that Iran will not follow a policy of appeasement when it comes to its security issues and the violation of its sovereignty by terrorist elements.
The missile strike has not been and will not be "Iran's optimal choice. But terrorist activities - especially those that resulted in the martyrdom of Iranian border guards and soldiers - left the Iranian armed forces with no choice but to take a retaliatory and deterrent measure based on the credible information it had received."
Full report at:
https://www.presstv.com/Detail/2018/09/11/573814/Iran-Kurdistan-Mohammad-Baqeri
--------
Houthis suffer heavy casualties in Yemen's Al-Bayda
September 12, 2018
DUBAI: Houthi militants suffered heavy casualties in ongoing battles against the Yemeni army on Wednesday as clashes erupted in the central province of Al-Bayda, Saudi state-news channel Al-Ekhbariya reported.
In a statement issued to the Yemeni Ministry of Defense's official website, September Net, a field sourced confirmed clashes with the militia broke out as the army entered the land mine-filled province.
The source added that the army foiled several Houthi attempts to move forward.
http://www.arabnews.com/node/1370831/middle-east
--------
Destroyed Gaza airport symbolizes grounded peace hopes
September 12, 2018
RAFAH, Palestinian Territories: The opening of the Palestinians' first airport, in the presence of US president Bill Clinton, was a symbol of the hopes for independence and peace kindled by the Oslo accords.
But 25 years after Israeli and Palestinian leaders signed the first of the historic agreements on September 13, 1993, the airport in Gaza lies in tatters, along with Palestinian hopes for an independent state.
Today the concrete arrival halls remain in place, but much of the rest of the site is covered in piles of rubbish and rubble — the remnants of years of war and neglect.
The runway, 60 meters (65 yards) wide, is scattered with refuse, dragged in by donkey cart from nearby refugee camps.
Daifallah Al-Akhras, the chief engineer of the airport, admitted he wept on a recent visit to the terminal.
"We built the airport to be the first symbol of sovereignty," he said. "Now you don't see anything but destruction and ruin."
When the airport opened in late 1998 it was one of the most tangible symbols of the Oslo accords.
Many saw the deals as paving the way to the creation of an independent Palestinian state, but their five-year transitional period expired without a resolution to the conflict.
The airport was opened despite the assassination of the most senior Israeli signatory to Oslo, prime minister Yitzhak Rabin, by a Jewish radical opposed to the agreements.
By 1998 the accords were fraying, but Clinton, along with his wife Hillary, still attended the ceremony to inaugurate the Yasser Arafat International Airport.
Built with funding from countries across the globe, it hosted the newly formed Palestinian Airlines and was able to handle hundreds of thousands of passengers a year, with many airlines opening up routes there.
Officials said the airline had one Boeing 727, which could accommodate 145 passengers, and two smaller planes.
Israeli security forces had a limited presence to monitor passports and bags.
Senior Palestinian official Nabil Shaath, who was there during Clinton's visit, said that for all involved, the airport and plans for a larger harbor in Gaza were major landmarks.
"The airport and the harbor were not only signs of sovereignty, they were signs of freedom," he told AFP.
"They were to free us from Israel's total control of everything that comes into Palestine, and everything that comes from Palestine. That's why to us they were very, very important."
The planned expansion of the harbor never happened.
Just two years after Clinton's visit, with the Oslo process seemingly collapsed, the second Palestinian intifada broke out. The uprising was to last five bloody years.
In 2001 Israeli warplanes bombed a runway and badly damaged several of the buildings.
Seven years later, after Islamists Hamas took control of Gaza, the site was further devastated by bombing.
No planes have taken off or landed for nearly 20 years, and thieves have stripped the site of valuable equipment including radars.
The site has seen further tension in recent months, with major protests against Israel's blockade sparking clashes along the border just a few hundred meters away.
At least 176 Palestinians in Gaza and one Israeli have been killed since the protests and clashes erupted on March 30.
When AFP visited recently, a number of young men with hand tools were picking away at the walls of the main arrival hall.
Young men and children sifted through the rubble looking for valuable stones or iron bars to sell.
On the outskirts of the site, Bedouin women grazed sheep.
Zuhair Zomlot, coordinator of the Civil Aviation Authority in Gaza, joined AFP on the tour.
"The airport used to be packed with thousands of travelers and we received presidents and world leaders," he said, pointing to parts of the site in various stages of decay.
Full report at:
http://www.arabnews.com/node/1370816/middle-east
--------
Europe
Hate preacher's release will pose 'genuinely dangerous' threat to British public
September 11, 2018
The expected release of notorious hate preacher Anjem Choudary will pose a continued threat to the country, a British minister has said.
The 51-year-old Islamist preacher is due for release from HMP Frankland in County Durham next month after serving three years of a five-and-a-half year sentence for urging Muslims to support ISIS.
British Prisons Minister Rory Stewart told the Evening Standard newspaper that Mr Choudary was a "genuinely dangerous person" who the government would be watching "very, very carefully."
Stewart added the preacher remained a "deeply pernicious, destabilising influence" who would need to be watched by MI5 and the police to stop him from inciting more violence.
Mr Choudary and his banned group al-Muhajiroun has been linked to some of Britain's most violent terrorists - including London Bridge attacker Khuram Butt and Lee Rigby's attackers as well as a host of others.
Mr Choudary is extremely unlikely to walk free unimpeded. Mr Stewart said he and others of his ilk would be subject to multi-agency public protection arrangements.
"That's GPS trackers, that's police, that's intelligence, watching every movement of their lives and restricting it incredibly closely because I'm in no doubt that these people are highly dangerous," he said.
"Even if they are not themselves making bombs, they are a completely pernicious influence on the people they come into contact with and they need to be kept away from them."
It is understood that Choudary was kept in a separation centre for some of his time in prison to prevent him from converting others to the Islamist cause.
On sentencing him in September 2016, Judge Holroyde told Mr Choudary and his acolyte Mohammed Rahman, 33: "You show no remorse at all for anything you have said or done and I have no doubt you will continue to communicate your message whenever you can."
Some British politicians have referenced the perceived lightness of Mr Choudary's sentence and imminent release as cause for a change in the law.
Labour MP Khalid Mahmood and Conservative MP Tom Tugendhat co-authored a report with think tank Policy Exchange arguing for the restoration of the UK's treason law, to include offences such as those committed by Mr Choudary.
"Existing terrorism legislation is adequate for most crimes, but, as this excellent paper makes clear, the law should be changed to allow for a charge of treason in cases like that of Anjem Choudary, and terrorist foreign fighters such as Imran Khawaja, and the "Beatles" who have fought for ISIS, " said Richard Walton, former head of the Counter Terrorism Command (SO15) between 2011 and 2016.
"As the officer overseeing the investigation into the killing of Drummer Lee Rigby, I thought at the time that a charge of murder was not adequate for the crime; a charge of treason would have been more appropriate in my view."
https://www.thenational.ae/world/europe/hate-preacher-s-release-will-pose-genuinely-dangerous-threat-to-british-public-1.769349
--------
Macron Wants To Create 'French Islam' To Align Muslims With Secular Society
By Jason Lemon
9/11/18
French President Emmanuel Macron will review a new report that lays out proposals to reform Muslim society in France and create a "French Islam."
The report's author, Hakim El Karoui, who is the nephew of former Tunisian Prime Minister Hamed Karoui, has called for "a system with men, money and financing to combat [radicalization]," Politico reported. He proposes funding this regulatory system by taxing halal foods, while also restricting religious financing from abroad.
"There are activists on one side and nobody across to say something else. [The Islamists] have an influence that goes well beyond their number of followers," El Karoui told Europe 1 Radio on Monday.
Speaking to BFM TV, the report's author also warned that young French Muslims often learned about Islam via social media, where extremists often had a strong presence. He further raised concerns about preachers and mosques funded by religiously conservative foreign nations, such as Saudi Arabia.
In France, many politicians and analysts have long drawn attention to the "parallel society" arising within the country's Muslim population. At the same time, France's strict laws separating religion from the state prevent the government from interfering directly to oversee what is presented in mosques. Some politicians, such as far-right leader Marine Le Pen, have capitalized on a wave of terror attacks and anti-Semitic murders to urge the government to police mosques and crack down on extremist clerics.
A public call was made by several leading political figures in April to strike verses in Islam's holy book, the Koran, that call for punishing and killing Jews, Christians and nonbelievers, The Atlantic reported. While the manifesto did not specifically say the verses should be removed from the text, many Muslims saw the open letter as an attempt to alter their sacred text, which led to significant backlash.
El Karoui also emphasized this week that only a small fraction of France's Muslim population turned to extremism.
"There are many Muslims who are going to eat halal, women who are going to be veiled, but who are not Islamists in the sense that they do not think that the ideological political project of the Islamists is better or more important than that of the Republic," he said, according to France 24.
Earlier this year, Macron indicated a plan to address the tensions arising in the country and to create an "Islam of France." French Muslim leaders had also called for reforms, but efforts made by previous governments had proved unsuccessful. Under the leadership of former President Nicolas Sarkozy, France tried to create a central Islamic religious authority recognized by the state, as was done with France's Jewish population during the time of Napoleon Bonaparte, according to Politico. But the representative council failed to maintain popular support, primarily because of significant differences among Muslims hailing from many different countries.
It remains to be seen whether or not the new report will lead to government action. Some politicians have already criticized the proposals.
Full report at:
https://www.newsweek.com/macron-wants-create-french-islam-align-muslims-secular-society-1115706
--------
Terrorists begin filming staged chemical attack in Syria's Idlib: Russian MoD
Sep 11, 2018
Russian Defense Ministry says foreign-sponsored terrorists have started filming scenes of a staged chemical attack in Syria's northwestern province of Idlib to facilitate the implication of Syrian government forces and invent a pretext for the United States and its allies to launch airstrikes on army troops.
The Russian Center for Syrian Reconciliation said in a statement on Tuesday that cameramen from several Middle Eastern television networks and an American news channel arrived in the city of Jisr al-Shughur in the morning to produce the footage needed for the provocation.
The statement added that a Takfiri militant outfit has been provided with two canisters of a "chlorine-based chemical" for the purpose of the operation.
It further noted that the footage would include scenes of members of the so-called civil defense group White Helmets helping and treating the residents of Jisr al-Shughur after an alleged barrel bomb chemical weapon attack by the Syrian army.
"All the footage of the staged provocation is to be delivered to the newsrooms of TV channels, which are to broadcast it after its publication on social media," the statement pointed out.
Local sources, speaking on condition of anonymity, told Lebanon-based Arabic-language al-Mayadeen television news network on August 30 that terrorists had kidnapped 20 children over the past weeks in a bid to use them in the expected chemical farce.
The sources noted that the attack would be carried out in Jisr al-Shughur, emphasizing that toxic materials have recently been transferred to the designated site through the al-Hassaniyah border crossing, which links the city to Turkey.
The crossing is controlled by the Western-backed White Helmets aid group, which has been repeatedly accused of cooperating with Takfiri terrorists and staging false flag gas attacks.
Meanwhile, Russian Deputy Foreign Minister Sergei Ryabkov has censured the US threats to use military force against Syria as part of Washington's blackmail policy.
"Unlike the United States, Britain and their allies, Russia provides particular facts on a daily basis through its Defense Ministry, the Foreign Ministry as well missions in New York, The Hague and Geneva. We particularly name geographical points, where preparations are underway for certain terrorist groups backed by the US and its allies to carry out provocations," Ryabkov emphasized.
The top Russian official noted, "Our military has been assessing the military situation on a round-the-clock basis, without any breaks. Constant information exchange is going on with our colleagues in Turkey and Damascus. We have also established secure channels with the US military in order to prevent the repletion of such incidents. We cannot let Idlib remain a terrorist stronghold."
The US has warned it would respond to a chemical weapons attack by Syrian government forces with retaliatory strikes, stressing that the attacks would be stronger than those conducted by American, British and French forces back in April.
On April 14, the US, Britain and France carried out a string of airstrikes against Syria over a suspected chemical weapons attack against the city of Douma, located about 10 kilometers northeast of the capital Damascus.
Full report at:
https://www.presstv.com/Detail/2018/09/11/573845/Terrorists-begins-filming-staged-chemical-attack-in-Syrias-Idlib-Russian-MoD
--------
UK extremely concerned over escalating action in Idlib
10.09.2018
The U.K. is extremely concerned of the escalating military action by Russia and the Syrian regime, putting at risk almost 3 million civilians in Idlib and its surrounding areas, the British minister of state for the Middle East said Monday.
Underlining that dozens of Russian and regime airstrikes hit three hospitals, two centers of White Helmet rescue workers and an ambulance over the weekend, Alistair Burt said: "The medical facilities and aid workers must be protected."
Responding to a question at the House of Commons, he said the U.K. supports "the urgent diplomatic efforts being made by Turkey and the UN".
Burt said the U.K. officials have held contacts with Turkish counterparts on the continued efforts, adding that "it is deeply disappointing that Russia and Iran rejected President [Recep Tayyip] Erdogan's calls for a renewed cease-fire" at the Tehran Summit last Friday.
"Russia and Iran also rejected similar calls from the U.K. and others at the UN Security Council on the same day," Burt added.
"We urged them [Russia and Iran] to reconsider and instead to find a negotiated way forward to avoid an entirely man-made disaster," Burt said.
Burt said Russia continued its military cooperation with the Assad regime despite their atrocities including the use of chemical weapons, and its blockage of an Organization for the Prohibition of Chemical Weapons mechanism to work in the country.
He highlighted that more than 3.9 civilians lived in Idlib with only a few pockets of terrorists.
At least 17 people were wounded on Monday by airstrikes carried out by regime and Russian warplanes in Idlib and Hama provinces in northern Syria.
According to White Helmets, a local civil defense agency, at least 29 civilians have been killed and dozens injured in airstrikes and attacks by regime forces and Russian warplanes in Idlib and Hama since the beginning of this month.
The Syrian regime has recently announced plans to launch a major military offensive in the area, which has long been controlled by various armed opposition groups.
The UN warned last week that such an offensive would lead to the "worst humanitarian catastrophe in the 21st century".
Full report at:
https://www.aa.com.tr/en/europe/uk-extremely-concerned-over-escalating-action-in-idlib/1251426
--------
Italian minister meets Libyan commander after 'enemies' accusation
September 11, 2018
Italy's foreign minister met Libyan military leader Khalifa Haftar in Benghazi on Monday, days after the commander described Italians as "enemies" and accused some Libyans of being puppets of the Italian government.
Field Marshal Haftar's self-styled Libyan National Army said the talks, which also focused on efforts to organise elections in Libya, were held at the Haftar's headquarters.
The two men "had a long and cordial conversation which relaunched close relations with Italy, in a climate of consolidated trust," the Italian foreign ministry said in a statement.
Italy, a key supporter of the UN-backed government of Fayez Al Sarraj in Tripoli, wants to "maintain an active dialogue" with all well-intentioned actors in Libya, Foreign Minister Enzo Moavero Milanesi said.
"The current political path must be completed, in particular through free and fair elections held under adequate security conditions," he added. France has pushed for elections before the end of the year.
Italy's foreign ministry said Field Marshal Haftar "expressed his appreciation for Italy's foreign policy, which Libya can't do without".
The LNA said the two men discussed "the upcoming Libyan elections and ways of guaranteeing their transparency".
Italy "pledged to back any UN proposal that would guarantee the stability of Libya", the statement added.
The Libyan capital has been at the centre of a battle for influence between armed groups since dictator Muammar Qaddafi was driven from power and killed in a 2011 Nato-backed uprising.
Mr Al Sarraj's Government of National Accord has been unable to form a functioning army or regular security forces and has been forced to rely on militias to keep Tripoli safe.
Militias formed the backbone of the uprising that toppled Qaddafi.
Since then rival administrations - including one allied with Field Marshal Haftar and based in the remote east - and the militias have competed for authority and oil wealth.
Full report at:
https://www.thenational.ae/world/mena/italian-minister-meets-libyan-commander-after-enemies-accusation-1.769013
--------
Arab World
Geneva talks: Syria guarantors, UN agree on constitutional body candidates
Sep 12, 2018
Following a round of talks in Geneva, Russia says the three guarantor states of the Syria peace process have reached a consensus with the United Nations on candidates for the country's constitutional committee.
Russian President's Special Representative for Syria Alexander Lavrentyev told reporters in the Swiss city of Geneva on Tuesday that representatives of Iran, Russia and Turkey had met the UN envoy and "agreed in principal" on the two lists of candidates for Syria's constitutional body.
"We are moving on and we have made some progress. We have agreed in principal on the first two lists [of candidates for the Syrian constitutional committee] - one from the government and the other one from the opposition. Of course these two lists will require final approval by the representatives of the three guarantor states and Mr. Staffan de Mistura, after the final third list from the so-called civil society has been agreed on," he said.
Lavrentyev also noted that a technical commission will be set up to accelerate the process of approving candidates for the constitutional committee.
"We need to speed up the process a bit, and for that purpose we have decided to create a technical group of experts, who will study all these questions and agree on certain names [of candidates from the civil society list] that would be acceptable for both the government and opposition," he added.
The official further expressed hope that representatives of the three guarantor states could hold another meeting in Geneva within a month, stressing that the Russian delegation will continue consultations with the Iranian and Turkish partners.
"It is very important for us to ensure successful work of the Constitutional Committee so that it could yield visible results," he said.
The Syrian government, Lavrentyev pointed out, "demonstrates readiness to help form the constitutional committee and launch its productive work."
Additionally, the Turkish Foreign Ministry confirmed the fresh agreement in the Geneva meeting on Syria's constitutional committee.
"During the meeting, they discussed the formation of a constitutional committee and its codes of practice which constitute an important step in the struggle of finding a political solution to the Syrian crisis," the ministry said in a statement.
It added that meetings between the three guarantors of the Astana peace process for Syria will continue.
Tehran, Moscow and Ankara have recently stepped up their diplomatic efforts to resolve the Syria crisis.
Last week, Iran's President Hassan Rouhani hosted his Russian and Turkish counterparts for a trilateral summit on Syria.
In a joint statement, the participants at the Tehran summit said the Syria crisis could only be resolved through a negotiated political process, and has no military solution.
'Militants in Idlib should surrender'
Elsewhere in his remarks, Lavrentyev said that Tuesday's Geneva meeting had also focused on the situation in Idlib Province, the last remaining militant stronghold in Syria.
Turkey, which backs some militant groups operating in Idlib, opposes an upcoming Syrian army liberation operation in the province fearing a fresh wave of refugees.
However, Iran and Russia strongly support the planned counter-terrorism battle in Idlib.
"It was noted that the situation there is really difficult and every effort is needed to spare civilians from suffering," Lavrentyev said. "Fight against terrorist organizations must be continuous and none of those present at the meeting called it to question."
He further emphasized that Turkey is responsible for separating Takfiri terrorists from other militants based in Idlib.
Russia, Turkey and Iran would agree on "scheme and mechanism" of the Idlib military camping, he said, adding that the situation will be settled in the Syrian province in a peaceful way if the militants surrender.
Separately on Tuesday, Iranian Foreign Minister's Special Assistant for Political Affairs Hossein Jaberi Ansari said that the Islamic Republic shares the UN concern about a potential humanitarian catastrophe in Idlib and will seek to avert it.
"We are also worried. We are going to work toward that not happening," he said in Geneva.
https://www.presstv.com/Detail/2018/09/12/573890/Syria-Iran-Russia-Turkey
--------
Egypt freezes assets of Muslim Brotherhood charities
11 September 2018
An Egyptian judicial committee on Tuesday announced an asset freeze of more than 1,000 charities tied to the banned Muslim Brotherhood, as well as those of hospitals and individuals.
The funds of 1,133 charities were to be frozen, the committee said in a statement, as well as numerous other entities it said were owned by the Brotherhood.
The decision came after a law was passed earlier this year to oversee the freezing of assets of "terrorists" and "terrorist groups".
The Muslim Brotherhood was outlawed and designated a terrorist organisation in Egypt in December 2013, months after the military ousted president Mohamed Morsi following mass protests against his rule.
The judicial committee additionally announced the assets of 1,589 Brotherhood members would be frozen, including some of the movement's leaders.
Some 118 companies, 104 schools, 69 hospitals and 33 websites and satellite channels were also hit with an asset freeze.
Brotherhood members were among 75 people whose death sentences were upheld on Saturday over clashes in 2013 between security forces and Morsi supporters.
Full report at:
https://english.alarabiya.net/en/News/middle-east/2018/09/11/Egypt-freezes-assets-of-Muslim-Brotherhood-charities-.html
--------
Organization of Islamic Cooperation urges all Afghan factions to join the peace process
September 11, 2018
JEDDAH: Afghanistan has witnessed terrorist acts and bombings that go against the teachings of the Islamic Shariah, said Saudi Arabia's Permanent Representative to the Organization of Islamic Cooperation (OIC) Dr. Zuhair bin Mohammed Al-Idrisi.
"The situation (in Afghanistan) required an intervention from the OIC and efforts made by Saudi Arabia under the guidance of the Custodian of the Two Holy Mosques, King Salman. Today this meeting has been set by Saudi Arabia's efforts to explore means of implementing this decision," said Al-Adrisi at a meeting of OIC permanent representatives on supporting peace and stability in Afghanistan, held in the OIC headquarters in Jeddah on Tuesday.
Al-Adrisi said that the first step was the International Ulema Conference on peace and security in Afghanistan, which was held in the Kingdom in July and resulted in a call for an end to violence in the country, saying fighting between Muslims was strictly prohibited in Islam.
King Salman told the ulema during that conference that Saudis had lived through the Afghanistan crisis and shared the suffering of the Afghan people from the beginning of this conflict, which resulted in civil war.
"Saudi Arabia provides economic and humanitarian aid as well as other means of assistance to help in Afghanistan," Al-Adrisi continued.
The Deputy Foreign Minister of Afghanistan Dr. Nasir Ahmad Andisha said: "The conflict in Afghanistan does not have only domestic or internal aspects; it has regional and international aspects too. There are countries that are right now unfortunately supporting the Taliban, giving them sanctuary. Our message is that prolonging support for terrorists and extremists, as history has shown, cannot be beneficial to any country. The foreign policy should not be based on supporting enemies and terrorists from other countries, especially for neighboring countries.
"That is why it is taking longer because when the Taliban retreats when they are beaten on the battleground, they move to neighboring countries and get treatment at the hospitals. Their families are there. I think that is the reason it's prolonged, otherwise, a terrorist insurgent group which all the world has condemned does not have support to continue the war. So the idea of coming to this kind of forum is to bring international pressure, especially from Islamic countries, over those countries to end their support for the terrorists."
Andisha believes the first step would be for the countries who have larger influence over the Taliban to bring them to the peace negotiation table.
"The insurgents are fighting under the name of jihad and they have lost the base of their fighting because Saudi Arabia and the highest authorities in the Islamic world have condemned it," he said. "They don't have a base, but now it is our job to take this message of solidarity of the Islamic world to the local people, to the villages of Afghanistan, to tell them that this war is devoid of any Islamic ideology and religious support.
"The problems we have within our own region have adversely affected the unity of the Islamic nations and have an adverse affect in Afghanistan, because if some countries have their own problems on a regional level it makes their cooperation very difficult," he concluded.
Dr. Yousef bin Ahmed Al-Othaimeen, secretary-general of the OIC, stressed how important it was for the Afghan government to crystallize what it considers appropriate to establish sustainable peace, security and reconciliation among the segments of the Afghan people. This was part of his statement at the meeting, held at the request of Saudi Arabia.
Full report at:
http://www.arabnews.com/node/1370691/saudi-arabia
--------
Fight to retake last ISIS territory begins
September 12, 2018 8
The last vestige of the Islamic State's caliphate that straddled Syria and Iraq is under attack.
Members of a US-backed coalition said Tuesday they had begun a final push to oust the militants from Hajin, Syria, the remaining sliver of land under the group's control in the region where it was born.
The assault is the final chapter of a war that began more than four years ago after the Islamic State, also known as ISIS, seized enormous tracts in Iraq and Syria and declared a caliphate. The group lost its last territory in Iraq last year.
The caliphate put the Islamic State on the map physically and politically.
The group seized major industries and taxed residents, generating enormous sums to fund its war effort, including training fighters to carry out attacks in Europe. The notion of the caliphate also provided a powerful recruiting tool.
As the group's territory has shrunk, the number of foreign recruits has dwindled. Still, security analysts say that even after the group's expected defeat in Hajin, the Islamic State is likely to remain a powerful terrorist force.
The Islamic State remains just as determined to stage attacks in the West, but advances in counterterrorism and law enforcement abroad have frustrated many of its efforts.
Hajin appears to have only a few major streets and just one public hospital. An estimated 60,000 people are believed to be living there and in a smattering of neighboring villages.
The Syrian Democratic Forces, the Kurdish-led militia fighting the Islamic State in Syria, is nevertheless preparing for a slog. One senior militia official estimates the fight will last two to three months.
Aerial surveillance indicates fighters have mined the circumference, laying explosive devices on the roads leading into the area.
And to facilitate escape, they have buried large quantities of cash and hidden weapons and ammunition, strategically positioning resources in the desert, analysts say.
Full report at:
https://indianexpress.com/article/world/fight-to-retake-last-isis-territory-begins-5351630/
--------
IS ambush kills 21 regime fighters in southern Syria
September 11, 2018
Islamic State militants have killed 21 Syrian regime fighters in an ambush as the group faces separate assaults on its last desert strongholds, a war monitor said on Tuesday.
The attack late Monday in Syria's southern province of Sweida came as US-backed forces advanced against the militants on the border with Iraq, said the Syrian Observatory for Human Rights.
It also comes with President Bashar al-Assad's forces poised to launch an attack on the northwestern province of Idlib, the last major region in Syria still controlled by rebels and extremists.
The IS ambush in Sweida's volcanic plateau of Tulul al-Safa sparked fighting that killed eight militants, the Britain-based Observatory said.
State news agency SANA reported heavy clashes with IS in the area, which lies some 100 kilometres (60 miles) southeast of Damascus, adding that government aircraft and artillery "targeted hideouts and positions" held by the group.
Government forces have been fighting IS in Sweida since militants carried out a wave of attacks in the mainly Druze province on July 25, killing 250 people according to the Observatory.
During their rampage, which targeted the provincial capital as well as rural areas, the militants also seized around 30 hostages, mostly women and their children.
At least 27 are believed to still be held, according to Human Rights Watch, after IS said it had beheaded a 19-year-old man and announced an elderly woman had died.
Observatory chief Rami Abdel Rahman said the hostages were believed to be held captive in the Tulul al-Safa area.
A source in Sweida told AFP that families had had no word of their kidnapped relatives in weeks.
IS has lost nearly all of the great swathes of territory straddling Iraq and Syria which it seized in 2014, but retains a presence in the vast Badiya desert that lies between Damascus and the Iraqi border, and holds a pocket in the Euphrates Valley in the east.
'Secret jails'
In that eastern pocket, a US-backed Kurdish-Arab alliance has for months been closing in on the town of Hajin east of the Euphrates River near the Iraqi border, and on Monday launched an assault to retake it.
In the early hours of Tuesday, the Syrian Democratic Forces alliance advanced inside the town, the Observatory said, with backing from the US-led coalition fighting IS.
"They have seized control of the northwestern part of Hajin" after residents fled, the monitor's chief Abdel Rahman said.
An SDF commander said the offensive on Hajin aimed to oust an estimated 3,000 militants, including a large portion of foreign fighters, from the town and surrounding areas.
"Most of the frontline commanders in this pocket are Iraqi," said Ahmad Abu Khawla, a commander with the Deir Ezzor Military Council, which is part of the SDF.
After humanitarian corridors were opened to allow residents to flee the IS-held area, most civilians remaining inside were "directly linked to the group — hostages or the families of IS fighters", he said.
Abu Khawla said IS had "secret jails where they hold civilians" captured in other areas of Syria.
Last year IS lost its de facto Syrian capital of Raqa in the north of the country, and this spring militants bussed out of the southern suburbs of Damascus.
Since Monday, 27 militants and 10 SDF fighters have been killed in the fighting for the Hajin pocket, the Observatory says.
Full report at:
https://nation.com.pk/11-Sep-2018/is-ambush-kills-21-regime-fighters-in-southern-syria
--------
US-Backed Militias Arrest Almost 300 Civilians in Northeastern Syria
Sep 11, 2018
The SDF stormed the villages of al-Ansar, Ajaj, al-Royan, al-Rashid, al-Andalos, al-Hayef, Khat al-Naniyeh, al-Rabi'eh, al-Salbiyeh and al-Sweidiyeh Saqireh, arresting over 270 villagers under different accusations, including cooperating with the Syrian Army or with the ISIL.
In the meantime, the SDF has extended curfew in the region.
Other units of the SDF arrested a number of young people in the town of Ein Issa and its countryside in Northern Raqqa under a forced recruitment plan.
The SDF's measures, especially arresting civilians, have fueled tension between them and people in Eastern Syria.
On Monday, the SDF forwarded a long military column to Raqqa city to intensify arrest of civilians in al-Romeileh neighborhood in Raqqa city.
In the meantime, local sources reported that the SDF declared curfew across Raqqa province, including the town of Tabaqa, arresting people who once demonstrated against the SDF's rule.
The SDF, meanwhile, arrested a number of civilians in the village of Hanideh in Southwestern Raqqa accusing them of printing graffiti on the walls against the SDF.
Full report at:
http://en.farsnews.com/newstext.aspx?nn=13970620000845
--------
Syrian Army Drives ISIL out of More Points in Sweida Deserts
Sep 11, 2018
The army men engaged in tough clashes with ISIL in the depth of the rocks in Toloul al-Safa rugged terrain and seized control over several positions, including several caves used by terrorists as hideouts.
In the meantime, the army's artillery units and aircraft pounded ISIL's strongholds in Toloul al-Safa in the depth of the Sweida deserts, inflicting tens of casualties on them.
Meanwhile, a field source said that the army's operation has slowed down as the terrorists have hidden in their hideouts in the rocks and the rugged terrain.
On Sunday, the army men stormed ISIL's positions in the depth of the rocks in Toloul al-Safa in the Eastern deserts of Sweida, and seized a strategic area.
The army soldiers further took control of several heights and caves used by the terrorists as their stronghold.
Full report at:
http://en.farsnews.com/newstext.aspx?nn=13970620000965
--------
Syrian Army Kicks off Operation to Purge Deir Ezzur Deserts of ISIL
Sep 11, 2018
The army forces launched a major operation against ISIL from Tal al-Saroukh in al-Sukhnah deserts South of al-Shoula in Southwestern Deir Ezzur to the Northwest of al-Tanf in Southern Homs near the border with Iraq.
The army men further advanced 30km in the region against ISIL and deployed to the village of Nayriayah.
In the meantime, the Syrian Air Force bombed heavily ISIL's movements near Aweiraz Dam, near T2 Oil Pumping Station in Southwestern Deir Ezzur, T3 Oil Pumpign Staiton in Eastern Homs and several roads at Deir Ezzur border with Homs in Eastern desert of Deir Ezzur, inflicting major losses on the terrorists.
In a relevant development last week, the army soldiers engaged in a tough battle with a group of ISIL terrorists South-East of the desert of Palmyra.
In the meantime, the fighter jets pounded ISIL's movements near Aweiraz Dam and also near T2 Oil Pumping Station and the Eastern desert of Homs along the Homs-Deir Ezzur provincial borders, inflicting major losses on the terrorists.
Full report at:
http://en.farsnews.com/newstext.aspx?nn=13970620000820
--------
Iraqis volunteer to repair damage in Basra as Iran reopens consulate
12 September 2018
Dozens of Iraqis demonstrated on Tuesday night in front of the Diwan building to protest against the ongoing social crisis, water contamination and rampant corruption in the governorate.
Security forces provided protection to the protestors who took to the street after a bloody week in which 15 were killed and 100 others were injured in protests.
Meanwhile, a number of people volunteered on Tuesday to clean the city's main streets and walls and repair the damage.
Haidar Sabaa, one of the volunteers, told Al Arabiya.net that volunteers were cleaning the sidewalks and restoring the police and traffic caravans which were sabotaged by "infiltrations from the authorities' parties".
Other groups are organizing a peaceful protest to pressure the government to provide services.
The security committee in Basra's council had appointed Lieutenant-General Rashid Fulieh to replace Jamil al-Shamri as commander of operations in the governorate after people had called for sacking Shamri.
In other news, Iran's ambassador in Iraq Iraj Masjedi arrived to Basra to reopen the new Iranian consulate after the old building was burnt by protestors last week.
"The attack on the consulate will not affect the relations between the two countries considering the many things they have in common," Masjedi said at the opening ceremony.
"So far, no one has been charged with burning the consulate. This is the duty of Iraqi officials," he added.
Full report at:
https://english.alarabiya.net/en/News/middle-east/2018/09/12/Iraqis-volunteer-to-repair-damage-in-Basra-as-Iran-reopens-consulate.html
--------
Africa
Muslims Resolved to Promote Peace, Fight Extremism
September 12, 2018
A two-day symposium, held at the Monrovia City Hall under the theme, "the Values of Tolerance in Islam, Moderation of Islam, and its Impact on Global Peace," ended yesterday, September 11, in Monrovia, with participants resolving to fight extremism as well as promote peace, tolerance and unity among fellow Muslims and peoples of different beliefs.
The Islamic symposium, which assembled over 150 Islamic scholars from across Liberia, including government officials and guest lecturers from the Kingdom of Morocco, presented various topics, among them methods of cooperation and core values of tolerance and moderation in Islam; respecting the rights of both Muslims and non-Muslims and peoples of other faiths across the globe; preaching the principles of Islam and the Holy Quran and the good messages of Prophet Muhammad (PBUH); learning to be generous at all times to the humankind irrespective of religion, status, creed, race or tribe; avoiding the use of profanity against fellow human beings and doing away with extremism.
Several Islamic scholars from Liberia and the Kingdom of Morocco made a presentation on these topics, and participants were filled with the knowledge, the full understanding as well as the impact and objective of the training. Participants also discussed the role of Muslims in spreading the accurate picture of Islam by following the teachings of the Holy Quran and the tradition of Prophet Muhammad.
They were exposed to the principles of tolerance and the concept of moderation as taught by Islam from September 10-11, 2018. They then extended thanks and appreciation to Ameer Almunineen Muhammad VI in his efforts to consolidate peace and security around the globe and particularly in the Muslim world.
Guest lecturers, members of the King Mohammed VI Foundation-Liberia branch and leaders of various Muslim organizations in Liberia, posed shortly after the symposium ended.
Sheikh Omaru Kamara, President of the King Mohammed VI Foundation- Liberia Branch, said the purpose of all the revealing scriptures sent down by the Almighty Allah is about respecting humankind.
"The scriptures call for respect for all mankind regardless of their tribe, creed, status in society, or religious affiliation," he said, adding: "Allah created human beings in the best form from the day of creation by commanding the angels that He made. Allah has honored the human family on earth. Allah honors us by subjecting his creation to human beings, etc."
Sheikh Kamara also lauded King Mohammed VI of Morocco and his foundation for its continued support to the country's Muslim community, extending a similar gratitude to President George Weah. He also extended appreciation to the management of Monrovia City Corporation for providing its facility for the successful conduct of the symposium.
"Moderation and justice are characteristics of Islam. It's therefore an obligation of all Muslims to follow these principles, including supporting tolerance and moderation," Professor Atiqua Bouhouria of the King Mohammed VI Foundation and a member of the Moroccan delegation to the Monrovia symposium, urged.
The Mohammed VI Foundation is based in the Kingdom of Morocco.
"It's important to note that religious freedom is one of the fundamental principles of Islam. Respecting the sanctity of worship places a cardinal responsibility on all Muslims. There is absolutely no need for Muslims to allow their differences to overtake the good principles of Islam. I therefore urge Muslims to cooperate and be tolerant with each other. Your religious differences should not stop you from practicing the perfect will of Allah, and I urge all Muslims to be kind to each other," Professor Bouhouria further advised.
https://www.liberianobserver.com/news/muslims-resolved-to-promote-peace-fight-extremism/
--------
Libya's Haftar threatens to 'spread war' to Algeria
September 11, 2018
DUBAI: The Libyan National Army (LNA) commander Khalifa Haftar threatened to "spread" war to neighbouring Algeria if it continues to conduct regular military incursions in Libyan territory.
In a video that circulated on social media, Haftar says that "war could be spread, in moments, to the Algerian border" and that "Libyan forces are ready to go to war immediately."
He added that Algeria "was exploiting the security situation in Libya" and accused Algeria of sending soldiers to Libya.
The Algerian foreign ministry has yet to respond to the commander's threats, however, an Algerian source told the pan-Arab newspaper Asharq Al-Awsat that officials from the ministry held a meeting on Sunday morning to address Haftar's statements.
According to the source, views varied on whether a response should be made in order to avert any tensions between the two neighbors given Algeria's mediation efforts in Libya.
Meanwhile, the Italian Foreign Minister Enzo Moavero Milanesi held talks with Khalifa Haftar in Benghazi on Monday in a bid to strengthen ties.
Talks focused on efforts to organise elections in Libya and to relaunch relations with Italy.
Full report at:
http://www.arabnews.com/node/1370336/middle-east
--------
Muslims in Liberia Resolve to Fight Extremism, Vow to Promote Peace, Tolerance, Unity
Sep 12, 2018
Monrovia – A two-day symposium held at the Monrovia City Hall under the theme: "The Values of tolerance in Islam, moderation of Islam, and its impact on global peace" ended today in Monrovia with participants resolving to fight extremism, as well as vowing to promote peace, tolerance, and unity, amongst fellow Muslims and peoples of different faith of the world.
The scholarly Islamic symposium, which assembled over 150 Islamic scholars from across Liberia, including government officials and guest lecturers from the Kingdom of Morocco, presented various topics including methods of cooperation and core values of tolerance and moderation in Islam; respecting the rights of both Muslims and none Muslims and peoples of other faiths across the globe; preaching the principles of Islam and the Holy Quran and the good messages of Prophet Muhammad(PBUH); learning to be generous at all times to the humankind irrespective of religion, status, creed, race or tribe; avoiding the use of profanity against fellow human beings; doing away with extremism, amongst others.
Several Islamic scholars from Liberia and the Kingdom of Morocco presented on these topics as participants are also filled with the knowledge and full understanding on the impact of the objective of the training.
See Below Full Text of the Resolution Reached at the King Mohammed VI Foundation'S Monrovia Symposium
"During the 2 Day symposium, the participants comprising more than 150 scholars, government officials, women, and stakeholders to discuss the role of Muslims in spreading the accurate picture of Islam by following the teachings of the Holy Quran and the tradition of Prophet Muhammad PBUH,
"After the participants were exposed to the principles of tolerance and the concept of moderation as taught by Islam from 10-11 September 2018 corresponding to 30/12/1439 to 1/1/1440, the participants resolved to the following:
To extend thanks and appreciation to the Ameer Almunineen Muhammad VI, may Allah sustain him in his efforts to consolidate peace and security around the globe in general and in the Muslim world in particular
Participants agreed in the symposium to refute and fight extremism in all its forms
To cooperate with the Foundation in order to achieve its noble objectives
To strengthen the values of peaceful coexistence and moderation
To seek moral and financial support for the Liberian branch of the Foundation to enable it execute its duties and functions adequately
To seek support for capacity building for the youth of Liberia to continue their education in different disciplines
To develop the capacity of our Muslim women in micro-business to support themselves especially the widows
To provide financial assistance for Muslim women to enable them establish small business that will protect their integrity
To open of exchange for culture, religion, etcetera, etcetera, between the Oulema of Liberia and their counterparts in Morocco
To provide training opportunities for Imams and Duat in Morocco
To increase the number of Haj ticket offered to Liberian Muslims every year
To support the first lslamic university project in Liberia-Annur University in the following areas: a. Financial and academically b. To provide assistance for the university in term of library, books, researches in all disciplines. And also special curriculum to teach Arabic."
On day-one of the training, Sheikh Omaru Kamara, President of the King Mohammed VI Foundation, Liberia branch, said during his presentation to fellow Muslims: "The purpose of all the revealed scriptures sent down by the Almighty Allah is about respecting the humankind. It calls for respect for all mankind regardless of their tribe, creed, status in society, or religion affiliation."
He added: "Allah created human beings in the best form from the day of creation. The Almighty Allah commanded the angels that he (God) made. Allah has honored the human family on earth-Allah honored us by subjecting his creation to human beings. He honored us (mankind) with responsibility on earth, and that resulted to the development of civilization on earth intended to govern human the community. He also did that so that so as to preside over humankind in the best form of his existence. Allah praised the Prophet Muhammad for being respectful to his creation. The verses of Islam came to serve humanity, and they also emphasized the protection of human lives on earth."
Sheikh Kamara also lauded King Mohammed VI of Morocco and his Foundation for its continued support to the country's Muslim community, also extending similar gratitude to President George M. Weah and the management of Monrovia City Corporation for providing its facility for the successful conduct of the symposium.
"Moderation and justice are characteristics of Islam. It's, therefore, an obligation of all Muslims to follow these principles, including supporting tolerance and moderation," Professor Atiqua Bouhouria of the King Mohammed VI Foundation based in the Kingdom of Morocco, also a member of the Moroccan delegation to the Monrovia symposium urged.
"It's important to note that religious freedom is one of the fundamental principles of Islam. Respecting the sanctity of worship places is a cardinal responsibility of all Muslims. There's absolutely no need for Muslims to allow their differences to overtake the good principles of Islam. Therefore, I urge you (Muslims) to cooperate and be tolerant with each other. Your religious differences should not stop you (Muslims) to practice the perfect will of Allah, and I urge all Muslims to be kind with each other," Professor Bouhouria advised further.
"We want to thank the organizers of this symposium. The need for this type of symposium has always been necessary, especially in the wake of increased wave of extremism, which is not part of the practice of Islam. We want to thank the King and people of Morocco for helping us tolerate and moderate Islam. Allah made mention on the practice of moderate Islam, and this is something that we in Liberia, especially Liberian Muslims and scholars, support very strongly," Sheikh Sekou Dakowa, a representative of the League of Islamic Scholars of Liberia, said during the official closing of the symposium.
"I want to thank Muslims and the President of Liberia for the warned welcome we received upon our arrival. I want to thank Sheikh Omaru Kamara and the entire Muslim community for their support to this initiative. We would like to see President George Weah of Liberian continuously support this good step of religious tolerance in this country. It's a laudable effort on his part, and we call on everyone to back this effort," Dr. Idriss Alza'area Almubaarakee, Professor of High Education, College of Sharia and former Vice President of the University of Qara Weyeen, also opined at during the close of the symposium.
He added: "Ideological tolerance, religious tolerance, and value systems are issues that always protect believe systems, something the Almighty Allah also talks about. There there's no compulsion in the practice of Islam. A good Muslim must continue to be good to unbelievers. Allah says one should be good. We are talking about tolerance with Muslims and none-Muslims because that's what Islam stands for. Our attitudes must always represent the religion. There's always a serious need for tolerance than ever before."
"We hope that whatever resolution that will be reached amongst the participants here today should reflect those core values of tolerance in Islam, which has been repeatedly emphasized here by all the speakers," Internal Affairs Minister Varney Sirleaf expatiated.
He added: "I want to urge Imams that you are going to be delivering sermons in the various Mosques across this country, and we expect that you will deliver messages that will promote religious tolerance and promote those great values of Islam. In short, we are urging you to Ambassadors of Islam. We count on you a lot to deliver the goods. Therefore, we ask you to follow these good tenants of Islam. As Muslims, we must be good to others."
Full report at:
https://frontpageafricaonline.com/news/muslims-in-liberia-resolve-to-fight-extremism-vow-to-promote-peace-tolerance-unity/
--------
Over hundred dead after two migrant boats sank off Libya
September 12, 2018
PARIS - More than 100 migrants, including at least 20 children, died when two boats sank off the coast of Libya early this month, according to Doctors without Borders (MSF), citing survivors.
The witnesses told MSF that two inflatable boats had left the Libyan coast on September 1, each with 160 people on board, the medical charity said in a statement. The migrants were from Sudan, Mali, Niger, Cameroon, Ghana, Libya, Algeria and Egypt, MSF said. According to a survivor, the motor broke down on one boat while the other continued until it "began to deflate... there were 165 adults and 20 children on board".
As the boat began to sink, "few passengers had life jackets or knew how to swim, only those who held onto the hull of the boat managed to survive," said the witness to the tragedy.
There were only 55 survivors, the source added.
On September 2, the Libyan coastguard brought 276 people to the port of Khoms, among whom were the survivors of this sinking.
The group was transferred to a detention centre under the control of the Libyan authorities, MSF said. MSF, which treated the survivors, said there were pregnant women, children and even babies. Some had suffered burns from escaped fuel, others had caught pneumonia from staying so long in the water. Some had burns over 75 percent of their body, said Jan Defransciscis, an MSF nurse who works in Misrate, Libya.
German NGO says Malta to blame for migrant deaths
German NGO Sea-Watch accused Malta Tuesday of thwarting Mediterranean migrant rescues by detaining its ship, and blamed it for "preventable" deaths at sea.
"For every preventable death that occurs at sea, your government has direct responsibility," a Sea-Watch statement said.
Its ship, Sea-Watch 3 has been confined to port in Valletta since early July despite safety inspections by Dutch officials, which the German non-governmental organisation (NGO) says entitles it to fly the Dutch flag.
"Your political pressure and power plays cost the lives of some of the most vulnerable people in the world today," Sea-Watch, said, calling Malta's action "a conscious attempt to hinder the rescue of people in distress." With the issue of immigration fuelling populist movements across Europe, the EU is under pressure to stem the arrival of illegal migrants, many of whom risk their lives trying to cross the Mediterranean in derelict boats.
Full report at:
https://nation.com.pk/12-Sep-2018/over-hundred-dead-after-two-migrant-boats-sank-off-libya
--------
Tunisia FM rules out holding Libyan elections this year
11.09.2018
By Adil Thabiti
TUNIS
Tunisian Foreign Minister Khemaies Jhinaoui on Tuesday ruled out holding elections in conflict-ridden Libya this year.
"It has become very difficult to respect the dates set by the Paris conference for holding elections in Libya," Jhinaoui said in an interview with the local Al Chourouk newspaper.
Libya's warring rivals have agreed during their peace talks in Paris earlier this year to finalize and adopt a constitution by Sept. 16 and hold presidential and parliamentary elections on Dec. 18.
On Monday, East Libya-based parliament failed to vote on whether or not to hold a popular referendum on a new constitution.
The top Tunisian diplomat believes that "there is no solution in Libya without elections".
But he said it was not possible to hold the polls "in the presence of militias".
"Militias must be merged into the armed forces," Jhinaoui said. "All security forces and the national army must be united when the polls are held."
At least 78 people were killed and scores injured in deadly clashes between rival militias in the capital Tripoli last week.
Libya has remained dogged by turmoil since 2011, when a bloody NATO-backed uprising led to the ouster and death of long-serving President Muammar Gaddafi after more than four decades in power.
Full report at:
https://www.aa.com.tr/en/africa/tunisia-fm-rules-out-holding-libyan-elections-this-year/1252194
--------
Rockets fired at Libyan capital's only working airport, flights diverted
12 September 2018
Rockets were fired at the only working airport in the Libyan capital Tripoli overnight, with no reports of casualties or damage, an airport source said early Wednesday.
It came within days of Mitiga International Airport's reopening after it was forced to close for a week because of deadly clashes between rival militias in and around Tripoli.
A Libyan Airlines flight was diverted to Misrata airport, some 200 kilometers east of the capital, the source said, adding that preparations were also underway to move planes on the tarmac in Tripoli to Misrata.
The airport had reopened on Friday after a ceasefire overseen by the UN was signed between the armed groups waging a bloody conflict mostly in Tripoli's southern suburbs.
The agreement has largely been respected but witnesses reported brief clashes in the south of the capital on Tuesday night.
The fighting has killed at least 50 people and wounded 138 others -- most of them civilians -- since August 27, according to the health ministry.
Thousands of families have fled the violence to nearby towns or have had to seek shelter in other districts of Tripoli, authorities have said.
During heavy clashes last month, at least three rockets landed in the airport's vicinity, forcing staff to reroute all flights to Misrata.
Tripoli has been at the centre of a battle for influence between armed groups since the fall of dictator Muammar Qaddafi in 2011.
Mitiga, a former military airport in the east of the city, was first opened to civil air traffic after the destruction of Tripoli's international airport in the capital's south during unrest in 2014.
Since then only Libyan airlines have operated in the country, running internal flights and regular connections to a handful of countries, including Tunisia and Turkey.
Libyan airlines are banned from European Union airspace for "security reasons".
Separately in the capital, ISIS claimed responsibility on Tuesday for a suicide attack a day earlier against the headquarters of Libya's National Oil Corporation which killed two employees.
Three attackers died in the assault on the NOC's offices, ISIS said in a statement published by the US-based SITE Intelligence Group which tracks extremists.
That attack came four months after the headquarters of the country's electoral commission in the capital was hit by suicide bombers, killing 14 people and also claimed by ISIS.
Full report at:
https://english.alarabiya.net/en/News/middle-east/2018/09/12/Rockets-fired-at-Libyan-capital-s-only-working-airport-flights-diverted-.html
--------
ISIS claims deadly attack on Libya oil company
12 September 2018
ISIS claimed responsibility Tuesday for a suicide attack a day earlier against the headquarters of Libya's National Oil Corporation, which killed two employees, according to a US-based monitor.
Three attackers died in the assault on the NOC's offices in the Libyan capital Tripoli, ISis said in a statement published by the SITE Intelligence Group, which tracks extremists.
ISIS said it hit the "economic interests of the pro-Crusader governments of the tyrants of Libya", describing the oil company as a legitimate target which funds "the war on the mujahedeen (holy warriors)".
Libyan security services said Monday the remains of two suicide bombers were found inside the NOC building.
Two staff were killed and 10 others wounded in the assault, which was denounced by the United Nations mission in Libya as a "cowardly terrorist attack".
It was the latest attack on Libya's vital oil sector, which provides 95 percent of state revenues.
The assault came four months after the headquarters of the country's electoral commission in Tripoli was hit by suicide bombers, killing 14 people and claimed by ISIS.
The extremist group gained ground in Libya during the chaos following the ousting of dictator Muammar Qaddafi in 2011.
Despite being driven in December 2016 from their main fiefdom of Sirte, east of Tripoli, ISIS continues to carry out deadly attacks.
Full report at:
https://english.alarabiya.net/en/News/middle-east/2018/09/12/ISIS-claims-deadly-attack-on-Libya-oil-company-.html
--------
URL: https://www.newageislam.com/islamic-world-news/india-gay-sex-court-ruling/d/116357
New Age Islam, Islam Online, Islamic Website, African Muslim News, Arab World News, South Asia News, Indian Muslim News, World Muslim News, Women in Islam, Islamic Feminism, Arab Women, Women In Arab, Islamophobia in America, Muslim Women in West, Islam Women and Feminism