New Age Islam News Bureau
12 Jul 2019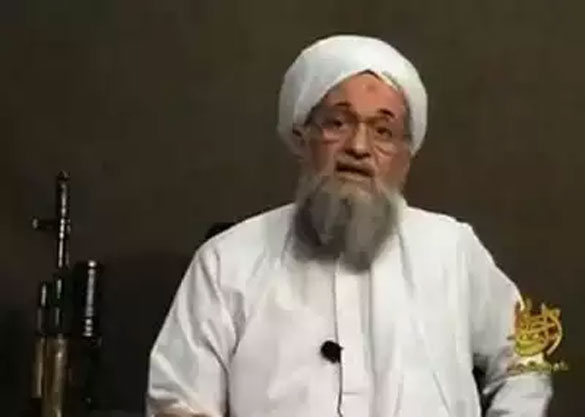 • India Dismissed a Threatening Video Message by Al-Qaida Chief Ayman Al Zawahiri on Kashmir
• Survey: Half of Britons Atheist, Only 38% Christian, Islam on the Rise
• Seeking Revenge, Taliban Target Afghan Soldiers' Families
• Malaysia's Leaders Should Only Be Muslims, Says Cleric
• India Continues To Pursue Extradition Request Of Zakir Naik With Malaysia: MEA
• Trump Accuses Iran of Secret Nuclear Enrichment, Threatens To Increase Sanctions
• Hamza Yusuf May Be the Token Muslim Trump's Administration Needs
• Maryam Nawaz's Interview 'Stopped Forcefully' Shortly After Being Aired: Show Host
India
• India Dismissed a Threatening Video Message by Al-Qaida Chief Ayman Al Zawahiri on Kashmir
• NIA To Attach Properties Of More Kashmiri Separatists
• VHP alleges Muslim parties ''delaying'' Ayodhya dispute resolution
• J&K: Pakistan resorts to unprovoked ceasefire violation in Rajouri, Poonch sectors
• Smugglers hurl bombs near Indo-Bangladesh border, BSF man loses hand
• SFJ ban a message to Pakistan days before Kartarpur talks
--------
Europe
• Survey: Half of Britons Atheist, Only 38% Christian, Islam on the Rise
• German Court Orders Return Of ISIS Members Detained In Syrian Camp
• U.K. Navy Thwarts Iranian Attempt to Block BP Tanker
• The European fighters who battled Isis – and were abandoned by their governments
• Guardian Council chairman: Iran's 'great victories' have 'angered' Europe
• IRGC commander says Britain will 'regret' detaining Iranian tanker
• UK will not escort every British-flagged ship through Strait of Hormuz: Source
• Iranian Opposition Urges Europe To Reinstate Nuclear Sanctions On Tehran
• Germany: Three mosques receive bomb threats
• Bosnia marks 24th anniversary of Srebrenica genocide
--------
South Asia
• Seeking Revenge, Taliban Target Afghan Soldiers' Families
• Child Suicide Bomber, 13, Kills Five and Injures 40 More after Blowing Himself up At a Wedding in Afghanistan
• Rakhine not safe for Rohingya to return: Amnesty
• U.S.-Taliban talks inch America closer to withdrawing from Afghanistan
• Afghan forces kill 7 militants in S. Afghanistan
• Key meeting in Beijing discusses Afghan peace
• Islamic tourism has huge potential: Bangladesh premier
• Scourge of child rape spreads alarm in Bangladesh
• Bangladesh cannot bear Rohingya crisis long: ex-UN head
• Enemy's backbone is broken: Ghazni governor
• Airstrikes kill 9 Taliban militants in Wardak and Ghazni provinces
• Afghan forces conduct 116 joint, special ops and 32 airstrikes in past 24 hours: MoD
• Envoy to Afghanistan says US not 'cutting and running'
--------
Southeast Asia
• Malaysia's Leaders Should Only Be Muslims, Says Cleric
• India Continues To Pursue Extradition Request Of Zakir Naik With Malaysia: MEA
• Follow our model for 'happy' Xinjiang, China tells West
• Malaysia's Continued Use Of Sedition Law Draws Flak After Preacher Jailed
• Terrorist Group behind Bali Bombings Use Palm Oil Plantations to Fund Terrorist Activity
--------
North America
• Trump Accuses Iran of Secret Nuclear Enrichment, Threatens To Increase Sanctions
• Hamza Yusuf May Be the Token Muslim Trump's Administration Needs
• US Troubled By Rise In Houthi Attacks On Saudi Arabia
• US, allies planning naval escort for Gulf tankers: Pentagon
• US won't sanction Iran's foreign minister: Sources
• US officials push for sanctions on China over buying Iranian oil: Report
• UK, US will seriously regret tanker seizure: IRGC commander
• House OKs measure to bar aid for Saudi's Yemen campaign
• Beyond the Headlines: The Minnesota model for fighting ISIS in the US
--------
Pakistan
• Maryam Nawaz's Interview 'Stopped Forcefully' Shortly After Being Aired: Show Host
• Qureshi's Session Boycotted At London Press Conference
• Bilawal says Senate chairman forfeited moral right to cling to seat, should bow out
• Can't 'prejudge' ICJ's decision in Kulbhushan Jadhav's case: Pakistan
• Experts from India, Pakistan to meet on July 14 to discuss modalities of Kartarpur corridor: Foreign office
• Call to give Irish nun honourary citizenship of Pakistan
• US general calls for maintaining military ties with Pakistan
--------
Arab World
• Iraqi Forces Target ISIS Bomb Factories in Sweeping Operation
• After ISIL, Children Try To Catch Up With School In Mosul
• Organization of Islamic Cooperation provides financial assistance to member states
• Clashes kill more than 80 fighters in Syria
• SDF official says international court solution to foreign ISIS problem
• Khashoggi fallout: Saudi holidaymakers urged to shun Turkey
• Dozens of Casualties Reported in Strong Blast at Ankara-Backed Militants' Base in Afrin
• Car bomb hits near church in northeast Syria
• Blast kills at least eight in Syria's rebel-held Afrin
• Hundreds of displaced Syrians return home from neighboring Lebanon
• 13 killed, over 30 injured in car bomb explosion in Syria's Afrin
--------
Mideast
• US Envoy: Economic Plan Will Not Happen Without Palestinian-Israeli Agreement
• Yemen calls on UN to prevent Houthis from executing 30 activists
• Israel kills Hamas member in Gaza; Palestinians vow revenge
• Israeli forces evict Palestinian family from West Bank home
• Israel won't allow uprooting of settlements under any deal with Palestine: Netanyahu
• For Palestinian family, tunnel under Israel barrier leads home
--------
Africa
• Somalia: Somali Troops Retake Small Villages from Al-Shabaab Militants
• Sudan's ruling military council says coup attempt foiled
• Police use live ammunition to disperse Zakzaky supporters in Nigeria capital
• Body count hits 68 since migrant boat sinking off Tunisia
• Sudan's military says it foiled fresh coup attempt
• Blasts kill 3 Libyans in Benghazi funeral ceremony
• Libya: Tripoli gov't blames Haftar for tribal clashes
Compiled by New Age Islam News Bureau
URL: https://www.newageislam.com/islamic-world-news/india-dismissed-threatening-video-message/d/119168
--------
India Dismissed a Threatening Video Message by Al-Qaida Chief Ayman Al Zawahiri on Kashmir
Jul 12, 2019
India on Thursday dismissed a threatening video message by al-Qaida chief Ayman Al Zawahiri on Kashmir. Questioned about Zawahiri's message where he purportedly called for India's destruction, the MEA spokesperson said, "We have been listening to such threats for years. al-Qaida is a UN-proscribed organisation and so are its leaders. Our security forces are capable of taking on such threats. There are a lot of things which are said... we would not want to dignify it with an answer."
Zawahiri said, "I am of the view that the mujahideen (armed terrorists) in Kashmir — at this stage at least — should focus with single mind on inflicting unrelenting blows on the Indian Army and government so as to bleed the Indian economy and make India suffer sustained losses in manpower and equipment." The official Al Qaida news channel, As Sahab, released this message as 'Don't Forget Kashmir'.
https://timesofindia.indiatimes.com/india/govt-dismisses-al-qaida-threat/articleshow/70184286.cms
--------
Survey: Half of Britons Atheist, Only 38% Christian, Islam on the Rise
VICTORIA FRIEDMAN
11 Jul 2019
The British Social Attitudes survey has revealed that those professing a Christian faith have fallen to a record low, while more than half of Britons profess no faith and the number of those professing adherence to Islam is on the rise. The BSA also revealed that acceptance of gay sex has fallen for the first time since the height of the 1980s AIDS crisis.
Conducted by the National Centre for Social Research (NatCen), the survey of 2,884 people in 2018 found that there has been a "dramatic decline" in the number of people identifying as a Christian in the past 35 years.
In 1983, two-thirds (66 per cent) of people said they were Christian, that number hitting half the population in 2008, and just over a third, 38 per cent, in 2018. Only one per cent of 18- to 24-year-olds identify as belonging to the Church of England.
The survey also found that the only faiths which are notably growing in the UK are Christian Pentecostalism — likely due to immigration from West Africa — and Islam, which grew from one per cent in 1983, to three per cent in 2008, to six per cent in 2018. NatCen's 2016 saw that for the first time, half (50 per cent) of the population claimed to have no religion, with that figure rising to 52 per cent in 2018.
The survey's authors would not commit to stating that the UK had become a 'secular' nation, but did say that while religion may be declining, "it is also diversifying and deepening, as some believers, like non-believers, become more committed to their worldviews. This means a world in which there may be significant tension between the political and social attitudes of the religious and non-religious, meaning faith is likely to remain an important part of our national conversation."
The survey also measured other aspects of British social attitudes, including sex before marriage, where in 1983, 42 per cent said there is nothing wrong with sex outside marriage, compared to three-quarters in 2018.
Notably, the BSA survey found that for the first time since the AIDS crisis, acceptance of gay sex has fallen. Since 1987, acceptance had been rising steadily until 2017 to 68 per cent, dropping to 66 per cent in 2018.
"The liberalisation in attitudes to sexual relationships observed since first recorded by BSA in the 1980s appears to be slowing down," NatCen observed, adding that "while social norms have changed, there is a significant minority of the population who remain uncomfortable with same-sex relationships, and as such we may have reached a point of plateau".
The statistics revealing the drop in acceptance of gay sex came as Muslim parents have restarted protests at a Birmingham primary school over its teaching of young children about same-sex relationships.
Parkfield school announced that it had modified its "no outsiders" curriculum into "no outsiders for a faith community", but Muslim parents claim that the lessons still promote homosexuality. Leading a protest outside of the school on Tuesday, parents' spokesman Jay Hussain said the school is "not respecting our religious beliefs".
"We are not against anyone expressing their sexuality or being homosexual if that's what they want. We have no issue if Mr Moffat [the headteacher] wants to put on a dress, or dance around like a ballet dancer, or put on a skirt, we have no issue. We have an issue with teaching that nonsense to our kids," Mr Hussain said.
Parent Parent Ali Yassir told BirminghamLive: "They [teachers] tell us our beliefs are wrong, that it is not good to believe what we do. This is not right. Children are confused by being told that gay relationships are okay. It is not okay for us."
https://www.breitbart.com/europe/2019/07/11/survey-half-britons-atheist-christians-fall-38-islam-rise/
--------
Seeking Revenge, Taliban Target Afghan Soldiers' Families
By David Zucchino and Farooq Jan Mangal
July 10, 2019
KABUL, Afghanistan — Muhammad Didar Mukhlis Afghan, a sergeant serving at a remote Afghan Army base, was pleased when his nephew invited his wife and son to his wedding back home in eastern Afghanistan.
The sergeant pitched in almost $400 to help with the nephew's wedding costs. But instead of a wedding, the event became a murder scene.
The nephew, Qari Aziz, was among a group of Taliban fighters who killed the sergeant's wife and son inside Mr. Aziz's home in May, according to Sergeant Afghan and government officials in Paktia Province.
"They attacked my wife and son because I am serving in the ranks of the Afghan National Army," Sergeant Afghan said. He did not know his nephew was secretly a member of the Taliban in Paktia, he said.
"Today I buried them," he said the day after the killing of his wife, Najiba, and their son Muhammad Wali Nisar, 13. "Now I just have my two daughters and son."
The killings were the latest in a series of retaliatory Taliban attacks against the families and homes of Afghan soldiers and police officers. They have continued even as American and Taliban negotiators have reported progress in talks aimed at reaching a lasting peace agreement.
The wedding party killings shocked many Afghans because they were a grievous violation of a traditional code of hospitality — and because an Afghan had killed his own relatives.
"It is against our culture and it is against Islam," said Abdul Malik Zazai, head of the provincial council in Paktia. "In our culture, we cannot kill those who come to our homes as a guest. We have to protect them."
He added: "This is a terrible crime."
Pashtunwali, the code of conduct practiced by ethnic Pashtuns and other Afghans in Pashtun areas, like Paktia, obligates hosts to protect guests from harm, even if they are enemies. It is based on hospitality, righteousness, loyalty and bravery.
For much of the war, now in its 18th year, Afghans have despaired that duplicity by both sides has eroded Pashtunwali and its notions of honor and respect.
In May, seven Taliban wearing police uniforms attacked a police headquarters in Pul-i-Kumri in northern Afghanistan, killing 20 officers.
Taliban infiltrators have repeatedly joined government units, then spiked soldiers' or police officers' food with drugs and shot them dead as they slept. In some rare instances, government infiltrators have done the same to the Taliban.
Equally disturbing for many Afghans is the Taliban tactic of burning the homes of soldiers' families while the men are serving elsewhere.
In Kandahar Province in southern Afghanistan, an army colonel, Zahir Jan Abdali, said the families of at least seven soldiers and police officers had been burned out of their homes in recent months.
Among them was Khano Slimanzai, a border police officer who said his unit retreated from his village, Slimanzai, during a Taliban offensive. Officer Slimanzai said he arranged for a relative to help his wife and children flee their home, in their bare feet, to a dry river bed outside their village as the Taliban approached.
Less than 30 minutes later, he said, Taliban fighters burned the home and destroyed the family's belongings, including Islamic religious texts. They burned the homes of other police officers as well, he said.
"I don't understand where the Taliban get this barbarism — it's beyond imagination," Officer Slimanzai said. "They are so cruel it makes me cry."
He said he received no support from the Afghan government. "The government leaders are just watching this with their mouths open," he said.
Another effective Taliban tactic is dressing in army or police uniforms and driving stolen, explosives-laden Humvees into government outposts.
On May 5, seven Taliban wearing police uniforms burst into a police headquarters in northern Afghanistan through an opening created by an exploding Humvee, killing 20 police officers.
Treachery has long been endemic to Afghan warfare, with conspiracies, side-switching and internal scheming all frequent players in the country's history. But the duplicity in today's war still deeply offends Afghan traditionalists who believe in Pashtunwali.
"This is against all rules and customs of Pashtunwali," Mawlawi Sha Muhammad said of recent Taliban killings of service members' families. He is head of the Ulama Shura, a body of Islamic scholars, in Khost Province.
"Islam says respect your guests, and in the Quran in many places it is mentioned that women, children and guests should be respected," Mawlawi Muhammad said.
He expressed concern about eroding Pashtunwali values, but he declined to say more. Many ulema scholars have been attacked by the Taliban for expressing religious views contrary to those of the insurgents.
On May 7, Mawlawi Amir Jan, a well-known Islamic scholar, was shot dead by gunmen while praying inside his mosque in Logar Province south of Kabul. Habibullah Stanikzai, head of the provincial council, blamed the Taliban.
In the village of Salison Nawa in Kandahar Province, the Taliban bombed the family home of Sgt. Habibullah Jan, a border police officer, late last year and burned the family's belongings, said his brother, Khan Jan. The officer's five brothers and their families, who all shared the home, were left homeless and destitute, Khan Jan said.
In Ghazni Province, the Taliban kidnapped and killed a local businessman named Hajji Dawood because his brother worked at police headquarters in the province, said Abdul Jamei, a provincial council member.
"Unfortunately, such things happen a lot in Ghazni," another Ghazni council member, Hassan Reza Yousufi, said with an air of resignation. He said the Taliban killed his uncle because he served on the provincial council.
A Taliban spokesman, Zabihullah Mujahid, said reports that Sergeant Afghan's wife and son had been murdered by the Taliban were government propaganda. He called it a criminal case that did not concern the insurgency.
But Mr. Zazai, the provincial council head, said that the Taliban had arrested Mr. Aziz, Sergeant Afghan's nephew.
The code of Pashtunwali permits revenge against someone who has committed a grave offense, or even someone who has insulted or shamed another. In this context, vengeance is a form of justice.
Sergeant Afghan, a 15-year army veteran, said he had not considered revenge at this point. He was overcome with grief and still mourning the loss of his wife and son. He said he was trying to raise his three remaining children.
"I'll either have to go back to my job or I'll have to take care of my children," he said. "I am very weak. I don't know what to do."
Taimoor Shah contributed reporting from Kandahar, Afghanistan.
https://www.nytimes.com/2019/07/10/world/asia/taliban-revenge-afghanistan.html
--------
Malaysia's leaders should only be Muslims, says cleric
January 9, 2019
With trials set to begin and scores of Malaysia's former leaders facing jail for corruption and financial crimes, a powerful Muslim cleric-turned-politician has decried efforts to enforce the rule of law irrespective of the religious status of the defendants.
Malaysian Islamic Party chief, Hadi Awang, fighting a rearguard action to dispel growing disillusionment and among his co-religionists over the morality and ethics of the nation's former Muslim leaders, said their religion should be taken into consideration when judging them.
In a lengthy opinion piece titled "Rule of Law: Where is Allah?" on Facebook where he has thousands of followers, Hadi stressed the importance of Islamic laws in governing the country.
The cleric, who is also an MP, argued that Muslims should continue to trust Muslim leaders regardless of the crimes they may have committed.
"If the one leading is a Muslim, even if he were cruel, at least [others] can become cattle herders," he wrote in a rehash of a quote attributed to a medieval Muslim ruler following the fall of his kingdom that he often cites to justify Islamic governance.
He warned Muslims that they will end up in hell if non-Muslims are allowed to participate in governing the Muslim majority country.
"But if the one who leads is a non-Muslim, even if he were the kindest, [others] can work however they wish [but] without any limits of what is 'halal' [permissible] and 'haram' [forbidden] they will still end up in hell."
In his piece, Hadi stressed that Malaysia can only be saved by Muslims and Shariah law, which he said is superior to man-made laws.
He also claimed that only an Islamic party deserves to inherit Quranic teachings to provide such guidance — a veiled reference to his own Islamist party — rather than a party devoid of morals and faith to God and his prophet.
Hadi urged that the government leaders who were ousted in last May's election, be pardoned for their crimes.
"Don't ever take the infidelic West as an example, because the best of them will still end up in hell, since their kindness is without any faith to Allah," he wrote.
Malaysia's current prime minister, Mahathir Mohammad, has stressed that no one is above the law and civil and criminal statutes apply to all regardless of religion or status.
Hadi has long been a proponent of Malay-Muslim rule. In 2017, he pointed out that Malaysia should be led by Malay-Muslims as they are the dominant community, and suggested that the group holds the top decision-making positions in the cabinet.
According to independent research firm, the Ilham Centre, there is no widespread condemnation by the Malay and Muslim community of the government of disgraced former premier, Najib Razak, despite its alleged corrupt misrule that saw it ousted in May last year.
Najib is accused of corruption and money laundering in connection with $681m that was found his bank account, allegedly from the 1MDB government economic development fund.
In a study conducted by the center, many in the community were also said to be against the Mahathir's appointment of two Christians — Richard Malanjum as chief justice and Tommy Thomas as attorney-general — and see it as an anathema in Muslim-majority Malaysia.
The people surveyed disagreed with non-Malays holding the top posts as they felt such appointments threatened the position of Islam and Malay special rights.
https://www.ucanews.com/news/malaysias-leaders-should-only-be-muslims-says-cleric/84245
--------
India continues to pursue extradition request of Zakir Naik with Malaysia: MEA
JUL 11, 2019
NEW DELHI: India continues to pursue its request for extradition of Zakir Naik and it has been informed by the Malaysian government that its appeal is under consultation, the Ministry of External Affairs (MEA) said Thursday.
MEA spokesperson Raveesh Kumar said India is pursuing the matter not only through the Malaysian government but also through its High Commission.
"We have requested for his extradition and time and again not only through our consultation with the Malaysian government but also through our High Commission. We have asked them to expedite the process. We have been told that it is under consultation and it is a process that will take time," he said in response to a question.
Naik, a 53-year-old radical television preacher, left India in 2016 and subsequently moved to Malaysia, which has reportedly granted permanent residency to him.
Asserting that Malaysia has a right to not extradite Naik, Malaysian Prime Minister Mahathir Mohamad was quoted as saying by 'The Star' newspaper on Monday that "Zakir in general feels that he is not going to get a fair trial (in India)."
The Malaysian leader also compared the situation to Australia refusing to extradite former police commando Sirul Azhar Umar, who was sentenced to death in Malaysia in 2015 for killing a Mongolian model.
Naik was booked by the Enforcement Directorate (ED) in 2016 based on a National Investigation Agency FIR that was registered under the Unlawful Activities Prevention Act.
The ED last month said Naik received funds worth crores of rupees in his and his trusts' bank accounts from unidentified "well wishers" over the years for his speeches that spread "hatred and incited Muslim youths" to take up terrorism.
While answering a question on decision on judgement of retired Indian Navy officer Kulbhushan Jadhav, Kumar said a representative from the MEA will be there when the verdict is announced.
"We have to wait for judgement...a representative from MEA will be there when the verdict is announced," he said, adding India had submitted a statement on September 13, 2017 with details about its arguments on the entire process.
The International Court of Justice (ICJ) is expected to pronounce its verdict on July 17 in the case relating to Indian national Kulbhushan Jadhav, who is on death row in Pakistan, official sources said on Thursday.
Jadhav, a retired Indian Navy officer, was sentenced to death by a Pakistani military court on charges of espionage and terrorism in April 2017. India approached the ICJ in May 2017 against Pakistan for denying consular access to Jadhav.
India had also challenged the "farcical" trial by the military court of Pakistan against the 48-year-old. The ICJ had on May 18, 2017 restrained Pakistan from executing Jadhav till the adjudication of the case.
https://economictimes.indiatimes.com/news/politics-and-nation/india-continues-to-pursue-extradition-request-of-zakir-naik-with-malaysia-mea/articleshow/70178889.cms
--------
Trump accuses Iran of secret nuclear enrichment, threatens to increase sanctions
Jul 10, 2019
U.S. President Donald Trump accused Iran on Wednesday of secretly enriching uranium for a long time and warned that U.S. sanctions will be increased soon, as the UN's nuclear watchdog held an emergency meeting on Tehran's breach of the nuclear deal.
Washington used the session of the International Atomic Energy Agency's (IAEA) 35-nation board of governors to accuse Iran of extortion after it inched past the deal's limit on enrichment levels while still offering to hold talks with Tehran.
Trump offered no evidence for his claims. UN inspectors have uncovered no covert enrichment by Iran since long before its 2015 nuclear agreement deal with world powers.
Iran says it is reacting to harsh U.S. economic sanctions imposed on Tehran since Trump pulled out of world powers' 2015 nuclear accord with the Islamic Republic last year, and all its steps were reversible if Washington returned to the deal.
"Iran has long been secretly 'enriching,' in total violation of the terrible 150 Billion Dollar deal made by John Kerry and the Obama Administration. Remember, that deal was to expire in a short number of years. Sanctions will soon be increased, substantially!" Trump said on Twitter.
Iran breaches key uranium enrichment limit in nuclear deal, UN watchdog confirms
Britain should be 'scared' of Tehran's reaction to tanker seizure, cleric says
In response to Trump, Iran's ambassador to the IAEA said all the country's nuclear activities are monitored by the UN's atomic watchdog policing its nuclear deal.
"We have nothing to hide," Kazim Gharib Abadi told reporters.
Increase won't reverse uranium enrichment plan
In recent weeks, Iran has begun to openly breach limits on uranium enrichment set by the deal in order to pressure European signatories to salvage it.
senior Iranian security official said Wednesday that Iran will not reverse its decision to increase uranium enrichment beyond the limits set by the accord until it achieves its "full rights" under the deal.
Ali Shamkhani told a French envoy the decision to increase enrichment is an "unchangeable strategy," and criticized European countries for their "lack of will" in providing relief from U.S. sanctions, according to the official IRNA news agency.
But the U.S. urged the signatories to the nuclear deal not to give in to Iran's demands by providing new economic incentives to get it to pull back from its recent escalation of its atomic program.
Jackie Wolcott, the U.S. ambassador to the IAEA, told the gathering in Vienna that Iran's recent moves to enrich uranium beyond the deal's limits amounted to "nuclear extortion." She said Iran's "misbehaviour" should "not be rewarded."
France and other countries have called on Iran to go back to complying with the nuclear deal. Emmanuel Bonne, a French presidential envoy, is in Iran this week for talks aimed at resolving the crisis.
Iran warns Britain of 'repercussions' over ship seizure
Earlier, Iran's president says Britain will face "repercussions" over the seizure of an Iranian supertanker last week that authorities in Gibraltar suspect was breaching European sanctions on oil shipments to Syria.
Hassan Rouhani was quoted by the official IRNA news agency Wednesday as calling the seizure "mean and wrong" during a cabinet meeting.
"You are an initiator of insecurity and you will understand its repercussions," he warned the British government, calling for the "full security" of international shipping lanes.
Iranian Foreign Minister Mohammad Javad Zarif, meanwhile, denied the supertanker belonged to Iran, saying whoever owned the oil shipment and the vessel could pursue the case through legal avenues. Iran had earlier summoned the British ambassador over what it called the "illegal interception" of the ship.
Iran is a key ally of Syrian President Bashar al-Assad's government, which is under Western sanctions linked to attacks on civilians during the war.
https://www.cbc.ca/news/world/trump-iran-secret-nuclear-enrichment-1.5206308
--------
Hamza Yusuf may be the token Muslim Trump's administration needs
Jul 12, 2019
Can the esteemed scholar be trusted to speak truth to power, and should the public intellectual be held accountable to a higher standard?
Mike Pompeo, United States Secretary of State, announced the formation of the Commission on Unalienable Rights this Monday. The 10-member panel chosen by the former CIA director, will revise and supposedly reconceptualise "the role of human rights in American public policy".
Pompeo's push to distinguish between original, unalienable human rights and others leads many to believe that the commission will not only promote religious rights as human rights, but also push issues important to conservatives in the United States.
However, what raised Muslims' eyebrows the most was the inclusion, among its "varied background and beliefs", of the famous Sheikh Hamza Yusuf.
The sheikh is arguably the most famous imam in America, and has been a polarising figure of late within the Muslim community. Relations between him and his own sheikh, Abdullah bin Bayyah to the United Arab Emirates, have, in the recent past, been particularly controversial.
Not only did the duo hold their Forum for Promoting Peace in Muslim Societies in the United Arab Emirates, but Sheikh Hamza went so far as to praise the UAE for its "ministry of tolerance". The statement quickly became the subject of public backlash, given the UAE's active role in the Saudi Arabian-led coalition war in Yemen putting 13 million people at risk of starvation.
The Right's Favorite Imam
Sheikh Hamza's appointment comes after years of relations with the right.
After the September 11 attacks, the sheikh's tone took on a much more reconciliatory tone, particularly in contrast to his previous critiques against American immortality and imperialism. In a matter of years, he established a number of alliances with key religious leaders in the US seeking to build a broad conservative base that would include Muslims.
However, in seeking to promote religious rights and freedoms and include Muslims as part of the conservative agenda in the US, the sheikh has also had to make crucial compromises.
After Trump's election, the sheikh significantly downplayed his previous criticism of Trump, arguing instead that the president was "God's servant", and simply an agent of God's will.
More worryingly, while the Trump administration was pushing for its Muslim ban, not only did the sheikh remain silent on the Muslim American community's most pressing issue, he also attended the National Prayer Breakfast to network with religious leaders. The sheikh's alliance with Jewish leaders also meant accommodating such Zionist organisations as the Anti-Defamation League at the Forum for Promoting Peace, at the same time that the Trump administration and UAE are trying to bury Palestinian Muslims' dreams.
Ironically enough, the same day the commission was announced that Pompeo and John Bolton, Trump's neoconservative National Security Advisor, were at the Christians United for Israel summit, bragging of the Trump administration's victories with Israel.
On 'Naseeha'
Many of Sheikh Hamza Yusuf's supporters defend his appointment, as well as his previous political gambits, by relying on a long tradition in Islamic political history. In the past, ulema scholars would often give naseeha, or advice, to rulers.
Indeed, only earlier this month, the sheikh defended himself with the exact same line: Someone has to advise these governments.
This however raises the question: is the sheikh truly in a position to give naseeha, and does that in any way lower the bar of his complicity as a public intellectual and spiritual leader? More critically, has this administration's actions displayed a willingness to listen to advice, especially with regard to Muslims?
In reality, the sheikh's inclusion on the committee may have transpired for the reason of presenting a "token Muslim", providing a Muslim rubberstamp of approval for programmes that would happen with or without him.
Another point many of the sheikh's supporters use to defend him is that of Husn al dhan, or the practice of thinking the best of a brother in faith. Where however, does the informed public draw the line between thinking well and calling out naivety?
Given his record and the good he has done Muslim communities around the world, his recent actions have caused many a great deal of sadness.
There is nonetheless a question that needs to be asked. Even if the sheikh were in a position to give naseeha, can he be trusted to do so?
In this regard, one can only recall the naseeha Sheikh Hamza gave Preisdent Bush Jr. before the US campaign against Iraq. The sheikh was concerned that the military operation name 'Infinite Justice', was blasphemously close to one of Allah's 99 names, and would offend Muslims.
Bush Jr. readily changed it to 'Enduring Freedom'. The name changed and Muslims were still bombed.
To this end, can we trust the sheikh to ask this administration to review the role of human rights in American foreign policy against Muslims? More to the point, can the sheikh be trusted to mention that Muslims too are human?
https://www.trtworld.com/opinion/hamza-yusuf-may-be-the-token-muslim-trump-s-administration-needs-28175
--------
Maryam Nawaz's interview 'stopped forcefully' shortly after being aired: show host
July 12, 2019
An interview of Maryam Nawaz Sharif, a vice president of the PML-N, was "forcefully" taken off air soon after it was run, it was reported on Thursday.
"Just came to know Maryam Nawaz Sharif's interview has been stopped forcefully just [a] few minutes after it started live," tweeted show host Nadeem Malik.
Hum News, the channel on which the interview was aired for a few brief moments, released a statement shortly after the incident, saying: "Hum News believes in a free and responsible media. Protecting freedom of expression is one of our core values. At the same time, we stand for the respect and dignity of [the] judiciary in line with our ethical values and the Consitution."
The development comes days after AbbTakk TV, 24 News, and Capital TV all had their broadcasts cut after screening a press conference by Maryam Nawaz.
Authorities say the three channels were unavailable due to "technical issues", but Reporters Without Borders (RSF), a global media watchdog, described the outage as an act of "brazen censorship".
It slammed the local authorities over the removal of three television channels from the country's airwaves, saying the move was "indicative of disturbing dictatorial tendencies" as pressure mounts on journalists in Pakistan.
Perspective: Why media censorship is problematic
Maryam is the daughter of former prime minister Nawaz Sharif — who is currently behind bars for corruption — and a recent press conference she hosted featured a judge reportedly claiming he had been blackmailed into convicting the former premier.
The move came as Prime Minister Imran Khan's administration vowed to block any media coverage and interviews of politicians "who are convicts and under trial".
Earlier this month, Geo News TV abruptly took an interview with former president Asif Ali Zardari off air shortly after it began.
https://www.dawn.com/news/1493463/maryam-nawazs-interview-stopped-forcefully-shortly-after-being-aired-show-host
--------
India
NIA to attach properties of more Kashmiri separatists
July 11, 2019
In a major clampdown, the NIA is likely to question some more separatist leaders in Jammu and Kashmir and attach more properties it knows have been bought from funds meant to promote terror in the troubled state.
A senior National Investigation Agency (NIA) official told IANS: "The agency has identified the properties of different separatist leaders in the Kashmir Valley."
The official said the agency had got several leads during its questioning of several people in recent months.
The NIA on Tuesday quizzed jailed Altaf Ahmed Shah aka Funtoosh's son Anees-ul-Islam about his financial transactions and role during protests in the Kashmir Valley after the killing of Hizbul Mujahideen militant Burhan Wani in 2016.
Islam is the grandson of Hurriyat Conference leader Syed Ali Shah Geelani who advocates Jammu and Kashmir's merger with Pakistan. Islam's father is married to Geelani's daughter.
The official said Islam was also questioned about the players behind the financing of terrorist activities, stone pelting on security forces, burning down of schools and damaging of government establishments in the Valley.
He was asked to show his financial transactions and give details of his families' visit to foreign countries.
The NIA last week also questioned the Editor and owner of English newspaper "Greater Kashmir" Fayaz Ahmed Kaloo in connection with terror funding following many articles published in the daily after Wani's death.
The agency registered cases of terror funding against several separatist leaders in May 2017 on charges of stoking unrest in the Valley.
The case named Hafiz Saeed, the Pakistan-based chief of Jamaat-ud-Dawah, a front for the banned Lashkar-e-Tayyaba, as an accused. It also names groups such as the Hurriyat Conference factions led by Geelani and Mirwaiz Umar Farooq, the Hizbul Mujahideen and the Dukhtaran-e-Millat.
NIA officials said they have got leads on how the money was routed to separatist leaders through hawala operators.
The agency has earlier arrested Kashmiri businessman Zahoor Ahmed Shah Watali, who acted as a conduit for foreign contributions to terrorist groups in the state.
The officials claimed they had evidence against Mirwaiz Umar Farooq, Chairman of the Awami Action Committee.
The NIA had questioned him on three consecutive days in April regarding terror funding and sought answers regarding the documents seized from his residence on February 26.
The NIA had recovered letterheads of Lashkar-e-Taiba, Jammat-ud-Dawa, Hizbul Mujahideen and other terrorist outfits from his residential premises.
The officials said they were trying to identify Farooq's movable and immovable properties as well as those of his relatives in India and abroad.
Besides Islam and Farooq, the son of Syed Ali Shah Geelani, Naseem Geelani, Mohammad Ashraf Khan, Chairman Tehreek-e-Hurriyat, Masarat Alam, General Secretary, All Party Hurriyat Conference, and Zaffar Akbar Bhat, Chairman of Jammu and Kashmir Salvation Movement, are on the NIA radar.
The agency on Tuesday attached the Srinagar house of the now jailed Asiya Andrabi, who heads the Kashmiri women's separatist group 'Dukhtaran-e-Milat' (Daughters of Faith) in Srinagar.
Last month, Masrat Alam reportedly told investigators that Pakistan-based agents routed funds raised abroad to Jammu and Kashmir through hawala operators.
These were transferred to separatist leaders, including Syed Geelani.
During Alam's interrogation, the NIA confronted Shabir Shah with evidence about his investments in hotels and businesses in Pahalgam as well as properties in Jammu, Srinagar and Anantnag.
The NIA official said Shabir Shah was also shown evidence related to transfer of money by Pakistan-based agents and representatives of Hurriyat.
Andrabi allegedly admitted that she had collected funds and donations from foreign sources. She was also asked about the educational expenses of her son in Malaysia from 2011.
https://www.dayafterindia.com/2019/07/11/nia-to-attach-properties-of-more-kashmiri-separatists/
--------
VHP alleges Muslim parties ''delaying'' Ayodhya dispute resolution
11 JULY 2019
VHP alleges Muslim parties ''delaying'' Ayodhya dispute resolution
New Delhi, July 11 The Vishwa Hindu Parishad (VHP) has alleged that Muslim parties in the Ayodhya dispute are resorting to "delaying tactics" following the Supreme Court''s decision to begin daily hearings in the case if mediation fails to resolve the issue.
A Constitution bench of the Supreme Court headed by Chief Justice Ranjan Gogoi directed the mediation committee, formed by it to resolve the Ayodhya title dispute, to submit its progress report by July 18, instead of August 15 as earlier.
On the other hand, the All India Muslim Personal Law Board (AIMPLB) alleged that no one other than Muslim parties in the case are keen for a negotiated settlement.
"We have maintained from day one that the mediation committee effort would be a futile exercise. Muslim parties have used delaying tactics to prevent an amicable solution to the dispute. They first complained that documents pertaining to the case were in various languages and needed to be translated to English for their perusal. They had objections to the size of the Supreme Court bench as well as the constitution of its members. We are hopeful that the apex court will soon deliver its judgement through daily hearings," VHP national spokesperson Vinod Bansal told .
The three-member mediation committee, led by Justice (retired) F.M.I. Kalifulla, had earlier been set the deadline of August 15 to submit its report. However, on July 9, an urgent plea was made by one of the claimants to the disputed land that mediation proceedings were not working. The plea was filed by Rajendra Singh, survivor of Gopal Singh Visharad, who had filed a title suit in the year 1950.
The AIMPLB said that the apex court decision to begin with daily hearings is perfectly in order as far as progress in dispute resolution is concerned.
"It is entirely the prerogative of the court to decide on the future course of direction in the case. We fully co-operated with the mediation panel and attended all its hearings. However, none other than Muslim parties are keen on a negotiated settlement. The court has taken a step in the right direction," AIMPLB member Kamal Faruqui told .
Full report at:
https://www.outlookindia.com/newsscroll/vhp-alleges-muslim-parties-delaying-ayodhya-dispute-resolution/1573168
--------
J&K: Pakistan resorts to unprovoked ceasefire violation in Rajouri, Poonch sectors
July 12, 2019
Pakistani troops on Friday morning resorted to unprovoked mortar shelling and small arms fire at various places along the Line of Control (LoC) in Jammu and Kashmir's Poonch and Rajouri sectors.
According to defence ministry spokesperson Lt Colonel Devender Anand, Pakistani troops "initiated ceasefire violation around 8 am with the firing of small arms and shelling with mortars along the LoC in Mankote, Krishna Ghati Sector of Poonch district, besides Nowshera Sector in Rajouri district". "Indian Army was retaliating befittingly," he added.
https://indianexpress.com/article/india/jk-pakistan-resorts-to-unprovoked-ceasefire-violation-in-rajouri-poonch-sectors-5826147/
--------
Smugglers hurl bombs near Indo-Bangladesh border, BSF man loses hand
July 12, 2019
A Border Security Force (BSF) constable lost his right hand and was severely injured while trying to intercept a group of 25 cattle smugglers in Bangoan near Indo-Bangladesh border early on Thursday.
Constable Anisur Rehman was attacked with bombs twice. He retaliated with a non-lethal PAG gun when the smugglers were hurling bombs at him near the Angrail border post in the North 24 Parganas district around 3:30 am.
According to a BSF officer, a group of cattle smugglers had entered 200 metres inside the Indian side to smuggle cattle into Bangladesh.
"The smugglers were equipped with sharp weapons and bombs. Rehman fired from his non-lethal gun and they attacked him with two bombs. He suffered pellet injuries to his legs, lungs and stomach due to the impact of bombs. They then hurled another bomb which directly hit his right hand," said a BSF officer.
The jawan suffered grievous injuries and he fell unconscious. Reinforcement troops controlled the situation. The smugglers, however, escaped to the other side taking advantage of darkness and tall grass.
"The BSF has directed all its formations in the south Bengal frontier area to adopt an aggressive posture against trans-border criminals and thwart their sinister designs. Such attacks on BSF troops are taking place quite often," read a BSF statement.
A smuggler is also suspected to have been injured in the firing by the jawan, a senior official told PTI.
Full report at:
https://indianexpress.com/article/india/smugglers-hurl-bombs-near-indo-bangladesh-border-bsf-man-loses-hand-5825937/
--------
SFJ ban a message to Pakistan days before Kartarpur talks
Jul 12, 2019
NEW DELHI: Days before the Kartarpur talks with Pakistan, the ban on Pakistan-supported extremist Sikh group, Sikhs for Justice, is intended to send a message to Islamabad that India will continue to be vigilant on the neighbour's efforts to stoke Sikh extremism in India again. India and Pakistan will hold talks on the Kartarpur corridor on July 14 at the Wagah border.
"It is important to understand that the vast majority of Sikhs in Canada and other parts of the world share warm relations with India. They want better relations with India and their country of residence and, frankly, we take no cognisance of what the fringe elements have to say which is meant to create disharmony and spread hate," said MEA spokesperson Raveesh Kumar. He said the government had reached out to other countries which give sanctuary to this group to desist from doing so.
Full report at:
https://timesofindia.indiatimes.com/india/sfj-ban-a-message-to-pakistan-days-before-kartarpur-talks/articleshow/70184374.cms
--------
Europe
German court orders return of ISIS members detained in Syrian camp
July 11, 2019
A German court has for the first time ordered the government to bring home an ISIS member and her children who are in a Syrian displacement camp.
The German foreign ministry had initially said it would only allow the children, aged eight, seven and one, to be repatriated to Germany because of the atrocious conditions at the Al Hol camp.
But the government had refused to allow the mother to return because she was deemed too much of a security risk, Suddeutsche Zeitung reported. It was, however, found by the court that it was impossible to send the children back to Germany without their mother. The family is from Lower Saxony.
Lawyer Dirk Schoenian, who initiated the proceedings, said the ruling showed the foreign office could not shirk its "political responsibility and the legal responsibility".
Thousands of foreign ISIS members and their families are languishing in jails run by the Kurdish-led Syrian Democratic Forces. Several children have already been returned home.
Last month it was reported more than 160 Germans who travelled to Syria and Iraq to join ISIS remain unaccounted for, while around another 120 were held in prison abroad.
https://www.thenational.ae/world/europe/german-court-orders-return-of-isis-members-detained-in-syrian-camp-1.885306
--------
U.K. Navy Thwarts Iranian Attempt to Block BP Tanker
July 11, 2019
A British warship trained its guns on three Iranian vessels that tried to block the passage of a U.K.-flagged oil tanker through the Strait of Hormuz, the country's Defense Ministry said, a confrontation that comes amid heightened tensions between Washington and Tehran.
The three Iranian ships tried on Wednesday to impede the British Heritage as the tanker carrying oil for British oil giant BP PLC traveled from the Persian Gulf through the strait, but were turned away by the HMS Montrose, the ministry said Thursday.
The event followed British forces' seizure of an Iranian tanker off the Gibraltar coast last week, which Iran called an act of piracy.
The U.S. and U.K. have accused Iran's Islamic Revolutionary Guard Corps of mounting assaults on vessels carrying oil through the Strait of Hormuz in recent months. However, Wednesday's incident marks the first time since tensions flared earlier this year between the U.S. and Iran that a Western warship has come close to military engagement with Iranian naval forces.
Iran denied any attempt to stop the tanker, according to Iranian news agencies.
The British government didn't identify the types of Iranian vessels involved and didn't accuse the ships of seeking to seize the tanker.
A U.S. Navy P-3 surveillance aircraft was in the area at the time of the incident and collected imagery that was given to the British government, U.S. military officials said Thursday.
State Department spokeswoman Morgan Ortagus commended the Royal Navy and said that the U.S. would continue to work with the U.K. and other allies to prevent Iran from interfering with commercial shipping through the strait.
"Threats to international freedom of navigation require an international solution," said Navy Capt. Bill Urban, a spokesman for the U.S. Central Command. "The world economy depends on the free flow of commerce and it is incumbent on all nations to protect and preserve this linchpin of global prosperity."
The incident could accelerate a U.S. attempt to build a coalition of states to share the burden of protecting commercial vessels near Iranian waters. It could also further rattle the oil market and destabilize shipping through the Strait of Hormuz, through which about a third of the world's seaborne crude moves from countries such as Iraq, Saudi Arabia and the United Arab Emirates.
Iran and the U.S. have been locked in a bitter standoff since the spring. The White House last year pulled out of a 2015 agreement that sought to contain Iran's nuclear capabilities and in April said it would use sanctions to force "Iran's oil exports to zero." The Trump administration has placed sanctions on Iranian individuals and institutions, including the Revolutionary Guards, in an effort to persuade Tehran to stop meddling in Mideast affairs and negotiate a new nuclear pact.
Tehran has responded by taking steps to breach the 2015 agreement and modestly expand its nuclear program.
Iranian officials have threatened to retaliate, with one senior official suggesting seizing a British ship in the Persian Gulf after U.K. forces last week helped commandeer an Iranian ship off the coast of Gibraltar. That ship was carrying oil bound for Syria in what U.K. officials said breached European Union sanctions on sales of oil to the country. On Thursday, Gibraltar said the captain of the Iranian vessel was arrested for breaking EU sanctions on Syria.
Tehran has denied that the tanker was headed to Syria and called its seizure illegal because Iran isn't subject to a European oil embargo.
Iranian President Hassan Rouhani on Wednesday warned the U.K., according to Iran's Press TV. "You are the ones initiating insecurity, and will come to realize its consequences in the future," he said.
On Thursday, Gen. Ali Fadavi, a deputy commander for the Revolutionary Guards, said the U.K. and U.S. "will regret" detaining the ship carrying Iranian cargo, according to the semiofficial Fars news agency.
"If the enemies would have done the smallest calculation, they would not have taken such action," he said.
One U.K. government official said London was in "de-escalation mode" in an effort to calm the situation.
The British Heritage had been on its way to pick up a cargo of oil from Basra port in southern Iraq when it changed course earlier this week, without loading, over fears it would be seized by Iranian forces following Tehran's threats. The tanker stopped off the coast of Saudi Arabia, and was located off the coast of Oman early Thursday morning, according to MarineTraffic.com.
After the three Iranian ships approached the British Heritage, the HMS Montrose trained its guns at the vessels and issued verbal warnings for them to back away, the U.K. Defense Ministry said. The three ships complied. A ministry spokesman added that the British Heritage has since left the Persian Gulf.
Britain has maintained a naval presence in the region for years. The HMS Montrose has been in the Persian Gulf since late 2018. The U.K. currently has four minesweepers deployed there.
A Defense Ministry spokeswoman said she wouldn't comment on whether the government planned to increase its naval presence in the Gulf.
BP is a partner in the development of Iraq's Rumaila, the world's third-largest producing field, and it shipped around 50,000 barrels a day of Iraqi oil in 2018, via the Strait of Hormuz.
"We've just got to be really careful about our ships," BP Chief Executive Bob Dudley said at an event at London-based think tank Chatham House on Wednesday. BP declined to comment further on the event.
The U.S. also has accused Iran of attacking tankers in the Gulf of Oman—which Tehran denied—and said Iran shot down a U.S. spy drone in the area. Tehran said the unmanned aerial vehicle was inside Iranian airspace when it was downed.
The U.K. has backed the U.S. assertion that Iran attacked the ships. But London has been at odds with the White House over its decision to pull out of the nuclear deal, and British officials are working with European nations on how to salvage the accord.
The attacks on tankers have roiled oil markets and increased the costs of transporting crude and other products in and out of the Persian Gulf.
The U.S. has worked in recent weeks on a plan for deterring attacks on tankers that calls for ships from Arab, Asian and other foreign nations to stand watch in the Persian Gulf and the Gulf of Oman while maritime patrol planes fly overhead.
Saudi Arabia and the U.A.E., which export a large amount of oil through the Strait of Hormuz, have backed such a plan.
"This idea has to be thought out," said Abdulkhaleq Abdulla, a political scientist and former professor in the U.A.E. "Gulf states would be happy to see this internationalization of Gulf security."
Military analysts say the threat is clear. The Revolutionary Guard is equipped to swarm hostile vessels with fast boats armed with torpedoes and short-range missiles and small patrol craft equipped with machine guns and rocket launchers.
Military escorts in the region have a precedent. During the Iran-Iraq war in the 1980s, the two countries attacked each other's ships in the Gulf and Iran eventually began targeting foreign-flagged vessels. The assaults subsided when the U.S. escorted and reflagged foreign tankers under its ensign.
Full report at:
https://www.wsj.com/articles/three-iranian-vessels-tried-to-block-u-k-ship-from-passing-through-strait-of-hormuz-11562822874?mod=hp_lead_pos1
--------
The European fighters who battled Isis – and were abandoned by their governments
Kenneth R. Rosen
12 July 2019
Foreign fighters are returning from the battlefield — not Islamists but the Americans, Europeans and South Americans who fought to rid the world of Isis. But for all their bravery, their homecoming is a tricky one because their home countries do not want them back.
I have now interviewed more than a dozen volunteers. Many of them share similar stories of arrests and detentions. They have been stripped of their ability to travel, have their movements monitored, their bank accounts closed. One of them, an American, has since committed suicide.
One fighter, who wishes to be known as Max, tells me in an email that he has left his home country of Denmark. He had returned for a short while after enlisting for a six-month tour in the Syrian Democratic Forces (SDF) of north-eastern Syria where he fought to rout Isis from its de facto capital and caliphate.
During Max's time there, the Danish government issued a law that made his mere presence in Syria illegal. He hadn't heard about the change until he left Rojava, the north-eastern semi-autonomous Kurdish region where the SDF is based, to return home.
'Being back in Denmark… has been mentally tiring and challenging, mainly because of my fear of the police suddenly showing up on my doorstep,' he says. 'In Denmark, we get treated like criminals when all we wanted was to help the Kurdish people of Syria, to defeat a terrorist organisation that had been murdering innocents all around the world.'
He is not in hiding now, he tells me, but he has left Denmark. 'It makes me sleep much better when I'm out of the country,' he says. 'I am much less stressed and, in general, more happy.'
Max is not alone. Similar restrictive and oppressive measures against former fighters have spread across Europe. Laws — in Britain, Spain, Italy, Denmark and France, among others — meant to deter westerners from joining Isis or other radical terrorist networks such as al Qaeda have since dragged into their nets the volunteers who came to aid the Kurds in north-eastern Syria in their desperate plight from all sides: Turkey, Isis and the Assad government in Damascus. The Syrian Democratic Forces volunteers who return safely from the defeat of Isis now find they've no real home any more. Their home was and remains Rojava, their tired utopia, in north-eastern Syria.
From my recent visits to the front line in Baghouz, to meetings with former People's Protection Units volunteers in Denmark and Britain, it was evident that these people — fighters, but also medics and cooks — have found a strained life. They no longer live in opposition to Isis but rather to their own governments. Counter-terrorism strategies meant to allay the fear about radical Islamists returning home have instead stripped the liberties of those who fought against those very fundamentalists.
'When I first came back, after I spent about two weeks here… I was ready to go back [to Syria],' said Josh Walker, 28, a British former volunteer. 'But obviously I couldn't because I didn't have my passport.'
Josh volunteered with the SDF, where he fought Isis and acted as a translator for US Special Forces from June to December 2016. When he returned home to the UK, he was detained at Gatwick Airport on suspicion of preparing terrorist acts. During a raid at his Aberystwyth University bedsit, where he was reading international politics and strategic studies, officers discovered a printout of The Anarchist Cookbook. All charges were dropped in October 2017, though only after the trial did he start to deal with the trauma of what he had seen abroad.
'I was trying to hold myself together,' he told me, as he struggled with the new reality of working in warehouse or kitchen jobs. 'Sometimes I am at work, and I am sort of like, man, I wish someone would shoot at me. I am so fucking bored.'
Josh was among several UK citizens who were accused and charged with terrorism when they returned home, including Aidan James, 28, of Formby, Merseyside, who was cleared in April of one of the three charges levied against him for his participation with the SDF in Syria. Meanwhile, Isis fighters can return home and face no penalties as harsh as those handed out to the SDF fighters. In Denmark, former Isis fighters and sympathisers are sent to deradicalisation programmes. In London, Gianluca Tomaselli, who travelled to Syria to fight for Isis in 2013, returned home and now works at an NHS hospital as a parking attendant, having received no jail time.
Whether or not to prosecute fighters such as Max, Aidan or Josh is a difficulty faced by many governments. Some countries see the SDF as having links to the Kurdistan Workers' party, or PKK. Turkey, the US, Iran, the Netherlands and New Zealand have all designated PKK a terrorist group.
Christopher Helali, 30, who spoke to me from his home in Greece, said that fighters who are either set free following court proceedings or are not prosecuted lack a support network.
'A lot of people I was with over there tend to keep their distance from each other to protect themselves from possible state action,' he says. 'Support systems are visually nonexistent. In Europe there are some.'
Full report at:
https://www.spectator.co.uk/2019/07/the-european-fighters-who-battled-isis-and-were-abandoned-by-their-governments/
--------
Guardian Council chairman: Iran's 'great victories' have 'angered' Europe
11 July 2019
The chairman of the Guardian Council, Ayatollah Ahmad Jannati, said on Thursday that Iran has no expectations from European countries, adding that Iran's "victories" across the region have "angered" the enemy.
"Everything we have [today] comes from resistance," the semi-official Fars news agency quoted Jannati as saying.
He claimed that Iran has had "great victories" in Iraq, Syria, and Yemen, which have left the enemy "angry."
Jannati emphasized the role of Supreme Leader Ali Khamenei in the country, saying: "It is he who knows where we should move forward, and where we should stop."
"There are no expectations of these hypocritical Europeans," said Jannati, adding: "We must rely on ourselves and do our job in order to reach our goal, and we certainly will."
Full report at:
https://english.alarabiya.net/en/News/middle-east/2019/07/11/Guardian-Council-chairman-Iran-s-great-victories-have-angered-Europe-.html
--------
IRGC commander says Britain will 'regret' detaining Iranian tanker
11 July 2019
Iran's Revolutionary Guards said Thursday that the United States and Britain will "strongly regret" the seizure of a tanker off Gibraltar, the semi-official Fars News Agency reported.
"If the enemy had made the smallest assessment they wouldn't have done this act," said Rear-Admiral Ali Fadavi, deputy commander in chief of the Revolutionary Guards, referring to the seizure of an oil tanker late last week by Gibraltar's police aided by British Royal Marines.
Full report at:
https://english.alarabiya.net/en/News/middle-east/2019/07/11/IRGC-commander-says-Britain-will-regret-detaining-Iranian-tanker.html
--------
UK will not escort every British-flagged ship through Strait of Hormuz: Source
11 July 2019
Britain does not intend to escort every British-flagged merchant vessel through the Strait of Hormuz, a security source said on Thursday, after a Royal Navy warship had to stop three Iranian vessels from blocking the passage of a BP-operated tanker.
The source added that Britain had raised its ship security level to 3, the highest category, for British-flagged ships in Iranian waters early on Tuesday.
"Level 3 for shipping would be comparable to 'critical' and that is where there is a much-heightened risk," the British source said. "We went to level 3 for Iranian waters at the start of this week."
Full report at:
https://english.alarabiya.net/en/News/world/2019/07/11/UK-raises-ship-security-code-to-highest-level-for-British-flagged-ships-in-Iranian-waters.html
--------
Iranian opposition urges Europe to reinstate nuclear sanctions on Tehran
SARAH GLUBB
July 11, 2019
LONDON: European powers must reinstate sanctions against Iran in response to Tehran's breach of the international accord to curb its nuclear program, the Iranian opposition in exile warned.
Europe had been attempting to preserve the 2015 deal since Donald Trump withdrew the US last year. But Iran has reacted to heightened tensions with Washington by enriching uranium beyond limits set by the agreement.
The escalation has placed European leaders in a difficult position as they scramble to salvage the agreement.
Speaking to Arab News in London, Hossein Abedini of the National Council of Resistance of Iran's (NCRI) Foreign Affairs Committee, said the only choice now is for Europe to ramp up pressure on Iran.
"The Europeans must immediately snap back sanctions," Abedini said. "The brazen actions to breach the nuclear deal ... clearly show that the mullahs' regime never abandoned its nuclear projects and it is trying to capitalize on a placating policy to pursue it once again."
The NCRI, a Europe-based umbrella bloc of opposition groups that seeks an end to Iran's theocracy, has spent years warning about Tehran's atomic ambitions.
But its message now comes at a critical time as Iran demands that Europe must maintain economic relations even as the US moves to isolate the regime.
A diplomat sent to Tehran by Emmanuel Macron held talks Wednesday with Iranian officials in a bid to stop the deal collapsing.
But at a recent rally in Germany, the NCRI's president elect Maryam Rajavi urged Europe to stop appeasing the Iranian regime.
"Each euro traded with the clerics is a euro for fueling the Khamenei repression and war machine," she said.
Any concession to Tehran, she added, increases the prospect of a "catastrophic war" by the clerics.
The 2015 deal, known as the Joint Comprehensive Plan of Action (JCPOA), was designed to curb Iran's nuclear program and halt the country gaining a nuclear weapon. In response, world powers removed sanctions that had crippled the Iranian economy for years. But many Arab countries, including Saudi Arabia, said the deal had merely allowed Iran to accelerate its missile technology and fund a foreign policy of stirring up trouble in the Middle East. Donald Trump agreed, and swiftly withdrew the US after he became president.
He reinstated punishing sanctions on Iran's economy, reducing its main income of oil exports to a trickle. In recent months the US also ramped up its military presence in the region and accused Iran of attacking oil tankers near the Strait of Hormuz.
Iranian President Hassan Rouhani warned European signatories of the deal last week that Tehran would "take the next step" in growing its enrichment of uranium from Sunday.
Iran's Atomic Energy Organization confirmed Monday that Tehran had enriched uranium to 4.5 percent purity, beyond the deal's limit of 3.67 percent.
Abedini said the announcement proved the Iranian regime has never given up its nuclear projects.
"Past experience shows that the regime has always deceived the international community about its real intentions," he said.
"It is high time that the whole nuclear infrastructure of the regime is totally dismantled."
US sanctions have also targeted senior figures in the Iranian regime, including the Islamic Revolutionary Guard Corps (IRGC).
Last month, Trump said he was imposing hard-hitting new sanctions, including on the office of Supreme Leader Ayatollah Ali Khamenei, in response to the shooting down of a US drone.
Full report at:
http://www.arabnews.com/node/1524231/middle-east
--------
Germany: Three mosques receive bomb threats
Ayhan Şimşek
11.07.2019
BERLIN
At least three mosques across Germany received email threats on Thursday, prompting officials to evacuate the buildings and increase the security measures.
Two mosques in the southern German state of Bavaria were evacuated after their staff received emails apparently from a far-right group which threatened to kill Muslims and demanded the release of its members from prison.
The police searched the mosques in Pasing and Freimann, but did not found anything suspicious.
Another mosque in the northwestern city of Iserlohn also received a similar email on Thursday which claimed that explosives had been placed in the building.
Police evacuated the mosque, cordoned off streets in the area, and began searches with bomb-sniffing dogs.
Germany's largest mosque in the western city of Cologne had also received a hoax bomb threats on Tuesday.
The country has witnessed growing Islamophobia in recent years triggered by the propaganda of far-right parties.
More than 100 mosques and religious institutions were attacked in 2018.
Police recorded 813 hate crimes against Muslims last year, including insults, threatening letters and physical assaults. At least 54 Muslims were injured in the attacks.
Full report at:
https://www.aa.com.tr/en/europe/germany-three-mosques-receive-bomb-threats-/1529416
--------
Bosnia marks 24th anniversary of Srebrenica genocide
11.07.2019
Turkey's presidential communications director on Thursday remembered the 1995 Srebrenica genocide, which claimed the lives of over 8,000 people.
"The Srebrenica massacre, one of the most shameful tragedies in history which unfolded before the world's eyes, once again reminds humanity of the terrible face of genocide," Fahrettin Altun said on Twitter.
"On the 24th anniversary of the massacre, we commemorate our saintly martyrs and wish patience for our Bosnian brothers."
Altun also called on the international community to take responsibility to prevent further crimes against humanity.
"Turkey, a follower of the atrocities suffered by the people of Bosnia, will continue to support them in their rightful cause," he added.
Nearly a quarter-century ago, more than 8,000 people were brutally massacred in front of the world, said Turkish presidential spokesman Ibrahim Kalin in a written statement.
"I wish Allah's mercy on our martyrs," he added.
"We have not forgotten and will not forget this genocide, its perpetrators, supporters, bystanders, and those who turned a blind eye to it," he underlined.
Turkey's Vice President Fuat Oktay also commemorated the genocide victims on Twitter.
"I remember our Bosnian brothers with mercy who were murdered in the middle of Europe, in front of the eyes of the world, in Srebrenica," Oktay said.
He added that the world would not forget the genocide, and those who ignored it.
'Safe area' besieged and occupied
More than 8,000 Bosnian Muslim men and boys were killed after Bosnian Serb forces attacked Srebrenica in July 1995, despite the presence of Dutch troops tasked with acting as international peacekeepers.
Srebrenica was besieged by Serb forces who were trying to wrest territory from Bosnian Muslims and Croats to form their own state.
The UN Security Council had declared Srebrenica a "safe area" in the spring of 1993. However, Serb troops led by Gen. Ratko Mladic -- later found guilty of war crimes, crimes against humanity, and genocide -- overran the UN zone.
Full report at:
https://www.aa.com.tr/en/europe/bosnia-marks-24th-anniversary-of-srebrenica-genocide/1528992
--------
South Asia
Child suicide bomber, 13, kills five and injures 40 more after blowing himself up at a wedding in Afghanistan
By ROSS IBBETSON FOR MAILONLINE and AFP
PUBLISHED: 12:08 BST, 12 July 2019
A 13-year-old suicide bomber killed at least five people and wounded 40 today on an attack at a wedding ceremony in eastern Afghanistan.
Neither the Taliban nor Islamic State claimed responsibility for this morning's attack in Nangarhar, a volatile province on the border with Pakistan.
Among those killed was Malik Toor, a commander of a pro-government militia who had organised the wedding, police official Fayz Mohammad Babarkhil said. Officials said he was likely the target.
'This morning at 8am, a suicide bomber detonated himself at a wedding ceremony...in Pachiragam district', Attaullah Khogyani, the Nangarhar governor's spokesman, told AFP. 'As a result, five killed, more than 40 wounded.'
Hazrat Khan Khaksar, the Pachiragam district governor, put the toll at 14 killed and 14 wounded but he cautioned the figures might change.
Zahir Adil, the Nangarhar regional hospital spokesman, told AFP that two bodies and 11 wounded victims had been taken to the hospital in central Nangarhar city.
The explosion comes just days after historic talks between Afghan representatives and the Taliban wrapped up as part of a US-led effort to end the war.
At the conclusion of the two-day summit in Doha, parties unveiled a joint resolution pledging a 'roadmap for peace' in which they sought to reduce civilian casualties to 'zero'.
Direct talks between US peace envoy Zalmay Khalilzad and the Taliban also took place last week.
https://www.dailymail.co.uk/news/article-7240477/Child-suicide-bomber-13-kills-five-injures-40-wedding-Afghanistan.html?ito=social-twitter_mailonline
--------
Rakhine not safe for Rohingya to return: Amnesty
Riyaz ul Khaliq
11.07.2019
Global rights watchdog Amnesty International said the Rakhine state of Myanmar is not safe for Rohingya refugees to return to.
Addressing the ongoing 41st session of UN Human Rights Council (UNHRC), Amnesty said that Rohingya population -- who are mostly Muslims -- continue to face systematic denial of their rights, including to equality, to a nationality, to freedom of movement, and access to adequate healthcare, education, and work opportunities.
"Their rights to participate in public life and to manifest religious beliefs continue to be routinely violated in what amounts to a system of apartheid," Amnesty told the UNHRC session in Geneva, Switzerland late on Wednesday.
The Myanmar authorities have shut down internet access in the conflict-ridden areas of Rakhine and Chin states since June 21.
The rights watchdog said the situation raised "urgent concerns" about the safety of civilians while the conflict continues.
"Rakhine State is not safe for the communities still living there, it is most certainly not safe for refugees to return to," Amnesty International warned.
Access to aid, media restricted
The group expressed terror that some 128,000 people -- mostly Rohingya -- have been confined in detention camps in Rakhine and "reliant on humanitarian assistance for their survival".
It asserted that Myanmar is severely restricting humanitarian access and access to independent journalists and human rights monitors.
"Rohingya and other Muslim communities are systematically discriminated against and do not have freedom of movement."
It accused the administration of Buddhist-majority Myanmar for not engaging in "genuine efforts to implement recommendations" of the Advisory Commission on Rakhine State, led by the late UN Secretary General Kofi Annan.
"The authorities claim to be implementing 81 of the report's 88 recommendations, however the reality on the ground is very different," it added.
The rights group also said that the government of Aung San Suu Kyi in Myanmar has made no progress in restoring the Rohingya's citizenship rights or reviewed the deeply discriminatory 1982 Citizenship Law.
Escalation in fighting
Amnesty International also said 2019 witnessed major escalation in fighting between the Myanmar military and the Arakan Army -- an ethnic Rakhine armed group based in the Rakhine state.
"[We] documented serious violations -- including war crimes -- by the military against civilians from all communities, including the Rohingya," Amnesty added.
"These new violations highlight the institutionalized and systematic nature of military violations in Myanmar, as well as the consequences of ongoing impunity," the rights group said.
It added that some of the recent violations have been committed by soldiers from the same units who were implicated in atrocities against the Rohingya population in late 2017.
Persecuted people
The Rohingya, described by the UN as the world's most persecuted people, have faced heightened fears of attack since dozens were killed in communal violence in 2012.
According to Amnesty International, more than 750,000 Rohingya refugees, mostly women and children, have fled Myanmar and crossed to Bangladesh after Myanmar forces launched a crackdown on the minority Muslim community in August 2017, extending the figure of the persecuted people here more than 1.1 million.
Since Aug. 25, 2017, nearly 24,000 Rohingya Muslims have been killed by Myanmar's state forces, according to a report by the Ontario International Development Agency (OIDA).
More than 34,000 Rohingya were also thrown into fires, while over 114,000 others were beaten, said the report, titled "Forced Migration of Rohingya: The Untold Experience".
Full report at:
https://www.aa.com.tr/en/asia-pacific/rakhine-not-safe-for-rohingya-to-return-amnesty/1529048
--------
U.S.-Taliban talks inch America closer to withdrawing from Afghanistan
July 10, 2019
KABUL, Afghanistan — America's longest war may yet be inching toward a conclusion.
Earlier this week, senior Taliban officials and Afghan notables issued a "road map to peace" after two days of talks in Doha, Qatar. Within hours, U.S. diplomats resumed talks with the fundamentalist fighters. Soon after, the U.S. envoy for Afghan reconciliation, Zalmay Khalilzad, was jetting to China ahead of a trip to Washington to report and consult on the process.
Khalilzad said the latest round of U.S.-Taliban talks, which began June 29, has been the "most productive session" since they started last year. At best, these talks represent the first steps toward ending the war, but withdrawing U.S. troops would not guarantee an end to the fighting between the militants and the Afghan government.
An end to decades of violence could not come soon enough for Qudratullah Zaki, a former member of Parliament who says he survived a Taliban attack March 7, 2018, but is nonetheless eager to make peace with his attackers.
"About 200 Afghans are dying every day in this conflict — as civilians, security forces and also the Taliban," he told NBC News. "We have to end this conflict — how long can we continue and sacrifice sons of this nation?"
The attack that almost killed Zaki is part of a web of violence that has afflicted the nation for decades. Since 2001 when the Taliban was toppled after sheltering 9/11 mastermind Osama bin Laden, tens of thousands of civilians and security personnel, as well as more than 2,400 Americans, have been killed in Afghanistan.
The militants currently control or contest more of the country than they have since being toppled.
But while there is a deep thirst for peace in Afghanistan, many fear the talks between the United States and the Taliban will not halt the conflict but merely see the end of American involvement. And even if a possible U.S.-Taliban deal turns out to be a first step to peace, women and ethnic minorities in the country wonder what peace with the Taliban would look like.
Laila Haidari, the founder of an organization that aims to empower Afghan women, said she was worried about the agreement's pledge to uphold women's rights "within the Islamic framework."
"Right now we can do business, we can get an education, have financial freedom," said Haidari, who like many other activists fears that progress made since the end of Taliban rule, such as ensuring that many girls can go to school and some women work, is in jeopardy. "I run a business and a charity. According to the 'Islamic framework,' would I be able to do what I'm doing?"
The Taliban violently enforce their strict and austere version of Shariah law in areas they control, and when they ruled the country they prevented women and girls from going to school or working outside the home.
Heather Barr, acting co-director of the women's rights division at New York-headquartered Human Rights Watch, warned that women and girls could see tenuous gains of the last 18 years threatened by an empowered Taliban.
"The Taliban remain fundamentally opposed to gender equality," she said. "There is a particular risk that the U.S. is now in such a rush to reach a deal that they will be quick to minimize or ignore risks to women's rights in this process."
While Taliban leaders now insist they have reformed and will not discriminate against women, as well as ethnic and religious minorities, they privately appear to confirm some of Haidari's fears.
Protecting women's rights "doesn't mean we would allow women to work in offices like they are doing today," said one commander based in Helmand province who spoke to NBC News on the condition of anonymity because he is not authorized to talk to the media. Secretary of State Mike Pompeo has warned that future U.S. assistance to Afghanistan could depend on the country's treatment of women and minorities. Still, analysts and experts agree that the U.S. priority is to make sure the country is never again a launchpad for international terrorism, as well as the orderly withdrawal of most of its some 15,000 troops.
Other terms of a U.S.-Taliban agreement could include a cease-fire and the start of peace talks between the Taliban and the Afghan government, former U.S. officials, foreign diplomats and regional experts have told NBC News.
The Taliban confirmed they met with the U.S. on Tuesday and said both sides would now take a break to discuss the outcome of the talks with their respective leaderships, according to the Taliban's spokesman in Qatar, Suhail Shaheen.
Taliban officials said they believe Khalilzad went to China to seek its role as a possible guarantor if an agreement is reached between the U.S. and Taliban.
Despite momentum in talks, there is a long way to go to see an end to fighting.
The Taliban has so far refused to meet with the government of President Ashraf Ghani, which the group views as a puppet of the West.
Meanwhile, members of the Taliban say they have themselves been sidelined from talks and several field commanders had refused to agree with the joint statement issued after the intra-Afghan conference, three Taliban officials said on the condition of anonymity.
Full report at:
https://www.nbcnews.com/news/world/taliban-u-s-talks-inch-america-closer-withdrawing-afghanistan-n1028101
--------
Afghan forces kill 7 militants in S. Afghanistan
2019-07-11
LASHKARGAH, Afghanistan, July 11 (Xinhua) -- At least seven militants loyal to the Taliban group were killed and eight others wounded following an ambush by security forces in the southern Helmand province on Wednesday, provincial police chief Abdul Salam Afghan said Thursday.
The security forces launched the operation late Wednesday, when a group of insurgents was going to attack a security post in Pul-e-Seyah area of the province, killing seven fighters including their commander Mawlawi Shabir on the spot and injuring eight others, the official said.
No security personnel had been harmed during the fire exchange, the official added.
Full report at:
http://www.xinhuanet.com/english/2019-07/11/c_138217833.htm
--------
Key meeting in Beijing discusses Afghan peace
Tahir Khan
JULY 12, 2019
Senior US, Chinese, Russians and Pakistani officials held key talks in Beijing, the capital of China, on Thursday to coordinate the way forward in Afghan peace process at a critical stage when the US and Taliban claim progress in peace negotiations, according to Western sources in Doha.
US special envoy Zalmay Khalilzad proceeded to China after he held talks with the Taliban political representatives in Doha on July 9. He wrote on his Twitter handle that he will later visit Washington to brief and consult the leadership about the progress in the Taliban talks.
Taliban political spokesman Suhail Shaeen told Daily Times in the Qatari capital that the seventh round will resume soon and that both sides can move towards a possible agreement on two issues – complete withdrawal of foreign troops and stopping Afghan soil from being used against the US in future.
The four-party meeting, being termed a significant development, has now taken place in Beijing which is also being seen as an important sign of speedy progress at a time when important events are taking place in quick succession regarding the Afghan peace and reconciliation process.
Following the important intra-Afghan peace conference, and significant seventh round of direct US-Taliban talks in Doha during the past few days, China hosted the third round of the Trilateral China-Russia-US talks on Afghanistan on Thursday. As a notable development, Pakistan has now also been invited to this fast-emerging important forum on Afghanistan. Earlier two meetings of the trilateral grouping were held in Washington and Moscow.
The Thursday's four-party meeting expanded the forum to include Pakistan, given its significant position and sincere role in taking the peace process forward.
When contacted, Pakistani officials declined to comment on the Beijing meeting. They said the four sides will issue a joint statement after the meeting, most likely on Friday.
Full report at:
https://dailytimes.com.pk/428571/key-meeting-in-beijing-discusses-afghan-peace/
--------
Islamic tourism has huge potential: Bangladesh premier
Md. Kamruzzaman
11.07.2019
DHAKA, Bangladesh
Bangladeshi Premier Sheikh Hasina on Thursday highlighted the need to promote tourist traffic within the 57-member Organization of Islamic Cooperation (OIC), which constitutes a collective population of over 1.8 billion.
Pegging the value of tourist traffic between these countries at a staggering $243 billion by 2021, with an annual growth rate of 8.3%, she urged governments to ease visa restrictions and build infrastructures in order to take advantage of the tourist economy.
"Islamic tourism [travel within the OIC member states] is a possible sector, where all of us have an opportunity to work together in achieving our targets," she said, while inaugurating a two day conference to promote the capital Dhaka as OIC city of tourism.
As many as 10 OIC member states, including Saudi Arabia, Indonesia, and Turkey, account for 36% of the tourist traffic from Muslim nations, a Singapore-based Mastercard-Crescent rating agency reported recently.
Stressing the need to promote Islamic tourism as a global business brand, Hasina urged the OIC to encourage the private sector to invest in tourism and develop infrastructure and projects, either individually or in joint venture, with the respective governments.
"The Muslim population globally spent a total sum of $151 billion on travel in 2015 [excluding pilgrimages]. Of the amount, OIC member states contributed $109 billion," the state-run Bangladesh Sangbad Sangstha news agency quoted Hasina as saying.
Besides calling for easing visa restrictions to promote tourist traffic, she also emphasized the need for branding and standardization of tourist destinations. She urged all OIC member countries to solve issues among themselves though bilateral means.
Full report at:
https://www.aa.com.tr/en/asia-pacific/islamic-tourism-has-huge-potential-bangladesh-premier/1529009
--------
Scourge of child rape spreads alarm in Bangladesh
July 12, 2019
Grief-stricken Abdus Salam had the internal fortitude to stand at the dais of a police media center in Bangladesh to talk about the shocking rape and murder of his 7-year-old daughter.
"I urge the country's people to stay alert so that your daughters do not fall prey to the brutality my daughter was subjected to," Salam said on July 7. "I could not save my daughter. Try to protect your daughters."
A man named Harun-Or-Rashid, who is aged in his mid-20s and was staying with a relative in the same apartment block as victim Samia Afrin Saima, has allegedly confessed.
Police say Harun admitted to luring the child to the apartment building's roof on July 5 by promising to show her the view. After raping Samia, he strangled her with a piece of rope so that she would not later be able to identify him.
Police said they arrested Harun about 100 kilometers southeast of Dhaka on July 7, they same day Salam spoke at the police media center.
The case has sparked public and media outrage in Muslim-majority Bangladesh, which has experienced an alarming rise in sexual assaults on children.
Bangladesh has recorded 496 cases of alleged child rape, including 53 involving gang rape, so far this year, a national coalition called the Bangladesh Child Rights Forum said on July 8. This compared to 571 proved or alleged cases of child rape in the whole of 2018, the forum added.
The rights group called for the introduction of the death penalty for child rapists and identified factors behind the increase in such crimes as protracted trials, inadequate punishments and a wider decline in social values.
A leading women's rights organization, Bangladesh Mahila Parishad, told a media conference this week that there were 2,083 reported cases of sexual violence against women and girls between January and June this year.
In the period 2014-19, there were 25,222 reported cases of sexual violence including rape and murder of women and girls in Bangladesh, the group said.
Teachers turn rapists
In recent weeks, Bangladeshi police arrested four teachers including two madrasa (Islamic school) principals for rape or other forms of sexual assault on minor students.
On July 7, police apprehended an imam 120 kilometers north of Dhaka after an 11-year-old girl told her parents that he raped her. The imam allegedly confessed to also raping an 8-year-old girl and sexually molesting six others.
Three days earlier, police arrested the principal of a madrasa near Dhaka and charged him with child rape and sexual assaults involving 12 students.
The accused allegedly forced the victims to pledge on the Quran that they would not complain about what he had done. A seized laptop allegedly stored clips of offenses being committed but, while confessing, the madrasa principal claimed to have been "possessed" by an evil spirit.
And on July 1, police arrested a headmaster in Dhaka over the rape of a ninth-grade student who was allegedly threatened with having her academic marks cut if she did not stay silent.
On June 28, locals in the city of Narayanganj in central Bangladesh beat up and handed over to police a teacher accused of raping about 20 students.
Social and legal downfall
"No girl or woman is safe in a country where a 7-year-old child can be raped and murdered," said Rita Roselin Costa, convener of the Women's Desk at the Catholic Bishops' Conference of Bangladesh.
The cultural virus of rape has infected many teachers who are supposed to be role models for young people, Costa, who has three daughters, told ucanews.com.
And the failure of some teachers to infuse their students with a sense of human values meant they could grow up to offend against women and girls amid a culture of impunity.
Rapists ranged from rich men who could evade justice by using their money and connections to people such as bus drivers, rickshaw pullers and day laborers, Costa added.
Sociologist Shah Ehsan Habib said that, for several decades families, schools, the legal system and religions had not adequately fulfilled their purpose of nurturing good human beings.
"Love and affection for children are supposed to be inbuilt among men, but instead a sexual aggression has developed," he told ucanews.com. "This is a dangerous trend."
A perverted psychology drove many men to consider females — women and girls of all ages — only as sources of pleasure, Habib added. Unfortunately, there were unethical madrasa teachers who read the Quran as a "mechanical act" and then raped their students, he said.
Costa and Habib agree that, amid globalization, the representation of women as commodities has influenced some Bangladeshi men to quench their lust in unethical and illegal ways.
Full report at:
https://www.ucanews.com/news/scourge-of-child-rape-spreads-alarm-in-bangladesh/85598
--------
Bangladesh cannot bear Rohingya crisis long: ex-UN head
July 11, 2019
Former UN Secretary General Ban Ki-Moon on Wednesday warned of Bangladesh's incapability to carry the burden of a huge Rohingya refugee group for a long period.
"It is not possible for Bangladesh to host such a large number of Rohingya for a long time," state-run Bangladesh Sangbad Sangstha news agency quoted Moon as saying while visiting a Rohingya makeshift camp in the southern Cox's Bazar district.
He was accompanied by Marshall Islands President Hilda Heine and World Bank CEO Kristalina Georgieva.
Moon also criticized Myanmar for its visible reluctance to take back the forcibly displaced Rohingya people to their home country.
Pointing to permanent solution of the crisis, Moon said that safe and dignified repatriation of the displaced people is a must for the harmonious solution of the Rohingya crisis.
"Myanmar government should do much more so that Rohingya can return to their homeland without fear and persecution," Moon said.
Praising Bangladesh's generosity to the persecuted Rohingya, World Bank's Georgieva said: "Bangladesh opened its border while its people opened their heart to Rohingya."
According to Amnesty International, more than 750,000 Rohingya refugees, mostly women and children, have fled Myanmar and crossed into Bangladesh after Myanmar forces launched a crackdown on the minority Muslim community in August 2017, extending the figure of the persecuted people here more than 1.1 million.
Since Aug. 25, 2017, nearly 24,000 Rohingya Muslims have been killed by Myanmar's state forces, according to a report by the Ontario International Development Agency (OIDA).
More than 34,000 Rohingya were also thrown into fires, while over 114,000 others were beaten, said the report, titled "Forced Migration of Rohingya: The Untold Experience".
Full report at:
https://www.yenisafak.com/en/world/bangladesh-cannot-bear-rohingya-crisis-long-ex-un-head-3495279
--------
Enemy's backbone is broken: Ghazni governor
10 Jul 2019
The governor of Ghazni province Wahidullah Kalimzai has said that the security forces have broken the backbone of enemy in this province.
Kalimzai made the remarks during a meeting of the security council (Security Shura) earlier today.
He said "Overall, the situation is good, the enemy's back is broken."
Furthermore, Kalimzai said "Unfortunately, the criminals harm and kill our people. But we are well coordinated across the security forces."
Senior Afghan and U.S. defense officials including acting minister of defense Asadullah Khalid, NATO Commander Gen. Scott Miller and deputy interior minister for security Gen. Khoshal Sadat had participated in the meeting.
Full report at:
https://www.khaama.com/enemys-backbone-is-broken-ghazni-governor-03880/
--------
Airstrikes kill 9 Taliban militants in Wardak and Ghazni provinces
11 Jul 2019
The security forces conducted a series of airstrikes in Wardak and Ghazni provinces killing at least 9 Taliban militants.
The informed military officials said Thursday that airstrikes killed 6 Taliban militants in Nerkh district of Wardak province.
The sources further added that a similar airstrike killed 3 Taliban militants in Andar district of Ghazni province.
Full report at:
https://www.khaama.com/airstrikes-kill-9-taliban-militants-in-wardak-and-ghazni-provinces-03885/
--------
Afghan forces conduct 116 joint, special ops and 32 airstrikes in past 24 hours: MoD
11 Jul 2019
The Afghan security forces conducted 116 Joint and Special Operations against the militant groups in the past 24 hours.
The Ministry of Defense in a statement said the security forces conducted 12 joint and 104 special operations to suppress the militant groups.
Furthermore, the Afghan Air Force conducted 32 airstrikes to support the ground forces.
The statement further added that the security forces conducted the operations in Ghazni, Faryab, Kunduz, Balkh, Maidan Wardak, Helmand, Nangarhar, Farah, Paktika, Logar, Sar-e-Pul, Herat and Baghlan provinces.
Meanwhile, the defense ministry said the security forces killed 45 militants and wounded 17 others during the same operations.
The Ministry of Defense also added that the coalition forces also provided support to the Afghan security forces during the operations.
Full report at:
https://www.khaama.com/afghan-forces-conduct-116-joint-special-ops-and-32-airstrikes-in-past-24-hours-mod-03893/
--------
Envoy to Afghanistan says US not 'cutting and running'
July 12, 2019
WASHINGTON: Amid talk of a US troop withdrawal from Afghanistan, the US envoy talking to the Taliban said Thursday that America is not "cutting and running" from its longest war and that women will continue to have seats in peace talks to end nearly 18 years of fighting.
Zalmay Khalilzad addressed an audience in Washington on a video link from Qatar where a two-day all-Afghan conference concluded Tuesday with a statement that offered a roadmap for the country's future. The Washington event was heavily focused on raising the voices of women who fear any peace accord with the Taliban will rollback gains they've made and return them to the days of repressive Taliban rule.
"We would like to leave a very positive legacy here," said the US envoy, who was born in Afghanistan. "We are not cutting and running. We're not looking for a withdrawal agreement. We're looking for a peace agreement. And we're looking for a long-term relationship and partnership with Afghanistan."
The Taliban refuses to meet with the current Afghan government, but there are ongoing discussions about peace.
Khalilzad has held eight rounds of US talks with the Taliban and there have been all-Afghan meetings, including the last one in Doha, the capital of Qatar, where Afghans from all walks of life met to discuss grievances and find common ground about the future for their nation.
A statement released at the end of the conference said that a post-war Afghanistan would have an Islamic legal system, protect women's rights "within the Islamic framework of Islamic values," and ensure equality for all ethnic groups.
Alice Wells, acting assistant secretary of state for Central and South Asian Affairs, who attended the event at Georgetown University, said no current or future Afghan government should count on international donor support if it "restricts, represses or relegates Afghan women to second-class status."
In his talks with the Taliban, Khalilzad said there has been progress on four fronts: getting assurances from the Taliban that Afghanistan will not become a staging ground again for militant groups like Al-Qaeda or the Daesh; the withdrawal of US troops, which currently number 14,000; having an all-Afghan dialogue to reach agreement on a peaceful future; and a permanent cease-fire to end the fighting.
He wants the US talks with the Taliban to reach fruition by Sept. 1, which would allow the withdrawal of US and NATO troops. That would open the door to more difficult negotiations.
That's where the many sides of Afghanistan's protracted conflict would sit down to hammer out the details of what an Islamic system will look like, what constitutional reforms would be made and what would become of the many local militias affiliated with the country's powerful warlords. Those talks also would have to tackle how women's rights fit into the definition of the "Islamic values."
Roya Rahmani, Afghanistan's first female ambassador to the United States, expressed hope for peace, but said there's still no dialogue between the Taliban and the current Afghan government. She predicted tough periods of negotiation ahead and said whatever deal is made needed to be implemented by a "strong central government."
The talks have created both optimism and anxiety, especially among women.
Ghizaal Haress, assistant professor of law at the American University of Afghanistan who spoke via Skype from Kabul, said the Taliban must guarantee that the rights of women and minorities, which currently are protected in the Afghan constitution, are preserved.
"If we leave it to broad interpretation or to the broad idea of women's 'Islamic values' then we're going to be in trouble as we have experienced it" under Taliban rule in the past, she said.
Asila Wardack, a member of the Afghan peace council who attended the conference in Doha, said it appears the Taliban are embracing more modern views of women. Via Skype from Kabul, she said she still worries that they have not changed their hard-line ideology and claimed a deeper trust between the parties was needed for the negotiations to be successful.
Doha was the first time Wardack had met the Taliban negotiating team.
"They approached us. They didn't shake hands," she said.
Later, Wardack said two of the Taliban representatives walked up to the women at the conference and said they had heard that a group of "dangerous women" were going to be at the meeting.
Full report at:
http://www.arabnews.com/node/1524551/world
--------
Southeast Asia
Follow our model for 'happy' Xinjiang, China tells West
July 11, 2019
China said on Thursday its treatment of ethnic Muslims in "happy" and "secure" Xinjiang region was a model for other nations to follow despite a bombardment of Western criticism.
Nearly two dozen nations at the UN Human Rights Council this week urged China to halt persecution of ethnic Uighurs in Xinjiang, where UN experts and activists say at least one million are held in detention centers.
Chinese diplomat Jiang Duan told the council on Thursday a few hypocritical Western nations were distorting facts to smear Beijing over what it describes as vocational training centers in Xinjiang intended to combat extremism and provide new skills.
"Actually the experience in Xinjiang in this field can be introduced to other countries," Jiang added, saying the centers help reintegrate people indoctrinated by radicalism.
"Now the situation in Xinjiang is stable, and the people are united, and their rights are fully respected ... During the past three years, there has not been a single incident of a terrorist attack, and people in Xinjiang feel much better and much more happy and secure."
Xinjiang, three times the size of France, is a largely desert region in China's northwest.
Hundreds of people have been killed there in the past few years in violence between Uighurs, a mostly Muslim people who speak a Turkic language, and ethnic majority Han Chinese, especially in the heavily Uighur south of Xinjiang.
China has blamed the violence on Islamist extremists and separatists, while Uighur exiles and activists point to frustration at Chinese controls on their culture and religion.
The letter criticizing China was signed by the ambassadors of 22 countries, including Australia, Canada, Japan, Britain, France, Germany and Switzerland, but not the United States which quit the UN body a year ago.
They urged China to allow international independent experts, including UN High Commissioner for Human Rights Michelle Bachelet, proper access to Xinjiang.
Bachelet, a former president of Chile, has pushed China to grant the United Nations access to investigate reports of disappearances and arbitrary detentions, particularly of Muslims in Xinjiang.
China's representative said international organisations and media who visited Xinjiang had found the situation was different from its portrayal in the West, and that officials from countries behind the letter declined an invitation to visit.
He accused Western nations of failing to show concern when Xinjiang suffered terrorist attacks, then making irresponsible assessments after the population's lives had improved.
"Those allegations by a small group of Western countries and NGOs cannot do away with the tremendous achievements that were made against terrorism and radicalization and cannot change the fact that Xinjiang people are leading a happy life," he said.
https://www.thejakartapost.com/news/2019/07/11/follow-our-model-for-happy-xinjiang-china-tells-west.html
--------
Malaysia's continued use of sedition law draws flak after preacher jailed
JUL 11, 2019
Shannon Teoh
KUALA LUMPUR - Members of the ruling Pakatan Harapan (PH) have joined civil activists in chastising the Malaysian government after Muslim preacher Wan Ji Wan Hussin became the first to be jailed by the Mahathir Mohamad administration under the Sedition Act, despite repeated promises to repeal the controversial law.
Wan Ji's appeal against a nine-month sentence imposed in 2014 for "insulting the Sultan of Selangor" was dismissed by the High Court on Tuesday (July 9). In addition, the court extended the jail sentence to one year.
"We urge the public prosecutor to explain why they cross-appealed for a stiffer sentence on Wan Ji, as this clearly goes against the PH's policy stand on this cruel law," youth chiefs of all four PH parties said in a joint statement. "We also urge the federal government to immediately abolish the Sedition Act so that such violations of human rights do not recur."
Judge Abdul Halim Aman also refused to stay execution of the sentence while Wan Ji files a further appeal at the Court of Appeal, resulting in Wan Ji being immediately imprisoned, with several dozen human rights activists holding a candlelight vigil for him on Tuesday night. His application for a stay will only be heard on Friday (July 12).
Wan Ji is a member of Parti Keadilan Rakyat (PKR), the largest party in PH. He was a religious adviser to Finance Minister Lim Guan Eng when the latter was the Penang chief minister.
Critics have claimed the Sedition Act is abused to stifle political dissent. PH had in its election manifesto last year promised to do away with the colonial-era law, and this planned repeal has been repeatedly affirmed, including by Prime Minister Mahathir Mohamad on Thursday.
"We are in the midst of structuring the new law and it will be concluded as soon as possible," he told reporters in Parliament.
But the continued arrests and prosecutions indicate otherwise.
While a series of charges against activists and politicians were dropped after new Attorney-General Tommy Thomas took office in June 2018, a moratorium on further investigations put in place by the Cabinet in October didn't even last two months before the government reversed the decision.
As a result, politicians like PKR vice-president Tian Chua had to continue defending sedition charges against him for criticising the government in an election rally in 2013. He was acquitted after winning his appeal in November, avoiding the heftier sentence prosecutors sought on cross-appeal, like in the Wan Ji case.
By January, police had arrested three people for allegedly insulting Sultan Muhammad V of Kelantan after he became Malaysia's first King to abdicate.
Meanwhile Umno leader Lokman Adam was arrested for accusing the government of a cover-up in the racially sensitive death of a Malay fireman following ethnic clashes at a Hindu temple on the outskirts of Kuala Lumpur last November.
With PH struggling to win crucial Malay support in the face of the effective cooperation between opposition parties Umno and Parti Islam SeMalaysia, observers say the Sedition Act is being used by PH to allay growing anxiety among the majority ethnic community.
This would include their concerns that the royal institution - seen as guardians of Malay rights and Islam - and Malay privileges should be protected from criticism. Wielding the sedition law to allay these concerns, observers say, could bolster Malay support for PH.
"The only difference between Wan Ji and others who were acquitted is that they were critical of BN and the judiciary while his case involves the royalty," a top PH leader told The Straits Times, referring to former ruling coalition Barisan Nasional.
In September, Mr Thomas, the Attorney-General, said repealing the law would require the approval of Malaysia's royal rulers.
"(The repeal) ... requires constitutional amendment because one of the sections in the Act prohibits criticisms against the Rulers - what is regarded as the privileges of the Conference of Rulers. They have to approve."
The Attorney-General's Chambers did not respond to questions from The Straits Times about the continued use of the Sedition Act.
Full report at:
https://www.straitstimes.com/asia/se-asia/malaysias-continued-use-of-sedition-law-draws-flak-after-preacher-jailed
--------
Terrorist Group Behind Bali Bombings Use Palm Oil Plantations to Fund Terrorist Activity
11 July 2019
Twelve years ago, a Jakarta court banned Jemaah Islamiyah (JI) for ties to terrorism, but the organization didn't disappear. Just last month, the Indonesian police force's anti-terrorism Special Detachment 88 detained five JI members in Bekasi, West Java. Among them was Para Wijayanto, a JI emir or unquestioned leader, who has been a fugitive since 2003.
Wijayanto himself was involved in the deadly 2002 Bali bombings that killed 200 people, as well as several other attacks. Despite his arrest however, JI remains a significant threat not just to Indonesia, but the rest of the region. This, especially after police discovered palm oil plantations owned by the group, which they use to fund their operations. The group is said to run two palm oil farms in Sumatra and Kalimantan.
Most Indonesian terror cells fund their operations through foreign donors and donations. While JI is also supported by various educational and research institutions, palm oil farms as sources of funding is a new development.
"The palm oil farm generates income to fund their activities and their officials' salaries and other individuals in their network," police spokesperson Dedi Prasetyo said in a press conference. The discovery stoked fears of the group regaining its strength.
Sidney Jones, the director of the Institute for Policy Analysis of Conflict (IPAC), said JI remains to be an extremely strong organization. While the palm oil plantations were discovered and may mitigate movements, she warned that JI's strength lies elsewhere.
"Their legacy, family networks, and supporters, are their biggest strengths," Jones told VICE. "They have a long-term vision unlike other terrorist groups."
This is especially alarming because a resurgence in Indonesia could revive cells in places like Malaysia or Singapore. After the second Bali bombings in 2005, Densus 88 detained nearly all high-ranking officials in the organization, effectively weakening its networks. In 2008, the remaining officials congregated in Surabaya and selected Wijayanto as the new emir.
The organization then began formulating a new strategy, which included a shift in focus towards preaching and education instead of weapons and bombs. JI founded the Islamic Preaching Council (MDUI) in 65 cities/regencies outside Java. In 2011, JI set up its military branch that was uncovered by the police when they raided an arms factory in Trucuk, Central Java.
Despite having a military wing and allegedly thousands of members, JI has strayed from armed jihad doctrine. One source pointed out that JI is aware of how powerful the Indonesian government's role is in combating terrorism. JI also has become more careful in their daily operations, barely using social media apps and SMS, delivering messages via courier instead.
Full report at:
https://www.vice.com/en_in/article/vb98k3/jemaah-islamiyah-suspected-of-running-a-palm-oil-plantation-to-fund-terrorist-activity
--------
North America
US troubled by rise in Houthi attacks on Saudi Arabia
Michael Hernandez
11.07.2019
WASHINGTON
The U.S. voiced concern Wednesday to the UN's Yemen envoy over a recent uptick in Houthi attacks on Saudi Arabia.
Secretary of State Mike Pompeo thanked Martin Griffiths for his efforts to end the Yemen conflict but "expressed concern over the recent increase in Iranian-supported Houthi attacks into Saudi territory that exacerbate the conflict and deepen mistrust," the State Department said.
"The Secretary and the Special Envoy agreed that parties must continue working toward a political settlement and an end to the conflict in Yemen," spokeswoman Morgan Ortagus said in a statement.
Iran-backed Houthi rebels used a drone to strike Abha International Airport in southern Saudi Arabia, the group's Al-Masirah TV said Monday.
The Houthis have increasingly used drones to target southern Saudi Arabia, including Abha. Two drones previously hit the city's airport, killing at least one person and wounding more than 30.
Yemen has been beset by violence and chaos since 2014, when Houthi rebels overran much of the country, including the capital, Sanaa.
The crisis escalated in 2015 when a Saudi-led military coalition launched a devastating air campaign aimed at rolling back Houthi territorial gains.
https://www.aa.com.tr/en/americas/us-troubled-by-rise-in-houthi-attacks-on-saudi-arabia/1528482
--------
US, allies planning naval escort for Gulf tankers: Pentagon
11 July 2019
The United States and its allies are discussing plans to provide naval escorts for oil tankers through the Gulf, a top US general said Thursday after Iranian military vessels menaced a British tanker.
General Mark Milley, nominated to become the chairman of the Joint Chiefs of Staff, told a Senate hearing that the US has a "crucial role" in enforcing freedom of navigation in the Gulf.
He said the US was attempting to put together a coalition "in terms of providing military escort, naval escort to commercial shipping," he said.
Full report at:
https://english.alarabiya.net/en/News/world/2019/07/11/US-allies-planning-naval-escort-for-Gulf-tankers-Pentagon-.html
--------
US won't sanction Iran's foreign minister: Sources
Jul 12, 2019
The United States has reportedly decided not to sanction Iranian Foreign Minister Mohammad Javad Zarif, signaling that Washington is leaving a door open for diplomacy.
US President Donald Trump on June 24 announced new sanctions against Iran targeting Leader of the Islamic Revolution Ayatollah Ali Khamenei and top commanders of the Islamic Revolution Guards Corps (IRGC). Treasury Secretary Steven Mnuchin said then Zarif would be blacklisted that week.
Zarif is seen as the architect of a 2015 multilateral nuclear deal, which the Trump administration abruptly abandoned last year. The US reinstated its unilateral sanctions against the Islamic Republic following its exit from the landmark deal.
Two sources familiar with the matter told Reuters on Thursday that the US has reversed that decision but did not give specific reasons for it.
"Cooler heads prevailed. We ... saw it as not necessarily helpful," said one source familiar with the matter who spoke on condition of anonymity, adding that Secretary of State Mike Pompeo had opposed designating Zarif "for the time being."
The State Department's spokeswoman Morgan Ortagus said on Thursday Washington wants a diplomatic resolution of the nuclear issue and stated that President Trump is willing to meet Iranian leaders "without preconditions."
"We seek a diplomatic solution," she told reporters. "We have asked our allies to ask Iran to deescalate the situation, not to harass American allies or interests, not to terrorize the region."
Tensions between Washington and Tehran escalated after Trump pulled his country out of the Iran nuclear deal in May 2018 and re-imposed harsh sanctions against the Islamic Republic in defiance of global criticisms.
The tensions saw a sharp rise on the first anniversary of Washington's exit from the deal as the US moved to ratchet up pressure on Iran by tightening its oil sanctions and sending military reinforcements, including an aircraft carrier strike group, a squadron of B-52 bombers, and a battery of patriot missiles, to the Persian Gulf region.
The IRGC Aerospace Forces downed a US Navy RQ-4 Global Hawk over the territorial waters off the coastal province of Hormozgan.
The unmanned US aircraft was shot down by Iran's indigenous Khordad 3 air defense system after it breached the country's airspace on a spying mission despite the IRGC's numerous warnings.
Following the incident, Trump reportedly approved a military strike against Iran, but cancelled it 10 minutes before the attack was going to be launched.
Tehran wrote to the United Nations in condemnation of the drone intrusion, calling on the world body to confront Washington's destabilizing actions.
The Islamic Republic has repeatedly announced that Iran's military activities are solely for defensive purposes and posed no threat to other countries.
Full report at:
https://www.presstv.com/Detail/2019/07/12/600717/US-wont-sanction-Irans-foreign-minister
--------
US officials push for sanctions on China over buying Iranian oil: Report
Jul 11, 2019
Senior Donald Trump administration officials are pushing sanctions against China claiming the Asian power defied American sanctions when it imported more than a million barrels of crude oil from Iran last month, according to three US officials.
According to Politico, the US State Department had considered of using an Obama-era loophole to issue a waiver allowing Chinese companies to receive Iranian oil as payment for their investment in an Iranian oil field, violating the Trump administration's earlier pledge to bring Iranian oil exports down to zero. But the plan has been discarded.
Hawkish officials on the US National Security Council are now considering imposing sanctions on Chinese entities amid already worsening ties between the two countries on trade issues, the Politico website reported on Thursday.
The Trump administration has been trying to reduce Iran's oil exports to zero to increase "maximum pressure" on Tehran. It has had some success in persuading several of Iran's largest oil buyers like India, Japan, South Korea and Turkey to curb their purchases but it could not achieve its stated objective of bringing Iran's crude exports to zero.
As Iran's largest oil buyer, China has defied the Trump administration's demand that it gradually bring the imports to zero. Some of the countries, which have robust trade, diplomatic and security relationship with the US, are still buying significant volumes of Iranian oil.
Much of the rhetoric from the State Department has specified that the US is targeting purchases — rather than imports — of Iranian oil, a distinction that will become important under the law if the department decides to give China a pass.
The US decided not to extend its sanctions waivers to eight importers of Iranian crude after the exemptions expired at the beginning of May, but Iran is operating in the shadows of the global oil market.
Earlier this year, US Secretary of State Mike Pompeo met with top oil executives to press them on following the Trump administration's policy of reducing Iran's oil exports to zero.
According to Reuters, executives from major companies including Chevron, Total, Royal Dutch Shell, ConocoPhillips and Occidental Petroleum had been invited to the closed-door meeting in Houston.
The US president withdrew Washington in May 2018 from the JCPOA, which was reached between Iran and six world powers in 2015. Afterwards, Washington re-imposed unilateral sanctions on Iran that had been lifted under the deal.
Trump last month announced new sanctions against Iran targeting Leader of the Islamic Revolution Ayatollah Ali Khamenei and top commanders of the Islamic Revolution Guards Corps (IRGC).
Trump said the sanctions would have been imposed regardless of the Tehran's recent downing of a surveillance US drone by the IRGC. He said the Leader was ultimately responsible for what Trump called "the hostile conduct of the regime."
On Wednesday, Trump said in a tweet that "sanctions will soon be increased, substantially," accusing the country of violating the nuclear deal.
The Trump administration said on April 22 that, in a bid to reduce Iran's oil exports to zero, buyers of Iranian oil must stop purchases by May 1 or face sanctions. The move ended six months of waivers, which allowed Iran's eight biggest buyers -- Turkey, China, Greece, India, Italy, Japan, South Korea and Taiwan -- to continue importing limited volumes.
The United States' insistence on zeroing out Iran's oil exports has cause many problems in the global market, keeping confused both experts and buyers as they look straight into what is shaping up to be a chaotic chapter for the petroleum industry.
Full report at:
https://www.presstv.com/Detail/2019/07/11/600708/US-officials-push-for-sanctions-on-China-over-Iran
--------
UK, US will seriously regret tanker seizure: IRGC commander
Jul 11, 2019
The second-in-command of Iran's Islamic Revolution Guards Corps (IRGC) warns that the United Kingdom and the United States will soon seriously regret the recent seizure of a supertanker carrying Iranian oil.
Speaking from the central Iranian province of Isfahan on Thursday, Rear Admiral Ali Fadavi dismissed the confiscation of the tanker carrying Iran's oil as a worthless action, saying, "The enemies would have not undertaken such measures had they chosen to exercise the least bit of prudence."
He also reminded that the vessel had been leased by Iran for freight purposes.
"They [the US and the UK], however, took such a move (seizure of the tanker), and will seriously repent doing it," the commander added.
Grace 1 was stormed and detained by British marines in the Strait of Gibraltar last week. They alleged that the supertanker was carrying Iranian crude oil to Syria in possible violation of the European Union's sanctions on the war-torn Arab country.
On Wednesday, President Hassan Rouhani likewise warned the UK about the "consequences" of the confiscation. "I remind [this] to the Britons," he cautioned, "You are the ones initiating insecurity, and will come to realize its consequences in the future."
The cautioning messages came after the IRGC, which is Iran's elite defense force, shot down an intrusive American spy drone over the country's southern territory.
Elsewhere in his remarks, Fadavi said the victory of Iran's Islamic Revolution in 1979 served to negate all the "devilry and hostility" exercised by the entire global arrogance.
Full report at:
https://www.presstv.com/Detail/2019/07/11/600680/Iran-IRGC-warning-Britain-United-States-tanker-seizure
--------
House OKs measure to bar aid for Saudi's Yemen campaign
Michael Hernandez
12.07.2019
Washington DC
The House of Representatives approved an amendment to the annual defense spending bill Thursday to halt U.S. support for Saudi Arabia-led military operations in Yemen.
Momentum has been growing on Capitol Hill to end support for the military campaign, which has resulted in thousands of civilian casualties and exacerbated a humanitarian crisis in what was the Arab world's poorest nation even prior to the offensive.
It passed in a 240-185 vote with strong Democratic support but opposition from Republicans, who warned against curtailing President Donald Trump's ability to fight militant groups in the region.
"By continuing to conduct intelligence sharing, the U.S. has been a co-belligerent in the world's largest humanitarian crisis," Congressman Ro Khanna, a vocal critic of the war in Yemen and key sponsor of the amendment, said in a statement.
"The U.S. cannot be an effective broker for peace if it continues to arm and militarily support one side of the conflict. This is how we democratize America's foreign policy and reassert Congress' role in matters of war and peace," he added.
The House is likely to vote Friday on a separate amendment offered by Khanna that would prohibit Trump from attacking Iran without prior congressional approval. It would not bar Trump from striking in retaliation for an Iranian attack, however.
Full report at:
https://www.aa.com.tr/en/americas/house-oks-measure-to-bar-aid-for-saudis-yemen-campaign/1529552
--------
Beyond the Headlines: The Minnesota model for fighting ISIS in the US
James Haines-Young
July 11, 2019
Despite waging the war on terror for nearly two decades, America has never attempted to win the battle of ideas at home. The country has no federal level counter-extremism programmes and no national model other than jail time for handling American citizens at home who support the views of radical groups around the world.
With roughly 80 people convicted of supporting terror groups set for release between now and 2024, there is no national system to reintegrate them into society or ensure they no longer harbour dreams of joining militant groups.
In Minnesota, many young people in the 100,000 strong Somali-American population of Minneapolis have been targeted by online recruiters from groups like ISIS and Al Shabab. Dozens have been arrested for supporting or trying to join the militants.
Even though ISIS has been defeated on the battlefields of Iraq and Syria, the draw of the ideology still holds.
Now in Minnesota, a small programme is trying to work with young people drawn to extremism to guide them away from dangerous groups and reintegrate them into society.
This week, we hear from The National's reporter Stephen Star who spoke with those running the programme about what they are trying to do and why.
To read Stephen's full report, click here.
We'll also hear from Nikita Malik, the director of the Centre on Radicalisation and Terrorism at the Henry Jackson Society in London, to talk about such programmes and what to do about extremism.
We'll also talk to Colin Clarke, a senior research fellow at the Soufan Group in New York and author of the book After the Caliphate, to talk about why the world shouldn't ignore ISIS's enduring threat and what abandoning foreign fighters could mean.
Full report at:
https://www.thenational.ae/world/the-americas/beyond-the-headlines-the-minnesota-model-for-fighting-isis-in-the-us-1.885282
--------
Pakistan
Qureshi's session boycotted at London press conference
JULY 12, 2019
Foreign Minister Shah Mahmood Qureshi was greeted by empty seats at a media conference in London as journalists protested over 'free speech concerns' in Pakistan.
Qureshi, who is in the British capital on an official visit, attended the #DefendMediaFreedom conference with journalists posting videos of a nearly deserted hall.
Qureshi was questioned about the censorship in Pakistan.
"Believe you me, there is no question of gagging or controlling media," he told the conference co-hosted by Britain and Canada.
"That time has gone and with the new social media, the advent of social media, even if you want to gag you can gag nothing."
The foreign minister also had a heated argument with a Canadian social media activist at the event after the latter accused him of getting his Twitter account blocked on Islamabad's complaint.
In the video footage, which went viral, it can be seen that the Canadian man says: "You censored me, I had a Twitter account here [in Canada]."
"My tweet produced Pakistan's blasphemy law and your government had my account taken down, so can you tell me why your Islamic supremacy in Pakistan is silencing my journalistic freedom in Canada," he added.
"You sir should be ashamed, who are you to silence me in Canada… Answer? You don't like free speech," the journalist roared at the foreign minister.
Qureshi responded by saying: "First of all you want your sentiments to be respected but look at the tone in which you are speaking… Is that the correct way?" The minister said that he did not block his Twitter account.
https://dailytimes.com.pk/428548/qureshis-session-boycotted-at-london-press-conference/
--------
Bilawal says Senate chairman forfeited moral right to cling to seat, should bow out
July 12, 2019
SUKKUR: Pakistan Peoples Party chairman Bilawal Bhutto-Zardari has said that Senate Chairman Sadiq Sanjrani has lost majority in the house and the incumbent chairman has now forfeited moral right to cling to the seat, especially after all opposition parties have jointly nominated Hasil Bizenjo as their candidate for the slot.
He said at a press conference at Sukkur Press Club late on Thursday evening that those who had once helped him become chairman had the right to remove him after he had lost their trust.
He said that when interviews of Gen Zia, Musharraf as well as those of "criminals" present in the government could be aired on TV channels, why not the interview of a former president and present member of National Assembly.
He said that demand for midterm election would be advantageous if there was agreement on improving election system before the polls. He reiterated that there was no justification for deployment of army in polling stations.
He said that at present media organisations and journalists were not working independently. They were being strangulated financially and his party would extend them all possible cooperation. He said that no opposition party had ever demanded NRO while Imran Khan himself was extending the NRO by making an offer of "pay money and go away".
"We will not allow the prime minister to flee," he said.
Bilawal said earlier at a community conference of women who were beneficiaries of Peoples Poverty Reduction Programme of Sindh Rural Support Organisation (SRSO) that the party would never bargain over peoples' economic, democratic and human rights.
He said the party would bring real change by expanding the work of SRSO throughout the country for the elimination of poverty. The government tried to scrap the Benazir Income Support Programme (BISP) and promote Ehsas Programme but the country's women would not allow BISP to end at any cost, he said.
He said that it was BISP which had helped women from Khyber Pakhtunkhwa to Fata and Kashmore to Karachi to stand on their own feet while "revolutionary" programme of SRSO had been recognised by European Union which had raised its contribution to the fund. Earlier, Sindh Chief Minister Syed Murad Ali Shah said that the Peoples Poverty Reduction Programme of SRSO would continue despite shortage of funds and limited resources.
He said that they would spread the programme to every nook and cranny of Sindh and help women stand on their own feet.
Former chief minister Syed Qaim Ali Shah said that Imran Khan was talking about new Pakistan while PPP was talking about development.
Later, PPP chairman and chief minister gave away laptops, certificates and cheques of low-income housing schemes to women who showed better performance including women office bearers.
MNAs Syed Khursheed Ahmed Shah and Noman Islam Shaikh, PPP Sindh president Nisar Ahmed Khuhro, MNA Dr Nafeesa Shah, provincial minister Saeed Ghani, provincial adviser Murtaza Wahab, Syed Nasir Hussain Shah, provincial minister Syed Awais Qadir Shah, Waqar Mehdi, Sukkur Mayor Arsalan Islam Shaikh, Jameel Soomro and others accompanied the PPP chairman.
Full report at:
https://www.dawn.com/news/1493498/bilawal-says-senate-chairman-forfeited-moral-right-to-cling-to-seat-should-bow-out
--------
Can't 'prejudge' ICJ's decision in Kulbhushan Jadhav's case: Pakistan
Jul 11, 2019
ISLAMABAD: Pakistan on Thursday said it cannot "prejudge" the decision of the International Court of Justice (ICJ) in the former Indian naval officer Kulbhushan Jadhav's case on July 17.
Jadhav, 48, a retired Indian Navy officer, was sentenced to death by a Pakistani military court on charges of "espionage and terrorism" after a closed trial in April 2017. His sentencing evoked a sharp reaction in India.
India moved the ICJ in May 2017 for the "egregious violation" of the provisions of the Vienna Convention by Pakistan by repeatedly denying New Delhi consular access to Jadhav.
"We cannot prejudge the judgment," Pakistan Foreign Office (FO) spokesperson Muhammad Faisal said at his weekly news briefing.
He, however, said that Pakistan has fully contested the case before the Hague-based ICJ.
The ICJ has announced, in a statement on July 4, that it will deliver on July 17 its judgment in the Jadhav case.
"A public sitting will take place at 3 p.m. (local time) at the Peace Palace in The Hague, during which Judge Abdulqawi Ahmed Yusuf, President of the Court, will read the Court's decision," it said.
Pakistan claims that its security forces arrested Jadhav from restive Balochistan on March 3, 2016 after he reportedly entered from Iran.
Full report at:
https://timesofindia.indiatimes.com/world/pakistan/cant-prejudge-icjs-decision-in-kulbhushan-jadhavs-case-pakistan/articleshow/70175836.cms
--------
Experts from India, Pakistan to meet on July 14 to discuss modalities of Kartarpur corridor: Foreign office
Jul 11, 2019
SLAMABAD: Experts from India and Pakistan will meet on Sunday at the Wagah border to discuss the draft agreement for finalising the modalities of the Kartarpur corridor and related technical issues, Pakistan Foreign Office said on Thursday.
The corridor will connect Darbar Sahib in Pakistan's Kartarpur with Dera Baba Nanak shrine in Gurdaspur district and facilitate visa-free movement of Indian Sikh pilgrims, who will have to just obtain a permit to visit Kartarpur Sahib, which was established in 1522 by Sikh faith founder Guru Nanak Dev.
"The Indian delegation will come to Pakistan for the talks to be held at Wagah," Foreign Office (FO) spokesperson Muhammad Faisal said at his weekly news briefing.
The FO on July 2 said that Pakistan has proposed July 14 for the second round of talks with India to discuss the draft agreement, which was accepted by New Delhi.
The first meeting of officials of Pakistan and India to finalise the modalities of the landmark corridor was held in Attari in the shadow of escalating bilateral tensions in March following the Pulwama terror attack by a suicide bomber of Pakistan-based Jaish-e-Mohammed on February 14.
India had conveyed its concerns over the presence of several Khalistani separatists in a committee appointed by Pakistan on the Kartarpur corridor.
Last November, India and Pakistan agreed to set up the border crossing linking Gurudwara Darbar Sahib in Kartarpur, the final resting place of Sikh faith's founder Guru Nanak Dev, to Dera Baba Nanak shrine in India's Gurdaspur district.
Kartarpur Sahib is located in Pakistan's Narowal district across the river Ravi, about four km from the Dera Baba Nanak shrine.
Two days later, Pakistan Prime Minister Imran Khan laid the foundation stone of the corridor in Narowal, 125 km from Lahore.
Early this month, Pakistan government earmarked Rs 100 crore in the federal budget 2019-20 for the development of the much-awaited corridor.
Full report at:
https://timesofindia.indiatimes.com/world/pakistan/experts-from-india-pakistan-to-meet-on-july-14-to-discuss-modalities-of-kartarpur-corridor-foreign-office/articleshow/70174871.cms
--------
Call to give Irish nun honourary citizenship of Pakistan
Murtaza Ali Shah
July 11, 2019
LONDON: Former cabinet minister Baroness Sayeeda Warsi has called on the government of Pakistan to consider making a renowned Irish nun honourary Pakistani citizen in recognition of lifetime of teaching and promoting interfaith relations in Pakistan.
St Mary's University has announced to award Sr Berchmans the Benedict Medal next week in recognition of her services for the people of Pakistan.
Sayeeda Warsi, former Senior British Foreign Minister and a visiting professor at St Mary's University, said the government of Pakistan should acknowledge that Sr Berchmans deserves this for her lifetime services to Pakistan.
Sr Berchmans will be awarded at a ceremony in Westminster Cathedral next week.
Sr Berchmans students include Benazir Bhutto, Asma Jahangir, Hina Gilani, Nergis Mavalvala, Sharmeen Obaid, Shireen Mazari, Maryam Nawaz Sharif, Tehmina Janjua, Sana Bucha, Nasim Zehra, Atiqa Odho, Jugnu Mohsin and many others.
Warsi said: "Sr Berchmans dedicated 70 years of her life to teaching and spent most of her time in service of Pakistan. She taught Muslim, Christian, Parsi and Hindu children at the Convents of Jesus and Mary in Lahore, Murree and Karachi to promote education, empowerment and interfaith harmony. She deserves recognition at all levels."
Warsi added: "I had the privilege of visiting Sr Berchmans in Karachi and I saw at first-hand how her work and presence has created a lifetime of interfaith understanding. Like her students, colleagues and peers I am delighted that Sr Berchmans is receiving the Benedict Medal from St Mary's University as part of their summer graduation ceremony at Westminster Cathedral. It will be a fitting occasion for someone, who has given their life to education and to helping young people achieve their dreams."
The medal, which is the University's highest honour, will be presented to Sr Berchmans by the Archbishop of Westminster and Chancellor of St Mary's Cardinal Vincent Nichols during a St Mary's Summer Graduation Ceremony.
Sr Berchmans was born in Ireland, Country Clare, in 1930 and joined the Convent of Jesus and Mary in 1951 in Willesden, London. The award is in recognition of almost 70 years of teaching, most of which was spent in Pakistan, where she taught Muslim, Christian, Parsi and Hindu children at the Convents of Jesus and Mary in Lahore, Murree and Karachi.
In 2012, whilst she was Principal of the Convent of Jesus and Mary in Karachi, Sr Berchmans was awarded the Sitara-i-Quaid-i-Azam, one of the highest civil awards given by the President of the Islamic Republic of Pakistan. The award citation celebrated her "constant adherence to the call of duty over a span of 59 years, which has made Sister Berchmans a living example to emulate."
Sr Berchmans will become the fifth recipient, and the first woman, to be presented with the Benedict Medal, joining previous recipients Bartholomew I, the Ecumenical Patriarch and Archbishop of Constantinople, Dr Richard Clarke, Archbishop of Armagh and Primate of all-Ireland, Former Archbishop of Canterbury Baron Williams of Oystermouth, and Sir Michael Wilshaw, the former Chief Executive of Ofsted and alumnus of St Mary's.
Full report at:
https://www.thenews.com.pk/latest/496955-call-to-give-irish-nun-honourary-citizenship-of-pakistan
--------
US general calls for maintaining military ties with Pakistan
Anwar Iqbal
July 12, 2019
WASHINGTON: The future US military chief said on Thursday that the United States needs to maintain strong military-to-military ties with Pakistan, based on the shared interests of the two countries.
Gen Mark Milley, President Donald Trump's nominee to head the Joint Chiefs of Staff, also warned at his nomination hearing that a premature withdrawal of US troops from Afghanistan would be a strategic mistake.
"If confirmed as chairman, my objective will be to preserve the defence relationship between the United States and Pakistan even as we press Pakistan to take action on US requests," Gen Milley told the Senate Armed Services Committee at a hearing in Washington.
"While we have suspended security assistance and paused major defence dialogues, we need to maintain strong military-to- military ties based on our shared interests," he added.
The statement, coming 10 days before Imran Khan's first visit to Washington as prime minister, underlines a key element of the US-Pakistan relationship, the long, and once, close partnership between the two militaries.
It also highlights Pakistan's support to the Afghan reconciliation process and hints at the role Islamabad played in persuading Taliban leaders to join talks with US in Doha. Pakistan is also believed to have cooperated with the United States in arranging an intra-Afghan dialogue, held in Doha earlier this week.
"I think pulling out prematurely would be a strategic mistake," the general added while responding to a question about Afghanistan from one of the senators.
Gen Milley, currently the Army's Chief of Staff, has served in Afghanistan, Iraq, Somalia and Colombia and is likely to be confirmed without any opposition from either Republican or Democratic lawmakers.
In Afghanistan, he served as the Commanding General, International Security Assistance Force Joint Command and Deputy Commanding General, US Forces.
The Senate panel had sent him a set of written questions on sensitive issues, such as Afghanistan, Pakistan, and Iraq. His responses underlined the need to maintain a defence relationship with Pakistan, the country's importance as a key strategic partner, Islamabad's role in bringing peace and stability to Afghanistan and the need for Pakistan's cooperation in the fight against terrorism.
Full report at:
https://www.dawn.com/news/1493607/us-general-calls-for-maintaining-military-ties-with-pakistan
--------
Arab World
Iraqi forces target ISIS bomb factories in sweeping operation
By Lawk Ghafuri
Jul 12, 2019
ERBIL, Kurdistan Region – Iraqi forces have cleared several villages in Nineveh, Anbar, and Saladin of explosive remnants left by the Islamic State (ISIS) group and shut down workshops used to manufacture improvised explosive devices (IEDs), the Iraqi defense ministry said Wednesday.
Dozens of IEDs were retrieved and destroyed on Wednesday as "Will of Victory" – a combined operation of the Iraqi Army and Hashd al-Shaabi paramilitias – enters its fourth day, paving the way for displaced civilians to return to their homes.
The Iraqi Army's brigade 60, supported by the Iraqi Air Force, destroyed seven suspected ISIS hideouts in Nineveh, according a Ministry of Defense statement released Wednesday.
Nine IEDs were destroyed in a controlled demolition and 33 Katyusha rockets seized.
Brigade 43 also destroyed 12 suspected ISIS hideouts in Nineveh, and disposed of six IEDs, according to the statement.
Hashd al-Shaabi, with the assistance of Iraqi jets, destroyed an ISIS vehicle in Nineveh and killed four ISIS suspects. Eleven IEDs were also recovered and destroyed.
This follows the killing of three ISIS suspects in the same province on Monday.
Meanwhile in Saladin province, the Iraqi Army destroyed several more suspected ISIS hideouts and eleven IEDs. It also seized four Katyusha rockets and machinery used to produce IEDs.
In the Anbar village of al-Shwilly, the Iraqi Army destroyed three IEDs.
Mohammed al-Askari, a spokesman for the Ministry of Interior Staff General, said Monday the operation was initiated after an increase in ISIS activity and the interception of messages from ISIS leaders in Syria telling cells to regroup in western areas of Iraq, particularly Anbar.
"These operations will not end until they reach the last frontiers of Iraq," Askari told reporters.
The Iraqi Ministry of Defense published a video on Wednesday showing brigade 60 and brigade 28 meeting between Nineveh and Anbar having completed their sweep of these territories.
Iraqi security forces launched the "Will of Victory" operation to target ISIS sleeper cells in Nineveh, Anbar, and Saladin, military officials announced Sunday.
The operation is being conducted by Iraqi army units, as well as large units of Hashd al-Shaabi and Sunni tribal fighters known as Hashd al-Ahsairi, accompanied by the Iraqi Air Force, according to Lieutenant General Abdul Ameer Rasheed Yarallah, deputy head of Iraqi joint operations.
Rudaw approached the US-led coalition for comment on the operation and to confirm its involvement but is yet to receive a response.
ISIS was declared territorially defeated in Iraq in December 2017 and in Syria in March. However, a sophisticated network of sleeper cells and remnants of the group have since resumed their earlier insurgency tactics, ambushing security forces, abducting village chiefs, and even burning crop fields.
https://www.rudaw.net/english/middleeast/iraq/100720191
--------
After ISIL, children try to catch up with school in Mosul
by Tessa Fox
10 Jul 2019
Mosul, Iraq - It was the end of the school year and the students at Al Huda primary school in Iraq's second-largest city of Mosul were as spirited as ever, running around and playing with their friends. Many said they were sad to see school break for the summer holidays.
Most of the 320 students at the school had missed out on their education when the Islamic State of Iraq and the Levant (ISIL or ISIS) occupied the city in June 2014.
The armed group took over government offices and schools, introducing a new curriculum focusing on their harsh interpretation of Islamic law and weapons training.
Families that were not able to flee before ISIL's advance on the city said they kept their children out of school out of fear for their safety and that they might be indoctrinated. According to the United Nations' children agency in Iraq, thousands of children were deprived of formal education because of ISIL.
"When ISIL came, I thought I would never come back to school again. I can't believe it," said 12-year-old Najd Ayad Hamdi, a student at Al Huda.
Most of Mosul's students returned to schools only after Iraqi forces recaptured the city in 2017, but many are now struggling at school after missing three years of education.
Tawfiq Rafh, headteacher at Al Huda, said only children from ISIL families attended Mosul's schools during the group's reign in the city.
"In each grade normally there would be at least 40 students [at Al Huda], but the kids all stayed at home, only the ISIL children went to school, maybe totalling only four or five students in each grade," Rafh said.
"The fathers and mothers [of Mosul residents] helped the students at home, so they didn't forget what they already learned," he said, noting that most homeschooling was limited to basic instruction.
Children trying to catch up
After ISIL's defeat, the Iraqi Ministry of Education launched an accelerated learning programme targeting children who had not been able to attend school. Under the programme, 26 out of 650 schools in Mosul were selected to run classes on the weekends to help students catch up on subjects they had missed. Al Huda was not selected.
The government also launched an exam for all students to decide if they should be enrolled in a school grade that matched their age or if they should be held back.
In spite of missing three years of their education, every student at Al Huda was assigned a grade corresponding to their age, according to Rafh.
The headteacher suggested this may have been "because the government of Iraq states all students [in the same grade] should be of the same age", adding that pressure from parents could have played a role, as they would not have wanted their children to study at a lower grade than their age.
Muhammed Sameen, 12, was in grade one when ISIL occupied Mosul.
When he returned to school after liberation, he was enrolled in grade four but was not taught the content he missed.
"The first time I came to school, I didn't understand anything," he said.
Two years on, Sameen has completed grade five and claims he has no issues keeping up.
Another student, Abdullah Safa Rafa, also skipped two grades when he returned to school after ISIL's defeat, but said he feels comfortable with his grade now.
"When they opened the school I didn't know anything, after that the teachers tried to help us understand the higher-level work," Rafa said.
Observers, however, expressed concern that the gap in students' knowledge would affect their ability to pass end-of-year exams and ultimately the final secondary school exam in Grade 12.
Nasrin Mansoor, Save the Children's national child safeguarding coordinator in Iraq, said the fact children were skipping multiple grades would affect them "greatly", noting that it would impact the children emotionally and socially as well as academically.
"There's the knowledge gap which reflects badly on the performance of the child … in situations where they will struggle with the topics that have been already clarified to their peers but not them," Mansoor said.
She said it is difficult for students who skip years of school to develop a certain set of social skills, or they may have lost these skills when they had to stay at home during ISIL's rule.
"This can cause stress as the new student integrates in their class with children who might be strangers to them."
Mansoor clarified that age groups between 12 and 17 are more affected academically because they are at a level where studies become more "intense" and topics from previous grades are mixed into the final examination to graduate high school at the end of grade 12.
"Every grade you will learn something that will stand with you in the future," she said.
Students generally graduate high school at the age of 17.
Students in younger grades who are able to return to school after ISIL may be able to catch up on what they missed by taking summer classes.
Trauma
Other challenges to students' education include managing the trauma of witnessing conflict and the lack of facilities at schools.
Zeina Awad, spokeswoman for UNICEF in Iraq, explained the children had witnessed violent and horrific experiences that no child should ever go through.
"So they're back in school [now] but a lot of them are dealing with the impact of the trauma they have witnessed," Awad said.
Mansoor said children's trauma can be triggered or aggravated by changes in voices or sounds, causing them to tense up or even attack people around them.
Some children have difficulty understanding and processing what they have witnessed and experienced while living in a conflict zone, she added.
"They need a psychiatrist to work with them ... all of the things they need to get over it are not available [in Iraq], like psychiatrists," Mansoor said.
UNICEF also said one in two public schools in Iraq require more resources following damage suffered during the war.
"The lack of investment into the education sector is at crisis level," Awad said.
Iraq only spends 4.1 percent of its GDP on education, whereas the global target should be 5.8 percent, she said.
Students at Al Huda said returning to a destroyed school, without basic facilities such as whiteboards, shocked them and discouraged them from learning.
"When I came to school and saw it destroyed, with no desks, I faced a lot of issues... I couldn't focus on the teachers," said Sameen.
Despite the challenges, teachers like Fatmah Mazen - a first grade teacher at Al Huda - said the students were improving year after year.
Full report at:
https://www.aljazeera.com/news/middleeast/2019/07/isil-children-catch-school-mosul-190706110719035.html
--------
Organization of Islamic Cooperation provides financial assistance to member states
July 12, 2019
JEDDAH: The Islamic Solidarity Fund (ISF) of the Organization of Islamic Cooperation (OIC) has announced a raft of new developmental and educational financial-aid packages for several member states and Muslim communities around the world. The beneficiaries include organizations in Niger, Thailand, Gambia, Sri Lanka, Chad, Uganda, Senegal, Palestine, Bangladesh and Malaysia.
Dr. Yousef Al-Othaimeen, secretary-general of the OIC, stressed in a statement on Thursday that the aid packages emphasize the organization's solidarity with member states and the global Muslim community.
Al-Othaimeen also praised Saudi Arabia for its donation of $9 million to the Islamic Solidarity Fund to help implement its charitable programs.
Full report at:
http://www.arabnews.com/node/1524481/saudi-arabia
--------
Clashes kill more than 80 fighters in Syria
July 12, 2019
BEIRUT: More than 80 fighters were killed in clashes on Thursday between regime and jihadist-led forces in northwest Syria, as violence raged on the edge of an opposition bastion despite a September truce deal.
In nearby Afrin, a car bombing killed 13 people in the latest violence to hit the city that Turkey-backed rebels seized last year from Kurdish fighters.
Syria's civil war has killed a total of more than 370,000 people and spiralled into a complex conflict since starting in 2011 with the repression of anti-government protests.
Clashes raged on Thursday in northern Hama after a small advance by jihadist-led forces overnight, the Syrian Observatory for Human Rights said.
Fighting and bombardment since the launch of the attack late Wednesday killed at least 46 regime forces and 36 jihadists and allied rebels, the Britain-based war monitor said.
"The fighting is ongoing as regime planes and artillery pound the area," Observatory head Rami Abdel Rahman said.
Elsewhere in Syria, eight civilians were among the 13 people killed in a car bomb near a checkpoint outside Afrin, the Observatory said.
Turkish troops and Syrian proxies took control of Afrin from Kurdish forces they consider "terrorists" in March last year after a two-month air and ground offensive.
Those killed also included four fighters. "Among the victims, at least six are originally from Eastern Ghouta," a former rebel bastion near Damascus retaken by the regime last year, Abdel Rahman said.
There was no immediate claim of responsibility for the blast, but a commander with a pro-Ankara faction accused Kurdish fighters.
Car bomb hits near church
QAMISHLI: A car bomb detonated near a church in the Kurdish-majority city of Qamishli in northeast Syria on Thursday wounding several people, an AFP journalist and state media said.
The metal gate of the church was slightly dented by the blast, but the building otherwise emerged intact, the correspondent said.
There was no immediate claim for the attack, which Syrian state television said wounded 11 people and damaged nearby cars.
The Syrian Observatory for Human Rights, a Britain-based monitor, said only seven people were wounded, and that three among them were in critical condition.
Last month, a car bombing near Kurdish security offices in the same city wounded seven civilians, including a child, the Observatory said.
Full report at:
These have included arson attacks on wheat fields and deadly car bombs.
https://www.dawn.com/news/1493609/clashes-kill-more-than-80-fighters-in-syria
--------
SDF official says international court solution to foreign ISIS problem
July 10-2019
ERBIL (Kurdistan 24) – The Syrian Democratic Forces (SDF) hold thousands of Islamic State fighters and their families. Mustafa Bali, the head of the SDF press office, told Kurdistan 24 during a recent international forum that the solution is to set up an international court to try these foreign terrorists in Syria's Kurdish-run northeast.
Over 200 people, including experts from different countries, attended the three-day event on the so-called Islamic State which the Rojava Strategic Research Center (NRLS) organized in Syrian Kurdistan's (Rojava) Amude.
International Court
In an interview with Kurdistan 24 on the sidelines of the conference, Bali said the foreign Islamic State fighters who are held in SDF prisons "have asked to be transferred to their respective countries, and be tried at home."
"Yet, these fighters have committed crimes against humanity on our soil, and not in their countries," he added.
According to the SDF official, these foreign Islamic State fighters hope they will receive short-term prison sentences if they face trial in their home states.
"An alternative that we have proposed since these fighters have committed crimes here in Syria, was to establish an international court here – either under the auspices of the United Nations or the [US-led] Coalition – provided that it will be an official international court, and legitimately supported by the international community."
Under the rule of such a court, each Islamic State fighter must be tried according to their crimes, including fighters who have killed innocent people, children, and women, Bali said.
"We hope this court will be founded here. Some practical steps have been taken; a positive dialogue is ongoing between the respective states."
No Final ISIS Defeat
Nevertheless, Bali said such a court would not result in the final defeat of the Islamic State but would only put members of the terror group who have committed crimes on trial.
"The struggle against ISIS is not only a military or legal struggle; before everything, it is a political challenge as well as an educational one," he said, warning that the group may remerge "under a new name."
According to Bali, the guarantee to defeat the Islamic State or any form of terrorism requires two vital conditions to be realized.
First, the formation of a democratic system in the SDF-held north and east of Syria. "Within this system, each and every component of the society must be able to represent themselves under a decentralized system," he told Kurdistan 24.
The second condition is to "make sure there are long-term education programs that the current and next generations will be taught to accept the diversities in the region," Bali said.
"Religious or national racism must be demolished, and all of these must lead to a democratic society," the SDF official added. "And, more importantly, economic opportunities must be provided for the people."
No Threat to Turkey
Apart from the ongoing threat of the Islamic State to the north and east of Syria, Turkey has also threatened to attack the Syrian Kurds. However, Amb. James Jeffrey, Special Representative for Syria Engagement and Special Envoy to the Global Coalition to Defeat ISIS, is continuing talks separately with the SDF and Turkey to establish a safe zone.
Mazlum Abdi, the SDF Commander-in-Chief, mentioned earlier that "Turkey's concerns must be taken into consideration" as well.
"Mr. Jeffrey, along with the US military's partnership in the region, is involved in political dialogue and a close contact with all parties. They have some proposals for us and other parties, including Turkey," Bali said.
"Turkey is a neighbor country of Syria, and indeed it is important that this neighborhood is built on the base of brotherhood—that we would not be a threat to Turkey, likewise, Turkey will not be threat to our region."
Bali said dialogue based on "mutual respect and acceptance" is necessary to end the atmosphere of threats.
"We hope that these steps will interpret into political outcomes in the framework of a joint dialogue," he stated.
In the meantime, the United States has asked several Coalition members, including Germany, to deploy their forces on the ground. Most European countries, however, are skeptical about such a proposal.
Full report at:
https://www.kurdistan24.net/en/news/21bc0a92-185f-413c-bb2a-3bc6ce595dd9
--------
Khashoggi fallout: Saudi holidaymakers urged to shun Turkey
July 12, 2019
RIYADH: Diplomatic fallout over journalist Jamal Khashoggi's murder appears to be slowing the flow of high-rolling Saudis to Turkey, as calls grow within the oil-rich kingdom to boycott the holiday magnet.
Each year hundreds of thousands of Saudi tourists visit Turkey, thanks to its milder climate, turquoise waters and status as a crossroads between East and West.
But tensions over the journalist's murder are feeding into growing calls by nationalists and pro-government media to boycott Turkey, potentially hitting its already strained economy.
"Don't go to Turkey" and "Turkey is not safe" are just some of the headlines that have popped up, with multiple media outlets running hostile stories in recent months.
Many, including Al-Arabiya, have splashed official warnings from the Saudi embassy in Ankara about rising passport theft and petty crime.
The apparent scaremongering seems to be working, since the Turkish tourism ministry reported Saudi visitor arrivals dropped more than 30 per cent in the first five months of 2019 compared to the same period last year.
A travel agency in Riyadh reported a similar fall in bookings, although Saudi tourism authorities did not respond to a request for comment. "I care about safety," a young Riyadh resident said, explaining why he was likely to avoid Turkey.
Saudis, who are also among the top property buyers and investors in Turkey, spend an average of $500 a day as tourists in the country, significantly higher than European visitors, according to a 2018 study by Riyadh's King Faisal Centre for Research and Islamic Studies.
Appeals for a boycott of Turkey are not limited to tourism. A video predating Khashoggi's murder that showed Riyadh's influential governor Faisal bin Bandar declining an offer of Turkish coffee recently resurfaced on social media, triggering a call for a boycott of Turkish products.
Ajlan al-Ajlan, chairman of the Riyadh Chamber of Commerce and Industry, has been particularly strident. "As the Turkish leadership and [President Recep Tayyip] Erdogan continue their hostility and target the kingdom's leadership, we call more than ever before to boycott them ... in all areas — imports, labour and dealings with Turkish companies," Ajlan wrote on Twitter last month.
Observers have drawn parallels with how Saudi Arabia flexed its financial muscle by adopting punitive measures in recent diplomatic disputes with Canada, Germany and neighbouring Qatar, now under a Riyadh-led economic blockade for two years.
Full report at:
https://www.dawn.com/news/1493601/khashoggi-fallout-saudi-holidaymakers-urged-to-shun-turkey
--------
Dozens of Casualties Reported in Strong Blast at Ankara-Backed Militants' Base in Afrin
Jul 11, 2019
The Kurdish-language Hawar news quoted local sources in Afrin region in Northwestern Aleppo as saying that a heavy blast occurred in one of Jibhat al-Shamiyeh terrorist group's positions in the town of Tarandeh in Afrin, killing 11 people, including the militants.
It added that earlier another blast had also occurred in al-Filat street in Central Afrin, noting that no report has yet been released on the tolls.
Meantime, the Arabic-language al-Baladi news website affiliated to the militants reported that at least 11 people were killed and 40 others were wounded in the first blast, adding that a number of injured people are in critical conditions.
In a relevant development earlier this month, at least 20 Turkish soldiers and affiliated militants were killed and wounded in Afrin and the nearby areas during the Kurdish operations in Northern Aleppo, Kurdish media reported, adding that their positions and military vehicles were also destroyed.
Hawar news quoted the Liberation Forces of Afrin as saying that during the operations against the Turkish army and Ankara-backed terrorists in the town of Marimin in Shara region of Afrin, two positions of the Turkish army were smashed.
During the operations, one Turkish soldier and a militant were killed and two other soldiers were wounded.
Meantime, 2 military vehicles of the Turkish army were destroyed in an ambush by the Kurdish forces near the town of Kafar Khashar in A'azaz region in Northern Aleppo, killing and wounding 12 people.
Also, during the Kurds' operations near the town of Mar'e in Northern Aleppo, a military vehicle of the Turks was blown away, killing and injuring 4 Ankara-affiliated militants.
Full report at:
https://en.farsnews.com/newstext.aspx?nn=13980420000595
--------
Car bomb hits near church in northeast Syria
11 July 2019
A car bomb detonated near a church in the Kurdish-majority city of Qamishli in northeast Syria on Thursday wounding almost a dozen people, an AFP journalist and state media said.
There was no immediate claim for the attack, which Syrian state television said wounded 11 people and damaged several cars.
Syria's Kurds have led the US-backed fight in the war-torn country against ISIS, which continues to claim deadly attacks despite its territorial defeat in March.
https://english.alarabiya.net/en/News/middle-east/2019/07/11/Car-bomb-hits-near-church-in-northeast-Syria.html
--------
Blast kills at least eight in Syria's rebel-held Afrin
11 July 2019
A car bomb killed at least eight people and wounded many others on Thursday in the Syrian city of Afrin which Turkish-backed rebel groups captured from Kurdish fighters last year, medical sources and a war monitor said.
The blast struck an entrance to the city, killing civilians including children, the Britain-based Syrian Observatory for Human Rights war monitoring group reported.
The Observatory and the medical sources said many other people had been injured in the explosion, some very badly.
Afrin is located north of Aleppo near the border with Turkey. It was held by the Kurdish YPG militia until last year when rebels seized it and the surrounding countryside in a Turkey-backed offensive.
While major fighting has ended, for now, in many parts of Syria, there is still much insecurity, with bombings and other attacks that have targeted civilians in areas controlled by all sides in the conflict.
Full report at:
https://english.alarabiya.net/en/News/middle-east/2019/07/11/Blast-causes-deaths-in-Syria-s-rebel-held-Afrin.html
--------
Hundreds of displaced Syrians return home from neighboring Lebanon
Jul 11, 2019
Hundreds of Syrian refugees have returned to their homeland from various areas in neighboring Lebanon after Syrian government forces and allied fighters from popular defense groups managed to liberate their hometowns from the clutches of foreign-sponsored Takfiri terrorist groups.
The return of refugees took place under the supervision of Lebanon's General Security in cooperation with the United Nations High Commissioner for Refugees (UNHCR), Lebanon's official National News Agency reported.
Refugees arrived at the Jdeidat Yabous, al-Zamarani and al-Dabbousiya border crossings from Lebanese territories on Thursday. They returned home in buses sent by Syrian authorities.
They underwent medical checks and vaccines were administered to them upon arrival at the Dabbousiya border crossing.
A number of cars and trucks with displaced Syrians and their luggage on board also arrived at the Zamarani crossing. They received the required assistance before heading towards their hometowns and villages.
Earlier this year, Lebanese President Michel Aoun urged world powers to "make all efforts" to help the repatriation of Syrian refugees.
"Lebanon calls on the international community to make all efforts possible and provide suitable conditions for a safe return of displaced Syrians," he stated.
More than one million Syrian refugees are registered with the UNHCR in Lebanon.
The Beirut government estimates that the true number of Syrians in Lebanon stands at 1.5 million.
In February, Lebanon's minister of state for displaced affairs said his country would stick primarily to a Russian strategy for the return of Syrian refugees to their homeland.
"The Russian strategy will be adopted as a basis for our approach towards the return of Syrian refugees to Syria," Saleh Gharib told China's official Xinhua news agency on February 6.
He also did not deny the possibility of visiting Syria, or conducting a direct dialogue with high-ranking government officials in Damascus to secure the return of Syrian refugees.
"Lebanese Prime Minister Saad Hariri is very much aware of the sensitivity of this issue, and all necessary steps will be taken in this regard," Gharib pointed out.
The strategy to help Syrian refugees go back to their homes was drawn up following a meeting between US President Donald Trump and his Russian counterpart Vladimir Putin in the Finnish capital city of Helsinki on July 16, 2018.
It specifies around 76 residential neighborhoods in Syria's central provinces of Homs and Hama, the northwestern province of Idlib as well as Damascus to enable the return of 360,000 Syrian refugees as a first step.
Full report at:
https://www.presstv.com/Detail/2019/07/11/600694/Hundreds-of-displaced-Syrians-return-home-from-neighboring-Lebanon
--------
13 killed, over 30 injured in car bomb explosion in Syria's Afrin
Jul 11, 2019
More than a dozen people, including eight civilians, have lost their lives and several others sustained injuries when a car rigged with explosives went off in Syria's northwestern province of Aleppo.
The so-called Syrian Observatory for Human Rights said the car bomb exploded on Thursday morning near a checkpoint, manned by Turkey-backed militants of the so-called Free Syrian Army (FSA), at the entrance to the Kurdish-populated town of Afrin, where vehicles were gathering to be checked.
The UK-based group added that 13 people were killed in the explosion, which shook Tirende residential area south of Afrin center. More than 30 people sustained injuries as well. The death toll is expected to further rise as some of the injured are in critical condition.
There were at least two children and four militants among those killed, the Observatory said.
"Among the victims, at least six are originally from Eastern Ghouta" – a former militant stronghold on the fringe of the Syrian capital, Damascus, which government forces managed to retake its control in April 2018.
There was no immediate claim of responsibility for Thursday's attack, but such assaults bear the hallmarks of those carried out by Takfiri Daesh terrorists.
The blast was the latest deadly explosion to rock Afrin. Three people were killed in January, when a bomb placed on a bus ripped through the town. A car bomb took the lives of nine people last December.
In January 2018, Ankara launched a cross-border military operation inside Syria, code-named Operation Olive Branch, with the declared aim of eliminating the Syrian Kurdish militants of the People's Protection Units (YPG) from Afrin.
The Turkish military and FSA militants entered the town center on March 18 that year.
Separately, at last 11 people have suffered injuries when a car bomb exploded near a church in the northeastern Syrian city of Qamishli on the border with Turkey.
According to an AFP report, the metal gate of the church was slightly dented by the blast, but the building otherwise emerged intact.
Local source said the force of the explosion damaged a number of shops and cars parked in the area.
There was no immediate claim for the attack.
Meanwhile, Syrian government forces, backed by allied fighters from popular defense groups, are engaged in fierce clashes with foreign-backed Takfiri militants in the country's northern province of Idlib to avenge troop casualties during a recent ambush by the extremists.
The Observatory said 41 government troops and 30 members of the Hayat Tahrir al-Sham (HTS) terrorist group were killed late Wednesday, when the latter mounted a surprise attack to take control of Hamameyat village and a strategic hilltop nearby.
The head of the monitor, Rami Abdel Rahman, said fighting was underway as Syrian air forces jets and artillery units were pounding the area.
Full report at:
https://www.presstv.com/Detail/2019/07/11/600679/13-killed-over-30-injured-after-car-bomb-explodes-in-Syrias-Afrin
--------
Mideast
US envoy: Economic plan will not happen without Palestinian-Israeli agreement
11 July 2019
US President Donald Trump's Middle East envoy, Jason Greenblatt, told Al Arabiya that Kushner's economic plan "will not move forward" without a political agreement, reiterating his criticism of the Palestinian Authority's unwillingness to discuss the plan.
"Jared Kushner and a very skilled team from the US government put forth this $50 billion plan to help Palestinians, Jordanians, Egyptians, and the Lebanese. But none of it will work unless there's a political plan that both sides, the Israelis and the Palestinians agree to," Greenblatt said.
The US envoy also said that he thinks people are manipulating answers given by officials about the Bahrain conference. "There are spoilers out there that are saying that this is nothing other than a bribe to the Palestinians."
In the interview with Al Arabiya's Nadia Bilbassy, Greenblatt wanted to send a message to the audience: "I want to reiterate for your audience that we understand there is no economic peace alone, but we also want to drive home the point that there is no political peace without making sure the Palestinian lives are improved economically."
Speaking about the US peace plan, Greenblatt said that it is roughly 60 pages which will be handed to the Palestinians and Israelis, calling on Palestinian President Mahmoud Abbas not to make any preconditions just to come back to the discussion table.
Greenblatt was also opposed to the description of the US as a "mediator", saying that his country is rather a "peace facilitator".
Asked about his criticism of the Palestinians on Twitter, Greenblatt said that he does not criticize ordinary Palestinians.
"When I sit with ordinary Palestinians, they may disagree with our US policy, they may disagree with certain things that I say, but they are very realistic and warm and welcoming to the discussion. The PA (Palestinian Authority) unfortunately is not welcoming to the discussion. You can't create peace based on that attitude," he said.
https://english.alarabiya.net/en/News/middle-east/2019/07/11/US-envoy-Economic-plan-will-not-happen-without-Palestinian-Israeli-agreement.html
--------
Yemen calls on UN to prevent Houthis from executing 30 activists
July 11, 2019
The Yemeni government yesterday called on the United Nations to intervene "by all means" and prevent the Houthis from executing 30 political activists in Sanaa.
In a letter sent by Deputy Foreign Minister Mohammad Hadrami to UN High Commissioner for Human Rights, Michelle Bachelet and UN Special Envoy to Yemen, Martin Griffiths, the official discussed "the need to intervene by all possible means to stop the Houthi militias from executing a group of civilian, activists and journalists".
He added that this was "part of a series of sham trials in which the militias are blatantly violating the human rights guaranteed by all international covenants and norms".
"The Houthi militia's mock trials and the issuance of death sentences against innocent citizens mentioned in the prisoner exchange deal in the Stockholm agreement, represent extrajudicial killings," Hadrami said.
On Tuesday, death sentences were issued against 30 detainees including leader of the Islamic Islah Party Nasr Al-Salami and Professor of linguistics at Sana'a University, Yusuf Al-Boab on charges of spying for Saudi Arabia and its allies in the anti-Houthi coalition.
Full report at:
https://www.middleeastmonitor.com/20190711-yemen-calls-on-un-to-prevent-houthis-from-executing-30-activists/
--------
Israel kills Hamas member in Gaza; Palestinians vow revenge
Jul 11, 2019
The Israeli military says its troops have opened fire at two members of the Palestinian Hamas resistance movement near the besieged Gaza Strip's fence, killing one of them.
According to a military statement, Israeli troops observed the two armed men approaching the fence separating the Hamas-run enclave and the occupied territories on Thursday and "fired in order to drive them away."
The Health Ministry in Gaza identified the Hamas officer as 28-year-old Mahmoud al-Adham, who was killed east of Beit Hanoun in the northern strip.
Adham appeared to have been shot as he was trying to stop two youths from approaching the fence.
The Israeli military confirmed that the Hamas officer "approached the border fence area following two Palestinians who were moving close to the fence."
The Ezzedine al-Qassam Brigades, Hamas' armed wing, said in a statement that the Israeli troops had deliberately opened fire to "hurt one of our fighters who was carrying out his job in preventing [Palestinians] from breaching the border fence."
The brigades pledged not to let Adham's death go "unpunished" and that Israel "would bear the consequences of this criminal act".
The Ezzedine al-Qassam Brigades has observation points close to the fence.
The Gaza-based Palestinian Islamic Jihad movement also strongly condemned the killing and called it a "grave escalation" and threatened to retaliate.
The incident comes amid a relatively calm period along the fence after a ceasefire brokered by Qatar, Egypt and the United Nations came into force between the Israeli regime and Hamas in May.
At least 295 Palestinians have been killed by Israeli fire in the Gaza Strip since massive anti-occupation protests began along the restive fence area in March 2018. Most lost their lives during weekly rallies but others were killed by Israeli airstrikes or tank fire.
Over 16,000 Palestinians have also sustained injuries.
Full report at:
https://www.presstv.com/Detail/2019/07/11/600686/Palestine-Gaza-Hamas-Israel-shooting-Mahmoud-alAdham
--------
Israeli forces evict Palestinian family from West Bank home
Jul 11, 2019
Israeli forces have evicted a Palestinian family from their home in East Jerusalem al-Quds near the Old City after a court battle that stretched for more than two decades.
An Israeli court ruled on Wednesday in favor of the Israeli Elad foundation, which seeks to increase settler presence in the mainly Palestinian parts of East Jerusalem al-Quds and which claimed it had long purchased the property, said Israeli NGO Peace Now.
The NGO, which is an anti-settlement group that monitors settlement activity in the occupied West Bank, said in a report that the apartment was located in the Silwan neighborhood and was home to a 53-year-old woman and her four children from the Siyam family.
After the court ruling, Israeli police arrived in the neighborhood and evicted the family from their apartment, the report said, adding that the family would temporarily stay with their relatives.
"To take us from the house is like taking my heart from my body," said Ali Siyam, 20, one of the Palestinian children evicted along with his family.
The family had filed a legal appeal in an attempt to fight the eviction, but it was rejected, and they were also ordered to pay 10,000 shekels (2,820 dollars) in legal costs to Elad.
"The settlement in Silwan not only harms the prospects for a conflict-ending agreement and stability in Jerusalem, it is also cruel and evil," said Peace Now.
It also said that the Israeli settlers were "using their power and money to exhaust and impoverish the Palestinian families in legal proceedings so that they will have to agree to sell them homes."
The Elad foundation, known in English as the City of David foundation, also monitors a nearby archaeological site in Silwan that seeks to demonstrate Jews' purported historical link to Jerusalem al-Quds.
Palestinians believe the Israeli regime and groups such as Elad are on a systematic campaign to force them out of Jerusalem al-Quds.
Israel has been occupying the West Bank, including East al-Quds, since 1967. Ever since, it has been building settlements throughout the land, in a move condemned by the UN and considered illegal under international law.
The Palestinians, however, view al-Quds' eastern sector as the capital of their future sovereign state.
Full report at:
https://www.presstv.com/Detail/2019/07/11/600668/Palestine-Israel-East-Jerusalem-alQuds-Siyam
--------
Israel won't allow uprooting of settlements under any deal with Palestine: Netanyahu
Jul 11, 2019
Israeli Prime Minister Benjamin Netanyahu says the regime will not evacuate the settlements it has built in defiance of international law on the occupied Palestinian territories under any conflict resolution deal with Palestine.
"In any diplomatic plan, I will not allow the uprooting of a single settlement or a single settler, not a single settler," Netanyahu said on Wednesday.
Netanyahu said the Israeli military would continue to operate in all of West Bank, including the Jordan Valley, adding "we will continue to build and develop" the settlements.
"Look at what we did in the Golan Heights and East Jerusalem [al-Quds]. To be continued," he said, referring to two territories the regime captured during the 1967 Six Day War and later effectively annexed.
In March, US President Donald Trump formally recognized Israeli sovereignty over the occupied side of Syria's Golan Heights.
In December 2017, Trump had also recognized Jerusalem al-Quds as Israel's "capital" and later moved the US embassy to the occupied Palestinian city.
Israel has over the past decades built dozens of settlements on the occupied Palestinian and Syrian territories in defiance of international calls for the regime to stop its illegal construction activities.
Netanyahu's comments come as Trump prepares to unveil a controversial deal aimed at resolving the decades-long conflict between Israel and Palestine.
The Palestinians have already rejected the deal, which is reportedly highly pro-Israel.
Washington last month held a conference in Bahrain, during which it unveiled the economic portion of what Trump has called the "deal of the century." That event was boycotted by the Palestinians and all supporters of the Palestinian cause.
Recent revelations say under Trump's deal, the settlement blocs in the occupied West Bank — which are illegal under international law and UN Security Council Resolution 2334 — will remain under the Israeli regime's control and will expand to reach out to other isolated settlements.
On May 7, Israeli Hebrew-language daily newspaper Israel Hayom, which is close to Netanyahu, published a leaked document circulated by the Israeli Foreign Ministry, detailing the elements of the US back-channel "peace" plan.
Meanwhile, Israel's TV channel 12 reported that the regime had approved the construction of 216 new settler units in a settlement south of Jerusalem al-Quds.
About 600,000 Israelis live in over 230 illegal settlements built since the 1967 Israeli occupation of the Palestinian territories of the West Bank and East Jerusalem al-Quds.
Full report at:
https://www.presstv.com/Detail/2019/07/11/600651/Israeli-PM-Netanyahu-West-Bank-settlements
--------
For Palestinian family, tunnel under Israel barrier leads home
July 12, 2019
AL WALAJAH, Palestinian Territories: On one side of the Israeli separation barrier sits the Hajjajla family's home. The Palestinians' house is cut off from the rest of their village that lies on the other side, with only a tunnel connecting the two.
Endless trouble has followed, they say.
Their situation made the news again when Israeli authorities locked the gate leading to the tunnel linking their home to their village of Al-Walajah in the occupied West Bank.
For more than a week, 10-year-old Mohammed Hajjajla had to walk six kilometers (nearly four miles) in the blazing sun as part of his route to school due to the closure, the family says.
Israeli authorities say the closure was because the family was suspected of allowing illegal crossings into Jerusalem from the West Bank through the Israeli-built tunnel.
The family denies it and says it is another example of harassment from Israeli authorities they have faced over the years.
"I already refused to bend. I will not be discouraged," said the father of the family, Omar Hajjajla.
The brick house sits on a hill, across the valley from the Israeli settlement of Gilo on the outskirts of Jerusalem.
Their problems date back to 2010, when construction of Israel's separation barrier cutting off the West Bank reached their area.
Israel began constructing the barrier in 2002, during the bloody second Palestinian intifada.
For Israel, the barrier is for security reasons. Palestinians see it as an "apartheid wall," a potent symbol of the Israeli occupation.
Israeli authorities gave the family a choice: leave or see their home cut off by a fence. Other village land was also isolated by the barrier's construction.
Omar Hajjajla says they offered him large amounts of money to move, but he refused and took the case to court.
In 2016, an agreement was reached with Israeli authorities on strict conditions for his family's use of the tunnel, whose gate can be opened by remote.
Hajjajla said he later installed an electric doorbell at the other side of the tunnel to make it easier for family members to come and go, especially since his children don't have mobile phones.
But an Israeli police officer spotted it in May. "They said to me, 'This bell is in the (Israeli military's) security zone,'" the 53-year-old said. Hajjajla said he was taken for questioning for four hours and the gate was padlocked.
For eight days, the family was only able to get out by a clandestine side exit, he said. Mohammed and his brother's route to school included walking six kilometers.
"We left very early in the morning and came back late," said Mohammed. The family threatened to take the case to court again and the lock was eventually removed, the family says.
But later Omar lost his Israeli-granted permit to cross a checkpoint into Israel and Jerusalem, where he works.
"Each time they invent a new excuse to force us to leave the house," he said.
Israel's military referred questions on the issue to police, who did not respond to requests for comment from AFP.
In a statement to Israeli newspaper Haaretz, police said Omar Hajjajla "is suspected of taking advantage of the gate to improperly bring Palestinians through it and was therefore taken in for questioning." "All investigations that involve suspicion of security-related crimes of Palestinians result in the revocation of entry permits into Israeli territory until the suspicions can be clarified and/or an indictment filed." Palestinians say the family's situation is another example of the troubles posed by Israel's separation barrier.
The barrier, a combination of up to nine-meter-high (30-foot-high) walls, electronic fences and barbed wire, is now more than two-thirds complete.
When complete, some 85 percent of it is to be built inside the West Bank, the territory occupied by Israel in the 1967 Six-Day War.
It cuts off nearly 10 percent of Palestinian territory, according to the UN.
Meanwhile, Israeli settlement expansion has continued in the West Bank, construction the international community considers illegal.
More than 400,000 Israelis live in West Bank settlements and another 200,000 in annexed east Jerusalem.
Karim Joubran of Israeli NGO B'Tselem said "security is an excuse for all Israeli violations, a pretext for denying Palestinian property on the land, justifying the annexation and expansion of settlements."
Before the 1948 war surrounding Israel's creation, Al-Walajah village amounted to 18,000 dunams, according to Hassan Breijeh of the Palestinian Colonization and Wall Resistance Commission, which campaigns against the barrier.
Just 70 dunams now remain under the village's control, he said.
As for the Hajjajlas, the padlock has been removed, but the family say they remain isolated.
Full report at:
http://www.arabnews.com/node/1524511/middle-east
--------
Africa
Somalia: Somali Troops Retake Small Villages From Al-Shabaab Militants
10 JULY 2019
A senior Somali military commander says the troops have launched a massive operation against Al-Shabaab militants in Bakool region, south of the country.
The commander of the Army infantry division, General Odowa Yusuf Rageh told the state media that they have pushed Al-Shabaab out of two areas near Hudur, the region's capital during the operation.
Recently, Somali and AU forces intensified pressure on the Al-Qaeda-linked group as part of efforts to regain control of the entire country which is set to hold first one person, one vote polls in 2020-2021.
Al-Shabaab has been driven out of Mogadishu in 2011, but, the militants still capable of staging attacks in the government-controlled areas in Somalia.
https://allafrica.com/stories/201907100700.html
--------
Sudan's ruling military council says coup attempt foiled
12 July 2019
Sudan's ruling military council has foiled a coup attempt, a top general announced on state television Thursday, saying that 12 officers and four soldiers had been arrested.
The announcement came as the ruling military and civilian protesters had agreed to end a political impasse after the army in April ousted longtime ruler Omar al-Bashir on the back of a popular uprising.
"Officers and soldiers from the army and National Intelligence and Security Service, some of them retired, were trying to carry out a coup," General Jamal Omar of the ruling military council said in a statement broadcast live on state television.
"The regular forces were able to foil the attempt," he said, but did not say when the attempt was made.
Omar said of the 12 officers arrested, five of them were retired, and that security forces were looking for the mastermind of the attempted coup.
"This is an attempt to block the agreement which has been reached by the Transitional Military Council and the Alliance for Freedom and Change that aims to open the road for Sudanese people to achieve their demands," Omar said.
The late Thursday announcement came as legal advisors of the ruling military council and protest leaders were going through the details of their agreement at a luxury hotel in Khartoum.
The landmark agreement that aims to form a joint transitional civilian-military ruling body was reached last week after intense mediation by African Union and Ethiopian envoys.
The forming of the new governing body is the first step towards installing an overall transitional civilian administration in Sudan as demanded by demonstrators.
Sudan has been rocked by a political crisis since protests first erupted against Bashir's rule in December.
The protests finally led to the army ousting him on April 11, but the generals who seized power have so far resisted demonstrators' demands to hand it over to a civilian administration.
Tension had further soared between the two sides after a brutal raid on a longstanding protest camp outside army headquarters in the capital Khartoum that killed dozens of demonstrators and wounded hundreds on June 3.
The raid came after talks between the generals and protest leaders collapsed in May over who should lead the new governing body -a civilian or soldier.
Intense mediation by African Union and Ethiopian mediators finally led to the agreement reached on the new joint governing body on July 5.
The agreement proposes a little more than a three-year transition period, with the president of the new ruling body to be held by the military for the first 21 months and a civilian for the remaining 18 months.
Full report at:
https://english.alarabiya.net/en/News/middle-east/2019/07/12/Sudan-s-security-and-defense-committee-says-coup-attempt-thwarted-.html
--------
Police use live ammunition to disperse Zakzaky supporters in Nigeria capital
Jul 11, 2019
Nigerian police have fired live ammunition and teargas at protesting Shia Muslims as large crowds gathered in the capital city Abuja Thursday to demand the release of ailing cleric Sheikh Ibrahim al-Zakzaky.
Witnesses saw policemen firing shots at hundreds of protesters who had gathered outside government buildings to demand the release of Zakzaky. Police also arrested at least a dozen people at the massive rally.
Protesters threw stones as police tried to disperse them. They were carrying banners showing pictures of the cleric as well as the people who lost their lives at the hands of government forces.
Similar protest rallies were held in the city of Kaduna, north of Abuja.
According to an eyewitness, who was talking to Press TV, four brothers were shot and wounded in Kaduna protest, although the figure may rise later.
The witness added that two of the four brothers were critically wounded, needing immediate orthopedic consultation.
On Tuesday, security forces killed two protesters, who were members of the Islamic Movement in Nigeria (IMN) headed by Zakzaky.
Fierce clashes erupted outside the National Assembly as protesters gathered there and then sought to enter the building to register a demand for the cleric's release. At least 40 people were detained during the rally.
Zakzaky's supporters also staged a rally on Wednesday in defiance of the brutal crackdown against them.
Sheikh Zakzaky lost his left eyesight in a 2015 raid by security forces that left more than 300 of his followers and three of his sons dead. His wife also sustained serious injuries.
In 2016, Nigeria's federal high court ordered Zakzaky's unconditional release from jail following a trial, but the government has so far refused to set him free.
According to human rights groups, Nigerian forces have killed at least 400 members of the IMN over the past four years.
The Islamic Human Rights Commission (IHRC), based in London, said earlier this week that the cleric's health condition has further deteriorated since he was reportedly poisoned in prison.
The cleric's son, Mohammad, told Press TV on Saturday that his father was in dire need of medical treatment, as "large and dangerous quantities of lead and cadmium have been found in his blood." He said the authorities intended to murder his father since they were denying him urgent medication.
Full report at:
https://www.presstv.com/Detail/2019/07/11/600682/Nigeria-Shia-Muslims-Sheikh-Ibrahim-alZakzaky-Abuja
--------
Body count hits 68 since migrant boat sinking off Tunisia
July 11, 2019
TUNIS: The Red Crescent said 38 more bodies were recovered Thursday from the sea off Tunisia, raising to 68 the number found since an Italy-bound boat filled with migrants sank last week, the worst migrant boat disasters to date.
Thirty-six of the apparent victims were found close to Zarzis in southeast Tunisia and two off the nearby island of Djerba, the Tunisian Red Crescent's Mongi Slim said.
A Malian survivor, one of only three to have escaped with their lives, has told the UN's International Organization for Migration that 86 people had been on board the dinghy which capsized on July 1.
"Only today, the Coast Guard recovered 38 bodies off the coast of Zarzis, bringing the death toll to 58," said Mongi Slim, an official of the Tunisian Red Crescent.
The boat, filled with mostly African migrants, tipped over shortly after setting out from the Libyan town of Zuwara, west of Tripoli, with the aim of reaching Italy.
Tunisian fishermen rescued four people who were on board the same overcrowded boat but one later died in hospital, the UN refugee agency UNHCR said last week.
Full report at:
http://www.arabnews.com/node/1524326/middle-east
--------
Sudan's military says it foiled fresh coup attempt
Mohammed Amin
12.07.2019
KHARTOUM
Sudan's ruling Transitional Military Council (TMC) said late Thursday that it had foiled an attempted coup.
In a statement broadcast live on state-run television, it said the coup was attempted in a bid to undermine the final agreement to be signed between the military and opposition on sharing power for three years ahead of elections.
Officers and soldiers from the army and National Intelligence and Security Service have been arrested over the coup attempt, said General Jamal Omar, chairman of the ruling military council's Committee on Security and Defense.
Noting that at least 17 people have been detained, including both retired and active officers, Omar said the military council is still tracking down others that may be involved.
"So far, we have arrested 13 senior officers plus four junior officers from the army," he said.
"These attempts may continue because many sides don't want the agreement between the military and political parties to go forward."
Omar, however, vowed that the TMC will continue the process of power sharing and building of institutions of the transitional period according to the agreement that will be signed soon.
Meanwhile, heavy security measures are being enforced on Khartoum's streets, eyewitnesses said.
"There is widespread deployment of joint forces of the army, Rapid Support Forces and National Intelligence and Security Services in many important areas of Khartoum, including the bridges," said Atif Ahmed, a local resident.
The TMC and the Forces for Freedom and Change opposition alliance concluded an agreement last week on power sharing.
Full report at:
https://www.aa.com.tr/en/africa/sudan-s-military-says-it-foiled-fresh-coup-attempt/1529555
--------
Blasts kill 3 Libyans in Benghazi funeral ceremony
Walid Abdullah
11.07.2019
TRIPOLI, Libya
At least three people were killed when three blasts hit a military funeral ceremony in Benghazi, eastern Libya, according to local media.
The Libyan private channel 218 News quoted Ahmad al-Mesmari, a spokesman for Haftar forces, as saying that three explosions occured during the funeral ceremony of Maj. Gen. Khalifa al-Mismari, a military commander loyal to Khalifa Haftar forces.
He said dozens of people were injured and 17 of them were transferred to the nearby hospitals.
Libya has remained beset by turmoil since 2011 when a bloody NATO-backed uprising led to the ouster and death of long-serving President Muammar Gaddafi after more than four decades in power.
Full report at:
https://www.aa.com.tr/en/africa/blasts-kill-3-libyans-in-benghazi-funeral-ceremony/1529288
--------
Libya: Tripoli gov't blames Haftar for tribal clashes
Walid Abbullah
11.07.2019
TRIPOLI, Libya
The UN-recognized Libyan Government of National Accord (GNA) on Thursday blamed forces loyal to military commander Khalifa Haftar for the tribal clashes taking place in the town of Murzuq, southwestern Libya.
In a statement, the GNA said that Haftar's forces were responsible as they "were taking control over the town when the clashes erupted."
Since early June, fierce clashes have erupted between the tribes of Al-Tabu and Al-Ahali in the town. The clashes have caused the deaths of handful of people and injured dozens.
Observers blame the clashes on "old disputes" between the two tribes.
The GNA also called for an "immediate" halt to the clashes in the town and a return to dialogue.
It also called on the UN mission in Libya and the international community to investigate the incidents with a view to holding the perpetrators accountable.
Libya has remained beset by turmoil since 2011 when a bloody NATO-backed uprising led to the ouster and death of long-serving President Muammar Gaddafi after more than four decades in power.
Full report at:
https://www.aa.com.tr/en/africa/libya-tripoli-govt-blames-haftar-for-tribal-clashes/1529123
--------
URL: https://www.newageislam.com/islamic-world-news/india-dismissed-threatening-video-message/d/119168
New Age Islam, Islam Online, Islamic Website, African Muslim News, Arab World News, South Asia News, Indian Muslim News, World Muslim News, Women in Islam, Islamic Feminism, Arab Women, Women In Arab, Islamophobia in America, Muslim Women in West, Islam Women and Feminism