New Age Islam News Bureau
6 Dec 2018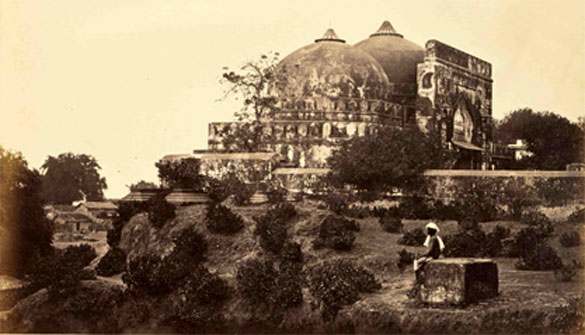 Babri Masjid-Ayodhya: Lucknow News - Times of India
-----
• In The Aftermath of the Babri Demolition on December 6, There Were Shining Examples of Hindus Risking Their Lives to Protect Their Muslim Neighbours
• Pakistani ISI Desperately Looking For Victory of BNP-Jamaat
• China Refuses Top Human Rights Official Access To Uighur Muslim're-Education' Camps
• Is Muslim Brotherhood Using Sean Penn Again, This Time on a Khashoggi Film?
• Bangladesh Seeks 'Formal Apology' From Myanmar over 'Anti-Muslim' Comment
India
• In The Aftermath of the Babri Demolition on December 6, There Were Shining • Examples of Hindus Risking Their Lives to Protect Their Muslim Neighbours
• If You Execute Me, I Will Become A Shaheed, Says Zakir Naik
• UAE Quietly Deporting IS Sympathisers of Indian Origin
• Agra Police reviews security, holds peace meets ahead of Babri mosque demolition anniversary
• 2015 Paris attack: French police team in Kerala to quiz man with 'IS links'
--------
Pakistan
• Pakistani ISI Desperately Looking For Victory of BNP-Jamaat
• Khan Govt Hits Islamist Group with Sedition, Terrorism Charges
• Khalilzad meets Pak PM Imran, seeks assistance to end Afghan conflict
• Punjab will have uniform syllabus by 2020: minister
• Maulana Tariq Jamil all praise for PM Imran Khan
• ECP adjourns TLP funding case till Jan 2
• PM Imran vows Pakistan's full support to Afghan peace
--------
Southeast Asia
• China Refuses Top Human Rights Official Access To Uighur Muslim're-Education' Camps
• Moderate Muslim Voices Drowned Out In Indonesia
• Islamists and Opposition Play Race Card Against The Government In Kuala Lumpur
• SIS' challenge to fatwa ruling to be heard in March
• Repression of Muslim Minorities in Xinjiang Severe Human Rights Crisis: US
--------
Arab World
• Is Muslim Brotherhood Using Sean Penn Again, This Time On A Khashoggi Film?
• Daesh Terrorists Executing Local Residents in Syria's Dayr Al-Zawr, Top UN Official Warns
• Egypt hands Muslim Brotherhood leader another life sentence
• More Civilians Killed, Injured in US Raids, Artillery Attacks in Eastern Syria
• Missiles in Aleppo Chemical Attack Armed by French Experts
• Scores of ISIL Terrorists Killed in Syrian Army's Ambush in Depth of Homs Desert
• Egypt hands Muslim Brotherhood leader another life sentence
--------
South Asia
• Bangladesh Seeks 'Formal Apology' From Myanmar over 'Anti-Muslim' Comment
• At Least 40 Pakistani Taliban Killed In Ghazni Operations
• Myanmar closes Rohingya camps but 'entrenches segregation'
• Afghan govt, Taliban ready for talks
• Taliban commander and his comrades killed in Faryab province
--------
North America
• US Urges UN to Condemn Iran Missile Test
• GOP Leader in Texas Says He Is Getting Ousted For Being A Muslim
• Canada Nabs Huawei CFO for 'Breaking' US Bans on Iran
• Trump shaping new 'liberal' order to block Russia, China, Iran — Pompeo
• 'No doubt' prince tied to Khashoggi murder: US senator
• US pressuring Arab allies to back anti-Hamas resolution at UN
• US renews diplomatic presence in Somalia after almost three decades
--------
Europe
• Mr Brexit Quits Party Over Anti-Muslim Fixation
• Political Analyst Hails Farage For Leaving 'Islamophobic' UKIP
• German rights group blasts arms sale to Saudi Arabia
• Turkish Justice Ministry official in London dismissed
--------
Mideast
• Iran Moves Closer To Adopting Law against Funding Terrorism
• Turkey Files Arrest Warrants for Saudi Crown Prince Allies Over Khashoggi Murder
• Yemen government team heads to crunch peace talks with rebels
• How Erdogan is cosying up with Doha for funds to offer sops before local polls?
• Houthis detain 12 nuns volunteering in a Hodeidah hospital
• Saudi friendly fire kills, injures several mercenaries in Yemen
• Saudi-backed Yemeni delegates head to Sweden for peace talks
--------
Africa
• Nigeria: Judge Throws Out Rioting Charges against Shiites
• Activists Call For Criminal Probe Into Migrant Deaths Off Libya
• Boko Haram attacks kill 8 soldiers in NE Nigeria
• Somali officials report deadly US-backed raid on al-Shabaab
• Boko Haram raids kill soldier in NE Nigeria as attacks intensify
Compiled by New Age Islam News Bureau
URL: https://www.newageislam.com/islamic-world-news/in-aftermath-babri-demolition-december/d/117085
--------
In The Aftermath of the Babri Demolition on December 6, There Were Shining Examples of Hindus Risking Their Lives to Protect Their Muslim Neighbours
Dec 6, 2018
AYODHYA: Amid the heightened communal tension and killings in Ayodhya in the aftermath of the Babri mosque demolition on December 6, 1992, there were also shining examples in the temple town of Hindus risking their lives to protect their Muslim neighbours.
Ayodhya residents recall several heartwarming stories of Hindu community elders sending violent karsewaks away from several neighbourhoods and priests giving shelter to vulnerable Muslims in temples.
The town had some 4,500 Muslim residents at that time.
"There were some 50-60 houses of Muslims in the Godiana locality near Raiganj in Ayodhya, where I live," says writer Anurag Shukla.
"I still remember when a mob came asking about the houses where Muslims stayed, senior residents of the locality such as Ram Chandra Mishra, Ram Shankar Shukla and K C Shrivastava stopped them."
"These seniors insisted that their relations with Muslims of the area went back many generations and that they wouldn't allow anyone to be harmed. The elders refused to be swayed by threats, forcing the karsewaks to beat a retreat," says Shukla.
Sadiq Ali, president of Ayodhya Muslim Welfare Society, recalls how mahants and sadhus of the Hanumangarhi temple protected Muslims. "Many Muslims took shelter in temples and local mahants protected them till peace returned to Ayodhya," says Ali.
Says Parag Lal Yadav, a gardener who lives in Rajghat locality of the town, "After the mosque's demolition, a mob started attacking Muslim homes in Rajghat, Mirapur Bulandi and Dorahi Kuan. Many families came to our house for shelter. We formed a human shield to keep them safe. One rioter hit my head thinking I was Muslim but we succeeded in saving many lives."
Yadav's son Ajay says their neighbour Ramzaan Ali and his wife were chased by rioters but managed to escape to their house.
"While running they dropped their infant child. The mob was about to throw the baby into a fire, but I claimed him as my son and managed to save him," he says.
https://timesofindia.indiatimes.com/city/lucknow/how-ayodhya-residents-priests-saved-muslims-in-post-babri-frenzy/articleshow/66961855.cms
--------
Pakistani ISI desperately looking for victory of BNP-Jamaat
December 6, 2018
Bangladesh is scheduled to hold the next general election on December 30. This election particularly is seen as a battle between secularist Awami League and radical Islamist Bangladesh Nationalist Party (BNP) and its political and ideological darling, Jamaat e Islami Bangladesh (JIB). Despite this fact, India unfortunately has been maintaining total silence while Pakistani spy agency Inter Service Intelligence (ISI) has become extremely active in ensuring victory of its long-time ally JIB and BNP. Pakistan wants to see an anti-Indian political force in power in Bangladesh.
Desperate game of Pakistani ISI:
Pakistani spy agency – Inter Service Intelligence has become active in seeing Bangladesh Nationalist Party (BNP) and Jamaat e Islami Bangladesh (JIB) form the next government in Bangladesh following December 30 general election. According to credible sources, ISI is seeing the upcoming election as a battle between Islamabad and New Delhi and are willing to see an anti-Indian BNP and Jamaat win a landslide victory. With this goal, ISI officials had already held meeting with BNP's fugitive leader Tarique Rahman in London as well JIB leader barrister Abdur Razzak promising all possible cooperation in attaining this target.
ISI also has been using its contacts in the US Capitol, including the US Senate and Congress with the agenda of getting Washington's support towards BNP and Jamaat.
Jamaat is a global terror outfit:
According to several counterterrorism organizations and individuals, Jamaat e Islami is a terrorist organization with network in a number of Western countries including United States, United Kingdom and Canada. Commenting on Jamaat e Islami (JI), Abha Shankar, Senior Analyst at the Investigation Projection Terrorism Investigative Project on Terrorism and Sam Westrop, Director of Islamist Watch, a project of the Middle East Forum in an article wrote, "In the decades since the 1971 war, JI has committed violent acts all across South Asia and, today, the Bangladeshi branch is closely involved with Islamist terror in both Bangladesh and India. JI leaders have openly expressed support for Taliban terrorists and mourned their deaths. And in 2017, the U.S. government designated Hizbul Mujahideen, a Kashmiri jihadist group and JI Pakistan's "militant wing," as a terrorist organization."
Pakistan hates Indo-Bangladesh offensives on militancy:
Earlier a Pakistan-based research report conducted by Abdullah Khan, the Managing Director of Pakistan Institute for Conflict and Security Studies (PICSS) said, counterterrorism and counter-militancy initiatives of Bangladesh and India are "state sponsored terrorism". It said Islamic State (ISIS) is "provoked by the governments of India and Bangladesh which are known for their 'state-sponsored terrorism' against the Muslim communities". The report claims, "Bangladesh, India and Pakistan are under a new Eresulting from a major shift from the Middle East."
According to the PICSS report, 'Wilayat-e-Hind' (WeH) is the new chapter of Daesh which is quickly attracting the educated youth in Bangladesh, India and Pakistan, and promoting its radical Islamic and antisemitic ideology.
The study titled "Prospects of Daesh's Expansion in South Asia" further said, "An unorganised presence of WeH militants has been identified in parts of Pakistan, India, Bangladesh and other countries of the South Asian region. The WeH operates as an Indian chapter of the ISIS which was formally announced in 2016."
It highlights that the Indian citizens, especially from Kerala State, find ISIS more attractive than any other radical Islamic militancy group and at least 54 people from Kerala have announced to join the ISIS during the past three years.
"Those who have joined the Wilayat-e-Hind are well-educated and most of them are engineers, doctors and MBA degree holders. Indian citizens are mostly joining Khorasan chapter of Daesh than the core group in Syria or Iraq. However, the possible launching route of Indian ISIS members to Afghanistan is not clear yet," the study reads.
Criticizing the counter-militancy initiatives of Bangladeshi Prime Minister Sheikh Hasina, Abdullah Khan told Pakistan Today, "…… the WeH Bangladesh chapter was another surprise addition where the so-called secular regime of Prime Minister Hasina was targeting religious Muslim groups under a witch-hunt drive."
Here, Pakistani research group falsely portrays notorious radical Islamic militancy groups such as Ansarullah Bangla Team (ABT), Ansar Al Islam (AAI), Jamaatul Mujahedin Bangladesh (JMB) and the student front of Jamaat-e-Islami Bangladesh (JIB) as "Muslim groups" with the ulterior motive of misleading the global and in particular Western counterterrorism bodies.
US State Department branded Jamaat affiliate HM as terrorist entity:
US Department of State in a report dated August 16, 2017 said, "The Department of State has designated Hizbul Mujahideen—also known as Hizb-ul-Mujahideen, also known as HM—as a Foreign Terrorist Organization under section 219 of the Immigration and Nationality Act, and as a Specially Designated Global Terrorist (SDGT) under section 1(b) of Executive Order (E.O.) 13224. These designations seek to deny HM the resources it needs to carry out terrorist attacks. Among other consequences, all of HM's property and interests in property subject to U.S. jurisdiction are blocked, and U.S. persons are generally prohibited from engaging in any transactions with the group.
"Formed in 1989, HM is one of the largest and oldest militant groups operating in Kashmir. Hizbul Mujahideen is led by Specially Designated Global Terrorist Mohammad Yusuf Shah, also known as Syed Salahuddin. Hizbul Mujahideen has claimed responsibility for several attacks, including the April 2014, explosives attack in the state of Jammu and Kashmir, which injured 17 people.
"Today's action notifies the U.S. public and the international community that HM is a terrorist organization. Terrorism designations expose and isolate organizations and individuals, and deny them access to the U.S. financial system. Moreover, designations can assist the law enforcement activities of U.S. agencies and other governments."
More about Jamaat-e-Islami's network:
Abha Shankar and Sam Westrop further wrote "In America, JI [Jamaat-e-Islami] operatives have their own prominent institutions, which pose as representative bodies of American Muslims. These institutions and their officials have served as vocal supporters of JI in Pakistan and Bangladesh, helped coordinate protests against the War Crimes Tribunal in Bangladesh, and organized lobbying and PR efforts in D.C.
"In fact, one of the JI war criminals tried in absentia in Bangladesh, Ashrafuzzaman Khan, fled to the U.S. and helped establish and lead one of these American JI organizations: the Islamic Circle of North America (ICNA). Testimony and evidence showed that Khan served as the "chief executor" of a JI killing squad, named Al-Badr. The war crimes tribunal concluded that he had carried out the abduction and murder of 18 Bangladeshi intellectuals. "They killed top professors, journalists, and doctors to make the nation devoid of any talent," senior prosecutor M.K. Rahman said immediately following the guilty verdict against Khan.
"ICNA does not hide its JI affiliations, and is openly identified as a JI proxy within Islamist circles. ICNA's educational programs have featured staunch hardline ideologues, and JI founder Maududi's books have been promoted on the website of ICNA's youth division, Young Muslims. In fact, JI leader Yusuf Islahi, a leader of JI's Indian affiliate (JI Hind), has spoken at ICNA conventions and is a chief patron of an ICNA proselytizing project named "WhyIslam." At a 2001 JI Hind event hosted in the Indian city of Aligarh, Islahi reportedly blamed Jews for the 9/11 attacks, which he nevertheless described as a befitting response to American arrogance.
"ICNA operates an international relief arm named Helping Hand for Relief and Development, a 501(c)(3) which raised an astonishing $40 million in 2016. Despite its position as one of the wealthier charities in America, Helping Hand organized a conference in Pakistan last December with the Falah-e-Insaniat Foundation, which was designated as a terrorist organization by the State Department in 2010 because of its function as the charitable wing of the Pakistani terrorist network Lashkar-e-Taiba, which helped mastermind the 2008 Mumbai attacks.
"Helping Hand chairman Mohsin Ansari (also the former chairman of ICNA Relief) openly identifies as a JI member, and refers to the convicted 1971 killers as "heroes" whom the "Pakistani nation will remember… for centuries to come." He praises Islamist politicians who are elected in spite of efforts by "anti-Muslim media headed by jews [sic]." And in 2016, Ansari revealed that ICNA was asked to arrange funeral prayers for one of the executed war criminals, Motiur Rahman Nizami, the founder of the Al Badr killing squad. Ansari praised Nizami and noted that his son had "has worked in USA (sic) tirelessly for years to help relieve the victimization of Jammat workers in Bangladesh."
Terror ties have dogged American JI groups for years. One of the two women indicted for their role in a 2015 Islamic State bomb plot lived in an ICNA-run shelter and appeared in ICNA promotional material. And just the other week, on Sept. 6, an ICNA official in Connecticut, Fareed Khan, was indicted by a grand jury after lying to the FBI about his involvement with ICNA and Helping Hand. An FBI affidavit revealed that Khan had been questioned on suspicion of financing terror in Pakistan through the purchase and sale of medical supplies.
Will President Trump save Bangladesh from becoming another Syria?
Pakistan, BNP, Jamaat and the bloc of radical Islam and militancy are aggressively working in grabbing power by exerting force. They are seeing the December 30 general election as the most suitable scope of ousting secularist forces from power. It may be mentioned here that, both BNP and Jamaat are favorable to radical Islamic terrorism. According to counterterrorism experts, if this nexus manages coming to power on December 30, Bangladesh may become the next safe haven of radical Islam and militancy. Jamaat promotes "Allah'r ain" (Allah's rule) meaning Caliphate. On the other hand, Islamist coalition partners of BNP are in favour of replacing Bangladesh's secular nature to brute Sharia rule.
Political analysts say, US President Donald Trump only can save Bangladesh from going into the grips of radical Islamists. As a time-tested friend of Bangladesh, United States needs to effectively help Bangladeshi Prime Minister Sheikh Hasina in saving the country from becoming a Sharia nation or Caliphate.
https://www.weeklyblitz.net/news/pakistani-isi-desperately-looking-for-victory-of-bnp-jamaat/
--------
China Refuses Top Human Rights Official Access To Uighur Muslim're-Education' Camps
Dec 6, 2018
China has blocked a leading human rights official from visiting the "re-education camps" which hold as many as one million Uighur Muslims.
Barbel Kofler, the German human rights commissioner, had planned to travel to the heavily-policed northwestern region of Xinjiang to observe the country's treatment of the minority group.
It follows reports that the Chinese government has extended state surveillance into the homes of Uighur families as part of what it claims is a clampdown on religious extremism and terrorism.
"I am shocked by reports of the treatment of the Turkic Uighur minority," Ms Kofler said in a statement. "Unfortunately, my request to travel to Xinjiang was refused. "I would have liked to have gained a first-hand impression of the situation there and will continue to push for permission to visit Xinjiang soon."
The UN's top human rights official, Michelle Bachelet, is also seeking access to the region to verify reports of conditions in the camps.
"We have been asking for direct access to the region to be able to check and verify the worrying reports we are receiving," Ms Bachelet told a news conference in Geneva on Wednesday.
Former inmates and monitoring groups say those interned in the camps are subjected to prison-like conditions and forced to renounce their religion and cultural background while swearing loyalty to Communist Party leader and President Xi Jinping.
The state has also imposed an increasingly strict security regime in the region since 2017, including armed checkpoints and streets lined with facial recognition-equipped CCTV.
Authorities in one city, Hami, ordered Uighurs to hand themselves in if they followed "problematic" Islamic practices such as abstention from alcohol.
China has responded to increasing international concern by warning foreign ambassadors not to "interfere in the internal affairs of other countries."
The government's refusal to allow Ms Kofler to visit the region means she will instead spend two days in Tibet on 6 and 7 December.
Ms Kofler is due to chair talks with her Chinese counterparts in Lhasa about the human rights situation following reports of excessive controls, restrictions on religious freedom and punishment of relatives for the crimes of family members.
Tibet had been largely independent before communist forces invaded in 1950 and China responded to riots and protests in 2008 with a deadly crackdown before accusing the Dalai Lama of orchestrating an uprising.
China has also extended its campaign against Muslims and other religious minorities to other provinces such as Gansu, where authorities shut down a school teaching Arabic.
"I am deeply concerned about the human rights situation in China," said Ms Kofler. "It has become even more serious in recent years. This is particularly affecting the critical voices in civil society – human rights lawyers, journalists and bloggers.
"I believe it is important for a regular, close and direct exchange with the Chinese Government to take place. That is the only way that we will be in a position to openly discuss issues on which we disagree."
The two countries last held human rights talks in Germany in 2016, after China cancelled the scheduled dialogue in 2017.
https://www.independent.co.uk/news/world/asia/china-uighur-muslim-camps-xinjiang-human-rights-internment-barbel-kofler-germany-a8667886.html
--------
Is Muslim Brotherhood Using Sean Penn Again, This Time on a Khashoggi Film?
5 December 2018
Controversial US actor Sean Penn has arrived in Turkey to gather information for a potential documentary on Saudi journalist Jamal Khashoggi case.
According to some US media, Penn has been very often used as a "weapons against the US administration's policies by communist dictators and the Muslim Brotherhood."
Penn is expected to meet with Hatice Cengiz, alleged fiancée of Khashoggi, on Wednesday as reported by Turkish daily Sabah. The Oscar winner, who interviewed Cuba's Raúl Castro and late Hugo Chávez, Venezuela's socialist president, met with Turkish officials in order to collect information on Khashoggi's case.
Penn has occasionally conducted interviews for certain US media outlets and political documentaries echoed his sympathy toward his subjects. The Turkish daily confirmed that Penn has already met with many officials in Ankara, who cooperated with his requests.
Previous work by Sean Penn linked him to favoring leftist governments and with causes affiliated to Muslim Brotherhood in the region, as the US actor supported Argentina and not England over the issue of the Falkland Islands. He was also linked to Iran as he played a role in the release of two Americans who were imprisoned in Iran, in 2011.
Penn is very pro-refugee, which is aligned to the "demographic Jihad" promoted by the Muslim Brotherhood, according to wordpress.com. Sean Penn earns millions of dollars for his movies.
https://english.alarabiya.net/en/media/television-and-radio/2018/12/05/Is-US-actor-Sean-Penn-misguided-by-Muslim-Brotherhood-in-Khashoggi-s-film-.html
--------
Bangladesh Seeks 'Formal Apology' From Myanmar over 'Anti-Muslim' Comment
2018-12-06
Secretary to the Maritime Affairs Unit of Foreign Ministry Khurshed Alam conveyed the government's strong protest to the ambassador when the latter met him at his office on Wednesday.
A senior official at the foreign ministry told bdnews24.com that the secretary asserted that the statement made by Myanmar's religion minister hurt the sentiment of the Bangladeshis. He also sought formal apology for the comment, said the official who cannot be quoted for this story.
Myanmar's Minister for Religion on Tuesday said Rohingya Muslim refugees living in Bangladesh were being "brainwashed" into "marching" on the Buddhist-majority nation amid a diplomatic spat over the fate of the persecuted minority.
More than 730,000 Rohingya fled Myanmar's Rakhine state in the wake of a brutal army crackdown last August, UN agencies say, and are now living in crowded refugee camps in Cox's Bazar.
UN investigators have accused Myanmar soldiers of carrying out mass killings, rapes and burning hundreds of villages with "genocidal intent". Myanmar denies most of the allegations.
Thura Aung Ko said Bangladesh was "not letting them return", referring to the Rohingya as "Bengalis", a term commonly used in Myanmar to imply that they are recent interlopers from Bangladesh. Rohingya say they are native to Rakhine state.
"If we release them, the population will drop," he said in a video shared by NewsWatch, a news website.
"And then, they, at the camps, also feed and brainwash Bengali youths to truly march. They will march on Myanmar. The future goal of those over populated Bengalis is to march on Myanmar."
Plans to repatriate an initial group of 2,260 Rohingya from the camps last month were scrapped after none of the refugees agreed to go back, saying they wanted guarantees of safety and citizenship.
Myanmar has earlier signed an agreement with Bangladesh to take them back.
https://bdnews24.com/bangladesh/2018/12/06/bangladesh-seeks-formal-apology-from-myanmar-over-anti-muslim-comment
--------
India
If you execute me, I will become a shaheed, says Zakir Naik
December 6, 2018
If you put me in jail I will spread the message of Allah. If you exile me, I will contemplate on the magnificence of Allah's creation. If you execute me I will become a shahid."
With these words, controversial preacher Zakir Naik appeared to put on a defiant front against Indian authorities. He claimed that he was being targetted for spreading peace.
The discourse was given on December 1 and it was uploaded on social media on Wednesday (December 5).
During his discourse on the issue of terrorism, Naik spoke about how he handles hate against him.
"I like the Constitution of my country India which gives the right to every citizen to preach, practice propagate the religion. I did not break a single law of the country but because I was spreading peace, I was giving solution to humanity, all the people who don't like peace to prevail don't like me," said Naik.
He said that all the more his detractors try to "break him down", the more resolute he becomes.
Naik claimed that his channel Peace TV had 200 million viewers out of which hundreds were non-Muslims who were accepting Islam.
"This does not go down well with the enemies of Islam whether it is a western country or the country where I was born, India. They don't like it," said Naik.
He said that this was the reason why he was being persecuted.
Naik is being probed under terror and money-laundering charges by the National Investigation Agency (NIA). Naik is also under investigation for issuing alleged hate speeches that inspired a deadly terror attack on a popular cafe in Dhaka, the capital of Bangladesh in 2016.
https://www.indiatoday.in/india/story/if-you-execute-me-i-will-become-a-shaheed-says-zakir-naik-1403371-2018-12-06
--------
UAE Quietly Deporting IS Sympathisers of Indian Origin
The United Arab Emirates, India's close strategic partner in the Gulf, has not only been formally extraditing fugitives but also quietly deporting Indian-origin sympathisers of the Islamic State (IS) since last year.
Beginning last year, UAE has deported a number of IS sympathisers to India including two residents of Jammu and Kashmir. An Abu Dhabi based cell of the IS recruiters run by Indians was busted following close coordination between Indian security agencies and UAE, sources told ET.
The cell comprising three UAE-based Indian youth recruited eight men from Indian state of Tamil Nadu and one from Indian state of Telangana and sent some of them to Syria to join the IS, sources said. The three recruiters identified as Adnan Hussain from Karnataka, Mohammed Farhan from Maharashtra and Sheikh Azhar Al Islam from Kashmir, were arrested and deported to India.
Adnan Hussain, 34, an accountant from Bhatkal town in Karnataka who had been working in the UAE since 2012, came on the radar of Indian authorities after he was found to have transferred funds to the account of Abdul Basith, a youth from Hyderabad who had been recruited to join the IS.
Adnan Hussain alias Adnan Damudi, transferred funds to an account linked to Basith to help him to travel to Syria along with four others recruited from Hyderabad, but the trip came to an abrupt end after the families of the youth got to know of their plan and got help from police to bring them back, sources said.
Adnan Damudi, while working in the UAE, was involved with Shafi Armar in managing two pro-IS media websites run by Al Isabah media and Ansar ul Tawheed, a breakaway group of the Indian Mujahideen, sources claimed.
NIA investigations of the activities of Damudi and two others of the Abu Dhabi module, have revealed that several people had been recruited for IS activities in south India by the module with some also travelling to Syria.
In another instance, a resident Kashmir, suspected to be a sympathiser of the IS, was deported by UAE in August. The 36-year-old Irfan Ahmad Zargar, a resident of Chattatabal area on the outskirts of Srinagar, was deported from the Gulf country on August 14. Zargar, an engineer, is alleged to have been "quite active" on social media.
Zargar was picked up by the authorities in Dubai on April 28 this year when he was entering the country from Oman. He was subjected to intensive questioning by Dubai authorities, sources said, adding, another youth from Ganderbal in Kashmir, Azhar ul Islam, was deported from the UAE last year for being an alleged IS sympathiser.
While UAE has worked with India to hand over terrorists and terror masterminds in the past decade, the counter-terror partnership gathered steam with the UAE choosing India as a key pillar of its Look East Policy amid growing disenchantment with traditional ally Pakistan.
India is now hoping that UAE will deport Lashkar-e-Taiba operatives found guilty of terror activities in India who have taken refuge in the Gulf country, officials said. Over the past few years, Abu Dhabi has voluntarily shared information with Delhi on terror operatives and their networks. UAE has one of the most sophisticated security systems in the region including state-of-the-art cyber capabilities that have helped it to catch terrorists and criminals.
India and the UAE have agreed that resolute and credible steps must be taken to eliminate safe havens and sanctuaries that provide shelter to terrorists and their activities.
The two countries agreed that extremism and terrorism cannot be defeated by the use of force alone and acknowledged the need for a holistic approach, which includes disrupting the use of the internet and social media for promotion of extremist and violent ideologies; preventing the use of religious centres to radicalise youth and recruit terrorist cadres and promoting tolerance.
Full report at:
https://economictimes.indiatimes.com/news/politics-and-nation/uae-quietly-deporting-is-sympathisers-of-indian-origin/articleshow/66963305.cms
--------
Agra Police reviews security, holds peace meets ahead of Babri mosque demolition anniversary
Siraj Qureshi
December 6, 2018
Ahead of the Babri mosque demolition anniversary and the prevailing communal tension in Uttar Pradesh following the Bulandshahr violence, the Agra Police on Wednesday held peace committee meeting.
The meeting, attended by all the senior police officials of the district as well as representatives from the administration, focused on maintaining law and order in Agra and surrounding areas ahead of the Babri Masjid demolition anniversary on December 6. Chairing the meeting, Agra SSP Amit Pathak expressed hope that both the Hindu and Muslim communities will maintain peace.
SSP Pathak said any negative incident in the city will tarnish the image of Agra and the country.
The SSP has tasked several leaders of both communities to ensure that any spark of violence in the city is curbed immediately by the community leaders through timely intervention and coordination with the other community.
In another meeting held in the Sadar Bhatti area of the city, Muslim leaders have appealed to the community to avoid subscribing to violent thoughts as Islam has always favoured pluralism and democracy.
Bhartiya Muslim Vikas Parishad chairman Sami Aghai said that radicalism and extremism often lead to violence, posing danger to peace and harmony and require positive intervention and discussion by Islamic scholars and community leaders. He said that the Prophet himself had ratified pluralism, democracy and peaceful co-existence, reproving Al-Salaf, Dar-ul-Islam, violence and hatred being propagated by radicals and terrorists for the invested interests.
Aghai said that the Prophet himself professed to peace and harmony which is evident from his initiatives like treaty of Hudaybiahh and Misaq-e-Madina' aiming to pluralism and universal brotherhood. He said that no true Muslim will oppress and infringe the human-rigts of another Muslim or non-Muslim.
Hindustani Biradari secretary Ziauddin said Indian Muslims are committed to the values and are inclined towards inclusive religious narrative focused on spiritual synergy with the people of all faiths.
Full report at:
https://www.indiatoday.in/india/story/agra-police-reviews-security-holds-peace-meets-ahead-of-babri-mosque-demolition-anniversary-1403388-2018-12-06
--------
2015 Paris attack: French police team in Kerala to quiz man with 'IS links'
December 6, 2018
by Shaju Philip
A five-member French police team probing the 2015 Paris terror attack arrived on Wednesday to question a suspected Islamic State (IS) operative from Kerala, who is under judicial custody for the last two years since his arrest in connection with an IS module in the state.
The French investigators have got permission from the NIA court in Kochi to question Subahani Haja Moideen, alias Abu Jasmine, who is now lodged in Thrissur central jail.
Now 33, Subahani was arrested in October 2016 for his alleged links with the global terror outfit, as also for allegedly planning an attack on foreigners in South India.
Sources in the NIA said the court has granted permission to question Subahani for three days, starting Wednesday. "They are looking at his French connections, while he was with the Islamic State in Iraq and Syria during 2015,'' a source said.
Subahani had earlier told NIA investigators during interrogation that he had received arms training along with Salah Abdeslam, the Belgium-born French national who was arrested in March this year by the French police in connection with the Paris attack.
The NIA has claimed that Subahani fought for the IS in Mosul, and after he got tired of the violence, was allowed by the terror group to return home after undergoing time in jail and extreme torture. On return, he allegedly got back in touch with IS handlers over the Internet, and had gone to Sivakasi in Tamil Nadu to procure explosives for blasts when he was arrested.
According to the NIA, Subahani, a native of Thodupuzha, settled in Tirunelveli in Tamil Nadu in order to become a member of IS in April 2015. To further IS activities, he went to Iraq between April and September 2015, joined the terror organisation, and waged war against the Iraq government.
According to the NIA, Subahini was subjected to forensic examination, which revealed that he had radio-opaque material embedded on his leg, which the agency said could have been acquired from the war zone.
Experts had told the NIA that he had sustained injuries on leg while training with and fighting for the IS in Iraq.
Full report at:
https://indianexpress.com/article/india/2015-paris-attack-french-police-team-in-kerala-to-quiz-man-with-is-links-5480528/
--------
Pakistan
Khan govt hits Islamist group with sedition, terrorism charges
By F.M. SHAKIL
DECEMBER 5, 2018
The Imran Khan government has formally pressed sedition and terrorism charges against the leaders of Tehreek-i-Labbaik Pakistan (TLP) for staging violent protests, attempting to provoke an uprising in the armed forces and ridiculing the judiciary.
Senior leaders of the TLP have been taken into "protective custody" and several thousand supporters detained in a nationwide sweep last week timed to prevent the capital from being shut down by yet another major protest.
Some political analysts have reacted cynically to the clampdown, saying the TLP was "mainstreamed" – nurtured and supported for political objectives – but was now being destroyed because those "objectives", notably winning power from the Sharif Nawaz government, had been achieved.
Human rights activists, meanwhile, fear that the government might face a backlash over its firm action against the TLP, but advised that they should stay firm – to try to separate religion from politics.
'Inflammatory speeches'
The clampdown follows violent demonstrations last month which saw TLP's radical leaders make fiery speeches after the Supreme Court's acquittal in late October of Aasia Bibi, a Christian woman who has been on death row since 2010 for contentious charges of blasphemy.
TLP leaders urged army men to revolt against the military's top brass including commander-in-chief General Qamar Javed Bajwa for having an affiliation with "heretics" and helping Bibi be released. They also called for the personal staff of the Supreme Court judges to kill them for overturning the blasphemy charges that Bibi faced.
The protests spread and the mobs of supporters wielding clubs started vandalizing public property, setting public buses on fire and harassing citizens.
The TLP finally agreed to end the nationwide protests on November 2, after inking a five-point deal with the Pakistan Tehreek-e-Insaaf (PTI) government, which included initiating a legal process to put Bibi's name on the exit control list to prevent her leaving the country.
The country's new prime minister appealed to TLP's hardline leaders, in a message aired on state-run Pakistan Television, not to clash with the state, or the state would exercise its power available under the constitution.
But the TLP, sensing that the government was not sincere about implementing their agreement, called on its supporters last week to go to the capital Islamabad for a sit-in on November 25.
However, police and paramilitary forces took Khadim Hussain Rizvi, the firebrand preacher and head of TLP, into "protective custody" on November 23 along with at least three other regional leaders. Authorities also detained several thousand party supporters in a countrywide clampdown on the radical Islamist party.
'Why now, not 2017?'
Zahid Khan, spokesperson of Awami National Party (ANP), said: "Why did they [the military hierarchy] not allow such a drastic step against the TLP in November 2017 when the federal capital [Islamabad] was paralyzed for well over three weeks? Why did they distribute compensation money among the protesters and force the Pakistan Muslim League-Nawaz (PML-N) government to sign a humiliating agreement with the TLP?"
He said Imran Khan and the establishment should apologize for using the card of religion to weaken the previous government and divide its vote bank during the elections.
"We believe in non-violence and do not approve of vigilantism. In that sense, we support the government's move against the TLP but at the same time we want similar punishment for Pakistan Tehreek-e-Insaaf (PTI) leadership who brought the federal capital to a standstill for 126 days in 2014, vandalized democratic institutions, called for a civil disobedience and refused to pay taxes and bills. What this government has done during its sit-in in Islamabad warrants institution of seditious charges against them."
Dr Mehdi Hasan, a left-wing journalist, historian and longtime rights activist, told Asia Times: "Politics should not be intermixed with the religion. The parties, which are doing politics in the name of religion, always end up in total chaos and turmoil. The nation has paid a heavy price for these religious-political entities since independence and now the time is ripe for a change in our outlook."
Religious turbulence
He said one million people had died in the post-independence period, with 50,000 girls abducted and 10 million people migrated to safer places to avoid death and humiliation in the time of religious turbulence.
The media, he said, could play a role in educating people and discouraging religious extremism. "Arrests and coercive steps are against the democratic norms and civilized society. These elements should be de-radicalized through sustained counselling and advocacy," he added.
IA Rehman, secretary-general of Human Rights Commission of Pakistan (HRCP), said the government did not take the people into confidence on issues relating to minority rights and crowd politics.
"Sometimes they [state] show leniency, and sometimes they go berserk on these issues. We want the law to take its course and no one should face unlawful treatment," Rehman said.
Federal Information Minister Fawad Choudhri addressed a press conference on Saturday, at which he revealed that besides Khadim Hussain Rizvi, the government had also charged TLP's patron-in-chief Pir Afzal Qadri, Inayatul Haq Shah and Hafiz Farooqul Hassan with sedition and terrorism.
If convicted by the courts, the suspects could face life in prison under these charges, he said.
Chaudhry also revealed that 2,899 people have been taken into custody from Punjab, along with 139 from Sindh and 126 from Islamabad both during the protests early last month and in the crackdown last week. But he said a good number of detainees would eventually be released if they were found not to have been involved in the violence.
http://www.atimes.com/article/khan-govt-hits-islamist-group-with-sedition-terrorism-charges/
--------
Khalilzad meets Pak PM Imran, seeks assistance to end Afghan conflict
Dec 5, 2018
ISLAMABAD: The US Special Representative for Afghan reconciliation Zalmay Khalilzad met Prime Minister Imran Khan in Islamabad on Wednesday, seeking Pakistan's assistance as part of the US effort to end the 17-year conflict in Afghanistan.
Khalilzad arrived in Pakistan on Tuesday, a day after Khan received a letter from President Donald Trump seeking Islamabad's cooperation in the Afghan peace process. This is Khalilzad's third visit to Pakistan since September. Ahead of assuming charge as US special envoy, he was known for his staunch views against Pakistan. He had always held Pakistan responsible for instability in Afghanistan and accused it of harbouring terrorists in its tribal areas. Until recently, Khalilzad had maintained that Taliban insurgency was Islamabad-driven.
Given Khalilzad's views about Pakistan, the human rights minister Dr Shireen Mazari tweeted ahead of his visit, "This time perhaps you (Zalmay Khalizad) should bring a less arrogant and hostile mindset when you visit Islamabad!"
Despite his anti-Taliban and anti-Pakistan perspective, Khalilzad has succeeded in bringing insurgents to the negotiating table.
A delegation of Taliban is also currently present in Islamabad which has arrived from Qatar to hold dialogue with Khalilzad, his team and Pakistani authorities, a senior Taliban leader revealed. The claim, however, has neither been confirmed nor denied by Pakistani officials.
Trump's letter and Khalilzad's visit has slightly opened a window for mending strained ties between Islamabad and Washington.
Full report at:
https://timesofindia.indiatimes.com/world/pakistan/khalilzad-meets-pak-pm-imran-seeks-assistance-to-end-afghan-conflict/articleshow/66956948.cms
--------
Punjab will have uniform syllabus by 2020: minister
December 06, 2018
LAHORE: The Punjab will have a uniform syllabus by March 2020, says provincial minister for school education Murad Raas.
"The syllabus will be ready by August 2019 and books printed by the time the next session starts by March," he said in the Punjab Assembly. He said a committee had been formed and it's working on the project and regularly conducting meetings. Experts from Sindh and Khyber Pakhtunkhwa had also been included because eventually the syllabus had to be implemented in the entire country.
"We want to further expand the scope of the committee to have wider opinion. Once the draft of the policy and syllabus is ready, it would be duly shared with the public to have a debate on all contours of it," Mr Raas assured.
Responding to a question by Naseer Ahmad, the minister explained that the new syllabus would be aimed at promoting "critical thinking and analysis." "The current syllabus encourages rote learning and not critical faculties. This needs to be addressed."
When pressed further to explain what "uniform" would mean, the minister said the government planned to start with official schools and madressah (seminaries) and would eventually take the syllabus to the private schools as well.
"All three sources of education (government, private schools and seminaries) would have to have the same system of learning," he said.
Talking about the Daanish School System, the minister said he could neither defend these schools nor could he wind it up. "Each student in Daanish School is costing Rs18,000 a month compared to Rs1,400 in a government school. How can one defend this kind of dichotomy," he claimed.
Full report at:
https://www.dawn.com/news/1449706/punjab-will-have-uniform-syllabus-by-2020-minister
--------
Maulana Tariq Jamil all praise for PM Imran Khan
Dec 6, 2018
ISLAMABAD: Renowned religious scholar Maulana Tariq Jamil on Wednesday appreciated Prime Minister Imran Khan's stance to change the country into a model welfare state like that of Medina.
While addressing a symposium hosted in Supreme Court (SC) on population control, Jamil said that PM Khan is the first leader who announced to organise Pakistan like the welfare state of Medina.
He asserted that the major reasons behind increasing population are ignorance and poverty, besides social pressure, a private news channel reported.
Jamil said that good and bad intentions of the leaders affect the country. "The main ingredients of a welfare state are justice, action and economy," he explained.
PM Khan and Chief Justice of Pakistan (CJP) Mian Saqib Nisar also attended the symposium.
According to details, matters regarding the new demographic realities of Pakistan, family planning, mother and child's health and advocacy campaign for population planning in the country were discussed in the event.
Ministry of National Health Services Secretary Zahid Saeed, in his address, said that the chief justice has called the rise in population a matter of human rights. He said if the population continues to rise at the existing rate, it will become double in thirty years' time.
The secretary said a number of meetings were held on the issue and the provinces have also given their recommendations on controlling the population. He said the Prime Minister called meeting of Council of Common Interest on this issue in which all recommendations were approved with consensus.
Full report at:
https://www.pakistantoday.com.pk/2018/12/05/maulana-tariq-jamil-all-praise-for-pm-imran-khan/
--------
ECP adjourns TLP funding case till Jan 2
Dec 6, 2018
ISLAMABAD: A three-member team of the Election Commission of Pakistan (ECP) on Wednesday adjourned the hearing of Tehreek-e-Labbaik Pakistan (TLP) registration and funding case till January 2, after serving a notice to TLP chief Khadim Hussain Rizvi.
The commission was informed that the TLP chief was in a protective custody and he received the previous notice.
The case was heard by commission members Abdul Ghaffar Soomro, Justice (r) Altaf Ibrahim Qureshi and Justice (r) Shakeel Ahmed Baloch.
In the last hearing on Thursday, a five-member commission headed by Chief Election Commissioner Justice Sardar Muhammad Raza, issued another notice to the TLP chief and instructed the district election commissioner to ensure that the orders are obliged to as neither Rizvi nor his counsel appeared before the commission.
https://www.pakistantoday.com.pk/2018/12/05/ecp-adjourns-tlp-funding-case-till-jan-2/
--------
PM Imran vows Pakistan's full support to Afghan peace
Dec 6, 2018
ISLAMABAD: Prime Minister Imran Khan on Wednesday reiterated that Pakistan wanted a political solution to Afghan peace and reconciliation.
Talking to US Special Representative for Afghanistan Reconciliation Zalmay Khalilzad who called on him at the PM's Office, PM Imran assured the visiting diplomat of Pakistan's complete support to the US and Afghanistan in bringing peace to the war-torn country.
During the meeting, Khalilzad conveyed US President Donald Trump's best wishes to the prime minister.
"The US leadership is looking for a peaceful solution to the Afghan peace process and mutual cooperation between the two sides," Khalilzad told the premier to which he was told that Pakistan is also making efforts for a negotiated settlement in Afghanistan.
Earlier, Pakistan had assured the United States of its complete support in facilitating a negotiated settlement in war-torn Afghanistan.
The assurance was given during a meeting between Foreign Minister Shah Mahmood Qureshi and US Special Envoy for Afghanistan Zalmay Khalilzad who arrived in Islamabad on Tuesday to hold meetings with Pakistan's political and military leadership about bringing the Afghan Taliban to peace talks.
According to a statement issued by the Foreign Office spokesperson Dr Mohammad Faisal, Khalilzad called on Foreign Minister Shah Mahmood Qureshi and reiterated US President Donald Trump's desire to seek Pakistan's cooperation for peace and stability in Afghanistan.
Qureshi has assured the US side of Pakistan's steadfast support for a negotiated settlement in war-torn Afghanistan, the FO said.
The visit comes a day after Trump wrote a letter to Prime Minister Imran Khan, seeking Islamabad's "assistance and facilitation in achieving a negotiated settlement of the Afghan war".
In his first letter to PM Khan, President Trump sought "Pakistan's full support" for the US-led peace process in Afghanistan and for his special envoy's trip to the region.
Khalilzad will also travel to Afghanistan, Russia, Uzbekistan, Turkmenistan, Belgium, the United Arab Emirates and Qatar in a stepped-up effort to find a peaceful end to the Afghan war.
"He will meet with Afghan government officials and other interested parties to support and facilitate an inclusive peace process in Afghanistan, empowering the Afghan people to decide their nation's fate," read a press release by the US Department of State.
Meanwhile, Minister for Human Rights Dr Shireen Mazari, in reply to Khalilzad's tweet regarding his regional visit, asked the special envoy to "bring a less arrogant and hostile mindset when you visit Islamabad [this time]".
Khalilzad has a prickly relationship with Pakistan, having often accused Islamabad of fomenting violence in Afghanistan by supporting the Taliban.
Full report at:
https://www.pakistantoday.com.pk/2018/12/05/pm-imran-meets-us-envoy-zalmay-khalilzad-to-discuss-afghan-peace-process/
--------
Southeast Asia
Moderate Muslim voices drowned out in Indonesia
December 6, 2018
It was a small turnout on Nov. 23 outside the Jakarta offices of the Indonesian Ulema Council (MUI), the country's main Islamic body. Some 30 members of the Indonesian Youth Santri Coalition demanded that the MUI issue an edict — a fatwa — declaring as haram (unclean) a vote for the Indonesian Solidarity Party (PSI) in legislative elections next April.
A rumor floated around the staunchly Muslim community of West Sumatra that such an edict had been issued, but the local branch of the MUI denied the rumor.
Edict or no, the PSI has little hope of gaining power in the legislative election and may not even get enough votes to pass the 4 percent threshold to take a seat in the national parliament. But it's still making waves.
Party leader Grace Natalie had stated at the PSI's fourth anniversary celebrations that it would not support any regional regulations based on religious principles, whether stated in the Quran or the Bible. That earned a police report on behalf of the Indonesian Muslim Workers Brotherhood (PPMI) from hardline Muslim lawyer and activist Eggi Sudjana, saying she had insulted religion.
"She must apologize, and since her statement was deemed to express hostility, it could also be categorized as hate speech against religions," thundered Sudjana.
Natalie was questioned by police for six hours on Nov. 22 in connection with Sudjana's report. Natalie, backed by a number of party members and reinforced with documents including the constitution, which declares Indonesia a secular state, told reporters later that she had received a flood of support for her position. Police said they were continuing their investigation.
Natalie founded the PSI in 2014 as an alternative to the mainstream political parties. Often dubbed the "party of millennials," it isn't seen as a real threat to the establishment but has demonstrated an ability to grab media attention.
In questioning religion-based regional regulations, Natalie was echoing the fears of many who believe Indonesia has been hijacked by religious interests. While no recent tally has been made, in 2014 there were 422 local regulations based on Islamic law. A researcher found that 40 percent attempted to govern morality and another 15 percent were concerned with giving alms.
While the government, through the Home Affairs Ministry, has rolled back many regional regulations that contravene the nation's secular ideology of Pancasila or restrict foreign investment, it has tended not to touch by-laws based on Muslim law, or Sharia.
Sharia-based principles attempt to govern behavior such as women straddling motorcycles or dancing in public places. They are most common in Aceh, which under a deal agreed in 2005 in an attempt to end a long-running separatist movement was allowed to apply a degree of Sharia.
Other staunchly Muslim areas such as West Sumatra and Gorontalo have followed the lead. In Tangerang, right next to Jakarta, selling alcohol is banned.
Human Rights Watch has been warning for years that these by-laws, by setting standards of what is right and wrong, disproportionately target Indonesian women.
Moderate Muslims have attempted to cool the passions. Muhammad Abdullah Darraz, executive director of the Maarif Institute, said Natalie's comments didn't deserve to be criminalized. Her comments on regional regulations based on religion should be used as an opportunity to educate the public and create healthy debate, he said.
Vice-presidential nominee Ma'ruf Amin, who stood down as head of the MUI to run for office with incumbent President Joko Widodo, tried to take a middle way. "There is no need to polemicize it," Amin said on a visit to a religious school. Since Sharia regulations are formulated at regional level, it means those regions must need them, he argued.
He would not oppose by-laws of other religions if their followers felt the need to enact them too. The Bible could become a source of law, he added. "If residents in the regions can prove that the Bible was the first [religious scripture] there, it's their right," he said, adding that the issue should not be debated.
Amin is lending Islamic weight to the re-election bid of President Widodo but many liberals might prefer someone who thinks like Natalie. But liberals remain a minority of the vote and the electorate is becoming more conservative, not liberal.
For Natalie, fighting to get her party's name into the headlines, provoking the hardliners can be useful. She earned support from one potential voter who tweeted "Grace Natalie has bigger balls than most Indonesian male politicians." That tweet was retweeted nearly 600 times.
The same is true for the Muslim hardliners. They lie in wait for perceived breaches of religious sanctity, ready to pounce with a lawsuit that will convince their followers that they are the true defenders of the faith and that somehow their religion is at risk from hidden enemies.
Rational Muslim voices like that of the Maarif Institute are being increasingly squeezed out of the debate. And while Natalie might be able to speak out on behalf of oppressed minorities, the same regional regulations that she argues against are increasingly used to stifle debate.
That leaves a few pockets of the country wondering what their future is in an Indonesia increasingly dominated by Muslim fundamentalism. A Balinese businessman, asked how he feels about the potential for Islamist domination, says "we'll move the island to Australia."
While that may be a light-hearted response to a serious question, there remains a risk of a Balkans-style break-up of the country if the Islamist hardliners get their way. Christian-majority areas such as East Nusa Tenggara, North Sulawesi and Papua and Hindu Bali, for instance, might fear that they had no future in the republic. For that reason, cooling off hot-headed Muslim radicals remains the country's most important homework.
https://www.ucanews.com/news/moderate-muslim-voices-drowned-out-in-indonesia/83954
--------
Islamists And Opposition Play Race Card Against The Government In Kuala Lumpur
12/05/2018
Kuala Lumpur (AsiaNews/CNA) – Islamists and opposition parties will flex their muscles next Saturday at a rally in Kuala Lumpur against the United Nations (UN) treaty on racism.
Analysts warn that seven months after a new government took power, race and religion have taken centre stage fuelled by interests that could threaten national unity.
In Malaysia, "race" and "religion" are official administrative criteria found on the national identity card of all citizens over the age of 12.
The notions of "Malay supremacy" and "Muslim supremacy" ("Ketuanan Melayu" and "Ketuanan Islam") are closely linked, since Malays are legally required to be Muslims.
Following sectarian violence in the late 1960s, the government adopted a series of policies in favour of ethnic Malays, who make up around 60 per cent of the country's 32 million people. Ethnic Chinese are around 23 per cent whilst the Indian population stands at 7 per cent.
Contrary to what Prime Minister Mahathir Mohamad promised in September, the government on 23 November announced that it would not ratify the International Convention for the Elimination of All Forms of Racial Discrimination (ICERD).
Despite this, supporters of Islam Se-Malaysia (PAS) and the United Malays National Organisation (UMNO) continue to view the treaty a threat to the rights of the Malay ethnic group and Islam's influence in the country.
In fact, despite the government's U-turn, opposition parties decided to go ahead with their rally, where "thousands of people are expected".
The capital's police and city council gave the green light for the event, which will be held along Jalan Raja opposite Merdeka (Independence) Square.
"The ultra-Malay groups are trying to stir up racial issues to show up the new government, to prove that Pakatan Harapan cannot handle racial tension," said Prof Syed Farid Alatas of National University of Singapore's (NUS) Department of Sociology.
For Prof Mohd Azizuddin Mohd Sani, a political lecturer at the Universiti Utara Malaysia (UUM), the situation underscores the need for a new law against hate speech. The government must "put more efforts on unity and dialogue programmes among multiracial Malaysia," he said.
Meanwhile, concern remains high among observers and in public opinion over the recent violence at the Seafield Sri Maha Mariamman Hindu temple in Subang Jaya (Selangor).
On 26 November 26, the planned transfer of the place of worship triggered two days of unrest, resulting in damages and 68 arrests.
Full report at:
http://www.asianews.it/news-en/Islamists-and-opposition-play-race-card-against-the-government-45664.html
--------
SIS' challenge to fatwa ruling to be heard in March
December 6, 2018
KUALA LUMPUR: The challenge by women's rights group Sisters in Islam (SIS) against the fatwa imposed on it will proceed for full hearing on March 13 next year.
Lawyer Majdah Musa, who is representing the Selangor Islamic Religious Council, said the High Court fixed the date during case mention today.
"The case will be heard before judge Nordin Hassan," she added.
Also present was SIS lawyer, Farhan Haziq.
High Court judicial commissioner Faizah Jamaludin had heard the case mention after it was remitted to the High Court from the Federal Court.
The High Court will decide whether civil courts can hear judicial reviews involving fatwas.
SIS filed a legal challenge in 2014 in a bid to revoke the fatwa by the state's fatwa committee which said the group subscribed to liberalism and religious pluralism, and deviated from the teachings of Islam.
Two years later, another High Court dismissed SIS' challenge on grounds that civil courts cannot hear issues on religious matters.
Last year, however, the Court of Appeal said civil courts could hear religious matters.
Full report at:
https://www.freemalaysiatoday.com/category/nation/2018/12/06/sis-challenge-to-fatwa-ruling-to-be-heard-in-march/
--------
Repression of Muslim minorities in Xinjiang severe human rights crisis: US
December 5, 2018
The mass detention and deployment of high-tech surveillance technologies to systematically repress Uighurs, Kazakhs, and other Muslim minority groups in China's Xinjiang province is the most severe human rights crisis in the Communist nation since the Cultural Revolution, the Trump administration has told US lawmakers.
The situation in resource-rich Xinjiang has been restive as the native Muslim Uighurs have been resisting increasing settlements of majority Han Chinese from other provinces.
An estimated 1.1 million people have been placed in internment camps, including re-education camps where, according to former detainees and other witnesses, inmates are subjected to intense political indoctrination and abuse.
Testifying before a Congressional committee, Laura Stone, Acting Deputy Assistant Secretary of State for East Asian and Pacific Affairs, alleged that China is doubling down on repressive domestic controls in stark contrast to the universal values that the US and its partners have championed for many decades.
"The most severe human rights crisis in China - perhaps since the Cultural Revolution - is the mass detention and deployment of high-tech surveillance technologies to systematically repress Uighurs, Kazakhs, and other Muslim minority groups in Xinjiang," Stone told lawmakers during a Congressional hearing.
"In recent years, we have witnessed a regression in terms of China's respect for human rights and fundamental freedoms, including religious freedom; the rule of law; and civil society," she said.
"China's mass detentions of members of Muslim minority groups in Xinjiang, while perhaps the most egregious example, is only one of many recent actions taken by the Chinese leadership that run counter not only to China's international human rights commitments, but also to Chinese law," she said.
According to Stone, there have been continued reports that Tibetan Buddhists have been subjected to forced disappearance, physical abuse, arbitrary detention, and arrest.
The Chinese government asserts authority over the selection, approval, and veneration of reincarnations of Tibetan Buddhist lamas and supervises their religious education.
According to human rights activists, China severely restricts the religious practices of Uighur Muslims in Xinjiang and continues to suppress religious rights of Tibetan Buddhists.
"We remain concerned about the lack of meaningful autonomy for Tibetans, and we regularly urge China to cease restrictions on the rights of Tibetans, as well as their unique religious, linguistic, and cultural traditions and practices," she said.
Recently, oppressive activities aimed at residents of the Xinjiang Uighur Autonomous region reportedly have severely intensified, as documented by the dogged reporting of diplomats, reporters, academics, and Muslim communities abroad, she alleged.
The concluding observations on China by the UN Committee on the Elimination of Racial Discrimination further shined a spotlight on the worsening human rights crisis there, she said.
Under the guise of fighting "terrorism" and so-called "religious extremism" China's leadership, she alleged, is intensifying long-standing repressive policies targeting individuals who practice non-violent cultural and religious practices in Xinjiang, including by reportedly torturing and abusing prisoners held for their beliefs and forcing individuals to renounce their religion and pledge allegiance to the Communist Party.
"We are particularly alarmed by reports that since April 2017, extremely large numbers of Uighurs and other members of Muslim minority groups have been detained in camps," the US official said.
Detainees are reportedly trained to diminish their ethnic identities, religious beliefs, and nonviolent cultural and religious practices. There are reports of abuse, including torture, and deaths in these camps. China's claims that these camps are all "humane job- training centers" are preposterous, she said.
Full report at:
https://www.business-standard.com/article/international/repression-of-muslim-minorities-in-xinjiang-severe-human-rights-crisis-us-118120500439_1.html
--------
Arab World
Daesh terrorists executing local residents in Syria's Dayr al-Zawr, top UN official warns
Dec 5, 2018
United Nations High Commissioner for Human Rights, Michelle Bachelet, has warned against the deteriorating humanitarian situation in Syria's troubled eastern province of Dayr al-Zawr, saying that Daesh Takfiri terrorists are putting local residents to death.
Speaking to a news conference in the Swiss city of Geneva on Wednesday, Bachelet voiced deep concern for 7,000 civilians, whom she said had been caught between Daesh militants preventing them from evacuating Dayr al-Zawr, located 450 kilometers northeast of the capital Damascus, and US-led coalition airstrikes.
"We also have reports of Daesh executing people perceived as cooperating with SDF (Syrian Democratic Forces) or other parties to the conflict," she said.
The high-ranking UN official went on to say that civilians in Dayr al-Zawr province are being used as "pawns and bargaining chips" in the conflict.
Syrian army forces foil militant infiltration attempt in Latakia
Meanwhile, Syrian government troops have thwarted an attempt by a group of foreign-sponsored Takfiri militants to sneak into Kinsabba town in the country's western coastal province of Latakia.
Syria's official news agency SANA reported that army soldiers engaged in a fierce exchange of gunfire with the Takfiris, leaving scores of them killed and injured.
A military source, requesting not to be named, said the slain militants hailed from Ain al-Haour area, situated only five kilometers north of Kinsabba, and were planning to attack a military position.
Syrian army uncovers militant weapons cache in Idlib
Separately, Syrian government forces have discovered considerable amounts of munitions and highly explosive materials from militant hideouts in Tell Silmo village of the northwestern province of Idlib.
Elsewhere in the southwestern province of Dara'a, Syrian troops found weapons belonging to Takfiri militants in Nasib village.
Syria has been gripped by foreign-backed militancy since March 2011. The Syrian government says the Israeli regime and its Western and regional allies are aiding Takfiri terrorist groups wreaking havoc in the country.
https://www.presstv.com/Detail/2018/12/05/582064/Daesh-executing-local-residents-in-Syrias-Dayr-alZawr-top-UN-official-warns
--------
Egypt hands Muslim Brotherhood leader another life sentence
5 December 2018
An Egyptian court has sentenced five people, including the head of the outlawed Muslim Brotherhood, to life in prison on charges related to inciting violence and supporting militants.
The Cairo Criminal Court has convicted Mohammed Badie and five others of providing weapons, ammunition and explosive devices to militants.
Wednesday's sentences are not subject to appeal. The court also acquitted six Muslim Brotherhood leaders, including former speaker Saad el-Katatni, in the same trial.
The suspects were also charged with inciting riots, violence and premeditated murder outside the Brotherhood's headquarters in Cairo's Mokattam neighborhood in 2013 that killed nine people and injured 91.
Brotherhood chief Badie has gotten several death sentences in separate trials since his 2013 arrest.
Full report at:
https://english.alarabiya.net/en/News/middle-east/2018/12/05/Egypt-hands-Muslim-Brotherhood-leader-another-life-sentence.html
--------
More Civilians Killed, Injured in US Raids, Artillery Attacks in Eastern Syria
Dec 05, 2018
Militant-affiliated sources reported that the fighter jets and the Syrian Democratic Forces' (SDF) artillery units targeted over 40 times residential areas in the town of Hajin in Southeastern Deir Ezzur, killing 25 civilians and wounding 17 more.
Death toll is expected to rise as some of the injured are in critical conditions.
Last week, airstrikes by the US-led coalition warplanes killed many more civilians in the Eastern part of Deir Ezzur, informed sources said.
"The US-led coalition warplanes struck the homes of civilians in the town of al-Sha'afah in Eastern Deir Ezzur, killing at least 14 civilians from a family most of them children and women," battlefield sources in Eastern Deir Ezzur said.
The sources noted that many other civilians were also injured in the US airstrikes on the residential areas.
"A large number of houses were destroyed and the region's infrastructure was extensively damaged in the US warplanes' raids," the sources added.
Full report at:
http://en.farsnews.com/newstext.aspx?nn=13970914000946
--------
Missiles in Aleppo Chemical Attack Armed by French Experts
Dec 05, 2018
Al-Mayadeen quoted a source in Idlib as disclosing that the chemically-armed missiles that the terrorists used recently to target Aleppo city were manufactured and modified by French experts and were handed over to Hosrras al-Deen, Turkistani Islamic Party and Tahrir al-Sham Hay'at (the Levant Liberation Board or the Al-Nusra Front) terrorist groups.
Elsewhere, the report said an Operation Room that is supervising 650 non-Syrian terrorists from different nationalities, that could also cover activities of these French weapons experts, has started work only 3km away from border with Turkey.
In late November, Syria's government TV channel reported that the chemical shelling targeted a crowded Nile Street, Al-Khalidiyah and Jam'iyat al-Zahra neighborhoods. Police blamed al-Nusra Front (terror group outlawed in Russia) for the attack.
Last month, Sputnik quoted informed sources close to the terrorist commanders in Idlib province as saying that French experts were assisting Tahrir al-Sham Hay'at to arm their missiles with chemical warheads to launch a false-flag chemical operation among the civilian population with the help of the White Helmets.
it said that the White Helmets transferred a consignment of toxic chemicals from one of Tahrir al-Sham warehouses in the town of Kafr Nubl in the Western parts of the town of Ma'arat al-Nu'aman in Southern Idlib to an underground storage in Idlib city which has recently been built near the Central Prison.
The sources noted that the black French experts arrived in the underground storage recently, adding that the chemical cargos were delivered to them to arms the missile warheads.
According to the report, a number of missiles along with missile-launchers were transferred to the region through borders.
Full report at:
http://en.farsnews.com/newstext.aspx?nn=13970914000552
--------
Scores of ISIL Terrorists Killed in Syrian Army's Ambush in Depth of Homs Desert
Dec 05, 2018
The TV channel reported that the army units carried out an ambush operation in Beir al-Hblah and Beir al-Safawaniyah in the depth of the Eastern desert of Homs to hunt the remaining pockets of the ISIL terrorists.
It further said that a sum of 23 terrorists were killed and two military vehicles of them were destroyed in the operation.
On Tuesday, the army men engaged in heavy fighting with ISIL in Humeimeh region in Eastern Homs and managed to repel their attack after inflicting major losses on the terrorists.
The remaining pockets of the terrorists retreated after their failed attack.
Full report at:
http://en.farsnews.com/newstext.aspx?nn=13970914000257
--------
Egypt hands Muslim Brotherhood leader another life sentence
2018-12-05
An Egyptian court has sentenced five people, including the head of the outlawed Muslim Brotherhood group, to life in prison on charges related to inciting violence and supporting militants.
The Cairo Criminal Court has convicted Mohammed Badie and five others of providing weapons, ammunition and explosive devices to Islamic militants.
Wednesday's sentences are not subject to appeal. The court also acquitted six Muslim Brotherhood leaders, including former speaker Saad el-Katatni, in the same trial.
The suspects were also charged with inciting riots, violence and premeditated murder outside the Brotherhood's headquarters in Cairo's Mokattam neighborhood in 2013 that killed nine people and injured 91.
Full report at:
https://www.news24.com/Africa/News/egypt-hands-muslim-brotherhood-leader-another-life-sentence-20181205-3
--------
South Asia
At least 40 Pakistani Taliban killed in Ghazni operations
Dec 06 2018
The Afghan Military in the Southeast claims at least 40 Pakistani Taliban militants have been killed during the operations of the Afghan forces and coalition airstrikes in Ghazni province.
The 203rd Thunder Corps in a statement said the Afghan National Defense and Security Forces and coalition forces conducted operations and airstrikes in Nawa, Khogyani, and Gilan districts.
The statement further added that at least 72 militants have been killed during the operations, including around 40 Pakistani Taliban militants.
According to 203rd Thunder Corps, at least 2 militants were also wounded and at least 17 others were arrested during the same operations.
A commander of the Taliban identified as Jabar is among those killed, the 203rd Thunder Corps said, adding that 18 motorcycles and around 45 vehicles were also destroyed.
The anti-government armed militant groups including Taliban have not commented regarding the operations so far.
https://www.khaama.com/at-least-40-pakistani-taliban-killed-in-ghazni-operations-02884/
--------
Myanmar closes Rohingya camps but 'entrenches segregation'
December 6th, 2018
Residents and staff working in the camps said those that have moved into the new accommodation remain under the same severe movement restrictions as before
As the world was focused on abortive efforts to begin repatriating hundreds of thousands of Rohingya refugees from Bangladesh to Myanmar last month, hundreds of their fellow Muslims still in Myanmar were boarding boats seeking to escape the country.
Their attempted flight cast the spotlight back on 128,000 Rohingya and other displaced Muslims still living in crowded camps in Myanmar's western state of Rakhine, six years after Buddhist mobs razed most of their homes.
The government of Aung San Suu Kyi, under international pressure to address their plight, says it is now closing the camps on the grounds that doing so will help development and put the labour of camp residents to good use.
But Reuters interviews with more than a dozen residents from five camps and internal United Nations documents show the move simply means building new, more permanent homes next to the camps - rather than allowing them to return to the areas from which they fled - leaving their situation little changed.
Those that have moved into the new accommodation remain under the same severe movement restrictions as before, residents and staff working in the camps say. A network of official checkpoints and threats of violence by local Buddhists prevent Muslims from moving freely in Rakhine. As a result, those sources say, they are cut off from sources of livelihoods and most services, and reliant on humanitarian handouts.
"Yes, we moved to new houses – it's correct to say (the camp is closed)," Kyaw Aye said, a community leader from a camp called Nidin, in central Rakhine. "But we'll never be able to stand on our own feet because we can't go anywhere."
Reuters spoke to displaced Muslims in Rakhine by phone as reporters are denied independent access to the camps.
Myanmar's Minister of Social Welfare, Relief and Resettlement Win Myat Aye said the government was working with the United Nations on a national strategy to close camps housing people forced out of their homes by violence in Rakhine and elsewhere, known as internally displaced persons or IDPs.
There were no legal restrictions on the movements of displaced people in Rakhine, as long as they accepted a so-called national verification card that also gives them equal access to healthcare and education, he said in a written response to Reuters' questions.
Aid workers and Muslim residents say severe restrictions persist even on those who have accepted the identity card, which most Rohingya reject because they say it treats them as foreigners who have to prove their nationality.
The UN Chief in Myanmar, Knut Ostby, warned in a September 24 private note that the government's plan for camp closures "risks further entrenching segregation while denying IDPs many of their fundamental human rights."
Ostby's office declined to comment on the note, but in a written response to Reuters' questions said the UN had been invited to comment on the government's plans for closing camps and was preparing its response.
That response would include recommendations that all displaced people be granted freedom of movement, were involved in planning their resettlement and could return to their homes or another place of their choosing, Ostby said.
Maritime Escape
Rohingya community leaders say that improving conditions for those still living in Rakhine is one of the keys to persuading the hundreds of thousands sheltering in refugee camps in Bangladesh to return.
Some 730,000 fled a military crackdown after attacks by Rohingya militants in August 2017. UN-mandated investigators have said the Myanmar military unleashed a campaign of killings, rape and arson with "genocidal intent." Myanmar has denied almost all the accusations against its troops, who it says engaged in legitimate operations against terrorists.
Refugees baulked at a plan for repatriating them that was supposed to begin in mid-November, arguing that conditions were not right for return.
Meanwhile, at least three boats, each carrying scores of men, women and children, have departed from Rakhine for Malaysia since monsoon rains abated in October, following the hazardous maritime escape route used for years by Rohingya fleeing what they say is persecution in Myanmar.
"If they are making the choice to go by boat, it's clear proof of the conditions in the IDP camps,"a Rohingya youth activist in Bangladesh Khin Maung said.
He is in touch with fellow Muslims who are "living like prisoners" in the camps in central Rakhine, Khin Maung said. "If they are living like that how can we agree to go back?"
Win Myat Aye, the minister, said Myanmar was working to improve the lives of both the IDPs and potential returnees.
"I assume that the displaced people are leaving with boats because they (have) not fully understood what we arranged for their accommodations, livelihoods and socio-economic development," he said.
'Investing In Segregation'
One camp, among the 18 remaining in Rakhine, lies outside a central Rakhine town of Myebon, which was torn by communal violence in 2012.
The 3,000-strong Muslim community was expelled and put in the camp, known as Taungpaw, on a narrow strip between the now Buddhist-only town and the Bay of Bengal, in what was supposed to be a temporary arrangement.
This year authorities built 200 new houses on rice paddies next to the camp, despite concerns that the area was prone to flooding. They were inundated in early June. In September, the government also built two new buildings set to become Muslim-only schoolhouses.
"This is a sign the Rakhine state government is investing in permanent segregation rather than promoting integration," a previously unpublished memo said, dated September 30 and circulated by UN officials setting out the concerns of aid workers operating in the camps. The UN said it did not comment on leaked documents.
Some Muslims in Myebon have Myanmar citizenship and others have accepted national verification cards. They say they still cannot visit the town, where communal tensions have stayed high since the 2012 violence. Rakhine Buddhists have at times blocked aid deliveries to the camp.
"Although they gave people new homes, if there's still no freedom to move, there's still no opportunity to do business," Cho Cho, 49, a camp resident said.
Aung Thar Kyaw, a leader among the Rakhine Buddhist community in Myebon, said the two communities were too different to live together, labeling Muslims "so aggressive."
"The government already built them new homes so they don't need to enter town," he said.
Lei Lei Aye, an official in the Ministry of Social Welfare, Relief and Resettlement, referred questions about the specific concerns in Taungpaw to Rakhine state government officials, who could not be reached for comment.
'Policy of Apartheid'
Despite the humanitarian community's efforts to convince Myanmar to change course, including by giving technical advice on camp closures, "the only scenario that is unfolding before our eyes is the implementation of a policy of apartheid with the permanent segregation of all Muslims, the vast majority of whom are stateless Rohingya, in central Rakhine," an internal "discussion note" said, prepared by the UN's refugee agency in late September, first reported by Frontier Myanmar magazine and reviewed by Reuters.
Win Myat Aye said he was "not concerned" about such warnings because the government was progressing with its camp closure strategy in consultation with UN agencies, non-governmental groups and foreign diplomats.
The UN estimates humanitarian assistance in Rakhine will cost about $145 million next year.
Former residents of Nidin, about 100 km (62 miles) north of Taungpaw, told Reuters their situation had barely improved since state media declared the camp closed in August.
They are unable to return to Kyauktaw, the town where many lived and worked before the 2012 violence.
Tun Wai, a Rakhine Buddhist doctor in Kyauktaw, said Muslims could "go freely outside the town." But if they try to return, he said, "they will be killed."
Soe Lwin, deputy chief of the Kyauktaw police station, said Muslims "can't enter the town," but denied they would meet with violence. "We have the rule of law," he said.
The Muslims now live marooned among rice paddies that do not belong to them. Rohingya fishermen say what they catch barely covers their rental costs as they do not own their equipment.
And with no clean water supply, children have contracted skin rashes from washing in agricultural run-off.
Full report at:
https://www.dhakatribune.com/bangladesh/rohingya-crisis/2018/12/06/myanmar-closes-rohingya-camps-but-entrenches-segregation
--------
Afghan govt, Taliban ready for talks
December 06, 2018
KABUL - Direct peace talks between the Afghan government and the Taliban movement may start either this year or next year, Ihsan Taheri, the representative of Afghanistan's High Peace Council, told Sputnik, adding that the desire to launch such talks was growing among the members of the Taliban.
"We are hopeful that the peace negotiations between the government and Taliban could start very soon, because, according to our sources, the tendency is growing at different levels of the leadership of the Taliban … tendency for direct talks to start with the government of Afghanistan, tendency for considering peace a major issue … We are hopeful, either this year or next year, peace negotiations between government and the Taliban directly … should start," Taheri said.
The representative of the council said that all the major obstacles to the start of the direct talks were removed.
"We don't have any problem left, except the decision to be made by the Taliban leadership to announce their delegation, to announce their readiness for direct talks to happen between the government and themselves … The major problems, everything is solved now," Taheri said.
The council is willing to help ensure that the talks are held in any place that the Taliban deems secure. "The HPC [High Peace Council] will facilitate any place, anywhere, the Taliban thinks is safe for them, is secure for them and is good for them to start direct negotiations with the government of Afghanistan, including [within] Afghanistan and out of Afghanistan," he said. Taheri explained that Kabul was ready to negotiate with the Taliban as it saw the movement as armed opposition, unlike other militant groups active in Afghanistan.
Established in 2010 by then-President Hamid Karzai, the HPC is a body in charge of negotiating peace with the Taliban.
The long-awaited peace negotiations may start this year or next year. There is "a growing desire" among Taliban commanders to engage in the talks "without intermediaries," according to the official.
Therefore, Kabul is open to discuss "any issue crucial for Afghanistan's future," the official said. There are "no problems" for the government and the Taliban even to talk changes to the country's constitution because is provisions allow for making amendments. Now, it is up to the Taliban to respond to the HPC's peace gesture and confirm if they are ready for direct talks, Taheri noted. The militant movement has long rejected the government's offers of talks, saying they will only deal with the US. In the meantime, they sent emissaries to meet with Afghan government officials in Moscow in early November.
The talks in Moscow mark the first time the Taliban has publicly appeared in the international arena since they were removed from power in Afghanistan following the US-led invasion in 2001. The meeting, brokered by Russian diplomats, helped pave the way for a future dialogue between Kabul and the Taliban, Taheri said. "The atmosphere was very friendly at the end of the conference," he said, adding that the Kabul delegation was comfortable sitting in front of the Taliban officials. "The discussions were going on even during coffee breaks… there was no negativity at all." There has been low-key diplomatic activity going on in and around Afghanistan.
Full report at:
https://nation.com.pk/06-Dec-2018/afghan-govt-taliban-ready-for-talks
--------
Taliban commander and his comrades killed in Faryab province
Dec 05 2018
A local commander of the Taliban group and his comrades were killed during an operation of the Afghan commandos in northern Faryab province of Afghanistan.
The 209th Shaheen Corps of the Afghan Military in the North in a statement said the Afghan commandos conducted an operation in Garziwan district of Faryab, leaving three militants dead.
The statement further added that a local commander of the Taliban was among those killed with his two comrades.
The 209th Shaheen Corps also added that two other militants also sustained injuries during the same operation of the commando forces.
The anti-government armed militant groups including Taliban have not commented regarding the report so far.
Full report at:
https://www.khaama.com/taliban-commander-and-his-comrades-killed-in-faryab-province-02881/
--------
North America
US urges UN to condemn Iran missile test
5 December 2018
The United States on Tuesday urged the UN Security Council to condemn Iran's ballistic missile test, which it described as "dangerous and concerning" and a violation of a UN resolution.
The council met behind closed doors at the request of France and Britain which along with the United States have accused Iran of test-firing a ballistic missile on Saturday.
France and Britain maintain that missile launches are inconsistent with the UN resolution that endorsed the 2015 Iran nuclear deal while the United States has taken a harder stance and maintains it is an outright violation.
"Iran's recent ballistic missile test was dangerous and concerning, but not surprising," US Ambassador Nikki Haley said in a statement.
"The international community cannot keep turning a blind eye every time Iran blatantly ignores Security Council resolutions.
"If the Security Council is serious about holding Iran accountable and enforcing our resolutions, then at a minimum we should be able to deliver a unanimous condemnation of this provocative missile test," she said.
Iran has neither denied nor confirmed the launch that US Secretary of State Mike Pompeo said involved a missile of a medium range, capable of carrying multiple warheads and striking parts of Europe and the entire Middle East.
The UN resolution calls on Iran to refrain from testing missiles capable of carrying a nuclear weapon, but does not specifically bar Tehran from missile launches.
Iran has long maintained that its missile program is defensive in nature and not aimed at ensuring the delivery of a nuclear weapon, a stance supported by Russia at the Security Council.
"This is inconsistent behaviour with (resolution) 2231 and it concerns the council," British Ambassador Karen Pierce told reporters ahead of the meeting.
"We need to know exactly what happened and then we will reach a judgment about how we want to characterise it," she said.
The United States decided in May to withdraw from the 2015 nuclear deal and reimpose sanctions on Iran, to the dismay of its Europeans allies.
The nuclear deal provides for a lifting of sanctions against Iran in return for curbs on its nuclear activities.
The remaining five signatories to the nuclear deal -- Britain, China, France, Germany and Russia -- have backed an EU effort to set up a special payment system in a bid to maintain trade and business ties with Iran.
https://english.alarabiya.net/en/News/middle-east/2018/12/05/US-urges-UN-to-condemn-Iran-missile-test.html
--------
GOP leader in Texas says he is getting ousted for being a Muslim
Dec 5, 2018
A GOP politician in the US state of Texas says there is a movement to oust him because he is a Muslim.
The Republican Party vice-chairman of Texas's third largest county said his colleagues were trying to oust him for being a Muslim, The Washington Post reported Wednesday.
Shahid Shafi, a trauma surgeon in Fort Worth, has been accused of promoting Sharia law and being affiliated with terrorist groups by precinct Chairwoman Dorrie O'Brien.
She is, therefore, petitioning to have the Tarrant County Republican Party "reconsider" his appointment.
O'Brien has previously said that Shafi is a "fake Republican" who could have infiltrated the organization at the request of the Muslim Brotherhood.
"This is, unfortunately, not the first time that people or my political opponents have tried to use my religion against me to distract the voters," Shafi said. "And unfortunately, I don't think it will be the last either."
A formal motion has been launched to strip Shafi of his leadership position by O'Brien and her supporters.
"The only reason she had was because he was a Muslim," said Darl Easton, the chairman of the county's party. "That was the only reason she gave."
Easton further called the move an embarrassment to the Republican Party.
Land Commissioner George P. Bush was among other Texas Republicans to condemn the move.
"I urge the Tarrant County GOP to stop this attempt to remove a hardworking county party official based on religious beliefs. We must move towards a more inclusive Republican Party and stop tearing down our own if we are to keep Texas red," Bush said.
Born in India and raised in Pakistan, Shafi came to the US in 1990.
Full report at:
https://www.presstv.com/Detail/2018/12/05/582103/GOP-politician-being-ousted-for-being-a-Muslim
--------
Canada nabs Huawei CFO for 'breaking' US bans on Iran
Dec 6, 2018
Canada on Wednesday arrested the Chief Financial Officer (CFO) of global telecom giant Huawei, sparking the protest of the Chinese government which urged her immediate release.
Meng Wanzhou, one of the vice chairs on the Chinese technology company's board and the daughter of company founder Ren Zhengfei, was arrested in Vancouver, where she is facing extradition to the United States on suspicion she violated the US sanctions against Iran.
The Globe and Mail quoted a Canadian Justice Department spokesman as saying that the Chinese national had been arrested on Dec. 1 and a court hearing has been set for Friday.
A Canadian source with knowledge of the arrest said the US is alleging Meng tried to evade the American embargo against Iran.
Beijing protested the arrest and urged Ottawa to immediately release her as she faces extradition to the US.
"The Chinese side firmly opposes and strongly protests over such kind of actions which seriously harmed the human rights of the victim," a statement by the Chinese embassy in Canada said.
"The Chinese side has lodged stern representations with the US and Canadian side, and urged them to immediately correct the wrongdoing and restore the personal freedom of Ms. Meng Wanzhou."
Huawei confirmed the arrest in a statement and said that it has been provided with little information of the charges against her, adding that it was "not aware of any wrongdoing by Ms. Meng."
The Huawei statement said Meng, who has also gone by the English names Cathy and Sabrina, was detained when she was transferring flights in Canada.
The handset and telecommunications equipment maker said it complies with all applicable export control and sanctions laws and US and other regulations.
The arrest drew a quick reaction in Washington. US Senator Ben Sasse praised the action and said that it was "for breaking US sanctions against Iran."
He added, "Sometimes Chinese aggression is explicitly state-sponsored and sometimes it's laundered through many of Beijing's so-called 'private' sector entities."
The arrest could drive a wedge between China and the United States just days after President Donald Trump and President Xi Jinping held a meeting in Argentina where they agreed to steps to resolve a brewing trade war.
US authorities have been probing Huawei since at least 2016 for allegedly shipping US-origin products to Iran and other countries in violation of US export and sanctions laws.
Back in April, it was reported that federal prosecutors in New York had been investigating since at least last year whether the Chinese tech company violated US sanctions in relation to Iran.
In February, Senator Richard Burr, the Republican chairman of the US Senate Intelligence Committee, cited concerns about the spread of Chinese technologies in the United States, which he called "counterintelligence and information security risks that come prepackaged with the goods and services of certain overseas vendors."
US authorities in April banned American companies from selling to ZTE for seven years, saying the Chinese company had broken a settlement agreement related to Iran sanctions with repeated false statements - a move that threatens to cut off ZTE's supply chain.
The ZTE ban was the result of its failure to comply with an agreement with the US Commerce Department reached last year after it pleaded guilty in federal court to conspiring to violate US sanctions by illegally shipping US goods and technology to Iran.
In 2016, the Commerce Department made documents public that showed ZTE's misconduct and also revealed how a second company, identified only as F7, had successfully evaded US export controls.
Full report at:
https://www.presstv.com/Detail/2018/12/06/582107/Canada-arrest-China-Huawei-Iran-sanctions-extradition
--------
Trump shaping new 'liberal' order to block Russia, China, Iran — Pompeo
December 05, 2018
BRUSSELS: US President Donald Trump's top diplomat promised on Tuesday a new democratic world order in which Washington will strengthen or jettison international agreements as it sees fit to stop "bad actors" such as Russia, China and Iran from gaining.
In a twist on Trump's "America First" policy, US Secretary of State Mike Pompeo said Trump was not abandoning its global leadership but instead reshaping the post-World War Two system on the basis of sovereign states, not multilateral institutions.
"In the finest traditions of our great democracy, we are rallying the noble nations to build a new liberal order that prevents war and achieves greater prosperity," Pompeo told diplomats and officials in a foreign policy speech.
"We are acting to preserve, protect, and advance an open, just, transparent and free world of sovereign states," Pompeo said, adding that China's ability to benefit from the current US-led system of trade and other agreements was an example of "the poisoned fruit of American retreat."
Speaking in Beijing, Chinese Foreign Ministry spokesman Geng Shuang said Pompeo's statements "did not accord with the spirit" of the meeting just days earlier between Trump and Chinese President Xi Jinping at the G20 summit in Argentina.
"I don't know for what purpose someone would applaud then and now say something like this," Geng said, referring to media reports that applause broke out after Xi and Trump agreed to a trade war cease-fire at their meeting in Argentina.
Geng said that while the United States "flies the flag of America First, and wields the baton of protectionism and unilateralism," China was an important contributor to multilateralism, the international rules-based order and global economic development.
Pompeo, a former Army officer who is regarded as a Trump loyalist with hawkish world views, said Trump was also pushing both the World Bank and the International Monetary Fund to stop funding countries such as China, saying they already had access to financial markets to raise capital.
Pompeo's address, which was met with polite applause, rejected concerns among many traditional US allies that Trump is undermining the West by withdrawing from climate, free-trade and arms control accords.
Pompeo said such criticism was "plain wrong."
Pompeo said Trump was reforming the liberal order, not destroying it. He cited Britain's decision to quit the European Union as a sign supranational organizations were not working.
He also took aim at "bureaucrats" responsible for upholding multilateralism "as an end in itself" and cast doubt on the EU's commitment to its citizens.
That drew a rare rebuke from the European Commission, the bloc's executive.
Asked to reply to the Secretary of State's remarks, its chief spokesman offered an explanation of how the EU executive is subject to control by citizens via the directly elected European Parliament and by the governments of the member states.
Full report at:
http://www.arabnews.com/node/1415931/world
--------
'No doubt' prince tied to Khashoggi murder: US senator
05.12.2018
By Michael Hernandez
WASHINGTON
There is "no doubt" Saudi Crown Prince Mohammad bin Salman was involved in the murder of Washington Post columnist Jamal Khashoggi, Senator Marco Rubio said Wednesday.
"Just from what we know about Saudi Arabia, what we know about the crown prince and what we know about this murder leaves you with no doubt that the crown prince, at a minimum, knew about it and condoned it, and perhaps at worst was actually involved in directing it," Rubio told CNN.
The senator said he knows bin Salman was involved in the murder because he has "absolute control" of the country.
"Saudi Arabia is not some decentralized government that operates with all sorts of people acting independently," he added. "Everything there is very tightly controlled."
The comments come one day after CIA Director Gina Haspel briefed a select group of lawmakers on the agency's intelligence regarding Khashoggi's murder on Oct. 2 in the Saudi consulate in Istanbul.
Rubio was not among the group, but said as a member of the Senate intelligence committee he had prior knowledge of it.
"Everything they knew, whatever they learned in that meeting, we've known," he said.
Asked why U.S. President Donald Trump and his senior officials have obviated on placing responsibility directly with bin Salman, Rubio said in his view "they are trying to preserve from a realistic perspective the importance of the Saudi-US alliance, which I agree with.
"It is a critical one. But all alliances have buffers, all alliances have limits," he said. "And the crown prince will continue to test the limits of this alliance until those limits are clearly set."
Full report at:
https://www.aa.com.tr/en/americas/no-doubt-prince-tied-to-khashoggi-murder-us-senator/1330560
--------
US pressuring Arab allies to back anti-Hamas resolution at UN
Dec 5, 2018
The United States is reportedly exerting pressure on several Arab countries to back its draft UN resolution against the Palestinian resistance movement Hamas in support of the Israeli regime's latest wave of attacks on the besieged Gaza Strip.
The UN General Assembly is scheduled to vote Thursday on the US-drafted resolution that condemns Hamas for "firing rockets into Israel and for inciting violence."
Israeli daily newspaper Haaretz reported on Tuesday that Jason Greenblatt, President Donald Trump's Middle East envoy, had sent letters to diplomats from Morocco, Oman, Bahrain, Jordan, Saudi Arabia, Kuwait, the United Arab Emirates, Egypt and Qatar in order to win their support for the resolution.
A US administration official said Greenblatt had claimed that while denouncing Hamas, the motion urges support for efforts towards Palestinian political unity.
The countries which oppose terrorism and want stability in the region "have no reason" to reject the document, the US envoy was further quoted as writing.
Greenblatt is also said to have described the resolution as the first UN condemnation of Hamas, claiming it is especially relevant amid a fresh escalation in the Gaza Strip.
He has urged Arab countries not to join the Palestinian Authority's efforts against the motion.
Besides its Arab allies, the highly pro-Israel administration in Washington has also been lobbying its allies in Europe in support of the anti-Hamas draft.
Last week, Israel's UN Ambassador Danny Danon said US diplomats had been in talks with their EU counterparts to secure their backing for the resolution, which has sparked criticisms from different Palestinian factions.
Recently, Head of Hamas Political Bureau Ismail Haniyeh wrote to the UN to highlight the importance of international work to thwart Washington's "aggressive" efforts meant to delegitimize the Palestinian resistance.
He further reiterated the right of the Palestinian nation to defend themselves and resist the occupation, describing Hamas as a movement that acts for "the fulfillment of the Palestinian aspirations."
Meanwhile, Palestinian Authority officials in Ramallah have also rallied behind Hamas.
Azzam al-Ahmed, a senior Fatah official, said Palestinian President Mahmoud Abbas had instructed the envoy to the UN to work on foiling the US resolution.
"Hamas is part of the Palestinian people, and we won't accept any attempt to add it to the list of terror groups," Ahmed told Arabi21 news website.
Similarly, Fatah spokesman Osama Qawassmeh condemned the US-led motion, saying instead of denouncing Hamas, the world should rap Israel "which is the true face of state-sponsored terrorism."
"We will stand against all hostile efforts to condemn Hamas at the United Nations," he said.
Furthermore, Saeb Erekat, secretary general of the Palestine Liberation Organization (PLO), stressed that the Palestinian leadership was "leading a battle" at the UN to prevent the US from "criminalizing" Hamas by labeling it a terrorist group.
"Hamas will remain a Palestinian movement, whether we agree or disagree with it," Erekat said
Last month, Gaza witnessed its worst flare-up of violence since the 2014 war. It began with an Israeli commando raid and a spate of deadly airstrikes against Gaza.
Full report at:
https://www.presstv.com/Detail/2018/12/05/582042/Palestine-Hamas-resolution
--------
US renews diplomatic presence in Somalia after almost three decades
Dec 5, 2018
The United States has renewed its diplomatic presence in Somalia after almost three decades, amid controversy surrounding Washington's military operations in the Horn of Africa country.
The US State Department made the announcement on Tuesday, claiming that the move reflected Washington's determination to shore up Somalia's UN-recognized Federal Government.
"This historic event reflects Somalia's progress in recent years and is another step forward in formalizing US diplomatic engagement in Mogadishu since recognizing the Federal Government of Somalia in 2013," State Department Spokeswoman Heather Nauert said in a statement.
"Our return demonstrates the United States's commitment to further advance stability, democracy, and economic development that are in the interest of both nations," she added.
The US closed down its embassy in Mogadishu in 1991 amid violence, starting to handle diplomatic work concerning the country in the US Embassy in Kenya.
Two years later, an ill-fated military operation saw two American helicopters go down in the Somali capital, killing 18 US forces.
The US military launched an aerial campaign in Somalia in 2007 with helicopter gunships, using terrorist presence there as an excuse.
It also began using unmanned armed aircraft in June 2011 to carry out airstrikes on positions purportedly belonging to al-Shabab, the al-Qaeda terror group's Somalia branch.
The American mission has, however, failed to uproot the Takfiri militants, who have only grown more powerful in central Somalia and carry out attacks against government, military, and civilian targets in the capital, Mogadishu, as well as regional towns.
The US military currently has more than 6,000 forces stationed across Africa mostly under the pretext of confronting Takfiri terror groups.
Full report at:
https://www.presstv.com/Detail/2018/12/05/582021/Somalia-United-States-diplomatic-mission-military-drone-strikes
--------
Europe
Mr Brexit quits party over anti-Muslim fixation
December 5, 2018
Nigel Farage, the leading Brexit campaigner, is quitting his Eurosceptic political party in protest at its Islam 'fixation' and the recruitment of a far-right extremist as a senior adviser.
Mr Farage, the former leader of the UK Independence Party (UKIP), announced he was quitting the party after failing to persuade its executive to replace new leader Gerard Batten, who has promoted an anti-Muslim rabble-rouser to his top team.
Mr Batten appointed Tommy Robinson, the former leader of the far-right English Defence League, as an adviser despite party rules barring former (EDL) members from joining the party to avoid its outspoken British nationalism being labelled racist.
Under Mr Farage's near decade-long leadership, UKIP became a powerful if short-lived political force that succeeded in its main objective of winning the 2016 national referendum to leave the European Union. He quit as leader shortly afterwards.
The party has since slumped in the polls and the recruitment of Mr Robinson, a populist nationalist notorious for anti-Muslim sentiments, has been seen as an attempt by UKIP to tap into his fanbase of disillusioned white working-class young men.
"Gerard Batten realises he has to appeal to a broader base," said Professor Matthew Feldman, the director of the UK-based Centre for Analysis of the Radical Right. "It's opportunistic but whether that gamble pays off is largely tied to Brexit,"
Mr Batten responded to Mr Farage's announcement by claiming that he left "UKIP in spirit" after the referendum.
The party is now organising a "Brexit Betrayal" rally on Sunday in London, where Mr Robinson is one of the key speakers, seeking to transfer his anti-Muslim street protests into a mainstream political campaign.
The party released a photograph of its planning committee which showed a man convicted of an attempted kidnapping with a seat at the top table. Daniel Thomas was jailed for two years after he went armed with a knife to a man's house in an apparent dispute over drugs.
UKIP said it was unaware of the man's past and said he was only there to act as Mr Robinson's security.
"We are just a few days away from the most ill-judged political event I have ever been aware of in British politics," wrote Mr Farage in a newspaper article announcing his decision to quit.
"The very idea of Tommy Robinson being at the centre of the Brexit debate is too awful to contemplate."
The march will be two days before Mrs May seeks parliamentary approval for her Brexit deal. Both Mr Batten and Mr Robinson will speak at the event.
Critics of Mr Farage accused him of hypocrisy, citing his unveiling of an anti-migrant poster that showed a queue of mostly non-white people with the slogan: "Breaking point: the EU has failed us all".
The head of the Church of England also condemned Mr Farage after he claimed that sexual assaults by migrants were the "nuclear bomb" of the EU referendum campaign.
"The gall of the man takes some beating," said a spokesman for and extremism campaigning group Hope Not Hate. "This is the beast that he helped to create."
In his article, Mr Farage said that he was confronted by "several angry young men… who all seemed to be obsessed with Islam and Tommy Robinson" while speaking at that party's annual conference earlier this year.
"I wondered at the time if I'd just given my last UKIP speech," he said. "There is a huge space for a Brexit party in British politics, but it won't be filled by UKIP."
The success of UKIP in tapping into disaffection with the EU, saw it win the third highest number of votes in national elections in 2015.
The party had only two MPs but Mr Farage's international recognition was far beyond his party's level of representation.
He was the first British politician to meet with Donald Trump following his presidential election victory and the American leader proposed him as an ambassador to the US.
Mr Robinson – who has criminal convictions for offences including violence and fraud - has been shunned by conventional parties because of his anti-Muslim rhetoric. But he has a large online following and has received financial backing from far-right donors in the United States.
Both Mr Farage and the executive had opposed his appointment, but Mr Batten faced them down saying that the most recognisable face of the far-right had been "persecuted by the state" because of his anti-Muslim views.
https://www.thenational.ae/world/europe/mr-brexit-quits-party-over-anti-muslim-fixation-1.799524
--------
Political Analyst Hails Farage For Leaving 'Islamophobic' UKIP
Dec 5, 2018
The former leader of the UK Independence Party (UKIP) was wise to leave the party after it shifted its focus to campaigning against Islam and embrace of far-right figures, a political analyst in London says.
"I think that he (Farage) was very wise to do that," said Rodney Shakespeare, an author and retired academic from London, adding that the popular British politician had recognized that he cannot stay with "a party which has become narrow-minded, xenophobic, Islamophobic and racist."
Farrage said last month that a decision by UKIP leader Gerard Batten to appoint Britain's top Islamophibic figure Tommy Robinson as an advisor showed that the party was no longer the one that had a clear political and social mission.
The former UKIP leader said Tuesday upon resigning that the party had become unrecognizable due to its "obsession" with the anti-Muslim policies under Batten.
Shakespeare said the UKIP had over the past years developed more and more "racial and anti-other-people elements" who wanted to exploit the public sentiments against immigrants, especially after the Brexit referendum in 2016.
Many Britons voted to leave the EU simply because they were not happy with the growing number of migrants in the UK who come from eastern European countries.
However, he said, the UKIP has failed to understand that anti-immigrant sentiments were rooted in economic and political reasons and had nothing to do with racism.
"The British people as a whole, half of whom voted to get out of Europe, are not racist. There are elements there. There are certainly elements of Islamophobia, but they are not. Their case against Europe was primarily economic and political," said Shakespeare.
He said even Farage, whom he described as a highly critical politicians, had realized that UKIP was travelling on the wrong path.
"Nigel has recognized that the party with which he was identified has probably outlived its usefulness," said the analyst.
Full report at:
https://www.presstv.com/Detail/2018/12/05/582093/UK-Farage-UKIP-resignation-Islamophobia
--------
German rights group blasts arms sale to Saudi Arabia
05.12.2018
By Ayhan Simsek
BERLIN
A German human rights group on Wednesday criticized the country's arms sales to Saudi Arabia in light of Riyadh's notorious rights record and its involvement in the conflict in Yemen.
At a press conference on Wednesday, Beate Rudolf, head of the German Institute for Human Rights (DIMR), stressed that Berlin has committed to pursue a pro-human rights foreign policy, but its arms exports are an exception to this.
"We have observed that in government authorization of arms exports to Saudi Arabia and the United Arab Emirates, the human rights situations in these countries, and their compliance with international humanitarian law, did not play any role," she said.
In its annual report released on Wednesday, the group underlined that Germany's most controversial arms exports last year were made to Saudi Arabia and its regional ally the UAE, which have been directly involved in the military intervention in Yemen.
"Both countries systematically violate human rights, both have been involved in armed conflict since 2015, and neither Saudi Arabia nor the UAE fulfill their obligations under international humanitarian law, such as the avoidance and/or investigation of military strikes to which civilians fall victim," the report said.
"Nevertheless, the federal government at the time continued to grant authorizations for arms exports."
Germany exported €254 million worth of arms to Saudi Arabia last year and €214 million to the UAE.
Until this October, Berlin approved weapons exports worth €416.4 million to Saudi Arabia.
The group criticized the government for not being transparent about its arms exports authorizations and urged stricter standards.
"The federal government should also have to justify its decisions to parliament in order to facilitate a more informed discussion about the authorization procedures," it said.
Following the Oct. 2 killing of journalist Jamal Khashoggi at the Saudi Consulate in Istanbul, Chancellor Angela Merkel's government halted all arms exports to Saudi Arabia.
After weeks of denials and shifting stories, Saudi authorities admitted Khashoggi died there, but blamed a team of "rogue" agents.
Full report at:
https://www.aa.com.tr/en/europe/german-rights-group-blasts-arms-sale-to-saudi-arabia/1330422
--------
Turkish Justice Ministry official in London dismissed
05.12.2018
A Turkish Justice Ministry official at Turkey's Embassy in London was dismissed on Wednesday amid a so-far unsuccessful attempt to extradite a member of the FETO terrorist group, according to judicial sources.
The attache faces an investigation and was summoned home on Nov. 30 over improper paperwork on the extradition of Akin Ipek, a fugitive member of the Fetullah Terrorist Group (FETO), the group behind a 2016 defeated coup in Turkey.
"The post shared on social media allegedly sent by the Justice Ministry regarding FETO fugitive Akin Ipek's extradition process doesn't reflect the truth," the Justice Ministry said in a statement on Tuesday.
The ministry said they sent proper documents to the British court on Sept. 13.
"We have ascertained that our official in London prepared a one-page information sheet on his own and sent it to the British Prosecutor's office without ministry approval," it said.
On Nov. 28 a British court rejected Turkey's request for extradition of three suspects linked to FETO, but the verdict is open to appeal.
FETO and its U.S.-based leader Fetullah Gulen orchestrated the defeated coup of July 15, 2016 which left 251 people martyred and nearly 2,200 injured.
Full report at:
https://www.aa.com.tr/en/europe/turkish-justice-ministry-official-in-london-dismissed/1330429
--------
Mideast
Iran moves closer to adopting law against funding terrorism
December 05, 2018
DUBAI: Iran's parliament approved a tweaked draft law against funding terrorism on Wednesday which officials hope will bring Tehran closer to global standards and help remove it from investment blacklists as it faces renewed US sanctions.
The official news agency IRNA said lawmakers had included amendments requested by a powerful clerical body, which must vet all legislation passed through parliament before it becomes actual law.
Supporters hope the legislation, once passed, will allow Iran to join an international convention against the funding of terrorism and comply with measures against money laundering set by the Financial Action Task Force (FATF).
Hard-liners in parliament have opposed parts of the legislation, saying it could hamper Iranian financial support for allies such as Lebanon's Hezbollah, which the United States has classified as a terrorist group.
The Guardian Council clerical body had asked lawmakers to include clauses including a guarantee that the law would not clash with the constitution.
The Paris-based FATF said in October that Iran had until February to complete reforms that would bring it into line with global norms or face consequences.
Foreign businesses say legislation that includes FATF guidelines is essential if they are to increase investment.
Many Western companies have already ceased cooperation with Iran after the United States pulled out of a 2015 nuclear deal between world powers and Tehran in May and reimposed sanctions.
http://www.arabnews.com/node/1415941/middle-east
--------
Turkey files arrest warrants for Saudi crown prince allies over Khashoggi murder
Dec 5, 2018
A Turkish prosecutor has issued arrest warrants for two Saudi nationals close to Crown Prince Mohammed bin Salman over the brutal murder of dissident journalist Jamal Khashoggi.
The Istanbul Chief Prosecutor's office said on Wednesday that there is "strong suspicion" that Ahmed al-Asiri and Saud al-Qahtani were "among the planners" of Khashoggi's assassination inside the Saudi consulate in Istanbul in early October.
A Turkish official told Reuters that the fresh move "reflects the view that the Saudi authorities won't take formal action against those individuals."
He also stressed that the wording of the warrants appeared to indicate that more arrests could be sought.
Major General Assiri, the deputy chief of Saudi Arabia's intelligence, and Qahtani, in charge of media affairs at the royal court, were among five high-ranking Saudi officials who were dismissed last month over the murder case.
According to Khashoggi's friends, Qahtani, who is believed to have overseen the journalist's murder, had previously tried to persuade him to return to the kingdom, even offering him the prospect of a government job.
The Washington Post columnist, however, had declined the offer amid worries that it could be a trap.
In a tweet in August 2017, Qahtani had said, "I don't do anything from my own head without an order. I am an employee and executer to my king and my crown prince."
Khashoggi, a one-time royal insider who had been critical of the crown prince recently, was killed after entering the Saudi consulate in Istanbul on October 2.
After weeks of denials of any involvement in Khashoggi's disappearance, the Riyadh regime eventually acknowledged the "premeditated" murder, but has vehemently sought to distance the heir to the throne from the case.
A Saudi prosecutor said Khashoggi's body had been dismembered, removed from the diplomatic mission and handed to an unidentified "local cooperator."
The CIA is said to have concluded that bin Salman had "probably ordered" the murder.
Full report at:
https://www.presstv.com/Detail/2018/12/05/582050/Turkey-Saudi-Arabia-Jamal-Khashoggi
--------
Yemen government team heads to crunch peace talks with rebels
December 05, 2018
Yemeni government representatives were expected to join a rebel delegation in Sweden on Wednesday for high-stakes peace talks aimed at ending four years of devastating war.
A 12-member team from the Saudi-backed government headed by Foreign Minister Khaled al-Yamani left Riyadh early Wednesday, sources told AFP, a day after rebel delegates landed in Stockholm accompanied by the UN peace envoy.
The first Yemen talks since 2016 are widely seen as the best chance yet for peace, as the international community throws its weight behind resolving the devastating conflict that has pushed the Arab world's poorest country to the brink of famine.
The government delegation was carrying the "hopes of the Yemeni people to achieve sustainable peace", the head of exiled President Abedrabbo Mansour Hadi's office, Abdullah al-Alimi, said in a tweet.
The delegation had delayed its departure until the rebels had arrived in Stockholm after they failed to show up for the last UN bid to convene peace talks in September, complaining they had received insufficient guarantees of safe passage through the blockade enforced by a Saudi-led coalition since March 2015, sources close to the government told AFP.
The rebels flew in on a Kuwaiti plane from Sanaa on Tuesday -- accompanied by UN envoy Martin Griffiths, who had promised to travel with them to allay their concerns.
Their arrival followed two major confidence boosts -- a prisoner swap deal and the evacuation of 50 wounded insurgents from the rebel-held capital for treatment in neutral Oman.
The US State Department hailed the peace talks in Sweden as a "necessary and vital first step" and called on all parties to "cease any ongoing hostilities."
The United Arab Emirates, another key backer of the Yemeni government, said the planned talks offered a "critical opportunity" to bring peace to a country in the grip of what the UN has described as the world's worst humanitarian crisis.
Although no date has been announced for the start of the negotiations, Yemeni government sources said they could begin as early as Thursday.
'Step in right direction'
The head of the 12-member rebel delegation, Mohammed Abdelsalam, said it would "spare no effort to make a success of the talks to restore peace and end the aggression".
At the same time, he called on rebel fighters to remain "vigilant against any attempt at a military escalation on the ground".
The announcement of a deal on Tuesday to swap hundreds of detainees was hailed by the International Committee of the Red Cross, which will oversee the exchange after the first round of talks in Sweden, as "one step in the right direction towards the building of mutual trust".
The agreement, struck by the UN envoy in weeks of shuttle diplomacy, came after the wounded rebels were flown out for treatment on Monday meeting a key rebel precondition for joining the talks.
Yemeni government official Hadi Haig said between 1,500 and 2,000 pro-government personnel and between 1,000 and 1,500 rebels would be released.
On the government side, they include former defence minister Mahmoud al-Subaihi, who has been held by rebels ever since they overran the capital in late 2014, and President Hadi's brother Nasser, a general and former senior intelligence official.
Rebel official Abdel Kader al-Murtadha confirmed the deal, adding he hoped it would be "implemented without problem".
Worst crisis 'deteriorating'
Thousands of prisoners have been captured by both sides in the grinding war of attrition that has devastated Yemen at a cost of nearly 10,000 lives since the Saudi-led coalition intervened in March 2015, according to World Health Organization figures.
Human rights groups put the death toll far higher.
The resulting humanitarian crisis, already the world's worst, will deteriorate in 2019, the UN said on Tuesday, warning the number of people needing food aid is set to jump by four million.
Overall, 24 million people in Yemen -- roughly 75 percent of the population -- will need humanitarian assistance in 2019, UN humanitarian chief Mark Lowcock told reporters in Geneva.
He said the stark figures underlined the importance of progress in the talks in Sweden.
If the negotiations show results, "it is possible that we could find by the second half of the year that the extreme edge could get taken off the suffering of those people who have no form of income," he said.
International support for the new peace bid has been spurred by UN warnings that 14 million Yemenis are at risk of famine.
Full report at:
https://nation.com.pk/05-Dec-2018/yemen-government-team-heads-to-crunch-peace-talks-with-rebels
--------
How Erdogan is cosying up with Doha for funds to offer sops before local polls?
5 December 2018
President Recep Tayyip Erdoğan's bid to shore up his country's economy got a boost when Qatari Emir Tamim bin Hamid Al Thani and his finance minister visited Turkey in August and offered a direct investment of $15 billion.
The economy had suffered following the rift with the US and the subsequent fall of the Turkish lira.
The emir also sent Erdoğan an ultra-luxurious Boeing 747-8 VIP jet worth over half $500 million as a gift kicking up a controversy in Turkey at a time when people were facing economic hardships.
Bilateral pacts
The flow of goodwill did not stop there. The two countries met again in in Istanbul on November 26 to hold the fourth meeting of the High Strategic Committee, signing many agreements presided over by Sheikh Tamim and his ministers.
Erdoğan in his speech thanked his guests for their support against at a crucial time when the country's economy was facing "speculative attempts" from outside.
A day after the meeting with Qatar, Erdoğan announced in parliament the names of 20 new candidates for the local elections next March.
According to Zülfikar Doğan of Ahval News, "some other significant details from the president's speech escaped notice."
Doğan notes: "President Erdoğan said that in December, alongside his electoral manifesto, the government would announce a new "investment and employment mobilization" plan, which appears to be a set of incentives to voters similar to those offered before the referendum in 2017 and the elections last June."
While talking up the prospects of economic recovery at home, Erdogan also said it was time to capitalize on foreign investors' mounting interest in Turkey.
Erdoğan specifically mentioned Qatar's funding. "The $15 billion in direct investment and funds pledged by Qatar should come into play before the local elections," he said.
Electoral sops
This has sparked speculation that the Turkish President was trying to use the funding from Doha specifically as electoral sops to boost the prospects of his ruling Justice and Development Party (AKP) in the coming local election.
There has been such a precedent in the earlier elections in 2015, when municipalities controlled by the AKP gave temporary employment to 150,000 laborers to plant trees and clean public spaces.
The pattern is being repeated in the coming elections, with Education Ministry has employing 50,000 temporary school janitors. More can be expected in the run-up to March.
The help from Qatar will come in handy to fund all of this.
After a meeting between the Qatari and Turkish trade ministers in September, The two sides are to disclose which sectors would receive the $15 billion Qatari direct investment very soon.
Full report at:
https://english.alarabiya.net/en/News/middle-east/2018/12/05/Is-Erdogan-cosying-up-to-Doha-to-access-funds-to-offer-sops-before-local-polls-.html
--------
Houthis detain 12 nuns volunteering in a Hodeidah hospital
5 December 2018
Twelve nuns were detained by Houthi militias from a Hodeidah hospital that they were volunteering in, to be moved to the Yemeni capital Sanaa, sources said.
Local sources have confirmed that Houthi militias moved 12 nuns from Hodeidah to Sanaa after detaining them along with dozens of others from Dar al-Salam hospital specialized in psychiatric and neurological diseases.
The hospital is now being used as a military base by Houthis.
Sources said that the volunteering nuns are from different nationalities, and that they were detained by Houthi militias several days ago before being pressured by the UN to move them to Sanaa.
Medical sources said that the foreign nuns were volunteers in the hospital for the past eight years.
It was also indicated that the nuns demanded their return to their countries after Houthi militias controlled the hospital and turned it into a military base.
Full report at:
https://english.alarabiya.net/en/News/gulf/2018/12/05/Houthis-detain-12-nuns-volunteering-in-a-Hodeidah-hospital.html
--------
Saudi friendly fire kills, injures several mercenaries in Yemen
Dec 6, 2018
Warplanes of the Saudi-led coalition waging a war on Yemen have mistakenly targeted allied mercenaries in the country's central Bayda Province, leaving several dead or wounded.
Yemen's al-Masirah television network reported that the Saudi jets mistook a group of troops loyal to the former Riyadh-backed president, Abd Rabbuh Mansur Hadi, for members of the country's Houthi Ansarullah movement in Qaniyah in Bayda Province on Wednesday.
The Saudi regime and an alliance of its vassal states launched the war in early March with the aim of reinstating Hadi -- a staunch ally of Riyadh -- and undermining the Houthi movement.
The campaign has failed to achieve its objectives amid firm resistance by Yemeni armed forces, led by the Houthi movement. The pro-Hadi militants fighting on the ground on behalf of the Saudi-led military alliance have been taking heavy blows from Yemeni forces on several fronts.
In another development on Wednesday night, Yemeni soldiers launched a drone strike against a position of Saudi mercenaries in the Nehm district, northeast of the capital, Sana'a, leaving several of them dead or wounded, al-Masirah reported.
The Riyadh-led war is estimated to have killed over 56,000 Yemeni people. Coupled with a naval blockade, the campaign has also destroyed Yemen's infrastructure and led to famine in the import-dependent state.
About 8.4 million Yemenis are now facing starvation. The number is likely to increase to 14 million.
Back in June, the Saudi-led coalition launched an offensive on the port city of Hudaydah despite international warnings that it would compound the war-torn nation's humanitarian crisis.
Full report at:
https://www.presstv.com/Detail/2018/12/06/582117/Yemen-Bayda-qaniyah-Saudi-jets-friendly-fire-mercenaries
--------
Saudi-backed Yemeni delegates head to Sweden for peace talks
Dec 5, 2018
A delegation from Yemen's former Saudi-sponsored government has left Riyadh for Sweden to attend UN-brokered peace talks with representatives from the Houthi Ansarullah movement as a push by the world body to end a devastating Saudi-led war on Yemen gains steam.
The 12-member team headed by ex-foreign minister Khaled al-Yamani departed the Saudi capital Riyadh early Wednesday, a day after the Houthi delegation, accompanied by UN peace envoy Martin Griffiths, landed in Stockholm.
The delegation represents the government of ex-Yemeni president, Abd Rabbuh Mansur Hadi.
The push gained momentum due to a global outrage directed at the Saudi regime over the gruesome assassination in early October of dissident journalist Jamal Khashoggi, which is being widely blamed on the architect of the Yemen war, Saudi Crown Prince and Defense Minister Mohammed bin Salman.
Under growing international pressure, Riyadh and its allies ultimately submitted to Ansarullah's demands and returned to the negotiating table for the first time since 2016 in the hope of finding a way out of the war, which has failed to achieve its objectives of reinstalling Hadi and undermining the Houthi movement.
Hadi had resigned as Yemen's president and fled to Riyadh months before the Saudi war began. In the absence of an effective government, Ansarullah has been both running state affairs and defending the country against the Saudi-led aggression.
The Houthis' arrival in Sweden followed two major confidence boosting measures -- a prisoner swap deal and the transfer of 50 wounded Houthi fighters from Sana'a to Oman for treatment.
On Tuesday, Mohammed Abdul-Salam, the spokesman and chief negotiator for the Ansarullah movement, wrote on his official Twitter page that the Houthis "will spare no effort to make a success of the talks to restore peace and end the aggression."
At the same time, Ansarullah officials called on Houthi fighters to remain "vigilant against any attempt at a military escalation on the ground."
Meanwhile, Britain has presented a draft UN Security Council resolution on Yemen, and called on the parties involved to restart peace negotiations.
The draft sets a two-week deadline for the Saudi-led coalition and the Houthi fighters to remove all barriers to humanitarian aid, halt attacks on civilian areas and allow unhindered access to the strategic port city of Hudaydah.
The United States, however, said a vote on the measure should be put on hold until negotiations are held in Sweden.
Washington and London have been two major sponsors of the Riyadh-led war, which is estimated to have left 56,000 Yemenis dead.
The Saudi-led offensive, coupled with a naval blockade, has destroyed Yemen's infrastructure and led to famine in the import-dependent state.
About 8.4 million Yemenis are now facing starvation. The number is likely to increase to 14 million.
Back in June, the Saudi-led coalition launched an offensive on the port city of Hudaydah despite international warnings that it would compound the war-torn nation's humanitarian crisis.
Full report at:
https://www.presstv.com/Detail/2018/12/05/582035/Yemen-Saudibacked-delegation-peace-talks-Sweden-Houthis
--------
Africa
Nigeria: Judge Throws Out Rioting Charges Against Shiites
5 DECEMBER 2018
A judge in Abuja on Wednesday dismissed charges against 35 Shiite Muslims who were among hundreds of people arrested after deadly protests in the Nigerian capital.
A total of 120 members of the Islamic Movement of Nigeria (IMN) were charged with "rioting, disturbance of public peace and causing hurt" on the outskirts of Abuja in October.
There have been frequent clashes between the security forces and the IMN in recent years, whose leader Ibrahim Zakzaky wants an Iranian-style Islamic revolution in secular Nigeria.
The 120 defendants appeared in groups of up to 35 in different courtrooms at a central Abuja magistrates court, according to an AFP reporter.
In one courtroom, magistrate Musa Ibrahim said defence lawyers had applied for the case to be struck out against 35 defendants because state prosecutors had not turned up.
"In the absence of the prosecution, the defendants are hereby discharged," he told the court.
The remaining defendants, who have all pleaded not guilty, were given conditional bail to reappear at further hearings in the coming days.
Police and the military have been accused of heavy handed tactics in response to the IMN protests calling for the release of Zakzaky from custody.
He has been held since a military crackdown on his supporters in the northern city of Zaria in December 2015 in which troops killed more than 300 and buried them in mass graves.
In early November, the Nigerian army triggered outrage after using a video of US President Donald Trump saying soldiers would shoot migrants throwing stones to justify opening fire on the Shiite protesters in Abuja.
The tweet was later taken down. The military says six people were killed when it fired live bullets at the protesters but human rights groups and the IMN say more than 45 died.
https://allafrica.com/stories/201812060022.html
--------
Activists call for criminal probe into migrant deaths off Libya
5 December 2018
A rights group called Wednesday for an international criminal investigation after 15 migrants died following 11 days drifting off the coast of Libya without help.
Their protest came as rights groups expressed growing concern about the plight of migrants attempting the dangerous Mediterranean crossing -- and accused officials in several countries of blocking their efforts to help them.
In a tweet Claus-Peter Reisch, founder of the German group Mission Lifeline, accused the EU agencies Frontex and Eunavfor Med, which police the bloc's border and coastguard activities, of "crimes against humanity" and called on "the International Criminal Court (ICC) to investigate".
Axel Steier, a spokesman for the group, told AFP that both agencies "have military vessels, satellites, reconnaissance planes covering all of this zone.
"They had the means to see that these refugees were in distress. But they did nothing, they left them to die," he added. "That's called a crime."
A group of 25 migrants left Sabratha, 70 kilometres (44 miles) west of Tripoli, in a bid to reach the Italian coast, said the Libyan Red Cross.
But the currents meant that they drifted for 11 days without food or water, capsizing off Misrata, 270 kilometres further east, and washing up on a beach Monday evening.
There were only 10 survivors, two of them women, and all of them were suffering severe dehydration when they were found.
Others aid agencies Wednesday also denounced the lack of help for migrants attempting the perilous Mediterranean crossing to Europe.
Doctors Without Borders (MSF) tweeted of "increasingly alarming" reports confirming its own observations: "search & #rescue capacity is insufficient, and boats in distress are being ignored or refused help".
"During this time, civilian rescue vessels are prevented from carrying out their mission by targeted political attacks," said a statement from French migrant rights group SOS Mediterranee.
Their vessel the Aquarius, run jointly with MSF, is currently stuck in the French Mediterranean port of Marseille after Manama revoked its flag rights, which means it cannot legally set sail.
Mission Lifeline's main vessel, Lifeline, is itself stranded at the Maltese port of Valetta, also for legal reasons.
Full report at:
https://english.alarabiya.net/en/News/world/2018/12/05/Activists-call-for-criminal-probe-into-migrant-deaths-off-Libya.html
--------
Boko Haram attacks kill 8 soldiers in NE Nigeria
05.12.2018
At least eight Nigerian soldiers were killed in recent Boko Haram raids on some military positions in the northeastern Nigeria, the local media reported on Wednesday.
The Nigerian daily Punch quoted the army spokesman Sani Usman as saying that more than 10 Boko Haram militants were killed in clashes between the troops and the militants in Kangarwa, Malumfatori and Arge areas of northeast Borno State and Buni Gari town of Yobe State between Saturday and Monday.
"It is not true that Boko Haram is holding any area," the spokesman was quoted as saying, refuting reports that the militants are now holding territories.
"Indeed, eight of our gallant troops paid the supreme price, while over 10 Boko Haram terrorists were killed by the troops during the encounter at Buni Gari."
Rising militants' attacks in the region have led the critics to question the government's narrative that it has decimated the insurgents, while it is also encouraging neighboring nations and development partners to join it to turn the heat on the terrorists.
Full report at:
https://www.aa.com.tr/en/africa/boko-haram-attacks-kill-8-soldiers-in-ne-nigeria/1330534
--------
Somali officials report deadly US-backed raid on al-Shabaab
2018-12-05
Somali commandos backed by US forces raided two al-Shabaab checkpoints at which the extremists extort money from commercial vehicles, killing several fighters, Somali intelligence officials said on Wednesday.
The officials also said two US airstrikes in the area during the overnight raid destroyed an explosives-laden minibus that was prepared for a complex attack on an unspecified location. The officials spoke on condition of anonymity because they were not authorised to speak to the media.
The US Africa Command had no immediate comment.
Residents of Awdhegle, a farming village in Lower Shabelle region in southern Somalia, told The Associated Press they had heard gunfire and explosions.
"Something big happened here last night. We only know that al-Shabaab was under attack, said one elder, who gave his name only as Yusuf for fear of reprisal from the al-Qaeda-linked extremists.
"Then we woke up to find fighters sealed off the whole area in the morning," he said.
The US military has stepped up the fight against al-Shabaab since President Donald Trump took office, carrying out more airstrikes in 2017 than over the previous decade. The US has carried out at least 37 airstrikes this year.
Al-Shabaab uses widespread extortion of businessmen and travelers to fund its high-profile attacks in major cities such as Mogadishu, collecting millions of dollars a year.
The US military in coordination with Somali forces, as well as an African Union force, have targeted al-Shabaab's finance operations in recent weeks.
Last month, Somali intelligence officials said at least four missiles hit a base for over 30 extremists assigned to collect livestock taxes from nomadic communities in the central Mudug region.
Full report at:
https://www.news24.com/Africa/News/somali-officials-report-deadly-us-backed-raid-on-al-shabaab-20181205
--------
Boko Haram raids kill soldier in NE Nigeria as attacks intensify
2018-12-06
Boko Haram jihadists have attacked two military bases in Nigeria's restive northeast, killing one soldier and injuring two, security sources told AFP on Wednesday, in a week that saw insurgent assaults on troops intensify.
Riding in trucks fitted with anti-aircraft guns, fighters from the self-styled Islamic State West Africa Province (ISWAP) faction of Boko Haram launched a raid late Tuesday on troops in the town of Gudumbali, sparking a fierce firefight in which two soldiers were injured, a military officer said.
"It was a tough battle," said the military officer who asked not to be named as he was not authorised to speak to the media.
"Troops fought hard and repelled the terrorists, two soldiers were injured in the fight," he said, adding the base was on "high alert" for a follow-up attack.
On Monday, ISWAP fighters had attacked another base in the town of Malam Fatori near the border with Niger, which was repelled with air support, according to two military sources who said a soldier was killed and several injured in the attack.
An ISWAP attack Saturday on soldiers in Buni Gari village, in Yobe state, left eight soldiers dead, the Nigerian army confirmed on Tuesday.
Sources said air support and reinforcements from a military base in the nearby town of Buni Yadi helped push the militants out.
The ISWAP faction has in recent months intensified attacks on military targets in Borno and neighbouring Yobe state, prompting questions about the military's grip on security.
When the Malam Fatori army base was attacked, it was already sheltering a contingent of soldiers who had abandoned another base near the fishing town of Baga on the shores of Lake Chad.
The soldiers had run out of ammunition during a fierce gun battle on November 29, in which one was killed and seven injured.
1.8 million homeless
"They didn't received supplies and decided to leave the base and move to Malam Fatori on Saturday," the first military officer said.
"They had no ammunition to fight in case of renewed attack and had to abandon the base," said the second military officer.
Since July, AFP has reported at least 22 attacks on military bases and positions in Borno and Yobe.
ISWAP claimed responsibility for most of them.
The Nigerian military has hit out at media reporting of the attacks and even threatened legal action against organisations for publishing unofficial casualty figures.
Borno and Yobe, along with nearby Adamawa state, have borne the brunt of nine years of jihadist violence that has claimed 27 000 lives and devastated the remote region.
Full report at:
https://www.news24.com/Africa/News/boko-haram-raids-kill-soldier-in-ne-nigeria-as-attacks-intensify-20181206
--------
URL: https://www.newageislam.com/islamic-world-news/in-aftermath-babri-demolition-december/d/117085
New Age Islam, Islam Online, Islamic Website, African Muslim News, Arab World News, South Asia News, Indian Muslim News, World Muslim News, Women in Islam, Islamic Feminism, Arab Women, Women In Arab, Islamophobia in America, Muslim Women in West, Islam Women and Feminism