New Age Islam News Bureau
16 Jul 2019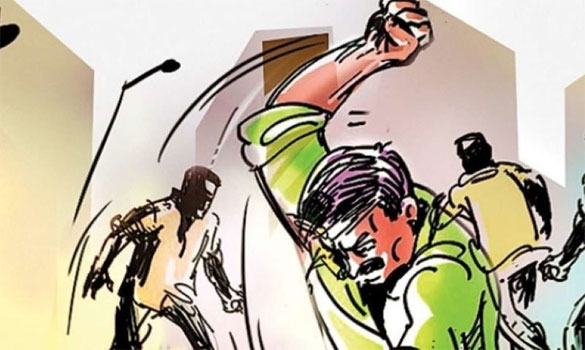 Representational photo
--------
• In Bengal, Hindus Are Being Beaten By Hindus for Chanting Jai Shri Ram
• Mob Lynching: Muslim Leaders Hold Round Table Conference organized by SCs, STs, BCs and Minorities Front
• Sri Lanka President Claims Drug Gangs Orchestrated Easter Blasts
• 'I Utterly Disagree With Him!' New Zealand's Ardern Slams Trump
• US House Overwhelmingly Approves Anti-Saudi Measures
• With Ruet App Developed, No Need for Ulema Committee, Says Fawad
• Malaysian Beer Makers Told Not To Confuse Muslims
India
• In Bengal, Hindus Are Being Beaten By Hindus for Chanting Jai Shri Ram
• Mob Lynching: Muslim Leaders Hold Round Table Conference organized by SCs, STs, BCs and Minorities Front
• Clerics Slam Salma Ansari's Temple in Madrasa Move
• Irked By Syed Ali Shah Geelani's Remark On Uighur Muslims, China May Ask Pakistan To Snub Separatists
• Babri Masjid: Special Judge Seeks More Time to Complete Trial
• Salma Ansari's Madrasa in Aligarh establishes prayer room for Hindu and Muslim students
• NIA arrests 14 people suspected of attempting to set up terror outfit in Tamil Nadu
• 14 terror suspects extradited from UAE, arrested: NIA
--------
South Asia
• Sri Lanka President Claims Drug Gangs Orchestrated Easter Blasts
• 42 Taliban militants killed, wounded in U.S. airstrikes in Paktiya province
• 11 Taliban militants killed in Special Forces raids and airstrikes
• Thousands homeless as Bangladesh reels from fatal floods
• Justice and Peace Experts Help Catholics to Protect Their Land Rights and Deal with Marital Issues in Dhaka
• Afghan, U.S. airstrikes kill dozens of Taliban militants in Ghazni, Wardak: 203rd Thunder Corps
• U.S. airstrikes kill top Taliban leaders in Logar province
• Airstrikes kill 5 Taliban militants in two districts of Helmand province
--------
North America
• 'I Utterly Disagree With Him!' New Zealand's Ardern Slams Trump
• US House Overwhelmingly Approves Anti-Saudi Measures
• Democratic Congresswomen respond to Trump over tweets
• Canadian Muslim Group Declines Invitation To Attend US Summit On Religious Freedom
• Islamic State supporter Farhad Salah plotted to use driverless car in terror attack
• Erdogan says Trump can waive sanctions on Turkey
--------
Pakistan
• With Ruet App Developed, No Need for Ulema Committee, Says Fawad
• Pak anti-corruption court extends Asif Zardari's remand by two weeks
• PPP terms PM's probe body in Reko Diq case an 'eyewash'
• Kartarpur Corridor: Activist concerned at 'massive construction' on Indian side
• Uproar in Sindh Assembly after deputy speaker rejects PTI leader's motion
--------
Southeast Asia
• Malaysian Beer Makers Told Not To Confuse Muslims
• Heineken clarifies its alcohol-free beer aimed only at non-Muslims in Malaysia
• Anwar demands probe on Wan Ji's claim of prison warden assault
• Act against those who threatened to bomb Amman Message seminar venue
--------
Africa
• Boko Haram Leave Trail of Opioid Addicts in Nigeria Desperate To Numb the Pain of War and Hopelessness
• Somali forces kill 15 al-Shabab militants after hotel attack
• Terrorism risk in African region similar to Iraq and Syria, conference hears
• Kenya: 3 militants killed, 2 officers wounded in attack
--------
Arab World
• Arab Paper Reveals Syrian Kurds' Oil Privilege to Israeli Businessman
• Former Iraqi Minister: ISIL Ringleader Abu Bakr Al-Baghdadi Hiding in Libya
• Iraq deports 33 children of Russian ISIS mothers to Moscow
• Islamic State Terror Group Ramping Up Video Messaging
• Clashes kill more than 100 fighters in northwest Syria
• At least 22 civilians killed in government air attacks in Syria
• Islamic State oil minister 'killed' in Syrian hideout: report
• Kuwait Busts Terrorist Cell Linked to Muslim Brotherhood
• At least five dead in Baghdad suicide blasts: medics, security
• Khalid bin Salman stresses Kingdom's support for political solution in Yemen
• Kuwait conducts investigation to detect new members of Muslim Brotherhood cell
• Suicide bombers attack Baghdad mosque
--------
Mideast
• Israel Threatens 'Crushing' Response to Any Hezbollah Strike
• Judiciary Official: Iran to Try ISIL Terrorists, Spies Soon
• Iran threatens to restore pre-2015 nuclear capabilities
• UN says Yemeni warring sides agree on Hodeidah 'ceasefire mechanism'
• Hamas rebuffs leader's call for worldwide attacks on Jews
• Dozens of Houthis killed, including a field commander in Yemen
• Yemen sides agree to reinforce Hudaydah ceasefire
• Saudi forces suffer heavy losses in Yemeni retaliation
• Yemen sides agree Hodeidah 'ceasefire mechanism' as envoy meets Prince Khalid bin Salman
• Coalition intercepts 2 Houthi drones targeting southern Saudi Arabia
--------
Europe
• EU slaps sanctions on Turkey over its 'illegal' gas drilling off Cyprus
• French FM says Europeans must stay united on Iran issue
• Turks in Germany remember failed coup bid in Turkey
• Turkey condemns EU decision to suspend high-level talks
• Turkey asks Germany to extradite key coup suspect
• Qatari missile in weapons haul after Italian police raid on neo-Nazi ring
Compiled by New Age Islam News Bureau
URL: https://www.newageislam.com/islamic-world-news/in-bengal-hindus-being-beaten/d/119207
--------
In Bengal, Hindus Are Being Beaten By Hindus for Chanting Jai Shri Ram
New Age Islam News Bureau
July 16, 2019
Religious fanatics are beating Muslims and forcing them to chant Jai Shri Ram in Bengal and in other parts of the country. But it is also true that in Bengal, Hindus are being beaten by Hindus for chanting Jai Shri Ram, recently.
According to newspaper reports, when some Hindus chanted Jai Shri Ram during the Shradh ceremony, some Hindus did not like it and beat the people with lathis. The victims have been hospitalised.
In Nikashi Para village of Nadia district, Sandhya Acharya had died and her Shradh ceremony was being conducted. On this occasion Geeta Path was going on. During the Geeta Path, some people present in the house chanted Jai Shri Ram which enraged others. An altercation occurred and then there was fight between pro-and anti-Jai Shri Ram groups in which pro-Jai Shri Ram group was beaten up badly by anti-Jai Shri Ram group.
In another incident, a youth was killed for chanting Jai Shri Ram a few days ago in the same district. Recently, Prof. Amartya Sen had said that Jai Shri Ram does not go with the culture of Bengal. It is to be noted that Nadia is the home of Shri Chaitanya Dev, the founder of Vaishnavism in Bengal which is based on bhakti yoga or loving devotion to God. That's why aggressive Hinduism is not finding a place in this district. Earlier a Hindu student was beaten up by his teacher for chanting Jai Shri Ram in the class.
--------
Mob Lynching: Muslim Leaders Hold Round Table Conference organized by SCs, STs, BCs and Minorities Front
July 15, 2019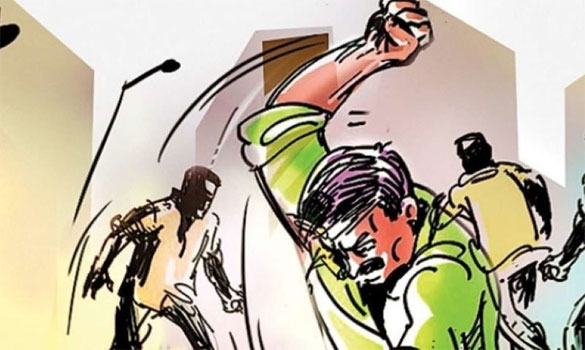 Representational photo
----
Hyderabad: In the wake of increasing incidents of mob lynching, Muslim leaders of the city attended a Round Table Conference held yesterday.
It was organized by SCs, STs, BCs and Minorities Front at Media Plus Auditorium, Gunfoundry. Mr Sanaullah Khan, President of the Front presided over the conference.
It was attended by Mr Sahfeeq-uz-Zaman, IAS (Rtd), Mr Justice Ismail, Major S.G.M Quadri, Mr Tariq Quadri, Mr Ziauddin Nayyar, Mr Hamid Mohammed Khan, Dr Kadiri Krishna and Christian representatives.
Justice Ismail suggested that people should go to the colonies and explain the situation in order to eradicate misunderstandings.
Mr Hamid Mohammed Khan told that all of us should come together to eradicate mob lynching.
Maulana Tariq Quadri told that a delegation should meet Mr KCR to apprise him of the situation.
Maulana Hussain Shaheed informed that Brahmins are inciting the Dalits against the Muslims and hatching conspiracies. Govt. should take action against them.
Mr Ziauddin Nayyar told that since 1925 RSS is working on the agenda of Hindutva. We should raise our voice against Hindutva forces.
Dr Kadiri Krishna told that the Muslims should organize a meeting in Hyderabad and other districts of TS and invite Dalits in order to remove misunderstandings.
Mr Nayeemullah Shareef demanded the Govt. to enact a law on a par with Nirbhaya Act. Mr Shafeeq-uz-Zaman, Mr Sajan Singh, Ms Jasmeen Jairath and others addressed the gathering. Mr Sanaullah Khan told that a programme of action would be formulated in consultation with all the groups of the society.
https://www.siasat.com/news/mob-lynching-muslim-leaders-hold-round-table-conference-1548672/
--------
Sri Lanka President claims drug gangs orchestrated Easter blasts
Jul 16, 2019
COLOMBO: International drug syndicates orchestrated Sri Lanka's deadly Easter Sunday bombings, the country's leader claimed on Monday, despite earlier blaming the attacks on Islamic extremists. The statement comes amid a nationwide narcotics crackdown, with President Maithripala Sirisena aiming to re-introduce capital punishment for drug offences.
Authorities have said local jihadi group National Tawheed Jamaat (NTJ) were responsible for the suicide bombings in churches and hotels that killed at least 258 people in April. The attacks were later claimed by Islamic State.
Sirisena's office said the day after the bombings that local terrorists and international terror groups were responsible for the attacks. But in a statement issued by his office on Monday, Sirisena said the attacks "were the work of international drug dealers". "Drug barons carried out this attack to discredit me and discourage my anti-narcotics drive. I will not be deterred," he said.
Sirisena is waging a battle against efforts by his governing coalition in parliament to abolish capital punishment, which has been subject to a moratorium since 1976.
A spokesman for PM Ranil Wickremesinghe discounted the president's claims. "Police completed the investigations within about two weeks," Sudarshana Gunawardana said. "There is no mention of drug dealers being involved. We have no reason to doubt our investigators."
https://timesofindia.indiatimes.com/world/south-asia/sri-lanka-president-claims-drug-gangs-orchestrated-easter-blasts/articleshow/70237163.cms
--------
'I utterly disagree with him!' New Zealand's Ardern slams Trump
Jul 16, 2019
New Zealand's Prime Minister Jacinda Ardern — world-famous for her embrace of minorities in her country — has denounced racist remarks made by US President Donald Trump against four US congresswomen.
In a series of tweets on Monday, Trump said the congresswomen — three of them Muslims — were "spewing" "racist hatred," calling on them to "go back" to the "broken and crime infested'' countries they originally came from.
Prime Minister Ardern said in response on Tuesday that she proudly celebrated diversity in the corridors of power in New Zealand.
"Usually, I don't get into other people's politics, but it will be clear to most people that I completely and utterly disagree with him (Trump)," she told Radio New Zealand.
"We take the view that our parliament should be a representative place, it should look and feel like New Zealand, it should have a range of different cultures and ethnicities," Ardern said. "And never should a judgment be made about the origin of anyone, and their right, therefore, to be in parliament as a representative."
Shortly after Ardern herself was elected in late 2017, Trump joked that she had "caused a lot of upset in her country."
In her Tuesday remarks, Ardern quipped, "You know, no one marched when I was elected," in a tacit reference to the protests that followed Trump's upset victory in 2016.
Ardern has been hailed as "the anti-Trump" by US media. She was also praised globally for her handling of terrorist attacks targeting mosques in New Zealand back in March.
Palestinians denounce Trump
Among the four congresswomen who came under attack by Trump was Representative Rashida Tlaib, who is a daughter of a Palestinian refugee.
The remarks also drew reaction from the Palestinian Authority, which described the US president's comments as an "insult to the Statue of Liberty."
"It's an insult to the Statue of Liberty, America's most famous symbol, an insult to the American values where migrants from all over the world are united as one nation under one law," said spokesman for the Palestinian Authority Ibrahim Milhim.
An uncle of Tlaib, Bassam Tlaib, who lives in the West Bank, also reacted to Trump's remarks, saying they were "meant to target Rashida because she has Palestinian roots."
"This statement proves that Trump is anti-Palestinian, anti-Islam, and completely biased toward Israel," he added.
British Prime Minister Theresa May and Canadian leader Justin Trudeau also condemned Trump's attacks on the four women.
"That is not how we do things in Canada. A Canadian is a Canadian is a Canadian," Trudeau said.
The British prime minister denounced "the language which was used to refer to the women," describing it as "completely unacceptable."
Boris Johnson and Foreign Secretary Jeremy Hunt, the two politicians who are competing to succeed May, also joined the prime minister in condemning Trump.
https://www.presstv.com/Detail/2019/07/16/601046/New-Zealand-Ardern-Trump-racist-congresswomen
--------
US House overwhelmingly approves anti-Saudi measures
Michael Hernandez
16.07.2019
WASHINGTON
The House of Representatives passed two measures Monday highly critical of Saudi Arabia, with one seeking to have the U.S. impose sanctions on the Saudi officials responsible for the grisly murder of Washington Post columnist Jamal Khashoggi.
In addition to passing a resolution via voice vote that condemns Saudi Arabia's detention and alleged abuse of women's rights advocates, the House overwhelmingly approved the Saudi Arabia Human Rights and Accountability Act by a vote of 405-7.
Introduced by Congressman Tom Malinowski, the act requires the Director of National Intelligence to publicly identify the persons involved in killing Khashoggi and impose visa and travel sanctions on them. Secretary of State Mike Pompeo is further required to report on the extent to which Riyadh's security forces and military are involved in human rights violations.
While the measures handily cleared the House, their fate in the Republican-controlled Senate is far from certain. Senate Republicans are far less hawkish in their commitment to issue stiff penalties to Saudi Arabia over Khashoggi's killing, particularly given President Donald Trump's defense of Crown Prince Mohammad bin Salman, who is chiefly suspected of ordering the murder.
Congress previously passed legislation mandating that Trump identify and sanction those responsible for the journalist's killing, but he never complied.
Khashoggi was killed on Oct. 2, 2018 in the Saudi consulate in Istanbul. Saudi Arabia initially denied any knowledge of his whereabouts after he went missing but later attempted to blame his death on a team of rogue operatives carrying out a botched rendition operation.
That explanation, however, has flown in the face of international and U.S. assessments of the killing, which place the blame for the murder on bin Salman.
https://www.aa.com.tr/en/americas/us-house-overwhelmingly-approves-anti-saudi-measures/1532684
--------
With Ruet app developed, no need for Ulema committee, says Fawad
Kalbe Ali
July 16, 2019
ISLAMABAD: There is no need for the Ruet-i-Hilal Committee in the country as the ministry of science and technology has developed a Ruet app, announced federal Minister for Science and Technology Fawad Chaudhry on Monday.
Addressing a press conference, he said the summary which includes recommendations to abolish the Ruet-i-Hilal Committee and the scientific Islamic lunar calendar prepared by the ministry to be made the official Hijri calendar of the country would be forwarded to the federal cabinet soon.
"We need to move ahead with the times. [Because of] the scientific Islamic lunar calendar prepared by the ministry [we know] that Eidul Azha will be on Aug 12," said the minister.
On May 3, Mr Chaudhry had formed a committee of five experts from the ministry of science and technology, Meteorological Department and the Pakistan Space and Upper Atmosphere Research Commission (Suparco) to determine moon-sighting for key Islamic dates and months scientifically, putting an end to ancient and outdated practice of looking for it physically with telescopes.
"We have shared the calendar with other Islamic nations such as Iran, Saudi Arabia and the UAE and all have appreciated our efforts," the minister said, "We are planning to forward it to the Foreign Office who can then present it to the OIC [Organisation of Islamic Cooperation]. We expect the OIC to adopt this calendar and make it the first unified calendar of the Muslim world. If the calendar is adopted [by the Muslim world] it will add to the unity of Islamic world," he said.
App for traders
He also mentioned developing an app which he claimed would resolve the current tussle between the Federal Bureau of Revenue (FBR) and traders.
"The ministry is working on another app which would allow local purchases including groceries from mobile phones. Taking advantage of [data of] 220 million citizens available with Nadra [National Database and Registration Authority] the traders will not be able to hide their sales. Besides, data of more than 140 million mobile phone users is also available with Nadra. The app will become operational within six months," he said.
During the presser he also outlined future plans of his ministry such as a science fair and conference scheduled for Oct 17. The invitation to the conference will be extended to Malala Yousafzai and all those global figures who have excelled in the field of innovation, he said.
The minister then shifted the focus of his press conference to political issues and said allegations against Nawaz Sharif and his family were simple as their total proven assets were around three billion US dollars, and authorities and the National Accountability Bureau were only seeking details and source of that amount.
"They need to clarify their position in the courts as it was done by Imran Khan, who even presented the details of his earnings even those from the Kerry Packer series in 1970s in Australia. Nawaz Sharif claims that the details of amounts may be sought from his sons, but Hassan and Hussain Nawaz maintain they are British citizens and Pakistani laws do not apply on them. However, Maryam Nawaz has a different point of view instead of giving the details of the ill gotten money," he added.
https://www.dawn.com/news/1494366/with-ruet-app-developed-no-need-for-ulema-committee-says-fawad
--------
Malaysian beer makers told not to confuse Muslims
14 July 2019
PARIT BUNTAR, July 14 — Beer manufacturers in the country have been told not to confuse consumers especially Muslims by producing alcohol-free drink.
Minister in the Prime Minister's Department Datuk Seri Mujahid Yusof stressed that alcohol-free beer is only confusing Muslims and it is not a wise move.
"Using the name alcohol-free beer is confusing as the process of producing the drink including distillation is carried out in the system used to produce alcohol products.
"We know the alcohol-free drink is produced by a beer manufacturer but it would cause confusion as some Muslims thought they could consume the drink," he said.
He was speaking to reporters after attending a Yassin and Prayer Session for 207 pilgrims in Parit Buntar constituency here today.
Mujahid who is also Parit Buntar MP was commenting on a viral promotion of zero-alcohol beer by a beer manufacturer at a convenient store.
In this regard, Mujahid advised Muslims not to consume any products if they are doubtful of their halal status.
Meanwhile, the Malaysian Islamic Development Department also uploaded information on the issue entitled Alcohol and Liquor on its Facebook site yesterday.
According to Jakim, the soft drink is made from the same process of making alcohol drinks and as such Muslims are prohibited from taking the drink made from the alcohol product system regardless of whether they contain alcohol or not. — Bernama
https://www.malaymail.com/news/malaysia/2019/07/14/malaysian-beer-makers-told-not-to-confuse-muslims/1771262
--------
India
Clerics slam Salma Ansari's temple in madrasa move
Rajiv Srivastava
Jul 16, 2019
Amidst vociferous protest from a section of clerics, Al-Noor Charitable Trust run by Salma Ansari, wife of former vice-president Hamid Ansari, as per earlier announcement allocated a place for a temple on Chacha Nehru Madrasa Campus in Aligarh on Monday.
Ansari got statues of Lord Shiva, Lord Hanuma and Goddess Saraswati installed in a room on madrasa campus while on the other portion, children have been allocated a place for offering namaz. Till the time a temple and a mosque are constructed, the children would offer prayers as per their respective religion on the allocated places.
Ansari on Saturday had announced before the media that she would get a temple and a mosque constructed at Chacha Nehru Madrasa in Aligarh district. The madrasa has around 4,000 children studying there. According to Ansari, the decision to build a temple on the madrasa campus has been taken keeping in mind the safety and security of the Hindu children studying in the madrasa.
Ever since her announcement, she had been condemned by several clerics for going against the tenets of Islam. Despite facing flak from clerics, Ansari has gone ahead with her plans and allocated a place for worship as per Hindu tradition inside the madrasa.
A Deoband cleric Maulana Quari Ishak Gora said that Muslims cannot propagate idol worship. He termed Salma's statement as "dual standards and dirty politics". "It is true that India is a democratic country and people of all religion and faith reside here. But one should always take care of the fact that while propagating one religion, sentiments of others are not hurt," he commented on the move.
Hindu Shia Unity Federation chief Abul Hasan Hussain said that Salma's statement was against the tenets of Islam. "Salma should prove her statement right quoting the tenets of Islam, only then she should have made such a statement." He said that he would meet Muslim organisations on the issue and would launch protest if need arose.
Principal of the madrasa Rashid Ali said that those who are protesting against the trust's decision neither fund nor help the madrasa in anyway. "They simply don't have any rights whatsoever," Rashid further added.
https://www.dnaindia.com/india/report-clerics-slam-salma-ansari-s-temple-in-madrasa-move-2772405
--------
Irked by Syed Ali Shah Geelani's remark on Uighur Muslims, China may ask Pakistan to snub separatists
Manish Shukla
Shobhit Sujay
Jul 15, 2019
A statement by separatist leader Syed Ali Shah Geelani on the condition of Uighur Muslims in Xinjiang province of China may not have gone down well with the authorities in the neighbouring country. The chairman of the All Party Hurriyat Conference had recently said that China was "not behaving well" with Uighur Muslims and that they had been forced into camps forcibly.
A senior official in the security establishment told Zee News that Geelani's statement might have irked China, who could now even ask Pakistan to distance itself from the separatists.
"Kashmiri separatist leader Syed Ali Shah Geelani's statement can be a source of trouble for China. While many Muslim countries, including Pakistan, are silent on Uighur Muslims, Geelani took a hard stand against China," said the official.
He added, "China can ask Pakistan to distance itself from these separatist groups."
It is a well-known fact that the separatists in Kashmir are used by Pakistan for anti-India activities. While China has always been silent on the alliance between Pakistani authorities and separatists, Geelani's comments on Uighur Muslims is bound the invite angry reactions from Beijing.
On July 10, almost all Muslim countries, including Pakistan and Saudi Arabia, had defended China on the issue of atrocities against Uighur Muslims in the country. However, as many as 22 countries, including all European countries, issued a statement expressing concern over the issue.
The Muslim countries had said that China always respected human rights in the process of ending terrorism and extremism.
In China's Xinjiang Province, there have been reports of atrocities against Uighur Muslims since long. In some media reports, it was also claimed that the Chinese administration was keeping Muslims in the detention centres and making attempts to change their religious identity.
Many European countries and even the US have already condemned China over the same. And with this expression of resentment over the matter from Pakistan-backed Kashmiri separatist groups, it can be difficult to handle the situation for China.
"Muslims are forced to eat and drink during the day time at their work places. They are compelled to keep their hotels and eateries open despite their resistance. They are not allowed to perform their religious obligations like Salah and fasts," Geelani had said in a statement issued to media.
Full report at:
https://zeenews.india.com/india/irked-by-syed-ali-shah-geelani-s-remark-on-uighur-muslims-china-may-ask-pakistan-to-snub-separatists-2219203.html
--------
Babri Masjid: Special Judge seeks more time to complete trial
July 15, 2019
New Delhi: A special judge hearing the Babri Masjid demolition case, involving BJP veterans L.K. Advani, M.M. Joshi and others, on Monday moved the Supreme Court seeking six months more time to complete the trial in the case.
The special judge hearing the case is going to retire on September 30, 2019.
Asking the Uttar Pradesh government to suggest a way how his tenure could be extended till he delivered the verdict in the case, a bench headed by Justice R.F. Nariman posted the hearing for July 19.
The Supreme Court had in 2017 revived the conspiracy charge in the Babri Masjid demolition case against Advani, Joshi, Kalyan Singh, Uma Bharti and others.
Full report at:
https://www.siasat.com/news/babri-masjid-special-judge-seeks-more-time-complete-trial-1548962/
--------
Salma Ansari's Madrasa in Aligarh establishes prayer room for Hindu and Muslim students
Jul 15, 2019
AGRA: Despite criticism from several Muslims leaders, former vice president Hamid Ansari's wife Salma Ansari has gone ahead and established a prayer room in her Madrasa, Chacha Nehru, in Aligarh on Monday.
The common prayer room for the students will have space on one side for Hindu students to perform puja of lord Saraswati, Shiv, and Hanuman and on the other side a space for Muslim students to recite Quran.
Madrasa's principal, Rashid Ali, said that those who were criticising the move of the chairperson Ansari, had neither funded the institution nor provided any kind of help ever. "They have no right to oppose the move," said Ali.
He added that this is a temporary arrangement and soon a permanent prayer room will be dedicated for this purpose.
Ansari's move was earlier criticised by several Muslim personalities including Samajwadi Party MLA from Koil constituency in Aligarh Zameer Ullah Khan, who had said that this move will only create a controversy as people will start demanding temples in other Madrasas as well.
In fact, Aligarh Muslim University (AMU) scholar and professor of Theology, Mufti Zahid, has said the move was wrong as Muslims cannot propagate idol worship. "Puja is not permitted inside a mosque or where namaz is being offered," said Zahid. He added that a person who follows such a practice will never be a true Muslim.
Full report at:
https://timesofindia.indiatimes.com/city/agra/salma-ansaris-madrasa-in-aligarh-establishes-prayer-room-for-hindu-and-muslim-students/articleshow/70232705.cms
--------
NIA arrests 14 people suspected of attempting to set up terror outfit in Tamil Nadu
July 15, 2019
The National Investigation Agency has arrested 14 people after they were handed over to India by Saudi Arabia recently for allegedly attempting to set-up terror outfit 'Asnarulla' in Tamil Nadu, court officials said Monday.
These 14 accused were brought in a special aircraft to Chennai where they were produced before Special Judge Senthur Pandian of NIA court in Poonamallee, they said.
After hearing the NIA's arguments, the court remanded all the accused to agency's custody till July 25, they said.
It is alleged that these people have been collecting money to set-up terror outfit 'Asnarulla' in Tamil Nadu and are believed to have been deported from Saudi Arabia recently, they said.
The NIA had said it arrested two persons — Hassan Ali and Harish Mohammed — in the case on Saturday.
The agency had said it has busted a gang which allegedly conspired, collected funds and made preparations to carry out terrorist attacks in India with the intention of establishing Islamic rule in the country.
It had also held searches in the premises belonging to the three accused located here and at Nagappattinam district in connection with the case.
According to credible information, the accused men, while being within and beyond India, had conspired and conducted consequent preparations to wage war against the Government of India by forming the "terrorist gang Ansarulla", the NIA had said in a release.
A case was registered on July 9, 2019, (Tamil Nadu Ansarulla Case) against Syed Bukhari, a resident of Chennai, and Hassan Ali Yunusmaricar, and Mohammed Yusuffudeen Harish Mohamed, both natives of Nagappattinam, and others, it said.
Various sections of the Indian Penal Code, including criminal conspiracy, waging or attempting to wage war against India, and terror charges under the Unlawful Activities (Prevention) Act has been slapped against them.
Full report at:
https://indianexpress.com/article/india/nia-arrests-14-people-suspected-of-attempting-to-set-up-terror-outfit-in-tamil-nadu-5831099/
--------
14 terror suspects extradited from UAE, arrested: NIA
Jul 15, 2019
The National Investigation Agency on Monday said it had arrested 14 youths after they were extradited from the United Arab Emirates (UAE) over their alleged terror links on Sunday.
The suspects were planning to set up a terror outfit in Tamil Nadu, the agency said in a release. They were brought to Chennai where a special NIA court remanded them in 14 days' judicial custody. The suspects, hailing from different parts of Tamil Nadu, were doing legitimate jobs in the UAE. They were allegedly mobilising funds for terror outfits, the NIA claimed.
The suspects had conspired and conducted consequent preparations to wage war against the Government of India by forming the "terrorist gang Ansarulla", the NIA said in the release.
Full report at:
https://www.hindustantimes.com/india-news/14-terror-suspects-extradited-from-uae-arrested-nia/story-9PadhA8jYukbt2H1MrXGBN.html
--------
South Asia
42 Taliban militants killed, wounded in U.S. airstrikes in Paktiya province
15 Jul 2019
The U.S. forces conducted airstrikes in south-eastern Patkiya province killing or wounding at least 42 Taliban militants.
The 203rd Thunder Corps in a statement said the U.S. forces conducted the airstrikes in Sayyid Karam district.
The statement further added that the airstrikes killed 32 Taliban militants and wounded 10 others.
The Taliban militants have not commented regarding the airstrikes so far.
https://www.khaama.com/42-taliban-militants-killed-wounded-in-u-s-airstrikes-in-paktiya-province-03928/
--------
11 Taliban militants killed in Special Forces raids and airstrikes
15 Jul 2019
The security forces killed at least 11 Taliban militants by conducting airstrikes and special operations in various parts of the country.
The informed military officials said Monday that airstrikes killed 4 Taliban militants in Sangin district of Helmand province.
The officials further added an airstrike killed 1 Taliban fighter in Ghorak district of Kandahar.
Furthermore, the Special Forces killed 6 Taliban militants during an operation in Chora district of Uruzgan.
The officials also added that the Special Forces wounded a Taliban militant and destroyed a large IED cache in Bala Boluk district of Farah.
Full report at:
https://www.khaama.com/11-taliban-militants-killed-in-special-forces-raids-and-airstrikes-03940/
--------
Thousands homeless as Bangladesh reels from fatal floods
July 16, 2019
Heavy monsoon rain has triggered devastating floods in the north and southeast of Bangladesh, killing at least 20 people and leaving millions homeless.
The floods have inundated at least 16 of the country's 64 districts as water in most major rivers has risen above danger levels due to the heavy downpour and the resulting torrent of water from transnational rivers, according to the Department of Disaster Management in Dhaka.
At least 20 people, including children at Rohingya refugee camps, have died over the past three days, either by drowning or after being struck by lightning, according to media reports.
Thousands of people in rural areas have become homeless due to flash flooding and riverbank erosion.
Residents in major cities, including Dhaka, the southeastern port city of Chittagong and Sylhet in the northeast, have suffered immense suffering as a result of waterlogged roads and residential areas, TV bulletins have reported.
Bandarban, one of the three hilly, forested districts in Chittagong Hill Tracts, has been among the worst-hit areas.
Thousands of people are suffering from a lack of vital aid including food and medicine, said Mongsanu Marma, an ethnic Marma and journalist in Bandarban.
"The main road connecting the district with the rest of the country has submerged under water over the course of five days and at least 10,000 people have been stranded," he told ucanews.com. "Some small hills have collapsed and blocked transportation in many parts of the district."
Daudul Islam, a chief government officer in Bandarban, said efforts to distribute aid had begun despite the difficulties in reaching flood victims.
"We have opened 133 flood shelters, where thousands have taken refuge," said Islam. "A joint team of local administrations, municipalities and the army is distributing dried food and pure drinking water to needy people. Hundreds of people vulnerable to landslides have also been evacuated to safe areas."
Flooding has disrupted road communication and inundated fresh-food markets, triggering a price hike of daily essentials, while electricity remains cut off in flooded areas, he said.
Relief efforts are continuing despite the worsening flood situation, said Hazizur Rahman, acting chief government officer in Kurigram district.
"Most rivers in northern Bangladesh are flowing at danger levels, inundating vast areas and it is getting worse" Rahman told ucanews.com. "We have distributed 280 metric tons of rice, about 2,000 packets of dried food and 675,000 taka (US$ 7,941) to flood victims. We have asked for more aid and cash for the coming days."
As many flood-affected areas are inaccessible, relief efforts have become difficult to carry out, said James Gomes, regional director of Catholic charity Caritas Chittagong, which covers southeast Bangladesh.
"In the hill tracts, Chittagong and Cox's Bazar, roads are under water and even the mobile network has snapped. Our teams are ready to assess the situation and work with the government's flood response team but inaccessibility to affected areas is major barrier for them," Gomes added.
Full report at:
https://www.ucanews.com/news/thousands-homeless-as-bangladesh-reels-from-fatal-floods/85643
--------
Justice And Peace Experts Help Catholics To Protect Their Land Rights And Deal With Marital Issues In Dhaka
by Sumon Corraya
07/15/2019
The Archdiocese of Dhaka organised a three-day seminar. Often minority Christians are the victims of forced expropriations by majority Muslims. Many legal disputes occur in mixed marriages or quick land sales. Spousal disputes are often due to non-consensual marriage in which brides are forced to marry grooms picked by their parents.
Gazipur (AsiaNews) – A three-day seminar ended last Friday in Bhadun, Gazipur (near Dhaka) on land rights and marriage dispute resolution. The meeting was organised by the Bwawan Region Pastoral Council in collaboration with the Justice and Peace Commission of the Archdiocese of Dhaka.
The workshop centred on one of the most sensitive issues for Bangladesh's Catholic minority, namely land and the frequent forced expropriation by members of the Muslim majority, often with the complicity of the police and the judiciary.
Even more frequently, criminals benefit from their dominant position, aware of the weaknesses of the religious minority whose members often do not report incidents out of fear of retaliation.
The seminar was aimed at providing Catholics with knowledge of the law and raising their awareness of their rights so that they can stand up to the majority. About 90 people from 13 parishes in the archdiocese (out of 30) took part in the meeting.
Fr Albert Thomas Rozario, a lawyer, organised the seminar. "In our region, land is the most difficult issue," he told AsiaNews. "Many Catholics suffer and many families are completely ruined because they cannot protect their land. We want to protect the lands of those who still own them."
Fr Albert, parish priest of Dharenda, notes that many disputes arise in mixed marriages, when the Muslim husband wants to take the property of his Christian wife.
In addition, "Sometimes Catholics do not realise the dangers they run when they recklessly sell land to developers for a child's marriage."
Legal questions related to marriage are another important issue. "Many people do not know that the marriage can be annulled if the husband or the wife omit important information or if it is non-consensual."
For participants, the workshop was really educational. Jewel Costa, a 37-year-old from Pagar parish, noted that "the problem with Christians is that they are timid. If they do not get justice from the lower courts, they must appeal to the Supreme Court."
For 45-year-old Chemaly Rozario, from Nagari parish, "the course was very useful because I understood how I can save my land".
Full report at:
http://www.asianews.it/news-en/Justice-and-Peace-experts-help-Catholics-to-protect-their-land-rights-and-deal-with-marital-issues-47534.html
--------
Afghan, U.S. airstrikes kill dozens of Taliban militants in Ghazni, Wardak: 203rd Thunder Corps
15 Jul 2019
The Afghan and U.S. forces conducted a series of airstrikes in Ghazni and Wardak provinces killing dozens of militants.
The 203rd Thunder Corps in a statement the Afghan and U.S. forces conducted airstrikes in Tangi area of Andar district in Ghazni which killed 15 Taliban militants.
The statement further added that the airstrikes also wounded 3 Taliban militants and destroyed a vehicle of the enemy.
Furthermore, the U.S. forces conducted airstrikes in Jaghatoo district of Wardak province which killed 25 Taliban militants.
Full report at:
https://www.khaama.com/afghan-u-s-airstrikes-kill-dozens-of-taliban-militants-in-ghazni-wardak-203rd-thunder-corps-03935/
--------
U.S. airstrikes kill top Taliban leaders in Logar province
16 Jul 2019
The U.S. forces conducted a series of airstrikes in the outskirts of the provincial capital of Logar province killing a number of top Taliban leaders.
The 203rd Thunder Corps in a statement said the U.S. forces conducted the airstrikes in Kamal Khel area of the capital of Logar on Monday evening.
The statement further added that the airstrikes killed 22 Taliban militants and wounded 5 others.
Furthermore, the 203rd Thunder Corps said the airstrikes also killed some senior Taliban leaders including Taliban's Red Unit Commander Qudrat, brother of shadow governor of Taliban, shadow district chief of Taliban for Mohammad Agha, Taliban military commission chief for Khusi.
The 203rd Thunder Corps also added that some other senior Taliban leaders were also killed whose identities have not been ascertained yet.
Full report at:
https://www.khaama.com/u-s-airstrikes-kill-top-taliban-leaders-in-logar-province-03944/
--------
Airstrikes kill 5 Taliban militants in two districts of Helmand province
16 Jul 2019
The security forces conducted airstrikes in two districts of Helmand province killing at least five Taliban militants.
The informed military officials said Tuesday that an airstrike killed 2 Taliban militants in Musa Qalah district of Helmand.
The officials further added that a similar airstrike killed 3 Taliban militants in Sangin district.
The anti-government armed militants have not commented regarding the airstrikes so far.
Helmand is among the volatile provinces in South of Afghanistan.
Taliban militants are active in various districts of the province and often conduct terrorist related activities.
Meanwhile, the Afghan forces routinely conduct counter-terrorism operations against the anti-government armed groups in this province.
Full report at:
https://www.khaama.com/airstrikes-kill-5-taliban-militants-in-two-districts-of-helmand-province-03943/
--------
North America
Democratic Congresswomen respond to Trump over tweets
Servet Gunerigok
16.07.2019
WASHINGTON
Democratic Reps. Ayanna Pressley of Massachusetts, Ilhan Omar of Minnesota, Rashida Tlaib of Michigan and Alexandria Ocasio-Cortez of New York lashed out at President Donald Trump on Monday over his remarks targeting them.
The freshmen lawmakers held a news conference at the Capitol hours after Trump defended his tweets singling out the congresswomen of color, falsely claiming "these are people who hate our country".
Trump issued the controversial tweets Sunday against "'Progressive' Democrat Congresswomen" whom he did not name, saying they should go back to "the totally broken and crime infested" countries they came from.
"I encourage the American people and all of us in this room and beyond to not take the bait," Pressley said. "This is a disruptive distraction from the issues of care, concern and consequence to the American people."
Trump's remarks have been condemned as racist and xenophobic.
"This is the agenda of white nationalists," said Omar, and the remarks were Trump's "blatantly racist attack".
"And so for him to condemn us and to say we are un-American for wanting to work hard to make this country be the country we all deserve to live in, it's complete hypocrisy," she said.
The group of progressive lawmakers is collectively known as "the squad," and all of them were born in the U.S. except Omar, who is a naturalized citizen.
"We all know the tweets and words from the president are simply a continuation of his racist and xenophobic playbook," Tlaib, for her part, said. "We cannot allow these hateful actions to distract us from the critical work to hold this administration accountable."
Omar stirred controversy with a series of comments critical of Israel's lobbying efforts in Congress, and Tlaib used an expletive to describe the president when addressing supporters.
Trump posted messages on Twitter while the conference was underway.
"We will never be a Socialist or Communist Country. IF YOU ARE NOT HAPPY HERE, YOU CAN LEAVE! It is your choice, and your choice alone. This is about love for America. Certain people HATE our Country," he tweeted.
House Democrats could vote Tuesday on a resolution to condemn Trump's tweets sponsored by Rep. Tom Malinowski of New Jersey.
In a letter, House Speaker Nancy Pelosi accused Trump of "going beyond his own low standards using disgraceful language about Members of Congress".
"The House cannot allow the president's characterization of immigrants to our country to stand," Pelosi wrote.
"We'll stay focused on our agenda and we won't get caught slipping," Ocasio-Cortez said. "Because all of this is a distraction. It is a distraction from what is most important and from our core values as American citizens."
https://www.aa.com.tr/en/americas/democratic-congresswomen-respond-to-trump-over-tweets/1532683
--------
Canadian Muslim Group Declines Invitation To Attend US Summit On Religious Freedom
15 July 2019
A prominent Canadian Muslim advocacy group has declined an invitation to attend an upcoming US government conference on religious freedom because of President Donald Trump's travel ban of several Muslim-majority countries.
The National Council of Canadian Muslims (NCCM) on Monday called the Trump administration's three-day summit, dubbed the Ministerial to Advance Religious Freedom, a "betrayal" of its principles.
"We cannot attend while Executive Order 13780 and subsequent presidential proclamations (better known as the 'Muslim Ban') remain in effect," NCCM Executive Director Mustafa Farooq said in a letter shared on social media.
"We believe in standing by our principles. We believe in non-partisan, common-sense policy to combat racial discrimination in our society."
The group also cited the crisis at the US-Mexico border, where American authorities have separated child asylum seekers from their parents, as another reason not to attend.
US Secretary of State Mike Pompeo will host the religious freedom conference.
Set to begin on 16 July, it will feature more than 1,000 civil society groups, the State Department said in late June.
The summit aims to "identify concrete ways to combat religious persecution and discrimination, and ensure greater respect for freedom of religion or belief".
The three-day conference will include an array of panels, from "combatting the rise of anti-Semitism and anti-Islamic behavior" to "countering violent extremism".
Other Muslim advocacy groups, such as the Council of Islamic-American Relations (CAIR), have not commented on whether they were invited or planning to attend.
Conservative leaders
Trump's government has placed an emphasis on elevating religious freedom as part of its human rights policy, which critics say aims to placate conservative Christians, many of whom have senior government positions.
Last week, Pompeo announced the creation of a new US human rights body called the "Commission on Unalienable Rights".
Mary Ann Glendon, a conservative Harvard law professor who has made public statements against abortion and gay marriage, will head the commission.
Another member of the commission, Peter Berkowitz, has argued that human rights are derived from Christianity, while prominent Islamic scholar Hamza Yusuf's decision to join the new commission has been widely criticised.
Last month, Pompeo moved the Office of International Religious Freedom out of the State Department's human rights bureau and made it a separate entity.
Trump's religious freedom envoy, former Kansas governor Sam Brownback, has a track record of pushing a Christian agenda in Kansas politics, rejecting Syrian refugees and throwing his weight behind state legislation condemning Islamic law.
In 2012, he signed what had been dubbed the controversial "sharia bill", which was aimed at keeping state courts and agencies from using the Islamic legal code and other non-US laws when making decisions.
Trump's 'Muslim ban'
While running for president, Trump in 2016 advocated for a "total and complete shutdown of Muslims" coming to the US.
In 2017, Trump signed an executive order severely restricting travel from a host of Muslim-majority nations: Iran, Libya, Somalia, Syria, Iraq and Yemen.
But in March of that year, Trump signed what would become known as the "second Muslim ban", taking Iraq off the list of countries subject to the decree. Baghdad agreed to start accepting deportees from the US in exchange for the move.
The deal also allowed the administration to round up dozens of Iraqi Christians who had outstanding deportation orders in the US, even as they argued that sending them back to Iraq could amount to a "death sentence".
A contentious court battle took place for more than a year against the "Muslim Ban", until the US Supreme Court upheld the policy in June 2018, ruling in favour of executive power to control immigration.
Two years later, families have been torn apart, people haven't received much-needed healthcare, and students have been prohibited from attending school in the US as a result of the "Muslim Ban", advocacy groups have said.
Full report at:
https://www.middleeasteye.net/news/prominent-canadian-muslim-group-declines-invitation-attend-us-religious-freedom-conference
--------
Islamic State supporter Farhad Salah plotted to use driverless car in terror attack
12 July 2019
An Islamic State (IS) supporter who was arrested amid fears of a Christmas terror plot has been found guilty of planning an attack using a remote-controlled explosive and a driverless car.
Farhad Salah, 24, was convicted at Sheffield Crown Court after jurors heard that he messaged a contact on social media about using an autonomous vehicle to deliver a potentially deadly device.
Writing on Facebook, the Iraqi told them he also wanted to find someone who could help him travel to Syria, with the court told how he was a supporter of IS.
He appeared in court with a co-defendant, Chesterfield chip shop owner Andy Star, 32, who was charged with the same offence - marking the second time the pair had been tried on these charges.
By the end of the first trial last year, a jury failed to reach verdicts on either of them.
This time round, Judge Paul Watson told Mr Star, also from Iraq, that he should not face a second retrial and a not guilty verdict was recorded, although he will remain in detention on immigration matters.
But Salah will be sentenced on 24 July, with the five-week trial having heard how he and Mr Star were in the early stages of testing small explosive devices when they were arrested during raids on their homes in December 2017.
The operation was carried out in the months after the Manchester Arena explosion and terror attacks on Westminster and London Bridge, with police fearful of a Christmas plot.
While Salah was so early in his planning stages that detectives never identified where he might be targeting, counter-terror police maintained that he was a "very real risk to the safety of the public in the UK".
Opening the case, prosecutor Anne Whyte QC told the jury: "The intention was to manufacture a device which would be placed in a vehicle but controlled remotely so that no-one had to martyr themselves in the process."
The raids on Mr Star's Mermaid Fish Bar in Chesterfield and the Fatima Community Centre in Sheffield came three years after Salah arrived at Heathrow and applied for asylum.
His co-defendant - who always insisted that gunpowder and other items found in his flat above the chip shop were all connected to his long-standing interest in fireworks - had previously been arrested in 2008 on suspicion of being an illegal immigrant and later admitted he had arrived in the country by lorry.
Mr Star was eventually granted refugee status, with "indefinite leave to remain" in February 2016.
Opening the case, prosecutor Anne Whyte QC told the jury: "The intention was to manufacture a device which would be placed in a vehicle but controlled remotely so that no-one had to martyr themselves in the process."
The raids on Mr Star's Mermaid Fish Bar in Chesterfield and the Fatima Community Centre in Sheffield came three years after Salah arrived at Heathrow and applied for asylum.
His co-defendant - who always insisted that gunpowder and other items found in his flat above the chip shop were all connected to his long-standing interest in fireworks - had previously been arrested in 2008 on suspicion of being an illegal immigrant and later admitted he had arrived in the country by lorry.
Full report at:
https://news.sky.com/story/islamic-state-supporter-farhad-salah-plotted-to-use-driverless-car-in-terror-attack-11761720
--------
Erdogan says Trump can waive sanctions on Turkey
15 July 2019
US President Donald Trump has the authority to waive sanctions on Turkey for its purchase of Russian air defense systems and should find a "middle ground" in the dispute, President Tayyip Erdogan said on Sunday.
Erdogan's comments came two days after NATO member Turkey took delivery of the first consignment of advanced Russian S-400 missile defense system parts, despite warnings from Washington that the move would trigger US sanctions.
Broadcaster Haberturk quoted Erdogan as telling Turkish journalists that Trump "has the authority to waive or postpone CAATSA," referring to US. sanctions designed to prevent countries buying military equipment from Russia.
"Since this is the case, it is Trump who needs to find the middle ground," Erdogan said, according to Haberturk.
Trump expressed sympathy for Turkey's position when he met Erdogan at a G20 summit in Japan last month, saying Ankara had bought the S-400s from Moscow because the previous US administration would not sell it Patriot missiles.
"Right now, I don't believe Trump is of the same opinion of those below him and he has said this in front of all the world's media," Erdogan said. "By buying the S-400s, we are not getting ready for war. We are trying to guarantee peace and our national security."
Despite Trump's warm words, US officials said last week the administration still plans to act.
In addition to the threatened CAATSA sanctions, they have said Turkey could be thrown off the F-35 stealth fighter jet program, meaning it would no longer be part of the production process or be able to buy the jets it has ordered.
The Pentagon says the S-400s would pose a threat to the jets if they were operating in the same region. Erdogan said Turkey had orders for more than 100 F-35s and expected Washington to remain committed to the deal.
Erdogan said Turkey still wanted to buy Patriot missile defense systems from Washington, and the two countries should be aiming to increase trade and work on "comprehensive defense cooperation."
Full report at:
https://english.alarabiya.net/en/News/world/2019/07/15/Erdogan-says-Trump-can-waive-sanctions-on-Turkey.html
--------
Pakistan
Pak anti-corruption court extends Asif Zardari's remand by two weeks
Jul 15, 2019
ISLAMABAD: A Pakistani anti-corruption court on Monday extended former president and Pakistan Peoples Party (PPP) co-chairman Asif Zardari's remand by 14 days in the Park Lane corruption case, according to media reports.
The National Accountability Bureau (NAB) presented the 63-year-old former president in the accountability court of Judge Mohammad Bashir, after the earlier removal of Judge Arshad Malik from the accountability court, Geo News reported.
The Bureau pleaded to the court in Islamabad for an extension of 14 days in Zardari's remand in the Park Lane case which is related to the alleged properties in London.
Accepting the NAB's request, the court granted a 14-day extension in Zardari's remand and ordered the anti-graft body to present him in court again on July 29.
Zardari is the husband of the country's first woman prime minister Benazir Bhutto was this time arrested in the Park Lane case which is related to the alleged properties in London. Zardari became the co-chairman of PPP after the assassination of Benazir in 2007.
The accountability court in Islamabad also allowed Zardari's children - Bilawal, Aseefa, and Bakhtawar - to meet their father twice a week.
Zardari was arrested by NAB officials in the Park Lane case on July 1. He was already in NAB custody since June 10 after the Islamabad High Court dismissed his pre-arrest bail petition in the fake accounts case.
According to NAB, Zardari is being investigated for his alleged involvement in extending loans and other misappropriation by Parthenon Private Limited, Park Lane Estate Private Limited and others.
https://timesofindia.indiatimes.com/world/pakistan/pak-anti-corruption-court-extends-asif-zardaris-remand-by-two-weeks/articleshow/70230942.cms
--------
Kartarpur Corridor: Activist concerned at 'massive construction' on Indian side
July 16, 2019
LAHORE: The world Sikh community has expressed its concern at the big 'airport-like' constructions by India on its side of border at Kartarpur, dwarfing the Nishan Sahib (Sikh flag) planned at Darbar Sahib and Pakistan agreeing to a fairly large number of pilgrims that may damage ecology of the sacred fields around the Sikh heritage site.
"Sikh diaspora comprising around 27 million souls is much concerned at reports that India is constructing an 'airport-like' terminal worth Rs5 billion at Dera Baba Nanak. It includes a 300 feet [high] Indian monumental flag, which will neither represent the spiritual essence of the sacred space nor the heritage architecture from the Guru period or the Sikh architecture [of] post-Guru period," laments Gurmeet Kaur, who leads a world Sikh campaign for preserving 100-acre fields of Baba Nanak era at Kartarpur.
In a statement released here on Monday, she says the Indian flag, presumably higher than the Nishan Sahib (Sikh flag) that has been planned at the Darbar Sahib, Kartarpur, smacks of supremacy and ego and not of honour and "submission to the feet of the great Guru".
She adds that the step has created a "catch-22 like" situation for Pakistan as if it decides to put a flag post taller than the Nishan Sahib, it puts itself in an awkward position with the Sikhs, if lower - it gives India the first win in "the Attari-Wagah-like macho contest".
Ms Kaur also expresses concerns at Islamabad agreeing to visa-free access for 5,000 pilgrims daily, fearing such a large number of visitors may hurt the flora and fauna as envisioned by Baba Nanak for Kartarpur.
"While India has been nitpicking over the generous offer of Pakistan to open the corridor for 500-750 Sikh pilgrims a day at the opening, India wants it to allow up to 10,000 tourists per day and more on special occasions, right away. India is also demanding opening of the corridor to people of all faiths (not just Sikhs).
"Ecologists and the well-meaning Sikhs have been screaming about how the fragile terrain and ecosystem of Kartarpur is already under attack with the massive corridor construction. And, five to ten thousand pilgrims a day would put a huge strain requiring enormous and hasty commercial construction on the land where forests, orchards and organic fields of Baba Nanak existed for five and a half centuries."
She says the Sikh diaspora thinks that haphazard construction at this sacred site means losing all chances of archeologically reviving and rebuilding the historical space, buildings and artifacts as they may have existed in Baba Nanak's time -- Baba Nanak's Kartarpur.
A social activist, Ms Kaur also points to the exclusion of Sikh representatives from the Kartarpur talks and objects to confining the consultation process on the corridor only to the Pakistan Gurdwara Prabhandak Committee, representing only a small Sikh community of around 27,000 souls.
"From the politics being played to the headlines being made, Kartarpur Corridor seems to have been reduced to another version of Wagah-Attari display in the making - that of the macho control and supremacy over each other, between Modi's India and Khan's Pakistan, under the pretext of peace at the cost of Baba Nanak's legacy, where his Sikhs have no say," she regrets.
She has called upon Pakistan government to change the "game plan" by bringing together archeological, heritage and ecological experts and rebuilding Kartarpur as Baba Nanak had envisioned and intended it to be.
Full report at:
https://www.dawn.com/news/1494281/kartarpur-corridor-activist-concerned-at-massive-construction-on-indian-side
--------
Uproar in Sindh Assembly after deputy speaker rejects PTI leader's motion
Hasan Mansoor
July 16, 2019
KARACHI: Lawmakers belonging to the opposition Pakistan Tehreek-i-Insaf launched a protest in the Sindh Assembly on Monday when Deputy Speaker Rehana Leghari did not allow their parliamentary party leader Haleem Adil Shaikh to table a privilege motion.
Mr Shaikh's privilege motion was about certain "derogatory" remarks allegedly uttered by Parliamentary Affairs Minister Mukesh Kumar Chawla.
Mr Chawla, he added, uttered those words in the house on two occasions when a privilege motion filed by various female members belonging to the ruling Pakistan Peoples Party against Mr Shaikh was under discussion.
The PTI leader said he had criticised certain female members belonging to the PPP who had used inappropriate language against him but he had not crossed the limits as he always respected women.
He said Mr Chawla had misstated about everything involving him and even the basis on which a privilege motion was moved against Mr Shaikh was fabricated from "those false statements".
He demanded his privilege motion be admitted and sent to the privilege committee for further discussion.
Quoting various rules of procedure, Local Government Minister Saeed Ghani opposed the motion that enraged the mover.
Instead of listening to the chair, Mr Shaikh asked the chair to allow him to furnish arguments on admissibility of the motion. He also criticised the government and countered the minister's stance against his motion.
Minister Ghani quoted various rules to argue that no statement by any member in the house could be used by other members to form basis for a privilege motion. "Else, hardly any member from that [opposition] side could be spared."
He said the opposition members from the big parties, PTI in particular, had frequently been using words against the chief minister and other treasury members that could easily be used for drafting privilege motions by the PPP lawmakers against them.
He advised the PTI lawmaker to furnish his argument in the privilege committee when it would take up a privilege motion against Mr Shaikh.
Deputy Speaker Leghari ruled the motion out of order at which opposition members, mainly from the PTI, stood and protested.
There were words from the PTI's benches which were inaudible to those sitting in the galleries at which the chair said such words could not threaten her.
"You cannot threaten me by [using] such words," she said.
The protest by the opposition members was continuing when the chair fixed debate on an adjournment motion moved by PPP's Heer Soho on continuous devaluation of Pakistani rupee for next Monday.
She also announced that the governor gave his nod to the Sindh (Repeal of the Police Act, 1861 and Revival of Police Order 2002) (Amendment) Bill, 2019.
After laying before the assembly the third quarter's budget execution report 2018-19, the chair adjourned the session for Tuesday (today) while the opposition benches were still protesting against her ruling.
46,129 plots in LDA's Scheme 42 allotted
In response to a calling-attention notice of Abdul Rasheed of the Muttahida Majlis-i-Amal, LG Minister Ghani told the house that the government had allotted 46,129 plots in phases in Lyari Development Authority's Scheme 42 (Hawkesbay).
However, he said that due to various issues the plots could not be handed over to those who had got such allotments.
He said there were issues between the Board of Revenue and LDA. However, the government had asked the authorities concerned to settle them.
Besides, he added, several people had moved court on allotment issues and in a number of such cases there were certain stay orders.
Mr Ghani said in one judgement, the court allowed for out-of-court settlement. He said before going to handle the litigation matters the government had asked the BoR to settle its issues with the LDA.
The chair adjourned the house for five minutes when a member from the PTI suggested that the quorum was not complete, meaning less than 42 members were present in the house.
Later, when the house met again the PPP brought 53 of its members while there were just eight members on the opposition benches, including three from Tehreek-i-Labbaik Pakistan and MMA. Later, major opposition parties — the PTI, Muttahida Qaumi Movement-Pakistan and Grand Democratic Alliance — returned.
Upon PTI's Adeeba Hasan's notice, Education Minister Sardar Shah said the government had sanctioned a scheme under which reverse-osmosis plants would be made available in schools, including the ones she indicated in Karachi's district South.
Mr Ghani said on another calling-attention notice by PTI's Shahzad Awan that there was a general problem of water shortage in Karachi West. However, his department was trying to make sure every area was supplied with required water.
PPP's Heer Soho raised the issue of violation of the government's order for conclusion of weddings in halls by 12am. She said many wedding halls in Karachi and elsewhere were not abiding by the government instructions.
The LG minister said he was not in charge of the department concerned and advised her to move the issue again by addressing the home department.
Encroachments on the rise again
PTI's Riaz Haider said encroachment was on the rise in the city again and many areas, district Central in particular, were witnessing rapid encroachment.
He said the Rasheed Turabi Road in North Nazimabad was almost encroached upon where even certain government departments were involved in such illegal activity.
Mr Ghani admitted that encroachments were a major issue in the city as municipal bodies lacked ample resources to tackle the matter effectively.
He said many major streets had been cleared during a recent anti-encroachment drive ordered by the apex court. However, people were returning again.
Mr Ghani said that the government was mulling over a scheme to register all pushcart vendors at union committee/council level who were permitted to do business.
However, by no means they would be allowed to stop at a particular venue, he said, adding: "These vendors will require to be moving from one street to another."
He made it clear that the provincial government did not want to take measures that could cause joblessness among people.
PPP's Nadir Magsi said on a point of order that issue of water management was serious in his area in the north of Sindh. He said certain influential people in the area affiliated with the PPP were involved in the water crisis.
"Water is our lifeline, but these people who are affiliated with the Peoples Party are involved in worsening water distribution, which is also harming our party's reputation," he said.
He said the issue could not be resolved without using Rangers. He asked the chief minister to take the issue seriously.
PTI's Ramzan Ghanchi said the vice chairman of his area's union committee, who was allegedly involved in shooting him six months ago, had not been arrested yet.
Full report at:
https://www.dawn.com/news/1494247/uproar-in-sindh-assembly-after-deputy-speaker-rejects-pti-leaders-motion
--------
Southeast Asia
Heineken clarifies its alcohol-free beer aimed only at non-Muslims in Malaysia
JUL 14, 2019
PETALING JAYA - Dutch brewing company Heineken has clarified that the sale of its new non-alcoholic malt beverage, Heineken 0.0, is aimed towards non-Muslims only amid concern that its name could be misleading for Muslim customers.
In a statement on Saturday (July 13), Heineken Malaysia Berhad reiterated that the beverage is non-halal and targeted only at non-Muslims, aged 21 and above, as was mentioned during the company's product launch and in previous media reports, The Star reported.
Alcohol is forbidden for Muslims, who make up the majority of the multi-racial population in the country.
"All Heineken 0.0 products are only available at the non-halal zone of supermarkets and convenience stores, with clear signage indicating that the product is strictly for non-Muslims, aged 21 and above only," it said.
"In addition, for stores without designated non-halal areas, we are placing clear signages to inform consumers that Heineken 0.0 is strictly for non-Muslims, aged 21 and above," it added.
The company said the beverage was targeted at non-Muslim consumers, who wish to moderate their alcohol consumption.
"The purpose for introducing Heineken 0.0 in Malaysia is to provide a choice for non-Muslim consumers who enjoy the taste of beer, but not necessarily the effects of alcohol, particularly beer drinkers who seek to moderate their alcohol consumption as part of a balanced lifestyle," it said.
It also said the "Now You Can" tagline attached to Heineken 0.0 refers to the various new occasions that the drink can allow non-Muslim consumers to enjoy a beer, including lunch, work meetings, or driving.
Launched in Europe in 2017, Heineken 0.0 is said to have the taste, but not the effects of an alcoholic beverage. The drink also has a negligible amount of alcohol by volume, at 0.03 per cent, compared to the regular Heineken which has five per cent alcohol. Each 330ml bottle has 69 calories, compared to around 150 calories in a regular Heineken.
The country's top Islamic body, the Malaysian Islamic Development Department, had on Saturday informed Muslims in a post on Facebook that they were prohibited from drinking soft drinks made from the same process as those of alcoholic drinks. It said this was the case regardless of whether the drinks contained any alcohol.
Meanwhile, beer manufacturers in the country were on Sunday (July 14) told to ensure they do not confuse Muslim customers by producing alcohol-free drinks, the Bernama news agency reported.
Minister in the Prime Minister's Department Mujahid Yusof stressed that using the term alcohol-free beer could cause confusion among Muslims.
"Using the name alcohol-free beer is confusing as the process of producing the drink including distillation is carried out in the system used to produce alcohol products," Datuk Mujahid told reporters.
"We know the alcohol-free drink is produced by a beer manufacturer but it would cause confusion as some Muslims thought they could consume the drink," he said.
Muslims, he said, should not to consume products if they are unsure of the halal status.
Heineken, in its statement on Saturday, said the company is "culturally sensitive" in their operations, and that all its marketing materials show visible disclaimers that Heineken 0.0 is strictly for non-Muslims aged 21 and above only.
https://www.straitstimes.com/asia/se-asia/heineken-clarifies-its-alcohol-free-beer-aimed-only-at-non-muslims-in-malaysia
--------
Anwar demands probe on Wan Ji's claim of prison warden assault
16 July 2019
BY IDA NADIRAH IBRAHIM
KUALA LUMPUR, July 16 — The Home Affairs Ministry must act upon Muslim preacher Wan Ji Wan Hussin's allegation that he was assaulted by a warden at the Kajang Prison while seeking a stay of his sentence for sedition, Datuk Seri Anwar Ibrahim said today.
The PKR president also urged the Prison Department to respond to Wan Ji's allegation made via a YouTube video on July 14.
"All claims have to be investigated thoroughly and I believe the Home Affairs Ministry will act accordingly," Anwar told a press conference in Parliament lobby here today.
Anwar said he was never physically assaulted during his time at Sungai Buloh Prison, but stressed that rules must be observed.
Full report at:
https://www.malaymail.com/news/malaysia/2019/07/16/anwar-demands-probe-on-wan-jis-claim-of-prison-warden-assault/1771875
--------
Act against those who threatened to bomb Amman Message seminar venue
By Dr Chandra Muzaffar
July 15, 2019
IN a civilised society, no one will resort to violence, or the threat of violence, to stifle voices that one does not want to hear.
Unfortunately, this is what happened in Kuala Lumpur on July 13 when some people forced the cancellation of a public seminar on "The Amman Message", organised by civil society groups.
A Facebook account holder had threatened to bomb the venue of the seminar, the International Institute of Advanced Islamic Studies.
Threatening to bomb a place constitutes an act of terror. While there have been instances when force has been employed by groups to disrupt public gatherings, this is perhaps one of those rare occasions where an individual links himself and the group he is representing — Gerakan Banteras Syiah, a movement to stop the spread of Shia — to a terrorist threat.
It suggests a degree of boldness that we have not witnessed before.
What is shocking about this brazen act is that it is driven by a stark lie. It projects the Amman Message as a devious instrument to propagate Shia teachings when anyone who has a basic understanding of the message knows that it merely recognises the validity of all eight Mathhabs (legal schools) of Islam and forbids takfir (declarations of apostasy) between Muslims.
Aimed at creating unity and harmony within the Muslim Ummah, the message was initiated by a Sunni ruler, King Abdullah of Jordan, in 2004. The majority of those involved in drafting and endorsing the document were Sunnis. Besides, the Amman Message was unanimously adopted by the the Organisation of the Islamic Conference (now Cooperation) in Makkah in 2005.
The Amman Message is one of the most important documents produced by the Muslim world in the last 100 years.
Manufacturing a lie to tarnish a noble effort and then deploying that lie to whip up popular emotions is becoming pervasive in our society.
Of course, the manipulation of lies is so much a part of politics in Malaysia and other countries.
Nonetheless, in a situation in which fears are exaggerated and uncertainties are exploited even more than in the past, lies becomes more impactful, and therefore, more dangerous.
It is a pity that so few Malaysians, including human rights advocates, are prepared to expose lies.
Even the threat of violence to silence the truth has not elicited as much condemnation from sane and rational people as it should.
When the people are not doing enough, it becomes imperative for those in authority to act with courage and firmness.
As one of the three organisers of the seminar, the International Movement for a Just World (JUST) would like to know what action has been taken by the police against the individual and group that threatened to bomb the venue.
Full report at:
https://www.nst.com.my/opinion/letters/2019/07/504605/act-against-those-who-threatened-bomb-amman-message-seminar-venue
--------
Africa
Boko Haram leave trail of opioid addicts in Nigeria desperate to numb the pain of war and hopelessness
Colin Freeman
13 JULY 2019
Six years since the day when Boko Haram gunmen stormed his home town of Bama, Abel Habila still has trouble blotting out the memories.
Prayer has helped, but far more effective are the red and yellow pills that he buys from the street dealers near his home. "At first they just helped me to forget the trauma of the attack, and how we had to run for our lives," he said, voice already drowsy from the two doses he has had this morning. "But now I take them for other reasons too - just to blot out the pain of life here in Nigeria, the boredom and hopelessness. My consumption has rocketed."
The trade name for what Mr Habila knows as "Red Caps" is Tramadol, an opiate-based painkiller originally used...
https://www.telegraph.co.uk/news/2019/07/13/boko-haram-leave-trail-opioid-addiction-northern-nigeria/
--------
Somali forces kill 15 al-Shabab militants after hotel attack
2019-07-14
MOGADISHU, July 14 (Xinhua) -- At least 15 al-Shabab militants were killed on Saturday in a military operation in Somalia's southern regions barely a day after the terrorist group claimed more than 20 lives in a deadly attack.
Somali National Army (SNA) forces senior commander said Sunday the forces conducted an offensive against al-Shabab in Wanlaweyn town in Lower Shabelle region.
"Our forces advanced to take control of areas from al-Shabab extremists. We killed 15 of them and captured Yaq Buraweyne, Madah Marodi and Idow Jalad villages," SNA commander in charge of the 35th division Mohamed Abdullahi Arale said.
He added that the forces will proceed with the operations until they drive the militants out of the entire Lower Shabelle region.
Residents said they heard the sound of heavy gun fight between the militants and the army.
"A fierce battle broke out in Yaq Buraweyne village between government forces and al-Shabab militants, both sides fought for a while but government troops are now in the town and the militants withdrew from it," Jamal Ga'al , a local resident told Xinhua by phone.
Full report at:
http://www.xinhuanet.com/english/2019-07/14/c_138225939.htm
--------
Terrorism risk in African region similar to Iraq and Syria, conference hears
Jul 14, 2019
United Nations secretary general António Guterres has called for more support for Sahel states fighting terrorism, saying the African region is on the "front line" and needs help.
"The trauma from terrorism causes lasting damage to individuals, families and communities," Mr Guterres said, while speaking at the opening of a counterterrorism conference in Nairobi, Kenya's capital, on Wednesday.
He told reporters that jihadi groups were particularly gaining ground in west Africa.
"It started in Mali, it went to Burkina Faso, Niger and now, when we speak with the presidents of Ghana, Benin, Togo, and Ivory Coast, they say that terrorism is coming to their borders."
Mr Guterres also asked the international community to aid the G5 Sahel Joint Force – a military effort involving Burkina Faso, Mali, Chad, Niger, and Mauritania, which was established in 2014.
Women's voices must be central in any response, Mr Guterres added. "Common to each of these groups, regardless of their ideology, is the subjugation of women's and girls' rights.
African Union Commission chairman, Moussa Faki Mahamat, accused the international community of "procrastinating", saying the situation in the Sahel is a "phenomenon that has the same characteristics" as what happened in Iraq and Syria.
On Wednesday, the European Union pledged to give €138 million more to support the G5 Sahel Joint Force, following a meeting between EU foreign affairs chief Federica Mogherini and the foreign ministers of the five countries involved. Previous EU support came to €115.6 million.
Groups active in the Sahel – which is also a major drugs-running and human-trafficking route towards Europe – include al-Qaeda in the Islamic Maghreb, and the Islamic State in the Greater Sahara, according to the International Crisis Group.
"You have multiple layers of tensions in the region, including longer-standing tension between ethnic groups in Mali, which are contributing to the violence," said Richard Gowan, UN director for the International Crisis Group, in a phone interview with the Irish Times. "You have weak governments and the jihadis are quite effective at cutting off government services, schooling, etc, in the areas they take over. So I think that what we've seen for a long time . . . is jihadi groups taking advantage of long-standing grievances, weaknesses in government services, to recruit supporters."
Executions
Mr Gowan said in relation to the G5 Sahel, the regional counterterrorist mission, there are also concerns around the human rights record of some of its soldiers. In Burkina Faso, for example, human rights groups have collected reports of extra-judicial executions by soldiers involved in counterterrorism.
"There's a risk that the response becomes extremely military and you end up focusing on UN forces and regional forces trying to break jihadi groups, whereas a lot of the real work that needs to be done is more political," Mr Gowan said. "It's more about trying to mediate local settlements between the various groups that are fighting, trying to sort out some of the economic grievances that are there, trying to find local political solutions that address some of the underlying problems that jihadis can exploit."
Mr Gowan also said climate change was playing a role in fuelling terrorism.
Full report at:
https://www.irishtimes.com/news/world/africa/terrorism-risk-in-african-region-similar-to-iraq-and-syria-conference-hears-1.3956396
--------
Kenya: 3 militants killed, 2 officers wounded in attack
16 July 2019
Kenya police say three suspected extremists were killed by border police whose vehicle was blown up by an improvised bomb.
A senior police official detailed the attack to The Associated Press, but insisted on anonymity because he was not authorized to speak with media.
He said the Monday evening explosion injured two officers in the southern Kiunga area near the Somali border, and the explosives are believed to have been planted by al-Shabab extremists from Somalia who were targeting security units.
He also said the militants hid in the bushes around the area where the bomb went off and then ambushed the Toyota Land Cruiser.
Full report at:
https://english.alarabiya.net/en/News/world/2019/07/16/Kenya-3-militants-killed-2-officers-wounded-in-attack.html
--------
Arab World
Arab Paper Reveals Syrian Kurds' Oil Privilege to Israeli Businessman
Jul 15, 2019
The Arabic-language al-Akhbar newspaper reported that Israeli journalists are freely active in the SDF-controlled areas in Northeastern Syria and Israeli officers make regular visits to the region.
It added that the letter signed by Ilham Ahmed, the head of the so-called Syria's Democratic Council, gives Moti Kahana, an Israeli businessmen, the privilege to sell the oil exploited from the Kurds-controlled areas in Northeastern Syria.
The newspaper wrote that the letter, if real, means that Syria's Democratic Council is acting as an independent side from the Syrian government and permits the enemies of Syria to take control of the country's oil.
It added that the SDF is now controlling lands in Northern Syria which host 80% of the country's oil fields.
Relevant reports said in April that the Washington-backed SDF stationed in Deir Ezzur had exchanged Eastern Syria's oil in lieu of receiving American and Israeli arms and military equipment, sources said.
The Syrian Observatory for Human Rights (SOHR) reported that a military convoy comprising 70 trucks carrying military and logistic equipment (made in the US and Israel) has been dispatched by the US-led coalition from Iraq to Syria.
Meantime, the Arabic-language Rai al-Youm quoted local sources in Eastern Syria as saying that the SDF has swapped Syria's oil and gas with US and Israeli weapons.
The sources told the Kuwaiti paper that the SDF is currently engaged in implementing the US occupation plots after the US declared the end of the ISIL in Eastern Syria. The US-backed Kurdish fighters have adopted hostile policies against people in the region.
Meantime, people in the towns of al-Sovar, Moileh, al-Shahil and al-Hasan in Eastern and Southeastern Deir Ezzur continued protests against the SDF and their measures such as stealing oil in cooperation with some foreign energy firms, and blocked Deir Ezzur-Haska Road to keep SDF militias outside their town.
https://en.farsnews.com/newstext.aspx?nn=13980424000365
--------
Former Iraqi Minister: ISIL Ringleader Abu Bakr Al-Baghdadi Hiding in Libya
Jul 15, 2019
Al-Zubeidi told the Arabic-language Baghdad Post news website that al-Baghdadi is presently in Libya coordinating ISIL's terrorist operations throughout the Middle-East.
The Iraqi politician noted that the ISIL is trying to take control of some regions in the African continent covering parts of Libya, Egypt and Tunisia.
The statements by the former minister comes amid contradictory reports on the fate of the ISIL leader. While some reports claim that he is still hiding in Iraq near the border with Syria, others have stressed that Abu Bakr al-Bghdadi is dead.
In early June, Iraqi sources reported that al-Baghdadi was hiding in the Western deserts of al-Anbar province at the border with Syria.
The Arabic-language al-Ma'aloumeh news website quoted an intelligence source in Hashd al-Shaabi (Iraqi popular forces) command center in al-Anbar province as saying that according to the latest intel, al-Baghdadi has sheltered in a hidden tunnel in al-Husayniyat region in the Northern parts of the town of al-Ratbah in Western al-Anbar.
He added that the security forces are mulling operations to take control of the tunnel, and said that given the heavy deployment of security forces in al-Ratbah region near the border with Syria and closure of all roads, al-Baghdadi and the militants under his command cannot escape.
The source underlined that given the fact that the US fighter jets have not bombed the ISIL's hideouts and tunnels in the region, the American forces are likely aware of his presence in al-Ratbah desert areas.
The speculations come after al-Baghdadi made his first appearance in April, after five years of absence, in a video in which he acknowledged the defeat of the terrorist group's fighters in the battle for Baghouz in Syria.
The video was reportedly filmed earlier in April.
In recent years, Baghdadi's death has been reported multiple times, however, the terrorist leader has re-emerged time and time again.
The Sun claimed, citing Zaid Hamid, who is a co-founder of the BrassTacks threat analysis think-tank, last month that al-Baghdadi is allegedly hiding in a distant region of Afghanistan.
Full report at:
https://en.farsnews.com/newstext.aspx?nn=13980424000730
--------
Iraq deports 33 children of Russian ISIS mothers to Moscow
15 July 2019
Thirty-three children whose Russian mothers are being held in Iraq for belonging to ISIS were deported to Moscow, Iraq's foreign ministry said in a press statement on Monday.
https://english.alarabiya.net/en/News/middle-east/2019/07/15/Iraq-deports-33-Russian-children-of-ISIS-mothers-to-Moscow.html
--------
Islamic State Terror Group Ramping Up Video Messaging
By Jeff Seldin
July 12, 2019
Islamic State media operatives appear to have regrouped, at least in part, intent on showing the world that the terror organization is living up to its motto of "remaining and expanding" despite its lack of a physical caliphate.
For almost a month, the group's core media channels have been pumping out a series of videos showing fighters pledging allegiance, or renewing their pledges, to IS leader Abu Bakr al-Baghdadi.
Intelligence officials and analysts say, so far, the group, also known as ISIS or by its Arabic acronym, Daesh, has produced and disseminated eight of these videos under the title, "The Best Outcome is for the Pious."
The video series "aims at proving that ISIS has not been defeated and that its militants in several parts of the world remain loyal to their leaders," a U.S. counterterrorism official told VOA.
IS media operatives issued the most recent of the videos this past Wednesday, the first-ever video from the terror group's Turkish province.
"If you think that by weakening the Islamic State and its soldiers, that they will divert from their path or leave their jihad, you have great delusions," said a fighter, identified as Abu Qatada al-Turki, according to a translation by the SITE Intelligence Group.
Turki further threatened Turkish President Recep Tayyip Erdogan, calling him an "arrogant tyrant."
"Do not think that the swords of the soldiers of the Caliphate are far from you or from those who stand on your side," he warned.
Previous videos highlighted fighters from IS provinces in West Africa, Sinai, East Asia (Philippines), the Caucasus, Afghanistan, Libya and Azerbaijan, another first.
Some of the videos have featured large groups of fighters. Others, like the video from Turkey and another from Azerbaijan, feature just five and three fighters, respectively.
Yet there is a sense that, in this case, size does not matter.
Along with the videos, there has been a steady drumbeat of official IS claims, celebrating attacks on government forces and civilians in places like Nigeria, Mozambique, Afghanistan, the Philippines and Tunisia. And IS leadership appears mindful of a need for operational security in order to maintain momentum.
"Do we really expect ISIS to show us a terror training camp with 200 fighters primed and ready," Raphael Gluck, the co-founder of Jihadoscope, a company that monitors online activity by Islamist extremists, told VOA in an email.
"ISIS is in insurgency mode but wants to remind you, its presence and influence remains everywhere," he added.
And while IS has long been practiced in the art of smoke and mirrors, finding ways to make itself look bigger than it really is, dismissing the latest videos could be a mistake.
"There's no doubt that the group has a presence in these spots," according to Thomas Joscelyn, a senior fellow at the Foundation for Defense of Democracies.
Organizational integrity
Additionally, that the videos have been disseminated by the group's official media outlets is significant.
"It is one thing for groups to make bay'at [pledges of allegiance], but it is a much more serious affair when the highest levels of Islamic State leadership accept their allegiance," said Jade Parker, a former counterterrorism analyst in support of U.S. military activities.
"Is it possible that Islamic State central is recognizing their external governance entities earlier in the provincial development process than they previously did? Yes," Parker added. "The external provinces would still need to surpass a common minimum benchmark of organizational requirements, though."
That IS has retained such a strong degree of organizational integrity has worried U.S. intelligence officials for months, some warning that fighters fleeing the collapsing caliphate in Syria and Iraq would find refuge with IS branches in more than a dozen countries, including Turkey.
Just as concerning for analysts is that along with the videos, there has been a steady drumbeat of IS claims, celebrating attacks on government forces and civilians in places like Nigeria, Mozambique, Afghanistan, the Philippines and Tunisia.
Jihadoscope's Raphael Gluck believes, at the least, the steady stream of propaganda is unlikely to abate.
Full report at:
https://www.voanews.com/middle-east/islamic-state-terror-group-ramping-video-messaging
--------
Clashes kill more than 100 fighters in northwest Syria
2019-07-13
More than 100 fighters were killed in clashes between regime and jihadist-led forces in northwest Syria, a war monitor said on Thursday, as violence raged on the edge of an opposition bastion despite a September truce deal.
Eight civilians also died in the latest violence, the Syrian Observatory for Human Rights said. Six of them, including a child, were killed in regime air strikes on the town of Jisr al-Shughur.
A car bombing killed 13 people in nearby Afrin, the city that Turkey-backed rebels seized last year from Kurdish fighters.
Syria's civil war has killed a total of more than 370 000 people and spiralled into a complex conflict since starting in 2011 with the repression of anti-government protests.
Russian and regime aircraft have since late April ramped up deadly bombardment of the Idlib region of some three million people in northwest Syria, despite a deal to avert a massive government assault.
Regime forces have also been locked in battle with jihadists and allied rebels on the edges of the bastion held by Syria's former Al-Qaeda affiliate Hayat Tahrir al-Sham (HTS), including the north of Hama province.
Clashes raged since Wednesday night in northern Hama after a small advance by jihadist-led forces, the Syrian Observatory said.
Fighting and bombardment since the launch of the attack late Wednesday killed at least 57 regime forces and 44 jihadists and allied rebels, the Britain-based war monitor said, giving a revised death toll.
"The fighting is ongoing as regime planes and artillery pound the area," Observatory head Rami Abdel Rahman said.
HTS spokesperson Abu Khaled al-Shami said the jihadist and rebel fighters attacked after dark, taking control of the village of Hamameyat and a hilltop.
In air raids on Thursday, a civilian was killed in a Russian strike on the Idlib town of Latamneh, the Observatory said, while rebel shelling cost the life of a woman in regime-held outside the jihadist stronghold.
Car bomb in Afrin
Elsewhere in Syria, eight civilians were among the 13 people killed in a car bomb near a checkpoint outside Afrin, the Observatory said.
Turkish troops and Syrian proxies took control of Afrin from Kurdish forces they consider "terrorists" in March last year after a two-month air and ground offensive.
Those killed also included four fighters.
"Among the victims, at least six are originally from Eastern Ghouta," a former rebel bastion near Damascus retaken by the regime last year, Abdel Rahman said.
There was no immediate claim of responsibility for the blast, but a commander with a pro-Ankara faction accused Kurdish fighters.
Since the Turkish-backed rebel takeover, the UN and human rights groups have documented widespread abuses in Afrin.
The UN and Amnesty have also reported patterns of house appropriations by fighters and civilians bussed to Afrin during the surrender last year of Eastern Ghouta.
Half of the Kurdish enclave's 320 000 residents have fled, according to a report by the UN Commission of Inquiry, and most are unable to return.
Also on Thursday, several people were wounded in a car-bomb blast near a church in the Kurdish-majority city of Qamishli in northeast Syria, an AFP journalist and state media said.
The metal gate of the church was slightly dented by the blast, but the building otherwise emerged intact.
Endless rounds of peace talks
Endless rounds of UN-led peace talks have failed to stem the bloodshed in Syria.
UN peace envoy Geir Pedersen, however, is pushing ahead with a 17-month-old effort to form a committee to write a post-war constitution.
Both he and Damascus on Wednesday expressed "progress" towards forming the panel, whose composition has been the subject of dispute.
Shored up by a series of Russian-backed victories since 2015, the regime wants to amend the current constitution, but the opposition wants an entirely new one.
A September deal between Moscow and Ankara was supposed to avert a massive regime offensive on Idlib, but it was never fully implemented and HTS took full administrative control in January.
More than 570 civilians have been killed in regime and Russian air strikes on northwest Syria since late April, according to the Observatory.
Full report at:
https://www.news24.com/World/News/clashes-kill-more-than-100-fighters-in-northwest-syria-20190711
--------
At least 22 civilians killed in government air attacks in Syria
13 Jul 2019
Air attacks by Syrian and Russian military aircraft have killed at least eight people in the northern region of Idlib in the last two days, while 11 people were killed in different areas of Idlib province on Saturday, according to the White Helmets rescue group.
Three people, including a woman and a child, were killed in air raids in the town of Kafarya in eastern Idlib, the organisation said.
Eleven people were injured, including a White Helmets rescuer, the organisation said in a tweet.
Earlier in the day, air attacks in the Khan Sheikhoun town killed at least six people, including four children and two women, when their house was targeted, the White Helmets reported.
Saturday's attacks come a day after similar raids killed at least 11 people in different parts of Idlib and Hama provinces.
On Friday, six people were killed in Ariya, three in Maart al-Numan, one in Idlib and one in Kafr Zita, Hama.
At least 45 people were injured in those attacks, the group said.
Attacks on hospitals
Last week, the Syrian Network for Human Rights (SNHR), which monitors casualties and briefs various United Nations agencies, had said that 130 children were among the 544 civilians killed in the hundreds of attacks carried out by Russian jets and the Syrian army.
Another 2,117 people were wounded since the Russian-led assault on the last rebel-held bastion in northwestern Syria began.
Russian fighter jets joined the Syrian forces on April 26 in the offensive against rebel-held Idlib and adjoining northern Hama provinces in the biggest escalation in the war between Syrian President Bashar al-Assad's forces and rebel fighters since last summer.
Last month, the Human Rights Watch had said the Russian-Syrian joint military operation used cluster munitions and incendiary weapons in the attacks along with large air-dropped explosive weapons, based on reports by first responders and witnesses.
The Syrian army and its ally Russia denied the allegations. Moscow said its forces and the Syrian army were fending off attacks by al-Qaeda fighters who, they said, hit populated, government-held areas. It also accuses rebels of breaching a ceasefire deal agreed last year between Turkey and Russia.
Last month, UN aid chief Mark Lowcock asked Russia to explain how it used data on the location of Syrian hospitals and clinics following a string of attacks on health facilities.
The under-secretary-general for humanitarian affairs told the Security Council he was "not sure" hospitals that share coordinates of their location under a UN de-confliction system will be protected.
More than 23 hospitals have been hit by attacks since the offensive on Idlib began in late April, according to the UN.
The heads of 11 major global humanitarian organisations had warned last month that Idlib - home to three million civilians, including one million children - is on the brink of a disaster.
Full report at:
https://www.aljazeera.com/news/2019/07/22-civilians-killed-government-airstrikes-syria-190713150926382.html
--------
Islamic State oil minister 'killed' in Syrian hideout: report
Jul 15, 2019
A high-ranking Islamic State leader who allegedly masterminded the extremist group's half-billion-dollar oil smuggling enterprise has been killed in a firefight, according to reports.
Thabit Sobhi Fahd Al-Ahmad, a self-styled minister of oil in the now dismantled so-called caliphate, was gunned down in his hideout by Kurdish-led Syrian Democratic Forces (SDF), according to a statement.
The SDF statement said the attack in Deir Al-Zor province, east of Syria, was carried out in cooperation with the US-led Coalition forces.
Ahmad was considered to have a close relationship with the elusive leader of IS, Abu Bakr al-Baghdadi, who remains at large - despite several reports in the past claiming he had been killed.
The smuggling of black market oil had been a lucrative cornerstone of the IS economy, which helped the group take over vast swathes of Iraq and Syria.
At its height, IS was believed to be making $700 million a year through black market oil sales into Europe, much of it believed to have been trafficked across the borders of a compliant Turkey.
Michael S. Smith II, a US-based terrorism analyst and teaching fellow in Johns Hopkins University's Global Security Studies program, described Ahmad as a "high value target".
But Smith urged the US government to further incentivise its coalition partners in Iraq and Syria to capture senior IS fugitives alive, for intelligence purposes.
"On one hand, [the reported killing of Ahmad] may prove a serious setback for the group. On the other, it probably would have been a bigger problem for Islamic State if he had been captured versus killed," Smith told nine.com.au.
"While the SDF is to be commended for its work, the US and our allies should do more to provide incentives for capturing high-value targets in Syria."
Through its Rewards for Justice Program, the US State Department has paid out more than $200 million for information which has led to the capture of individuals involved in terrorism.
Smith said that counterterrorism initiative could be used "more aggressively" to bring senior members of Islamic State and al-Qaeda to justice.
"I suspect most members of the SDF know it is rather difficult to secure rewards from this program, and this has factored into calculations concerning whether it is worth taking extra risks to try to capture the big fish that are still at large in Syria," he said.
Nine.com.au has contacted the US State Department for comment.
The US currently has a bounty of $25million on IS leader al-Baghdadi's head. There is also a $1million reward on Hamza bin Laden, the son of deceased former al-Qaeda leader Osama bin Laden who in recent years has risen in that group's hierarchy.
News of Ahmad's death in Syria comes weeks after Saudi special forces announced they had captured the leader of the Yemeni branch of the Islamic State militant group, Abu Osama al-Muhajer.
Earlier this month the Washington-based Institute for the Study of War released a report which painted a deeply disturbing picture of what may lie in store in Iraq and Syria, in sharp contrast to US President Donald Trump who claimed last December IS had been defeated.
The report warned an anticipated "devastating" comeback by IS could be worse than the bloody insurgency that launched the so-called caliphate.
Full report at:
https://www.9news.com.au/world/islamic-state-isis-oil-minister-killed-in-syria-reports-news/fa4c55e8-794c-47a0-8ad4-b4b544352ab7
--------
Kuwait Busts Terrorist Cell Linked to Muslim Brotherhood
12 July, 2019
Kuwait announced on Friday the arrest of a terrorist cell linked to the Muslim Brotherhood group.
The Ministry of Interior said that the members of the cell, all of whom are Egyptian, have outstanding judicial sentences against them by authorities in Egypt. Some of the sentences reach up to 15 years in prison.
The ministry personnel located and arrested the fugitives, who had escaped from Egypt to Kuwait.
During interrogations, they confessed to carrying out terrorist operations in Egypt, reported the Kuwait news agency (KUNA).
Full report at:
https://aawsat.com/english/home/article/1809751/kuwait-busts-terrorist-cell-linked-muslim-brotherhood
--------
At least five dead in Baghdad suicide blasts: medics, security
15 July 2019
At least five people were killed in twin suicide blasts near a Shiite mosque in southwest Baghdad on Monday, Iraqi security and medical sources said.
Doctors at the capital's al-Yarmuk hospital gave a casualty toll of five dead and 14 wounded.
Two suicide bombers blew themselves up near Abu al-Fadhel al-Abbas mosque in the Al-Turath district, a police officer told AFP, on condition of anonymity.
There was no immediate claim of responsibility.
Eight people were killed in a suicide bombing at a market in eastern Baghdad on May 9, while two others died in a similar attack in late June, both also targeting Shiites.
Iraq in 2017 declared victory over ISIS after a grueling months-long campaign to dismantle their self-declared "caliphate".
Full report at:
https://english.alarabiya.net/en/News/middle-east/2019/07/15/Double-suicide-attack-hits-mosque-south-of-Baghdad-Al-Arabiya-correspondent.html
--------
Khalid bin Salman stresses Kingdom's support for political solution in Yemen
16 July 2019
Saudi Deputy Minister of Defense Prince Khalid bin Salman stressed the Kingdom's support for a political solution in Yemen, during his meeting on Monday with Martin Griffiths, the UN special envoy to Yemen.
Prince Khalid bin Salman said in a tweet that he met with the special envoy to "emphasize our commitment to the wellbeing of the Yemeni people, and the need to end Iran's interference in Yemen. I also stressed our support for a political solution, and the need for the Houthis to implement their signed agreements, including Stockholm."
Khalid bin Salman خالد بن سلمان
✔
@kbsalsaud
Met with @OSE_Yemen to emphasize our commitment to the wellbeing of the Yemeni people, and the need to end Iran's interference in Yemen. I also stressed our support for a political solution, and the need for the Houthis to implement their signed agreements, including Stockholm.
668
2:44 AM - Jul 16, 2019
Twitter Ads info and privacy
705 people are talking about this
Griffiths' visit to the Kingdom comes amid a tour that saw the envoy visiting Moscow, Washington, Muscat, and Abu Dhabi as part of UN efforts to revive the political process in Yemen.
Full report at:
https://english.alarabiya.net/en/News/gulf/2019/07/16/Khalid-bin-Salman-stresses-Kingdom-s-support-for-political-solution-in-Yemen-.html
--------
Kuwait conducts investigation to detect new members of Muslim Brotherhood cell
15 July 2019
Kuwait has said they are conducting an ongoing investigation in order to detect new members of a militant cell linked to the banned Muslim Brotherhood group, according to a statement on Kuwait News Agency (KUNA).
The statement comes just days after local Kuwaiti al-Rai newspaper revealed that arrested members of the Muslim Brotherhood militant cell in Kuwait were involved in the assassination of Egypt's former Public Prosecutor Hisham Barakat in 2015.
The newspaper also said that wanted suspects of the cell who were not captured had fled Kuwait to Doha and Turkey.
Full report at:
https://english.alarabiya.net/en/News/gulf/2019/07/15/Kuwait-conducting-investigation-to-detect-new-members-of-Muslim-Brotherhood-cell.html
--------
Suicide bombers attack Baghdad mosque
SUADAD AL-SALHY
July 15, 2019
BAGHDAD: Two suicide bombers have blown themselves up inside a Shiite mosque in southern Baghdad. The number of casualties are unclear.
The attack targeted a funeral ceremony iunderway at the mosque.
Earlier Monday, a car bomb was dicovered in Al-Na'iriya in northern Baghdad. Police dismantled the boimb before it exploded.
http://www.arabnews.com/node/1526101/middle-east
--------
Mideast
Israel Threatens 'Crushing' Response to Any Hezbollah Strike
July 14, 2019
JERUSALEM - Israel's prime minister says it will deliver a "crushing" strike against Hezbollah if the Lebanese militant group attempts to attack.
Prime Minister Benjamin Netanyahu was reacting to comments made by Hezbollah's leader, Hassan Nasrallah.
In an interview Friday, Nasrallah boasted that his group is much stronger than during the 2006 war and is capable of striking anywhere in Israel. Pointing to a map, Nasrallah identified a list of targets he said his group could strike, saying "in all fields, the resistance has developed in quantity and quality."
Speaking to his Cabinet Sunday, Netanyahu criticized what he called Nasrallah's "arrogant" words.
He says "if Hezbollah dares to do something stupid and attack Israel, we will strike it and Lebanon, a crushing military strike."
https://www.voanews.com/middle-east/israel-threatens-crushing-response-any-hezbollah-strike
--------
Judiciary Official: Iran to Try ISIL Terrorists, Spies Soon
Jul 15, 2019
"These people (ISIL terrorists) intended to carry out operations inside the country and at the borders, and thanks God, they failed and were arrested thanks to the vigilance of intelligence forces, and some of them were tried and a number of others are waiting for trial," Qazanfarabadi told FNA on Monday.
He noted that they had been supported and sent by a number of countries which are infamous for sponsoring the ISIL.
Asked about the case of environmental activists who are charged with espionage for foreign states, Qazanfarabadi said that their cases are being studied and they will be tried soon.
He added that they are 8 to 9 people, noting that some of the defendants have been charged with "corruption on Earth", a charge that can carry the death sentence in Iran.
Tehran Prosecutor Abbas Jafari Dolatabadi had said earlier that the arrested environmental activists were "seeking proximity to military sites with the cover of the environmental projects and obtaining military information from them."
A number of them are accused of espionage and another one has been charged with "conspiracy against national security".
Also, the Iranian intelligence ministry announced in February that the country's security forces had arrested members of two terrorist groups affiliated to the ISIL in the Western province of Kurdistan who intended to assassinate Sunni clerics in Iran.
According to Intelligence Ministry statement, the intelligence forces managed to identify and detain 13 terrorists, affiliated to the ISIL grouplet, who were divided in two groups to plant bombs, kill people and assassinate certain Iranian Sunni clerics in Iran.
A number of the captured terrorists had undergone military trainings abroad and wanted to carry out terrorist acts under the guidance of one of the ISIL's military operations ringleaders.
Remote-controlled bombs, arms and ammunitions were discovered from the terrorists.
Also, in April, a female member of the ISIL terrorist group was captured at Bazargan border crossing in the Northwestern province of West Azarbaijan.
Full report at:
https://en.farsnews.com/newstext.aspx?nn=13980424000261
--------
Iran threatens to restore pre-2015 nuclear capabilities
15 July 2019
Iran will restore the nuclear capabilities it had before its nuclear deal with world powers, unless European countries fulfill their obligations, the spokesman for Iran's nuclear agency, Behrouz Kamalvandi, said on Monday, according to IRNA news agency.
Iran has repeated that European countries must do more to guarantee it the economic benefits it was meant to receive in return for curbs to its nuclear program under the deal, which Washington abandoned last year.
https://english.alarabiya.net/en/News/middle-east/2019/07/15/Iran-threatens-to-restore-pre-2015-nuclear-capabilities.html
--------
UN says Yemeni warring sides agree on Hodeidah 'ceasefire mechanism'
15 July 2019
Yemen's warring sides have agreed on a "mechanism and new measures to reinforce the ceasefire and de-escalation" around the flashpoint port of Hodeidah, as well as technical aspects of a troop pullback, the United Nations said on Monday.
Representatives of the two sides were picked up at different locations by a UN ship and held talks in the Red Sea off Yemen, the first such meeting since February, a UN statement said.
https://english.alarabiya.net/en/News/gulf/2019/07/15/UN-says-Yemeni-warring-sides-agree-on-Hodeidah-ceasefire-mechanism-.html
--------
Hamas rebuffs leader's call for worldwide attacks on Jews
July 15, 2019
GAZA CITY: The militant Hamas group is distancing itself from a leader who called for the slaughter of Jews worldwide.
In a statement Monday, the Islamist movement said recent remarks by Fathi Hammad, a member of its politburo, "don't represent the movement's official positions."
Hamas, which rules the Gaza Strip, said Hammad's remarks conflicted with its amended charter that restricted Hamas's conflict to the Israeli occupation, "not the Jews or their religion," according to the rare statement.
Speaking to demonstrators in Gaza on Friday, Hammad called for attacks on "every Jew on the globe."
"If this siege is not undone, we will explode in the face of our enemies, with God's permission. The explosion is not only going to be in Gaza but also in the West Bank and abroad, God willing," Hamad said.
"But our brothers outside are preparing, trying to prepare, warming up."
He continued: "Seven million Palestinians outside, enough warming up, you have Jews with you in every place. You should attack every Jew possible in all the world and kill them."
His speech was captured on video and shared on social media.
Since March 2018, Palestinians have been taking part in Hamas-backed protests and clashes along the Gaza-Israel border in part against the Jewish state's crippling blockade of Gaza.
At least 295 Palestinians and seven Israelis have since been killed in Gaza-related violence.
The Israeli toll recently rose to seven after an 89-year-old woman who fell while running for a bomb shelter during a flare-up of violence in May died of her injuries, according to Israel's foreign ministry.
Hamas is considered a terrorist organization by the United States, European Union and others.
Ofir Gendelman, a spokesman for Israeli Prime Minister Benjamin Netanyahu, said the comments showed "what Hamas is about."
"Hamas is behind the riots on the Gaza border... Hamas wants to murder Jews worldwide," Gendelman said on Twitter.
"Now you know why we protect the border with Gaza from Hamas."
Saeb Erekat, secretary general of the West Bank-based Palestine Liberation Organization (PLO), which unlike Hamas has recognized Israel, condemned Hamad's comments.
"The just values of the Palestinian cause include love for freedom, justice and equality. The repugnant statement of Hamas leader Mr. Fathi Hamad about Jews doesn't represent any of them," he tweeted.
'Dangerous, repugnant and inciteful statement'
United Nations envoy Nickolay Mladenov also condemned the comments, labelling them a "dangerous, repugnant and inciteful statement! It must to be clearly condemned by ALL."
In a statement later Monday, Hamas distanced itself from Hamad's words.
"These comments do not represent the official positions of the movement and its consistent, adopted policies, which say our conflict is with the (Israeli) occupation which occupied our land and sullies our holy places and not a conflict with Jews across the world or Judaism as a religion," it said.
Hamad issued his own statement, saying he was committed to the Hamas charter focused on "resistance against the Zionist occupation" of Palestinian land.
"Our resistance to the occupation will continue by all means, through arms or through the popular and peaceful struggle," he said.
Hamas seized control of Gaza from the West Bank-based Palestinian Authority in a 2007 near civil war.
Israel and Hamas have fought three wars in Gaza since 2008.
Israel says its blockade of the territory is necessary to isolate Hamas and keep it from obtaining weapons or material to make them.
Full report at:
http://www.arabnews.com/node/1526071/middle-east
--------
Dozens of Houthis killed, including a field commander in Yemen
July 15, 2019
DUBAI: Arab coalition forces have killed dozens of Iranian-backed Houthi militants including a field commander and wounded others during air strikes in the provinces of Al-Dhale and Al-Bayda in southern and central Yemen on Sunday, according to Saudi state-news agency SPA.
According to the Yemeni national military website "SeptemberNet", 13 Houthi militants were killed in attacks against the Yemeni armed forces in Qataba in the south province of Dhale, including the Abu Sharif Abdullah Hizam Mutahar commander of the "rapid intervention forces", was among the dozens killed.
The militia attempted to infiltrate Yemen army positions at the fronts of the Ghalq and Shakhb. But government forces managed to stop them and forced the militants to flee towards Ibb province.
Full report at:
Several members of the militia were killed and others injured in Al-Bark and Bawwas.
http://www.arabnews.com/node/1526036/middle-east
--------
Yemen sides agree to reinforce Hudaydah ceasefire
Jul 15, 2019
The warring sides in Yemen have agreed to take measures towards invigorating a standing ceasefire over al-Hudaydah, a key western port taking in the majority of the violence-racked country's imports.
"They agreed on a mechanism and new measures to reinforce the ceasefire and de-escalation, to be put in place as soon as possible," the United Nations said in a statement on Monday, according to Reuters.
Yemen's former government resigned in 2015 amid a political stalemate and its head Abd Rabbuh Mansur Hadi, a close friend of Saudi Arabia, fled to the kingdom's capital Riyadh.
Soon afterwards, the kingdom and its allies launched an invasion of the impoverished country to restore power to the former officials. The invasion has lasted ever since, killing tens of thousands and forcing entire Yemen close to the brink of countrywide famine.
The United Nations brokered the truce in Stockholm in December 2018 between members of the former government and Yemen's popular Houthi Ansarullah movement, which has been defending the nation against the invaders.
The agreement came as a blockade of al-Hudaydah by the Saudi-led coalition was threatening to worsen the situation in Yemen -- already judged as the scene of the world's worst humanitarian crisis.
Under the deal, the two sides agreed to withdraw their forces from Hudaydah's main port and two other nearby ports. Ansarullah's fighters unilaterally pulled out of the ports last month to facilitate implementation of the accord.
The UN statement noted that the two sides had met as members of the "Redeployment Coordination Committee," a body set up by the world body and chaired by Danish Lieutenant General Michael Lollesgaard to oversee ceasefire and troop pullout.
Full report at:
https://www.presstv.com/Detail/2019/07/15/601029/Yemen-war-talks-ceasefire-Hudaydah-Saudi-Arabia-United-Nations
--------
Saudi forces suffer heavy losses in Yemeni retaliation
Jul 15, 2019
Yemeni army and popular committees have killed or injured 10 Saudi-paid militiamen in Saudi Arabia's southwestern region of Jizan.
The army's sniper unit, supported by fighters from allied Popular Committees, killed and injured 10 mercenaries east of al-Doud Mountain in Jizan on Sunday, Yemen's Arabic-language al-Masirah news website cited an unnamed Yemeni military source as saying. On Thursday, Yemeni forces took control of several military positions east of the mountain. Also on Sunday, Yemeni forces targeted with artillery shells gatherings of Saudi soldiers in Arar position in Jizan.
In the nearby province of Najran, Houthi fighters and their allies in the army killed and injured a number of militiamen in an artillery attack in Ajasher desert.
They also fired a Zelzal-1 (Earthquake-1) missile at gatherings of Saudi mercenaries in Soh, which lies between Najran and Yemen's northwestern province of Sa'ada. A number of the mercenaries lost their lives in the attack.
Separately, Yemeni troops inflicted heavy casualties on militiamen in several operations in Saudi Arabia's province of Asir.
According to al-Masirah, an attempt by Saudi mercenaries to storm positions held by the Yemeni troops was foiled in Majaza al-Sharqiya in Asir.
They thwarted another attempt by Saudi-backed militants to advance near the Alab crossing in the southwestern region.
An unspecified number of mercenaries were killed or wounded when Yemeni forces attacked their positions in Majaza al-Gharbiya in Asir on Sunday.
Yemeni forces have been carrying out attacks against Saudi positions in retaliation for the kingdom's aggression on their country.
Saudi Arabia launched a devastating campaign against Yemen in March 2015, with the goal of bringing the government of former Yemeni president Abd Rabbuh Mansur Hadi back to power and crushing the Houthi movement.
The US-based Armed Conflict Location and Event Data Project (ACLED), a nonprofit conflict-research organization, estimates that the Saudi war has claimed the lives of over 60,000 Yemenis since January 2016.
Full report at:
https://www.presstv.com/Detail/2019/07/15/600985/Yemeni-forces-kill-Saudi-mercenaries-Jizan
--------
Yemen sides agree Hodeidah 'ceasefire mechanism' as envoy meets Prince Khalid bin Salman
July 15, 2019
JEDDAH: Yemen's warring sides have agreed on a "mechanism and new measures to reinforce the ceasefire and de-escalation" around the flashpoint port of Hodeidah, as well as technical aspects of a troop pullback, the United Nations said on Monday.
Representatives of the Yemeni government and Houthi militia were picked up at different locations by a UN ship and held talks in the Red Sea off Yemen, the first such meeting since February, a UN statement said.
The agreement came as the UN special envoy to Yemen Martin Griffiths said he held a "productive meeting" with Saudi Arabia's deputy defense minister Prince Khalid bin Salman on Monday in Jeddah.
Tweeting about the meeting, Griffiths said he discussed with Prince Khalid how to keep Yemen out of ongoing regional tensions and how to make progress in the implementation of the Stockholm agreement with the support of the Kingdom.
OSE_Yemen
✔
@OSE_Yemen
Special Envoy Griffiths: Productive meeting with @kbsalsaud today in Jeddah. We discussed how to keep #Yemen out of the regional tensions, make progress in the implementation of the #Stockholm agreement & #KSA's support to the peace process.
11
6:53 PM - Jul 15, 2019
Twitter Ads info and privacy
See OSE_Yemen's other Tweets
Also Monday, the UN Security Council voted unanimously to extend its ceasefire observation mission in Hodeidah by six months, until Jan. 15, 2020.
It also called on Secretary-General Antonio Guterres to deploy a full contingent of observers "expeditiously" in the mission, which is mandated to have 75 staff but currently only has 20 on the ground.
The text adopted Monday stressed that the UN mission should "monitor the compliance of the parties to the ceasefire in Hodeida governorate and the mutual redeployment of forces from the city of Hodeida and the ports of Hodeida, Salif and Ras Issa."
The monitors should work with the parties so that the security of the area "is assured by local security forces in accordance with Yemeni law."
It also called on all parties involved in the Hodeida Agreement to support UN efforts by ensuring the safety of the monitors and affording all personnel and supplies swift and unfettered movement.
Under the agreement made in Stockholm at the end of 2018, all warring factions were supposed to have withdrawn their troops from the strategic port city in western Yemen.
Full report at:
http://www.arabnews.com/node/1526061/saudi-arabia
--------
Coalition intercepts 2 Houthi drones targeting southern Saudi Arabia
July 15, 2019
JEDDAH: The Arab military coalition intercepted two drones launched by the Houthis in Yemen toward Khamis Mushayt in southern Saudi Arabia Monday.
Debris from the drones fell on a residential area and damaged a building and some cars. No one was killed or injured, the coalition said.
http://www.arabnews.com/node/1526106/saudi-arabia
--------
Europe
EU slaps sanctions on Turkey over its 'illegal' gas drilling off Cyprus
15 July 2019
European Union foreign ministers have approved initial sanctions against Turkey over its drilling for gas in waters where EU member Cyprus has exclusive economic rights.
The ministers said in a statement on Monday night that in light of Turkey's "continued and new illegal drilling activities," they were suspending talks on an air transport agreement and would call on the European Investment Bank to "review" it's lending to the country.
The EU also cut 145.8 million euros ($164 million) in pre-accession financial funds allocated for 2020.
They also warned that the EU's executive branch was working on additional "targeted measures" to penalize Turkey, which started negotiations to join the EU in 2005.
Two Turkish vessels escorted by warships are drilling for gas on either end of ethnically divided Cyprus.
The EU previously said the drilling breached Cyprus' sovereignty and international law.
The EU last month warned Turkey it could face sanctions if it did not cease what the bloc called "illegal" drilling in Cyprus's exclusive economic zone.
Last week, diplomats began discussing what measures to impose.
It was the discovery of huge gas reserves in the eastern Mediterranean that sparked the dispute between EU member Cyprus and Turkey.
Ankara sent two ships to carry out drilling off the Cypriot coast despite the warnings from the EU.
Cyprus has been divided between the Republic of Cyprus and a northern third under Turkish military control since 1974 when Turkey invaded in response to a coup by a Greek military junta.
The tensions over gas drilling are also likely related to the collapse of peace talks in 2017, experts say.
While negotiations to reunify the island have not restarted, Cyprus has moved to start gas and oil exploration by issuing licenses.
https://english.alarabiya.net/en/News/world/2019/07/15/EU-agrees-sanctions-against-Turkey-for-drilling-off-Cyprus-.html
--------
French FM says Europeans must stay united on Iran issue
15 July 2019
France's Foreign Minister Jean-Yves Le Drian said on Monday that Europe had to remain united in trying to preserve the Iran nuclear deal, and said Tehran should reverse its decision not to comply with parts of the accord.
"The Europeans have to stay united on this issue," Le Drian told reporters at a meeting of foreign ministers in Brussels. Iran's decision to reduce compliance with the deal that the United States abandoned last year was "a bad response to a bad decision," he said.
https://english.alarabiya.net/en/News/world/2019/07/15/French-FM-says-Europeans-must-stay-united-on-Iran-issue.html
--------
Turks in Germany remember failed coup bid in Turkey
Cuneyt Karadag
16.07.2019
BERLIN
A commemoration ceremony was held Monday in Germany's capital for the 251 people who were martyred during the July 15, 2016 failed coup attempt in Turkey.
Some 251 coffins wrapped in the Turkish flag with the names of the martyrs were placed in front of Berlin's historic Brandenburg Gate and the U.S. embassy as part of an event organized by the Hacivat Art and Culture Association.
Bilgili Uretmen, the president of the association, asked German authorities to extradite coup suspects to Turkey to face charges.
Turkey marks July 15 as Democracy and National Unity Day, which is commemorated with events honoring those who lost their lives while defeating the putschists and to remember the bravery of the nation.
The Fetullah Terrorist Organization (FETO) and its U.S.-based leader Fetullah Gulen orchestrated the defeated coup of July 15, 2016 which left 251 people martyred and nearly 2,200 injured.
Full report at:
https://www.aa.com.tr/en/europe/turks-in-germany-remember-failed-coup-bid-in-turkey/1532673
--------
Turkey condemns EU decision to suspend high-level talks
Zehra Nur Düz
16.07.2019
The European Council's decision to suspend high-level talks with Ankara won't affect Turkey's determination to continue hydrocarbon activities in the Eastern Mediterranean, the Foreign Ministry said Monday.
Turkey will continue to protect its and Turkish Cypriots' rights and will increase its activities in this aspect, the ministry said in a statement.
This decision shows how prejudiced and biased the European Union is on the Cyprus issue as Turkish Cypriots, who have equal rights to the natural resources of the island, are not mentioned and ignored, it said.
It added that this decision is the latest example of how Greeks and Greek Cypriots abuse EU membership in line with their maximalist positions and how other EU countries become an instrument for carrying out this abuse.
The European Council published a final declaration Monday following a meeting of the EU's Foreign Affairs Council which was attended by foreign ministers of its member states.
Full report at:
https://www.aa.com.tr/en/europe/turkey-condemns-eu-decision-to-suspend-high-level-talks/1532647
--------
Turkey asks Germany to extradite key coup suspect
Ayhan Şimşek
15.07.2019
BERLIN
Turkey has asked Germany to extradite former colonel Ilhami Polat, one of the key figures of the July 2016 defeated coup attempt, officials said on Monday.
Polat, who is accused of organizing the takeover at the Land Forces Military School in Ankara, had fled to Greece after the defeated coup attempt, and later came to Germany and applied for asylum.
A senior Turkish official, who spoke on condition of anonymity, told Anadolu Agency that Turkey has formally asked Germany to extradite Polat to face charges for attempting to overthrow the democratically elected government.
The ex-colonel's wife Suzan Polat told prosecutors in 2017 that her husband took part in the coup attempt on the orders of Fetullah Gulen, the U.S.-based leader of Fetullah Terrorist Organization (FETO).
FETO and its U.S.-based leader Fetullah Gulen orchestrated the defeated coup, which left 251 people martyred and nearly 2,200 injured.
Full report at:
https://www.aa.com.tr/en/europe/turkey-asks-germany-to-extradite-key-coup-suspect-/1532093
--------
Qatari missile in weapons haul after Italian police raid on neo-Nazi ring
July 16, 2019
Italian police have seized a large arsenal of weapons, including an air-to-air missile, in raids on neo-Nazi sympathisers, they said on Monday.
Elite police forces searched properties across northern Italy following an investigation into Italians who had fought alongside Russian-backed separatist forces in eastern Ukraine, a police statement said.
Three men were arrested, including a customs officer who had previously stood for parliament for an extreme right party.
During their raids, police discovered a French-made Matra air-to-air missile that appeared to have once belonged to the Qatar armed forces.
Subsequent checks showed the weapon was in working condition but lacked an explosive charge.
Police said the suspects had tried to sell the missile in conversations with contacts on the WhatsApp messaging network.
Among other weapons uncovered were 26 guns, 20 bayonets, 306 gun parts, including silencers and rifle scopes, and more than 800 bullets of various calibres.
The arms were primarily from Austria, Germany and the United States.
Police also seized Nazi memorabilia from the properties.
"The police investigation ... came into being because of the activities of some Italian fighters with extremist backgrounds who had taken part in the armed conflict in the Ukrainian region of Donbass," the police statement said.
Full report at:
https://www.thenational.ae/world/europe/qatari-missile-in-weapons-haul-after-italian-police-raid-on-neo-nazi-ring-1.886762
--------
URL: https://www.newageislam.com/islamic-world-news/in-bengal-hindus-being-beaten/d/119207
New Age Islam, Islam Online, Islamic Website, African Muslim News, Arab World News, South Asia News, Indian Muslim News, World Muslim News, Women in Islam, Islamic Feminism, Arab Women, Women In Arab, Islamophobia in America, Muslim Women in West, Islam Women and Feminism