New Age Islam News Bureau
28 Dec 2016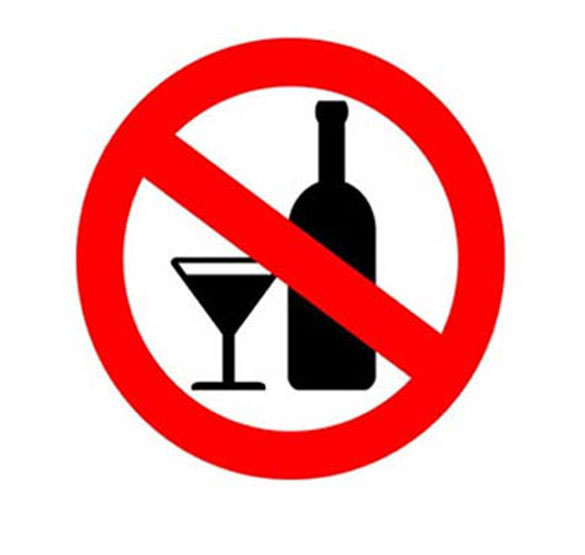 Consuming liquor forbidden in Geeta, says Ramesh Kumar, liquor license earns revenue, Excise lawyer
--------
• If Non-Muslims Agree On Liquor Ban, Why Not Muslims, Asks SHC
• Tens of Princes, Princesses Fleeing Saudi Arabia in Anticipation of Death
• Turkeys Has 'Evidence' Of US Supporting Daesh in Syria: Erdogan
• Hafiz Saeed Asks Pakistan Govt Not to Forge Friendship with India
Pakistan
• If Non-Muslims Agree On Liquor Ban, Why Not Muslims, Asks SHC
• Pakistan Ulema Council to contest 2018 general elections
• Pakistan, China, Russia warn ISIS influence growing in Afghanistan
• Terrorists Groups Oppose Minority Bill in Pakistan
• Formula for new NSG members leaves Pakistan out: US group
• More words than action in Sindh's campaign against hate speech
--------
Arab World
• Tens of Princes, Princesses Fleeing Saudi Arabia in Anticipation of Death
• Council of Senior Saudi Scholars call to support campaign for Syrians
• Iraqi PM says three months needed to rout IS
• Dara'a: Hundreds of Militants Surrender to Syrian Army
• Syria: People in another City Call for Exit of Turkey-Backed Euphrates Shield Forces
• After years of conflict, Egypt eases pressure on Gaza
• Iraq: Saudi policies feeding regional tensions
• Syria: Turkish, American Arms, Chemicals Found in Terrorists' Positions in Aleppo City
• Syrian Army Completing CHAIN of Security around Western Damascus
• Damascus: Syrian Army's Operation to Liberate Wadi Al-Bardi Region Imminent
• Report: Russia Test-Fired Tens of Strategic Weapons During War on Terrorism in Syria
• Sweida: ISIL Fails to Break through Syrian Army Positions, Suffers Heavy Casualties
--------
Mideast
• Turkeys Has 'Evidence' Of US Supporting Daesh in Syria: Erdogan
• Turkish military kills 44 ISIS militants in Syria
• 40 killed in Yemen anti-rebel offensive
• Kerry to lay out vision for Israeli-Palestinian peace
• 29 police officers go on trial in Turkey over coup plot
• Israel to build more settlements in defiance of UN
• Yemeni govt approves adjusted UN road map
• Iran drills: Missile defense systems deployed against mock hostile aircraft
• US wants to keep Daesh terrorists in Mideast: Iran
--------
India
• Hafiz Saeed Asks Pakistan Govt Not To Forge Friendship With India
• Debate Continues In India About Islamic Finance
• Exclusive: ISI Plotting To Attack India From New Terror Launchpad At Myanmar-Thailand Border
• Muslim man taught blind kathakar Ramayana
• Religious harmony: Muslims give land for Hindu fair in Kota town
• Muslim activists start movement to evict encroachers from Wakf properties
• Beijing's 'technical hold' on Jaish-e-Mohammed chief Masood Azhar expires on December 31
• Construction of more bunkers along Indo-Pak border is underway: Jitendra Singh
--------
South Asia
• Mullah Omar Not Visited Pakistan Over The Past 25 Years, Claims Taliban
• Bangladesh: Militant Tanvir's Son, Killed In Ashkona Raid, Used To 'Preach Militancy' Among Local Teenagers
• US airstrike kill 3 ISIS militants in East of Afghanistan
• 'Myanmar Navy injures' 6 Bangladeshi fisherman at Teknaf
• Muslim Bangladesh goes gaga over Catholic cardinal
• Bangladesh extends support to Qatar's Unesco candidate
• Afghan Special Forces killed over 400 Taliban leaders in past 9 month: MoI
• Afghan MP wounded in Kabul explosion, more casualties feared
• Muslims not discriminated against in Northern Province, says CV Wigneswaran
--------
Africa
• Boko Haram 'Crushed' but Suicide Bombings Continue
• Army searching for Chibok girls seized by Boko Haram
• Could Africa be the next ISIS frontier?
• Sultan: Bill on equality in inheritance against Islam
• Fleeing Boko Haram Member Arrested In Abuja
--------
Europe
• Hamas Condemns Video of Muslim And Jewish People Dancing As 'Disgraceful Spectacle'
• Food bank in Surrey, B.C. addresses need for Muslim-based services
• Was a faulty wing behind the Russian jet crash?
• New ISIS Video From Russia Shows Grozny Attackers Pledging Allegiance to Islamic State
--------
Southeast Asia
• Majority of Religion School Teachers in Indonesia Support Sharia Law
• Malaysian Ngos Reveal Plan To Send Flotilla To Aid Rohingyas In Myanmar
• Tax on religious organisations applies across the board, experts say
• Muslim Youths Helped Keep Indonesia's Christmas Peaceful
• Police start investigating FPI leader blasphemy case
--------
North America
• Women Now Allowed To Wear Hijabs in Custody, Police in California City Say
• Local Muslims dealing with fears, misunderstanding
Compiled by New Age Islam News Bureau
URL:
https://www.newageislam.com/islamic-world-news/new-age-islam-news-bureau/if-non-muslims-agree-on-liquor-ban,-why-not-muslims,-asks-shc/d/109521
--------
If Non-Muslims Agree On Liquor Ban, Why Not Muslims, Asks SHC
27 December,2016
KARACHI: (Daily Dunya) – Sindh High Court (SHC) on Monday asked why were certain Muslims not ready to completely ban the sale of liquor in Pakistan when the non-Muslims had no issue with it. Pakistan Muslim League – Nawaz (PML-N) leader Ramesh Kumar told the court that consuming liquor was forbidden for Hindus according to their holy book Geeta. However, Excise lawyer Asma Jahangir said on the occasion that the liquor license earned revenue for the government, reported Daily Dunya.
Giving his observation while issuing notices to all the parties on the case, SHC Chief Justice Sajjad Ali Shah said that Hindu and Christian communities were ready for the ban on liquor but Muslims didn't seem to be agreeing.
Sindh Excise and Taxation department was represented by Asma Jahangir Advocate who said that Ramesh Kumar was a legislator, not a religious leader, and thus couldn't speak for entire Hindu community just because he was a member of the assembly. She said that Ramesh Kumar was free to push for legislation against liquor selling in Pakistan.
YAsin Azad Advocate appeared before the court on behalf of the Hindu community. He said that it was allowed in Hindu religion to consume liquor. He remarked there was no ban on liquor in Hindu religion.
Chief Justice said that the court had listened to the arguments previously as well and would do it again. He also said that the court could also summon Hindu and Christian religious leaders for the assistance of the court, if required.
http://dunyanews.tv/en/Pakistan/367459-If-nonMuslims-agree-on-liquor-ban-why-not-Muslim
--------
Tens of Princes, Princesses Fleeing Saudi Arabia in Anticipation of Death
Dec 27, 2016
A large number of the royal family members believe that their lives are at stake and could be assassinated any moment.
According to the report, a number of these princes and princesses aren't allowed to leave the country and are still in Saudi Arabia under the supervision of the security bodies.
Meantime, the fear is not confined to Saudi Arabia and certain Qatari and UAE princes and princesses have also left their countries.
The report came after a US-based think-tank raised the possibility that Saudi King Salman may leave the power in favor of his son Muhammad bin Salman who is now the deputy crown prince and defense minister.
"Increasingly, the kingdom's crucial decisionmaker is seen as thirty-one-year-old Deputy Crown Prince Muhammad bin Salman (aka MbS) rather than eighty-year-old King Salman or fifty-seven-year-old Crown Prince Muhammad bin Nayef (aka MbN). The king, described by the New York Times as suffering from "memory lapses," is believed to favor MbS, the eldest son of his favorite wife, as his successor," the Washington Institute for Near East Policy wrote in November.
"Making that happen anytime soon would be a challenge, however. For one thing, Saudi kings traditionally keep going until they drop -- King Abdullah died in 2015 at ninety-two, and King Fahd was eighty-four when he eventually passed away in 2005, ten years after suffering a debilitating stroke. Palace politics and rivalries may pose a formidable obstacle as well," it added.
"King Salman has already exercised his royal authority to change the crown prince, naming MbN three months after taking the throne, so he could do so again at any time. Yet whether MbN and the wider royal family would accept MbS being made crown prince or the king abdicating in his favor is debatable, since support for the young prince's forceful policies as defense minister and economic 'visionary' is hardly universal," the Washington Institute concluded.
The US think-tank's speculations were raised after Islamic Revolution Guards Corps (IRGC) Quds Force Commander Major General Ghassem Soleimani said Saudi Arabia's deputy crown prince is so wild and thirsty for power that he could even kill his own father to take the throne.
Muhammed bin Salman, the youthful, ambitious son of King Salman bin Abdul Aziz who is also the defense minister is so thirsty for power and has taken the country's affairs into his hand in such a bold and aggressive manner that many believe he is the heir apparent and would topple the Crown Prince, Muhammad Bin Nayef, in one way or another soon.
Addressing a ceremony in Tehran in October, General Soleimani said the Saudi prince "is so impatient that he might kill his own father, the king".
Mohammed bin Salman's ascension has been surrounded by a great deal of palace intrigue, including the grumbling protestations of royals angry about the prince skipping the lines of succession.
Saudi Sources revealed in late June that Saudi Arabia's young deputy crown prince is being advised by the UAE on how he can win backing from the US and ascend to the throne by the end of the year.
Two "well-placed Saudi sources" have said that de facto UAE ruler Sheikh Mohammed bin Zayed al-Nahyan is advising Mohammed on a two-pronged strategy to become Washington's preferred choice as the next Saudi ruler.
The first Saudi source said bin Zayed has told bin Salman that he must "end the rule of Wahhabism" if he wants to be accepted by the Americans.
Wahhabism is the radical ideology dominating Saudi Arabia which has inspired Takfiri groups such as ISIL and al-Qaeda-linked Nusra Front to wreak havoc in the Middle East.
Bin Zayed has also told bin Salman that he must open a "strong channel of communication" with Israel if he is to be Washington's preferred candidate to be king.
The second Saudi source reportedly said bin Salman is willing to win the backing of Washington after telling close associates recently that he would complete the mission of becoming king before the end of the year.
The 30-year-old bin Salman, who also serves as the Saudi defense minister, has been granted increasing power since he was named the third in line to the throne last April.
He is heading up the country's economic reforms plan, the kingdom's policy towards Syria and its deadly aggression against Yemen.
The young prince's meteoric rise, however, has sparked tensions within the Saudi royal family.
According to the report, bin Salman would seek to fundamentally change the role of religion in the kingdom on bin Zayed's advice.
One of the two Saudi sources said that bin Salman plans to cancel the Council of Senior Scholars, which is the kingdom's highest religious body, and stop all activities that serve Wahhabism.
"The aim will be for bin Salman to be hailed as a hero by the press, Congress, and academics, so that the US administration is forced to follow."
Such a plan is highly risky given the influence of religious bodies in the kingdom and could lead to a serious showdown.
A Saudi source told Middle-East Eye on June 20 that bin Salman had secretly carved out a plan to severely curb the influence of Wahhabism, the strict interpretation of Islam followed in Saudi Arabia, by arresting clerics and shutting down institutions.
A Saudi expert who asked not to be identified told NBC that Riyadh was at such a critical juncture that either "it's bin Salman or it's ISIL group."
The second strategy advised by bin Zayed to win Washington's backing was developing close relations with Israel.
Israel has covert ties with Arab states despite their claims that they would normalize relations with Tel Aviv only when it reaches a deal with the Palestinians.
In April, the Jerusalem Post wrote that "rather than being isolated, Israel is being incorporated into the Saudi-led orbit," citing the opening of a mission in Abu Dhabi and increasing contacts in the Persian Gulf States.
One of the Saudi sources said Washington could be swayed into supporting bin Salman's bid to be king if he could achieve good communication with Israel, even if the Americans like their long-time ally bin Nayef.
Saudi whistleblower Mujtahid, who is believed to be a member of or have a well-connected source in the royal family, revealed in May that US Secretary of State John Kerry has warned the Saudi officials that Crown Prince Muhammad bin Nayef is Washington's redline.
"In his recent meeting with Saudi Deputy Crown Prince and Defense Minister Muhammad bin Salman, John Kerry has emphasized that Crown Prince Muhammad bin Nayif is the US redline," Mujtahid wrote in a tweets in May.
Elsewhere, he referred to the intimate relations between UAE Foreign Minister Abdullah bin Zayed and Muhammad bin Salman, and said, "These ties will affect Saudi Arabia's social, economic, security, military and foreign policy."
Bin Nayef may be the first in line to throne but his quietness, and bin Salman's prominence, has led many to conclude the experienced 56-year-old's power is waning.
During bin Salman's recent visit to the US, where he met President Barack Obama, a report emerged that American intelligence officers believed the current Saudi ruler King Salman and Crown Prince Muhammad bin Nayef suffer from ill health.
"We've put a lot of markers down on Mohammed bin Nayef. It's the smart move to do the same with bin Salman. It's an opportunity to get to know him," Bruce Riedel, an ex-national intelligence officer and a member of Obama's transition team, said.
The visit to the US by Saudi Arabia's young deputy crown prince raised speculation that his superiors have been seriously ill and being pushed out of the kingdom's political scene.
Bruce Riedel, a former national intelligence officer and a member of US President Barack Obama's transition team, told NBC News that 30-year-old bin Salman was visiting the US because his father King Salman and Prince Mohammed bin Nayef, second in line to the throne, are both seriously ill.
"We've put a lot of markers down on Mohammed bin Nayef. It's the smart move to do the same with bin Salman. It's an opportunity to get to know him," Riedel said.
Bin Nayef, bin Salman's cousin, has long been seen as a steady pair of hands and, unlike some vying for power in the kingdom, not a long-term threat because he has no children of his own.
He has also traditionally been viewed as the US favorite and has cooperated closely with Washington on security and counter-terrorism issues for years, but he has increasingly kept a low profile, with speculation running rife about why.
A well-informed Saudi source told Middle East Eye on June 20 that 56-year-old bin Nayef was physically fine and recently went on a hunting trip to Algeria.
Instead, the source said, bin Salman's trip was "designed to make him US's number one Saudi ally and to push bin Nayef out of the scene".
Simon Henderson of the Washington Institute for Near East Policy also said that bin Salman is "notionally number three in the hierarchy, but effectively he's number one" because the 80-year-old king prefers that his son take over the kingdom.
A Bahraini source also said that the trip was probably part of a longer-term plan to bolster the young prince's international reputation and that it is widely believed he will be made crown prince and heir apparent in the not too distant future.
Bin Salman has been awarded a staggering amount of power since he was named deputy crown prince last April. He also serves as the defense minister, heading up the kingdom's war in Yemen and Syria policy, and is pushing through ambitious economic reforms that aim to privatize part of the national oil giant Aramco and lessen Riyadh's dependence on oil.
By official accounts, his Washington trip was a feat, despite eyebrows being raised about bin Salman meeting with Obama, a rare honor usually reserved for heads of state.
Earlier in June this year, Saudi Arabia's King Salman bin Abdulaziz Al-Saud health state drastically deteriorated with visitors barred from seeing the ageing monarch, an informed source said.
Saudi Defense Minister and Deputy Crown Prince Mohammed bin Salman issued orders to the Saudi court banning any manner of meeting with the king due to his "brain damage", Alwaqt reported on June 2.
The Palestinian Manar online newspaper also on the same day quoted an informed saying that the denial of visiting rights encompasses all members of the royal family and foreign dignitaries.
The source noted that foreign embassies, especially that of the US, are diligently tracking Salman's health and reporting back to their countries.
Over the recent months King Salman has been trying to disguise a teleprompter he uses to be able to make coherent sentences when holding talks with foreign dignitaries
Foreign leaders visiting the Saudi regime ruler have noticed that there is a large flower display positioned just in front of where the 80-year-old monarch sits. On closer investigation, the visitors realized that the purpose of the flowers is to conceal a computer which acts as a teleprompter, enabling the King to appear capable of carrying on a coherent conversation about IMPORTANT issues.
Sources close to the Saudi monarchy say the 80 year old King Salman is suffering from dementia, a general term for a decline in mental ability severe enough to interfere with daily life. Reports say the octogenarian monarch suffers from periodic blackouts and inability to speak.
The failing health of the Saudi monarch has also led to intense rivalry between Crown Prince Muhammad bin Nayef and King Salman's son, Deputy Crown Prince Muhammad bin Salman. This rivalry has led to an increasingly weird and self-destructive NATURE of present-day Saudi foreign policy that suddenly shifted from cautious use of Saudi Arabia's vast oil wealth to further its aims to a militarized and confrontational pursuit of foreign policy objectives.
There has been mounting discontent at the Saudi king's decisions, including his controversial appointments, support for Takfiri terrorists in Syria and Iraq, the brutal and costly war against impoverished Yemen, and the execution of prominent Shiite cleric Nimr al-Nimr.
Unsurprisingly, Prince Salman's meteoric rise has caused ripples, and has antagonized some other members of the vast royal House of Saud who resent being shunted aside by the younger GENERATION.
Analytical websites had predicted early this year that Muhammad bin Salman would use the kingdom's army which is under his control to topple Muhammad bin Nayef to prevent his ascending to the throne.
"That Muhammad bin Salman controls the Saudi army is a valuable advantage for him because in case Crown Prince Muhammad bin Nayef becomes a king, Muhammad bin Salman can use the army to topple him," the Russian-language 'Landscape of the New East' wrote.
The Russian analytical website also reiterated that Saudi Arabia would eventually be disintegrated as a result of an implosion and its abundant oil reserves will fail to help the country's rulers to prevent this collapse.
It noted that Muhammad bin Salman has grown more active and in a sense he has become a spokesman of the Riyadh government despite the fact that Muhammad bin Nayef is the crown prince and, hence should be the one who talks on behalf of the ailing King.
On January 19, a prominent Saudi media activist revealed that the Crown Prince, Bin Nayef, had held secret talks with the country's tribal leaders to heighten internal conflicts and prevent empowerment of Muhammad bin Salman.
"After news reports said that the Saudi king has decided to leave the power to his son, the Saudi crown prince has held some meetings with the tribal leaders to destabilize domestic conditions in Saudi Arabia," the activist who called for anonymity for security reasons told FNA.
Noting that the details of these meetings were not known, he said Muhammad bin Nayef saw himself entitled to the throne, and he, thus, sought to spark internal problems and insecurity with the help of certain tribes to stir crisis and prevent the deputy crown prince, Muhammad bin Salman, from ascending to the throne.
Reports in August 2015 had informed that the Saudi crown prince had enhanced security arrangements for fear of assassination plots of rival princes in the royal family.
"Muhammad bin Nayef has changed the venues of his daily tasks, procedures and itinerary of his visits and appointments, his team of bodyguards and their methods to decrease the danger to minimum levels," Mujtahid wrote in his tweets at the time.
Noting that the Saudi crown prince used helicopter flights for most of his visits to different places, he said, "Tens of armed vehicles and over 80 security forces always accompany him during his visits."
Mujtahid said that Muhammad bin Nayef rarely stayed in his palaces and used his father's palace on an island in the Red Sea behind fortified security measures and large numbers of security forces there.
"He also spends a lot of time to eavesdrop the PHONE calls of the ruling family members," the Saudi activist revealed.
In April 2015, King Salman relieved Muqrin of his duties as crown prince and appointed his nephew, Deputy Crown Prince Muhammad bin Nayef, as the new heir apparent.
It is the first time that a grandson of the founder of the country (Ibn Saud), rather than a son, has been appointed crown prince.
Muhammad bin Nayef, 55, the grandson of the founder of Saudi Arabia, was appointed as crown prince and also minister of interior.
Saudi Foreign Minister Saud al-Faisal was also replaced by Saudi Ambassador to Washington Adel al-Jubair.
The changes signaled a major shift at the TOP of the ruling Al Saud family away from princes chosen by the late King Abdullah, who died in January 2015, and towards those close to the new monarch.
http://en.farsnews.com/newstext.aspx?nn=13951007000769
--------
Turkeys has 'evidence' of US supporting Daesh in Syria: Erdogan
Dec 27, 2016
Turkish President Recep Tayyip Erdogan says he has "confirmed evidence" that the US-led coalition is supporting Daesh and other terrorist groups in Syria.
"What were the coalition forces saying in the beginning? They were saying: 'We will fight against the terrorist organization Daesh until the end.' In fact, they were accusing us of supporting Daesh. Now they've all disappeared. On the contrary, they give support to terrorist groups including Daesh, YPG (Kurdish People's Protection Units), PYD (Democratic Union Party). It's very clear. We have confirmed evidence, with pictures, photos and videos," said Erdogan during a Tuesday press conference.
The US and some of its regional allies, in particular Saudi Arabia, Qatar and Turkey, have on multiple occasions been accused of arming and funding militant groups fighting the Syrian government for nearly six years.
Ankara deems the PYD as a branch of the Kurdistan Workers' Party (PKK), which has been engaged in an armed insurgency against the Turkish state since 1984 and designated as a terrorist group by the US.
Turkey has vowed to press ahead with its hunt for Kurdish militants in both Iraq and Syria.
Erdogan's announcement came just one day after former US Green Party presidential candidate Jill Stein accused Washington of backing terrorist groups when it serves its interests.
The Turkish president also stressed that the US had failed to keep its promise of air support in Ankara's operations to liberate the Syrian city of al-Bab from Daesh.
"Even though the US-led coalition has failed to keep its promises [pledging air support] in our operation to liberate al-Bab, we will rid the city of Daesh terrorists, no matter what," he said.
This picture taken from near the Turkish town of Karkamis on August 25, 2016 shows Turkish army tanks driving to the Syrian border town of Jarablus.
Turkey is in the middle of a military operation to capture al-Bab from Daesh. Ankara, which started its incursion into Syria in August, claims that it is only supporting the militants in northern Syria in the drive against Daesh. However, reports over the past days have suggested that Turkish troops have been directly involved in the battle in al-Bab.
The ongoing assault in al-Bab has inflicted significant casualties on civilians. The so-called Syrian Observatory for Human Rights said Friday that around 90 civilians, including 21 children, had lost their lives in a matter of 24 hours as Turkey intensified its airstrikes on the town.
Erdogan remarks 'ludicrous'
Following Erdogan's claims, US State Department Spokesman Mark Toner said that it was "ludicrous" to even suggest that the US-led coalition is backing terrorist groups in Syria.
"I mean it's ludicrous to be honest. No basis for truth as you can all imagine. You know, I don't think anyone can look at our actions on the ground leading the coalition in northern Syria, in Iraq, and say anything other than that we're 100 percent behind the defeat, destruction of Daesh," he said.
He added that the US is working constructively with Turkey to defeat the terrorists and is constantly in contact with Ankara over how to do so.
"We support their efforts. We have supported their efforts along the border to clear it of Daesh. You know we're in dialogue with them about possible next steps we can take in terms of al-Bab. I mean we don't, certainly don't want to see them, you know, enter into al-Bab without sufficient support, but again you know these are discussions we have on a daily basis with the Turks," he added.
Toner noted that the US is, however, mindful of the tensions that exist between Turkish-supported forces and the YPG and other forces that Washington supports in the area. "That's the reason why we're working closely, having these discussions and trying to coordinate with them," he said.
http://www.presstv.ir/Detail/2016/12/27/503756/turkey-syria-us-daesh-evidence
--------
Hafiz Saeed asks Pakistan govt not to forge friendship with India
December 27, 2016
Delhi: Jamaat-ud-Dawah chief and the 2008 Mumbai terror attack mastermind Hafiz Saeed has asked the Pakistan government to refrain from forging friendship with India claiming that its forces are committing atrocities in Kashmir.
He also alleged that the BJP government is trying to change the demographic status in Kashmir.
"We are standing with Kashmiris and completely support freedom movement of Kashmir," he said and criticised the Indian army for committing atrocities in Kashmir. He has urged the Pakistani government to solve problems of Kashmiris.
"The Pakistani government should not look towards India's friendship. Blood is being shed in Kashmir. Therefore, it is Pakistani government's responsibility to solve their problems," he said.
http://www.siasat.com/news/hafiz-saeed-asks-pakistan-govt-not-forge-friendship-india-1095733/
--------
Pakistan
Pakistan Ulema Council to contest 2018 general elections
December 28, 2016
PAKISTAN
KARACHI: The Pakistan Ulema Council (PUC) has planned to contest the general elections in 2018 as a political party, claiming that the next government would not be formed without their support.
PUC Chairman Maulana Tahir Ashrafi told a news conference at the Karachi Press Club on Tuesday that the council had already got itself registered as a political party with the Election Commission of Pakistan.
Ashrafi was accompanied by General Secretary Sahibzada Zahid Mehmood Qasmi and Sindh President Asad Zakariya.
The PUC chief said the controversial Sindh Criminal Law (Protection of Minorities) Bill 2015 was against the Holy Quran, the Sunnah, the Constitution of Pakistan and Pakistan's ideology.
On November 24 the Sindh Assembly had unanimously passed the bill into law in a bid to prevent and criminalise forced religious conversions and subsequent forced marriages.
Since then religious parties in Karachi have been trying to pressurise the provincial administration into repealing the law.
Ashrafi demanded that the Pakistan People's Party-led government in Sindh withdraw the bill immediately. He asked why such a "poorly drafted" bill was passed in a hurry. He challenged the government to prove a single case of forced conversion in the province.
Meanwhile, regarding the China-Pakistan Economic Corridor, the PUC chairman advised the federal government to give priority and incentives to the underdeveloped areas in Balochistan and Khyber Pakhtunkhwa instead of "benefitting Punjab alone".
He also announced that a Paigham-e-Islam Conference would be held on January 1 in Islamabad under the aegis of the PUC.
Leaders from different Muslim countries and 5,000 Ulema and scholars from all over Pakistan are expected to participate in the event.
He stressed that unity was the sole and ultimate solution to address the challenges faced by the Muslim Ummah, adding that the conference was a positive initiative in the right direction in this connection.
He said the elements trying to link extremism to Islam were not serving the religion, adding that with the guidance of Quran and Sunnah, the challenges faced by the Muslim world could be redressed. He also said Ulema were willing to play their due role in this regard.
Ashrafi vowed that the PUC would continue their endeavours for promotion of peace in Pakistan and all across the Muslim world.
https://www.geo.tv/latest/125270-Pakistan-Ulema-Council-to-contest-2018-general-elections
--------
Pakistan, China, Russia warn ISIS influence growing in Afghanistan
December 27, 2016
MOSCOW: Pakistan, China and Russia warned on Tuesday that the influence of Islamic State (IS) was growing in Afghanistan and that the security situation there was deteriorating.
Representatives from the three countries, meeting in Moscow, also agreed to invite the Afghan government to such talks in the future, the Russian Foreign Ministry said.
"(The three countries) expressed particular concern about the rising activity in the country of extremist groups including the Afghan branch of IS," ministry spokeswoman Maria Zakharova told reporters after the meeting.
The United States, which still has nearly 10,000 troops in Afghanistan more than 15 years after the Islamist Taliban were toppled by US-backed Afghan forces, was not invited to the Moscow talks.
The gathering, the third in a series of consultations between Pakistan, China and Russia that has so far excluded Kabul, is likely to deepen worries in Washington that it is being sidelined in negotiations over Afghanistan's future.
Officials in Kabul and Washington have said that Russia is deepening its ties with Taliban militants fighting the government, though Moscow has denied providing aid to the insurgents.
Zakharova said Pakistan, China and Russia had "noted the deterioration of the security situation (in Afghanistan)".
The three countries agreed a "flexible approach to remove certain figures from sanctions lists as part of efforts to foster a peaceful dialogue between Kabul and the Taliban movement," she added.
Full report at:
http://nation.com.pk/national/27-Dec-2016/pakistan-china-russia-warn-of-increased-is-threat-in-afghanistan
--------
Terrorists Groups Oppose Minority Bill in Pakistan
Dec 27, 2016
Minorities in Pakistan are facing a fresh offensive from the extremist elements as some Islamic groups including Hafiz Saeed's Jaamat-ud-Dawa have come out to openly oppose an anti-conversion bill passed by the Sindh Assembly.
The Sindh Assembly had recently adopted the Sindh Criminal Law (Protection of Minorities) Bill, 2015, against forced religious conversions and recommended a five-year jail term for perpetrators and facilitators of forced religious conversions will be handed a three-year sentence.
Saeed said the new anti-conversion bill is anti-Islam and against the Pakistani Constitution.
Under the newly passed bill, forcibly converting a minor is also a punishable offence. Adults will be given 21 days to consider their decision to convert.
"We will take other political and religious organisations on board in our movement against this anti-Islam law," he said.
"We will not remain silent on this controversial law and launch a countrywide movement to force the Sindh government to withdraw this anti-Islam law," the alleged mastermind of Mumbai attack further said.
Full report at:
http://www.timesnow.tv/international/video/terrorists-groups-oppose-minority-bill-in-pakistan/53503
--------
Formula for new NSG members leaves Pakistan out: US group
ANWAR IQBAL
Dec 28, 2016
WASHINGTON: A draft proposal for accepting new members into the Nuclear Suppliers Group (NSG) paves the way for India's entry but leaves Pakistan out, says a US-based arms control organisation.
The Arms Control Association (ACA), Washington, also warns that relaxing membership rules will undermine non-proliferation.
Last week, the US media reported that Rafael Mariano Grossi, a former chairman of the NSG, had prepared a two-page document, explaining how a non-NPT state, like India and Pakistan, could join the group. Mr Grossi was acting on behalf of the current chairman, Song Young-wan of South Korea, and his document enjoys a semi-official status.
To prevent India from blocking Pakistan from joining the NPT, Mr Grossi's draft note proposes that "one non-NPT member state should reach an understanding not to block consensus on membership for another non-NPT member state".
But ACA's executive director, Daryl Kimball, warns that "Pakistan still has grounds to object to the formula outlined by Mr Grossi". He explains that the document will require Pakistan to meet the same criteria for membership as India "but, to engage in civil nuclear trade with NSG states, it would have to win a separate NSG exemption from the full-scope safeguards requirement".
The 48-nation NSG is a nuclear technology control organisation formed in 1975 in response to India's first nuclear weapon test, which used plutonium produced with nuclear technology from Canada and the United States. The NSG seeks to prevent similar future misuses.
Current NSG membership rules require a state to sign the nuclear Non-proliferation Treaty (NPT) before joining this exclusive club. India remains one of only three countries, with Israel and Pakistan, never to have signed the NPT.
Earlier this year, India formally applied for membership and was followed by Pakistan. The United States, and a host of other powerful western nations, back India's application, but China and half a dozen other nations are blocking India's membership, which requires a consensus of all members.
India had hoped to join the group during NSG's last plenary session, held in Seoul in June this year, but the meeting ended without taking any decision on New Delhi's application.
Several countries expressed concerns over India's entry because it had not yet signed the NPT. China led the efforts to block India's membership.
Full report at:
http://www.dawn.com/news/1304941/formula-for-new-nsg-members-leaves-pakistan-out-us-group
--------
More words than action in Sindh's campaign against hate speech
HASAN MANSOOR
Dec 28, 2016
KARACHI: The Sindh government's campaign against hate speech has netted only a few hundred people and charge-sheeted fewer still despite registration of tens of thousands of cases against violation of the ban on 'wall-chalking', it emerged on Tuesday.
Officials in the provincial home ministry said the police had registered 82,525 cases against violation of the ban on graffiti during the current year but filed charge sheets of merely 546 cases. Of them, they added, just 47 cases had been decided.
Police detained 78 persons, of whom 50 were acquitted for lack of evidence and 22 obtained bail while the remaining three were arrested and sent to jail, according to an official report.
Most of the graffiti cases (78,238) were filed in Karachi, of which, charge sheets were filed for 471 cases and 20 were decided. Police detained 47 people of whom 22 secured bail and as many were acquitted by police. All the three persons in the province, who were sent to jail, belonged to Karachi.
With 4,014 cases registered, Sukkur division came a distant second where 64 charge sheets were filed, 23 cases were decided and three suspects were shown as arrested. Some 27 people were in police custody of whom 24 were acquitted for insufficient evidence.
In Larkana, 209 cases were registered and charge sheets were filed for 11, 39 cases were registered in Hyderabad and 25 in Benazirabad district and none of the suspects was charge-sheeted. The Mirpurkhas police registered no such case.
The report said that 306 cases against hate speech and hate material were registered in Sindh and 240 persons were arrested on such charges; 166 cases were registered in Karachi and 112 persons were arrested while 51 cases were registered in Hyderabad and 87 suspects were arrested.
The figures for other divisions were: Larkana (50 cases, 11 arrests); Sukkur (32 cases, 24 arrests), Benazirabad (seven cases, six arrests). There was no such action reported in Mirpurkhas.
Misuse of loudspeakers
For the violation of the loudspeaker act, 4,485 cases were registered across the province and 3,712 persons were arrested; 3,079 cases were registered in Karachi with 2,258 persons arrested. In Hyderabad, 448 cases were filed and 403 people were arrested, in Sukkur 453 cases were lodged and 528 were arrested, in Benazirabad 212 cases were filed, 208 arrests were made, in Larkana 159 cases were filed and 180 persons were arrested while in Mirpurkhas 134 cases were filed and 135 arrests were made.
Officials said the government had passed 'appropriate' legislation in the shape of the Sindh Sound System (Regulation) Act, 2015, and the Sindh Information of Temporary Residents Act, 2015.
They said the government's media committee had been holding meetings with owners of media houses to discourage 'firebrand and hate speakers' from occupying airtime and space on newspaper pages.
Full report at:
http://www.dawn.com/news/1304811/more-words-than-action-in-sindhs-campaign-against-hate-speech
--------
Arab World
Council of Senior Saudi Scholars call to support campaign for Syrians
27 December 2016
The Saudi General Secretariat of Council of Senior Scholars has called for urgently contributing to the popular campaign ordered by King Salman for the relief of Syrian people.
The General Secretariat of the Council of Senior Scholars said in a statement today that Syrian brothers have been divided by unjust policies, displaced and became refugees by oppressive powers, and living difficult days, praying to Allah Almighty to grant the best rewards to King Salman.
Relief aid distributed to 2225 Syrian families in Lebanon
Saudi national campaign to support brothers in Syria has distributed relief assistance such as winter CLOTHES, house wares and personal hygiene bags within its multi humanitarian programs to 2225 Syrian families in Lebanon in the framework of its 28th station.
The Campaign's Regional Director Dr. Badr bin Abdulrahman Al-Samhan stressed that the continuation of such relief aid comes as a primary priority to meet the needs of Syrian brothers in the refugee environment, especially Syrian refugees with special needs, the missing, orphans, the wounded, elderly and widows.
Dr. Al-Samhan said that whatever is provided of humanitarian assistance for the brotherly Syrian refugees is in implementation of the directives of King Salman; the Crown Prince and the Deputy Crown Prince.
https://english.alarabiya.net/en/News/gulf/2016/12/27/Council-of-Senior-Scholars-contribute-to-King-Salman-campaign-for-relief-of-Syrians.html
--------
Iraqi PM says three months needed to rout IS
Dec 28, 2016
Prime Minister Haider al-Abadi said on Tuesday it would take three months to remove Islamic State from Iraq, as U.S.-backed forces battle to dislodge the militants from Mosul, their last major stronghold in the country.
Abadi had previously pledged the northern city would be retaken by the end of this year. But the operation has been slowed by concern to avoid casualties among civilians, who have mostly stayed in their homes rather than fleeing as was initially expected. Asked to respond to comments by the commander of a U.S.-led coalition supporting Iraqi forces that it would take as long as two years to eliminate Islamic State and its cells in Iraq and neighboring Syria, Abadi said:
"The Americans were very pessimistic. They used to talk about a really long period, but the remarkable successes achieved by our brave and heroic fighters reduced that. I foresee that in Iraq it will take three months."
Overnight the coalition bombed the last remaining bridge connecting the eastern and western parts of Mosul "to reduce enemy freedom of movement", a spokesman said on Tuesday.
A statement published by Amaq, a news agency supporting Islamic State, said the bridge was now completely out of service, and an unconfirmed video circulated online showed a segment of the span had fallen into the river.
The United Nations has previously expressed concern that the destruction of Mosul's bridges could obstruct the evacuation of civilians. Up to 1.5 million are thought to remain inside.
More than two months into the Mosul operation, elite Iraqi soldiers have retaken a quarter of the city, but entered a planned "operational refit" this month.
A U.S. battlefield commander told Reuters on Monday that Iraqi forces would resume their offensive in the coming days, in a new phase of the operation that will see American troops deployed closer to the front line inside the city.
Full report at:
http://nation.com.pk/international/28-Dec-2016/iraqi-pm-says-three-months-needed-to-rout-islamic-state
--------
Dara'a: Hundreds of Militants Surrender to Syrian Army
Dec 27, 2016
Thaer al-Akta'a and over five hundred of his forces handed over their weapons and EQUIPMENT to the Syrian army and surrendered themselves to the relevant officials in the town of al-Sanmin.
The commander and his forces, who had previously called for amnesty, were granted government pardoning.
The Arabic language al-Hadath news website reported that terrorist groups' websites tried to ditch this report, while informed sources underlined that al-Akta'a handed over 150 personal arms to Supreme Military Council in addition to his own gun.
Also on Sunday, Syrian authorities restarted studying amnesty applications of hundreds of militants, pardoning over 500 in a town in Northern Dara'a.
Full report at:
The terrorist groups in al-Sanmin had previously refused to join the reconciliation talks.
http://en.farsnews.com/newstext.aspx?nn=13951007001013
--------
Syria: People in Another City Call for Exit of Turkey-Backed Euphrates Shield Forces
Dec 27, 2016
A day after citizens staged massive demonstrations in Jarabulus town in Northeastern Aleppo and called on the Free Syrian Army militants to immediately leave their town, now sources report that the city council of Azaz suspended its operation in reaction to the aggressive behaviors of the forces of the Euphrates Shield.
In the meantime, Azaz citizens condemned the brutalities of the terrorist groups in their town and urged them to pull back their forces from the city and set up their bases outside Azaz, a town of strategic IMPORTANCE along the border with Turkey.
"Some of the terrorist groups deployed in Azaz have taken control of vital facilities and public properties and are preventing the city council and official bodies from doing their duties. These actions have caused the city council to suspend all its operations until all terrorist groups pull out of their town," the sources said.
Full report at:
http://en.farsnews.com/newstext.aspx?nn=13951007001515
--------
After years of conflict, Egypt eases pressure on Gaza
Dec 28, 2016
RAFAH, Gaza Strip (AP) — For most of the past decade, Egypt has been a quiet partner with Israel in a blockade on the Hamas-ruled Gaza Strip that has stifled the economy and largely blocked its 2 million people from moving in and out of the territory. But after a three-year crackdown, there are signs that Egypt is easing the pressure in a step to repair its shattered ties with the Islamic militant group.
In recent months, Cairo has increased the number of people allowed to exit through the Rafah border crossing, Gaza's main gateway to the outside world. It also has begun to allow Gaza to import commercial goods through Rafah for the first time since 2013 and sent public signals that it is interested in improving relations.
"There is a ball of hope that was thrown by Egypt," said Ashraf Jomaa, a Gaza community leader who has taken part in recent meetings with Egyptian officials to discuss the changing ties. "The question is how we, the Palestinians, shall catch that ball and develop the hope."
The changes, while still in their infancy, mark a significant departure from what has been a tough Egyptian crackdown since the military ousted its then-president, Mohammed Morsi, in 2013. Hamas, an offshoot of Morsi's Muslim Brotherhood, enjoyed close relations with him and quickly fell into disfavor with the new government.
Under President Abdel-Fattah el-Sissi, the former military chief who ousted Morsi, Egypt all but destroyed a once-thriving network of cross-border smuggling tunnels used by Hamas — robbing the group of its main economic lifeline and a key source of weapons.
Targeting Islamic militant groups in Egypt's northern Sinai Desert, it also destroyed hundreds of homes in the volatile border area to create a "sterile zone." Egypt's state-run media have repeatedly accused Hamas of collaborating with militants in Egypt, a charge the group denies.
The crackdown has had a devastating effect on both sides of the border.
The olive and palm trees that once lined the 40-kilometer (25-mile) road from Rafah to El-Arish, the provincial capital of North Sinai, have been razed and even small bushes have withered.
The road is littered with checkpoints, tanks and mobile artillery units, manned by anxious young soldiers. In the town of Sheikh Zuwaid, where travelers used to stop to buy Egyptian mobile phone cards and snacks, stores were gutted, their doors bombed out. The bullet-riddled houses above them were turned into military positions, with sandbags covering the windows and snipers stationed on the roofs. The U.S.-based Human Rights Watch estimates that thousands of people have been displaced — most of whom moved either elsewhere in town or to El-Arish.
In Gaza, years of Egyptian restrictions, coupled with an Israeli blockade and three wars between Hamas and Israel, have devastated the economy and weakened Hamas.
The U.N. and other international bodies estimate unemployment to be 43 percent, and Hamas has struggled to pay the salaries of the 40,000 police and civil servants it hired after seizing Gaza in 2007.
An Israeli naval blockade, which Israel says is needed to prevent arms smuggling, means that most goods enter Gaza through Israeli-controlled cargo crossings. While most consumer goods are freely available, prices of fuel, cigarettes and other items have spiked because of limited supplies. Construction materials, badly needed to rebuild damage from a 2014 war, remain in short supply.
But Egypt's recent turnaround has begun to bring some relief. In the past six months alone, Rafah crossing has been opened more than 40 days, compared to just 26 in all of 2015, allowing thousands of people to leave for jobs, medical care, family visits and studies abroad.
Last month, it allowed a top Hamas leader, Ismail Haniyeh, to travel abroad for the first time since Morsi was toppled. In addition, it allowed a Malaysian official to enter Gaza to meet with Hamas officials. In another first, it allowed cargo to be shipped into Gaza through Rafah, including 40 new cars, painting materials and tar.
In recent months, Egypt has invited three delegations of businessmen, academics, community leaders and journalists from Gaza for semiofficial conferences in Cairo. Participants said the issue of creating a trade zone between Gaza and Egypt was raised. Hamas has begun paving a patch of land on the Palestinian side of the crossing for what local media say will be an area to contain more imports from Egypt.
At a recent meeting, Egyptian officials said they were interested in "opening a new chapter" with Gaza, said one official, who was not allowed to be identified under the briefing guidelines. "We are still evaluating the situation, and this is a long dialogue until we reach better relations."
Full report at:
http://nation.com.pk/international/27-Dec-2016/after-years-of-conflict-egypt-eases-pressure-on-gaza
--------
Iraq: Saudi policies feeding regional tensions
Dec 27, 2016
Baghdad has warned Riyadh over its trouble making regional policies, stressing that it will not permit such interference in Iraq.
Iraqi Foreign Ministry spokesman Ahmed Gamal made the remarks in a statement released on Tuesday in reaction to Saudi Arabian Foreign Minister Adel al-Jubeir saying that Iraq cannot realize unity with the presence of the Popular Mobilization Units (PMU).
"Recurrent abusive remarks and accusations by the Saudi foreign minister Adel al-Jubeir of the heroes and sacrifices of al-Hashd al-Shaabi reflect that Saudis maintain their tense approach on Iraq, which is made on narrow, sectarian backgrounds," said Gamal.
The PMU, also known as Hashd al-Shaabi forces, have played a major role in the liberation of Daesh-held areas to the south, northeast and north of the Iraqi capital, Baghdad, ever since the terrorists launched an offensive in the country in June 2014.
Iraqi fighters from the Hashd al-Shaabi (Popular Mobilization Units) sit under an Iraqi flag as they advance towards the village of Shwah, south of the city of Tal Afar on the western outskirts of Mosul, on December 13, 2016.
Gamal added that the PMUs remain "a national, courageous combat force that operates within the limits of the law enacted by the parliament, and is one of the official security formations of the state."
Full report at:
http://www.presstv.ir/Detail/2016/12/27/503758/iraq-saudi-pmu-jubeir
--------
Syria: Turkish, American Arms, Chemicals Found in Terrorists' Positions in Aleppo City
Dec 27, 2016
"Engineering units of the Syrian and Russian forces that were jointly defusing bombs and mines planted by Jeish al-Fatah terrorists in the Eastern neighborhoods of Aleppo seized a large volume of US-made and Turkey-made weapons in the positions of militants," the Russian General said.
The engineering units also found hand-made arms in terrorists' bases, he added.
"A large number of bags filled with chemicals were also found in the positions of the terrorists" the source said, adding, "The terrorists had used chemicals to make bombs."
The General went on to say that the engineering units have also found a workshop in which the terrorist groups were making bombs by gas cylinders.
The Russian and Syrian units have also found a large quantity of suicide-explosive belts, the General said, adding, "The terrorist groups have planted bombs in hidden locations in residential areas, neighborhoods and streets."
Russian Defense Ministry spokesman Igor Konashenkov said Monday that mass graves of torture victims were uncovered in liberated city of Aleppo in Northern Syria.
"Mass burial sites of many dozens of Syrians, who had been subjected to brutal torture and then murdered, have been found," said Konashenkov, Sputnik reported.
"In many cases, body parts are missing, most victims had been shot in the head. And this, it seems, is only the beginning," he added.
Full report at:
http://en.farsnews.com/newstext.aspx?nn=13951007000331
--------
Syrian Army Completing CHAIN of Security around Western Damascus
Dec 27, 2016
The sources said that while peace talks are underway between militants in the towns of Kafr Hawar, Beit Saber and Beit Tima with the Syrian government, some terrorist groups deployed in one of the most IMPORTANT towns of this region, Beit Jin and its surrounding farms, have opposed the agreement.
"Terrorists in Beit Jin know that if they surrender to the army and be evacuated to Idlib what they call to be a revolution will be over," they said, adding, "In the meantime, the crackdown exercised by the terrorists deployed in Idlib on other militants that hand over their territories to the government forces has reached to its highest levels."
"Liberation of this region means the terrorists will have no other way to get into Damascus any more."
"Hundreds of terrorists affiliated to different groups in Beit Jin that have been trying hard to join other groups in Wadi al-Bardi and al-Qalamoun regions have engaged in serious arguments with those militants that intended to join the peace plan," the sources went on to say.
The terrorist groups in Damascus province have warned their peers in Beit Jin and its surrounding towns to stay away from the peace plan, they added.
Beit Jin is of IMPORTANCE due to its proximity to the borders of the occupied Golan and Southern borders between Syria and Lebanon.
Liberation of Beit Jin will restore security to regions behind the strategic towns near Beit Jin, including Hadar that is considered a defense line to maintain security of Quneitra front in Southern Syria.
"If the army and its allies manage to cleanse Beit Jin from terrorists, there would be no more threat to Damascus city from its Western borders because the terrorists would not be able to lift the siege on their comrades and will fail to connect the Western territories of Damascus to Quneitra," the sources said.
"Hundreds of terrorists are deployed in Beit Jin, but in case the city is not handed over to the Damascus forces, the army would soon start operation to capture the town and region militarily," they underlined.
Full report at:
http://en.farsnews.com/newstext.aspx?nn=13951007001308
--------
Damascus: Syrian Army's Operation to Liberate Wadi Al-Bardi Region Imminent
Dec 27, 2016
According to reports, terrorists' movements in Wadi al-Bardi have been increased and in return the army is preparing to carry out a vast operation to purge the militants from the region.
The army's artillery units have started shelling terrorists' centers in Wadi al-Bardi in Northwestern Damascus.
In the meantime, missile units and army aircraft have been pounding terrorists' positions.
Clashes in the regions of Souq Wadi al-Bardi, Ein al-Fijeh and al-Hosseiniyeh are underway simultaneous with artillery and missile shelling.
Wadi al-Bardi is a region that overlooks Western mountain of al-Qalamoun region and is located almost 20 kilometers to Damascus. Al-Qalamoun CHAIN mountains have laid along joint border of Syria and Lebanon from where the terrorists were previously penetrating into Syria's soil form Lebanon, smuggling weapons.
Wadi al-Bardi is of strategic importance because it is home to a large volume of drinking water reservoir.
Full report at:
http://en.farsnews.com/newstext.aspx?nn=13951007001403
--------
Report: Russia Test-Fired Tens of Strategic Weapons During War on Terrorism in Syria
Dec 27, 2016
The Arabic language Sham Time news website reported that since September 2015 that Russia joined war on terrorism at the official request of the Syrian government, over 160 advanced weapons of Russia have been tested in targeting terrorist centers.
Sham Times further added that Su-30SM, Su-34 fighter jets, Ka-52 helicopters, KALIBR and Mi-28N cruise missiles have been among the weapons used in Syria.
The Russian military said last week that the county's warplanes conducted 71,000 airstrikes and killed at least 35,000 terrorists since the start of Russia's anti-terror campaign in Syria.
"Since the start of the operation, Russian jets have conducted 17,800 sorties, launching 71,000 strikes on terrorists' infrastructure, eliminating 725 training camps, 405 plants producing ammunition, 1,500 pieces of terrorists' military EQUIPMENT, 35,000 militants, including 204 field commanders," Russian Defense Minister Sergei Shoigu said.
"In general, the operation [in Syria] allowed to solve a number of geopolitical problems: international terrorist organizations have been dealt a serious blow in Syria, their spread in the region has been stopped, the financial support of militant groups… has been disrupted, the collapse of the Syrian state has been prevented, while the CHAIN of 'color revolutions' in the Middle East and Africa has been broken," he added.
Russia began its air campaign against the terrorist groups in Syria on September 2015, at the request of Syrian President Bashar al-Assad. While killing thousands of militants, Moscow also suffered military losses.
On September 30, 2015 Russian bombers conducted their first strikes against terrorist targets in Syria, hitting ISIL positions near the cities of Homs and Hama.
By that time the US-led coalition had been already active in Syria for over a year. Yet Russia became the only state which received an official request from Bashar Assad to carry out air strikes in the country. The Russian fighter jets operated from the Humeimim air base located in Lattakia province.
Full report at:
http://en.farsnews.com/newstext.aspx?nn=13951007000852
--------
Sweida: ISIL Fails to Break through Syrian Army Positions, Suffers Heavy Casualties
Dec 27, 2016
The army men engaged in fierce clashes with a large group of ISIL terrorists that attacked government positions in a region East of Sa'ad-al-Qasr road to advance towards Tal Banat Ba'eir.
The army soldiers inflicted a large number of casualties on the militants and repelled their attack.
In the meantime, the army troops targeted a gathering of ISIL terrorists in the village of al-Qasr and killed a number of them.
Earlier this month, the army troops fended off an offensive of a group of terrorists affiliated to Fatah al-Sham Front (previously known as the al-Nusra Front) on government forces' positions in al-Tha'ala airbase, inflicting major losses on the militants The terrorists that stormed government forces' positions from the direction of Rakham, Karak and Um Walad in Western Dara'a managed to approach the nearby areas of al-Tha'ala airbase and al-Sheikh Hassan heights, but the Syrian army men repelled their attack, killing 20 militants and wounding several more.
Full report at:
http://en.farsnews.com/newstext.aspx?nn=13951007001111
--------
Mideast
Turkish military kills 44 ISIS militants in Syria
28 December 2016
The Turkish military said on Wednesday it had "neutralized" 44 ISIS militants and wounded 117 as part of its operation in the northern Syrian town of al-Bab.
In a statement, the military also said seven rebels had been wounded in clashes over the past day, while 154 ISIS targets had been struck by artillery and other weaponry.
Rebels supported by Turkish troops have laid siege to al-Bab for weeks under the "Euphrates Shield" operation launched by Turkey nearly four months ago to sweep the militants and Kurdish fighters from its Syrian border.
https://english.alarabiya.net/en/News/middle-east/2016/12/28/Turkish-military-kills-44-ISIS-militants-in-Syria.html
--------
40 killed in Yemen anti-rebel offensive
Dec 28, 2016
ADEN: At least 28 Huthi insurgents and 12 Yemeni soldiers were killed Tuesday in the southern province of Shabwa as government forces pushed to capture a rebel enclave, military officials said.
The fighting flared when forces loyal to President Abedrabbo Mansour Hadi attacked rebels in Bayhan district, on the border between Shabwa and Marib provinces.
Bayhan is the only part of Shabwa province still controlled by the Iran-backed rebels after government forces supported by the Saudi-led Arab coalition last year expelled them from five southern provinces.
"The death toll of the Huthis has reached 28 while 12 soldiers of the legitimate forces were killed," a military official said.
Military officials said government forces backed by coalition warplanes drove the rebels out of several positions in the area, adding that 14 insurgents were also captured.
The Yemen conflict has killed some 7,000 people since the Saudi-led intervention in March 2015, according to the United Nations.
Full report at:
http://nation.com.pk/international/28-Dec-2016/40-killed-in-yemen-anti-rebel-offensive
--------
Kerry to lay out vision for Israeli-Palestinian peace
Dec 27, 2016
U.S. Secretary of State John Kerry will lay out his vision for ending the Israeli-Palestinian conflict in a speech on Wednesday, days after the United States cleared the way for a U.N. resolution demanding an end to Israeli settlements.
The speech, less than a month before President Barack Obama leaves office, is expected to be the administration's last word on a decades-old dispute that Kerry had hoped to resolve during his four years as America's top diplomat.
It could also be seen in Israel as another parting shot at Israeli Prime Minister Benjamin Netanyahu, who has had an especially acrimonious relationship with Obama since they both took office in 2009.
The United States on Friday broke with a longstanding approach of diplomatically shielding Israel and abstained on a United Nations Security Council resolution that passed with 14 countries in favor and none against.
Kerry will discuss the abstention when he speaks at the State Department at 11 a.m. ET (1600 GMT), a senior State Department official told reporters.
"We believe that with the two-state solution in peril, it is important to share the deeper understanding we have developed of both sides' bottom lines during intensive consultations in recent years," the official said.
The speech will also address what the official called "misleading" accusations by Israeli officials that the Obama administration drafted and forced the resolution to a vote.
Undeterred by the U.N. resolution, Israel's Jerusalem municipality is due to consider on Wednesday requests for construction permits for hundreds of new homes for Israelis in areas captured in 1967 and annexed to the city.
'SHAMEFUL' DECISION, ISRAEL SAYS
Israeli officials described the abstention as a "shameful" decision. President-elect Donald Trump, who urged the White House to veto the resolution, chided the world body as "just a club for people to get together, talk and have a good time."
State Department spokesman Mark Toner on Tuesday said the United States hoped the U.N. vote would serve as a "wake-up call" that settlements are a detriment to a two-state solution.
Israel for decades has pursued a policy of building Jewish settlements on territory it captured in a 1967 war with its Arab neighbors, including the West Bank and East Jerusalem.
Most countries view the settlements as an obstacle to peace. Israel disagrees, citing a biblical, historical and political connection to the land, as well as security interests. Washington considers the settlement activity illegitimate.
Full report at:
http://nation.com.pk/international/28-Dec-2016/kerry-to-lay-out-vision-for-israeli-palestinian-peace
--------
29 police officers go on trial in Turkey over coup plot
Dec 27, 2016
ISTANBUL: Twenty-nine Turkish police officers went on trial on Tuesday accused of failing to defend President Recep Tayyip Erdogan during the military's failed coup in July, the first such case in Istanbul.
The hearings follow a massive crackdown on alleged putschists — 41,000 are under arrest in a national state of emergency and the trials are set to be the most far-reaching legal process in the country's history.
Five months after the coup attempt, small-scale cases involving suspects have already begun in the provinces and on Monday 60 people went on trial in the southwestern city of Denizli.
But the trial in Istanbul — in a gigantic courthouse outside the Silivri prison in the city — is the most significant to date. The government says 248 people were killed by the coup plotters.
The accused are charged with seeking to overthrow the government as well as allegedly being members of the group led by US-based preacher Fethullah Gulen who the authorities accuse of leading the plot.
Gulen, who Turkey wants to see extradited from the United States, vehemently denies the charges.
Full report at:
http://www.dawn.com/news/1304927/29-police-officers-go-on-trial-in-turkey-over-coup-plot
--------
Israel to build more settlements in defiance of UN
Dec 28, 2016
NEW YORK/JERUSALEM - The Israeli government says it plans to build thousands of settlements in occupied Palestinian territory despite a United Nations Security Council vote last week to condemn such settlements.
Jerusalem will approve 600 housing units Wednesday as part of a planned 5,600 homes to be built in East Jerusalem, according to an official cited by The New York Times.
The announcement comes after the Security Council formally voted to condemn Israeli settlements in East Jerusalem and the West Bank, a resounding defeat for the Tel Aviv regime at the UN. The United States abstained from the vote, infuriating the Israeli government, which had called for a veto.
Israel's foreign ministry said Tuesday the country was "reducing" ties with nations that voted for last week's UN Security Council resolution demanding a halt to settlement building in Palestinian territory. Refuting reports that ties had been suspended, foreign ministry spokesman Emmanuel Nahshon said that Israel was "temporarily reducing" visits and work with embassies.
"Until further notice, we'll limit our contacts with the embassies here in Israel and refrain from visits of Israeli officials to those states, and of visits of officials from those states here," he told AFP.
US President-elect Donald Trump pushed for the resolution to be vetoed, arguing such a move "puts Israel in a very poor negotiating position and is extremely unfair to all Israelis."
The Israeli government claims it has evidence that Obama's White House was behind the UN resolution and has reduced diplomatic relations with 12 countries on the Security Council as a result of the resolution. The units to be announced Wednesday were planned before the resolution passed, the report said.
Jerusalem Deputy Mayor Meir Turgeman, the committee chairman for the settlement planning, told Israel Hayom that he would not let the resolution deter plans, according to the Times.
"I won't get worked up over the UN or any other organization that might try to dictate to us what to do in Jerusalem," Turgeman said. "I hope that the government and the new administration in the United States will give us momentum to continue." The defiant posture reflected a bristling anger among Israel's pro-settlement political leaders, who not only blamed the United States for failing to block the Council resolution, but also claimed to have secret intelligence showing that President Obama's team had orchestrated it. American officials strongly denied the claim, but the sides seem poised for more weeks of conflict until Obama hands over the presidency to Trump. Prime Minister Benjamin Netanyahu has lashed out at Security Council countries by curbing diplomatic contacts, recalling envoys, cutting off aid and summoning the American ambassador for a scolding.
Full report at:
http://nation.com.pk/international/28-Dec-2016/israel-to-build-more-settlements-in-defiance-of-un
--------
Yemeni govt approves adjusted UN road map
27 December 2016
Sources from the Yemeni government revealed that the legitimate government agreed in principle to a new version of the revised roadmap presented by UN envoy Ismail Ould Cheikh Ahmed and will announce an official endorsement upon receiving the document.
The sources explained that the amendments were the results of extensive meeting between the ministers of the international Quartet in Riyadh, which includes Saudi Arabia, Britain, the United States and the UAE, and in accordance with the three references for a political solution to end the political military coup, which shall be initiated by the withdrawal of the militia and surrendering arms in order to reach a political solution.
The Yemeni president attacked the proposals promoted by US Secretary of State John Kerry to resolve the Yemeni crisis. Hadi described the proposals as "A redemption for the Houthis and ex-president Salah."
Full report at:
https://english.alarabiya.net/en/News/gulf/2016/12/27/Yemeni-government-approves-on-an-adjusted-road-map.html
--------
Iran drills: Missile defense systems deployed against mock hostile aircraft
Dec 28, 2016
Iran's large-scale air defense DRILLS have entered their final stage in the country's southern belt, with the enlisted forces deploying missile defense systems against mock hostile aircraft as per schedule.
Wednesday marked the third and final day of Modafean-e-Aseman-e-Velayat 7 (The Defenders of Velayat Skies 7) maneuvers featuring Iran's Army and the Islamic Revolution Guards Corps (IRGC).
The morning phase of the exercises saw the participating forces debuting the Talash (Endeavor) missile defense system on the southern Khark Island to destroy mock intruding drones.
To enable the elimination of the aircraft, which transpired in under a second, the apparatus had to be operated in tandem with the Ofoq (Horizon) Airborne Fire-Control Radar (AFCR).
Elsewhere on the island, various other missile systems, including Mersad (Ambush), were deployed to annihilate mock aggressive aircraft using medium-range missiles.
The maneuvers' spokesman Second Head of Brigade Abbas Farajpour said -- despite prior warning, which had been issued to foreign and domestic aircraft to avoid the drills' general area -- aircraft belonging to extra-regional forces had to be warned away again on 12 occasions during the drills.
The maneuvers take place over an area measuring 496,000 square kilometers throughout Iran's southern, southeastern, and southwestern parts, the skies above which constitute the country's most frequented ones.
They involve around 17,000 military personnel. They seek to hone coordination among the different divisions of the Armed Forces employed to defend the country's airspace.
The second day witnessed the recruits practicing high-precision targeting against mock invasive aircraft. It also featured first-ever application of the long-range aerospace telecommunications system named Aseman (Sky), which provided sustainable contact among the elements of the DRILL over a range of 150 kilometers.
Full report at:
http://www.presstv.ir/Detail/2016/12/28/503790/Iran-Army-IRGC-Defenders-of-Velayat-Skies
--------
US wants to keep Daesh terrorists in Mideast: Iran
Dec 27, 2016
Iranian Defense Minister Brigadier General Hossein Dehqan has slammed Washington's lack of seriousness in the fight against the Daesh terrorist group, saying the US has nurtured terrorists itself and now wants them to stay in the Middle East.
"The Western coalition is of a formal NATURE, they have no real intention to fight either in Syria or in Iraq. We don't see any readiness on their part to play a truly useful and meaningful role in fighting Daesh, because it's them who have raised terrorists and they are interested in keeping them there," Dehqan said in an interview with RT published on Tuesday.
He added that Iran has never made any coordination in its anti-terror operations with the US and "will never collaborate" with it.
He said the military coalition established by Western governments allegedly to combat terrorism is likely to "see terrorists weakened, but certainly not destroyed."
Terrorist groups are merely a TOOL in the hands of Western governments to destabilize the Middle East and some other parts of the world, he added.
The Iranian defense minister emphasized that the US, Saudi Arabia and Qatar are supporting terrorists in Syria, including the Jabhat Fateh al-Sham militant group, al-Qaeda's Syrian branch formerly known as al-Nusra Front.
Dehqan said Turkey also supports terrorists, particularly Daesh and Jabhat Fateh al-Sham, adding, "If Iran, Russia and Syria were to reach an agreement with Turkey to end Turkish support for those terrorist groups…and start fighting them, then I think we would see the situation in Syria improve."
He further emphasized that any nationwide ceasefire in Syria requires guarantees, urging all parties to meet the conditions for a truce.
Full report at:
http://www.presstv.ir/Detail/2016/12/27/503732/Iran-Syria-US-Aleppo-Hossein-Dehqan-Daesh-RT
--------
India
Debate Continues In India About Islamic Finance
December 27 2016
A few months ago, the path seemed to have been cleared for the introduction of Islamic finance in India after the country's central bank made a proposal to launch Islamic banking windows at conventional banks. This would have had two crucial effects: Firstly, greater financial inclusion of unbanked Indians, not necessarily only around 170mn Muslims, but also those interested in ethical banking, and, secondly, an increased influx of investments from Muslim regions, namely the Gulf, into India.
However, the proposal got rebuffed in December by the Indian finance ministry which, in a surprising declaration, argued that Islamic banking was "not relevant" any more in achieving the objectives of financial inclusion as the government had already introduced other programmes for all citizens towards that end.
India' Minister of State for Finance Santosh Kumar Gangwar also said that a number of legal changes would become necessary even if limited Islamic finance products were to be introduced, which would result in "numerous legal hurdles."
In fact, observers have said that the opposition against the introduction of Islamic finance in India comes mainly from powerful Hindu groups who use their influence on the prime minister to fend off the introduction of Shariah-compliant banking.
The Muslim community in India has welcomed the initial decision but expressed concern over politicising the issue.
Prime Minister Narendra Modi, in turn, in his diplomatic outreach to Arab nations originally seems to have given the idea of introducing Islamic banking in India a thumbs-up, but is now obviously backpedalling.
H Abdur Raqeeb, General Secretary of the Indian Center for Islamic Finance, said that he regrets the opposition against Islamic banking in India, arguing that the counter-arguments were unpersuasive. He said that there was no need for an amendment in the existing Banking Regulation Act, simply a notification would suffice. The hesitation to open Islamic finance channels at conventional Indian banks would also severely limit the attraction for Muslim investors, particularly cash-rich entities, companies and individuals from the Gulf, to put their money into India and thus nip a respective boost for India's economy in the bud.
"There are various sovereign funds in the Gulf countries with billions of dollars waiting to invest in India," Raqeeb said, adding that "the introduction of Islamic banking could give a green signal to people in nations like the UAE, Qatar and Bahrain to invest here."
He suggested that such investment could flow in real estate and infrastructure development, and, with the new Shariah-compliant gold investment standard, also in India' large gold market.
However, with the continued opposition against Islamic finance in India, the country would lose out on such huge opportunities, he argued.
In terms of financial inclusion, Raqeeb pointed out that the Muslim community in India could still greatly benefit as a majority of them did not have bank accounts and Muslim-majority areas used to be described as "negative zone" by conventional banks. He said that communities could improve themselves and develop their economical foundations if Islamic banking facilities were made available.
"If Japan has an Islamic Bank, London has it, and many non-Muslim countries have it, why not India?" he said, pointing out that even the World Bank has lauded Islamic banking for being an effective tool for financing development globally and that it had the potential to address the problems of poverty and boost shared prosperity. The global lender acknowledged that, in fact, the Islamic banking system is not only about avoiding paying or receiving interest, but also about equitability, helping the economically weak and disadvantaged and giving an opportunity to small enterprises by encouraging and supporting their endeavours through risk-sharing financing.
A possible solution to the stalemate of Islamic finance in India could be to drop the religious terms in naming this form of banking and just introduce it as ethical banking or "participation banking" such as in Turkey, some experts suggested. As a start and to distinguish them from conventional banks, such "participation banks" would not grant cash credit but buy goods for clients and hand over ownership after they got repaid in instalments plus a mark-up by the borrower in a simple murabaha structure. Further development of participation banking products and investment solutions could follow.
http://www.gulf-times.com/story/526078/Debate-continues-in-India-about-Islamic-finance
--------
Exclusive: ISI plotting to attack India from new terror launchpad at Myanmar-Thailand border
Pakistan's powerful intelligence agency, Inter-Services Intelligence or ISI, is planning to open new fronts to launch attacks in India.
According to intel sources, ISI has made a tactical shift in its strategy for India. After several attacks on the western border, the ISI plans to open a new front in eastern India by launching an attack from a secret terror launchpad.
Indian intelligence sources said that ISI has recently set up a terror camp in Marisot, which is situated on Thailand-Myanmar border.
Intelligence sources have further revealed that Pakistan's ISI is using Taliban fighters to train Rohingya Muslims to launch terror attacks. This is part of Pakistan's strategy of making India bleed by a thousand cuts.
The terror launchpad in Marisot will be used to launch attacks on India and Bangladesh.
If sources are to be believed, ISI with the help of the Pakistan Taliban is training groups like Harkat-ul-Jihad al-Islami Arkana (HuJI-A) and some Khalistani militants.
Marisot terror camp first came into the picture some months ago when a terrorist was interrogated by intel agencies.
Full report at:
http://indiatoday.intoday.in/story/exclusive-pakistan-india-isi-terror-launchpad/1/843949.html
--------
Muslim man taught blind kathakar Ramayana
Dec 13, 2016
AHMEDABAD: President Pranab Mukherjee felicitated Krunal Joshi, 29, a blind kathakar, recently on World Disability Day, for his exceptional achievement as a self-employed disabled person. Today, Joshi gives religious discourses across India, but few know that way back in 1989, when Joshi was a three-year-old child, his first lessons in Ramayana came from a Muslim, Kadar Mansuri, a special educator in Visnagar, Mehsana.
When the news of Joshi's recognition reached Mansuri, he was overwhelmed with joy.
"It was my most emotional moment as a teacher. I had completed my training in Dehradun and had got my first job," said Mansuri.
"Krunal was my second student and I used to go to his home to teach. I taught him shapes and basics through Braille. Since he was interested in mythology, I read Ramayana to narrate the epic to him", said Mansuri.
Krunal says that Mansuri had played a pivotal role in turning him towards education, which would have otherwise eluded him.
"He would come to my home and teach me how to recognize things by sense of touch. As I could not attend the local school, he painstakingly taught me Braille and how to read and write", said Joshi.
Full report at:
http://timesofindia.indiatimes.com/city/ahmedabad/Muslim-man-taught-blind-kathakar-Ramayana/articleshow/55948869.cms
--------
Religious harmony: Muslims give land for Hindu fair in Kota town
Dec 27, 2016
o facilitate Hindu community to hold a 228-year-old fair on their farmland, setting an example of communal harmony against the backdrop of growing religious intolerance in the country.
Abdul Hameed (60) set aside 18 bighas of his farmland while 55-year-old Sabir Khan kept free 2.5 bighas for the fair which commenced on January 28 at the district's Kherabad town.
Hameed, a farmer is also a former sarpanch of Khairabad gram panchayat.
Khan, a trader by profession, further constructed 10 houses of 100-square-foot each on his land for the use of pilgrims.
The only temple dedicated to the presiding deity of the Medatwal community (Vaishya) – Phalodi Mata – is situated in Kherabad.
A religious fair, Shree Phalodi Khumbh Mela, is held at the temple once every 12 years. For this year's fair, which will end on February 4, more than two lakh pilgrims from all over the country are expected to throng the town.
To accommodate them the organisers of the fair set up a makeshift township spread across 300 bighas, which include the land two Muslim farmers allowed them to use for free.
Many other members of the Muslim community are generously allowing Hindu pilgrims to draw water from their wells.
There is a history to this communal bonhomie. A Hindu villager Lakshminarayan Chaudharya donated 9,000 square feet of his agricultural land for setting up of a madarsa near the town's mosque six decades ago.
Kherabad town has around 16,000 population and 35- 40% of them are Muslims.
The fair's organizing chairman and son of Chaudharya, Mohanlal, said since the fair is being held on a large scale this year they needed additional land.
Full report at:
http://www.hindustantimes.com/jaipur/muslims-give-land-for-hindu-fair-in-kota-town/story-gd5qaNEa6XKCQckbw0Pw9O.html
--------
Muslim activists start movement to evict encroachers from Wakf properties
Dec 28, 2016
MUMBAI: Dismayed by the government's lackadaisical attitude to stop encroachments on Wakf properties, some Muslim activists have launched a movement, Tehreek-e-Aukaf (Movement for Wakf Properties), to save the same.
The activists will press for protection of Wakf properties and registration of all endowments in the state like mosques, dargahs and graveyards as Wakf properties. The movement will also push the government to remove encroachments and pay market value of the Wakf properties, in possession of government departments, to the Wakf Board. Maharashtra has around 92,000 acres of Wakf property, worth Rs 4.5 lakh crore.
Despite having so much land worth so many crores, the Wakf board does not have a proper office in Mumbai. The Aurangabad office runs with a skeletal staff of over just two dozen. We are forced to start the campaign as governments since Independence have failed to protect Wakf properties which Muslims have endowed for the welfare of community members," said All India Muslim OBC Organisation leader Shabbir Ansari, who is also leading the campaign to protect Wakf properties.
Spiritual leader Maulana Syed Moin Ashraf (Moin Mian), who is patronising the movement, said many Muslim individuals and institutions have connived with government officials to grab Wakf properties.
Full report at:
http://timesofindia.indiatimes.com/city/mumbai/Muslim-activists-start-movement-to-evict-encroachers-from-Wakf-properties/articleshow/56208697.cms
--------
Beijing's 'technical hold' on Jaish-e-Mohammed chief Masood Azhar expires on December 31
Dec 28, 2016
NEW DELHI: India is hoping for more clarity on its bid for a United Nations ban against Jaish-e-Mohammed chief Masood Azhar when China's "technical hold" blocking the move at the UN Security Council expires on December 31.
Even as China hinted earlier this month that there is no change in its position on Islamist hardliner, India's case has been bolstered with the National Investigation Agency's (NIA's) recent findings indicting Azhar in the Pathankot air force base attack on January 2.
India has yet again nudged China to stop shielding Azhar from United Nations' sanctions, people in the know said. NIA's chargesheet against Azhar came just 12 days before the expiry of the "technical hold", which China imposed on India's bid to bring him under UN sanctions.
China's inflexibility will cast a shadow on Sino-India ties which this year witnessed hiccups not only over Azhar but also over India's NSG bid, China-Pakistan-Economic-Corridor and visas to Uyghur leaders.
Full report at:
http://timesofindia.indiatimes.com/india/beijings-technical-hold-on-jaish-e-mohammed-chief-masood-azhar-expires-on-december-31/articleshow/56213025.cms
--------
Construction of more bunkers along Indo-Pak border is underway: Jitendra Singh
December 27, 2016
Union Minister of State in the Prime Minister's Office Jitendra Singh on Tuesday said the construction of bunkers along the India-Pakistan border was underway. "The work for constructing bunkers for the border residents as well as the process to distribute five marlas of land among the border families are in progress and every endeavour shall be made to protect their lives," he told the gathering at a function in Kathua.
Singh said over eight acres of land has been identified in Hiranagar tehsil for the five-marla plot to be distributed among those border families who migrate during firing and shelling at the border.
He added that the ex-gratia for victims of firing at the border has been increased to Rs 5 lakh, at par with militancy-related victims.
The Union minister hailed the Rs-2,000 crore package announced by Prime Minister Narendra Modi for the PoK refugees as a "landmark decision" and added that Rs 5 lakh per family was not the final award as said by the prime minister.
Full report at:
http://indianexpress.com/article/india/construction-of-more-bunkers-along-indo-pak-border-is-underway-jitendra-singh-4447653/
--------
South Asia
Mullah Omar not visited Pakistan over the past 25 years, claims Taliban
Dec 28 2016
The Taliban group founder and ex-supreme leader Mullah Mohammad Omar not visited Pakistan over the past 25 years, the insurgent group claimed Wednesday.
The group released a statement to reject a report regarding a meeting between Mullah Omar and a Norwegian diplomat in a luxury HOTEL IN Islamabad, the capital city of Pakistan.
"A western newspaper 'The New York Times' published a report citing a Norwegian diplomat – Alf Arne Ramslien – who claimed initially talking twice on the phone??? with the late Amir ul Mumineen Mullah Muhammad Omar Mujahid (may Allah have mercy on him) and even meeting him at a later stage in Pakistan during the year 2009. This report has then gone on to write many fabrications under this title," the statement said.
The statement further added "We categorically reject this report from start to end. The late Amir ul Mumineen Mullah Muhammad Omar (may Allah have mercy on him) had not visited Pakistan over the past 25 years nor did he talk with anyone via telephone following the American invasion. And neither did he have the habit of meeting with diplomats especially with foreign diplomats during the time of occupation when he had millions of dollars of bounty on his head."
According to the group "It is plausible that this diplomat has made such assertions for his own fame or that he was duped by some individual."
This comes as Taliban's TOP commander Mullah Mansoor Dadullah confirmed earlier in August last year that Mullah Omar did not die naturally but was assassinated, confirming the reports suggesting Mullah Omar was mysteriously killed in April 2013 in a hospital in Karachi city of Pakistan.
Mansoor Dadullah is the brother of the former senior Taliban commander Mullah Dadullah who was actively operating in southern Helmand province before he was killed during an operation in Helmand province in 2007.
The Afghan Intelligence – National Directorate of Security (NDS) earlier said Monday the Taliban supreme leader Mullah Mohammad Omar was mysteriously killed in a hospital in Karachi city of Pakistan.
Mullah Omar's death was first confirmed by a splinter group of the Taliban – Afghanistan Islamic Movement Fidai Mahaz, which claimed that he was assassinated Mullah Akhtar Muhammad Mansoor and Gull Agha.
The group's spokesman Qari Hamza said last year Mullah Omar was killed two years ago in the month of July.
http://www.khaama.com/mullah-omar-not-visited-pakistan-over-the-past-25-years-claims-taliban-02572
--------
Bangladesh: Militant Tanvir's Son, Killed In Ashkona Raid, Used To 'Preach Militancy' Among Local Teenagers
2016-12-25
"He usually visited me in my home if I could not meet him. He sang religious songs and spoke about jihad. He requested me to stay overnight with him to talk about religion," said a local boy.
"We played together...badminton, cricket...he (Shahid) often took me to his home," the boy who lives near 'Surjavilla' told bdnews24.com without giving his name.
He also said Shahid called him on Feb 15 and urged to join the jihad.
"Come to the path of Islam, take the gun, we'll have to wage a jihad," he quoted Shahid as telling him on that day.
The boy also said he saw a man aged between 35 and 40 years and two other women in the house, but could not identify them.
"People regularly visited the house. Some of them came in cars and microbuses," he said.
A teenager told bdnews24.com that Tanvir's son was known as Shahid Qaderi in the area.
Shahid died when he detonated a grenade on himself during the raid, Home Minister Asaduzzaman Khan told the media in the afternoon. The operation began very early in the morning.
On Sep 10, his father Tanvir was found dead inside a house raided by the law enforcers at an Azimpur flat in Dhaka amid mounting anti-militant drives following the July 1 terror attack on a cafe in Gulshan. Police said he had committed suicide.
Shahid's mother Abedatul Fatema alias Khadija and his twin brother were arrested during the Azimpur raid. Shahid could not be traced at the time.
After over three months, the counterterrorism unit of police conducted a raid on the three-storey building in Ashkona on a tip-off that Shahid was hiding in a house in the building, the unit's chief Monirul Islam told the media.
Besides Tanvir's son, three women and three minor girls were in the house during the raid.
They were identified as slain militant Jahidul Islam's wife Jebunnahar Shila and her daughter, militant leader Musa's wife 'Trishna' and her daughter, militant leader Sumon's wife, and militant leader Iqbal's daughter.
Jebunnahar and her daughter, and Trishna and her daughter surrendered to police around 9am before the police bust into the building.
Sumon's wife came out to the garage around 1pm with Iqbal's 4-year-old daughter. She blew herself up by using an improvised suicide vest. The child survived the blast but received splinter injuries. She was rescued and taken to hospital.
But Tanvir's son did not give up, Home Minister Kamal said.
"Police lobbed stun grenades when he defied repeated calls for surrender. He then fired at police and at one stage exploded a grenade inside the house. Later he was found dead," Kamal said.
Tanvir, who grew up in Gaibandha, did his Bachelor's with Honours in accounting from Dhaka College and post-graduation from a private university.
He had worked in two private firms before joining Dutch-Bangla Bank Limited's mobile-banking department.
Full report at:
http://bdnews24.com/bangladesh/2016/12/25/militant-tanvir-s-son-killed-in-ashkona-raid-used-to-preach-militancy-among-local-teenagers
--------
US airstrike kill 3 ISIS militants in East of Afghanistan
Dec 28 2016
At least three loyalists of the Islamic State of Iraq and Syria (ISIS) terrorist group were killed in an airstrike conducted by the US forces in East of Afghanistan.
The airstrike was carried out in eastern Nangarhar province using an UNMANNED AERIAL VEHICLE, local security officials said.
The provincial police commandment said the militants were targeted in Haska Mina district after the US drones carried out an air raid in Langari Gand area.
The officials further added that the local residents did not suffer any casualties in the airstrike.
The loyalists of the Islamic State of Iraq and Syria (ISIS) terrorist group have not commented regarding the report so far.
Both the Afghan and US forces conducted regular strikes against the loyalists of the terror group in this province.
Full report at:
http://www.khaama.com/us-airstrike-kill-3-isis-militants-in-east-of-afghanistan-02571
--------
'Myanmar Navy injures' 6 Bangladeshi fisherman at Teknaf
2016-12-27
Six Bangladeshi fishermen have reportedly been left injured in firing by Myanmar Navy at Teknaf.
Bangladesh Coast Guard's Saint Martin's Station Commander Md Saiful Absar said the incident took place near Cherrha Dwip, a coral island off the coast of Saint Martin's, onTuesday noon.
The injured are Cox's Bazar's Osman Gani, 22, Rafikul Islam, 30, Noor Ahmed, 32 and Saiful Islam of Maheshkhali.
The remaining two could not be identified.
Fourteen fishermen went out in the sea with a fishing trawler owned by one Mohammad Rahim of Cox's Bazar, said Coast Guard Commander Saiful quoting witnesses.
"The fishermen, fishing within Bangladesh's border near Cherrha Dwip since morning, were fired at from a Myanmar Navy vessel."
Full report at:
http://bdnews24.com/bangladesh/2016/12/27/myanmar-navy-injures-6-bangladeshi-fisherman-at-teknaf
--------
Muslim Bangladesh goes gaga over Catholic cardinal
December 27, 2016
MUMBAI, India - Bangladesh is the fourth largest Islamic country in the world by population, with almost 150 million Muslims, representing a robust 86 percent of the country's total. Its Muslim ethos is clear, including a 1988 constitutional amendment declaring an "Islamic way of life" as a basis for national identity.
Yet right now, Bangladesh is basically going gaga over a Catholic cardinal.
In November, Pope Francis tapped Archbishop Patrick D'Rozario of Dhaka, the nation's capital, as the first-ever cardinal from Bangladesh. In a country long accustomed to being overshadowed by its mammoth regional neighbors India and Pakistan, the choice set off a national surge of pride that shows no signs of abating.
The honor also came at a time when Bangladesh was still reeling from a July terrorist attack, the worst in the country's history, involving a siege in an affluent neighborhood of Dhaka that left 29 people dead and instilled fear that the religious extremism long troubling the rest of the region had finally arrived at home.
In that context, having a good news story to tell, one with overtones of tolerance and respect for religious minorities, seemed to be just what the doctor ordered.
Recently President Abdul Hamid held a session with members of Bangladesh's Christian community to express Christmas greetings, saying there was more "joy and festivity" than normal because of the rejoicing over D'Rozario's elevation as a Prince of the Church.
"Bangladesh is a country of communal harmony. The people of the country have been tied with love and harmony from time immemorial and we all have to play an effective role in further strengthening this tradition of harmony," Hamid said, arguing that D'Rozario's promotion will "brighten further the country's existing trend of communal harmony across the globe."
D'Rozario was in attendance at the reception, joined by ambassadors, representatives of foreign missions in Bangladesh, leaders of various religious communities and assorted professionals and dignitaries.
That meet-and-greet built on an earlier encounter on Dec. 22 between D'Rozario and Prime Minister Shiekh Hasina, the second time the two had met after the new cardinal returned from the Nov. 19 consistory in Rome when Pope Francis inducted him into the Church's most exclusive club.
"The Hon. Prime Minister was so happy," D'Rozario said.
"She's known me personally for many years. She told me, 'I am so happy with your becoming a cardinal. You have brought a big honor for the nation. With you, the country has been dignified and honored'," he recalled.
During the Dec. 22 reception, Hasina urged Bangladeshis to uphold their tradition of tolerance against what she called religious "fakes" seeking to stoke conflicts.
"Those who pretend to practice religion create clashes between religions, but those who believe in religion truly and have confidence and trust in themselves never take unjust measures," she said.
The premier said the religion is undermined if anybody wants to use it for violent ends.
"So, it's the responsibility of everybody to maintain dignity of his or her religion and take it to a more dignified position," she said.
Beyond delight over having their own cardinal, Bangladeshis these days are keenly anticipating another sign of papal favor: A visit by Pope Francis in tandem with his trip to India, scheduled for sometime in 2017
On that front, D'Rozario said he doesn't have any new intelligence as to dates, but expects the visit will fall late in the year, possibly November or December.
Now 73, D'Rozario is a member of the Congregation of Holy Cross, the same order that runs the University of Notre Dame in the United States. He took over in Dhaka in 2011.
In November, he told Crux that he'd been startled by the widespread national interest his appointment had generated.
Full report at:
https://cruxnow.com/global-church/2016/12/27/muslim-bangladesh-goes-gaga-catholic-cardinal/
--------
Bangladesh extends support to Qatar's Unesco candidate
December 28 2016
Angladesh has extended its support to the Qatari candidature in the post of director general of United Nations Educational, Scientific and Cultural Organisation (Unesco).
Prime Minister Sheikh Hasina extended the support when HE Dr Hamad bin Abdulaziz al-Kuwari, the adviser to the Emiri Diwan and the Qatari candidate for the Unesco director general's post, paid a courtesy call on the PM at her office in Dhaka yesterday.
Briefing reporters after the meeting, PM's Press Secretary Ihsanul Karim said during the meeting, Dr Hamad sought Bangladesh's support to his candidature for the Unesco director general's post.
In response, the prime minister told Dr al-Kuwari: "I'm glad at your candidature at the post and you will get our support," the press secretary quoted the prime minister as saying.
Sheikh Hasina also said she is very happy to know that for the first time a candidate from Arab countries is contesting the post.
HE al-Kuwari informed the prime minister that the election to the post of Unesco director general will be held in October next in Paris.
The premier expressed satisfaction over the existing friendly relations between Bangladesh and Qatar and hoped that the traditional and brotherly ties would be consolidated further in the days to come. She also recalled her visits to Qatar.
Dr al-Kuwari highly appreciated the dynamic leadership of Prime Minister Sheikh Hasina as a woman leader in the Muslim world and said others should follow her.
He also lauded Bangladesh's stunning success in socioeconomic development and education sector under the stewardship of the prime minister.
Spelling out various steps for her government for the development of the country and its people, Sheikh Hasina said the main aim of her government is to eradicate poverty.
While talking about the signing of a memorandum of understanding on strengthening cultural co-operation, between the two countries, Dr al-Kuwari said the MoU would be inked during a suitable occasion.
Full report at:
http://www.gulf-times.com/story/526157/Bangladesh-extends-support-to-Qatar-s-Unesco-candi
--------
Afghan Special Forces killed over 400 Taliban leaders in past 9 month: MoI
Dec 28 2016
Over 400 leaders of the Taliban group were killed in the past 9 during the operations conducted by the Afghan Special Forces, the Ministry of Interior (MoI) officials said Wednesday.
MoI spokesman Sediq Sediqi said the Minister of Interior Taj Mohammad Jahid praised the Special Operations Forces of the Afghan National Police during an event in Kabul today.
Minister Jahid said the ongoing violence in Afghanistan is not having roots to insurgency led by Taliban and ISIS loyalists.
He said the Afghan nation is facing a major undeclared war but insisted that the Afghan people have never surrendered to oppression.
Jahid further added that the enemies of the country have done all they could do to kill the Afghan people in the past 16 years.
According to Jahid, the enemies of the country were looking to take control of the major parts of the country and close the highways for the traffic and passengers but they continuously failed in their attempts.
Full report at:
http://www.khaama.com/afghan-special-forces-killed-over-400-taliban-leaders-in-past-9-month-moi-02573
--------
Afghan MP wounded in Kabul explosion, more casualties feared
Dec 28 2016
A relatively heavy explosion was heard in Kabul city earlier today, leaving several people dead or wounded.
The incident took place in the vicinity of 6th police district of the city close to a mosque in Dasht-e-Barchi area in West of Kabul.
Eyewitnesses in the area are saying that a suicide bomber targeted a vehicle of an Afghan lawmaker in the vicinity of Dasht-e-Barchi area.
However, a security official said a magnetic bomb was planted in the vehicle of MP Fakuri Biheshti's vehicle who was wounded in the attack and his bodyguard was killed.
The source further added that several other people have also been killed or wounded in the attack, citing preliminary information.
Full report at:
http://www.khaama.com/explosion-rocks-kabul-city-02569
--------
Muslims not discriminated against in Northern Province, says CV Wigneswaran
27th December 2016
COLOMBO: The Chief Minister of Sri Lanka's Tamil-majority Northern Province, C.V.Wigneswaran, has refuted an allegation made by Muslim leaders, that his administration is discriminating against the Muslims in the matter of post-war resettlement.
In a press statement issued on Tuesday, Wigneswaran said that among the 4307 families which had obtained lands between 2013 and 2016, 73.02 percent were Muslim, 25.66 percent were Tamil and 1.32 percent were Sinhalese.
Up to December 2015, 26,668 Muslim families had applied for resettlement. Out of these 24,040 families were resettled and 2801 families remained to be settled.
Out of the 2801 families to be resettled, 1570 are in Jaffna and 1231 are in Vavuniya. In Mannar which has always had a large proportion of Muslims, all those who sought resettlement had been resettled.
Wigneswaran pointed out that many Muslims had not applied for resettlement because they had settled in the South Sri Lankan district of Puttalam. If and when they apply they will be resettled in the North, he assured.
Full report at:
http://www.newindianexpress.com/world/2016/dec/27/muslims-not-discriminated-against-in-northern-province-says-cv-wigneswaran-1553570.html
--------
Africa
Boko Haram 'crushed' but suicide bombings continue
27.12.2016
A female suicide bomber has attacked a cattle market in the city of Maiduguri in Nigeria's Borno State. She was the only person killed in the blast, police said.
The authorities also said a second woman, who was also in possession of a bomb at the Kasuwan Shanu market, was "lynched by an irate mob in the vicinity." Security forces later detonated her device.
Nobody has claimed responsibility for Monday's attack but it bears the hallmark of the Islamist militant group Boko Haram and comes just two days after President Muhammadu Buhari said the jihadist group had been finally crushed and driven from its last enclave in the Sambisa Forest.
The government in Abuja has frequently claimed victories against the jihadists but access to the conflict zone is strictly controlled making independent verification virtually impossible.
Clearing away debris afer suspected Boko Haram attack
Maiduguri is frequently targeted by suspected Boko Haram suicide bombers. Workers clear away debris after an attack killed nine people on October 29
While Buhari was claiming that "the terrorists are on the run and no longer have a place to hide," the so-called "Islamic State" (IS) group, with which one faction of Boko Haram is allied, was alleging that it had carried out a successful attack on an army barracks in Yobe state which "killed and wounded many."
Ubale Musa, a DW correspondent in the capital Abuja, says Buhari has made restoring security in the northeastern part of the country one of his TOP priorities since taking office in May 2015.
There are reports that Boko Haram have been regrouping in Taraba and Bauchi states, south of their stronghold in Borno State, and taking advantage of a long-running conflict between mainly Muslim nomadic cattle herders and sedentary Christian farmers.
Attacks in neighboring Cameroon
At least 20,000 people have been killed since the insurgency erupted in 2009. The fighting has displaced some 2.6 million sparking a humanitarian crisis. The conflict has not only enveloped northeastern Nigeria but also spread to neighboring Chad, Niger and Cameroon.
On Christmas Day (25.10.2016) the governor of Cameron's Far North region Midjiyawa Bakari said a suicide bomber "targeting a religious site" had killed two civilians. The region, which is frequently targeted by Boko Haram, is home to Christians, Muslims and animists.
http://www.dw.com/en/boko-haram-crushed-but-suicide-bombings-continue/a-36919143
--------
Army searching for Chibok girls seized by Boko Haram
Dec 28, 2016
After the Nigerian army claimed victory over Boko Haram in the armed group's forest stronghold, a commander at the forefront of the battle says the search is still on for the missing Chibok girls.
The army captured the Sambisa Forest in the country's east over the weekend.
Speaking to Al Jazeera on Tuesday, Brigadier General Victor Ezugwu, the army commander, said that while his soldiers had made significant gains, they had not been able to track down the missing girls who were captured by Boko Haram in April 2014.
About 200 of the 276 Chibok girls who were taken remain missing. Some were believed to be in the Sambisa Forest.
"We are still searching for our dear daughters," Ezugwu said. "As I speak to you now, we've not been able to make contact with them because the insurgents are running away with the girls. We are still trailing them."
He added that "so far, we have rescued over 1,900 Nigerian citizens [from captivity]".
He said the operation against Boko Haram is ongoing.
"It's not finished business. It's a work in progress. At the end of the day it's a bright LIGHTat the end of the tunnel," he said.
READ MORE: Boko Haram's decline raises hopes of the displaced
While Nigerian authorities say they are working hard to find the missing girls, there are concerns over how those who have been freed are treated.
Kidnapped girls freed from more than two years of captivity were prevented by Nigerian officials from spending Christmas at home with their families and relatives, a lawyer said on Tuesday.
Parents said they were taken to see their daughters, but the girls who were not allowed to go home or go to a church service.
The news raised questions about Nigeria's handling of the 21 girls freed in October by negotiation with the group.
'Final defeat'
Boko Haram's insurgency began in Maiduguri, though it has since spread beyond Nigeria's borders to Chad, Cameroon and Niger.
Nearly 15,000 civilians have been killed since 1999, when Boko Haram launched a campaign to establish an Islamic state.
"We are on TOP of the situation, all hands are still on deck," Ezugwu said. "This defeat is final and it [Boko Haram] will not spread to other parts of West Africa."
His comments echoed those of Nigerian President Muhammadu Buhari, who on Saturday announced the "final crushing of Boko Haram terrorists" in a message posted to his Twitter feed.
Full report at:
http://www.aljazeera.com/news/2016/12/army-searching-chibok-girls-seized-boko-haram-161228041756477.html
--------
Could Africa be the next ISIS frontier?
December 27 2016
Could Africa be the next safe haven for the Islamic State of Iraq and Syria (ISIS) terrorists fleeing from the Middle East?
The concern emerged at the 10th session of the focal points of African Centre for Research and Study on Terrorism held on December 14 in Algeria.
Most of African Union (AU) members were represented at the Algiers conference.
The Algerian AU Peace and Security commissioner, Mr Smail Chergui, warned that ''2,000 to 2,500 ISIS terrorists were regrouping with a view to relocating to the troubled regions in the Sahel, the Horn of Africa and Great Lakes".
"'Tunisian borders were also a source of worry following the ISIS terrorists' defeat in the Libyan city of Sirte," he pointed out.
Security challenge
The Boko Haram terrorists, still active in northern Nigeria also constituted another major security challenge in the surrounding region.
Mr Chergui underlined that some ISIS elements were of African origin, hence the vulnerability of the continent to their operations.
"They were already present in Yemen and Somalia," he said.
Consequently the AU commissioner advised; "our priority is to be able to gather information and intelligence about them, share with our partners, then develop a concrete regional and international cooperation to curb the imminent terrorism danger".
Mr Chergui revealed that during his recent visit to Russia and Iran, both countries expressed their support for the counter-terrorism cooperation with AU.
An image grab taken from a propaganda video uploaded on June 11, 2014 by jihadist group the Islamic State of Iraq and Syria (ISIS). FILE | NATION MEDIA GROUP
The new Ghanaian director of the Algiers-based terrorism research centre, Mr Larry Gbavlo Lartey, explained that ''the dangerous impact of terrorism and its trans-national character compelled us to strengthen our cooperation by taking practical actions to curb sources of violence and extremism".
"It is IMPORTANT that we should set up our political architecture to fight terrorism in an efficient and effective manner with the involvement of all members of the society," he said.
Mr Chergui further explained that an AU force was on the ground in Somalia and another one would be deployed in collaboration with United Nations in north Mali, to secure the agreement signed between the different Malian factions but very often subject to violations.
However, he expressed fears that with the presence of terrorists in the impoverished parts of the continent, it remained easier for them to radicalise, especially the younger people and then convince them to join the terror groups.
Full report at:
http://www.africareview.com/special-reports/ISIS-threat-to-Africa/979182-3499060-format-xhtml-ktn893z/index.html
--------
Sultan: Bill on equality in inheritance against Islam
Dec 27 2016
The Sultan of Sokoto, Alhaji Sa'ad Abubakar lll, on Tuesday said the bill before the senate seeking equality in inheritance was against Islamic religion and, therefore, unacceptable to Muslims.
The Sultan made the comments in Gusau at the closing ceremony of the 20th Zamfara State Annual Qur'anic Recitation Competition.
NAN reports that the bill is seeking equality for male and female children in the sharing of inherited family wealth or property.
The bill also proposes that a widow is entitled to the custody of her children unless it is contrary to the interests and welfare of the children.
The bill also seeks that a widow shall have the right to remarry any man of her choice and should have the right to a fair share in the inheritance of her late husband's property and the right to live in her matrimonial house.
The Sultan said: "Our religion is our total way of life; therefore, we will not accept any move to change what Allah permitted us to do.
"Islam is a peaceful religion; we have been living peacefully with Christians and followers of other religions in this country. Therefore, we should be allowed to perform our religion effectively.''
He called on the senate to not consider the bill because of its religious implications.
The Sultan however hailed the Federal Government and Nigerian Army for the capture of Sambisa Forest from Boko Haram terrorists.
Abubakar said that the capture of Sambisa Forest from Boko Haram was historic and a great success. "We are happy to hear this good news; we are, therefore, calling on the Nigerian Army not to relent in its efforts in fighting the activities of Boko Haram," he said.
He called on Muslims to continue to pray for peaceful coexistence in the country, adding that they should cooperate with all the tiers of government to move the country forward.
The royal father called on political office holders to ensure fairness and transparency in implementing projects for the development of the people particularly at the grassroots.
In his remarks, the Zamfara Governor, Alhaji Abdulaziz Yari, gave the assurance that the state government would continue to support the Qur'anic recitation competition.Yari and that his wife, Asma'u, donated N500,000 to each male and female winner of the 7th category of the competition – recitation of the Qur'an with Tafsir.
Full report at:
http://thenewsnigeria.com.ng/2016/12/sultan-bill-on-equality-in-inheritance-against-islam/
--------
Fleeing Boko Haram Member Arrested In Abuja
DEC 27, 2016
A middle-aged man suspected to be one of the fleeing members of the dreaded Boko Haram sect has been arrested by officials of a security agency recently established by the Abuja Municipal Area Council popularly known as AMAC Marshal in the Federal Capital Territory.
According to him, the suspect was apprehended "with a Qur'an and a chaplet on his neck while trying to lobby people in the market."
The statement said the suspected Boko Haram member has, however, "confessed that there are many of his colleagues in the city."
Full report at:
http://saharareporters.com/2016/12/27/fleeing-boko-haram-member-arrested-abuja
--------
Europe
Hamas condemns video of Muslim and Jewish people dancing as 'disgraceful spectacle'
Dec 28, 2016
Officials from Hamas have criticised a video appearing to show Muslim and Jewish people dancing together at a Hanukka ceremony, describing it as a "disgraceful spectacle".
The Islamist group said the video from the event, hosted by the king of Bahrain and attended by members of the local Jewish community, was "humiliating" after it was posted on YouTube.
In the clip, Muslim and Jewish men wearing keffiyehs and kippahs were seen performing a traditional Hasidic dance during a candle-lighting ceremony.
"In LIGHT of the increasing pace of international sympathy for the Palestinian cause… and the growing boycott of the Zionist movement in all forms, a group of dignitaries and traders in the State of Bahrain hosted a Zionist, racist and extremist Jewish delegation and danced with them in a humiliating and disgraceful spectacle," Hamas officials said in a statement.
"Hamas calls on Bahrain to fully stop any form of normalisation with the Zionist enemy."
Israel's Defence Minister Avigdor Lieberman recently inflamed tensions by suggesting the next war with Hamas militants in the Gaza Strip will be the last "because we will completely destroy them".
Hamas hit back by claiming it now has a "real army" with which to fight Israel and has increased its manufacture of missiles to prepare for conflict.
"Hamas has made a resolute decision to remain steadfast and wage Jihad as the only means to liberate Palestine," senior official Fathi Hammad said.
http://www.independent.co.uk/news/world/middle-east/israel-palestine-hamas-muslims-jews-dancing-response-video-a7497176.html
--------
Food bank in Surrey, B.C. addresses need for Muslim-based services
Dec. 27, 2016
The Globe and Mail is looking at people who have been touched by the refugee crisis British Columbia, from sponsors and teachers to the refugees themselves.
Mainu Ahmed recalls that catastrophic confusion made the case for a Muslim-based food bank several years ago.
Muslims collecting food from the Surrey Food Bank, he said, did not always realize they were getting items whose consumption could violate their faith – such as pork. Where they had come from, they took canned food, for example, for granted.
The result, developed over several years from a household garage to its current 2,200-square-foot space in a warehouse, was the Muslim Food Bank Community Services where Mr. Ahmed is now director.
Although open daily to receive donations, the food bank opens two Saturdays a month to provide food consistent with the Muslim faith, including halal items. It is all funded by the community. Demand has surged with the arrival in the past year of thousands of refugees from Syria.
Mr. Ahmed, an accountant who emigrated from South Africa eight years ago, spoke to The Globe and Mail at the food bank, located in an industrial area, not far from a SkyTrain station.
Do you ever have non-Muslims coming to use the food bank and what happens to them?
Yes. What happens with non-Muslims is when people come in the first time, they would go through eligibility. Part of that eligibility will be, "Do you require any specific food in terms of dietary restrictions?" Now the person will say, "Well, actually no." [We say], "Well then maybe this is not actually the right place for you." On the day they arrive, they will never leave without any food. On that day, they will get a hamper and they will get a referral letter to Surrey Food Bank. We've got an arrangement with Surrey Food Bank and they know when they get that letter, they will see that client and they will register that client because they know the client has come from us. It does happen occasionally, yes.
Do you get clients coming from outside of Surrey?
We get clients coming from as far as Abbotsford. Langley? They get here. Basically what happens is you normally have one or two volunteers in the community who will actually take it upon themselves and say, "Okay, I will bring five people through today and we will come and collect." What we also do for the new refugees who have settled in Abbotsford is get someone to collect on their behalf and distribute out there. The benefit of them coming is when they are here, they get linked into other resources and other things.
Some people may say that food is food and it doesn't matter if the food is in synch with the faith of people that need the food.
I say it's part of your human right and part of our rights in Canada to be able to live your faith or engage in your faith in a way that is IMPORTANT to you. And if your faith has a part that talks to vegetarianism or halal, then I feel that is as much your right to be able to do that. And people shouldn't be forced to eat other things just because they happen to be poor. I feel there are enough communities in Canada to be able to support that. I am never thinking that there's no need for a traditional food bank because there will always be a need for a traditional food bank. But I definitely think there is a need for supplying people with food that they will be comfortable with in terms of eating or in terms of their faith.
How did you come to be a volunteer in this whole enterprise?
I have always been involved with the community. I have worked with the food bank, on and off. Our CEO's kids and my kids go to the same school He's been begging me for a long time to get involved. Often he would say, "I don't need you to come and fold sugar packets. I need your brain." I realized that being in Canada – although I came here under very fortunate circumstances – has a whole host of privileges. We don't often realize how privileged we are. For me, I needed to find something in my life that's more than just the physical or just material benefits. As an accountant, that feeds my family and my stomach. The work that I do here feeds my soul.
Full report at:
http://www.theglobeandmail.com/news/british-columbia/food-bank-in-surrey-addresses-need-for-muslim-based-services/article33440148/
--------
Was a faulty wing behind the Russian jet crash?
28 December 2016
Russian investigators looking into the crash of a military plane that crashed, killing all 92 on board, believe a fault with its wing flaps was the reason it plunged into the Black Sea, an investigative source told the Interfax news agency on Tuesday.
The plane, a Tupolev-154 belonging to the Defence Ministry, disappeared from radar screens two minutes after taking off on Sunday from Sochi in southern Russia, killing dozens of Red Army Choir singers and dancers en route to Syria to entertain Russian troops in the run-up to the New Year.
The three black BOX flight recorders from the aircraft were found on Tuesday, Russian news agencies said, amid unconfirmed reports that authorities had grounded all aircraft of the same type. The Defense Ministry confirmed one box had been found.
This file photo taken on January 2, 2001 shows a Tupolev-154 (TU-154) aircraft. A Russian military plane crashed on December 25, 2016. (AFP)
The Life.ru news portal, which has close contacts to law enforcement agencies, said it had obtained a readout of one of the pilot's last words, indicating a problem with the wing flaps: "Commander, we are going down," the pilot was reported to have said.
There was no official confirmation of the readout.
The Interfax news agency separately cited an unnamed investigative source as saying preliminary data showed the wing flaps had failed and not worked in tandem.
As a result, the aging Soviet-era plane had not been able to gather enough speed and had dropped into the sea, breaking up on impact.
If confirmed, the technical failure will raise questions about the future of the TU-154, which is still actively used by Russian government ministries but not by major Russian commercial airlines.
Full report at:
https://english.alarabiya.net/en/News/middle-east/2016/12/28/Was-a-wing-fault-behind-the-Russian-jet-crash-.html
--------
New ISIS Video From Russia Shows Grozny Attackers Pledging Allegiance to Islamic State
December 28, 2016
In a new video purportedly released by the Islamic State titled "The Fighting Has Just Begun," the Chechnyan gunmen who launched the December 18 attack in Grozny pledge "bayat," or allegiance, to ISIS "caliph" Abu Bakr al-Baghdadi. The video was released on ISIS terrorist channels on December 28. Along with the Grozny attackers pledging themselves to al-Baghdadi, they also urge other Russian Muslims to carry out attacks on Russia, according to terrorism watchdog SITE Intel Group.
The attack in Grozny occurred last week and barely made western news. No civilians were killed in the attack, although 7 militants were killed by the police. 4 were arrested. According to Russia Today, the militants attacked a police officer and stole his car before engaging in a shootout with police.
Chechnya has been a hotbed of extremist, Muslim activities since late 2000. Chechen leaders, under Moscow pressure, have struggled to keep the rising Islamist militants at bay. In a press BRIEFING by United States Secretary of State Colin Powell at NATO meeting in Rome on May 28, 2002, he said:
With respect to Chechnya, Chechnya is an area of enormous interest to the international community. Russia is fighting terrorists in Chechnya, there's no question about that.
When the Islamic State arose in 2014, Chechen fighters travelled to Iraq and Syria to join the battle, according to The New Yorker.
Full report at:
http://heavy.com/news/2016/12/isis-islamic-state-grozny-chechnya-russia-attackers-uncensored-video/
--------
Southeast Asia
Majority of Religion School Teachers in Indonesia Support Sharia Law
December 27, 2016
JAKARTA —
Nearly 80 percent of Islamic education teachers in five of 34 Indonesian provinces support implementing Sharia law, according to a new survey that is causing alarm among some moderate Muslim groups.
Researchers led by Dr. Didin Syafruddin of Syarif Hidayatullah State Islamic University (UIN) in Jakarta interviewed 505 Islamic religious education (Pendidikan Agama Islam) teachers in five of Indonesia's 34 provinces. In much of Indonesia, religion is taught in public and private schools.
The study, conducted in October 2016, found high levels of so-called "Islamization" in those teachers it spoke with, including in the cities of Solo and Makassar, and in the Aceh Besar region, Syafruddin said.
Among the study's findings: 74 percent of Islamic religious teachers in the five provinces believe Muslims shouldn't give holiday greetings to adherents of other religions, and 89 percent believe non-Sunni minorities should not be accommodated in the country.
Indonesian Muslims shout slogans during a protest against an anti-Islam film that has sparked anger among followers, outside the U.S. Embassy in Jakarta, Indonesia, September 21, 2012.
Indonesian Muslims shout slogans during a protest against an anti-Islam film that has sparked anger among followers, outside the U.S. Embassy in Jakarta, Indonesia, September 21, 2012.
One Islamic education teacher quoted in Syafruddin's study said, "For a Muslim to uphold his ideals, Islamic Sharia law should be enforced. For me, the IMPORTANT thing is not the formal state, but enforcing Islamic Sharia. ... I think Islamic Sharia should be implemented in Islamic countries."
Moderate Muslims
The research has provoked alarm among moderate Muslim bodies such as Nahdlatul Ulama (NU) and Muhammadiyah.
At a panel organized at UIN for the study's publication last week, Nahdlatul Ulama (NU) Chairman H. Imam Aziz said according to NU, "Indonesia is a country where Pancasila and the 1945 constitution fully account for our notion of jurisprudence. There's no need to search for another basis of state authority [such as Sharia law]."
Pancasila is the country's philosophical foundation of political pluralism.
Aziz said he found the study's findings "troubling."
Syafruddin, the study's author, told VOA he "was interested in exploring the balance between two values: Indonesia's Pancasila philosophy of political pluralism and personal religion."
He told VOA he suspected Pancasila was enforced only nominally and lacked strong personal investment. "I was not surprised by our findings, but it is useful to have some data about this phenomenon," he said.
Syafruddin said his survey purposely looked at some of the most conservative regions of Indonesia, and thus couldn't be proportionally extended to the whole country.
Other studies
But Bonar Tigor Naipospos, deputy chairman of the Setara Institute, a human rights research organization, said the latest "findings are in line with our survey among students in Greater Jakarta from a few years ago, where we found about 40 percent of them (Islamic educators) support implementing Islamic Sharia law."
"It has long been a concern of ours that schools are engendering the spread of puritanical and intolerant Islam. We even found that there were some authorized textbooks that sanctioned violence to defend religious beliefs," Naipospos said.
Only one Indonesian province has been allowed to impose formal Sharia law - the westernmost province of Aceh. But as of March 2016, there were 389 "Islam-inspired" local bylaws around the country, according to the National Commission on Violence Against Women.
Syafruddin's research also found that teachers who studied Islam as a teenager were about four times as likely to support political Islam - Sharia law and exclusive Muslim leadership - as those who studied the religion as a child or an adult.
"Further research is needed, but I conjecture that this may be because teens are very impressionable and receptive to dogmatic ideas passed on by friends," Syafruddin said.
It also may explain why teachers who studied Islam in adolescence support Sharia law at a higher rate than their peers, he added.
Religion is increasingly an academic as well as professional vocation for young Indonesians.
About 20 percent of all university students major in religious studies, The New York Times newspaper reported.
Indonesia also has the largest number of Islamic education centers in the world: nearly 700 universities, 30,000 boarding schools and 76,000 schools, according to the country's Religious Affairs Ministry.
Suggestions for the government
Syafruddin said he also wanted to study attitudes toward religious minorities.
Indonesia has the largest population of Muslims - 203 million, 99 percent of whom are Sunni - in the world. The country, which has a total population of about 250 million people, also recognizes and protects Christianity, Hinduism, Judaism, Buddhism and Confucianism.
Based on his study, Syafruddin suggested that "religious tolerance is still superficial, and not actively enforced" in the country.
He said Indonesia should be more aggressive in explaining how Pancasila relates to tolerant Islam, support moderate Islamic organizations such as NU, and improve the recruitment and training of religious teachers "in a way that strengthens a moderate Islamic outlook unique to Indonesia."
In recent years, the Setara Institute has begun to do just that.
"A number of NGOs, including ours, train teachers and students about multiculturalism and peace," Naipospos, of the human rights group, said. "We publish teaching materials for the classroom and picture books for students. Indonesia's Ministries of Education and Religion have also started programs to address growing intolerance."
The study was published last week during a time of turmoil that is testing Indonesia's famed religious tolerance: the trial of Jakarta's Chinese Christian Governor Basuki Tjahaja Purnama, known by his nickname Ahok, for alleged blasphemy. The case has polarized hard line Islamic groups and left some Christian minorities on edge.
The study was not directly prompted by the Ahok debate, Syafruddin said, but its findings about religious intolerance are relevant to the sectarian undercurrents that have surfaced over the past few months.
One of the teachers quoted in the study, however, commented on the case specifically.
"If there are non-Muslim [political] leaders, I do not support them," a teacher in Pidie, Aceh said. "For we must protect our leaders, but such leaders would not protect us. This is evident from Jakarta. I don't support Ahok as governor …because any other religion has a different mission than Islam. There is no obligation for Muslims to Islamize people, but in Christianity, they are missionaries. If they become president, they will Christianize our laws, education …all of that."
http://www.voanews.com/a/majority-of-religion-school-teachers-in-indonesia-support-sharia-law/3652387.html
--------
Malaysian NGOs reveal plan to send flotilla to aid Rohingyas in Myanmar
DECEMBER 28 2016
Bangkok: Plans are underway for a "food flotilla" to sail from Malaysia to Myanmar's strife-torn western Rakhine state with emergency supplies for Rohingyas.
The shipment of 200 tonnes of rice, medical aid and other essential supplies appears to counter the long-held protocol of the 10-member Association of South-east Asian Nations (ASEAN) that countries should not interfere in each other's internal affairs.
Escalating violence in Rakhine since October has left scores dead, villages razed and forced more than 34,000 Rohingyas to flee to Bangladesh in what human rights groups say could amount to crimes against humanity by Myanmar security forces.
The Myanmar government denies the allegations.
Predominantly Muslim Malaysia has been the most outspoken of Myanmar's neighbours over the treatment of Rohingyas, a predominantly Muslim ethnic minority of more than one million in the Buddhist-majority country.
Almost 200,000 Rohingyas displaced by previous violence live in Malaysia, many of them labourers on building sites.
The flotilla is being organised by the Malaysian Consultative Council of Islamic Organisations and a coalition of non-government organisations from the region, the Star/Asia News Network reported.
Zulhanis Zainol, the organisation's general secretary, indicated the flotilla does not yet have permission from Myanmar's government, which for months has blocked UN and other agencies delivering emergency supplies to the violence-hit areas.
He said the flotilla could face three scenarios – being allowed to land and hand over supplies, being told to turn back from Myanmar waters or being attacked by Myanmar security forces.
"Access to the area is completely blocked. This resembles Gaza as victims are squeezed between military attacks and closure of the border to a neighbouring country," Mr Zulhanis was quoted as saying.
"As a result all access is completely blocked and humanitarian agencies are not allowed to enter," he said.
Organisers of the flotilla say up to 200 people may travel on the ships, including NGO members, doctors, medical teams, politicians, religious leaders and crews.
The scheduled departure date from Malaysia's Port Klang is January 10, with the ships making a two-week journey.
Myanmar agreed to grant "necessary humanitarian aid" to Rakhine on December 19 after Malaysian Foreign Minister Anifah Aman told a meeting of ASEAN foreign ministers in Yangon of Malaysia's "grave concern" over violence allegedly carried out by Myanmar's military.
Myanmar has previously vaguely committed to allowing access.
Malaysia's presentation to the foreign ministers who were called together by Myanmar's de facto leader Aung San Suu Kyi called for "unimpeded humanitarian access to affected areas and an effort by ASEAN to co-ordinate humanitarian assistance to the region".
Malaysian Prime Minister Najib Razak has shaken ASEAN'S policy on non-interference, maintained since the group was formed in 1967, accusing Myanmar of "genocide" and launching a personal attack against Ms Suu Kyi, a Nobel laureate.
Mr Najib's critics say he is attempting to shore up his support among mainly Muslim Malays at home to deflect criticism over multibillion-dollar corruption allegations involving the state sovereign wealth fund 1Malaysia Development Berhad, which the prime minister set up and oversaw through an advisory committee.
Myanmar has warned Malaysia to respect the principle of non-interference as tensions have risen between the two nations.
Full report at:
http://www.smh.com.au/world/malaysian-ngos-reveal-plan-to-send-flotilla-to-aid-rohingyas-in-myanmar-20161228-gtiste.html
--------
Tax on religious organisations applies across the board, experts say
BY IDA LIM
December 27, 2016
KUALA LUMPUR, Dec 27 — Tax experts said the amended law to tax religious organisations will affect both Muslim and non-Muslim groups, refuting a claim that Islamic bodies may be spared.
Aruljothi Kanagaretnam, president of Chartered Tax Institute of Malaysia, said the Income Tax Act's provisions did not distinguish between Muslim and non-Muslim bodies.
"Tax law does not distinguish any religion. How organisations are formed and funded may have some implications," he told Malay Mail Online when contacted yesterday.
Tax lawyer S. Saravana Kumar similarly noted that the amendment to paragraph 13(1)(b) of the Income Tax Act's Schedule 6 — which includes non-profit religious organisations and institutions as being eligible for tax exemption — covers all religious bodies.
"The proposed amendment to paragraph [13(1)(b)] doesn't discriminate between Islamic and non-Islamic bodies.
"However there is another exemption available under paragraph [13(1)(a)] where most Islamic bodies are exempted from income tax," Saravana told Malay Mail Online when contacted yesterday.
Under paragraph 13(1)(a), institutions or organisations which are approved under the law's Section 44(6) also enjoy tax exemption on their income.
The Inland Revenue Board's website contains a list of organisations approved for tax exemption status under Section 44(6). A check by Malay Mail Online found that organisations linked to Islam, Hindu, Buddhism and Christianity were all similarly included in the list.
Parliament recently passed an amendment to paragraph 13(1)(b) to require "contributions" received by non-profit religious bodies to be for "charitable purposes" to qualify for exemption from tax.
Churches recently expressed concern that the amendment would only affect non-Muslim bodies.
Local daily The Borneo Post had last week reported that the new tax law change would allegedly only affect non-Muslim bodies in Sarawak, as mosques and Muslim welfare bodies there fall under a state Islamic law, the Majlis Islam Sarawak Ordinance 1984.
Tax consultant Veerinderjeet Singh also told Malay Mail Online that the tax exemption laws does not mention non-Muslim or Muslim bodies and would therefore apply to all bodies.
"Fact is the tax amendment does not discriminate between Muslim and non- Muslim religious bodies," the executive chairman of Axcelasia Inc said when contacted yesterday.
"Fact is that any religious body that falls under the Income Tax Act will be subject to the new tax amendment. A Muslim body cannot be automatically eligible for S 44(6) treatment or be tax exempt unless the Muslim body is a government body in which case it is exempt as the government is not subject to income tax," he added in his emailed response.
He said that organisations listed as being approved under Section 44(6) for tax exemption are charitable institutions that would enjoy full exemption on their income.
As for places of worship, they would not be able to go under the Section 44(6) tax exemption category, but can instead apply for the building funds that they receive to be tax-exempt under this category.
"A temple, mosque or church is not categorised as a charitable institution as Para 13 already granted them a tax exemption. So they are not eligible for S44(6) status.
"The only time these bodies get S44(6) status is for a building fund set up where they get donations from the public which is why they need the status so that donors get a tax deduction for their donations," he said.
Addressing questions on whether mosques or Muslim bodies would be governed by state Islamic laws when it comes to matters of tax exemption, Veerinderjeet clarified that such matters fall under the Income Tax Act.
"State Islamic laws do not have the power to grant tax exemption — that can only be done under the Income Tax Act," he said.
He also explained that whether or not mosques would be exempt from paying income tax would depend on the legal structure under which they are set up, with those coming directly under the federal government or state government as government entities not taxable.
"But if under the state or federal Islamic laws, all mosques are governed by a government body, then that could mean that no income tax applies as the government and ministries et cetera are not taxable," he said.
Full report at:
http://www.themalaymailonline.com/malaysia/article/tax-on-religious-organisations-applies-across-the-board-experts-say
--------
Muslim Youths Helped Keep Indonesia's Christmas Peaceful
2016-12-27
When worshipers poured out of Maranatha Church in Ambon, Indonesia, around 9 p.m. Christmas Eve, dozens of Muslim youth lined up to greet them and shake their hands.
Similar scenes were repeated at other churches in Ambon and in many parts of Indonesia, the world's most populous Muslim country, where Christmas services unfolded without incident despite reported plots to target such gatherings, and a series of arrests of alleged militants in recent days.
"Our hope is that Christmas brings peace for all of us, not only Christian people but all people," said Daim Baco Rahwarin, chairman of the Maluku Region Ansor Youth Movement, one of the Muslim groups that turned out to boost security outside the church.
Muslims and other non-Christians also turned out for Christmas Carols in Ambon, a musical event presented at the church on Dec. 22 and 23 for the last five years. At the close of the performance, Christian singer Sierra Latuperissa and Muslim crooner Nurul Tosiuta sang duets.
Jacky Manuputty, a priest who organized the event, said about 1,000 people participated. He said he hoped the presence of people of multiple faiths would serve as a good example of tolerance and brotherhood.
"We emphasized universal, humanitarian themes. We also prayed for the people of Aleppo, because there are not only Muslims there, but Christians as well," he said.
About 10 percent of Indonesia's 250 million people are Christian.
Some 5,000 people were killed and more than 700,000 displaced by Muslim-Christian violence on Ambon between 1999 and 2002.
'The trauma is still there'
More than 1,000 km (700 miles) west of Ambon, worshippers gathered for Christmas services at Oikumene Church in Samarinda, East Kalimantan, the site of a Molotov cocktail attack on Nov. 13 that killed 2-year-old Intan Olivia Banjarnahor and injured three other children.
Poppi Siregar, 28, and Friadi Samosir, 31, felt uneasy as they hurried into the church with their 8-month-old child, Tiur April Samosir.
"The trauma is still there. Who can forget it?" said Poppi.
Another parishioner, 24-year-old Ririn, said she had braced herself to come to church.
"Of course we're worried. The marks of the Molotov cocktail are still visible in front of the church,"she said.
East Kalimantan police deployed 2,336 personnel to protect Christmas and New Year's celebrations in the province.
"Christians should carry out their worship in tranquility," said East Kalimantan police chief Safaruddin.
Ansor, the youth wing of moderate Muslim organization Nahdlatul Ulama (NU), sent 250 young men to stand guard outside churches in the area, one local leader said.
"Our members are outside every church. Their presence is inconspicuous,"said Herman Hasan, secretary general of the East Kalimantan branch of Ansor.
Pluralism should be maintained'
As many as 1.7 million Ansor members were on standby to help secure Christmas celebrations throughout Indonesia, according to Yaqut Cholil Qoumas, the general secretary of Ansor, based in Jakarta.
"We are ready if security officials or church authorities ask us to help facilitate smooth worship for our Christian brothers," he told BenarNews on Dec. 23.
He said Ansor was prepared to do so as an expression of Islam, which seeks to be a blessing for the whole of society.
Full report at:
http://www.benarnews.org/english/news/indonesian/muslim-christmas-12272016165441.html
--------
Police start investigating FPI leader blasphemy case
December 28, 2016
The Jakarta Police will soon question witnesses as part of the blasphemy case implicating Islam Defenders Front (FPI) leader Rizieq Shihab. The firebrand cleric was reported by two student associations for remarks he made in a sermon, the video of which has been distributed on the internet.
"We will question a number of witnesses such as information technology experts, crime experts, religious experts and others," said Jakarta Police spokesman Sr. Comr. Raden Argo Yuwono as reported by tribunnews.com on Wednesday.
A case review will be carried out after the questioning of the witnesses, he added.
Rizieq was reported by the Indonesian Catholic Students Association (PMKRI) and Students Peace Institute (SPI) to the Jakarta Police after a video of the sermon was uploaded onto Twitter and Instagram.
In the 22-second-long video, Rizieq is recorded as saying: "If God gave birth, then who would be the midwife?"
Similar to Jakarta Governor Basuki "Ahok" Tjahaja Purnama, who is being tried at the North Jakarta District Court, Rizieq is also accused of violating Article 156 SECTION (a) of the Criminal Code on blasphemy. The charge carries a maximum punishment of five years in prison.
Full report at:
http://www.thejakartapost.com/news/2016/12/28/police-start-investigating-fpi-leader-blasphemy-case.html
--------
North America
Women Now Allowed To Wear Hijabs In Custody, Police In California City Say
12/27/16
Police in Long Beach, California, have reversed their policy on barring prisoners from wearing any religious head covering while in custody. The move follows a lawsuit filed by a Muslim woman who claims her hijab had been forcibly removed.
Kirsty Powell was arrested in May 2015 and stripped of her headscarf, despite her protestations that it was part of her religious beliefs. A year later she sued the city alleging her civil rights had been violated.
But last month the Long Beach Police Department altered its policy, according to a department spokeswoman, as reported by the Long Beach Press-Telegram on Sunday.
"If an arrestee is wearing a religious head covering, employees shall make all reasonable efforts to allow this practice, except where safety and security concerns dictate otherwise," Marlene Arrona said in an email.
The order issued by Long Beach Police Chief Robert Luna does not cover whether head coverings can still be worn during booking photos. It also still allows for them to be taken away if jailers believe that prisoners could use them to harm themselves.
"Quite honestly unless there's a situation ... where this person is distraught, potentially suicidal, I can't imagine taking a headscarf away," Long Beach's jail administrator Tom Behrens said.
Hijab
Muslim women participate in a self defense class, Dec. 16, 2016 in New York City. Photo: Spencer Platt/Getty Images
Upon the initial disclosure of the lawsuit earlier this year, the police department claimed that safety was at the root of their policy and the removal of Powell's hijab.
"The police department has a duty to protect all people who are in their custodial care, and one of the policies that protects inmates is that certain items are not allowed to be retained by a prisoner while in custody," read a statement. "These items include belts, neckties, shoelaces, and head coverings."
However, it also said that it would be consulting with religious groups about its policy.
"The police department takes great pride in our community partnerships," the statement continued. "We will continue to work with local religious leaders to make sure we are mindful of cultural sensitivities while ensuring the safety of all involved.
But Powell said in an initial statement released by the Los Angeles branch of the Council on American-Islamic Relations, that she had been left "exposed."
"I would never want anyone to go through what I felt from this experience, it was horrible," she said.
It is not the first time that a police department has reversed its policy on head coverings in the wake of legal action.
After a similar lawsuit in Dearborn, Michigan, the police department also began allowing the wearing of headscarves in custody and during booking procedures. Under the new guidelines, which were disclosed earlier this year, Muslim women can also request to be searched by female officers without men present and can wear tear-resistant hijabs, to prevent them from using the headscarf to hang themselves.
http://www.ibtimes.com/muslim-rights-america-women-now-allowed-wear-hijabs-custody-police-california-city-2465811
--------
Local Muslims dealing with fears, misunderstanding
December 28th 2016
COLUMBUS (WSYX/WTTE) — The results of the presidential election showed a great divide in this country. Many ethnic groups are concerned about what could happen to them.
"Columbus has been really great and diverse and everything, but there are definitely concerns growing," said Zerqa Abid.
We sat down with four Muslim women. All of them are from central Ohio. And all of them are worried.
"You can't paint us with one broad brush," said Jennifer Nimer.
They're worried about how you view their Muslim religion and how you view them.
"I don't wear the hijab and they say, 'You don't look Muslim, you have LIGHT features,'" said Dena. She asked us not to use her last name. "Well, who is a Muslim? There are different types of Muslims all over the world," she said.
While they've all lived and worked here for years, they say they've noticed a change since Donald Trump was elected president. That's why they wanted to talk to us.
They say strangers are now more outspoken, critical, and even threatening. The women are fearful of discrimination, hatred, and worried that their children could be targeted. They're also wondering if the new president will stand with them.
"There's a lot of bias. Is he going to stand up for all Muslim Americans, that have been living here who are citizens and haven't done anything wrong? They're just trying to live their normal lives," said Dena.
Dena is a teacher. Jennifer is a lawyer for the Council on American-Islamic Relations, Ohio. Nahla is a homemaker. Zerqa founded a non-profit called My Project USA. All of them are educated and know the IMPORTANCE of helping others who have less. Every month they serve hundreds of meals at the homeless shelter and for the holidays they delivered gifts. It's all part of their Muslim faith.
"We contribute to society. We're not here in our own little community not caring about bigger issues," said Jennifer.
Full report at:
http://abc6onyourside.com/news/local/local-muslim-women
--------
URL: https://www.newageislam.com/islamic-world-news/new-age-islam-news-bureau/if-non-muslims-agree-on-liquor-ban,-why-not-muslims,-asks-shc/d/109521
New Age Islam, Islam Online, Islamic Website, African Muslim News, Arab World News, South Asia News, Indian Muslim News, World Muslim News, Womens in Islam, Islamic Feminism, Arab Women, Womens In Arab, Islamphobia in America, Muslim Women in West, Islam Women and Feminism, Moderate Islam, Moderate Muslims, Progressive Islam, Progressive Muslims, Liberal Islam