New Age Islam News Bureau
01 April 2022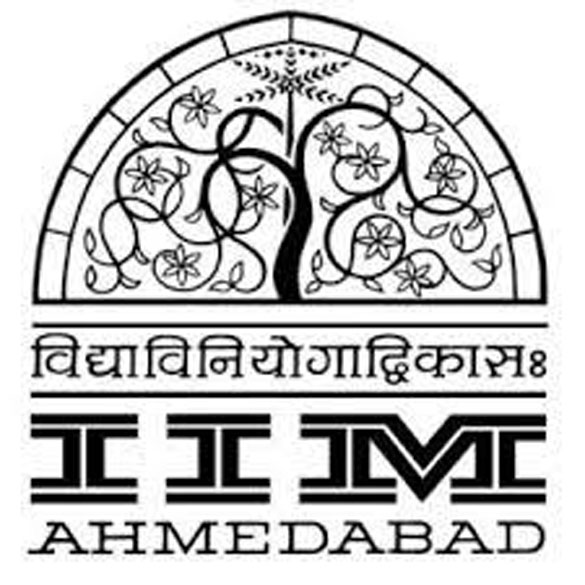 Logo of IIM Ahmedabad
-----
• Temple Of Lord Krishna, Where around 200 Muslim Artisans of the Taj Mahal Clan Worked, To Be Opened On May 3
• Muslim Nations Tilt towards China as US Influence Fades and Uighurs Ignored
• Canada Extends Anti-Islamic State Mission in Iraq and the Middle East To 2023
• Major Steps Ongoing To Normalize Ties with Saudi Arabia: Turkish Foreign Minister
India
• Iconic Logo of IIM Ahmedabad Inspired By Mosque 'Siddi Saiyed Mosque Jaali' Redesigned, Faculty Protests
• Temple Of Lord Krishna, Where around 200 Muslim Artisans of the Taj Mahal Clan Worked, To Be Opened On May 3
• BJP Slams Industrialist's 'Communal Exclusion' Warning; Kiran Mazumdar-Shaw Asks to "Resolve Growing Religious Divide"
• Bajrang Dal Launches Karnataka Anti-Halal Drive, Muslim Vendor 'Thrashed'
• Loudspeaker Ban at Mosques: Petitioner Wants To Withdraw PIL
• One terrorist killed in encounter in J&K's Shopian
--------
Southeast Asia
• Religious affairs minister: Saudi Arabia yet to set Haj quota for Malaysia this year
--------
North America
• US rabbi says Israeli president's visit to Turkiye shows strong Washington-Ankara ties
• UN chief appeals for $4.4B 'unconditional' funding for Afghanistan
• Turkiye to provide additional $5 million in aid to Afghanistan
--------
Mideast
• IRGC Commander Warns Certain Arab States Not to fall in Israeli Regime's Trap
• Forces on Highest Alert Ahead Of Temple Mount Friday Prayers, Start Of Ramadan
• Palestinians hope for a calm Ramadan in Jerusalem amid tensions
• Iran Blasts Unilateral Sanctions against Russia
• Iran Blasts US for Continued Violation of UN Resolution 2231
• FM: Iran Pays Heed to Expansion of Ties with Uzbekistan
--------
Europe
• Russia Accredits Taliban Envoy, Voices Concern over Militants
• France to open diplomatic mission in Iraq's Mosul
• Calls by Turkish community for 'transparent' census in North Macedonia 'ignored': Turkiye
• Armenia says 'ready' for peace with Azerbaijan ahead of talks in EU capital
• UN chief calls for accountability by Mali, military 'partners'
--------
Pakistan
• No Truth to Claims: US on Imran Allusion to 'Conspiracy'
• No Accord with MQM-P on New Provinces, Says Karachi Administrator
• PM Imran says KP rejected 'traitors' as PTI leads in second phase of local govt polls
• Security agencies have reported plot to assassinate PM Imran: Fawad
• Strong reply to be delivered to US, says NSC
• TTP member found missing in Rawalpindi
• Under-reconstruction Jain Mandir in Lahore all set to reopen
• Trust vote: China says expect political parties to uphold Pakistan's interests
• Pakistan Army not only defeated terrorism but also kept five times larger Army at bay: Air Chief
--------
South Asia
• Acting Minister of Interior Affairs, Islamic Emirate of Afghanistan, To Griffiths: We Want Strong Interaction with World Community
• US announces nearly $204 million in aid for Afghanistan
• 49th Session UNHRC: Afghan panel discusses impact of Taliban rule in Afghanistan
--------
Arab World
• Turkish Prosecutor Seeks Transfer of Khashoggi Case to Saudi Arabia
• UNHCR, IIFA Release Annual Report on Islamic Philanthropy in Jeddah
• Houthis still welcome to join Yemen consultations in Riyadh: GCC official
• Saudi Arabia blacklists 25 individuals, entities for easing financing of Houthis
• American English instructor mesmerized with Saudi Arabia's social reforms
--------
Africa
• Ramadan Will Be Difficult, We Can't Even Buy Oranges – Zamfara Residents Cry Out
• Turkish charity to distribute 2,500 food packages to families in Sudan
• Tunisian anti-terror unit summons 30 MPs: Ghannouchi
• Tunisia's president rules out early elections after dissolving parliament
Compiled by New Age Islam News Bureau
URL: https://www.newageislam.com/islamic-world-news/logo-iim-siddi-saiyed-mosque/d/126706
--------
Iconic Logo of IIM Ahmedabad Inspired By Mosque 'Siddi Saiyed Mosque Jaali' Redesigned, Faculty Protests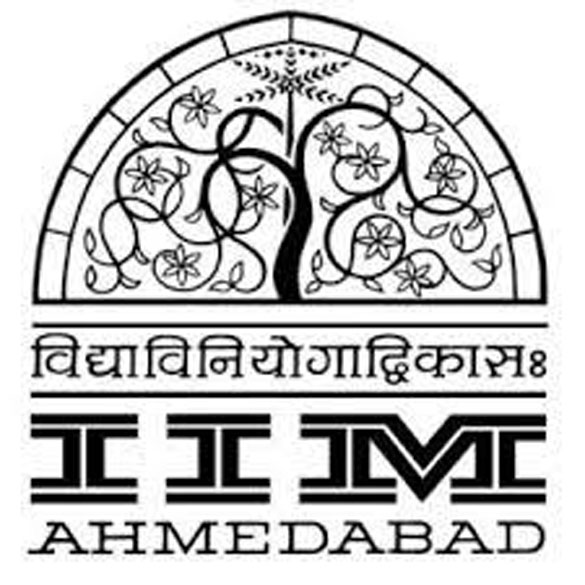 Logo of IIM Ahmedabad
-----
Apr 1, 2022
AHMEDABAD: The iconic logo of IIM Ahmedabad (IIM-A) is perhaps as famous as the premier B-school itself. Adopted in 1961, the logo was copyrighted in 2020. But the same logo - inspired by the iconic Siddi Saiyed Mosque jaali representing Ahmedabad - is reportedly getting an overhaul amid open displeasure from a dozen-odd faculty members.
In a letter dated March 8 addressed to the director and Board of Governors (BoG), the faculty members wrote that the academic council met on March 4 and approved the change in the logo design. "This comes as a total surprise to us as a new set of logos has been approved by the IIM-A board without informing or involving the faculty members in the process... till we do not understand the reasons for the same, we consider them as violation of existing practices which were built on the premise of faculty governance," stated the letter.
An email to IIM-A officials on the institute's stand about the issue remained unanswered as of Thursday night. While sources confirmed a letter was sent to the BoG, the institute neither confirmed nor denied either the move or the receipt of the said letter.
"The directors of the institute have always respected faculty views and adopted proposals only after following a due process of consultation. However, in the recent past, we have noticed that there have been lapses and there have been repeated instances of process violations and bypassing of established faculty governance norms and practices," stated the letter, further adding that the BoG has not met the faculty members as a group for more than two years. The letter stated that the change in logo will have "far-reaching implications and long-term consequences on the institute's brand and stakeholders".
"The new logo does not recognize IIM-A's heritage, core purpose, and core objective," mentioned the letter, indicating that one of the logos does not carry its motto 'Vidya Viniyogat Vikas'. These will be used as international and domestic identities," indicated the letter.
Sources said that the process started with re-designing of the website according to 'international standards'. Several persons associated with the institute have expressed shock and disbelief at the move.
Faculty members unhappy
There is growing dissent among faculty members against the way that IIM-A is functioning, said sources close to the development. In the first instance, two senior faculty members were reportedly asked to get permission from the director's office before approaching the media. In another, the institute reportedly sent a notice to a faculty member for recovery of a sum. The faculty member took the institute to court on the same matter where the hearing is pending, said sources. A retired professor also got involved in a spat with a senior functionary in an online group, said sources
Source: Times Of India
Please click the following URL to read the text of the original story:
https://timesofindia.indiatimes.com/city/ahmedabad/iim-ahmedabad-logo-redesign-draws-criticism/articleshow/90581959.cms
--------
Temple Of Lord Krishna, Where around 200 Muslim Artisans of the Taj Mahal Clan Worked, To Be Opened On May 3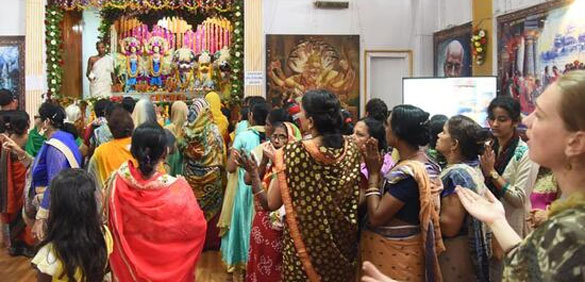 SKCON temple, in Patna. Spread over almost 3 acres the Krishna Temple is the first such temple in Bihar and Jharkhand. The ISKCON, with international footprints, has around 100 temples in India. (HT Photo)
-----
Mar 31, 2022
By Ruchir Kumar
PATNA: The sprawling temple of Lord Krishna in Patna, where around 200 Muslim artisans from Rajasthan worked day and night for almost five years to give it the finishing touch, will be thrown open to the public on May 3, said Devki Nandan Das, the zonal secretary of the International Society for Krishna Consciousness (ISKCON) on Tuesday.
The uniqueness of the temple is the fine carving on stone by the Muslim artisans, who belong to the same clan, which worked at Agra's Taj Mahal, one of the seven wonders in the world. Also, the marble at the temple is from Rajasthan's Makrana, used to build the Taj Mahal, said Das.
Calcitic in nature, Makrana marble is regarded as the oldest and of the finest quality and requires specialised craftsmanship.
"The Muslim artisans engaged in the construction were involved in cutting, carving, designing, and pasting of marble and sandstone at our temple," said Nand Gopal Das, the local spokesperson of the ISKCON temple.
"In perfect religious harmony, the Muslim sculptors would offer namaaz at our temple during their stay of almost five years, while they worked on the stones. Contractor Raju Khan's team has now moved to work on a temple project in Dubai," added Das.
Almost 40% of the total cost of construction was used in its finishing, which included payment to the Muslim artisans for their craftsmanship, said Srikrishna Kripa Das, president of ISKCON, Patna Chapter.
The 108-feet tall earthquake-resistant temple has 84 pillars, five metres apart, like the ones at Dwarka and Gokul. "The 84 pillars symbolise the 84 lakh creatures," said Das.
It has taken almost 15 years for the completion of the project after Bihar chief minister Nitish Kumar attended the sod-turning ceremony in July 2007.
The inflation in the last 15 years and more recently the Covid pandemic delayed the project, said Kripa Das.
"From an initial budget of ₹51 crores, it led to almost 100% cost escalation, and we ran short of funds, delaying the execution of the project. It was due to the tireless efforts of the LN Poddar, the chairman of our temple construction committee, we could mobilise around ₹100 crore, generated through public donation for the construction of the temple," said Das.
The three-storied temple has as many multi-purpose halls on each floor, including an auditorium, where at least 1,000 devotees can partake 'prasad' (God's offering), besides the sanctum sanctorum, which can accommodate 5,000 people; a restaurant where "Karma-free food" (dishes prepared without onion and garlic) will be served, and a 70-room guest house in the backyard for ISKCON life members.
Spread over almost 3 acres (1, 30,680 sq. ft), this is the first such temple in Bihar and Jharkhand. The ISKCON, with international footprints, has around 100 temples in India.
"The temple in Patna will be among the top 10 in ISKCON's chain of temples in India. The upcoming temple in Mayapur (West Bengal), which will be the world's biggest on 700-acre land of which 50-acre is for the temple, is expected to be complete in 2024," said the zonal secretary.
Source: Hindustan Times
Please click the following URL to read the text of the original story:
https://www.hindustantimes.com/cities/patna-news/temple-where-muslims-artisans-worked-to-be-opened-in-patna-on-may-3-101648725721339.html
--------
Muslim Nations Tilt towards China As US Influence Fades And Uighurs Ignored
A Chinese flag flies next to a minaret in the city of Kashgar in China's Xinjiang region (AFP)
------
By Sal Ahmed
31 March 2022
The attendance of Chinese Foreign Minister Wang Yi at last week's Organisation of Islamic Cooperation (OIC) meeting in Pakistan is a clear signal that many countries in the Muslim world are moving away from their traditional alliances with the US, analysts have told Middle East Eye.
The conference of OIC foreign ministers in Islamabad concluded with a familiar resolution, condemning the oppression of Muslims in Palestine and Indian-administered Kashmir and rising Islamophobia in western countries.
But the statement made no mention of China's persecuted Uyghur minority, drawing condemnation from Uyghur activists already irked by the organisation's invitation to Wang to address the conference as a special guest.
It is not unusual for hosts of OIC conferences to invite leaders from the non-Muslim world for their own strategic reasons. In 2019, the United Arab Emirates invited then-Indian Foreign Minister Sushma Swaraj as it lobbied for greater Indian investment.
Pakistan's invitation to China came with Pakistani Prime Minister Imran Khan seeking to use the OIC conference to bolster his own position ahead of a parliamentary vote of no confidence on his leadership next week by courting the support of his country's powerful neighbour.
Diplomatic relations between Islamabad and Washington have soured under Khan's leadership. Khan has not spoken to US President Joe Biden since his inauguration last year, and the US was widely reported in Pakistani media this week to be behind an alleged conspiracy - dismissed as "baseless" by the US State Department - to topple Khan.
No wonder then, analysts said, Khan has moved towards China instead.
"China has hundreds of billions of dollars of investments in Pakistan," Haroon Aslam, a retired senior military general and political analyst, told Middle East Eye.
"That makes them a serious stakeholder in the country. Political stability means economic stability, and when it comes to Imran Khan, he definitely sees a better future for his country when aligned with Russia and China."
Moving away from the West
But Wang's invitation to Pakistan reflected a unanimity of interest among most leading OIC member states, analysts said.
"Geopolitically and economically, the Muslim bloc is fast moving away from the West," Umer Karim, a visiting fellow at the Royal United Services Institute think tank in London, told MEE.
"More recently the pressure from the broader West to support Ukraine hasn't gone down well. But there is real history between many of the Muslim countries and the West, and much of its all is too recent to forget."
Karim said the withdrawal last year of US missile defence systems from Saudi Arabia, which has been targeted with missiles and drones by Houthi militants in Yemen, had led some OIC countries to review their own security situations.
"Pulling out Patriot missile defence batteries from Saudi Arabia last year, a leading OIC member will naturally see other members lose trust in the US's security guarantees," said Karim.
Reports last week said the US had transferred an unspecified number of Patriot systems back to Saudi Arabia in what was widely interpreted as a move to ease tensions with its long-time Gulf ally.
Tallha Abdulrazaq, an academic at the University of Exeter, says the OIC's tilt towards China can be seen as pragmatism on the part of its member states.
"The reason behind the shift is to face up to new geopolitical realities. OIC member states are largely (with notable exceptions) still within the West's orbit, but they aren't blind," he told MEE.
"They can see that China is a rising power that will eventually be able to challenge western hegemony across not only economic, but also political and possibly military domains."
The US may also be paying a price for its legacy of interventions in the region, said Abdulrazaq.
"Generally, the US doesn't enjoy a good reputation in the Middle East and that is largely due to its legacy of wars and occupation, especially the wars against Iraq in 1991 and 2003 and the disastrous aftermath of the occupation there."
Karim cited conversations with several Middle Eastern officials and leaders in which they had pointed to the hypocrisy of Western nations.
"The wars in Iraq, Afghanistan, proxies in Syria, bombings in Libya, Kashmir and the regular bombardment of Palestine, besides the unrelenting support, both financial and militaristic, for Israel, has deeply dented the credibility of the US and European countries," he said.
'Ancient civilisations'
China is well aware of rising anti-West sentiment across the Muslim world and Wang chose his words carefully in Islamabad, appealing to shared history, mutual political leanings and the prospect of economic partnerships with the Muslim world.
"Both Chinese and Islamic civilisations are ancient civilisations with important influence in the world," he said.
"China will continue to support Islamic countries in drawing on Islamic wisdom to solve current hotspot issues such as those related to Palestine, Afghanistan and Ukraine, and firmly holding the key to maintaining stability and promoting peace in their own hands."
In the buildup to the conference, China also co-sponsored an OIC-backed resolution proposed by Pakistan at the United Nations General Assembley to create an international day to combat Islamophobia.
Karim said distrust towards the West is allowing China more space to manoeuvre in the Muslim world.
"The US moved out of the Middle East to focus on China, but with the Russia-Ukraine conflict serving as a distraction, China is fast strengthening its strategic base and making new friends," he said.
"This OIC conference has allowed China a platform to reach out to the broader Muslim bloc and push itself as the OIC's leading economic partner. That's why many Muslim states are changing their foreign and security policy outlook to be more in line with that of China."
For China, closer engagement with the Muslim world also presents further economic opportunities and privileged access to a 1.5 billion-strong market.
According to the International Monetary Fund's Direction of Trade Statistics, over the last 20 years, China has overtaken the US in becoming the leading trade partner with the entire Muslim world.
"China has a lot to offer to the Muslims, especially in terms of trade, energy exports for fossil fuel-rich Muslim countries, trade routes, access to its Belt and Road initiative, and as a way of diversifying away from US hegemony, especially at a moment in history where Washington seems to care less and less for its more traditional 'allies' in the Muslim world," said Abdulrazaq.
"By moving closer to China, it could trigger a reaction and force the US to engage more as a point of competition between great powers. If Muslim countries are canny, they will balance both powers off each other to better serve their interests."
With Pakistan alone, China has diverse partnerships ranging from the energy sector to defence industries, infrastructure development, and the Belt and Road Initiative (BRI), a proposed series of interconnected trade routes running west which include a road link between the Uyghur-majority province Xinjiang and Gwadar, a port city on the Arabian Sea.
"BRI serves China's strategic interests, in case certain powers in the world decide to block China's shipping routes in the South China Sea. BRI is the fallback option; this puts Pakistan in a crucial position," said Karim.
Muslim countries which have either endorsed the BRI or committed in some form to partnering with it include Egypt, Iran, Iraq, Qatar, Saudi Arabia, Turkey, and the United Arab Emirates.
Pakistan also has comprehensive defence partnerships with China, said Karim, including deals for fighter jets, naval frigates and tanks.
"As relations have deteriorated with the West, Pakistan's dependence on Chinese military equipment has reached unprecedented levels. All branches of Pakistan's Armed Forces remain fully reliant on China in their pursuit to maintain credible deterrence against India."
Arms and oil
With Iran, in direct contravention of current US sanctions, China is set to invest nearly $400bn in the country's energy, banking, telecom, shipping and railways sectors.
Beijing is already the largest buyer of oil from Gulf nations – and they too have returned the favour.
Abu Dhabi's sovereign wealth fund signed a lucrative deal with China's artificial intelligence firm, SenseTime, which develops facial recognition software, to base its regional research and development headquarters in the emirate.
Pushing back on pressure from the US, Saudi Arabia, the UAE, and Kuwait have contracted Chinese telecom giant Huawei to build their 5G telecoms infrastructures.
In terms of cultural and linguistic alignment, countries like Pakistan and Saudi Arabia now teach Chinese as a third language in public and private schools.
However, Abdulrazaq said, closer economic links with China were being forged even as China's oppression of the Uyghurs was mostly being ignored by Muslim leaders.
Abdulrazaq said this position was "indefensible but understandable".
"Some Muslim countries like Pakistan are in a very difficult position regarding this issue and they are powerless to do much about it due to their circumstances and economic weakness. But other countries such as the UAE have no excuse.
"While relations with China would of course be welcome to such wealthy states, they don't immediately need them, yet they choose to throw the Uyghurs under the bus for political reasons."
Source: Middle East Eye
Please click the following URL to read the text of the original story:
https://www.middleeasteye.net/news/china-muslim-countries-tilt-uyghur-abuses-ignored-us-influence-fades
--------
Canada Extends Anti-Islamic State Mission in Iraq and the Middle East To 2023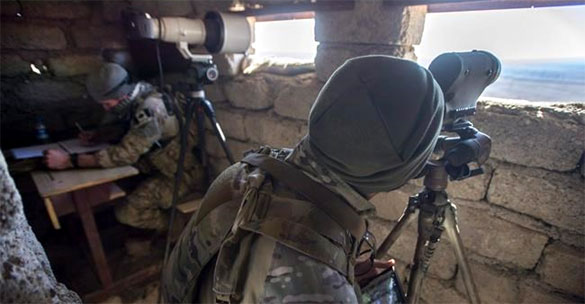 Canadian Special Forces man an observation bunker in Northern Iraq, Monday, Feb. 20, 2017. Defence Minister Anita Anand says Canada is extending its military mission in Iraq and the Middle East until 2023.THE CANADIAN PRESS/Ryan Remiorz
------
April 01, 2022
Canada is extending its military mission in Iraq and the Middle East for another year.
Defence Minister Anita Anand announced the 12-month extension on Thursday evening, only hours before the current mandate was set to expire.
It comes even as Canada has steadily reduced its military footprint in the region as the focus in Iraq, in particular, has shifted from defeating the Islamic State of Iraq and the Levant to countering Iran's growing influence.
The Canadian Armed Forces, which first deployed troops to Iraq in October 2014 as ISIL threatened to take over the country and neighbouring Syria, previously had a high of more than 800 soldiers in the region.
The Canadian mission at different times included fighter jets, transport and surveillance aircraft, helicopters as well as military trainers and special forces troops working alongside Kurdish and Iraqi forces as they fought ISIL.
But the mission has since shrunk in size and prominence as concerns about ISIL have been replaced with fears about Iran's growing influence in Iraq and the region, and as other crises and threats such as Russia, China and the COVID-19 pandemic have emerged.
Canada in February had only about 300 Armed Forces members assigned to what is known as Operation Impact, with about 250 intelligence, logistics and command staff in Kuwait, 50 trainers in Jordan and Lebanon, and only a handful of troops in Iraq.
"The Canadian Armed Forces have been working with partners and allies since 2014 to improve Iraqi security forces' capabilities," Anand said in a statement.
"The Canadian Armed Forces have also been providing training and capacity-building assistance to the Jordanian Armed Forces and the Lebanese Armed Forces."
The decision to extend Canada's military mission in Iraq comes as the Armed Forces is being asked to contribute additional troops and equipment in eastern Europe in response to Russia's invasion of Ukraine, and as it struggles with personnel shortfall.
It also coincides with a political deadlock in Baghdad over repeated failures to elect a new president and escalating tensions between the United States and Iran, with the latter having launched ballistic missile attacks in the region in recent weeks.
Bessma Momani, one of Canada's top Middle East experts at the University of Waterloo, said the decision to extend the mission comes at a critical time for Iraq as the country teeters toward collapse amid a proxy war between the United States and Iran.
While Canada's contribution is largely symbolic at this point, Momani said, "this is not a time to pull out. It just sends all the wrong messages. Iraq's just way too fragile to pull out at the moment."
Canada's mission has largely slipped from public view, but it has seen its share of controversies over the years. Those include questions about whether Canadian troops were in combat, and concerns about the screening of Iraq troops trained by Canada.
The Liberals were also criticized for withdrawing Canadian fighter jets after taking power in 2015, while Canada's partnership with Iraq's Kurdish minority put this country into an awkward position when faced with Kurdish calls for independence from Iraq.
One Canadian soldier was killed while serving on Operation Impact. Sgt. Andrew Doiron died after Kurdish forces mistakenly shot the Canadian special forces member. Three other Canadians were injured in the "friendly fire" incident.
Source: The Globe And Mail
Please click the following URL to read the text of the original story:
https://www.theglobeandmail.com/canada/article-canada-extends-anti-islamic-state-mission-in-iraq-to-2023/
--------
Major Steps Ongoing To Normalize Ties with Saudi Arabia: Turkish Foreign Minister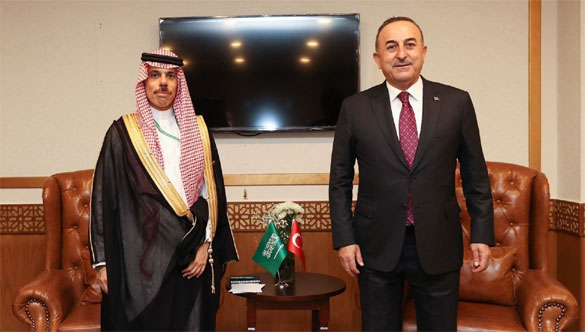 Foreign Minister Mevlüt Çavuşoğlu (R) meets with Saudi Foreign Minister Prince Faisal bin Farhan Al Saud in Islamabad, Pakistan, March 22, 2022. (DHA)
-----
Basak Akbulut Yazar
31.03.2022
ANKARA
Important steps are ongoing to normalize relations with Saudi Arabia, Turkiye's foreign minister said on Thursday.
"We didn't have a negative attitude towards Saudi Arabia in terms of normalizing relations, either commercially, economically, or politically," Mevlut Cavusoglu told Turkish news broadcaster A Haber in a televised interview.
Underlining that steps are being taken to revive ties between the two countries, he said: "I can say that concrete steps will be taken on this issue in the coming period."
Cavusoglu added that progress had been made in cooperation between the two countries' judicial institutions, despite a previous lack of constructiveness on the Saudi side.
Request for transfer of Khashoggi murder case
A Turkish prosecutor pursuing the 2018 murder trial of Saudi journalist Jamal Khashoggi in Istanbul asked the court on Thursday to finalize proceedings in Turkiye and transfer the case to Saudi judicial authorities.
The 26 fugitive defendants, who have arrest warrants, did not attend Thursday's hearing at the Istanbul High Criminal Court.
Postponing the hearing, the court decided to ask the Turkiye's Justice Ministry for its opinion on the transfer.
Turkiye and Saudi Arabia had seen their ties deteriorating in recent years over foreign policy. Tensions increased following Khashoggi's 2018 murder in the Saudi Consulate in Istanbul.
Source: Anadolu Agency
Please click the following URL to read the text of the original story:
https://www.aa.com.tr/en/middle-east/major-steps-ongoing-to-normalize-ties-with-saudi-arabia-turkish-foreign-minister/2551111
--------
India
BJP Slams Industrialist's 'Communal Exclusion' Warning; Kiran Mazumdar-Shaw Asks to "Resolve Growing Religious Divide"
Apr 1, 2022, 01.22
BENGALURU/ NEW DELHI: Industrialist Kiran Mazumdar-Shaw's tweet flagging "communal exclusion" in Karnataka as a danger to the country's standing in information technology on Thursday led BJP to accuse her of imposing "personal, politically coloured opinion, and conflate it with India's leadership in the ITBT sector".
BJP's IT department in-charge Amit Malviya's reaction was in contrast to Karnataka CM Basavaraj Bommai's reciprocal response to the Biocon chief's appeal to "resolve this growing religious divide". He urged all sections of society to exercise restraint before going public on social issues, saying "sensitive" issues could be resolved through discussions.
While Mazumdar-Shaw didn't directly mention any specific instance, Malviya posted on Twitter a page from the Karnataka Hindu Religious Institutions and CE Rules, 2002, that says "no property, including land, building or sites situated near the institution shall be leased out to non-Hindus".
Biocon chief draws Malviya ire
Amit Malviya pointed out that the Karnataka Hindu Religious Institutions and CE Rules, 2002 rules were framed when Congress was in government in the state.
"Good to see Kiran Shaw wake up to the religious divide in Karnataka. Did she speak up when a belligerent minority sought to prioritise Hijab over education or Congress framed rules excluding non-Hindus from Hindu institutions. She helped Congress draft their manifesto. Rahul Bajaj once said something similar for Gujarat, it is today a leading automobile manufacturing hub. Go figure," Malviya tweeted.
Mazumdar-Shaw's appeal to Bommai on Wednesday came against the backdrop of the hijab row, the call to disallow Muslim vendors near temples and right-wing organisations calling for a ban on halal meat. "Karnataka has always forged inclusive economic development and we must not allow such communal exclusion-If ITBT became communal it would destroy our global leadership. @BSBommai please resolve this growing religious divide," she said.
Responding to the appeal, CM Bommai said, "Several issues have come up for discussion in the public domain in the state in recent times. Everyone should cooperate to maintain peace and order in the state by showing restraint, as Karnataka is known for peace and progressiveness. It is possible to resolve social issues that arise through peaceful talks."
In Koppal, state home minister Araga Jnanendra said those who do not respect the Constitution and honour court verdicts should be taught a lesson. "We are telling them (Muslims) sincerely that you should not function this way in this country. Nobody hates you, and we have to live like brothers," he said.
His remark came even as a section of Muslims called for a statewide bandh against the Karnataka high court's verdict on the hijab debate. The minister accused intellectuals of lecturing only Hindus and not others. "Why was BJP blamed by some for the campaign, which is related to faith, sentiments, and individual choices?" he said.
BJP national general secretary CT Ravi echoed Jnanendra when he said the halal meat business was a kind of "economic jihad".
Source: Times Of India
Please click the following URL to read the full text of the original story:
https://timesofindia.indiatimes.com/india/bjp-slams-biocon-chiefs-communal-exclusion-warning/articleshow/90578551.cms
--------
Bajrang Dal launches Karnataka anti-halal drive, Muslim vendor 'thrashed'
Apr 1, 2022
SHIVAMOGGA/CHIKKAMAGALURU: A chicken shop owner was allegedly assaulted by a group of pro-Hindu activists at Bhadravathi in Shivamogga district over the halal meat row, resulting in a complaint being filed at Hosamane Shivaji Circle police station.
The incident occurred on Wednesday and according to the complaint, Sayyed Ansar and his relative Tousif were assaulted by 10–15 members who demanded non-halal meat. BM Laxmi Prasad, Shivamogga SP, told TOI six or seven people had visited the chicken centre in Hosamane and demanded non-halal meat. An argument ensued and the Hindu activists allegedly thrashed Tousif. In another incident in Old Bhadravathi, police said Hindu activists allegedly threatened a hotelier.
A separate complaint has been registered against the activists on the charge of abusing the hotelier. Police said they interrogated five Hindu activists. Meanwhile, members of Hindu organisations have launched a campaign seeking a ban on halal meat in the main thoroughfares of Shivamogga and Chikkamagaluru districts. Bajrang Dal workers went on a door-to-door campaign and distributed leaflets, urging people to buy groceries and meat only from 'Hindu shops'. Chief minister Basavaraj Bommai on Wednesday had said his government will "look into serious objections" raised over halal meat.
He said various organisations are doing their own campaigns. "We know what to respond to and what not to," he said, when asked for clarity on the boycotthalal meat issue. However, BC Nagesh, primary and secondary education minister, said there is little the government can do on the matter. "It's a religious practice, and some people believe in it. Halal is not a subject that comes under the purview of the government," he said. Home minister Araga Jnanendra, speaking in Koppal town, also claimed the government has a limited role to play on the issue.
Source: Times Of India
Please click the following URL to read the full text of the original story:
https://timesofindia.indiatimes.com/city/hubballi/halal-row-muslim-vendor-thrashed-by-hindu-activists-in-karnataka/articleshow/90580110.cms
--------
Loudspeaker Ban At Mosques: Petitioner Wants To Withdraw PIL
Apr 1, 2022
Ahmedabad: More than a month after the Gujarat high court sought the government's response to a PIL seeking a ban on the use of loudspeakers for the Azam at mosques, the petitioner on Thursday told the court that he wants to withdraw the litigation. When the lawyer for Gandhinagar doctor Dharmendra Prajapati sought permission to withdraw the PIL, the bench of Chief Justice Aravind Kumar and Justice Ashutosh Shastri asked the litigant to file an affidavit first stating his intention to withdraw the PIL. The doctor, who runs a hospital at Sector 5C in the state capital, complained that though not many persons turn up to pray in the mosque in his neighbourhood, the muezzin use the loudspeaker five times a day to recite the Azam, causing great inconvenience and disturbance to people living nearby and demanded prohibition on the use of loudspeakers in mosques across the state. tnn
Source: Times Of India
Please click the following URL to read the full text of the original story:
https://timesofindia.indiatimes.com/city/ahmedabad/loudspeaker-ban-at-mosques-petitioner-wants-to-withdraw-pil/articleshow/90579369.cms
--------
One terrorist killed in encounter in J&K's Shopian
Apr 1, 2022
SRINAGAR: One unidentified terrorist was killed in an encounter between the terrorists and the security forces that started in the Turkwangam area of Jammu and Kashmir's Shopian district, said the police on Friday.
"One terrorist killed. The operation is in progress. Further details shall follow," tweeted Jammu and Kashmir police.
Earlier on Thursday, an encounter between the terrorists and the security forces started in the Turkwangam area of Jammu and Kashmir's Shopian district
Source: Times Of India
Please click the following URL to read the full text of the original story:
https://timesofindia.indiatimes.com/india/one-terrorist-killed-in-encounter-in-jks-shopian/articleshow/90581789.cms
--------
Southeast Asia
Religious affairs minister: Saudi Arabia yet to set Haj quota for Malaysia this year
31 Mar 2022
KUALA LUMPUR, March 31 — The Saudi Arabian government has yet to set the Haj quota for all countries for this year's Haj season, said Minister in the Prime Minister's Department (Religious Affairs) Datuk Idris Ahmad.
Idris said he was aware of the concern of Muslims in the country following newspaper reports that there might be no increase in the Haj quota for Malaysians this year.
"I would like to clarify that no official decision (on Haj quota) has been made and it does not only involve Malaysia but other countries as well," he said in a post on Facebook today.
Idris said he was optimistic that Muslims in the country would be able to perform the Haj pilgrimage this year based on Lembaga Tabung Haji's (TH) excellent performance in the management of pilgrims.
"I certainly hope that the quota will be increased to give more opportunities to Muslims in Malaysia to fulfill (the fifth) pillar of Islam," he said.
Meanwhile, Idris said he had the opportunity to see for himself the preprations to welcome the arrival of pilgrims made by the Saudi Arabian government during his recent official working visit to the kingdom.
Source: Malay Mail
Please click the following URL to read the full text of the original story:
https://www.malaymail.com/news/malaysia/2022/03/31/religious-affairs-minister-saudi-arabia-yet-to-set-haj-quota-for-malaysia-t/2050803
--------
North America
US rabbi says Israeli president's visit to Turkiye shows strong Washington-Ankara ties
Betul Yuruk
01.04.2022
NEW YORK
Rabbi Marc Schneier, a prominent leader of the Jewish community in the US and former schoolmate of Israeli President Isaac Herzog who assisted in his meeting with Turkish President Recep Tayyip Erdogan in Turkiye, said the two leaders' summit demonstrated that Washington and Ankara have strong relations
Rabbi Schneier, the head of the Foundation for Ethnic Understanding, who was in Ankara during Herzog's two-day official visit on March 9, spoke to Anadolu Agency in New York on Thursday on Turkiye-Israel and Turkiye-US relations.
He and Herzog have known each other since their school days, when the president's father was posted as Israel's ambassador to the US.
Noting that he developed good relations with Murat Mercan, the Turkish ambassador to the US, and that their efforts paved the way for the Turkish and Israeli presidents' meeting in Ankara, he said the summit's main achievement was stronger relations between Turkiye and the US.
Fixing bilateral ties with Israel will significantly contribute to re-establishing relations with the Jewish community in the US and the American administration, according to Schneier.
In Ankara, the rabbi was in contact with US Ambassador to Turkiye Jeff Flake, who said that Washington was closely monitoring the Turkish-Israeli meeting as well as the peace process between Turkiye and Armenia and Ankara's mediation efforts to end Russia's war in Ukraine.
The meeting with his Turkish counterpart left the Israeli president deeply impressed, he remarked.
In terms of future political developments, he indicated that the foreign ministers of the two countries intended to meet in Israel after the Muslim fasting month of Ramadan to discuss a myriad of subjects, including the natural gas pipeline project.
According to the rabbi, Israeli Prime Minister Naftali Bennett may pay a visit to Turkiye following Turkish Foreign Minister Mevlut Cavusoglu's visit to Israel.
He believed that the improvement in Turkish-Israeli relations will have an impact on Ankara's relations with Washington and that President Joe Biden may invite Erdogan to the US in the near future as a tangible indicator of how relations are developing and an important first step toward better ties.
Source: Anadolu Agency
Please click the following URL to read the full text of the original story:
https://www.aa.com.tr/en/americas/us-rabbi-says-israeli-presidents-visit-to-turkiye-shows-strong-washington-ankara-ties/2552007
--------
UN chief appeals for $4.4B 'unconditional' funding for Afghanistan
Servet Gunerigok
31.03.2022
WASHINGTON
The UN secretary-general on Thursday warned the humanitarian situation in Afghanistan has deteriorated over the past months and appealed for "unconditional" $4.4 billion in aid for the war-stricken country.
"Together with our partners, we aim to reach 22 million people with food, water, health care, protection, shelter, education and other forms of life-saving aid," said Antonio Guterres at the Afghanistan Conference 2022, a virtual UN high-level pledging conference.
The UK, Germany and Qatar are hosting the conference in solidarity with the people of Afghanistan.
The requested funding is the world's largest appeal for a single country.
"So far, the appeal is currently less than 13% funded. I appeal to you to provide unconditional and flexible funding as soon as possible," said Guterres.
"I also call for all those with influence to use it to ensure continued safe, rapid and unimpeded access for humanitarian staff – women and men alike – to all parts of Afghanistan," he added.
Guterres said Afghans are struggling to feed their families, and warned that without immediate action, "we face a starvation and malnutrition crisis in Afghanistan."
"People are already selling their children and their body parts, in order to feed their families," he added.
Speaking at the event, UK Foreign Secretary Elizabeth Truss said Afghanistan is the scene of the world's largest humanitarian crisis after the Taliban took over the country.
More than 20 million people are in dire need of humanitarian support, and over 1 million children are at risk of dying from hunger, said Truss.
"Now is the time to dig deep by pledging to support the Afghan population, particularly those most in need.
Source: Anadolu Agency
Please click the following URL to read the full text of the original story:
https://www.aa.com.tr/en/americas/un-chief-appeals-for-44b-unconditional-funding-for-afghanistan/2551695
--------
Turkiye to provide additional $5 million in aid to Afghanistan
Servet Gunerigok
31.03.2022
WASHINGTON
Turkiye will provide an additional $5 million in aid to Afghanistan, the Turkish deputy foreign minister announced Thursday, saying Ankara will continue to stand with the Afghan people.
Speaking at a UN high-level pledging conference, Sedat Onal said it is in the common interest of all nations to stabilize Afghanistan, warning that "spillover effects from mass migration to terrorism will be felt widely."
Onal said Turkiye dispatched three charity trains containing humanitarian aid worth $15 million and contributed an additional $3 million to UNDP's special trust funds to support health and education.
"While absolutely crucial, humanitarian aid alone cannot turn the tide. Functioning institutions and economy are essential for stability," said the diplomat.
Turning to the Taliban's restrictions on girls' education, Onal reiterated Ankara's call for the interim government to reverse "this unfortunate decision and allow girls of all ages to take part in education in an inclusive manner."
He urged "gradual engagement with the interim government and try to steer them in the right direction. We should also try to reach out to Afghan people directly," he added.
Source: Anadolu Agency
Please click the following URL to read the full text of the original story:
https://www.aa.com.tr/en/americas/turkiye-to-provide-additional-5-million-in-aid-to-afghanistan/2551694
--------
Mideast
IRGC Commander Warns Certain Arab States Not to Fall in Israeli Regime's Trap
2022-March-31
"Unfortunately, some regimes to the south of the Persian Gulf have established political and security relations with the Zionist regime, which poses a serious threat to the security of the region and especially those regimes," General Salami said while referring to the security situation in the Persian Gulf region, the Strait of Hormuz and the Sea of Oman.
"We explicitly declare and warn that the continuation of such relations are not acceptable at all, and they should know that the existence of the evil Zionist regime everywhere is a cause of insecurity," he added.
In relevant remarks last week, General Salami had warned Israel that repetition of its mischiefs against Iran will be retaliated crushingly.
Iran will retaliate because Iranians will not accept terrorism against their forces; so, retaliation is a real and serious message, General Salami said, addressing a ceremony in the Southwestern city of Dezfoul in Khuzestan province on Wedneday.
Source: Fars News Agency
Please click the following URL to read the full text of the original story:
https://www.farsnews.ir/en/news/14010110000778/IRGC-Cmmander-Warns-Cerain-Arab-Saes-N-Fall-in-Israeli-Regime's-Trap
--------
Forces on highest alert ahead of Temple Mount Friday prayers, start of Ramadan
April 01, 2022
Israeli forces were on the highest alert ahead of Friday prayers at the flashpoint Temple Mount in Jerusalem and the start of the holy month of Ramadan, and amid a wave of terror attacks.
Police brought in hundreds of reinforcements to the city and set up a special joint command, while the Israel Defense Forces has deployed an extra 12 battalions in the West Bank, where a series of large protests are planned.
On Friday morning, Defense Minister Benny Gantz ordered the voluntary call-up of Border Police reservists to bolster officers. Three companies — in total 300 officers — of reservists from the paramilitary police unit are to be brought in.
The precautions come after 11 Israelis were killed in three terror attacks over the last 10 days, the deadliest period since the Second Intifada.
Last May, tensions around Ramadan and Jerusalem escalated into an 11-day war with the Gaza Strip's Hamas rulers and the worst internecine clashes in decades between Jewish and Arab Israelis.
Ramadan begins Saturday in Israel.
Despite the terror attacks, Israel has decided not to limit attendance at Friday prayers at the Temple Mount's Al-Aqsa Mosque.
The Mount is considered holy to both Jews and Muslims and Jews. The site is revered by Jews as their holiest site, where both biblical Temples stood, and is the third holiest site in Islam.
At a cabinet meeting Wednesday in the wake of the terror attacks, ministers reportedly heeded calls by the heads of the various security agencies not to impose collective punishments on Palestinians by reversing plans aimed at calming tensions around the holy month of Ramadan. Some ministers had suggested Israel place the West Bank on lockdown or take other measures to restrict Palestinian access to Jerusalem's Old City.
Instead, Israel will issue additional entry permits for elderly Muslim worshipers to pray at the Al-Aqsa Mosque, expand the hours of such permits, and implement other measures aimed at easing freedom of movement for Palestinians, according to an Israeli official.
Police predicted that any reversal on already announced plans would spark more unrest, the Kan public broadcaster reported, though the report also said that police signed an order banning certain Hamas members from visiting the Old City and other areas of Jerusalem during the holy month.
Jordan's King Abdullah, who visited the West Bank this week, has also warned that calm will only be maintained so long as freedom of movement for Muslims at the Al-Aqsa Mosque during Ramadan is not curtailed.
Learning the lessons from last year, police have set up a joint control room with representatives of the Shin Bet, the crime prevention bureaus and various intelligence agencies that will deal with online incitement, the Walla news site reported.
"We are heading into a complex month," said Jerusalem police commander Doron Turgeman. "There won't be a single TikTok that I won't deal with," he added.
Security officials told Walla that in recent days social media sites had been flooded with Palestinian calls to come to the Temple Mount for prayers and there were fears there could be violence.
In the run-up to last year's war, Jerusalem saw several days of violence, including a number of assaults on Jews that were filmed and later uploaded to the TikTok video-sharing app, including one of an East Jerusalem teenager slapping two ultra-Orthodox boys on the light rail. These were met with attacks on Arabs, including chants of "Death to Arabs" heard during the assaults.
"We are making major efforts to ensure freedom of worship, but we don't intend to accept violence," a security official told Walla. "There is an effort by Hamas and other groups inciting to set the West Bank on fire."
However, the official said the major concern was with Friday prayers next week, the first of the month of Ramadan.
Police were reinforcing their presence at sites that have been frequent flashpoints and on major roads over a fear that "lone-wolf" or "copycat" attacks could take place like the ones in Beersheba, Beni Brak and Hadera over the last week.
Also of concern, Palestinians are planning three large protests in the West Bank and the fear is that mass casualties at the demonstrations could lead to widespread unrest, the official said.
Tensions at the Temple Mount were further raised when extreme-right MK Itamar Ben Gvir made a visit to the Temple Mount on Thursday.
Ben Gvir said he had received death threats from the Hamas spokesman ahead of the visit, "and I advise [the spokesman] to shut up. I don't know why the Israeli government doesn't eliminate him in a targeted strike. He's a terrorist," he said.
Source: Times Of Israel
Please click the following URL to read the full text of the original story:
https://www.timesofisrael.com/forces-on-highest-alert-ahead-of-temple-mount-friday-prayers-start-of-ramadan/
--------
Palestinians hope for a calm Ramadan in Jerusalem amid tensions
31 March ,2022
With gallons of soap, ornate lanterns and fresh paint, Palestinian Muslims are sprucing up Jerusalem's Al-Aqsa compound in the week leading up to Ramadan, hoping that this year the holy month will be peaceful despite political tensions.
Old and young volunteers arrived from Israel, the occupied West Bank and Jerusalem to prepare Islam's third holiest site ahead of Ramadan's expected start on Saturday.
Last year saw nightly clashes between Palestinians and Israeli police during the fasting month.
Threats of Palestinian displacement in East Jerusalem, police raids at al-Aqsa mosque compound and a ban on evening gatherings at Damascus Gate led in part to an 11-day conflict between Israel and Gaza that killed more than 250 Palestinians in Gaza and 13 people in Israel.
"God willing Ramadan will be peaceful and better than last year, without any problems," said Fatima Diab, a resident of Jerusalem's Old City.
A Palestinian gunman killed five people in a Tel Aviv suburb on Tuesday, the latest in a string of fatal attacks that has stoked fears of wider escalation.
Palestinians have been reporting a rise in violence across the West Bank and East Jerusalem, which Israel captured in a 1967 war.
"Jerusalem is experiencing a difficult political situation given the constant friction with the occupation and with the settlers," said Amar Seder, a Palestinian resident of the Old City.
He said he hopes the decorations can bring people joy during this time.
In a historic summit with Israeli President Isaac Herzog on Wednesday, Jordan's King Abdullah called for calm. The royal family has custodianship of holy sites in the eastern part of the city, an area controlled by Jordanian forces from 1949 to 1967.
After two years of COVID-19 restrictions, worshippers are expecting easier access to the holy site this year.
Source: Al Arabiya
Please click the following URL to read the full text of the original story:
https://english.alarabiya.net/News/middle-east/2022/03/31/Palestinians-hope-for-a-calm-Ramadan-in-Jerusalem-amid-tensions
--------
Iran Blasts Unilateral Sanctions against Russia
2022-March-31
Amir Abdollahian and Lavrov held a bilateral meeting in China on the sidelines of Afghanistan meeting in Tunxi city on Wednesday.
"Tehran opposes the imposition of sanctions and unilateral measures against Russia, while welcoming progress in political talks over Ukraine," Amir Abdollahian said during the meeting with Lavrov.
The Iranian foreign minister expressed his happiness with the meeting with Lavrov which took place in a matter of few weeks after their meeting in Moscow recently, and said, "We are happy that the relations between Iran and Russia are on the right path. I would like to emphasize once again that we oppose the imposition of sanctions and unilateral measures against Russia."
"I was informed that progress is being made in the developments in Ukraine towards political dialogue. I hope to inform you about various issues in tonight's talks and to hear the latest developments from you as well," Amir Abdollahian told Lavrov.
The Russian foreign minister, for his part, expressed his happiness with the meeting, and added, "We are interested in increasing all-out cooperation in all fields with our neighbors, specially Iran."
The Russian Foreign Minister went on to say that in relations with neighbors and friends, "we are trying" to condemn these unilateral and illegal sanctions in the first place, and secondly to take effective measures.
Source: Fars News Agency
Please click the following URL to read the full text of the original story:
https://www.farsnews.ir/en/news/14010110000722/Iran-Blass-Unilaeral-Sancins-agains-Rssia
--------
Iran Blasts US for Continued Violation of UN Resolution 2231
2022-March-31
"This action is another sign of the US government's malice towards the Iranian people that is in continuation of the failed Maximum Pressure Campaign against Iran," Saeed Khatibzadeh said in a statement on Thursday in reaction to newly- imposed sanctions by the US on several Iranian entities who allegedly are involved in developing Iran's missile program.
"It clearly proves the fact that the current US administration, contrary to its claims, uses every opportunity to make baseless accusations and put pressure on the Iranian people," he added.
The Iranian Foreign Ministry spokesman further said that while the US claims it's ready to return to JCPOA it continues to blatantly violate the deal and Resolution 2231.
In relevant remarks last week, Iranian Foreign Minister Hossein Amir Abdollahian underlined that the US' lack of resolve to remove unlawful sanctions on Iran is the main obstacle on the way of reaching a deal in Vienna talks.
Amir Abdollahian made the remarks in a meeting with visiting EU Deputy Foreign Policy Chief Enrique Mora on Sunday night.
Source: Fars News Agency
Please click the following URL to read the full text of the original story:
https://www.farsnews.ir/en/news/14010111000355/Iran-Blass-US-fr-Cnined-Vilain-f-UN-Reslin-223
--------
FM: Iran Pays Heed to Expansion of Ties with Uzbekistan
2022-March-31
During the meeting in Tunxi city, Amir Abdollahian expressed the hope that the continuation of holding the Joint Economic Commission of Iran and Uzbekistan results in further expanding Tehran-Tashkent relations.
"The Islamic Republic of Iran attaches special importance to relations with Uzbekistan," he added.
Amir Abdollahian is in China to attend the third meeting of Afghanistan's neighbors is hosted in Tunxi city. The second round of the event was held in Iran on October 27. Pakistan hosted the first meeting of Afghanistan's neighboring states online.
Source: Fars News Agency
Please click the following URL to read the full text of the original story:
https://www.farsnews.ir/en/news/14010111000419/FM-Iran-Pays-Heed-Expansin-f-Ties-wih-Uzbekisan
--------
Europe
Russia accredits Taliban envoy, voices concern over militants
April 1, 2022
MOSCOW: Russia has accredited a diplomat from the Taliban to engage with the new Afghan government but remains concerned about the threat of militant groups spilling over into Russia via Central Asia, Foreign Minister Sergei Lavrov said on Thursday.
Russia hosted an international conference on Afghanistan last year to try to reach a peace deal and curb violence between the Taliban and the then Afghan government. Russia has labelled the Taliban a "terrorist organisation" but has welcomed their members on numerous occasions for talks.
Since Russia's mediation efforts, the United States and its allies withdrew their troops from Afghanistan after 20 years there and the Taliban seized power in August as the US-backed government collapsed.
Speaking at an Afghanistan-focused conference in China, Lavrov said that growing trade and economic ties between Afghanistan and countries in the region was contributing to the potential international recognition of their administration.
He said a Taliban envoy was already active in Moscow.
"I would like to note that the first Afghan diplomat who arrived in Moscow last month and was sent by the new authorities has received accreditation at the Russian Foreign Ministry," he said.
Russia is worried about the potential for fallout in the wider region and the possibility of militants infiltrating the former Soviet republics of Central Asia, which Russia views as its southern defensive buffer.
"The plans of the militant Islamic State group and its supporters to destabilise Central Asian states and export instability to Russia are of particular concern," Lavrov said.
"The build-up of detachments of Jamaat Ansarullah and the Islamic Movement Uzbekistan around the Afghan-Tajik and Afghan-Uzbek borders are an alarming sign."
Since the Taliban takeover last year, Moscow has held military exercises in Tajikistan and bolstered hardware at its military base there.
UN seeks $4.4bn in 'unconditional' aid
The United Nations appealed for $4.4 billion in "unconditional" humanitarian aid for Afghanistan on Thursday, saying 9 million people faced famine and that families were selling children and organs to survive.
The humanitarian situation has "deteriorated alarmingly" since the Taliban takeover in August and the economy has "all but collapsed", UN Secretary General Antonio Guterres said, opening the high-level pledging conference.
But in a nod to donors' concerns, he also called for the reopening of schools for all students in Afghanistan "without discrimination", after the Taliban's decision to ban girls from secondary education.
"Some 95 per cent of people do not have enough to eat. Nine million people are at risk of famine. Unicef estimates that a million severely malnourished children are on the verge of death, without immediate action," he said in a video message.
"People are already selling their children and their body parts in order to feed their families," Guterres said, drawing on a report earlier this month by the World Food Programme.
UN aid chief Martin Griffiths, speaking from Doha after talks in Kabul this week, said: "I had the firm impression that the door for dialogue with authorities remains open, they want to find a constructive way to work with us.
"They don't necessarily know how to work with the international community, including the complex question of girls' education. I hope we can resolve this problem in the future." At Indira Gandhi Children's Hospital in Kabul he had seen tiny malnourished children and newborns sharing ventilators. The level of human suffering left him "speechless", Griffiths said.
Source: Dawn
Please click the following URL to read the full text of the original story:
https://www.dawn.com/news/1682818/russia-accredits-taliban-envoy-voices-concern-over-militants
--------
France to open diplomatic mission in Iraq's Mosul
Ekip
31.03.2022
By Shweta Desai
PARIS (AA) - France announced Thursday the opening of a diplomatic mission in the former stronghold of the Daesh/ISIS terror group in the Iraqi city of Mosul.
"The upcoming return of a French Consulate General to Mosul is an important milestone in our historic and strategic partnership with Iraq," the Foreign Ministry said in a statement.
Consulate staff will be operational in the embassy in Baghdad beginning in June and a permanent mission will be opened in the northern Iraqi city of Mosul by 2023.
The consulate will facilitate assistance in humanitarian, culture, education and research fields as well as strengthen ties with civil society in the Nineveh governorate, the statement added.
President Emmanuel Macron pledged to reopen the consulate and French-speaking Christian schools in the region during a visit to Mosul last August.
The ministry said France had a continuous presence for several centuries in Mosul -- which has been home to an Arab Christian population, particularly via a consulate that stood from 1828 to 1956.
The majority of the Christian population has dwindled because of continuous conflict and persecution.
Following the emergence of Daesh/ISIS in the region in 2014, there was a mass exodus of minority groups including Christians and Yazidis.
The terror group killed thousands of civilians, vandalized ancient artifacts and caused large-scale destruction in the historic city.
Source: Anadolu Agency
Please click the following URL to read the full text of the original story:
https://www.aa.com.tr/en/europe/france-to-open-diplomatic-mission-in-iraqs-mosul/2551911
--------
Calls by Turkish community for 'transparent' census in North Macedonia 'ignored': Turkiye
Handan Kazanci
31.03.2022
ISTANBUL
Turkiye on Thursday expressed regret that North Macedonia "ignored" calls by the Turkish community for the "fairly and transparent" conduct of a census in the Balkan country.
"The representatives of the Turkish community in the country had made various calls during the process that the census should be conducted fairly, transparent, and without causing any doubt.
"The results of the census demonstrated that those calls, unfortunately, had been ignored," Tanju Bilgic, the spokesperson for the Turkish Foreign Ministry, said in a written statement.
He also said it is important that North Macedonian authorities consider the statement made by the Macedonian Turks National Census Coordination Committee following the release of the census results.
"We support the legitimate demands of the Turkish community, who have taken root in this geography for centuries and who are among the equal and constituent people of North Macedonia striving for the welfare and development of the country, to protect their rights and interests," it added.
On Wednesday, North Macedonia announced the results of the census conducted in September 2021.
The Balkan country's population has shrunk by nearly 9.2 % since 2002 when the last census was conducted. The country's total population is now around 1.8 million.
Source: Anadolu Agency
Please click the following URL to read the full text of the original story:
https://www.aa.com.tr/en/europe/calls-by-turkish-community-for-transparent-census-in-north-macedonia-ignored-turkiye/2551390
--------
Armenia says 'ready' for peace with Azerbaijan ahead of talks in EU capital
Handan Kazanci
31.03.2022
ISTANBUL
Ahead of a meeting in the EU capital Brussels next week, Armenia's prime minister voiced readiness to work for a peace deal with its neighbor Azerbaijan, according to local media.
"I once again express the readiness of the Republic of Armenia to sign a peace treaty with Azerbaijan," said Prime Minister Nikol Pashinyan following a Cabinet meeting, Armenpress reported.
"Armenia is ready to immediately launch peace talks," he added.
"I hope to discuss and agree at that meeting with the president of Azerbaijan (Ilham Aliyev) all issues relating to the launch of peace talks," he said.
The leaders of the two Caucasus nations are set to meet next Wednesday in Brussels with Charles Michel, head of the European Commission.
Relations between the former Soviet republics have been tense since 1991, when the Armenian military occupied Nagorno-Karabakh, also known as Upper Karabakh, a territory internationally recognized as part of Azerbaijan, and seven adjacent regions.
New clashes erupted on Sept. 27, 2020, and during the six-week war, Azerbaijan retook several cities and 300 settlements and villages.
The conflict ended in November 2020 in a Russia-brokered deal that saw Armenia cede chunks of territory it had occupied for decades.
Source: Anadolu Agency
Please click the following URL to read the full text of the original story:
https://www.aa.com.tr/en/europe/armenia-says-ready-for-peace-with-azerbaijan-ahead-of-talks-in-eu-capital/2551102
--------
UN chief calls for accountability by Mali, military 'partners'
April 01, 2022
UNITED NATIONS, United States: The UN secretary-general has called for Mali and its "bilateral partners" to respect their international obligations as concerns grow over human rights violations by the West African country's military in its battle with militants.
While acknowledging "widespread attacks by extremists," Antonio Guterres told the UN Security Council that Mali's counter-terrorism efforts also had "disastrous consequences for the civilian population" in a confidential report obtained Thursday by AFP.
"I emphasize the duty of the State to do everything in its power to promote accountability and ensure that its military operations, including those carried out with its bilateral partners, are carried out in accordance with its international obligations," the UN chief said.
The term "bilateral partners" is believed to be an implicit reference to mercenaries allegedly deployed in the country by the Russian Wagner Group, reputedly close to the Kremlin.
"Some of the operations carried out by the national security forces to counter the violent activities of these extremist groups — apparently alongside foreign security personnel — have been the subject of allegations of serious human rights violations," Guterres said.
The secretary-general's report specifically cites the late-January execution of "at least 20 people" in the country's Bandiagara region, and civilian deaths attributed to a February airstrike carried out by the military.
His report is the first submitted to the Security Council since a mid-February announcement that French and European military missions previously assisting in Mali's years-long fight with a bloody militant insurgency were being withdrawn.
Source: Arab News
Please click the following URL to read the full text of the original story:
https://www.arabnews.com/node/2054901/world
--------
Pakistan
No truth to claims: US on Imran allusion to 'conspiracy'
Apr 1, 2022
ISLAMABAD: Soon after Pakistan PM Imran Khan's speech on Thursday, in which he seemed to be pointing a finger at the US as the foreign conspirator behind the no-confidence motion against him, US reacted to diatribe. "There is no truth to these allegations," a state department spokesperson said, reports Omer Farooq Khan.
Imran said the alleged conspirators knew of the no-trust move even before it was tabled in parliament. "It means they (the opposition parties) were connected with those abroad. They say they are angry with Pakistan… they make this excuse. They say they will forgive Pakistan if the no-trust move against Imran Khan succeeds. But if it fails, then Pakistan will have face grave consequences," he said.
"We are a nation of 220 million and another country is threatening us without any reason," he claimed, explaining that trigger was him deciding to visit Russia on his own.
Imran claimed "foreign forces" had conveyed to Pak's envoy that it had no issue with people who would replace him.
Source: Times Of India
Please click the following URL to read the full text of the original story:
https://timesofindia.indiatimes.com/world/pakistan/no-truth-to-claims-us-on-imran-allusion-to-conspiracy/articleshow/90579965.cms
--------
No Accord with MQM-P on New Provinces, Says Karachi Administrator
Tahir Siddiqui
April 1, 2022
KARACHI: Sindh government spokesperson and Karachi Administrator Murtaza Wahab said on Thursday that the Pakistan Peoples Party made no agreement with the Muttahida Quami Movement-Pakistan regarding creation of new administrative units in the province.
Speaking at a press conference at the Sindh Assembly building, he said that the next city administrator should be from Karachi, who could work better for the uplift of the city.
"My party appointed me to this post. So far I have not received any instruction to resign from [administrator post]. I am performing my duties as per the instructions of the party," he added.
He said that the main objective of the agreement reached between the PPP and MQM-P was not to get big positions, but to work for the betterment of the city and the province.
Source: Dawn
Please click the following URL to read the full text of the original story:
https://www.dawn.com/news/1682750/no-accord-with-mqm-p-on-new-provinces-says-wahab
--------
PM Imran says KP rejected 'traitors' as PTI leads in second phase of local govt polls
Sirajuddin
April 1, 2022
Prime Minister Imran Khan on Friday congratulated his party for "overwhelming success" in the second phase of local government elections in Khyber Pakhtunkhwa, saying "people of KP have emphatically rejected the traitors who sold out to foreign masters".
The premier's felicitation came after initial results from 41 councils showed PTI emerging victorious in at least 20 tehsil councils.
On the remaining 21 slots, Jamiat Ulama-i-Islam – Fazl (JUI-F) leads in eight councils, followed by independent candidates in four, Pakistan Muslim League – Nawaz (PML-N) in four, Pakistan Peoples Party (PPP) in two, Jamaat-e-Islami (JI) in two and Awami National Party (ANP) in one council, according to data obtained from returning officers. However, official notifications are yet to be issued.
Jamaat-i-Islami, which had suffered a setback in the 2018 general elections in one of its strongholds of Lower Dir, appeared to be gaining lost ground as its candidates, according to initial results, emerged victorious in at least two out of seven tehsil councils.
Also read: PM Imran tells CM to unite PTI to win next phase of KP polls
The results on 24 seats are awaited. Polling was held for the slots of chairman and mayor in a total 65 tehsil councils.
In his tweet, the premier termed his party's visible success as an "early warning to all traitors", saying "this is what awaits them in their constituencies."
Planning Minister Asad Umar also tweeted that the PTI's "landslide victory" in the KP elections proved that the nation stood by its leader.
"Now the real decision will not be made through the no-confidence motion. The question is whether Pakistan's future will be decided by its people or a few sold-out politicians and their foreign masters," he said.
According to unofficial results, the PTI secured victory in six out of seven tehsil councils of Swat. One seat was bagged by a JUI-F candidate.
Likewise, PTI is leading in all three councils of Chitral and Malakand, as per the unofficial results.
In the Shangla district, PTI won in three councils out of four while one seat was secured by ANP.
Abdullah Khan, the brother of Khyber Pakhtunkhwa Chief Minister Mahmood Khan, also won a seat in his ancestral Matta tehsil.
According to the Election Commission of Pakistan, elections for mayor and chairman slots were held in 65 city and tehsil councils as well as for various seats of 1,830 village and neighbourhood councils.
A total of 28,020 candidates were in the run, out of whom 651 contested for the seats of city and tehsil council mayor and chairman.
Besides, 12,980 candidates were vying for the general seats of village and neighbourhood councils, 2,668 for reserved seats for women, 6,451 for peasants, 5,213 for youth and 57 for minority seats.
Source: Dawn
Please click the following URL to read the full text of the original story:
https://www.dawn.com/news/1682886/pm-congratulates-kp-for-rejecting-traitors-as-pti-leads-in-second-phase-of-local-govt-polls
--------
Security agencies have reported plot to assassinate PM Imran: Fawad
April 1, 2022
Information Minister Fawad Chaudhry said on Friday that a plot to assassinate Prime Minister Imran Khan had been reported by security agencies.
"After these reports, the prime minister's security has been beefed up as per the government's decision," he said.
Earlier this week, PTI leader Faisal Vawda had made similar claims, stating that a conspiracy was being hatched to assassinate the prime minister over his refusal to "sell the country".
Vawda had made the remarks on ARY News show "Off the Record" in response to a question about a letter PM Imran brandished at the PTI's March 27 power show in Islamabad, claiming it contained "evidence" of a "foreign conspiracy" to topple his government.
Vawda said there was a threat to the prime minister's life but remained evasive when asked whether the purported conspiracy to assassinate the premier was mentioned in the letter.
He also said that the prime minister was told multiple times that bulletproof glass needed to be installed before his dais at the March 27 rally. "But as always and as usual, he said my [death] will come when Allah wills. Don't worry about it," Vawda quoted him as saying.
The news also comes a day after the premier, during a nearly hour-long live address to the nation, vowed to foil "an international conspiracy" hatched against his government by opposition leaders and their alleged handlers ahead of the no-confidence vote in the National Assembly.
In an apparent slip of the tongue, he had revealed the name of the United States as the country behind the "threat letter". However, reacting to the prime minister's address, opposition parties had declared him to be a "security threat".
On Wednesday, the premier had shared the letter with his cabinet members in a hurriedly called meeting, which was not attended by PTI's two major allies — Muttahida Qaumi Movement-Pakistan (MQM-P) and Balochistan Awami Party (BAP) — despite being invited. It has been learnt that the letter was shown to the cabinet members on a TV screen.
PM Imran had also called a selected group of TV anchors and informed them that "the language of the letter was threatening and arrogant" and that Pakistan would face dire consequences if the no-confidence motion failed.
However, the premier did not show the letter to the media.
This rush to share the document with the cabinet and some journalists came after it became clear that the prime minister had lost his majority in the National Assembly following the MQM-P's decision to support the joint opposition in the no-trust resolution against the prime minister.
Source: Dawn
Please click the following URL to read the full text of the original story:
https://www.dawn.com/news/1682878/security-agencies-have-reported-plot-to-assassinate-pm-imran-fawad
--------
Strong reply to be delivered to US, says NSC
Baqir Sajjad Syed
April 1, 2022
ISLAMABAD: The Natio­nal Security Committee (NSC) on Thursday expre­ssed "grave concern" over US meddling in Pakistan's internal affairs and decided to lodge a strong protest.
The meeting was conve­ned to discuss Prime Mini­ster Imran Khan's claim that a foreign country, which he later in an apparent slip of tongue in his televised speech identified as the US, had sent a threatening message through Pakistan's envoy.
US Assistant Secretary of State for South and Central Asian Affairs Donald Lu had reportedly in a meeting with Ambassador Asad Majeed warned that there could be implications if Prime Minister Khan survived the opposition's no-confidence motion in the National Assembly.
Meanwhile, the Foreign Office spokesman in a brief statement issued late in the night said that as per the NSC decision, the "demarches have been made through diplomatic channels".
The NSC, which is the top civil-military forum, after deliberating on the contents of the US message conveyed by Pakistan's ambassador through a cable on March 7, expressed "grave concern" over it.
The statement by the Prime Minister Office on the meeting did not name any country, but after Mr Khan's gaffe it became obvious that the unnamed state was none other than US.
The NSC members described the language used by the "foreign official" as "undiplomatic".
According to the statement, the committee viewed the message as "blatant interference in the internal affairs of Pakistan" and underscored that such action was "unacceptable under any circumstances".
There was no direct mention of the opposition's no-confidence motion in the statement, but a minister, asking not to be named, insisted that the committee's reference to internal matters was about the proceedings against the prime minister initiated by the opposition. He contended that the NSC's statement was a clear endorsement of Mr Khan's position on the cable saga.
The prime minister's critics, however, saw the statement in a different way and claimed that the committee did not agree with Mr Khan that the message was threatening and a proof of foreign conspiracy.
The NSC decided that a "strong demarche" would be delivered to "the country in question". The protest note will be handed over to US Charge d' Affaires in Islamabad and State Department in Washington.
The statement noted that the course of action decided by the NSC was in keeping with diplomatic norms.
"Participants also endorsed the Cabinet's decision [reached] in the Special Cabinet meeting held on 30th March, 2022 under the Prime Minister's chairmanship to take the parliament into confidence through an in-camera briefing of the National Security Committee of the Parliament," it added.
The opposition boycotted the meeting of the parliamentary committee on the pretext that its leaders had not been timely intimated about it.
PPP Chairman Bilawal Bhutto-Zardari said the opposition had not received any notification for the national security committee meeting.
"This meeting should not have been called. Imran's attempt to polarise and scandalise the national security forums and institutions is outrageous," he said.
"Our information is that one of the ministers got this letter written and posted to him. Then that minister showed this letter to Imran Khan. Imran waved this letter in a public gathering and now he is trying to use it in his favour to run away from the constitutional process. Imran is trying to pressurise and make the institutions disputed," he claimed, adding that Mr Khan's action not only hurt the foreign policy but also the national interest.
Source: Dawn
Please click the following URL to read the full text of the original story:
https://www.dawn.com/news/1682833/strong-reply-to-be-delivered-to-us-says-nsc?preview
--------
TTP member found missing in Rawalpindi
April 1, 2022
RAWALPINDI: A member of the Tehreek-i-Taliban Pakistan (TTP), who had been placed on the watch list, was booked under the Anti-Terrorism Act (ATA) after he was found missing from his home in Rawat.
Police said Mohammad Ijaz, alias Pappu, had been placed on the 4th schedule of the Anti-Terrorism Act 1997 by the Punjab Home Department. He was an active member of the TTP and had been directed to report to the relevant police station whenever he left or returned to his house.
However, he was found to have been missing from his home for the last seven days and had not informed the police when he left. Therefore, the police registered a case against him under section II-E of the ATA.
Based on intelligence and police record, an individual suspected of having ties or membership with proscribed groups is put on the fourth schedule under the ATA 1997.
Source: Dawn
Please click the following URL to read the full text of the original story:
https://www.dawn.com/news/1682783/ttp-member-found-missing-in-rawalpindi
--------
Under-reconstruction Jain Mandir in Lahore all set to reopen
Sheharyar Rizwan
April 1, 2022
LAHORE: The city's historic Jain Mandir located at a busy intersection, aptly named after the temple, is going through a well-deserved reconstruction and rehabilitation.
One of merely handful of Jain temples in town, it was attacked and damaged in 1992 — along with many other temples in Lahore — a couple of days after hordes of right-wing Hindu activists razed to the ground the 16th century Babri Mosque in the Ayodhya city of India. The historic mosque was one of the structures built during the rule of the first Mughal emperor, Babur.
The temple's canopy was the only piece of the original structure that survived. Its ruins lay neglected for the next over two decades, until in 2016 it was enclosed behind a boundary wall and the remaining site given away to the Orange Line Metro Train (OLMT).
In Dec 2021, a day before the 19th anniversary of the Babri Mosque demolition, the then chief justice of Pakistan Gulzar Ahmed ordered immediate restoration of the temple, as well as the one in Neela Gumbad.
Punjabi author Iqbal Qaiser, who researched the forgotten remains of Jain heritage in Pakistan and compiled more than 20 of the important temples in the country in his book, titled Ujray Daran De Darshan (A Peek into the Deserted Doors), told Dawn the Jain Mandir near Anarkali had been constructed by a woman with her own resources in 1940.
It remained active till the Partition and had been lying abandoned since then until it was destroyed in 1992.
Mr Qaiser also pointed out two other major Jain temples in Lahore, one of which was located in Bhabra. The second existed in the narrow lanes of Bhati Gate, Lahore, built by Emperor Akbar, and was reconstructed during the British era. It was later demolished in 1940 where now stands the Jain Hall.
Just weeks after the SC's orders, the Evacuee Trust Property Board (ETPB) initiated reconstruction of the temple, lying right opposite an enormous OLMT station, and now expects to complete it in just over a month. If one passes by the under-construction temple, scaffoldings fixed to the top of its cone-shaped structure could be seen with labourers busy reconstructing it.
ETPB Deputy Secretary Faraz Abbas told Dawn that the ongoing rehabilitation of Jain Mandir, being undertaken with approximately Rs5m, will take around a month or so, as over 70pc of the work has been completed.
"After creating a foundation, the surviving portion of the temple was lifted through a crane and placed on three-four feet high platform."
Elaborating on the work undertaken, the official said a sewerage line had been laid, CCTV cameras set up, new gates installed on the premises, walls plastered, landscaping done, pigeon holes restored, and the finishing was currently under way.
Source: Dawn
Please click the following URL to read the full text of the original story:
https://www.dawn.com/news/1682779/under-reconstruction-jain-mandir-in-lahore-all-set-to-reopen
--------
Trust vote: China says expect political parties to uphold Pakistan's interests
April 1, 2022
BEIJING: The Ministry of Foreign Affairs (MoFA) of China said Beijing expected the political parties in Pakistan will stay united and uphold the supreme interest of the country's development and stability.
While responding to a question about the no-confidence motion moved against the prime minister, Wang Wenbin, a spokesperson for the Chinese foreign ministry, said: "China is committed to non-interference policy, adding that as an all-weather strategic cooperative partner and friendly neighbour of Pakistan, it is our sincere hope that all parties in Pakistan will stay united and uphold the major interest of country's developments and stability."
The comment came as Imran Khan accused the United States of meddling in Pakistan's politics — a claim quickly denied by Washington — as a debate on the no-confidence motion against him in the National Assembly was postponed.
No prime minister has ever seen out a full term, and Khan is facing the biggest challenge to his rule since being elected in 2018, with opponents accusing him of economic mismanagement and foreign-policy bungling.
The government is also battling to contain a rise in militancy by the Tehreek-i-Taliban Pakistan (TTP), which on Wednesday announced an offensive against security forces during Ramadan, due to begin within days with the sighting of the next new moon.
Fighting for his political life, Khan addressed the nation late Thursday, appearing to blunder when he named the United States as the origin of a "message" he said showed meddling in Pakistan's affairs.
"America has — oh, not America but a foreign country I can't name. I mean from a foreign country, we received a message," he said.
Source: Pakistan Today
Please click the following URL to read the full text of the original story:
https://www.pakistantoday.com.pk/2022/04/01/trust-vote-china-says-expect-political-parties-to-uphold-pakistans-interests/
--------
Pakistan Army not only defeated terrorism but also kept five times larger Army at bay: Air Chief
March 31, 2022
KAKUL: Air Chief Marshal Zaheer Ahmed Baber Sidhu has said that Pakistan Army has not only defeated the menace of terrorism and its manifestations but also has also kept a five times larger Army at bay.
"Our armed forces are a true reflection of Quaid's Pakistan, with no distinction of caste, creed, gender, religion, status, geography or beliefs," said the Chief of Air Staff (CAS) while addressing here at MPA Kakul.
"PMA Kakul is indeed one of the best military academies of the world, where our nation's most motivated youth volunteer to join the ranks and lead the best. We live in challenging times in the wake of evolving global and regional environment. Let it be known that Pakistan is a peace loving nation and wishes to maintain friendly ties with all countries, especially our neighbors," he said.
However, the Air Chief said that the desire for peace of Pakistan must be understood on the right direction.
"Let me make it clear that there can be no peace without a just settlement of the Kashmir issue. We condemn the grave human rights violations in Indian illegally occupied Jammu and Kashmir. I urge the international community to play their role in ending human rights violation and atrocities in Indian illegally occupied Jammu and Kashmir," he added.
"We also believe that peace and stability in Afghanistan is imperative not only for the progress of Pakistan but the entire region. Sacrifices by Pakistanis and our efforts for peace in the region speak for themselves," asserted the Air Chief.
Air Chief Marshal Zaheer Ahmed Baber Sidhu said that while we would not like to indulge in an arms race, the armed forces of Pakistan would continue to enhance their capability to deter any aggression.
"I am proud that armed forces of Pakistan are professionally competent and well trained to cope with all internal and external challenges. Our brave warriors have always displayed great courage during testing times and upheld Nation's trust. We are Alhamdulillah equipped and trained in line with the dictates of modern warfare and are ready to face any challenge. We are also cognizant of the challenges and opportunities of future technologies," he said.
"I can say it with confidence that all three services are working jointly, more than any time in the history, to develop expertise and capabilities in unison and full synergy. I must appreciate Pakistan Army for its role to create this environment of true jointness amongst the armed forces".
Source: Pakistan Today
Please click the following URL to read the full text of the original story:
https://www.pakistantoday.com.pk/2022/03/31/pakistan-army-not-only-defeated-terrorism-but-also-kept-five-times-larger-army-at-bay-air-chief/
--------
South Asia
Acting Minister of Interior Affairs, Islamic Emirate of Afghanistan, To Griffiths: We Want Strong Interaction with World Community
31 Mar 2022
Acting Minister of Interior Affairs of the Islamic Emirate of Afghanistan Sarajudin Haqqani met with Under-Secretary-General for Humanitarian Affairs and Emergency Relief Coordinator Martin Griffiths on Wednesday.
The Ministry in a statement reads that Griffiths and his accompanying delegation expressed gratitude to the acting Minister for ensuring the security of all UN agencies in Afghanistan.
Meanwhile, Sarajudin Haqqani thanked the Under-Secretary-General for their continued humanitarian assistance adding that the IEA is ready to interact with the International Community.
Haqqani also said, the world would force Afghanistan to accept their demands through intimidation and force but now the IEA is committed to resolving issues through understanding and negotiations.
Source: Khaama Press
Please click the following URL to read the full text of the original story:
https://www.khaama.com/haqqani-to-griffiths-we-want-strong-interaction-with-world-community-7547576/
--------
US announces nearly $204 million in aid for Afghanistan
01 Apr 2022
The United States announced nearly $204 million in additional humanitarian assistance to Afghanistan at the high-level pledging conference on supporting the humanitarian response in Afghanistan.
The US State Department in a press release said that the fund includes $134 million from the Ministry and more than $70 million from the US Agency for International Aid (USAID).
This brings the total amount to more than $720 million since August 2021 by the US for Afghanistan.
"The United States welcomes the pledges made by other donors and commends Germany, Qatar, the United Kingdom, and the UN Office of the Coordinator for Humanitarian Assistance (UN OCHA) for co-hosting this critical event." Reads part of the press release.
The fund will not only address Afghanistan's scaled-up humanitarian crisis but also in neighboring countries through independent humanitarian organizations.
As per the statement, This funding will provide emergency cash, shelter, trauma care, and essential health services, water, sanitation, and hygiene assistance, protection and gender-based violence services, multisectoral assistance, and reintegration assistance to internally displaced and returnee populations in Afghanistan and refugee populations in neighboring countries.
The US has acknowledged being committed to supporting the Afghan people adding that they will continue pressing the Taliban leadership to abide by their pledges and respect human rights including teenage girls' right to education.
Source: Khaama Press
Please click the following URL to read the full text of the original story:
https://www.khaama.com/us-announces-nearly-204-million-in-aid-for-afghanistan-765876576/
--------
49th Session UNHRC: Afghan panel discusses impact of Taliban rule in Afghanistan
1 April, 2022
Kabul [Afghanistan], April 1 (ANI): An all-Afghan panel consisting of a scholar, former diplomat and young innovator at the 49th Session of the UN Human Rights Council discussed the human rights situation in Kabul after the Taliban takeover of the country in mid-August and expressed concern over the transformation of the educational system under Taliban rule which may turn Afghanistan into a hotbed of terrorism.
On the side-lines of the 49th Session of the UN Human Rights Council in Geneva, the European Foundation for South Asian Studies (EFSAS) organised a Webinar on March 30 on 'Human Rights Situation in Afghanistan', in order to illuminate the increasingly deteriorating situation there.
Moderated by Junaid Qureshi, Director EFSAS, the session was joined by a large number of attendees, including human rights activists, NGO representatives, diplomats and researchers. The event was held on March 30.
Mahmoud Saikal, Adjunct Professor at the University of Canberra, Chair of Kabul Association of Integrity, Former Deputy Foreign Minister of Afghanistan and Ambassador to the United Nations and Australia, noted that human rights violations have become commonplace under Taliban rule.
"Male government employees have been forced to pray, grow a beard, and wear traditional clothes, whilst the Taliban have also banned foreign media outlets and restricted the operations of domestic media outlets. To bolster the ranks of its suicide divisions, the Taliban has started to recruit orphans," he said in a statement.
He highlighted that the Taliban's transformation of the educational system is likely to make Afghanistan a hotbed of terrorism.
Turning toward the humanitarian situation in Afghanistan, Saikal suggested that 60 per cent of all Afghans are currently in dire need of humanitarian assistance. The international response to the Taliban's takeover, Saikal argued, for instance in the case of UNAMA, has been reactive rather than proactive.
He also noted that the existing UN architecture, including the General Assembly, the Security Council, and the Human Rights Council, has been incapable of adequately responding to the deteriorating situation in the country.
Saikal concluded that the Taliban's approach toward the Doha Agreement indicates that the Taliban must be judged based on its behaviour rather than its rhetoric.
Dr Bahar Jalali, Associate Professor of History at Loyola University Maryland, US and founder of the first Gender Studies programme in Afghanistan, emphasized that the Taliban cannot be described as an Afghan movement as the ranks of the Taliban were recruited from Afghans who had fled to Pakistan and who had thus never experienced a traditional Afghan life.
During the 1960s, Dr Jalali noted, the Afghan elite was constituted by a comparatively progressive group that promoted the introduction of a progressive constitution in 1964 that was followed by the election of the first female representatives to the Afghan parliament in 1965. Afghanistan's trajectory changed significantly following the 1978 Saur Revolution, reversing much of the progress that Afghanistan had made in previous decades.
Given Afghanistan's historical record regarding female empowerment, she highlighted that the US-sponsored reforms post-2001 did not necessarily reintroduce new social norms but enabled the reaffirmation of values that had been suppressed by the Taliban.
Speaking at the event Sara Wahedi, CEO and Founder of Ehtesab, Afghanistan's first civic technology startup echoed the opinions of the previous speakers and argued that the humanitarian situation in Afghanistan has become extremely dire with the extrajudicial killings and arbitrary detentions of journalists, human rights activists and individuals who oppose the Taliban regime.
In addition, starvation and child labour are on the rise, while a liquidity crisis is crippling the Afghan economy. She further stated that with the presence of the Islamic State in Khorasan Province the status quo has deteriorated even more.
Wahedi concluded her speech by emphasizing the importance of protecting and supporting responsible journalism – journalism that takes time and relies on a variety of sources – particularly at a time when people are overwhelmed, politicization is at play, and fake news and misinformation are proliferating.
The event was followed by a very vibrant and enlightening Q&A session during which the audience and speakers exchanged opinions on various topics including Pakistan.
Asking about 'How is Pakistan's foreign policy towards the Taliban going to develop in the coming months given the Taliban's support for the TTP?', Saikal said that the equation between Pakistan and the Taliban has changed since the latter came to power, as Pakistan's intelligence agency – Inter-Services Intelligence (ISI) would like to keep them subservient in order to control them.
As a result, Pakistan is likely to ensure that the international community does not recognize the extremist group and encourage international NGOs from Afghanistan to set up offices in Pakistan.
Jalali also discussed the normalization of the Taliban in the eyes of the international community and the latter's defeatist attitude, showcasing the West's incompetence and lack of accountability.
Source: The Print
Please click the following URL to read the full text of the original story:
https://theprint.in/world/49th-session-unhrc-afghan-panel-discusses-impact-of-taliban-rule-in-afghanistan/897544/
--------
Arab World
Turkish prosecutor seeks transfer of Khashoggi case to Saudi Arabia
April 1, 2022
ISTANBUL: A Turkish prosecutor on Thursday asked an Istanbul court to dismiss a case into the gruesome murder of Riyadh critic Jamal Khashoggi and transfer it to Saudi Arabia, his Turkish fiancée confirmed.
The development comes as Turkey is seeking a thaw in relations with Saudi Arabia, which worsened after the 2018 killing of Khashoggi, a contributor to The Washington Post, inside the Saudi consulate in Istanbul.
"The prosecutor asked, accordingly to the Saudi demand, for the transfer of the file to #SaudiArabia and the finalisation of it in #Turkey," Hatice Cengiz tweeted after the hearing on Thursday in Istanbul's main court.
"The court will ask the view of Turkish Justice Ministry. #Khashoggi #JusticeForJamal," she commented.
The prosecutor said, according to the private DHA news agency, that the case "has been dragging because the court orders cannot be executed on the grounds that the suspects are foreign nationals". The next hearing is scheduled for April 7.
On October 2, 2018, 59-year-old Khashoggi entered the Saudi consulate in Istanbul to file paperwork to marry his Turkish fiancée.
According to US and Turkish officials, a waiting Saudi hit squad strangled him and dismembered his body, which has never been retrieved.
The murder sparked international out­rage that continues to reverberate, with Western intelligence agencies acc­using Saudi Crown Prince Mohammed bin Salman of authorising the killing.
The crown prince has said he accepts Saudi Arabia's overall responsibility but denies a personal link, with the kingdom saying it was the doing of agents who had gone "rogue".
Turkish President Recep Tayyip Erdogan said at the time that the order to kill "came from the highest levels" of the Saudi government without pointing the finger of blame at the crown prince.
Unsatisfied with the trial in Saudi Arabia, Turkey has launched its own investigation into the murder and put 26 Saudis on trial in absentia, including two who are close to the crown prince.
In an interview with AFP in February, Cengiz said Turkey must keep insisting on justice for Khashoggi "even if it improves its relations" with Riyadh. "I don't think it's in anyone's best interest to shut it down completely."
Asked if she was disappointed, Cengiz said: "If we look at it from the viewpoint of realpolitik, [Turkey's position] did not let me down," adding that countries were "not ruled by emotions" but "mutual interests".
Source: Dawn
Please click the following URL to read the full text of the original story:
https://www.dawn.com/news/1682801/turkish-prosecutor-seeks-transfer-of-khashoggi-case-to-saudi-arabia
--------
UNHCR, IIFA release annual report on Islamic philanthropy in Jeddah
March 30, 2022
JEDDAH — UNHCR, the UN Refugee Agency, held a joint event Wednesday in Jeddah in collaboration with the Organization of Islamic Cooperation (OIC)'s International Islamic Fiqh Academy (IIFA).
As part of the event titled "Islamic Philanthropy and its impact: Sustainable partnerships and practical solutions", UNHCR launched its "Islamic Philanthropy Annual Report", which illustrates the impact Zakat and Sadaqah donations made to UNHCR's Refugee Zakat Fund, have had on refugees and internally displaced persons, in the past year.
In 2021, the Refugee Zakat Fund enabled UNHCR to provide life-saving assistance in the form of cash assistance and in-kind assistance to 1,275,000 refugees and internally displaced people in 14 countries: Yemen, Syria, Jordan, Lebanon, Iraq, Egypt, Mauritania, Bangladesh, Afghanistan, India, Malaysia, Indonesia, and Nigeria.
The report states that all Zakat contributions received by the Refugee Zakat Fund were distributed following its 100% Zakat distribution policy, to 53% of the Fund's total beneficiaries (679,000 individuals), while Sadaqah donations helped the remaining 47% of beneficiaries (596,000 individuals).
The report also highlighted the launch of the Refugee Zakat Fund's mobile application earlier in 2021, which allows donors to make contributions easily and quickly.
Moreover, UNHCR's Refugee Zakat fund received additional fatwas from respected Islamic institutions, such as the Muslim World league's Islamic Fiqh Council, Al Azhar Islamic Research Academy, the International Shariah Research Academy in Malaysia (ISRA), and the Canadian Council of Imams (CCI), further authorizing the Refugee Zakat Fund's framework.
Additionally, the Fiqh Majlis of Canada endorsed the receipt and distribution of Zakat towards UNHCR's 'Aiming Higher' scholarship and education program.
The event in Jeddah included discussion panels on the role of Islamic social finance instruments, including Zakat, Sadaqah Jariyah, and Waqf, to meet the humanitarian needs of the most vulnerable, and those affected by conflicts and disasters, especially refugees and internally displaced persons, and was attended by representatives of organizations in the Islamic Philanthropy sector in the region.
Khaled Khalifa, UNHCR's senior advisor on Islamic Philanthropy and representative to Gulf Cooperation Council countries thanked UNHCR partners, in particular IIFA, for their support.
He said: "Our partnership with institutions, individuals, the private sector and governments has grown consistently, enabling us to provide assistance and respond to the increasing humanitarian needs of refugees and displaced families, those affected by protracted displacement crises, climate change, and COVID-19 pandemic challenges."
He added, "Partnering with leading institutions in the Islamic Philanthropy sphere strengthens the impact of Islamic social finance on the lives of millions of the most vulnerable and forcibly displaced families, which is vital to the success of our vision in assisting those in need."
Prof. Dr. Koutoub Moustafa Sano, secretary-general of IIFA, said: "We are delighted to co-host this special event with UNHCR. Our goal is to discuss ways of expanding the role of Islamic philanthropy in meeting the humanitarian needs of refugees, including those who are internally displaced in the region and globally"
He added, "The IIFA aspires to achieving the "fiqh" goals of assisting people in need, empowering them, and preserving their dignity through its sustainable partnership with UNHCR. As we approach the Holy Month of Ramadan, we call upon all actors in the philanthropic sector to collaborate with UNHCR in their efforts to help refugees."
UNHCR is launching its Islamic Philanthropy Annual Report 2022, through a series of events and webinars held in each of Indonesia, Saudi Arabia, Nigeria, United Kingdom, Canada and the United States of America, in collaboration with Zakat and Fiqh institutions, foundations and other private and public sector entities.
Source: Saudi Gazette
Please click the following URL to read the full text of the original story:
https://saudigazette.com.sa/article/618814
--------
Houthis still welcome to join Yemen consultations in Riyadh: GCC official
31 March ,2022
The invitation extended to Yemen's Iran-backed Houthi militia to participate in the Yemeni consultations which kicked off in Saudi Arabia on Wednesday remains on the table, Abdulaziz Hamad al-Owaishek, the GCC assistant secretary for political affairs and negotiations said on Thursday.
"We hope the consultations represent an opportunity to achieve peace in Yemen," he told reporters.
Meanwhile, the UN envoy for Yemen Hans Grundberg, who is participating in the consultations, said cooperation with regional organizations will contribute to resolving the crisis in Yemen, adding that Riyadh had sponsored Yemeni dialogues that led to positive results.
The talks, which will focus on six areas, such as military, political and humanitarian affairs, will conclude on April 7.
Source: Al Arabiya
Please click the following URL to read the full text of the original story:
https://english.alarabiya.net/News/gulf/2022/03/31/Houthis-still-welcome-to-join-Yemen-consultations-in-Riyadh-GCC-official
--------
Saudi Arabia blacklists 25 individuals, entities for easing financing of Houthis
31 March ,2022
Saudi Arabia's Presidency of State Security blacklisted 25 individuals and entities for facilitating the financing operations of Yemen's Iran-backed Houthi militia, the official Saudi Press Agency (SPA) reported on Thursday.
The decision, which comes in line with the Kingdom's strategy to target "terrorist" organizations and their financers, was coordinated with the US, specifically with the US Treasury Department and the Office of Foreign Assets Control.
Ten individuals and 15 entities were blacklisted for facilitating the financing operations of the "terrorist" Houthi militia with the support of Iran's Islamic Revolutionary Guards Corps-Quds Force, the Presidency of State Security said.
It added that these individuals and entities work as "an international network that aims to destabilize Yemen."
Based on the Kingdom's system on combating terror crimes and on the executive mechanisms of UN Security Council resolutions which pertain to combating terrorism and the financing of terrorism, the assets and funds of all blacklisted individuals and entities must be frozen.
"Dealing with [these individuals and entities] directly or indirectly or on their behalf or in their favor is prohibited," the Presidency of State Security said.
Blacklisted individuals
Chiranjeev Kumar Singh, Indian citizen
Manoj Sabharwal, Indian citizen
Abdo Abdullah Dael Ahmed, Yemeni citizen
Sa'id Ahmad Muhammad al-Jamal, Yemeni citizen
Hani Abd al-Majif Muhammad As'ad, Yemeni citizen
Talib Ali Husayn al-Ahmed al-Rawi, Syrian citizen
Abdul Jalil Mallah, Syrian citizen
Konstantinos Stavridis, Greek citizen
Jami Ali Muhammed, Somali citizen
Abdi Nasir Ali Mahamud, British citizen
Blacklisted entities
Aurum Ship Management FZC
Peridot Shipping and Trading LLC
JJO General Trading Gida Sanayi Ve Ticaret Anonim Sirketi
Garanti Ihracat Ithalat Kuyumculuk Dis Ticaret Limited Sirketi
Alfoulk Trading Co. LLC
Al Alamiyah Express Company for Exchange & Remittance
Al Hadha Exchange Company
Adoon General Trading Gida Sanayi Ve Ticaret Anonim
Swaid and Sons for Exchange CO
Adoon General Trading LLC
Moaz Abdalla Dael for Import and Export
Fani Oil Trading FZE
Adoon General Trading Company FZE
Triple Success vessel (IMO 9167148)
Light Moon vessel (IMO 9109550)
Source: Al Arabiya
Please click the following URL to read the full text of the original story:
https://english.alarabiya.net/News/gulf/2022/03/31/Saudi-Arabia-blacklists-25-individuals-entities-for-easing-financing-of-Houthis
--------
American English instructor mesmerized with Saudi Arabia's social reforms
April 01, 2022
RIYADH: American English instructor Mark Arturo Ortiz has spent the past 35 years living in the Kingdom and is mesmerized by social reforms arising from Vision 2030.
"Yeah, it's been quite a journey. The Saudi Arabia that I first experienced back in 1988 is by far not the Saudi Arabia of 2022." Ortiz, who hails from Manhattan, said it was "like a veil has been lifted," with the current generation of Saudi students shattering stereotypes held by media institutions abroad.
"Back in the day they were somewhat limited in, you know mind and scope. But today (there) seems to be a sense of … no limit to, you know, what can be done." There was an ambition now that has taken him by surprise. There appeared to be no "glass ceiling" for Saudis to surmount as they try to become part of global developments, and meet the needs of the country's transition from a dependence on fossil fuels to a more diversified economy.
Ortiz said that young Saudis seem to be in a hurry to get on with their careers, to "make up for lost time." He thinks that the changes that have occurred in the media, coinciding with the information age, have helped to accelerate social reforms in the Kingdom.
Source: Arab News
Please click the following URL to read the full text of the original story:
https://www.arabnews.com/node/2054776/saudi-arabia
--------
Africa
Ramadan will be difficult, we can't even buy oranges – Zamfara residents cry out
March 31, 2022
By Ifeanyi Nwannah
Muslim faithful in Zamfara State has lamented that this year's Ramadan (fasting period) would be very tough for them considering the rate of inflation ravaging the entire country.
The Muslims complained about the increase of some essential commodities that could assist them in the fasting period, saying that many households could not afford to buy such items in the market.
Mallam Ishaku Mohammed asked our correspondent during an interview, "how much watermelon, cucumber, mangos, oranges and others can one buy to satisfy the family? The prices of all these food items have gone beyond the reach of the common masses in the state", he said
He noted that even the so-called civil servants who depend on salaries monthly are still battling to put food on their family's tables, saying that their salaries and allowances are nothing to write home about.
"In a state where the government is yet to implement a common N30,000 minimum wage for its civil servants, talk of giving them the advantage of salary advance" he added.
DAILY POST spoke to a food item seller in Tudunwada market, Ibrahim Gusau who said it was not intentional for the marketers to increase the prices of their food but that most of the food items were being brought to the urban areas by the villagers.
"Since the villagers have been stopped from their farming activities, it remains compulsory for the prices of food items to increase following the unabated rampages of the bandits in the State"
"We are not fools, because we are very much aware that both the federal and state governments do not want the issue of banditry to end in the entire country and that is nothing but the whole truth"
"It is surprising to notice that virtually all the leaders of the State government are Muslims, yet they refuse to assist the common masses, especially during important occasions like this"
He said the government has a lot of brands because the price control agency is no longer working because the government wants it so and that is how it continues to be"
Source: Daily Post Nigeria
Please click the following URL to read the full text of the original story:
https://dailypost.ng/2022/03/31/ramadan-will-be-difficult-we-cant-even-buy-oranges-zamfara-residents-cry-out/
--------
Turkish charity to distribute 2,500 food packages to families in Sudan
Omer Erdem
31.03.2022
KHARTOUM, Sudan
The Turkiye Diyanet Foundation (TDV) delivered 2,500 food aid boxes to needy families Thursday in different areas of Sudan ahead of the Muslim holy month of Ramadan.
Along with the foundation, volunteers from the largest Turkish Muslim association in Germany, DITIB, attended a program with Ankara's Ambassador to Khartoum Irfan Neziroglu.
"A total of around 6,000 food packages will be distributed through our Turkish NGOs in Sudan," Religious Affairs Counselor at the Khartoum Embassy, Abdullah Sen, told Anadolu Agency.
"Additionally to the capital, Khartoum, distributions will be made in South Kordofan, Darfur, Kassala, Port Sudan and in the north (regions)," he added.
Source: Anadolu Agency
Please click the following URL to read the full text of the original story:
https://www.aa.com.tr/en/africa/turkish-charity-to-distribute-2-500-food-packages-to-families-in-sudan/2551926
--------
Tunisian anti-terror unit summons 30 MPs: Ghannouchi
Yosra Ounas
31.03.2022
TUNIS, Tunisia
More than 30 lawmakers have been summoned by Tunisia's anti-terrorism unit, the country's parliament speaker said on Thursday.
"This is a serious development," Rached Ghannouchi told the Qatar-based Al Jazeera television, without giving any further details.
There was no comment from the Tunisian presidency on Ghannouchi's statement.
The parliament speaker rejected President Kais Saied's decision to dissolve Parliament.
"No to exclusion. We call for national dialogue that includes all parties," he said.
On Wednesday, Saied dissolved the suspended parliament, hours after lawmakers held a plenary session to revoke his measures taken since July 25, 2021.
Tunisia has been in the throes of a deep political crisis since July 25 when Saied dismissed the government, suspended parliament, and assumed executive authority, in a move decried by opponents as a "coup."
Source: Anadolu Agency
Please click the following URL to read the full text of the original story:
https://www.aa.com.tr/en/middle-east/tunisian-anti-terror-unit-summons-30-mps-ghannouchi/2551753
--------
Tunisia's president rules out early elections after dissolving parliament
April 01, 2022
TUNIS: Tunisia's president said late on Thursday he would not hold elections within three months after he dissolved parliament this week, the latest step in a march to one-man rule after brushing aside most of the democratic constitution.
Parties from across Tunisia's political spectrum and the powerful labor union have cited the constitution to demand that the president hold quick elections after announcing on Wednesday that he was dissolving parliament.
"I don't know how they get this interpretation," Kais Saied said in the video of a meeting with Prime Minister Najla Bouden that was posted at midnight on the presidency's Facebook page.
Later on Thursday, US State Department spokesman Ned Price said Washington was deeply concerned at Saied's dissolution of parliament and reports that he would prosecute lawmakers who joined a session in defiance of the president on Wednesday.
"A swift return to constitutional government, including an elected parliament, is critical to democratic governance," Price said in an online video.
The United States has been a major donor to Tunisia since its 2011 revolution that introduced democracy and Saied's government is seeking international funding to avert a rapidly looming crisis in public finances.
Tunisia's political crisis escalated sharply on Wednesday when more than half the members of the parliament, which Saied suspended in July in a move his foes call a coup, held an online session to revoke his decrees.
The UGTT labor union, the most powerful political body in the country with more than a million members, had previously urged Saied to dissolve parliament and quickly call new elections.
The Islamist Ennahda, which was the biggest party in parliament and is the only one with a strong national organization, has rejected Saied's dissolution of the chamber but said he should still hold elections within three months.
The Free Constitutional Party, whose leader, Abir Moussi, is a supporter of the late autocratic president, Zine El Abidine Ben Ali, and a bitter foe of Ennahda, applauded Saied's move but also called for quick elections.
Moussi, whose party is ahead in opinion polls, said that according to the constitution Saied should call elections within three months.
Source: Arab News
Please click the following URL to read the full text of the original story:
https://www.arabnews.com/node/2054931/middle-east
--------
URL: https://www.newageislam.com/islamic-world-news/logo-iim-siddi-saiyed-mosque/d/126706
New Age Islam Islam Online, Islamic Website, African Muslim News, Arab World News, South Asia News, Indian Muslim News, World Muslim News, Women in Islam, Islamic Feminism, Arab Women, Women In Arab, Islamophobia in America, Muslim Women in West, Islam Women and Feminism