New Age Islam News Bureau
20 Nov 2017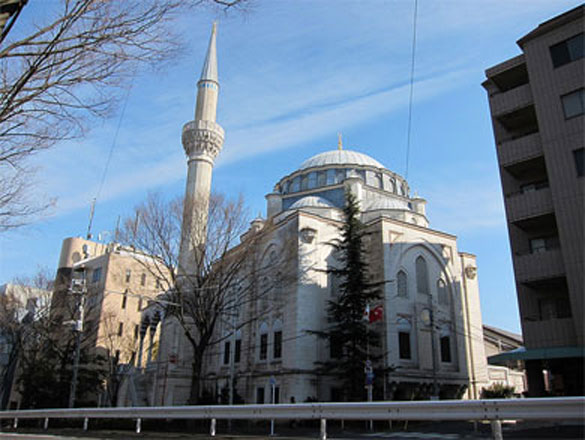 Tokyo Camii Mosque.
-----
• How Islam Is Slowly Getting More Accepted In The Land Of The Rising Sun
• Hyderabad: 9 Arrested For Converting Poor Hindu Children To Islam
• Aung San Suu Kyi Honours Revoked Amid Rohingya Backlash
• China Proposed Three-Phase Plan For Rohingya Issue
• Pentagon Persuades Congress To Delink LeT From Haqqani Network
Southeast Asia
• How Islam Is Slowly Getting More Accepted In The Land Of The Rising Sun
• Indonesian Muslims, Catholics Pledge To Combat Extremism
• PAS-Umno collaboration will promote Muslim unity, says Ismail Sabri
• Growing inequality adding to world turbulence, Perak Sultan says
• DBP Bible translation against Christians' rights, says CFM
• Islamic school offers Indonesian Muslims a progressive education, but moderates may be losing ground
-------
India
• Hyderabad: 9 Arrested For Converting Poor Hindu Children To Islam
• Pro-IS, anti-Hurriyat slogans rent air in Srinagar
• Jammu man shocked on seeing his picture among dead Lashkar-e-Taiba terrorists
• Intel agencies doubt IS claim of Srinagar attack
• Juhapura's Muslims wait for basic facilities and a political visit
-------
Europe
• Aung San Suu Kyi Honours Revoked Amid Rohingya Backlash
• France To 'Prevent' Muslim Street Prayers In Paris Suburb
• Europe's Left Has Joined The Islamosphere
• Report: Schools Must Teach Britain Is an 'Immigration Nation' to Fight Islamophobia
• Morocco Shares in Washington its Approaches to Fight Terrorism, Radicalization
-------
South Asia
• China Proposed Three-Phase Plan For Rohingya Issue
• Arrested Ansar Al-Islam Militant Confesses To Killing Blogger Avijit Roy
• Sri Lanka's troops on alert amid Sinhalese, Muslim communal riots
• EU to discuss Rohingya crisis with Myanmar's Suu Kyi
• German FM Sigmar Gabriel visits Rohingya camp in Bangladesh
• Bangladesh launches talks with Myanmar on Rohingya repatriation deal
• Necessary steps taken to reach to a peace deal with Pakistan: Ghani
-------
North America
• Pentagon Persuades Congress To Delink LeT From Haqqani Network
• Former US Secretary Of State Says Israel Doesn't Want Peace With Palestinians
• Norway apologizes to Turkey over NATO drill incident
• Quebec City Muslims share their stories at human library event
-------
Arab World
• Arab League: Iran's Regional Threats Have Crossed All Limits
• Iraq Set To Deport Daesh Terrorists' Families Captured In Mosul
• Syrian army, allies take back Albu Kamal from Islamic State
• Islamic State militants defeated in final stronghold in Syria
• Idlib: Terrorists' Positions Destroyed Badly in Syrian Army Heavy Fire
• Terrorists Withdraw from More Positions in Southwestern Damascus
• Eastern Damascus: Syrian Army Repels Terrorists' Attacks
• Syrian Army Repels Terrorists' Attack in Northern Homs
• Syrian Army Fends Off Al Nusra Front's Massive Attack in Northeastern Hama
• Lebanon's Saad Hariri to visit Egypt on Tuesday
-------
Pakistan
• Imran Khan, Maulana Sami Agree To Form 'Joint Strategy' Before Next Election
• 'Nawaz Sharif Is An Ideology,' Says PML-N Chief At Abbottabad Election Campaign Rally
• Politicians Reluctant To Confront Religious Issues, Say Speakers At Faiz Festival
• Saudi Arabia supports corruption crackdown in Pakistan
• Policy to promote human rights continues, UN group assured
• People behind tampering with Khatm-i-Nabuwwat law be punished, says JUI-F
• 104 Hindu pilgrims arrive on 10-day visit
-------
Mideast
• Turkey To Issue Halal Visa, Become Approval Center For World Halal Market
• Israel Is Unbridled Regime: Islamic Jihad Rep.
• Palestinian Authority ordered to pay for attack
• Israeli settlers desecrate Jonah Tomb in occupied West Bank
• Israel to shut migrant centre and deport Africans
• Israeli Jews hold rare prayers at West Bank holy site
• Saleh's party slams Houthi-affiliated groups, says they are 'mercenaries'
• Houthi militias forcing prisoners to pay for clean food, water
• Police grills Israeli premier for sixth time in graft probe
• 15 Palestinian minors killed by Israeli soldiers this year: PCBS
-------
Africa
• Libya To Probe 'Slave Auction' Footage
• Mugabe Ends TV Speech Without Announcing Resignation
• At least 4 killed in Kenya's capital
• Suicide blasts kill 2, injure 4 in northeast Nigeria
• US official meets UN-backed prime minister in Tunisia
Compiled by New Age Islam News Bureau
URL: https://www.newageislam.com/islamic-world-news/how-islam-slowly-getting-more/d/113285
-------
How Islam Is Slowly Getting More Accepted In The Land Of The Rising Sun
20 November 2017
Japan is not a country one would associate with Islam, with it recognised as a Shinto-majority country. Of the 127 million people living in Japan, only 100,000 Muslims reside in the country, with majority being foreign nationals.
However, the Land of The Rising Sun is seeing a slow but steady increase in Muslim population lately, either from immigrants seeking better job opportunities in the country or the increasing number of Muslim tourists.
In accommodating to these changes, the Japanese government encouraged the establishment of more Muslim-oriented businesses as well as places of worship in various parts of the country.
Nevertheless, practising Islam in Japan is not as easy as it is in Muslim-majority countries like Malaysia. While Japanese-natives do not show hostile attitude towards Muslims, the negative spotlight displayed by the Western media, especially in the face of terror attacks happening around the world, has somewhat affected their lives one way or another.
To find out what living as a Muslim is like in Japan, this Malaysian Digest writer mingled with the Muslim community in Tokyo and experienced for himself the challenges of co-existing in a place where Islam is unfamiliar.
The Japanese Are Showing Greater Interest In Islam
Unlike in the Middle Eastern or Southeast Asian countries, Islam has never made a considerable impact in Japan's history. However, diplomatic relations between the island nation and Muslim colonies have stretched back since hundreds of years ago.
The first recorded mosque in Japan was the Kobe Muslim Mosque, which opened in October 1935 and still stands today. Since then, many mosques have popped up around the country, and now there are around 100 mosques in Japan, although the majority of them are relatively small in size.
One of the largest mosques in the country is the Tokyo Camii Mosque, which is also the largest mosque built in the capital city. Built in 1938, the mosque was built by Turkish immigrants in the capital which also served as a cultural exchange centre. The original mosque was demolished in 1986 and rebuilt in 2000, and the Turkish features are still apparent in its architecture.
The writer met with Abdulkareem Shimoyama Shigeru, a 68-year-old Japanese Muslim worker at the mosque, to find out more about the unique environment where Muslims practice their faith.
Shimoyama embraced the religion after he was introduced to it by his Muslim friends during his travels in Sudan. After studying the religion, he thought it was a great religion to follow and proceeded to take his shahada or declaration of faith as a Muslim.
"When I first embraced Islam around 30 years ago, there were only around 3,000 to 4,000 Muslims in Japan. At the time, there were only two mosques, Kobe and Tokyo Camii.
"Now, it has evolved to more than a hundred, with 16 mosques in Tokyo alone," said Shimoyama.
As a religious minority in Japan, operating a place of worship is never an easy task and many of the mosques rely greatly on public donations. With the small number of Muslims to begin with, paying the bills can be quite the challenge.
"Fortunately for the Tokyo Camii mosque, it is operated by the Turkish government and they provide some assistance with our annual budget."
According to Shimoyama, the city authorities have no problems with the construction of mosques, and in fact, the Tokyo Camii mosque is registered with the Tokyo Metropolitan Office and the local religious body.
He adds that with the recent increase in Muslim population in the country, particularly with foreign workers coming from countries such as Malaysia and Indonesia, the larger congregation has also brought unique challenges even for the largest mosque in Japan, especially during huge events such as Eid and Ramadan.
"During the Eidul Fitr and Eidul Adha prayers, we had to conduct two prayer sessions because the crowd was overwhelming," he explained.
Besides the normal prayer sessions, the mosque is also active in community programmes that aim to correct the misconception of Islam that is brought upon by the Western media. Shimoyama had also expressed that Japanese people are familiar with the expression of 'either the Koran or the sword', and that has gotten in the way of a proper understanding of the religion.
"We have to let the Japanese people know the real teaching of Islam and that terrorism is not allowed in the religion," he adds.
On top of Muslims coming to the mosque to pray, they often receive visits from school and university students – whom get a first close encounter with the religion.
"Every day, there are many Japanese groups who come to the mosque, and we will explain to them about the religion," he shared, adding that Islam is the most misunderstood religion in the country.
Besides knowledge sharing with various groups, the mosque also publishes its own Islamic books which the public can benefit from. And Shimoyama himself, also goes around schools in Tokyo to give talks about Islam.
It Gets Easier To Practice Islam In Japan
For Sherzat, a Muslim immigrant from Uzbekistan who has resided in the Japanese capital city for six years, currently lives with fellow countryman Umar – and both men have been working in the famous electric town, Akihabara.
When asked what it is like to live as a Muslim in Japan, fortunately, Sherzat shared that it is getting easier by the day, as more Japanese people are beginning to accept and adapt to the religion.
Sherzat opened up that Japanese people followers generally respect Muslims, just as they would with practitioners of other faiths, and that every individual is allowed to practice their beliefs freely, so long as they do not cause trouble or force others to abide by their religious beliefs.
"The Japanese people show respect, regardless of what they think of Islam. I have stayed here with Umar for six years and I have not experienced any problems related to our religious beliefs.
"As long as you don't touch them, they will not touch you. There is not much resistance towards our religious practice," he revealed.
When it comes to eating, there is also no hassle as access to halal food are aplenty.
"Praise to God, more halal shops have opened in recent years. In Akihabara alone, there are already several halal stores that provide foods such as kebab and curry.
"It is quite the contrast to when I first arrived six years ago, when it was much harder to find such shops," Sherzat confessed, while adding that some Japanese convenience stores and supermarkets have even opened up a special section selling halal meat.
Part of the reason why Japan is providing more services for Muslims is to boost tourism, especially with the upcoming Tokyo 2020 Olympics. The Japanese government is encouraging the population to create more halal stores to cater for the huge number of Muslims who will visit the country in the coming years.
According to a report by Crescent Rating, more than 20 million tourists are expected to visit Japan in 2020, and over a million of them will come from Muslim countries.
In January this year, the governor of Tokyo, Yuriko Koike, announced that more halal food will be provided in order to allow Muslims to visit the capital with peace of mind regarding their religious obligations.
A popular department store in Tokyo called Takashimaya has even made the effort to create a prayer room that caters for an increasing number of Southeast Asian patrons who are asking for such a facility. The room is complete with the qibla, the praying direction that points towards the Kaaba in Mecca, as well as facilities for ablution.
And while only 10 per cent or 10,000 Japanese-natives embrace Islam, according to Sherzat, the number has increased in recent years, and it is not uncommon to see a fellow Japanese brother among the daily prayer congregation.
Both Sherzat and Umar frequent the As-Salaam Mosque in Ueno, Tokyo. Aside serving the Muslim community, the mosque built in 2011 also opens its doors to the public who wish to learn more about Islam.
Similarly, Tan, a Muslim immigrant from Yangon, Myanmar, who has lived in Japan since 2003, conveyed that it gets easier every year for him to practice the religion.
As one of the committee members of As-Salaam Mosque, he explained that the mosque spearheads many programmes for Muslims and non-Muslims.
"Every Saturday night we have programmes and dinner for Muslims. This November 23, we will have our very first open day that invites Japanese people to visit our mosque and learn about the religion," he relayed.
Tan also pointed out that like the Tokyo Camii mosque, the As-Salaam Mosque too, is witnessing an increase in the number of attendees in its premise.
During huge gatherings such as the Friday prayers and Eidul Fitr, As-Salaam Mosque will have to conduct the prayers in multiple sessions, and the surrounding are will be guarded by the police.
"Fortunately, the local police even help us during the Friday prayers to close off the road in front of our mosque and allow for the congregation to pray on the road in the afternoon," he shared.
How Muslims In Japan Are Countering Islamophobia
Following Islamophobic attacks on Muslim communities worldwide, Muslims in Japan are also not spared from prejudice being thrown at them.
In 2010, over 100 leaked documents of the internal Metropolitan Police Department revealed that the police had compiled detailed profile on more than 70,000 Muslims which consist of sensitive personal information such as bank accounts and passport details.
At times, they even planted cameras inside mosques and used undercover agents to spy on Islamic organisations and businesses, as reported by The Japan Times.
A Muslim who went by the name of Taro was one of the 17 Muslims who were under close surveillance by the police, and expressed concern over the breach of privacy by the authorities.
"They would come to me at home or at the mosque. I didn't want to be misunderstood, for them to think I am against them, so I always gave them my time. They always asked me very simple questions about Islam, and eventually I told them they were just wasting time," said Taro.
And while this seems to be an issue for people like Taro, Shimoyama, does not find the surveillance intrusive, instead, says he understands the precaution taken by the police, and deems it necessary especially in the current situation.
"The 2020 Tokyo Olympics is coming, so the police started to keep watch on Muslim organisations, halal restaurants and a few Muslim leaders. However, it is okay because we are not terrorists.
"We are not sure if the police are spying on any specific individuals, but let them do their job in ensuring safety," he stated.
Echoing the same opinion, Sherzat also comprehends with the police' method in ensuring security all-around.
"The police are just doing their job and they do go behind the scenes to check the required information. However, they have never done anything aggressive such as arresting people or harassing them.
"I am sure they are working cautiously in order to keep the country safe. As long as they do not bother us, we have no problem," he opined.
A similar opinion was also expressed by Tan, who said his mosque committee even formed a close relationship with the police, hence he sees the police' effort in protecting the country, as a non-issue.
Despite authorities keeping a close watch on Muslim communities, the writer who experienced first-hand the daily life of Muslims there, believes it will not be a deterrent for Muslims to visit Japan, let alone start a new life here – especially now with the many Muslim-friendly incentives that the Japanese government are promoting.
And through observation, while Japan maintains being a global trendsetter in fashion and technology, among others, inhabitants of the Land of The Rising Sun are definitely embracing religious diversity with open arms.
http://malaysiandigest.com/frontpage/282-main-tile/708600-how-islam-is-slowly-getting-more-accepted-in-the-land-of-the-rising-sun.html
-------
Hyderabad: 9 Arrested For Converting Poor Hindu Children To Islam
November 19, 2017
The Rachakonda Police of Hyderabad on Sunday arrested nine persons for allegedly converting children to Islam .
The accused were running an orphanage named Peace Orphan Home Society and were luring children from poor families of Telangana and making them to convert to Islam by assuring free education, food and shelter.
Police has rescued 17 children in the age group of 4-14 years, including 7 girls from Moula Ali area on the complaint of the Districts Child Welfare officials.
While the police has 9 accused, including prime accused Mohammed Siddiqi alias Satyanarayana and eight others, search for one more accused is on.
"They were luring parents from tribal areas of Bhadrachalam, Mahabubnagar, Khammam and Warangal districts of Telangana and converting them illegally," said Mahesh M Bhagwat CP Rachakonda while speaking to India Today.
The main accused Siddiqui converted to Islam in 2003-2004 and started Peace Orphan Society in Warangal and last year he started running a school-cum-hostel in Hyderabad.
"The organisers who himself are converted to Islam intentionally not changed their names to obtain reservation for future government services. They are in opinion that using their position they can convert huge number of people to Islam," added CP Mahesh Bhagwat.
Police are also investigating the source of funds for the NGO.
All the accused persons are booked under sections 153A (promoting enmity between different groups on grounds of religion, 363 (kidnapping), 342 (wrongful confinement) of the IPC and relevant sections of the SC and ST (Prevention of Atrocities) Act.
http://indiatoday.intoday.in/story/poor-hindu-children-islam-peace-orphan-home-society/1/1093065.html
-------
Aung San Suu Kyi Honours Revoked Amid Rohingya Backlash
by Anealla Safdar & Shafik Mandhai
Student activists in the UK are working to strip Aung San Suu Kyi of honours bestowed on her during the course of her career as a democracy activist, as anger mounts over her alleged inaction over the Rohingya crisis.
Last week, students at the London School of Economics (LSE) voted to remove an honourary presidency awarded to Myanmar's de facto leader by the Students' Union in 1992, with immediate effect.
In a statement issued shortly afterwards, the union said the move would "act as a strong symbol of our opposition to (Aung San) Suu Kyi's current position and inaction in the face of genocide".
LSE Students' Union president, Mahatir Pasha, told Al Jazeera the organisation has a "long and proud history of embracing political progress and speaking out against injustice".
"We have made clear to the world that LSE students stand in solidarity with the brutally oppressed Rohingya people," he said.
Aung San Suu Kyi led a decades-long struggle against the Burmese military that culminated in a landslide victory for her party in elections held in 2015.
During the course of that campaign, she earned international acclaim and was awarded accolades across the world, most notably the Nobel Peace Prize in 1991.
However, many who once supported her have taken issue with her silence over the Burmese army's ongoing campaign against the Rohingya Muslim people in Rakhine state, which the UN has condemned as a "textbook example of ethnic cleansing".
More than 600,000 Rohingya have fled to neighbouring Bangladesh since Myanmar launched a campaign ostensibly targeting Rohingya armed groups in August.
Journalists and human rights groups have documented widespread rape, killing, and destruction of homes by government troops but Aung San Suu Kyi has yet to recognise the atrocities and condemn the Burmese military.
The students at LSE are not alone; activists at her alma mater have also moved to remove the Burmese state chancellor's honours.
In October, students at St Hugh's College at the University Oxford dropped Aung San Suu Kyi's name from its common room. In September, her portrait was removed from display.
The 72-year-old leader studied at the college between 1964 and 1967 and is regarded as one of its most famous former students.
Affnafee Rahman, a student of Engineering at St Hugh's, told Al Jazeera he and others at the college were not convinced by the argument that Myanmar's political leadership was powerless to act against its military.
"(Aung San Suu Kyi) has been celebrated across the globe because of her stance on democracy, human rights, equality and she has been deemed the champion of human rights (but) now she's a changed as a person," he said. "She's more complicit than silent ... she's just refusing that things are going on at all."
Rahman said the group of student activists, having played a role in removing Aung San Suu Kyi's name from the common room, are now petitioning the college principal to write a letter to the politician condemning her "complicity and silence" on the Rohingya issue.
St Hugh's College representatives failed to respond to Al Jazeera's request for comment.
According to Dr Thomas MacManus, a researcher at the International State Crime Initiative at Queen Mary University of London, activism on campuses serves a practical as well as symbolic purpose.
"Western governments are reluctant to act, and therefore reluctant to speak of genocide. Academic institutions and student unions can pressure their own governments on this," he said.
"They can also pressure the Myanmar state by boycotting Burmese state academic institutions while reaching out to those individual academics and senior members of the All Burma Federation of Student Unions who will listen in order to foster understanding and condemn widespread anti-Rohingya, Islamophobic hate speech inside Burma."
Beyond academia
The backlash extends beyond academic institutions: The Burmese leader was stripped of her "Freedom of the City" award by Oxford City Council in October after a unanimous vote by councillors.
"The City Council has written to Aung San Suu Kyi, the State Counsellor of Myanmar, to ask her to speak out and to do whatever she can to stop the ethnic cleansing in her country," the motion enshrining the move read. "In the absence of a helpful response from her and with deep regret, Council believes it is no longer appropriate for Aung San Suu Kyi to hold the Freedom of the City."
Other local authorities in the UK are pursuing similar moves, including the Scottish cities of Glasgow and Edinburgh.
One of Britain's largest unions, Unison, has also suspended Aung San Suu Kyi's honourary membership in response to the crisis in Myanmar.
For Pasha and the students at LSE, it is time for other bodies that have conferred the Burmese leader honours to follow their example.
"I would urge all other institutions who have conferred similar awards to Suu Kyi, especially the Nobel Committee, to follow suit and immediately strip her of the honour she no longer deserves."
http://www.aljazeera.com/news/2017/11/aung-san-suu-kyi-honours-revoked-rohingya-backlash-171119052610172.html
-------
China proposed three-phase plan for Rohingya issue
November 20, 2017
China has proposed a three-phase plan for resolving the Rohingya crisis, starting with a ceasefire, that has won the support of Myanmar and Bangladesh, the Foreign Ministry said.
More than 600,000 Muslim Rohingya have fled to Bangladesh since late August driven out by a military clearance operation in Buddhist majority Myanmar's Rakhine State. The Rohingyas' suffering has caused an international outcry.
Visiting the Myanmar capital Naypyitaw, Chinese Foreign Minister Wang Yi said China believed that the issue could be addressed by a solution acceptable to neighbors Myanmar and Bangladesh through consultations.
A ceasefire should be followed by bilateral dialogue to find a workable solution, the ministry website reported late on Sunday. The third and final phase should be to work toward a long-term solution.
Wang said a ceasefire was basically in place already, and the key now was to prevent a flare-up. He hoped the two sides could soon sign and implement an agreement already reached on repatriation.
The international community and the United Nations Security Council should give encouragement and support to both countries "to create the necessary conditions and a good environment", it quoted Wang as saying at a joint press conference with Aung San Suu Kyi, Myanmar's de facto leader.
Myanmar was supportive of the Chinese plan, as was Bangladesh, where Wang visited earlier in the weekend. In Dhaka Wang said the international community should not complicate the situation.
http://nation.com.pk/20-Nov-2017/china-proposed-three-phase-plan-for-rohingya-issue
-------
Pentagon persuades Congress to delink LeT from Haqqani network
Anwar Iqbal
November 20, 2017
WASHINGTON: The US Depart­­ment of Defence persuaded Cong­ress to drop a provision that linked reimbursements to Pakis­tan with a demonstrable action against Lashkar-e-Taiba (LeT), diplomatic sources and media reports said.
The move came days before the visits of two senior most US defence officials to Islamabad — Defence Secretary James Mattis and Joint Chiefs of Staff Chairman Gen Joseph Dunford.
Gen Dunford, who arrives in Islamabad early next week, will hold extensive talks with the country's military leadership. Secre­tary Mattis, who arrives on Dec 3 for a day, will hold the final talks.
On Thursday, Congress passed a bill, which includes $700 million for Pakistan reimbursement for deploying forces along the Pak-Afghan border, but withheld half the amount. To receive the withheld amount, Pakistan has to take demonstrable action against the Haqqani network, which Washing­ton says still has hideouts in Fata and uses them for launching attacks inside Afghanistan.
An earlier version of the National Defence Authorisation Act, 2018 had named two militant groups — the Haqqani network and LeT. But the final bill only mentioned the Haqqani network. Lashkar was taken off the list.
Quoting sources in the Senate and House armed services committees, US and Indian media reported on Sunday that the Pentagon played a key role in removing LeT from the list.
One report claimed that in their meetings with members of the two committees, Pentagon officials insisted that curbing the Haqqani network "must remain the top priority and adding LeT was like shifting the goal post for Pakistan".
The report said that while the omission disappointed the Indian government, it was satisfied with the overall US policy of reducing its assistance to Pakistan.
The condition for releasing the withheld amount requires the US secretary of defence to certify that Pakistan has taken the suggested "demonstrable action" against the proscribed group.
Since 2016, when this condition was first attached to the bill, Pakistan has lost about $750 million in Coalition Support Fund, which is used for reimbursing Islamabad.
Diplomatic sources in Washing­ton point out that the Pentagon's decision to use its influence to remove LeT from the list showed Washington's desire to keep Pakistan on its side.
Despite their disappointment with Islamabad's alleged refusal to take on the Haqqani network, policy makers in Washington see Pakistan as key state in a very sensitive region. They point out that Pakistan is a nation of more than 200 million people with a large middle class, which has nuclear weapons as well.
They also acknowledge that the country provides the shortest land route for supplying US forces in Afghanistan.
https://www.dawn.com/news/1371608/pentagon-persuades-congress-to-delink-let-from-haqqani-network
-------
Southeast Asia
Indonesian Muslims, Catholics pledge to combat extremism
November 14, 2017
Indonesia's second largest Islamic organization, Muhammadiyah, and the Community of Sant'Egidio have declared a joint commitment to promote tolerance amid a rising tide of radicalism in the predominantly Muslim country and also worldwide.
A memorandum of understanding on interfaith and intercultural peace building was signed on Nov. 10 in Jakarta by Muhammadiyah chairman Haedar Nashir and Sant'Egidio president Marco Impagliazzo.
It was the second MoU between the organizations. The first was signed in April 2012 and was aimed at promoting peace through interfaith dialogue between Muslims and Christians.
Both parties have agreed to work together in education, to build a global network, and create a bridge of peace.
"The second MoU indicates our strong commitment to spread moderate religious values, to tear down boundaries of religion, ethnicity and race," Nashir told ucanews.com.
Impagliazzo said both organizations have carried out several activities together since the first MoU was signed.
"We became involved in interfaith dialogue as conflicts and radicalism emerged in the world. We took part in the peace process in Mindanao, in the Philippines, and in distributing aid to Rohingya refugees in Bangladesh," he said.
Both organizations, he said, have developed a strong relationship of dialogue and cooperation with full respect for diversity.
"We are convinced that dialogue and cooperation are fundamental in building peace," he said.
https://www.ucanews.com/news/indonesian-muslims-catholics-pledge-to-combat-extremism/80771
-------
PAS-Umno Collaboration Will Promote Muslim Unity, Says Ismail Sabri
November 19, 2017
KUALA LUMPUR, Nov 19 — If Umno and PAS were to forge a cooperation, this will promote unity among the ummah, said Umno Supreme Council member Datuk Seri Ismail Sabri Yaakob.
He said unity among Muslim political leaders was crucial in ensuring the continuity of Islam and for the successful implementation of related policies in the country.
However, Ismail Sabri said matters concerning collaboration of the two parties, especially in the general election, was for the party leaders to decide.
"So far we have not seen any quarrel between Umno and PAS but if we can really cooperate further, I think that will be good because we are talking about uniting the ummah.
"Instead of fighting it is better for us to stay united," he said as panel of the political cluster at the Ummah Agenda Empowerment Convention 3.0 here today.
Full report at:
http://www.themalaymailonline.com/malaysia/article/pas-umno-collaboration-will-promote-muslim-unity-says-ismail-sabri#y4QxSfBiXTjkHu8S.97
-------
Growing Inequality Adding To World Turbulence, Perak Sultan Says
BY JOHN BUNYAN
November 20, 2017
IPOH, Nov 20 — The Sultan Perak Sultan Nazrin Muizzuddin Shah said today the world is less peaceful today compared to 10 years ago due to the widening gap in wealth and tranquillity among countries that have them, and those that don't.
Citing the Global Peace Index Report for 2017 in his speech at the Fourth World Conference on Islamic Thought and Civilisation, the state monarch said there has been a 247 per cent rise in the number of deaths caused by terrorism over the past decade.
"Terrorism represents a substantial and intensifying threat to international harmony, spreading fear and mistrust, and inflicting needless suffering on communities and individuals.
"There are no signs that the problem is diminishing," he said in his speech at the Casuarian Meru Hotel here.
Another major factor contributing to the 10-year decline is the number of severe refugee crises brought about by domestic conflict, political terror, and religious persecution, the sultan added.
"Over 11 million people have been displaced from their homes by the war in Syria during the past six years.
"Meanwhile, the Rohingya crisis continues to worsen, in what has been described by the United Nations as a 'textbook example of ethnic cleansing'.
"Shocking satellite images have revealed hundreds of Rohingya villages burned to the ground, and Rohingya Muslim people, 58 per cent of them are children, fleeing targeted military violence in Myanmar in their thousands," he said.
Sultan Nazrin pointed out that a significant problem contributing to greater world conflict is the inequality in peace between the most and least peaceful countries.
"We are not only facing longstanding problem of the unequal distribution of wealth between the richest and the poorest in the world.
"But we are also now witnessing the increasingly unequal distribution of global peace between those countries that have, and those countries that have not," he said.
Sultan Nazrin also said over half of the 10 least peaceful countries in the world are Muslim-majority countries which includes Syria, Iraq, Afghanistan, Libya and Yemen.
"The lives of people in these countries have been profoundly damaged by war and political turmoil.
"The goal of achieving global peace where a peace, which extends to every citizen, in every country of the world is clearly still a long way from being realised," he said.
Sultan Nazrin argued that a truly peaceful world is one characterised by two important Islamic values which is "amanah" (trust) and "ta'ayush" (inclusivity).
"As we pursue our collective goal of global peace, we must keep these two principles always in mind, seeking not only to eradicate conflict.
Full report at:
http://www.themalaymailonline.com/malaysia/article/growing-inequality-adding-to-world-turbulence-perak-sultan-says#75uEJdE6oBwVSe0A.97
-------
DBP Bible translation against Christians' rights, says CFM
November 20, 2017
PETALING JAYA: The Christian Federation of Malaysia (CFM) today slammed the proposal by the Selangor Islamic Religious Council (Mais) for Dewan Bahasa dan Pustaka (DBP) to translate the Bible into Bahasa Malaysia.
Saying CFM was affronted by the "patronising suggestion", its chairman Julian Leow added that the suggestion was another attempt to infringe on the rights of Christians under Article 11 of the Federal Constitution to manage their religious affairs.
"The Holy Bible and the Al-Kitab in Bahasa Malaysia form part of the sacred patrimony of Christians, and any attempt by any person not authorised by the Christian churches to provide an authoritative version will be firmly rejected," he said in a statement.
Leow said the suggestion was also a "most heinous form of offence against what all Christians believe to be divinely inspired Scriptures".
He was responding to Mais lawyer Mohamed Haniff Khatri Abdulla, who said in court last Wednesday that DBP could correct the Christians' alleged error in using the word "Allah" for God in their Bahasa Malaysia Bibles.
Haniff claimed that the Christian community in Sabah and Sarawak had wrongly used "Allah" for God in Bahasa Malaysia, arguing that they should instead use "Tuhan", which would not deprive them of their rights.
Haniff made the suggestion while addressing the court during the hearing of a suit by a Malay-speaking Bumiputera Christian from Sarawak, Jill Ireland, against the home minister and the government to uphold her constitutional rights which she said were infringed by a ban on the use of "Allah" in Christian publications.
Another Christian group, the National Evangelical Christian Fellowship (NECF), responded on Saturday, saying Article 11(1) of the constitution protects the "fundamental right to profess, practice and to propagate one's religion which includes the right to pray in the name of their God".
"This includes BM-speaking Christians who use the word 'Allah'. To them, that name for God carries spiritual meaning that has been passed down from one generation to another.
"This is born of centuries of usage of the word which has never harmed or caused any problem for people of other faiths," NECF chairman Eu Hong Seng said in a statement.
Leow said Bahasa Malaysia was used by the majority of Christians in the country, and that many words including "Allah" had been used for a long time by local Christians, Christians in the region as well as those in the Middle East.
He added that Selangor ruler Sultan Sharafuddin Idris Shah had on Oct 16 reminded people in the state to respect the principles in the Federal Constitution for the country's harmony and peace.
"As reported by the secretary of the Royal Court of Selangor: 'The Malay rulers are of the opinion that the image of Islam as the federal religion is a religion that should encourage its followers to be tolerant, moderate, inclusive and not polluted by extreme actions'," he said.
Full report at:
http://www.freemalaysiatoday.com/category/nation/2017/11/20/dbp-bible-translation-against-christians-rights-says-cfm/
-------
Islamic school offers Indonesian Muslims a progressive education, but moderates may be losing ground
By Peggy Fletcher Stack
Nov, 20 2017
Jakarta, Indonesia • Mention an Islamic school and many Americans will conjure a mental image of shaking fists, chanting students and hateful slogans aimed at Western enemies.
Such pictures, though, do not apply to the Darunnajah Islamic Boarding School in South Jakarta (a short drive from downtown unless there is a soul-crushing traffic jam) or to the polite, sophisticated Muslim students who spend their days and nights on the manicured campus.
Its aim is to provide a modern, progressive education that balances religious training with secular knowledge, offering specific expertise in technology. It works to produce ambitious female and male graduates who travel, work and contribute to a wider society.
Some even end up attending colleges in a nation so many Arab Muslims seem to deplore: the United States.
"We accept everyone from every country," Vaza Zuvarullutvan, a 17-year-old student who aspires to be a photojournalist and documentary filmmaker, told visiting international journalists in October. "Islam can have a brother from another country. We were created to know each other."
The curriculum is the same for both genders and includes science, math, Arabic, English and religion.
Another student, Saritasya Mahrima, hopes to get a graduate degree in mathematics and become a lecturer.
"We learn about other cultures," she said. "I have learned a lot about unity."
Full report at:
http://www.sltrib.com/religion/global/2017/11/19/islamic-school-offers-indonesian-muslims-a-progressive-education-but-moderates-may-be-losing-ground/
-------
India
Pro-IS, Anti-Hurriyat Slogans Rent Air In Srinagar
Nov 19, 2017
SRINAGAR: Thousands of people gathered in Parampora area on Srinagar-Gulmarg road to join the funeral of a terrorist killed by security forces and raised anti-Hurriyat, and pro-Islamic State and pro-Zakir Musa slogans.
Slogans of "Na Hurriyat wali Shariat, na Hurriyat wali azadi, Kashmir banega Dar-ul Islam (neither Hurriyat-type Shariat, nor Hurriyat-type freedom, Kashmir will become an Islamist nation)," rent the air at the funeral of a Tehreek-ul Mujahideen militant, Mugees Ahmad Mir.
The body of Mugees, who was killed in an encounter at Zukura in the outskirts of Srinagar on Friday, was shrouded in Islamic State's flag, as thousands of people walked with his coffin on Saturday.
While Jammu and Kashmir police on Sunday refuted suggestions of IS influence on Kashmir militancy, there's no gainsaying the impact of Zakir Musa, appointed commander of the terrorist group Hizbul Mujahideen following the killing of Burhan Wani at the hands of security forces in 2016.
Musa, after taking over, had threatened to behead Hurriyat separatists for calling Kashmir conflict a political one, describing it instead as a religious war to establish Islamic rule.
In July 2017, the Global Islamic Media Front claimed Musa had been named the head of Ansar Ghazwat-ul-Hind, a newly created cell of al-Qaeda for Kashmir.
IG Kashmir, Munir Khan, equivocated, "We are in the process of investigations as to what is the quantum of the influence of ISIS on Kashmir militancy." He was responding to questions about the pro-IS slogans at Mugees's funeral.
Mugees was believed to be a top commander of Al-Qaeda-linked Ansar Gazwat-ul-Hind led by Zakir Musa. However, Tehreek-ul-Mujahideen (TeM), a local militant outfit, claimed Mugees was its district commander in Pulwama. One police sub-inspector Inam Tak too was killed while a SPO was injured in the shoot-out at Zukura.
Director general of police S P Vaid, who refuted claims of IS being behind the Zukura attack, said, "It's yet to be verified. I don't think IS has any presence here."
People attended the funeral in large numbers despite police restrictions; however, they dispersed peacefully later. The family kept Mugees's body at the home for the night. He was buried in the ancestral grave, eyewitnesses said.
https://timesofindia.indiatimes.com/india/pro-is-anti-hurriyat-slogans-rent-air-in-srinagar/articleshow/61715611.cms
-------
Jammu man shocked on seeing his picture among dead Lashkar-e-Taiba terrorists
November 19, 2017
In a faux pas, several media houses on Sunday reportedly carried the picture of a local youth as one of the six Lashkar-e-Taiba (LeT) terrorists killed in a fierce gun battle in Bandipora district of north Kashmir.
"I was shocked on seeing my picture among the dead terrorists in electronic and print media. Somebody downloaded my picture from the Facebook account and circulated it as one of the dead terrorists," a shocked Abdul Majid told PTI. He has demanded a probe into the conspiracy.
Majid, who is married with two children, sells barbecues at Khati Ka Talab here and is also associated with a religious group preaching Islam. "I am not a terrorist. How can they carry my picture? It is the negligence of media and the state administration," he said, adding that he has filed a police complaint.
Majid, having a long beard and wearing Afghani cap, displayed several newspapers which carried his picture on the front page with an alias 'Abu Zargam'. He said he was at home when he received a call informing him that his picture was among the six terrorists killed by security forces.
"The news came as a big shock for my family. They are all very upset," he said. "I do not know whose conspiracy is this. But whoever has done it has tarnished my image. It is the negligence of media and the administration – how did they publish the picture of an innocent without any proof," he asked. "I want my name to be cleared as soon as possible," Majid added.
Full report at:
http://indianexpress.com/article/india/jammu-man-shocked-on-seeing-his-picture-among-dead-lashkar-e-taiba-terrorists-4945250/
-------
Intel agencies doubt IS claim of Srinagar attack
Bharti Jain
Nov 20, 2017
NEW DELHI: Even as Indian agencies and J&K police verify the alleged Islamic State claim owning up the November 17 attack in Srinagar that killed a J&K policeman, officials doubt any direct involvement though they are concerned over the outfit's capability to attract self-radicalised recruits.
"IS does not have a presence or any resources in Kashmir to carry out an attack, even though its online propaganda may be followed by the Valley's youth. It is more likely that an IS franchise or Pakistan-based elements influenced or owing allegiance to IS could be involved. However, this too needs to be verified," a senior intelligence operative told TOI.
The officer added that while the IS may not have planned, financed or deployed its men for such an attack, which it has claimed to be its first strike in J&K, the outfit may be seeing this as propaganda to rope in Kashmiri youth and promote their radicalisation. "As long as IS is making its presence felt in Pakistan, we are not bothered. But if these groups start getting to Kashmir, it is a cause for worry," the official said.
According to sources, the IS claiming responsibility for the Zakura attack also seems to fit into the global pattern of the outfit owning up to any lone-wolf or jihadi attack in non-IS territory, whether or not there exist any linkages, just to make its presence felt globally.
Full report at:
https://timesofindia.indiatimes.com/india/intel-agencies-doubt-is-claim-of-srinagar-attack/articleshow/61717960.cms
-------
Juhapura's Muslims wait for basic facilities and a political visit
By RITU SHARMA
November 20, 2017
JUHAPURA, by most local accounts, is home to 4.50 lakh Muslims who, packed into 5 sq km, reportedly represent the densest concentration of the community in one place in Gujarat. Residents say they have, however, not yet been visited by any major political leader, nor witnessed any election meeting. Gujarat Chief Minister Vijay Rupani started his door-to-door campaign 10 days ago from Khadia-Jamalpur, another Muslim-dominated constituency (over half the voters) in the walled city of Ahmedabad.
Juhapura's estimated 4.50 lakh Muslims represent more or less its entire population; its 1.07 lakh registered voters account for 35% of Vejalpur constituency. On November 9, Union minister Smriti Irani's tour covered only Hindu areas in Vejalpur.
Congress spokesperson Manish Doshi claimed party leaders have been and will cover the area from door to door. "There will be regular monitoring of the campaign by AICC. Juhapura has been covered in this campaign but if it is being missed, party workers responsible will be answerable," Doshi said.
Vejalpur's BJP MLA, Kishorbhai Chauhan, claimed to have visited nearly 10 societies in Juhapura last week. Juhapura came into existence in 1973 when inhabitants on the Sabarmati's banks were settled here after a severe flood. Others arrived after being displaced during the 2002 Gujarat riots.
Residents talk of lack of education, transportation, water supply and sewerage. "Why has not a single political leader from either party visited? We have been neglected for decades," said Arif Sheikh, 36, who runs a small stock market business. He moved to Juhapura from Behrampura after the 2002 riots, just after he had completed his ITI.
"Despite getting borewells on which we spent over Rs 50,000 and an annual maintenance of Rs 5,000 we have no access to clean drinking water," said Anwarbhai Kajdi, 57. Formerly under Ahmedabad Urban Development Authority, Juhapura is now under Ahmedabad Municipal Corporation. All four corporators of Makhtampur ward, which covers Juhapura, are of the Congress; residents complain of discrimination by the BJP-ruled corporation.
"We have not only raised these issues in the AMC but also appealed in Gujarat High Court. Not much has moved on the ground, although on paper the government claims to have done substantial work for the community," says Congress corporator Haji Asratbaig.
The Bus Rapid Transit System route terminates on the edge of Juhapura. The overhead Ahmedabad-Gandhinagar Metro is being built around it. Hardly 400m away is a Hindu-dominated area, Vasna, which has one of the largest, busiest bus termini and is connected to the Metro.
MLA Chauhan denied discrimination: "Work on drinking water is half done and will be completed soon. Drainage work is almost complete. All development work including an urban health centre has been done after 2014." He claimed to have spent Rs 25 lakh from his MLA fund on RCC roads and street-lights.
Political leaders do visit for events. Mayor Gautam Shah has visited Juhapura five times in his two-year tenure, most recently for an underground borewell project. Former chief minister Anandi Patel laid the foundation for an urban health centre, an anganwadi and a municipal school in 2013, and inaugurated an underground water tank in 2016.
"Gautam Shah was the first mayor who had visited our area, that too so many times, and he took a tour of by autorickshaw. But the visits failed to bring development," said Aizaz Pathan, 30. Juhapaura has, nevertheless, had nonpolitical visitors. Prof Vipin Tripathi (physics) of IIT Delhi visited several times for his doctorate thesis in 2007. "With repeated efforts, a little change has been brought in the area in the field of education but a lot still needs to be done without discrimination," he said.
Former Gujarat Waqf Board chairman A I Syed, a retired IPS officer who lives in Juhapura, said, "Residents are not politically literate. The area lacks political leadership and lack of understanding on how to get work done… We cannot rue sitting in the Opposition that things are not done."
Full report at:
http://indianexpress.com/elections/gujarat-assembly-elections-2017/gujarat-assembly-elections-2017-juhapuras-muslims-wait-for-basic-facilities-and-a-political-visit-4945508/
-------
Europe
France to 'prevent' Muslim street prayers in Paris suburb
19 November 2017
French authorities will stop Muslims from praying in a street north of Paris, the country's interior minister said on Sunday, after a series of protests by lawmakers and locals over what they view as an unacceptable use of public space.
"They will not have prayers on the street, we will prevent street praying," Interior Minister Gerard Collomb told Questions Politics (Franceinfo, France Inter, Le Monde).
Prayers in the street have taken place every Friday in the multiethnic suburb of Clichy-la-Garenne since March to protest the closure of a popular local mosque that had operated in a government building but since been turned into a library.
Worshippers have accused the authorities of not offering suitable land to build a new mosque and the interior minister acknowledged the need for an alternative: "Muslims must have a place of worship to pray."
"We will make sure we resolve this conflict in the next few weeks," he added.
A local Muslim association has said it intends to hold prayers in the city centre next Friday.
The row about prayer space saw around 100 local French politicians attempt to block worshippers on November 10th, disrupting the crowd by singing the French national anthem.
The rightwing mayor of Clichy, Remi Muzeau, has argued that another mosque already exists north of the town, but mosque leaders have dismissed that idea as unviable, arguing it is too small and has poor transport links.
France has around five million Muslims, and concern about the religion challenging the country's strict secular laws was a major theme in this year's presidential election.
Muslim religious leaders complain that not enough space is made available for those wanting to attend services, but building new mosques remains controversial, with the influential far-right National Front (FN) particularly hostile.
In 2011, FN leader Marine Le Pen compared the sight of Muslims praying on the streets to the occupation of France by the Nazis in World War II, leading her to be prosecuted -- and acquitted -- for inciting hatred.
https://www.thelocal.fr/20171119/france-to-prevent-muslim-street-prayers-in-paris-suburb
-------
Europe's Left has joined the Islamosphere
18/11/17
Everywhere you look in Europe, you see leftist intellectuals, politicians and militans coming to the defense of former inmates at Guantanamo, Iranian ministers and mullahs, convicted Palestinian terrorists or Sunni radical preachers. They march with them in the streets of Paris and London, they support their discourse against the West in the Parliaments, they offer them legal defense and advice about the veil, swimming pools, schools, courts, workplace, mosques, houses. They plot with them to prosecute "Islamophobic" journalists and writers. They love them.
Some of them haill from anti-capitalism, others from the battles for the Third World, others simply hate the West, others want to eradicate Israel and the Jews. But they all joined the "Islamosphere". They are the new collaborators, the Western agents influencing Europe's democracy at the orders of the Muslim Brotherhood or the Wahhabees.
Islamists seek to control every word and discourse on the Prophet of Islam to free him from any responsibility for Jihadist crimes. And they are supported by a large segment of Europe's Left.
This Left has lost everything it had: The Soviet Union, the Third World, the Western working class, and it now sees radical Islam as a surrogate proletariat to mobilize the world against free market, democracy, pluralism and Western values. The left hates Christian shepherds and priests, but loves Islamic mullahs and imams.
This Left preaches anti-Semitism (often disguised as anti-Zionism) and idolizes the Islamic veil. For them, denouncing the rapes committed by immigrants is a racist act. The Leftist feminists want all the freedom and equality between the sexes for themselves and have no problem having Muslim women take all the submission to men, "blasphemy" and the crime of apostasy. These collaborators love to adorn themselves with the masks of rebels.
In 1917, many useful idiots in the West were able to convince many in the West that Communism in Russia was paradise (think about all the red spies in the UK and US), that the Gulag didn't exist or that it was the forced road to equality. In 2017, the new useful idiots repeat over and over how beautiful, equal and just the West will be after the submission to radical Islam.
Full report at:
https://www.israelnationalnews.com/Articles/Article.aspx/21282
-------
Report: Schools Must Teach Britain Is an 'Immigration Nation' to Fight Islamophobia
19 Nov 2017
The government should empower NGOs and race activists to police the media to ensure ethnic minorities are not portrayed in a bad light, and the school curriculum must be changed so that every child is taught Britain has no native population, according to a new report on Islamophobia.
In Islamophobia: Still a Challenge for Us All, "race relations" think tank the Runnymede Trust alleges that "anti-Muslim racism" is responsible for all inequalities between Muslims and other groups in Britain "across a range of outcomes, from health, housing and environment to education, employment and criminal justice".
Lamenting that Muslims are subject to "demonisation" and "racial stereotyping" in Britain, one of the report's 10 main recommendations is that the press and media be overhauled to ensure that news coverage is produced so as not to fuel negative perceptions of minority ethnic or religious groups.
A press regulator should "investigate the prevalence of Islamophobia, racism and hatred espoused in the press". which would not only look at the accuracy of coverage, but also examine whether "individual stories have wider negative effects on whole ethnic groups, and on wider social attitudes", according to the report.
As well as urging the press and wider media establish ethnic diversity quota targets for their journalists, editors, and senior management, the Trust writes that politicians must show "greater accountability for the impact on race relations of negative media coverage … of minority ethnic and religious groups."
To this end, it recommends the government set up a team of people from "race equality NGOs", local authorities, and media practitioners "to initiate new strategies to combat racial prejudice in the media and negative public perceptions of minority ethnic groups".
The report commends the Home Office's commitment in its 2016 Hate Crime Action Plan, to "[prevent] hate crime by challenging the beliefs and attitudes underpinning such crimes and to working with young people and schools," but adds: "This must involve addressing the core curriculum and ensuring the history of migration is taught effectively."
Linking to Our Migration Story, a government-funded "educational resource" developed by the Runnymede Trust and academics to accompany a new GSCE history module offered to students since 2016, the report implies that all schools should have to teach the contents of the module which — developed by a Marxist academic — alleges Africans were in Britain before the English, and has been described as "disturbing" and "dangerous".
Our Migration Story states that the UK is a nation of constant migrations with no indigenous population, whose "wealth and power" came only as the result of "the exploitation of the world's resources and its people".
British imperialism is to blame for the existence of racism today, according to the website, which highlights hundreds of stories of intolerance, racism, and oppression in the UK's history and was created to counter "the resurgence of increasingly narrow, nationalistic, expressions of national identity", according to its creators.
When it was unveiled last year, critics slammed the politicisation evident in the new 'Migration to Britain' GCSE course, the literature of which states: "This course will enable students to learn how the movement of people – European, African, Asian – to and from these islands has shaped the story of this nation for thousands of years."
Antony Beevor, the military historian and author, said: "Migration is a very valid area to study, but if it's a question of rewriting history to bolster the morale of certain sections of the population, rather than a scrupulous attitude towards facts, then that is a total distortion and it's outrageous."
Prof Alan Smithers, of Buckingham University, a specialist adviser to the Commons Education Committee, said: "This seems to be aimed more at indoctrination than education. It is dangerous because a cohesive society depends on an authentic shared view of history."
Full report at:
http://www.breitbart.com/london/2017/11/19/schools-teach-britain-immigration-nation/
-------
Morocco Shares in Washington its Approaches to Fight Terrorism, Radicalization
By Safaa Kasraoui
November 19, 2017
Boucetta took part in the Ministerial on Trade, Security and Governance in Africa, which was held in Washington from November 16 to 17. The two-day event brought together about 40 foreign ministers and representatives as well as African and American business leaders.
Speaking at a panel discussion on Friday, Boucetta presented Morocco's multidimensional experience in the fight against terrorism. The Moroccan official said that Morocco's approach is based on "the conviction that there can be no lasting peace and stability without security, economic prosperity, inclusive human development and authentic religious cultural values."
The Moroccan official also highlighted the importance of several measures taken by Morocco, with the goal of eradicating terrorism and preventing Islam radicalization and extremism.
Boucetta said that Morocco has adopted several measures intended to combat the different forms of extremism and promoting the values of moderation and tolerance, referring to the creation of the Mohammed VI Foundation for African Ulema.
The foundation, which was inaugurated in 2016 by the King, was established to coordinate the efforts of Muslim ulema (scholars) in order to promote tolerance, added the official.
Boucetta also talked about the country's efforts to fight against radicalization in jails through the training of prison staffs and actions aimed at improving prisoners' reintegration into the society, reported Maghreb Arab Press (MAP). Further, Boucetta spoke about the efforts to fight money laundering and terrorist financing.
For the Moroccan official, cooperation among Morocco's neighboring countries is necessary to eradicate terrorism. Through exchanging information and regional collaboration there will be no room for terrorism and radicalization.
Boucetta said that Morocco has reinforced its legislation to prevent the use of the Internet for terrorist purposes. The meeting was also attended by Morocco's ambassador to the U.S., Lalla Joumala Alaoui.
Boucetta also talked about development projects designed to reduce social disparities in Morocco.
Boucetta said that King Mohammed VI launched the National Initiative for Human Development, which has supported nearly 42,000 projects. She pointed out that 10 million people will benefit from these projects, in which USD 4 billion was invested.
At the same meeting, U.S. Secretary of State Rex Tillerson said that the event's aim is to "expand and enrich the United State's relationship with Africa" through three approaches: trade and investment, encouraging good governance, and countering terrorism.
Full report at:
https://www.moroccoworldnews.com/2017/11/234269/morocco-extremism-terrorism/
-------
South Asia
Arrested Ansar al-Islam militant confesses to killing blogger Avijit Roy
November 19, 2017
Mozammel Hussain alias Saimon is the chief of Ansar al-Islam's Intelligence and Media Wing
A suspected member of Ansar al-Islam, involved with the murders of writer and blogger Avijit Roy, LGBT rights activist Xulhaz Mannan and Jagriti Prakashani publisher Faisal Arefin Dipan, has been arrested.
Police's Counter Terrorism and Transnational Crime (CTTC) unit arrested Mozammel Hussain alias Saimon from Baunia Badaldi road area in Dhaka around 4:30pm on Saturday.
In a statement, police said Saimon's organisational name was Mozammel and he is the chief of Ansar al-Islam's Intelligence and Media Wing.
Saimon, while giving a statement to a Dhaka judge under Section 164 of the Code of Criminal Procedure, Sunday afternoon confessed of being a member of the eight-member assassin team that killed Avijit, sources in court told the Dhaka Tribune.
Saimon said he had led three of the eight in carrying out reconnaissance on Avijit while the other four were tasked with the murder.
Court sources also said Saimon used to be a student of Shahjalal University of Science and Technology in Sylhet. The Dhaka Tribune is yet to independently confirm the information.
Dhaka Metropolitan Magistrate Md Ahsan Habib recorded the confessional statement after CTTC unit Inspector Monirul Islam produced him before the court. The magistrate sent him to jail afterwards.
Earlier, a CTTC press release also said that Saimon had confessed to receiving order from sacked army major Syed Ziaul Haque to take part in Avijit's assassination.
It also read that Saimon also confessed to his involvement with the murders of Dipan, secular activist Niladri Chatterjee Niloy, Xulhaz and his friend Khandaker Mahbub Rabbi Tonoy during preliminary interrogation.
Saimon also told police that he had been involved with all the murders carried out by his group Ansar al-Islam, according to the release.
Naturalised US-citizen Avijit Roy was hacked to death near TSC on Dhaka University campus in February 2015 while Dipan was killed in a similar manner at Aziz Super Market on October 31 the same year.
Xulhaz and Tonoy were killed in the former's Kalabagan apartment on April 25, 2015.
Niloy, popularly known as Niloy Neel on blogging platforms and Facebook, was killed by four assailants with machetes posing as prospective tenants at his Goran residence in August 2015.
http://www.dhakatribune.com/bangladesh/crime/2017/11/19/ansar-al-islam-avijit-dipan-xulhaz-murder/
-------
Sri Lanka's troops on alert amid Sinhalese, Muslim communal riots
Nov, 20 2017
COLOMBO: Sri Lankan troops patrolled a coastal town Sunday where nearly 90 homes were damaged and cars set alight in violence between the island's Sinhalese and Muslim communities.
A brawl over a traffic accident on Gintota, about 110 kilometres (68 miles) south of the capital Colombo, on Thursday descended into clashes between mobs from the majority Sinhalese and Muslim minorities.
The army and navy were deployed to reinforce local police as the situation spiralled over the weekend with at least five people hospitalised and close to 90 buildings damaged in the rioting.
The town remained tense and under lockdown throughout Saturday evening, but at dawn a curfew imposed on previous days was lifted.
"We have called for a complete report about damages and all the victims will be compensated by the state," Home Minister Vajira Abeywardena told reporters.
Security forces and police would remain in place until law and order had been restored, he added.
Muslims account for about 10 percent of Sri Lanka's 21 million people, the second-largest minority group after Tamils. Sinhalese — a largely-Buddhist ethnic group — make up more than 70 percent of the population.
Police said 19 people have been arrested in connection with the weekend riots and the authorities were looking for more suspects. In June 2014, there were religious riots between the majority Buddhists and minority Muslim leaving four dead and many injured.
Full report at:
https://www.pakistantoday.com.pk/2017/11/19/sri-lankas-troops-on-alert-amid-sinhalese-muslim-communal-riots/
-------
EU to discuss Rohingya crisis with Myanmar's Suu Kyi
November 20, 2017
COX'S BAZAR - The EU's foreign policy chief Federica Mogherini said Sunday she would discuss ways to end the Rohingya crisis with Aung San Suu Kyi when she meets the Myanmar leader in Yangon.
Mogherini and foreign ministers from Asia and Europe toured refugee camps along Bangladesh's border with Myanmar and heard harrowing testimony from displaced Rohingya there before their meeting Monday with Suu Kyi .
Myanmar's civilian leader has been facing mounting global outrage over an army crackdown that has driven an estimated 620,000 Rohingya Muslims from the mainly Buddhist country's western state of Rakhine and into Bangladesh. Myanmar's military insists it has only targeted Rohingya rebels following deadly attacks on police posts in late August.
But refugees massing in grim Bangladeshi camps have given chilling and consistent accounts of widespread murder, rape and arson at the hands of security forces. Mogherini said the delegation's two-day visit to Yangon and meeting with Suu Kyi offered a chance to talk.
"That will be also an occasion to exchange views with Aung San Suu Kyi and the government of Myanmar (about) how to solve this crisis ," she told reporters in Bangladesh's southeastern Cox's Bazar border district. "(Rather) than putting pressure, our approach is always and will be to offer a negotiation space."
She said the Rohingya living in squalid camps in Bangladesh were "carrying with them terrible stories". "As a mother, seeing so many very young children taking care of even younger children is what strikes me the most," she added.
The EU diplomatic chief toured the refugee camps with the foreign ministers of Bangladesh, Japan, Sweden and Germany before the delegation's visit to Myanmar for an Asia-Europe (ASEM) ministerial meeting there on Monday and Tuesday.
Bangladesh and Myanmar have agreed in principle to begin repatriation of the Rohingya but are tussling over the details. Dhaka has stepped up efforts to pressure Myanmar diplomatically into taking back the Rohingya , hosting not just Mogherini and the foreign ministers but a US Congressional delegation and China's top envoy since Saturday.
Full report at:
http://nation.com.pk/20-Nov-2017/eu-to-discuss-rohingya-crisis-with-myanmar-s-suu-kyi
-------
German FM Sigmar Gabriel visits Rohingya camp in Bangladesh
19.11.2017
Sigmar Gabriel, the German foreign minister, was accompanied by Taro Kono of Japan and Margot Wallstrom of Sweden on his Sunday visit to a refugee camp in Bangladesh's Cox's Bazar district.
The UN estimates that since August more than 600,000 Rohingya Muslims have fled to Bangladesh while being pursued by the Myanmar army.
Myanmar authorities are accused of carrying out a brutal and indiscriminate purge against Muslims. The violent crackdown came in response to attacks by Muslim insurgents on military security posts in Rakhine state in August.
Read more: Rohingya crisis: Myanmar army clears itself of wrongdoing
The foreign ministers' visit to the refugee camp comes ahead of a meeting in the capital Dhaka with the Bangladeshi Prime Minister Sheikh Hasina. Bangladeshi Foreign Minister Abul Hassan Mahmood Ali accompanied the ministers to the Kutupalong refugee camp near the border with Myanmar.
Talking to the media at the refugee camp, Gabriel said that Germany wanted to be more engaged in the international response to deal with the Rohingya crisis.
"Together with other colleagues from Sweden, from the European Union, from Japan, we want to have a discussion about the situation in Bangladesh and the Rohingya in Myanmar … Germany has decided to be more engaged, to pledge more to help the refugees and the local communities," Gabriel told reporters, including Harun Ur Rashid, DW's correspondent in Dhaka.
The German foreign minister stressed that the international community must find solutions so that the refugees could go back to their homes and rebuild their lives.
Read more: Rohingya crisis - 'These people need all the help they can get'
On Sunday, Chinese Foreign Minister Wang Yi held talks with Myanmar authorities - a day after discussing the Rohingya issue with the Bangladeshi prime minister.
Rohingya – the controversial term
While talking about the refugees, Gabriel also used the term "Rohingya," which DW Bengali department's Arafatul Islam says foreign diplomats usually refrain from employing. Myanmar objects to the term in any UN resolution and says it makes the government's efforts more difficult in addressing the issue.
Myanmar's government has so far refused to grant citizenship to the Rohingya. It views the estimated 1.1 million people as illegal immigrants from neighboring Bangladesh.
Read more: Rohingya people in Myanmar: what you need to know
The Rohingya are an ethnic minority in Myanmar, which originates from the Indian subcontinent. For several centuries they have lived predominantly in Myanmar's western state of Rakhine also known as Arakan. They are predominately Muslim.
They are not officially recognized by the government as citizens and for decades Myanmar's Buddhist majority has been accused of subjecting them to discrimination and violence.
On August 25, violence broke out in Rakhine when around 100 armed Muslim insurgents attacked security guards in the border region with Bangladesh. Myanmar's security forces and Muslim minority Rohingya militants accuse each other of burning down villages and staging mass killings.
Full report at:
http://www.dw.com/en/german-fm-sigmar-gabriel-visits-rohingya-camp-in-bangladesh/a-41441857
-------
Bangladesh launches talks with Myanmar on Rohingya repatriation deal
November 19, 2017
DHAKA: Bangladesh has launched talks with Myanmar aimed at a deal to repatriate Rohingya refugees and Dhaka's foreign minister will address the matter at talks in Myanmar this week, the Bangladeshi foreign ministry said on Sunday.
More than 600,000 Muslim Rohingya have fled to neighbouring Bangladesh since late August, driven out by a military clearance operation in Buddhist majority Myanmar's Rakhine State.
The Rohingyas' suffering has caused an international outcry.
https://tribune.com.pk/story/1562908/3-bangladesh-launches-talks-myanmar-rohingya-repatriation-deal/
-------
Necessary steps taken to reach to a peace deal with Pakistan: Ghani
Nov 19 2017
The Afghan President Mohammad Ashraf Ghani says the Afghan government has taken necessary steps to reach to a peace deal with Pakistan.
Speaking to local residents and elders of southern Zabul province, President Ghani rejected the perceptions that Afghanistan wants destruction of Pakistan.
He said this is neither the notion of the Afghan government and nation nor will Afghanistan allow anyone to do bad with the country.
President Ghani also added that such perceptions that the government's strategies regarding peace efforts are not clear, are also baseless.
This comes as President Ghani has long been insisting on peace with Pakistan first approach.
In his message on the first day of Eid Al-Adha, President Ghani said the Afghan government is fully prepared for the peace talks and negotiations with Pakistan for peace is on the agenda of the government.
He was apparently gesturing towards his previous remarks where he insisted that peace talks with Pakistan is important and should come first before holding talks with the anti-government armed militant groups.
Full report at:
http://www.khaama.com/necessary-steps-taken-to-reach-to-a-peace-deal-with-pakistan-ghani-03880
-------
North America
Former US secretary of state says Israel doesn't want peace with Palestinians
Nov 19, 2017
Former US secretary of state John Kerry has said Israel doesn't have any plans to make peace with Palestinians, while hailing the "extraordinary" job Palestinians have been doing to reduce tensions.
"The Palestinians have done an extraordinary job of remaining committed to nonviolence," Kerry is heard saying in a speech published by Israeli media, Newsweek reported Sunday.
In the hour-long speech in December 2016, Kerry—still as secretary of state—rebuked Israel for being unproductive in recent peace talks.
"When the Intifada took place [in 2015] they (Palestinians) delivered non-violence in the West Bank," he said.
"This is overlooked by the general [Israeli] populations because it is not a topic of discussion," Kerry continues. "Why? Because the majority of the [Israeli cabinet] has publicly declared they are not ever for a Palestinian state."
The recording is reportedly from a conference in Dubai attended by some of the Middle East's most influential policymakers. It was not clear if Kerry knew he was being recorded, the report added.
Kerry had criticized the Tel Aviv regime's lack of interest in peace in the past as well.
"Friends need to tell each other the hard truths, and friendships require mutual respect," he said.
The speech drew fire from Israeli Prime Minister Benjamin Netanyahu and many members of the US Congress, including Republican Senator John McCain and Democratic Senator Chuck Schumer.
Netanyahu has been widely criticized for having seriously dimmed the prospect of a peace deal by, among other things, caving in to the demands of the far-right extremists that surround him.
The expansion of settlement construction in occupied Palestinian territories under Netanyahu has been one of the major hurdles on the path towards a possible deal.
Aside from Israel's disregard for peace, US President Donald Trump's lack of a clear stance on the decades-long Israeli-Palestinian conflict has made the situation all the more complicated.
In a White House press conference with Netanyahu in February, Trump made a U-turn on decades of US policy in favor of a so-called two-state solution by saying he would not insist on it.
Trump has also sent mixed messages about key issues such as Israel's settlement activities and a years-long plan to relocate the US embassy from Tel Aviv to Jerusalem al-Quds, a move guaranteed to prompt a strong response.
In yet another controversial move, the Trump administration has threatened to close the Palestine Liberation Organization's (PLO) office in Washington, DC.
http://www.presstv.com/Detail/2017/11/19/542782/US-Kerry-Israel-Palestine-peace-intifada-Trump-Netanyahu
-------
Norway apologizes to Turkey over NATO drill incident
19 November 2017
Norway's defense minister on Friday apologized to Turkey after a civilian Norwegian official depicted Turkish President Recep Tayyip Erdogan as an "enemy collaborator" during a NATO drill in the Scandinavian country.
In a statement published on the Ministry's website, Frank Bakke-Jensen said: "During a NATO exercise at the Joint Warfare Center in Stavanger an exercise message was published on the internal exercise network.
"The message does not reflect Norway's views or policies and I apologize for the content of the message."
The minister called Turkey "an important ally in NATO", adding "we value our good cooperation".
"The Norwegian national was removed from the exercise by JWC as a consequence of the incident. We will conduct a thorough investigation of the incident, and take the appropriate measures based on the conclusions," he said.
During the computer-assisted exercise, a Norwegian official created a dummy military chat account under the president's name, and posted a fake chat showing Erdogan as collaborating with an enemy, a NATO official, who asked not to be named due to the nature of the incident, told Anadolu Agency.
Earlier on Friday, NATO Secretary-General Jens Stoltenberg also apologized to Turkey over the incident.
Full report at:
http://www.worldbulletin.net/europe/196048/norway-apologizes-to-turkey-over-nato-drill-incident
-------
Quebec City Muslims share their stories at human library event
Nov 19, 2017
Dozens of volunteers from Quebec City's Muslim community agreed to take part in a human library event on Saturday.
People showing up at the Monique-Corriveau library in Sainte-Foy could sign out a "living book" and hear first-hand the stories of Muslim people who have chosen to live in Quebec City or who have converted to Islam.
The city's public health agency, the CIUSSS de la Capitale-Nationale, organized the event, along with several local organizations and mosques, in an effort to challenge stereotypes and prejudice.
"I felt the responsibility, the desire to speak out, to say, 'We have different beliefs but we live like everyone else,'" said Naïla Khalil, who describes herself as Tunisian, Muslim and "Québécoise."
Khalil remembers the moment she received her Canadian visa in 2015, after a six-year wait.
"I had always dreamed of coming here, it was really a special moment."
The mother of two is now a computer analyst with the Quebec government.
Khalil said after the Jan. 29 Quebec City mosque attack that killed six men, including her friend and neighbour Aboubaker Thabti, something changed.
"It really shocked me. I was depressed, seeing all these heinous comments on social media, on the news, it was very difficult."
Khalil said she now takes part in several community events like the human library to set things straight, and make sure people don't misrepresent the meaning of Islam.
Choosing to put on the veil
Khajida Zahid also said her perspective had changed since the attack.
"As a woman who wears the veil, it's a topic that comes up all the time, in the media, at the National Assembly, that it's a danger for Quebec society. And that affects me because it's not the truth."
Zahid immigrated to Quebec on her own in 2007 from Morocco and secured a job in human resources for Quebec's Ministry of Environment.
She started wearing the veil in 2011, a decision which took her several years to come to.
"This is not something that will limit my ability to be integrated. It's a choice that I made, no one forced me to do this."
Zahid said she thinks Quebecers and Canadians have to accept the differences in culture that come with immigration.
"We come here because we are invited. [The government] knows immigrants coming from north Africa are in majority Muslim, and that they will bring their religion with them," Zahid said.
She suggested that instead of dividing the population with rules once people have arrived like Bill 62, the government should foster understanding and lay the groundwork for integration.
Changing perceptions
Tackling some of these prejudices was the starting point of the initiative according to Brigitte Paquet, who works with the CIUSSS de la Capitale-Nationale.
"It's really to promote living together," Paquet said.
The health agency has been working closely with the Muslim community since the mosque attack to help in the recovery process.
"We wanted to make sure that people will understand their whole life story, and also answer questions people might have on Muslim culture," Paquet said.
Carol Vachon, who attended the event, said the conversations surrounding religious symbols need to include the Muslim population.
But he said there are certain rules that need to be put in place.
"We have to legislate on these topics," said Vachon. "But we mustn't let this situation make us have no respect for women who wear veils."
Sana Tedjini has been studying civil engineering at Laval University for two years.
In the midst of deciding whether to go back to Algeria to pursue her career, she said that meeting two Muslim women engineers, who raised their families in Quebec, was eye-opening.
Full report at:
http://www.cbc.ca/news/canada/montreal/quebec-city-human-library-muslim-community-1.4408975
-------
Arab World
Arab League: Iran's regional threats have crossed all limits
19 November 2017
The Secretary-General of the Arab League has said that Iran seeks to be a "dangerous dagger" in the region, especially toward Saudi Arabia and Gulf countries.
Ahmed Aboul Gheit also confirmed a recent missile launched by Houthi militias targeting Saudi Arabia was Iranian-made.
"Ballistic missiles fired at Saudi Arabia have amounted to 76 rockets, all Iranian-made, and therefore we affirm our full solidarity with Saudi Arabia in everything it takes to protect its national security," he said during the emergency meeting held on Sunday.
The Arab League is currently holding an extraordinary meeting at the request of Saudi Arabia to discuss "violations" committed by Iran in the region, according to a memorandum.
Bahrain and the United Arab Emirates supported the Saudi request, which was also approved by Djibouti, the current chair of the pan-Arab bloc.
Tensions have been rising between Saudi Arabia and Iran, including over League members Qatar and Lebanon.
According to a memo, the Saudi request was based on a missile the kingdom says its air defenses intercepted near Riyadh after being fired from Yemen on November 4.
In its request for the meeting of Arab foreign ministers, Saudi Arabia referred to those two incidents "in addition to the violations committed by Iran in the Arab region, which undermines security and peace, not only in the Arab region, but around the globe," according to the memo.
https://english.alarabiya.net/en/News/gulf/2017/11/19/Arab-League-to-hold-emergency-meeting-on-Iranian-violations-.html
-------
Iraq set to deport Daesh terrorists' families captured in Mosul
Nov 20, 2017
About 300 wives and children of foreign Daesh terrorists captured in Mosul have been transferred from northern Iraq to Baghdad "for expulsion to their home countries," an official said Monday.
"This is the second wave of expulsions, and two or three more will follow," deputy head of the Nineveh provincial council, Nureddin Qablan told French Press Agency (AFP).
Iraq's second city, Mosul was recaptured in July after being taken in a lightning summer 2014 offensive by Daesh terrorist group.
"A total of more than 1,200 members of [terrorists'] families will be transferred" from Tel Keif detention center north of Mosul to a similar facility in the capital, Qablan said.
In mid-September, a senior security official said when the families arrived in Tel Keif that they comprised 509 women and 813 children from 13 different countries in Europe, Asia and America.
According to the Norwegian Refugee Council NGO, which is seeking access to the detainees for humanitarian purposes, they are mainly from Turkey, Azerbaijan, Russia and Tajikistan.
What to do with captured terrorists and their families has been an issue of great concern in their home states.
For example, French terrorist prisoners will be tried in Iraq, French Foreign Minister Jean-Yves Le Drian has said, adding that children would be treated "on a case by case basis."
Full report at:
https://www.dailysabah.com/mideast/2017/11/20/iraq-set-to-deport-daesh-terrorists-families-captured-in-mosul
-------
Syrian army, allies take back Albu Kamal from Islamic State
Nov 19, 2017
The Syrian army and its allies took complete control over Albu Kamal, Islamic State's last significant town in Syria, a military news service run by Hezbollah said on Sunday.
The army had declared victory over Islamic State in Albu Kamal earlier this month but the jihadists then staged a counter-attack using sleeper cells hidden in the town.
Driving Islamic State from Albu Kamal means only a few villages along the Euphrates and patches of nearby desert, as well as isolated pockets in other parts of the country, remain in Syria of the caliphate it declared in 2014.
Most of the forces battling Islamic State in Syria and Iraq have said they expect it to go underground and turn to a guerrilla insurgency using sleeper cells and bombings.
Western intelligence agencies have said it will still be able to inspire attacks on civilians around the world.
"The Syrian Army and its allies in the axis of resistance have expelled Daesh from its last stronghold on Syrian soil," the Hezbollah news service reported.
The "axis of resistance" is used by those in it to describe the alliance of Iran, Syria and Shi'ite militias including Hezbollah.
The British-based Syrian Observatory for Human Rights said on Sunday that most IS members withdrew from the town, with fighting continuing in the perimeter of Albu Kamal.
Islamic State's area of rule in Syria has crumbled this year under two rival military campaigns.
The Syrian Democratic Forces (SDF) alliance of Kurdish and Arab militias, backed by a US-led coalition has driven it from much of its territory in the north, including its former Syrian capital Raqqa.
Syria's army and its allies have waged an offensive across central and eastern Syria backed by Russian air and missile power.
Full report at:
http://www.hindustantimes.com/world-news/syrian-army-allies-take-back-albu-kamal-from-islamic-state/story-4U8LOqsP36Yk4wV1paebAK.html
-------
Islamic State militants defeated in final stronghold in Syria
Nov, 20 2017
Pro-government forces defeated the Islamic State group in its last major stronghold in Syria, state media and a monitoring group reported on Sunday, leaving the militants to defend just strips of desert territory in the country and a besieged pocket outside the capital, Damascus.
Also Sunday, more than two dozen civilians were killed as government forces and rebels traded fire across fronts in Damascus and Homs, Syria's third largest city.
The intensified violence is testing an accord by Russia, Turkey, and Iran to suppress fighting in Syria ahead of the resumption of political talks in Geneva between the government and opposition, set for Nov. 28.
Eight civilians were killed in rebel shelling on Homs, which also put the city's al-Walid flour mill out of service, Syria's SANA news agency reported. It added that another two were killed by shelling or rocket fire on Damascus.
At least 17 civilians were killed in government shelling and airstrikes on the Eastern Ghouta suburbs of Damascus, which remain under opposition control, according to the Britain-based Syrian Observatory for Human Right monitoring group. The Civil Defence search-and-rescue group, more popularly known as the White Helmets, said one of its volunteers was killed in the line of duty by a rocket.
Residents in the Ghouta region have suffered under an immense government bombardment since rebels tried to storm a military position nearby Tuesday. At least 77 civilians have been killed, according to the Observatory.
The battle with IS for Boukamal, on the border with Iraq, featured its share of feints and ruses, with the militants pulling out of the town ten days ago only to attack it again and threaten to trap pro-government forces inside.
But the militants could not hold it against a coalition of regional forces from Lebanon to Pakistan, organized under Tehran's leadership to fight the war in Syria. A statement by a shared media outlet for the forces said Iranian Revolutionary Guards Gen. Qasem Soleimani personally directed the operations, and published a video of him posing for photos with fighters celebrating the victory.
Holding Boukamal will be an important strategic objective for the government and its sponsor Iran, which is shifting militias under its authority across both sides of the border.
Pro-government forces were combing the town for booby traps, Syria's SANA news agency reported.
STORY CONTINUES BELOW ADVERTISEMENT
Units from Lebanon's militant group Hezbollah, Iraq's Popular Mobilization Forces militias, Iran's elite Revolutionary Guards, and the Syrian Army all fought in the battle for Boukamal, according to various statements and interviews with the groups and the Britain-based Syrian Observatory for Human Rights monitoring group, which also reported the militants' defeat at Boukamal.
Iranian Brig. Gen. Khayrallah Samadi was killed by a mortar shell, Iran's semi-official Fars News Agency reported Saturday.
IS has suffered consecutive defeats at the hands of separate but simultaneous offensives in Iraq and Syria by the Russian-backed Syrian forces and allied militias as well as U.S.-backed Iraqi and Syrian fighters.
Full report at:
https://www.theglobeandmail.com/news/world/islamic-state-militants-defeated-in-final-stronghold-in-syria/article37024046/
-------
Idlib: Terrorists' Positions Destroyed Badly in Syrian Army Heavy Fire
Nov 19, 2017
The artillery units, deployed in al-Ghaab plains, shelled Al-Nusra's strongholds in the towns of al-Kafir and Jisr al-Shughour in Southwestern Idlib, killing and wounding a number of terrorists and destroying their military equipment.
In relevant developments but in Hama province on Saturday, the Syrian army units destroyed the Al-Nusra Front's bomb-laden vehicles before they could reach the government forces' military positions in the surrounding areas of Marijab al-Jamlan Northeast of Shakousieh village in the Northeastern outskirts of Hama.
Meantime, the Syrian troops engaged in heavy clashes with the Al-Nusra Front around the village.
Full report at:
http://en.farsnews.com/newstext.aspx?nn=13960828000351
-------
Terrorists Withdraw from More Positions in Southwestern Damascus
Nov 19, 2017
The army men clashed with terrorists and captured a number of hills, including al-Sawadi, Fajr 1, Fajr 2, al-Namroud and al-Faransi between Hineh and Kafr Hoor.
In the meantime, the army's artillery and missile units pounded terrorists' positions in Jabata al-Khashab, inflicting major damage on terrorists' military hardware.
The Syrian army warded off the terrorists' offensives on government forces' military positions in Eastern Damascus for the fifth consecutive day, and took control of regions that they had temporarily lost.
The government troops clashed with the terrorists who had attacked their military positions in Vehicles Management region in the city of Harasta in Eastern Ghouta, forcing the militant to retreat after killing a number of them.
Meantime, a military source pointed to the dispatch of reinforcement forces and new military equipment to the region, and said that the Syrian army took control of several buildings in Vehicles Management region that they had lost temporarily.
Full report at:
http://en.farsnews.com/newstext.aspx?nn=13960828000387
-------
Eastern Damascus: Syrian Army Repels Terrorists' Attacks
Nov 18, 2017
The government troops clashed with the terrorists who had attacked their military positions in Vehicles Management region in the city of Harasta in Eastern Ghouta, forcing the militant to retreat after killing a number of them.
Meantime, a military source pointed to the dispatch of reinforcement forces and new military equipment to the region, and said that the Syrian army took control of several buildings in Vehicles Management region that they had lost temporarily.
Meantime, the army's artillery and air force are still targeting the terrorists' military positions in the area.
In a relevant development on Friday, the Syrian Army's artillery units opened heavy fire at terrorists' positions in two regions in Eastern Ghouta, inflicting a number of casualties on the militants.
The artillery units pounded terrorists' strongholds in Jobar and Ein Terma region East of Damascus province, killing and wounding several militants.
Also, the army men engaged in fierce clashes with terrorists in a region near the Vehicles Management Base in Harasta.
Sources in Damascus police command center said that three civilians were killed and seven others were wounded in the terrorists' missile attack in Eastern Ghouta.
The army troops engaged in fierce clashes with terrorists in Eastern Ghouta on Wednesday, fending off their heavy offensive.
Full report at:
http://en.farsnews.com/newstext.aspx?nn=13960827000701
-------
Syrian Army Repels Terrorists' Attack in Northern Homs
Nov 18, 2017
The government troops engaged in heavy clashes with the terrorists who were intending to penetrate into a military position in areas surrounding al-Houleh in Northern Homs and thwarted their attack.
Meantime, the Syrian government troops targeted the terrorists' military positions and movement with artillery and missile attacks, killing a number of terrorists and injuring many others.
In a relevant development on Thursday, the Syrian army troops, supported by the air force, repulsed heavy attacks of the ISIL terrorists on their positions in Eastern Homs.
The army units clashed with the ISIL militants who had attacked their positions from the Eastern and Southern fronts near the town of al-Sukhnah in Eastern Homs.
During the clashes, the Syrian army forces killed and wounded a number of terrorists, forcing others to flee the battleground.
Meantime, other army units clashed with the terrorists in the two regions of al-Hayl and Hamimeh in Northeastern al-Sukhnah, killing a number of them.
Full report at:
http://en.farsnews.com/newstext.aspx?nn=13960827000955
-------
Syrian Army Fends Off Al Nusra Front's Massive Attack in Northeastern Hama
Nov 18, 2017
The Syrian army units destroyed the Al-Nusra Front's bomb-laden vehicles before they could reach the government forces' military positions in the surrounding areas of Marijab al-Jamlan Northeast of Shakousieh village in the Northeastern outskirts of Hama. Meantime, the Syrian troops engaged in heavy clashes with the Al-Nusra Front around the village.
A military source said the Syrian army has inflicted heavy losses and casualties on the terrorists by killing and wounding a number of terrorists as well as destroying their military vehicles.
In a relevant development earlier on Saturday, the Syrian army dispatched a large number of troops and massive military hardware and equipment to Northern Hama concurrent with army's intensified operations, media reports said.
The Syrian army deployed military equipment from Lattakia to Northern Hama province, the Arabic-language al-Ahd news website reported.
Meantime, a military source pointed to the Syrian army's goal of reaching Abu al-Zuhour military airport in the outskirts of Idlib, and said the army's more important goal by conducting military operations in Northeastern Hama and Southwestern Aleppo is to reopen a major part of international Damascus-Aleppo highway which passes through Khan Sheikhoun and is adjacent to Ma'aret al-Nuaman and Saraqib in Eastern Aleppo.
Relevant reports said on Friday, the Syrian Army troops hit the positions of Al-Nusra Front (Tahrir al-Sham Hay'at or the Levant Liberation Board) hard in Northeastern Hama, imposing control over two more villages.
Well-informed sources confirmed on Friday that the army men pushed Al-Nusra back from the villages of Sarha al-Shamali South of the town of al-Rahjan region and the village of Qasr Ali East of the village of Rabdah.
Relevant repots said on Wednesday that the army men pushed Al-Nusra back from the small town of Mawilah, Tal (hill) Mahsar and the village of al-Jamileh North of the small town of al-Hamra.
The army soldiers also captured al-Banat hill North of the village of al-Rabi'eh.
Full report at:
http://en.farsnews.com/newstext.aspx?nn=13960827000952
-------
Lebanon's Saad Hariri to visit Egypt on Tuesday
19 November 2017
Saad al-Hariri, who announced his resignation as Lebanese prime minister from Saudi Arabia on Nov. 4, will visit Egypt on Tuesday, Hariri's office said on Sunday.
Hariri has since Saturday been in Paris, where he met French President Emmanuel Macron, and has said he will return to Lebanon by Wednesday for its Independence Day celebrations.
Lebanese President Michel Aoun has said he will not accept Hariri's resignation until it is delivered in person and all sides in Beirut have called for his speedy return.
Hariri criticized Iran and its ally Hezbollah, a heavily armed grouping that is part of the Lebanese government, in his resignation statement, and said he feared assassination. Apart from a brief trip to Abu Dhabi, he remained in Saudi Arabia until he flew to France.
On Friday, Hariri tweeted that his presence there was for "consultations on the future of the situation in Lebanon and its relations with the surrounding Arab region".
Full report at:
https://english.alarabiya.net/en/News/middle-east/2017/11/19/Lebanon-s-Saad-Hariri-to-visit-Egypt-on-Monday.html
-------
Pakistan
Imran Khan, Maulana Sami agree to form 'joint strategy' before next election
November 20, 2017
ISLAMABAD: The Pakistan Tehreek-i-Insaf (PTI) and the Jamiat Ulema-i-Islam-Sami (JUI-S) have agreed to formulate a "joint strategy" for the next general elections.
The decision was made by the leaderships of the two parties at a meeting also attended by JUI-S chief Maulana Samiul Haq and PTI chairman Imran Khan, said a handout issued by the PTI's media department here on Sunday.
The leaders of the two parties agreed to continue consultations and contacts with each other so that they could come closer before the next elections.
Khyber Pakhtunkhwa Chief Minister Pervez Khattak, Information Minister Shah Farman, Maulana Hamidul Haq Haqqani and Maulana Syed Samar Yousuf were present on the occasion.
"In the meeting, the leaderships of both the parties in principle agreed to continue consultative meetings to prepare a joint strategy for the next elections so that the two parties could jointly struggle to bring the country out of the present crises and difficulties," said the statement.
The PTI chief was of the view that the country could not make any progress without eradicating corruption.
Maulana Sami praised the KP government's "pro-Islamic steps" in the province. He said the country had been besieged by enemies and there was a need for a united struggle to face the current situation.
The Maulana, who is also known as the "father of Taliban", said the ideologies of the two parties had similarities and they could work together.
Some analysts thought the meeting between Maulana Sami and Mr Khan was an important event as it had taken place at a time when the country's key religious parties had launched efforts to revive the Muttahida Majlis-i-Amal, a political alliance.
The JUI-S was an important part of the nine-party MMA that had been formed by the religious parties to contest the general elections in 2002 from a joint platform.
https://www.dawn.com/news/1371609/pti-jui-s-agree-to-prepare-joint-strategy-for-elections
-------
'Nawaz Sharif is an ideology,' says PML-N chief at Abbottabad election campaign rally
November 19, 2017
Former prime minister and PML-N leader Nawaz Sharif on Sunday addressed a public gathering in Abbottabad, formally launching his party's campaign for the upcoming general election.
Sharif began his address with a trademark declaration of love to his audience. "Nawaz Sharif really loves you too," he told the crowd.
"Today, I am remembering 2013. The same passion was present then," he said, surveying the gathering.
The former premier, who was disqualified from public office by the Supreme Court in the Panama Papers verdict, told his supporters that "no court's decision can break the ties" between him and his following in Abbottabad.
He recalled developments made by his government since 2013, including infrastructural and power projects. The Haripur motorway to Havelian will be completed shortly, he said. "I may not be prime minister anymore, but the motorway will continue being built."
People speak of a 'minus-Nawaz Sharif formula', he said. "But Nawaz Sharif is an ideology and this ideology will bring revolutionary change across Pakistan," he claimed.
"Nawaz Sharif is not a loser. If he was a loser, you and I would not be friends," he told the crowd. "Will you support me in this struggle?"
Read: The Supreme Court still has some pretty damning things to say regarding Panamagate
The ousted premier claimed that not a single penny's worth of corruption had been proved against him or his family members. "When all efforts to do so were unsuccessful, the SC said that I did not take a salary from my son, so I was disqualified," he said.
Sharif reiterated the same statements he has made since he was disqualified: asking the public whether they accepted the decision "these five people" ─ the SC bench ─ had made for the people of Pakistan, and told the crowd that they would have to side with him if they did not.
He railed against the apex court, which he claimed had no qualms about taking an oath from former president Pervez Musharraf. "That's why the caravan keeps getting looted," he said, referring to a small quotation in the SC order on the judgement, "and why democracy kept going off the rails."
"Lots of games like this have been played time and time again," he warned. "Everyone is awake and they will take account of each and everything."
PML-N's political struggle in Hazara
The PML-N MNAs, MPAs, leaders and activists across Hazara division are persuading their voters, sympathisers and other people to attend the public meeting in large numbers as observers believe irrespective of the dynamics of the new political order that is clearly advocating little future role for the PML-N in the national politics, Nawaz Sharif will use his political clout for winning the sympathies of the people of Hazara at least for getting a piece of pie in the future government in the province.
Currently, the PML-N has five MNAs and seven MPAs and a woman on reserved seat from entire Hazara division but one of the MPAs from PK-56, Mansehra, Wajeehuzzaman Khan parted ways with it to join the PTI after the cancelation of party membership and filing of disqualification reference on the charge of misconduct in the last Senate elections.
The PML-N MPAs face the scathing criticism from their voters for not bringing development funds to the division though the party is in power at the federal level.
MNA from NA-20, Mansehra, and federal minister Sardar Mohammad Yousuf, former PM Nawaz Sharif's son-in-law and NA-21 Mansehra MNA retired captain Mohammad Safdar and National Assembly deputy speaker Murtaza Javed Abbasi have, despite differences within the party, succeeded in attracting the limelight through gas, road and power projects in their respective constituencies.
However, the overall performance of PML-N MNA Babar Nawaz Khan from Haripur, Senator and minister Salahuddin Tirmizi of Mansehra, former governor and sitting adviser to PM on civil aviation Sardar Mahtab Ahmad Khan from Abbottabad and Sarzamin Khan from Kohistan regarding the region's development is unimpressive.
The ongoing war of words between the current, former and future election candidates of the PML-N from across Hazara clearly indicate that the PML-N's house is not in order.
On the other hand, Nawaz Sharif's unfulfilled promises of 500-bedded hospital, reconstruction of 1000 schools in the earthquake hit areas of Hazara, Women University, Medical University, Mansehra Airport, revival of sick industrial unit of Telephone Industries of Pakistan (TIP), road projects including Galiyat, Kaghan area, have considerably distanced its voters from the party.
The poor homework by the PML-N provincial and central leadership and elected MNAs and MPAs has given a freehand to PTI lawmakers to make a dent in Hazara, once the stronghold of PML-N.
The creation of two new districts and five tehsils, reforms in health, education and governance has facilitated Imran's party to strengthen its grip on the politics, forcing PML-N's voters to have second thought about electing their future representatives.
Several of former and sitting PML-N MNAs and MPAs may join the PTI or JUI-F eying the next government.
The Supreme Court's decision in the Panama leaks case has lowered the chances of PML-N forming the next government in the province.
The PTI leadership while feeling the pulse of Hazarawals successfully threw the ball in the court of the PML-N by adopting Hazara province's resolution last year although its constitutional status is still questionable.
The PML-N is left with two solutions for its political survival in Hazara.
Full report at:
https://www.dawn.com/news/1371527/nawaz-sharif-is-an-ideology-says-pml-n-chief-at-abbottabad-election-campaign-rally
-------
Politicians reluctant to confront religious issues, say speakers at Faiz Festival
By Arsalan Haider
NOVEMBER 20, 2017
LAHORE: Speakers at the session 'Politics, Activism and the Way Forward' during the last day of the 3rd Faiz International Festival 2017′ Sunday said that politicians were reluctant to confront religious issues in Pakistan.
They said that the ongoing sit-in in Islamabad was the failure of the government.
The session was part of last day of the 3rd International Faiz Festival.
Pakistan People's Party (PPP) leader Aitzaz Ahsan, Awami National Party (ANP) leader Afrasyab Khattak, Pakistan Tehrik-e-Insaf (PTI) MNA Asad Umer, Dr Aasim Sajjad of Awami Workers Party (AWP) and Punjab Minister of Excise and Taxation Mian Mujataba Shujaur Rahman graced the occasion, while Sahmoon Hashmi moderated the event.
Aitzaz Ahsan has said that there was an agreement with the government of Pakistan Muslim League-Nawaz (PMLN) to support the Khatm-e-Nabuwwat Bill in parliament just to end the sit-in of the Tehreek-i-Labaik Ya Rasool Allah. "Once the matter will be solved, an amendment will be presented to end 'controversial clauses for misusing of the act against any person'."
He claimed that he solely reacted against various clauses of the bill, citing reference of a clause of the bill that states that if anyone lodges a complaint against any other Muslim about Khatm-e-Nabuwwat then he/she will have to provide declaration to prove his belief. "This clause can easily be misused in upcoming elections as anyone can accuse his opponent of blasphemy."
He went on to say that he had started avoiding using term 'minorities' for non-Muslims, "as the term itself was discriminatory". "We all are Pakistanis and no one is minority or majority," he said adding: "If Pakistan's constitution was to be written during Quaid-i-Azam Muhammad Ali Jinnah's era then a Hindu Minister JagarNath Das would have written it."
He added, "From Jagar Nath to Justice Bhagwan Das every Hindu has played his role in the history of Pakistan. In 1965 war, we felt safe because we knew that a Christian pilot Cecil Chaudhry was in the air to protect the air borders of the country."
"Durab Patel – a Parsi judge – who refused to follow the orders of Gen Ziaul Haq and stood against his martial law – Jimmy engineer and Bhapsi Sidhwa are better Pakistanis than us, he maintained.
In his address, Asad Umer said that politics in Pakistan was revolving around the 'tit for tat' policy, especially after 1985. He said that Pakistan did not need a political leader but a reformer who could guide the nation in a proper way. "Extra-constitutional forces intervene in the political system as we always overestimate their powers."
"Ziaul Haq, who died 30 years ago, has become an excuse for all of us and we put blame on him. But the fact is that we are still having his philosophy in our society and his legacy is still alive," he said.
Afrasyab Khattak said that the state should not intervene in political parties' internal matters. Afrasyab also focused on the new 'Charter of Democracy', which could bind political parties not to get help from parliament. "We need to change from geostatic policy to geo-economical policy and focus on projects like the China-Pakistan Economic Corridor (CPEC) and stop intervening in neighbouring countries."
Mian Mujtaba Shujaur Rahman said, "Every democratic government tries to solve all matters in a democratic way and the government's utmost effort is to end the sit-in in Islamabad through dialogue as using force is not in favour of anyone." He said that the government was not hesitating in confronting religious issues but such sensitive issues needed to be tackled amicably.
Full report at:
https://dailytimes.com.pk/143740/politicians-reluctant-confront-religious-issues-say-speakers-faiz-festival/
-------
Saudi Arabia supports corruption crackdown in Pakistan
Nov, 20 2017
LAHORE – Saudi Arabia's top envoy in Pakistan says Riyadh backs the ongoing graft purge in the brotherly Islamic nation.
Ambassador Nawaf bin Saeed al Malki, speaking at an Express Media Group Forum on Saturday, drew a comparison to Pakistan's recent accountability drive. "The Saudi anti-corruption sweep is similar to the accountability drive in Pakistan and it is necessary to purge the system [of this menace] for a peaceful and prosperous future," Maliki stated.
To a question, the envoy said, "Saudi Arabia not only supports the anti-corruption efforts in Pakistan but also promises to continue rendering support to every government, provided it is elected by the people of Pakistan."
In a widespread anti-corruption campaign earlier this month, authorities in the Kingdom arrested dozens of royal family members, officials and business executives and froze their bank accounts in over alleged money laundering, bribery, extortion and exploiting public office for personal gain.
Initially, Maliki said, it had been difficult for people to support the graft purge; however, soon they realised how corruption and abuse of power were slowly weakening the system and how accountability is important.
The ambassador also revealed that the defence ministers of all member states in the Saudi-led military alliance would be meeting in Riyadh on November 26.
The alliance aims at strengthening cooperation and integration among the member states. "This alliance will primarily focus on enhancing cooperation, as taking military action against any country, especially a Muslim state, will be the last option," he added.
Saudi Arabia, the United Arab Emirates, Bahrain and Egypt severed ties and imposed an economic blockade on Qatar in early June, accusing it of backing terrorism. Qatar has denied the allegations and has since gone on the offensive.
"Qatar is still a brother Muslim state. The crisis will be over soon and relations between Doha and Riyadh will go back to normal. Saudi Arabia has a very clear stance on its relations with Iran and Yemen as well," Malki was quoted by the Express Tribune as saying.
The envoy added that he foresees a bright future for Pakistan in the wake of the ongoing CPEC project.
He also expressed the resolve to extend brotherly ties between Saudi Arabia and Pakistan especially in the fields of health, education, sports, culture, business and economy.
"We want Pakistan to benefit from the opportunities that will be offered by Saudi Vision 2030. A high-level Saudi business and trade delegation is scheduled to visit Pakistan next week to explore avenues of mutual cooperation," he revealed.
Speaking of the continued Pakistan-India rift, the Saudi envoy stated that Pakistan plays a crucial role in maintaining regional peace. He said that Riyadh could act as a mediator to resolve tensions between India and Pakistan revolving around the Kashmir issue.
"Both Pakistan and Saudi Arabia are aware which countries fund and use Taliban, Daesh and Baloch separatists for their vested interests," the ambassador said without mentioning any country or foreign hostile agency.
Rubbishing all claims of the Saudi king stepping down, Mr Maliki held such a possibility does not exist as of now. "Saudi Arabia is moving towards a liberal and moderate state, where everyone will have equal rights and the women will be empowered. No one will be above the law and people will have access to justice."
Full report at:
https://en.dailypakistan.com.pk/pakistan/saudi-arabia-supports-corruption-crackdown-in-pakistan/
-------
Policy to promote human rights continues, UN group assured
November 20, 2017
ISLAMABAD: Pakistan has infor­med the Working Group of UN Human Rights Council that its policy of improving and promoting human rights of all its citizens with strengthened democracy, independent judiciary, free media and active civil society will continue.
In its report, Pakistan told a meeting of the group held in Geneva recently that in the pursuit of promotion and protection of human rights and fundamental freedoms, it continues to face challenges such as terrorism, resource constraints, capacity building, awareness raising, effective enforcement of laws and policies, protection of vulnerable groups and natural disasters due to climate change.
Pakistan says its Ministry of Human Rights has formulated a draft national policy framework for promotion and protection of human rights after completing the consultative process at federal and provincial levels. The draft has been circulated among the ministries for final consultation before submission to the federal cabinet for its approval. Formulation of provincial strategies on human rights is also in process in collaboration with provincial governments.
The report says that in order to further consolidate the progress made during recent years as well as to overcome challenges, Pakistan will take bold measures both in policy and legal reform and, where necessary, by undertaking effective enforcement of its existing legislation and policy on human rights over the next four years.
According to the report, a draft national policy on ending violence against women and girls has been prepared by the Ministry of Human Rights, which outlines prevention, response, protection and rehabilitation mechanism for gender-based violence. It also establishes coordination and cooperation mechanisms among the relevant agencies with respect to the cases of gender-based violence.
The ministry conducted research study which would lead to designing 'Men Engage Model' for the elimination of gender-based violence.
Political commitment
It says that as a democratic and progressive state, Pakistan is firmly resolved to uphold, promote and safeguard universal human rights and fundamental freedoms for all. This is manifested in the high-level political commitment, and policies and programmes of the government on human rights, and Pakistan's longstanding and continued desire and readiness to work with the international community to strengthen multilateral cooperation and mechanisms for the promotion and protection of human rights.
The Working Group undertook periodic review of human rights situation in Pakistan.
The Pakistani delegation was led by Foreign Minister Khawaja Asif at the meeting. Senator Ayesha Raza Farooq, Barrister Zafarullah Khan, special assistant to the prime minister on law, and other senior officials assisted the minister.
UN member countries made 289 recommendations during the periodic review of report submitted by Pakistan on the human rights situation in the country.
The recommendations made by 111 delegations are contained in a report which the Working Group has drafted based on the interactive dialogue covering a wide range of human rights issues.
Pakistan will study the recommendations and then report back to the Human Rights Council in March next year, an official of the UN High Commissioner for Human Rights said.
The Working Group report obtained by Dawn from Geneva made it clear that all conclusions and recommendations contained in the report reflect the positions of the submitting states under review. They should not be construed as endorsed by the Working Group as a whole.
The group's meeting ended on Friday.
Full report at:
https://www.dawn.com/news/1371603/policy-to-promote-human-rights-continues-un-group-assured
-------
People behind tampering with Khatm-i-Nabuwwat law be punished, says JUI-F
November 20, 2017
SUKKUR: Maulana Abdul Ghafoor Haideri, deputy chairman of Senate and general secretary of Jamiat Ulema-i-Islam-Fazl (JUI-F), demanded on Sunday that the committee formed by the government to fix responsibility for change in Khatm-i-Nabuwwat law should declare its report and those involved in the conspiracy should be punished.
The parliament had struck a slap on the faces of the people behind the conspiracy by restoring section-74(b) and 74(c) on Khatm-i-Nabuwwat to its original form, he said while talking to journalists in Jacobabad.
He said the JUI-F took full advantage of its presence in the parliament and tried its hardest to get the two sections restored to their original forms.
"In case we had failed in the parliament then the JUI-F would also have taken to the streets and held sit-ins," he said.
He said that not only the affidavit had been restored to its original shape but it had also been made much stronger than it had been before and it had been ensured that nobody could hatch any conspiracy against it in future.
He demanded the committee formed about change in Khatm-i-Nabuwwat law should declare its report and those who were found involved in the conspiracy should be punished.
The Maulana said that the parliament must complete its constitutional tenure and elections be held on time.
About controversy over census results, he said reservations of the provinces should be removed and new delimitations should be carried out. Balochistan being the largest province of the country should have one seat of National Assembly for every district, he said.
He strongly condemned the shameful incident in which a teenage girl was paraded naked in Dera Ismail Khan and demanded stern action against those involved in it and justice to the victim and her family.
He demanded the institutions responsible for eradication of corruption should carry out accountability of every individual without discrimination because corruption was a serious malaise which had plagued all sections of government and society and rendered them weak from within.
He said that people of the Federally Administered Tribal Areas (FATA) should be provided freedom to take a decision about their future.
If people wanted a separate province it should be given to them and if they wanted to merge into Khyber Pakhtunkhwa they should be free to do so, he said.
The Maulana said that the decision to restore Muttahida Majlis-i-Amal had been made in principle and its announcement would be made in December. He hoped all religious parties would contests next elections jointly from one platform.
Full report at:
https://www.dawn.com/news/1371557/people-behind-tampering-with-khatm-i-nabuwwat-law-be-punished-says-jui-f
-------
104 Hindu pilgrims arrive on 10-day visit
November 20, 2017
LAHORE - A group of 104 Hindu pilgrims from India arrived here on Sunday on a 10-day visit .
The pilgrims, who entered Pakistan through Wagah Border, will participate in the 309th birth anniversary of Guru Saant Shadharam at Shadhani Darbar in Hayat Pitafi, Mirpur Mathelo (Sindh). Evacuee Trust Property Board (ETPB) officials received them at the Wagah Border crossing.
Talking to the media at Wagah Border, ETPB Chairman Siddiqul Farooq said that people of Pakistan and India wanted the hurdles in good relations between the two countries removed at the earliest.
The issues should be resolved through talks, he said, and added that special arrangements had been made for security, transport and hospitality of Hindu pilgrims .
Full report at:
The Hindu pilgrims would return to India on November 30.
http://nation.com.pk/20-Nov-2017/104-hindu-pilgrims-arrive-on-10-day-visit
-------
Mideast
Turkey to issue halal visa, become approval center for world halal market
Nov, 20 2017
Turkey is set to become the approval center for the world halal market, as paths of all institutions issuing halal certificates will meet in the newly established the Halal Accreditation Authority (HAK). The visaof the halal market, which exceeds $3 trillion in size worldwide and grows at an average of 10 percent per year, will be issued in Turkey. The HAK will approve halal documents that are issued by more than 1,000 institutions in over 100 countries but leads to controversy due to the lack of common criteria.HAK, which was established last month and put into practice after being published in the Official Gazette on Saturday, will be launched at the Organization of Islamic Cooperation (OIC) Halal Expo and World Halal Summit at the Istanbul Lütfi Kırdar International Convention and Exhibition Center on Nov. 23-25.
At the summit, organized by the Standards and Metrology Institute for the Islamic Countries (SMIIC) and the Islamic Center for Development of Trade (ICDT) in cooperation with Discover Events, ministries and senior level representatives will attend from 57 OIC member states.
Branching abroad
Discover Events Chairman Yunus Ete said with this institution, Turkey would become the center of the world halal market, recalling that halal standards were determined by the SMIIC, which includes 57 OIC member states.
"Many countries and institutions issue halal certificates. However, the standard on which these documents are issued is unclear because there is no upper accreditation body that can audit these certification centers," Ete said. "HAK was established to meet this need. Organizations that issue halal certificates will now be under the supervision of HAK. They will be accredited if they meet SMIIC standards."
Ete noted that the institution would open branches abroad and increase the number of member countries, as well.
Ete said a vast majority of producers in Turkey have the potential to receive a halal certificate, adding that this understanding has yet to fully emerge in the country.
"Non-Muslim countries are aware of the size of the halal market and are investing heavily here," Ete said, stressing that the U.K. holds the biggest share of Islamic finance, while Spain is increasing its investments in Islamic tourism and countries such as Russia, Australia and Brazil are making investments in food and Austria is investing in medicine.
In Turkey, on the other hand, some circles are giving this issue a political aspect with shallow discussions, Ete added.
Turkey's Halal Accreditation Authority (HAK) has the potential to strengthen Turkey's central position in halal product certification and accreditation, making the country a rule-making authority in the scope of halal accreditation.
Previously speaking about the increasing importance of standards, auditing and quality in terms of the international trade of halal products, Economy Minister Nihat Zeybekci said that halal certification of products demanded by the world's 1.8 billion Muslims has yet to be completed on a global scale.
He also pointed out that no consensus has been reached in the Islamic world regarding the documentation of certified halal products, adding that the various practices and requirements in Islamic countries that differ on the matter have prevented the development of trade for halal products.
Recalling that in 2010 Turkey took important steps within the framework of the Organization of Islamic Cooperation (OIC) regarding halal certification, Minister Zeybekci said that regulations including the Halal Food Standard and the Halal Accreditation Standard were approved by the OIC, leading to the establishment of the Standards and Metrology Institute for Islamic Countries (SMIIC) headquartered in Turkey.
Stressing that the halal accreditation system is of great importance in terms of establishing the basis for trust in products with halal certificates and mutual recognition of the documentation as well as the halal standard, he noted that Turkey needs an organization to strengthen its central position on halal certification and accreditation in this context.
Underlining that HAK will strengthen Turkey's central position in the field of halal certification and accreditation and allow Turkey to be a gold standard in terms of rule-making and steps to be taken moving forward, Zeybekci said that in today's market, there is high potential for the halal food trade, which is worth about $1.2 trillion globally and is increasing yearly, pointing out that halal products include non-consumable goods such as cosmetics in addition to pharmaceutical products and many others, pushing the potential of global trade in halal products to $3.9 trillion.
"Turkey is the largest production center among Islamic countries in halal products. For this reason, we have to take maximum advantage of the global halal product market. We aim for Turkey to determine the trends and consumption habits of Islamic countries in the coming period by examining the cultural traditions of our geographic area," Zeybekci continued. "For this reason, we will not remain indifferent to the potential of $3.9 trillion in the halal product market, and we will be the pioneer in this regard."
https://www.dailysabah.com/business/2017/11/20/turkey-to-issue-halal-visa-become-approval-center-for-world-halal-market
-------
Israel is unbridled regime: Islamic Jihad rep.
November 19, 2017
As a guest of the Tehran Times at the Press Exhibition in Tehran, Nasser Abu Sharif said, "In fact, there is no human rights in the world; it is all a sham in the hands of powerful states."
Following is an excerpt of the interview:
Q: In your opinion, have the Palestinians made a remarkable move to grab the world's attention to the crimes committed by Israel?
A: First of all, you can see every day signs of protest in every corner of the Palestinian territory. For instance, silence strikes, candlelight vigils, strikes in support of prisoners, and so on.
Every Friday, a rally against Israeli settlements is held in which fighters even from the other side of the borders join in. And all the national and international media are there to cover it.
But a regime like the Zionist regime is formed on the basis of a violation of human rights backed by the world's greatest powers such as England, France and the United States. The Zionist regime is a ruthless regime, set on the violation of human rights and intentional law. It continues to commit crimes against the Palestinian people and constructs settlements in the occupied territory of Palestine.
Underneath objections to Israeli settlements lies plenty of support otherwise Netanyahu couldn't dare to publicly declare the construction of settlements.
If an Israeli soldier is killed, the whole world will protest; the United States and its president condemn the killing of the soldier. That is not only because of the power of Israel, but to suppress the Palestinians with no regard for humanity.
In fact, there is no human rights in the world; it is all a sham in the hands of powerful states. There are no rights for the vulnerable and oppressed people. And the other thing is that, unfortunately, the Arab and Islamic world cannot form a united front and therefore they are frail.
Q: Mr. Abu Sharif, did you expect the prime minister of a highly important country like India to be a guest of Netanyahu? What do you make of that?
A: The (Indian) prime minister's trip to Israel is unfortunate. The normalization of relations between the Arab countries and Israel has paved the way for those who formerly condemned the Zionist regime embrace it today.
When a country like Saudi Arabia maintains both 'secret' and 'open' relations with Israel, India's relationship won't be a match to that of Saudi's with Israel in terms of closeness. They justify their relations with Israel on the pretext of examining the issue of Palestine and the Arab world.
In our view, the recognition of the Zionist regime as a state should remain 'unacceptable in the Arab and Islamic world'.
Full report at:
http://www.tehrantimes.com/news/418567/Israel-is-unbridled-regime-Islamic-Jihad-rep
-------
Palestinian Authority ordered to pay for attack
November 20, 2017
JERUSALEM : An Israeli judge has ordered the Palestinian Authority and perpetrators of a deadly 2001 attack to pay $18 million in damages to relatives of those killed, the court said Sunday.
The Jerusalem District Court named imprisoned Palestinian leader Marwan Barghouti as one of the seven liable to compensate relatives for their role in the shooting that killed three family members. The ruling, handed down on Thursday by justice Moshe Drori, awarded the relatives 62 millions shekels ($18 million, 15 million euros), which is to be divided between the PA, which would pay 40 percent, and the seven Palestinian perpetrators, who would pay 60 percent. The attack , which took place on a West Bank highway on August 25, 2001, claimed the lives of Yaniv and Sharon Ben Shalom, a couple, and Sharon's brother Doron Sviri. The families had sued the PA and as well as the perpetrators, among them Barghouti. Barghouti is serving prison terms for his position as the leader of Al-Aqsa Martyrs Brigades, an armed offshoot of Fatah group.
Full report at:
http://nation.com.pk/20-Nov-2017/palestinian-authority-ordered-to-pay-for-attack
-------
Israeli settlers desecrate Jonah Tomb in occupied West Bank
Nov 19, 2017
Hundreds of Israeli settlers have stormed Jonah's Tomb north of the southern occupied West Bank city of al-Khalil (Hebron), desecrating the site venerated by Jews, Christians and Muslims.
Over 300 ultra-Orthodox men, mostly from the Breslov Hassidic sect, arrived at the site in Halhul city, located 5 kilometers (3.1 miles) north of al-Khalil on board a number of buses early on Sunday, and broke into the tomb amid protection by Israeli troopers, Arabic-language Safa news agency reported.
Israeli forces had deployed several military vehicles on the streets leading to Jonah's Tomb, and snipers were positioned on rooftops overlooking the area.
Clashes erupted when young Palestinian men started hurling stones and empty bottles at Israeli troopers and settlers.
Israeli soldiers, in return, fired rubber-coated steel bullets, stun grenades and tear gas canisters to disperse the crowd. No injuries were reported.
Meanwhile, more than a hundred Israeli extremist settlers and religious students have stormed the al-Aqsa Mosque compound in the Israeli-occupied Old City of East Jerusalem al-Quds.
On Sunday morning, a total of 102 people forced their way into the holy site through the Bab al-Magharibah under tight protection of several groups of Israeli soldiers and special police forces.
The settlers performed acts deemed provocative by Palestinians. Some of them toured the mosque courtyard, while the rest converged near the Golden Gate, also known as the Gate of Mercy, on the eastern flank of the mosque and read Talmud verses out loud.
The occupied Palestinian territories have witnessed new tensions ever since Israeli forces introduced restrictions on the entry of Palestinian worshipers into the al-Aqsa Mosque compound in East Jerusalem al-Quds in August 2015.
Some 300 Palestinians have lost their lives at the hands of Israeli forces in the tensions since the beginning of October 2015.
The Tel Aviv regime has tried to change the demographic makeup of Jerusalem al-Quds over the past decades by constructing illegal settlements, destroying historical sites and expelling the local Palestinian population. Palestinians say the Israeli measures are aimed at paving the way for the Judaization of the city.
Full report at:
http://www.presstv.com/Detail/2017/11/19/542767/Israeli-settlers-desecrate-Jonah-Tomb-in-occupied-West-Bank
-------
Israel to shut migrant centre and deport Africans
November 20, 2017
JERUSALEM : Israel 's cabinet voted on Sunday to close a migrant detention centre , as Prime Minister Benjamin Netanyahu announced an agreement to deport 40,000 Africans who entered the country illegally.
Ministers unanimously approved plans to shutter the Holot centre in southern Israel and gave migrants a three-month deadline to leave the country or face deportation, said the interior and public security ministries. "The infiltrators will have the option to be imprisoned or leave the country," the public security ministry said in a statement. Israeli official figures from June 30 show a total of 38,043 African migrants in the country. They include 27,494 Eritreans and 7,869 Sudanese, and their presence in south Tel Aviv has raised discontent among Israelis there and elsewhere. Speaking ahead of Sunday's vote, Netanyahu noted that after building a fence on the Egyptian border and deporting some 20,000 African migrants through various deals, Israel has reached the third stage of its efforts -- "accelerated removal".
"This removal is taking place thanks to an international agreement I reached that enables us to remove the 40,000 infiltrators remaining, remove them without their consent," he told ministers.
"This will enable us to close down Holot and allocate some of the large funds going there to inspectors and removing more people," said Netanyahu. Holot, an open facility in the desert that can host 1,200 migrants who are allowed to leave to work during the day, would be closed three months from December 16, according to the decision.
A public security ministry spokesman said an extension to that deadline would be set if necessary. Ahead of the vote, Public Security Minister Gilad Erdan said Holot had become "a hotel for infiltrators at the tax-payers' expense that does not encourage their exit" and costs 240 million shekels ($68 million, 58 million euros) a year.
In a Twitter statement, Erdan however stressed the closure of Holot was conditioned on "us seeing that the policy of removing infiltrators to a third country was indeed taking place."
Full report at:
http://nation.com.pk/20-Nov-2017/israel-to-shut-migrant-centre-and-deport-africans
-------
Israeli Jews hold rare prayers at West Bank holy site
19 November 2017
Hundreds of Israeli Jews held a rare prayers session by a mosque in a Palestinian village on the occupied West Bank early Sunday, an AFP photographer said.
The Israeli army accompanied buses carrying over 300 ultra-Orthodox men, mostly from the Breslov Hassidic sect, to Younis mosque in Halhul, north of Hebron, where according to Jewish tradition biblical prophets Gad and Nathan are buried.
One worshipper told AFP it was the first time in 18 years that Jews were allowed to pray at the site, deep in a Palestinian-controlled area.
A military spokeswoman said the army and police forces accompanying the worshippers were attacked by Palestinians hurling "rocks and firebombs", with the forces responding with riot dispersal means to "prevent further escalation".
No injuries were reported, the spokeswoman said.
Tradition
According to tradition, the graves are located inside the mosque, but the Jewish worshippers did not enter the holy site, rather held an hour of pre-dawn prayers on the road outside before leaving, the photographer said.
There are a number of sites holy to Jews in Palestinian-controlled areas in the West Bank that are the site of pilgrimages.
Most popular are Rachel's tomb near Bethlehem and the tomb of Joseph in Nablus.
On Friday, a Palestinian from Halhul rammed his car into Israeli civilians nearby, wounding two before trying to stab soldiers and being shot.
Full report at:
https://english.alarabiya.net/en/News/middle-east/2017/11/19/Israeli-Jews-hold-rare-prayers-at-West-Bank-holy-site-.html
-------
Saleh's party slams Houthi-affiliated groups, says they are 'mercenaries'
19 November 2017
The party of ousted Yemeni President Ali Abdullah Saleh, the General People's Congress Party, slammed militias affiliated with the Houthis and called them "mercenaries and merchants of war."
Saleh's party also warned of the threats posed by these militias' practices.
Meanwhile, an official at the General People's Congress Party condemned the state's media for how it's dealing with "these mercenaries."
"The way they are dealing with them raises a lot of questions as to whose interest these media outlets are serving and what message they want to convey," he said.
All state media outlets are controlled by Houthi militias which have exploited them to attack their major partner in the coup.
Saleh's party also voiced the importance of not allowing "merchants of war" to carry out their schemes.
"We will not be dragged behind the nonsense proposed by these mercenaries" it said in reference to the parties affiliated with the Houthis.
Full report at:
https://english.alarabiya.net/en/News/gulf/2017/11/19/Saleh-s-party-slams-Houthi-affiliated-groups-says-they-are-mercenaries-.html
-------
Houthi militias forcing prisoners to pay for clean food, water
19 November 2017
Houthi militias in the Dhamar governorate in central Yemen have been forcing prisoners to pay money for food.
According to well-informed sources, Houthi militias provide small and dirty amounts of food and water to prisoners thus forcing them to take money from their families in order to buy clean food and water.
They also said that Houthis collect around 150,000 Yemeni riyals a day ($6) which is around 4.5 million Yemeni riyals a month from Dhamar's central prison, adding that they make a similar amount from other prisons in the city.
However, Houthis do not use the money for the intended purpose and instead they dispatch gunmen to the market and force shops and restaurants to give them food for free under the slogan of "military effort." The Houthis thus distribute the money collected among their supervisors.
Sources also said that Houthis torture prisoners on a daily basis and put "mentally ill" men in overcrowded cells to blackmail them so they pay money to be released or not to be tortured.
Full report at:
https://english.alarabiya.net/en/features/2017/11/19/Houthi-militias-forcing-prisoners-to-pay-for-clean-food-water.html
-------
Police grills Israeli premier for sixth time in graft probe
Nov 19, 2017
Israeli police have questioned Prime Minister Benjamin Netanyahu at his residence in occupied Jerusalem al-Quds for the sixth time in a corruption probe, Israeli media reports say.
Israel's Channel Two TV said that police investigators arrived at the premier's residence shortly after 4:00 pm (1400 GMT) Sunday. The interview session reportedly lasted several hours.
This is the sixth time that Israeli police investigators have grilled Netanyahu for corruption. It was their second visit in 10 days, after the premier was questioned for about four hours on November 9.
Netanyahu is a suspect in two cases, one involving the receipt of gifts from businessmen and the other related to alleged conversations he held with an Israeli newspaper publisher about limiting competition in the news sector in exchange for more positive coverage.
He is also suspected of having received luxury gifts from Israeli businessman and Hollywood producer, Arnon Milchan. Milchan reportedly sent him boxes of expensive cigars and other items worth tens of thousands of dollars. The producer was himself questioned in September.
The police also suspect that the premier sought a secret pact for favorable coverage with the publisher of the top-selling Yediot Aharonot newspaper. The alleged deal would have seen Netanyahu receiving favorable coverage in return for helping curb Yediot's competitor, the pro-Netanyahu newsletter, Israel Hayom.
Earlier this month, Netanyahu confidants, Yitzhak Molcho and David Shimron, who are partners in a law firm and both relatives of the premier, had been questioned as part of a different investigation into a $2 billion submarine deal with Germany.
Full report at:
http://www.presstv.com/Detail/2017/11/19/542783/Israel-Netanyahu-Arnon-Milchan-Milchan
-------
15 Palestinian minors killed by Israeli soldiers this year: PCBS
Nov 19, 2017
The Palestinian Central Bureau of Statistics (PCBS) says fifteen Palestinian minors have lost their lives during skirmishes between Palestinian protesters and Israeli military forces in the occupied West Bank and besieged Gaza Strip since the beginning of the current year.
The official statistical institution of Palestine said in a statement on Sunday that three of the victims were in the age group of 13-15 years, while the rest were in the age bracket 16-17 years.
The statement added that Israel is holding some 300 minors in prisons and detention facilities across the occupied territories.
The PCBS further noted that it has documented around 4,000 cases of child arrests since October 2015, and that most of the detainees have been released.
The Ramallah-based organization added that Israeli authorities demolished 418 homes and 646 sheds last year, leaving around 848 children homeless.
The PCBS made the announcement on the eve of United Nations Universal Children's Day on November 20.
Earlier this year, Defense for Children International (DCI), a Geneva-based NGO focusing on children's rights, reported that 2016 saw the highest number of Palestinian children killed by Israeli troops over the past decade, warning that Tel Aviv is not being held accountable for its lethal attacks.
The report by DCI, a Geneva-based NGO focusing on children's rights, noted that 35 children were killed and 83 others injured by Israeli troops last year.
It warned that Israeli forces are not being held accountable for using firearms against the Palestinian protesters and stone-throwers.
Thirty-two of them were killed in the occupied West Bank, out of whom 19 children were between the ages of 16 and 17 and 13 others were between 13 and 15 years old, the report said.
The occupied Palestinian territories have witnessed new tension ever since Israeli forces introduced restrictions on the entry of Palestinian worshipers into the al-Aqsa Mosque compound in East Jerusalem al-Quds in August 2015.
More than 300 Palestinians have lost their lives at the hands of Israeli forces since the beginning of October 2015.
The Tel Aviv regime has tried to change the demographic makeup of Jerusalem al-Quds over the past decades by constructing settlements, destroying historical sites and expelling the local Palestinian population. Palestinians say the Israeli measures are aimed at paving the way for the Judaization of the city.
Full report at:
http://www.presstv.com/Detail/2017/11/19/542751/15-Palestinian-minors-killed-by-Israeli-soldiers-this-year-PCBS
-------
Africa
Libya to probe 'slave auction' footage
November 20, 2017
TRIPOLI : Libya will investigate alleged slave trading in the country, the internationally recognised government announced Sunday, following the release of video footage appearing to show migrants being auctioned off.
Chaos-ridden Libya has long been a major transit hub for migrants trying to reach Europe, and many of them have fallen prey to serious abuse in the North African country at the hands of traffickers and others. US television network CNN aired the footage last week of an apparent live auction in Libya where black men are presented to North African buyers as potential farmhands and sold off for as little as $400.
Deputy Prime Minister Ahmed Metig said his UN-backed Government of National Accord would investigate the allegations, in a statement posted Sunday on the Facebook page of the GNA's press office. Metig said he would instruct the formation of a "commission to investigate these reports in order to apprehend and bring those responsible to justice", the statement added.
The foreign ministry in a statement added: "If these allegations are confirmed, all implicated persons will be punished." The CNN report apparently showing migrants being auctioned off in Libya was shared widely on social media, provoking outrage in Africa, Europe and the rest of the world.
The grainy footage shot on a mobile telephone shows a man CNN said was Nigerian and in his 20s being offered up for sale as part of a group of "big strong boys for farm work".
In the CNN report, a person identified as an auctioneer can be heard saying "800... 900... 1,000... 1,100..." before two men are sold for 1,200 Libyan dinars ($875). Around 1,000 people took to the streets of Paris on Saturday to protest against slavery in Libya , according to French police. The gathering led to clashes between demonstrators and security forces.
Guinean President Alpha Conde, who is also chairman of the African Union, on Friday called for an inquiry and prosecutions relating to what he termed a "despicable trade... from another era".
Senegal's government expressed "outrage at the sale of Sub-Saharan African migrants on Libyan soil" that constituted a "blight on the conscience of humanity".
African migrants from nations including Guinea and Senegal but also Mali, Niger, Nigeria and Gambia make the dangerous crossing through the Sahara to Libya with hopes of making it over the Mediterranean Sea to Italy.
But testimony collected by AFP has revealed a litany of rights abuses at the hands of gangsters, human traffickers and the Libyan security forces, while many end up stuck in the unstable North African nation for years. More than 8,800 stranded migrants have been returned home this year, according to the International Organization for Migration, which is also compiling evidence of slavery.
http://nation.com.pk/20-Nov-2017/libya-to-probe-slave-auction-footage
-------
Mugabe ends TV speech without announcing resignation
19 November 2017
Zimbabwe's President Robert Mugabe defied expectations he would resign on Sunday, pledging to preside over a ZANU-PF congress next month even though the ruling party had removed him as its leader hours earlier.
ZANU-PF had given the 93-year-old less than 24 hours to quit as head of state or face impeachment, an attempt to secure a peaceful end to his tenure after a de facto coup.
Mugabe said in a address on state television that he acknowledged criticism against him from ZANU-PF, the military and the public, but did not comment on the possibility of standing down.
https://english.alarabiya.net/en/News/world/2017/11/19/Mugabe-must-leave-office-today-says-Zimbabwe-s-war-veterans-leader-.html
-------
At least 4 killed in Kenya's capital
19 November 2017
At least four people have been killed by unknown assailants in the opposition's stronghold areas in the country's capital Nairobi on Sunday, police said.
The early morning killings have sparked protests along the busy outer ring road in Nairobi, where protesters set ablaze six minibuses.
The residents claimed the deaths were ethnically motivated and only those from Kenya's opposition leader Raila Odinga's tribe were targeted and slashed to death.
"They were killed by those from the Kikuyu tribe. If they kill us we will also kill them and that is the reason we are burning their vehicles," an angry protester, who asked not to be named due to security reasons, told Anadolu Agency.
However, Japeth Koome, Nairobi Police chief, has denied claims that the deaths were ethnically motivated.
Full report at:
http://www.worldbulletin.net/africa/196089/at-least-4-killed-in-kenyas-capital
-------
Suicide blasts kill 2, injure 4 in northeast Nigeria
19 November 2017
An infant, a resident and three bombers were killed in multiple suspected suicide attacks in northeast Maiduguri city Saturday, according to police.
The first incident took place in the early hours of Saturday when two female suicide bombers blew up themselves in remote Alakaramti village near the city, police said.
Soon after, two teenaged female bombers infiltrated a crowded area near the scene of the first blast; however, only one of them detonated the explosives strapped on her body.
A three-year-old infant boy and another resident were killed in the incident while four others including the boy's mother were injured, police spokesman Victor Isuku said.
Full report at:
http://www.worldbulletin.net/africa/196070/suicide-blasts-kill-2-injure-4-in-northeast-nigeria
-------
US official meets UN-backed prime minister in Tunisia
19 November 2017
U.S. Deputy Secretary of State John J. Sullivan met Fayez al-Sarraj, head of Libya's UN-backed unity government on Saturday in the Tunisian capital.
According to Sarraj's press office, he met Sullivan, who is in Tunisia as part of his official visits, in the country's capital, Tunis.
During the meeting, they discussed bilateral relations, political development in the country, economic cooperation and investments in petroleum sector, the prime minister's office statement added.
It also said Sarraj demanded Sullivan support the state's anti-terror organs by arming them "sufficiently."
Noting the U.S. support for Libya's firm stance on counter-terrorism activities in the country, Sullivan emphasized that Washington backs the United Nations Action Plan for a political solution in Libya.
Sarraj, for his part, expressed his gratitude to Sullivan for the U.S support of the unity government and Libya's fight against terrorism.
Full report at:
http://www.worldbulletin.net/africa/196064/suicide-blasts-kill-2-injure-4-in-northeast-nigeria
-------
URL: https://www.newageislam.com/islamic-world-news/how-islam-slowly-getting-more/d/113285
New Age Islam, Islam Online, Islamic Website, African Muslim News, Arab World News, South Asia News, Indian Muslim News, World Muslim News, Women in Islam, Islamic Feminism, Arab Women, Women In Arab, Islamophobia in America, Muslim Women in West, Islam Women and Feminism