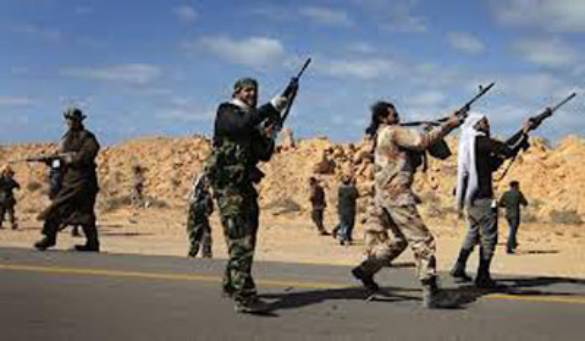 North America
How CIA killed Qaida mastermind al-Awlaki through 'marriage plot'
U.S. to Help Create an Elite Libyan Force to Combat Islamic Extremists
Clinton takes responsibility for security failure in Libya
No justice in US military tribunal: Self-proclaimed 9/11 mastermind
US says Hezbollah is part of Assad's war machine
Africa
Nigeria's Maiduguri shaken by 'Boko Haram' blasts
Tanzania arrests 126 people after Dar es Salaam churches attacks
Libyans long for security year after Qaddafi killed
Guinea Expels 26 Suspected Rebels from Mali
Election-Year Stakes Overshadow Nuances of Libya Investigation
120 prisoners escape from Libyan jail
South Asia
Suicide 'Insider' Attack Kills Six in Afghanistan
World peace not possible excluding Muslims: PM Sheikh Hasina
Bangladesh film tackles past culture of underage sex
Afghan Army's Turnover Threatens U.S. Strategy
Australian PM makes surprise visit to Afghanistan
President cleared to submit bills to Majlis
After protests, Myanmar bars OIC from opening office
India
'SP and Congress Planning a Mosque at Babri Masjid Site'
Working on transfer of payments with India: Iran
Pak troops violate ceasefire; kill 3 civilians in mortar shelling in Uri
Hyderabad's last Nizam named all-time richest Indian
Suspected ISI agents remanded in 8-day custody
Omar Abdullah defers to Congress, agrees on more powers to panchayat
Masked man brought by cops not Feroze, says landlord
Don't have call records of 7/11 suspects: ATS
Pak takes the lead against pneumonia, India debates
Arab World
Taazir death verdicts must be unanimous, Saudi Shoura Council decision
Heat-Seeking Missiles in Syria: The SA-7 in Action with Rebels
Bahrain summons Iran envoy over 'interference'
Cartoonist Raslan arrested in Syria
New body expected to improve quality of education in Saudi Kingdom
Activists: Multiple Airstrikes in North of Syria
Qatar plans to build world's largest hospital in time for 2022 FIFA World Cup
Iraq suffers from its chaotic foreign policy
Syria and the battle for regional control
Kuwait's emir warned at opposition protest
Pakistan
Four Shia killed in sectarian attack in Quetta
Malala's shooting 'an attack on all Pakistani girls': President Zardari
Pakistan calls for addressing security concerns of UN member states
Trust to take Pak Hindu widows on pilgrimage
Taliban faction planning suicide attacks, terror bids in Sindh: Interior ministry
'Those who assassinated Liaquat Ali Khan killed democracy'
Rehman Malik announces Sitara-e-Shujaat for Malala
Rehman Malik announces $1 mn bounty on attacker of Malala Yousufzai
Global Outpouring to Help Pakistani Schoolgirl
Tehrik-i-Taliban Pakistan Orakzai chief arrested from Nowshera
154 Pakistani lawmakers suspended for not declaring assets
Pakistan may get military arms from Serbia
12th ECO summit opens in Baku; Zardari represents Pakistan
Sunni Ittehad Council backs military operation against Taliban
LHC seeks copy of Pakistan-US accord on drone strikes
Europe
Swiss Hold $1 Billion Arab Spring 'Dictator' Funds
British Police Stop 'Well-Wishers' in Pakistani Girl's Hospital
Former Bosnian Serb leader denies he masterminded 1995 killings
With New Sanctions, European Union Tightens Screws on Iran Over Nuclear Work
Mideast Asia
8 dead in clashes between Turkish army, Kurdish militants
Iran: New EU Sanctions 'Inhuman' and Ineffective
Israeli parliament dissolved, elections in January
Southeast Asia
Shia leader remains in jail after detention period expires
Malaysian Sentencing Plan Criticized
Compiled by New Age Islam News Bureau
Photo: U.S. to Help Create an Elite Libyan Force
URL: http://www.newageislam.com/islamic-world-news/new-age-islam-news-bureau/how-cia-killed-qaida-mastermind-al-awlaki-through--marriage-plot-/d/9007
------------
North America
How CIA killed Qaida mastermind al-Awlaki through 'marriage plot'
Oct 16, 2012
WASHINGTON: The US Central Intelligence Agency (CIA) managed to kill one of its most wanted terrorists in the world, al-Qaida leader Anwar al-Awlaki in a drone strike attack in September 2011, through a fake marriage plot with a Croatian woman.
Al-Awlaki was linked with 2009's Fort Hood shooting and the foiled airplane underwear bomb that happened later in the same year.
The devilish plot to kill al-Awlaki revolved around a Danish CIA and al-Qaida double agent, who was paid 250,000 dollars by the CIA in 2009 to find and deliver a European wife to the terrorist mastermind, the New York Post reports.
According to the paper, Morten Storm, the double agent, said that in 2010 he found a Croatian woman named Aminah through a Facebook page setup for fans of al-Awlaki, and used the money he got from the CIA to play matchmaker, and through a series of bizarre and chilling videos, text messages, and emails, he helped Aminah entice al-Awlaki.
Storm said that apparently Aminah's wooing worked because al-Awlaki accepted the proposal in a video of his own, saying "If you can live in difficult conditions, don't mind loneliness, and can live with restrictions on your communications with others, that is great."
Storm revealed that with the courtship done, al-Awlaki invited Aminah to meet up with him in Yeman whereupon the CIA was planning to kill the couple in a drone strike. He was subsequently killed in a CIA drone strike in September 2011.
http://timesofindia.indiatimes.com/world/us/How-CIA-killed-Qaida-mastermind-al-Awlaki-through-marriage-plot/articleshow/16834816.cms
------------
U.S. to Help Create an Elite Libyan Force to Combat Islamic Extremists
By ERIC SCHMITT
October 16, 2012
WASHINGTON — The Pentagon and State Department are speeding up efforts to help the Libyan government create a commando force to combat Islamic extremists like the ones who killed the American ambassador in Libya last month and to help counter the country's fractious militias, according to internal government documents.
The Obama administration quietly won Congress's approval last month to shift about $8 million from Pentagon operations and counterterrorism aid budgeted for Pakistan to begin building an elite Libyan force over the next year that could ultimately number about 500 troops. American Special Operations forces could conduct much of the training, as they have with counterterrorism forces in Pakistan and Yemen, American officials said.
The effort to establish the new unit was already under way before the assault that killed Ambassador J. Christopher Stevens and three other Americans at the United States Mission in Benghazi, Libya. But the plan has taken on new urgency as the new government in Tripoli tries to assert control over the country's militant factions.
According to an unclassified internal State Department memo sent to Congress on Sept. 4, the plan's goal is to enhance "Libya's ability to combat and defend against threats from Al Qaeda and its affiliates." A companion Pentagon document envisions that the Libyan commando force will "counter and defeat terrorist and violent extremist organizations." Right now, Libya has no such capability, American officials said.
A final decision on the program has not been made, and many details, like the size, composition and mission of the force, are still to be determined. But American government officials say they have discussed the plan's broad outlines with senior Libyan military and civilian officials as part of a broader package of American security assistance.
"The proposal reflects the security environment and the uncertainty coming out of the government transition in Libya," said a senior Pentagon official who spoke on condition of anonymity because the program has not been officially announced. "The multimilitia fabric that's providing security there needs to be brought into a more integrated national security system."
A spokesman for Libya's new president, Mohamed Magariaf, did not respond to detailed inquiries by e-mail, and other Libyan military officials did not return phone calls. Its transitional government continues to be in a state of flux as a newly chosen prime minister prepares to appoint defense and interior ministers.
Libyan commentators have expressed hope that a Western power would help train the country's fledgling national army, so the proposal might be well received. But it still faces many challenges, including how to get the powerful militias to buy into it while taming their influence, and vetting a force to weed out Islamic extremists.
"Over all, it's a sound strategy, but my concern is that in the vetting they make sure this doesn't become a Trojan horse for the militias to come in," said Frederic Wehrey, a senior policy analyst with the Carnegie Endowment for International Peace who visited Libya recently and wrote a paper last month on security in the country, "The Struggle for Security in Eastern Libya."
Mr. Wehrey cautioned that many Libyan officers and soldiers would also need training in English to help them understand various manuals. Other officials warned that any program must be transparent to the Libyan people to avoid starting rumors of ulterior American motives for wanting to train the new commandos. Also, trainers would have to build the professionalism in the officer corps that was lacking under the government of Col. Muammar el-Qaddafi, Mr. Wehrey said.
The internal State Department budget document to Congress states that the program will also be "encouraging increased professionalism and respect for human rights." It also proposes using some of the money to buy unspecified equipment for the commandos.
The document also describes an additional $4 million to help Libya improve control of its borders. After the revolution, vast arsenals of the Qaddafi-era army were looted, and Western officials are particularly worried that thousands of shoulder-fired antiaircraft missiles were spirited out of the country, possibly into the hands of extremist groups.
The proposed Libyan commando force springs from an unusual partnership between the State Department and the Pentagon. Just last year, Secretary of State Hillary Rodham Clinton and the defense secretary at the time, Robert M. Gates, agreed to pool resources from their departments in a fund approved by Congress to respond more quickly to emerging threats from Al Qaeda and other militants in places like Libya, Nigeria and Bangladesh.
The program, the Global Security Contingency Fund, is small as government projects go with a budget of up to $250 million a year, mostly from the Pentagon, but it is meant to address many of the government's counterterrorism and broader security challenges over several years.
American officials have had an eye on helping Libya since the NATO-led operation toppled Colonel Qaddafi's government last year, and new civilian leaders began trying to bring order to the country.
In the first visit by an American defense secretary to Libya, Leon E. Panetta pledged last December that the United States "stands ready to offer security assistance cooperation once the government identifies its needs." Mr. Panetta did not discuss the commando force during the visit, a Pentagon spokesman said.
Under Colonel Qaddafi, the Libyan Army had special forces units, but they were not particularly well trained or trusted by the government, American officials said. Members of the special forces in the east were among the first to defect, and American officials now envision a new, properly trained commando force as the core around which to rebuild the Libyan military.
The $8 million is considered seed money to begin building and equipping the commando force. One American official who formerly served in Libya said the initial vetting would probably be conducted by American and Libyan officials, and would include screening for physical skills, mental aptitude and ties to extremist groups that were hostile to the Libyan government.
American trainers would likely focus on basic skills, like marksmanship and small-arms tactics, and then move on to more advanced counterterrorism, reconnaissance and hostage-rescue skills.
"It's basically a quick-reaction force at first," said the official, who was not authorized to comment publicly on the planning.
Officials in Washington said they were expecting a final decision on the plan by the end of the year, with trainers fielding the initial units within 12 months.
The fluid, shifting security landscape is driving both American and Libyan officials to speed up the planning.
"The bad guys are making plans and organizing," said the American official who formerly served in Libya. "It's a footrace between the extremist groups and the Libyan government that's trying to get organized."
http://www.nytimes.com/2012/10/16/world/africa/us-to-help-create-libyan-commando-force.html?ref=world&_r=0&gwh=0EB958728DFC82DC0B7007C12D90A015
------------
Clinton takes responsibility for security failure in Libya
Oct 16, 2012
WASHINGTON: In an effort to deflate the Republican attack from the White House ahead of presidential elections, Secretary of State Hillary Clinton today took the "responsibility" for the failure to defend the attack on the US Consulate in Libya that left four Americans dead.
"I take responsibility... I take this very personally," Clinton told the CNN in Lima, the capital of Peru.
"So we're going to get to the bottom of it, and then we're going to do everything we can to work to prevent it from happening again, and then we're going to work to bring whoever did this to us to justice," she said.
Clinton was responding to questions on terrorist attack on the Benghazi Consulate last month that left US Ambassador to Libya Chris Stevens and three others dead.
The Obama Administration initially attributed this to an anti-Islam video that resulted in an instant protest. Later, the administration dubbed it as a terrorist attack.
Last week, Vice President Joe Biden said the White House did not know of requests to enhance security at Benghazi, contradicting testimony by State Department employees that requests had been made and rejected.
"In the wake of an attack like this, in the fog of war, there's always going to be confusion. I think it is absolutely fair to say that everyone had the same intelligence. Everyone who spoke tried to give the information that they had. As time has gone on, that information has changed. We've gotten more detail, but that's not surprising. That always happens," Clinton told the CNN.
"What I want to avoid is some kind of political gotcha or blame game. I know that we're very close to an election. I want to just take a step back here and say from my own experience, we are at our best as Americans when we pull together. I've done that with Democratic presidents and Republican presidents," Clinton said.
Top Republican Senators were quick to describe Clinton's remark as a "laudable gesture" but said President Barack Obama also bears responsibility for this portrayal of the attack.
http://timesofindia.indiatimes.com/world/us/Clinton-takes-responsibility-for-security-failure-in-Libya/articleshow/16833284.cms
------------
US says Hezbollah is part of Assad's war machine
October 16, 2012
UNITED NATIONS: The United States said Monday that Lebanon's Hezbollah militia is stepping up support for the Syrian government and has become part of President Bashar Assad's "killing machine."
US Ambassador Susan Rice told the UN Security Council's monthly meeting on the Mideast that Hezbollah leaders are also continuing to plot new measures with Iran to keep Assad in power.
Rice's comments, and those of Israel's UN Ambassador Ron Prosor, gave the clearest indication that Hezbollah, which fought a war against Israel in 2006 and is a major political and military force in Lebanon, is sending an increasing number of fighters to help the embattled Syrian regime.
Full report at:
http://dawn.com/2012/10/16/us-says-hezbollah-is-part-of-assads-war-machine/
------------
No justice in US military tribunal: Self-proclaimed 9/11 mastermind
October 16, 2012
GUANTANAMO BAY: Self-proclaimed 9/11 mastermind Khalid Sheikh Mohammed said during a pre-trial hearing at Guantanamo that there was "no justice" in the US military tribunal.
Mohammed is accused of orchestrating the hijacked airliner plot that killed 2,976 people on September 11, 2001, while his four co-defendants are charged with providing funding and other support for those who crashed the jets.
Full report at:
http://www.thenews.com.pk/article-71654-No-justice-in-US-military-tribunal:-Khalid-Sheikh-Mohammed
------------
Africa
Nigeria's Maiduguri shaken by 'Boko Haram' blasts
October 16 2012
The loud explosions that have rocked Nigeria's northern city of Maiduguri were orchestrated by the militant group Boko Haram, an army spokesman has said.
Lt Col Sagir Musa told the BBC the multiple attacks targeted locations used by the joint military task force in the city, the Islamists' base.
He said three militants had died but denied reports that at least 10 people, including soldiers, were killed.
Witnesses say a primary school and a radio tower were set ablaze.
Last month the group, which wants to impose Sharia across Nigeria, attacked mobile phone masts across the north of the country - accusing mobile phone companies of helping security agencies to monitor its members.
Earlier in October witnesses said soldiers shot dead up to 30 civilians after a bomb attack on an army patrol in Maiduguri - accusations the army denied.
'Lockdown'
City residents say the latest trouble began on Monday afternoon when gunmen robbed a market.
Full report at:
http://www.bbc.com/news/world-africa-19958107
------------
Tanzania arrests 126 people after Dar es Salaam churches attacks
October 16 2012
Police in Tanzania have arrested 126 people after last week's attacks on churches in the main city, Dar es Salaam, a police commander has said.
Angry Muslims vandalised and torched five churches after a Christian boy reportedly urinated on a Koran.
President Jakaya Kikwete said the violence was unacceptable, even if the incident angered Muslims.
Tanzania's long history of religious tolerance should not be threatened, he said.
The BBC's Aboubakar Famau in Dar es Salaam says a discussion between the 14-year-old Christian boy and his Muslim friend apparently got out of hand, leading to the attacks on Friday.
Full report at:
http://www.bbc.com/news/world-africa-19950941
----------
Libyans long for security year after Qaddafi killed
16 October 2012
TRIPOLI: Libya took a major step toward democracy this year by holding its first free elections but success has been marred by rising extremism, failure to disband militias and delays in forming state institutions.
And facing tribal conflicts, threats from former regime backers and high social demands, the new authorities seem not sure where to turn next, one year after deposed dictator Muammar Qaddafi was captured and killed in his home town.
"Libya passed the first test of democracy by electing a national assembly after more than 42 years of totalitarianism," said Libyan analyst Nasser Al-Daessy, referring to the General National Congress elected in July.
Full report at:
http://www.arabnews.com/libyans-long-security-year-after-qaddafi-killed
------------
Guinea Expels 26 Suspected Rebels From Mali
October 16, 2012
CONAKRY, Guinea (AP) — A military official says that 26 Malian nationals who are suspected rebels are being expelled from the country. They are being driven to the town of Kouremalen, located at the Guinea-Mali border where they will be handed over to Malian authorities.
Cmdr. Alpha Barry, spokesman for the Guinea's paramiltary police, said on Tuesday those being expelled are from Gao in northern Mali and they arrived around a month ago and set up boutiques in the Matoto neighborhood of the Guinean capital.
Full report at:
http://www.nytimes.com/aponline/2012/10/16/world/africa/ap-af-guinea-suspected-
------------
Election-Year Stakes Overshadow Nuances of Libya Investigation
By DAVID D. KIRKPATRICK
October 16, 2012
CAIRO — After a month of conflicting statements and partisan criticism, the circumstances surrounding the attack that killed Ambassador J. Christopher Stevens in Benghazi, Libya, on Sept. 11, 2012, have become clouded in ambiguities and questions: Did the attack grow out of anger against an American-made video mocking the Prophet Muhammad, or was it waged by an affiliate of Al Qaeda out to mark the 11th anniversary of its attack on United States soil?
To Libyans who witnessed the assault and know the attackers, there is little doubt what occurred: a well-known group of local Islamist militants struck without any warning or protest, and they did it in retaliation for the video. That is what the fighters said at the time, speaking emotionally of their anger at the video without mentioning Al Qaeda, Osama bin Laden or the terrorist strikes of 11 years earlier. And it is an explanation that tracks with their history as a local militant group determined to protect Libya from Western influence.
Full report at:
http://www.nytimes.com/2012/10/16/world/africa/election-year-stakes-overshadow-
------------
120 prisoners escape from Libyan jail
October 16, 2012
TRIPOLI: About 120 prisoners escaped from a jail in Tripoli on Monday, National Guard chief Khaled al-Sharif told AFP, adding that Libyan security services were on high alert to catch them.
"About 120 common criminals escaped from Al-Jadaida prison today. Security services are on high alert to catch them," Sharif said. "We are trying to hunt them down and some have already been arrested."
Full report at:
http://www.thenews.com.pk/article-71649-120-prisoners-escape-from-Libyan-jail:-security-official
--------
South Asia
Suicide 'Insider' Attack Kills Six in Afghanistan
By ALISSA J. RUBIN and TAIMOOR SHAH
October 16, 2012
KABUL, Afghanistan — A member of the Afghan intelligence service detonated a suicide vest Saturday, killing two Americans and four Afghan intelligence agency colleagues, Afghan and international officials said Monday.
Also on Monday, Afghan officials charged that a coalition strike against a Taliban target had killed three young children — two boys and a girl — from one family over the weekend.
The suicide attack on Saturday morning occurred when a delegation including American coalition members and several members of Afghanistan's National Directorate of Security arrived to deliver new furniture to the intelligence office in the Maruf district, a remote area of Kandahar Province, according to local Afghan officials.
Full report at:
http://www.nytimes.com/2012/10/17/world/asia/suicide-insider-attack-kills-six-in-
--------
World peace not possible excluding Muslims: PM Sheikh Hasina
October 16, 2012
Prime Minister Sheikh Hasina on Tuesday said establishing any permanent and durable peace in the world is not possible excluding 1.5 billion Muslims.
"Proper understanding of the distinct code of life and culture of the 1.5 billion Muslims is essential for real peace and stability of our beloved planet," she told the 26th convocation of the Islamic University of Technology (IUT) in Gazipur.
Due to the strong bonding of brotherhood among 57 OIC countries, the world, particularly the developed, has realised that a relationship with the Islamic World based on justice is vital, the prime minister said.
Full report at:
http://www.thedailystar.net/newDesign/latest_news.php?nid=41715
------------
Bangladesh film tackles past culture of underage sex
October 16, 2012
DHAKA -For conservative Muslim-majority Bangladesh, it is a forgotten and often shocking part of history: a time when aristocrats would openly flaunt male teenage singers whom they took as lovers.
Homosexuality remains illegal in Bangladesh, but the practice of rich Muslim landlords in rural areas publicly living with adolescent "Ghetu" males each monsoon season was widely accepted 150 years ago.
Now a new film, "Ghetuputra Komola" (Pleasure-boy Komola), has highlighted how perceptions of adolescence have changed in a country where the typical marriage age for girls used to be about 13, to grooms aged 20 or above.
Full report at:
http://dawn.com/2012/10/16/bangladesh-film-tackles-past-culture-of-underage-sex/
------------
Afghan Army's Turnover Threatens U.S. Strategy
By ROD NORDLAND
October 16, 2012
KABUL, Afghanistan — The first thing Col. Akbar Stanikzai does when he interviews recruits for the Afghan National Army is take their cellphones.
He checks to see if the ringtones are Taliban campaign tunes, if the screen savers show the white Taliban flag on a black background, or if the phone memory includes any insurgent beheading videos.
Often enough they flunk that first test, but that hardly means they will not qualify to join their country's manpower-hungry military. Now at its biggest size yet, 195,000 soldiers, the Afghan Army is so plagued with desertions and low re-enlistment rates that it has to replace a third of its entire force every year, officials say.
Full report at:
http://www.nytimes.com/2012/10/16/world/asia/afghan-armys-high-turnover-clouds-us-
------------
Australian PM makes surprise visit to Afghanistan
Oct 15 2012
Melbourne: On her way to India, Australian Prime Minister Julia Gillard made a surprise visit to her country's troops in the province of Oruzgan in Afghanistan and held talks with President Hamid Karzai.
In a snap day-long trip to Afghanistan yesterday, Gillard went to Kabul and the Australian base at Tarin Kowt, where she had a barbecue with troops and visited a hospital, local media here reported.
in August.
Full report at:
http://www.indianexpress.com/news/julia-gillard-makes-surprise-visit-to-afghanistan/1016975/
------------
President cleared to submit bills to Majlis
By Daniel Bosley | October 16th, 2012
An amendment has been passed to the People's Majlis' Rules of Procedure enabling the current government to submit bills to the legislature.
Since February's transfer of presidential power, there has been dispute regarding the power of current President Dr Mohamed Waheed Hassan to submit bills to the Majlis as his party, the Gaumee Ittihad Party (GIP), has no representation in parliament.
Yesterday's amendment, which was approved by 42 of 67 MPs present, changed the procedure to allow the president to designate a party to represent the government. The amendment was submitted to the floor by a report from the General Purposes Committee.
Full report at:
http://minivannews.com/politics/president-cleared-to-submit-bills-to-majlis-45484
----------
After protests, Myanmar bars OIC from opening office
Oct 16, 2012
NAYPYIDAW: Myanmar's president blocked a world Islamic body from opening an office in the country, an official said on Monday, bowing to rallies against its efforts to help Muslims in unrest-hit Rakhine state.
"The president will not allow an OIC office because it is not in accordance with the people's desires," said an official from Myanmar leader Thein Sein's office, after thousands of monks held the latest protests against the Organization of the Islamic Conference in two major cities on Monday.
Full report at:
http://timesofindia.indiatimes.com/world/south-asia/After-protests-Myanmar-bars-OIC-from-opening-office/articleshow/16831420.cms
-----------
India
'SP and Congress Planning a Mosque at Babri Masjid Site'
Oct 16 2012
New Delhi: Alleging that SP chief Mulayam Singh Yadav and Congress chief Sonia Gandhi have joined hands to build a mosque and an Islamic centre next to the Babri Masjid site in Ayodhya, Vishwa Hindu Parishad patron Ashok Singhal said they will not allow it.
"Mulayam Singh Yadav has been wanting to acquire land next to the 70 acres land around the Sri Ramjanmabhumi site. Mulayam Singh Yadav and Sonia Gandhi have ganged up towards this end. A retired judge of the Allahabad High Court has been engaged for about two years now to make efforts to evolve a so-called consensus," Singhal was quoted in a press release issued by the VHP on Monday.
Full report at:
http://www.indianexpress.com/news/-sp-cong-planning-a-mosque-at-babri-site-/1017275/
-------
Working on transfer of payments with India: Iran
Oct 16, 2012
NEW DELHI: India is working with Iran, which has been hit by sanctions, to find a mechanism to sort out the problem of making payments in Indian currency for oil purchase, an Iranian minister said today.
The minister also asked New Delhi to make up its mind on the issue of joining Iran-Pakistan-India (IPI) gas pipeline project.
"Indian government has made a payment of Rs one billion for purchase of oil but since Indian banks have refused to part with their money and no Iranian bank has its branch here, we are working on a mechanism to deal with the situation," Deputy Minister for Asia, Oceania and Commonwealth ( Central Asia) Seyyed Abbas Araghchi told reporters here.
Full report at:
http://timesofindia.indiatimes.com/india/Working-on-transfer-of-payments-with-India-Iran/articleshow/16836535.cms
------------
Pak troops violate ceasefire; kill 3 civilians in mortar shelling in Uri
Oct 16, 2012
SRINAGAR: Pakistani troops today violated the ceasefire along the Line of Control (LoC) in Uri Sector of Jammu and Kashmir by firing rockets, resulting in the death of three civilians including two children.
"Pakistani troops fired two 80mm rockets in an unprovoked ceasefire violation at Lambardar village in Uri sector of Baramulla district," official sources said.
One of the shells landed in a civilian area, resulting in the death of three persons, the sources said.
Full report at:
http://timesofindia.indiatimes.com/india/Pak-troops-violate-ceasefire-kill-3-civilians-in-mortar-shelling-in-Uri/articleshow/16836505.cms
------------
Hyderabad's last Nizam named all-time richest Indian
Oct 16, 2012
LONDON: When you think of India's all-time richest people, what are the names that cross your mind?
No, it's not the Tatas, Birlas or Ambanis, it's Osman Ali Khan, the last Nizam (or ruler) of Hyderabad.
According to a new inflation-adjusted list of the world's richest people of all time, the Nizam, who ruled Hyderabad between 1886-1967, was ranked sixth with $236 billion.
Osman Ali Khan died in 1967 at age of 80.
Mansa Musa I of Mali ? the obscure 14th century African king - was named the richest person in all history, British newspaper 'The Independent' reported today.
Full report at:
http://timesofindia.indiatimes.com/india/Hyderabads-last-Nizam-named-all-time-richest-Indian/articleshow/16838548.cms
----------
Suspected ISI agents remanded in 8-day custody
Oct 16 2012
Ahmedabad: 'It's a serious offence. The accused need to go through intense interrogation. There are other intelligence agencies which are coming to question them...'
The two suspected ISI agents caught by the Ahmedabad Detection of Crime Branch on Sunday were sent to eight-day police custody by a metropolitan court here today.
In its remand application, the DCB said the duo needed to be interrogated by various intelligence agencies to find out if there was any impact of information that they allegedly leaked to the ISI.
Full report at:
http://www.indianexpress.com/news/suspected-isi-agents-remanded-in-8day-custody/1017336/
------------
Omar Abdullah defers to Congress, agrees on more powers to panchayat
M Saleem Pandit
Oct 16, 2012
SRINAGAR: Giving in to Congress's pressure, Jammu & Kashmir chief minister Omar Abdullah on Monday agreed to incorporate major portions of the provisions of the 73rd amendment to the Indian constitution in J&K Panchayati Raj Act, which will give greater administrative powers to the local bodies, and also agreed to pass an ordinance announcing reservation for scheduled castes, scheduled tribes and women.
Omar, in Delhi on Monday to apprise the Congress leadership about the demands of the local Congress, called for an emergency cabinet meeting and decided to fulfill those demands.
Full report at:
http://timesofindia.indiatimes.com/india/Omar-Abdullah-defers-to-Congress-agrees-on-more-powers-to-panchayat/articleshow/16829861.cms
------------
Masked man brought by cops not Feroze, says landlord
MANOJ MORE
Oct 16 2012
Yusuf Shaikh and his family had unexpected visitors around 2 am on Sunday. Around 10-15 personnel of the Delhi Police visited the Shaikhs, who had rented their flat in Kasarwadi area of Pune to suspected Indian Mujahideen operative Sayyed Feroze.
Feroze reportedly stayed in this flat for less than two months.
As per the family, the police — who questioned them for 45 minutes — had brought with them a masked and handcuffed man whom they identified as Feroze, and asked the family whether or not he was their tenant. The police also reportedly seized some chemical, suspected to be ammonium nitrate, from the first-floor flat where suspected IM operatives had assembled explosives used in blasts on the Jangli Maharaj Road on August 1.
Full report at:
http://www.indianexpress.com/news/masked-man-brought-by-cops-not-feroze-says-landlord/1017372/
------------
Don't have call records of 7/11 suspects: ATS
MAYURA JANWALKAR
Oct 16 2012
Mumbai : After arresting 13 alleged SIMI activists for their suspected role in the July 2006 serial bomb blasts on Mumbai's commuter trains, the Maharashtra Anti-Terrorism Squad had repeatedly told a Special MCOCA court that it was relying on Call Data Records (CDRs) — or information about who the men were talking to over phone — to justify their custody and continue questioning them.
But asked by the 13 men to produce the CDRs that were being used against them, the ATS, it has now come to light, has said it does not have these records. And the agency has argued that it need not produce them as they were not a part of the chargesheet filed in the case, whose trial is yet to conclude.
Full report at:
http://www.indianexpress.com/news/don-t-have-call-records-of-711-suspects-ats/1017357/
------------
Pak takes the lead against pneumonia, India debates
Pritha Chatterjee
Oct 16 2012
New Delhi: At a time when Pakistan is all set to become the first South Asian country to introduce a new vaccine against pneumonia as part of its National immunisation programme, India, which has recorded half of the world's childhood death from the dreaded disease, continues to be embroiled in a raging debate over the introduction of a vaccine.
The pneumococcal vaccine is one of the two anti-pneumonia vaccines available in the market, and has already been introduced in 16 developing countries, mostly in Africa, while Bangladesh plans to introduce it by 2015.
Full report at:
http://www.indianexpress.com/news/pak-takes-the-lead-against-pneumonia-india-debates/1017321/
------------
Arab World
Taazir death verdicts must be unanimous, Saudi Shoura Council decision
16 October 2012
JEDDAH: The Shoura Council has made a major decision toward reducing instances of capital punishment in the Kingdom by stipulating that a death sentence issued on the basis of a judge's discretionary power becomes final only if the verdict is unanimous.
"The ruling of an appeals court on a lower court's decision to kill by execution, stoning, amputation, or qisas (legally entitled retribution for a victim or his relatives) etc… will not be final except after it is endorsed by the Supreme Court. The court's endorsement of the death penalty on taazir (a judge's discretion in situations where no religious punishment is prescribed) should not be made final unless it is by unanimous agreement," the council stipulated while discussing recommendations on criminal regulations made by the Committee for Islamic & Governmental Affairs.
Full report at:
http://www.arabnews.com/taazir-death-verdicts-must-be-unanimous
------------
Heat-Seeking Missiles in Syria: The SA-7 in Action with Rebels
By C. J. CHIVERS
October 16, 2012
Throughout this year, as fighting intensified in Syria and antigovernment fighters grew in numbers and in strength, it had seemed inevitable that they would acquire heat-seeking shoulder-fired missiles and turn them against the Syrian military aircraft.
This blog had documented the part-by-part appearance in rebel hands of one old heat-seeking system, known as the SA-7. Since midsummer there have been occasional sightings of full systems but none, as far as we know, showing the system in actual use.
Two videos recently posted on YouTube suggest that what had been expected is now occurring.
Full report at:
http://atwar.blogs.nytimes.com/2012/10/15/heat-seeking-missiles-in-syria-the-sa-7-in-action-with-rebels/?ref=middleeast
------------
Bahrain summons Iran envoy over 'interference'
Oct 16, 2012
DUBAI: Bahrain summoned Iran's charge d'affaires on Monday in protest at "interference" by Tehran in the internal affairs of the Gulf kingdom, the foreign ministry said.
Tehran's envoy Mahdi Islami was summoned "to address his country's interference in the kingdom's internal affairs through deliberately attributing false information to Bahraini officials," the ministry said.
Undersecretary Hamad al-Amer told Iran's envoy that his country's "conduct incites sedition and sectarianism" in Shiite-majority Bahrain which is ruled by the Sunni Al-Khalifa dynasty, it said.
Full report at:
http://timesofindia.indiatimes.com/world/middle-east/Bahrain-summons-Iran-envoy-over-interference/articleshow/16829905.cms
------------
Cartoonist Raslan arrested in Syria
IBRAHIM NAFFEE
16 October 2012
JEDDAH: The Syrian authorities have arrested cartoonist Akram Raslan of government-owned Al-Fida newspaper after he published cartoons underlining the tragic situation in the country, where a crisis has ignited a civil war.
Raslan worked with Arab News earlier this year. He was born in the city of Souran in 1974, graduated with a literature major from Damascus University in 1996, and worked for Syrian and Lebanese newspapers before he was hired by the Hamah-based Al-Fida newspaper.
Full report at:
http://www.arabnews.com/cartoonist-raslan-arrested-syria
------------
New body expected to improve quality of education in Kingdom
16 October 2012
JEDDAH: Minister of Education Prince Faisal bin Abdullah underscored the role of the General Education Evaluation Authority for the development of education in the Kingdom.
"The setting up of this evaluation authority is one of my private dreams," the prince said, adding that the ministry also pinned its hopes on the authority for bringing about a qualitative shift in general education.
"That is why the ministry demanded the setting up of the authority initially," the minister said in a statement quoted by Al-Madinah daily yesterday.
Full report at:
http://www.arabnews.com/new-body-expected-improve-quality-education-kingdom
------------
Activists: Multiple Airstrikes in North of Syria
October 16, 2012
BEIRUT (AP) — Syrian government warplanes unleashed a barrage of airstrikes on rebel strongholds in the country's north Tuesday, causing a number of casualties, activists said.
The strikes were concentrated in Idlib and Aleppo provinces, and activists described them as some of the worst since rebels fighting to topple President Bashar Assad made advances in the region in the past week.
The regime of President Bashar Assad has increasingly relied on warplanes as they struggle to crush rebels who have taken over large swathes of territory in the country's north and near the border with Turkey.
Full report at:
http://www.nytimes.com/aponline/2012/10/16/world/middleeast/ap-ml-
------------
Qatar plans to build world's largest hospital in time for 2022 FIFA World Cup
Oct 16, 2012
MANAMA: Qatar is reportedly planning to construct the world's largest hospital in Doha by 2020.
The hospital's construction is to be completed two years ahead of the FIFA World Cup, which the Gulf country is set to host for the first time.
According to local Arabic daily Al Sharq, the blueprint, budget and land for the hospital to be named after the country's Emir Shaikh Hamad Bin Khalifa Al Thani are ready.
Full report at:
http://timesofindia.indiatimes.com/world/middle-east/Qatar-plans-to-build-worlds-largest-hospital-in-time-for-2022-FIFA-World-Cup/articleshow/16834945.cms
--------
Iraq suffers from its chaotic foreign policy
16 October 2012
Iraq's ability to influence regional events, particularly in neighbouring Syria, is hampered by its fractious political process
Iraq has no national foreign policy. For the past decade, a lack of unity among its ruling elite has failed to allow for a unified approach towards its international relations – one that could have protected the country from becoming a playground for outside powers, with disastrous consequences for its political and security stability.
The consequences are particularly telling today. The conflict in neighbouring Syria has placed Iraq in a pivotal position: sitting between Iran and Syria, but also bordering Turkey, it can either help bring the end of the Assad regime or complicate those efforts.
Full report at:
http://www.guardian.co.uk/commentisfree/2012/oct/16/iraq-foreign-policy-conflict-national-interest
-----------
Syria and the battle for regional control
Russia and Turkey are in a war of words, but it's the makeup of the post-Assad government that's really being fought over
David Hearst
16 October 2012
Two years on, they are still haggling over the name. An Arab spring? Springs are seasonal, and tumultuous though transitional government is, what they have in Egypt and Tunisia is a long way away from an Arab winter. If the wave of revolt sweeping across the postcolonial borders of the Arab world looks as irreversible as the one that brought down the Soviet empire, revolution does not fit the bill either.
Full report at:
http://www.guardian.co.uk/commentisfree/2012/oct/16/syria-battle-regional-control
----------
Kuwait's emir warned at opposition protest
October 16 2012
Several protesters were hurt and others detained when protesters clashed with security forces outside Kuwait's parliament building, reports say.
At least 5,000 people took part in the demonstration on Monday evening.
In an address that surprised observers, ex-MP Mussallam al-Barrak warned the emir he would not be allowed to "take Kuwait into the abyss of autocracy".
The opposition fears the government will try to alter legislation before upcoming parliamentary elections.
Full report at:
http://www.bbc.com/news/world-middle-east-19964068
----------
Pakistan
Four Shia killed in sectarian attack in Quetta
Oct 16, 2012
ISLAMABAD: Four Shia Muslims were killed by unidentified gunmen in an apparent sectarian attack in Quetta city of southwest Pakistan today, police and local residents said.
The gunmen fired indiscriminately at men working in a scrap market on Sarki Road in Quetta, the capital of Balochistan province.
Four Shia men were killed instantly, local residents and a Shia organisation said.
The gunmen, who were riding a motorcycle, escaped before police cordoned off the area and started a search.
No group claimed responsibility for the attack though such incidents are usually blamed on the banned Lashkar-e-Jhangvi, a notorious sectarian group.
http://timesofindia.indiatimes.com/world/pakistan/Four-killed-in-sectarian-attack-in-Quetta-of-southwest-Pakistan/articleshow/16834496.cms
------------
Malala's shooting 'an attack on all Pakistani girls': President Zardari
October 16, 2012
BAKU: President Asif Ali Zardari said Tuesday that the shooting of 14-year-old Malala Yousufzai by the Taliban was an attack on all girls in the country and on civilisation itself.
In some of his most poignant remarks on the incident to date, Zardari vowed not to let her shooting stop the nation's drive to educate girls.
"The Taliban attack on the 14-year-old girl, who from the age of 11 was involved in the struggle for education for girls, is an attack on all girls in Pakistan, an attack on education, and on all civilised people," Zardari said at an economic summit in the Azerbaijani capital Baku.
"The work that she led was higher before God than what terrorists do in the name of religion. We will continue her shining cause," he said.
Full report at:
http://dawn.com/2012/10/16/malalas-shooting-an-attack-on-all-pakistani-girls-zardari/
------------
Pakistan calls for addressing security concerns of UN member states
October 16, 2012
UNITED NATIONS: A senior Pakistani diplomat told the UN Monday that a lack of consensus in the Conference on Disarmament (CD) on negotiating a treaty to ban the production of fissile material used as fuel for nuclear weapons could not be attributed to the position of one state — Pakistan — as claimed by some western delegates.
"The CD is not a body to negotiate only one item on its agenda: FMCT (Fissile Material Cut-off Treaty)", Pakistani delegate Ambassador Zamir Akram said in a speech to the General Assembly's First Committee, which deals with disarmament and international security matters.
Full report at:
http://dawn.com/2012/10/16/pakistan-calls-for-addressing-security-concerns-of-un-member-states/
------------
Trust to take Pak Hindu widows on pilgrimage
Yudhvir Rana
Oct 16, 2012
AMRITSAR: Underprivileged Hindu widows living in Karachi have got a chance to fulfil their religious aspiration of going on a pilgrimage to Shri Hinglaj Mata, 250km from Karachi, after Pakistan Hindu Seva Welfare Trust (PHSWT), a Karachi-based Hindu organization, announced to take a jatha of 50 poor widows on pilgrimage from October 27 to 31.
PHSWT president Sanjesh S Dhanja informed TOI over phone on Monday that so far they have registered 35 widows for the pilgrimage. He said the idea was to hold yatra for underprivileged widows who had very bleak chances to go on pilgrimage on their own. "Many of them want to visit Haridwar, Mata Vaishno Devi and other shrines in India, but due to financial constraints and visa restrictions their dreams remains unfulfilled so we have decided to take them to Mata Hinglaj Yatra at our own expenses," he said.
Full report at:
http://timesofindia.indiatimes.com/india/Trust-to-take-Pak-Hindu-widows-on-pilgrimage/articleshow/16830541.cms
------------
Taliban faction planning suicide attacks, terror bids in Sindh: Interior ministry
October 16, 2012
The crisis management cell of the interior ministry on Tuesday warned Sindh's Home ministry of suicide attacks and terror bids being planned by a Tehreek-e-Taliban Pakistan (TTP) faction, Express News reported.
The Crisis Management Cell warned that a Taliban faction called al Mansoor group was planning on attacking training camps of law enforcement agencies and sensitive installations.
After receiving the letter, Sindh's Home ministry put all concerned departments on high alert, directing them to strengthen surveillance.
http://tribune.com.pk/story/452292/taliban-faction-planning-suicide-attacks-terror-bids-in-sindh-interior-ministry/
------------
'Those who assassinated Liaquat Ali Khan killed democracy'
By Sarah Munir
October 16, 2012
It was 61 years ago today that one of Pakistan's founding fathers was assassinated. Liaquat Ali Khan was not just a founding father, but was also serving as Pakistan's first prime minister, defence minister and minister of Commonwealth and Kashmir affairs when he was shot on October 16, 1951.
Mohammad Saeed Siddiqui, one of Khan's close associates, fondly recalls the man and his contributions.
Siddiqui had met Khan as a student at Aligarh College and was enamored by his enigmatic personality and the art of public speaking.
Full report at:
http://tribune.com.pk/story/452304/61-years-later-remembering-liaquat-ali-khan/
------------
Rehman Malik announces Sitara-e-Shujaat for Malala
October 16, 2012
SWAT: Interior Minister Rehman Malik has announced that Sitara-e-Shujaat will be awarded to 14-year-old Malala Yousafzai who was shot by the Taliban for speaking against them, reported Express News on Tuesday.
Malik was in Swat where he visited Malala's school and announced the award for her. He also visited the other two girls injured in the incident and awarded them money. He also promised them compensation.
The minister, speaking at the school, said that Malala was a symbol of bravery.
Malala received a bullet injury in her head and is currently being treated at Queen Elizabeth Hospital in Birmingham.
http://tribune.com.pk/story/452289/rehman-malik-announces-sitara-e-shujaat-for-malala/
------------
Rehman Malik announces $1 mn bounty on attacker of Malala Yousufzai
Oct 16, 2012
Pakistan's Interior Minister Rehman Malik has announced a million dollar bounty on the leader of Tehrik-e-Taliban Pakistan who claimed responsibility for the attack of teenage peace activist Malala Yousufzai and has alleged that the plan was hatched in Afghansitan.
"This conspiracy assassination plan was made across the border in Afghanistan. Of course, Mullah Fudrullah, who had fled away when we took action in Malakand Swat. And this was transpired there; four people came from there," Malik told the CNN in an interview.
"At that point of time, we did not do exactly know what it was their objective and what kind of action they were going to take, till such time they had hit Malala. Of course, one other guy we have identified and few of his associates have been arrested," he said, adding that one of the financers of one of the terrorists has been detained.
Full report at:
http://www.thehindu.com/news/international/attack-on-malala-pak-minister-announces-bounty/article4001598.ece
------------
Global Outpouring to Help Pakistani Schoolgirl
By DECLAN WALSH
October 16, 2012
ISLAMABAD, Pakistan — When the time came to choose medical treatment for Malala Yousafzai, the 14-year-old Pakistani schoolgirl who defied the Taliban and then was gunned down by them, her family and doctors faced a world of possibilities after a global outpouring of advice and offers of assistance.
Whatever they chose, a medical jet from the United Arab Emirates was waiting to take her to hospitals abroad. Pakistani and American officials had talked about arranging treatment for her at the giant American military hospital at Landstuhl, Germany.
Full report at:
http://www.nytimes.com/2012/10/16/world/asia/malala-yousafzai-taliban-shooting-victim.html?ref=world
--------
Tehrik-i-Taliban Pakistan Orakzai chief arrested from Nowshera
Zahir Shah Sherazi
October 16, 2012
NOWSHERA: Police on Tuesday arrested Qari Saeed, chief of the banned Tehrik-i-Taliban Pakistan's Orakzai chapter in Nowshera, Dawn News reported.
Qari Saeed was arrested with an accomplice during a raid conducted by the police in the Banda Nabi village in Nowshera's Pabbi Tehsil.
Police sources said they suspected Qari Saeed was in town to collaborate a sabotage attempt on a gathering being organised to observe the second death anniversary of Mian Rashid Hussain, son of Khyber Pakhtunkhwa Information Minister Mian Iftikhar Hussain.
Rashid Hussain was gunned down in July 2010 in his ancestral town of Pabbi, Nowshera district
http://dawn.com/2012/10/16/ttps-orakzai-chief-arrested-from-nowshera/
------------
154 Pakistani lawmakers suspended for not declaring assets
Oct 16, 2012
ISLAMABAD: Pakistan's Election Commission temporarily suspended the membership of 154 federal and provincial lawmakers, including interior minister Rehman Malik and former premier Yousuf Raza Gilani's two sons, after they failed to submit details of their assets and liabilities.
The lawmakers suspended by the poll panel included members of the National Assembly or lower house of parliament, the Senate or upper house, the Punjab Assembly, the Khyber-Pakhtunkhwa Assembly, the Sindh Assembly and the Balochistan Assembly.
Full report at:
http://timesofindia.indiatimes.com/world/pakistan/154-Pakistani-lawmakers-suspended-for-not-declaring-assets/articleshow/16828138.cms
------------
Pakistan may get military arms from Serbia
16 October 2012
BELGRADE: Serbia wants to conclude an agreement with Pakistan that would enable the export of its military equipment to the Asian country, Defense Minister Aleksandar Vucic said yesterday.
"What we can offer and what they are interested in are armoured vehicles, large calibre ammunition, assault rifles and night-vision equipment," Vucic said after the meeting with his Pakistani counterpart Syed Naveed Qamar.
Full report at:
http://www.arabnews.com/pakistan-may-get-military-arms-serbia
------------
12th ECO summit opens in Baku; Zardari represents Pakistan
October 16, 2012
BAKU: The 12th summit of Economic Cooperation Organisation (ECO) is opening here on Tuesday with leaders from ten member states participating, including Central Asian Republics, Pakistan, Afghanistan, Iran and Turkey.
President Zardari is representing Pakistan at the ECO summit and will also address the gathering on Tuesday.
During the visit President Zardari would hold meetings with Azerbaijan's leadership and representatives of other ECO member countries on the sidelines of the summit.
Full report at:
http://dawn.com/2012/10/16/12th-eco-summit-opens-in-baku-zardari-represents-pakistan/
------------
Sunni Ittehad Council backs military operation against Taliban
By Owais Jafri
October 15, 2012
MULTAN: The Sunni Ittehad Council on Monday declared the Taliban them as terrorists and declared that they would support any military operation against them.
An alliance of various Sunni parties, SIC Chairman Haji Sahibzada Fazal Karim said that they would completely support the government, if it decides to coduct the operation.
Talking to the media at the Multan railway station, Karim called the Taliban terrorists, working to fulfill personal interests,"They are the same people who have no respect for mosques, mausoleums and teachings of holy saints. They have only spread terror and want to implement their ideology, which is terrorism."
Full report at:
http://tribune.com.pk/story/451919/sunni-ittehad-council-backs-military-operation-against-taliban/
------------
LHC seeks copy of Pakistan-US accord on drone strikes
October 16, 2012
LAHORE: The Lahore High Court on Monday directed Jamaatud Dawa chief Hafiz Saeed to submit copies of agreements, if any, between Pakistan and the US, over drone strikes inside Pakistan.
LHC Chief Justice Umar Ata Bandial was hearing a petition filed by Saeed seeking orders for the federal government to ensure the end of drone strikes in Pakistan. He claimed the government was making no effort to stop drone attacks which have killed hundreds of innocent civilians.
Full report at:
http://tribune.com.pk/story/452127/lhc-seeks-copy-of-pakistan-us-accord-on-drone-strikes/
------------
Europe
Swiss Hold $1 Billion Arab Spring 'Dictator' Funds
October 16, 2012
GENEVA (AP) — A Swiss official says the government has blocked almost 1 billion Swiss francs ($1.07 billion) linked to rulers in four Arab Spring nations.
M. Valentin Zellweger, who as head of the Swiss foreign ministry's international law department also oversees its task force for "potentate funds," says the assets seized since early 2011 are tied to rulers in Syria, Libya, Tunisia and Egypt.
He told reporters Tuesday that the Swiss government is working with Tunisia and Egypt to return their nations' money, including 700 million francs ($755 million) stashed away by former President Hosni Mubarak and his aides.
The Swiss government says it has previously returned about 1.7 billion francs ($1.83 billion) in so-called dictator assets to Peru, the Philippines, Nigeria, Angola, Kazakhstan, Mexico and other countries in recent years.
http://www.nytimes.com/aponline/2012/10/16/world/europe/ap-eu-switzerland-dictator-assets.html?ref=europe&gwh=DC192382DCEE4841DAB35ACA331CB0F4
------------
British Police Stop 'Well-Wishers' in Pakistani Girl's Hospital
October 16, 2012
LONDON — British police officials said on Tuesday that two people tried to visit Malala Yousafzai, the 14-year-old Pakistani schoolgirl and education activist who was shot by the Taliban, in the British hospital where she had been sent for medical treatment, but were turned away after questioning.
The West Midlands police said in a statement that it was examining reports that several people had been arrested in the central city of Birmingham after trying to see the girl in Queen Elizabeth Hospital, where she was admitted on Monday for treatment.
Full report at:
http://www.nytimes.com/2012/10/17/world/europe/british-police-stop-well-wishers-at-
--------
Former Bosnian Serb leader denies he masterminded 1995 killings
Oct 16 2012
Netherlands : Former Bosnian Serb leader Radovan Karadzic cast himself as a "mild man, a tolerant man'' who tried to prevent war and then worked to reduce casualties on all sides in the bloody 1992-95 Bosnian conflict, as he opened his defence in his long-running genocide trial Tuesday.
His claims brought snorts of derision and cries of, "He's lying! He's lying!'' from Muslim survivors of the war watching from the public gallery.
Karadzic, who faces charges including genocide and crimes against humanity, was given 90 minutes to make a statement on his role in the war that left an estimated 100,000 dead. The statement was not made under oath, meaning Karadzic could not be cross-examined by prosecutors.
Full report at:
http://www.indianexpress.com/news/radovan-karadzic-denies-claims-he-masterminded-1995-bosnian-killings/1017505/
------------
With New Sanctions, European Union Tightens Screws on Iran Over Nuclear Work
By JAMES KANTER and THOMAS ERDBRINK
October 16, 2012
BRUSSELS — The European Union toughened sanctions against Iran over its disputed nuclear program on Monday, banning trade in industries like finance, metals and natural gas, and making other business transactions far more cumbersome.
The measures were the latest in a long series of sanctions from Europe, the United States and the United Nations Security Council, and were evidence of the worsening damage to Iran's economy.
Full report at:
http://www.nytimes.com/2012/10/16/world/middleeast/european-union-intensifies-
------------
Mideast Asia
8 dead in clashes between Turkish army, Kurdish militants
15 October 2012
DIYARBAKIR: Turkish security forces killed six Kurdish militants in gun battles in southeastern yesterday during a helicopter-backed raid on one of their camps, security sources said.
One soldier and a villager were also killed in ensuing clashes in the Cukurca district of Turkey's Hakkari province, a mountainous area bordering Iraq and Iran, the sources said. Four other soldiers and three militants were wounded.
Full report at:
http://www.arabnews.com/8-dead-clashes-between-turkish-army-kurdish-militants
------------
Iran: New EU Sanctions 'Inhuman' and Ineffective
October 16, 2012
TEHRAN, Iran (AP) — Iran on Tuesday denounced the new European Union sanctions as "inhuman," vowing they will not force any retreat on the country's suspect nuclear program.
The remarks by Foreign Ministry spokesman Ramin Mehmanparast amplify Iran's insistence that it can ride out Western economic pressures aimed at reining in Tehran's uranium enrichment.
The West and its allies fear the process could lead to nuclear weapons development, a charge Iran denies, saying its nuclear ambitions are only for peaceful purposes.
Full report at:
http://www.nytimes.com/aponline/2012/10/16/world/middleeast/ap-iran-
------------
Israeli parliament dissolved, elections in January
16 October 2012
JERUSALEM: Israel's parliament voted overnight to dissolve itself and hold early elections on January 22, officials said Tuesday.
The dissolution of the Knesset was approved by 100 votes to none in a third reading after a lengthy session in the 120-seat chamber.
Last week Prime Minister Benjamin Netanyahu announced he wanted to bring forward the election — originally scheduled for October 2013 — because of the current deadlock among coalition partners over the passage of a budget packed with austerity measures.
Opinion polls suggest that Likud-leader Netenyahu and his coalition of right-wing and religious parties will win comfortably given the current regional tensions and the world economic crisis.
Full report at:
http://www.arabnews.com/israeli-parliament-dissolved-elections-january
----------
Southeast Asia
Shia leader remains in jail after detention period expires
Wahyoe Boediwardhana
October 16 2012
A Shiite leader from Sampang, East Java, Tajul Muluk, has been forced to remain incarcerated at Sidoarjo Penitentiary even though his detention period ended last week, according to his lawyer, Asfinawati.
Asfinawati said that according to an East Java High Court ruling, Tajul's detention period officially ended on Oct. 9. However, he was not released, despite the fact that the Supreme Court has yet to extend his detention period.
Full report at:
http://www.thejakartapost.com/news/2012/10/16/shia-leader-remains-jail-after-detention-period-expires.html
------------
Malaysian Sentencing Plan Criticized
By LIZ GOOCH
October 16, 2012
KUALA LUMPUR — A Malaysian government plan to make prison mandatory for men convicted of raping minors drew skepticism Monday from women's groups and lawyers, who said the best response to such cases would be better education for judges.
The plan to introduce tougher sentencing for those convicted of rape involving girls under the age of 16 comes after two men who had sex with young girls avoided jail terms, prompting outrage from women's and children's activists.
Full report at:
http://www.nytimes.com/2012/10/16/world/asia/malaysian-sentencing-plan-for-statutory-
----------
URL: http://www.newageislam.com/islamic-world-news/new-age-islam-news-bureau/how-cia-killed-qaida-mastermind-al-awlaki-through--marriage-plot-/d/9007