New Age Islam News Bureau
31 March 2012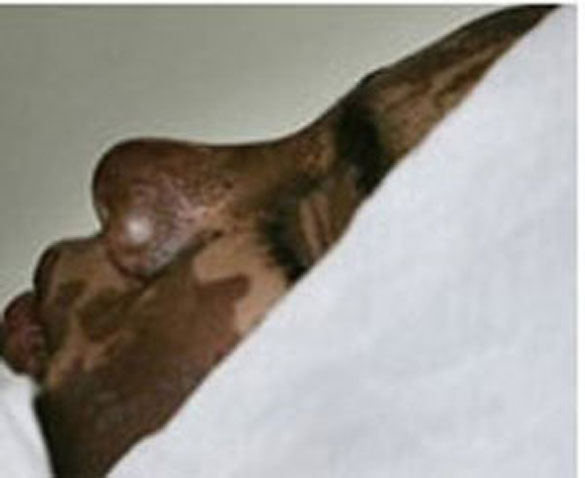 • Bangladesh teachers arrested over blasphemous drama
• Far-right groups rally in Denmark against Islamic extremism
• Maldives' Nasheed criticises US for no support
• Nicolas Sarkozy defends raids on Islamists in France
• At least 29 killed in Yemen army, Qaeda clashes: officials
• 'In Turkey, Iranian group planned to attack Jews'
• Iran: Reformist sentenced to six years in prison
• Syria declares it has defeated revolt
• Malaysia: 'Christian threat' seminar to help religious teaching
• Pakistani beauty queen flees US after duping dozens
• ISI funding politicians: Probe reports missing
• M. F. Husain still fires up the art bazaar
• Fighting Terrorism, French-Style
• Swiss woman's Yemen captors want OBL wives freed
• Syria: Will Bashar al-Assad be ousted, ever?
• Iran helps Syria ship oil to China: sources
• Pak foils terror plot to attack Parliament: Rehman Malik
• UK's 'Little Pakistan' votes for anti-war Labour rebel in by poll
• Jerusalem: Gazan, 20, shot dead
• Bombs Kill 8, Wound at Least 70 in Thai Muslim South
• US drone strike kills 4 al-Qaida militants in Yemen
• 'Bin Laden didn't come up with 9/11 plot'
• US sentences Ghulam Nabi Fai to 2 years' jail
• Al-Qaida sabotages Yemen pipeline after US drone attacks: Official
• Somali rebels repel AU/govt attack on airstrip near capital
• Syria links troop pullback from cities to 'security'
• Pak Human rights activist wins 2012 Butcher Medal
• Karachi mourns again amidst killings
• Asif Ali Zardari orders crackdown against terrorists
• Pak to maintain balance in conventional forces: Gilani
• Afghan peace efforts suffer another setback
• US soldier's lawyer slams Afghan killings 'blackout'
• Afghanistan war critic wins UK parliament seat
• In Afghanistan, Businesses Plan Their Own Exits
• Palestinian-Israeli clash on Land Day
• Karnataka: DGP worse than Gaddafi, Saddam, says HC
• India: Muslim League 'arrogance' irks impatient Cong
• Briton who was crippled during 26/11 attack sues Taj Mahal Palace Hotel
Complied by New Age Islam News Bureau
Photo: Boy and girl killed in Afghanistan acid attack 'over friendship'
URL: https://newageislam.com/islamic-world-news/new-age-islam-news-bureau/honour-killing--boy-and-girl-killed-in-afghan-acid-attack-over-friendship/d/6960
-----------
Honour Killing: Boy and Girl Killed in Afghan Acid Attack 'over friendship'
Mar 31, 2012
GHAZNI: A 12-year-old girl and a 15-year-old boy have been killed in an acid attack in Afghanistan, an official said on Saturday, with witnesses claiming it was because of their friendship in what is an ultra-conservative country.
The bodies were discovered on Friday in wasteland in the Esfandi area of Ghazni province in south central Afghanistan, provincial police chief Zorawar Zahid told AFP.
"Their bodies and faces were burnt by acid," he said.
The police chief said officers were investigating the motive for the attack, but witnesses who found the bodies told AFP the two were probably killed because of their friendship.
No one has claimed the bodies, which are still in Ghazni hospital, police said.
The attack is the latest incident to highlight the dangers still faced by many young men and women in Afghanistan 10 years after a US-led invasion ousted the Taliban, notorious for their oppressive policies against women and conservative attitude towards relationships.
On December last year, a 17-year-old Afghan girl and her family were sprayed with acid, apparently after rejecting a marriage proposal.
The girl, Mumtaz, was seriously injured when several masked gunmen broke into her home in the northern city of Kunduz and sprayed acid in her face.
http://www.dawn.com/2012/03/31/boy-girl-killed-in-afghan-acid-attack-over-friendship.html
----------
Bangladesh teachers arrested over 'blasphemous' drama
Mar 31 2012
DHAKA: Police in Bangladesh said on Saturday they had arrested two school teachers on suspicion of staging a drama containing blasphemous remarks about the Prophet Mohammed.
The school's Muslim headmaster and a female Hindu teacher were detained on Friday as thousands protested the play following weekly prayers at Kaliganj, 250 kilometres southwest of the capital Dhaka, police chief Farid Uddin said.
"The drama contained blasphemous remarks about the Prophet, which angered Muslim villagers," the local police official told AFP.
He said the teachers had been accused of "hurting religious sentiment" for helping organise the drama at their school.
At least 3,000 demonstrators barricaded a key road and held noisy protests in front of the school and in other towns in the district on Friday.
Violence also erupted on Saturday as up to 7,000 Muslims shouted slogans and set ablaze the house of the drama's director, who has fled the remote area, another senior police official Zaiadul Haq told AFP.
"The situation is still volatile," he said.
Some 90 per cent of Bangladesh's 150 million people are Muslim and Islam is country's state religion.
The country's secular government has dealt harshly with any event or publications seen as potentially upsetting religious feelings out of concern they could trigger protests by ultra-conservative Islamist outfits.
Last week, a Bangladesh court ordered authorities to shut down five Facebook pages and a website for displaying allegedly blasphemous content.
http://www.dawn.com/2012/03/31/bangladesh-teachers-arrested-over-blasphemous-drama.html
-----------
Far-right groups rally in Denmark against Islamic extremism
Mar 31 2012
(CNN) -- Far-right groups from across Europe are gathering in Denmark on Saturday for a rally they say is meant to make their governments act against the threat of Islamic extremism.
Those attending want to send a "clear message to the leaders of Europe," according to the English Defence League (EDL), one of the organizers of the event.
The rally is due to take place in the port city of Aarhus, with speeches from a dozen speakers.
"Our governments and our media behave as if Islamic extremism exists only in the head of a few extremists, and claim that it is unfair to make the connection between Islam and extremism," an online EDL statement says.
"This is ridiculous, just as it is ridiculous to claim that anyone who criticizes Islam must be an extremist in their own right. We believe in fair criticism of Islam and in the defence of our cultures, our nations, and the rights and freedoms that they have long protected."
Georg Husted, a spokesman for Aarhus police, said a few hundred people from the far right were expected to show up.
They are likely to be outnumbered by left-wing protesters -- perhaps as many as 3,000 -- holding a counter-demonstration, he said.
As well as homegrown protesters, police are expecting smaller groups from Scandinavian countries, Germany, Poland, Eastern Europe and the United Kingdom, he said.
Police are focused on making sure the day passes peacefully without confrontations between the groups, Husted said.
"We want this to be a peaceful day with no kinds of riots," he said. "We are going to support anyone who is going to talk and to demonstrate for what they feel, according to Danish law."
Most people gathering in Aarhus have peaceful intentions, he said, "but we also know there are certain kinds of groups who want confrontation, and we are ready to cope with them."
Police will be on duty in sufficient numbers to deal with any trouble, but their main aim is to ensure people's democratic right to hold peaceful demonstrations, he added.
In its statement, the EDL says that it does not believe that "the way to combat extremism is with more extremism." Racists and neo-Nazis are not welcome, and those supporting the rally have signed an agreement against extremism, it adds.
Groups from Germany, Italy, Switzerland, Sweden, Norway, Poland, Finland and Denmark are among those who signed up, the EDL says, as well as a group called the American Defense Teams.
The British government has previously banned some marches by the EDL, whose members are widely seen as holding extremist views.
http://edition.cnn.com/2012/03/31/world/europe/denmark-far-right-rally/
-----------
Maldives' Nasheed criticises US for no support
Mar 31 2012
Male: Former Maldives' president Mohamed Nasheed has criticised the US for not supporting him after he was ousted in a 'coup', even as he said that he governed according to American principles and wanted to be a close friend of Israel.
He said that he governed Maldives on the basis of American ideals and wanted the country to be a moderate Islamic society and have close relations with western countries.
Speaking at a programme known as 'Democracy' now shown in TV and Radio channels operated by voluntary organisations, Nasheed said that he felt very sad, as he governed according to American principles and wanted to be a close friend of Israel, but the US didn't acknowledge his way and supported the current President Mohamed Waheed.
Nasheed is in the US to promote his documentary movie 'The Island President' at which he advocates the challenges faced by Global Warming.
He has also criticised the US for not doing much work on Climate Change issue. Furthermore, he asked the US government to reconsider its decision and call for an early election at Maldives.
http://zeenews.india.com/news/south-asia/maldives-nasheed-criticises-us-for-no-support_767426.html
-----------
Nicolas Sarkozy defends raids on Islamists in France
Mar 31, 2012
President Nicolas Sarkozy's re-election team last night (Friday) denied suggestions that raids resulting in the arrest of 19 suspected Islamist terrorists were politically motivated.
The president was also accused of being "totally disproportionate" by stating the series of murders in Toulouse this month were "a little like" the September 11 attacks in terms of their deep impact on the national psyche.
With presidential elections just three weeks away, Sarkozy's camp denied claims by some rivals that he was exploiting the Toulouse attacks to boost his chances of re-election by keeping the focus on security - a domain where he is well trusted by the French public.
"What must be understood is that the trauma of Montauban and Toulouse is profound for our country, a little - I don't want to compare the horrors - a little like the trauma that followed in the United States and in New York after the September 11, 2001 attacks," he told Europe 1 radio.
Full report at:
http://www.dnaindia.com/world/report_nicolas-sarkozy-defends-raids-on-islamists-in-france_1669705
-----------
At least 29 killed in Yemen army, Qaeda clashes: officials
Mar 31 2012
ADEN: At least 29 people were killed in heavy fighting Saturday between the army and suspected al-Qaeda militants in Yemen's southern province of Lahij, almost double an earlier toll, officials said.
"Seventeen soldiers were killed in the fighting," which erupted when the fighters attacked army positions in Mallah, a town in Lahij, an army officer on the ground told AFP.
An official in the al-Qaeda stronghold of Jaar, southeast of Lahij, said that 12 militants were also killed.
Earlier, a military official said the clashes had left 15 people dead, including seven soldiers and eight militants.
http://www.dawn.com/2012/03/31/yemen-army-clash-with-qaeda-militants-15-dead-military.html
-----------
'In Turkey, Iranian group planned to attack Jews'
March 31, 2012
London: Intelligence agencies have reportedly unmasked a secret Iranian group sending assassins to Turkey to attack Jews, Israelis and Western targets.
Intelligence sources claimed the organisation behind the attack is known as 'Unit 400' a secret part of the Al Quds Brigade, which falls under the direct command of Iranian Supreme Leader Ayatollah Ali Khamenei.
"Unit 400 of the Qods Force has been developing in the last few months a standing operating procedure for carrying out an attack in Turkey against western targets as well as Israeli and Jewish," Sky News quoted an intelligence source, as saying.
"It is our firm assessment that these procedures are in a very advanced stage, and that the intention is to act on the plans very soon," the source added.
According to the report, the sources revealed that there is also evidence showing Unit 400 was given instructions to carry out more frequent and more daring ''terror'' attacks around the world as a demonstration of 'Iran's asymmetric power'.
The attacks were being planned in response to a growing threat of Israeli or American air strikes on its alleged nuclear weapons programme, the sources said.
The sources also named a senior officer in Unit 400 as being a key Iranian agent who 'has been working up plans for potential attacks in European countries'.
According to the report, Unit 400 is also identified as being behind the failed plot to assassinate the Saudi Ambassador to Washington using Mexican drug mafia last year.
http://zeenews.india.com/news/world/in-turkey-iranian-group-planned-to-attack-jews_767404.html
-----------
Iran: Reformist sentenced to six years in prison
March 31, 2012
Rahana: Mostafa Tajzadeh, member of the Islamic Iran Participation Front (Jebhe-ye Mosharekat) and Islamic Revolution Mujahedin Organization. Tajzadeh was a high official, serving as Deputy Interior Minister in the Khatami cabinet and Interim Head of the Interior Ministry after the sitting Minister, Abdollah Nouri, was impeached. Prior to that, he had served as Deputy Minister of Culture and Islamic Guidance in the Mir Hossein Mousavi cabinet during the time Mohammad Khatami was Minister of Culture. Tajzadeh also worked at Hamahsahri Newspaper.
On 13 June 2009, only one day after the disputed presidential election, Tajzadeh was arrested. He spent about four months inside solitary cells at Evin Prison, where he was pressured to give television interviews and confessions. He was finally transferred to Evin's General Ward on 14 October 2009. During the first 100 days of his arrest, Tajzadeh was not allowed contact with his family and lawyer.
Full report at:
http://www.iranian.com/main/2012/mar/mostafa-tajzadeh-prisoner-day
-----------
Syria declares it has defeated revolt
Mar 31, 2012
DAMASCUS: Syria's regime declared Saturday it has defeated those seeking to bring it down while reiterating support for a UN-Arab peace plan, as its troops reportedly shelled rebels in the city of Homs.
Foreign ministry spokesman Jihad Makdisi, cited by the official SANA news agency, also said Syrian troops would only draw back from urban areas once the security situation is stable.
The United Nations says more than 9,000 people have been killed in the crackdown by forces of President Bashar al-Assad on an Arab Spring-inspired uprising that began a year ago with pro-democracy protests.
"The battle to topple the state is over, and the battle to solidify stability... and move on towards a renewed Syria has begun," Makdisi said in an interview originally carried on state television.
Full report at:
http://timesofindia.indiatimes.com/world/middle-east/Syria-declares-it-has-defeated-revolt/articleshow/12481972.cms
--------------
Malaysia: 'Christian threat' seminar to help religious teaching
March 31, 2012
JOHOR BARU, March 31 — The Johor Mufti defended today his seminar on the "threat of Christianisation", saying it was for the good of teaching Islam.
The Star cited Datuk M. Tahrir Kiai Samsudin as telling about 300 religious teachers at this morning's seminar, which has drawn criticism from non-Muslim groups, that the event was not tied to any political party or ideology.
The seminar was attended by teachers from Pasir Gudang, Johor Baru, Kulaijaya and Pontian and conducted by Ustaz Rashidy Jamil Muhammad Al-Rashid at the state education department here.
The newspaper also reported that the seminar compared verses from the Bible and Qur'an.
News of the seminar organised by the Johor Mufti and Education Departments broke earlier this week and drew swift condemnation from non-Muslims, who expressed shock and dismay over the characterisation of Christians in the title.
But Muslim NGOs insisted that the government was duty-bound to address the "threat of Christianisation," which they repeatedly profess to be real despite the absence of firm evidence.
Full report at:
http://www.themalaysianinsider.com/malaysia/article/johor-mufti-christian-threat-seminar-to-help-religious-teaching
-----------
Pakistani beauty queen flees US after duping dozens
Mar 31 2012
Islamabad : A former Pakistani beauty queen has been accused of duping scores of Californians in an elaborate loan scam before fleeing the US.
Saman Hasnain, who won the 2008 Mrs Pakistan World beauty pageant, and her husband Jawad, have been accused of duping South Bay, California, homeowners into giving them money for a loan-modification scam which they operated from 2008 until October 2010.
Saman is being described by the American media as a "scam artist" who cheated homeowners after impressing them with her physical appearance, including her "almond-shaped eyes, flawless skin and full beautiful lips".
The money ripped off from clients was used to buy plastic surgery for Saman, and pay for a Mercedes and the mortgage on their USD 2.2 million home.
The couple charged homeowners at least USD 4,500 and often more to renegotiate their mortgages with banks.
Full report at:
http://www.indianexpress.com/news/pakistani-beauty-queen-flees-us-after-duping-dozens/930911/
-----------
ISI funding politicians: Probe reports missing
Mar 30 2012
Islamabad : Pakistani authorities were unable to trace the reports of two commissions that investigated the funding of politicians by the ISI in 1990, the government's top law officer informed the Supreme Court today.
When a three-judge Bench headed by Chief Justice Iftikhar Chaudhry resumed hearing on a petition filed by ex-air force chief Asghar Khan against the distribution of funds among politicians by the ISI, Attorney General Anwar-ul-Haq said the reports of two commissions that probed the issue could not be found in the Law Ministry.
The Chief Justice remarked that the reports were very important and need to be declassified.
He directed the Attorney General to produce them in court at the next hearing on April 23.
Full report at:
http://www.indianexpress.com/news/isi-funding-politicians-probe-reports-missing/930562/
-----------
M. F. Husain still fires up the art bazaar
By Georgina Maddox
Mar 31, 2012
THE Saffronart Auction House closed its two- day online auction on Thursday. And the results reconfirm our previous observations that it is quality and not scarcity created by death that is drives the market.
This proves why the late maverick, M. F. Husain's death hasn't affected the price at which his work sells.
Husain's Horses sold at the auction for ` 2.6 crore, which is a good price for a work of that size. His record sales of ` 8 crore for The Battle of Ganga and Yamuna , is determined by the fact that it is a large diptych. The work sold in 2008 at Christie's New York auction and clearly the late painter has not been able to top this record, even after his death.
Full report at: Mail Today
-----------
Fighting Terrorism, French-Style
By STEVEN ERLANGER
Mar 31, 2012
FRANCE and the United States have different notions of liberty, equality and fraternity, though the words look roughly the same in both languages. Methods of combating homegrown terrorism — another French word dating from 1789 — are also quite different, stemming from different histories, legal systems and conceptions of the state.
The horrors in Toulouse — the murders of seven people in a bit more than a week by Mohammed Merah, a 23-year-old French citizen of Algerian-born parents who claimed membership in Al Qaeda — created a fierce debate in France about whether the police and security services failed to identify him in time. The police also failed to take him alive, making it harder to discover the true breadth of his contacts and of his path to terrorism.
Full report at:
http://www.nytimes.com/2012/04/01/sunday-review/the-french-way-of-fighting-
-----------
Swiss woman's Yemen captors want OBL wives freed
Mar 31, 2012
ADEN: A bid to release a Swiss woman kidnapped in Yemen has suffered a blow after her abductors made excessive demands, including for Osama bin Laden's widows to be freed, a tribal chief said Thursday.
Al Qaeda militants abducted the woman on March 14 from her home in the Red Sea port city of Hodeida, where she had been teaching at a foreign language institute.
She was taken to far eastern Shabwa province.
Tribal chief Ali Abdullah Zibari said, however, that mediation efforts had so far failed because of excessive demands placed by her captors, including the release of bin Laden's widows held in Pakistan.
Full report at:
http://www.dawn.com/2012/03/30/swiss-womans-yemen-captors-want-obl-wives-freed.html
-----------
Syria: Will Bashar al-Assad be ousted, ever?
March 31, 2012
Damascus: Syrian activists are losing hope about being able to oust President Bashar al-Assad as his government continues to ignore international calls for a ceasefire, and carries on with its bloody crackdown of pro-democracy protestors.
The peace plan, which was accepted by the Syrian Government on Tuesday, calls for an UN-supervised cessation of armed violence in all its forms by all parties.
Activists, however, say that it would take a 'miracle' for UN peace envoy Kofi Annan's peace plan to succeed.
On Friday, government troops used helicopters to attack opposition villages.
According to The Telegraph, after flattening the former opposition stronghold of Baba Amr in Homs, the regime has moved to crush the other remaining armed opposition bolt-holes in Idlib and the Az Zawiyah mountains on Syria's border with Turkey.
Full report at:
http://zeenews.india.com/news/world/syria-will-bashar-al-assad-be-ousted-ever_767408.html
-----------
Iran helps Syria ship oil to China: sources
Mar 31 2012
Tehran : Iran is helping its ally Syria defy Western sanctions by providing a vessel to ship Syrian oil to a state-run company in China, potentially giving the government of President Bashar al-Assad a financial boost worth an estimated $80 million.
Iran, itself a target of Western sanctions, is among Syria's closest allies and has promised to do all it can to support Assad, recently praising his handling of the year-long uprising against Assad in which thousands have been killed.
China has also shielded Assad from foreign intervention, vetoing two Western-backed resolutions at the United Nations over the bloodshed, and is not bound by Western sanctions against Syria, its oil sector and state oil firm Sytrol.
"The Syrians planned to sell the oil directly to the Chinese but they could not find a vessel," said an industry source who added that he had been asked to help Sytrol execute the deal but did not take part.
The source named the Chinese buyer as Zhuhai Zhenrong Corp, a state-run company hit by US sanctions in January.
A Zhuhai Zhenrong spokeswoman said: "I've never heard about this." She declined further comment.
Full report at:
http://www.indianexpress.com/story-print/930895/
-----------
Pak foils terror plot to attack Parliament: Rehman Malik
Mar 31 2012
Islamabad : Pakistani authorities foiled a terrorist plot to attack Parliament during an address by President Asif Ali Zardari to a joint sitting of the National Assembly and Senate, Interior Minister Rehman Malik said today.
Malik said an employee of the Foreign Ministry was involved in the conspiracy but did not give any other details.
The terrorists had planned to attack Parliament when President Zardari was delivering his address on March 17, he told reporters here.
However, he did not name any militant group.
Authorities had put in place extensive security arrangements for the joint session of Parliament addressed by Zardari on March 17.
Hundreds of security personnel were deployed in the "Red Zone" at the heart of Islamabad, where Parliament is located, and helicopters were used to carry out aerial surveillance of the city.
In recent months, Pakistani police said they had foiled another plot by terrorists to target key buildings like Parliament and the Presidency.
According to media reports, the terrorists had plans to fire rockets at the buildings from mountains overlooking Islamabad, following which suicide attackers would storm the structures.
http://www.indianexpress.com/news/pak-foils-terror-plot-to-attack-parliament-rehman-malik/930928/
-----------
UK's 'Little Pakistan' votes for anti-war Labour rebel in bypoll
Mar 31, 2012
LONDON: Voters of Bradford West, often referred to as "Little Pakistan" because of the large Pakistani immigrant community there, rejected a candidate of Pakistani origin to elect Labour party rebel George Galloway in a by-election to House of Commons.
The result, announced on Friday, continued a trend of the Bradford West electorate never returning a candidate of Pakistani descent. The previous MP, Marsha Singh, was a person of Indian origin albeit not quite a friend of India. He belonged to Labour and uninterruptedly held the seat since 1997. He stepped down a month ago due to illness.
Bradford West toppled Labour from a seat it had held since 1974. The party nominated Imran Hussein, a barrister of Pakistani origin. Most poll pundits surmised it was an unbeatable combination given the demographics of the constituency . Galloway, an antiwar campaigner, polled 56% of the votes and won by a margin double that of Singh's in the 2010 general election.
One of Galloway's supporters said, "This man will represent the views of the ordinary people here."
Fuqan Naeem, chair of Bradford University's students' union council, said Galloway had captured the hearts and minds of Pakistani students , who became the driving force of his campaign.
http://timesofindia.indiatimes.com/world/uk/UKs-Little-Pakistan-votes-for-anti-war-Labour-rebel-in-bypoll/articleshow/12476434.cms
-----------
Jerusalem: Gazan, 20, shot dead
Mar 31, 2012
JERUSALEM: Israeli security forces fired rubber bullets, tear gas and stun grenades to break up groups of Palestinian stone-throwers yesterday as annual Land Day rallies turned violent.
Medics in the Gaza Strip said the Israelis also used live fire to prevent protesters from nearing the frontier wall, seriously wounding one man.
Palestinian activists have called for a "Global March to Jerusalem" to mark the day when Israeli Arabs protest against government policies that they say has stripped them of land. Israeli forces were put on high alert at frontier crossings with Lebanon and Syria, but there were no reports of anyone nearing the border fences, unlike last year when several demonstrators were killed in separate protests.
However, violence flared at checkpoints in the occupied West Bank to the north and south of Jerusalem. Witnesses also reported disturbances at gates leading into the Old City, with police limiting access to the Muslims' Al-Aqsa Mosque.
A Reuters reporter saw two men being carried away injured after scuffles at Jerusalem's Lions' Gate, while police said they had made five arrests at the Damascus Gate.
Full report at:
http://arabnews.com/middleeast/article602074.ece
-----------
Bombs Kill 8, Wound at Least 70 in Thai Muslim South
Mar 31, 2012
YALA, Thailand (Reuters) - Eight people died and at least 70 were injured in a series of bomb explosions on Saturday in Thailand's Muslim south, the latest in a wave of violence blamed on separatists in a region bordering Malaysia, police and officials said.
Three bombs went off in the business area of the city of Yala around lunchtime, they said, adding the devices may have been placed in a car and a motorcycle.
The governor of Yala province told Thai television that many of the injured were hit by the third bomb, hidden in a car, as they gathered at the scene.
In a separate incident, there was an explosion at a hotel in Hat Yai district in Song Kha province but no deaths have been reported so far, Channel 3 television reported.
Later, a small bomb exploded in a food shop in Pattani province, police said.
More than 5,000 people have been killed since a shadowy, decades-old separatist rebellion resurfaced in January 2004 in Muslim-dominated Yala, Pattani and Narathiwat provinces.
The region, which was part of an independent Malay Muslim sultanate until annexed by Thailand in 1909, has been plagued by almost daily bombings and shootings ever since and the military has made little progress in quelling the unrest.
http://www.nytimes.com/reuters/2012/03/31/world/asia/31reuters-thailand-south.html?ref=global-home&gwh=4F4830A65E0D44BA4AA61277DAB16873
-----------
US drone strike kills 4 al-Qaida militants in Yemen
Mar 31, 2012
SANAA, YEMEN: An airstrike killed four al-Qaida militants on Friday in a southern district of Yemen that has been under the group's control for around a year, officials said.
They said a gas pipeline in the same region was attacked later in the day in an operation likely carried out by militants.
The military officials from Shabwa province said that an unmanned US drone launched the strike on a vehicle carrying seven militants in the district of Azan. The officials said four were killed, while three were critically wounded and under treatment in a nearby al-Qaida-run clinic in Shabwa.
A security official said the attack may have killed leading figures in the group, who were attending Friday prayers and left together. He had no further details.
A second airstrike on Friday, just a few kilometers from the first strike, hit a building believed to be used by al-Qaida near a main market in the town of Azan. Four residents were wounded, said medical officials.
Full report at:
http://timesofindia.indiatimes.com/world/middle-east/US-drone-strike-kills-4-al-Qaida-militants-in-Yemen/articleshow/12475147.cms
-----------
'Bin Laden didn't come up with 9/11 plot'
Mar 31, 2012
It was not Osama bin Laden who had come up with the 9/11 plot, a new book has claimed. When the strike was first proposed to him in 1996 the al-Qaida leader refused to give his backing. It was not until three years later before he could be brought around and another five years before the attack eventually took place.
The book, titled 'The Hunt for KSM: Inside the Pursuit and Takedown of the Real 9/11 Mastermind, Khalid Sheikh Mohammed' , also gives the first in depth account of the the problems the FBI and CIA had hunting down al-Qaida after 9/11.
http://timesofindia.indiatimes.com/world/pakistan/Bin-Laden-didnt-come-up-with-9/11-plot/articleshow/12476469.cms
-----------
US sentences Ghulam Nabi Fai to 2 years' jail
Mar 31, 2012
WASHINGTON: Ghulam Nabi Fai, a US-based Kashmiri activist who for years propagated the Pakistani line on the issue while being on Islamabad's payroll, was sentenced to two years in prison by a US court on Friday on charges of illegally working for Pakistani intelligence agency ISI.
Judge Liam O'Grady of the Eastern District Court in Alexandra, Virginia, handed down a reduced sentence to the 62-year old Fai after the government prosecution sought leniency on grounds that Fai had assisted authorities with the investigation.
Fai was sentenced to 24 months of imprisonment followed by three years of supervised release against the maximum possible 5 years (for conspiracy) plus three years (for tax violation).
Full report at:
http://timesofindia.indiatimes.com/world/us/US-sentences-Ghulam-Nabi-Fai-to-2-years-jail/articleshow/12476497.cms
-----------
Al-Qaida sabotages Yemen pipeline after US drone attacks: Official
Mar 31, 2012
ADEN: Al-Qaida members have sabotaged a gas pipeline in southern Yemen after eight people, including five suspected al-Qaida members, were killed in an air strike and a shooting, a local official said.
The yesterday's sabotage halted operations along the 320-kilometre (200-mile) pipeline linking Marib province to Balhaf terminal on the Gulf of Aden.
Fire and billowing smoke could be seen from kilometres away, the official said.
"They were al-Qaida members who sabotaged the pipeline in response to the raids," the local official said, speaking on condition of anonymity.
The pipeline attack came shortly after two US drone attacks in eastern Yemen targeted al-Qaida suspects, an official in Shabwa province said.
Five suspected members of the Islamist group were killed when a missile slammed into their car in the town of Azzan, 150 kilometres (90 miles) east of Ataq, the capital of Shabwa, he added.
Witnesses said the car burst into flames before other militants put out the fire and retrieved the bodies.
Full report at:
http://timesofindia.indiatimes.com/world/middle-east/Al-Qaida-sabotages-Yemen-pipeline-after-US-drone-attacks-Official/articleshow/12476877.cms
-----------
Somali rebels repel AU/govt attack on airstrip near capital
Mar 31, 2012
MOGADISHU: Somalia's Al-Qaeda-linked militants clashed on Friday with African Union and Somali government troops, who are struggling to extend their control to territory beyond the capital where the Islamist rebels are still able to fire mortar barrages.
The spokesman for the Burundian contingent of AU troops said his unit had been unable to capture the airstrip in Daynile district, Al-Shabab's last major stronghold at the edge of Mogadishu.
The AU force (AMISOM) and Somali government troops have to capture Daynile and its airstrip so that they can advance toward the Al-Shabab-controlled towns of Afgoi, Elasha and Lafole, a short distance from Mogadishu.
"Mogadishu is in the hands of government and AMISOM, except the Daynile airstrip where Al-Shabab is still fighting," said the spokesman, Ndayiragije Come.
He said 20 Al-Shabab fighters had been killed in the fighting, while one Burundian soldier had died and four were wounded.
Full report at:
http://arabnews.com/world/article602018.ece
-----------
Syria links troop pullback from cities to 'security'
Mar 31 2012
Syrian troops will stay in residential areas of cities until "peace and security" prevail, the government says.
A foreign ministry spokesman made the announcement after the UN's peace mission to Syria called for troops to be withdrawn as a good faith gesture.
President Bashar al-Assad has nominally accepted a peace plan proposed by UN envoy Kofi Annan.
However fighting has continued between government and opposition forces, with 40 people reportedly killed on Friday.
The UN believes at least 9,000 people have died in the year-long revolt against Mr Assad's rule.
Many victims are said to have been civilians killed by government shelling.
'Stop first'
Full report at:
http://www.bbc.co.uk/news/world-middle-east-17571154
-----------
Pak Human rights activist wins 2012 Butcher Medal
Mar 31, 2012
LAHORE: Human rights activist and former president of the Supreme Court Bar Association Asma Jahangir delivered the keynote address at a luncheon, which marked her receipt of the 2012 Butcher Medal.
The Butcher Medal is awarded annually in recognition of the recipient's contribution to the development or effective realisation of international human rights law. The 2012 honouree and luncheon speaker, Asma Jahangir, has spent a lifetime championing human rights and democratic freedom in Pakistan.
A founder of AGHS Legal Aid, she was a leader of the 2008 lawyers' movement and has served as UN Special Rapporteur on Freedom of Religion or Belief.
http://www.dailytimes.com.pk/default.asp?page=2012\03\31\story_31-3-2012_pg7_8
-----------
Karachi mourns again amidst killings
Mar 31, 2012
KARACHI: During the firing incidents in different areas of Karachi 13 people, including policemen were killed on late Friday night. In Qasba colony three people were killed while in Banaras, unidentified armed men opened fire at a car, as a result death toll rose to four, DawnNews reported.
MQM Rabita Committee has announced a day of mourning on Saturday and requested the traders, industrialists, businessmen and shopkeepers to shut their business today.
All public transport and schools will remain closed on Saturday. Moreover, All Private Management School Association and Karachi Transport Ittehad have announced to suspend their respective services for a day.
Earlier on Friday, Unidentified motorcycle riders near Baitul Mamur Mosque in Peerabad neigbourhood sprayed bullets and fled away from the scene. Hidayatullah Mehsood, a member of ANP Sindh Coucil was killed as a result.
Moreover, indiscreet firing from unknown miscreants killed a man near Bilal Colony in Korangi.
The recent spate of violence was instigated after the killings of a senior MQM and an ANP worker in the violence-ridden city.
http://www.dawn.com/2012/03/31/karachi-mourns-again-amidst-killings.html
-----------
Asif Ali Zardari orders crackdown against terrorists
Mar 31, 2012
KARACHI: President Asif Ali Zardari issued orders on Saturday for a complete crackdown against terrorists in Karachi, DawnNews reported.
Sindh Home Minister Manzoor Wasan directed the IG Sindh and Rangers officials to restore the law and order situation in Karachi as soon as possible.
Wasan ordered the patrolling of SHOs in their respective areas and immediate arrest of suspects involved in target killings.
Moreover, Zardari and Sindh Chief Minister Syed Qaim Ali Shah met here to analyse the critical situation of Karachi.
http://www.dawn.com/2012/03/31/zardari-orders-crackdown-against-terrorists.html
-----------
Pak to maintain balance in conventional forces: Gilani
Mar 31, 2012
Contending that military weakness invites aggression from stronger nations, Premier Yousuf Raza Gilani on Friday said Pakistan will maintain a balance in conventional forces "suitably backed by minimum credible deterrence" to defend its territorial integrity.
Though Pakistan "does not harbour any aggressive designs against any State," it is determined to defend its territorial integrity and safeguard sovereignty, he said at an event to mark the launch of activities related to the International Defence Exhibition and Seminar to be held at Karachi in November.
"That is why we need to maintain a balance in conventional forces suitably backed by minimum credible deterrence," he told a gathering that included senior military officials.
Pakistan will continue to "develop her military potential that guarantees peace with honour and dignity," he said.
The country has significantly developed indigenous capabilities for producing sophisticated weapon systems and equipment, he said without giving details. "Our military capability is basically for deterrence purpose while peace remains the ultimate cherished goal for us. We believe that military weakness invites aggression from stronger nations," he added. "At the same time, Pakistan does not wish to be dragged in an arms race as the socio-economic well being of our people is on the top of the present Government's agenda," Gilani said.
http://www.dailypioneer.com/world/53888-pak-to-maintain-balance-in-conventional-forces-gilani.html
-----------
Afghan peace efforts suffer another setback
Mar 31, 2012
Stalled peace efforts in Afghanistan have suffered another setback when a second militant faction one that has squared off against both the U.S.-led coalition and the Taliban announced it was suspending formal peace negotiations with the Afghan government, as the Taliban did earlier this month.
The group, Hezb-i-Islami, or Islamic Party, has been an increasingly minor presence on the battlefield in recent years, pressured by coalition forces and chased from strongholds in central and eastern Afghanistan by its Taliban rivals. Its military weakness left it far more willing to talk with the U.S. and the government of President Hamid Karzai, which includes many members of a breakaway political wing of the group.
Full report at:
http://www.thehindu.com/news/international/article3263358.ece
-----------
US soldier's lawyer slams Afghan killings 'blackout'
Mar 31, 2012
LOS ANGELES: The lawyer representing a US soldier accused of killing 17 Afghan villagers condemned Friday what he called an "information blackout" that prevents him from preparing his defense case.
Attorney John Henry Browne said his team had been blocked from interviewing witnesses and injured civilians in southern Afghanistan following the alleged massacre earlier this month.
"We were expecting a lot more cooperation. The prosecutors in this case promised us a lot of cooperation which we're just not getting," he told reporters in Seattle.
"We are facing an almost complete information blackout from the government, which is having a devastating effect on our ability to investigate the charges preferred against our client," he added in a statement.
Full report at:
http://www.dawn.com/2012/03/31/us-soldiers-lawyer-slams-afghan-killings-blackout.html
-----------
Afghanistan war critic wins UK parliament seat
Mar 31, 2012
LONDON: An outspoken critic of the war in Afghanistan claimed on Friday that public anger over the conflict propelled him to a surprise victory in a special election for a seat in Britain's House of Commons.
George Galloway, a leftist political maverick, won the Bradford West seat in northern England — a district that includes a large Muslim community — with a majority of more than 10,000 votes, as support for the country's mainstream lawmakers crumbled. The election was triggered by the resignation of main opposition Labour Party legislator Marsha Singh due to ill health, but Singh's party had been expected to comfortably retain the seat it had held for more than 30 years.
Full report at:
http://www.dailytimes.com.pk/default.asp?page=2012\03\31\story_31-3-2012_pg4_7
-----------
In Afghanistan, Businesses Plan Their Own Exits
By GRAHAM BOWLEY and MATTHEW ROSENBERG
Mar 31, 2012
KABUL, Afghanistan — America may be struggling to come up with a viable exit plan for Afghanistan, but Abdul Wasay Manani is sure of his.
The broad-set Afghan butcher spent the past seven years trucking cattle in from the Pakistan border and building a thriving business for himself and his family, serving up some of the best hamburgers in Kabul for the embassies and expatriates and their barbecues.
But this month, Mr. Manani, 38, flew to India for 14 days to scout out a new business, and a new home, ready to leave Afghanistan and everything he worked to build here, just in case things fall apart when most Americans and other foreign troops leave in 2014. "If the Taliban come like last time, ordering people around with whips, I can't stay here," he said. "I have to leave this country to keep my family safe."
Full report at:
http://www.nytimes.com/2012/03/31/world/asia/businesses-may-flee-afghanistan-
-----------
Palestinian-Israeli clash on Land Day
Mar 31, 2012
There was a string of clashes on Friday between Israeli security forces and Palestinian activists who were observing Land Day — an annual event to commemorate the killing of six people over a land dispute with Israelis in 1976.
Israeli soldiers used teargas and stun grenades to disperse a stone-throwing crowd of around 250 at a border checkpoint north of Jerusalem. The scene was repeated at another border checkpoint between Jerusalem and Bethlehem, where security forces confronted around 300 protesters hurling rocks and the occasional Molotov cocktail.
Violence also flared in parts of East Jerusalem, where clashes with Israeli forces left several Palestinian activists wounded, according to the Red Crescent. Around 14 were arrested at Nablus Gate and Lion's Gate in Jerusalem. An estimated 5,000 protesters assembled for the main rally at the village of Deir Hanna.
The observance of Land Day resonated in neighbouring Lebanon and Syria, where large numbers of Palestinians reside in crowded refugee camps. In Lebanon, Hizbollah and the Fatah movement marshalled more than 60 buses to transfer Palestinian refugees from 12 camps across the country to a location in south Lebanon, where a ceremony was held.
Full report at:
http://www.thehindu.com/news/international/article3263357.ece
-----------
Karnataka: DGP worse than Gaddafi, Saddam, says HC
Mar 31 2012
Bangalore : Karnataka DGP Shankar Bidari's past caught up with him on Friday when the Karnataka High Court upheld a Central Administrative Tribunal (CAT) order striking down his appointment as the state's police chief by laying emphasis on a National Human Rights Commission report that indicted him of atrocities on tribals during his much celebrated tenure with police operations to capture forest brigand Veerappan in the early 1990s.
In his verdict, Justice N Kumar described the controversial DGP as being "worse than Saddam Hussain or Muammar Gaddafi'' for the alleged atrocities committed by the special task force he headed in the 1990s to hunt smuggler Veerappan in the forests bordering Karnataka, Tamil Nadu and Kerala.
Bidari's appointment as police chief by the BJP government was challenged by the more senior police officer A R Infant on the grounds that the Union Public Service Commission did not consider the NHRC report while empaneling Bidari to be a contender for the DGP's post.
Full report at:
http://www.indianexpress.com/news/karnataka-dgp-worse-than-gaddafi-saddam-says-hc/930775/
-----------
India: Muslim League 'arrogance' irks impatient Cong
Mar 31, 2012
Impatience is spreading among the top and middle level leaders of Kerala's Congress party heading the ruling UDF over the alleged arrogance being shown by the Muslim League, second largest party in the coalition, inside the front and its tendency to declare policy-related matters affecting the front and the Government arbitrarily and unilaterally.
Congress leaders say that the Muslim League has been showing this tendency right from the day the UDF came into power after the Assembly elections last year and certain leaders of that party have been acting as "super chief ministers". "Those responsible (in the Congress) for the situation should put an end to this," said a senior Congress leader from Thrissur.
Senior Congress MLAs and even some Ministers of that party are complaining that the Muslim League Ministers have often been announcing policy decisions with regard to their departments without holding discussions in the UDF and without talking to Chief Minister Oommen Chandy. Also, that party is practicing pressure tactics to achieve political goals, they say.
"In a sense, the Chief Minister is responsible for the situation," said the Thrissur-based Congress leader. "He has been going out of his way to protect the Muslim League and its leaders, particularly PK Kunhalikutty for a long time now. This has caused embarrassments for the Congress and UDF several times," he said.
http://www.dailypioneer.com/nation/53921-muslim-league-arrogance-irks-impatient-cong.html
-----------
Briton who was crippled during 26/11 attack sues Taj Mahal Palace Hotel
Mar 31, 2012
LONDON: Will Pike, a London based survivor of the Mumbai terror attacks that left him crippled for life after falling 50 feet from his bedroom window , has sued Mumbai's Taj Mahal Palace Hotel for "failing" to provide guests with adequate security.
Proceedings have been started in the high court here and a notice was served last week on the London base of the Indian Hotels Company Limited (IHCL), which owns the Taj Hotel. Pike's lawyer Russell Levy told PTI on Friday that the case involves a "very substantial sum" , which is necessary to ensure that Pike is properly looked after for the rest of his life, including a specially adapted residence and special therapies.
Pike was in the hotel with his former girlfriend Kelly Doyle when the terrorists attacked the hotel.
Full report at:
http://timesofindia.indiatimes.com/world/uk/Briton-who-was-crippled-during-26/11-attack-sues-Taj-Mahal-Palace-Hotel/articleshow/12477739.cms
URL: https://newageislam.com/islamic-world-news/new-age-islam-news-bureau/honour-killing--boy-and-girl-killed-in-afghan-acid-attack-over-friendship/d/6960