New Age Islam News Bureau
17 November 2021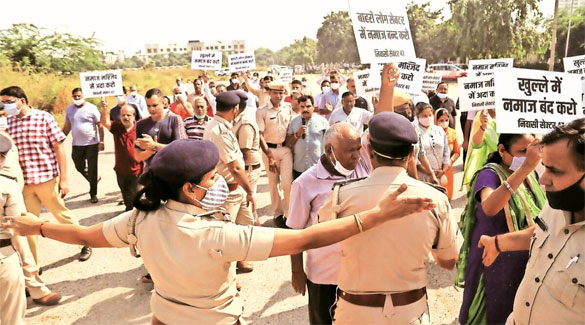 (Express Archive)
-----
• Pakistan, The Mentor To The Taliban Is Responsible For The Ongoing Humanitarian Crisis In Afghanistan: Arabic Media Outlet
• Since The Taliban's Takeover Of Afghanistan, Islamist Group Has Ramped Up Attacks Leaving Islamabad Scrambling To Reach A Peace Deal
• UK Home Secretary Priti Patel Apologises For UK Report Falsely Calling Muslim Man 'Hate Preacher'
• Facebook Shutters Pakistani Hacker Group That Targeted Afghans
India
• India slams Pakistan at UNSC, asks it to vacate illegally occupied areas of J&K
• Gujarat Riots: Punish The Guilty, Zakia Jafri, wife of slain Congress leader Ehsan Jafri Tells Supreme Court
• On "Vaccine Hesitancy In Muslim Areas", Government Will Take The Help Of Bollywood Superstar Salman Khan
• Mehbooba Mufti: BJP govt creating rift between Hindus, Muslims
• Moral policing: Muslim student, his female friend attacked in K'taka; 6 held
• India allows reopening of Kartarpur Corridor from Wednesday
-----
Arab World
• Expo 2020 Dubai: Israel interfaith delegation to UAE attends tolerance event
• Sheikh Ahmed El-Tayyeb: Al-Azhar exerting great effort to combat extremism
• Syria's Assad scraps top Muslim cleric post
• Attack on Syrian prison holding Iraqi Islamic State captives raises concerns
• Syria reports Israel attack south of Damascus, no casualties
• UAE free trade talks with India and Indonesia going well: Minister says
-----
Pakistan
• A govt run on support isn't called govt, says Fazl
• Taliban invited to next meeting of Afghanistan's neighbours
• Joint national response needed to tackle security challenges: COAS
-----
Europe
• German Prosecutors charge Syrian man in alleged extremist attack plan
• Two British MPs admit using offices for paid meeting on Saudi detainees
------
North America
• US judge rules Iraqi refugee held on murder claims can be deported
• US President Biden, China's Xi discuss how to 'align' stances on Iran nuclear issue
--------
South Asia
• Taliban Fought Against Occupation, They Deserved This Victory: Russia's Special Representative
• Taliban want to have 'positive relations' with all countries: spokesperson
• Taliban arrest 11 IS suspects in central Daikundi province
--------
Africa
• Islamic Group Defends Osinbajo On Reported Christianisation Agenda
• Haftar Orders Arrest Of Sabha Security Director For Appearing With Saif Al-Islam Gaddafi
• Libyan General Khalifa Haftar says to run for president
• 721 candidates registered so far for Libya's Dec. 24 parliamentary elections
• Libyan warlord Haftar announces bid to run for president
--------
Southeast Asia
• Indonesia's Top Religious Council: Cryptocurrency Is Unlawful For Muslims
• Even China has banned gambling, says PAS backbencher
• Penang Mufti urges Kedah MB to embrace 'Keluarga Malaysia' after latter links state to 4D outlets
• PAS needs to sober up, face Keluarga Malaysia reality
--------
Mideast
• Saudi-Led Coalition Says It Killed 130 Houthis In 24 Hours
• Palestinian father seeks justice for daughters killed by Israel
• President's Envoy: Iran to Remain beside Afghan People
• Iran urges Azerbaijan, Armenia to exercise restraint, avoid violence amid new border clashes
• President Rayeesi: Iran Ready to Finalize Documents of Long-Term Cooperation with Russia
• Iran Condemns Terrorist Attack in Burkina Faso
• Iran 'absolutely serious' about nuclear talks, Raisi tells Putin
• Iran MPs reject President Raisi's proposed education minister for second time
Compiled by New Age Islam News Bureau
URL: https://www.newageislam.com/islamic-world-news/hindu-gurgaon-muslim-friday-prayers/d/125790
--------
Hindu Man Offers A Small Commercial Space In Old Gurgaon To The Muslim Community For Friday Prayers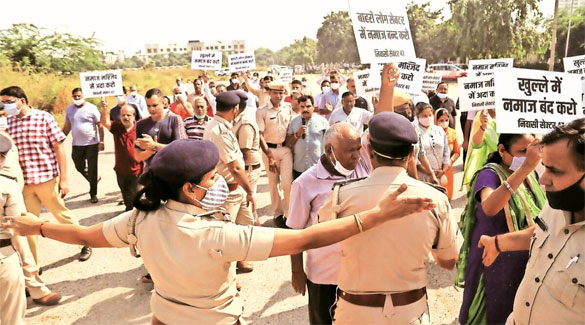 (Express Archive)
-----
Nov 17, 2021
GURUGRAM: Amid opposition in some parts of the city to Namaz being offered in public places, a local resident who is a Hindu has come forward to offer a small commercial space he owns in Old Gurgaon to the Muslim community for Friday prayers.
Akshhay Rao, a wildlife tour organiser who owns several shops at the mechanic market, said most of his tenants are Muslims and were facing problems offering Friday prayers. He said he had made available one of his vacant shops, which can accommodate 15-20 people. "I have not done anything special. It is not the first time I have offered my place for Namaz; I had done so a few years ago too," said Rao.
Rao told TOI he was born and brought up in Gurgaon and had never seen a communal dispute. "I was disturbed after reading reports about Namaz being disrupted. My aim was to let our Muslim brothers know that it's only a handful of people who are causing this. We have been living together peacefully and will continue to preserve and maintain our social harmony," he said.
District administration officials said they have not included any private land in the list of the places for Friday prayers and no one has yet formally approached them to offer their private land or space for Namaz.
Muslim groups welcomed Rao's "gracious" offer but said they are yet to receive a formal proposal. At the same time, they said private spaces were unlikely to be a solution because there have been instances in the past of neighbours raising objections.
Shahzad Khan of Muslim Ekta Manch said they had met a district administration official on Friday for restoring Namaz in Sector 12A. "Two years ago, our mosque was sealed in Sheetla Mata Colony. We have been requesting to open it and clear encroachments from Waqf Board land to provide adequate space to offer namaz," said Khan. Altaf Ahmad, co-founder of Gurgaon Muslim Council, said Rao's offer was "a true example of brotherhood".
Like Khan, he also stressed the number of namaz sites, now reduced, is insufficient for the city's Muslim community.
The number of sites for offering namaz in the city has come down by nearly half. While 37 spots had been identified in 2018 after the first round of protests over the issue, 20 public places were earmarked for Friday prayers at the beginning of November by a government committee in consultation with community representatives. The sites were reduced after weeks of protests by right-wing outfits and some locals, first in Sector 47 and then at Sector 12A, against the use of public spaces for namaz.
Source: Times of India
Please click the following URL to read the text of the original story:
https://timesofindia.indiatimes.com/city/gurgaon/hindu-man-offers-his-vacant-shop-space-for-namaz/articleshow/87746520.cms
--------
Pakistan, The Mentor To The Taliban Is Responsible For The Ongoing Humanitarian Crisis In Afghanistan: Arabic Media Outlet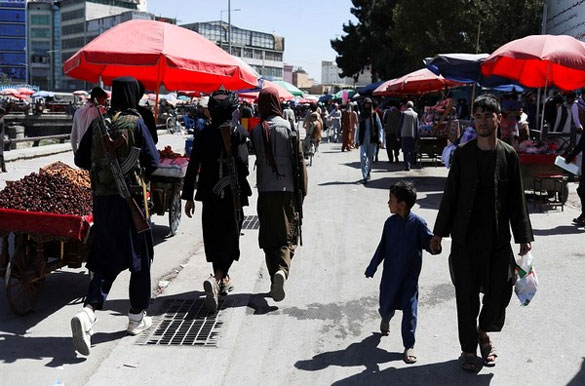 Representative Image/ ANI
----
Nov 16, 2021
KABUL: Pakistan, the creator, organizer and mentor to the Taliban is responsible for the ongoing humanitarian crisis in Afghanistan, according to an Arabic media outlet.
According to a news piece published in Al Arabiya Post, Pakistan is using the recognition card as a tool to leverage aid to the Afghan people.
Taliban which controls the country has been unable to provide care for Afghan people. The United Nations had warned that almost half of the population of Afghanistan will face a hunger crisis between the present time and March next year, Al Arabiya Post reported.
It further said that things are getting worse on the humanitarian front.
The latest report of the UN Office for the Coordination of Humanitarian Affairs (OCHA) on Afghanistan shows concern about "conditional humanitarianism" or attempts to "leverage" humanitarian assistance for political purposes.
Apart from it, protection and safety risks to people including women, children and people with a disability, also reaching record highs.
Violence perpetrated by the Taliban over the years has been recognised by the Afghan people and small pockets of popular resistance have cropped up. This is a natural outcome of the twenty years of change that Afghanistan witnessed since 2001.
Meanwhile, IFFRAS data shows that more than 95 per cent of Afghans do not have enough food to eat.
For Pakistan, which nurtured, organised and supported the Taliban right from its inception, there is a big responsibility towards the Afghan people.
According to Al Arabiya Post, if Pakistan is serious about helping the Afghan people, it must allow passage of humanitarian aid across its territory from India. India has proposed to send 50,000 tonnes of wheat via the land route.
Violence perpetrated by the Taliban over the years has been recognised by the Afghan people and small pockets of popular resistance have cropped up. This is a natural outcome of the twenty years of change that Afghanistan witnessed since 2001, Al Arabiya Post reported further.
Source: Times of India
Please click the following URL to read the text of the original story:
https://timesofindia.indiatimes.com/world/south-asia/pakistan-responsible-for-humanitarian-crisis-in-afghanistan/articleshow/87736369.cms
--------
Since The Taliban's Takeover Of Afghanistan, Islamist Group Has Ramped Up Attacks Leaving Islamabad Scrambling To Reach A Peace Deal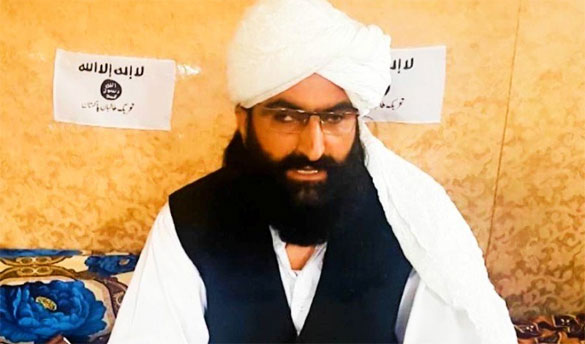 Photo: Courtesy/CNN
-----
Nov 15, 2021
PESHAWAR: Since the Taliban's takeover of Afghanistan, Pakistan's offshoot of the hardline Islamist group has ramped up attacks on its side of the border, leaving Islamabad scrambling to reach a peace deal.
Active in the remote tribal areas of Pakistan, experts say the militant group has been emboldened by the Taliban's successful ousting of world superpower the United States from Afghanistan.
Tehreek-e-Taliban Pakistan (TTP) -- a separate movement which shares a common history with the Afghan Taliban -- plunged the country into a period of horrific violence after forming in 2007.
Also made up mostly of ethnic Pashtuns, it carried out hundreds of suicide bomb attacks and kidnappings across the country, seizing control of border regions and imposing a radical version of Islamic law in territory where it held sway.
It was a TTP gunman who opened fire on schoolgirl Malala Yousafzai in her native Swat Valley, before she won the Nobel Peace Prize.
The group was also linked to the assassination of former prime minister Benazir Bhutto.
But it wasn't until a gun massacre of nearly 150 children at a Peshawar school in 2014 that the military finally crushed the movement and forced its fighters to retreat into Afghanistan.
Now, nearly a decade later and with the Afghanstan Taliban back in control in Kabul, Pakistan is trying to quell a TTP comeback.
"The (fighters) feel more comfortable after the fall of Kabul to the Taliban, they can now move freely in Afghanistan," a TTP fighter told AFP on condition of anonymity.
"They have no fear of US drone strikes. And they can meet and communicate easily."
The TTP claimed 32 attacks in August, 37 in September and 24 in October -- the highest monthly totals for at least five years, according to their own published data.
Across all of 2020, when the United States first pledged to start withdrawing its troops from Afghanistan, it claimed 149 assaults -- three times more than in 2019.
The renewed confidence became apparent in October when the group's leader Noor Wali Mehsud came out of hiding and was photographed shaking hands with residents and speaking in public -- something unimaginable just a few months ago.
More than a dozen Islamist factions have since July 2020 rallied under his leadership.
In an attempt to improve the TTP's image and distinguish them from the Islamic State's extremism, Mehsud has largely taken the group in a new direction -- sparing civilians and ordering attacks only on security and law enforcement officials.
Recent attacks have been far less deadly than the mass casualty bombings that once terrorised the country.
For Islamabad, part of the strategy to keep the threat of the TTP at bay is by accommodating them.
Past midway in his first term, Prime Minister Khan is keen to shore up support from Pakistan's conservative base, and rapprochement with groups such as the TTP will appeal to rural voters even while angering the military.
Khan announced in October that the government was in talks with the TTP for the first time since 2014, facilitated by Afghanistan's new leaders.
Both sides have announced a truce until at least December 9, while they hammer out an agreement.
"Those people who want to come back and respect our law and constitution, we would like to give them a second chance," said Fawad Chaudhry, Pakistan's information minister.
Neither side has openly divulged details about the negotiating points.
The release of about 100 TTP fighters was a key demand for the militants to agree to a ceasefire, a source from the group told AFP.
The fighters are also appealing to be able to come out of hiding and return to the tribal areas. But without the support of elders -- hundreds of whom have been killed over the years -- any deal risks being meaningless.
"It will be difficult for them to return without laying down arms because they have enemies there, they have killed people," Baadshah, a tribal elder, told AFP in Peshawar.
"They have grudges against the Taliban. But they are ready to accept them unwillingly if it solves the problem," he added.
Chaudhry has said those affected by the bloody insurgency would be included in talks.
Made up of multiple factions, some of which also swore allegiance to Al-Qaeda, the TTP remains a distinct group from Afghanistan's Taliban.
The TTP has some 4,000 to 6,000 fighters, down from 20,000 at its peak, according to estimates from the Pakistani authorities.
Their top leadership was wiped out by military operations backed by US drone strikes after 2014.
A Pakistan official who asked not to be named told AFP that the TTP is "not the same group as it was eight years ago".
The current negotiations were taking place with young fighters and "third tier leaders", he added.
Still, peace talks between the two sides have angered many within Pakistan, who remember the brutal attacks on schools, hotels, churches and markets which killed around 70,000 people.
Its fighters are not openly roaming as before, "but people can feel their presence", especially at night, an elder of the Mehsud tribe told AFP.
In his traditional and religious district of South Waziristan, "most people love the Afghan Taliban because what they do is in the name of Islam", he said.
But many fear that the TTP's return will open a new era of violence.
Source: Times of India
Please click the following URL to read the text of the original story:
https://timesofindia.indiatimes.com/world/pakistan/islamabad-bids-to-quell-rise-in-pakistani-taliban-attacks/articleshow/87719492.cms
--------
UK Home Secretary Priti Patel Apologises For UK Report Falsely Calling Muslim Man 'Hate Preacher'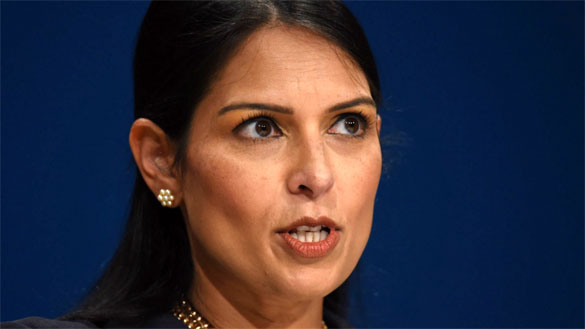 UK Home Secretary Priti Patel's (pictured) legal counsel issued an apology to Dr Salman Butt on Monday [Getty]
-----
16 Nov 2021
UK Home Secretary Priti Patel apologised on Monday to a Muslim man who was falsely described as a "hate preacher" by the Home Office.
The apology was issued at the High Court in London, following a lengthy libel action pursued by Islam21c news website chief Dr Salman Butt.
"The government accepts that it was wholly false to allege that Dr Butt is an extremist hate preacher who legitimises terrorism and therefore someone from whose influence students should be protected," said the Home Secretary's legal counsel, Aidan Eardley, in court on Monday.
"It is sorry for the harm caused to him and in particular for the fact that the allegation was made and maintained for so long."
Dr Butt launched a claim of libel and breach of data protection laws after being named in a 2015 Home Office press release on tackling extremism in universities.
The release, entitled "PM's Extremism Taskforce: tackling extremism in universities and colleges top of the agenda", related to the government's controversial Prevent anti-radicalisation scheme. Critics of the scheme say it unfairly targets British Muslims and creates a climate of fear and suspicion.
Butt's lawyer, Hugh Tomlinson QC, told the High Court that his client was given no prior warning or chance to respond to the allegations, which were "widely republished in the UK media".
The Home Office initially responded to the libel claim with an 'honest opinion' defence, however, has now apologised to Dr Butt and will remove his name from the press release.
"The most shocking thing about this claim is that the home secretary defended it over five years, even though it was accepted that the very serious allegations were not true. It was only after documents revealed that it was a mistake to include Dr Butt's name in the publication that she was forced to conclude the proceedings and pay a very substantial sum in compensation to Dr Butt," said lawyer Tamsin Allen.
Dr Butt hailed the legal victory as signalling the end of the government's discourse on extremism.
"This long battle has uncovered many shocking revelations along the way. One of the clearest lessons of this case in particular is just how baseless the notion of 'extremism' - and therefore 'counter-extremism' -actually is," Dr Butt said in a statement published by Islam21C.
"I believe the discourse of extremism is dead. More and more people are realising that it is a nebulous term used by the powerful to silence any thoughts, ideas or speech they do not like or cannot challenge without coercion. It is the 'heresy' of today."
Source: The New Arab
Please click the following URL to read the text of the original story:
https://english.alaraby.co.uk/news/patel-apologises-calling-muslim-man-hate-preacher
--------
Facebook Shutters Pakistani Hacker Group That Targeted Afghans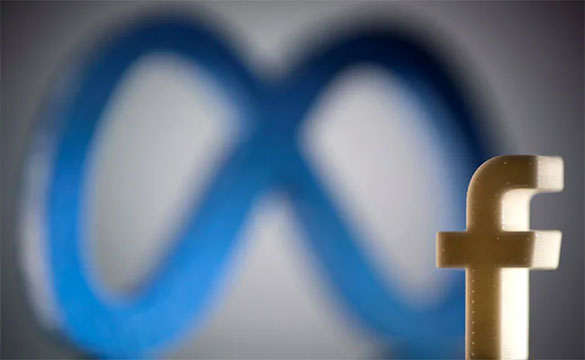 Pak group targeted people connected to previous Afghan government, military, and law enforcement
-----
Michael Hernandez
16.11.2021
WASHINGTON
Facebook's parent company said Tuesday that the social media firm has taken action against a Pakistani hacker group that targeted people who were affiliated with Afghanistan's former government in its final days.
The Pakistani hacker group SideCopy "targeted people who were connected to the previous Afghan government, military, and law enforcement in Kabul" as the Taliban pressed its offensive that led to the government's collapse in August, Facebook parent company Meta said in a blog post. SideCopy was removed in August.
"Given the ongoing crisis and the government collapse at the time, we moved quickly to complete the investigation and take action to protect people on our platform, share our findings with industry peers, law enforcement and researchers, and alert those who we believe were targeted," wrote Facebook's cyber chiefs Mike Dvilyanski and David Agranovich.
SideCopy's campaign against former Afghan government officials was well-organized, sophisticated and designed to hide those behind it, they wrote. It ramped up between April and August, and primarily operated by sharing links that would take users to websites that hosted malware.
The group also created fake accounts, primarily posing as young women to lure potential targets into downloading malicious chat apps or clicking on links, and set up fake app stores to fool users into clicking on seemingly-legitimate websites to give up their Facebook credentials.
Some of the "trojanized" chat apps included: HappyChat, HangOn, ChatOut, TrendBanter, SmartSnap and TeleChat.
Meta separately announced it took action against "three distinct hacker groups with links to the Syrian government," including a group known as the Syrian Electronic Army, which was tied to Syria's Air Force Intelligence; and APT-C-37, a hacker organization that targeted opposition groups.
The social media company said it also took action against a network that "targeted minority groups, activists, opposition, Kurdish journalists, activists," members of the YPG, and the Syria Civil Defense or White Helmets. That group was not given a specific name, but Meta maintained its activity was linked to "individuals associated with the Syrian government."
The Syrian Electronic Army was taken down in October after Meta "found that this threat actor has been subsumed into the Syrian government forces in recent years, with this latest activity linked to Syria's Air Force Intelligence." The group targeted users through "social engineering tactics" aimed at getting them to click on malicious links or download malicious software.
APT-C-37 was also taken down in October. Meta did not specify when the third group was removed.
Source: Anadolu Agency
Please click the following URL to read the text of the original story:
https://www.aa.com.tr/en/americas/facebook-shutters-pakistani-hacker-group-that-targeted-afghans/2422600
--------
India
India slams Pakistan at UNSC asks it to vacate illegally occupied areas of J&K
Nov 17, 2021
NEW YORK: Underlining that Pakistan has misused platforms provided by the UN to propagate falls and malicious propaganda against New Delhi, India at United Nations Security Council slammed Islamabad for raking up the Kashmir issue and called upon Pakistan to immediately vacate all areas of Jammu and Kashmir under its illegal occupation.
"I would like to categorical about India's position, the entire Union Territory of Jammu and Kashmir and Ladakh were, are and will always be an integral and inalienable part of India. This includes the areas that are under the illegal occupation of Pakistan. We call upon Pakistan to immediately vacate all areas under its illegal occupation," Dr Kajal Bhat, Counsellor at India's Permanent Mission to the UN, said on Tuesday (local time).
"I am constrained to take the floor once again to respond to some frivolous remarks made by the representative of Pakistan earlier today," Bhat said before beginning her response at UNSC.
Stressing that this is not the first time that the representative of Pakistan has misused platforms provided by the UN to propagate falls and malicious propaganda against India, Bhat said that Pakistan's representatives "sought in vain to divert the world's attention from the sad state of his country, where the terrorist enjoy free pass by the lives of ordinary people especially those belonging to the minority communities are turned upside down."
She also emphasised that member states are aware that Pakistan has an established history and policy of harbouring, aiding and actively supporting terrorists.
"This is the country that has been globally recognised as one openly supporting, training, financing and arming terrorists as a matter of state policy," Bhat said.
India's counsellor also underlined that Pakistan "holds the ignoble record of hosting the largest number of terrorists proscribed by the UNSC".
Source: Times of India
Please click the following URL to read the full text of the original story:
https://timesofindia.indiatimes.com/india/india-slams-pakistan-at-unsc-asks-it-to-vacate-illegally-occupied-areas-of-jk/articleshow/87749224.cms
--------
Gujarat Riots: Punish The Guilty, Zakia Jafri, wife of slain Congress leader Ehsan Jafri Tells Supreme Court
R. Balaji
17.11.21
Zakia Jafri, wife of slain Congress leader Ehsan Jafri, has told the Supreme Court that those responsible for the 2002 post-Godhra riots must be punished even if the incident is nearly two decades old, accusing the public prosecutors and defence lawyers of "collaborating" to ensure a clean chit for many of the accused.
Continuing his arguments for the fifth day, senior advocate Kapil Sibal, appearing for Zakia, told a bench headed by Justice A.M. Khanwilkar that the accused cannot be allowed to go scot free merely because of passage of time.
Sibal assailed the apex court-appointed special investigation team's alleged failure to act on evidence, including that presented by the National Human Rights Commission (NHRC). "No democracy can accept it. No court can countenance it. The message has to go (out), even if it is after a long time. Otherwise, it will send a message that whatever we do… anything we want, nothing will happen to us," Sibal told the bench that included Justices Dinesh Maheshwari and C.T. Kumar.
The court was dealing with a special leave petition filed by Zakia challenging the clean chit given to then Gujarat chief minister Narendra Modi and others by the R.K. Raghavan-headed SIT in the Gulbarg Society massacre in which Ehsan Jafri died.
The SIT had filed a closure report dated February 8, 2012, before the 11th metropolitan magistrate of Ahmedabad, which was accepted by the trial court on December 26, 2013. The trial court's order was upheld by Gujarat High Court, after which Zakia moved the Supreme Court.
Sibal referred to purported taped conversations of Dilip Trivedi, a special public prosecutor in many Gujarat riots-related matters, boasting about "managing the cases".
Sibal alleged that the prosecution had collaborated with the defence and the accused, as a result of which hundreds of accused had got acquitted.
"If the defence collaborated with the PP, then why have a prosecution? When I said collaborated, it was in this sense. He (Trivedi) is a PP and he is telling the accused whom to engage. He is getting lawyers for the accused, coordinating with other PPs. This is a farce of an investigation and what was the SIT doing?" Sibal asked.
"There was glaring evidence of collaboration. The political class became collaborators. This is the startling story of collaboration with the accused," he submitted.
However, Justice Khanwilkar pointed out that there were a number of cases where the accused had been convicted on the basis of the investigations conducted by the SIT.
"You are attacking the manner of investigation done by the SIT. It is the same SIT that had filed chargesheets in other cases and they were convicted. No such grievance in those proceedings. If it was an allegation against the police personnel then one can understand…. How can you say such things about the SIT appointed by court? Collaboration is a strong term for an SIT constituted by court," the bench said.
Sibal argued that the SIT had knowledge of the Tehelka sting tapes and their authentication by the CBI, which was upheld by Gujarat High Court. Yet the trial court did not rely on the tapes in the Gulbarg Society case, he said.
Source: Telegraph India
Please click the following URL to read the full text of the original story:
https://www.telegraphindia.com/india/punish-the-guilty-even-if-the-incident-is-nearly-two-decades-old-zakia-jafri-to-supreme-court/cid/1839285
--------
On "Vaccine Hesitancy In Muslim Areas", Government Will Take The Help Of Bollywood Superstar Salman Khan
November 16, 2021
Jalna: Maharashtra Public Health Minister Rajesh Tope has said there was hesitancy about taking anti-coronavirus vaccines in Muslim-dominated areas, and the government will take the help of Bollywood superstar Salman Khan to convince people to take the jab.
Maharashtra is leading in terms of the number of vaccine shots administered, but in some areas the pace of vaccination is low, Mr Tope said, speaking to reporters in Jalna on Monday.
"There is still some hesitancy in Muslim-dominated areas. We have decided to use Salman Khan and religious leaders to convince the Muslim community to take the vaccine," he said.
"Religious leaders and film actors wield great influence and people listen to them," he added.
Over 10.25 crore vaccine doses have been administered in the state so far, and by the end of November all eligible persons will have received at least the first dose, the minister said.
Source: ND TV
Please click the following URL to read the full text of the original story:
https://www.ndtv.com/india-news/maharashtras-salman-khan-answer-to-vaccine-hesitancy-in-muslim-areas-2613617
--------
Mehbooba Mufti: BJP govt creating rift between Hindus, Muslims
Nov 17, 2021
People's Democratic Party (PDP) chief and former J&K chief minister Mehbooba Mufti on Tuesday accused the Bharatiya Janata Party (BJP) of polarising people ahead of the next year's assembly elections in Uttar Pradesh.
Addressing PDP workers at the party's headquarters here on the penultimate day of her six-day visit to Jammu, Mehbooba said, "The biggest problem confronting the youth is unemployment, which the present government has failed to resolve. Farmers have been agitating for more than a year, but there is no one to listen to them. On the contrary, efforts are being made to polarise the people in the name of Hindu and Muslim."
"This government only knows about Hindu-Muslim politics, which started from Tripura, Uttar Pradesh and Maharashtra. This is the plan of this government to get votes," she added.
"Similar attempts are being made here in Jammu to poison the society," the PDP chief said.
She recalled how she grew up in Jammu in the house of a Hindu, but never felt any difference between a Hindu and a Muslim.
Source: Hindustan Times
Please click the following URL to read the full text of the original story:
https://www.hindustantimes.com/cities/chandigarh-news/mehbooba-mufti-bjp-govt-creating-rift-between-hindus-muslims-101637091390227.html
--------
Moral policing: Muslim student, his female friend attacked in K'taka; 6 held
16th November 2021
Dakshina Kannada: Six persons have been arrested in connection with a moral policing case in the Surathkal town of Dakshina Kannada district, police said on Tuesday.
The incident happened on Monday late night, said the Surathkal police.
The arrested persons have been identified as Prahlad, Prashanth, Guruprasad, Prateesh, Bharath and Sukesh.
Mohammad Yasin, BSc student of Mukka Srinivas college and his classmate, girl student belonging to another religion, were the victims.
Police said that Yasin was dropping the girl on his bike to her apartment at 10 p.m. The accused persons, who spotted them near the apartment, stopped them and inquired about the boy's name, and assaulted him for dropping the girl. They also threatened the girl and touched her inappropriately while assaulting Yasin.
The victim later lodged a complaint against the accused persons. The police are investigating the matter.
Source: Siasat Daily
Please click the following URL to read the full text of the original story:
https://www.siasat.com/moral-policing-muslim-student-his-female-friend-attacked-in-ktaka-6-held-2226178/
--------
India allows reopening of Kartarpur Corridor from Wednesday
November 16, 2021
India gave the green light for thousands of Sikh pilgrims to cross the border into Pakistan from Wednesday ahead of the birth anniversary of the religion's founder Guru Nanak.
The Kartarpur Corridor, a visa-free crossing allowing Indian Sikhs to visit the temple in Pakistan where Guru Nanak passed away in 1539, first opened in 2019 for Nanak's 550th birth anniversary but was closed last year because of the pandemic.
India's Home Minister Amit Shah announced that the corridor will re-open from Wednesday ahead of Nanak's birth anniversary celebrations this Friday.
"In a major decision, that will benefit large numbers of Sikh pilgrims, PM @narendramodi govt has decided to re-open the Kartarpur Sahib Corridor from tomorrow," he said on Twitter.
"I am sure that [the] govt's decision to reopen the Kartarpur Sahib corridor will further boost the joy and happiness across the country," Shah added.
A Pakistani official source said the corridor had never been closed on the Pakistan side, and that they were waiting for confirmation from Indian authorities that the pilgrims would be allowed to cross.
Source: Pakistan Today
Please click the following URL to read the full text of the original story:
https://www.pakistantoday.com.pk/2021/11/16/india-allows-reopening-of-kartarpur-corridor-from-wednesday/
--------
Arab World
Expo 2020 Dubai: Israel interfaith delegation to UAE attends tolerance event
17 November ,2021
Israel's first official interfaith delegation to the United Arab Emirates attended an event at Expo 2020 Dubai on Monday, marking the start of Tolerance Week, the official Emirates News Agency (WAM) reported.
"[The delegation] thanked the UAE for its acceptance and tolerance," WAM reported, citing a press release issued by the Israeli Ministry of Foreign Affairs and the Bureau for World Jewish Affairs and World Religions.
The event, titled "The Role of Religious Leaders in Tolerance Education," included speakers who were leaders representing five major religions: Jews, Muslims, Christians, Druze and Bahai.
They "shared their ideas on how to promote peace, coexistence and interreligious dialogue at the event held at Israel Pavilion" of Expo 2020 Dubai.
The speakers also discussed various aspects of tolerance education and dialogue between peoples and religions with their UAE counterparts, as well as tools to create bridges and fight extremism and prejudice, the news agency reported.
Source: Al Arabiya
Please click the following URL to read the full text of the original story:
https://english.alarabiya.net/News/gulf/2021/11/17/Expo-2020-Dubai-Israel-interfaith-delegation-to-UAE-attends-tolerance-event
--------
Sheikh Ahmed El-Tayyeb: Al-Azhar exerting great effort to combat extremism
November 17, 2021
In a meeting in Cairo with the European Union Commissioner for Home Affairs Ylva Johansson, El-Tayyeb discussed a number of Al-Azhar initiatives, including Egyptian Family House, which works to combat intolerance locally, and the Young Peacemakers Forum, which was attended by 25 young people from Europe and 25 from the Middle East to be ambassadors for world peace.
El-Tayyeb and Johansson discussed efforts to prevent extremism and radicalism and to promote co-existence between religions through interfaith dialogue.
The grand imam stressed that religions are candidates for spreading a message of peace provided that they are properly understood and that their leaders are committed to this goal.
El-Tayyeb also talked about the COP26 climate summit, which he hoped would bring more firm recommendations and a greater response from the major industrialised countries that bear the main responsibility for the problem of climate change.
El-Tayyeb said the summit should have called for "a gradual and final halt to [carbon] emissions" instead of the "gradual reduction of emissions" called for in its final statement, which he described as an evasion of the humanitarian responsibility on the shoulders of these countries.
For her part, Johansson expressed her appreciation for the role played by Al-Azhar in promoting interfaith dialogue and confronting extremism locally and globally.
Johansson said the Egyptian Family House is a model for coexistence, and stressed that Europe also faces many challenges such as Islamophobia, the extreme right, and increasing racism, as well as other problems that threaten the security and stability of European societies and require concerted efforts to confront and eliminate.
Source: ABNA24
Please click the following URL to read the full text of the original story:
https://en.abna24.com/news//sheikh-ahmed-el-tayyeb-al-azhar-exerting-great-effort-to-combat-extremism_1199282.html
--------
Syria's Assad scraps top Muslim cleric post
16 November ,2021
Syrian President Bashar al-Assad has issued a decree eliminating the post of top Muslim cleric for the country and expanding the powers of a government ministry overseeing religious affairs.
For the latest headlines, follow our Google News channel online or via the app.
The new decree, which state media said came into effect on Monday, effectively forces Ahmed Badreddin Hassoun, appointed as grand mufti by Assad in 2004, into retirement.
His prerogatives will be folded into a council that falls under the ministry of religious endowments, or waqf, which already oversees Islamic affairs in Syria, the official SANA news agency said.
The Council on Islamic Jurisprudence will from now on determine the lunar calendar and make rulings on matters relating to religious rituals and rites, SANA said.
The news agency did not elaborate on the reasons behind the move but it comes after years of government efforts to expand state oversight of religious affairs.
In 2018, Assad issued a decree limiting the mufti's term, previously unlimited, to a renewable period of three years.
Source: Al Arabiya
Please click the following URL to read the full text of the original story:
https://english.alarabiya.net/News/middle-east/2021/11/16/Syria-s-Assad-scraps-top-Muslim-cleric-post
--------
Attack on Syrian prison holding Iraqi Islamic State captives raises concerns
November 16, 2021
ERBIL, Iraqi Kurdistan — Reports of a planned Nov. 8 attack on a detention facility hosting thousands of alleged Islamic State operatives from Iraq and other countries in northeastern Syria earlier this month have heightened concerns about risks to regional stability and gains against the international terrorist group.
The Sinaa prison, which was apparently the intended target, holds several thousand IS operatives and is known to only occasionally be subjected to sweep-up operations by the Kurdish-led Syrian Democratic Forces (SDF). The SDF has repeatedly lamented a lack of funding and personnel to do more than simply allow the prisoners to effectively run their own affairs within the prison. The attack is thought to have been planned to liberate prisoners held.
The next day, the international coalition (CJTFOIR) tweeted about "joint success" in an operation with the SDF in the Deir ez-Zor region, but did not go into specifics.
On Nov. 13, three Iraqi nationals including one woman were reportedly shot and killed in al-Hol camp in Hasakah province in northeastern Syria. The camp is run by the Kurdish-led administration and currently houses over 50,000 people, roughly half of whom are Iraqis. Of the 78 people known to have been killed in the camp this year, 58 were Iraqis and at least 10 were beheaded.
The Sinaa prison is located in the Ghweiran neighborhood in the western part of the city of Hasakah. The Hasakah region is located north of the Deir ez-Zor region. Hasakah is inhabited by both Kurds and Arabs, while Deir ez-Zor is almost entirely Arab.
The regional capital of Deir ez-Zor is west of the Euphrates River and is under Syrian government control. The Hasakah region as well as the eastern part of Deir ez-Zor are under SDF control.
A source from eastern Syria told Al-Monitor Nov. 13 that the Sinaa prison continues to host many high-value Iraqi IS leaders, including several who had had direct contact with former IS leader Abu Bakr al-Baghdadi, who reportedly blew himself up in October 2019 after being cornered in a raid by US forces in Syria's northwest.
The source claimed many of these Iraqi IS fighters and commanders had been involved in al-Qaeda in Iraq before that, and thus have extensive networks and over a decade of experience to draw on and to influence other detainees with.
He also claimed that some Russian nationals who had been in SDF-run detention facilities in northeastern Syria for allegedly being IS fighters had recently been moved to Damascus "to ensure that they do not escape," presumably after negotiations with the Syrian government.
The source spoke on condition of anonymity, but had met with Al-Monitor in previous years and the information provided had later proven accurate.
The Bas News website, which focuses on Kurdish areas, reported Nov. 9 that the international coalition had transferred 15 IS leaders to a base it has a presence on in Shaddadi, in Hasakah province but south of the city, and that "the transfer process comes as a prelude to transferring the insurgents to Iraq."
The media outlet cited unnamed sources as saying, "The CIA interrogated the detained IS leaders inside Sinaa prison in Hasakah before they were transferred to Shaddadi base."
It is unclear whether this alleged transfer and interrogation occurred before or after the operation.
Security issues are rampant at SDF detention facilities in northeastern Syria and the Sinaa prison has reportedly experienced multiple, serious cases of rioting in recent years. In early 2020, detainees reportedly "smashed all the CCTV cameras and the internal doors."
As of the end of last year, the SDF reportedly were holding at least 10,000 IS prisoners in approximately 14 detention centers. Most of the prisoners were captured in early 2019 when the last territory held by the international terrorist group was taken in an offensive by the SDF and the international coalition.
Over a thousand of the IS detainees are Iraqi nationals, though some 100 were reportedly handed over to the Iraqi government earlier this year.
Many of these Iraqi IS affiliates had been pushed across the border into eastern Syria by Iraq's western Anbar offensive in 2017. Iraq declared that IS had been defeated in its territory in December 2017 after the last IS-held city in the country, Rawa, was retaken in November of that year.
The Washington-based Defense One website reported in February that the United Kingdom planned to provide funding to "double in size the current facility at Hasakah, a series of three converted school buildings that holds roughly 5,000 prisoners … which is overcrowded and effectively run by inmates internally."
The publication quoted Lt. Gen. Paul Calvert, commander of the US-led coalition to defeat IS, as stressing, in relation to the massive prison in Hasakah, "If you have a breakout up there, that's instant combat power that immediately goes back into [IS]."
The SDF has long warned that it cannot handle the current number of IS fighters in its facilities without additional support.
Several countries continue to come in for criticism over delaying or refusing to take back their own citizens currently detained in northeastern Syria for alleged or clear IS affiliation. Iraqis and Syrians account for the largest number of detainees by far, however.
Some accuse the SDF of using these detainees to try to extract concessions and increase financial and other support from countries including the United States.
The SDF has also long been accused of arbitrary detention of local Arabs and of corruption within both its prisons and camp facilities: allegedly releasing IS affiliates who can pay large sums but refusing to release Arabs arrested for unclear reasons — and with no apparent IS affiliation — unless bribes are paid. The Kurdish-led administration has long denied these accusations.
Source: Al Monitor
Please click the following URL to read the full text of the original story:
https://www.al-monitor.com/originals/2021/11/attack-syrian-prison-holding-iraqi-islamic-state-captives-raises-concerns
--------
Syria reports Israel attack south of Damascus, no casualties
17 November ,2021
Syria's state-run media said Israel carried out an attack on the country's south early Wednesday with two missiles targeting an empty house and causing no casualties
The missiles came from the Israeli-occupied Golan Heights and aimed at the building south of the capital Damascus, the state-run news agency SANA said. It said Syria's defense systems intercepted one of the incoming missiles. The attack caused no losses, the agency said.
Israel carries out raids on Syria mostly during nighttime. Wednesday's raid occurred shortly after midnight, SANA said.
Israel has staged hundreds of strikes on targets inside government-controlled Syria over the years but rarely acknowledges or discusses such operations.
Source: Al Arabiya
Please click the following URL to read the full text of the original story:
https://english.alarabiya.net/News/middle-east/2021/11/17/Syria-reports-Israel-attack-south-of-Damascus-no-casualties
--------
UAE free trade talks with India and Indonesia going well: Minister says
17 November ,2021
Free trade talks between the United Arab Emirates and India and Indonesia, are making good progress, the country's trade minister said on Wednesday, a day after starting similar talks with Israel.
For the latest headlines, follow our Google News channel online or via the app.
The UAE said in September it would seek economic agreements with eight countries - India, Britain, South Korea, Ethiopia, Indonesia, Israel, Kenya, and Turkey as part of a push to recover from the pandemic and in the face of increasing economic competition from Saudi Arabia.
UAE Minister of State for Foreign Trade Thani Zeyoudi has previously said he hopes to conclude some of these deals by the end of the year.
"We are making excellent progress in our negotiations with India and Indonesia, and hope that our discussions with Israel are equally productive," he said in a statement to Reuters.
Source: Al Arabiya
Please click the following URL to read the full text of the original story:
https://english.alarabiya.net/News/gulf/2021/11/17/UAE-free-trade-talks-with-India-and-Indonesia-going-well-Minister-says
--------
Pakistan
A govt run on support isn't called govt, says Fazl
Saleem Shahid
November 17, 2021
QUETTA: Maulana Fazlur Rehman, president of the Pakistan Democratic Movement (PDM) and chief of the Jamiat Ulema-i-Islam-Fazl (JUI-F), has said that the "government is not running, it is being run" (chal nahin rahi, chalayi ja rahi hai).
"We know who runs [the government] and who is being run. A government run on support is not called government," he said.
Speaking at a press conference at the residence of Maulana Abdul Wasay, the provincial emir of the JUI-F, here on Tuesday, Maulana Fazl said the government wanted all (crucial) legislation to be passed before Novem­ber 19. He said that the PDM would challenge the legislation in court.
"Pressure is being exerted on Pakistan Tehreek-i-Insaf (PTI) allies to vote for the legislation in the joint sitting of parliament and on the opposition members not to attend the session," he added.
Alleges PTI allies are being pressurised to vote for legislation
In an apparent reference to the allegations levelled by former chief judge of the apex court of Gilgit Baltistan Rana Mohammad Shamim about former chief justice of Pakistan Saqib Nasir's role in denial of bail to PML-N leader Nawaz Sharif and his daughter Maryam Nawaz, the JUI-F chief said the judges' affidavits had tarnished the image of the judicial system.
He said that three to four judges had already submitted affidavits and called for a judicial inquiry into the latest episode. "If such institutions are 'set up' then we can understand the reasons behind the statements of the judges," he added.
Replying to a question, the Maulana said that the government "is not running, it is being run. We know those who is running the government and who is being run. We have a lot to say but we are reluctant to say anything in order to save the country's conditions from worsening."
Maulana Fazl said the government did not have a majority in parliament. "The PTI allies are not ready to vote for the legislation. We have reports on who was taken to a safe house," he said. "Opposition members have been telephoned and told not to attend the joint session of parliament. The government has a majority of four to five votes by force and coercion."
The PDM chief said that if there was no regard for law, it would mean that the country was being run under oppression.
He said that under the present government, people should not expect smooth supply of gas and electricity and reduction in prices of petrol.
He said that contacts with the Pakistan Peoples Party did not mean a serious process of its return to the PDM had started. "Bilawal Bhutto-Zardari came to visit me. We have never stopped anyone from coming to our house." Maulana Fazl said that he did not know about the meetings of Shehbaz Sharif and Maryam Nawaz with the military leadership.
He said that the government did not give the people even the "right to cry". Prime Minister Imran Khan had no vision, no thinking and no philosophy, he said. Those who had campaigned for the PTI [in 2018 elections] were worried today, he added.
"People are finding it hard to feed their children; they are committing suicide but incompetent rulers are using every possible tactic to prolong their rule and enslaving 220 million people of Pakistan."
Source: Dawn
Please click the following URL to read the full text of the original story:
https://www.dawn.com/news/1658525/a-govt-run-on-support-isnt-called-govt-says-fazl
--------
Taliban invited to next meeting of Afghanistan's neighbours
November 17, 2021
ISLAMABAD: Foreign Minister Shah Mahmood Qureshi said on Tuesday the Afghan Taliban would be invited to the third ministerial meeting of Afghanistan's neighbours.
Mr Qureshi, at a meeting of the Senate Foreign Affairs Committee, said: "Afghanistan's interim government will also be invited to the next meeting of Afghanistan's neighbours."
Pakistan had worked out a new mechanism for consultations among Afghanistan's neighbours on the developments in the war-ravaged country after the Taliban takeover in mid-August. The format includes China, Iran, Pakistan, Tajikistan, Turkmenistan and Uzbekistan, besides Russia. The inaugural meeting was held in Islamabad on September 8, while the second meeting was hosted by Iran on October 27.
FM Qureshi tells Senate panel Islamabad's strategy is to maintain constructive engagement with Kabul
The Taliban were not invited to either of the meetings because the new regime lacked international recognition. The participants of the second meeting had in their joint communique called on the "international community to remain positively engaged with Afghanistan and develop a long-term roadmap to advance the agenda of political engagement, economic integration and regional connectivity".
The next meeting will take place in China. Although dates have not been finalised, it is likely to be held early next year.
Though the Taliban are still not recognised, countries around the world are increasingly engaging with the new government. Besides, several foreign ministers visited Kabul over the past several weeks and representatives of the extended troika on Afghanistan — China, Pakistan, the United States and Russia — met Taliban Foreign Minister Amir Khan Muttaqi on the sidelines of their meeting in Islamabad last week.
Mr Muttaqi had later, while speaking at a think tank on Friday, said that de facto recognition for the Taliban was already there and hoped that de jure acceptance would follow soon.
Source: Dawn
Please click the following URL to read the full text of the original story:
https://www.dawn.com/news/1658517/taliban-invited-to-next-meeting-of-afghanistans-neighbours
--------
Joint national response needed to tackle security challenges: COAS
November 16, 2021
ISLAMABAD: Chief of Army Staff (COAS) General Qamar Javed Bajwa has stressed upon the need for a joint national response to tackle national security challenges, said the military's media wing on Tuesday.
He said this while addressing the participants of 23rd National Security Workshop at General Headquarters (GHQ) in Rawalpindi, according to the Inter-Services Public Relations (ISPR).
The participants were given comprehensive briefing on overall security situation and challenges being faced by Pakistan. Later, the ISPR said, an interactive session was held with the army chief.
"Pakistan has emerged stronger from the war against terrorism as a resilient nation, and now it is our collective responsibility to work wholeheartedly for the progress and prosperity of our nation," Gen Qamar was quoted as saying.
The COAS emphasised that army was focused on maintaining its operational preparedness and ensuring security of the country against all threats.
National Security Workshop is an annual event held at the National Defence University in Islamabad.
Representatives from all segments of society, including parliamentarians attended the seminar, said the official statement.
Last week, the top military leadership, including COAS Gen Qamar and Director General of Inter-Services Intelligence (ISI) Lt Gen Faiz Hameed briefed lawmakers of the Senate and the National Assembly on matters pertaining to national security, foreign affairs, as well as internal and external challenges faced by the county.
An official statement released after the meeting stated that the Parliamentary Committee on National Security met under the chairmanship of National Assembly Speaker Asad Qaiser at the Parliament House.
Source: Pakistan Today
Please click the following URL to read the full text of the original story:
https://www.pakistantoday.com.pk/2021/11/16/joint-national-response-needed-to-tackle-security-challenges-coas/
--------
Europe
German Prosecutors charge Syrian man in alleged extremist attack plan
16 November ,2021
A Syrian man who allegedly supported ISIS group's ideology has been charged with making preparations for an attack in Germany, prosecutors said Tuesday.
The suspect, who was identified only as Abdullah H. in keeping with German privacy rules, was charged at a Berlin court with preparing a serious act of violence and terror financing. He was arrested in November 2019 in another case, which prosecutors gave no details of.
Federal prosecutors said that he decided by June 2019 to carry out an attack in Germany that would be on a similar scale to previous ISIS attacks in Europe. They said his aim was to kill or wound as many people as possible.
Source: Al Arabiya
Please click the following URL to read the full text of the original story:
https://english.alarabiya.net/News/world/2021/11/16/German-Prosecutors-charge-Syrian-man-in-alleged-extremist-attack-plan
--------
Two British MPs admit using offices for paid meeting on Saudi detainees
16 November ,2021
Two British Members of Parliament have admitted to being paid to appear on an online panel discussion on political prisoners in Saudi Arabia while using their Commons offices.
The incident took place last November when Liberal Democrat Layla Moran and Conservative Crispin Blunt were paid £3,000 and £6,000 respectively by law firm Bindmans LLP to appear in what they described as an "evidence session" to hear from human rights organizations and family members of detained Saudi Arabian political prisoners.
"With MPs from other parties, I worked on the detention of political prisoners in Saudi Arabia with Bindmans. I deeply regret that I 'zoomed' in for one meeting from my office in Parliament when Covid restrictions were in place. I take full responsibility for this and it will not happen again," Moran said in a statement carried by the BBC.
Source: Al Arabiya
Please click the following URL to read the full text of the original story:
https://english.alarabiya.net/News/world/2021/11/16/Two-British-MPs-admit-using-offices-for-paid-meeting-on-Saudi-detainees
--------

North America
US judge rules Iraqi refugee held on murder claims can be deported
17 November ,2021
An Iraqi refugee initially accused of committing a killing for the ISIS group before coming to the US is eligible to be deported because he lied on his immigration papers, a federal judge decided Tuesday.
Assistant Chief Immigration Judge Tara Naselow-Nahas ruled that Omar Abdulsattar Ameen lied when he was filling out his refugee application to gain entry into the United States. Among other things, she found he wasn't being truthful when he said he had never interacted with, knew, or had involvement with various terrorist groups, including the ISIS in Iraq.
But she rejected other allegations, including that he provided support, engaged in terrorist activity, participated in harming another person, or misrepresented that he was a member of such a group.
Naselow-Nahas found that Ameen interacted with a cousin "who is clearly a member of an armed terrorist group." She also found the government proved that he lied when he said his father had been fatally shot and that his brother had been kidnapped.
He should be deported to Iraq, or if not there to his last home of Turkey, the judge said, based on the government's recommendation.
Attorneys for Ameen say he faces likely execution if he is returned to Iraq.
Another federal judge in Sacramento in April refused to allow his extradition. US Magistrate Judge Edmund Brennan said that cellphone evidence shows Ameen was in Turkey at the time of the slaying in 2014.
Federal authorities have tried since 2018 to return Ameen to Iraq under a treaty with that nation, and he was quickly seized by immigration authorities after Brennan's ruling. Ameen will continue to fight deportation, and he will seek to be released on bond, said his lawyer, Siobhan Waldron.
He can now object that he faces too much danger to be deported, even though he was found to be eligible. He will go before Naselow-Nahas for a week of hearings set for late January and early February, and if she rules against him can seek review by the Board of Immigration Appeals and then the 9th US Circuit Court of Appeals.
"The fight is far from over," Waldron said. She contended that "this is all based on unfounded rumors."
FBI investigators testified over days of intermittent hearings scattered over several months that Ameen told inconsistent stories under questioning, and that close family members also have ties to terrorist groups. Ameen has argued he felt under duress during the interviews out of fear for his family.
Federal prosecutors said he returned to Iraq that same month and killed a police officer in the town of Rawah after it fell to the ISIS group. Ameen arrived in the United States five months later to be resettled as a refugee in the Sacramento, California, area.
The Iraqi government said Ameen was part of a four-vehicle ISIS caravan that opened fire on the home of the Rawah police officer. Iraqi documents said Ameen then fired a fatal shot into Ihsan Abdulhafiz Jasim's chest as he lay on the ground. ISIS later claimed responsibility for the slaying on social media.
The Department of Homeland Security alleged that Ameen kept his membership in two terrorist groups secret when he applied for refugee status, and again when he later applied for a green card.
Source: Al Arabiya
Please click the following URL to read the full text of the original story:
https://english.alarabiya.net/News/world/2021/11/17/US-judge-rules-Iraqi-refugee-held-on-murder-claims-can-be-deported
--------
US President Biden, China's Xi discuss how to 'align' stances on Iran nuclear issue
16 November ,2021
US President Joe Biden and Chinese President Xi Jinping talked about how they might harmonize their positions ahead of the Nov. 29 resumption of indirect US-Iranian talks on reviving the 2015 Iran nuclear deal, a top US official said on Tuesday.
Officials from Iran and the six nations that struck the pact - Britain, China, France, Germany, Russia and the US - will meet in Vienna to see if Tehran and Washington can agree to resume compliance with the deal under which Iran curbed its nuclear program to gain relief from US, EU and UN sanctions.
In 2018 then-President Donald Trump withdrew the US from the pact among the major powers known as the P5+1 and Iran and restored harsh US sanctions, prompting Tehran to begin violating its nuclear restrictions about a year later.
"The two presidents had the chance to talk about how we can align our perspectives heading into that (Nov. 29) meeting so that the P5+1 is united in dealing with Iran and trying to pave the way for a return to the (deal)," White House National Security Adviser Jake Sullivan said in a virtual think tank appearance.
Source: Al Arabiya
Please click the following URL to read the full text of the original story:
https://english.alarabiya.net/News/world/2021/11/16/US-President-Biden-China-s-Xi-discuss-how-to-align-stances-on-Iran-nuclear-issue
--------


South Asia
Taliban Fought Against Occupation, They Deserved This Victory: Russia's Special Representative
17 Nov 2021
Russia's special representative for Afghanistan Zamir Kabulov said that the Taliban had higher morale against the NATO and the US forces and they were fighting for independence and against occupation thus, they deserved this victory.
Exclusively speaking with Newsweek in Moscow Zamir Kabulov said that Russia wants Afghanistan to be a normal state and have peace with itself and its neighbors but expressed concerns about the terrorism and drug coming out of Afghanistan.
Zamir Kabulov said that they are closely monitoring the actions of the Taliban and respect their governance but added that it does not mean that Russia accepts that.
"I had visited Kabul when Taliban first came to power in the 90s and I see the Kabul through TV channels now, I see there is a big difference in the Taliban of this and of the 90s. There are at least 10 provinces where girls go to schools, TV channels are operational and there are analysts from both the Taliban and those who oppose. This is slow development but hopeful." Said Kabulov.
The special representative also appreciated the efforts of the Taliban against ISIS in Afghanistan and said that they are fighting against an international threat and the Taliban are doing it better than the previous Afghan government funded by the US.
Source: Khaama Press
Please click the following URL to read the full text of the original story:
https://www.khaama.com/taliban-fought-against-occupation-they-deserved-this-victory-zamir-kabulov-5687568/
--------
Taliban want to have 'positive relations' with all countries: spokesperson
November 16, 2021
The Taliban on Tuesday said that they want to have "positive relations" with all countries, including the United States, and urged the United Nations (UN) to recognise the new regime in Kabul.
In a series of tweets, Taliban Spokesperson Suhail Shaheen said that the takeover of Kabul by the Taliban "opened up a new phase" of investments and joint ventures in Afghanistan.
The spokesperson further said that the Taliban regime is complying with the Doha agreement and the government would not let international terrorist outfits operate on its soil.
He claimed the Taliban have the support of the Afghan nation and have established their writ across Afghanistan, adding that the Taliban "represent people's aspirations".
Source: Pakistan Today
Please click the following URL to read the full text of the original story:
https://www.pakistantoday.com.pk/2021/11/16/taliban-want-to-have-positive-relations-with-all-countries-spokesperson/
--------
Taliban arrest 11 IS suspects in central Daikundi province
Nov 17, 2021
The Taliban`s officials in central Daikundi province said that they arrested 11 people who are suspected to be affiliates of ISIS-K, the terror group which recently speeded its attacks in Afghanistan after the Taliban took control of it, reported local media.
The officials said that the suspects are from Helmand, Ghazni, and Urozgan provinces but added that further investigations have been started, said Khaama Press.Weapons of the suspects have been seized by the Taliban.
A few days back, the Taliban arrested ten ISIS-K affiliates and killed three more during large-scale operations in Kandahar province.The four hideouts of the ISIS-K have been eliminated in the province, according to the Taliban`s officials in Kandahar province.
Source: WIO News
Please click the following URL to read the full text of the original story:
https://www.wionews.com/south-asia/taliban-arrest-11-is-suspects-in-central-daikundi-province-429877
--------
Africa
Islamic group defends Osinbajo on reported Christianisation agenda
November 17, 2021
By John Owen Nwachukwu
The Muslim Rights Concern (MURIC), has waded into the controversy surrounding the recent allegation of christianisation levelled against Vice President, Yemi Osinbajo.
The group, in a statement signed by its director, Prof Ishaq Akintola and made available to DAILY POST on Wednesday said the allegations were fake.
It related what it knows about the Vice President and insisted on truth, fairness and objectivity.
Recall that a certain document had appeared last week alleging christianisation agenda on the part of Osinbajo.
But MURIC said it has refused to believe everything it hears or read in these days of fake news.
The Muslim rights group said it has carried out its investigation and was surprised by certain facts they found about the VP's office and his dealings with Muslims.
"Blackmail, character assassination, fake news and disinformation are not in the character of Muslims," MURIC said.
"During our investigation, we stumbled on an article written by a female Muslim presidential aide in the VP's office. The article, which surfaced recently on social media, affirmed the presence of 18 Muslim officials in Osinbajo's office.
"The onus is on those who accused the VP of christianisation to prove that some or all of those Muslim names in the VP's office were fabricated to convince Nigerian Muslims that the VP is either a hater or an oppressor of Muslims," the group said.
The group said it has, however confirmed by itself that some of the names listed as Muslims working in the VP's office are not fictional, adding that the most senior staff working with Osinbajo, a senior pastor with the Redeemed Christian Church of God, is a Muslim.
"…Mr. Abdul Rahman Ipaye, a Muslim and a former commissioner in Lagos State who was mentioned in the article as the highest staff in the VP's office is, indeed, a bona fide staff of Osinbajo."
Source: Daily Post
Please click the following URL to read the full text of the original story:
https://dailypost.ng/2021/11/17/islamic-group-defends-osinbajo-on-reported-christianisation-agenda/
--------
Haftar orders arrest of Sabha security director for appearing with Saif Al-Islam Gaddafi
November 16, 2021
The Chief of Sabha security directorate Mohammed Besher said the pro-Haftar Operation Dignity Room in south Libya issued an arrest warrant of him after he had appeared with Saif Al-Islam Gaddafi when the latter was submitting his elections candidacy in the city.
Besher told Fawasel news agency that his job entails security of the polling stations in Sabha, but he didn't protect or provide security for Saif Al-Islam Gaddafi, saying the Sabha security directorate has nothing to do with personal security of Saif Al-Islam Gaddafi and doesn't know who protects him as he came to the HNEC center as a Libyan national without any capacity.
Source: Libya Observer
Please click the following URL to read the full text of the original story:
https://www.libyaobserver.ly/inbrief/haftar-orders-arrest-sabha-security-director-appearing-saif-al-islam-gaddafi
--------
Libyan General Khalifa Haftar says to run for president
16 November ,2021
Libyan National Army commander Khalifa Haftar will run in Libya's presidential elections due next month, he announced in a televised speech on Tuesday.
"Elections are the only way out of the severe crisis that our country has plunged into," said Haftar, who was expected to formally register later Tuesday at the election center in Benghazi.
Haftar waged a war on factions in the west after the country split in 2014, including a 14-month offensive to capture Tripoli which was repelled by the internationally recognized government.
Haftar's decision to run will anger many in Tripoli and western regions who say no vote in areas he holds can be fair.
The election is meant as a milestone in the political process to knit Libya back together after a decade of chaos that spiraled out of the 2011 NATO-backed uprising that ousted former Libyan President Muammar Gaddafi.
Source: Al Arabiya
Please click the following URL to read the full text of the original story:
https://english.alarabiya.net/News/north-africa/2021/11/16/Libyan-General-Khalifa-Haftar-says-to-run-for-president
--------
721 candidates registered so far for Libya's Dec. 24 parliamentary elections
Walid Abdullah
16.11.2021
TRIPOLI, Libya
A total of 721 candidates have so far registered to run in Libya's Dec. 24 parliamentary elections, the country's electoral commission said on Tuesday.
This list came in a daily report issued by the commission on its Facebook page regarding the registration process, which will continue through Nov. 22.
Early on Tuesday, Libyan warlord Khalifa Haftar announced a bid to seek the presidency. To date putschist Haftar has been an impediment to the country's democratic processes.
Libya's presidential and parliamentary elections are set to take place on Dec. 24 under an UN-sponsored agreement reached by Libyan political rivals at meetings in Tunisia last November.
Source: Anadolu Agency
Please click the following URL to read the full text of the original story:
https://www.aa.com.tr/en/africa/721-candidates-registered-so-far-for-libyas-dec-24-parliamentary-elections/2422472
--------
Libyan warlord Haftar announces bid to run for president
Walid Abdullah
16.11.2021
TRIPOLI, Libya
Libyan warlord Khalifa Haftar on Tuesday announced he will run in the country's upcoming presidential elections.
In a televised speech, Haftar said the elections are the only way out of the Libyan crisis.
"I declare my candidacy for the presidential elections, not because I am seeking for authority but because I want to lead our people towards glory, progress and prosperity," Haftar said.
Haftar is a controversial figure in the Libyan political scene, who is backed by regional powers, including Egypt, France and Russia.
Haftar's self-proclaimed "Commander-in-Chief of the Libyan National Army" has contributed greatly to the decade-long turmoil in Libya after leading a 14-month military offensive, with the support of foreign powers, to unsuccessfully topple the internationally recognized Government of National Accord (GNA) in the west.
Mass graves in Libya's southwestern city of Tarhuna, a former stronghold for Haftar, continue to be discovered since the warlord's defeat in June 2020 with hundreds of bodies exhumed.
Having helped former strongman Muammar Gaddafi come to power in 1969, Haftar fell out with his boss in the late 1980s and sought asylum in the US.
Haftar reappeared in the Libyan political scene during the 2011 uprising that led to Gaddafi's ouster and subsequent death.
He joined the Libyan opposition and made the eastern city of Benghazi his base and stronghold.
Despite the February agreement that paved the way for a unity government in Libya, Haftar still acts independently of the legitimate government and leads an armed militia that controls vast areas in the east.
On September 22, Haftar assigned his forces' chief-of-staff to take his military post temporarily for three months to prepare himself for running for elections.
Libya's presidential and parliamentary elections are set to take place on Dec. 24 under an UN-sponsored agreement reached by Libyan political rivals during meetings in Tunisia on Nov. 15, 2020.
Source: Anadolu Agency
Please click the following URL to read the full text of the original story:
https://www.aa.com.tr/en/africa/libyan-warlord-haftar-announces-bid-to-run-for-president/2422209
--------
Southeast Asia
Indonesia's top religious council: Cryptocurrency is Unlawful for Muslims
November 16, 2021
The Indonesian Ulema Council, a top body of Islamic scholars, said Thursday cryptocurrency as a means of payment and a commodity to trade is unlawful for Muslims in that country that has the world's largest Muslim population, according to multiple reports, a ruling that could affect Muslims' financial decisions in that country though the council does not have legal powers.
According to Fortune, the council advises Indonesia's government, including its finance ministry, on finance and banking matters for Muslims—around 87% of Indonesians follow Islam.
The council's head of religious decrees, Asrorun Niam Sholeh, said crypto has elements of uncertainty and harm, which forbids it as a payment option under Sharia law, Reuters reports.
Asrorun added the use of digital tokens as a commodity to trade is also forbidden, citing their lack of a clear value and physical structure.
Crypto is traded and invested in Indonesia's commodities and futures market.
Asrorun left room for change, saying the council could approve cryptocurrency if modifications are made to comply with Sharia law, according to Bloomberg.
Total crypto transactions in Indonesia totaled 370 trillion rupiah, or $25.96 billion, between January and May this year, according to Indonesia's trade ministry.
Big Number
232.3 million. That's the approximate number of Muslims in Indonesia, where nearly nine in ten of its population is Muslim, according to the U.S. Department of State. Indonesia has the world's fourth-largest population and the 10th largest economy by purchasing power parity, according to the World Bank.
Source: ABNA24
Please click the following URL to read the full text of the original story:
https://en.abna24.com/news//indonesia%e2%80%99s-top-religious-council-cryptocurrency-is-unlawful-for-muslims_1198969.html
--------
Even China has banned gambling, says PAS backbencher
Predeep Nambiar
November 16, 2021
ALOR SETAR: A PAS backbencher today asked those who oppose the state's 4D ban to look at China, where gambling has been outlawed for the past 70-odd years for its social ills.
Hanif Ghazali (PAS-Tanjung Dawai) took to task those who said gambling was part of Chinese culture, saying one could look at how China had placed curbs on such activities since 1949.
Today, he said, China only allowed gambling at weddings, birthdays and other smaller events, and at gaming centres in the special autonomous regions of Macau and Hong Kong.
With the flourishing of Filipino online gambling websites, Beijing had also reached out to the Philippines, pleading with it to end the online gambling menace.
Defending the Kedah government's decision not to renew the business licences of 4D outlets, Hanif said that as a Muslim, one must support the ban on all forms of betting and gaming to obey Islamic teachings.
"Can you imagine what gambling can do to the family institution?" he asked during the debate on the 2022 Supply Bill in the state assembly.
"The breadwinner is forced to borrow money from moneylenders, while his wife has to pawn her belongings to clear the debts from gambling."
Hanif also supported the state's move to curb alcohol sales in certain areas, saying the restrictions should extend to Langkawi.
He said the curbs could help reduce the high rate of road accidents involving drunk tourists on the island, conveyed to him by residents during his regular preaching trips there.
"Alcohol is so freely available (in Langkawi) that teenage, schooling children can buy them," he said.
He cited a World Health Organization report stating that Malaysians were the 11th highest consumers of alcohol, spending RM1.5 billion on drinks yearly.
Source: Free Malaysia Today
Please click the following URL to read the full text of the original story:
https://www.freemalaysiatoday.com/category/nation/2021/11/16/even-china-has-banned-gambling-says-pas-backbencher/
--------
Penang Mufti urges Kedah MB to embrace 'Keluarga Malaysia' after latter links state to 4D outlets
15 Nov 2021
BY OPALYN MOK
GEORGE TOWN, November 15 — Kedah Mentri Besar Datuk Seri Muhammad Sanusi Md Nor should speak in ways consistent with the prime minister's "Keluarga Malaysia" concept, said Penang Mufti Datuk Seri Wan Salim Wan Mohd Noor.
He said Muhammad Sanusi, as the leader of a state within Datuk Seri Ismail Sabri Yaakob's ruling coalition, should strive to display the maturity that would help others to understand the PM's concept on inclusivity.
"As a 'brother', I would like to advise the Kedah MB to be more careful when issuing statements," he said today.
He also said the Kedah MB must strive to protect the image of his office, after Sanusi announced yesterday that he told local authorities not to renew the business licenses of 4D gaming outlets in the state.
Wan Salim also reminded Muhammad Sanusi that he was the head of a state government, and not simply a village leader whose influence and power were limited.
"He should try not to issue statements that could cause controversy with other state leaders, especially with the neighbouring state, but should be working towards building a good relationship with all parties," he said.
Wan Salim was responding to the Kedah lawmaker's recent statement on the banning of shops selling numbers forecast lottery draws in the northern state and telling would-be patrons to visit Penang if they wanted to participate in the forecasts.
"His statement linking 4D lottery gambling to Penang is disappointing and unreasonable," he said.
He said the fact that Muhammad Sanusi linked gambling to Penang is considered an insult to the Islamic religious institutions in this state that was committed to strengthening the position of Islam in Penang.
He reminded the Kedah MB that Yang di-Pertuan Agong Al-Sultan Abdullah Ri'ayatuddin Al- Mustafa Billah Shah was the head of Islam for all states without a Malay ruler, which included Penang.
Source: Malay Mail
Please click the following URL to read the full text of the original story:
https://www.malaymail.com/news/malaysia/2021/11/15/penang-mufti-urges-kedah-mb-to-embrace-keluarga-malaysia-after-latter-links/2021070
--------
PAS needs to sober up, face Keluarga Malaysia reality
K. Parkaran
November 16, 2021
After a sobering resolution to the Timah whisky controversy, we are immediately faced with another divisive debate involving a practice that is forbidden to Muslims.
The PAS-led Kedah government's decision to effectively ban the operations of all 4-D outlets in the state has brought much anger and a public debate which is not healthy for a multi-religious country, especially when the prime minister is pushing for a united Keluarga Malaysia (Malaysian Family).
I am not one who will promote gambling or alcohol consumption as a national or a community culture because I have seen many families being torn apart and marriages broken because of these habits. But let's not stereotype behaviour and habits according to race or religion.
In its battle to "clean" the nation, maybe PAS should also include the devastating effect that drug abuse has on Malaysian youth and the rate of corruption that has caused Malaysia to feature in the global headlines.
Having said that, can PAS provide the statistics to show that the gambling problem has gone beyond control in Malaysia? For every gambler or drinker that anyone can point out, I will show 10 teetotallers and those who abhor gambling.
Let me be clear here that defending one's basic right to do something according to the law is not tantamount to condoning any form of addiction.
We must defend the right of an individual to carry out legal activities with all the legislated controls in place. Everyone knows Islam forbids these practices and the relevant laws are firmly in place to ensure Muslims stay clear of activities that are "haram".
I don't see why any authority, which survives on revenues from gaming and entertainment taxes, wants to stop a business which is licensed by the federal government.
It's funny that Kedah chooses to ban a business which openly bars Muslims. I was told once that the true test of a Muslim is to live among others in a society and stay away from practices that are not allowed by Islam.
Tens of thousands of people are engaged by the gaming companies, keeping a large number of Malaysians gainfully employed. The money they earn is from hard work, and not something that comes easy. What they get are not like the handouts that many survive on.
It would be naïve to think that Kedah's action will stop people from gambling in one form or another. It is an open secret that the illegal four-digit lottery is thriving online and that Malaysians indulge in these activities, even lottery draws in Singapore and Cambodia.
Legalisation of gambling will not only help to reduce black money transactions but it will also generate a good amount of revenue for the federal coffers. Once gambling is banned, the money goes to the criminal syndicates.
I agree with PAS that the states it rules, like Terengganu and Kelantan, do not have legalised gambling but I am not sure if there are those in the state who do not do so online, which is quite widespread.
Source: Free Malaysia Today
Please click the following URL to read the full text of the original story:
https://www.freemalaysiatoday.com/category/opinion/2021/11/16/pas-needs-to-sober-up-face-keluarga-malaysia-reality/?__cf_chl_jschl_tk__=iFCkDgCjIfFDjsVN4mQP41dwoa5sFHREOzuk02z38Hc-1637134479-0-gaNycGzND70
--------
Mideast
Saudi-led coalition says it killed 130 Houthis in 24 hours
16.11.2021
SANAA, Yemen
The Saudi Arabian-led Arab coalition in Yemen announced Tuesday that it killed 130 Houthi militants in military operations in the past 24 hours.
But the Houthi rebel group said only 12 of its fighters were killed.
"We carried out 27 targeting operations to vehicles and militants of the Houthi militia in the provinces of Marib and al-Bayda (central Yemen) during the past 24 hours," the Kingdom's official SPA news agency cited a statement by the coalition.
Operations "destroyed 16 military vehicles and eliminated 130 Houthi terrorist militants" and it "carried out four operations in Yemen's western coast to support the coastal forces and protect civilians."
The Houthi-run Saba news agency quoted an unnamed security source who said, "12 of its fighters, most of them were holding officer ranks, were killed by coalition warplanes."
"The fighters were killed on a number of fronts and were buried in the capital Sanaa," the source said.
Since February, the Iran-aligned Houthi rebels have stepped up attacks to take control of oil-rich Marib province, one of the most important strongholds of the legitimate government and home to the headquarters of Yemen's Defense Ministry.
Yemen has been engulfed by violence and instability since 2014, when Houthi rebels captured much of the country, including the capital, Sanaa.
Source: Anadolu Agency
Please click the following URL to read the full text of the original story:
https://www.aa.com.tr/en/middle-east/saudi-led-coalition-says-it-killed-130-houthis-in-24-hours/2422739
--------
Palestinian father seeks justice for daughters killed by Israel
Abdel Raouf Arnaout
16.11.2021
JERUSALEM
Thirteen years have passed since Palestinian Ezz El-Din Abu El-Aish lost his three daughters to an Israeli tank shell that struck their house in Jabalia camp, north of Gaza City.
Other family members living in the same house were also wounded by Israeli army fire during a three-week offensive on the Gaza Strip that began on Dec. 27, 2008.
The Israeli onslaught, known as Operation Cast Lead, resulted in the massacre of about 1,400 Palestinians and thousands injured.
The grieving father has sued the Israeli authorities over the death of his three girls; Bisan, Mayar, and Aya, who were aged 21, 15, and 13 years old respectively.
Abu El-Eish, who is a medical doctor, demands Israel make an official apology and that it bears full responsibility for the murders.
He also demands that the self-proclaimed Jewish state gives him financial compensations that he intends to use to fund a college in honor of his daughters.
On Monday, Israel's Supreme Court examined a civil lawsuit filed by the Palestinian father, but it has not yet issued a verdict.
Abu El-Eish has since relocated to Canada alongside other surviving family members.
Heartbreaking
Abu El-Eish traveled to Israel to attend the Monday court proceedings at the Supreme Court, Israel's highest judicial body.
"This is the room after the tragedy," Abu El-Eish, who was holding a picture of his demolished house, told reporters while pointing to the room where his daughters perished. "Personally, I don't want anyone to go through what I went through," he said.
"During the Israeli assault, my daughters were studying (at night) using candles because there was no electricity," Abu El-Eish recalled.
"They had a goal. Their goal was to succeed, to learn, and to become the bearers of a humanitarian message. These are the children I taught and raised."
The bereaved father said his daughters are victims, vowing to "keep them alive" and not allow anyone else to "kill them again" by ensuring that they get justice.
The court session was attended by a number of peace activists and Arab deputies, including Ayman Odeh, Ahmed Al-Tibi, and Osama Al-Saadi.
In a Twitter post, Al-Tibi described Abu El-Eish's account of his daughters as "heartbreaking".
For his part, Odeh tweeted saying that Abu El-Eish "seeks not revenge" but that Israel "bears responsibility for the killing."
"There is nothing more humane and more painful than a bereaved father who seeks justice for his daughters," he added.
Justice
In March 2017, the Israeli Central Court in the southern city of Beersheba reviewed the case but rejected it. As a result, Abu El-Eish decided to file a petition with the Supreme Court. But the court has postponed its sessions due to the coronavirus pandemic.
Abu El-Eish said he is resolved to seek justice for his daughters through all available "civilized, peaceful, legal and moral means".
Source: Anadolu Agency
Please click the following URL to read the full text of the original story:
https://www.aa.com.tr/en/life/palestinian-father-seeks-justice-for-daughters-killed-by-israel/2422203
--------
President's Envoy: Iran to Remain beside Afghan People
2021-November-16
Iran and Afghanistan enjoy strong age-old relations, Kazzemi Qomi said during the meeting in Kabul on Tuesday.
"The Islamic Republic of Iran will always stand by the Afghan people," he added.
Muttaqi, for his part, referred to the problems that Afghanistan is facing these days, and expressed the hope that these problems would be resolved soon.
Kazzemi Qomi arrived in Kabul on Monday for a three-day visit to hold talks with Taliban authorities.
After meeting with a number of senior Taliban officials on Monday, he underlined that the US was defeated in Afghanistan and is now trying to support the ISIL terrorist group to compensate for its failures in the region.
"The aggressor country that ruled Afghanistan for the past 20 years is now trying to reinforce Takfiri Groups in Afghanistan after its defeat," the Iranian envoy told reporters in the Afghan capital.
He added that the purpose of his visit to Kabul was to discuss interim government, political, economic, security, and Afghan refugee issues.
Source: Fars News Agency
Please click the following URL to read the full text of the original story:
https://www.farsnews.ir/en/news/14000825000501/Presiden%E2%80%99s-Envy-Iran-Remain-beside-Afghan-Peple
--------
Iran urges Azerbaijan, Armenia to exercise restraint, avoid violence amid new border clashes
November 17, 2021
Iran has voiced concern over the latest border clashes between Azerbaijan and Armenia, urging the two neighbors to exercise restraint and resort to dialogue to resolve differences.
"As in the past, the Islamic Republic of Iran is ready to help the two sides settle differences and establish stability and peace in the region," Foreign Ministry Spokesman Saeed Khatibzadeh said on Tuesday.
He added that all countries should respect internationally recognized borders and called on Baku and Yerevan to patch up differences through dialogue and peaceful channels.
The spokesperson warned that the ongoing challenges would pose a danger to the gradual process to the promotion of regional peace and progress.
Armenia and Azerbaijan on Tuesday accused each other of initiating fighting along their shared border amid renewed border clashes between the arch foes a year after their war over contested territory.
Russia's Interfax news agency cited Armenia's parliament as saying that 15 Armenian soldiers had died in clashes on the country's border with Azerbaijan. The parliament added that 12 of their soldiers had been captured by Azerbaijan.
On the other side, the Azeri Defense Ministry also spoke of a tense situation on the border with Armenia and said a military operation was underway to repel large-scale "provocations."
Russian media reported on Tuesday that Armenia had asked Moscow to help defend its territorial sovereignty against attacks by Azerbaijani forces.
Source: ABNA24
Please click the following URL to read the full text of the original story:
https://en.abna24.com/news//iran-urges-azerbaijan-armenia-to-exercise-restraint-avoid-violence-amid-new-border-clashes_1199291.html
--------
President Rayeesi: Iran Ready to Finalize Documents of Long-Term Cooperation with Russia
2021-November-16
"We are ready to finalize the comprehensive document of long-term cooperation between the two countries so that the process of further enhancing relations and cooperation between Iran and Russia can be implemented quickly," Rayeesi said on Tuesday, stressing Iran's willingness to further develop trade and economic relations with Russia.
He also pointed to the common positions of the two countries on bilateral, regional and international issues, saying, "Countering unilateralism and consolidating multilateralism are among the similarities of the two countries."
The Iranian President stressed the need for joint cooperation between the two countries on regional issues, adding, "Continued presence of foreigners in Syria is against the will of the Syrian people and government because it threatens the stability and security of the country."
Rayeesi also pointed to the developments in Afghanistan, saying that the presence of ISIL terrorist group in the country is dangerous to the region.
"The Islamic Republic of Iran believes in the establishment of an inclusive government with the presence of all ethnic and political groups," he noted, adding that the formation of such a government can guarantee the security of the country.
He lauded Russia's stance in supporting Iran's nuclear rights and the need to lift all sanctions imposed on the Iranians, and said his administration is quite serious in nuclear talks for lifting all sanctions against the Iranian people.
The President also welcomed Russia's initiative for stability and peace in the Caucasus region.
"Any change in geopolitics and borders of the regional countries is not acceptable," the two sides stressed.
Rayeesi further hailed the assistance of the President and the Russian government in Iran's membership in the Shanghai Cooperation Organization (SCO).
Putin, for his part, said that Moscow supports Tehran's proposals in drafting a new document on long-term cooperation between the two countries, adding, "We are determined to finalize and implement it as soon as possible."
Moscow attaches great importance to improving the level of economic relations and finalizing joint investment programs with Iran, he stressed.
Putin also pointed to the cooperation of the two countries in regional issues, specially Syria, saying that the two countries should continue their close cooperation in various regional areas.
He voiced support for the rights of the Iranian people in the nuclear issue, and expressed the hope that in future negotiations, the parties would have sufficient political will to resolve the issues in talks.
Russian Deputy Foreign Minister Sergei Ryabkov said last week that the US needs to revise its policy of draconian sanctions against the Islamic Republic so as to help revive the 2015 nuclear agreement, officially called the Joint Comprehensive Plan of Action (JCPOA), three years after the US ditched the historic accord and tried to kill it.
"The utmost must be done so that the negotiations ensure the restoration of what's known as the 'factory settings' of the JCPOA," Ryabkov said on Thursday.
"Political will is now required. From the US side, it is important to prove and demonstrate in practice that the sanctions policy, which has been carried out over the recent years is being reviewed and the Iranian side is given the opportunity to reap those economic advantages that are included in the package of agreements that lies at the heart of the JCPOA," the Russian diplomat said.
The JCPOA was inked by Iran and six world powers in 2015, under which Tehran agreed to put limits on certain aspects of its nuclear activities in exchange for the removal of international sanctions imposed against the country.
In 2018, however, the US exited the nuclear pact and began to unilaterally implement what it called the maximum pressure campaign against the Islamic Republic, effectively depriving Iran of the deal's benefits by forcing third parties to stop trade with Iran.
Source: Fars News Agency
Please click the following URL to read the full text of the original story:
https://www.farsnews.ir/en/news/14000825000666/Presiden-Rayeesi-Iran-Ready-Finalize-Dcmens-f-Lng-Term-Cperain-wih
--------
Iran Condemns Terrorist Attack in Burkina Faso
2021-November-16
Khatibzadeh extended condolences to the government and people of Burkina Faso and the families of the victims.
The Iranian foreign ministry spokesman also sympathized with the bereaved families of the victims of the terrorist attack.
Khatibzadeh, meantime, voiced Iran's readiness to cooperate with Burkina Faso.
At least 32 people, including 28 military police officers and four civilians, were killed in an attack on a gendarmerie post in northern Burkina Faso, the government said on Monday, raising its earlier death toll of 20.
The government's statement said the toll was provisional as of Monday afternoon. The attack is the deadliest suffered by Burkina Faso troops since an insurgency by Takfiri militants took off in 2017.
President Roch Kabore decreed three days of national mourning for the victims of the attack, which took place on Sunday morning near a gold mine in Inata and came two days after another raid in the area killed seven police.
Source: Fars News Agency
Please click the following URL to read the full text of the original story:
https://www.farsnews.ir/en/news/14000825000443/Iran-Cndemns-Terrris-Aack-in-Brkina-Fas
--------
Iran 'absolutely serious' about nuclear talks, Raisi tells Putin
16 November ,2021
Iran is "absolutely serious" about nuclear talks expected to resume late this month, its President Ebrahim Raisi told his Russian counterpart Vladimir Putin in a phone call Tuesday.
"The Islamic Republic of Iran is absolutely serious about the negotiations and we are equally serious about our people's rights to have sanctions lifted," Raisi said, according to a statement published on the presidency's website.
His remarks come one day after Tehran invited the head of the International Atomic Energy Agency, Rafael Grossi, to visit and meet Iran's foreign minister, after the UN official expressed concern over lack of contact with Iranian officials.
Nuclear talks, which have been on hold since Raisi's election in June, are set to resume in Vienna on November 29 in a bid to revive a 2015 deal that offered Tehran relief from sanctions in return for curbs on its nuclear activity.
The deal was torpedoed when the US unilaterally pulled out of it in 2018 under the administration of president Donald Trump.
The other parties to the deal – Russia, China, Germany, Britain and France – will participate in the Vienna talks in the presence of European negotiator Enrique Mora.
The US will meanwhile take part in the negotiations indirectly.
Source: Al Arabiya
Please click the following URL to read the full text of the original story:
https://english.alarabiya.net/News/middle-east/2021/11/16/Iran-absolutely-serious-about-nuclear-talks-Raisi-tells-Putin
--------
Iran MPs reject President Raisi's proposed education minister for second time
16 November ,2021
Iran's hardline-dominated parliament on Tuesday rejected conservative President Ebrahim Raisi's proposed education minister for a second time since he formed his cabinet in August.
Masoud Fayazi failed to win a vote of confidence, losing 140 to 115 after critics said he lacked sufficient experience in education and was ill-equipped to run a large ministry which has faced teacher protests over pay.
"In your research publications, nothing can be seen except Islamic jurisprudence ... then how do you introduce yourself as an expert on managing kindergartens?," said lawmaker Ahmad Moharamzadeh before the vote in a parliamentary session broadcast live on state radio.
Source: Al Arabiya
Please click the following URL to read the full text of the original story:
https://english.alarabiya.net/News/middle-east/2021/11/16/Iran-MPs-reject-President-Raisi-s-proposed-education-minister-for-second-time
--------
URL: https://www.newageislam.com/islamic-world-news/hindu-gurgaon-muslim-friday-prayers/d/125790
New Age Islam, Islam Online, Islamic Website, African Muslim News, Arab World News, South Asia News, Indian Muslim News, World Muslim News, Women in Islam, Islamic Feminism, Arab Women, Women In Arab, Islamophobia in America, Muslim Women in West, Islam Women and Feminis