New Age Islam News Bureau
15 March 2022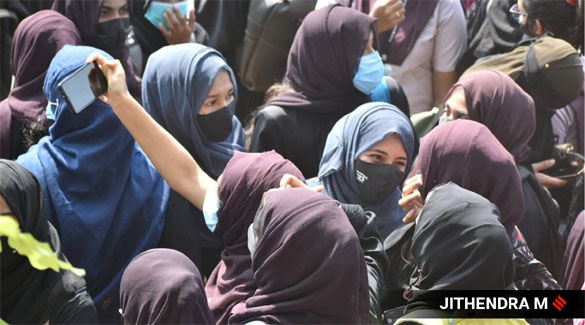 Students wearing hijab seen protesting at MGM College in Udupi February 8, 2022. (Express photo by Jithendra M)
-----
• Indonesian Ulema Council under Fire over Interfaith Marriage Ban
• UN Rights Chief Slams Mass Execution of 81 People in Saudi Arabia amid US Silence
• Muslim World to Observe International Day to Combat Islamophobia
• Iran Slams Int'l Human Rights Bodies for Silence on Mass Executions in S. Arabia
India
• Nehruvian Secularism Places Muslims Not As Equals but As A Permanent Minority To Hindus: Arif Mohammad Khan
• Krishna Janmabhoomi Row: HC Restores Plea Seeking Removal Of Mathura's Shahi Idgah Mosque
• People of All Religions Take Part In Mosque Inauguration in Karnataka
• Will Consider Allowing Prayers At Markaz Nizamuddin Mosque During Ramadan If Application Is Filed: Centre To Delhi HC
• India's missile system highly safe and secure, says Rajnath on accidental firing of missile into Pakistan
• India says reviewing procedures after missile accidentally fired into Pakistan
• Students Don Saffron Scarves at Agra ITI to Protest against Burqa on Campus
• 'The Kashmir Files' is Hindutva's latest anti-Muslim weapon
• NIA files charge sheet against 2 Hizb-ut-Tahrir operatives over social media posts propagating ISIS ideology
--------
Southeast Asia
• Malaysia as Asia's Trade Hub and Its Ties with Turkey
• Zakir says he delivers comparative religion lectures despite lacking academic qualifications as he is self-taught
--------
North America
• Blinken condemns Iran missile attack on Erbil in phone call with Iraqi PM
• Muslim-Americans Celebrate Passage Of Bill That Ends Religious Discrimination Against Student-Athletes In Ohio
• US, China call for direct Pakistan-India talks
• US man, 21, pleads guilty after trying to join ISIS
• New Iran deal 'will not survive': 49 Republican senators warn Biden
• Somaliland's leader makes pitch for autonomy in Washington
--------
Pakistan
• No end in sight as Shia killings continue in Pakistan
• Voting on no-confidence motion against Imran Khan to take place after March 27
• Showdown feared as PDM calls for March on capital
• President Alvi's tweet cited as proof of govt plans to amend Peca
• FM Qureshi takes up India's missile issue with UN chief
--------
Mideast
• Iran Strike On Iraq Signals Defiance to US Allies in Region: Officials, Experts
• Iran's security forces bust two terrorist teams in southeastern province
• Islamic Emirate Must Take Steps for Recognition: Turkey's FM
• Iran arrests Israel-linked group planning to target key nuclear site: State TV
• Iran's top diplomat to visit Moscow amid pause in Vienna talks
• Hamas warns of 'dire consequences' if Israeli settlers defile al-Aqsa during Jewish festival
• Israel's Shin Bet warns of flare-up in West Bank in Ramadan
--------
South Asia
• Taliban's Supreme Leader, Mullah Hebtullah Akhundzada: Prevent Favouritism and Treason, Spread Fraternity
• Ideological Changes in Kabul Mattered Little To India, Till the Taliban Came to Power
• India, Pak Should Hold Talks, Probe Missile Misfire: China
• Afghan diplomats under pressure from Taliban regime
• Taliban arrest two weapon-smugglers in Chaman crossing
• Abdullah to Flippo Grandi: International aid to Afghanistan should continue
• 1.2 million Children to be vaccinated against measles in Afghanistan
--------
Europe
• France Closes another Mosque for Allegedly Defending 'Radical Islam'
• Protest vigil in front of Saudi embassy in London, condemning executions campaign
• Muslims in Australia Experienced Surge of Hate after Christchurch Massacre, Report Reveals
• Turkiye to maintain determined efforts for permanent cease-fire in Ukraine, says President Erdogan
• 'Turkish, Greek leaders' talks important for improving Ankara's relations with EU'
• Belarusian soldiers pushing Middle Eastern asylum seekers to enter Ukraine
• Lawyer for UK-Iranian Zaghari-Ratcliffe says he is hoping for good news soon
--------
Arab World
• Islamic State Mines Kill Truffle Hunters in Syrian Desert
• It has been 11 years since civil war erupted in Syria
• UAE, Israel pressure US for Iran security guarantees
• Saudis enjoy challenges inspired by popular Korean drama 'Squid Game'
• Saudi FM meets top Sri Lankan officials in Colombo
• Iraq summons Iran's consul general over missile attack in Erbil
--------
Africa
• UN Envoy to Libya: Conflict In Libya Is Not Between East And West And The Country Is Not An Incubator For Jihad In Africa
• Demonstrators march across Sudan against military rule, economic woes
• Go after bandits, terrorists, not those keeping afro – Shehu Sani tells Sharia Police
Compiled by New Age Islam News Bureau
URL: https://www.newageislam.com/islamic-world-news/hijab-ban-religious-karnataka/d/126575
--------
Hijab Ban: HC Says It Is Not Essential Religious Practice of Islam; Upholds Government Order Banning Hijab in Educational Institutions in Karnataka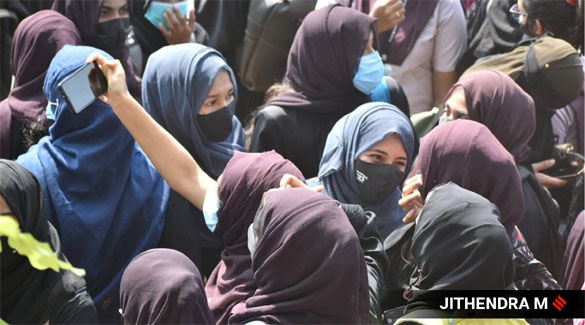 Students wearing hijab seen protesting at MGM College in Udupi February 8, 2022. (Express photo by Jithendra M)
-----
March 15, 2022
After months of political upheaval and hearings on the matter, the Karnataka High Court on Tuesday upheld the government order effectively banning the wearing of the hijab (headscarves) by Muslim girl students in educational institutions in the state. The high court said that wearing Hijab is not an essential religious practice of Islam and that no compelling case was made out for invalidating the government order.
As per Bar&Bench, a three-judge Bench of Chief Justice Ritu Raj Awasthi and Justices Krishna S Dixit and JM Khazi held:
Hijab is not a part of essential religious practices of Islam
Requirement of uniform is a reasonable restriction on the fundamental right to freedom of expression under Article 19(1)(a)
The government has the power to pass the government order; no case is made out for its invalidation
"We are of the considered opinion that wearing of hijab by Muslim women does not form an essential religious practice in Islam. Prescription of uniform is a reasonable restriction that students cannot object to," the bench said.
The full bench of the High Court comprising Chief Justice Ritu Raj Awasthi, Justice Krishna S Dixit and Justice J M Khazi was constituted on 9 February on a petition filed by girls from Udupi who prayed that they should be allowed to wear Hijab even inside the classroom along with the school uniform as it was part of their faith.
Section 144 imposed in several districts ahead of hearing
In Bengaluru, Police Commissioner Kamal Pant issued orders prohibiting all gatherings, protests and celebrations in public places from March 15 to 21. High Court officials held meetings with senior police officials on Monday evening, reports The Indian Express.
In Vijayapura, any gathering, agitation or protest of any type within the 200-metre radius of schools, pre-university colleges, degree colleges or other similar educational institutions is banned. Security has also been stepped up outside schools and colleges in Uttar Kannada district, sources told News18.
Dakshina Kannada DC Rajendra KV ordered a holiday in all schools and colleges for Tuesday. "External exams will happen as per schedule but internal exams of all schools and colleges will be postponed," he was quoted as saying by ANI.
Deputy Commissioner of Kalaburagi also announced a holiday for schools and colleges for Tuesday and imposed Section 144 in the district. "In view of the Hijab row verdict tomorrow, the district administration has imposed Sec 144 effective from 8 pm today till 6 am on March 19. All educational institutions in the district will remain closed tomorrow," the Kalaburagi DC announced.
Schools and colleges will also remain shut in Udupi and Shivamogga districts, while prohibitory orders will be in place in Hassan, Chikkaballapura, Kolar, Dharwad and Davangere as well.
The hijab controversy
On 1 January, six girl students of a college in Udupi attended a press conference held by the Campus Front of India (CFI) in the coastal town protesting against the college authorities denying them entry into classrooms wearing headscarves.
This was four days after they requested the principal permission to wear hijab in classes which was not allowed. Till then, students used to wear the headscarf to the campus, but entered the classroom after removing it, college principal Rudre Gowda had said.
"The institution did not have any rule on hijab-wearing since no one used to wear it to the classroom in the last 35 years. The students who came with the demand had the backing of outside forces," Gowda had said.
As the issue of Hijab versus saffron scarves spread to several educational institutions in many parts of Karnataka, the state government announced holiday from February 9 to February 15 in all the pre-university colleges and from February 9 to February 16 in degree and diploma colleges.
The girls then approached the Karnataka High Court seeking relief and quashing the government order on February 5 restraining students from wearing any cloth that could disturb, peace, harmony and public order.
The full bench of the High Court has been hearing the case on a day-to-day basis since February 10.
In its interim order, the bench asked the state government to reopen the educational institutions, which were hit by the agitation, and restrained students from wearing Hijab and saffron scarves in the classroom till the final order is delivered.
Source: Firstpost
Please click the following URL to read the text of the original story:
https://www.firstpost.com/india/karnataka-hc-upholds-hijab-ban-says-hijab-not-essential-religious-practice-of-islam-10460741.html
--------
Indonesian Ulema Council under Fire over Interfaith Marriage Ban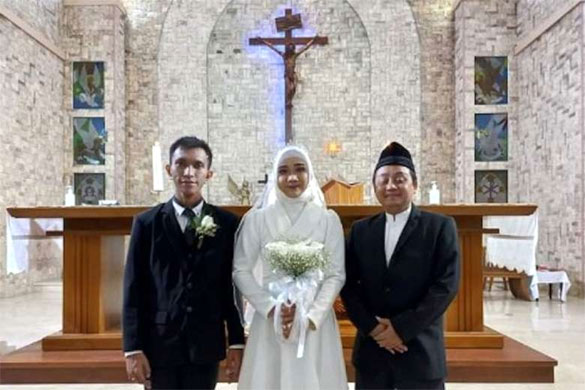 Ahmad Nurcholish (right) with the couple whose marriage has caused controversy. (Photo: Instagram@ahmadnurcholish)
-----
By Konradus Epa
March 15, 2022
Indonesia's top Islamic clerical body has come under fire from rights activists for declaring an interfaith marriage between a Catholic man and a Muslim woman invalid.
The couple, who were not named, were married in a Catholic church in Semarang, Central Java, this month.
However, a few days after the ceremony, the Indonesian Ulema Council (MUI) declared the marriage invalid.
The organization's general secretary, Amirsyah Tambunan, cited a 2005 edict issued by the council which said that interfaith marriages were banned in Indonesia.
"As a result, the marriage of this couple is invalid and cannot be allowed," he said on March 9.
Rights groups condemned the statement and questioned the so-called edict, saying there was nothing in Indonesian law that prevented the couple from getting married.
Ahmad Nurcholish, deputy director of the Indonesia Conference on Religion on Peace, an interfaith organization, said the MUI cannot say that interfaith marriage is invalid.
"Interfaith marriage is a right for all citizens of legal age and should be respected," Nurcholish, a Muslim, said in a statement on March 13.
He was referring to a 1999 human rights law that said every Indonesian has the right to choose their own spouse, get married and have a family.
Nurcholish, who counsels interfaith couples, said such marriages are possible because Indonesia has a secular and pluralist society.
He said it was he who filed the wedding documents after the couple and their families agreed to get married in a church.
"I have arranged marriages for some 30 interfaith couples and have never encountered problems before," he said.
However, he admitted Indonesian law can be somewhat vague on the validation of interfaith marriages.
He said the 1974 law on marriage says couples should be of the same religion, but one clause in the law states that a marriage can be valid "if conducted according to laws of religion and belief of both parties," which was what occurred in this case.
Bonar Tigor Naipospos, deputy chairman of the Setara Institute for Democracy and Peace, backed Nurcholish and accused the MUI of being intolerant.
"This is what we want to avoid. Interfaith couples are aware of religious differences and respect one another," he told UCA News on March 14.
He called for the 1974 law to be revised to remove any ambiguities.
Father Antonius Benny Susetyo, a member of a presidential unit promoting communal tolerance, said it is a couple's right to marry who they choose. "It's a decision we should all respect," he said.
Source: UCA News
Please click the following URL to read the text of the original story:
https://www.ucanews.com/news/indonesian-clerical-body-under-fire-over-marriage-ban/96491#
--------
UN Rights Chief Slams Mass Execution Of 81 People In Saudi Arabia Amid US Silence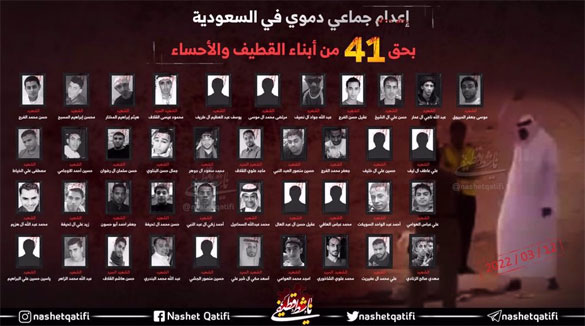 Saudi Arabia executed at least 81 people, including seven Yemeni nationals and one Syrian, in a single day on March 12, 2022. (Photo via Twitter)
-----
15 March 2022
The United Nations High Commissioner for Human Rights Michelle Bachelet has decried the latest record mass execution of 81 people in Saudi Arabia, urging authorities in the ultra-conservative kingdom to bring the country's counter-terrorism laws fully into line with international standards.
Bachelet said 41 of those put to death were young men from the Qatif region in the oil-rich, Shia-populated Eastern Province, after they took part in anti-regime protests to call for greater political participation.
Saudi Arabia has stepped up politically-motivated arrests, prosecution, and conviction of peaceful dissident writers and human rights campaigners, in particular in the Eastern Province.
The province has been the scene of peaceful demonstrations since February 2011. Protesters have been demanding reforms, freedom of expression, the release of political prisoners, and an end to economic and religious discrimination against the region.
The protests have been met with a heavy-handed crackdown, with regime forces increasing security measures across the province.
"Our monitoring indicates that some of those executed were sentenced to death following trials that did not meet fair trial and due process guarantees, and for crimes that did not appear to meet the most serious crimes threshold, as required under international law," Bachelet lamented.
She also expressed concern that some of the executions appeared to be linked to the devastating Saudi military aggression on Yemen.
The UN rights chief highlighted that carrying out death sentences after trials that do not provide the required "fair trial guarantees" is prohibited by international human rights and humanitarian law, and "may amount to a war crime."
She said that failure to provide relatives with information on the circumstances of their loved ones' executions "may amount to torture and ill-treatment."
"Authorities should return the bodies of those executed to their families," Bachelet underscored.
The top UN human rights official also voiced her concern over the extremely broad definition of terrorism in Saudi legislation, warning, "This risks criminalizing people exercising their rights to freedom of expression and peaceful assembly."
"I call on the Saudi authorities to halt all executions, immediately establish a moratorium on the use of the death penalty, and commute the death sentences against those on death row," she noted.
This is while US State Department spokesperson Ned Price declined to comment if Washington has communicated with Riyadh in the aftermath of the mass execution over the weekend.
"We are continuing to raise concerns about fair trial guarantees," he said in a briefing on Monday.
"Can't speak to the timing of that (communication) but we have raised these (human rights) concerns," Price added.
Meanwhile, British Prime Minister Boris Johnson is set to embark on a visit to Saudi Arabia this week to lobby for action to keep oil prices in check amid an outcry over the Riyadh regime's biggest ever mass execution.
Informed sources said Johnson wants to appeal to the Persian Gulf state to increase its oil output to replace supplies from Russia.
Crispin Blunt, a backbench Conservative MP, secured an urgent question in the House of Commons, saying Saudi Arabia's execution of 81 men represented "a new low for human rights and criminal justice in the kingdom, only a week after the crown prince (Mohammed bin Salman) had promised to modernize its justice system."
Julian Lewis, the Tory chair of the Commons intelligence and security committee, called on the British government to make sure it did not create a "dependency on an unreliable and sometimes hostile regime" as the United Kingdom is seeking to replace energy from Russia with oil from Saudi Arabia.
Labour's Nadia Whittome highlighted that the UK had licensed £2 billion in arms sales to Saudi Arabia since the beginning of the war in Yemen and called on Johnson to end those sales and call off the visit.
The Green MP, Caroline Lucas, said the government must see the "contradiction" in moving away from Russian oil to go "cap in hand to a murderous tyrant who executes his own people" and asked the government to rule out a "more arms for oil" deal with the kingdom.
The mass executions in Saudi Arabia on Saturday exceeded the total number of the kingdom's punishments by death throughout last year.
The country's last mass execution occurred in early January 2016, when Saudi authorities executed 47 people, including prominent Shia cleric Sheikh Nimr Baqir al-Nimr, who had vociferously called for democracy in the kingdom and advocated anti-regime protests. Nimr had been arrested in Qatif, Eastern Province, in 2012.
Since 2015, Saudi Arabia has reportedly executed more than 900 prisoners at an increasing rate. In 2019 alone, Saudi Arabia set a record number of executions after authorities executed 184 people, despite a general decrease in the number of executions around the world.
In April 2020, Reprieve, a UK-based non-profit organization, said Saudi Arabia had carried out its 800th execution. The report added that executions had almost doubled in only five years in comparison with the 423 executions conducted in Saudi Arabia from 2009 through 2014.
Source: Press TV
Please click the following URL to read the text of the original story:
https://www.presstv.ir/Detail/2022/03/15/678580/UN-rights-chief-decries-mass-execution-Saudi-Arabia-US-silence
--------
Muslim World To Observe International Day To Combat Islamophobia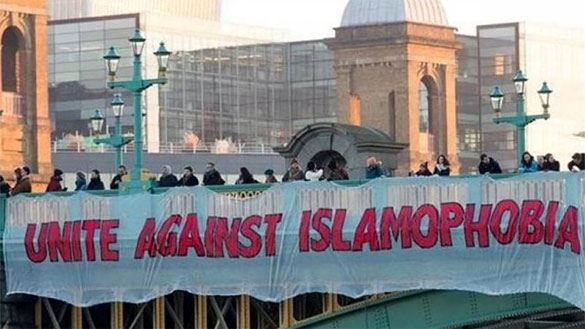 Photo: Radio Pakistan
------
March 14, 2022
ISLAMABAD: The Muslim world would observe the International Day to Combat Islamophobia on Tuesday to denounce rise in intolerance and discrimination against Muslims and other minorities in the West, India and other parts of the world.
Pakistan would also join the Muslim world to observe the Day as the country had emerged as one of the leading actors to raise its voices against Islamophobia.
The credit for introducing the anti-Islamophobia Day on March 15 also goes to Pakistan's leadership as country had presented a resolution at the 47th session of the Organization of Islamic Cooperation (OIC) Council of Foreign Ministers in Niamey, Niger in November 2020.
Since then, the 57-member OIC has been working with the international community to commemorate this Day at the global level.
At the world platforms including the UN General Assembly, Prime Minister Imran Khan had been calling the world to act against Islamophobia asking the world leaders "to act collectively to counter growing phenomenon in non-Muslim states.
In the recent past, the prime minister welcomed Trudeau's plan to appoint a special representative to combat Islamophobia, which he termed a "contemporary scourge".
Imran Khan also recently appreciated Russian President Vladimir's "emphatic statement" that freedom of speech could not be a pretext to abuse the Prophet.
Prime Minister Imran Khan has regularly highlighted the appalling rise in Islamophobia and associated hatred in his addresses to the UN General Assembly, pointing towards its serious ramifications.
By Observing the Day, Pakistan intends to highlight the challenges that Islamophobia is posing to Muslims all over the world.
The scourge of Islamophobia led to negative profiling, mob lynching by cow vigilantes, discriminatory laws, attacks on women wearing hijabs, ban on minarets and attempts to link and equate Islam with terrorism.
The 48th session of foreign ministers of the OIC countries, to be held in Islamabad March 22-23, 2022, will present opportunities to discuss issues and extend cooperation.
For decades, Muslim communities – India's largest minority group – have faced discrimination and are being victims of communal violence which worsened under the Hindu nationalist BJP's government particularly through the Citizenship Amendment Act (CAA).
In a house of 543, there are 27 Muslim MPs in the Indian parliament. But none of them are from BJP, which does have a handful of MPs in the upper house.
Similarly, the Muslims have been the target of increasing Islamophobic attacks since the 9/11 terror attacks in the US and 7/7 terror attacks in the UK.
OIC countries must call upon all states to prevent any advocacy of religious discrimination, hostility or violence and defamation of Islam by incorporating legal and administrative measures and credibly investigate attacks and hate crimes against Muslims and their places of worships.
Source: Pakistan Today
Please click the following URL to read the text of the original story:
https://www.pakistantoday.com.pk/2022/03/14/muslim-world-to-observe-intl-day-against-islamophobia-today/
--------
Iran Slams Int'l Human Rights Bodies for Silence on Mass Executions in S. Arabia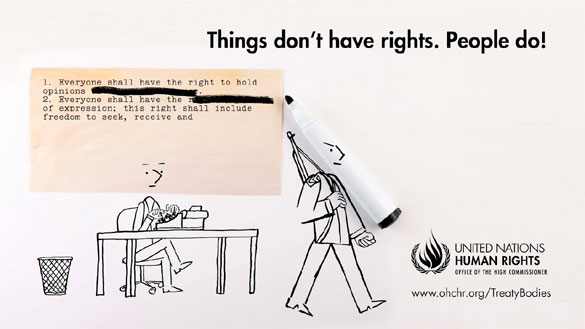 2022-March-14
The execution of 81 men, 41 of whom were Shiite Muslims, can be examined from different perspectives, Qaribabadi said on Monday.
He added that the Saudi authorities must be held accountable for the execution of dozens of prisoners in a single day, adding the kingdom must make clarifications on the charges leveled against those put to death.
Qaribabadi raised questions about the judicial process under which the people were tried and sentenced to death, noting that the death penalty might have been carried out actually because of the political opposition and dissent of the defendants.
He went on to denounce the double standards and silence of international human rights organizations vis-à-vis the recent executions in Saudi Arabia.
While the institutions tend to kick up a fuss about a court ruling passed in Iran, they have questionably kept mum in the face of the execution of 81 people, the senior Iranian human rights official said.
"The double standards of human rights organizations and international bodies are very destructive. The question is: Are the so-called advocates of human rights sincere in their claims or not?" he said.
Also, on Sunday, the Iranian foreign ministry strongly deplored the mass execution of tens of people in Saudi Arabia, saying that Riyadh cannot cover up its political problems with suppression.
"Execution and [the use of] unbridled violence are no solution to self-produced crises and the Saudi government cannot use such measures to cover up its political and judicial bedlam and suppress people," Foreign Ministry Spokesman Saeed Khatibzadeh said.
He added that the recent mass executions in Saudi Arabia constitute an inhumane act in contravention to the basic principles of human rights and international law.
"This measure is also at odds with all human [rights] principles and recognized judicial procedures [as death sentences were issued] without respect for due process," Khatibzadeh said.
He also slammed the western countries for use of double standards in such cases and instrumental use of the concept of human rights.
Khatibzadeh took to task those countries who claim to be human rights advocates for their inaction toward such heinous measures, describing it as a sign of those countries hypocrisy and their politicized use of human rights to achieve their political goals against independent governments.
His remarks came after the state-run Saudi Press Agency said in an announcement on Saturday that Saudi Arabia had executed 81 prisoners in a single day over 'terror-related offenses,' in the largest mass execution carried out by the highly-conservative Arab kingdom in recent memory.
It added that the executed inmates included seven Yemenis and a Syrian, alleging that the suspects had been convicted of a variety of crimes, including killings and membership in militant groups.
The mass execution in Saudi Arabia has drawn a strong wave of condemnation from various Islamic and Saudi opposition groups, which say most of those executed were jailed only for exercising their right to free expression of opinion.
Source: Fars News Agency
Please click the following URL to read the text of the original story:
https://www.farsnews.ir/en/news/14001223000835/Iran-Slams-In%E2%80%99l-Hman-Righs-Bdies-fr-Silence-n-Mass-Execins-in-S-Arabia
--------
India
Nehruvian secularism places Muslims not as equals but as a permanent minority to Hindus: Arif Mohammad Khan
Utpal Kumar
March 15, 2022
Since the early 1980s, Kerala Governor Arif Mohammad Khan has been consistently fighting against the fundamentalist forces of the country, whether it was in the Shah Bano case during Rajiv Gandhi's regime or the Udupi hijab controversy in Narendra Modi's times. What's ironical — and that's the testimony to the skewed form of secularism being pursued in India — is that the liberals too hate him, accusing him of being "Islamophobic". Khan, however, remains undeterred. In an exclusive interaction with Firstpost, he talks on a range of issues from his controversial temple visits to his hijab 'conspiracy' comment. He also takes serious offence to the minority-majority politics being played in India post-Independence. Excerpts:
You have often been attacked by fundamentalists. The latest being in the wake of your Sabarimala and Ujjain Mahakal temple visits when a Sunni leader said that doors were open for you to leave Islam. Why can't a Muslim, more so a Muslim Governor, go to a temple? How do you explain this phenomenon?
Anything and everything these people are uncomfortable with, they object to, often violently. What I find quite ludicrous is that this is not the first time I have visited a temple. I visited several temples and also contributed to the construction of some during the early 1980s when I was a Member of Parliament. I was given fatwa then for my temple trips. I received a series of fatwas in 1986 during the Shah Bano case. So, why are these fundamentalist elements surprised and shocked again? They have already given me several fatwas. They can give more.
As far as I am concerned, my God is not confined to any place of worship, including temples or mosques. There's a famous Prophetic tradition which says that God can be seen in those who are unwell, hungry and in pain. There's also a beautiful shloka in the Bhagavad Gita that says: "Yo māṁ paśhyati sarvatra sarvaṁ cha mayi paśhyati/tasyāhaṁ na praṇaśhyāmi sa cha me na praṇaśhyati" (For those who see me everywhere and see all things in me, I am never lost, nor are they ever lost to me). I am a believer, but I am not a ritualist. For me, God is omnipresent, and not confined to temples or mosques.
It's natural for a mullah to hate you. But ironically, you are also targeted by so-called liberals, including your own co-religionists. What explains this paradox?
Liberal Hindus target me because of their contrived notion of secularism, which encourages them to be politically correct. As for Muslim liberals, I have absolutely no doubt that most of them are liberal and secular in their personal lives, but unfortunately they identify themselves with an imperial culture. They seem to imbibe the Islamic supremacist mindset which makes them believe that they belong to the ruling class and before their arrival there was darkness in India, little realising that the Prophet himself had said that he could feel "a cool breeze coming from Hind". They are also not aware of what Arab historians had written about India: They said out of five civilisations in the world, India's was the only one that was known for the promotion of knowledge and wisdom.
They need to make a distinction between culture and religion. I see a lot of Indian Muslims having problems with using Indian names but they will gladly adopt Iranian names like Rustom, Sohrab or Pervez. It's because Iranians stood their cultural ground vis-à-vis Arabs. I still remember meeting an Indonesian who said, pointing at the famous Krishna-Arjun statue in Bali: "Islam is our religion and this is our culture." Indian Muslims need to learn from Iranians or even Indonesians, and start making distinction between culture and religions.
The so-called liberals often accuse you of provoking the minorities. They even accuse you of being Islamophobic. Your comments?
I am not Islamophobic. Why should I be one? I come from a Muslim family. But I have problems with the narrative of victimhood. Because once you invoke victimhood, it makes you less confident, it alienates you from the mainstream. I believe anybody should not be killed without due process of law. But I have a problem when a lynching narrative is created for narrow political gains. Five attempts have been made to lynch me. The last one was made at Jamia Millia where I had gone to attend the burial procession of Mushirul Hasan, I narrowly survived.
Much before Dadri happened, lynchings were in place. The man to whose book Muslims took exception to is still alive, but how many people have been lynched in its name? Three hundred fifty! Most of the victims were merely working for the organisation that published the book. So, who introduced this culture of lynching? We can't use lynching as an instrument to show dissent one day, and when others start imitating us, we claim victimhood! That's not right.
We see minority-pandering in the name of secularism. Even someone like Manmohan Singh defined it in terms of minorities having the first right to India's resources. How do you see it?
I have publicly objected to this interpretation of secularism. It creates distrust among Hindus and Muslims, placing one against another as competitors for national resources. It's a zero-sum game, originally played by the British to put one community against another. Before Independence, our leaders saw through this colonial policy of divide and rule and opposed it tooth and nail. But after 1947, a large number of our own politicians took to this policy. Before Independence it was Hindus versus Muslims, after Independence it became the issue of majority versus minority.
I say it categorically that I resent the use of the term "minority". By using this term, one is inclined to see Muslims as a lesser being. This takes away the notion of equal citizenship, a sense of pride. The most fundamental folly of Nehruvian secularism is that it condemns Muslims not as equals but as a permanent minority to Hindus.
From Shah Bano to triple talaq, you have worked with Rajiv Gandhi and now Narendra Modi. Interestingly, the two leaders in different capacities were associated with the Ram temple. How do you look at them and their approach in dealing with issues, especially those related to minorities?
I don't believe in comparisons. I will, however, say that Rajiv jee was a gentleman. He wouldn't have done what he did with Shah Bano but for his wrong advisers. As for Narendra Modi jee, you will be surprised to know that I was critical of him after the Gujarat violence, and had I not spent six months in Gujarat I would not have judged him correctly.
Before becoming the Governor of Kerala, I had met him just three times, and that too in the triple talaq context. After the Supreme Court verdict, I had written a scathing six-page letter, saying if Modi failed to go ahead with a triple talaq legislation, then we would be committing the blunder that Rajiv Gandhi committed in the 1986 Shah Bano case. Next day he called me, and during the 45-minute chat he told me that the law ministry would call me to discuss the issue. When the triple talaq Bill was finally passed from both Houses of Parliament, I met PM Modi to congratulate him. And Modi, in his characteristic style, asked me if I would be willing to take some responsibility. This single incident showed that for Modi personal loyalty was not important, issues alone were paramount.
You called the Udupi hijab controversy a conspiracy. Why?
I have always believed that the hijab controversy is actually a conspiracy. When you go to an institution, educational or otherwise, you follow the dress code of that place. The institution won't change its rule for the select few. I feel bad for these young girls; they are innocent and are being made pawns for the bigger, sinister game of targeting the Modi government. Traditionally too, hijab is not an integral part of Islam. There are several instances that women during the Prophet's time would not wear hijab. Someone as close as the niece of the Prophet's wife refused to wear it.
Source: Firstpost
Please click the following URL to read the full text of the original story:
https://www.firstpost.com/india/nehruvian-secularism-places-muslims-not-as-equals-but-as-a-permanent-minority-to-hindus-arif-mohammad-khan-10459961.html
--------
Krishna Janmabhoomi Row: HC Restores Plea Seeking Removal Of Mathura's Shahi Idgah Mosque
14th March 2022
PRAYAGRAJ: The Allahabad High Court has restored a petition seeking the removal of Mathura's Shahi Idgah Mosque, which is claimed to be built on Krishna Janmabhoomi, the birthplace of Lord Krishna.
The main petition was dismissed in default on January 19, 2021, as the petitioner appeared in person and not through a lawyer. The application for restoration was filed immediately thereafter.
In an order on February 17, a division bench comprising Chief Justice Rajesh Bindal and Justice Prakash Padia restored the plea on grounds that the application to restore it was filed without any delay.
"For the reason stated in the application, the same is allowed. Order dated January 19, 2021, dismissing the main petition in default is recalled. Let the main petition be now listed as per roster on July 25, 2022," the court said.
Earlier in 2020, a Mathura court had dismissed a plea seeking the removal of the mosque.
A group of people had moved the Mathura court over the 17th-century mosque they claim was built at the birthplace of Lord Krishna, within the 13.37-acre premises of the Katra Keshav Dev temple.
The suit had demanded the annulment of an earlier Mathura court ruling, ratifying a land deal reached between the Shri Krishna Janmasthan Seva Sansthan and the Shahi Idgah Management Committee on the mosque.
The suit was filed on behalf of child deity Bhagwan Shrikrishna Virajman, through the "next friend" Ranjana Agnihotri and seven others.
Next friend is a legal term for a person who represents someone directly unable to maintain a suit.
The petition had named the Uttar Pradesh Sunni Central Waqf Board; Shahi Masjid Idgah Trust; Shri Krishna Janambhoomi Trust; and Shri Krishna Janmasthan Seva Sansthan as defendants.
Source: New Indian Express
Please click the following URL to read the full text of the original story:
https://www.newindianexpress.com/nation/2022/mar/14/krishna-janmabhoomi-row-hc-restores-pleaseeking-removal-of-mathuras-shahi-idgah-mosque-2430031.html
--------
People Of All Religions Take Part In Mosque Inauguration in Karnataka
MARCH 14, 2022
Residents of Ballupete, irrespective of their faith, contributed to its construction
The inauguration of a newly built mosque at Ballupete in Sakleshpur taluk became an occasion for the residents of the village to exhibit harmony and brotherhood on Monday. People from all communities visited the mosque and joined for lunch. Many were visiting a mosque for the first time.
The members of the Jumma Masjid committee welcomed the guests with a smile and took them around the structure. "For the first time, I am visiting a mosque. I was curious to know this place. I am glad members of the mosque committee gave this opportunity to know about their place of worship", said Rani, a resident of Ballupete.
The committee has built the structure by spending over ₹1 crore. People from all communities have offered their contributions to the construction. Susheela, a resident of the village, said she had been living close to the mosque for many years and her family had offered contributions for the mosque. "The building has come up very well", she said.
Hazrat Maulana Nadvi Saheb, who spoke on the occasion, lauded the efforts of Muslim youths who organised the event. "Inviting our neighbours and wellwishers to our mosque is a good step towards ensuring harmony. We can win over others through love. I wish people in other cities and villages emulate this model", he said.
Source: The Hindu
Please click the following URL to read the full text of the original story:
https://www.thehindu.com/news/national/karnataka/people-from-all-religions-take-part-in-mosque-inauguration/article65224312.ece
--------
Will consider allowing prayers at Markaz Nizamuddin mosque during Ramadan if application is filed: Centre to Delhi HC
by Sofi Ahsan
March 15, 2022
The Centre on Monday told the Delhi High Court that Delhi Police will consider allowing prayers on three floors of Masjid Bangley Wali at Markaz Nizamuddin on Shab-e-Barat and during the month of Ramadan in case an application is made before the local SHO.
"No adversarial stand will be taken. I don't think my learned friend (counsel representing Delhi Waqf Board) will have any grievance if they make an application. The permission would be for the festival days – the Shab-e-Barat and the whole month of Ramadan, and not for all the days," submitted Advocate Rajat Nair before the bench of Justice Manoj Kumar Ohri on behalf of the central government and police.
The submission was made during the hearing of Delhi Waqf Board's petition for easing restrictions at Markaz Nizamuddin, where public entry was banned in connection with the Covid-19 pandemic in 2020. The court has listed the case for next hearing on Wednesday. The counsel representing the Waqf Board and the Markaz management told the court that the application seeking permission will be moved immediately before the police.
The Centre last week had told the court that the first floor of the mosque can be set open for prayers by the general public but objected to the use of all floors for offering prayers. The court had asked it to come with clear instructions.
On Monday, at the outset of the hearing, the Centre referred to the arrangement made last year for the month of Ramadan during which 50 persons were allowed to perform the five times' namaz on the first floor, and further submitted that the court in April 2021 also had given the Waqf Board the liberty to approach the SHO of Nizamuddin police station for operationalising other three floors. The number can be increased this time, it told the court.
The union government also referred to the case against Tablighi Jamaat members and management of Markaz Nizamuddin. When it referred to the restriction on Tablighi work by foreign nationals in India and the violation of VISA norms by those outsiders who had attended the congregation at Markaz Nizamuddin in 2020, the court asked whether that has anything to do with the premises in question. "It is not those foreign nationals will go or are wanting to come to offer prayers," observed Justice Ohri.
Senior Advocate Sanjoy Ghose, representing the Delhi Waqf Board, told the court that the application before police was not made then since Delhi had witnessed a rise in the number of cases and further argued that since April 2021, there has been a total change in the Covid-19 situation.
Senior Advocate Rebecca John, representing the Markaz management, told the court that an FIR was registered against them but no chargesheet has been filed till date. "A simple question needs to be asked. Under which provisions have they taken away the keys? Is there any seizure memo? Nothing exists. Simply keys were taken and we were ousted from the premises," John argued, adding that the residential portion of the premises has been restored on court orders.
John also argued that there should be no discrimination and asked why the "special restriction" exists on the mosque. Ghose argued that the Waqf Board as a statutory body is conscious of its responsibilities and is willing to undertake any conditions which the court may impose.
"I am Delhi Waqf Board. No fly-by-night operator or some terrorist or anti-national has come here. Delhi Waqf Board has come here. We are discharging responsible statutory functions," submitted Ghose.
Regarding the Centre's submission that the premises is case property, Ghose submitted, "They are saying this is a case property. There has been a shootout at Rohini court. Tomorrow they will say shut the Rohini court because it is a case property. What kind of argument is this? The whole place has been videographed and jointly inspected. How can they shut this as case property for two years? I am saying forget the other parts, only allow the religious prayers to be done. It is astounding that the government can oppose a request like this."
After conveying to the court that the mosque can be reopened in accordance with Covid guidelines issued by the Delhi Disaster Management Authority (DDMA), the Centre on March 4 had opposed the re-opening of the entire premises – and said only a few police-verified persons may be permitted to offer prayers. The DDMA last month had lifted all Covid restrictions in the national capital.
Source: Indian Express
Please click the following URL to read the full text of the original story:
https://indianexpress.com/article/cities/delhi/markaz-nizamuddin-mosque-ramadan-centre-delhi-hc-7819673/
--------
India's missile system highly safe and secure, says Rajnath on accidental firing of missile into Pakistan
Mar 15, 2022
NEW DELHI: Defence minister Rajnath Singh on Tuesday said incident of accidental firing of missile into Pakistan is "regrettable" and expressed relief that there had been no loss of life.
Speaking in Rajya Sabha, the defence minister said the exact cause of the incident has not been ascertained as yet and asserted that high-level court of inquiry has been ordered into the incident.
"I'd like to tell this House about an incident that occurred on 9th March 2022. It's related to an accidental missile release during the inspection. During routine maintenance and inspection of the missile unit, around 7 pm, one missile got accidentally released," Rajnath Singh said in Rajya Sabha.
"It was later known that the missile fell in Pakistan's territory. The incident is regrettable. But it's a relief that no losses happened. I'd like to inform the House that Govt has taken this matter very seriously & official order for high-level probe has been given," he added.
He further affirmed that standard operating procedures of operations, maintenance and inspections are also being reviewed.
"India gives utmost priority to safety and security of weapon system," he said.
The government also commited to rectify any shortcoming found in weapon system after inquiry.
Last week, India had said that a technical malfunction led to accidental firing of a missile into Pakistan.
"On 9 March 2022, in the course of routine maintenance, a technical malfunction led to the accidental firing of a missile. The Government of India has taken a serious view and ordered a high-level Court of Enquiry," the defence ministry said in a statement.
Meanwhile, Pakistan foreign affairs ministry in a statement said that such "irresponsible incidents" reflected India's "disregard for air safety and callousness towards regional peace and stability".
Source: Times Of India
Please click the following URL to read the full text of the original story:
https://timesofindia.indiatimes.com/india/incident-of-accidental-firing-of-missile-into-pakistan-regrettable-says-rajnath-in-parliament/articleshow/90217084.cms
--------
India says reviewing procedures after missile accidentally fired into Pakistan
March 15, 2022
India is conducting a review of its standing operating procedures for operations, maintenance and inspection of weapons systems after accidentally launching a missile into Pakistan last week, its defence minister said on Tuesday.
"We attach the highest priority to the safety and security of our weapon systems. If any shortcoming is found, it would be immediately rectified," Rajnath Singh told parliament.
India accidentally released a missile, which landed in Pakistan, around 7pm last Wednesday during routine maintenance and inspection, he said.
"While this incident is regretted, we are relieved that nobody was hurt due to the accident," Singh said.
Read more: US, China call for direct Pakistan-India talks
An Indian media report said that an unarmed, practice-version of the BrahMos supersonic missile was accidentally fired into Pakistan during an inspection at a secret satellite base of the Indian Air Force.
Quoting sources in the Indian defence ministry, the report claimed that the missile followed the trajectory that it would have in case of a conflict, but "certain factors" played a role in ensuring that any pre-fed target was out of danger.
The report said that since it was "a practice missile", it had no warheads. The report also claimed that India informed Pakistan about this "accidental firing" soon after it happened. Pakistan, however, said that India failed to immediately inform Islamabad about the accidental launch, and waited until after the Inter-Services Public Relations announced the incident and sought clarification from New Delhi.
India subsequently acknowledged the incident on Friday, chalking it up to a "technical malfunction", and said that a "high-level court of enquiry" was ordered on the event.
The Foreign Office rejected the "simplistic explanation" offered by India and proposed a joint probe into the incident to establish the facts.
Source: Dawn
Please click the following URL to read the full text of the original story:
https://www.dawn.com/news/1680101/india-says-reviewing-procedures-after-missile-accidentally-fired-into-pakistan
--------
Students don saffron scarves at Agra ITI to protest against burqa on campus
Mar 15, 2022
A group of students of the Government Industrial Training Institute (ITI) in Agracreated a ruckus on Monday after they were asked to remove "saffron" scarves, which they were wearing in protest against "burqa-clad" students on campus.
Later, the institute issued a notice, directing all students to come in the "prescribed dress code only, else their presence would not be marked for the day". Navab Singh, principal of the institute, said there are prescribed rules on uniform for students and everyone must adhere to them.There are about 1,500 students, including 200 girls, of which 20 are Muslims.
Source: Times Of India
Please click the following URL to read the full text of the original story:
https://timesofindia.indiatimes.com/india/students-don-saffron-scarves-at-agra-iti-to-protest-against-burqa-on-campus/articleshow/90211047.cms
--------
'The Kashmir Files' is Hindutva's latest anti-Muslim weapon
14th March 2022
Hyderabad: A film that is based on the tragedy and exodus of Kashmiri Pandits has instead managed to become a propaganda tool that is being used to rouse anti-Muslim and anti-Kashmiri passions in the country, adding to the current atmosphere of anti-minority hate that has permeated deep in society over the last eight years or so.
The Kashmir Files is supposed to be a movie on the plight of Kashmiri Pandits who lost their lives due to targeted killings in 1990. Directed by Vivek Agnihotri, who is known for being right-wing, the movie is based on video interviews of first generation Kashmiri Pandit victims. It was released on March 11 and has since sparked controversy.
The most evident reactions from right-wing supporters have begun to surface on the internet. Video reactions have surfaced from theaters across the country, wherein the usual chanting of 'Jai Shri Ram' and abusing non-BJP political parties is being carried out.
What should have been the narration of the tragedy of Kashmiri pandits has become a weapon for Hindutva to fulfill its motives and spread anti-Muslim sentiments.
Vidoes on Twitter from from Telangana and Madhya Pradesh show viewers shouting slogans of 'Jai Shri Ram' while urging people to boycott movies of Bollywood stars, especially the Khans, while as people appreciated that hate speech, with rounds of accord.
And of course, the usual 'Desh ke gaddaron ko, goli maaro saloun ko', which has been heard at BJP rallies, and perpetuated by its own leaders as well (before the 2020 Delhi riots), was also raised by viewers.
The movie also triggered viewers to abuse leaders of the opposition including Bahujan Samaj Party's Mayavati, Samajwadi party's Akhilesh Yadav, Trinamool Congress leader Mamta Banerjee, and Telangana Rashtra Samithi's K Chandrasekhar Rao.
In a post-movie review, speaking to media, outside theatres, a Hindu man from MP's Pithampura warns people to 'beware of Muslims'.
"I would like to warn my Hindu brothers that beware and maintain your distance from them. Be wary of them, they might attack anytime," says the man with a tilak on his forehead, as he exits the theatre.
Source: Siasat Daily
Please click the following URL to read the full text of the original story:
https://www.siasat.com/the-kashmir-files-is-hindutvas-latest-anti-muslim-weapon-2290523/
--------
NIA files charge sheet against 2 Hizb-ut-Tahrir operatives over social media posts propagating ISIS ideology
March 14, 2022
The NIA on Monday filed a supplementary charge sheet against two members of the extremist Islamic outfit Hizb-ut-Tahrir (HuT), which is affiliated to ISIS, for radicalising and recruiting gullible youth to establish an Islamic State, an official said.
Bava Bahrudeen, 41, of Tiruvarur district, Tamil Nadu and Ziyavudeen Baqavi, 40, of Thanjavur district have been named in the charge sheet, the official of the premier investigation agency said.
The case, originally registered in Tamil Nadu, was re-registered by the NIA in April last year.
The case registered in Madurai pertains to Mohammed Iqbal using his Facebook account "Thoonga Vizhigal Rendu is in Kazimar Street" to upload posts that denigrated a particular community and fomented communal disharmony among different religions in a manner prejudicial to the maintenance of public order.
Earlier, a charge sheet was filed against the two accused in May last year.
The two accused are members of an extremist Islamic outfit named Hizb-ut-Tahrir (HuT) which is affiliated to ISIS, the National Investigation Agency (NIA) official said.
They were engaged in radicalising and recruiting gullible youth to establish an Islamic State / Caliphate or Khilafah and enforce a ''so-called'' draft Constitution written by the radical Islamic preacher, Taqi al-Din al-Nabhani, who is the founder of HuT, the official said.
Bahrudeen and Baqavi were organising meetings to recruit members and also conducting secret classes to indoctrinate, radicalise and motivate youth to work towards establishment of Islamic State / Khilafah by overthrowing the Government of India, the official said.
Source: India Today
Please click the following URL to read the full text of the original story:
https://www.indiatoday.in/india/story/nia-files-charge-sheet-hizb-ut-tahrir-operatives-social-media-posts-propagating-isis-ideology-1925358-2022-03-14
--------
Southeast Asia
Malaysia as Asia's trade hub and its ties with Turkey
MAR 15, 2022
Malaysia is a country with a rich history and culture that sits in the heart of Southeast Asia. It is touted as one of the most developed and advanced countries in Asia. With a population of 32 million, a per capita gross domestic product (GDP) of $10,600 and an unemployment rate of 4.2%, Malaysia has set its sight to reclaim its place as one of the most attractive trade and investment destinations in Asia.
The country and its people have bravely overcome the coronavirus outbreak, and recently, Malaysia's Prime Minister Ismail Sabri Yaakob made an important announcement that the country will open its border on April 1, 2022. Fully vaccinated travelers will no longer be required to quarantine when entering Malaysia.
As a trading post, Malaysia's history is deeply rooted in the development of Southeast Asia. As early as 1500, the Malacca Sultanate was well known as an important port and trading city for travelers and merchants from China, India and the Arab world. Malacca's outstanding status as a trading center and meeting point also captured the attention of European powers. When the Portuguese attacked the Malacca Sultanate in 1511, the conquest was not only to curtail Islam and its influence in Southeast Asia, but this European power was also aiming to replace the Sultanate with its own presence and dominate the busy trade route that traversed the Malacca Strait.
Today, Malaysia continues to serve as a center for trade and investment. Along with other Southeast Asian and Asian countries, Malaysia has begun implementing the Regional Comprehensive Economic Partnership (RCEP) that came into force on the first day of January 2022. Known as the biggest free trade zone in history, the RCEP would allow investors to reach out to a market of 2.2 billion people with the combined economic size of $26 trillion or 30% of the global economy.
With the RCEP, Malaysia is well-placed and well-connected by extensive international flights to serve as a hub to explore the various economic opportunities. Investors would find the country to be a center for trade and investment that can easily do business with all regions of Asia.
Vibrant trade partners
Malaysia and Turkey have been close partners and brotherly nations since diplomatic relations were established in 1964. Some historians would argue that relations between the peoples of Turkey and the Malay community date as far back as 500 years ago. Additionally, one feature of these enduring relations is that the cultural and economic ties have never wavered.
Malaysia is trading nation. Its global trade record has continued an upward trajectory standing at $530 billion in 2021. Bilaterally, economic relations between the two countries have grown from strength to strength. In 2015, the total trade value between both countries was $1.4 billion, but this figure has grown to $4 billion in 2021. Efforts to strengthen trade between the two countries continues with the Malaysian External Trade Development Corporation (MATRADE) leading in this field.
As an agricultural nation, Malaysia is the second largest exporter of palm-oil in the world. This exotic and nutritious plant has been a major ingredient in food products around the world. Companies in Turkey use palm oil in its food industry. In 2021, Malaysia exported more than $1.06 billion worth of palm oil and palm oil products to support the growing demand, particularly in the Turkish food industry as well as the home and personal care industry.
Malaysia is also a pioneer in the global halal industry. The halal industry sector is valued at $7.2 trillion in 2020 and is expected to grow to $11.2 trillion by 2028. The country boasts having the only comprehensive halal ecosystem that investors and entrepreneurs can capitalize on. This includes a halal economic landscape, Islamic financial system and logistics that drive progress and development in the halal industry.
Malaysia has long been a steady importer and user of Turkish technology. This has strengthened defense cooperation between the two Muslim countries. The Malaysian military has inducted into service Turkish optronic systems, infantry fighting vehicles and armored personnel carriers in the hundreds. These high-end products were used in the defense of Malaysia during the Sulu incursion of Sabah in 2013. This has prompted a bigger presence of Turkish defense companies at Defense Service Asia (DSA) in Kuala Lumpur from March 28-31, 2022, with the largest display of products and equipment offered for the Asia-Pacific market.
Nonetheless, Turkey is not only a source of technology, but also an important tourist destination to Malaysians. Droves of Malaysians visited Turkey in 2019 with the number reaching as high as 107,000 visitors, while 15,000 Turks made Malaysia their preferred tourist destination. With the opening of Malaysia's border and with major airlines connecting the two countries, tourism will be one of the most exciting fields to observe in the forthcoming years.
Trade and investment destination
Malaysia is the 25th most competitive economy according to the World Competitive Yearbook in 2021. The country is ranked second in the World Banks' Ease of Doing Business for 2020 in dealing with construction permits, and has been identified as the most attractive investment destination for 2022 by the Milken Institute in its Global Opportunity Index 2022.
Despite the challenging global economic landscape, Malaysia's performance in attracting foreign direct investment (FDI) continues to be high. In 2021, Malaysia recorded an FDI flow of $73 billion. The figure issued by the Malaysian Investment Development Authority (MIDA) is an astonishing accomplishment, the highest since 2006. Investors from the Netherlands, Singapore, China, Austria and Japan accounted for 89% of the flow of investments. Most of these investments were centered in manufacturing, the services sector and primary industries.
Malaysia is base to some of the world's largest high-technology companies. Intel Corporation and Infineon Technologies are some of the major players in semiconductors that have been operating in Malaysia. The British company Rolls Royce has a working partnership in the field of aerospace technology in the country.
Their presence has not gone unnoticed. The Turkish Aerospace Industry (TAI) has followed the lead with a foothold by opening a design and engineering office in Malaysia in 2021. Others include Turkish Technics that has also expanded to Malaysia in the field of aircraft maintenance, repair and overhaul, while Havelsan has been operating in the country for the last few years.
Source: Daily Sabah
Please click the following URL to read the full text of the original story:
https://www.dailysabah.com/opinion/op-ed/malaysia-as-asias-trade-hub-and-its-ties-with-turkey
--------
Zakir says he delivers comparative religion lectures despite lacking academic qualifications as he is self-taught
Hafiz Yatim
March 14, 2022
KUALA LUMPUR (March 14): Controversial Islamic preacher Dr Zakir Naik admitted at the High Court on Monday (March 14) that he partially speaks Arabic, reads a little Sanskrit but does not know Aramaic, the original language of the bible, and said that one does not need to master those languages to be an expert in comparative religion.
In colourful and at times heated exchanges with Penang deputy chief minister Dr P Ramasamy's counsel, Razlan Hadri Zulkifli, the medical doctor agreed that he does not have academic credentials on comparative religion from Manchester University, International Islamic University here, Al Azhar University in Egypt, Al Madinah University in Saudi Arabia or George Washington University in the US.
However, he maintained that he does deliver lectures on comparative religion at Al Azhar University, as he is an "autodidact" — a self-taught person.
"It is not necessary to embark on a study before lecturing others on comparative religion," he added.
When asked whether he had formal education on comparative religion in Islam, Hinduism or Christianity, Dr Zakir said he was not required to.
Razlan: However, don't you think that you have to at least undergo some kind of courses in comparative religion before you speak on other religions than Islam?
Zakir: Not for me, others maybe.
Razlan: So you say that you have no formal [academic] qualifications in comparative religion, that is learning Islam, Hinduism and Christianity?
Zakir: I am an autodidact.
When asked by the counsel, the preacher admitted that he partially speaks Arabic, but said he is not required to talk in Arabic when delivering lectures on Islam.
Razlan: Would you accept a person who has no knowledge [of] Arabic to be an expert in Islam?
Zakir: Yes.
He further claimed that he has acquired extensive knowledge from the Holy Quran and hadith (sayings of Prophet Muhammad).
Zakir also admitted to having very little knowledge of Sanskrit — the original language used by the Hindus.
"There are thousands of people who do not speak Sanskrit," he added.
The preacher is aware that the original language of Christianity is Aramaic, with their texts later translated to ancient Greek, but agreed that he did not speak or understand either Aramaic or Greek. Despite this, Zakir claimed he read most of the translated versions of the bible, including the King James version.
Receiving international awards on comparative religion
Zakir said despite not having such qualifications, he is recognised as an expert in comparative religion due to multiple awards he received.
He named the King Feisal International Prize I, the Dubai International Islamic award and the tokoh Maal Hijrah award given by Malaysia as some of the recognition given to him.
The India-born preacher who has a permanent resident status was testifying in his defamation suit against Ramasamy of the DAP. Zakir is suing Ramasamy for four alleged defamatory statements that were issued on April 10, 2016; Oct 1, 2017; Aug 11, 2019; and Aug 20, 2019.
He said Ramasamy's statements have also damaged his mission of peace as an Islamic preacher and had sown distrust among his many non-Muslim followers, adding that Ramasamy had taken his words out of context and shared them.
When asked about his permanent resident status, Zakir said it was given to him by the Malaysian government in 2016.
He added he recognised that there are many Malaysians who have different religions and, among them, the majority Kadazan, who are indigenous in Sabah, are mostly Christians.
Zakir agreed that within Malaysia's multi-racial and multi-religious society, he recognised there are fault lines and fissures that could cause death and damage to the country, similar to what had occurred in India.
When asked by Razlan Hadri, he replied that he knew of the May 13, 1969 racial riots incident but admitted he did not know about the Kampung Medan incident in the 1990s.
When asked about his lectures in comparative religion, Dr Zakir claimed they were widely accepted without any problems, as he had performed surveys about them.
"I would do the survey myself and the results are known to me," he added.
'115 police reports are few for me'
He denied that his statements had caused resentment in multi-racial Malaysia and even described the 115 police reports lodged against him as an amount he considered low.
"The 115 reports against me are few for me," he said.
Source: The Edge Markets
Please click the following URL to read the full text of the original story:
https://www.theedgemarkets.com/article/zakir-says-he-delivers-comparative-religion-lectures-despite-lacking-academic-qualifications
--------
North America
Blinken condemns Iran missile attack on Erbil in phone call with Iraqi PM
14 March ,2022
US Secretary of State Antony Blinken condemned an Iranian missile attack near Erbil in Iraq in a phone call with Iraqi Prime Minister Mustafa al-Kadhimi on Sunday, according to a US State Department press release.
Blinken condemned the attacks that "violated Iraq's sovereignty and expressed solidarity with the Iraqi people," State Department spokesperson Ned Price said in the statement.
"The Secretary and the Prime Minister agreed the attack demonstrates the need for Iraqi unity and the urgency of forming a government accountable to the Iraqi people that protects Iraq's territorial integrity," Price added.
Blinken also conveyed the US' commitment to working with the Iraqi government and others in the region to hold Iran accountable.
A dozen ballistic missiles targeted sites in Erbil including a new US consulate under construction earlier on Sunday, causing damage but no major casualties, Iraq's autonomous Kurdistan security forces said.
Iran's Islamic Revolutionary Guards Corps (IRGC) later claimed the attack, which it said targeted Israeli "strategic centers" in Erbil.
The attack came after the IRGC announced last Tuesday that an Israeli strike killed two of its members in Syria and vowed to take revenge.
Price told reporters separately that no US facilities were damaged and no American personnel injured, adding that there was no indication the attack was directed at the US.
Source: Al Arabiya
Please click the following URL to read the full text of the original story:
https://english.alarabiya.net/News/middle-east/2022/03/14/Blinken-condemns-Iran-missile-attack-on-Erbil-in-phone-call-with-Iraqi-PM
--------
Muslim-Americans celebrate passage of bill that ends religious discrimination against student-athletes in Ohio
March 15, 2022
Around the world, Muslim women are defying cultural barriers and stereotypes to compete and excel at the highest levels of sports — in football, fencing, weightlifting, basketball, ice hockey and more.
Following years of campaigning, Muslim students in Ohio (a US State), have celebrated the passage of a new bill requiring high schools to accommodate religious needs, specifically regarding clothing and head coverings during sports competitions.
Senate Bill 181, which was also backed by Christian and Muslim groups and the American Civil Liberties Union, had unanimous support in the state legislature, passing in the House 89-0 and the in Senate 33-0.
"To see the acceptance and growth that we have in 2022. It's amazing, because my school is so accepting," Nasreen Shakur, a member of the rowing team at Laurel School in Shaker Heights, told Cleveland 19.
The new legislation aims at ending discrimination against religious expression for student-athletes and was passed in the state Senate earlier this month.
Before the new law, Muslim students were asked to get a waiver to wear the hijab and participate in sports.
The process was described by Abrar Ghazy, a junior and member of the basketball team at Lake Erie College, as "grueling."
"They made me measure the Nike [swoosh] on my scarf & take pictures of the scarf from every angle, and all this was for safety protection," Ghazy said.
The legislation is the result of a 2019 incident when a Muslim high school student, Noor Alexandria Abukaram, was disqualified from her high school cross-country track meet for wearing a hijab, and other similar incidents for other students.
Source: ABNA24
Please click the following URL to read the full text of the original story:
https://en.abna24.com/news//muslim-americans-celebrate-passage-of-bill-that-ends-religious-discrimination-against-student-athletes-in-ohio_1239262.html
--------
US, China call for direct Pakistan-India talks
Anwar Iqbal
March 15, 2022
WASHINGTON: The United States and China urged India and Pakistan on Monday to hold direct talks for reducing tensions between the two nuclear-armed nations.
"We continue to support direct dialogue between India and Pakistan on issues of concern," said a US State Department official when asked if the United States would urge India and Pakistan to hold direct talks on the recent missile incident and other issues. Earlier on Monday, a spokesperson for China's Foreign Ministry supported Pakistan's demand for a joint probe into the incident and emphasised the need for direct talks between the two neighbours on all issues.
"We called on relevant countries to have dialogue and communication as soon as possible and launch a thorough investigation into this incident," spokesman Zhao Lijian told reporters in Beijing.
He also urged India and Pakistan to "strengthen information sharing and establish a notification mechanism in time to avoid the recurrence of such incidents and to prevent miscalculation".
American and Chinese officials speak about recent intrusion of Indian missile into Pakistani airspace
The Chinese official said that Pakistan and India were "both important countries in South Asia, bearing responsibilities for maintaining regional security and stability". India acknowledged earlier this week that on March 9, 2022, "a technical malfunction led to the accidental firing of a missile" into Pakistani territory. Pakistan, however, said that it was not satisfied with New Delhi's "simplistic explanation" and demanded a joint probe to establish the facts surrounding the incident.
An Indian media report said that an unarmed, practice-version of the BrahMos supersonic missile was accidentally fired into Pakistan during an inspection at a secret satellite base of the Indian Air Force.
Quoting sources in the Indian defence ministry, the report claimed that the missile followed the trajectory that it would have in case of a conflict, but "certain factors" played a role in ensuring that any pre-fed target was out of danger.
Source: Dawn
Please click the following URL to read the full text of the original story:
https://www.dawn.com/news/1680048/us-china-call-for-direct-pakistan-india-talks
--------
US man, 21, pleads guilty after trying to join ISIS
15 March ,2022
A 21-year-old Seattle man pleaded guilty Monday to a terrorism-related charge after being arrested while trying to board a flight to join ISIS.
Elvin Hunter Bgorn Williams was arrested last June at Seattle-Tacoma International Airport as he checked in for a flight to Cairo.
He entered a guilty plea in US District Court to one count of providing support to a foreign terrorist organization and is due to be sentenced June 14.
Williams first came to the FBI's attention when he was 16, after administrators at his high school reported that he was telling others he wanted to join ISIS, according to a criminal complaint filed last year. Williams also said that the fatal terrorist attack on an Ariana Grande concert in England in 2017 was justified by the way the singer dressed, the complaint said.
At the time, his mother told investigators that Williams had been kicked off social media for his pro-ISIS posts and that she cut off the internet service at their home to prevent him from accessing extremist websites.
Members of a Seattle-area mosque tried to de-radicalize Williams, helping him with housing, food and tuition for a semester of college. They also gave him a cellphone and a laptop in hopes he would use them to find a job, the complaint said.
But after a member of the mosque in 2020 saw Williams using his phone to look at extremist videos, they demanded it back, found additional violent videos and bomb-making instructions, and reported him to the FBI.
The mosque was not identified in court documents.
The agency opened an investigation and enlisted the help of confidential informants who messaged with Williams about his plans or posed as ISIS recruiters.
In messages cited in the complaint, Williams discussed his willingness to become a martyr, his preference for fighting in the desert over the jungle, his fervent wish to behead someone — and his concern that he would be arrested at the airport.
Source: Al Arabiya
Please click the following URL to read the full text of the original story:
https://english.alarabiya.net/News/middle-east/2022/03/15/US-man-21-pleads-guilty-after-trying-to-join-ISIS-
--------
New Iran deal 'will not survive': 49 Republican senators warn Biden
14 March ,2022
All but one of the Republican senators released a statement on Monday saying they told US President Joe Biden that any deal with Iran would not survive without "broad congressional support."
"By every indication, the Biden Administration appears to have given away the store. The administration appears to have agreed to lift sanctions that were not even placed on Iran for its nuclear activities in the first place, but instead because of its ongoing support for terrorism and its gross abuses of human rights," a joint statement by the lawmakers said.
For the latest headlines, follow our Google News channel online or via the app.
Rand Paul was the only Republican senator who did not sign the statement.
The letter cited public reports suggesting the Biden administration would weaken sanctions and lessen restrictions on Iran's nuclear program.
"What is more, the deal appears likely to deepen Iran's financial and security relationship with Moscow and Beijing, including through arms sales," the lawmakers wrote.
They also rebuked the Biden administration for refusing to commit to submitting a new Iran deal to the Senate for ratification or for review "under statutory requirements that passed on a bipartisan basis in response to the 2015 deal.
"Additionally, despite earlier promises to the contrary, the administration has failed to adequately consult with Congress."
The senators said they would support an Iran policy that "completely blocks" Iran's path to a nuclear weapon, constrained its ballistic missile program and addressed Iran's support for terrorism.
"But if the administration agrees to a deal that fails to achieve these objectives or makes achieving them more difficult, Republicans will do everything in our power to reverse it," the letter read.
Source: Al Arabiya
Please click the following URL to read the full text of the original story:
https://english.alarabiya.net/News/middle-east/2022/03/14/New-Iran-deal-will-not-survive-49-Republican-senators-warn-Biden
--------
Somaliland's leader makes pitch for autonomy in Washington
March 14, 2022
KAMPALA, Uganda: The leader of Somalia's semi-autonomous region of Somaliland has urged the international community to recognize his territory's quest for independence, saying negotiations with Somalia had failed.
Muse Bihi Abdi charged that in a decade of talks "Somalia has demonstrated a complete lack of interest in meaningful dialogue," forcing Somaliland to press ahead with its quest for international recognition as an independent country.
"Dialogue has failed to achieve its objectives," he said on Monday in Washington at an event hosted by the Heritage Foundation, the conservative policy think tank.
Kevin Roberts, president of the Heritage Foundation, said he believes the "US and Somaliland should be strong partners." In a region beset by violence and the threat of extremists, a relatively calm Somaliland offers the US the possibility of "a truly sustainable partnership" in the Horn of Africa, Roberts said.
"This territory, of its own accord, has stuck with a democratic system and process for three decades. It hasn't been perfect, just like no democratic system is perfect," he said. "But the old saying is that character is how you behave when no one is watching. Somaliland has stayed faithful to democracy when hardly anyone is noticing."
Abdi, who has been Somaliland's president since 2017, said he was "pursuing all available avenues" in asserting his territory's autonomy from Somalia.
"The international community has a moral obligation to support Somaliland's pursuit of international recognition," he said.
Somaliland has no formal diplomatic relations with the US, and Abdi said he wants to see the US joining some countries that maintain a diplomatic presence in Hargeisa, the capital.
Somaliland is strategically located by the Gulf of Aden, and Abdi spoke of recent efforts by his government to refurbish the port of Berbera in efforts to open up the region to global trade.
Somaliland's territory of more than 3 million people broke away from Somalia in 1991 as the country collapsed into warlord-led conflict.
Despite lacking international recognition, Somaliland has maintained its own independent government, currency and security system. The region has largely succeeded in holding regular elections over the years, including parliamentary polls held last year.
Somaliland's relative stability over the years has sharpened the sense of failure in Somalia, where deadly attacks by extremists are frequently reported and elections have been delayed because there is no agreement on how the vote should be carried out.
Somalia still sees Somaliland as part of its territory.
Source: Arab News
Please click the following URL to read the full text of the original story:
https://www.arabnews.com/node/2042681/world
--------
Pakistan
No end in sight as Shia killings continue in Pakistan
15 March 2022
Muhammad Toori
Majlis-e-Wahdat-e-Muslimeen is holding this emergency press conference after the same past patrons of Shia targeted killing emerged in the country where killers either going scott free or sectarian hate-mongers are allowed to spread venom against Shia Muslims.
Participants here say that the government of Prime Minister Imran Khan has miserably failed to make the needed structural changes against hate-mongering to root out this threat from the society.
After the recent carnage in Peshawar Mosque, Shia targeted killings gained momentum in the port city of Karachi where the leader of a Shia community's Pasban-e-Aza Salman header was gunned down before his house signaling another wave of Shia targeted killing following the same decades-old patrons.
Participants at a Salman header's funeral told Press TV that they do not feel secure on the streets anymore.
Source: Press TV
Please click the following URL to read the full text of the original story:
https://www.presstv.ir/Detail/2022/03/15/678574/No-end-in-sight-as-Shia-killings-continue-in-Pakistan
--------
Voting on no-confidence motion against Imran Khan to take place after March 27
Mar 15, 2022
ISLAMABAD: Amid the ongoing political turmoil in the country, Pakistan Tehreek-e-Insaf (PTI) senator Javed Khan announced that the voting for no-confidence motion against Prime Minister Imran Khan is expected to take place after March 27.
The PTI senator said in a tweet that the "biggest rally" in Pakistan's history will take place in Islamabad's D-Chowk on March 27 in front of the Parliament House, where the Pakistani PM will give a "historic speech."
"Voting on the no-confidence resolution will take place after March 27. The opposition will face complete defeat. Confidence in PM Imran Khan will [increase]," Pakistani newspaper Dawn reported.
The opposition had submitted the no-confidence motion in National Assembly on March 8.
The National Assembly speaker Asad Qaiser was advised to summon a session before March 22 after declaring that the no-confidence motion against the Pakistani Prime Minister is filed. As per the rules, the NA speaker is bound to convene the assembly session within 14 days after submission of the requisition notice.
Voting on the no-confidence motion must take place between three and seven days after the session is summoned, according to Dawn, citing Pakistan's constitution.
Earlier on Monday, Pakistan's Planning and Development Minister Asad Umar also announced the date of the rally through his Twitter account and further stated, "The world will witness how the people of Pakistan stand by their captain (PM Imran) for their freedom and sovereignty."
Last week, while addressing a public meeting in Lower Dir district, Pakistani PM urged people to gather at D-Chowk on the eve of the no-trust vote.
Source: Times Of India
Please click the following URL to read the full text of the original story:
https://timesofindia.indiatimes.com/world/pakistan/voting-on-no-confidence-motion-against-imran-khan-to-take-place-after-march-27/articleshow/90216918.cms
--------
Showdown feared as PDM calls for march on capital
Amir Wasim
March 15, 2022
ISLAMABAD: Hours after the announcement by the ruling Pakistan Tehreek-i-Insaf (PTI) to arrange a gathering of "one million people" at D-Chowk on March 27 on the eve of voting on the crucial no-confidence resolution against Prime Minister Imran Khan, the opposition Pakistan Democratic Movement (PDM) on Monday gave a call to the public and workers of the component parties to begin a long march towards Islamabad on March 23 to stage a sit-in which could continue till the completion of the voting process in the National Assembly.
The decision to hold the long march towards the capital on the Pakistan Day was announced by PDM president Maulana Fazlur Rehman while talking to media persons after attending a meeting of the joint opposition at the residence of Pakistan Muslim League-Nawaz (PML-N) president and Leader of the Opposition in the National Assembly Shehbaz Sharif.
The meeting was attended by the heads of the opposition parties and prominent leaders, including PPP's Asif Ali Zardari, Bilawal Bhutto-Zardari, Sardar Akhtar Mengal of the Balochistan National Party (BNP), Amir Haider Hoti of the Awami National Party and independent MNA Mohsin Dawar.
"We will pay back you in the same coin," declared an angry-looking Maulana while responding to the veiled threats by a number of government ministers earlier in the day to physically stop the parliamentarians from attending the National Assembly session during the voting on the no-confidence resolution against the prime minister.
Fazl warns govt of tit-for-tat response if it uses force; opposition asks supporters to begin march on 23rd; PPP claims it has agreed on MQM's terms
The Maulana said the march would begin simultaneously from all parts of the country after Zuhr prayers on March 23 and the participants would reach in front of the Parliament House the next day. He said the duration of their stay at the venue would be announced later, but asked the people and workers of all the opposition parties to come mentally prepared to stay at D-Chowk till completion of the voting process.
Maulana Fazl, who is also the head of his own faction of the Jamiat Ulema-i-Islam (JUI-F), said they would arrange a historic and grand public gathering to provide protection to the members of the assembly to enable them to use their right of vote.
It may be recalled that it was after a meeting of the heads of the component parties in Islamabad on Dec 6 last year, the PDM had announced its plan to hold an anti-inflation long march towards the capital on the Pakistan Day. However, there had been complete silence from the PDM over the long march issue since its decision to move the no-confidence resolution against the prime minister.
The other opposition Pakistan Peoples Party is not a part of the PDM; however, the Maulana expressed the hope that the PPP would also announce its decision to participate in the long march, saying he and Mr Sharif had extended a formal invitation to the PPP.
Soon after the announcement by the PDM to hold the long march, the government ministers had requested the opposition to delay their protest due to the traditional military parade on the Pakistan Day and the presence of the foreign dignitaries due to a meeting of foreign ministers of the Organisation of Islamic Cooperation (OIC) in the capital. However, the opposition had turned down the request.
Reading out a two-page 'joint declaration' by the united opposition, the Maulana regretted the government's decision to hold public meeting at D-Chowk and warned the rulers against adopting a policy of "confrontation, chaos and violence".
He said the members of the assembly could not be stopped from casting their votes and such an act would amount to committing a "treason" under Article 6 of the Constitution.
The Maulana said they were giving a call to the public to gather in Islamabad to express solidarity with parliament, democracy and the Constitution, adding that if any untoward incident happened, the prime minister and his government, which had already lost majority, would be responsible for it.
The joint opposition also condemned the threatening statements by the prime minister and other ministers against the opponents. The Maulana said that on the one hand, the "incompetent" prime minister was directly hurling threats to the opposition and, on the other, the ministers were announcing that they could become suicide bombers to attack the opposition. He said if any leader or member of the opposition was harmed, the prime minister and his ministers would be responsible for it.
The declaration said the ministers' statements showed that the government had already lost the confidence of the people and parliament as it was not able to gather the support of the required 172 members in the 342-member lower house of parliament.
Through the declaration, the opposition asked National Assembly Speaker Asad Qaiser to immediately summon the session and put the resolution for a vote in accordance with the Constitution and said if the speaker failed to fulfil his constitutional responsibilities, then he would also be committing "treason".
The declaration also urged the Election Commission of Pakistan (ECP) to decide the foreign funding case on Tuesday (today) when it would take up the case for hearing.
PPP vice president Sherry Rehman later tweeted that her party and its allies had formally received invitation from the PDM to attend the March 23 Jalsa and that they would respond to it after holding more consultations.
Earlier, the federal capital witnessed another day of hectic political activities as allies of the ruling PTI held marathon meetings with the government as well as the opposition, but at the end of the day sought more time to come up with a final strategy.
A delegation of the Muttahida Qaumi Movement (MQM), headed by its convener Dr Khalid Maqbool Siddiqui, met PPP leader and former president Asif Zardari and then went straight to the residence of Pakistan Muslim League-Quaid (PML-Q) Chaudhry Shujaat Hussain for further consultations.
Though there are no words from the MQM after the two meetings, the PPP officially released a press statement claiming that the two parties had agreed on maintaining a "long-term working relationship" in the national interest and that the party leadership had agreed to all the "points" of the MQM, which has the highest number of seven MNAs among all allies of the PTI, followed by five each by the PML-Q and Balochistan Awami Party (BAP) and three by the Grand Democratic Alliance (GDA).
PPP chairman Bilawal Bhutto-Zardari was also present with his father during the meeting with the MQM delegation, besides other party leaders, including Sindh Chief Minister Syed Murad Ali Shah, Leader of the Opposition in the Senate Yousuf Raza Gilani and Sindh ministers Nasir Hussain Shah, Saeed Ghani and Sharjeel Memon.
After departure of the MQM team, the father and son duo reached the official residence of PML-N president Shehbaz Sharif to attend a dinner which the latter had hosted for the members of the joint opposition.
"The PPP and MQM leadership discussed the political situation in the country. The PPP and MQM agreed on a long-term working relationship in the wider interest of the nation. The PPP also agreed with all the points of the MQM," said a statement issued by the PPP.
The MQM delegation comprised Khalid Maqbool Siddiqui, Aamir Khan, Aminul Haq, Wasim Akhtar, Khawaja Izhar and Javed Hanif.
The PML-Q later in a brief statement issued after its leadership's meeting with the MQM said the two parties reviewed the prevailing political situation in the country, including their alliance with the PTI.
Talking to a group of reporters on Sunday, PML-Q leader and Punjab Assembly Speaker Chaudhry Parvez Elahi had stated that the party had made its decision regarding the vote on no-confidence resolution against the prime minister which it would announce after a final round of consultations with other allies in the ruling coalition.
Mr Elahi had also stated that his party was working together with the other two allies in the ruling coalition — MQM and BAP. He, however, did not name the GDA, which is also a part of the ruling coalition at the Centre.
The statement of Mr Elahi, who is also the president of the party's Punjab chapter, indicated that the PML-Q, MQM and BAP would make a joint decision.
Mr Elahi had also stated that it had been agreed that the present assemblies would complete their five-year terms, ending in August 2023. He also said a meeting with PML-N president Shehbaz Sharif could take place any time.
Source: Dawn
Please click the following URL to read the full text of the original story:
https://www.dawn.com/news/1680051/showdown-feared-as-pdm-calls-for-march-on-capital
--------
President Alvi's tweet cited as proof of govt plans to amend Peca
Malik Asad
March 15, 2022
ISLAMABAD: A tweet of President Arif Alvi announcing convening of a session of the National Assembly on Feb 18 — that was subsequently cancelled hours before the schedule without a notification — was produced as evidence to prove the government's 'ill intentions' to promulgate a controversial ordinance amending the Prevention of Electronic Crimes Act (Peca) 2016 that criminalised defamation and made it a cognisable and non-bailable offence.
Islamabad High Court Chief Justice Athar Minallah resumed on Monday hearing on various petitions filed against the controversial ordinance.
Senior lawyer Munir A. Malik, the counsel for Pakistan Broadcasting Association, in his concluding arguments on a petition filed against promulgation of the ordinance amending Peca, cited a tweet posted from the official Twitter account of the president, dated Feb 14, that a session of the National Assembly will be convened on Feb 18.
The tweet posted from the @PresOfPakistan account stated: "President Dr Arif Alvi has summoned the National Assembly session on Feb 18, Friday at 10:30am. The President has summoned the session under Article 54(1) of the constitution."
However, the session was later cancelled to pave the way for the president to promulgate the Peca ordinance on Feb 18, the same day the session had been scheduled, the counsel added.
President Alvi had set a precedent by cancelling a scheduled NA session without any official announcement, generating a controversy and a debate among political circles. A source had told Dawn that since the government wanted to promulgate some ordinances (an authority vested in the president), the session had been shelved. The Senate was also not in session at that time, and an ordinance is promulgated by the president when neither house of parliament is in session.
Mr Malik told the court that the amendment to the ordinance curbed freedom of speech, besides adversely affecting the independence of judiciary and judges. The president could promulgate an ordinance in an emergency situation as defined under Article 89 of the Constitution, he added.
The counsel for two factions of the Pakistan Federal Union of Journalists also concluded their arguments and said the Senate session was prorogued on Feb 17 and a scheduled NA session cancelled the next day to promulgate the controversial ordinance to rein in the media, journalists and bloggers.
The law, in its current form, has rendered the jurisprudence of the superior courts irrelevant in the cases registered against journalists and bloggers on the complaints of private individuals instead of the aggrieved persons, as the IHC had made it clear that nobody, except the "aggrieved person", could file a defamation complaint. But after promulgation of the ordinance, any person or institution, not necessarily the aggrieved person, could file a defamation case.
Advocate Usama Khawar, representing another petitioner, former senator Farhatullah Babar, drew the attention of the court towards the Fourth Amendment made to Article 19 of the Constitution in 1975. The amendment, he said, omitted the word "defamation" from Article 19, which showed the intent of the legislature that defamation itself did not constitute the permissible reasonable restrictions/grounds pertaining to freedom of speech.
Source: Dawn
Please click the following URL to read the full text of the original story:
https://www.dawn.com/news/1680073/president-alvis-tweet-cited-as-proof-of-govt-plans-to-amend-peca
--------
FM Qureshi takes up India's missile issue with UN chief
March 15, 2022
ISLAMABAD: Foreign Minister Shah Mahmood Qureshi on Monday spoke to United Nations Secretary General Antonio Guterres and exchanged views with him on current regional and global issues, particularly the blatant violation of Pakistan's airspace by 'accidental' firing of a missile by India on March 9.
The foreign minister briefed the UN secretary general over the phone on the so-called 'accidental' fire of a missile that he said reflected India's disregard for aviation safety as well as regional peace and stability. Pakistan continued to act with restraint and responsibility, Mr Qureshi said.
Noting multiple shortcomings and technical lapses of a serious nature in India's management of strategic weapons, the FM said the incident was consistent with India's irresponsible conduct and needed to be addressed by the international community, including the UN Security Council, and underscored Pakistan's demand for a joint probe into the incident.
Source: Dawn
Please click the following URL to read the full text of the original story:
https://www.dawn.com/news/1680064/fm-qureshi-takes-up-indias-missile-issue-with-un-chief
--------
Mideast
Iran strike on Iraq signals defiance to US allies in region: Officials, experts
15 March ,2022
Billed by Tehran as a warning to Israel, Sunday's attack on an Iraqi city was also a pointed reminder of Iran's armed clout for its US and Arab foes at a delicate moment for the Islamic Republic, Iraqi and Western officials and independent analysts say.
The unusual direct strike coincides with a potential turning point in the Middle East balance of power, as talks to revive an Iranian nuclear deal face possible collapse and heightened risks of war in the Gulf, while in Baghdad, Iraqi leaders are trying to form a new government shorn of Iranian influence.
Both developments, some regional analysts say, help explain why Iran chose this moment to exhibit its readiness to use ballistic missiles, long prized by Tehran as a deterrent against the United States, Israel and Gulf Arab states that contest Tehran's regional sway.
The decision by Iran's Revolutionary Guards Corps (IRGC) to fire the projectiles directly into territory controlled by the US-friendly Kurdish regional government - and to declare the attack - is a departure from Iran's normal procedure of applying military pressure through proxy militias.
The missiles hit near a building which the US consular team in Erbil, Kurdistan's autonomous regional capital, is due to move to. It caused no US casualties and hurt one civilian.
The IRGC said the attack was aimed at Israeli "strategic centers" and was retaliation for an Israeli air raid that killed two of its members in Syria last week.
The Baghdad government did not respond to Reuters questions about what Israeli sites the IRGC was referring to. There was no immediate response from the Iranian embassy in Baghdad to a Reuters request for comment on the IRGC's mention of Israeli strategic centers. The Erbil government denied there are any Israeli sites in its territory.
The Israeli killing of IRGC members in Syria was likely the trigger for the Erbil attack, but the assault was also a warning to the United States and its Arab Gulf partners, as well Iraqi leaders who are threatening to form a government that excludes Tehran's chief allies in Baghdad, officials and experts said.
"You've got three things going on here," said Professor Toby Dodge of the London School of Economics.
"There's the JCPOA (Iran nuclear deal), tit-for-tat fighting between Iranians, Israelis and the US, and now Iraqi government formation. So you're sending a series of messages."
An Iran-aligned Iraqi militia commander insisted Israel was the prime target, but acknowledged that the message being sent could be broader - and a clear sign that Iran was willing to escalate if it felt threatened.
"It's a message to Israel and to all countries that any attack, they will respond to with missiles," and not just via proxies, said the commander who asked not to be named because he is not authorized to speak to the media.
Proxies
Israel has ramped up its attacks against the IRGC and its proxies in the region with at least 15 air raids in Iran's regional ally Syria in the past year, nine of which were carried out in the last four months, according to a Reuters tally.
Iran-backed Iraqi militia groups have regularly attacked US targets in recent years, including its force of some 2,000 troops deployed across Iraq and Syria to fight remnants of ISIS, with increasingly sophisticated attacks.
Washington's own actions have included its assassination of fabled Iranian general Qassem Soleimani in Baghdad in 2020. Iran responded to that killing with a missile salvo on a US base in Iraq, its last known direct attack against the United States.
Tehran's talks with Washington to revive a 2015 nuclear deal, which would bring much needed sanctions relief, have been plunged into uncertainty by a last-minute Russian demand.
Their collapse could mean Tehran moving closer to developing nuclear weapons if it chose to, a prospect that would plunge the region into turmoil. Tehran denies it ever sought atomic bombs.
Iran is widely believed to have applied military pressure for leverage around previous rounds of talks and said on Monday it was up to Washington to resuscitate a deal.
"Were the Iranians thinking about all those factors when they decided to launch the missiles? I'm not so sure about that - the Israel incident was the trigger," said Lahib Higel, senior Iraqi analyst at the International Crisis Group.
"But there are a lot of other factors at play ... like Russia putting demands on the JCPOA," Higel said.
Iraqi Shia rivals
Inside Iraq, Iran's adversaries have taken the strike as a warning to themselves in the midst of sensitive talks over the formation of a government following an October general election.
That election handed a victory to powerful cleric Moqtada al-Sadr, a Shia Muslim leader who opposes Iranian influence and is the chief rival to fellow Shias aligned with Iran.
Sadr has threatened to exclude Iran-backed groups from government, and has forged an alliance with the Kurdish Democratic Party that runs Erbil, as well as Sunni Arab groups.
Sadr issued a statement on Twitter on Sunday saying Iraq's Kurds were the target of the Erbil attack, and vowed to pursue his "national majority government" - a euphemism for a government free of Iranian influence.
A senior official from Sadr's political office said Sadr's plans would effectively exclude Iranian Shia allies from government for the first time since the US invasion of 2003 that toppled Saddam Hussein.
Source: Al Arabiya
Please click the following URL to read the full text of the original story:
https://english.alarabiya.net/News/middle-east/2022/03/15/Iran-strike-on-Iraq-signals-defiance-to-US-allies-in-region-Officials-experts
--------
Iran's security forces bust two terrorist teams in southeastern province
14 March 2022
Iranian security forces have dismantled two foreign-backed terrorist teams, which were plotting to assassinate several foreign nationals working on infrastructure projects in the country's southeastern province of Sistan and Baluchestan.
Iran's Intelligence Ministry said in a statement on Monday that six armed terrorists, who had sneaked into the country via the southeastern border, were captured after being identified by the security forces. They were arrested before they could take any action to carry out their mission.
The statement added that the terrorists' support team was disbanded as well.
Back in September last year, Iran's security forces identified and dismantled a terrorist and counterrevolutionary team in the country's northwestern province of West Azarbaijan.
Two members of the team were killed and a number of others arrested during armed clashes with the security forces.
The team planned to carry out acts of terror against provincial military forces, extort money from the wealthy people to hand it over to counterrevolutionary groups and also to threaten and beat some local residents and prominent figures in the province.
A large cache of weapons and ammunition was also confiscated from the band.
Iran's Intelligence Ministry announced in a statement at the time that the country's security forces identified and disbanded a terrorist cell affiliated to the foreign spy agencies.
Source: Press TV
Please click the following URL to read the full text of the original story:
https://www.presstv.ir/Detail/2022/03/14/678559/Iran-Intelligence-Ministry-busts-two-terrorist-teams-in-southeastern-Sistan-and-Baluchistan-Province
--------
Islamic Emirate Must Take Steps for Recognition: Turkey's FM
March 15, 2022
Turkey's Foreign Minister, Mevlut Cavusoglu, at the closing of the Antalya Diplomacy Forum said the Islamic Emirate needs to take practical steps, mainly toward an inclusive government, in order to be recognized.
The three-day Antalya Diplomacy Forum ended on Sunday. The forum was held from March 11 to 13 and the theme was "recoding diplomacy."
Cavusoglu said the Islamic Emirate's recognition was also a topic at the forum. "We focused on the importance of recognition for the Afghan people. Without recognition many of the problems will not be resolved. There are lots of different types of humanitarian assistance and help initiatives, but without recognition they will not be able to overcome the obstacles," he said.
He added that so far, the Islamic Emirate has made positive messages and announcements, but those have not been put into practice. He said the current government authorities in Kabul should take practical steps to be recognized. Cavusoglu said his country has been engaging with the Islamic Emirate, but it is in no rush to recognize it. "We are not in a rush to recognize them, because just like the rest of the world, we need to see the steps tangibly being taken," he said.
From Afghanistan, a delegation led by acting Foreign Minister Amir Khan Muttaqi attended the Antalya forum. Muttaqi spoke about the situation in Afghanistan, and he met many countries' officials on the sidelines.
On Sunday, Muttaqi met with Uzbekistan Foreign Minister Abdulaziz Kamilov and discussed trade and economic relations between the two countries as well as future relations between Afghanistan and Central Asia.
"Minister Muttaqi stressed that regional countries in a fast transforming political, economic and security environment should increase confidence in each other to save the region from repercussions of political changes," the Foreign Ministry said on Twitter.
The Islamic Emirate said the forum was a good opportunity and the attendance of its delegation was a step forward towards recognition. "These meetings are in our benefit. Steps are being taken for understanding and trust-building which will lead to recognition," Islamic Emirate spokesman Zabihullah Mujahid said.
Meanwhile, some international relations analysts said despite international forums and talks on Afghanistan, resolving domestic challenges are also of high importance. "International meetings without having domestic challenges resolved do not seem to produce good achievements," Sayed Javad Sajjadi, an international relations analyst said.
Source: Tolo News
Please click the following URL to read the full text of the original story:
https://tolonews.com/afghanistan-177104
--------
Iran arrests Israel-linked group planning to target key nuclear site: State TV
15 March ,2022
Iran has arrested an Israeli-linked group that was planning to target its key Fordo nuclear facility later this month, Iranian state TV reported on Monday.
State TV said the group had been planning to target the underground nuclear site ahead of the Iranian new year, which begins on March 20.
The arrests were carried out by the intelligence unit of the Islamic Revolutionary Guard Corps (IRGC), it said, adding that further details will be released later.
An employee at Fordo "had been given cash and a laptop to carry out the act of sabotage at the site" but was arrested "before he could carry out the mission," the semi-official Mehr news agency reported.
Fordo is buried deep inside a mountain to protect it from potential airstrikes. It is located some 120 kilometers (75 miles) southwest of the Iranian capital Tehran.
Iran has in the past accused Israel of targeting its nuclear sites and of killing its nuclear scientists – allegations that Israel has neither denied nor confirmed.
The IRGC claimed responsibility on Sunday for missile attacks against what it described as Israeli "strategic centers" in Iraq's northern Kurdish regional capital of Erbil.
Negotiations between Iran and world powers aimed at reviving the 2015 nuclear deal were paused last week following a last-minute demand by Russia. It remains unclear when the talks will resume.
Moscow wants written guarantees from the US that Russia's economic and military cooperation with Iran would not be harmed by Western sanctions imposed on Russia over its invasion of Ukraine after the 2015 deal is revived.
Russia is a participant in the negotiations in Vienna aimed at restoring the deal, along with Iran, China, Britain, France and Germany. The US is participating indirectly in the talks due to Tehran's refusal to negotiate directly with Washington.
The Vienna talks, which began in April 2021, aim to bring Iran back into compliance with the deal and facilitate a US return to the agreement. The deal offered Iran sanctions relief in exchange for curbs on its nuclear program.
Washington withdrew from the deal in 2018 under then-President Donald Trump, reimposing sweeping economic sanctions on Tehran. Iran responded by breaching many of the deal's restrictions, including a 3.67 percent cap on the purity to which it could enrich uranium.
Tehran, which insists its nuclear program is for peaceful purposes only, has since started enriching uranium up to as high as 60 percent purity – a big step closer to the 90 percent required for weapons-grade material.
Source: Al Arabiya
Please click the following URL to read the full text of the original story:
https://english.alarabiya.net/News/middle-east/2022/03/15/Iran-arrests-Israel-linked-group-planning-to-target-key-nuclear-site-State-TV-
--------
Iran's top diplomat to visit Moscow amid pause in Vienna talks
Syed Zafar Mehdi
14.03.2022
TEHRAN, Iran
Iranian Foreign Minister Hosssein Amir-Abdollahian is set to visit Moscow on Tuesday to discuss the Vienna nuclear talks and situation in crisis-stricken Ukraine.
Foreign Ministry spokesman Saeed Khatibzadeh told his weekly briefing that the top Iranian diplomat will travel to Moscow with a "specific agenda" to discuss the developments in Vienna, without elaborating.
The eighth round of marathon talks in the Austrian capital was suspended on Friday, which the European Union's foreign policy chief, Josep Borrell, attributed to "external factors."
The pause came at a time when the talks had entered the final stretch and the parties were set to finalize the deal after almost 11 months of hectic deliberations.
Many believe Russia's fresh demands from the US have complicated the process and forced the negotiators to temporarily head back to their respective capitals.
Russian Foreign Minister Sergei Lavrov earlier this month asked for a "written guarantee" from the US that sanctions over Kremlin's invasion of Ukraine would not affect its trade cooperation with Iran.
Khatibzadeh said Russia's demand for a written guarantee from the US must be discussed in the joint commission of the JCPOA, also known as Iran nuclear deal.
He said, from day one, all JCPOA signatories have presented their respective demands to the joint commission, some of which were accepted, some rejected and some amended.
Giving a benefit of doubt to the Vladimir Putin government, he said Russia has committed not to obstruct a good agreement in Vienna, while commending the stance of Moscow and Beijing in the Vienna talks as "constructive".
Speaking to Anadolu Agency, a Tehran-based political analyst Alireza Davar said the timing of Amir-Abdollahian's visit to Moscow suggests that Tehran has taken Russia's demands "with a bit of seriousness".
"Tehran worked hard since last November to salvage the 2015 nuclear deal and to have Trump-era sanctions lifted," he said. "Now Russia's demands have suddenly disrupted the momentum near the finish line.
He said Iran does not wish to antagonize Russia by publicly blaming it for the "untimely interval" in the talks, which is why the foreign minister has planned a visit to Moscow "to ensure Iran's interests are not hurt".
The Iranian Foreign Ministry had last week asked for clarification from Moscow over Lavrov's remarks.
"It is clear that the Vienna talks are moving in the right direction," Khatibzadeh said last Monday. "Iran's peaceful nuclear cooperation should not be limited or affected by any sanctions, including Iran's cooperation with China, Russia and other countries."
US decision
In his remarks on Monday, Khatibzadeh said the parties were still not at a point to clinch a deal, citing remaining issues between Iran and the US that need to be ironed out.
He blamed the delay in finalizing the deal on Washington, saying the Joe Biden administration needs to take "political decisions" before the talks resume.
"As soon as we hear their decision, we will be able to return to Vienna and reach a final agreement," Khatibzadeh said.
"What happened in Vienna is a short-term success and a break at the request of the coordinator of the JCPOA joint commission," Khatibzadeh noted.
The spokesman said consultations between Iran and the remaining parties continue at various levels.
In a separate statement on Monday, Iran's top security official, Ali Shamkhani, said Tehran will remain in the Vienna talks until an agreement "that meets all our legal and logical demands" is reached.
Tensions
The latest break in the Vienna nuclear talks came amidst a simmering crisis in Ukraine in the wake of Russia's war and an attack in Iraq's northern city of Erbil on Saturday, which was claimed by Iran's Islamic Revolutionary Guard Corps (IRGC).
While Russia's demands from the US have complicated the progress and possible outcome in the 11-month long talks, the strike in Erbil has again heightened tensions between Tehran and Washington.
Iran said the missiles targeted an Israeli "strategic centre" in Erbil, as a revenge for the killing of two IRGC members in Syria last week.
The attack took place near an American military facility in Erbil, according to reports, giving rise to speculations that it could have been a possible target.
Khatibzadeh said Tehran had warned Iraqi authorities in the past against allowing its territory to be used by third parties against Iran.
Source: Anadolu Agency
Please click the following URL to read the full text of the original story:
https://www.aa.com.tr/en/europe/irans-top-diplomat-to-visit-moscow-amid-pause-in-vienna-talks/2534778
--------
Hamas warns of 'dire consequences' if Israeli settlers defile al-Aqsa during Jewish festival
14 March 2022
The Palestinian resistance movement Hamas has warned the Israeli regime of dire consequences if extremist Israeli settlers desecrate the holy al-Aqsa Mosque compound during an upcoming Jewish festival.
In a statement released on Monday, Hamas said there would be dire consequences if extremist Jewish groups dared to desecrate the holy site during their upcoming Purim festival holiday this week.
The extremist settlers have already declared their intent to defile the al-Aqsa Mosque on March 16 and 17 to mark the Jewish occasion under the full protection of Israeli forces.
The statement described the provocative calls for celebrating the event at the holy mosque as "a violation of all the heavenly religions and norms" and "a direct provocation to the Palestinian people and the Muslim nation."
Hamas spokesman Mohamed Hamada also held the Israeli regime fully accountable for any repercussions if it provided protection for settler break-ins at the holy compound.
The spokesman urged the Palestinian masses to organize and stage massive rallies and marches towards the mosque to protect it against settler desecration.
Separately, Sheikh Ekrima Sabri, the head of the Higher Islamic Council in al-Quds, urged all the Muslim worshipers who have access to the mosque in general and the Palestinian inhabitants of al-Quds in particular to frequent the holy site and increase their presence in its courtyards to prevent such settler break-ins.
Sabri denounced settler groups for inciting their followers to perform rituals and celebrations at the compound during the coming days, stressing that such calls provoke the Muslim nation that rejects any violation of the mosque's sanctity.
The senior cleric accused the Israeli regime of sponsoring settler break-ins at the mosque and held it fully responsible if settlers defiled the sacred Islamic site during the Purim festival.
Hardline Israeli legislators and extremist settlers regularly storm the al-Aqsa Mosque compound in the occupied city, a provocative move that infuriates Palestinians. Such mass settler break-ins almost always take place at the behest of Tel Aviv-backed temple groups and under the auspices of the Israeli police in al-Quds.
Last October, an Israeli court upheld a ban on Jewish prayers at the al-Aqsa Mosque compound, after an earlier decision by a lower court stirred outrage among various Palestinians and across the Muslim world.
Back in May 2021, frequent acts of violence against Palestinian worshipers at Al-Aqsa Mosque led to an 11-day war between Palestinian resistance groups in the besieged Gaza Strip and the Israeli regime, during which the regime killed at least 260 Palestinians, including 66 children.
The al-Aqsa Mosque compound, which sits just above the Western Wall plaza, houses both the Dome of the Rock and the al-Aqsa Mosque.
Source: Press TV
Please click the following URL to read the full text of the original story:
https://www.presstv.ir/Detail/2022/03/14/678549/Palestine-Hamas-al-Aqsa-Mosque-Purim-Israel
--------
Israel's Shin Bet warns of flare-up in West Bank in Ramadan
14 March 2022
Israel's Shin Bet chief Ronen Bar has warned of a flare-up of tensions between Palestinians and Israeli forces in the occupied West Bank in the holy fasting month of Ramadan, which will start next month.
Israeli media reports said Bar made the warning during a several-day trip to the United States where he met FBI Director Christopher Wray.
The Ynet news site attributed the possibility of a flare-up to the overlap of the Muslim holy month and the Jewish holiday of Passover this year.
Israeli settlers storm the al-Aqsa Mosque compound in the occupied Old City of al-Quds to mark the holiday in a provocative move.
Bar returned from Washington, DC, on Sunday. It was his first known visit to the US since taking office five months ago.
Last month, the US administration of President Joe Biden warned Israel that ongoing tension in al-Quds might lead the region to possible war.
Following consultations with diplomats and experts on the ground, the Biden administration has identified the confluence of religious holidays in April as a "recipe for disaster in Jerusalem [al-Quds]," The Times of Israel cited an American official as saying.
Tensions heightened across the Palestinian territories on February 13, when Israeli forces and illegal settlers renewed their attacks against Palestinians in Sheikh Jarrah. The neighborhood has been the scene of frequent crackdowns by Israeli regime forces on the Palestinians protesting against the threatened expulsion of dozens of families from their homes in favor of Israeli settler groups.
The initial tensions that erupted in Sheikh Jarrah last year in part sparked a May 2021 war between the Israeli regime and resistance groups in the Gaza Strip.
In the latest bombardment campaign, at least 260 Palestinians, including over 60 children, were killed in a time span of 11 days that began on May 10. The Gaza-based resistance movements retaliated.
Source: Press TV
Please click the following URL to read the full text of the original story:
https://www.presstv.ir/Detail/2022/03/14/678519/Israel-Shin-Bet-warns-flare-up-West-Bank-Ramadan
--------
South Asia
Taliban's Supreme Leader, Mullah Hebtullah Akhundzada: Prevent Favouritism and Treason, Spread Fraternity
14 Mar 2022
Taliban's supreme leader Mullah Hebtullah Akhundzada has instructed the rank and file of the Taliban to express gratitude to Allah as they (The Taliban) have been granted big victory.
The supreme leader who is yet to be seen by the public said the Taliban affiliates are being examined by Allah after "victory", to succeed; they shall follow the following instructions.
The fourteen instructions have been made public by the chief spokesperson of the Islamic Emirate of Afghanistan Zabiullah Mujahid on Monday, March 14, 2022.
The instructions are as follow,
1, Make your intentions clear and pure merely to Allah.
2, All seniors and juniors shall be pious.
3, Pray Allah since he has bestowed upon you "victory".
4, Seek justice in all affairs.
5, Do favor on your nation.
6, Prevent arrogance, cruelty, and treason.
7, Prevent nepotism, favoritism, regional and lingual discrimination.
8, Those pious should be given credits and superiority.
9, Spread fraternity and trust.
10, Prevent acts that lead to mistrust amongst you.
11, Perform prayers in the congregation.
12, Prevent treason on public property.
13, Never forget children and families of martyrs, raise them.
14, Stop meddling in the affairs of each other.
Source: Khaama Press
Please click the following URL to read the full text of the original story:
https://www.khaama.com/talibans-supreme-leader-to-rank-and-file-prevent-favoritism-amp-treason-spread-fraternity-57548576/
--------
Ideological changes in Kabul mattered little to India, till the Taliban came to power
ANANTH KRISHNAN and STANLY JOHNY
14 March, 2022
In the past when Afghanistan went through several regime changes – be it Daoud Khan's coup, the communist seizure of power, the Soviet intervention or the Mujahideen regime – India had consistently taken the position that it would deal with the government of the day. These regimes represented different sets of ideologies and posed different sets of challenges to New Delhi. India had warm ties with Zahir Shah who presided over a feudal society and wanted to balance ties between New Delhi and Islamabad. Daoud Khan was a left-oriented modernizer who leaned towards India even as he ratcheted up tensions with Pakistan. The communists implemented radical social and economic reforms. The Soviet intervention posed moral questions to India's foreign policy outlook and its commitment to non-alignment. And the Mujahideen were a completely different brand of politicians. They wanted to re-Islamize Afghanistan.
The ideological changes in Kabul had mattered little in India's quest to stay engaged in Afghanistan. This position would change after the Taliban captured Kabul in 1996. In the 1990s, India's policy towards the Taliban had aligned with the overwhelming regional and international approaches. When they captured power, the Taliban enjoyed the direct support of Pakistan and Saudi Arabia, but most of the regional powers had issues with them. Shia theocratic Iran saw the Sunni Deobandi Taliban, in control next door, as a sectarian, security and geopolitical threat. For Russia, which had been forced to withdraw from Afghanistan a few years earlier by Islamist militancy, the Taliban was a source of instability. The Taliban's support for Islamist militant groups such as the Islamic Movement of Uzbekistan posed a major security challenge to Russia and the former Soviet Central Asian republics.
Even China – which had backed the Mujahideen during the Soviet period and opened political contacts with the Taliban towards the end of their reign – looked at the Taliban's hosting of militants from the East Turkestan Islamic Movement (also called the Turkistan Islamic Party) as a major concern. The US was leading the international pressure campaign against the Taliban as it wanted Kabul to hand over Osama bin Laden and other top alQaeda operatives, especially after the 2008 embassy bombings in East Africa. So India did not find it challenging from an operational point of view to offer military and financial aid to the rebels in Panjshir. But the situation today, with the Taliban's second coming, appears to be different.
Most countries that opposed the Taliban or supported their opponents in the past are willing to engage with the Taliban now. The US, which toppled the Taliban regime in 2001, started direct negotiations with them in 2018, entered into a formal agreement in 2020 and pulled back all troops from Afghanistan in 2021 as per that agreement. Iran, which had almost gone to war with the Taliban regime in 1998 after its consulate in Mazar-e-Sharif was attacked and diplomats killed, established contact with the Taliban's top leadership at least as early as 2016. Russia, which was at the forefront of the global campaign to isolate the Taliban regime in the past and one of the co-sponsors of the UNSC Resolution 1333, hosted talks between the Taliban and the Afghan Peace Council, a non-governmental institution that had the backing of Kabul, in November 2018. Russia would continue to maintain official, direct contacts with the Taliban and hold more meetings with them in Moscow in the following months. China had moved faster. In 2015, when Pakistan hosted the first direct talks between the Afghan government and the Taliban in Murree, on the outskirts of Islamabad, China, along with the US, had sent its diplomats as observers. In 2019, when the US– Taliban talks were on, China held two meetings with the Taliban (one in June and the other in September). On the other hand, there was no attempt from India to open direct official channels of communication with the Taliban until the last moment.
One possible explanation for India's late and reluctant outreach was that the ruling coalition, led by the Hindu nationalist Bharatiya Janata Party (BJP) of Prime Minister Narendra Modi, was hesitant to openly deal with the Islamist extremists in Afghanistan because of domestic political concerns. When the Taliban were making military advances in Afghanistan, BJP leaders signalled that they would use it to drive their political agenda at home. Amid reports of threats to the Hindu and Sikh minorities in Afghanistan, Prime Minister Modi said on 28 August 2021, 'Keeping the [Sikh] gurus' teachings of humanity at the forefront, the country has passed new laws for its own people who were troubled by such circumstances'; this was a veiled reference to the Citizenship Amendment Act (CAA) 2019 that seeks to fast-track citizenship for minorities in the three Muslim-majority countries in India's neighbourhood: Pakistan, Afghanistan and Bangladesh.
Hardeep Singh Puri, India's Minister for Housing and Urban Affairs in Modi's cabinet, was more direct when he linked the CAA with the developments in Afghanistan. 'Recent developments in our volatile neighbourhood & the way Sikhs & Hindus are going through a harrowing time are precisely why it was necessary to enact the Citizenship Amendment Act,' Puri tweeted on 22 August. Mohan Bhagwat, chief of the Rashtriya Swayamsevak Sangh, the ideological parent of the BJP, said on 15 October that India should be militarily alert and be prepared for all possibilities in the wake of the Taliban's takeover of Afghanistan. But while domestic politics remained a factor, this alone was unlikely to have dictated India's policy towards the Taliban.
A closer analysis suggests there were structural factors as well that slowed down India's outreach. For all the other regional countries that opposed the Taliban in the past, be it Russia, Iran or China, the fundamental issue was the Taliban's support for militants. So when the Taliban were returning to power with increased strength, these countries decided to engage the Taliban directly and address their problems that existed between themselves and the Taliban. But in the case of India, there was a Pakistan factor, which it could not wish away even if it directly dealt with the Taliban. The Taliban are as much supported by Pakistan today as they were in the 1990s. And China was in the forefront of welcoming the Taliban regime, albeit with some concerns. With the US withdrawal and the return of the Taliban, giving an upper hand to two of its geopolitical rivals, India's options were limited.
Despite the ideological differences and structural impediments, India articulated a policy of reluctant engagement. In June 2021, when the Taliban offensive in northern Afghanistan was in full swing, Indian officials made a 'quiet visit' to Doha to meet Taliban officials. While the Indian government kept mum on this meeting, a Qatari government official confirmed it at a public event. After the Taliban captured Kabul, India, like other countries, voiced concerns of human rights violations and extremism but sent signals that it was ready to accept the new reality: that the Taliban were in power in Kabul. In October, India sent a high-level MEA delegation to Moscow to attend a conference of ten countries, including Russia, China, Iran and Central Asian republics, with Taliban Deputy Prime Minister Abdul Salam Hanafi and other officials. India signed a communique issued by all the ten countries that called for 'further practical engagement with Afghanistan' and the need to take into account 'the new reality, that is the Taliban coming to power in the country, irrespective of the official recognition of the new Afghan government by the international community'.
Source: The Print
Please click the following URL to read the full text of the original story:
https://theprint.in/pageturner/excerpt/ideological-changes-in-kabul-mattered-little-to-india-till-the-taliban-came-to-power/872547/
--------
India, Pak should hold talks, probe missile misfire: China
Mar 15, 2022
NEW DELHI: Following India's efforts to pipe down the issue regarding the "accidental" firing of a missile that landed in Pakistan, China called upon India and Pakistan to hold dialogue and "look thoroughly into the incident". Pakisan had last week sought a joint probe.
"China has noted relevant information. China calls on the countries to hold dialogue and communication as soon as possible, and look thoroughly into the incident, step up information sharing, and promptly establish a reporting mechanism so that such incidents will not happen again, and misunderstanding and misjudgment can be avoided," said the Chinese foreign ministry spokesperson, responding to a query.
On Friday, the Indian government said it accidentally fired a missile two days back and that the "deeply regrettable" incident was caused by a technical malfunction during routine maintenance.
Source: Times Of India
Please click the following URL to read the full text of the original story:
https://timesofindia.indiatimes.com/india/india-pak-should-hold-talks-probe-missile-misfire-china/articleshow/90211266.cms
--------
Afghan diplomats under pressure from Taliban regime
Mar 14, 2022
ISLAMABAD: Afghan embassies around the world that have refused to recognise the new Taliban regime are struggling to stay afloat and facing increasing pressure from Kabul to accept loyalist replacements.
None of the country's 60 or so ambassadors, consuls or heads of diplomatic missions who were appointed by Western-backed former president Ashraf Ghani have agreed to serve the hardline Islamist group since it seized power in August last year.
The Taliban government has yet to be formally recognised by any nation, and the international community is grappling with how to deal with the country's new rulers while also helping Afghans face an economic and humanitarian crisis.
"We are in a very unfortunate ... situation, but we still have to continue to operate in these difficult circumstances," said Youssof Ghafoorzai, the ambassador to Norway.
"The embassies still have a very important role to play in terms of trying to increase whatever humanitarian support is possible. But also (to help) discussions on the political track... to stabilise the situation."
Aid and cash reserves, frozen by the United States and the international community after the Taliban seized control, are trickling back into the country, which has long depended almost entirely on donors.
But Ghafoorzai and his colleagues have had no contact with the new regime, and staff have not been paid for months.
The Afghan embassy and its consulates in the United States are being shut in the coming week.
"The Afghan Embassy and consulates are under severe financial pressure. Their bank accounts are not available to them," a US State Department official told AFP.
The embassy and Washington have made arrangements for an "orderly shutdown of operations in a way that would protect and preserve all diplomatic mission property in the United States until operations are able to resume," the official said.
Across the world, Afghan ambassadors have been forced to dramatically scale down their activities, reduce energy bills and food costs, and even move into smaller premises.
They have also increased consular fees to generate revenue.
"The embassy is not receiving any funding or financial assistance from Kabul," Farid Mamundzay, the ambassador in New Delhi, told AFP.
"In the absence of the required financial support and depletion of resources, we have not been able to pay the staff salaries for months and had to downsize the strength and reduce the expenditure of the mission to the lowest."
It is not clear how long visas, certificates and other documents issued by the holdout embassies will be recognised -- either by the Taliban or the international community.
New passports issued in Kabul still refer to the country as the Islamic Republic of Afghanistan, instead of the Taliban's preferred "Emirate", but officials have warned foreign journalists arriving with visas issued independently by the Dubai embassy that they may not be honoured in future.
In a handful of countries near Afghanistan, some ambassadors have left their posts or been pushed out by the Taliban, who have inserted their own representatives -- but even the replacements face hardship.
In Pakistan, salaries have not been paid since September. Employees live on income from visa and passport renewal fees and marriage certificates, said a source at the consulate in Peshawar, near the Afghan border.
The new consul general appointed by the Taliban receives just 50,000 rupees ($280) a month compared with the nearly $5,000 his predecessor made, the source added.
The Taliban made Pakistan, long accused of aiding their cause, the first country to which they sent a new representative.
In Beijing, the ambassador resigned when a senior diplomat loyal to the Taliban was appointed to the embassy, which he is now unofficially leading.
The Taliban have also managed to impose their men in Uzbekistan and Iran.
Russia, meanwhile, said it was ready to accept "two or three" new diplomats, but that they would not take the place of the current ambassador.
The Taliban did not respond to AFP's requests for comment, but they have previously claimed to largely have control over Afghan embassies.
However, they have failed to have one of their top spokesmen, Suhail Shaheen, accredited as ambassador to the United Nations, with the General Assembly indefinitely postponing a vote on the matter.
In Rome, Italian police had to intervene after a scuffle between the Afghan ambassador and a recently dismissed pro-Taliban diplomat who claimed he had been given the top job.
"There have been threats, intimidation and violence in some of our missions by disgruntled ex-employees that are ideologically pro-Taliban," said Khaled Zekriya, the ambassador in Rome.
"The Taliban administration tried to persuade our embassy to work on their behalf, but I said no.
Source: Times Of India
Please click the following URL to read the full text of the original story:
https://timesofindia.indiatimes.com/world/south-asia/afghan-diplomats-under-pressure-from-taliban-regime/articleshow/90195669.cms
--------
Taliban arrest two weapon-smugglers in Chaman crossing
14 Mar 2022
Provincial officials of the Islamic Emirate of Afghanistan in the southeastern Kandahar province said that border guards have arrested two smugglers who wanted to smuggle weapons to Pakistan.
The smugglers were arrested on the Chaman crossing of Spin Boldak district of Kandahar province on Sunday night, March 13.
Security officials in the district said that the weapons include heavy and small American rifles of various types.
They said that the smugglers were in a relatively large number but they could succeed arresting only two of them.
Local officials of the province have further said that it is not clear from where the weapons were brought but interrogations from the arrestees are going on.
This is the first time in months that the Taliban arrested weapon smugglers smuggling weapons to Pakistan. There were many arrests of the smugglers in the first two months of the new government in Afghanistan.
Source: Khaama Press
Please click the following URL to read the full text of the original story:
https://www.khaama.com/taliban-arrest-two-weapon-smugglers-in-chaman-crossing-67576547/
--------
Abdullah to Flippo Grandi: International aid to Afghanistan should continue
15 Mar 2022
Head of former High Council of National Reconciliation of Afghanistan Abdullah Abdullah met with Commissioner of the United Nations High Commissioner for Refugees Flippo Grandi on Monday, March 14.
Abdullah Abdullah on his Facebook post said that he discussed the situation of Afghan refugees and Internal Displaced people in the country.
Abdullah Abdullah said that the World Community must continue its aid to the vulnerable people in Afghanistan.
Flippo Grandi who arrived in Kabul on Monday said that they have assessed humanitarian and refugees' situation in Afghanistan so that they find solutions for the worst situation in the country.
The UN Commissioner has also met with a number of Taliban officials.
He assured that the Ukraine crisis will not distract the International Community from the situation in Afghanistan.
Source: Khaama Press
Please click the following URL to read the full text of the original story:
https://www.khaama.com/abdullah-to-flippo-grandi-international-aid-to-afghanistan-should-continue-6586567/
--------
1.2 million children to be vaccinated against measles in Afghanistan
14 Mar 2022
World Health Organization in a press release announced that they have launched a nationwide vaccination of measles on March 12 that will last until March 17, 2022, covering 1.2 children across Afghanistan.
The week-long campaign that is planned to be implemented in 49 districts of 24 provinces will involve 9,200 workers, volunteers, supervisors, and monitors.
"The World Health Organization (WHO) in Afghanistan is supporting the Ministry of Public Health and provincial health authorities in the management of the vaccination, including technical advice, training of staff, funding for pieces of training, costs for operation as well as with the provision of supplies and logistics." Reads the press release.
Health workers in Afghanistan have urged parents to bring their kids to the vaccination campaign, save the lives of their kids and reduce the burden on the health system of the country.
They have also asked people to protect health workers as they are protecting the Afghan children while implementing the campaign.
Measles has transformed into another headache in Afghanistan as the contiguous viral disease has infected 18,000 children and has claimed the lives of 142 minors since the beginning of 2022.
Source: Khaama Press
Please click the following URL to read the full text of the original story:
https://www.khaama.com/1-2-million-children-to-be-vaccinated-against-measles-in-afghanistan-56876876/
--------
Europe
France closes another mosque for allegedly defending 'radical Islam'
Yusuf Ozcan
15.03.2022
PARIS
France has shut down a mosque for a six-month period amid an ongoing drive against Muslims and their places of worship.
The Al-Farouk Mosque in Pessac district near the city of Bordeaux in southwestern France was closed for allegedly defending "radical Islam" and "spreading Salafist ideology," the Gironde governorate said Monday in a statement.
The statement accused mosque authorities of giving sermons calling for non-compliance with French laws and legitimizing terrorist attacks.
It also accused them of spreading messages containing hate against Israel as well as supporting terrorist organizations or people who defend "radical Islam."
In August, France's highest constitutional authority approved a controversial "anti-separatism" law that has been criticized for singling out Muslims, striking down just two of its articles.
The bill was passed by the National Assembly in July, despite strong opposition from both rightist and leftist lawmakers.
The government claims that the law is intended to strengthen France's secular system, but critics believe that it restricts religious freedom and marginalizes Muslims.
The law has been criticized for targeting France's Muslim community – the largest in Europe, with 3.35 million members – and imposing restrictions on many aspects of their lives.
It allows officials to intervene in mosques and associations responsible for their administration as well as control the finances of Muslim-affiliated associations and non-governmental organizations (NGOs). It also restricts the educational choices of Muslims by making homeschooling subject to official permission.
Under the law, patients are prohibited from choosing their doctors based on gender for religious or other reasons and "secularism education" has been made compulsory for all civil servants.
Source: Anadolu Agency
Please click the following URL to read the full text of the original story:
https://www.aa.com.tr/en/europe/france-closes-another-mosque-for-allegedly-defending-radical-islam-/2535294
--------
Protest vigil in front of Saudi embassy in London, condemning executions campaign
March 15, 2022
Activists organized on Monday a protest vigil in front of the Saudi embassy in the center of the British capital, London, denouncing the mass execution carried out by the Saudi authorities recently.
The activists lit candles during the protest vigil, raising pictures of the martyrs and chanting slogans condemning the bloody "Al Saud" regime.
The protesters chanted slogans condemning Saudi terrorism, which has spread throughout the region and condemned the military campaign launched by the Saudi-led coalition against Yemen, which is about to enter its eighth year in a row.
They also called on Saudi Arabia to withdraw its forces from Bahrain, which it occupied in March 2011 to participate in the suppression of the popular revolution that erupted in 2011.
Source: ABNA24
Please click the following URL to read the full text of the original story:
https://en.abna24.com/news//protest-vigil-in-front-of-saudi-embassy-in-london-condemning-executions-campaign_1239254.html
--------
Muslims in Australia experienced surge of hate after Christchurch massacre, report reveals
Stephanie Convery
14 Mar 2022
The Christchurch massacre triggered a surge of hate towards Muslim people in Australia, with women the vast majority of victims, a report has found.
The Islamophobia Register Australia (IRA) recorded a fourfold increase in reports of in person incidents of anti-Muslim hate, while reports of online incidents were 18 times higher in the two weeks after 15 March 2019, when an Australian white supremacist, Brenton Tarrant, murdered 51 people in an attack on two mosques in Christchurch, New Zealand.
The third report of its kind, Islamophobia in Australia III draws on verified incidents of anti-Muslim hate in Australia in 2018 and 2019.
Incidents recorded include that of a patient in the chair of a Muslim dentist calling all Muslims "terrorists", a family physically assaulting a woman at the zoo, and a pregnant woman being punched repeatedly by a stranger in a cafe – a case that made news at the time.
Released on Tuesday by Charles Sturt University and the Islamic Science and Research Academy, the latest report analyses 247 incidents of Islamophobia across 2018 and 2019, 138 of which occurred in person, 109 online.
Anti-Muslim hate is deeply gendered, the data shows, with women comprising 82% of in-person victims – up from 72% in the second report and 68% in the first. Of those women, 85% were wearing hijab and 48% were alone when the attacks occurred, while 15% of them were accompanied by children. Most of the perpetrators – 74% – were male.
Security guards or cameras did not make Muslims any safer, the data suggested, as there was "no meaningful correlation" between the existence of cameras and guards and the severity of an incident.
Incidents recorded by the IRA also demonstrated that "anti-Muslim hate breaches social and professional hierarchies".
The report's lead researcher, Dr Derya Iner, said the sample of incidents was "the tip of the iceberg", noting that hate crime was vastly underreported internationally and the register's ability to collect data depended on the community's awareness of it.
"We are not saying that this report represents everything in Australia, but this is a good sample to show manifestations of Islamophobia across Australia," Iner said.
Muslims were associated with terrorism or portrayed as killers in 12% of cases over the first reporting period (2014-2016), but that number has risen sharply, with 39% of incidents making that association in this most recent report.
"I think this is the impact of online far-right groups. To bring people to that level of intense hate, you need to have a good excuse, and the best excuse is associating Muslims with terrorism and portraying them as killers," Iner said, noting that this was one of the most common narratives online about Muslims after the Christchurch massacre.
In the wake of Christchurch, 40% of reported online posts, mostly on Facebook, included threats to kill Muslims, with 55% of those threatening mass killing.
Of the in-person incidents, which included both verbal and physical attacks, 63% occurred in commonly frequented places like shopping centres or on public transport.
"Muslims are attacked, harassed, among people in crowds. There is not enough social pressure on perpetrators to deter them, to prevent them doing it," Iner said.
"Hate culture is accommodated by silence. Bystanders are around, but silent."
Zainab Sajjad Haider, who reported an incident of Islamophobia to the register in 2019, told Guardian Australia that for every incident she reported, there would be "dozens" more that she didn't.
Haider, born in Tamworth, converted to Islam in 2015 while in her mid-20s. Now 31, she said the change in how she was treated once she embraced her faith was profound.
"I'm a white Australian, but I lost my white privilege by putting on the hijab," Haider said.
Haider holds a veteran's card, as she had been training as a recruit in the Australian Defence Force before an injury prevented her from progressing with a military career.
After converting, she began carrying the veteran's card with her whenever she left the house, "just in case someone came up to me".
"I found that was my get out of jail free card. That was my buffer. I remember once I was getting abused in a car park and I got out the card and threw it in this guy's face like, 'can you read?' and he was like, 'I'm so sorry'," she said.
"Obviously as a Muslim I don't agree with our foreign policies any more, if I ever did," Haidar said, noting the irony of her situation.
"It's funny because the narrative of invading Afghanistan was 'saving the women', but usually the people who attack you here are tradies. Generally, it's blokes. If men experience Islamophobia, usually it's racism first. It's only Islamophobia first if they're very visibly Muslim.
Source: The Guardian
Please click the following URL to read the full text of the original story:
https://www.theguardian.com/australia-news/2022/mar/15/muslims-in-australia-experienced-surge-of-hate-after-christchurch-massacre-report-reveals
--------
Turkiye to maintain determined efforts for permanent cease-fire in Ukraine, says President Erdogan
Seda Sevencan, Jeyhun Aliyev, and Ahmet Gencturk
14.03.2022
Turkiye will resolutely maintain its efforts for a permanent cease-fire between Russia and Ukraine, the Turkish president said on Monday.
Speaking at a joint news conference in the capital Ankara with German Chancellor Olaf Scholz, Recep Tayyip Erdogan said Turkiye and Germany had agreed to step up diplomatic efforts to solve the Ukraine war crisis while also taking measures to protect European security.
"We place importance on working in close cooperation with Germany on regional matters. Recent developments in our region have proven that Turkiye has a key role in many areas, security and energy in particular," Erdogan said.
"We as two NATO allies have reaffirmed our shared views and concerns (on the Russia-Ukraine issue). We have agreed that diplomatic efforts for a resolution should be sped up while taking necessary measures for the security of Europe," he added.
Erdogan said Turkiye had contributed to the process by bringing together the parties in Russia's war on Ukraine and establishing dialogue.
Following Turkiye's efforts, the Russian and Ukrainian foreign ministers met in Antalya last week for their first face-to-face talks since the war started on Feb. 24.
"Organizing such a meeting as the war was going on was in itself an important diplomatic achievement. We will persistently continue our efforts to reach a lasting cease-fire," Erdogan said.
Turkiye, Germany target $50B in bilateral trade
Turkish-German relations were also discussed during their meeting, Erdogan said, adding that the current high-level consultation mechanisms with Germany should be revived.
"As two G20 countries, further advancing our economic partnership in the new global order will be to our mutual benefit. Germany is Turkiye's number one partner in exports and number two in imports," he said.
Erdogan said Turkiye and Germany are determined to boost their bilateral trade volume to $50 billion.
He also underlined that the bilateral trade volume of the two states was around $38 billion in 2020, while last year it climbed to $41 billion.
Turkiye, Germany target $50B in bilateral trade
The bilateral relations between Turkiye and Germany were also on the agenda of their meeting, Erdogan said, adding that the current high-level consultation mechanisms with Germany should be revived.
"As two G20 countries, further advancing our economic partnership in the new global order will be to our mutual benefit. Germany is Turkiye's number one partner in exports and number two in imports," he said.
Erdogan said Turkiye and Germany are determined to boost their bilateral trade volume to $50 billion. Germany is already the largest destination for Turkish exports.
He also underlined that the bilateral trade volume of the two states was around $38 billion in 2020, while it topped $41 billion last year.
'Humanitarian responsibility'
Scholz called on Russian President Putin to stop the war in Ukraine now, adding that protecting refugees from the conflict is "our humanitarian responsibility".
He stressed that with every missile fired at Ukraine, Russia's separation from the international community grows.
"We appeal to the president of the Russian Federation. We say stop now. And we say it can only be a diplomatic solution," he added.
On the immigration and refugee issue, Scholz said: "At the moment, we see about Ukraine that these issues do not end and as long as there is violence, unfortunately, people will still migrate and seek safe places."
The Russia-Ukraine war, which began on Feb. 24, triggered a flood of Ukrainian refugees into other countries – 2.8 million at last count, according to the UN refugee agency.
Scholz said closing the Turkish Straits to warships in line with the Montreux Convention is an important contribution to peace and he thanked Turkiye for doing this.
Ukraine, he said, must decide what is right for itself in its negotiations with Russia.
"As we speak, we are speaking to help Ukraine. But Ukraine must decide what is right for itself," he explained.
Energy cooperation
The German chancellor also underlined the importance of energy cooperation between the EU and Turkiye.
"Not only for Germany and Turkiye, but also the EU and Turkiye, of course, cooperation in the field of energy is very important."
Germany and its new government want to evaluate the potential for better relations with Turkiye, underlined Scholz, who took office last December, succeeding Angela Merkel's 16-year turn as chancellor.
He added that high-level dialogue formats between Turkiye and the EU will be activated, and that negotiations on updating the 1995 Customs Union will also continue.
Thanking Erdogan for a fruitful exchange of views, Scholz said, "I will be very happy to continue our cooperation in the future."
Source: Anadolu Agency
Please click the following URL to read the full text of the original story:
https://www.aa.com.tr/en/europe/turkiye-to-maintain-determined-efforts-for-permanent-cease-fire-in-ukraine-says-president-erdogan/2535070
--------
'Turkish, Greek leaders' talks important for improving Ankara's relations with EU'
Agnes Szucs
14.03.2022
BRUSSELS
The EU on Monday welcomed the latest talks between Turkish and Greek leaders, voicing hope that relations between the countries will continue to improve.
Sunday's negotiations between Turkish President Recep Tayyip Erdogan and Greek Prime Minister Kyriakos Mitsotakis Erdogan are "important in the framework of the ongoing normalization of the relations between the European Union and Turkey, and its member states of the European Union and Turkey," Peter Stano, European Commission foreign affairs spokesperson, told reporters.
He stressed that the European Union "can only encourage such meetings" because only in talks and in mutual engagement can they "solve the open issue."
"We hope that the trend of the normalization of the relations will continue," Stano added.
Meeting in Istanbul on Sunday, Erdogan and Mitsotakis discussed bilateral relations, as well regional and global developments, including Russia's war on Ukraine.
They agreed to work to improve bilateral ties and to focus on a positive agenda.
Reiterating Turkiye's hopes to turn a new page in bilateral ties, Erdogan told Mitsotakis he maintains a belief in progress in Aegean Sea-related issues, the fight against terrorism, and illegal migration.
Source: Anadolu Agency
Please click the following URL to read the full text of the original story:
https://www.aa.com.tr/en/europe/turkish-greek-leaders-talks-important-for-improving-ankaras-relations-with-eu/2534750
--------
Belarusian soldiers pushing Middle Eastern asylum seekers to enter Ukraine
March 14, 2022
LONDON: The Belarusian military is pushing Middle Eastern asylum seekers who have been trapped in the country for months to cross into war-torn Ukraine, asylum seekers have reported.
Dozens remain stranded in Belarus after they were brought in last year on the promise of entry into the EU. More than a dozen reportedly died during that time due to freezing conditions.
Now they have been forced at gunpoint to decide whether to again attempt the border crossing into Poland — where they have been repeatedly pushed back, sometimes violently — or enter Ukraine.
One of them, whose name and nationality have been withheld, told The Guardian: "A group of seven border guard officers that we had never seen before entered the building. They wore military clothes and, for the first time, they entered the camp holding weapons, beating us and telling us that we had two choices — either crossing into Poland or going to Ukraine."
The unnamed man said soldiers began to inspect "every inch of the camp," entering each tent and gathering people in order to communicate the new directives.
"Everyone was wondering what our future would be," he added. "We are peaceful people. There are families with children. What do these armed men want from us?"
He said: "They made us sit on the ground and the officer again asked people if they wanted to go to Poland or Ukraine. Poland or Ukraine. This is the new way of smuggling people for the Belarusians."
Anna Alboth, co-founder of Grupa Granica, a Polish network of NGOs monitoring the situation on the border, said they had noticed a recent uptick in crossings from Belarus to Poland.
Source: Arab News
Please click the following URL to read the full text of the original story:
https://www.arabnews.com/node/2042276/world
--------
Lawyer for UK-Iranian Zaghari-Ratcliffe says he is hoping for good news soon
March 15, 2022
DUBAI: The lawyer of detained British-Iranian aid worker Nazanin Zaghari-Ratcliffe said on Tuesday he was hopeful there would be good news soon, as Tehran and London pressed on with talks about a long-standing 400-million-pound debt.
When asked whether Zaghari-Ratcliffe will be released, her lawyer Hojjat Kermani told Reuters: "I am hopeful that we will have good news soon."
Zaghari-Ratcliffe, a project manager with the Thomson Reuters Foundation, was arrested at a Tehran airport in April 2016 and later convicted of plotting to overthrow the clerical establishment.
Source: Arab News
Please click the following URL to read the full text of the original story:
https://www.arabnews.com/node/2042861/world
--------
Arab World
Islamic State mines kill truffle hunters in Syrian desert
Essam Sabry Hafez
March 14, 2022
DEIR EZ-ZOR, Syria — With this year's abundant rainy season, truffle harvesters are venturing into the desert despite the danger of land mines and other ordnance planted by the Islamic State in the Syrian desert in the countryside of Hama, Deir ez-Zor, Raqqa, Homs, Abu Kamal and al-Mayadin.
Syria'a economic collapse, rampant poverty and unemployment forced Ali al-Hussein, 50, to take the risk with his wife and three children in the desert in Deir ez-Zor.
"I need money for an emergency surgery for my mother, who suffers from heart problems," Hussein told Al-Monitor.
Searching for high-priced truffles has become the main source of livelihood for many Syrian households. But they're getting scarcer, Khalaf Hassan, 40, told Al-Monitor.
"Searching for truffles is a dangerous venture. Some of the vehicles carrying 30 workers or more could hit a land mine and blow up — a massacre," said, adding that his brother died that way.
Sabri Khayyam, a man in his 50s from the city of Raqqa, knows the danger of land mines all too well.
"I hit a mine and lost a leg last year," he told Al-Monitor. "I went to collect truffles with a group of workers. Our vehicle hit a land mine in the Raqqa countryside. I was injured, but my brother and cousin lost their lives."
The state SANA news agency reported in February that five people, including two children, were killed by land mines in two separate incidents in al-Rahjan, north of Salamiyeh in Hama province, and in the village of Kulaib al-Thawr in the eastern countryside of Salamiyah.
According to the Syrian Observatory for Human Rights' statistics for 2021, 241 civilians were killed, including 114 children and 19 women, in such explosions throughout Syria. Another 128 civilians including 60 children and 27 women were wounded, some critically.
Out of the 241 civilians killed by mines in 2021, the war monitor said 49 of them, including seven children and 13 women, were killed while searching for truffles. Most of the deaths came on March 7, 2021, in Wadi al-Atheeb area, east of Hama, where two land mines exploded and killed 18 people, including 10 women, and wounded six others.
Speaking to Al-Monitor, Mustafa al-Saleh, director of de-mining operations for the Roj Mine Control Organization (a local nongovernmental organization working in areas under the control of the Syrian Democratic Forces), accused IS operatives of planting land mines that resemble rocks and stones in the countryside of Raqqa and Deir ez-Zor and even inside homes, along roads and in the desert.
Saleh added that since its establishment in 2016, his organization has destroyed more than 4,000 pieces of ordnance left by IS since the liberation of the city of Raqqa.
In December 2021, the Syrian Network for Human Rights shared a report by the International Campaign to Ban Land mines stating that Syria recorded the world's highest count of victims of land mines in 2020, with 2,729 people killed and wounded out of 7,073 around the world. The report said that 80% of the victims are civilians.
Between March 2021 and the beginning of January, the network documented the killing of at least 2,773 civilians, including 672 children and 292 women, eight paramedics, six Civil Defense members and nine media personnel.
"The Roj Mine Control Organization's teams have removed thousands of mines left by IS in the areas under SDF control, with the support of the international coalition and the United States in the cities of Raqqa, Deir ez-Zor and Hasaka," Saleh said.
Source: Al Monitor
Please click the following URL to read the full text of the original story:
https://www.al-monitor.com/originals/2022/03/islamic-state-mines-kill-truffle-hunters-syrian-desert
--------
It has been 11 years since civil war erupted in Syria
Ethem Emre Ozcan
14.03.2022
Eleven years have passed since the March 15 popular uprising in 2011, when a group of primary school students in Syria's southern city of Daraa wrote "Next it's your turn, doctor!" on their school building wall, referring to President Bashar al-Assad.
The Assad regime, which declared the civilians who wanted a change of power through peaceful demonstrations as "terrorists," mobilized its soldiers and security forces to suppress the protests.
This move of the regime led to peaceful public demonstrations turning into a civil war. Armed clashes began in 2012 between the Assad regime forces and the military opposition groups gathered under the name of the Free Syrian Army.
With Russia's participation in the war in September 2015, the course of the civil war turned in favor of the regime that regained control of most of the lands through intense attacks and blockades.
On Jan. 23-24, 2017, the first Astana meeting was held under the initiation of Russia and Turkiye. Three years later, Turkish President Recep Tayyip Erdogan and his Russian counterpart Vladimir Putin agreed on a cease-fire in Idlib, with Turkiye and Russia as guarantor countries observing the cease-fire for all military actions.
On May 26, 2021, it was claimed that Assad received 95.1% of the votes in the election, where more than half of the people did not participate.
In February, Abu Ibrahim al-Hashimi al-Qurashi, the ringleader of the Daesh/ISIS terror group, was killed by US forces.
The regime carried out 217 chemical weapons attacks on civilians. Some 6.6 million Syrians had to leave their country and more than 3.5 million of these people took refuge in Turkiye.
According to the UN Office for the Coordination of Humanitarian Affairs, 6.7 million people have been internally displaced, while at least 14 million civilians in Syria in need of humanitarian assistance.
A UN statement on Sept. 24, 2021 said the number of confirmed deaths in the Syrian civil war is around 350,000, while the actual figure is estimated to be much higher.
The Assad regime tortured at least 14,449 people to death. According to opposition sources, the regime forces are still detaining about 400,000 people.
Source: Anadolu Agency
Please click the following URL to read the full text of the original story:
https://www.aa.com.tr/en/middle-east/it-has-been-11-years-since-civil-war-erupted-in-syria/2534621
--------
UAE, Israel pressure US for Iran security guarantees
14 March ,2022
The United Arab Emirates and Israel are lobbying the US to formulate a security strategy for the Middle East should the Iran nuclear deal be revived, with the war in Ukraine and surging oil prices providing leverage to obtain guarantees they failed to secure in 2015.
The erstwhile foes, which established diplomatic relations in 2020, are demanding a coherent approach that includes boosting missile defense and intelligence sharing, five people familiar with the matter said, asking not to be identified because the discussions are private.
Israel and the UAE have approached Biden administration officials separately but are coordinating amid concern that Iran would use an oil windfall to channel more funds to armed proxy groups around the Middle East, three of the people said.
A State Department official said the US was committed to a region where its partners are secure from "external aggression and was working with them to confront threats from Iran."
A senior Biden administration official said there were ongoing discussions about the evolving threat landscape. The officials did not confirm any US commitment to a specific or new plan.
The Israeli Foreign Ministry declined to comment, while the Defense Ministry did not respond to a request for comment. The UAE Foreign Ministry didn't respond to an email seeking comment.
Gulf Arab governments and Israel opposed the 2015 deal that curbed Iran's nuclear program in return for sanctions relief, saying it failed to address their concerns over the Islamic Republic's ballistic missile capabilities or its support for militias including Lebanon's Hezbollah and Yemen's Houthis.
Resentment has festered since, pushing Gulf Arab governments to expand ties with Russia and China as a hedge against creeping US disengagement from the region.
Relations have deteriorated to such an extent that they have been reluctant to rally around US efforts to isolate Moscow and reassure energy markets as President Vladimir Putin's invasion of Ukraine drives oil prices to 13-year highs.
Talks to revive the deal were suspended last week after 11 months with no clear alternatives in place to handle Tehran's accelerating nuclear activities, potentially adding to regional security concerns.
Oil for security
The Biden administration's determination to calm energy markets even as it tightens sanctions has given the UAE, OPEC's third-largest producer, new leverage in discussions with US officials.
Barbara Leaf, Senior Middle East Director at the White House's National Security Council, visited Abu Dhabi to reduce tensions last week, meeting with powerful security chief Sheikh Tahnoon bin Zayed and Sultan Al Jaber, who heads the state oil firm Adnoc, three of the people said.
The talks centered around the UAE's demand for security guarantees and Biden's desire to squeeze more crude barrels out of OPEC, they added.
Shortly after that meeting the UAE issued a statement via its envoy in Washington DC saying it would call on fellow members of OPEC+ to boost oil output faster.
Oil prices fell and US Secretary of State Antony Blinken welcomed the overture. The UAE oil minister later tempered expectations, reiterating his country remained committed to the oil producers' cartel.
OPEC+, which is dominated by Saudi Arabia and includes Russia, has so far resisted calls from the White House and major oil consumers to speed up production.
Saudi Arabia, which carries most weight in OPEC and is a key holdout, has made no comment since the UAE statement.
The State Department official confirmed that the US had held "regular, senior level discussions with Saudi Arabia, the UAE, and others" on a collaborative approach to managing market pressures stemming from Russia's invasion of Ukraine as well as on the range of issues facing our countries.
New Houthi sanctions?
Saudi Arabia's relations with the US have been strained since Biden was elected with a promise to turn the world's biggest oil-exporter into a "pariah" over the 2018 murder of critic Jamal Khashoggi.
President Joe Biden has chosen to communicate directly with King Salman, rather than the powerful crown prince who runs the kingdom's day-to-day affairs.
That policy means the White House has lost much of its leverage in Riyadh, with a growing number of administration officials quietly advocating a change of course, according to several people with knowledge of the discussions.
UK Prime Minister Boris Johnson may travel to Saudi Arabia this week, Sky News reported, using his better relations with the crown prince to push for more relief for oil markets.
US relations with the UAE are also at their lowest ebb in years, a fact that's been acknowledged publicly but has only been addressed in the wake of the Ukraine war.
The depth of the discord surfaced at the UN Security Council, when the UAE surprised allies by abstaining in a US-led vote condemning Russia's invasion.
The UAE is exploiting renewed US attention to ask for broader Patriot and THAAD coverage of the region following a spate of missile and drone attacks on Abu Dhabi this year, two of the people said.
Source: Al Arabiya
Please click the following URL to read the full text of the original story:
https://english.alarabiya.net/News/middle-east/2022/03/14/UAE-Israel-pressure-US-for-Iran-security-guarantees
--------
Saudis enjoy challenges inspired by popular Korean drama 'Squid Game'
15 March ,2022
Saudi fans of the smash-hit Korean drama series 'Squid Game' enjoy a number of activities inspired by the show in Riyadh.
Saudis and foreigners residing in the Kingdom had the chance to experience different games such as the tug of war, the marble challenge, and the walking on glass challenge as well as running towards the renowned giant doll.
"I was really scared while running, I felt they would shoot me at any moment, I was shaking every time I stopped," said Saudi participant Nouf Ali.
"It's super cool, I didn't expect it to be realistic, it's a very physical experience and I feel like I'm in the show, it's amazing," said participant Ioulia Chafrai.
Source: Al Arabiya
Please click the following URL to read the full text of the original story:
https://english.alarabiya.net/News/gulf/2022/03/15/Saudis-enjoy-challenges-inspired-by-popular-Korean-drama-Squid-Game-
--------
Saudi FM meets top Sri Lankan officials in Colombo
14 March ,2022
Saudi Foreign Minister Prince Faisal bin Farhan met with Sri Lanka's president on Monday to discuss ways of bolstering ties between the countries.
"They reviewed bilateral relations between the two countries and opportunities to develop them in all fields to achieve the common interests of the two friendly countries and peoples, and discussed several regional and international issues and developments of common interest," a statement from Saudi Arabia's Foreign Ministry read.
Prince Faisal met with President Gotabaya Rajapaksa at the headquarters of the Presidential Palace in Colombo.
Source: Al Arabiya
Please click the following URL to read the full text of the original story:
https://english.alarabiya.net/News/gulf/2022/03/14/Saudi-FM-meets-top-Sri-Lankan-officials-in-Colombo
--------
Iraq summons Iran's consul general over missile attack in Erbil
Bekir Aydogan
15.03.2022
ERBIL, Iraq
Northern Iraq's Kurdish Regional Government (KRG) summoned Iran's consul general in Erbil early Tuesday over an Iranian missile attack on the city.
"The reactions of the KRG and the people of Kurdistan regarding the attack, which sparked concern among the public, were conveyed to Nasrullah Rashnudi," the KRG's Department of Foreign Relations said in a statement.
The statement strongly condemned the weekend attack, which it said was carried out without any justification, and underlined that Iran should not repeat such attacks.
The sovereignty of Iraq and the Kurdistan Region must be respected, the statement said, adding such attacks do not coincide with the principles of friendship and neighborliness.
Iran's Islamic Revolutionary Guard Corps (IRGC) claimed responsibility for the attack, in which the KRG said 12 long-range ballistic missiles were fired at 1 a.m. local time on Sunday (2200 GMT Saturday).
The IRGC said it targeted Israeli facilities in Erbil in response to an Israeli airstrike on the Syrian capital Damascus on March 7 in which two IRGC officers were killed.
The KRG said the missiles were fired from outside Iraqi borders toward a new building of the US consulate in Erbil and surrounding residential areas, leaving one civilian injured.
Source: Anadolu Agency
Please click the following URL to read the full text of the original story:
https://www.aa.com.tr/en/middle-east/iraq-summons-irans-consul-general-over-missile-attack-in-erbil/2535288
--------
Africa
UN Envoy To Libya: Conflict In Libya Is Not Between East And West And The Country Is Not An Incubator For Jihad In Africa
2022-03-14
London, 14 March 2022 (Lana) The New Africa Magazine, published in the British capital in English, conducted an interview with former UN Envoy to Libya Ghassan Salama on his impression of the situation in Libya after his departure three years ago, in which he stressed that he does not agree with those who say that Libya is an incubator for jihad in Africa, and recalled that the country despite the difficult situation managed to fully thwart the ISIS project in Sirte.
Salama said in this interview that the proceeds of Libyan oil and the failure to distribute its revenues fairly by the authority of a weak state increased the monolith of armed groups that seized the huge arsenal left by Kadhafi the day after the fall of the regime in 2011, and then got weapons from abroad.
The former UN Envoy said: "The conflict in the country is often described as an East-West conflict and this is not true, because what happened in 2011 in Libya is the explosion of the state from within, and the problem of Libya is that it lives on oil profits and therefore can finance its own war, however, the conflict in Libya, like all other conflicts in the world, will necessarily be affected by the major crisis that is taking place in Europe)
Salama stressed that it was and still is necessary for the United Nations to try to re-establish the state, which is a slow process, noting that Libya is at risk of partition but that he does not believe that the actual forces are pushing towards it.
Source: Lana
Please click the following URL to read the full text of the original story:
https://lana.gov.ly/post.php?id=236590&lang=en
--------
Demonstrators march across Sudan against military rule, economic woes
14 March 2022
Sudanese protesters have rallied across the African country against persisting military rule and economic woes, while security forces reportedly opened fire to disperse them.
On Monday, demonstrators in the capital Khartoum took to the streets against the October coup and rising prices, as the cost of bread and transport has soared sharply in recent weeks and the Sudanese pound has lost around a third of its value, mostly in February.
The rally, however, was blocked by security forces, who opened fire to prevent protesters from reaching the presidential palace.
Other cities across Sudan also witnessed similar protests.
"Down with military rule", protesters chanted in Damazin, a city some 450 kilometers from Khartoum.
Protesters, mostly students, also held rallies in the cities of Atbara, Nyala, and Damazin early on Monday against soaring costs, resistance committees reported.
In Nyala, security forces fired a barrage of tear gas canisters to disperse large crowds of protesters. "No to rising costs, No to military rule," people shouted.
Teachers also continued a strike on Monday, as did railway workers in Atbara, in River Nile State in northeastern Sudan, protesting low salaries.
Separately, security forces also reportedly used tear gas to disperse hundreds of protesters in the Red Sea city of Port Sudan.
More than two years ago, massive anti-government demonstrations hit Sudan. The main grievance was about economic woes. The protesters, youths for a large part, demanded the resignation of then-president Omar al-Bashir, who was ultimately deposed in a military coup in April 2019, after ruling over the country for three decades.
In August the same year, a transitional civilian-military administration was founded to run the country. However, Sudan's military chief and de facto leader Abdel Fattah al-Burhan staged a coup on October 25 last year and dissolved the fragile government, as a result of which Abdalla Hamdok, the then prime minister, was detained and put under house arrest. The takeover infuriated the Sudanese and sparked international outcry, including from the UN Security Council.
Hamdok was later released and on November 21 signed a power-sharing deal with the Burhan-led junta, according to which the former would continue his career as prime minister, all political prisoners detained during the coup would be released, and a 2019 constitutional declaration would be the basis for a political transition.
According to the deal, July 2023 has been set as the date for Sudan's first free elections since 1986. The coup, however, triggered new waves of ongoing protests across the country, demanding an all-civilian rule with no participation of the military.
On January 2, Hamdok resigned, leaving the military fully in charge. He said Sudan was at a "dangerous crossroads threatening its very survival."
Anti-coup demonstrations, however, often face a violent crackdown by security forces. At least 84 people have so far been killed in security crackdowns.
Source: Press TV
Please click the following URL to read the full text of the original story:
https://www.presstv.ir/Detail/2022/03/14/678563/Sudan-protests-coup-economic-woes-Bashir-Burhan
--------
Go after bandits, terrorists, not those keeping afro – Shehu Sani tells Sharia Police
March 14, 2022
By Samson Atekojo Usman
Former Senator representing Kaduna Central Senatorial District, Shehu Sani, has asked the Sharia Police, otherwise known as Hisbah, to confront terrorists and bandits operating and damaging the name of Islam in Nigeria.
Sani said, the ideological beliefs of terrorists, bandits and kidnappers in the Northern region, which have created insecurity with serious human and infrastructural casualties were within the operation of Sharia law, which Hisbah represents, hence, they should rise up to save the name of Islam and Muslims in the country.
Sani, a civil rights activist, made the call on Monday in Kano during a familiarisation visit to Hisbah.
Shehu Sani argued that it is the duty of Hisbah to protect the image of Islam and Muslims in the region being abused by the bandits and terrorists who are killing innocent people in the name religion.
He said: "The message I have given them is that the most important and sensitive issue today as a country is the problem of banditry and terrorism and as a religious police, they have a duty to unite and see how they can combat banditry and terrorism in Nigeria.
"The need for them to be mobilizing people to rise against banditry and terrorism in northern part of Nigeria is also very important.
"The need for them to reach out to rural communities and educate our citizens on the need for them not to join bandits and terrorists is also very important. So apart from them to be enforcing religious laws, there is need for them at this hour to be very more present, active and agile in finding a lasting solution to the problem of bandits and terrorists that have been kidnapping and killing our people," Shehu Sani said.
He further expressed delight that the Islamic moral outfit has toned down and settled controversial issues about afro-hair which is his style, adding that he was also in Kano to defend the right of those who chose to live with afro-hair like him.
Concerning the prohibitive things they told him, he said: "They have told me in practical terms that they are against the manufacture, consumption and distribution of alcohol in this state as well as drug abuse.
Source: Daily Post
Please click the following URL to read the full text of the original story:
https://dailypost.ng/2022/03/14/go-after-bandits-terrorists-not-those-keeping-afro-shehu-sani-tells-sharia-police/
--------
URL: https://www.newageislam.com/islamic-world-news/hijab-ban-religious-karnataka/d/126575
New Age Islam Islam Online, Islamic Website, African Muslim News, Arab World News, South Asia News, Indian Muslim News, World Muslim News, Women in Islam, Islamic Feminism, Arab Women, Women In Arab, Islamophobia in America, Muslim Women in West, Islam Women and Feminism