New Age Islam News Bureau
19 September 2020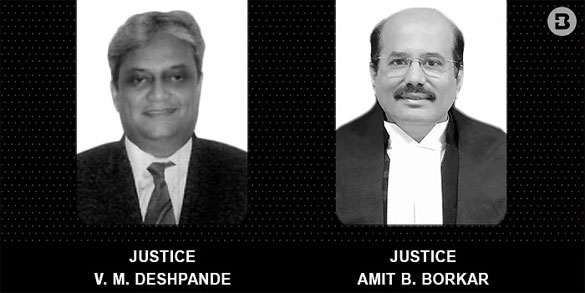 Founding president of Zakat Foundation, Syed Zafar Mahmood. Photo: The Wire
-----
• Waqf Board Can't Judge Disputes Regarding Religious Rights of Muslims: Kerala High Court
• Terrorist Prisoners Hit Record High in British Jails Amid Warnings of Radicalisation
• Lebanon: More Families Are Marrying Off Teenage Daughters as Economic Despair Sets In
• Malaysian PM: Stern Action Will Be Taken Against Those Who Spread Extremism
• Islamic State Expanding Globally with Some 20 Affiliates Amid Setbacks: US Official
• Pakistan's Gilgit-Baltistan Move Has China's Backing?
• President Mourns Death of Hefazat-e-Islam Amir Ahmed Shafi
India
• Head of Zakat Foundation, OSD to Former PM Manmohan Sigh, Named In 'UPSC Jihad' Show, says 'Good Work Will Continue'
• Waqf Board Can't Judge Disputes Regarding Religious Rights of Muslims: Kerala High Court
• Adityanath Govt Mulls Ordinance Against 'Love Jihad': Report
• "Let This Message Go To Media...": Supreme Court On Sudarshan TV Row
• NIA Busts Pakistan-Sponsored Al-Qaida Module Planning to Attack Vital Installations in India; 9 Terrorists Arrested from West Bengal, Kerala
• 450 jobless Indian workers forced to beg in Saudi, shifted to detention centres
• Pakistan rejects India's demand for Queen's counsel to represent Kulbhushan Jadhav
--------
Europe
• Terrorist Prisoners Hit Record High in British Jails Amid Warnings of Radicalisation
• Ankara Blasts 'Napoleon' Macron for Interfering in Row with Athens
• E3 hails Iran's intention to further strengthen cooperation with IAEA
--------
Arab world
• Lebanon: More Families Are Marrying Off Teenage Daughters as Economic Despair Sets In
• UAE Cracking Down Hard on Anti-Israel Sentiment With 10-Year Prison Sentences: Dissident
• Saudis may have enough uranium to produce nuclear fuel: Report
• After US claims, France says no evidence of Lebanon's Hezbollah explosives stores
• US military deploys more troops, armoured vehicles to oil-rich eastern Syria
• UN warns of 'war crimes' in Turkish-occupied areas in northern Syria
• Qamishli residents call for removal of US, Turkish occupation forces from Syria
• ISIS leader Al Mawla's treachery led to death of his comrade in US air strikes
--------
Southeast Asia
• Malaysian PM: Stern Action Will Be Taken Against Those Who Spread Extremism
• We won't compromise on extremism, says Muhyiddin
• Indonesian cleric's stabbing sparks review of past attacks
--------
North America
• Islamic State Expanding Globally with Some 20 Affiliates Amid Setbacks: US Official
• China, Iran, Israel, And Alliances: Foreign Policy Issues That Divide Trump and Biden
• Nuclear Deal with Iran To Be Killed by Trump Before UN Speech
• US Carrier Transits Strait of Hormuz Amid Tensions with Iran
• US President Trump Awards Kuwait's Emir 'Prestigious' Decoration, White House Says
• USS Nimitz aircraft carrier enters Persian Gulf after Pompeo's threats against Iran
• U.S. blacklists Hezbollah official, Lebanon-based companies
• American Citizen Charged with Helping ISIS
--------
Pakistan
• Pakistan's Gilgit-Baltistan Move Has China's Backing?
• Rising sectarian tension prompts calls for govt to act swiftly
• Justice Isa's wife refuses to accept Rs35m tax liability
• Pakistan launches website for Kartarpur corridor
• Fazlur Rehman links APC participation with dissolution of assemblies demand
--------
South Asia
• President Mourns Death of Hefazat-e-Islam Amir Ahmed Shafi
• Two Appeal Court Members (Abducted): Ghazni
• Afghan-Taliban Peace Talks Continue as Fighting Kills Dozens
--------
Mideast
• People in Tehran Rally in Condemnation of UAE, Bahrain Compromise Deals with Israel
• Palestinians Protest UAE, Bahrain 'Betrayal' Agreement in Al-Quds
• Police Detain 16 Foreign Nationals in Operations Against Daesh In Turkey's Capital Ankara
• Iran's FM Stresses Washington's Non-Participation in JCPOA
• Envoy Calls Manama's Israel Deal, "Al-Khalifa's Suicide for Bin Salman"
• Two Turkish troops killed in attack by Kurdish militants in Iraq: Defense ministry
• Turkey 'withdrew survey ship to allow for diplomacy with Greece, will return it though'
--------
Africa
• South Africa: No Evidence of Iranian Plot to Kill US Envoy to Avenge Soleimani
• Somalia names political newcomer as new PM, announces plan for national elections
• Coronavirus: Dog tests positive for COVID-19 in Jordan, owner quarantined
Compiled by New Age Islam News Bureau
URL: https://www.newageislam.com/islamic-world-news/head-zakat-foundation-osd-former/d/122894
--------
Head of Zakat Foundation, OSD to Former PM Manmohan Sigh, Named In 'UPSC Jihad' Show, says 'Good Work Will Continue'
Sep 19, 2020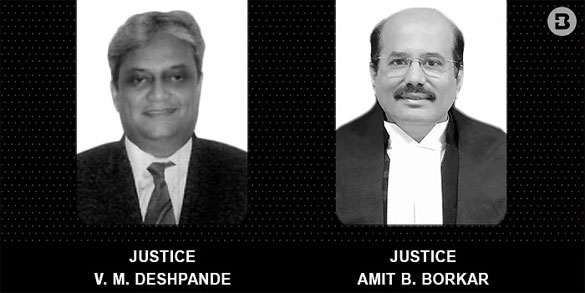 Founding president of Zakat Foundation, Syed Zafar Mahmood. Photo: The Wire
-----
New Delhi: When the Supreme Court asked Sudarshan TV News why it gave the title 'UPSC Jihad' to its 10-episode programme on recruitment of Muslims into the civil services, the channel stated that it did so because the Zakat Foundation – which coaches community members – had received funds from an anti-India, UK-based organisation.
While the apex court held that the four episodes telecast by the channel from September 11 to 14 have only indulged in vilification of Muslims, The Wire spoke to the founding president of the Foundation, Syed Zafar Mahmood, about the allegations.
A former civil servant and Officer on Special Duty to former prime minister Manmohan Singh, Mahmood said that the narrow thought process displayed by Sudarshan TV was an "aberration" and that "over 95% of the population would never subscribe to such radical views".
He also denied all the allegations of financial wrongdoing, and said that his Foundation has regularly fulfilled all the fairness rules prescribed by the Ministry of Home Affairs, in addition to adhering to the Foreign Contributions Regulation Act and income tax laws.
He said Zakat Foundation was founded in 1997 and "started out by working with orphans, aiding with expenses incurred during weddings of poor girls and helping widows with food and other necessities."
Sachar panel's 'poor representation' finding
Mahmood said he decided to coach aspirants after the Sachar Committee highlighted poor representation of Muslims in the civil services. "The Foundation started the Sir Syed Coaching and Guidance Centre for Civil Services which over the years has trained students for various exams and ensured the entry of over 100 of them into the civil services," he added.
Mahmood said all the work of the Foundation was within the constitutional and human norms and expressed confidence that the various arms of society such as the judiciary, media, social groups and the masses would show the same to "the negative forces."
He said there was no way that the ongoing smear campaign would in any way diminish the standing of civil servants among people.
Asked if the Ministry of Information and Broadcasting should have not allowed the episodes to be telecast after the promo itself triggered a storm, Mahmood said that pitfalls and corrective action are part of the process but ultimately it is good forces which prevail. "So people must go on doing their good work," he added.
Outrage and the courts
Sudarshan TV News's trailer, released on August 28, had left little to the imagination as it proclaimed: "Think, what if a jihadi from Jamia is your district magistrate".
The promo showed the channel's head Suresh Chavhanke trying to convey that there was a conspiracy afoot the Muslim community which aimed to corner a large number of seats in the civil services.
Petitions were immediately filed in the Supreme Court and the Delhi high court against the screening of the programme. It was also alleged that the programme content was communally divisive and in violation of the Programme Code enshrined under Cable Television Network Rules, 1994.
While the Supreme Court had then refused to provide a pre-broadcast injunction, the Delhi high court stayed its telecast. But it left it to the Ministry of Information and Broadcasting to decide if the programme should be telecast.
The Ministry allowed the screening despite disagreeing with one of the two contentions made by the channel in its defence.
However, as the 10 episodes were telecast, petitions were again filed in the Supreme Court against the programme. While advocate Firoz Iqbal Khan claimed that the programme contained derogatory statements and sought a stay on further telecast, a plea by seven former civil servants urged the apex court to issue an authoritative ruling to specify the scope and meaning of "hate speech".
A Supreme Court bench of Justices D.Y. Chandrachud, Indu Malhotra and K.M. Joseph observed that "prima facie, it does appear to the Court that the intent, object and purpose of the episodes which have been telecast is to vilify the Muslim community. An insidious attempt has been made to insinuate that the community is involved in a conspiracy to infiltrate the civil services."
During the proceedings, the channel contended that it was "concerned with the issue of national security".
The apex court, however, said there has been a change in circumstances since it took up the issue in August and on September 15 it restrained the channel from telecasting further episodes.
Main allegations by the channel
Apart from accusing the Zakat Foundation of receiving funds from India baiters, the channel said the Udaan Yojana that grants Rs 1 lakh to members of the minority community for appearing in civil services giving its students an advantage over Hindus. Also, it said, Muslims were allowed to take nine attempts till the age of 35 as against the six allowed to Hindus till the age of 32.
Citing data from the year 2011, the channel also said that the rate of success for candidates who opted for Urdu in the exams was disproportionately high. It also contended that Muslim candidates secured over 9% more marks in the interviews than those from other communities.
Denying all these allegations, Mahmood told The Wire that there are constitutional norms that provide for support to all the minority communities and so if the channel should have a grudge it should be directed against these provisions and the government.
Samkalp Foundation
Zakat Foundation is not the only organisation that provides coaching help to a particular religious group. The RSS-inspired Samkalp Foundation, too has been churning out a large number of civil servants since its foundation in 1986. In the 2020 civil services exam, the foundation claimed a success rate of 61%, saying it had mentored 466 of the 759 selected candidates.
The Foundation regularly invites BJP leaders to its events. An event is planned for September 20 for which Union oil minister Dharmendra Pradhan has been invited.
The 'mission' statement on the website, samkalpiascoaching.com, says the group wants "to identify and guide students who can contribute towards nation building through civil services and help them inculcate Indian values and ethos."
Over the years, a vast number of civil services aspirants have trained with this organisation and entered the civil services. It is said this is what has led to a degree of 'saffronisation' of the services now.
When asked if divisive or communally-tainted comments by serving and retired bureaucrats and police officers were indicators of a change in the thinking process, Mahmood said people making such comments were still very few and by and large the integrity of the bureaucracy was intact.
https://thewire.in/communalism/upsc-jihad-zakat-foundation-sudarshan-tv-civil-services-coaching
--------
Waqf Board Can't Judge Disputes Regarding Religious Rights of Muslims: Kerala High Court
Sep 19, 2020
KOCHI: Waqf board does not have the power to act as a judge in disputes regarding religious rights of Muslims, the Kerala high court has held. It is the waqf tribunal that has adjudicatory powers and the waqf board can only act regarding maintenance of waqf properties, the court said.
A division bench comprising Justices K Vinod Chandran and T R Ravi gave the ruling while considering a petition filed by Najeem K K of Anchal in Kollam seeking a direction to Kerala State Waqf Board to consider his complaint regarding removal of his membership from Edamulackal Muslim Jamaath.
It is the duty of the waqf board to consider the complaint as per Section 32 of the Waqf Act, which deals with the powers and functions of the board, the petitioner contended.
The issue raised by the petitioner is more in the nature of a civil dispute for which his remedy is to approach the waqf tribunal and not the waqf board, the court said.
'Only supervisory power under Section 32'
In the judgment, the court said, "A reading of the said section would show that it does not confer any power on the waqf board to decide on the question of entitlement of a person to be a member of a Jamaath. The power available under Section 32 is supervisory in nature and is concerning the administration of the waqf."
In 2011, a division bench of the high court had held (in Rasheed APA versus N N Khalid Haji and another) that the powers of the waqf board is not adjudicatory, the court pointed out. The petitioner can approach a court of law if there is disturbance to his legal right to offer prayers in a mosque and the court can decide whether the disturbance is legally justifiable. The petitioner cannot be allowed to bypass a court of law and approach the waqf board for such a decision, the court said.
https://timesofindia.indiatimes.com/city/kochi/waqf-board-cant-judge-disputes-among-muslims-kerala-high-court/articleshow/78198984.cms
--------
Terrorist Prisoners Hit Record High in British Jails Amid Warnings of Radicalisation
Lizzie Dearden
September 19, 2020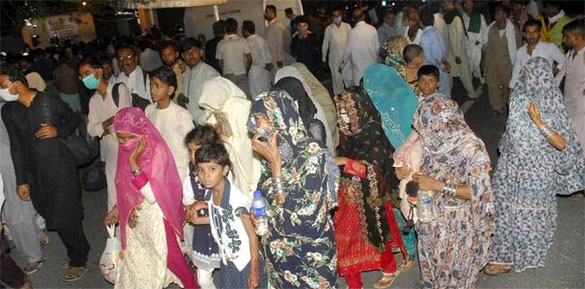 Police forensic officers on Streatham High Road in south London after Sudesh Amman stabbed two bystanders (AFP)
------
A record number of terrorists are being held in British prisons, new figures show amid warnings over radicalisation inside "chaotic" jails.
Statistics released by the Home Office on Thursday indicate there were 243 people in custody for terror-related offences, up 24 on the previous year.
It comes as the government pushes for a raft of changes aiming to jail terror offenders for longer and make serious criminals serve more of their sentences in prison.
Four alleged terror attacks have been launched by serving or released prisoners in the past year, in Fishmongers' Hall, HMP Whitemoor, Streatham and Reading.
A prison officer working in the high-security estate told The Independent the current situation was a "nightmare".
"I don't see any end to the attacks whatsoever, those ones that come in with an extremist view leave with a stronger one," he added.
"You're releasing people onto the streets and you dread to think what's going to happen.
"No matter what ministers say everything is not great in UK prisons, it's appalling."
The man, who spoke on condition of anonymity, said there was "no control" over radicalised inmates and raised concern over longer jail terms.
"They cannot cope with the extremist population they have at the minute so how do they think they'll cope with adding to that with more extremists on longer jail terms?" he asked.
The officer said radicalised inmates had attacked and threatened staff and that newly-recruited prison officers were seen as "easy prey".
"I've seen people do one shift and leave," he added. "Most of the prisons are being run on chaos, a lot of things pass that shouldn't pass because they haven't got the time to deal with incidents."
The Ministry of Justice said it has improved monitoring and intelligence-sharing inside prisons and trained officers on how to spot the signs of extremism.
But the officer said the training was "awful" and that staff were "run ragged" and powerless to monitor conversations in other languages.
Recent research warned that some extremists see their time in prison "as an opportunity" to become more extreme and prepare for attacks.
A separate report published by the Independent Reviewer of Terrorism Legislation said terror offenders were not being prosecuted for further crimes committed in prison, including making weapons and glorifying terrorism.
Jonathan Hall QC told The Independent: "People can move from being ordinary prisoners to terrorist prisoners at any stage in their journey.
"I saw examples of people equally dangerous [as terrorists] who are not convicted of terror offences."
Research released by the International Centre for the Study of Radicalisation (ICSR) found that at least five terror attacks have been plotted or carried out by serving and released prisoners in Britain since 2016.
They include the stabbings at Fishmongers' Hall and Streatham, as well as a plot by a cell who met inside prison.
The report, which covered 10 European countries including the UK, warned "there is an emerging view among extremists that prison is an opportunity, not necessarily just to recruit or network, but to also work on themselves."
Around three quarters of terrorist prisoners in Britain are categorised as Islamist extremists, 19 per cent as far right and 6 per cent other.
The vast majority have been convicted but 11 per cent are being held on remand as court hearings are delayed by the coronavirus pandemic.
In the year to June, 54 terrorist prisoners were released, including two people serving life sentences.
Of those freed, 16 had been sentenced to less than four years' imprisonment.
Sudesh Amman, who was released days before being shot dead after launching the Streatham terror attack in February, was among the cohort.
A further 26 freed prisoners had been given sentences of four years or more.
Shortly after the Streatham attack, the government enacted new laws to end the automatic early release of terror offenders and ensure they are risk-assessed by the Parole Board.
The Counter-Terrorism and Sentencing Bill, which is currently being considered by parliament, would increase the maximum penalties for several terror offences and force terrorists given extended determinate sentences to serve the entire term in prison.
Several MPs called for improved deradicalisation efforts in prisons and raised concern about the potential impact of the proposals.
During a debate in July, David Lammy, the shadow justice secretary, said: "It is simply not good enough to lock terrorists away for longer, put them out of our minds and hope for the best. As we've seen from the devastating attacks at Streatham and Fishmongers' Hall, this approach does not work."
The government's new sentencing white paper contains powers to halt the automatic release of offenders who have become a terror threat while in prison.
A Ministry of Justice impact assessment said the change could "increase the risk that other prisoners could become radicalised or more dangerous due to the greater time in custody for the affected individual, affording more time for further proselytising in the prison population".
https://www.independent.co.uk/news/uk/crime/terrorism-prisoners-jail-radicalisation-streatham-london-bridge-b470783.html?utm_source=iterable&utm_medium=email&utm_campaign=1536024_
--------
Lebanon: More Families Are Marrying Off Teenage Daughters as Economic Despair Sets In
Abby Sewell
18 September 2020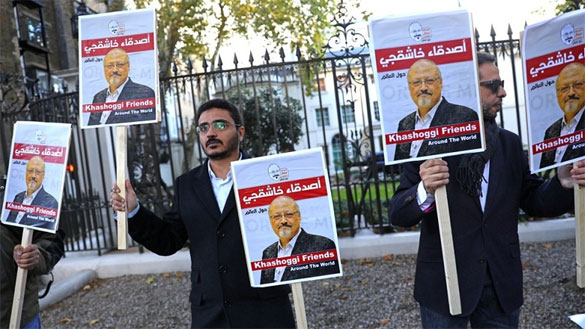 Young Lebanese girls disguised as brides hold a placard as they participate in a march against marriage before the age of 18, in the capital Beirut on March 2, 2019. (AFP)
-----
An increasing number of families have become willing to marry off daughters at the age of 13 or 14 in Lebanon's Beqaa Valley, community members say as crises in the country continue to mount.
Over the past several months, groups of activists – mostly women and girls, and most of them Syrian refugees – have been knocking on doors to confront the growing issue that has been largely overshadowed by the more dramatic crises that have erupted in the country over the past year.
As Lebanon's economic circumstances – and by extension, those of refugees living in the country – have become more desperate, an increasing number of families are willing to marry off their teenage daughters in exchange for economic stability.
Child marriage "was present before, but it wasn't to this level," said Fatima Aleter, a Syrian refugee and one of the volunteer leaders of a campaign by the NGO Women Now to change perceptions about child marriage in the community. "There was child marriage before, but in the shadow of the war and displacement and becoming refuges, and harsh economic circumstances and social circumstances…the percentage is increasing, especially among Syrian refugees."
For all the latest headlines follow our Google News channel online or via the app.
An assessment of the living conditions of Syrian refugees in Lebanon conducted in early 2019 found that 27 percent of girls surveyed aged 15 to 19 were married. That survey predated the economic crisis that began in October 2019 and has worsened considerably in 2020. But anecdotally, refugees said the pressure for families to marry their daughters off has increased.
When the Women Now volunteers visits families who are considering marrying off their teenaged daughters, Aleter said, "The main thing they tell us is, it's because of the economic situation. 'I have four or five children, and a groom is coming to ask for my daughter, why would I want to turn him away?' We hear this story a lot, that the young man is decent and a good prospective husband and …I as a refugee am not able to meet the needs of my children.'"
When Aleter hears that, she tells them about her own daughter, who was married at 14 and divorced at 19 after her husband turned abusive. It's a common story – girls who are married off young often return to their families after the marriage fails, sometimes with a child, making the economic burden their parents were trying to alleviate even heavier.
"Your daughter is coming back to you broken after having been exposed to all kinds of violence, and now she has a child. You've fallen short on your responsibilities from several perspectives," Aleter said. "…They are thinking that marriage is the solution, but it's not the solution."
Aleter herself married at 17 while still living in Syria. It was her choice to get married, she said – her mother had tried to convince her to wait – but it turned out to be an unhappy union. Aleter wanted to continue her studies, and her husband-to-be had promised she could, but after they married, he changed his tune because his parents opposed her studying or working.
She stayed with her husband for the sake of their children until, after coming to Lebanon as refugees, he decided to marry off their 14-year-old daughter to his cousin, who was 17 years her senior. In the end, when her daughter decided to leave her husband, Aleter stood up against her own husband and divorced him as well.
Sharing her story
Joumana Rahmoun, a teenager with a soft voice who frequently punctuates even the most shocking statements with giggles, is another volunteer with the campaign. Married at 13, she is now divorced at 18, with a three-and-a-half-year-old son, who she is not permitted to see.
At the time when she was married off, Rahmoun said her father was in prison, and her mother was worried about the problems that go along with raising teenage girls in a conservative society without a male head of household. Those include gossiping neighbors and the fear of sexual harassment or assault.
Rahmoun said she assented to the marriage, but without having any idea of what it would really entail.
"Every day I would get a beating," she said. "… I tried to kill myself three times to be done with it."
Now she wants to share her story. "I was deprived of a lot of things, and I wouldn't want any girl to go through what I went through."
If someone had visited her before the wedding to explain to her what marriage could entail, as she is now doing with other girls, Rahmoun said, "I would have rejected the idea completely. I wouldn't have agreed – that's it."
Minimum marriage age
Lebanese women's rights activists have been campaigning for years for a nationwide minimum marriage age of 18. Currently, marriage age, as with most matters of family law, are set by religious courts, meaning that all of the country's 18 recognized religious sects set their own minimum marriage age, nearly all of which are under 18.
Anas Tello, another volunteer with Women Now, said the group had chosen deliberately to focus on working within communities rather than lobbying for legislation.
"In our campaign there are Lebanese and Syrians, but it's 80 percent or 90 percent Syrian," he said. "We don't have the power to change the laws in Lebanon. So, we saw that we can work on the community and on the culture of our community. There are other groups working on the law. We looked at where can we make a difference."
While the campaign – first launched late last year – hit some roadblocks due to the COVID-19 pandemic and related lockdown measures in the spring, it has picked up steam over the past few months. At a ceremony in the Beqaa Valley earlier this month, the volunteers celebrated its accomplishments, including getting more than 1,800 families to sign pledges not to marry off their daughters before the age of 18.
Marriage 'happening much more often'
In refugee camps in the Beqaa, some residents said they had, indeed, changed their minds after the discussions with the Women Now volunteers.
Juma Mohammed, a refugee from Raqaa, Syria, living in a camp near the Lebanese town of Zahle, took a few sessions to change his mind, but now has turned down suitors for his 16-year-old daughter. Mohammed recalled that in his community in Syria, early marriage had not been so common.
"But after we came here, this thing started happening much more often," he said. Mohammed said he had been thinking of marrying his daughter off before hearing from the volunteers. What changed his mind, he said, was the 'real life stories,'" and particularly when it was pointed out that such marriages often fail.
"There are people I know, my relatives, who it happened with them and the marriage didn't last," he said. "…Bit by bit I changed my mind. It's now impossible that I would marry [my daughter] off early."
https://english.alarabiya.net/en/features/2020/09/18/Lebanon-More-families-are-marrying-off-teenage-daughters-as-economic-despair-sets-in
--------
Malaysian PM: Stern Action Will Be Taken Against Those Who Spread Extremism
19 Sep 2020
PUTRAJAYA: The government will not compromise with any form of extremism that could jeopardise racial unity and public order, says Tan Sri Muhyiddin Yassin.
The Prime Minister said stern action based on existing laws would be taken against any party that spread the extremist practices and beliefs regardless of religion.
"In our efforts to defend and preserve the sanctity of Islam and the 'akidah' (faith) of Muslims in the country, we must not resort to extreme means that could cause distress among the people in the country.
"We must remember that Malaysia is a multi-racial country, which always prioritise moderation and harmony in relations of race and religion," he said during the meeting of Islamic NGOs here on Saturday (Sept 19).
Muhyiddin said he always welcomed views from Islamic NGO leaders.
"In fact, I have the same stand as them on the importance of prioritising efforts to alleviate the sanctity of Islam, preserving the akidah of Muslims, as well as strengthening institutions that contributed to the development of Muslims and strengthening of the 'ummah'.
"Thus, I welcome the roles played by Islamic NGOs in exchanging views with the government towards strengthening each other's roles in presenting the standing and sanctity of Islam in our country," he added.
Muhyiddin said Islamic NGO leaders had met him previously to voice their concerns over challenges faced by Muslims in the country and globally.
"Among them are new developments in the mentality and way of life of society that could threatened the akidah and 'akhlak' (morality) of Muslims.
"This includes the influence of Western liberalism and secularism, which sees religion as unimportant while championing individual's rights that have no limit until it infringe on Islamic beliefs," he said.
Such ideology has spurred various movements internationally, including in Malaysia, where they are pushing for the implementation and enforcement of Islamic laws to be reevaluated, he added.
"I am aware that such developments have caused distress among Muslims in the country.
"This has also caused many Islamic NGO leaders to rise and defend Islam's status as the Federation's official religion," he said.
Muhyiddin said the Perikatan Nasional government would be more sensitive and responsive towards Islamic NGOs.
"I believe the space created whether through Yadim (Dakwah Islamiah Malaysia) or directly with the government will be used fully by Muslims in the country towards strengthening dakwah efforts and development of the ummah," he added.
During the event, Muhyiddin also received a resolution from Islamic NGOs, presented by Yadim president Nasrudin Hassan.
Among others who attended were Minister in the Prime Minister's Department in charge of religious affairs Datuk Dr Zulkifli Al-Bakri.
https://www.thestar.com.my/news/nation/2020/09/19/pm-stern-action-will-be-taken-against-those-who-spread-extremism
--------
Islamic State Expanding Globally with Some 20 Affiliates Amid Setbacks: US Official
17/09/2020
The Islamic State group continues to expand globally with some 20 affiliates, despite being forced out of Syria and the killing of its leaders, a top US counter-terror official said Thursday.
The extremist group "has repeatedly demonstrated the ability to rebound from severe losses over the past six years by relying on a dedicated cadre of veteran mid-level commanders, extensive clandestine networks, and downturns in CT (counter-terrorism) pressure to persevere," said Christopher Miller, director of the US National Counterterrorism Center.
Since the October 2019 killing of IS leader Abu Bakr al-Baghdadi and several other prominent figures, new leader Mohammed Said Abd al-Rahman al-Mawla has been able to direct and inspire new attacks by its far-flung affiliates, Miller told a hearing of the House Homeland Security Committee.
On Thursday the group claimed responsibility for the killing of six French aid workers and their two local guides in Niger on August 9.
Inside Syria and Iraq, Miller said, IS has undertaken "a steady rate" of assassinations and mortar and IED bomb attacks.
Those included an operation in May that killed and wounded dozens of Iraqi soldiers.
Miller said the group trumpeted this success with graphic videos that served as propaganda to demonstrate the jihadists were still organized and active, since being uprooted from their self-proclaimed Syria-Iraq "caliphate" last year.
He said that the group is now focused on freeing thousands of Islamic State members and their families from detention camps in northeastern Syria, in the absence of any coordinated international process to deal with them.
Outside Syria and Iraq, the IS global web "now encompasses approximately 20 branches and networks," Miller said.
It has had mixed results, but is strongest in Africa, as the Niger attack underscored.
Islamic State also seeks to attack Western targets, Miller says, but so far effective counter-terror work has prevented this.
IS rival Al Qaeda, which carried out the September 11, 2001 attacks on the United States, was weakened by the loss of leaders and key figures, but remains potent, Miller said.
The group is still determined to carry out attacks on the United States and Europe, he said, and was tied to the radicalized Saudi air force trainee who killed three sailors at a US military base in Pensacola, Florida, December 2019.
Al Qaeda's affiliates in Yemen and Africa retain the ability to carry out deadly attacks, Miller said, but its sub-groups in India and Pakistan have been significantly weakened.
In Afghanistan its presence has declined to "a few dozen fighters who are primarily focused on their survival," Miller said.
Under a deal the Taliban signed with the United States in February, the insurgents agreed to stop Al Qaeda from using Afghanistan as a safe haven to plot attacks.
However, despite the agreement, the jihadist group maintains close ties with the Afghan militants, the Pentagon said Wednesday.
https://www.france24.com/en/20200917-islamic-state-expanding-globally-amid-setbacks-us-official?utm_source=iterable&utm_medium=email&utm_campaign=1536024_
--------
Pakistan's Gilgit-Baltistan move has China's backing?
Sep 18, 2020
Pakistan has decided to elevate Gilgit-Baltistan's status to that of a full-fledged province, a Pakistani media report on Thursday quoted a senior minister as saying. The move is likely backed by China, with geo-political and economic interests at the core.
According to a report in the Express Tribune, Pakistan's minister for Kashmir and Gilgit-Baltistan Affairs, Ali Amin Gandapur said that Prime Minister Imran Khan would soon visit the region and make the formal announcement to elevate Gilgit-Baltistan to the status of a full-fledged province with all constitutional rights. This means that the region, which lies in Pakistan Occupied Kashmir (POK) will be made Pakistan's fifth province and get representation in Parliament.
China has been pressuring Pakistan for several years now to incorporate Gilgit-Baltistan as a full fledged province. The $60 billion China Pakistan Economic Corridor (CPEC), linking China's western city of Kashgar to the Pakistani port of Gwadar on the Arabian Sea passes through the region, and China couldn't afford to "invest billions of dollars on a road that passes through a disputed territory claimed both by India and Pakistan".
India has clearly conveyed to Pakistan that the entire union territories of Jammu and Kashmir and Ladakh, including the areas of Gilgit and Baltistan, are an integral part of the country by virtue of its fully legal and irrevocable accession.
The government of Pakistan or its judiciary has no locus standi on territories illegally and forcibly occupied by it. India completely rejects such actions and continued attempts to bring material changes in Pakistan occupied areas of the Indian territory of Jammu & Kashmir. Instead, Pakistan should immediately vacate all areas under its illegal occupation, the Ministry of External Affairs said in May while protesting Islamabad's efforts to bring material change in Pakistan occupied territories.
https://timesofindia.indiatimes.com/world/pakistan/paks-gilgit-baltistan-move-has-chinas-backing/articleshow/78186428.cms
--------
President mourns death of Hefazat-e-Islam Amir Ahmed Shafi
September 19, 2020
DHAKA, Sept 18, 2020 (BSS) – President M Abdul Hamid today expressed profound shock and sorrow at the death of eminent Islamic scholar Shah Ahmed Shafi, Amir of Hefazat-e-Islam.
In a message of condolence, the President said Allama Shafi had played an important role in promoting Islam at home and abroad.
"At his death, the country lost a prominent Islamic scholar," Abdul Hamid added.
Allama Shafi breathed his last around 6:30pm today while undergoing treatment at Asgar Ali Hospital in Dhaka. He was 102.
Shafi had been suffering from various diseases, including diabetes and high blood pressure.
The head of the state prayed for the eternal peace of the departed soul and conveyed sympathy to the bereaved family.
https://www.bssnews.net/?p=456256
--------
India
Adityanath Govt Mulls Ordinance Against 'Love Jihad': Report
Sep 19, 2020
Lucknow: Uttar Pradesh chief minister Yogi Adityanath has asked officials to formulate a strategy and bring an ordinance if required to prevent religious conversions in the name of love, a PTI report released on Friday said.
The Hindu rightwing has coined the phrase 'love jihad' to describe an unsubstantiated Muslim conspiracy to convert unsuspecting Hindu women to Islam.
PTI has quoted an 'unnamed official' as having said, "Taking a serious note of such incidents [of forceful conversion and cruelty], the CM has directed that a concrete strategy be made to control such incidents. It has often been seen that this is being done in an organised manner. If required, an ordinance can be brought for it."
In Kanpur, the police had recently set up a Special Investigation Team to look into reports of "love jihad".
Last year, the Uttar Pradesh State Law Commission submitted a report to Adityanath, suggesting "a new law to check forcible religious conversions."
"The report was submitted along with draft legislation, Uttar Pradesh Freedom of Religion Bill, 2019," Law Commission Secretary Sapna Tripathi had said.
The report was allegedly prepared after a study of laws in the country and neighbouring countries like Nepal, Myanmar, Bhutan, Sri Lanka and Pakistan, along with court judgments.
"The commission is of the view that existing legal provisions are not enough to check religious conversions and on this serious matter, a new law is needed like in some other states," the report said.
However, as Sharat Pradhan writes in his analysis for The Wire, "A close study of the state's crime records gave a completely opposite picture. In all, there were barely nine recently reported cases of marriages between a Hindu girl and Muslim boy. And these too were limited to just five of UP's 75 districts, namely Kanpur, Meerut, Aligarh, Lakhimpur-Kheri and Ghaziabad. In five of these nine cases, the Hindu girls openly refuted the accusations of 'love jihad' on the basis of which complaints had been made by their respective parents."
"In most of the remaining cases, say lawyers, police and parental pressure usually works to undercut the marriages, with the girls then agreeing to return home," Pradhan writes.
"What emerged during the course of the police investigations was that complaints were usually made by angry parents, for whom the idea of an inter-religious marriage is outrageous and therefore thoroughly unacceptable. So they typically came up with stories, blaming the Muslim grooms for enticing their innocent daughters," he adds.
PTI has it that Law Commission's 268-page report allegedly includes "newspaper clippings regarding forcible conversions, international covenants on the right to religion, anti-conversion laws in neighbouring countries and India."
It claims that states like Madhya Pradesh, Odisha, Arunachal Pradesh, Tamil Nadu, Gujarat, Rajasthan, Chhattisgarh, Jharkhand, Himachal Pradesh and Uttarakhand have brought special laws to ban conversions by force, fraud, marriage or allurement.
https://thewire.in/government/adityanath-govt-mulls-ordinance-against-love-jihad-report
--------
"Let This Message Go To Media...": Supreme Court On Sudarshan TV Row
September 19, 2020
by A Vaidyanathan
New Delhi: Sudarshan News on Friday said it will file an affidavit by the end of this week after the Supreme Court criticised it over its "Bindas Bol" show, which claimed a "big expose on conspiracy to infiltrate Muslims in government service". The channel's head Suresh Chavhanke had also coined the term "UPSC jihad", short for Union Public Service Commission, which conducts a highly competitive exam for top-level bureaucracy jobs.
The channel's response came on a question by Justice DY Chandrachud, who asked what Sudarshan News plans to do "to assuage apprehensions" of the Supreme Court over the content that was seen as incendiary.
"We do not want to come in the way of journalism. We know as a court what happened during the Emergency. So we will ensure free speech and ideas. We don't want to do censorship. We are not the censor board. We want your client to come to us and tell us how he wants to assuage our apprehensions," Justice Chandrachud said.
"While we respect freedom of media, let this message to go to the media as well that any community shouldn't become a target. Ultimately, we all exist as a nation, which must be cohesive and not against any community," Justice Chandrachud said, referring to the show run by Mr Chavhanke, whose website says he joined the BJP's ideological mentor Rashtriya Swayamsevak Sangh as a "bal swayamsevak".
In a separate affidavit filed with the Supreme Court, Sudarshan TV has said it has no ill-will against any community or any individual, and the programme concerns a matter of national interest.
The Supreme Court, however, told the channel to explain its position clearly in the face of content that was seen as casting aspersions on an entire community.
"The programme shows grave disrespect to this community. Everyone wants to be at the power centre. What you are doing is that you are marginalising those who should be brought to mainstream. By doing this, you will be driving them in the wrong hands. Where are we headed?" Justice KM Joseph said.
"Besides Muslims, there are Jains. My law clerk underwent the course funded by Jain organisations. Christian organisations fund their candidates. Everybody wants to be a part of the power centre. All communities want a part of the slice of the power centre cake. You have put up a cocktail of various factors but at the bottom you are maligning an entire community," Justice Joseph said.
The Supreme Court also criticised the News Broadcasters' Association or NBA as "toothless" for not doing enough to check incendiary content being aired across the country. The NBA had said it works only with its members and Sudarshan News was not its member.
"We also make channels apologise on prime time. We are not toothless. Several Supreme Court and high court judgements commend our regulations," the lawyer appearing for NBA said.
"Do you watch TV?" Justice Chandrachud said.
"Yes," the lawyer responded.
"Are you able to control it?" Justice Chandrachud said.
"It has improved significantly, but many (channels) are not our members," the lawyer said.
PromotedListen to the latest songs, only on JioSaavn.com
The court then told the NBA to suggest how the association can be strengthened so that it gets a better regulatory ability. "You have a few members and it impedes your ability to regulate. You need to tell us how it can be strengthened," Justice Chandrachud said.
The matter will be heard next on Monday.
https://www.ndtv.com/india-news/we-arent-censor-board-but-supreme-court-on-sudarshan-news-upsc-jihad-show-2297560
--------
NIA Busts Pakistan-Sponsored Al-Qaida Module Planning to Attack Vital Installations in India; 9 Terrorists Arrested from West Bengal, Kerala
Sep 19, 2020
NEW DELHI: The National Investigation Agency (NIA) on Saturday said it has busted a Pakistan-sponsored Al-Qaeda module planning to attack vital installations in India and being motivated to carry out terror strikes in multiple places including Delhi NCR. Nine terrorists including the leader of the module were arrested early on Saturday morning in simultaneous raids at Murshidabad in West Bengal and Ernakulam in Kerala.
As per the preliminary investigation, the nine arrested accused were radicalised by Pakistan-based Al-Qaeda terrorists on social media and motivated to undertake attacks at multiple places including Delhi National Capital Region. For this purpose, the module — led by Murshidabad resident Abu Sufiyan, who is among the 9 arrested — was actively indulging in fundraising and a few members of the gang were planning to travel to New Delhi to procure arms and ammunition. The plans included travelling to Kashmir for delivering the weapons. Saturday's arrests have pre-empted possible terrorist attacks in various parts of the country, said NIA.
The nine arrested accused have been identified as — Murshid Hasan, Iyakub Biswas & Mosaraf Hossen, all three currently based in Ernakulam, Kerala; besides Najmus Sakib, Abu Sufiyan, Mainul Mondal, Leu Yean Ahmed, Al Mamun Kamal & Atitur Rehman, all r/o Murshidabad, West Bengal. All nine, including those arrested in Kerala, are from West Bengal.
NIA had earlier learnt about an inter-state module of Al-Qaeda operatives at various locations in India including West-Bengal and Kerala and registered a case in this regard on September 11, 2020. The group was planning to undertake terrorist attacks at vital installations in India with an aim to kill innocent people and strike terror in their minds, said NIA.
Of the nine arrests made, six were from West-Bengal and three from Kerala. A large quantity of incriminating materials including digital devices, documents, jihadi literature, sharp weapons, country-made firearms, a locally fabricated body armour, articles and literature used for making home-made explosive devices have been seized from their possession. Boxes of crackers, switches and batteries, which NIA said were being used to assemble an IED, were recovered from accused arrested Abu Sufiyan's house in Murshidabad.
The nine terrorists will be produced before the concerned courts in Kerala and West Bengal for police custody and further investigation.
https://timesofindia.indiatimes.com/india/nia-busts-pak-based-al-qaida-module-9-terrorists-arrested-from-west-bengal-kerala/articleshow/78198877.cms
--------
450 jobless Indian workers forced to beg in Saudi, shifted to detention centres
Sep 19, 2020
HYDERABAD: Thanks to the ongoing Covid-19 pandemic and no jobs to survive, 450 Indian workers in Saudi Arabia are out on the road, begging.
Work permits of most of these workers from Telangana, Andhra Pradesh, Uttar Pradesh, Kashmir, Bihar, Delhi, Rajasthan, Karnataka, Haryana, Punjab, and Maharashtra, had expired, forcing them to beg.
In videos that have gone viral, the workers said their only crime was begging after Saudi authorities identified them by going to their rented rooms and shifted them to the Shumaisi detention centre in Jeddah.
Among the workers at the detention centres include 39 from Uttar Pradesh, 10 from Bihar, five from Telangana, four each from Maharashtra, Jammu and Kashmir and Karnataka, and one from Andhra Pradesh.
Many workers, who broke down, said they were caught in a hopeless situation. "We have not committed any crime. We were forced to beg because of our situation as we lost our jobs. Now, we are languishing in the detention centres," a worker complained.
Another said they were going through intolerable levels of hardship for more than four months. "We have seen workers from Pakistan, Bangladesh, Indonesia and Sri Lanka being helped by the authorities of their countries and sent back to their respective countries. However, we are stuck here," a worker rued.
Social worker and MBT leader Amjed Ullah Khan said the local authorities shifted the workers to the detention centres after ascertaining that they had been overstaying. "Those who did not have the 'aqama' (work permit) were later taken to the detention centres," Amjed, who is in touch with the workers, told TOI.
"My brother passed away and my mother is critical. I want to be sent back to India," a worker said in a video appeal. Amjed has written to Prime minister Narendra Modi, external affairs minister S Jaishankar, civil aviation minister Hardeep Singh Puri and Indian ambassador to Saudi Arabia Ausaf Sayeed, brought to their notice the plight of the 450 Indian workers and urged the Centre to help the workers' return to India.
When TOI contacted the Consulate General of India (CGI), Jeddah, to know if the workers were being helped to return to India, there was no response yet. On September 17, the Pravasi Bhartiya Sahayta Kendra (PBSK), a helpline of the Ministry of External Affairs (MEA), responded to Amjed Ullah Khan on Twitter and sought details of all the emigrants, their contact numbers and also contact numbers of their families so that they could be helped.
While 2.4 lakh Indian nationals had reportedly registered to return to India, only 40,000 have been able to come back.
https://timesofindia.indiatimes.com/india/450-jobless-indian-workers-forced-to-beg-in-saudi-shifted-to-detention-centres/articleshow/78197281.cms
--------
Pakistan rejects India's demand for Queen's counsel to represent Kulbhushan Jadhav
Sep 19, 2020
ISLAMABAD: Pakistan on Friday rejected India's demand that an Indian lawyer or a Queen's counsel should be appointed for death-row prisoner Kulbhushan Jadhav to ensure a free and fair trial in this country.
Foreign Office spokesperson Zahid Hafeez Chaudhri, replying to a question during a media briefing, said India has been consistently making the "unrealistic demand" of allowing a lawyer from outside Pakistan to represent Jadhav, sentenced to death by a Pakistani military court for alleged spying.
"We have informed India that only those lawyers are allowed to appear in Pakistani courts who have a license to practice law in Pakistan. This is in line with international legal practice. There can be no change in this position," he said.
Queen's Counsel is a barrister or advocate, appointed Counsel to the UK Crown on the recommendation of the Lord Chancellor.
Earlier this month, the Islamabad High Court in Pakistan directed the federal government to give India another chance to appoint a lawyer to represent Jadhav and adjourned hearing for a month.
Pakistan's Parliament on Tuesday extended for four months an ordinance that allowed Jadhav to file an appeal against his conviction in a high court as required by the International Court of Justice (ICJ).
Ministry of External Affairs Spokesperson Anurag Srivastava said the government of Pakistan has not been able to fulfil its obligations on implementation of the ICJ judgment in letter and spirit.
"It has not yet addressed the core issues, which include provision of all documents related to the case, providing unconditional and unimpeded consular access to Kulbhusan Jadhav and appointment of an Indian lawyer or a Queen's counsel to ensure a free and fair trial," he said at an online media briefing on Thursday.
In 2017, India approached the ICJ against Pakistan for denial of consular access to Jadhav and challenging the death sentence handed to him by a military court.
The Hague-based ICJ ruled in July 2019 that Pakistan must undertake an "effective review and reconsideration" of the conviction and sentence of Jadhav and also to grant consular access to India without further delay.
India has slammed Pakistan for adopting a "farcical" approach in denying available legal remedies to Jadhav against his death sentence in contravention of the ICJ order.
Fifty-year-old retired Indian Navy officer Jadhav was sentenced to death by a Pakistani military court on charges of espionage and terrorism in April 2017.
To a question about elevating Gilgit-Baltistan's status to that of a full-fledged province, the Foreign Office spokesperson said that reforms in GB were an ongoing process that include political, administrative and economic reforms.
"It (granting status of a province) has been a long-standing demand of the people of Giligit Baltistan.
These reforms will continue in line with the needs of the people of Gilgit Baltistan," he said.
India has clearly conveyed to Pakistan that the entire union territories of Jammu and Kashmir and Ladakh, including the areas of Gilgit and Baltistan, are an integral part of the country by virtue of its fully legal and irrevocable accession.
https://timesofindia.indiatimes.com/india/pakistan-rejects-indias-demand-for-queens-counsel-to-represent-kulbhushan-jadhav/articleshow/78195363.cms
--------
Europe
Ankara blasts 'Napoleon' Macron for interfering in row with Athens
19 September 2020
Turkish Defense Minister Hulusi Akar has blasted French President Emmanuel Macron over siding with Greece in Ankara's row with Athens, accusing him of further exacerbating and fueling the dispute by trying to act like Napoleon.
"Mr. Macron is not contributing to a solution her," Akar said on Friday during an interview with British Channel 4 News. "He is trying to take on the role of Napoleon, who died 200 years ago. But we can all see that he is neither powerful enough nor tall enough to do it."
"We are not pursuing any kind of imperialistic aims. Here we are protecting our rights and the law," Akar further emphasized as quoted by the UK-based Express daily. "He is pouring fuel onto the problems and this is why the issue is being prolonged. Mr Macron himself is dreaming."
The latest tensions between Turkey and Greece stem from Ankara's refusal to halt its energy exploration activities in a disputed portion of Eastern Mediterranean waters.
Asked whether his country will keep up with its energy research, Akar underlined, "Of course we will continue to do it. This is the right and law of out 83 million people and of the nation. This is not a threat against anyone."
Meanwhile, Turkey's former secretary-general of national defense ministry, Umit Yalim, insisted on Wednesday that Athens had no sovereignty over a group of Aegean islands and should evacuate their citizens living there immediately.
Speaking to Turkish website Haber 7, Yalım said, "The legal status of the islands located in the north of the Aegean Sea was determined by the Six Great States Decision of 1914 and the Lausanne Treaty of 1923."
"Greece was given only the right to use of the islands of the North Aegean and not the right of sovereignty," he stressed. "The areas of sovereignty and maritime jurisdiction as well as the airspace of the islands of Thassos, Samothrace, Lemnos, Lesvos, Chios, Samos, Ikaria, Psara and Agios Efstratios remained in Turkey."
Moreover, Turkish President Recep Tayyip Erdogan warned Macron last week "not to mess" with Turkey as tensions between the two NATO allies surged, with Paris announcing that it would fully support Greece in the dispute and even threatened to impose sanctions on Turkey.
"Don't mess with the Turkish people. Don't mess with Turkey," said the Turkish leader during a televised speech on September 12.
Macron has further called on Europe to show a united stand against the "unacceptable" conduct of Turkey, saying Europe needed "to be clear and firm with the government of President Erdogan."
The French president has also infuriated Ankara by asserting that Turkey's "great" people "deserved something else" other than Erdogan's presidency.
The development came as Germany, which currently presides over the European Council until January 2021, further suggested action at the European level to force Turkey to stand down.
Germany's ambassador to Athens, Ernst Reichel, told the Standing European Affairs Committee of the Greek Parliament that Ankara could soon see the "stick" of the Council.
"Germany, during its European Union presidency, maybe at the next European Council, will talk to Turkey with the threat of sanctions and the general deterioration of its relationship with the EU," Reichel said.
He further proclaimed, "We are dealing with a difficult neighbor and this is a problem we have not only with Turkey but also with Russia, which is also a difficult neighbor."
Invoking Berlin's harsh stance against Ankara, he added, "We must persuade Turkey and the question is how to persuade it. I believe the right answer is with a stick and carrot approach. I want to say that the European Council will show Turkey the stick very soon."
Erdogan says willing to meet with Greek PM over east Med tensions
The insulting remarks by the German envoy came as President Erdogan reiterated on Friday that Ankara was prepared to meet with Greece to resolve its standoff over energy exploration in contested Mediterranean waters.
"We can meet if there is goodwill. We can talk via videoconference or meet in a third country," he underlined, noting that Turkey would not be the party fleeing the table.
Erdogan further signaled that Oruc Reis, a seismic research vessel, would return to its work, though he also pointed out that its withdrawal was deliberate.
"If we pulled Oruc Reis back to the port for maintenance, it has a meaning," he said. "It means 'let's give a chance to diplomacy, let's show a positive approach'."
Turkey's Yavuz drillship, meanwhile, will continue it search for oil and gas off Cyprus until October 12.
Turkey summons Greek envoy over expletive headline against Erdoğan
Meanwhile, Ankara summoned the Greek ambassador to the country on Friday over an appalling headline in the Greek daily Demokratia about President Erdogan, Turkish Foreign Minister Mevlut Cavusoglu declared during a press briefing, adding that insulting and cursing should not be in the realm of freedom of the press.
The top diplomat also emphasized that there is no point in embarking on fresh initiatives in Cyrpus which are doomed to fail, reiterating, "We have said over and over again that we will no longer negotiate for a federation on the Cyprus issue."
"(Greek Cypriot leader) Anastasiades once even told me that they 'don't even want to share their hospitals with Turks.' The Greek side's attitude does not allow for a federation," he added. "They first accepted rotating presidency but later rejected it."
At the center of the row between Ankara and Athens was Turkey's deployment last month of the Oruc Reis, and an accompanying fleet of warships in disputed waters near the Greek island of Kastellorizo.
Turkish officials ended the month-long mission and ordered the vessel back to shore last weekend for maintenance work.
More recently, Greece has disputed Turkey's current energy exploration activities in the Eastern Mediterranean, trying to box in Turkish maritime territory based on small islands near the Turkish coast.
Turkey, the country with the longest coastline in the Mediterranean, has sent out drill ships to explore for energy on its continental shelf, arguing that Ankara and the TRNC have rights in the region.
https://www.presstv.com/Detail/2020/09/19/634513/Turkey-Defense-Minister-Hulusi-Akar-France-President-Emmanuel-Macron-Greece-tensions-Mediterranean-Sea
--------
E3 hails Iran's intention to further strengthen cooperation with IAEA
18 September 2020
Britain, France and Germany, the three European signatories to a multilateral 2015 nuclear deal with Iran, have hailed Tehran's encouraging statements on its intention to further strengthen its cooperation with the International Atomic Energy Agency (IAEA).
In a joint statement issued on Friday on the Non-Proliferation Treaty (NPT) Safeguards Agreement with Iran delivered to the IAEA Board of Governors at the September 2020 meeting, the E3 said they welcome a joint statement reached between the agency and Iran late last month.
"The statement paves a procedural way forward towards the resolution of the safeguards implementation issues specified by the Agency and towards implementation by Iran of its legal obligations to provide access to sites identified by IAEA," the statement read.
The trio added that they take note of Iran's cooperation that provided the UN nuclear agency with access to one specified location while the date for access to the second location has been scheduled.
In line with the joint statement, the IAEA has also carried out an additional inventory verification activity at a facility in Iran, they said.
The three European parties to the nuclear deal, officially known as the Joint Comprehensive Plan of Action (JCPOA), called on Iran to fully implement the joint statement and "provide full access to the second site on the date agreed with the Agency."
At the end of a two-day trip to Tehran by the IAEA Director General Rafael Mariano Grossi, Iran and the UN nuclear agency issued a joint statement on August 26 on their agreements and the results of high-level talks between the two sides.
"After intensive bilateral consultations, Iran and the IAEA reached an agreement on the resolution of the safeguards implementation issues specified by the IAEA, in good faith. In this regard, Iran is voluntarily providing the IAEA with access to the two locations specified by the IAEA and facilitating the IAEA verification activities to resolve these issues," read part of the statement.
Speaking during his introductory statement to the IAEA's 35-member Board of Governors on Monday, Grossi said the agency's inspectors will visit the second of two sites in Iran later in September for verification purposes.
"Our inspectors took environmental samples which will be analyzed. A complementary access at the second specified location will take place later this month," he added.
Elsewhere in their statement, the E3 said as a matter of Iran's legally binding safeguards obligations, they call on Tehran to "provide the IAEA with the requested information and clarifications needed to resolve all open safeguards questions, including on the origins of anthropogenic natural uranium particles detected by the Agency at an undeclared location in 2019."
They emphasized that they are confident about the "robustness and comprehensiveness of standard practice" that the IAEA evaluates all available safeguards-relevant information, including third-party information.
"The IAEA has robust procedures in place to corroborate and verify the veracity of third party information."
In an address to the IAEA Board of Governors on Thursday, Iran's permanent representative to Vienna-based international organizations Kazem Gharibabadi said the Islamic Republic has the most transparent nuclear program among the IAEA member states, as proven through numerous inspections of the country's nuclear sites by the UN agency.
"The fact that 22 percent of all global inspections done by the IAEA has been carried out in Iran proves that Iran enjoys the most transparent peaceful nuclear program among the member states of the agency," Gharibabadi added.
https://www.presstv.com/Detail/2020/09/18/634484/E3-Iran-IAEA-JCPOA-sites-Board-Governors
--------
Arab world
UAE cracking down hard on anti-Israel sentiment with 10-year prison sentences: Dissident
18 September 2020
A dissident Emirati activist has said that the United Arab Emirates is cracking down hard on anti-Israel sentiment with 10-year prison sentences amid the Persian Gulf country's push to establish formal relations with the Israeli regime.
"We were born and lived in the UAE and we know that the position of the Emiratis regarding Palestine is firm and definitive; the Palestinian cause lies in the heart of all Emiratis," Hamad al-Shamesi said in an interview with the Arabi 21 online newspaper.
Explaining why a limited number of Emirati activists had denounced Abu Dhabi's rapprochement with Israel, al-Shamesi said "the answer is very obvious, anyone who criticizes the government has to pay a heavy price".
"He may be condemned to pay up to one million dirhams (US $272,260) and 10 years in jail," he added.
"Unfortunately the government has stepped up its repressive measures against citizens and immigrants with a focus on security policies and controlling beliefs. People are paying a high price for this," he said.
Bahrain and the UAE signed controversial US-brokered normalization agreements with Israel on Tuesday during a ceremony in Washington.
The event was slammed by many Arab and Muslim figures as a blatant betrayal of the Palestinian cause.
Al-Shamesi added that the UAE government had engaged in a gradual campaign to stifle anti-Israel sentiment in the Persian Gulf country.
"The government has sought to change the minds of Emirati people and change the priorities in their minds and portray primarily Iran, and secondly Turkey, as their main concerns," he said.
The UAE dissident, who currently resides in Turkey, called on the country's highest authority, the Federal Supreme Council (FSC), to step in and counter the agreement.
He added that while the FSC has a constitutional duty to approve or annul all of Abu Dhabi's agreements, the body has been gradually sidelined and neglected in recent years.
"The country's future generation will pressure the FSC on how such an agreement was signed without its approval," he said.
Al-Shamesi added that the country once had a long-standing government-affiliated association focused on challenging the legitimization of Israel.
The association gradually eroded after having much of its members thrown in jail and was ultimately disbanded in 2013, he noted.
Last month, al-Shamesi was among a handful of the UAE dissident activists who set up an initiative named the "UAE Resistance Union Against Normalization".
Speaking to Arabic-language Arabi 21 online newspaper, the dissident Emirati activist expressed hope that the group can one day install itself in the Persian Gulf country.
"We hope to soon become an obstacle to the normalization of ties with Israel," Al-Shamesi said.
https://www.presstv.com/Detail/2020/09/18/634376/UAE-Israel-crackdown
--------
Saudis may have enough uranium to produce nuclear fuel: Report
18 September 2020
Saudi Arabia may be in possession of enough mineable uranium ore to produce nuclear fuel, a new report by the Guardian reveals.
According to confidential documents prepared by Chinese geologists for the kingdom and seen by the Guardian, Riyadh now possesses so much uranium ore reserves that it can start domestic production of nuclear fuel.
The Chinese geologists have been reportedly rushing to help Riyadh map its uranium reserves at breakneck speed as part of their nuclear energy cooperation agreement.
The geologists identified reserves that would be able to produce more than 90,000 tons of uranium from three "major deposits" in the center and northwest of the country, the report said.
They have worked all year round despite blistering summer heat to identify these reserves, it said.
However, these are "inferred deposits", and further exploration would be needed to confirm uranium reserves and calculate the cost of extraction.
The documents have been prepared by the Beijing Research Institute of Uranium Geology (BRIUG) and China National Nuclear Corporation (CNNC), working with the Saudi Geological Survey.
The disclosure will intensify concerns about Saudi Arabia's interest in an atomic weapons program.
Experts warn that if Saudi Arabia is able to mine sufficient uranium domestically, rather than relying on foreign providers, it could give the kingdom a boost toward creating its own weapons program.
Bruce Riedel at the Brookings Institution said the information showed that the Saudis were "aggressively pursuing the prerequisites" for either an energy or weapons program and that securing a domestic source of uranium would boost their effort.
'Israel must be worried'
A new report by Foreign Policy says the nuclear programs of Riyadh and Abu Dhabi, especially that of Saudi Arabia, must be a source of concern for the Israeli regime, which has started to officially normalize its relations with the Persian Gulf Arab countries.
"Unlike the UAE, it [Saudi Arabia] has yet to agree to the so-called gold standard of nuclear oversight. Saudi Arabia has a very limited safeguards agreement with the International Atomic Energy Agency (IAEA). Moreover, in contrast to the UAE, the Saudis have not signed up to the IAEA Additional Protocol, which enhances the ability of the agency to verify the peaceful uses of all nuclear material. It has not ruled out enriching uranium, which raises suspicions that it is pursuing a military nuclear program," the report said.
"Saudi Arabia has not ruled out enriching uranium, which raises suspicions that it is pursuing a military nuclear program," it added.
Saudi Arabia's clandestine nuclear program, which had been revealed by whistle-blowers, was recently confirmed by satellite images showing a large compound, in a suspicious location in the middle of the desert, a checkpoint, towering security fences, a big building about 150 feet on a side and pools for the collection of uranium waste; a typical blueprint for yellow-cake mills.
The Wall Street Journal uncovered the facility constructed in a remote area in Saudi Arabia for extracting uranium yellow-cake from uranium ore. Ironically, the facility is located near a solar-panel production area.
Observers say such undeclared nuclear capabilities in the hands of the KSA are extremely worrying, in light of the abysmal Saudi human rights record, and that the last thing anyone would wish for is a nuclear armed KSA.
Western officials are now anxious about an unusual facility located near al-Ula, a small city in the Saudi northwest desert near a solar-panel production area.
Experts interviewed by The Wall Street Journal believe the facility is one of the undeclared nuclear sites in the kingdom with the capacity to produce uranium yellow-cake.
In 2019, the IAEA released "Updates on Saudi National Atomic Energy Project," detailing a Saudi plan for building reactors as well as fueling them through the "localization" of uranium production. According to the document, Riaydh was looking for uranium deposits in its own territory while collaborating with Jordan to make yellow-cake.
https://www.presstv.com/Detail/2020/09/18/634375/Saudi-nuclear-uranium-ore-fuel
--------
After US claims, France says no evidence of Lebanon's Hezbollah explosives stores
19 September 2020
France's foreign ministry on Friday said there was no evidence to suggest Lebanon's Hezbollah was storing chemicals to make explosives in France after a senior US official said the group had set up caches in Europe since 2012.
Speaking on Thursday, Nathan Sales, the US State Department's coordinator for counterterrorism, accused the Iran-backed group of smuggling and storing chemicals, including ammonium nitrate, from Belgium to France, Greece, Italy, Spain and Switzerland.
For all the latest headlines follow our Google News channel online or via the app.
"It stores these weapons in places so it can conduct major terrorist attacks whenever its masters in Tehran deem necessary," Sales said in a briefing without elaborating or providing evidence of the activities.
Ammonium nitrate is an industrial chemical commonly used in fertilizers and as an explosive used for quarrying and mining. It is considered relatively safe if uncontaminated and stored properly.
It is extremely dangerous if contaminated, mixed with fuel or stored unsafely, as was seen at the Beirut port in August after 2,750-tonnes of it exploded, destroying the port and killing at least 190 people.
"To our knowledge, there is nothing tangible to confirm such an allegation in France today," foreign ministry spokeswoman Agnes von der Muhll told reporters in response to Sales' allegations.
Unlike the United States, which has designated the heavily armed and politically powerful Hezbollah movement as a terrorist group since 1997, France has said its elected arm has a legitimate political role.
France is spearheading efforts to set Lebanon on a new course after decades of corrupt rule that has led to its deepest crisis since the 1975-1990 civil war.
Its European allies, Germany and Britain, also consider the group a terrorist organization, but French officials argue that ostracizing it would make efforts to resolve the crisis impossible.
Sales said the chemicals had been smuggled into Europe in first-aid kits and were possibly in Spain, Greece and Italy.
"Any illegal activity committed by a foreign organization on our territory would be sanctioned by the French authorities with the greatest firmness," von der Muhll said.
https://english.alarabiya.net/en/News/middle-east/2020/09/19/After-US-claims-France-says-no-evidence-of-Lebanon-s-Hezbollah-explosives-stores
--------
US military deploys more troops, armoured vehicles to oil-rich eastern Syria
19 September 2020
The US military has sent a new convoy of military vehicles and troops to oil-rich eastern Syria amid rising tensions with Russian forces in the region, and as Washington seeks to loot crude resources in the war-torn country.
Captain Bill Urban, spokesman for the US Central Command (CENTCOM), said in a statement on Friday that the United States "has deployed Sentinel radar, increased the frequency of US fighter patrols over US forces, and deployed Bradley Fighting Vehicles to augment US forces" in the area.
Without mentioning Russia, Urban added that the moves were meant "to help ensure the safety and security" of the US-led military coalition purportedly formed to fight the Daesh Takfiri terrorist group.
He asserted that the US "does not seek conflict with any other nation in Syria, but will defend coalition forces if necessary."
A US official, speaking on condition of anonymity, also said six Bradley Fighting Vehicles arrived in Syria early on Friday from Kuwait, and that their deployment along with the forces manning the radar equipment will add an additional 100 personnel to the 500 American forces operating in eastern Syria.
The official went on to say that the actions are "a clear signal to Russia and other parties" to avoid what he termed as "unprofessional, unsafe and provocative actions in northeast Syria."
Senior US officials have on occasions complained about Washington's policies in Syria, arguing that the approaches of President Donald Trump's administration have stuck American troops fighting a 'forgotten war' and guarding oil and gas resources there, while Russian troops are making advances and help the Damascus government recover after nearly a decade of militancy.
"It's a clusterf**k in Syria," one top US intelligence official, who requested anonymity, told American weekly news magazine Newsweek earlier this month. "We don't have a strategy."
Malcolm Nance, a former US Navy intelligence and counter-terrorism specialist, also compared the situation to another bloody quagmire for the Pentagon, and said the presence of US troops on the Syrian soil is a political game with little payoff.
"A few special forces supported by artillery and armor units are very much akin to 2002 in Afghanistan. It is now a forgotten war," Nance said.
Moreover, Russian and Syrian joint coordination committees on the repatriation of Syrian refugees have denounced the presence of US troops on the Syrian soil, stating that such an illegal military deployment stokes new tensions in the Middle East.
The committees, in a statement released on September 3, cited the unlawful presence of US forces and militants affiliated with the so-called Syrian Democratic Forces (SDF) as one of the serious matters of concern in northeastern Syria, Syria's official news agency SANA reported at the time.
https://www.presstv.com/Detail/2020/09/19/634515/US-military-deploys-more-troops,-armored-vehicles-to-oil-rich-eastern-Syria
--------
UN warns of 'war crimes' in Turkish-occupied areas in northern Syria
19 September 2020
The United Nations has urged Turkey to launch an immediate and independent investigation into war crimes and other violations of international law committed in the northern part of Syria, which are under the control of Turkish occupation forces and allied militant groups.
Michelle Bachelet, the UN High Commissioner for Human Rights, said on Friday that the situation in those areas of Syria was grim, with violence and criminality rife.
Bachelet's UN Human Rights Office (OHCHR) said in a statement it had noted an "alarming pattern in recent months of grave violations," having documented increased killings, kidnappings, unlawful transfers of people, seizures of land and properties and forcible evictions.
The victims include people perceived to be allied with opposing parties or as being critical of the actions of the Turkish-affiliated armed groups, her office added.
"People living in these areas, whose rights have been violated, are entitled to protection and a remedy. In this regard, I urge Turkey to immediately launch an impartial, transparent and independent investigation into the incidents we have verified, account for the fate of those detained and abducted by the affiliated armed groups, and hold accountable those responsible for what may, in some instances, amount to crimes under international law, including war crimes," Bachelet said.
"This is all the more vital given that we have received disturbing reports that some detainees and abductees have allegedly been transferred to Turkey following their detention in Syria by affiliated armed groups," she pointed out.
Earlier this week, a panel of United Nations war crimes investigators called on Turkey to rein in allied militants in northern Syria, who may have committed a range of war crimes against civilians, including hostage-taking, rape and torture.
In a report covering the first half of the current year and published on Tuesday, the UN Commission of Inquiry on Syria said militants of the so-called Syrian National Army, also known as the Free Syrian Army, detain civilians and transfer them to Turkey for prosecution, adding that such acts could amount to the war crime of unlawful deportation.
The panel warned that assassinations and rapes of civilians were on the rise in war-ravaged Syria.
Ankara has been providing support to militants operating to topple the Damascus government since early 2011.
Last year, Turkey seized control of the border town of Ras al-Ain after it launched a cross-border invasion of northeastern Syria with the help of its allied armed groups to push Kurdish militants affiliated with the so-called People's Protection Units (YPG) away from border areas.
Ankara views the US-backed YPG as a terrorist organization tied to the homegrown Kurdistan Workers' Party (PKK).
https://www.presstv.com/Detail/2020/09/19/634507/UN-warns-of--war-crimes--in-Turkish-controlled-areas-in-northern-Syria
--------
Qamishli residents call for removal of US, Turkish occupation forces from Syria
18 September 2020
Syrians in northern Hasakah province have staged protest against US and Turkish occupation of the Arab country.
Syria's SANA news agency reported on Friday that residents from Qabba Zeki village in the suburb of Qameshli district waved Syrian flags and held signs calling for the removal of the occupation forces from the country.
"Long live free Syria and its leader, President Bashar al-Assad," read the signs.
Syrians have been long protesting the occupation of their country by Turkish and US forces, occasionally leading to violent standoffs with occupying forces and their allies.
The developments come against the backdrop of a long timeline of events ever since Syrian forces were able to liberate most of Syria from foreign-back terrorists, which had once taken over most of the country.
Washington and Ankara have consequently both stepped up military intervention to prevent the Syrian government from fully restoring its control over the country.
Damascus has vowed to completely liberate Syria, including the Idlib province, which remains the last major bastion for foreign-backed Takfiri terrorists.
Over the last year, Turkey has enforced terrorist forces in the province with heavy military hardware and thousands of Turkish troops.
In March, Russia and Turkey came to an agreement on a ceasefire regime in Idlib when a spike in Turkish intervention against the Syrian government risked escalating into a large-scale war.
Speaking on Thursday, Russian Foreign Ministry spokeswoman Maria Zakharova, however, said that Ankara was "delaying to honor its commitments" under the March agreement.
Russia and Turkey had set up joint patrols in the province to implement the ceasefire.
https://www.presstv.com/Detail/2020/09/18/634381/Syria-US-Turkey-occupation
--------
ISIS leader Al Mawla's treachery led to death of his comrade in US air strikes
Thomas Harding
Sep 17, 2020
The current leader of ISIS was an informant whose betrayal of his comrades led to at least one commander's death in a US air strike, newly released American intelligence reports have shown.
Amir Al Mawla, who took over the ISIS leadership last October, provided American intelligence officials with "reams" of highly sensitive information on his colleagues.
The declassified documents released by the Combatting Terrorism Centre at West Point, showed that Al Mawla identified at least 20 fellow terrorists including security chiefs, "judges" and key administrators.
He also either provided or confirmed to the Americans his own identity card, as well as his wife's and son's Iraqi paperwork.
"Al Mawla was a rat who gave up a lot of information on others in IS," the centre's Daniel Milton said. "What does that tell you about him?"
Until now, little has been know, about Al Mawla except his nicknames, the Professor and the Destroyer, and a reputation for brutality.
When he was detained by US forces in Camp Bucca, Iraq, in 2004 while an Al Qaeda operative, he was shown photographs of his comrades.
He identified them and gave detailed information about them.
It is understood that his information gave the Americans enough intelligence to conduct a strike that killed one of Al Mawla's comrades in 2008.
If ISIS concludes that he did betray fellow terrorists, it is possible that he will be deposed and killed.
The tactical interrogation reports on Al Mawla showed that under questioning he gave up dozens of his colleagues.
The released reports show Al Mawla gave names of key figures in the terrorist hierarchy fighting the US military in Iraq.
These included operatives in charge of the military, administrative, media, Sharia and security sections.
Al Mawla also provided the organisational structure for Al Qaeda-linked operations in Mosul, and junior personnel and previous leaders.
He gave details of "high-value individuals" from the Mosul area.
The group Al Qaeda in Iraq split into what would become ISIS about a decade ago, leaving Osama bin Laden and his successors.
The documents showed he also identified a man called Ustaz Ahmad as the person "ultimately responsible for approving attacks by Al Qaeda in Iraq fighters on proposed targets".
"This will severely undermine ISIS's brand and credibility, and will really shake trust in the leadership and those who have supported Al Mawla's rise through the organisation," said Haroro Ingram from George Washington University's Programme on Extremism.
During questioning he asked the interrogators what they did, where they were, what their responsibilities were, and their nationalities.
The interrogation reports released in the US fill in a largely blank slate of what was known about Al Mawla.
ISIS announced him as their new leader with the name Abu Ibrahim Al Hashimi Al Qurashi after its former chief, Abu Bakr Al Baghdadi, was killed in a special forces raid in October last year.
The US government later publicly identified Al Qurashi as Al Mawla, who was an obscure figure despite his close relationship with Al Baghdadi.
By going through old interrogation records, US intelligence identified him as one of their informants.
Al Mawla was a former officer in Saddam Hussein's army and comes from Mahalabiyah in northern Iraq. He graduated from the Islamic Sciences College in Mosul.
After the 2003 US-led invasion Al Mawla turned to violent extremism and emerged as a general Sharia jurist for Al Qaeda.
It is unclear when he was released from Camp Bucca but it was assumed he returned to Mosul and his terrorist activities.
In 2014 he joined ISIS and pledged allegiance to Al Baghdadi, allowing the terrorists to take control of Mosul.
Al Mawla was allegedly in the leadership group that gave the ruling for ISIS to murder and enslave thousands of Yazidis.
The latest intelligence reports suggest the ISIS leader is hiding in a small group of towns to the west of Mosul, or that he fled into Turkey.
Al Mawla has a $10 million (Dh36.7m) US bounty on his head and has been named by Washington as a specially designated global terrorist.
https://www.thenational.ae/world/mena/isis-leader-al-mawla-s-treachery-led-to-death-of-his-comrade-in-us-air-strikes-1.1079191?utm_source=iterable&utm_medium=email&utm_campaign=1536024_
--------
Southeast Asia
We won't compromise on extremism, says Muhyiddin
Adam Abu Bakar
September 19, 2020
PUTRAJAYA: Prime Minister Muhyiddin Yassin says the government will not compromise with any form of extremism that could threaten the nation's racial harmony, public peace and national safety.
Muhyiddin said strict action based on the law will be taken against anyone spreading any extremist ideologies or practices, regardless of race.
"In our effort to defend the holiness of Islam and the purity of the faith of Muslims, I want to remind that we cannot take extreme approaches that could cause unrest in our plural society."
Malaysia must always prioritise moderation and harmony in racial and religious relationships, he said in a speech at an event here today.
He said the Perikatan Nasional (PN) government under his leadership will be more sensitive and responsive to the voices of Muslim NGOs, adding that he believed this space created will benefit the Muslim community in the nation.
He said several Muslim NGO leaders had met him and stated their concern over the major challenges faced by Muslims in Malaysia and around the world.
"This includes concerns on new developments in thinking and lifestyles that are seen to be a threat to the faith and morals of Muslims. This includes the influence of liberal ideologies and Western secularism.
"This ideology does not look at religion as something important in mankind's life. Instead, it glorifies unlimited individual liberties to the point of breaching shariah law," he said.
https://www.freemalaysiatoday.com/category/nation/2020/09/19/we-wont-compromise-with-extremism-says-muhyiddin/
--------
Indonesian cleric's stabbing sparks review of past attacks
Katharina Reny Lestari
September 18, 2020
Indonesian President Joko Widodo has called for a review of past attacks on Muslim clerics to try and determine whether they were carried out by mentally ill people as claimed or the work of extremist groups.
The call follows the Sept. 13 stabbing of a prominent Muslim preacher by a man whose family claimed he was suffering from a mental illness.
Syekh Ali Jaber, a 44-year-old Saudi-born cleric, was stabbed in the shoulder by Alfin Andrian while giving a sermon at a mosque in Bandar Lampung, capital of Lampung province.
Despite the family claiming Andrian was mentally unstable, the police and the National Counterterrorism Agency (BNPT) are still investigating the possible involvement of a terror network.
"I have received a message from the president that the BNPT, police and intelligence agencies should look at previous attacks on ulemas [clerics]," Security Minister Mahfud MD told journalists on Sept. 16.
"Similar attacks occurred in 2016, 2017 and 2018. The perpetrators were also claimed to have suffered from mental illness," he said, adding that these explanations appear to have been accepted at the time.
At least two cases occurred in 2018.
Hakam Mubarok, who ran an Islamic boarding school in East Java's Lamongan district, and Umar Basri from another Islamic school in Bandung, West Java, were both attacked and injured by men thought to be mentally unstable.
Mahfud said the government suspects these and the recent attack follow a similar pattern.
"Whether or not they were planned by the same people, we will look into this," he said.
"The perpetrators all lived close to the scene of the attacks, about 300-500 meters away, seemed to have scouted the scene beforehand and associated with yet to be identified people."
Stanislaus Riyanta, an intelligence analyst from the University of Indonesia, agreed a review was needed as continuous claims that assailants were mentally ill appeared implausible.
"These cases need to be reviewed so that there will be no polemics. It is because there are already wild theories that the attacks were by communists," he told UCA News.
According to him, people doubt whether such attacks were carried out by individuals claiming to be suffering from mental illness. "People with mental illness cannot be put on trial," he said.
He also suggested that people should inform the police if they have evidence that the perpetrators of such attacks are not mentally ill individuals.
https://www.ucanews.com/news/indonesian-clerics-stabbing-sparks-review-of-past-attacks/89577#
--------
North America
China, Iran, Israel, and alliances: Foreign policy issues that divide Trump and Biden
19 September 2020
Republican President Donald Trump won election in 2016 promising to put "America First," overturn what he said were unfair trade deals and force US allies to pay more toward joint defense measures.
In the Nov. 3 election, he will face off against Democratic former Vice President Joe Biden, who pledges to restore US global leadership and reverse many of Trump's actions.
For all the latest headlines follow our Google News channel online or via the app.
Here's a look at their foreign policy differences:
China
Under Trump, US-China relations have slid to their lowest levels in recent history over a wide range of issues. Trump says he is the first president in decades to stand up to Beijing, and his campaign accuses Biden of appeasing China as US manufacturing jobs declined.
Biden has countered that Trump's handling of the coronavirus pandemic was a historic blunder, and that he disregarded US intelligence community warnings over China downplaying its severity.
Trump began a trade war with China before reaching a partial Phase 1 trade deal in January. He has since shut the door on Phase 2 negotiations, expressing unhappiness with Beijing's handling of the pandemic.
Biden argues that China relishes a chaotic Trump administration, his alienation of American allies, and his abdication of US leadership roles in global institutions.
Biden says he will correct this by bringing multilateral pressure to bear on China through renewed relations with US allies.
Iran
Trump has questioned the benefits of US military interventions in the Middle East, especially the 2003 Iraq invasion, and pulled out of a nuclear deal reached with Iran, European nations and Russia under President Barack Obama.
But Trump sent more troops to the region after the withdrawal increased tensions with Iran.
Biden has said he would deal with Iran through diplomacy and re-enter the agreement, but only if Iran first resumed complying with the deal's restrictions on its nuclear program.
After Iranian proxies and US forces clashed in Iraq, Trump ordered the January strike that killed powerful Iranian commander Qassem Soleimani.
Biden said the strike "put the United States and Iran on a collision course" and proposes a narrower focus for the US military in the region on counterterrorism and working with local allies.
Biden wants to end US support for Saudi Arabia's war in Yemen, which Trump has defended.
North Korea
Trump met with North Korea's supreme leader Kim Jong Un three times in 2018 and 2019, but efforts to get Kim to abandon the country's nuclear weapons program have stalled.
Biden has accused Trump of giving away US leverage over the North Korean regime for little in return and said he would not meet Kim without preconditions.
Afghanistan
Trump has said he wants a full military withdrawal from Afghanistan to end America's longest war.
In February, the Trump administration reached a deal with the Taliban on phased US force reductions, but it was dependent on the Islamist militant group meeting conditions.
Afghanistan and Taliban negotiators held their first direct talks on Sept. 15.
Biden contends he will bring the vast majority of US troops home from Afghanistan and narrowly focus the mission there on fighting al Qaeda and Islamic State.
Israel
Like past presidents, Trump has pledged to secure peace between Israel and the Palestinians. But, as before, that goal has proven elusive.
The administration moved the US embassy to Jerusalem in 2018, a show of support for Israeli Prime Minister Benjamin Netanyahu that angered the Palestinians and their supporters.
The following year, the administration formally recognized Israeli sovereignty over the Golan Heights, which Israel captured from Syria in 1967, reversing a long-standing US policy and irking other countries.
In August, in a rare victory for U.S diplomacy in the region, Trump brokered a deal between Israel and the United Arab Emirates, which agreed to normalize diplomatic relations. Israel said it would suspend planned annexations of parts of the occupied West Bank.
Bahrain joined the UAE in September in agreeing to normalize relations.
Biden welcomed the agreements and said if elected he would "leverage these growing ties into progress toward a two-state solution" in the Middle East.
Alliances
Biden would rejoin the Paris climate agreement and strengthen alliances like NATO, moves he says would undo damage to American leadership and credibility inflicted by Trump.
The president has angered NATO members and other US allies, while refusing to criticize Russian leader Vladimir Putin, even when US intelligence officials concluded Russia's military had interfered in the 2016 presidential election. Biden has warned that Russia, China and others who try to interfere in US elections will face serious consequences if he is elected.
Trump announced in June that he would reduce the number of US troops in Germany by about 9,500, prompting criticism from Democrats and fellow Republicans who argue the US-German alliance helps counter Russia and China's influence.
Biden campaign aides say they are troubled by the move, and that Biden would revisit the issue as president.
https://english.alarabiya.net/en/News/world/2020/09/19/China-Iran-Israel-and-alliances-Foreign-policy-issues-that-divide-Trump-and-Biden
--------
Nuclear deal with Iran to be killed by Trump before UN speech
18 September 2020
The Trump administration's push to kill off what's left of the 2015 nuclear deal with Iran comes to a head this weekend at the United Nations, where allies and adversaries argue the US effort to restore sanctions is groundless and a diplomatic crisis is set to explode.
The US bid to restore all UN sanctions on Iran -- which Secretary of State Michael Pompeo contends will go into effect on Sunday in the middle of the UN General Assembly -- deepens a chasm between the US and most other nations. Even European allies say the US has no right to invoke the accord's "snapback provision because President Donald Trump quit the multinational deal to restrain Iran's nuclear program two years ago.
For all the latest headlines, follow our Google News channel online or via the app.
The issue is already sowing anger and division. The US and a handful of Mideast allies are declaring the end of the nuclear deal while most other Security Council members -- from Russia and China to Germany, the UK and France -- disagree with the latest example of Trump's "America First" foreign policy.
"The US will obviously put pressure on others to implement sanctions," said Ashish Pradhan, a senior UN analyst at the International Crisis Group, which argued in a report that the coming US election will decide the outcome of the dispute.
"I'm sure some of the Gulf states, Israel and others will issue some statements saying they recognize the re-imposition of sanctions. But on the UN Security Council it seems like they'll hold the fort."
The US asserts that all of the UN resolutions on Iran that were in place before the 2015 deal -- from a ban on arm deals to restrictions on the Islamic Republic's ballistic missile activity and its nuclear enrichment -- will go back into effect. To enforce those measures if countries like Russia and China disregard them, the US could use tools such as secondary sanctions on shippers, insurers and banks and may even threaten interdictions of ships at sea.
"We expect every nation to comply with UN Security Council resolutions. Period. Full stop," Pompeo told reporters Thursday during a visit to Suriname. "And the United States is intent on enforcing all the UN Security Council resolutions."
Why US, Other Powers Differ on Iran Nuclear Deal: QuickTake
The US deadline comes two days before Trump is expected to deliver a speech remotely Tuesday to the UN General Assembly, which is being held virtually this year due to the pandemic. Trump is likely to renew his past denunciations of Iran and vow to enforce the renewed sanctions, which Russia and China have already said they will flout by selling advanced weapons to Tehran when a UN arms embargo expires in October.
The president is also expected to boast of his role in what he's called "the dawn of a new Middle East" -- the US-brokered accords signed last week at the White House between Israel and the United Arab Emirates and Bahrain. The UN forum is a chance for Trump to promote his foreign policy as a success less than 50 days before a presidential election in which he lags Democrat Joe Biden in national polls.
Broad Rejection
The other key participants in the nuclear accord all reject the US move, seeking to keep the agreement on life support in case Biden wins in November.
Biden has pledged to rejoin and then improve the deal, arguing that Trump's go-it-alone strategy to pressure Iran has left the US without allies.
"I will offer Tehran a credible path back to diplomacy," Biden wrote in a op-ed for CNN. "If Iran returns to strict compliance with the nuclear deal, the United States would rejoin the agreement as a starting point for follow-on negotiations. With our allies, we will work to strengthen and extend the nuclear deal's provisions, while also addressing other issues of concern."
Fu Cong, the Chinese Foreign Ministry's top arms-control official, this month dismissed the Trump administration's demand as "absolutely absurd." Instead, Fu proposed a "new dialogue platform to uphold the original agreement."
Despite the disapproval of most UN members, the Trump administration's decision could put significant new pressure on Iran, especially if Trump wins re-election.
"Iran invites the international community to be vigilant about the US bullying against other countries in violation of international law," Alireza Miryousefi, an official at Iran's UN mission, said in a statement.
Complicating the diplomatic calculus is Iran's own political calendar, with elections next year that could generate a more hardline leadership.
If the Chinese and Russians move ahead with "big press announcements about future arms sales, the US could apply crippling secondary sanctions, which would punish not only defense companies but also those they deal with, according to Richard Goldberg, a former National Security Council official under Trump.
'Maximum Pressure'
"It will be up to the US and coalition partners that have economic influence on customers of Russia and China to use our combined economic weight in the same way we have conducted the 'maximum pressure' campaign, only this time to put pressure on them not to move forward with sales of conventional arms," said Goldberg, who's now a senior adviser at the Foundation for Defense of Democracies, a Washington-based supporter of tough sanctions against Iran.
Another concern is that the United Nations system could become collateral damage in the fight over the Iran snapback. The US will put pressure on the UN to give the decision its seal of approval by appointing experts to oversee the restored sanctions and set up a website to track them.
But the UN will try to stay out of the fray, the world organization's customary survival mechanism. UN Secretary-General Antonio Guterres is trying his best to punt the issue back to the Security Council.
"It is the Security Council that is the body able to do the interpretations of Security Council resolutions, and we will align with what the Security Council does," Guterres said on Wednesday.
Diplomats said the US could move to pressure the UN by withholding funds or delaying certain payments.
"Any conflict between big powers of the world has repercussions for the UN," Tijjani Muhammad-Bande of Nigeria, the outgoing UN General Assembly president, said in an interview. "We must continue to urge caution and to de-escalate tensions."
https://english.alarabiya.net/en/News/world/2020/09/19/Nuclear-deal-with-Iran-to-be-killed-by-Trump-before-UN-speech
--------
US Carrier Transits Strait of Hormuz Amid Tensions with Iran
18 September 2020
The USS Nimitz aircraft carrier safely transited on Friday through the Strait of Hormuz, the world's most important chokepoint for oil shipments, the US Navy said, as tensions with Iran continue to simmer.
In a "scheduled" maneuver, the US sent the carrier and several other warships through the strait, the narrow mouth of the Persian Gulf, according to the US Navy's Bahrain-based 5th fleet. The Nimitz, America's oldest carrier in active service, carries some 5,000 sailors and Marines.
For all the latest headlines follow our Google News channel online or via the app.
American aircraft carriers have for decades sailed through the international oil shipping route in what the US describes as "defensive" operations aimed at keeping the strait open.
The show of force follows months of escalating incidents in the crucial waterway, which led earlier this year to an American drone strike that killed a top Iranian general in Baghdad. Tehran responded to that strike by firing ballistic missiles that wounded dozens of American troops in Iraq.
The Nimitz's arrival in the Mideast saw Iran conduct a live-fire drill targeting a mockup aircraft carrier resembling it, underscoring the lingering threat of military conflict between the countries.
The Nimitz strike group "is at the peak of readiness," said Rear Adm. Jim Kirk, its commander.
The Nimitz, whose homeport is Bremerton, Washington, has patrolled the Arabian Sea since late July. It replaced the USS Dwight D. Eisenhower, which had spent months in the Arabian Sea on its deployment, breaking the Navy's previous at-sea record. Navy officials have limited port calls due to the coronavirus pandemic.
https://english.alarabiya.net/en/News/middle-east/2020/09/19/US-carrier-transits-Strait-of-Hormuz-amid-tensions-with-Iran
--------
US President Trump awards Kuwait's emir 'prestigious' decoration, White House says
18 September 2020
US President Donald Trump awarded the US Legion of Merit, Degree Chief Commander, to Kuwaiti Emir Sheikh Sabah al-Ahmad al-Sabah, the White House said in a statement on Friday, adding that it was the first time the honor has been given since 1991.
The 91-year-old Emir arrived in the United States in July to complete medical treatment, the Kuwaiti state news agency said at the time, adding that he was in stable condition after having undergone successful surgery in July.
For all the latest headlines follow our Google News channel online or via the app.
The Emir's eldest son, Sheikh Nasser Sabah al-Ahmad al-Jaber al-Sabah, accepted the award on behalf of his father at a private ceremony with Trump on Friday.
The White House praised the Emir as an "unwavering friend and partner to the United States" who gave "indispensable support to the United States throughout Operation Iraqi Freedom, Operation Enduring Freedom, and the Defeat-ISIS campaign."
Operation Iraqi Freedom refers to the 2003 US invasion of Iraq to oust former Iraqi dictator Saddam Hussein; Operation Enduring Freedom to the 2001 US-led military operation that drove the Taliban from power in Afghanistan; and the Defeat-ISIS campaign to the coalition effort to end the Islamic State militant group's control of territory in Syria and Iraq.
The White House described the award given to the Kuwaiti Emir on Friday as a rare, prestigious decoration that can only be bestowed by the president, typically to foreign heads of state or government.
On Monday, Kuwait's prime minister told the Kuwaiti cabinet of the improvement of the Emir's health.
In July, Kuwait's cabinet tweeted that the Emir arrived at Rochester airport in the United States, without specifying which US city of that name. The main campus of the Mayo Clinic, among the top US medical centers, is in Rochester, Minnesota.
Speaking on condition of anonymity, two sources familiar with the matter said the Emir is being treated at the Mayo Clinic. The clinic referred queries to the Kuwaiti government, which issued a statement largely echoing the White House's comments about the Emir receiving the award.
https://english.alarabiya.net/en/News/gulf/2020/09/18/US-President-Trump-awards-Kuwait-s-emir-prestigious-decoration-White-House-says
--------
USS Nimitz aircraft carrier enters Persian Gulf after Pompeo's threats against Iran
18 September 2020
For the first time in ten months, a US aircraft carrier has sailed through the Strait of Hormuz and enters into the waters of the Persian Gulf, as Washington has threatened to illegally extend an expiring arms embargo on Iran.
The US 5th Fleet said in a statement on Friday that the strike group led by the USS Nimitz and including two guided-missile cruisers and a guided-missile destroyer sailed into the Persian Gulf to operate and train with US partners.
The Nimitz strike group includes the USS Princeton and USS Philippine Sea, both guided-missile cruisers, and the guided-missile destroyer USS Sterett.
"The [carrier strike group] will operate and train alongside regional and coalition partners, and provide naval aviation support to Operation Inherent Resolve," read the statement.
"The Nimitz Strike Group has been operating in the 5th Fleet area of operations since July, and is at the peak of readiness," strike group commander Rear Admiral Jim Kirk said in a news release.
"We will continue our support to the joint force while we operate from the (Persian) Gulf alongside our regional and coalition partners," he added.
The United States regularly sends aircraft carrier groups into the Persian Gulf. But the Nimitz strike group is the first carrier to operate in the Persian Gulf since USS Abraham Lincoln (CVN-72) made the Strait of Hormuz transit in November 2019.
This comes just days after US Secretary of State Mike Pompeo threatened to enforce an arms embargo and "UN" sanctions against Iran, despite nearly the entire UN Security Council saying Washington does not have the grounds to do so.
On Tuesday, Pompeo said that the US would not allow Iran purchasing Chinese and Russian military equipment, despite Iran's stern warning against Washington's "dangerous" defiance of international law.
"We are going to act in a way -- and we have acted in a way -- that will prevent Iran from being able to purchase Chinese tanks and Russian air defense systems and resell weapons to Hezbollah," Pompeo said.
And on Wednesday, Pompeo vowed that the United States would return to the UN to have the sanctions re-imposed on Iran next week.
"We'll do all the things we need to do to make sure that those sanctions are enforced," he said.
On Thursday, Washington's representative to the Geneva Disarmament Conference Robert Wood accused Iran of backing terrorism and said that the US seeks to extend a United Nations ban on Tehran despite its expiration in October under UN Security Council Resolution 2231, which endorsed the Iran nuclear deal in 2015.
Nabi Azadi, the political adviser to Iran's Permanent Mission to Geneva, rejected the US accusations, saying that such a move violates Resolution 2231 and amounts to an attempt to destroy multilateral bodies such as the UN after Washington failed to gain international backing to extend the embargo at the Security Council in August.
Azadi said US President Donald Trump's repeated threats of using force against Iran are provocative and in violation of the UN Charter about prohibition of threat or use of force or serious threat to international peace and security.
The Iranian representative warned against serious consequences of Washington's irresponsible policies and illegal actions, saying that Tehran will swiftly respond in kind to any act of aggression against the nation, sovereignty, territorial integrity and its national interests.
Azadi also slammed US accusations of terrorism, saying Washington is the one which is supporting terrorists.
The Iranian representative referred to remarks made by Trump and Former US secretary of state Hillary Clinton admitting to the US role in creating terrorist groups such as al-Qaeda and Daesh.
https://www.presstv.com/Detail/2020/09/18/634497/US-carrier-enters-Persian-Gulf-amid-Pompeo%E2%80%99s-threats-against-Iran
--------
U.S. blacklists Hezbollah official, Lebanon-based companies
SEPTEMBER 17, 2020
By Daphne Psaledakis
WASHINGTON (Reuters) - The United States on Thursday imposed sanctions on a Hezbollah official and two Lebanon-based companies as the country experiences a deep economic crisis, accusing them of being linked to the Iran-backed Shi'ite group.
The U.S. Treasury Department in a statement said it blacklisted Arch Consulting and Meamar Construction, building on sanctions imposed this month on two former government ministers Washington accused of enabling Hezbollah.
Also hit with sanctions was Sultan Khalifah As'ad, who the Treasury said is a senior Hezbollah Executive Council official who provided project guidance to the companies.
"The United States remains committed to targeting Hizballah and its supporters as they corruptly abuse Lebanese resources to enrich their leaders while the Lebanese people suffer from inadequate services," Treasury Secretary Steven Mnuchin said in the statement.
The action freezes any U.S. assets of those blacklisted and generally bars Americans from dealing with them. Those that engage in certain transactions with those designated are also at risk of being hit with secondary sanctions, the Treasury said.
The Arch Consulting and Meamar Construction companies are leveraged by Hezbollah to conceal money transfers to the group's own accounts, enriching Hezbollah leadership, the Treasury said.
The department added that Hezbollah conspired with Lebanese officials, including former Lebanese Transport Minister Yusuf Finyanus, blacklisted this month by Washington, to direct government contracts to the companies that are overseen by Hezbollah's Executive Council.
Lebanon's Hezbollah, deemed a terrorist group by Washington, accused the U.S. administration on Thursday of obstructing the formation of a new Lebanese government, as faltering efforts to form a Cabinet have cast doubt on prospects for a French initiative to lift the nation out of crisis.
Fifteen years after the assassination of Lebanon's Prime Minister Rafik al-Hariri, heavily armed group Hezbollah has risen to become the overarching power in a country that is now collapsing under a series of devastating crises.
Lebanon's banks are paralyzed, its currency has crashed and sectarian tensions are rising. On top of that, a huge port blast last month smashed a large swath of Beirut, killing more than 190 people and causing damage estimated at up to $4.6 billion.
https://www.reuters.com/article/us-usa-lebanon-sanctions/u-s-blacklists-hezbollah-official-lebanon-based-companies-idUSKBN2682CO?utm_source=iterable&utm_medium=email&utm_campaign=1536024_
--------
American Citizen Charged With Helping ISIS
Jack Beyrer
SEPTEMBER 17, 2020
The Department of Justice announced charges Wednesday against an American citizen who allegedly provided support to ISIS operations.
The indictment alleges that between 2015 and 2019, Lirim Sylejmani conspired to provide material support, personnel, and services to ISIS in Syria, according to a Justice Department statement. It also claims that Sylejmani, a naturalized U.S. citizen from Kosovo, trained with ISIS and spoke to multiple media outlets about his participation in the terrorist organization. Sylejmani, who was detained last year in Syria, made his first appearance in front of a Washington, D.C., federal court this week.
"The defendant is a U.S. citizen who abandoned the country that welcomed him to join ISIS in Syria," said Acting U.S. Attorney Michael Sherwin. "He will now be held accountable for his actions in an American courtroom. Our national security prosecutors and law enforcement partners will continue to ensure that those who threaten our country are prosecuted to the fullest extent of the law."
While ISIS has largely faded out of view for most Americans during the Trump administration, the group's operations remain a significant threat in the Middle East. In August, ISIS jailbroke an unknown number of suspected terrorists from an Afghan prison. The Afghan government believes hundreds of the released inmates are still at large.
"ISIS is waging an insurgency across parts of Iraq and Syria," said Foundation for Defense of Democracies senior fellow Thomas Joscelyn in a June congressional testimony. "Even if the United States stops fighting, the jihadists will not. … An awful amount of violence has resulted from the jihadists' caliphate quest, and they already have nascent emirates in some regions."
https://freebeacon.com/national-security/american-citizen-charged-with-helping-isis/?utm_source=iterable&utm_medium=email&utm_campaign=1536024_
--------
Pakistan
Rising sectarian tension prompts calls for govt to act swiftly
Iftikhar A. Khan
19 Sep 2020
ISLAMABAD: Escalating sectarian violence in the country set off alarm bells in the Senate with the Pakistan Peoples Party (PPP) urging the government to swiftly act to arrest the dangerous trend.
Speaking on a point of public importance regarding the alarming escalation in hate campaigns and sectarian violence against the Shia community in Pakistan, PPP's parliamentary leader in the Senate Senator Sherry Rehman said: "Twenty per cent of Pakistan's Muslim population is Shia. We are reeling under a new surge of sectarian violence which is targeting Shias across the country and threatening new rounds of instability."
She said there has been an alarming surge in targeted killings of Shias over the last month. "According to some sources there have been 20 such cases where Shias were targeted on the basis of their faith, but it's extremely shocking that this issue is not being raised," she added.
Observing that the wave of sectarian violence in Pakistan was extremely dangerous, she said: "All of us agree that to become a peaceful democratic society we cannot let such extremism and intolerance exist within us. It is crucial that the government gives a policy statement and takes action."
"Rallies targeting Shia Muslims are being orchestrated by proscribed terror groups on our roads where hate slogans are chanted. This is an extremely sensitive matter which needs to be dealt with immediately. Our people have sacrificed a lot to eradicate terrorism from Pakistan," said Ms Rehman.
Sherry in Senate points to surge in killings
Stressing religious tolerance, she said, "This is Jinnah's Pakistan who said 'you are free, you are free to go to your temples. You are free to go to your mosques or to any other places of worship in this State of Pakistan. You may belong to any religion, caste or creed — that has nothing to do with the business of the state'. The federal government needs to protect these basic rights as Shias are also the citizens of this country. Their rights are enshrined in our constitution like every citizen. Muslim or non-Muslim, every citizen should have the equal protection of the law."
"Our Prophet Muhammad (Peace be upon him) always respected and protected anyone who was vulnerable and gave them space. We seek to be a progressive, inclusive country and such incidents will only tarnish our image in the world," she added.
The senator said all citizens have equal rights under the Constitution and it was a collective duty to ensure it. "Whatever the risk, it's important that we raise our voice for the vulnerable and take action over it. It is also responsibility of majorities to ensure all citizens are protected and guaranteed their constitutional rights."
"This issue is a part of the National Action Plan, but nothing is being done about it. We all need to sit together and come up with an action plan to curb this issue before it escalates even more. The federal government also needs to urgently address the alarming increase in sectarian violence," she said.
In response, Jamiat Ulema-i-Islam-Fazl's Senator Abdul Ghafoor Haidri said what was happening was a reaction to disparaging remarks against Sahaba (Companions of Prophet Muhammad PBUH).
He regretted that no action was taken over the objectionable speeches with disrespectful remarks against Sahaba in televised gatherings in Karachi and Islamabad on Ashura. He said belief in all the Sahaba was part of "our faith".
The matter was referred by Senate Chairman Sadiq Sanjrani to the Senate Standing Committee on Interior.
The house was prorogued sine die.
https://www.dawn.com/news/1580447/rising-sectarian-tension-prompts-calls-for-govt-to-act-swiftly
--------
Justice Isa's wife refuses to accept Rs35m tax liability
Malik Asad
19 Sep 2020
ISLAMABAD: The wife of Supreme Court judge Justice Qazi Faez Isa has refused to accept a tax liability of Rs35 million, as declared by the Federal Board of Revenue (FBR).
In a statement issued on Friday in response to an FBR letter, she said she was being "condemned unheard" and therefore intended to file an appeal against the order.
Sarena Isa alleged in her letter that a "team of Prime Minister Imran Khan" — comprising Law Minister Farogh Naseem, adviser on accountability and interior Mirza Shahzad Akbar, former attorney general Anwar Mansoor Khan, Mohammad Ashfaq Ahmed and Zulfiqar Ahmed from a "non-independent FBR" as well as the complainant — fabricated a false case against her in connivance with each other.
She said that "Mr Akbar set up and chaired a private organisation, the Assets Recovery Unit (ARU), and appointed a government servant, Ashfaq Ahmed, as its member. These gentlemen directed FBR's Zulfiqar Ahmed to prepare a report, which he did, against my husband and me in a day".
She went on to declare that Nausheen Amjad, the chairperson of FBR, was replaced and a chosen officer appointed instead. This was done on July 4, 2020, or immediately after the Supreme Court had issued its order on June 19.
"However, the new selected chairman was temporarily appointed for the duration of my case; something which had never happened before," Mrs Isa said.
Her statement pointed out that "of all the commissioners in FBR the one selected by Mr Imran Khan's team was Mr Zulfiqar Ahmed, a gentleman who had already given his opinion against my husband and me on May 10, 2019".
She said the officer did not have legal jurisdiction nor territorial jurisdiction in her case because her returns had always been filed in Karachi. Only a Karachi-based official could look into her tax affairs.
"Mr Zulfiqar Ahmed has now come up with a 164-page order dated September 14, 2020 and created an artificial tax liability of over Rs35 million. I don't even know if he wrote the order himself," her statement said.
Citing the FBR order, she said the officer even mentioned that "I refused the delivery of notice on June 25, 2020, the day my father died, and in order to humiliate my husband he also addressed the notice to Justice Isa's official residence".
She said that attempts were even made to intimidate the tax consultant whom she had contacted.
She also claimed that death threats were hurled at her husband that were "unlikely to be a mere coincidence".
The government on its own should have registered an FIR against the terrorist who had vowed to murder a Supreme Court judge, she said, but it looked the other way. "I had to go myself to the police station with a written complaint," she added.
According to her statement, the police did nothing and the matter was referred to the Federal Investigation Agency without her knowledge. The chief Justice, however, took notice and proceeded in the matter.
In her letter, Mrs Isa also said the FBR order was passed even though she had not been heard even once. "Mr Zulfiqar Ahmed does not say whether he decides all cases without hearing the taxpayers or this special treatment is for a taxpayer who happens to be married to a judge, one who Mr Imran Khan's government is desperate to remove."
The statement declared that she intended to file an appeal against the FBR order because it ignored all the material facts produced before him during the course of inquiry.
https://www.dawn.com/news/1580445/justice-isas-wife-refuses-to-accept-rs35m-tax-liability
--------
Pakistan launches website for Kartarpur corridor
Sep 18, 2020
AMRITSAR : Ahead of jyoti jot diwas' (death anniversary) of Sikh's first master Guru Nanak Dev, Pakistan's federal minister for religious affairs and interfaith harmony launched website of Kartarpur corridor and released a book titled "Historical Ahead Gurdwaras in Pakistan" on Friday.
Former president of Pakistan Sikh Gurdwara Parbandhak Committee Bishan Singh said that the launch ceremony of the website and book was held in a hotel in Lahore.
Bishan Singh informed that akhand path would begin at Gurdwara Darbar Sahib, Kartarpur Sahib on September 20 and the bhog would be performed on September 22.
Notably, the Shiromani Gurdwara Parbandhak Committee has already observed the death anniversary of Guru Nanak Dev on September 12.
https://timesofindia.indiatimes.com/world/pakistan/pakistan-launches-website-for-kartarpur-corridor/articleshow/78192411.cms
--------
Fazlur Rehman links APC participation with dissolution of assemblies demand
MANSOOR ALI
September 19, 2020
ISLAMABAD - Jamiat Ulema-e-Islam-Fazl (JUI-F) Chief Maulana Fazlur Rehman has linked his participation in the All Parties Conference (APC) with inclusion of demand of dissolution of assemblies in the APC's agenda.
Maulana Fazlur Rehman demanded of the opposition parties to include the dissolution of assemblies as an option in agenda of the upcoming APC. An informed source in JUI-F told The Nation that all the small opposition parties including JUI-F had strong reservations over the agenda of upcoming APC proposed by Pakistan People's Party (PPP) and Pakistan Muslim League-Nawaz (PML-N).
The sources revealed that all the small parties especially JUI-F has demanded the PPP and PML-N to include the dissolution of assemblies in agenda of the APC. However, the major opposition parties are of the view that they had to give tough time to the government within the Parliament House and dissolution of assemblies was never an option, said the sources.
The sources further said that if the opposition parties did not include the option of dissolution of assemblies in the agenda then Maulana Fazlur Rehman would send his delegation to the APC and will not participate in the APC personally.
Meanwhile, sources within opposition's Rehbar Committee told The Nation that all the small opposition parties had already strong reservations over the attitude of the PPP and PML-N; however, once again they were not going to give real tough time to the government, added the sources. The sources further said that if the PPP and PML-N failed to include their demands in the agenda of the upcoming APC then they will think over a separate movement against the government in upcoming weeks. It is important to mention here that earlier in October 2019 during the JUI-F's Azadi March, JUI-F Chief Maulana Fazlur Rehman had demanded resignations from his party parliamentarians and also from the MNA's of opposition parties, but the two major parties had opposed the option.
https://nation.com.pk/19-Sep-2020/fazlur-rehman-links-apc-participation-with-dissolution-of-assemblies-demand
--------
South Asia
Two Appeal Court Members (Abducted): Ghazni
By Mohammad Haroon Alim
19 Sep 2020
Taliban militants have abducted two members of the Ghazni Appeal Court in an area of Maidan Wardak province, the victims were taken out of the vehicle following their disappearance.
Sikandar Haidari, head of Ghazni appellate court told the press, that Assadullah Rahmani, deputy of the court, and Shamsul Haq Shams a public Judge was abducted by the Taliban yesterday.
The court's members were on their way from Ghazni to Kabul when they were captured in Sayed Abad district of Maidan Wardak province.
Haidari said, there is no information about the abducted members, and that the security officials are asked to facilitate operation for freeing the victims from the clutches of the Taliban.
Taliban have not yet shared their comments based on the incident.
https://www.khaama.com/two-appeal-court-members-abducted-ghazni-9875432/
--------
Afghan-Taliban Peace Talks Continue as Fighting Kills Dozens
By Ayaz Gul
September 17, 2020
ISLAMABAD - Officials in Afghanistan said Thursday the latest clashes between security forces and Taliban insurgents had killed around 60 combatants on both sides since Wednesday, even as delegates of the two adversaries negotiate peace.
The Taliban staged predawn assaults on security outposts in eastern Nangarhar province, killing at least 22 Afghan security personnel and injuring 15 others, a provincial government spokesman told VOA. Attaullah Khogyani said that Afghan forces killed nearly 30 assailants in the ensuing fighting.
Separately, insurgents attacked a district center in the southern Uruzgan province, killing at least five members of the pro-government forces, officials said.
The Taliban did not immediately comment on the latest violence.
Afghan Defense Minister Asadullah Khalid said insurgents were to blame.
"There have been no attacks from our side...The enemies continue to attack and spill the blood of Afghans," Khalid said at a ceremony in Kabul, where the U.S. military handed over four A-29 Super Tucano attack aircraft to the Afghan Air Force.
The spate of deadly violence accompanied historic U.S.-brokered direct peace talks that began Saturday in Doha, Qatar, between the Taliban and a delegation representing the Afghan government.
The negotiations stemmed from a deal the United States signed with the Taliban in February, paving the way for the withdrawal of all American and NATO troops from Afghanistan by May of next year.
The intra-Afghan negotiations under way in the Gulf state are aimed at seeking a cease-fire and a power-sharing deal to govern the country after the foreign troops exit.
A spokesman for the Taliban has ruled out a cease-fire unless the two negotiating teams can discuss and agree "on the main cause of the war" dividing them.
Mohammad Naeem told a pro-insurgent media outlet the two teams were still in the process of finalizing "rules of engagement" required to prepare an agenda for what are officially known as the intra-Afghan negotiations.
He quoted Taliban chief negotiator Abdul Hakim Haqqani as telling Wednesday's meeting in Doha that his group is determined to move the negotiation process forward with a mission to end four decades of hostilities.
"We have come to the table to negotiate in the light of Islamic tenets and demands of the Afghan people the formation of an Islamic system, a central system that meets the demands and wishes of the entire nation," Haqqani said.
The Taliban dismisses the current governing system in Kabul as illegal and a product of America's occupation of the country.
Afghan officials say their team in Doha has been tasked with negotiating a deal with the insurgents without undermining gains the country has made over the past 19 years in economic, security, diplomatic and social sectors.
"We will defend the intra-Afghan negotiations, but we will preserve all achievements. Now the time is over that the women of Afghanistan, Afghan girls in the bazaar or streets or stadiums are whipped," Khalid reiterated in his speech Thursday.
The Afghan minister was referring to the Taliban's harsh five years of Islamic rule in the 1990s when girls were banned from education and women from outdoor activities in the crisis-hit South Asian nation.
"Afghan women in the past two decades have become pilots, doctors, teachers, ministers and deputies," Khalid said.
U.S. Secretary of State Mike Pompeo, while addressing Saturday's inauguration of Afghan peace talks in Doha, stressed the need for both sides to seize the historic opportunity and work out a durable deal.
"These historic negotiations should produce a political arrangement that accommodates competing views and rejects the use of violence to achieve political aims," Pompeo said.
"As you make your decisions, you should keep in mind that your choices and conduct will affect both the size and scope of future U.S. assistance. Our hope is that you reach a sustainable peace, and our goal is an enduring partnership."
https://www.voanews.com/south-central-asia/afghan-taliban-peace-talks-continue-fighting-kills-dozens?utm_source=iterable&utm_medium=email&utm_campaign=1536024_
--------
Mideast
People in Tehran Rally in Condemnation of UAE, Bahrain Compromise Deals with Israel
Sep 18, 2020
The gathering was held at Palestine Square of the capital by people from different walks of life in support of Palestine against certain Arab reactionary regimes which are exposing their real face to the Islamic Ummah via betraying the cause of Palestine and holy al-Quds.
The participants voiced solidarity with the oppressed people of Palestine, holding up placards and chanting slogans like "Israeli regime, source of all corruptions", "The Zionist, Saudi and US regimes will be destroyed by the grace of God", "Obliteration will be the fate of the Zionist regime, and "Death to traitors."
Bahrain and the United Arab Emirates signed official agreements at the White House on Tuesday enabling full normalization of their relations with Israel. The deals had been announced by US President Donald Trump respectively earlier in September and last month.
During the event, Trump claimed "five or six" more Arab countries were poised to agree to follow suit.
"We're very far down the road with about five countries, five additional countries," Trump said as he was hosting Israeli Prime Minister Benjamin Netanyahu, Emirati Foreign Minister Sheikh Abdullah bin Zayed Al Nahyan, and Bahrain's FM Abdullatif bin Rashid Al Zayani.
All Palestinian factions, Bahrain's opposition groups, and numerous independent Muslim circles have roundly denounced the normalization trend as a stab in the back of the Palestinian nation and sheer betrayal of their cause of liberation from the Israeli occupation and aggression.
Observers say the wave of Arab-Israel détente serves to both woo the US-based Zionist lobby's votes for Trump in the upcoming presidential election and deflect attention from a political and legitimacy crisis that Netanyahu is grappling with.
Bahrainis rally in their hundreds for a sixth straight night against the ruling regime's recent United States-enabled normalization with Israel.
Defying trigger-ready security forces, the protesters took to the streets throughout the kingdom on Thursday night, Bahrain's Lulu TV satellite channel reported.
They carried signs that read, "Down with US and Israel" and "No to normalization with the occupying regime" as well as placards that condemned any facilitation of the Israeli regime's intervention in the Persian Gulf region.
Others carried Palestinian flags, asserting that Manama's stance towards Tel Aviv and the ongoing favorable coverage of the rapprochement by some media outlets did not serve to represent the Bahraini public's opinion.
"The protesters say they stand by the Palestinian nation and are against all instances of treachery" targeting them such as acts of normalization with the occupying entity, the channel said.
https://en.farsnews.ir/newstext.aspx?nn=13990628000375
--------
Palestinians protest UAE, Bahrain 'betrayal' agreement in al-Quds
18 September 2020
Palestinians in occupied Jerusalem al-Quds have staged a protest against the United Arab Emirates (UAE) and Bahrain over formalization of ties with the Israeli regime.
The demonstration took place next to the al-Aqsa Mosque compound following Friday prayers, Palestine's al-Shehab News Agency reported.
Prayer-goers could be seen standing and shouting slogans on the premises of the mosque.
"States normalizing relations [with Israel] are traitors!" read a large banner held by protesters.
Bahrain and the UAE signed controversial and US-brokered normalization agreements with Israel during a ceremony in Washington on Tuesday.
The event was slammed by many Arab and Muslim figures as a blatant betrayal of the Palestinian cause.
Also on Friday, a 54-year-old Palestinian doctor was killed in the occupied northern West Bank city of Jenin after Israeli troops threw a flash grenade towards him, triggering a fatal heart attack.
Charter for Palestine garners over 2 million signatures
As of Friday, more than two million signatures have been gathered for the "Charter for Palestine," a petition launched by Emirati activists in rejection of any Arab normalization with Israel.
The Charter has been endorsed by many pro-Palestine organizations, including the Boycott, Divestment and Sanctions (BDS) movement, the Persian Gulf Coalition Against Normalization and the Emirati League Against Normalization.
The petition had about one million signatures a day earlier.
https://www.presstv.com/Detail/2020/09/18/634403/Quds-UAE-Bahrain-betrayal
--------
Police detain 16 foreign nationals in operations against Daesh in Turkey's capital Ankara
SEP 17, 2020
Turkish police detained 16 foreign nationals over links to the Daesh terrorist group as part of a counterterrorism operation in the capital Ankara.
The suspects had been in contact with Daesh terrorists in conflict zones, Ihlas News Agency (IHA) reported, citing security sources.
The identities of the suspects have not been released but some of them were Iraqi nationals, the report said.
Police are still trying to nab another three suspects as part of the operation.
The terrorist group has been trying to establish a new formation in Turkey after receiving a heavy blow in Iraq and Syria. According to testimony by terrorists detained in previous operations in Adana province, Daesh had been trying to kidnap judges, prosecutors and tourist groups as ransom in return for Daesh terrorists held in Iraq and Syria.
Turkey detained the so-called "Turkey emir" of Daesh, named Mahmut Özden, in August. He was planning to carry out an attack on Hagia Sophia Grand Mosque and target politicians, nongovernmental organization (NGO) heads and other prominent figures in Turkey, according to the official investigation.
Police deciphered encrypted messages of Daesh sent by the terrorist ringleaders in Syria and Iraq, with a wide range of instructions, including kidnapping tourist groups, prosecutors and deputies, attacking Incirlik Air Base in Adana and other plans.
The process that led to Özden's arrest started with the detention of terrorist Hüseyin Sağır, who was plotting an attack near Istanbul's famous Taksim Square.
The investigation revealed that Sağır had been receiving instructions from Özden to carry out the attack. Özden had also formed several groups of terrorists to carry out activities in rural areas, including recruiting new members, purchasing supplies and providing accommodation for terrorists.
Although the terrorist group has been largely defeated in Iraq and Syria, its presence still poses a threat, as individuals following its ideology encourage others to carry out violence. European analysts have also warned against attacks by Daesh, as attacks by isolated individuals not under the watch of intelligence services have become more common.
Turkey recognized Daesh as a terrorist group in 2013, and since then, the country has been attacked numerous times, including 10 suicide bombings, seven bombings and four armed assaults, which have killed 315 people and injured hundreds more.
In response, Turkey launched military and police operations both inside and outside the country, capturing top Daesh members in counterterrorism efforts at home and in Syria.
Turkish intelligence played a key role in the death of Daesh leader Abu Bakr al-Baghdadi by detaining and extraditing one of his aides to Iraq, who provided U.S. authorities with critical information for locating him.
https://www.dailysabah.com/politics/war-on-terror/police-detain-16-foreign-nationals-in-operations-against-daesh-in-turkeys-capital-ankara?utm_source=iterable&utm_medium=email&utm_campaign=1536024_
--------
Iran's FM Stresses Washington's Non-Participation in JCPOA
September 19, 2020
"Wrong again, @SecPompeo," Zarif wrote on his Twitter page on Thursday, adding, "Nothing new happens on 9/20. Just READ Res.2231."
He reminded that "Bolton, who convinced the boss to order you to cease US participation" even acknowledged that the process is not "simple", automatic or snappy. But intentionally "complex & lengthy" and that the US is not a participant.
US Secretary of State Mike Pompeo claimed that Washington delivered a letter to the UN for snapback invocation against Iran to bring back sanctions in 30 days.
Commenting on restoration of sanctions against Iran, Pompeo added, "We are confident that the trigger mechanism will be implemented against Iran".
This is while, France, Germany and the United Kingdom (E3) announced in a statement that they will not support the US snapback mechanism which is incompatible with the current efforts to support JCPOA.
In relevant remarks earlier this week, Iranian Vice-President for Legal Affairs Laya Joneidi stressed that given the US withdrawal from the nuclear deal and Iran's respect for the international agreement, Washington will not be able to use the trigger mechanism against Tehran at the UN Security Council.
Iranian Vice-President for Legal Affairs Laya Joneidi
"The US is no more a participant to the nuclear deal, and using this tool and (trigger) mechanism is special to the countries which are a side and a participant to the nuclear deal," Joneidi told FNA on Monday.
She added that Iran had even one year after the US withdrawal from the nuclear deal remained fully committed to the agreement and then gradually rowed back its undertakings based on the Joint Comprehensive Plan of Action (JCPOA) and therefore, Washington cannot claim that Tehran has violated the deal.
Joneidi underscored that a country can refer to the nuclear deal which has not withdrawn or violated the agreement, while the US has extensively violated the Joint Comprehensive Plan of Action (JCPOA) and is no more a participant to it and, therefore, is not entitled to refer to the deal and use the trigger mechanism against Iran.
"Violation of undertakings under a given document always prevents reference to it," she explained.
In relevant remarks on Sunday, Iranian President Hassan Rouhani also underlined Washington's failure against Iran in the political and legal fronts, adding the US has not yet been able to collect enough support for activating trigger mechanism against his country.
Iranian President Hassan Rouhani
"The enemy has failed in its strategic, political and legal goals. Although the enemy has been able to create some obstacles for us in the economic field, it has failed in the political and legal issues. It has faced at least 3 historical failures in the past few months," President Rouhani said, addressing a ceremony to start the new academic year for universities in Iran.
"No UN Security Council member has accompanied the US in activating the trigger mechanism and the US has not been able to start the trigger mechanism by now at all," he added.
President Rouhani said that despite all pressures and harshest-ever sanctions imposed by the US, Iran is witnessing inauguration of several large infrastructural projects.
US President Donald Trump, a stern critic of the historic deal, unilaterally pulled Washington out of the JCPOA in May 2018, and unleashed the "toughest ever" sanctions against the Islamic Republic in defiance of global criticism in an attempt to strangle the Iranian oil trade, but to no avail since its "so-called maximum pressure policy" has failed to push Tehran to the negotiating table.
In response to the US' unilateral move, Tehran has so far rowed back on its nuclear commitments four times in compliance with Articles 26 and 36 of the JCPOA, but stressed that its retaliatory measures will be reversible as soon as Europe finds practical ways to shield the mutual trade from the US sanctions.
Tehran has particularly been disappointed with failure of the three European signatories to the JCPOA -- Britain, France and Germany -- to protect its business interests under the deal after the United States' withdrawal.
On January 5, Iran took a final step in reducing its commitments, and said it would no longer observe any operational limitations on its nuclear industry, whether concerning the capacity and level of uranium enrichment, the volume of stockpiled uranium or research and development.
Now the US has stepped up attempts aimed at extending the UN arms ban on Iran that is set to expire as part of the Joint Comprehensive Plan of Action (JCPOA), which has been endorsed by Security Council Resolution 2231.
The US first sought to extend the Iran's arms embargo in a fresh UNSC resolution in contradiction to the contents of the Resolution 2231 in two attempts within a month, but failed.
The United Nations Security Council resoundingly rejected last month the second US bid to extend an arms embargo on Iran, which is due to expire in October.
The resolution needed support from nine of 15 votes to pass. Eleven members abstained, including France, Germany and Britain, while the US and the Dominican Republic were the only "yes" votes.
The United States has become isolated over Iran at the Security Council following President Donald Trump's withdrawal from the multilateral Iran nuclear deal 2018.
Iran had said that the US resolution would fail to gain the required support at the Security Council, pointing out that Washington has no legal right to invoke a snapback mechanism to reinstate sanctions against Tehran under the 2015 nuclear deal that the US unilaterally left in May 2018.
In relevant remarks in August, Iranian Foreign Minister Mohammad Javad Zarif said it is by no means justifiable for the US to use Dispute Resolution Mechanism with regard to UNSC Resolution 2231.
"US recourse to Dispute Resolution Mechanism in 2231 has NO LEG TO STAND ON," Zarif wrote on his Twitter page late Sunday.
"AmbJohnBolton has repeated today what he said on May 8, 2018, while National Security Advisor in the Trump administration," he noted, adding, "At least he is consistent—a trait notably absent in this US administration."
Zarif' tweet came in reaction to former US National Security Advisor John Bolton's article in Wall Street Journal where he criticized US' decision to trigger 'snapback mechanism' against Iran, saying, "The agreement [Joint Comprehensive Plan of Action]'s backers argue that Washington, having withdrawn from the deal, has no standing to invoke its provisions. They're right. It's too cute by half to say we're in the nuclear deal for purposes we want but not for those we don't."
https://en.farsnews.ir/newstext.aspx?nn=13990628000129
--------
Envoy Calls Manama's Israel Deal, "Al-Khalifa's Suicide for Bin Salman"
Sep 18, 2020
"Bahrain suicide for Bin Salman," Agha Jafari, who has been Iran's last Ambassador to Bahrain, wrote on Iranian embassy's Twitter page, adding, "Since the #military_occupation of Bahrain by #Saudis in March 2011, Bahrain became the submissive government to #Riyadh."
"In recent #deal with the Zionist regime, #Bin_Salman, could not join the deal for some considerations, push Bahrain to the #slaughterhouse. This circus neither alter the #legitimate_rights of #Palestine, nor makes a change to the aggressive& occupier nature of #Israeli regime," he wrote in a separate tweet.
"Palestinian and all of the freedom-seekers of world won't accept the Trump #electoral show. Resistance continues to reach the Palestine legitimate rights," the envoy noted.
US President Donald Trump tweeted the news of the Israel-Bahrain normalization deal on Friday after he spoke by phone to Bahrain's King Hamad bin Isa Al Khalifa and Israeli Prime Minister Benjamin Netanyahu.
Following the announcement at the White House, Palestinian officials condemned the Israel-Bahrain normalization deal announced by US President Donald Trump as another "stab in the back" by an Arab state.
Friday's accord normalizing diplomatic ties between Israel and Bahrain comes one month after the United Arab Emirates (UAE) agreed to normalize ties with Israel under a US-brokered deal.
On August 13, President Trump announced a deal brokered by his government between Israel and the UAE which he said would lead to full normalization of ties between the two.
Critics see the deal as the latest attempt by Trump to save his presidential campaign against the Democrat Joe Biden.
In relevant remarks, Iranian Parliament Speaker Mohammad Baqer Qalibaf in a statement on Thursday lashed out at the UAE and Bahrain for normalizing ties with Israel, and said that they are the Zionists' partners in crimes against the Palestinians.
"What is happening in the region and on TV and election shows is nothing new to the people of the world, specially the Muslim Ummah, the Arab youth and the oppressed people of Palestine," Qalibaf said in his statement.
For many years, many governments in the region have been passionately kissing the bloodthirsty hands of the Zionists, he added.
Qalibaf noted that what happened between some Arab rulers and the Zionist regime was simply putting on paper the stigma and ugliness of years of enmity between the rulers of some countries and the Palestinian people.
The Iranian speaker stressed that as Supreme Leader of the Revolution Ayatollah Khamenei has repeatedly stressed, there will be no solution without the Palestinian people, and that is an everlasting position.
He said that the day that the recent agreements with Israel were signed should be named as 'the second Youm al-Nakba'.
https://en.farsnews.ir/newstext.aspx?nn=13990628000172
--------
Two Turkish troops killed in attack by Kurdish militants in Iraq: Defense ministry
18 September 2020
Two Turkish soldiers were killed and another was wounded after Kurdish militants fired rockets at a military base in northern Iraq, Turkey's Defense Ministry said in a statement on Friday.
Turkey has regularly attacked Kurdistan Workers Party (PKK) militants, both in its mainly Kurdish southeast and in northern Iraq, where the group is based. In June, Ankara launched a new ground offensive, dubbed Operation Claw-Tiger, that saw Turkish troops advance deeper into Iraq.
For all the latest headlines follow our Google News channel online or via the app
The ministry said "harassment fire" by rocket launchers on Thursday killed the two troops at one of Turkey's bases in neighboring Iraq.
Read more: Turkey shifts fight against Kurdish militants deep into northern Iraq
The PKK, designated a terrorist group by Turkey, the United States and the European Union, took up arms against the Turkish state in 1984. More than 40,000 people have been killed in the conflict focused in southeast Turkey.
In a separate statement, the Interior Ministry said 71 PKK militants had been killed since July 13 as part of a series of operations within Turkey, dubbed the "Lightning Operations," and added 38 collaborators had also been captured.
https://english.alarabiya.net/en/News/middle-east/2020/09/18/Two-Turkish-troops-killed-in-attack-by-Kurdish-militants-in-Iraq-Defense-ministry
--------
Turkey 'withdrew survey ship to allow for diplomacy with Greece, will return it though'
18 September 2020
Turkish President Recep Tayyip Erdogan says Turkey withdrew a seismic research vessel from disputed waters in the eastern Mediterranean Sea to allow for diplomacy with Greece, with which Ankara has been involved in a dispute over oil and gas resources in the region.
President Erdogan made the remark in Istanbul on Friday, adding, however, that Turkey's operations for exploring oil and gas in contested Mediterranean waters will resume.
Back in August, Turkey dispatched the seismic research vessel Oruc Reis, accompanied by naval vessels, off the Greek island of Kastellorizo, where Turkey disputes Greek maritime rights. Greece responded by sending its own military vessels to monitor the situation.
However, on Sunday, the Turkish government returned Oruc Reis, along with the two accompanying vessels, to waters near the southern province of Antalya for what it called routine maintenance.
Erdogan said the temporary withdrawal was also meant to show goodwill and added that the ship would return to the disputed waters after maintenance.
"Let's give diplomacy a chance, let's put forth a positive approach for diplomacy. Greece should also positively meet this approach of ours, and let's take a step accordingly," Erdogan told reporters. "This is why we did it."
"But this does not mean that, because Oruc Reis was pulled back for maintenance, our seismic activities will fully stop," he said. "Once the maintenance period is finished, Oruc Reis will go back to its operations again and continue its work there."
The withdrawal of the ship by Turkey has been hailed by Greek Prime Minister Kyriakos Mitsotakis as a first positive step toward defusing the growing tensions.
Erdogan said he was ready to meet with Mitsotakis in person or via video conference to discuss the tensions.
Turkey and Greece, both NATO members, have been embroiled in a long-running territorial dispute in the eastern Mediterranean over the region's rich resources.
The energy dispute builds on a much longer history of animosity between Turkey and Greece, dating back to 1974 when Turkish forces invaded Cyprus in response to a Greek-backed military coup.
The energy dispute has raised the specter of a potential military confrontation. Last month, one Greek and one Turkish naval vessel were even involved in a minor collision.
Member states of the European Union (EU), particularly France, fully support Greece in the current dispute and have threatened Turkey with sanctions. EU leaders are set to hold an emergency meeting next week, where the bloc will discuss imposing sanctions on Turkey.
Turkey says it has the largest coastline among all other eastern Mediterranean countries but at the same time has a disproportionately small share of the sea because of Greece's far-flung islands — a number of them even within sight of Turkey's shores.
Greece argues that its claims to the waters are based on international law and also grounded in past agreements with Turkey.
While Turkey has temporarily withdrawn Oruc Reis from waters claimed by Greece, it has extended the operations of another ship, the Yavuz, in waters disputed with Cyprus.
https://www.presstv.com/Detail/2020/09/18/634492/Turkey-Greece-Erdogan-dispute-Mediterranean-diplomacy-Oruc-Reis
--------
Africa
South Africa: No evidence of Iranian plot to kill US envoy to avenge Soleimani
18 September 2020
South Africa's state security agency on Friday said it had found no evidence that Iran was plotting to assassinate the US ambassador to Pretoria, Lana Marks.
A US media report, quoting unnamed officials, earlier this week said that Iran was planning to kill the US ambassador to South Africa ahead of the US presidential election in November.
For all the latest headlines follow our Google News channel online or via the app.
Such a plot would act as a revenge attack after President Donald Trump decided to kill Qassem Soleimani, a powerful Iranian general.
"At present, the information provided is not sufficient to sustain the allegation that there is a credible threat against the United States Ambassador to South Africa," State Security Agency spokesman Mava Scott said in a statement.
"Such plots of assassination against diplomats are viewed in a very serious light and Her Excellency, Ambassador Marks has been assured of our commitment in this regard."
On Monday, Iran's foreign ministry denied the report as "baseless" and part of "repetitive and rotten methods to create an anti-Iranian atmosphere".
Relations between Washington and Tehran have been tense ever since the Islamic revolution of 1979.
They have deteriorated sharply since Donald Trump unilaterally pulled out of a landmark international nuclear deal with Iran in May 2018 and reimposed crippling sanctions.
The South African state security agency said officials had requested additional information from the US government and urged "everyone to remain calm".
https://english.alarabiya.net/en/News/middle-east/2020/09/18/South-Africa-No-evidence-of-Iranian-plot-to-kill-US-envoy-to-avenge-Soleimani
--------
Somalia names political newcomer as new PM, announces plan for national elections
18 September 2020
Somalia's President Mohamed Abdullahi Mohamed has appointed a new prime minister hours after brokering an agreement with regional leaders for elections next year that abandons a promised one-person, one-vote model.
Mohamed's office announced late on Thursday the appointment of Mohamed Hussein Roble, a Swedish-trained civil engineer and political neophyte, and "wished him to take duties and tasks ahead with diligence."
For all the latest headlines follow our Google News channel online or via the app
He fills a vacancy left when former premier Hassan Ali Khaire was removed by parliament in July for failing to pave the way for fully democratic elections due before February 2021.
The foreign-backed government in Mogadishu has been in drawn-out negotiations with Somalia's federal states over how to proceed with parliamentary and presidential elections.
However, the process has been held-up by political infighting between the president -- better known by his nickname Farmajo -- and the country's regional leaders.
Somalia had set itself the goal of holding its first fully democratic, one-man one-vote election since 1969 -- as opposed to a complex system in which special delegates pick lawmakers who then vote for the president.
But an agreement reached between the president, five regional leaders and the mayor of Mogadishu has conceded that such a vote would be impossible within the timeframe remaining before Somalia's parliament expires in November, and Farmajo's term ends in February.
In an official communique, the negotiators said delegates from Somalia's myriad clans would elect the 275 MPs of the lower house, which in turn chooses the president.
While the process mirrors the last election held in 2017, it will go a bit further in terms of inclusivity, with 27,775 delegates voting -- almost twice as many as last time.
No timeline was given, and it remains unclear what role the country's independent election commission will play, with the federal and state governments to appoint their own agencies to oversee their respective polls.
The plan still needs to be approved by Somalia's parliament.
The United Nations had described the pursuit of one-person, one-vote elections as a "historic milestone" on Somalia's path to full democratisation and peace after decades of war and violent instability in the Horn of Africa nation.
But observers had warned that such a goal was looking increasingly unlikely due to tensions with the states, technical aspects such as voter registration, and security challenges posed by the Al-Qaeda-affiliated Al-Shabaab militant group.
The fragile central government, chaired by Farmajo, controls only a part of Somali territory and relies on an international peacekeeping force to confront a violent insurgency from Al-Shabaab in the countryside.
Mogadishu had been criticized by observers for engaging in political feuds with federal states to gain control in the election process, rather than focusing on the fight against the militants.
https://english.alarabiya.net/en/News/world/2020/09/18/Somalia-names-political-newcomer-as-new-PM-announces-plan-for-national-elections-
--------
Coronavirus: Dog tests positive for COVID-19 in Jordan, owner quarantined
Joanne Serrieh
18 September 2020
A dog tested positive for coronavirus in Jordan for the first time in the country, the official Jordan News Agency confirmed on Friday.
The owner – a foreign investor residing in the al-Ramtha area to the north of the capital Amman – had attempted to ship the dog by plane to his wife but the dog was found to be infected with the virus.
Dogs and other animals that may test positive for COVID-19 are not a major source of transmission to humans, the National Committee for Epidemics spokesman, Dr. Nazir Obeidat said, according to the new agency.
Authorities have, however, isolated the owner's home as a precautionary measure amid the outbreak. The owner and his neighbor are both in quarantine until their COVID-19 tests are processed.
Read also: Jordan to jail wedding, event organizers amid COVID-19 spike
Jordan has been battling spike in the number of positive cases throughout the country and reported 279 new cases on Thursday, its highest daily increase since the virus was first detected in March. A total of 4,131 cases and 26 deaths have been confirmed as of September 17.
Authorities have implemented several measures in an effort to curb the outbreak, including a quarantine requirement for international travelers arriving in the Jordan as well as the suspension of schools for two weeks. Restaurants, mosques and churches have also been shut down for a two-week period which started on September 17.
https://english.alarabiya.net/en/coronavirus/2020/09/18/Coronavirus-Dog-tests-positive-for-COVID-19-in-Jordan-owner-quarantined
--------
URL: https://www.newageislam.com/islamic-world-news/head-zakat-foundation-osd-former/d/122894
New Age Islam, Islam Online, Islamic Website, African Muslim News, Arab World News, South Asia News, Indian Muslim News, World Muslim News, Women in Islam, Islamic Feminism, Arab Women, Women In Arab, Islamophobia in America, Muslim Women in West, Islam Women and Feminism