New Age Islam News Bureau
21 May 2010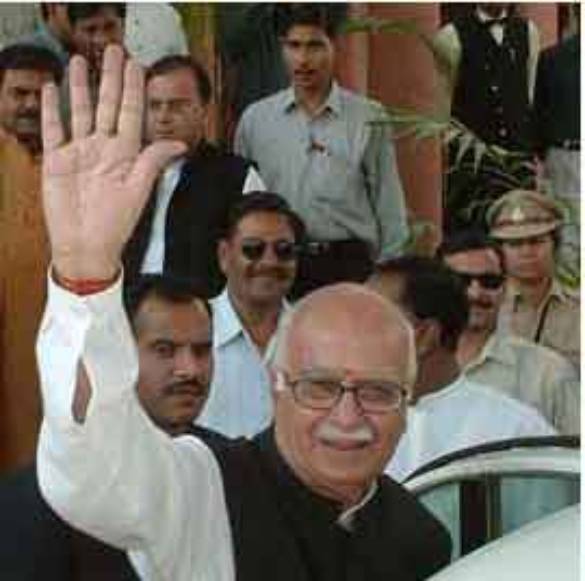 • India snubs US, hails Iran's N-plan
• Sectarian violence spreads in Karachi, toll rises to 28
• 15 militants killed in Orakzai
• Five killed in Balochistan attacks
• Polygamy not a God-given right to Muslims
• UAE female footballerrs score their greatest triumph
• Saudi Ulema Council brands "sinner" those who fund terrorism
• Pak Taliban trying to overthrow govt in Islamabad: US
• Pakistan army pays heavy price in Taliban war
• Pak netizens up in arms against ban on websites
• France to build mega-mosque
• Quebec: Is government coming to its senses on niqabs?
• Dhaka: female murder victim laid to rest in Christian cemetery
• New Delhi criticises Gujarat for ignoring rights of Muslims
• Protests against blasphemy continue across Pakistan
• Report On Islamophobia Critical Of West's Integration Policies
• Activists in Kuwait call for women judges
• Babewatching latest in Pak saga
• Move To Ban Burqa In Australia Vetoed
• We're ready to trust Pakistan, says Krishna
• Interfaith dialogue: King Abdullah' mission spreads faster
• JEDDAH: Controversial Facebook page blocked
• U.S. Rolls Up Red Carpet for Karzai Rival
• Arab world needs solidarity: Prince Khaled
• Pak major held may be Headley handler
• J&K Sets Rs 375cr for Saffron Growth Revival
• North Kashmir turns militant battleground
• Terror cannot be fought selectively
• Kasab allotted number, dons death row outfit
• Gunmen kill peace broker in Waziristan
• MAKKAH: Wife conspired for 7 years to destroy husband
• Shahi Syed holds Governor Sindh responsible for target killings
• 'Who said Iran is a matter for US?:' Lula
• UK family shot dead in Pakistan
• Ex-president Musharraf vows return to Pakistan politics
• Ignorance, radicalism shuts out Pakistan
• The Global War for Women's Rights
• Time to pray at the Sufi saint's grave in Mahim
• Suspected Taleban blow up 'US spies' in Pakistan
Compiled by New Age Islam News Bureau
URL: https://www.newageislam.com/islamic-world-news/hc-refuses-to-revive-babri-case-against-advani/d/2875
------
HC refuses to revive Babri case against Advani
May 20, 2010
LUCKNOW: Senior Bharatiya Janata Party (BJP) leader LK Advani and 20 others got a reprieve on Thursday with the Allahabad High Court rejecting a plea to revive criminal cases against them in the 18-year-old Babri Mosque demolition case.
The Lucknow bench of the court dismissed a plea of the Central Bureau of Investigation (CBI) to revive criminal cases against the accused.
In his 44-page judgement, Justice Alok Kumar Singh of the Lucknow bench of the high court said, "...Nothing is found against the correctness, legality, propriety or regularity in respect of any of the findings of the lower court".
"There is no embellishment in the impugned order dated May 4, 2001 neither on factual or legal matrix. Hence there is no occasion for this court to make any interference in the impugned order," the court said.
The CBI had sought the high court's intervention to revive criminal cases against Advani and 20 others, against whom the trial court had dropped the charge of criminal conspiracy for the demolition of the 16th century mosque by violent Hindu mobs in Uttar Pradesh's ancient town of Ayodhya Dec 6, 1992.
Besides Advani, those who benefit from by the high court's order include senior BJP leaders Murli Manohar Joshi and Vinay Katiyar.
Former BJP leaders Kalyan Singh and Uma Bharti and Vishwa Hindu Parishad (VHP) leader Ashok Singhal also benefit from the high court order.
The high court decision implies that trial in criminal cases related the demolition will now be held against 26 little-known workers of the BJP and its allies, the VHP and the Bajrang Dal. http://timesofindia.indiatimes.com/India/HC-refuses-to-revive-Babri-case-against-Advani/articleshow/5954489.cms
------
India snubs US, hails Iran's N-plan
May 21, 2010
NEW DELHI: The growing policy rift between India and the US on how to deal with Iran's nuclear enrichment plans has come out in the open with foreign minister S M Krishna disagreeing with the American position to welcome Tehran's decision to send its low enriched uranium stock to Turkey.
"That Iran has agreed to send enriched uranium to Turkey, is, I think, a constructive move," the foreign minister told TOI.
Krishna was replying to a question on US's plans to rope in other members of the UN Security Council to impose sanctions on Iran despite the swap deal under which Iran will send 2,640 pounds of its low-enriched uranium to Turkey within one month and, in turn, receive fuel rods for a medical research reactor.
US along with several European nations have taken a dim view of the swap deal facilitated by Brazil and Turkey, suspecting that it was just a manoeuvre to derail the push for Security Council sanctions against Iran.
The swap deal is similar to the offer US and other countries had put on the table in October.
US and others say that that the original swap deal, that Iran accepted only to reject it later, required Tehran to send out 2,640 pounds -- 80% of its stock -- of enriched uranium, and start serious negotiations which could have delayed its pursuit of a nuclear weapon. Now, 2,640 pounds amount to just about half of Iran's stock.
That the fresh swap deal puts no curbs on Iran's plan to accelerate enrichment, and leaves it free to take back the fuel stored in Turkey when it wants, are other reasons why US continues to work for UNSC sanctions against Tehran.
Krishna who was in Tehran when Iran agreed to uranimum swap with Turkey did not agree that sanctions had become inevitable. He said, "Efforts should be made to encourage Iran to deal directly with the IAEA so that it could come to the mainstream. That would be a desirable objective. But I don't know what will happen in future."
His remarks tied in with the perception that India, annoyed Iran by voting in the IAEA against Iran, was busy trying to mend fences. "Civility is certainly no weakness. If I have tried to put our bilateral relationship on a cordial pedestal, it is because of our deep desire to have a friendly relationship with Iran with which we have civilisational and other links."
Asked about the perception of there being a disconnect between US and India over Iran and Afghanistan, the foreign minister said, "US has its own foreign policy and India has its own and if the two were to converge at some point, that doesn't mean to say that we are camp followers of one or the other country. It so happens that both of us take the same view of the relationship."
India's efforts to repair ties with Iran have been encouraged by their shared fears over Pakistan's moves to capitalise on US's anxiety to pull out of Afghanistan to install a proxy regime.
http://timesofindia.indiatimes.com/india/India-snubs-US-hails-Irans-N-plan/articleshow/5955410.cms
------
Sectarian violence spreads in Karachi, toll rises to 28
May 21, 2010
Islamabad: Two young men were killed in a fresh wave of violence in Karachi on Thursday,taking the toll in clashes between Pashtuns and Mohajirs,who are the citys majority,since Tuesday to 28.
Reports said,the violence prompted authorities to hand over law and order in Pakistans biggest city to Pakistan Rangers,under the countrys Anti-Terrorism Act.
The violence started late on Tuesday night when armed men shot dead an activist of ethic Pashtun Awami National Party.Later that night,an activist of MQM,representing Karachis Urdu speaking people,was killed in a reprisal attack in the same area.Hours later,armed men fired at MQMs office.
The neighbourhood turned into a virtual war-zone with the exchange of fire continuing throughout the night.The violence then spread to other areas with armed men ransacking ANP offices at several places in the city.
The Times of India
---------
15 militants killed in Orakzai
21 May, 2010
KALAYA, May 20: Seven hideouts were destroyed when warplanes carried out intense bombing in upper tehsil of Orakzai Agency on Thursday.
Official sources said that 15 militants were killed and eight others wounded in the air strikes. Suspected positions in Gall, Zakhtoon and Darra Hassan Zai areas were pounded. Officials said that suicide jackets, ammunition and landmines were found at the hideouts.
Security forces imposed a curfew in Khershah area and launched a search operation.
They said militants had placed landmines in various localities and security forces were facing difficulties in carrying out the search operation.
http://www.dawn.com/wps/wcm/connect/dawn-content-library/dawn/the-newspaper/front-page/15-militants-killed-in-orakzai-150
------
Five killed in Balochistan attacks
By Saleem Shahid
21 May, 2010
QUETTA, May 20: Three women and two men were gunned down and five people injured in different incidents of firing in Nasirabad and Jaffarabad districts on Thursday.
Police sources said that armed men attacked the house of Mureed Hussain Bugti, a police official, in Shaheed Murad Colony of Dera Allahyar, killing his two daughters and injuring the son. The assailants escaped.Mr Bugti said he had no enmity with any body.
The deceased girls were identified as Shahnaz Bibi, 18, and Ghulam Bibi, 16.A man and his wife died and their four children were injured when gunmen opened fire at them in Bahadur Khan village.
Police said the armed men barged into the house of Mohammad Khan and opened fire killing him and his wife Morzadi.
Their children – Mariam, Amirzadi, Mola Bakhsh and Hazar Khan – were injured.
A man, identified as Mohammad Arif, was killed in the Rabi canal area of Dera Murad Jamali district.
http://www.dawn.com/wps/wcm/connect/dawn-content-library/dawn/the-newspaper/national/five-killed-in-balochistan-attacks-150
------
Polygamy not a God-given right to Muslims
Nik Noriani Nik Badli Shah
May 21, 2010
comment The fact that an elected member of Parliament has been charged with the offence of committing polygamy without applying for the Syariah Court's permission as stipulated under the provisions of the Islamic Family Law Act (IFL) and enactments (which had been passed by Parliament and the state legislatures) raises significant questions about the attitudes regarding the practice of polygamy in Malaysia.
In the peculiar Malaysian context, there are two extremely opposite situations under its dual legal system. Ever since the Law Reform (Marriage and Divorce) Act 1976 was implemented in 1982, non-Muslim men are legally forbidden to practice polygamy, even if polygamy forms part of their religious or cultural heritage and even if their existing wives are willing to give their consent.
Full report at:
http://www.malaysiakini.com/news/132369
------
UAE football shows status of female Muslim players
By MICHAEL CASEY
May 21, 2010
ABU DHABI: They only recently got a grass practice field. They've come under attack on their Facebook page, and some fear telling their relatives that during their spare time they play football Such are the troubles facing the national women's team from the United Arab Emirates. And this is progress.
Recently, the UAE women scored their greatest triumph, making their first appearance in a major tournament.
Playing live on national television — and in front of a boisterous crowd of several hundred men — the Gulf upstarts stunned reigning champion Jordan 1-0 in the West Asian Football Federation championship.
"It has made me so proud," said Alaa Ahmed, a 15-year-old midfielder who is one of the few players wearing a tightly drawn, black head scarf, leggings and long-sleeved shirt during matches. "Afterward, the other kids in school came up and asked for my autograph. They said I was a star. It's a great feeling." The topsy-turvy journey of the UAE team is symptomatic of the issues faced by female athletes across the Islamic world.
Full report at: http://arabnews.com/middleeast/article55758.ece
---------
Saudi Ulema Council brands "sinner" those who fund terrorism
May 21, 2010
Riyadh (AsiaNews / Agencies) - Financing terrorism is "prohibited by Islamic Sharia law" and therefore "a punishable crime." The Saudi Ulema Council of elders, representing the most influential religious leaders of the country, have defined as "prohibited" by Islamic law any act of terrorism. The Council, appointed by the government, has included "aiding or attempting to commit a terrorist act of any kind" as "a punishable crime."
The norm issued by the Ulema will dispel any doubt or misunderstanding about what "supporting terrorists" means and labels them as "sinners". Muslim experts in international politics, however, believe that the resolution is "a message to the West", to show that Saudi Arabia is committed to fighting terrorism. However, they stress that it is more of a smoke-screen than an effective measure to defeat the fundamentalist fringe.
In order to give greater weight to the resolution some passages from the Koran are quoted, which show the need to follow "piety and virtue" and condemn those who "helps others to sin." However, analysts believe that the fatwa will have little control "over those who finance terrorist groups.
http://www.asianews.it/news-en/Ulema-Council-brands-sinner-those-who-fund-terrorism-18461.html
------
Pak Taliban trying to overthrow govt in Islamabad: US
May 21, 2010
WASHINGTON: Pakistan's Tehreek-e-Taliban is not only trying to overthrow the government in Islamabad, but is also launching attack against other countries, including the US, defence secretary Robert Gates said on Friday.
"What we have seen here is yet another new phenomenon, and that is the Tehreek-e-Taliban Pakistan not only trying to overthrow the government of Islamabad, in Islamabad, but also launch attacks outside Pakistan and, in this case, against us," Gates told reporters at a Pentagon news briefing.
"I think that when the Pakistani Taliban approached Islamabad a year and a half ago, or whenever it was, was a wake-up call for the Pakistanis that this group was an existential danger for the government of Pakistan itself," he noted.
Full report at:
http://timesofindia.indiatimes.com/world/pakistan/Pak-Taliban-trying-to-overthrow-govt-in-Islamabad-US/articleshow/5956774.cms
------
Pakistan army pays heavy price in Taliban war
May 21, 2010
RAWALPINDI: Retired army captain Zafar Tajammal dismisses US demands for Pakistan to do more to fight Muslim militants as he chokes back tears.
His son Captain Bilal Zafar was killed in the prime of his life, cut down by a rocket-propelled grenade while leading a charge against entrenched Taliban fighters.
"I loved him so much that once I told him 'I will not get you married. Because I love you so much I am afraid I will not be able to share my love with your wife'," he said, sitting under a huge poster of the commando and the last SMS sent to relatives.
"If there was an American dignitary sitting in front of me I would certainly try to ask him, 'What else can a human being do more than sacrificing their life? Has any other army in the world suffered so many casualties fighting militants?'"
Full report at:
http://www.dawn.com/wps/wcm/connect/dawn-content-library/dawn/news/pakistan/03-Pakistan-army-pays-heavy-price-in-Taliban-war-ss-06
---------
Pak netizens up in arms against ban on websites
Nandita Sengupta
May 21, 2010
Pakistan's cybercitizens have strongly protested against their government's ban on Facebook, YouTube and about 450 individual web pages across various websites.
Under the umbrella of 'Defenders of Internet Freedom', a meeting of concerned professionals, activists and internet users in Karachi noted on Thursday: "This action will have a very negative impact on Pakistan, especially considering that countless small businesses, nonprofit organizations, restaurants, art galleries, magazines, and media outlets use Facebook to conduct day-to-day business and share information with their stakeholders."
There's anger, and there's frustration. "When will we learn to react in a way that doesn't result in us shooting ourselves in the foot? We can write opinion pieces, we can protest," tweets Jehan Ara, president of P@sha, Pakistan software Houses Association. "Instead we do what people have come to expect from us," Ara wrote in her blog. Ara estimates that of the 20 million odd internet users in Pakistan, 2.5 million are on the social networking site.
Full report at:
http://timesofindia.indiatimes.com/world/pakistan/Pak-netizens-up-in-arms-against-ban-on-websites/articleshow/5955722.cms
---------
France to build mega-mosque
May 21, 2010
MARSEILLE—French Muslims celebrate a milestone on Thursday when building work begins on a mega-mosque in Marseille, the nation's biggest, and a potent symbol of Islam's place in modern France.
A day after the French government approved a bill banning the full Islamic veil, Muslim leaders will join politicians for a ceremony to lay the cornerstone at a dusty construction site in northern Marseille.
France's second city is home to 250,000 Muslims, many of whom flock to makeshift prayer houses in basements, rented rooms and dingy garages to worship. With a minaret soaring 25 metres (82 feet) high, the Grand Mosque will hold up to 7,000 people in its prayer room and the complex will also boast a Koranic school, library, restaurant and tea room when it opens in 2012.
For more than 60 years, Muslim leaders have campaigned for a mega-mosque as a prominent gathering place that would bring Muslims out of the basements. The turning point came in 2001 when Mayor Jean-Claude Gaudin, a member of President Nicolas Sarkozy's right-wing party, decided to back the 22-million-euro (27 million dollars) project, overriding objections from the far-right. Like Sarkozy, Gaudin has argued that supporting new mosques will help France's large Muslim minority integrate into the mainstream.
http://dailymailnews.com/0510/21/FrontPage/FrontPage4.php
------
Quebec: Is government coming to its senses on niqabs?
May 21, 2010
"Can't the government see the absurdity of refusing equality to some women on the basis of what they wear?"
"Scheduling reasons?" Really? As an explanation for the Quebec government's abrupt suspension until August of hearings of the so-called niqab bill, that little phrase, offered Wednesday by an aide to the government House leader, is at least concise. But it is also opaque, even mysterious.
Yesterday the government was insisting that the hearings really will resume in August. But we would much prefer to think this strange decision is a prelude to relegation of this bad bill to the echoing dusty archives of abandoned legislation.
In March, when Jean Charest's government brought in this bill, we called it "unreasoning anxiety elevated to law." Nothing we've heard since has changed that view.
Full report at:
http://www.montrealgazette.com/life/government+coming+senses+niqabs/3054161/story.html
------
Dhaka: female murder victim laid to rest in Christian cemetery
William Gomes
May 21, 2010
Dhaka (AsiaNews) - The identity of the Bangladeshi woman, victim on 30 April of a probable murder, remains unknown, but she can at least rest in peace - buried in a Christian cemetery in Dhaka. For more than two weeks, her body was kept in a morgue. On 16 May the judge ordered Christian burial rites. The decision was taken because the murdered woman wore a necklace with the image of the Virgin Mary.
Sahjahan Hossain deputy inspector of police in Badda - a sub-district of Dhaka - reports that "on April 30 last we found the body of a dead woman wrapped in blankets in a manhole at the roadside." The body showed signs of torture and abuse, especially to the neck and head. But the police officer's attention was attracted by a medal with the image of the Virgin Mary, which she wore at the time of the murder, and from which they deduced her "probable" Christian faith.
Full report at:
http://www.asianews.it/news-en/Dhaka,-female-murder-victim-laid-to-rest-in-Christian-cemetery-18445.html
------
New Delhi criticises Gujarat for ignoring rights of Muslims
Mukesh Ranjan
May 21st, 2010
The Centre on Thursday lashed out at Narendra Modi-led Gujarat government for ignoring rights of minority and the Central schemes meant for the community. During an interaction at the Planning Commission for the finalisation of the state plan for the year 2010-11, it was found that Gujarat had proposed just a "token provision of Rs 1 lakh" this year against Rs 325 lakhs last year as share capital to Gujarat Minority Finance and Development Corporation.
According to the draft note prepared for the discussion, a copy of which is with this newspaper, the proposed outlay as share capital would make it "difficult for the corporation to run its programmes for the benefit of the minorities in the state".
Since the state government appeared reluctant to share details of achievements after implementing the Centrally-sponsored schemes for minorities, including Prime Minister's 15-point programme, the Plan panel has asked the state to furnish them at the earliest.
Full report at:
http://www.asianage.com/india/gujarat%E2%80%99s-rs-1-lakh-minorities-166
------
Protests against blasphemy continue across Pakistan
By Asim Hussain
May 21, 2010
ANGRY protests continued on Thursday across Pakistan against the organised blasphemy of Prophet of Islam (SAW) by Facebook, as a number of rallies and demonstrations were held demanding the Muslim rulers to either wage jihad against the blasphemers to stop this crime or resign.
Thursday was the first of the two-day countrywide protests against the persistent blasphemies of the Prophet of Islam (saw) being committed by the Jewish-Christian west which saw a number of rallies, demonstrations and meetings in every big and small city and town where leaders held Muslim rulers responsible for the ongoing trend of blasphemies and asked them to display their love for the Prophet (SAW) by taking concrete action to stop this ugly trend.
The religious clerics have appealed for a forceful protest day on Friday (today) and urged upon the prayer leaders to highlight the issue of honour of the Prophet (SAW) and the criminal intolerance of the Jews and Christians against Muslims.
Full report at:
http://thenews.com.pk/daily_detail.asp?id=240370
------
Report On Islamophobia Critical Of West's Integration Policies
May 21, 2010
DUBAI, (Bernama) -- The existence and exacerbation of Islamophobia bears testimony to the fact that the West, in general, and Europe in particular, have not been successful with regard to their integration policies, according to an Organisation of the Islamic Conference (OIC) report.
The observation was contained in the third annual report by the OIC Observatory on Islamophobia issued in conjunction with the 37th Session of the Council of Foreign Ministers meeting in Tajikistan.
"While the objective was to create multi-cultural and cohesive societies, instead, parallel but mutually exclusive societies were born," according to the document covering the period from May 2009 to April 2010.
Full report at:
http://www.bernama.com/bernama/v5/newsgeneral.php?id=499788
------
Activists in Kuwait call for women judges
May 21, 2010
Kuwait City (AsiaNews/Agencies) – Kuwaiti activists and their supporters on Monday called for the appointment of women to the Gulf state's judiciary, stressing that neither Islam nor Kuwaiti law bar women from being appointed to the judiciary.
After winning the right to run for parliament, which led to Kuwait's first elected female lawmakers in last year's elections, women and their supporters are preparing for another battle for equality in this deeply Islamic country, where however other recognised religions can be practiced.
"There is no legal barrier in Kuwait's law and constitution that prevents women from becoming judges," Omar al-Issa, head of the Kuwait Bar Association, told a symposium on women's rights.
The event was jointly organised by the Kuwait Bar Association and the American Bar Association, and was attended by women judges and attorneys from Bahrain, Jordan, Lebanon, Morocco, the Netherlands and the United States.
Full report at:
http://www.asianews.it/news-en/Activists-in-Kuwait-call-for-women-judges-18441.html
------
Babewatching latest in Pak saga
May 20, 2010
Pakistan Twenty20 captain Shahid Afridi has alleged that some of his teammates were busy ogling girls and loafing around the boundary line, not giving their 100 per cent in the team's disastrous tour of Australia earlier this year.
The leaked video footage of Pakistan Cricket Board's investigations showed Afridi questioning the commitment of some of his teammates. He said the talks about match-fixing is something he, too, has heard but never found any evidence. "Some of the players, once they have made some decent runs with the bat, would think their job is done and would go to field in the deep," Afridi was shown as speaking.
"There they would be busy chatting with the crowd, ogling girls and giving autographs.
"I have identified some players doing that. They just play for themselves," said Afridi, who was part of the team that lost five One Day Internationals in Australia.
Full report at:
http://www.hindustantimes.com/Babewatching-latest-in-Pak-saga/Article1-546331.aspx
---------
Move To Ban Burqa In Australia Vetoed
May 21st, 2010
A bill to ban burqa in Australia's most populous state New South Wales on Thursday fell through as centrist and leftist legislators condemned it as racist.
The bill had been moved by the leader of the rightist Christian Democratic Party Fred Nile, who had called for banning burqa citing security reasons and to what he called "set women free from domination of males."
The legislation had been moved apparently to keep up with the trend in Europe where nations like France and Belgium are heading to ban the burqa. Mr Nile's bill was defeated in the state's Upper House by 26 to 3 votes, with members opposing saying that such a step would spread fear and hatred in the country. The legislation was moved following a nationwide heated debate sparked earlier this month by conservative legislators who called for a ban on the burqa, claiming it was emerging as the "preferred disguise of bandits and ne'er-do-wells". These comments were apparently prompted by the use of burqa in a daring armed robbery in Sydney. But Prime Minister Kevin Rudd made it clear that enforcing such a ban was not a state policy. Mr Nile's Full-face Coverings Prohibition Bill was modelled on legislation recently passed by Belgium Parliament.
Full report at:
http://www.asianage.com/international/move-ban-burqa-australia-vetoed-199
------
We're ready to trust Pakistan, says Krishna
Sachin Parashar & Diwaka
May 21, 2010
NEW DELHI: Keeping aside its disappointments, India is ready to trust Pakistan again. Foreign minister S M Krishna believes that Pakistan will keep the promise to clamp down on terrorist groups targeting India.
"We feel Pakistan will not encourage terror related activities any more," Krishna told TOI on Thursday, reflecting the confidence that the spate of unrelenting terror attacks may have finally woken Pakistan to the folly of indulging terror groups.
Asked how Pakistan could be trusted given its track record, Krishna said, "We proceed on the basis that the Pakistanis are serious about fighting terror. Of late, there have been a number of terror attacks in Pakistan itself directed against the military establishment like in Rawalpindi."
Krishna did express disappointment over Pakistan's response to India's demand for the custody of LeT chief Hafeez Mohammad Saeed who has been identified as one of the masterminds of the 26/11 plot. He brushed aside Islamabad's contention that the evidence gathered by India on Saeed was not strong enough. "We feel that the evidence in the dossier we have prepared makes for a foolproof case which can be used to bring Saeed to justice."
Full report at:
http://timesofindia.indiatimes.com/india/Were-ready-to-trust-Pakistan-says-Krishna/articleshow/5955452.cms
---------
Interfaith dialogue: King Abdullah' mission spreads faster
May 21, 2010
Arab News' efforts to highlight the message of dialogue, especially 'positive dialogue', as introduced by Custodian of the Two Holy Mosques King Abdullah, is of significant value and will catch the attention of millions interested in the global movements toward world peace.
The concept of interfaith dialogue has wide influence around the globe and the world is witnessing formation of such platforms for the restoration of peaceful and harmonious co-existence from varied religious groups.
What King Abdullah initiated in the name of "interfaith dialogues" is not a new idea, but rather it is deep-rooted in religion. The king has rightly considered the interfaith dialogue, besides dawa and debate, as the instruments for the achievement of our cherished vision: World peace.
Full report at:
http://arabnews.com/opinion/columns/article55889.ece
------
JEDDAH: Controversial Facebook page blocked
May 21, 2010
JEDDAH: The Communications and Information Technology Commission has blocked a controversial Facebook page that lampoons the Islamic ban on depicting the Prophet Muhammad (peace be upon him).
Facebook as well as groups protesting the page and calling for a Facebook boycott remain accessible in the Kingdom.
The page — entitled "Everybody Draw Muhammad Day!" — is based on a cartoon by Seattle-based illustrator Molly Norris.
The cartoon (which does not depict the Prophet) called for May 20 to be a day to "water down the pool of targets" by having people draw their own images. It was a reaction to a Brooklyn-based group calling itself Revolution Muslim suggested that violence "will likely happen" against Parker and Stone and provided the address for the show's production facility in California.
Full report at:
http://arabnews.com/saudiarabia/article55923.ece
------
U.S. Rolls Up Red Carpet for Karzai Rival
By HELENE COOPER and MARK LANDLER
May 21, 2010
WASHINGTON — The Obama administration, after pulling out all the stops last week to show some love and affection to President Hamid Karzai of Afghanistan, is giving the cold shoulder to Mr. Karzai's vanquished political rival, Abdullah Abdullah.
Mr. Abdullah, the former foreign minister and presidential candidate, landed in Washington last weekend, just after Mr. Karzai ended a weeklong visit that included an all-day session at the White House, lunch with President Obama, a side-by-side news conference with him in the White House East Room, dinner at the vice president's mansion, an elegant State Department reception, a walk through Arlington National Cemetery escorted by Defense Secretary Robert M. Gates and a private walk in Georgetown with Secretary of State Hillary Rodham Clinton.
And for Mr. Abdullah?
Full report at:
http://www.nytimes.com/2010/05/21/world/asia/21abdullah.html?src=un&feedurl=http://json8.nytimes.com/pages/world/asia/index.jsonp
------
Arab world needs solidarity: Prince Khaled
May 21, 2010
BEIRUT: Makkah Gov. Prince Khaled Al-Faisal, who is also chairman of the Arab Thought Foundation (ATF), opened on Thursday a workshop to mark the Foundation's 10th anniversary in Beirut.
Prince Khaled told the workshop he lamented the lack of unity and progress in the Arab world, claiming countries in the region were becoming almost isolated islands with feeble bridges to connect them, while their rate of development was at the bottom of the international scale.
"Like any Arab, I find the distance between our Arab world and the world of advanced knowledge and technology growing," Prince Khaled said.
Full report at:
http://arabnews.com/saudiarabia/article55920.ece
------
Pak major held may be Headley handler
May 21, 2010
NEW DELHI: With US continuing to lean hard on Pakistan to arrest all involved in the conspiracy behind Faisal Shahzad's botched bid to set off an explosion in New York's Times Square, there was intense speculation about the arrest of `Major Iqbal', a serving officer of the Pakistan army who has been identified as a key figure in the 26/11 plot.
Reports in sections of the Pakistani media said that the officer was picked up by the Pakistani authorities following pressure from the US and just before the visit of the director of the CIA, Leon Panetta, and US national security adviser General James Jones.
Sources in the government here seemed inclined to believe the reports in view of the US's unrelenting pressure on Pakistan to unravel the conspiracy behind Faisal Shahzad's failed bid to set off an explosion in Times Square.
Full report at:
http://timesofindia.indiatimes.com/india/Pak-major-held-may-be-Headley-handler/articleshow/5955537.cms
---------
J&K Sets Rs 375cr For Saffron Growth Revival
May 21st, 2010
Jammu and Kashmir government has formulated a Rs 375-crore plan for the development and revival of saffron cultivation in the state. The plan is expected to be submitted to Prime Minister Manmohan Singh during his scheduled visit to the state in June, it was announced here on Thursday.
The Plan has been formulated by a committee headed by vice-chancellor of the Valley's Sher-i-Kashmir University of Agricultural Sciences and Technology (SKUAST-K), Anwar Alam. The committee presented the plan to minister for agriculture Ghulam Hassan Mir here earlier during the day. The committee was constituted by the minister in April this year to suggest measures for the revival and expansion of saffron cultivation in the state. The saffron cultivation in Kashmir Valley has been affected mainly due to diversion of saffron land for construction and other purposes. The adulteration in the product and instances of fake saffron being marketed outside the Valley in the name of brand Kashmir saffron too have had adverse impact on the trade which once thrived in the Valley.
According to Mr Mir, the state government intends to brand saffron as a national product on the lines of coconut and chestnut.
The Asian Age
---------
North Kashmir turns militant battleground
Khursheed Wani
May 21, 2010
North Kashmir – the gateway of armed insurgency — is witnessing frequent encounters between security forces and militants amid reports that groups of heavily-armed infiltrators are trying to sneak their way into Indian territory.
All the three north Kashmir districts — Kupwara, Baramullah and Bandipora — touch the Line of Control (LoC) from Gurez to Gulmarg sectors. This year, infiltrators made seven major bids but were either intercepted on the LoC or a few kilometres inside. Sources said 29 infiltrators have been killed in north Kashmir since January.
This includes 'Operation Thunder Strike' in Rafiabad belt of Kupwara, which left 11 militants and four soldiers dead. Defence spokesman Lt Col JS Brar said the operation started in the first week of May and continues in the vast forested area.
Full report at:
http://www.dailypioneer.com/257212/North-Kashmir-turns-militant-battleground.html
---------
Terror cannot be fought selectively
May 21, 2010
New Delhi: Foreign minister S M Krishna told TOI on Thursday that he believes Pakistan will keep its promise to clamp down on terrorist groups.
Even on 26/11 mastermind Saeeds arrest,he did not dismiss Pakistans argument that whether the LeT boss can be prosecuted or not is for the judiciary to decide.They have their own judicial system.We know from the past that it can be very assertive.Twice he was taken into custody.Both the times he was let loose by the courts, the foreign minister said.
But he stressed India will not give up on Saeeds prosecution.We are not taking our hands off him.We will continue to insist that Pakistan conduct further investigations based on material we have given to them. Asked whether he expected Pakistan will give up its selective approach to fighting terror and stop differentiating between terrorists operating on its western border and its eastern border,the foreign minister said: Terrorism cannot be fought selectively.
The Times of India
------
Kasab allotted number, dons death row outfit
Mateen Hafeez
May 21, 2010
MUMBAI: India's most high profile prisoner, the 23-year-old Ajmal Kasab who is convicted for his role in the 26/11 terror strike, has become 'Qaidi Number C-7096' in the Arthur Road jail after the prison department alloted this number to him last week. Unlike other convicts, though, he won't have to work as a shoe maker, carpenter, handloom operator, cook or tailor. That's because, he has been awarded the death penalty by a special court.
As a murder convict, he can also no longer sport a T-shirt and jeans. He must wear a white outfit with black stripes and a white cap (topi). Ramesh Dhamane, superintendent of the Arthur Road jail, said, "Kasab has been given a convict's dress and the clothes which he was wearing earlier have been taken from him."
Kasab will have to wash and dry the two sets of convict's clothes he has been handed since he does not have money to pay for getting them washed.
Full report at:
http://timesofindia.indiatimes.com/city/mumbai/Kasab-is-Qaidi-No-C-7096/articleshow/5955876.cms
---------
Gunmen kill peace broker in Waziristan
May 21, 2010
Peshawar: Gunmen killed on Thursday a leading Islamic cleric who helped broker peace deals between the government and Taliban militants in Pakistans South Waziristan region,an aide and officials said.
The cleric,Malik Mirajuddin,was gunned down in a pre-dawn attack in Tank.Two men driving on a motorbike sprayed bullets on Maulana Mirajuddin as he was walking to his home after offering prayers in a nearby mosque, Niaz Mohammad Qureshi,an aide to Mirajuddin said.
The Times of India
---------
MAKKAH: Wife conspired for 7 years to destroy husband
By BADEA ABU AL-NAJA
May 21, 2010
MAKKAH: A Saudi man was left shocked and betrayed when police informed him that his Malaysian wife was behind the myriad of troubles he had been experiencing for the past seven years, including having four of his cars and a home torched and two acid attacks on himself and his father.
Following a two-year investigation, police told the man that his wife of 16 years, with whom he has five children, had hired thugs to attack him and his father, and also torch his cars and home.
The man, called Hani, was left even more shocked after being told that his wife had also had a string of affairs.
The woman was brought to court and sentenced to two years and lashes for the arson attacks.
Full report at:
http://arabnews.com/saudiarabia/article55982.ece
------
After Facebook and Youtube, Pakistan blocks Twitter
May 21, 2010
ISLAMABAD: After blocking Facebook and Youtube, Pakistani authorities on Friday further widened the crackdown on websites with blasphemous contents by restricting access to popular social networking website Twitter.
Pakistani users were unable to log into Twitter after internet service providers blocked access to the site.
When users tried to log into site, there browsers displayed a message that said "this site is restricted."
Over the past two days, Pakistan telecommunication authority has blocked websites like Facebook and Youtube, citing "sacrilegious contents" on the websites as the reason for the action.
Full report at:
http://timesofindia.indiatimes.com/world/pakistan/After-Facebook-and-Youtube-Pakistan-blocks-Twitter/articleshow/5957939.cms
------
Shahi Syed holds Governor Sindh responsible for target killings
May 21, 2010
KARACHI: Governor Sindh is responsible for the fresh wave of target killings in Karachi, alleged Awami National Party (ANP) President Sindh Shahi Syed while addressing a press conference here on Thursday.
The ANP leader said there is only one force behind these killings in Karachi and warned the 'so-called Thekedars of Karachi' to stop seeing Karachi as their personal state. "It seems as if it is MQM's government in Sindh province," he said, adding, Pakistan People's Party obeys every order of MQM.
People of Hazara are our brothers, they have been and will always remain our brothers, said Awami National Party (ANP) President Sindh Shahi Syed while addressing a press conference here on Thursday.
Full report at:
http://www.thenews.jang.com.pk/5-20-2010/65285.htm
------
'Who said Iran is a matter for US?': Lula
21 May 2010
BRASILIA - Brazilian President Luiz Inacio Lula da Silva hit out at the United States Thursday, challenging its muscular approach on Iran that sidelined diplomatic efforts he made this week to resolve the showdown.
Newspaper columnists "say that it was none of Brazil's business to be an intermediary with Iran. But who said it was a matter for the United States?" he asked after returning from an overseas tour that included Tehran.
"The blunt truth is, Iran is being presented as if it were the devil, that it doesn't want to sit down" to negotiate.
To the contrary, said Lula, "Iran decided to sit down at the negotiating table. It wants to see if the others are going to go along with what (it) has done."
Full report at:
http://www.khaleejtimes.com/displayarticle.asp?xfile=data/middleeast/2010/May/middleeast_May358.xml&section=middleeast&col
------
UK family shot dead in Pakistan
May 21, 2010
Three Britons - all members of the same family - have been shot dead in a marriage dispute in eastern Pakistan, local police have said.
Mohammad Yousaf, 51, his wife Pervez, 49, and daughter Tanya, 21, were killed at a cemetery in a village near Gujrat.
The three, of Nelson, Lancashire, were shot by four gunmen - understood to be related to them - after an argument broke out. Another woman was killed.
Two men have been arrested while two others are on the run.
BBC Islamabad correspondent Aleem Maqbool said two of the suspects were believed to be nephews of the murdered couple - who were in Pakistan to attend a wedding.
Police in Pakistan have said the murders were a result of a long-running dispute and, according to our correspondent, are not looking for anybody outside of the family.
Tariq Abbas Qureshi, Gujrat police chief, said the killings were premeditated and carried out by heavily armed attackers.
Full report at:
http://news.bbc.co.uk/2/hi/uk_news/8696188.stm
------
Ex-president Musharraf vows return to Pakistan politics
May 21, 2010
(CNN) -- Former Pakistani President Pervez Musharraf plans to return to Pakistan and to re-enter politics, he told CNN Thursday.
Musharraf declined to commit to seeking a particular office, telling CNN's Wolf Blitzer that "the question... of whether I am running for president or prime minister will be seen later."
But he strongly implied he wants to be prime minister.
"We run a parliamentary system there" Musharraf told Blitzer. "So you have to -- your party has to win in the election. Then only do you decide to run."
"Basically, you are heading the party, you are running for the prime ministership," he said. "Because in Pakistan, the chief executive is the prime minister, not the president."
Musharraf, who resigned as president under pressure in 2008 and left the country about a year ago, said he's unsure about the exact timing of his return.
Full report at:
http://edition.cnn.com/2010/WORLD/asiapcf/05/20/pakistan.musharraf/index.html
------
Ignorance, radicalism shuts out Pakistan
May 21, 2010
WHEN A nation bans most of the media from being used by its citizens, it is a sure sign of the nation going back to the Stone Age. Right now the Pakistanis, except the enlightened youth, are in the reverse gear.
The Pakistanis who took to street to protest against the FACEBOOK for sacrelige are the ones who do not have the remotest idea what the Facebook is. Youtube is beyond them. The rabble rousers are the Mullahs in the mosque, who incite the ignorant and the illiterate to go on the rampage and denounce the western world, denounce India and denounce Israel.
One wonders how and why the common man who has no idea of the Internet and has never used one, gets excited and turns violent because Prophet Mohammad has been supposedly insulted.
Full report at:
http://www.merinews.com/article/ignorance-radicalism-shuts-out-pakistan/15814260.shtml
------
The Global War for Women's Rights
By Fred Dardick
May 21, 2010
Last week Attorney General Eric Holder appeared in hearings on Capitol Hill and, to the consternation of conservatives everywhere, was unable to acknowledge the threat that radical Islam poses to the security of the United States.
In what can only be described as political correctness taken to previously unknown heights, Holder, an educated man, feigned ignorance to the struggle this nation has been engaged in since the 9/11 terrorist attacks perpetrated by radical Islamists.
Rep. Lamar Smith asked Holder six times in a row if the U.S. faced any danger from "radical Islam" and the best Holder could do was, "There are a variety of reasons why people do things".
Apparently a man shouting "Allahu Akbar" while gunning down his fellow soldiers is due to a variety of reasons. Who knew?
Full report at:
http://canadafreepress.com/index.php/article/23446
------
Time to pray at the Sufi saint's grave in Mahim
Ashutosh Shukla
May 21, 2010
It is time again for devotees to pray before the kachcha grave of Hazrat Makhdoom Ali Mahimi, popularly referred to as Pir Makhdoom Shah Baba, at the Mahim durgah. It is the 597th death anniversary of the Sufi saint on Saturday, and preparations have begun for the occasion.
The sesamewood cover (taveez) of the grave will be removed. A select group of devotees will apply rose water and sandal wood paste on the kachcha grave. "The ritual lasts two hours. This is the only time in a year when the taveez is removed, and the devotees get a chance to pray before the kachcha grave," Sohail Khandwani, managing trustee of the Pir Makhdoom Shah Fakhi Charitable Trust, said.
The paste is also applied on the grave of the Saint's mother, but it is covered immediately after the ritual. The baba's grave is left open for four more hours for the devotees. No one is allowed to touch it, which is covered with a transparent acrylic sheet.
Full report at:
http://www.dnaindia.com/mumbai/report_time-to-pray-at-the-sufi-saint-s-grave-in-mahim_1385666
------
Suspected Taleban blow up 'US spies' in Pakistan
By HAJI MUJTABA
May 21, 2010
MIRANSHAH, Pakistan: Taleban militants strapped explosives to two men accused of being US spies and blew than up at a public execution in northwest Pakistan, intelligence officials and residents said on Friday.
The killings took place on Thursday evening in North Waziristan, a lawless Al-Qaeda and Taleban sanctuary on the Afghan border where the United States has stepped up attacks with missile-firing drone aircraft, fueling militant fears of spies.
Five masked militants paraded the hand-cuffed men before dozens of people in the Datta Kheil area and accused them of passing information to the United States on targets for its CIA-operated pilotless drone aircraft.
"They strapped explosives around their bodies and then blew them up," a Pakistani intelligence official in the region told Reuters by telephone.
Full report at:
http://arabnews.com/world/article56072.ece
URL: https://www.newageislam.com/islamic-world-news/hc-refuses-to-revive-babri-case-against-advani/d/2875