New Age Islam News Bureau
8 Dec 2011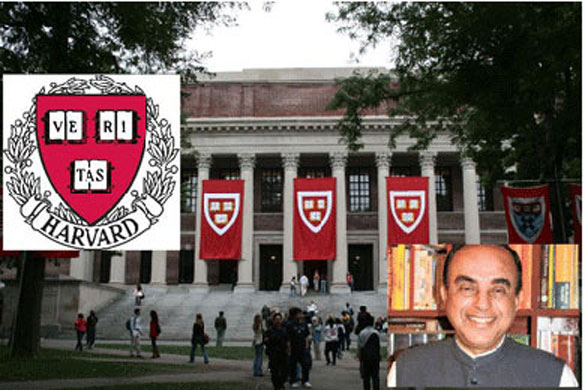 • Three Killings Aimed at Ethnic and Sectarian Killings Rekindle Iraqi Fears
• Extremists' within reach of Pakistan nukes, says Gingrich
• Blast Hits Pipeline in Syrian City
• Uzbek Human rights campaigners address OSCE Ministerial Council
• Pakistan to normalise bilateral trade with India: Indian Minister
• Pak softening on trade will change face of South Asia
• Two Indian trade expos in Pakistan next year
• Afghan bloody Tuesday: The Pakistan connection
• Karzai Asks Pakistan for Answers about Blasts
• Egypt's Military Seeks Control over Constitution Draft
• Fai pleads guilty to conspiracy
• Petition in Pak court seeking charges against Veena Malik
• US Congressman urges apology over Pakistani soldiers' death in NATO attack
• Azerbaijan, Pakistan boost cooperation in oil and gas sector
• NATO allies meet amid increasing tensions with Pakistan, Russia
• Tension Rises at Turkey-Syria Border
• Success of Egypt's Islamists raises questions for West
• NATO Attacks in Pakistan to Escalate a New Cold War
• Haqqani moves to PM's House
• NATO chief urges Pakistan cooperation
• How US policy creates a disaster in Pakistan
• Violence down, but fear remains
• Imran is not greedy, says Jemima
• Pakistan asks Afghanistan to share blast evidence
• US wishes Zardari well, dismisses coup rumours
• Pakistan's Blind Cricketers Rule the Game
Compiled By New Age Islam News Bureau
Photo: Harvard University with Subramanian Swamy (inset)
URL: http://www.newageislam.com/islamic-world-news/harvard-drops-subramanian-swamy-s-courses-for-his-article-on-islamic-terrorism/d/6088
----------
Harvard Drops Subramanian Swamy's Courses for his Article on Islamic Terrorism
8 December 2011
Harvard University has dropped two economics courses taught by Indian MP Subramanian Swamy for writing an article on Islamic terrorism.
Mr Swamy, a trained economist, recommended demolishing hundreds of mosques in the article.
He also wrote that only Muslims who "acknowledge that their ancestors were Hindus" be allowed to vote in India.
Mr Swamy said the university should have consulted him before taking the decision.
"A dangerous precedent has been enacted," he was quoted as saying by Press Trust of India news agency.
The controversial piece appeared in the Daily News and Analysis (DNA) newspaper in July.
Harvard University said Mr Swamy's views were "reprehensible". The MP is a doctorate in economics from the university.
The Faculty of Arts and Sciences voted with an "overwhelming majority" to remove the courses taught by Mr Swamy.
Its meeting resulted in a "heated debate" when Comparative Religion Professor Diana Eck proposed an amendment to exclude Mr Swamy's courses, the campus newspaper Harvard Crimson reported.
"Swamy's op-ed [piece] clearly crosses the line by demonising an entire religious community and calling for violence against their sacred places," Prof Eck was quoted as saying.
'Dangerous'
She said Harvard had a moral responsibility not to affiliate itself with anyone who expressed hatred towards a minority group.
"There is a distinction between unpopular and unwelcome political views."
Earlier in July, more than 400 students had signed a petition demanding Mr Swamy's removal after the university had decided to stand by him.
Reacting to the university's decision, Mr Swamy on Thursday said Harvard should reconsider its decision
"The article was written for a Mumbai newspaper and I teach economics in Harvard. I would assume that they would have sent their petition to me asking for my comments which is a normal procedure. But they have not done that," Press Trust Of India quoted him as saying.
Mr Swamy said the decision was a "dangerous one" as it made a person teaching in Harvard accountable for what he wrote on any subject anywhere in the world.
http://www.bbc.co.uk/news/world-asia-india-16081751
----------
Three Killings Aimed at Ethnic and Sectarian Killings Rekindle Iraqi Fears
By SAM DAGHER
BAGHDAD— MIDDLE EAST NEWS DECEMBER 8, 2011, The deaths of three men in separate incidents on Wednesday extended a resurgence of attacks aimed at inflaming ethnic and sectarian tensions in Iraq.
The development comes as the U.S. troop pullout and the threat of civil war in neighboring Syria are stirring up concerns about the ability of the Iraqi government and security forces to control the situation.
The latest spasm of violence began more than a month ago, after U.S. President Barack Obama announced he would bring all troops home by the end of the year.
Attacks have hit a variety of areas and targets across the country, with some of the most worrisome in provinces with a volatile ethnic and sectarian mix and a long-running dispute over land and resources, such as Kirkuk and Diyala, both north of Baghdad.
On Wednesday, the head of the local rail authority, Dulair Khodr, a Kurd, was killed when a sticky bomb attached to his vehicle exploded on the southern side of Kirkuk city, according to security officials.
Earlier in the day an Arab contractor was killed in a similar manner next to the headquarters of the state-owned North Gas Company west of Kirkuk. Also, gunmen assassinated an officer with the Kurdistan region's armed forces, known as the Peshmerga, in a drive-by shooting southeast of the city, the officials said.
Maj. Gen. Jamal Taher Baker, Kirkuk's provincial police chief, says these attacks were carried out by militant groups linked to al Qaeda and Saddam Hussein's former regime to derail any easing in the dispute in Kirkuk, which has pitted local communities against one another.
The day's violence came after at least four people were killed and 45 others wounded over the previous 10 days in roadside bombings and mortar attacks targeting members of the Shiite Turkmen community in and around Kirkuk, according to local police.
Some of the badly wounded Turkmen, a minority group sharing the same ethnic heritage as Turks, were evacuated by air by the Turkish government for treatment at hospitals in Turkey, as it has done for years.
Some Iraqi officials have long accused Turkish and Iranian intelligence services of backing extremist groups in places such as Kirkuk. Turkey and Iran have denied such accusations.
Officials worry that the standoff across the border in Syria, where Ankara has increasingly turned against a regime supported by Tehran, could spill over to Kirkuk, among other places in Iraq.
The Kirkuk provincial council on Wednesday said that Kirkuk was the object of "big plots," without offering specifics.
A police official said pamphlets were found in some parts of Kirkuk that were intended to instigate attacks against Turkmen, Shiites and Kurds "to foment discord in Kirkuk."
The pamphlets were distributed a few days ago, the official said, and were signed by Ansar al-Sunnah, a militant Islamic Kurdish group suspected of maintaining ties to al Qaeda in Iraq and opposed to the largely secular and pro-American Kurdish leadership in Iraq.
In Diyala, a province south of Kirkuk and home to a similar ethnic and sectarian patchwork, a bombing at a vegetable market in a Shiite town that killed 13 and the execution of seven people in a predominantly Sunni village within the span of less than 24 hours last week were blamed on militants linked to al Qaeda.
The U.S. military, which pulled out of Kirkuk last month in preparation for full withdrawal by the end of the month, has warned that extremists would seek to exploit ethnic and sectarian rifts in Iraq.
"There are very extraordinary security forces up there," said U.S. Ambassador James F. Jeffrey in an interview on Tuesday about the abilities of the security forces in Kirkuk. "There's a lot of security forces but nonetheless there's also terrorists there."
The U.S. maintains a diplomatic presence in Kirkuk and a small team of military liaison officers to coordinate with the Iraqi and Kurdish forces securing the area. Those forces include the local police, the army reporting to the central government, and the Peshmerga, which is under the control of the semiautonomous Kurdistan region.
Both the region and the central government claim a disputed swath of oil-rich territory stretching from Diyala through Kirkuk to areas on the Syrian border in the northwest.
http://online.wsj.com/article/SB10001424052970204319004577084411733674808.html?mod=world_newsreel
---------
Extremists' within reach of Pakistan nukes, says Gingrich
PTI, Dec 8, 2011,
WASHINGTON: With the Pakistani Army so penetrated by extremist elements, its nuclear assets of about 100 weapons are not safe, a leading Republican presidential candidate has said.
"My guess is Pakistan has well over 100 nuclear weapons. And that the Pakistani military is so penetrated by extremist elements you have no idea if one morning they're going to lose three or four of them," Newt Gingrich, who is now leading among all Republican candidates according to latest polls, told the CNN in an interview.
When asked why he thinks that the Pakistani military is not capable of protecting that nuclear arsenal, the former Speaker of the US House of Representatives said, "well, the Pakistani military was capable of protecting bin Laden for six years".
CNN anchor Wolf Blitzer asked if he believed that Pakistan knew about the presence of Osama bin Laden, who lived in a safe house in Abbottabad before being killed by US Special Forces, Gingrich said, "It's inconceivable that he (bin Laden) could have been in -- that was a national military city.
"Their major military university is one mile from his compound. Now, do I think bin Laden was sitting a mile away from national military university and nobody noticed it in their intelligence service? It's inconceivable," Gingrich argued.
http://timesofindia.indiatimes.com/world/us/Extremists-within-reach-of-Pakistan-nukes-says-Gingrich/articleshow/11030341.cms
---------
Blast Hits Pipeline in Syrian City
Reuters
By ANTHONY SHADID
BEIRUT, Lebanon — December 8, 2011, A pipeline carrying oil to a refinery in the tense Syrian city of Homs was blown up Thursday, activists and the official Syrian news agency said, casting a huge pillar of black smoke over the city's cloudy horizon.
The news agency, Sana, blamed the attack on "armed terrorist group," the phrase the Syrian government has used to describe those behind the country's uprising. Some activists in Homs suggested that the government was responsible, as part of an effort to besiege a city that has proven the most rebellious since the revolt began in March.
One resident, who gave his name as Abu Rohayel, said the smoke was so thick that people there were suffering from respiratory problems.
"I can see mothers covering their children with blankets," he said.
The attack on the pipeline occurred at about 1 a.m., and it was still burning by noon. It was at least the third attack on a pipeline in Syria this year. In July, a gas pipeline in the eastern province of Deir al-Zour was struck, as was an oil pipeline near Homs.
The European Union has banned imports of oil from Syria, devastating what represented one of the country's main sources of revenue. Residents in Homs and elsewhere have complained of shortages in heating oil, making a cold winter more difficult.
http://www.nytimes.com/2011/12/09/world/middleeast/blast-hits-pipeline-in-syrian-city.html?_r=1&src=twr
---------
Uzbek Human rights campaigners address OSCE Ministerial Council
08.12.11
The Human Rights Alliance of Uzbekistan (PAU) has addressed an open letter to participants at the 18th Ministerial Council of OSCE countries which took place on 6th-7th December in Vilnius, asking the ministers to call upon Uzbekistan to respect human rights.
At the beginning of its letter, the PAU reminds the Organization for Security and Co-operation in Europe that in 2010 President Islam Karimov introduced 'plans to enact democratic reforms and strengthen civil society in Uzbekistan', although in reality, no reforms have been pursued.
The PAU activists therefore called on delegates at the conference to "persuade the government of Uzbekistan to free those people imprisoned for their religious, human rights or journalistic activities."
Full Report at:
http://www.uznews.net/news_single.php?lng=en&sub=&cid=3&nid=18578
---------
Pakistan to normalise bilateral trade with India: Indian Minister
New Delhi: Pakistan has agreed to normalise its trade relations with India by opening its market to all but a few Indian items, Indian commerce and industry minister Anand Sharma informed the Upper House Rajya Sabha.
The two countries agreed last month that as a move to normalise bilateral trade, Pakistan will transit from the current positive approach to a negative list system, he said during Question Hour.
Sharma was asked as to when Pakistan will grant the most favoured status (MFN) to India.
Under the present arrangement, Pakistan allows import of about 1,900 items from India, which are in its positive list.
On the other hand, India permits import of all but a few Pakistani items which are in the Indian negative list. New Delhi has been seeking a similar system of trade from Islamabad so that more Indian goods can reach the Pakistani market.
Sharma said Pakistan has agreed to have a small negative list, which will be notified by February next year paving way for larger market access to Indian goods in the neighbouring country.
"The consultation process on devising this negative list is almost complete," he said.
After Pakistan announces the negative list approach, Sharma said he will lead a delegation to the neighbouring country.
Even the small negative list will be phased out by 2012-end, amounting to grant of MFN treatment to India by Pakistan, Sharma said.
http://www.onlinenews.com.pk/details.php?id=186742
---------
Pak softening on trade will change face of South Asia
Dec 8, 2011
By Yogi Aggarwal
The shift in Pakistan's policy implied in the country wanting to normalise trade relations with India is like a breath of fresh air in the stale atmosphere of confrontation in which this region is normally bogged down.
Long stuck in a political logjam, increased and freer trade can go a long way in improving relations between the two adversaries. Trade has played a positive role in conflict resolution between neighbouring countries, the prime examples being the European Union and Asean. Apart from greater prosperity, strong economic ties have gone a long way in bringing countries with border conflicts closer together.
More open trade has several benefits beyond the economic. Improving trade would create an atmosphere that would help the Pakistan government normalise relations with India.
Long stuck in a political logjam, increased and freer trade can go a long way in improving relations between the two adversaries. Reuters
Pakistan is bogged down in its legacy where it sees India as the main enemy, even going to the extent of supporting and abetting fundamentalist Islamic forces that are destroying its society and shaking its institutions.
The jihadists ride on the backs of mainstream religious political parties which would not want relations with India to improve since it undermines their support. A Pakistani analyst, Pervez Hoodbhoy, observes, "The 60-year conflict with India has achieved nothing beyond creating a militarised Pakistani security state …attempts to solve Kashmir militarily have bled the country dry and left it totally dependent on foreign aid."
http://www.firstpost.com/world/pak-softening-on-trade-will-change-face-of-south-asia-150613.html
---------
Two Indian trade expos in Pakistan next year
South Asian News Agency (SANA) ·
Delhi(SANA) December 8, 2011, The Federation of Indian Chambers of Commerce and Industry and the Punjab-Haryana-Delhi Chamber will organise two separate "Made in India" exhibitions in Pakistan in February and March 2012.
This was stated by Lahore Chamber of Commerce and Industry (LCCI) President Irfan Qaiser Sheikh on reaching Pakistan after a five-day visit to India.
Sheikh said that both peace and trade would get a new boost as it is not only Pakistani businessmen who are visiting India, but Indian businessmen are also making efforts to strengthen relations with their Pakistani counterparts.
He said that to further improve trade between the two countries, especially through Punjab, the LCCI and PHDCCI had signed a Memorandum of Understanding (MoU) for mutual co-operation.
Sharing the details of the MoU, he said that both the chambers would facilitate the exchange of information about various products and their manufactures, along with respective buyers, sellers and service providers in both the countries.
He said that both LCCI and PHDCCI would also strive to expand and develop bilateral relations and cooperation in the fields of trade, industry, investment and other economic fields between the both countries.
http://www.sananews.net/english/2011/12/two-indian-trade-expos-in-pakistan-next-year/
---------
Afghan bloody Tuesday: The Pakistan connection
07 December, 2011,
A Sunni Muslim terrorist group in Pakistan has claimed responsibility for twin suicide bombings which killed 60 people in Afghanistan on Tuesday in the worst outbreak of sectarian violence in the country since the NATO occupation began 10 years ago.
The victims of the blasts were Shi'ite Muslims marking the major religious holiday of Ashoura in Kabul and Mazar-i-Sharif. The blast in the capital was one of the most deadly in several years, in a country where suicide bombings happen on a regular basis.
The Taliban, which has condemned the violence, claims NATO orchestrated the attacks to create an excuse to stay in Afghanistan. But a spokesman for the Pakistani militant group Lashkar-i-Jhangvi claimed it was responsible for the terrorist attacks. The authenticity of the claim is difficult to verify.
Afghanistan has been under the occupation of a US-led coalition for over a decade now. The International Security Assistance Force (ISAF) is now reducing its troop presence ahead of a scheduled pullout by 2014. The alliance is currently facing a supply crisis after Pakistan shut its border to NATO in response to an ISAF air strike which killed two dozen of its troops last month.
Washington says the strike on a checkpoint was carried out because the Pakistani military failed to report the presence of their troops in the area, which was the focus of a NATO cross-border raid on Taliban forces.
The Pakistani military responded sharply to the incident, which was the bloodiest case of collateral damage Pakistan has suffered so far from NATO's war on the insurgency in Afghanistan.
British Pakistani author Tariq Ali told RT that he thinks the fatal air strike was deliberate, but poorly calculated.
"It wasn't a mistake. They targeted it, and they bombed it, and it has created a complete crisis within the Pakistani military and the country at large. It's destabilizing the one institution in that country which has held together for good or for bad – the Pakistani military. What are they trying to do? Are they trying to instigate a civil war in Pakistan prior to direct intervention and occupation?" he asked.
Relations between Islamabad and Washington, who have been strategic allies ever since the US led the intervention in Afghanistan, are now at an all-time low. The US has accused Pakistan's army and intelligence officers of supporting Taliban fighters and undermining ISAF's efforts in Afghanistan, while Pakistan blames the US for violating its sovereignty, indiscriminately killing its citizens and provoking violence on its territory.
http://rt.com/news/afghanistan-blast-pakistan-terrotists-215/
----------
Karzai Asks Pakistan for Answers About Blasts
By DION NISSENBAUM And HABIB KHAN TOTAKHIL
KABUL— ASIA NEWS, DECEMBER 8, 2011, Afghan President Hamid Karzai said he would ask Pakistan to explain why it provides sanctuary for an extremist group suspected of killing dozens in two suicide bombings in Afghanistan that are likely to exacerbate strains between the two neighbors.
President Karzai visited survivors of Tuesday's bombing in Kabul at a hospital in the capital on Wednesday.
Mr. Karzai, who visited survivors at a Kabul hospital, pledged to seek justice with a thorough investigation into Tuesday's attacks, which targeted Shiite gatherings in Kabul and the northern city of Mazar-e-Sharif.
"Afghanistan takes this very seriously. It is the issue of the life of the people which we will fully follow up with Pakistan," he said. "We can't let go and ignore the blood of our children."
Full Report at:
http://online.wsj.com/article/SB10001424052970203501304577084171736240212.html
---------
Egypt's Military Seeks Control Over Constitution Draft
By MATT BRADLEY
CAIRO— DECEMBER 8, 2011, Egypt's interim military government said it would strengthen its authority over the process of drafting a new constitution in what appears to be a bid to limit the power of Islamists who on Wednesday added to their already formidable parliamentary representation.
In a veiled reference to the Islamist political groups who have already won a total of more than 60% of the vote in the first round of parliamentary elections, Maj. Gen. Mukhtar Mulla, the deputy minister of defense, said the incoming Parliament doesn't represent the full spectrum of Egyptian society.
A military-appointed council of advisers and the existing military-approved cabinet of ministers, which now helps to rule the country, will need to agree on the appointment of the 100-member constituent assembly who will write the constitution, said Maj. Gen. Mulla.
The ruling Supreme Council of the Armed Forces "will not impose specific people," Maj. Gen. Mulla said in a meeting with reporters. "However, we should agree on the features of this constituent assembly before appointing names."
The incoming People's Assembly Parliament alone is supposed to have the authority to appoint the members of the constituent assembly who will then have six months to draft the document, according to a constitutional declaration announced by the military in March.
The announcement by Maj. Gen. Mulla could spark renewed enmity between the increasingly powerful Islamists and the military.
Islamists, led by the Muslim Brotherhood, have staunchly rejected any military interference in the constitutional drafting process. Many secular-minded activists and politicians would welcome a check on Islamists' power over the constitution, but not at the cost of deeper political involvement by the military.
Full Report at:
http://online.wsj.com/article/SB10001424052970204319004577084574093270892.html?mod=WSJ_World_LEFTSecondNews
--------
Fai pleads guilty to conspiracy
NARAYAN LAKSHMAN
WASHINGTON, December 7, 2011, Syed Ghulam Nabi Fai (62) , a Kashmiri-origin U.S. citizen arrested by the Federal Bureau of Investigation on July 19, 2011 for allegedly acting as an unregistered lobbyist of Pakistan's Inter-Services Intelligence, pleaded guilty on Wednesday to conspiracy and tax violations.
Fai's guilty plea pertained to a decades-long scheme to conceal the transfer of at least $3.5 million from the government of Pakistan to fund his lobbying efforts in America related to Kashmir, the U.S. Department of Justice said in a statement.
Specifically Fai pleaded guilty on two counts of "criminal information," the DOJ reported, explaining that the first count was conspiracy to falsify, conceal and cover up material facts he had a duty to disclose; and to defraud the Treasury Department by impeding the lawful functions of the IRS in the collection of revenue. The second count to which he admitted guilt was the charge of endeavouring to impede the administration of tax laws.
Following a hearing before U.S. District Court Judge Liam O'Grady in the Eastern District of Virginia, it was noted that Fai faces a maximum potential sentence of five years in prison for the conspiracy count and a maximum three years in prison for the tax violation. Sentencing has been set for March 9, 2012. Further as part of his plea agreement, Fai has agreed to forfeit his interest in $142,851.32 seized by the government in July 2011, the DO said.
Full REport at:
http://www.thehindu.com/news/international/article2695946.ece
---------
Petition in Pak court seeking charges against Veena Malik
PTI
ISLAMABAD: Dec 8, 2011, A petition has been filed in a Pakistani court, asking it to direct authorities to file charges of obscenity and sedition against actress Veena Malik and confiscation of her passport, over the controversy around her nude pictures for the cover of an Indian magazine.
Salimullah Khan filed a petition in the Islamabad High Court yesterday against Malik.
He contended that she should be tried under provisions of the Pakistan Penal Code for obscene acts, sedition, wearing clothes and using equipment used by Pakistani military personnel, and defamation.
Justice Muhammad Anwar Kasi heard the case in his chamber and decided to take it up for hearing.
Khan told the court that Malik did a naked photo shoot for FHM India magazine.
The nude picture was printed on the cover of the magazine and other photos were featured on the e-edition of FHM India, he said.
Malik has denied doing a nude photo shoot for the magazine and has said the pictures were "morphed".
FHM India has said it has video and emails from Malik that prove the authenticity of the pictures.
The actress and the magazine have threatened to take legal action against each other.
The photos feature Malik with the letters ISI - the abbreviation for Pakistan's Inter-Services Intelligence agency - painted on her arm.
Khan contended in his petition that Malik's conduct was "controversial and shameful for everybody in Pakistan" and should be stopped.
"She is carrying an inscription on her arm, that is ISI in bold letters, and she is also proclaimed as a weapon of mass destruction by the magazine. Thus she has defamed the country and its institutions," Khan told The News daily.
He asked the court to order Malik to come back to Pakistan, and to direct authorities to confiscate her passport.
Malik's passport is "state property" and the government could confiscate it under the law, he claimed.
http://timesofindia.indiatimes.com/world/pakistan/Petition-in-Pak-court-seeking-charges-against-Veena-Malik/articleshow/11030197.cms
---------
US Congressman urges apology over Pakistani soldiers' death in NATO attack
WASHINGTON, Dec 7 (APP): U.S. Congressman Dennis Kucinich has called for an apology to Pakistan over deaths of its 24 soldiers in NATO strikes last month, arguing that the incident should not be allowed to further damage the vitalU.S.-Pakistan relationship. The Democrat from Ohio said Tuesday the November 26 incident "puts relationship, which is so important between the United States and Pakistan, at risk" while the two countries "need to work together, on so many issues." The NATO must also compensate deaths of the Pakistani soldiers, he emphasized while responding to a question at an event on the Capitol Hill.
"This relationship between the United States and Pakistan is critical but it's not simply a matter of United States' security, it's about the security of Pakistani people as well." he said, touching on complexities of the bilateral relationship.
"We need to apologize to the people of Pakistan and NATO must pay reparations for the soldiers' deaths."
The 24 Pakistani soldiers killed in the November 26 strikes were doing service for their country, he noted, terming their deaths as "absolutely wrong."
The lawmaker felt statecraft must be practiced to make the important U.S.-Pakistan relationship work and save it from stumbling into any more crisis.
Kucinich, who earlier also wrote a letter to U.S. Defense Secretary to voice his concern over implications of the NATO strikes inside the Pakistani territory, went on to question the existence of the alliance decades after the demise of the Soviet Union, which it sought to counter during the cold war.
Top U.S. administration officials have expressed remorse and regret over the tragedy but say they would wait for results of the ongoing investigation into the incident. The incident has evoked an angry response from Pakistani society and state, who urge a reset of the relationship with the United States under clearly defined parameters and on the basis of mutual respect.
http://app.com.pk/en_/index.php?option=com_content&task=view&id=168897&Itemid=2
---------
Azerbaijan, Pakistan boost cooperation in oil and gas sector
Baku, Dec 08 12, 2011, Azerbaijan Minister of Industry & Energy Natig Aliyev in meeting Wednesday with visiting Pakistan's State Minister of Economic Affairs & Statistics Himayatullah Khan economic relations between two countries, and prospects of cooperation in oil, gas and energy sectors, News.az reported.
Aliyev said Azerbaijan has a rich experience in energy sector and is ready to participate in exploration processes of Pakistan. He updated Pakistani Minister on Azerbaijan`s achievements over past 20 years.
http://www.onepakistan.com/finance/news/general/2286-azerbaijan-pakistan-boost-cooperation-in-oil-and-gas-sector.html
---------
NATO allies meet amid increasing tensions with Pakistan, Russia
By Katrina Jones
Brussels: Dec 7th, 2011 , NATO allies are scheduled to meet today amid tensions with Pakistan and Russia.
Pakistan suspended NATO supplies after its 24 soldiers were killed in a Nato attack in Pak-Afghan border area last month.
According to reports, the allies will meet to calm Russian fears over their missile shield project.
Clinton is joining her 27 alliance counterparts in Brussels for two days of talks that will also touch on the Afghan war amid tensions with Pakistan after a Nato air strike on the Afghan border last month killed 24 Pakistani troops.
They will then meet with Russian Foreign Minister Sergei Lavrov on Thursday to tell him the missile shield will go ahead but that Nato still wants to negotiate a cooperation deal with Moscow, alliance diplomats said.
http://www.thenewstribe.com/2011/12/07/nato-allies-meet-amid-increasing-tensions-with-pakistan-russia/#.TuBMkLLrr-M
----------
Tension Rises at Turkey-Syria Border
Damascus Blocks Access and Accuses Neighbor of Plotting Invasion, Forcing Ankara to MARC CHAMPION
TURKISH-SYRIAN BORDER DECEMBER 8, 2011, —Turkey said it would start bypassing Syria to ship goods to the Middle East via Iraq and the Mediterranean Sea, in response to a Syrian blockade that has left hundreds of Turkish vehicles stranded at the border.
The escalating trade dispute came as relations between the two neighbors plumbed new depths. Syria's state news organs accused Turkey of preparing a Western invasion and of harboring insurgents who staged an attack across the border.
Economy Minister Zafer Caglayan told Turkey's CNBC-e television channel that Ankara would on Thursday begin to truck goods across Iraq and ship them by sea from the southern port of Mersin to Alexandria, Egypt, avoiding Syria.
Full Report at:
http://online.wsj.com/article/SB10001424052970203501304577084254053850114.html?mod=WSJ_World_LEFTSecondNews
---------
Success of Egypt's Islamists raises questions for West
By Mike Pearson,
(CNN) -- December 7, 2011, The strong performance of Islamist parties in the Egyptian elections this week raised eyebrows in some Western capitals.
On the one hand, analysts say, the West is inclined to support popular Arab Spring movements that have toppled dictators and brought nascent democracy to the region. On the other hand, they worry about the ascension of radical Islamist movements in a region of critical interest to the United States and its allies.
Secretary of State Hillary Clinton reflected that tension this week when she urged Islamist parties in Egypt to "embrace democratic norms and rules" by creating a government that respects the full range of human rights.
"Transitions require fair and inclusive elections, but they also demand that those who are elected embrace democratic norms and rules," Clinton said Tuesday in a speech to the Organization for Security and Cooperation in Europe, meeting in Lithuania.
The Muslim Brotherhood, an Islamist party widely seen as being relatively moderate, won more than 40% of the vote, according to initial election results. The more hardline al-Nour party took as much as 25%.
What Egyptian elections mean Egypt tourism in steep decline Egypt's economic future
Run-off votes were held at the start of this week and more ballots are to come, as Egypt's complicated election process continues.
http://edition.cnn.com/2011/12/07/world/meast/egypt-elections/index.html
---------
NATO Attacks in Pakistan to Escalate a New Cold War
By: Cathy Zhu Chen
December 08, 2011
At the end of November, Chief of Army Staff General Kayani and Chinese Deputy Chief of People's Liberation Army (PLA) General Hou Shusen conferred for a 2-week long joint military exercise.
In the aftermath of the unsanctioned US raid in May, General Kayani issued a statement condemning a future repetition of such "misadventures" on Pakistani soil. China has also avowed to treat US attack of Pakistan as an attack on its own territory. According to one ISI source, US-Pakistan intelligence communication has deteriorated even further since drone incidents killing Pakistani soldiers. How did the Washington respond to the heat in an already volatile political stock? CIA partial hangout operations and US TV reported that General Kayani demanded more attacks from Predator drones.
Since Obama's infamous West Point speech, the CIA has further increased use of Predator drones to terrorize, displace civilians while destroying livelihoods and infrastructure in NWFP in the name of countering Taliban militant insurgents. What this is fomenting is an atmosphere of civil unrest in Pakistan, with anti-US sentiments running high and public opinions turning against military supply lines to Afghanistan.
Increased discontent from intrusive and disruptive foreign military occupation might even lead to potential conflict fronts in Punjab, Sind, Balochistan, and Pashtunistan resulting in a destabilized, regionalized Pakistan. The geopolitical advantage to be gained by the US would be to preemptively stop Pakistan from being an energy corridor between Iran, Saudi Arabia, and China. Chinese Foreign Ministry spokesperson Jiang Hu stated "sovereignty and territorial integrity of Pakistan must be respected" during a press conference in May.
Full Report at:
http://nation.com.pk/pakistan-news-newspaper-daily-english-online/National/08-Dec-2011/Nato-attacks-in-Pakistan-to-escalate-a-new-cold-war
---------
Haqqani moves to PM's House
December 08, 2011
ISLAMABAD – A day after President Asif Zardari flew to Dubai, his buddy and alleged memo controversy linchpin Husain Haqqani also moved from the Presidency to Prime Minister's House on Tuesday. The same day Interior Minister Rehman Malik said the name of former Pakistan's ambassador to the US has been put on the Exit Control List (ECL).
Sources at the President's House informed The Nation that with the leaving of president for Dubai the hustle-bustle at the Presidency just evaporated as all the party stalwarts turned their attention to Prime Minister's House, which is also the new abode of embattled Husain Haqqani.
They said Haqqani was getting bored at the relatively deserted Aiwan-e-Saddr and he took up the matter with PM Gilani who asked him to his delight to shift to a PM House annexe, where the ex-envoy would stay till the return of the president.
Earlier in the day, Interior Minister Rehman Malik said that the former ambassador's name has been put on the Exit Control List (ECL) as per the orders from Supreme Court. Addressing a press conference, the minister said the government was bound to do so following the SC orders.
Meanwhile, Haqqani said in a statement that placing his name on the ECL was not something new for him as this had been done in the past as well. The former envoy, who has resigned over the memo scandal, said that he had not returned to Pakistan to run away. He said his name was removed from the ECL in the past and once again would be removed once the Supreme Court had heard his side of the story. Haqqani is accused of dictating a memo to Mansoor Ijaz, who claims to have delivered it to Mike Mullen.
http://nation.com.pk/pakistan-news-newspaper-daily-english-online/Politics/08-Dec-2011/Haqqani-moves-to-PMs-House
--------
NATO chief urges Pakistan cooperation
(Reuters/AFP)
BRUSSELS - December 08, 2011, NATO Secretary-General Anders Fogh Rasmussen urged Pakistan Wednesday to cooperate with military operations in neighbouring Afghanistan despite a cross-border NATO strike last month that killed 24 Pakistani troops.
The attack sparked fury in Pakistan, which blocked ground supply routes for NATO forces in Afghanistan and pulled out of Monday's international conference on Afghanistan in Germany.
"The only way forward is positive cooperation between Afghanistan and Pakistan, between the United States and Pakistan, between NATO and Pakistan," said Rasmussen, repeating his regret for the November 26 incident.
"I fully agree that at the end of the day we need a positive engagement of Pakistan if we are to ensure long-term peace and stability in Afghanistan," Rasmussen told reporters as he arrived for talks with NATO foreign ministers in Brussels. "I hope to see progress in our relationship. We have offered a political framework for cooperation between NATO and Pakistan," he added.
The NATO chief urged Moscow to refrain from wasting money to counter a European missile shield as alliance foreign ministers gathered to calm Russian fears over the system.
Full Report at:
http://nation.com.pk/pakistan-news-newspaper-daily-english-online/Politics/08-Dec-2011/Nato-chief-urges-Pakistan-cooperation
----------
How US policy creates a disaster in Pakistan
By PAUL J. BALLES
08 December 2011
PATRIOTISM consists not in waving the flag, but in striving that our country shall be righteous as well as strong," said James Bryce, a British academic, jurist, historian and liberal politician.
Americans won't like this. Practically everyone else will: Americans simply can never admit they were wrong.
Ill-begotten wars - from Vietnam to Afghanistan - have accomplished nothing but increasing enemies toward American arrogance. Nothing could have been more misguided than the Iraq war, based on a mythical collection of weapons of mass destruction. The lie, the war and the occupation cost the lives of 4,801 Americans plus 179 UK lives and the death of 1,455,590 Iraqis. The WMDs never existed.
Full Report at:
http://arabnews.com/opinion/columns/article544668.ece?comments=all
---------
Violence down, but fear remains
December 08, 2011
PESHAWAR— Mohammed Hasib lost his older brother in a car bombing two years ago that destroyed their small shop selling woman's accessories and killed more than 100 people. He has since rebuilt and business is improving, thanks to a significant drop in militant violence in Pakistan this year.
Analysts attribute the decline to a combination of military operations against the Pakistani Taliban in the country's rugged tribal region, US drone attacks that have killed key militant commanders and better law enforcement in Pakistan's main cities.
Reported exploratory peace talks over the past six months between the Pakistani Taliban and government intermediaries also may have played a role. There have been conflicting claims in recent weeks about whether talks have occurred and whether militants have agreed to a cease-fire to encourage them.
The number of people killed in suicide attacks in Pakistan in the first 11 months of 2011 dropped almost 40 percent compared to the same period last year, according to data compiled by the Pak Institute for Peace Studies. Deaths from all attacks by Islamist militants fell nearly 20 percent.
Full Report at:
http://nation.com.pk/pakistan-news-newspaper-daily-english-online/National/08-Dec-2011/Violence-down-but-fear-remains
---------
Imran is not greedy, says Jemima
December 08, 2011
LONDON (INP) - Jemima Goldsmith has said that she loaned Imran Khan money in 2003 but he returned all after selling the flat in London in order to pay for his house outside Islamabad.
In a message via social networking site, Jemima clarified that she initially paid the money for the house until he sold his flat and then paid her back.
She said: 'Can't believe we're divorced and I'm still Imran's Achilles' heel. He has faults but greed is not one of them, unlike many in Pakistani politics'.
Jemima said that Imran was known as an honest man who never tried to take any financial benefits from his rich wife.
http://nation.com.pk/pakistan-news-newspaper-daily-english-online/National/08-Dec-2011/Imran-is-not-greedy-says-Jemima
--------
Pakistan asks Afghanistan to share blast evidence
December 08, 2011
ISLAMABAD: Pakistan asked Afghanistan on Wednesday to provide evidence to support accusations that Pakistani group Lashkar-i-Jhangvi killed 55 people in an unprecedented attack on Shias in Kabul. "Lashkar-i-Jhangvi is a banned organisation. We would encourage Kabul to share with us evidence, if any through official channels," Foreign Office spokesman Abdul Basit told AFP by text message. Afghan President Hamid Karzai blamed the Pakistan-based group for Tuesday's bombing, demanding justice from Islamabad. The faction, which has links to al Qaeda, has been blamed for killing thousands of Shias and whipping up sectarian hatred in Pakistan. It also has reported links to Pakistani intelligence. Islamabad's relations with Kabul and Washington deteriorated drastically since a covert American raid killed Osama bin Laden near the Pakistani capital on May 2, fuelled largely by accusations that Pakistan sponsors militants. Kabul also accused Islamabad of hindering the investigation into the September murder of its peace envoy Burhanuddin Rabbani, which it claimed was plotted in Pakistan. afp
http://www.dailytimes.com.pk/default.asp?page=2011\12\08\story_8-12-2011_pg7_2
---------
US wishes Zardari well, dismisses coup rumours
By AFP
WASHINGTON: December 8, 2011, The United States Wednesday wished Pakistani President Asif Ali Zardari well after aides said he suffered a heart attack and dismissed rumours that the civilian leader was being pushed out.
"We have seen the reports. We certainly wish him a speedy recovery," said White House spokesman Jay Carney.
Zardari's illness sparked media reports that he is contemplating resignation, but loyalists ruled out the idea he may step down.
State Department spokesman Mark Toner, asked if the United States was worried that a quiet coup was underway against the embattled president, said: "No concerns and no reason to believe" the speculation.
"Our belief is that it's completely health-related," Toner told reporters.
Zardari is considered to have a fraught relationship with the military, which historically has been Pakistan's most powerful institution and has repeatedly pushed aside elected leaders.
Mustafa Khokhar, an adviser to Pakistan's prime minister on human rights who sits in the cabinet, told AFP in Islamabad that Zardari suffered "a minor heart attack" on Tuesday.
Full Report at:
http://tribune.com.pk/story/303451/us-wishes-zardari-well-dismisses-coup-rumours/
---------
Pakistan's Blind Cricketers Rule the Game
By NICOLAS BRULLIARD
LAHORE, Pakistan, DECEMBER 7, 2011, –Abdul Razzaq is one of the most decorated players in international cricket. When he's been captain, his team hasn't lost a tournament since 2002. He is a two-time world champion and holds several world records in the game. And he's never seen cricket being played.
Members of Pakistan's blind cricket team practiced on the eve of their anticipated match against India in Lahore.
Mr. Razzaq, who has been visually impaired since birth, is the captain of his nation's blind cricket team. His squad, ranked No. 1 in the world, faced second-ranked India last month in a series of matches in Lahore and Islamabad in a rare confrontation at the top of the sport. The two teams had not met since Pakistan topped India in the World Cup of blind cricket five years ago.
Blind cricketers rely on audio cues to throw, hit and dive for the ball with uncanny precision. Players count on the voices of their teammates to orient themselves on the field, and bowlers are required to vocally warn batsmen when they're about to pitch the ball. Blind cricket uses a bearings-filled plastic ball that rattles like a maraca, allowing players to locate it as it bounces on the ground.
"The listening of the blind person should be very good because 70% of the performance depends on listening skills," Mr. Razzaq said. "But your body should also be like a sportsman's body."
Despite being the world's sixth most populous nation, Pakistan hardly qualifies as an athletic powerhouse. The country counts just 10 Olympic medals – almost all of them in field hockey. Its domination of squash is a thing of the past, and the successes of its sighted cricket team have been overshadowed recently by a match-fixing scandal.
But when it comes to blind cricket, Pakistan is the undisputed king.
Full Report at:
http://online.wsj.com/article/SB10001424052970203413304577085250476446154.html
URL: https://www.newageislam.com/islamic-world-news/harvard-drops-subramanian-swamy-s-courses-for-his-article-on-islamic-terrorism/d/6088