New Age Islam News Bureau
7 May 2012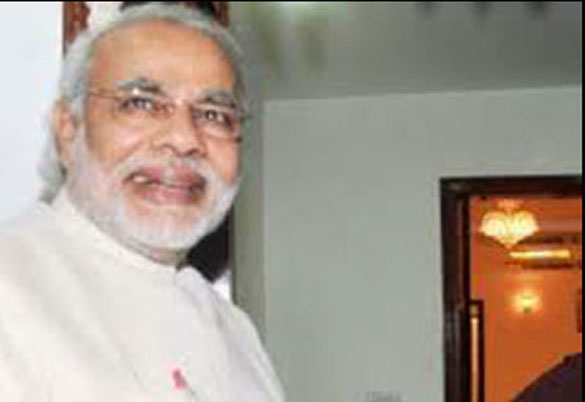 INDIA
• J&K government seeks enhanced assistance for rebuilding houses of Kashmiri Pandits
• Actor Aamir Khan: 'I am no one to solve issues, I can only highlight them'
• Gujarat riots: Zakia Jafri gets SIT report
• Syed Ali Shah Geelani calls for Muslim unity in J& K
• Islamic NBFC Alternative Investments and Credits to move court against Reserve Bank of India
• Refineries on their radar: LeT men armed with tanker driver's licence
• DM A K Antony: Missing Indian soldiers are believed to be in Pakistan
• Woman Shylocks hold baby as surety
• SC may allow Chishti to visit Pakistan temporarily
• US-based charity builds schools for poor Muslims in Andhra Pradesh
• India-Bangladesh hold first meeting of consultative body
• Immortalising the Bengali ' voice' of Bose's Azad Hind Radio in Tokyo
PAKISTAN
• Al-Qaida chief al-Zawahiri is in Pakistan: Hillary Clinton
• Pakistan has not taken action against Hafiz Saeed: Hillary Clinton
• Osama bin Laden's son hiding in Pakistan?
• Militants attack security forces in Pak, 9 soldiers killed
ARAB WORLD
• Airstrike kills senior al-Qaida leader in Yemen
• Jeddah: The rediscovery of Islam by Muslims and its global impact
• OIC all set to launch humanitarian program for Syrian refugees
• Palestine's exiles find family bonds thru Facebook
• Syria elections: Polling stations open
AFRICA
• Nigeria state seeks husbands for 1,000 brides-to-be
• Polygamist Swazi King's 6th wife leaves harem over 'abuse'
North America
• Lawyers say 9/11 accused using 'peaceful resistance' in court
• Hillary Clinton urges more action from India on Iran
Europe
• Religious Tolerance in Oman expo begins in Madrid
South Asia
• Make religion a priority, Sri Lankan Muslim students advised
• Afghans can take over if French troops pull out: Official
• U.S. abandons consulate site in Afghanistan, citing security risks
• Afghan wedding hit by floods in Sar-e Pol province
Southeast Asia
• Suspected Bali mastermind 'key link to al-Qaeda'
• Irshad Manji considers writing a book on Indonesia
• Work for strong democracy, Hillary urges Bangladesh leaders
Complied by New Age Islam News Bureau
Photo: Godhra riots: Amicus curiae report questions Modi's role
URL: https://newageislam.com/islamic-world-news/gujarat-riots-probe-narendra-modi,/d/7251
----------
Gujarat riots: Probe Narendra Modi, says amicus curiae
May 07, 2012
Amicus curiae Raju Ramachandran's report on the 2002 Gujarat riots found that the role Gujarat chief minister Narendra Modi needs to be investigated under various sections of IPC, as there are "circumstantial evidence available requiring further probe." "Hence, the question to be examined
is whether the making of the statement by the chief minister in the meeting on 27.02.2002, by itself, is an offence under law. In my opinion, the offences which can be made out against Shri Modi, at this prima facie stage, are offences inter alia under Sections 153A (1) (a) & (b), 153B (1) (c), 166 and 505 (2) of the IPC. However, it would be for the Court of competent jurisdiction to decide whether Shri Modi has to be summoned for any or all of these offences, or for any other offence(s)," Ramachandran noted in the report, which has for the first time been made available in public domain.
According to him, there are a number of circumstances which prima-facie indicate that the matter requires a detailed investigation to examine the role of Modi immediately after the Sabarmati Express train burning incident in Godhra to find out if there is any culpability to the extent that a message was conveyed that the state machinery would not step in to prevent the communal riots.
Moreover, Ramchandran also observed that that cases are made against MK Tandon, the then joint commissioner of police, Ahmedabad and PB Gondia, the then deputy commissioner of police, Ahmedabad under Sections 304A IPC and 166 IPC. Random is retired now while Gondia is serving on a sidelined posting in Gujarat police.
The report also noted that the Further Investigation Report found that a meeting was held at Modi's residence, on February 27, 2002 at around 11 pm in which senior bureaucrats and senior police officials were present. The report also says that the claim made by IPS officer Sanjiv Bhatt, the then Deputy Commissioner of Police (Intelligence), that he was present at the meeting was incorrect.
http://www.hindustantimes.com/India-news/Ahmedabad/Gujarat-riots-Probe-Narendra-Modi-says-amicus-curiae/Article1-852057.aspx
----------
Abolish visa regime even if India hesitates: Nawaz Sharif
May 7, 2012
ISLAMABAD: Pakistan's main opposition leader Nawaz Sharif has called for unilaterally abolishing the visa regime with India even if New Delhi "hesitates to reciprocate" the move.
During an interaction with an Indian delegation at his Lahore residence Sunday, former prime minister Nawaz Sharif urged the Yousuf Raza Gilani government to step forward and take the initiative to abolish the visa regime so as to facilitate people-to-people contact that could accelerate the peace process, News International reported Monday.
Nawaz Sharif, who heads the Pakistan Muslim League-Nawaz, stressed on ending hostilities between the two neighbours.
"Pakistan should move ahead with the decision of abolishing the visa regime unilaterally even if India hesitates to reciprocate the initiative at this point in time. I believe India will be forced to follow suit once Pakistan breaks this barrier. In my opinion, this step can go miles in bringing these two nuclear powers closer," he was quoted as saying.
He said that peace initiatives would lead to great prospects for mutual prosperity, and asked the government to open up the trade policy as well as relax the rules wherever possible.
Stressing that it was high time for seeking a resolution of all bilateral issues, he said: "We have assured the government of (our) complete support in this regard. However, it seems, the government is not doing enough."
Nawaz Sharif highlighted the significance of peace in the region and called for a hands-on approach for settling all outstanding disputes.
"I was and am keen to normalise relations between the two countries. I had taken bold steps during our 1997-99 tenure despite severe opposition from various quarters. We didn't have the privilege of getting support from within the political community either," he said.
The India delegates included President of Confederation of Indian Industry Adi Godrej, Chairman Bajaj Auto Limited Rahul Bajaj, Chairman Hero Corporate Service Limited Sunil Munjal, Vice Chairman and Managing Director of Bharati Enterprises Limited Rakesh Mittal, Director General Confederation of Indian Industry Chandrajit Banerjee, Vice President Confederation of Indian Industry Ajay Shriram, Chairman Shell India Vikram Singh Mehta, and former chairman NASSCOM Harsh Manglik.
http://timesofindia.indiatimes.com/world/pakistan/Abolish-visa-regime-even-if-India-hesitates-Nawaz-Sharif/articleshow/13031849.cms
----------
Kabul condemns Taliban offensive as cowardly and un-Islamic
May 7, 2012
KABUL, Afghanistan — The Afghan government on Monday slammed the recent Taliban announcement of the start of their annual "spring offensive," calling it cowardly and un-Islamic and saying the country's forces would thwart any attacks.
The offensive comes every year as snows melt and the weather warms across Afghanistan, making both travel and fighting easier. It normally leads to a surge of militant attacks throughout the country as the Taliban attempt to retake lost territory and intimidate the government.
In their announcement last week, the Taliban said they would target anyone — from government workers to tribal leaders — who works against them and helps foreigners in their "occupation" of Afghanistan. They said this year's offensive would be code-named "Al-Farouk" after the second Muslim Caliph who lived in the seventh century.
On Monday, the Ministry of Interior issued a statement saying that "while again declaring war against the Afghan people, their government and constitution, the Taliban insurgents also abuse their religious values in the name of a cause opposed to the basic Islamic principles of peace, education and kindness."
It said that insurgents use propaganda and "twist holy religious values to justify their criminal activities and in the process have killed thousands of innocent people."
Last year was the deadliest on record for civilians in the Afghan war, with 3,021 killed, according to the United Nations. Taliban-affiliated militants were responsible for more than three-quarters of those deaths.
The Taliban have launched several large-scale attacks in recent weeks, including coordinated attacks on Kabul and three other cities that left 11 people and 36 insurgents dead, and a strike on a compound used by foreigners in the Afghan capital that killed seven.
The uptick in violence comes as NATO gears up to hand over security to local forces ahead of a 2014 deadline for the withdrawal of foreign combat troops. Some have questioned if local forces will be up to the task.
Late Sunday, four gunmen took over a tall building in the eastern province of Paktika and started shooting down into surrounding government compounds, wounding one civilian.
A spokesman for the governor, Mokhlis Afghan, said police quickly surrounded the building in the provincial capital and killed the attackers after several hours. NATO and Afghan army troops provided support.
The spokesman said casualties were low because police acted quickly, the streets were clear and nearby buildings were mostly empty because most people had gone home for the night.
Also Monday, the governor of southern Helmand province condemned a NATO airstrike last week that he said killed six civilians — a woman, three girls and two boys. Gulab Mangal said Friday's airstrike was aimed at insurgents attacking NATO and Afghan forces in the province's Sangin district.
He said "a civilian house was also targeted by the airstrike unintentionally." Mangal said he asked the commander of U.S.-led coalition forces in the region to "prevent such events in the future."
In the north, a large roadside bomb killed three people Monday in Kunduz province's Imam Sahib district — including a high-ranking national border police commander, said Amanullah Qurishi, the district chief. The blast was so powerful it left a crater three meters (yards) deep, he said.
http://www.washingtonpost.com/world/asia_pacific/afghanistans-government-condemns-taliban-offensive-as-cowardly-and-un-islamic/2012/05/07/gIQAz95a7T_story.html
----------
India becoming prone to intolerance of freedom: Salman Rushdie
May 07 2012
New York : India-born controversial author Salman Rushdie has turned his ire against his home country, saying that creative works of artists are increasingly being assaulted by religious groups.
India has become "very prone" to the idea that "you should not rock the boat," he said, in an expression of concern over what he called the growing intolerance to freedom of expression in the country.
Rushdie, who has been at the receiving end of various groups for years targetting his works, said the atmosphere of openness in India is now being replaced "to some degree by the rise of religious sectarianism and by the craven response of the authorities" to protests by certain religious groups.
"India was a society in which for a long time ideas of free expression were very entrenched. When independence came, there was an atmosphere of openness. I have the terrible feeling that things are going the other way (now)," he said during a question and answer session at the PEN World Voices Festival of International Literature here.
He had delivered the 'Freedom to Write' lecture at the annual festival's closing day yesterday where he spoke about the faces of censorship in contemporary society and author's role within a climate of forced silence and intolerance.
The Booker Prize winning novelist cited the example of Rohinton Mistry's novel 'Such a long Journey' and scholar A K Ramanujan's essay 'Three hundred Ramayanas' being removed from the syllabus in Indian universities respectively after political and religious sections deemed them to be offensive.
He said painter M F Hussain was "hounded out of India" as his series of paintings of Hindu goddess Sarawasti in the nude were considered to be "pornographic."
"This is happening more and more and more (in India). Works of scholarship are being assaulted by this or that religious group and are immediately banned and the onus of the blame falls on the artists. India has become very prone to the idea that you should not rock the boat," he said.
Rushdie was forced to cancel his appearance at the Jaipur literature festival in India in January this year after massive protests broke out over his controversial 1988 book
'The Satanic Verses'. He was also warned of assassination bids on his life by the underworld in Mumbai if he visited India.
Rushdie said he has no immediate plan to go to India but would visit the country later in the year when his memoirs are published and the Deepa Mehta-directed movie on his novel 'Midnight's Children' released.
Having faced opposition from some quarters in India, Rushdie said there will be an audience in India for his novel's movie adaptation as well as his memoir.
"Midnight's Children has been freely available in India for than 30 years and as far as I know it is pretty well liked. I don't see why the movie would have any different response to that. As far as the memoirs are concerned, make what you want of my life but it is my life and I think there might be a few people interested to read about it."
Earlier in his lecture, which was peppered with witty comments, the author said censorship is not good for art and is even worse for artists themselves.
"No writer ever really wants to talk about censorship. Writers want to talk about creation and censorship is anti-creation, negative energy, uncreation," he said.
"There seems to be a growing agreement even in free societies that censorship can be justified when certain interest groups or genders or faiths declare themselves ffronted by a piece of work," he said.
Rushdie is the chair of the festival, which this year featured about 100 writers from 25 countries who participated in readings, discussions and performances.
He said the creative act requires not only freedom but also the "assumption of future freedom.
"If the creative artist worries whether he will still be free tomorrow, then he will not be free today. If he is afraid of the consequences of his choice of subject or of his manner of treatment of it, then his choices will not entirely be determined by his talent but at least in part by fear," he said.
"If we are not confident of our freedom, then we are not free. Even worse is that when censorship intrudes on art… the art becomes censored art," he added.
Rushdie said censorship "labels" an artist's work as "immoral, blasphemous, controversial" and these then define how the world sees and understands that work.
These expressions remain in the consciousness of the people, who think, "Why did that Indian Muslim artist have to paint those Hindu goddesses in the nude. Couldn't he have respected their modesty... Why are artists so troublesome.
Can't they just offer us beauty, morality and a good story. Why do artists think if they behave in this way that we should be on their side."
Rushdie said "at its most effective", the censor's lie succeeds in replacing the artist's truth, with people beginning to think that what is censored ought to have deserved censorship.
"Great art or original art is never created in the safe middle ground but always at the edge... Liberty is the air we breathe," he said.
http://www.indianexpress.com/story-print/946413/
----------
The fastest growing religion in America is Islam
May 7, 2012
Do you know what the fastest growing religion in America is? It isn't Christianity. According to the latest U.S. Religion Census that was just released on May 1, 2012, the fastest growing religion in America is Islam. The data for the census was compiled by the Association of Statisticians of American Religious Bodies, and the results were released by the Association of Religion Data Archives. From the year 2000 to the year 2010, the census found that the number of Muslims living inside the United States increased by about 1 million to 2.6 million - a stunning increase of 66.7 percent. That is an astounding rate of growth. Meanwhile, most Christian denominations had rates of growth that were far below the overall rate of population growth in the United States, and some Christian denominations actually lost members. Sadly, when Barack Obama once said that "we are no longer a Christian nation" he wasn't too far off the mark. Christianity is rapidly losing influence and other religions such as Islam are rapidly gaining members and building new places of worship. As other major religions such as Islam continue to grow in the United States, it is inevitable that this will reshape America in many different ways in the years ahead.
Full report at:
htp://www.presstv.ir/usdetail/239780.html
----------
Taliban behead 2 Pakistani soldiers
May 7, 2012
DERA ISMAIL KHAN: Intelligence officials say the Taliban have beheaded two Pakistani soldiers and hung their heads from wooden poles in a town in the country's northwest.
A Pakistani Taliban commander says militants seized the two men on Sunday night when the army raided two houses in Miran Shah, the main town in the North Waziristan tribal area.
The military operation followed a militant ambush on a security checkpoint in Miran Shah earlier Sunday that killed nine soldiers.
The intelligence officials did not specify how the soldiers were seized, but confirmed that their heads were hanging from poles in two different parts of Miran Shah.
The officials and the Taliban commander spoke on condition of anonymity on Monday because they were not authorized to talk to the media.
http://timesofindia.indiatimes.com/world/pakistan/Taliban-behead-2-Pakistani-soldiers/articleshow/13032349.cms
----------
Al Qaeda kills 20 Yemen troops after leader eliminated
May 07, 2012
ADEN: Suspected al Qaeda gunmen killed at least 20 soldiers in attacks on two army posts in southern Yemen on Monday, a day after a wanted top militant died in an air raid, a military official said.
Militants attacked the military posts outside the city of Zinjibar, which they have controlled since May last year, said the official.
The attacks came after Yemeni al Qaeda leader Fahd al-Quso, who was wanted in connection with the 2000 bombing of the USS Cole, was killed in an air strike in eastern Yemen on Sunday.
Quso was killed when two missiles slammed near his home in Rafadh, east of Ataq, the provincial capital of Shabwa province, a tribal chief said, adding that two of the suspect's bodyguards were also killed in the raid.
Quso's name figured on an FBI list of most wanted terrorists, along with a reward of up to $5 million for information leading to his arrest.
Al-Qaeda-linked gunmen control parts of southern and eastern Yemen where the authority of Sanaa government is weak.
http://dawn.com/2012/05/07/al-qaeda-kills-20-yemen-troops-after-leader-eliminated/
----------
Minority sub-quota to double job opportunities for Muslims: Salman Khurshid
May 07 2012
Jaipur : The Centre's move to carve out 4.5 per cent reservation for minorities would double the job opportunities for Muslim community, Union Law Minister Salman Khurshid said here.
"The 4.5 per cent reservation for minorities would increase two fold the job opportunities for Muslims, who must get their rightful share in the fruits of development," Khurshid said.
The demand for reservation in employment and education for Muslims was not a "bargaining tactic", but was a struggle for justice, said the minority affairs minister.
The share is being given to the minority community in several stages in view of the limits laid down by judicial pronouncements of the Supreme Court, Khurshid said.
The Union minister was addressing an open session on the concluding day of the 9th All India Muslim Educational Conference.
Experts from different fields addressed the session devoted to the theme, "Spotlighting the problems faced by Muslims in educational and socio-economic fields and solutions."
Full report at: Indian Express
----------
Saudis report first underwater mosque in history
7 May 2012
A group of private Saudi divers said they had built what they described as the first underwater mosque in history and that they performed prayers inside it just after it was completed, according to a newspaper.
The divers used massive plastic pipes filled with sand to construct the symbolic mosque under the water off the northwestern town of Tabuk close to the border with Jordan, Almadina Arabic language daily said.
"One of our colleagues came up with this idea last summer and we decided to carry it out," diver Hamadan bin Salim Al Masoudi said.
"We have just completed the construction of the mosque…when we put the final touches on it, it was time for afternoon prayers, so we performed group prayers in the first underwater mosque in history."
http://www.siasat.com/english/news/saudis-report-first-underwater-mosque-history
----------
Al-Qaida releases video of American hostage
May 7, 2012
WASHINGTON: In a video released on Sunday by al-Qaida, American hostage Warren Weinstein said he will be killed unless President Barack Obama agrees to the militant group's demands.
"My life is in your hands, Mr. President," Weinstein said in the video. "If you accept the demands, I live; if you don't accept the demands, then I die."
Weinstein was abducted last August in Lahore, Pakistan, after gunmen tricked his guards and broke into his home. The 70-year-old from Rockville, Maryland, is the country director in Pakistan for J.E. Austin Associates, a Virginia-based firm that advises a range of Pakistani business and government sectors.
In a video message posted on militant websites in December, al-Qaida leader Ayman al-Zawahri said Weinstein would be released if the United States stopped airstrikes in Afghanistan, Pakistan, Somalia and Yemen. He also demanded the release of all al-Qaida and Taliban suspects around the world.
Full report at:
http://timesofindia.indiatimes.com/world/us/Al-Qaida-releases-video-of-American-hostage/articleshow/13031823.cms
----------
'129 army personnel found guilty in right violation cases'
May 07, 2012
As many as 129 army personnel, including three dozen officers, were found guilty of human rights violations mostly in Jammu and Kashmir and Northeast in the last two decades, defence sources have said.
Following the establishment of human rights cell in 1993, the army has received more
than 1,500 allegations of rights violations against its men but most of these have been found false and baseless, they said.
"Of the 1,532 allegations of rights violations, investigations revealed that 1,508 were false. Out of the 995 complaints in Jammu and Kashmir, 961 were false while only 29 out of the 485 complaints from Northeast were found correct," the sources said.
Full report at:
http://www.hindustantimes.com/India-news/Srinagar/129-army-personnel-found-guilty-in-right-violation-cases/Article1-851603.aspx
----------
'Cops fanning Islamophobia'
By Mohammed Wajihuddin
May 7, 2012
MUMBAI: The last time Muslims and Dalits created a joint political platform in Maharashtra was in the 1980s. Led by former smuggler and don Haji Mastan, the Dalit Muslim Suraksha Mahasangh (DMSM) couldn't survive the heat and dust of politics and died a premature death.
Three decades later, that ill-fated, some say incongruous, experiment is being recalled on the launch of yet another Muslim Dalit party in the state. Interestingly, while the last one was headed by a gangster, the new party, called the Awami Vikas Party, is led by former police officer Shamsher Khan Pathan. Sceptics wonder, however, if that makes any difference-and, more importantly, whether the party itself will make any difference to its constituents.
Poor and under-represented in public and private institutions, both Dalits and Muslims feel deeply deprived under the current Congress-NCP rule. Betrayed by their leaders, both groups desperately want an alternative. "There is a vacuum in the political leadership of both Muslims and Dalits which AVP will fill," claims senior Urdu journalist Sarfraz Arzoo. Arzoo is the only member in AVP's core committee who was also among the founders of DMSM.
Full report at:
http://timesofindia.indiatimes.com/city/mumbai/Cops-fanning-Islamophobia/articleshow/13026945.cms
----------
Malaysian clerics issue fatwa against demonstrations
May 07 2012
KUALA LUMPUR: Malaysian clerics have issued a fatwa against demonstrations, days after Prime Minister Najib Razak said a quashed election reform rally was being used to topple the government ahead of polls.
Tens of thousands defied a government ban and took to the streets on April 28 to demand clean elections, breaking through barricades and clashing with police, who fired tear gas and chemical-laced water, arresting 513 people.
"Rioting, causing disturbance and damaging public property are all forbidden by Islam," National Fatwa Committee chairman Abdul Shukor Husin told state media late Sunday.
Full report at:
http://dawn.com/2012/05/07/malaysian-clerics-issue-fatwa-against-demonstrations/
----------
Ethiopia expels 2 Arabs amid tension with Muslim community; gov't warns group declared jihad
May 7, 2012
ADDIS ABABA, Ethiopia — Ethiopia's government has expelled two Arabs who flew in from the Middle East after the pair went to a mosque and tried to incite violence, an official said Saturday.
The two men visited Addis Ababa's Grand Anwar Mosque on Friday and disseminated materials and made inflammatory statements, said Shimeles Kemal, state minister of communications.
"The Ethiopian government found them to be persona non grata and they were immediately deported," he said. The men's nationalities were not made public.
The deportations come one week after security forces arrested a Muslim religious leader in the Oromia region accused of radical statements. A group of Muslims tried to free the imam and clashed with police. Four of the demonstrators were killed and 10 police were wounded, Shimeles said.
"A number of suspects are in police custody. The elders in the community there have helped contain the situation and it remains peaceful since the incident," Shimeles added.
Full report at:
http://www.washingtonpost.com/world/africa/ethiopia-expels-2-arabs-amid-
----------
INDIA
J&K government seeks enhanced assistance for rebuilding houses of Kashmiri Pandits
May 07 2012
Srinagar: Jammu and Kashmir government has asked the Centre to enhance to Rs 20 lakh the assistance for renovation and reconstruction of houses for Kashmiri Pandit families willing to return.
"At present, the assistance for reconstructing or renovating the house is only Rs 7 lakh, which is not enough. We have submitted a proposal to the Centre for enhancing it to Rs 20 lakh," Omar told reporters after the Civil Secretariat reopened in the summer capital.
The chief minister said that Kashmiri Pandits might not have had the sense of security to come back at the time when the Prime Minister's rehabilitation programme was launched.
There has been "a lot of improvement" in the security and economic situation since then, he said while hoping for their return.
http://www.indianexpress.com/story-print/946401/
----------
Actor Aamir Khan: 'I am no one to solve issues, I can only highlight them'
May 07, 2012
Elated by the response to his television debut on Sunday, actor Aamir Khan said he would bring up more issues on the show Satyamev Jayate, but he does not see himself as a change-maker.
"I am no one to bring change or solve anything... neither [is] the government. I can only keep the issues in front of everyone. The change should come from within. One person cannot improve or bring solution to an issue," Mr. Khan said, talking to reporters.
"I was watching the show with my wife, son Azad, and the core team of the show...I had tears in my eyes. I got good response from industry friends and various media — twitter, youtube. There will be many more issues on the show. But I won't reveal it...let it be a suspense," the 47-year-old added.
Asked if the issue of corruption would be tackled on the show, he said, "Corruption is a very strong issue...we all are involved in it. A strong law must come into force...but it is equally important to change ourselves first."
The first episode dealt with stories of mothers who struggled to give birth to a girl child, because of the society's bias for a boy.
"There was no specific reason to highlight this issue [female foeticide] in the first show," the actor said.
He also said doctors alone must not be held responsible for foeticide, everyone involved shared the blame.
"During our research we came across the fact that even though doctors indulge in sex determination...their licence is not revoked...I request all state medical councils to take strict action against them [doctors]."
http://www.thehindu.com/arts/radio-and-tv/article3391357.ece
----------
Gujarat riots: Zakia Jafri gets SIT report
May 7, 2012
AHMEDABAD: A metropolitan court here has handed over a copy of SIT report to Zakia Jafri, wife of Ehsan Jafri who was killed in the Gulbarg society massacre during the Gujarat riots in 2002.
Reacting to the development, Zakia's son Tanveer Jafri said, "Getting the report is a big win for us."
SIT has given its report with 22,000 annexure and 25 CDs to Jafri.
After handing over the SIT report to Zakia Jafri, the court has kept May 10 to discuss whether there is any deficiency in supplying copy of the report and relevant documents.
Zakia had approached court to get a copy of the report.
http://timesofindia.indiatimes.com/india/Gujarat-riots-Zakia-Jafri-gets-SIT-report/articleshow/13032120.cms
----------
Syed Ali Shah Geelani calls for Muslim unity in J& K
By Naseer Ganai
May 07, 2012
SEPARATIST leader Syed Ali Shah Geelani summoned heads of all religious organisations and asked them to fight " cultural aggression of India in Jammu and Kashmir". " Unity among the Muslims is the need of the hour," the chairman of All Parties Hurriyat Conference, who had called the meeting fearing a sectarian divide between competing ideologies of Barelvis and Wahabi could take a dangerous turn, said.
Geelani accused New Delhi of following Israeli tactics in Kashmir.
" India is grabbing land in Kashmir on the Israeli pattern.
Already thousands of hectares in J& K have been occupied by the army and the process is going on," he said.
He asked religious heads to ignore differences on issues of secondary importance in the larger interest and " be united under one banner to strengthen the matters of religious and national importance". " Conspiracies are being hatched to whip up sectarian enmity among the Muslims in Kashmir. All this is being done to divide Muslims and weaken the ongoing freedom struggle," he added.
Mail Today
----------
Islamic NBFC Alternative Investments and Credits to move court against Reserve Bank of India
7 May 2012
MUMBAI: The cold tussle between advocates of Islamic finance, which forbids the use of interest rate, and the Indian banking regulator, which is adamant that local laws prohibit such funding, is headed for a climax.
Alternative Investments and Credits (AICL), the Kerala-based firm that has been stripped of its licence to carry out non-banking finance activities by the Reserve Bank of India, is planning to move court against the central bank. AICL, which is among the very few Islamic finance entities in the country, will also take up its case with the finance ministry.
A director of the company told ET that the board is weighing legal options to obtain a stay on the regulator's decision to cancel the certificate of registration.
Till now there was a widely shared perception that while commercial banks planning to offer Islamic banking products will run into legal hurdles, non-banking finance companies will face no restrictions. That has now changed, with RBI directing AICL to stop financing business almost a decade after it was founded.
Earlier, the central bank had pointed out that the NBFC was not complying with the fair practices code under which the financier has to lay down the terms and conditions of funding, including the interest charged.
Full report at:
http://economictimes.indiatimes.com/news/news-by-
----------
Refineries on their radar: LeT men armed with tanker driver's licence
May 07 2012
Ahmedabad/Rajkot : The five Lashkar-e-Toiba (LeT) terrorists, who are believed to be camping in Gujarat and may target oil refineries, are suspected to have entered the state much before the central IB alerted the local police.
The suspects have reportedly got hold of the driving licence of a Rajkot-based oil tanker driver, who has been detained. The police had released photos of the suspects and that of the licence late on Friday.
According to the State Anti-Terrorism Squad (ATS), the licence belongs to one Hitesh who regularly goes to the Reliance Refinery in Jamnagar for loading and unloading works. The licence was issued to him in 2007 from the Rajkot RTO.
A top officer said the fact that the suspects have procured a genuine driving licence indicates that they might have come to Gujarat long back.
The source added it was only after the IB received a specific input on their arrival from Kutch that they got more information on this licence, which means the suspects came to the state much before the IB could alert the police.
An alert was sounded in Gujarat and Punjab on May 4 with the copy of the 'suspected' driving licence.
Full report at:
http://www.indianexpress.com/story-print/946347/
----------
DM A K Antony: Missing Indian soldiers are believed to be in Pakistan
May 7, 2012
NEW DELHI: Defence minister A K Antony on Monday told Lok Sabha that 54 missing Indian military personnel of the 1965 and 1971 wars are believed to be in Pakistan's custody.
India has repeatedly taken up the issue with Pakistan but it does not acknowledge any such personnel in its custody.
"A delegation of 14 relatives of missing defence personnel also visited 10 jails in Pakistan from June 1 to 14, 2007, but could not conclusively confirm the physical presence of any missing defence personnel," he said.
"The families of these missing personnel have been given liberalized pension and rehabilitation benefits as per extant rules," he added.
http://timesofindia.indiatimes.com/india/Missing-Indian-soldiers-are-believed-to-be-in-Pakistan/articleshow/13033692.cms
----------
Woman Shylocks hold baby as surety
By Vanu Dev in Bangalore
May 07, 2012
STEPHAN, a construction site worker, paid a terrible price for borrowing ` 10,000 from a local money- lender. When he failed to repay the loan, the money- lender snatched away his two- year- old son, held the infant captive for nearly a year and kept him chained to the floor.
The police on Saturday rescued the child, held by the money- lender as surety, from the woman's house in Tumkur, 76 km from Bangalore.
Mumtaz, the money- lender, and her daughter Rihana have been arrested.
The police said Mumtaz and Rihana ran a business of lending money at exorbitant interest rates to families from below poverty line ( BPL) category.
They often used muscle power to recover loans and interest from the borrowers.
Two years ago, Stephan borrowed ` 10,000 from Mumtaz but failed to repay the money. By the 18th month, the principal amount and interest had shot up and Mumtaz demanded that Stephan repay ` 50,000.
" Mumtaz then used local rowdies to threaten Stephan. One night, she barged into his house, snatched the infant and left. The rowdies beat up Stephan and threatened him against approaching the police. She told Stephan that she would keep the child as surety till he paid her ` 50,000," a police officer said.
Full report at: Mail Today
----------
SC may allow Chishti to visit Pakistan temporarily
May 07 2012
New Delhi : The Supreme Court on Monday indicated that it may allow 82-year-old Pakistani microbiologist Mohammed Khalil Chishti, awarded life term in a 20-year-old murder case, to visit his country temporarily.
A Bench of Justices P Sathasivam and J Chelameswar asked Additional Solicitor General Mohan Parasaran to seek necessary instructions from the Union ministries of the home affairs and the external affairs about the conditions that could be imposed on Dr Chishti, pending disposal of his appeal against his conviction.
The Bench gave the directions amid the Centre's objection that if allowed to go to Pakistan temporarily, Chishti may not return to India at all. He is presently out on bail, but has been asked to confine himself to Ajmer only.
Full report at:
http://www.indianexpress.com/story-print/946417/
----------
US-based charity builds schools for poor Muslims in Andhra Pradesh
7 May 2012
Indian Muslim Relief and Charities (IMRC), a US-based organization, has built 60 schools in the remote villages of coastal Andhra Pradesh and plans to construct 40 more to provide spiritual education to Muslims.
Under its platform, Rural Educational and Economic Development (REED), the organization has not only constructed the buildings of basic multipurpose one-teacher schools but also appointed trained Telugu-speaking teachers.
"We will run these schools for two years and thereafter hand over the management to local Muslims," Ahsan Syed, a member on IMRC board, told during his recent visit to Hyderabad.
Full report at:
http://www.siasat.com/english/news/us-based-charity-builds-schools-poor-muslims-ap
----------
India-Bangladesh hold first meeting of consultative body
May 7, 2012
NEW DELHI: India and Bangladesh will sit down for the first meeting of a joint consultative committee which will oversee all issues of bilateral relations.
Bangladesh foreign minister, Dipu Moni, will hold talks with foreign minister SM Krishna.
Sources said this high level body was set up during the visit of prime minister Manmohan Singh to Dhaka in September 2011. It is intended to be the nodal body for all issues within the bilateral framework. "This could be rivers, security, or any other issue that is of interest to either country," said officials.
Dipu Moni will also represent Bangladesh at the closing ceremony of the 150 years celebrations for Rabindranath Tagore. Finance minister Pranab Mukherjee performed the corresponding function in Dhaka over the weekend.
http://timesofindia.indiatimes.com/india/India-Bangladesh-hold-first-meeting-of-consultative-body/articleshow/13030044.cms
----------
Immortalising the Bengali ' voice' of Bose's Azad Hind Radio in Tokyo
May 07, 2012
AS ALLIED war planes rained bombs on Tokyo, a lone woman wearing a helmet, would travel through the bomb- battered streets in the dead of night to reach the radio station to read news in Bengali for Netaji Subhash Chandra Bose's Azad Hind Fauz.
For two years between 1942 and 1944 during the Second World War, she was not deterred by the risk to her life as she went to the radio station because her only mission was to eke out a living not only for herself but also to take care of her ailing Japanese husband Wemon Takeda with whom she fell in love with and got married as a 22- year- old in Dhaka.
This exceptional story of Hariprobha Basu Mallik, the first woman from the Indian subcontinent to write a book in Bengali on Japan in 1915, whose life has been recreated on the celluloid by veteran Bangladeshi director Tanvir Mokammel in his latest documentary Japani Bodhu ( The Japanese Wife) that is scheduled to premiere in India in June.
Full report at: Mail Today
----------
PAKISTAN
Al-Qaida chief al-Zawahiri is in Pakistan: Hillary Clinton
May 7, 2012
KOLKATA: Al-Qaida's new chief Ayman al-Zawahiri is in Pakistan, US Secretary of State Hillary Clinton said here on Monday.
Egyptian cleric al-Zawahri, took over the organisation after Osama bin Laden's killing on May 2 last year by US Navy SEALs in Pakistan's Abbottabad town.
Clinton said: "We want to disable al-Qaida. We believe Zawahiri is in Pakistan."
Speaking at an interaction that was moderated by the NDTV, she said: "You have to go over those who are trying to kill you. You have to be focused on that."
Referring to the 2008 Mumbai terror attack in which 166 people, including foreigners, were killed by 10 terrorists from Pakistan, Clinton said that she had authorised an award for Hafiz Saeed who was responsible for attacks in Mumbai.
Hafiz Saeed, founder of the Lashkar-e-Taiba militant group, is accused of masterminding the Mumbai terror attacks. The US last month announced an award of up to $10 million for information leading to arrest and conviction of Saeed and $2 million for Hafiz Adbul Rahman Makki, under the Rewards for Justice programme, for information on the two terrorists.
"It may take longer than we like but we will stand with you and trying to make that happen," she added.
Clinton is in India on a three-day trip that began on Sunday.
http://timesofindia.indiatimes.com/india/Al-Qaida-chief-al-Zawahiri-is-in-Pakistan-Hillary-Clinton/articleshow/13031199.cms
----------
Pakistan has not taken action against Hafiz Saeed: Hillary Clinton
May 7, 2012
KOLKATA: Pakistan has not taken necessary action against Hafiz Saeed, Secretary of State Hillary Clinton said on Monday, referring to the Islamist suspected of masterminding an attack by Pakistan-based gunmen in Mumbai in 2008.
India has repeatedly called on Pakistan to bring Saeed to justice, an issue that has stood in the way of rebuilding relations between the nuclear-armed neighbours since the carnage in India's financial capital, where gunmen killed 166 people.
India is furious Pakistan has not detained Saeed, despite handing over evidence against him.
Washington has offered a reward of $10 million for information leading to Saeed's capture.
"We're well aware that there has not yet been the steps taken by the Pakistani government to do what both India and the United States have repeatedly requested them they do," Clinton said in Kolkata.
"And we're going to keep pushing that point. So it's a way of raising the visibility and pointing out to those who are associated with him that there is a cost for that."
Clinton also said that the United States believes al-Qaida leader Ayman al-Zawahiri is somewhere in Pakistan.
http://timesofindia.indiatimes.com/india/Pakistan-has-not-taken-action-against-Hafiz-Saeed-Hillary-Clinton/articleshow/13031430.cms
----------
Osama bin Laden's son hiding in Pakistan?
May 7, 2012
Hamza bin Laden, who is said to be the Osama's most militant son, was in Peshawar at the time US Navy SEALs raided his father's Abbottabad hideout on May 02, 2011, said a report.
According to the report in The News International, Hamza was living at a safe house in Peshawar when his father was shot dead by the US Navy SEALs.
Hamza was reportedly being groomed as the future chief of al Qaeda.
A trove of documents the US Navy SEALs took from Osama's Abbottabad compound was published last week on the website of the Combating Terrorism Centre.
The papers reveal that Osama was wary of the security of his son Hamza and Hamza's mother, Khairiah Sabar. The al Qaeda leader suspected the duo were under watch.
Full report at:
http://zeenews.india.com/news/south-asia/osama-bin-laden-s-son-hiding-in-pakistan_773754.html
-----------
Militants attack security forces in Pak, 9 soldiers killed
May 7, 2012
ISLAMABAD: Nine soldiers and three pro-Taliban fighters were killed in a clash that erupted when militants attacked a security forces convoy in North Waziristan tribal region of Pakistan on Sunday, the military said.
The militants fired rockets at the convoy of the Frontier Constabulary, triggering an exchange of fire near Miranshah, the main town of North Waziristan Agency, that lasted nearly two hours.
Gunship helicopters later shelled militant positions, journalists in the region said.
A statement issued by the military said nine soldiers were killed in the clash.
Reports from Miranshah said at least three militants were killed while the military statement said retaliatory action by the troops had resulted in "heavy casualties" among the rebels.
Full report at:
http://timesofindia.indiatimes.com/world/pakistan/Militants-attack-security-forces-in-Pak-9-soldiers-killed/articleshow/13027439.cms
----------
ARAB WORLD
Airstrike kills senior al-Qaida leader in Yemen
May 7, 2012
SANAA: An airstrike on Sunday killed a top al-Qaeda leader on the FBI's most wanted list for his role in the 2000 bombing of the USS Cole warship, Yemeni officials said.
The airstrike resembled earlier US drone attacks, but the US did not immediately confirm it.
Fahd al-Quso was hit by a missile as he stepped out of his vehicle, along with another al-Qaida operative in the southern Shabwa province, Yemeni military officials said. They were speaking on condition of anonymity in accordance with military regulations.
Al-Quso, 37, was on the FBI's most wanted list, with a USD 5 million reward for information leading to his capture. He was indicted in the US for his role in the 2000 bombing in the USS Cole in Aden, Yemen, in which 17 American sailors were killed and 39 injured.
Full report at:
http://timesofindia.indiatimes.com/world/middle-east/Airstrike-kills-senior-al-Qaida-leader-in-Yemen/articleshow/13027918.cms
----------
Jeddah: The rediscovery of Islam by Muslims and its global impact
P.K. ABDUL GHAFOUR
May 7, 2012
Jeddah: There is a new Islamic awakening all over the world and Muslims are slowly returning to their roots, said the editor in chief of Radiance Islamic weekly of India.
Muslims want to lead their lives with honor and dignity and no longer wanted to be under the hegemony of tyrants or autocrats, added Ejaz Ahmed Aslam, who is also a prominent leader of Jamaat-e-Islami in India.
He said this change had its beginning in the last century after Muslim countries, one after another, broke the chains of colonialism and became independent.
"Whether it's Muslim men or women, they are rediscovering Islam. It will have a great positive impact all over the world. If you go to Cairo or Baghdad or Washington, London or Paris, you can see Muslim women wearing the modest Islamic dress. Young Muslims are showing greater interest in their religion," he told Arab News.
"Islam is not confined to Salat (worship) and Zakat. It does not mean upholding certain symbols like beard or burqa. Islam stands for certain values, which are actually human values. It is the duty of a Muslim to follow the teachings of Islam in all walks of his/her life, whether it is social, economic, political and family life," Aslam said.
Full report at:
http://arabnews.com/variety/islam/article626250.ece
----------
OIC all set to launch humanitarian program for Syrian refugees
May 7, 2012
The Organization of Islamic Cooperation (OIC) has set out a humanitarian program for rapid intervention to tackle the worsening condition of Syrian refugees, the group's assistant secretary-general said yesterday.
Addressing a press conference, Ata Al-Mannan Bakhit commended Saudi Arabia's support for OIC's humanitarian programs. "The Kingdom extends huge contributions to push our humanitarian endeavors," he added.
About 60 percent of the world's refugees live in Muslim countries such as Pakistan, Iran, Syria, Sudan and Somalia. "We have to find a radical solution to this problem with the participation of countries exporting and receiving refugees as well as international relief organizations," he pointed out.
Bakhit indicated that the total number of refugees in the OIC countries could reach 18 million within the next 10 years as a result of political crises and natural calamities.
Full report at:
http://arabnews.com/saudiarabia/article627318.ece
----------
Palestine's exiles find family bonds thru Facebook
May 6, 2012
SIDON (Lebanon): As Jewish forces advanced on their village during the war that surrounded Israel's creation in 1948, the Palestinian Faour family piled children and belongings into donkey carts and fled, hoping to return home when the fighting stopped.
Only some of them got back, and the family is still divided. Some are in the Lebanese city of Sidon as stateless refugees. Others are 80 kilometers (50 miles) away as Israeli citizens in their village of Shaab, across a fenced and hostile border.
Granddaughter Mona Maarouf, 26, still considers Shaab home, even though she has spent her life in Sidon, has never visited her ancestral village and maybe never will. She knew she had relatives there but knew nothing about them.
Then she joined Facebook.
Now she tracks who has died in the village, and her cousins in Israel weigh in on her marriage prospects. "I didn't think anyone knew anything about me," she says. Full report at:
http://timesofindia.indiatimes.com/world/middle-east/Palestines-exiles-find-family-bonds-thru-Facebook/articleshow/13024691.cms
----------
Syria elections: Polling stations open
May 07, 2012
Polling stations have opened in Syria in what the government is calling the first multiparty parliamentary elections in five decades.
The opposition has dismissed the vote as a sham and said it will boycott the vote for the 250-seat parliament.
The UN says that more than 9,000 people have been killed during a brutal crackdown on an uprising against President Bashar al-Assad's rule.
The vote was delayed from September after the launch of a reform process.
The elections come three months after the adoption of a new constitution that allows the formation of political parties to compete with the president's governing Baath party and limits the president to two seven-year terms.
Nine parties have been created, and seven have candidates competing for a parliamentary seat.
Full report at:
http://www.bbc.co.uk/news/world-middle-east-17980342
----------
AFRICA
Nigeria state seeks husbands for 1,000 brides-to-be
May 7, 2012
KANO, NIGERIA - He should be tall. Kind, of course. And generous, especially when it comes to buying all those little trinkets that a woman desires.
"A little handsome," but not too much, says Altine Abdullahi. "It's a danger."
In northern Nigeria, it is a truth almost universally acknowledged that a woman of a certain age, and in a certain situation in life, must be in want of a husband.
But if the woman in that certain situation is a divorcee or a widow, finding a husband isn't easy, even without the shopping list of desirable qualities ticked off by Abdullahi (a divorcee).
That's why 1,000 women have thrown their fates into the hands of the Kano state government, which will act as their matchmaker. The religious authority in the Muslim-dominated state, the Hisbah Board, has embarked on a massive husband hunt for divorcees and widows. The first 100 women, including Abdullahi, are to be wed in coming weeks.
Full report at:
http://www.bellinghamherald.com/2012/05/06/2511230/nigeria-state-seeks-husbands-for.html#storylink=cpy
----------
Polygamist Swazi King's 6th wife leaves harem over 'abuse'
May 07 2012
London : One of the 13 wives of Swaziland's king Mswati III has left the royal household after claiming he subjected her to physical and emotional abuse, it has been claimed.
Angela 'LaGija' Dlamini, the sixth wife of the 44-year-old polygamous king, reportedly abandoned her palace on Saturday after telling relatives she had endured years of suffering.
Pro-democracy campaigners claimed the move followed a period of extended difficulty between Dlamini and her husband, who is Africa's last remaining absolute monarch and has 13 current wives.
''In what will not come as a shock, King Mswati's sixth wife, Angela 'Lagija' Dlamini, has left the Swazi royal harem for good,'' the Daily Mail quoted the Swaziland Solidarity Network as saying in a statement.
Full report at:
http://www.indianexpress.com/story-print/946385/
----------
North America
Lawyers say 9/11 accused using 'peaceful resistance' in court
May 7, 2012
GUANTANAMO BAY: The five 9/11 accused took a path of "peaceful resistance" at a marathon Guantanamo hearing to protest years of torture and inhumane treatment, their lawyers have said.
Confessed mastermind Khalid Sheikh Mohammed and his four alleged co-plotters opted to defer their pleas at Saturday's arraignment proceedings in a 13-hour hearing at the US naval base in Guantanamo Bay, Cuba.
And they repeatedly refused to answer questions, with two men interrupting the hearing to stand up and pray.
"The accused participated in peaceful resistance to an unjust system," lawyer James Connell, who is defending Pakistani Ali Abd al-Aziz Ali, told reporters on Sunday.
Full report at:
http://timesofindia.indiatimes.com/world/us/Lawyers-say-9/11-accused-using-peaceful-resistance-in-court/articleshow/13029287.cms
----------
Hillary Clinton urges more action from India on Iran
May 7, 2012
KOLKATA: US Secretary of State Hillary Clinton on Monday urged India to do more to cut off Iranian oil, saying that it could be "devastating" for the world if Tehran developed a nuclear bomb.
"India... is certainly working towards lowering purchases of Iranian oil. We commend the steps they have taken thus far. We hope they will do even more," she told an audience in the eastern Indian city of Kolkata.
Clinton said that she believed there was "adequate" supply of oil in the marketplace, including from Saudi Arabia, to make up for reductions from Iran.
Responding to questions from students critical of US policy, Clinton said Iran could cause "trouble" for India and cited allegations that Iranian agents targeted Israeli diplomats in New Delhi.
"This is a regime that has a history of aggressive behaviour and I don't think you deal with aggressors by giving in to them," Clinton said.
"Israel is very worried that if Iran were to get a nuclear weapon there might be a decision by some future leader to actually use it, and that would be devastating," she said.
But Clinton said that the United States wanted a peaceful solution and pointed to efforts by President Barack Obama early in his term to reach out to the Iranian people.
http://timesofindia.indiatimes.com/india/Hillary-Clinton-urges-more-action-from-India-on-Iran/articleshow/13030891.cms
----------
EUROPE
Religious Tolerance in Oman expo begins in Madrid
May 7, 2012
MADRID The Religious Tolerance in Oman Exhibition began at Complutense University in Spanish capital Madrid on Saturday.
The week-long expo, which is now in its 16th destination, is organised by the Awqaf and Religious Affairs Ministry to support communication among cultures, religions and peoples.
Launch in April 2011, the expo aims to create a common ground to connect peoples and civilisations, according to Dr Mohammed Bin Said Al Ma'amari, Scientific Adviser at the Office of the Awqaf and Religious Affairs Minister and General Supervisor of Foreign Exhibitions.
He said the expo witnessed huge turnout in its previous destination and invitations have been forwarded to organise the exhibition in other places. Al Ma'amari said Madrid has long history of being a model for coexistence and tolerance among religions and cultures.
Full report at:
http://www.omantribune.com/index.php?page=news&id=118441&heading=Oman
----------
South Asia
Make religion a priority, Sri Lankan Muslim students advised
May 7, 2012
Priority should be given to religion in all circumstances, a visiting Sri Lankan Muslim scholar told Muslim students in Riyadh on Saturday.
M.I.M. Rizvi Mufthie, president of the Colombo-based All Ceylon Jamiyathul Ulama (ACJU), was addressing more than 150 students at a lecture held at the auditorium of the World Assembly of Muslim Youth (WAMY) in Riyadh.
Muslim students from grade three to advanced level classes were present with their parents to listen to the lecture of Mufthie, who was deemed one of the 500 most influential Muslims worldwide.
"You must be a Muslim first before you get involved in other activities," Mufthie said, pointing out such a concept would guide one in the right path of Almighty Allah.
Full report at:
http://arabnews.com/saudiarabia/article627312.ece
----------
Afghans can take over if French troops pull out: Official
May 7, 2012
KABUL: Afghan forces are ready to take responsibility for security in 2013, the defence ministry said Monday, reacting to a pledge to withdraw French troops early by president-elect Francois Hollande.
"For us a NATO stance is more important than individual decisions by individual nations," ministry spokesman General Mohammad Zahir Azimi told AFP. "And Afghanistan is well prepared to take over all security responsibilities in 2013."
Hollande made a campaign promise to pull French soldiers out of Afghanistan this year, ending his country's combat role two years earlier than NATO's carefully crafted plan to hand security control to Afghans by 2014.
"I believe that, without taking any risks for our troops, it is the right thing to withdraw our combat troops by the end of 2012," Hollande said last week.
A senior Afghan defence official, however, told AFP that a withdrawal would be premature and the pledge appeared to have been aimed at a French audience.
"From a military point of view I think it's not practical to withdraw troops within what's left of 2012," the official said, requesting anonymity because he was not authorised to speak to the media on the issue.
Full report at:
http://timesofindia.indiatimes.com/world/south-asia/Afghans-can-take-over-if-French-troops-pull-out-Official/articleshow/13031644.cms
----------
U.S. abandons consulate site in Afghanistan, citing security risks
By Ernesto Londoño
May 7, 2012
After signing a 10-year lease and spending more than $80 million on a site envisioned as the United States' diplomatic hub in northern Afghanistan, American officials say they have abandoned their plans, deeming the location for the proposed compound too dangerous.
Eager to raise an American flag and open a consulate in a bustling downtown district of the northern Afghan city of Mazar-e Sharif, officials in 2009 sought waivers to stringent State Department building rules and overlooked significant security problems at the site, documents show. The problems included relying on local building techniques that made the compound vulnerable to a car bombing, according to an assessment by the U.S. Embassy in Kabul that was obtained by The Washington Post.
Full report at:
http://www.washingtonpost.com/world/asia_pacific/citing-security-us-abandons-consulate-site-in-afghanistan/2012/05/05/gIQA9ZkD4T_story_1.html
----------
Afghan wedding hit by floods in Sar-e Pol province
May 07, 2012
At least 22 people have been killed and about 80 are still missing after a flash flood hit Sar-e Pol province in northern Afghanistan.
Floodwaters deluged a wedding party in Deh Mordan village when Sang Charak district was flooded on Sunday night, disaster officials say.
A provincial council member told the BBC that President Karzai had sent two helicopters to assist rescue efforts.
A number of women and children at the wedding party are among the dead.
''We have a human tragedy. Floods have hit a wedding party and several other villages," provincial governor Haqbeen told the BBC's Bilal Sarwary in Kabul.
"The area is mountanious. Several other nearby villages have also been hit. Sadly there are a lot of human losses. But people have also lost livestock, agricultural lands."
http://www.bbc.co.uk/news/world-asia-17980398
----------
Southeast Asia
Suspected Bali mastermind 'key link to al-Qaeda'
May 07, 2012
Umar Patek is the suspected main bombmaker for the 2002 attacks on nightclubs in Bali, which placed mainly Muslim Indonesia on the frontline of the global battle against terrorism.
Born to a family of Yemeni descent in Pemalang, central Java on July 20, 1966, he was believed to have
contacts with the central command of al-Qaeda's international terrorist network.
He is accused of being the expert bombmaker of Jemaah Islamiyah (JI), a Southeast Asian terror network linked to al-Qaeda.
He denies this role and that he was a mastermind in the Bali attacks.
The 45-year-old has admitted mixing explosives for the 2002 bombings, although he claimed at his trial today his role was more minor than prosecutors allege and that he had no prior knowledge of the targets.
The US Federal Bureau of Investigation special agent Frank Pellegrino testified at Patek's trial in April that the accused planned to kill US troops and suggested he went to the Pakistani town of Abbottabad to meet Osama bin Laden before his arrest on January 25 last year.
Full report at:
http://www.hindustantimes.com/world-news/RestOfAsia/Suspected-Bali-mastermind-key-link-to-al-Qaeda/Article1-851982.aspx
----------
Irshad Manji considers writing a book on Indonesia
May 7, 2012
Having encountered the backlash of several groups in Indonesia during her visit, liberal Canadian Muslim journalist Irshad Manji is considering writing a book discussing the situation in the country.
The feminist author was speaking during a discussion regarding her latest book, Allah, Liberty and Love, at the Alliance of Independent Journalists (AJI) Jakarta branch's office in Kalibata, South Jakarta, on Saturday evening.
When asked whether she would write a book about Indonesia, Manji said that she would need one year to put pen to paper, adding that she wants to interview more people over the country's issues of pluralism.
"I have one experience [or] two experiences…but I decided to not write it immediately after the tour. I will have to talk to more people. Give me one year," she said, adding that Indonesia is a perfect model of pluralistic Islam in the real world.
Full report at:
http://www.thejakartapost.com/news/2012/05/06/irshad-manji-considers-writing-a-book-indonesia.html
----------
Work for strong democracy, Hillary urges Bangladesh leaders
HAROON HABIB
May 07, 2012
During her 24-hour Bangladesh visit, U.S. Secretary of State Hillary Clinton advocated unity among political parties and spoke against 'harsh' political programmes such as hartals, calling for peaceful handling of political rivalries.
Ms. Clinton met Prime Minister Sheikh Hasina, opposition leader Khaleda Zia, Nobel laureate Mohammad Yunus and Bangladesh Rural Advancement Committee (BRAC) founder Sir Fazle Hasan Abed and held an official meeting with her counterpart Dipu Moni. She also met top bureaucrats and youth leaders.
She expressed concern over the disappearance of BNP leader Ilias Ali and the killing of a labour leader Aminul Islam, and called for an independent probe into the incidents.
Full report at:
http://www.thehindu.com/news/international/article3391093.ece
----------
URL: https://newageislam.com/islamic-world-news/gujarat-riots-probe-narendra-modi,/d/7251