New Age Islam News Bureau
27 March 2017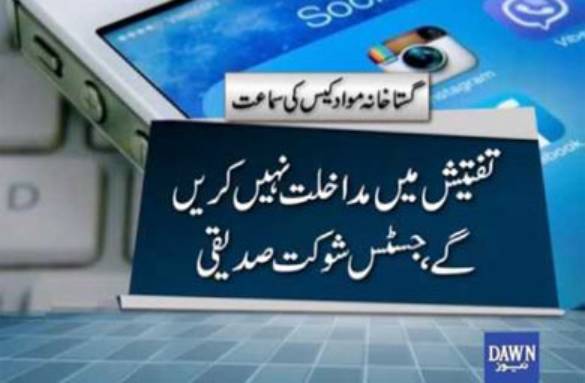 85pc of blasphemous content on Facebook removed on Pakistan's request, ministry tells IHC
• Gilgit-Baltistan Part of J&K, Pakistan in Illegal Occupation: Resolution in British Parliament
• Facebook Removed 85pc Blasphemous Content on Pakistan's Request, Ministry Tells IHC
• Shia Paramilitary Wants U.S. Troops Excluded To Keep Mosul Battle "Clean"
• Seattle Islamic Relief: Water, Money and Schools for Palestine
India
• Pakistan Man Pardons 10 Indians Who Killed His Son in UAE, Court Will Accept Offer of 'Blood Money'
• Kerala 'IS module' plotted to target Hindu leaders, Ahmadiyya mosques and Jamaat-e-Islami
• Hind, reveals arrested IS operative
• India, Saarc countries pull up Pakistan, ask it to pay up $7.85 mn for South Asian University
• UP train derailment plot: Nepalese businessman met ISI handler in Dubai
• Terrorism has thrown a big challenge to humanity: PM Modi
• Muslims a minority in Jammu and Kashmir? Supreme Court asks Centre, state to 'sit together'
and decide
------
Pakistan
• Pakistan Urges Afghan Taliban to Shun Violence
• PTI opposes NOC for Raheel to head Saudi-led military alliance
• Raheel Sharif leading Saudi alliance will bring unity to Muslim world: Nasser Janjua
------
Arab World
• Iraqi Military Says 61 Bodies Pulled From Collapsed Mosul Site
• Syrian opposition 'fed up with terrorists', seeks help against Assad
• U.S.-backed forces capture IS-held airport near Euphrates dam
• US-backed Syrian militia makes gains against Islamic State
• Syrian Army Drives Terrorists out of More Territories in Hama
• Syrian Soldiers Fend off Terrorists' Heavy Attack in Dara'a
• Syria: Kurdish-Led SDF Seizes Full Control over Key Military Airport in Raqqa Province
------
North America
• Donald Trump's Aide Compares IS Militants to Scurrying 'Cockroaches'
• US: 'No apparent reason' for shooting on Vegas Strip bus, says police
• Blaming conservatives, Trump signals new openness to Democrats
• New York racial attack: Suspect says he would rather have killed younger black man
------
South Asia
• Fresh Explosions Rock Building Occupied By Militants In Bangladesh
• 23 arrested in connection to deadly Kabul military hospital attack
• Top Afghan security officials summoned by parliament over security deterioration
------
Mideast
• Israel: Population Growth Is End of 2-State Solution, Says Settler Leader
• Iran Imposes Sanctions on 15 US Firms
• Syrian businesses in Turkish province attacked after false rumors of fight with police
• Turkish claims on Iran are baseless: Iranian Foreign Ministry
• Turkey's referendum race is still neck and neck: Konda pollster
• Boy, 17, charged over knife incident at Dar Alarqam Doha Mosque in Great Horton
------
Africa
• Egypt: Five Terrorists Killed, 16 Arrested In Army Raids in North Sinai
• Ivory Coast rescinds port security measures, attack threat unfounded
• Egyptian court jails 56 over migrant boat shipwreck
• Swaminarayan organisation's new temple project initiated in South Africa
------
Europe
• Pope's Sex Abuse Board Vows to go on without Survivor Member
• WhatsApp Message Encryption Unacceptable, Should Be Accessible To Police: UK Minister
• Westminster attack: Scotland Yard make new arrest in Parliament terror case
• Three soldiers killed in clashes in Ukraine's rebel east
Compiled by New Age Islam News Bureau
URL: https://www.newageislam.com/islamic-world-news/gilgit-baltistan-part-j-k/d/110551
-------
Gilgit-Baltistan part of J&K, Pakistan in illegal occupation: Resolution in British Parliament
Mar 27, 2017
LONDON: A motion was passed in the British Parliament condemning Islamabad's announcement+ declaring Gilgit-Baltistan as its fifth frontier+ , saying the region is a legal and constitutional part of Jammu & Kashmir illegally occupied by Pakistan since 1947.
The motion which was tabled on March 23 and sponsored by Conservative Party leader Bob Blackman, stated that Pakistan, by making such an announcement, is implying its attempt to annex the already disputed area.
"Gilgit-Baltistan is a legal and constitutional part of the state of Jammu & Kashmir, India, which is illegally occupied by Pakistan since 1947, and where people are denied their fundamental rights including the right of freedom of expression," the motion read.
It was further noted that the attempts to change the demography of the region was in violation of State Subject Ordinance and the 'forced and illegal construction' of the China-Pakistan Economic Corridor+ (CPEC) further aggravated and interfered with the disputed territory .
Meanwhile, a spokesperson for the Chinese foreign affairs ministry has said that Beijing was ready to work with Islamabad to take forward the CPEC to benefit the people of both countries.
The economic corridor is a $51.5 billion project that aims to connect Kashgar, in China's western province of Xinjiang, with the port of Gwadar+ in the Pakistani province of Balochistan.
http://timesofindia.indiatimes.com/india/gilgit-baltistan-part-of-jk-pakistan-in-illegal-occupation-resolution-in-british-parliament/articleshow/57846246.cms
------
Facebook removed 85pc blasphemous content on Pakistan's request, ministry tells IHC
AAMIR JAMI
The interior ministry informed the Islamabad High Court on Monday that Facebook administration has been blocking illegal blasphemous content on Pakistan's request and 85 per cent of such material on the social networking site has already been removed.
Interior Secretary Arif Khan said in his report that Facebook had responded to their letter and showed its willingness to remove content deemed blasphemous.
He said the federal government has taken ambassadors of 27 Muslim countries on board in connection with the issue. Furthermore, three arrests have been made during the course of the online blasphemy probe, out of which two people were directly involved in posting blasphemous content, he stated.
Law enforcers have also found blasphemous content from the suspects' laptops and mobile devices. A joint interrogation team has been constituted to probe into the matter, he added.
When asked why the ambassador of the country from where the offence originated was not summoned, the interior secretary responded: "Our embassy in Washington has also taken up the matter [with the US government]."
He said banning Facebook is "not the solution of the problem".
Pakistan Telecommunication Authority (PTA) Chairman Ismael Shah said a team, comprising 25 members, has been working to search blasphemous content online. He said that the authority has so far taken action against 40 such pages.
He said the Facebook administration has realised the issue and "assured to comply with our demand".
"Facebook agreeing to our demands is a big achievement," the PTA chief said.
In his remarks, IHC Chief Justice Shaukat Siddiqui praised the government for hosting a meeting of 27 envoys of Muslims countries.
Justice Siddiqui expressed displeasure over the role of the information ministry and ordered IT Minister Anusha Rehman to come in person and explain why the issue has not been resolved as yet.
The chief justice also sought a report on amendments in the Prevention of Electronic Crimes Act 2016.
The hearing of the case will resume on March 31 as the court directed all parties to submit their progress reports on the day.
The government had approached Facebook earlier this month regarding access to the records of three controversial pages accused of spreading blasphemous content. Facebook in its reply had said it is aware of the government's reservations and that it wants to resolve the issue via bilateral dialogue and mutual understanding.
Facebook management had also decided to send a delegation to Pakistan for investigating content which the government considers to be blasphemous.
https://www.dawn.com/news/1323131/facebook-removed-85pc-blasphemous-content-on-pakistans-request-ministry-tells-ihc
------
Shia paramilitary wants U.S. troops excluded to keep Mosul battle "clean"
by Mohamed Mostafa
Mar 27, 2017
Mosul (IraqiNews.com) A senior leader of the paramilitary forces fighting Islamic State in Iraq has asked to keep away U.S. forces from taking part in the battle to make it "clean".
Jawad al-Tleibawi, spokesperson of Asaeb Ahl al-Haq, a component of al-Hashd al-Shaabi (Popular Mobilization Units), urged the Iraqi government in statements Monday to "assume its responsibilities and issue orders to exclude American forces from Mosul liberation battles," so as to "keep the battle clean".
Tleibawi accused the U.S. forces of committing "a crime" by using "excessive force" in its operations in Mosul.
A U.S.-led coalition has been backing Iraqi troops in its fight against Islamic State militants since the government launched a major operation in October to retake the city. The Iraqi government has reiterated that coalition support was limited to airstrikes and ground combat advice, but occasional reports told of active ground involvement by foreign troops.
The coalition has been under fire over the past week due to accusations that its fighter jets caused hundreds of civilian deaths in strikes targeting IS militants. U.S. commanders said they were going to investigate deaths that occurred at areas of their troops' operations.
Iraqi government forces recaptured eastern Mosul in January and have been sweeping through the western region since mid February.
http://www.iraqinews.com/iraq-war/shia-paramilitary-wants-u-s-troops-excluded-keep-mosul-battle-clean/
------
Seattle Islamic Relief: Water, Money and Schools For Palestine
Sunday 26 March 2017
An elderly woman stared, intently, before asking two young girls seated at a table next to me: "Is Umm Mohammad your grandmother?"
"Yes," one of them answered, before submitting to numerous follow-up questions about various family members' global whereabouts.
"Sabrina! You've grown so much!" exclaimed a man at another table, as the smiling young woman explained she was not Sabrina, but her sister.
All around, people were greeting one another, eager to catch up before the evening's programme began the annual fundraiser of Islamic Relief USA, held this year in Lynnwood, a suburb just north of Seattle, Washington. The spacious banquet hall filled up fast, and soon everyone was seated around tables covered in tablecloths and napkins in black, red, white and green, the colours of the Palestinian flag, with Palestinian flags as centrepieces.
Islamic Relief USA works globally, with a mission to provide "relief and development in a dignified manner regardless of gender, race, or religion," but the focus of this particular fundraiser was Palestine, and more specifically, as one of the organisers, Murtaza Junepo, said, it was twofold: Palestinian orphans, and water and hygiene in Palestine.
The evening's programme began with a video overview of Islamic Relief's work around the world, including in the US, where volunteers and staff had delivered food packages, hygiene kits, blankets, rain ponchos and warm meals to thousands of homeless and low-income Americans, from New Orleans, Louisiana, to Portland, Oregon.
In Seattle, newly arrived Syrian refugees participated in last year's annual "Day of Dignity," IRUSA's largest annual US programme, serving US military veterans, so as to show people "the image of ISIS does not represent us," as one young volunteer put it.
And in Flint, Michigan, when the water turned toxic, more than 500 IRUSA volunteers delivered about 33,000 gallons of water door to door in below-freezing January and February weather to low-income neighbourhoods.
Sheikh Fazel, imam of the Bellevue Mosque, which was torched earlier this year, and which had hosted multiple fundraisers in previous years, noted that the Quran says we are all created from water, and that water is the source of all life. Indeed, this is a universal truth, and recalls the Indigenous American "Mni Wiconi," "Water is Life" affirmation that sustained the Sioux tribe in its standoff with the North Dakota Access Pipeline developers.
The evening's speaker, Dr Hatem Bazian, offered a quick overview of the dismal water situation in the West Bank and Gaza, stressing that the catastrophe there is man-made, not a natural disaster. There are four sources of water for Palestinians in the homeland, Bazian said: the Jordan River, the mountainous aquifer in the West Bank, the coastal aquifer and rain collection.
However, Palestinians get zero percent of the Jordan River water, which all goes to Israel. Israel also gets 83 percent of the mountain aquifer water and 82 percent of the coastal aquifer water. Palestinians also get zero percent of the water that is collected from rain.
Israelis get four times the amount of water Palestinians get, and each additional Israeli settler represents more water taken from Palestinians. The World Health Organisation suggests that 100 litres of water per day per person is needed; Palestinians get between 30 and 50 litres. Bazian also told of how 140 Palestinian wells were destroyed, along with 30 miles of pipes, for the construction of the apartheid wall.
Islamic Relief USA, however, has been working in partnership with various NGOs on the ground in Gaza and the West Bank to alleviate these circumstances, and has achieved significant results. It has raised $20m for Gaza relief since 2014, helping 370.000 people, restoring water to 500 facilities and even exceeding a goal of repairing 10 schools, as they were able to fix 11.
As Bazian spoke, I asked the event's co-organiser, Ghassan Maarouf, if people were possibly more wary of donating to Islamic charities these days, when Islamophobia is running rampant.
I was thinking of the recent months-long investigation into NGO World Vision, which Israel alleged had diverted money towards Hamas. The investigation cleared Mohammad al-Halabi, head of World Vision's Gaza operations, of all charges, even as it reminded us of how easily jeopardised our efforts remain as long as Israel continues to control every aspect of the lives of Palestinians in Gaza and the West Bank.
And those of us who have long been active in Palestine solidarity remember the tortuous ordeal of Sami al-Arian, a tenured professor whose career was destroyed over false accusations of "funding terrorism".
The generosity of a community that has not forgotten its disadvantaged members is commendable, and to be feted.
To this day, Arian's case remains the US Justice Department's longest-running and most controversial investigation into links to terrorism, eventually driving him to plead guilty to one count of racketeering, which he says he agreed to in order to end his family's misery. Arian has since been deported to Turkey.
Maarouf said that Islamophobia has been rampant and unchecked for many years now, "since 9/11". Islamophobia is not a new development, he told MEE. "It's been growing since 9/11, and getting worse with each administration, but it is not a new phenomenon in this country."
Donations ebb and flow, he said, depending on a number of factors, including other emergencies and other fundraisers. He mentioned the Syrian refugee crisis, and how people are also rallying to alleviate the refugees' miserable circumstances to the best of their abilities.
The generosity of a community that has not forgotten its disadvantaged members is commendable, and to be feted.
The dabke dancing that concluded the evening's events, performed by the Jafra Dabke Team, a Seattle-based troupe, was a fitting end to a programme that celebrated culture, commitment and giving. One of the dancers was wearing a T-shirt with two Arabic words that translate into English as "Free Palestine."
Except in the Arabic there was no ambiguity about "Free." It was not meant as an adjective, but as a verb: We must work on freeing Palestine. This was a call to action beyond mere charity, and one that most people in the room clearly embraced as they cheered on the dancers.
http://www.middleeasteye.net/news/seattle-islamic-relief-water-money-and-schools-palestine-1162780336
------
India
Pakistan Man Pardons 10 Indians Who Killed His Son in UAE, Court Will Accept Offer of 'Blood Money'
Shailaja Neelakantan
Mar 27, 2017
NEW DELHI: A Pakistani man has pardoned 10 Indians who are on death row after being convicted of killing is son in Abu Dhabi in 2015, BBC Urdu reported.
A UAE court has approved the request that the father be paid 'blood money'. The court still has to rule on the pardon, but it appears likely the 10 men will be freed, Pakistan's The Express Tribune said. Under Islamic law or Sharia, which the UAE follows, the victim's family can file an appeal in court against the death penalty for the convicts if the two reconcile and the former pardons the latter.
"It was unfortunate that I lost my son. I have forgiven these 10 individuals. In fact, Allah has saved their lives," said Mohammad Riaz, the father of Muhammad Farhan, who was killed by the Indians following an altercation.
"The lives of at least 10 people, including a wife and children, hinge [financially] on one person [who comes to work in the UAE]. I appeal (to) the young generation not to indulge in such fights," said Riaz.
The 'blood money' is being provided by a Dubai-based Indian businessman, SP Singh Oberoi, who heads a charitable trust. In Islamic law, 'blood money' is paid to the victim's family as compensation, according to gulfnews.com. In the UAE, 'blood money' for all males residing the country, whatever their religion or nationality, is 200,000 dirham. (It's half that for females.)
Oberoi, the Indian businessman, said the trust invited Riaz to come to the UAE and arranged a visa and accommodation for him and his family.
"We somehow made him agree (to pardon the convicts) ... and as per Sharia law, have submitted 200,000 Dirhams as blood money in the court," Oberoi added.
http://timesofindia.indiatimes.com/world/pakistan/pakistan-man-pardons-indians-who-killed-his-son-in-uae-court-will-accept-offer-of-blood-money/articleshow/57848876.cms
------
Kerala 'IS module' plotted to target Hindu leaders, Ahmadiyya mosques and Jamaat-e-Islami Hind, reveals arrested IS operative
Moinudheen Parakadavath, a resident of Kasargod District of Kerala and an important link in the Kerala Islamic State (IS) module of 22 missing persons, has told the National Investigation Agency (NIA) and central intelligence agencies that members of the caliphate wanted to target several Hindu leaders, Ahmadiyya mosques and Jamaat-e-Islami Hind to "create ripples", The Times of India reports on March 27.
Ahmadiyya leaders and Jamaat-e-Islami have condemned IS activities in the past and said the outfit was causing more harm to Muslims and Islam than the enemies of Islam. Kerala-based Moinudheen, who was arrested by the NIA upon his deportation from Abu Dhabi on February 14, also revealed that "secret" online groups of IS members would regularly discuss their targets in India. In one of the conversations in a closed IS group on `Telegram' channel, `Bab Al Noor' of which Moinudheen too was a member, he said someone posted details of a Jamaat-e-Islami programme to be held in Kochi in 2016 where Rahul Eashwar, a Hindu orator, was invited as a speaker.
"One person suggested that we should target such events. I suggested that Kochi Jewish temple is also close to the venue. Someone suggested that we should use a bike to carry out the attack. But I suggested that we should use a tipper lorry for the attack," Moinudheen said during his interrogation.
"I was travelling from Abu Dhabi to Tehran with Shajeer Mangalasseri Abdulla, another resident of Kasargod in Kerala. We reached Tehran in June. After travelling 15 hours from Tehran to the city of Mashhad in Iran, we were informed on chat that there were some Keralites in Mashhad who were also travelling to IS territory and if we would like to meet them," he said. "We met five persons from Kasargod in Mashhad - Dr Ijas, Marwan, Manzad, Hafeesudheen and one more person whose name I don't remember," he told his interrogators.
After a few days, Moinudheen came back to Abu Dhabi while Shajeer is yet to be traced. He is said to be in charge of the Kerala IS module. Moinudheen was arrested by Abu Dhabi authorities in December, 2016 and sent to India in February.
http://www.satp.org/satporgtp/detailed_news.asp?date1=3/27/2017&id=10#10
------
India, Saarc countries pull up Pakistan, ask it to pay up $7.85 mn for South Asian University
Dipanjan Roy Chaudhury
Mar 27, 2017
NEW DELHI: India and six other members of the South Asian Association for Regional Cooperation have pulled up Pakistan, asking it to immediately pay up $7.85 million as its contribution to the South Asian University.
Pakistan is the only member of the SAARC which has not yet contributed any amount for running the institution since it started functioning in Delhi in 2010.
The external affairs ministry recently briefed a parliamentary panel on the issue and informed that SAU's governing board will "review" Pakistan's "continued participation" in the varsity if the country fails to contribute any amount to institution.
The issue was also discussed during the 53rd meeting of the SAARC's programming committee in Kathmandu early last month. India has so far given $30.37 million as its operational contribution to the varsity.
Afghanistan, Bangladesh, Bhutan, Maldives, Nepal and Sri Lanka contributed $2.3 million, $4.9 million, $2.3 million, $1.8 million, $2.9 million and $2.9 million respectively.
Pakistan's delay in making payment for the SAU is in keeping with its "general policy of resisting all initiatives by the SAARC", said an expert on South Asian affairs and functioning of SAARC.
Pakistan has in the past blocked key SAARC initiatives for road and rail connectivity within the region as well as for counter-terrorism convention. The issue was discussed during the ninth meeting of the governing board of the varsity in Dhaka on November 28, 2016.
Pakistan, however, recently conveyed that efforts were being made to expedite payment of its share of contribution to the SAU, according to people aware of the matter. India has spent $ 29.92 million as capital cost to build the SAU near Maidan Garhi in South Delhi, in keeping with its commitment to bear the entire expenses to set up the varsity.
All eight member nations are required to share the recurring costs for running the institution.
http://timesofindia.indiatimes.com/world/south-asia/india-saarc-countries-pull-up-pakistan-ask-it-to-pay-up-7-85-mn-for-south-asian-university/articleshow/57848046.cms
------
UP train derailment plot: Nepalese businessman met ISI handler in Dubai
Bharti Jain
Mar 27, 2017
NEW DELHI: Nepalese businessman Shamsul Hoda, a key suspect behind the failed attempt to cause train derailment in Ghorasahan, had met his Pakistani handler Safi Shaikh, who is linked to ISI, in Dubai last January, just after news of the arrests in India and Nepal broke out.
Hoda, during his interrogation by an NIA team in Nepal, revealed that he had met Safi in Dubai once after the Ghorasahan case arrests and thereafter remained in touch with him over the telephone.
Hoda was arrested in early February after he returned to Nepal from Dubai.
Hoda has confirmed that he had travelled with Safi to Pakistan after the fasting month of Ramzan last year. It is here that he was asked by some of Safi's aides, supposedly linked to ISI, to cause largescale casualties in India by engineering stampedes, train derailments, riots and attacks on government installations.
Safi not only sponsored Hoda's air ticket, but also ensured that his visa to Pakistan was arranged promptly. Hoda is believed to have been accommodated in an ISI safehouse in Karachi. He was told that he should tap Indian criminal gangs for executing terror attacks in India and that he would be paid handsomely. Probe has already thrown up money trail of a Rs 8-9 lakh transfer made by Safi to Hoda's bank account at a Himalayan Bank branch in Birganj, Nepal.
After Hoda left, Safi stayed back in Pakistan. Hoda has said he was not sure when Safi returned to Dubai.
While NIA has already questioned Hoda and pointsman Brij Kishore Giri in Nepal, there are discrepancies in their statements. Sources indicated the two may be questioned together. While they have confessed to their role in the failed attempt to plant an IED on the tracks in Ghorasahan, they have not talked of any link to the Kanpur or Koneru derailment.
http://timesofindia.indiatimes.com/india/up-train-derailment-plot-nepalese-businessman-met-isi-handler-in-dubai/articleshow/57846136.cms
------
Terrorism has thrown a big challenge to humanity: PM Modi
Mar 26, 2017
NEW DELHI: Terrorism has thrown a big challenge to humanity and people should draw inspiration from ancient scriptures to take on the menace, Prime Minister Narendra Modi said on Sunday.
"Terrorism has gripped the entire world. It has thrown a challenge to humanity. If we try to analyse incidents mentioned in ancient scriptures and set those in the present context, I would say that Jatayu was the first to fight against terrorism. He gave the message of fearlessness," he said.
In epic Ramayana, Jatayu, a vulture, had valiantly tried to rescue Sita when she was being kidnapped by Ravana, sacrificing his life in the process.
The Prime Minister said Jatayu sacrificed his life taking on a strong man to defend the dignity of a woman. "Jatayu's fight gives us the inspiration to take on terrorism. It also gives the message to live for humanity," he said.
PM Modi was addressing a gathering at the residence of Union Minister M Venkaiah Naidu here to celebrate Ugadi, the Telugu and Kannada new year day.
Referring to different languages and cultures in the country, Modi said various states should ensure cultural exchanges between people. Haryana and Telangana have already signed an agreement in this regard.
He said cultural exchanges and quiz competitions can be organised to spread culture and language of one state in the other.
Modi said diversity of India was both its identity and strength.
The Prime Minister, while greeting the nation on Ugadi, said the festivals are a reflection of changing facets of nature and are linked to culture and traditions.
Citing the 'Ek Bharat, Shreshth Bharat' initiative of his government, Modi said it would enable the coming generations to understand the cultural diversity of different states.
This would strengthen the feeling of oneness and unity amongst all Indians, Modi said, as he called upon states to collaborate with each other in promoting the uniqueness of their respective cultures and traditions.
Greeting people on the occasion, Naidu said the day heralds the beginning of the new year and good days will turn into even better days under Modi. He also said that unity of the country is in its diversity.
"Achche din have come and aur bhi achche din aane wale hain desh mein (good days have come and even better days will come) under Narendra Modi's leadership," he said.
Naidu said Ugadi would bring prosperity and growth to the country under the leadership of Modi.
The function was attended by lok Sabha Speaker Sumitra Mahajan, Delhi Lt Governor Anil Baijal, Minister of Law and Justice Ravi Shankar Prasad and a host of Union Ministers.
Artists from Tamil Nadu, Karnataka, Kerala, Telangana and Andhra Pradesh gave cultural performances. PTI SKC NAB SK SK 03261913 NNNN
http://timesofindia.indiatimes.com/india/terrorism-has-thrown-a-big-challenge-to-humanity-pm-modi/articleshow/57841363.cms
------
Muslims a minority in Jammu and Kashmir? Supreme Court asks Centre, state to 'sit together' and decide
by Sonalee Borgohain
March 27, 2017
The Supreme Court today asked the Centre and the Jammu and Kashmir government to "sit together" and decide contentious issues including the question whether Muslims can be treated as minority in the state.
A bench comprising Chief Justice JS Khehar and Justices DY Chandrachud and SK Kaul asked both the governments to resolve the issue and submit a report to it within four weeks.
"This is a very very important issue. You both sit together and take a stand on it," the bench said.
MAJORITY MUSLIMS IN J-K ENJOY MINORITY BENEFITS?
Last month, the apex court had imposed a cost of Rs 30,000 on it for not filing its reply to a PIL alleging that minority benefits are being enjoyed by majority Muslims in Jammu and Kashmir.
It had accorded a last opportunity to the Centre to file its reply, saying the matter is very important.
The court had, however, allowed the counsel for the Centre to file the response after depositing the cost and had also noted that a fine of Rs 15,000 was also imposed last time also for the same reason.
NOTICE ISSUED TO CENTRE, STATE ON MINORITY BENEFITS ISSUE
Earlier, the court had issued notice to the Centre, the state government and the National Commission for Minorities (NCM) on the plea filed by Jammu-based advocate Ankur Sharma, alleging that benefits accruing to minorities were being taken away by Muslims, who were in a majority in Jammu and Kashmir.
The plea also alleged that rights of religious and linguistic 'minorities' in the state were being "siphoned off illegally and arbitrarily" due to extension of benefits to "unqualified sections" of the population.
It has been settled that the identification of minority communities has to be decided as per the population data of the state in question, Sharma had said.
The apex court, however, had refused to restrain authorities from disbursing benefits to any community in the state.
PIL SOUGHT SETTING UP OF STATE MINORITY COMMISSION
The PIL has also sought the setting up of State Minority Commission for identification of minorities.
"The population of Muslims in Jammu and Kashmir according to the 2011 Census is 68.31 per cent. Communities which are eligible to be notified as minorities, were not awarded their due share of scholarship owing to their non-identification as minorities, thereby jeopardising their constitutionally guaranteed rights enshrined under Part III of the Constitution of India.
"This clearly reflects the unfairness and discrimination of the State towards the communities in the state of Jammu and Kashmir which are eligible to be notified as minorities," the petition alleged.
http://indiatoday.intoday.in/story/newalert-sc-muslims/1/913610.html
------
Pakistan
Pakistan urges Afghan Taliban to shun violence
March 27, 2017
ISLAMABAD: Pakistan has urged the Afghan Taliban to scale down violence and join the peace reconciliation process in a recent high-level contact with senior insurgent leaders, sources told The Express Tribune on Sunday.
Pakistan's call came at a time when the Taliban are preparing for their Spring Offensive (fighting season) while Afghan government forces are readying for a counter offensive.
Pakistan-Afghanistan's London rendezvous is over, now what?
Former Taliban minister Mullah Agha Jan Mutasim said in an earlier interview that this year's fighting would be 'intense' as the militia has "strengthened its hold over many areas this winter". The Taliban overran the strategic Sangin district in southern Helmand province on Thursday in what appears to be a serious setback for the Afghan forces.
Pakistan is encouraging the Taliban to join the peace process at a time when Russia is pushing ahead with a regional peace initiative to promote political process in Afghanistan with the involvement of key players, including Pakistan.
The United States has decided to stay away from the April 14-15 meeting in Moscow – much to the surprise of many. According to Interfax news agency, the Russian foreign ministry on Friday regretted the US refusal to attend the informal consultations. Pakistan's participation in the meeting will be at the director-general level.
Russian Foreign Ministry's Director of the Second Asian Department Zamir Kabulov will host the meeting that is expected to be attended by four Central Asian states for the first time.
The Express Tribune has learnt that Taliban leaders have started consultations at the highest level on how to respond to Pakistan's call to scale down violence. However, Taliban sources insist they 'cannot stop' the insurgency in the face of "foreign invaders and [hostile] Kabul administration as its forces could [set a] trap".
"With the latest interaction, Pakistan also wanted to know about the approach of the Taliban leaders towards the political process," a source told The Express Tribune.
Pakistan still central to US Afghan strategy
Pakistan is aware of the approach of the Qatar-based Taliban political representatives, some of whom had visited Pakistan in October last year as part of their contacts with other countries. Taliban political envoys also visited China in January this year and Beijing was also anxious to see the Taliban holding direct talks with the Afghan government.
Russia floated the idea last month to "bring Taliban negotiators to the process", but no invitation has yet been extended to the Taliban.
Kabul had initially opposed the idea to invite the Taliban to the process, doubting Moscow's growing contacts with the Taliban. However, Foreign Minister Salahuddin Rabbani and National Security Adviser Hanif Atmar came up with positive remarks about Russia's role after they visited Moscow this month.
Taliban sources also confirmed that until March 26, they had not received any invitation. A Taliban leader earlier stated that the group would be 'positive' if formally invited to the Russian-led process.
Sources said Taliban leaders took advantage of their meeting to "convey concerns at Pakistan's policy of closing border with Afghanistan and mistreatment of refugees". They also called for the release of Taliban prisoners detained in Pakistan.
https://tribune.com.pk/story/1366271/pakistan-urges-afghan-taliban-shun-violence/
------
PTI opposes NOC for Raheel to head Saudi-led military alliance
SYED IRFAN RAZA
March 27th, 2017
ISLAMABAD: The Pakistan Tehreek-i-Insaf (PTI) has opposed the government's decision to allow former chief of army staff (COAS) retd Gen Raheel Sharif to assume the command of a yet-to-be-formed, Saudi-led 39-nation military alliance of Muslim states.
"We strongly oppose this decision and will soon raise the issue in the parliament," PTI spokesman Fawwad Chaudhry told Dawn.
He said PTI Chairman Imran Khan had tasked three parliamentarians of the party — Shah Mehmood Qureshi, Shireen Mazari and Shafqat Mehmood — with preparing a strategy under which a privilege motion and a calling attention notice would be moved in the National Assembly so that a threadbare discussion could take place there on the issue.
The PTI's reaction came after an interview of Defence Minister Khawaja Asif was published in some newspapers on Sunday in which he revealed that the government had issued issue a no objection certificate (NOC) to the former army chief to lead the military alliance.
The PTI spokesman said his party was of the view that all parliamentary parties had decided in the parliament that Pakistan would remain neutral in the Middle East crisis. But the decision to issue the NOC to Gen Sharif is contrary to the parliament's decision. "Even if the government had decided to issue the NOC to the former army chief, it should have come again to the parliament to give reasons why it wanted to do so," he said.
The PTI spokesman said the 39-nation military alliance of Muslim states was apparently being formed against Iran and, therefore, the appointment of Pakistan's former army chief as its commander would send a negative message that the country was also against Iran.
Read: Pakistan will not participate in conflict that divides Muslim Ummah: Khawaja Asif
Mr Chaudhry said the government's decision could further expand the already existing divide between Sunni and Shia communities in Pakistan. "Our Shia brothers have already been targeted in the country and this decision will intensify sense of insecurity prevailing among them," he added.
The proposed military coalition has reportedly been envisaged to serve as a platform for security cooperation, including provision of training, equipment and troops.
The PTI spokesman said the Middle East crisis was not confined to the Muslim states but super power Russia and Turkey had also been involved in the bloody war in Syria. "Raheel Sharif's actions can also affect Pakistan's relations with Iran, Russia and Turkey," he expressed the fear.
He said under the country's laws it was mandatory for all government officials not to take up a new job until two years after their retirement. And therefore Defence Minister Asif had told the Senate on Jan 11 that retd Gen Sharif would be required to seek NOC from the government before accepting the Saudi offer to assume command of the military coalition.
Mr Chaudhry said a statement of Federal Minister for Safron retired Lt Gen Abdul Qadir Baloch against issuance of the NOC to retd Gen Sharif was evident of the fact that the government had not taken even its cabinet members in confidence on the decision. "Neither the parliament nor the cabinet has been taken into confidence," he said.
https://www.dawn.com/news/1323049/pti-opposes-noc-for-raheel-to-head-saudi-led-military-alliance
------
Raheel Sharif leading Saudi alliance will bring unity to Muslim world: Nasser Janjua
FAHAD CHAUDHRY
The appointment of the former army chief, retired Gen Raheel Sharif as the head of a Saudi-led 39-nation Islamic military alliance will prove to a welcome step for the Muslim world, National Security Adviser Nasser Janjua said on Monday.
Speaking to reporters on the sidelines of a conference on maritime security in Islamabad, the retired lieutenant general said if Sharif was chosen to lead the military alliance, "he will become a reason for the unity of Muslim Ummah".
"Gen Raheel Sharif will use his experiences and knowledge to remove internal misunderstandings among Muslim countries," Janjua said, adding that the former army chief's appointment will even benefit "anti-alliance countries, including Iran".
Gen Sharif is likely to assume the command of the anti-terrorism alliance, which is being dubbed as a 'Muslim Nato', in April.
The government had issued a no-objection certificate for Sharif to join the alliance after an understanding was reached between Pakistan and Saudi Arabia on the matter, retired Maj Gen Ijaz Awan, a defence analyst and close associate of the former army chief, told Dawn on Saturday.
https://www.dawn.com/news/1323144/raheel-sharif-leading-saudi-alliance-will-bring-unity-to-muslim-world-nasser-janjua
------
Arab World
Iraqi military says 61 bodies pulled from collapsed Mosul site
March 26, 2017
Iraqi's military said on Sunday 61 bodies had been recovered from a collapsed building that was boobytrapped by Islamic State in Western Mosul, but there was no sign it had been hit by a coalition strike though a large vehicle bomb was discovered nearby. The statement was a response to reports by eyewitnesses and local officials that as many as 200 bodies had been pulled from a collapsed building after a coalition strike last week targeted IS militants and equipment in al Jadida district area.
The incident remains far from clear and details are difficult to confirm as Iraqi forces battle with Islamic State to recapture the densely populated parts of the western half of Mosul, the militant group's last stronghold in Iraq.
The US-led coalition on Saturday said it carried out a strike on Islamic State militants and equipment in the area of the reported deaths, but it was still investigating. It did not give figures for any casualties or details on targets.
The Iraqi military command said eyewitnesses had told troops that the buildings were boobytrapped and militants had forced residents inside basements to use them as human shields. IS militants had also fired on troops from those houses, it said.
But its figures were lower than other local officials. A local municipal official said on Saturday, 240 bodies had been pulled from the rubble. A local lawmaker and two eyewitnesses say a coalition air strike may have targeted a large truck bomb, triggering a blast that collapsed buildings.
The incident has highlighted the complexity of fighting around Western Mosul's Old City, where Islamic State are hiding among families and using the narrow streets and alleys to their advantage, forcing Iraqi forces into street fighting.
http://indianexpress.com/article/world/iraqi-military-says-61-bodies-pulled-from-collapsed-mosul-site-4586348/
------
Syrian opposition 'fed up with terrorists', seeks help against Assad
March 27, 2017
The Syrian opposition rejects terrorism and is "fed up" with banned militants but they cannot be stopped if Syria continues evicting populations of besieged areas, opposition negotiator Basma Kodmani said on Sunday. Syria's government has always cited the fight against terrorism to justify its part in a six-year war that has killed hundreds of thousands, and brands all its opponents and their backers as terrorists and sponsor of terror.
The opposition's chief negotiator Nasr al-Hariri, who is trying to negotiate an end the rule of President Bashar al-Assad, began this month by saying its stance against terrorism was proven on the battlefield and not mere words.
But subsequently rebel groups launched an offensive spearheaded by suicide-bombers from the jihadi Tahrir al-Sham alliance.
Tahrir al-Sham includes fighters who formerly belonged to the Nusra Front, once an al Qaeda affiliate and – along with Islamic State – one of the two groups in Syria designated as "terrorists" by the United Nations.
Kodmani, in Geneva for U.N.-led peace talks, said the opposition's stance was "unambiguous condemnation, disassociation from, and willingness to fight the terrorist groups" designated by the U.N.
"The fact that Nusra or Tahrir al-Sham puts itself in those battles does not mean in any way that this is a new alliance or a renewed alliance," she told Reuters.
The militants liked to elbow their way into prominent roles but they never led an offensive on their own or maintained a ceasefire line, she said.
"We are fed up with Nusra. They are the biggest danger inside the areas where the opposition is sitting. But if you are bombed from above, you just have to postpone the battle against extremists, even though they are a mortal danger for you.
"The day the international community gives us anything to work with, believe me, the opposition will immediately turn against all the extremists and expel them from their areas."
COURTING TRUMP
The recent offensive was launched by local armed groups to prevent forced displacement, Kodmani said. Forces loyal to Assad have used the tactic of forced displacement repeatedly in the past year, especially in Aleppo, starving and bombarding besieged areas until the local fighters agree to leave in what is effectively a surrender.
The U.N. Commission of Inquiry on Syria has said such displacements are war crimes. Kodmani said the international community was doing nothing to stop them.
"What options is the international community giving the population, for God's sake? What can we tell people on the ground? Don't use force? They only have force," she said.
"This is not about terror and about working with terrorists. It's about who protects civilians."
Both Assad and the opposition hope U.S. President Donald Trump will see them as his ideal partner against terrorism. Kodmani said there was growing understanding in the U.S. administration that working with Assad meant working with Iran-led militias that do much of the fighting for him.
"I am hoping that in the next two or three months, before the summer, we will have a clear U.S. policy that sees the obvious, which is that this country cannot be put back together if the Iran-led militias remain," she said.
"We cannot get the jihadis out, we cannot have the moderates fight the extremists, if we do not have a ceasefire and Iran-led militias included in the call for withdrawal of all foreign fighters."
http://indianexpress.com/article/world/syrian-opposition-fed-up-with-terrorists-seeks-help-against-assad-4587174/
------
U.S.-backed forces capture IS-held airport near Euphrates dam
March 27, 2017
A U.S.-backed Syrian alliance of Kurdish and Arab militias on Sunday, March 26 took a military airport in northern Syria held by Islamic State, close to the country's largest dam that may be in danger of collapse.
The Syrian Democratic Forces (SDF), an alliance of Kurdish and Arab militias supported by a U.S.-led international coalition, said in a statement it had seized the air base.
Earlier, SDF spokesman Talal Silo said its fighters had seized "60 to 70 percent" of the airport but were still engaged in intense clashes with the ultra-hardline militants inside the air base and on its outskirts.
The SDF, backed by U.S. special forces in a campaign that has driven Islamic State from large swathes of northern Syria, fights separately from other rebel groups that seek to topple President Bashar al-Assad's rule.
The SDF has been battling the militants near the Tabqa dam and air base west of the Syrian city of Raqqa in an accelerating campaign to capture Islamic State's stronghold.
Hundreds of families were fleeing the city of Tabqa to the relative safety of outlying areas as U.S.-led coalition air strikes intensified in the past few days, according to former residents in touch with relatives.
The UK-based Syrian Observatory for Human Rights, which monitors the war in Syria, said a week-long campaign of U.S-led strikes on Tabqa and the western countryside of Raqqa province had killed at least 90 civilians, a quarter of them children, while injuring dozens.
A media representative for the U.S.-led coalition fighting Islamic State said it was looking into the Observatory's assertion.
Last week, the Pentagon said there were no indications a U.S.-led coalition air strike near Raqqa had hit civilians, in response to an Observatory statement that at least 33 people were killed in a strike that hit a school sheltering displaced people near the city. The Pentagon added it would carry out further investigations.
A group of civic bodies and local and tribal notables from Raqqa province warned of an impending humanitarian crisis in the city of Raqqa as a result of the escalating campaign to seize the de facto capital of the militants.
"We call for immediate efforts to save people and protect them," the statement of the Turkey-based opposition-run Local Council of Raqqa Province said, urging the international coalition to provide safe passage to civilians and ending bombing of infrastructure in the fight against Islamic State.
DAM AT RISK
The Pentagon said last Wednesday it had for the first time airdropped local ground forces behind enemy lines near Tabqa in a move aimed at retaking the major dam.
Islamic State said on its social media channels that Tabqa dam had been put out of service and all flood gates were closed. It said the dam was at risk of collapse because of air strikes and increased water levels.
Islamic State captured the Tabqa Dam, also known as the Euphrates Dam, which is about 40 km (25 miles) upstream from Raqqa and the air base, at the height of its expansion in Syria and Iraq in 2014.
The United Nations warned this year of catastrophic flooding in Syria from the Tabqa dam, which is at risk from high water levels, deliberate sabotage by Islamic State and further damage from air strikes by the U.S.-led coalition.
The director of the Syrian government's General Authority of Euphrates Dam that formerly operated the huge project blamed U.S. strikes in the past two days for disrupting internal control systems and putting the dam out of service, and warned of growing risks that could lead to flooding and future collapses.
"Before the latest strikes by the Americans, the dam was working. Two days ago, the dam was functioning normally," Nejm Saleh told Reuters.
"God forbid, there could be collapses or big failures that could lead to flooding," Saleh said.
An SDF spokesman denied that coalition strikes hit the structure of the dam and said the air drop landing last week was conducted to prevent any damage to the main structure by engaging the militants away from the dam.
"The capture of the dam is being conducted slowly and carefully and this is why the liberation of the dam needs more time," Silo said, adding that militants dug inside the dam knowing they would not be hit for fear of damaging the dam.
The Syrian Observatory for Human Rights said it had also learned from its own sources that the dam had stopped functioning but that Islamic State remained in control of its main operational buildings and turbines.
The dam is about 4.5 km (2.8 miles) long. The SDF has advanced a small distance along the dam from the northern bank but its progress is slow because Islamic State has heavily mined the area, the Observatory said.
http://indianexpress.com/article/world/u-s-backed-forces-capture-is-held-airport-near-euphrates-dam/
------
US-backed Syrian militia makes gains against Islamic State
March 26, 2017
palmyra, IS, Islamic State, Syrian Army, Syrian Army Palmyra, Islamic State Palmyra, Syria war, world news File Photo: Syrian forces take up positions during fighting between government forces and Islamic State group militants in the ancient city of Palmyra, near Homs, Syria, March 2, 2017. (SANA via AP)
A Kurdish and Arab Syrian militia backed by the United States has captured the town of Karama as it prepares for an assault on the Islamic State stronghold of Raqqa that it expects to take place in early April, it said on Sunday. The Syrian Democratic Forces (SDF) has trapped Raqqa in a shrinking pocket of territory on the northern bank of the Euphrates and has advanced towards it in a multi-pronged offensive over several months.
Dejwar Khabat, a field commander with the SDF, said he expects the assault on Raqqa to begin in early April, affirming a timeline reported by Reuters earlier this month, after the US-backed militia closes the gap on the city on more fronts. He was answering Reuters questions in a press conference with local reporters in Karama, the last significant town to the east of Raqqa, which lies about 18km (11 miles) away along the Euphrates. Another thrust of the SDF advance has already reached a few kilometres from Raqqa in the northeast.
The Syrian Observatory for Human Rights, a Britain-based war monitor, said the SDF had almost completely captured Karama but that clashes between it and Islamic State were still going on. To the west of Raqqa, the SDF is aiming to capture the town of Tabqa on the south bank of the Euphrates, along with a nearby dam and airbase after US helicopters helped the militia's fighters establish a bridgehead across the river last week.
Khabat said the SDF has besieged the airbase, but the Observatory said it was still several kilometres away. It was captured by Islamic State at the height of the group's expansion in August 2014 and the jihadists then killed at least 160 captive soldiers, the Observatory has said. Islamic State has retreated with increasing pace over recent months in the face of three rival military campaigns against it in Syria. The SDF, backed by a US-led coalition, has pushed Islamic State from the north and northeast.
Syrian rebels fighting under the flag of the Free Syrian Army and backed by Turkey have taken a swathe of territory in the north along the Turkish frontier. And the Syrian army and its allies Russia, Iran and Shi'ite militias, are advancing east of Aleppo and east of Palmyra. The Syrian army advance east of Aleppo has reached the Euphrates about 55km northwest of Tabqa, but Khabat said he did not think it had sufficient forces to enter the battle for the town. He added that the SDF would not allow any other military force to enter Raqqa.
http://indianexpress.com/article/world/us-backed-syrian-militia-makes-gains-against-islamic-state-4586564/
------
Syrian Army Drives Terrorists out of More Territories in Hama
Mon Mar 27, 2017
TEHRAN (FNA)- The Syrian Army forces engaged in heavy fighting with terrorists in the Northern countryside of Hama city and seized several points near the strategic town of Qomhana.
The army soldiers advanced against terrorists from Qomhana Cemetery to the small hilltop town of Tal (hill) al-Sammam, where they were confronted by the militants that retreated from the Western flank of Qomhana after brief clashes.
Following a short battle, the army men took full control of Tal Sammam and its three corresponding checkpoints, pushing further into the West of Qomhana in order to expand the buffer-zone around the town.
Military sources said that the army men now have their sights set on the village of Khattab, which is currently empty but still not safe to enter due to the large presence of jihad rebels overlooking the region.
On Saturday, the army troops launched massive operations against al-Nusra (Fatah al-Sham) Front in Northern Hama and regained control of lost lands.
The last group of terrorists stationed in Shizar village in Northwestern Hama was annihilated in the army operation and their vehicles and military equipment were destroyed.
Shizar village was liberated after the operations by the government forces.
Meantime, the Syrian army units engaged in heavy clashes with the terrorists who had entered the villas in Kafr al-Toun region, killing and wounding a large number of militants.
The remaining terrorists left their weapons and ammunition in the battleground and fled the scene.
Also, the engineering units of the army started the demining operations in the region after its liberation.
http://en.farsnews.com/newstext.aspx?nn=13960107000183
------
Syrian Soldiers Fend off Terrorists' Heavy Attack in Dara'a
Mon Mar 27, 2017
TEHRAN (FNA)- The Syrian Army troops fended off another heavy offensive of the Al-Nusra Front (also known as Fatah al-Sham Front or the Levant Liberation Board) on their positions in Dara'a city neighborhoods, destroying an ammunition depot.
The army soldiers engaged in fierce clashes with Al-Nusra in al-Manshiyeh neighborhood and warded off terrorists' attack, killing and wounding a number of them.
In the meantime, the army's artillery units targeted the positions and movements of Al-Nusra and destroyed an arms and munitions depot of the terrorists West of the city's post building.
Meanwhile, the army men attacked the position of a group of terrorists in the Northern direction of Dara'a city and killed or wounded most of the group's members.
Relevant reports said that the army troops engaged in fierce clashes with Al-Nusra Front on Sunday and managed to liberate a part of a key neighborhood in Dara'a city.
The army men attacked the positions of Al-Nusra and pushed the terrorists back from part of al-Manshiya neighborhood in the Southern city of Dara'a, RIA Novosti reported.
According to the news agency, currently, the government forces are conducting an intense battle against terrorists in Dara'a districts.
RIA Novosti added that the Al-Nusra has lost a large number of forces in the army attack.
http://en.farsnews.com/newstext.aspx?nn=13960107000270
------
Syria: Kurdish-Led SDF Seizes Full Control over Key Military Airport in Raqqa Province
Mon Mar 27, 2017
TEHRAN (FNA)- The predominantly Kurdish Syrian Democratic Forces (SDF) continued their advances against ISIL within the framework of the Euphrates Rage Operation and managed to take full control over al-Tabaqa military airport on Sunday night.
The Arabic language al-Arabiya reported that the SDF fighters engaged in fierce clashes with the ISIL and drove them out of the key al-Tabaqa airbase in Western Raqqa.
Kurdish sources, meantime, reported that the SDF combatants also pushed ISIL back from their positions in al-Ajal village South of al-Tabaqa airbase.
The SDF announced at around midday on Sunday that its forces entered the ISIL-held al-Tabaqa airport.
Military experts believe that the SDF fighters' attack on al-Tabaqa is mainly aimed at weakening ISIL's defense power in Manbij region as the terrorist group's main concentration center.
Manbij is located near the towns of al-Bab and Jarabulus that border Turkey that is one of the main concentration centers of ISIL in Northeastern Aleppo.
Manbij is of strategic importance because it is located along the main supply line of ISIL between Raqqa and Syria's borders with Turkey.
Jeihan Sheikh Ahmad, the Euphrates Rage Operation spokesman, said on Saturday that the SDF forces arrived in the strategic al-Tabaqa dam after heavy clashes with the ISIL militants in the Western parts of Raqqa.
They continued to advance in the region and gained control of 8 villages and a large number of farms in the Western coasts of the Euphrates River after killing and wounding tens of ISIL terrorists.
Other sources also reported that the SDF forces have started offensives against the ISIL in al-Tabaqa city.
Meantime, Talal Salou, the SDF forces' spokesman, said that the army forces can also join the operations to liberate Raqqa.
http://en.farsnews.com/newstext.aspx?nn=13960107000171
------
North America
Donald Trump's aide compares IS militants to scurrying 'cockroaches'
March 26, 2017
US President Donald Trump's counter-terrorism adviser has compared ISIS militants fleeing the Middle East for America to scurrying "cockroaches," vowing to wipe them off the face of the Earth, a media report said. "We're going to obliterate ISIS. We're going to wipe them off the face of the Earth," White House Deputy Assistant Sebastian Gorka told Fox News.
"But before we get all of them, what's going to happen? Some of them, like the cockroaches, when you switch the light on they're going to scurry. We want to stop them coming here," he said.
Gorka defended the Trump administration's executive order barring citizens of six Muslim-majority countries from entering the US, saying it is geared toward blocking militants traveling from the Middle East to the US. He asserted that domestic threats do not pose a significant security concern, The Hill magazine reported.
"So it's not the person flying from L.A. to New York that's the threat," he said. "It's the ISIS recruit, who's traveling out of Mosul, out of the Middle East, out of Syria."
http://indianexpress.com/article/world/donald-trumps-aide-compares-is-militants-to-scurrying-cockroaches-4586256/
------
US: 'No apparent reason' for shooting on Vegas Strip bus, says police
March 27, 2017
las vegas, las vegas shooting, las vegas burgular, las vegas shooter, las vegas shooting today, US shooting, US news, world news A suspect surrenders to SWAT officers after being barricaded for many hours on a bus after a fatal shooting in the vehicle earlier today which down the busy tourism corridor near the Cosmopolitan hotel-casino in Las Vegas. (Las Vegas Sun via AP)
A man sitting at the back of a public bus on the Las Vegas Strip opened fire "for no apparent reason" as passengers got off at a stop in the heart of the tourism corridor, police said Sunday. Gary Breitling, 57, of Sidney, Montana, was shot and killed Saturday before the gunman barricaded himself in the vehicle, shutting down the Strip for hours, the Clark County coroner's office said. He died at a hospital. Rolando Cardenas, 55, has been accused in the shooting, and he surrendered peacefully after a standoff inside the double-decker bus that lasted more than four hours, police said. He was booked into jail on suspicion of murder, attempted murder, burglary and opening fire on the bus. An attorney for him could not immediately be found. Attempts to reach his family were unsuccessful.
The bus had stopped on the Strip near the Cosmopolitan hotel-casino and passengers were leaving when Cardenas stood up and fired several rounds from a handgun, police said. The man didn't fire all of his bullets, but he did shoot at police during the barricade. Police said they didn't fire any shots. Assistant Sheriff Tom Roberts also said that authorities believe Cardenas may have had "mental issues."
Another victim was shot in the stomach and was hospitalized but is expected to live. Both victims were seated in the back with Cardenas, police said.
It was not known how many people were on the bus at the time of the shooting, but the bystanders and the victims had fled. Police have started a hotline seeking to hear what those passengers witnessed.
Because authorities did not know if more victims were inside, crisis negotiators, robots and armored vehicles surrounded the bus. Officers swept into casinos to warn tourists to hunker down until further notice, leaving the normally bustling pedestrian areas and a road notorious for taxi-to-taxi traffic completely empty.
Visitors also hid out inside some of the other prominent hotel-casino properties nearby, including the Bellagio, Paris, Planet Hollywood and Bally's, which also hold restaurants, shops and attractions.
http://indianexpress.com/article/world/us-no-apparent-reason-for-shooting-on-vegas-strip-bus-says-police-4587333/
------
Blaming conservatives, Trump signals new openness to Democrats
March 27, 2017
President Donald Trump on Sunday attacked conservative lawmakers for the failure of the Republican bill to replace former President Barack Obama's health care law, as aides signaled a greater willingness to work with moderate Democrats on upcoming legislative battles from the budget and tax cuts to health care.
On Twitter, Trump complained: "Democrats are smiling in D.C. that the Freedom Caucus, with the help of Club For Growth and Heritage, have saved Planned Parenthood & Ocare!"
The Freedom Caucus is a hard-right group of more than 30 GOP House members who were largely responsible for blocking the bill to undo the Affordable Care Act, or "Obamacare." The bill was pulled from the House floor Friday in a humiliating political defeat for the president, having lacked support from either the conservative Republicans or Democrats.
In additional fallout from Friday's jarring setback, Rep. Ted Poe, R-Texas, said he was leaving the caucus. Poe tweeted Friday that some lawmakers "would've voted against the 10 Commandments."
"We must come together to find solutions to move this country forward," Poe said Sunday in a written statement. "Saying no is easy, leading is hard but that is what we were elected to do."
Trump initially focused his blame on Democrats for the failure and predicted a dire future for the current law.
But on Sunday, his aides made clear that Trump would be seeking support from moderate Democrats, leaving open the possibility he could still revisit health care legislation. White House chief of staff Reince Priebus scolded conservative Republicans, explaining that Trump had felt "disappointed" that a "number of people he thought were loyal to him that weren't."
"It's time for the party to start governing," Priebus said. "I think it's time for our folks to come together, and I also think it's time to potentially get a few moderate Democrats on board as well."
As he ponders his next steps, Trump faces decisions on whether to back administrative changes to fix Obamacare or undermine it as prices for insurance plans rise in many markets. Over the weekend, the president tweeted a promise of achieving a "great healthcare plan" because Obamacare will "explode."
On Sunday, Priebus did not answer directly regarding Trump's choice, saying that fixes to the health law will have to come legislatively and he wants to ensure "people don't get left behind."
"I don't think the president is closing the door on anything," he said.
Senate Minority Leader Charles Schumer, D-N.Y., said Democrats stood ready to work with Trump to fix Obamacare if he is willing to drop attempts to repeal the law and not undermine it. He warned that Trump is destined to "lose again" on other parts of his agenda if he remains beholden to conservative Republicans.
"If he changes, he could have a different presidency," Schumer said. "But he's going to have to tell the Freedom Caucus and the hard-right special wealthy interests who are dominating his presidency … he can't work with them, and we'll certainly look at his proposals."
Their comments came after another day of finger-pointing among Republicans, both subtle and not-so subtle. On Saturday, Trump urged Americans in a tweet to watch Judge Jeanine Pirro's program on Fox that night. She led her show by calling for House Speaker Paul Ryan to resign, blaming him for defeat of the bill in the Republican-controlled chamber.
Priebus described the two events as "coincidental," insisting that Trump was helping out a friend by plugging her show and no "preplanning" occurred. "He doesn't blame Paul Ryan," Priebus said. "In fact, he thought Paul Ryan worked really hard. He enjoys his relationship with Paul Ryan, thinks that Paul Ryan is a great speaker of the House."
A spokeswoman for Ryan, AshLee Strong, said Ryan and Trump spoke for nearly an hour Saturday and again on Sunday about moving forward on the agenda, saying "their relationship is stronger than ever right now." In their Sunday conversation, Trump "was clear his tweet had nothing to do with the speaker," Strong said.
The White House faces a tall task in gaining support for its congressional agenda. Trump, for instance, now lacks the savings anticipated from the health care bill to help pay for tax cuts, while expected legislation to invest $1 trillion in roads and infrastructure and to cut down on illegal immigration will likely need support from Democrats.
Priebus said Trump was looking ahead for now at debate over the budget and a tax plan, which he said would include a border adjustment tax and middle-class tax cuts.
"It's more or less a warning shot that we are willing to talk to anyone, we always have been," he said. "I think more so now than ever, it's time for both parties to come together and get to real reforms in this country."
Rep. Mark Meadows, R-N.C., chairman of the Freedom Caucus, acknowledged he was doing a lot of "self-critiquing" after the health care defeat. He insisted the GOP overhaul effort was not over and that he regretted not spending more time with moderate Republicans and Democrats "to find some consensus."
"It's incumbent upon those two groups, the conservatives and the moderates, to come together, hopefully in the coming days, to find consensus, to present something to the president that certainly not only gets him 216 votes, but hopefully 235 votes," he said.
Meadows also said he was open to a tax plan that is not fully "offset" so it is revenue neutral. That's a shift for a fiscal conservative concerned about deficits.
Priebus spoke on "Fox News Sunday," and Schumer and Meadows appeared on ABC's "This Week."
http://indianexpress.com/article/world/blaming-conservatives-trump-signals-new-openness-to-democrats-4587103/
------
New York racial attack: Suspect says he would rather have killed younger black man
March 27, 2017
US, New York racial attack, black man killed, US attack, world news, US news James Harris Jackson appears in criminal court during his arraignment, Thursday, March 23, 2017, in New York. (New York Post via AP)
A white Army veteran accused of killing a 66-year-old black stranger in a racial attack in New York City says he regrets killing the man because he would rather have killed a younger or more successful black victim. James Harris Jackson told the Daily News Sunday he's "sorry" he stabbed Timothy Caughman, who was collecting bottles. He says it was dark and he didn't know the victim was elderly.
Authorities say Jackson came to Manhattan from Baltimore earlier this month with the aim of killing black men and to "make a statement." Jackson told the newspaper his goal was to force women to reconsider their interracial relationships.
The 28-year-old has been arraigned on a hate crime murder charge. He didn't enter a plea. His next court date is Monday.
http://indianexpress.com/article/world/new-york-racial-attack-suspect-says-he-would-rather-have-killed-younger-black-man-4587078/
------
South Asia
Fresh explosions rock building occupied by militants in Bangladesh
March 26, 2017
bangladesh, bangladesh militants, bangladesh terror, bangladesh terrorism, bangladesh terror attack, bangladesh militants, bangladesh news, dhaka news, indian express Dhaka : Bangladeshi policemen investigate the area where a suicide bomber detonated himself in Dhaka, Bangladesh, Friday, March 24, 2017. (Representational image). AP/ PTI
Elite commandos today battled to neutralise Islamist militants holed up in a building rocked by fresh explosions, hours after six people were killed and over 50 others injured in blasts claimed by the Islamic State outside the complex in Bangladesh's northeastern Sylhet city. "A ban has been enforced barring entry of ordinary people within the vicinity of the building as final preparations were underway to flush the militants out from their den," a police officer told reporters on the scene.
At least three blasts were heard from inside the five-storey 'Atia Mahal' since 9:57 AM (local time). A huge blast near the building tilted it towards one side, the Daily Star reported, citing its photojournalist who was on the spot. Several gunshots were also heard. But it is unclear who were firing the shots as army prepared for a final assault.
Sylhet-based 17 Infantry Division's Major General Anwarul Momen is leading the operation codenamed 'Twilight', which was assisted by police's SWAT and counter-terrorism units. The elite Rapid Action Battalion is also involved. It was not immediately clear whether the blasts were bomb attacks carried out in support of the militants holed up in the building.
Eyewitnesses said sounds of intermittent gunshots and explosions were heard, indicating militants' response to the security siege that continued for the last three days. Counter-Terrorism and Transnational Crime chief Monirul Islam yesterday said they got information that JMB chief Musa along with some other JMB militants were in Sylhet, but it was not clear if they were the ones hiding in the building.
The neo-JMB, said to be inclined to the Islamic State, was behind the July 1 terror attack on a Dhaka cafe in which 22 people, including 17 foreigners, were killed. Yesterday, the first blast happened around 7:00 PM about 400 metres off the building where the militants were holed up. It targeted the onlookers and policemen.
The Dhaka Tribune quoted Sylhet Metropolitan Police ADC Jedan Al Musa as saying the blast was a "suicide attack". Another blast took place in front of the hideout an hour later. Six people including two police officers were killed in twin blasts. The dead included two police inspectors and four onlookers, two of them being college students. Hours later the Islamic State claimed responsibility for the attack through its propaganda news agency 'Amaq'.
The target of the attack was security forces, it said. This was the third attack in Bangladesh in eight days for which the ISIS claimed credit. Elite Rapid Action Battalion (RAB) Intelligence Wing chief Lt Col Abul Kalam was seriously wounded in blasts and flown to Dhaka for treatment. Doctors said over 50 people were treated at a major state-run hospital in Sylhet alone.
Citing one of the injured people, bdnews24.com said that the second blast took place when RAB and police personnel went to the spot after the first blast. CTTC Assistant Commissioner Rohmot Ullah Chowdhury says that there are multiple live bombs still hidden throughout the hideout. "We have enforced today the Section 144 strictly barring peoples' entry within the vicinity for security following the casualties," a police officer told newsmen.
Police had raided the building early morning Friday and cordoned off the area. TV channels were barred from broadcasting the operation "live". The Operation Twilight was launched after a suicide bomber on Friday night blew himself up at the international airport in Dhaka in an attack claimed by the ISIS. It came a week after an identical attack on a RAB camp in Dhaka.
Police had tracked down the Sylhet hideout less than a week after they busted two militant dens on the outskirts of the southeastern port city Chittagong. Bangladesh has been witnessing a spate of attacks on secular activists, foreigners and religious minorities since 2013. The country launched a massive crackdown on militants specially after the Dhaka cafe attack.
http://indianexpress.com/article/world/fresh-explosions-rock-building-occupied-by-militants-in-bangladesh-4586425/
------
23 arrested in connection to deadly Kabul military hospital attack
Mon Mar 27 2017
At least twenty three people have been arrested in connection to a deadly attack on main military hospital in Kabul, Sardar Mohammad Daud Khan hospital.
The Minister of Defense Abdullah Habibi informed regarding the arrest of the individuals as he was briefing the lawmakers in the Lower House of the Parliament.
Habibi further added that the detective and intelligence organs have made negligence on duty.
He said the files of the detained people have been immediately sent to the judiciary institutions for further investigations.
This comes as a delegation which has been given the task to investigate the deadly Kabul military hospital attack provided partial updates regarding the investigation nearly two weeks ago.
According to the head of the probe team Hialuddin Hilal, investigations confirm fifty people were killed in the attack and at least 30 others were wounded.
He had said at least twenty people having different positions and duties have been charged with negligence and an investigation is still underway.
The Islamic State of Iraq and Syria (ISIS) terrorist group claimed responsibility behind the attack but Hilal said it would be early to confirm who was behind the attack as investigations are still underway.
http://www.khaama.com/23-arrested-in-connection-to-deadly-kabul-military-hospital-attack-02447
------
Top Afghan security officials summoned by parliament over security deterioration
Mon Mar 27 2017
Top Afghan security officials have been summoned by the lawmakers in the Lower House of the Parliament, Wolesi Jirga, over deteriorating security situation of the country.
The officials include Minister of Interior Taj Mohammad Jahid, Minister of Defense Abdullah Habibi and the Director General of the Afghan Intelligence, National Directorate of Security (NDS) Masoom Stanikzai.
The three top security officials have attended the general session of the parliament to brief the lawmakers.
The Upper House of the Parliament, Meshrano Jirga, had summoned the three officials on Sunday.
The Chief Executive Officer Abdullah Abdullah has said the government is hopeful the lawmakers will consider the existing situation of the country as they have summoned.
He called on the lawmakers to responsibly react during the impeachment of the top security officials.
This comes as the country has been witnessing growing instability and numerous deadly attacks have been carried out in various provinces, including capital Kabul during the recent months.
The decision by the lawmakers to summon the top security officials was specifically taken after the militants launched a deadly attack on main military hospital in Kabul which left scores of people dead or wounded.
Earlier, numerous other deadly attacks were carried out by the militants in other parts of the city.
http://www.khaama.com/top-afghan-security-officials-summoned-by-parliament-over-security-deterioration-02445
------
Mideast
Israel: Population growth is end of 2-state solution, says settler leader
March 27, 2017
A prominent West Bank settler says the number of Israelis living in the West Bank has soared by nearly one quarter over the past five years to over 420,000 people. Yaakov Katz says the rapid growth means the internationally backed idea of a two-state solution between Israel and the Palestinians is now impossible. "We are talking about a situation that is unchangeable," he said today.
"It's very important to know the numbers, and the numbers are growing." He spoke as the Israeli government is locked in negotiations with the Trump administration over understandings that are expected to include some limits on settlement construction.
Katz says his numbers are based on official government data that have not yet been made public.
http://indianexpress.com/article/world/israel-population-growth-is-end-of-2-state-solution-says-settler-leader-4587110/
------
Iran imposes sanctions on 15 US firms
March 26, 2017
Iran said Sunday it has imposed sanctions on 15 American companies over their alleged support for Israel, terrorism and repression in the region. A Foreign Ministry statement carried by the state-run IRNA news agency said the companies are barred from any agreements with Iranian firms and that former and current directors will not be eligible for visas.
The move is seen as a response to US sanctions placed on dozens of Iranian entities in February following an Iranian missile test. Iran's sanctions are unlikely to have much impact as none of the targeted U.S. companies are known to do business in Iran.
The companies include Bent Tal, United Technologies Products. ITT Corporation, Raytheon, Re/Max Real Estate, Magnum Research Inc., Oshkosh Corporation, Kahr Arms and Elbit Systems.
A senior Iranian lawmaker meanwhile said Iran would consider a bill branding the US military and the CIA as terrorist groups if the U.S. Congress passes a bill designating Iran's Revolutionary Guard a terrorist organization.
Such moves could heighten tensions in Iraq and Syria, where Iranian-backed forces and a U.S.-led coalition are battling the Islamic State group.
Allaeddin Boroujerdi, the head of parliament's national security and foreign policy committee, was quoted by state TV as saying the move to further sanction the Revolutionary Guard goes against the 2015 nuclear deal Iran reached with the United States and other world powers.
Tehran and Washington have had no diplomatic relations since 1979, when militant students stormed the U.S. Embassy and took 52 Americans hostages for 444 days.
http://indianexpress.com/article/world/iran-imposes-sanctions-on-15-us-firms-4586730/
------
Syrian businesses in Turkish province attacked after false rumors of fight with police
March/27/2017
Businesses belonging to Syrians were attacked by Turkish citizens after false rumors of a fight with police officers in the southeastern province of Şanlıurfa late on March 26.
A group of around 150 people attacked businesses after hearing that a fight erupted between police officers and a "Syrian," while in fact the man was a local from the province.
The man, identified only as Mehmet K., started to argue with his girlfriend in Haşimiye Square in the Eyyübiye district of Şanlıurfa, and he then started to beat her. Upon seeing the incident, police teams intervened but Mehmet K. resisted them. Locals witnessing the incident assumed that Mehmet K. was a Syrian and themselves tried to attack him.
Mehmet K. was taken to a nearby bakery by the police in order to calm the crowd. Meanwhile, people had started to gather in the area and Mehmet K., who was kept in the bakery until the group dispersed, was taken to police headquarters under tight security measures in an armored vehicle.
Police warned Şanlıurfa residents about provocative posts shared on social media, but a group of around 150 people gathered in the center of the district and attacked businesses belonging to Syrians.
Syrians, meanwhile, closed their shops after the attacks and tried to shelter in their homes.
Tension continued to rise after the group started shouting slogans, including "We don't want Syrians," in Topçu Square, around which many Syrians live. They then started trying to attack Syrians they saw on the street, before heading to the Bahçelievler neighborhood and attacking Syrian businesses with rocks and sticks, smashing windows the of the shops.
After the escalation of tension, police took security measures with armored vehicles in the neighborhoods and streets where Syrians live.
Police also released another statement, saying provocations were spreading on social media warning against those who want to "create chaos" by bringing Syrians and local Şanlıurfa residents into confrontation. The authorities also stated that Mehmet K., who engaged in a fight with the police, was not Syrian.
"A police officer was beaten after police intervened in a fight between a Şanlıurfa resident and his girlfriend. People in the area saw the incident and rumors that the man was a Syrian spread," the statement read.
It added that Mehmet K., who is registered to the Akçakale district, has been detained.
Turkey currently hosts around 3 million refugees, with only a small portion of them living in camps.
http://www.hurriyetdailynews.com/syrian-businesses-in-turkish-province-attacked-after-false-rumors-of-fight-with-police-.aspx?pageID=238&nID=111285&NewsCatID=341
------
Turkish claims on Iran are baseless: Iranian Foreign Ministry
March/27/2017
Turkish claims on Iran are baseless: Iranian Foreign Ministry
The Iranian Foreign Ministry on March 26 called recent remarks by President Recep Tayyip Erdoğan as "baseless and meddlesome," stating that Ankara is playing a blame game to justify its expansionist polices.
"Unfortunately, Turkish officials keep making baseless, meddlesome and troublesome remarks against their neighbors," Foreign Ministry spokesperson Bahram Qassemi said in a statement.
"By accusing others and repeating false claims, they are trying to justify their meddlesome and expansionist policies toward their neighbors," he said.
Speaking at the closing ceremony of the Turkish-British Tatlıdil Forum in the southern province of Antalya on March 25, Erdoğan accused Tehran of pursuing "racist and discriminatory" policies in Iraq.
"While there is bloodbath in Libya, civilians are bombed in Syria and the sectarian tension is rising in Iraq – and I do not see this as just a sectarian tension - it is actually racism at the same time that takes its dynamism from the sectarian tension. The incident in Iraq is actually Iran improving its racism coming from its past with expansionist policies in the region," Erdoğan said.
In addition, the ministry also dismissed remarks by Deputy Prime Minister Veysi Kaynak on the arrival of three million refugees, whom he said were mostly Afghans, from Iran, describing them as "incorrect."
"Iran has been hosting millions of refugees from its neighboring countries for more than 30 years," the statement said.
"Turkey should learn from Iran how it has hosted millions of refugees for more than three decades and has never abused this human and humanitarian issue for specific and politically-motivated purposes against any other country," it added, while urging Turkish officials to avoid confusing humanitarian issues with political disputes and respect the national sovereignty of their neighboring countries.
In an interview with private broadcaster CNN Türk on March 27, Kaynak said a fresh migration wave with three million migrants is currently in the phase of mobilization from Iran to Turkey.
"According to information we got, there are around three million unauthorized migrants in Iran and they are in mobilization toward Turkey. Unfortunately, they are mostly Afghans again from the further east of Iran," he said.
"We have such worry that it is like the Iranian state is disregarding their migration toward Turkey, not to say that they are assisting them," Kaynak said.
http://www.hurriyetdailynews.com/turkish-claims-on-iran-are-baseless-iranian-foreign-ministry-.aspx?pageID=238&nID=111284&NewsCatID=352
------
Turkey's referendum race is still neck and neck: Konda pollster
March/27/2017
The race ahead of the April 16 referendum on constitutional changes shifting Turkey to an executive presidential system is still close, with the ruling Justice and Development Party (AKP) needing to convince the undecideds among its constituency, according to Bekir Ağırdır, the general director of polling company Konda.
"We see some undecided even among the core loyalist constituency of the AKP," Ağırdır told the Hürriyet Daily News.
Tell us about the general picture of opinion over the last two years, leading up to the latest situation ahead of the April 16 referendum.
First, in this time we have had four elections based on identity politics, with identities confined to four political parties. Second, there is a hardening polarization based on being pro or anti-AKP. Third, there has been a consolidation in the four parties; the chance of another party making its weight felt does not look possible. Forth, there is a lack of political rivalry, as there is no second party that could challenge the AKP.
When it comes to the referendum, a significant segment of society lacks information and interest. And they are right, as this referendum has not been brought about due to society's demands. People are not talking about it - not because they are ignorant but because it does not touch their daily lives. That's why people have not been so enthusiastic from the beginning. The AKP has seen this problem and therefore has based its campaign not on the substance of the changes but rather on polarization.
In addition, there is a process of deepening polarization. We can observe a change in the accusations of each camp against the other, with more hostile terms used by each camp to identify the other. For example, the ruling party's argument equating of "no" voters with terrorists seems to have gained ground among its own constituency. This demonization of the other is something that will be hard to carry in the future. Whether "yes" or "no" wins, we are going to have to live with this burden. One of the most important problems in Turkey is that the feeling of "us" is becoming more and more shattered.
Regarding the referendum, today we are not at a point where one side or the other can say confidently: "This is it, we are way ahead." The race is still neck and neck.
But if the whole political spectrum is confined to four parties, the result should be pretty clear in advance simply by adding up the votes of the parties that favor "yes."
There is no hesitation in the "no" camp, where you have the voters of the [main opposition Republican People's Party] CHP and [the Peoples' Democratic Party] HDP. The majority of the undecided are among the constituency of the ruling AKP and the [Nationalist Movement Party] MHP: One fifth of the AKP voters remain unconvinced of the changes. A quarter of the MHP's voters are undecided and more than half of the MHP's voters are in the "no" camp.
If "yes" is to win, it will not depend on the "no" vote getting smaller or "no" voters not going to the ballot box, it will depend on whether the ruling party and the president are able to succeed in persuading their supporters. Currently, what we see in the campaign is basically the propaganda of the ruling AKP. The result will be "yes" if this campaign to convince succeeds.
How do you identify the undecided voters among the "yes" camp?
When you look at Turkey's approximately 56 million voters from a political party's perspective, you first see a core constituency that is either ideologically loyal to the party or emotionally loyal to the leader. Then there are the sympathizers in the second circle. They vote for the party but there is a possibility that they could switch to another. Then there is a group that is neither in the core nor in the sympathizer circle. They are equidistant from all parties and vote according to a campaign issue or candidate, etc.
Looking from that perspective, it is easy for the AKP to convince its core group, though we believe there is hesitation - however little - even in that group. In the sympathizer circle, there is an unconvinced group who say they will vote for the AKP in the general election but are not convinced of the necessity of this referendum. In the MHP, there are fractures both in the core and in the sympathizer group, while in the CHP and the HDP both the core and the sympathizer group are clear on the "no" vote.
There is also a group that is in the grey area in terms of the referendum and in terms of politics. Around 65 percent of Turkish society is polarized, while around 35 percent remains outside of this polarization, and we have to consider whether this group - which is roughly a third of voters - will be persuaded to vote "yes."
You see HDP voters in the "no" camp. Some people argue that conservative Kurdish voters will lean toward the "yes" camp.
You can traditionally divide Kurdish votes into those who are for or against the system or the dominant power. It's roughly a 50-50 divide. You can also divide Kurdish voters in two in terms of whether they are religiously conservative or more secular. That's also around 50-50.
Until 2010/2011, the AKP got around 60 percent of Kurdish votes, while the HDP's precursors got around 35 or 40 percent. Then the events surrounding the Syrian Kurdish town of Kobane in 2014 strengthened Kurdish identity. This is a deep change. Those voting for the HDP did not give up their conservatism or get less pious. They still criticized the [outlawed Kurdistan Workers' Party] PKK, but they are not going to give up on their Kurdish identity. I expect around 70 percent of Kurdish votes to be for the "no" camp and around 30 percent for the "yes" camp.
But with the ongoing state of emergency, to what degree can genuinely measure the pulse of the public? Would you say the margin of error of polling companies could be larger this time?
In addition to the state of emergency, this is the first time we have seen such social tension ahead of a referendum. A particular climate has developed over the years due to polarization, so our job is difficult.
Some claim that the initial number of undecided voters has decreased.
We think it is still around 15/17 percent, while those who do not want to reveal their decision could be around 3 to 5 percent.
What about the effect of participation on the outcome?
It is not possible to forecast an outcome based on the level of participation. You can't claim "no" votes or "yes" votes will be higher or lower due to low or high participation. We have found that among both the "yes" and the "no" camp, the number of those who say they are sure about their decision is around 95 percent, while among both groups around 85 to 90 percent say they will definitely go to the ballot box. We expect a high participation, as in the general elections in June and November 2015, which was 87 percent.
Does time play in favor of the "yes" camp?
All I can say is that we have been having the debate on the referendum for a long time but there is still a significant number of undecided voters among those who say they would vote for the AKP or the MHP if there were a general election tomorrow.
What would happen if there were equal conditions for both sides to campaign freely?
If there were equal conditions and if the debate was focused on the substance of the changes, the "no" votes would be ahead of the "yes" votes. Half of the public is not convinced that the change in the system will solve the country's problems. The AKP has seen this, which is why it is basing its campaign on polarization axis.
Do you think any development in the final days of campaigning could radically affect the votes.
It is possible. We saw this between the June and November elections in 2015. Conditions that create the perception of an [existential] threat to the country, or the need for a strong force, serve the government.
What about the aftermath?
Around 48 to 49 million valid votes will be cast, with a division of around 23 million to 25 million. The rational mind says that you cannot do something if 23 million is against it. But when you look at the rhetoric of the dominant political actors, the government will go ahead even without taking into consideration what the other 23 million thinks. On the other hand, if there are 25 million "no" votes, that camp will celebrate without taking into consideration why the other 23 million voted "yes." This is not sustainable, but polarization and tension will continue.
http://www.hurriyetdailynews.com/turkeys-referendum-race-is-still-neck-and-neck-konda-pollster.aspx?pageID=238&nID=111261&NewsCatID=338
------
Boy, 17, charged over knife incident at Dar Alarqam Doha Mosque in Great Horton
March/27/2017
A 17-YEAR-old boy will appear in court today charged in connection with a knife attack at a mosque in Bradford.
The teenager has been charged with wounding with intent to cause grievous bodily harm. He will appear at Bradford Youth Court today.
A 31-year-old man was injured in the incident and was said to have suffered minor injuries. It happened at the Dar Alarqam Doha Mosque in Great Horton on Saturday.
http://www.thetelegraphandargus.co.uk/news/local/localbrad/15183658.Teenager_in_court_over_knife_attack_at_mosque/
------
Africa
Egypt: Five terrorists killed, 16 arrested in army raids in North Sinai
March 26, 2017
At least five terrorists were killed and 16 others arrested during army raids in Egypt's restive North Sinai, the military said today.
The takfiri terrorists included one of the leaders of the Sinai-based terrorist group Ansar Biet el-Maqdes, Egypt's military spokesperson Colonel Tamer el-Refa'e said in a statement.
Sixteen suspected terrorists were also arrested during the raids, he said.
Egypt's North Sinai has witnessed many terror attacks since the January 2011 revolution that toppled the former Egyptian President Hosni Mubarak.
The attacks, mainly targeting police and military, increased after the ouster of Islamist ex-president Mohamed Morsi in 2013 by military following massive protests against his rule.
The military has launched security campaigns in the North Sinai area, in which some terrorists are based.
The security forces have arrested suspects and demolished houses that belonged to terrorists, including those facilitating tunnels leading to the Gaza Strip.
http://indianexpress.com/article/world/egypt-five-terrorists-killed-16-arrested-in-army-raids-in-north-sinai-4586446/
------
Ivory Coast rescinds port security measures, attack threat unfounded
March 27, 2017
Ivory Coast rescinded an order on Sunday to increase security at its two main ports after determining that an earlier reported threat of terrorism was unfounded, according to a document seen by Reuters. The first transport ministry memorandum had ordered security under the International Ship and Port Facility Security (ISPS) code to be increased to level two due to "probable terrorist attacks" on Ivory Coast's national territory.
"After compiling the information … it emerged that the threat is not real," the head of maritime security Colonel Bertin Koffi Tano wrote in a second order to the Abidjan and San Pedro port authorities and shipping companies on Sunday.
"I ask that you return to the normal security level, which is level one," he added in the document. The decision to boost security had been made as a regional maritime exercise – known as Obangame Express – sponsored by the US military's Africa Command was being held off the coast of Ivory Coast's commercial capital Abidjan.
It also came a year after al Qaeda militants stormed the Ivory Coast beach resort of Grand Bassam, gunning down swimmers and sunbathers in an attack that killed 19 people.
The ports of Abidjan and San Pedro are both important hubs for West African imports and exports, notably of cocoa. Ivory Coast is the world's biggest cocoa producer. Ivory Coast has been a staunch ally of the West in the fight against the growing threat of Islamist militancy in West Africa and its arid Sahel region, making it a declared target for reprisals by groups including al Qaeda.
http://indianexpress.com/article/world/ivory-coast-rescinds-port-security-measures-attack-threat-unfounded-4587306/
------
Egyptian court jails 56 over migrant boat shipwreck
March 26, 2017
Egypt migrant boat,Egypt migrants, Egypt boat capsized, migrant boat capsized, Egypt migrant death toll, news, latest news, world news, international news, Egypt news File Photo: Egyptian coast guard and rescue workers bring ashore a body from a Europe-bound boat that capsized off Egypt's Mediterranean coast, in Rosetta, Egypt, Sept. 22, 2016. (AP Photo/Eman Helal, file)
An Egyptian court sentenced 56 people to prison terms of up to 14 years on Sunday over the capsizing of a boat that killed over 200 people, one of the deadliest disasters in the dangerous Mediterranean crossings of migrants to Europe. The boat capsized off the Egyptian coast on Sept. 21. Rescue workers and fishermen rescued at least 169 people, but at least 202 died.
Fifty-seven people faced charges including causing the accidental death of 202 passengers, not using sufficient rescue equipment, endangering lives, receiving money from the victims, hiding suspects from authorities and using a vessel without a licence. One woman was acquitted. The boat sank in the Mediterranean off Burg Rashid, a village in Egypt's northern Beheira province where the sea and the Nile meet. It had been carrying Egyptian, Sudanese, Eritrean and Somali migrants and was believed to be heading for Italy.
One month after the boat sank Egypt's parliament passed legislation setting prison terms and fines for those found guilty of smuggling migrants, acting as brokers or facilitating migrants' journeys. A record 5,000 migrants drowned in the Mediterranean last year, aid agencies have said. In the worst known incident, around 500 African migrants and their children died when a fishing boat capsized off Egypt's coast in April.
Since Turkey and the European Union reached an agreement a year ago to curb the flow of migrants and refugees sailing from Turkish shores to Greece, most migrant journeys have taken the more dangerous route from north Africa to Italy. In Libya, people traffickers have operated with relative ease, but many migrants and refugees also set off from Egypt.
http://indianexpress.com/article/world/egyptian-court-jails-56-over-migrant-boat-shipwreck-4586739/
------
Swaminarayan organisation's new temple project initiated in South Africa
March 26, 2017
Over 3,000 devotees attended the foundation laying ceremony of a new temple of the BAPS Swaminarayan organisation at North Riding, north of Johannesburg in South Africa.
The new temple will be similar to the one in Nairobi, Kenya, built entirely of stone.
"The first stage of the project, designed by architects from India and South Africa, is a cultural centre which will include classrooms for children to learn about their own culture and South African culture and to learn how to give back," said Swami Viratswaroop.
"When this project is done, it will be a gift back to the South African community, in terms of what our culture is, and how it informed our experience here, with great leaders such as Mahtma Gandhiji and Nelson Mandela," he said.
http://indianexpress.com/article/world/swaminarayan-organisations-new-temple-project-initiated-in-south-africa/
------
Europe
Pope's Sex Abuse Board Vows to go on without Survivor Member
March 27, 2017
Members of Pope Francis' sex abuse advisory board vowed Sunday to press ahead with their work even without abuse survivors on the panel following the resignation of a respected child advocate. The commission wrapped up a plenary Sunday saying it would "find new ways" to ensure people who were abused by clergy shape and inform its work. But no specifics were announced, and it wasn't clear if survivors would be named as members down the line.
Irish abuse survivor Marie Collins, a founding member of the Pontifical Commission for the Protection of Minors, resigned on March 1, citing what she called "unacceptable" resistance to the commission's proposals from the Vatican's doctrine office, which is responsible for processing cases against abusive priests.
Collins mentioned in particular the alleged refusal by the Congregation for the Doctrine of the Faith to implement proposals approved by the pope and to collaborate with the commission.
In a statement Sunday, the commission expressed support for Collins and separately, several members said they agreed fully with her criticism of the doctrine office.
"What Marie has said is the truth," Catherine Bonnet, a French child psychiatrist and author on child sex abuse, said. "It is more than the voice of a survivor. She has a general view of what is needed."
Baroness Sheila Hollins, a psychiatrist and specialist in child abuse, said the church has tended to view the clergy abuse problem from a purely canonical or legal perspective, when in fact a multidisciplinary approach is required to address the lasting trauma suffered by victims.
"Some church leaders get it, and some church leaders don't," Hollins said.
Many Vatican cardinals heard as much when the commission co-sponsored a conference on safeguarding children last week that featured Francis Sullivan, who has coordinated the Australian church's response to a yearslong royal commission inquiry into sex abuse by priests.
While he didn't mention Collins by name, Sullivan shamed the Vatican for having made it impossible for her and the other survivor on the commission to have a place at the table.
"It's not enough to say, `We are putting victims first,"' he told the conference. "And it is not enough to say, `We will listen.' Words are not going to do it. Actions do it."
http://indianexpress.com/article/world/popes-sex-abuse-board-vows-to-go-on-without-survivor-member-4587155/
------
WhatsApp's message encryption unacceptable, should be accessible to police: UK minister
March 26, 2017
london attack, parliament attack, Westminster, Westminster attack, Khalid Masood, WhatsApp, facebook, WhatsApp message encryption, social media message encryption, latest news, latest world news Workmen fence off floral tributes in Parliament Square, following the attack in Westminster earlier in the week, in London, Britain March 25, 2017. (Source: REUTERS/Peter Nicholls)
Technology companies must cooperate more with law enforcement agencies and should stop offering a "secret place for terrorists to communicate" using encrypted messages, British interior minister Amber Rudd said on Sunday. Local media have reported that British-born Khalid Masood sent an encrypted message moments before killing four people last week by ploughing his car into pedestrians and fatally stabbing a policeman as he tried to get into parliament in an 82-second attack that struck terror in the heart of London.
There may be difficulties in taking on technology companies – in the United States, officials have been trying to make U.S. technology firms provide a way around encryption, talks that have intensified since a mass shooting in San Bernardino. But while saying she was "calling time on terrorists using social media as their platform", Rudd also appealed for cooperation from the owners of encrypted messaging apps such as Facebook's WhatsApp, backing away from seeking to introduce new legislation.
Asked for her view on companies which offer end-to-end encrypted messages, Rudd said: "It is completely unacceptable, there should be no place for terrorists to hide. We need to make sure organisations like WhatsApp, and there are plenty of others like that, don't provide a secret place for terrorists to communicate with each other." "We need to make sure that our intelligence services have the ability to get into situations like encrypted WhatsApp."
The attack on Wednesday looks set to reignite the privacy-versus-secrecy debate in Europe, especially after warnings from security officials that Western countries will be increasingly targeted as Islamic State loses ground in the Middle East. Rudd, appointed home secretary or interior minister shortly after Britain voted to leave the EU, said the British case was different when asked about Apple's opposition to helping the FBI break into an iPhone from one of the San Bernardino shooters.
"This is something completely different. We're not saying open up, we don't want to go into the Cloud, we don't want to do all sorts of things like that," she said. "But we do want them to recognise that they have a responsibility to engage with government, to engage with law enforcement agencies when there is a terrorist situation."
She said she wanted to see an industry-wide board set up in Britain to allow technology companies to better police their sites and stop letting "their sites, their platforms, their publishing enterprises … being used by terrorists".
http://indianexpress.com/article/world/khalid-masood-london-terror-attack-whatsapps-message-encryption-unacceptable-uk-minister-4586648/
------
Westminster attack: Scotland Yard make new arrest in Parliament terror case
March 27, 2017
British police on Sunday made a new arrest as part of an investigation by the Counter Terrorism Command into the attack on UK Parliament, Scotland Yard said. "A 30-year-old man was arrested on Sunday at an address in Birmingham on suspicion of preparation of terrorist acts. He was detained under the Terrorism Act and currently remains in police custody," the police statement said.
A 58-year-old man who was arrested on March 23 on suspicion of preparation of terrorist acts and detained under the act remains in police custody, the Metropolitan Police said. A 32-year-old woman was arrested on March 24 on suspicion of preparation of terrorist acts under PACE and has been released on bail until a date in late March.
"Officers have carried out a total of 15 searches at various addresses in east London (two), south London (one), Brighton (one), Surrey (one), Carmarthenshire (one), Birmingham (eight) and Manchester (one). Fourteen searches have now concluded, with one ongoing at an address in Birmingham," the Met said. In total, 12 people have been arrested as part of the investigation. Nine have been released with no further action.
http://indianexpress.com/article/world/westminster-attack-london-terror-attack-scotland-yard-make-new-arrest-in-parliament-terror-case-4587177/
------
Three soldiers killed in clashes in Ukraine's rebel east
March 27, 2017
Three Ukrainian soldiers died in fresh clashes in the country's rebel east, the military said. "Three officers of the Armed Forces of Ukraine were killed as a result of shelling near the Avdiivka base", some 12 kilometres (about 7 miles) north from the rebel stronghold Donetsk, the army said yesterday.
Kiev had earlier reported that Kremlin-backed separatists used Grad rocket launchers to shell residential areas, which left 17 houses in ruins. Military spokesman Oleksandr Motuzyanyk said two civilians died in Zaytseve, some 40 kilometres (25 miles) northeast of Donetsk.
"It was a man and a woman who were on the street when the enemy shelled residential areas", Motuzyanyk told journalists. Nearly 10,000 people have been killed since the start of a pro-Russian insurgency in 2014 which Kiev and the West accuse Moscow of masterminding.
That conflict, and Russia's annexation of Crimea from Ukraine in 2014, have pushed ties between Moscow and the West to their lowest point since the Cold War.
http://indianexpress.com/article/world/three-soldiers-killed-in-clashes-in-ukraines-rebel-east-4587099/
------
URL: https://www.newageislam.com/islamic-world-news/gilgit-baltistan-part-j-k/d/110551
New Age Islam, Islam Online, Islamic Website, African Muslim News, Arab World News, South Asia News, Indian Muslim News, World Muslim News, Women in Islam, Islamic Feminism, Arab Women, Women In Arab, Islamophobia in America, Muslim Women in West, Islam Women and Feminism