17 January 2021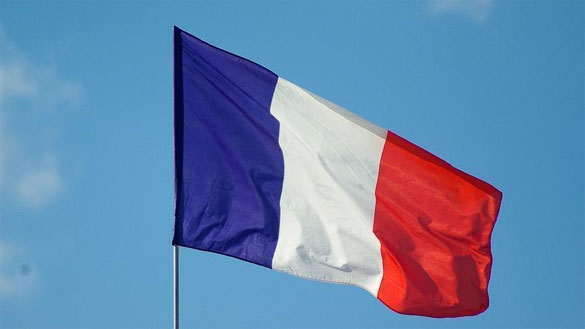 • French Muslim Body Agree On 'Republican Values' Rules - Agreement Will Lead To Restructuring Islam In Compatibility With Republican Values
• American Analyst Mark Glenn: Israel Trying To Portray Islam As West's Enemy
• International Union For Muslim Scholars Warns Against Racism, Ethnic Bias Which Poses A Great Danger To Humanity
• Nigerian Military Kills Scores Of Boko Haram Militants In Gunfight: Spokesman
• Sydney Man Aligned With Islamic State Allegedly Breaches Federal Orders, Accused Of Accessing Extremist Content
• Ayodhya's Syncretism And Secular Moorings - Muslims In Ayodhya Are Donating To VHP's Crowdfunding Drive For The Ram Temple
• Sindh High Court Orders Protection For Couple Who Converted To Islam And Contracted Marriage
• Zionist Regime Police Block Palestinian Worshipers From Reaching Al-Aqsa Mosque
• Huge Explosion Rattles Central Kandahar
------
Europe
• French Muslim Body Agree On 'Republican Values' Rules - Agreement Will Lead To Restructuring Islam In Compatibility With Republican Values
• Tatarstan bans books by Said Nursi, the Islamic theologian of dialogue
• Russian FM Spokeswoman: Iran one of first in fight against terrorism
• Covid: London Mosque donates hot meals to local hospital staff as 'token of thanks'
• Saleh's hiring by Jets source of pride for Muslim community
------
North America
• American Analyst Mark Glenn: Israel Trying To Portray Islam As West's Enemy
• On 1st Day In Office, Biden To Cancel Muslim Travel Ban, Re-join Climate Accord
• Trump-Supporting bin Laden Niece Claims President Is Daring Followers to 'Finish the Coup'
• US' Foolish Sanctions Against Astan Quds Razavi Desecration To Islam: Hezbollah
• Guatemala cracks down on migrant caravan bound for United States
--------
Arab world
• International Union For Muslim Scholars Warns Against Racism, Ethnic Bias Which Poses A Great Danger To Humanity
• Did Islamic State make comeback to opposition areas in countryside of Aleppo?
• NFL history made with hiring of Arab-Muslim Saleh as NY Jets head coach
• Lebanon's Higher Islamic Shiite Council Condemns US Sanctions against Astan Quds Razavi
-------
Africa
• Nigerian Military Kills Scores Of Boko Haram Militants In Gunfight: Spokesman
• Residents flee Islamist insurgent attack on town in northeast Nigeria
• Buhari's Govt Still Laced with Massive Frauds, Say TI, CISLAC
• Troops repel attack in Borno, destroy Boko Haram gun trucks
• Armed group captures military base in northeast Nigeria
-------
New Zealand and Australia
• Sydney Man Aligned With Islamic State Allegedly Breaches Federal Orders, Accused Of Accessing Extremist Content
• Christchurch mosque shootings: Corrections consulted international experts on managing gunman
-------
India
• Ayodhya's Syncretism And Secular Moorings - Muslims In Ayodhya Are Donating To VHP's Crowdfunding Drive For The Ram Temple
• Convener Of Khudai Khidmatgar Faisal Khan, Held For Offering Namaz In A Temple, Is Convinced Hate Will Never Win In India
• Assassination of Gen. Soleimani shows fear of world arrogance from Resistance Front - Indian Shia Cleric
• Disclosure of interest under RTI necessary to establish applicant's bonafide: Delhi HC
• Delhi boy Hamid Barkzi wins MTV Roadies Revolution
-------
Pakistan
• Sindh High Court Orders Protection For Couple Who Converted To Islam And Contracted Marriage
• 18 ordinances issued during plea pendency, IHC told
• Senate polls always held through secret vote: ECP
• PTI, MQM-P agree to hold 'early' census
• Bilawal sees no-trust move as only way out to dethrone Imran
• Drap gives go-ahead to AstraZeneca for use in emergency
• Govt urged to consider NGOs as partners for development
------
Mideast
• Zionist Regime Police Block Palestinian Worshipers From Reaching Al-Aqsa Mosque
• World does not believe in Pompeo's anti-Iran accusations: Pakistan PM
• Analysis: Why Erdogan shifting to de-escalation with Arab Countries?
• EU adds Syrian FM to sanctions blacklis
• Al-Abbas holy shrine contributes 120 m Dinars to support fatwa of Jihad on 2020
• UNRWA 'mistakenly' gave Palestinian kids textbooks calling for jihad
• Israel blocks worshipers from reaching Al-Aqsa Mosque
-------
South Asia
• Huge Explosion Rattles Central Kandahar
• Afghanistan Reports 46 New COVID-19 Cases in 24 Hours
• Parliament Refuses to Accept Budget Plan for the Second Time
• US Troops Drawdown Reaches 2,500, NATO Comments
-------
Southeast Asia
• With Emergency Ordinance, Law Experts Say Democracy Suspended, Unlimited Power Lies With Cabinet
• DAP lays out conditions for cooperation with PM Muhyiddin's Emergency advisory panel
• Muhyiddin announces formation of Emergency management technical committee
• Muslim scholars offer support to quake-hit Indonesia
Compiled by New Age Islam News Bureau
URL: https://www.newageislam.com/islamic-world-news/french-muslim-body-agree-republi/d/124089
------
French Muslim Body Agree On 'Republican Values' Rules - Agreement Will Lead To Restructuring Islam In Compatibility With Republican Values
Shweta Desai
17.01.2021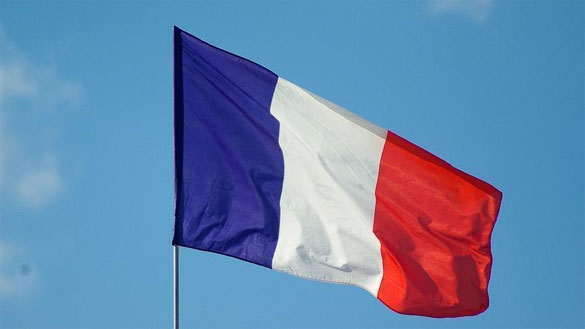 The French Council of Muslim Worship (CFCM) reached an agreement Saturday on a "charter of principles" that rejects political Islam, foreign interference and reaffirms the compatibility "of Islam with the Republic."
A statement by the national body formed in 2003 to manage faith and places of worship said the agreement is particularly "on the compatibility of the Muslim faith with the principles of the Republic, on the rejection of the instrumentalization of Islam for political ends, on the non-interference of States in the exercise of Muslim worship in France, on the principle of equality between men and women and on the rejection of certain customary practices allegedly Muslim."
It will pave the way to form the National Council of Imams which will have the power to authorize or revoke the accreditation of foreign-born imams.
Interior Minister Gérald Darmanin, who met CFCM leaders, hailed the agreement "as a significant step for all French Muslims and therefore for France."
The charter evolves out of President Emmanuel Macron's plan to combat radical Islam and strongly uphold the nation's Republican values. In October, he criticized Islamist separatism laying the foundation for a strategy to make Islam compatible with the secular Republic.
A knife attack in the former offices of the Charlie Hebdo magazine, the assassination of school teacher Samuel Patty who showed offensive caricatures of Prophet Muhammad during a class discussion with elementary school children and killings inside a cathedral in Nice, strengthened the resolve of the Macron administration to draft new laws targeting Islamist separatism.
Macron met Muslim leaders in November and appealed for them to approve the charter, which will lead to the restructuring of Islam in France.
The leaders felt pressured to sign the charter and Chems-Eddine Hafiz, vice-president of the CFCM and Rector of the Paris Grand Mosque said: "We do not all agree on what this charter of values is, and what it will contain," but, "we are at a historic turning point for Islam in France [and] we Muslims are facing our responsibilities."
https://www.aa.com.tr/en/europe/french-muslim-body-agree-on-republican-values-rules/2112635
-------
American Analyst Mark Glenn: Israel Trying To Portray Islam As West's Enemy
January 16, 2021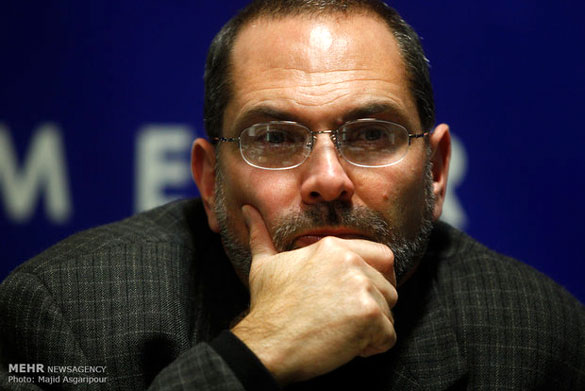 American Analyst Mark Glenn
-----
Mark Glenn believes that the Israel regime makes Islam the enemy of West through the use of deliberate deception and misinformation via a mainstream media mafia to achieve its goal of conquering the entire Middle East.
It was on January 21, 2015, that The Leader of the Islamic Revolution Ayatollah Seyyed Ali Khamenei made important points in a letter addressed to the European youth. The content of the letter included warnings about the approaches and political behavior of the West and the United States, as well as informing the Western nations about their responsibility to know Islam directly.
The point that can be highlighted in the valuable content of this letter and can even be used as a roadmap and a historical document, is that in that year we were warned about the developments that the world experienced recently. The post-election period in the United States is the time that has been warned of many times and in different ways.
Although almost the majority of the public opinion accepted these warnings and was well aware that the Western initiatives had failed for the nations, the developments of the last few years, especially the COVID-19 crisis and the US election turmoil indicated the failure much earlier than expected.
Citizens of Europe and the West must not allow organized terrorists to be introduced as representatives of Islam. Defamatory figures should not be allowed to create a gap between European public opinion and the main reality of Islam. The gap leads to the creation of an emotional barrier and the possibility of impartial judgment is further denied.
The West must become acquainted with true Islam without prejudice and intermediaries, and on the other hand, it must not be confined to imaginary borders. The monopoly of the Western media is the most important reason that the West and its citizens are not directly acquainted with Islam.
The measures that are currently being adopted under the name of Islam in the world and the region are aimed at destroying the image of Islam and on the other hand providing the ground for presenting a deviant model of the religion and replacing it with British or American models. This was the mission of ISIL and terrorist groups.
To know more about the reasons of Islamophobia in the West, we reached out to Mark Glenn, American author and journalist to know more about the issue.
Because Israel--driven by her racist and supremacist Judaism which demands the complete conquest of the entire Middle East from the Nile to the Euphrates rivers in precisely the very specific protocols as outlined in the Torah--understands that the only way to achieve this is to have the West and its military/economic superiority be brought to bear against the billion + Muslims living in the Middle East, and the only way that this can be achieved is to make Islam the enemy of Western countries through the use of deliberate deception and misinformation via a mainstream media mafia which is owned by organized Jewish interests.
European and Western peoples have no understanding of Islam other than what they see, hear and read in a Jewish owned and dominated media which lies to them incessantly as part of the black magic it utilizes in seducing the Western mind into accepting war for Zion's sake.
As already stated, Europe's political system is dominated by weak-minded/weak-willed individuals who are puppets, pawns and playthings of the same Jewish interests who put them into power, and therefore they do as commanded by those Jewish interests by reading the script put before them with regards to Islam being a dangerous, violent ideology that can only produce terrorism and terrorists, rather than telling the truth about Islam, that indeed it is a religion of peace, of justice, and of genuine empathy for all men and women wherever they may be found.
The western world is one that is now dominated on 'the right' by Jewish capitalism and on 'the left' by Jewish socialism. Both ideologies--functioning like the pincers of a scorpion, work together to reduce the worth of mankind's existence to what he/she can produce and consume while leaving the divine formula for human behavior/human civilization out of the equation. Islam--which does not have within it the same 'separation of church and state' that is championed in the West, but rather seeks to integrate the teachings of the Holy Quran and of the Holy Prophet Mohammad PBUH into the civil life of those nations where Islam flourishes as the dominant ideology poses an organic threat to the Judaic political/economic systems that have controlled the West for centuries, where the wealthy possess all political/social power and those without that same political/social are at their mercy.
https://en.abna24.com/news//american-analyst-israel-trying-to-portray-islam-as-wests-enemy_1106327.html
---------
International Union For Muslim Scholars Warns Against Racism, Ethnic Bias Which Poses A Great Danger To Humanity
Yassine Aydi
17.01.2021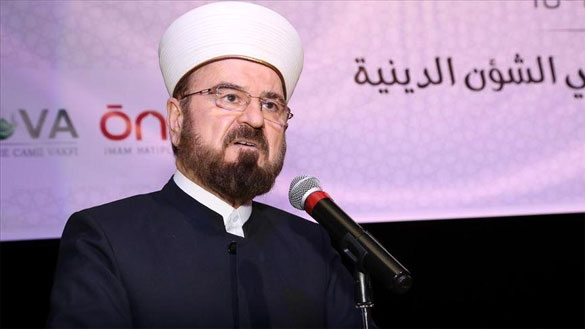 Secretary General of the International Union for Muslim Scholars (IUMS)
-----
The Secretary General of the International Union for Muslim Scholars (IUMS) urged people Saturday to make every effort to combat racism and ethnic discrimination that he said poses a great danger to humanity.
In a Facebook message, Ali al-Qaradaghi warned against the two evils he said has caused conflicts, chaos and humiliation throughout history.
Al-Qaradaghi urged people to come together and make every effort to eliminate them and said divine and international laws prohibit racism and ethnic discrimination. He cited Islam, in particular, for taking maximum care to ensure human equality by banning them.
Racism is on the rise under the rationalization of combating the spread of Islam, he said. "However, we warned the West and others against racism and its devastating effects on all humanity, not [only] Muslims," he added.
https://www.aa.com.tr/en/world/muslim-scholar-group-warns-against-racism-ethnic-bias/2112641
--------
Nigerian military kills scores of Boko Haram militants in gunfight: Spokesman
By XINHUA
17-01-2021
Scores of Boko Haram militants were killed in a gunfight with Nigerian troops at a military formation in the country's northeastern state of Borno, said a spokesman for the armed forces on Saturday.
Benard Onyeuko, the spokesman for the military in the restive northeast region, told Xinhua that the gunfight followed an attempt by the militants to attack the troops' location at the outskirts of Marte town in Borno late Friday.
An unconfirmed number of the terrorists died during the gunfight as the troops, acting on reliable information about the attack, had positioned themselves in an ambush site where they tactically swooped on the militants and opened fire, Onyeuko said.
According to the military's mouthpiece, at least seven gun trucks belonging to the terrorists were also destroyed during the encounter.
The Boko Haram group has been trying to establish an Islamist state in northeastern Nigeria since 2009. The deadly group has also extended its attacks to countries in the Lake Chad Basin
https://africa.cgtn.com/2021/01/17/nigerian-military-kills-scores-of-boko-haram-militants-in-gunfight-spokesman/
-------
Sydney man aligned with Islamic State allegedly breaches federal orders, accused of accessing extremist content
17-01-2021
A Sydney man aligned to the Islamic State group has been charged with breaching federal orders after he allegedly accessed online material supporting the carrying out of executions, beheadings and torture.
Radwan Dakkak, 25, was arrested in July 2019 and pleaded guilty in December last year to two counts of associating with a terrorist organisation.
He was released from prison on New Year's Day, with Federal Court of Australia Control Orders prohibiting him from a range of activities including accessing social media or using encrypted messaging apps such as Telegram or WhatsApp.
The order also restricted him from making statements about terrorist activity, subjected him to a daily curfew and prevented him from leaving NSW.
Members of the Australian Federal Police High Risk Terrorist Offenders team arrested him at his north-west Sydney home in Denistone this morning.
"This person's Control Order had controls that put in place restrictions on his movement, associations with other people, a curfew and accessing particular material online."
"With our continued monitoring of his Control Order and his behaviour we were able to act quickly … before it escalated into anything else."
Dakkak's matter was in Paramatta Local Court today after he was charged with three counts of contravening a Federal Court of Australia Control Order.
https://www.abc.net.au/news/2021-01-16/sydney-islamic-state-aligned-man-allegedly-breach-federal-orders/13063864
-------
Ayodhya's Syncretism And Secular Moorings - Muslims In Ayodhya Are Donating To VHP's Crowdfunding Drive For The Ram Temple
Arshad Afzal Khan
Jan 17, 2021
AYODHYA: Muslims in Ayodhya are donating to VHP's crowdfunding drive for the Ram temple, striking a blow for the holy city's syncretism and secular moorings. Prominent among the Muslim donors so far are Faizabad native Wasi Haider and Shah Bano, who have donated Rs 12,000 and Rs 11,000 respectively.
Iqbal Ansari, one of the oldest surviving litigants in the Ayodhya title suit that had dragged for decades, welcomed VHP's campaign since Friday to reach 55 crore people across the country. "I will definitely donate," he said, "If Muslims donate for the construction of the Ram temple, it will strengthen harmony and cement their bonding with Hindus."
Anil Singh, an RSS functionary based in Ayodhya, confirmed to TOI that many Muslims in the temple town had either donated already or sent feelers that they would like to pitch in. "We will definitely go to our Muslim brothers and accept whatever they give for the temple," he said.
Sirajuddin, a local cleric, said the quantum of donation wouldn't matter if Muslims were willing to be part of the drive. "We must respect the beliefs of our Hindu brothers and join their moment of happiness. We should donate, even it's one rupee."
Lawyer and social activist Sayyad Tahir Ali said, "While we may be opposed to the ideology of an organisation, remember that only a handful of Hindus subscribe to that agenda. The majority of Hindus are secular and we should show respect to their faith in Lord Ram and donate."
On the eve of the launch of the crowdfunding campaign, Samajwadi Party parliamentarian S T Hasan had laced his appeal to maintain calm with a warning that BJP might deploy stone-pelters to incite communal violence during the course of the drive.
https://timesofindia.indiatimes.com/city/lucknow/ayodhyas-muslims-open-purses-for-ram-temple/articleshowprint/80309397.cms
--------
Sindh High Court Orders Protection For Couple Who Converted To Islam And Contracted Marriage
Jamal Khurshid
January 16, 2021
The Sindh High Court (SHC) on Friday directed police to provide protection to a couple who converted to Islam and contracted marriage.
Petitioner Sheral submitted that she married Sufyan on January 9 after converting to Islam of her own free will. She submitted that her conversion and marriage annoyed her brother who registered a kidnapping case against her spouse and in-laws at the Saudabad police station.
Her spouse was also a non-Muslim who converted to Islam before their marriage. She submitted that she was sui juris and had contracted marriage with her own accord and knew the pros and cons of her decision. She requested the high court to quash the criminal proceedings against her spouse and in-laws and provide protection to her family.
A division bench of the SHC headed by Justice Naimatullah Phulpoto, after the preliminary hearing of the petition, issued notices to the Sindh advocate general and prosecutor general and ordered that no person nominated in the FIR shall be arrested till the next date of hearing.
The high court directed the investigation officer to appear before the court along with relevant police record of the case. The bench also directed the Malir SSP to ensure protection to the couple and directed a law officer to submit a report by February 15. It is pertinent to mention that Raheel, brother of Sheral, had lodged FIR at the Saudabad police station on January 9, alleging that his sister has been kidnapped by Sufyan.
https://www.thenews.com.pk/print/774789-shc-orders-protection-for-couple-who-converted-to-islam
---------
Zionist regime police block Palestinian worshipers from reaching Al-Aqsa mosque
Source : Palestine Info
January 16, 2021
The Israeli police prevented on Friday the non-residents of the Old City in Jerusalem from reaching the holy Al-Aqsa Mosque to perform Friday prayer under the pretext of lockdown imposed by the Israeli government.
The Israeli police deployed barriers and tightened their procedures at the Damascus Gate and the rest of the gates and prevented worshipers from accessing Al-Aqsa.
Dozens of worshipers performed Friday prayer in the Misrara neighborhood, due to the restrictions of the occupation police in the vicinity of the Old City and al-Amud Gate.
The occupation police continue to prevent the worshipers' convoys coming from the 1948 occupied lands for the second week in a row from praying at the Al-Aqsa Mosque under the pretext of closure.
During the Friday sermon, the preacher of Al-Aqsa Mosque, Sheikh Yusef Abu Sneina, called for lifting the blockade on the Old City and the Al-Aqsa Mosque because the coronavirus exists everywhere not only in Al-Aqsa and the Old City.
Abu Sneina confirmed that Jerusalem and the Old City must be open to the people, adding that it is not appropriate to besiege the city of Jerusalem. He called on Jerusalemites to protect their land and Al-Aqsa Mosque.
The preacher pointed out that closing Al-Aqsa Mosque increases the burden on the Jerusalemites. He stressed that the Palestinian officials should exert all possible efforts to re-open the Al-Aqsa Mosque for the worshipers.
https://en.abna24.com/news//zionist-regime-police-block-palestinian-worshipers-from-reaching-al-aqsa-mosque_1106356.html
--------
Huge Explosion Rattles Central Kandahar
By Mohammad Haroon Alim
16 Jan 2021
A suicide explosive-laden vehicle exploded in Daman district, near Kandahar airport on Saturday morning.
Security officials in Kandahar province reported today that a powerful explosion shook Kandahar province.
The explosion is said to have happened near a vehicle repair shop belonging to the National Directorate of Security (NDS).
Jamal Barakzai, a Kandahar police spokesperson confirmed the explosion but denied giving more details.
A security source in Kandahar, who did not want to be named, told VOA that after the blast, a number of attackers targeted the Kandahar National Directorate of Security (NDS) headquarters.
The source detailed that the Afghan security forces have launched operations to clear the area from the attackers.
He further added a contracting company that hosted some foreign consultants was also damaged in the incident.
Meanwhile, Mohammad Sadeq Issa, the 205th Atal crop spokesman, told VOA that security forces occupied the area to eliminate the attackers.
Further details of the incident would be shared with the media after the operation ends.
No individual or group have claimed the explosion's responsibilities.
The blast is said to have been extremely powerful and has caused huge financial losses.
https://www.khaama.com/huge-explosion-rattles-central-kandahar/
-------
Europe
Tatarstan bans books by Said Nursi, the Islamic theologian of dialogue
by Vladimir Rozanskij
01/16/2021
Moscow (AsiaNews) - The Public Prosecutor's Office of Tatarstan, the region of the Tatars which is part of the Russian Federation, has asked the court of the city of Naberezhnye Chelny, a populous center on the border between Europe and Asia, to ban all the works of the Kurdish Islamic theologian Bediuzzaman Said Nursi (1878-1960), a Sunni thinker who promoted dialogue between science and religion.
47 books and some collections of writings were reported to the court, for a total of 163 titles published in Tatar, Russian and Turkish; the court considered the request on January 12, and the second session was set for January 25 next.
Some inhabitants of Naberezhnye Chelny were summoned to answer to charges of extremism, starting with Nakija Sharifullina (photo 4), indicated as organizer of the activities of the Sunni extremist association Nurcular, along with seven other women connected to her. The printers who printed the books in question, the Nuru-Badi cultural foundation, the Islam-Nuri "spiritual-entrepreneurial" center and even the religious administration of Muslims in the republic of Tatarstan have also been sent to trial.
The commission that examined Nursi's texts was made up of three specialists from the Naberezhnye Chelny State Pedagogical University, a criminalist psychologist, a linguist and a historian of religions. According to them, the books serve as inspiration for the extremist activities of the Nurcular, and are very close to other publications already considered "extremist" in Russia, because they push for conflict between religions, violence up to the annihilation of one's opponents and the superiority of certain groups of citizens over others on the basis of their religious affiliation.
The Tatar commission is very similar to the commissions that years ago declared the texts of Jehovah's Witnesses "outlawed" because they are not compatible with the "orthodox interpretations" of the Bible. In this case we are dealing with non-traditional interpretations of the Koran: Said Nursi is known as an exponent of a rather moderate movement within Islam, which tried to persuade the more secularized part of Turkey in Ataturk's time to return to religion. He certainly supported the superiority of the Muslim religion over other religions and philosophies, but without appeals to violence.
Author of a Koranic commentary of over 6000 pages translated into 50 languages (Risale-i-Nur, the "Letters of Light"), Nursi sought points of contact between Sufism, Muslim mysticism, and modern sciences; his thought has been greatly re-evaluated in present-day Turkey, as the inspiration behind the neo-Ottoman dream of the rebirth of Islam.
In the 1950s he even tried to involve the Orthodox Ecumenical Patriarchate in an inter-religious union against the atheism and immorality of the modern world. One of the personalities who were inspired by his thought is Fethullah Gülen, now despised by the Turkish political leadership.
In a note from 2004, the Council of Mufti of Russia praised Nursi as "one of the greatest Muslim theologians", whose works are "the furthest away from conflict or the instigation to division", of absolutely apolitical and devoid of content. of any controversy.
The women of Nurcular try to abide by the Koranic prescriptions with particular passion for group meetings, not only in mosques and places dedicated to Islamic worship and catechesis, but also in homes and in free aggregations. These very liberal and hardly controllable forms of religious experience are the most disliked by the Russian and official Tatar authorities.
http://www.asianews.it/news-en/Tatarstan-bans-books-by-Said-Nursi%2C-the-Islamic-theologian-of-dialogue--52087.html
-------
Russian FM Spokeswoman: Iran one of first in fight against terrorism
Source : Iran Press
January 16, 2021
Russian Foreign Ministry spokeswoman said that Iran has been a victim of terrorism and a pioneer in the fight against it.
Maria Zakharova on Saturday ruled out US Secretary of State Mike Pompeo's alleged Iranian link with al Qaeda, saying that many pieces of evidence indicate Iran's serious efforts to counter terrorists, particularly in Syria and Iraq.
The US officials keep silent toward Iran's effective fight against terrorists; and this behavior shows that they want to blacken the realities about Iran, she underlined.
There is no information about Iran's possible link with al Qaeda, said the Russian spokeswoman.
Russia is ready to strengthen economic relations with Iran as there are due potentials and facilities to achieve the end, she added.
https://en.abna24.com/news//russian-fm-spokeswoman-iran-one-of-first-in-fight-against-terrorism_1106410.html
-------
Covid: London Mosque donates hot meals to local hospital staff as 'token of thanks'
by Joe Mellor
January 16, 2021
A mosque in London has pledged to deliver hot meals to local hospital staff every Friday as a "token of thanks".
East London Mosque, along with the London Muslim Centre, delivered more than 100 hot meals to staff at the Royal London Hospital on Friday for the first time.
The mosque, which is also providing a food bank delivery service for the local community, said the meals would help to pay tribute to the "hard work and bravery" of healthcare workers during the pandemic.
"In these difficult times, our NHS has been at the forefront of saving the lives of so many people," Dilowar Khan, director of the East London Mosque Trust, said.
"We commend them for their hard work and bravery, setting aside their own families to help others, and it's with this spirit of gratitude that we wanted to show a small token of thanks to our long standing neighbours, the Royal London Hospital."
The mosque is temporarily closed, despite the Government allowing places of worship to remain open under coronavirus restrictions, due to high levels of Covid-19 in the local area.
Dr Nishant Joshi, 32, a GP trainee in Luton, went viral with a tweet about a complaint he receives on a daily basis – that many patients feel unable to take time off even if they have coronavirus symptoms.
"'But doctor, I can't afford to take time off work…'" he wrote on Twitter. "I hear it every single day. This is the single sentence that sums up why we have failed to manage the pandemic."
Some have called for a temporary pause to jobs where staff are unable to work from home, in a bid to prevent further increases in cases.
Dr Joshi told the PA news agency it appeared some employers were also "bending the rules", including one case where an isolating patient had been asked to return to work "sooner than they otherwise would have".
"It just brought home to me that, at a time when we should be trying to put a bow on the pandemic, and wish it goodbye really, we're still struggling with the basics."
"It's almost like a badge of honour to turn up to work 100% of the time, and then if you were to ever call in sick, then almost feel like there's a sense of shame or letting your team down."
https://www.thelondoneconomic.com/news/covid-london-mosque-donates-hot-meals-to-local-hospital-staff-as-token-of-thanks/16/01/
--------
Saleh's hiring by Jets source of pride for Muslim community
By ASSOCIATED PRESS
16 January 2021
The New York Jets' new head coach has families and community leaders excited in neighborhoods all across the country, celebrating the first known Muslim American to hold that position in the NFL.
That's a source of great pride for a group that has been generally underrepresented in the league's on-field leadership roles.
"It´s something that shows the growing diversity of our nation, the inclusion we´re trying to achieve at all levels of our society," said Ibrahim Hooper, national communications director for the Council on American-Islamic Relations. "And I think it's a very positive sign."
The 41-year-old Saleh, expected to be formally introduced next week by the Jets, is the son of Lebanese parents and grew up in the Detroit suburb of Dearborn, Michigan, which is home to the largest Muslim population in the United States per capita.
"I think he´s just a trailblazer for a lot of coaches who are Muslim, to let them know that they do have a chance to be a head coach," said Lions offensive lineman Oday Aboushi, a practicing Muslim who has played in the NFL for eight seasons - including his first two with the Jets.
"He shows them you do have a chance to be a defensive coordinator, you do have a chance to grow up and have a job at the professional level," Aboushi added. "As long as you´re professional and you´re passionate about it like he is, I think a lot of people will look to him as a trailblazer, as far as everyone feeling like they could do it themselves and it´s an attainable dream."
After Saleh's college playing career as a tight end at Northern Michigan ended, he got his start in coaching by working as an assistant at Michigan State, Central Michigan and Georgia before being hired as a defensive intern by the Houston Texans in 2005.
Then came stints with Seattle and Jacksonville before Saleh became San Francisco´s defensive coordinator in 2017, helping the 49ers reach the Super Bowl last year with his No. 2-ranked unit. He was a popular candidate among the seven teams looking for a new coach this offseason, and quickly emerged as the favorite for the Jets job.
Saleh, known for his energy on the sideline and being well-liked by players, impressed the Jets during his first remote interview. He was flown in a few days later for an in-person meeting with Jets chairman and CEO Christopher Johnson, president Hymie Elhai and general manager Joe Douglas at the team's facility in Florham Park, New Jersey.
After a two-day visit, Saleh left to meet with Philadelphia for its coaching vacancy - but the Jets knew they found their new coach. The team announced Thursday night the sides reached an agreement in principle.
"As a pioneer in the sports world, Saleh will serve as an inspiration to many young American Muslims," Selaedin Maksut, the executive director of CAIR's New Jersey chapter, said in email to The Associated Press. "In addition to the positive impact that he´ll have on Muslims, Saleh´s presence in the field and on the screen will remind the rest of America that Muslims are a part of the fabric of this nation and proudly contribute to society. It´s a step toward tearing down walls and building bridges.
Ahmed Mohamed, the legal director of CAIR's New York chapter, congratulated the Jets and Saleh for what he called a "historic hiring in the National Football League." He's optimistic it's a sign of increasing inclusion and recognition of the Muslim community.
"For all the Muslim youth who may be told they don´t belong or can´t do something because of how they pray, we hope that when they see Mr. Saleh on national television, they will say to themselves that anything is possible and will reach for the stars," Mohamed said in an email to the AP. "We hope Mr. Saleh´s hiring opens the door for other American Muslims in sports."
Saleh is believed to be the third Arab American to become a head coach in the NFL. He follows Abe Gibron, who led Chicago from 1972-74, and Rich Kotite, who coached the Eagles (1991-94) and Jets (1995-96) - both of whom also had Lebanese roots.
Saleh is also just the fourth active NFL head coach who is a minority, joining Miami's Brian Flores, Washington's Ron Rivera and Pittsburgh's Mike Tomlin.
"Robert Saleh has made history on the field and off," New York City Mayor Bill de Blasio tweeted Friday night. "Now he´s knocking down barriers in our own backyard. Congrats, Coach!"
While Saleh's focus will be on restoring the Jets to respectability and not necessarily being an inspiration, he has provided a path for others to someday follow.
"Any person in a new job, their first goal is going to be performance in their job," Hooper said. "But I think a secondary consideration might be being an example to Muslim and Arab American youth around the country, that this kind of inclusion and respect for diversity is possible.
"But I don´t think he got the job because of his ethnic or religious background. He got this job because he´s good at what he does."
https://www.dailymail.co.uk/wires/ap/article-9154125/Salehs-hiring-Jets-source-pride-Muslim-community.html
-------
North America
On 1st day in office, Biden to cancel Muslim travel ban, rejoin climate accord
By ZEKE MILLER
17-01-2021
WASHINGTON (AP) — In his first hours as president, Joe Biden plans to take executive action to roll back some of the most controversial decisions of his predecessor and to address the raging coronavirus pandemic, his incoming chief of staff said Saturday.
The opening salvo would herald a 10-day blitz of executive actions as Biden seeks to act swiftly to redirect the country in the wake of Donald Trump's presidency without waiting for Congress.
On Wednesday, following his inauguration, Biden will end Trump's restriction on immigration to the US from some Muslim-majority countries, move to rejoin the Paris climate accord and mandate mask-wearing on federal property and during interstate travel. Those are among roughly a dozen actions Biden will take on his first day in the White House, his incoming chief of staff, Ron Klain, said in a memo to senior staff.
Other actions include extending the pause on student loan payments and actions meant to prevent evictions and foreclosures for those struggling during the pandemic.
Protesters wave signs and chant during a demonstration against US President Donald Trump's revised travel ban, outside a federal courthouse in Seattle May 15, 2017. (AP/Ted S. Warren)
"These executive actions will deliver relief to the millions of Americans that are struggling in the face of these crises," Klain said in the memo. "President-elect Biden will take action — not just to reverse the gravest damages of the Trump administration — but also to start moving our country forward."
"Full achievement" of Biden's goals will require Congress to act, Klain said, including the $1.9 trillion virus relief bill he outlined on Thursday. Klain said that Biden would also propose a comprehensive immigration reform bill to lawmakers on his first day in office.
The next day, Thursday, Klain said Biden would sign orders related to the COVID-19 outbreak aimed at reopening schools and businesses and expanding virus testing. The following day, Friday, will see action on providing economic relief to those suffering the economic costs of the pandemic.
In the following week, Klain said, Biden would take additional actions relating to criminal justice reform, climate change and immigration — including a directive to speed the reuniting of families separated at the US-Mexico border under Trump's policies.
A soldier in the Virginia National Guard sits on the back of a rental truck after unloading supplies on the east front of the U.S. Capitol Building on January 16, 2021 in Washington, DC. (Samuel Corum/Getty Images/AFP)
Incoming presidents traditionally move swiftly to sign an array of executive actions when they take office. Trump did the same, but he found many of his orders challenged and even rejected by courts.
Klain maintained that Biden should not suffer similar issues, saying "the legal theory behind them is well-founded and represents a restoration of an appropriate, constitutional role for the President."
https://www.timesofisrael.com/on-1st-day-in-office-biden-to-cancel-muslim-travel-ban-rejoin-climate-accord/
-------
Trump-Supporting bin Laden Niece Claims President Is Daring Followers to 'Finish the Coup'
BY CHRISTINA ZHAO
1/16/21
Noor bin Laden, a niece of terrorist Osama bin Laden and avid supporter of President Donald Trump, has posted to Telegram a claim that the president is "daring" his fans to "finish the coup."
Bin Laden became a well-known figure in right-wing social media circles during the 2020 presidential election cycle, garnering notoriety due to the combination of her last name and her dedicated support for Trump's nationalist agenda. She is the daughter of Osama's half brother, Yeslam bin Ladin.
"Checkmate. Trump is daring them to enter the fence to finish the coup," read the Telegram post shared by bin Laden, according to ParlerTakes. "They must all know there is a chance that if they enter the gates and go inside the fence they never come out."
"Even better is they literally made a prison complex out of Capitol Hill in front of everyone's eyes and the left and MSM cheered them on!" the post continued. "Is this why [President-elect Joe] Biden pushed his rehearsal? Are they debating whether Trump is bluffing?"
"They have to decide—go inside the fence line and risk never coming out or concede and try to make a deal. You want the Presidency... COME AND GET IT."
Bin Laden, who is Swiss, and her family have no ties to their deceased infamous uncle, who was killed in Pakistan in 2011 by American forces. She recently told The New York Times that she's "an American at heart," and considers the U.S. her "second home." She has also called her surname "antithetical to the values I hold."
The 33-year-old has remained a staunch and vocal supporter of Trump after his election loss to Biden and the January 6 Capitol riot caused by his followers.
Earlier this week, bin Laden urged her Telegram followers to avoid further pro-Trump violence in Washington D.C., and prepare for a period of unrest that could last years. The original post appears to have been shared by far-right activist Vincent James.
"Do not go to any upcoming scheduled demonstrations in DC," the post read. "We're hearing there are potential demonstrations scheduled for the 17th and the 20th. Do not go. Around 15,000 National Guard are being deployed to guard the Inauguration on January 20th, and 10,000 will arrive by Saturday."
"Lay Low-Stock up on food, water, energy, survival gear, self defense, etc," the post continued. "Get together with family, neighbors, friends...Purchase land if you can...Build community and contacts."
"The next few years are going to be a wild ride," the post warned. "It will get worse before it gets better, but it will get better. The American spirit can never be vanquished, and always comes back with a vengeance under threat of oppression."
https://www.newsweek.com/trump-supporting-bin-laden-niece-claims-presidents-daring-followers-finish-coup-1562162
-------
US' foolish sanctions against Astan Quds Razavi desecration to Islam: Hezbollah
Source : Almanar
January 16, 2021
Hezbollah lashed out at US over rolling out fresh sanctions on Iranian foundations including Astan Quds Razavi which runs the Imam Reza holy shrine in Mashhad.
"It seems that US Secretary of state's level of madness and hatred have been considerably increasing as the presidential term (of Donald Trump) is coming to an end," Hezbollah's Media Relation Office said in a statement on Saturday.
"Blacklisting and imposing sanctions on Astan Quds Razavi and its custodian Sheikh Ahmad Marvi is an unprecedented move. This site is a holy place that has been for years a destination for millions of pilgrims from all over the world."
"It (the move) surpasses all political differences and amounts to clear announcement of enmity towards to religious beliefs. It also represents the moral collapse of the US administration."
The Lebanese Resistance movement denounced US sanctions imposed against the Hashd's Chief of Staff Abdulaziz Al-Muhammadawi (Abu Fadak).
"This campaign is part of US's efforts to punish the Hashd Shaabi for its role in defending Iraq and fighting ISIL terrorist group," Hezbollah said in the statement.
https://en.abna24.com/news//us%e2%80%99-foolish-sanctions-against-astan-quds-razavi-desecration-to-islam-hezbollah_1106363.html
-------
Guatemala cracks down on migrant caravan bound for United States
By Sofia Menchu
January 17, 2021
Guatemala City: Guatemalan authorities on Saturday escalated efforts to stop thousands of Hondurans, many of them families with children, travelling in a migrant caravan bound for the United States just as a new administration is about to enter the White House.
Between 7000 and 8000 migrants have entered Guatemala since Friday, according to Guatemala's immigration authority, fleeing poverty and violence in a region battered by the pandemic and back-to-back hurricanes in November.
Videos seen by Reuters showed Guatemalan security forces clashing with a group of hundreds of migrants who managed to break through a police blockade at the village of Vado Hondo, near Chiquimula in eastern Guatemala.
"A small group got through and the rest were detained. The people who got past have been located," said Alejandra Mena, a spokeswoman for Guatemala's immigration agency.
The caravan is likely to come under more pressure in Mexico. Mexico's migration accord with the United States still holds, so the caravan would be dispersed, a Mexican official said.
On Saturday evening, the Mexican foreign ministry pressed local authorities to halt the caravan's progress, pointing to the need to contain the spread of COVID-19.
In a statement, the ministry praised the Guatemalan government for acting in a "firm and responsible" manner toward migrants that had "violated [Guatemala's] sovereignty" and urged Honduras to prevent further movements of people.
The first migrant caravan of the year comes less than a week before US President-elect Joe Biden takes office promising a more humane approach to migration, in contrast to outgoing President Donald Trump's hardline policies.
Mexican and Central American authorities have coordinated security and public health measures aimed at deterring mass movements of people across the region.
Guatemala, Honduras, and Mexico have deployed thousands of security forces, and Guatemala detained hundreds of migrants on Friday.
The caravan nevertheless grew considerably into Saturday, with members citing a spiraling crisis of hunger and homelessness in Honduras as reasons for joining.
"We have nothing to feed to our children, and thousands of us were left sleeping on the streets," said Maria Jesus Paz, a mother of four children who said she lost her home in the hurricanes. "This is why we make this decision, even though we know that the journey could cost us our lives," she added.
"First I lost my job because of the pandemic, and then I lost my home in the hurricanes," said Melvin Paredes, who joined the caravan with his brother. "The only thing I have left is to fight for my family's survival."
https://www.theage.com.au/world/central-america/guatemala-cracks-down-on-migrant-caravan-bound-for-united-states-20210117-p56uq8.html
-------
Arab world
Did Islamic State make comeback to opposition areas in countryside of Aleppo?
Khaled al-Khateb
Jan 16, 2021
ALEPPO, Syria — Syria TV correspondent and journalist Bahaa al-Halabi survived an assassination attempt Jan. 6 in the Turkish-backed opposition-controlled city of al-Bab in the northeastern countryside of Aleppo. The attempt took place outside Halabi's home, as masked individuals intercepted his private car and fired their bullets directly at him.
The incident sparked controversy and fear among activists and journalists in the opposition areas in the countryside of Aleppo. Speculations soared about the entity behind this type of operations. Some believe the incident is due to the security chaos that al-Bab and other opposition-controlled areas are experiencing in the countryside of Aleppo. They believe bombings and assassinations are usually carried out by agents of the Syrian regime or the Syrian Democratic Forces (SDF), which both share an interest in perpetuating the security chaos in the region.
Other journalists believe the attempt to assassinate Halabi has the Islamic State's (IS) fingerprints all over it. IS members excel in this type of assassination. In their view, the incident ushers in the return of the organization to the opposition areas in the countryside of Aleppo through its agents.
On Dec. 12, 2020, journalist Hussein Khattab was assassinated in a similar manner in al-Bab. Two masked individuals shot him in the city center while he was preparing a press report. Opposition police and public security forces have so far been unable to reveal the perpetrators' identity.
The Union of Syrian Media in Aleppo countryside issued a statement Jan. 6, calling on "all authorities that have set themselves up as trustees and responsible for the region, its security and the protection of its residents to assume their role in maintaining security and deterring terrorist cells."
Al-Monitor met President of the Union of Syrian Media Saad al-Saad, who said, "The attempt to assassinate Halabi and the assassination of Khattab reaped terror in the hearts of journalists and activists in the opposition areas. All of us could be a target for terrorism if the security situation is not controlled and the agents working in favor of the terrorist organizations are not prosecuted. I do not rule out that IS could be the culprit, but the regime or SDF may be behind these operations as well. This matter is open to many speculations since the opposition police forces have so far been unable to determine the identity or affiliation of the perpetrators."
Galal Talawi, journalist and member of the Union of Syrian Media, told Al-Monitor that opposition security and military institutions must intensify their efforts in managing the security situation in al-Bab and Aleppo's countryside. "Terrorists could expand their activities in the coming period if they are not prosecuted and hit with an iron fist," he said.
Fears of an IS comeback in the opposition-controlled areas in the countryside of Aleppo through operations carried out by IS cell members seem justified right now.
IS is witnessing a revival and has spread in the areas of the Syrian desert (Badia). Its fighters are constantly attacking the regime forces and allied militias. IS has been also targeting SDF in the areas it controls in northeastern Syria, and will naturally try to penetrate and target opposition-controlled areas in northwestern Syria. What's more, IS claimed responsibility for previous assassinations in al-Bab.
Of note, IS claimed about 600 attacks in Syria during 2020, most of them in eastern Syria. According to a Jan. 6 statement published by the IS-affiliated Amaq news agency, 593 attacks were carried out in Syria during 2020. IS stated that its operations killed 1,327 persons and wounded 901 individuals affiliated with the SDF, 407 Syrian regime forces and 19 fighters from various opposition factions.
Most of IS' attacks and operations concentrated in Deir ez-Zor, where IS said it conducted 389 attacks, followed by 59 in Raqqa, 38 in Homs, 39 in Hasakah, 36 in Aleppo and 29 in Daraa. According to the statement, the attacks destroyed and damaged 292 vehicles, including 172 in Deir ez-Zor, 51 in Raqqa and 25 in Homs. The Amaq statement noted that 256 of the attacks were carried out with explosive devices, 191 were assassinations and 123 clashes.
Meanwhile, journalist Majed Abdel Noor argued that recently, through its security cells, IS has penetrated deep into the city of al-Bab. He told Al-Monitor, "IS cells are carrying out operations in broad daylight. The problem is the security failure and shortcomings shown by the opposition's security institutions. These instructions ought to exert all possible efforts and tap on any capabilities to eradicate these criminals."
Abdel Noor noted, "The eradication of these cells must begin as soon as possible, otherwise we will soon wake up to see IS expanding tremendously. Then the available security solutions will not be enough."
He added that the method of these assassinations provide several signs about the perpetrator. "IS is the most capable opponent to penetrate our regions so easily. All opponent parties — including the SDF and the Syrian regime — are involved in the terrorist operations carried out in the liberated area. However, operations of this kind — targeting journalists — bear the hallmarks of IS cells," he concluded.
https://www.al-monitor.com/pulse/originals/2021/01/syria-is-aleppo-idlib-terrorism.html
-------
NFL history made with hiring of Arab-Muslim Saleh as NY Jets head coach
ZACHARY KEYSER
JANUARY 17, 2021
Lebanese-American Robert Saleh, the San Francisco 49ers' defensive coordinator since 2017, agreed in principle to become the head coach of the New York Jets, the team announced Thursday night.
Saleh will be the third Arab-American to head coach an NFL team, alongside fellow Lebanese-American Abe Gibron who headed the Chicago Bears from 1972-74, and Rich Kotite who lead the Jets and Philadelphia Eagles in the early-mid 90s. But Saleh will be the first Arab-Muslim, according to the American-Arab Anti-Discrimination Committee (ADC).
"He has shown that Arab Americans can excel at any level, and in any field," said the ADC in a statement. :He serves as a role model for young Arab Americans, showing them that with hard work, commitment and dedication they can achieve their goals.
Saleh replaces Adam Gase, who was fired hours after a loss to the New England Patriots in Week 17 that concluded his two seasons in which the team went 9-23, including 2-14 in 2020.
San Francisco fielded a top-10 defense in total yards (fifth), rush yards (seventh) and pass yards (fourth) under Saleh's leadership last year. In 2019, the 49ers were second overall in the league in total defense (281.8 yards per game) and first in pass defense, as its 169.2 per-game average was the league's best since the Jets' allowed an average of 153.7 through the air per game in 2009.
Saleh, 41, interviewed with the Jets twice, with the second one occurring Tuesday and Wednesday. Saleh met with every team that had a head-coach opening except the Houston Texans, according to the New York Post.
"I don't know what's wrong with people if they don't hire him," 49ers coach Kyle Shanahan said recently of Saleh. "I mean, he's as good as you can get. ... And he's going to hire the best staff. He knows about players. He knows who knows what they're talking about ... and he also knows how to deal with people. So, I hope everyone's not very smart and doesn't hire him so I can keep him. But I'm expecting not to have him."
The Jets interviewed Saleh and Tennessee Titans offensive coordinator Arthur Smith in person and conducted virtual interviews with Kansas City Chiefs offensive coordinator Eric Bieniemy, former Cincinnati Bengals head coach Marvin Lewis, Carolina Panthers offensive coordinator Joe Brady, Indianapolis Colts defensive coordinator Matt Eberflus, Buffalo Bills offensive coordinator Brian Daboll, Los Angeles Rams defensive coordinator Brandon Staley and New Orleans Saints secondary coach Aaron Glenn.
The Jets, who lost a franchise-record 13 consecutive games to open the 2020 season, have gone five years without a winning record. They last made the playoffs in 2010.
The Jets simply weren't been competitive under Gase, as 15 of the team's 23 losses under his watch were by double digits. This season, they were outscored by 214 points.
The New York offense ranked last in yards per game in each of the past two seasons. The Jets scored 243 points this season, 37 fewer than the next-worst team, the New York Giants.
Saleh was the linebackers coach for the Jacksonville Jaguars from 2014-16 after serving as the Seattle Seahawks' defensive quality control coach from 2011-13.
Saleh also served as an assistant coach with the Houston Texans from 2005-10 after college stints at Michigan State, Central Michigan and Georgia.
https://www.jpost.com/international/nfl-history-made-with-hiring-of-arab-muslim-saleh-as-ny-jets-head-coach-655710
-------
Lebanon's Higher Islamic Shiite Council Condemns US Sanctions against Astan Quds Razavi
January 16, 2021
Lebanon's Higher Islamic Shiite Council denounced on Saturday all the US sanctions on the Islamic Republic of Iran, highlighting those which targeted the Astan Quds Razavi.
In a statement, the Council stressed that the US decision targets the religious sanctities and comprises an act of unprecedented, serious hostility that provokes the feelings of Muslims and violates the international laws and norms as well as the religious and cultural values.
The statement called on the US administration to undo the illegitimate and illegal decision and abandon and abandon its hostile conduct as the Astan Quds Razavi reflects a sublime religious value for the Muslims and a cultural value for the entire humanity.
The Council also urged the UNESCO to condemn the US decision and assume its responsibility in preserving this cultural landmark with its educational role and scientific and civilizational status.
https://english.almanar.com.lb/1251406
-------
Africa
Residents flee Islamist insurgent attack on town in northeast Nigeria
By Reuters Staff
JANUARY 16, 2021
MAIDUGURI, Nigeria (Reuters) - Government troops and several hundred residents have been forced to flee after Islamist insurgents overran a town in northeast Nigeria in an attack claimed by Islamic State, security sources said on Saturday.
Friday's assault on Marte, which lies on Lake Chad in Borno state, came just two months after residents driven from their homes by Islamist attacks had returned to the town under a government programme.
It underscores the precarious security situation in northeast Nigeria, where Boko Haram and Islamic State West Africa Province (ISWAP) are active, and the difficulties the government faces as it tries to return people displaced by the violence.
An unspecified number of wounded people could not be reached, and it was not immediately clear whether there had been any deaths. The sources said they believed the insurgents were part of ISWAP.
An army statement said troops "tactically withdrew" to defend against a militant attack outside Marte. Troops had "effectively destroyed" seven gun trucks and "decimated" an unconfirmed number of attackers, it said.
Without giving further details, it said seven people had been killed, and one captured, and that its fighters had seized weapons, ammunition and six four-wheel-drive vehicles, as well as burning down the army barracks.
Sources from the military and police said most residents had fled to the nearby Dikwa local government area and to Maiduguri, Borno's state capital.
On Thursday, five soldiers were killed and 15 others wounded by a landmine planted by Boko Haram in the remote village of Chibok in the southern part of Borno, two military sources told Reuters.
https://www.reuters.com/article/us-nigeria-security/residents-flee-islamist-insurgent-attack-on-town-in-northeast-nigeria-idUSKBN29L0NN?rpc=401&
--------
Buhari's Govt Still Laced with Massive Frauds, Say TI, CISLAC
January 17, 2021
Gboyega Akinsanmi
Despite its emphasis on anti-graft war, the federal government under President Muhammadu Buhari is replete with massive fraud, looting and corruption, Transparency International (TI) and its national chapter, Civil Society Legislative Advocacy Centre (CISLAC) have alleged.
The organisations have, also, claimed that the control of lucrative asset recovery 'business' of asset freezes, confiscations and repatriations has caused inter-agency rivalry among anti-corruption agencies (ACAs).
TI's Head of Nigeria Office, Mallam Auwal Rafsanjani made these claims in an exhaustive review of Buhari's anti-graft programmes in 2020.
Pointing out institutional and political flaws that laced the fight, Rafsanjani faulted the federal government's claims that it had recovered assets worth billions of dollars.
He disclosed that assets worth billions of dollars were recovered "without accounting who manages these assets, how these assets are utilised and what prevents the re-looting of looted assets.
"While the federal government rightly claims some success in international asset recoveries, the domestic asset recovery regime is not accountable to anyone and is subject to political and personal abuse.
"The control of lucrative asset recovery 'business' of asset freezes, confiscations and repatriations has therefore caused inter-agency rivalry among ACAs saddled with the responsibility of fighting corruption."
He pointed out the arrest and subsequent suspension of the Acting Chair of the Economic and Financial Crimes Commission (EFCC), Ibrahim Magu, for alleged office abuse and insubordination is a symptom of the long overdue reforms in anti-corruption agencies.
Despite Buhari's emphasis on anti-graft fight, Rafsanjani alleged that the previous year witnessed massive fraud that dominated the disbursement of whopping sums donated to mitigate the health and socio-economic impacts of COVID-19 on governments, individuals and households,
While some cases are being investigated, TI's national helmsman noted that the civil society was shocked "to witness gross abuse and incompetence in the distribution of the pandemic relief.
"The secrecy that dominated accountability of the administration and disbursement of the funds exposed the extent of susceptibility of Nigeria's systems and institutions to unchecked mismanagement, looting and corruption," Rafsanjani said.
He acknowledged that the federal government inaugurated Presidential Task Force on COVID-19 response saddled with specific responsibility to coordinate donations for efficient and impactful spending, among others.
He, however, alleged that membership formation of the task force did not take into cognisance representatives from the media and other credible organisations working on anti-corruption, transparency and accountability in governance, which according to him, depicted a deliberate flout of proactive measure to ensure judicious utilisation and distribution of funds.
As a result, he explained that the country witnessed unanticipated citizens' agitation, outburst and resultant unrest that metamorphosed in looting of the illegally diverted Covid-19 palliative at all levels.
TI's national helmsman cited different footages showing aggrieved citizens re-looting the diverted and stocked palliatives in secluded warehouses across the country to buttress his claim.
He wrote: "Despite the glaring impacts of the pandemic on citizens' livelihoods with resultant financial incapacitation and poor purchasing power, palliatives were obstructed from getting to them, and information of their existence was never made known to the citizens of the affected communities.
"This validated the worries by civil society organisations (CSOs) over lack of transparency and accountability that dominated the Covid-19 donations, expenditures and distribution of palliatives.
"The unrest has even added to the widespread insecurity all over the country and has exposed lack of transparency and accountability on the side of the police and the defence establishment.
"Despite some efforts to reign into secretive defence spending and expenditures, much more needs to be done to control defence expenditures against corruption, misuses and political interference."
Also, Rafsanjani faulted the verbal approval of the $29.96 billion loan request the president forwarded to the Senate without due diligence and thorough scrutiny, which he said, largely exposed lack of due process, half-baked independence of the legislature and systemic weakness in Nigeria.
In an absolute term, Rafsanjani condemned the contentious bills at the National Assembly, which according to him, were initiated to provide a legal backing in Nigeria's shrinking civil space through legislative frameworks in the Senate like Hate Speech and Social Media Bills.
He observed that a whopping sum of N37 billion was appropriated and subsequently approved for rehabilitation of the National Assembly, despite underfunded critical sectors of the economy.
Under Buhari's watch, TI's national helmsman claimed that N37 billion was appropriated while health, education and agriculture as well as dilapidating infrastructure facilities in the country remained underfunded.
He, however, commended the Zamfara State House of Assembly for abolishing law that allowed the payment of pension and other entitlements for the former governors, their deputies, former speaker and their deputies.
He, thus, urged the federal government "to comply with entitlements prescribed by the Revenue Mobilisation Allocation and Fiscal Commission (RMAFC) in all entitlements and remunerations at all levels."
Rafsanjani argued that strict compliance with RMAFC's entitlements and remunerations prescription "to prevent continued deployment of the state revenue resources into pocket-serving political moves."
He also, recommended full implementation of existing anti-corruption and anti-money laundering frameworks with targeted but proactive support to whistleblowing efforts at all levels.
He, specifically, urged the federal government, well-meaning Nigerians and international partners "to actively encourage whistle-blowers, guarantee their safety and ensure all reported cases are investigated in a transparent and open manner."
He called for the enactment of the Proceeds of Crime Bill and the Mutual Legal Assistance Bill, which according to him, would go a long way in strengthening the anti-corruption fight in Nigeria,
Besides, Rafsanjani suggested that enacting these legislations would take the war against corruption to the doorstep of treasury looters and ensure that repatriated assets are utilized for the benefits of Nigerians.
https://www.thisdaylive.com/index.php/2021/01/17/buharis-govt-still-laced-with-massive-frauds-say-ti-cislac/
--------
Troops repel attack in Borno, destroy Boko Haram gun trucks
January 16 2021
by Femi Owolabi
Suspected Boko Haram insurgents had moved into Marte Friday night to attack the military base, a source told TheCable.
"The troops already saw them but they pretended as though they were not on alert so they could lay an ambush on the enemy," the source said.
Bernard Onyeuko, acting director of the defence media operations who confirmed the development, said the troops recorded success in the operation.
"Troops of Operation Tura Takaibango in conjunction with the air task force in operation Lafiya Dole have effectively destroyed 7 Boko Haram/ISWAP terrorists' gun trucks and decimated several unconfirmed number of the terrorists when they attempted to attack their location at the outskirts of Marte in Marte local government area of Borno state," he said.
"The gallant troops, based on reliable information about the attack, had positioned themselves in an ambush site where they tactically withdrew to, and awaited the arrival of the terrorists before they opened fire which led to fierce battle that resulted in the successes recorded as indicated above."
https://www.thecable.ng/troops-repel-attack-in-borno-destroy-boko-haram-gun-trucks
-------
Armed group captures military base in northeast Nigeria
16 Jan 2021
Government troops and hundreds of residents have been forced to flee after an armed group overran a town and captured a military base in northeast Nigeria's Borno state in an attack claimed by the ISIL (ISIS) group, security sources said.
Machinegun-wielding fighters from the Islamic State West Africa Province (ISWAP) attacked the base in the town of Marte in the Lake Chad area overnight on Friday into Saturday, two sources told AFP news agency.
The second source said the army had "incurred losses" but it was not yet clear how many people had died or the level of destruction inflicted by the armed group.
An army statement said troops "tactically withdrew" to defend against an attack outside Marte. Troops had "effectively destroyed" seven gun trucks and "decimated" an unconfirmed number of attackers, it said.
Without giving further details, it said seven people had been killed, and one captured, and that its fighters had seized weapons, ammunition and six four-wheel-drive vehicles, as well as burning down the army barracks.
Friday's assault came just two months after residents driven from their homes by the violence had returned to the town under a government programme.
It underscores the precarious security situation in northeast Nigeria, and the difficulties the government faces as it tries to return people displaced by the violence.
ISWAP, which split from Boko Haram in 2016, maintains camps on islands in Lake Chad – where Nigeria, Niger, Cameroon and Chad meet – and the area is known to be the group's bastion.
Last week, the fighters attacked the Marte base but were repelled, prompting them to mobilise more fighters for the overnight raid, sources said.
The raid was seen as a "fightback" after recent losses – troops recently overran ISWAP's second-largest camp in Talala village, according to sources.
At least 36,000 people have been killed in the armed conflict since 2009 and violence has spread into neighbouring Niger, Chad and Cameroon, prompting the formation of a regional military coalition.
https://www.aljazeera.com/news/2021/1/16/armed-group-captures-military-base-in-northeast-nigeria
--------
New Zealand and Australia
Christchurch mosque shootings: Corrections consulted international experts on managing gunman
16 Jan, 2021
By Charlotte Cook
The Department of Corrections remains tight-lipped on the conditions the mosque gunman will spend the rest of his life under, but new documents reveal it consulted with international experts before the sentencing, to prepare for the man's incarceration.
Brenton Tarrant, the man who carried out the mosque attacks in Christchurch on March 15, 2019, was sentenced to life in prison without the possibility of parole in August last year.
This is the harshest sentence a court can impose, and with that comes logistical challenges for the Department of Corrections on how it manages him for the rest of his life behind bars.
The government had already hosted officials who manage Norwegian terrorist Anders Breivik, to share advice about how to best manage Tarrant.
New information released under the Official Information Act shows they were not the only advisors Corrections sought guidance from.
The Department of Corrections said a staff member from Corrections Victoria, in Australia, also visited New Zealand.
And Correction's Chief Custodial Officer Neil Beales went to Australia to visit a prison that holds 'extreme threat prisoners'.
https://www.nzherald.co.nz/nz/christchurch-mosque-shootings-corrections-consulted-international-experts-on-managing-gunman/CSTY673BV5K5GGB4GYWKSAPN7E/
--------
India
Convener Of Khudai Khidmatgar Faisal Khan, Held For Offering Namaz In A Temple, Is Convinced Hate Will Never Win In India
by Yashee
January 17, 2021
"Hate has not become more powerful, voices preaching brotherhood are growing weaker," Faisal Khan, the activist arrested for offering namaz inside a Mathura temple, says almost a month after he was released on bail.
Khan, 48, is the convener of Khudai Khidmatgar, a social organisation originally established by freedom fighter Abdul Ghaffar Khan, or Frontier Gandhi.
Faisal Khan was arrested on November 2, 2020, after videos of him offering namaz inside the Nand Mahal temple went viral. Khan and his three associates who were booked with him –– Chand Mohammed, Alok Ratan and Nilesh Gupta –– have maintained it was time for their afternoon prayers, and it was people inside the temple who said they could offer the namaz right there.
And why were they inside the temple? According to Khudai Khidmatgar's statement after the arrest, the four were on the 84-kos parikrama, a Hindu pilgrimage to places linked with Lord Krishna.
Videos of Khan offering the namaz and his subsequent arrest had led to an uproar on social media, with him accused of everything from mal-intent to delusional naivete.
But, says Khan, he finds nothing unnatural in a Muslim man on a Hindu pilgrimage ending up offering namaz within a temple. "This particular matter is in court, so I will not speak on it. But any place of worship is the house of God," the activist says. "Isn't dissolving man-made walls one of the purposes of religion? Wasn't one of the traits of Ramrajya, as described by Tulsidas in Ramcharitmanas, 'bairu na kar kaahu san koi, Ram pratap bishamta khoi (No one had enmity against each other, by Lord Ram's grace, differences were lost)'?
Khan's vision of the world can seem unrealistic, incongruous with the happenings in India today. But, says the Gandhian, it is times such as these that test the strength of one's convictions.
"The biggest challenge we face today is not that those spreading hate are winning. It's that those fighting these forces are getting discouraged and bitter all too soon. Communal harmony can't be achieved through one conference, even if you put your heart and soul in that conference. It is a constant project. For an ideal society to be built, the first thing to do is to not lose hope that such a society is possible," says Khan.
It was a long journey, he says, that began with a teenager in Kaimganj, Uttar Pradesh's Farrukhabad district, collecting pictures of Mother Teresa, Mahatma Gandhi, etc. "I was always fascinated by people who spent their lives in service of others. I had no access or exposure to discourse on communal harmony, but I could see that social work seemed most impactful when it transcended boundaries of religion."
Khan says he grew up in a liberal family not very particular about raising religious children. "But when I went to Aligarh Muslim University (AMU) for higher studies, and read and observed more of the world around me, I felt religion could be a positive force in spurring social change."
In 1995, after completing his MA in sociology from AMU, he came to New Delhi. "Here, I was exposed better to social activists like Vinoba Bhave, Baba Amte and Dr Sandeep Pandey. In 2002, I joined the National Alliance of People's Movements (founded by Medha Patkar). All the while, I kept reading the holy books of various religions, I read Kabir, Mahatma Gandhi."
And what did he learn from all this reading? "Two things. First, the true purpose of religion is to make us the best possible versions of ourselves. Second, every religion has the same message –– there is no better way of serving God than loving your fellow beings."
During his work with NAPM, many were impressed with his ability to quote the Quran and the Ramcharitmanas equally well. "I realised people might give you their time if they respected you as an activist, but would truly give you their attention if you could show them how their religion supports a particular cause. The next step then for me was to show people that all religions advocate the same causes."
Armed with these ideas, Khan in 2011 decided to revive Khudai Khidmatgar. "We started with about 10 people, but were soon joined by hundreds. Khudai Khidmatgar is a voluntary organisation, there's no salary, no fixed source of funding. But people wanted to join us," says Khan.
Every member of Khudai Khidmatgar has to take a pledge –– they will shun violence; they won't desire revenge; they will forgive those who harm them; they will work to promote kinship in society; they will not accept honorarium for their work; they will not keep links with any group that believes in violence.
"We do everything that Gandhiji called 'rachnaatmak kaam (constructive work). Uplifting the downtrodden, cultivating leadership qualities among the youth, all this was rachnaatmak kaam for Mahatma Gandhi. So we help people negotiate the official machinery –– fill out PDS and NREGA forms, make sure beneficiaries get their due. We distribute blankets in winter, we distributed food kits throughout the lockdown. We hold inter-faith dialogues. A few years ago, some colleagues and I cycled from New Delhi to the Kolkata house in which Bapu had lived, holding lectures and meetings all along the way," Khan explains. In the years since he revived Khudai Khidmatgar, Khan got married, had a son. Loving your family is one more reason to spread love in the wider world, he adds.
One of the initiatives of Khudai Khidmatgar is 'Sabka Ghar', a house in New Delhi's Ghaffar Manzil in which people from different religions are encouraged to live together. Mirza Hasnain Beg, a PhD scholar at Jamia Millia Islamia who had lived in Sabka Ghar in 2017, says he met conservative Hindus there, and they were able to find similarities despite their differences. "Victims of communal riots, both Hindus and Muslims, have lived here, and gone back with a better understanding of each other," says Beg. Murari Bapu, who presented Khan the 'Rashtriya Sadbhavana Award' in 2018, had then said he would like to visit Sabka Ghar.
Does Khan get discouraged by the frequent communal violence in the country, and the rising Hindutva rhetoric from those in power?
"Hate is unsustainable. A cup of tea, in the hands of a poor man or a powerful man, will eventually get cold. Similarly, hate, whether spread by a neighbourhood bully or a more influential person, will eventually lose steam. When I was in jail in Mathura, my family could not send me anything for a week. Hindu prisoners bought me tea, shared their blankets with me."
Over the years, has he felt any change in the attitude of the common public towards their work? "I have been on the field for almost 20 years now, traveling to different parts of India, even Pakistan. And while learned articles have been written on intolerance, I can tell you what I saw. As Kabir said, 'Tu kehta kaagad ki lekhi, main kehta aankhin ki dekhi (you talk of what's written, I am telling what I saw myself)'. Yes, we have been opposed by Hindus as well as Muslims, but we have also been loved and welcomed by both. It's not the time to lose hope. Love and brotherhood very much exist. Hatred will win only if those fighting it admit defeat or give up the fight."
https://indianexpress.com/article/india/faisal-khan-arrest-hate-will-never-win-india-7149834/
--------
Assassination of Gen. Soleimani shows fear of world arrogance from Resistance Front - Indian Shia Cleric
Source : ICRO
January 16, 2021
Sheikh Fayaz Bagher, speaking at the gathering of a group of Indian Muslim scholars and thinkers said martyring General Soleimani was due to fear of the world arrogance from the Resistance Front.
On the occasion of the mourning period for the daughter of the holy prophet of Islam (SA) and the first anniversary of the martyrdom of the brave commander of Islam, General Haj Gasem Soleimani and Abu Mahdi Al- Muhandis, as well as passing away of the prominent Muslim scholar and philosopher the late Ayatollah Mohammad Taghi Mesbah Yazdi, a commemoration ceremony was held at the Imam Sadiq Seminary in Bombay by the officials in charge of this seminary and Ithna Ashari Community.
The ceremony was also attended by Iranian Consulate General, Abulfazl Mohammad Alikhani and Iranian cultural envoy and person in charge of Iranian Cultural House in Bombay, Mohsen Ashuri.
Head of Imam Sadiq (AS) Seminary, Sheikh Mohsen Ali Sheik (Naser) talking about the late Ayatollah Mesbah Yazdi, described him as a divine clergy and mujahid and said he was the distinguished student of Imam Khomeini (RH) and Ayatollah Bahjat (RH), who devoted his entire life for promotion of Islam, justice and righteousness in this tumultuous world.
He said killing of General Soleimani by the direct order of Trump was a clear indication of fear by the enemies of Islam adding that Daesh was created by a group of Takfiris.
Ashuri commenting on the personality of Ayatollah Mesbah Yazdi said he was promoter of Islam adding that he was the long-time supporter of the Islamic Revolution.
He also talked about martyr Soleimani and said he and his comrades did their outmost to advance the ideals of Islam and they were the prototype of freedom lovers.
Sheikh Fayaz Bagher termed martyr Soleimani as the "Beloved General" and said he and his comrades in arms showed to the world that defending human rights by the west, was just a slogan to advance the evil objectives of the world arrogance.
Iranian Consulate General for his part, talking about General Soleimani said, he was not only a man of the battle ground but also a roving and experienced diplomat.
--------
Disclosure of interest under RTI necessary to establish applicant's bonafide: Delhi HC
by Sofi Ahsan
January 17, 2021
The Delhi High Court, in a ruling, has observed that the disclosure of interest regarding the information being sought by an applicant under the Right to Information (RTI) Law would be necessary to establish their bonafides.
"This Court is of the opinion that whenever information is sought under the RTI Act, disclosure of an interest in the information sought would be necessary to establish the bonafides of the applicant," Justice Prathiba M. Singh said.
The single-bench added that the non-disclosure of the interest could result in injustice to several other affected persons whose information is sought. The court made the observation while dealing with a petition seeking information with regard to appointments made for the Multi-tasking Staff of the Presidential Estate, Rashtrapati Bhawan.
While dismissing the petition, the court imposed a cost of Rs 25,000 on the petitioner for concealing the fact that his daughter had also applied for the post. It said the fact does not find mention in the petition and further noted that perusal of the writ petition also shows that the petitioner himself was earlier working in the Presidential Estate on an ad-hoc basis, from 2012 to 2017.
"The present writ petition is cleverly quiet about the fact that the Petitioner's daughter had applied for being considered for appointment for the post of Multi-Tasking Staff at the Rashtrapati Bhawan. The seeking of the above information, especially after the Petitioner's daughter did not obtain employment, clearly points to some ulterior motives," the order reads.
The applicant Har Kishan in 2018 had sought information regarding the appointments. While he was provided most of the information, his particular query for information pertaining to residential address and father's name of selected candidates was declined on the ground of it being personal information. The President's Secretariat before court argued that disclosure of the information would violate the privacy of the persons.
The court in the order also notes that Kishan had earlier filed another petition for inquiry into the appointments following which 10 candidates were found to have obtained jobs on the basis of fake certificates. "The present petition is restricted to the challenge to the impugned order passed by the CIC in the second appeal, which relates only to the RTI application of the Petitioner. This Court, in this case, is thus not going into the said investigation report of the Committee," reads the order.
Section 6(2) of the RTI Act 2005 states that "an applicant making request for information shall not be required to give any reason for requesting the information or any other personal details except those that may be necessary for contacting him".
https://indianexpress.com/article/cities/delhi/disclosure-of-interest-under-rti-law-would-be-necessary-to-establish-applicants-bonafide-delhi-hc-7149761/
--------
Delhi boy Hamid Barkzi wins MTV Roadies Revolution
by Sana Farzeen
January 17, 2021
Hamid Barkzi was declared the winner of adventure reality show MTV Roadies Revolution on Saturday. Part of Nikhil Chinapa's team, Barkzi beat Michael Ajay and Jayant Yadav to take home the winner's title.
Having started his journey as an underdog, the 23-year-old Delhi boy, who was part of Nikhil's Team 'Loyalty', impressed everyone with his performance in tasks and fair play throughout the season. He eventually emerged victorious in the finale task on Saturday.
On winning Roadies Revolution, Hamid Barkzi in a statement said, "This is one of the most special moments of my life. Roadies Revolution has been instrumental in changing my outlook towards some of the important things in life. I have had my own share of ups and downs, but that has only made me stronger to move up the ladder and emerge victorious. I can't thank Nikhil Sir enough for this win. He has fought for his team, stood by each one of us at every step of the way. This journey wouldn't have been possible without the support of Rannvijay Sir and other leaders, Neha Ma'am, Prince and Varun Sir, who have been wonderful mentors. This is just the beginning. Looking forward to many more challenges and victories."
Gang leader Nikhil Chinapa also expressed his excitement. He said, "Reaching the finale for the first time amongst competitors like Prince, Neha and Varun, it's an important win for me, Hamid and for Team 'Loyalty' that I've been so lucky to have. Roadies Revolution has been challenging but fulfilling, and I couldn't be more grateful to have the squad by my side throughout this journey. The game was pretty intense, and everyone performed to the best of his or her ability. Hamid has been an exceptional player, emerging as one of the strongest contenders in the show."
Launched last year in February, MTV Roadies Revolution was shot in Rishikesh, Rupnagar and Garli village before the coronavirus-induced lockdown in March. Once shoot resumed, the team shot the remaining episodes in the outskirts of Mumbai. This season, the celebrity leaders included Neha Dhupia, Nikhil Chinapa, Varun Sood and Prince Narula, while Rannvijay Singha was back as the host.
https://indianexpress.com/article/entertainment/television/hamid-barkzi-wins-mtv-roadies-revolution-7147705/
--------
Pakistan
18 ordinances issued during plea pendency, IHC told
Malik Asad
January 17, 2021
ISLAMABAD: A lawmaker of the opposition Pakistan Muslim League-Nawaz (PML-N) has informed the Islamabad High Court (IHC) that the Pakistan Tehreek-i-Insaf (PTI) government has promulgated 18 ordinances during the pendency of his petition filed against 'excessive' presidential ordinances.
MNA Mohsin Nawaz Ranjha, who filed the petition through Barrister Umar Gillani, challenged the powers of President Dr Arif Alvi to issue ordinances to run the affairs of the government instead of making proper legislation through parliament. Initially, it challenged eight ordinances.
The case of the petitioner is that the ordinance-making power is an emergency provision and is not meant for routine legislation. This is clear from Article 89 of the Constitution which places strict conditions on the exercise of ordinance-making power. It is to be exercised only when doing so is necessary for responding to an emergency situation (such as war, famine, epidemic or rebellion) which arises after the prorogation of one session of Parliament and where waiting for the next session would cause irreparable loss to the people of Pakistan.
MNA Ranjha says govt is unfairly taking advantage of pendency of petition
That data suggests that, unfortunately, the ordinance-making power has been constantly abused by successive governments. It appears that more than 2,500 ordinances have been promulgated by presidents of Pakistan since 1947. This practice, which amounts to transgression by the executive into the legislature's domain, is continuing in Pakistan, the petition pointed out.
The petitioner has assailed eight Ordinances promulgated by the President on Oct 30, 2019. Vide order dated Nov 13, 2019, the court admitted the petition and issued notices. Since then, the case has been taken up for hearing on many dates.
According to the petition, the government is unfairly taking advantage of the pendency of the petition and is promulgating fresh ordinances related to ordinary legislative matters, at full throttle, thereby sidelining Parliament. The ordinances promulgated during the pendency of this petition include, Special Technology Zones Authority Ordinance, 2020, Federal Medical Teaching Institutes Ordinance, 2020, Pakistan Islands Development Authority Ordinance, 2020, International Court of Justice (Review and Re-consideration) Ordinance, 2020, Companies (Amendment) Ordinance, 2020, Corporate Restructuring Companies (Amendment) Ordinance, 2020, Companies (Second Amendment) Ordinance, 2020, Public Private Partnership Authority (Amendment) Ordinance, 2020, Public Procurement Regulatory Authority (Amendment) Ordinance, 2020, Covid-19 (Prevention of Hoarding) Ordinance, 2020, Tax Laws (Amendment) Ordinance, 2020, Covid-19 (Prevention of Smuggling) Ordinance, 2020 (III of 2020), Financial Institutions (Secured Transactions (Amendment) Ordinance, 2020 (IV of 2020), Pakistan Penal Code (Amendment) Ordinance, 2019 (No.XXV of 2019), Tax Laws (Second Amendment) Ordinance, 2019, Enfor­cement of Women's Property Rights (Amendment) Ordinance, 2019, National Accountability (Second Amendment) Ord­inance, 2019, China-Pakistan Economic Corridor Authority Ordinance, 2019.
It said that none of these Ordinances can be considered as emergency legislation.
The petition says the president, under Article 89 of the Constitution, was empowered to promulgate ordinances which were a form of temporary legislation subject to two expressly stipulated conditions — when neither the Senate nor the National Assembly is in session, and if circumstances exist which render it necessary to take immediate action.
An amicus in this matter Senator Raza Rabbani has stated in the report that an ordinance was a temporary legislation undertaken by the president while parliament was not in session and could be set aside if found inconsistent with the scheme of constitution.
According to him, the power conferred on the president under Article 89 is co-extensive with the power of the parliament to make the law. Clause (2) of Article 89 states that an ordinance will have the same force and effect as an Act of Parliament and will be subject to restrictions similar to that of the parliament's powers to make laws.
The power to issue an ordinance during the recess of the parliament is based on the satisfaction of the president that the existing situation made it necessary for him to take immediate action.
https://www.dawn.com/news/1601961/18-ordinances-issued-during-plea-pendency-ihc-told
--------
Senate polls always held through secret vote: ECP
Nasir Iqbal
January 17, 2021
ISLAMABAD: The Election Commission of Pakistan (ECP) has informed the Supreme Court that Senate elections have always been held under the Constitution through secret ballot for the purposes of Article 226 of the Constitution.
"Senate elections have always been held through secret ballot after the enactment of the constitution in vogue," said the ECP in a reply to the court filed by Sajeel Sheryar Swati on behalf of ECP Secretary Dr Akhtar Nazir on Saturday.
Headed by Chief Justice of Pakistan Gulzar Ahmed, a five-judge Supreme Court bench is deliberating upon a presidential reference to answer a question posed by President Dr Arif Alvi whether the condition of secret ballot under Article 226 of the Constitution applied to Senate elections or not. During one of the last hearings, the court, which will resume the hearing on Monday, had asked the ECP to furnish its response to the question.
In addition to the ECP, Jamaat-i-Islami also furnished a synopsis on Saturday through its lawyer Mohammad Ishtiaq Ahmed Raja with a request to the apex court to return the reference since it was not maintainable for being a question of political nature when another branch of the government, the parliament, existed to redress the controversy.
Meanwhile, the ECP pleaded that holding of Senate elections through open ballot would create an anomaly in the shape of independent members of the assemblies who did not fall under any party discipline when they too were voters for Senate elections.
There were 18 independent members in the National Assembly and provincial assemblies of Punjab, Khyber Pakhtunkhwa and Balochistan, the ECP pointed out.
It recalled that after the enactment of the Elections Act, 2017, the last Senate elections were held in March, 2018, through secret ballot in the light of section 122 of the act.
The commission emphasised that the framers of the constitution chose to place Article 226 in the Constitution which dealt with all elected offices and there was no other provision which dealt with election to any office.
Thus by following the simple rule of statutory interpretation, the ECP said, it would be safe to assert that Article 226 would be all encompassing and taken care of in all elections mentioned in the constitution.
Referring to the rights of the legislators in relation to voting and elections, the commission argued that the fundamental right of freedom of expression as provided under Article 19 of the Constitution would have to be ensured for the independent members during voting for Senate elections. Similarly, a lone parliamentary member present in the assembly would also confront with identical situation as he/she could not be forced to show/share his/her preferences.
Thus the freedom of expression under Article 19 included the freedom to express a political choice through a vote and through a free, neutral and transparent electoral system, the ECP said.
Referring to its possible misapplication in case of open ballot, the commission highlighted that Article 63-A that dealt with disqualification of lawmakers on the ground of defection was framed to stabilise parliamentary democracy in Pakistan in the peculiar context of horse trading (1985 onwards) which badly disrupted the system.
It was felt that a provision specifically to curb this menace was required and therefore the provision was originally introduced through the 14th Amendment, the ECP recalled. Later its scope was expanded through the 18th Amendment.
The commission argued the framers of the constitution deliberately dealt with such practices in a specific article of the constitution.
Moreover, the term party discipline had no constitutional or legal significance though it might have some ethical or political importance and that a lawmaker might be hit by or in terms of Article 63A of the Constitution, the ECP explained.
Hence, it was the constitution and applicable laws that governed the conduct of a lawmaker and not party discipline, the ECP said, adding that the so-called term of 'dissident member' had been heard several times but it did not attract any legal action against such member on the mere basis of violation of party discipline (though the party might take action internally) unless his conduct attracted the provisions of Article 63A, the commission said.
https://www.dawn.com/news/1601955/senate-polls-always-held-through-secret-vote-ecp
------
PTI, MQM-P agree to hold 'early' census
Azfar-ul-Ashfaque
January 17, 2021
KARACHI: In what appears to be an attempt to ignore the persistent protests by almost every major political party against the approval of the controversial National Census 2017, the ruling Pakistan Tehreek-i-Insaf and its coalition partner Muttahida Qaumi Movement-Pakistan tried to move on and claimed to have agreed on Saturday on the need of conducting an early nationwide population count.
The PTI and MQM-P have come under strong criticism for accepting the census results in a cabinet meeting held on Dec 22, 2020. MQM-P had written a dissenting note but still it is widely seen as being complicit in the approval.
On Saturday, a PTI delegation headed by Federal Planning, Development and Special Initiatives Minister Asad Umar and Sindh Governor Imran Ismail visited the MQM-P's temporary headquarters in Bahadurabad where they held a meeting with party convener Dr Khalid Maqbool Siddiqui and others.
It was the second visit of the PTI during a short span of two weeks as on Dec 31, 2020 the local leadership of the PTI met their coalition partners only a day after the ruling Pakistan Peoples Party in Sindh visited the MQM-P asking it to adopt a united front against the centre's move to accept the National Census-2017.
The main agenda of Saturday's meeting between the PTI and MQM-P remained focused around the census as both parties were concerned about the political fallout of accepting the 2017 results.
The population census is due to be held every 10 years in the country, but the last headcount was conducted after over 17 years.
Talking to reporters after the meeting, Mr Umar said that a cabinet committee headed by MQM-P's IT and Telecom Minister Aminul Haque had been constituted which would present its recommendation to the cabinet for holding an early census.
He said that a technical committee had also been constituted in this regard which would review the process of census across the world to create an effective system.
He said the parties protesting against the census results should also visit Peshawar to stage their protests there since census was not only the issue of Karachi but the entire country.
"We need to bring improvements in the whole system and we are heading towards a best system to conduct census," he said.
Governor Ismail said that the federal government would not delay holding the census as soon as the cabinet committee completes its recommendations.
Earlier, MQM-P convener Dr Siddiqui told reporters that the two parties had agreed to conduct the new census before time because not only Karachi and the rest of Sindh, but people of KP and Balochistan also had serious reservations on the results of the sixth population census.
https://www.dawn.com/news/1601878/pti-mqm-p-agree-to-hold-early-census
-------
Bilawal sees no-trust move as only way out to dethrone Imran
Imran Ayub
January 17, 2021
KARACHI: After repeated failure to build a consensus on tabling a no-confidence motion against the prime minister among its allies, the Pakistan Peoples Party (PPP) on Saturday made it clear that it was the only option to remove Imran Khan and his government and vowed to convince the members of the Pakistan Democratic Movement on the strategy.
Though PPP chairman Bilawal Bhutto-Zardari called on the prime minister to voluntarily step down because of his "failure at all fronts," he didn't sound very hopeful about the available options for the opposition parties to bring down the Pakistan Tehreek-i-Insaf government, calling the parliamentary process the only, legal and democratic option for the PDM and its members.
"It is the only way out," he replied to a question about the possibility of a no-confidence motion against the PM by the PDM after addressing a press conference at Bilawal House. "We are not anarchists. We believe in democracy and legal process. This is the only way out, I think. We need to go through the parliament for every move. We will try to bring the PDM and allied parties on one page on this option. We believe in democratic norms and this is why we always resist the role of the establishment in making or breaking governments."
Only on Jan 1, the PDM held a marathon huddle at the Jati Umra estate of the Sharifs and announced multiple decisions related to its movement. However, talking to journalists after the meeting, PDM chief Maulana Fazlur Rehman admitted that there had been no consensus on tabling a no-confidence motion against Imran Khan.
On the other hand, the PPP has finally showed its cards on the issue and while participating in anti-government activities from the platform of the PDM it has spoken its heart out about the possible options to make the opposition's movement successful.
The PPP chairman during his press conference came up with serious allegations against the PTI government and between the lines accused it of pre-poll rigging ahead of the Senate elections, asking the political and democratic forces to be vigilant.
"We see the government is already making efforts," said Mr Bhutto-Zardari. "And they would use their ATMs for this [Senate elections]. They are actually in a state of panic and in that state they are making absolutely illogical moves. For instance, they have moved the court on an issue [open vote for Senate elections] which absolutely has no sense. I hope the court would send it [the presidential reference] back to the parliament and issue orders that it was the prerogative of the parliamentarian to decide the matter."
He said the amendment proposed by the government about Senate elections would badly affect the smaller provinces and the parties from there who got an opportunity to get some representation in the upper house of the parliament.
"This show of hands can be beneficial for major parities like PTI, PML-N and PPP but it would negatively affect our small parties — like nationalist parties or parties from small provinces. The only problem is that the PTI leadership is not ready to trust the party's MNAs and MPAs. They want them intact and for that purpose this all is happening around us," he said.
https://www.dawn.com/news/1601965/bilawal-sees-no-trust-move-as-only-way-out-to-dethrone-imran
-------
Drap gives go-ahead to AstraZeneca for use in emergency
Ikram Junaidi
January 17, 2021
ISLAMABAD: In a major development, the Drug Regulatory Authority of Pakistan (Drap) has approved AstraZeneca's Covid-19 vaccine for emergency use and was expected to register the Chinese state-owned firm Sinopharm's medicine next week.
Though Pakistan might not get the vaccine through a bilateral agreement as the drug is being prepared in India, it will pave the way for getting free vaccine through Covax for 20 per cent of the country's population.
Special Assistant to the Prime Minister on Health Dr Faisal Sultan confirmed to Dawn that Drap had approved AstraZeneca while a senior Drap official, on condition of anonymity, said that Sinopharm's vaccine would likely be registered next week.
However, when asked whether the AstraZeneca vaccine would be available through a bilateral agreement as it was being prepared in India, Dr Sultan said registration should not be mixed with availability or procurement of the vaccine.
"We have registered the vaccine as its efficacy is over 90pc and will try to get it through alternative arrangements. What is more important is that it will enable us to acquire the vaccine through Covax as it cannot be allowed in the country without Drap's approval," he said.
Covax is an alliance that had been set up by Global Alliance for Vaccines and Immunisation (GAVI), Coalition for Epidemic Preparedness Innovations (CEPI) and World Health Organisation in April last year. It has pledged provision of free vaccine for 20pc of the population of around 190 countries, including Pakistan. It is hoped that the first consignment will be received just after the start of the second quarter of 2021.
When the attention of the special assistant was drawn to the trade ban with India, he said life-saving drugs could be imported.
"It is a fact that countries, which have invested in science, will prefer to manufacture the vaccine for their people, but we will make efforts to acquire it. Moreover, we are going to register a few more vaccines, including Sinopharm's, in the coming weeks as we have a large population and therefore will require vaccines from a number of countries, including China," he said.
An official of the Ministry of National Health Services, requesting not to be named, said there was almost no chance of getting the Oxford University-AstraZeneca vaccine as India had already purchased its research and was also manufacturing it. Besides, New Delhi has announced that it will give priority to its own population.
"Our only chance to get the vaccine is through Covax," the official said, adding that the safety trial of Sinopharm's vaccine was about to end and would be registered next week.
"Moreover, a few more vaccines will also be approved in the coming weeks which will pave the way for importing the drug through the private sector and ensuring its availability in the market," the official said.
Meanwhile, Minister of Planning, Development and Special Initiatives Asad Umar categorically denied that important personalities had already been vaccinated in Pakistan.
Mr Umar said another Chinese company, CanSino, was holding clinical trial in Pakistan and hoped the vaccine would also be registered next month.
Meanwhile, the National Command and Operation Centre (NCOC) said 45 more people lost their battle against Covid-19 while another 2,432 contracted the virus in a single day.
Among the casualties was Dr Manzoor Ahmed, who had been serving as deputy director emergency at Islamabad's Pakistan Institute of Medical Sciences (Pims). He was on ventilator for the last one month.
According to the NCOC data, there were 33,763 active patients in the country with 333 requiring ventilators.
https://www.dawn.com/news/1601957/drap-gives-go-ahead-to-astrazeneca-for-use-in-emergency
--------
Govt urged to consider NGOs as partners for development
Kalbe Ali
January 17, 2021
ISLAMABAD: It is time for the government to consider civil society organisations (CSOs) as partners for development of the country, and policy measures need to be based on facilitation for the sector rather than over-regulations.
These views were expressed at a webinar on 'The state of civil society in Pakistan' organised by Sustainable Development Policy Institute (SDPI) and Pakistan Centre for Philanthropy (PCP).
Joint Secretary INGOs/NGOs, Economic Affairs Division (EAD), Syeda Adeela Bokhari said EAD regulated only those INGOs which received financial contribution from foreign countries and donors.
"To ensure the accountability and financial transparency of INGOs/NGOs, the ministry has devised a new draft policy which will be implemented after formal approval by the federal cabinet," Ms Bokhari. The new policy is expected to respond to various issues and concerns of the sector.
Former parliamentarian and PCP's research committee chairperson Dr Attiya Inayatullah said civil society organisations worked for the development of the country and democracy.
She said CSOs in Pakistan are facing challenges at multiple fronts, adding: "We need unity of purpose among government, private sector and civil society as the third sector." To bring a social change and achieve the goal of sustainable development, a vibrant role of CSOs is the need of the hour, she added.
SZABIST President Shahnaz Wazir Ali said the government should not be just a regulator but it should be a facilitator to CSOs to make them an equal partner in the development and social uplifting. The challenges such as over-regulation and over-documentation for working of CSOs should be addressed to create an enabling environment for them to serve the society.
Research fellow at SDPI Shafqat Munir said the government and civil society should have a close coordination and work together for sustainable growth and development of the country.
PCP Executive Director Shazia Maqsood Amjad said the government needs to be cognizant of the problems CSOs had been facing in terms of financial and social spheres.
She said the PCP provided CSOs the certification which helped them get non-profit organisation (NPO) status from the Federal Board of Revenue (FBR).
Hashoo Foundation Country Director Ayesha Khan said these organisations also provided a platform for people that are less represented. She said CSOs had been having issues in terms of reporting at multiple levels and under multiples laws, including various taxation regimes.
They have to have a no-objection certificate (NOC) for each project through a touch process. She said CSOs welcome monitoring and transparency related measures but there should not be a negative perception of civil society organisations.
https://www.dawn.com/news/1601901/govt-urged-to-consider-ngos-as-partners-for-development
-------
Mideast
World does not believe in Pompeo's anti-Iran accusations: Pakistan PM
Source : IRNA
January 16, 2021
The Prime Minister of Pakistan says the purpose of US Secretary of State Mike Pompeo's anti-Iran's remarks is to appease the Zionists, but the world does not believe in his false allegations.
Imran Khan in an interview with Pakistani Bol News has stressed that Pompeo's accusations against the Islamic Republic of Iran and its affiliation with al-Qaeda are never credible and the world does not accept such statements.
He added Pompeo's tenure has almost expired, however, his accusations are very dangerous and their main goal is to gain the sympathies of the Zionists.
The Pakistani prime minister said: There is no doubt that Pompeo is making such baseless accusations against Iran to satisfy Israel. Of course, he may be preparing for the 2024 elections and with this aim, he is seeking the support of the Zionist lobby.
He said only the Zionist regime in the region seeks to weaken Iran. "No country like Iran has stood on its own two feet that is why the United States is trying to create unrest in Iran after Syria and Iraq," he warned.
Imran Khan added: Unfortunately, all the policies of the Secretary of State of the Trump administration are focused on to satisfy the Zionist regime.
The US Secretary of State Mike Pompeo has claimed that Iran had assisted in planning the September 11 terrorist attacks and Al-Qaeda has now a new base in the Islamic Republic of Iran.
Iranian Foreign Minister Mohammad Javad Zarif responding to such baseless allegations has said. "No one will be deceived. All the terrorists involved in 9/11 event were from favorite countries of Mike Pompeo in the Middle East, and none from Iran."
https://en.abna24.com/news//world-does-not-believe-in-pompeos-anti-iran-accusations-pakistan-pm_1106316.html
-------
Analysis: Why Erdogan shifting to de-escalation with Arab Countries?
Source : Al Waght News
January 16, 2021
President Recep Tayyip Erdogan and other Turkish officials in recent months have been engaged in considerable diplomatic moves in the Arab world that can be considered as a prelude to a new Ankara strategy.
In the past years, Turkey cut ties with Syria, the Israeli regime, Armenia, Greece, the UAE, and Egypt or reached lowest level of diplomatic relations with them. The Country also deeply escalated tensions with the US, France, Germany, and Saudi Arabia. But as the new year arrives and the world prepares for post-coronavirus and post-Trump period, Ankara opts to de-escalate tensions with the Arab world.
Home, regional, and international factors may push Ankara leaders to mend ties with the Arab parties. But before shedding light on these factors, we need to see how the Turks take their moves to improve the tense ties with the Arab countries.
In the past month alone, considerable actions were taken in the course of relaxing the largely-stressed ties with the Arab countries that can mark a period of "breaking the ice" of relations between Ankara and the Arab world after a period of substantial tensions. Egypt, Saudi Arabia, and the UAE are noticeably the main points of focus of the changing Turkish diplomacy. Following the 2011 Arab uprisings, Turkey engaged in widespread confrontation and tensions with Egypt, Saudi Arabia, and the UAE as it supported the Muslim Brotherhood– an Islamist movement seeking dominant political power in the Arab world. But the game and the equations are changing now.
Cairo and Ankara, experienced deeply-upset ties after a military coup led by the then army chief Abdul Fatah el-Sisi ousted the Turkish-advocated Muslim Brotherhood-affiliated President Mohammad Morsi in 2013, in the past month sent out signals of willingness to patch up things. Especially when an Egyptian delegation led by the deputy intelligence chief visited the Libyan capital Tripoli on December 27 and met with the Turkish-sponsored Government of National Accord (GNA), contacts were reported between the Egyptian and Turkish security and intelligence officials in Libya. Odds are that the two sides for the first time in years reached essential coordination and agreement on regional cases, on top of them the Libyan crisis.
Egypt is not the only target of a Turkish reconciliation campaign. Saudi Arabia is another country with which Turkey thinks to bury the hatchet. The January 8 visit to Turkey of the Lebanese Designate-PM Saad Hariri, who is favored by the Saudis for the post and a dual Saudi-Lebanese citizen, signals Turkish openness to improved ties with the Arab kingdom. This visit is paid while Saudi Arabia and the UAE have been highly sensitive to Turkish foothold gain in the Arab states.
But Lebanon's media have talked about a secret mission to Hariri: Mediation between Ankara and Riyadh. Al-Jadid TV of Lebanon reported that Hariri " had secret mission" in his trip to Turkey. The broadcaster added that the mission was to mediate between Saudi Arabia and Turkey and came with a green light from the UAE as an actor standing on the Saudi side. Furthermore, the Special Envoy of the Foreign Minister of the State of Qatar for Counterterrorism and Mediation of Conflict Resolution Motlaq al-Qahtani said Doha was ready to act as interlocutor between the Saudis and Turks. This marks a new level of the Turkish-Arab movement towards rapprochement.
Also, the UAE Minister of State for Foreign Affairs Anwar Gargash hoped to see Turkish-Egyptian relations improved. He also said that Abu Dhabi was interested to mend ties with Ankara. Although the Emirates stipulated Ankara should abandon support to the Muslim Brotherhood before any de-escalation, the de facto ruler of the UAE Crown Prince Mohammed bin Zayed does not want to fall behind in the Arab-Turkish détente.
A large part of the new foreign policy approach adopted by Erdogan-headed Justice and Development Party (AKP) has to do with the balance and equations of power at home. Erdogan and the co-leaders of the AKP know that they need to improve the messy economic conditions in the country in the next two years if they want victory in 2022 general and 2023 presidential elections. Otherwise, they should incur a heavy loss.
Since 2018, tensions with the US government and the coronavirus crisis left the Turkish government struggling with enormous economic woes as it tried to get things under control. In 2019, for example, the national currency lira stumbled, losing about half of its value against the US dollar. In September last year, lira hit an all-time low, again, with 7,486 liras dealt for one dollar. The economic shrunk considerably, dropping to 0.4 percent in 2020 compared to 7.4 percent in 2017.
In the dire economic conditions of Turkey, the destructive role of the American sanctions and the Emirati and Saudi manipulation of Turkey's foreign currency market is traceable. As the country moves to the next year parliamentary elections, Erdogan aspires to rebuild friendship with the Arab countries to cut their rogue hands from the national economy and currency market. In the recent months, Arab countries led by Riyadh have designed an anti-Turkish boycott program that would target Turkish products in the Arab markets. If implemented, it could leave Erdogan and his party grapple with a higher level of an economic crisis.
Since the closing months of Barack Obama administration, American-Turkish tensions set to rise, reaching the highest levels under Donald Trump. The confrontation reached the stage of sanctions announced against Ankara by Washington. On December 17, the Department of State imposed restrictions on Presidency of Defense Industries of Turkey under CAATSA sanctions regime.
Erdogan is aware that the incoming Biden administration would be tougher on Turkey than Trump's. Talking to the New York Times in 2019, Biden advocated a new US approach to the "autocrat" Erdogan and called for his removal from power and backing to opposition parties.
Although last week a delegation was sent to Turkey by Biden to de-escalate, the US support to the Syrian Kurds, the F-35 delivery stall, the S-400 Russian Air defense system purchase by Ankara, and also extradition of the Pennsylvania-based preacher Fethullah Gulen who is accused by Erdogan of masterminding the 2016 military coup carry the potentials to unleash crisis to their bilateral ties.
The best option, Erdogan thinks, in the period of Biden is repairing relations with the Arabs so that he can alleviate diplomatic pressures on Ankara and prevent rise of a possible US-led anti-Turkish regional front assisted by the Arab countries.
Another driver behind Turkish efforts to reestablish good relationship with the Arab countries is the pressure put on Turkey in the Mediterranean. Following a cooperation pact with the Government Of National Accord of Libya in 2018, Erdogan embarked on a policy of maximum presence in the Mediterranean Sea for energy ambitions. Also, Erdogan intervened directly in the Libyan civil war in favor of the GNA Prime Minister Fayez al-Sarraj against General Khalifa Haftar forces.
These two Erdogan policy paths put a range of actors like Greece, the Israeli regime, Saudi Arabia, the UAE, Egypt, Cyprus, France, and even the US in the face of Turkey. All of these actors for a reason or another are discontented with the Turkish strategy in the Mediterranean. The key difference point between the Arab states and Turkey is the latter's support to the Muslim Brotherhood-affiliated government in Tripoli. Now with de-escalation with Egypt, Saudi Arabia, and the UAE, Erdogan wants to at least remove the pressures Turkey is subjected to in Libya.
https://en.abna24.com/news//analysis-why-erdogan-shifting-to-de-escalation-with-arab-countries_1106299.html
--------
EU adds Syrian FM to sanctions blacklis
Source : PressTV
January 16, 2021
The European Union has added recently-appointed Syrian Foreign Minister Faisal Mekdad to its sanctions blacklist, as Damascus has repeatedly said the Western restrictions come in clear disregard of international law and the UN Charter.
On Friday, the European Council in a statement announced its decision, which includes a travel ban and asset freeze, against the top Syrian diplomat who became foreign minister in November, shortly after his predecessor Walid al-Muallem passed away.
The EU has imposed several rounds of sanctions against the Arab country, the first of which came in May 2011. They include travel bans, asset freezes, and measures targeting operations like oil imports, certain investments as well as technology transfer.
The European body has since October imposed sanctions against more than a dozen Syrian ministers. The restrictive measures ban the ministers from traveling to Europe and will see their assets frozen.
The latest decision by the EU on Friday against Damascus brings to 289 the total number of Syrian individuals targeted by a travel ban and an asset freeze. Seventy entities in the Arab country are also subject to an asset freeze by the European body.
The US, for its part, has imposed rounds of crippling sanctions against Syria. Parts of the sanctions have been imposed under the so-called Caesar Act, an American piece of legislation that alleges to support the Syrian people by protecting them against the Syrian administration's way of governance.
Damascus has time and again said that the US and its allies have defied calls from the UN chief and the UN human rights council for the lifting of such restrictive measures, particularly at the time of the COVID-19 pandemic.
https://en.abna24.com/news//eu-adds-syrian-fm-to-sanctions-blacklist_1106297.html
-------
Al-Abbas holy shrine contributes 120 m Dinars to support fatwa of Jihad on 2020
Source : Al-Kafeel News
January 16, 2021
The Support and Guidance Committee of the Religious Affairs Department at the al-Abbas's (p) Holy Shrine revealed the amount of material support provided to those who responded to the holy defense fatwa during the year 2020, is more than 120 million dinars that were distributed to most operation districts, despite the exceptional health situation and the repercussions of the Corona pandemic and the cessation of the committee work for more than three months, but it remained continuous with its approach supporting this heroic group of fighters and providing them with the foodstuffs, mattresses, blankets, and other necessary supplies that they need within the available capabilities.
This is what was confirmed by the committee's official, Sheikh Haider Al-'Aredhi: "Since the launch of the holy defense fatwa, the al-Abbas's (p) holy shrine had a wide presence on the battlefields, through the Support and Guidance Committee that was formed during that period, and allocated funds to equip the heroes in the battlefields with all that they need. "
He indicated: "The provided support included the Popular Mobilization fighters and the security forces, and the total of what was spent was more than 120 million dinars. And if conditions permitted it, the amount would have been greater than that, as a result of the health situation and imposing a curfew that led to our delay in performing our duties. On the other hand, we started another humanitarian initiative, which is to support the poor and needy families who were affected as a result of this health situation, and we will announce the sums provided during that period within the al-Abbas's (p) holy shrine initiative (Marji'iyyah solidarity).
He concluded by saying: "The support requirements are provided through sub-committees affiliated with us in a number of governorates, which communicate with the operation districts, visit the fighters on the ground and meet with them to see their conditions, while giving some recommendations and advice and holding some activities."
https://en.abna24.com/news//al-abbas-holy-shrine-contributes-120-m-dinars-to-support-fatwa-of-jihad-on-2020_1106287.html
--------
UNRWA 'mistakenly' gave Palestinian kids textbooks calling for jihad
By CNAAN LIPHSHIZ
JANUARY 16, 2021
The United Nations aid agency for Palestinians said it is "taking steps" to address the glorification of "martyrs" and calls for "jihad" in books it handed out to students.
UNRWA made the statements Thursday following a report published a day earlier by the Jerusalem-based Institute for Monitoring Peace and Cultural Tolerance in School, or IMPACT-se, saying the books went to hundreds of thousands of students in the Palestinian Authority and Gaza. Many seem to be based on Palestinian Authority resources. Some mislabel Israel as "Palestine" or erase the country from maps of the Middle East.
One Arabic grammar booklet features phrases like "Jihad is one of the doors to Paradise." Another reads that "The Palestinians are lions in fighting the enemies." One book has a poem about how "a raging fire awaits the Occupation," while another states that "The motherland is worthy of any kind of sacrifice" and "the Enemy [committed] heinous offences against … the mujahideen," Arabic for anyone fighting a jihad, or holy war.
A ninth-grade social studies booklet accuses Israel of deliberately polluting Palestinian territories and spreading disease by dumping radioactive and toxic waste, the report said.
UNRWA spokeswoman Tamara Alrifai told the Jewish Telegraphic Agency that these and other texts were "not in line with U.N. values" and "mistakenly included" as the agency rushed to supply students teaching aids during the COVID-19 lockdown. Alrifai also said that UNRWA, the United Nations Relief and Works Agency for Palestine Refugees in the Near East, will shortly launch a "self-learning platform."
https://www.jpost.com/arab-israeli-conflict/unrwa-mistakenly-gave-palestinian-kids-textbooks-calling-for-jihad-655619
--------
Israel blocks worshipers from reaching Al-Aqsa Mosque
Esat Firat
16.01.2021
Only a limited number of people performed Friday prayers at the flashpoint Al-Aqsa Mosque in occupied East Jerusalem amid strict coronavirus measures imposed by the Israeli government.
Israeli police blocked Palestinians from reaching Haram al-Sharif to perform Friday prayers.
They stopped worshipers at checkpoints at entrances to the Old City under the pretext of the struggle against COVID-19.
Security forces allowed only those who live in the Old City to reach Al-Aqsa Mosque.
After being prevented from reaching the mosque, the Palestinians performed Friday prayers near the walls of the Old City.
In his Friday sermon, Imam Yusuf Abu Sneina, the Al-Aqsa sheikh, denounced the worshipers being blocked from reaching the mosque.
Hamas spokesman Hazim Qasim told Anadolu Agency that the recent move can be seen as part of Israeli plans to Judaize Jerusalem and destroy the Palestinian Arab identity.
"Israel is taking advantage of the coronavirus outbreak to serve its hostile plans against the Palestinians," said Islamic Jihad movement spokesman Dawoud Shihab.
On Jan. 7, Israel's government imposed a two-week national lockdown.
Israel occupied East Jerusalem, where Al-Aqsa is located, during the 1967 Arab-Israeli War. In 1980, in a move never recognized by the international community, Israel annexed the entire city, claiming it as the self-proclaimed Jewish state's "eternal and undivided" capital.
For Muslims, Al-Aqsa represents the world's third-holiest site after Mecca and Medina. Jews refer to the area as the "Temple Mount," claiming it was the site of two Jewish temples in ancient times.
https://www.aa.com.tr/en/middle-east/israel-blocks-worshipers-from-reaching-al-aqsa-mosque/2111821
-------
South Asia
Afghanistan Reports 46 New COVID-19 Cases in 24 Hours
By Mohammad Haroon Alim
16 Jan 2021
Ministry of Public Health reported Saturday, that out of 1,341 samples, 46 cases have turned positive in the last 24 hours.
At least 224,672 people have so far been tested in the governmental labs, and there still are 7,622 known active cases in the country.
According to the ministry, within 24 hours, 31 individuals have Recovered from COVID-19, and three individuals are reported dead.
The new cases recorded in Kabul are Six, Herat 11, Kandahar Six, Paktia One, Nimroz Six, Panjshir One, Khost Four, Paktika Two and Sar-e-Pul Nine.
The total number of cases in Afghanistan is 53,981, Total deaths are 2,339 and the total recoveries are recorded 45,465.
COVID-19 global toll has increased to 93,900,264 and the dead are reported to more than 2,010,700 according to Johns Hopkins' global dashboard.
https://www.khaama.com/afghanistan-reports-46-new-covid-19-cases-in-24-hours/
-------
Parliament Refuses to Accept Budget Plan for the Second Time
By Mohammad Haroon Alim
16 Jan 2021
Parliament once again rejected proposed budget for the Fiscal year 1400.
Members of the parliament said, the draft budget is unbalanced and still does not address equal government employee payments.
MPs will not approve the budget until the money is appropriately allocated, and demands of the equalizing government employee salaries must be met.
Two more articles are also added to the draft, which is unacceptable to the Afghan parliament.
Earlier parliament members rejected the draft over serious problems, the draft budget was approved in November 2020 by the cabinet following adjustments in the Public Finance and Expenditure Management.
Adjustments were also made in draft plans of Hydrocarbons Regulation, the statute of Da Afghanistan Breshna Sherkat, and the draft law on cadastre.
https://www.khaama.com/parliament-refuses-to-accept-budget-plan-for-the-second-time-454545/
-------
US Troops Drawdown Reaches 2,500, NATO Comments
By Mohammad Haroon Alim
16 Jan 2021
US acting Defense Secretary, Christopher Miller on Friday announced the drawdown of American troops in Afghanistan to 2,500 personnel.
"Today, US force levels in Afghanistan have reached 2,500. Directed by President (Donald) Trump, and as I announced on November 17, this drawdown brings US forces in the country to their lowest levels since 2001", miller said in the statement.
Miller added, "Today, the United States is closer than ever to ending nearly two decades of war and welcoming in an Afghan-owned, Afghan-led peace process to achieve a political settlement and a permanent and comprehensive ceasefire,".
Miller indicated the remaining US troops and commanders are tasked to keep US interests safe in the regions.
"A force of 2,500, commanders have what they need to keep America, our people and our interests safe" Miller said in the statement.
Miller indicated, that United States will continue its mission in Afghanistan.
The acting defense secretary said, "working alongside our NATO allies and partners, the United States will continue to execute both our counterterrorism mission and the train, advise and assist mission in support of Afghan Security Forces working to secure peace in their country. Continued fulfillment of these two complementary missions seeks to ensure that Afghanistan is never again used to harbor those who seek to bring harm to the United States of America,".
"Force reduction is an indication of the United States' continued support towards the Afghan peace process and our adherence to commitments made in both the U.S.-Taliban agreement and the U.S.-Afghanistan Joint Declaration" miller stated.
According to the US acting Defense Secretary the troops levels to zero by May 2021, but full withdrawal is based on the conditions.
Miller called on both Afghan government and the Taliban to demonstrate their commitments to continue the peace process, he said "all sides must demonstrate their commitment to advancing the peace process".
Further, miller said, "the United States will continue to take any action necessary to ensure protection of our homeland, our citizens and our interests".
On the other hand, NATO commented over the US troops drawdown, stating that the US made it clear, "they would continue to provide their enablers to our Resolute Support Mission", but NATO's position in this regard has not changed.
"We are carrying out our Train/Advise/Assist mission in its current configuration, with a Headquarters in Kabul and four regional commands. We are helping the Afghan security forces in their efforts towards lasting peace, and ensuring that Afghanistan never again becomes a safe haven for international terrorism" NATO stated.
NATO reiterated its continuous support to the Afghan peace process, and as part of the process international troops are ready to adjust presence in line with conditions-based approach.
According to the statement, NATO will assess their presence in Afghanistan based on conditions.
In February of this year, NATO Defense Minsters will talk and discuss their presence in Afghanistan.
The statement concluded "whatever path we choose, it is important that we do so together, in a coordinated and deliberate way".
https://www.khaama.com/us-troops-drawdown-reaches-2500-nato-comments-556655/
--------
Southeast Asia
With Emergency Ordinance, law experts say democracy suspended, unlimited power lies with Cabinet
BY SOO WERN JUN
16 Jan 2021
KUALA LUMPUR, Jan 16 ― With the gazettement of yesterday's Emergency (Essential Powers) Ordinance 2021, law experts warned that Malaysia could be in for a rough time with unlimited and unchecked powers concentrated in the hands of the Muhyiddin Cabinet.
Prime Minister Tan Sri Muhyiddin Yassin had announced the suspension of Parliament and all state legislative Houses as well as elections during the nationwide state of Emergency, scheduled to last till August 1.
Constitutional law expert Abdul Aziz Bari said the Ordinance has fully shielded the Perikatan Nasional (PN) administration from any legal action and effectively rendered the Opposition powerless to challenge it in court ― third arm of the government ― even if there are abuses.
"We can oppose, but that's it. The court is powerless as its the constitution itself which allows all the breaking down of barriers and limitations which were available in a non-Emergency situation," he told Malay Mail when contacted.
He said this was the reason the Pakatan Harapan (PH) coalition is opposed to the invocation of Emergency powers just to arrest the Covid-19 pandemic.
Constitutional lawyer Lim Wei Jiet expressed similar views to Aziz. He said democracy in Malaysia is practically suspended at the moment for as long as the Emergency lasts.
He added that the Ordinance also upholds Muhyiddin's suspension of Parliament, preventing legislators from convening and questioning the Cabinet's decisions.
"Parliament acts as a very important check because Art 150(3) of the Constitution provides that the proclamation of Emergency shall be tabled in both the House of Representatives and the Senate, so that it can either be ratified or annulled.
"By preventing Parliament from convening, the prime minister is literally circumventing the legislature from holding the executive to account in its decision on declaring a state of Emergency," he told Malay Mail.
He also said that with the state of Emergency declared, the prime minister and his Cabinet are insulated from any attempts for their removal from office.
Muhyiddin's support in Dewan Rakyat had waned just prior to the Emergency announcement, as two Umno MPs ― Datuk Ahmad Jazlan Yaakub of Machang and Datuk Seri Nazri Aziz of Padang Rengas ― had openly declared they did not back him nor his PN government any more. Their withdrawal left the PM with only 109 out of 220 MPs. Two seats are vacant as their incumbents died.
Lim said that while the judiciary continues to function, what is seen today is that one of the provisions in the Ordinance effectively usurps the court's right to hear land acquisition cases.
"Now, the value of properties possessed by the government will be done by someone appointed by the Yang di-Pertuan Agong, no longer the courts.
Asked if the Emergency Ordinance "made sense", Lim replied that it does only if one wanted total control over the country with no accountability.
Like Lim, fellow lawyer Surendra Ananth said the Emergency Ordinance 2021 has put the brakes on democratic practices in the country with Section 14 preventing Parliament from convening throughout this period.
"This is inconsistent with article 150 itself. Clause (3) makes it mandatory for any Emergency proclamation and ordinances made by the Yang di-Pertuan Agong to be laid before Parliament.
"To suspend Parliament throughout the Emergency would be to render that clause otiose," said the Kuala Lumpur Bar Practice Reform Committee chairman.
Salim Bashir, president of the Malaysian Bar, expressed apprehension at the powers granted to the Armed Forces during this Emergency period.
"As provided under Section 7(1) of the Ordinance, as long as the Emergency is in force, the armed forces will have the authority to arrest and detain, and possess the right of a police officer under the Criminal Procedure Code, as well as the authority vested in them under the Armed Forces Act 1972.
"We are concerned about the excessive use of powers by the armed forces when carrying out their duties," he said in a statement last night.
He pointed out that while police officers are trained in handling civilians and day-to-day disputes, soldiers do not have that experience.
Salim said the Bar hopes the government will respect individual rights during the Emergency and in the course of implementing the Ordinance.
"The rule of law is not some kind of receding mirage, but a fountain from which the nation draws its sustenance. Emergency or not, it forms the basis of a democratic system.
"In light of the above, the Malaysian Bar calls upon the government to exercise its executive powers to only such an extent that is necessary to meet the particular needs of handling the Covid-19 pandemic, while upholding the rule of law and democratic rights of its citizens," he added.
Airing his views on the Ordinance, co-chair of the Bar Council Constitutional Law Committee, Andrew Khoo said the Ordinance failed to provide full details of the independent special committee.
He added that the Ordinance suspends Parliamentary democracy in Malaysia, and puts the entire system of accountability, checks and balances in limbo.
"An end date IS specified in the proclamation. August 1, 2021. But this does not mean it can't be ended earlier or extended," he said.
https://www.malaymail.com/news/malaysia/2021/01/16/with-emergency-ordinance-law-experts-says-democracy-suspended-unlimited-pow/1941055
-------
DAP lays out conditions for cooperation with PM Muhyiddin's Emergency advisory panel
BY SYED JAYMAL ZAHIID
17 Jan 2021
KUALA LUMPUR, Jan 17 — DAP secretary-general Lim Guan Eng said his party would consider working with the Independent Committee to advise the Yang Dipertuan Agong on Emergency matters if the Opposition were to be given equal weight in setting its direction.
This entails having more Opposition lawmakers and experts as its members and a council "generally more independent", the former minister said as he urged Prime Minister Tan Sri Muhyiddin Yassin to guarantee that any cooperation will be sincere and genuine.
"We will accept in good faith (should there be an invitation) but on the strict condition that our inclusion will not be used to rubber stamp any illegal or unconstitutional acts by Muhyiddin," Lim told Malay Mail.
However, he cautioned Muhyiddin against exploiting the Opposition's goodwill as a way to "legitimise" any unconstitutional decisions.
Pakatan Harapan has been critical of the decision to enforce Emergency rule, dismissing Muhyiddin's justification to seek the Agong's consent for the Proclamation of Emergency as a ploy to stay in power.
"We have always been willing to work together to fight Covid-19 but we don't want it to be used to legitimise a power grab," said Lim, MP for Bagan.
Al-Sultan Abdullah Ri'ayatuddin Al-Mustafa Billah, acting on the advice of the prime minister, on Monday agreed to proclaim an Emergency lasting until August 1.
Lim said PH leaders have been consistent in rejecting attempts to invoke an Emergency as this would concentrate all the country's authority in the executive and allow the other arms of government to be overridden.
They argued that existing public health laws are sufficient to contain Covid-19 and alleged the Muhyiddin administration had been slow to respond accordingly. Many felt the government had ample time to direct resources into tracing, testing and treatment when the number of cases were kept low by the first round of lockdown
Covid-19 has killed over 500 people and infected more than 150,000 even as daily cases continue to surge, which Muhyiddin had cited to justify Emergency rule.
The Emergency is scheduled to end August 1 unless decided otherwise by an independent special committee consisting of government and Opposition MPs, and health experts.
No timeline has been given for the formation of the committee. Muhyiddin has also yet to outline what its full terms of references are. Minister in the Prime Minister's Department Datuk Takiyuddin Hassan said three members of the Opposition will sit in the panel.
"But as far as DAP is concerned we are willing to cooperate, but as I said, on the condition that we will not be used to rubberstamp any unconstitutional acts," he added.
A coalition of 75 Malaysian civil society organisations (CSOs) on Thursday labelled the Emergency as an assault on Malaysian's civil liberties, calling the decision detrimental to parliamentary democracy.
The group has launched an online drive to reject the proclamation starting with the hashtag #BantahDaruratMuhyiddin — Malay for "protest Muhyiddin's emergency".
Lim dismissed suggestions that agreeing to join the special Emergency panel would legitimise the Emergency Ordinance. Sitting in the committee provides the Opposition the opportunity to revoke Emergency rule, he stressed.
"We believe the prime minister has given the wrong advice, and we want to question the need to enforce all strict regulations," the former minister said.
https://www.malaymail.com/news/malaysia/2021/01/17/dap-lays-out-conditions-for-cooperation-with-pm-muhyiddins-emergency-adviso/1941179
--------
Muhyiddin announces formation of Emergency management technical committee
By Justin Ong
16 Jan 2021
KUALA LUMPUR, Jan 16 — The National Security Council has agreed to establish an Emergency Management Technical Committee to coordinate matters during the ongoing Emergency, Prime Minister Tan Sri Muhyiddin Yassin announced today.
He said the matter was decided following a meeting of the NSC involving all chief ministers and mentri besar this morning, the first since the Emergency was announced on Tuesday.
"I hope the committee established will receive the cooperation and support at all levels to ensure the management of the nationwide Emergency can be done effectively," Muhyiddin said in a statement.
The committee will have as permanent members the director-general of the Public Service Department, the Treasury secretary-general, the attorney general, the chief of the armed forces, the inspector-general of police, the Health director-general, and the director-general of the NSC.
Muhyiddin said the committee will be responsible for supervising the implementation of the Emergency, reviewing emerging matters, coordinating federal-state affairs related to the emergency, and monitoring law enforcement at all levels.
On Tuesday, Muhyiddin announced that the Yang di-Pertuan Agong has agreed to proclaim an Emergency last until August 1 to allow the federal government to contain the Covid-19 pandemic without political distractions.
https://www.malaymail.com/news/malaysia/2021/01/16/muhyiddin-announces-formation-of-emergency-management-technical-committee/1941090
--------
Muslim scholars offer support to quake-hit Indonesia
Ahmed Asmar
16.01.2021
The International Union for Muslim Scholars (IUMS) offered condolences to Indonesia on Saturday over the victims of a 6.2-magnitude earthquake that jolted the country.
In a statement, IUMS Secretary-General Ali al-Qaradaghi called on Islamic countries and humanitarian organizations to provide urgent relief aid to Indonesia following the quake.
At least 42 people were killed and hundreds injured when the powerful quake jolted the western coast of Sulawesi island on Friday. Some 15,000 people have been evacuated to 15 shelters from the affected areas.
According to country's National Disaster Management Agency, the earthquake struck six kilometers (3.73 miles) northeast of the Majene city, at a depth of 10 km (6.2 miles).
aa.com.tr/en/asia-pacific/muslim-scholars-offer-support-to-quake-hit-indonesia/2112272
-------
URL: https://www.newageislam.com/islamic-world-news/french-muslim-body-agree-republi/d/124089
New Age Islam, Islam Online, Islamic Website, African Muslim News, Arab World News, South Asia News, Indian Muslim News, World Muslim News, Women in Islam, Islamic Feminism, Arab Women, Women In Arab, Islamophobia in America, Muslim Women in West, Islam Women and Feminism