New Age Islam News Bureau
11 October 2020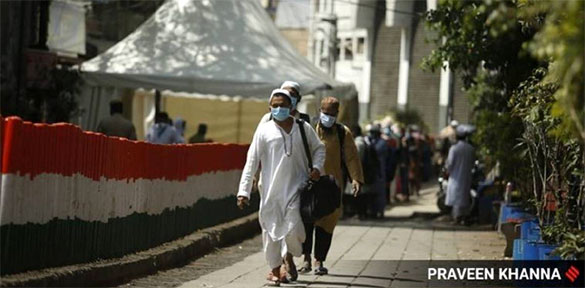 The affidavit said the reports complained about "do not encourage or incite violence or contain anything against maintenance of law and order and/or which promotes anti-national attitudes". (File Photo)
-----
• Indian-Origin Sikh Councillor Suspended From United Kingdom Conservative Party after Saying 'Do Not Like Muslims'
• HRW Calls On UN States to Vote against Saudi Arabia's Bid for Rights Council
• Top Pakistani Sunni Muslim Cleric, Jamia Farooqia Head Maulana Adil, Assassinated In a Suspected Sectarian Attack
• Apprehending '10 Individuals' in Connection to Attack on VP Saleh: NDS
• China Says 'Appreciates' Pakistan's Support on Hong Kong Stance
• Egypt Begins Trial of Ex-Student for Sexual Assault Fuelling #MeToo Wave
• Israel to Immediately Bring Over 2,000 Ethiopian Jews: Netanyahu
• Army to launch Operation Fireball against Boko Haram
India
• Freedom of Speech Most Abused, Says SC in Response to a Petition Alleging Discriminatory News Coverage of the Tablighi Jamaat Issue, Slams Govt for Its 'Evasive' Affidavit
• Top Lashkar, Jaish commanders among 4 ultras killed in twin J&K encounter
• Any peace deal with Taliban will not be detrimental to national security of India: Abdullah Abdullah
• Army foils Pakistan's attempt to push arms into Kashmir, recovers four AK 74 rifles
--------
Europe
• Indian-Origin Sikh Councillor Suspended From United Kingdom Conservative Party after Saying 'Do Not Like Muslims'
• Azerbaijan and Armenia Agree to A Truce Over Disputed Nagorno-Karabakh Territory
• 'EU report does not reflect real picture in Turkey'
--------
North America
• HRW Calls On UN States to Vote against Saudi Arabia's Bid for Rights Council
• Two Daesh 'Beatles' plead not guilty in US court
• US maximum pressure campaign immense pressure on all Iranians
• Trump claims Iran will sign new nuclear deal with US within one month after his re-election
--------
Pakistan
• Top Pakistani Sunni Muslim Cleric, Jamia Farooqia Head Maulana Adil, Assassinated In a Suspected Sectarian Attack
• Pak Opposition Parties Come Out Openly Against Powerful Military
• Hindu Temple Vandalized In Sindh Province of Pakistan
• Army continues to support govt according to Constitution: COAS
• No, Fazlur Rehman Cannot Protect Pakistanis' Democratic Rights
--------
South Asia
• Apprehending '10 Individuals' in Connection to Attack on VP Saleh: NDS
• At least 5 people killed in blast of Taliban-planted roadside bomb in Afghanistan's Helmand: Ministry
--------
Southeast Asia
• China Says 'Appreciates' Pakistan's Support on Hong Kong Stance
• Not impossible for DAP to work with Umno, say analysts
• In reiterating support for PM Muhyiddin, PAS calls PKR's Anwar a 'desperado', opportunist
• Indonesian Muslims to bring protest against new labour law to court
--------
Arab world
• Egypt Begins Trial of Ex-Student for Sexual Assault Fuelling #MeToo Wave
• Israel Must Withdraw From Syria's Golan Heights: Non-Aligned Movement
• Saudi Arabia intercepts, destroys Houthi drone targeting Najran
• Saudi Arabia launches green campaign to plant 10 mln trees in seven months
• Iraqi resistance groups announce halt to attacks against foreign troops to allow their pullout
• At least 2 killed, dozens suffer breathing problems in Mideast wildfires
• Fuel tank blast, fire kill 4 people, wound dozens in Beirut
• UAE's Gargash says Turkey's army in Qatar is an element of instability in region
• Explosives-laden drone launched by Houthis intercepted in Saudi city of Najran
--------
Mideast
• Israel to Immediately Bring Over 2,000 Ethiopian Jews: Netanyahu
• IRGC Deputy Commander: Numerous Unidentified Popular Groups Stand in Alliance with Iran Worldwide
• Iran Welcomes Cessation of Hostilities between Azerbaijan, Armenia
• Iran Ends US Monopoly in Production of Multiphase Oil Well Flowmeter
• Defying anti-protest pressure, tens of thousands call on Netanyahu to resign
• Saudi writer assails Palestinians with scathing comments, calls them kingdom's enemies
• Ron Lauder meets with Abbas ahead of Palestinian, US elections
• Israeli-Palestinian tensions escalate ahead of settlement expansion
--------
Africa
• Army to launch Operation Fireball against Boko Haram
• At least five killed, 16 injured in Algeria gas blast
• Libya militia holds hostage over 60 migrants, including children: Report
• Militia attack in Ethiopia's Western region kills 14 civilians
Compiled by New Age Islam News Bureau
URL: https://www.newageislam.com/islamic-world-news/freedom-speech-most-abused-says/d/123109
--------
Freedom of Speech Most Abused, Says SC in Response to a Petition Alleging Discriminatory News Coverage of the Tablighi Jamaat Issue, Slams Govt for Its 'Evasive' Affidavit
By Ananthakrishnan G
October 9, 2020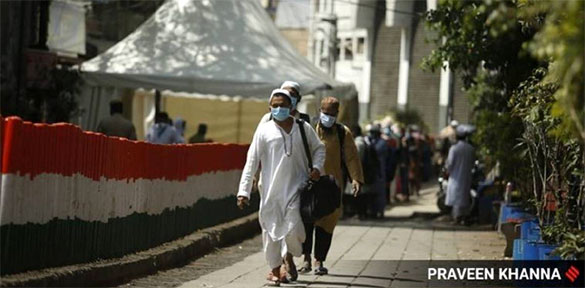 The affidavit said the reports complained about "do not encourage, incite violence, or contain anything against maintenance of law and order and/or which promotes anti-national attitudes". (File Photo)
-----
"Freedom of speech and expression may be the most abused freedom in recent times,'' the Supreme Court observed Thursday as it took exception to what it called an ''evasive'' affidavit filed by the Centre in response to a petition alleging discriminatory news coverage of the Tablighi Jamaat issue.
Chief Justice of India SA Bobde made this remark when Senior Advocate Dushyant Dave, appearing for petitioner Jamiat-Ulama-i-Hind which said the Tablighi issue was reported in such a manner that it spread communal hatred, submitted that the government affidavit accused it of trying to muzzle freedom of speech.
At this, the CJI said, "they are entitled to make any argument like you people are. This freedom of speech may be the most abused freedom in recent times".
The bench, also comprising Justices A S Bopanna and V Ramasubramanian, made evident its displeasure over the affidavit filed by the Ministry of Information and Broadcasting.
The CJI told Solicitor General Tushar Mehta, appearing for the Centre, "We must tell you Mr Mehta, you cannot treat the Court the way you are treating it in this case. You have filed an affidavit by a Junior Officer. We find it extremely evasive. It mentions nothing about bad reporting. How can you say there's no incident?".
Mehta said he would file a fresh affidavit. The bench said the Secretary of the department concerned must file it and that it must reflect on the instances complained about.
Defending freedom of the press, the Centre's affidavit said spread of Covid-19 among attendees of the Tablighi Jamaat convention at the Nizamuddin Markaz, attacks on health workers by some sections etc, were all matters of fact and that "news reports based on facts… cannot be censored".
The affidavit said the reports complained about "do not encourage or incite violence or contain anything against maintenance of law and order and/or which promotes anti-national attitudes".
The affidavit said the plea raised grievances against "certain section of media" without naming any, and "certain news reports" without producing these reports, and "merely relied upon 'certain fact check news reports' to contend that entire media is perpetrating communal disharmony and hatred towards Muslims, and is therefore required to be censured/gagged".
Maintaining that no relief should be granted on the basis of such "general assertions", the affidavit said that "attempt to seek a blanket 'gag order' against the entire media in respect of Markaz Nizamuddin will effectively destroy freedom of the citizen to know about the affairs of the respective sections of the society in the nation & the right of the journalist to ensure an informed society".
The bench asked Mehta for information on laws under which the government had exercised similar powers in the past.
As the hearing commenced, the CJI told Dave that the court had looked at the relevant provision — Section 20 of the Cable Television Networks (Regulation) Act, 1995 — but it "does not help" as it applies only to Cable TV and not television signals.
Section 20 deals with the power of the Centre to prohibit operation of a cable television network in public interest.
The bench said it wanted to know if the government had any power to prohibit broadcast of TV signals.
Dave said the department had been invoking powers under the Cable TV Act to control television.
Intervening, Mehta said, "not controlling, regulating… they have two different meanings".
The bench pointed out that only those powers, which are mandated by law, can be exercised.
In its affidavit, the Centre said, "All the aforesaid facts are neither per se false nor per se fake. Though in isolated cases it may be exaggerated… news reports based on facts which are not prima facie not per de false or fake cannot be censored under Article 19(2) of the Constitution of India."
It said "dissemination of such facts by the media houses, even though they may appear to be offensive and distasteful to certain individuals or a section of society, is nevertheless protected under Article 19 (1) (a) of the Constitution of India. Furthermore, dissemination of said facts by the media prima facie does not amount to attack on religion or religious communities. The same also does not amount to visuals or words contemptuous of religious groups or words/opinions which promote communal attitudes".
The Centre said it is only per se false and fake news, which do not enjoy Constitutional protection of free speech and pointed to instances where prosecution has been launched in individual cases of false reporting.
The Ministry of Electronics and Information Technology had issued directions to social media platforms to remove/block 739 URLs and 4 accounts that spread misinformation on the virus that could lead to communal disharmony.
The I&B Ministry, it said, had also set up a Fact Check Unit in the Press Information Bureau for Covid-19 cases on April 2. Until July 14, this unit had received communication in 6853 cases out of which replies had been given in 6079 cases, it said.
https://indianexpress.com/article/india/tablighi-jamaat-freedom-of-speech-supreme-court-6716678/
--------
Indian-Origin Sikh Councillor Suspended From United Kingdom Conservative Party after Saying 'Do Not Like Muslims'
Oct 11, 2020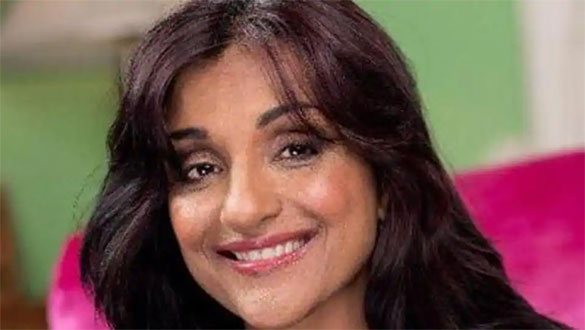 Geeta Sidhu-Robb, who has roots in Punjab, has apologised for anti-semitic remarks made during the 1997 general elections. (Twitter/Geeta Sidhu Robb)
----
London: An Indian-origin Sikh councillor has been suspended from the Conservative Party, an investigation initiated after an employment tribunal found that he had said "I do not like Muslims", "Muslims are violent", and "Pakistani men are grooming our girls" to a Muslim colleague.
A petition calling for the expulsion of councillor Kamaljit Chana, who represents Pinner South borough on Harrow Council, from the council and the Conservative Party "for his offensive Islamophobic comments" has so far garnered over 6,000 signatures.
On October 2, Harrow Conservatives announced it has suspended Chana for six months from the party whilst an investigation is being carried out, though he remains a councillor.
Chana, a married chartered engineer with two children and of East African Indian Sikh heritage, has been a councillor for 10 years and is the school governor at his local primary school.
Bristol employment tribunal heard that Chana joined Dyson in January 2017 as a senior technical project manager and was working on its new electric vehicle project.
A few weeks later, in a one-to-one meeting with an Iranian senior engineer (39) from Wiltshire, Chana asked where she was from and she told him that she was from Iran.
The judgment of the tribunal states: "The claimant's case is that he asked if she was a Muslim and she replied that she came from a Muslim family. After telling her of his own background, he asked if she was Sunni or Shia, and then said that he did not like Muslims. He said they are violent, talked about terrorist attacks, and repeated that he did not like Muslims and they are violent. The claimant said he should not generalise as violence happens in all religions. Mr Chana talked about 9/11 and said his family did not take flights anymore because they were scared… He went on to say Pakistani men are grooming our girls."
Chana, who no longer works for Dyson, however, denies the allegations.
The judgment said: "Mr Chana's account is that during the meeting he asked the claimant where she was from… I had never met someone from Iran before, so I commented that that was interesting and Iran seemed to be in the news a lot. I am interested in politics, so I told her that I didn't understand Iranian politics or the difference between Shia and Sunni people which always seemed to come up in the news."
But employment judge P Cadney found Alipourbabaie's evidence more "compelling and persuasive". He also found that Chana excluded her from meetings and work emails and expressed unjustified critical views about her to another, a Dyson vice-president, while she was being considered for promotion.
Alipourbabaie, who worked for Dyson at its bases in Malmesbury and Hullavington, Wiltshire, resigned from Dyson in June 2018. Her claim of constructive unfair dismissal was also upheld.
Harrow Conservatives said: "After reviewing the employment tribunal judgment, the Conservative Group on Harrow Council has voted to suspend Cllr Kam Chana for the maximum period allowed under our rules, which is six months. This will allow the Conservative Party nationally to investigate further and if appropriate to take further action. We don't have the power to suspend or remove someone from being a councillor."
https://timesofindia.indiatimes.com/city/chandigarh/sikh-councillor-suspended-from-conservative-party-after-saying-do-not-like-muslims/articleshow/78597195.cms
--------
HRW calls on UN states to vote against Saudi Arabia's bid for rights council
10 October 2020
Human Rights Watch (HRW) has urged world states to vote against Saudi Arabia's bid to take a seat on the UN Human Rights Council, stating that the ultra-conservative kingdom has committed "massive rights violations" both at home and abroad.
The New York-based group warned in a statement on Thursday that Saudi Arabia continues to target human rights campaigners and political dissidents, including women's rights activists, and others it has arbitrarily detained and prosecuted.
Louis Charbonneau, UN director at HRW, called the Persian Gulf monarchy a "serial rights abuser" that "should not be rewarded with seats on the Human Rights Council."
Charbonneau said in the statement that Saudi Arabia has not only committed massive rights violations at home, but it has tried to undermine the international human rights system that it is demanding to be a part of.
HRW also invoked a lack of accountability following Saudi Arabia's murder and dismemberment of renowned journalist Jamal Khashoggi at the kingdom's embassy in Istanbul in October 2018.
"Thirty-three countries at the current Human Rights Council session denounced Saudi rights violations and called for the release of all those arbitrarily detained. And the Saudi-led coalition continues to commit war crimes against civilians in Yemen," the group said.
HRW warned that the kingdom has a history of using its seat on the council to prevent scrutiny of its abuses and those of its allies.
"Saudi Arabia has threatened to withdraw millions of dollars in UN funding to stay off the secretary-general's annual 'list of shame' for violations against children," the group said on Thursday.
Earlier this week, the Prisoners of Conscience, an independent non-governmental organization advocating human rights in Saudi Arabia, announced in a post on its official Twitter page that Saudi authorities had sentenced a prominent economist to 15 years in prison after refusing to publish an interview with the kingdom's Crown Prince Mohammed bin Salman.
"The economist Essam al-Zamil was unjustly sentenced to 15 years imprisonment after three years of arbitrary detention," the post read.
"Al-Zamil deserved a ministerial position in the ministry of economy but the repressive authorities have imprisoned [him] since 2017. Now they have completed that human rights violation by issuing a 15-year prison sentence against him," the tweet continued.
"We affirm our total rejection of this ruling and demand his immediate release," the organization noted.
Ever since bin Salman became Saudi Arabia's de facto leader in 2017, the kingdom has arrested dozens of activists, bloggers, intellectuals and others perceived as political opponents, showing almost zero tolerance for dissent even in the face of international condemnations of the crackdown.
Muslim scholars have been executed, women's rights campaigners – including Loujain al-Hathloul – have been put behind bars and tortured, and freedom of expression, association and belief continue to be denied.
Bin Salman also stands accused of being directly involved in the cruel murder of well-known Saudi journalist and dissident Jamal Khashoggi at the kingdom's consulate in Istanbul on October 2, 2018, after he entered the premises to obtain paperwork for a planned marriage with his Turkish fiancée Hatice Cengiz.
Turkish officials say his body was dismembered by the Saudi killers and his remains are yet to be found.
https://www.presstv.com/Detail/2020/10/10/636050/HRW-calls-on-UN-states-to-vote-against-Saudi-Arabia-s-bid-for-rights-council
--------
Top Pakistani Sunni Muslim Cleric, Jamia Farooqia Head Maulana Adil, Assassinated In a Suspected Sectarian Attack
By Ayaz Gul
October 10, 2020
ISLAMABAD - Police in southern Pakistan say a prominent Islamic leader and his driver have been shot to death in a suspected sectarian attack.
Maulana Adil Khan, the slain cleric, was returning from a public event Saturday night when gunmen on a motorbike sprayed his car with bullets in a market area in Karachi.
Khan, a scholar from the Sunni Deobandi sect, was running a major Islamic seminary, known as Jamia Farooqia, in the largest Pakistani city of 15 million people.
For years, Karachi has been the scene of political, sectarian and militant violence that has left thousands of people dead. However, officials say years of sustained security operations have improved the situation in the port city, though isolated attacks still take place.
Prime Minister Imran Khan condemned Saturday's slaying of the cleric and blamed rival India for trying to fuel sectarian conflict in Pakistan.
"My govt has known & I have repeatedly stated this on TV, since last 3 months India's attempts to target kill Aalims [scholars] from Sunni & Shia sects to create sectarian conflict across the country," Khan said via Twitter.
He said that Pakistani security agencies had prevented "a number of such attempts preemptively" in the past few months. "Our ulema [religious scholars] from all sects must ensure people do not fall prey to this nefarious Indian design to destabilize Pakistan," Khan added.
India has not immediately commented on the allegations.
Link to US
Slain scholar Khan had spent many years in the United States where he set up an Islamic center for young children in Lodi, California, before being arrested and deported in 2005, along with his teenage son.
They both were investigated by U.S. authorities in connection with possible terrorist activity and agreed to be deported in exchange for the government dropping charges that they misrepresented themselves when entering the country.
Sectarian tension
Khan's assassination comes at a time of increased acrimony between Pakistan's majority Sunni and minority Shiite Muslims. The tensions stem from the broadcast of a video of a Shiite religious rally last August that showed clerics and participants allegedly making derogatory remarks against historic Islamic figures.
The video angered Sunni Muslims, who have taken to the streets in Karachi and elsewhere in the country to accuse Pakistani Shiite leaders of committing blasphemy.
The intensified rivalry has fueled fears of another round of sectarian violence that in the previous decade killed thousands of people in Pakistan.
A government crackdown on Sunni and Shiite militant groups, however, has resulted in a dramatic decline in the violence in recent years.
https://www.voanews.com/south-central-asia/top-pakistani-sunni-muslim-cleric-assassinated
--------
Apprehending '10 Individuals' in Connection to Attack on VP Saleh: NDS
By Mohammad Haroon Alim
10 Oct 2020
Afghan National Directorate of Security, announced the capture of 10 ISIS and Haqqani affiliated members in connection to an assassination attempt on Amrullah Saleh, First vice president.
NDS stated, that 10 members belonging to ISIK and Haqqani were arrested with the suicide attack on first Vice president Amrullah Saleh, and were planning to carry out attacks on other prominent figures in the country.
The terrorist affiliated members are detained in a series of complex operations.
Attack on the first VP on sept 9 left 10 people dead and 31 other wounded.
https://www.khaama.com/apprehending-10-individuals-in-connection-to-attack-on-vp-saleh-nds-989865/
--------
China says 'appreciates' Pakistan's support on Hong Kong stance
10 Oct 2020
China has thanked Pakistan for its support on Hong Kong during a debate at the United Nations General Assembly's (UNGA) Third Committee earlier this week.
Speaking at a regular press briefing on Friday, Chinese Foreign Ministry Spokesperson Hua Chunying said: "We want to express our appreciation to Pakistan and all these countries for speaking out for justice.
"Their support once again proved that justice will always prevail and a small number of western countries who attempted to smear China under the pretext of Hong Kong and Xinjiang issues failed again."
Earlier this week, Pakistan had said that Hong Kong's affairs were Beijing's internal matter while underscoring the importance of non-interference in the domestic affairs of sovereign states.
Pakistan's Permanent Representative to the UN Ambassador Munir Akram had made the comments while speaking on behalf of 55 countries, in response to a statement by Germany urging China to respect the rights of Uighur Muslims and expressing concern about the political situation in Hong Kong.
Germany's UN ambassador Christoph Heusgen had urged China to allow UN rights observers "immediate, meaningful and unfettered access" to Xinjiang and called on Beijing to uphold the rights and freedoms of Hong Kong's residents, according to Al Jazeera.
Cuba had also followed with a statement on behalf of 45 countries supporting China's measures in Xinjiang, stating that the steps taken by Beijing were carried out within the law to safeguard the rights of all ethnic groups in the province, the Washington Post reported.
"During the general debate of the Third Committee [...] more than 70 countries voiced their support on China's relevant positions. By far, 57 countries have co-signed a joint statement on Hong Kong-related issues and 48 countries have made a similar joint statement on Xinjiang," Chunying said.
"Pakistan and Cuba have spoken on behalf of these countries in support of China's formulation and implementation of the law on safeguarding national security in the Hong Kong Special Administrative Region, believing that it will ensure the steady and successful implementation of 'one country, two systems', maintain the region's prosperity and stability, and ensure a safe environment for Hong Kong residents' exercise of legitimate rights and freedom."
She added that the countries commended the measures in Xinjiang for combating terrorism and radicalisation and protecting the human rights of all ethnic groups.
"They expressed their firm opposition to the politicisation of human rights issues, application of double standards, groundless accusations against China, and unjustified interference in China's internal affairs."
Chunying said Beijing opposed any individual, country and force creating instability, division and chaos in China and interfering in the country's internal affairs under the pretext of human rights.
In July, China approved a contentious national security law that allows authorities to crack down on subversive and secessionist activity in Hong Kong, a move decried by Western nations as a threat to the financial hub's freedoms.
The legislation is aimed at curbing subversive, secessionist and terrorist activities, as well as foreign intervention in the city's affairs. It followed months of anti-government protests in Hong Kong last year that at times descended into violence.
On Wednesday, Pakistan's representative at UN said Hong Kong was "an inalienable part of China" and Hong Kong affairs were China's internal affairs that "brook no interference by foreign forces".
He also named the countries which had authorised him to speak on their behalf, and said they supported China's "one country, two systems" policy and stressed that legislative power on national security in any country rests with the state.
"The enactment of the law on safeguarding national security in Hong Kong is a legitimate measure that ensures the 'one country, two systems' [policy] goes steady and enduring, and that Hong Kong enjoys long term prosperity and stability," Akram said.
"The legitimate rights and freedoms of Hong Kong's residents can be better exercised in a safe environment," he added.
https://www.dawn.com/news/1584296/china-says-appreciates-pakistans-support-on-hong-kong-stance
--------
Egypt Begins Trial of Ex-Student for Sexual Assault Fuelling #MeToo Wave
10 October 2020
Egypt on Saturday began the trial of a former student of an elite university on charges of sexual assault of three minors, in a case that has launched a new wave of the #MeToo movement in the Arab world's most populous country.
The former student at the American University in Cairo was arrested in July after the allegations against him went viral, resulting in a firestorm on social media. The #MeToo movement aims to hold accountable those involved in sexual misconduct and those who cover it up.
The trial opened amid tight security at a criminal court in the New Cairo district. The suspect could face up to life in prison if convicted.
For all the latest headlines follow our Google News channel online or via the app.
The defendant attended the first closed-door procedural session, in which prosecutors read the charges against the former student and defense lawyers submitted their demands to the court. The trial was adjourned till November 7.
The former student faces charges of blackmailing and sexually harassing the women, who were minors at the time the alleged crimes took place.
According to accusations posted on social media, the former student would mine the pool of mutual friends on Facebook, online groups or school clubs, to target for sexual assault.
He would start with flattery, then pressure the women and girls to share intimate photos that he later used to blackmail them with to have sex with him, according to these accusations. If they did not, he would threaten to send the pictures to their family.
The former student hails from a wealthy family and studied at the American International School, one of Egypt's most expensive private high schools, and the American University in Cairo. University officials said he left the school in 2018.
His case, activists say, shows that misogyny cuts across the country's stark class lines. Many in Egypt have previously portrayed sexual harassment as a problem of poor urban youth.
Sexual assault and harassment are deep-seated problems in Egypt, where victims must also fight the undercurrent of a conservative culture that typically ties female chastity to a family's reputation. In courts, the burden of proof lies heavily on the victims of such crimes.
https://english.alarabiya.net/en/News/middle-east/2020/10/10/Egypt-begins-trial-of-ex-student-for-sexual-assault-fueling-MeToo-wave
--------
Israel to Immediately Bring Over 2,000 Ethiopian Jews: Netanyahu
10 October 2020
Israeli Prime Minister Benjamin Netanyahu has told his Ethiopian counterpart that his country has the intention to "immediately" bring over some 2,000 Ethiopian Jews.
The announcement came Friday after a phone call with Prime Minister Abiy Ahmed.
Netanyahu's office said the decision comes "out of his commitment to the continued aliyah of Jews to Israel."
Some 13,000 Ethiopian Jews are in the capital, Addis Ababa, and in Gondar, most of them waiting to be taken to Israel, which they call home.
Most live in dire conditions and have threatened to stage a hunger strike if they're not allowed to travel to their "homeland." Many say they have family members who have settled in Israel.
"Some 250 people have left for Israel within the past year until COVID-19 came. Now the travel has stopped, but Israeli officials are conducting interviews online," Nigusie Alemu Eyasu, program director for the Ethiopian Jews Community, told The Associated Press.
Activists say Israel's government in 2015 pledged to bring the remaining Ethiopian Jews to Israel. In 1991 while Ethiopia was in the midst of civil war, Israel carried out the dramatic Operation Solomon, airlifting out some 14,500 Ethiopian Jews in less than two days.
Ethiopian Jews are often referred to in Ethiopia as "Falashas," a derogatory word which translates into "strangers" or "migrants."
https://english.alarabiya.net/en/News/middle-east/2020/10/10/Israel-to-immediately-bring-over-2-000-Ethiopian-Jews-Netanyahu
--------
Army to launch Operation Fireball against Boko Haram
11 October 2020
The Chief of Army Staff, Lt. Gen. Tukur Buratai, has said the launching of "Operation Fireball," is the final onslaught against Boko Haram insurgency. The over a decade long insurgency has claimed 32,000 lives with property worth about N3.42 trillion in Borno, Adamawa and Yobe states.
Announcing the new operation at the weekend in Maiduguri during the concluded Combined Conference of Chief of Army Staff, he said: "We are approaching a crucial phase in our counter-terrorism operations in the Northeast with Operation Fireball."
He said the new operation would be extended to insurgents' hideouts of Sambisa Forest, Mandara Mountains and the Lake Chad region.
"My recent directive on the relocation of AHQ DATOPS and AHQ DOAL to the Northeast Theatre is geared towards ensuring that AHQ provides maximum support to the operation," he said.
Buratai added that he issued the COAS Special Order, specifically, for troops to switch over to a war mode.
"This is necessary for the final destruction of the criminal insurgents," he declared. He, therefore, charged courageous and exemplary leadership to be displayed at all levels, as highlighted during the conference panel discussion.
"No excuse will be tolerated in the accomplishment of Operation Fireball objectives to end war," he warned.
He equally told field commanders not to rest on their oars, as there is the need to maintain a positive disposition and attitude toward improving on ongoing operations.
https://guardian.ng/news/army-to-launch-operation-fireball-against-boko-haram/
--------
India
Top Lashkar, Jaish commanders among 4 ultras killed in twin J&K encounter
Oct 10, 2020
SRINAGAR: A top commander each of Lashkar-e-Taiba and Jaish-e-Mohammad were among four terrorists slain in two encounters in south Kashmir's Pulwama and Kulgam districts on Saturday. Meanwhile, the Army foiled a weapons smuggling bid along the Line of Control (LoC) in Keran sector of north Kashmir's Kupwara district and recovered a huge cache of arms and ammunition.
In the afternoon, a joint team of Army, CRPF and J&K Police launched a cordon-and-search operation in Pulwama's Dadura village based on a tip-off about terrorists' presence there. As the search party neared the suspected hideout, holed-up ultras opened indiscriminate fire even as they were given a chance to surrender, an official said. Top Lashkar commander Zahid Nazir Bhat alias Zahid Tiger and his aide, a non-local terrorist identified as Adnan, were killed in retaliatory action by security forces while their accomplice, Firdous Ahmad Tak from Jammu's Doda area, was arrested during a subsequent search. Incriminating material along with two AK-47 rifles were recovered from the spot of the encounter, cops said.
In a similar joint anti-terror operation in Kulgam's Chinigam village early Saturday, top Jaish commander Sameer alias Usman — a resident of Punjab, Pakistan, and an 'A category' terrorist — and his aide Tariq Ahmad Mir of Kulgam's Zangalpora, were slain in retaliatory action by security forces after the ultras opened fire at the search party instead of surrendering. An official said the duo was involved in several terror crimes and civilian atrocities, including the killing of police official Khursid Ahmad at Furah Mirbazzar and the attack on sarpanch Aarif Ahmad at Akhran Mirbazzar in which he was critically injured.
An M-4 rifle and a pistol were recovered from the site of the Kulgam gun battle. IGP (Kashmir Zone) Vijay Kumar lauded the security forces for timely evacuating residents and maintaining restraint while two searching mosques in the cordoned area. "Given the prevailing Covid-19 pandemic, the terrorists were buried at Handwara," a police officer said.
Meanwhile, in Keran sector, alert Army troops noticed the movement of two to three men transporting some items tied to a rubber tube through the Kishanganga river along the LoC from the Pakistan side. They seized four AK-47 rifles, eight magazines and 240 rounds, defence sources said.
Army's 15 Corps General Officer Commanding Lt Gen BS Raju attributed the arms seizure to surveillance devices. He added that less than 30 infiltrators had managed to enter the Kashmir Valley from across the borders and LoC with Pakistan this year as against 126 during the same period last year. The GOC was addressing reporters on the sidelines of the passing-out parade at the Jammu and Kashmir Light Infantry (JAKLI) centre in Srinagar.
Lt Gen Raju said ultras are being killed in anti-terror operations in the hinterland and also along the LoC. After six months, the terrorist recruitment had gone up again last month, but in the last 15 days, it has dropped. He said the militant recruitment is more in south Kashmir than in the north, adding that around 250-300 ultras are at the launch pads across the LoC, despite which the security forces have been able to prevent infiltration attempts successfully.
Speaking about the fake encounter of a Rajouri youth in Shopian, the GOC said the court of inquiry has been completed and a summary of evidence ordered.
https://timesofindia.indiatimes.com/india/top-lashkar-jaish-commanders-among-4-ultras-killed-in-twin-jk-encounter/articleshow/78595809.cms
--------
Any peace deal with Taliban will not be detrimental to national security of India: Abdullah Abdullah
Oct 10, 2020
NEW DELHI: Any peace deal with the Taliban "will not and should not be detrimental" to the national security of any country including India, and it is for New Delhi to decide whether to engage with the militant outfit, top Afghan peace negotiator Abdullah Abdullah said on Saturday.
In an interview to PTI, Abdullah, the chairman of the powerful High Council for National Reconciliation, also dispelled India's apprehensions that a prominent role for the Taliban as part of a possible outcome to the ongoing intra-Afghan peace talks could be detrimental to its strategic interests.
"It is not in our interests if any terrorist group has any foothold in Afghanistan. The agreement should be one which is acceptable to people of Afghanistan. It should be dignified, sustainable and durable," Abdullah said.
The influential Afghan leader also said if a peace deal is struck with Taliban, then all other terror groups "freelancing in mountains and deserts of Afghanistan and launching attacks on us or any other nation" will have to cease their activities.
"Peaceful settlement will not be and should not be detrimental to any country's national security including India. India is a country which has helped Afghanistan, contributed to Afghanistan. It is a friend of Afghanistan," he said.
There have been apprehensions in New Delhi that Pakistan might leverage its influence over the Taliban to step up cross-border terrorism in Jammu and Kashmir if the militant group regains political prominance after a possible peace deal between it and the Afghan government.
Abdullah arrived here on Tuesday on a five-day visit as part of his efforts to build a regional consensus and support for the historic Afghan peace process. During his stay, he briefed Prime Minister Narendra Modi on the peace talks, and held meetings with External Affairs Minister S Jaishankar and National Security Advisor Ajit Doval.
Asked whether he got any indication of India's willingness to engage with the Taliban, Abdullah said, "personally, I encourage engagement of India in the peace process. I did not make the suggestion. It is for India to decide how to engage with a group or not engage with a group. I did not pursue it," he said.
The Taliban and the Afghan government are holding direct talks, aimed at ending decades of war that has killed tens of thousands of people and ravaged various parts of Afghanistan.
Abdullah said people of Afghanistan are yearning for peace and stability and they will not allow terrorism to sustain.
"If somebody thinks that because of other circumstances in Afghanistan including withdrawal of the US troops, there might be a situation where one side may take advantage of it, temporarily something might happen. But that will put the will of that side to a big test if that is the calculation. Because that is a miscalculation, that will be a miscalculation. That is not in our interest," he said.
India has also been maintaining that care should be taken to ensure that any such process does not lead to any "ungoverned spaces" where terrorists and their proxies can relocate.
India has been calling upon all sections of the political spectrum in Afghanistan to work together to meet the aspirations of all people in that country including those from the minority community for a prosperous and safe future.
India has been a major stakeholder in the peace and stability of Afghanistan. It has already invested $2 billion in aid and reconstruction activities in the country.
The Afghan leader said he is taking back the message of support and commitment to the peace process from India.
"Lot of time and energy was spent to find the best way forward," he said on his talks with Indian leaders.
India has been supporting a national peace and reconciliation process which is Afghan-led, Afghan-owned and Afghan-controlled.
On September 12, an Indian delegation attended the inaugural ceremony of the intra-Afghan negotiations in Doha while S Jaishankar joined it through a video conference.
On whether there is a possibility of Beijing leaning on Islamabad to protect its security and connectivity interests in Afghanistan if the Taliban becomes a key influencer in Kabul, Abdullah said his country benefits from support from different countries including China which is an important country.
India has been keenly following the evolving political situation after the US signed a peace deal with the Taliban in February. The deal provided for the withdrawal of American troops from Afghanistan, effectively drawing curtains to Washington's 18-year war with Taliban in the country.
https://timesofindia.indiatimes.com/india/any-peace-deal-with-taliban-will-not-be-detrimental-to-national-security-of-india-abdullah-abdullah/articleshow/78592852.cms
--------
Army foils Pakistan's attempt to push arms into Kashmir, recovers four AK 74 rifles
Posted by Kanishka Sarkar
Oct 10, 2020
The Army has foiled an attempt to push in arms and ammunition by Pakistan from across the Line of Control (LoC) in Keran sector of Jammu and Kashmir and recovered a cache, including four AK74 rifles, officials said on Saturday.
Alert troops foiled Pakistan's attempt to push in arms across the LoC in Keran Sector of north Kashmir's Kupwara district, an Army official said. He said the Army noticed two-three men transporting some items in a tube tied to a rope across Kishenganga river.
The troops immediately reached the location and recovered four x AK 74 rifles, eight magazines and 240 rounds concealed in two bags. The area has been cordoned off and a search is under progress, the official said.
He said it was another attempt by militants from Pakistan Occupied Kashmir to smuggle war-like stores, but it was successfully foiled by the quick action of alert troops.
Corps Commander of the Srinagar-based Chinar Corps Lt Gen B S Raju said there has been no change in Pakistan's intentions.
"This morning, in the Keran sector, Pakistan tried to send across the Kishenganga river four AK74 rifles and a huge cache of ammunition in a tube, but our alert troops with the help of surveillance devices, recovered the cache. It signifies that there has been no change in Pakistan's intentions. We will continue to foil their attempts in the future as well," Lt Gen Raju told reporters on the sidelines of a function in Rangreth area in the outskirts of the city here.
"There have been attempts in Keran, Tangdhar, in Jammu sector and Punjab as well. The main aim is to keep the people of Kashmir involved always in terrorism. But, our resolve is to stop weapons from coming in so that there is minimal loss to the people here. We need the cooperation of the people in this so that we can stop terrorism," the Corps Commander said. PTI SSB SNE SNE
https://www.hindustantimes.com/india-news/army-foils-pakistan-s-attempt-to-push-arms-into-kashmir-recovers-four-ak-74-rifles/story-GEc0ELUVc5Mk73ENz2gsaK.html
--------
Europe
Azerbaijan And Armenia Agree to A Truce Over Disputed Nagorno-Karabakh Territory
By Mohammad Haroon Alim
10 Oct 2020
Armenia and Azerbaijan agreed on a cease-fire, starting on Saturday both parties made a deal to exchange prisoners and bodies of those killed in the conflict.
Sergey Viktorovich Lavrov, Russian Foreign minister mediated the negotiations, following 10 hours of talk, both Azerbaijan and Armenia have reached a ceasefire deal on Saturday.
The red cross committee is called upon to act as intermediatory in the humanitarian operations, and (OSCE) organization for security and cooperation in Europe's Minsk group would also mediate, Top Russian diplomat told the press.
The concerns were reportedly raised that the war could reach turkey because of their support to the Azeris and could damage Azeri oil and gas pipelines to Europe.
The conflict started over Nagorno-Karabakh a disputed location between Azerbaijan and Armenian border, early in the 90s both countries had also clashed over the location that left 30,000 people dead.
The recent fighting over the breakaway enclave erupted on Sept. 27, which claimed the lives of 31 Azeri and 22 Nagorno-Karabakh civilians.
https://www.khaama.com/azerbaijan-and-armenia-agree-to-a-truce-over-disputed-nagorno-karabakh-territory-988776/
--------
'EU report does not reflect real picture in Turkey'
Burak Dag
10.10.2020
A senior official of Turkey's ruling party criticized Saturday the European Commission's report on Turkey, saying it "does not reflect the real picture regarding the developments in Turkey."
Cevdet Yilmaz, deputy chairman of the Development and Justice (AK) Party, said in a written statement that the report on Turkey is based on assumptions irrelevant to the realities of the country.
The European Commission on Wednesday published its 2020 Enlargement Strategy and country reports.
Stressing that Turkey is an EU candidate country which has been committed to accession process despite "political blockages created by the EU," Yilmaz said: "The EU has brought Turkey's accession process to a standstill by unfairly bringing the Cyprus issue before Turkey and by overlooking the political obstructions placed by certain Member States."
Yilmaz also pointed out that the EU did not pay attention to the July 15 defeated coup in Turkey and other security issues.
"Turkey is making intense efforts to ensure the balance between freedom and security despite all threats faced," he said.
Yilmaz added: "We expect our European friends and allies support Turkey, rather than criticize our efforts to safeguard the democratic order, the rule of law, and the fundamental rights and freedoms of citizens as well as to preserve social peace."
"In the report, the EU, ignoring the Greek Cypriot administration's actions, criticizes Turkey's activities of exploration for hydrocarbon resources in the Eastern Mediterranean. Exploring hydrocarbon resources in the Eastern Mediterranean is a legitimate right for Turkey which stems from the international law.
"Turkey defends its own rights and the rights of the Turkish Republic of Northern Cyprus, respects the rights of others and invites the countries in the region to negotiate for the common interest of all," he added.
Yilmaz also stressed that "strong, stable, prosperous, and democratic Turkey is for the benefit of the EU and vice versa. Turkey and EU have the potential to create solutions in many areas such as refugee issues, security, energy and economy."
https://www.aa.com.tr/en/europe/-eu-report-does-not-reflect-real-picture-in-turkey-/2002418
--------
North America
Two Daesh 'Beatles' plead not guilty in US court
October 09, 2020
ALEXANDRIA,United States: Two members of the notorious Daesh kidnapping cell dubbed the "Beatles" pleaded not guilty in a US court on Friday to charges of conspiring to murder four American hostages.
El Shafee Elsheikh, 32, and Alexanda Kotey, 36, were flown to the US from Iraq on Wednesday to face trial for involvement in the murders of American journalists James Foley and Steven Sotloff and relief workers Peter Kassig and Kayla Mueller.
Appearing from prison by videolink, they pleaded not guilty during a hearing in US District Court in Alexandria, Virginia before Judge TS Ellis and waived their right to a speedy trial.
Ellis described the case as "complex and unusual" and set the next hearing for January 15.
The veteran judge said he wanted the trial to be held "as soon as possible" but "time is required in order to achieve the ends of justice in this case."
Besides the deaths of the four Americans, Elsheikh and Kotey are also suspected of involvement in the killing of two Britons, Alan Henning and David Haines, and several other hostages including two Japanese nationals.
Kotey and Elsheikh's four-member Daesh cell was dubbed the "Beatles" by their captives due to their British accents.
Britain stripped them of their UK nationality but their transfer to the United States was made possible only after the US authorities assured London they would not seek the death penalty.
Britain handed over evidence against the pair to the US authorities last month after receiving the assurance.
The two former British nationals had been in the custody of US forces in Iraq since October 2019 after being captured in January 2018 by Syrian Kurdish forces.
The eight-count US grand jury indictment charges them with various crimes including hostage-taking, conspiracy to commit murder and other offenses.
If convicted, they face a maximum sentence of life in prison.
According to the indictment, Kotey and Elsheikh were involved in abducting American, European and Japanese hostages in Syria from 2012 to 2015 along with two other British members of the "Beatles."
They allegedly tortured and killed their victims, including by beheading, and Daesh released videos of the murders for propaganda purposes.
Alleged ringleader Mohamed Emwazi, known as "Jihadi John," was killed in a US airstrike in Syria in November 2015 while the fourth "Beatle," Aine Davis, is imprisoned in Turkey after being convicted on terrorism charges.
According to US authorities, the London-born Kotey and the Sudanese-born Elsheikh traveled to Syria from Britain in 2012 after being radicalized in Britain.
Kotey and Elsheikh supervised detention facilities for hostages and allegedly coordinated ransom negotiations conducted by email, according to the US authorities.
The pair also engaged in a "prolonged pattern of physical and psychological violence against hostages," they said.
"The cell was infamous, even inside Daesh, for their cruel and harsh methods," Anne Speckhard and Ardian SHajjkovci of the International Center for the Study of Violent Extremism in Washington said in a report.
"There seemed to be no bounds to their sadistic methods, including crucifixion, waterboarding and tormenting their hostages with mock executions."
The families of Foley, Kassig, Sotloff and Mueller have welcomed the transfer of the two Daesh members to the United States to face justice.
"James, Peter, Kayla and Steven were kidnapped, tortured, beaten, starved, and murdered by members of the Islamic State in Syria," the families said in a joint statement. "Now our families can pursue accountability for these crimes against our children in a US court."
"We are hopeful that the US government will finally be able to send the important message that if you harm Americans, you will never escape justice," they said. "And when you are caught, you will face the full power of American law."
The families had lobbied to have the pair brought to the United States to be tried in a court of law rather than transferred to Guantanamo Bay in Cuba, where other prisoners in the US "war on terror" have been held.
https://www.arabnews.com/node/1746871/world
--------
US maximum pressure campaign immense pressure on all Iranians
10 October 2020
Several rounds of unilateral American sanctions have failed to produce tangible results for Washington yet have seriously hurt the economy and caused the Iranian currency to fall to unprecedented low levels, making life hard for ordinary Iranians.
US president Donald trump has done his utmost since taking office in 2017 to bring Iran to its knees, a goal which still eludes him. Ever since, he has been on the receiving end of fierce criticism regarding his aggressive but largely futile policy towards Iran
Trump's tough line on Iran, including his unilateral withdrawal from the Iran Nuclear deal, has come under much criticism from his Presidential rival, Joe Biden as well as a large number of other democrats.
They argue that the American president's signature maximum pressure campaign has piled immense pressure on ordinary Iranians but it is failing to produce the desired results. The White House, however, remains obstinate and refuses to change course.
Sanctioned once again
On Thursday, the Trump administration imposed new sanctions on Iran's financial sector. It blacklisted 18 more Iranian banks in an attempt to further shut the West Asian power out of the global banking system.
With this move, should the remaining banks that still have access to foreign currency essentially be frozen out this will only further diminish the channels that Iran utilises to import important humanitarian goods such as food and medicine. Therefore, as such, one can only conclude that this latest round of sanctions in conjunction with all of the sanctions that have already been placed on Iran are designed to harm the Iranian civilian population and specifically the weakest members of Iran's civilian population.
David Yaghoubian, History Professor, CSU San Bernardino
Iran has already been subjected to several rounds of unilateral American sanctions which have seriously hurt the economy and caused the Iranian currency, the rial, to fall to unprecedented low levels. Decreased purchasing power has made life hard for the average Iranian.
The latest round of sanctions could make the ongoing battle against the spread of the new corona virus harder for Iranians since the newly targeted banks are key in importing humanitarian goods like food and medicine. Iran is already grappling with shortages of some basic drugs and specialized chemotherapy and other lifesaving treatments.
Economic terrorism
Iran has long considered US sanctions as a form of economic terrorism since they cause large scale suffering of ordinary Iranians.
On Thursday, Iranian Foreign Minister, Mohammad Javad Zarif, dismissed US claims that the latest round of sanctions would not impact humanitarian transactions but said that Iranians would survive this latest case of US cruelty.
For some months the US has intensified its unilateral pressure campaign against Iran.
The US wants Iran to return to the negotiating table, but Iran has said it can no longer trust the US after what it did to the hard-earned Iran Nuclear Deal.
Washington out on a limb
Trump relentlessly pushes other countries to get onboard with his favorite anti-Iran campaign, but he has largely failed to achieve that goal. In one instance in September, the US sought to unilaterally re-impose all anti-Iran UN sanctions that had been lifted as part of the 2015 nuclear deal.
But Washington failed to get other Security Council members to support the plan to snap back the UN sanctions. Back in August, the US was isolated at the UN Security Council when it tried in vain to extend the UN arms embargo against Iran. After such failures, some are describing Trump's Iran policy as embarrassing. Why is he not abandoning this confrontational path? Some observers believe the US isolation could further deepen if it refuses to change its current approach towards Iran.
https://www.presstv.com/Detail/2020/10/10/636049/New-US-Iran-sanctions-will-hurt-most-vulnerable
--------
Trump claims Iran will sign new nuclear deal with US within one month after his re-election
10 October 2020
US President Donald Trump claims Iran will sign a new nuclear deal with Washington within one month if he wins the November 3rd election.
"If I win, we'll have a great deal with Iran within one month," Trump said on Friday during a two-hour phone conversation with conservative radio host Rush Limbaugh.
The outspoken US president also issued a threat against Iran, saying the country will pay one-thousand-times if it does anything against the US.
"I hate to say it on an important show like this, but I'll say it, you don't see the terror the way you used to see the terror. And they know if they do anything against us, they'll pay 1,000-fold," he said.
In his earlier remarks, Trump also uttered a profanity against the Islamic Republic. He said, "Iran knows that and they've been put on notice: If you f--- around with us, if you do something bad to us, we are going to do things to you that have never been done before."
Iran Foreign Ministry spokesman Saeed Khatibzadeh responded to Trump, tweeting that the Iranians would not be intimidated and would rather "choose response to US crimes," including illegal sanctions and the January assassination of top anti-terror commander Lieutenant General Qassem Soleimani in Iraq.
Tensions between Washington and Tehran flared in 2018 when Trump withdrew the US from the JCPOA (the 2015 nuclear deal, known as the Joint Comprehensive Plan of Action).
In August, Trump claimed Iranians will come to the US and sign a new nuclear agreement within up to a month of his reelection.
Back then, Iranian Foreign Minister Mohammad Javad Zarif said the country will not hesitate to negotiate, but will never renegotiate a done deal.
Iran never hesitates to engage in negotiations, but will not renegotiate an issue that it has already concluded through negotiations, Zarif said in a clear allusion to frequent calls by Trump, who has been insisting that Iran should give up the 2015 nuclear deal it clinched under Trump's predecessor with six world powers, and conclude a new agreement with the current administration in the United States.
Tehran has said that it will talk with the US only within the framework of the 2015 nuclear deal.
In May 2018, however, Trump unilaterally pulled his country out of the deal and later re-imposed the sanctions that the deal had lifted. Washington's intransigence flew in the face of the fact that the accord has been ratified by the United Nations Security Council in the form of its Resolution 2231.
Ever since, the US has also been threatening other countries into toeing its sanction line and abandoning their legal trade with Iran.
Zarif has said in his article that as a result of Washington's behavior, Iran has been the target of "the most vicious and indiscriminate sanctions."
On Friday, Trump praised himself for withdrawing from the Iran nuclear deal brokered under the Barack Obama administration, saying the economic pressure on the Islamic Republic has hindered support for "all these other groups that cause the problem."
Following its much-criticized exit, Washington has been attempting to prevent the remaining signatories from abiding by their commitments and thus kill the historic agreement, which is widely viewed as a fruit of international diplomacy.
On August 14, the UN Security Council almost unanimously refused to support a US-sponsored draft resolution on extending the arms embargo against Iran, which is due to expire in October under the JCPOA.
During the 15-member Security Council vote, the US received support only from the Dominican Republic for its anti-Iran resolution, leaving it far short of the minimum nine "yes" votes required for adoption.
https://www.presstv.com/Detail/2020/10/10/636031/Trump-Iran-will-sign-new-deal-within-a-month-after-his-reelection
--------
Pakistan
Pak opposition parties come out openly against powerful military
Oct 10, 2020
KARACHI: For the first time, Pakistan's two major Opposition parties have come out openly against the country's powerful military, accusing it of rigging the 2018 elections that brought Imran Khan's Pakistan Tehreek-e-Insaaf party to power.
In the past, political leaders have only indirectly pointed to the involvement of the military establishment in the country's political affairs but this is the first time that the leaders of the two main Opposition parties -- the Pakistan Peoples Party (PPP) and the Pakistan Muslim League Nawaz (PML-N) have openly criticised the military.
Former prime minister and PML-N supremo Sharif, who is in London since November last year and facing a number of corruption cases, fired the first salvo at the inaugural meeting of the Pakistan Democratic Movement, an alliance formed by Opposition parties last month to oust Prime Minister Khan.
Sharif alleged that the military rigged the 2018 elections to bring Prime Minister Khan to power.
He said interfering in politics in uniform amounts to treason under the country's Constitution.
His allegations sparked an angry response from Khan, who said Sharif was "playing a very dangerous game" by humiliating the military and intelligence services. He dismissed the allegations of rigged elections as baseless.
Sharif served as Pakistan's prime minister three times, first removed by a president in 1993, then by military ruler Pervez Musharraf in 1999. A court in 2017 ousted him from power over corruption allegations. Khan, a former cricketer, came to power in 2018.
After Sharif, PPP chairman Bilawal Bhutto Zardari on Friday accused the military of rigging the 2018 elections.
Bilawal warned that any interference in the coming legislative assembly elections in Gilgit-Baltistan would lead to a strong reaction from his party, including a siege of Islamabad and a sit-in in the city.
"Such things were never witnessed even in dictatorships of General Zia and Gen Musharraf," Bilawal was quoted as saying by the Dawn newspaper.
"I wonder how you deploy a soldier inside and another outside the polling station. That was so strange. Even if you (military establishment) have done something wrong or not, you would be blamed either way. This should not happen," he said.
He said the "PPP would not allow anyone to steal the people's mandate in the coming elections in Gilgit-Baltistan."
Pakistan has announced that the once-postponed election for the legislative assembly of Gilgit-Baltistan will be held on November 15, amidst India's strong objection to Islamabad's move to alter the status of the militarily-occupied region.
India also clearly conveyed to Pakistan that the entire Union territories of Jammu and Kashmir and Ladakh, including the areas of Gilgit and Baltistan, are an integral part of the country. Pakistan's military top brasses have in recent times advised political parties to stop dragging them into politics and making baseless accusations against them.
Prime Minister Khan on Friday said the Opposition's real issue with the military is that they remained unable to control the Inter-Services Intelligence (ISI) unlike other institutions after the agency found out about their corruption.
On September 20, the leaders of 11 major Opposition parties formed the Pakistan Democratic Movement (PDM) to launch a three-phased anti-government movement under an "action plan" starting with countrywide public meetings, protest demonstrations and rallies before a "decisive long march" towards Islamabad in January 2021.
The Opposition parties will hold their first combined rally against the Imran Khan-led government on October 16 in Gujranwala city in Punjab province, demanding to oust the "selected" prime minister's resignation and an end to the role of the powerful military in the country's politics.
The Opposition leaders had announced that they would use all political and democratic options, including no-confidence motions and mass resignations from Parliament to seek "the selected prime minister's resignation and an end to the role of the establishment in politics.
https://timesofindia.indiatimes.com/world/pakistan/pak-opposition-parties-come-out-openly-against-powerful-military/articleshow/78592251.cms
--------
Hindu temple vandalized in Sindh province of Pakistan
Oct 10, 2020
AMRITSAR: A Hindu temple was vandalized in Kario Ghanwar area of Badin district in Sindh province of Pakistan on Saturday.
According to intelligence sources here, a group of Muslims in the area attacked the Hindu temple and vandalized the idols of Hindu deities.
Sources informed that the Hindu community of Kario Ghanwar area, which has a sizeable population of the Kohli Hindu community, was panicked after the incident.
A local Hindu Ashok Kumar has reportedly lodged a police complaint against Mohammad Ismail, alleging that Ismail along with his accomplices desecrated the temple and threatened the Hindu community.
Despite being the second-largest religious group in Pakistan, the Hindus have always been on a receiving end and a vulnerable and easy target of Islamist fundamentalists.
In past, several Hindu temples have been attacked and demolished in Pakistan, especially since the Babri mosque demolition in India.
Recently, an Islamist group in Pakistan had used its 'influence' to stop the construction of a Hindu temple in Islamabad. Even the chief of Islamist organization Jamat Ulema I Islam- Fazal had threatened to take the issue to a Sharia court.
Sources informed that police is trying to divert the line of investigation to 'save' the culprits who enjoy the support of a fundamentalist Islamist group of Sindh.
https://timesofindia.indiatimes.com/world/pakistan/hindu-temple-vandalized-in-sindh-province-of-pakistan/articleshow/78594791.cms
--------
Army continues to support govt according to Constitution: COAS
10 Oct 2020
Chief of Army Staff Gen Qamar Javed Bajwa on Saturday said that the Pakistan Army continued to support the government, whenever asked, according to the guidelines of the Constitution and the law.
Addressing the passing out parade of cadets at the Pakistan Military Academy Kakul, Gen Bajwa said the army had always supported the nation in the same way the nation had supported the army, especially when it was fighting physical battles.
He added that the army would continue to support the government and "defend our democratic values to the hilt".
The COAS said that Pakistan's institutions were growing stronger and were working together to serve the country.
"Like many countries in the past, we have also been subjected to wars and economic strangulation but we have survived. Now it is only through the synergy and actualisation of our true national potential that we shall rise and progress.
"We Pakistanis have proved that we can do wonders when we keep our national interests above our parochial, institutional and personal interests," he said.
He told the cadets that they were joining an army that "not only defeated the scourge of terrorism but also gave a bloody nose to an army five times bigger in February 2019".
Talking about the diversity of people recruited in the army, he said the Pakistan Army was a true reflection of the nation it represented. "You are a true microcosm of Pakistan," he told them.
Gen Bajwa cautioned the cadets that they would be held accountable for the prosperity and security of Pakistan, terming it a "unique burden of love and responsibility".
"I count it as a great honour that we stand before the nation as a trusted and accountable institution," he said.
"You must realise that peace is not an end in itself. Our efforts of decades will be wasted if we cannot protect the base from where our nation will rise to the heights of economic sovereignty and ideological maturity, thus truly becoming Quaid's Pakistan."
He said Pakistan's enemies were feeling "frustrated" because they had failed to cause doom and destruction and were now subjecting the country to a "24/7 hybrid war".
"This war is not fought on the battlefield but in the minds. In this new war, leadership at all levels is the target. The objective of hybrid war is to target the sense of hope in Pakistan and to perpetuate the perception that yahan kuch acha nahi ho sakta (nothing good can happen here). Let me tell you, yahan sab acha hoga (everything will be good here)," he added.
He advised the cadets not to get confused between genuine criticism and hybrid warfare. "Do not confuse sincere critique from hybrid. Most voices that might seem loud to you might come from a place of love, patriotism and trust and therefore, must be heeded," he said.
"We must listen to our people and apply corrections where needed. These voices are proof that we are alive and well as a nation that is moving in the right direction."
Gen Bajwa said that the actions of the army were guided by the Constitution and the national interests of Pakistan, adding that the country was secure from a "military point of view".
https://www.dawn.com/news/1584307/army-continues-to-support-govt-according-to-constitution-coas
--------
No, Fazlur Rehman Cannot Protect Pakistanis' Democratic Rights
By Umair Jamal
October 10, 2020
Pakistan's opposition parties have elected the head of the Jamiat Ulema-i-Islam-Rehman (JUI-F), Maulana Fazlur Rahman, as their leader to drive the incoming agitation campaign against the government.
JUI-F is an Islamist party known for its right-wing politics in Pakistan. The appointment of Rehman as the leader of a so-called Pakistan Democratic Movement (PDM) has raised questions about the end goals of the campaign.
With Rehman leading the opposition parties' mass movement, Pakistanis should forget about safeguarding their democratic rights. Rehman's politics presents a dire threat to any idea of a progressive, tolerant, and liberal Pakistan. Historically, Rehman has made a career by pursuing anti-democratic politics and he should not be expected to give up on his most common source of legitimacy among his right-wing electorate.
For instance, during the last year's Azadi (freedom) march against the government, Rehman accused Prime Minister Imran Khan of being a "Jewish agent." In the same march, Rehman also argued that his protest is "against those who set free" Asia Bibi, a Christian woman acquitted in a blasphemy case in 2019.
Rehman's party has also targeted other minority sects in Pakistan, including the Ahmadi religious community. In last year's JUI-F's march against the government, one of the party leaders said that they are protesting against the Pakistan Tehreek-e-Insaf (PTI)'s government because it "released Christian woman Asia Bibi" and "hired an Ahmadi for the Economic Council," referring to the appointment of Atif Mian, which was withdrawn after protest from religious parties.
Enjoying this article? Click here to subscribe for full access. Just $5 a month.
Calling the Azadi march a national movement, Rehman declared that "The religious parties were the first to note the extent and depth of the Western (anti-Pakistan) agenda of the PTI government when blasphemy convicts were sent off (abroad) without due process of law."
"It was not just blasphemy convicts — a pro-Qadiani agenda followed, which enraged religious sentiment," he noted further. At one point he even termed the Kartarpur Corridor a "front for allowing Ahmadis easy access to the town of Qadian in India." Qadian is the birthplace of Mirza Ghulam Ahmad, the founder of the Ahmadi sect.
While JUI-F expresses a commitment to women's rights, the party has blocked gender equality reforms and barred its female voters from taking part in its protest movements. In 2016, the party rejected the Punjab Protection of Women Against Violence bill that criminalized all forms of violence against women. During 2019's Azadi march, JUI-F barred its female members from participation by telling them to "stay at home to fast and pray."
Two days ago, JUI-F's chief, during his joint press conference with the Pakistan Muslim League-Nawaz (PML-N) vice president, Maryam Nawaz, refused to answer a question related to his support for her candidacy for Pakistan's top post. "If Maryam Nawaz becomes prime minister, would you support her?" a journalist asked Rehman. In response, he merely laughed and said that it seemed to him that the question was planted.
For many Pakistani observers, the only reason for Rehman's appointment is that he is opposition's only hope when it comes to threatening the government and its supporters via street agitation. His appointment to lead the opposition also reflects that major political parties in Pakistan continue to lack street muscle when compared to religious groups.
Over the last few weeks, Rehman has raised the stakes against Pakistan's national security establishment. During a recent interview, one JUI-F leader openly claimed that the military leadership invited a JUI-F delegation last year and told them to cancel the Azadi march against the PTI's government. He also added that Army Chief of Staff General Qamar Javed Bajwa told the JUI-F delegation not to interfere in "what we are doing with Sharif."
In another veiled reference to the Pakistani military, Rehman recently said that "he considers himself more respected than the officers holding high positions and high ranks." Do not challenge me or my party or "we will do to you what we did to Americans in Afghanistan," he warned.
Rehman's appointment as the head of the opposition alliance will put Pakistan's civil-military leaders in a bind when the march ultimately gets underway. It is relatively easier for the PTI's government to hold off political parties via arrests and detentions than it is to go after the workers of a religious party.
Further, Rehman's call to agitation is expected to bring out thousands of protesters, which is necessarily not the case with political parties. The PML-N has started holding regular party meetings and attempting to mobilize its electoral base in Punjab to convey the top hierarchy's sentiment to its followers. Meanwhile, JUI-F is sitting quietly as it doesn't necessarily need to build momentum to awaken its followers.
Rehman understands the strength and sentiments of his religious appeal among his followers. But as he leads the opposition, his entire political rhetoric is going to be focused on advocating an anti-democratic vision for Pakistan – the only language his followers abide by and understand.
The incoming march is thus not a movement for social and political change in Pakistan. It is a fight of egos and political interests, which can only happen at the expense of Pakistanis democratic rights.
https://thediplomat.com/2020/10/no-fazlur-rehman-cannot-protect-pakistanis-democratic-rights/
--------
South Asia
At least 5 people killed in blast of Taliban-planted roadside bomb in Afghanistan's Helmand: Ministry
10 October 2020
At least five people have lost their lives after a Taliban-planted roadside bomb went off in Afghanistan's southern province of Helmand, the defense ministry says.
The deadly incident occurred in Gereshk district on Saturday morning, when a passenger bus hit a roadside bomb, the country's defense ministry said in a statement, adding that the blast wounded nine other civilians.
The ministry also said that the mine had been planted by the Taliban militant group.
In a similar incident on Friday evening, a passenger bus hit a roadside bomb in Herat-Kandahar highway in Shindand district in the northwestern province of Heart, the provincial public health directorate said, adding that the blast killed at least two civilians and wounding 10 others, including women and children.
According to Jailani Farhad, spokesman for Herat governor, the mine was planted by the Taliban.
Afghanistan sees the recent bloodshed against the backdrop of peace talks that commenced in the Qatari capital of Doha on September 12 following months of delay over a contentious prisoner swap between the two sides.
The peace talks are the result of a deal between the Taliban and the United States signed in February, which also paved the way for the withdrawal of all foreign forces by May next year.
Under the deal with Washington, the Taliban agreed to stop their attacks on US-led foreign forces in return for the US withdrawal of troops from Afghanistan and a prisoner swap with the government.
The Afghan government was a party neither to the negotiations nor to the deal, but it has been acting in accordance with its terms, including by agreeing to free the Taliban prisoners.
Official data, however, shows that Taliban bombings and other assaults have increased 70 percent since the militant group signed a deal with Washington.
The US invaded Afghanistan and toppled a Taliban regime in 2001.
https://www.presstv.com/Detail/2020/10/10/636090/Afghanistan-roadside-bomb-Taliban-Helmand-Herat
--------
Southeast Asia
Not impossible for DAP to work with Umno, say analysts
Nicholas Chung
October 11, 2020
PETALING JAYA: Analysts have not dismissed the possibility of DAP putting its past grievances aside and working with Umno MPs in a new government led by Anwar Ibrahim.
Awang Azman Pawi of Universiti Malaya said this was because DAP had been willing to work with Dr Mahathir Mohamad to form the Pakatan Harapan government, although the former prime minister and the party were once sworn enemies.
He also said the party previously broke the myth that DAP was "anti-PAS" when the two parties collaborated with PKR to form Pakatan Rakyat in 2008.
"What more for DAP to work with Umno MPs within the context of the current political reality, which is that DAP needs political cooperation to ensure they can get back in power. For now, I do not see DAP retracting their support," he told FMT.
Oh Ei Sun of the Singapore Institute of International Affairs said DAP would probably be all right with working with certain Umno MPs backing Anwar, who is PKR president and opposition leader.
However, he said it would not be surprising if DAP retracts its support should Umno president Ahmad Zahid Hamidi and his predecessor Najib Razak turn out to be among the Umno MPs backing Anwar.
"DAP is likely to lose its core support in future elections by colluding with such figures. But other Umno MPs should be okay for DAP to work with," he told FMT.
He said a rift in PH over support for Anwar was not impossible despite PKR and DAP being long-time comrades, adding that the current political landscape was very fragmented.
"So it is perhaps no longer meaningful to insist upon a preconfigured PH if the component parties no longer have the heart for it," he added.
Last month, DAP secretary-general Lim Guan Eng said the party would not work with Umno as long as it remains under the leadership of Zahid and Najib.
However, he had also said the party's 42 MPs would give their support to Anwar if it was true that the PKR president had the numbers to form the government.
This came after Anwar claimed he had the support of a strong and formidable majority of MPs, mostly Malay-Muslim elected representatives, to form a new government.
Zahid had then said he had been informed that many Umno MPs were in support of Anwar.
Anwar has announced that he is expected to have an audience with the Yang di-Pertuan Agong on Tuesday.
https://www.freemalaysiatoday.com/category/nation/2020/10/11/not-impossible-for-dap-to-work-with-umno-say-analysts/
--------
In reiterating support for PM Muhyiddin, PAS calls PKR's Anwar a 'desperado', opportunist
11 Oct 2020
BY DANIAL DZULKIFLY
KUALA LUMPUR, Oct 11 — PAS reiterated the support of all 18 of its elected members of the Dewan Rakyat for Tan Sri Muhyiddin Yassin as the prime minister.
In a statement today, PAS secretary-general Datuk Takiyuddin Hassan stated that PAS was not in any way affected by the "rhetoric" of PKR president Datuk Seri Anwar Ibrahim who had announced last month that he had ostensibly secured majority support in the Dewan Rakyat.
"PAS would like to stress that all of its 18 members of Parliament fully support Tan Sri Muhyiddin Yassin as the prime minister of Malaysia who is leading the incumbent Perikatan Nasional (PN) government.
"PAS is not in any way affected by the rhetoric of Port Dickson MP, Datuk Seri Anwar Ibrahim, that he has gained majority support in the Dewan Rakyat," said Takiyuddin.
He called Anwar's announcement a desperate attempt hinged on personal interest and ambition.
He also accused Anwar of attempting to take advantage of a difficult situation when the PN administration is working to contain the Covid-19 outbreak in Malaysia as well as boost economic recovery.
Takiyuddin stated that PAS is confident that the Yang di-Pertuan Agong will not entertain Anwar's attempt to remove the PN administration.
"In this regard, PAS is confident once more that the Yang di-Pertuan Agong will not entertain the actions of such 'desperados', instead His Majesty will weigh the matter based on the law and the nation's Constitution.
"PAS also hopes that the government will take stern legal action against any party that creates uneasiness and confusion among the rakyat while potentially jeopardising the nation's economic recovery," he said.
On September 23, Anwar announced that he had enough support in the Dewan Rakyat, effectively ending the PN administration led by Muhyiddin.
However, Anwar did not divulge the number of MPs or who they were, instead stating that the the Agong should be the first to be briefed on the matter.
On October 8, Anwar issued a statement to thank the Yang di-Pertuan Agong for granting him an audience this Tuesday (October 13), saying that he would furnish proof of the ''strong, convincing" majority of MPs backing him.
https://www.malaymail.com/news/malaysia/2020/10/11/in-reiterating-support-for-pm-muhyiddin-pas-calls-pkrs-anwar-a-desperado-op/1911624
--------
Indonesian Muslims to bring protest against new labour law to court
OCT 09, 2020
Indonesian President Joko Widodo came under increasing pressure to repeal his new controversial jobs law on Friday, with union and Muslim groups preparing to challenge it in court and some regional leaders publicly opposing the legislation.
The president, widely known by his popular name Jokowi, defended the law, saying demonstrations that have seen thousands of people across the world's fourth-most populous nation take to the streets in sometimes violent protests this week were fuelled by disinformation on social media.
Jokowi says the "omnibus" jobs creation bill, passed into law on Monday, will boost Indonesia's ailing economy by cutting red tape and attracting more foreign direct investment. Protesters say the law undermines labor rights and weakens environmental protections.
The KSPI labor group, among the organizers of the three-day protest and national strikes that ended on Thursday, is preparing to lodge a case against the law in the Constitutional Court, the group's president Said Iqbal said in a statement.
Nahdlatul Ulama, Indonesia's biggest Muslim group with millions of followers, would also challenge the law in the court, it said on its official Twitter account.
Clashes erupted in some cities on Thursday, including in the capital Jakarta where protesters burnt public transport facilities and damaged police posts.
At least six provincial governors have said they would pass on protesters' demands to the president or publicly oppose the law. Repealing the law would prevent further clashes "that could create prolonged instability amid a pandemic and an economic recession," West Kalimantan Governor Sutarmidji said in a statement.
In a televised address, the president said Indonesia urgently needed to create more jobs for its young population, adding that the law would also help those laid off during the coronavirus pandemic.
"I've emphasized we need the Job Creation Law... because every year there are 2.9 million young people entering the labor market," Jokowi said.
Police detained more than 3,800 people nationwide during rallies that have at times turned violent this week, including students, workers and unemployed people, spokesman Argo Yuwono said in a news conference.
There were smaller protests on Friday in several cities on Java and Sumatra islands, according to local media.
Trade union KSBSI called on its members to launch another wave of protests from Oct. 12 to 16, while some other labor groups are set to consolidate their next move over the weekend, union leaders said.
https://www.dailysabah.com/world/asia-pacific/indonesian-muslims-to-bring-protest-against-new-labor-law-to-court
--------
Arab world
Israel must withdraw from Syria's Golan Heights: Non-Aligned Movement
10 October 2020
The 120 member nations of the Non-Aligned Movement (NAM) say the Israeli regime needs to abide by UN resolutions and end its decades-long occupation of Syria's Golan Heights.
In a statement issued following its ministerial meeting on Friday, the organization censured the Tel Aviv regime for making demographic changes to the Syrian territory that it occupied some half a century ago, Syria's official news agency SANA reported.
NAM said its members "condemn all measures taken by Israel to change the legal, physical and demographic status of the Occupied Syrian Golan, and demand once again that Israel should abide by the United Nations Security Council resolution 497 (1981), and … withdraw fully from the Occupied Syrian Golan to the borders of June 4, 1967, in the implementation of Security Council resolutions 242 (1967) and 338 (1973)."
The movement underlined the need to "respect the territorial integrity, sovereignty …, political independence and inviolability of international borders of other states," and to refrain from interfering in other countries' internal affairs.
It also reiterated that "a just, lasting solution to the question of Palestine in all its aspects must remain its priority and also a permanent responsibility of the United Nations until it is satisfactorily resolved in all aspects in accordance with international law and the relevant United Nations resolutions."
Israel seized the Golan Heights from Syria during the 1967 Six-Day War and later occupied it in a move that has never been recognized by the international community.
In 1981, the year that Israel passed a law effectively annexing the territory, a United Nations Security Council resolution said that "the Israeli decision to impose its laws, jurisdiction and administration in the occupied Syrian Golan Heights is null and void and without international legal effect."
However, in a highly provocative move on March 25 last year, US President Donald Trump signed a proclamation recognizing Israel's "sovereignty" over the Syrian territory.
Damascus strongly condemned the move and called it a "blatant attack on the sovereignty and territorial integrity" of Syria.
Since the occupation, Tel Aviv has been building dozens of settlements in the region and has used it to carry out a number of military operations against the Arab country.
The UN has time and again stressed Syria's sovereignty over the Golan Heights. Back in December 2018, the majority of the UN General Assembly adopted a resolution urging the Israeli regime to withdraw from Golan.
https://www.presstv.com/Detail/2020/10/10/636072/NAM-Syria-Golan-Heights-Israel-%C2%A0
--------
Saudi Arabia intercepts, destroys Houthi drone targeting Najran
Ismaeel Naar
11 October 2020
Saudi Arabia intercepted and destroyed a drone launched by the Iran-backed Houthi militia targeting the southern city of Najran on Sunday, according to the Arab Coalition.
For all the latest headlines follow our Google News channel online or via the app.
The spokesman for the coalition forces Colonel Turki Al-Maliki said that the joint coalition forces were able to intercept and destroy a drone launched by the terrorist Houthi militia in a systematic and deliberate manner to target civilians in Najran city.
"Joint Coalition Forces have intercepted and destroyed this morning [Sunday] a bomb-laden UAV launched systematically and deliberately by the terrorist Houthi militia to target civilians and civilian objects in [Najran],"al-Maliki said in a statement carried by the official Saudi Press Agency.
Cross-border attacks by Iran-aligned Houthi forces have escalated since late May, when a truce prompted by the coronavirus pandemic expired. In late June, missiles reached the Saudi capital Riyadh.
https://english.alarabiya.net/en/News/gulf/2020/10/11/Saudi-Arabia-intercepts-destroys-Houthi-drone-targeting-Najran
--------
Saudi Arabia launches green campaign to plant 10 mln trees in seven months
Tamara Abueish
10 October 2020
Saudi Arabia launched a new green campaign to reduce desertification in the Kingdom and help develop natural habitats by planting 10 million trees by the end of April 2021, Environment Minister Abdulrahman al-Fadley announced on Saturday.
The head of the Kingdom's Ministry of Environment, Water, and Agriculture announced the start of the campaign – called "Let's Make it Green"– on Twitter, which will run from October 10 until August 30, 2021.
For all the latest headlines follow our Google News channel online or via the app.
"Today I was happy to launch a campaign "Let's Make it Green" in cooperation with our partners in the public and private sectors to reduce the effects of desertification, develop natural habitats, and improve the quality of life," al-Fadley wrote.
The ministry will be working closely with the National Center for Development of the Vegetation Cover and Combating Desertification throughout the campaign, al-Fadley added.
Desertification occurs when natural or human causes reduce the biological productivity of drylands.
Environmental factors that could lead to desertification include climate change, deforestation, or overgrazing.
The new initiative falls under the Kingdom's Vision 2030 plan to achieve environmental sustainability by the end of the coming decade.
The sweeping set of programs, launched by Crown Prince Mohammed bin Salman in 2016, aim to diversify Saudi Arabia's economy and reduce its dependence on oil revenues as well as achieve the UN's Sustainable Development Goals 2030.
"We will seek to safeguard our environment by increasing the efficiency of waste management, establishing comprehensive recycling projects, reducing all types of pollution and fighting desertification," the Kingdom's Vision 2030 reform plan states.
Ahead of the announcement, Saudi Arabia's different ministerial departments tweeted tree emojis to celebrate the campaign and encourage sustainable development in the country.
https://english.alarabiya.net/en/News/gulf/2020/10/10/Saudi-Arabia-launches-green-campaign-to-plant-10-mln-trees-in-seven-months
--------
Iraqi resistance groups announce halt to attacks against foreign troops to allow their pullout
10 October 2020
Iraqi resistance groups have issued a statement announcing a halt to military operations against US and foreign forces in Iraq to allow them to leave the Arab country.
"In order to respect the good efforts made by some national and political figures to draw up a clear and specific timetable for the implementation of the decision of the Iraqi people, parliament and government on withdrawal of foreign troops from Iraq, we give these forces a conditional opportunity," the statement said on Saturday.
The statement warned the Americans against the consequences of any "deception, procrastination or delay" in fulfilling the key demand of the Iraqi people.
If they fail to meet the demand, "we will be compelled to move to an advanced stage of combat, taking advantage of the capabilities of the resistance ... and you will pay double the price and your nose will be rubbed in the dirt," it said.
The groups condemned a series of criminal acts carried out by the US against Iraq, including last year's airstrikes on the positions of the Popular Mobilization Units (PMU), commonly known by the Arabic name Hashd al-Sha'abi, on the border with Syria, targeting public facilities, killing civilians, and facilitating Israeli air raids against the PMU bases.
The resistance groups also censured the US for assassinating Iran's senior anti-terrorism commander and deputy chief of Iraq's Hashd al-Sha'abi forces and their comrades.
The heavily fortified Green Zone in Baghdad, which hosts foreign diplomatic sites and government buildings, has been frequently targeted by rockets and explosives in the past few years.
Anti-American sentiments have been running high in Iraq since the US assassinated Iran's anti-terror commander Lieutenant General Qassem Soleimani, and the deputy head of Iraq's Popular Mobilization Units, Abu Mahdi al-Muhandis, in Baghdad on January 3.
Just days later, Iraqi lawmakers unanimously passed a bill mandating the withdrawal of all foreign troops from Iraq.
The US has refused to withdraw its troops, with US President Donald Trump balking at the idea with the threat to seize Iraq's oil money held in bank accounts in the United States.
Iraqi resistance groups have pledged to take up arms against US forces if Washington fails to comply with the parliamentary order.
https://www.presstv.com/Detail/2020/10/10/636088/Iraq-resistance-groups-US-foreign-troops-
--------
At least 2 killed, dozens suffer breathing problems in Mideast wildfires
10 October 2020
Wildfires in Syria triggered by a heatwave which is hitting the Middle East have killed two people and left dozens suffering from breathing problems over the past two days, state media and officials say.
Lebanon, Israel and the occupied Palestinian territories were also hit by the intense heatwave that is unusual for this time of the year. The wildfires burnt wide areas of forests, mostly in the central province of Homs and the coastal province of Latakia.
With firefighters overwhelmed, some residents helped them using primitive methods such as carrying water in buckets and pouring them on the fire.
Director of the Forestry Department in Latakia Agricultural Department, Bassem Douba, was quoted as saying by state news agency, SANA, that the number of fires reached 85 in different sites.
https://www.presstv.com/Detail/2020/10/10/636066/wildfire-Syria-Israel-Palestine-Lebanon-heatwave-Latakia-
--------
Fuel tank blast, fire kill 4 people, wound dozens in Beirut
10 October 2020
At least four people have lost their lives and many others sustained injuries when a fuel tank exploded in the Lebanese capital of Beirut, more than two months after a colossal explosion almost razed to the ground the Beirut port.
The deadly incident occurred in the Tariq al-Jadida neighborhood of the capital on Friday evening, when a fuel tank went off and caused a large fire to break out in some nearby buildings, spreading panic across the city.
"The number of victims increased to four," the Lebanese Red Cross said tweeted, updating the toll from two dead.
According to the Beirut-based Al-Jadeed television, nearly 30 people, including children, were hurt in the blaze. It also ran footage showing flames leaping into the night sky.
The immediate cause of the fire was not known.
A number of fires have been broken out in Beirut since a cataclysmic explosion killed 203 people on August 4, when almost 6,500 others were injured, as the country was already grappling with an economic crisis.
The gigantic blast occurred when 2,750 tons of ammonium nitrate, a highly explosive fertilizer, went up in smoke at Beirut port, leaving up to 300,000 people homeless. It also inflicted major damage to downtown areas of the city.
The chemicals had been poorly stored in a warehouse for at least six years. The blast also destroyed warehouses and concrete grain silos at the port.
https://www.presstv.com/Detail/2020/10/10/636030/Lebanon-blast-fuel-tank-fire-Beirut-
--------
UAE's Gargash says Turkey's army in Qatar is an element of instability in region
October 10, 2020
LONDON: The presence of Turkey's army in Qatar is an "element of instability in the region," the UAE's minister of state for foreign affairs said on Saturday.
"The Turkish military presence in the Arab Gulf is an emergency... It reinforces polarization, and it does not take into account the sovereignty of states and the interests of the Gulf countries and its peoples," Anwar Gargash tweeted.
Commenting on a statement made by Turkish President Recep Tayyip Erdogan during his recent visit to Qatar, Gargash said that Turkey's army is not working toward stability in the region as the President claimed.
"The statement of the Turkish President during his visit to Qatar, in which he indicates that his army is working toward the stability of all Gulf states, is inconsistent with Turkey's regional role, and the evidence (for this) is numerous," the minister said.
Gargash added that the statement is an attempt to divert attention away from the economic reasons for the president's visit.
Erdogan visited Qatar on Wednesday and met with the country's Emir Sheikh Tamim bin Hamad Al-Thani.
https://www.arabnews.com/node/1747046/middle-east
--------
Explosives-laden drone launched by Houthis intercepted in Saudi city of Najran
October 11, 2020
RIYADH: Houthi "terrorists" in Yemen launched a bomb-laden drone early Sunday toward the southern Saudi city of Najran, but it was shot down, the Arab coalition command said.
Colonel Turki Al-Maliki, spokesman of the coalition, said the drone was aimed at civilian targets in the city.
"The terrorist Houthi militia launched it in a systematic and deliberate manner to target civilian objects and civilians in the city of Najran," Al-Maliki said in a statement carried by the Saudi Press Agency (SPA).
Sunday's drone attack followed another one on Saturday that was also intercepted by Saudi Air Defense Forces.
The Iran-backed Houthi militia had been accused of continuing to supply weapons to Houthi militias in Yemen through a base in Somalia.
The arms traffic has continued despite the naval blockade imposed on Yemen by the Arab Coalition supporting Yemen's legitimate government as well as by the US Navy.
A gang of arms smugglers captured last month has revealed that the Houthis exploit poverty in Yemen to recruit fishermen as weapons smugglers, and send fighters to Iran for military training under cover of "humanitarian" flights from Yemen to Oman, the gang said.
https://www.arabnews.com/node/1747151/saudi-arabia
--------
Mideast
IRGC Deputy Commander: Numerous Unidentified Popular Groups Stand in Alliance with Iran Worldwide
Oct 10, 2020
"If war breaks out, we do not have a few military allies. The force which has been formed and the same people who are in different corners of the world, are considered as our military allies," General Naqdi said in an interview with the state TV.
He explained that Iran's military allies are more dangerous to the enemies than an official army as they are unknown and unidentified and come to Iran's assistance when in need and in case of war.
"Hence, if the enemy errs, it will come under strikes from all sides without knowing who has dealt the blow and it will receive reports from different parts of the world every moment," General Naqdi said.
In relevant remarks last month, General Naqdi said that the IRGC's missile attack against the US base in Iraq was just a tip of the iceberg of Iran's harsh revenge for the assassination of former commander of the IRGC Quds Force Lieutenant General Qassem Soleimani.
"The response (revenge) is that the US should leave the region and this will happen. The attack on Ein Al-Assad was merely declaration of the Islamic Republic's determination to respond," General Naqdi said.
He underlined that the US has not yet received Iran's response, and said, "The blow hit at Ein Al-Assad was important and all the world powers sent messages to Iran that they did not dare to do it. The world understood how much the Islamic Republic is mighty and how much the US has grown weak."
"The attack had very big consequences but it was not the harsh revenge (vowed by Iran)," General Naqdi said.
Lieutenant General Soleimani was assassinated in a US drone strike on Baghdad International Airport in Iraq on January 3.
The airstrike also martyred Deputy Commander of Iraq's Popular Mobilization Forces (PMF) Abu Mahdi al-Muhandis. The two were martyred in an American airstrike that targeted their vehicle on the road to the airport.
Five Iranian and five Iraqi military men were martyred by the missiles fired by the US drone at Baghdad International Airport.
On January 8, the IRGC Aerospace Force started heavy ballistic missile attacks on US Ein Al-Assad airbase in Southwestern Iraq near the border with Syria and a US operated airbase in Erbil in retaliation for the US assassination of General Soleimani.
Ein Al-Assad is an airbase with a 4km runway at 188m altitude from sea levels, which is the main and the largest US airbase in Iraq. Early reports said the radar systems and missile defense shields in Ein Al-Assad failed to operate and intercept the Iranian missiles. Unofficial reports said the US army's central radar systems at Ein Al-Assad had been jammed by electronic warfare.
The second IRGC reprisal attack targeted a US military base near Erbil airport in Iraqi Kurdistan Region in the second leg of "Martyr Soleimani" reprisal operation.
Iraq said the attacks had not taken any toll from its army men stationed at these two bases. The US army had blocked entrance into Ein Al-Assad to everyone, including the Iraqi army.
It was the first direct attack on the US army ever since world war two.
The IRGC officials said none of the missiles had been intercepted.
Meantime, Iran announced in late June that it had issued arrest warrants for 36 officials of the US and other countries who have been involved in the assassination of the martyred General Soleimani.
"36 individuals who have been involved or ordered the assassination of Hajj Qassem, including the political and military officials of the US and other governments, have been identified and arrest warrants have been issued for them by the judiciary officials and red alerts have also been issued for them via the Interpol," Prosecutor-General of Tehran Ali Alqasi Mehr said.
He said that the prosecuted individuals are accused of murder and terrorist action, adding that US President Donald Trump stands at the top of the list and will be prosecuted as soon as he stands down presidency after his term ends.
https://en.farsnews.ir/newstext.aspx?nn=13990719000343
--------
Iran Welcomes Cessation of Hostilities between Azerbaijan, Armenia
Oct 10, 2020
"Iran welcomes cessation of hostilities in Nagorno-Karabakh as step toward peace," Zarif wrote on his twitter page on Saturday.
He called on the neighboring states of Azerbaijan and Armenia to engage in "substantive dialogue" based on respect for international law and territorial integrity, and added, "We appreciate constructive efforts of our Russian neighbors."
Meeting among Russia, Azerbaijan and Armenia
A ceasefire agreement in Nagorno-Karabakh starting on 12:00 Moscow time on October 10 has been reached after trilateral consultations in Moscow between foreign ministers of Russia, Armenia and Azerbaijan, Russian Foreign Minister Sergey Lavrov said on Saturday.
"A ceasefire is declared to begin on October 10 at 12:00 [Moscow time] with the humanitarian aim of exchanging prisoners of war and other captured persons as well as to exchange bodies of victims with the facilitation of the International Committee of the Red Cross and in line with its regulations," Lavrov stated early on Saturday citing a joint statement, signed by the foreign ministers of Armenia and Azerbaijan.
"Detailed parameters of the ceasefire regime will be agreed upon in the near future," the Russian minister stated citing the signed document.
The document also states that Azerbaijan and Armenia agreed to begin practical talks with the mediation of the OSCE Minsk Group representatives on the peace settlement in Nagorno-Karabakh.
"The Republics of Azerbaijan and Armenia, with the mediation of the OSCE Minsk Group co-chairs and based on the principles of conflict settlements, begin practical negotiations with the main task of reaching the peace settlement as soon as possible," the statement from the Russian Foreign Ministry reads.
"All involved parties have confirmed their adherence to the invariability of the negotiating process," the statement added.
Azerbaijan and Armenia agreed to begin practical talks with the mediation of the OSCE Minsk Group representatives on the peace settlement in Nagorno-Karabakh, a joint statement, adopted by the Russian, Armenian and Azerbaijani foreign ministers, said.
The Russian, Azerbaijani and Armenian Foreign Ministers - Sergey Lavrov, Jeyhun Bayramov and Zohrab Mnatsakanyan correspondingly - held talks on the Nagorno-Karabakh conflict settlement for more than 10 hours.
Their meeting started at 16.30 Moscow time and Foreign Minister Lavrov appeared to journalists to read out provisions from the adopted statement late after 2:00 am on Saturday.
Renewed clashes between Azerbaijan and Armenia erupted on September 27, with intense battles raging in the disputed region of Nagorno-Karabakh. The area experienced flare-ups of violence in the summer of 2014, in April 2016 and this past July. Azerbaijan and Armenia have imposed martial law and launched mobilization efforts. Both parties to the conflict have reported casualties, among them civilians.
https://en.farsnews.ir/newstext.aspx?nn=13990719000459
--------
Iran Ends US Monopoly in Production of Multiphase Oil Well Flowmeter
Oct 10, 2020
"Production and operation of oil and gas fields requires the use of flow measuring equipment at the outlet of wells and in the fluid transmission line, and given the fact that there is often water in the outlet fluid of wells along with oil, gas and gas condensate, measuring the flow rate of each of the fluid phases will be of particular importance in the operation and management of reservoirs as well as optimization of production," Omid Khayyat, one of the researchers, said on Saturday.
He noted that the best tool for this measurement is to use a multiphase flowmeter, and said, "Much less volume and weight, no need for human intervention in the process of measurement, and continuous and online measurement of multiphase fluid flow rate are the most important advantages of multiphase flowmeters compared to experimental phase separators."
Khayyat said that a few companies in the world are able to produce multiphase flowmeters and the technology was monopolized by the US companies so far.
In a relevant development earlier this month, Iranian researchers at Amirkabir University of Technology produced gasoline and petrochemical products with natural gas through a clever and low-cost method.
"The use of oil in production of catalysts is highly expensive, and in this project we used natural gas and converted the gas into light olefins by MTO method," Eshaq Moradian, one of the researchers, said.
"Also, in this project, we used ultrasonic waves in the catalytic design and fabrication stage as well as the nano properties of the materials to reduce the fabrication reaction time and decrease the conventional refinery costs," he added.
Moradian underlined that the project is ready for exercise at petrochemical industries and gasoline refineries.
https://en.farsnews.ir/newstext.aspx?nn=13990719000214
--------
Defying anti-protest pressure, tens of thousands call on Netanyahu to resign
11 October 2020
Tens of thousands have rallied across the occupied Palestinian territories, keeping up weekly protests demanding the resignation of Israeli Prime Minister Benjamin Netanyahu, who has been charged with corruption.
The rallies took place on Saturday at hundreds of locations in defiance of the so-called emergency measures that the Israeli regime claims are meant to prevent the spread of the new coronavirus, but protesters say are meant to curb the demonstrations, Israel's Ha'aretz newspaper reported.
Netanyahu is on trial for fraud, breach of trust, and accepting bribes for his role in a series of scandals.
The issue has earned him notoriety as "Crime Minister" and "Corrupt-yahu," fueling massive protests, including in front of his residence in the holy occupied city of Jerusalem al-Quds, for months on end.
Netanyahu has denied the charges and accused the protesters of being "leftists" and "anarchists."
In Tel Aviv, hundreds converged on the Habima Square, shouting, "You messed with the wrong generation."
Elsewhere, people formed human chains and carried black flags indicating the death of "democracy" that the Israeli regime claims champion of in the Middle East.
Police officers, meanwhile, forced their way among the protesters allegedly to enforce social-distancing. Four were arrested and dozens received fines.
In addition to singling out Netanyahu's corrupt practices, the demonstrators were also raging at Tel Aviv's mishandling of the pandemic that has so far killed 1,941 people throughout the occupied territories as well as the worst economic downturn in over 40 years.
Organizers of the "Crime Minister" protest said in a statement, "We will wear masks, we will keep our distance and we will proudly call for Corrupt-yahu's resignation, and for him to account for the violence against protesters."
"We will no longer cooperate with the dictatorial laws and limitations on the right to protest while Bibi (Netanyahu) and his ministers deride the rules," it added, referring to some Israeli officials' violating the very anti-virus regulations that they call on the people to observe.
https://www.presstv.com/Detail/2020/10/11/636111/Israel-protest-Netanyahu-resignation-corruption
--------
Saudi writer assails Palestinians with scathing comments, calls them kingdom's enemies
10 October 2020
In yet another indication of Saudi Arabia's shifting public discourse on Israel, Saudi writer Mohammed al-Saaed has attacked Palestinians, their cause as well as resistance groups, calling them "enemies" of the ultra-conservative kingdom.
Saaed, in an article published in the Arabic-language Okaz daily newspaper, alleged that Palestinians have aligned themselves with Qatar, Turkey and Iran and have turned into "puppets in the hands of Doha, Ankara and Tehran."
"Palestinian people have used organized terrorism against most Arab countries, and used their guns and bombs against Arab nations," he went on to claim.
Saaed added, "Palestinian people have fought against Arab armies and security services for the past six decades, and have confronted Arabs more than they have stood up against Israel and its security services."
The Saudi writer also mocked the resistance of Palestinian people, saying that their alleged terrorist operations against consulates, embassies and assassinations of Saudi personalities should not be forgotten.
Saaed concluded by asserting that Palestinian people have taken a hostile stance against Saudi leaders.
"Saudi Arabia only intends to end their (Palestinian people's) persecution. Palestinians should know that the Saudi public opinion can no longer tolerate such harassments and insults," he claimed.
Saeed's vile comments against Palestinians came only a few days after Saudi Arabia's former intelligence chief and ambassador to the United States, Prince Bandar bin Sultan bin Abdulaziz, viciously attacked Palestinians and their cause.
The Saudi prince told Saudi-owned al-Arabiya television news network in an interview aired earlier this week that Palestinians took the Riyadh regime's support for granted, slamming the Palestinian leadership for criticizing the decisions of the United Arab Emirates (UAE) and Bahrain to normalize relations with Israel.
Back in late April, Saudi writer Rawaf al-Saeen attracted a storm of criticism after he unleashed a vicious onslaught on Palestinians, and asked Israeli prime minister Benjamin Netanyahu to burn the long-trodden nation and get rid of them in an incendiary request published on social media.
"I am ready to sleep beside a Jew, but not a Palestinian. I would let a Jew in my house and entertain him; but would not allow a Palestinian to enter my house," Saeen said in remarks posted on his YouTube channel.
He then addressed the Palestinian nation, adding, "You are not Arabs. You have no land or cause. That land is the Israeli soil. (Former Israeli prime ministers) Yitzhak Shamir, (Yitzhak) Rabin and Golda Meir were heroes, but Netanyahu is a coward because he did not burn you. I do not know the reason given his possession of stacks of weapons."
Saeen also urged the Israeli prime minister to exterminate Palestinians, and seal the border of the occupied territories in order to prevent Palestinians from immigration.
Netanyahu signed US-brokered normalization deals with the Emirati Foreign Minister Sheikh Abdullah bin Zayed Al Nahyan and Bahrain's Foreign Minister Abdullatif Al Zayani during an official ceremony hosted by President Donald Trump at the White House on September 15.
Palestinians, who seek an independent state in the occupied West Bank and Gaza, with East Jerusalem al-Quds as its capital, view the deals as betrayal of their cause.
Palestinian President Mahmoud Abbas protested the normalization deals with Israel, saying they will be fruitless as long as the United States and the Israeli regime do not recognize the rights of the Palestinian nation and refuse to resolve the issue of Palestinian refugees.
https://www.presstv.com/Detail/2020/10/10/636036/Saudi-writer-assails-Palestinians-with-scathing-comments-claims-they-are-kingdom-enemies
--------
Ron Lauder meets with Abbas ahead of Palestinian, US elections
October 11, 2020
AMMAN: American billionaire Ron Lauder made an unannounced visit to Ramallah to meet with Palestinian President Mahmoud Abbas.
Lauder, who is the head of the American Jewish Congress, arrived on a Jordanian helicopter and held a long meeting with the Palestinian president before returning to Jordan.
Hussein Sheikh, a senior member of the Fatah Central Committee, confirmed Lauder's visit via Twitter.
A source in the president's office told Arab News that the meeting focused on Palestinian-Israeli talks and the upcoming Palestinian elections, set to benefit the Palestine Liberation Organization. The source claimed that Abbas said the Palestinian position is independent and will not be connected to any political axis.
Abbas has offered to attend an international conference early in 2021 and has regularly refused any negotiations based on the peace plan promoted by US President Donald Trump.
Lauder was known to have been close with Israeli Prime Minister Benjamin Netanyahu and Trump.
https://www.arabnews.com/node/1747136/middle-east
--------
Israeli-Palestinian tensions escalate ahead of settlement expansion
October 10, 2020
AMMAN: Tensions are rising in the occupied territories as the date for the approval of thousands of new Jewish settlement units nears.
Peace Now, an Israeli campaigning group, announced that 4,430 settlement units are set to be approved on Oct. 14 by the Israeli Army's Civil Administration's Higher Planning Council.
Peace Now said in a statement: "Instead of taking advantage of the agreements with the Gulf states and promoting peace with the Palestinians, he (Prime Minister Benjamin Netanyahu) is distorting Israel's priorities and catering to a fringe minority for these settlement units approvals that will continue to harm future prospects for peace."
It called on top Israeli ministers to veto the plans.
"By doing so, Israel will be signaling to the world its bi-partisan support for the end to the concept of a two-state solution and a Palestinian state — the paradigm that until now has largely shielded Israel from formal pressure over its 53-year occupation. The settlement enterprise is not in Israel's national or security interest and is a strategic mistake at the international level," Peace Now concluded.
Khalil Toufakji, director of the Jerusalem-based Arab Studies Society, told Arab News that the new Israeli move sends troubling messages to all sides.
"By looking at the location of the new units, it is a clear message to Palestinians that the Israeli occupiers have no plans towards the two-state solution," Toufakji said, adding that Israel continues to unilaterally draw borders deep into Palestinian occupied territories.
"The planned new units in Bitar Elite and the Gush Etzion block are within the greater Jerusalem area. Also, new units are targeting the Jordan valley and the south Hebron areas, all areas that Israel is targeting for annexation," he said.
Meanwhile, the Palestinian Prisoners Club has announced that Israeli troops arrested 21 Palestinians from different West Bank locations.
Tensions are also on the rise in Israeli prisons as Maher Al-Akhras, who has been detained under administrative orders without charge or trial, has entered his 77th day of a hunger strike. Protesters in Gaza called for his release. Khaled Batash, a member of the politburo of Islamic Jihad, warned Israel against harming Al-Akhras or any other prisoner.
Prisoners belonging to the Popular Front have threatened to start an open-ended hunger strike on Sunday if Israeli prison authorities fail to address their grievances about conditions.
In Jerusalem, Israeli police prevented thousands of worshipers from accessing Al-Aqsa Mosque. Vigilante settlers were filmed attacking homes and torching Palestinian farms and groves as the olive-picking season begins.
The Israeli Army commander of the West Bank issued 63 separate military orders barring Palestinians from reaching some 3,000 dunums of olives because they are "close" to Jewish settlements. Only a handful of farmers with rare permits were allowed to participate.
https://www.arabnews.com/node/1746991/middle-east
--------
Africa
At least five killed, 16 injured in Algeria gas blast
10 October 2020
A gas explosion on Saturday killed five people and injured 16 others in the western Algerian city of El Bayadh, the civil defense said, adding that two houses were destroyed.
Rescuers sifted through the rubble of the two houses levelled by the blast to search for other possible casualties, it said, adding that six other homes were damaged.
Local media, citing an official from the electricity and gas authority, said the explosion occurred when a pipeline delivering gas to the area was damaged during construction work.
For all the latest headlines, follow our Google News channel online or via the app.
The explosion caused a fire, according to footage broadcast on television stations.
Algeria's President Abdelmadjid Tebboune sent the ministers of health, energy and transportation to travel to El Bayadh, and ordered an investigation into the blast, the APS news agency reported.
https://english.alarabiya.net/en/News/north-africa/2020/10/10/At-least-five-killed-16-injured-in-Algeria-gas-blast
--------
Libya militia holds hostage over 60 migrants, including children: Report
10 October 2020
A Libyan militia affiliated with the UN-recognized Government of National Accord is holding hostage at least 60 migrants, including two dozen children, in "appalling" conditions after abducting them over two weeks ago, an aid group said on Saturday.
Masked militiamen abducted the migrants on Sept. 28 from the town of al-Ajaylat, around 80 kilometers west of the capital, Tripoli, according to Medecins Sans Frontieres. The statement said that the armed group initially took hostage around 350 migrants, mainly from West Africa, but that most of the migrants managed to escape while some others were released.
Read more: 114 migrants rescued off Libya coast, says German NGO
The aid group said that it had notified the Libyan government's agency for combatting illegal migration two days after the abduction, and later visited the warehouse where the migrants were held.
"We found over 350 women, children, and men sleeping on the ground in appalling living conditions without access to water, showers, or toilets," said Guillaume Baret, MSF's head of mission in Libya.
The militia stole valuable items and identification documents from the migrants, before taking them to a warehouse guarded by armed men in the nearby coastal city of Sabratha, the biggest launching point for the mainly African migrants who make the dangerous voyage across the Mediterranean Sea, the group said.
The Switzerland-based organization, also known as Doctors Without Borders, said that the remaining hostages are being held by the militia at a former military base.
Two Sabratha residents and one migrant said most of the armed men belong to a militia known as Al-Ammu, which the UN Panel of Experts on Libya identified in 2017 as main facilitators of human trafficking. The migrant said the militiamen are likely seeking ransom from families of the held migrants, or to sell them to other traffickers.
Al-Ammu and another militia, called the Brigade 48, are headed by two brothers from the area's large al-Dabashi family. Both militias are affiliated with the UN-recognized Government of National Accord (GNA) in Tripoli.
The residents and migrant spoke on condition of anonymity for fear of reprisals. A spokesman for the Tripoli-based interior ministry did not answer phone calls and messages seeking comment.
The aid group said its medics were only allowed to consult with women and children among the captive migrants, and they were not allowed to treat men. A shooting reportedly broke out following an attempted escape on Oct. 2, and at least three people were killed, it said.
"The situation at the warehouse was tense, with armed men firing shots into the air," the group's statement added.
Libya has emerged as a major transit point for African and Arab migrants fleeing violence and poverty to Europe, after the North African country collapsed into civil war following the overthrow and killing in 2011 of longtime dictator Muammar Gaddafi.
https://english.alarabiya.net/en/News/north-africa/2020/10/10/Libya-militia-holds-hostage-over-60-migrants-including-children-Report
--------
Militia attack in Ethiopia's Western region kills 14 civilians
09 October 2020
A security official in Ethiopia's Western Benishangul-Gumuz region says an attack this week killed 14 civilians and security forces killed 14 militia members.
This is the latest deadly militia attack in the region. Two earlier attacks in recent weeks reportedly killed several dozen people.
The head of security for the region, Gashu Dugaz, confirmed the new attack in Dangur district and said eight people were receiving medical care for injuries.
For all the latest headlines follow our Google News channel online or via the app
He said one victim was a foreigner but did not give more details.
In a statement on Thursday, Gashu said two attackers were captured alive and five Kalashnikovs were seized.
Ethiopian troops and members of the federal and regional police are currently deployed in the region near Ethiopia's massive Grand Ethiopian Renaissance Dam. Some parts of the region are under a military command post following the attacks.
A resident of Dangur Woreda, Abinet Tezaw, told The Associated Press that ethnic minorities in the region, Amhara and Agaws, were the target and people fear the attacks may continue. "We don't know when they will strike next," he said.
In September, the Ethiopian Human Rights Commission said it was deeply alarmed by the surge in attacks against civilians in Benishangul-Gumuz region and reported the killing of 15 civilians. It said another attack in the region on Sept. 6 and then from September 7 to 13 also killed civilians and displaced over 300 people.
Ethnic tensions in Ethiopia are one of the main challenges for Ethiopia's Prime Minister Abiy Ahmed.
https://english.alarabiya.net/en/News/world/2020/10/09/Militia-attack-in-Ethiopia-s-Western-region-kills-14-civilians
--------
URL: https://www.newageislam.com/islamic-world-news/freedom-speech-most-abused-says/d/123109
New Age Islam, Islam Online, Islamic Website, African Muslim News, Arab World News, South Asia News, Indian Muslim News, World Muslim News, Women in Islam, Islamic Feminism, Arab Women, Women In Arab, Islamophobia in America, Muslim Women in West, Islam Women and Feminism