New Age Islam News Bureau
28 September 2020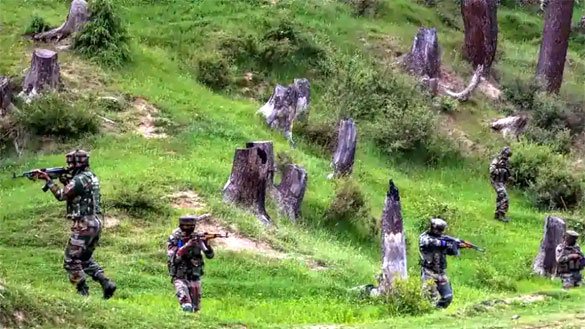 The surgical strike was carried out under the leadership of PM Modi, defence minister Manohar Parrikar and National Security Adviser Ajit Doval.(HT File Photo)
----
• Facing ISIS, Last Embattled Sikhs, Hindus Leave Afghanistan; Canadian Legislators Request That They Be Brought To Safety in Canada
• Uyghur Muslims Used As Slaves by China: World Uyghur Congress
• Sudan Needs 'Deep' Debate Before Any Israel Deal, Says PM Hamdok
• US Military Use Secretive Assassination Drone Missiles in Syria
• Protesters in London Condemn US Meddling In Iraq
• Syria Invites Sanction-Beset Nations to Unite Against 'Suffocating' Bans
• IRGC Commander: Iran Turns Sanctions into Opportunity
India
• Fourth Anniversary of the Surgical Strikes Carried out in Response to the Deadly Attack On • An Army Camp In Jammu And Kashmir's Uri
• Two terrorists killed in an encounter in Jammu and Kashmir's Awantipora
--------
South Asia
• Facing ISIS, Last Embattled Sikhs, Hindus Leave Afghanistan; Canadian Legislators Request That They Be Brought To Safety in Canada
• Bangladesh: World Must Step Up To Solve Rohingya Issue
• 500,000 Afghan Immigrants 'Returned To Country' Since the Beginning of This Year
• US-Taliban Agreement Gives Identity to Intra-Afghan Talks: Taliban
• Afghan-Taliban Peace Delegation Contact Group Meets Again
--------
Southeast Asia
• Uyghur Muslims Used As Slaves by China: World Uyghur Congress
• Zahid's corruption trial postponed as Umno president still under Covid-19 quarantine
• Sabah governor asks for time to decide between Bung Moktar and Hajiji for CM's post
• Perikatan refutes Anwar's claims of majority parliamentary support
--------
Africa
• Sudan Needs 'Deep' Debate Before Any Israel Deal, Says PM Hamdok
• Sudan rebuffs US offer of terror list removal as condition for normalization with Israel
• Daesh-linked militants ambush convoy of Nigeria governor, kill 30
• Libyans need to turn foreign interference into foreign assistance: UN envoy
--------
North America
• US Military Use Secretive Assassination Drone Missiles in Syria
• US reportedly says it is shutting down Baghdad embassy
• US Deep State, Democrats, Cindy McCain setting up circumstances for civil war
--------
Europe
• Protesters in London Condemn US Meddling In Iraq
• France's Macron accuses Lebanon leaders of betrayal over government failure
• Azerbaijan denies Armenian ambassador claims that Turkey sent 4,000 Syrian fighters
• Azerbaijani army takes control of occupied high grounds
• US to try to end violence between Armenia, Azerbaijan
--------
Arab World
• Syria Invites Sanction-Beset Nations to Unite Against 'Suffocating' Bans
• Saudi Arabia officially boycotts Turkish products: Report
• Lebanon Says Nine ISIS-Linked Suspects Killed In Hunt for 'Terrorists'
• Two Lebanese soldiers killed by 'terrorists' says army
• Egypt rocked by demos as protesters demand Sisi's resignation
• Lebanon forces kill nine Daesh suspects in hunt for terrorists
• SDF militants shoot dead two young men in Syria's Raqqah
--------
Mideast
• IRGC Commander: Iran Turns Sanctions into Opportunity
• Yemen War: Journos Gather 'War Crime' Evidence At Scene Of Saudi-Led Airstrike
• West Bank city hosts Palestinian demo against Israel-Arab deals
• Israel cannot understand language of normalization: Fatah leader
• Iran Asks Iraqi Gov't to Pursue US Assassination of General Soleimani Seriously
• Olympics should say Iran is 'no longer welcome' after Afkari execution: US official
• After escaping prison in Iran, persecuted Christian leader speaks out
• UAE writer barred from traveling for rejecting normalization with Israel
• UN: Yemen's warring sides agree to swap more than 1,000 prisoners
--------
Pakistan
• Jamaat-i-Islami Pakistan Fears 'National Disaster' If Karachi Not Given Rights
• Hasty International Withdrawal from Afghanistan Would Be Unwise: Pakistan PM Imran Khan
• Pakistan Opposition Parties To Boycott Meeting On Gilgit Baltistan Polls
• In Pakistan's eyes Turkey leads Islamic world
• Protesters hurl abuses outside Nawaz residence
• Protest after Lahore CCPO had his personal secretary 'arrested'
• Varsity status for Peshawar APS likely, SC told
Compiled by New Age Islam News Bureau
URL: https://www.newageislam.com/islamic-world-news/fourth-anniversary-surgical-strikes-carried/d/122971
--------
Fourth Anniversary Of The Surgical Strikes Carried Out In Response To The Deadly Attack On An Army Camp In Jammu And Kashmir's Uri
Edited by: Amit Chaturvedi
Sep 28, 2020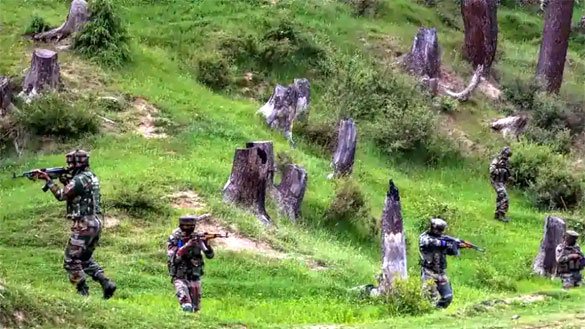 The surgical strike was carried out under the leadership of PM Modi, defence minister Manohar Parrikar and National Security Adviser Ajit Doval.(HT File Photo)
----
The government is celebrating the fourth anniversary of the surgical strikes on Monday. The strikes against the terror groups were carried out in response to the deadly attack on an army camp in Jammu and Kashmir's Uri in September, 2016.
During his monthly radio address Mann Ki Baat on Sunday, Prime Minister Narendra Modi had reminded the nation about the strikes.
"Four years ago, around this time, the world witnessed the courage, bravery and valour of our soldiers during the surgical strike. Our brave soldiers had just one mission and goal - to protect the glory and honour of mother India at any cost. They did not care for their lives, at all. They kept moving on the line of duty and we all witnessed how they returned victoriously. They made mother India proud," PM Modi had said.
The strikes were carried out by Indian Army's special forces which crossed the Line of Control (LoC) on the night of September 27-28, 2016, and destroyed the terror pads in Pakistan occupied Kashmir (PoK). This was in response to the suicide attack carried out by Pakistan based terrorists on an army base in Uri north Kashmir's Baramulla district o September 18 that year. Nineteen soldiers were killed in the attack.
PM Modi had said that the attackers will not go "unpunished" and that they will not be forgiven and the sacrifice of 18 jawans will not go in vain.
The army's build-up for the strikes began on September 24. The special forces squads set out for the mission armed with night-vision devices, Tavor 21 and AK-47 assault rifles, rocket-propelled grenades, shoulder-fired missiles, Heckler and Koch pistols, high explosive grenades and plastic explosives. The teams were 30-strong each and had specific targets.
Civilians living close to border in Jammu and Kashmir and Punjab were evacuated started at 10 pm on September 27, before Indian soldiers went across.
These terror camps were meant to serve as launchpads to send terrorists into the Indian territory. Sentries at these launchpads were neutralised by snipers before the troops went in and finished the nearly five-hour-long operation.
The army had said that Indian soldiers razed six launchpads to the ground and gunned down 45 terrorists at various locations. These launchpads were under surveillance for over one week before the operation.
https://www.hindustantimes.com/india-news/surgical-strike-day-how-army-soldiers-destroyed-terror-launchpads/story-BQvXFBImvr5ODkjIfwnhAJ.html
--------
Facing ISIS, Last Embattled Sikhs, Hindus Leave Afghanistan; Canadian Legislators Request That They Be Brought To Safety in Canada
Sep 27, 2020

Afghan Sikh men mourn their beloved ones who were killed by a lone ISIS terrorist
----
KABUL: Afghanistan's dwindling community of Sikhs and Hindus is shrinking to its lowest levels. With growing threats from the local Islamic State affiliate, many are choosing to leave the country of their birth to escape the insecurity and a once-thriving community of as many as 250,000 members now counts fewer than 700.
The community's numbers have been declining for years because of deep-rooted discrimination in the majority Muslim country. But, without what they say is adequate protection from the government, the attacks by the Islamic State group may complete the exodus.
"We are no longer able to stay here," said a member of the tiny community, who asked to be identified only by his last name, Hamdard, out of fear he may be targeted for speaking out. Hamdard said seven relatives of his, including his sister, nephews, and son-in-law were killed by Islamic State gunmen in an attack on the Gurdwara in March, which killed 25 Sikhs.
Hamdard said that fleeing his homeland is as difficult as leaving a mother behind. Still, he joined a group of Sikhs and Hindus who left Afghanistan last month for India, from where they will eventually move on to a third country.
Although Sikhism and Hinduism are two distinct religions with their own holy books and temples, in Afghanistan the communities are interwoven, having been driven into a kinship by their tiny size, and they both gather under one roof or a single temple to worship, each following their own faith.
The community has suffered widespread discrimination in the conservative Muslim country, with each government "threatening us their own way," said Hamdard, whose home was seized by warlords after the US invasion in 2001, forcing him to live in one of two Sikh temples in the Afghan capital of Kabul.
Under Taliban rule in the late 1990s, Sikhs and Hindus were asked to identify themselves by wearing yellow armbands, but after a global outcry, the rule was not enforced.
Also driving the exodus is the inability to reclaim Sikh homes, businesses and houses of worship that were illegally seized years ago.
Hindu temples in Kabul's old city were destroyed during brutal fighting between rival warlords from 1992-96. The fighting drove out scores of Hindu and Sikh Afghans.
Aside from the March attack by IS gunmen, a 2018 Islamic State suicide attack in the city of Jalalabad killed 19 people, most of them Sikhs, including a longtime leader who had nominated himself for the Afghan parliament.
"Suffering big fatalities for a small community is not tolerable," said Charan Singh Khalsa, a leader of the Sikh community living abroad, who declined to say where he was living out of fear for his safety.
He left Afghanistan after his brother was kidnapped and killed in an attack by gunmen in Kabul two years ago.
He said the last three years have been the worst period for all Afghans, but especially so for Sikhs and Hindus.
Community leaders have slammed recent governments for failing to step up security in the face of the IS threat.
Afghanistan's government in 2010 decided to dedicate a chair in the national assembly to religious minorities, and there have since been two Sikh representatives.
But Khalsa called these posts "symbolic". He criticized the government for taking too long to grant political representation powers to the community and for failing to "provide security to our places of worship."
A senior Sikh community leader told The Associated Press that the group is in negotiations with the government over its security needs and the repairing of the temple after it was destroyed in March's attack. The community leader spoke on condition of anonymity because he was not authorized to discuss the negotiations with the media.
At a press conference last month, President Ashraf Ghani's spokesman, Sediq Sediqqi, said that members of the Afghan Sikh and Hindu community will return once peace is restored. The president's office did not respond to a request for comment from the AP, but other Afghan officials have pledged to assist the community.
"We will use all our facilities to provide security to the people," Interior Ministry spokesman Tariq Arian said, without elaborating. "We are committed and responsible for their (Sikhs and Hindus) mental and personal security." It is not clear what kind of security measures are being discussed, nor when they might be seen on the ground.
Until then, the community's flight is accelerating, with large numbers of Sikhs and Hindus continuing a recent trend of seeking asylum in India.
In August, a group of 176 Afghan Sikhs and Hindus went to India on special visas. They were the second batch since March, with the first 11 members arriving in India in July.
Khalsa said that a group of Afghan Sikhs and Hindus in Canada and European countries has volunteered to sponsor the exodus of those remaining in Kabul who cannot afford air tickets and temporary accommodation in a transit country.
Several Canadian legislators have asked the country's immigration ministry for a special programme for Afghan Sikh and Hindu refugees, requesting that they be brought to safety in Canada amid the increasing security threat. For Afghan Sikhs, the thought of being uprooted is painful, despite the circumstances. "It's hard to leave our birthplace but we have no other option," said Hamdard. "Afghanistan does not want us anymore."
https://timesofindia.indiatimes.com/world/south-asia/facing-isis-last-embattled-sikhs-hindus-leave-afghanistan/articleshow/78346763.cms
--------
Uyghur Muslims Used As Slaves By China: World Uyghur Congress
28th September 2020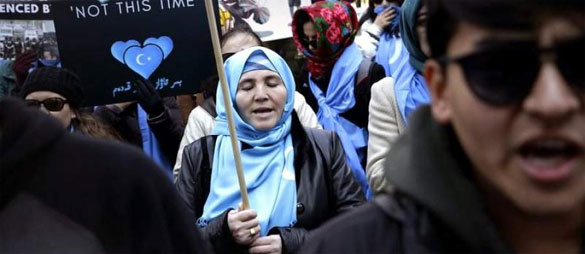 Representational image of ethnic Uighurs (File Photo | AP)
----
THIRUVANANTHAPURAM: Dolkun Isa, president of World Uyghur Congress who is in exile in Germany, said that Muslim population of China is not even allowed fasting in the Holy Ramzan month and is forcefully fed through community kitchens.
He said the Chinese communist party is denying human rights to the minority Uyghur Muslims and that Muslims are not allowed to name their children with religious names. He was speaking at a webinar 'Uyghur Muslims and their human rights violation by China,' organised by the Centre for Policy and Development Studies.
He said that Uyghurs are being tortured in camps and are being used as slaves by the Chinese communist regime. Dolkun said the Communist regime of China is harassing the Uyghur activists who live in exile in western countries and that it is using Interpol to track and chase down Uyghur activists who speak against the human rights violation of Chinese government. He said there is no value for human rights under the Communist regime and warned that if the world does not block Chinese goods and Chinese businesses, democracy and human rights will be a thing of the past.
Rushan Abbas, founder and chairperson of Campaign 4 Uyghurs, said that slavery and genocide of Uyghurs and Tibetans are being practised by the Chinese government.
She said the United States of America has already started economic blockade against China and called upon the Muslims to be proactive on the genocide and slavery faced by the minority Uyghur Muslims by the Chinese communist party and the autocratic government run by it.
Jayadeva Ranade, president of Centre for China Analysis and Strategy and former National Security Advisory board member said India has stood its ground against China and added that not only in the LAC but by banning Chinese products in the country, the Indian government had inflicted a crushing economic loss to China.
https://www.newindianexpress.com/world/2020/sep/28/uyghur-muslims-used-as-slaves-by-chinaworld-uyghur-congress-2202725.html
--------
Sudan needs 'deep' debate before any Israel deal, says PM Hamdok
27 September 2020
Sudan's Prime Minister Abdalla Hamdok has said that normalizing ties with Israel was a "complicated" issue needing wide debate within society, media reported Sunday.
Earlier this month, Israel signed US-brokered deals to normalize ties with the United Arab Emirates and Bahrain.
The administration of US President Donald Trump wants Sudan to follow suit, and Secretary of State Mike Pompeo visited Khartoum in August to push a deal.
For all the latest headlines, follow our Google News channel online or via the app.
Sudan's economy is in crisis, partly due to sanctions imposed because it is on a US blacklist as an alleged state sponsor of terrorism.
On Saturday, Hamdok was questioned by reporters on the two issues of lifting US sanctions and normalizing ties with Washington's ally Israel.
"We spoke with the US Secretary of State and told him 'let us separate the two tracks,'" Hamdok said, speaking on the sidelines of an economic conference in Khartoum.
"We hope for success in this matter," he added.
Sudan has been technically at war with Israel for decades.
Hamdok heads the transitional government, which came to power a year ago after Islamist president Omar al-Bashir was ousted, bringing together old rivals into a fragile coalition.
Removing Sudan from the US blacklist is a priority for the government, but while some leaders are in favor of a political deal with Israel, many oppose.
Any deal with Israel potentially risks undermining Sudan's fragile political unity.
"This is an issue that has many other complications," Hamdok said. "It requires a deep discussion within our society."
Sudan has been on the US blacklist since 1993 because of al-Bashir's support for extremistss, including Osama bin Laden, who lived in the country for years in the 1990s before heading to Afghanistan.
General Abdel Fattah al-Burhan, head of the transitional sovereign council, told Saturday's conference there was an "opportunity" for change.
"We have the opportunity ... to remove Sudan from the state sponsor of terrorism list, and achieve integration within the global community," Burhan said.
https://english.alarabiya.net/en/News/middle-east/2020/09/27/Sudan-needs-deep-debate-before-any-Israel-deal-says-PM-Hamdok
--------
US military use secretive assassination drone missiles in Syria
27 September 2020
The US military is reportedly using highly secretive drone missile in Syria that is non-explosive but deploys flying blades to ensure the killing of intended targets.
Officially designated as the Hellfire AGM-114R9X– usually shortened to R9X and sometimes known as the "Flying Ginsu" – the deadly missile has been increasingly deployed for targeted assassinations by the US Joint Special Operations Command, according to a Friday report by the UK-based The Guardian daily.
The missile's warhead uses a combination of the force of 100pounds (45.36 kilograms) of dense material flying at high speed and six attached blades which deploy before impact to crush and slice its victims.
It is capable of breaking through armor and hardened cover, such as the walls of buildings, as well as attacking personnel and other soft targets in the open, with a sleeve over the main charge that would break up into a hail of deadly shrapnel when the missile explodes.
According to the New York Times, the latest use of the missile came on September 14, when it was deployed in northwest Syria to assassinate an alleged top al-Qaeda commander, identified as Sayaf al-Tunsi.
While the Pentagon did not reveal much about the targeted assassination drone strike, Maj. Beth Riordan, a spokeswoman for the US Central Command (CENTCOM), confirmed a military strike near Idlib on September 14 against an al-Qaeda affiliate in Syria without elaborating.
Other American military and counterterrorism officials, as well as the UK-based Syrian Observatory for Human Rights, said that the Hellfire missile strike killed al-Tunsi, describing him as a Tunisian who was "a senior planner of al-Qaeda attacks against the West, including the United States."
The daily further cited US military officials as saying that al-Tunsi's death would disrupt operations of the al-Qaeda affiliate, called Hurras al-Din, which branched out of the US-backed al-Nusra Front terrorist group that sought to topple Syrian President Bashar al-Assad.
The report came as the American military announced last week the deployment of Bradley fighting vehicles and more fighter jet patrols to reinforce the more than 500 US occupation troops in Syria.
According to the report, it was the second time in three months that American commandos have killed a senior Qaeda leader in northwest Syria with these specially designed missiles, originally developed during the administration of former US President Barack Obama when Washington's policy of targeted drone assassinations in faraway Muslim countries -- such as Afghanistan, Pakistan, Iraq, Syria, Somalia and Yemen -- drew widespread condemnation for the number of civilian casualties caused by the strikes.
The report further revealed that the US military's secretive Joint Special Operations Command, with help from the spy agency CIA, "is carrying out a shadow war against a different terrorist threat — a small but virulent al-Qaeda affiliate — that American officials say is plotting attacks against the West."
Such operations, it added, are carried out in a corner of Syria, where the US military maintains no troops on the ground.
According to the Times, American Special Operations forces also used a R9X missile in June to kill Khaled al-Aruri, "the de facto leader of the Qaeda branch in Syria."
American officials further confirmed the use of the secretive missiles in two earlier instances, one by the CIA in northwest Syria and another by the Joint Special Operations Command in Yemen.
https://www.presstv.com/Detail/2020/09/27/635094/US-military-assassination-drone-secretive-missile-Syria-
--------
Protesters in London condemn US meddling in Iraq
28 September 2020
A group of protesters have gathered outside the Iraqi embassy in London to condemn the United States' meddling in the Arab country's internal affairs.
In the Sunday rally, the protesters denounced the US interference by chanting "God is the Greatest US is the Great Evil."
"God is the Greatest
US is the Great Evil"
Outside the Iraqi embassy, protestors denounce American meddling in Iraqi affairs pic.twitter.com/KwQljKmpGS
— 🇮🇶Iraq & Middle East Updates (@IraqLiveUpdate) September 27, 2020
The protests come as the US is reportedly evacuating its staff from the American embassy in Baghdad as part of a plan to close the embassy.
#BREAKING
Reports of #US embassy staff in leaving #Baghdad and heading to #Erbil and the decision to close the #US embassy may be issued tomorrow
— Hawar Ali (@HawarAAli) September 27, 2020
The US has reportedly said it is shutting down its embassy in Baghdad unless Iraq prevents rocket attacks.
US Secretary of State Mike Pompeo reportedly called Iraqi President Barham Salih and Iraqi Prime Minister Mustafa al-Kadhimi on Sunday.
"What we're being told is that it is a gradual closure of the embassy over two to three months," an Iraqi official was cited as saying in a Wall Street Journal report.
"The decision to close the embassy in Baghdad is in President Trump's hands and is ready. … If our forces withdraw and the embassy is closed in this way, we will liquidate all those who have been proven to have been involved in these attacks," Pompeo said in a phone call with Salih, naming anti-terror groups of Kata'ib Hezbollah and Asa'ib Ahl al-Haq, which are part of Iraq's pro-government Popular Mobilization Units (PMU) or Hashd al-Sha'abi.
An unnamed source told American news website Al-Monitor that Salih had convened a meeting with leaders of political factions and told them that he had received a letter of warning from Pompeo.
Saudi-owned Al Arabiya TV channel also quoted American and Iraqi political sources as saying that the threat of sanctions and limits on dollar transactions, including withholding aid through the World Bank and the International Monetary Fund (IMF) for Iraq, had all been raised by the top US diplomat in his "very tough message" to Salih.
Recently, several rocket attacks have targeted American military bases in Iraq. A compilation by Iraq analyst Joel Wing says there have been 25 attacks on convoys carrying supplies to US or coalition facilities, on the Green Zone where the US Embassy is located, or on the Baghdad airport so far this month.
Iraqi-US relations have soured since January 3 when a Trump-authorized US drone struck a convoy at Baghdad airport, assassinating Iran's top anti-terror commander General Qassem Soleimani and Hashd al-Sha'abi deputy chief Abu Mahdi al-Muhandis.
Just two days later, Iraqi lawmakers unanimously passed a bill mandating the expulsion of all foreign troops from Iraq.
Trump then threatened Iraq with sanctions and seizure of its oil money held in American banks if the country's leaders followed through on their pledge to expel US forces.
Nevertheless, Iraqi resistance groups have promised to take up arms against US forces if Washington fails to comply with the parliamentary order.
https://www.presstv.com/Detail/2020/09/28/635172/Iraq-protesters-embassy-london
--------
Syria invites sanction-beset nations to unite against 'suffocating' bans
27 September 2020
At the 75th UN General Assembly, Syria has urged all the countries that have come under illegal and unilateral US sanctions to "close ranks" and resist the "suffocating" bans.
"Unilateral coercive measures imposed by some countries clearly violate international law," Foreign Minister Walid al-Muallem told the meeting via video-link on Sunday.
"We call on all affected countries and those that reject such measures to close ranks against them and alleviate their impact on our peoples," he said, adding, "This should happen through cooperation, coordination, and concrete political, economic, and commercial means."
"Political agendas continue to take precedence over humanitarian agendas. As the COVID-19 pandemic rages across the world, the unilateral coercive measures imposed on the Syrian people and other peoples are being renewed instead of lifted," the top diplomat regretted.
Muallem censured the most recent US sanctions against his country known as the Caesar Syria Civilian Protection Act.
The sanctions came into effect on June 17 -- six months after being signed into law by US President Donald Trump -- targeting individuals and businesses anywhere in the world that operate directly or indirectly within the sphere of Syria's economy. This includes entities that help the Arab country produce oil or fight terrorism in any way.
The economic measures have blocked imports of essential goods, impacting the Syrian people's access to medical equipment, food, heating, gas, and electricity, the minister noted.
US seeks to suffocate Syrians 'just like George Floyd'
Muallem named Iran, Venezuela, and Cuba as other countries that have been similarly targeted by heavy-handed American pressure.
He said US policy on Iran indicated Washington's disregard for international law and non-commitment to the obligations that it has undertaken as part of international agreements, while also calling on Washington to stop interfering in Caracas' and Havana's domestic affairs.
He noted that America's claimed exemptions of humanitarian items from the sanctions "do not exist on the ground," comparing the "suffocating" pressure that was being felt by the sanctioned countries to the pressure that killed African-American George Floyd.
Floyd died in Minneapolis on May 25 after a white police officer pressed his knee into his neck for several minutes.
US, Turkey 'main supporters' of terror in Syria
Elsewhere in his remarks, the Syrian foreign minister said the US and Turkey were the main sponsors of "terrorism" in his country.
The presence of American and Turkish forces on the Syrian soil amounts to occupation, he said. "Some countries invest in terrorism to attain their goals," the official noted.
The US and its allies invaded Syria in 2014 under the pretext of dislodging Daesh. The coalition sustains its presence, although Damascus and its allies defeated the Takfiri terrorist outfit in late 2017.
The Turkish military rolled into Syria in 2016 to allegedly fight off Daesh and Kurdish militants, whom Turkey associates with anti-Ankara separatists.
Both Washington and Ankara are also widely condemned for providing military and logistical support to militants since 2011, when the Arab country found itself in the grips of foreign-backed militancy.
"Damascus spares no effort to force out the occupiers in line with international law," Muallem asserted.
Muallem finally regretted that the current international state of affairs was a departure from the United Nations' foundational principles of international unity, security, and constructive cooperation.
This deviation was a consequence of some countries attempting to illegally impose their wills on others and using the world organization as an instrument to achieve their own objective, he said.
Muallem said it was high time that Security Council resolutions-- adopted to enforce the UN principles -- found their way from the archives to real implementation.
https://www.presstv.com/Detail/2020/09/27/635102/Syria-United-States-sanctions-Iran-United-Nations-General-Assembly-occupation-terrorism-Turkey-Muallem
--------
IRGC Commander: Iran Turns Sanctions into Opportunity
Sep 27, 2020
"We have managed to create an opportunity from the sanctions that entails the high-speed scientific and technological progresses that we are witnessing in the field of defense power," General Salami said, addressing the inauguration ceremony of a permanent exhibition of the IRGC Aerospace Force's strategic achievements in Tehran on Sunday.
"We never pause and we never stop production of power and we have achieved the techniques and formula of developing science and technology to defend our country's vital interests and values and have found out the equations of independence," he added.
The IRGC Aerospace Force inaugurated a permanent exhibition of its strategic achievements in Tehran on Sunday.
The exhibition dubbed as the National Aerospace Park was inaugurated in the presence of General Salami, IRGC Aerospace Force Commander Brigadier General Amir Ali Hajizadeh and Tehran Mayor Mohammad Baqer Qalibaf.
Different products of the IRGC Aerospace Force in areas of the missile power, air defense, drones and air and space operations have been put on display in the exhibition.
Parts of the US-Made MQ-4C Triton (also referred to as advanced Global Hawk) that was shot down over Iranian waters in the Persian Gulf last year have been assembled and gone on display at the exhibition.
Late in April, the IRGC successfully launched and placed Iran's first military satellite named Nour 1 (Light 1) into the orbit.
The IRGC fired the satellite aboard Qassed satellite carrier during an operation that was staged in Dasht-e Kavir, Iran's sprawling Central desert.
The Launcher Qassed is a three-stage launcher using compound solid-liquid fuel.
The satellite was placed into the orbit 425km above Earth's surface.
The satellite was sent to the space on the anniversary of the IRGC establishment (April 22, 1979).
Also, in July, the IRGC fired ballistic missiles buried deep into the ground during the second day of massive 'Great Prophet-14' drills in the Southern parts of the country.
General Hajizadeh said at the time that Iran is the first country in the world that has fired camouflaged ballistic missiles buried deep into the ground during the military drills.
"It was the first time in the world that ballistic missiles were fired from beneath soil," General Hajizadeh told reporters on the sidelines of the second day of massive 'Great Prophet-14' drills in the Southern parts of the country.
He added that the missiles were launched without using platforms and equipment, noting that the hidden missiles tear up the ground from where they are buried, fly and hit the target.
https://en.farsnews.ir/newstext.aspx?nn=13990706000785
--------
India
Two terrorists killed in an encounter in Jammu and Kashmir's Awantipora
Ashiq Hussain |Edited by Arpan Rai
Sep 27, 2020
Two terrorists were killed in a gun battle with security forces in south Kashmir's Pulwama district on Sunday, couple of days after two so-called Lashkar-e-Taiba (LeT) commanders were shot dead in Bijbhera, officials said.
The encounter between security forces and terrorists in Samboora began in the afternoon after officials received inputs about the presence of terrorists in the area. The identity and the affiliation of the terrorists killed in the encounter have not been ascertained, officials said.
While searching the area, the security forces were fired upon by the terrorist which triggered the encounter, officials said. "A cordon was laid and contact was established with the terrorists which ensued in a firefight," an Indian Army spokesperson said.
Kashmir police had tweeted earlier in the evening that an unidentified terrorist was killed in the encounter. "The operation is going on and further details will follow," it had said.
On Friday, the so-called LeT commanders were killed following a night-long encounter in Sirhama area in Bijbhera. The terrorists were identified as Adil Ahmad Bhat of Pulwama and Abu Rehan alias Towheed, a Pakistani national.
A terrorist was killed in an encounter with security forces on Tuesday in an overnight gunfight in Central Kashmir, officials said. He was identified as Asif Shah resident of Samboora Pulwama. He was affiliated with proscribed outfit Jaish-e-Mohammed (JeM).
On September 17, three Hizbul Mujahideen terrorists were killed in an encounter with security forces in Batamaloo area of Srinagar. According to the police, a woman was also killed in the crossfire during the gunfight.
Around 181 terrorists have been killed in Jammu and Kashmir so far this year in around 75 anti-terrorist operations, according to officials.
https://www.hindustantimes.com/india-news/two-terrorists-killed-in-an-encounter-in-jammu-and-kashmir-s-awantipora/story-IaQ0Y1n3xWDg7Oi7D3TyAI.html
--------
South Asia
Bangladesh: World must step up to solve Rohingya issue
SM Najmus Sakib
27.09.2020
DHAKA, Bangladesh
Speaking at the UN General Assembly Saturday, Bangladesh's prime minister reiterated her call for the global community to actively step up to solve the Rohingya issue and the crisis it has caused in Bangladesh.
"More than three years have been passed but not a single Rohingya could be repatriated. The Rohingya crisis was created by [neighboring] Myanmar and the solution lies in Myanmar," Sheikh Hasina said in her virtual speech at the 75th UN General Assembly.
"Bangladesh has a painful experience of genocide, crimes against humanity on its people, and a struggle for independence, and such an experience motivated Bangladesh to support the legitimate demands of the Palestinian people and also motivated it to allow and provide shelter to over 1.1 million forcibly displaced Myanmar nationals," she continued, referring to the Rohingya who crossed the border starting in August 2017, fleeing a genocidal campaign in Myanmar.
She urged the world community take a more effective role to find a peaceful solution to the Rohingya crisis.
She described Bangladesh as a peace-loving nation, highlighting its contributions to the UN peacekeeping missions.
For the sixth time, she said, Bangladesh was the country providing the most peacekeepers to UN missions.
Hasina expressed hope that a COVID-19 vaccine will soon be available in the world as a "global public good."
Hasina also spoke for the rights of the Palestinian people and reiterated Bangladesh's support for the Palestinians.
The Rohingya, described by the UN as the world's most persecuted people, have faced heightened fears of attack since dozens were killed in communal violence in 2012.
According to Amnesty International, more than 750,000 Rohingya refugees, mostly women and children, fled Myanmar and crossed into Bangladesh after Myanmar's forces launched a crackdown on the minority Muslim community in August 2017, pushing their number in Bangladesh above 1.2 million.
https://www.aa.com.tr/en/asia-pacific/bangladesh-world-must-step-up-to-solve-rohingya-issue/1987671
--------
500,000 Afghan Immigrants 'Returned To Country' Since the Beginning of This Year
By Mohammad Haroon Alim
27 Sep 2020
The Ministry of Refugees and Repatriations has announced that 500,000 refugees from various countries have returned to Afghanistan since the beginning of this year.
Basit Ansari, a spokesman for the Ministry of Refugees, said that 480,000 of them had returned to Iran alone.
Ansari added, the problems of Afghan refugees in Iran have been largely resolved and they are trying to talk to Iranian officials for finding a solution in the matter.
He said due to resolved issues faced by Afghan refugees in Iran and Pakistan, the return of refugees from these countries this year has decreased compared to previous years.
https://www.khaama.com/500-thousand-afghan-immigrants-returned-to-country-989878/
--------
US-Taliban Agreement Gives Identity to Intra-Afghan Talks: Taliban
By Mohammad Arif Sheva
28 Sep 2020
DOHA, Qatar – The Contact Groups of both the Afghan government and the Taliban delegations have gone through a series of intensive meetings to finalize a procedural rule intended to guide the formal talks, but failed to make a solid progress in 16 days.
While the Taliban insist to recognize US-Taliban agreement as a "mother deal" and Hanafi Fiqh as the sole religious reference for the talks, the Republic team suggested otherwise. But the Taliban disagreed to the alternatives.
"We entered the talks based on the agreement that was signed with the Americans—we are sitting with you (republic team) based on that agreement, otherwise, what is the need for the meeting?" said Mullah Khairullah Khairkhwa, a member of Taliban's negotiating team, as TOLOnews quoted.
When questioned about the inclusion of Hanafi and Jaffari Figh jurisprudence, Khairkhwa said Taliban respect the rights of all citizens of Afghanistan, but the rights of the Shias of Afghanistan will be discussed during the talks about the Constitution of Afghanistan, according to the report.
Talks between the contact groups have been halted for four days now, and yet there is no confirmed information about when the two sides will resume talks on the procedural rules.
Apparent Challenges that Freeze the Talks
Taliban seek two demands: first, recognize Hanafi Fiqh as the sole religious reference for the talks; and second, the US-Taliban agreement as a "mother deal" for Afghan peace negotiations.
Afghan team proposed alternatives, saying if a religious issue arises it can be solved based on Hanafi Figh by default, however, the Shia Personal Status Law must be respected, giving the choice – based on religious jurisprudence – to other minority groups as well.
While for the second demand, the republic team recommended four options:
First: The tenets of the US-Taliban agreement could be accepted as underlying the talks, however, the tenets of the joint declaration between the Islamic Republic of Afghanistan, NATO and the US should also be accepted as applicable, TOLOnews wrote.
Second: Neither the US-Taliban agreement nor the declarations of the Islamic Republic of Afghanistan with the US and NATO will be recognized as having any authority, and the negotiations will move forward based on the decisions of the consultative Loya Jirga and Jirga's declarations.
Third: Both sides start talks "based on the national interest of Afghanistan." And fourth option: The Quran and Hadith are the main authority for the talks, replacing all others.
On September 12, the Afghan and Taliban negotiating teams – including international allies from the United States, Europe and Asia – attended a "historic" gathering in Qatari capital Doha, marking an opening ceremony of the Intra-Afghan talks.
Since then, both the Afghan representative and Taliban team struggle to finalize an agenda that could open doors for the first round of intra-Afghan talks, determining peace and stability in Afghanistan.
https://www.khaama.com/us-taliban-agreement-gives-identity-to-intra-afghan-talks-taliban-876654/
--------
Afghan-Taliban Peace Delegation Contact Group Meets Again
By Mohammad Haroon Alim
28 Sep 2020
Afghan and Taliban contact groups held a meeting in Doha to discuss and finalize procedural rules for the main agenda of the peace negotiations.
Nader Nadery, member and spokesman of the Afghan Peace delegation tweeted yesterday, "Contact groups of both delegations held a meeting today and discussed to finalize Rules and Procedure. The meeting lasted almost 4 hrs. These discussions will continue moving forward."
Contact groups of both delegations held a meeting today and discussed to finalize Rules and Procedure. The meeting lasted almost 4 hrs. These discussions will continue moving forward.— Nader Nadery (@N_Nadery) September 27, 2020
Meanwhile, Mohammad Naeem, a spokesman for the Taliban's political office, also wrote on his twitter that contact groups would continue meetings until the remaining issues were resolved.
There are still differences of opinion between the contact groups on two key issues.
Some sources in Doha say that the Taliban prefer the presentation of Hanafi jurisprudence as a basis and rejects Jafari's jurisprudence, as well as the Taliban's insistence on holding Intra-Afghan talks within the framework of the US-Taliban agreement, which are some of the issues that have not been resolved yet.
So far, the contact groups have agreed upon 18 issues.
https://www.khaama.com/afghan-taliban-peace-delegation-contact-group-meets-again/
--------
Southeast Asia
Zahid's corruption trial postponed as Umno president still under Covid-19 quarantine
Monday, 28 Sep 2020
BY IDA LIM
KUALA LUMPUR, Sept 28 — Umno president Datuk Seri Ahmad Zahid Hamidi's money laundering and bribery trial will not proceed today or for the rest of the week as he is under mandatory quarantine pending further testing for Covid-19.
This is the second time that Zahid's trial has been disrupted pending results of his Covid-19 tests following the Umno leader's visit to Sabah for the state election campaign there.
Defence lawyer Hamid Mohd Noh explained that his client was absent in court this morning despite the scheduled resumption of the trial as Zahid was ordered into mandatory quarantine upon his return from Sabah on September 26.
"The accused is not able to be present because he is under a HSO (Home Surveillance Order) served on September 26, 2020 at his residence by the Pejabat Kesihatan Daerah Hulu Langat," he told the High Court, while presenting a copy of the Health Ministry-issued order to the judge.
"If Yang Arif can see, according to this notice, he is quarantined to stay at home for a period of September 26 until September 28, that is today. So he is still under quarantine today," he said.
Hamidi said that Zahid tested negative yesterday via a rapid test kit during a surprise visit by Health Ministry officers to his house yesterday, adding that further tests would be done today.
"Today he will be undergoing a mandatory KKM test at his residence — a RT-PCR (Reverse Transcription Polymerase Chain Reaction) test — to determine whether he is negative or positive. I was made to understand the test can only be carried out at the end of the day," he said, adding that he believed it would take around 24 hours for such a test result to be available as compared to a shorter period if the test was done by a private hospital.
Hamidi then requested for the previously scheduled trial dates of tomorrow and Wednesday to be taken off, due to several reasons including the RT-PCR test result for Covid-19 being expected to only be available tomorrow.
"Coming to trial tomorrow would result in the court again having another exposure like last time. In order for the client to be truly free of Covid-19, 14 days of monitoring is required," he said, reading from the home surveillance order that Zahid would be required to undergo monitoring for 14 days from September 26 with daily temperature checks.
Hamidi also noted the need to avoid unnecessarily exposing the court staff, the prosecution team, and other attendees to possible Covid-19 infection.
"Third, I was also made to understand there might be another exposure — I'm not saying there is — on September 19 by the accused to a second positive case in Sabah.
"The candidate from Pitas by the name of Sufian has been discovered positive Covid-19 on Friday itself. There are pictures of the client being taken with him... So now there is now a second possible exposure," he said, before saying again it would be best to vacate the trial for this week to avoid others in the courtroom from having possible exposure to the risk of Covid-19 infections.
Deputy public prosecutor Datuk Raja Rozela Raja Toran then said the prosecution was already prepared for trial this week, but had no choice but to accept Zahid's lawyers' request to postpone the trial.
"I leave it to Your Lordship, we are prepared to proceed for today and for the next two days, but if the accused person is not able to come tomorrow. Seeing his quarantine period is only until today, but if he is put in that position where if he comes in, he might risk everyone here. I think there's not much choice," she said.
High Court judge Collin Lawrence Sequerah then granted Zahid's lawyers' request for the trial to not go on this week.
"I think we better err on the side of caution, this is a health issue. So I vacate the dates and we resume on October 12," he said.
Zahid's trial dates were previously scheduled to run from September 28 (today) until September 30 (Wednesday), as well as from October 12 to 14 and October 26 to 28; trial dates were also fixed from November until next March.
In this trial, Zahid ― who is also a former deputy prime minister and former home minister ― is facing 47 charges, namely 12 counts of criminal breach of trust in relation to charitable foundation Yayasan Akalbudi's funds, 27 counts of money-laundering, and eight counts of bribery charges.
Last week, the afternoon session of Zahid's Monday trial as well as the pre-scheduled trial date on Tuesday had to be called off, due to the need to wait for the results of his Covid-19 test. Zahid was campaigning in Sabah in the days prior to his Monday trial.
Zahid had last Monday noon taken two Covid-19 tests at a private hospital with the first test via the antigen rapid test kit returning negative results within hours, while the results of his second test via the RT-PCR test would have only been available on Tuesday evening, one of his lawyers had told the court then.
On Wednesday, Zahid's lead defence lawyer Hisyam Teh Poh Teik confirmed that his client's RT-PCR test results had returned negative.
Links to the three Umno men who tested positive
Today, when asked by reporters, Hamidi said that Zahid went for Covid-19 tests last week due to Umno supreme council member Datuk Mohd Razlan Muhammad Rafii having tested positive for Covid-19 while campaigining in Sipitang, Sabah for the state elections. News of Razlan testing positive and waiting further test results via a RT-PCR test had surfaced on about the same day that Zahid had went for his tests last week.
Hamidi told reporters that Zahid's current quarantine is due to him having met Umno information chief Shahril Hamdan on around September 15 or 16. Shahril announced on September 23 that he tested positive for Covid-19 while also campaigning in Sabah. Shahril's Twitter posts indicate that he had been present in Sipitang.
Barisan Nasional's Pitas candidate Sufian Abd Karim had in a September 20 Facebook post mentioned an election campaign activity together with Zahid, and had on September 24 said he was undergoing home quarantine while awaiting Covid-19 test results and had also indicated that Shahril had visited Pitas.
On September 26, Sufian said the test results which he had just received showed that he had tested positive for Covid-19.
https://www.malaymail.com/news/malaysia/2020/09/28/zahids-corruption-trial-postponed-as-umno-president-still-under-covid-19-qu/1907362
--------
Sabah governor asks for time to decide between Bung Moktar and Hajiji for CM's post
27 Sep 2020
BY JULIA CHAN
KOTA KINABALU, Sept 27 — Sabah Barisan Nasional (BN) chief Datuk Seri Bung Moktar Radin today said that the Yang di-Pertua Negeri Tun Juhar Mahiruddin has asked for some time to decide on who will be appointed as the next Sabah chief minister.
Following a meeting with Tun Juhar and three other party leaders under the Gabungan Rakyat Sabah (GRS), Bung assured that Tun Juhar will decide "as soon as possible."
"He asked for time," he said when asked by reporters upon his departure from the Istana Negeri.
Earlier, Sabah Perikatan Nasional chief Datuk Hajiji Noor also told reporters that Juhar will decide who will be appointed chief minister.
The meeting was also attended by Parti Bersatu Sabah secretary-general Datuk Jahid Jahim and Parti Solidarity Tanah Airku president Datuk Jeffrey Kitingan.
There has been a stalemate in discussions for the position within the winning GRS alliance.
Bung Moktar and Hajiji have both been touted as possible chief minister candidates, with lengthy negotiations taking place since the election results were announced past midnight last night.
Perikatan Nasional technically has more seats than Barisan Nasional in the 73-seat State Assembly.
After the final tally, Umno (BN) has 14 seats, Bersatu and STAR have 17 seats and Parti Bersatu Sabah has seven.
There are three independent candidates, with two aligned to Perikatan Nasional.
https://www.malaymail.com/news/malaysia/2020/09/27/sabah-governor-asks-for-time-to-decide-between-bung-moktar-and-hajiji-for-c/1907197
--------
Perikatan refutes Anwar's claims of majority parliamentary support
23 Sep 2020
BY SOO WERN JUN
KUALA LUMPUR, Sept 23 — The Perikatan Nasional (PN) coalition has refuted claims made by PKR president Datuk Seri Anwar Ibrahim that he has the numbers to form a government.
In a joint-statement today all parties under the PN coalition have voiced their support for Prime Minister and Bersatu president Tan Sri Muhyiddin Yassin.
"All parties working together under PN namely Barisan Nasional (BN), Parti Pribumi Bersatu Malaysia (Bersatu), Parti Islam Semalaysia (PAS), Gabungan Parti Sarawak (GPS), Sabah United Party (PBS) and Parti Solidariti Tanah Airku (STAR) today remain steadfast in supporting the government led by Prime Minister Tan Sri Muhyiddin Yassin.
"Thus, the coalition of parties that formed the PN government refutes the allegations made by PKR president, Datuk Seri Anwar Ibrahim, that he supposedly has majority support to form a government.
"His statement is nothing more than another repetition of cheap publicity as has been done many times before," the statement read.
According to the statement, the parties also collectively said Anwar's latest action also highlights his "greed and power-crazy attitude" which, in turn, completely ignores the importance of the country's political and economic stability as well as the safety of the people who have been severely affected by the Covid-19 pandemic.
The statement was undersigned by BN secretary-general Tan Sri Annuar Musa, Bersatu secretary-general Datuk Seri Hamzah Zainudin, PAS secretary-general Datuk Takiyuddin Hassan, GPS secretary-general Datuk Alexander Nanta Linggi, PBS secretary-general Datuk Jahid Jahim and STAR secretary-general Guan Dee Kohoi.
"We are confident that the people will rise up to reject such politics and will even be united in supporting PN that is led by Muhyiddin who has always cared for the welfare of the people," the statement continued.
Anwar had earlier today claimed that he has the support of the majority of Dewan Rakyat to form a government and announced that he would be holding an audience with the Yang di-Pertuan Agong soon.
The Port Dickson MP also pledged that his will form a government that is an inclusive administration despite stressing that it would still be one that is predominantly led by Bumiputera and Malay-Muslim leaders.
He added that former Pakatan Harapan (PH) and PKR politicians who defected to PN are not part of those who are now backing him to form a government.
In late February, then PKR deputy president Datuk Seri Mohamed Azmin Ali led 10 MPs to leave the party to support PN, triggering one of the country's worst political crises and shortening the rule of PH, the coalition he helped put in power.
Azmin is now international trade and industry minister in the PN government. Others who followed him included now Housing and Local Government Minister Zuraida Kamaruddin and Communications and Multimedia Minister Datuk Saifuddin Abdullah.
They are now in Muhyiddin's party Bersatu.
https://www.malaymail.com/news/malaysia/2020/09/23/perikatan-refutes-anwars-claims-of-majority-parliamentary-support/1905956
--------
Africa
Sudan rebuffs US offer of terror list removal as condition for normalization with Israel
27 September 2020
Prime Minister Abdalla Hamdok says Sudan does not accept the conditioning of its removal from a US "terrorism list" upon normalization of relations with the Israeli regime.
"Sudan's name should be removed from the list of countries that are sponsoring terrorism. Sudan has returned to the international fold after 30 years outside it. This must happen," Hamdok said Saturday.
US officials reportedly indicated in talks with a Sudanese delegation that they wanted Khartoum to follow the United Arab Emirates (UAE) and Bahrain in establishing ties with Israel in return for Sudan's removal from the terror list.
Hamdok said Sudan had already told US Secretary of State Mike Pompeo during a visit last month that it was necessary to separate the two issues.
Sudan was put on the so-called terrorism list in 1993 over allegations that its toppled ruler Omar al-Bashir was supporting terrorism. Under al-Bashir, Sudan was a staunch foe of the Israeli regime.
Sudan's inclusion on the list has made it difficult for the transitional government to access urgently needed debt relief. The country's surging inflation and plummeting currency have been Hamdok's biggest challenges since he took over last year.
Hamdok said the current transitional government in Sudan was actively fighting terrorism and terror financing.
He also said that normalizing with Israel was an issue that needed "a deep discussion of the society."
The current government has postponed any decision regarding the normalization until after the transitional period ends in the African country.
However, it was reported this week that Sudan was ready to join the UAE and Bahrain in normalizing ties with the Israeli regime in return for over $3 billion in economic aid.
US President Donald Trump brokered the controversial normalization deals between the two Arab regimes and Israel, which they formally signed during a ceremony at the White House this month.
Suspicion about possible normalization between Khartoum and Tel Aviv was raised earlier this year when Abdel Fattah al-Burhan, chairman of Sudan's transitional military council, met with Israeli Prime Minister Benjamin Netanyahu in Uganda.
Burhan, however, said he had made no promises to Netanyahu.
Anti-Israel and pro-Palestinian sentiments run high in Sudanese society.
https://www.presstv.com/Detail/2020/09/27/635107/Sudan-US-Israel-Hamdok-Normalization
--------
Daesh-linked militants ambush convoy of Nigeria governor, kill 30
26 September 2020
Daesh-linked terrorists in Nigeria have killed 30 people in an ambush attack on a convoy carrying Borno state Governor Babagana Umara Zulum near the Lake Chad shore city of Baga.
The assailants used machined guns and grenade launchers to attack the convoy on Friday, killing policemen, soldiers, members of a government-backed militia and civilians. The governor escaped the attack unharmed.
The assault was carried out as the convoy was passing through a village near the headquarters of the Multinational Joint Activity Drive Force (MNJTF), a naval coalition force formed by troops from Nigeria, Niger, Chad and Cameroon.
The governor was traveling to Baga as part of a preparation and assessment effort to arrange for the return of thousands of residents driven from the city by the Daesh-linked militants in 2014.
Zulum was evacuated by helicopter to the garrison town of Monguno, 60 kilometers from the attack site.
The Daesh-affiliated ISWAP group maintains most of its camps on islands in Lake Chad and the region is known as a bastion for the takfiris.
The militant group has recently intensified attacks on military and civilian targets in the region.
The decade-long insurgency in northeast Nigeria has killed 36,000 people and forced over 2 million from their homes.
Chad forces kill 20 Boko Haram militants, free hostages
in Chad, troops killed 20 Daesh-linked Boko Haram terrorists and freed 12 civilians -- including nine children – who were kidnapped in the Lake Chad region where borders of several countries come together.
The group, which originated in Nigeria in 2009, has established bases on islets dotting Lake Chad, a vast swampy expanse on the border between formerly colonized African nations of Nigeria, Chad, Niger and Cameroon, all of which remain influenced by their former colonizers, particularly France.
Earlier this month, Boko Haram militants raided a village in the restive region and kidnapped a group of civilians.
The Chadian military forces launched a major offensive against Boko Haram militants in April after nearly 100 soldiers were killed in an attack on one of their bases.
At the time, Chad's President Idriss Deby claimed to have driven out the Daesh-linked terror group, but attacks have continued.
In Chad's Lake Province alone, more than 360,000 people have fled their homes to escape terror attacks as well as flooding, according to the International Organization for Migration (IOM).
More than 36,000 people have been killed since 2009 in the terror acts waged by Boko Haram in the region, displacing more than two million more people who still cannot return to their homes.
The United Nations estimates that nearly 7 million people depend on humanitarian aid to survive in the Lake Chad region.
Militant attacks on rise across Africa amid foreign meddling
There have been a growing number of attacks by militant groups in former colonized countries across East and Central Africa amid the persistent presence of foreign military forces to protect their interests in the mineral-rich yet very impoverished nations.
Earlier this month, Daesh-linked militants in northern Mozambique seized two tiny islands in the Indian Ocean, threatening sea traffic in an area where a multi-billion-dollar offshore gas exploration project by French energy giant Total is under development.
The seizure of Mecungo and Vamisse islands came a month after the terrorists occupied the strategic port town of Mocimboa da Praia, which was used for cargo deliveries for the development of the gas project.
The entire Sahel region is seeing ever more brazen attacks by Daesh-linked militants despite the beefing up of national armies and the deployment of 5,100 French troops.
At least 15 people killed in militia attack in Ethiopia
An attack by an armed militia left at least 15 people killed in western Ethiopia on Friday, the Ethiopian Human Rights Commission (EHRC) said in a statement.
The pre-dawn attack, the latest security challenge for Prime Minister Abiy Ahmed's government, follows another one earlier this month that happened in the same Metakal zone of Ethiopia's Benishangul-Gumuz region, which borders Sudan, where 30 people were killed.
"Civilians are being subjected to repeated attacks with unmitigated cruelty in Benishangul-Gumuz," said Daniel Bekele, the head of the EHRC. "Federal and regional authorities should take the required steps to enforce the rule of law and bring perpetrators to account."
The commission did not say who was behind the attacks.
This marks the latest incident of violence in the region. In June last year, men in camouflage uniforms killed over 50 people and injured 23 others in the same area.
https://www.presstv.com/Detail/2020/09/26/635037/Nigeria-Daesh-linked-Boko-Haram-militants-ambush-convoy-state-governor-Lake-Chad
--------
Libyans need to turn foreign interference into foreign assistance: UN envoy
26 September 2020
Stephanie Williams, the acting UN envoy to Libya, stressed on the need to remove foreign forces and mercenaries from Libya and to push political talks forward, adding that the continuation of the daily entry of arms into the country was unacceptable.
Williams spoke to Al Arabiya's UN Bureau Chief Talal al-Haj in an exclusive interview in which she spoke on the latest efforts to reach a comprehensive peace agreement between rival warring factions in Libya.
"It is unacceptable the level of military equipment that is coming in on a daily basis, the continuing inflow of foreign forces and mercenaries, so the risk of miscalculation militarily on the ground remains, and the general unsustainability of the situation, the socio economic particularly situation in the country, this makes the need for us all to move toward political talks very urgent," Williams told Al Arabiya.
Williams, the acting special representative of the UN Secretary General for Libya and deputy special representative of the UN Secretary General for Libya, also warned on other issues currently being faced by Libyans, especially during the global coronavirus pandemic.
"On the other hand there are still some troubling developments that I think we need to keep an eye on, one of course is the fact that there are still severe electricity and water shortages throughout the country, you have people going sometimes 18-20 hours even longer per day without electricity, this during a global pandemic which is hitting Libya quite hard," she said.
The United Nations condemned on Saturday clashes between two armed groups in a residential suburb of the Libyan capital and the use of heavy weapons.
"Heavy weapons" were used in a "civilian-populated neighborhood", in clashes that caused "damage to private properties and put civilians in harm's way", it said.
Williams condemned the level of foreign intervention in Libya, adding that it was time for Libyans to push for a turning point in their country's political talks.
"What we need is to turn that foreign interference into foreign assistance and to helping the Libyans who now want to come back together, who want to go to the dialogue table," she said.
https://english.alarabiya.net/en/News/north-africa/2020/09/26/Libyans-need-to-turn-foreign-interference-into-foreign-
--------
North America
US reportedly says it is shutting down Baghdad embassy
27 September 2020
The US has reportedly said it is closing its embassy in Baghdad unless Iraq prevents rocket attacks.
US Secretary of State Mike Pompeo reportedly called Iraqi President Barham Salih and Iraqi Prime Minister Mustafa al-Kadhimi on Sunday.
"What we're being told is that it is a gradual closure of the embassy over two to three months," an Iraqi official was cited as saying in a Wall Street Journal report.
A State Department official also took the chance to point the finger at Iran.
"The Iran-backed groups launching rockets at our embassy are a danger not only to us but to the government of Iraq, neighboring diplomatic missions," the official was cited as saying.
Iran's Foreign Minister Mohammad Javad Zarif on Saturday condemned any assaults on diplomatic places, saying such attacks in Iraq must be stopped.
He touched upon attacks carried out against Iran's diplomatic locations and highlighted the necessity of guaranteeing the dignity and security of Iranian diplomats in Iraq.
The heavily fortified Green Zone in Baghdad, which hosts foreign diplomatic sites and government buildings, have been frequently targeted by rockets and explosives in the past few years.
https://www.presstv.com/Detail/2020/09/27/635170/US-says-it-is-shutting-down-embassy-in-Iraq
--------
US Deep State, Democrats, Cindy McCain setting up circumstances for civil war
27 September 2020
By Mark Dankof
I think it's noteworthy when one looks at Friedman's comments that Thomas Friedman, Adam Schiff, and Anderson Cooper, CNN are all Jewish and that gets into the bigger issue on this story.
As a matter of fact, when you start talking about democracy, any semblance of democracy in this country died on November 22nd, 1963 when the Meyer Lansky Ben-Gurion assassination plot against JFK proved to be successful. And of course, it is widely known through such publications as what Lawrence Gaynor has published on this, the UNS review and what Michael Collins Piper said about this in his book 'Final Judgment' that the Israeli Mossad and Ben-Gurion played a major role in the assassination of JFK in conjunction with James Jesus Angleton of the anti-Castro Cuban exiles, and that this is the actual center of this plot, which has led to the demise of the fortunes of the United States ever since. You'll not hear Friedman, Schiff, or Anderson Cooper or CNN talking about any of this.
And I wish to mention that simply to contextualize the case against Donald Trump now.
One does not have to like Donald Trump. One does not have to like his foreign policy. I certainly don't, but it's the same foreign policy that you're going to get with Biden and Kamala Harris who are both committed Zionists.
When you look at the case against Trump, that is largely a case that is being drummed up by a lot of people with major Zionist connections. There's a Russia gate which involves the Fusion GPS, which is of course linked to the Democratic National Committee and to Hillary Clinton, we have John McCain tied up in that and McCain was carrying this Russia gate steel dossier to the FBI, with the idea in mind that it would be introduced to the FISA courts without the source of this information being known to the judges.
Then there's Ukraine gate with the media and Anderson Cooper, in particular, were attempting to stir that up when all of the evidence of Ukraine pointed to Barack Obama and Hillary Clinton and Joe Biden's having been directly involved in Victoria Nuland's illegal coup d'etat in that country in February of 2014, which subsequently resulted in Joe Biden's profiting and his son profiting in that coup, with a relationship with the Burisma company to the tune of millions of dollars.
Then the next step that tried to discredit Trump was COVID-19. And in that particular case, COVID-19 has had a major impact on the American economy, but we now learned from Ron Paul and from Michael Borris in the vortex that there have been only 10,000 people who've died in the United States of COVID-19. Virtually every other COVID-19 death in this country has occurred with people who are of advanced age, and with two or three very serious life-threatening medical conditions.
All of this has resulted in a shutdown, of course, that has impacted the economy in an election year. And this too is a part of the Democratic plan to get rid of Donald Trump, a democratic party that is overwhelmingly Zionist and Jewish in orientation.
Fascinatingly enough Trump has given Israel absolutely everything that they have demanded in regard to their own situation in Palestine in the occupied territories and at Jerusalem. He is also illegitimately threatening war with Iran on Netanyahu's behalf. So it's utterly amazing to me that the Jews have spent this much time in absolute animosity toward Trump, presumably over issues where he's not on the same page with them.
As far as these mail-in ballots are concerned, Paul Craig Roberts has told the real story on that. These mail-in ballots are nothing more than a democratic fraud because everyone knows the Democratic Party has a very strong relationship with the US Postal Unions and that there is every bit of circumstantial evidence that will suggest that it will be in those areas of the country where Trump is known to be running strongly and Republican areas that will have the most difficulties with these mail-in ballots and with the security of those mailed-in balance.
Now this gets to the last two issues I'll mention as quickly as possible: the culture wars. You had a Jewish Ruth Bader Ginsburg, the leader of the pro-Zionist, pro-LGBTQ pro-abortion on demand faction that has taken over the Democratic Party and that has hijacked American culture in the last 50 years.
These latest attempts to try and get at Donald Trump are because the far left, the Marxist left in the United States, the Jewish Zionist left in the United States is concerned that our traditional Roman Catholic by the name of Amy Coney Barrett will in fact be nominated to and be confirmed by the Senate for a position on the Supreme Court, which will potentially reverse, some really bad jurisprudence that occurred in this country with Roe vs. Wade, in January of 1973. And then of course in 2015 with the Obergefell decision where Ruth Bader Ginsburg was one of four Jewish judges who of course voted to impose gay marriage and all the states in this country that did not lawfully recognize it up to that point.
This then brings us to the final thing that I'll say that helps to contextualize where Friedman is coming from and all of this, along with Adam Schiff, and Anderson Cooper and CNN and all the rest of them. And that is the whole business of war. Tyler Durden has written a great piece for Zero Hedge underscoring the fact that John McCain has 100 aides to the late senator John McCain who has now endorsed Joe Biden. Why? Because as Tyler Durden points out in Zero Hedge: Joe Biden unbelievably is an even more dangerous candidate on the issue of war and peace than is Donald Trump.
If that can be believed, and I certainly do believe that, why is it that Cindy McCain, the widow of late Senator John McCain, who has never met a war he didn't like? John McCain was heavily connected to the Zionists, John McCain was involved in supporting the MEK against Iran. John McCain was involved in supporting ISIS and al-Qaeda against President Assad in Syria. Why is Cindy McCain endorsing Joe Biden and speaking out so strongly on his behalf? Because Cindy McCain knows that what Tyler Durden is saying is true, and that is that the McCain industry, the McCain faction in this country, and Cindy McCain's Father Jim Hensley was a bag man for the Meyer Lansky Israeli crime syndicate, the state of Arizona, all of Cindy's money came from her late father, which came from Meyer Lansky that money is what has financed John McCain's entire political career up until the time of his death.
This is how tight these connections are and so when we see Cindy McCain working with Joe Biden, and with Thomas Friedman and Adam Schiff and Anderson Cooper and so forth and so on, being tied into this whole business of suggesting that the election will only be rigged if Trump wins then you can understand why this is something where I do agree with Thomas Friedman on one point.
If the Democrats and the Deep State and the Cindy McCain faction of the Republican Party working with Netanyahu and the Deep State don't get what they want, then they will in fact attempt to delegitimize the election going even beyond Russia gate, going even beyond the steel dossier, going even beyond Ukraine gate and the COVID-19 falsification of statistics, to potentially setting up the circumstances for civil war in this country. A civil war over the economy, a civil war over foreign policy, a civil war over whether or not this Jewish elite and Jewish finance elite ought to continue to be running both the foreign policy of the United States and its domestic culture as well as the Federal Reserve Board. That's what's involved in this entire situation.
Trump is virtually giving Israel everything at once. So it's rather breathtaking to see this amount of overwhelmingly Jewish-Zionist animosity toward Trump, but I think that gets into a bigger picture that we don't have time to discuss, except to say that if Thomas Friedman and people of his ilk want to see a civil war in the United States that the American right will give them more than they can handle.
Mark Dankof is an American political analyst, pastor, broadcaster and former US Senate candidate who is based in San Antonio, Texas. He recorded this article for Press TV website.
https://www.presstv.com/Detail/2020/09/27/635138/US-Biden-Harris-committed-Zionists-Mark-Dankof
--------
Europe
France's Macron accuses Lebanon leaders of betrayal over government failure
27 September 2020
French President Emmanuel Macron on Sunday accused Lebanon's leaders of betraying their promises over the failure to form a government in the wake of the giant blast at the Beirut port in August.
At a rare news conference devoted to Lebanon, Macron said the political elite were "deciding to betray" their obligations and had committed "collective treason" by failing to form a government.
Lebanon's prime minister-designate, Mustapha Adib, quit on Saturday after trying for almost a month to line up a non-partisan cabinet, dealing a blow to a French plan aimed at rallying sectarian leaders to tackle the worst crisis since the nation's 1975-1990 civil war.
For all the latest headlines follow our Google News channel online or via the app.
"They have decided to betray this commitment (to form a government)," Macron told reporters, declaring he was "ashamed" of the country's leaders.
"I see that the Lebanese authorities and political forces chose to favour their partisan and individual interests to the detriment of the general interest of the the country," he added.
He also sent a pointed warning to the Iran-backed Shia group Hezbollah, which was well represented in the outgoing government and some analysts accuse of holding up the process.
Hezbollah should "not think it is more powerful than it is.... It must show that it respects all the Lebanese. And in recent days, it has clearly shown the opposite," said Macron.
Macron, who visited Lebanon twice in the wake of the explosion, had repeatedly urged the Lebanese not to waste any more time in forming a government.
The August 4 explosion of hundreds of tons of ammonium nitrate at the Beirut port killed more than 190 people, wounded thousands and ravaged large parts of the capital.
The disaster sparked new protests over corruption and mismanagement, prompting the previous cabinet to step down.
https://english.alarabiya.net/en/News/middle-east/2020/09/27/France-s-Macron-accuses-Lebanon-leaders-of-deciding-to-betray-vow-to-form-new-govt
--------
Azerbaijan denies Armenian ambassador claims that Turkey sent 4,000 Syrian fighters
28 September 2020
Armenia's ambassador to Russia said on Monday that Turkey had sent around 4,000 fighters from northern Syria to Azerbaijan amid fighting over the breakaway region of Nagorno-Karabakh, the Interfax news agency reported.
However, an aide to Azerbaijan's President Ilham Aliyev denied the claims that were made.
For all the latest headlines follow our Google News channel online or via the app.
"Rumors of militants from Syria allegedly being redeployed to Azerbaijan is another provocation by the Armenian side and complete nonsense," said the aide, Khikmet Gadzhiev.
The ambassador said the fighters were taking part in fighting in Nagorno-Karabakh, a region inside Azerbaijan that is run by ethnic Armenians, the RIA news agency reported.
Armenian and Azeri forces exchanged fierce fire for a second day on Monday over the region, with both sides accusing each other of using heavy artillery.
Turkey is a close ally of Azerbaijan.
https://english.alarabiya.net/en/News/world/2020/09/28/Turkey-sent-4-000-Syrian-fighters-to-Azerbaijan-Armenian-ambassador-in-Russia-
--------
Azerbaijani army takes control of occupied high grounds
Jeyhun Aliyev
28.09.2020
Azerbaijani army cleared several "advantageous high grounds" around the Talysh village of the occupying Armenian forces, the country's Defense Ministry said in a statement on Monday.
Border clashes broke out early Sunday when the Armenian forces targeted Azerbaijani civilian settlements and military positions, leading to casualties.
"Units of the Azerbaijan Army, moving from the high grounds and advantageous positions liberated from the Armenian armed forces, continue the counter-attack to consolidate the achieved success," the ministry said.
The written statement also said that a large number of Armenian forces have been killed, adding "the enemy" suffered heavy losses.
"By inflicting rocket-artillery and air strikes on enemy positions, he was forced to retreat from the frontiers he was trying to hold," it added.
Relations between the two former Soviet nations have been tense since 1991, when the Armenian military occupied Upper Karabakh, or Nagorno-Karabakh, an internationally recognized territory of Azerbaijan.
Four UN Security Council and two UN General Assembly resolutions as well as many international organizations demand the withdrawal of the occupying forces.
The OSCE Minsk Group – co-chaired by France, Russia and the US – was formed in 1992 to find a peaceful solution to the conflict, but to no avail. A cease-fire, however, was declared in 1994.
https://www.aa.com.tr/en/asia-pacific/azerbaijani-army-takes-control-of-occupied-high-grounds/1987956
--------
US to try to end violence between Armenia, Azerbaijan
Betul Yuruk
28.09.2020
President Donald Trump said Sunday that the US is looking into what can be done to stop the violence between Armenia and Azerbaijan over the occupied Nagorno-Karabakh region.
Trump told reporters at a White House press conference that the US has "a lot of good relationships in that area. We will see if we can stop it."
Border clashes broke out early Sunday after Armenian forces targeted Azerbaijani civilian settlements and military positions in the region, which is also known as Upper Karabakh.
Relations between the two former Soviet nations have been tense since 1991, when the Armenian military 'occupied' Upper Karabakh, an internationally recognized territory of Azerbaijan.
Four UN Security Council and two UN General Assembly resolutions as well as many international organizations demand the withdrawal of the occupying forces.
The OSCE Minsk Group – co-chaired by France, Russia and the US – was formed in 1992 to find a peaceful solution to the conflict, but to no avail. A cease-fire, however, was agreed upon in 1994.
France, Russia and NATO, among others, have urged an immediate halt to clashes in the occupied region
https://www.aa.com.tr/en/americas/us-to-try-to-end-violence-between-armenia-azerbaijan/1987815
--------
Arab World
Saudi Arabia officially boycotts Turkish products: Report
28 September 2020
Saudi Arabia will officially ban Turkish products this week after months of pressure it imposed on local businesses not to trade with Ankara as part of a "secret" embargo, a Turkish media report says.
The Saudi ban, which is to come into force this week, is aimed at dealing a blow to Turkey's already crippled economy, the Cumhuriyet daily reported on Sunday.
"Our customers got used to Turkish products, they are satisfied. However, they cannot buy our goods anymore. They say send them to us via a third country," the report cited a Turkish businessman as saying.
"Small and medium-sized businesses are very anxious, especially as exports from southeastern provinces such as Hatay, Gaziantep and Diyarbakır come to a halt," he said.
Saudi Arabia was already putting pressure on local businesses not to trade with Turkey and its industries in a bid to boost its unofficial boycott.
According to a July report by Middle East Eye, citing information from Turkish officials, the Kingdom has been preventing trucks carrying fresh fruit and vegetables from crossing the Saudi border.
The Turkish newspaper Dunya also reported that the Saudi government has contacted individual businesses and ordered them not to trade with Turkish companies or buy any products made in Turkey. The government imposes fines on any company which ignores this order.
The Turkish paper had claimed that Saudi Arabia "cannot officially reveal this policy due to World Trade Organization sanctions". However, Cumhuriyet says Riyadh is pressing ahead with making the ban official this week.
"You cannot even sell Turkish goods from Germany because they don't want anything with a 'made in Turkey' stamp," Dunya had reported.
The Kingdom has also cancelled the employment contracts of high-ranking Turkish nationals working within the Persian Gulf country.
Turkey is considering a formal dispute complaint to the WTO and is seeking compensation if it goes ahead.
Over the past few years, relations between Turkey and some of the Persian Gulf States such as Saudi Arabia and the United Arab Emirates have been particularly strained due to differences in foreign policy goals and initiatives.
A major row between Ankara and Riyadh is the murder of exiled Saudi journalist Jamal Khashoggi in October 2018, which took place within the Saudi consulate in Istanbul. While Saudi Arabia has denied official responsibility for the killing and has blamed it on rogue agents, Turkey has presented evidence which proves it was ordered by Crown Prince Mohammed bin Salman.
The government of Turkish President Recep Tayyip Erdogan was the first to report Khashoggi's murder and has since continued to press Riyadh for information on the whereabouts of his dismembered body, which remains missing.
The CIA has concluded in its assessment that the murder was ordered by Saudi Crown Prince Mohammed bin Salman.
Relations between Saudi Arabia and Turkey also begun to deteriorate over the Qatar rift, with Riyadh leading a blockade on the Persian Gulf emirate and Ankara sending troops to the small country.
Saudi Arabia, Bahrain, Egypt, and the United Arab Emirates severed ties with Qatar on June 5, 2017, officially accusing Doha of supporting terrorism and destabilizing the region -- charges which Qatar strongly denies.
Turkey had initially stayed neutral in the dispute but soon became more assertive in its support of Doha. On June 7, Turkey's parliament approved the deployment of troops to a Turkish military base in Qatar.
Saudi Arabia is also unnerved by Qatar's support for the Muslim Brotherhood movement, which Erdogan has promoted for long.
Each year hundreds of thousands of Saudi tourists visit Turkey, where they spend an average of $500 (450 euros) a day, according to a 2018 study by Riyadh's King Faisal Center for Research and Islamic Studies.
That number, however, is in decline and Saudis, who are also among the top property buyers and investors in Turkey, are being actively encouraged by the media and social media users to avoid the country as a tourist destination.
Over the past year, several Saudi outlets have published articles with titles such as "Don't go to Turkey" and "Turkey is not safe."
The official warnings from the Saudi embassy in Ankara have also received widespread coverage on various networks, including Al Arabiya.
Under Riyadh's campaign against Ankara, the number of Saudi tourists to Turkey has decreased while the kingdom has blocked Turkish exports and excluded Erdogan from a recent Organization of Islamic Cooperation (OIC) summit in Mecca.
A senior Turkish official, speaking anonymously, said that his country was aware of the Saudi strategy as the kingdom had openly called for a boycott.
"It is almost public, to the extent that you could see their activities on Saudi-backed social media and Saudi state media," he said. "Tourist arrivals are decreasing, while we are having problems related to Turkish exports. We are closely following the situation."
https://www.presstv.com/Detail/2020/09/28/635173/saudi-boycott-turkish-products
--------
Lebanon says nine ISIS-linked suspects killed in hunt for 'terrorists'
27 September 2020
Lebanese security forces have killed nine suspected members of ISIS terrorist group in the hunt for "terrorists" linked to several deadly attacks, including on soldiers, a security source said Sunday.
Saturday's operation came more than a month after the army and security forces launched a manhunt for suspects in the August 21 killing of two municipal policemen and the son of the mayor of the northern village of Kaftoun.
For all the latest headlines follow our Google News channel online or via the app.
Police intelligence units raided a house in the northern region of Wadi Khaled where "suspects linked to the ISIS" extremist group had been holed up, "killing all the terrorists inside," the Internal Security Forces (ISF) said in a statement.
A security source said "at least nine members of the group were killed."
But the source said the death toll could rise as more bodies could be buried under the rubble of the house, part of which was blown up during the security operation.
The ISF statement said the "terrorist cell" was made up of more than 15 suspects. It added that three had been arrested in previous raids.
Following the August murders in Kaftoun, the army and police launched operations to track down the assailants.
On September 14, the army said four soldiers were killed while attempting to arrest suspected "terrorist" Khaled al-Tallawi at his north Lebanon home, though he was eventually shot dead.
Meanwhile, two Lebanese soldiers were killed overnight in an attack on an army post in the locality of Araman-Miniyeh, also in the north of the country, the army said Sunday.
"Two soldiers were killed, in addition to one terrorist," it said in a statement.
An attacker "riding a motorbike tried to enter the army post, and army members confronted him, killing him instantly," it added.
They found grenades and an explosives belt on him, the last of which it said "he had intended to detonate inside the post."
Wadi Khaled and the Araman-Miniyeh region are near second city Tripoli, which has been rocked by violence involving extremists over the years, including as part of the fallout from the conflict in Syria
https://english.alarabiya.net/en/News/middle-east/2020/09/27/Lebanon-says-nine-ISIS-linked-suspects-killed-in-hunt-for-terrorists-
--------
Two Lebanese soldiers killed by 'terrorists' says army
27 September 2020
Two members of the Lebanese Security Forces were killed in an exchange of gunfire with militants in the north of the country late on Saturday, the army said.
They were killed when militants opened fire on an army checkpoint in the northwest area of Araman, the army said in a statement. One militant was killed, while several fled.
For all the latest headlines follow our Google News channel online or via the app.
In a separate incident, Lebanese security forces killed at least six militants during a heavy exchange of fire with an armed group in northeast Lebanon, close to the Syrian border, security sources said.
Three members of the Lebanese security forces were wounded in the clash, which began after Lebanese forces raided a house in the Wadi Khaled area, where the group that was suspected of planning attacks was holed up, the sources said.
The group included Syrians and Lebanese, the sources said, adding that the scale of the clash, in which militants fired rocket-propelled grenades, prompted the Lebanese army to cordon off the area.
The sources said the group included people linked to the militant, Khaled al-Talawi, who was killed this month in a shootout with security forces. Four Lebanese soldiers were killed in that clash.
Talawi was described as a former member of ISIS and leader of a cell behind the killing in August of three people in north Lebanon.
https://english.alarabiya.net/en/News/middle-east/2020/09/27/Two-Lebanese-soldiers-killed-by-terrorists-says-army
--------
Egypt rocked by demos as protesters demand Sisi's resignation
Sunday, 27 September 2020
Egypt has been the scene of mass protests against the government of President Abdel Fattah el-Sisi over the past week, with demonstrators defying heavy-handed police crackdown across the North African country and demanding his resignation.
The protests continued across Egyptian cities and rural areas for the seventh consecutive day on Saturday over corruption and deteriorating living conditions in the country, with protesters holding placards and chanting slogans against Sisi's government.
The demonstrations, which regularly start after noon prayers, have over the past days drawn thousands of people to the Egyptian capital of Cairo, and the governorates of Giza, Damietta on the Nile Delta and Luxor in southern Egypt.
The rallies came a year after a limited protest movement was launched by Mohamed Ali, a prominent opposition figure and a former military contractor who accused Sisi's government of wasting money on lavish construction projects.
The protests last year sparked a wide-ranging crackdown by Egypt's police and security forces, with Amnesty International saying at least 4,000 people had been arrested during the unrest.
Ali, who is living in exile, called on Egyptians in a video posted on Facebook last week to take to the streets across the country again, saying, "This is our chance to liberate our country."
"Every day, our numbers are rising. There is no difference between Christian and Muslim … secular or liberal, we are the people of Egypt," he added, urging people to participate in the nationwide rallies.
Security services tried to pre-empt the latest wave of protests by launching a campaign of arrests that included political figures and high-profile activists.
Local online news outlet Mada Masr reported that at least 150 people had appeared before the state security prosecutor, including 14 minors, this week.
Several videos were also posted online, purportedly showing security forces firing live bullets to disperse angry protesters in Egypt.
Media reports said at least one protester was killed on Friday after thousands of people defied a police crackdown to demonstrate against Sisi's government.
The victim, identified as Sami Wagdy Bashir, 25, was killed in al-Blida village in the Giza governorate, and three others were also wounded.
Egyptian nationals also staged anti-Sisi demonstrations in other cities across the world, including in Milan, Amsterdam and Sydney. The German city of Munich was also due to host a mass rally on Sunday.
Egypt declared as unauthorized all demonstrations in 2013 after Sisi, as defense minister, led a military coup and ousted democratically-elected president Mohamed Morsi.
Egyptian authorities have since imprisoned and prosecuted thousands of people, intensifying a nationwide crackdown on critical voices.
https://www.presstv.com/Detail/2020/09/27/635121/Egypt-mass-protests-President-Abdel-Fattah-el-Sisi-resignation
--------
Lebanon forces kill nine Daesh suspects in hunt for terrorists
27 September 2020
Lebanon says nine people suspected of being members of the the Daesh Takfiri terrorist group have been killed amid a hunt for terrorists linked to the recent spate of deadly attacks in the Arab country.
The Internal Security Forces (ISF) said in a statement Sunday that police intelligence units have raided a house in the northern border town of Wadi Khaled, where "suspects" linked to Daesh had been holed up, "killing all the terrorists inside".
An unnamed security source also said "at least nine members of the group were killed" in the police operation on Saturday.
The source added that the death toll could rise as more bodies could be buried under the rubble of the house which was blown up during the operation.
The ISF further said the "terrorist cell" was made up of more than 15 suspects, adding that the other suspects had been arrested in previous raids.
Lebanese security forces, last month, launched a manhunt for suspects involved in an incident in the northern village of Kaftoun in August, when unidentified gunmen killed three people.
The two policemen and a civilian were shot after they stopped a suspicious vehicle on the outskirts of the village for violating a curfew imposed in response to the coronavirus pandemic.
Following the incident, the Lebanese army and police launched operations to track down the assailants.
In early September, the Lebanese army dismantled a terror outfit involved in the incident. The commander of the cell was identified as Khaled Tellawi.
Meanwhile, two Lebanese soldiers were killed overnight in an attack on an army post in northern Lebanon, the army said Sunday.
The attack took place in Miniyeh, the capital of the Miniyeh-Danniyeh District in North Governorate of Lebanon.
"Two soldiers were killed, in addition to one terrorist," the Lebanese army said in a statement.
An attacker "riding a motorbike tried to enter the army post, and army members confronted him, killing him instantly", it added.
They found grenades and an explosives belt on him, the last of which it said "he had intended to detonate inside the post".
Lebanon has often seen the infiltration of Takfiri elements from neighboring Syria into its territory, where they target the civilian population or security forces with bombings.
Back in August 2014, members of the Jabhat Fateh al-Sham Takfiri terrorist group, formerly known as Nusra Front, and Daesh terrorists overran the town of Arsal, located 124 kilometers northeast of the capital Beirut, killing a number of Lebanese forces. They also took 30 soldiers hostage, most of whom have been released.
Since then, Hezbollah resistance fighters and Lebanese military forces have been defending Lebanon on the country's northeastern frontier against foreign-backed terrorist groups from Syria.
The Hezbollah fighters have fended off several Daesh attacks inside Lebanon. They have been providing assistance to Syrian army forces to counter the foreign-sponsored terrorism.
https://www.presstv.com/Detail/2020/09/27/635136/Lebanon-police-terrorists-attack-Daesh-suspects
--------
SDF militants shoot dead two young men in Syria's Raqqah
27 September 2020
Militants affiliated with the US-backed Syrian Democratic Forces (SDF) have fatally shot two young men in Syria's northern province of Raqqah.
Local sources, speaking on condition of anonymity, told Syria's official news agency SANA that the militants stormed the village of Tarwaziyah, which lies near the M4 international highway that links Syria's east and west and north of the provincial capital Raqqah, on Sunday.
Houses were violently ransacked in the raid.
Elsewhere in the western countryside of Raqqah, the militants rounded up a number of civilians in the town of Jarniyah and took them away to their own camps to undergo military training.
The SDF extremists had raided homes in the villages of Sakar, Watifah and Abu Jalal of Syria's northeastern province of Hasakah the previous day, abducting a number of young men and taking them to an unknown location.
Security conditions have been deteriorating in the SDF-controlled areas in Hasakah, Dayr al-Zawr and Raqqah provinces.
Local Syrians complain that the SDF's constant raids have generated a state of frustration and instability, severely affecting their businesses and livelihood.
Residents accuse the US-sponsored militants of stealing crude oil and refusing to spend money on service sectors.
Local councils affiliated with the SDF also stand accused of financial corruption.
Turkish forces, allied militants loot houses in Hasakah
Separately, Turkish military forces and their allied militants raided the villages of Qatouf and Tal Dhiab in the Ra's al-Ayn district of Hasakah province.
SANA said the forces stormed several houses in the villages.
Ankara has been providing support to militants operating to topple the Damascus government since early 2011.
Last year, Turkey seized control of the border town of Ra's al-Ayn after it launched a cross-border invasion of northeastern Syria with the help of its allied armed groups to push Kurdish militants affiliated with the People's Protection Units (YPG) away from border areas.
Ankara views the US-backed YPG as a terrorist organization tied to the homegrown Kurdistan Workers' Party (PKK).
https://www.presstv.com/Detail/2020/09/27/635139/SDF-Syria-Raqqah
--------
Mideast
Yemen war: Journos gather 'war crime' evidence at scene of Saudi-led airstrike
28 September 2020
A group of journalists have looked for evidence of war crime at the scene of a recent massacre of civilians, including children, during a Saudi Arabia-led strike that targeted a civilian home near Yemen's border with the kingdom.
The Sky News team that identified itself as the first journalists to independently investigate the attack, "discovered evidence of a recent potential war crime in northern Yemen by the Saudi-led coalition, which is backed by the US and Britain," the network reported on its website on Monday.
The attack saw a jet reaching the remote village of Washah before striking the home where only women and children were present at the time, while refusing to even "touch" any other nearby structure.
"No other home in the area was touched," the network cited a relative as saying. A total of nine civilians were killed in the attack, six of them children.
The war has killed tens of thousands of Yemenis and rendered the country into the scene of the world's worst humanitarian crisis in an unsuccessful attempt to restore power to Yemen's former Saudi-allied officials.
The ammunition used in the bombing against the village was identified as US-made 500-pound (230-kilogram) GBU-12 Paveway II bomb. Around this time last year, UK-based rights body Amnesty International likewise revealed that the same type of ammunition, manufactured by US company Raytheon, had been used in an airstrike on Yemen's southwestern province of Ta'izz, killing six people, including three children.
The bomb that is used for precision strikes has been regularly dropped on the Arab world's poorest nation in the course of the Saudi-led war. This is while the invading coalition claims that it refuses to deliberately target civilians.
Following the attack on the village, the jet was still circling for around 15 minutes above the site, the Sky News report said, pointing to a common practice by the coalition's warplanes that is apparently aimed at scaring relief workers and others trying to help away from the places that have just been attacked.
After the United States, the UK and France rank among the biggest supporters of the war, likewise providing the invading coalition with arms as well as logistical and political backing.
Sky News said, "There's already growing controversy over why Britain is still supporting the campaign."
The Amnesty has also found the Western trio to be complicit in the war crimes that have been committed by the coalition against the Yemeni people.
https://www.presstv.com/Detail/2020/09/28/635181/Yemen-Saudi-Arabia-massacre-war-crime-civilians-investigation
--------
West Bank city hosts Palestinian demo against Israel-Arab deals
27 September 2020
Palestinians demonstrate in the West Bank city of Tubas against Arab-Israeli normalization deals and to show their support to Palestinian President and Fatah leader Mahmoud Abbas after his party and Hamas agreed to hold the first Palestinian elections since 2006 within six months.
https://www.presstv.com/Detail/2020/09/27/635128/West-Bank-Palestinian-demo-Israel-deal
--------
Israel cannot understand language of normalization: Fatah leader
27 September 2020
Israel does not understand the language of normalization, says a high-ranking member of the Fatah movement, denouncing the recent agreements by the United Arab Emirates (UAE) and Bahrain to establish diplomatic ties with the Tel Aviv regime.
"We (Palestinians) do not know how normalization will serve the Arabs. In time, they will realize they have committed a crime against Palestine, and normalization is not the language that Israel can comprehend," said Secretary General of the Fatah Central Committee Jibril Rajoub in an exclusive interview with the London-based and pan-Arab al-Araby al-Jadeed media outlet.
"Everyone is now looking for a channel of communication with us, and our unity, steadfastness and struggle will turn the table on those parties [that embark on normalization with Israel]."
"We will not wave a white flag, and we hope all Arabs will help the Palestinian nation," Rajoub said.
Israeli Prime Minister Benjamin Netanyahu signed agreements with Emirati Foreign Minister Sheikh Abdullah bin Zayed Al Nahyan and Bahrain's Foreign Minister Abdullatif Al Zayani during an official ceremony hosted by US President Donald Trump at the White House on September 15.
Palestinians, who seek an independent state in the occupied West Bank and the Gaza Strip, with East Jerusalem al-Quds as its capital view the move as betrayal of the Palestinian cause.
Palestinian President Mahmoud Abbas has censured the deals with Israel, saying they will be fruitless as long as the United States and the Israeli regime do not recognize the rights of the Palestinian nation and refuse to resolve the issue of refugees.
Bahrain summons Shia clergyman critical of Israel normalization
Meanwhile, Bahraini officials have summoned a Shia Muslim cleric after he criticized the recent normalization deal in a speech.
The Arabic-language Bahrain Mirror news website reported that Bahraini security forces had ordered Sheikh Mounir al-Maatouk to appear for questioning.
Sheikh Maatouk has said the deal was signed against the will of the Bahraini people, as the nation is known in history to be firmly supporting the Palestinian cause.
Two young Bahraini activists were also arrested in Abu Saiba village, and another in the capital Manama, on charges of participation in protests against the Bahrain-Israel agreement.
Just a few days ago, Abdul Hussein Ahmed Ali , a poet, was arrested and taken into custody over his opposition to the normalization deal.
Moreover, UAE officials have banned a prominent Emirati poetess from travelling abroad over her anti-normalization position.
Veteran poet Dhabiya Khamis wrote in a post published on her Facebook page that she was prohibited by authorities from leaving Dubai International Airport to go to Cairo on Saturday.
"I am Emirati writer Dhabiya Khamis. I was banned from flying today due to an order from Abu Dhabi without specific reason," she wrote in the Facebook post.
"Most likely this is because of my publicly announced position against the Zionists and normalization, and I am fearful for my freedom and life from threats and arrest," the 62-year-old added.
Khamis urged human rights organizations to intervene to hold UAE authorities accountable for "any oppression, arrest, assassination or liquidation" that she might be subjected to.
https://www.presstv.com/Detail/2020/09/27/635127/Israel-normalization-Fatah
--------
Iran Asks Iraqi Gov't to Pursue US Assassination of General Soleimani Seriously
Sep 27, 2020
"Pursuing the cowardly assassination seriously at the international bodies is the least expected from the Iraqi government," Shamkhani said in Tehran on Sunday.
He described assassination of General Soleimani and Deputy Commander of Iraq's Popular Mobilization Forces (PMF) Abu Mahdi al-Muhandis as a clear instance of state terrorism, and said the minimum punishment for the culprits behind the major crime is rapid withdrawal from the region, specially from the country in which the crime has been committed.
Elsewhere, Shamkhani referred to the certain Arab states' attempts to normalize ties with Israel, and said, "This process is a big treason and clear violation of the Palestinian people's rights and will seriously endanger the existence of the countries which have done the compromise in addition to spreading insecurity and sowing discord among the regional states."
Hussein, for his part, stressed abundant commonalities and long borders between Iran and Iraq, and said, "(former Iraqi dictator) Saddam Hussein could not separate the two nations by his 8-year war, which is a good reason that no foreign side will be able to leave a negative impact on the good relations between the two countries."
Lieutenant General Soleimani was assassinated in a US drone strike on Baghdad International Airport in Iraq on January 3.
The airstrike also martyred al-Muhandis. The two were martyred in an American airstrike that targeted their vehicle on the road to the airport.
Five Iranian and five Iraqi military men were martyred by the missiles fired by the US drone at Baghdad International Airport.
On January 8, the IRGC Aerospace Force started heavy ballistic missile attacks on US Ein Al-Assad airbase in Southwestern Iraq near the border with Syria and a US operated airbase in Erbil in retaliation for the US assassination of General Soleimani.
Ein Al-Assad is an airbase with a 4km runway at 188m altitude from sea levels, which is the main and the largest US airbase in Iraq. Early reports said the radar systems and missile defense shields in Ein Al-Assad failed to operate and intercept the Iranian missiles. Unofficial reports said the US army's central radar systems at Ein Al-Assad had been jammed by electronic warfare.
The second IRGC reprisal attack targeted a US military base near Erbil airport in Iraqi Kurdistan Region in the second leg of "Martyr Soleimani" reprisal operation.
Iraq said the attacks had not taken any toll from its army men stationed at these two bases. The US army had blocked entrance into Ein Al-Assad to everyone, including the Iraqi army.
It was the first direct attack on the US army ever since world war two.
The IRGC officials said none of the missiles had been intercepted.
Meantime, Iran announced in late June that it had issued arrest warrants for 36 officials of the US and other countries who have been involved in the assassination of the martyred General Soleimani.
"36 individuals who have been involved or ordered the assassination of Hajj Qassem, including the political and military officials of the US and other governments, have been identified and arrest warrants have been issued for them by the judiciary officials and red alerts have also been issued for them via the Interpol," Prosecutor-General of Tehran Ali Alqasi Mehr said.
He said that the prosecuted individuals are accused of murder and terrorist action, adding that US President Donald Trump stands at the top of the list and will be prosecuted as soon as he stands down presidency after his term ends.
https://en.farsnews.ir/newstext.aspx?nn=13990706000457
--------
Olympics should say Iran is 'no longer welcome' after Afkari execution: US official
Lauren Holtmeier
Sep 28, 2020
The International Olympic Committee (IOC) should tell Iran it is "no longer welcome" after the execution of Iranian star wrestler Navid Afkari, US former acting Director of National Intelligence Richard Grenell said in a podcast.
Afkari was executed in Iran September 12 and his death sparked outrage and underscored widespread human rights abuses in Iran.
"I would like to see – because of the systemic human rights abuses by the Iranian regime – the international community and specifically the Olympics say 'you're no longer welcome in international competition,'" Grenell, who has also served as US Ambassador to Germany, told LGBTQ+ news outlet Outsports in a podcast posted on September 21.
The Olympics, scheduled for 2020, has been postponed a year due to the ongoing coronavirus pandemic.
Following Afkari's execution, the IOC issued a statement saying "The execution of wrestler Navid Afkari in Iran is very sad news. The IOC is shocked by this announcement today."
Grenell, who currently serves in the Trump administration as Special Presidential Envoy for Serbia and Kosovo Peace Negotiations, noted that human rights abuses in Iran are systemic. Arbitrary arrests of protesters, abuse, and forced confessions all occur in Iran. Human Rights Watch, citing rights groups, said that Iran had executed at least 227 people as of November 1 in 2019, compared to 253 in 2017.
"The reality is that we're dealing with a regime in Iran that is systematically denying their people basic human rights, whether it's the access to the internet or social media or the right to assemble," Grenell said.
Afkari was arrested in 2018 during anti-government protests and was given two death sentences, six and a half years in prison and 74 lashes for the alleged murder of a water company security guard.
His brothers, Vahid and Habib, have each been sentenced to 54 and 27 years in prison, respectively, Al Arabiya English previously reported.
Before his execution, Afkari aired a statement in which the wrestler appeared to confess to killing the security guard, but the wrestler and his two brothers had released several audio recordings prior to that, saying they were tortured into making false confessions.
Over the last decade, Iran's state broadcaster, the Islamic Republic of Iran Broadcasting, has aired at least 355 false confessions.
Beyond forced confessions and abuse of those detained, Iranian authorities have brutally repressed protesters. Following widespread protests last December that broke out after a hike in gas prices, nearly 7,000 people were arrested, and 208 people had reportedly been killed in the protests, according to figures from Amnesty International.
https://english.alarabiya.net/en/News/middle-east/2020/09/28/Olympics-should-say-Iran-is-no-longer-welcome-after-Afkari-execution-US-official
--------
After escaping prison in Iran, persecuted Christian leader speaks out
27 September 2020
A Christian pastor who recently escaped a 10-year prison sentence in Iran by fleeing the country said the Iranian government has criminalized Christianity and considers the religion "fundamentally political."
"It seems Christianity, or at least Protestantism, is considered fundamentally political," Bet-Tamraz said during an interview with Christian watchdog Article 18 after his successful escape from Iran.
A longtime leader of the Assyrian Pentecostal Church of Iran, Bet-Tamraz was first arrested in 2014 when 70 Iranian intelligence agents raided his home. After a six-year long legal battle, he was recently sentenced to 10 years in prison. He escaped Iran with his wife on August 15.
The 65-year-old pastor said leaving his homeland was the "most painful" trip of his life, but that he was left with no choice after being sentenced to 10 years in prison last month.
"You can't easily leave your homeland, where you grew up…I didn't want to leave Iran at all. If they gave me two years, three years in prison, I would have endured it," he said.
'The pain is that you are persecuted for your beliefs'
While Iran is home to nearly 300,000 Christians, they are not free to worship, observe, practice, or teach their faith.
Bet-Tamraz said Iranian authorities "interfered in the affairs of the church many times" and that despite the community adhering to rules imposed upon them by the government, they were still under attack.
"We have always had this pressure, since two days after the [1979 Islamic] Revolution," said Bet-Tamraz.
The Iranian authorities "really just don't want active Christians to be there," he added.
The constitution of Iran recognizes Shia Islam as the official religion of the country. While the government purports to protect religious minorities - like Christians, Sunni Muslims, Jews, Baha'i's, and others – they are frequently subject to harassment, detention, flogging, and even execution.
"The pain is that you are persecuted for your beliefs," said Bet-Tamraz, who spent 65 days in solitary confinement in Iran's Evin prison, notorious for its human rights abuse.
His alleged crime was offering Christian worship services in Persian – the official language of Iran - in addition to Assyrian.
Bet-Tamraz's church in Tehran was shut down in 2009 and he was later charged with "conducting evangelism" and "illegal house church activities" – acts that the Iranian regime considers threats to national security.
"We were told not to use the Persian language … for years I resisted this very much … this caused them to raid the church and close it," Bet-Tamraz said, adding that he continued to hold services in his home until his arrest in 2014.
According to Bet-Tamraz, the government saw his case as "completely political and security-related."
During his sentencing, the judge told Bet-Tamraz that he "acted against national security" through his Christian practice.
Family punishment
Bet-Tamraz's immediate family – including his two children – have also been targeted by the Iranian government for their church activities.
Bet-Tamraz's wife Shamiram was sentenced to five years in prison for allegedly training church leaders and pastors to act as spies. She now lives with Bet-Tamraz in an undisclosed location outside of Iran.
Their daughter Dabrina escaped Iran nine years ago after being arrested multiple times and now lives in Europe.
Their son Ramiel was released from an Iranian prison in March after serving time for organizing and conducting house churches.
Bet-Tamraz said that being separated from people dear to him in Iran, including his son, is "extremely difficult."
"We hope to see them again one day," he said.
https://english.alarabiya.net/en/News/middle-east/2020/09/27/After-escaping-prison-in-Iran-persecuted-Christian-leader-speaks-out
--------
UAE writer barred from traveling for rejecting normalization with Israel
28 September 2020
A prominent Emirati writer says she was banned from traveling out of the United Arab Emirates over her opposition to the country's normalization deal with Israel.
Dhabiya Khamis, 62, said in a post on Facebook that authorities at the Dubai International Airport banned her from boarding a Cairo-bound flight on Saturday.
"I was banned from flying today due to an order from Abu Dhabi without specific reason," Khamis wrote.
"Most likely this is because of my publicly announced position against the Zionists and normalization and I am fearful for my freedom and life from threats and arrest," she added.
On September 15, the United Arab Emirates and Bahrain signed US-brokered normalization agreements with Israel at the White House — a move that was condemned by the Palestinian government and people as a betrayal of their cause.
Khamis, a popular academic and poetess who has previously worked as a diplomat for the Arab League, described her country's decision to normalize relations with Israel as a "sad and catastrophic day".
Khamis called on human rights organizations to intervene to hold Emirati authorities accountable for "any oppression, arrest, assassination or liquidation I am subjected to".
Several international activists have expressed solidarity with Khamis and urged authorities to ensure her safety.
"Dhabya Khamis: a scholar, poet, and diplomat from the UAE is fearing for her life. She was banned from travel. She wants the world to know that she is being punished for her views against Israel and for her opposition to normalization. Normalization can only be imposed by despots," Lebanese-American professor and author, Asad Abukhalil, said in a tweet.
https://www.presstv.com/Detail/2020/09/28/635177/UAE-writer-barred-traveling-normalization
--------
UN: Yemen's warring sides agree to swap more than 1,000 prisoners
27 September 2020
The warring sides in Yemen have reached a "milestone" agreement to swap more than 1,000 prisoners, as part of trust-building steps to revive stalled UN-brokered peace negotiations, the United Nations says.
The agreement was reached between Yemen's popular Houthi Ansarullah movement and Saudi-led militants loyal to Yemen's Saudi-allied former president Abd Rabbuh Mansur Hadi.
In a press conference on Sunday, UN Special Envoy for Yemen Martin Griffiths said he was "personally extremely pleased to be here to announce that you have reached a very important milestone."
His remarks came shortly after a ceremony held in the Swiss village of Glion, where representatives of both sides agreed to release 1,081 prisoners as the largest prisoner swap since the Saudi Arabia invaded Yemen some five years ago.
The press conference, which was jointly held with the International Committee of the Red Cross (ICRC), came after a nearly 10-day meeting of the prisoners' exchange committee held in the Swiss village.
"I urge the parties to move forward immediately with the release and to spare no effort in building upon this momentum to swiftly agree to releasing more detainees," Griffiths added at the presser.
He also congratulated both sides for renewing their "commitment to the full implementation of the Stockholm agreement", a 2018 UN-brokered peace deal reached in Sweden to exchange some 15,000 prisoners.
The head of ICRC's Middle East and Near East operations, Fabrizio Carboni, for his part, urged the two warring sides in Yemen to provide "security and logistical guarantees" for swift releases, adding that the ICRC team would interview those released and would give them medical checks.
The ICRC would also oversee the return of detainees to their families, Carboni further said.
Earlier on Sunday, Mohammed-Ali al-Houthi, the chairman of Yemen's Supreme Revolutionary Committee, tweeted that "What matters to us is implementing the prisoners (exchange) and not just signing it."
Last year, the Houthis, in a unilateral move, released 290 prisoners of war and Saudi Arabia freed 128, while a locally-mediated swap in Yemen's southwestern province of Ta'izz saw dozens released.
Back in January 2020, the ICRC, for its part, facilitated the release of six Saud nationals held by the Houthi fighters.
The new prisoner swap agreement is due to be implemented within the next two weeks, AFP quoted some unnamed sources as saying late Saturday.
The deal includes the release of 681 Houthi fighters and 400 militiamen loyal to Hadi, AFP further quoted an unnamed member of Hadi's delegation in Glion talks as saying. The source also said that among those the Houthis are to release there are 15 Saudi nationals and four Sudanese.
Griffiths stressed that "our overall aim at the moment is to bring an agreement on what we call a joint declaration which is a national ceasefire to end the war in Yemen."
He also noted that the UN tries to lift the Saudi all-out siege of Yemeni ports, airports and roads through various measures "so that people can start to live a little."
Since March 2015, Riyadh and a coalition of its vassal states, including the UAE, have waged a devastating war on Yemen in a futile attempt to reinstall a Saudi-friendly government, led by Hadi.
The invasion also aims to crush the popular Houthi Ansarullah movement, whose fighters have been of significant help to the Yemeni army in defending the country against the Saudi invaders.
The Western-backed war, which has been accompanied by a crippling all-out blockade of Yemen, has killed tens of thousands of people and afflicted the already-poorest Arabian Peninsula nation with the "world's worst humanitarian crisis," according to the UN.
https://www.presstv.com/Detail/2020/09/27/635131/Yemen-UN-prisoner-swap-peace-talks-Hadi-Houthis-Saudi-Arabia
--------
Pakistan
Jamaat-i-Islami Pakistan Fears 'National Disaster' If Karachi Not Given Rights
Imran Ayub
28 Sep 2020
KARACHI: The Jamaat-i-Islami (JI) on Sunday announced a countrywide movement to build momentum for the rights of Karachi and warned that the existing policies of the federal and provincial governments for the country's business capital would cause suffering to the masses and could lead to a national disaster.
JI chief Senator Sirajul Haq made this announcement at the party's big rally titled 'Huqooq-i-Karachi March' on Shahrah-i-Quaideen.
"The movement for rights of Karachi is not for and from the people of this city alone," said Senator Haq at the end of the rally to receive a roar from the crowd. "Now the people of Karachi will see that their voices and slogans would be raised and heard from Badin to Khyber and Kashmir to Gwadar. We will mark Yaum-i-Yakjehti Karachi (Karachi Solidarity Day) on October 14 from Karachi to Chitral. This is not going to stop here."
The march came following a month-long campaign by the party that demands a range of measures for Karachi and its people especially in the aftermath of the recent rains that played havoc with the city's infrastructure and exposed the performance of the local and provincial administrations.
'True' census of Karachi demanded
Among several other demands, the party strongly pleaded for a "true consensus of Karachi" saying the actual population of the metropolis was around 30 million.
Siraj ul Haq vows to turn the JI drive into a nationwide movement, plans solidarity day on Oct 14
Riding motorbikes, cars, buses and trucks and carrying placards, banners and party flags, the participants in the rally were calling for an independent and empowered local government for the city.
"Isn't it an irony that a city that generates employment for the people of every district and town of the country is never owned by rulers," said Senator Haq. "Isn't it a tragedy that this city that deserves to become the world's centre, is pleading for its due rights from its very own rulers? From Ayub Khan to the present day, this city has never been given its due rights and share. But enough is enough. This city has always been deprived of its true leadership through rigging, violence and conspiracies. Now we are here to fight the case of this city."
Earlier, speaking at the rally, JI Karachi chief Hafiz Naeem ur Rahman stressed the need for an empowered city government for Karachi and demanded that all civic departments working in the metropolis be placed under the umbrella of one unified system.
"No city in the world could make progress if its city government lacked resources," he said. "Former Karachi nazim Niamatullah Khan had executed record development works in the city," he said, adding that after him, the people of the metropolis were facing water, electricity, transport and sewerage problems."
Quota system extension slammed
Hafiz Naeem also condemned the extension of the quota system for an indefinite period by the Pakistan Tehreek-i-Insaf (PTI) government calling it the ruling party's betrayal with the people of Karachi who chose it for protection of their rights.
"Our party would not stop now. We would expose individuals who are responsible for the devastation of this city. We will single out every party and leader who sold out the people of Karachi for their interests," he added.
He also warned against any conspiracy to trigger violence on ethnic lines in the city.
"Let me tell everyone. We will not let a Mohajir-Sindhi fight for your political interests. If you keep igniting hatred in the name of ethnicity, you will find us on roads and streets of Karachi to expose your hidden agenda," he warned, without naming any leader or entity.
"The people of Karachi don't want to fight each other in the name of ethnicity and sects. They are peace-loving people. They have suffered a lot due to personal agendas of parties and their leaders. The Jamaat would hold a 'referendum' on October 15, 16 and 17 across the city for the rights of Karachi and to make a verdict against all these forces," he said.
https://www.dawn.com/news/1582002/ji-fears-national-disaster-if-karachi-not-given-rights
--------
Hasty international withdrawal from Afghanistan would be unwise: Pakistan PM Imran Khan
Sep 27, 2020
WASHINGTON DC: The stakeholders involved in the Afghan peace process should refrain from the temptation for setting "unrealistic" timelines for an early withdrawal of international forces from Afghanistan as it would be "unwise" to do so, said Pakistan Prime Minister Imran Khan.
In an opinion piece for The Washington Post, Khan said that all partners in the Afghan peace process should "resist the temptation" for setting early timelines and guard against those actors who wish to see instability in Afghanistan for their own geopolitical interest.
"A hasty international withdrawal from Afghanistan would be unwise. We should also guard against regional spoilers who are not invested in peace and see instability in Afghanistan as advantageous for their own geopolitical ends," he wrote in the US daily.
This statement in the backdrop of a meeting between delegations from the Afghan government and the Taliban in Doha (Qatar) on September 12 for the resumption of negotiations, toward a political settlement in Afghanistan.
Talking about the ongoing talks, Khan said that intra-Afghan negotiations will require patience and compromise from all sides. He said that "a bloodless deadlock on the negotiating table is infinitely better than a bloody stalemate on the battlefield."
His statement comes after the US Special Representative for Afghanistan Zalmay Khalilzad recently in an interview said that the Taliban would not agree to a comprehensive ceasefire until there is a political settlement.
"The [Taliban] will not accept a ceasefire--comprehensive and permanent--until there is a political settlement. And that is not unprecedented in similar conflicts elsewhere, I think they can do a reduction of violence, they have said they will consider it depending on what the proposal is. The government is supportive of it too," Tolo News quoted Khalilzad as saying.
Amid continues attack by the Taliban in Afghanistan, Khalilzad had said that Washington is ready to work with the Afghan government and the terrorist group.
Meanwhile, the Chairman of the High Council for National Reconciliation, Dr Abdullah Abdullah on Sunday reiterated the Afghan government's commitment to a "just, durable and dignified peace."
"In a video call with the I.R. of Afghanistan negotiation team in Doha, we reviewed and assessed the latest progress with intra-Afghan talks. I reiterated our full commitment to a just, durable, and dignified peace. I thanked them for their commitment and service on behalf of the nation," he tweeted.
https://timesofindia.indiatimes.com/world/pakistan/hasty-international-withdrawal-from-afghanistan-would-be-unwise-pakistan-pm-imran-khan/articleshow/78345589.cms
--------
Pakistan opposition parties to boycott meeting on Gilgit Baltistan polls
Sep 27, 2020
ISLAMABAD: Pakistan opposition parties have decided to boycott a meeting of the country's parliamentary leaders convened by their National Assembly Speaker Asad Qaiser on Monday to discuss the impending elections in the military occupied region of Gilgit-Baltistan (GB).
The decision to discard the meeting was "officially" announced by Pakistan Peoples Party chairman Bilawal Bhutto-Zardari following reports that Jamiat Ulema-i-Islam chief Maulana Fazlur Rehman had talked to former prime minister Nawaz Sharif and discussed plans regarding the newly-formed alliance by the opposition, to oust prime minister Imran Khan, Dawn reported.
"The Speaker NA and the federal ministers have nothing to do with the elections in GB. We condemn the interference of the federal government with elections. My party will only be engaging with the Election Commission GB on our demands for fair elections," Bhutto-Zardari tweeted.
Last week, Pakistan President Arif Alvi had announced that the polls will be conducted on November 15.
This move to change Gilgit Baltistan's status and turning it into province by giving it representation on all constitutional bodies is being seen as a "belated response" to India's moves to nullify Articles 370 and 35A in Jammu and Kashmir, according to the European Foundation for South Asian Studies (EFSAS).
In response to Pakistan's decision to usurp Gilgit Baltistan, India had responded strongly saying that "any action by Pakistan to alter the status of the militarily occupied so-called 'Gilgit-Baltistan' has no legal basis whatsoever and is totally void ab-initio. Our position has always been clear and consistent. The entire territories of the union territories of Jammu and Kashmir and Ladakh have been and are an integral part of India and would remain so. Pakistan has no locus standi to comment on India's internal matters".
https://timesofindia.indiatimes.com/world/pakistan/pakistan-opposition-parties-to-boycott-meeting-on-gilgit-baltistan-polls/articleshow/78345432.cms
--------
In Pakistan's eyes Turkey leads Islamic world
By PITAMBER KAUSHIK
SEPTEMBER 26, 2020
It is unlikely for an active Facebook user from South Asia not to have noticed a very prominent and spontaneous boom of local fan pages and laudatory groups dedicated to Turkish President Recep Tayyip Erdogan this year.
These groups are replete with posts in various languages hailing him as "the flag-bearer of the ummah," "my president," "lion of Islam" and "leader of the Muslims." Erdogan has earned great admiration from vast swaths of young Muslim zealots all over the world, especially in South Asia.
Google data show that the frequency of searches for the keyword "Ottoman" in Pakistan rose sharply this year. A sizable portion of this manifold increment is attributable to the immense popularity of a single Turkish historical-fiction TV Series titled Dirilis: Ertugrul ("Resurrection: Ertugrul") in the country.
Pakistan apparently even beats Turkey itself hands-down in terms of interest in the series, if search-engine analytics are anything to go by. To be honest, with more than 12 times as many search queries, even "beats" is an underwhelming description. Outside of the Arab world, the show is also quite popular in Central Asia and parts of Africa.
Besides being phenomenal in its own right, it has piqued the populace's interest in Turkish culture in general, and prompted millions to binge on a whole host of Turkish shows, from soaps to historical docudramas, even those that had completed their runs years earlier.
History, folk legends, and epics alike have captured the popular interest of Muslims who are disappointed in their leaders. The very fact that the searches for the country and the actual historical figures follow in wake of these cinematic adaptations of lores and fictional retellings of history, evidences toward the virtue of Turkish pop culture have political potency and serving strategic interests, voluntarily or involuntarily.
The statistics where the show leads people to look up the country, history and rulers testifies to its influence and its distinctly captivating and immersive character.
Having seemingly no viable iconic cultural or political leaders of their own who imbue charisma, confidence and passion, many Pakistanis look up, or rather back to, historical or even fictional greats.
Prime Minister Imran Khan's failure to position himself as an assertive, decisive, leading figure and authoritative presence has led to his popularity dipping to a major low.
It is not that this is exclusively an issue of idiosyncratic surge interest, as is typical of the entertainment sector nowadays, or a one-off thing. Accompanying the search term "Ottoman" in its steep climb, the search topic "Turkey," as in the country, not the bird, has exhibited a rapid escalation in Pakistan too. This leads one to wonder if this is attributable to a sentimental-cultural resonance, which, as further discussion will elucidate, indeed is the case.
Turkey's soft power is not limited to narrating history, it also lies in re-creating and correcting it. For Turkey, history is very much active, and the fodder and fuel of its political, diplomatic, and strategic machinery.
In July, the Hagia Sophia museum was re-converted to a mosque, with many of its mosaics and frescoes set to be concealed, an unprecedented gesture in the recent history of the republic. The building, originally a Christian basilica, was converted to a mosque in the wake of the Fall of Constantinople. The most recent reversion was followed by the conversion of another historic church, the Kariye Museum, to a mosque. To Erdogan, such gestures serve as a means of furthering his soft-Islamist neo-Ottoman agenda.
The message is clear, Turkey is channeling its imperial past, specifically its martial paragons, to assert its status as a regional power as well as the ideological and cultural leader of the Muslim world.
By selectively glorifying its religion-motivated historical icons and suppressing its secular figures, Turkey has weaponized popular media, turning them into an insidious, passive but effective propaganda tool, impressing its selection of what constitutes Turkish identity in a lasting manner. It has lent credence to its historical claim, nay, entitlement to being the caliphate and the virtue of its authority over making decisions on behalf and in favor of the Islamic world.
Pakistan has in effect become culturally orphaned – it has no overlap of the geographical, the cultural, and the strategic aspects of its history. While it takes pride in the Islamic invaders of India, such as Muhammad Ghori, who laid the foundation of the Delhi Sultanate, and Zahiruddin Babur, the founder of the subcontinent's most powerful and magnificent empire, most of their legacy, from their capitals to their monuments and mausolea, lies in India.
In fact, conspicuous remnants of the rich Mughal legacy that lie squarely in Pakistan are outnumbered and outshone by those in India. Meanwhile, Pakistan is reluctant to accept the ancient heritage and history reflected in its temples, monasteries, and pagan shrines and resorts to negligence, trivialization, active suppression, desecration, and even occasional erasure of the many reminders of its Hindu-Buddhist past that happened to fall on its side after the Partition.
Even Pakistani history textbooks very conveniently ignore the very existence of the subcontinent's pre-Islamic history, and selectively portray the syncretic rule of Mughals as a period of Islamic supremacy, weeding out mentions of Hindu rulers. The Islamic identity of the rulers is equated with Pakistani pride and identity, at times explicitly.
While Pakistan identifies with the mighty assailants who plundered India, making quick work of any resistance, all of them were from countries that Pakistan is not at the best of terms with, at least not compared with India. A number of Pakistani ballistic missiles are named after Afghan invaders, historical figures who it has little claim over, either in origin or in destination.
Pakistan has also repeatedly failed to acknowledge the very existence of its pre-Islamic history even in formal education, leaving its youth in utter historical and cultural ignominy.
With its relations with its Islamic neighbors Afghanistan and Iran deteriorating and having no distinct cultural glory or pinnacle of civilizational achievement that it could truly and faithfully call its own, the Pakistani populace desperately needed something to look up to.
Pakistan could never become an economic power or a stable democracy in its entire history, and constantly remained dependent on foreign aid and strategic support. It consistently performs poorly on various developmental indices. It could neither look forward nor backward, hence it looked sideways – diagonally, rather.
It first looked up at the Arab world, trying to identify with it in its bid of pan-Islamism. But the harsh and inherently discriminatory treatment of Pakistani workers in Saudi Arabia, including multiple executions, soon disillusioned them. Puritan Salafis and Wahhabis frequently treat Pakistani Muslims condescendingly for their non-Arabic ethnicity and look down upon them for what they deem to be "pagan influences" or "infidel tendencies."
Moreover, the rift and alienation furthered as Saudi Arabia began to gravitate economically toward India as well as warm up to it diplomatically.
Pakistan beseeched the Organization of Islamic Cooperation (OIC) for support in denouncing Indian atrocities in Kashmir and its alleged institutionalized discrimination against its Muslim population and asked Saudi Arabia to lead the effort, a proposal shot down by Riyadh. Pakistan was also compelled to pay an outstanding loan in the wake of this.
Pakistan had strongly objected to King Abdullah's consideration of India being granted observer status in the OIC, citing their mutual Kashmir dispute, and was extremely dejected upon the Indian foreign minister being invited as the guest of honor at an OIC meet in March 2019.
The stark contrast in the respective receptions of the Indian and Pakistani prime ministers in Saudi Arabia also proved disparaging to Pakistani solidarity with the nation. Saudi Arabia had also pressured Pakistan to release captured Indian pilot Abhinandan Varthaman, much to the latter's chagrin. The Saudis had also been reluctant in readily providing military aid and assistance.
Saudi Arabia's repeated refusal to address the revocation of Article 370 of the Indian constitution on Kashmir's status weakened the threads of goodwill, but Crown Prince Muhammad bin Salman outright declining to entertain a visiting delegation led by Army Chief Qamar Bajwa proved to be the final nail in the coffin.
The formal threads will likely never snap, but Saudi Arabia has made it clear that its strategic focus has shifted, aligning with its economic interests.
Turkey, on the other hand, condemned and opposed India on multiple occasions in different fora from the time it brought out its new Citizenship Amendment Act to what it deemed its "anti-Muslim" actions in Kashmir and in the Delhi agitations, labeling the deaths following the latter as "massacres" of Muslims.
Indian Prime Minister Narendra Modi's liberal economics, trade willingness, and business deals have enabled him to have his diplomatic way everywhere but with Turkey and Malaysia, who have challenged India's uncontested rise to diplomatic supremacy and unanimous international favor.
The inclination of the Pakistani people toward Turkey isn't without historical precedent. In 1909, an anti-British popular uprising called the "Khilafat Movement" partially united the Muslims in undivided India to rally against the British Raj. This agitation was motivated by the humiliation Turkey had to face at the end of the First World War at the hands of Britain and the Allied nations.
It was this recognition as the ruler of the Ottoman Empire as the Khalifa of Muslims worldwide that was largely responsible for enabling the Muslims of India to identify with the cause of Indian independence and join the freedom struggle, having previously been alienated out of fear of unbridled Hindu majoritarianism in the event of the British departure.
Until then, Muslims had remained largely aloof to organized protests and mass mobilizations, apprehensive of domination by the numerically superior Hindus in wake of the revocation of the colonial rule.
Although Turkey is still the most secular and progressive of the Islamic-majority countries in mainland Asia, things are quickly changing. Religious conservatism is rising and progressive reforms are slowly being rolled back.
While Turkey remains one of the socially most advanced nations in the Middle East, democracy is being nibbled at with arbitrary restrictions on exercise of freedoms by women, the press, and free thinkers. Turkey is decades ahead of Saudi Arabia in terms of its social independence and gender equality but as the latter, motivated by globalism, is slowly shedding off its non-core hard lines, such as permitting women to drive, the former is inching at a similar pace, in the opposite direction.
Although the rate of Turkey's march toward Islamic fundamentals isn't alarming, its determination, consistency, and surety certainly are. This inclination toward soft Islamism and moderate regression is the potential thread uniting Turkey, Pakistan and Malaysia.
Moreover, the majority of Turkey's population subscribes to the Hanifi school of Islamic thought, as does Pakistan's, strengthening the cultural and ideological resonance, which never materialized in interactions with the Wahhabi-inclined Saudi Arabia.
There are some seemingly paradoxical observations here. Saudi Arabia has destroyed a lot of its mosques and Islamic sites and continues to do so, while Turkey has worked to restore those in its territory. Wahhabism, the state-sponsored Sunni faith, deems attachment of reverence and devotion to sites of historic-religious significance as idolatrous leanings that ultimately lead to Islam's single greatest sin, shirk, worship of any entity other than Allah.
Pakistan is a place where, notwithstanding explicit acknowledgement, deceased saints and mystics are venerated with offerings, paeans and prayers, in a way that reflects the syncretic Hindu-Muslim history of the places. Alienation borne out of Wahhabi condescension toward those who partake in such practices, which it considers grossly impious, is thus natural.
Yet another factor is how Erdogan seems more accessible as a person and leader, glorifying and romanticizing his country instead of himself, while the Saudi sheikhs have a cult of their grandiose, opulent personality, which people of a country with an average income of about US$500 a day cannot well relate with.
Pakistan has a new inspiration in the form of Turkey, and it may also seek solace in the fact that many of the invaders it named elements of its arsenal after, although themselves hailing from Central and West-Central Asia, had Turkic origins.
https://asiatimes.com/2020/09/in-pakistans-eyes-turkey-leads-islamic-world/
--------
Protesters hurl abuses outside Nawaz residence
Atika Rehman
28 Sep 2020
LONDON: Exactly a week after former prime minister Nawaz Sharif made a fiery speech criticising the military's alleged interference in political matters, nearly two dozen young men gathered outside Avenfield House on Sunday evening and yelled slogans against him.
According to footage available with Dawn, over 20 young men in hoods and face masks gathered on Dunraven Street, across from the PML-N leader's home, to shout "Go Nawaz Go".
Many of them held A4 sheets with the words "We stand with Pak Army" printed on them, as well as one that read "Nawaz Sharif is a thief".
Sharif family sources said the protesters hurled abuses and swear words in Punjabi, and that the Metropolitan Police were informed about the incident at 4pm. By the time the police vehicle arrived, the crowd had dispersed, leaving behind their posters. The sources said a complaint has been lodged with the police. In a statement to Dawn, the police said: "Police were called at 16.20hrs on 27 September to Dunraven Street to reports of a group of people protesting in the street. Officers attended and the groups were dispersed."
Nawaz had made the speech to the multiparty conference via video link on September 20 from his son Hussain Nawaz's office across Hyde Park. Since the speech and the MPC's hard-hitting resolution demanding an end to alleged establishment meddling, Islamabad has seen a charged public debate about the alleged role of the armed forces in matters of civilian governance. The post-MPC period has also witnessed a flurry of disclosures and clarifications in which sources asserted the army is not involved in political matters.
The opposition party's supreme leader, who launched his Twitter account just a day ahead of the MPC, recently posted a statement barring his party to hold individual, private or delegation-level meetings with country's military leadership. The tweet says if necessitated by national security or constitutional requirements, such meetings in the future will be approved by the party leadership and will be made public.
The tweet came after director general of the Inter-Services Public Relations Major General Babar Iftikhar told a private channel, ARY News, that Mohammad Zubair of the Pakistan Muslim League-Nawaz had met the army and intelligence chiefs ahead of the MPC to discuss the ongoing cases against the embattled PML-N leadership. Earlier, Railways Minister Sheikh Rasheed said opposition MNAs met the army and ISI chiefs to discuss the upcoming polls in Gilgit-Baltistan. These revelations created the impression that the opposition parties, including the PML-N, have been meeting the army leadership for backdoor negotiations.
In his tweet, Nawaz said: "Recent events once again prove how some meetings remain hidden behind seven veils while others are given the colour of choice through publicising them. This game should now stop."
He added that he was prohibiting his party members from meeting representatives of military or associated agencies in order to fulfill "requisites of Constitution of Pakistan and to remind the armed forces to comply with their oath".
The deposed prime minister has been in the UK since November 2019 after getting bail from the court on medical grounds and securing permission from the Pakistan Tehreek-i-Insaf government. His doctors said he is suffering from complicated cardiac disease and an immune system disorder that resulted in a dangerously low platelet count.
The Islamabad High Court (IHC) earlier this month dismissed his application seeking exemption from personal appearance in the hearing of appeals against his conviction in the Al-Azizia and Avenfield properties references and issued non-bailable arrest warrants for him.
https://www.dawn.com/news/1581960/protesters-hurl-abuses-outside-nawaz-residence
--------
Protest after Lahore CCPO had his personal secretary 'arrested'
28 Sep 2020
LAHORE: Capital City Police Officer Umar Sheikh on Sunday had his personal secretary Abdul Sattar, a BS-16 official, briefly arrested.
The CCPO got upset with his personal secretary for minor lapse in official work, called him to his office where he allegedly abused him and had him 'arrested'.
An official said Mr Sheikh ordered the Civil Lines station house officer to take Abdul Sattar to the police station and send him behind the bars after lodging a case against him for 'disobeying' him (the CCPO). He said as the CCPO left his office, his action sparked panic and strong resentment in the lower staff.
The protesting employees threatened to take up the matter on the social media against CCPO's 'violent and inhuman' behaviour against junior officials, he said. The employees also warned that they would not resume office till the release of their colleague Abdul Sattar and an apology by the CCPO.
About the incident, he said, Mr Sheikh had called a meeting of his select officials including the personal secretary at 2am on Sunday and ended it after two hours. The employees returned their homes to take rest, he said, adding that the CCPO again called them in the morning and sought report of the work assigned to them.
"His personal secretary excused for the slight delay in completing the work on the pretext of having sleepless night. The reply irritated the CCPO who vent his anger and ordered his arrest," the official said. On being informed about the expected agitation of the lower staff of his office, Mr Sheikh directed the SHO to release his personal secretary.
Mr Sheikh has been in the headlines since assuming his charge as the CCPO. He seems to be indiscreet in his remarks and has adopted an aggressive policy which has sent a wave of panic in the force.
Recently, he ordered arrest of some police employees while bypassing the departmental procedures. Some of them had submitted written complaints to the IGP to take notice of the illegal actions of the Lahore police chief against the junior employees.
The Lahore CCPO declined to comment on the issue.
https://www.dawn.com/news/1582018/protest-after-lahore-ccpo-had-his-personal-secretary-arrested
--------
Varsity status for Peshawar APS likely, SC told
Nasir Iqbal
28 Sep 2020
ISLAMABAD: It is under active consideration of the federal government to implement one of the recommendations of the judicial commission that probed the terrorist attack on Army Public School-Warsak in Peshawar by upgrading the school and granting it university status, the Supreme Court was informed.
A three-judge SC bench, headed by Chief Justice Gulzar Ahmed, was apprised during a hearing on Friday that the government was considering a proposal to upgrade APS Warsak, which came under attack, and named as Shuhada APS University.
The deadly attack left 147 people, including 132 children, martyred when militants had stormed the army-run school in Khyber Pakhtunkhwa's capital on Dec 16, 2014.
Report says govt may also include a lesson on Dec 16 attack in curriculum
Taking suo motu notice of grievances of the parents of the martyred schoolchildren, former chief justice Saqib Nisar had appointed a judicial commission to probe the terrorist attack and asked Peshawar High Court Chief Justice Waqar Ahmed Seth on Oct 5, 2018 to nominate a senior judge of the high court for the commission. Subsequently, Justice Mohammad Ibrahim Khan conducted proceedings of the commission and finalised its report that, besides its findings, also contained some recommendations.
One of the recommendations given by the commission was upgrading the school as Shuhada APS University.
The federal government informed the SC bench that in recognition of the sacrifices rendered by the martyred students, it was being considered that the incident be made part of school curriculum.
In its report, the federal government said the loss of precious lives during the tragic incident was grave and irreparable, as human act could not possibly lighten the pain and agony of the bereaved families and the federal and provincial governments made all-out efforts to arrest, prosecute and punish the culprits involved in the incident.
Besides, it said, efforts were made to provide best available medical assistance to the survivors at the state expense.
The federal government stated that it was not unnatural that despite all actions taken and efforts made by the state authorities, some members of the bereaved families still had questions and reservations and they approached the apex court for the redressal of their grievances.
Referring to the government's response to the recommendation of the judicial commission, the federal government said the federal and provincial governments undertook numerous steps for providing medical as well as psychological treatment to the injured. They also took measures for the welfare and provision of education facilities to the families, besides striving for alleviating their pain and agony through financial support.
The federal government also awarded 22 shuhada with Tamgh-i-Shujaat and Sitara-i-Shujaat (civil awards).
As per recommendations of the commission, some educational institutions have been renamed to pay tribute to the martyrs. Additionally, several flyovers, parks and roads across the country have been named after the schoolchildren, according to the federal government report.
The government said that as September 6 was being observed to honour the martyrs of the country, the APS students were specially presented tribute on the day, while an annual commemoration ceremony was held with Quran Khawani at the APS in December.
About the school building, the government said that a portion of auditorium complex was being utilised as library, while the remaining portion had already been converted into an examination hall.
The injured students were accommodated as special cases for admission to the institutions of their choice up to intermediate level, the federal government told the bench. It said a transparent mechanism was also devised for the provision of free secondary and higher education for the siblings of shuhada in the army-run institutions like the cadet/military colleges.
Also, two seats each in the University of Engineering and Technology, Peshawar, and Khyber Medical University, Peshawar, had been reserved as a special quota for the victim families, the bench was informed.
The federal government in its report stated that a substantial assistance package was provided to the families and both the central and the provincial governments announced special compensation packages for the students and staff members. Moreover, the government would also consider exemption of property tax in accordance with the law for the families of the victims.
The government report explained that jobs to the next of kin of staff members in the army-affiliated organisations had been granted as per qualification and willingness of the individuals/families.
The Supreme Court ordered the federal government to make the 525-page report public on September 25, one and a half months after Attorney General for Pakistan Khalid Jawed Khan had been asked to get instructions from the government regarding the judicial commission's report.
https://www.dawn.com/news/1581980/varsity-status-for-peshawar-aps-likely-sc-told
--------
URL: https://www.newageislam.com/islamic-world-news/fourth-anniversary-surgical-strikes-carried/d/122971
New Age Islam, Islam Online, Islamic Website, African Muslim News, Arab World News, South Asia News, Indian Muslim News, World Muslim News, Women in Islam, Islamic Feminism, Arab Women, Women In Arab, Islamophobia in America, Muslim Women in West, Islam Women and Feminism