New Age Islam News Bureau
24 Nov 2013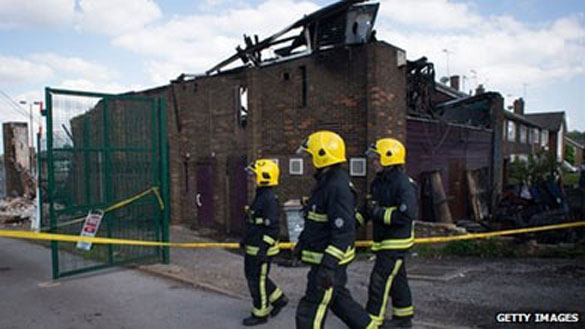 UK Police 'Failing To Investigate Anti-Muslim Abuse'
-------------
Arab World
• Fighting near Damascus kills 72 rebels, troops: NGO
• Islamists reject preamble of Egypt's new constitution as reflecting 'Western' values
• Egypt: Muslim Brotherhood behind terror attempts
• Syrian Kurdish leader says 'ready' for fresh dialogue with Turkey
• Egypt's interim president signs law restricting protests -state TV
• Bahrain jails 13 Shiites over attacks on police
• Syrians fleeing war face hardship in Balkans
• 11,000 children killed in Syria conflict
• Kuwait professor offers panacea, a confederation of the Gulf States, for threats menacing the region
Pakistan
• Sharif calls for visa-free travel between India and Pakistan
• Ahle Sunnat wal Jamaat chief's help sought by govt. to maintain peace
• People to declare jihad if terrorism not stopped, says MQM chief
• Thousands protest against drone strikes in Peshawar
• 'Ulema should do more to promote harmony': PML-N leader
• Explosions in N. Waziristan, Kurram kill five, injure six
• Imran bent on ruining Pakistan's international relations: Pervaiz Rasheed
Europe
• UK Police 'Failing To Investigate Anti-Muslim Abuse'
• Azerbaijani security services neutralize group planning to bomb mosque
• William Hague: Iran nuclear deal 'good for whole world'
• UN watchdog demands Uzbekistan halt use of torture
Africa
• Gunmen kill 12 in Nigerian Islamist stronghold
• Suspect in Mali shooting 'hates white people'
• Former Qaddafi security agent shot dead in Libya
• 'Nigerian Islamists force Christian women to convert'
• Mali goes o polls under threat of Islamist violence
Mideast
• Iran agrees to curb nuclear activity at Geneva talks
• Pre-vote tensions as Turkish premier feuds with preacher
• Despite Israeli protests, experts see nuclear deal as complicating Iran's drive for bomb
• Yemenis rally behind embattled Saudi-Yemeni couple
South Asia
• China: Iran deal will 'safeguard peace' in the Middle East
• Police find 'BNP-Jamaat links' to explosives financing
• Afghan assembly begins giving US pact verdict
• Government should drop charges against Nasheed: PPM MP
Southeast Asia
• Survey Indicates Broad Support for Indonesian Islamic Coalition in 2014
• PAS willing to work with Umno on Islamic administration, says Hadi
India
• 'Militants plan to boost their numbers in Valley before polls'
• Iranian deal offers no relief to India on oil imports
• Lakhvi's lawyer opts out of Mumbai attacks case
North America
• Nuclear deal ensures Iran can't make a bomb: Obama
Compiled by New Age Islam News Bureau
URL: https://www.newageislam.com/islamic-world-news/new-age-islam-news-bureau/fighting-near-damascus-kills-72-rebels,-troops--ngo/d/34566
----------
Arab World
Fighting near Damascus kills 72 rebels, troops: NGO
Nov 24, 2013
Fierce clashes between regime troops and rebels near an opposition stronghold east of Syria's capital Damascus has killed more than 70 combatants, a monitoring group reported on Sunday.
Saturday's fighting in the Eastern Ghouta region killed 28 jihadists of the Islamic State of Iraq and the Levant (ISIL) and the Al-Nusra Front, 26 fighters from the Free Syrian Army, and 18 soldiers, the Syrian Observatory for Human Rights said.
Also killed were five so-called citizen-journalists -- members of the public who have taken to reporting on Syria's conflict in which more than 120,000 people have died since March 2011.
Eastern Ghouta, a ring of suburbs besieged by the army for months, was targeted in an August chemical attack that the U.S. and other world powers blamed on President Bashar al-Assad's regime.
As part of a deal to head off U.S. military strikes, Damascus has agreed to destroy its entire chemical weapons arsenal.
Syria is cooperating with the disarmament operation being carried out by international experts, who have reported that the entire chemical arsenal has been sealed, awaiting destruction.
http://english.alarabiya.net/en/News/2013/11/24/NGO-Fighting-near-Damascus-kills-72-rebels-troops.html
----------
Islamists reject preamble of Egypt's new constitution as reflecting 'Western' values
Nov 24, 2013
The 50-Member Committee tasked with finalising Egypt's new constitution is in the final days of its work. The committee is expected to put the new constitution to a final vote among its members at the end of this week, or early next week.
According to Mohamed Salmawy, the official media spokesperson of the committee, the committee is expected to finish its task by 3 December — or few days ahead of this deadline.
Salmawy told Ahram Online that the committee has drafted most of the constitution's articles. "The number of the new constitution's articles is expected to stand at 242 articles, with six articles more than the constitution drafted by an Islamist-dominated Constituent Assembly last year and 31 articles more than the 1971 Constitution (whose total articles stood at 211)," said Salmawy.
In the words of Salmawy: "I said before that the new constitution's articles would stand at 241, but this changed after the committee endorsed on Thursday evening an article obliging the state to fight terrorism." "As a result, the new constitution's total number of articles increased to 242, while the number of new articles rose to 40," Salmawy added.
Salmawy disclosed that the breakdown of the constitution's articles goes as follows: 51 articles under chapters on the state and foundational principles of society; 59 articles under chapters on freedoms, rights and public duties; and 132 articles under the chapter on the system of governance. "The new 40 articles were mostly endorsed to grant more freedoms and observe social justice," Salmawy said.
Salmawy, however, refused to disclose who proposed the new article on terrorism. Some sources said the article was proposed by the two representatives of the ministries of defence and interior, arguing that "after 10 army soldiers were killed last Wednesday in an ongoing ferocious war against terrorism in Sinai, it has become an inevitability that a new constitution aiming to restructure the political frame of the country states that the war against terrorism must be a constitutional principle in Egypt."
Salmawy explained that, "When the new article was proposed, most members stipulated that the government's policy in fighting terrorism must go in line with international conventions and observe human rights."
Salmawy also indicated that, "The new article will oblige the coming parliament to draft a new terrorism-combating law, with the objective of granting the state greater powers in fighting this kind of crime, especially in exceptional times."
The new article states that, "The state is obliged to fight all forms of terrorism in line with the definitions put forward by the United Nations and mobilise to uproot its intellectual, societal and material sources because of their threat to the nation and society, and without violating public rights and freedoms," and the anti-terrorism law would state "all the rules and measures necessary to fight terrorism and ensure fair compensation for the damage caused by it."
On other matters, Salmawy indicated that between 17 and 20 articles have so far failed to garner consensus among the committee's members and will be subject to a second reading during the committee's closed-door meeting Saturday. "We hope these articles will gain consensus, because if not, they will be subject to the final vote and if they get more than 75 per cent approval, they would be endorsed and final," said Salmawy.
Salmawy said that no decision has been reached on "the quotas" to be allocated to certain marginalised sectors in the new constitution to ensure that they are fairly represented in upcoming parliaments. "A mini-committee was formed on this issue, but it has not yet reached a decision," said Salmawy.
In its closed-door meeting Saturday, the 50-Member Committee is slated to also discuss the new constitution's preamble. A five-member sub-committee including Salmawy, poet Sayed Hegab, Professor Abdel-Gelil Mostafa, Salah Fadl, professor of literature at Cairo University, and Mahmoud El-Rabie, a professor of political science at the American University in Cairo (AUC), has finalised drafting the preamble. "This preamble forms an integral part of the constitution, explaining its philosophy and stressing in clear terms that it reflects the goals of the 25 January and 30 June revolutions," said Salmawy.
The preamble begins with stating that "Egypt is the gift of the Nile," then goes on reviewing the history of modern Egypt, focusing on the revolutions of 1919 that instituted the principle of "Egypt for all Egyptians and religion is for God and homeland is for all," and the 1952 Revolution that secured national independence, put an end to British colonial rule in Egypt.
The preamble then moves to stress the goals of the 25 January and 30 June revolutions: mainly achieving social justice, national independence, freedoms and rights, and separating religion from politics.
According to the preamble, "The constitution is for a civilian, democratic and modern state in Egypt."
The above words triggered, however, furious reactions from Mohamed Ibrahim Mansour, representative of the ultraconservative Salafist Nour Party. Mansour, in a request submitted to chairman of the committee Amr Moussa, said "The party strongly rejects the word 'civilian' because it reflects Western and secular values." "We want the word 'civilian' to be omitted from the preamble and it is enough to state that the constitution is for a democratic and modern Egypt," read Mansour's request.
Mansour also wanted the preamble to state that the new constitution aims to keep abreast of Islamic Sharia and the latest international developments. The preamble states that, "We write a constitution that opens the road for the future and is in line with international conventions on human rights, which we played a role in writing and endorsing, and which the honourable institution of Al-Azhar stressed go in line with the noble goals of Sharia."
Mansour also rejected a phrase stating that "A new chapter of the constitution promotes all forms of culture, including painting, music and theatre dramas." Mansour wants the words "painting, music and theatre dramas" to be omitted, deeming it enough for the constitution to promote "all forms of culture."
In contrast, representatives of three Egyptian churches and 28 representatives of various secular forces requested that the word "civilian" remain part of the constitution's preamble.
Bishop Paula, representing the Coptic church, threatened to withdraw from the process if the word was omitted.
Hussein Abdel-Razeq, the representative of the leftist Tagammu party, said "the word civilian is necessary to stress that Egypt is not a religious state; it also reflects the 30 June Revolution's principle of separating religion from politics."
http://english.ahram.org.eg/NewsContent/1/64/87272/Egypt/Politics-/Islamists-reject-preamble-of-Egypts-new-constituti.aspx
----------
Egypt: Muslim Brotherhood behind terror attempts
Nov 24, 2013
Egypt's interior minister accused the Muslim Brotherhood on Saturday of masterminding a series of terrorist attacks that targeted the country security forces, in the first direct government accusation against the country's most powerful political movement.
"The Muslim Brotherhood, with the support and funding from the international Muslim Brotherhood organization, has mobilized extremist terrorist elements, including ones from al-Qaeda organization and the Gaza Strip, to carry out a series of terrorist attacks following the 30 June revolution," Egyptian Mohamed Ibrahim told reporters in Cairo.
He said security forces have foiled several terrorist attempts, noting that one of the "terrorist cells" dismantled took part in the Rabaa and Ennahda sit-ins supporting ousted Islamist President Mohammad Mursi, Al Ahram Online reported.
He said the capture of Nabil Mohammad Abdelmageed al-Maghrabi, a suspected militant, led to the the detention of 39 other Jihadist "elements.
He said Maghrabi was released from prison during the rule of President Mursi, who administration worked to sabotage the interior ministry's surveillance systems, according to Ibrahim.
He said that after Mursi's ouster Maghrabi targeted the armed forces and Christian communities and places of worship.
http://english.alarabiya.net/en/News/middle-east/2013/11/23/Egypt-Muslim-Brotherhood-behind-terror-attempts.html
----------
Syrian Kurdish leader says 'ready' for fresh dialogue with Turkey
Nov 24, 2013
The co-leader of the Democratic Union Party (PYD), which declared the establishment of a constituent assembly in the northern parts of Syria locally denominated as Rojava, said they have not held talks with Turkish officials in the recent period.
Although PYD's latest move was branded as a "first step towards self-administration" and was slammed by Ankara, Saleh Muslim, who came to Turkey twice in August to meet intelligence officials and diplomats, expressed his readiness to engage in further talks with Turkey.
"We are hoping [that there will be new talks]. Why shouldn't there be? We are ready for dialogue," Muslim told the satellite channel Sterk TV, Doğan news agency reported on Nov. 23.
Muslim also brushed aside the accusations directed by the leader of the Iraqi Kurdistan Regional Government (KRG) Masoud Barzani on having moved towards autonomy by means of secret deals with the Bashar al-Assad regime.
Describing Barzani's statements as "unfortunate", Muslim said they viewed it as an interference on their internal policy. He however refused the notion that there could be an open clash with the Iraqi Kurds on the issue. "There are no objective or concrete conditions for a conflict among brothers," Muslim said.
"[Barzani] should be together with his people. The people in Rojava are also Kurds. He should not see us differently," he said, providing assurances that the plan to establish self-rule was not targeting anyone.
"We are doing it to not be without food, without oil. No one should feel threatened if we want order for our people. But unfortunately they show us as if we were against Turkish and Kurdish people," Muslim said.
He also warned about growing tensions between Arabs and Kurds, calling for the Arabs who forcedly migrated to the Kurdish village to return. "Due to a policy of the state, Arabs have been settled in Kurdish regions. Now Jabhat al-Nusra [militants] are infiltrating among them. The situation in Qamishli and Hasaka is sensitive. If pushed, a conflict between Kurds and Arabs can emerge," he said.
We don't cooperate with al-Assad
Meanwhile in separate remarks, Muslim told Anadolu Agency the PYD refused to be labeled as an ally of Damascus. "We have given martyrs against the regime. We don't accept being perceived as their ally. It's disgraceful, an insult to our martyrs," Muslim said.
Muslim emphasized no one had the right to meddle with their plan for future.
Before his visit to Diyarbakır last weekend, Barzani had claimed that the PYD had only authority on regions conceded by the al-Assad regime. He also accused the Syrian Kurdish group of failing to comply with an agreement among all Kurdish groups in Arbil, saying they were playing a "dangerous game."
http://www.hurriyetdailynews.com/syrian-kurdish-leader-says-ready-for-fresh-dialogue-with-turkey.aspx?pageID=238&nID=58416&NewsCatID=352
----------
Egypt's interim president signs law restricting protests -state TV
Nov 24, 2013
Egypt's interim president signed into law on Sunday a bill that rights groups have said sharply curbs the rights of citizens to assemble and protest peacefully.
State television reported that Adli Mansour had signed the bill, which requires protests to receive advance permission from the police before gathering.
http://voiceofrussia.com/news/2013_11_24/Egypts-interim-president-signs-law-restricting-protests-state-TV-4211/
--------
Bahrain jails 13 Shiites over attacks on police
November 24, 2013
DUBAI: A Bahraini court sentenced 12 Shiites on Sunday to 10-year jail terms after convicting them of trying to kill policemen in a village near the capital, a judicial source said.
Another defendant was handed down a three-year prison sentence and four more were acquitted.
The 17 had all been charged with attempted murder of police officers, taking part in an unauthorised demonstration and possessing petrol bombs.
They were arrested after unrest on May 1, 2012 in a Shiite village where a policeman suffered burned hands when his patrol was attacked.
In a separate case in another Manama court on Sunday, a policeman was acquitted of attempting to murder a protester because of insufficient proof, the source said.
The officer, a Pakistani employed by the interior ministry, was charged after Saleh Abbas, a Shiite, was shot dead during a demonstration in Shakura village on April 19 last year.
The source said lawyers cited medics as saying the dead man was hit in the heart, lung, stomach and spleen by buckshot.
Full report at
http://www.dailystar.com.lb/News/Middle-East/2013/Nov-24/238732-bahrain-jails-13-shiites-over-attacks-on-police.ashx#ixzz2lcosHzBe
----------
Syrians fleeing war face hardship in Balkans
November 24, 2013
Thousands of Syrian and other refugees from the West Asia and Africa, who make a dangerous journey from their war-ravaged countries, often end up in crammed settlements in the Balkans after being blocked at the borders of wealthy Western European nations.
"We left our country to look for a peaceful, better place to live, where we could give our children proper education," Hassan (44) said sitting by a fire outside his tent in the Harmanli camp in southern Bulgaria. "But now we see that Bulgaria is a poor country which struggles to provide food for its own people."
Aid officials say that the humanitarian situation is particularly alarming in Bulgaria, which has faced massive influx of migrants that far outnumbers its capacities. Bulgaria, one of the EU's newest and poorest members, borders Turkey a Muslim nation that has become a magnet for Syrians fleeing the war.
Full report at
http://www.thehindu.com/news/international/world/syrians-fleeing-war-face-hardship-in-balkans/article5386459.ece
----------
11,000 children killed in Syria conflict
Nov 24, 2013
Dubai: More than 11,000 children have died in Syria's civil war in nearly three years, including hundreds targeted by snipers, a new report says. Summary executions and torture have also been used against children as young as one, the London-based Oxford Research Group think tank says.
The report says the majority of children have been killed by bombs or shells in their own neighbourhoods. Their report, Stolen Futures — the Hidden Toll of Child Casualties in Syria, examines data from the start of the conflict in March 2011 to August 2013. Of the 11,420 victims aged 17 and under, 389 were killed by sniper fire. Some 764 were summarily executed, and more than 100 — including infants — were tortured, the report says.
Boys outnumbered girls among the dead by around two to one. Boys aged 13 to 17 were most likely to be victims of targeted killings, the report says. The highest number of child deaths occurred in the governorate of Aleppo, where 2,223 were reported killed.
Full report at:
http://gulfnews.com/news/region/syria/11-000-children-killed-in-syria-conflict-1.1259050
----------
Kuwait professor offers panacea, a confederation of the Gulf States, for threats menacing the region
Nov 24, 2013
Manama: A confederation of the Gulf States is the only solution to the threats menacing the region, a Kuwaiti political activist has said.
"The US Administration has clearly stated that it cannot honour its pledges towards its allies in the Middle East," Abdullah Al Nafisi, a political science university professor in Kuwait, said. "For this administration, Iran is the winning card and the rapprochement between the US and Iran will mark a tremendous shift in the balance of power in the region. I hope it will not succeed because it will be at our expense. The US has already started redrawing the map of the region," he said on Tuesday at a lecture in Kuwait City.
Full report at:
http://gulfnews.com/news/gulf/kuwait/kuwait-professor-offers-panacea-for-threats-menacing-the-region-1.1257820
----------
Pakistan
Sharif Calls for Visa-Free Travel Between India and Pakistan
Kingshuk Nag,TNN | Nov 24, 2013
LAHORE: Increasingly under pressure in his country over the continuing drone attacks by US agencies in Pakistani areas, Prime Minister Nawaz Sharif made a strong plea over the weekend for speedily resuming peace ties with India.
"We must aim to dismantle visa requirement between the two countries," Sharif said choosing the unusual venue of the opening of a literary and cultural conference to voice the demand. The reason: he was told that The Times of India's correspondent was present at the function. Directly addressing TOI's representative for a large part of his speech, Nawaz Sharif said: "You must go back and convince your government to sit with us and resolve issues."
He added: "I understand that your country is going to elections so the anti-Pakistani bogey is being raised. But let me tell you in the run up to the last election we never raised an anti-India bogey."
"India and Pakistan are mirror images of each other and therefore we must have good ties. This is a necessity," he stressed.
His plea to an Indian journalist surprised the audience - most of them writers and men of letters - and many wondered why he was doing so at a meeting to discuss the future of Urdu.
A drone attack on Hungoo, a big city in the border province of Khyber-Pakhtunkhwa has stepped up pressure on Nawaz Sharif. This is not the first US drone attack but is the first such strike in a 'settled' area. The attacks - targeted at the Taliban - have, however, incensed the entire nation. Imran Khan's opposition Pakistan Tehreek-i- Insaaf party has been organising countrywide demonstrations and threatening to block NATO supply routes to Afganistan that pass through Pakistan. Other leaders have said that it is time the nation took a call whether they want dollars or have their sovereignty compromised.
Sharif said that Pakistan's priority under his regime would be to revive the economy and check terrorism. Not a day passes in Pakistan without terrorist attacks in some city or the other. "This is causing a lot of anxiety in the country and the US has replaced India as enemy number one. We now feel the need to build excellent relations with India," said a senior civil servant.
Analysts said that Sharif hailing from a business family is also looking for more exports to India and feels the need to normalise ties. But he has not been able to bite the bullet and grant MFN status to India.
Though Sharif wants visa requirements between two countries to be dismantled, presently the visa regime is very restrictive. Those over 65 are however allowed visa on arrival. This facility has recently been introduced but not much used.
http://timesofindia.indiatimes.com/world/pakistan/Sharif-calls-for-visa-free-travel-between-India-and-Pakistan/articleshow/26318621.cms
----------
Ahle Sunnat wal Jamaat chief's help sought by govt. to maintain peace
Nov 24, 2013
ISLAMABAD, Nov 22: Ahle Sunnat wal Jamaat (ASWJ) chief Maulana Mohammad Ahmed Ludhianvi is in Islamabad for the last couple of days on the request of the government to facilitate handling of the prevailing security situation after Ashura violence in Rawalpindi.
The government has also sought his help in holding peace talks with Taliban, it has been learnt.
Sources in the police and capital administration told Dawn that the ASWJ chief was staying in Sector I-8/3 and Karachi Company for the last one week.
According to the sources, police commandos were deployed at the house where Maulana Ludhianvi was staying. Besides, ASWJ activists were keeping a watch on the passersby and the neighbours.
Full report at:
http://www.dawn.com/news/1058041/maulana-ludhianvis-help-sought-to-maintain-peace
----------
People to declare jihad if terrorism not stopped, says MQM chief
2013-11-24
KARACHI: Chief of the Muttahida Qaumi Movement (MQM) Altaf Hussain said Saturday that if the government and armed forces of Pakistan failed to stop terrorism then citizens would be justified to declare jihad in order to defend themselves, DawnNews reported.
During a telephonic address to party's workers, Rabita Committee members and other leaders at the Nine Zero headquarters of the MQM, Altaf said that the government could neither stop drone attacks nor could it instruct for it.
Full report at:
http://www.dawn.com/news/1058079/people-to-declare-jihad-if-terrorism-not-stopped-says-mqm-chief
----------
Thousands protest against drone strikes in Peshawar
Nov 24, 2013
PESHAWAR: Thousands of demonstrators staged a protest against US drone strikes blocking a main road in Peshawar on Saturday and threatened to continue their demonstration until the attacks ended, whereas the provincial secretary information of the PTI announced the party would block Nato supply routes.
The protest was led by cricketer-turned-politician Imran Khan and his party, the Pakistan Tehrik-e-Insaf (PTI) along with their allies in the Khyber Pakhtunkhwa provincial government.
The Jamaat-i-Islami (JI) and Awami Jamhoori Ittehad (AJIP) also confirmed their participation.
Full report at:
http://www.dawn.com/news/1058051/thousands-protest-against-drone-strikes-in-peshawar
----------
'Ulema should do more to promote harmony': PML-N leader
November 24, 2013
LAHORE: Pakistan Muslim League-Nawaz (PML-N) leader Hamza Shahbaz said on Saturday the Ulema must actively promote religious harmony and tolerance.
He was talking to a delegation of Ulema from Sargodha at Model Town.
The delegation included Mufti Tahir Masood, Mufti Shahid Masood, Qari Abdul Waheed, Qari Ahmed Ali Nadeem, Qari Waqar Ahmed, Maulana Javed Qadri, Maulana Abdullah Saeed Hashmi, Mian Muhammad Ilyas, Mian Munir Ahmed and Mian Anwar Khursheed. MNA Hamid Hameed was also present on the occasion.
Full report at:
http://tribune.com.pk/story/636130/sectarian-strife-ulema-should-do-more-to-promote-harmony/
----------
Explosions in N. Waziristan, Kurram kill five, injure six
2013-11-24
NORTH WAZIRISTAN: Two soldiers were killed and five others injured Sunday when a roadside bomb was detonated near a security forces' convoy in North Waziristan's Mir Ali area, DawnNews reported.
According to sources, a remote-controlled bomb, planted along the road near Karamkot in Mirali Tehsil, was detonated when the security forces' convoy was travelling from Miramshah to Mirali. Subsequently, two soldiers were killed on the spot whereas five others were injured.
Full report at:
http://www.dawn.com/news/1058261/explosions-in-n-waziristan-kurram-kill-five-injure-six
----------
Imran bent on ruining Pakistan's international relations: Pervaiz Rasheed
November 24, 2013
LAHORE: Pakistan Tehreek-e-Insaf chairman Imran Khan is bent on ruining Pakistan's relations with other countries, said Federal Information Minister Pervaiz Rasheed on Sunday.
He was speaking to media in Lahore.
Criticising the PTI chief for not naming the US in the FIR against drone strikes, Rasheed questioned if Imran does not know who is conducting the missile strikes.
Commenting on the PTI sit-ins to block Nato supply routes, the information minister said there is no point in holding protests on Saturday and Sunday as no truck passes through Pakistan on the weekends.
Full report at:
http://tribune.com.pk/story/636332/imran-bent-on-ruining-pakistans-international-relations-pervaiz-rasheed/
----------
Europe
UK Police 'Failing To Investigate Anti-Muslim Abuse'
Nov 24, 2013
The police are failing to investigate hundreds of cases of anti-Muslim hate messages on the internet, according to a government-funded monitoring group.
Tell Mama, which records anti-Muslim attacks, says it recorded 1,432 cases of abuse in the last 22 months.
But Tell Mama has told the BBC it has only had a response from the police regarding 70 cases.
The Association of Chief Police Officers said it was working to address the concerns expressed by Tell Mama.
After recording details of the abuse, Tell Mama (Measuring Anti-Muslim Attacks) reports directly to the Association of Chief Police Officers (Acpo) hate crime reporting system.
The group - which was set up two years ago - told the BBC 5 live Investigates programme that the police response has been poor and last month it wrote a letter to the Acpo president Sir Hugh Orde, complaining about the lack of action.
It cited two prolific social media users who promote their anti-Muslim beliefs daily.
Fiyaz Mughal is the founder of the interfaith Faith Matters organisation, which runs Tell Mama.
Full report at:
http://www.bbc.co.uk/news/uk-25057246
----------
Azerbaijani security services neutralize group planning to bomb mosque
Nov 24, 2013
A group has been neutralized in Azerbaijan members of which intended to bomb a mosque, a report of the National Security Ministry circulated on Saturday says.
The report says operative and search efforts conducted by ministry officers resulted in the detention of Azerbaijani citizens Nariman Hosrov-ogly Mirzoyev and Mirzahmad Shakir-ogly Rustamov on suspicion of preparing a terrorist act against civilians and also of illegally acquiring a big batch of arms, ammunition and explosives.
The investigative department of the National Security Ministry launched a criminal case of terrorism and illegal purchase and possession of firearms and components by a group of people.
Full report at:
http://voiceofrussia.com/news/2013_11_24/Azerbaijani-security-services-neutralize-group-planning-to-bomb-mosque-6403/
-----------
William Hague: Iran nuclear deal 'good for whole world'
Nov 24, 2013
Foreign Secretary William Hague has hailed the nuclear agreement between Western powers and Iran as "good for the whole world".
An interim deal to restrict Iran's nuclear programme was reached after five days of talks in Geneva.
Writing on Twitter, Mr Hague said it was an "important and encouraging first-stage agreement with Iran".
Iran has agreed to curb some of its nuclear activities in return for about £4.3bn ($7bn) in sanctions relief.
"This is an important moment, an encouraging moment, in our relations with Iran and in our efforts to prevent nuclear proliferation in the world," Mr Hague told journalists.
'Mutual respect'
Full report at:
http://www.bbc.co.uk/news/uk-politics-25077109
---------
UN watchdog demands Uzbekistan halt use of torture
Nov 24, 2013
GENEVA — Uzbekistan must halt its routine use of torture and cease reprisals against human rights campaigners who expose state abuses, United Nations monitors said Friday.
In a hard-hitting report on Uzbekistan's rights record, the UN Committee Against Torture criticized the former Soviet republic for brushing off widespread human rights violations.
"When it comes to the practice of torture, Uzbekistan is one of the countries where torture occurs systematically," said committee member George Tugushi.
"And it's quite unusual when you have a country and you have numerous, credible reports of some serious, systemic issues when it comes to torture and other human rights issues, and you see that somehow the state party is not willing to admit any of those problems," said Tugushi, who is also the human rights ombudsman for Georgia.
Full report at:
http://www.saudigazette.com.sa/index.cfm?method=home.regcon&contentid=20131124187560
----------
Africa
Gunmen kill 12 in Nigerian Islamist stronghold
Nov 24, 2013
Gunmen killed 12 people in a raid on a northeastern Nigerian village on Saturday, the police said, in a region where troops are battling an Islamist militant insurgency.
The attack was in a part of Borno state regularly targeted by Boko Haram, an Islamist sect that has killed thousands in the last four years.
"About 30 fully armed men in three Hilux vehicles and motorcycles stormed the Sandiya village and started chanting Allahu Akbar (God is greatest), before opening fire on the helpless," local resident Modu Judum told Reuters.
State Commissioner of Police Tanko Lawal confirmed 12 people were killed in the attack, houses were set ablaze and vehicles were stolen. He did not say who the attackers were.
President Goodluck Jonathan ordered a state of emergency in the northeast in May and began an intensified military campaign to crush Boko Haram but the group has been resilient, counter-attacking from bases set up in remote rural areas.
Full report at:
http://english.ahram.org.eg/NewsContent/2/10/87313/World/Africa/Gunmen-kill--in-Nigerian-Islamist-stronghold.aspx
----------
Suspect in Mali shooting 'hates white people'
Nov 24, 2013
BAMAKO — A Malian arrested after a French police officer was shot at in Bamako "hates white people" and has a history of violence, sources close to the investigation told AFP on Saturday.
The officer, on secondment with the French army, was ambushed by a gunman as he left his home in his car on Friday, but managed to escape with his life after being grazed on the head by a bullet.
"Mohamed Kane, born in 1970, who on Friday perpetrated an attack targeted at a French officer, said he hates white people. He is not 100 percent in possession of all his senses," said a Malian security source.
Full report at:
http://www.saudigazette.com.sa/index.cfm?method=home.regcon&contentid=20131124187558
----------
Former Qaddafi security agent shot dead in Libya
Nov 24, 2013
Gunmen on Saturday shot dead a former member of Muammar Qaddafi's security services in eastern Libya, in the latest violence to hit the region, an official said.
Unidentified men with assault rifles gunned down Fares al-Zarruk in a busy street in the centre of Derna, a town that has been hit by mounting deadly unrest, the security official said.
Full report at:
http://english.alarabiya.net/en/News/middle-east/2013/11/23/Former-Qaddafi-security-agent-shot-dead-in-Libya-.html
----------
'Nigerian Islamists force Christian women to convert'
November 24, 2013
BERLIN – The al-Qaida-linked Islamic group Boko Haram unleashed a new tactic in its war to obliterate Christianity in northern Nigeria: convert or die.
Two gunmen from Boko Haram kidnapped Hajja, a 19- year-old Christian in July as she picked corn near her village in the Gwoza hills, a remote part of northeastern Nigeria where a six-month-old government offensive is struggling to contain an insurgency by Boko Haram.
"If I cried, they beat me. If I spoke, they beat me. They told me I must become a Muslim but I refused again and again," Hajja told Reuters in an interview.
The Islamists threatened her with a knife pressed to her throat and said her options were to convert to Islam or die.
Aaron Jensen, a spokesman for the United States government's Bureau of Democracy, Human Rights and Labor, told The Jerusalem Post on Wednesday, "We have seen reports of forced conversion and enslavement.
Full report at:
http://www.jpost.com/International/Nigerian-Islamists-force-Christian-women-to-convert-332781
-------------
Mali goes to polls under threat of Islamist violence
AFP | Nov 24, 2013
BAMAKO: Millions of Malians were expected to vote on Sunday in parliamentary elections intended to cap the troubled west African nation's return to democracy but overshadowed by the threat of Islamist reprisals.
The polls mark the troubled west African nation's first steps to recovery after it was upended by a military coup in March last year, finalising a process begun with the election of its first post-conflict president in August.
Full report at:
http://timesofindia.indiatimes.com/world/rest-of-world/Mali-goes-to-polls-under-threat-of-Islamist-violence/articleshow/26296518.cms
----------
Mideast
Iran agrees to curb nuclear activity at Geneva talks
Nov 24, 2013
Iran has agreed to curb some of its nuclear activities in return for about $7bn (£4.3bn) in sanctions relief, after days of intense talks in Geneva.
US President Barack Obama welcomed the deal, saying it included "substantial limitations which will help prevent Iran from building a nuclear weapon".
Iran agreed to give better access to inspectors and halt some of its work on uranium enrichment.
President Hassan Rouhani said the deal recognised Iran's nuclear "rights".
But he repeated, in a nationwide broadcast, that his country would never seek a nuclear weapon.
Tehran denies repeated claims by Western governments that it is seeking to develop nuclear weapons. It insists it must be allowed to enrich uranium to use in power stations.
The deal comes just months after Iran elected Mr Rouhani - regarded as a relative moderate - as its new president, in place of the hard-line Mahmoud Ahmadinejad.
Full report at:
http://www.bbc.co.uk/news/world-middle-east-25074729
----------
Pre-vote tensions as Turkish premier feuds with preacher
Nov 24, 2013
ANKARA – Political tensions are mounting in Turkey ahead of an election-charged year, with Prime Minister Recep Tayyip Erdogan embroiled in a bitter row with an influential Muslim leader over education.
The feud between Erdogan and Islamic preacher Fethullah Gulen, who lives in self-imposed exile in the United States, has exposed divisions in the Turkish strongman's traditional religiously conservative power base.
Erdogan, who has dominated Turkish politics for 11 years, faces a key test in local elections next March with his image bruised by mass street protests that erupted against his government in June.
Full report at:
http://www.saudigazette.com.sa/index.cfm?method=home.regcon&contentid=20131124187552
----------
Despite Israeli protests, experts see nuclear deal as complicating Iran's drive for bomb
By REUTERS
Nov 24, 2013
Denounced by Israel as a "bad deal", a breakthrough agreement between Iran and six world powers to restrain its nuclear program should nevertheless make it significantly harder for the Islamic state to build any atomic bomb.
By halting Iran's most sensitive enrichment of uranium, Sunday's interim accord is designed to stop the expansion of Iranian atomic activities and buy time for negotiations on a final settlement of the decade-old nuclear dispute.
However, Iran will for now retain thousands of centrifuges refining uranium - albeit only to concentrations far below that needed for nuclear weapons - and a stockpile that could potentially be used for bombs if processed much more.
Full report at:
http://www.jpost.com/Iranian-Threat/News/Despite-Israeli-protests-experts-see-nuclear-deal-as-complicating-Irans-drive-for-bomb-332816
----------
Yemenis rally behind embattled Saudi-Yemeni couple
Nov 24, 2013
SANAA: A Yemeni court postponed issuing a verdict Sunday in the case of a Saudi woman accused of eloping across the border with her Yemeni boyfriend, prosecutors said, as the couple's supporters demonstrated outside the courtroom claiming to answer to the "call of love."
Prosecutors said they needed the time to see if 22-year-old Huda Abdullah Ali could be registered as a refugee with the UN, which would allow her to remain in the country and marry her boyfriend. She has become a cause celebre with some youth in Yemen, a traditional society not normally associated with public demonstrations in the name of romance.
Prosecutors say her Yemeni boyfriend, 25-year-old Arafat Mohammed Taher Al-Qadi, told investigators that the woman's father rejected the Yemeni's marriage proposal, and the two eloped. Ali is charged with illegally entering Yemen while Al-Qadi is accused of helping her.
Full report at:
http://www.arabnews.com/news/482366
--------
South Asia
China: Iran deal will 'safeguard peace' in the Middle East
Nov 24, 2013
China on Sunday welcomed a breakthrough deal with Iran to curb its nuclear programme in exchange for sanctions relief, saying the agreement with Tehran would "help safeguard peace and stability in the Middle East".
"This agreement will help to uphold the international nuclear non-proliferation system, (and) safeguard peace and stability in the Middle East," foreign minister Wang Yi said, according to a statement on the foreign ministry website.
http://english.ahram.org.eg/NewsContent/2/8/87321/World/Region/China-Iran-deal-will-safeguard-peace-in-the-Middle.aspx
-----------
Police find 'BNP-Jamaat links' to explosives financing
Nov 24, 2013
The report, prepared by several state intelligence agencies, mentions the names of 200 people who belong mainly to BNP and Jamaat-e-Islami
Intelligence agencies have completed an investigation on the production of explosives and its sources of financing in the country. The agencies recently submitted a report to the home ministry recommending necessary steps to check the crimes.
The report, prepared by several state intelligence agencies, mentions the names of 200 people who belong mainly to BNP and Jamaat-e-Islami but also include some businessmen.
The agencies in the report suggested that steps be taken against Jamaat-backed NGO organisations, which it alleged channel money sent from Saudi Arabia, Malaysia, Qatar and some other Middle Eastern countries for these criminal activities.
Full report at:
http://www.dhakatribune.com/law-amp-rights/2013/nov/24/police-find-%E2%80%98bnp-jamaat-links%E2%80%99-explosives-financing#sthash.4hVWdZFt.0C9uZnWh.dpuf
----------
Afghan assembly begins giving US pact verdict
November 24, 2013
KABUL: An Afghan grand assembly began delivering its verdict on a crucial security pact with the United States Sunday, following concern over conditions attached by President Hamid Karzai and warnings from Washington.
The 50 committees of the "loya jirga" gathering of about 2,500 chieftains, tribal elders and politicians gave their assessment of the deal one by one at the conclusion of four days of discussions under tight security in Kabul.
Almost all of the first 20 committees to declare endorsed the painstakingly negotiated Bilateral Security Agreement (BSA) governing the presence of US troops in Afghanistan after 2014.
Full report at:
http://tribune.com.pk/story/636319/afghan-assembly-begins-giving-us-pact-verdict/
----------
Government should drop charges against Nasheed: PPM MP
By Minivan News | November 23rd, 2013
The new government should drop criminal charges against former President Mohamed Nasheed for the sake of national stability, Progressive Party of Maldives (PPM) MP Ahmed Mahloof has urged, according to local media.
Nasheed was facing controversial the court action ahead of his filing for candidacy in the 2013 presidential elections, which were eventually narrowly won by a coalition headed by PPM candidate Abdulla Yameen. The charges concerned his detention of Chief Criminal Court Judge Abdulla Mohamed during the final days of his presidency in 2012, prior to his ousting by a mutinying defence force.
The charges, which Nasheed's Maldivian Democratic Party (MDP) maintained were a politically-motivated attempt to prevent Nasheed contesting the election, led to international scrutiny and criticism over the politicisation of the judicary.
http://minivannews.com/category/news-in-brief
----------
Southeast Asia
Survey Indicates Broad Support for Indonesian Islamic Coalition in 2014
Nov 24, 2013
Indonesian voters appear to welcome the notion of an Islamic party coalition ahead of next year's presidential election, a new survey found, despite some Islamic parties' own reluctance to the proposal.
The National Survey Institute (LSN) said its latest poll found that 45.6 percent of respondents favored, in principle, a coalition of Islamic parties, while 23.7 percent disagreed. The remainder were undecided or had no opinion. The survey was conducted from Oct. 20 through 30, from 1,240 eligible voters across Indonesia's 34 provinces.
"Uniting the Islamic parties, though, is not easy," LSN researcher Dipa Pradipta said while announcing the survey result in Jakarta on Sunday. "Group egos, which form the foundation of the Islamic parties, will likely serve as the main obstacle."
He added it was not easy to form such a coalition because Islamic parties today were lacking influential figures able to unite them, such as the late Abdurrahman "Gus Dur" Wahid, the founder of the National Awakening Party (PKB), and Amien Rais, who founded the National Mandate Party.
Full report at:
http://www.thejakartaglobe.com/news/survey-indicates-broad-support-for-islamic-coalition-in-2014/
----------
PAS willing to work with Umno on Islamic administration, says Hadi
Nov 24, 2013
PAS is willing to sit down with Umno on the issue of implementing an administration that is based on Islam in the country, said its president Datuk Seri Abdul Hadi Awang.
"If they (Umno) say they are committed to implement an administration that is based on Islam, let us 'muzakarah' (sit down and talk).
"PAS is ready to do this. You media, report this," he said in his closing speech at PAS's 59th Muktamar in Shah Alam today.
He added that such a muzakarah could result in better unity among Muslims in the country and resolve issues like the use of the word Allah and others that were splitting the "ummah" (faithful).
Full report at:
http://www.themalaysianinsider.com/malaysia/article/pas-willing-to-work-with-umno-on-islamic-administration-says-hadi-bernama
----------
India
'Militants plan to boost their numbers in Valley before polls'
Nov 24, 2013
Army in Kashmir have chalked out a plan to maintain vigil along Line of Control even during the winters to thwart any infiltration bid by militants, who are planning to boost their numbers ahead of Lok Sabha and Assembly polls due next year.
"We will be maintaining vigil along the LoC this winter as there are intelligence reports that militants will make attempts to boost their numbers in the Valley ahead of the next year's elections," a senior army officer said.
The officer, who wished not to be named, said there was desperation in the militant ranks to reinforce their numbers as several top commanders of outfits were killed or arrested during the current year.
Full report at:
http://www.thehindu.com/news/national/other-states/militants-plan-to-boost-their-numbers-in-valley-before-polls/article5386485.ece
----------
Iranian deal offers no relief to India on oil imports
PTI | Nov 24, 2013
WASHINGTON: Countries like India would have to continue reducing oil imports from Iran despite a deal with the world powers over its controversial nuclear programme, according to a US fact sheet which also said Tehran would get a relief of $7 billion under the agreement.
Under the agreement reached in Geneva, Iran has committed to halt enrichment above five per cent, neutralise its stockpile of near-20 per cent uranium and halt progress on its enrichment capacity, to halt progress on the growth of its 3.5 per cent stockpile and committed to no further advances of its activities at Arak and to halt progress on its plutonium track.
Full report at:
http://timesofindia.indiatimes.com/india/Iranian-deal-offers-no-relief-to-India-on-oil-imports/articleshow/26309487.cms
----------
Lakhvi's lawyer opts out of Mumbai attacks case
November 24, 2013
The exit of the defence lawyers could slow down the pace of the trial in thecase relating to the attacks on India's financial hub that killed 166 people in November 2008.
The defence lawyer for Lashkar-e-Taiba commander Zakiur Rehman Lakhvi who is suspected to have masterminded the Mumbai terror attacks, will no longer represent him in the ongoing case in Pakistan citing personal reasons.
Lawyer Riaz Akram Cheema told The Hindu on Sunday that he had taken a decision that from Saturday he was no longer concerned with the case and did not wish to continue defending Lakhvi and two other accused in the matter. He said he had personal reasons, mainly his mother who was suffering from blood cancer and that he wished to devote more time to her care. Mr. Cheema has been the defence lawyer right from 2009 when the case was filed but has not been appearing since the last few times. He had earlier assisted defence lawyers Khwaja Sultan Ahmed and later Khwaja Harris Ahmed who has also stopped appearing for the case four months ago. Mr. Cheema's assistant Fakr Hayat Awan was asked to discontinue after the Pakistan Judicial Commission returned from India in September after its second visit to Mumbai.
Full report at:
http://www.thehindu.com/news/international/south-asia/lakhvis-lawyer-opts-out-of-mumbai-attacks-case/article5383699.ece
----------
North America
Nuclear deal ensures Iran can't make a bomb: Obama
Reuters
November 24, 2013
Iran and six world powers reached a breakthrough deal early on Sunday to curb Tehran's nuclear programme in exchange for limited sanctions relief, in what could be the first sign of an emerging rapprochement between the Islamic state and the West. Aimed at ending a dangerous standoff, the
agreement between Iran and the United States, France, Germany, Britain, China and Russia was nailed down after more than four days of tortuous negotiations in the Swiss city of Geneva.
Halting Iran's most sensitive nuclear work, it was designed as a package of confidence-building steps to ease decades of tensions and confrontation and banish the spectre of a Middle East war over Tehran's nuclear aspirations.
Full report at:
http://www.hindustantimes.com/world-news/world-powers-iran-clinch-nuke-deal-israel-calls-it-historic-mistake/article1-1155098.aspx
----------
URL: https://www.newageislam.com/islamic-world-news/new-age-islam-news-bureau/fighting-near-damascus-kills-72-rebels,-troops--ngo/d/34566