New Age Islam News Bureau
18 January 2022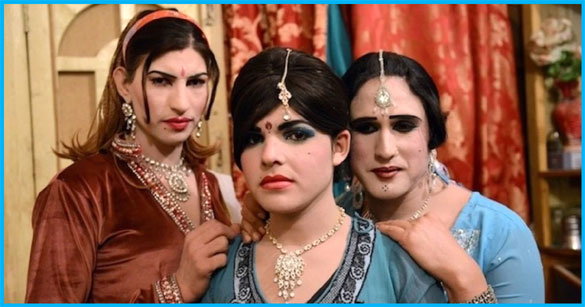 Image Credits: Vice
-----
• Don't Split Votes, AIMPLB Cleric, Maulana Nomani Advises Owaisi; Regrets The Failure Of Muslims To Create Their Own "Qyadat
• Aligarh Muslim University 100 Members Panel Puts Out '15-Point Charter' For Political Parties To Include In Their Election Manifesto
• Saudi Royal Family Descendants Of Jews; Their Hearts Have Never Aligned With Islam: IRGC General
• Brit Muslim Hostage Taker 'Ranted About Dying In 9/11 Terror Attacks' Before Storming US Synagogue
Pakistan
• Zionism A Serious Threat to Islam, Humanity, Scholars at Lahore Conference Warn
• Religious Intolerance in Pakistan
• Widow Of Sri Lankan National Priyantha Kumara Receives Aid And Salary
• Pakistani police officer, two militants killed in Islamabad clash
• Pakistan's economic pivot inspires little hope of thaw with India
• Imran Khan batted for Afia Siddiqui in his PTI manifesto so did Pak Senate
• Putin is the first Western leader to show empathy to Muslim sentiment: Pak PM Imran Khan
• Transforming Pakistan: 'Powerful, crooked politicians accustomed to being above law'
• Payment made into Pakistan bank linked to blogger's murder plot, UK court told
--------
India
• Aligarh admin refuses nod for Dharam Sansad on January 22, 23
• Asaduddin Owaisi denies receiving letter from AIMPLB about UP polls
--------
Mideast
• Iran's Top Security Official: 25-Year Deal with China against US Unilateralism
• Spokesman: Iranian Diplomats' Presence in S. Arabia Good Prelude to Open Embassies
• Senior Analyst: Western Pressures to Set Deadline for Vienna Talks Meant to Prevent Establishment of Verification Mechanism
• Israel completes flight test of Arrow weapons system
• Palestinian shot dead in alleged knife attack in West Bank
• Palestinian threatens to set himself on fire over Israeli eviction order
• Iranian diplomats arrive in Saudi Arabia after 6 years
--------
North America
• Michigan City Council Becomes First All-Muslim Led Government In US
• US Muslim leader calls on community to confront 'anti-Semitism problem'
• US, UN condemn Houthi attack on Abu Dhabi
• Mass funeral held for 15 Muslims killed in New York apartment fire
--------
Arab World
• Uncovered Qatari Regime Data Reveals Funding of Hardline Islamists Across the West
• Saudi-led coalition strike on Yemen's Sanaa kills 14
• Houthi leader killed in Arab Coalition strikes on Yemen: Report
• Houthis' 'terrorist' tampering with stability will not affect UAE security: Gargash
• Arab Coalition intercepts three drones aimed at Saudi Arabia's southern region
• Arab coalition forces strike Sanaa in response to attack on UAE
• Saudi crown prince condemns Houthi attack on UAE in call with Abu Dhabi counterpart
--------
Europe
• Texas Terrorist Demanded Release Of Al-Qaeda Figure Months After Similar Call By Anjem Choudary
• Senior European politicians call for UN probe into 1988 Iran massacres
• Turkiye expects more tangible fight against FETO in Albania: President
• Turkey, Albania sign 7 pacts to strengthen bilateral ties
--------
South Asia
• Former IS-K Chief Who Was Behind Kabul Gurudwara Attack Killed In Afghanistan
• IEA assures transparent distribution of humanitarian aids
• Taliban locates arsenals of commander Alipoor
• Islamic Emirate Deploys Around 2,500 Troops to Sar-e-Pul
• Taliban stage show of strength with parade after protests
--------
Southeast Asia
• In Malaysia More Islamic Digital Content Needed for Religious, Moral Education of Kids
• Uyghur Bombing Suspects Describe Deplorable Conditions in Thai Military Prison
• Philippine's Muslim Region Celebrates 3rd Founding Anniversary
• Silicon Valley Billionaire Sparks Outrage With 'Cowardly' Attempt To Justify Comments That He 'Doesn't Care' About China's Abuse Of The Uyghurs
• Teen 'bathed like corpse' incident: Shah Alam High Court 'recommends' mosque members apologise; sets aside jail sentence
--------
Africa
• Saudi Arabia, UAE, UK And US To Continue Joint Efforts To Support Sudan
• UN council members urge 'utmost restraint' in Sudan
• Seven killed in crackdown on rallies in Sudan's capital: Medics
• Security forces fire tear gas as thousands of protesters march again in Sudan
• UN official: Libya elections could be rescheduled for June
Compiled by New Age Islam News Bureau
URL: https://www.newageislam.com/islamic-world-news/shariat-transgender-community-pakistan/d/126183
--------
Federal Shariat Court Of Pakistan: 'Islam Guarantees All Those Rights, Enjoyed By Others To Transgender Community', Says, They Also Are A Creation Of Allah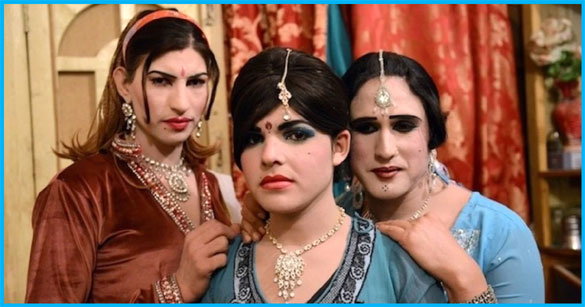 Image Credits: Vice
-----
By Sohail Khan
January 18, 2022
ISLAMABAD: The Federal Shairat Court Monday observed that transgender community is the creation of Allah hence nobody could raise objection on his creation, adding that Islam guarantees to the community all those rights, enjoyed by others.
A three-member Federal Shariat bench headed by Justice Muhammad Noor Meskanzai heard petitions, filed for reviewing the law for the protection of transgenders.
The court directed the ministry of human rights to submit Rules of Transgender Persons (Protection of Rights) Act, 2018. During the course of hearing, Federal Shariat Court Chief Justice Muhammad Noor Meskanzai observed that around the world change of sex is determined on the basis of medical examination.
"In Islam, the transgender community enjoys all those rights, enjoyed by others," Federal Shariat Court chief justice remarked, adding that the court will examine the law under review in the light of Shariah.
Justice Dr Syed Muhammad Anwar, another member of the bench observed that the law under review has protected the rights of transgender community, adding that the court will examine it with sincerity.
During the course of the proceedings, the court asked as to why a reply was not submitted by the ministry of law and justice. The court observed that as per media reports, some amendments were made in the law under review and if it is true then the objections of the petitioner might be resolved. However, the state counsel denied but submitted that Senator Mushtaq had filed a private bill in the Senate in the matter.
Orya Maqbool Jan, another petitioner in the case objected to the permission granted in the said law for changing the sex, contending that it would affect the traditions of society, adding that under the law review every person was declared as transgender, adopting the image of another sex. He contended that Allah does not like those who change his appearance, adding that constitution does not allow legislation that is repugnant to Sharia.
He further submitted that the law allowing change of sex is first step towards same gender marriages, adding that nobody could say that as he looks like a female hence he should be registered as female. Similarly, he said the law under review did not mention as to who will determine the sexual category.
He further submitted that in India, a medical board comprising doctors and psychiatrics determine the sexual category. Justice Khadim Hussain M. Sheikh however, observed that the law under review is only for transgender community and it is not applicable on others.
Orya Maqbool Jan submitted that it is clearly written on the birth certificate of child's sex; hence nobody could call someone as female after 34 years, adding that Sharia has given right of inheritance by birth to transgender. During the hearing, Babli, a transgender told the court the society does not accept the community and hatred against them is spreading as well.
However, Federal Shariat Court chief justice observed that Allah has created the transgender community so there is no question of hatred against them. Later, the court adjourned the hearing for date-in-office and sought proposals from ministry of law and justice in the matter.
Source: The News Pakistan
Please click the following URL to read the text of the original story:
https://www.thenews.com.pk/print/926151-federal-shariat-court-islam-guarantees-all-rights-to-transgenders
--------
Don't Split Votes, AIMPLB Cleric, Maulana Nomani Advises Owaisi; Regrets The Failure Of Muslims To Create Their Own "Qyadat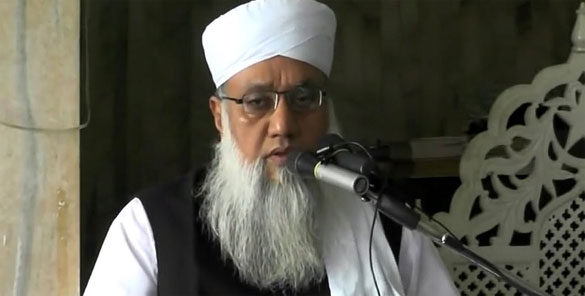 Maulana Khalilur Rahman Sajjad Nomani. — File photo
-----
Jan 18, 2022
MUMBAI: Senior cleric and All India Muslim Personal Law Board member Maulana Khalilur Rahman Sajjad Nomani has appealed to AIMIM chief and Hyderabad MP Asaduddin Owaisi to field candidates in the UP elections only on seats where he has "strong possibilities of winning", reports Mohammed Wajihuddin.
In an open letter, he makes a fervent appeal to Owaisi to concentrate on seats where he can win and announce alliance on the rest of the seats in Uttar Pradesh. The Maulana also tells Owaisi that "communal and fascist forces" get stronger whenever OBCs, which comprise many castes, back them overwhelmingly. He also regrets the failure of Muslims to create their own "Qyadat (leadership)".
Source: Times Of India
Please click the following URL to read the text of the original story:
https://timesofindia.indiatimes.com/india/dont-split-votes-aimplb-cleric-advises-owaisi/articleshow/88962180.cms
--------
Aligarh Muslim University 100 Members Panel Puts Out '15-Point Charter' For Political Parties To Include In Their Election Manifesto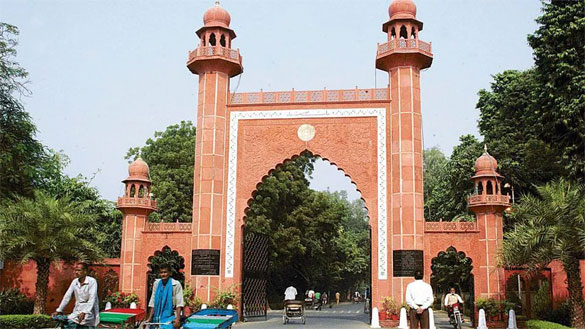 Gate of Aligarh Muslim University.(HT File Photo)
-----
18th January 2022
ALIGARH: The coordination committee of Uttar Pradesh state executive body of the Aligarh Muslim University (AMU) has passed a 15-point resolution as a charter of 'Muslim issues' and sought its inclusion in the election manifesto of political parties.
The committee has also sought an assurance of the implementation of the issues.
In the resolution passed by the committee, comprising over 100 members including teaching, non-teaching staff, students and alumni, it demanded speedy investigation and release of innocent persons framed under the Unlawful Activities (Prevention) Act and National Security Act.
It also demanded compensation and rehabilitation of victims who were falsely implicated by security agencies and subjected to prolonged incarceration and severe torture, but found innocent and acquitted by courts of law.
The resolution further demanded enactment of comprehensive anti-communal and anti-hate crime law with the provision of 'stringent punishment and speedy trial and formation of a task force having adequate representation of stakeholders for vigilance of harassment and atrocities on minorities'.
The committee said the election is crucial for the community, having been subjected to "systematic harassment by the communally-biased ruling dispensation and disappointed by the silence of all secular parties which had enjoyed power due to their electoral support".
Source: New Indian Express
Please click the following URL to read the text of the original story:
https://www.newindianexpress.com/nation/2022/jan/18/battle-for-%E2%80%8Buttar-pradesh-aligarh-muslim-university-panel-puts-out-charter-for-political-parties-2408170.html
--------
Saudi Royal Family Descendants Of Jews; Their Hearts Have Never Aligned With Islam: IRGC General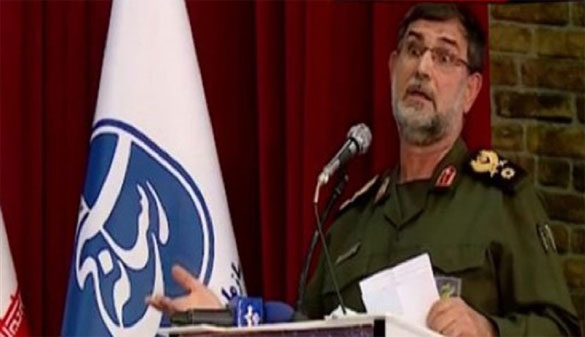 (Photo: IANS)
-----
18th January 2022
New Delhi: The commander of Iran's Islamic Revolutionary Guard Corps Navy recently said that the ruling royal family members in Saudi Arabia were actually Jewish, and that their conflict with Iran harkens back to the seventh century battles between Muslim and Jewish tribes, Jerusalem Post reported.
The speech made in January was aired on Iran's Bushehr TV and translated by the Middle East Media Research Institute (MEMRI).
"We cannot bear to see injustice in a Muslim country that is perpetrated by the Zionists and the seed of the Jews," the commander, General Alireza Tangsiri, could be heard saying in a video recording of the speech, the report said.
"[We cannot bear to see] that Muslims are being slaughtered by people who call themselves Christians but are not," he added, seeming to refer to the US' assassination of former IRGC Quds Force commander Qassem Soleimani, the report said.
"These are the very same Jews — and I'd better say Zionists — whose hearts have never aligned with Islam, and even with the Prophet in his time," he said, probably in reference to Saudi Arabia, Jerusalem Post reported.
The Iranian leadership is Shia, as opposed to that of Saudi Arabia, which is Sunni, the report said.
Tangsiri then mentioned other battles in which early Muslims fought local Jewish tribes, who were only Muslim "by name".
"Are the Saud clan really Muslims? They are the same Jews who were in Arabia back then," he concluded.
The House of Saud is the ruling royal family of Saudi Arabia since 1744, comprising the descendants of Muhammad bin Saud and his brothers.
Iranian rhetoric against the US and Israel has been more fiery than usual in recent weeks due in part to the two-year anniversary of the January 3, 2020 killing of Soleimani by a US drone strike in Iraq.
Source: Siasat Daily
Please click the following URL to read the text of the original story:
https://www.siasat.com/saudi-royal-family-descendants-of-jews-iranian-general-2260030/
--------
Brit Muslim Hostage Taker 'Ranted About Dying In 9/11 Terror Attacks' Before Storming US Synagogue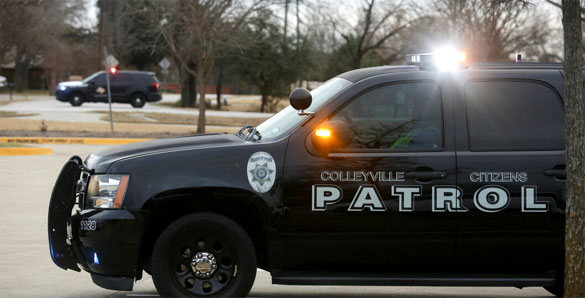 Law enforcement vehicles are seen in the area where a man has reportedly taken people hostage at a synagogue during services that were being streamed live, in Colleyville, Texas, U.S. January 15, 2022. REUTERS/Shelby Tauber SHELBY TAUBER
-----
17 January 2022
Two teenagers have been arrested in Manchester after a British man flew to the US, bought a weapon and held people hostage in a 10-hour stand-off at a synagogue.
The British Muslim, Malik Faisal Akram, gunned down after taking a rabbi and three of his congregation hostage in a Texas synagogue was once banned from court buildings in his hometown. The ban came after he told officials that he wished he had died in the 9/11 terror attacks, as revealed by MailOnline.
As police in the US and UK on a hunt to find if he was part of a wider terror cell, it has revealed that Malik Faisal Akram, 44, from Blackburn, Lancashire, was dubbed a "menace" for voicing his desire to be on board one of the planes that destroyed the World Trade Centre in 2001.
US President Joe Biden branded the incident "an act of terror" and UK police are working with authorities in America on the investigation.
Greater Manchester Police (GMP) announced that officers from Counter Terror Policing North West had made two arrests in south Manchester on Sunday evening.
They said the teenagers, whose ages and genders they did not immediately confirm, remain in custody for questioning.
GMP said police forces in the region are liaising with local communities to put in place any measures to provide further reassurance.
The four hostages held at Congregation Beth Israel in Colleyville, Texas, were unharmed.
Akram's family said they were "absolutely devastated" by what had happened and "do not condone any of his actions", according to a statement which had been shared on the Blackburn Muslim Community Facebook page.
The statement, attributed to Akram's brother Gulbar who said he had been involved in negotiating from the UK with his sibling during the ordeal, added that the hostage-taker "was suffering from mental health issues".
US officials believe Akram had a visa, arrived at John F Kennedy International Airport in New York around two weeks ago and bought a handgun used in the incident.
In an update to reporters on Sunday, Mr Biden said while he did not have all the details it was believed Akram had "got the weapons on the street", adding: "He purchased them when he landed."
He said there were "no bombs that we know of", and that Akram is thought to have "spent the first night in a homeless shelter".
Condemning what had happened, the statement from Akram's family said: "We would like to say that we as a family do not condone any of his actions and would like to sincerely apologise wholeheartedly to all the victims involved in the unfortunate incident."
Akram is said to have demanded the release of Pakistani neuroscientist Aafia Siddiqui, who was convicted of trying to kill US army officers in Afghanistan, and is in prison in Texas.
Speaking to reporters after the incident, FBI special agent in charge Matt DeSarno said they believed the man was "singularly focused on one issue and it was not specifically related to the Jewish community", and added they will continue to "work to find motive".
Confirming that the hostage-taker had died, he said there would be "an independent investigation of the shooting incident".
He said the FBI had been in contact with their legal attache offices in London and Israel for an investigation with "global reach".
Foreign Secretary Liz Truss condemned the "act of terrorism and anti-semitism", while the British Ambassador to the United States Karen Pierce said UK authorities are providing "full support to Texas and US law enforcement agencies".
Source: GB news
Please click the following URL to read the text of the original story:
https://www.gbnews.uk/news/brit-muslim-hostage-taker-ranted-about-dying-in-911-terror-attacks-before-storming-us-synagogue/206815
--------
Pakistan
Zionism A Serious Threat to Islam, Humanity, Scholars at Lahore Conference Warn
January 17, 2022
Speaking at a 'Bedari-e-Ummat' (awakening of Islamic community) conference on Sunday, they warned that people of Pakistan have been kept at the mercy of World Bank and IMF under tough economic conditions, creating serious concerns that 'U-turn loving' rulers might announce acknowledging Israel in lieu of waiving loans and giving up nuclear assets.
It was organized by Jamiat Ulema-e-Pakistan (JUP).
Speakers of all schools of thought sent a message to every member of the Muslim Ummah that all Muslims should work for their unity and awareness to defeat Zionist-Hindu conspiracies and to raise their voice in favor of the occupied and oppressed Muslims of Occupied Kashmir and Palestine.
The meeting was chaired by JUP president Dr Abul Khair Zubair while noted speakers included Allama Syed Jawad Naqvi, Maulana Zahidul Rashidi, Syed Safdar Shah Gilani, Khawaja Moinuddin Mehboob Koreja, Prof Abdul Ghafoor, Dr Raghib Naeemi, Hafiz Naseer Noorani, Maulana Amir Hamza, Maulana Abdul Rauf Farooqi, Maulana Muhammad Ali Naqshbandi, Pir Muhammad Asghar Noorani, Syed Aqeel Anjum Qadri, Prof Zawar Mehrvi, Allama Naeem Javed Noori, Malik Shahbaz, Mufti Noman Qadir Mustafaee, Mufti Imran Hanafi, Mufti Tahir Shehzad Sialvi, Sahibzada Hafeez Azhar, Pir Bashir Ahmad Yousifi, Maulana Ab Dallah Saqib Pir Moaz Mustafa Qadri, Maulana Babar Farooq Rahimi, Sahibzada Muhammad Farooq Qadri and others.
The scholars stressed that Islam and Zionism have always been two opposing forces and the battle has been going on since the beginning of Islam. They said Israel has never recognized the legitimacy of Islam till today and has been a threat to humanity as it wants to enslave all human beings, while Islam wants to give humanity freedom and its legitimate rights. Israel has been undermining Muslim countries with many tactics by creating infighting among Muslims, putting them under economic constraints.
Source: IQNA News
Please click the following URL to read the full text of the original story:
https://iqna.ir/en/news/3477410/zionism-a-serious-threat-to-islam-humanity-scholars-at-lahore-conference-warn
--------
Religious Intolerance in Pakistan
January 18, 2022
Religious extremism is a grave menace to Pakistan's human rights situation in the modern-day world. Hindus, Muslims, Sikhs, Christians and other religious minorities in Pakistan face frequent discrimination. They feel threatened in their homes and working places in Pakistan. When Pakistan was founded in 1947, its makers had dreamt of founding a secular state, where every individual regardless of their faith would be given equal opportunities and allowed to live their life freely. But, things are vice versa in modern-day Pakistan which does not reflect the vision of Quaid and Iqbal.
Additionally, things have worsened in the past few decades due to a combination of certain factors which include a radicalized Pakistani society, an educational institution that breeds hatred and a set of laws that Muslim majorities use against other minorities for their vendettas.
As a matter of grave concern, the groups that claim to be the defenders of Islam and carry out suicide attacks, kill people who are quite unaware of Islam; thus they germinate hatred and spread disharmony which exploits the image of Pakistan. These so-called "Jihadists" when interviewed, know nothing about Islam. The most recent tragedy was when a Sri Lankan man, who had been working in a Pakistani factory for the last 10 years, was tortured to death and burnt. It was quite cruel; even an animal is not treated the way he was killed. Muslims have forgotten the Quran which directs a man not to kill his fellow being since killing of one person is equal to the killing of entire humanity. It is categorically inscribed in the Quran, "Whoever kills a human, kills the whole humanity and whoever saves a human, saves the whole humanity."
To cut the long story short, religious intolerance and sectarian violence have affected the emotions of hundreds of thousands of non-Muslims and even many Muslims living in Pakistan. All of this can end if Muslims learn the real meaning of Islam which is harmony with all cultures and religions since the present world has become a globalized society where diverse cultures are existing.
Source: The Nation Pakistan
Please click the following URL to read the full text of the original story:
https://nation.com.pk/18-Jan-2022/religious-intolerance-in-pakistan
--------
Widow Of Sri Lankan National Priyantha Kumara Receives Aid And Salary
January 18, 2022
NAROWAL: The widow of Sri Lankan national Priyantha Kumara, who was lynched on blasphemy charges in Sialkot last month, received a grant of Rs17.6m ($100,000) and the first month's salary ($1,667).
The Rajco Industries has sent Rs17.6m ($100,000) as financial aid to the widow of its former general manager and the salary for the month of December 2021.
The Rajco Industries has transferred the amount of financial assistance and the salary from the Sialkot District Court branch of the National Bank to the account of Kumara's widow in Sri Lanka.
Media reports last month had said that the Sialkot Chamber of Commerce and Industry raised $100,000 as financial assistance for the family of Kumara.
SCCI President Mian Imran Akbar said they were taking appropriate steps to prevent such incidents in future as became the cause of the lynching of Kumara. He said safety and security of foreign employees and businessmen would be ensured.
Source: Dawn
Please click the following URL to read the full text of the original story:
https://www.dawn.com/news/1670037/lynching-victims-wife-receives-aid
--------
Pakistani police officer, two militants killed in Islamabad clash
Jan 18, 2022
ISLAMABAD: A police officer has been killed and two others injured in a rare shootout in Pakistan's capital, officials said Tuesday.
The Monday night gun battle started when two gunmen riding a motorcycle opened fire on a police checkpoint in Islamabad.
"A policeman was martyred while two others were wounded," the police said in a statement, adding both attackers were killed.
Pakistan's interior minister has ordered an inquiry into the incident, a rare security breach in the heavily guarded capital, which is home to dozens of embassies.
No group has claimed responsibility for the attack, but Pakistan is battling a resurgence of its home-grown Taliban following the group's return to power in Afghanistan last year.
Shahid Zaman, a senior Islamabad Police official, told AFP the incident was "an act of terrorism".
Tehreek-e-Taliban Pakistan (TTP) is a separate movement that shares common roots with the Afghan group.
Pakistan's government announced late last year it had entered a month-long truce with the TTP, facilitated by Afghanistan's Taliban, but that expired on December 9 after peace talks failed to make progress.
The TTP has been blamed for hundreds of suicide bomb attacks and kidnappings across the country, and for awhile held sway over vast tracts of the country's rugged tribal belt, imposing a radical version of Islamic law.
Source: Times Of India
Please click the following URL to read the full text of the original story:
https://timesofindia.indiatimes.com/world/pakistan/pakistani-police-officer-two-militants-killed-in-islamabad-clash/articleshow/88966249.cms
--------
Pakistan's economic pivot inspires little hope of thaw with India
Sachin Parashar
Jan 18, 2022
The focus on geo-economics in Pakistan's national security policy, as announced last week, is a welcome departure from the past but the policy in its entirety inspires little hope of any detente soon with India. Pakistan authorities have been at pains to explain there has been no shift in Islamabad's Kashmir policy and that is perhaps also borne out by Pakistan's continued and frequent pronouncements on developments in J&K, not least on the alleged human rights violations there.
While Pakistan officials were quoted as saying last week that the policy allows for development of trade between the 2 countries even without the final settlement of the Kashmir issue, the actual document that was made public gave little indication of that. The policy reiterated that the J&K issue remained at the core of the relationship for Pakistan and that India's revocation of the special status of the erstwhile state was illegal even though it didn't ask specifically for India to reverse the decision.
"I don't see that messaging on trade in the document. On J&K too, the fact that they haven't asked India to reverse the August, 2019, decision doesn't mean there has been a change. They probably want to follow it on a day-to-day basis," says former Indian high commissioner to Pakistan TCA Raghavan.
Pakistan continues to press for early return to full statehood for J&K and an assurance against any demographic change. Islamabad believes India didn't keep its end of the bargain by not addressing these issues and that this was why the ``goodwill'' created by the military ceasefire last year petered out.
While the focus on economic issues and social harmony is seen as a positive by the veteran of Pakistan affairs, Raghavan is disappointed that the policy seemed more a product of a semi-bureaucratic and semi-academic exercise than of political consultations. Raghavan believes though that both sides have tied themselves up with non-issues on trade and here a positive initiative can also come from the Indian side.
Pakistan stopped all trade with India after August, 2019, as it downgraded ties. India had earlier, after the Pulwama attack, withdrawn MFN status for Pakistan jacking up nontariff barriers. Indian authorities remain unconvinced that trade can provide a lasting framework for improvement in ties and recall how Pakistan failed to deliver on its promise to grant India MFN status, reneging on a roadmap the 2 countries had arrived at in September 2012 for improving trade ties.
On cross-border terrorism, the issue that has prevented India from having any substantive bilateral engagement with Pakistan since 2015 and also stalled the Saarc summit process, Pakistan's zero tolerance pledge against terrorist activities means little as the specifics of India's concerns differ vastly from those of Islamabad. While the policy does mention extremism, it doesn't, as Raghavan says, frontally address issues issues related to the strategic misadventures that led to the rise of terrorism and sectarianism in Pakistan. ``These are issues acknowledged by those in the government as well as the civil society and so, to that extent, I do find it a bit regressive,'' he says.
Source: Times Of India
Please click the following URL to read the full text of the original story:
https://timesofindia.indiatimes.com/world/pakistan/pakistans-economic-pivot-inspires-little-hope-of-thaw-with-india/articleshow/88959461.cms
--------
Imran Khan batted for Afia Siddiqui in his PTI manifesto so did Pak Senate
Jan 18, 2022
By Shishir Gupta
The involvement of a Pakistani-origin UK national Malik Faisal Akram in the siege at a synagogue in the US state of Texas shows the deep-seated religious radicalisation within Pakistan and UK among Muslim community. If Akram was the spearhead, the Pakistan government has been instrumental in radicalising their own towards pan-Islamic jihadi causes since President Zia-ul-Haq days.
The siege at the Congregation Beth Israel in Colleyville was led by Akram, who demanded the release of convicted Pakistani neuroscientist Afia Siddiqui, suspected of ties with Al Qaeda and currently serving an 86-year sentence in the Fort Worth prison after being convicted in 2010 of trying to kill US military officers while in custody in Afghanistan.
In the past, the Pakistani government too has tried to free 'Lady al Qaeda' - as she is known in the counterterrorism circles. A few years ago, when Barack Obama was the President of the United States, the Pakistan officials had sent a proposal to release the woman in exchange of Army Sgt. Bowe Bergdahl.
In 2018, the Pakistani Senate unanimously passed a resolution to take up the matter of Siddiqui's release with the US, referring to her as the "daughter of the nation".
Imran Khan, who is now the Prime Minister of Pakistan, competed with other Islamist political parties and jihadist groups to spearhead the campaign to free Siddiqui.
The manifesto of Khan-led Pakistan Tehreek-e-Insaaf (PTI) grouped Siddiqui among the Overseas Pakistanis and said their "patriotic spirit" is valued by the party.
"Overseas Pakistanis are one of our biggest assets, who have consistently been denied access to their citizens' rights and to the opportunity to contribute to Pakistan's economy due to inefficient and incomplete processes along with poor quality infrastructure and services by previous governments. We will ensure voting rights for overseas Pakistanis," the PTI manifesto said.
"We will provide consular and legal services to all Pakistanis jailed abroad. We make best efforts to bring prisoners like Dr. Afia Siddiqui and others back to Pakistan," it further said.
Even the Taliban, which now rules Afghanistan, had shown their keen interest in Siddiqui's release in exchange of Warren Weinstein, an American aid worker who was kidnapped by al Qaeda in Pakistan in 2011. Weinstein was killed in a US drone strike after being captive for four years.
Siddiqui comes from a well-educated Pakistan family with strong religious convictions. She graduated from the prestigious Massachusetts Information of Technology (MIT), and also received a doctorate degree in neurology from Brandeis University.
According to US intelligence officials, she appeared to be radicalised after the 9/11 attacks. She was connected to Khalid Sheikh Mohammed, the alleged mastermind of the 9/11 attacks and believed to be acting as Al Qaeda's courier to facilitate the shipping process of ammunition and weapons for a planned attack.
US officials say she disappeared in 2003 and re-appeared in 2008 in Afghanistan with the detailed information about American targets.
The family of 44-year-old Malik Faisal Akram, the latest to demand Siddiqui's release, belongs to Jhelum district in Punjab and emigrated to the UK nearly 50 years ago. Malik was a member of Tabligh Jamaat and had travelled abroad earlier on work related to it, according to intelligence officials. He was married to a Gujrati Muslim lady and has five sons and a daughter.
Source: Hindustan Times
Please click the following URL to read the full text of the original story:
https://www.hindustantimes.com/world-news/imran-khan-batted-for-afia-siddiqui-in-his-pti-manifesto-so-did-pak-senate-101642477859200.html
--------
Putin is the first Western leader to show empathy to Muslim sentiment: Pak PM Imran Khan
Jan 18, 2022
After Russian President Vladimir Putin said in a press conference last month that insulting Prophet Muhammad is a "violation of religious freedom", Pakistan's Prime Minister Imran Khan in a call to the Russian president said Muslims supported his stand.
"Imran Khan emphasised that the Russian president's statements made during the annual press conference relating to the inadmissibility of any action under the cover of freedom of expression that degraded the dignity of particular religious, national or social groups, received wide support from Pakistani society and the overall Islamic world," TASS news agency quoted Kremlin's statement.
Putin during the annual press conference had said insulting Prophet Muhammad is a "violation of the sacred feelings of people who profess Islam." The Russian president had said artistic freedom should not infringe on the freedom of others as he emphasised that Russia has evolved as a "multi-ethnic and multi-confessional state".
The Russian leader said such behaviour "could trigger others, even more, acute extremist manifestations" while recalling the attack on Charlie Hebdo's office after cartoons of Prophet Muhammad were published by the magazine which later led to a terror attack on its office in Paris.
TASS news agency said both leaders pledged to resume contacts and boost trade relations as Kremlin said people of various faiths in Russia coexist and interact.
Source: WIO News
Please click the following URL to read the full text of the original story:
https://www.wionews.com/south-asia/putin-is-the-first-western-leader-to-show-empathy-to-muslim-sentiment-pak-pm-imran-khan-445582
--------
Transforming Pakistan: 'Powerful, crooked politicians accustomed to being above law'
By Prime Minister Imran Khan
January 17, 2022
The rise and fall of nations are different from the rise and fall of civilizations. Nations can be raided, redrawn or re-imagined exogenously but civilizations cannot be killed from the outside, they only commit suicide.
The core of every civilization is its spiritual principles; when they die, the civilization dies. In Islamic civilization, the manifestation of our spiritual principles happened in the Prophet's (SAW) Madina. Besides many other important principles, there were five very important guiding principles upon which the state of Madina was built.
These principles are unity, justice & rule of law leading to meritocracy, strong moral and ethical foundation, inclusion of all humans in progress and prosperity, and finally, the quest for knowledge. To help revive the spirit of the covenant of Madina, National Rahmatul Lil 'Alamin Authority (NRA) has been formed.
The first principle which laid the foundation for Riyasat-i-Madina was of unity.
The idea of unity (Tawhid) comes from the Quran and in a sense, the entire religion is based on that. From unity of God to unity of mankind, it is the most fundamental principle of Islam.
Remember that our Prophet (SAW), who was mercy for all mankind, unified people of diverse ethnic and religious backgrounds into a single community. Besides Muslims, there were Christians, Jews, Sabeans and other groups who were all woven into a unitary communal whole under the state of Madina.
The second founding principle was Rule of Law which resulted in justice and meritocracy. The Prophet (SAW) made it clear that no one was above the law. He said that nations perish when two sets of laws exist, one for the rich and another for the poor:
"O people, those who came before you were destroyed because if a person of high status committed theft among them, they would spare him, but if a person of lower status committed theft, they would apply the punishment upon him. By Allah, if Fatima, the daughter of Muhammad (SAW), were to steal, I would have cut off her hand." [Sahih Muslim 1688]
If one looks at the world today, one can easily witness that most successful states also have the most robust application of the rule of law. Besides several Western nations, one witnesses those East Asian economies that have recently prospered, strictly practiced this principle. Japan, China, South Korea are good examples. Whereas in those nations where rule of law was subverted, seem to be sinking into poverty and chaos. In many countries of the Muslim world, despite the prevalence of tremendous resources, there is less progress, which is attributable to lack of rule of law. Another good example is South Asia. In today's India, the apartheid rule of law has immediately brought about poverty and countless insurgencies that threaten the union of their country. In Pakistan, not adhering to the rule of law has led to siphoning off of billions of US dollars which has imposed collective poverty on our public. The pattern of politics and development in many countries of Africa and Latin American suggest the same. The so-called banana republics are the way they are because of lack of rule of law. This cause and effect relationship between rule of law and socio-political harmony cannot be emphasized enough.
The third founding principle of Riyasat-i-Madina was of an ethical and moral transformation of the people – the concept of Amr-bil-maroof-wa-nahi-an-al-munkar (doing good, forbidding evil). The Holy Quran declares it as the defining mission for the Ummah:
You are the best community that has been raised for mankind. You enjoin good and forbid evil and you believe in Allah. [Aal-e-Imran, 3:110].
Enjoining what is good and forbidding what is evil is a collective duty that leads to moral transformation of a society. Nobody would dispute this principle, but there are elements in our society that are of the opinion that ethical development of people should be left to the people, the state should remain neutral about good and evil as conceived by religion. This approach is quite outmoded and problematic because it handcuffs the state from performing its ethical and moral duties and allows adversaries of the country to come in with handfuls of money and subvert our values using our own educational systems and channels of information. NRA will endeavor to engage in amr bil maaroof by teaching seerat-al-nabi (SAW) to our youth in schools and universities in the hope to raise the level the ethics and morals in our society.
The fourth founding principle was of inclusive development through creation of a welfare state where society takes care of its poor and vulnerable and everyone is a stakeholder in the development of society and state. State of Medina was first recorded welfare state of mankind where the state took responsibility of its weak. Since we must emulate the example of our blessed Prophet (SAW), our citizens should learn to be strict with themselves and generous with others.
Keep in mind, however, that in recent times the idea of welfare state has been colored by the Western European experience. Indeed, the West created impressive welfare systems from 1950s to 2010s, of which the most impressive were the Scandinavian ones. However, most of the Western welfare states were not sustainable environmentally because these were very high consumption societies that produced enormous waste. If the whole of non-West were to copy these welfare states, then our pattern of production, consumption and waste would resemble theirs, and by some estimates it would require us six more planet earths to act as sinks that would absorb our waste. Such a welfare state is neither possible nor desirable. Since Islam is the middle path, only moderate prosperity and consumption would be ideal, just enough to fulfil our basic needs with dignity and honour, with universal health care and education.
And finally, a knowledge-based society that doesn't confound literacy with knowledge. Literacy may lead to illuminative knowledge that may guide us to good behaviour, but some of the highest crime zones of the world also have very high literacy rates. One must not lose sight of an important historical fact that nearly all scholars of early and medieval Islam had deep roots in spirituality.
Hence literacy alone may not be sufficient for a happy society. Knowledge with spiritual transformation from cradle to grave is important. All sources that impact human behaviour should disseminate knowledge which produces self-control, self-discipline, patience, forbearance, tolerance and a spirit of service and volunteerism.
Lastly, in the light of our ideals, we have embarked on the road to the welfare state with some great initiatives. Despite tight financial means, we allocated unprecedented amount of money to our initiatives such as the Ehsaas Programme which was launched back in 2019. Ehsaas Programme is a social safety and poverty alleviation programme necessary for the vulnerable groups in society. This was one of our key initiatives towards building a state that cares about the welfare of our citizens. By far, one of the greatest programmes in history of Pakistan is the Sehat Sahulat Programme which offers our citizens universal health coverage. This is not just to protect vulnerable households from sinking into poverty who often borrow money for medical treatment, but it also leads to a network of private sector hospitals all over the country, thus benefitting both the public as well as the private sectors in the field of health. Just Punjab government alone has allocated Rs400 billion for this. The Sehat Sahulat Programme is an important milestone towards our social welfare reforms. It makes sure that certain low-income groups in Pakistan may have access to their entitled medical health care quickly and honorably without accruing many financial obligations.
In the wake of global economic hardship brought about in the post-Covid era, we have not neglected the fast transforming educational arena. Our Ehsaas scholarship programme would ensure that talented students within the underprivileged and poor strata of society would get a chance to pursue decent education that would augment their chances of getting better livelihoods. This programme combined with all our other scholarships amounts to six million scholarships worth Rs47 billion. This too is unprecedented in the educational history of Pakistan.
Source: The News Pakistan
Please click the following URL to read the full text of the original story:
https://www.thenews.com.pk/print/925751-spirit-of-riyasat-i-madina-transforming-pakistan-slug-powerful-crooked-politicians-accustomed-to-being-above-law-pm
--------
Payment made into Pakistan bank linked to blogger's murder plot, UK court told
Atika Rehman
January 18, 2022
LONDON: On day three of the trial of Muhammad Gohir Khan, the man charged with conspiracy to murder Netherlands-based blogger and activist Ahmad Waqass Goraya, the jury was once again told details of how this alleged plot was hatched and funds transferred to finalise the deal.
A middleman identified as Muzammil, who used the nicknames Mudz, Zed and Papa on Whatsapp, was in contact with Khan over several months in 2021 when the two discussed the hit as well as payment for the job.
Muzamil paid nearly £5000 pounds into an Allied Bank account belonging to a Muhammad Amin Asif in Chiniot. This money, the Crown Prosecution Service said, was part of the deal between Khan and the middleman to kill Goraya.
Khan later received £4888 in the UK via Hundi transfer, which he then used to purchase tickets, arrange for tests and book his stay in the Netherlands.
The middleman was wary of being traced to the bank account, and he and Khan spent days discussing how to transfer the money without being tracked down as well as what the exchange rate would be.
The financial rewards for Khan's actions were believed to be significant, with a payment of £100,000 on offer. At the time, the prosecution claimed, the defendant was in significant debt, with no clear means of paying his creditors
The prosecution also outlined in detail the "deal between Khan and the middleman", with an agreement of a total payment of £100,000, of which £80,000 was to be paid to the defendant and the remainder to the middleman.
The trial is set to continue this week. Khan has pleaded not guilty to the charge, and maintained that his intention was not to kill Goraya but to take the cash from the individuals in Pakistan.
Source: Dawn
Please click the following URL to read the full text of the original story:
https://www.dawn.com/news/1670019/payment-made-into-pakistan-bank-linked-to-bloggers-murder-plot-uk-court-told
--------
India
Aligarh admin refuses nod for Dharam Sansad on January 22, 23
Anuja Jaiswal
Jan 18, 2022
AGRA: The Aligarh district administration has denied permission for the 'Dharam Sansad' planned in the city on January 22 and 23. Besides prominent citizens and minority organisations, Congress functionary Kapil Sibal had also written to the district administration demanding denial of permission for the event "that could spark tension in the communally sensitive city".
ADM (city) RK Patel told TOI on Monday that since the model code of conduct and Covid guidelines were in force, permission would not be granted to the organisers.
Several senior citizens, retired officials, professors and social workers had written to district magistrate Selva Kumari demanding her to stop the event. In a letter, they said: "The Dharam Sansad in Aligarh is being organised on the pattern of Haridwar. Since Aligarh is a sensitive city, provocative speeches like the ones delivered at the Haridwar Dharam Sansad, which disrupt the peaceful atmosphere of the entire nation, could create tension and fear in society amid assembly elections. Therefore, such an event should not be allowed in public interest."
Organiser of the Dharam Sansad and trustee of Sanatan Hindu Seva Sansthan Annapurna Bharti said the event has been postponed "by us" due to fear of Omicron "and as two of our main speakers, who are also members of the core committee of the Dharam Sansad in Haridwar, are in judicial custody for their Haridwar speeches".
Source: Times Of India
Please click the following URL to read the full text of the original story:
https://timesofindia.indiatimes.com/india/aligarh-admin-refuses-nod-for-dharam-sansad-on-january-22-23/articleshow/88961134.cms
--------
Asaduddin Owaisi denies receiving letter from AIMPLB about UP polls
18th January 2022
Hyderabad: AIMIM president Asaduddin Owaisi on Monday denied receiving a letter from the All India Muslim Personal Law Board (AIMPLB) about Uttar Pradesh elections and said that the Board has nothing to do with politics.
The Hyderabad MP told reporters that AIMPLB has not written a letter to him. He said the Board's Constitution is clear that it does not involve itself in politics.
"The Board has nothing to do with politics and it is not their position," said Owaisi, who is also a member of the apex body of Indian Muslims.
AIMPLB working committee member Moulana Sajjad Naomani had last week written a letter to Owaisi, urging him to minimise the division of votes against communal forces in the Uttar Pradesh elections.
The eminent cleric urged the AIMIM leader to field candidates only in those constituencies where winning is certain.
Owaisi, however, did not react to the letter by Sajjad Naomani.
To another query, Owaisi said he will have to face throughout his life the allegation of dividing the so-called secular votes. "I want to ask those who are making this allegation. Why BJP won in Uttar Pradesh in 2014, 2017 and 2019. The truth is the so-called secular parties failed to defeat the BJP. In 2019, MIM contested only three Lok Sabha seats, how BJP won 306 seats," he said.
"They are frustrated. They have no ideological and intellectual strength to defeat BJP and that is why they are blaming MIM," he added.
Owaisi said that his party is geared up to contest the UP elections as per the plans of its state unit to contest 100 seats. The party on Sunday released its first list of nine candidates. He said there would be more lists for the second phase and subsequent phases.
"Only time will tell. As of now we are completely geared up and prepared to contest the polls," Owaisi said when asked about the possibility of alliance with other parties.
The Lok Sabha member said AIMIM was preparing to contest the polls following Covid guidelines issued by the Election Commission of India. "Since meetings are not allowed, we will organise virtual meetings. We will use modern technology tools as per the Election Commission guidelines. We will increase social and digital media presence," he said.
The AIMIM chief hoped that the 60 meetings he addressed in UP during the last 4-5 months will have an impact and help the party.
Source: Siasat Daily
Please click the following URL to read the full text of the original story:
https://www.siasat.com/asaduddin-owaisi-denies-receiving-letter-from-aimplb-about-up-polls-2260049/
--------
Mideast
Iran's Top Security Official: 25-Year Deal with China against US Unilateralism
2022-January-17
Implementation of the 25-year agreement between Iran and China, the world's second-largest economy, is a strategic achievement for Tehran as Washington continues to pursue unilateralism and continued pressure to exclude Iran from economic engagement with the world, Shamkhani wrote on his twitter page on Monday.
Iran's Economy Minister Seyed Ehsan Khandouzi announced that the Iranian and Chinese ministries have started detailed talks on implementation of the 25-year strategic agreement between the two countries.
Government departments from Iran and China have started detailed talks to reach concrete investment and cooperation agreements after a 25-year partnership between the two countries formally went into effect last week, Khandouzi said.
"Now each (Iranian) ministry … has started talks related to its field of activity with the Chinese side so that they can reach contracts," he added.
"It will be after the start of these contracts that the investment and growth we have in mind would effectively take place," Khandouzi said.
Iranian Foreign Minister Hossein Amir Abdollahian announced on Friday that Tehran and Beijing have started implementation of the 25-year strategic agreement signed in March.
"We agreed to announce today as the date to begin implementing the comprehensive agreement on strategic partnership" between Iran and China, Amir Abdollahian said, after concluding detailed discussions on Sino-Iranian cooperation with the Chinese foreign minister in China.
During the meeting with his Chinese counterpart on Friday, the diplomat pointed to the significance of the 25-year partnership agreement signed between Tehran and Beijing, and emphasized that the implementation of the document would be an important event and a fundamental change in relations.
He submitted an "important" written message by Iranian President Seyed Ebrahim Rayeesi to President Xi Jinping.
Referring to the plans to commemorate the 50th anniversary of the establishment of political relations between the two countries, the Iranian foreign minister voiced Tehran's readiness to expand all-out relations with Beijing.
He hailed China's constructive cooperation with Iran in providing more than 110 million doses of coronavirus vaccines.
Iran's foreign minister expressed the hope that the opening of China's consulate general in the Southern Iranian port city of Bandar Abbas would facilitate bilateral trade cooperation.
The top Iranian diplomat outlined the latest state of bilateral cooperation in various fields and said Tehran is resolved to implement all infrastructure agreements with Beijing.
He said extensive cooperation with neighbors and friendly countries in the region is among the priorities of Iran's foreign policy, and added that the Islamic Republic would continue to play a constructive role in regional developments, including maintaining and increasing the security of energy transfer.
Amir Abdollahian also pointed to the importance of cultural relations and the common capacities of the ancient civilizations of Iran and China, and said the Iranian artists' keenness to develop bilateral cooperation would be a valuable opportunity to take advantage of such a capacity.
The Iranian and Chinese foreign ministers also discussed a wide range of political, economic, trade, consular and cultural issues as well as regional and international developments. During the second round of talks, they exchanged views about the latest developments pertaining to the sanctions removal talks in Vienna and issues in West Asia and the Persian Gulf region.
Amir Abdollahian also said on Sunday that the 25-year strategic partnership agreement between Tehran and Beijing will have many advantages for both countries.
Ties between Tehran and Beijing are expanding in all areas, Amir Abdollahian said, adding that the 25-year strategic partnership between the two countries will be implemented with a win-win approach.
He made the remarks in an interview with the Chinese CGTN TV channel.
Amir Abdollahian arrived in the Chinese capital of Beijing on Friday to meet and hold talks with his counterpart Wang Yi and other senior officials.
He said that various issues, including implementing the comprehensive strategic partnership deal, regional and international developments, as well as Vienna talks, were discussed in meeting with Chinese foreign minister.
The 25-year strategic partnership and cooperation between the two countries will be implemented with a "win-win" approach, the top diplomat added.
He pointed to the start of the implementation of the Iran-China 25-year cooperation deal during his visit to Beijing, and said that Iran and China will benefit from the interests of the agreement.
Amir Abdollahian also considered China as one of the active parties in the Vienna talks which has played a constructive and supportive role in backing Iran's peaceful nuclear rights and always stressed the need to remove oppressive sanctions against Iran.
AmirAbdollahian arrived in Beijing on Friday at the head of a high-ranking political and economic delegation at the invitation of his Chinese counterpart.
Iran and China signed the landmark 25-year comprehensive strategic partnership agreement in March last year in defiance of the US unilateral sanctions to strengthen the long-standing economic and political alliance.
Source: Fars News Agency
Please click the following URL to read the full text of the original story:
https://www.farsnews.ir/en/news/14001027000878/Iran%E2%80%99s-Tp-Secriy-Official-25-Year-Deal-wih-China-agains-US
--------
Spokesman: Iranian Diplomats' Presence in S. Arabia Good Prelude to Open Embassies
2022-January-17
"Three Iranian diplomats have arrived in Jeddah to start their work at the OIC," Khatibzadeh told reporters in his weekly press conference on Monday.
Khatibzadeh described the latest development as "a good prelude for the two sides to visit their embassies".
"Iran has always expressed its readiness to open its embassy in Saudi Arabia," he added.
The spokesman also said paying attention to one's words and deeds is a prelude to a détente between Tehran and Riyadh, which, "God willing, our friends in Saudi Arabia are increasingly cognizant of".
On Saturday, a member of the Iranian Parliament's National Security and Foreign Policy Committee said Iran and Saudi Arabia are preparing to reopen embassies after five years of severed ties.
The restoration of ties between the two important countries of Iran and Saudi Arabia would play a substantial role in easing tensions in the region, Jalil Rahimi Jahanabadi said in a tweet.
Saudi Arabia severed diplomatic relations with Iran in January 2016 after Iranian protesters, enraged by the Saudi execution of prominent Shia cleric Sheikh Nimr Baqir al-Nimr, stormed its embassy in Tehran.
For years, the kingdom pursued a confrontational foreign policy toward the Islamic Republic, but since last year, the kingdom appears to have changed tack.
The two Middle East heavyweights have held four rounds of talks since April, including a meeting last month under the Iranian administration of President Seyed Ebrahim Rayeesi.
Saudi Foreign Minister Prince Faisal bin Farhan Al Saud in an interview with the Financial Times in October signaled his country's desire to repair relations with Iran, saying the kingdom is "serious" about talks with the Islamic Republic.
Describing the negotiations as "exploratory" but "cordial", he said "we are serious about the talks. For us it's not that big a shift. We've always said we want to find a way to stabilize the region".
Also, in an interview with Al Jazeera published earlier this month, Iranian Foreign Minister Hossein Amir Abdollahian said Tehran and Riyadh have so far held four rounds of "positive and constructive" talks in Iraq.
Source: Fars News Agency
Please click the following URL to read the full text of the original story:
https://www.farsnews.ir/en/news/14001027000747/Spkesman-Iranian-Diplmas%E2%80%99-Presence-in-S-Arabia-Gd-Prelde-Open
--------
Senior Analyst: Western Pressures to Set Deadline for Vienna Talks Meant to Prevent Establishment of Verification Mechanism
2022-January-17
The Western powers attempt to set a deadline for the Vienna talks in order to force Iran to stop pursuing verification mechanism on implementation of any future agreement and accept an interim deal, Seyed Mostafa Khoshcheshm said on Monday.
He added that the European and American sides involved in the talks in Vienna, Austria, speak of a deadline, but on the other hand, they reject Iranians' initiatives and demands on verification of future moves and assurances for removal of the anti-Iran sanctions without presenting any proposal of their own.
The Western parties seek to waste the time to approach their self-declared deadline in a bid to pressure the Iranian negotiating team to abandon their efforts to develop and establish a comprehensive mechanism for verification and assurances, the expert said.
The foreign policy analyst also underlined that the Islamic Republic will not recognize any deadline to make sure that the verification and assurances mechanisms are properly articulated and confirmed.
Regarding the increase of political and media pressures on the Iranian delegation in Vienna, Khoshcheshm said that the Western sides dropped pressures for a short period, but as it was expected, they exacerbated propaganda campaign, threats, and blame game when it came to negotiating challenging issues.
He added that the US labors hard to disarm the Islamic Republic of its main leverage, which is the uranium enrichment at 60 percent level, in pursuit of a deal without a practical system of verifications and guarantees or, if not possible, an interim deal, but Tehran seeks a reliable and lasting agreement and it may not will not abandon this leverage.
The G4+1 group (Britain, France, Russia, China plus Germany) have not proposed any temporary agreement in the Vienna talks so far, Khoshcheshm said, noting that some Western media propagate such a weird issue because they want a potential agreement that lacks pragmatism and verification mechanism.
He referred to the Iranian officials' tours to the regional states, and argued that expansion of ties with other countries, specially China and Russia will affect the Vienna talks indirectly because the Islamic Republic can lessen the impacts of the US illegal and cruel sanctions and increase the Iranians' bargaining power in the negotiations.
The regional states have also come to the conclusion that West Asia is experiencing a new order amid the US withdrawal from the region, Khoshcheshm said, adding that given the fact that the Islamic Republic will be more powerful in the future, the neighboring and regional countries want to expand their ties with Iran.
Iranian Foreign Ministry Spokesman Saeed Khatibzadeh said on Monday that certain important issues have still remained unresolved in Vienna talks between Tehran and the world powers and their solution requires Washington's political resolve and decision-making.
What remained in negotiations are key issues that require the adoption of specific political decisions, specially by the US, Khatibzadeh told reporters in his weekly press conference in Tehran.
Regarding the latest situation of Vienna talks, he said that the chief negotiators of the delegations have returned to their capitals for a break for more consultations.
What remained in negotiations are key issues that may require special political decisions by the US in particular in order to announce their decisions on the removal of sanctions and remaining issues that some of which are serious, Khatibzadeh added.
Iran and the remaining parties to the JCPOA – Russia, China, France, Britain, and Germany – have been holding talks in the Austrian capital since April last year. The focus of the talks has been on the removal of all sanctions that the United States re-imposed on Iran following its withdrawal from the deal.
On Friday evening, the eighth round of the Vienna talks was paused so that the negotiators could return to their respective capitals for consultations. They are expected to return to the negotiating table after two days.
Throughout the talks, Tehran has made clear that the US, as the only country that has left the JCPOA, is responsible for the status quo, and therefore, it needs to take the initial step by removing all of the sanctions that it imposed after withdrawing from the deal in May 2018.
The Islamic Republic has also criticized the US and its European allies for paying lip service to safeguarding Iran's economic dividends, as foreseen in the JCPOA, and for their unconstructive attitude during the Vienna talks.
On Friday, Iranian Foreign Minister Hossein Amir Abdollahian noted a "contradiction" in the Western parties' conduct, saying that reaching a "good agreement in the shortest time possible" would only depend on them.
"The conduct of Westerners compared to their statements that they are concerned and are in a hurry shows that there is a contradiction in their behaviors and remarks," Amir Abdollahian said on Friday, while on a high-profile visit to China.
"I would like to loudly declare that the Islamic Republic of Iran welcomes reaching a good agreement as soon as possible, but this would depend on the Western side," he added.
Amir Abdollahian had also in November in a phone conversation with his German counterpart Heiko Maas blamed Washington for the problems and non-implementation of the nuclear deal.
The US government is the main culprit in creating current situation in JCPOA-related issues, Amir Abdollahian said during the phone talks initiated by Maas.
The US government's withdrawal from the JCPOA in May 2018 and the inaction of three European countries involved in nuclear talks, including Britain, France and Germany, has increased distrust significantly, he added.
Therefore, complete lifting of sanctions imposed against Iran is a need, Amir Abdollahian underlined.
Source: Fars News Agency
Please click the following URL to read the full text of the original story:
https://www.farsnews.ir/en/news/14001027000603/Senir-Analys-Wesern-Pressres-Se-Deadline-fr-Vienna-Talks-Mean-
--------
Israel completes flight test of Arrow weapons system
18 January ,2022
Israel's defense ministry said on Tuesday it had completed a planned flight test of the Arrow weapons system, and would release further test details throughout the day.
Last year, Israel r said it was developing a new ballistic missile shield, the Arrow-4, with the United States.
Source: Al Arabiya
Please click the following URL to read the full text of the original story:
https://english.alarabiya.net/News/middle-east/2022/01/18/Israel-completes-flight-test-of-Arrow-weapons-system
--------
Palestinian shot dead in alleged knife attack in West Bank
Qais Abu Samra
17.01.2022
RAMALLAH, Palestine
A Palestinian was shot dead by Israeli forces on Monday in an alleged knife attack in the occupied West Bank, according to the Israeli army.
A military statement said the Palestinian attempted to stab an Israeli soldier at Gush Etzion junction north of Hebron.
The army said an Israeli soldier opened fire and neutralized the assailant. No injuries were reported among Israeli soldiers.
The Palestinian Health Ministry identified the dead Palestinian as Faleh Jaradat from Sa'ir town, northeast of Hebron city.
Source: Anadolu Agency
Please click the following URL to read the full text of the original story:
https://www.aa.com.tr/en/middle-east/palestinian-shot-dead-in-alleged-knife-attack-in-west-bank/2476278
--------
Palestinian threatens to set himself on fire over Israeli eviction order
Abdel Raouf Arnaout
17.01.2022
JERUSALEM
A Palestinian has threatened to set himself and his family on fire in protest of an Israeli eviction order.
Israeli municipal authorities issued an order to expel Mahmoud al-Salihiya and his family from their house and a plant nursery in Jerusalem's Sheikh Jarrah neighborhood to build a school in their place.
Years-long attempts by the family to have the order revoked have failed.
Israeli forces on Monday managed to vacate the nursery plant by force, and sought to evacuate the house, but Mahmoud climbed to the roof of the house and threatened to set himself and his family ablaze in the event of eviction.
"We will not leave here, either we die or we live," a fuming Mahmoud shouted as he carried a container of gasoline.
"The (Israeli) municipality wants to remove a family from their home in order to set up schools. Who are the schools for? Schools for them, for the Jews," he explained.
"Whoever approaches, I will burn the house which is full of gas pipes, and I will bomb the house with whoever inside," he warned.
Some young men who were among the family's friends poured gasoline on the roof of the house.
Source: Anadolu Agency
Please click the following URL to read the full text of the original story:
https://www.aa.com.tr/en/middle-east/palestinian-threatens-to-set-himself-on-fire-over-israeli-eviction-order/2476011
--------
Iranian diplomats arrive in Saudi Arabia after 6 years
Seham al-Khouli
17.01.2022
TEHRAN, Iran
Three Iranian diplomats have arrived in Saudi Arabia for the first time in six years to represent Tehran's mission in the Organization of Islamic Cooperation (OIC) in Jeddah, according to the Iranian state television on Monday.
"Three Iranian diplomats have arrived in Jeddah to start their work at the OIC," Foreign Ministry spokesman Saeed Khatibzadeh told a press conference.
The spokesman said Tehran is ready to reopen its embassy in Riyadh. He, however, added that such move "depends on what practical measures the Saudi side will take."
Iran and Saudi Arabia severed diplomatic ties in January 2016 following an attack on the Saudi Embassy in Tehran after Shia cleric Nimr al-Nimr was executed by Saudi authorities.
Relations between the two rivals deteriorated further after Iran in September 2016 accused Saudi authorities of deliberately causing the deaths of around 400 Iranian pilgrims in a 2015 stampede in the Muslim holy city of Mecca.
The two sides have since been engaged in a strong regional rivalry, often accusing each other of waging a proxy war for regional influence.
Source: Anadolu Agency
Please click the following URL to read the full text of the original story:
https://www.aa.com.tr/en/middle-east/iranian-diplomats-arrive-in-saudi-arabia-after-6-years/2475990
--------
North America
Michigan city council becomes first all-Muslim led government in US
January 17, 2022
HAMTRAMCK, Michigan: Hamtramck, Michigan is the first city in the US to be led by an all-Muslim government.
A city of mostly Polish-Americans for 99 years, locals say the population has gradually shifted to now be over half Arab-Americans. And in its 100th year, the city's leaders reflect that change.
"It was a historic achievement that's never happened before for the Arabs and immigrants," Amer Ghalib, Hamtramck mayor, told Arab News.
"And I think it inspired many of the youth to go for this field and made them confident in themselves and of their abilities and that they have become an inseparable part of the fabric of this society," he added.
The Yemeni-born mayor leads Hamtramck alongside the elected city council which, with the exception of one American-born convert to Islam, is made up entirely of Arab immigrants.
Having moved when he was 17, Ghalib considers the two square miles that make up Hamtramck to be his mother city.
"I feel proud and I feel a big responsibility and this is why we have to work very hard to prove that we, as immigrants, can work and succeed in managerial, public service, and political fields in this country," he said.
Preempting any Islamaphobic backlash or fear, Ghalib assured citizens that they should not expect any changes from an all-Muslim city government, just efforts to revitalize city infrastructure and a commitment to serve its people.
"There is no difference, because we are all bound by the city regulations and the country's constitution, with laws and regulations that we cannot violate," he said.
Source: Arab News
Please click the following URL to read the full text of the original story:
https://www.arabnews.com/node/2006361/world
--------
US Muslim leader calls on community to confront 'anti-Semitism problem'
By Lee Brown
January 17, 2022
A Duke University professor has demanded his fellow Muslims confront their own "increasing anti-Semitism" in the wake of the Texas synagogue hostage situation — pointing to a trope once used by Rep. Ilhan Omar as an example of an "alarming internal problem."
Professor Abdullah Antepli, a founder of the Muslim Leadership Initiative, said the 10-hour hostage nightmare at a Texas synagogue Saturday forces the need for his community to have "morally required tough conversations."
"HOUSTON, WE HAVE A PROBLEM!" Antepli tweeted Sunday.
"Without ands and buts, without any further denial, dismissal and or trivializing of the issues… we need to honestly discuss the increasing anti-Semitism within various Muslim communities," he wrote.
"Yes, we Muslims living [in] North America undeniably have an increasing anti-Semitism problem and seemingly we have yet to even begin to address the issue honestly, morally and accurately," he wrote.
"But again we have to," he said, saying he was "really sick and tired of the over all defensiveness and tribal."
"We can no longer pretend the problems of anti-Semitism within us does not exist," he said, calling it an "alarming internal problem."
"We are better than this!"
Antepli singled out Muslims using terms including "the Benjamins" — an anti-Semitic trope that "Squad" member Omar (D-Minn.) used in 2019.
The progressive lawmaker later apologized for using "anti-Semitic tropes," insisting her "intention is never to offend" — but she has since been accused of other offensive messages.
Antepli — who did not single out Omar in his message — said that confronting such hatred was a "more urgent moral" call than worrying about the shame it would bring to his community.
He linked to a podcast interview he gave in December in which he said "the American Muslim community is being held hostage" by a small faction spreading hate and "further marginalizing American Islam."
"There is a deafening silence, no conversation," he said.
His message came as President Biden confirmed that Saturday's hostage crisis in Texas was terrorism.
Source: New York Post
Please click the following URL to read the full text of the original story:
https://nypost.com/2022/01/17/muslim-leader-calls-on-community-to-confront-anti-semitism/?9DA1B141-B54E-FD49-9432-950F96D825A3_kav_cup_C6FA3ED5_6D17_47D1_B6E2_F4B02CC905E0_
--------
US, UN condemn Houthi attack on Abu Dhabi
Michael Hernandez
17.01.2022
WASHINGTON
The US and UN sharply condemned on Monday an attack on the United Arab Emirates' capital that killed at least three people and injured six others.
In the wake of the apparent drone attack, Jake Sullivan, President Joe Biden's national security advisor, said the US "strongly condemns today's terrorist attack in Abu Dhabi."
"The Houthis have claimed responsibility for this attack, and we will work with the UAE and international partners to hold them accountable," he said in a statement. "Our commitment to the security of the UAE is unwavering and we stand beside our Emirati partners against all threats to their territory."
Earlier on Monday, three fuel tanker trucks exploded in the industrial Musaffah area in the capital Abu Dhabi. A fire also broke out at a construction site at Abu Dhabi International Airport.
Houthi rebels said that they carried out a military operation "deep in the UAE," without giving further details.
The UAE said it reserves the right to the respond to the Houthi attack, vowing that the attack will not go unpunished.
The emirates is a member of a Saudi-led coalition that has been fighting Houthi rebels in Yemen since 2015.
UN Secretary-General Antonio Guterres also condemned the strike, saying "attacks on civilians and civilian infrastructure are prohibited by international humanitarian law".
Source: Anadolu Agency
Please click the following URL to read the full text of the original story:
https://www.aa.com.tr/en/americas/us-un-condemn-houthi-attack-on-abu-dhabi/2476638
--------
Mass funeral held for 15 Muslims killed in New York apartment fire
Dildar Baykan Atalay
17.01.2022
WASHINGTON
A mass funeral prayer was held on Sunday for the Muslims who lost their lives in the deadly apartment fire in the Tremont section of the Bronx, New York City.
The funeral was held at the Islamic Cultural Center in the Bronx for 15 of the 17 victims of the apartment building fire. The attendance was mostly from the Gambia.
"This is a very sad situation. But everything comes from Allah. Tragedies always happen, but we should thank Allah that we are all able to come together," said the uncle of a victim named Haja Dukuray -- who lost her entire family of five, including her husband and their three kids.
New York City Mayor Eric Adams and Senate Majority Leader Chuck Schumer, as well as two officials from the Gambian government, were present at the funeral.
"When tragedies occur, we come together," Schumer said at the funeral.
Besides, "I'm here to voice the pain that all New Yorkers feel," Adams said.
After the funeral ceremony, 11 of the bodies were sent to New Jersey to be buried, and four others will be buried in the Gambia at the request of their families.
At least 17 people, including eight children, died in the apartment fire and 63 people were poisoned by smoke on Jan 9.
Source: Anadolu Agency
Please click the following URL to read the full text of the original story:
https://www.aa.com.tr/en/americas/mass-funeral-held-for-15-muslims-killed-in-new-york-apartment-fire/2475803
--------
Arab World
Uncovered Qatari Regime Data Reveals Funding of Hardline Islamists Across the West
January 17, 2022
A trove of data uncovered by the Middle East Forum details almost 46,000 grants made by the Qatari regime-controlled Sheikh Eid bin Mohammad Al Thani Charitable Association, also known as the Eid Charity, to radical Islamic organizations all around the world. A significant amount ended up in Europe and North America: some 380 grants to 41 recipients, totaling just under $37 million, distributed between 2004 and 2019.
Although dwarfed by the total $770 million globally accounted for within the dataset —some of which appears to have been given to designated terrorist organizations—the Eid Charity's spending across the West reveals a clear pattern of Qatari monies being handed out almost exclusively to radical organizations.
It is not surprising that Eid Charity should emerge as a leading patron of Islamist extremism in the West. In previous years, European media has occasionally recorded the group's radical ties. In the Netherlands, in particular, journalists have previously pointed to Eid Charity's funding of Salafi organizations in Dutch cities, and note that its officials "are said to have funneled money to Al Qaeda in Iraq, Al Shabab in Somalia and Palestinian Hamas." Indeed, the Eid Charity's founder, Abd Al Rahman Nuaimi, is a known Al Qaeda financier who was designated as a terrorist by the U.S. government in 2013.
Despite its extremist links, the Eid Charity has been able to operate internationally with near impunity. In the Western world, the United Kingdom was its main target, with some 97 grants distributed there worth just under $9 million.
Some $2 million was given to the Al Muntada Al Islami Trust, a hardline Salafi charity. In 2004, the Henry Jackson Society reported that Nigerian police arrested Sheikh Muhiddeen Abdullahi, purportedly a senior Al Muntada Trust official, who is alleged to have confessed to serving as a middleman between Al Muntada and Nigerian jihadists. In 2013, a Nigerian human-rights activist testified before the U.S. House of Representatives, where he named Al Muntada as an organization he believed to be funding designated terror group Boko Haram. The trust also runs a mosque in West London, which The Times has reported is closely connected to Qatar and "is linked to Islamist mosques and schools elsewhere in the UK."
Furthermore, British media has long reported on the extremist links of this charity network. Journalist Andrew Gilligan noted: "Al-Muntada has close links to British mosques accused of radicalising young people into Isil, including al-Manar in Cardiff, attended by Nasser Muthana and Reyaad Khan, the first Britons to appear in an [Islamic State] propaganda video. Both mosques have also organised events with Mohammed al-Arifi, the now-banned extremist cleric accused of grooming the two young Cardiff men."
Former Al Muntada partners have included ISIS financier Nabil Al Awadi, as well as radical clerics such as Haitham Al Haddad, whom British media has frequently described as "one of the most active radical preachers in the country."
Almost $600,000 was provided by the Eid Charity to the Emaan Trust in Sheffield in 2013 and 2014 for the construction of its mosque. As Andrew Norfolk of The Times has previously noted, "The Emaan Trust's leaders have included men with close links to the Brotherhood. Another trustee resigned in 2017 after the exposure of his virulently antisemitic views, including the claim that Jews control the world and were responsible for 9/11."
Norfolk also revealed that the Emaan Trust has received substantial amounts of monies from Qatar Charity UK, a branch of another regime-controlled group in Doha that has long worked closely with the Eid Charity.
Seventy-seven grants, totaling over $6.3 million dollars, were also handed out to Help the Needy, a British Muslim charity based in London. Media reports claim that the organization is an official partner of the Eid Foundation; and its officials appear to also hold senior positions in Doha-based organizations.
In other European countries, the Eid Charity has also been generous with Islamist mosques and organizations, many of which are linked to terrorism. In Sweden, the Örebro mosque received $2.4 million between 2007 and 2016.
Örebro Mosque has undeniable links to terror: an ISIS recruiter preached there regularly until his arrest in 2015. The Swedish Security Service subsequently issued a press release which stated: "the Swedish Security Service have a clear picture that there is radicalisation and recruitment in Örebro." And the Örebro Mosque's spokesman has spread anti-Semitic tropes, accusing late Israeli PM Ariel Sharon of using the blood of Palestinian children to make pudding.
Eid Charity also donated $1 million to Sweden's Al Rashideen Mosque, also known as Gävle Mosque. In 2014, Gävle Mosque's imam, Abu Raad, applauded ISIS for taking over the Iraqi city of Mosul, and even encouraged his followers to finance the terrorist organization. The Swedish government subsequently declared that he "constitute[d] [a] qualified security [threat]" and decided to deport him, but the sentence was never carried out because of the purported risk of persecution that he faced in his native country of Iraq. Instead, he returned to his mosque, where he was "embraced" by the congregation.
Meanwhile, in France, almost $1.7 million from the Eid Charity went to institutions tied to the Egyptian Muslim Brotherhood, such as the Institut Européen des Sciences Humaines (IESH), which received $470,000 from the Eid Charity. The IESH was founded as a Brotherhood seminary (Christian Chesnot & Georges Malbrunot, Qatar Papers, p. 155), and its curriculum was designed by the Brotherhood's 'spiritual leader' Yusuf Al Qaradawi. IESH's former students also include Al Qaedaand jihadists (Qatar Papers, p. 162).
Another $442,000 went to the Mosquée de Saint-Ouen, whose imam, Abdelghani Benali, is also a professor at the IESH. Officially known as the Essalame Center, the mosque has been renamed Al Hashimi (the name of the private donor, the uncovered data reveals, who funded the Eid Charity grants).
In 2008, Eid Charity made a contribution of $66,000 to another French Islamic center in Poitiers, which appears to have been founded by Hadj Amor, while treasurer of the prominent French Islamist organization Musulmans de France (Muslims of France) (Qatar Papers, p. 179). Interestingly, the funding for the center was passed through a middleman: the L'Association des Musulmans d'Alsace (AMAL).
AMAL also received $262,000 from Eid Charity for the construction of the enormous An-Nour Islamic center in Mulhouse, which it manages. French journalists Christian Chesnot and Georges Malbrunot have previously alerted the public to Qatari attempts to create autarkic "micro-societies" in Europe. An-Nour is one of the most obvious examples of this trend, and, indeed, the Eid Charity notes that it will include a dawah (proselytization) center as well as a school, shops, and various other services.
As revealed by Chesnot and Malbrunot in their book Qatar Papers, AMAL also managed a contribution from the terror-linked Qatar Charity—in the same year, for the same center (p. 60). In both the UK and France, it appears multiple Qatari regime charities distribute funds in close coordination.
In 2008, Eid Charity donated $457,000 for the construction of an Islamic center in the French town of Villeneuve d'Ascq. The center seems to be a priority: it also received funds from Qatar Charity that again were passed through AMAL.
In Germany, Eid Charity donated $400,000 to the Arabischer Kulturverein (Arab Cultural Association), which appears also to be known as the Al Muhsinin mosque. According to German academic Susanne Schröter, Al Muhsinin is "regarded as an important center of Salafi activities" that "counts several of its members among the ranks of Al-Qaeda," and where radical preachers "encouraged followers to travel to Al-Qaeda training camps."
Eid Charity grantees appear sometimes to serve as middlemen by distributing monies to other radical institutions. For example, the Arabischer Kulturverein gave $68,000 to the Assalam Mosque in Essen, also a known "Salafi hub," according to academic Johannes Saal. Jihadists such as Silvio K, described by the German media as the "German face of the Islamic State," regularly attended the mosque. In 2009, German authorities deported one of its congregants who was in touch with Osama bin Laden's former bodyguard and possessed bomb-making instructions in his apartment.
In the Netherlands, a contribution of $1.1 million from the Eid Charity through the Dutch Waqf Foundation was used to fund the infamously extreme Al Furqaan mosque in Eindhoven. Its seminars were attended by members of Al Qaeda's Hamburg cell, which played a key role in the 9/11 attacks.
In Switzerland, the Swiss Islamic Shura Council received $208,000 from the Eid Charity. One of its board members has been convicted for producing jihadist propaganda: he traveled to Syria to interview a high-ranking Al Qaeda official, and later posted the video on the Shura Council's YouTube channel. Two other board members were also implicated. The Swiss Shura Council also invited the infamous Salafi preacher Mohammed Al-Arifi to its annual meeting in 2013, although he was prevented from attending following the Swiss government's decision to deny him entry for five years because of his extremist rhetoric.
In Canada, where over $6.7 million of Eid Charity grants have been distributed to eight organizations, authorities have previously warned about the influence of the Eid Charity, with the government's Canada Revenue Agency (CRA) noting that the Qatari charity appeared to "control" the Islamic Society of British Columbia (ISBC). At the time, a CRA official wrote that "publicly available information ... indicates that the Eid Foundation is alleged to have provided support to terrorism."
Source: ME forum
Please click the following URL to read the full text of the original story:
https://www.meforum.org/62948/qatari-data-reveals-funding-of-hardline-islamists
--------
Saudi-led coalition strike on Yemen's Sanaa kills 14
Jan 18, 2022
CAIRO: An air strike by Saudi-led coalition forces on the Yemeni capital Sanaa killed 14 people, according to initial estimates, while digging through rubble continued, residents told Reuters on Tuesday.
The Saudi-led alliance carried out the strikes on Yemen's Houthi-held Sanaa, following an attack by the rebels on the United Arab Emirates. The coalition also said it intercepted eight drones launched toward Saudi Arabia on Monday.
One of the air strikes on Sanaa hit the home of a former military official, killing him, his wife, his 25-year-old son, other members of his family and some unidentified people, a medical source and residents told Reuters.
Yemen's Iran-aligned Houthi group said that a Saudi-led coalition strike on a residential neighbourhood in Sanaa initially left 12 dead including women and children, injured 11 and destroyed five houses, the main television news outlet run by Al Masirah TV reported.
Source: Times Of India
Please click the following URL to read the full text of the original story:
https://timesofindia.indiatimes.com/world/middle-east/saudi-led-coalition-strike-on-yemens-sanaa-kills-14/articleshow/88965471.cms
--------
Houthi leader killed in Arab Coalition strikes on Yemen: Report
18 January ,2022
Arab Coalition airstrikes on targets north of Yemen's capital Sanaa killed Houthi leader Major General Abdullah Qassem al-Junaid, according to a report from Al Arabiya sister channel Al Hadath.
For the latest headlines, follow our Google News channel online or via the app.
Strikes were launched after the Iran-backed Houthis claimed an attack on two targets in the United Arab Emirates capital Abu Dhabi on Monday morning, which killed three people and injured six.
An Arab Coalition spokesperson said in a statement that strikes were launched "in response to threat and military necessity."
A construction site at Abu Dhabi's new airport extension, and an oil facility caught fire on Monday morning. Police said the incidents were possibly caused by drones.
UAE Foreign Minister Sheikh Abdullah bin Zayed later described the incidents as "terrorist attacks and [a] sinister criminal escalation," adding that they "will not go unpunished.
The fires were a rare instance of attacks on UAE soil.
Saudi Arabia's Foreign Ministry condemned the attacks in a statement released on Monday.
"The Kingdom affirms its full stand with the brotherly United Arab Emirates in the face of everything that threatens its security and stability," the statement said.
"The Kingdom also points out that this terrorist act, which is behind the evil forces of the Houthi terrorist militia, reaffirms the seriousness of this terrorist group and its threat to security, peace, and stability in the region and the world,"
The UAE and Saudi Arabia have been embroiled in Yemen's civil war since the Arab Coalition intervened in 2015.
Source: Al Arabiya
Please click the following URL to read the full text of the original story:
https://english.alarabiya.net/News/gulf/2022/01/18/rfdfd
--------
Houthis' 'terrorist' tampering with stability will not affect UAE security: Gargash
17 January ,2022
The diplomatic adviser to the UAE president, Anwar Gargash, described Monday's attack on Abu Dhabi civilian targets which killed three people and wounded six others as "Houthi aggression", and stressed that the Yemeni militia will not destabilize the country's security.
"The concerned authorities in the UAE deal transparently and responsibly with regard to the sinful Houthi aggression on some civilian facilities in Abu Dhabi," Gargash said on Twitter.
He added: "Terrorist militias' tampering with the stability of the region is too weak to affect the security and safety in which we live, and the fate of this recklessness and absurdity is decline and defeat."
The UAE's capital Abu Dhabi was rocked on Monday with a fire that broke out and resulted in the explosion of three petroleum tankers, killing three people and wounding six others, police said.
There was also a "minor" fire that broke out in the area of the new construction site of Abu Dhabi International Airport, which was quickly contained.
"Preliminary investigations indicated that small flying objects were detected, possibly drones, that fell in the two areas, which may have caused the explosion and fire," police said, adding that investigations were still underway.
Source: Al Arabiya
Please click the following URL to read the full text of the original story:
https://english.alarabiya.net/News/gulf/2022/01/17/Houthis-terrorist-tampering-with-stability-will-not-affect-UAE-security-Gargash
--------
Arab Coalition intercepts three drones aimed at Saudi Arabia's southern region
17 January ,2022
Three drones aimed at Saudi Arabia's southern region were intercepted on Monday, an Arab Coalition spokesperson said.
Several explosive-laden drones were launched from Sanaa's airport in Yemen, the Arab Coalition said in an earlier statement Monday, after the Iran-backed Houthi militia claimed to have attacked the United Arab Emirates.
Abu Dhabi police confirmed that two fires had broken out at ADNOC tankers and the new Abu Dhabi International Airport extension, and that a preliminary investigation suggested these were caused by drones.
It was not immediately clear whether the drone launch from Sanaa was related to the fires in Abu Dhabi.
Source: Al Arabiya
Please click the following URL to read the full text of the original story:
https://english.alarabiya.net/News/gulf/2022/01/17/Iran-backed-Houthis-launch-a-number-of-explosive-laden-drones-from-Sanaa-Coalition
--------
Arab coalition forces strike Sanaa in response to attack on UAE
Hamdi Yildiz
18.01.2022
RIYADH, Saudi Arabia
The Saudi-led coalition forces announced on Tuesday that they are carrying out airstrikes on Sanaa in response to the latest attacks on Abu Dhabi, capital of the United Arab Emirates (UAE), by the Houthis.
"We have targeted terrorist leaders north of the capital, Sanaa," Saudi news agency SPA quoted coalition forces as saying in a statement. "In response to the threats, the operations make it necessary to continue shooting Sanaa."
In another statement, the coalition said a comprehensive and deterrent operation will be conducted to neutralize the sources of the threat.
"Those responsible for hostile attacks against civilians in Saudi Arabia and the UAE will be held to account. The coalition air force conducts 24-hour air operations over Sanaa."
It called on the people of Sanaa to stay away from the communities and military camps where Houthi militias are located.
Meanwhile, the Iranian-backed Houthis in Yemen claimed responsibility for the incidents, announcing that they had targeted facilities belonging to the UAE with ballistic missiles and unmanned aerial vehicles (UAVs).
It was reported that the operation, dubbed Yemeni Hurricane, "took place as a response to the escalation of attacks by Saudi Arabia, the US and the UAE", according to a statement published on the Houthi-owned Al-Masira channel.
The statement said that Dubai and Abu Dhabi airports, an oil refinery in the Musaffah district of Abu Dhabi, some important and sensitive UAE-owned facilities and areas were targeted with five ballistic winged missiles and numerous UAVs.
The Houthis will expand their target area to include more important regions and facilities in the future, the statement said, calling on foreign companies, citizens and residents in the UAE to "stay away from important regions and facilities."
Source: Anadolu Agency
Please click the following URL to read the full text of the original story:
https://www.aa.com.tr/en/middle-east/arab-coalition-forces-strike-sanaa-in-response-to-attack-on-uae/2476749
--------
Saudi crown prince condemns Houthi attack on UAE in call with Abu Dhabi counterpart
January 18, 2022
RIYADH: Saudi Arabia's Crown Prince Mohammed bin Salman made a phone call to his Abu Dhabi counterpart Sheikh Mohammed bin Zayed, during which he condemned an attack on the UAE by the Iran-backed Houthi militia in Yemen.
The militia attacked the capital Abu Dhabi using missiles and drones, setting off explosions in fuel trucks that killed three people and injured six others and causing a fire near the airport.
And in another incident, eight explosive-laden drones were launched by the Houthis toward Saudi Arabia, all of which were intercepted.
The two leaders affirmed that these terrorist acts that targeted the Kingdom and the UAE would increase both countries' "resolve and their determination to continue to confront those aggressive practices" carried out by the Houthi militia, who have wreaked havoc in Yemen, killing the Yemeni people and continue its "miserable and unsuccessful attempts to spread chaos" with the aim of destabilizing the region's security and stability.
The crown princes called on the international community to stand up to these flagrant violations of international law and norms and to reject and condemn these terrorist crimes that threaten regional and international peace and security, a statement on Saudi Press Agency said.
The Saudi crown prince expressed his deepest condolences for the deceased and wished the injured a speedy recovery.
Sheikh Mohammed thanked Prince Mohammed for the sincere sentiments, which confirmed the solid ties and close bond that unite the two countries and peoples and their determination to confront terrorism.
During the call, they also discussed regional affairs and issues of common interest, the statement added.
Also on Monday, Saudi deputy minister for defense Prince Khalid bin Salman said the Houthis' aggression against the Kingdom and UAE represented a threat to the security of the two countries and the entire region, and showed they were not interested in political solutions to the Yemeni conflict.
He added the militia had chosen an path of escalation and would bear responsibility for tampering with the future of Yemen and for its attacks on neighboring countries.
Prince Khalid urged the international community to stand up to such Houthi transgressions, including its threatening of security of international waterways, and to their regional supporter, Iran, who he said considered the region and its security as negotiating cards.
He also said Iran's continued support of the militia with weapons and equipment through the ports of Hodeidah and Salif represented a violation of UN resolutions and international laws and norms, and called for an international effort to address it.
Saudi foreign minister Prince Faisal bin Farhan said on Twitter the Houthi militia's attacks against the Kingdom and UAE today constitute a threat to the region's security and stability.
The attacks also confirm that this militia has become a major source of threats to regional and international security and stability, he said.
Prince Faisal added that the Kingdom and the Coalition continue to support international efforts to bring peace to Yemen and that the Kingdom's initiative to find a political solution to the Yemeni crisis is still on the table.
"At the same time, we are fully prepared and ready to deal with the Houthi intransigence, and to defend the security of the Kingdom and our region." he said.
State minister for foreign affairs Adel Al-Jubeir said that the Houthi militia's "cowardly terrorist attacks" against the Kingdom and UAE "are an extension of their actions that threaten the security and stability of the region and the international sea lanes."
Al-Jubeir added that Saudi Arabia and its Coalition partners have exerted efforts to reach a political solution to the Yemeni crisis, including the Saudi initiative to support the UN efforts, which were faced with the militia's rejection and intransigence.
"We are continuing these efforts and defending our security and the security of the region and sea shipping lanes, to achieve security and stability in the region and the world." he said.
The foreign ministry said it would "respond firmly and forcefully" to all terrorist practices carried out by the Iran-backed Houthi militia, which target innocent lives, civilian objects and vital installations on Saudi territory, and threaten regional and international peace and security.
Source: Arab News
Please click the following URL to read the full text of the original story:
https://www.arabnews.com/node/2006401/saudi-arabia
--------
Europe
Texas terrorist demanded release of Al-Qaeda figure months after similar call by Anjem Choudary
January 17, 2022
LONDON: Extremist British cleric Anjem Choudary recently urged his supporters to help free notorious Islamist Aafia Siddiqui "physically or by ransom" — the same person a British terrorist demanded be released while he occupied a synagogue in Texas on Saturday.
Choudary, who was profiled by Arab News in its "Preachers of Hate" series, called in September last year for the release of Siddiqui, known as "Lady Al-Qaeda." It came three months after his release from a British prison where he had served time for supporting the terrorist group Daesh.
"The obligation upon us is to either free her physically or to ransom her or to exchange her," Choudary wrote on social media platform Telegram. "However, until such time as we can fulfill one of these obligations the minimum that we can do is to use all that we have to raise awareness about her case, to keep her name in the hearts and in the minds of Muslims."
His call for action was allegedly echoed by Malik Faisal Akram, the man who held four people hostage for 10 hours at the Congregation Beth Israel synagogue in Colleyville, Texas on Saturday. It is 25 miles from the federal facility at Fort Worth where Siddiqui is serving an 86-year sentence.
Akram, 44, died during a shootout with law-enforcement officers that ended the synagogue siege.
Choudary is believed to have influenced about 100 British jihadis through his online lectures and videos.
Siddiqui was arrested in Afghanistan in 2008 while carrying 2kg of sodium cyanide and plans for a chemical attack on New York City. During her trial she demanded jurors be subjected to DNA testing to check whether they were Jewish. She also attempted to shoot a guard during interrogation.
A neuroscientist by training who earned a scholarship to study biology at Massachusetts Institute of Technology in 1991, Siddiqui attended the same mosque later frequented by the Boston Marathon bomber, Tamerlan Tsarnaev. She took part in firearms courses run by the National Rifle Association, was for a time on the Federal Bureau of Investigation's Most Wanted list, and was publicly named by Daesh fighters as a candidate for a prisoner-swap deal for James Foley, the American photojournalist who was murdered in 2014.
A profile of Siddiqui by the Boston Globe in 2014 suggested that she had been radicalized by the outbreak of the war in Bosnia, after which she became a member of Al-Kifah Refugee Center, thought to have been Al-Qaeda's operational hub in the US at the time.
Evan Kohlmann, a terrorism expert, told the Globe: "Aafia was from a prominent family with connections and a sympathy for jihad. She was just what they needed."
Waqas Jilani, at the time a graduate student at Clark University, told the Globe that Siddiqui had boasted she would be proud to be on the FBI's Most Wanted list, and urged fellow Muslims to take up arms and fight.
"She was always mouthing off about the US and the FBI being so bad and all," he said.
Siddiqui's former husband, Mohammed Amjad Khan, described how, having married her over the phone from Pakistan, he arrived in the US to discover she would regularly watch videos of Osama bin Laden and spent weekends at training camps with other members of Al-Kifah.
"I discovered that the well-being of our nascent family unit was not her prime goal in life," he said. "Instead, it was to gain prominence in Muslim circles."
He added he felt unable to introduce her to professional colleagues because she would "only want to talk about them converting to Islam. Invariably this would lead to unpleasantness."
Source: Arab News
Please click the following URL to read the full text of the original story:
https://www.arabnews.com/node/2006336/world
--------
Senior European politicians call for UN probe into 1988 Iran massacres
January 17, 2022
LONDON: Senior politicians from across the EU and UK on Monday urged the UN to open an investigation into the 1988 massacres of political prisoners by the Iranian regime.
Speaking at an event hosted by the National Council of Resistance of Iran and attended by Arab News, former heads of state and senior parliamentary figures threw their support behind its campaign for accountability over the massacres.
Guy Verhofstadt, Belgium's prime minister from 1999 to 2008, described the massacres — in which Iranian President Ebrahim Raisi played a key role as a prosecutor in Tehran — as "genocide."
Verhofstadt, now a member of the European Parliament, said: "The impunity crisis in Iran reached a peak in June when Raisi was appointed as the regime's president. He's one of the main perpetrators of the 1988 mass murder of more than 30,000 political prisoners.
"Instead of being tried for crimes against humanity, he's occupying the post of presidency. This shows that impunity is rampant in Iran."
The 1988 killings heavily targeted the Mujahedin el-Khalq, an opposition group that played a key role in the 1979 revolution but was later violently turned upon by Iran's then-Supreme Leader Ruhollah Khomeini as he sought to consolidate power.
The MEK is the largest constituent organization of the NCRI, an umbrella movement for Iranian opposition groups.
Many current members of the NCRI lost family and friends in the massacres, which Amnesty International has described as "crimes against humanity."
Verhofstadt said: "The architects and perpetrators of genocides must always be brought to justice. Crimes against humanity can never go unpunished. We are shocked by the genocide that took place in Iran in 1988. The men and women died only because they strived for a free and democratic Iran."
Also in attendance at Monday's event was John Bercow, who served as the speaker in the British Parliament for a decade until 2019.
Best known for his commands of "order" aimed at unruly MPs, he took on a somber tone to tell attendees that "the 1988 massacre must be investigated." Raisi "must be prosecuted for crimes against humanity," said Bercow. "He's a disgrace."
Bercow also voiced his backing more broadly for the NCRI's mission, calling himself an "ally" and "friend" of the group, and reiterating his support for their slogan: "Down with the oppressor, be it the shah or the supreme leader." He added: "I back your call for a secular and democratic republic."
Other speakers at Monday's event included former Swedish Prime Minister Fredrik Reinfeldt and former Italian Foreign Minister Franco Frattini.
Source: Arab News
Please click the following URL to read the full text of the original story:
https://www.arabnews.com/node/2006271/middle-east
--------
Turkiye expects more tangible fight against FETO in Albania: President
Ali Murat Alhas
17.01.2022
As bilateral ties with Albania have been growing steadily, the Turkish government expects the Balkan country to take more concrete steps against the terror group FETO, Turkiye's president said on Monday.
It is our sincere expectation that Albania takes more concrete, decisive, and rapid steps against FETO in Albania," Recep Tayyip Erdogan told a joint news conference in the capital Tirana alongside Albanian Prime Minister Edi Rama.
The visiting Turkish leader said FETO – a group whose 2016 coup attempt in Turkiye was foiled but not before claiming 251 lives – poses a threat to every country where it has a presence.
"It deeply wounds us that (FETO) has still an area of activity in Albania," he said.
Erdogan was in Albania at Rama's invitation to attend a handover ceremony for over 500 housing units a Turkish agency built for victims of 2019 earthquake.
On bilateral trade, the Turkish president said it reached $853 billion in 2021, up 68% from a year earlier, and the two countries set a new target of $1 billion. He also said that Turkiye is already one of the top investors in Albania, with over 600 companies employing thousands of people.
"With this determination, we should continue to deepen our relations in every area," Erdogan said.
The two also discussed the issue of the strategic partnership level of relations, the Turkish president said, adding that they highlighted the importance of making the high-level cooperation council mechanism more operational.
The council will meet in the first half of 2022, Erdogan said.
Need for Turkiye in Balkans countries
When a reporter said that amid questions about the EU's credibility, the bloc and NATO need Turkiye in the Balkans, as it enjoys close ties with regional countries through its historical legacy and other factors, Erdogan said NATO's approach to the Balkans is more important than the EU's.
The president underlined that Turkiye is an "honorable and a powerful member" of NATO while the EU continues to use "delaying tactics" towards Turkiye's membership bid.
Erdogan also stressed that Turkiye cares about peace and tranquility in the Balkans and it is one of the guarantor countries for regional peace.
Later Erdogan also addressed the Albanian parliament, reiterating that Turkiye hopes Albania will take essential steps against the FETO terror group.
On the COVID-19 pandemic, he said Turkiye will always stand with Albania by sharing its domestically developed Turkovac vaccine.
Rama, for his part, said Turkiye is an indispensable and irreplaceable element for EU security and stressed that he says as much in talks with NATO and the EU along with bilateral talks.
The premier asserted that the EU should not be at all disturbed by the close relations of Turkiye and Albania as the ties have deep roots.
Rama applauded Turkiye's role in helping promote peace in the Balkans and said smear campaigns targeting Erdogan are fake and divorced from reality.
Opening of restored historic mosque
President Erdogan also added that Turkiye is ready to maintain its support to Albania through the Turkish Cooperation and Coordination Agency (TIKA), as he inaugurated the Ottoman-era Ethem Bey Mosque following restoration work by the agency.
He said the Ethem Bey Mosque – originally built between about 1791 and 1819 – is a piece of historical and cultural heritage shared by Turkiye and Albania, and the mosque was restored back to its former glory with help of his country.
Source: Anadolu Agency
Please click the following URL to read the full text of the original story:
https://www.aa.com.tr/en/europe/turkiye-expects-more-tangible-fight-against-feto-in-albania-president/2476540
--------
Turkey, Albania sign 7 pacts to strengthen bilateral ties
Mumin Altas and Ferdi Turkten
17.01.2022
TIRANA, Albania
Turkiye and Albania signed seven agreements Monday to boost cooperation between the two countries.
Turkish President Recep Tayyip Erdogan and Albanian Prime Minister Edi Rama took part in the signing ceremony for the agreements in various areas, including disaster and emergency management, the media, state archives, culture and art, security, and youth and sports.
A cooperation agreement in the field of media was signed between Anadolu Agency, Turkiye's leading news source, and the Albanian Telegraphic Agency, Albania's official multimedia news agency.
The deal was signed by Anadolu Agency Director General Serdar Karagoz and Valbona Zhupa, his counterpart at the Albanian Telegraphic Agency.
The ceremony took place ahead of a joint press conference between Erdogan and Rama following one-on-one and inter-delegation meetings.
Speaking on the deal, Karagoz said on Twitter: "I believe that the agreement will further improve cooperation between our agencies and contribute to the correct transfer of information between the two countries."
Zhupa also shared her thoughts on Twitter, saying: "The renewal of the cooperation agreement between @ATAgoval and our Turkish counterpart @anadoluagency reaffirms the continued collaboration and sharing of information between our two countries."
Erdogan arrived in the capital Tirana early Monday and was welcomed by Rama with an official ceremony.
Earlier Monday, Erdogan attended a handover ceremony for over 500 housing units that a Turkish agency built for earthquake victims in Albania.
Erdogan is visiting at the invitation of the Albanian premier and is being accompanied by a high-level delegation including Foreign Minister Mevlut Cavusoglu, National Defense Minister Hulusi Akar, Interior Minister Suleyman Soylu, Environment, Urbanization and Climate Change Minister Murat Kurum, Youth and Sports Minister Mehmet Muharrem Kasapoglu, and Culture and Tourism Minister Mehmet Nuri Ersoy.
During his visit, all aspects of the strategic partnership between Turkiye and Albania and steps to enhance bilateral cooperation are expected to be discussed.
Source: Anadolu Agency
Please click the following URL to read the full text of the original story:
https://www.aa.com.tr/en/europe/turkey-albania-sign-7-pacts-to-strengthen-bilateral-ties/2476550
--------
South Asia
Former IS-K chief who was behind Kabul gurudwara attack killed in Afghanistan
Omer Farooq Khan
Jan 18, 2022
ISLAMABAD: Days after the killing of the spokesperson of the Pakistani Taliban in Afghanistan, Aslam Farooqi, former chief of the Islamic State of Khurasan (IS-K), has been gunned down in a shootout in the north of the war-torn country, local media reported on Monday. Farooqi was behind the March 2020 attack on a gurudwara in Kabul in which 27 Sikh worshippers were killed.
Reports of Farooqi's death were confirmed by locals and close relatives of the IS-K leader in his native region of Orakzai, one of the volatile Pakistani tribal districts along the border with Afghanistan. The shooting incident took place at a remote place in northern Afghanistan on Sunday. His body, according to locals, will reach his hometown by Tuesday.
Farooqi had replaced the group's former leader, known as Abu Omar Khorasani, as the IS-K chief in July 2019, after the group had suffered setbacks under pressure from military operations by the US, the then Afghan government and the Taliban in the Nangarhar province in eastern Afghanistan.
In April 2020, he was arrested by the National Directorate of Security (NDS), a spy agency of the former American-backed Afghan government, from Kandahar in connection with a terrorist attack on gurdwara in Kabul in which 26 Afghan Sikhs and an Indian national were killed.
Following the Taliban takeover of Kabul in August 2021, Farooqi was released from prison, like other terrorists, who were in Afghan jails.
There were conflicting reports about Farooqi's death. Some sources suggested that he was killed during an investigation by the security agency of the incumbent Afghan government relating to organised kidnappers and criminal mafia. The investigation reportedly resulted in a clash and Farooqi, along with his aides, was killed. However, there were also reports that the IS-K leader was killed during an internal strife within the IS-K.
Source: Times Of India
Please click the following URL to read the full text of the original story:
https://timesofindia.indiatimes.com/world/pakistan/former-is-k-chief-who-was-behind-kabul-gurudwara-attack-killed-in-afghanistan/articleshow/88959955.cms
--------
IEA assures transparent distribution of humanitarian aids
18 Jan 2022
Officials of the Islamic Emirate of Afghanistan have reacted and denied that claims over humanitarian assistance are being squandered and not delivered to the people in need.
Commission of the managing and distributing humanitarian assistance of the Islamic Emirate of Afghanistan said that delivering the aids to the families in need has been expedited and that priority is always given to the families that have no breadwinner.
Head of the commission Sharafudin Muslim said that the distribution is conducted through a transparent survey and that no one can do favoritism in this regard.
"It is not only the IEA and relevant administrations but also other aid agencies that are collaborating with each other and assuring transparent delivery of the assistance." Said Muslim.
Muslim further added that the Ministry of Refugees and Repatriates and Red Crescent also prioritize the families that have no breadwinner.
Source: Khaama Press
Please click the following URL to read the full text of the original story:
https://www.khaama.com/iea-assures-transparent-distribution-of-humanitarian-aids-897687/
--------
Taliban locates arsenals of commander Alipoor
17 Jan 2022
A statement of the General Directorate of Intelligence (GDI) of the Islamic Emirate of Afghanistan said that they have found two caches of ammunitions that belong to the former prominent commander of the Hazara people, Commander Ali Poor.
The statement on Monday, January 17, 2022, read that the arsenals were located in Behsod district of Wardak province, in the west of Kabul.
As per the statement, the Taliban in the two arsenals found different kinds of weapons, a military motorbike, binoculars, grenades, and thousands of different kinds of bullets.
The GDI said that they are doing further investigation and researches in the area.
In the meantime, the Islamic Emirate of Afghanistan has said that they are conducting operations against warlords all across Afghanistan and will allow no one to have armed activities.
Source: Khaama Press
Please click the following URL to read the full text of the original story:
https://www.khaama.com/taliban-locates-arsenals-of-commander-alipoor-3467346534/
--------
Islamic Emirate Deploys Around 2,500 Troops to Sar-e-Pul
January 18, 2022
The Islamic Emirate deployed more than 2,500 troops to the northern province of Sar-e-Pul to provide security there.
"Over 1,500 Mujahedeen are settled in Squadron-3 and over 1,000 others stationed in Squadron-4. Now, also 200 Mujahedeen have graduated after taking six weeks of training," said Mufti Mohammad Muqtasid, a senior commander of the Islamic Emirate in the province.
The commander of the Al-Fatha corps in northern Afghanistan, Ataullah Omari, said that the newly deployed forces are professionally trained.
The commander denied reports about the presence of Daesh fighters in the province and warned that they would prevent any attacks.
The commander praised the sacrifice of Islamic Emirate forces, saying it was the main factor in defeating the US in Afghanistan.
"The US with all of its selfishness and equipment and funds was defeated. They left our country in shame and embarrassment," he said.
The Al-Fatha corpse is in charge of ensuring security in Faryab, Sar-e-Pul, Jawzjan, Balkh and Samangan provinces.
Source: Tolo News
Please click the following URL to read the full text of the original story:
https://tolonews.com/index.php/afghanistan-176347
--------
Taliban stage show of strength with parade after protests
Jan 17, 2022
MAYMANA, AFGHANISTAN: Taliban fighters paraded through a northwest Afghan city in a show of strength at the weekend, days after reinforcements were sent to quell unrest over the detention of a popular commander.
Protests erupted last week in Maymana, capital of Faryab province, after an Uzbek Taliban commander was detained for alleged links to a kidnapping plot.
The unrest sparked fears of tensions between Uzbek and Pashtun civilians and Taliban fighters, with unconfirmed reports that members of both ethnic groups had been killed in isolated clashes.
"We deployed hundreds of forces from neighbouring provinces and the situation is under control now," Latifullah Hakimi, a senior defence ministry official, told AFP at the weekend.
Sunday's parade included columns of masked fighters clad in matching white shalwar kameez tunics, khaki combat vests, and headscarves inscribed with the Muslim declaration of faith.
Dozens more heavily armed fighters in jungle camouflage rode on the back of pick-up trucks and armoured vehicles, seized from Afghan government and US forces during the Taliban's lightning-fast summer takeover.
Residents of Maymana lined the route, many stony-faced as they filmed the parade with their phone cameras.
"Two days ago the situation was not good because of the demonstration, but now the situation is normal," said Rohullah, a 20-year-old shopkeeper.
"The only problem we have is that people don't have jobs... but they are very happy with the security."
The show of force comes as Afghanistan's new rulers struggle to evolve from an insurgency to a governing power in a country on the brink of economic collapse, with the United Nations estimating more than half the population is facing acute hunger.
Discipline among the rank and file - particularly in remote areas - is becoming a problem, with local commanders ignoring edicts from Kabul or implementing orders to their own whim.
Source: Times Of India
Please click the following URL to read the full text of the original story:
https://timesofindia.indiatimes.com/world/south-asia/taliban-stage-show-of-strength-with-parade-after-protests/articleshow/88950358.cms
--------
Southeast Asia
In Malaysia More Islamic Digital Content Needed for Religious, Moral Education of Kids
January 16, 2022
Children sing along to songs and repeat phrases in shows. But digital content can also negatively affect children as they are exposed to inappropriate behaviours, dress styles and attitudes.
Parents expect digital content to help in their children's religious and moral education.
In Malaysia, not much Islamic content is produced by television stations or production houses.
The lack of Islamic digital content worries Muslim parents. Muslim parents play an important role in exposing and educating their children with Islamic values.
Digital Durian created an Islamic animated children's TV show called "Omar and Hana", which garnered interest in the Middle East and North Africa before it became successful in Malaysia and Indonesia.
The show reflects the moral and Islamic values that parents want in educating their children.
For example, a song called "Alhamdulillah" teaches viewers about feeling blessed and grateful.
This stimulates children's thinking and encourages them to develop an appreciation for life and to put this into practice at a young age.
"Thank You Teacher" and "Be Kind to Neighbors" promote a feeling of belonging among students by teaching them about the importance of a good education.
They also serve as an incentive for youngsters to treat one another with respect.
These noble traits are consistent with Islamic beliefs.
All things considered, using television or YouTube as an educational medium is good, but parents' participation in their children's education has a favorable effect on their children's moral development.
Broadcasters, production houses and content creators should produce more Islamic children's digital content.
Source: IQNA News
Please click the following URL to read the full text of the original story:
https://iqna.ir/en/news/3477396/more-islamic-digital-content-needed-for-religious-moral-education-of-kids
--------
Uyghur Bombing Suspects Describe Deplorable Conditions in Thai Military Prison
2022-01-17
Two Ugyhur men accused of bombing a Hindu shrine in Bangkok in 2015 told BenarNews through an interpreter on Monday that they have never been permitted to contact relatives, are not allowed time in a prison yard and are sometimes fed pork despite their Muslim faith.
Dressed in brown prison uniforms and wearing handcuffs and leg restraints, Uyghurs Adem Karadag and Yusufu Mieraili spoke to a BenarNews reporter as they left a scheduling hearing in the Southern Bangkok Criminal Court following their first court appearance in two years.
"We are not allowed to make any phone calls in prison," Karadag and Mieraili told BenarNews through an interpreter following the three-hour hearing. "Our families have not heard from us or are even aware of our arrests in 2015."
The defendants said they have no books to read or paper to write on to send letters.
"Some of the meals contain pork even though we are Muslims," they said. "The hardest part is that we are not allowed to step outside of the building and do not get to see the sky."
Karadag and Mieraili have been housed at the military's Lak Si temporary detention center since their arrests within two weeks of the Aug. 17, 2015, Erawan blast which killed 20 people and injured more than 100 at the popular tourist site. It has been called the deadliest terror attack in modern Thailand.
A military court began hearing the charges against them in 2016 before the case was moved to a Bangkok civilian criminal court in 2019.
Karadag and Mieraili, who identified themselves as Uyghurs from Urumqi in the Xinjiang Uyghur Autonomous Region (XUAR) in China, pleaded not guilty before both courts. They could face death sentences if convicted of charges including premeditated killing and possession of explosives.
Chuchart Kanpai, the lawyer representing Karadag, said the defense and prosecution teams agreed that testimony would begin late this year.
"The prosecution requested interviews with 424 witnesses," Chuchart told BenarNews. "The next questioning of a witness will be on Nov. 1, 2022."
Mieraili lawyer Jamroen Panonpakakorn said the defendants will seek to question only five to 10 witnesses. The court scheduled sessions for Nov. 1 and 2, Nov. 22 through 25, and Dec. 6 through 9.
Delays
Over the years, the trial has been beset by delays linked to interpreters. A lawyer and an NGO worker assisting the Uyghurs with their defense previously said Karadag could not speak Chinese and would prefer a Uyghur-speaking translator while Mieraili can communicate in English, but not fluently.
On Monday, the Uyghurs met an interpreter proposed by the Chinese Embassy in Bangkok and signed documents accepting the arrangement. The interpreter was selected in August 2021 but was not able to travel to Thailand until this month because of the COVID-19 pandemic.
Chalida Tajaroensuk, director of the People's Empowerment Foundation, a Thai NGO, expressed concern about the decision.
Source: Benar News
Please click the following URL to read the full text of the original story:
https://www.benarnews.org/english/news/thai/suspects-talk-01172022122028.html
--------
Philippine's Muslim region celebrates 3rd founding anniversary
January 18, 2022
The Bangsamoro Autonomous Region in Muslim Mindanao has kicked off a week-long celebration of its third foundation anniversary at the Bangsamoro Government Center in Cotabato.
With observance of strict health standards, a short programme was held on Monday outside the Office of the Chief Minister building with only a limited number of guests.
"Changing People's Lives, Transforming the Bangsamoro: Celebrating and Sustaining the Gains of Peace and Moral Governance" is this year's theme which highlights the breakthroughs of the regional government in achieving peace and development, and reforming the Bangsamoro for the past three years.
For the entire week, region ministries have prepared several activities to join the celebration such as offering free business registrations, providing free training courses and provision of educational financial assistance.
Source: Trt World
Please click the following URL to read the full text of the original story:
https://www.trtworld.com/asia/philippine-s-muslim-region-celebrates-3rd-founding-anniversary-53739
--------
Silicon Valley Billionaire Sparks Outrage With 'Cowardly' Attempt To Justify Comments That He 'Doesn't Care' About China's Abuse Of The Uyghurs
18 January 2022
A venture capitalist whose fund's mission is 'to advance humanity by solving the world's hardest problems' has said he doesn't care about the human rights abuses facing China's Uyghur population.
Chamath Palihapitiya, who a minority stake in the NBA's Golden State Warriors basketball team worked at Facebook before his departure in 2011 to set up his venture capital fund, Social Capital.
But he is now is coming under fire for stating bluntly how he does not care how China's Uyghur Muslims have been abused.
His subsequent apology via a tweet was also roundly attacked after with critics deeming it mealy-mouthed.
Human Rights Watch estimates that Chinese authorities have detained as many as one million Uyghur Muslims in 're-education' camps where they have been subjected to human-rights abuses including slave labor, rape and forced sterilizations.
Palihapitiya, 45, made the comments while speaking on an episode of his technology podcast, All-In.
'Nobody cares about it, nobody cares about what's happening to the Uyghurs,' the Silicon Valley billionaire said.
When challenged by his co-hosts about his statement, Palihapitiya only dug in further.
'Nobody cares about it, nobody cares about what's happening to the Uyghurs,' he insisted. 'Of all the things I care about it is below my line.'
'You bring it up because you really care, and I think that's nice that you care, the rest of us don't care,' he told fellow host Jason Calacanis.
'It's a hard ugly truth that registers below my line. I care about the fact that our economy could turn on a dime if China invades Taiwan. I care about climate change. I care about America's decrepit healthcare infrastructure, but if you're asking me if I care about a segment of a class of people in another country, not until we can take care of ourselves will I prioritize them.
'I think a lot of people believe that and I'm sorry if that's a hard truth to hear but every time I say that I'm caring about the Uyghurs I'm really just lying if I don't really care, so I'd rather not lie to you and tell you the truth. It's not a priority for me.'
But Palihapitiya wasn't finished as he continued with his rant:
'Until we actually clean up our own house, the idea that we step outside of our borders with us sort of like morally virtue signaling about somebody else's human rights track record is deplorable,' Palihapitiya said.
Source: Daily Mail UK
Please click the following URL to read the full text of the original story:
https://www.dailymail.co.uk/news/article-10412639/Silicon-Valley-billionaire-Golden-State-Warriors-Chamath-Palihapitiya-cowardly-Uyghur-Muslims.html
--------
Teen 'bathed like corpse' incident: Shah Alam High Court 'recommends' mosque members apologise; sets aside jail sentence
17 Jan 2022
BY JOHN BUNYAN
KUALA LUMPUR, Jan 17 — The Shah Alam High Court advised members of a mosque to issue a public apology to the community for washing a teenager like a "corpse" after they caught him thieving.
High Court judge Abd Halim Aman said that those who recorded the video, which went viral, should also apologise, Free Malaysia Today (FMT) reported.
He said that he had made this recommendation so that the case could be a lesson to all parties, adding that it would also clear the air among those involved.
"This is not an order but just a recommendation," Abd Halim was quoted as saying.
Earlier, the High Court set aside the 10-day jail sentence and RM4,000 fine on Daniel Iskandar, 19, who stole money from the Al Islahiah Kuang Mosque, near Rawang, at about midnight on January 8 and hid it in the mortuary.
Abd Halim said that the fine and jail sentence would be replaced with compulsory community service at the mosque for 120 hours over six months.
"The court is aware of the fine and jail sentence; however, for the future of the accused for a clean offence record, this decision has to be made," he said.
Abd Halim said that Daniel was required to report himself to the Social Welfare Department for seven days, starting today, based on an appointed schedule.
"The accused needs to adhere to all the activities, programmes and orders which was fixed by the Social Welfare Department and has to be solely on community service in mosques only," he added.
He also said that Daniel would have to pay the fine and do time if he fails to complete the community service.
Deputy public prosecutor Norhana Sahat prosecuted while Daniel was represented by lawyers Muhammad Rafique Rashid Ali, Fahmi Abdul Moin, Azman Abdullah and Ilyani Khszairy.
Source: Malay Mail
Please click the following URL to read the full text of the original story:
https://www.malaymail.com/news/malaysia/2022/01/17/teen-bathed-like-corpse-incident-shah-alam-high-court-recommends-mosque-mem/2035644
--------
Africa
Saudi Arabia, UAE, UK and US to continue joint efforts to support Sudan
January 18, 2022
RIYADH: The Sudanese quartet on Monday affirmed its commitment to continue joint efforts to achieve lasting stability in Sudan, a statement on Saudi Press Agency said.
Representatives of the quartet — Saudi Arabia, the UAE, Britain and the US — held a meeting at the Kingdom's Ministry of Foreign Affairs in Riyadh to discuss developments in Sudan.
Source: Arab News
Please click the following URL to read the full text of the original story:
https://www.arabnews.com/node/2006481/saudi-arabia
--------
UN council members urge 'utmost restraint' in Sudan
17 January ,2022
Britain and France were among nine UN Security Council members to urge all parties in Sudan Monday to "exercise the utmost restraint" amid deadly violence during demonstrations against military rule.
The call came as Sudanese security forces killed seven protesters among thousands rallying against last year's military coup, medics said.
"We express our serious concern about the military coup in Sudan on October 25, 2021", said the text, which was also signed by Mexico, Albania, Brazil, Gabon, Ghana, Ireland and Norway.
The statement, released after a meeting of the 15-member council, also urged all parties to "refrain from the use of violence and emphasize the importance of full respect for human rights, including the rights to peaceful assembly and freedom of expression."
The meeting involved Karim Khan, the prosecutor of the International Criminal Court (ICC).
"We are also concerned that political instability impacts the security situation in Darfur and call upon Sudan to offer its full support and cooperation with the office of the prosecutor," the statement added.
Source: Al Arabiya
Please click the following URL to read the full text of the original story:
https://english.alarabiya.net/News/middle-east/2022/01/17/UN-council-members-urge-utmost-restraint-in-Sudan-
--------
Seven killed in crackdown on rallies in Sudan's capital: Medics
17 January ,2022
Organizers of anti-military rallies in Sudan's capital Khartoum announced an escalation of protests after security forces used gunfire and teargas on Monday to disperse demonstrations against a coup and medics said seven people had been killed.
Security forces fired volleys of tear gas as they blocked thousands of protesters from advancing on Khartoum's presidential palace, and several injured civilians could be seen bleeding heavily in the street, a Reuters witness said.
They also fired live ammunition and stun grenades, said the Central Committee of Sudanese Doctors, a group of medics aligned with the protest movement, which reported seven deaths.
Medics told Reuters that many others were being treated for injuries at Khartoum hospitals.
"The military prepared a massacre for us today, and all we've done is ask for civilian rule and democracy," said Mohamed Babaker, a 19-year-old student.
A police spokesman said a statement would be released later. Government sources put the death toll from Monday at three.
Huge crowds have regularly taken to the streets demanding a return to civilian rule since the military coup on Oct. 25 ended a power-sharing arrangement agreed after Islamist autocrat Omar al-Bashir fell during a popular uprising in 2019.
Medics say at least 70 people have died in clashes with security forces since the coup.
A security and defense committee formed under the ruling council commended security services on Monday for their "restraint" and protection of civilians, paying tribute to a police officer killed in protests on Thursday.
It said in a statement that it would establish an anti-terrorism force to counter "potential threats", without elaborating.
On Monday, protesters had gathered some two km (1.25 mile) from the palace, blocking a main road in the Al Diyum neighborhood and burning tires before starting their march.
Civilian political parties announced two days of civil disobedience in protest against Monday's violence. Resistance committees organizing protests in Khartoum and in its twin city of Omdurman across the Nile called on people to blockade local streets.
Source: Al Arabiya
Please click the following URL to read the full text of the original story:
https://english.alarabiya.net/News/middle-east/2022/01/17/Seven-killed-in-crackdown-on-rallies-in-Sudan-s-capital-Medics
--------
Security forces fire tear gas as thousands of protesters march again in Sudan
17 January ,2022
Thousands of protesters against military rule in Sudan marched towards the presidential palace in the capital Khartoum again on Monday, drawing volleys of tear gas from security forces, a Reuters witness said.
The protesters, who gathered some 2 km (1.25 mile) from the palace, blocked a main road in the Al Diyum neighbourhood and burned tires before starting their march.
Huge crowds have regularly taken to the streets demanding a return to civilian rule since the military coup on Oct. 25 ended a power-sharing arrangement that began after Islamist autocrat Omar al-Bashir fell to a popular uprising in 2019.
Military leaders said their coup saved Sudan from chaos and that they will protect people's right to peaceful protest. They reinstated Prime Minister Abdalla Hamdok in an attempt to safeguard reforms, but he resigned earlier this month.
Source: Al Arabiya
Please click the following URL to read the full text of the original story:
https://english.alarabiya.net/News/middle-east/2022/01/17/Security-forces-fire-tear-gas-as-thousands-of-protesters-march-again-in-Sudan
--------
UN official: Libya elections could be rescheduled for June
17 January ,2022
A senior UN official said she is pushing for Libya to hold elections by June after the county missed a December deadline to elect its first president since the 2011 ouster and killing of former Libyan President Muammar Gaddafi.
Stephanie Williams, the UN's special adviser on Libya, told The Associated Press late Sunday that it is still "very reasonable and possible" for the country's 2.8 million voters to cast their ballots by June in line with the UN-brokered 2020 roadmap.
Libya failed to hold its first-ever presidential elections on December 24 as scheduled, a major blow to international efforts to end a decade-long chaos in the oil-rich Mediterranean nation.
Williams, who led UN efforts to end the latest bout of violence in Libya in 2020, said elections are needed in the country to give credence to the country's institutions.
Source: Al Arabiya
Please click the following URL to read the full text of the original story:
https://english.alarabiya.net/News/north-africa/2022/01/17/UN-official-Libya-elections-could-be-rescheduled-for-June
--------
URL: https://www.newageislam.com/islamic-world-news/shariat-transgender-community-pakistan/d/126183
New Age Islam, Islam Online, Islamic Website, African Muslim News, Arab World News, South Asia News, Indian Muslim News, World Muslim News, Women in Islam, Islamic Feminism, Arab Women, Women In Arab, Islamophobia in America, Muslim Women in West, Islam Women and Feminism