New Age Islam News Bureau
30 March 2017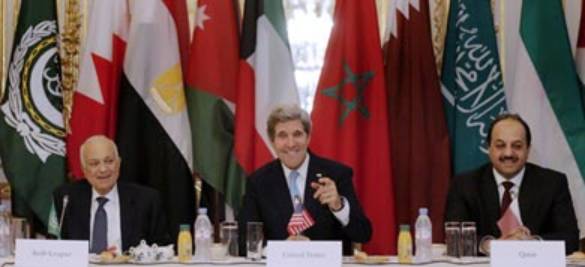 (Front R-L) Yemen's President Abd-Rabbu Mansour Hadi, Palestinian President Mahmoud Abbas, Djibouti's President Ismail Omar Guelleh, Qatari Emir Sheikh Tamim bin Hamad al-Thani, Emir of Kuwait Sabah Al-Ahmad Al-Jaber Al-Sabah, Jordan's King Abdullah II, Saudi Arabia's King Salman bin Abdulaziz Al Saud, Bahrain's King Hamad bin Isa Al Khalifa, Sudan's President Omar Al Bashir, Egypt's President Abdel Fattah al-Sisi, and Mauritania's President Mohamed Ould Abdel Aziz pose for a group photograph during the 28th Ordinary Summit of the Arab League at the Dead Sea, Jordan March 29, 2017. REUTERS/Mohammad Hamed
----------
• European Islam Converts Involved in All Resonant Terror Acts of 21st Century
• Arab League Calls for Formation of Independent Palestine State
• J&K, India's Only Muslim Majority State, Tops in Population Control
• Cousin of Nobel Laureate Abdus Salam Gunned Down In Nankana Sahib
------
Europe
• European Islam Converts Involved in All Resonant Terror Acts of 21st Century
• Islam Must Reform or It Won't Survive: Imam from the South Australia Islamic Association
• French Muslim group draws up imams' charter to fight radical Islam
• Rabbi Jonathan Sacks on clearing scriptural minefields and building interfaith friendships
• Chicago-area Muslims, Jews seek new alliances and understanding
• German FM warns against anti-Turkish sentiments
• Greece sends 10 migrants back to Turkey under EU deal
• French efforts to stop Muslim youths turning to extremism failing
• Muslim mayor stresses diversity after London attack, but Britons still uneasy
-------
Arab World
• Arab League Calls for Formation of Independent Palestine State
• At Least 17 Killed In Southern Baghdad Truck Bombing
• Inside Mosul, a Huge Blast, Then Screams, Dust and Horror
• Syrian troops, allies liberate vast area in north-eastern Aleppo
• Don't let Daesh represent you: Iraqi FM to Arab states
• Syrian Air Force Turns Eastern Damascus into Hell for Terrorists
• US envoy to UN - Syria's Assad 'hindrance to moving forward'
• Saudi security forces kill two suspected Shi'ite militants
• Terrorists Fail to Prevail over Syrian Army in Hama
• Syria: Army Continues Raid on Al-Nusra in Eastern Damascus
• Hundreds queue up to benefit from amnesty in Saudi Arabia
• Bahrain protesters rap death, jail sentences for dissidents
-------
India
• J&K, India's Only Muslim Majority State, Tops in Population Control
• Surya Namaskar Similar To Namaz, Says UP CM Adityanath
• India crackdown on slaughterhouses stirs Muslim unease
• Bhopal-Ujjain train blast: NIA conducts raids in Kashmir, Hyderabad
• Militants attack police station in Kashmir's Kulgam district
• Terrorists attack police party in south Kashmir
• NIA files chargesheets against IS module in India
• Fewer Muslim Youths Utilising Services of Govt. Coaching Centres
-------
Pakistan
• Cousin of Nobel Laureate Abdus Salam Gunned Down In Nankana Sahib
• Deviation from Islam behind Ummah's Woes: Pir Azmat Ali Shah
• Army says state institutions' concerns regarding Hussain Haqqani 'stand vindicated'
• Civilians have a greater responsibility to make operation Radd-ul-Fasaad a success
• Nawaz Sharif policies have become threat to the federation: Bilawal
• IHC stops extradition of US citizen accused of terror plot
• Turkish teachers, students won't be deported, LHC told
-------
Mideast
• Turkey Ends Euphrates Shield Military Campaign In Syria
• At Least 7 Saudi Troops Killed By Yemeni Sniper Fire
• Turkish FM slams decision to fly Kurdish flag in Kirkuk
• Israel says to cut another $2 mln from its UN contribution
• Iran could be EU's most reliable regional partner: Senior diplomat
• Iran UN ambassador calls for destruction of all nuclear weapons
-------
South Asia
• 4 Taliban Commanders among 22 Killed In Lashkargah Airstrikes
• 3 ISIS Militants Killed In Airstrike in East of Afghanistan
• Grenade attack as Bangladesh police raid Islamist hideout
• RAB catches four more militants
• HC stays sedition case against Khaleda
• Taliban militants suffer heavy casualties in US airstrike in East of Afghanistan
• 6 people working at US Embassy in Afghanistan fired over drugs
• Afghan MMA fighters' dispute and challenge spark excitement and frustration
-------
Southeast Asia
• Tech-Savvy Malaysians Still Lack Knowledge of Religions, Say Academicians
• French President Praises Tolerance, Diversity in Indonesia
• Malaysia's Maybank Islamic looks to home markets to drive growth
• PAS hopes all Muslim MPs will support Hadi's bill
• Cops: Malaysia transit for European jihadists leaving Syria
-------
Africa
• Somalia: Kenya Extends Curfew in Border over Al Shabaab Attacks
• Nigerian activists blast protests against rights group
• Plane crash kills 4 in eastern Libya
-------
North America
• Criminalizing the Muslim Brotherhood Helps Dictators and Hurts Americans
• Christian Student in Florida Is Suspended After Dispute with Muslim Professor
• US federal judge extends order blocking Trump's Muslim ban
Compiled by New Age Islam News Bureau
URL: https://www.newageislam.com/islamic-world-news/european-islam-converts-involved-all/d/110592
-------
European Islam Converts Involved in All Resonant Terror Acts of 21st Century
29.03.2017
The terrorist act committed on March 22 in London by a former Christian Adrian Elms (Khalid Masood) still remains a mystery. What urged the native-born British citizen to convert to Islam, move to the Middle East, and later commit a mass murder in his own country?
Statistics show that about 20 percent of the members of terrorist organizations in Europe were brought up in another faith. Former Christians and atheists go to war in Syria, provide financial and logistical assistance to terrorists, and become criminals themselves.
In 2014, the French L'Express newspaper published intelligence data, according to which 23 percent of jihadists were Christians who converted to Islam in adulthood. Among the most notorious names are Maxime Hauchard and Michael Dos Santos, who executed an American hostage, Peter Kassig.
The investigation into the latest terrorist attack in London is still underway, but it remains unclear when Elms (Masood) decided to convert to Islam, practicing the ultra-conservative branch of Salafism.
The newspaper Blic claims that the son of a single mother from Kent county took part in the Muslim "holy war" against the Serbs in Bosnia in the early 1990s. However, according to the British Express, in the late 1990s, the future terrorist experienced serious problems with alcohol and was imprisoned when he attacked a visitor in a bar while drunk.
Der Stern magazine argued that he started showing interest in radical Islam while in prison, however his trip to the Middle East and the life there appeared to be a decisive factor behind his conversion.
In Saudi Arabia, where terrorist acts occur relatively rarely, Masood did not establish ties with any radical groups, but he absorbed the Islamic doctrine in its most irreconcilable interpretation.
However, the reference to his traits of character as a decisive motive behind his actions is not viewed as convincing by some experts.
"We, apparently, will never understand why he did it," a police representative commented on the recent terrorist act.
On Wednesday, Masood drove at people with a car in London and then tried to enter the Palace of Westminster armed with a knife, before being shot down by the police. Due to the incident, four people, including a police officer and the attacker, were killed and 40 others were injured.
https://sputniknews.com/europe/201703291052083025-european-islam-converts/
-------
Arab League calls for formation of independent Palestine state
Mar 30, 2017
The Arab League (AL) has called for the formation of a sovereign Palestinian state with East Jerusalem al-Quds as its capital, emphasizing the need for the resumption of stalled Israeli-Palestinian talks to that effect.
In a final declaration issued Wednesday at the end of their annual summit in Jordan, Arab League leaders called for Israel's withdrawal from occupied territories and the formation of an independent Palestinian state based on the 1967 borders as the only way to achieve peace.
The Arab leaders denounced all Israeli efforts aimed at changing the legal and historical situation of holy Islamic and Christian sites in East Jerusalem al-Quds and called on the world countries not to relocate their embassies to al-Quds or recognize the city as the capital of Israel.
They were apparently referring to US President Donald Trump's controversial plans to relocate Washington's embassy from Tel Aviv to Jerusalem al-Quds.
UN Secretary-General Antonio Guterres, who attended the summit through video conference, voiced support for a so-called two-state solution as the "only path to ensure that Palestinians and Israelis" can live in peace.
Addressing the summit, Palestinian Authority President Mahmoud Abbas lashed out at Israel for undermining a two-state solution by "increasing settlement building and confiscation."
"Israel continues its schemes to take control of East Jerusalem, to change its identity and character and not to respect the historical status of the holy sites of Islam and Christianity. Israel uses excuses to justify the continuation of its occupation, such as the demand to recognize it as a Jewish state. How long will this occupation and desecration of our holy places continue?" Abbas said.
Other Arab leaders speaking at the summit also called for concerted efforts to put an end to violation of Palestinians' rights by the Israeli regime.
"We are required to jointly and seriously act to put pressure on the international community and the [UN] Security Council to reject the inception of an apartheid system in the 21st century," Qatar's Emir Sheikh Tamim bin Hamad Al Thani said at the conference.
He underlined the need "to deal firmly with Israel to force it to stop building settlements, implement international legitimacy resolutions, end the continuous violations against the Palestinian people, and lift the unjust siege imposed on the Gaza Strip."
The AL summit concluded as the Trump administration is reportedly considering hosting a conference that would bring together Persian Gulf Arab leaders and Israelis for the first time.
The proposed conference, which would convene most probably this summer, would bring together the Saudi leadership at the crown prince level, other Persian Gulf Arab leaders and their Egyptian and Jordanian counterparts, Israeli Prime Minister Benjamin Netanyahu and Abbas.
Meanwhile, reports say that Arab world leaders were slated to meet in Washington in April and May to lay the groundwork for the conference.
The last round of the so-called peace talks between Israelis and Palestinians collapsed in April 2014. Tel Aviv's settlement activities were among major reasons behind the failure of the talks.
Israeli settlements are considered illegal under international law as they are built on the occupied territories.
In February, Trump spoke of a "much bigger deal," suggesting that he was ready to abandon decades of American policy in favor of a "two-state solution."
http://www.presstv.ir/Detail/2017/03/30/516088/Palestine-Israel-Arab-League-Qatar-Abbas
-------
J&K, India's only Muslim majority state, tops in population control
Sanjiv Shankaran
March 29, 2017
Jammu & Kashmir, India's only Muslim majority state, jointly topped the list of states in population control.
Along with West Bengal and Tamil Nadu, J&K recorded a Total Fertility Rate (TFR) of 1.6 in 2015, which was the lowest among the 22 large states for which data is available.
The information was presented in Rajya Sabha on 28th March by Anupriya Patel, minister of state of health and family welfare. According to data attached to her reply, as many as 13 of the 22 states have recorded a TFR below 2.1 children per woman, which is referred to as replacement level fertility of a population. In other words, these states are headed for negative population growth.
According to World Health Organization, TFR can be defined in the following manner.
"Total fertility rate (TFR) in simple terms refers to total number of children born or likely to be born to a woman in her life time if she were subject to the prevailing rate of age-specific fertility in the population."
Public debates in India sometimes suggest that population growth is primarily influenced by religion. However, data put out by government over the last few years suggests that regional differences may well be far more important than religious differences. For example, Census 2011 data showed that Muslims make up 14.22% of India's population. In the states of J&K and West Bengal, Muslims make up 68.31% and 27.01% of the population respectively. One way of looking at the data is that two of the three states with lowest TFR have a Muslim population significantly higher than the national population.
Tamil Nadu, on the other hand, is a state where Hindus make 87.58% of the population, which is higher than their share in India's population.
In another instance which provides evidence to suggest that variation in TFR is perhaps best explained by regional factors, Patel's reply showed that it had fallen to 2 in Odisha, a level below the replacement rate.
In Bihar, a state which is often compared with Odisha when it comes to development measures, the TFR was a much higher 3.2 children per woman.
http://blogs.timesofindia.indiatimes.com/cash-flow/jammukashmir-indias-only-muslim-majority-state-tops-in-population-control/
-------
Cousin of Nobel Laureate Abdus Salam Gunned Down In Nankana Sahib
IMRAN GABOL
Mar 30, 2017
The cousin of Nobel laureate Abdus Salam, Advocate Malik Saleem Latif, was gunned down on Thursday morning in Nankana Sahib, said police. He was a member of the Ahmadi community.
Advocate Latif was a local leader of Jamaat-e-Ahmadiya in Nankana city.
He along with his son Advocate Farhan was on his way to a local court on bike when he was targeted and shot at.
https://www.dawn.com/news/1323766/cousin-of-noble-laureate-abdul-salam-killed-in-nankana-sahib
-------
Europe
Islam Must Reform or It Won't Survive: Imam from the South Australia Islamic Association
29 March 2017
Islam needs to reform itself of it won't survive, according to Imam Shaikh Mohammad Tawhidi from the South Australia Islamic association.
Imam Tawhidi has condemned the comments secretly recorded at a Hizb ut-Tahrir meeting in Sydney that supported the killing of apostates.
Speaking with Andrew Bolt on Sky News he said the sacred text outside of the Quran needed to be 'ditched'.
'It has to reform otherwise it won't survive, Muslims won't survive and nobody will survive if it doesn't reform itself,' he said.
'By reformation I mean getting rid of books such as the (sacred texts) ditch It and ban it, It should be illegal to have this book.'
The Australian Federal Police have been called in to investigate the Hizb ut-Tahrir meeting in Sydney.
Imam Tawhidi claimed the holy Quran doesn't condone killing people who have left the Muslim faith.
'The holy Quran itself doesn't say kill, it says advise them to come back, and if they don't want to come back; don't come back.'
When asked if he thought the message of the group was incorrect, the Imam agreed the comments were 'wrong'.
He also slammed the comments made by Islamic Friendship Association of Australia leader Keysar Trad on the Bolt Report, which condoned a man beating his wife.
'Keysar Trad has lost the plot... The Islamic Friendship Association of Australia needs a review, it all needs a review,' he said.
'The current situation of the Muslim community is the presence of very harsh and very sad to read texts when it comes to the religious side of things.'
http://www.skynews.com.au/news/national/2017/03/29/islam-must-reform-or-it-won-t-survive--imam.html
-------
French Muslim group draws up imams' charter to fight radical Islam
30-03-2017
The French Council of Muslim Faith (CFCM) has published a charter regarding the role of imams in society in a bid to stamp out radical Islam.
The document which all practicing imams, or religious leaders, will be encouraged to sign, recognises the values of the French republic and promotes tolerant Islam.
The charter project was established in the wake of the November 2015 Paris attacks.
One of the values referred to in the 12-point charter is secularism, the separation of church and state which was invoked when religious symbols were banned in state schools.
France is home to five million Muslims and Islam is the second religion practiced in the country.
Around 300 of them are on detachment missions from Algeria, Morocco and Turkey.
Some mosques in France have come under fire for allowing the proliferation of fundamentalism and radical rhetoric.
"The charter was set up to promote a religious discourse in line with a middle ground Islam, respectful of republican values," said CFCM president Anouar Kbibech.
A clause guaranteeing good theological training will be added to the charter at a later stage, he said.
Full report at:
http://en.rfi.fr/france/20170330-french-muslim-group-draws-imams-charter-fight-radical-islam
-------
Rabbi Jonathan Sacks on clearing scriptural minefields and building interfaith friendships
By Yonat Shimron
March 28, 2017
DURHAM, N.C. (RNS) Rabbi Jonathan Sacks made a name for himself as chief rabbi of Great Britain for nearly a quarter-century, a time of great tumult that included the Sept. 11, 2001, attacks, the influx of millions of Muslims into Europe and the ongoing pressures to absorb and assimilate newcomers into a mostly secular society.
As chief rabbi from 1991 to 2013, he stressed an appreciation and respect of all faiths, with an emphasis on interfaith work that brings people together while allowing each faith its own particularity.
His two books, "The Dignity of Difference: How to Avoid the Clash of Civilizations" and "Not in God's Name: Confronting Religious Violence," were well-reviewed, and last year he was awarded the Templeton Prize
This week, he visited Duke University to deliver two public lectures and meet with scholars, students and clergy. He also took the time to talk to RNS.
This interview has been edited for length and clarity.
What led you to take on the issue of religiously motivated violence?
I was shaken like other people by 9/11. I stood at Ground Zero among the wreckage with the archbishop of Canterbury, imams from the Middle East and gurus from India. I said this is going to be the battle of our generation, and I resolved to write a book on it because you have to think it through. That book was called "The Dignity of Difference." I began almost immediately a deeper book, which I rewrote four times, "Not in God's Name." So it's a combination of 15 years of thinking about this.
How have the political changes of the past year in Europe and the U.S. informed your thinking?
What we're facing here is a whole series of interlinking factors. First, there's a wave of counterrevolutions in the Islamic world — revolutions against secular nationalism, a process set in motion in Iran in 1979.
Undergirding all of this is one of the great revolutions in world history: the revolution brought about by the internet, by instantaneous communication. This is a revolution at least as great as the invention of printing. It's affecting Western economies. It's behind the presidential elections in the U.S. It lies behind the Brexit vote. It lies behind the politics of anger in the West. In any movement of epoch-making change there are winners and losers. The losers feel people are not taking them seriously, and then there's the rise of populism. Populism is the politics of the strong leader.
And then there is a third phenomenon, and one is loath to use the phrase, which is the sense of the decline of the West. You see that in particular in the fraying of families and communities, which leaves whole swaths of people without the traditional networks of support. You're dealing with three big crises. When they come together, it's the perfect storm.
How does religion play into it?
In the Middle East and elsewhere, political protest is taking religious form. We haven't seen that in the West since Martin Luther. The great rows in the 16th and 17th centuries were religious rows. The cliché is right: Those who forget history are doomed to repeat it. The West has forgotten what religious revolution looks like. Religion isn't something you do just in the home or in a house of worship. You can sometimes take it to the street, and we've forgotten how dangerous that can be.
You're meeting with clergy this week. Is there any one message you want to convey to them?
Yes. We all have hard texts in our sacred scriptures that have been the source of estrangement, hatred and violence. For the past few centuries we haven't worried about those texts because for the past few centuries no one has taken religion seriously outside the home and the house of worship. But now religion has become a factor in world politics. We have not yet cleared the mines from the minefields. There are hard texts in each tradition which me must confront and ask ourselves, 'Can we reinterpret those texts to allow us to live peaceably and respectfully with people of other faiths?' That is a job only Jews can do for Judaism, only Christians can do for Christianity and only Muslims can do for Islam. But sometimes the sight of someone in one faith wrestling with that faith can empower you to wrestle with another faith.
Full report at:
http://religionnews.com/2017/03/28/rabbi-jonathan-sacks-on-clearing-scriptural-minefields-and-building-interfaith-friendships/
-------
Chicago-area Muslims, Jews seek new alliances and understanding
Mar 30, 2017
Chicago-area Muslim and Jewish leaders are trying to transcend tensions and forge new alliances as synagogues, mosques, community centers and individuals face similar threats here and across the U.S.
Alarmed by a rise in hateful rhetoric and threats since the election of President Donald Trump, members of both religious communities who have clashed in the past over Israel and Middle East politics now are sharing meals, discussing books and visiting each other's houses of worship to offer comfort and support. New interfaith coalitions have emerged and others that already existed now boast waiting lists.
Illustrating how entrenched the historic divisions over Israel have been, many conversations among leaders are taking place behind the scenes, outside the framework of organizations, to remove institutional roadblocks. Some individuals who have publicized their diplomatic efforts have faced rebuke from their own communities.
Eman Aly, a trained social worker and Muslim activist, said Trump's election taught her that no one can afford to live in a bubble and demonize others.
"I don't think anybody (in the Muslim community) thought Trump would win," she said. "We also didn't realize the rhetoric was going to get so hateful so quickly. It's always been spread under the surface and just needed a little bit of itching to get it out. It just makes sense to ally with groups that are in the same predicament that we are, and the closest allied group are the Jewish community."
The Anti-Defamation League says that since Jan. 9, there have been more than 150 bomb threats against Jewish community centers and day schools in 37 states and two Canadian provinces. And annual data published by the FBI tallied 5,850 hate crime incidents nationally in 2015, up 6 percent from 2014, with the sharpest rise in attacks against Muslims and transgender people. Earlier this month, Gov. Bruce Rauner unveiled an initiative to boost the investigation and prosecution of hate crimes through stronger laws and better education. Though the effort was intended for the Jewish community, both Jews and Muslims say they feel a sense of unease.
Just weeks after the election, librarians at Evanston Public Library discovered defaced copies of the Quran. In February, a vandal broke a window and put several swastika stickers on the front door of the Chicago Loop Synagogue and a man entered the Islamic Community Center of Des Plaines making gestures that unnerved those inside. Bomb threats made in the past have forced evacuations at the Hyde Park Jewish Community Center and Chicago Jewish Day School.
"An attack on a school or an attack on a mosque is actually an attack on all of us," said Aaron Cohen, vice president of communications for the Jewish Federation of Metropolitan Chicago.
That shared vulnerability has led to initiatives such as the Sisterhood of Salaam Shalom, a national organization of Jewish and Muslim women whose Chicago membership numbers about 60. Women meet regularly in groups of between 12 and 20 in art galleries, libraries or one another's homes. Since launching in Chicago last year, the group now has waiting lists of women hoping to be assigned to a chapter.'
"It's easy to hate someone you don't know," said Barbara Kantrow, Jewish co-leader of a Chicago chapter, who said the group allows members "to see what's real and not true and get out of the rhetoric."
When the Loop Synagogue was vandalized, Kantrow took two Muslim women from her sisterhood chapter to observe morning prayers and deliver a card. Rabia Aman, 26, who also is part of an interfaith book club called Daughters of Abraham, said it was the first time she'd ever set foot inside a Jewish house of worship. Though she doesn't agree with her own religious tradition's custom of separating men and women inside a mosque during prayer, she found it comforting to see that familiar seating arrangement inside the traditional synagogue.
"It was a sense of relief to see that there's some unity there — a custom that connects it to Islam, even though it's not the most progressive," she said. "It made me realize how much of a struggle there is in all faiths to move in the right direction. There isn't one faith that's more modern than the other."
Loop Synagogue President Lee Zoldan said she was stunned by the show of support from other religious communities. There were so many cards that Zoldan and others taped them to the windows of the synagogue so passers-by could stop, read them and snap pictures, creating an ad hoc art installation on the first block of South Clark Street, she said.
"It was amazing, especially the Muslim community came out in force," she said. "It's been an awakening for all of us to see how much they are brothers and sisters and how much we stand together. In a way, this helped me expand my horizons."
But solidarity between mainstream Muslims and Jews has been an exception more than the rule, leaders say, and institutions often define themselves by their adversaries. With that in mind, a series of conversations has bubbled up behind the scenes to remove institutional barriers to productive dialogue.
"It hasn't been easy for Muslims and Jews to sit down at the table," said Ahmed Murad, an imam on Chicago's Southwest Side. "For now, to develop a relationship that is long-term and sustained, where there is a trust, to get to that level, requires coming together."
Meanwhile, Aly, the activist, is one of eight Chicago-area Muslims who have been part of the Muslim Leadership Initiative, a yearlong fellowship at the Shalom Hartman Institute in Jerusalem, to study Zionism from a Jewish perspective. Not everyone in the program has publicized his or her participation for fear of rebuke. Aly quietly added it to her LinkedIn profile to avoid a spectacle but still drew ire from a few Muslim acquaintances.
"To be able to see the conflict, to be able to see the world through a different lens — through a Jewish lens — was really incredibly transformative," Aly said. "It gives me a language to talk to Jewish counterparts and an incredible amount of goodwill that just comes out of people knowing I did the program."
Full report at:
http://www.chicagotribune.com/news/ct-muslim-jewish-alliances-met-20170325-story.html
-------
German FM warns against anti-Turkish sentiments
29 March 2017
German Foreign Minister Sigmar Gabriel has warned against the rise of anti-Turkish and anti-Muslim sentiments in Germany due to the recent political tensions between Berlin and Ankara.
Speaking ahead of a meeting on Wednesday with Turkish-origin lawmakers, Gabriel praised the contribution of Turkish politicians to the successful integration of their 3 million-strong migrant community, and stressed that the recent tensions should not harm the well-being of the Turkish community.
"People of Turkish origin living here in Germany are concerned that recent tensions due to the referendum and the recent dispute between Turkey and Germany, might destroy the success of integration, and co-existence achieved in the last 20, 30 years... and again trigger anti-Turkish and anti-Muslim sentiments in our society," he said.
Relations between Turkey and Germany plunged into a crisis after German authorities cancelled earlier in March several planned rallies by Turkish ministers and politicians ahead of Turkey's April 16 constitutional referendum for a transition to a presidential system of governance.
While the Yes campaign was blocked by authorities, German opposition parties have publicly backed the No campaign, drawing sharp criticism from the Turkish government which accused them of interfering in Turkey's internal affairs.
Turkish leaders have depicted bans imposed on planned rallies in Germany as "fascist" and "neo-Nazi" practices.
Full report at:
http://www.worldbulletin.net/europe/187048/german-fm-warns-against-anti-turkish-sentiments
-------
Greece sends 10 migrants back to Turkey under EU deal
30 March 2017
Greece has sent back a group of 10 Syrian migrants to Turkey, the Greek Ministry of Public order and Citizen protection announced Wednesday.
The migrants, including five men, one woman, and four children, were transferred to Turkey's southern Adana province from the Greek island of Lesbos, as part of an EU-Turkey migrant deal, the ministry said in a statement.
According to an EU-Turkey deal to prevent mass migration to Europe, Turkey is to readmit all irregular migrants crossing into the Greek islands from the country.
Full report at:
http://www.worldbulletin.net/europe/187057/italy-will-not-deport-unaccompanied-refugee-children
-------
French efforts to stop Muslim youths turning to extremism failing
March 29, 2017
LENS, France -- France's attempts to counter the radicalization of its young people are in turmoil, with a group home intended to turn them away from Islamic extremism empty, the head of a highly publicized nonprofit convicted of misuse of public funds, and plans to segregate prison inmates suspected of harboring jihadi ideas abandoned.
The results are both disappointing and unsurprising, according to a French senator who co-wrote a recent report highly critical of an effort she says was devised in haste and has been a waste of money.
"We spread money around because we didn't have time and we had to communicate something, we had to show something," Sen. Esther Benbassa, whose report last month concluded that the country's de-radicalization efforts so far were largely ineffective, said. "The time that this takes to work is long, very long."
The backtracking takes on added significance as recent attacks, including last week's rampage in London and the previous week's attempted on soldiers at Paris' Orly airport, were carried out by ex-convicts who may have been radicalized behind bars.
France is not the only country reconsidering how it responds to radicalization. Britain's contentious Prevent program, which seeks to identify residents at risk of being radicalized, has come under criticism by rights groups and an expert for the United Nations who said it stifles free speech.
France's experiments with preventing radicalization were conceived during a literal state of emergency following the extremist attacks on the staff of Charlie Hebdo magazine and a kosher supermarket in January 2015 and the Paris bombings and shootings that left 130 dead 10 months later. The ad hoc attempts focused on the prison system, a key incubator for many would-be jihadis, and programs that tried to target those already on the path to extremism.
They did not go as hoped.
Sonia Imloul, the former head of a de-radicalization program that had support of the French Interior Ministry, was convicted of misuse of funds this month after trial testimony showed she had government funds for the organization deposited directly into her account.
Imloul received a four-month suspended prison sentence, although her lawyer says the 60,000 euros ($65,000) she received from the government was a drop in the bucket for what the program needed. The program operated out of an apartment and used university students instead of trained professionals to counsel families of young people who had left for Syria, according to the trial testimony.
Meanwhile, in February, the last occupant of a residential program in the Loire Valley wine country that was meant to rehabilitate extremists was convicted of advocating terrorism.
Residents of the area, who were promised before the group home opened in September that none of the occupants posed a danger, were infuriated to learn that one young man was linked to the same jihadi network as one of the suicide bombers who attacked the Bataclan concert hall in Paris on Nov. 13, 2015.
With a capacity of 25, the manor house never had more than nine voluntary participants at any given time since it launched in September. It's now empty and the government is focusing its resources on prevention, hoping that will prove more effective - or at least not counter-productive.
In the northern city of Lens, 600 local high school students recently were bused to the Colisee theater to watch a live performance of "Djihad," a play about three young Muslims who come to regret their decision to go to Syria but who also feel rejected by Europe.
The play, which uses comedy to reach an audience often impervious to preaching adults, opened days before the January 2015 attacks on Charlie Hebdo and the Hyper Cacher grocery store. It has been running continuously ever since. Its current home theater is in Paris, across the street from La Bonne Biere bar, which was attacked in November 2015.
Playwright Ismail Saidi is a native of the Molenbeek neighborhood in Brussels that was home to many of the attackers who struck Paris that night, including the ringleader of the Islamic State cell and the only attacker known to have survived, now awaiting trial in France.
"There is not one single solution, because each of these people is a particular case. Each one has his own path that led him to this place," Florian Chauvet, one of the lead actors in "Djihad," said. "It's a question of what French society is failing to provide to these young people that they say 'My life has no meaning here, so I'm going to try to find meaning in my death.'"
The hope is that the story will raise doubts in the minds of anyone considering the same course, but the essential problem is measuring success, said Muriel Domenach, who leads the new effort to reboot France's anti-radicalization initiative.
France has seen more of its citizens join extremist groups in Syria and Iraq than anywhere else in Europe. The main way to measure if the country is making progress in its fight to change that is the rapid decline in young people leaving, said Domenach, who was the consul general for France in Istanbul when French departures were at their height.
For now, though, she attributes the drop as much to the Islamic State group's war zone losses as anything else.
Full report at:
http://www.cbsnews.com/news/france-attempts-to-counter-radicalization-of-muslim-youth-in-turmoil/
-------
Muslim mayor stresses diversity after London attack, but Britons still uneasy
March 29, 2017
LONDON (RNS) A long mound of roses, bouquets and Union Jacks — arranged neatly on the sidewalk — stretches toward the gates of Parliament.
They've been brought there by Britons and visitors since the March 22 attack on Westminster Bridge, in which a terrorist drove a car into pedestrians, killing three and injuring dozens, and fatally stabbed a police officer.
The tribute outside Westminster Palace, the seat of Parliament, suggests that many Britons perceive the attack as an assault on democracy itself.
"We stand together in the face of those who seek to harm us and our way of life," Sadiq Khan, London's mayor, said in a video after the attack.
The mayor said that the atrocity highlighted through its victims what a diverse city Britain's capital has become. The dead and injured included a British national of Spanish extraction, a tourist from Utah, as well as people from France, South Korea and Romania and schoolchildren from Liverpool.
Khan said "terrorists … hate the fact that here in London Christians, Jews, Muslims, Sikhs, Buddhists, Hindus — those who are part of organized faith and those who aren't — don't simply tolerate each other, we respect each other."
Khan, a Muslim, represents the contemporary diversity of Britain and particularly its capital, and the extent to which people of faiths other than Christianity have become prominent, and accepted, figures in British society.
And yet Britain is not entirely a nation at ease with its diversity.
"Islamophobia is our last blind spot," said Sayeeda Warsi, who was Britain's first Muslim Cabinet minister.
Twenty-five years ago, it was race and nation of origin that was controversial in Britain.
In 1990, during the Thatcher era, Norman Tebbit, a prominent Thatcherite lieutenant, proposed a "cricket test" for immigrants — a suggestion that people coming from some Commonwealth nations supported their native countries' cricket teams rather than the English team of the very English summer sport.
After the Sept. 11, 2001, attacks in the United States and then the July 7, 2005, bombings in London, all perpetrated by Islamic jihadists, religion became the issue for some in Britain.
Khan himself passes the cricket test, and then some. The son of a Pakistani bus driver, he grew up in the working-class London suburb of Tooting and then worked as a solicitor before running for office. He left the House of Commons to campaign for election as mayor in 2016.
The first Muslim mayor of a Western capital, he has been vocal about improving community relations and has suffered opprobrium from both extremists from his own faith and the British far-right. As well as being open about his Sunni Muslim identity, Khan also speaks regularly of his patriotism, appearing at a football match last weekend supporting the England team.
But memories are long. Ever since the London bombings, in which suicide bombers killed 52 people and injured 700 on three Tube trains and a bus, it is noticeable that the last empty seat in a carriage is always the one next to a Muslim carrying a rucksack.
Warsi, who served as minister for faith and communities under former Prime Minister David Cameron, said British Muslims suffer hostility all the time.
"Islamophobia is socially acceptable," she said.
Warsi has just published a book, "The Enemy Within," in which she recounts tales of anti-Muslim prejudice but is optimistic, given that previous enemies within, such as Roman Catholics, have now been assimilated into British society. The downside, though, is that assimilation took 300 years from the English Reformation to Catholic emancipation.
Warsi argues that the British government's Prevent strategy, first introduced by Labour in 2003 and which orders all public-sector workers such as doctors and teachers to prevent people being drawn into terrorism, is counterproductive and alienates Muslims.
She told The Sunday Times in an interview a few days before the latest attack that the way Muslims are treated is "McCarthyistic."
"What Muslims see is daily vilification. They're sick to death of this giant LED spotlight following them around everywhere," she said.
Full report at:
http://gazette.com/muslim-mayor-stresses-diversity-after-london-attack-but-britons-still-uneasy/article/1599969
-------
Arab World
At least 17 killed in southern Baghdad truck bombing
Mar 29, 2017
At least 17 people have been killed and some 60 more injured after an explosive-laden truck exploded at a security checkpoint in southern Baghdad.
Local police said on Wednesday night that the incident occurred when the vehicle's driver detonated the explosives while waiting to pass through the checkpoint.
Several other vehicles waiting to pass through the checkpoint were also severely damaged in the blast.
No group has claimed responsibility for the attack yet, but such incidents are usually claimed by the Daesh terrorist group, which is battling against Iraqi troops in Mosul, its last bastion in the country.
Iraqi forces edge closer to Mosul main mosque
Meanwhile, Iraqi troops have increased their control around western Mosul's al-Nuri mosque during operations to the retake the northern city.
Daesh's leader, Abu Bakr Al-Baghdadi, announced the forming of the group's so-called caliphate from the mosque in 2014.
"Federal police forces have imposed full control over the Qadheeb al-Ban area and the al-Malab sports stadium in the western wing of Old Mosul and are besieging militants around the al-Nuri mosque," said Federal Police Forces Commander Lieutenant General Raed Shaker Jawdat.
Government helicopters have been circling the city and attacking terrorist-held positions around a train station that has been the scene of fierce fighting for the last few days.
According to fleeing residents, heavy gunfire can be heard from all from the Old city area, where the terrorists are hiding amongst civilians and using the tight streets and alleyways and snaking roads to their advantage.
Large numbers of civilians have so far managed to escape the city, but thousands remain and are being used by the terrorists as human shields.
Iraqi forces have been operating in the Old City area for several weeks, but they have faced tough resistance and progress has been slow.
Government troops and volunteer Hashd al-Sha'abi forces drove Daesh militants from the eastern part of Mosul, Iraq's second-largest city, earlier this year. The fight has now moved to Mosul's densely populated western neighborhoods.
http://www.presstv.ir/Detail/2017/03/29/516067/iraq-baghdad-blast-mosul-clashes
-------
Inside Mosul, A Huge Blast, Then Screams, Dust And Horror
Mar 30, 2017
Crouching in his Mosul home, Abu Ayman suddenly felt the ground rock as if struck by an earthquake when a massive explosion tore through his street, filling the room with dust and shattered glass. Then came the screams and cries from next door.
His account describes horrific scenes after the blast that may have killed more than 200 people on March 17, as the battle to recapture Iraq's second city from Islamic State advances though the cramped and densely populated western districts.
Running outside, Abu Ayman said, he saw several houses on the street flattened and severed limbs scattered in the rubble. Frantic residents scrambled to pull relatives out of the collapsed homes, where they had sheltered from bombardments.
"I ran to my next-door neighbour's house and with others we managed to rescue three people, but at least 27 others in the same house were killed, including women and children of relatives who fled from other districts," he said.
"We pulled some out of rubble, using hammers and shovels to remove debris. We couldn't do anything to help others as they were completely buried under the collapsed roof."
The risk of civilian casualties in western Mosul was always high as Iraqi government forces and their allies stage the assault. Tens of thousands of residents are trapped in homes around the Old City, where local people say jihadist fighters are using them human shields or herding them into buildings as cover.
US-led military commanders supporting the Iraqi forces acknowledged on Tuesday that a coalition strike probably played a role in the civilian deaths in the al-Jadida district, but said Islamic State could also be to blame.
Exactly what happened on March 17 remains far from clear, but if confirmed those high casualties would mark the worst loss of Iraqi civilian life in a single incident since the 2003 US-led invasion, and risk damaging the Shi'ite-led government's efforts to keep the war from alienating Mosul's Sunni population.
Coalition officials said there were air strikes in the vicinity of the al-Jadida blast that day. But Iraqi officials have been more cautious, suggesting there was no evidence a strike hit the collapsed building, which they say may have been rigged with explosives by Islamic State.
Reuters spoke to several eyewitness at the scene of the al-Jadida blast, where rescue workers were still pulling bodies from the wreckage on Wednesday, hampered by a lack of heavy equipment and the threat from Islamic State drone bombs.
The slow recovery may partly explain why casualty figures have varied considerably. Rescue efforts started only days after the explosion. One health official of Nineveh province, whose capital is Mosul, said 250 bodies had been recovered by Tuesday night. That differs from earlier Iraq military figures of 61.
Local residents and eyewitnesses say Islamic State fighters were in and around the al-Jadida area the day of the explosion as they battled with Iraqi forces. Air strikes began to target Islamic State positions to clear the way for troops, they said. Several blasts hit the area behind the local hospital.
"We were locked inside our houses as bombing intensified. The air strikes targeted four streets just behind Rahma hospital and Fathi mosque," Abu Ayman said. "A few fighters were moving from house to house, using the holes they made before to avoid detection from the air."
Residents describe the explosion that flattened or damaged at least one large building and other homes around six tight alleyways.
It was a black Friday," said Ahmed Obeida, another eyewitness. "It started with a huge blast that shook the walls of my house followed by series of blasts. We waited for three hours and after the bombing stopped, I went outside and saw that many houses were destroyed. We entered one house and saw body parts, legs and heads in the rubble."
ONLY LARGE BASEMENT
Investigators were still looking on Wednesday into whether the families were forced into the buildings that collapsed by Islamic State to cause civilian casualties deliberately or whether they had fled there, seeking shelter as they were caught up in the street-by-street fighting.
One local official and an eyewitness said families and relatives from other districts appeared to have packed into one building because it had a large basement that would safely hold many people.
"I saw fleeing families entering the large house, taking shelter in the basement. It was two-storey house and is the only one in the neighborhood with a large basement," said a local resident. "We started to hear blasts getting closer and suddenly I felt my house was about to collapse. It was a very powerful blast. I couldn't believe we were still alive."
Hassan Yassin, who fled from al-Jadida along with thousands of displaced residents, also said the blast happened in a crowded area near the Fathi mosque. "People were all sheltering in basements, looking for a place to hide. It was a random bombardment," he said.
But other accounts from local officials offer a different view of why the residents were packed into one building.
Ghazwan al-Dawoodi, head of the Nineveh human rights council, said his team had made a field visit, finding that militants had forced residents into a bunker, and opened fire on helicopter gunships to provoke a coalition airstrike.
Full report at:
http://nation.com.pk/international/29-Mar-2017/inside-mosul-a-huge-blast-then-screams-dust-and-horror
-------
Syrian troops, allies liberate vast area in north-eastern Aleppo
Mar 29, 2017
Syrian government forces, backed by allied fighters from popular defense groups, have liberated dozens of areas in the northwestern province of Aleppo from Takfiri Daesh terrorists as they continue to score victories in arduous battles against extremists across the country.
An unnamed military source told Syria's official news agency SANA that Syrian troops and their allies had established full control over Dayr Hafir city, located 50 kilometers east of the provincial capital city of Aleppo, on Wednesday.
The source added that Syrian forces also retook 27 villages on the outskirts of Aleppo 24 kilometers of the highway linking Aleppo to the Daesh-held northern city of Raqqah.
Elsewhere in the strategic and mountainous region of Qalamoun, Syrian government forces and fighters from the Lebanese Hezbollah resistance movement thwarted an infiltration attempt by Nusra Front, also known as Jabhat Fateh al-Sham, terrorists.
SANA reported that a number of militants were killed and injured in the process.
Syrian opposition, Russian diplomat agree on ceasefire reinforcement
Meanwhile, delegates from the foreign-sponsored and armed Syrian opposition have met with Russian Deputy Foreign Minister Gennady Gatilov in the Swiss city of Geneva, and agreed on shoring up a shaky ceasefire that took effect in December last year.
Gatilov said the ceasefire, which is supported by Russia, Iran and Turkey, is "more or less being maintained," but major powers need to do more to ensure its reinforcement.
"Here, we need the support and involvement of all parties, including external players, not only the three guarantors, but some other countries who also have influence on the parties on the ground," the Russian diplomat told reporters.
The remarks come as Russia plans to hold the next round of ceasefire talks in the Kazakh city of Astana in the first week of May.
Opposition spokesman Salem al-Muslet has suggested that envoys affiliated with militant groups in Syria would likely boycott the negotiations.
Since the beginning of this year, Iran, Russia and Turkey have mediated three rounds of peace negotiations between the Syrian government and opposition groups in Astana.
The first round, which took place in January, brought together representatives from the Damascus government and opposition groups for the first time during six years of conflict, paving the way for the resumption of the stalled UN-led negotiations on the Syria crisis.
The trio have agreed on the establishment of a mechanism to support the truce, underlined the importance of maintaining the national sovereignty of Syria, and stressed that to the conflict in the Arab country will be resolved through political means.
Full report at:
http://www.presstv.ir/Detail/2017/03/29/516057/Syrian-army-liberate-Aleppo-Geneva-US-Russia-cooperation-
-------
Don't let Daesh represent you: Iraqi FM to Arab states
Mar 29, 2017
Iraqi Foreign Minister Ibrahim al-Ja'afari has called on Arab countries to help Baghdad in its fight against Daesh and not to allow the Takfiri terrorist group to introduce itself as their representative.
Ja'afari made the remarks on the sidelines of an Arab League (AL) summit in the Jordanian city of Sweimeh on Wednesday.
The world has hailed Iraq's achievements on the battlefield, he said, adding that Baghdad does not want Arabs to send their sons to Iraq to be killed like Iraqi forces.
However, Baghdad wants the Arab states to help it in its campaign against Daesh, whose members have come to Iraq from over 100 states, the top Iraqi diplomat stated.
Help us, so Iraq would not hear your voice from the tongue of Daesh that has come to Iraq from your countries, Ja'afari said addressing the Arab countries.
He further called for financial, political and media support to prevent Daesh comeback after its defeat, and stressed that the threat of Daesh will not fade away after the liberation of the Iraqi city of Mosul.
Arab leaders attend the 28th Ordinary Summit of the Arab League in the Jordanian city of Sweimeh on March 29, 2017. (Photo by Reuters)
Separately, Iraqi Prime Minister Haider al-Abadi called for Arabs' united stance on defending the sovereignty of the country during his speech to the summit.
He further noted that relations between the Arab countries should be based on mutual interests and non-interference in their domestic affairs.
AL should end regional conflicts: Lebanon president
Additionally, Lebanese President Michel Aoun urged the Arab League to bring an end to regional hostilities, stressing that the region can no longer wait for solutions to come from outside.
"The Arab League's role today is to stop bloodbaths and extinguish fires," Aoun said in an address at the summit.
Expressing regret at the current state of affairs in the Arab world, he also underlined Lebanon's eagerness to play a role in promoting dialogue to end regional crises.
"I wanted to come here and talk about cooperation and future plans," the Lebanese president said, adding, "Unfortunately, the sounds of bombs and killing scenes have dominated everything else."
AL stresses support for Palestinian statehood
Meanwhile, the 22-member pan-Arab body stressed its support for an independent Palestinian state while condemning the Israeli regime for settlement construction in the occupied territories.
Jordan's King Abdullah II, who hosted the summit, said the creation of a Palestinian state remained the basis of any solution to the Israeli-Palestinian conflict.
"Israel is continuing to expand settlements and wreck chances of peace... There is no peace or stability in the region without a just and comprehensive solution to the Palestinian cause through a [so-called] two-state solution," he said.
Last month, Washington signaled that it would no longer insist on the two-state solution to the Israeli-Palestinian conflict, marking a significant shift in the US foreign policy on the subject.
Growing divisions among Arab leaders
The AL summit highlighted divisions among Arab heads of state.
Morocco's King Mohammed VI did not attend the conference, providing no reason for its non-participation in the event.
Furthermore, Egyptian President Abdel Fattah el-Sisi left the summit during a speech by Qatari Emir Tamim bin Hamad Al Thani.
Some pictures posed on social media showed some of the Arab leaders sleeping during Wednesday's meeting.
The picture shows Djibouti's President Ismail Omar Guelleh sleeping at the Arab League summit.
Full report at:
http://www.presstv.ir/Detail/2017/03/29/516048/Iraq-Arab-League-Ibrahim-Jaafari-summit
-------
Syrian Air Force Turns Eastern Damascus into Hell for Terrorists
Mar 29, 2017
According to the military source in Damascus, the Syrian Air Force has conducted over 45 airstrikes in Jobar, targeting the movements and hideouts of Tahrir al-Sham Hay'at (the Levant Liberation Board) and Faylaq al-Rahman.
The source added that the airstrikes have specifically concentrated on Jobar, where the Syrian Army's 105th Brigade of the Republican Guard is currently engaged in a fierce battle with the terrorists.
In the meantime, local sources in Eastern Damascus said that the Syrian Army is currently on the move inside Jobar, as they attempt to once again besiege the neighboring district of al-Qaboun.
Earlier today, reports said that the army troops stormed the defense lines of the Al-Nusra Front (also known as Fatah al-Sham Front or the Levant Liberation Board) in the Northeastern outskirts of Damascus city, inflicting heavy casualties on the terrorists.
The army soldiers started clashes with Al-Nusra Front terrorists in al-Qaboun district, killing and wounding a number of terrorists.
Military sources reported that the army's missile units are now targeting the positions of Al-Nusra in al-Qaboun with short-range surface-to-surface missiles.
Full report at:
http://en.farsnews.com/newstext.aspx?nn=13960109000697
-------
US envoy to UN - Syria's Assad 'hindrance to moving forward'
Mar 30, 2017
US ambassador to the United Nations, Nikki Haley, said on Wednesday that Syria's President Bashar al-Assad is a "big hindrance in trying to move forward" to find an end to the country's six-year conflict.
"I'm not going to go back into should Assad be in or out, been there, done that, right, in terms of what the US has done," she told the Council of Foreign Relations. "But I will tell you that he is a big hindrance in trying to move forward, Iran is a big hindrance in trying to move forward."
With Russian and Iranian military support, Assad has the upper hand in a war with rebels who have been trying to topple him with backing from states including Turkey, Saudi Arabia and the United States. A US-led coalition has also been targeting Islamic State militants in Syria.
"This is one of those situations where the US and Russia could definitely talk and say 'OK, how can we get to a better solution.' But the issue of Assad is going to be there," Haley said.
UN-led peace talks are currently being held in Geneva. Haley said UN mediator Staffan de Mistura "desperately" wants the United States to be part of finding a solution for the conflict in Syria.
Full report at:
http://nation.com.pk/international/29-Mar-2017/us-envoy-to-un-syria-s-assad-hindrance-to-moving-forward
-------
Saudi security forces kill two suspected Shi'ite militants
Mar 30, 2017
Saudi security forces killed two men who opened fire on police during a raid on a farm in eastern Saudi Arabia used by militants to plot and prepare for attacks, the interior ministry said on Wednesday.
The Mokhtar Brigades, a little known Shi'ite Muslim militant group based in neighbouring Bahrain, identified the two men as Meqdad al-Nimr and Mohammed al-Nimr, describing them as "martyrs".
SPA said security forces came under fire while conducting a search in a farm outside the town of Awamiya.
"The source of gun fire was dealt with immediately and neutralised and the mission was completed successfully," the statement said, adding that four other people with a history of involvement in "terrorist and criminal acts" had been arrested.
No policemen or innocent citizens were hurt in the raid, it said.
Activists posted photos of one of the two men with two bullet holes in the back and one in the head.
Full report at:
http://nation.com.pk/international/29-Mar-2017/saudi-security-forces-kill-two-suspected-shi-ite-militants
-------
Terrorists Fail to Prevail over Syrian Army in Hama
Mar 29, 2017
The sources said that terrorists of Ahrar al-Sham began a new assault on army positions in the villages of Tal al-Malah, Al-Jabin and along the Mahardah-Suqaylabiyah road to break through the government forces' positions.
They added that the terrorists fired several missiles on the Northern neighborhoods of the town of Mahardah and targeted the town of al-Suqaylabiyah North-East of Hama province with mortar rounds.
The sources went on to say that the army troops and aircraft pounded the positions of Ahrar al-Sham terrorists after they began their military assault codenamed Sada al-Sham.
The army and its allied forces with the support of country's artillery and air force engaged in fierce clashes with the terrorists in various areas in Hama countryside, near the newly liberated towns of Qamhana and Mahardah and managed to repel their offensive.
According to army reports, Ahrar al-Sham suffered major casualties in the attack.
Military sources said on Tuesday that a notorious field commander of the Idlib Free Army was killed in the Syrian Army troops' advances against the terrorist groups in Northwestern Hama.
Full report at:
http://en.farsnews.com/newstext.aspx?nn=13960109000635
-------
Syria: Army Continues Raid on Al-Nusra in Eastern Damascus
Mar 29, 2017
The army soldiers started clashes with Al-Nusra Front terrorists in al-Qaboun district, killing and wounding a number of terrorists.
Military sources reported that the army's missile units are now targeting the positions of Al-Nusra in al-Qaboun with short-range surface-to-surface missiles.
They added that the army has also destroyed branches of the terrorists' tunnels that run from Cherry Company towards the Harasta highway.
Relevant reports said on Tuesday that The Syrian Army's artillery and missile units opened heavy fire at the positions of the Al-Nusra Front East of the capital, destroying a large missile depot of the terrorists.
Tens of missiles depoted by the Al-Nusra Front were destroyed in the army's artillery and missile attacks on the terrorist group's positions in Jobar district.
A 120mm cannon of the Al-Nusra was also destroyed in the attack, military sources said.
They added that the Syrian Air Force meantime launched heavy strikes on terrorists' positions in a region between Ein Terma and Zmelka and also their positions behind Nahr (river) Tora in Jobar.
Full report at:
http://en.farsnews.com/newstext.aspx?nn=13960109000319
-------
Hundreds queue up to benefit from amnesty in Saudi Arabia
30 March 2017
Hundreds of expats with residency and labor violations thronged passport department (Jawazat) offices across the Kingdom on Wednesday, the first day of a three-month amnesty period allowing these violators to leave the Kingdom without paying any fines or facing any penalties.
The authorities have made elaborate arrangements to cope with the rush and assist applicants.
Violators can benefit from the amnesty by booking an appointment for processing exit visa formalities through the Ministry of Interior website (www.moi.gov.sa).
On the website's passports section, users should click on "BOOK AN APPOINTMENT" then enter residence ID (iqama) number and date of birth. The system will fix an appointment for visit. This has come as a big relief to thousands of expatriates who were in a dilemma till Tuesday.
The Makkah region, which has the largest number of visa violators in the Kingdom, is equipped to deal with the rush of applicants.
Maj. Gen. Abdul Rahman Al-Harbi, director of Makkah regional Jawazat, was personally supervising arrangements at the expatriate affairs at the security complex in Shumaisy on Wednesday.
"Everything is working as planned," Mohammed Al-Hussain, spokesperson of Makkah region Jawazat, told Saudi Gazette.
Taif, Qunfudah and Rabigh are other offices where applicants can approach besides Shumaisy, he said.
Foreign missions have also made appropriate arrangements to assist their nationals.
The Philippine consulate in Jeddah and embassy in Riyadh have been running camps for the past three days to help applicants.
In Riyadh region, passport offices have been equipped in Malaz in the city, Al-Kharj, Wadi Dawassir, Al-Majmah, Dawadmi, Al-Zulfi, Afif, Shaqra and Al-Quyaita to receive applicants.
In the Eastern Province, arrangements have been made in Dammam, Al-Khafji, Al-Ahsa and Hafar Al-Batin, according to Talal Al-Sholhoub, spokesperson of Directorate General of Passports in Riyadh.
Indian Embassy officials in Riyadh made elaborate arrangements to receive a large number of amnesty seekers.
Ambassador Ahmad Javed personally interacted with the visitors and officials to ensure a hassle-free service to all.
Full report at:
https://english.alarabiya.net/en/News/gulf/2017/03/30/Hundreds-queue-up-to-benefit-from-amnesty-in-Saudi-Arabia-.html
-------
Bahrain protesters rap death, jail sentences for dissidents
Mar 30, 2017
Bahraini protesters have clashed with regime forces during rallies held across the sheikhdom against death sentences and hefty prison terms handed down to opposition figures and political activists.
On Wednesday night, Bahraini forces fired tear gas to disperse protesters who had taken to the streets in different areas, shouting slogans against the ruling Al Khalifah dynasty.
The protesters were also chanting slogans in solidarity with the people in Yemen, who have been under deadly Saudi attacks for two years.
Earlier in the day, Bahrain's Criminal Court sentenced two activists to five years in prison and another to two years over accusations of planting explosives in the Bilad al-Qadim suburb of Manama.
Moreover, Bahrain's appeals court sentenced five people to five years' imprisonment for fleeing a prisoner transfer vehicle.
Hassan Isa, one of the leaders of the al-Wefaq National Islamic Society, which was Bahrain's largest parliamentary bloc before it was dissolved by the Manama regime, was also sentenced to 10 years in jail on charges of funding a "terrorist group." Isa has categorically denied the charge.
The court also sentenced two other regime opponents, namely Mohammed Ibrahim Al Tawq and Mohammed Radi Abdullah, to death.
The court handed down life sentence to five other activists, and stripped the nationality of four of them. Two others also received 10-year jail terms and were stripped of their nationality. Other revolutionaries also received sentences ranging from six months to 10 years in prison.
Full report at:
Scores of people have lost their lives and many others gotten arrested in the crackdown.
http://www.presstv.ir/Detail/2017/03/30/516107/Bahrain-protest
-------
India
Surya Namaskar similar to Namaz, says UP CM Adityanath
Mar 30, 2017
LUCKNOW: Uttar Pradesh Chief Minister Adityanath Yogi+ on Wednesday said Surya Namaskar has many similarities to the Namaz offered by Muslims.
Aditynath was addressing a gathering on the inaugural day of the three-day UP yoga mahotsava here.
Muslim bodies have opposed yoga and Surya Namaskar calling it anti-Islam and stating that their religion does not permit any such practice.
Thanking Ayush ministry for holding yoga mahotsavs in various districts and promoting yoga in a big way, CM Adityanath Yogi said, "holding such programmes earlier in India would have been treated as communal."
"Imagine someone telling the Union Government before 2014 about holding a yoga mahotsav," Yogi said adding, "without doubt the person coming up with such asn idea would have been dubbed communal".
"We all will have to decide, who actually is communal," Yogi said and added, "during Surya Namaskar, if one closely observes all the postures it would be clear that they are very similar to the Namaz offered by Muslim brothers."
"There is such a wonderful coordination between the two, but never before had any effort been made to bring them together, as some people find benefit in votes and not in yoga. Those who have divided the society on the lines of caste, creed and religion cannot believe in yoga," the chief minister said.
"To progress one has to be disciplined, and to ensure discipline, one has to maintain self-discipline, which is only possible with yoga," CM Adityanath said.
After various state governments decided to make yoga and Surya Namaskar compulsory in schools last year, the All India Muslim Personal Law Board (AIMPLB) had launched a nationwide campaign against it.
http://timesofindia.indiatimes.com/india/surya-namaskar-similar-to-namaz-says-up-cm-adityanath/articleshow/57896918.cms
-------
India crackdown on slaughterhouses stirs Muslim unease
Mar 30, 2017
A crackdown on unlicensed slaughterhouses in India's most populous state has spread to others ruled by Prime Minister Narendra Modi's party, as Hindu hardliners press a political agenda that risks alienating the country's Muslim minority.
For years right-wing Hindu groups have demanded an end to the slaughter of cows, which are considered holy in Hinduism.
But most of the beef produced in India comes from buffalo rather than cattle, prompting some critics to suggest the latest move is motivated by politics and religion.
Rajiv Tuli - spokesman of the Rashtriya Swayamsevak Sangh, the ideological parent of the Hindu nationalist Bharatiya Janata Party (BJP) - said on Wednesday the party is only implementing "the rule of the land" in Uttar Pradesh state.
"If it is legal, nobody has a right to stop it. But if it is illegal, why should this be allowed to function?" Tuli said.
The closure of the abattoirs was launched after Modi appointed Yogi Adityanath as chief minister of Uttar Pradesh following BJP's landslide victory in state elections this month.
Adityanath ordered the closure of slaughterhouses operating without licences soon after taking over on March 18.
Several other BJP-ruled states - including Jharkhand, Rajasthan, Uttarakhand, Chhattisgarh and Madhya Pradesh - have since followed suit, ordering the shutdown of meat-processing factories.
The crackdown mostly affects the country's Muslim community, which dominates the meat industry and makes up 14 percent of India's 1.3 billion people.
Abdul Faheem Qureshi, president of the Muslim All India Jamiatul Quresh Action Committee that represents the cause of meat-sellers, said his organisation was considering legal action.
"Even we respect Hindu sentiments and are against cow slaughter," Qureshi said. "But this is being carried out only for political gains."
'Cow vigilantes'
The move by a number of state governments has also led to "a huge sense of apprehension in the minority section", said Neerja Chowdhury, a political commentator.
"The debate is beyond legal and illegal. Only recently cow vigilante groups have burned down slaughterhouses, creating an environment of insecurity," Chowdhury said, referring to a series of attacks in Uttar Pradesh.
Full report at:
http://www.aljazeera.com/news/2017/03/india-crackdown-slaughterhouses-stirs-muslim-unease-170329131203603.html
-------
Bhopal-Ujjain train blast: NIA conducts raids in Kashmir, Hyderabad
March 30, 2017
Based on the interrogation of the three men arrested for the March 7 Bhopal-Ujjain train blast, the National Investigation Agency has conducted raids in Kashmir and Hyderabad to trace two men with whom they allegedly had contact. Atif Muzaffar, allegedly the key brain behind the group, and Syed Mir Husain, told interrogators that Atif had established contact with an "18-year-old Kashmiri" youth over a messaging service called Telegram. "Atif told me that now we are in direct contact with the Islamic State (IS). When I asked him how it happened, he told me that one 18-year Kashmiri boy who works for the IS contacted us through Telegram and informed that he was not doing jihad but secretly sharing video/news, intimidation messages etc related to the IS in India", Husain purportedly told the officers.
An NIA source said teams had raided some places in Kashmir in an attempt to trace this person, but had so far not located him. The source refused to divulge the person's name, but said the NIA had "vital leads" about him. NIA sources revealed that in February 2016, when Atif was exploring possibilities to cross into Pakistan, he had gone to Srinagar and stayed in Hotel Manora Palace near the Dal Lake. "He used a copy of his passport as ID proof for staying in the hotel. He stayed there for five days and visited Gulmarg, exploring possibilities to cross into Pakistan. It was during this visit that he met this 18-year-old Kashmiri youth who subsequently remained in touch with Atif over the messaging service Telegram," the NIA source said.
The same person provided Atif the contact number for Abu Hashim, a suspected Syria-based IS handler, the NIA found out from Atif and Husain. "Abu Hashim told Atif he was a Pakistan national and had recently shifted to Iraq. He added that he worked for Abu Bakar Al Bagdadi and handled IS publicity through media in Mulk-E-Sham (Syria)", Husain told his NIA interrogators. The NIA intercepted "chat-messages exchanged between Atif and Abu Hashim" in which the Hashim asked Atif to make videos related to bomb blasts, murders and loot to convince him that the group led by Atif had done "some work", the source said.
Full report at:
http://indianexpress.com/article/india/bhopal-ujjain-train-blast-nia-conducts-raids-in-kashmir-hyderabad-4591717/
-------
Militants attack police station in Kashmir's Kulgam district
March 29, 2017
Militants on Wednesday opened firing on a police station in south Kashmir's Kulgam district but no one was hurt in the attack, police said.
The gunmen fired five to six rounds towards the police station at Yaripora in the district at around 5.50 PM, a police official said.
He said the militants fled from the spot, mingling with protestors who were demonstrating against the killing of three civilians in security forces firing in Chadoora area of Budgam district on Tuesday.
Full report at:
http://indianexpress.com/article/india/militants-attack-police-station-in-kashmirs-kulgam-district-4591548/
-------
Terrorists attack police party in south Kashmir
Mar 29, 2017
NEW DELHI: Terrorists on Wednesday attacked a police party at Yaripora village of south Kashmir's Kulgam district, Police said.
"Terrorists opened fire upon a police party outside Yaripora police station today evening," a senior police official told TOI
"Cops were deployed to control stone pelting in the area," the official added.
The official also said that no one was injured in the attack.
However, police has launced massive search operations in the area.
Full report at:
http://timesofindia.indiatimes.com/india/terrorists-attack-police-party-in-south-kashmir/articleshow/57896497.cms
-------
NIA files chargesheets against IS module in India
Mar 29, 2017
NEW DELHI: The National Investigation Agency has filed two separate chargesheets against IS suspects working in Tamil Nadu-Kerala module.
The first chargesheet is against Tamil Nadu-based Subahani Haja Moideen, the second Indian to have fought alongside the so-called caliphate in Iraq and Syria. Kalyan-based Areeb Majeed was the first Indian. The second chargesheet has been filed against seven Kerala ISIS module members.
As first reported by TOI, Moideen had met the 2015 Paris attacker, Omar Ismail Mostefei, several times in Mosul and was trained by a French national - Abu Suleiman Al-Francisi, who could be Abdelhamid Abouud, mastermind of Paris attacks.
Moideen was also best friends with Pakistani national Mohammad Ghani Usman, a bomb making expert of Lashkar-e-Toiba, who was arrested by the Austrian authorities near Salzburg in December and later charged for Paris attacks conspiracy by French police.
The Kerala ISIS module members planned major attacks on RSS leaders, senior Kochi HC judges, politicians and foreigners last year under a banner called Ansarul Khilafa and leadership of Shajeer Mangalessary (who is said to be based in Afghanistan now).
The IS members, sources said, had prepared a list of at least eight RSS office-bearers and Kerala HC judges.
Full report at:
http://timesofindia.indiatimes.com/india/nia-files-chargesheets-against-is-module-in-india/articleshow/57894803.cms
-------
Fewer Muslim youths utilising services of govt. coaching centres
MARCH 30, 2017
Minority commission chairman says special funds are getting wasted
P.K. Haneefa, Chairman of the Kerala State Commission for Minorities, expressed disappointment over the poor participation of minority community youths in various government-sponsored training programmes for clearing competitive examinations.
Mr. Haneefa told The Hindu during a sitting here on Wednesday that special funds sanctioned by the Union and State governments for the purpose were proving to be a waste with the lackadaisical approach of the targeted group.
"There are exclusive coaching centres and sub-centres in every district to train minority community youths to prepare for Public Service Commission examinations, but only very few make use of the opportunity." Hence, many PSC openings were remaining underutilised by the targeted communities.
Mr. Haneefa revealed that there were even youths who approached the commission in search of job openings at the government sector without taking any personal pain to undergo training at any of the government-supported centres. "This kind of a lethargic and casual approach would take themnowhere in the highly competitive social environment." The laxity was most visible in the Muslim community, he said.
"However, the Christian minorities have taken up the openings very positively and the community is offering warm support to the trainees," he observed.
Full report at:
http://www.thehindu.com/news/cities/kozhikode/fewer-muslim-youths-utilising-services-of-govt-coaching-centres/article17742696.ece
-------
Pakistan
Deviation from Islam behind Ummah's Woes: Pir Azmat Ali Shah
March 30, 2017
HAFIZABAD -Deviation from teachings of Holy Quran and Prophet (SAWW) is the main cause behind backwardness of the Muslim Ummah.
Kalianwala Sharif caretaker Pir Azmat Ali Shah stated while addressing the annual meeting of Darul Uloom Jamia Saeedia Rizvia here the other day.
He pointed out that it is bounden duty of Ulema to struggle for unity of Muslim Ummah rather producing conflicts on the basis on minor differences. There is no other way except unity and national integration to thwart evil designs of anti-Islam and anti-Pakistan forces, he pointed out.
He also condemned blasphemy on social media, saying no Muslim can tolerate the blasphemous content on social networking sites in the name of freedom of expression. He demanded stern action against bloggers involved in committing blasphemy on social media. TWO HELD: Two impersonators, posing self to be an army major and police sub-inspector, were arrested separately on charge of extorting money from two persons here the other day.
According to a police source, the accused identified as Rashid Nisar of Faisalabad, posing self to be an army major had sold a car to Tanveer Iqbal on Rs0.8 million whose documents were later proved bogus.
On information, the police arrested the accused and registered a case against him.
Similarly, Nazar Muhammad, posing self to be police sub-inspector extorted Rs100,000 from Nooran Bibi of Mohallah Dostpura Solangi Awan for providing employment to her brother. The police arrested the accused and registered a case against him.
http://nation.com.pk/national/30-Mar-2017/deviation-from-islam-behind-ummah-s-woes
-------
Army says state institutions' concerns regarding Hussain Haqqani 'stand vindicated'
Mar 30, 2017
The Army's public relations wing, Inter-Services Public Relations (ISPR), on Wednesday stated that the claims made by Hussain Haqqani, Pakis­tan's former ambassador to the US, regarding the issuance of diplomatic visas in a recent op-ed in an American news
The army's media wing further stated that: "The veracity of concerns about [Haqqani's] role in the entire issue also stands confirmed."
In an article published in The Washington Post earlier this month, Haqqani had defended US President Donald Trump's team's contacts with Russia during and after the 2016 US presidential elections, saying he also had established similar relations with members of the Obama campaign during the 2008 elections.
Haqqani wrote that the friends he made in the Obama campaign team were "able to ask, three years later, as National Security Council officials, for help in stationing US Special Operations and intelligence personnel on the ground in Pakistan".
Explaining how he responded to those requests, the former ambassador wrote: "I brought the request directly to Pakistan's civilian leaders, who approved. Although the United States kept us officially out of the loop about the operation, these locally stationed Americans proved invaluable when Obama decided to send in Navy SEAL Team 6 without notifying Pakistan."
Navy SEAL Team 6 had flown deep into Pakistan by helicopter and killed Al Qaeda leader Osama bin Laden in his Abottabad compound on May 2, 2011.
DG ISPR Maj Gen Asif Ghafoor, who tweeted the ISPR's concise statement on the matter, seemed to also be referring to the Memogate scandal, when Hussain Haqqani's 'loyalty to the country' first became 'suspect'.
Memogate had made national headlines in 2011, when Pakistani-American businessman Mansoor Ijaz claimed to have received a message from Haqqani to deliver a confidential memo to then US Admiral Mike Mullen.
The 'memo' allegedly talked of a possible military takeover in the aftermath of the Abbottabad raid and sought 'help' from the US for the PPP government at the time in 'reigning in the military and intelligence agencies', exposing a rift between the then civilian government of Pakistan and the country's powerful generals.
However, some analysts had questioned the logic of the claims made by Ijaz, suggesting that the affair was a conspiracy to embarrass the government or remove Haqqani.
Haqqani eventually had to resign from his position following the scandal.
Full report at:
https://www.dawn.com/news/1323595/army-says-state-institutions-concerns-regarding-hussain-haqqani-stand-vindicated
-------
Civilians have a greater responsibility to make operation Radd-ul-Fasaad a success
30-Mar-17
Islamabad: Political analysts have called for more transparency in Pakistan's ongoing counter-terrorism efforts, while noting that the civilian set-up needs to step in to ensure sustainable results.
Since Operation Radd-ul-Fasaad (RuF) kicked off in February, the ISPR has been driving the narrative, providing updates on progress made. These have been mostly focused on the number of militants killed or picked up, the networks dismantled as well as the Army's own losses.
According to the ISPR, there have been: more than 35 far-reaching joint search and intelligence-based operations (IBOs) conducted by the Punjab Rangers, regular police and intelligence agencies. These resulted in the detention of 171 suspects including 26 Afghans in last three weeks. The areas covered include DG Khan, Lahore, Kasur, Rawalpindi, Islamabad, Sialkot, Shakargarh, Attock and Sheikhupura. In addition, 5 high-value targets belonging to Tehrik-e-Taliban Pakistan were killed in Orakzai Agency, while 20 ferraris surrendered in Balochistan.
The latter confessed to being supported by India's Research and Analysis Wing.
By contrast, the government is nowhere to be seen. It is alarmingly quiet on the broader issue of militancy and the long-term means of combating it.
According to senior journalist, Ejaz Haider, the way that RuF is being conducted provides a perfect example of how organisations opt for piecemeal problem-solving. This, he said underscored the lack of any comprehensive solution on the table.
"The literature is clear on the fact that organisations 'satisfice'. They don't optimise." Another good example of this, he added, was the extension of military courts. "This is an easy way out because not much work has been done to reform the criminal justice system."
The former head of Pakistan's National Counter Terrorism Authority concurs that the anti-terrorism drive is anchored to the military. Tariq Pervez says this renders anti-terrorism in Pakistan predominantly kinetic in nature. Success, therefore, is measured exclusively in terms of arrests, killings and raids. "This is a lopsided approach, resulting in short-term gains." He went on to warn that "unless the breeding grounds for militancy are addressed, no matter how many are arrested or killed, more will keep joining the 'cause'". He emphasised that the government would have to focus on establishing a counter-narrative as well as other non-kinetic measures, while strengthening the civilian institutions.
Analysts also voiced concerns over the lack of procedural verification processes when it comes to supporting ISPRS gains. Dr Ayesha Siddiqua, author and defence policy expert, noted the opacity of the military operation. "How does one evaluate RUF when there are no independent means of verification? We are told people are being caught but does this include meaningful targets? Do we even have a consensus on what the threats are?" Highlighting the glaring civilian gaps in the counter-terrorism strategy, Dr Siddiqua pointed out that the Directorate of Internal Security - that was envisioned as part of the National Internal Security Policy announced by the Interior Minister in 2014 -plays less of a role than the apex committees.
Full report at:
http://dailytimes.com.pk/pakistan/30-Mar-17/civilians-have-a-greater-responsibility-to-make-operation-radd-ul-fasaad-a-success
-------
Nawaz Sharif policies have become threat to the federation: Bilawal
30-Mar-17
KARACHI: Pakistan People's Party (PPP) Chairman Bilawal Bhutto Zardari said that policies of Prime Minister Nawaz Sharif have become a threat to the Federation by creating ripples among federating units and pitting them against each other. "Instead of adopting uninformed policies, Nawaz Sharif was trying to appease some specific circles in parts of Punjab. Approval of 97 gas provision projects worth Rs 37 billion in particular areas amounts to axing the Federation and inciting provinces against each other," the PPP Chairman said in a statement on Wednesday. Bilawal Bhutto Zardari said that even the historic city of Umerkot of Sindh province has not been provided gas despite the payment by the provincial government to the gas company. Nawaz Sharif government rejected several requests from Sindh government for provision of domestic gas connections in its rural and urban areas. But all such requests were turned down on the pretext of the moratorium.
Full report at:
http://dailytimes.com.pk/sindh/30-Mar-17/nawaz-sharif-policies-have-become-threat-to--the--federation-bilawal--
-------
IHC stops extradition of US citizen accused of terror plot
30-Mar-17
ISLAMABAD: A high court has temporarily barred the extradition of a US citizen of Pakistani origin who is accused of planning a terrorist attack in New York, a lawyer said Wednesday. Justice Shaukat Aziz Siddiqui of Islamabad High Court suspended the extradition order against Talha Haroon, 19, who is currently jailed in Rawalpindi pending his repatriation. Lawyer Tariq Asad, who petitioned the Islamabad High Court against the order, said he had won a stay. Siddiqui also summoned officials from the interior ministry for the next court hearing on April 11, according to an order seen by AFP. "The allegation was that he was planning an armed operation against a public place in New York with IS," Asad said, referring to the Islamic State group. He said Haroon had returned from the US to Pakistan more than a year ago.
Full report at:
http://dailytimes.com.pk/islamabad/30-Mar-17/ihc-stops-extradition-of-us--citizen-accused-of-terror--plot
-------
Turkish teachers, students won't be deported, LHC told
March 30, 2017
LAHORE - The federal government Wednesday assured the Lahore High Court that it would not deport the Turkish national teachers and students of PakTurk International Schools.
During the proceedings, Attorney General Ashtar Ausaf appeared in the court and said that Turkish national teachers and students had moved applications to the United Nations to declare them refugees. He said the government before the decision of the UN would not deport them to Turkey.
After the reply of the federal government, Justice Syed Mazahar Ali Akbar of the LHC disposed of the petitions.
Mehmet Ali Seker and others had filed the petitions and submitted that they had been living in Pakistan against 'NGO' category and respect the law and had clean record. They said that interior ministry had refused to extend their visas and did not disclose any reason.
Full report at:
http://nation.com.pk/lahore/30-Mar-2017/turkish-teachers-students-won-t-be-deported-lhc-told
-------
Mideast
Turkey ends Euphrates Shield military campaign in Syria
Mar 30, 2017
Turkey says it has "successfully" ended its seven-month Euphrates Shield military campaign in northern Syria.
But Prime Minister Binali Yildirim did not rule out new military operations and did not say whether Turkish troops would now leave Syria.
Turkey launched the offensive last August to push Islamic State militants away from its border and also to stop the advance of local Kurdish fighters.
On Thursday, US Secretary of State Rex Tillerson is due to visit Turkey.
Raqqa disagreements
"Operation Euphrates Shield has been successful and is finished. Any operation following this one will have a different name," Mr Yildirim said after Wednesday's meeting of the country's security council.
On 24 August, Turkish troops, tanks and planes crossed the border in what Ankara said was the operation to push back IS militants from a 100km (60 miles) stretch of the border.
The army and Turkish-backed Syrian rebels have captured several towns, including Jarablus, finally moving south to the strategic town of Al-Bab.
The Turkish operation was also aimed at preventing Kurdish YPG militias from crossing the Euphrates River westwards and linking up with mainly Kurdish areas there.
Ankara is concerned that Syrian Kurds will try to establish self-ruling territories similar to Iraq's autonomous Kurdish region.
It considers YPG units to be the Syrian extension of the Kurdish PKK group, which has been fighting an insurgency in south-eastern Turkey for decades.
Later on Thursday, Mr Tillerson will meet President Recep Tayyip Erdogan and other senior Turkish officials in Ankara.
His visit comes as bilateral relations have plummeted in the past 18 months, the BBC's Mark Lowen in Turkey reports.
Disagreements are growing, principally over who should be involved in retaking the Syrian stronghold of Raqqa from IS.
Turkey wants the US to drop its alliance with Kurdish fighters, but Washington says they are the most effective force, our correspondent says.
The Turkish government is also expected to push Mr Tillerson on its extradition request for Fethullah Gulen, the cleric living in Pennsylvania whom Ankara blames for last year's attempted coup.
The US insists it remains a judicial, rather than political decision.
http://www.bbc.com/news/world-middle-east-39439593?ocid=global_bbccom_email_29032017_top+news+stories
-------
At least 7 Saudi troops killed by Yemeni sniper fire
Mar 29, 2017
Yemeni snipers have killed some seven Saudi troops during retaliatory operations carried out on the kingdom's soil.
Five of the Saudi soldiers were picked off on Wednesday in the southwestern border region of Jizan, while two more were shot in Najran.
The latest kills bring the tally of Saudi forces killed by Yemeni troops in March to 22.
The attacks by the Yemeni forces against Saudi targets are carried out in retaliation for Riyadh's military aggression that was launched in March 2015 against its impoverished neighbor.
Full report at:
http://www.presstv.ir/Detail/2017/03/29/516062/yemen-saudi-sniper-jizan-najran
-------
Turkish FM slams decision to fly Kurdish flag in Kirkuk
Mar 29, 2017
Turkish Foreign Minister Mevlut Cavusoglu has criticized a decision in the northern Iraqi city of Kirkuk to hoist the Kurdish flag over government buildings and public places.
The remarks came a day after the Kirkuk Provincial Council voted in favor of a motion to fly the regional flag on public buildings in the province. Most Arabs and Turkmens boycotted the vote.
"We don't approve of the voting held by the regional administration," Cavusoglu said in an interview with the state-run TRT Haber television news network in Ankara on Wednesday.
"Such a step will not help Iraq's future, stability and security at a time when Iraq is fighting Daesh. We don't support this step and we want everyone to act responsibly," he added.
The oil-rich Kirkuk province is part of the disputed areas claimed by the Kurds and both Arabs and Turkomans. The Kurds want to incorporate Kirkuk into their semi-autonomous region, but the central Iraqi government is fiercely opposed to the move.
The top Turkish diplomat argued that "it would not be correct to change that region's ethnic composition," noting that "fait accompli" or "unilateral steps" would bring no benefit.
Kirkuk, located 236 kilometers north of the capital Baghdad, lies in a zone with an enormously diverse population that has been multilingual for centuries.
Kurds, Turkmen, Arabs and Assyrians lay conflicting claims to the region, and all have their historical accounts and memories to buttress their claims.
Turkey's criticism came a day after Iraqi Vice President Osama al-Nujaifi condemned the Kurdish move, saying it would encourage change in the composition of Kirkuk and lead to friction between local communities.
"Such an act is incongruous with national unity in Kirkuk, and conflicts with the spirit of understanding and solidarity among city residents," Nujaifi said in a statement.
Full report at:
http://www.presstv.ir/Detail/2017/03/29/516039/Turkey-Cavusoglu-Kurdish-flag-Kirkuk-KRG
-------
Israel says to cut another $2 mln from its UN contribution
30 March 2017
Israel said on Wednesday it would cut a further $2 million from its already reduced contribution this year to the United Nations in protest at resolutions taken against it at the world body's various forums.
Prime Minister Benjamin Netanyahu, who also holds the post of foreign minister, instructed the ministry to cut the funds and use the money as aid for developing countries who support Israel at international organizations.
It is the second such cut this year after Israel said in January it was reducing its contribution by $6 million. Wednesday's further cut means that of its planned commitment of $11.7 million for 2017 Israel will pay the UN only $3.7 million, the foreign ministry said.
The decision was made because of the "hostile resolutions adopted a few days ago by the UN's Human Rights Council," part of the Foreign Ministry's statement said.
Earlier this month, US President Donald Trump's administration said it was reviewing its participation in the Geneva-based UN Human Rights Council, seeking reform of its agenda and an end to its "obsession with Israel".
"This move is part of Israel's drive with its friends, led by the United States, to repair the obsessive anti-Israel bias at the United Nations and its agencies," the statement added.
The $6 million cut in funding was made in protest at a UN Security Council resolution that demanded an end to Israeli settlement building on land Palestinians want for an independent state.
Full report at:
https://english.alarabiya.net/en/News/middle-east/2017/03/30/Israel-says-to-cut-another-2-mln-from-its-UN-contribution.html
-------
Iran could be EU's most reliable regional partner: Senior diplomat
Mar 29, 2017
A senior Iranian diplomat says the Islamic Republic could be the European Union's most reliable partner in the Middle East region.
Iranian Foreign Ministry Spokesman Bahram Qassemi made the remarks in a Wednesday interview with ISNA.
"Undoubtedly Iran has proved to be an independent country that relies on its own people and capacities, enjoys economic and cultural capabilities, and can be trusted for its steadfastness and stabilizing [role]", Qassemi said.
Iran has been making great efforts to fight terrorism, violence and sources of instability in the region, he added.
Qassemi said that political and economic relations between Tehran and the EU had improved as a result of the conclusion of the Iranian nuclear agreement – known as the Joint Comprehensive Plan of Action (JCPOA) – and consultations between the two sides over different issues.
Iran is capable of fulfilling the economic demands of the EU as it can provide an intact market for investment following the removal of sanctions against the country under the nuclear deal, Qassemi said.
Under the JCPOA, which was signed between Iran and the P5+1 group of countries on July 14, 2015, Tehran undertook to put limitations on its nuclear program in exchange for the removal of nuclear-related sanctions imposed against the country.
The parties to the deal started its implementation in January 2016.
Elsewhere in his remarks, Qassemi warned that the EU was in a state of crisis and might even collapse as Europe was facing several challenges, including the conflict in Ukraine, economic woes, refugee crisis, rise of far-right nationalist parties, Brexit, and terror threats.
Full report at:
http://www.presstv.ir/Detail/2017/03/29/516026/Iran-EU-Europe-Bahram-Qassemi-JCPOA
-------
Iran UN ambassador calls for destruction of all nuclear weapons
Mar 29, 2017
Iran's ambassador to the UN Gholamali Khoshroo has called for the total eradication of nuclear weapons.
Khoshroo reiterated Iran's call during a UN conference aimed at creating a nuclear weapons ban treaty in New York on Tuesday.
"Iran, as a victim of chemical weapons, strongly feels the danger posed by the existence of weapons of mass destruction and is determined to engage actively in international diplomatic efforts to save humanity from the menace of nuclear weapons," he said. Khoshroo stressed that Iran is committed to its Non-Proliferation Treaty (NPT) obligations, which include negotiations based on effective nuclear disarmament measures.
He added that several countries continue to ignore international calls and treaties for nuclear disarmament and even continue to increase their nuclear stockpiles. "They do not have political determination to abandon doctrines of nuclear deterrence and nuclear terror," he went on to say.
Full report at:
http://www.presstv.ir/Detail/2017/03/29/515947/iran-un-npt-nuclear-arms
-------
South Asia
4 Taliban commanders among 22 killed in Lashkargah airstrikes
Mar 29 2017
At least four commanders of the Taliban group were killed in airstrikes conducted in Lashkargah city, the provincial capital of southern Helmand province.
The Ministry of Defense (MoD) said the airstrike was carried out in the past 24 hours in the vicinity of Lashkargah city.
MoD further added that six militants were also wounded in the airstrike and two vehicles along with 8 motorcycles and five hideouts of the militants were totally destroyed.
According to MoD, the militants were targeted in the vicinity of Ainak area.
This comes as MoD said Tuesday that two Taliban commanders identified as Mullah Toryalai and Mullah Ahmad also famous as Zabiullah were killed along with 19 other militants in a similar airstrike on Monday.
The militants were targeted in the vicinity of Nahr-e-Saraj district of Helmand.
Helmand is among the volatile provinces in southern Afghanistan where the Taliban insurgents are actively operating in its various districts and frequently carry out insurgency activities.
Full report at:
http://www.khaama.com/4-taliban-commanders-among-22-killed-in-lashkargah-airstrikes-02466
-------
3 ISIS militants killed in airstrike in East of Afghanistan
Mar 29 2017
At least three militants affiliated with the Islamic State of Iraq and Syria (ISIS) terrorist group offshoot operating in Afghanistan have been killed by the Afghan security forces in eastern Nangarhar province.
The Ministry of Defense (MoD) said the ISIS loyalists were killed in the past 24 hours in the airstrikes conducted in the vicinity of Achin district.
No further details have been disclosed by MoD regarding the airstrikes and it is yet not clear if the airstrike was carried out by the Afghan Air Force or the US forces based in Afghanistan.
Nangarhar is among the relatively calm provinces in eastern Afghanistan but the anti-government armed militant groups have recently increased their insurgency activities in some parts of the province during the recent years.
Both the Afghan and US forces conducted regular strikes against the loyalists of the terror group in this province.
Full report at:
http://www.khaama.com/3-isis-militants-killed-in-airstrike-in-east-of-afghanistan-02467
-------
Grenade attack as Bangladesh police raid Islamist hideout
Mar 29, 2017
Bangladesh police came under grenade attack when they raided two suspected Islamist extremist hideouts on Wednesday, days after a major anti-militant drive in which 10 people were killed.
Police said counter-terrorism officers raided two houses in Moulvibazar district in the northeast after receiving a tip-off that extremists were sheltering there.
A stand-off ensued, with those inside the houses throwing grenades, local police chief Rashedul Islam told AFP.
"In one of the houses, we suspect there are eight to nine of them," he said, adding the houses were owned by a Bangladeshi-origin British citizen.
The raids came after army commandos stormed a five-storey building in the nearby city of Sylhet, triggering a violent three-day stand-off.
At least four extremists died and another six people including two police officers were killed when two bombs went off on Saturday near a crowd watching the operation.
The Islamic State group claimed the twin bomb attacks but the government has rejected the claim, instead blaming a banned homegrown Islamist organisation.
There has been a resurgence of extremist attacks in recent weeks in the Muslim-majority nation of 160 million after a relative lull since five IS-linked gunmen killed 22 people including 18 foreign hostages at a Dhaka cafe on July 1.
IS has also claimed at least two of three other incidents this month in which attackers blew themselves at security checkpoints, including one targeting an elite security force tasked with tackling Islamist militancy.
Full report at:
http://www.hindustantimes.com/world-news/grenade-attack-as-bangladesh-police-raid-islamist-hideout/story-Lp3ceH7xwBIcEo7AdPRWEP.html
-------
RAB catches four more militants
March 30, 2017
Misbah received bomb making training in Chittagong
Rapid Action Battalion arrested four suspected New Jama'atul Mujahideen Bangladesh (JMB) members from Dohar upazila on Tuesday.
Misbah Uddin, 20, his younger brother Mahfuzur Rahman, 16, were arrested from Moura in Dohar upazila on Tuesday morning. Taibur Rahman, 18, was arrested from Narisha and Faisal Ahmed Sanil, 20, was arrested from Georgepara, Dohar after RAB was tipped off by the other three.
Addressing the press at a briefing on Wednesday, Jahangir Hossain Matubbar, commanding officer of Rab 10, said their primary interrogation had revealed that Misbah had provoked his younger brother Mahfuz to join the Sarwar-Tamim militant group.
Both were employed as mechanics at a local garage. Mahfuz used his technical expertise to make and supply small arms to the group. Misbah received bomb making training in Chittagong.
RAB were also able to learn that Faisal had left home on March 26 to join the militant group and that a general diary had been filed in this regard with Keraniganj Model police station on March 27.
Full report at:
http://www.dhakatribune.com/bangladesh/crime/2017/03/30/rab-catches-four-militants/
-------
HC stays sedition case against Khaleda
March 30, 2017
The case was filed against Khaleda for her comment on the number of Liberation War martyrs
The High Court on Wednesday stayed the trial proceedings of a sedition case against BNP Chairperson Khaleda Zia for next six months.
The case was filed against Khaleda for her comment on the number of Liberation War martyrs.
A bench of Justice Md Miftah Uddin Choudhury and Justice ANM Bashir Ullah also issued a ruling asking the government and plaintiff to explain why the order of trial court for accepting the case should not be scrapped. The bench asked the respondents to come up with their explanation within four weeks.
The sedition case was filed in January last year by a Supreme Court lawyer Momtaz Uddin Ahmed Mehedi with the Dhaka Metropolitan Magistrate Court. It also sought arrest warrant against Khaleda Zia.
BNP chairperson filed a petition challenging the legality of the trial proceedings against her in the case in January this year.
The case was filed with the approval of Ministry of Home Affairs. On August 10, 2016, the court took the complaint in cognizance. April 10 was fixed for the further hearing. Khaleda is currently on bail in the case.
Full report at:
http://www.dhakatribune.com/bangladesh/court/2017/03/30/hc-stays-sedition-case-khaleda/
-------
Taliban militants suffer heavy casualties in US airstrike in East of Afghanistan
Mar 30 2017
The Taliban insurgents suffered heavy casualties in an airstrike conducted by the US forces in eastern Nangarhar province of Afghanistan.
The provincial police commandment said the US forces targeted the Taliban insurgents in Khogyani district late on Wednesday night.
Zakir famous as Adal, the shadow district chief of the group for Khogyani, was killed along with three other senior commanders, the source added.
According to the police commandment of Nangarhar, the three commanders killed in the airstrike have been identified as Gul Mohammad famous as Haji Barakat, Usman and Gharawal.
At least four militants also sustained injuries in the airstrike, the police commandment said.
Nangarhar is among the relatively calm provinces in eastern Afghanistan but the anti-government armed militant groups have recently increased their insurgency activities in some parts of the province during the recent years.
Both the Afghan and US forces conducted regular strikes against the anti-government armed militants including the loyalists of ISIS terrorists terror group in this province.
Full report at:
http://www.khaama.com/taliban-militants-suffer-heavy-casualties-in-us-airstrike-in-east-of-afghanistan-02470
-------
6 people working at US Embassy in Afghanistan fired over drugs
Mar 30 2017
At least six people working at the Embassy of the United States of America have been fired over drugs, it has been reported.
The individuals were reportedly fired for using or possessing drugs after a thorough investigation was conducted.
A State Department official has told The Associated Press that the firings followed an investigation into allegations of misconduct.
The official further added that those who were embassy employees have been fired and others who were contractors for the embassy have been removed from the contract.
No further details were given regarding the circumstances that led to the launch of the investigation which eventually led to the firing of the individuals.
This comes as there has been a sharp rise in opium cultivation, production and smuggling across the country during the recent months.
According to the last survey report, there has been a 43 per cent rise in opium cultivation in Afghanistan.
Full report at:
http://www.khaama.com/6-people-working-at-us-embassy-in-afghanistan-fired-over-drugs-02469
-------
Afghan MMA fighters' dispute and challenge spark excitement and frustration
Mar 30 2017
Excitements and frustrations have shed shadow over the challenge fight of the two key Mixed Martial Arts (MMA) fighters as majority believe the fight has links to internal dispute among the two with each representing their respective clubs.
The social media has been rife with the news since MMA fighter Baz Mohammad Mubariz accepted to fight Ahmad Wali Hotak, with both stars having major achievements during the recent years.
However, the critics are saying that the potential fight may have also links to ethnic differences among the two fighters.
The relevant department overseeing the MMA sports in the Afghan government has reportedly banned the fight.
The decision was apparently taken after the two fighters exchanged heated remarks against each other on social media with Mubariz accusing Hotak of working for an Afghan entrepreneur based outside the country and who has arranged major fights for the two including other MMA fighters mainly in Russia.
Full report at:
http://www.khaama.com/afghan-mma-fighters-dispute-and-challenge-spark-excitement-and-frustration-02468
-------
Southeast Asia
Tech-savvy Malaysians still lack knowledge of religions, say academicians
Mar 30, 2017
BY RAHMAH GHAZALI
PETALING JAYA: Despite rapid technological advances, Malaysians are still lagging behind in terms of religious tolerance and understanding, say academics.
Universiti Tunku Abdul Rahman (Utar) Assoc Prof Dr Charanjit Kaur said the only way to overcome this is to have more open inter-religious dialogues within the society.
Speaking from her personal experience, the lecturer for Gender and Religious Studies said most of her students still lack understanding of other religions.
"When I asked them to study about Islam, they said no directly. And why is this? I believe that this is caused by their upbringing and environment.
"It is ironic that while most of them are tech-savvy, they're still lacking in knowledge about other religions, what more the ones practised by the minority," she said at a roundtable discussion on religious tolerance organised by the Academy for Civilisation Studies and hosted by PKR Senator Dr Muhammad Nur Manuty here on Tuesday.
"It is still frowned upon to have an open debate or forum on religion as Malaysians prefer to remain quiet and just accept even if they don't agree with something," she said.
Former Hindu Sangam chairman Datuk A. Vaithilingam said while he agrees that there should be tolerance in religion, he prefers the term "understand".
"When you tolerate, it means you accept it even though you don't like it. I believe understanding others is better than tolerating.
"We must be open. We know Islam is the religion of the federation and we accept when official functions start with their prayers, while we do our own silent prayers," he said.
Speaking on Buddhism, Taylors University senior lecturer Vijaya Samarawickrama said the religion has been misunderstood due to Myanmar Buddhists' persecution of Rohingya Muslims.
"We are peace loving, and people have been asking us about what is happening in Myanmar.
"Whatever political reasons the Burmese people have, we cannot condone our Buddhist monks wearing yellow robes picking up sticks and beating up people.
"Buddhism is not which one can be a member of. One must be practising to be called a Buddhist.
"Dalai Lama once said, 'Even if you are holding my robe, that doesn't make you a Buddhist if you don't practise'," he said.
Meanwhile, Director of the Centre for Religion and Society of Malaysia Theological Seminary Rev Dr Sivin Kit suggested that an inter-religious dialogue should also discuss standing in solidarity with others from different faiths, and not just ideas.
He said this while referring to the plight of the family of missing Pastor Raymond Koh.
"I had organised a vigil for him in Seremban to pray for him, and the Buddhists came, our Muslim friends from Abim and Ikram came."
Speaking from Islamic perspective, chairman of the Academy for Civilisation Studies Dr Ghazali Basri believed that the term "tolerance" should at least be practised by the Muslim audience.
"I think it is a very basic element in understanding other faiths. We need to sacrifice some things we do not like because Islam is a mercy to all," he said.
http://www.thestar.com.my/news/nation/2017/03/29/academicians-malaysians-tech-savvy-but-lack-knowledge-of-religions/
-------
French President Praises Tolerance, Diversity in Indonesia
March 30, 2017
Jakarta. French President François Hollande praised the Indonesian government during his first visit to the country on Wednesday (29/03) for its ability to maintain a policy of tolerance amid great religious and ethnic diversities.
The visit by Hollande, who was touring Southeast Asia this week, was the first by a French president to the world's largest Muslim-majority democracy in three decades.
"Indonesia has become an example of tolerant diversity, an inspiration to us," Hollande said during a press conference at the State Palace in Jakarta.
Hollande said France has a different but similar model that embraces the principles of freedom and tolerance.
The concept of Islam that flourishes in Indonesia embraces a way of living together, Hollande said, something that France could do well to emulate. France and Indonesia must not discriminate against any religion, while at the same time keep combating terrorism, he added.
President Joko "Jokowi" Widodo said Indonesia and France are working closely to find solutions for a wide range of international issues, including peacekeeping, combating extremism and terrorism, as well as Palestinian independence.
"We have agreed to continue efforts to create peace for the Palestinians and the Israelis through a two-state solution," Jokowi said.
He added that Indonesia and France have also formed partnerships in several important sectors, including maritime, creative economy, defense, tourism and sustainable urban development.
Full report at:
http://jakartaglobe.id/news/french-president-praises-tolerance-diversity-indonesia/
-------
Malaysia's Maybank Islamic looks to home markets to drive growth
Mar 30, 2017
By Liz Lee
KUALA LUMPUR, March 30 (Reuters) - Maybank Islamic Bhd, the Islamic unit of Malaysia's largest bank, is turning to what it considers its home markets for growth, in particularly Indonesia where it manages $2 billion worth of assets and is aiming to compete head-on with domestic Islamic banks.
The bank could grow beyond its core markets of Malaysia, Singapore and Indonesia, but expansion in other markets would be opportunistic, chief executive officer Mohamed Rafique Merican told Reuters.
He said that the bank will focus on domestic growth in the three core markets "while drawing liquidity and funding from opportunistic markets such as the Middle East, Turkey, and other ASEAN markets...such as Brunei and the Philippines".
Presently, Maybank Islamic has not tapped the Philippines market although its parent, Malayan Banking Bhd (Maybank) already has a presence there.
"We expect ASEAN's growth will generate significant demand for sharia-compliant products and services especially within the core economies of Indonesia and Malaysia in which we are present and are leaders in this industry," he added.
Indonesia remains a key market for the bank, after Malaysia which accounts for 90 percent of the bank's business.
"We see quite a number of positive developments for the sharia banking industry there," Rafique said, noting that the Indonesian government intends to grow Islamic assets in the banking industry from a five percent share to about 15 percent.
"We already have representation there, and we feel that we have a compelling proposition, so we would want to have the ability to compete as if we are a local player," Rafique said.
Full report at:
http://timesofindia.indiatimes.com/business/international-business/malaysias-maybank-islamic-looks-to-home-markets-to-drive-growth/articleshow/57912618.cms
-------
PAS hopes all Muslim MPs will support Hadi's bill
Minderjeet Kaur
March 30, 2017
KUALA LUMPUR: Rantau Panjang MP Siti Zailah Muhd Yusoff hopes all Muslim MPs will support the Shariah Courts (Criminal Jurisdiction) Act 1965 after the prime minister announced yesterday that the government will not take up the bill.
"I hope other MPs will support the bill after the government said it will not table it. I hope the government will ask other Muslim MPs to support the bill," she said.
"As we supported the Sexual Offences Against Children Bill 2017 without looking at the party, I hope other Muslims MPs will support the bill," she said at the Parliament entrance today.
Asked if PAS felt cheated by the government which had earlier said it would table the bill, she said they were used to being kicked around.
Full report at:
http://www.freemalaysiatoday.com/category/nation/2017/03/30/pas-hopes-all-muslim-mps-will-support-hadis-bill/
-------
Cops: Malaysia transit for European jihadists leaving Syria
March 30, 2017
PETALING JAYA: The police believe that militants from Europe are using Malaysia as a transit point.
In an interview with Channel NewsAsia (CNA) yesterday, Malaysia's counter-terrorism operations chief said one French citizen may have done it to cover his tracks after leaving Syria, where he is believed to have joined the Islamic State terror group.
Ayob Khan Mydin Pitchay, who is principal assistant director of the Special Branch's counter-terrorism division, was quoted as saying that the French citizen behind the May 2014 Jewish Museum of Belgium shootings made his way to Malaysia from Istanbul, Turkey, after leaving Syria.
"On March 18, 2014, the suspect (Mehdi Nemmouche) left Syria via Istanbul, Malaysia, Singapore and Hong Kong before entering Brussels via Frankfurt.
"He arrived in Malaysia on a flight. He was on transit here and did not meet with anyone. He came here to hide his tracks that he had been to Syria," Ayob Khan told the Singapore-based regional news network.
Mehdi's flight route traversing five countries had previously been reported following the attack in Brussels, where the French-Algerian jihadist had opened fire inside the museum with a Kalashnikov rifle, killing an Israeli couple, a French woman and a Belgian man.
Mehdi is reportedly awaiting trial for murder in connection with the Brussels attack.
Ayob Khan's statement on the terror attack in Brussels involving a French citizen, comes in the wake of a two-day visit by Francois Hollande to Malaysia, where the French president and Malaysian Prime Minister Najib Razak discussed closer cooperation in the fight against extremism and global terrorism.
Full report at:
http://www.freemalaysiatoday.com/category/nation/2017/03/30/cops-malaysia-transit-for-european-jihadists-leaving-syria/
-------
Africa
Somalia: Kenya Extends Curfew in Border Over Al Shabaab Attacks
29 MARCH 2017
The Kenyan government has extended 12-hour curfew in border region of Mandera for three months following Al-Shabaab terror attacks in the remote region that borders Somalia.
Interior Cabinet Secretary Joseph Nkaissery said in a gazette notice issued on Tuesday that the curfew that begins on Wednesday remains effective until June 28.
The order was first imposed on October 27, 2016 after the Somali militants killed at least 12 people at a guest house and left six others injured.
Mandera County Commissioner Fredrick Shisia called on the residents to continue observing the new directives.
Mandera has been a terror flashpoint, having witnessed repeated deadly attacks. Shisia said security agents have increased border patrols to thwart any border incursion by Al-Shabaab militants from Somalia.
He said the directive aims at boosting the efforts by the government towards taming terrorism activities in the entire region.
Muslim faithful had earlier requested the government to change timings on the curfew on grounds it is affecting prayers.
The order said towns affected by the curfew between 6:30 p.m. and 6:30 a.m. include Mandera Town, Omar Jillo, Arabia, Fino, Lafey Kotulo, Elwak and the environs extending to 20 km from the Kenya-Somalia border.
http://allafrica.com/stories/201703290493.html
-------
Nigerian activists blast protests against rights group
29 March 2017
Dozens of prominent civil rights activists on Wednesday held a rally in the Nigerian capital Abuja to condemn attempts to "intimidate" Amnesty International, a week after hundreds of protesters asked the group to leave the country.
"When credible civil society organizations march, there are no borrowed uniforms and there is no sharing of money," Chidi Odinkalu, former law professor at Harvard in the U.S. and veteran of Nigeria's anti-military struggles, said.
The activists insisted that "Amnesty International was being targeted by Nigerian authorities for exposing the truth", apparently claiming that last week's protests had been orchestrated by Abuja.
Abdul Mahmud, another prominent activist, said calls on Amnesty International to leave the country were "not acceptable", adding that the rights group had helped to protect the rights of Nigerians over the years.
"We are all beneficiaries of the campaign of Amnesty International and I give you an example. In 1991 when I was the president of the NANS (National Association of Nigerian Students) I was arrested by the Ibrahim Babangida adminstration [between 1985 and 1993] under decree number II," Mahmud said.
"Decree II was a military piece of legislation and we were detained by the then chief of military staff. Amnesty along with other human rights groups -- CLO (Civil Liberties Organisation) -- held a national and international campaign for my release and for other students who were detained across Nigeria.
"We read in our papers that some hired thugs stormed the office of Amnesty International here in Abuja to demand their repatriation from Nigeria and their forcible removal from Nigeria. Not acceptable," he added.
Full report at:
http://www.worldbulletin.net/africa/187046/nigerian-activists-blast-protests-against-rights-group
-------
Plane crash kills 4 in eastern Libya
29 March 2017
Four people were killed when an aircraft crashed over a house in Libya's eastern city of Tobruk on Wednesday, according to a local military official.
The plane went down due to a "technical" error, the official said on condition of anonymity due to restrictions on speaking to media.
He said an Air Force commander was among those killed in the crash, the second such incident in eastern Libya this month.
Earlier this month, a military plane crashed in eastern Libya after carrying out airstrikes against opponents in the eastern city of Benghazi.
Libya has been locked in a state of violence and turmoil since 2011, when a bloody popular uprising ended with the ouster and death of longtime strongman Muammar Gaddafi.
Full report at:
http://www.worldbulletin.net/africa/187027/turkey-backs-african-development-says-ethiopian-envoy
-------
North America
Criminalizing The Muslim Brotherhood Helps Dictators And Hurts Americans
03/29/2017
In his upcoming visit to Washington, Egypt's President Abdul Fatah el-Sisi, who rose to power after a military coup in 2013, is expected to seek the Trump administration's commitment to criminalize his political opposition by designating the Muslim Brotherhood a Foreign Terrorist Organization.
The Muslim Brotherhood, a political movement that originated in Egypt in 1928, that has since publicly condemned ideologically motivated violence, is the primary political challenge to Egypt's ruling military elite.
And here is where Arab authoritarianism and American Islamophobia converge.
Senator Ted Cruz (R-TX) – who has emphasized the need to "call the enemy by its name" – introduced The Muslim Brotherhood Terrorist Designation Act in early January 2017; while it is the most recent in a series of legislative attempts to render the Muslim Brotherhood terrorists, others are lobbying the White House to sign a related Executive Order criminalizing the group.
On its face, this effort is part of the conservative battle against "radical Islamic terrorism," highlighted during the president's inauguration address and his speech to Congress. In recent months, the president's advisors have repeatedly referenced the Muslim Brotherhood in this context. U.S. Secretary of State Rex Tillerson, for example, has equated the group with al-Qaeda. Senior White House strategist Steve Bannon described the Muslim Brotherhood as "the foundation of modern terrorism." In his prior capacity as a member of Congress, now CIA Director Mike Pompeo supported a bill that would have designated the group a terrorist organization. And, Sebastian Gorka, who serves as Deputy Assistant to the president, linked al-Qaeda to the Brotherhood's ideology promoting religious governance.
Still, for all of the rhetoric about eradicating "radical Islamic terrorism," the Muslim Brotherhood has never been linked to terrorist attacks on U.S. soil.
International terrorists designations abroad, such as in Egypt and Saudi Arabia, have been largely politically motivated attempts to silence a formidable opponent advocating for social, religious and political reform.
As I've written elsewhere, criminalizing the Muslim Brotherhood is widely viewed as a means to shutter U.S. Muslim civil society. (For more, see this related resource from the Institute for Social Policy and Understanding) Anti-Muslim extremists, who now enjoy ties to key operatives within the Administration as well as members of Congress, have long claimed (falsely) that American Muslim organizations, such as the Council on American Islamic Relations (CAIR) and the Islamic Society of North America (ISNA), are nothing more than a front for the Muslim Brotherhood. By rendering the Muslim Brotherhood a terrorist organization, such organizations would potentially be labeled as 'guilty by association,' which would impact each adversely.
It is important to recognize, however, that it's not just these groups – which you've probably never heard of – that will be hurt. It's the individuals they were created to serve as well. CAIR, for example, is the nation's largest American Muslim civil rights group. When an American Muslim student is bullied, their parents call CAIR. When an American Muslim woman is physically assaulted because of her religious attire, she calls CAIR. When a mosque is vandalized, its leaders call CAIR. Criminal prosecutions against CAIR, as a so-called front for the Muslim Brotherhood, don't just undermine the institution, but the ability of American Muslims to realize their legal rights as well.
We all want a safer America, but Americans who are Muslims should not be singled out on account of who they are or what they believe. Our government has a responsibility to protect its citizens from politically motivated violence. It has a responsibility to prevent such tragedies and to bring perpetrators to justice. In doing so, it also has a responsibility to ensure that counter-terrorism measures remain true to our values and the rule of law.
In essence, our laws require that the war against terrorism can't be used opportunistically to justify the repression of religious minorities and their institutions.
http://www.huffingtonpost.com/entry/criminalizing-the-muslim-brotherhood-helps-dictators-and-hurts-americans_us_58dbfe84e4b0cb23e65dc488
-------
Christian Student in Florida Is Suspended After Dispute With Muslim Professor
March 29, 2017
A small liberal-arts college in Florida has suspended a Christian student who has been clashing with his Muslim professor for weeks, the Orlando Sentinel reported.
Rollins College, in Winter Park, Fla., suspended 20-year-old Marshall Polston after his religious-studies professor filed a "protection against stalking" request. Mr. Polston told the Sentinel he felt discriminated against by his professor, Areej Zufari. Mr. Polston received a failing grade on an essay for a course in Middle Eastern humanities.
The injunction request filed by Ms. Zufari cites a lengthy email sent by Mr. Polston, who later told the Sentinel he had made no threats against his teacher. In the email, Mr. Polston said Ms. Zufari had an agenda "to silence me in class."
Grant H. Cornwell, Rollins's president, told the newspaper that the issue is more than a simple disagreement and that the college would "never ever ever" suspend a student just over a difference of opinion.
The injunction request details past conflicts between Mr. Polston and his professor. College officials are reported to have met with Mr. Polston early on about complaints that he was disrupting class and being combative. The conflict resumed after Mr. Polston received the failing grade on his essay.
Full report at:
http://www.chronicle.com/blogs/ticker/christian-student-suspended-from-florida-college-after-dispute-with-muslim-professor/117490
-------
US federal judge extends order blocking Trump's Muslim ban
March 30, 2017
The U.S. federal judge who halted President Donald Trump's revised ban on refugee resettlement and arrivals of people from six mainly Muslim countries has extended his order blocking its implementation.
Hawaii says the policy discriminates against Muslims and hurts the state's tourist-dependent economy. The implied message in the revised ban is like a "neon sign flashing 'Muslim ban, Muslim ban'" that the government didn't bother to turn off, state Attorney General Douglas Chin told the judge.
Trump's first ban and the revised one have both been criticized as amounting to a ban on entry of Muslims into the U.S.
Hawaii's attorney general Chin praised the court ruling.
"With a preliminary injunction in place, people in Hawaii with family in the six affected Muslim-majority countries - as well as Hawaii students, travelers, and refugees across the world - face less uncertainty," he said.
"While we understand that the President may appeal, we believe the court's well reasoned decision will be affirmed," he added in a statement.
In his first order, Watson ruled it was plausible "to conclude that targeting these countries likewise targets Islam" given their Muslim populations ranging from 90.7 percent to 99.8 percent.
Full report at:
https://www.dailysabah.com/americas/2017/03/30/us-federal-judge-extends-order-blocking-trumps-muslim-ban
-------
URL: https://www.newageislam.com/islamic-world-news/european-islam-converts-involved-all/d/110592
New Age Islam, Islam Online, Islamic Website, African Muslim News, Arab World News, South Asia News, Indian Muslim News, World Muslim News, Women in Islam, Islamic Feminism, Arab Women, Women In Arab, Islamophobia in America, Muslim Women in West, Islam Women and Feminism