New Age Islam News Bureau
09 December 2020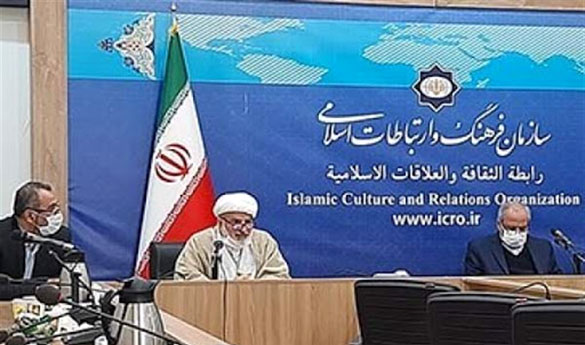 The Chairman of the Interreligious and Cultural Dialogue Center Affiliated to with the Islamic Culture and Relations Organization speaking in a webinar attended by high- ranking officials
------
• Indonesia's Ulema Council To Issue Fatwa On Covid-19 Vaccine Amid Concerns Over Halal Status
• Saudi Arabia's Cabinet, Chaired by King Salman, Says Palestinian Cause Is A 'Fundamental Arab Issue'
• 'We Need To Be United,' Says Muslim Man Who Donates Land Worth Rs 80 Lakhs-1 Crore, For Expanding A Hanuman Temple On The Outskirts Of Bengaluru
• French Muslims Say 'Radical Islamism' Law Is Discriminatory
• Islamic Andolan Bangladesh Chief: Against Sculptures, But Do Not Support Vandalism
• PM Imran Khan's Islamic Alliance with Malaysia, Turkey Hurts Pakistanis in the Gulf
Mideast
• Environmental Protection Highly Emphasized In Holy Quran - Chairman of the Interreligious and Cultural Dialogue Centre
• Iran: No Better Fate than Qaddafi, Omar Al-Bashir Envisaged for Normalizers of Ties with Israel
• US sanctions Iran's envoy to Houthis, Iranian university recruiting foreign fighters
• Iran prosecutes deputy of Iranian president Rouhani
• Iran Supreme Court upholds death sentence against journalist Ruhollah Zam
• Israel conflict with Arab states, not Iran, main problem in Mideast: Russian envoy
--------
Southeast Asia
• Indonesia's Ulema Council To Issue Fatwa On Covid-19 Vaccine Amid Concerns Over Halal Status
• Umno can write a new page in the history of the nation
• In conservative Indonesia, a gay ex-policeman takes his battle to court
• What hardline Islamic cleric Rizieq Shihab's return means for Indonesian politics
--------
Arab World
• Saudi Arabia's Cabinet, Chaired by King Salman, Says Palestinian Cause Is A 'Fundamental Arab Issue'
• Saudi Social Media, Muslim Countries Express Anger over Demolition of Shia Mosque in al-Awamiyah
• OPCW Cover-Up Scandal Shows 'Culture Of Lying Central To Western Narrative,' Ex-Diplomat Says
• Uzbekistan repatriates 98 ISIS-linked women and children from Syrian camps
• Syria's White Helmets senior member and family flown to Germany
• Sheikh Sabah al-Khalid returns as Kuwait's prime minister
--------
India
• 'We Need To Be United,' Says Muslim Man Who Donates Land Worth Rs 80 Lakhs-1 Crore, For Expanding A Hanuman Temple On The Outskirts Of Bengaluru
• Agencies to Examine Christchurch Shooter Brenton Tarrant's three-month Stay In India
• Bharat Bandh: Members of Muslim organisations take out protest rally in Ludhiana
• Comparing farmers' protest with Shaheen Bagh is like comparing apple with oranges: Congress MP Manish Tewari
• 2 terrorists killed in encounter in J&K's Pulwama
• Lawsuit for restoration of deities at temple complex claimed to be situated in Qutub Minar
• 3 terrorists killed in Pulwama from Pak-based Al-Badr group, say police
• India, Qatar to set up task force to facilitate investments into India
--------
Europe
• French Muslims Say 'Radical Islamism' Law Is Discriminatory
• Jihadism In Spain: A Silent But Real Threat
• UNICEF Urges Nations to Prioritize Reopening Schools, Take Action against COVID-19
• 18-year-old nabbed by Australian police faces terror charges
• France tells Turkey to clarify positions if it wants constructive ties
• French prosecutors seek long jail terms for Charlie Hebdo attack suspects
• Teenager who beheaded French teacher buried in native Chechnya
--------
South Asia
• Islamic Andolan Bangladesh Chief: Against Sculptures, But Do Not Support Vandalism
• Hefazat Condemns Sedition Cases against Chief Babunagari, Others
• Taliban Attack Claims 3 Security Members in Ghazni
• Number of Afghan civilians killed by US-led airstrikes rose by 330%: Study
--------
Pakistan
• PM Imran Khan's Islamic Alliance with Malaysia, Turkey Hurts Pakistanis in the Gulf
• A Christian journalist shot dead in northwestern Pakistan
• Opposition MPs will submit resignations to party heads by 31st
• Ministry asked to provide data on income, assets of senior military officers
• Imran wants MQM taken on board over Rs1.1tr Karachi plan
• Suspects booked after two girls allege gang rape in Larkana
• Terrorist blows himself up in Bajaur raid
--------
Africa
• Anti-Tank Missile In Libya Looks Like Iran-Produced 'Dehlavieh' Weapon: UN
• Striking Tunisia medics protest over death of young doctor
• Athens accuses Ankara of facilitating Somali migration to Greece
• Ethiopia confirms shooting at UN team in Tigray for defying checkpoints
• Nigeria intelligence agency using Israeli spyware to monitor dissidents, other citizens: Report
--------
North America
• US Senator Cruz Re-Introduces Legislation To Label Muslim Brotherhood As Terror Group
• US judge orders partial disclosure of Khashoggi's murder files
• Trump trying to crush aspirations of the Palestinian people
• Biden picks retired general Lloyd Austin as first black Pentagon chief
Compiled by New Age Islam News Bureau
URL: https://www.newageislam.com/islamic-world-news/environmental-protection-highly-emphasized-holy/d/123708
--------
Environmental Protection Highly Emphasized In Holy Quran - Chairman Of The Interreligious And Cultural Dialogue Centre
December 9, 2020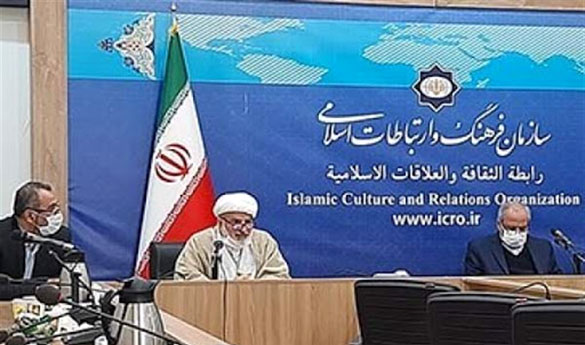 The Chairman of the Interreligious and Cultural Dialogue Center Affiliated to with the Islamic Culture and Relations Organization speaking in a webinar attended by high- ranking officials.
------
The Chairman of the Interreligious and Cultural Dialogue Centre Affiliated to with the Islamic Culture and Relations Organization speaking in a webinar attended by high- ranking officials of the Catholic Church of the Philippine title "The Role of Religion in Human Health" pointing to mutual impact of human and environment on each other, said protection of environment has been highly recommended in holy Quran.
According to Public Relations Department of Islamic Culture and Relations Organization (ICRO), Sheikh Mohammad Mahdi Taskhiri, talking about three elements of human being, nature and pandemic diseases said the human nature is common among the human being in general and this instinct in respect to theoretical and practical insight form a window for human knowledge about the universe and the creator and leads him to ultimate truth so that provide divine knowledge and understanding for the mankind about the universe.
He went on saying that human power and capabilities is not comparable with any other creature and that"s why when the God almighty created the man saluted himself for his creation. He added that human being is the only creature that has the ability to discover all the secrets of the creation and understand the relationship among various phenomenon such as human being, Sun, Moon, Earth and galaxies and whatever exists around him and this blessing is only given to man and being thankful about it means preserving and promoting the heavenly given benedictions.
The Chairman of the Interreligious and Cultural Dialogue Center said one of the most important teachings of the holy Quran and Islam is the need for protection, flourishing and expansion of the environment adding that according to scientist today most of the disease are due to improper dealing and treatment of the human environment. According to Hojatoleslam Taskhiri, a healthy environment brings up health and pious people and this phenomenon is not limited to any particular time, place and generation. He added that in the holy Quran any negligence or inflicting harm to the environment has been forbidden and those who do so will be subject to divine punishment.
Hojatoleslam Thaskhiri added that moderation is a desirable characteristic in all aspects of life including the environment and in religious books followers of faith and religions moderation has been advocated but at present time major powers are indifferent to this vital advice and by ignoring the rights of environment and people and emitting harmful industrial gases into atmosphere, create numerable challenges for future generations.
The Chairman of the Interreligious and Cultural Dialogue Center also talked about the Coronavirus pandemic among those diseases that is caused by violation of the environmental law. Coronal and other pandemic Diseases such as AIDS (HIV), Ebola, SARS and Mers (MERS) and more recently Corona, have disrupted the normal life of the people of the world and the most important way to get rid of this universal plague is to follow health protocols, all of which are based on environmental elements.
Hojatoleslam Habibollah Babaee, Professor of the Gom humanities and Culture Research Center, speaking at the same webinar said there are meaningful correlations between religion and human health adding that according to the holy Quran religious belief and spirituality can will bring piety for human being.
Ms. Lilian Sizon, the managing Director of the institute of Religion for peace and the International Manager Filipino University talked about the outbreak and prevention of Coronavirus.
The seventh round of religious dialogue between the Center for the Dialogue of Religions and Cultures, the Islamic Culture and Relations Organization, and the Catholic Church of the Philippines, titled "The Role of Religion in Human Health," was held as a webinar attended by Muslim and Christian thinkers from Iran and the Philippines who elaborated their views about the topic of discussion.
Mr. Abuzar Ebrahimi Turkman, President of the Islamic Culture and Relations Organization, Hojatoleslam Younesi, Presidential Advisor, Mohammad Hossein Niknam, Member of the Iranian Academy of Medical Sciences, Habibaullah Babaei, Professor of Gom Research Center for humanities and Culture and Institute of Islamic Sciences and Culture, Baqer Talebi Darabi, a faculty member at the University of Religions and Beliefs from Iran, and Archbishop Pabillo, Acting President of the Church of Manila, Bernard Pantin, Secretary-General of the Philippine Catholic Bishops "Conference, and Bishop Edwin della Pena, Chairman of the Bishops" Conference on Religions took part in this webinar and expressed their views about the topic of the dialogue.
https://en.abna24.com/news//environmental-protection-highly-emphasized-in-holy-quran-sheikh-taskhiri_1093759.html
--------
Indonesia's Ulema Council To Issue Fatwa On Covid-19 Vaccine Amid Concerns Over Halal Status
09 Dec 2020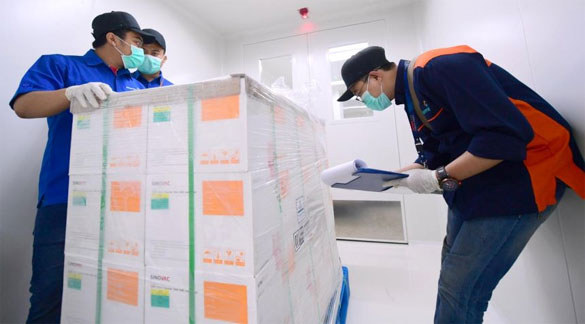 An official checks on Covid-19 vaccines as they arrive at PT Bio Farma (Persero) in the first shipment to Indonesia in Bandung.PHOTO: REUTERS
------
JAKARTA (THE JAKARTA POST/ASIA NEWS NETWORK) - The relevant authorities in Indonesia have finished a study on the halal status of a possible Covid-19 vaccine.
Coordinating Human Development and Culture Minister Muhadjir Effendy said on Monday (Dec 7) that based on the halal requirement, the Indonesian Ulema (MUI) had finished its study on the Sinovac vaccine and would issue a fatwa soon, antaranews.com reported.
The study was done by the Indonesian Ulema Council Assessment Institute for Foods, Drugs and Cosmetics and the Halal Certification Agency.
Minister Muhadjir, who is also a leading figure in the country's second-largest Islamic organisation Muhammadiyah, called the global Covid-19 pandemic a life-threatening health crisis.
Therefore, drugs or vaccines without halal certifications can be used to avoid deaths when halal vaccines or drugs have yet to be found.
Mr Muhadjir explained that according to Islamic regulation, Covid-19 vaccines fall into the emergency category, meaning that all non-halal vaccines could be used in a crisis as it aimed to manage an emergency situation.
The halal status of potential Covid-19 vaccines has been a major concern for many.
Vice-President and Senior Muslim Cleric Ma'ruf Amin offered a similar statement in October, saying that the vaccine being prepared by the government did not have to be halal.
Vice-presidential spokesman Masduki Baidowi said Mr Ma'fuf's statement came during a meeting with Coordinating Maritime Affairs and Investment Minister Luhut Binsar Pandjaitan. The meeting discussed the progress of the vaccine being developed by Chinese biopharmaceutical company Sinovac in partnership with state-owned pharmaceutical firm PT Bio Farma.
"The vice-president explained an important thing: If the vaccine is halal, then that's good, there's no problem. But if it is not halal, that's also not a problem," Mr Masduki said in a statement on Oct 2. "Because this is an emergency situation, it's okay to use (a non-halal vaccine)."
In October, Coordinating Economic Minister Airlangga Hartarto, who also helms the national economic recovery and Covid-19 response team, ensured that the Covid-19 vaccine would have halal certification.
Minister Airlangga explained that the government had consulted with the MUI to ensure the vaccine would receive a halal certification.
In response to the issue, the government has cooperated with various Islamic organisations to support the upcoming nationwide Covid-19 vaccination programme amid uncertainty over the vaccine's halal status.
A leading expert at the Executive Office of the President, Mr Rumadi Ahmad, has urged Muslims not to get easily provoked by anti-vaccine movements claiming that the vaccine currently being developed is non-halal.
"Don't be easily provoked by such claims before related bodies have made official statements (on the vaccine's halal status). The government has cooperated with various (Islamic) organisations to ensure there is enough information on Covid-19 vaccines," Mr Rumadi said in a statement last month.
He explained that the vaccination programme was in line with Islamic teachings, so it should be supported.
"Vaccination is an effort to prevent or even cure a disease... Prophet Muhammad said every ailment has its remedy, but we need to actively search for the cure; it will not come to us by itself," he said.
https://www.straitstimes.com/asia/se-asia/indonesias-mui-to-issue-fatwa-on-covid-19-vaccine-amid-concerns-over-its-halal-status
--------
Saudi Arabia's Cabinet, Chaired by King Salman, Says Palestinian Cause Is A 'Fundamental Arab Issue'
Ismaeel Naar
09 December 2020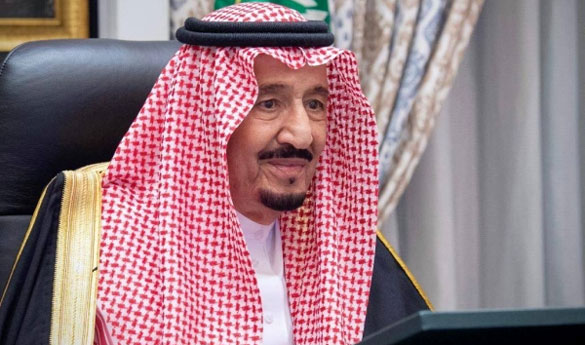 Custodian of the Two Holy Mosques King Salman
----
Saudi Arabia's Council of Ministers has reiterated the Kingdom's stance towards the Palestinian cause as a fundamental Arab issue and that it is still a top foreign policy issue for the government, according to a statement following a cabinet session.
The cabinet session was chaired on Tuesday by Saudi Arabia's King Salman in which the Kingdom's ministers discussed several issues including the latest efforts toward the global coronavirus pandemic.
For all the latest headlines follow our Google News channel online or via the app.
"His Excellency Dr. Majid al-Qasabi stated the Kingdom's commitment to support the strategic choice for peace and adhere to the 2002 Arab Peace Initiative in accordance with international resolutions and laws," an official statement on the Saudi Press Agency read.
"And on the occasion of the International Day of Solidarity with the Palestinian People, the importance of the Israeli occupation ceasing to build settlements on Palestinian lands, which constitutes a flagrant violation of international law, and an obstacle to the achievement of permanent and comprehensive peace," the council's statements added.
Late last week, Saudi Arabia said it remains open to fully normalize ties with Israel on the condition of Palestinian statehood, according to statements made by Saudi Arabian Foreign Minister Prince Faisal bin Farhan.
https://english.alarabiya.net/en/News/gulf/2020/12/09/Israel-Palestine-Saudi-Arabia-s-Cabinet-says-Palestinian-cause-is-a-fundamental-Arab-issue-
--------
'We Need To Be United,' Says Muslim Man Who Donates Land Worth Rs 80 Lakhs-1 Crore, For Expanding A Hanuman Temple On The Outskirts Of Bengaluru
Edited by Sparshita Saxena
Dec 08, 2020
The decision of a Muslim businessman to donate 1.5 guntas (about 1634 sq feet) of prime land, worth between Rs 80 lakhs-1 crore, for expanding a Hanuman temple on the outskirts of Bengaluru has drawn much praise from netizens and city residents.
HMG Basha, a businessman involved in goods transport services, saw that devotees of a small Hanuman mandir located adjacent to his three-acre land in Valgerapuru of Hoskote taluk were struggling to accommodate the growing number of devotees. The temple trust was planning to expand the temple but didn't have sufficient funds. Basha showed his willingness to donate some land to the temple trust. The land commands a high price because it is adjacent to the highway.
Though the temple trust sought only about one gunta (1089 sq feet) of land, Basha decided to donate 1.5 guntas of land whose value is estimated between Rs 80 lakhs-1 crore. He, subsequently, transferred the land to the temple trust free of cost. A grateful trust has put up banners thanking Basha and his family for their kind gesture.
Speaking to media, Basha said that "Hindus and Muslims have lived together as one from time immemorial. Today, there is much talk of divisive things. If we want to progress, we need to be united as a country." Residents of Hoskote have praised his gesture. Basha's move and the flex banners put up by the temple trust have gone viral with netizens and others showering praise on Basha.
https://www.hindustantimes.com/india-news/we-need-to-be-united-says-muslim-man-who-donates-land-worth-lakhs-for-expansion-of-temple/story-t41BVELUUscIA8LXxfx3OP.html
--------
French Muslims say 'radical Islamism' law is discriminatory
Lisa Louis
08.12.2020
Irfan Thakar and Omar Ahamad feel misunderstood as Muslims in France. They are members of the Ahmadiyya Muslim Community in Saint-Prix, a northern suburb of Paris. As the imam, the 30-year-old Thakar regularly leads the prayer at the Moubarak mosque, which features a green-and-white carpet and large windows that let in lots of light.
"I am French," Thakar told DW while sitting in a room adjacent to the prayer room and sipping a glass of multivitamin juice. "And, yet, I have to explain that over and over again to non-Muslims," he said. "Many people think that Islam is incompatible with France — but that's not true."
Ahamad, sitting in an armchair next to him, nodded his approval. "We are being treated as if we belonged to a different nation, a different race," he said. "That's also due to the fact that the media only speak of Islam when there has been another terror attack."
They mention the speech President Emmanuel Macron gave in the suburb of Les Mureaux, just 30 kilometers (18 miles) west of Saint-Prix, in early October. "Macron talked about 'Islamist separatism' and said that Islam was in crisis," Thakar said. "How can he say something like that? That's highly stigmatizing."
The alienation Thakar and Ahamad have felt will likely increase should a series of new measures proposed by France's government pass.
Surveilling French mosques
The proposed measures follow three recent terror attacks in France in which assailants killed a total of four people and severely injured two people in and around Paris and the southern city of Nice. The government has increased surveillance of of about 50 Muslim associations and 75 mosques. France also intends to expel more than 200 non-citizens suspected of having been radicalized.
A bill that will be put before the Cabinet on Wednesday would increase surveillance of all mosques in France, as well as their financing, with the government also aiming to add more oversight to the training of imams. The draft law would also limit homeschooling, create new rules against online hate campaigns and permit imprisonment for intimidating public servants on religious grounds. The bill could reach Parliament in early 2020 and come into force a few months later.
Thakar and Ahamad are not opposed to surveillance of mosques and imams suspected of engaging in extremism. "It's in our interest to do something against these radical fanatics that have nothing to do with our vision of Islam," Ahamad said. "We also need to protect our own families against them."
Stigmatizing Muslims?
Asif Arif, a lawyer who is also a member of the Ahmadiyya community and the author of the book Etre Musulman en France (Being Muslim in France), said the new measures missed the target. "Terrorists no longer get radicalized in mosques," he said. "That all happens online and while they are in contact with international networks."
Arif said the measures would only further stigmatize Muslims in France. "The government has double standards," he said. "It bans the Collective Against Islamophobia, which fights against the discrimination of Muslims. But it doesn't disband the far-right group Generation Identitaire, which clearly carries our illegal actions such as doing police controls amongst migrants on the border to Italy two years ago."
"What's more, we already have sufficient laws to fight terrorism and one of the world's strictest anti-terror legislation," Arif said. "Instead of coming up with new laws further restricting our freedoms the government should apply the existing ones."
Government 'not Islamophobic'
The government denies that the religion itself is being targeted. "We are not Islamophobic," a spokesman for Elysee Palace told DW during a recent press briefing. "We are only trying to enforce the values of our republic." He said some mosques were spreading hate speech online, and cited the Grand Mosque of Pantin in a northeastern suburb of Paris. That mosque had put out a video condemning the history teacher Samuel Paty because he had shown a caricature of the Islamic prophet Muhammad in class. In October, an 18-year-old Chechnyan Muslim from Russia killed Paty.
The spokesman said the government was monitoring Generation Identitaire. "We will never let the enemies of the Republic thrive in France," he said.
But Francois Burgat doesn't believe that the government is neutral when it comes to religion. He is a political scientist at the Institute of Research and Study on the Arab and Muslim Worlds in the southern city of Marseilles. "Macron has entered a new phase," Burgat told DW, referring to the policies sought by the president. "He takes the necessary measures to please the right and the far-right, as he needs their vote in the presidential elections in 2022."
Burgat said Macron should finally accept that the country has its share of responsibility when it comes to radicalization. "Muslims often get discriminated against on the job market and feel sidelined in our country," he said. "That incites them to get radicalized. Recognizing that will help us fight at least the radicalization happening on our own soil."
Macron's wide net
Farhad Khosrokhavar, a sociologist at the School of Advanced Social Sciences in Paris, said the measures were foremost aimed at appeasing the public. Recent polls show that more than 90% of respondents think that the risk of new terror attacks in France is high or very high.
"The government is cracking down on groups that have nothing to do with radicalization," Khosrokhavar told DW. "And Macron now opposes Salafists, which in France often belong to the peaceful pietistic branch. All this is highly stigmatizing."
Khosrokhavar said France's interpretation of secularism was part of the problem because of its strict rules, such as a far-reaching ban on headscarves worn by Muslim women at school and in public workplaces. "That vision is anti-Muslim, which contributes to people getting radicalized," he said.
"It can't be a coincidence that, between 2000 and 2017, there were 23 terror attacks in France compared to 10 in Great Britain and only five in Germany," Khosrokhavar said.
The lawyer Arif said he hoped the situation would improve — and he has concrete suggestions to help make that happen. "The government should finally bring in Muslims instead of only declaring them the scapegoats," he said. "We are not the problem: We are part of the solution".
Arif called for a three-months "cool down" after terror attacks. "The government shouldn't be allowed to pass any new terror-related laws during that period," he said, "so as to prevent hasty reactions that would only limit our freedoms even more."
https://www.dw.com/en/french-muslims-say-radical-islamism-law-is-discriminatory/a-55876637
--------
Islamic Andolan Bangladesh Chief: Against Sculptures, But Do Not Support Vandalism
December 8th, 2020
'Erecting Bangabandhu's sculpture to remember him is like giving a Muslim leader a non-Islamic funeral,' says Islamic Andolan Bangladesh chief
The Islami Andolon Bangladesh chief, Chormonai Pir Syed Rezaul Karim, has said his party has never instigated anyone into vandalizing sculptures, although speaking against erecting sculptures is a rational demand from the Islamic point of view.
He said that erecting Bangabandhu's sculpture to remember him is as reprehensible as giving a Muslim leader a non-Islamic funeral.
He was speaking at a press conference at the organization's office at Purana Paltan in the capital on Tuesday.
When asked about vandalizing Bangabandhu's sculpture at Kushtia, he said: "We have only expressed our views on sculpture or idols from the point of view of Islam. But we never asked anyone to vandalize sculptures. We will support the government if it finds those engaging in vandalism and takes action against them."
On Saturday, miscreants smashed the under-construction sculpture of Bangabandhu at a key intersection in Kushtia town. The face and hands of the sculpture were vandalized.
Syed Rezaul Karim said there was no animosity towards Bangabandhu in the Ulema Keram. However, he said: " This issue conflicts with the beliefs of about 90% of the people in this country." Therefore, they demand remembering Bangabandhu in other ways but not by erecting sculptures, he said.
Two complaints have been filed with a Dhaka court, alleging sedition for speaking against the sculptures of Father of the Nation Bangabandhu Sheikh Mujibur Rahman.
Hefazat-e-Islam's Ameer Junaid Babunagari, Khelafat Majlis Acting Secretary General Mamunul Haque and Islami Andolan Bangladesh's Naib-e-Ameer Syed Faizul Karim have been named as accused in one of the cases.
Muktijoddha Mancha President Aminul Islam Bulbul filed one of the complaints.
Karim called the case ' made-up and disgusting' at the press conference.
He also said a certain section is making a fuss about this issue to demean Islmaic leaders in this country.
"Whenever any individual or organization makes any suggestions, constructive criticism or argument against the government, this certain section labels them as pro-Pakistan, Razakar, Al-Badr, communal, and fundamentalist," he said.
He said if the government failed to stop this section, religious people would resist them.
He also demanded that people who insulted the Islamic leaders, scholars and religious people by publishing satirical cartoons be brought to justice.
On November 13, a rally under the banner of "Touhidi Janata Oikya Parishad" was held at Dhupkhola ground in Gandaria, Dhaka, to oppose the installation of a sculpture of Bangabandhu on the occasion of Mujib Year.
On the same day, Mamunul publicly opposed the installation of Bangabandhu's sculpture at the Shan-e Risalat Conference, organized by Bangladesh Khelafat Jubo Majlis at BMA Auditorium in Dhaka.
On November 27, Hefazat leader Babunagari at a mahfil in Chittagong's Hathazari upazila threatened to "tear down" any sculpture set up by any party.
Amid various programs across the country in protest against such statements, an under-construction sculpture of Bangabandhu was vandalized in Kushtia early on Saturday.
https://www.dhakatribune.com/bangladesh/politics/2020/12/08/iab-chief-against-sculptures-but-do-not-support-vandalism
--------
PM Imran Khan's Islamic alliance with Malaysia, Turkey hurts Pakistanis in the Gulf
Dec 08, 2020
Pakistan citizen's misery under the Imran Khan government is evident, not just for those who live in the country but also for those working overseas.
PM Imran Khan's Islamic powerplay has hurt Pakistanis outside, especially in the Gulf.
Imran Khan had joined the Islamic alliance with Malaysia and Turkey falling out of favour with the Gulf powers..
As a cricketer, Imran Khan was Pakistan's biggest global ambassador, however, as prime minister, he may be proving to be the biggest embarrassment stumbling his way from one diplomatic disaster to the next while feeling the brunt are Pakistanis - both at home and abroad.
Imran Khan had gone against Gulf powers and joined hands with Turkey and Malaysia. Now, overseas Pakistanis are paying the price for it. Last month, the UAE had stopped issuing visas to 13 Muslim countries which includes Pakistan.
For the Pakistani labourers, it was a punch in the gut. They lost employment and the Pakistan government also suffered some losses since remittances were already falling. In July, Pakistan expected a drop of 10 per cent in remittances from the UAE. Now, the drop will be much higher and to rub salt on the wound, Indians are benefiting from the ban on Pakistanis.
Reports say a recruitment agency in Rawalpindi alone lost 3,000 openings to India - its a triple whammy for Imran Khan. While the ban is temporary, Pakistan is out of the good graces of Gulf states. The reason is Imran Khan's call to join Turkey and Malaysia - the new Muslim axis that challenges traditional Muslim powers Saudi Arabia and the UAE.
After repeated warnings, the Gulf powers dumped Pakistan and by April more than 21,000 Pakistani expats in Gulf states were laid off. In November, it grew to 50,000 as they returned to Pakistan on paid or unpaid leaves with their jobs are on the line.
Pakistan has clearly lost the plot and it may be too late to salvage the relationship. Gulf countries are moving closer to new allies with the UAE and Bahrain have recently established diplomatic ties with Israel, Indian external affairs minister S. Jaishankar recently travelled to these countries signalling a visible realignment.
Later this month, Jaishankar will travel to Qatar and Kuwait while his deputy will pay a visit to Oman. The Indian Army chief MM Naravane kicked off his visit to Saudi Arabia and the UAE today.
As India's ties with the Gulf deepen, Pakistan is being dumped. The Pakistanis have lost jobs and they only have Imran Khan to blame.
https://www.wionews.com/south-asia/pm-imran-khans-islamic-alliance-with-malaysia-turkey-hurts-pakistanis-in-the-gulf-348415
--------
Mideast
Iran: No Better Fate than Qaddafi, Omar Al-Bashir Envisaged for Normalizers of Ties with Israel
2020-December-8
"The statespersons who are busy with normalizing ties with the fake Zionist regime under humiliation and helping the US to implement its plots in the region will have no better a fate than those of Qaddafi and Omar al-Bashir," Shamkhani said in a meeting with new Syrian Foreign Minister Faisal Mekdad in Tehran on Tuesday.
He added that the international community should stand against the inhuman acts of the Zionist regime, and noted, "Undoubtedly, the world will be safer and more secure without the Zionist regime."
Shamkhani also warned that by deployment in Syria, the US is after plundering the country's oil, keeping the Zionist regime secure and strengthening the ISIL terrorist cells in the region, and said, "The US vicious presence in the region should end."
He also stressed Iran's continued support for Syria as well as the necessity for the expansion of bilateral ties.
Mekdad, for his part, lauded Iran's all-out support for Syria against terrorism and Israeli threats, and underscored the need for the further development of relations, specially in economic fields.
In a relevant development on Monday, Iranian Foreign Minister Mohammad Javad Zarif and Mekdad in a meeting in Tehran conferred on bilateral relations and the latest regional and international developments as well as the two countries' joint efforts in fight against terrorism.
During the meeting, the two officials referred to the extensive and strategic ties between Iran and Syria, stressing the two countries' determination to expand and consolidate relations, specially in the economic area.
Zarif, for his part, expressed pleasure in the continued political process in Syria, emphasizing Iran's support for the Astana process.
He also described the recent conference on the Syrian refugees in Damascus as a positive step.
Zarif also underscored the need for vigilance and consultations among Iran and Syria and other countries given the recent regional conditions and developments.
Mekdad appreciated Iran for continued support for Syria in the fight against terrorism and extremism, and termed joint cooperation between the two countries in this area important and a fundamental step to return peace and tranquility to Syria.
He also said the US abnormal acts in the region which benefit Israel's interests have increased tensions.
https://www.farsnews.ir/en/news/13990918000214/Iran-N-Beer-Fae-han-Qaddafi-Omar-Al-Bashir-Envisaged-fr-Nrmalizers-f
--------
US sanctions Iran's envoy to Houthis, Iranian university recruiting foreign fighters
Emily Judd
08 December 2020
The US announced sanctions on Iran's envoy to the Houthis Hasan Irlu on Tuesday, as well as an Iranian university that uses over 50 foreign branches to recruit fighters for Syrian President Bashar al-Assad.
Irlu, a member of Iran's Islamic Revolutionary Guard Corps (IRGC)'s overseas arm the Quds Force, recently arrived in Yemen to serve as the IRGC liaison to the Houthi militia, according to the US State Department.
"By dispatching Irlu to Yemen, the IRGC-QF is signaling its intent to increase support to the Houthis and further complicate international efforts to reach a negotiated settlement to the conflict," Secretary of State Mike Pompeo said in a statement.
Irlu had a relationship with slain IRGC-QF commander Qassem Soleimani and has provided training to Lebanese Hezbollah members, according to the State Department.
Iran's Al-Mustafa International University was also sanctioned "for facilitating IRGC-QF recruitment efforts" including recruitment for foreign militias that support al-Assad.
Multiple students at the university, which has over 50 branches around the world, have died fighting in Syria, according to the State Department.
The IRGC "has recruited Pakistani and Afghan students at Al-Mustafa International University to join the Zaynabiyoun Brigade and Fatemiyoun Division, two militias fighting on behalf of the IRGC-QF in Syria that were previously designated under counterterrorism and human rights authorities," according to the State Department.
IRGC-QF's recruitment of foreign students "illustrates the degree to which the group has infiltrated Iranian society in order to achieve its destructive goals," Treasury Secretary Steven Mnuchin said in a statement.
"These efforts, and the pervasive role the IRGC-QF plays in Iranian foreign policy, contribute to the erosion of trust in Iran's public and private institutions," Mnuchin added.
The US Treasury also designated another official in the IRGC-Quds Force, Iran-based Pakistani national Yusuf Ali Muraj, for supporting IRGC operations.
https://english.alarabiya.net/en/News/world/2020/12/08/US-to-sanction-Iran-s-ambassador-to-Houthis-Iranian-university-Report-
--------
Iran prosecutes deputy of Iranian president Rouhani
08 December 2020
Iranian prosecutors have pressed criminal charges against a deputy of President Hassan Rouhani, the judiciary said on Tuesday, making him the second Rouhani ally to face prosecution in recent weeks.
Vice President Isa Kalantari, who is Iran's environment chief, is involved in an ongoing case involving the condition of a lagoon in north of the country as well as "remarks that circulated recently on social media," judiciary spokesman Gholamhossein Esmaili told reporters. He did not elaborate.
Kalantari has faced strong criticism from conservative media in recent days over comments he made in a year-old interview that they deemed insulting to the founder of the Islamic republic, Ruhollah Khomeini.
"He has presented his explanations. We must wait and see what the court decides, as he has only been recently summoned," Esmaili said.
Kalantari told state news agency IRNA on Sunday that his comments had been taken out of context.
"If you listen to the whole interview, you will see no such (insult) has taken place. It's not logical to draw conclusions from 20-40 seconds of a two-hour interview," he said.
The 68-year-old served as agriculture minister in the 1990s and was appointed head of the environment department in 2017.
The charges against Kalantari come just days after it was reported that former vice president Shahindokht Molaverdi had been sentenced to two and a half years in prison on charges of handing classified information to foreign parties and "propaganda" against the state.
Molaverdi served as vice president for women's affairs during Rouhani's first term as president and was replaced by current Vice President Masoumeh Ebtekar in 2017.
She said she intends to appeal.
When asked about her case, Esmaili said he could not comment as the "verdict issued is not yet final."
https://english.alarabiya.net/en/News/middle-east/2020/12/08/Iran-prosecutes-deputy-of-Iranian-president-Rouhani
--------
Iran Supreme Court upholds death sentence against journalist Ruhollah Zam
08 December 2020
Iran's Supreme Court upheld the death penalty of a once-exiled journalist over his online work that helped inspire nationwide economic protests three years ago, Iranian media reported on Tuesday.
The semiofficial Tasnim news agency quoted judiciary spokesman Gholamhossein Esmaili as saying that the country's Supreme Court confirmed Ruhollah Zam's death sentence. It was not clear precisely when the court made its ruling.
For all the latest headlines, follow our Google News channel online or via the app.
It is also not clear when Zam's sentence will be carried out. Under Iranian law, Zam has another chance to appeal and the judiciary chief has the power to cancel the ruling and order a retrial if he finds it in violation of Sharia law.
In June, a court sentenced Zam to death, saying he had been convicted of "corruption on Earth," a charge often used in cases involving espionage or attempts to overthrow Iran's government.
Zam's website and a channel he created on the popular messaging app Telegram had spread the timings of the protests and embarrassing information about officials that directly challenged Iran's Shiite theocracy. Those demonstrations, which began at the end of 2017, represented the biggest challenge to Iran since the 2009 Green Movement protests and set the stage for similar mass unrest in November of last year.
The initial spark for the 2017 protests was a sudden jump in food prices. Many believe that hard-line opponents of Iranian President Hassan Rouhani instigated the first demonstrations in the conservative city of Mashhad in eastern Iran, trying to direct public anger at the president. But as protests spread from town to town, the backlash turned against the entire ruling class.
Soon, cries directly challenging Rouhani and even Supreme Leader Ayatollah Ali Khamenei could be heard in online videos shared by Zam. Zam's channel also shared times and organizational details for the protests.
Telegram shut down the channel over Iranian government complaints it spread information about how to make gasoline bombs. The channel later continued under a different name. Zam, who has said he fled Iran after being falsely accused of working with foreign intelligence services, denied inciting violence on Telegram at the time.
The details of his arrest still remain unclear. Though he was based in Paris, Zam somehow returned to Iran and found himself detained by intelligence officials. A series of a televised confessions aired earlier this year over his work.
https://english.alarabiya.net/en/News/middle-east/2020/12/08/Iran-Supreme-Court-upholds-death-sentence-against-journalist-Ruhollah-Zam
--------
Israel conflict with Arab states, not Iran, main problem in Mideast: Russian envoy
09 December 2020
The Russian ambassador to Tel Aviv has slammed the regime's dismal record of attacks against sovereign UN member states, saying Israel's conflict with Palestine and other Arab countries, not Iran, is the root cause of instability in the Middle East.
"The problem in the region is not Iranian activities," Anatoly Viktorov told Israeli newspaper The Jerusalem Post on Tuesday. "It's a lack of understanding between countries and non-compliance with UN resolutions in the Israel-Arab and Israel-Palestinian conflict."
He also referred to the tunnels under Lebanon's border with the territories occupied by Israel, which Tel Aviv claims to have been dug by the Hezbollah resistance movement, saying there was "no proof Hezbollah created the tunnels."
The Russian envoy further blamed the Israeli regime for fueling violence in the region through conducting airstrikes on Syria.
"Israel is attacking Hezbollah, Hezbollah is not attacking Israel," Viktorov said, adding that Tel Aviv should not attack "the territories of sovereign UN members."
He also rejected the idea that Israel coordinates its attacks with Russia, saying any warning Tel Aviv gives Moscow is about the safety of Russian forces in Syria.
"There is no way that we are approving any Israeli strikes on Syria, never in the past and never in the future," he stressed.
Israel frequently targets positions inside Syria, especially those of Hezbollah which has been helping the Syrian army in its fight against Takfiri militants.
The occupying regime mostly keeps quiet about the attacks on Syrian territories, which many view as knee-jerk reaction to Syrian government's increasing success in confronting terrorism.
Commenting on Israel's recent normalization deals with certain Arab countries, Viktorov said Russia supports the pacts, but that the Israeli-Palestinian conflict must still be addressed within the framework of the so-called two-state solution.
"We strongly believe that the Palestinian question should not be put aside," he said. "The normalization should not replace a Palestinian-Israeli settlement, because this problem will remain and will continue to endanger not only the countries and peoples of the region but also many others around the globe."
Moscow's offer to host Israeli-Palestinian talks still stands, as well as a suggestion to hold an international conference on the matter, he noted.
"Israel should sit down and talk about how to take everybody's legitimate concerns into account and not create alliances and blocs against somebody else," Viktorov said in an apparent reference to the regime's partnerships with Persian Gulf states against Iran.
Unilateral US withdrawal from JCPOA 'unfortunate'
Elsewhere in his remarks, the Russian ambassador slammed the US for the unraveling of the 2015 nuclear deal, officially known as the Joint Comprehensive Plan of Action (JCPOA).
He emphasized that it was "unfortunate" that Washington exited the accord, something which led Iran to begin suspending its commitments.
"The first step was made by... our American colleagues who unfortunately decided to quit the JCPOA [in 2018]," Viktorov said. "They quit the plan and that allowed the Iranian side to undertake some steps which are not in full compliance with the plan, which is unfortunate as well."
If the US returns to the deal, "it will make many things simpler," he added. "It will be helpful to reduce concerns and allow the Iranians to develop a peaceful atomic energy program."
Asked whether Russia would sell arms to Iran after the UN arms embargo was lifted earlier this year, he replied, "Iran is a sovereign state, why not? I am not familiar with specific plans; it's a matter of negotiations."
https://www.presstv.com/Detail/2020/12/09/640330/Russia-Anatoly-Viktorov-Israel-Iran-Mideast-problem
--------
Southeast Asia
Umno can write a new page in the history of the nation
Moaz Nair
December 9, 2020
There seems to be no unity among Umno, PAS and PPBM although they are all members of the Perikatan Nasional (PN) government. This should prove that a coalition catering to a single race does not work.
In a single-race arrangement, there are bound to be intra-racial problems since it is in human nature to compete for domination in the hunt for power.
In truth, there is no such thing as Malay unity or Islamic solidarity in Malaysian politics. Only common goals and a shared ideology can bring about true togetherness.
Malaysia is blessed with a multiracial society and the formula worked out by Tunku Abdul Rahman in forming the Alliance and by Abdul Razak Hussein in forming Barisan Nasional (BN) worked well for six decades.
Umno should realise that it was once perceived as a moderate political party.
Even today, not everything about Umno is bad. But its reputation has taken some beating through the fault of some of its leaders. They lost their footing because they assumed the party would rule forever. Corruption crept in and ruined the party's image. Consequently, BN fell in the 2018 general election.
If Umno cleans itself up, shuns corruption and chooses the moderate path in politics, it will once again be propped up by all races to lead the country in a new multiracial setup.
It is abhorrent in a multiracial society to incite racial and religious strife, as some Malay leaders are wont to do. They may gain short-term support by stirring up emotions. In the long run, however, people will see through the rhetoric and realise that it is meant only to dupe voters.
In Perak, we have just seen the menteri besar losing his post after a "confidence vote" that ended up becoming a no-confidence vote.
In this episode, the Pakatan Harapan (PH) parties – DAP, PKR and Amanah – joined hands with Umno in expressing disapproval of the state leadership.
Perak was ruled by PPBM, PAS and Umno under the PN banner.
If the PH parties could team up with Umno to form the next state government, we might see the return of moderation and multiracial politics. It might pave the way for a unity government that will bring stability to the state. This would augur well for the whole country.
DAP, though Chinese-dominated, is a multiracial party with sizeable voter support. In the past, it contested for only about a fifth of the seats in Parliament, usually against MCA, MIC and Gerakan, not Umno or PAS.
Umno has usually contested against PAS in almost all Malay-majority constituencies. Since it has virtually never vied for non-Malay majority seats, DAP is not a threat to it.
With Umno teaming up with DAP, each can show that it has chosen a moderate political path. We can then hope for the end of rhetoric on race and religion.
DAP has long professed to seek integrity, accountability and excellence in governance. It has not clamoured for absolute power. It wants to see a government that has deference to the wishes of all ethnic groups and a stable and harmonious society that will earn the respect of the world and attract investors.
It is cognisant that it is the Malays who must lead the country and has shown this by giving way in Perak, Selangor and Putrajaya.
In fact, Malaysians in general also believe Malays should lead the country, but this does not mean they will tolerate incompetent and dishonest leaders.
By virtue of their being the majority race, Malays have been leading the country since independence and this has never been a problem for the non-Malays.
DAP has in its ranks many educated and competent leaders and the party has business-oriented goals in politics. This will indeed be an asset to the nation. Its success in Penang could be duplicated in other states.
DAP has always made it clear that it upholds the Federal Constitution with all its provisions regarding the position of the Malays, of Islam, of the national language of the Malay rulers.
Umno has now learned the hard way that there is always a relentless fight for power and position among the Malays. It is only when there is a multiracial government that Umno or a Malay can take the lead, with allied parties participating in nation building.
Perhaps it is time for Umno to revive the kind of government that it led for more than six decades by roping in other parties, including the PH parties, in forming a stable government.
https://www.freemalaysiatoday.com/category/highlight/2020/12/09/umno-can-write-a-new-page-in-the-history-of-the-nation/
--------
In conservative Indonesia, a gay ex-policeman takes his battle to court
December 9, 2020
JAKARTA: The first gay Indonesian policeman to sue the conservative country's police force for wrongful dismissal due to sexual orientation was back in courts this week, determined to be reinstated.
Tri Teguh Pujianto, a 31-year-old former police brigadier was fired in 2018 after 10 years on the job, after police in a different town apprehended him and his partner on Valentine's Day when they were saying goodbyes at his partner's workplace.
The landmark case in the world's largest Muslim-majority nation was initially thrown out last year after a judge told Teguh he had to wait until the police internal appeals process was completed.
That is now over and Teguh refiled his suit in August in what rights groups say is the first case of its kind.
"This is my fight, my last-ditch effort," Teguh told Reuters.
"Why won't they judge my service for all those years? Why exaggerate my mistakes, which I don't think were mistakes anyway?"
With the exception of sharia-ruled Aceh province where same-sex relations are banned, homosexuality is not illegal in Indonesia although it is generally considered a taboo subject.
The Southeast Asian country is, however, becoming less tolerant of the lesbian, gay, bisexual and transgender (LGBT) community as some Indonesian politicians become more vocal about having Islam play a larger role in the state.
A survey by the Pew Research Center this year also showed that 80% of Indonesians believe homosexuality "should not be accepted by society".
Discrimination and violent attacks against LGBT people have increased in recent years and police have prosecuted members of the community using anti-pornography and other laws.
Lawmakers from four political parties this year have also been trying to garner support, so far unsuccessfully, to pass a bill requiring LGBT people to seek treatment at rehabilitation centres.
The Central Java police have accused Teguh of violating "ethical codes of the national police… by the deviant act of having same-sex intercourse", a court document shows.
Teguh's legal team said they are challenging what they call the "elastic" nature of the police code of conduct given there is no mention of sexual orientation in police regulations.
Representatives for the Central Java Police, National Police and the National Police Commission did not respond to Reuters requests for comment.
Dede Oetomo, a gay scholar who runs the advoacy group GAYa NUSANTARA, said Teguh had made history, whether he wins his case or not.
"He's broken the mould because he's brave," he said. "My hope is that more activists will emerge from cases like his."
Teguh now runs a barber shop, a side business that he started in 2013. He said he's always had the support of family and his friends in the force for his efforts to regain what has been his dream job since high school.
Asked why he is persevering, Teguh said he was fighting not only for himself.
"I want to fight for basic human rights, so there will no longer be arbitrary actions taken against minorities," he said.
https://www.freemalaysiatoday.com/category/world/2020/12/09/in-conservative-indonesia-a-gay-ex-policeman-takes-his-battle-to-court/
--------
What hardline Islamic cleric Rizieq Shihab's return means for Indonesian politics
December 8th, 2020
Rizieq has already met with several key opposition figures and there is a sense that politicking for the 2024 election is already underway
Six supporters of Indonesian Islamic cleric Rizieq Shihab were killed in a shootout on Monday, police said, raising worries the clash could reignite tensions between authorities and Islamist groups in the world's biggest Muslim majority country.
Since his return from self-exile in Saudi Arabia last month, Rizieq has declared plans for a "moral revolution" causing unease in President Joko Widodo's administration as Indonesia battles the coronavirus pandemic and an economic recession.
Who is Rizieq Shihab?
Hardline Islamic cleric Rizieq Shihab has for years cut a controversial figure in Indonesian politics.
Rizieq heads the Islamic Defender's Front (FPI) group. He was jailed in 2008 for inciting violence and left Indonesia in 2017 after facing charges of pornography, and insulting state ideology, which were later dropped.
With a reputation for raiding bars, brothels and violently cracking down on religious minorities, the FPI has since become politically influential.
In 2016, Rizieq was the figurehead of the mass 212 movement against Jakarta's former Christian governor, Basuki Tjahaja Purnama, or Ahok, who was jailed on charges of blasphemy for insulating Islam.
The 2016 mass rallies, the biggest since the fall of Suharto in 1998, raised concern about the rise of identity politics and political Islam. The President, known as "Jokowi", viewed the rallies as one of the biggest threats to his government.
What happened in shootout?
When Rizieq returned to Indonesia he was met by tens of thousands of supporters and in subsequent days held several events also attended by thousands.
Hard hit by the pandemic and amid restrictions on mass gatherings, police have twice summoned Rizieq for questioning over alleged violation of health protocols. The cleric has ignored the requests, most recently on Monday – the day of the shootout in which police said six of his supporters were killed.
Police say they were tailing a convoy of Rizieq supporters on a Jakarta highway just after midnight after hearing they were preparing to mobilize, when firearms were pointed at them. Police say they acted in self-defence when they opened fire and killed six people.
The FPI claims Rizieq was traveling to a dawn prayer when they were attacked by unknown assailants who "abducted" six of his bodyguards. An FPI spokesperson described the incident as an "extrajudicial killing."
Amnesty International Indonesia and Indonesia Police Watch have called for an independent investigation.
How big a force is Islam in Indonesian politics?
As the world's biggest Muslim-majority nation Islam has always been important in Indonesian politics. Every president has been Muslim. The 2016 rallies against the Jakarta governor saw Islam take on an increasingly prominent political role.
In a move widely seen as an attempt to appeal to Islamic voters, president Jokowi chose a senior Islamic cleric, Ma'ruf Amin, as his vice presidential running mate in 2019.
To further neutralize the threat posed by Islamists, in 2019 Jokowi appointed fiery former general Prabowo Subianto as defence minister. Prabowo had harnessed support from Islamist groups when running against Jokowi.
While Rizieq was overseas, hardline Islamic groups such as the FPI have been relatively quiet and Jokowi had until the pandemic hit, been able to govern without too much pushback.
What could happen now?
Political analysts say given the opposition vacuum, the coronavirus and the first recession in 22 years, Rizieq may harness frustrations with the government and pose a threat.
The 55-year-old cleric has already met with several key opposition figures and there is a sense that politicking for the 2024 election is already underway.
More immediately, Monday's fatal clash with police may create six "martyrs" and give the FPI a rallying point.
According to sources and analysts that spoke to Reuters the government grossly underestimated Rizieq's continued appeal and following his reception was aware it would have to carefully calibrate its response, fearing if it cracked down too hard it may backfire.
Despite more vocal backlash from pluralists and moderate Islamic groups such as the MUI toward Rizieq this year, Monday's incident was unlikely to have met the careful approach the president and his key ministers had been aiming for.
https://www.dhakatribune.com/world/south-east-asia/2020/12/08/what-hardline-islamic-cleric-rizieq-shihab-s-return-means-for-indonesian-politics
--------
Arab World
Saudi social media, Muslim countries express anger over demolition of Shia mosque in al-Awamiyah
December 9, 2020
Saudi forces have demolished Imam Hussein (AS) mosque in al-Awamiyah where the prayers were led by prominent Shia cleric Sheikh Nimr Baqir al-Nimr before his execution.
Social media users have urged for an end to crimes by Al-Saud against the Shia community in the country calling the demolished mosque in al-Awamiyah as the place that shook the King Salman and his son's kingdom.
Angered by demolition of al-Awamiyah mosque, people stressed that the flames of uprising by Sheikh Nimr continue burning as long as the oppressors desecrate the holy land and its religious sanctities.
They added that the demolition of al-Awamiyah mosque is not a political move but a campaign with ideological motivations since al-Saud is a Takfiri (excommunication) regime that excludes Shia mosques from religious vanues.
https://en.abna24.com/news//saudi-social-media-muslim-countries-express-anger-over-demolition-of-shia-mosque-in-al-awamiyah_1093757.html
--------
OPCW Cover-Up Scandal Shows 'Culture Of Lying Central To Western Narrative,' Ex-Diplomat Says
09 December 2020
The OPCW's cover-up scandal, under US pressure, of a Syria chemical weapons probe shows "the culture of lying has become so central to the Western narrative," a former US Senate policy adviser and diplomat says.
The Organization for the Prohibition of Chemical Weapons reportedly suppressed evidence that undermined the pretext for the US-led bombing of Syria in April 2018.
The mainstream media is also aiding and abetting such duplicitous cover-ups, disregarding other narratives as bogus, James Jatras suggested in an interview with Press TV on Tuesday.
"Unfortunately the duplicity of the Western governments, the sheer mendacity of the lying is reflected in the mainstream media that are happy to lie for them and not only to cover up the lies of their government... but also to suppress dissenting voices and push them into information ghetto, where they're dismissed as conspiracy theories or fake news, when they knew from the start that was the truth," the political commentator said. "But they suppressed it."
The cover-up, which also aimed to undermine a Russia narrative, is part of the attitude adopted by the Western governments long ago, Jatras suggested.
"There's so many layers of duplicity here; it is shocking but it's not surprising that the attitude of the Western governments is that, 'We're always right,'" said the specialist in international relations.
Documents obtained https://thegrayzone.com/2020/12/07/opcw-executives-whistleblower-syria-leaks/ by The Grayzone show that OPCW executives privately criticized the manipulation of a Syria chemical weapons probe, and supported a dissenting veteran inspector.
"That only shows not only how political things have become but also that the culture of lying has become so central to the Western narrative; it's warfare against other countries," Jatras noted.
https://www.presstv.com/Detail/2020/12/09/640325/OPCW-scandal-shows-%E2%80%98culture-of-lying-central-to-Western-narrative%E2%80%99
--------
Uzbekistan repatriates 98 ISIS-linked women and children from Syrian camps
08 December 2020
Uzbekistan brought home 25 women and 73 children on Tuesday from Syria where they had been staying at camps with other families of ISIS fighters, the Tashkent government said.
A government source said last month dozens of ethnic Uzbeks remained in al-Hol and Roj camps in the Kurdish-controlled part of Syria "in deplorable conditions."
Kurdish fighters have seized much of northern and eastern Syria from ISIS extremist group and have since held thousands of militants in prisons, while their wives and children - numbering tens of thousands - are living in camps.
For all the latest headlines follow our Google News channel online or via the app.
UNICEF said in August eight children had died in al-Hol, where it said children from 60 countries were languishing and COVID-19 infections among camp workers had worsened conditions.
Thousands of people from the predominantly Muslim Central Asia, where Uzbekistan is the most populous nation, are believed to have joined ISIS, with men often bringing their families along.
While many Western countries stall over returning their citizens, fearing possible attacks, Uzbekistan repatriated 220 women and children from Syria last year. There have been no recent reports on their whereabouts.
It said on Tuesday the new returnees would first enter a medical facility and then get help with jobs and accommodation.
"The necessary conditions will be created for them to return to a peaceful life and fully adapt to society," It did not say where they would live.
https://english.alarabiya.net/en/News/world/2020/12/08/Uzbekistan-repatriates-98-ISIS-linked-women-and-children-from-Syrian-camps
--------
Syria's White Helmets senior member and family flown to Germany
08 December 2020
A senior member of the Syrian civil defense and medical group that operates in opposition-held areas, known as the White Helmets, has been flown to Germany, a German diplomat said Tuesday.
Speaking on condition of anonymity because she wasn't authorized to be quoted by name, the official confirmed a report by German weekly Der Spiegel that Khaled al-Saleh and his family had arrived in Germany.
Der Spiegel reported that al-Saleh was flown out of Jordan on a Luftwaffe plane late Monday.
He had been living in the kingdom since 2018 after helping organize the evacuation of hundreds of besieged White Helmet members from Syria to Jordan, via Israel.
Many of those evacuated were resettled in Europe and Canada, but efforts to bring al-Saleh to Germany were stymied by concerns among security officials in Germany that he might have ties to Islamist extremists, Der Spiegel reported.
The White Helmets have enjoyed backing and received funding and training from Western nations and have been nominated previously for the Nobel Peace Prize. The Syrian government and Russia accuses them of cooperating with radical militant groups.
Der Spiegel reported that Jordan's King Abdullah II personally intervened with German Chancellor Angela Merkel to ensure al-Saleh's resettlement.
Hundreds of thousands of Syrians have sought refuge in Germany since the start of the war in Syria.
https://english.alarabiya.net/en/News/middle-east/2020/12/08/Syria-crisis-Syria-s-White-Helmets-senior-member-and-family-flown-to-Germany
--------
Sheikh Sabah al-Khalid returns as Kuwait's prime minister
08 December 2020
Kuwait's Emir Sheikh Nawaf al-Ahmad Al Sabah has reappointed Sheikh Sabah al-Khalid Al Sabah as prime minister following general elections, which saw the opposition win almost half of the parliament's seats.
The emir on Tuesday asked Sheikh Sabah to nominate members of a new cabinet for approval, state media reported.
Members of the Al Sabah ruling family, in power for the past 250 years, retain full control over key government and executive posts.
Sheikh Sabah's cabinet resigned on Sunday in a routine procedure after the elections.
According to the results announced by the electoral commission on state TV on Sunday, candidates belonging to or leaning toward the opposition won 24 seats in the 50-seat National Assembly, up from 16 in the previous parliament.
The polls were the first since Sheikh Nawaf was sworn in as the new emir of Kuwait in September following the death of his half-brother, Sheikh Sabah al-Ahmad Al Sabah, at the age of 91.
Under the constitution, the emir has the final say in state matters and can dissolve the legislature at the recommendation of the government.
The premier traditionally helps navigate the often tense relationship between the government and parliament.
Sheikh Sabah had been in charge of the Foreign Ministry since 2011 before being appointed prime minister in late 2019.
He faces the urgent task of overcoming a legislative gridlock on a debt law.
The parliament has repeatedly rejected the bill, which would allow Kuwait to tap international debt markets as low oil prices and the coronavirus pandemic caused a liquidity crisis in the cradle-to-grave welfare state.
https://www.presstv.com/Detail/2020/12/08/640274/Sheikh-Sabah-al-Khalid-returns-as-Kuwait-prime-minister
--------
India
Agencies to Examine Christchurch Shooter Brenton Tarrant's three-month Stay In India
Neeraj Chauhan
Dec 09, 2020
Indian intelligence officials said on Tuesday that they will look into 2019 Christchurch mosque shooter Brenton Tarrant's three-month visit to India to find out details of the places he visited and the people he met.
According to a comprehensive 792-page New Zealand Royal Commission of Inquiry report released on Tuesday, the Australian-born attacker was in India between November 21, 2015 and February 18, 2016. HT has seen a copy of the report.
The report added that Tarrant travelled extensively, always alone, between April 15, 2014 and August 17, 2017 to various countries before moving to New Zealand. In all, the inquiry report lists 57 countries spread over Asia, most of Europe and Africa, where he travelled during the three years.
He came to India immediately after finishing a 23 day-trip to Nepal.
In fact, his longest stay during those three years was in India. "The longest visit the individual (Tarrant) made to any one country was to India where he stayed between 21 November 2015 and 18 February 2016," the report said. He visited several countries for about a month or more, including Japan, Thailand, Vietnam, South Korea, Myanmar, Russia, Serbia, Croatia and Slovenia.
A senior Indian counter-terrorism official said Indian agencies will enquire about the cities he visited, and the people he was in touch with or stayed with. "We will seek information from regional FRROs (Foreigners Regional Registration Offices) about his travel in India," said this officer, who requested anonymity.
He added, "There is no formal enquiry or investigation in India as of now. We will look into his travel on the basis of Royal Commission of Inquiry report. If required later, we may seek further inputs from New Zealand authorities".
The report says that "while extremist groups (including violent extremists) can be found in some of the countries the individual (Tarrant) visited, there is no evidence that he met with them".
"Likewise, there is no evidence that he engaged in training or investigated potential targets," the report stated.
Tarrant, 30, was sentenced to life in prison without the possibility of parole in August after pleading guilty to 92 counts of terrorism, murder and attempted murder for killing 51 Muslim worshippers including five Indians at two mosques during Friday prayers in Christchurch on March 15, 2019.
The report says Tarrant lived off the money that he received from his father and income from investments made with it. "With the money from his father, the individual travelled extensively. First, in 2013, he explored New Zealand and Australia and then between 2014 and 2017 he travelled extensively around the world," it said.
The Royal Commission has concluded that when Tarrant moved to New Zealand in August 2017, it was with a fully developed terrorist ideology based on his adoption of the Great Replacement Theory and his associated beliefs that immigration, particularly by Muslim migrants, into Western countries was an existential threat to Western society and that the appropriate response (at least for him) was violence.
The Great Replacement Theory , popular among white supremacists and right-wing groups is that there is a conspiracy to replace white people with non-whites, largely through migration.
The report adds the purpose of the travel was not to meet up with extreme right-wing people or groups or engage in training activities or reconnaissance of possible targets. "Put simply, he travelled widely because he could and had nothing better to do," it said.
https://www.hindustantimes.com/india-news/agencies-to-examine-christchurch-shooter-s-3-month-stay-in-india/story-hpHSyDLmknHlzg6Ulsao6O.html
--------
Bharat Bandh: Members of Muslim organisations take out protest rally in Ludhiana
Dec 8, 2020
LUDHIANA: Members of various Muslim organisations in the city, led by Shahi Imam of Punjab Maulana Habib-ur-Rehman Sani Ludhianvi, took out a protest march during Bharat Bandh against the central government's farms laws. Protesters were holding placards with messages in support of farmers and were also waving black flags.
The protesters also raised slogans like: 'Modi government murdabad', 'Kisan ekta zindabad', 'Gundagardi nahi chalegi, kaale kanoon wapis lo' (Hooliganism will not work, take back the black laws). The procession started in front of Jama Masjid, passed through Jagraon Bridge, Railway Station Road, Brown Road, Subhani Building, Shahpur Road and ended at Field Ganj Chowk. Leaders of other religions were also present during the rally. Addressing the protesters, Maulana Habib-ur-Rehman Sani Ludhianvi, who is national president of Majlis-e-Ahrar-e-Islam, said that farmers are the pride of the country and people of all faiths engaged in farming serve the country and remain at distance from hatred. He alleged that the central government is playing with the sentiments of all sections of the country, which was not conducive for democracy.
Shahi Imam further said that they will not allow anyone to rob the rights of their "farmer brothers", no matter how many sacrifices they will have to make for it. He added that it is shameful to discredit the farmer's movement.
Religious heads said that the Modi government should leave the capitalists and make agricultural laws according to the farmers. He added that as long as the farmers were on the path of agitation, the whole country would stand by them.
Naib Shahi Imam Maulana Mohammad Usman Ludhianvi also addressed the gathering. He said that they also joined the Sangat (group) sitting on Chakka Jam (blocking road traffic) at the Jagraon Bridge for some time.
https://timesofindia.indiatimes.com/city/ludhiana/bharat-bandh-members-of-muslim-organisations-take-out-protest-rally-in-ludhiana/articleshow/79624897.cms
--------
Comparing farmers' protest with Shaheen Bagh is like comparing apple with oranges: Congress MP Manish Tewari
Dec 8, 2020
NEW DELHI: Congress spokesperson Manish Tewari has refuted the statements of the BJP leaders that the ongoing farmers' protest is comparable to the Shaheen Bagh agitation witnessed earlier this year.
Talking to timesofindia.com, Tewari said comparing farmers' protest against the three farm laws with Shaheen Bagh agitation against the Citizenship (Amendment) Act (CAA) was like comparing apples and oranges.
Tewari, a Lok Sabha MP from Punjab's Anandpur Sahib, said, "There is no parallel between the farmers' protest and the Shaheen Bagh agitation. If at all the farmers' protest is to be compared, why not do it with the JP Movement, anti-Mandal agitation or the Anna Hazare anti-corruption movement of 2011?"
He said the farmers' protest was in no way limited to protesters from Congress-ruled states of Punjab and Rajasthan, as is being alleged. Protesters from BJP-ruled states such as Haryana, Madhya Pradesh and Uttar Pradesh are also a part of the protest, he added.
Tewari said lawyers of Gurgaon court in Haryana are also on strike on Bharat Bandh on Tuesday.
The former Union minister said eight Congress MPs held a protest at Jantar Mantar on Monday to demand immediate convening of Parliament session.
On BJP leaders stating that all anti-BJP forces have joined hands with the protesting farmers, he asked why the Delhi borders have been sealed.
On internationalisation of the farmers' protest with Canadian prime minister extending support to it, he said: "Even Prime Minister Narendra Modi had gone to the US and raised the slogan of "Abki baar Trump sarkar (Trump government once again). What is good for the goose is good for the gander."
Some BJP leaders feel the developments are quite akin to the Shaheen Bagh protest that took place from December 2019 to March this year against the Citizenship (Amendment) Act (CAA).
Talking to the timesofindia.com earlier in the day, Union minorities welfare minister Mukhtar Abbas Naqvi said a similar pattern could be seen between the two protests.
The minister said there was a long history of such agitations being controlled by external forces. He said the 'losers' among the politicians and activists mislead the gullible people and then they hijack the agitations. Their strategy is to confuse the people if they cannot convince them.
Naqvi said the innocent women in the Shaheen Bagh protest were confused by the external forces. They were confused by being told that the Modi government would introduce a National Register of Citizens (NRC) after CAA.
Naqvi said they have adopted the same modus operandi in the case of the farm laws. They have confused the farmers by telling them that the minimum support price (MSP) would be abolished and the lands would be taken away, he said, adding that the Modi government has taken extraordinary steps for the welfare and empowerment of the farmers.
BJP MLA from Delhi's Vishwas Nagar OP Sharma too said the farmers' agitation and the Shaheen Bagh are similar on several points. Some people thrive on instilling imaginary fear in the minds of the innocent people, he said.
Questioning the motive of the influencers of the agitationists, he said the Modi government has no intentions of taking away any rights or privileges either by CAA or the farm laws. "These external forces have ulterior motives," he said.
https://timesofindia.indiatimes.com/india/comparing-farmers-protest-with-shaheen-bagh-is-like-comparing-apple-with-oranges-congress-mp-manish-tewari/articleshow/79629169.cms
--------
2 terrorists killed in encounter in J&K's Pulwama
Dec 9, 2020
PULWAMA: Two unidentified terrorists were killed in an encounter that broke out at Tiken area of Pulwama on Wednesday, said Jammu and Kashmir Police.
"Two unidentified terrorists killed. Operation going on. Further details shall follow," said Jammu and Kashmir Police.
The encounter started in the wee hours of Wednesday in the Tiken area of Pulwama. The police and security forces are engaged in the operation.
https://timesofindia.indiatimes.com/india/2-terrorists-killed-in-encounter-in-jks-pulwama/articleshow/79636167.cms
--------
Lawsuit for restoration of deities at temple complex claimed to be situated in Qutub Minar
Dec 8, 2020
NEW DELHI: A lawsuit has been filed in a Delhi court seeking restoration of Hindu and Jain deities and the right to worship within, what the petitioners claimed was temple complex situated inside the Qutub Minar complex at Mehrauli here.
The matter came up for hearing on Tuesday before civil judge Neha Sharma who fixed the next date of hearing on December 24.
The suit has been filed on behalf of Jain deity Tirthankar Lord Rishabh Dev and Hindu deity Lord Vishnu through next friend advocate Hari Shankar Jain and advocate Ranjana Agnihotri respectively.
The lawsuit claimed that short history displayed by the archeological survey of India (ASI) narrated that 27 temples were demolished and reusing the materials of the construction of Quwwat-ul-Islam Mosque was raised inside the complex.
The suit, filed by advocate Vishnu S Jain, sought declaration that principal deity Tirthankar Lord Rishabh Dev and principal deity Lord Vishnu, along with Lord Ganesh, Lord Shiva, Goddess Gauri, God Sun, Lord Hanuman including presiding deities of 27 temples, have right to be restored and worshiped with rites and rituals, performance of regular pooja within the alleged temple complex situated in the area.
It further sought issuance of mandatory injunction directing the Central government to create a trust, according to Trust Act 1882, and to hand over the management and administration of the temple complex situated within the area of Qutub complex.
Decree be passed in the nature of mandatory injunction, directing the trust, to be created by the Central government, to manage the affairs of 27 Hindu and Jain temples with Iron Pillar, in accordance with the scheme of administration framed by the Central government, situated within the area of Qutub complex.
Decree be passed in the nature of permanent injunction, restraining the defendants (Centre and ASI) permanently from interfering in making necessary repair works, raising construction and making arrangements for 'pooja', 'darshan' and worship of deities, the suit said.
It claimed that there existed huge and lofty Hindu and Jain temples of Lord Vishnu and Lord Rishabh Dev as presiding deities along with Lord Shiva, Lord Ganesh, God Sun and Goddess Gauri and Jain Tirthankars along with constellations, within the precincts of Qutub Minar.
It further alleged that the temple was partly demolished by Qutubdin Aibak, a general in the army of Mohamad Ghori.
https://timesofindia.indiatimes.com/india/lawsuit-for-restoration-of-deities-at-temple-complex-claimed-to-be-situated-in-qutub-minar/articleshow/79630542.cms
--------
3 terrorists killed in Pulwama from Pak-based Al-Badr group, say police
Dec 09, 2020
Three terrorists reportedly belonging to the Al-Badr group were killed in an encounter at South Kashmir's Pulwama district on Wednesday morning, police said.
A joint operation was launched by the police, army and the CRPF in the wee hours after forces received an input that two to three terrorists were hiding at Tiken village in Pulwama.
Police say all three militants killed in the operation belong to the Pakistan based Islamic terrorist outfit Al-Badr
Earlier in the day the police spokesman had confirmed the killing of two terrorists .
"02 unidentified #terrorists killed. #Operation going on. Further details shall follow," J&K police spokesman had tweeted.
The identity of the slain terrorists have not been revealed by the police. This is the third operation launched by the forces in Kashmir since last night. Two other operations were launched in north Kashmir, however, no contact was established with terrorists during those cordon and search operations.
https://www.hindustantimes.com/india-news/two-unidentified-militants-killed-in-pulwama-operation-underway/story-UdHjf89PiNjGsBjq0uZLPK.html
--------
India, Qatar to set up task force to facilitate investments into India
Rezaul H Laskar
Dec 09, 2020
India and Qatar decided on Tuesday to set up a special task force to facilitate investments by the Qatar Investment Authority, part of India's ongoing outreach to key West Asian states to overcome the economic impact of the Covid-19 pandemic.
The decision was made when Prime Minister Narendra Modi spoke on the telephone with the emir of Qatar, Sheikh Tamim Bin Hamad Al-Thani. The two leaders also looked at potential Qatari investments in the entire energy value chain in India. The move came ahead of an expected visit to Qatar and Kuwait by external affairs minister S Jaishankar and a trip to Oman by minister of state for external affairs V Muraleedharan.
The leaders of India and Qatar discussed the "robust cooperation" in investment flows and energy security, and decided to "create a special task force to further facilitate investments by Qatar Investment Authority into India", the ministry said.
They also decided to explore Qatari investments in the energy value chain in India and reviewed developments in investment and energy sectors.
https://www.hindustantimes.com/india-news/india-qatar-to-set-up-task-force-to-facilitate-investments-into-india/story-H5J4MVBP4IJxnEVNc16YAL.html
--------
Europe
Jihadism In Spain: A Silent But Real Threat
Dec 9, 2020
MADRID: Europe's latest jihadist attacks may have targeted France and Austria, but Spain, like the rest of the continent, remains within the sights of extremists and the threat level is still "severe", experts say.
The issue has returned to the headlines in Spain since last month, with three men currently on trial near Madrid for helping the jihadists behind the 2017 vehicle attacks in Barcelona and a nearby resort that killed 16 and was claimed by the Islamic State (IS) group. The trial is due to end on December 16.
There have also been a string of arrests in recent weeks, including a Moroccan imam who, according to police, provided "logistical support" to an IS militant in Syria allowing him to settle in Spain in 2018.
There are five levels of threat in Spain and since 2015, the country has been at level four, meaning the threat of an attack is considered high.
Speaking at a recent forum organised by the Real Instituto Elcano think tank, Spain's junior security minister Rafael Perez Ruiz said jihadism was "the main threat to our country and the international community as a whole".
And the response, he said, was playing out on two fronts: in Spain and in Africa's vast, arid Sahel region, particularly in Mali, which in recent years has become a breeding ground for jihadist groups, turning it into "the epicentre of the terror threat".
It is there that Spain has been engaged in a policy of military training, diplomatic engagement and economic development.
Although public perception is that the threat level "has decreased", particularly since the defeat of the Islamic State group's caliphate in Iraq and Syria, said Manuel R. Torres, a jihadism expert at Seville's Pablo de Olavide University: but the reality is that the threat remains "severe".
And the situation requires "significant counter-terror activity" in Spain, where more than 30 people have been arrested this year on terror-related charges, interior ministry figures show.
Among them were two people who sent money to IS in Syria, and a radicalised young Spanish woman who was preparing to head to Syria to marry a jihadist.
The radicalisation process had not changed over the past decade, said Torres.
"The ongoing consumption of propaganda" along with personal relationships within jihadist networks eventually "proved decisive in the shift from cognitive radicalisation to the use of violence".
Relationships have been a key element in the ongoing Barcelona trial, given that the cell was made up of young Moroccan men living in Spain, among them four sets of brothers who were radicalised by an imam.
But the three men on trial, charged with helping the perpetrators of the twin attacks, have shed little light on the events so far. When testifying, they have referred to their pretrial statements.
"The trial is causing a lot of frustration," given the sparse testimony of the defendants and the stance of the judge, who has skimmed over key questions about the radicalisation process, according to journalist Anna Teixidor.
"It is very difficult to open up new lines of inquiry," said Teixidor, who carried out an extensive investigation into the bloodshed entitled "The Silences of August 17" -- a reference to the weekend when the attacks took place.
Since the Madrid attacks of March 11, 2004 when Al Qaeda-inspired extremists killed 191 people in Europe's deadliest-ever jihadist outrage, some 870 people have been arrested on terror-related charges, according to official figures.
The number shows the huge challenge facing the security forces.
"The high number of radicalised individuals, agitators, recruiters and of people released" after serving time "makes it impossible to effectively monitor them," and requires better risk assessment mechanisms, says Román Echaniz, of the International Observatory of Studies on Terrorism.
Since 2004, Spain has run a programme for monitoring jihadism in prisons where radicalised individuals are held to ensure they don't pass on their ideas to others.
There are currently 119 such prisoners behind bars, among them those serving out a sentence as well as those in pre-trial detention.
The authorities monitor whether those convicted of minor crimes are spreading jihadist propaganda or recruiting vulnerable people.
Two years ago, the authorities dismantled a recruitment and indoctrination network involving 25 prisoners.
Since 2016, there has also been a voluntary de-radicalisation programme running in prisons.
But its effect is limited, because "it is very difficult for them to accept the crime" for which they were convicted, having carried it out in the name of their faith, a source in the prison administration told AFP.
https://timesofindia.indiatimes.com/world/europe/jihadism-in-spain-a-silent-but-real-threat/articleshow/79637846.cms
--------
UNICEF Urges Nations to Prioritize Reopening Schools, Take Action against COVID-19
By Mohammad Haroon Alim
09 Dec 2020
United Nations International Children's Emergency Fund in a statement said the Number of schoolchildren affected by COVID-19 in relation to school closures soared by 38% in November, badly affecting the educational process and well-being of additional 90 million students globally.
UNESCO analysis shows schools for 1 in 5 children that form up to 320 students globally are closed as of December first, increasing the mark to nearly 90 million from 232 million students on November 1st.
In the month of October school children affected by the pandemic had decreased by three-folds.
"In spite of everything we have learned about COVID-19, the role of schools in community transmission, and the steps we can take to keep children safe at school, we are moving in the wrong direction—and doing so very quickly," said Robert Jenkins, UNICEF Global Chief of Education. "Evidence shows that schools are not the main drivers of this pandemic. Yet, we are seeing an alarming trend whereby governments are once again closing down schools as a first recourse rather than a last resort. In some cases, this is being done nationwide, rather than community by community, and children are continuing to suffer the devastating impacts on their learning, mental and physical well-being and safety."
Jenkins added, "What we have learned about schooling during the time of COVID is clear: the benefits of keeping schools open far outweigh the costs of closing them, and nationwide closures of schools should be avoided at all costs,"
School closures put children at risk of losing their learning, support system, food, and safety, students who altogether face drop out will be paying the heaviest price, as millions of children remain away from school for more than nine months, UNICEF fears many schools are closing unnecessarily and that most countries have not focused on taking important steps to make schools safer during the pandemic, the statement reads.
In addition to 3.7 students who cannot attend school, 7.5 other children in Afghanistan have missed their classes due to the COVID-19.
UNICEF urges nations to prioritize school opening and take precautions against the coronavirus, due to global data from 191 countries collected shows no association between schools' status and COVID-19, there are little pieces of evidence that show schools contributing to the higher transmission of the virus.
Reopening schools must include plans to expand access to education, remote learning, especially for marginalized groups.
According to the statement, schools must be prepared to withstand future crises, UNICEF's framework for reopening schools is issued jointly with UNESCO, UNCHR, WFP, and the World Bank.
https://www.khaama.com/unicef-urges-nations-to-reopen-schools-987987/
--------
18-year-old nabbed by Australian police faces terror charges
December 9, 2020
SYDNEY: Australian police arrested on Wednesday an 18-year-old man who had allegedly expressed interest in committing a mass causality attack, motivated by right-wing ideology.
Police said they expect to lay charges on Wednesday against the unidentified man from Albury, a small town 553km southwest of Sydney.
"The male we've arrested has an extremely right-wing ideology and is focused on neo-Nazi, white supremacist and anti-Semitic material," Australian Federal Police Assistant Commission Scott Lee told reporters in Sydney.
"A couple of days ago what we observed was an escalation in the tone which went to a support of a mass casualty event, and potentially his involvement in that event."
Australia, a staunch US ally, has been on heightened alert against the threat of home-grown radicals after several "lone wolf" attacks in recent years.
A white supremacist gunman from Australia killed 51 Muslim worshippers in New Zealand last year.
Australian intelligence agencies have regularly warned of an increased threat by right-wing aligned individuals since then.
https://www.freemalaysiatoday.com/category/world/2020/12/09/18-year-old-nabbed-by-australian-police-faces-terror-charges/
--------
France tells Turkey to clarify positions if it wants constructive ties
09 December 2020
France's foreign minister told his Turkish counterpart on Tuesday that a renewed constructive relationship with the European Union could only happen if Ankara clarified its position on several subjects.
For all the latest headlines follow our Google News channel online or via the app.
"On the eve of the European Council on December 10 and 11, the minister recalled the French and European requirements for clarifications, which are a necessary condition for the resumption of a constructive relationship between Turkey and the European Union," Foreign Ministry spokeswoman Agnes von der Muhll said in a statement after a phone conversation between France's Jean-Yves Le Drian and Turkey's Mevlut Cavusoglu.
https://english.alarabiya.net/en/News/middle-east/2020/12/09/France-tells-Turkey-to-clarify-positions-if-it-wants-constructive-ties
--------
French prosecutors seek long jail terms for Charlie Hebdo attack suspects
08 December 2020
Prosecutors on Tuesday sought stiff sentences from five years to life in jail for 14 suspected accomplices of the extremist gunmen who murdered cartoonists and killed hostages at a Jewish supermarket in Paris in 2015.
Sixteen people were killed in the attack at Charlie Hebdo satirical magazine, which had published cartoons of the Prophet Mohammed and during a hostage-taking three days later.
One of the three assailants, all of whom were killed by police in shootouts, also shot dead a policewoman.
For all the latest headlines follow our Google News channel online or via the app.
Those on trial since September are accused of providing varying degrees of logistical support to Charlie Hebdo killers Cherif and Said Kouachi and supermarket hostage-taker Amedy Coulibaly. They deny the charges.
Three of the fourteen suspects, who range in age from 29 to 68 and include Coulibaly's girlfriend Hayat Boumeddiene, are being tried in absentia.
Boumeddiene fled to Syria shortly after the attacks. Her whereabouts is not known.
Prosecutors sought a life term for Ali Riza Polat, a 35-year-old French-Turkish national, presented during the trial as Coulibaly's "right-hand man" accused of helping him and the Kouachi brothers secure weapons.
Polat admitted to the court he had taken part in various "scams" but denied any knowledge of what Coulibaly, who had sworn allegiance to ISIS extremist group, and his accomplices were planning.
Polat's co-accused, including two men who spent time in jail alongside Coulibaly, also denied any hand in the attacks and rejected allegations of being radicalized.
The killing of the cartoonists caused deep shock in secular France, which has a tradition of anti-clerical satire.
The attacks marked the start of a long series of terror assaults in France, many of them carried out by young French devotees of ISIS.
After the start of the trial, the cartoons were at the center of another deadly attack in October, with a young Chechen refugee beheading teacher Samuel Paty for showing some of the caricatures to pupils in a class on free speech.
https://english.alarabiya.net/en/News/world/2020/12/08/French-prosecutors-seek-long-jail-terms-for-Charlie-Hebdo-attack-suspects
--------
Teenager who beheaded French teacher buried in native Chechnya
07 December 2020
A teenager who beheaded a French teacher in a killing that convulsed France has been buried in his native Chechnya after his relatives repatriated his body, a local human rights expert said on Monday.
Abdullakh Anzorov, an 18-year-old male born in Muslim-majority Chechnya, was shot dead in October by French police after slaying middle school teacher Samuel Paty in a suburb of Paris.
Anzorov had wanted to punish Paty for showing cartoons of the Prophet Mohammad to pupils in a lesson about freedom of expression.
The caricatures are considered blasphemous by many Muslims.
Kheda Saratova, an adviser on human rights to Chechen authorities, said Anzorov was buried at a traditional Muslim ceremony in the Chechen village of Shalazhi and that his relatives and acquaintances had attended, Russia's RIA news agency reported.
Other Russian media, including the Fontanka outlet in St Petersburg, said that Anzorov had been buried on Sunday with honors in Chechnya, part of Russia's turbulent North Caucasus.
A procession of scores of people walking through snowy streets could be seen chanting prayers and carrying what appeared to be a body wrapped in green cloth in social media footage reposted by Fontanka.
Those reports and videos could not be immediately verified by Reuters.
The Caucasus Knot outlet, which focuses on the region, reported that around 200 people had taken part in the ceremony and that officials had sealed off the area for security reasons while it took place.
Ramzan Kadyrov, Chechnya's leader, has criticized French President Emmanuel Macron's handling of the killing, accusing him of inspiring terrorists by justifying cartoons of the Prophet Mohammad as protected by free speech rights.
The Kremlin said on Monday it had no information about the burial, but condemned what it said was an act of terrorism that deserved "nothing but profound condemnation and rejection."
https://english.alarabiya.net/en/News/world/2020/12/07/Teenager-who-beheaded-French-teacher-buried-in-native-Chechnya
--------
South Asia
Hefazat condemns sedition cases against chief Babunagari, others
December 8th, 2020
An evil quarter is trying to gain political mileage after pitting the peace-loving alem-ulema community against the government, claims Islamabadi
The radical Islamist platform Hefazat-e-Islam has condemned the cases filed against its chief Junaid Babunagari and Joint Secretary General Mamunul Haque for their remarks opposing the installation of Bangabandhu Sheikh Mujibur Rahman's sculptures.
After issuing a media release – signed by its central organizing secretary Azizul Haque Islamabadi – in this regard on Monday, the Qawmi madrasa-based platform said that an evil quarter was trying to gain political mileage after pitting the peace-loving alem-ulema community against the government.
"The quarter wants to push the country towards a civil war through provoking the alem-ulema community and the religion-loving people.
"They first tried to intimidate and later resorted to suing the alem community. We condemn the baseless cases meant for harassment. The alem community of the country cannot be silenced through these cases," said Islamabadi.
Terming Muktijuddho Moncho a "terrorist organization," the Hefazat leader said: "The organization in question played a controversial role through carrying out terrorist attacks on the student movements on different occasions. We hope that Prime Minister Sheikh Hasina will not be misguided by them."
"We have no grudge against the government. However, an anti-Islamic secular quarter is misguiding the government.
Also Read- Mamunul now condemns Bangabandhu sculpture vandalization
"At the same time, some leaders of pro-government organizations are making provocative comments. We hope that the prudent leadership of the prime minister will steer the country away from confrontation," he said.
"We hope that the government will not take any adventurous step which will only make matters worse," Islamabadi added.
The Hefazat leader further said: "We are not against aestheticism, arts and architecture. However, any sort of sculpture in the form of any human being or animal is strictly forbidden in Islam."
Till now two cases have been filed against three people, including Hefazat chief Babunagari over the issue.
President of Muktijoddha Mancha Aminul Islam Bulbul and Executive President and founder of Bangabandhu Foundation Advocate Moshiur Malek filed the cases in the court of Dhaka Chief Metropolitan Magistrate Sotyabrata Shikder on Monday.
While addressing an event at Chittagong's Hathazari upazila on November 27, Babunagari threatened to tear down all statues in the country.
https://www.dhakatribune.com/bangladesh/2020/12/08/hefazat-condemns-sedition-cases-against-chief-babunagari-others
--------
Taliban Attack Claims 3 Security Members in Ghazni
By Mohammad Haroon Alim
09 Dec 2020
Officials reported on Wednesday, that three security members were killed during a clash with security forces in southern Ghazni province.
A spokesman for the Ghazni governor, Wahidullah Jumazada told the media, that a clash broke out between Afghan security forces and the Taliban in Andar district last night at around 12 am.
He said the Taliban planned to detonate, two explosive-laden vehicles at an ANA security base, both vehicles were identified by the defense forces and the suicide bomber had fled the area.
He added that a local policeman was killed in another clash in the Krosai area of Qarabagh district at the same time.
This comes at a time when peace talks between the Afghan government and the Taliban are in full swing, the battlefield in the country has escalated, and there are daily reports of casualties and insecurity across the country.
https://www.khaama.com/taliban-attack-claims-3-security-members-in-ghazni-9798799/
--------
Number of Afghan civilians killed by US-led airstrikes rose by 330%: Study
08 December 2020
The number of civilians killed in US-led airstrikes across Afghanistan climbed by nearly 330 percent between 2016 and 2019, and 1,357 civilians perished in such strikes in the 2015-2019 period, a new study has found.
"The total number of civilians killed by international and Afghan Air Force airstrikes increased. International military forces, led by the US, are responsible for the majority of those killed by airstrikes from 2015 through 2019: 1,357 killed by international forces, compared to 461 killed by the AAF [Afghan Air Force]," according to a research study conducted as part of the Costs of War Project at Britain's Brown University.
"The number of civilians killed by international airstrikes increased about 330 percent from 2016 — the last full year of the Obama Administration — to 2019, the most recent year for which there is complete data from the United Nations," the study said.
The researchers who conducted the study also said the climbing number of civilian deaths were the outcome of the US President Donald Trump administration's decision to relax its rules of engagement for airstrikes across Afghanistan in 2017.
In 2019, the study added, international airstrikes killed 700 civilians in Afghanistan, which marked the largest figure compared to any other year since the US-led military invasion of the country began in 2001.
The authors of the study also noted that the intensity of the US-led airstrikes in Afghanistan declined after Washington reached a peace agreement with the Taliban in late February this year. Since then, however, the number of airstrikes by the Afghan Air Force (AAF) has surged.
"The Afghan government is now negotiating with the Taliban and as part of a broader offensive, perhaps aimed at increasing Afghan government leverage in the talks, airstrikes by the Afghan Air Force (AAF) have increased. As a consequence, the AAF is harming more Afghan civilians than at any time in its history," the study further explained.
In the first six months of this year, it said, the AAF killed 86 Afghan civilians and injured 103 in airstrikes while between July and late September, the number of Afghan civilians killed and injured totaled 70 and 90, respectively.
The development comes as Afghanistan's government and the Taliban militant group reached a preliminary deal last week that sets out rules for further talks, the first written agreement between the two sides since the US-led invasion of 2001.
"The procedure including its preamble of the negotiation has been finalized and from now on, the negotiation will begin on the agenda," said a member of Kabul's negotiating team, Nader Nadery, on Wednesday. A Taliban spokesman also confirmed the deal in a Twitter post.
The intra-Afghan talks were set to take place in March, but were repeatedly delayed over a prisoner exchange agreement made as part of the February deal between the United States and the Taliban.
Under the deal, the Taliban agreed to halt their attacks on international forces in return for the US military's phased withdrawal from Afghanistan and the prisoner exchange with Kabul.
https://www.presstv.com/Detail/2020/12/08/640276/Number-of-Afghan-civilians-killed-by-US-led-airstrikes-rose-by-330---Study
--------
Pakistan
A Christian journalist shot dead in northwestern Pakistan
Dec 8, 2020
ISLAMABAD: A Christian journalist was shot dead by unknown gunmen near his house in the northwestern Pakistani city of Dera Ismail Khan, police said on Tuesday.
According to the FIR, unidentified gunmen riding on a motorcycle opened fire on Qais Javed, 37, at midnight near his house in Dera Ismail Khan, a district bordering the volatile tribal region on North Waziristan.
Azmatullah, an officer at a police station where the FIR was lodged, said the journalist was shot multiple times and was rushed to the city's main hospital but died on the way. "No arrests have been made so far," the police official said.
No group immediately claimed responsibility for the killing and police said they were investigating to determine the motive. The deceased's family said that he did not had personal enmity with anyone.
Javed was working with a local daily newspaper, Ehadnama. He had also worked as a cameraman for a private news channel and had recently started his own web channel.
In recent years, several extremist groups have targeted members of religious minorities in Pakistan.
According to the Committee to Protect Journalists, Pakistan is considered to be one of the most dangerous places for journalists. Seventy journalists have been killed in the country in the last two decades.
https://timesofindia.indiatimes.com/india/a-christian-journalist-shot-dead-in-northwestern-pakistan/articleshow/79630728.cms
--------
Opposition MPs will submit resignations to party heads by 31st
Amir Wasim
09 Dec 2020
ISLAMABAD: Hours after Prime Minister Imran Khan declared that he would go for by-elections in the country if the opposition members resigned from the assemblies, the Pakistan Democratic Movement (PDM) announced that all the national and provincial lawmakers belonging to its constituent parties will hand over their resignations individually to the heads of their parties by Dec 31.
The decision was announced by PDM president Maulana Fazlur Rehman during a brief press talk after presiding over a more than four-hour-long summit of the alliance here on Tuesday which was also addressed by Pakistan Mus­lim League (PML-N) supreme leader Nawaz Sharif and former president Asif Zardari of the Pakistan Peoples Party (PPP) through video link from London and Karachi, respectively.
The PDM leadership, however, failed to come up with an agreed plan regarding the use of their most lethal weapon of en masse resignations and its timing and Maulana Fazl simply announced that the steering committee of the PDM would meet in Islamabad on Wednesday (today) "to decide the schedule for further rallies and demonstrations and the date for long march towards Islamabad".
"By December 31, the opposition lawmakers from national and provincial assemblies will hand over their resignations to their respective party heads," the PDM president said, without elaborating when these resignations would finally be submitted to the respective speakers.
Lashing out at the prime minister for his remarks during a meeting with senior journalists earlier in the day that he was ready to engage with the opposition but he would not talk on their corruption cases, the Maulana said that "the fake prime minister seemed to be intoxicated while uttering these words".
"He [the prime minister] is inviting us for a dialogue. In fact, he is now seeking an NRO [a term used in place of striking a deal]. We reject his offer. He is not worthy of a dialogue," said Maulana Fazl, who is also the head of his own faction of the Jamiat Ulema-i-Islam (JUI-F).
Flanked by PPP chairman Bilawal Bhutto-Zardari and PML-N vice president Maryam Nawaz, the Maulana didn't allow the anxious reporters to ask questions and abruptly ended the news conference in less than 10 minutes. At the start of his presser, he, however, said that most of the news reports which were being run by TV channels during their meeting would be "denied". His apparent reference was to the reports that the PPP was reluctant to agree on the proposal to submit en masse resignations from the assemblies as the party was not willing to sacrifice its government in Sindh.
Replying to a question, the Maulana said when the PDM members would submit their resignations, they would not take them back as did by the Pakistan Tehreek-i-Insaf (PTI) during their protest sit-in in 2014.
Sources in the PDM, however, confirmed that the PPP leaders during the meeting were not very enthusiastic to the proposed move. They said Asif Zardari was not in favour of Nawaz Sharif's proposal to hand over the resignations to Maulana Fazl for future use and it was on his proposal that finally other parties agreed on the PPP's suggestion that the resignations should be collected by the party heads.
The sources said the participants discussed a number of proposals for the second phase of their anti-government movement which would start after the Dec 13 public meeting in Lahore.
According to one of the participants of the meeting, the PDM leaders after a thorough discussion rejected the idea of interventions in the provinces, particularly in Punjab, as majority of them termed it a useless effort.
The sources said Nawaz Sharif also rejected the proposal of moving a no-confidence motion against Punjab Chief Minister Usman Buzdar and approaching the PML-Q, stating that such a move would once again provide an opportunity to the military establishment to play a political role. They said Mr Sharif told the participants that they should make efforts to mobilise the people of Punjab who for the first time in the country's history had "anti-establishment feelings". He was of the view that if the opposition legislators would submit their en masse resignations, the government would "come down crumbling".
An opposition member, on condition of anonymity, said that during his address Mr Sharif had even proposed the idea of converting the PDM into an election alliance suggesting that after the next general elections, all the PDM constituent parties should form the government at least for the next five years to implement their pro-democracy agenda.
The sources said smaller parties in the PDM welcomed Mr Sharif's proposal but no further discussion was held on the issue. They said when the participants were discussing the option of resignations, Mr Bhutto-Zardari, who was attending his first political meeting after recovering from Covid-19, also tried to delay the issue by stating that first they wanted to discuss the matter in the party's Central Executive Committee.
However, it was on the insistence of all the other component parties that Asif Zardari finally suggested that they should hand over their resignations to the party heads at the first place.
Second phase
The PDM chief said the steering committee in its meeting on Wednesday would also finalise a schedule for holding countrywide protests at the divisional headquarters level. Besides this, he said, the steering committee members would also look into the options of giving nationwide call for a shutterdown and wheel-jam strike, besides finalising the strategy and date for the proposed long march towards Islamabad.
The sources said the PDM leadership had decided that the date for the long march, if finalised by the steering committee, would be announced during the Lahore public meeting. The committee members would also look into the option of converting the long march into an indefinite sit-in.
PML-N secretary general Ahsan Iqbal had said that his party wanted to start the proposed long march while carrying their resignations and submit them at the time of the sit-in. "We should go into long march with resignations. Then there will be no by-elections on such a large scale. Then there will be no option but to go for general elections," he had said.
"The choice is either you have controversial by-elections or non-controversial general elections," he said, adding that it would not be possible to hold by-elections on more than 100 seats of the National Assembly.
The PDM chief said all the participants were unanimous that despite all odds they would hold the public meeting in Lahore at the already announced venue of Minar-i-Pakistan.
Maulana Fazl said if the government tried to create any hurdle it would face the same fate which it had faced in Multan. He said they had taken all the decisions "unanimously", adding that the opposition would not disappoint the people of the country. "The Lahore rally will be historic and it will be the final nail [in the coffin] of the government," he declared.
Besides Asif Zardari and Nawaz Sharif, chief of his own faction of the Balochistan National Party Sardar Akhtar Mengal also participated in the meeting through a video link.
https://www.dawn.com/news/1594781/opposition-mps-will-submit-resignations-to-party-heads-by-31st
--------
Ministry asked to provide data on income, assets of senior military officers
Kalbe Ali
09 Dec 2020
ISLAMABAD: In a landmark move, the Pakistan Information Commission (PIC) has informed the defence ministry that information about income, income tax, assets, perks, privileges, post-retirement benefits and plots allotted to officers of the armed forces is public information and not sensitive information.
The commission issued these guidelines to the defence ministry on Monday while deciding 34 appeals filed by Women's Action Forum (WAF) activists and some concerned citizens who had sought the afore-mentioned information from the defence ministry which refused to provide the data.
Those who had sent applicants for the information to the ministry inclu­ded Anis Haroon, Hilda Saeed, Nighat Said Khan, Dr Abdul Hameed Nayyar, Naila Naz, Uzma Noorani, Memoona Rauf Khan, Nasreen Azhar, Nasreen L. Siddiqui, Rubina Saigol, Maria Rashid, Naila Naz, Kausar S. Khan, Nazish Brohi and Farhatullah Babar.
Then the applicants filed the appeals in the office of the information commissioner to seek such information.
The PIC told the defence ministry that it was the responsibility of the designated "public information officer" to respond to the requests filed by the citizens under Rule 3 of the Right of Access to Information Rules, 2019.
The office of the information commission directed the defence ministry to provide information sought by the applicants within 10 working days, and warned that in case of non-compliance penalty would be imposed on the relevant officer.
"If the delay is caused or any other complaint occurs as a result of non-cooperation, faulty or delayed response on part of an officer whose assistance was sought by the designated officer, such officer shall be deemed to be designated officer after approval of the secretary concerned for purpose of imposition of penalties under the [Right of Access to Infor­mation] Act," the PIC decision says.
The WAF in a statement has welcomed the PIC decision and said that earlier requests were sent to the defence ministry to seek the information about the chief of army staff, lieutenant generals, major generals and brigadiers of the army; air chief marshal, air marshals, air vice marshals and commodores of the air force; and admiral, vice admiral, rear admirals and commodores of the navy.
"When no [positive] response was received… from the defence ministry, the applicants approached the PIC," the WAF said.
According to the WAF, the defence ministry responded that the information being sought was excluded from the public record under Section 7(e) of the Act which exempted "record relating to defence forces, defence installations or connected thereto and ancillary to defence and national security" from being made public.
However, the WAF said that the people's interests lay in safeguarding the Constitution and fundamental and equal rights of all citizens and the separation of state powers.
https://www.dawn.com/news/1594786/ministry-asked-to-provide-data-on-income-assets-of-senior-military-officers
--------
Imran wants MQM taken on board over Rs1.1tr Karachi plan
Syed Irfan Raza
09 Dec 2020
ISLAMABAD: The Rs1.1 trillion Karachi Transforma­tion Plan (KTP) remained at the centre of discussion during the federal cabinet mee­ting on Tuesday as Prime Minister Imran Khan direc­ted the relevant authorities to keep Muttahida Qaumi Movement (MQM) on board while taking decisions on the plan.
The meeting, which was presided over by PM Khan, also decided to contact Isla­m­ic states with regard to future relations with France in the context of blasphemo­us caricatures. However, the cabinet approved the imp­ort of a vaccine and oil used in veterinary feed from France.
The meeting also allowed Rs2,500 monthly allowance to MPhil degree holders in the armed forces which is already being provided to their civilian counterparts.
The KTP issue was raised by MQM leader and Min­ister for Information Techn­o­logy Syed Aminul Haq who had placed the matter be­fore the last cabinet meeting as well and had said the plan was proceeding at a snail's pace.
The plan was announced by the prime minister a few months ago after unprecedented monsoon flooding in Karachi.
"I raised the issue again as MQM was not invited in two recent meetings held on the issue," Mr Amin told Dawn when contacted after the meeting.
He said PM Khan had assured the MQM last week that the party would be taken on board on KTP and called a meeting last Thursday. However, the party was not invited in the meeting and another held in Karachi a couple of days ago.
"On our complaint the prime minister urged the authorities concerned to keep MQM abreast with the decisions regarding KTP," he added.
Mr Amin said the prime minister was also apprised of the killing of an MQM worker who had been subjected to forced disappearance four years ago and his body was found on the outskirts of Karachi three days ago.
"The prime minister directed Interior Minister Ijaz Shah to take up the issue, and the minister called me for a meeting today (Wednesday)," the minister said.
Ties with France
On the issue of relations with France in the backdrop of blasphemous caricatures and controversial remarks made by French President Emmanuel Macron, the cabinet decided to follow the orders of the Islamabad High Court and hold consultations with Muslim countries to decide whether to sever ties with Paris or not.
Prime Minister Khan tasked Foreign Minister Shah Mehmood Qureshi with contacting the Islamic states to decide on a future strategy regarding France.
However, the cabinet, on Punjab government's demand, gave a go-ahead to import 37,605kg of montanide oil from France as well as raw material used in veterinary feed manufacturing.
Mr Khan expressed his concern over the rising coronavirus cases and death toll. "The prime minister was quite concerned with the spread of the virus as the second wave is proving more dangerous than the first one," said Minister for Information Senator Shibli Faraz at a press conference that mostly revolved around the opposition's Pakistan Democratic Movement.
Sialkot development package
Special Assistant to the Prime Minister on Youth Affairs Usman Dar, who also spoke at the press conference along with Senator Faraz, said Prime Minister Khan was visiting Sialkot today (Wednesday) where he would announce Rs17 billion development package for the industrial city.
He said the premier would also inaugurate Air Sial, the country's first business community private airline. The airline is being launched with an investment of over Rs4bn, he added.
https://www.dawn.com/news/1594779/imran-wants-mqm-taken-on-board-over-rs11tr-karachi-plan
--------
Suspects booked after two girls allege gang rape in Larkana
09 Dec 2020
LARKANA: The family and relatives of two girls, who claimed to have been criminally assaulted and were being blackmailed, held a demonstration outside the Rehmatpur police station on Tuesday over alleged release of the two suspects named in the FIR of the case.
The two suspects were arrested after Larkana SSP Masood Ahmed Bangash took notice of the media reports and ordered action on the complaint lodged by the girls' father. The complainant had named the two suspects claiming that they along with another one were harassing and blackmailing his daughters and other family members.
SP Headquarters Moh­am­­med Kaleem has been assigned an investigation into the allegations. Speaking to Dawn, he confirmed arrest of the two nominated suspects.
The complainant alleged that the three suspects, one of them an ASI, had been pressing her daughters for "friendship". On Dec 6, he claimed, they kidnapped one of the two daughters at gunpoint and took her away in a car.
Meanwhile, both the girls in their video statements accused four persons of sexually assaulting them and having filmed the episode. "They are now blackmailing us and our families," the girls claimed.
The ASI threatened to make the video and photos viral they said. The [suspects] had also threatened to harm our family members they said.
Police in the light of the FIR had arrested three suspects. However investigation officer SP Kaleem said the case was being investigated from different angles. The statements of the complainant, the girls and the arrested suspects would be recorded on Wednesday, he said, and described the media reports of the matter as "contradictory".
The affected family and their relatives believed that the suspects had been freed and, as such, they held a protest demonstration outside the police station.
https://www.dawn.com/news/1594722/suspects-booked-after-two-girls-allege-gang-rape-in-larkana
--------
Terrorist blows himself up in Bajaur raid
09 Dec 2020
BAJAUR: A terrorist blew himself up during a search operation by the security forces in a remote locality of Nawagai tehsil of the Bajaur tribal district, sources said on Tuesday.
They said the terrorist reportedly wearing a suicide vest set it off when the security forces closed in on him during an intelligence-based operation in Saidashah area near the Thangi Bazaar on Monday evening.
The sources did not share further details of the killed terrorist, adding the forces also launched a search operation in the region. However, no arrests were reported.
The security forces had also killed two militant commanders during an operation in Salarzai tehsil about two weeks ago.
The terrorists belonged to the militant Islamic State group.
ACTION AGAINST POWER THIEVES: The Tribal Electric Supply Company (Tesco) has launched action against the power thieves, sources in the company said on Tuesday.
They said the action was launched to curb the illegal practice of 'double and triple connections' in the urban parts of the district.
The sources said the Tesco officials involved in allowing illegal connections would be punished.
An official of the company said scores of double and triple electricity connections had been disconnected during the operation launched on Monday.
PRIVATE SCHOOLS CLOSED: The owners of private educational institutions in Bajaur tribal district have agreed to close the schools as per the government policy to stem the spread of Covid-19.
The government had ordered closure of all the educational institutions across the country on Nov 26.
The development came after talks between the leaders of both factions of the All Bajaur Private Schools Association and officials of the district administration at a meeting chaired by assistant commissioner Fazal Raheem.
The officials criticised the management of the private educational institutions for not following the government decision to close all the institutions on Nov 26 to keep the students and teachers safe from Covid-19.
The officials warned that serious action would be taken against the owners if they continued to keep the schools open.
The private schools' representatives assured the officials of closing all the institutions from today (Tuesday).
https://www.dawn.com/news/1594770/terrorist-blows-himself-up-in-bajaur-raid
--------
Africa
Anti-tank missile in Libya looks like Iran-produced 'Dehlavieh' weapon: UN
09 December 2020
A United Nations analysis of photos of four anti-tank guided missiles in Libya found that one "had characteristics consistent with the Iranian-produced Dehlavieh" missile, UN Secretary-General Antonio Guterres reported to the Security Council.
However, he said in his biannual report - submitted to the council late Monday - that the UN secretariat was "unable to ascertain if this anti-tank guided missile had been transferred to Libya" in violation of Security Council sanctions on Iran.
The 15-member council banned weapons exports by Iran in 2007. Under a 2015 nuclear deal between Tehran and key global powers, which is enshrined in a Security Council resolution, the arms restrictions were lifted in October this year.
Israel accused Iran of violating sanctions and submitted photos of the anti-tank guided missiles in Libya to Guterres in May. Just weeks later, Iran wrote to Guterres and "categorically rejected" the Israeli claims as "totally baseless."
Israel said the photos surfaced in November 2019 and that the weapons were being used by militias linked to Khalifa Haftar's Libyan National Army (LNA), which has been fighting the internationally recognized Government of National Accord (GNA).
"Based on the Secretariat's analysis of the photographs provided, the Secretariat established that one of the four anti-tank guided missiles had characteristics consistent with the Iranian-produced Dehlavieh, though no production date for this anti-tank guided missile was visible," Guterres' report said.
"The Secretariat is unable to ascertain if this anti-tank guided missile had been transferred to Libya in a manner inconsistent with resolution 2231 (2015)," the report said.
Guterres reports twice a year to the Security Council on the implementation of the 2015 resolution.
Libya has also been subjected to a UN arms embargo since 2011. Independent UN experts report separately to the Security Council on the implementation of those measures.
Guterres also told the council that - based on photographic analysis - 476,000 rounds of 7.62mm ammunition, seized by Australian forces in June 2019 in international waters off the Gulf of Oman, did not appear to have been manufactured by Iran.
https://english.alarabiya.net/en/News/north-africa/2020/12/09/Libya-conflict-Anti-tank-missile-in-Libya-looks-like-Iran-produced-Dehlavieh-weapon-UN
--------
Striking Tunisia medics protest over death of young doctor
08 December 2020
Thousands of striking Tunisian medics and hospital staff staged an angry protest on Tuesday over the country's crumbling public health infrastructure, after the death of a young doctor in a lift accident.
Badreddine Aloui, 27, died last week after falling down an elevator shaft when the doors opened with no lift in place – despite the fault having been reported several years earlier.
His death sparked calls for the health minister to resign and renewed anger over the failings of Tunisia's long-neglected healthcare system, buckling under the strain of the coronavirus pandemic.
For all the latest headlines follow our Google News channel online or via the app.
The protesters, many of them wearing white coats, gathered outside the health ministry in Tunis and chanted angry slogans against the country's political class.
"Killers of our children! Thieves of our country!" they shouted. "Strike! Strike! No crime unpunished!"
An AFP photographer said doctors, nurses, hospital staff and teachers took part, with many carrying Tunisian flags or portraits of Aloui.
It came as Tunisia prepares to mark 10 years since a revolution that many had hoped would address official corruption and economic woes in the North African country.
"The public health sector is in a catastrophic state," said a doctor who addressed demonstrators after they marched to the prime minister's office.
"It's us who will change it – don't wait for anything from (the political class), they don't want to do anything."
Tunisia's health sector, which was opened to private investors a decade before dictator Zine El Abidine Ben Ali was toppled in 2011, suffers from chronic mismanagement and corruption.
The situation has been exacerbated by the coronavirus pandemic which has infected over 100,000 people in Tunisia and killed over 3,500.
According to a recent study, 13 of the country's 24 provinces have fewer than one intensive care bed per 100,000 residents.
https://english.alarabiya.net/en/News/north-africa/2020/12/08/Striking-Tunisia-medics-protest-over-death-of-young-doctor-
--------
Athens accuses Ankara of facilitating Somali migration to Greece
08 December 2020
The Greek government on Tuesday accused Turkey of encouraging Somali migration through promotion campaigns and visa offers, and then allowing the migrants to continue on to Greece.
Athens has long accused Ankara of weaponizing migration to pile pressure on the European Union.
Turkey counters that the EU is providing insufficient support to enable it to accommodate around four million migrants, many of whom want to travel to Europe.
For all the latest headlines follow our Google News channel online or via the app.
In February and March, there were days of skirmishes between migrants and police at the Greek-Turkish border after a surge the Greek government says was orchestrated by Turkey.
"In Somalia, we understand that the Turkish authorities, the ministry of education and other ministries, are promoting immigration to Turkey," Migration Minister Notis Mitarachi told a news conference.
Citing alleged testimony from Somali migrants, Mitarachi said applicants were being "facilitated" by a Turkish liaison office in Mogadishu to obtain visas based on certificates and documents provided by Turkish-funded institutions in Somalia.
These include a hospital and a university in Mogadishu, the minister said.
"We understand that as many as 300 people have flown to Turkey in this way," Mitarachi said.
"These people are essentially arriving legally in Turkey, for the express purpose of illegal trafficking into Europe."
"When Somalis arrive in Istanbul, they are transferred in vans, to specific areas of the city where they stay until their relocation to the western Turkish coast can be arranged," he said.
"It is obvious that these people are not at risk in Turkey and therefore should be given asylum there, if appropriate."
"It is worrying that Turkey appears to be facilitating the arrival of these migrants by willingly providing visas for travel," Mitarachi said.
He added that Somali asylum seekers were also allegedly using "subsidized tickets and visas paid for by NGOs."
There was no immediate comment from Ankara to the allegations.
A Greek migration ministry source said relevant testimony had been drawn from Somali survivors of a migrant sinking on December 2 in which two women died.
Athens has accused the Turkish coastguard of failing to assist the boat, which it said had issued a distress call in Turkish waters.
Turkey has accused Greece of engaging in illegal pushbacks.
On Tuesday, Ankara's coastguard said it had rescued at least 69 asylum seekers whose boats were allegedly pushed back by the Greek coastguard into Turkish waters.
Mitarachi on Tuesday said Athens was "very proud" of the Greek coastguard's life-saving efforts.
"We believe no pushbacks have happened, that is the outcome of our investigation," he said, adding that a similar probe by European border agency Frontex also found "no evidence of any breach of rules up to now."
https://english.alarabiya.net/en/News/world/2020/12/08/Athens-accuses-Ankara-of-facilitating-Somali-migration-to-Greece
--------
Ethiopia confirms shooting at UN team in Tigray for defying checkpoints
09 December 2020
Ethiopia's government has justified shooting at a United Nations vehicle visiting refugees in the war-ravaged Tigray region because it failed to stop at two checkpoints, saying the country did not need a "babysitter."
The Tuesday confirmation of the incident -- which took place as a UN security team was seeking access to the Shimelba camp for Eritrean refugees on Sunday -- came as UN spokesman Stephane Dujarric expressed concerns about the shooting, noting that there were four people in the UN team assessing roads in the area for aid deliveries.
"These are alarming reports and we are engaging at the highest level with the federal government to express our concern and avoid any such incidents in the future," Dujarric said, adding that UN Secretary-General Antonio Guterres had discussed the matter with Ethiopian Prime Minister Abiy Ahmed on Monday.
Spokesman for the Ethiopian government's task force for Tigray, Redwan Hussein, alleged in a press briefing that the UN team had passed through two checkpoints without stopping while driving hastily to an unauthorized area.
"When they were about to break the third one, they were shot at and detained," he added.
"The agreement we entered with the UN was in the belief that the UN would coordinate with us but the government would call the shots," Redwan said, emphasizing that Ethiopia was capable of helping its own people.
He also said the government would investigate any reports of atrocities or mass killings and allow independent probes if needed. "Ethiopia is being run by a strong functional government," he added. "It doesn't need a babysitter."
While telling reporters in New York that talks with Ethiopian authorities on aid access were continuing, Dujarric, however, added, "Are we getting unfettered, clear, humanitarian access at this point – no."
The development comes as the United Nations and aid agencies are pressing for safe access to Tigray, which is home to more than 5 million people and where 600,000 were dependent on food aid even before the conflict began last month.
The Ethiopian army has been battling the Tigray People's Liberation Front (TPLF) in the northern region since November 4.
Thousands are feared dead and the UN estimates that more than 950,000 people have been displaced by the conflict, nearly 50,000 of them into neighboring Sudan. The Ethiopian government has not commented on the UN estimate.
Suspicions of Eritrean engagement in Ethiopia war
Diplomatic sources have been cited as saying that the UN team encountered uniformed Eritrean troops, according to Reuters.
Ethiopia and Eritrea signed a peace pact that ended two decades of hostilities in 2018 and now regard the TPLF as a common enemy.
"There are a few remnants of the militia or special forces not yet controlled ... kind of hooligans, outlaws," Redwan also stated.
Meanwhile, there have been reports that the US believes Eritrean soldiers have crossed into Ethiopia to assist Addis Ababa government forces combat the northern rebels.
Both nations have denied the claims made by American and five regional diplomats.
The US assessment generates a potential policy predicament as Washington regards Ethiopia as a major ally in the volatile Horn of Africa but accuses Eritrea of severe rights abuses.
A Reuters report further noted that evidence of the Eritrean involvement cited in the American view of the month-long war "includes satellite images, intercepted communications and anecdotal reports from Tigray region."
The report further cited a US government source as confirming Washington's "growing consensus" on the matter, noting that it "matches accounts by some residents, refugees and TPLF leaders."
"There doesn't appear to be a doubt anymore. It's being discussed by US officials on calls - that the Eritreans are in Tigray - but they aren't saying it publicly," added the US government source as quoted in the report.
A senior diplomat from another country concurred, saying "thousands" of Eritrean soldiers were believed to be engaged.
Eritrea's Foreign Minister Osman Saleh Mohammed, though, emphasized on Saturday, "We are not involved. It's propaganda."
There have been growing concerns of the conflict spreading to regional states.
Claims by all sides are near-impossible to verify since most communications to Tigray are down, and the government tightly controls access.
Abiy won a Nobel Peace Prize last year for making peace with Eritrea, but the presence of Eritrean troops on Ethiopian soil would alarm Western allies. Ethiopia hosts the African Union, its security services work with Western allies, and its troops serve in peacekeeping missions in South Sudan and Somalia.
https://www.presstv.com/Detail/2020/12/09/640337/Ethiopia-UN-team-Tigray-shooting-defying-checkpoints
--------
Nigeria intelligence agency using Israeli spyware to monitor dissidents, other citizens: Report
09 December 2020
A new report has revealed that Nigeria's Defense Intelligence Agency has acquired Israeli spyware to monitor phone calls and text messages of dissidents and other citizens.
According to the report by the University of Toronto's Citizen Lab, which researches digital surveillance, security, privacy and accountability, Israeli spyware provider Circles has been helping state security apparatuses across 25 countries, including Nigeria, to spy on the communications of opposition figures, activists, journalists and other citizens.
The report — titled Running in Circles: Uncovering the Clients of Cyber-espionage Firm Circles — said Circles is a sister company of Tel Aviv-based NSO Group, whose flagship Pegasus spyware has helped government spies break into the smartphone of about 1,400 people across four continents, take control of their phones, its cameras and microphones, and mine the user's personal data.
The Citizen Lab report also said the technique used by the Circles snooping tech is known as Signaling System 7 (SS7) exploitation and allows one mobile network to connect with another.
"Unlike NSO Group's Pegasus spyware, the SS7 mechanism by which Circles' product reportedly operates does not have an obvious signature on a target's phone," explained the report.
The report further noted that at least two entities in Nigeria have deployed Circles' product.
"One system may be operated by the same entity as one of the Nigerian customers of the FinFisher spyware that we detected in December 2014," it said.
"The other client appears to be the Nigerian Defense Intelligence Agency (DIA), as its firewall IPs are in AS37258, a block of IP addresses registered to "HQ Defense Intelligence Agency Asokoro, Nigeria, Abuja," the report added.
It cited an earlier investigation by online newspaper Premium Times, which said the governors of two Nigerian states had purchased systems from Circles to spy on dissidents.
"In Delta State, Premium Times reports that the system was installed … and operated by employees of the governor, rather than police," the report said.
"In Bayelsa State, the governor reportedly used the Circles system to spy on his opponent in an election, as well as his opponent's wife and aides," the report said. "The investigation also found that the two Circles systems were imported without the proper authorizations from Nigeria's Office of the National Security Adviser."
Earlier this year, an Israeli court turned down a request to strip the NSO Group of its export license over the suspected use of the company's technology to target journalists and dissidents worldwide.
The case, brought by Amnesty International in January, called on the court to prevent NSO from selling its technology abroad, especially to repressive governments.
The Israeli company's cellphone-hacking software, Pegasus, has been linked to political surveillance in Mexico, Saudi Arabia and the United Arab Emirates, according to Citizen Lab.
https://www.presstv.com/Detail/2020/12/09/640327/Nigeria-intelligence-agency-using-Israeli-surveillance-technology-to-spy-on-dissidents-Report-
--------
North America
US Senator Cruz re-introduces legislation to label Muslim Brotherhood as terror group
Lauren Holtmeier
09 December 2020
US Senator Ted Cruz has re-introduced legislation that would designate the Muslim Brotherhood as a terrorist organization if passed.
US lawmakers have previously tried to pass similar laws against the Brotherhood, a transnational religious-political organization founded in Egypt in 1928. While the US government has designated some violent affiliates over the past few years, it has so far refrained from designating the Muslim Brotherhood itself.
For all the latest headlines follow our Google News channel online or via the app.
"Many of our closest allies in the Arab world have long ago concluded that the Muslim Brotherhood is a terrorist group that seeks to sow chaos across the Middle East, and I will continue working with my colleagues to take action against groups that finance terrorism," Senator Cruz said in a statement published on his website about the legislation introduced last week.
The bill put forth by US Senator Cruz, a Republican from Texas, was first introduced in 2017 by a group of Republican senators. But even before 2017, legislation to have the group branded as terrorist had been introduced each year in the prior five years. Cruz notably introduced legislation in 2015, which was shelved, that would've barred Muslim Brotherhood-affiliated organizations in the US.
The Muslim Brotherhood, founded in Egypt more than 90 years ago, has been designated as a terrorist organization by Saudi Arabia, Egypt and the United Arab Emirates – all who have called on the US to designate the group as a terrorist organization. Jordan has also cracked down on the group.
While the Muslim Brotherhood's Mohamed Morsi won Egypt's first free presidential elections in 2012, he was toppled a little over a year later by the military following widespread protests.
Bahrain, Egypt, Russia, Saudi Arabia, and the UAE have outlawed the group.
Some of the group's offshoots, including the Palestinian militant group Hamas, have been designated by the US.
The 2017 legislation was coupled with a plan to have Iran's Islamic Revolutionary Guard Corps designated, a move the Trump administration made in mid-2019.
https://english.alarabiya.net/en/News/world/2020/12/09/US-Senator-Cruz-re-introduces-legislation-to-label-Muslim-Brotherhood-as-terror-group
--------
US judge orders partial disclosure of Khashoggi's murder files
09 December 2020
A US judge has ordered the partial disclosure of murder files related to dissident Saudi journalist Jamal Khashoggi, in a ruling hailed by rights activists as a victory against "the shameful cover-up" of the killing by the US administration.
Federal Judge Paul Engelmayer ordered on Tuesday that the US government has a two-week ultimatum to produce a "Vaughn index" that describes the documents it is withholding about the 2018 murder of Khashoggi in the Saudi Consulate in the Turkish city of Istanbul, and provides legal justification for their non-disclosure.
The New York judge also ordered US intelligence agencies to acknowledge they possess a tape recording of the killing of the Virginia-based journalist.
The judge instructed the Central Intelligence Agency (CIA) and Office of the Director of National Intelligence (ODNI) to explain their reason behind withholding the tape and a CIA report on the gruesome murder.
Engelmayer cited in his ruling the US President Donald Trump's comments in late 2018 when American head of state said, "We have the tape."
The ruling came after the New York-based Open Society Justice Initiative filed a lawsuit under the US Freedom of Information act seeking access to intelligence agency records related to the assassination.
The CIA and ODNI rejected the request and failed to even confirm the existence of the documents, citing national security reasons.
The Open Society Justice Initiative described the Tuesday order as a "crucial victory in addressing the Trump administration's shameful cover-up" of the murder.
"The court's judgement is a vital step towards ending impunity for the murder," said Amrit Singh, the foundation's lead lawyer in the case.
Khashoggi, a former advocate of the Saudi royal court who had become a critic of Saudi Crown Prince Mohammed bin Salman, was killed and his body dismembered by a Saudi hit squad in the Saudi consulate in Istanbul on October 2, 2018, where he had gone to obtain documents for his impending wedding.
The Washington Post, for which Khashoggi was a columnist, reported in November that year that the CIA had concluded that bin Salman personally ordered his killing.
Agnes Callamard, the United Nations special rapporteur for extrajudicial summary or arbitrary executions, has said there was credible evidence that the crown prince and other ranking Saudi officials were individually liable. She has called for an independent and impartial international inquiry into the foul play.
In September, a court in Saudi Arabia handed 20-year prison sentences to five people, while sentencing another three to seven to 10 years in jail.
The ruling was rejected by a United Nations (UN) expert as a "parody of justice."
Riyadh has spurned all the allegations linking the killing to bin Salman and instead claimed that the murder was committed by a "rogue" group.
Khashoggi's killing damaged the ties between Ankara and Riyadh, and tarnished the prince's international image.
Turkey has pressed the kingdom for information on Khashoggi's dismembered body.
https://www.presstv.com/Detail/2020/12/09/640326/US-judge-Paul-Engelmayer-murder-files-Jamal-Khashoggi--
--------
Trump trying to crush aspirations of the Palestinian people
08 December 2020
By Edward Corrigan
Donald Trump's recognition of Jerusalem al-Quds as Israel's capital flies in the face of international law, where it is forbidden to access or take territory by way of force which is what Israel has done with East Jerusalem, as well as the Golan Heights.
At the present time, no European country has officially recognized Jerusalem al-Quds as Israel's capital because it's supposed to be settled in negotiations between the Palestinians and the Israelis, and East Jerusalem al-Quds is supposed to be the capital for the future Palestinian state that's been promised on numerous occasions and also at courts.
So Pompeo is really making a play for the Christian Zionist vote in the United States because the suspicion is that he wants to run for president and he is a very rightwing individual.
He's the former head of the CIA in the United States. And there's a famous quote where he said: "You know we stole, we lied and plundered," but when he was the head of the CIA so it's just it might make right and it's a power move but only a couple of countries in the world have recognized Israel annexation of Jerusalem al-Quds and they don't have their embassies there. Most of them still have it in Tel Aviv.
Kosovo and Serbia were talking about recognizing Jerusalem al-Quds as Israel's capital, but it's a way of trying to get some points from the United States, and they've been pressured by the Trump administration to do so.
So Trump's idea of achievement is to crush Palestinian aspirations and to ignore them and totally ignoring their interest and most international observers and countries and organizations call upon the parties, to work together. There has to be recognition of the Palestinian rights, and for them to have a state in the West Bank, in Gaza, and also East Jerusalem itself.
Now there's a Security Council resolution that actually forbids countries to establish diplomatic missions in Jerusalem al-Quds and that's UN Security Council resolution 478 which was adopted on August 20 of 1980. So that's a very strong position from the UN, and Security Council resolutions are binding on all countries of the world.
Of course, the UN doesn't have the ability to force the United States to abide by its actual law or by the Security Council resolution. But it is a very clear indication.
So now the world court also made a ruling that Israel could not conquer or take territory from the West Bank or Gaza from the Palestinians. And also that it flies in the face of the United States policy since 1967 when Israel conquered the West Bank.
And this is flying in the face of long-standing policy from the US State Department, and from its own diplomatic circles. So, this is opportunistic on the part of Pompeo because he is only after the pro-Israel vote, and also money that would come with that.
And he of course is a Christian Zionist who is prepared to put his own religious and ideological beliefs ahead of the interests of the American public with the United States as a country.
Edward Corrigan is a political commentator and international lawyer who is based in Ontario, Canada. He recorded this article for Press TV website.
Edward Corrigan is a political commentator and international lawyer who is based in Ontario, Canada. He recorded this article for Press TV website.
https://www.presstv.com/Detail/2020/12/08/640302/Trump-trying-to-crush-aspirations-of-the-Palestinian-people
--------
Biden picks retired general Lloyd Austin as first black Pentagon chief
08 December 2020
President-elect Joe Biden has chosen Lloyd Austin, who led US troops into Baghdad in 2003 and rose to head the US Central Command, as the first African-American Pentagon chief, US media reported Monday.
A veteran of conflicts in Iraq and Afghanistan, the retired four-star army general, 67, beat out the favorite for the job, former under-secretary of defense Michele Flournoy, amid pressure on Biden to nominate more minorities for positions in his cabinet.
CNN, Politico and The New York Times cited unnamed sources familiar with the decision, after Biden said earlier Monday that he had made his choice and would announce it on Friday.
Austin would require Senate confirmation to take up the post. He would also require a special waiver from the Senate due to federal law that requires military officers to wait seven years after retirement before serving as the Pentagon chief.
The rule is rooted in the view that only a civilian should serve as Pentagon chief.
The waiver has happened twice -- most recently for General Jim Mattis in 2017, President Donald Trump's first defense secretary.
But members of the Senate agreed begrudgingly, and several said at the time that they wouldn't want to do it again.
Middle East commander
Austin spent four decades in the army, graduating from West Point Military Academy and following a career with a wide range of assignments, from leading platoons to running logistics groups and overseeing recruiting, to senior Pentagon jobs.
In March 2003, he was the assistant division commander of the 3rd Infantry Division when it marched from Kuwait into Baghdad in the US invasion of Iraq.
From late 2003 to 2005, he was in Afghanistan commanding the Combined Joint Task Force 180, the principle US-led operation seeking to stabilize the security situation in the country.
In 2010, he was made commanding general of US forces in Iraq, and two years later became the commander of the Central Command, in charge of all Pentagon operations in the Middle East and Afghanistan.
That put him in charge of the "fight against the Daesh" as it captured large swathes of Iraq and Syria.
During that period, he reportedly earned the trust of Biden, who was vice president at the time.
Few African Americans in command jobs
Austin would take responsibility for the 1.2 million active service members, of whom about 16 percent are Black.
But Black people serve disproportionately in the lower ranks, and few have achieved high command positions.
The issue became more clear over the past year when African-American servicemen and women expressed support for the national Black Lives Matter movement against police racism and abuse.
Former Pentagon chief Mark Esper said he held numerous listening sessions to make white soldiers understand what their Black colleagues felt.
Austin faces several challenges: first is the rule that the position should only be filled by civilians.
"He shouldn't be considered for the same reason that Sec. Mattis shouldn't have been," said Congressman Justin Amash in a tweet.
"The law prohibits recently retired members of the Armed Forces from serving in this civilian capacity. Biden would be the second president in a row to violate this norm."
Second are Austin's ties to the defense industry. After retiring in 2016, he joined the board of directors of Raytheon Technologies, one of the Pentagon's largest contractors, with multi-billion dollar arms supply contracts up for review.
He also was involved with a consultant, WestExec Advisors, already the source of several senior members of the Biden administration, including secretary of state pick Antony Blinken and Avril Haines, nominee for director of national intelligence.
Flournoy was one of the firm's founders.
Women in the defense and national security community expressed disappointment that Flournoy, who had stellar qualifications for the job and would have been the first-ever female defense secretary, was bypassed.
"Nothing but respect for Lloyd Austin, but picking another 4 star so recently retired that he needs a congressional waiver sends a terrible message," said Rosa Brooks, a Georgetown University law professor.
https://www.presstv.com/Detail/2020/12/08/640271/Biden-Iraq-war-general-Lloyd-Austin-Pentagon-chief
--------
URL: https://www.newageislam.com/islamic-world-news/environmental-protection-highly-emphasized-holy/d/123708
New Age Islam, Islam Online, Islamic Website, African Muslim News, Arab World News, South Asia News, Indian Muslim News, World Muslim News, Women in Islam, Islamic Feminism, Arab Women, Women In Arab, Islamophobia in America, Muslim Women in West, Islam Women and Feminism