New Age Islam News Bureau
22 March 2018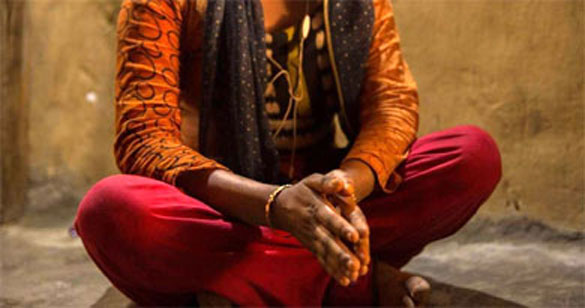 A clandestine sex trade industry is booming in Bangladesh's Rohingya refugee camps
----
• Egypt's Grand Mufti Says Issuing Decrees Not a Job of Terrorists Sitting in Caves
• Al-Qaeda's Zawahiri Defends the Muslim Brotherhood in New Video Message
• Our Army Using Jihadis to Kill Minorities, Says Pakistani Activist
• Islamic State and Al-Qaeda in Indian Subcontinent Posing New Threat: MHA
• Rohingya Teenagers Trafficked For Sex in Bangladesh: Report
• Libya Still Living With Killings, Torture, Slave Markets: UN
Arab World
• Egypt's Grand Mufti Says Issuing Decrees Not a Job of Terrorists Sitting in Caves
• Al-Qaeda's Zawahiri Defends the Muslim Brotherhood in New Video Message
• Saudis Revamp School Curriculum to Combat Muslim Brotherhood
• Muslim World League to Supply Halal Meals for Japan and 2020 Olympic Games
• Grand Mufti of Al-Azhar says only state can declare jihad
• 120 killed in Syria as govt, rebels pound populated areas
• Strike near school in Syria's Idlib kills 16 children
• 62 regime fighters dead in ISIS attack on Syria capital
• Militants left over 40 tons of chemical weapons in Syria: Russia
• Syria blasts international silence on incessant terrorist attacks against civilians
--------
Pakistan
• Our Army Using Jihadis to Kill Minorities, Says Pakistani Activist
• Case Registered Against Haqqani for 'Harming' National Security
• Taliban ready to hold peace talks with Afghan jihadi leaders
• Security forces foil terror bid in Quetta
• PM Abbasi expresses solidarity with Afghanistan after Kabul attack
• Students stage demonstration in solidarity with Syria in Islamabad
• Pakistan, Russia agree terrorism a global threat
--------
India
• Islamic State and Al-Qaeda in Indian Subcontinent Posing New Threat: MHA
• MHA to House Panel: Sikh Youths Being Trained At ISI Facilities in Pakistan
• Uttar Pradesh: 32 Madrasas Built On Public Land Face Action
• Triple Talaq Bill Is Not Just About Supporting Women, It's About Human Rights, Says Arif Mohammad Khan
• Those raising ISIS flags in Kashmir are helping New Delhi: Sehrai
• Jharkhand Lynching Case: 11 Cow Vigilantes Get Life Sentence for Killing Muslim Trader
• India condemns 'barbaric' terrorist attack in Kabul
--------
South Asia
• Rohingya Teenagers Trafficked For Sex in Bangladesh: Report
• Islamic State Suicide Bomber Kills 33 As Afghans Celebrate New Year
• Sympathy fading in Bangladesh for Rohingya refugees
• Cross-border shelling continues in Kunar province of Afghanistan
• Taliban says not behind Kabul bombing that left several dead
--------
Africa
• Libya Still Living With Killings, Torture, Slave Markets: UN
• Sarkozy Released From Custody after Questioning In Libya Probe
• US-funded counterterrorism training centre opens in Jordan
• U.S. Military Kills 2 Al-Shabaab Militants In Southern Somalia
--------
Mideast
• Palestinian Teen Ahed Tamimi Reaches Plea Deal for 8 Months' Jail
• Yemeni Women Call for Release of Their Sons from Houthi Prisons on Mother's Day
• Discussion on Israel-Palestine will be about one-state solution in future: UAE minister
• Turkish Army Extends Clashes with Kurds to Hasaka
• Trump, Saudi Crown Prince discuss Houthi threat in Yemen
• Turkish warplanes 'neutralize' 38 PKK members in northern Iraq: Report
• Turkey will not stop in Syria until terror threat ends: Erdoğan
--------
Europe
• Sweden Aims to Ban All Religious Schools…Because of Islamic Schools
• Germany's Far-Right AfD Deletes Islam Poll after Unwanted Result
• UK behind poisoning or unable to stop 'terrorist attack'
• Dutch PM hails Turkey for sticking to refugee treaty
--------
Southeast Asia
• For Singapore, Religious Rehabilitation Is a Counter-Terrorism Weapon
• Ruling If Christians Can Use 'Allah' In Publications Deferred
• Putrajaya to deport 4,000 Indonesian migrants ahead of Ramadan
• Singapore Passes Law Which Can Bar Pictures of Terror Attack Sites
--------
North America
• US Senate Blocks Bid To End Army Involvement In Yemen
• US: Iran in 'Technical Compliance' With Nuclear Deal
• FBI Political Correctness Allowed This Islamist Teenager to Carry Out Attack
• Trump Ally Bragged About Asking Muslims with 'Rag' On Their Heads If They Were Terrorists
• Trump, Saudi leader discuss Houthi 'threat' in Yemen: White House
• Trump touts 'great friendship' with Saudi Arabia
Compiled by New Age Islam News Bureau
URL: https://www.newageislam.com/islamic-world-news/egypts-grand-mufti-says-issuing/d/114682
--------
Egypt's Grand Mufti says issuing decrees not a job of terrorists sitting in caves
BY HAMID KHAN WAZIR
March 22, 2018
ISLAMABAD: Endorsing Pakistan's national narrative against extremism and terrorism — Paigham-e-Pakistan, Egypt's Grand Mufti Dr Shawki Ibrahim Abdel Karim Allam has made it clear that issuing decrees is not the job of terrorists sitting in caves as only the scholars having a vast knowledge of Quran, Hadith and Fiqah could issue fatwas on sensitive issues.
Speaking at a roundtable discussion on "Paigham-e-Pakistan: A National Narrative to Counter Terrorism" here on Wednesday, he said that no individual could declare anyone infidel as it is against the very teachings of Islam. He added that declaring anyone infidel is a very dangerous approach and the Muslim Ummah should play its role to counter such trends.
He said that if extremism spreads unchecked in the society, it would definitely lead to enhanced terrorism in the country, adding that the negative thinking must be transformed into positive one with joint efforts.
Egyptian Grand Mufti further said that he had read the Arabic translation of Paigham-e-Pakistan, which reflected the message of the Pakistani state. He added that it was also compatible with the thinking of the world.
He went on to say, "We have to wage jihad to combat the menaces like Daesh, which sends over 30,000 messages daily on twitter." Keeping in view the importance of modern tools of communication, he stressed the need for using these tools to counter the narrative of terrorist organisations.
"It is a need of the hour to spread Islamic teachings to save the young generation from extremism and terrorism," Dr Shawki Ibrahim added.
Lauding the efforts of Pakistani Ulema, he said that Ulema and Mashaikh were working in a challenging situation being faced by Pakistan and Egypt. He added that punishing anyone on wrongdoing was the purview of the state and the judiciary and the individuals must not take the law into their hands for punishing the sinners or wrongdoers.
The Mufti further said that Ulema, Mashaikh, scholars and intellectuals will be able to overcome multiple challenges facing the Muslims world with joint efforts. He further elaborated that the thinking of terrorists was dangerous which will not only devastate them but also innocent people.
Hence Ulema, Mashaikh and intellectuals should make joint efforts to save them and all from certain devastation.
On the occasion, Dr Aftab Ahmed of International Islamic University elaborated Paigham-e-Pakistan with detail.
Dr Farkhanda said that women could play a vital role in the elimination of terrorism and extremism.
CII Member Dr Raghib Naeemi said that Paigham-e-Pakistan narrative has been lauded by Oman, Jordan, Saudi Arabia, Egypt and various other countries, and it should be taught to the children of schools, colleges and universities.
https://www.pakistantoday.com.pk/2018/03/21/egypts-grand-mufti-endorses-paigham-e-pakistan-narrative/
--------
Al-Qaeda's Zawahiri defends the Muslim Brotherhood in new video message
21 March 2018
Al-Qaeda's current leader Ayman al-Zawahiri has appeared in a new recording in which he defends the banned Muslim Brotherhood.
The recording broadcasted by al-Sahab, the media arm of the extremist group and posted on social media, showed Zawahiri defending the group which has been classified as a terrorist organization by four countries that include Saudi Arabia, the United Arab Emirates and Egypt.
His statement has been taken by observers as an important indication of the deep relations and continuous connection between the Muslim Brotherhood and al-Qaeda over the years.
Zawahiri began his video with a part of Saudi Crown Prince Mohammed bin Salman's 60 Minutes on CBS, in which the Saudi royal promised to eliminate what "remained of the Muslim Brotherhood's ideologies that invaded Saudi schools".
The fact that Zawahiri defended the Muslim Brotherhood comes as no surprise. He had long described himself as a student for Sayyid Qutb, long considered the spiritual and intellectual leader of the Muslim Brotherhood. As he asserted in his book "Knights under the Prophet's Banner" that the ideas of Qutb and his call represent the beginning of the current "Jihadist Movement", of which the Egyptian Jihadi Movement was born from and which Zawahri first joined before later helping build the world's largest extremist group through al-Qaeda.
Zawahri: Sayyid Qutb founded the contemporary jihadist movement
As Zawhiri mentioned in his book: "Sayyid Qutb, may God have mercy on him and his group had a huge impact in two fields: The first is the ideological field. Sayyid Qutb emphasized the importance Monotheism in Islam and that the battle between Islam and its enemies is originally a doctrinal battle over monotheism, or about who is the ruler and had the authority. Is it for God and his law or for the life and the material principles or for those who pretend to be mediators between God and people? This assertion had clearly shown the Islamic movement who are its enemies and specifying them. The Islamic movement became aware that the internal enemy is as same dangerous as the external one, but rather it used by the external enemy as a cover to launch war against Islam."
Zawahri continued to count Qutb' favor for what he called the Islamic revolution: "The second is the scientific field where the group around Sayyid Qutb decided to fight the existing regime as it was hostile to Islam and not following God' path, rejects to judge by Sharia….This means that the Islamic movement started it war against the regime considering it defying Islam after its previous principles– which some of them still believes in- asserted that the enemy of Islam is the external enemy only. Mr. Sayid Qutb and his group had the privilege to take precedence in these two fields."
The al-Qaeda leader added: "Sayyid Qutb's call to sincere Monotheism, full acceptance of God's law and the sovereignty of the God's approach were a spark to start igniting the Islamic Revolution against the enemies of Islam inside and abroad ...
This is how Mr. Qutb had a great role in guiding Muslim youth in the 2nd half of the 20th in Egypt particularly and in the Arab region in general. The Nasserism regime thought that the Islamic movement had received a fatal strike by killing Sayyid Qutb and his companions... But the apparent quietness on the surface hid an interaction with Sayyid Qutb's ideas, his call and the beginning of the formation of the current jihadist movement in Egypt and thus formed the nucleus of the militias to which Zawhiri belong, the jihadi group."
Bin Laden and Baghdadi members of the Brotherhood
The documents seized from al-Qaeda leader Osama bin Laden's compound in Abbottabad, which were released by CIA, revealed the relationship that between the terrorist militia and the Muslim Brotherhood terrorist group.
One of the documents revealed a special acknowledgment by bin Laden that he was committed and influenced by the Muslim Brotherhood, since it was established by Hassan al-Banna in Egypt.
According to one of his notes, bin Laden said: "I was committed to the Muslim Brotherhood, despite their limited methodologies."
Zawahiri had previously mentioned in details in one of al-Sahab's videos of bin Laden's relationship with the Muslim Brotherhood saying: "He was a member of the Muslim Brotherhood and he was assigned to a specific mission in Pakistan, when the Soviet invasion took place, which is to deliver support to the Islamic group there. The instructions of the Muslim brotherhood to him was not enter Afghanistan, but Osama disobeyed the orders."
On the other hand, Qatar-based Yusuf al-Qaradawi, president of the International Union of Muslim Scholars and the most important cleric of the Muslim Brotherhood around the world (he was on the international list of terrorists), said in an interview on October 2013, that "Abu Bakr al-Baghdadi" the ISIS leader was one of the Muslim Brotherhood at his young age, but he aspired to leadership. Qaradawi said that "ISIS leaders lured him after being released from prison," adding that "young people from Qatar and other countries joined this group, under the pretext of claiming jihad for God's sake, fighting the infidels and that Paradise is their fate, but now they consider Muslims as disbelievers, kill the Christians who does not deserve to be killed and slaughter innocent people."
The ties between the Takfiri and extremist militias such as al-Qaeda, ISIS supporters, Ansar Bait al-Maqdis and Boko Haram, and the mother group in the Muslim Brotherhood. It even went beyond the ideological match, to providing support and backup. Of which Boko Haram which was established by Mohammed Yousuf, the former member of the Muslim Brotherhood of Nigeria and the Nigerian Islamic Movement, along with the Somali Youth Group, the military arm of the Courts Union and its Secretary-General Ahmed Abdi Godane, founder of the youth organization, which started with the Somali brotherhood.
https://english.alarabiya.net/en/features/2018/03/21/Al-Qaeda-s-Zawahiri-defends-the-Muslim-Brotherhood-in-new-video-message.html
--------
Our army using jihadis to kill minorities, says Pakistani activist
Mar 22, 2018
NEW DELHI. A Washington-based Pakistani activist Nadeem Nusrat has claimed that his country's army is colluding with jihadist groups to carry out ethnic cleansing of minorities in Pakistan, reported ANI.
"In last few decades, Pakistani Army has become radicalized and has been supporting jihadist groups to attack minorities and activists in the country," said Nusrat, who is the convener of the MQM party in Pakistan.
Nusrat said that Pakistan Army would struggle to justify its existence if relations with India improved in future.
"Pakistan Army's existence is based on continuous hostility with India. Once you take this away from the equation, it will be difficult for Pakistan Army to justify its existence," he said.
He added that Pakistan and India would not have good relations if Pakistan Army continued to meddle in politics.
The leader further accused the Army and the country's intelligence agency, ISI, of fanning and abetting religious extremism and fanaticism by allowing its land to be used for terror activities.
"The Pakistani soil has been used to plan and launch major terror attacks. The providers and facilitators of terror sanctuaries in Pakistan must be held accountable by the UN and all peace-loving nations," he asserted.
https://timesofindia.indiatimes.com/india/our-army-using-jihadis-to-kill-minorities-says-pakistan-leader/articleshow/63408186.cms
--------
Islamic State and al-Qaeda in Indian Subcontinent posing new threat: MHA
Mar 21 2018
With Islamic State and al-Qaeda in Indian Subcontinent (AQIS) posing "new challenges" to the security environment, the Ministry of Home Affairs (MHA) has sounded an alert about activities of radicalised people returning from conflict areas such as IS-dominated Syria.
The MHA, in a note to the Parliamentary Committee on Estimates, which is part of a report tabled in Parliament, has also flagged possible threats from lone-wolf attacks inspired by radicalised outfits.
In the report titled 'Central Armed Police Forces and Internal Security Challenges -- Evaluation and Response Mechanism', the MHA voiced concerns about terrorists using secure Internet pathways to reach out to youths.
"Radicalisation of youth by terror outfits through the misuse of Internet and social media, has emerged as a big challenge in recent times. The problem is further accentuated by the fact that the terror groups have started using secure social media platforms and proxy servers etc., to avoid detection by intelligence and law enforcement agencies," the note said.
The security establishment is also worried about the activities of radicalised people returned from conflict-ridden areas. While acknowledging it as a challenge, the MHA note also said lone-wolf attacks, which were witnessed abroad, cannot be ruled out.
"The IS and al-Qaeda in Indian Sub Continent have started posing new challenges to the existing security environment," the report said quoting the MHA. It said the IS is using various platforms to propagate its ideology and to attract recruits from across the world and the security agencies are keeping a close watch on those "persons/preachers" misguiding the youth.
Pak-based terror
The MHA note, part of which appears in the section 'Global Challenges for Internal Security', also refers to the fight against terrorism emanating from Pakistan.
It talked about receiving indications on revival of Pakistan-based Jaish-e-Mohammed (JeM), which is not as active as before. The JeM has renewed efforts to "cause harm to India," the note to the panel headed by veteran BJP MP Murli Manohar Joshi said.
http://www.deccanherald.com/content/665759/islamic-state-al-qaeda-indian.html
--------
Rohingya teenagers trafficked for sex in Bangladesh: Report
Mar 21, 2018
Girls in their early teens who have fled persecution in Myanmar to seek safety are being trafficked into prostitution in Rohingya refugee camps in Bangladesh, according to a report.
Human trafficking and exploitation are rife among Rohingya refugees, with women and children being the main victims of coerced labor and sex work, a BBC investigation said.
Children are offered a chance of better life – a cruel tactic deployed by traffickers – in order to bring them into the sex industry, the report said, adding, they were offered jobs abroad and in the capital Dhaka as maids, as hotel staff and kitchen workers.
A BBC team alongside the Foundation Sentinel, a non-profit group established to train and assist law enforcement agencies combating child exploitation, headed to Bangladesh to investigate the networks behind the trade.
Masuda, 14, who is now being helped by a local charity, described how she was trafficked.
"I knew what was going to happen to me. The woman who offered me a job, everyone knows she makes people have sex. She is a Rohingya here for a long time, we know her. But I didn't have a choice. There is nothing for me here.
"My family have disappeared. I have no money. I was raped in Myanmar. I used to play in the forest with my brother and sister. Now I don't remember how to play."
Both online and offline in Bangladesh, a network of traffickers, pimps, brokers and transporters continue to supply women and children for sex, the investigation found.
The Rohingya crisis did not create a sex industry in Bangladesh, the report said, adding, however, that it has increased the supply of women and children, forcing the price of prostitution down and keeping demand as strong as ever.
A probe by the International Organization for Migration (IOM) has revealed numerous cases of exploitation and trafficking in Bangladesh's refugee camps, where Rohingya children have been subjected to forced labor, beatings and sexual assaults.
The IOM has found that Rohingya refugee children working harsh hours for little pay in Bangladesh, with some suffering beatings and sexual assault.
About 450,000 children, or 55 percent of the refugee population, live in overcrowded camps in Bangladesh after fleeing violence and persecution at home in Myanmar.
Aide groups have warned that sexual predators and human traffickers have flocked to Rohingya refugee camps on the Bangladesh-Myanmar border looking to exploit vulnerable women and children of the suppressed Muslim minority.
The minority Muslims in Myanmar have faced horrific violence by the military and Buddhist mobs since late 2016. Accounts of killing, raping, amputating, and lynching all happening against the Muslims have sparked serious concern among most world countries and human rights organizations.
Bangladesh, a predominantly Muslim nation, hosts more than 400,000 Rohingya Muslims, with about 73,000 of whom belonging to the recent influx from across the border.
Backed by Myanmar's government, the Myanmarese military and Buddhist extremists launched a heavy-handed crackdown against the Muslim minority in Rakhine State in late 2016. That campaign intensified in August 2017.
Myanmar's de facto leader Aung San Suu Kyi has done virtually nothing to stop the crimes committed by the military against the Rohingya.
The crackdown has forced nearly 700,000 Rohingya Muslims to flee to neighboring Bangladesh, where they also face an inhospitable environment.
The government of Myanmar denies any atrocities have taken place, and insists that Rohingya are "illegal immigrants."
http://www.presstv.com/Detail/2018/03/21/556131/Myanmar-Bangladesh-Rohingya-Muslims-refugees-trafficking-BBC-investigaton
--------
Libya still living with killings, torture, slave markets: UN
Mar 22, 2018
A UN rights report sheds light on the plight of Libyans seven year after a NATO-led military intervention there, saying rival armed groups in the North African state continue to kill and torture civilians with impunity, while Europe-bound refugees are still being bought and sold in "open slave markets."
In a report to the Human Rights Council on Wednesday, the United Nations human rights office said ordinary Libyans and refugees in the North African state are still being arbitrarily held in appalling conditions with no access to the outside world.
In March 2011, a multi-state NATO-led coalition began a military intervention in Libya a month into an uprising against the country's ex-dictator, Muammar Gaddafi.
That mission, which was said to be aimed at paving the way for a ceasefire in Libya and end attacks against civilians, came to an end in October that year after the fall and death of Gaddafi amid the uprising.
Seven years on, Libya remains a lawless state, with various rival armed factions vying for power. The country is now split between two governments based in the east and the west.
Libya's coastlines are also largely in the hands of armed groups who smuggle refugees onto boats heading for Italy and Europe.
"Extrajudicial and unlawful killings are rampant," UN Assistant Secretary-General for Human Rights Andrew Gilmour told the Geneva forum. "In what has become an increasing pattern in and around Benghazi over the last two years, more bodies with signs of torture and hands bound were found in the streets," he added.
He explained that armed groups are "the main perpetrators of grave human rights violations and act with almost complete impunity."
According to Gilmour, detention centers run by armed groups, "including those with links to ministries" have the worst record.
The Libya-Italy route has been one of the major passageways for the asylum seekers attempting to reach wealthier European states.
Amid the mayhem in Libya, a CNN video grabbed news headlines late last year, showing an auction, where refugees captured by traffickers were being sold into slavery.
The report caused international outrage and prompted rights groups to blame Europe for the crisis. They said as long as European countries refuse to create safer and legal means for refugees to reach the continent, people will continue to suffer.
The footage also triggered protest rallies in several European countries, with the participants pointing the finger of blame for the chaotic situation in the North African state at Europe, which supported the 2011 military intervention.
According to the UN refugee agency, Libya hosts 43,113 refugees seeking to travel to Europe. Up to 90 percent of people taking a perilous sea journey to Europe depart from Libya.
Adel Shaltut, charge d'affaires at Libya's mission to the U.N. in Geneva, said, "Libya is a victim of illegal migration, it is only a transit country and cannot shoulder all responsibilities. Our coast guards and border guards do not have capacity to face organized crime and terrorism."
EU diplomat Carl Hallergard said that refugees and activists were subjected to "unlawful detentions, abductions, torture, forced labor and sexual and gender-based violence."
The European Union said it is "deeply also concerned about reports of migrants and refugees allegedly being sold as slaves and call on the Libyan authorities to investigate and hold persons responsible for those acts accountable."
http://www.presstv.com/Detail/2018/03/22/556202/Libyaslaverycrisis
--------
Arab World
Saudis revamp school curriculum to combat Muslim Brotherhood
March 22, 2018
RIYADH - Saudi Arabia is seeking to purge its school curriculum of any influence of the Muslim Brotherhood and dismiss employees who sympathise with the banned group, the education minister said.
The government will "fight extremist ideologies by reviewing school curricula and books to ensure they are free of the banned Muslim Brotherhood's agenda", Ahmed bin Mohammed al-Issa said in a statement Tuesday.
It also seeks to "ban books attributed to the Muslim Brotherhood from all schools and universities and remove all those who sympathise with the group", he added. The statement comes after Crown Prince Mohammed bin Salman told CBS television in an interview Sunday that elements of the Muslim Brotherhood, designated as a "terror group" by the kingdom, had infiltrated Saudi schools.
The prince has cut back the political role of hardline clerics in a historic reordering of the Saudi state.
Many members of Egypt's Muslim Brotherhood - who advocate toppling rulers deemed unjust - sought refuge in Saudi Arabia after being persecuted in the 1960s by then Egyptian president Gamal Abdel Nasser.
The Islamists were widely employed in the education and public sectors, putting aside their proselytism and submitting to Saudi Arabia's official Wahabi ideology that requires obedience to the ruler.
Human Rights Watch said last September that the kingdom's religious studies curriculum stokes intolerance, with "hateful and incendiary language" towards religious minorities.
HRW said a comprehensive review of school books produced by the education ministry found violent and intolerant teachings, despite official promises to eliminate them.
The US considers Saudi Arabia a country of "particular concern" when it comes to religious persecution, but successive administrations have waived the potential sanctions that come with such a designation.
HRW has urged the US, a key Saudi ally, to end the waiver.
https://nation.com.pk/22-Mar-2018/saudis-revamp-school-curriculum-to-combat-muslim-brotherhood
--------
Muslim World League to supply halal meals for Japan and 2020 Olympic Games
18 March 2018
MOHAMMED AL-SULAM
JEDDAH: The secretary-general of the Muslim World League (MWL), Mohammed bin Abdul Karim Al-Issa, who is also the president of the International Islamic Halal Organization, has made an exclusive distribution agreement with Japan.
Under the agreement, MWL will be the exclusive provider in Japan, generally, and in the 2020 Tokyo Olympic Games, particularly, of halal-certified meals.
The signing ceremony was attended by Mitsuhiro Miyakoshi, special adviser to the Japanese prime minister, and Prince Hiroyoshi, the cousin of the Emperor, along with a number of representatives of Islamic centers, Japanese authorities and major companies. The agreement grants MWL the right to regulate, in cooperation with the Japanese government, halal foods and services to the highest standards.
It will also certify the products and services in accordance with the halal and hygienic standards before they reach the consumers. MWL will also issue halal certification for products designated to Muslim communities in Japan or those to be exported abroad, especially to Arab and Muslim countries.
Japan is a new but sharply growing halal market as the country's producers are seeking fresh opportunity in the halal sector and striving to seek new local and international markets, especially now that Japan is the officially designated venue for the 2020 Olympics, attracting Muslim tourists from all around the world.
In his address, Al-Issa stressed the importance of this cooperation between MWL and Japan. And he hailed the highest levels of coexistence, national integration and harmony pervasive across all religions, sects, and races, away from extremism, as well as the human values and ethics deeply instilled within the Japanese people.
Meanwhile, Dr. Noka Miyagima, CEO of the NGOs, regarded the signing of this agreement as a historic and empowering event for Japan. He also expressed thanks and appreciation to the numerous social contributions of MWL, wishing further cooperation in the future through the halal project.
He also praised the role the League is playing in raising the awareness of Muslim communities in Japan and in the Islamic world, and promoting their integration into non-Muslim communities.
Full report at:
http://www.arabnews.com/node/1268396/saudi-arabia
--------
Grand Mufti of Al-Azhar says only state can declare jihad
March 22, 2018
Grand Mufti of Al-Azhar University in Egypt Dr Shawki Ibrahim said on Wednesday that only courts could declare a person infidel while the state was the only authority to declare jihad.
Endorsing the Paigham-i-Pakistan, a document issued by the government which offers a unanimous counter-narrative to extremist ideas by collating fatwas (edicts) against terrorism, he said extremism leading to terrorism, blasphemy and declaring any Muslim a non-believer were prohibited in Islam.
"Groups like Daesh (the militant Islamic State) have strayed away from the message of Islam but they are targeting Muslim youths through social media," Dr Ibrahim said while addressing a roundtable conference titled 'Paigham-i-Pakistan and terrorism' organised by the Council of Islamic Ideology.
Calls for using modern tools of information to counter extremism
The conference discussed the practical aspect of the Paigham-i-Pakistan to eradicate extremism and noted that the use of social media and internet was essential to counter the motives of the fanatics.
The grand Mufti of Al-Azhar said that only grand muftis were authorised to issue decrees and not semi-literate clerics who issued decrees after reading a few books being "holed up in caves".
Referring to militant leaders with religious linkages, he said, "Similarly we need to counter the mindset which does not believe in boundaries of the states."
Dr Ibrahim lauded the efforts of Islamabad against extremism and said that the Paigham-i-Pakistan should be spread across the country to eradicate the extremist mindset.
He stressed the need for providing "protection of Shariah" to the message of the Paigham-i-Pakistan and said that modern tools of information like social media should be used to counter the radical mindset.
He said that Egypt, too, was formulating a national narrative on similar lines and the document would be signed by mainstream clerics.
Dr Aftab Ahmed, a religious scholar, highlighted salient features of the Paigham-i-Pakistan, which offers a national narrative endorsed by clerics of all four major sects in the country — Barelvi, Shia, Deobandi and Ahle Hadis.
He said senior clerics had signed the document that said declaring security forces non-Muslim was incorrect and fighting them was a rebellion, while support had been extended to the operations launched against terrorists, including Raddul Fasad.
Barrister Zafarullah, the adviser to the prime minister on law, said that the fanatics presented an unrealistic interpretation of Islam. Muslims had been left behind in terms of progress during the past 500 years mainly for ignoring scientific developments, he said.
Full report at:
http://brighterkashmir.com/grand-mufti-of-al-azhar-says-only-state-can-declare-jihad/
--------
120 killed in Syria as govt, rebels pound populated areas
March 22, 2018
BEIRUT: Almost 120 people were killed across Syria during a 24-hour period beginning on Tuesday night as both pro-Assad forces and rebels bombarded heavily populated areas without any thought for the lives of non-combatants.
In one of the deadliest attacks in the Syrian capital in the country's seven-year civil war, 44 people, most of them women and children, were killed when anti-government fighters fired mortar shells on a busy market in Damascus on Tuesday night.
In another bloody scene, an airstrike killed 21 people, 16 of them children, in a rebel-held province in northwestern Syria on Wednesday. The children, between seven and 10 years old, were leaving their schools in Kfar Batkeeh village when jets began flying overhead.
Raghda Ghanoum, an activist near Kfar Batkeeh, said the children and four adults took cover in a cave nearby, where the airstrikes hit. Ghanoum said she documented 21 victim names, including 16 children.
Meanwhile, government forces pounded opposition-held areas in Douma, the largest town in Eastern Ghouta, with shelling and airstrikes on Tuesday, killing 56 people.
The violence in both government-held and opposition-held areas came as Syrians celebrated Mother's Day, turning the occasion that ushers the spring season into a blood-spattered day for families on both sides of the conflict.
The Britain-based Syrian Observatory for Human Rights said 20 were people killed in the airstrikes on Kfar Batkeeh village.
The organisation put the death toll in the market shelling in Damascus at 43, including 11 pro-government fighters. Videos of the aftermath posted online showed scenes of chaos, with people screaming and bodies and store mannequins strewn across the ground.
Hospital director Mohammed Haitham al Husseini told Al Ikhbariya TV that 35 others were wounded in the mortar attack, with six in intensive care. He said most of the casualties were women and children.
Witnesses told state-run TV that the mortar shells fell during rush hour in the popular market on the eve of Mother's Day, celebrated in the Middle East with the start of spring. A child said he was out shopping with his family for Mother's Day when they heard a huge explosion. "Everyone started running, and people were going into narrow streets to give first aid to others," the child said.
A woman in the hospital said her niece, who was wounded by shrapnel, lost her four-year old son. "We just saw him in the morgue," the woman told Al Ikhbariya. The TV network did not identify the woman or the child.
The government blamed the attack on rebels in the eastern Ghouta suburbs, where Syrian troops and Russian warplanes have been waging a major offensive over the past month that has killed hundreds of people.
Assault on Douma
The first-responders group, known as the White Helmets, said 56 civilians were killed on Tuesday in Douma, the largest town in eastern Ghouta, as government forces stepped up their assault to dislodge the last pockets of resistance in the region outside the capital.
Video from the White Helmets showed rescue workers surrounded by fire and ongoing shelling struggling to retrieve survivors from a building in Douma.
Full report at:
https://www.dawn.com/news/1396846/120-killed-in-syria-as-govt-rebels-pound-populated-areas
--------
Strike near school in Syria's Idlib kills 16 children
March 22, 2018
BEIRUT - An air strike hit near a school in Syria's northwestern province of Idlib Wednesday, killing at least 16 children, a monitoring organisation said.
"Twenty civilians, including 16 children, were killed in an air strike in Kafr Batikh in Idlib province," the Syrian Observatory for Human Rights said. Rami Abdel Rahman, the head of the Britain-based monitoring organisation, said the strike hit near a checkpoint held by Hayat Tahrir al-Sham, a jihadist group that consists largely of ex-members of a former Al-Qaeda affiliate. Abdel Rahman said the strike hit children coming out of a nearby school. "The oldest among them is 11," he said.
62 regime fighters dead in IS attack
A lightning assault by the Islamic State group that put the militants in control of a southern part of the Syrian capital killed 62 regime fighters, a monitor said Wednesday in a new toll.
IS launched the surprise attack on Monday night to seize the Qadam neighbourhood of Damascus. The Syrian Observatory for Human Rights war monitor gave an initial toll on Tuesday of 36 pro-government fighters dead, but said that loyalists had retrieved additional bodies since. "The toll has risen to 62, most of them local pro-regime fighters," said the Observatory, a Britain-based monitor which relies on sources inside Syria for its information.
"Regime reinforcements have gathered on the outskirts of Qadam, but the operation to recapture it has not yet started," said monitor chief Rami Abdel Rahman.
IS have maintained a presence in parts of Damascus, including in the Palestinian camp of Yarmuk and the neighbourhoods of Hajar al-Aswad and Tadamun.
It launched its Monday night attack from Hajar al-Aswad, taking advantage of a temporary power vacuum in Qadam after Islamist and militant fighters evacuated the area under a deal with the regime.
That agreement saw most of them head to the northwestern province of Idlib, which is controlled by a group led by Syria's former Al-Qaeda affiliate.
Full report at:
https://nation.com.pk/22-Mar-2018/strike-near-school-in-syria-s-idlib-kills-16-children
--------
62 regime fighters dead in ISIS attack on Syria capital
21 March 2018
A lightning assault by the ISIS group that put the militants in control of a southern part of the Syrian capital killed 62 regime fighters, a monitor said Wednesday in a new toll.
ISIS launched the surprise attack on Monday night to seize the Qadam neighborhood of Damascus.
The Syrian Observatory for Human Rights war monitor gave an initial toll on Tuesday of 36 pro-government fighters dead, but said that loyalists had retrieved additional bodies since.
"The toll has risen to 62, most of them local pro-regime fighters," said the Observatory, a Britain-based monitor which relies on sources inside Syria for its information.
"Regime reinforcements have gathered on the outskirts of Qadam, but the operation to recapture it has not yet started," said monitor chief Rami Abdel Rahman.
ISIS have maintained a presence in parts of Damascus, including in the Palestinian camp of Yarmuk and the neighborhoods of Hajar al-Aswad and Tadamun.
It launched its Monday night attack from Hajar al-Aswad, taking advantage of a temporary power vacuum in Qadam after Islamist and jihadist fighters evacuated the area under a deal with the regime.
That agreement saw most of them head to the northwestern province of Idlib, which is controlled by a group led by Syria's former Al-Qaeda affiliate.
Al-Watan, a Syrian daily close to the government, also reported Wednesday that regime forces had sent reinforcements to Qadam, but said ISIS had only taken "a few buildings in the district's east".
ISIS swept across swathes of Syria and neighboring Iraq in 2014, but has since lost most of that territory to different offensives in both countries.
In Syria, the extremists only control less than five percent of the country, according to the Observatory, including in pockets in the eastern desert near the Iraqi border.
Fighters who pledged allegiance to ISIS are also present in the southern province of Daraa.
Full report at:
https://english.alarabiya.net/en/News/middle-east/2018/03/21/62-regime-fighters-dead-in-ISIS-attack-on-Syria-capital.html
--------
Militants left over 40 tons of chemical weapons in Syria: Russia
Mar 22, 2018
Militant groups have abandoned chemical arms production facilities and over 40 tons of chemical weapons after retreating from different conflict zones in Syria, a Russian defense ministry official says.
"More than 40 tons of poisonous substances were found on the territories, liberated from terrorists," Igor Kirillov, the commander of Russia's Nuclear, Biological and Chemical Protection Forces, said at a press conference in Moscow on Wednesday.
The commander also criticized the international bodies for their refusal to cooperate with the Syrian government to launch an investigation into the alleged chemical attacks across the country.
Late last month, the Russian Reconciliation Center in Syria said it had obtained information that militants in the Damascus suburb of Eastern Ghouta had been "preparing a provocation with the use of poisonous substances in order to blame the government forces of using chemical weapons against civilians."
The disclosure of the information "has foiled the plans of the US-led coalition to strike key Syrian military targets in order to change the balance of power in favor of the so-called 'moderate opposition,'" Kirillov pointed out.
Also on Wednesday, UN Secretary-General Antonio Guterres expressed concern over allegations of chemical attacks in Syria and called on the Security Council to adopt measures to address "such serious crimes."
Guterres made the remarks a day after he met the head of the Organization for the Prohibition of Chemical Weapons (OPCW), which has probed over 70 alleged cases of toxic gas attacks in Syria since 2014.
While the use of chemical weapons is "unjustifiable and abhorrent," "equally unjustifiable is a lack of response to such use," a UN statement said.
OPCW chief Ahmet Uzumcu said there have been "several" recent allegations of chemical weapons use in Eastern Ghouta, noting that the experts are investigating the allegations of chlorine use blamed on both sides of the conflict.
The OPCW's fact-finding mission for Syria was formed in April 2014 to determine whether toxic agents were used as a weapon, but the body is not authorized to say which side is responsible for its use.
In 2015, the UN Security Council formed a panel, known as the Joint Investigative Mechanism (JIM), tasked with finding the perpetrator of the attack, but that the investigation stopped in 2017 after Russia vetoed the extension of its mandate.
Russia slammed the JIM as biased and unprofessional after it concluded in a report that Syrian forces had used sarin in an attack on the town of Khan Shaykhun in Syria's northwestern militant-held province of Idlib in April 2017 that killed over 80 people.
Instead, Russia presented a draft resolution to the council, demanding formation of a new panel. However, the US, Britain and France have rejected the bid, the proposal undermined the previous investigation.
The US later circulated another rival draft resolution, which Russia dismissed as an aeffort to revive the already fruitless JIM.
As a result, several rounds of negotiations at the UN have so far failed to achieve any progress.
The Syrian government surrendered its stockpiles of chemical weapons in 2014 to a joint mission led by the UN and the OPCW, which oversaw the destruction of the weaponry.
Western governments and their allies, however, have never stopped pointing the finger at Damascus whenever an alleged chemical attack is reported.
Late last month, anti-Damascus groups claimed that Syrian government forces had deployed chlorine gas against the town of al-Shifoniya in Eastern Ghouta, killing one child and causing "widespread suffocation" among local civilians.
Full report at:
http://www.presstv.com/Detail/2018/03/22/556203/Syria-Russia-chemical-weapons
--------
Syria blasts international silence on incessant terrorist attacks against civilians
Mar 21, 2018
The Syrian government has decried the silence of the international community on the incessant terrorist attacks against civilian neighborhoods in Damascus, calling on the United Nations to expose the real goals behind the ongoing foreign-sponsored militancy against the Arab country.
The Syrian Ministry of Foreign Affairs and Expatriates, in two separate letters addressed to United Nations Secretary General Antonio Guterres and the rotating president of the UN Security Council, Karel J. G. van Oosterom, on Wednesday, stated that the ongoing militant mortar and rocket attacks against residential districts "amount to war crimes and crimes against humanity."
"Representatives of those countries that scramble to hold emergency sessions in support of terrorists at the UN Security Council in New York plus the Human Rights Council in Geneva have once again kept mum over this atrocious catastrophe whose victims are women and children," the ministry pointed out.
It added, "This systematic behavior lacks any sympathy. Such policies are definitely empty of any ethical code, and have no respect for the international humanitarian law."
On Tuesday evening, at least 44 people lost their lives in a militant rocket attack on the crowded Kashkoul marketplace east of the Syrian capital.
The development came as Syrian army troops and allied fighters from popular defense groups are advancing in the depth of the militant-held Eastern Ghouta enclave.
Syria's official news agency SANA reported on Wednesday that Syrian forces and their allies had taken control of a number of farmlands in the Ayn Tarma area, a key bastion of the Failaq al-Rahman militants, who are responsible for most of the mortar and rocket attacks on Damascus.
Militants to evacuate Eastern Ghouta
Meanwhile, militants from the al-Qaeda-linked Ahrar al-Sham terrorist group are going to evacuate the city of Harasta in the Eastern Ghouta.
The media bureau of the Lebanese Hezbollah resistance movement announced in a statement that the Takfiris have agreed to disarm in return for safe passage to the northwestern province of Idlib.
The statement added that some 1,500 militants and 6,000 of their family members will be transported to Idlib in two batches starting on Thursday.
Eastern Ghouta, a besieged area on the outskirts of Damascus which is home to some 400,000 people, has witnessed deadly violence over the past few days, with foreign-sponsored terrorists launching mortar attacks on the Syrian capital in the face of an imminent humiliating defeat. The Syrian army has already controlled over 80 percent of the militant-controlled territory.
Full report at:
http://www.presstv.com/Detail/2018/03/21/556167/Syria-terrorist-attacks-Eastern-Ghouta-
--------
Pakistan
Case registered against Haqqani for 'harming' national security
March 22, 2018
KARACHI: An FIR [First Information Report] has been lodged against former ambassador to the United States Hussain Haqqani for allegedly causing harm to national security.
Haqqani was implicated in the Memogate scandal when he allegedly had a memo delivered to Admiral Mike Mullen through Pakistani-American businessman Mansoor Ijaz. The memo had offered greater government cooperation in return for US backing against the powerful military in the immediate aftermath of the May 2 raid which led to the capture and killing of al Qaeda leader Osama bin Laden.
On Wednesday, the FIR was registered in Karachi's Preedy Police Station on the request of Advocate Maulvi Iqbal Haider. It stated that the former envoy made anti-state remarks during recent interviews with television talks shows in the US.
The applicant said that Haqqani's statements undermined national security and challenged the country's sovereignty. "Haqqani deliberately issued venomous remarks on Pakistan, its forces and the Kashmir cause," read the FIR.
In February, the Federal Investigation Agency (FIA) was considering registering a case against Haqqani.
Additional Attorney General Waqar Rana had submitted before a Supreme Court's three-judge bench that the agency was considering to file an FIR against Haqqani on the basis of different offences.
In addition, the FIA had written to the Interpol requesting the issuance of red warrants but the agency had raised certain queries.
Meanwhile, commenting in connection with the FIR launched against him, Husain Haqqani said that it was the Inter-Services Intelligence's (ISI) standard operating procedure to file multiple cases against individuals in different locations to generate media activity.
He further said, "It is absurd to say that I have committed treason by expressing my opinions in TV interviews, as the latest case suggests."
Outside the propaganda bubble in Pakistan, this entire episode would be seen for what it was – an attempt to harass and silence a dissenting voice that questioned murky state policies, he said.
"I thank the undemocratic forces and their supporters for taking such actions and exposing their authoritarian mindset which could not handle opposing views," the former ambassador concluded.
https://www.pakistantoday.com.pk/2018/03/21/case-registered-against-haqqani-for-harming-national-security/
--------
Taliban ready to hold peace talks with Afghan jihadi leaders
March 22, 2018
ISLAMABAD: Afghanistan's Taliban says they are ready to discuss peace and reconciliation with the leaders of Afghan jihadi organisations opposed to the US-led "foreign occupation" of the country, according to VOA.
The insurgent group made the overture through an official statement Tuesday but maintained its silence over Afghan President Ashraf Ghani's recent offer of a reconciliation dialogue.
The statement referred to the 2001 US-led military invasion of Afghanistan as an "ongoing tragedy," and said the Taliban's Qatar-based political office invites Afghans "who do not support the invaders, be they jihadi personalities or otherwise" to exchange views on how to end "foreign occupation," establish an Islamic system and start a political reconciliation process in the country.
The comments were in response to an offer for peace talks by Ismail Khan, a renowned jihadi leader and former governor of the western Afghan province of Herat.
During a public address in the provincial capital last week, Khan told the Taliban that if they were not ready to engage in peace talks with the Afghan government, they should negotiate "a deal with the great family of jihad" to find a solution to the conflict. He was referring to Afghan Islamic organisations that waged jihad, or holy war, against the Soviet occupation of Afghanistan in the 1980s.
Ghani's "comprehensive" offer promised the Taliban a political office in Kabul, issuance of passports to insurgent officials, and a cease-fire. The plan received widespread international backing, but the Taliban have yet to respond.
In repeated pre- and post-Ghani offers, the Taliban have sought direct negotiations with the United States, referring to Afghan rulers as "American puppets."
The US has said any peace and reconciliation process has to be Afghan-led and Afghan-owned.
Full report at:
https://www.pakistantoday.com.pk/2018/03/21/taliban-ready-to-hold-peace-talks-with-afghan-jihadi-leaders/
--------
Security forces foil terror bid in Quetta
March 22, 2018
QUETTA: Security forces Thursday morning foiled an attempted suicide attack in Kuch Mor area of Quetta.
The attacker, who was killed by the security forces, had suicide vest attached to his body, according to reports.
The explosives vest was later neutralised by officials of the bomb disposal squad.
On February 28, as many as four security personnel were martyred and six Frontier Corps (FC) personnel were left injured in a suicide attack near Quetta.
The explosion took place in Nauhisar area on the outskirts of the provincial capital while police and security personnel were conducting a search operation in the vicinity, sources informed. The attack targeted a Frontier Corps and Levies camp.
After the attack, the area was cordoned off by security forces and the injured were shifted to a nearby medical facility for treatment.
https://www.pakistantoday.com.pk/2018/03/22/security-forces-foil-terror-bid-in-quetta/
--------
PM Abbasi expresses solidarity with Afghanistan after Kabul attack
March 22, 2018
ISLAMABAD: Afghan ambassador Omar Zakhilwal called on Prime Minister Shahid Khaqan Abbasi on Wednesday where the latter expressed solidarity with the neighbouring country after the deadly terrorist attack in Kabul.
Also, PM Abbasi stressed the need to expedite ongoing regional projects including the TAPI [Turkmenistan–Afghanistan–Pakistan–India Pipeline] and CASA-1000 [Central Asia-South Asia power project.]
PM Abbasi reiterated Pakistan's support to the efforts for Afghan reconciliation under an Afghan-led and Afghan-owned peace process.
Zakhilwal lauded the prime minister's support to strengthen bilateral relations while also conveying Kabul's desire for meaningful engagement with Pakistan in all areas.
FO CONDEMNS TERRORIST ATTACK IN KABUL:
Earlier, Pakistan condemned the suicide attack in Kabul in which at least 26 people were killed.
A suicide bomber blew himself up near a Shi'ite shrine in Kabul, killing at least 26 people and wounding 18, officials said, as the Afghan capital celebrated the Nawruz.
In a statement issued by the Foreign Office (FO), the country expressed deepest sympathies and condolences to the bereaved families and prayed for the speedy recovery of the injured.
"We are grieved at the loss of precious and innocent lives in this brutal attack of terrorism," the statement went on to add.
Full report at:
https://www.pakistantoday.com.pk/2018/03/21/pm-abbasi-expresses-solidarity-with-afghanistan-after-kabul-attack/
--------
Students stage demonstration in solidarity with Syria in Islamabad
By Mahmood Idrees
March 21, 2018
ISLAMABAD – Amid rising death toll in Syria, a large number of university students staged a demonstration in the capital city to raise voice against atrocities on Syrian people.
Besides students from different universities of Islamabad, people from all walks of life also participated in the rally, which called for the cessation of hostilities in Syria
Students demanded Pakistani government and Muslim leaders to do as much as possible for bringing peace in the war-stricken country.
The students chanted the slogans of 'Save Syria' and 'Pakistan Stands with the Syrians'. The speakers invited the attention of public towards Syria by giving a briefing on the death toll, injuries and displacement of people both internally and externally in Syria. They demanded Pakistan government to use its diplomatic channels and play a vital role in extinguishing the flames. It is obligatory on Pakistan to act and raise its voice against the human rights' violations in Syria.
'The Government has done nothing and Syria remains largely ignored in our power corridors', said one of the speakers. Another speaker added that as the powerful Islamic Republic with immense diplomatic resources, Pakistan must speak out loud against the violence but it seems nobody feels the pain or hears the cries of Syria. 'An estimated 500,000 people have lost their lives in the past seven years but the Muslim world has taken little notice', a student addressed the public.
The outrage at inaction is justified as Pakistani government has played no role in doing anything for Syria. The only Muslim Nuclear power with the sixth largest army in the world has long feared sectarian backlash and hence been repeating its 'Neutrality' mantra. We cannot sit back and be 'Neutral'. Our Foreign Policy doesn't demand to be neutral either. Neutrality loses all its meaning when hundreds of thousands of lives are lost. That does not mean Pakistan should make military intervention in Syria on behalf of any of the belligerents but Pakistan should at least put some efforts in alleviating the sufferings of the Syrian people.
Pakistan has been consistently abstaining from voting against Syrian Human Rights violation, be it New York or Geneva, fearing a sectarian backlash. However, Syrian Civil War is not sectarian in nature. Quite contrary to the ostensible picture, Syrian War is the proxy war between Iran and Saudi Arabia and it's the war of control. This war is deeply rooted in Iran and Saudi Arabia's regional hegemony ambitions that are driven by nationalism and not sectarianism. Of course, along with it, Syria faces the threat of ISIS as well which different powers have been aligning with, to gain more control in power, unfortunately. Kurdish militias have led to Turkish intervention and now Syria is a total mess, a war that is so complex to understand.
In the 1980s, It was Pakistan along with Syria that played a key arbitrating role between Saudi backed coalition lead by Saddam Hussein and Tehran. In the 1990s, it was Pakistan, along with Turkey and Iran that went on to aid Bosnia against the odds and Pakistani military played a tremendous peace-keeping role in Bosnia. Pakistan has been keeping the Kashmir cause alive by regularly calling for the end of atrocities committed by Indian troops on the people of Kashmir but it looks like Pakistan is keen to throw its tremendous history of rising against human rights violations into the trash by adopting a criminal silence on Syria.
The students demanded all the Muslim countries to force cease-fire in Syria. They also criticized UN for not being serious about making peace. The superpowers are playing with the lives of Syrian Muslims for their own political ambitions and all the Muslims across the globe should unite and force their government to pressurize Saudi Arabia and Iran to cease fire and exit from Syria. This will help in implementing UN resolutions on Syria with efficacy.
The students also requested Pakistani Media to play its role in raising voice for the Syrian Muslims. 'We must shape Public Opinion on Syria; our people must know what terrible time Syria is going through! Unfortunately, we have not been able to do it', contended a student. The only source of getting news regarding Syria is the Social Media as Pakistan's print and electronic media give little space to Syria in its bulletins. Journalists should come forward and take the initiative to put pressure on Government for using its diplomatic channels.
Full report at:
https://en.dailypakistan.com.pk/pakistan/students-stage-demonstration-in-solidarity-with-syria-in-islamabad/
--------
Pakistan, Russia agree terrorism a global threat
March 22, 2018
ISLAMABAD - Pakistan and Russia on Wednesday agreed that terrorism was a global threat.
The seventh meeting of the Pakistan-Russia Joint Working Group on Counter-Terrorism was held here at the Ministry of Foreign Affairs.
The Pakistan side was led by Ahmad Farooq, director general, counterterrorism, Ministry of Foreign Affairs, while the Russian side was led by Ilya Rogachev, director Department for New Challenges of the Russian Ministry of Foreign Affairs.
Both delegations included officials from relevant departments dealing with counterterrorism. The two sides discussed a wide-ranging agenda covering the counterterrorism situation at the regional and global levels, actions taken by both countries to tackle the menace of terrorism as well as bilateral cooperation on the issue, said a foreign ministry statement.
There was broad agreement on the fact that terrorism was a common global threat, which required cooperative efforts of the international community for effectively eradicating it. The Pakistan side briefed the Russian delegation about the major successes it had achieved in the fight against terrorism.
This had resulted in significantly improving the security situation in Pakistan.
The Russian side highly appreciated Pakistan's contribution to the global fight against terrorism, it added.
"Both sides expressed grave concern over the rising threat posed by Daesh. While, major successes had been achieved in the fight against Daesh in Syria and Iraq, the returning Daesh fighters from the conflict zones to countries of origin or third countries constituted a major security threat to various parts of the world, including this region. It was important for countries of the region to cooperate to counter this threat," the statement said. The two sides reaffirmed the commitment for promoting bilateral cooperation for countering terrorism.
They also agreed to cooperate at the United Nations and other international fora for combating terrorism, it said.
The discussions were held in a cordial and frank manner and there was commonality of views on all issues. It was agreed that the next meeting of the JWG would be held in Moscow in 2019, it said.
Meanwhile, Maithripala Sirisena, President of the Democratic Socialist Republic of Sri Lanka will visit Pakistan from March 22 to March 24.
He will be the "Guest of Honour" on Pakistan Day parade.
The participation of President Sirisena in the parade is a demonstration of the very close ties between Pakistan and Sri Lanka and the respect in which the people and leadership of Pakistan hold the president of Sri Lanka.
During the visit, the Sri Lankan president will meet the president and the prime minister of Pakistan to review all matters of mutual importance.
The memorandums of understanding on cooperation in the fields of training of civil servants, diplomats and youth development would also be signed during the visit.
"The visit will provide renewed impetus to our bilateral relations and enhance the goodwill existing between the people of the two countries," said a foreign ministry statement.
Separately, on Wednesday, Pakistan strongly condemned the reprehensible suicide attack close to Ali Abad Hospital and Kabul University.
"We are grieved at the loss of precious and innocent lives in this brutal attack of terrorism. We express our deepest sympathies and condolences to the bereaved families and pray for the speedy recovery of the injured," said a foreign ministry statement.
Full report at:
https://nation.com.pk/22-Mar-2018/pakistan-russia-agree-terrorism-a-global-threat
--------
India
MHA to house panel: Sikh youths being trained at ISI facilities in Pakistan
March 22, 2018
SIKH YOUTHS are being trained at ISI facilities in Pakistan to carry out terror activities in India, the Ministry of Home Affairs has told a parliamentary panel.
Senior ministry officials told the Committee on Estimates that Sikh youths settled in Europe, US and Canada are also being "misguided and instigated against India with false and malicious propaganda".
The officials also told the panel that some "brain-washed children" participated in stone-pelting incidents in Jammu and Kashmir "because they were being paid money" or "because of social media pressure". The panel was told that "when terrorists were killed on July 8, 2016, they were glorified" and sponsors of cross-border terrorism wanted to bring children to the forefront "by hook or by crook".
The panel headed by senior BJP leader Murli Manohar Joshi tabled the report — 'Central armed police forces and internal security challenges-evaluation and response mechanism' — in Parliament on Monday. The report said, "Commanders (of Sikh militancy) based in Pakistan are under pressure from ISI to further ISI's plans not only in Punjab but also in other parts of the country. Sikh youths are being trained at ISI facilities in Pakistan. Interrogations have revealed use of jailed cadres, unemployed youth, criminals and smugglers by Pakistan-based Sikh terror groups for facilitating terror attacks."
On the issue of new challenges, which have emerged as a threat to internal security, the ministry, in a note furnished to the committee, voiced concern over radicalisation of youths by terrorist groups through the misuse of Internet and social media. "The problem is further accentuated by the fact that the terror groups have started using secure social media platforms and proxy servers etc. to avoid detection by intelligence and law enforcement agencies. Activities of radicalised people returning from conflict areas and threat of lone wolf attack are also a challenge," it said.
The ministry told the panel that India continues to remain the prime focus of Pakistan-based terrorist outfits, particularly the Lashkar-e-Taiba, Jaish-e-Mohammad and a faction of Indian Mujahideen besides groups like SIMI and Al-Unmah. Separately, there are indications regarding revival of JeM in Pakistan and renewed efforts of the said outfit to cause harm to India. Besides, the IS and Al-Qaeda in Indian sub-continent have started posing new challenges to the existing security environment.
The ministry has conveyed to a parliamentary panel that some officers of the BSF were found to be "negligent" over complaints of poor quality food being served to jawans and action has been initiated against "some persons".
The admission, by the Union Home Secretary before the Committee on Estimates, bears significance as constable Tej Bahadur Yadav, who had complained about sub-standard food being served to the jawans, was sacked in April 2017 by the BSF, which said he was "found guilty on certain charges of indiscipline including uploading the said video in violation of laid down procedures and rules".
http://indianexpress.com/article/india/mha-to-house-panel-sikh-youths-being-trained-at-isi-facilities-in-pakistan-5106339/
--------
Uttar Pradesh: 32 madrasas built on public land face action
March 22, 2018
The Uttar Pradesh Minority Department has identified 32 government-aided madrasas that were allegedly built on public land. It has sought the state government's directions for further action.
According to the department, it identified the irregularity during its persual of records uploaded onto a government portal over the last year. Government-aided madrasas, in which the state provides only for the teachers' salary, are required to be on private land. "After an inquiry, a report was prepared and sent to the state government, which stated that 32 government-aided madrasas were built on gram sabha land… As per norms, these madrasas should not have been built on government land because it is being used by a private person," said SN Pandey, joint director, UP minority department.
http://indianexpress.com/article/india/uttar-pradesh-32-madrasas-built-on-public-land-face-action-5106418/
--------
Triple Talaq Bill Is Not Just About Supporting Women, It's About Human Rights, Says Arif Mohammad Khan
Mar 21, 2018
Had it not been for my classmate and friend Jyoti Subhash, who pointed out the deeds of Hamid Dalwai, I would have not found out about the great visionary. After reading his essays, I was astonished about the conviction and courage that he had to write things just after partition," said actor Naseeruddin Shah, who was the chief guest at the 48th foundation day of the Muslim Satyashodhak Mandal (MSM) at Tilak Smarak mandir.
The main speaker for the evening was Arif Mohammad Khan, former member of parliament and leading Islamic scholar. On the occasion of the foundation day, MSM also felicitated Noorjehan Safia Niaz, co-founder of Bharat Muslim Mahila Andolan (BMMA) with Samaj Prabhodan Puraskar while Balaji Srinivasan,advocate at the Supreme Court who represented Shayara Bano in the triple talaq case, was awarded the Krutdnyata Sanman.
Speaking on the occasion, Arif Mohammad Khan pointed out during his speech that despite the Supreme Court judgement on triple talaq and till the bill reached the Lok Sabha, there have been over 100 triple talaq cases. "The judgement is not just about supporting women but it also about human rights. It is impossible to just disregard their plight. When we still have the Muslim Board, which doesn't believe in the judgement of the Supreme Court or the constitution of the country, how will we bring about a change?," said Khan.
Ads by ZINC
Present on the occasion was actor Jyoti Subhash, who is making a documentary on Hamid Dalwai. He said that the tale of the visionary needs to be shown visually to really understand the plight Muslim women go through.
In her acceptance speech, Niaz said, "With BMMA, we have created a space for Muslim women to come out with their problems. We need better codified Muslim family laws. There is no personal law, no inheritance for women, no right age to marry or even a law that elucidates child custody. We had found this out with a survey that we conducted in 2015."
Full report at:
https://www.hindustantimes.com/pune-news/muslim-satyashodhak-mandal-foundation-day-triple-talaq-bill-is-not-just-about-supporting-women-its-about-human-rights-says-arif-mohammad-khan/story-KHsH62ZT7H3vHNjrhPa0QL.html
--------
Those raising ISIS flags in Kashmir are helping New Delhi: Sehrai
Mar 21 2018
Azadi camp in Kashmir does not have a global agenda and has nothing to do with the Daesh and its ideology, Mohammad Ashraf Sehrai told Greater Kashmir in an exclusive interview soon after succeeding Syed Ali Shah Geelani as the new Tehreek-i-Hurriyat chairman.
"Some elements are creating confusion among masses by raising ISIS flags at the funeral of militants. We have kept a close watch on them, and will soon chart out a plan to stop them after TeH elections," Sehrai said, citing the hoisting of ISIS flags at the funeral of Soura youth Muhammad Eisa Fazili.
Sehrai, however, expressed concern over the "ISIS thinking" finding resonance among a section of youth. "It could be the handiwork of agencies keen to defame the Kashmir movement and undermine its indigenous character," he said. "Our agenda is simple. We only want Kashmir to be free from Indian occupation. Nothing else".
Hurriyat leader said that there was no role in Kashmir for the organisations with an international agenda.
"Daesh and Al-Qaida have nothing to do with our movement and we will never accept them," Sehrai said. He urged youth not to get swayed by the extremist ideology and understand Islam in its correct perspective.
"Some youth are influenced by ISIS ideology, but I appeal to them not to go to extremes and read Islamic books, the Quran, and the hadith, and see what rules and regulations Prophet Muhammad (SAW) has laid down for war. Then they must decide for themselves as to what is right and what is wrong."
Sehrai said he was pained by the events at the funeral of Eisa Fazili. "These things are unacceptable. Mysterious forces are creating chaos among the masses. Youth have to maintain discipline in the freedom movement," he said. "Those raising ISIS flags are strengthening the roots of occupation in Kashmir. India directly benefits by this. These youth tell the world that we are extremists and deserve to be killed".
Full report at:
http://www.greaterkashmir.com/news/kashmir/those-raising-isis-flags-in-kashmir-are-helping-new-delhi-sehrai/279452.html
--------
Jharkhand lynching case: 11 cow vigilantes get life sentence for killing Muslim trader
Mar 21, 2018
A fast-track court in Jharkhand's Ramgarh district on Wednesday sentenced 11 people, including one local Bharatiya Janata Party (BJP) worker, to life imprisonment for lynching a Muslim trader they suspected of transporting beef last year. The court didn't decide on a 12th convict who is reported to be a minor.
The court of additional district judge Om Prakash had held the 11 men guilty under section 302 (murder) of the Indian Penal Code (IPC), among other offences, on March 16.
The 11 men — Santosh Singh, Chottu Verma, Deepak Mishra, Vicky Saw, Sikandar Ram, Uttam Ram, Vikram Prasad, Raju Kumar, Rohit Thakur, Kapil Thakur and BJP worker Nityanand Mahto — were convicted of murdering Alimuddin Ansari alias Asgar Ali, a 55-year-old trader, on June 29 last year. The convicts were also fined Rs 2,000 each.
Additional public prosecutor Sushil Kumar Shukla said this was the first case of cow vigilantism in the country in which the accused were convicted and punished.
"However, the court is yet to decide on the defence counsel's contention that the 12th convict is a juvenile. We have opposed it on the grounds that he is over 16 years of age," he added.
Defence lawyer DN Singh said he will file an appeal against the convictions in the Jharkhand high court.
Read: Gau rakshaks followed Jharkhand trader for hours before lynching him | A blow by blow account by police
The court has forwarded its order to the district legal services authority, so it can initiate steps to compensate the victim's family.
The victim's wife, Mariam Khatun, welcomed the judgment. "The death of my husband came as an irreparable loss. The accused deserved nothing less," she said.
Last June, a mob, allegedly of more than 100 people, lynched Alimuddin alias Asgar Ali, who was on his way back home after buying meat from a local market, on the suspicion that he was carrying beef.
The mob surrounded him at Bazartand in Ramgarh town, about 45km from the state capital Ranchi, and set his van on fire after killing him. Cow slaughter is banned in Jharkhand.
The lynching occurred just hours after Prime Minister Narendra Modi warned against such attacks by vigilante group, saying the killing of people in the name of protecting cows was unacceptable.
Similar cases of cow vigilante violence — including the lynching of Mohammad Akhlaq in Uttar Pradesh's Dadri in 2015 and that of Pehlu Khan in Rajasthan's Alwar in 2017 — remain at the trial stage.
Ansari's lynching followed a string of similar attacks in Jharkhand by cow vigilantes last year. The attack rocked Parliament with several opposition leaders questioning the administration's resolve to tame cow vigilantes.
In the face of widespread criticism, the state government warned officers-in-charge of police stations across Jharkhand that they would be held responsible for any such incident taking place in their jurisdiction.
Full report at:
https://www.hindustantimes.com/india-news/jharkhand-lynching-case-11-cow-vigilantes-get-life-for-killing-muslim-trader/story-b4DbGClMtnsQbdczo2pxjN.html
--------
India condemns 'barbaric' terrorist attack in Kabul
Mar 21, 2018
NEW DELHI: India on Wednesday strongly condemned the "inhumane and barbaric" terrorist attack in Kabul and extended all possible assistance to the war-torn country.
In a statement, the External Affairs Ministry said it was not only an attack on the Afghan people but also an attack on their identity and culture.
"What makes this attack particularly reprehensible is the fact that the terrorists and their backers chose the festive day of Nauroz to carry out their heinous act," it said.
India stands ready to extend all possible assistance, including for the treatment of those injured, the ministry asserted.
"Our thoughts and prayers are with the family members of the victims, and we wish quick and complete recovery to the injured," it added.
An Islamic State suicide bomber struck on the road to a Shiite shrine in Afghanistan's capital today, killing at least 29 people.
Full report at:
https://timesofindia.indiatimes.com/india/india-condemns-barbaric-terrorist-attack-in-kabul/articleshow/63402627.cms
--------
South Asia
Islamic State Suicide Bomber Kills 33 As Afghans Celebrate New Year
MAR 21, 2018
A suicide bomber linked to Islamic State struck on the road to a Shiite shrine in Afghanistan's capital on Wednesday, killing at least 33 people as Afghans celebrated the Persian New Year, authorities said.
Wahid Majrooh, spokesman for the Public Health Ministry, said 65 others were wounded in the attack, which was carried out by a bomber on foot.
Islamic State claimed responsibility in an online statement, according to the SITE Intelligence Group, which monitors militant websites. The group said the attack targeted "a gathering of Shiites celebrating Nowruz," the Persian New Year.
Nowruz is a national holiday in Afghanistan, and the country's minority Shiite Muslims typically celebrate by visiting shrines. The Sunni Muslim extremists of Islamic State have repeatedly targeted Shiites, whom the militants view as apostates deserving of death.
The attack took place near Kabul University and a government hospital about a mile from the Sakhi shrine, where people were gathered to celebrate the new year, said Gen. Daud Amin, Kabul's police chief.
Amin said the attacker managed to slip past police checkpoints set up along the road. He said that an investigation into the security breach is underway, and that anyone found to have neglected his duties would be punished.
This month, another Islamic State suicide bomber targeted Afghanistan's ethnic Hazaras, killing nine people and wounding 18. The bomber blew himself up at a police checkpoint near a Shiite gathering in west Kabul. The bomber was on foot and was trying to make his way to a compound where the Hazaras had gathered to commemorate the 1995 death of their leader, Abdul Ali Mazari, who was killed by Taliban insurgents.
Kabul has recently seen a spate of large-scale militant attacks by both the Taliban and the Islamic State. In late January, a Taliban attacker drove an ambulance filled with explosives into the heart of the city, killing at least 103 people and wounding as many as 235.
Afghan President Ashraf Ghani in a statement condemned Wednesday's attack, calling it a "crime against humanity."
U.S. Ambassador John R. Bass said he was saddened by the "shameful" attack.
"I continue to hope that every citizen of Afghanistan soon will be able to live in peace, without fear of indiscriminate attacks by terrorists who have no respect for human life," he said in a statement. "The United States and its people remain steadfast in their commitment to working with our Afghan partners to combat terrorism and to secure peace in the year ahead."
United Nations Secretary-General Antonio Guterres also condemned the attack, calling Nowruz "a time of renewal and celebration," when the values of peace and solidarity should be promoted, U.N. spokesman Stephane Dujarric said. He added that "those who have organized this attack must be brought to justice."
Despite the deadly attack, people including women and children later came out on the streets, many wearing colorful clothes, and continued to celebrate the holiday.
http://www.latimes.com/world/la-fg-kabul-blast-20180321-story.html
--------
Sympathy fading in Bangladesh for Rohingya refugees
March 22, 2018
In the middle of Thangkhali village market, some 30 kilometers from Cox's Bazar, Akkas Ali is sitting at a tea stall with anxiety and dread written all over his face as he frets about how to feed his family.
The 38-year-old Muslim father of four has long lived in this coastal area in Bangladesh, which has seen an influx of hundreds of thousands of Rohingya refugees from neighboring Myanmar in recent months.
Ali, who is Muslim but not Rohingya, serves as a breadwinner for the family by pooling his income with that of his son. Both men are physical laborers.
About six months ago they were pulling in 800 taka (US$9) a day between them, barely enough to survive but somehow they made it stretch.
That now seems like a lottery win since work dried up and their funds have been exhausted. Ali says they are now lucky to scrape in 300 taka for a backbreaking day's work.
He says this drastic change in his family's fortunes is a result of the ongoing Rohingya crisis. That began unfolding last August when legions of refugees started pouring over the Bangladesh-Myanmar border to escape a brutal military crackdown in Myanmar's Rakhine State
"Journalists and aid groups only come here to find out about the Rohingya but nobody cares about how this crisis has caused us misery and strife," he told uncanews.com.
"The Rohingya get aid and sympathy but we get nothing, even though we are suffering almost as much as they have."
The relentless military crackdown in Rakhine State just across the border, which was launched in response to attacks by Rohingya militants on security forces, sparked an exodus of 770,000 Rohingya into Bangladesh.
However, before they arrived the district already served as home to 300,000 registered and unregistered refugees.
Most had fled bouts of violence in Buddhist-majority Myanmar, where they are still branded as "illegal immigrants" from Bangladesh, denied citizenship status and basic human rights, and routinely persecuted by the military and hard-line local Buddhists.
As brutal killings, rape, arson and looting forced the Rohingya to flee their homes, many Bangladeshis welcomed their Muslim brethren with warmth and sympathy, offering them whatever they could by way of assistance.
They did this despite the fact that Bangladesh is an overpopulated and impoverished country of 160 million.
But now, as the repatriation plan signed by the two countries has been delayed, and amid soaring prices of daily essentials, as well as a loss of forest land and a decline in jobs and income in Cox's Bazar, more locals are getting fed up with the Rohingya's presence.
"The Rohingya get aid and work as day laborers for 100-150 taka (US$1-2). We've shown them sympathy but now we're in trouble and it is us, too, who are standing in line to receive relief materials," said a disgruntled Ali.
There are about a dozen formal and informal refugee camps dotted along the Cox's Bazar-Teknaf highway.
Along one 38-kilometer stretch from Ukhiya to Leda, where most of the settlements are located, huge numbers of construction works can be seen.
Shanty towns have sprung up and buildings with roofs made of brick or corrugated iron are gobbling up agricultural fields and forests in the area as the government struggles to accommodate not only the refugees but also a rising number of government officials, aid agencies and traders.
"The forests have been cleared, the wildlife is disappearing and the agricultural fields have been overrun by brick buildings," Farid Ahmed, the headmaster of a local primary school, told ucanews.com.
"Few people are benefiting from these changes, but most local people are suffering. The humanitarian efforts to help the Rohingya are becoming an eyesore for the people of Cox's Bazar," he said.
Gafor Uddin Chowdhury, chairman of the Palongkhali Union Council, a local government body, said the Rohingya crisis is slowly shattering the lives of local people.
"Cox's Bazar used to sell large volumes of betel leaves and water melon, but now traders are buying them from elsewhere as demand has increased here, driving up prices," Chowdhury told ucanews.com.
"Agricultural land is disappearing so we have fewer crops or vegetable supplies. Cattle-grazing land is also being reduced," he said.
"The refugees have crashed the local labor market and many people have lost their sources of income," he added.
"Whether they go back to Myanmar or not, Cox's Bazar will never be the same again."
In the wake of the mass exodus from Myanmar, Dhaka acquired 1,214 hectares of mostly forestland to build refugee camps in the area.
A report published in December by the United Nations Development Program (UNDP) warns that the Rohingya camps pose no fewer than 28 threats to forests, land, water, biodiversity and people's health in Cox's Bazar.
It warned that the destruction of forests and hills would cause huge damage to wildlife, especially to the natural habitats of elephants and rare species of birds only found in the district's two national parks.
The report added that a number of animals and plants would likely become extinct if the government keeps on building more settlements.
Dr. Abdul Mannan Chowdhury, who lectures at the Faculty of Economics at Chittagong University, said concern is growing about the impact the refugee crisis is having on local people, the economy, and the environment.
"People can see that their cost of living is rising, their income is falling, the forests are being cleared, agricultural fields are gone, and the overall environment in Cox's Bazar is in peril," Chowdhury told ucanews.com.
"Their concerns are well founded as they face misery on a daily basis. Moreover, they are losing faith the refugees will ever return home," he added.
"The people here don't hate the refugees, but these socio-economic problems are fueling discontentment. If the situation stays like this, things could spiral out of control," he said ominously.
William Pintu Gomes, head of the Disaster Management Department at Catholic charity Caritas, said the agency recently conducted a survey of "host communities" and the feedback about the Rohingya was mostly negative.
"People are increasingly frustrated as they face multi-pronged social, economic and environmental pressure due to the crisis," he said.
"In some cases, the conditions have become worse for local people than for the refugees," Gomes told ucanews.com.
"Their income levels have fallen but the cost of living has spiked, so they are unable to cope."
Gomes pointed out that, like the refugees, local people also need assistance from the government and aid groups.
"Supporting the host community is a basic element of humanitarian work and we are trying bring this issue to the fore to tackle an impending crisis," he said.
Full report at:
https://www.ucanews.com/news/sympathy-fading-in-bangladesh-for-rohingya-refugees/81853
--------
Cross-border shelling continues in Kunar province of Afghanistan
Mar 22 2018
The local officials in eastern Kunar province are saying that the cross-border shelling from the other side of Durand Line continue on this province as dozens of artillery shells landed in two district over a period of 24 hours.
Provincial police spokesman Faridullah Dehqan confirmed that more than 80 rounds of artillery shells landed on Nari and Dangam districts during the latest incursions that started on Tuesday.
He said the shelling did not result into the loss of lives but a house was damaged besides inflicting losses to the other properties.
The Ministry of Defense and the central government officials have not commented in this regard so far.
This comes as the Chief Executive of the Government of National Unity Abdullah Abdullah on Saturday shared the issue of cross-border artillery shelling on eastern provinces of Afghanistan during his meeting with Pakistan's National Security Advisor Nasser Khan Janjua.
In his meeting with Janjua, Abdullah said new opportunities are also available for the betterment of relations between Afghanistan and Pakistan, emphasizing that the Pakistani government should take necessary steps to establish an environment of trust between the two nations.
Earlier, the Ministry of Defense of Afghanistan officials had said the border forces have been granted permission to respond to the artillery shelling from the other side of the Durand Line.
A spokesman for the Ministry of Defense (MoD) Gen. Dawlat Waziri has told RFE's Afghanistan service that the border forces do not need a permission to respond to the incursions.
Full report at:
https://www.khaama.com/cross-border-shelling-continues-in-kunar-province-of-afghanistan-04699/
--------
Taliban says not behind Kabul bombing that left several dead
Mar 21 2018
The Taliban militants group in Afghanistan has rejected the involvement of the group in today's deadly suicide bombing in Kabul that left at least 26 dead.
Taliban spokesman Zabiullah Mujahid said in a statement that the fighters of the group have no links with today's explosion in Kabul.
No individual or group has so far claimed responsibility behind the attack but the loyalists of the ISIS terrorist group have always claimed responsibility behind such attacks.
The Ministry of Interior says at least 26 people have been killed and at least 18 others have been wounded after a suicide bomber detonated his explosives not far from Sakhi shrine in West of Kabul.
The incident took place at around noon time as scores of people had gathered in Sakhi shrine to mark the start of the new solar year.
In the meantime, the security sources are saying that the death toll could further rise.
Full report at:
https://www.khaama.com/taliban-says-not-behind-kabul-bombing-that-left-several-dead-04696/
--------
Africa
Sarkozy released from custody after questioning in Libya probe
March 22, 2018
PARIS - Former French president Nicolas Sarkozy was released from police custody Wednesday evening after a day-and-a-half of questioning over allegations the late Libyan dictator Moamer Kadhafi helped finance his 2007 election campaign, sources close to the case confirmed to AFP.
"Nicolas Sarkozy is no longer in custody," one of the sources said. The sources did not say whether the 63-year-old ex-leader had been cleared of suspicion or still faced possible charges.
Earlier, Nicolas Sarkozy returned to police custody on Wednesday for a second day of questioning.
Sarkozy arrived just before 8am (0700 GMT) at the bureau of officers specialising in corruption, money laundering and tax evasion in the western Paris suburb of Nanterre, an AFP journalist said.
He was first taken into custody on Tuesday morning, but left the police building around midnight. His lawyers did not respond to requests for comment.
Since 2013, investigating magistrates have been probing media reports, as well as statements by Kadhafi's son Seif al-Islam, that claimed funds were provided for Sarkozy's run at the presidency.
The case is France's most explosive political financing scandal and one of several legal probes that have dogged the rightwing politician since he left office after one term in 2012. Brice Hortefeux, a Sarkozy ally who was a top minister during his presidency, was also questioned Tuesday until about 11:30 pm.
"Testifying freely, the details provided should put an end to a series of errors and lies," Hortefeux later wrote on Twitter.
In 2011, as NATO-backed forces were driving Kadhafi out of power, Seif al-Islam told the Euronews network that "Sarkozy must first give back the money he took from Libya to finance his electoral campaign."
Sarkozy has dismissed the allegations as the rantings of vindictive Libyan regime members who were furious over France's military intervention in Libya that helped end Kadhafi's 41-year rule and led to his death.
He has also sued the investigative website Mediapart, which has led media coverage of the Libyan allegations since 2012, publishing a document allegedly signed by Libya's intelligence chief showing that Kadhafi had agreed to fund Sarkozy to the tune of 50 million euros ($62 million).
The case drew heightened scrutiny in November 2016 when a Franco-Lebanese businessman admitted delivering three cash-stuffed suitcases from the Libyan leader in 2006 and 2007 as contributions towards Sarkozy's first presidential run.
In an interview, again with Mediapart, Ziad Takieddine claimed he provided 1.5 to 2 million euros in 200-euro and 500-euro notes each time and was given the money by Kadhafi's military intelligence chief Abdallah Senussi.
The legal investigation is looking into these allegations, as well as a 500,000-euro foreign cash transfer to Sarkozy ally Claude Gueant, and the sale of a luxury villa in 2009 in the south of France to a Libyan investment fund for an allegedly inflated price.
Sources close to the inquiry say it was expanded in January to include suspected "illegal campaign financing," after police issued a report indicating large amounts of cash spending by Sarkozy's team during the 2007 campaign.
Campaign treasurer Eric Woerth and a deputy, Vincent Talvas, told investigators the money was provided by anonymous donors and totalled 30,000 to 35,000 euros.
Those claims have been contested by former campaign employees, the source said.
It is not the first time Sarkozy has been brought in for questioning: In July 2014 he became the first former French president to enter police custody over a separate inquiry into claims that he tried to interfere in one of several investigations that have dogged him since leaving office.
Investigating magistrates have recommended that Sarkozy face trial on separate charges of illegal campaign financing over his failed 2012 re-election bid.
The prosecution claims Sarkozy spent nearly double the legal limit of 22.5 million euros ($24 million) on that campaign, using false billing from a public relations firm called Bygmalion.
He faces up to a year in prison if convicted, but he is appealing the decision to send him to trial, claiming he knew nothing about the fraudulent practices that Bygmalion executives have admitted to.
Sarkozy failed with a comeback bid for the presidency in November 2016 and has stepped back from frontline politics since then, though he remains a powerful figure behind the scenes at the rightwing Republicans party.
https://nation.com.pk/22-Mar-2018/sarkozy-released-from-custody-after-questioning-in-libya-probe
--------
US-funded counterterrorism training centre opens in Jordan
22 March 2018
AL-SWAQA: A US-funded counterterrorism center has opened in Jordan where law enforcement officers from partner countries in the Middle East and beyond can practice shooting, storming hideouts and responding to bomb threats.
The Jordan Gendarmerie Training Academy is the second such facility in the pro-Western kingdom. It opened on Thursday.
Paul Davies, director for the State Department's Office of Anti-Terrorism Assistance, says that additional training centers are to be built, including in Senegal and Kenya.
He says 21 partner nations out of a pool of 56 have trained so far in Jordan's first facility.
Earlier this week, Tunisian police officers practiced storming rooms in a "shoot house" in the new center.
They threw sound grenades, setting off loud booms, as visitors watched the drills from a gallery above.
http://www.arabnews.com/node/1271356/middle-east
--------
U.S. Military Kills 2 Al-Shabaab Militants In Southern Somalia
March 22, 2018
The U.S. military said Wednesday its special forces conducted an airstrike against Al-Shabaab terrorists in southern Somalia on Monday, killing two militants and wounding three others.
The U.S. Africa Command (Africom) said the airstrike which was conducted in cooperation with Somali government near Mubaarak region also destroyed a vehicle
"In coordination with the Federal Government of Somalia, U.S. forces conducted an airstrike against Al-Shabaab on the morning of March 19 near Mubaarak, Somalia, killing two terrorists, wounding three terrorists, and destroying one vehicle," Africom said in a statement.
The U.S. forces alongside Somali and African Union forces have increased ground and air offensives against the militant group Al-Shabaab in the last few months.
The U.S. forces vowed to continue using all authorized and appropriate measures to protect U.S. citizens and to disable terrorist threats.
"This includes partnering with AMISOM and Somali National Security Forces in combined counterterrorism operations and targeting terrorists, their training camps, and their safe havens throughout Somalia and the region," Africom said.
Full report at:
https://independent.ng/u-s-military-kills-2-al-shabaab-militants-in-southern-somalia/
--------
Mideast
Palestinian teen Ahed Tamimi reaches plea deal for 8 months' jail
21 March 2018
A Palestinian teenager arrested after a viral video showed her hit two Israeli soldiers in the occupied West Bank has reached a plea deal with prosecutors to serve eight months in jail, her lawyer said Wednesday.
The Israeli military court where Ahed Tamimi is being tried had not yet decided on whether to accept the agreement reached with prosecutors, lawyer Gaby Lasky told AFP.
Tamimi was 16 at the time of the December incident. She has since turned 17.
Her sentence would include time served and a fine of 5,000 shekels ($1,430, 1,166 euros), said Lasky, meaning she could be released in the summer.
She would plead guilty to only four of the 12 charges against her under the agreement, including assault, incitement and two counts of obstructing soldiers, Lasky said.
Lasky however said she only planned to present the plea bargain to the military court if it first accepts an agreement with Tamimi's mother, Nariman Tamimi.
A plea deal for Nariman Tamimi would also be for eight months in jail including time served, she said. The court was expected to decide on the matter later on Wednesday, according to Lasky.
Ahed Tamimi has been hailed as a hero by Palestinians who see her as bravely standing up to Israel's occupation of the West Bank.
Israelis accuse her family of using her as a pawn in staged provocations.
https://english.alarabiya.net/en/News/middle-east/2018/03/21/Palestinian-teen-Ahed-Tamimi-reaches-plea-deal-for-8-months-jail.html
--------
Yemeni women call for release of their sons from Houthi prisons on Mother's Day
22 March 2018
Yemen's Abductees Mothers Association held an event on the Arab Mother's Day, March 21, in Maarib for the mothers of the men imprisoned by the Houthi militia.
The event was held under the slogan 'Our sons' freedom, is our pleasure' referring to what they said would make them happy in Mother's Day.
The mothers held up signs calling on international and humanitarian organizations to force the militia to release their sons.
The Houthi militia has kidnapped and imprisoned thousands of activists, politicians and journalists who oppose them. According to reports, the prisoners are subjected to torture and live in inhumane conditions.
The event included speeches by a few of the mothers who talked about their experiences, and plays by children acting out scenes from the suffering inside Houthi prisons.
Ibrahim Mohy el-Din, who managed to escape a Houthi prison, joined the event and read some poetic verses about his experiences and how he felt seeing his mother visiting him in such bad conditions.
Full report at:
https://english.alarabiya.net/en/News/gulf/2018/03/22/Yemeni-women-call-for-release-of-their-sons-from-Houthi-prisons-on-Mother-s-Day.html
--------
Discussion on Israel-Palestine will be about one-state solution in future: UAE minister
March 22, 2018
New Delhi, Mar 22 (PTI) If the two-state solution on Israel and Palestine is no longer attainable in the coming years, the discussion will move to "one-state solution" in future with more focus on democratic rights, UAE Minister of State for Foreign Affairs Anwar Gargash said.
He was delivering a lecture on Strategic Relations between India and UAE and the Crisis in the Middle East organised by the Observer Research Foundation here yesterday.
"The next 3-4 years...if the two-state solution will no longer be attainable, (then) the discussion will be about one-state solution and about democratic rights.
"I know that discussion is currently taking place but that is marginalised. If we wait for few more years, that (discussion) will be in the centre stage," he said.
Gargash said the Israeli occupation also gave an opportunity for Iran and Turkey to "whip up emotions".
He also expressed apprehension on the Joint Comprehensive Plan of Action (JCPOA) i.e., the nuclear deal between Iran on one side and China, the US, the UK, France, Germany and the European Union, on the other hand.
The UAE minister said Irans ballistic missile programme was a "major concern" in West Asia, adding that Tehran was trying to become a hegemon in the region.
He also hit out at Qatar, accusing the Gulf nation of being a source of radical Islam.
Full report at:
https://www.indiatoday.in/pti-feed/story/discussion-on-israel-palestine-will-be-about-one-state-solution-in-future-uae-minister-1194860-2018-03-22
--------
Turkish Army Extends Clashes with Kurds to Hasaka
Mar 21, 2018
Local sources in the town of Ra'as al-Ain in Northeastern Hasaka reported on Wednesday that the Turkish army's artillery units have targeted the Kurdish forces' watchtowers and checkpoints around the town at the Syrian-Turkish borders.
They added that the Turkish army has launched artillery attacks on Kurdish positions in the villages of Tal Halaf, Kashtou, Tal Arqam and Alouk, saying that after the offensive, the Kurdish forces withdrew towards their positions inside Ra'as al-Ain.
Following the attacks, 2 Kurdish forces were killed and a number of others were wounded.
Meantime, sources reported that the Turkish army has targeted Alouk hydro power plant in Ra'as al-Ain, which disconnected the power grid flow and water in Hasaka.
The Turkish army has intensified its attacks in Northern Syria amid the international warnings about the dire humanitarian conditions in Afrin after Ankara's military assault against the region.
In a relevant development last Saturday, the Turkish army troops struck the positions of the Kurdish gunmen in Northeastern Hasaka, field sources said on Saturday, adding that Raqqa province is also prone to the same clashes.
Kurdish sources reported that the Turkish troops stormed one of their positions North of the small town of al-Qahtaniyeh in Northeastern Hasaka near the border with Turkey, killing a Kurdish militant.
Local sources in Northern Raqqa said that the Kurdish-led groups have deployed a number of their Arab gunmen to the town of Tal Abyadh at the border with Turkey.
Full report at:
http://en.farsnews.com/newstext.aspx?nn=13970101000023
--------
Trump, Saudi Crown Prince discuss Houthi threat in Yemen
21 March 2018
US President Donald Trump and Saudi Crown Prince Mohammed bin Salman discussed the situation in war-torn Yemen during their meeting on Tuesday, including Houthi militias and Iranian activity in the country, the White House said in a statement.
"On Yemen, the President and the Crown Prince discussed the threat the Houthis pose to the region, assisted by the Iranian Islamic Revolutionary Guards Corps," it said in a statement on Wednesday.
"The leaders discussed additional steps to address the humanitarian situation and agreed that a political resolution to the conflict is ultimately necessary to meet the needs of the Yemeni people."
https://english.alarabiya.net/en/News/gulf/2018/03/21/Trump-Saudi-Crown-Prince-discuss-Houthi-threat-in-Yemen.html
--------
Turkish warplanes 'neutralize' 38 PKK members in northern Iraq: Report
Mar 21, 2018
Turkish warplanes have "neutralized" 38 militants of the Kurdistan Workers' Party (PKK) in northern Iraq, who were preparing to attack Ankara's forces, security sources say.
Turkey's state-run Anadolu news agency cited security sources, who spoke on condition of anonymity, as saying on Wednesday that the militants have been neutralized as part of air operations targeting PKK camps since March 10.
Turkish authorities use the word "neutralized" when militants are either killed or captured or when they surrender.
The sources noted that at least 15 caves and 30 shelters used by the PKK members were also destroyed.
Earlier, the Turkish General Staff said in a statement that 12 PKK militants were killed in Hakurk region of northern Iraq on Tuesday.
Turkey regularly carries out air strikes against PKK bases in Qandil mountains in northern Iraq.
On Monday, Turkish President Recep Tayyip Erdogan warned that the country's troops could cross into Iraq to drive out the PKK from the northern region of Sinjar if Baghdad government fails to do so.
"If (Baghdad) cannot, we may turn up in Sinjar suddenly one night and clean up the PKK there," Erdogan said.
Earlier in March, Turkish Foreign Minister Mevlut Cavusoglu said Ankara and Baghdad plan to carry out a joint military operation against PKK members in the northern parts of Iraq.
The PKK, viewed as a terrorist organization by Turkey, reportedly has camps in the Qandil Mountains in northern Iraq, from which it purportedly carries out attacks into Turkey.
Meanwhile, Turkey has vowed to further expand its military operations against Kurdish militants of the People's Protection Units (YPG) in Syria's northwestern Afrin region to the eastern parts of the country, including the Syrian city of Manbij, as well as Ayn al-Arab or Kobani, and towns along the border to the east of the Euphrates River.
Ankara views the YPG as the Syrian branch of the PKK militant group that has been fighting for an autonomous region inside Turkey since 1984.
Turkey launched the Afrin offensive on January 20 after the United States said it sought to create a 30,000-strong force near the Turkish border in Syria with the help of the so-called Syrian Democratic Forces (SDF) militant group, which is mainly comprised of YPG forces.
The Syrian government has already condemned the Turkish offensive against Afrin as an act of aggression. Over 280 civilians have lost their lives since the offensive began, according to the so-called Syrian Observatory for Human Rights (SOHR).
The monitor also reported on Monday that militants with the so-called Free Syrian Army (FSA), which is backed by Turkey, had gone on a rampage in Afrin, pillaging shops and homes after capturing the city.
Full report at:
http://www.presstv.com/Detail/2018/03/21/556130/turkey-iraq-PKK-Kurds
--------
Turkey will not stop in Syria until terror threat ends: Erdoğan
March 21 2018
Turkey's military operations in neighboring Syria will not stop until the terrorism threat ends, Turkish President Recep Tayyip Erdoğan has said, while criticizing the U.S. administration over recent remarks it made about Turkey.
"Turkey will not stop in Syria until the terror threat is eliminated; Manbij being the first place," Erdoğan said on March 21 at an event in Ankara.
Erdoğan once again criticized the U.S. administration over a spokesperson's remarks on Turkey's "Operation Olive Branch" in Syria's northwestern district of Afrin.
Stating that Turkey undertook the operation to secure its borders from threats coming from the Syrian Kurdish Democratic Union Party (PYD) and its armed wing, the People's Protection Units (YPG), which Ankara regards as an extension of the outlawed Kurdistan Worker's Party (PKK), Erdoğan stressed that Turkish forces "will continue to move" its operations in Syria.
"I have always said that we are determined in this. If there are some people who have the courage, we dare [them to oppose us]," he added.
His comments came after U.S. State Department spokesperson Heather Nauert said the U.S. was concerned about the situation in Afrin.
Erdoğan called on U.S. President Donald Trump to "eliminate confusions in U.S. policies," over Turkey.
"We expect Mr. Trump to take a stance to prevent such statements that have reached an extent that can be considered as crossing the line. Those speaking on behalf of Mr. Trump do not know what they are saying," he said.
Erdoğan once again urged the U.S. to stop its support to the YPG through the Syrian Democratic Forces (SDF).
"They say they will not withdraw from Manbij. You [U.S.] have no right to be present there, let alone withdrawing from that place," he said.
"They have come from 12,000 kilometers away. Is this territory yours to come in the first place? They came and brought the YPG along with them," he said.
Full report at:
http://www.hurriyetdailynews.com/turkey-will-not-stop-in-syria-until-terror-threat-ends-erdogan-129121
--------
Europe
Sweden Aims to Ban All Religious Schools…Because of Islamic Schools
21 March 2018
It's often said "Our strength lies in our diversity." But greater diversity in "religion" — namely, Islam's new prominence in Sweden — is leading to calls in that nation to outlaw all religious schools.
The proposal was made ahead of an election by the ruling Social Democratic party, which says it's concerned about ending "sex segregation" in the country. Unsurprisingly, the idea "follows reports of gender segregation in some Muslim free schools," reports the Daily Mail. Note, all the relevant religious schools in Sweden are "free" — funded by the government — because it's illegal there to charge minors under 18 for primary or secondary education.
Interestingly, the proposal includes an exception for Jewish schools but not Christian ones. There are 59 of the latter, one religious Jewish school and several other "secular Jewish" institutions.
One can easily surmise what motivates this discrimination. First, Sweden is the world's least religious Western nation, with 76 percent of the population claiming to be either "not religious" or "atheist" and only five percent being regular churchgoers (mosque attendance is growing, though). Sweden also opened an "atheist cemetery" in 2016. (One should wonder why it isn't a fertilizer factory. Romanticizing death? The departed are just worm food, atheists tell us.)
As elsewhere in the West, this atheism correlates with Christophobia; this manifests itself in many ways in Sweden, one of which is a popular brand of jeans bearing an anti-Christian logo described by its designer as "an active statement against Christianity."
Second, the discrimination is reminiscent of how the U.K.'s government banned radio host Michael Savage from Britain in order to, it was ultimately revealed, balance out the Muslims on the ban list. The über-politically correct Swedish government would fear being perceived as "racist" (even though "Muslim" isn't a race) — an unpardonable Scandinavian sin — by singling out the schools actually practicing the unfashionable segregation: the Muslim ones. It needs to persecute the few remaining Christians for cover.
Lastly, the issue provides secular, statist Sweden a handy pretext for eliminating competition and ushering virtually all children into government indoctrination centers.
This is not a fait accompli, however, as the religious-school ban hasn't yet been passed by the Swedish parliament. But it has support from other parties, the Mail informs, as unfashionable sex segregation is another Scandinavian sin.
Of course, there hasn't ever been a civilization that didn't have two different standards for the two different sexes, and it's hard to find anyone who doesn't believe in sex segregation. Should we eliminate separate bathrooms, locker facilities and sports categories for the sexes, for instance? Should women be subject to military conscription, just as men are? A mature, intellectual debate wouldn't simply demonize "sex segregation" — it would tackle what exact form that segregation should take.
But depth doesn't characterize our modern controversies. For example, Iranian-descent politician Ardalan Shekarabi, Sweden's minister for Public Administration, "said that 'teachers, not priests and imams should be in charge of schools,'" the Mail tells us.
Of course, the designation "teacher" references a general category and relates nothing about world view or what's taught. Priests can be and have been teachers; in fact, priests attend college as well as seminary (and some have Ph.D.'s) and often have degrees in so-called non-religious fields.
Moreover, actual, real-live teachers do have world views — just like priests. They bring to the class dogmas; relate moral principles (or preferences) by design and unintentionally; and indoctrinate with certain ideas. A "value free" education does not exist (a virtually virtue-free one can, though).
Delving even deeper, as I warned years ago, the Swedish proposal reflects one of the dangers of embracing religious-equivalence doctrine, of lumping every faith together in the category "religion": Discredit one and you discredit all.
Religious-equivalence doctrine (RED) is a philosophical mistake characteristic of our time. You may hear, "Religion is dangerous" or "Religion is this or that"; this makes as much sense as saying "Ideology is dangerous." For like ideology, religion is not a creed but a category. It includes everything from the good to the bad to the ugly.
Part of the impetus behind RED's embrace is the desire to get along in a multi-faith society. We don't want to be like two boys in the schoolyard saying, "My daddy [faith] can beat up your daddy!" So we just agree that all daddies' fists are equal. Then we don't fight over "religion," not at all. We kick the can down the road.
We fight over ideology.
It's all quite illogical. RED is a corollary of moral relativism, the mistaken notion that all "values" are morally equal. After all, since different faiths espouse different values, all faiths can only be morally equal if all values are. If this is so, however, then all ideologies would have to be equal, too. For what distinguishes them is also that they espouse different values.
If we applied the same standard to ideology as we do to religion — treating it as a creed and not a category — we'd let the existence of Nazism and Marxism discredit all ideology — while carving out politically correct exceptions. Such irrationality reigns when people operate on emotion, and emotion reigns when people cease governing themselves with Truth.
Of course, there can be a category bad by definition: "Things That are Bad." This brings us to the point: People are creatures who believe things. And whatever we label those things — secular, religious, fun, stifling, hygienic, dirty, etc. — all that matters is that some of those things are good and some of those things are bad.
We won't discern which are which, however, when we blind ourselves with a "Four legs good, two legs bad" mentality. Saying "This is secular, so it can be in schools; this is religious, so it cannot be" makes as much sense as saying of ingestion, "This is green, so it can be eaten; this is orange, so it cannot be."
"Government" also is a category — not something reflective of a creed. Assuming its actions and educational schemes are always valid makes as much sense as eating toxic algae because it's green.
https://www.thenewamerican.com/world-news/item/28554-sweden-aims-to-ban-all-religious-schools-because-of-islamic-schools
--------
Germany's far-right AfD deletes Islam poll after unwanted result
March 22, 2018
The far-right Alternative for Germany (AfD) party's Berlin branch deleted a poll on Twitter after getting an unexpected result.
AfD Berlin started a survey on its page, asking, "Is Islam part of Germany?"
The result, however, surprised the organizers as 85 percent of the voters said "yes" and only 15 voted "no." More than 40,000 users participated in the survey.
Seeing the result, AfD Berlin's social media moderators deleted the poll, but not before screenshots of it went viral in German media.
The survey comes after Germany's new interior minister said he does not consider Islam to be a part of Germany, a position that puts him at odds with Chancellor Angela Merkel on the central question of migration.
Horst Seehofer, the country's top security official, told the Bild newspaper that "Islam doesn't belong to Germany," but added that "the Muslims who live with us are, of course, part of Germany."
Chancellor Angela Merkel immediately rebuffed Seehofer's comments, saying Islam — the religion of 4 million of German citizens — was part of the country just like Christianity and Judaism.
Full report at:
https://www.dailysabah.com/europe/2018/03/21/germanys-far-right-afd-deletes-islam-poll-after-unwanted-result
--------
UK behind poisoning or unable to stop 'terrorist attack'
March 22, 2018
MOSCOW - Moscow charged Wednesday that Britain either failed to protect a Russian national from what it termed a "terrorist attack" or was itself behind the poisoning of a former double agent in England.
The attempted murder of ex-spy Sergei Skripal and his daughter Yulia in the city of Salisbury this month has plunged Russia's ties with Britain and its allies into a new crisis.
The deepening row has seen Britain throw out 23 Russian diplomats, prompting a tit-for-tat response from Moscow.
British Foreign Secretary Borish Johnson said Wednesday that Russia had wanted to send "a sign" with the nerve agent attack on Skripal to warn defectors that they cannot escape Moscow's power.
A senior Russian diplomat used blunt language to mock London for its "island mentality" and using "terminology from British TV shows", in a briefing to representatives of foreign missions that was broadcast live in a rare move.
"The British authorities are either unable to ensure protection from such a... terrorist attack on its territory, or they directly or indirectly - I am not accusing anyone of anything here - directed the attack on a Russian national," said Vladimir Yermakov, head of the foreign ministry's non-proliferation and arms control department.
"There's no third option here," he said during the two-hour meeting, which also included representatives of the defence and other ministries.
Trump, Macron agree to 'hold Russia
accountable'
President Donald Trump, who is under mounting domestic pressure over his unwillingness to confront Vladimir Putin, is now ready to "hold Russia accountable" over an attack on a former Russian spy in Britain, the White House said Wednesday.
During a call with President Emmanuel Macron of France, the White House said both men "reiterated their solidarity with the United Kingdom in the wake of Russia's use of chemical weapons against private citizens on British soil."
Moscow stands accused of the attempted murder of ex-spy Sergei Skripal in the city of Salisbury via nerve agent - a charge the Kremlin denies.
Trump and Macron - who will visit Washington in late April - also "agreed on the need to take action to hold Russia accountable," the White House said.
The diplomat - who alternated between tough talk and quips - criticised Britain's "Russophobia" and mocked Britain for insisting Skripal was attacked with a Soviet-designed nerve attack.
"Pull yourselves away a little bit from your Russophobia, your island mentality," Yermakov said in response to a question from a British official. "I am ashamed for you."
"We don't understand what's going on inside their heads."
He rejected claims the chemical weapon was used in the attack, saying it would have killed people on the spot and suggested that Washington might have also had a hand in it.
"One can also imagine that this might have been directed from across the ocean," he said. "Britain's closest partner remains the only state which officially maintains the world's largest arsenal of chemical weapons."
Igor Kirillov, commander of Russia's radiation, chemical and biological protection troops, said he had never heard of the nerve agent Britain described.
President Vladimir Putin has dismissed allegations of Moscow's responsibility as "nonsense".
The British embassy said on Twitter Russia had failed to provide answers and continued "to spread lies & disinformation."
In an appearance before a committee of MPs in London, Johnson said Russia chose to send a message to potential defectors by targeting Skripal because of London's record of "calling out" Moscow's abuses.
"I think the reason that they picked the United Kingdom is very simple, it's because this is a country that does have that particular set of values, it does believe in freedom, and in democracy and in the rule of law, and has time and again called out Russia over its abuses of those values."
He also said he was seeking guarantees from Russia that England fans visiting the football World Cup in June and July would be safe.
Heads of several Western diplomatic missions including British and US ambassadors snubbed the Moscow briefing, which the Kremlin said showed London's unwillingness to cooperate.
"Perhaps this is another eloquent demonstration of the absurdity of the situation when questions are being asked but the unwillingness to hear some answers is being shown," Putin's spokesman Dmitry Peskov said.
Foreign Minister Sergei Lavrov urged the British government to "respond calmly" to the attack on the Skripals, who remain in critical condition.
"If the British government continues taking some anti-Russian measures, we will hit back under the principle of reciprocity," he said in Japan.
"Overall, there is no doubt that the British leadership has knowingly chosen to undermine the British-Russian relationship."
Britain says only Russia had the capability, motive and intent to be behind the attack.
The EU has expressed its solidarity with Britain and at a summit later this week, its leaders will agree to "coordinate on the consequences" for Russia, according to a draft statement seen by AFP.
However, US President Donald Trump on Tuesday appeared to have ignored the poisoning row when he called to congratulate Putin on his re-election and proposed a summit in the "not-too-distant future".
Full report at:
https://nation.com.pk/22-Mar-2018/uk-behind-poisoning-or-unable-to-stop-terrorist-attack
--------
Dutch PM hails Turkey for sticking to refugee treaty
21 March 2018
Dutch Prime Minister Mark Rutte on Tuesday praised Turkey for sticking to an EU-Turkey refugee agreement in countering irregular migration and improving the living conditions of Syrian refugees.
"To be honest, I think that Turkey has been extremely adhered to the refugee agreement," Rutte told lawmakers at the Dutch Parliament.
"I believe if there is a situation to be worried about, how Greece is implementing the agreement should be looked into, not Turkey," Rutte said.
Rutte said that the problem stems from the speed of Greece sending refugees back to Turkey.
"This is the cause of the problem in the Greek islands," Rutte added.
In March 2016, the EU and Turkey reached an agreement to take stricter measures against human smugglers and discourage irregular migration through the Aegean Sea, and improve the conditions of Syrian refugees in Turkey.
The EU has failed to timely deliver the promised €3 billion ($3.7 billion) funding for refugees in Turkey.
Under the EU-Turkey agreement, European states have to mobilize an additional €3 billion ($3.7 billion) in funding by the end of 2018.
Full report at:
http://www.worldbulletin.net/europe/200108/dutch-pm-hails-turkey-for-sticking-to-refugee-treaty
--------
Southeast Asia
For Singapore, religious rehabilitation is a counter-terrorism weapon
21.03.2018
The plans were drawn up. Singaporean members of the Jemaah Islamiyah terrorist network in 2001 would rig six trucks with three tons of ammonium nitrate each in a warehouse. The plan called for six bombs to be detonated simultaneously at embassies and U.S. naval bases around the country.
Just one truck laden with the highly volatile chemical compound had enough detonative firepower to kill 168 people and injure 680 others in the 1995 Oklahoma City bombing.
But the Singapore attack was foiled in December 2001. Following a tip-off, local authorities moved on the suspects before they could execute their plan, ultimately detaining 31 people for premeditation.
Investigations revealed that it was merely one of six plans designed to cripple the country, targeting crucial water pipelines, airports and transport hubs.
The news sent shockwaves through a country unaccustomed to facing such direct terrorism threats. Government leaders urged calm and prime minister Goh Chok Tong called for the strengthening of racial and religious ties.
A year later, in October 2002, the same terrorist network masterminded the Bali bombings that killed more than 200 people.
"Singaporean leaders understood quite early on that they had the structures in place to fight the threat of terrorism but not the threat of ideological extremism," Rohan Gunaratna, professor of security studies at Nanyang Technological University, wrote in a 2015 book "Terrorist Rehabilitation: A New Frontier in Counter-Terrorism."
The foiled attack galvanised the formation in 2003 of the Religious Rehabilitation Group (RRG), comprised of Islamic scholars and teachers who seek to guard the public against extremist ideology while bringing those who have been exposed to radicalisation back into the folds of society. Fifteen years after the planned 2001 attack, the RRG remains a notable success story.
Only one case of recidivism had been recorded by 2015 among the 57 people who were released from detention after working with the organisation.
The programme's approach is holistic, it says, counselling detainees in theology, psychology and social matters. Detainees often lack a grasp of mainstream Islam, the RRG says, a fact that makes them vulnerable to extremist preachers.
"None of those arrested came from madrassas (religious schools) – none," says the RRG's vice chair and counsellor, Mohamed Ali. "Once they go on the Internet, they are swayed into believing that these ideas are the true, authentic Islam."
The RRG takes religious terms that terrorist groups have co-opted, such as jihad (struggle) and takfir (excommunication) and places them back into their rightful scriptural context. "We explain to them how they have misused, misunderstood and misinterpreted Islam," Mohamed says.
Psychologists also offer personalised support and advice to detainees. "It's not only about religion. It's about their character, behaviour, feelings and psychological makeup ... and their sense of unhappiness or their grievances," Mohamed adds.
The RRG, along with other community organisations, also extend emotional and financial support to overlooked victims, such as the wives and children of detainees.
Facing the loss of the family's primary income earner in many cases, mothers can be left struggling to manage their finances, while children are often excluded or taunted at school after their fathers appear in national news reports. In protecting the social and financial welfare of family members, these organisations aim to eradicate the same vulnerabilities that radical groups attempt to exploit – a sense of social exclusion and economic disenfranchisement.
Yet, the process faces many obstacles. Some detainees and their families view the organisation with suspicion, considering it an arm of the government.
Establishing trustful relationships with detainees is essential, even if the process takes months, Mohamed says. "If that is not achieved, religious counselling cannot take place," he says.
A newer challenge is the spread of online material by terrorist groups to foment hatred that often features slick production values and dramatic soundtracks. This change in recruitment tactics is reflected in the demographics of radicalisation targets. While ex-members of the Singapore Jemaah Islamiyah network were between 30 to 50 years old, the average person the RRG sees today tends to be in their late teens or early 20s.
In 2017, a 22-year-old woman was arrested while attempting to leave with her toddler to join the Islamic State extremist group, the first case of a radicalised female detainee in Singapore. However, despite the continuously evolving threat, the RRG remain focussed on their objectives. "For us, those who have been released from detention don't return to violent thinking and integrate into society. That's a success," Mohamed says. (dpa)
https://en.qantara.de/content/for-singapore-religious-rehabilitation-is-a-counter-terrorism-weapon
--------
Ruling if Christians can use 'Allah' in publications deferred
March 21, 2018
KUALA LUMPUR: The High Court here has deferred its ruling on whether Christians can use the word "Allah" in publications for the purpose of religious education among their own community.
Lawyer Annou Xavier, who is a counsel appearing for Sarawakian Jill Ireland, said the court notified last week that the judgment scheduled for tomorrow had been vacated to another date.
"No reason was given why the judgment is rescheduled to another date," he told FMT.
Justice Nor Bee Ariffin reserved judgment last November after hearing submissions from Ireland's lead counsel Lim Heng Seng and government lawyer Shamsul Bolhassan.
Ten years ago, customs officials seized from Ireland eight CDs, titled "Cara Hidup Dalam Kerajaan Allah", "Hidup Benar Dalam Kerajaan Allah" and "Ibadah Yang Benar Dalam Kerajaan Allah", on her arrival at the then Low-Cost Carrier Terminal (LCCT) in Sepang.
The Melanau Christian subsequently filed for a judicial review to reclaim the CDs and seek several declaratory reliefs.
In 2014, the High Court ordered the home ministry to return the CDs to Ireland, but declined to issue the declarations as it was bound by a Federal Court ruling.
The following year, the Court of Appeal upheld the ruling but ordered the High Court to hear Ireland's application for the relief sought.
She is now seeking a declaration that her constitutional right to practise her religion was violated by the imposition of a restriction or ban on the import of educational materials.
At the last hearing, Shamsul said Putrajaya's decision to restrict or ban non-Muslim religious educational materials that contained the word "Allah" is permissible under the Printing Presses and Publications Act (PPPA) 1984.
He said the home minister had been given discretionary power under Section 9 (1) of the PPPA on grounds of public order and national security.
Shamsul further said a 1986 government directive prohibited the use of the terms "Allah, "Kaabah", "Solat" and "Baitullah" in non-Muslim publications to prevent misunderstanding between Muslims and non-Muslims, especially in the peninsula.
However, Lim said a 10-point solution which came into being just before the Sarawak state election in 2011 had superseded the 1986 government directive.
The 10-point solution was a cabinet policy decision to resolve issues pertaining to the importation, printing, distribution and usage of the Bible in Sabah, Sarawak and the peninsula.
That decision, among others, imposed no restriction on Christians from Sabah and Sarawak to carry with them Bibles that contained the word Allah, provided the holy scriptures include the words "Christian Publication".
Full report at:
http://www.freemalaysiatoday.com/category/nation/2018/03/21/ruling-if-christians-can-use-allah-in-publications-deferred/
--------
Putrajaya to deport 4,000 Indonesian migrants ahead of Ramadan
March 22, 2018
KUALA LUMPUR, March 22 — The Immigration Department will repatriate some 4,000 undocumented Indonesian workers soon to ensure they are home in time for the Muslim holy month of Ramadan.
Following initial discussion between both countries, Immigration director-general Datuk Seri Mustafar Ali told The Jakarta Post that those without valid documents were encouraged to turn themselves in for lighter sentences.
"According to the law, the punishment [for undocumented workers] is detainment and deportation.
"But if they give in themselves to us, they will only get a very low fine, and they can go home to Indonesia quickly," he was quoted as saying.
However, Mustafar said that the workers could return home before May 15 when the fasting month starts if their families were willing to bear the travel costs.
In the same report, Indonesia's director general of immigration, Ronny Sompie, reportedly said that the country has tightened passport requirements for some 6,000 Indonesians who showed signs that they could overstay their visit overseas.
"They are vulnerable of becoming victims of illegal work practices," he was quoted as saying.
Sompie added his office had a checklist to scrutinise a possible undocumented worker from leaving the country.
Full report at:
http://www.themalaymailonline.com/malaysia/article/putrajaya-to-deport-4000-indonesian-migrants-ahead-of-ramadan
--------
Singapore Passes Law Which Can Bar Pictures of Terror Attack Sites
March 22, 2018
Singapore. Singapore passed a law on Wednesday (21/03) making it possible to ban photographs or videos of terror attack sites or communicating information about security operations amid criticism from rights groups that the move could curb press freedoms. The wealthy city-state ranks as one of the safest countries in the world, but authorities say it has been a target of Islamic extremists since the 1990s and they have stepped up efforts to deter an attack.
The bill, proposed last month, includes provisions to ban anyone from taking videos or photographs of the area of a terror attack or transmitting them.
It can also ban communication of text or audio messages about the security operations in the area. The measures can be taken under a "communications stop" order if approved by the home affairs minister and activated by the police commissioner.
"The CSO [communications stop order] is not an information blackout throughout the terror incident," Josephine Teo, minister in the Prime Minister's Office, told parliament ahead of the vote.
Information leaks to terrorists could risk the lives of security officers and those caught up in an attack, the home affairs ministry has said, citing media coverage of police operations in a 2015 attack in Paris and a 2008 attack in India's financial capital of Mumbai.
Groups that advocate press freedom have expressed concern that the law gives the government the power to restrict what can be reported.
Human Rights Watch separately said the inclusion of public protests as an example of a "serious incident" meant the law can be used to infringe on freedom of speech.
Anyone planning a public protest is required to obtain a police permit in Singapore and are only allowed at a designated area in a small downtown park. Only Singaporean citizens and permanent residents can participate.
"The Singaporean government's history of persecuting dissenting voices makes the proposed public order law particularly frightening," Asia director at Human Rights Watch Brad Adams said in a press release last week.
"Public protests are not a threat that justify the wholesale repeal of basic rights."
Breaches of the new measures could lead to a maximum fine of S$20,000 ($15,200) and prison terms of up to two years.
Full report at:
http://jakartaglobe.id/international/singapore-passes-law-can-bar-pictures-terror-attack-sites/
--------
North America
US Senate blocks bid to end army involvement in Yemen
March 22, 2018
WASHINGTON - The US Senate on Tuesday rejected a bipartisan bid to end American involvement in Yemen's civil war, voting down a rare effort to overrule presidential military authorization.
The vote addressing American war powers had aimed to shut down US military involvement in Yemen within a month unless Congress formally authorized continued involvement.
Senators voted 55-44 to kill the bid after the Senate's Republican leadership and key figures from both parties on the Senate Foreign Relations Committee came out against it. But the vote served to highlight US involvement in a three-year-old military conflict in the Middle East's poorest country, which the United Nations has described as the world's largest humanitarian disaster.
The US has provided weapons, intelligence and aerial refueling to the Saudi-led coalition supporting Yemen's government against Iran-backed rebels.
Some US lawmakers have long expressed concern about the conflict, where civilian casualties from coalition air strikes have drawn criticism from rights groups.
The resolution, sponsored by independent Senator Bernie Sanders and 14 others, forced the first-ever vote in the Senate to withdraw US armed forces from what sponsors labelled an "unauthorized" war.
"If Congress wants to go to war in Yemen or any place else, vote to go to war," Sanders said Tuesday.
"That is your constitutional responsibility. Stop abdicating that responsibility to a president."
Supporters of the Senate measure argued that Yemen was the latest hot spot where the Pentagon was engaged under an authorization to use military force (AUMF) that Congress first passed on September 14, 2001, three days after the deadly attacks on New York and Washington by Al-Qaeda hijackers.
Since then, presidents George W. Bush, Barack Obama and now Donald Trump have relied on the order's authority, along with a subsequent AUMF in 2002, as the basis for operations against armed Islamist groups.
While the vote failed, it put deliberations over a new AUMF into the congressional spotlight.
Senate Foreign Relations Committee chairman Bob Corker said it was preferable to go through standard committee procedure rather than force an extraordinary floor vote.
"Let us work our will in the appropriate way," the Republican Corker told colleagues.
He explained that the committee would hold hearings on Yemen next month and on April 19 would consider a new AUMF that could authorize US involvement there. "To me that's a much better route."
The vote could have caused deep diplomatic embarrassment as it came on the day Trump hosted Saudi Crown Prince Mohammed bin Salman at the White House.
"The current administration has continued Obama's war," Republican Senator Mike Lee said on the Senate floor.
Lee stressed it was important to understand that the resolution in question "would not impede the military's ability to fight terror groups like ISIS (the Islamic State) inside Yemen."
US Defense Secretary Jim Mattis last week asked Congress not to interfere with America's role in the war, warning that restrictions could increase civilian casualties, jeopardize counterterrorism cooperation, and "reduce our influence with the Saudis."
More than 9,200 people have been killed and tens of thousands wounded in Yemen's three-year-old war, which is seen as both a civil conflict and a proxy war between regional titans Saudi Arabia and Iran.
Senate Majority Leader Mitch McConnell opposed the measure, insisting that US forces "are not engaged in exchanges of fire with hostile forces" in Yemen.
He added: "The refueling of aircraft over the Red Sea does not equate to introducing US forces into hostilities, nor does intelligence sharing."
But Sanders disputed suggestions that the US was not engaged in conflict.
"Tell that to the people of Yemen, whose homes and lives are being destroyed by weapons marked 'Made in the USA,' dropped by planes being refueled by the US military, on targets chosen with US assistance," Sanders said.
https://nation.com.pk/22-Mar-2018/us-senate-blocks-bid-to-end-army-involvement-in-yemen
--------
US: Iran in 'technical compliance' with nuclear deal
Mar 21, 2018
The United States says Iran is in "technical compliance" with the 2015 international nuclear deal and Washington has had constructive talks about the agreement with its European allies.
"We have had constructive talks with the Europeans towards a supplemental agreement but I can't predict whether we will reach an agreement with them or not," Brian Hook, the US State Department policy planning director, told reporters in a conference call on Wednesday.
"We always have to prepare for any eventuality and so we are engaged in contingency planning because it would not be responsible not to," Hook, the lead US negotiator in the talks with the Europeans, said. "We are kind of dual tracking this."
Hook had two sets of meetings last week about the nuclear deal with representatives from Britain, France and Germany. The first was held in Berlin on Thursday followed by wider talks on Friday in Vienna.
The United States also had a bilateral meeting with Iran apart from the nuclear talks to demand the release of American citizens held in Iran, Hook said.
US President Donald Trump is approaching a May 12 deadline for a decision on his administrations' policy towards the nuclear agreement.
Trump has so far failed to make good on his 2016 campaign promise to pull out of the historic deal known as the Joint Comprehensive Plan of Action (JCPOA), also endorsed by the UK, Germany, Russia, China and France.
Iran has warned Washington of making the "painful mistake," while the Islamic Republic remains prepared for various scenarios in case the deal is violated.
Full report at:
http://www.presstv.com/Detail/2018/03/21/556181/US-State-Department-Iran-nuclear-deal-technical-compliance
--------
FBI Political Correctness Allowed This Islamist Teenager to Carry Out Attack
March 21, 2018
A sickening act of youth violence in Florida glinted across the news headlines last week, and then disappeared from view.
There will be no CNN town halls or student walkouts over the lost life and preventable tragedy, because there are no guns to blame. Only dropped balls.
As the exploiters of crisis know full well, bureaucratic screw-ups don't make good fodder for partisan fundraisers and hipster T-shirts.
According to a probable cause affidavit filed by the Palm Beach County police, 17-year-old Corey Johnson bought a knife last Sunday and brought it with him to a sleepover at longtime friend Kyle Bancroft's house. At 4 a.m., he decided to kill Kyle's mother, Elaine; his brother, Dane; and Dane's friend, Jovanni Sierra Brand.
Americans need an alternative to the mainstream media. But this can't be done alone. Find out how you can support the efforts of The Daily Signal >>
Corey repeatedly stabbed Jovanni in his bed and slit his throat. Then he attempted to murder Elaine as she approached the boys' bedrooms in response to Jio's last gasps. Dane rescued his mom and sustained 32 stab wounds. Both were hospitalized and survived. Jio was buried last Friday—less than a week after celebrating his 13th birthday at a pizza party attended by Corey.
The accused killer told police he "stabbed the victims because of his Muslim faith," watched videos of "Muslim jihadists" on his cellphone, and "was reading the Quran from his phone just prior to the attack to give him courage to carry out his intentions."
Perhaps he read the sword verses for inspiration? Fort Hood jihadist Nidal Hasan quoted from them in his presentation to classmates and superiors at Walter Reed Medical Center: "I have been commanded to fight the people until they testify that there is no deity worthy of worship except Allah."
Or maybe it was Surah 9:5: "Fight and slay the idolaters wherever ye find them and seize them, confine them, and lie in wait for them in every place of ambush."
Corey's brutal attack was no bolt out of the blue, no unexpected incidence of sudden jihad syndrome. Local school officials and police in Palm Beach County, along with federal and international law enforcement authorities, had encountered more red flags in their years of dealing with Corey than at a Communist May Day parade in Havana.
In middle school, Corey had reportedly stalked a student and sexually harassed her. She told school police. Nothing happened. He dabbled in white supremacy, anti-Semitism, and gay-bashing, and then immersed himself in radical Islam—rising at 5 a.m. daily to pray and revere the Syrian flag.
Corey's online jihad agitation, physical abuse, and addiction to ISIS beheading videos prompted his sister in 2016 to confide in a school therapist, who contacted the local sheriff's office.
Corey's mom, the sister told school officials, was in denial. The sister so feared for her life she slept with a knife under her bed.
Law enforcement officers at the Jupiter Police Department and Palm Beach County Sheriff's Office convened at Corey's high school last January to investigate the self-radicalized teen's contact with ISIS as he sought to join the terror group.
The FBI's Joint Terrorism Task Force became involved after European intelligence counterparts told them Corey had used Instagram to issue security threats to a Catholic high school in England. The threats "were so severe in nature," local officials discovered, "that up to 100 students were removed from the school fearing some kind of attack."
One of the messages threatened: "By Allah, we will kill every single Infidel student at this school." Corey told FBI agents he "was supportive of known terrorist Anwar al Awlaki"—the spiritual patron of lone-wolf jihadists.
The FBI's plan of action? Inaction. The agency watched and waited and wanly admonished Corey to knock it off because authorities "believed a redirection approach would be the most beneficial regarding his conduct."
"Redirection" is akin to the alternative social justice strategies school officials and police used in Parkland, Florida, before 17 innocent students and teachers died at the hands of a teen shooter who was a walking neon sign for a mental health catastrophe.
No referrals, no charges, no records, no problems.
Except for the fact that Corey ignored the FBI and continued his Islamic instigation online. After nearly a year of foot-dragging, the FBI gathered enough evidence to bring federal charges against Corey for his social media terror threats.
According to records released by the Jupiter Police Department, local officials were told the charges would be brought in the summer of 2017. But on the early morning of the jihad stabbings at Palm Beach Gardens last week, the FBI and U.S. Attorney's Office had yet to take action on a known radicalized threat who had menaced his family, his schoolmates, and innocents abroad.
Full report at:
https://www.dailysignal.com/2018/03/21/another-fatal-fbi-fumble-in-florida/
--------
Trump Ally Bragged About Asking Muslims With 'Rag' On Their Heads If They Were Terrorists
By Jason Le Miere
3/21/18
The director of a pro-Trump group once bragged about harassing Muslim-looking airline passengers who had a "rag" on their head, asking whether they were terrorists. Carl Higbie, the advocacy director for America First Policies, made the comment on an April 2013 internet radio show in the wake of the Boston Marathon bombing, according to newly discovered audio released by Media Matters Wednesday.
The disclosure comes just a day before Vice President Mike Pence is scheduled to be a special guest of the group during an event in New Hampshire.
"You put a rag on your head, it's my right to be suspicious," Higbie said on internet-based network Renegade Talk Radio. "When I get on an airplane and I'm sitting next to some Muslim jihad-looking dude, I ask him. I say: 'Dude, are you a terrorist?'"
He added: "And he gets all bent out of shape. 'Oh, what's that supposed to mean?' Yeah. Because no 90-year-old women have brought down any planes recently. So are you or are you not a terrorist? Answer the fucking question."
As Higbie went on, the show's host Richie Keppler repeatedly used the slur "raghead" to refer to the two brothers accused of carrying out the Boston Marathon Bombing, who were both Muslims.
Further explaining his rationale, Higbie claimed that "we need to get over the fact that, you know—'Oh, you can't insult the prophet. You can't insult Islam.' Who the fuck cares how you feel? You're in my country, all right? We're not a Muslim country."
The comments are far from the first controversy involving Higbie or America First Policies. In January, Higbie was forced to resign as the head of external affairs in Trump's Corporation for National and Community Service after CNN detailed previous racist, sexist, anti-Muslim and anti-LGBT comments he had made.
Full report at:
http://www.newsweek.com/trump-pence-carl-higbie-muslim-america-855649
--------
Trump, Saudi leader discuss Houthi 'threat' in Yemen: White House
March 22, 2018
U.S. President Donald Trump and Saudi Crown Prince Mohammed bin Salman discussed the situation in war-torn Yemen during a meeting on Tuesday, including Houthi rebel and Iranian activity and the humanitarian crisis, the White House said.
"On Yemen, the President and the Crown Prince discussed the threat the Houthis pose to the region, assisted by the Iranian Islamic Revolutionary Guards Corps," it said in a statement on Wednesday.
"The leaders discussed additional steps to address the humanitarian situation and agreed that a political resolution to the conflict is ultimately necessary to meet the needs of the Yemeni people," the statement said.
A Saudi-led coalition intervened in neighboring Yemen in 2015 against Iran-aligned Houthis, who had ousted the internationally recognized government of President Abd-Rabbu Mansour Hadi. The civil war has killed an estimated 10,000 people.
On Tuesday, the U.S. Senate killed a resolution seeking to end Washington's support for Saudi Arabia's military campaign in Yemen.
Some of the lawmakers backing the resolution called the conflict a "humanitarian catastrophe," which they blamed on the Saudis.
Last week, Defense Secretary Jim Mattis appealed to lawmakers not to adopt the measure and defended U.S. military support to Saudi Arabia.
Mattis said the U.S. assistance, which includes limited intelligence support and refueling of coalition jets, was ultimately aimed at bringing Yemen's war toward a negotiated resolution.
He warned that a withdrawal could increase civilian casualties and would embolden the Houthi rebels, who have fired missiles at Saudi Arabia and targeted ships off Yemen's coast.
On Wednesday evening, a small group of protesters opposed to the Saudi military campaign in Yemen demonstrated at an event in Washington for the Misk Art Institute, an organization established by Prince Mohammed's foundation.
"Stop killing innocent children," one of the protesters shouted as she was removed by security guards at the event at the Kennedy Center. It was not clear whether Prince Mohammed attended the event.
Protests over Saudi Arabia's role in Yemen also took place during Prince Mohammed's visit to London earlier this month.
Prince Mohammed met on Wednesday with executives of Boeing Co, Raytheon Co, Lockheed Martin Corp and General Dynamics Corp, the Saudi Embassy in Washington said in a statement.
"Discussion focused on the shared interests of both nations for developing technology and growing trade and business ties," the statement said.
Full report at:
https://nation.com.pk/22-Mar-2018/trump-saudi-leader-discuss-houthi-threat-in-yemen-white-house
--------
Trump touts 'great friendship' with Saudi Arabia
21 March 2018
The U.S. and Saudi Arabia "have a great friendship", President Donald Trump said Tuesday shortly before meeting with the kingdom's Crown Prince Muhammad bin Salman who seeks additional arms sales and foreign investment.
Trump thanked the kingdom for its standing investments in the U.S., which a senior administration official tallied at approximately $12.3 billion in foreign direct investment as of 2016.
"The relationship is probably the strongest it's ever been," Trump said in later remarks at the White House. "We understand each other. Saudi Arabia is a very wealthy nation, and they're going to give the United States some of that wealth, hopefully, in the form of jobs, in the form of the purchase of the finest military equipment anywhere in the world. There's nobody even close.
"As I said before, when it comes to the missiles and the planes and all of the military equipment, there's nobody that even comes close to us in terms of technology and the quality of the equipment. And Saudi Arabia appreciates that," he added.
Bin Salman called Washington-Riyadh relations "really huge and really deep", saying his country has created 4 million jobs in the U.S. directly and indirectly and noting "more opportunities" remain.
"That's why we are here today, to be sure that we've tackled all the opportunities and achieve it, and also get rid of all the threats facing our both countries and the whole world," he added.
The meeting comes as the Senate prepares to vote on legislation that would require the U.S. to withdraw its forces from Yemen. The bipartisan bill is the latest congressional attempt to check the presidential exercise of military force abroad.
Such missions are constitutionally required to receive congressional approval, and successive wars have been fought under what critics call dubious authorizations. Yemen is the latest such example where U.S. forces provide logistical and intelligence support to a Saudi-led coalition of largely Gulf nations fighting to oust Houthi rebels from what was already the Arab world's poorest nation before the conflict began.
Congress never explicitly authorized the military operation, and pressure has mounted as Yemen's humanitarian catastrophe has worsened over the course of the three-year campaign.
Still, the bill is unlikely to clear the Senate as it almost certainly lacks the needed support.
Full report at:
http://www.worldbulletin.net/america-canada/200114/trump-touts-great-friendship-with-saudi-arabia
--------
URL: https://www.newageislam.com/islamic-world-news/egypts-grand-mufti-says-issuing/d/114682
New Age Islam, Islam Online, Islamic Website, African Muslim News, Arab World News, South Asia News, Indian Muslim News, World Muslim News, Women in Islam, Islamic Feminism, Arab Women, Women In Arab, Islamophobia in America, Muslim Women in West, Islam Women and Feminism