New Age Islam News Bureau
4 Feb 2011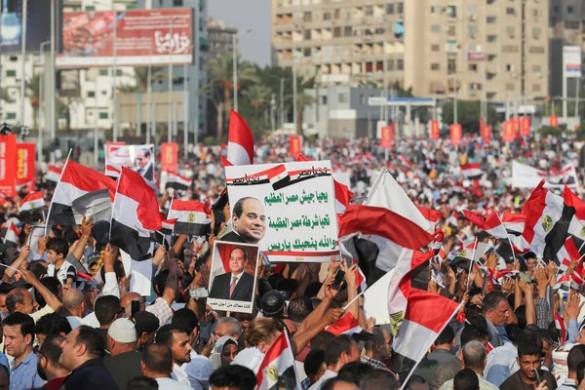 Egypt's Harsh Crackdown Quashes Protest Movement - The New York Times
-------------
• Arab uprisings sign of 'Islamic awakening': Khamenei
• 22,000 Pakistanis flee fighting near Afghan border
• PPP leader Sherry Rehman withdraws bill to amend blasphemy law
• 3 killed, 27 injured in Lahore shrine blast
• Over 20,000 take to streets in Yemen "Day of Rage"
• Six Afghans killed by roadside bomb blast: Nato
• 26/11 hero's uncle sets self on fire near Parliament
• Is Indresh RSS's Achilles heel?
• SIT indicts Modi for riots, but says not enough proof
• Egypt's Mubarak says resigning would bring chaos
• Egypt: 'I am going to Tahrir': FB message that started it all
• Egypt PM apologises for Tahrir Square clashes
• US in talks over possible Mubarak departure
• European leaders tell Mubarak to go
• Arab stock markets shed $49bn over unrest in Egypt
• Al Jazeera demands release journalists in Egypt
• Egypt crisis pains us, says Abdullah
• Manmohan, Karzai discuss security of Indians in Afghanistan
• Iran could make nuclear weapon in 1-2 years: IISS
• Bomb explosion in Baghdad kills two
• Iraqis protest power and food shortages; 3 shot
• UN alarmed at increasing death penalties in Iran
• German state mulls burqa ban for civil servants
• Islam teaches respect of other religions: Gilani
• Khalifa calls for conservation of environment
• Jamia Millia: Students shiver at the mere mention of 'Jang'
• Foreign journalists caught in pincer attack
• India condemns detention of, attacks on scribes in Egypt
• India, Iran resolve crisis
• Hurriyat hardliners call for a shutdown in Sopore on Friday
• Jordan's king acknowledges reforms have stumbled
• Malaysian evacuees to land in Jeddah
• Morocco Facebook group calls for protests
• 190 Pakistanis deported from US during last two years
Compiled by New Age Islam News Bureau
URL: https://www.newageislam.com/islamic-world-news/egyptians-defy-crackdown-with-new-mass-protests/d/4065
------
Egyptians Defy Crackdown With New Mass Protests
By DAVID D. KIRKPATRICK and ALAN COWELL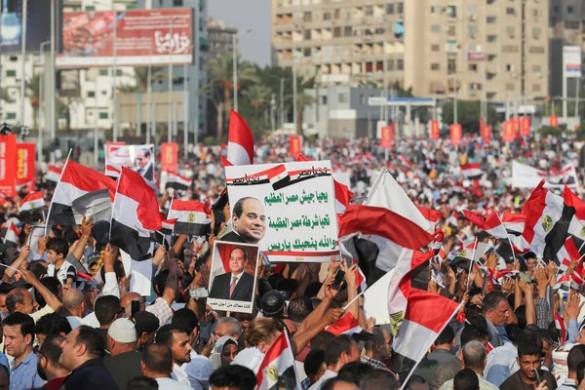 Egypt's Harsh Crackdown Quashes Protest Movement - The New York Times
--------------
CAIRO — Defying a wider government crackdown, more than 100,000 Egyptians packed Cairo's central Tahrir Square on Friday, chanting slogans, bowing in prayer and waving Egyptian flags to press a largely peaceful campaign for the removal of President Hosni Mubarak that has transfixed the Arab world and tested American diplomacy.
Some carried baskets of bread, food and water for those who camped out in the central square overnight after days of running battles, urging the president to depart and seeking to maintain the momentum of their protests at one of the most decisive moments in Egypt since the 1952 revolution against the monarchy. "Leave, leave, leave," protesters chanted.
As the uprising entered its 11th day, the numbers of the protesters and their passion seemed to offer a sharp rejection of the authorities' attempt to seize the initiative. But there were also indications that the tenacity of the demonstrations had provoked some soul searching beyond the street protests.
In Tahrir Square on Friday, Amr Moussa, the secretary general of the Arab League and a former foreign minister serving Mr. Mubarak, appeared among the crowds, seeming to align himself with the protest after years as a central player in Cairo's elite. Twice he sought to give a speech, but twice people in the crowd drowned him out with roars of approval at what seemed a tacit endorsement of their cause.
Separately, Mohamed Rafah Tahtawy, the public spokesman for Al Azhar — the center of Sunni Muslim learning and Egypt's highest, state-run religious authority — told reporters that he was resigning because "I am participating in the protests and I have issued statements that support the revolutionists as far as they go."
The government broadened its crackdown on Thursday, arresting journalists and human rights advocates across an edgy city, while offering more concessions in a bid to win support from a population growing frustrated with a devastated economy and scenes of chaos in the streets.
But, after a night of scattered clashes and bursts of gunfire, an uneasy calm gave way to what seemed jubilation on Friday as antigovernment protesters mustered for what they have called a "Friday of departure." Television images showed thousands of protesters crowded beneath the palm trees of Alexandria, Egypt's second-largest city on the Mediterranean coast, waving Egyptian flags and demanding Mr. Mubarak's ouster.
In a highly unusual move, the defense minister, Field Marshal Mohamed Tantawi, appeared in the square on Friday — the first member of the ruling government elite to do so. As he inspected troops there, protesters cheered him and formed a human chain in order, they said, to prevent any hostile action against him. "We have faith and trust in the Egyptian military," said one of those in the chain, Amr Makleb, 28.
Just a week ago, demonstrators poured from Cairo's many mosques after noon prayers on the Muslim holy day to press their uprising, and there seemed to be a similar surge on Friday. But one big difference was that last week the protesters confronted the police at the start of a day of violence and looting. Since then, though, the uniformed police force has largely disappeared from the streets and the protesters have clashed with pro-Mubarak adversaries they accuse of being sponsored by the government.
On Friday, there were no immediate signs of the pro-Mubarak camp.
On one approach to Tahrir Square on Friday, two orderly lines of protesters stretched back hundreds of yards on the Kasr al-Nil bridge, their progress slowed by elite paratroops who threw razor wire across the bridge and searched demonstrators as they arrived — apparently a new attempt by the military to assert some control.
On Thursday, the authorities said that neither Mr. Mubarak nor his son Gamal, long seen as a contender for power, would run for president. They also offered dialogue with the banned Muslim Brotherhood, a gesture almost unthinkable week ago.
For its part, the Brotherhood insisted on Friday that it had no ambitions to field presidential candidates if those talks took place. But, speaking to reporters in Tahrir Square, Mohammed el-Beltagui, a leading member of the outlawed group, said that if Mr. Mubarak left, the Brotherhood — the most organized opposition in the country — would not present a candidate for election.
"It is not a retreat," Mr. Beltagui said. "It is to take away the scare tactics that Hosni Mubarak uses to deceive the people here and abroad that he should stay in power." A close ally of the United States, Mr. Mubarak has cast himself for years as a bulwark against Islamic extremism.
The Brotherhood has assumed an increasingly prominent role in the uprising, but its disavowal of long-term political ambitions seemed to contradict an assertion on Friday from Iran that Egypt was in the throes of an Islamic revolution similar to the tumult that ended the rule of Shah Mohammed Reza Pahlavi in Tehran in 1979.
"The awakening of the Islamic Egyptian people is an Islamic liberation movement, and I, in the name of the Iranian government, salute the Egyptian people and the Tunisian people," Ayatollah Ali Khamenei, Iran's supreme leader, said at Friday prayers in Tehran, which were broadcast on television, Reuters reported.
On a larger scale than on previous days, thousands of people in Tahrir Square sank to their knees at noon as loudspeakers amplified the sound of prayers filling the air. But those in the square reflected a cross-section of society, not just members of the Muslim Brotherhood.
The minute the prayers were over, the square erupted in slogans of defiance, urging Mr. Mubarak to go.
Many said their determination was blending with a fear that if they lost, the protesters and their organizers would bear the brunt of a withering crackdown.
"If we can't bring this to an end, we're going to all be in the slammer by June," said Murad Mohsen, a doctor treating the wounded at a makeshift clinic near barricades, where thousands fought off droves of government supporters with rocks and firebombs.
On Friday, Mohamed ElBaradei, who has been authorized by the protesters to negotiate with the authorities, said that, despite the authorities' offers of negotiation, no one from government had contacted him or any other opposition leader.
At a news conference at his home in Giza, close to the pyramids, Mr. ElBaradei said Mr. Mubarak's adversaries had already begun drawing up a constitution and were seeking the creation of a council of two to five members — including a representative from the powerful military — to oversee reform over a one year period. It was the first public suggestion of a formal proposal for transition.
"The earlier he goes with dignity the better it will be for everybody," Mr. ElBaradei said, referring to Mr. Mubarak.
He said the young people propelling the uprising were not interested in retribution. "The Egyptian people are not a bloodthirsty people," he said. The conciliatory tone of his remarks contrasted with the demands of some protesters for Mr. Mubarak's execution.
"We need to move the current dictatorship and all of its apparatus to a democracy," he said.
Mr. ElBaradei, the former head of the International Atomic Energy Agency and a Nobel laureate, took issue sharply with remarks by Mr. Mubarak in an interview with ABC News on Thursday when he said that he was fed up with ruling but that his precipitate departure would cause chaos.
"We as a people are fed up as well, it is not only him," Mr. ElBaradei said. "The idea that there would be chaos is symptomatic of a dictatorship. He thinks if he leaves power the whole country will fall apart."
From festive scenes of just days ago, the revolt on Thursday had become more martial, as exhausted men defended what they described as the perimeter of a free Egypt around Tahrir Square. Their demands have grown more forceful and the uprising more radical. After pitched clashes of two days that left at least seven dead and hundreds wounded, banners in Tahrir Square declared Mr. Mubarak "a war criminal," and several in the crowd said that the president should be executed. Major television networks were largely unable to broadcast from the square on Thursday.
On Friday, the mood seemed to have swung back to an atmosphere of celebration.
On Thursday, the United States joined a chorus of criticism, with Secretary of State Hillary Rodham Clinton saying, "We condemn in the strongest terms attacks on peaceful demonstrators, human rights activists, foreigners and diplomats."
The government's strategy seems motivated at turning broader opinion in the country against the protests and perhaps wearing down the demonstrators themselves, some of whom seemed exhausted by the clashes. Vice President Omar Suleiman, appointed Saturday to a position that Mr. Mubarak had until then refused to fill, appealed to Egypt's sense of decency in allowing Mr. Mubarak to serve out his term, and he chronicled the mounting losses that, he said, the uprising had inflicted on a crippled Egyptian economy.
"End your sit-in," he said. "Your demands have been answered."
In interviews and statements, the government has increasingly spread an image that foreigners were inciting the uprising, a refrain echoed in the streets. The suggestions are part of a days-long Egyptian media campaign that has portrayed the protesters as troublemakers and ignored the scope of an uprising with diffuse goals and leadership.
The Committee to Protect Journalists said it had 100 reports of attacks on journalists. Al Jazeera, the influential Arabic channel, said government supporters stormed the Hilton Hotel in Cairo, searching for journalists, and two of its reporters were attacked. A Greek journalist was stabbed with a screwdriver and others were beaten and harassed.
Police also raided the Hisham Mubarak Law Center, a headquarters for many of the international human rights organizations working in Egypt. The human rights workers were told to lie on the floor and the chips were removed from the telephones, someone present in the building said, speaking on condition of anonymity for fear of retribution.
David D. Kirkpatrick reported from Cairo, and Alan Cowell from Paris. Liam Stack, Kareem Fahim and Mona El-Naggar contributed reporting from Cairo.
http://www.nytimes.com/2011/02/05/world/middleeast/05egypt.html?_r=1&ref=global-home&pagewanted=print
------
Arab uprisings sign of 'Islamic awakening': Khamenei
Feb 4, 2011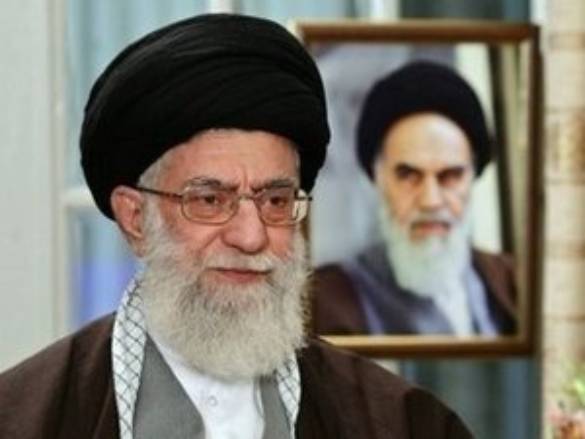 Khamenei: Arab Uprisings Sign of 'Islamic Awakening':Naharnet
--------
TEHRAN: A wave of uprisings in Arab countries is a sign of an "Islamic awakening" which was envisaged when the 1979 Iranian revolution took place, Iran's supreme leader Ayatollah Ali Khamenei said on Friday.
"Today's events in North Africa, Egypt and Tunisia and some other countries have different meanings for us," Khamenei, the commander-in-chief and spiritual guide of Iran, said in a sermon at Tehran university during the Muslim weekly prayers.
"This is what was always talked about as the occurrence of Islamic awakening at the time of the Islamic revolution of the great Iranian nation and is showing itself today."
Khamenei's remarks were received by cheering crowds of worshippers who, raising their hands, chanted "Death to America! Death to Israel!"
The sermon marked the first time in seven months that Khamenei has addressed the weekly Friday prayers and came as protesters were massing in Egypt for sweeping "departure day" demonstrations to force President Hosni Mubarak to quit.
Top Iranian officials have backed the revolt in Egypt and have warned Tehran's arch-foe Washington against "interfering" in the what they say is a movement of the people.
http://timesofindia.indiatimes.com/world/middle-east/Arab-uprisings-sign-of-Islamic-awakening-Khamenei/articleshow/7424916.cms#ixzz1D06JunZ1
------
22,000 Pakistanis flee fighting near Afghan border
Feb 4, 2011
KHAR,PAKISTAN: About 22,000 Pakistani villagers have fled military operations against Islamist militants in a tribal region near the Afghan border, a government administrator and the army said Friday.
The offensive, involving aerial bombing, artillery and ground troops, began Jan. 27 in Mohmand, said Roshan Khan Mehsud, the region's government representative. He said nearly 100 insurgents had been killed so far, and there had been "some casualties'' on the army side. He did not mention any civilian casualties.
Pakistan's military has carried out several military operation in the country's remote tribal regions bordering Afghanistan over the last three years. It has claimed to have made decisive gains against the insurgents, though many hundreds of thousands of residents have yet to return. Accounts of civilian casualties are numerous and militant attacks in Pakistan remain routine.
Reporting independently in Mohmand and other border areas is not allowed by the army and highly dangerous.
Mehsud said an estimated 22,000 people had been displaced by the Mohmand operations. They were living in a government building, schools and three camps away from the fighting. He said the United Nations was providing food, water and medical assistance to the people.
Military spokesman Maj. Gen. Athar Abbas confirmed military operations were under way in Mohmand.
"We are targeting militant hideouts there,'' he said, adding he hoped the displace would soon be able to return.
The United States has been pushing Pakistan to take action against Taliban and al-Qaida hide-outs in the northwest. It says much of the insurgency roiling Afghanistan and claiming the lives of U.S. soldiers stationed there is planned and funded from the Pakistan side of the border.
http://timesofindia.indiatimes.com/world/pakistan/22000-Pakistanis-flee-fighting-near-Afghan-border/articleshow/7425233.cms#ixzz1D06fnBpj
------
3 killed, 27 injured in Lahore shrine blast
4 February 2011
LAHORE: Three people were killed and 27 others were injured in a bomb blast outside the Baba Haider Sayeen shrine near Minar-e-Pakistan on Thursday night.
The shrine was jampacked with devotees due to Thursday night when the explosion took place outside the main entrance of the shrine.
The office of Rescue 1122 is very close to the blast place, which allowed early treatment of the injured. A team of bomb disposal squad also reached the site and started investigations. According to the sources, as many as 22 injured were shifted to Mayo Hospital, out of which one was said to be in a critical condition. Several others were rushed to Nawaz Sharif Hospital, out of which one was a police constable, sources said.
According to the officials of the bomb disposal squad, it was a locally made remote-controlled time device, which exploded at the time when food was being distributed among the devotees. The officials added that half to one kilogramme explosive material and ball bearings were used in the bomb, which left a deep crater in the ground. The police cordoned off the area soon after the explosion and launched a search operation in the surroundings of the blast site. The explosion occurred on the eve of the second day of Haider Sayeen Urs. staff report/ daily times monitor
http://www.dailytimes.com.pk/default.asp?page=2011\02\04\story_4-2-2011_pg1_5
------
PPP leader Sherry Rehman withdraws bill to amend blasphemy law
Feb 4, 2011
ISLAMABAD: Facing death threats from extremist elements, senior Pakistan People's Party leader Sherry Rehman has withdrawn from Parliament a bill aimed at amending the controversial blasphemy law through elimination of the mandatory capital punishment under it.
Rehman has withdrawn the private member's bill, which she had submitted in the National Assembly or Parliament's lower house for amending the blasphemy law last year.
Her decision came after Premier Yousuf Raza Gilani made it clear that his government has no plans to amend the law.
Gilani, during a meeting with a delegation of parliamentarians, announced that Rehman, also former information minister, had "agreed to withdraw her bill" in keeping with the PPP's policy.
Rehman said she would abide by decisions made by the Prime Minister and the PPP on the issue.
Full report at:
http://timesofindia.indiatimes.com/world/pakistan/PPP-leader-Sherry-Rehman-withdraws-bill-to-amend-blasphemy-law/articleshow/7425274.cms#ixzz1D06sGzWy
------
Over 20,000 take to streets in Yemen "Day of Rage"
4 February 2011
Yemeni President Ali Abdullah Saleh, center left, heads a meeting with members of Yemen's parliament in Sanaa, Yemen. The Yemeni president told parliament that he will not seek another term in office or hand power to his son in an apparent reaction to protests in this impoverished nation that have been inspired by Tunisia's revolt and the turmoil in Egypt. –AP Photo/Hani Mohammed
SANAA: More than 20,000 Yemenis filled the streets of Sanaa on Thursday for a "Day of Rage" rally, demanding a change in government and saying President Ali Abdullah Saleh's offer to step down in 2013 was not enough.
Further anti-government protests were expected across Yemen, which Saleh has ruled for over three decades, and supporters of the president were driving around the capital urging Yemenis over loudspeakers to join pro-government counterdemonstrations.
But by early morning, anti-government protesters had already gathered the largest crowd since a wave of protests hit the Arabian Peninsula state two weeks ago, inspired by protests that toppled Tunisia's ruler and threaten Egypt's president.
"The people want regime change," protesters shouted as they gathered outside Sanaa University. "No to corruption, no to dictatorship."
Saleh, eyeing the unrest spreading in the Arab world, indicated on Wednesday he would leave office when his term ends in 2013, and promised his son would not take over the reins of government, among a host of other political concessions.
Full report at:
http://www.dawn.com/2011/02/03/over-20000-take-to-streets-in-yemen-%E2%80%9Cday-of-rage%E2%80%9D.html
------
Six Afghans killed by roadside bomb blast: Nato
4 February 2011
A human rights watchdog said Tuesday that 2010 was the deadliest year for ordinary Afghans since a US-led invasion, with more than 2,400 civilians killed. — Photo by AP
KUNDUZ: Six civilians, including two children, were killed when their rickshaw struck a roadside bomb in northern Afghanistan on Thursday, the Nato alliance said.
Afghan police and coalition forces secured the area and were investigating the blast site in Kunduz province, Nato's International Security Assistance Force (Isaf) said, giving no further details.
It is the latest attack of the deadly Taliban insurgency that has gripped the country for the past nine years.
Afghan police earlier reported that a father and his young son were killed when a bomb blew up their car near the city of Kunduz.
"A father and his 10 or 12-year-old son who were driving to the city were killed," deputy provincial police chief Abdul Rahman Aqtash told AFP.
He did not give details of any further injuries from the roadside blast.
It was unclear whether the incidents were the same.
Full report at:
http://www.dawn.com/2011/02/04/six-afghans-killed-by-roadside-bomb-blast-nato.html
------
26/11 hero's uncle sets self on fire near Parliament:
Dwaipayan Ghosh
Feb 4, 2011,
NEW DELHI/BANGALORE: The uncle of 26/11 martyr Major Sandeep Unnikrishnan allegedly set himself on fire outside Parliament House on Thursday evening and was taken to hospital in a critical state with 93% burns. Police said he was disturbed over his nephew's death at Taj Mahal hotel during the Mumbai attack.
K Mohanan, 56, poured kerosene on his body and set himself afire outside Gate 4 of Parliament House near Vijay Chowk around 5.45pm, police said, adding they had found a four-page suicide note which was being "examined".
"He was determined to set himself on fire. He told eyewitnesses that he was very close to Sandeep and wanted to feel the pain that Sandeep went thro8 ugh,'' additional DCP ( New Delhi) V A Gupta said.
Mohanan arrived in Delhi two days ago from Kozhikode, where he ran a vegetable business. Police said he had spent two days at the railway station waiting for an opportunity. He has a wife and two children.
Full report at:
http://timesofindia.indiatimes.com/india/26/11-heros-uncle-sets-self-on-fire-near-Parliament/articleshow/7421873.cms
------
Is Indresh RSS's Achilles heel?
Rajeev Deshpande
Feb 4, 2011
TNEW DELHI: RSS leader Indresh is the weak link in the outfit's claim of not being involved in saffron terror attacks traced to members of the extremist group Abhinav Bharat with investigators not prepared to rule out the possibility of making the RSS man an accused.
Indresh is under close scrutiny for links with saffron plots to seek "revenge" for jihadi bombings and the assessment of his role has changed from being someone with strong, even inflammatory views to a person clued in on what the Abhinav Bharat crew was planning. This might make Indresh a less benign figure.
The investigations into the Malegaon, Ajmer, Mecca Masjid and Samjhauta Express blasts established the saffron link and while evidence linking Indresh to a criminal or terror conspiracy is still being pursued, he could well be an "accessory to facts" he chose not to report to authorities.
Though RSS claims that only some peripheral figures could be involved, Indresh might prove a larger embarrassment. Revelations about his dabbling with saffron plotters certainly shook up the Sangh leading to a hasty internal stock-taking and a clear warning to its senior members to avoid such contacts.
Full report at:
http://timesofindia.indiatimes.com/india/Is-Indresh-RSSs-achilles-heel/articleshow/7421748.cms#ixzz1Cy8rBgZG
------
SIT indicts Modi for riots, but says not enough proof
A. M. Jigeesh in New Delhi
Feb 04, 2011
THE SPECIAL investigation team ( SIT) that probed the post- Godhra riots of 2002 has exposed the dubious role played by Gujarat chief minister Narendra Modi in the communal carnage.
However, the SIT concludes in its report that its findings are not enough to take any legal action against Modi.
The 600- page report of the inquiry team, dated May 12, 2010, has been accessed by the Tehelka magazine and was broadcast by Headlines Today on Thursday.
The report says political and communal agenda weighed heavily in Modi's handling of the criminal justice system and that he made " sweeping" and " offensive" comments against the Muslim community when communal tension was running high.
It was earlier reported in December that the SIT had given a clean chit to Modi. But the report reveals that the probe team found him and his government guilty on many counts, such as making inflammatory speeches, destruction of crucial official records, persecution of neutral officers and so on. It says the Gujarat government failed in providing justice to the victims.
Full report at: Mail Today
------
Egypt's Mubarak says resigning would bring chaos
February 04, 2011
President Hosni Mubarak ruled out resigning immediately to end a violent confrontation over his 30-year-rule, arguing this would bring chaos to Egypt, but the New York Times said the Obama administration was in talks with Egyptian officials for him to quit now. Speaking in an interview
with ABC on Thursday, after bloodshed in Cairo that killed 10 people, the 82-year-old leader said he believed his country still needed him.
"If I resign today, there will be chaos," he said. Asked to comment on calls for him to resign, he said: "I don't care what people say about me. Right now I care about my country."
The New York Times said on Friday the administration of President Barack Obama was discussing with Egyptian officials a proposal for Mubarak to resign immediately.
Under the proposal, Mubarak would turn power over to a transitional government headed by Suleiman with the support of the Egyptian military, the newspaper said, citing administration officials and Arab diplomats.
Facing an unprecedented challenge to his rule from Egyptians angered by political repression, Mubarak has promised to stand down in September, appointed Suleiman a former intelligence chief as vice-president, and offered talks on reforms.
But that has failed to satisfy protesters who are hoping to rally thousands of Egyptians on Friday for a fresh demonstration to try to force Mubarak to quit now.
Full report at:
http://www.hindustantimes.com/world-news/africa/Egypt-s-Mubarak-says-resigning-would-bring-chaos/Article1-658370.aspx
------
Egypt: 'I am going to Tahrir': FB message that started it all
Feb 4, 2011,
CAIRO: A 26-year-old woman worried about the state of her country wrote on Facebook: "People, I am going to Tahrir Square". The message was soon to snowball into a movement to oust Egyptian President Hosni Mubarak.
The Facebook appeal by Asmaa Mahfouz led to popular protests that saw tens of thousands congregating at Tahrir Square to demand an end to Mubarak's unbridled 30-year rule. Mubarak has said he is ready to step down at the end of his term in September, but has refused to quit immediately now.
Violent clashes during the protests have left six dead and over 800 injured. Asmaa Mahfouz told Al-Mihwar TV the first activity was on Facebook. "Yes. I was angry that everybody was saying that we had to take action, but nobody was doing anything. So I wrote on Facebook: 'People, I am going to Tahrir Square today'. This was a week before January 25."
Full report at:
http://timesofindia.indiatimes.com/world/middle-east/I-am-going-to-Tahrir-FB-message-that-started-it-all/articleshow/7422643.cms#ixzz1Cxdnn235
------
Egypt PM apologises for Tahrir Square clashes
February 03, 2011
CAIRO - NEW Egyptian Prime Minister Ahmed Shafiq on Thursday apologised for deadly unrest between supporters and foes of President Hosni Mubarak on Cairo's Tahrir Square, state television reported.
'I offer all my apologies for what happened yesterday and there will be an enquiry,' Mr Shafiq told state television as the fighting on Tahrir Square raged for a second day with at least seven people dead.
Mr Shafiq, who became premier after Mr Mubarak sacked the government in a bid to quell the protests, said earlier that the deadly unrest would be investigated, amid allegations that plain clothes police were involved.
The army stood by as Mubarak supporters attacked their anti-regime opponents, using guns, petrol bombs, sticks and rocks.
'Egyptian hearts are bleeding,' he said. 'It was a bloody night, with much damage.
http://www.hindustantimes.com/world-news/africa/Egypt-PM-apologises-for-Tahrir-Square-clashes/Article1-658184.aspx
------
US in talks over possible Mubarak departure
February 3, 2011
WASHINGTON: US officials said on Thursday they were discussing with Egyptians different scenarios for a transition of power, including one in which President Hosni Mubarak leaves office immediately.
"That's one scenario," said a senior Obama administration official who spoke on condition of anonymity. "There are a number of scenarios, but (it is) wrong to suggest we have discussed only one with the Egyptians."
The New York Times reported on Thursday the Obama administration was talking with Egyptian officials about a proposal for Mubarak to resign immediately.
The White House would not confirm the Times report but said discussions have been under way with Egyptians in an attempt to resolve the 10-day crisis in Egypt.
Violence has raged between pro- and anti-Mubarak demonstrators after Mubarak declared he would resist demands to leave now and would remain in power until September.
Tommy Vietor, spokesman for the White House National Security Council, said President Barack Obama has said now is the time to begin "a peaceful, orderly and meaningful transition, with credible, inclusive negotiations".
"We have discussed with the Egyptians a variety of different ways to move that process forward, but all of those decisions must be made by the Egyptian people," Vietor said.
More than one option was under discussion, a senior administration official said.
Obama and his top aides have carefully avoided calling for Mubarak's resignation, instead insisting that an orderly transition "must begin now" and raising doubts about Mubarak's plans to stay in power until September.
Full report at:
http://www.dawn.com/2011/02/04/us-in-talks-over-possible-mubarak-departure.html
------
European leaders tell Mubarak to go
Hasan Suroor
LONDON: In an unprecedented public show of their growing impatience with the embattled Egyptian President Hosni Mubarak's tactics to hold on to power, European leaders on Thursday urged him to go and pave the way for a rapid process of transition.
They also condemned reported government-sponsored violence against protesters and journalists saying such methods were "unacceptable''.
In a joint statement, British Prime Minister David Cameron, German Chancellor Angela Merkel, French President Nicolas Sarkozy, Spanish Prime Minister Jose Luis Zapatero and Italian Prime Minister Silvio Berlusconi said they were watching with "utmost concern'' the deteriorating situation in Egypt and called for immediate steps to facilitate orderly transition to a post-Mubarak dispensation . "Only a quick and orderly transition to a broad-based government will make it possible to overcome the challenges Egypt is now facing,'' they said.
The joint statement, issued through President Sarkozy's office, made clear that "this process of transition must start now". Speaking in London, U.N. Secretary-General Ban Ki-moon said any attack against peaceful demonstrators was "unacceptable''.
Amnesty International accused Egyptian authorities of complicity in attacks on protesters, journalists and rights activists.
"The lack of police on the ground responding to the violence is a blatant sign of the complicity of the Egyptian government in the violence, or at best the total abdication of responsibility for law and order at a moment of national crisis," said its secretary-general Salil Shetty
http://www.hindu.com/2011/02/04/stories/2011020460811100.htm
------
Arab stock markets shed $49bn over unrest in Egypt
By KHALIL HANWARE
Feb 3, 2011
JEDDAH: The turmoil in Egypt had a negative effect on Arab stock markets. According to Kuwaiti asset managers KAMCO, $49 billion have been wiped off the value of shares on Arab stock markets since anti-government protests in Egypt began.
The capitalization of 13 Arab bourses plunged from $991 billion on Jan. 25, when mass protests against President Hosni Mubarak began, to $942 billion at the end of January, Agence France Presse quoted a KAMCO report as saying.
Most of the decline came from Gulf stock markets, which dropped $32 billion in value to $750 billion, with the Saudi bourse — the largest in the Arab world — diving $21 billion.
The Egyptian stock market lost $12 billion in the first two days of the protests before it was closed, the report said.
The main Egyptian share market index has dropped more than 21 percent since the start of the year and financial markets have now been shut for the last five working days.
Fund managers are now hoping they can cut losses once the market reopens. Egypt's stock exchange is due to reopen Monday provided banks are operating smoothly, its chairman was quoted by Reuters as saying.
Egypt's stock exchange will cut trading hours to three from the normal four when it reopens next week, the official state news agency MENA said Thursday.
KAMCO attributed the losses to fear among investors that the protests in Egypt and, earlier, Tunisia could spread to other countries in the region and trigger a flight of capital.
Full report at:
http://arabnews.com/economy/article250718.ece
------
Al Jazeera demands release journalists in Egypt
3 February 2011
DUBAI - Qatar-based satellite channel Al Jazeera urged Egyptian authorities on Thursday to release three of its journalists that have been arrested covering ongoing protests in the Arab country.
The news channel, which was told earlier this week to shut down its operations in Egypt, said a fourth journalist was also now missing.
"All three of our staff should be immediately released," a spokesman for channel said in a statement. "We are concerned for their safety and welfare. We are taking every measure as a priority to obtain their release."
Al Jazeera said on Monday that six of its English service journalists were freed in Egypt after being detained. Their equipment were taken and destroyed, the channel said.
"(Al Jazeera) faced unprecedented levels of interference in its broadcast signal across the Arab world," it said in a statement.
Al Jazeera's coverage of political unrest in Egypt has been widely watched in the region, but it has been criticised by Egyptian President Hosni Mubarak's supporters.
Egypt's Vice President Omar Suleiman alluded to the channel's coverage of the political crisis, without mentioning it by name.
Full report at:
http://www.khaleejtimes.com/DisplayArticle09.asp?xfile=data/middleeast/2011/February/middleeast_February102.xml&section=middleeast
------
Egypt crisis pains us, says Abdullah
4 February 2011
UAE Foreign Minister Shaikh Abdullah bin Zayed Al Nahyan said on Thursday that what is happening in Egypt is "painful to us all".
"Egypt is one of the most prominent countries in terms of history, civilisation, stability, weight and prestige. We hope that Egypt is proud of its fraternal and friendly countries and allies. In the years that followed the Camp David, both Egypt and the other Arab countries were enormously hit by the rupture between them. Years were painful for all of us and we regretted it," said Shaikh Abdullah.
"What hurts men and women as well as the leadership in Egypt hurts us all, and our standing with Egypt is an urgent need. But our disapproval is of certain parties who might try to exploit the situation with external agenda. Some countries, who do not understand the region and Egypt, are trying to benefit from what happens to their own advantage", Shaikh Abdullah said addressing a joint Press conference with Iraqi Foreign Minister Hoshyar Zebari in Baghdad.
Full report at:
http://www.khaleejtimes.com/DisplayArticle09.asp?xfile=data/theuae/2011/February/theuae_February106.xml&section=theuae
------
Manmohan, Karzai discuss security of Indians in Afghanistan:
February 03, 2011
Prime Minister Manmohan Singh on Thursday met Afghan President Hamid Karzai and sought reassurance about the security of nearly 4,000 Indians working in that country as well as progress in the proposed Taliban integration process. Manmohan Singh met Karzai at his residence here and discussed a wide
range of bilateral issues, including India's developmental assistance and the security of Indians in that country.
Karzai, who touched down here Wednesday night for a two-day visit, assured Manmohan Singh that his government was doing everything possible to ensure security of around 4,000 Indians engaged in a range of projects in the violence-torn country.
The prime minister is understood to have voiced India's apprehensions over the ongoing dialogue over reintegrating the so-called moderate Taliban, specially Pakistan's perceived attempt to meddle in the process to further its own strategic designs.
The two leaders also discussed the prospective security situation in view of the proposed phased withdrawal of US troops from Afghanistan that is expected to begin July, said informed sources.
Dismissing the petition, the court observed that although the institution was based on the principles of a religion, its motive was not to propagate the religion and the state's participation in it was purely based on commercial prospects. ''Therefore, there is no need to object the state's participation in it,'' the bench said. The bench said the Reserve Bank of India would examine whether the Islamic financial institution went against any of the central bank's guidelines. Swamy said he would decide on the future course of action after studying the verdict.
Full report at:
http://timesofindia.indiatimes.com/india/Kerala-HC-paves-way-for-Indias-first-Islamic-bank/articleshow/7421878
------
Iran could make nuclear weapon in 1-2 years: IISS
4 February 2011
"Iran is locked in a standoff with the United States and other powers over its nuclear programme." — File Photo
LONDON: Iran may be able to make a nuclear weapon in as little as one or two years if it chose to do so, an influential think-tank said on Thursday.
The International Institute for Strategic Studies (IISS) said in a report that evidence showed "beyond reasonable doubt" that Iran was seeking the capability to produce nuclear weapons should its leaders decide to go down that route.
However, allegations that Iran had carried out prohibited chemical or biological weapons activities "cannot be determined from the available public information and may have been exaggerated," the IISS said in a 128-page report on "Iran's nuclear, chemical and biological capabilities".
Iran is locked in a standoff with the United States and other powers over its nuclear programme, which Tehran says is peaceful but the West suspect's aims to develop a nuclear bomb.
The United Nations Security Council has imposed four rounds of sanctions on Iran over the programme. Estimates of when Iran might be able to produce a nuclear bomb are important because of speculation that Israel or the United States might launch military strikes to prevent it from doing so.
Full report at:
http://www.dawn.com/2011/02/03/iran-could-make-nuclear-weapon-in-1-2-years-iiss.html
------
Bomb explosion in Baghdad kills two
4 February 2011
The roadside bomb was planted on a highway in the eastern New Baghdad area, killing two Iraqi civilians and wounding four others. –Photo by AFP
BAGHDAD: Police and health officials say a bomb has exploded in a mainly Shia area in Baghdad, killing two Iraqi civilians.
A police officer says the roadside bomb was planted on a highway in the eastern New Baghdad area. It exploded at about 8:30 am local time on Thursday.
He says four people were wounded, including two traffic policemen.
A doctor at the hospital where the wounded were taken confirmed the casualties.
Both officials spoke on condition of anonymity because they were not authorized to release information.
Violence in Iraq has ebbed since 2008 after a series of US-backed offensives, but insurgents are still able to launch attacks.
http://www.dawn.com/2011/02/03/bomb-explosion-in-baghdad-kills-two.html
------
Iraqis protest power and food shortages; 3 shot
3 February 2011
BAGHDAD - Iraqi police opened fire on Thursday to disperse hundreds of angry residents protesting against shortages of power, water and other services near the southern city of Diwaniya, wounding three, officials said.
The crowd of about 1,000 tried to force its way into a local council building in the al-Hamza district south of the Diwaniya provincial capital, demanding improved food rations and more power and water.
Diwaniya is a poor, largely Shia province that has suffered serious shortages. Protesters accused Shi'ite Prime Minister Nuri al-Maliki of breaking promises to improve services.
"The protesters threw stones at police. Police opened fire at them, wounding three," said Raad al-Zaidi, an adviser to Diwaniya Governor Salem Hussein.
"There was no reason to open fire. It doesn't matter if they tried to raid the place or threw stones."
Protesters set tires ablaze, hurled stones and tried to storm the local police station, witnesses said.
Full report at:
http://www.khaleejtimes.com/DisplayArticle08.asp?xfile=data/middleeast/2011/February/middleeast_February97.xml&section=middleeast
------
UN alarmed at increasing death penalties in Iran:
February 4, 2011
Following reports of 66 executions in Iran last month, UN has expressed alarm at the frequency of death penalty being doled out in the country.
"We have urged Iran, time and again, to halt executions," said High Commissioner Navi Pillay. "I am very dismayed that instead of heeding our calls, the Iranian authorities appear to have stepped up the use of the death penalty."
She highlighted three cases in which political activists, convicted of 'mohared' or enmity against God, were hanged. "Dissent is not a crime," the human rights chief said, noting that the International Covenant on Civil and Political Rights guarantees the right to free expression and to free association.
"It is absolutely unacceptable for individuals to be imprisoned for association with opposition groups, let alone be executed for their political views or affiliations," she added
http://www.dailypioneer.com/315216/UN-alarmed-at-increasing-death-penalties-in-Iran.html
------
German state mulls burqa ban for civil servants
Feb 03 2011,
Berlin: The German state of Lower Saxony is considering banning the Islamic full-face veil for civil servants, its interior minister said today, after a neighbouring region said it would take similar measures.
"The burqa has no place in public service," Uwe Schuenemann told the Neue Presse regional daily. "Lower Saxony is currently looking at legal regulations for employees and officials."
Yesterday, the western state of Hesse prohibited the wearing of the veil for civil servants, the first of Germany's 16 states to enact such a regulation.
"Civil service employees and those who come into contact with citizens should not be veiled," said Hesse's interior minister Boris Rhein in a statement.
The burqa debate in the region, home to financial centre Frankfurt, was reportedly sparked by a 39-year-old woman who had previously worn a headscarf to work then insisted she would only wear a burqa to carry out her duties.
The city of Frankfurt prevented her from doing this.
Full report at:
http://www.indianexpress.com/news/german-state-mulls-burqa-ban-for-civil-servants/745734/
------
Islam teaches respect of other religions: Gilani
4 February 2011
ISLAMABAD – Prime Minister Syed Yusuf Raza Gilani Thursday said that Islam is the religion of peace and tolerance which teaches its followers to respect all religions of the world.The Prime Minister expressed these views while talking to a group of parliamentarians who called on him at his chamber in Parliament House.He said that Islam was not spread by force rather the message was disseminated through the policy of religious tolerance of Sufis and Aulia Allah.
Unfortunately, Islam and Muslims are being bracketed with extremism and sectarianism which is an attempt to tarnish the image of Muslim Ummah.
He mentioned that Pakistan is an Islamic state and the government is taking all appropriate steps to protect rights of the minorities.
"We are also formulating policies to alleviate poverty and redress the grievances of the masses in accordance with the teachings of Islam."
The government, the Prime Minister said, wants to stop victimization due to misuse of any law of the land including blasphemy law.
Any tension created in the society due to religious extremism, he added, causes problems for overseas Pakistanis.
Full report at:
http://dailymailnews.com/0211/04/Islamabad/index.php?id=1
------
Khalifa calls for conservation of environment
4 February 2011
The President His Highness Shaikh Khalifa, on Thursday, urged all community forces to shoulder responsibility towards protection, conservation and development of the indigenous desert environment resources.
The President His Highness Shaikh Khalifa bin Zayed Al Nahyan, urged all community forces to shoulder responsibility towards protection, conservation and development of the indigenous desert environment resources.
In an address to the nation as part of the 14th National Environment Day which falls on Friday, the President said: "The National Environment Day is an important annual event that receives all care and attention from us. The national effort is focused through activities of this day for the whole year towards a specific environmental issue of top significance and priority.
Full report at:
http://www.khaleejtimes.com/DisplayArticle09.asp?xfile=data/theuae/2011/February/theuae_February107.xml&section=theuae
------
Jamia Millia: Students shiver at the mere mention of 'Jang'
New Age Islam News Bureau
New Delhi: Lifting of th ban on the students' union in Jamia Millia University may be the desire of the students but the Vice-Chancellor Mr Najeeb Jang is not only opposed to it but has become synonymous with terro among the students. The whole campus has been fitted with CCTVs. Teachers and students shiver at mere mention of Mr Jang. According to reports, recently when the students met with the Vice-Chancellor with 4000 signatures, he not only threatened them but were also targetted through their Deans, supervisors and hostel wardens on various pretexts. Apart from it, the parents were issued letters telling them that their wards were engaged in activities other than studies. Three students were expelled by framing them in internal feuds. A studen said that 15 students were especially targeted.
------
Foreign journalists caught in pincer attack
Feb 4, 2011,
CAIRO: Foreign journalists in battle-strewn Cairo are being confronted by growing intimidation and suspicion from all sides over their coverage of the uprising against Egypt's veteran President Hosni Mubarak.
Video and still photographers have been set upon by pro-Mubarak militants as well as by increasingly nervous anti-regime protesters.
On Wednesday night, a crew from Al-Arabiya television had to flee nearby Tahrir Square after a group of anti-regime militants said its broadcasts had taken on a pro-government tilt.
Near the square, policemen in plainclothes and a crowd loyal to the president have also targeted journalists.
The Greek daily newspaper Kathimerini said its correspondent in Cairo was hospitalized with a stab wound to the leg after being attacked by pro-Mubarak demonstrators in central Tahrir Square.
The Greek journalist, Petros Papaconstantinou, said on Kathimerini's website: "I was spotted by Mubarak supporters. They... beat me with batons on the head and stabbed me lightly in the leg. Some soldiers intervened, but Mubarak's supporters took everything I had on me in front of the soldiers.''
Washington Post said on its website that witnesses had reported that Cairo bureau chief Leila Fadel and photographer Linda Davidson were among two dozen journalists arrested by the Egyptian interior ministry.
Full report at:
http://timesofindia.indiatimes.com/world/middle-east/Foreign-journalists-caught-in-pincer-attack/articleshow/7422646.cms#ixzz1CxeJxkZ3
------
India condemns detention of, attacks on scribes in Egypt
February 04, 2011
India on Thursday condemned the detention of and attacks on journalists in Egypt, terming them as "unacceptable". "I am pained and shocked to learn about the detention and attacks on journalists in Egypt, who were reporting on the unfolding developments. Such incidents are totally unacceptable and
must stop immediately," External Affairs Minister SM Krishna said.
The minister, whose office is in touch with Indian journalists in Cairo, also said that the detained mediapersons should be released forthwith.
Amid the political turmoil and chaos in Egypt, foreign journalists have become targets of rampaging mobs, mostly aligned with embattled President Hosni Mubarak. Journalists became targets, beaten, bloodied, harassed and detained by raging men, most in some way aligned with Mubarak, CNN, ABC News and other media outlets reported.
Four Israeli journalists have been reportedly arrested in Egypt while trying to cover the escalating violence.
Full report at:
http://www.hindustantimes.com/world-news/newdelhi/India-condemns-detention-of-attacks-on-scribes-in-Egypt/Article1-658322.aspx
------
India, Iran resolve crisis
Sujay Mehdudia
NEW DELHI: In a major breakthrough that put an end to more than a month of uncertainty, India and Iran on Thursday arrived at a settlement and agreed to use euro to pay for Iranian crude oil through a German bank.
Even the country's leading State Bank of India (SBI) had refused to facilitate payments for Iranian oil after the RBI on December 23 clamped down on the main conduit used by Indian companies to pay for imports, which make up for over 12 per cent of the country's oil needs. However, Iran continued to supply oil on credit despite the outstanding amount crossing a staggering $3 billion.
At a high-level meeting attended by National Security Adviser Shiv Shankar Menon, Foreign Secretary Nirupama Rao, Economic Affairs Secretary R. Gopalan and Petroleum Secretary S. Sundareshan, it was decided that euro payments will be made through Hamburg-based Europäisch-Iranische Handelsbank AG (EIH Bank), a Petroleum Ministry official stated.
Clearance
Full report at:
http://www.hindu.com/2011/02/04/stories/2011020465551400.htm
------
Hurriyat hardliners call for a shutdown in Sopore on Friday:
Feb 03 2011
Hardline Hurriyat Confernce led by Syed Ali Shah Geelani has called for a shutdown on Friday in Sopore area of north Kashmir to protest against the killing of two sisters in the apple town on Monday.
"A complete shutdown will be observed in Sopore and protests will be held in the state after the Friday prayers against the inhuman killing of the two girls," Geelani said in a statement.
Geelani said, "no Muslim and pro-freedom" person can remain silent on such a "serious issue".
Two sisters were dragged out of their home by unidentified gunmen and later killed a short distance away in Sopore on Monday evening.
Police has claimed that the two girls were killed by militants of the Lashkar-e-Toiba (LeT) but a spokesman of the banned outfit denied having any hand in the incident.
The LeT spokesman told local news agencies last evening that the "the innocent girls have been killed by Indian agencies to create confusion among the people and defame the LeT."
http://www.indianexpress.com/news/hurriyat-hardliners-call-for-a-shutdown-in-sopore-on-friday/745738/
------
Jordan's king acknowledges reforms have stumbled
Feb 4, 2011
AMMAN: Jordan's King Abdallah on Thursday acknowledged that reforms in the country have "slowed and stumbled," and urged to the nation's opposition to work with the new government to give the people a greater say in politics.
The appeal comes a day after the powerful Muslim Brotherhood rejected an offer from the country's newly appointed prime minister to join his Cabinet, saying the new premier is the wrong person to introduce reforms.
The Royal Palace said in a statement that Abdallah, who is under growing public pressure to give Jordanians a greater voice in public life in the wake of the upheaval in Tunisia and Egypt, told leaders of the Brotherhood and other opposition groups that he wanted "everyone to work together to achieve needed progress in the political reform process and increase the citizens' participation in decision-making."
"Political reform in Jordan has slowed and stumbled," Abdallah said. He said the lack of progress has "cost the country lost opportunities because some had put their personal interests ahead of Jordan's own interests."
Full report at:
http://arabnews.com/middleeast/article250736.ece
------
Malaysian evacuees to land in Jeddah
By GHAZANFAR ALI KHAN
Feb 4, 2011
RIYADH: Saudi Arabia has allowed Malaysian planes carrying thousands of its students from Egypt to land at King Abdul Aziz International Airport (KAIA) in Jeddah.
The students will be evacuated from Egypt in a phased manner within the next few days as nationwide protests against President Hosni Mubarak gain momentum in Egypt.
The first two planes, carrying about 600 Malaysian students, were expected in Jeddah early Friday.
"Jeddah will serve as a transit point for Malaysian students," said Ahmad Husni A. Basri, spokesman for the Malaysian Consulate in Jeddah, on Thursday. Ahmad thanked Saudi officials for their help and providing all logistical support in facilitating the evacuation.
According to a report published in the Malaysian media on Thursday, Prime Minister Najib Razak sent a message to Custodian of the Two Holy Mosques King Abdullah thanking him for his support. The premier expressed gratitude for allowing Malaysian aircraft to use Jeddah's Haj Terminal as a transit point for the evacuees before they proceed to Malaysia.
Full report at:
http://arabnews.com/saudiarabia/article250565.ece
------
Morocco Facebook group calls for protests
4 February 2011
RABAT — A group of young Moroccans called Thursday for pro-reform demonstrations later this month via Facebook, in the latest example of Web-driven anti-government protests across the Arab world.
"We call on all Moroccans to protest February 20 for the dignity of the people and for democratic reforms," the group, which claims some 3,400 followers, said in a statement.
Its demands include reforming Morocco's constitution along with the dissolution of the government and parliament.
"We perceive this with enormous serenity," government spokesman and Communications Minister Khalid Naciri said at a news conference.
"Morocco...has engaged for a long time in the irreversible process of democracy and openness," he added.
Full report at:
http://www.khaleejtimes.com/DisplayArticle08.asp?xfile=data/middleeast/2011/February/middleeast_February106.xml&section=middleeast
------
190 Pakistanis deported from US during last two years
4 February 2011
ISLAMABAD: The US has deported 190 Pakistanis during the last two years after arresting them under different charges, said Minister of State for Foreign Affairs Nawabzada Malik Amad Khan.
During Question-Hour session of the National Assembly here on Thursday, he said the US Department of Homeland Security does not intimate the embassy or concerned consulates about the arrest of accused persons and place where the prisoners are detained, until the investigation is completed and final orders of removal by the court are issued.
"We only come to know when US department of Immigration Custom and Enforcement approach us for issuance of travel document, while prisoners who complete their sentence are repatriated to Pakistan at US expenses," he added.
He said it is a common practice that at the time of arrest Pakistani nationals sign the waiver of their right of consular access so US security agencies do not inform the Embassy about their arrest.
Full report at:
http://www.dawn.com/2011/02/04/190-pakistanis-deported-from-us-during-last-two-years.html
URL: https://www.newageislam.com/islamic-world-news/egyptians-defy-crackdown-with-new-mass-protests/d/4065