New Age Islam News Bureau
21 Sept 2015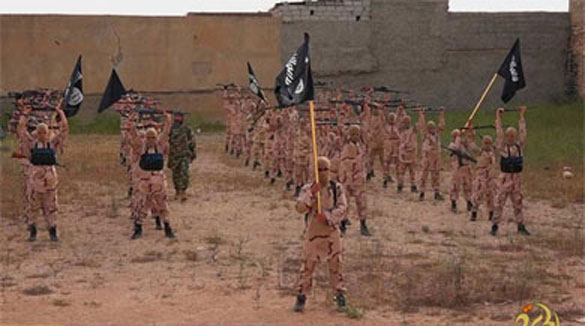 The daughter of a retired Indian Army Lieutenant Colonel, the woman, in her mid-20s, went to Australia for three years for post-graduate studies. When she returned, she was reportedly a changed person. (Source: file photo
----------
India
• Delhi University Graduate, a Hindu Girl, Seeks To Join Islamic State, Her Father Alerts National Investigation Agency
• ISIS Recruiter Has Data of 25,000 Indian Muslim Youth
• Ajmer Sharif Dargah evacuated after hoax bomb threat
• Saudi Arabia values role of Indian expats working in Kingdom
• Arab Gourakshana Samithi group of Hyderabad Muslims urged people not to slaughter cows
---------
Arab World
• Nour Party, Egypt's Political Islam Sole Survivor, Left With Dim Election Hopes
• 20 ISIL Commanders Killed in Iraqi Warplanes' Attack near Ramadi
• Syrian Ground, Air Forces' Operations Kill over 45 ISIL Militants in Deir Ezzur
• 20 ISIL Militants Killed in Food Poisoning in Iraqi Mosul
• Iraqi Volunteers Kill ISIL Self-Proclaimed Governor
• Saudi Arabia: 100,000 troops to secure the Hajj
• Do not politicize Haj, scholars tell pilgrims
• Indonesia to recall 700,000 maids, drivers from Kingdom
• 2 Saudis among 6 hostages freed in Yemen
---------
South Asia
• Mullah Mansoor Issues Statement amid Fears of Taliban Split into Two Factions
• Muslim Myanmar Candidates Disqualified In Election
• Rocket lands near Sayaf's house in Kabul, no casualties reported
• 100s of UK-based Afghans staged protest against Pakistan's interference in Afghanistan
• 22 Jamaat-e-Islami men arrested in Chittagong
---------
Mideast
• Palestinians Expect 3rd Intifada If Israeli Attacks Continue
• 13 Dead In Migrant Boat Collision with Ferry off Turkey
• Al-Aqsa Mosque opens to Muslim worshipers only: Jordan
• 75 US-trained rebels enter Syria from Turkey: Monitor
• Yemeni Forces Bring Down another Saudi Apache Helicopter
• Iranian nuclear experts take Parchin samples without IAEA
• JCPOA proved Iran nuclear program is peaceful: Rouhani
----------
Europe
• UK Won't Leave Egypt to Stand Alone Against Terrorism: Ambassador
• Some Iraqis Ditch Fight against Daesh for Life in Europe
• UK's MI5 pays Muslims to spy on extremists
• Temporary truce begins in four Syrian towns
--------
Pakistan
• Islamabad In A Fix Over Joining US-Led Coalition
• Saudi Arabia Encouraging Investment in Pakistan, Says Envoy
• Badaber Attack: Five Pakistani 'Terrorists' Identified
• PPP MPA Jameel Bhurgari passes away in Karachi
• MQM appeals to establishment for clemency
• PML-N says Imran's plans clear violation of ECP rules
----------
Africa
• Kenya Muslims Invite Christians to Friday Prayer
• Nigerian Finds Islam after Buhari's Win
• Louisville Erases Anti-Muslim Hate Messages
----------
Southeast Asia
• SIS: Umno Man's Remark on Racism Unconstitutional, Anti-Islam
• Indonesia Vows to Take Legal Action over Mecca Crane Collapse
• Muslim family slam 'red shirt' calls to abolish Chinese schools
----------
North America
• US Soldiers Told To Ignore Afghan Allies' Abuse of Boys
• Canada to accept 10,000 Syrians within one year
Compiled by New Age Islam News Bureau
URL: https://www.newageislam.com/islamic-world-news/new-age-islam-news-bureau/delhi-university-graduate,-a-hindu-girl,-seeks-to-join-islamic-state,-her-father-alerts-national-investigation-agency/d/104661
----------
India
Delhi University Graduate, a Hindu Girl, Seeks To Join Islamic State, Her Father Alerts National Investigation Agency
Deeptiman Tiwary Sep 21, 2015
The daughter of a retired Indian Army Lieutenant Colonel, the woman, in her mid-20s, went to Australia for three years for post-graduate studies. When she returned, she was reportedly a changed person.
It is a rather curious case of Islamic State (IS) radicalisation. For the past few weeks, Intelligence Bureau (IB) officials in Delhi have been trying to convince a young Hindu woman, who recently graduated from a premier Delhi University college that joining the ISIS is not a good idea.
Intelligence sources said it was her father who approached the National Investigation Agency (NIA) and reported her activities. He reportedly sought help from the NIA in counselling and de-radicalising her. The agency, in turn, got in touch with the IB which is now handling the matter.
According to sources, a couple of months ago, the former Army officer stumbled upon some internet communication linked to the IS on his daughter's computer. Further investigation by the officer reportedly revealed that his daughter was perhaps in touch with alleged IS recruiters and planned to travel to Syria to join the outfit.
The father then reportedly sought the NIA's help. Sources said the woman perhaps planned to convert and then make her way to Syria through Australia. IB sleuths have already held a few sessions with her, said sources.
While the group of 10 youths who were recently deported from the UAE for allegedly indulging in IS propaganda included two Hindus, authorities said their case was very different — they came under the scanner due to their friendship and exchange of internet messages with some youth who were allegedly involved in IS propaganda.
The development comes at a time when the Indian establishment has begun to take the online radicalisation by the IS seriously, although its approach to those who are attracted to the outfit's ideology is rather calibrated. Only last month, former home secretary L C Goyal chaired a meeting of DGPs from various states on the strategy to tackle IS radicalisation.
Australia has been facing massive problems on this front. Despite Muslims accounting for a mere 2.2 per cent of the total population, the country has seen many leaving for Syria to join the IS, as well as lone wolf attacks by teenagers in the name of the outfit.
According to a recent statement by then Australian PM Tony Abbott, at least 70 Australians were fighting in Iraq and Syria, backed by about 100 Australia-based "facilitators".
Converts joining the war in Australia is also not a new phenomenon. In fact, one of the key recruiters for IS in Australia is a Jihadi named Neil Prakash. A former Buddhist who now goes by the nom de guerre Abu Khaled al-Cambodi — referring to his Fiji-Cambodian descent — recently uploaded videos calling young Australians to launch lone wolf attacks in the country.
http://indianexpress.com/article/india/india-others/du-graduate-seeks-to-join-is-her-father-alerts-nia/
----------
ISIS Recruiter Has Data of 25,000 Indian Muslim Youth
ABHINANDAN MISHRA New Delhi | 19th Sep 2015
ISIS recruiter Jabeen, who used the pseudonym Nicky Josepha, came under the scanner of the NIA and the Hyderabad police following the arrest of a techie.
fsha Jabeen, a key ISIS recruiter, who is currently being interrogated by the National Investigation Agency (NIA) and the Hyderabad police, following her deportation from Dubai to India on 11 September, had built up a vast data bank of Indian Muslim youth, many of them working in the Gulf, for possible recruitment. Jabeen, 38, was even successful in motivating around a dozen youth from India to join the ranks of ISIS, the Hyderabad police said after interrogating her for six days. These youth are from Hyderabad and the surrounding districts of Nalgonda and Nizamabad. Some others are from Maharashtra, Karnataka, Uttar Pradesh and West Bengal. Jabeen, who had gathered the email addresses of around 25,000 Muslim youth, reached out to them through Facebook and Twitter, and provoked them with stories on how Islam was under threat all over the world and how an Islamic Caliphate based on the Sharia was the need of the hour.
As per the details submitted by the Hyderabad police before a metropolitan magistrate court in the city on Tuesday, Jabeen opened more than a dozen Facebook pages. She would delete them once they became popular. For instance, her Facebook page "Moderates vs Liberals" had drawn around 25,000 followers. "Who is real Islamist?", "Daula Islmic" and "Real Jihadi" were her other pages.
"On the surface, her pages contained regular academic discussions. She posed questions like why capitalism under the US failed to wipe out inequalities in the world or why Sunni Muslims were targeted all over. At the same time, however, she was collecting personal emails and mobile numbers so that she could persuade the youth to join ISIS," said an officer with the airport police station.
Jabeen, who used the pseudonym Nicky Josepha for the clandestine activities she carried out from Abu Dhabi, came under the scanner of the NIA and the Hyderabad police following the arrest of a techie, Mohammad Salman Moiuddin, who was about to go to Turkey from Hyderabad to join the ISIS. After the police detained him at Shamshabad International Airport on 17 January, Salman told them that he was introduced to the ISIS ideology by a woman from the UK, Nicky Josepha. He also showed them his email interactions with Josepha. The NIA and a Special Branch team of the Hyderabad police kept an eye on Josepha's activities and by April-May, they established that her real name was Afsha Jabeen and that she was from Tolichowk in Hyderabad.
However, the NIA's request to the UAE to deport Afsha went unanswered until Prime Minister Narendra Modi visited the Emirates in August and made a personal request. Following this, the UAE deported her to India for interrogation.
Jabeen was born in Hyderabad in 1977, but her father Abdus Salam, a small-scale businessman, migrated to Abu Dhabi in the early 1990s along with his family. Jabeen returned to the city of her birth to study BCom from the Shadan Women's Degree College in 1999.
After finishing her degree she married a Hindu man, Devendra Kumar Batra, a resident of Hyderabad's Himayatnagar. Batra embraced Islam and changed his name to Mohammad Mustafa. The couple has three children who live in Dubai. Sources said that Jabeen shelved her plans of becoming an entrepreneur in order to spread the cause of Islam, which according to her, is under threat from the US and Israel.
So far, three teams of investigators, one from the NIA and two from the Hyderabad police, have quizzed her and are likely to seek a few weeks' custody so that she can be interrogated about the moles who are recruiting Muslim youth into the ISIS. As of now, she is included as "Accused no. 2" in the case filed against Salman Moiuddin, under the Unlawful Activities (prevention) Act.
An NIA team is trying to gather information about all those who were in touch with Jabeen and Salman Moiuddin. At least 500 Muslim youth from Hyderabad and Karnataka were in touch with them in the last three years.
The Hyderabad police has gathered the details of four or five youth who are suspected to have left for Syria to join the ISIS. The police is trying to bring them back with the help of Jabeen.
The NIA is planning to bring Salman Moiuddin, currently in Chennai, to Hyderabad and question Afsha in his presence. Four other youths from Nalgonda and Hyderabad, who were in touch with Jabeen since 2013 and who also deposited some money in some specific bank accounts to facilitate ISIS work, are likely to be questioned along with her, said sources in the police.
A top police officer handling her case claimed that Jabeen was repenting her decision to work for the ISIS, which she said had deviated from the true spirit of Islam. The officer further said that she was ready to turn approver and confess all her activities in the last four years. "But we are focused on interrogating her," the officer stressed, requesting anonymity.
http://www.sunday-guardian.com/investigation/isis-recruiter-has-data-of-25000-indian-muslim-youth
----------
Ajmer Sharif dargah evacuated after hoax bomb threat
Kshitiz Gaur,TNN | Sep 21, 2015,
AJMER: Thousands of pilgrims gathered to observe the monthly ritual of 'Chatti Sharief' at the holy shrine of Khawaja Gharib Nawaz on Monday morning were in for a surprise when they saw police commandos evacuating everyone out of the premises. Police were forced to make the drill after they received a hoax call that threatened of a bomb.
It took police one and half hour to conclude that call was a hoax. The entire area was put on high alert with the quick response team taking over the main routes to the shrine. Sources said that police control room in the Ajmer got a call around 6.40 am threatening to blow up the shrine.
The main sanctum sanctorum was evacuated first with the help of priests and then the pilgrims were brought out of the compound.
Bhupendra Singh, SHO of Dargah Thana, told TOI, "Dargah was closed down from 7.45am till 9.15am due to search operation. It was re-opened as we found nothing during the search. We are investigating who are behind the call."
http://timesofindia.indiatimes.com/india/Ajmer-Sharif-dargah-evacuated-after-hoax-bomb-threat/articleshow/49043170.cms
---------
Arab Gourakshana Samithi group of Hyderabad Muslims urged people not to slaughter cows
September 21, 2015 Hyderabad,
Hyderabad: A group of Muslims from Barkas has appealed to people in their locality to avoid sacrificing cows, bulls and bullocks in an attempt to promote communal harmony between Muslims and Hindu.
According to a report published in DNA News, the group known as Arab Gourakshana Samithi (AGS) stopping the transportation of cows and requesting them to give back the bovine to their sellers.
Barkas area has an intriguing history of people coming from various tribes in Yemen. Around 200 people from 25 tribes have joined the Arab Gourakshana Samithi (AGS), the group claimed.
The area is also known for its markets that sell meat of buffaloes and cows.
While talking to a leading daily, President of AGS, Abdullah Bin Ali Bahameid said, "We are working towards building a spirit of brotherhood among Hindus and Muslims. No nation can survive if there is a trust deficit between communities. The Hindus revere the cow and there is no harm if Muslims respect their sentiments."
However, the group is facing a criticism of it being allegedly supported by political parties like BJP and RSS.
It is being accused of keeping close contacts with BJP's Goshamahal legislator T Raja Singh which is very well known for his viewpoint against cow slaughter.
Bahameid called the allegations false and baseless. He said, "In what capacity are these people spreading these rumours? I challenge them to prove these allegations. I'm an advocate myself and I'm ready to fight my case… (I am a) common man of the country and an Indian Muslim who believes in one God. We must respect each other's religions, only then can everyone live in peace."
http://www.siasat.com/news/group-hyderabad-muslims-urged-people-not-slaughter-cows-839967/
---------
Arab World
Nour Party, Egypt's Political Islam Sole Survivor, Left With Dim Election Hopes
Sherif Tarek, Sunday 20 Sep 2015
Vociferous and recurrent at the Muslim Brotherhood-led Rabaa Al-Adawyia sit-in were chants calling on the Nour Party to join in when the Cairo protest camp was first staged to counterbalance looming nationwide protests starting 30 June 2013 against Egypt's then president Mohamed Morsi.
For a few days it was not clear whether the Nour Party was giving its fellow Islamists the cold shoulder, until the Salafist party on 3 July showed beyond doubt the deep rift with Morsi's Brotherhood and its allies by publicly endorsing the roadmap that saw the Islamist president ousted and detained incommunicado.
The roadmap, which was backed by a number of political forces and state institutions, wiped out the results of political Islam in Egypt over two and a half years. Next to Morsi's toppling, it dismantled the Brotherhood-dominated Shura Council (parliament's upper house and the only house operating at the time) and froze the 2012 Constitution (drafted mainly by Islamist figures).
The Nour Party cited the same reasons that prompted non-Islamist political forces to call for the downfall of Morsi, who Nour said was an autocratic president that only abided by the Brotherhood's agenda at the expense of democratic and constitutional values.
"A president cannot remain stable in power, even with the backing of a number of civilian supporters, in face of an angry population, the military and the police," read a statement released by the Salafist Call, which spawned the Nour Party in 2011, one day before Morsi's ouster.
Full report at: http://english.ahram.org.eg/NewsContent/1/64/141690/Egypt/Politics-/Nour-Party,-Egypts-political-Islam-sole-survivor,-.aspx
---------
20 ISIL Commanders Killed in Iraqi Warplanes' Attack near Ramadi
Sep 21, 2015
TEHRAN (FNA)- Iraqi fighter jets' operations against the ISIL Takfiri terrorists' positions near Ramadi, in Anbar province, resulted in the killing of at least 20 senior militant commanders and wounding of some others, a local official said.
"The Iraqi air force bombed a gathering of the ISIL senior commanders inside a house in al-Bobali area in Khalidiya Island (23 km East of Ramadi)," Ali Dawoud said
"The bombing resulted in the killing of 20 senior commander of the ISIL, as well as causing great material and human losses," Dawoud went on to say,
He further added that the killed ISIL commanders were planning to carry out terrorist operations during the upcoming Eid.
Full report at: http://english.farsnews.com/newstext.aspx?nn=13940630000460
---------
Syrian Ground, Air Forces' Operations Kill over 45 ISIL Militants in Deir Ezzur
Sep 21, 2015
TEHRAN (FNA)- Military sources said that the Syrian ground force, in coordination with the country's Air Force, carried out joint operations against the ISIL Takfiri terrorists' positions in the nearby areas of Deir Ezzur city, and killed over 45 militants.
The sources said that the Syrian army's 137 Artillery Brigade of the 17th Reserve Division, the 104th Airborne Brigade of the Republican Guard, the National Defense Forces (NDF), and the Shaytat Tribesmen launched a massive counter-assault around the provincial capital of Deir Ezzur on Sunday morning, striking the ISIL strongholds around the city.
Unsuspecting of a potential assault by the Syrian Armed Forces, the ISIL awoke to a flurry of airstrikes, artillery shells, and rockets, as the Syrian army's 137th and 104th Brigades stormed the terrorist group's defensive positions at the Al-Amal and Al-Rusafa districts of Deir Ezzur city.
Full report at: http://english.farsnews.com/newstext.aspx?nn=13940630000395
---------
20 ISIL Militants Killed in Food Poisoning in Iraqi Mosul
Sep 21, 2015
TEHRAN (FNA)- 20 ISIL Takfiri terrorists, including a commander, were killed in a food poisoning incident in West of Mosul, media official of the Kurdistan Democratic Party Saeed Mamouzini said.
"20 gunmen from the ISIL, including a leader called Abu Zeidan, were killed in the district of Baaj West of Mosul because of food poisoning," Mamouzini told in an interview with the Iraqi news.
"an unidentified person had put toxic substances in the food of the militants," he further added.
http://english.farsnews.com/newstext.aspx?nn=13940630000642
--------
Iraqi Volunteers Kill ISIL Self-Proclaimed Governor
Sep 21, 2015
TEHRAN (FNA)- Iraq's al-Hashid al-Shaabi forces killed the ISIL's self-proclaimed governor of Salahuddin province in Baiji city.
On Sunday, the Iraqi forces killed the ISIL self-proclaimed governor of Salahuddin province, Moustafa al-Tikriti in Baiji.
The ISIL Takfiri terrorists currently control shrinking swathes of Syria and Iraq. They have threatened all communities, including Shiites, Sunnis, Kurds, Christians, Ezadi Kurds and others, as they continue their atrocities in Iraq.
Senior Iraqi and Syrian officials have blamed Saudi Arabia, Qatar, and some Persian Gulf Arab states for the growing terrorism in their countries.
The ISIL has links with Saudi intelligence and is believed to be indirectly supported by the Israeli regime.
http://english.farsnews.com/newstext.aspx?nn=13940630000697
---------
Saudi Arabia: 100,000 troops to secure the Hajj
The spokesman for Saudi Arabia's Interior Ministry says some 100,000 security personnel have been deployed to oversee the annual Islamic Hajj pilgrimage that begins on Tuesday.
Maj. Gen. Mansour al-Turki says among those securing the massive crowds during Hajj are members of an elite counterterrorism unit, traffic police and emergency civil defense personnel. They are being supported by additional troops from the army and national guard.
Full report at: https://english.alarabiya.net/en/2015/09/19/Saudi-Arabia-says-100-000-troops-to-secure-this-year-s-Hajj.html
---------
Do not politicize Haj, scholars tell pilgrims
September 20, 2015
Abdullah Al-Dani
JEDDAH — Grand Mufti, Sheikh Abdulaziz Al-Asheikh, who is head of the Senior Scholars Commission and the Ifta Council and several other council members have strongly warned against politicizing the pilgrimage and said this is totally against Islam.
They were unanimous that this sacred Islamic duty should not be turned into a political forum or use for other worldly purposes that may nullify the noble Islamic meanings of the pilgrimage.
"Politicizing the pilgrimage is against Shariah. It also represents a gross violation of the Kingdom's rules and regulations," the grand mufti said.
The scholars warned that such actions would create sedition among Muslims and they are a type of corruption which is totally against the Islamic teachings.
Al-Asheikh asked the guests of God to be responsible, dedicate their time to worship and contribute as much as possible to the stability and serenity of the occasion.
He asked the scholars to make strenuous efforts to identify the pilgrims with political agenda who are in the Kingdom not to perform Haj but to seed dissension among Muslims.
Sheikh Muhammad Bin Hassan Al-Asheikh, a council member, said the Haj should be freed from any worldly matters or sensualities that may empty it from its sacred purposes.
Full report at: http://www.saudigazette.com.sa/index.cfm?method=home.regcon&contentid=20150921257300
---------
Indonesia to recall 700,000 maids, drivers from Kingdom
Last updated: Sunday, September 20, 2015 11:26 PM
JEDDAH — Indonesia intends to recall some 700,000 workers mostly housemaids and drivers from the Kingdom within 15 months, Al-Hayat Arabic newspaper reported on Sunday quoting Indonesian government sources.
The sources said the decision to recall the manpower from the Kingdom is final and cannot be revoked.
Indonesia announced in May this year that it will stop fresh recruitment of maids to 21 countries in the Middle East.
The 21 countries include Saudi Arabia, Kuwait, Qatar, Bahrain, Oman, the United Arab Emirates, Lebanon, Jordan and Egypt.
Full report at: http://www.saudigazette.com.sa/index.cfm?method=home.regcon&contentid=20150921257298
---------
2 Saudis among 6 hostages freed in Yemen
SANAA — Yemen's Shiite rebels and officials at the airport in the country's capital, Sanaa, say six foreign hostages have been released after being held in the city for more than five months.
The officials say the hostages are three Americans, two Saudis and a British national. They tell the AP that the six have boarded a plane and are flying Sunday to the Gulf nation of Oman, which negotiated their release. Houthi officials refused to give the reasons for the detention of the hostages. But at least one of them is a journalist, whom they said "entered the country illegally" and "worked without notifying the authorities." — AP
http://www.saudigazette.com.sa/index.cfm?method=home.regcon&contentid=20150921257255
---------
South Asia
Mullah Mansoor issues statement amid fears of Taliban split into two factions
Sun Sep 20 2015,
The newly appointed Taliban group chief Mullah Akhtar Mansoor has issued a statement amid fears that the group may split into factions due to persistent rift following Mullah Mohammad Omar's death – the group's founder and supreme leader.
In his statement, Mullah Mansoor urged the Taliban group members not to distance themselves from the formation of the group's new leadership – apparently pointing towards the dissident Taliban commanders who oppose his appointment as the new Taliban group chief.
Mullah Mansoor warned that such moves will only prove beneficial to the group's enemies and will harm the Taliban group leadership.
He said the Taliban group under his leadership welcomes any steps and efforts that are for the betterment of the group's jihadi efforts, insisting that the leadership needs their commitment and contribution.
This comes as reports emerged earlier today suggesting persistent differences among the Taliban leadership as talks between the newly appointed Taliban group chief Mullah Akhtar Mansoor and the dissatisfied Taliban commanders failed to resolve tensions as a result of Mullah Mansoor's appointment.
The reports further added that the rift could result into a split among the Taliban group leadership could derail fledgling peace talks between the insurgency and the Afghan government and open the way for the Islamic State group to expand its foothold in the country.
Full report at: http://www.khaama.com/mullah-mansoor-issues-statement-amid-fears-of-taliban-split-into-two-factions-1542
---------
Muslim Myanmar candidates disqualified in election
The disqualification of almost 100 candidates - including many Muslims - from Myanmar's upcoming election could undermine confidence in the poll among the country's electorate and the international community, the U.S. State Department has said.
Spokesman John Kirby cited reports saying that almost every Muslim who had applied to run in the Nov. 8 poll has been disqualified on citizenship grounds, saying "the relevant authorities have yet to provide the specific reasons for which they did not meet these criteria".
The ballot is being billed as the freest for decades despite criticism that Muslims in the Buddhist-majority country are being excluded.
Aye Lwin, chief convenor of the Islamic Centre of Myanmar, told Anadolu Agency on Friday that the election commission was "not applying the law" when scrutinising Muslim candidates.
"What criteria are they using?" he asked.
Full report at: http://www.worldbulletin.net/headlines/164390/muslim-myanmar-candidates-disqualified-in-election
--------
Rocket lands near Sayaf's house in Kabul, no casualties reported
Sep 21 2015
A rocket landed near the house of a former influential jihadi leader Abdul Rab Rasoul in Kabul's Paghman District around 07:00 this morning.
Amrullah, the police chief of Paghman District said that the rocket was fired from Pusht-e-Masjid area but has not caused any casualties.
An investigation was launched into the incident but no suspect had been arrested by the time this report was filed.
This comes only a day after Sayaf used harsh words against Pakistan and its spy agency Inter-Service Intelligence (ISI) and called Taliban as 'slaves' of others.
While talking to the gathering commemorating the 4th death anniversary of Afghanistan's former president and head of the country's High Peace Council Burhanudin Rabani on Sunday, Sayaf said that certain individuals are working from 'our lines' for others.
Full report at: http://www.khaama.com/rocket-lands-near-sayafs-house-in-kabul-no-casualties-reported-3933
---------
100s of UK-based Afghans staged protest against Pakistan's interference in Afghanistan
Mon Sep 21 2015
Hundreds of Afghans living in the United Kingdom staged a peaceful demonstration in front of Pakistan High Commission in London on Sunday to protest Pakistan's involvement in Afghan affairs.
The protest was attended by British Afghan community groups, student associations, youth networks, civil society activists, renowned Afghan scholars, poets and writers who expressed anger over to the recent escalation of violence including a wave of suicide attacks in Kabul that left dozens of civilians killed and hundreds of others wounded.
Protesters said that Taliban, Haqqani Network and other terrorist groups in Pakistan are carrying out attacks in Afghanistan that claim the lives of innocent civilians including children and women and as well as foreign aid workers and Afghan and international security forces.
Protesters warned that the fire which is currently burning Afghanistan would eventually reach to Lahore and Islamabad.
Full report at: http://www.khaama.com/100s-of-uk-based-afghans-staged-protest-against-pakistans-interference-in-afghanistan-3933
--------
22 Jamaat-e-Islami men arrested in Chittagong
21 Sep, 2015
Chittagong district police in overnight special drives arrested 22 activists of Jamaat-e-Islami and its student wing Islami Chhatra Shibir from Satkania upazila on Saturday night.
Mohammad Naimul Hasan, additional superintendent of police (special branch) of Chittagong district said, in a midnight drive, law enforcers arrested 22 leaders and activists of Jamaat-Shibir from different areas of Satkhania upazila.
The arrestees are accused in several cases for sabotage and arson attacks on vehicles, he told a news agency.
http://www.thefinancialexpress-bd.com/2015/09/20/108743#sthash.C4JCJcre.dpuf
--------
Mideast
Palestinians expect 3rd Intifada if Israeli attacks continue
Raed Salah, leader of the northern branch of the Islamic Movement in Israel, expected the outbreak of a 3rd Intifada (Palestinian uprising) in the occupied West Bank and East Jerusalem if things remain as they are.
"If the Israeli violations continue against Al-Aqsa Mosque, that might lead to a 3rd Intifada in the occupied West Bank and East Jerusalem," Salah said in an interview with Anadolu Agency.
He warned that Israel is working on the Spatial and Temporal division of Al-Aqsa Mosque, according to deliberate plans.
"The response on the Arabic and Islamic level lies in putting pressure on the Israeli occupation to stop its arbitrary actions against Al-Aqsa Mosque and Jerusalem," Salah said. "We will keep knocking on all doors, to raise the voice of Jerusalem."
Since last Sunday, Israeli forces stormed Al-Aqsa Mosque almost daily and attacked Muslim worshipers with rubber bullets, tear gas and stun grenades, causing dozens of injuries.
Salah also welcomed the position of Jordan, which condemned what happened in Jerusalem and Al-Aqsa, urging it to "take action beyond condemnation and denunciation."
According to international law, Jordan is the official supervisor of Al-Waqf in East Jerusalem because it was the last local authority that oversaw the holy sites before the 1967 Israeli occupation.
Full report at: http://www.worldbulletin.net/palestine/164459/palestinians-expect-3rd-intifada-if-israeli-attacks-continue
--------
13 dead in migrant boat collision with ferry off Turkey
Sep 20, 2015
ANKARA: At least 13 migrants died off the coast of Turkey today after the inflatable dinghy carrying them to Greece collided with a ferry, Turkish media reported.
Four children were among the victims of the accident involving a boat carrying 46 migrants from the northwestern Turkish port of Canakkale to the Greek island of Lesbos, Dogan news agency reported.
Full report at: http://timesofindia.indiatimes.com/world/middle-east/13-dead-in-migrant-boat-collision-with-ferry-off-Turkey/articleshow/49035027.cms
--------
Al-Aqsa Mosque open to Muslim worshipers only: Jordan
Mon Sep 21, 2015
Jordan's King Abduallah says the al-Aqsa Mosque in East al-Quds (Jerusalem) is open for Muslims only and cannot be shared with non-Muslims.
King Abdullah made the remarks on Sunday during a meeting with members of the Israeli Joint List party in the Jordanian capital, Amman, which focused on the recent tensions in the al-Aqsa compound.
"I'll say once and for all, there is no partnership, no division, al-Aqsa is a Muslim place of worship," the Jordanian king told the Israeli lawmakers.
The recent unprecedented rhetoric by Jordan comes days after Israeli forces and settlers initiated a wave of violence against Palestinians at the holy mosque, following the deployment of Israeli troops to the area for the Jewish Rosh Hashanah New Year Holiday.
The attacks by Israeli settlers and soldiers have left tens of Palestinians injured and damaged a mosque adjacent to the al-Aqsa Mosque, Islam's third holiest site which is also highly respected by the Jews and Christians.
Full report at: http://presstv.ir/Detail/2015/09/21/430089/Jordan-Israel-Joint-List-alAqsa-Mosque-King-Abdullah
---------
75 US-trained rebels enter Syria from Turkey: Monitor
Mon Sep 21, 2015
A batch of 75 rebels newly trained by US and coalition forces in Turkey to fight jihadists has entered northern Syria, a monitoring group said on Sept.20.
"Seventy-five new fighters trained in a camp near the Turkish capital entered Aleppo province between Friday night [Sept.18] and Saturday morning, [Sept.19]" Rami Abdel Rahman, director of the Syrian Observatory for Human Rights, told AFP.
He said the group had entered in a convoy of a dozen cars with light weapons and ammunition, under air cover from the US-led coalition that has been carrying out strikes against the Islamic State of Iraq and the Levant (ISIL) in Syria and Iraq.
According to the Observatory, the rebels crossed through the Bab al-Salama border point, the main gateway for fighters and supplies heading into Aleppo province.
That supply route has been increasingly targeted by ISIL jihadists seeking to cut off support to rival rebels.
Full report at: http://www.hurriyetdailynews.com/75-us-trained-rebels-enter-syria-from-turkey-monitor-.aspx?pageID=238&nID=88735&NewsCatID=359
---------
Yemeni Forces Bring Down Another Saudi Apache Helicopter
Mon Sep 21, 2015
TEHRAN (FNA)- Yemeni army and popular committees shot down another Saudi Apache helicopter near the city of Ma'rib.
On Sunday, the Yemeni forces shot down a Saudi Apache helicopter with a missile in the al-Safer area, Yemeni military sources said.
On Sep 13, Yemen's air defense forces downed a Saudi Apache helicopter gunship in Ma'rib province.
Full report at: http://english.farsnews.com/newstext.aspx?nn=13940630000392
---------
Iranian nuclear experts take Parchin samples without IAEA
Monday, 21 September 2015
Iranian nuclear experts have taken environmental samples from the military base at Parchin without United Nations inspectors being present, the spokesman for Iran's atomic energy agency was quoted as saying on Monday.
The procedure for taking the samples, which could shed light on whether Iran's nuclear programme ever had a military dimension, has been under intense discussion since Tehran reached a nuclear deal with world powers in July.
But hours later after the news broke, Iran said that it had given the samples taken by its own experts from the suspect Parchin military site to U.N. nuclear monitors whose own scientists were not present, an Iranian official said.
Full report at: https://english.alarabiya.net/en/News/middle-east/2015/09/21/Iranian-nuclear-experts-take-Parchin-samples-without-IAEA-.html
---------
JCPOA proved Iran nuclear program is peaceful: Rouhani
Sep 21, 2015
Iranian President Hassan Rouhani says the recent nuclear agreement between Tehran and the P5+1 has proved wrong the accusations that Iran's nuclear work does not seek peaceful purposes.
"We wanted this incorrect accusation, that Iran is after nuclear weapons, corrected and resolved and that the goal of Iran is peaceful activity," Rouhani told American television network CBS in an interview aired on Sunday.
Rouhani said the groundbreaking agreement was "difficult" to reach, further stressing that it was the "right path" chosen by all sides taking part in Iran's nuclear negotiations.
It was "a very difficult agreement to reach, with lots of ups and downs … But it's the right path we have chosen. I am happy that we have taken extremely important steps on this issue and are in the process of taking the final steps," he added.
The photo shows the representatives of Iran, the European Union and the P5+1 group of countries during negotiations over Tehran's nuclear work in Vienna on July 14, 2015. (AFP)
The Iranian president stated that the agreement recognizes Tehran's right to further develop its nuclear program for peaceful purposes although it puts "limitations" on the country's nuclear work.
Full report at: http://www.presstv.in/Detail/2015/09/21/430051/JCPOA-Iran-US-Hassan-Rouhani-CBS-P51-Majlis
----------
Europe
UK won't leave Egypt to stand alone against terrorism: Ambassador
20 Sep 2015
The UK has emphasised its commitment to working with Egypt in tackling the countries' "shared challenges", according to a statement by the British embassy in Egypt.
The statement came after a four-day visit to the UK by Egypt's chief of defence staff, Lieutenant General Mahmoud Hegazy.
Hegazy and General Sir Nicholas Houghton, the UK's chief of defence staff, centred their discussions on how the UK can support Egypt in effective counter-terrorism, and how to work together to secure a stable future for Libya.
Hegazy also met with defence secretary Michael Fallon, who said the UK is "committed to a supporting a more secure, prosperous and democratic Egypt".
Fallon represented the UK at the New Suez Canal project's inauguration ceremony on 6 Full report at: http://english.ahram.org.eg/NewsContent/1/64/141966/Egypt/Politics-/UK-wont-leave-Egypt-to-stand-alone-against-terrori.aspx
---------
Some Iraqis ditch fight against Daesh for life in Europe
September 21st, 2015
BAGHDAD: Some Iraqi soldiers are abandoning their posts and joining a wave of civilian migrants headed to Europe, raising new doubts about the cohesion of the country's Western-backed security forces in the fight against Daesh or the self-styled Islamic State (IS) militants.
Interviews with migrants and an analysis of social media activity show scores of fighters from the national army, police and special forces as well as Shia militias and Kurdish peshmerga have left in recent months or plan to go soon.
They join more than 50,000 civilians who have left Iraq in the past three months, according to the United Nations, part of an even larger exodus from neighbouring Syria and other conflict zones across the Middle East.
The inability of Iraq to retain its soldiers threatens to further erode morale in a military that has partially collapsed twice in the past year in the face of the IS militant group.
It could also undermine the efforts of a United States-led coalition that has spent billions of dollars training and equipping Iraqi forces to take on the militants.
A spokesman for the Iraqi defence ministry said the military was not concerned about the migration of soldiers, which he put in the "tens" out of a security force estimated to number in the tens of thousands.
Full report at: : http://www.dawn.com/news/1208390/some-iraqis-ditch-fight-against-daesh-for-life-in-europe
----------
UK's MI5 pays Muslims to spy on extremists
Sep 21, 2015
LONDON: In a controversial move, British intelligence agency MI5 is paying Muslim informants across the UK for shortterm spying missions to help avert terrorist attacks by homegrown Islamist extremists, according to a media report.
Full report at: http://timesofindia.indiatimes.com/world/uk/UKs-MI5-pays-Muslims-to-spy-on-extremists/articleshow/49039273.cms
---------
Temporary truce begins in four Syrian towns
21 Sep 2015
A new temporary truce has begun between pro-government and opposition forces in four Syrian towns, a group that monitors the Syrian conflict has reported.
Sunday's ceasefire began in the rebel-held towns of Zabadani and Madaya outside the capital, Damascus, and the regime-held Shia villages of Fouaa and Kafraya in the northwestern province of Idlib near the
Turkish border, the Syrian Observatory for Human Rights said.
Last month, two truces in the four towns did not hold. It is not clear how long the new truce will last or who brokered it.
The UK-based observatory said that hours before the start of the truce, a coalition of rebels led by al-Nusra Front seized parts of Fouaa after fierce fighting against pro-government militias backed by the Lebanese Shia Hezbollah movement.
Full report at: http://www.aljazeera.com/news/2015/09/temporary-truce-begins-syrian-towns-150920224632114.html
--------
Pakistan
Islamabad in a Fix over Joining US-Led Coalition
By Zahid Gishkori: September 21, 2015
ISLAMABAD: With the war against militancy raging on within its own boundaries, Pakistan has to decide within the coming days whether or not to join the US-backed international alliance against the ultra-extremist Islamic State (IS).
Ahead of Prime Minister Nawaz Sharif's upcoming trip to the US, the government is in a quandary over how it should respond to Washington's request to join its military alliance against the militant group, which has established a self-styled Caliphate over large areas in Iraq and Syria.
PM Nawaz is expected to visit New York to address the United Nations General Assembly session next week.
The US started bombing IS hideouts in Syria using bases in Turkey in August last year. It has also formally asked Islamabad to join its military alliance to fight the growing global presence of the terrorist group.
"Pakistan is caught between the American demand and its own ongoing battle against the militants," a senior government official said on Sunday.
Islamabad has to decide soon with the PM's trip to the US coming up. The official claimed the premier and army chief General Raheel Sharif are on the same page, unwilling to join the alliance.
Washington is expected to announce this new alliance – Sahel to South Asia – soon and has already taken Islamabad into confidence, he added.
Full report at:
http://tribune.com.pk/story/960517/fighting-is-islamabad-in-a-fix-over-joining-us-led-coalition/?utm
---------
Saudi Arabia encouraging investment in Pakistan, says envoy
September 21st, 2015
ISLAMABAD: The Kingdom of Saudi Arabia (KSA) is encouraging its businessmen to take advantage of investment opportunities in Pakistan, a report on the Radio Pakistan website quoted the Saudi ambassador-designate to Pakistan Abdullah Zahrani.
In a message released on the eve of Saudi Arabia's national day, the envoy said that prospects for an economic relationship between the two countries are wide-ranging.
He said that Pakistan and KSA enjoy excellent cultural relations ─ a factor which has forged a strong bond over time. He said the shared majority religion, Islam, remained one of the main dimensions of the relationship between the two states.
Zahrani thanked the Pakistani government for supporting the Saudi stance on the Yemen crisis and appreciated Pakistan's efforts against terrorism.
http://www.dawn.com/news/1208397/saudi-arabia-encouraging-investment-in-pakistan-says-envoy
---------
Badaber attack: Five Pakistani 'terrorists' identified
ALI AKBAR
PESHAWAR: Five men suspected of involvement in the Pakistan Air Force (PAF) camp attack in Peshawar's Badaber area on Friday have been identified.
At least 42 people, including 14 terrorists, were killed as the PAF camp at Inqalab road had come under attack by Tehreek-i-Taliban Pakistan militants early Friday.
The 'terrorists' whose information has been released include:
The Department of Forensic Medicine and Toxicology on Saturday collected specimens from the bodies of 14 terrorists who were killed by security forces during the attack, Dawn newspaper reported.
Full report at: http://www.dawn.com/news/1208200/
---------
PPP MPA Jameel Bhurgari passes away in Karachi
September 21st, 2015
KARACHI: PPP Member of Provincial Assembly (MPA) Jamil Ahmed Bhurgari passed away in Karachi early Monday morning. He was 63.
Jameel, elected from PS-67 (Mirpurkhas-cum-Umerkot- Old Mirpur Khas-IV) constituency of Sindh province, died of heart failure early this morning. He had defeated his rival Mir Janullah Khan Talpur, a PML-F candidate in May 2013 general elections.
"The sitting MPA breathed his last at his house in Karachi a few hours before he was scheduled to fly to the United States (US) for cancer treatment, as he was suffering from the disease for quite some time," a close relative, Nadeem Sagir Bhurgari, told Dawn.
Full report at: http://www.dawn.com/news/1208388/ppp-mpa-jameel-bhurgari-passes-away-in-karachi
---------
MQM appeals to establishment for clemency
September 21st, 2015
KARACHI: The Muttahida Qaumi Movement (MQM) has appealed to the 'establishment' to forgo what it called the bitter past and grant it clemency like the general amnesty offered to the 'angry Baloch' people.
"Just as clemency is being announced for the estranged Baloch people, the establishment should also heal the wounds of Mohajirs by forgetting past bitterness," the MQM coordination committee said in a statement issued on Sunday.
Referring to reports about certain workers who had gone to India over 20 years ago and who allegedly confessed to having been trained there, the MQM said that any worker who had gone to the neighbouring country for saving his life after the launching of the June 19, 1992, army operation "did so without informing the party".
"The MQM has nothing to do with the training of the people who had gone to India."
It said that the MQM was a patriotic political party and it would continue to be unconditionally loyal to Pakistan.
Explaining the reasons behind some of its workers deciding to go to India, the statement said that after the June 1992 operation against the MQM "thousands of workers were forced to go to different parts of the country for saving their lives".
Full report at: http://epaper.dawn.com/DetailImage.php?StoryImage=21_09_2015_001_005
---------
PML-N says Imran's plans clear violation of ECP rules
SYED IRFAN RAZA, September 21st , 2015
ISLAMABAD: The ruling PML-N has described as clear violation of Election Commission rules the decision of PTI Chairman Imran Khan to take part in campaigns for his party's candidates in by-elections for NA-122 (Lahore) and NA-154 (Lodhran) scheduled for Oct 11.
Addressing a press conference at the Press Information Department here on Sunday, Information Minister Pervaiz Rashid said the ECP restriction equally applied to all MNAs and MPAs irrespective of their political affiliations.
He said the government would adopt constitutional and legal ways to resist Mr Khan if the latter tried to hold another sit-in in the federal capital on the pretext that electioneering of PTI candidates was not being allowed.
The minister said Mr Khan should not put the Islamabad administration in further trouble given the fresh spate of terrorist attacks and the fragile security situation.
The ECP had on May 11 modified its rules and included members of the national and provincial assemblies in the list of holders of public offices. Besides the prime minister and chief ministers, the legislators were also barred from visiting constituencies and holding public meetings after the announcement of election schedules.
But at a recent press conference, the PTI chief refused to abide by the ECP rules and said there was no legal bar on him to run the campaigns of his candidates. The restriction was incomprehensible, he added.
"If Imran Khan takes part in the campaigns despite an ECP ban, by-elections will turn into a battle," the information minister said when asked why the PML-N was worried about the PTI chief's decision.
Full report at:
http://www.dawn.com/news/1208295/pml-n-says-imrans-plans-clear-violation-of-ecp-rules
---------
Africa
Kenya Muslims Invite Christians to Friday Prayer
Saturday, 19 September 2015
CAIRO –Setting an example of interfaith harmony, Kenya Muslim leaders hosted their Christian counterparts during Friday prayer on September 18, in Nairobi's Jamia mosque for the first time in the country history.
"No human is entitled to dehumanize another human being just because he or she follows a different religion," Sheikh Abdullatif Essajee, a member of Jamia mosque management, said during Friday sermon, Standard Digital reported on Saturday, September 19.
"Let us work together in harmony despite our religious differences."
The leaders, drawn from various Christian denominations in the country, joined thousands of Muslim faithful in the mosque to listen to the Friday sermon and observe the prayers.
The event was organized a few days ahead of the International Day of Peace organized next Monday by the United Nations to promote peace among communities amid threats of divisions and violence.
Paying the visit back, Muslim leaders are expected to visit various churches and other religious institutions in the coming days to reciprocate the mosque visit.
Speaking to Muslims after the prayers Daniel Juma, a Catholic religious leader and CEO of Global Peace Foundation, said the move by Christian leaders to visit the mosque was a gesture of goodwill to boost cooperation among Kenyans of different faiths.
"We are moving away from merely tolerating each other as Kenyans of different faiths and instead actively cooperating with each other to make our communities better. Building understanding and trust is the necessary first step," he said.
Interreligious Council of Kenya's Paul Chepkwony, who is from Seventh Day Adventist Church, urged Kenyans to live and work together peacefully, regardless of their religious differences, saying religion should not be a dividing factor.
Harmony
Full report at:
http://www.onislam.net/english/news/africa/494031-kenya-muslims-invite-christians-to-friday-prayer.html
---------
Nigerian Finds Islam After Buhari's Win
By Rafiu Oriyomi
Saturday, 19 September 2015
LAGOS – A Nigerian Christian university graduate who recently reverted to Islam has said he is now fully settled into his new religion and "deeply happy" after his mother finally consented to his choice of worship and went ahead to greet him in Islamic greetings.
"My greatest worry after I joined Islam was the fact that my mummy was very unhappy with me. She is a Christian. She is a leader of evangelism in Anglican church in Owerri (in Nigeria's southeast Imo state)," Chukwuma Austin Dike, who has now taken the name Muhammed Mustapha, told OnIslam.net in an exclusive interview.
"But I prayed to Allah to make her see reason since I don't want to make her perpetually sad. Now she has accepted my choice and she even greets me with salam alaekum each time we speak."
Full report at:
http://www.onislam.net/english/news/africa/494029-nigerian-finds-islam-after-buharis-win.html
---------
Louisville Erases Anti-Muslim Hate Messages
Sunday, 20 September 2015
AIRO – Taking a unified stance against bigotry, hundreds of Louisville people in Kentucky gathered last Friday to remove anti-Muslim graffiti, confirming deep interfaith relations between the community members of different faith groups.
"I think it's very apparent that whatever the intended message the perpetrator had, it certainly backfired," Ozair Shariff, a member of Islamic Center of Louisville board of directors, told Huffington Post.
"Everyone is working together and in unison and that's the true spirit of the city and its residents."
Full report at:
http://www.onislam.net/english/news/americas/494051-louisville-erases-anti-muslim-hate-messages.html
----------
Southeast Asia
SIS: Umno man's remark on racism unconstitutional, anti-Islam
Monday September 21, 2015
KUALA LUMPUR, Sept 21 — Umno leader Tan Sri Annuar Musa's remark justifying racism is unconstitutional and an abuse of Islam, Muslim advocacy group Sisters in Islam (SIS) said today.
Noting that Annuar, an Umno supreme council member, was also formerly a minister, the group expressed concern that a leader of his stature could claim that racism is allowed in Islamic teachings.
"Amid the government's efforts to cultivate national unity through 1Malaysia, it is very worrying when no actions are taken when a former minister issues a statement that is dangerous and abused the noble religion of Islam," it said in a statement today.
Annuar, now the chairman of Majlis Amanah Rakyat (MARA), was formerly a youth and sports minister and later a rural and regional development minister in the 1990s.
SIS disagreed with Annuar's position on the matter and said that any attempt to incite extreme racial sentiments goes against the principles of Islam.
Full report at:
http://www.themalaymailonline.com/malaysia/article/sis-umno-mans-remark-on-racism-unconstitutional-anti-islam#sthash.FCtTTpO3.dpuf
---------
Indonesia Vows to Take Legal Action Over Mecca Crane Collapsei
Jakarta. The Indonesian government plans to sue the Saudi Binladin Group over the collapse of one of the contractor's cranes at Mecca's Grand Mosque earlier this month that killed 107 people, including 11 Indonesians.
Dharmakirty Syailendra Putra, the Indonesian consul general in Jeddah, said on Friday that the families of the dead and the 42 Indonesians injured could sue the company under the kingdom's judicial concept of diyyat, sometimes referred to as "blood money."
"Of course we're going to sue [on the families' behalf]," Dharmakirty said, adding that the families stood to receive 300,000 riyal ($80,000) if the person killed was a man, and 150,000 riyal if it was a woman.
Full report at:
http://jakartaglobe.beritasatu.com/news/indonesia-vows-take-legal-action-mecca-crane-collapse-2/
---------
Muslim family slam 'red shirt' calls to abolish Chinese schools
21 September 2015 10:30 AM
Outraged over the calls by Himpunan Rakyat Bersatu or "red shirt" rally goers to abolish vernacular schools, a Muslim family from the northern state of Kedah have defended their decision to send their children to a Chinese school.
In Facebook, Najihah Desa posted a picture of rally goers holding up banners calling for the abolishment of Chinese schools and another of her daughter in her classroom, with the caption: "Hokay!!! Anak aku sekolah SJKC. so apa masalahnya???" (My children go to Chinese school. So what is the problem?)
Her post has garnered more than 33,000 likes and 23,000 shares since it was uploaded on Thursday, a day after the rally on September 16 in Kuala Lumpur.
Many who commented, including other Muslims, who said they also sent their children to vernacular schools, praised Najihah for making a stand and slammed the actions of "red shirt" rally goers who were against such schools.
Full report at:
http://www.themalaysianinsider.com/malaysia/article/muslim-family-slam-red-shirt-calls-to-abolish-chinese-schools#sthash.8K3FfHez.dpuf
---------
North America
US soldiers told to ignore Afghan allies' abuse of boys
Joseph Goldstein| Sep 21, 2015
KABUL: In his last phone call home, Lance Cpl Gregory Buckley Jr told his father what was troubling him: From his bunk in southern Afghanistan, he could hear Afghan police officers sexually abusing boys they had brought to the base.
"At night we can hear them screaming, but we're not allowed to do anything about it," the Marine's father, Gregory Buckley Sr., recalled his son telling him before he was shot to death at the base in 2012. He urged his son to tell his superiors. "My son said that his officers told him to look the other way because it's their culture."
Rampant sexual abuse of children has long been a problem in Afghanistan, particularly among armed commanders who dominate much of the rural landscape and can bully the population. The practice is called bacha bazi, literally "boy play," and American soldiers and Marines have been instructed not to intervene — in some cases, not even when their Afghan allies have abused boys on military bases, according to interviews and court records.
The policy has endured as American forces have recruited and organized Afghan militias to help hold territory against the Taliban. But soldiers and Marines have been increasingly troubled that instead of weeding out pedophiles, the American military was arming them in some cases and placing them as the commanders of villages — and doing little when they began abusing children.
Full report at:
http://timesofindia.indiatimes.com/world/south-asia/US-soldiers-told-to-ignore-Afghan-allies-abuse-of-boys/articleshow/49040511.cms
---------
Canada to accept 10,000 Syrians within one year
21 Sep 2015
Canada's conservative government on Saturday said that it would accept 10,000 Syrian refugees within one year by simplifying and speeding up the immigration application process.
Visa officers will no longer ask the applicants to prove that they are refugees through a United Nations refugee agency, but will instead "presume those fleeing the conflict meet the definition of a refugee, which will make processing faster," the Ministry of Immigration and Citizenship said in a statement.
As a result, "we anticipate meeting Canada's current commitment of resettling 10,000 Syrians by September 2016 – 15 months earlier than planned. Canada's existing commitment to resettle 23,000 Iraqis will also be fulfilled by the end of this year," the statement read.
Visa officers will focus their interviews "on security, criminality and medical screening," the statement added.
Full report at:
http://www.worldbulletin.net/america-canada/164435/canada-to-accept-10000-syrians-within-one-year
-----
URL: https://www.newageislam.com/islamic-world-news/new-age-islam-news-bureau/delhi-university-graduate,-a-hindu-girl,-seeks-to-join-islamic-state,-her-father-alerts-national-investigation-agency/d/104661